Welcome to my first trip report on A.net. Hope you enjoy it.
Background
Four years ago, I travelled on China Southern's B772ER to Amsterdam and the service was quite disappointing. Recent years, I have been travelling between Amsterdam and China with KLM, Air France, Finnair, Emirates and Hainan (from Brussels), and they all had considerably better products. Last year, I was able to acquire enough mileage on AF and KL flights that I got Skyteam Elite status for the China Southern Sky Pearl Club. So I thought maybe it's time to give CZ another try.
Booking
The booking was make through KLM because I can get 100% mileage on their fare class 'T', while if book though CZ, only 40% can be collected. However this is no longer the case now since CZ changes their rules towards AF and KL just a week ago
. For the trip to Chengdu I'll be transferring in Beijing, and connecting through Guangzhou for return.
First Lag
Amsterdam (AMS) – Beijing (PEK)
Flight: CZ346
Aircraft: A330-223 (PW)
Reg: B-6526
Date of flight: 25 Feb 2012
Departure: 21:25 local time
Arrival: 14:10 local time (+1 day)
The weather in the Netherlands on that day was just great!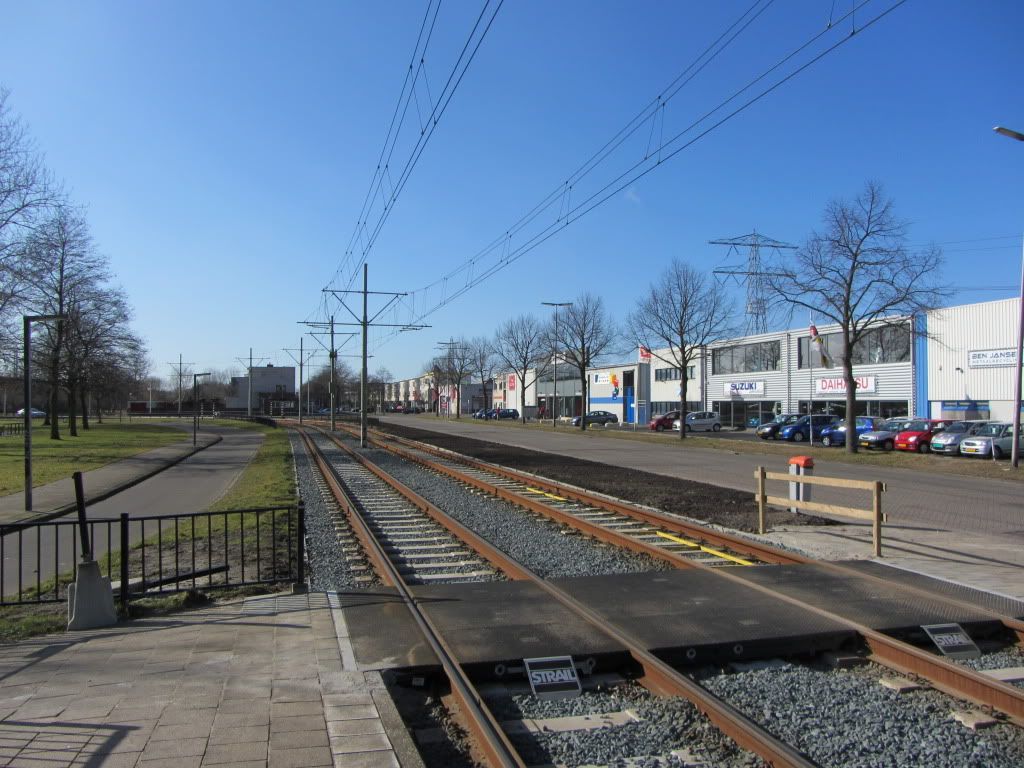 Love traveling from Schiphol.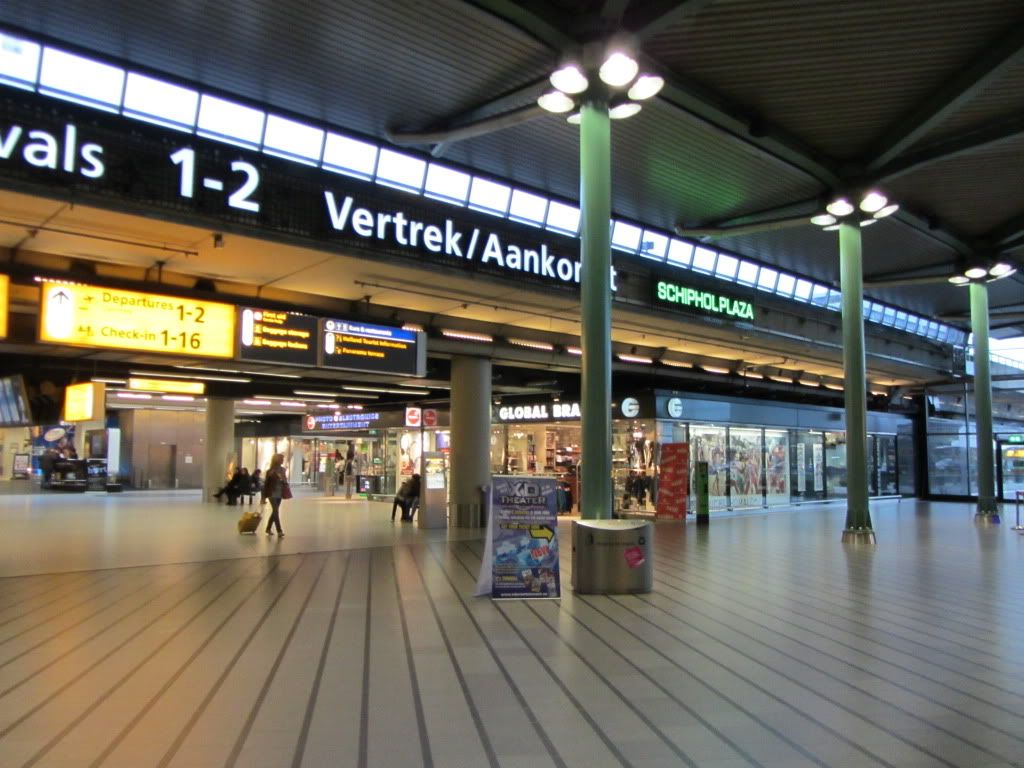 The check-in was handled by KLM and it's fairly smooth. No queues at the priority counters and the staff were very friendly. Quickly went through the border controls and arrived at gate.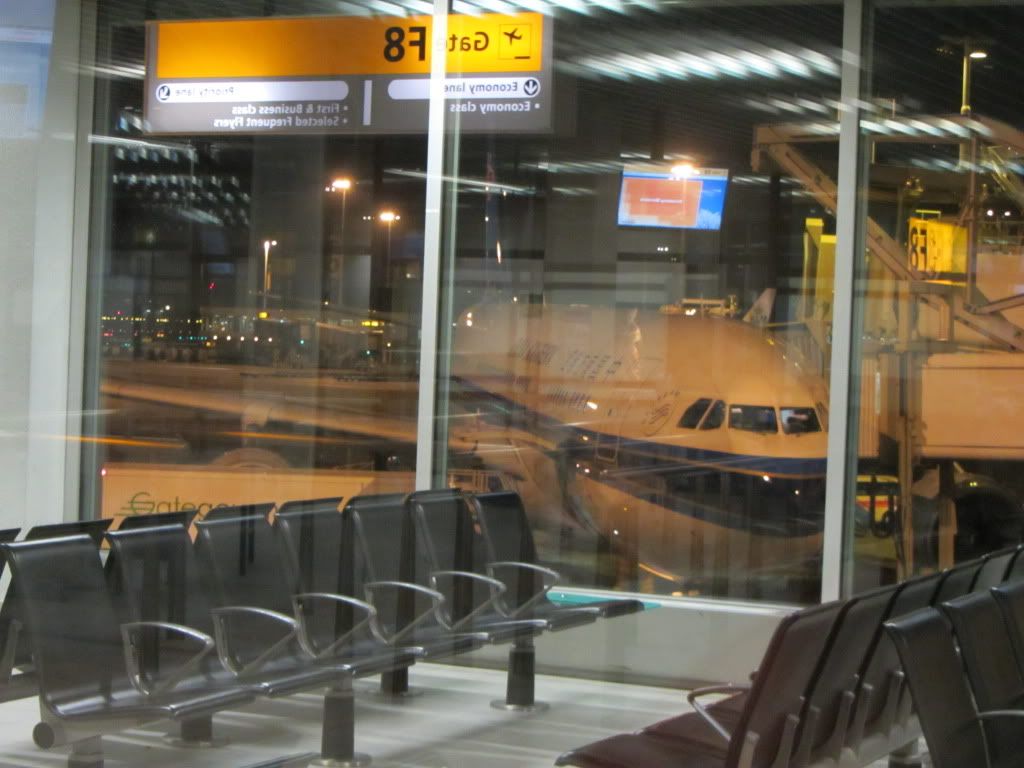 This route is not only code shared but also joint venture with KLM.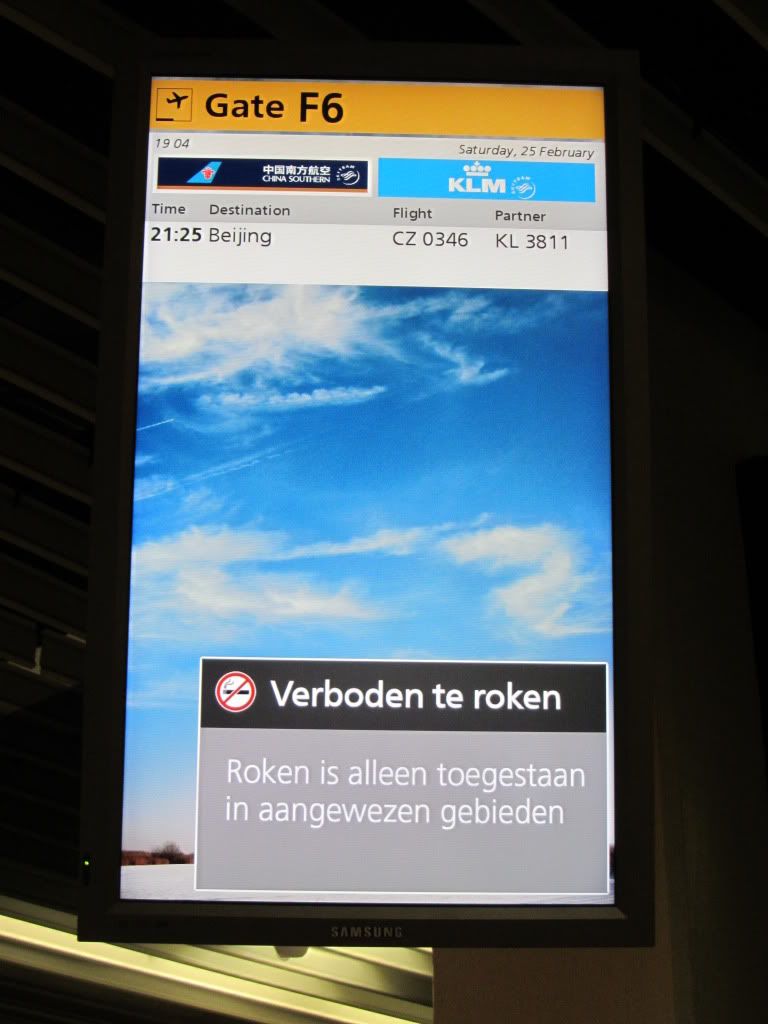 People rushes to the door when boarding was announced so the ground crew had to search around for people with priority boarding and lead them to the front. I received warm welcome from the FA and the ambient music during boarding was nice.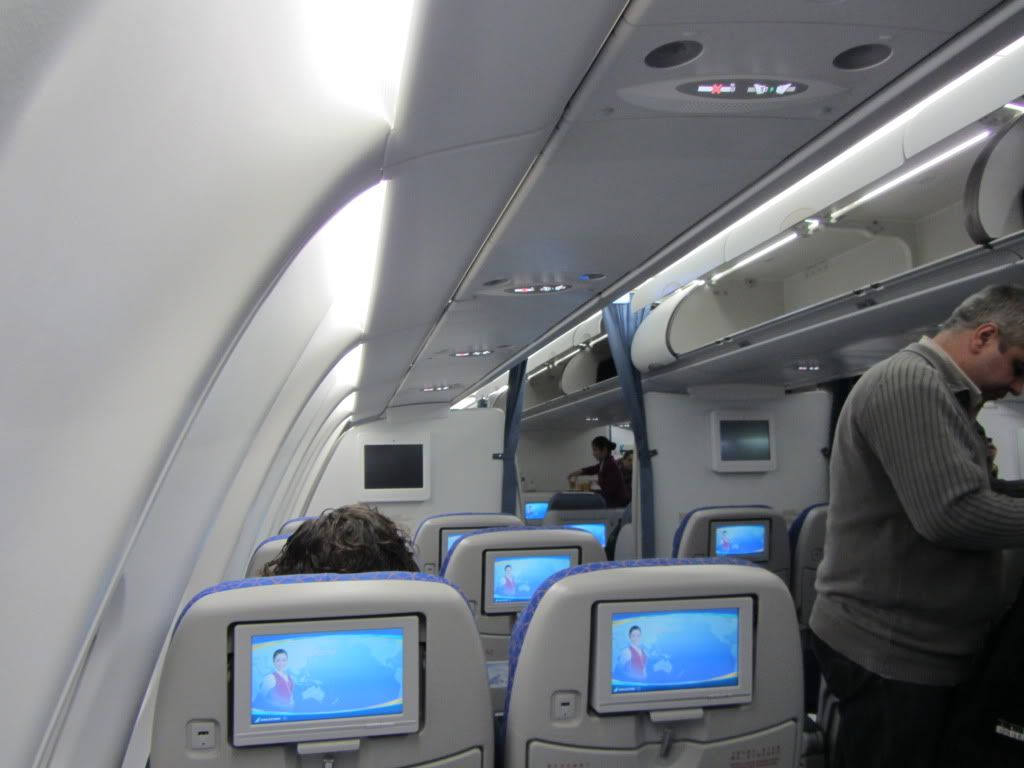 At that time, CZ had not start to sell their premium economy seats so I was able to take them for free with the elite status.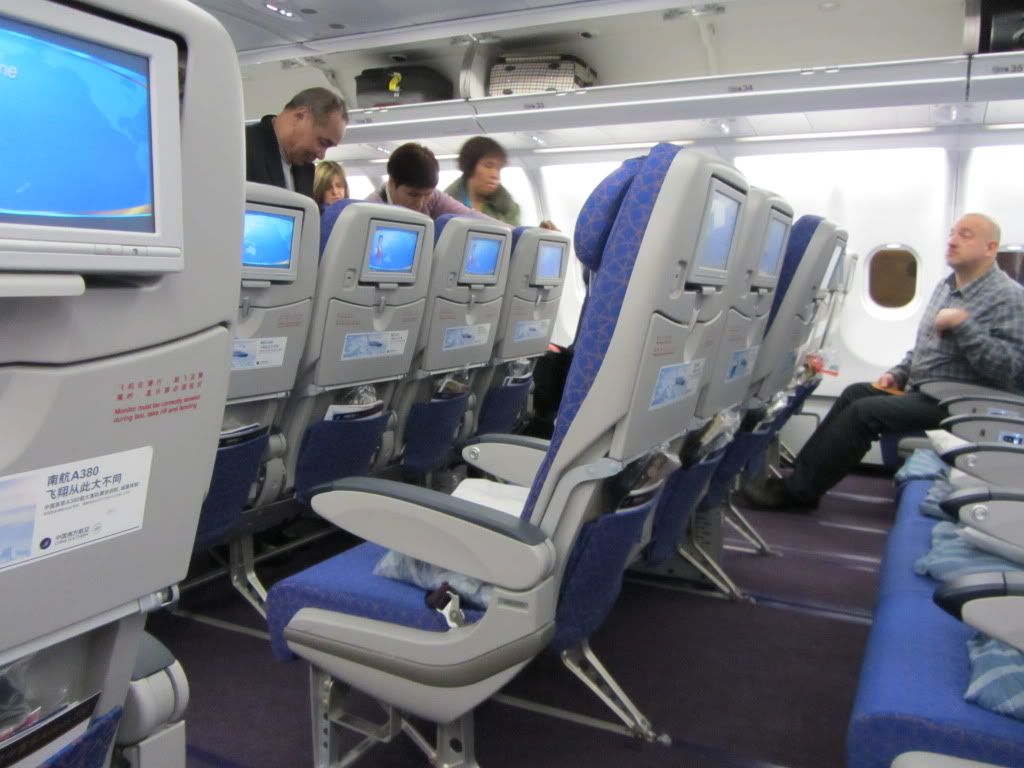 The aircraft is new and clean.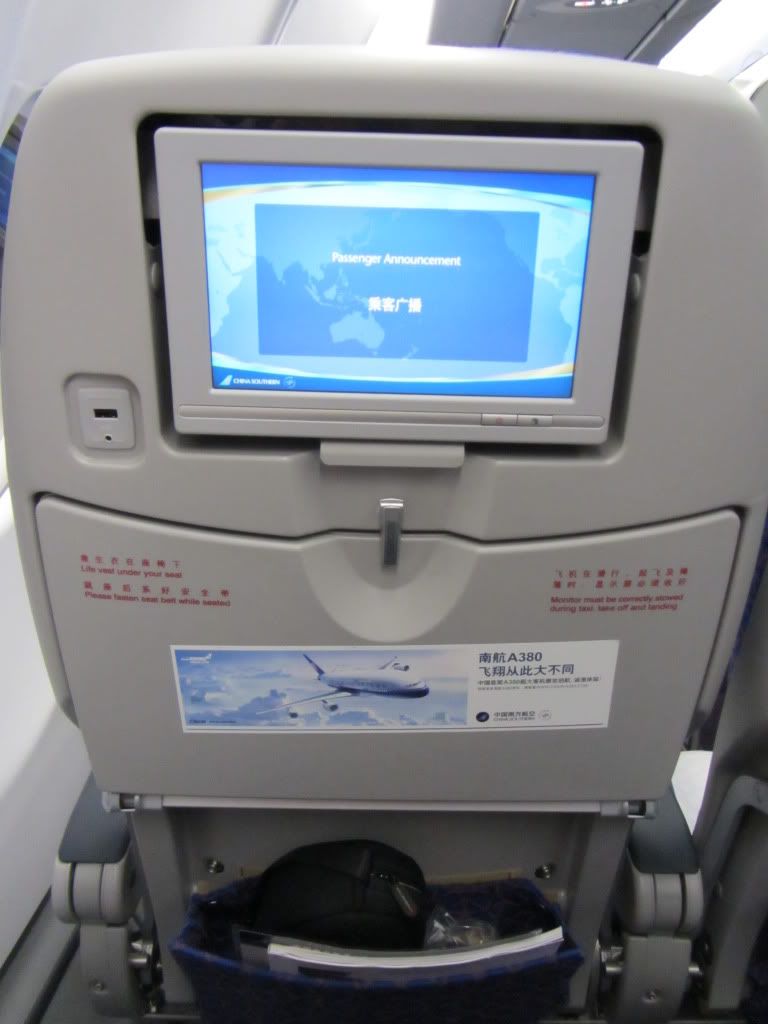 The leg room is just great (for a 700 Euros Europe-Asia return)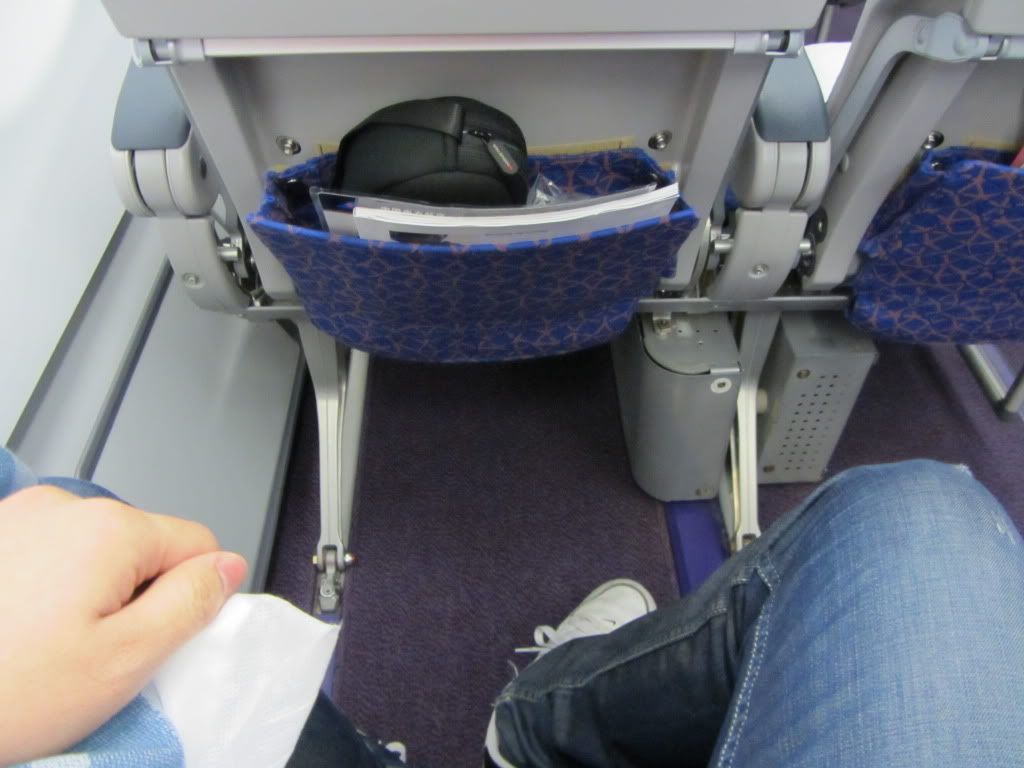 The premium economy class is coded by CZ as W class, and unfortunately they start to sell them in W fares starting in April. Cost around 700 Euros extra, so this probably will not be my choice for next time. Great that I got the change to try it.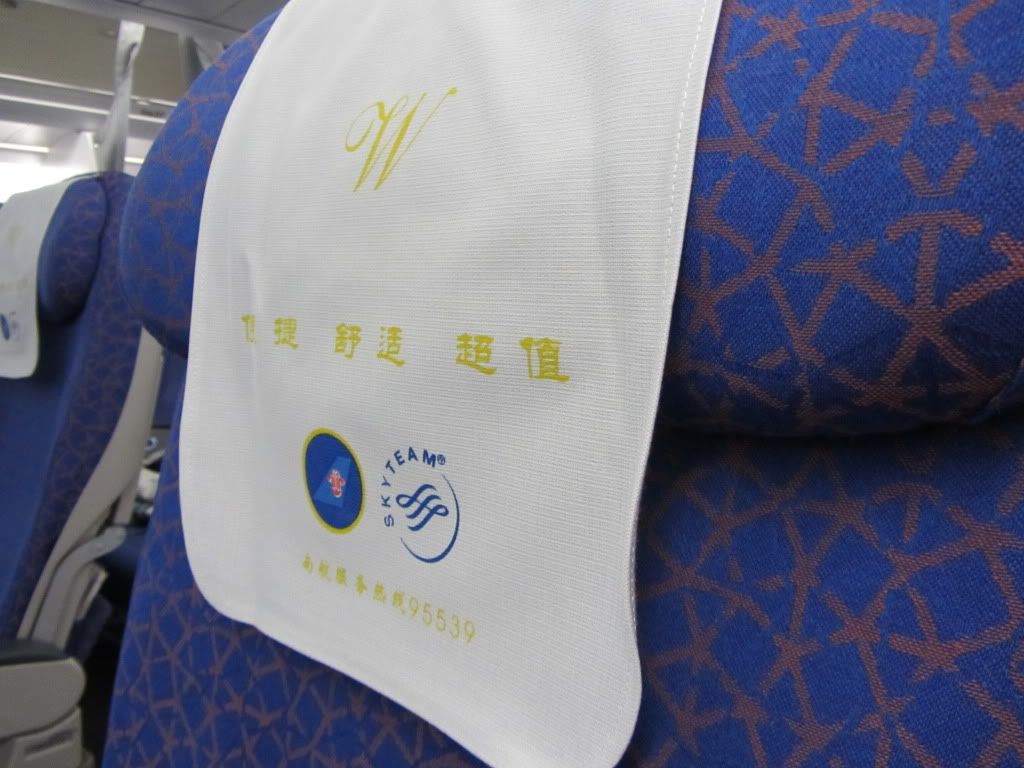 The control panel cannot be removed from the arm rest and the buttons are extremely small. It was really hard to distinguish some of the signs in the dark when the cabin lights were dimmed.
First meal: Just average, not on pair with what is normally served on KLM. I don't really like the idea that the salad and fruits are covered with plastic food wrap and they write on it with a black marker. The cup was never used since the coffee was served in the plastic glasses. The FA uses 2 of them together for hot drinks to prevent your fingers from burning.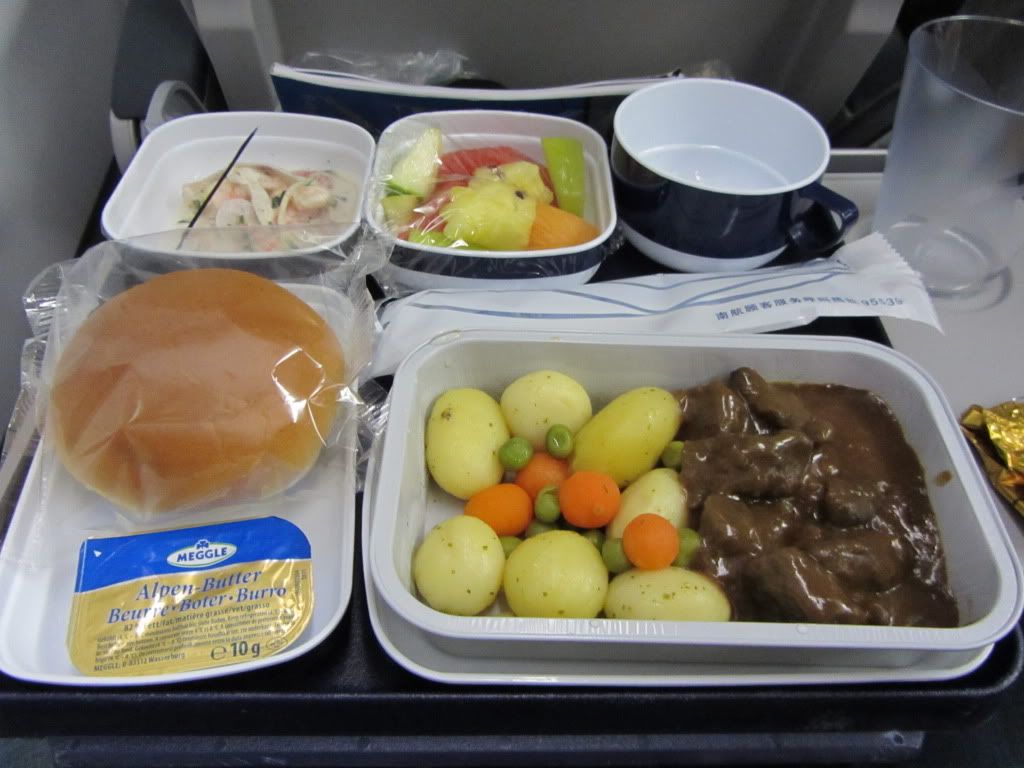 The AVOD is quite nice with good resolution. The annoying part is that every video starts with a collection of advertisements lasting around 10 minutes. No way to skip them so I had to fast forward them a lot of times. Same contents were displayed every time so it can be quite bothersome.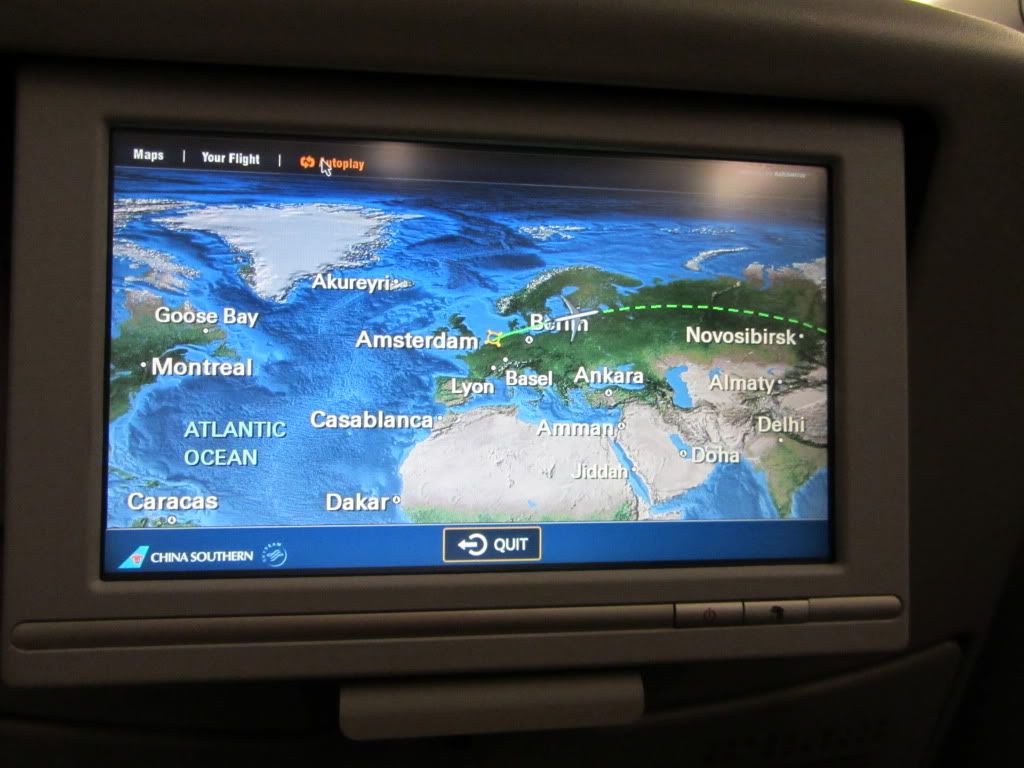 Cabin after the first meal service. The loading on the economy section was quite good.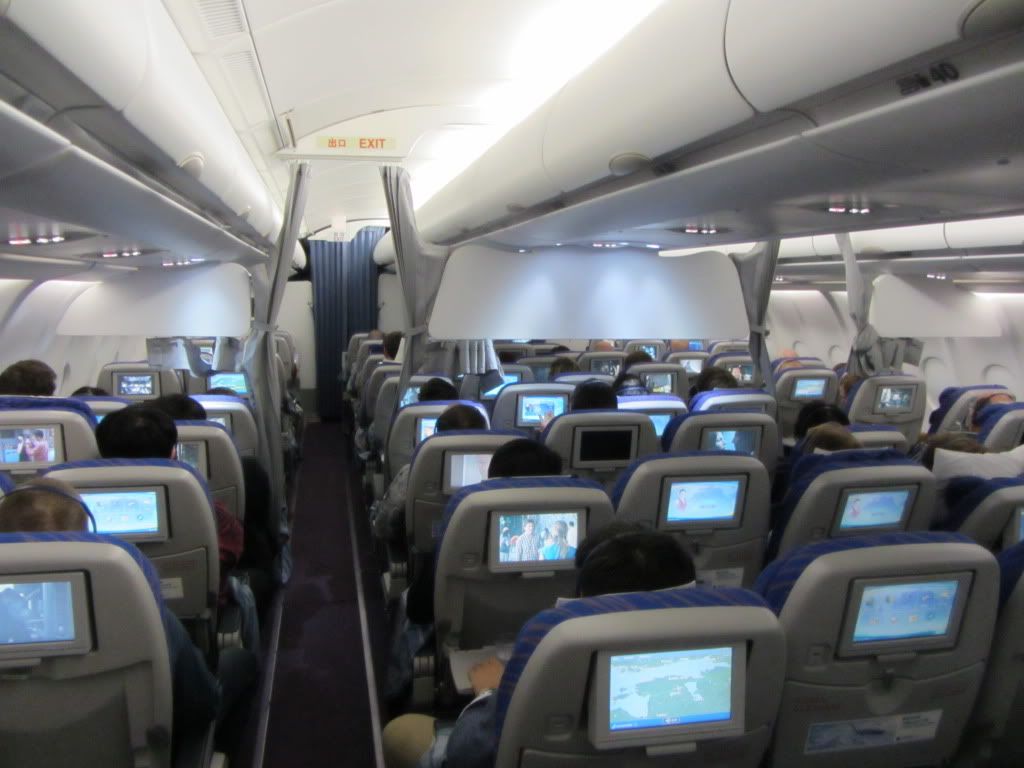 The toilet was kept quite clean.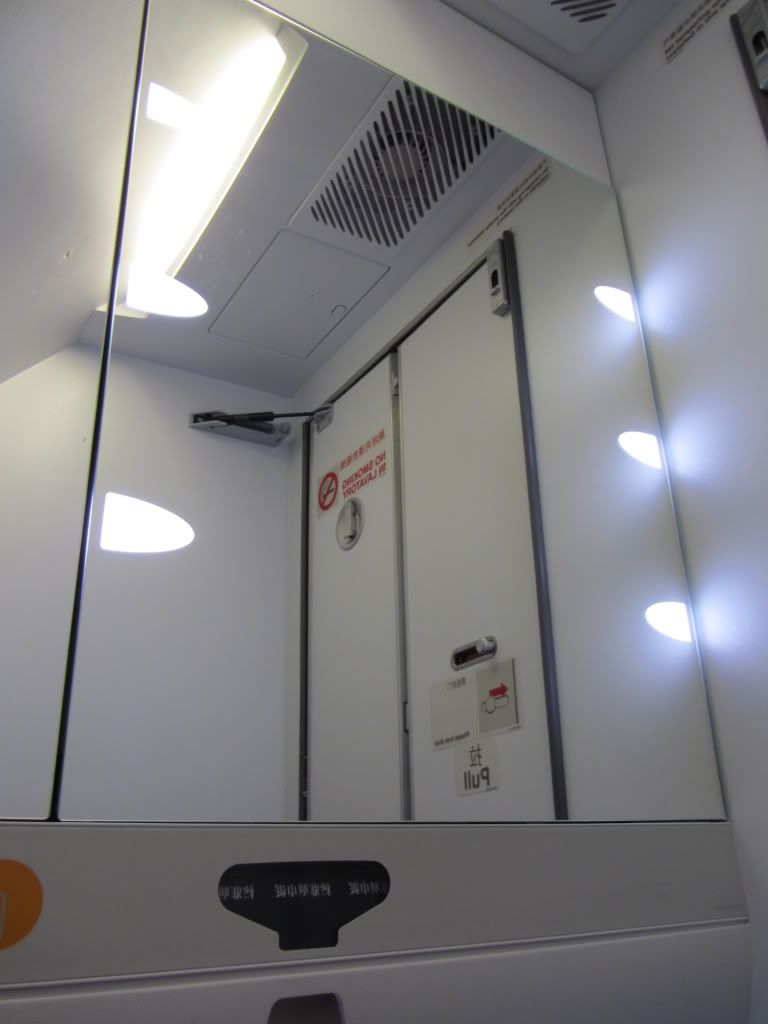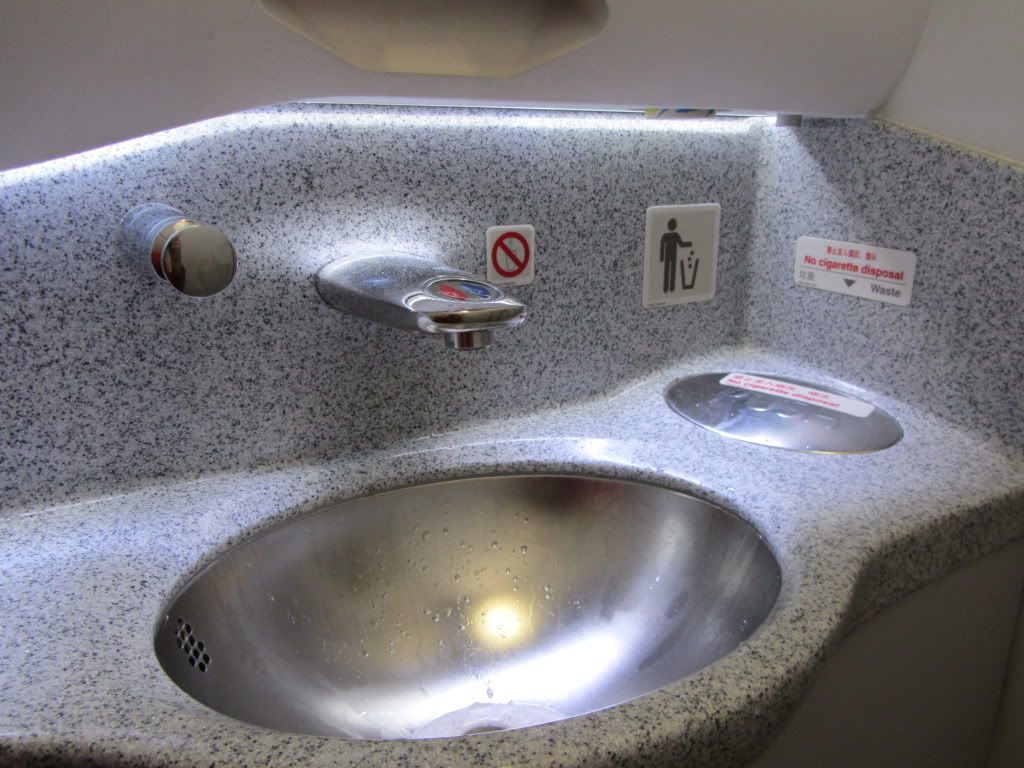 The dark quickly passes and it's morning again (in the Netherlands people just went to bed).
The initial cruise altitude was FL350 and the aircraft climbs to FL370 around 6 hours into the flight.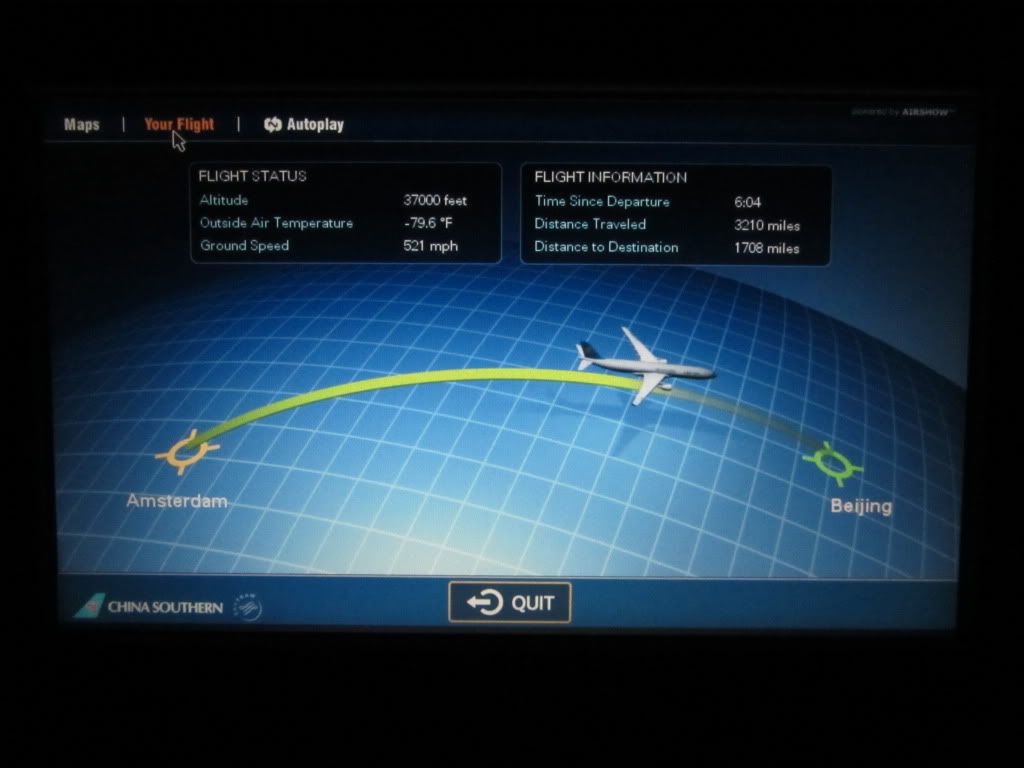 Breakfast was served 2 hours before arrival. Tastes better than they look. Still has the marker on the cake…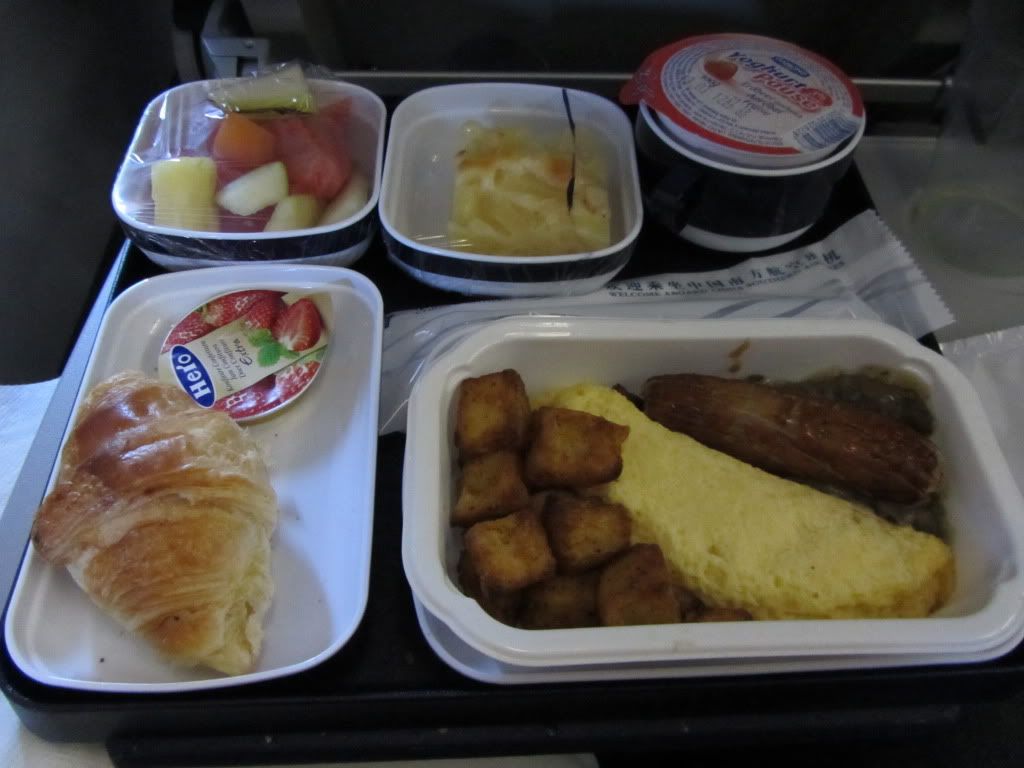 Then I noticed that both NO Smoking and Seatbelt ON signs were turned off. Not really sure whether this was intentionally done.
Landed at Beijing, still shiny weather.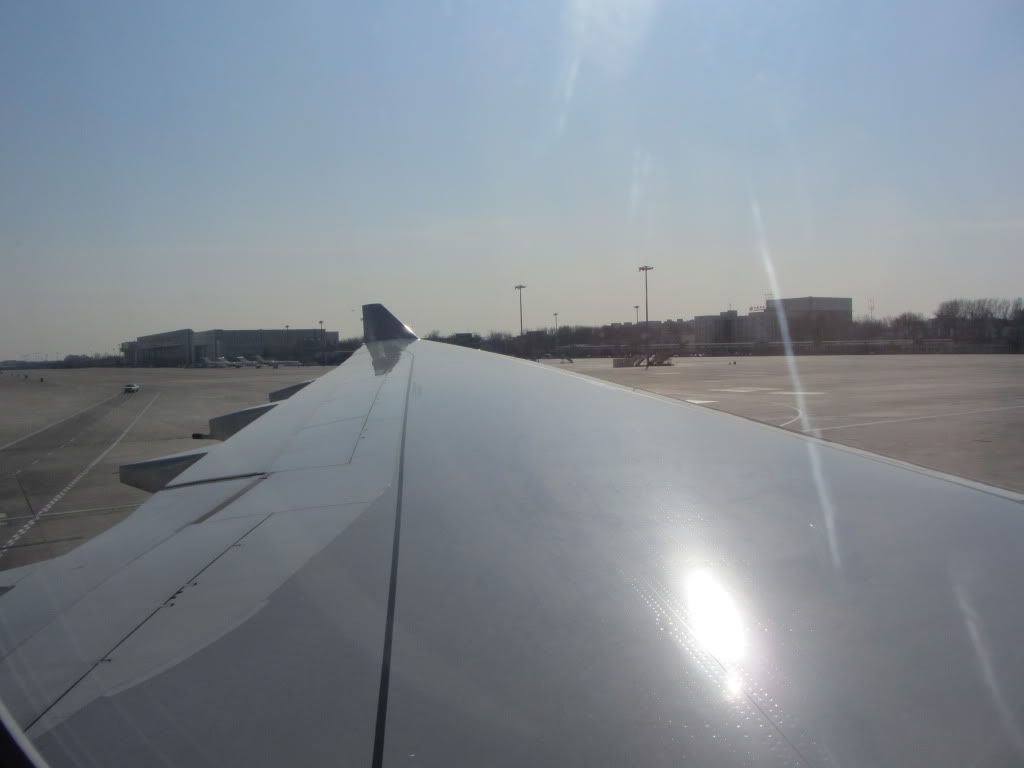 The aircraft will continue to Guangzhou.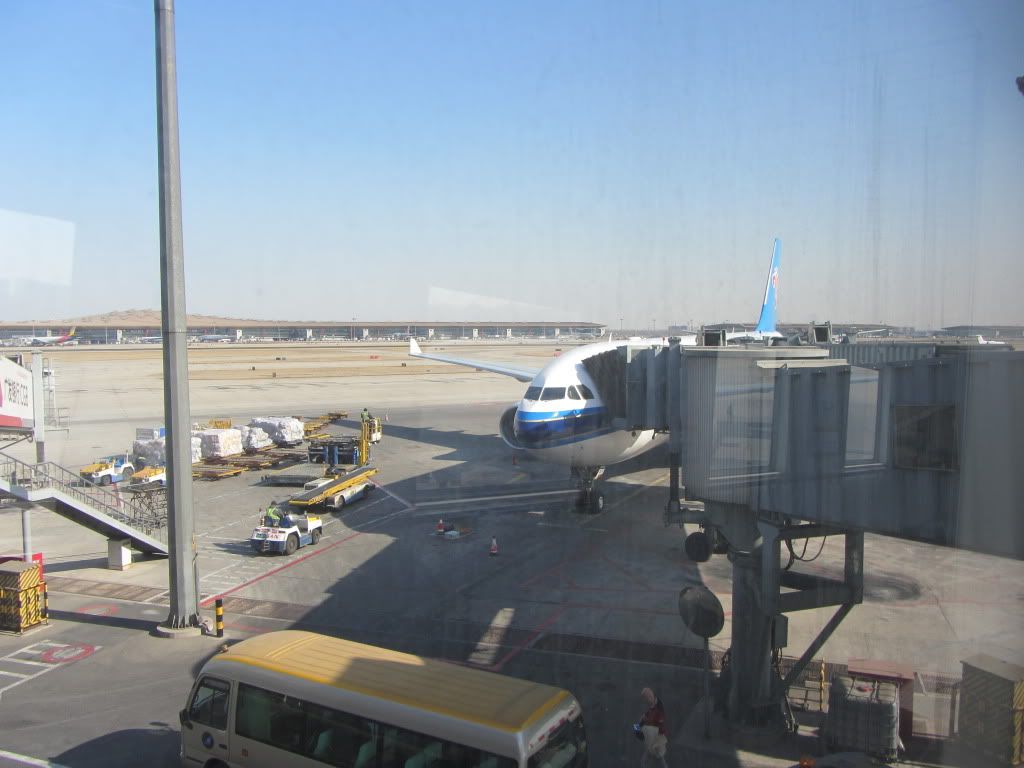 Going through the transfer hall. It's actually a joke since after going through the costumes, there is only a single check in counter (baggage have to be first claimed and checked in again). Then you go to the exit and enter the public area. You have to walk to the departure hall again for the next flight.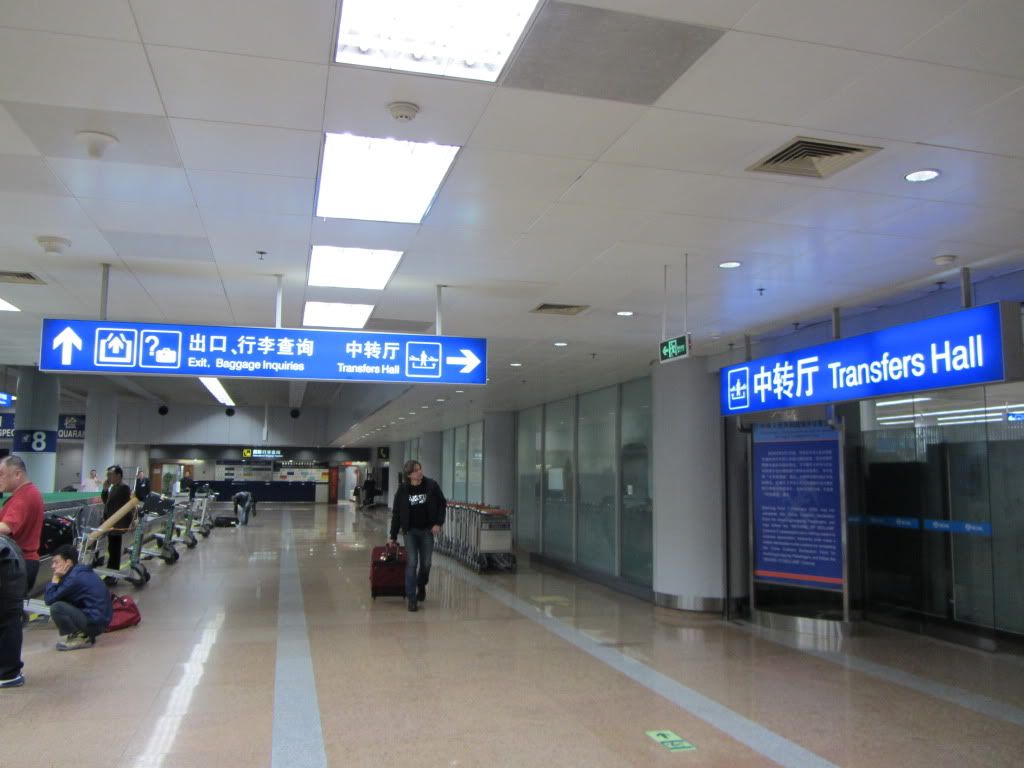 Second Lag
Beijing (PEK) – Chengdu (CTU)
Flight: CZ3903
Aircraft: A332 (RR)
Reg: B-6078
Departure: 16:15 local time
Arrival: 19:05 local time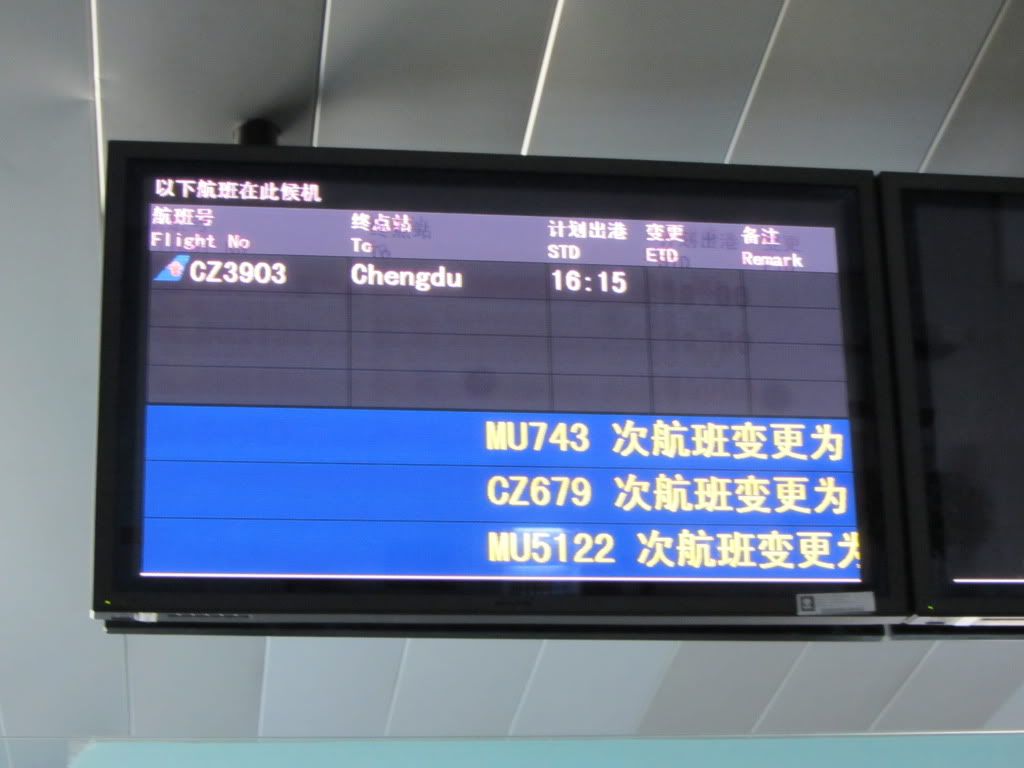 The aircraft was also an A332 but an earlier version for CZ with RR engines. That means no PTVs for the economy cabin.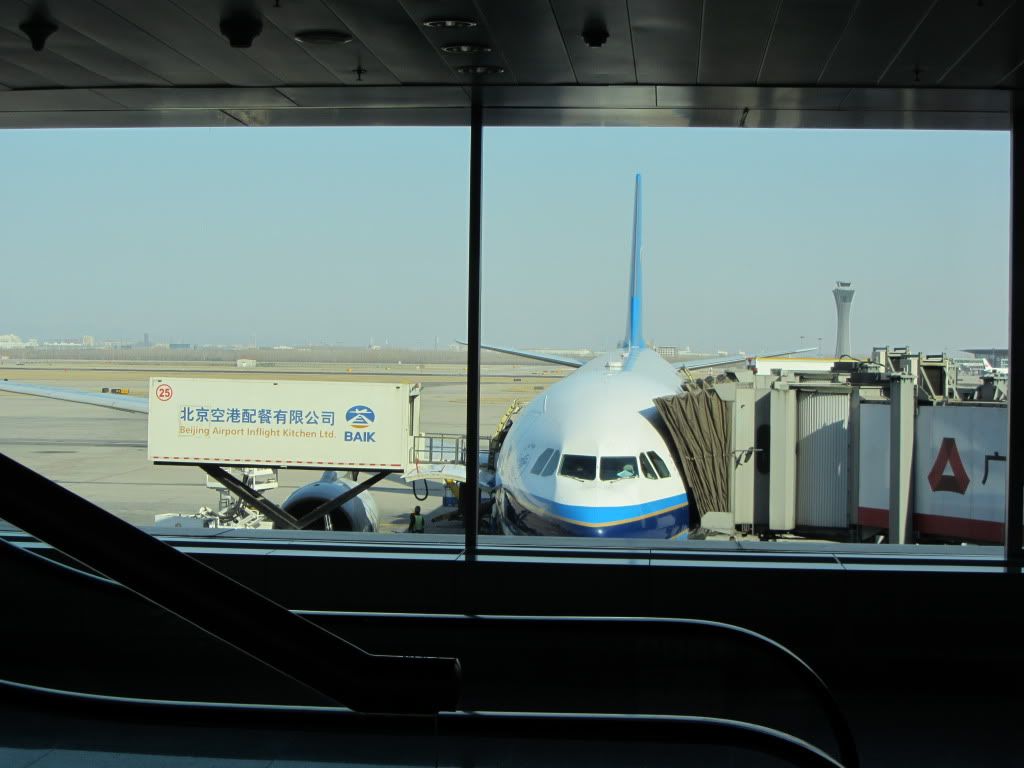 The A380 was pushing back for flight to Guangzhou.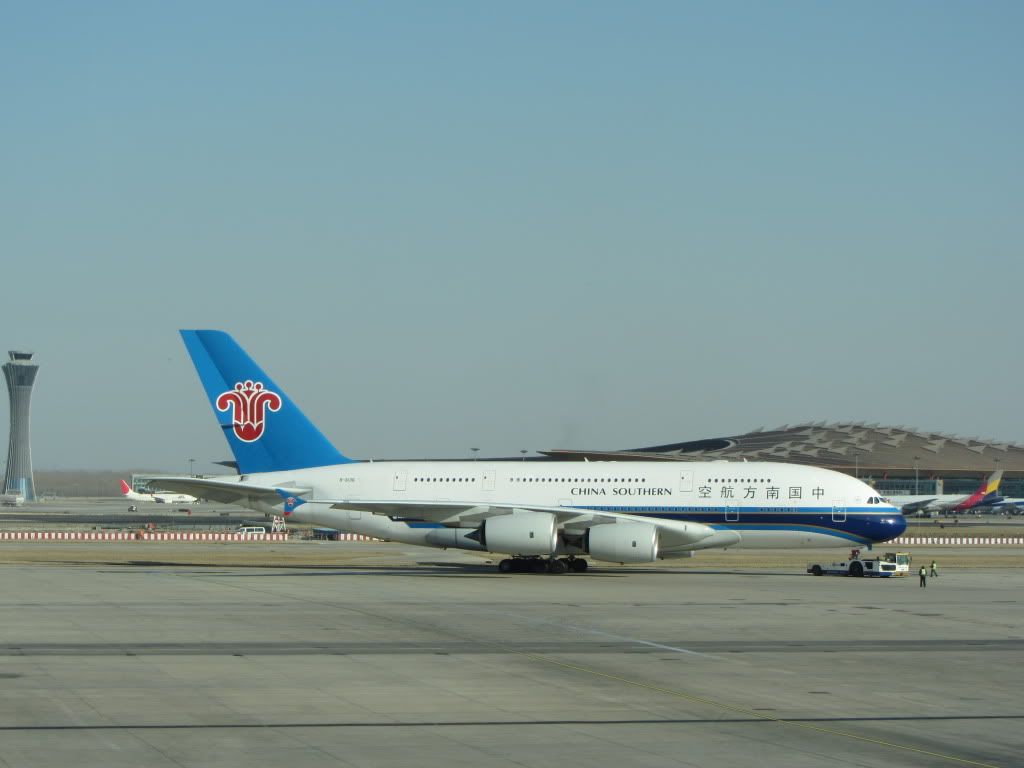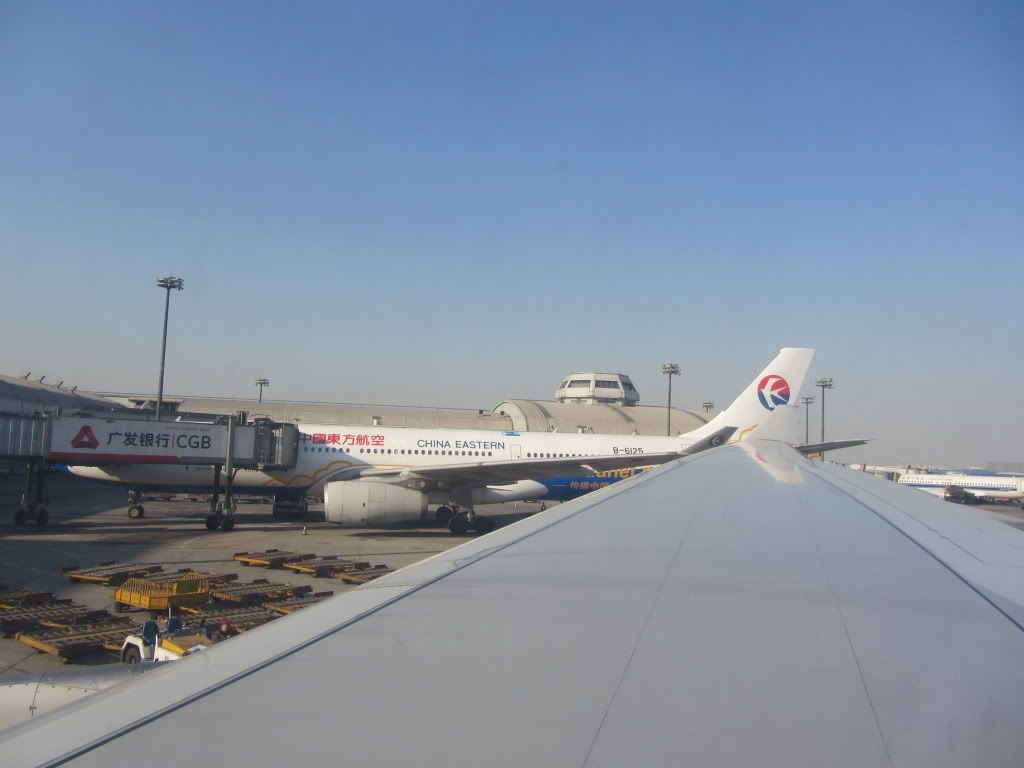 China Southern usually reserves the first row for their elite members. Since now they have the premium economy section, the front row is no longer a bulkhead row. The legroom of the first row is slightly better than other economy seats, but as you can see the curtains can be annoying.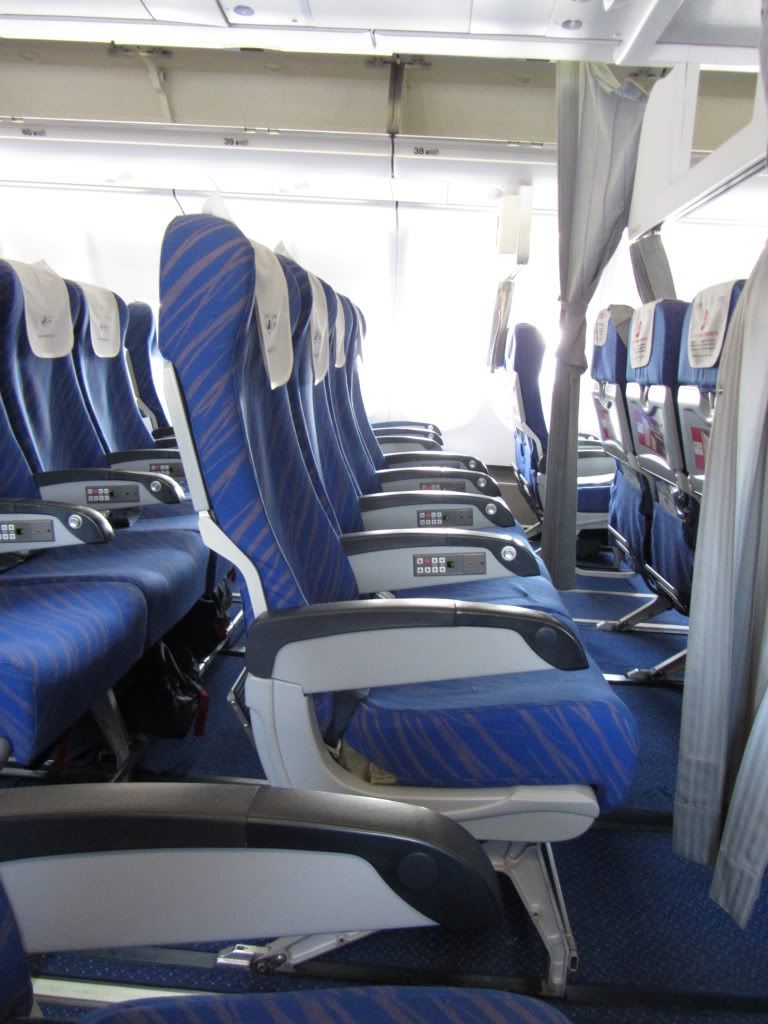 No PTVs but the Screen is just ahead.
Arrived in Chengdu, landed on the second runway and taxing to the gate took more than 20 minutes
.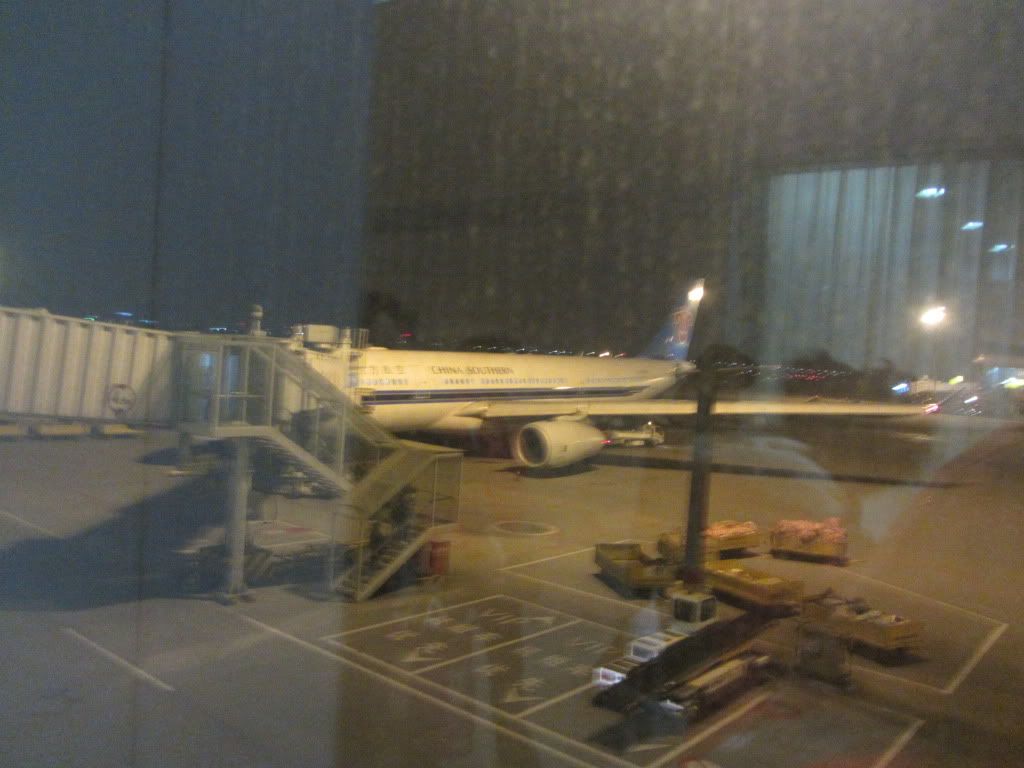 Return Trip
Arrived at Chengdu airport in the evening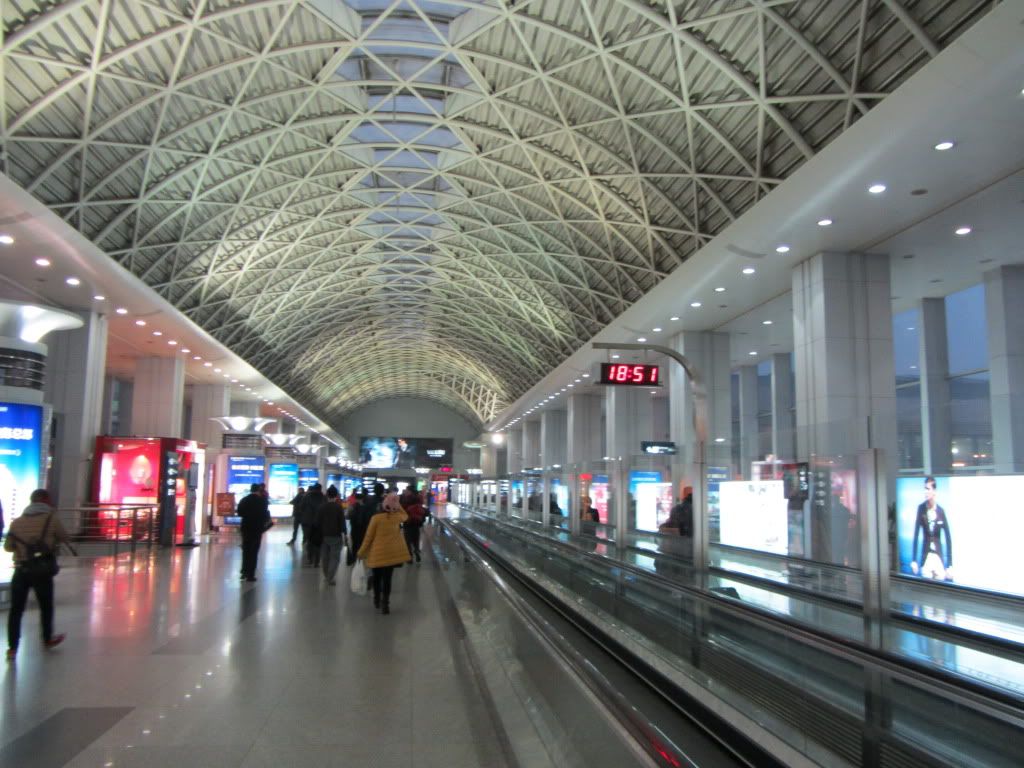 Thrid Lag
Chengdu (CTU) – Guangzhou (CAN)
Flight: CZ3418
Aircraft: B737-800
Reg: B-5596
Date of flight: 5 Mar 2012
Departure: 19:20 local time
Arrival: 21:30 local time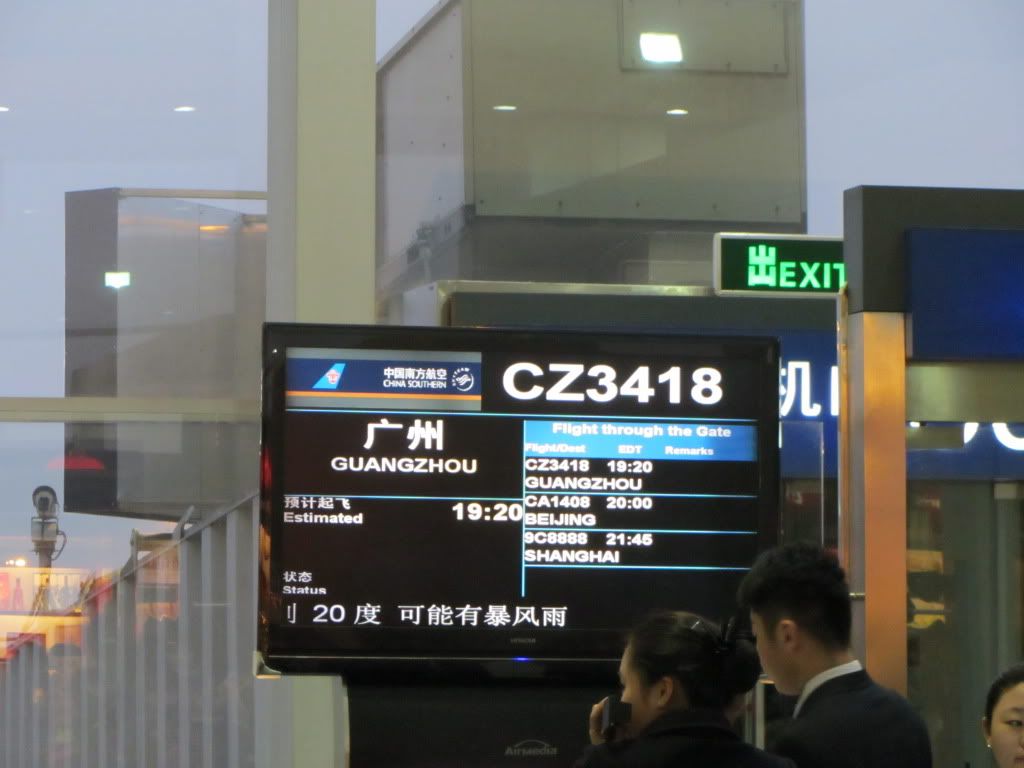 The screen in the lounge was useless. Only 4 flight information available and was not altering. The search function yields "no results". It just looks nice but not functional at all.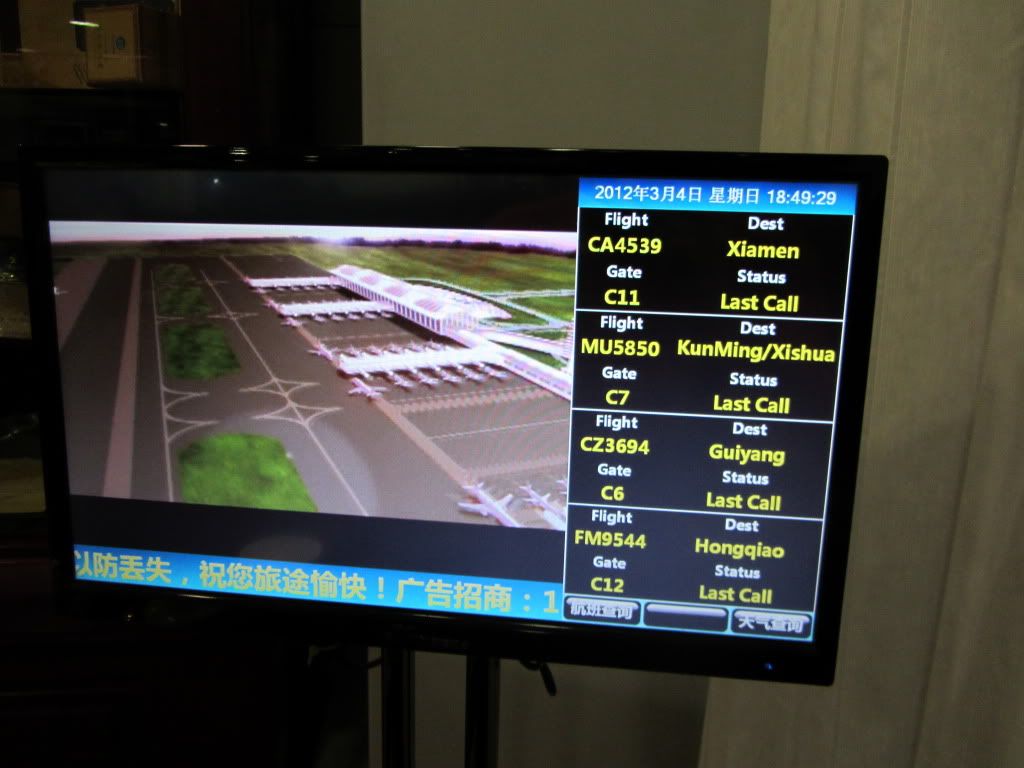 Boarding was at remote stand.
CFM56: The power of flight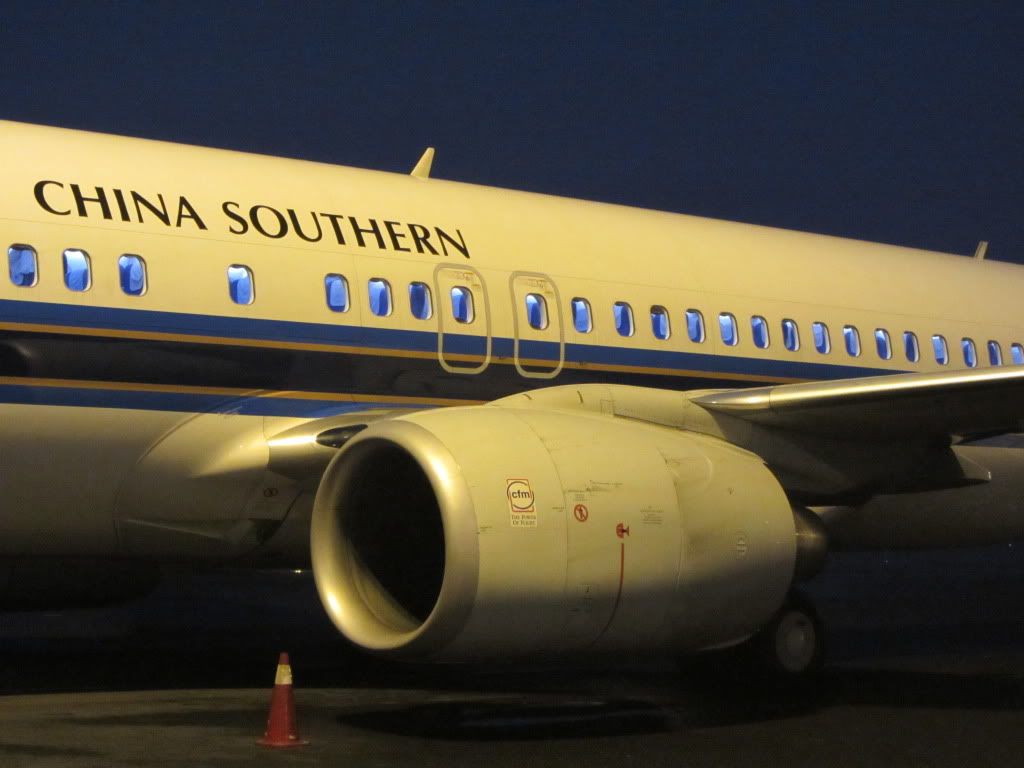 The cabin light looks very blue compared with normal cases. That means something.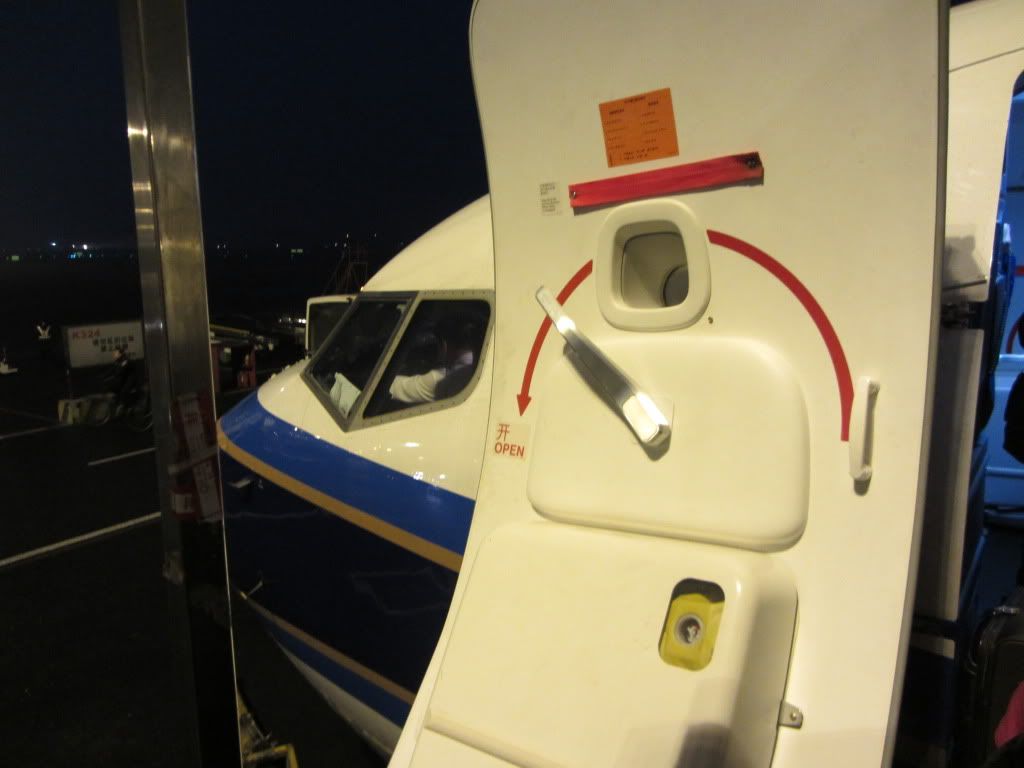 Yes, it is the Sky Interior. Good that the individual air vents are kept. Not sure why there are two sets of PAX sign located so close together.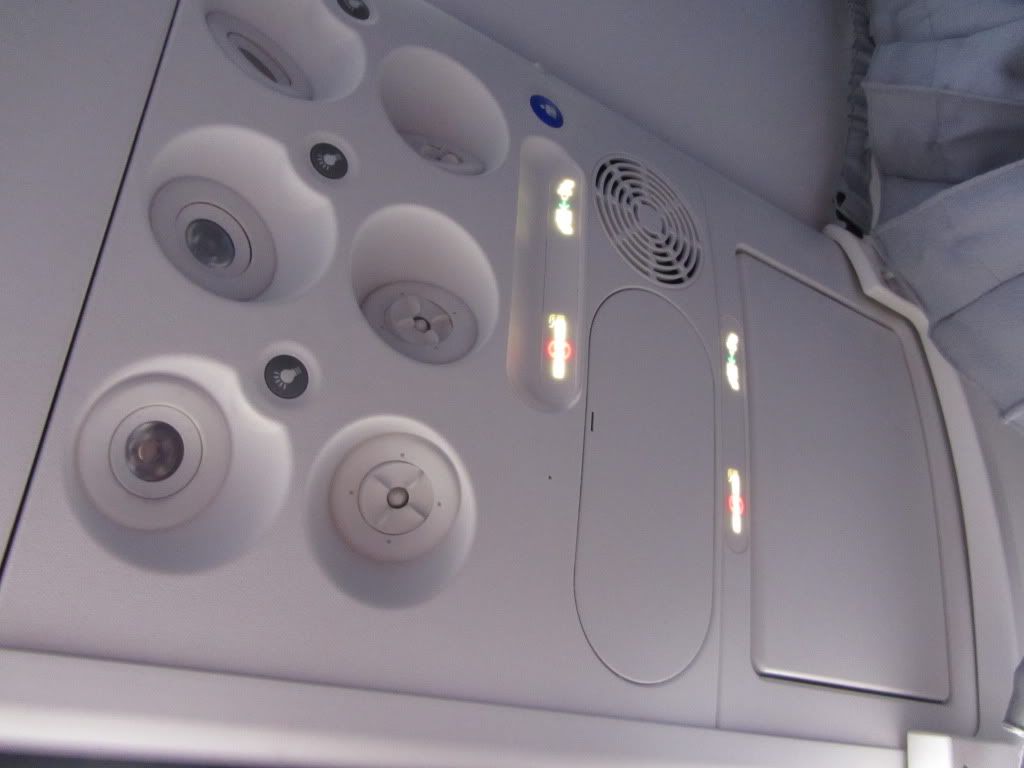 Passengers were still boarding. The inner cover of the window is round; however, the actual outer window is still original square shaped.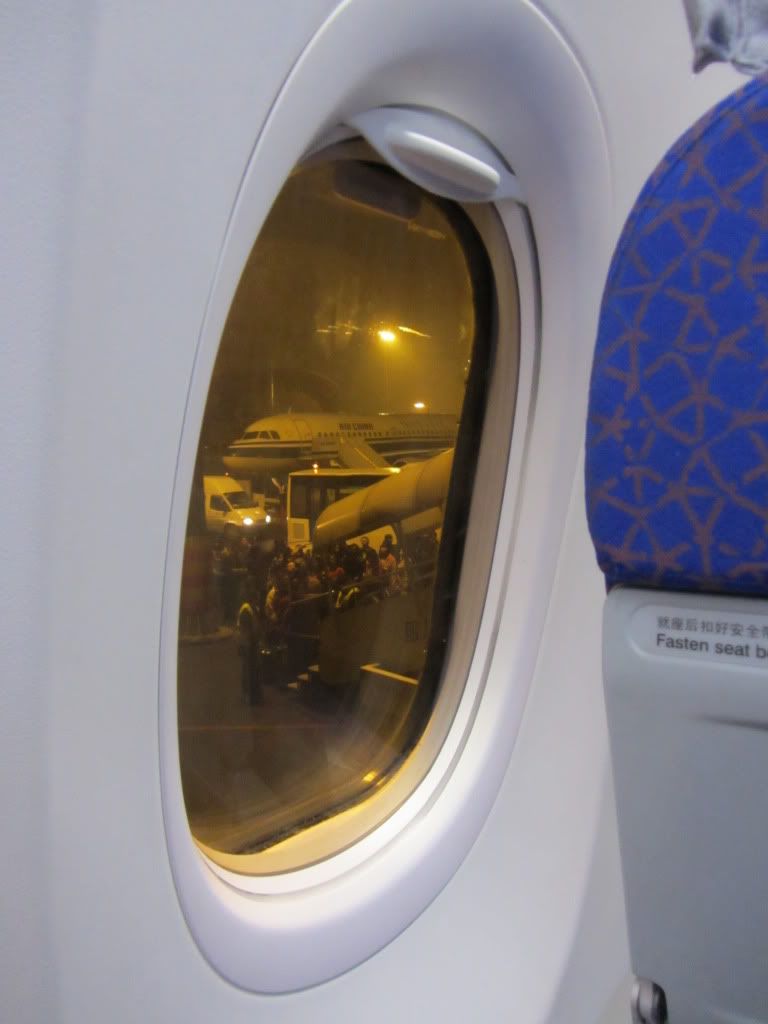 The large bins are nice as people tends to bring more hand luggage than allowed.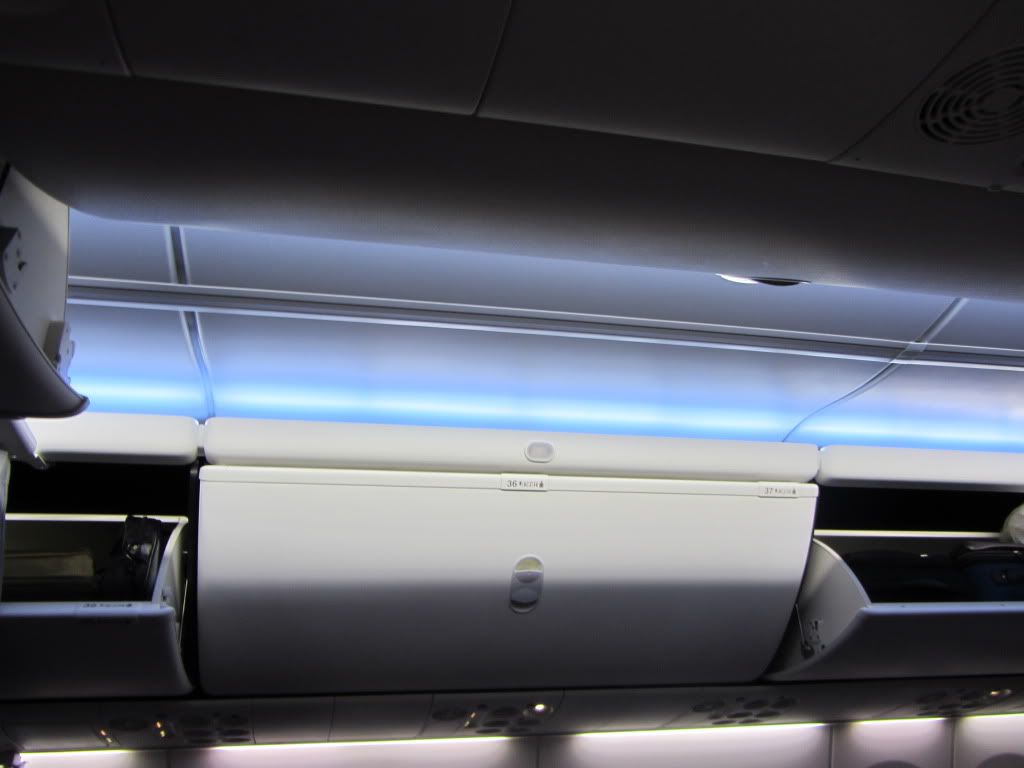 Still the first row, still the annoying curtains separating the premium economy section.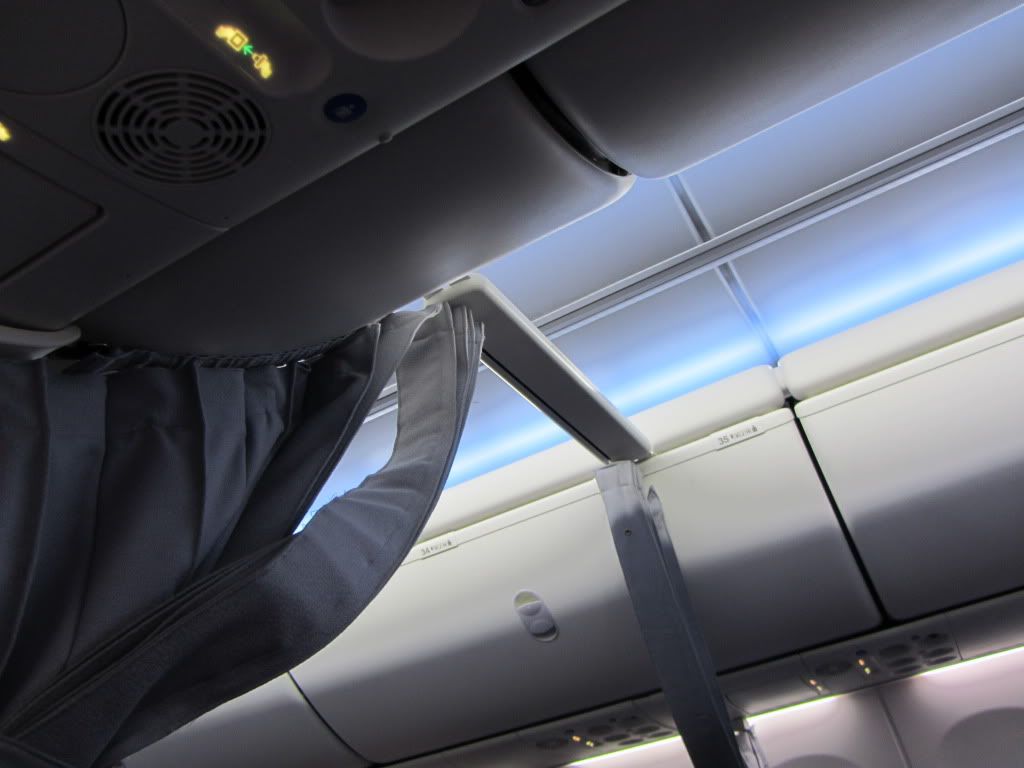 After take-off, the lights looks somewhat fake…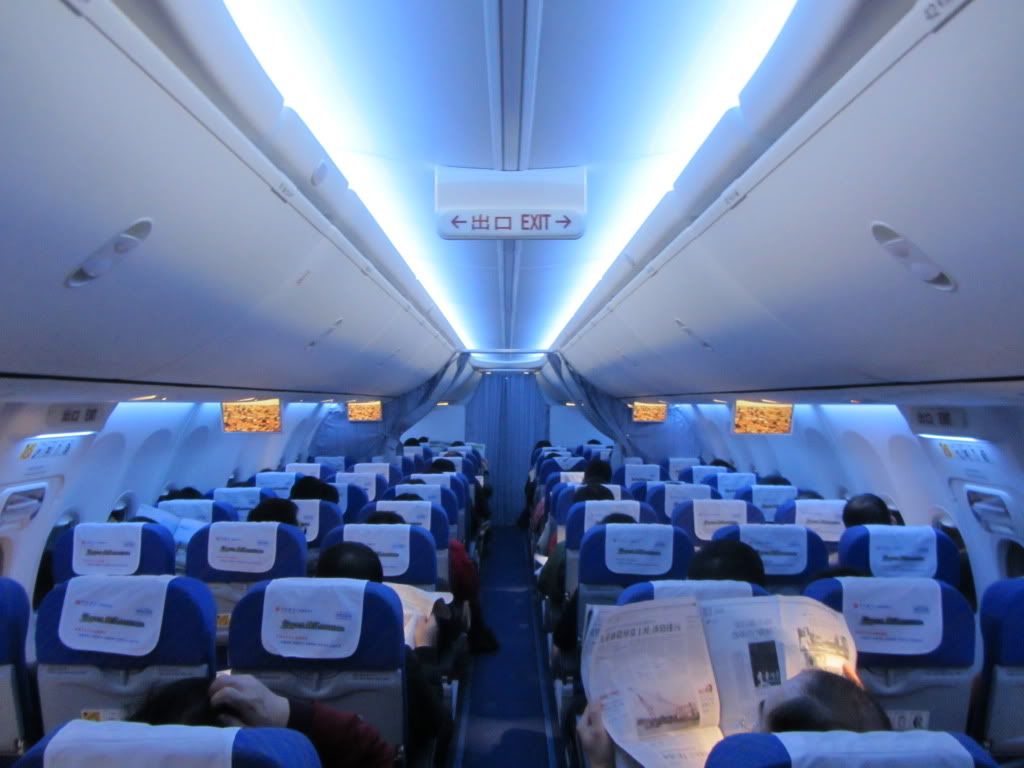 Dinner was served together with a sneak box. Not bad for a flight shorter than 2 hours.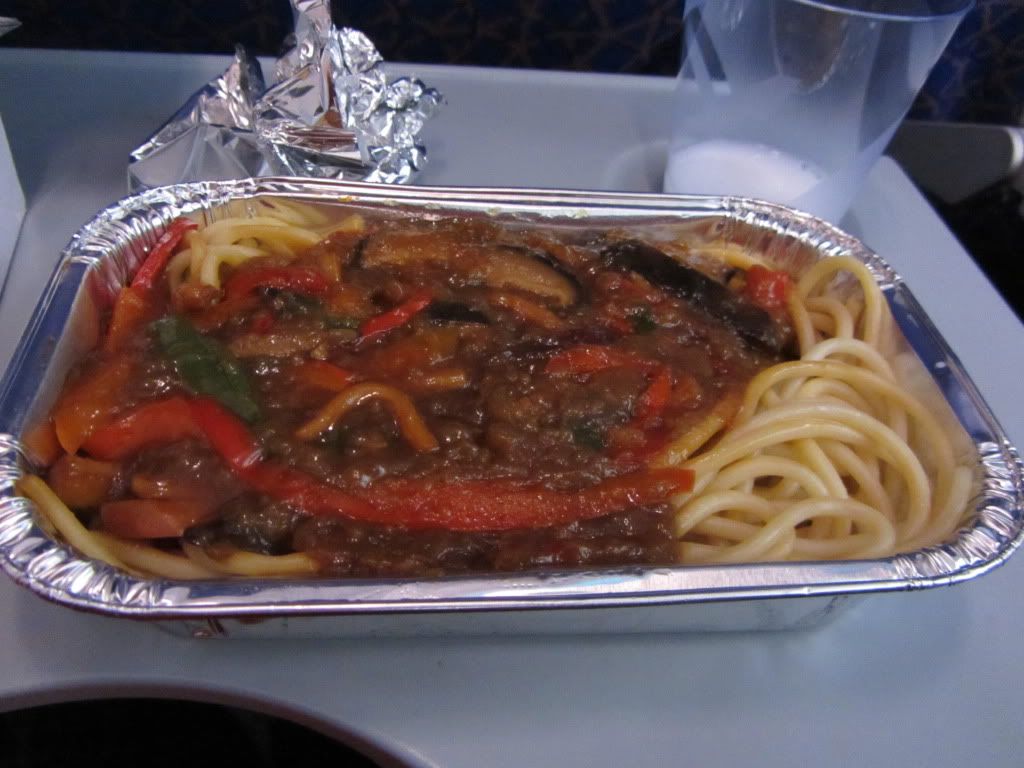 Arrived in Guangzhou.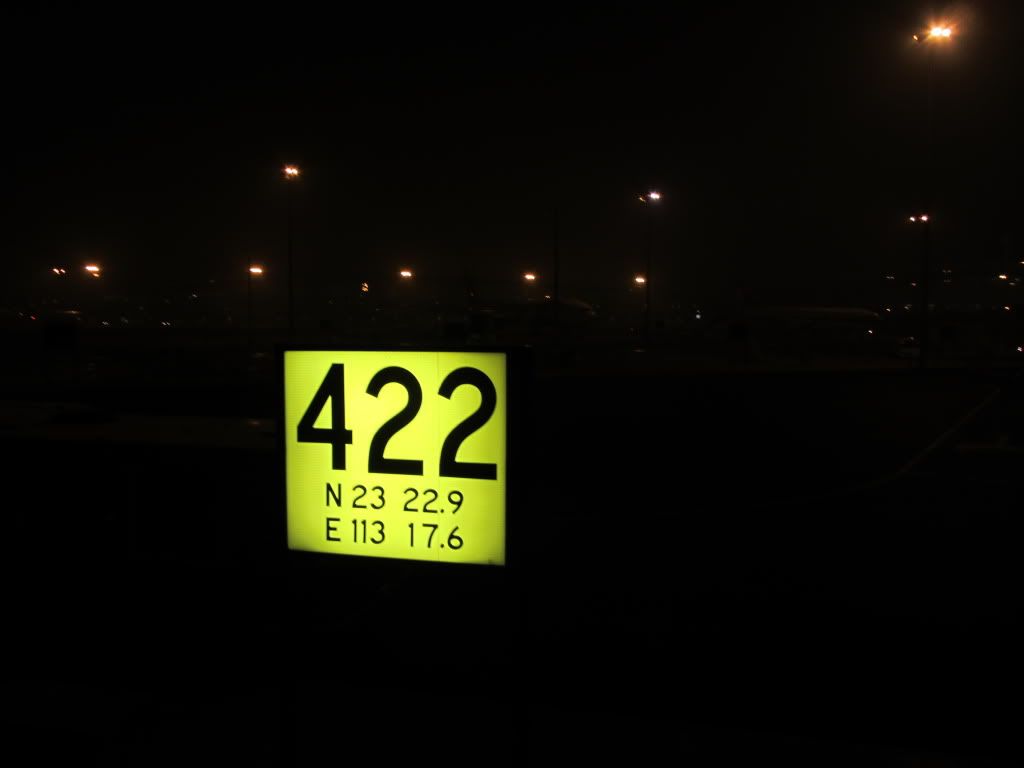 Still remote stand.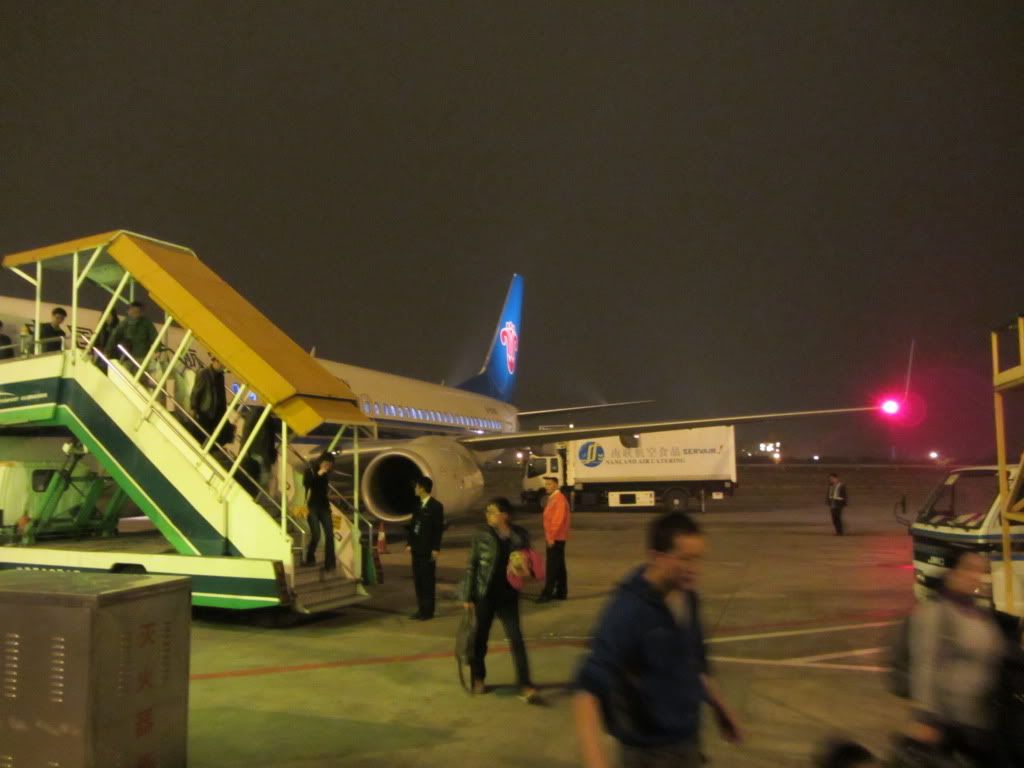 The airport is not really designed for transferring. Had to go out of the baggage claim section (luckily don't need to claim them this time) and go upstairs (escalator somewhere near the end, quite some walking).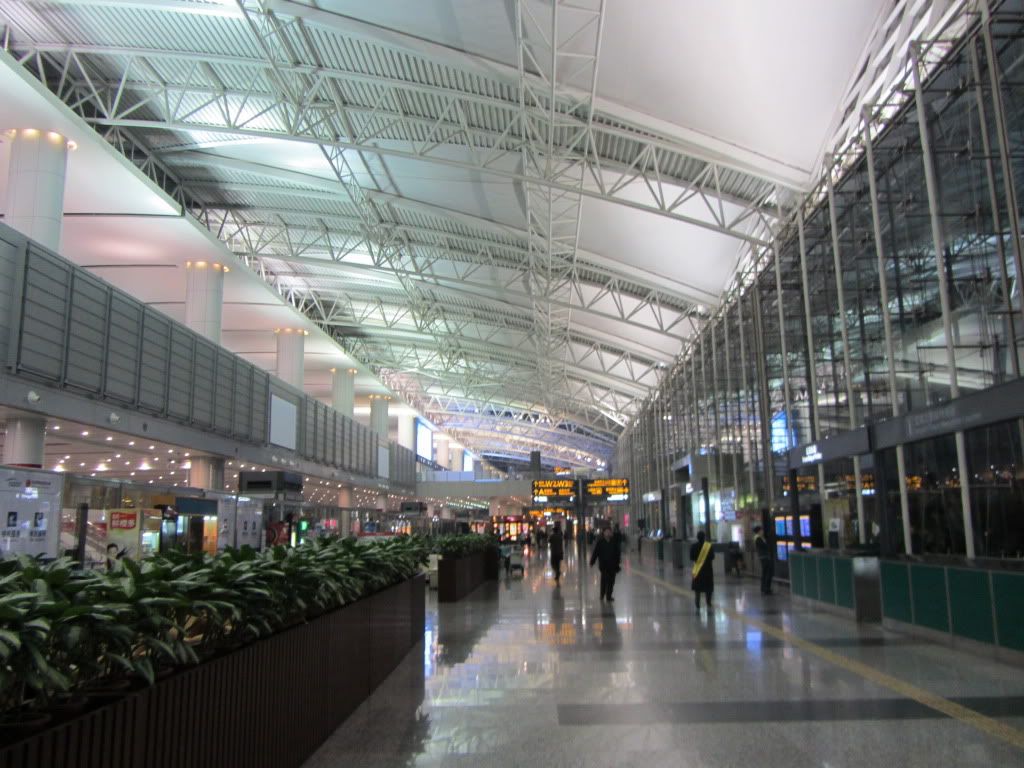 Was able to get my boarding pass for the next leg in Chengdu. However they cannot give me a seat in the premium economy section (37A is the first row of the standard economy section). I know they are going to take this boarding pass when I ask them to switch seats so just took a picture in advance.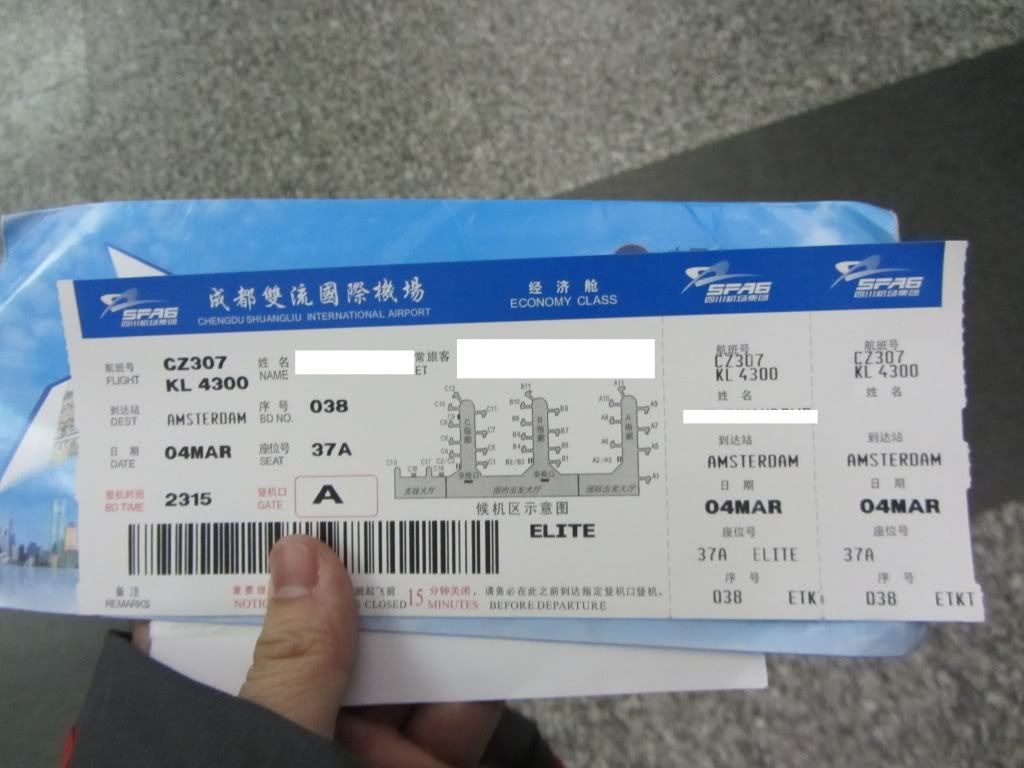 After going up with the escalator, I had to go through a long pass to go to the other section.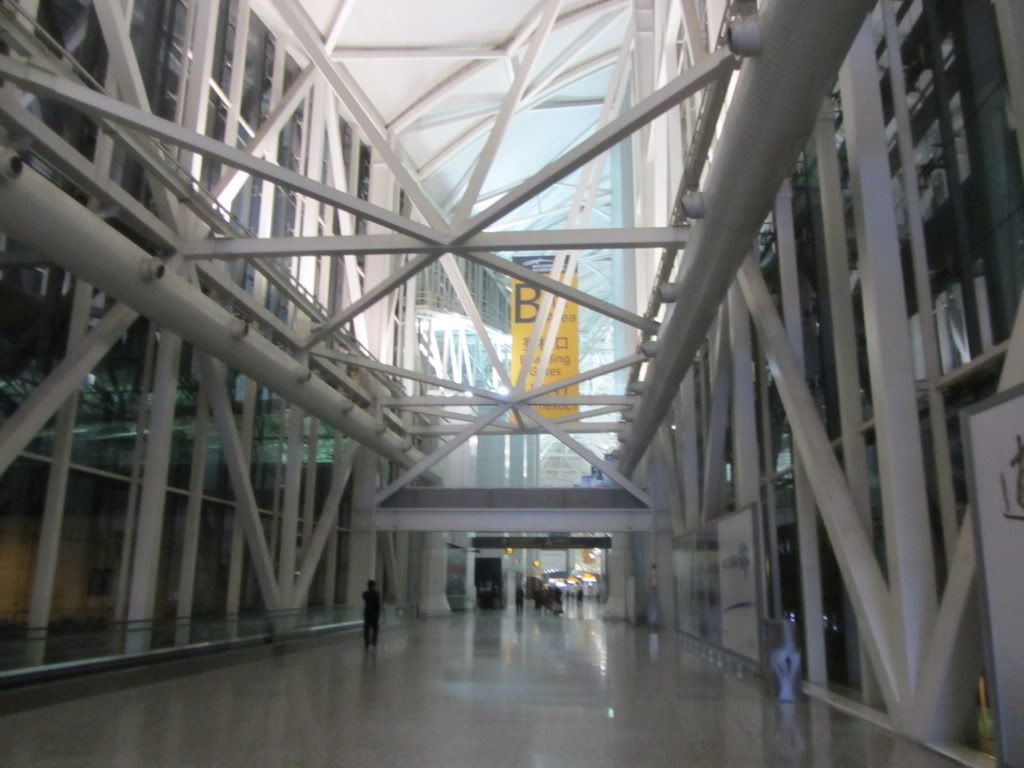 Spacious area for departure hall A.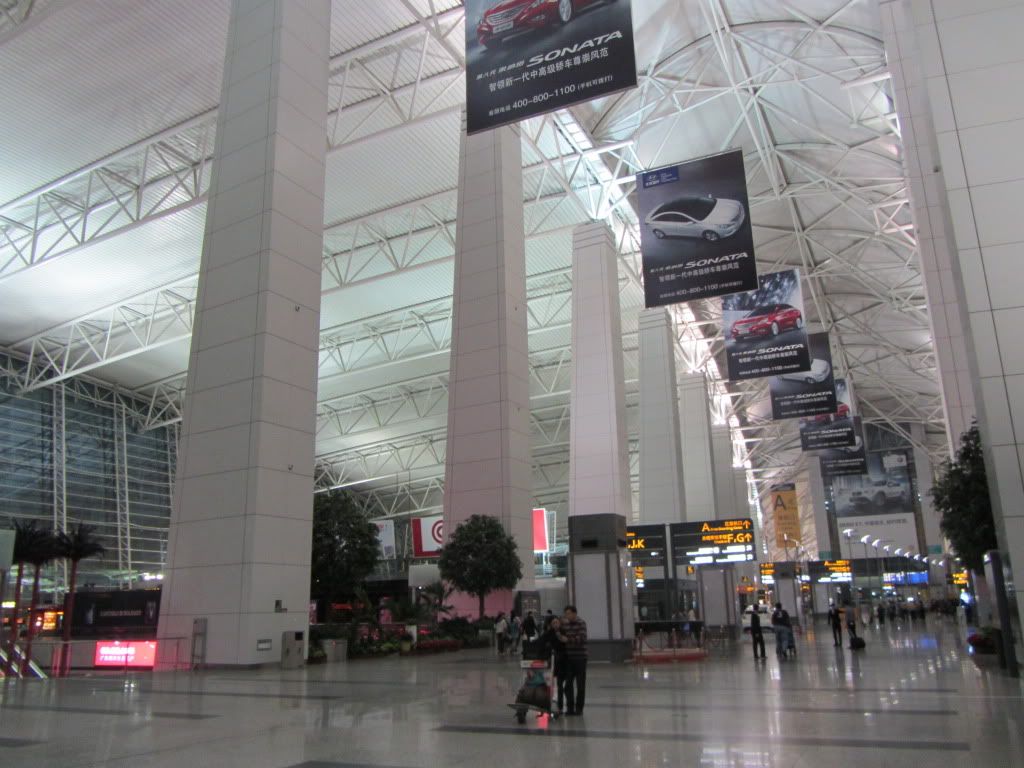 Give a try at the newly opened international departure lounge. It was design by Skytrax and they rated as five star (of course
). Unfortunately almost all seats were claimed and it's kind of crowded.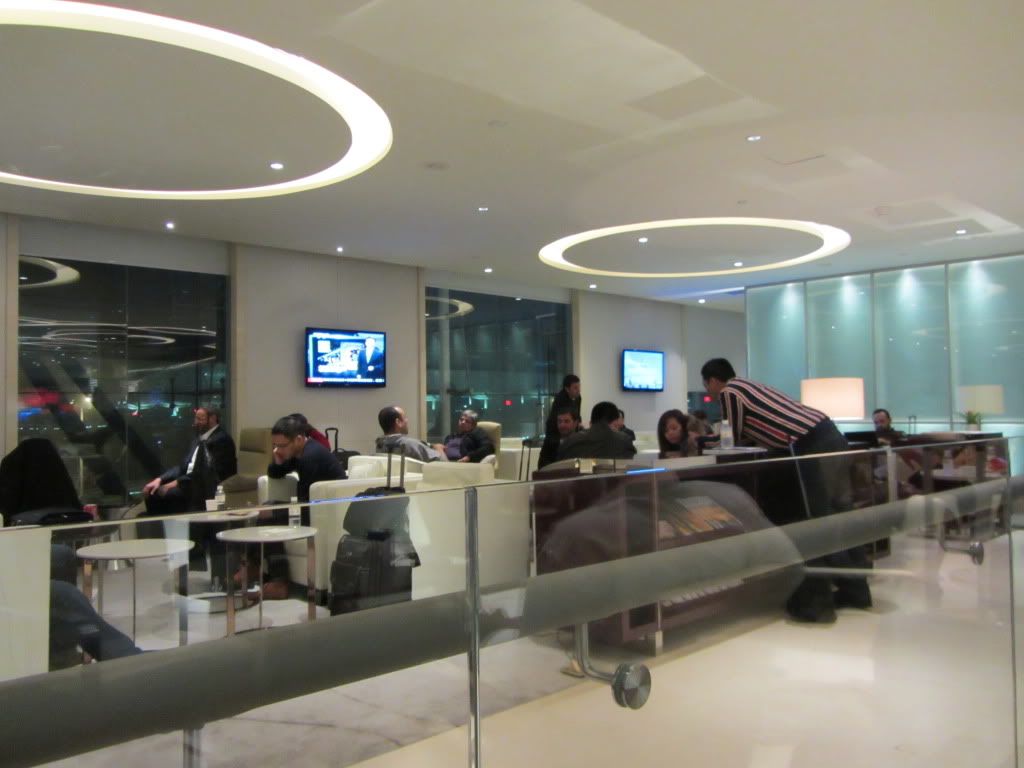 Got some food for dinner before boarding.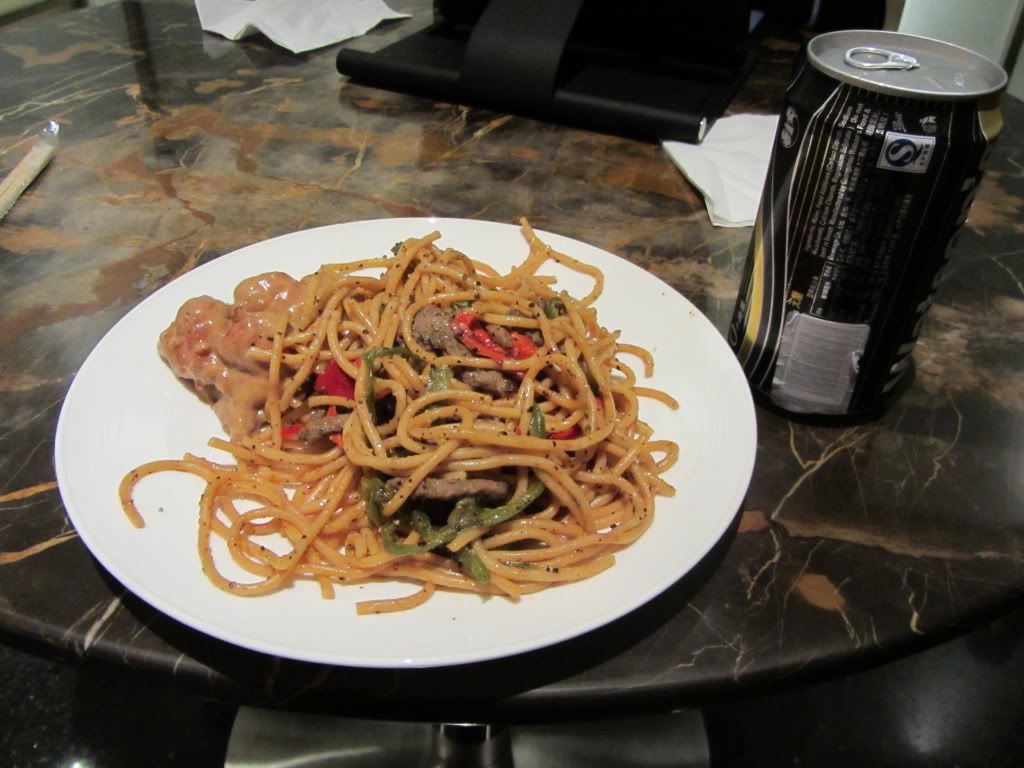 Evening departures, not that much but it's already quite an achievement for Guangzhou.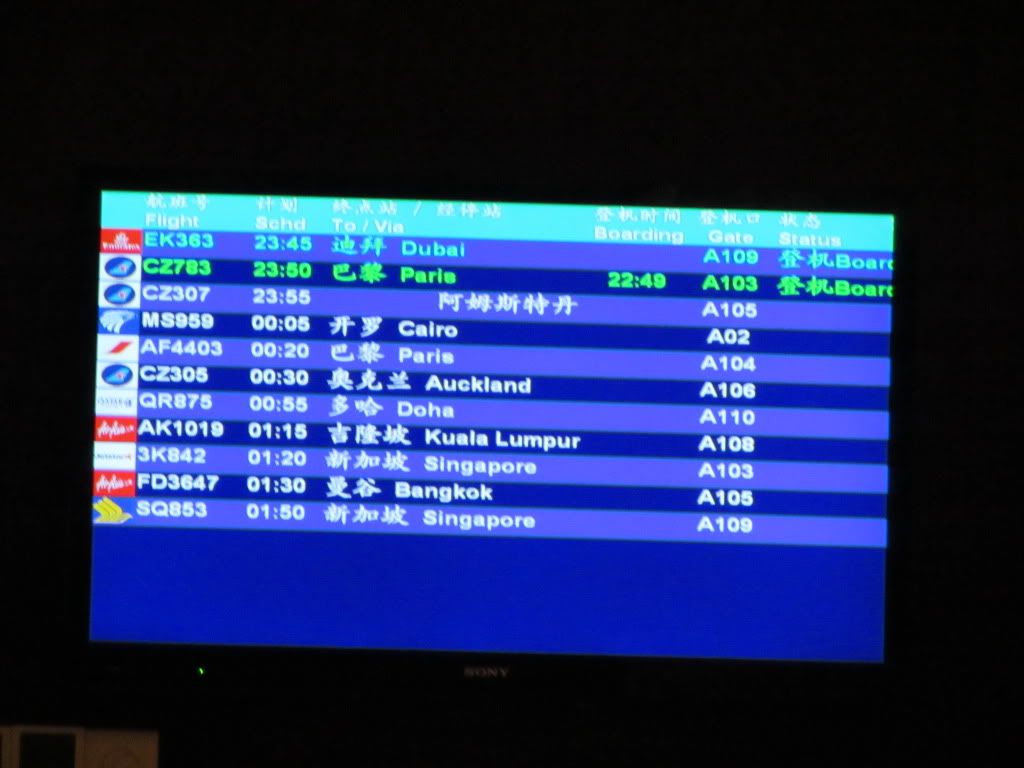 Boarding starting at gate A105 (one of the furthest one)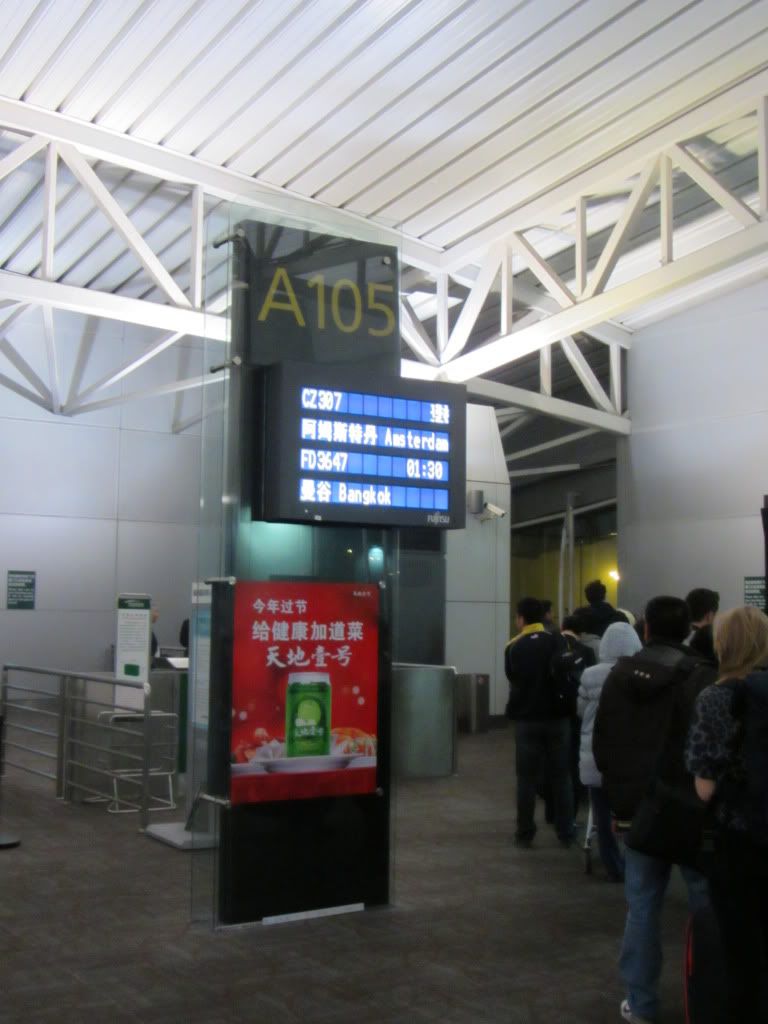 Last Lag
Guangzhou (CAN)- Amsterdam (AMS)
Flight: CZ307
Aircraft: A332 (PW)
Reg: B-5531
Date of flight: 5 Mar 2012
Departure: 23:55 local time
Arrival: 05:55 local time (+1 day)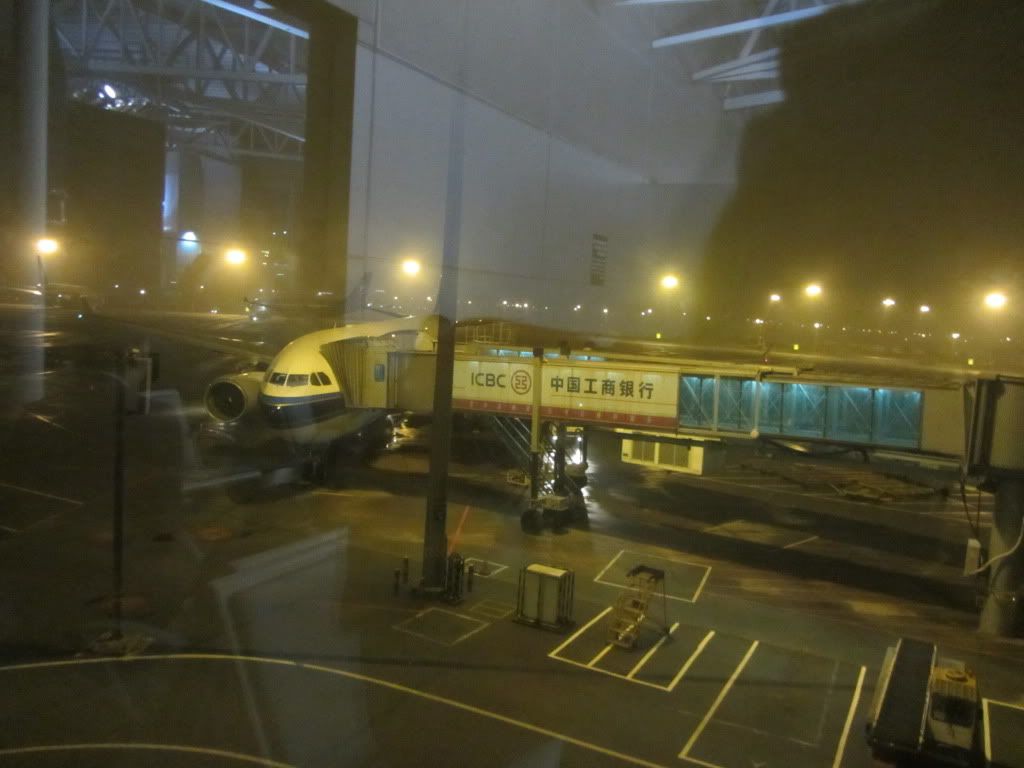 The B-5531 aircraft was handed over to China Southern during the Paris Airshow last year in June.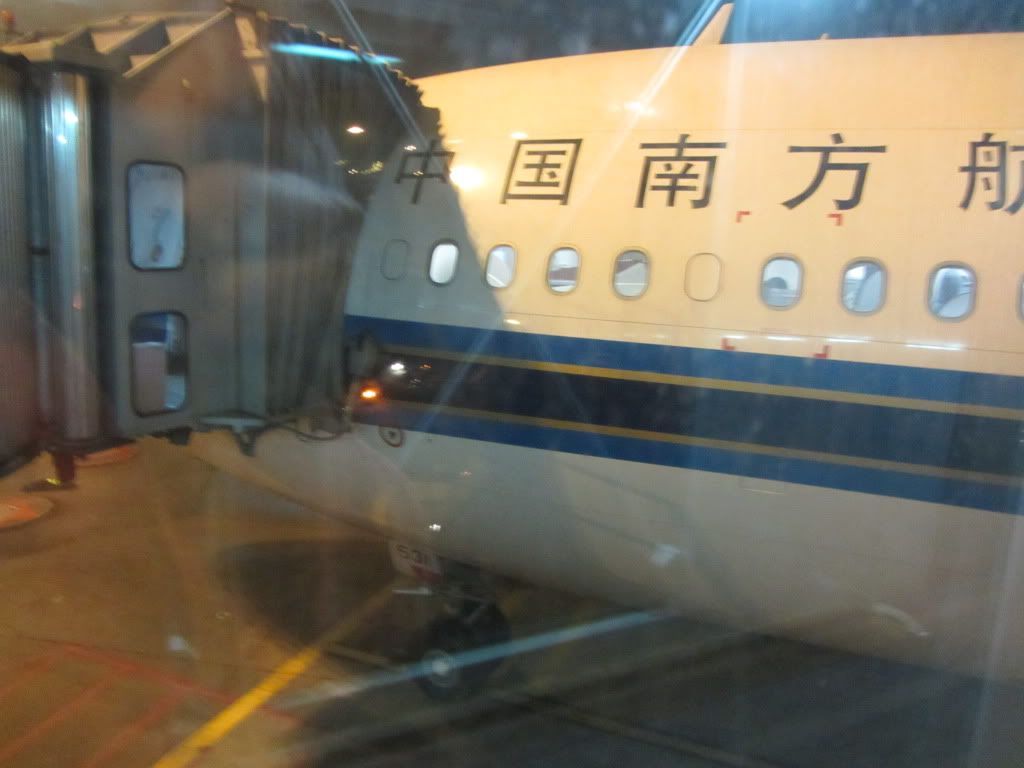 Again very nice and clean cabin.
Aircraft next to us departing for Paris.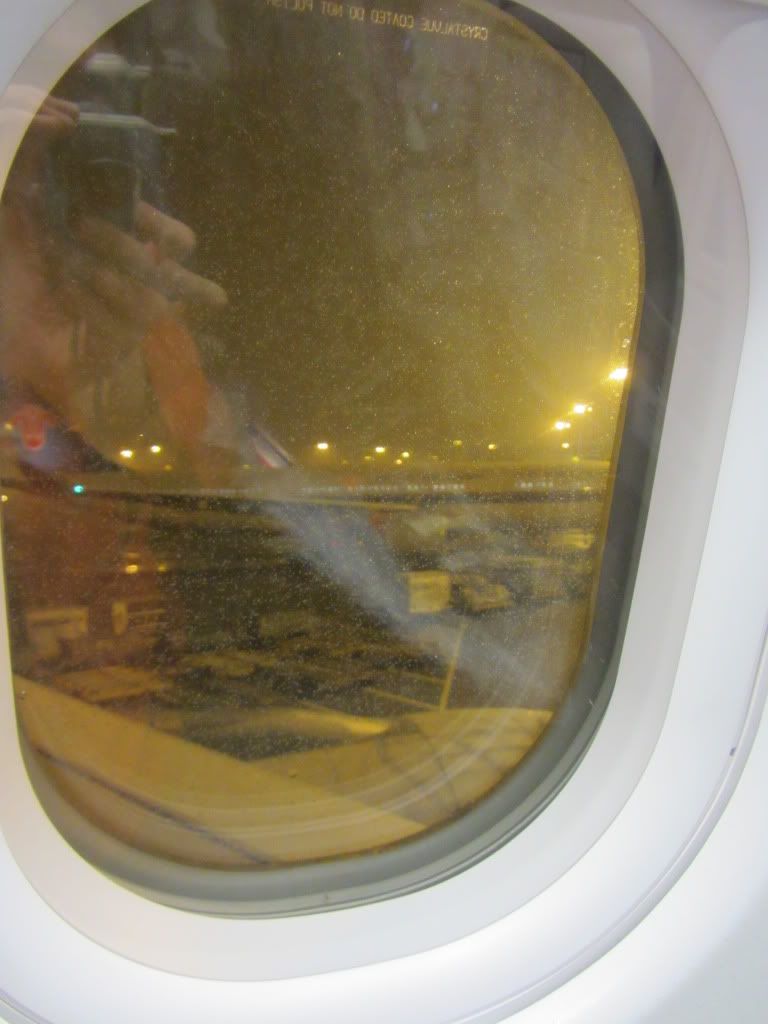 Advertisement for the A380 on the tray table.
First meal was beef rice. Quite good.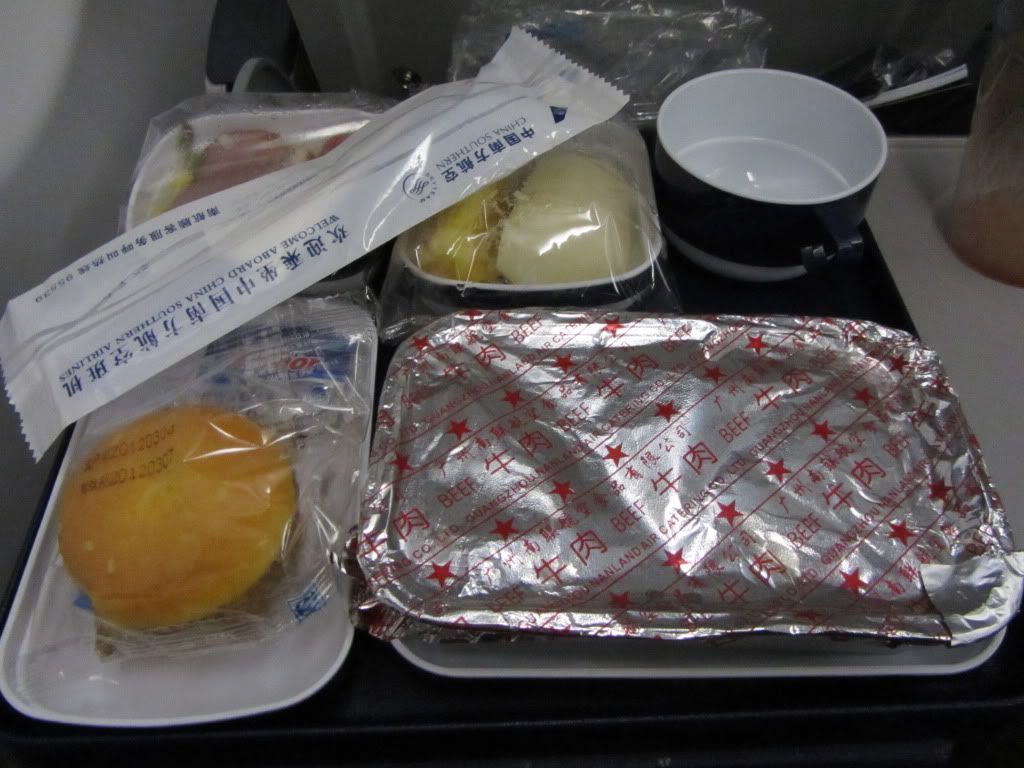 Cabin getting ready for dim the lights for the 13 hour night flight.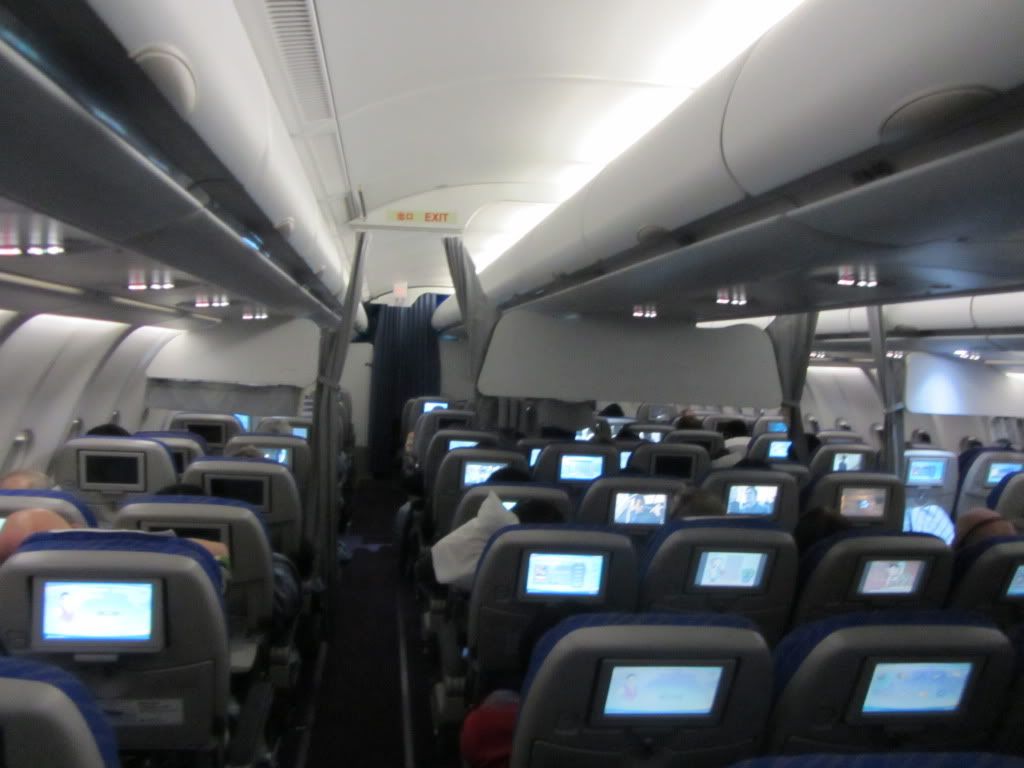 Arrived on time at Amsterdam. Just notice the sign for "Lavatories AFT", Nice!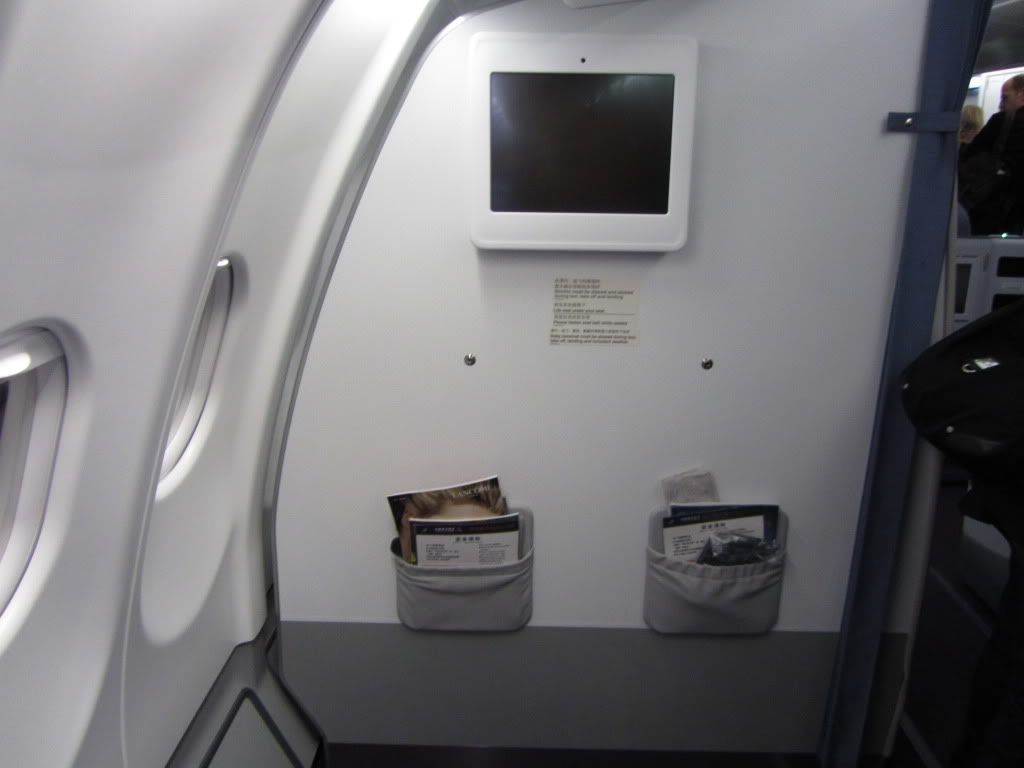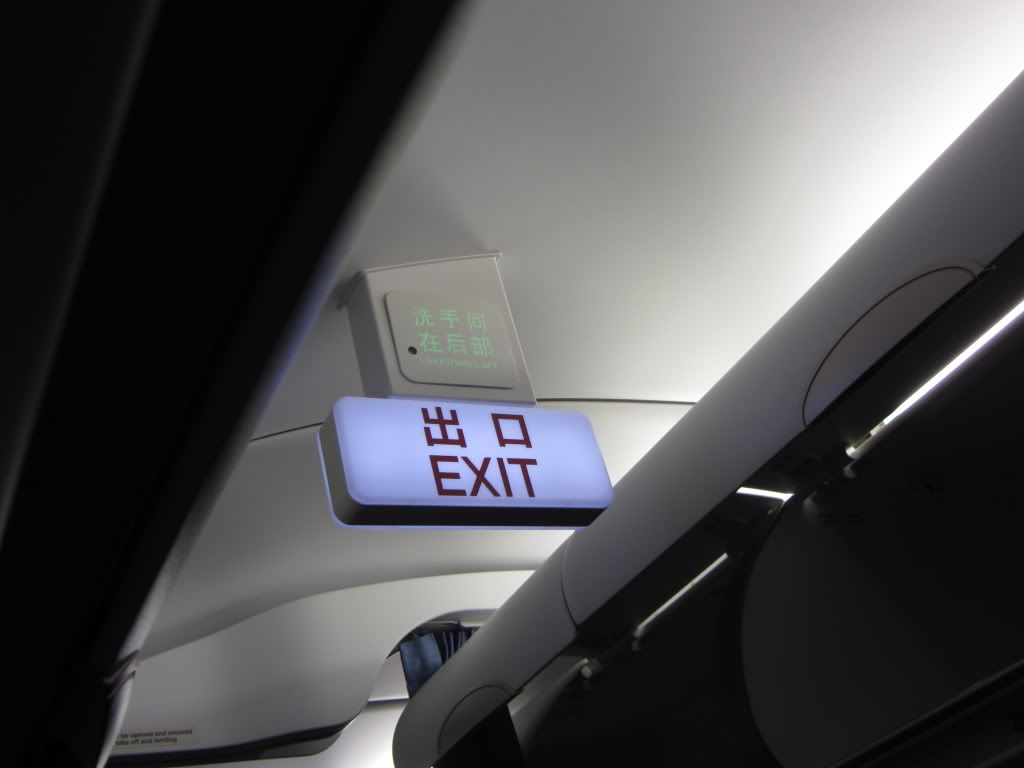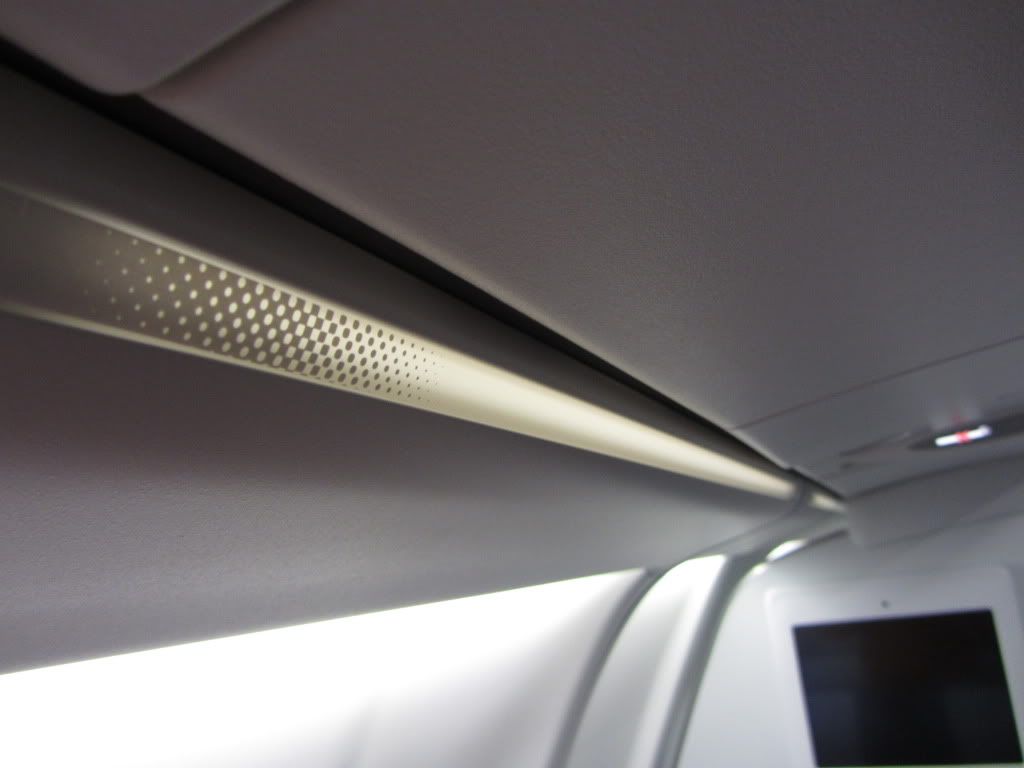 It's typical Dutch weather waiting for me.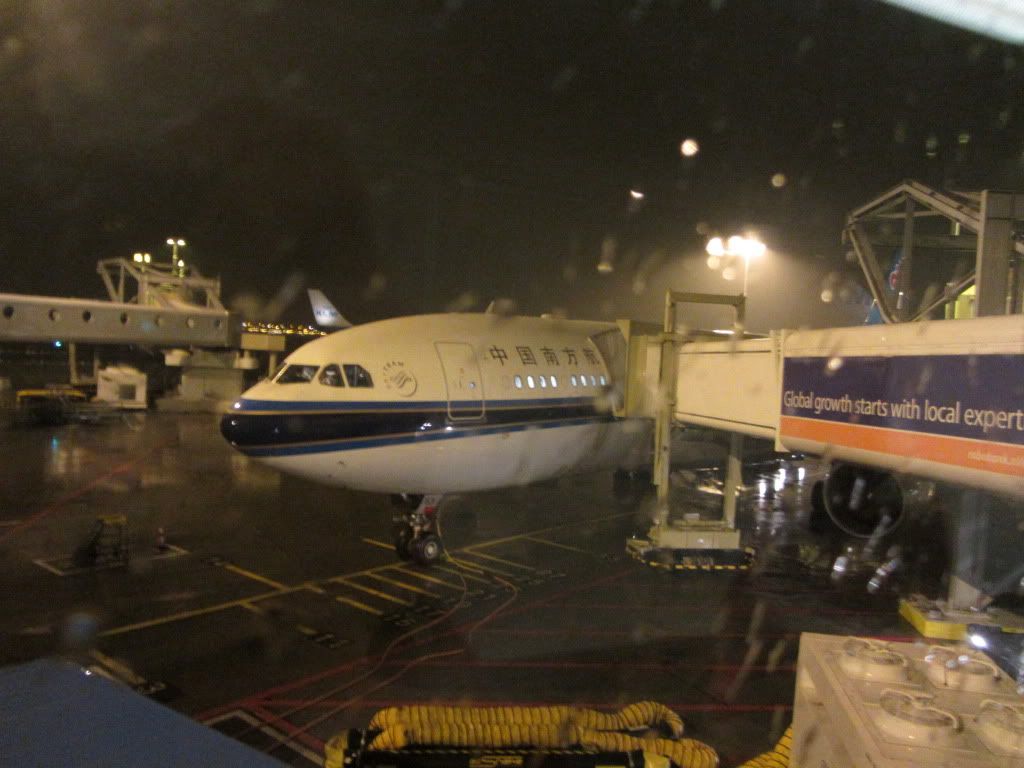 Baggage claim. Priority baggage works in Schiphol although they do not use the standard Skyteam 'Priority' tag in Chengdu.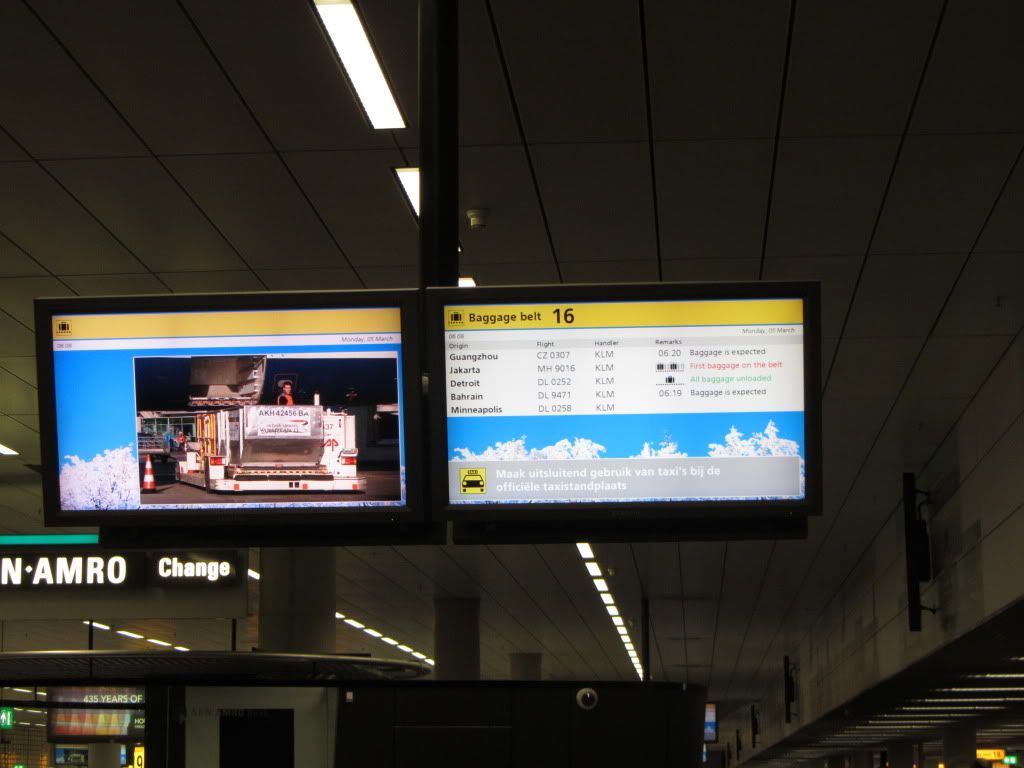 Final remarks
Overall the trip was on pair with most of the international airlines I have travelled with in the past, and it is a quantum leap for CZ compared with their product several years ago. After boarding the flight attendants came across the cabin to give individual greetings to elite members. It's good to see CZ keeps improving their services.
But I think the overall good impression is largely attributed to the relatively new aircrafts I'm travelling on. I can imagine that a long haul flight on their old B772ER to North America and the earlier (No PTV) A332s to Australia can be much more painful. Service-wise it is still nothing special so CZ should either upgrade all their equipment or keeps improving their services to have a better consistency.
Thank you for your time on my first trip report on A.net.