RTW Pt 3: Wonders of Peru! TA LIM-CUZ-LIM
Introduction
Welcome dear readers to my 3rd report in the around-the-world series! This report will cover my trip to the Peruvian Andes mountains, along with pictures from Machu Picchu, Ollantaytambo and Cuzco. These flights were booked, so finally we were safe to get on the flight! Hopefully you don't mind the pictures from the Andes in between the flight reports, if you don't want to see them just skip over and keep on with the later flight. If you missed earlier parts, they're at the end of the report.
Background
After years of planning, me and my dad finally decided to go around the world on ID/Standby tickets.
We decided to go to Machu Picchu, Peru in South American and then some Asian Cities.
This was the proposed flight schedule (B means booked):

Icelandair 631 KEF – JFK 30/3/2012 Boeing 757-300
United 1116 EWR – IAH 31/3/2012 Boeing 737-500
United 854 IAH – LIM 31/3/2012 Boeing 767-300ER
TACA Peru 7 LIM – CUZ 1/4/2012 Airbus 320-200 (B)
TACA Peru 101 CUZ – LIM 2/4/2012 Airbus 319-100 (B)
United 855 LIM – IAH – SFO 2/4/2012 +1 Boeing 767-300ER
United 837 SFO – NRT 4/4/2012 +1 Boeing 747-400
Cathay Pacific 503 HND – HKG 8/4/2012 Boeing 747-400
Cathay Pacific 701 HKG – SIN 10/4/2012 Airbus 330-300
Thai 873 SIN – BKK 12/4/2012 Boeing 777-300
Cathay Pacific 771 BKK – DEL 14/4/2012 Airbus 330-300
Air India 102 DEL – BOM 16/4/2012 Boeing 777-300ER (B)
Oman Air 691 BOM – MCT 19/4/2012 Boeing 737-800
Oman Air 102 MCT – DXB 19/4/2012 Boeing 737-800
Emirates 3 DXB – LHR 21/4/2012 Airbus 380-800
Icelandair 455 LHR – KEF 21/4/2012 Boeing 757-200

But as many of you know, you never know on ID tickets and the actual route has been way different then the planned one so far. Luckily I always made plan B and even C. But that will come in later reports.

I was really looking forward and this was shaping up to be a trip of a lifetime!
The report
I keep going where I left off last time. After a 4 hour sleep that felt like 5 minutes, it was time to go to the airport. We loaded our bags into the hotel Audi taxi and drove away to the airport.
Our room at the hotel. The signature Westin bed, those are amazingly comfortable!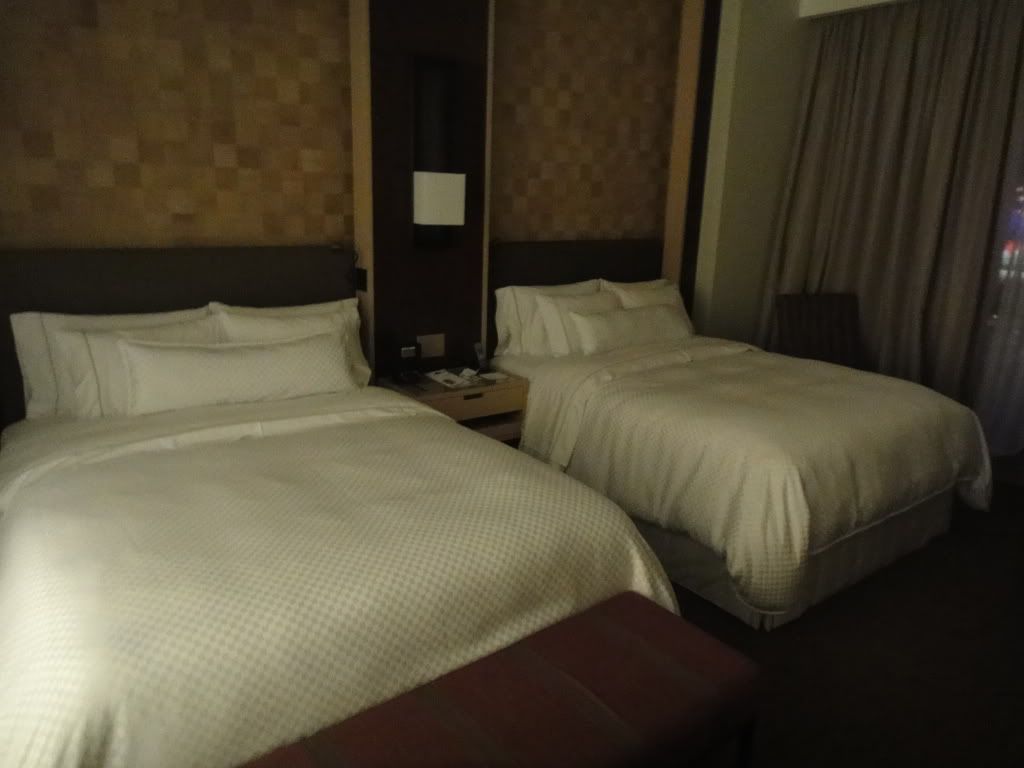 View out of my window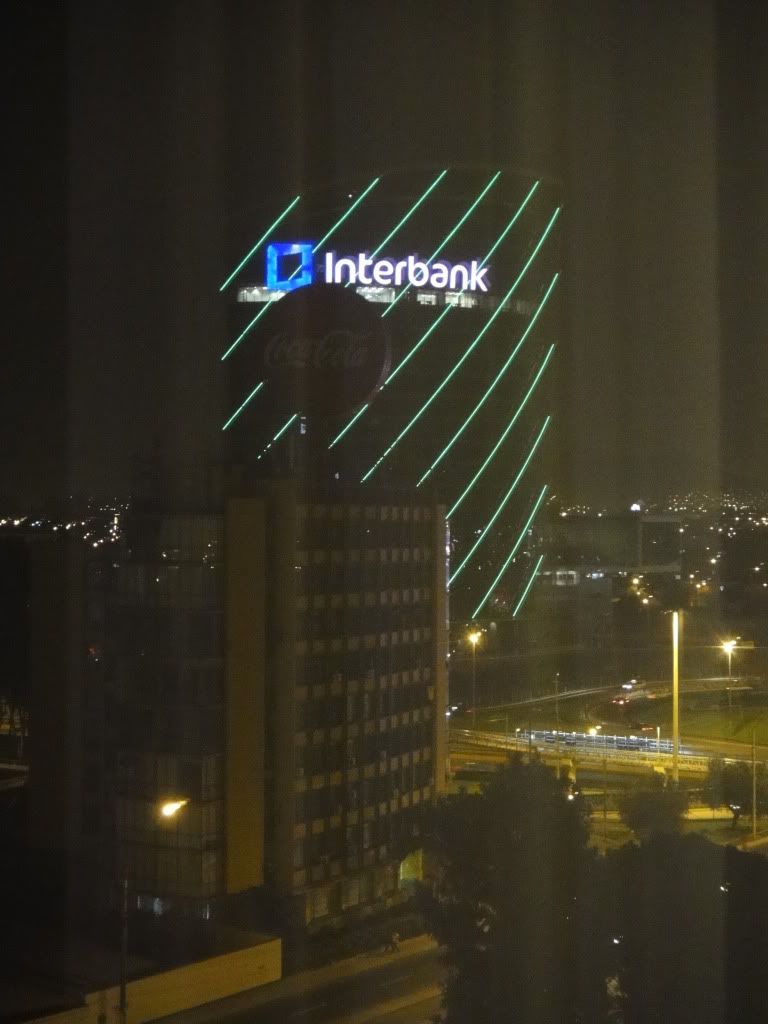 Some arty stuff...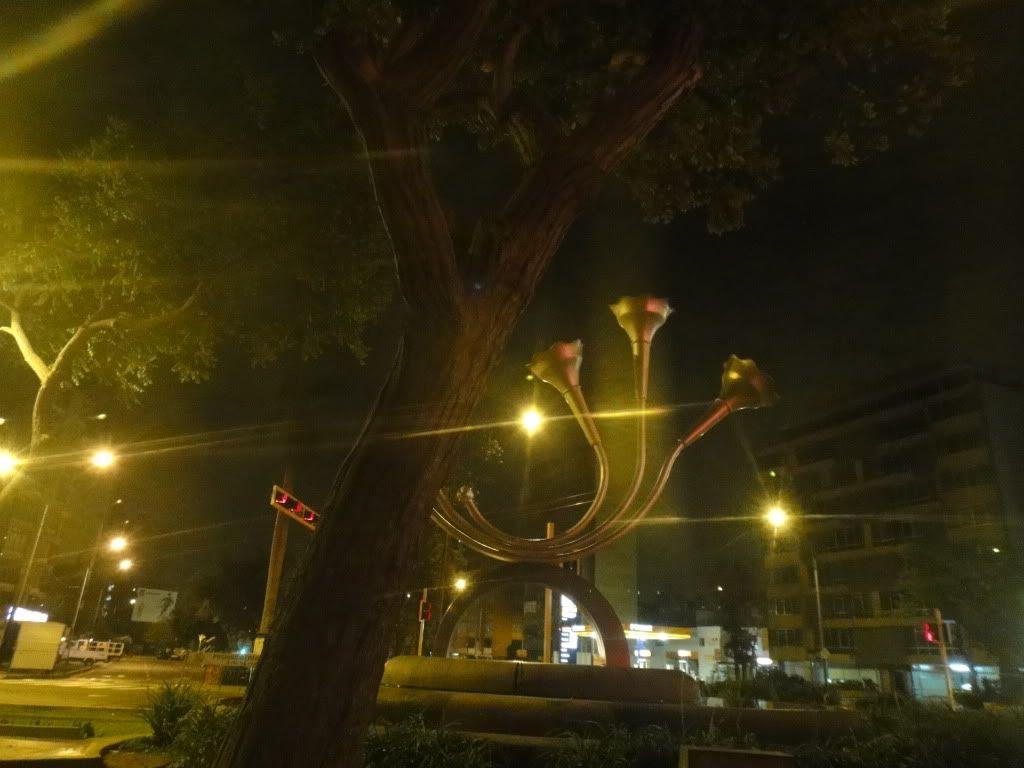 Inka Cola advertising. I tried this drink later on, and it was disgusting!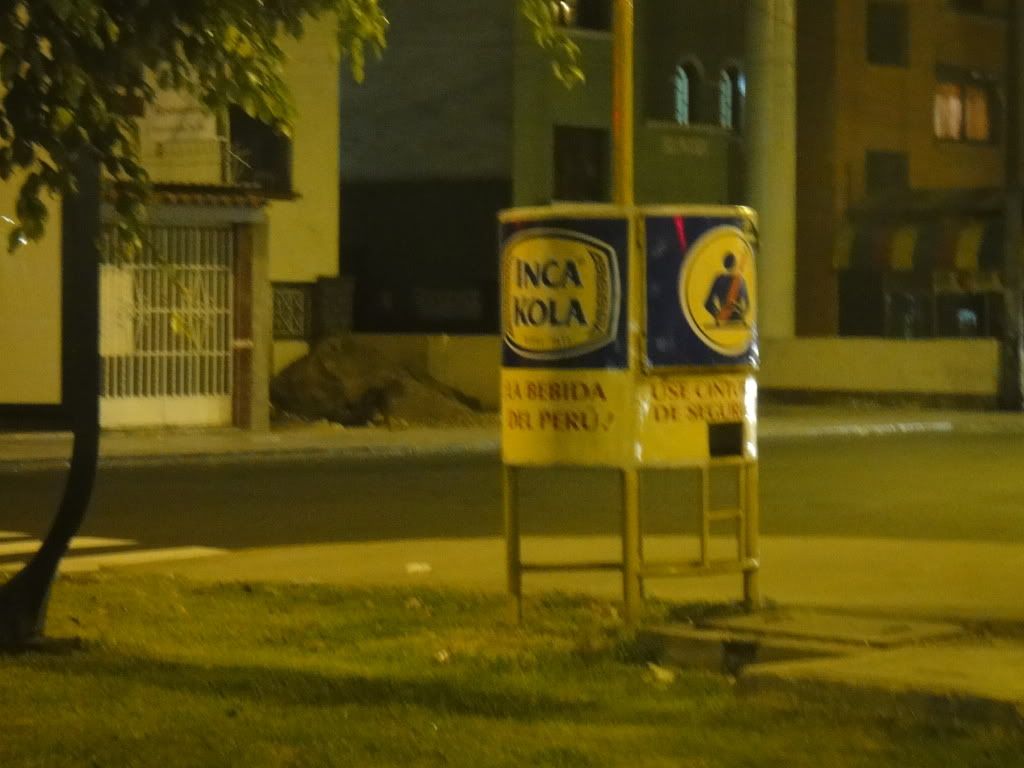 As we had checked in the night before, we walked straight thru security. Security was very well organized and amazingly smooth, much better than most US and European airports. There were still around 20 arrivals at 6-7 am, so just amazing work to do it, securely and well, but smoothly and quick, at a place like this. Well done LIM!
We went to the PeruRail ticket office at LIM airport and asked the agent about our reservation from Cuzco to Aguas Caliantis via Ollantaytambo on a bus+train. To our surprise, he didn´t find it in his computer. That meant we had to try get them in Cuzco, and it wasn't even safe that we would get a seat! >:I
It's really hard to see planes from the boarding area in LIM. I found out in Cuzco the reg was N478TA. When checking in online the night before I saw that my flight would not be operated by my scheduled 320 but had been downgraded to a 319. Totally ok as I only have 2 flights on the 319 (BA 1x, 4U 1x) while I have 18 on the bigger 320 (B6 16x, U2 1x, VY 1x).
As I said, it's hard to see planes from the boarding area.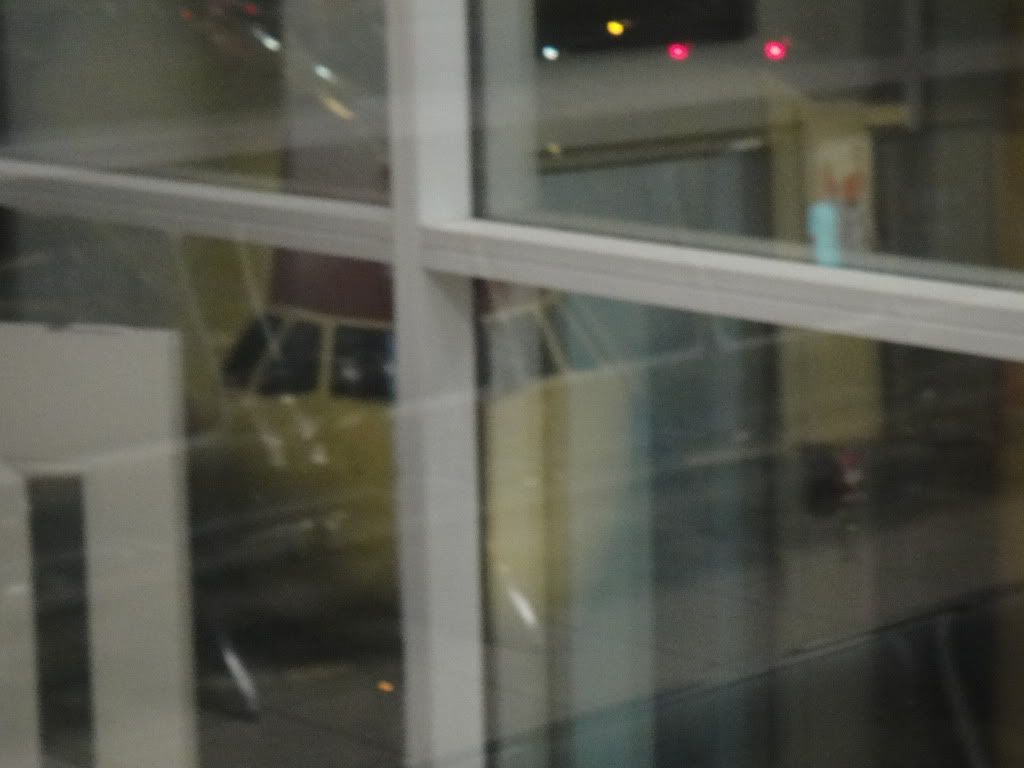 Flight information
Date: 1. April 2012
Airline: TACA Peru (T0/TPU)
Aircraft: Airbus 319-100
Registration: N478TA
Flight number: TA 007
From: Lima – Callao Jorge Chavez International Airport, Peru (LIM/)
To: Cuzco (Machu Picchu) International Airport, Peru (CUZ/)
Runway at origin: 15
Runway at destination: 28
Sched/Act departure: 5:40/6:02
Sched/Act arrival: 7:10/7:25
Blocked time: 1 hour 30 minutes
Flight time gate to gate: 1 hour 23 minutes (6:02 – 7:25)
Flight time RWY to RWY: 1 hour 8 minutes (6:16 – 7:24)
Seat & Class: 18A, Economy Class (Y)

Personal information
My 216th flight overall, 8th in 2012
My 1st flight on TA, 1st on TA 32S, 1st on TA 319
My 21st flight on 32S, 3rd on 319, 1st on N478TA
My 23rd airline
My 41st airport
A look at the plane from the jetway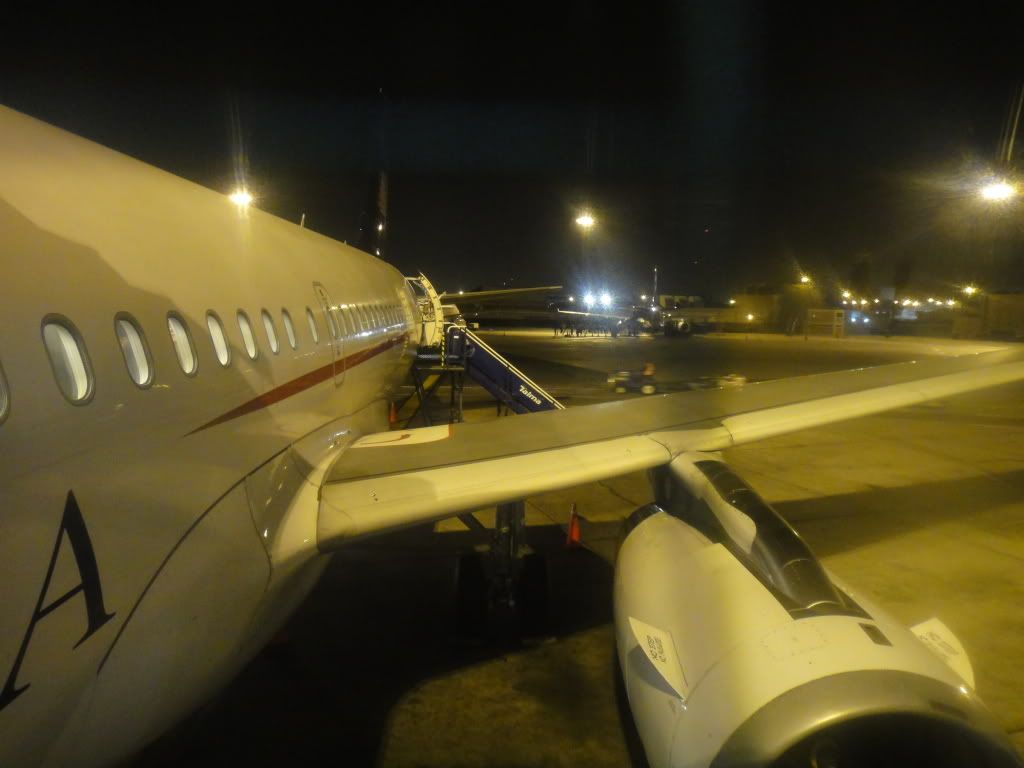 Yup, the 319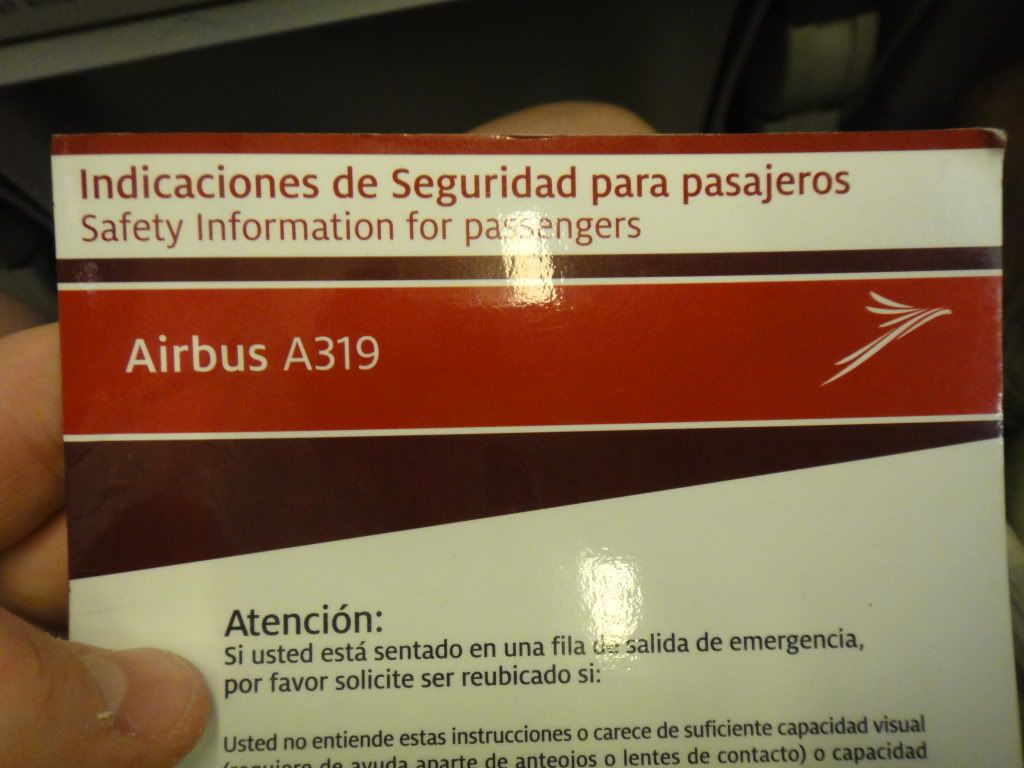 A LA 319 bound for CUZ too, CC-CPJ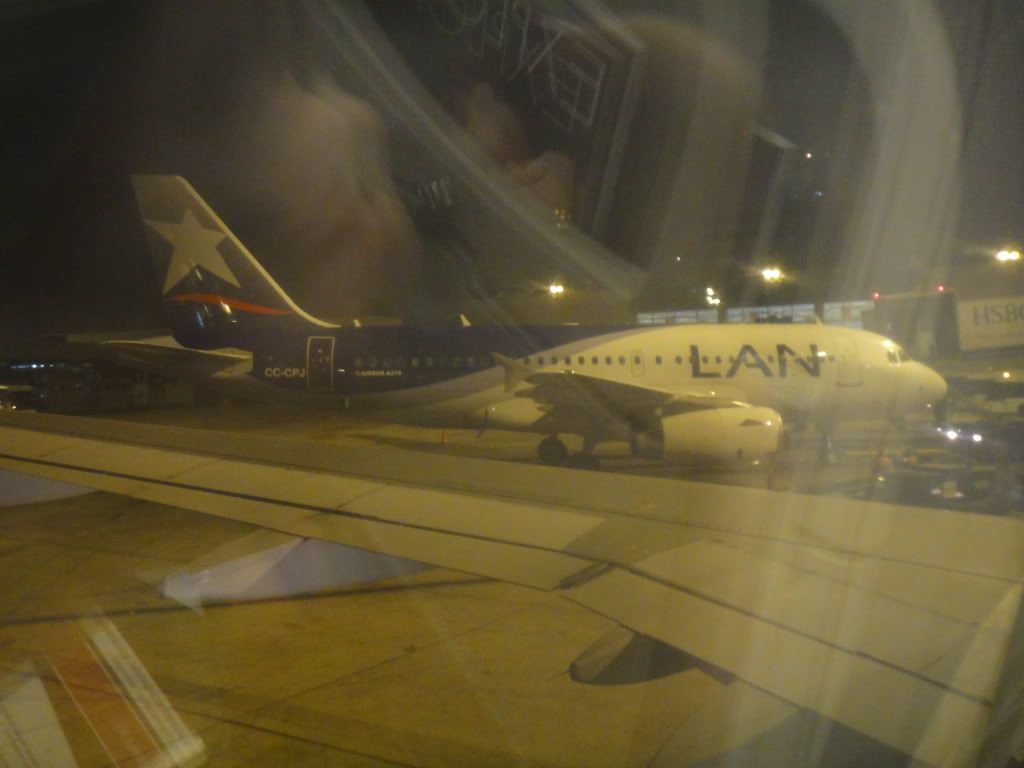 CC-CPJ pushing backk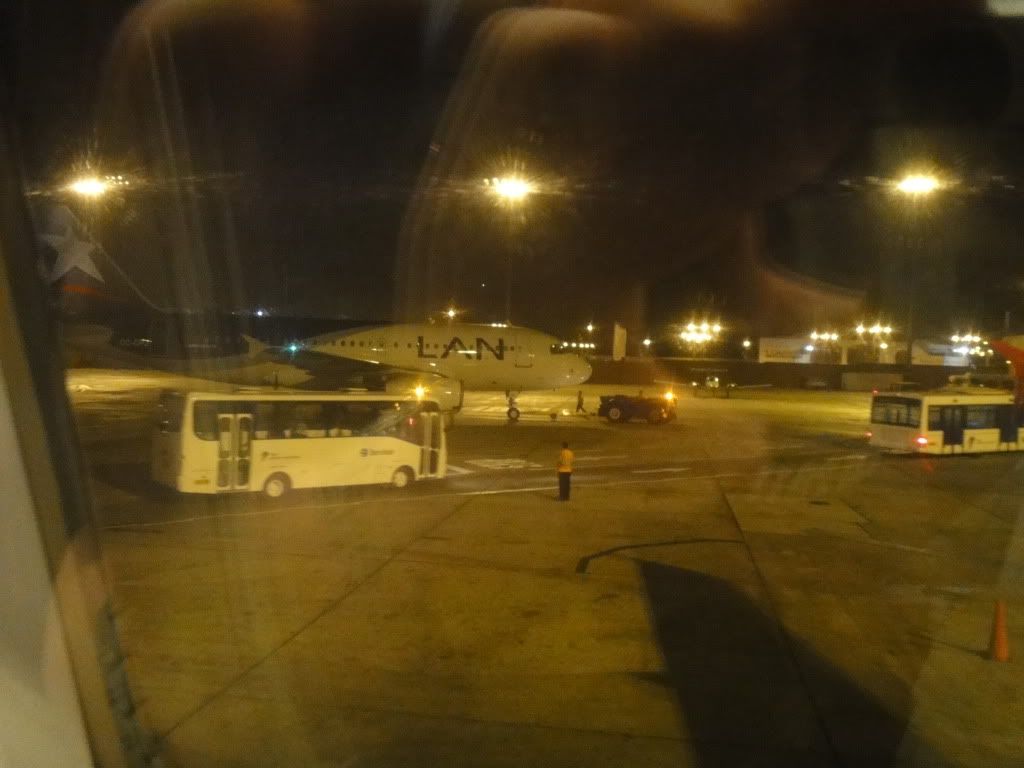 Fleet page, as I said, I'm not an expert in finding typos like PH so can't help on this one either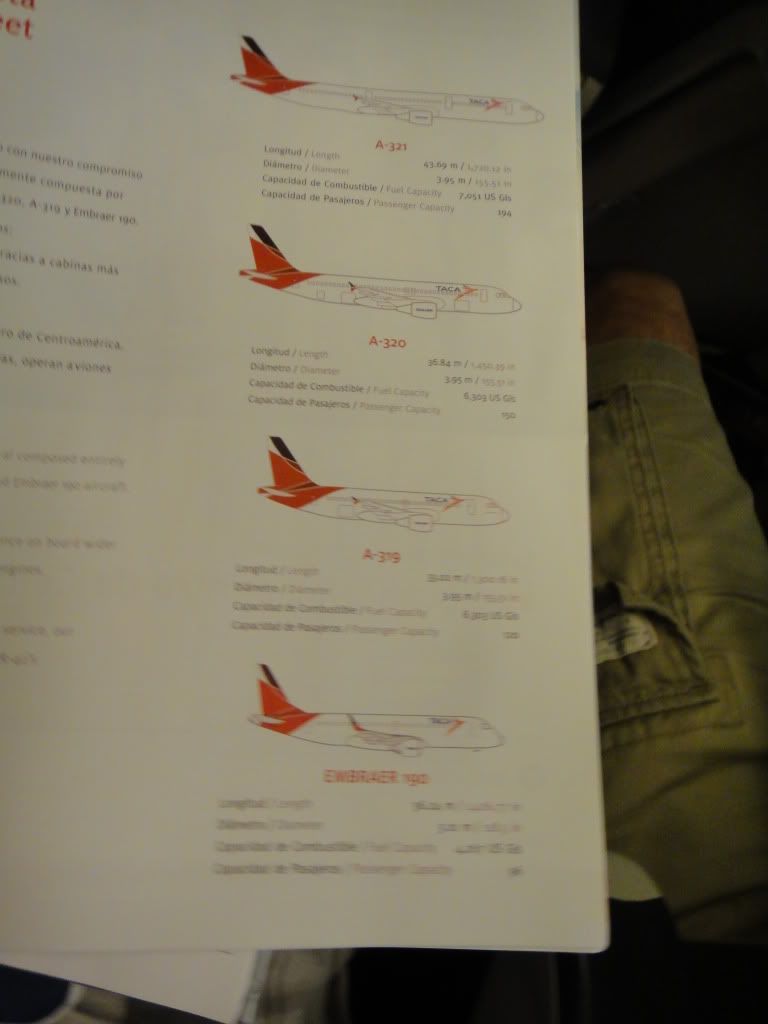 Our nice wing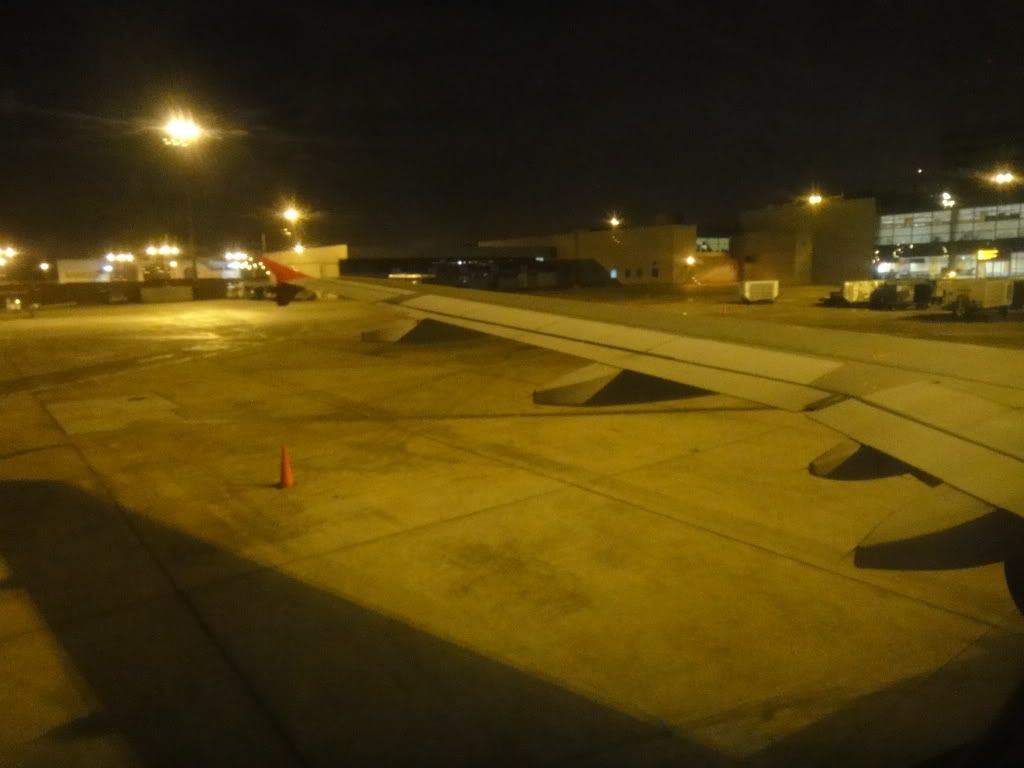 CC-CQL, another 319, coming to the neighbour gate – it was going to CUZ too! 5 flights every half an hour it seems... (both Peruvian and Star were going around 6am)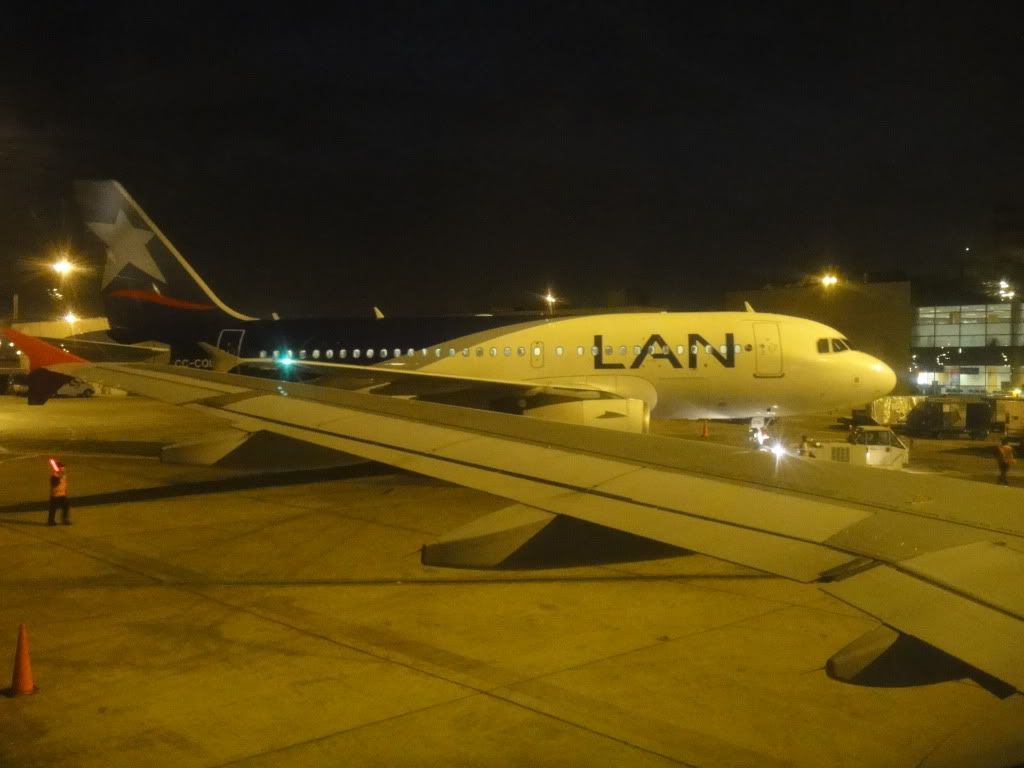 LAN has a nice livery! Definitely not euro white...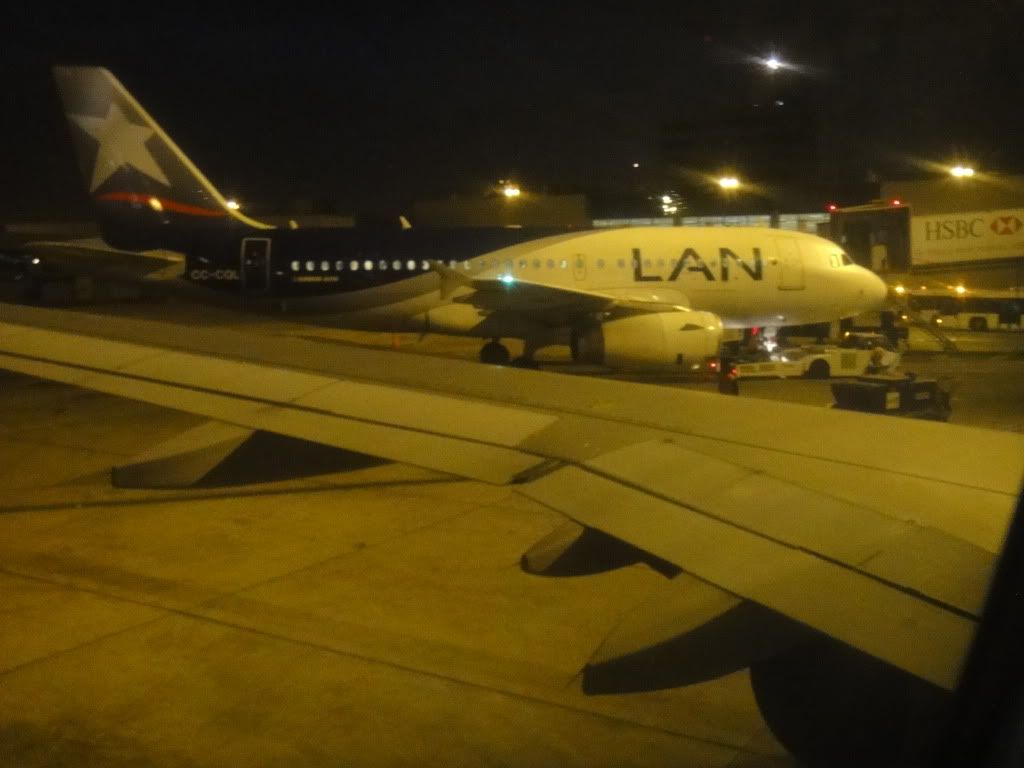 Ok legroom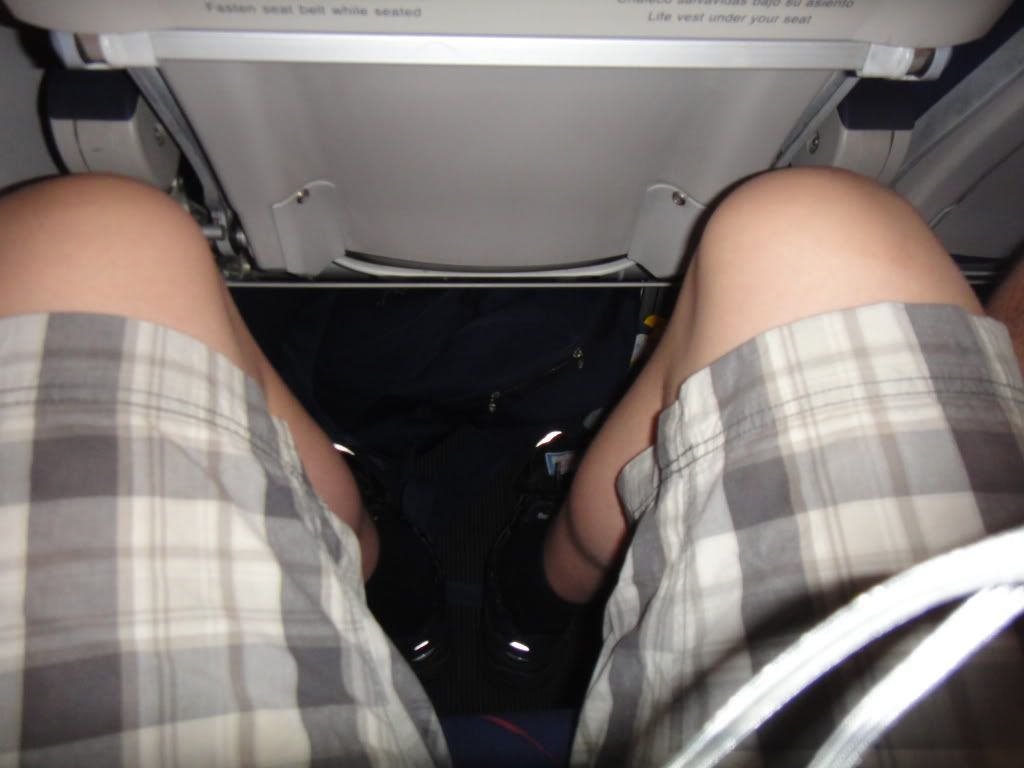 It's getting brighter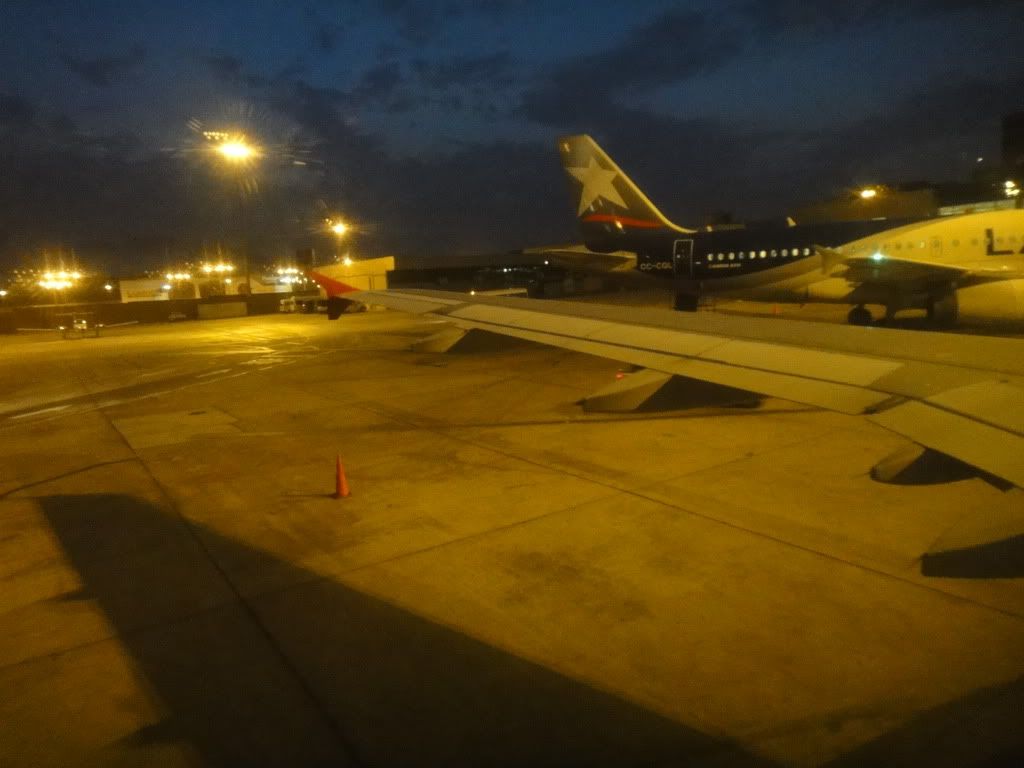 Pushing back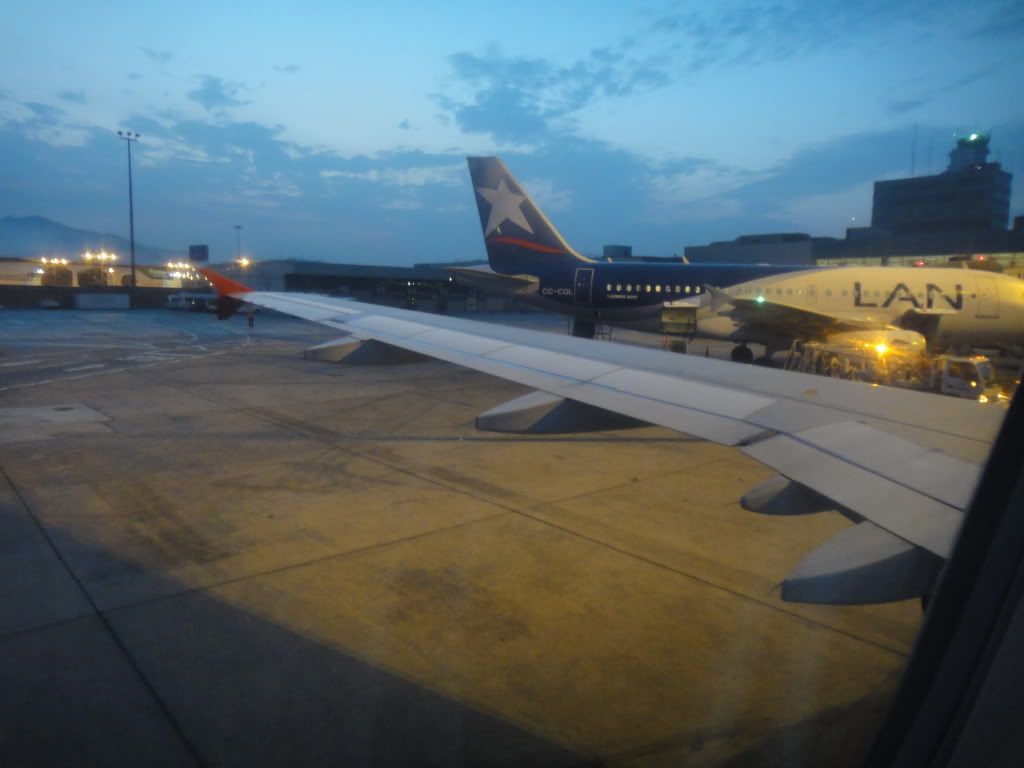 N491TA, a fellow TA 319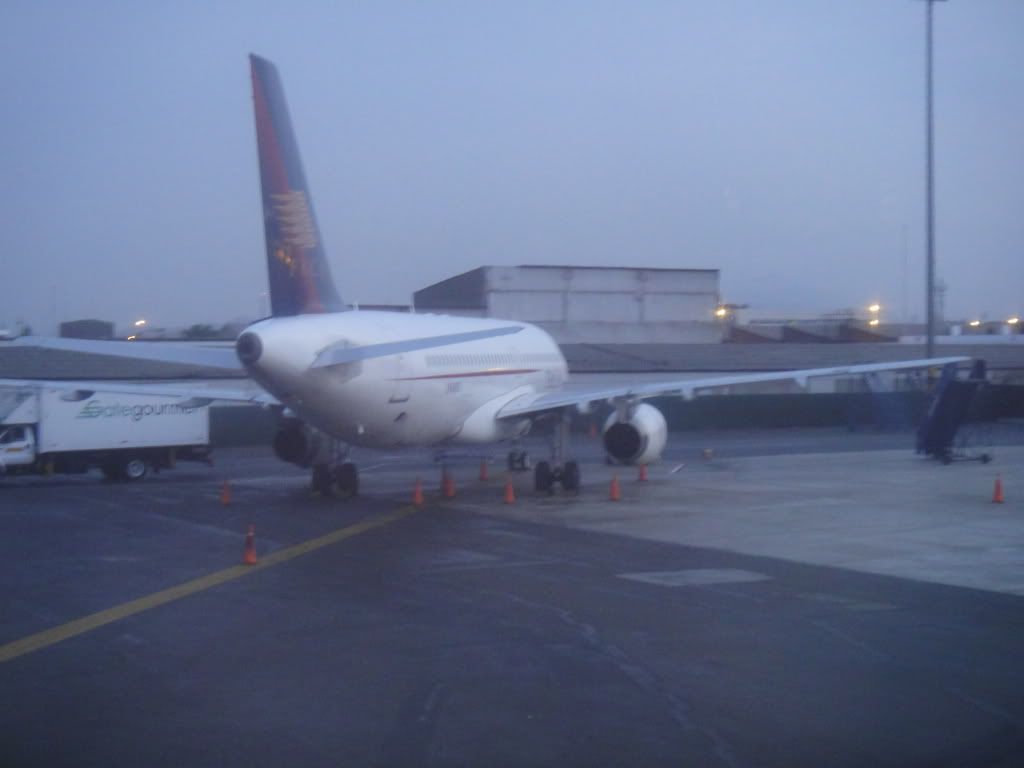 Some locals – many exotic registrations I catched this day!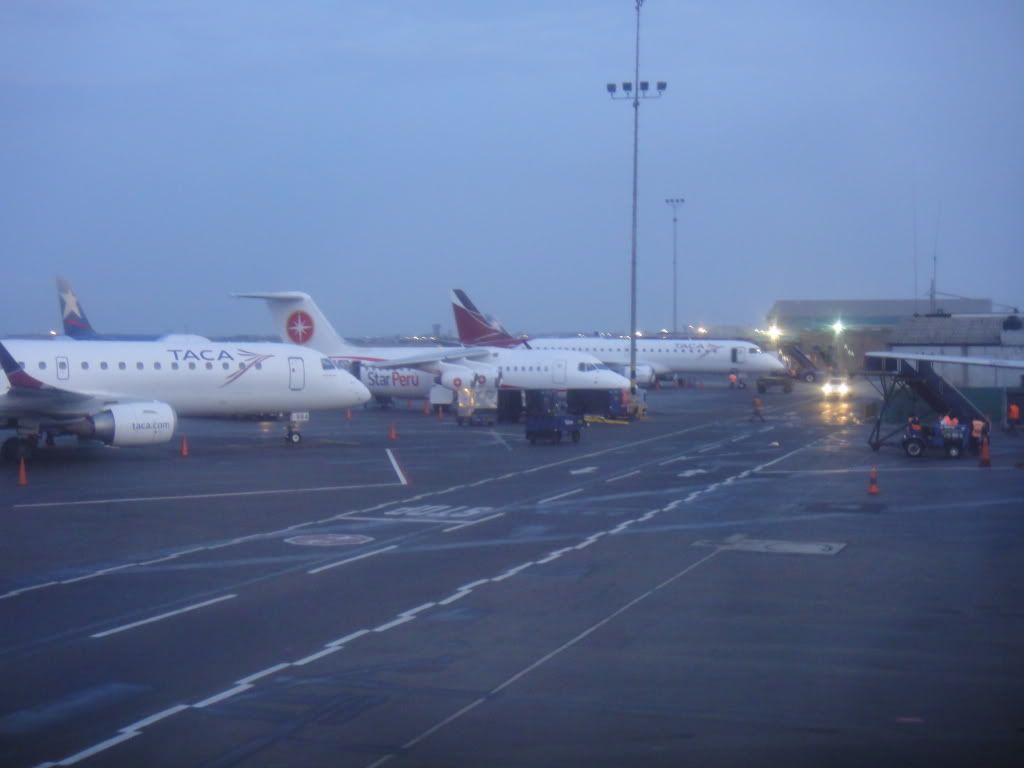 N984TA, a TACA E90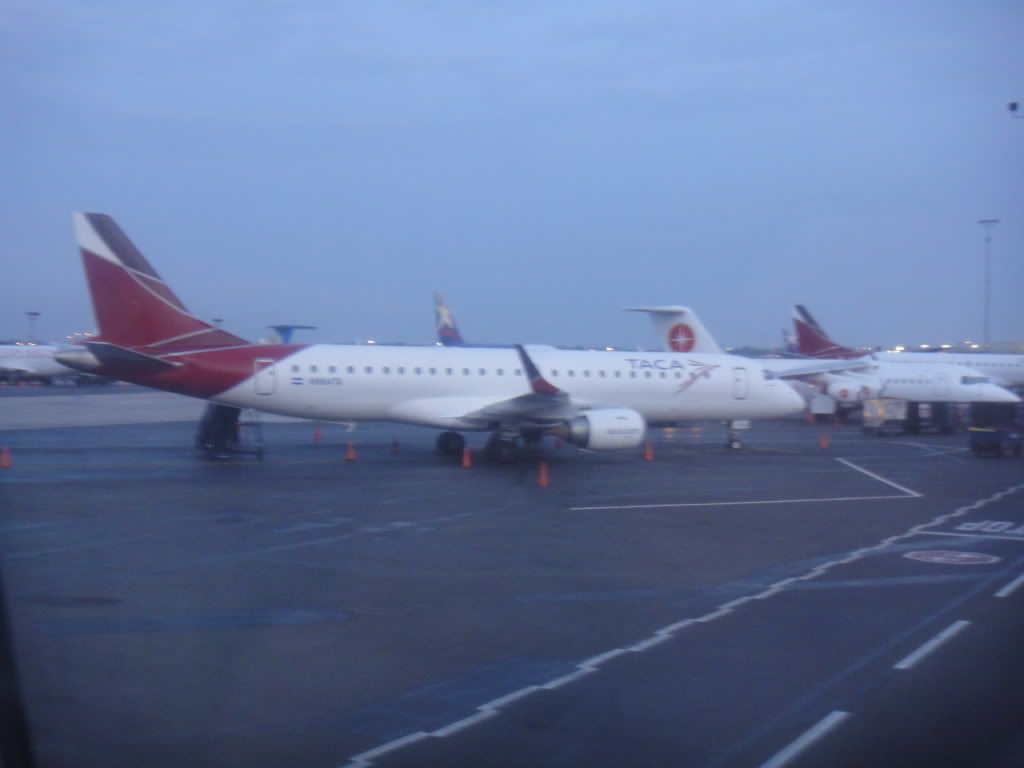 N520TA, another fellow TACA 319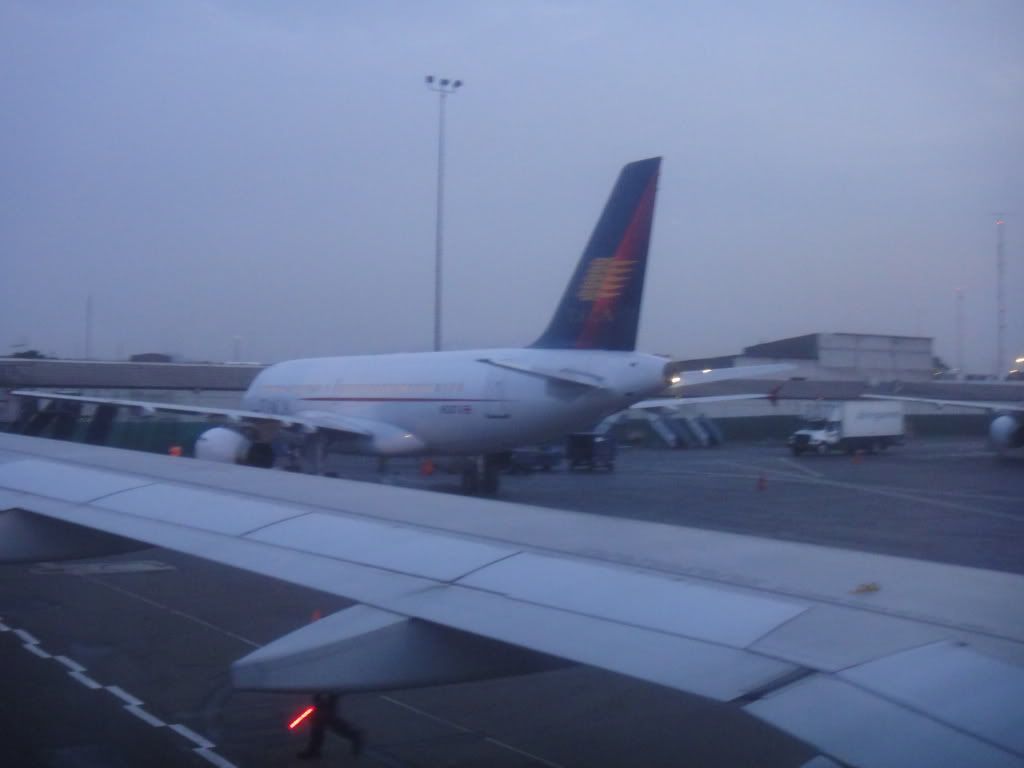 Nice local lineup - 2 P9 (Peruvian) 733s, OB-1960-P and OB-1961-P, and 2 2I (Star) BAes/ARJs, OB-1943-P and OB-1885-P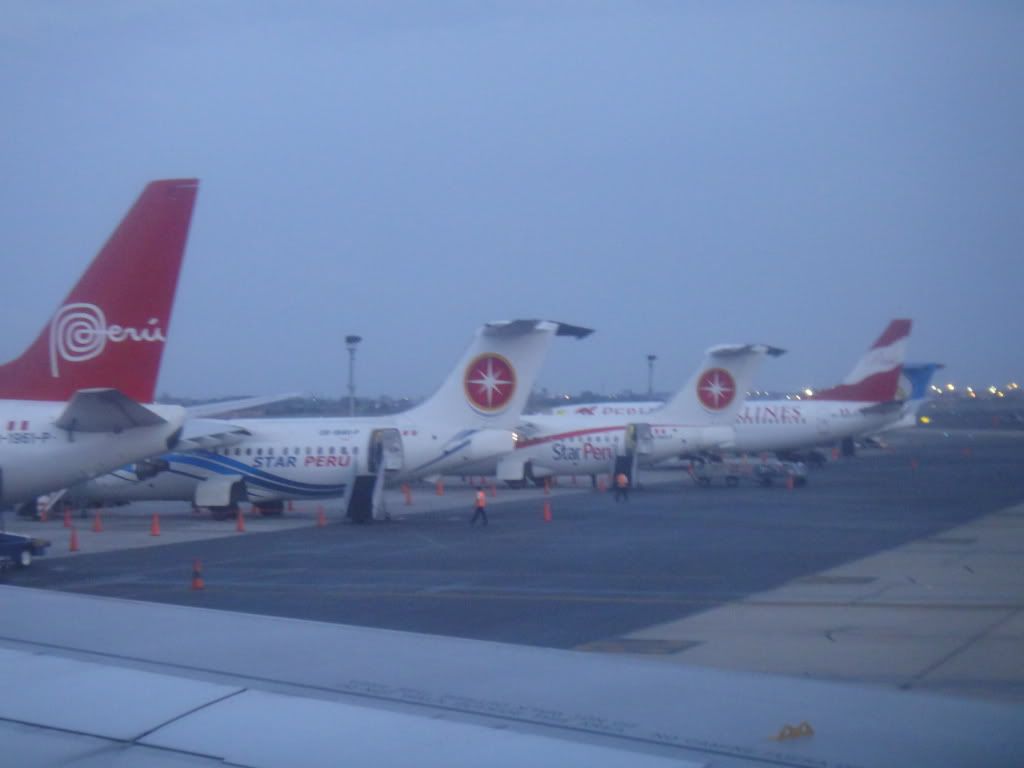 OB-1961-P in a special Peru scheme (Adam/Checo77 flew in a 732 in the same livery earlier)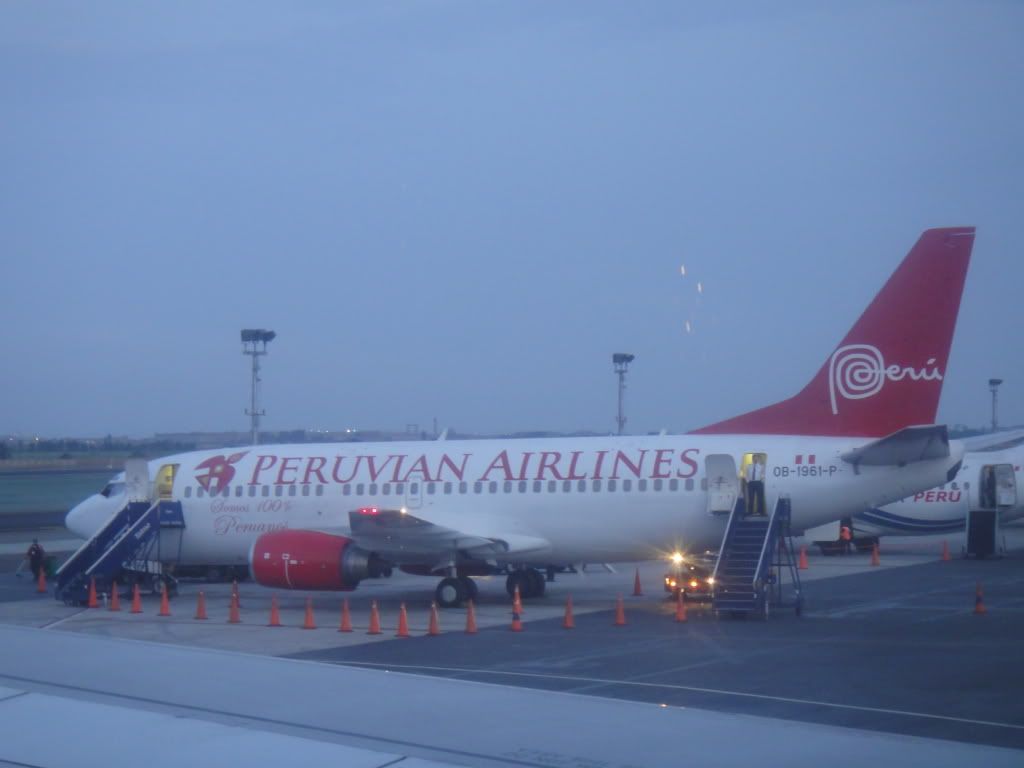 CC-CPO, another LA 319, taxiing past
OB-1877-P, a Star BAe 146 (or Avro?)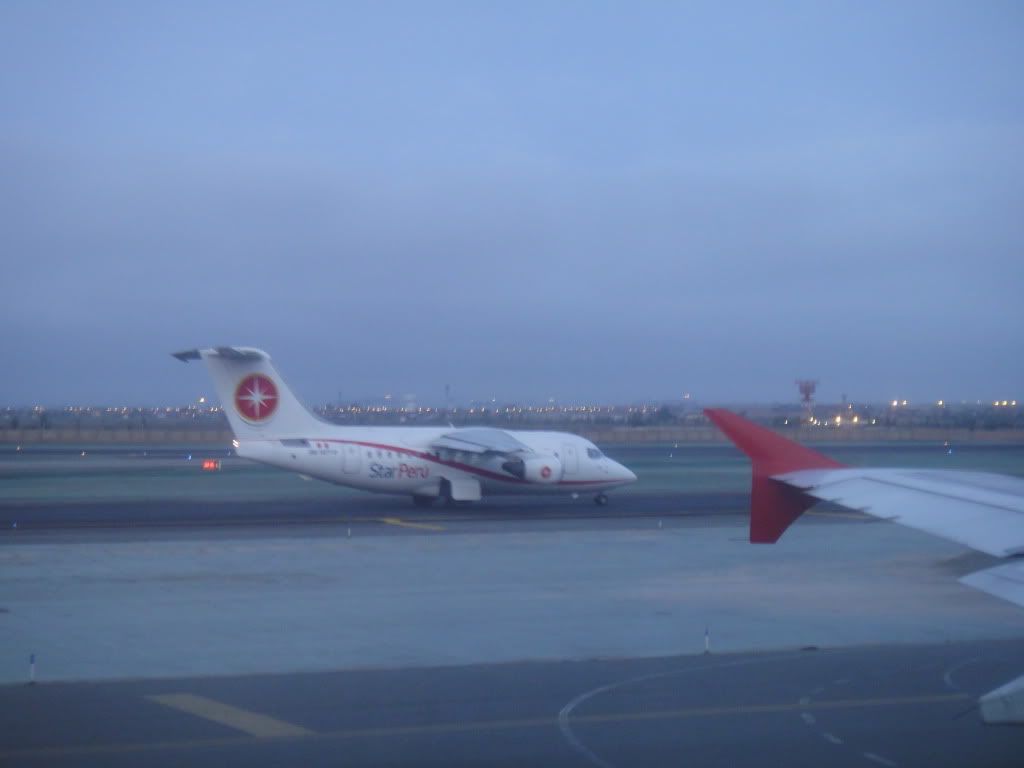 Commanding taxi
Taxiing past some locals (I2 + P9)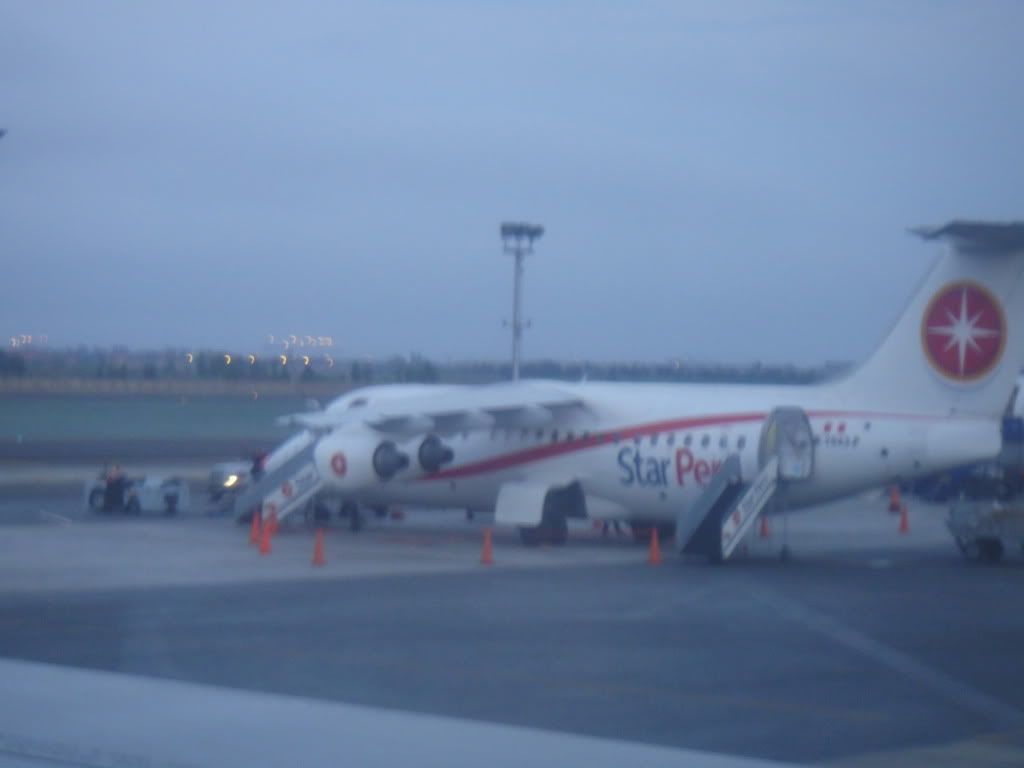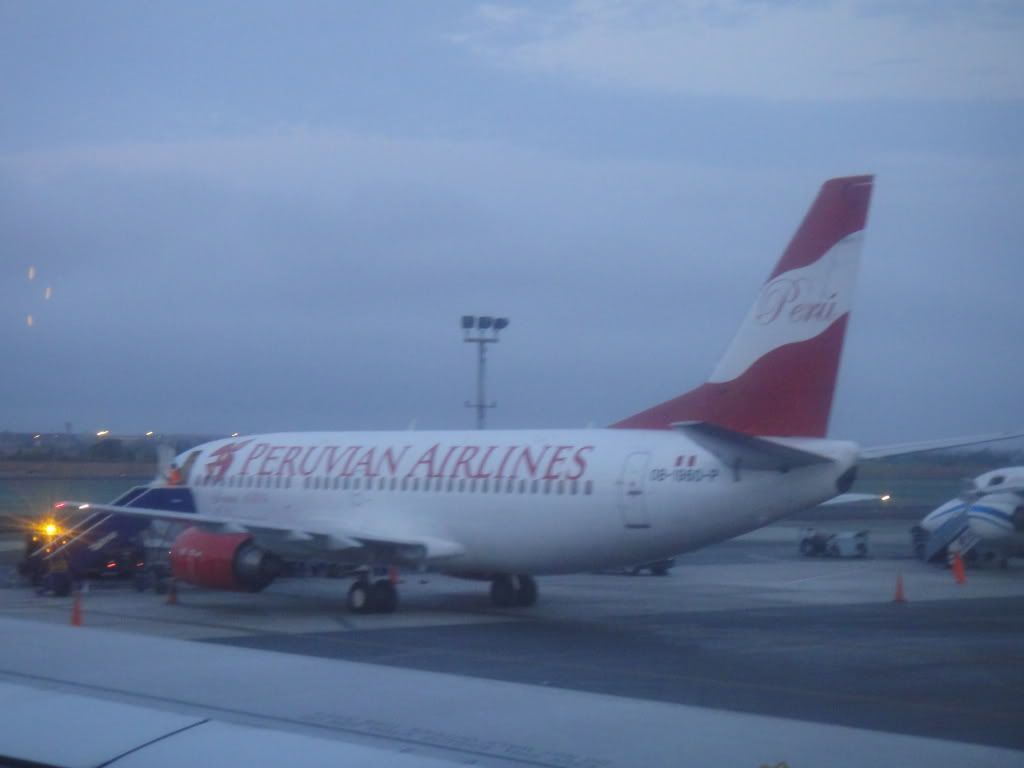 We waited for a Star Peru BAe/Avro and a LAN 319 to takeoff and then it was our turn
Takeoff video (sorry for the typo in the flight #
http://www.youtube.com/watch?v=25QLM5-e5bY
Climbing out into the beautiful clear skies above the polluted city air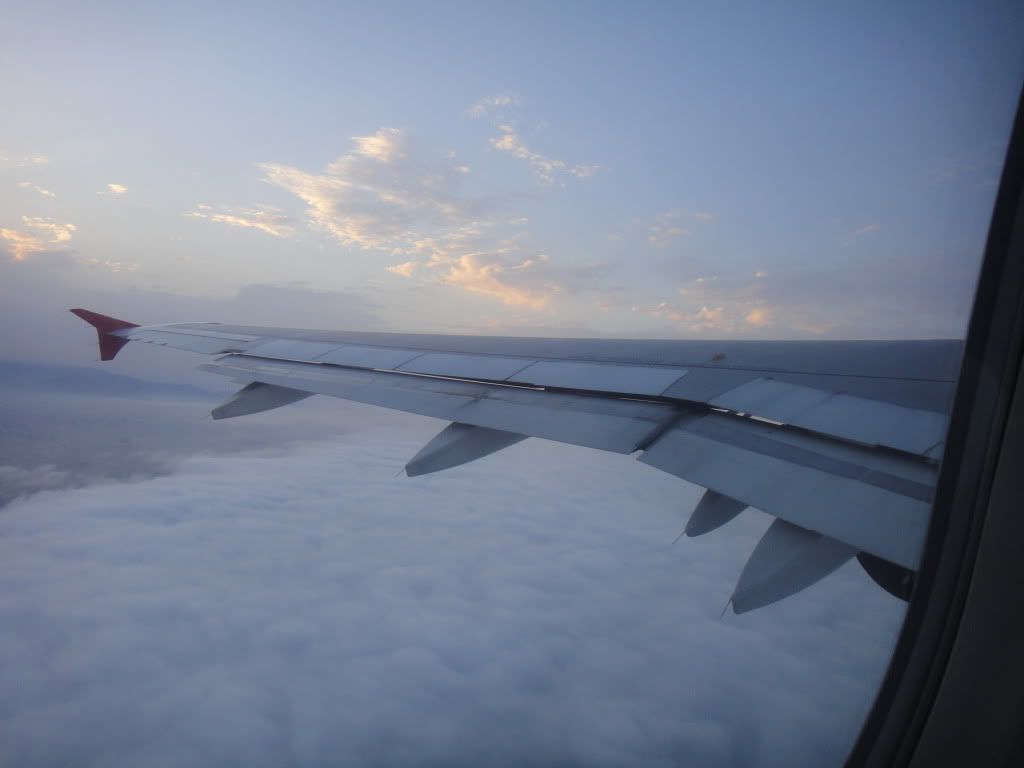 This city is huge!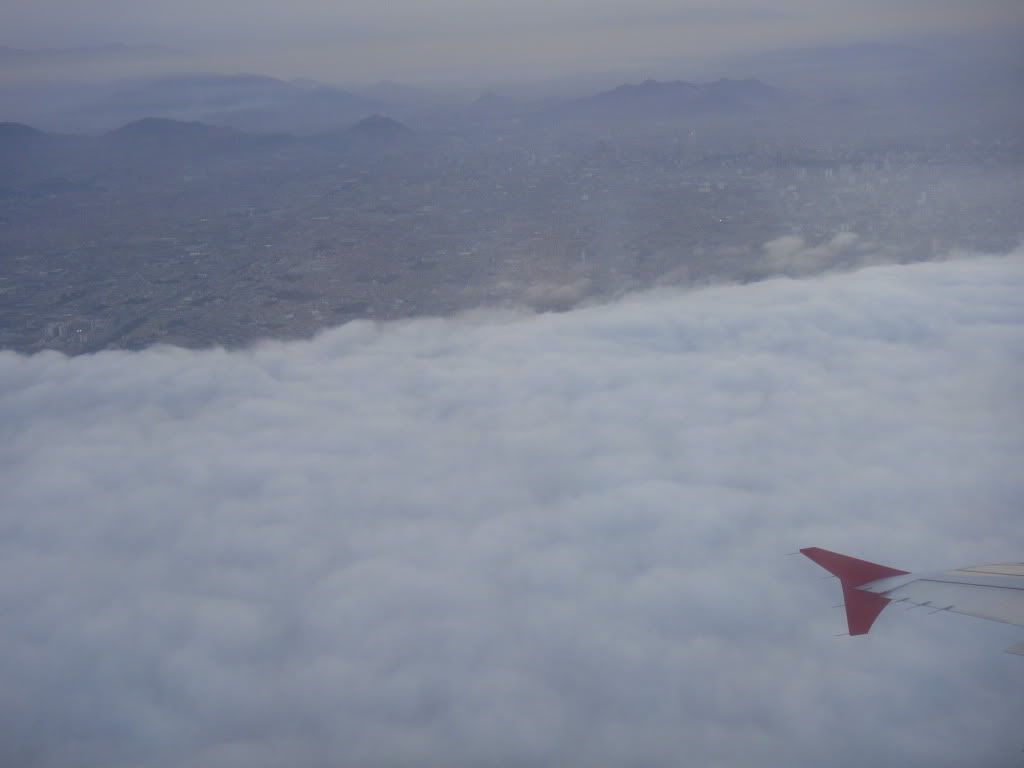 Beautiful light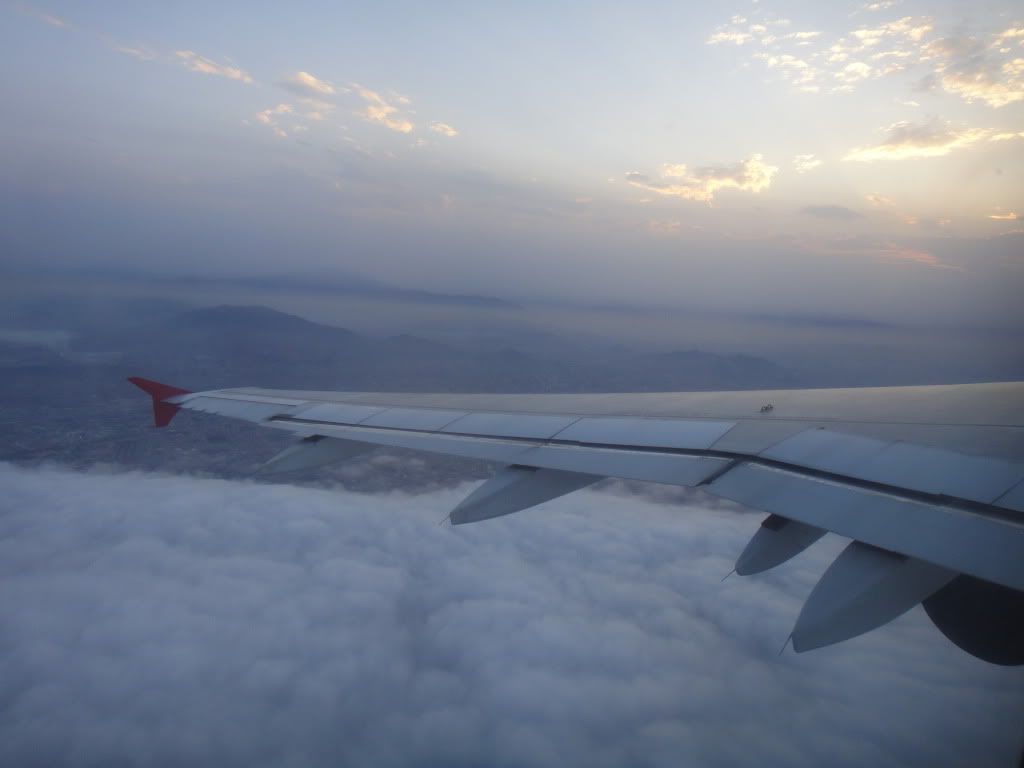 Some football stadium in Lima, not sure of name (Adam, can you help me on this one?)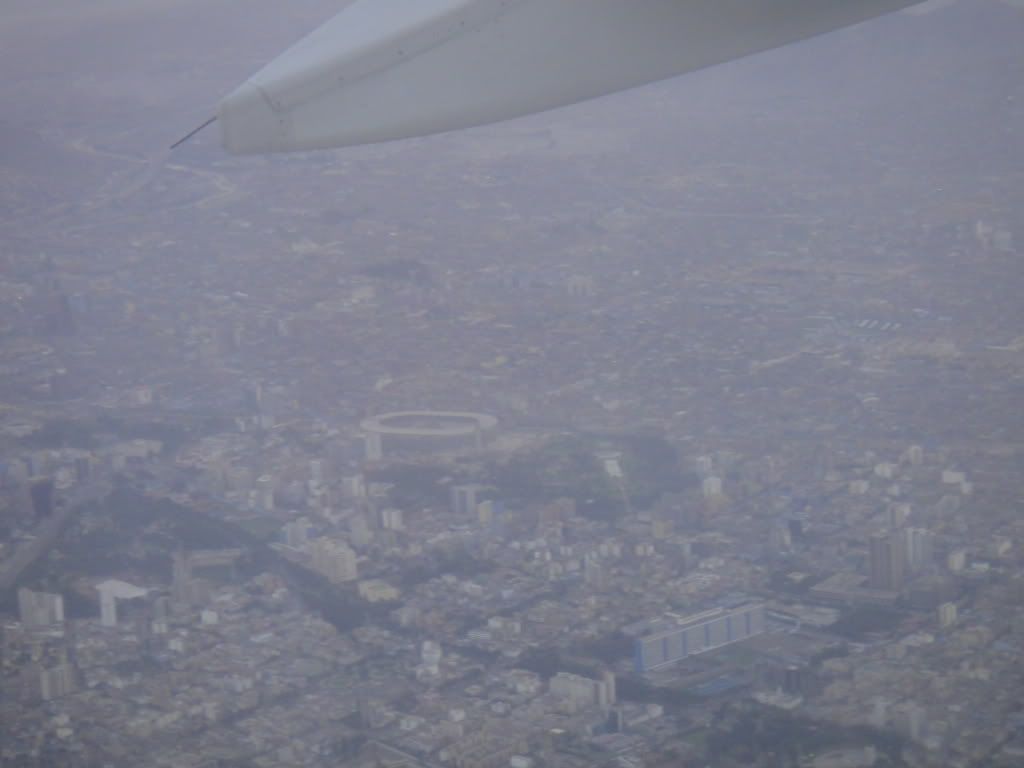 Haze over the city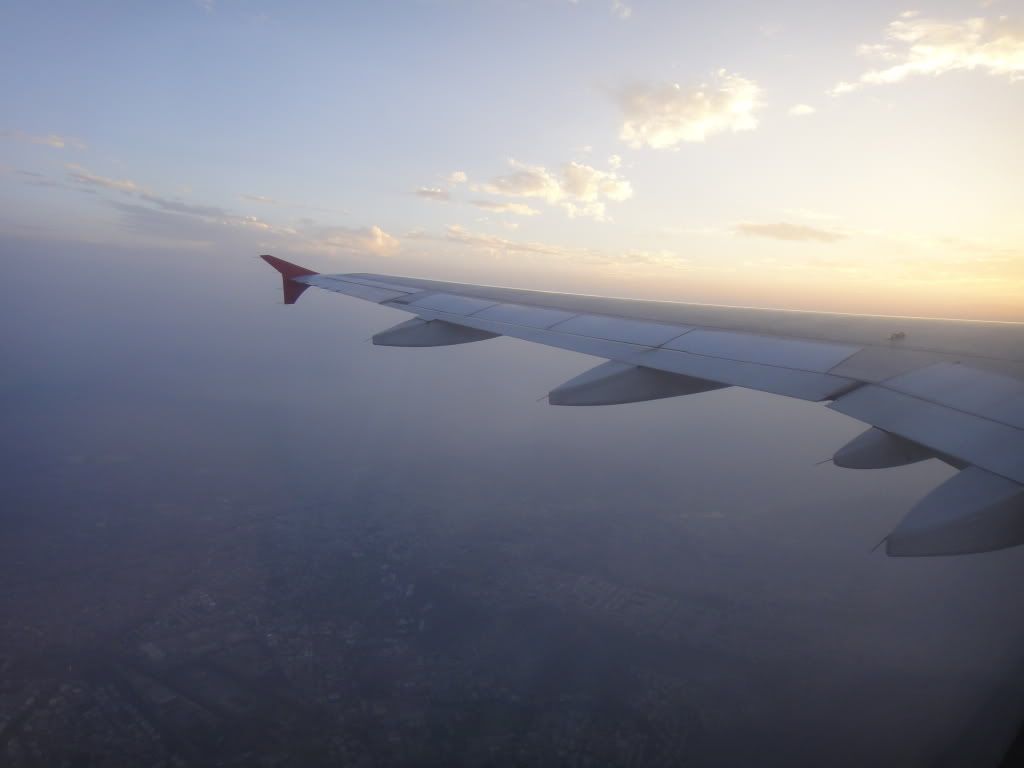 Unfortunately for pictures the window was scratchy, but the views were beautiful!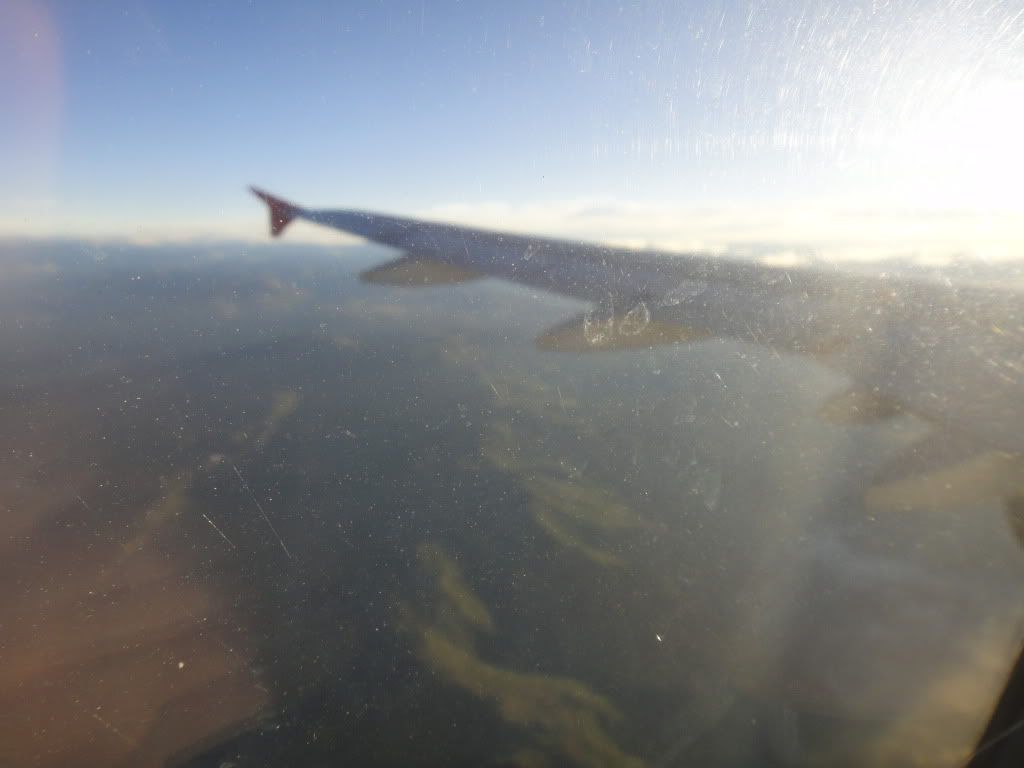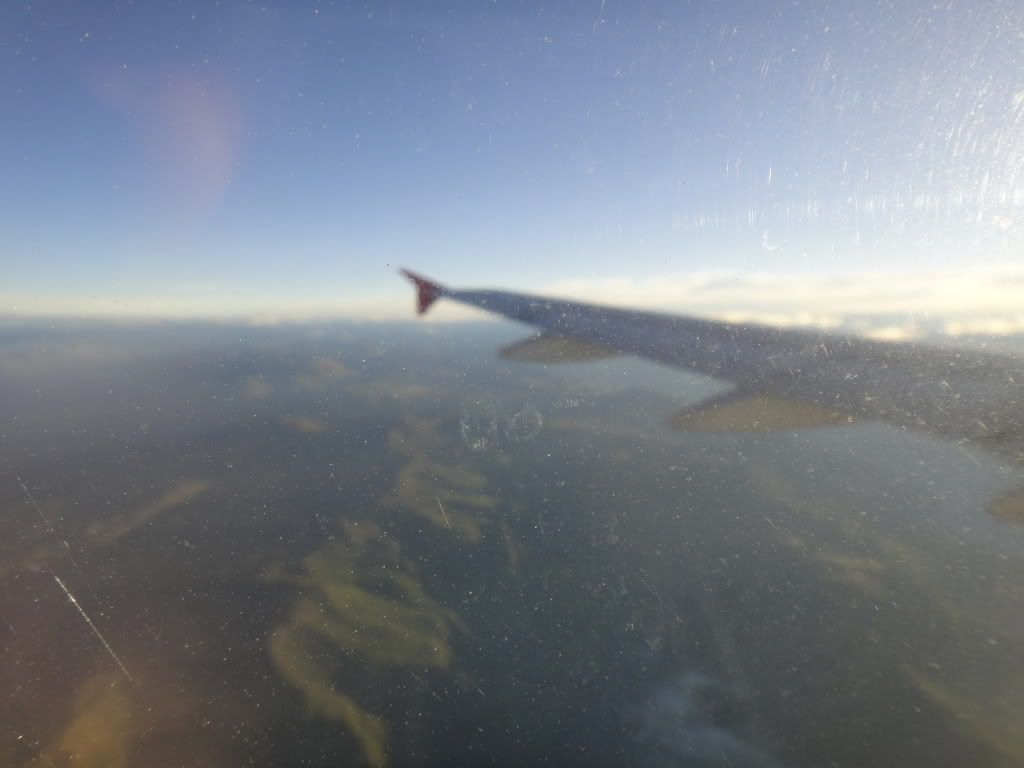 Zoomed in pictures were clearer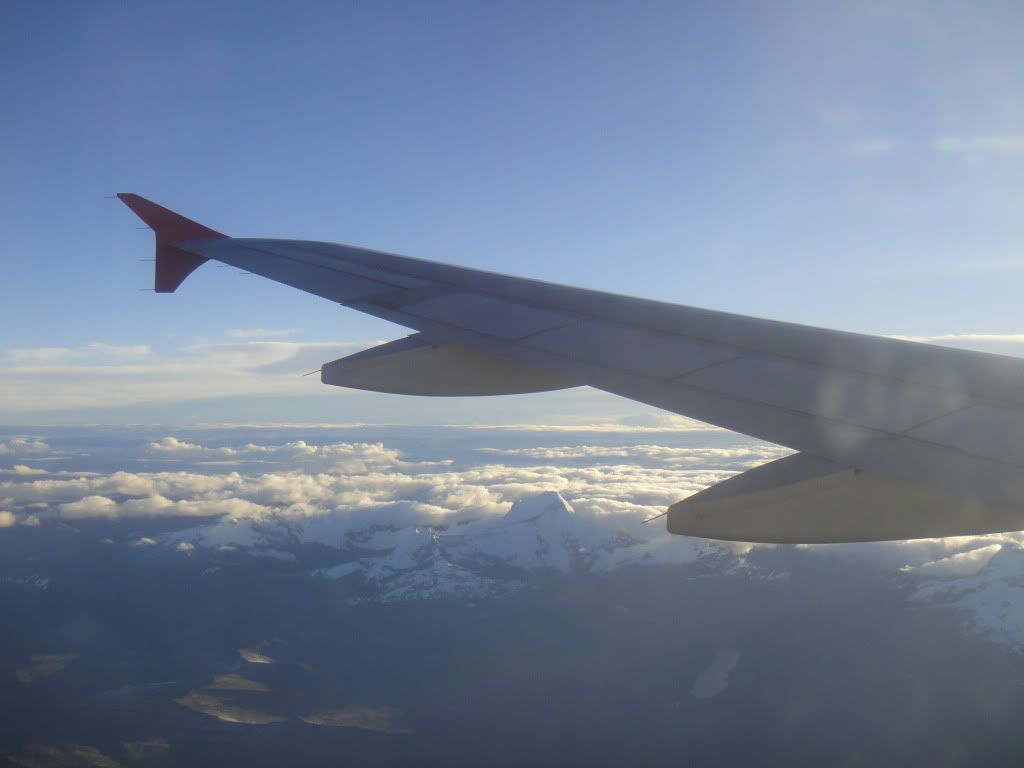 Snowy peak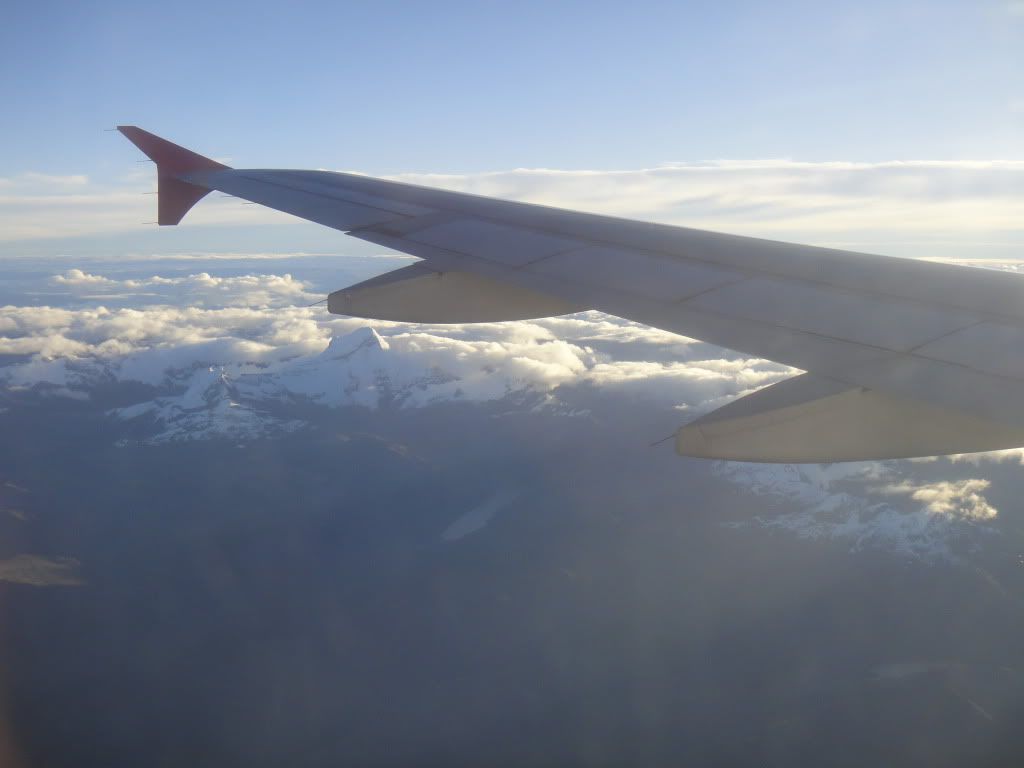 *Snowy peaks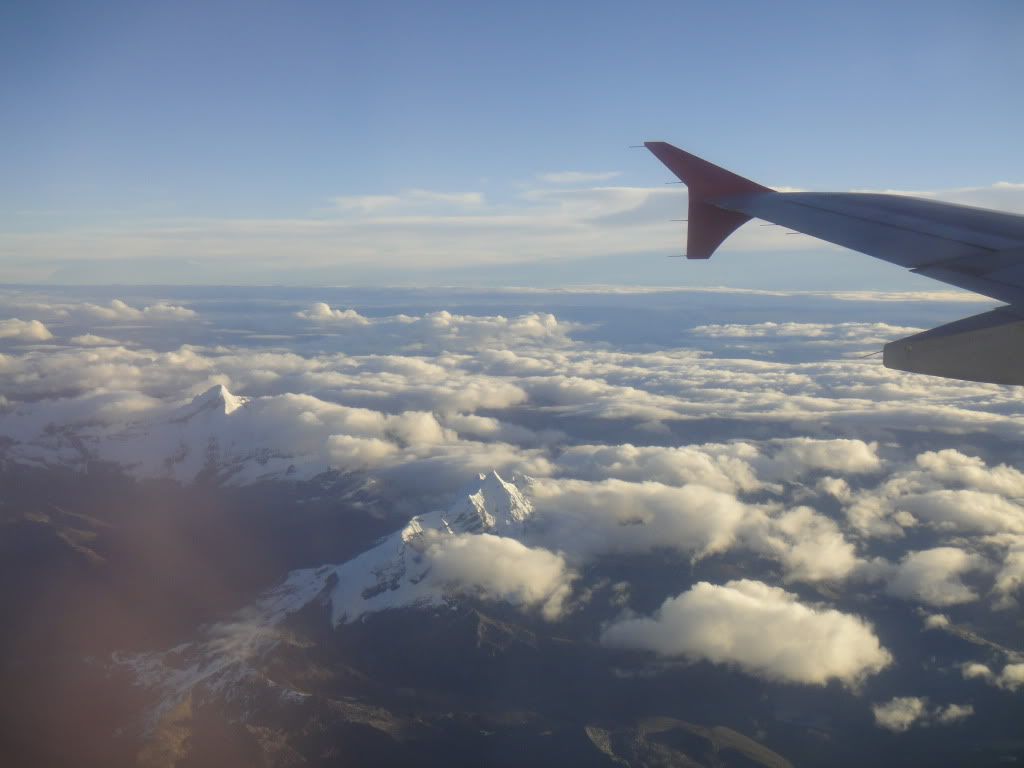 Beautiful mountains!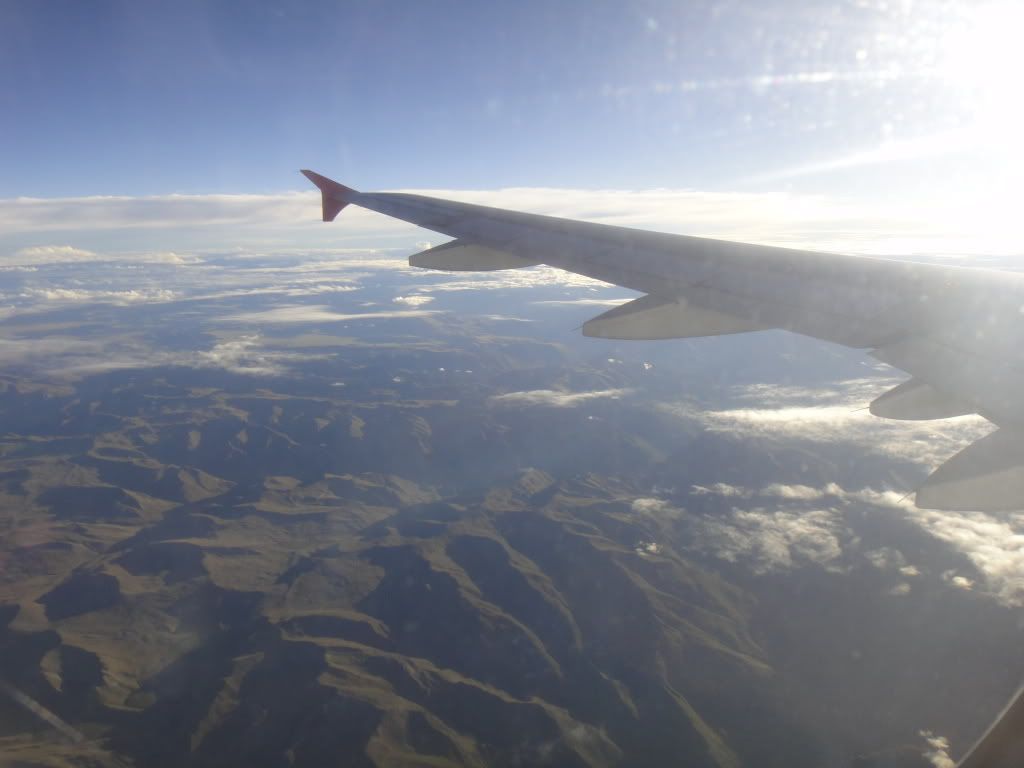 The highlands – I just couldn't stop shooting! At least as good as flying over the Alps, if not better. The Andes are really beautiful!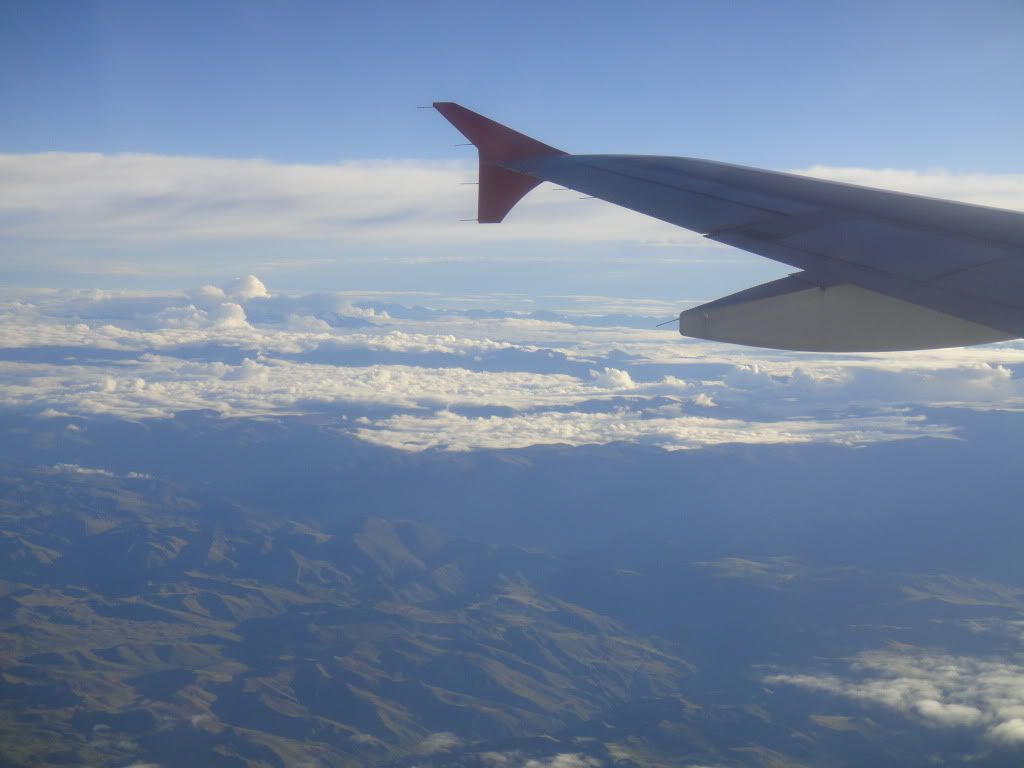 We got a breakfast, free of charge. Impressing for an one hour flight! The bread was tasty, not so the cookie though.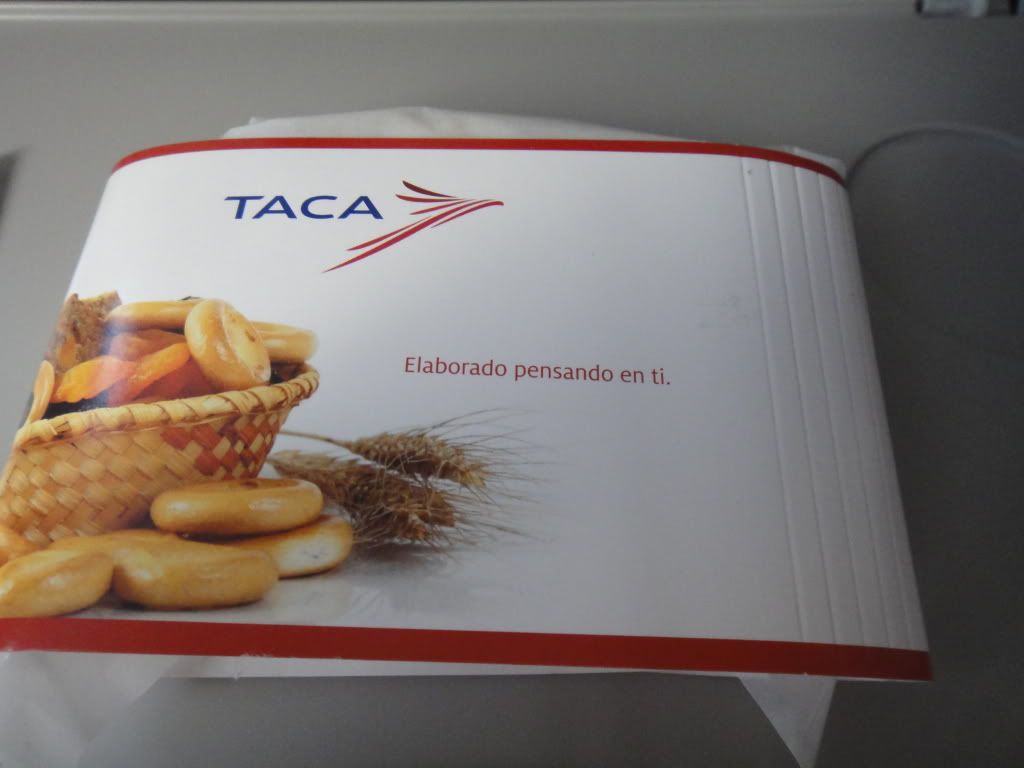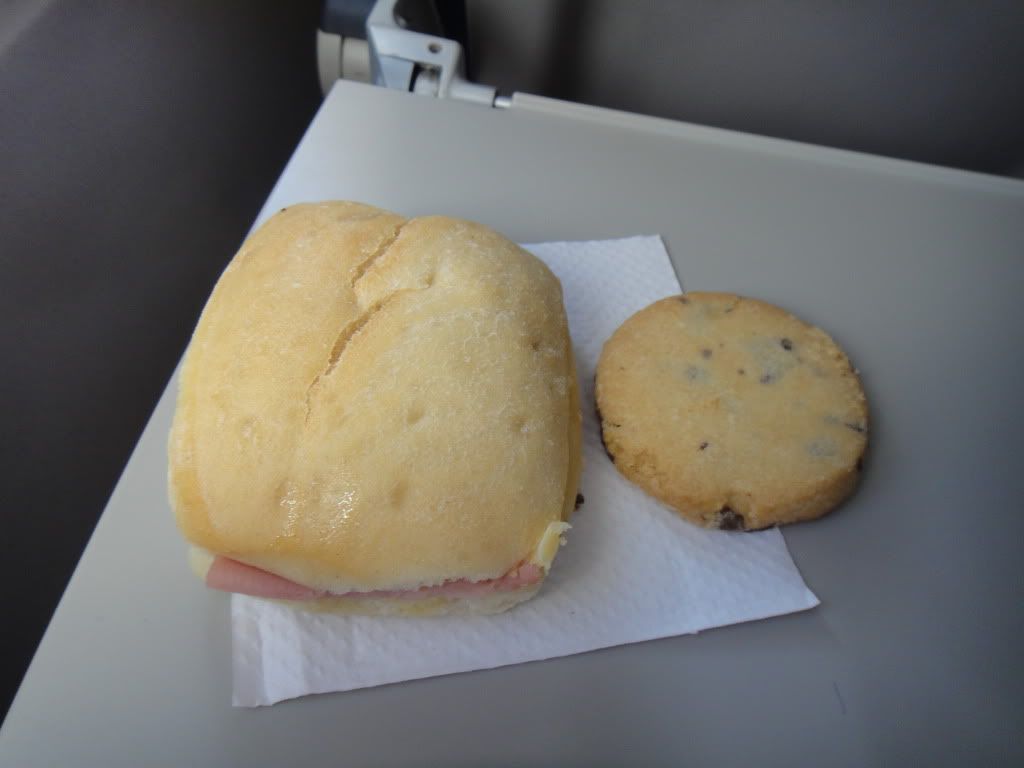 Starting our descent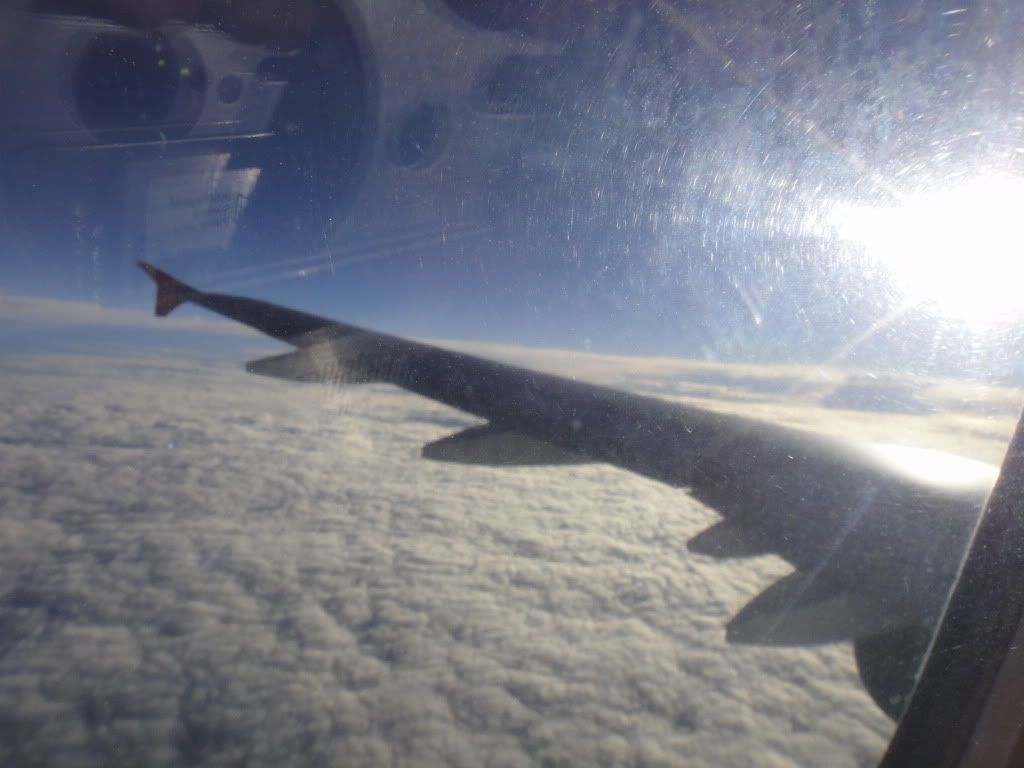 Zoom in on the wingtip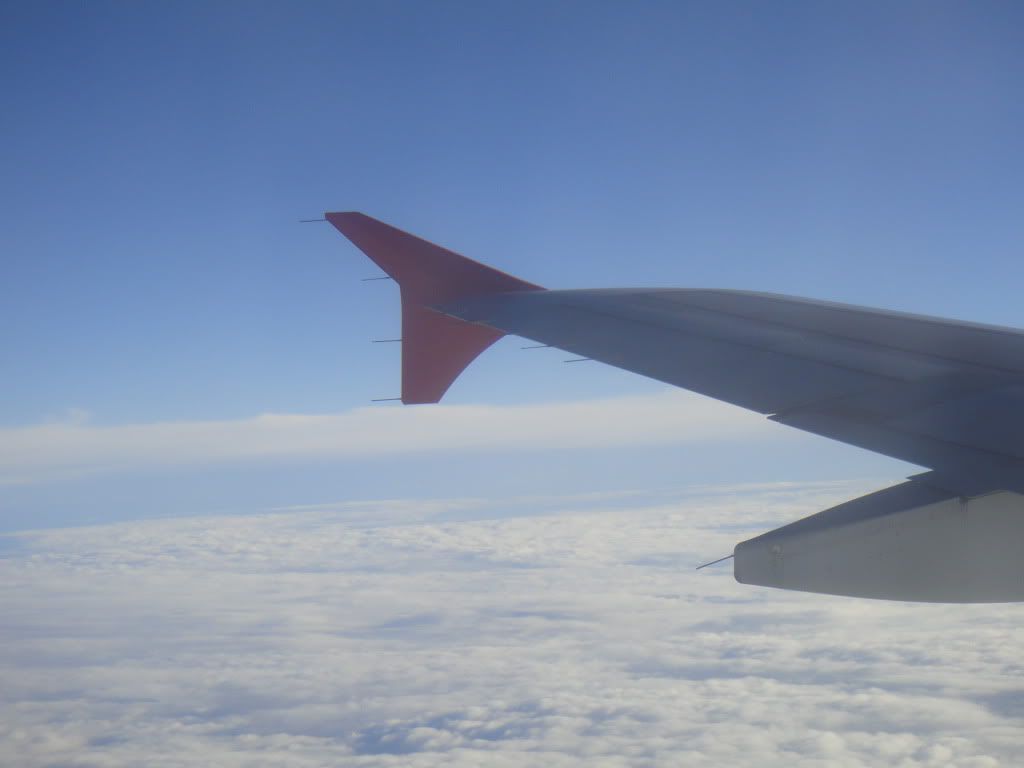 And then another drink service. Impressive!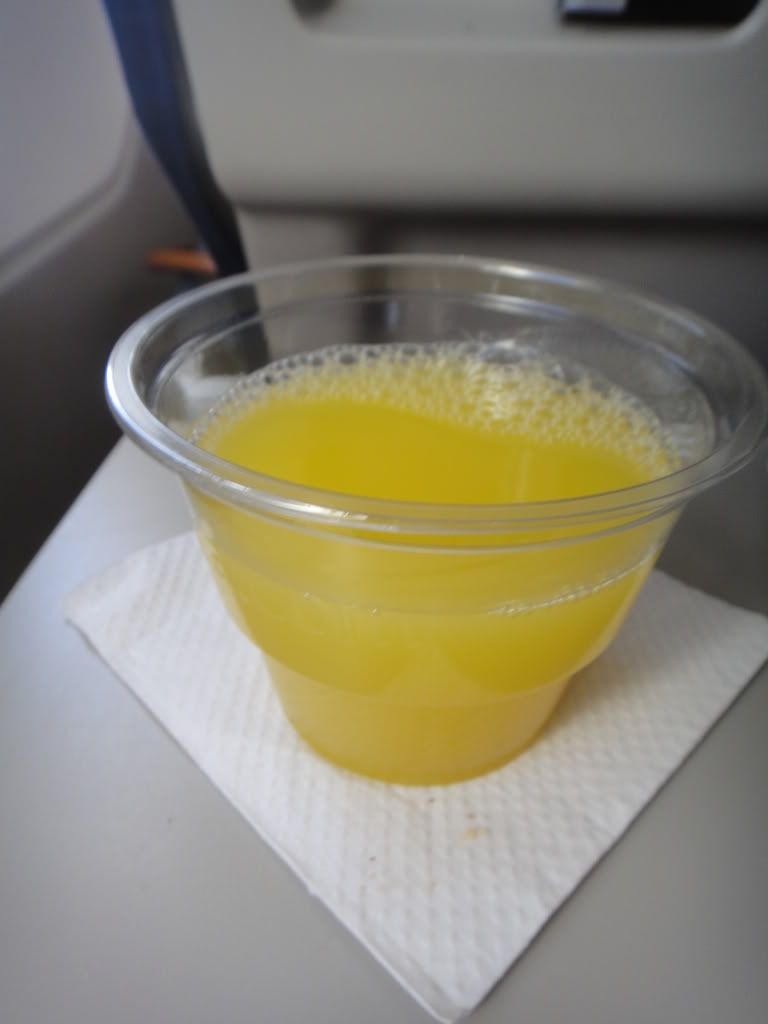 One peak, many clouds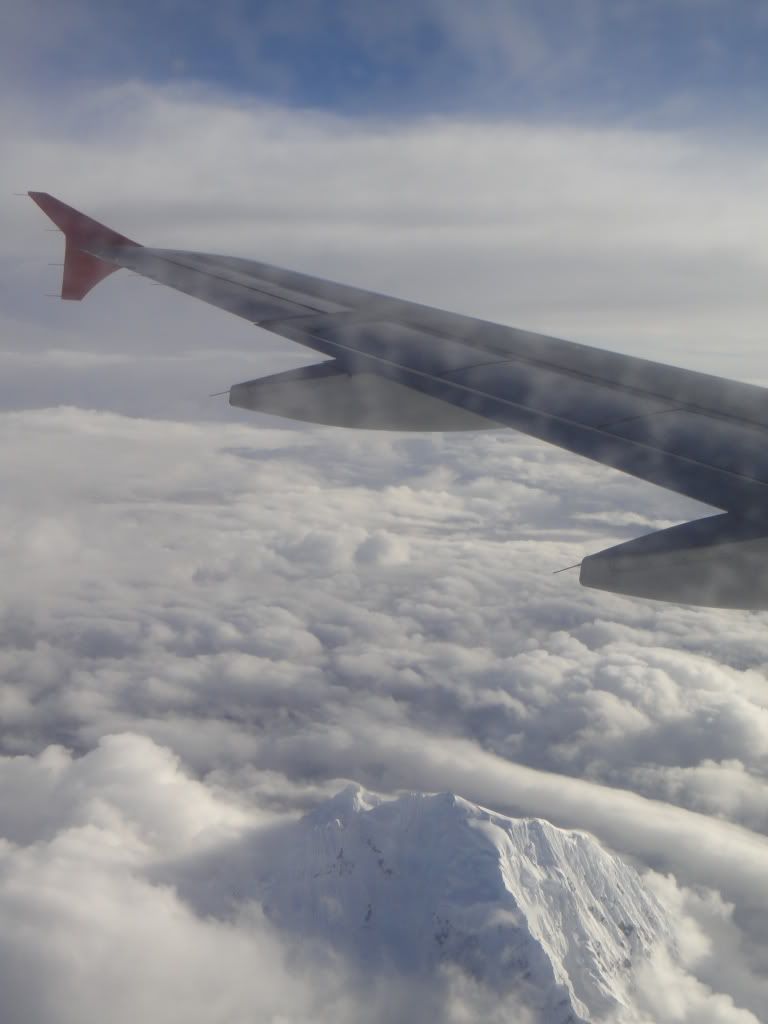 Holding for CC-CPJ to land (the LAN 319 we saw in Lima)
It's likely that many of you know that the approach into Cuzco is one of the most exciting ones in the world. You descend just by the mountains into the Cuzco valley, take a 180° turn tight by the mountains onto short final, and you are often still turning when you land. As we started descending steeply, I was super thrilled and excited!
Speedbrakes up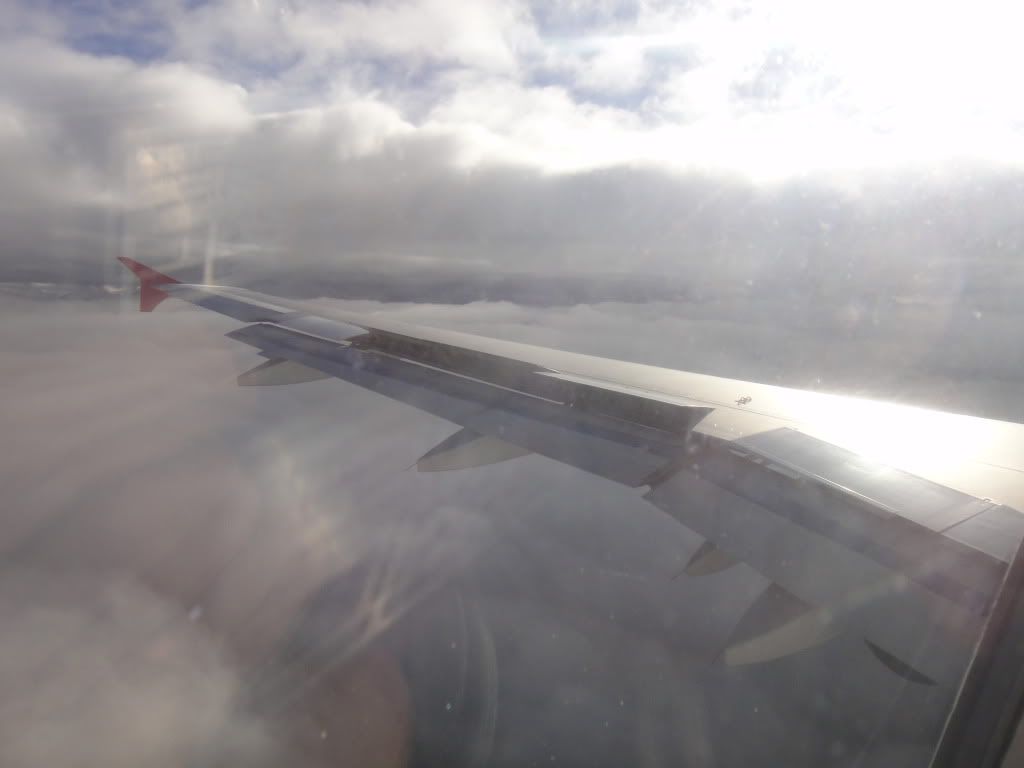 Landing video (A MUST WATCH):
http://www.youtube.com/watch?v=9wgdJOisuIo
Stopped at the gate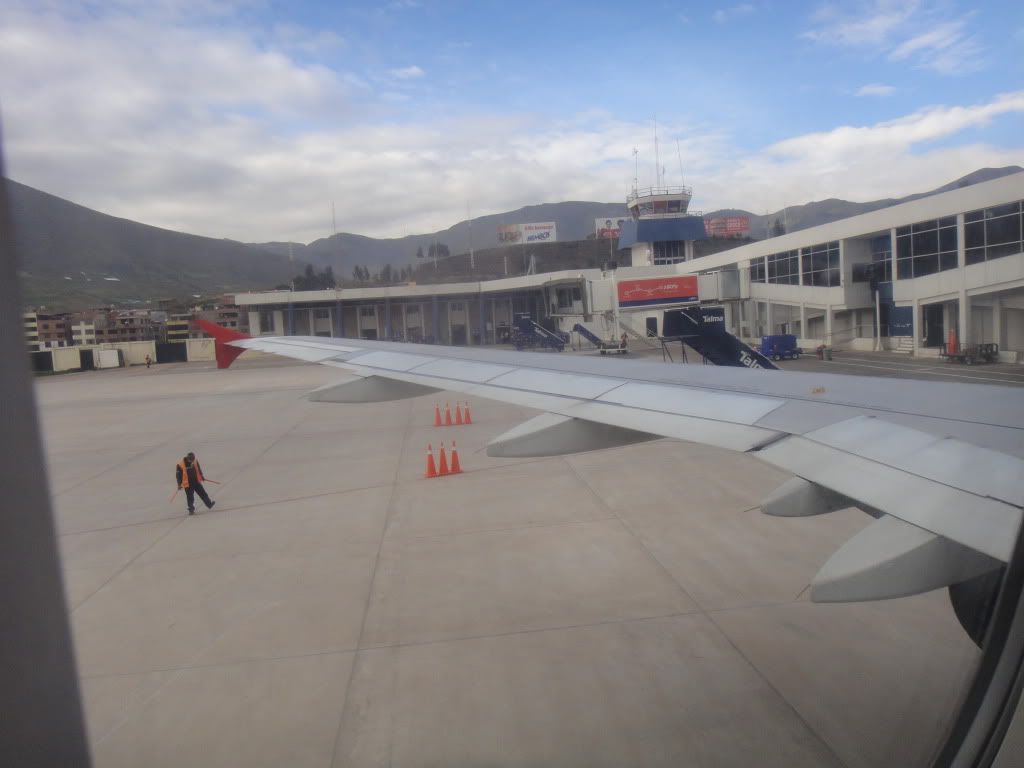 Here's a really interesting bird: OB-1864-P, a DHC-6 Twin Otter owned by Andes Air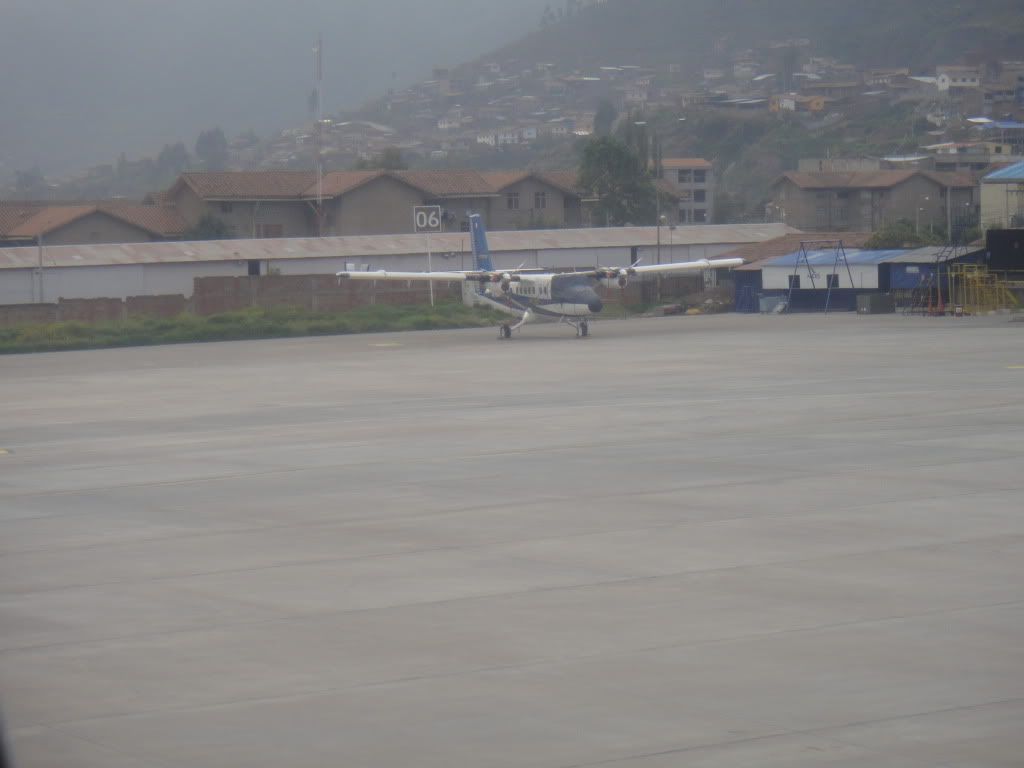 Ejecutivo Class looks nice – sorry for the blurriness, taken while disembarking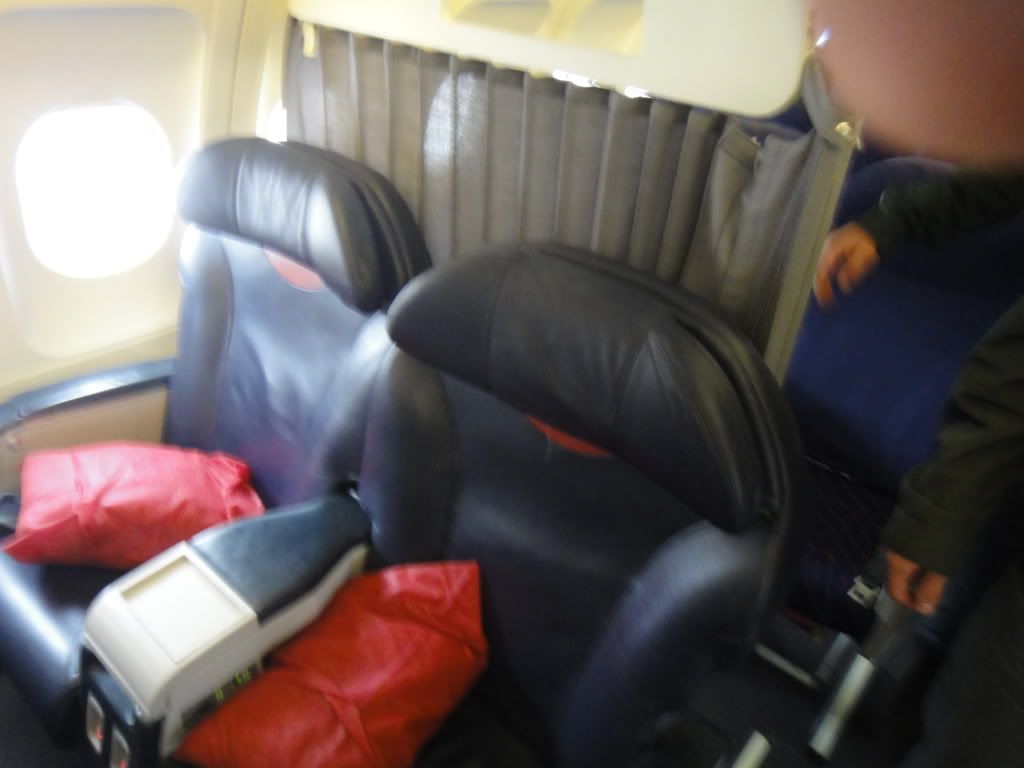 Reg check: 478 it says on the gear, so N478TA it is.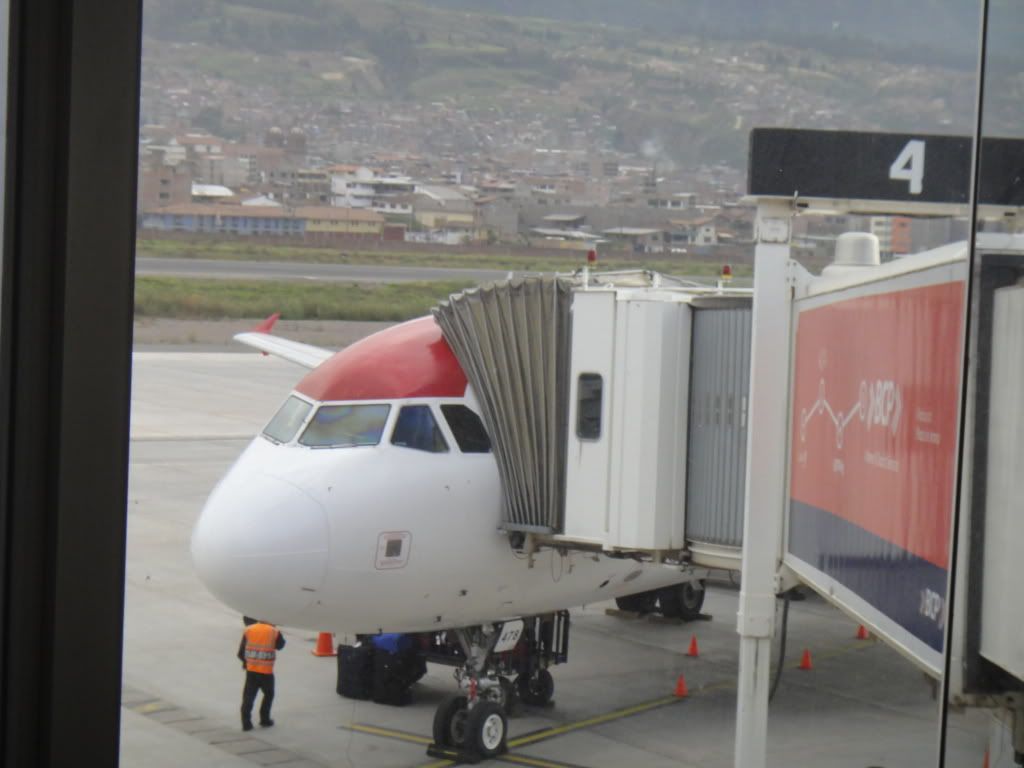 LAN traffic – they run this place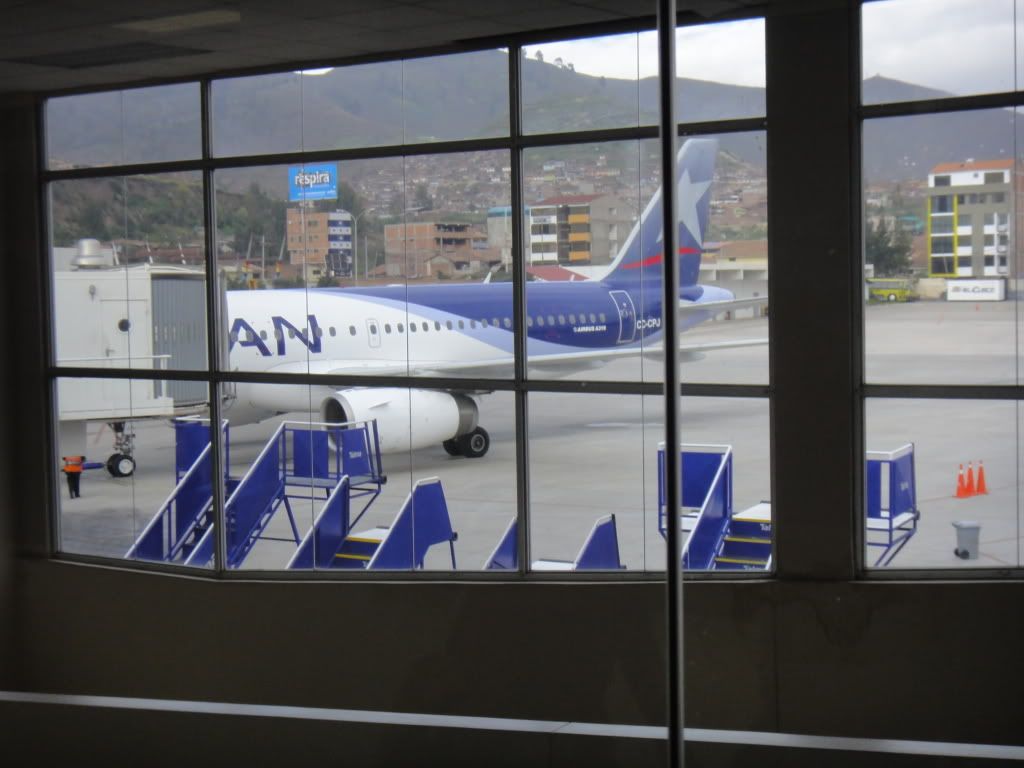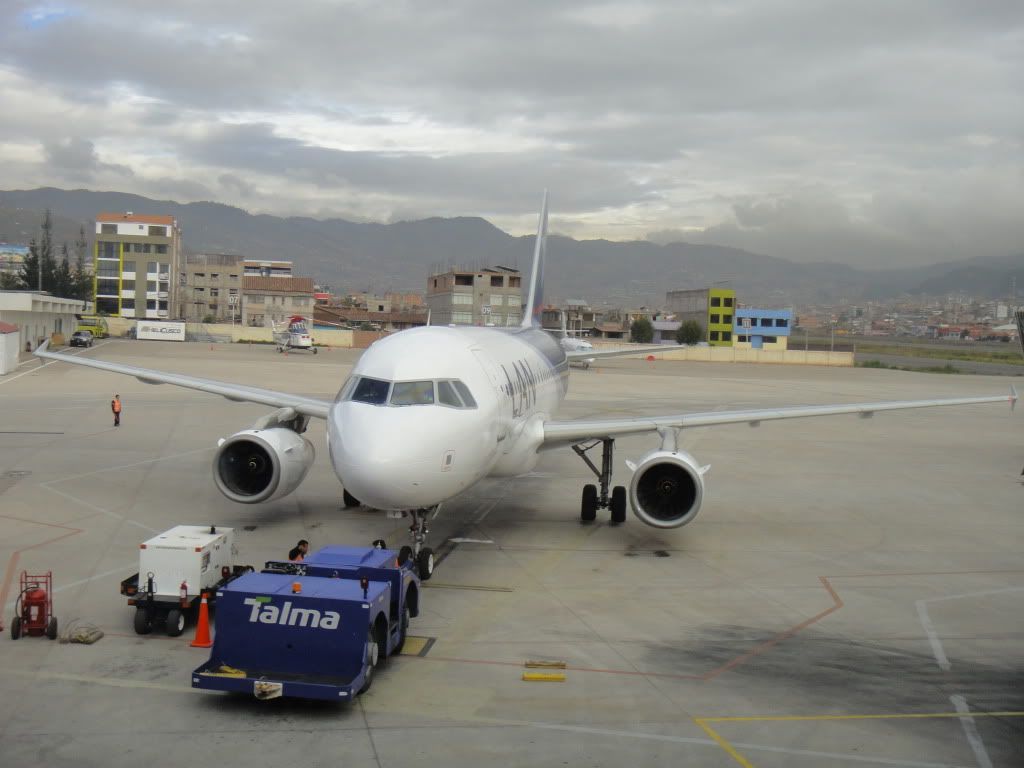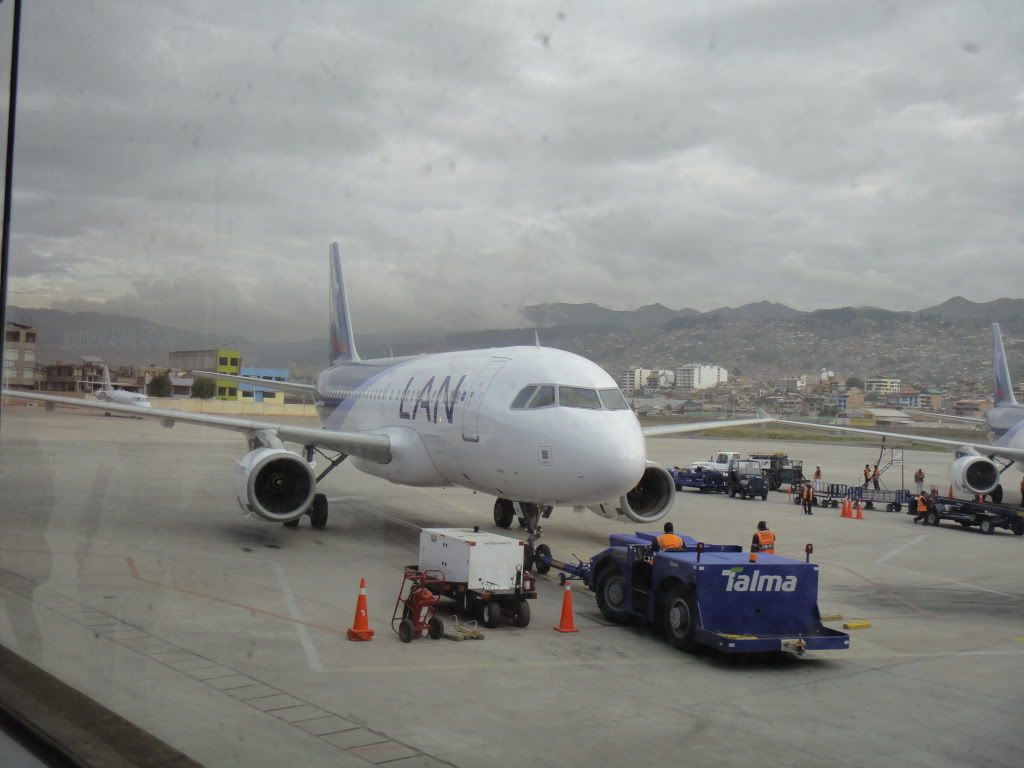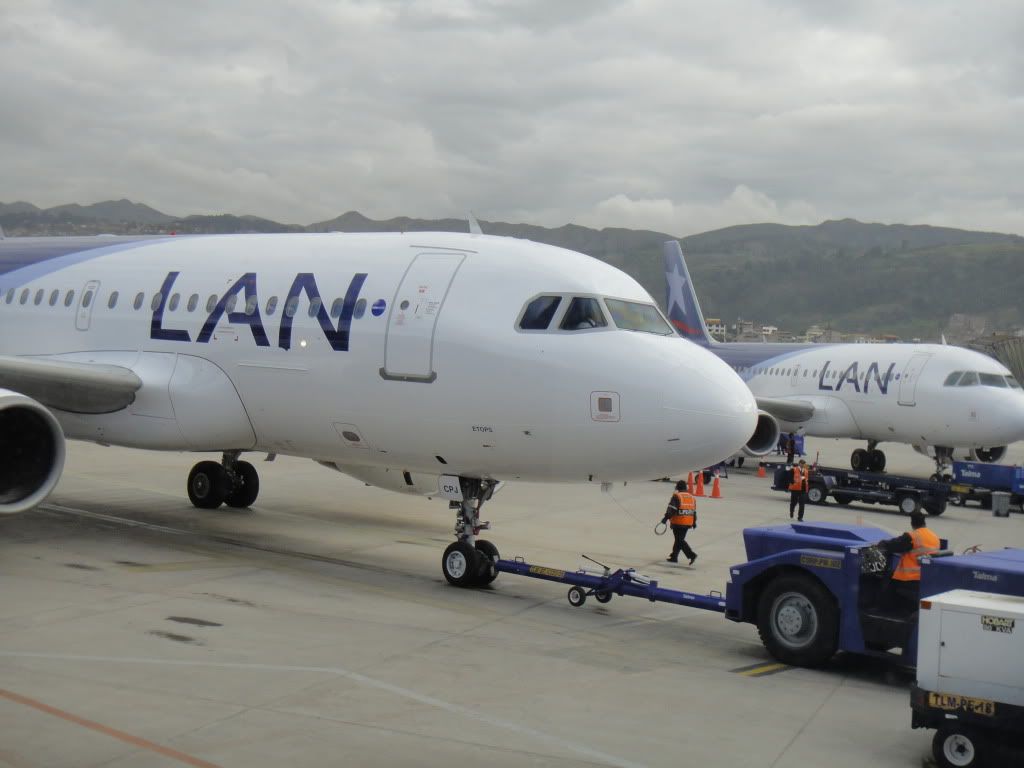 We got to the PeruRail desk in Cuzco, but their bus to Ollantaytambo, the train station in use for trips to Machu Picchu until April 15th, was full and their train onwards too. We checked the IncaRail desk and yes, they had seats but the tickets to be bought in Ollantaytambo. So we hopped in a taxi and went there! Although it was only 8am here, the early wakeup call and the 5 hour time difference home made me think it was past noon and I was pretty tired after sleeping only 4 hours + 2 hours on the flight.
I had spotted 17 planes, 14 in LIM and 3 in CUZ
Airport exterior – quite different from the almost plastic terminals in the western world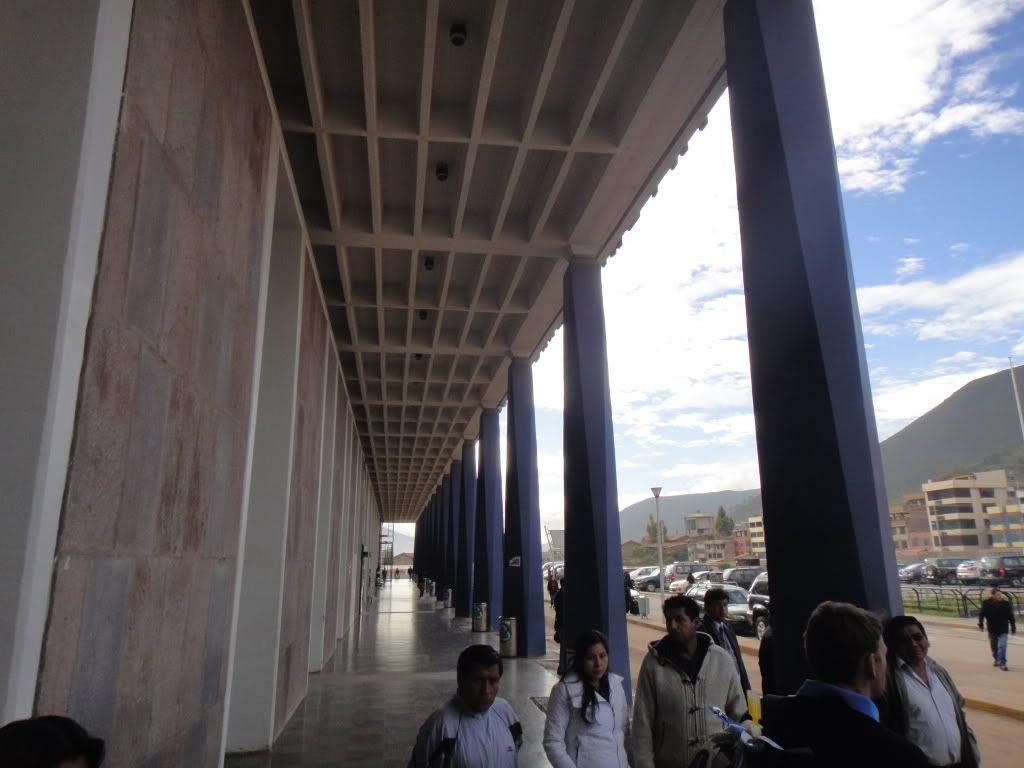 Cuzco landmark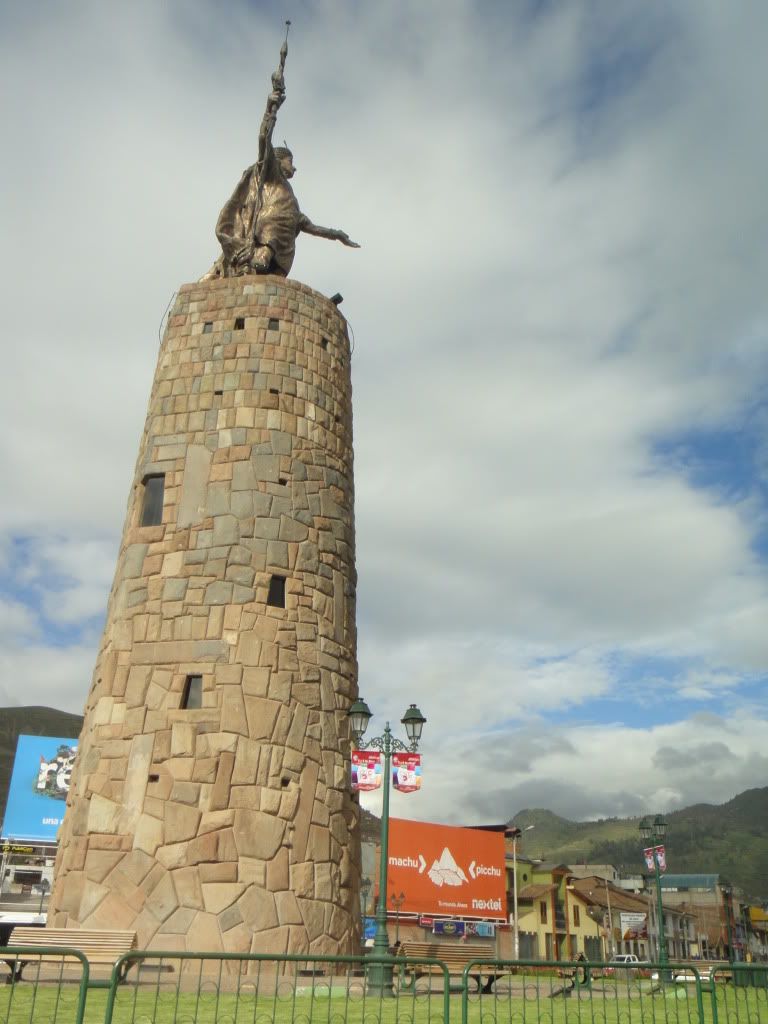 A "classy" LAN office inside the "small" city (900.000 residents, Icelandic population x3!)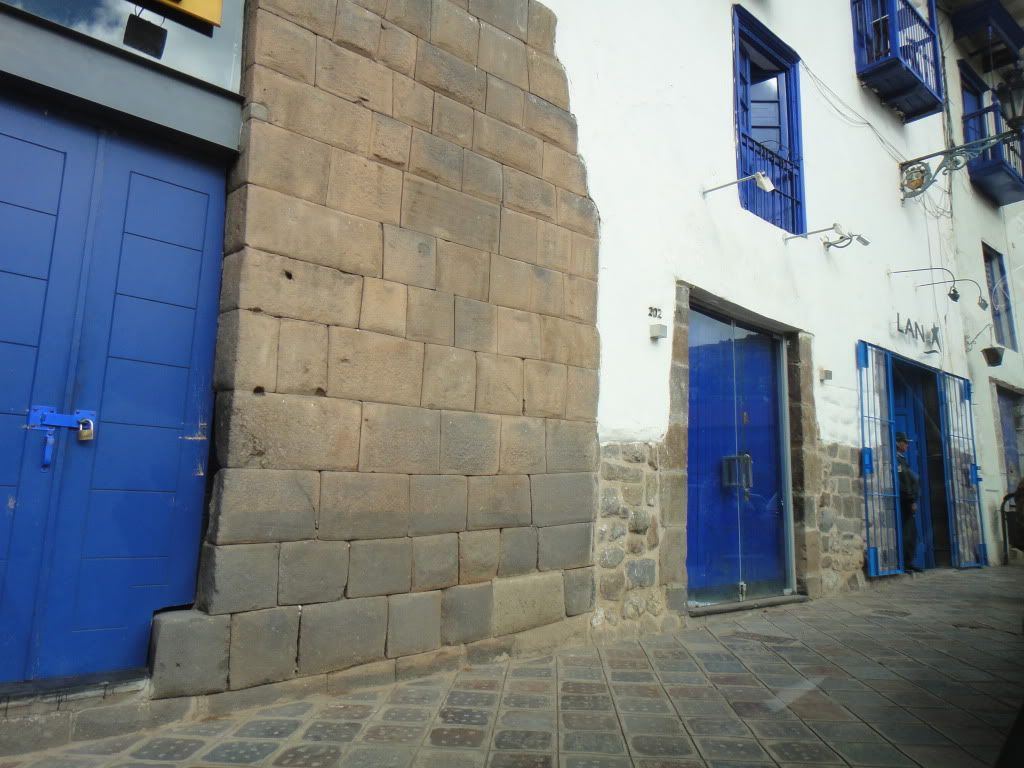 Bikes on the car, "normal"
Amigo, as we called our bus driver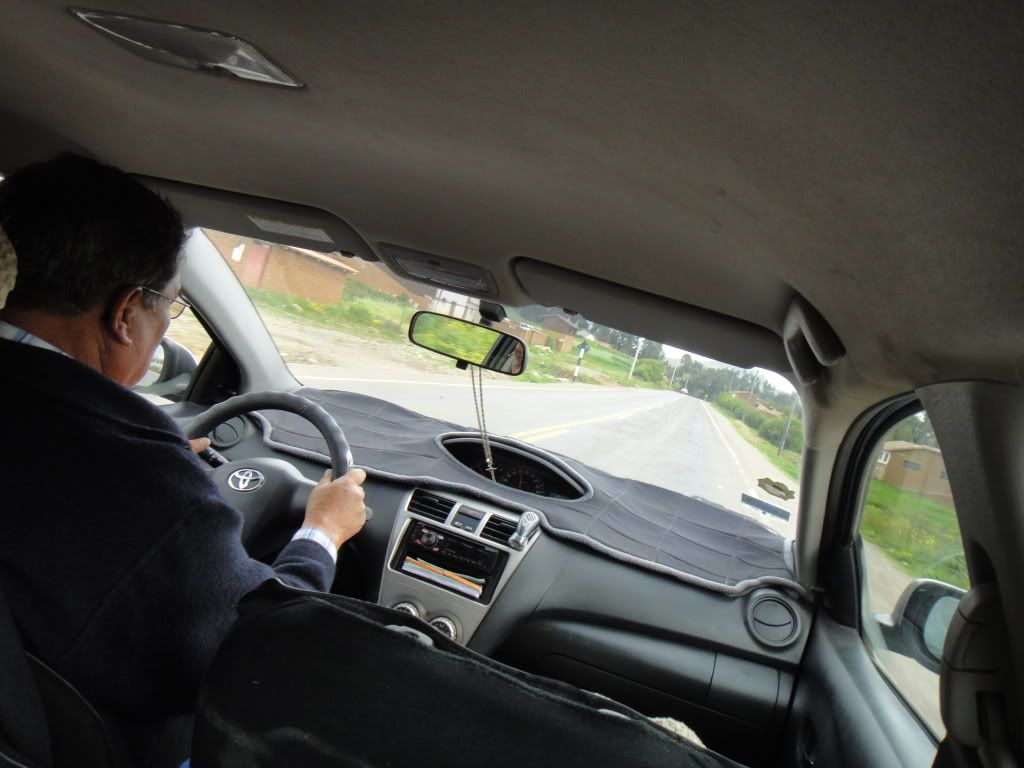 Many much, much worse houses than these were here along the way to Ollantaytambo but these are still not good. Nice mountains behind.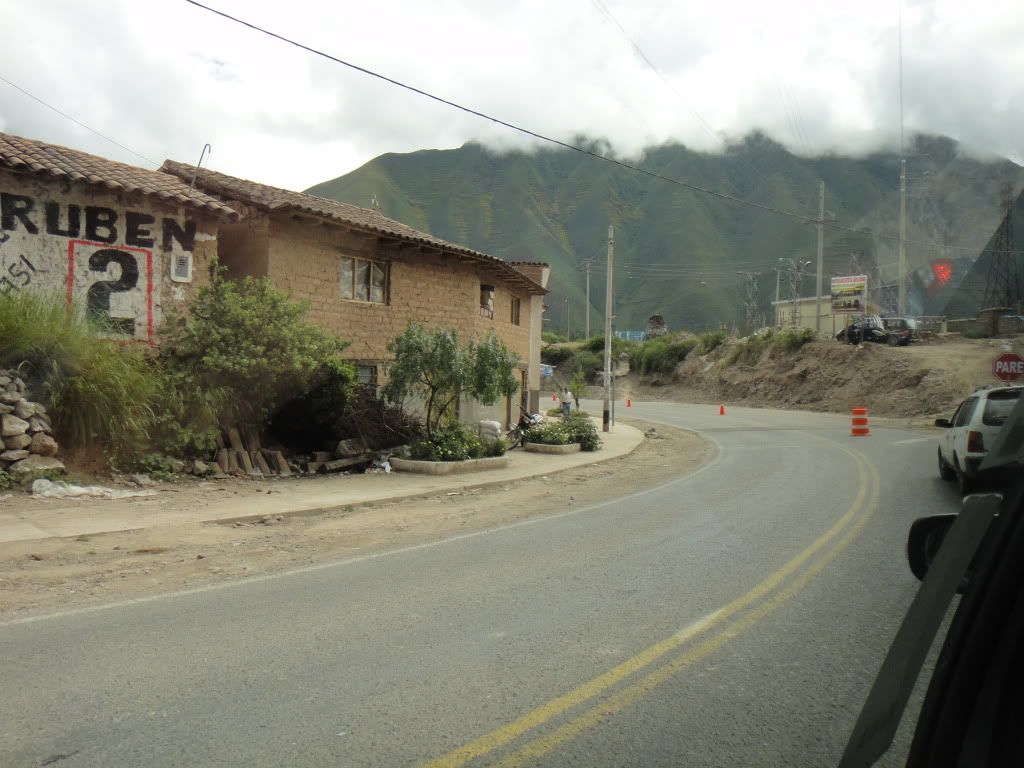 Crossing Urubamba river which runs into the Amazon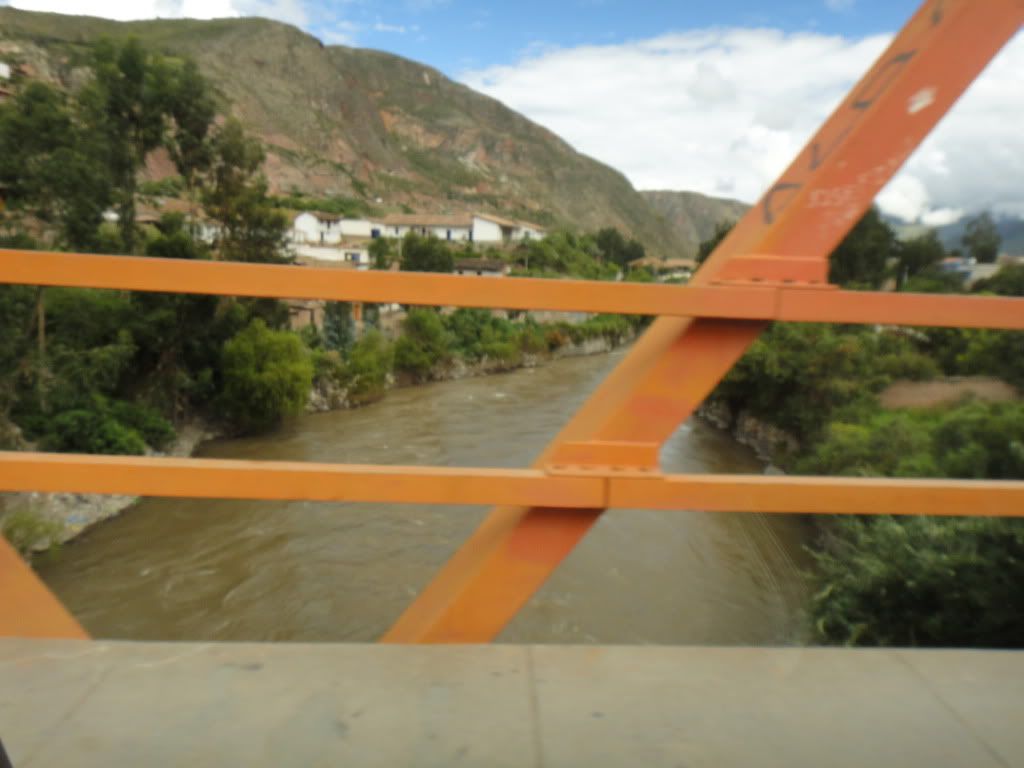 I wouldn't wanna live here at all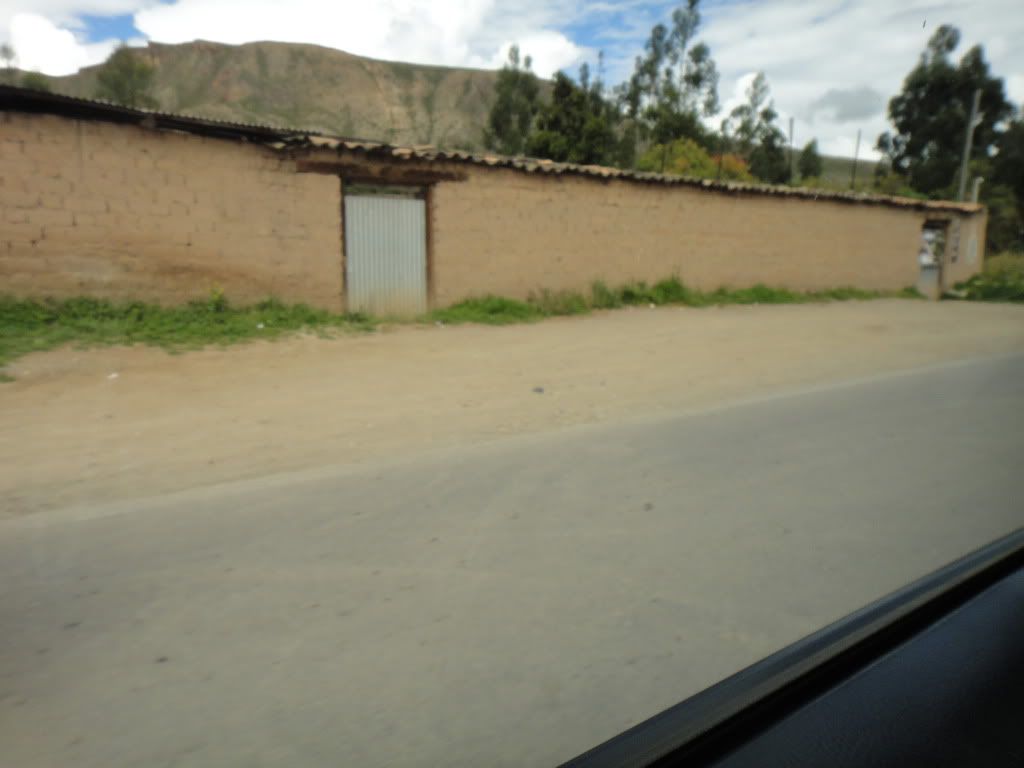 Beautiful mountains everywhere!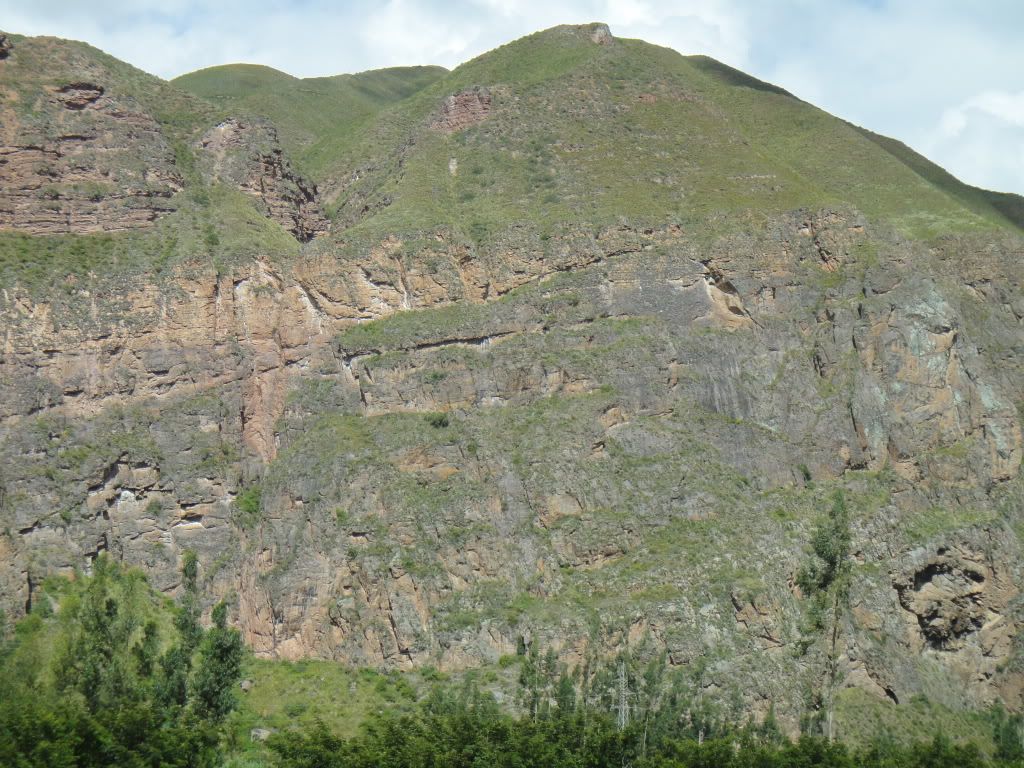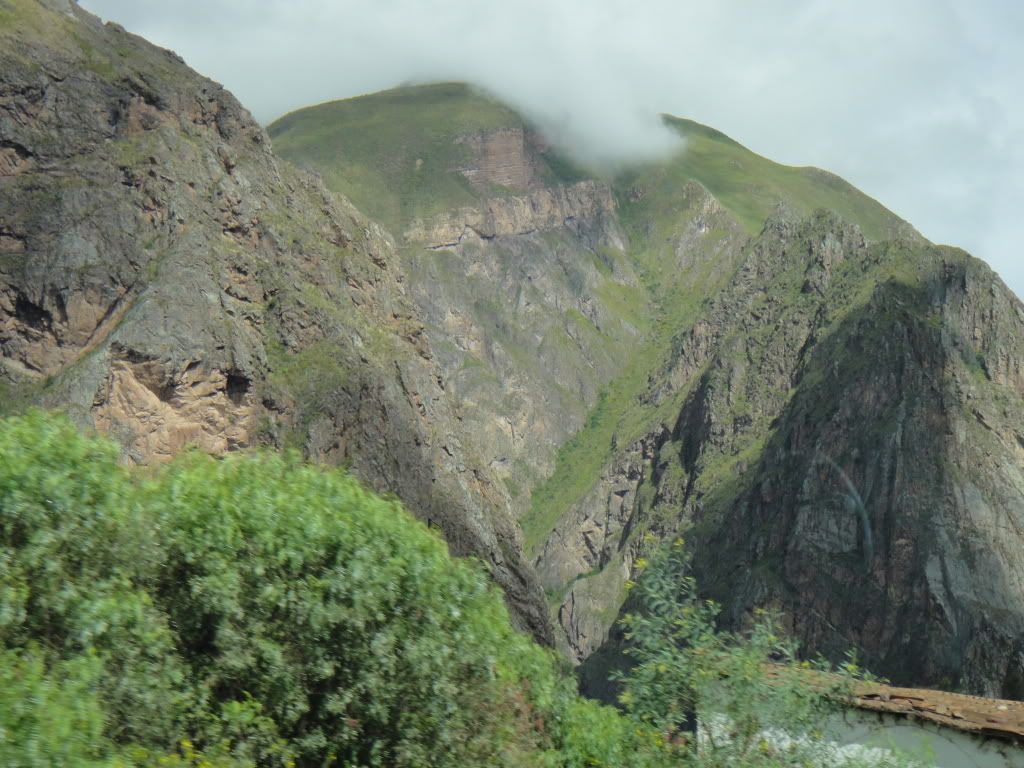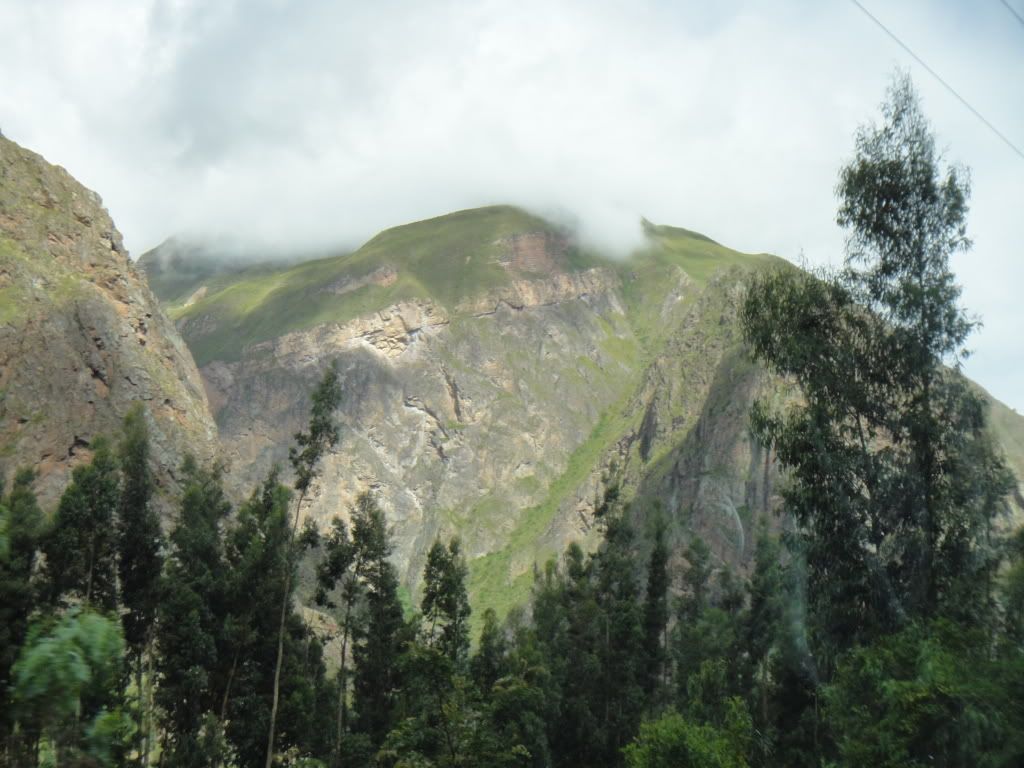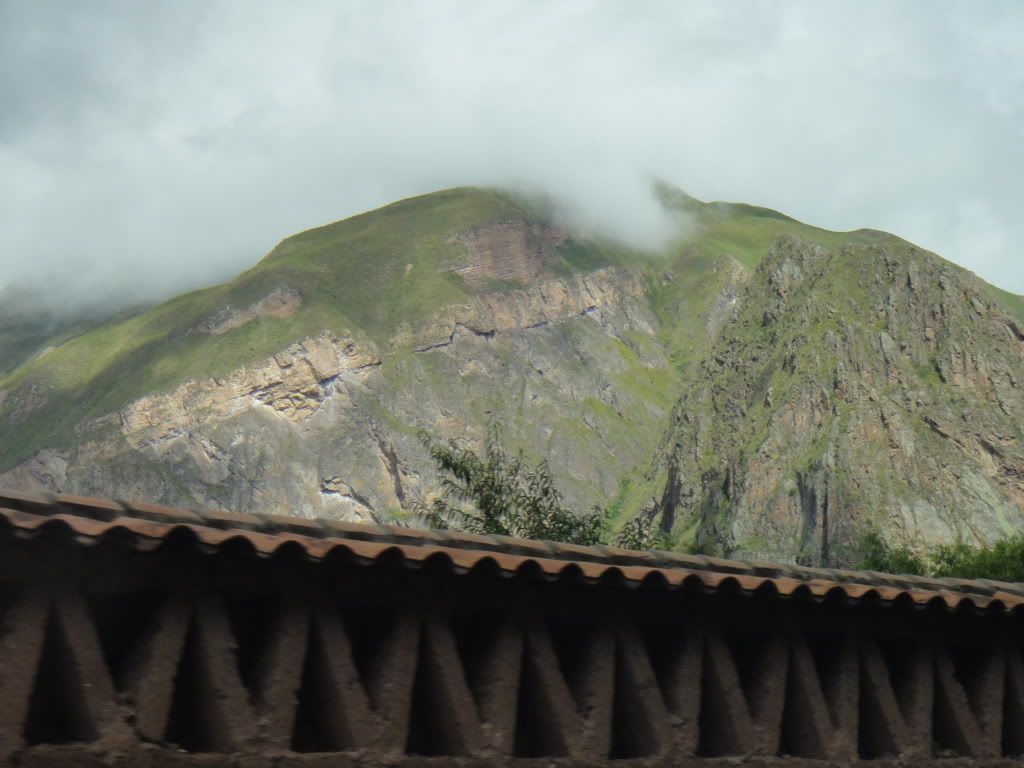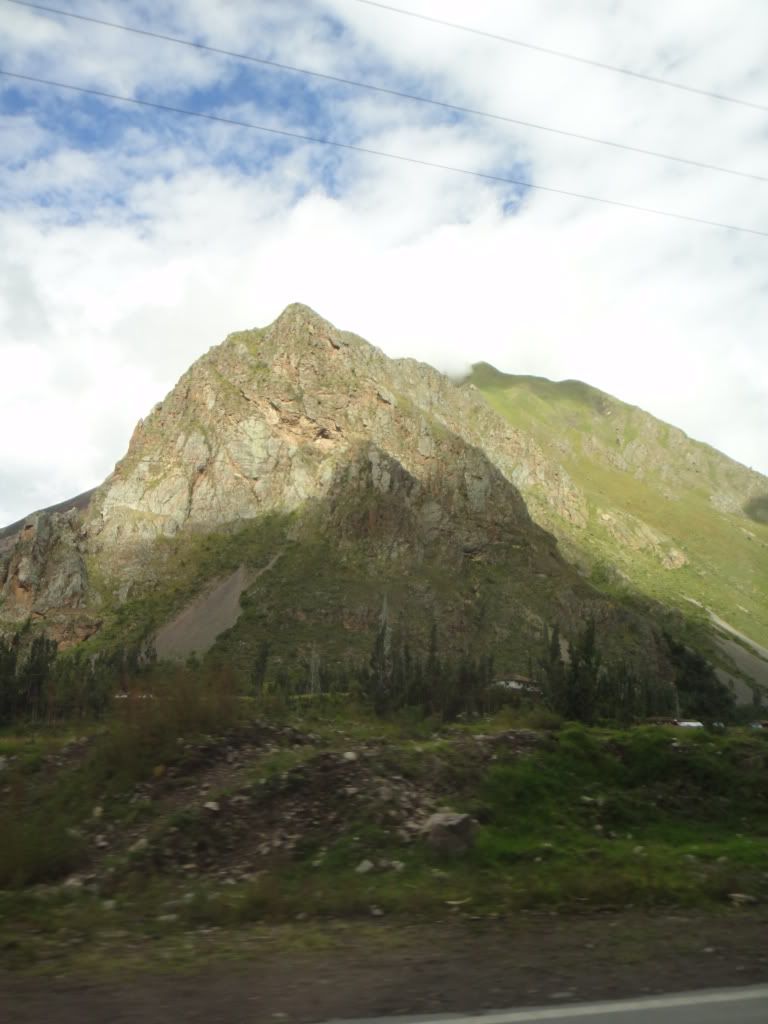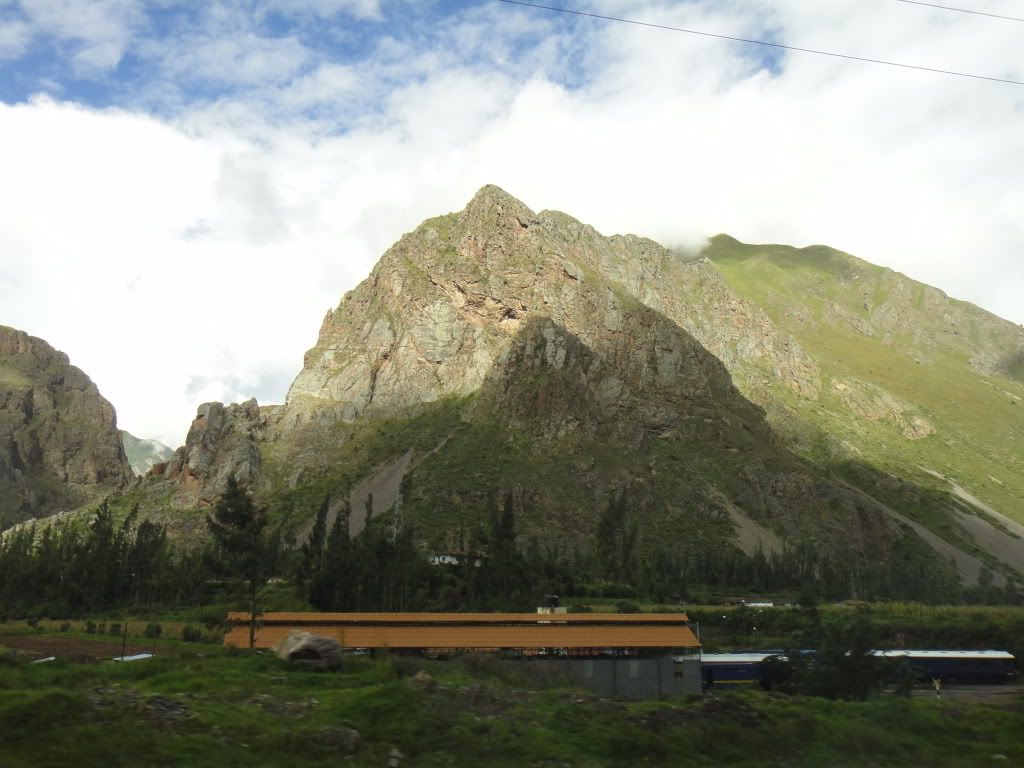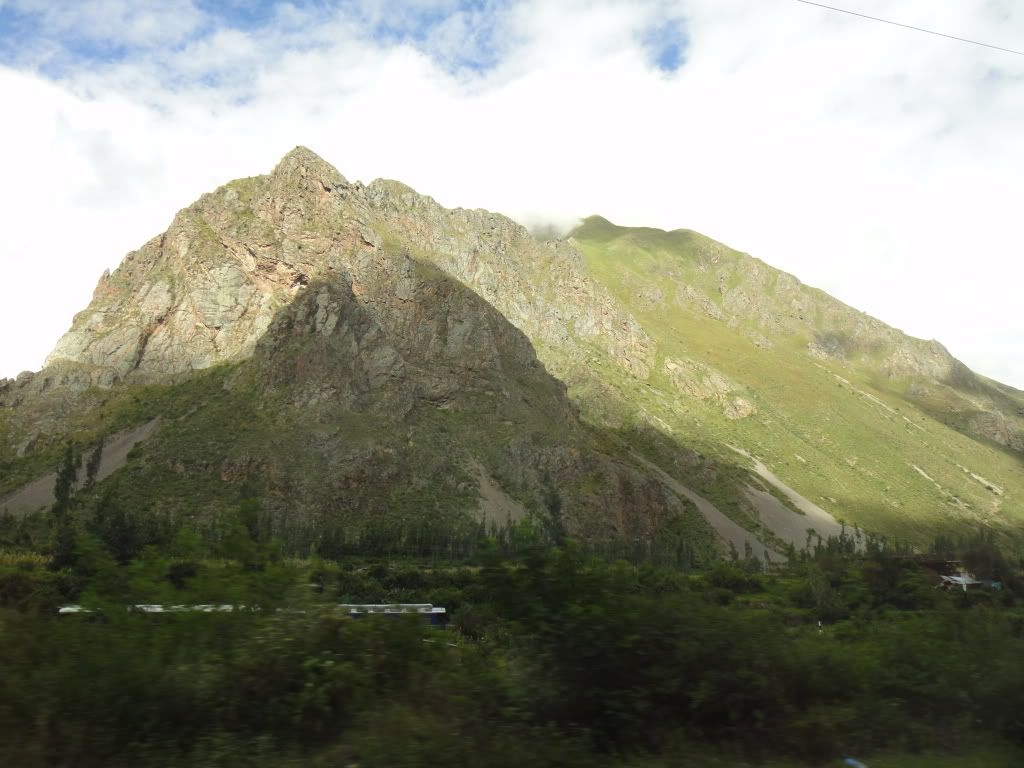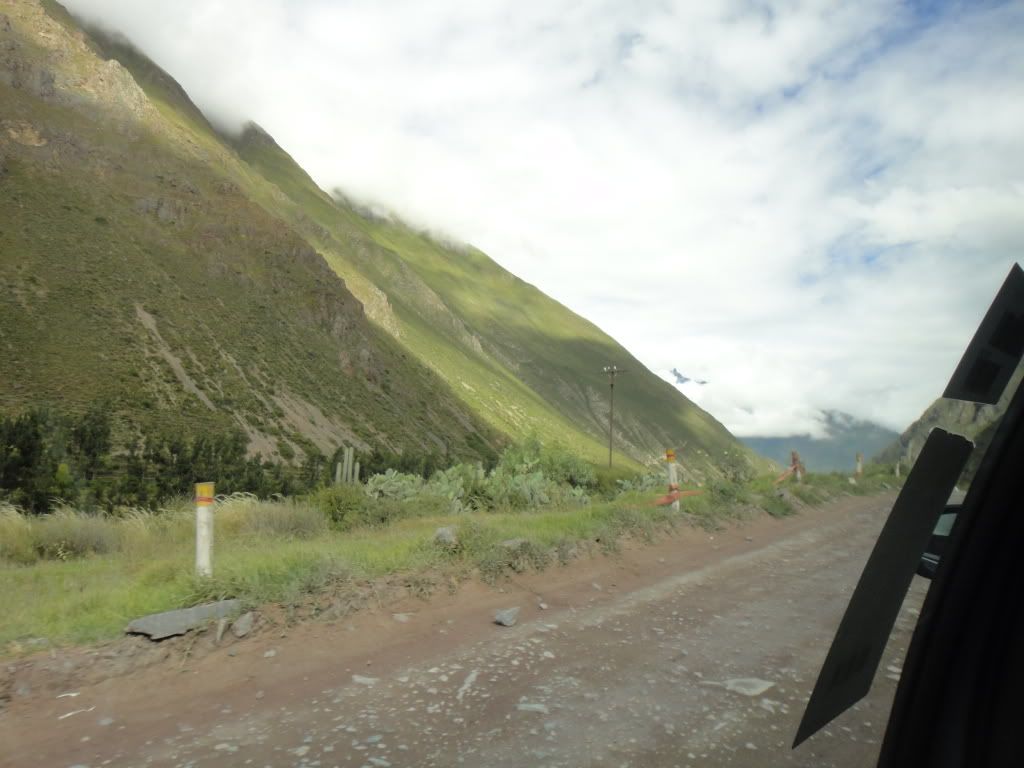 There is always a donkey at the street in Iceland too... (not)
The modern IncaRail ticket office
A tiny litte river which runs into the Urubamba – runs behind the office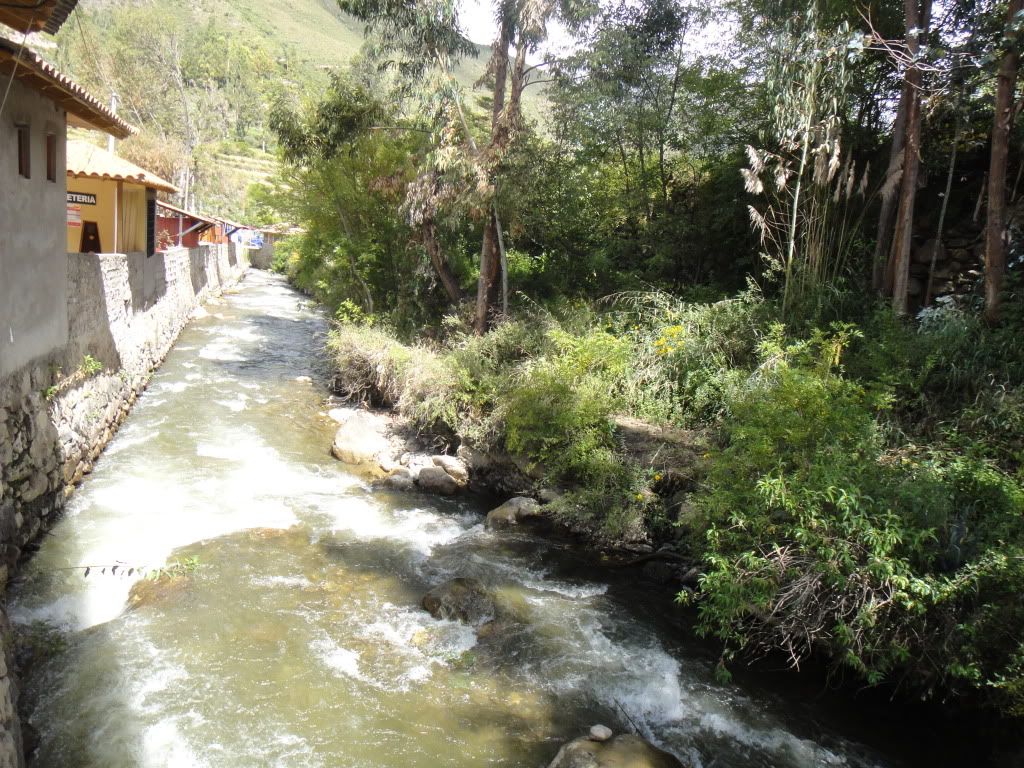 More beautiful mountains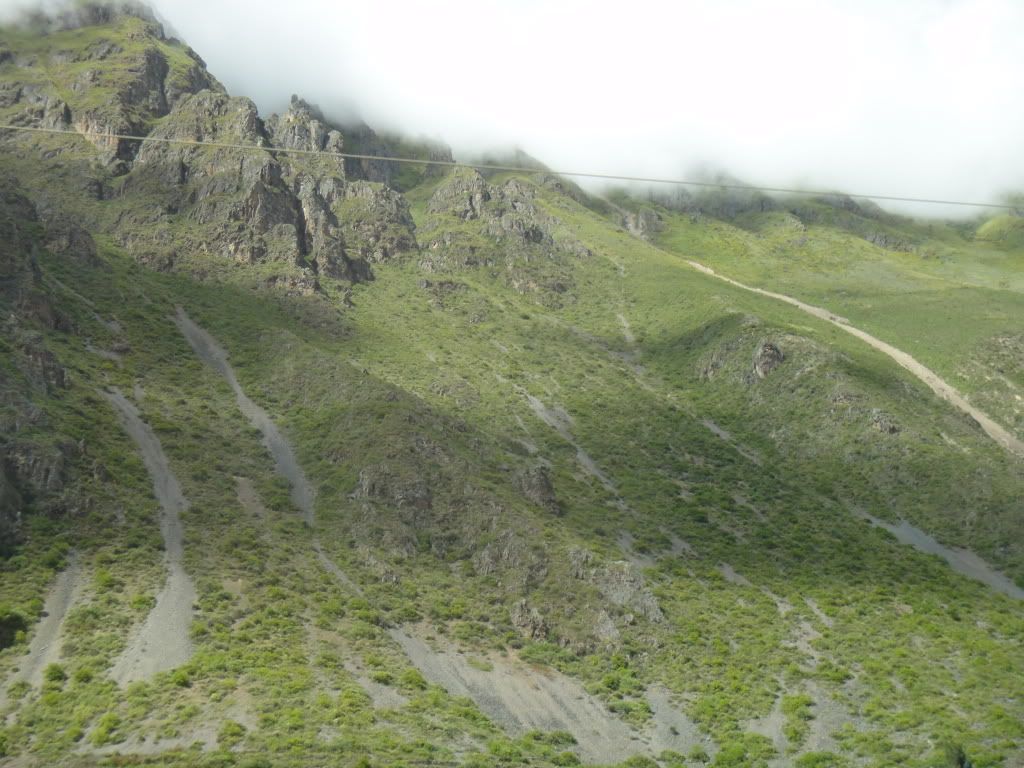 A lovely little homeless dog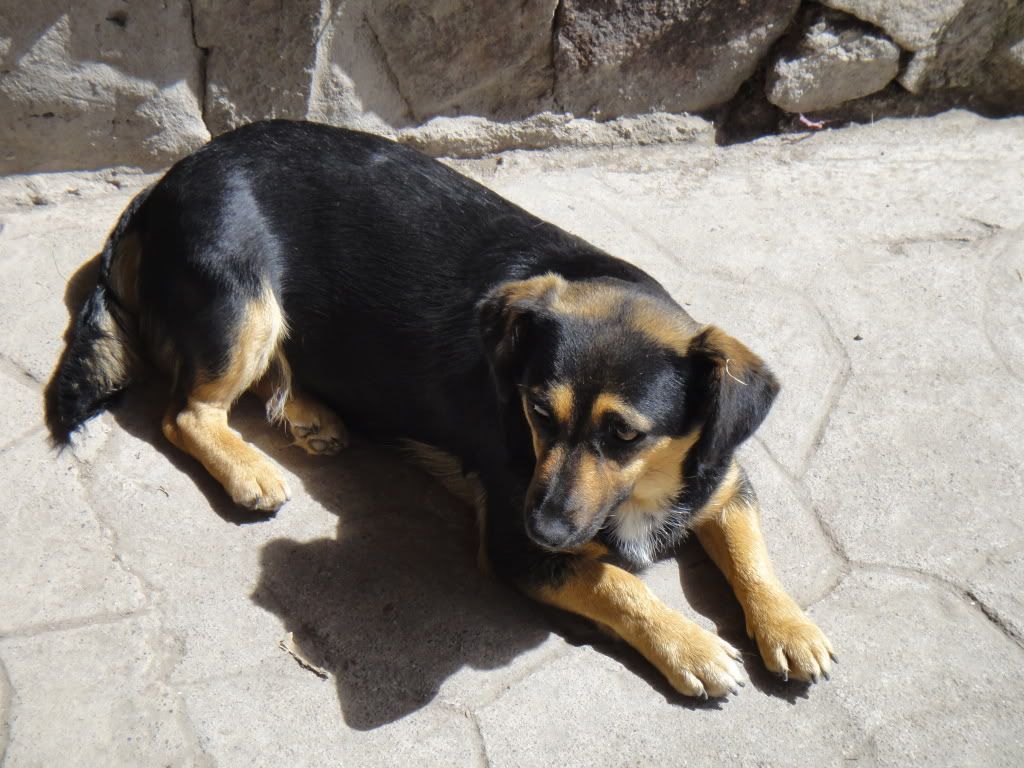 Checking in into Hotel Samanapaq, the hotel owner is a great guy! Recommend it rather than staying around Machu Picchu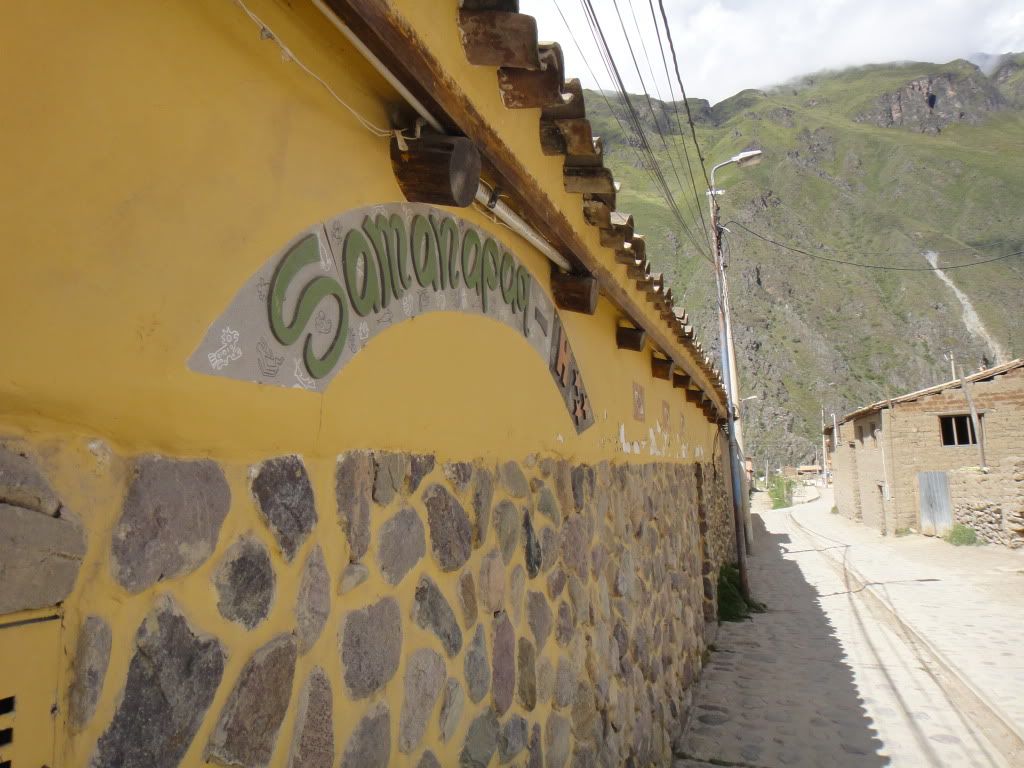 *Ollantaytambo Te Queiro Limpio, not Ollantaytamba as I said earlier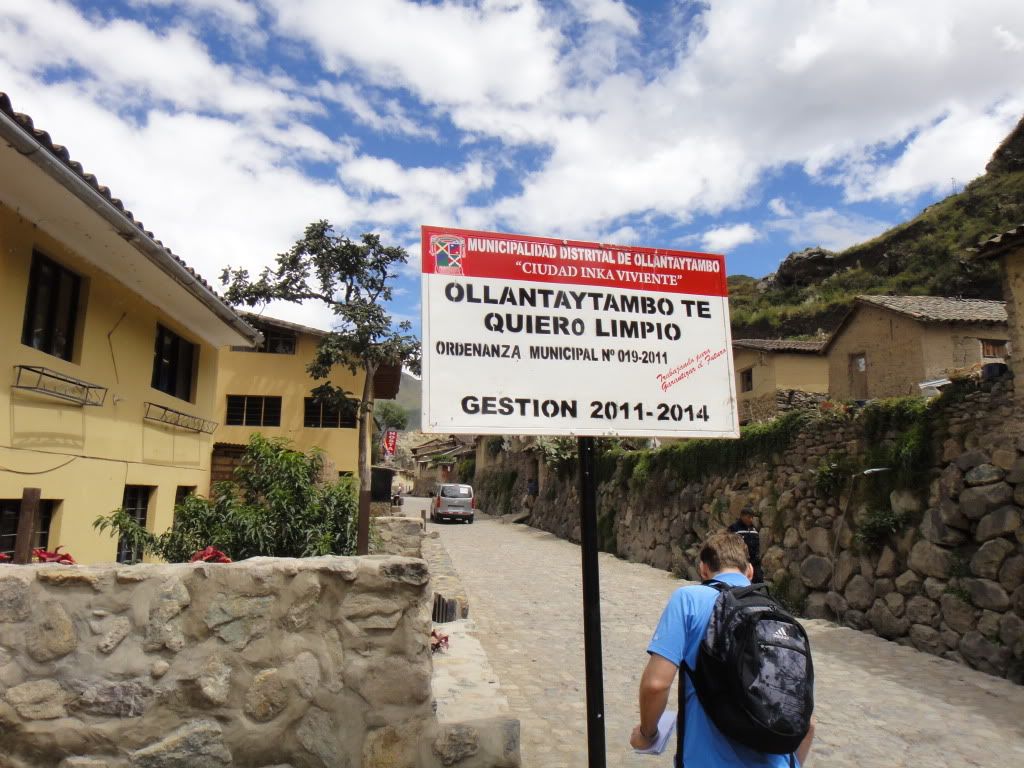 The train station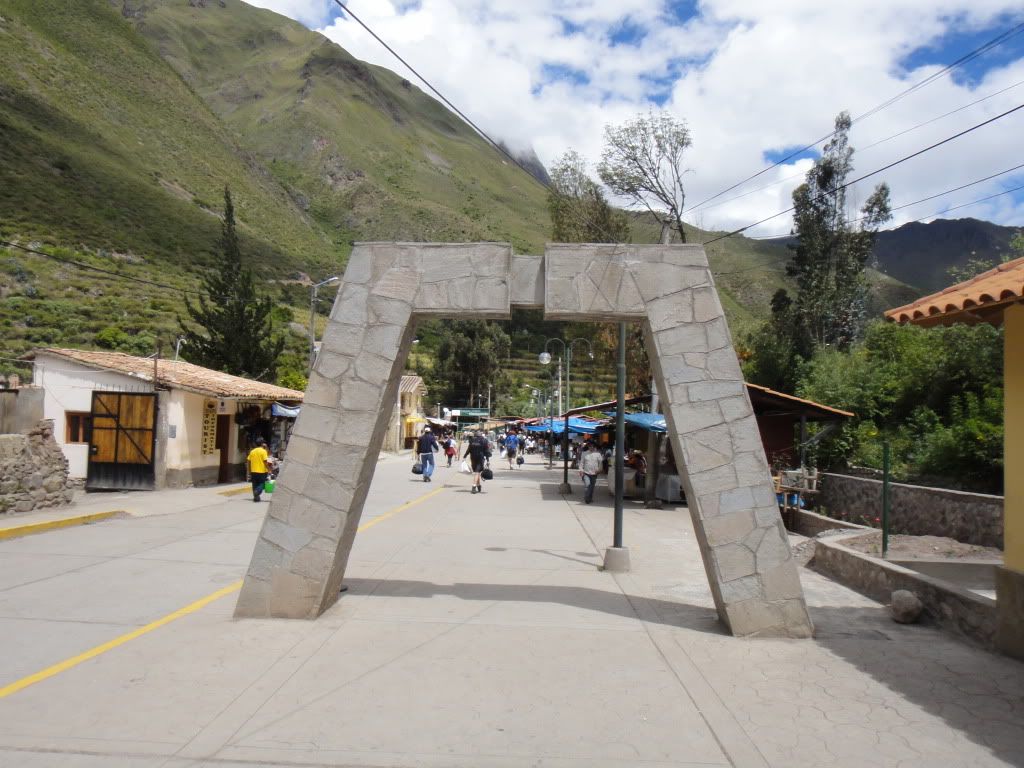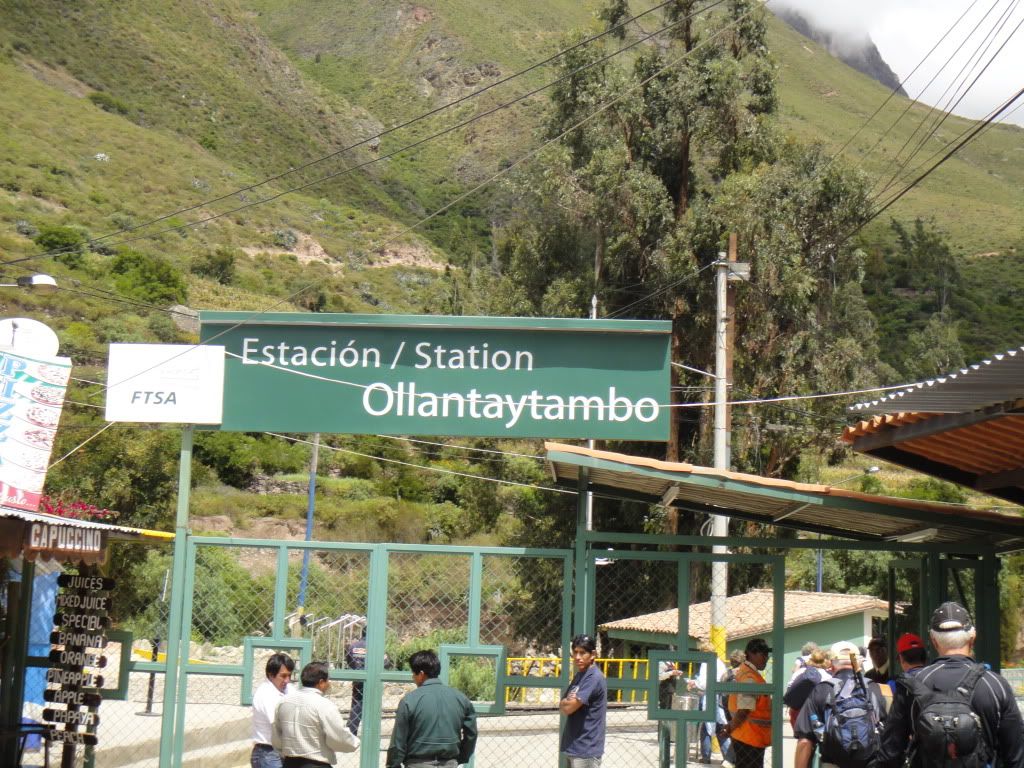 Our one and only carriage which was our home the next 2 hours. They played Elton John songs on panflute without pausing the whole time! Quite annoying.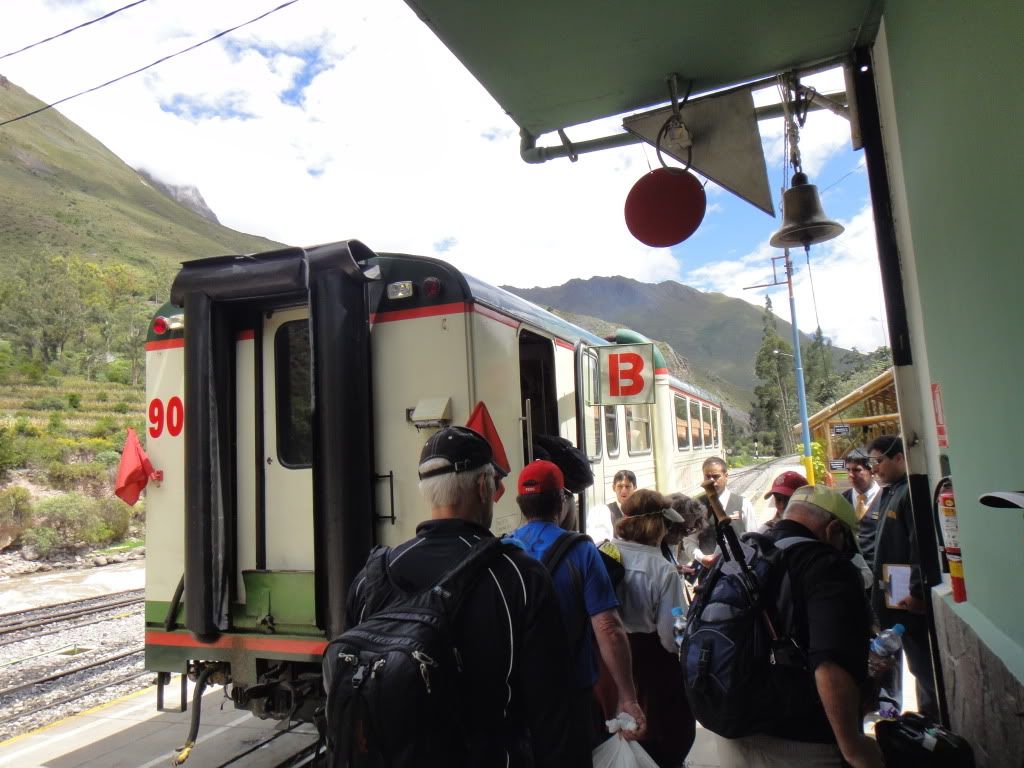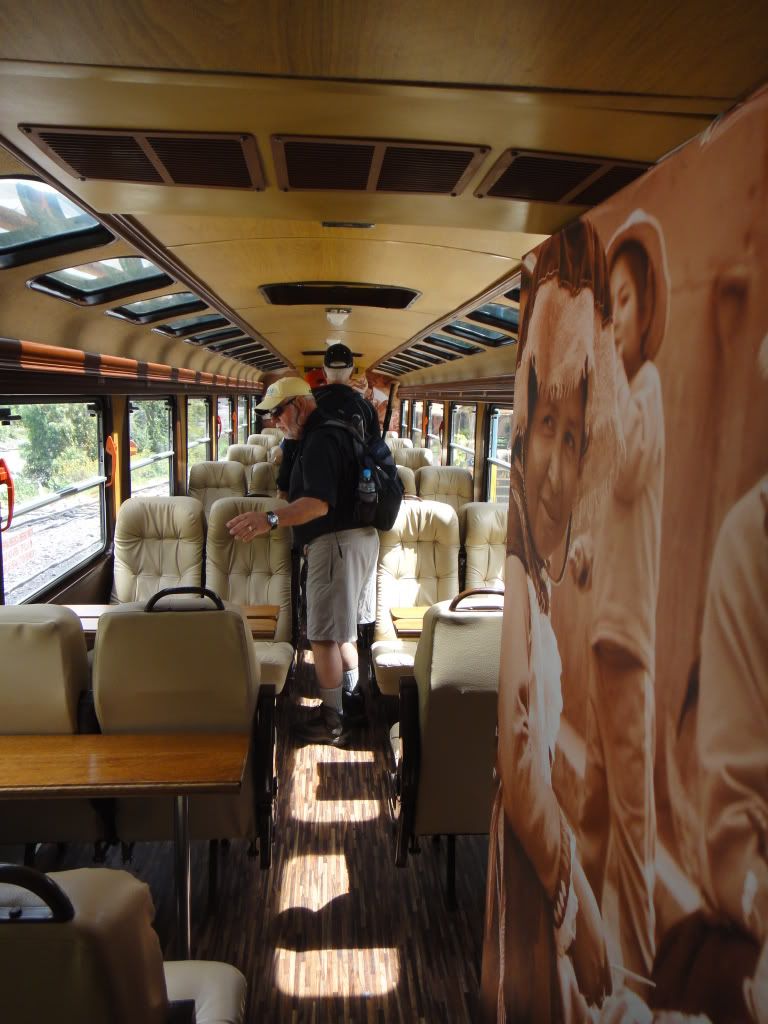 Urubamba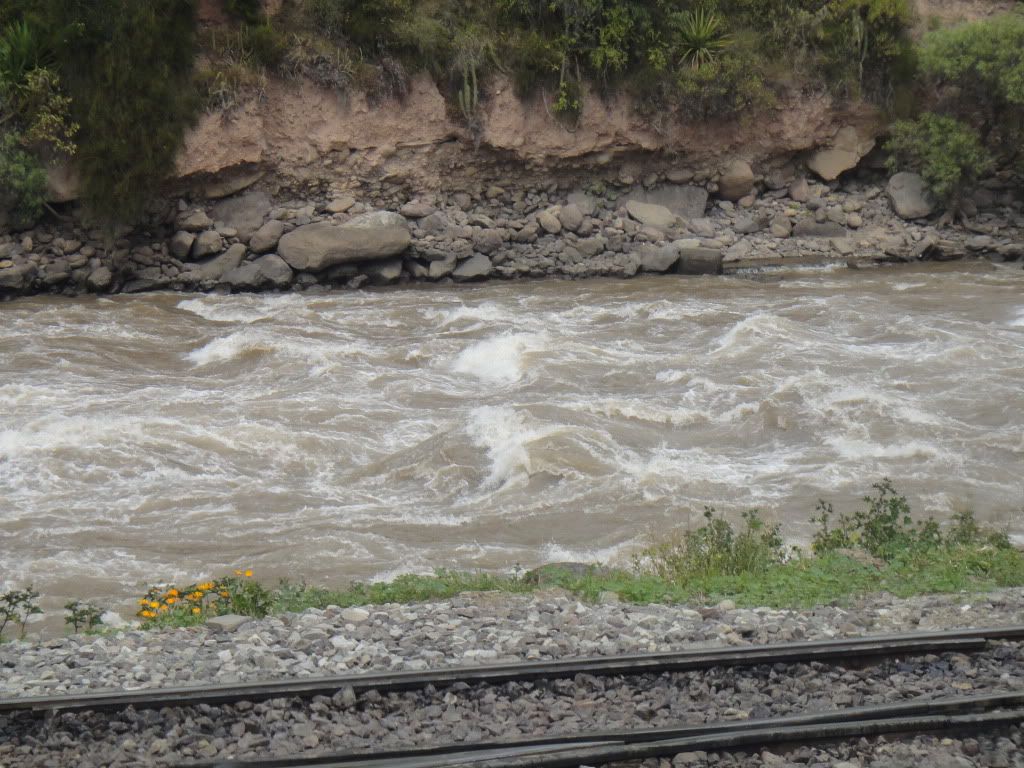 A big (and nice) surprise – leather seats! They were extremley comfortable, didn't expect such seats aboard a little train company in the Andes! Like having a BBJ on a domestic flight deep in S-America...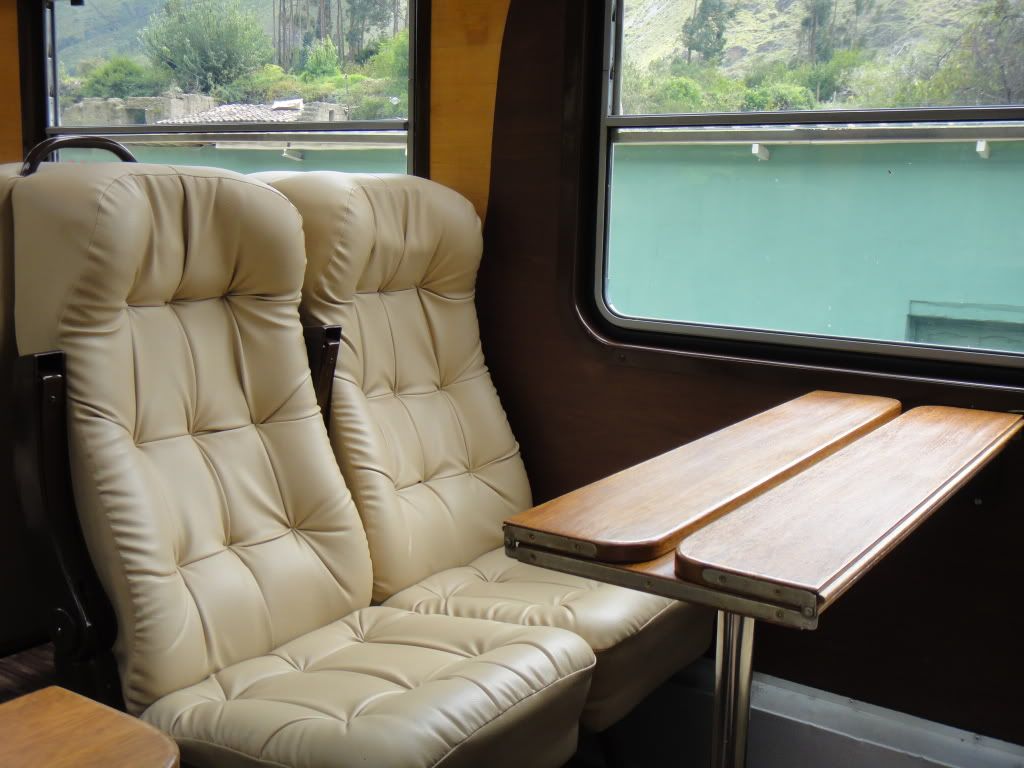 Beautiful landscape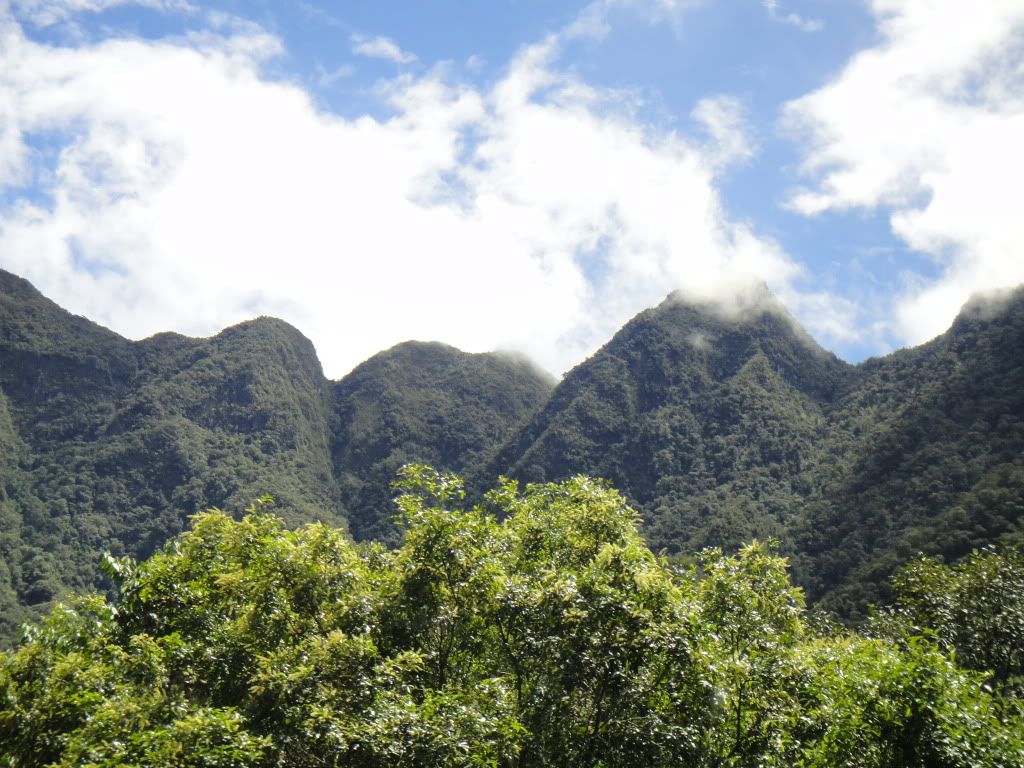 This could well be the Amazon if you didn't know better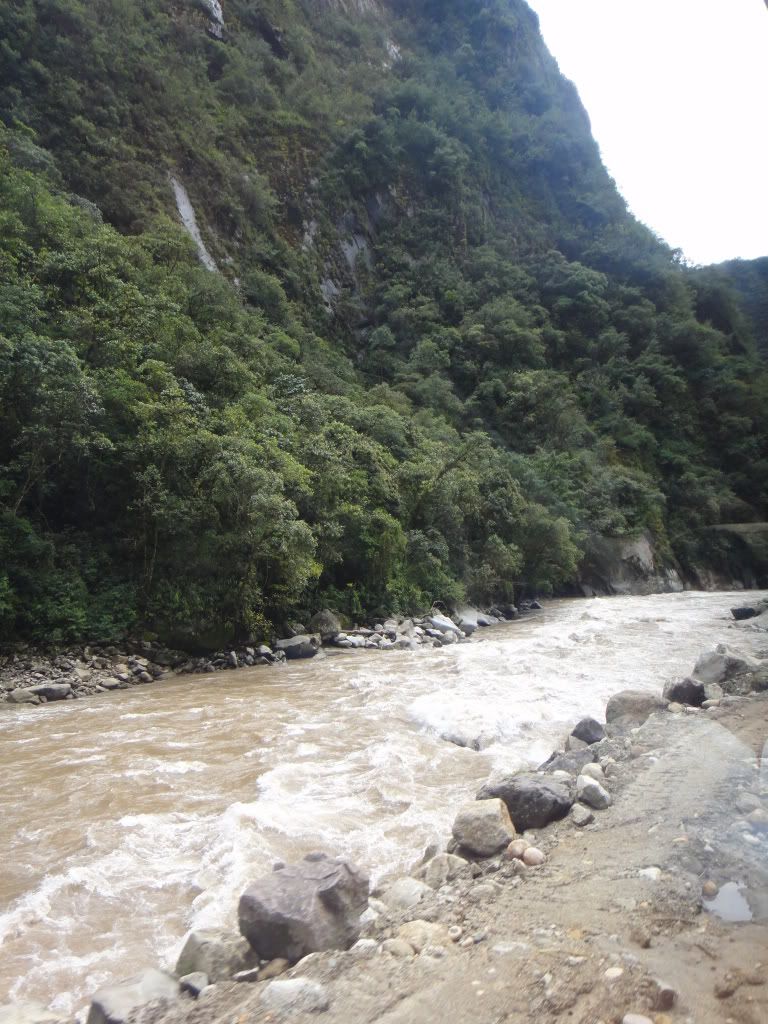 Great view from Machu Picchu!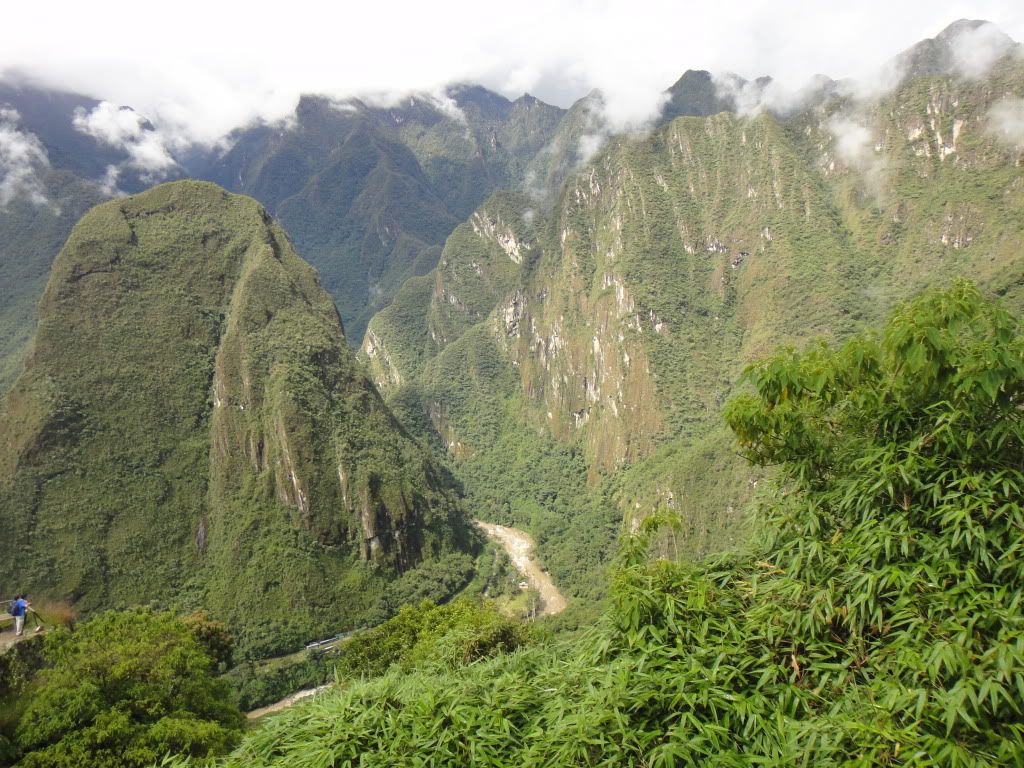 Machu Picchu! This place is really amazing! Along with it's history, it is a real delight architecturally.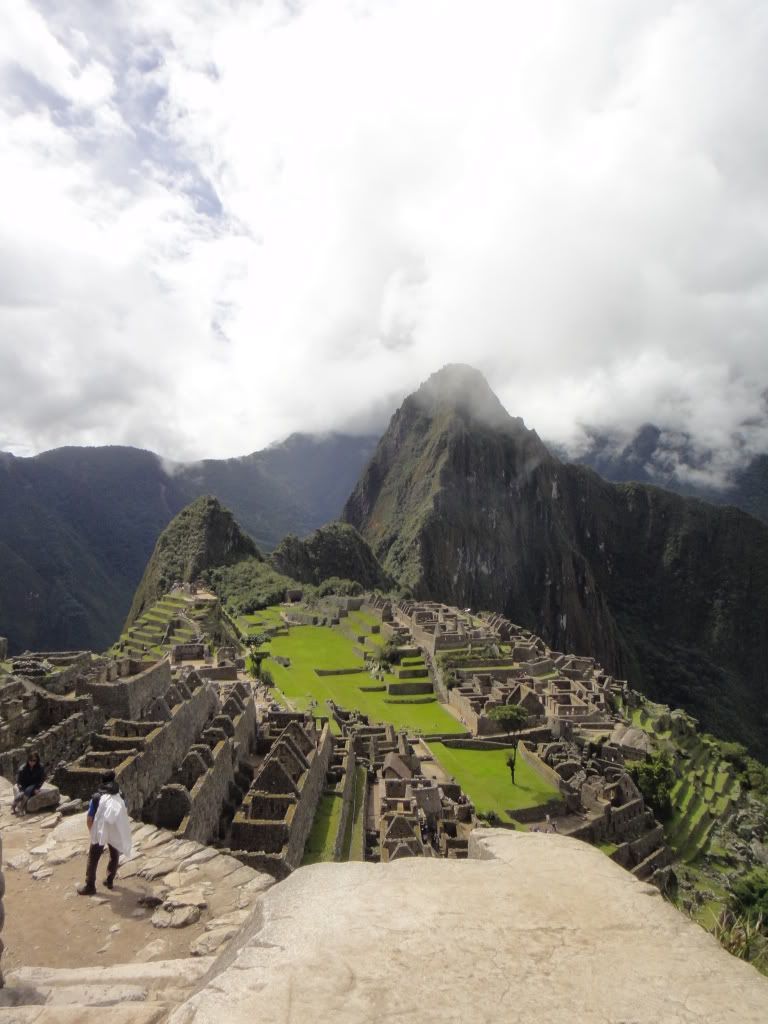 Me in front of it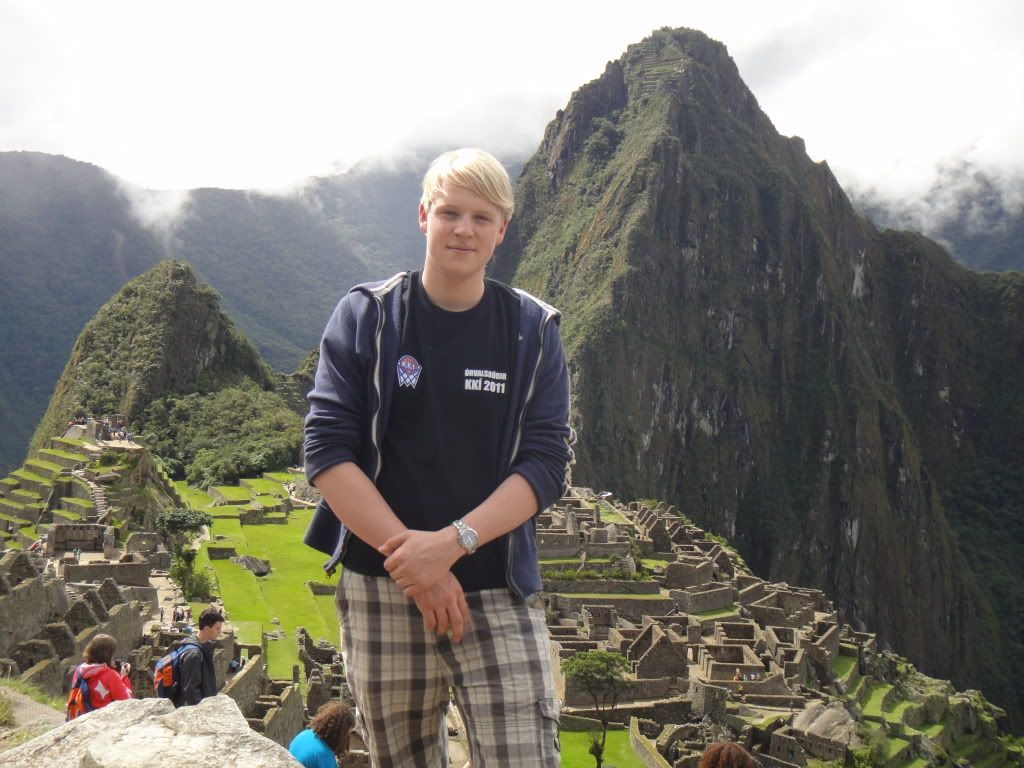 Me and my dad (taken by our guide)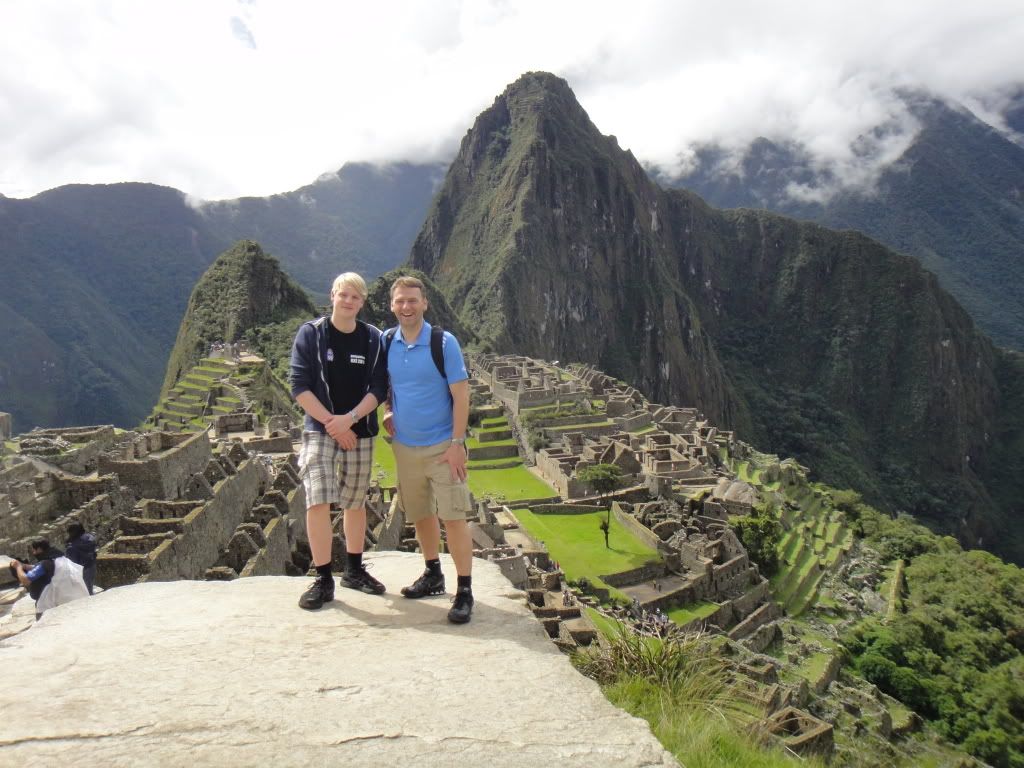 Me and my dad together with an amazing view behind us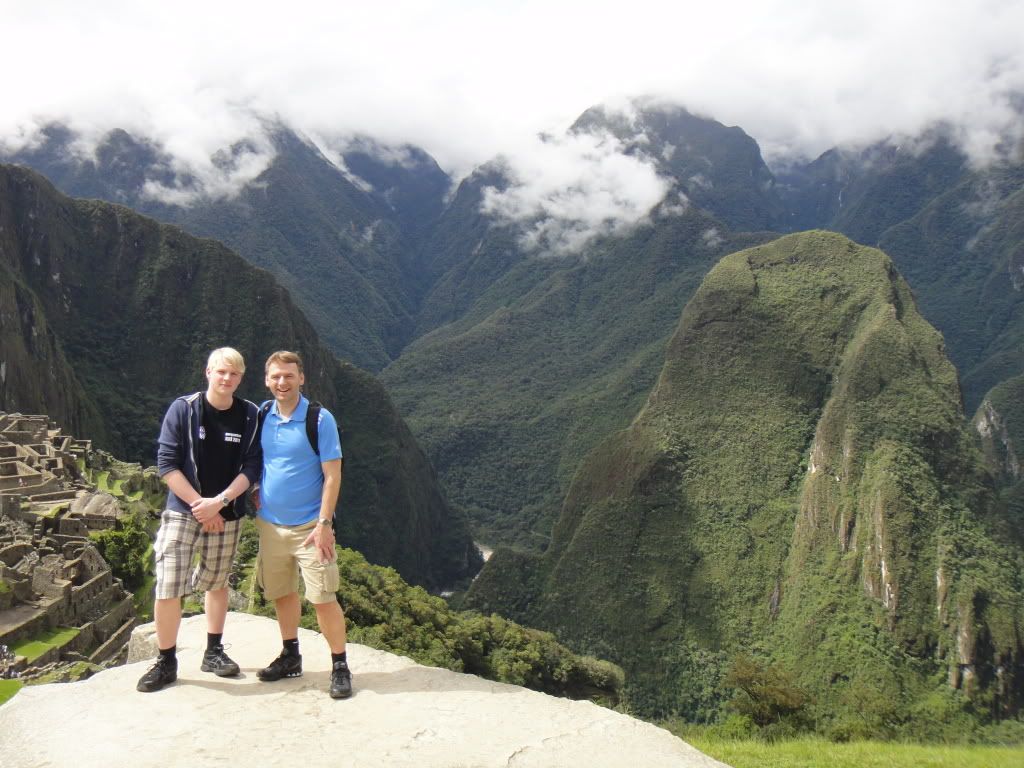 M.P.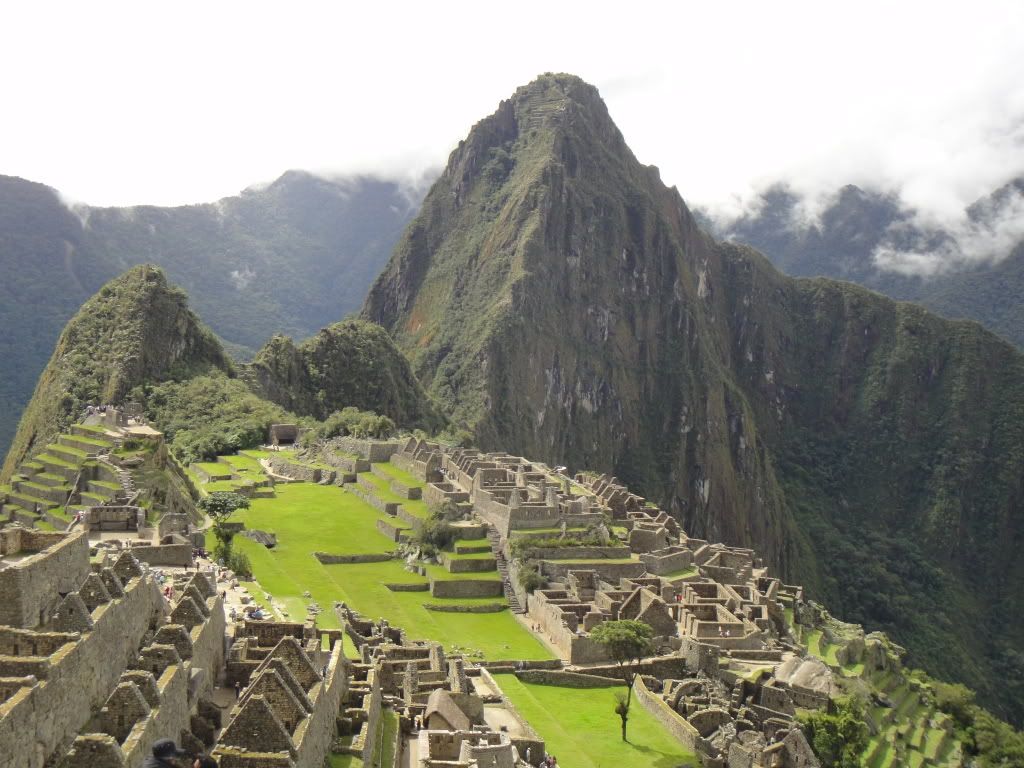 The Urubamba river runs way down in the valley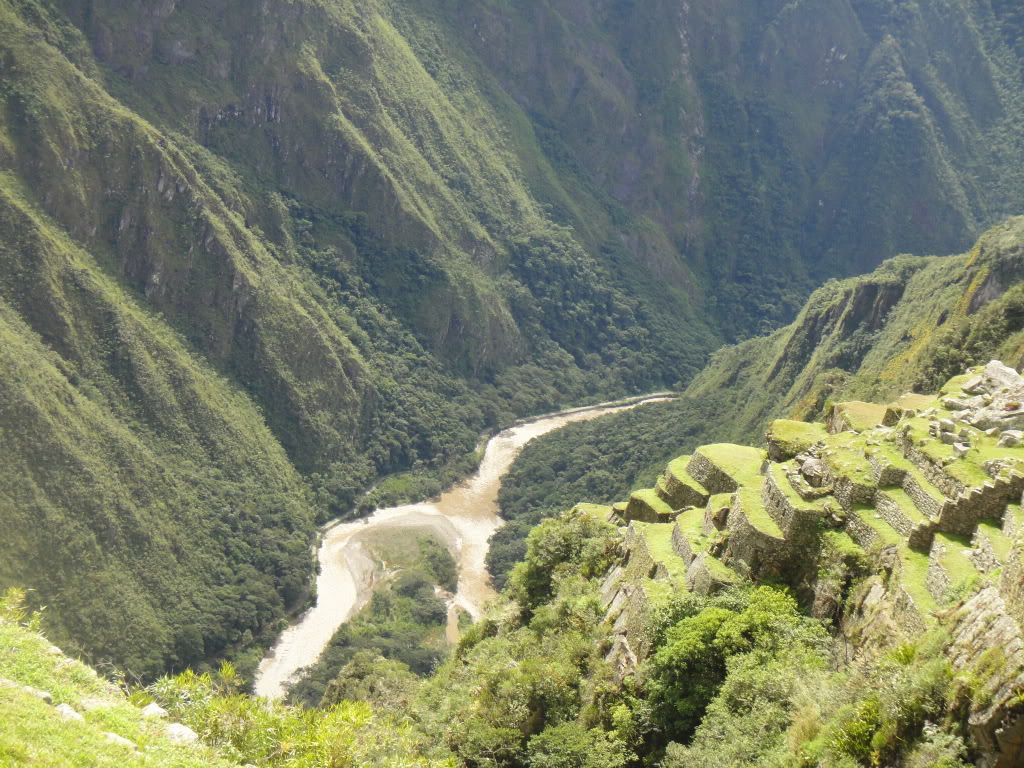 I took around 150 pictures of this amazing place, but I'm just gonna post a "few" here
We stood inside these doors with the peak behind and the outcome was really nice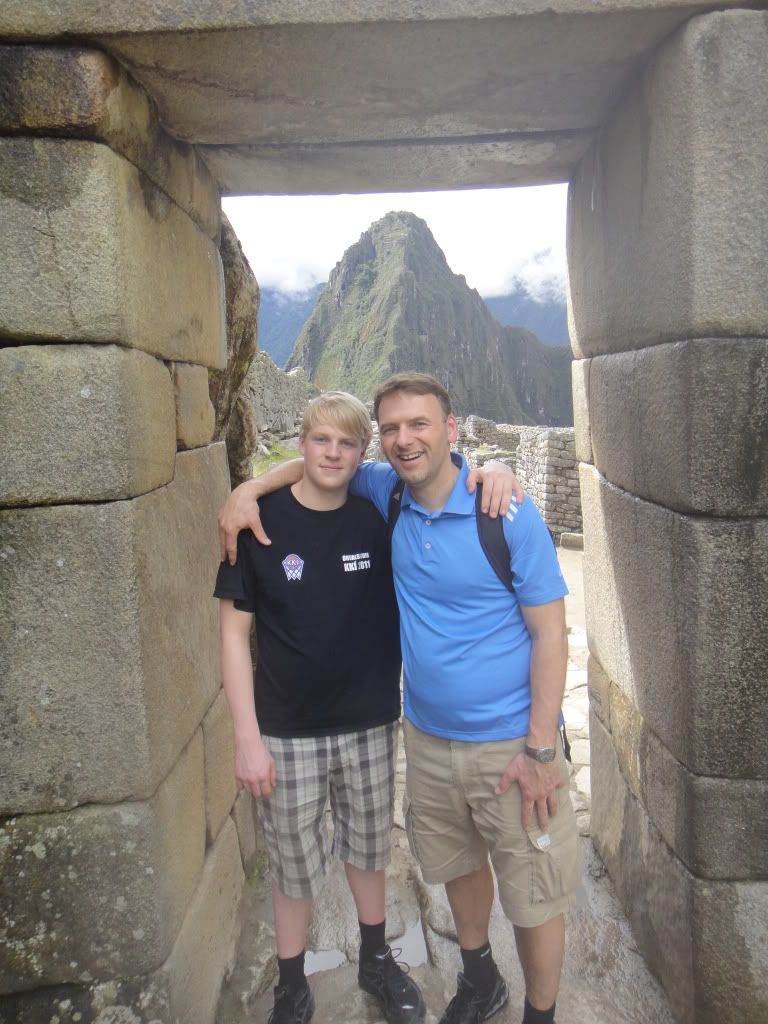 No Andes without a lama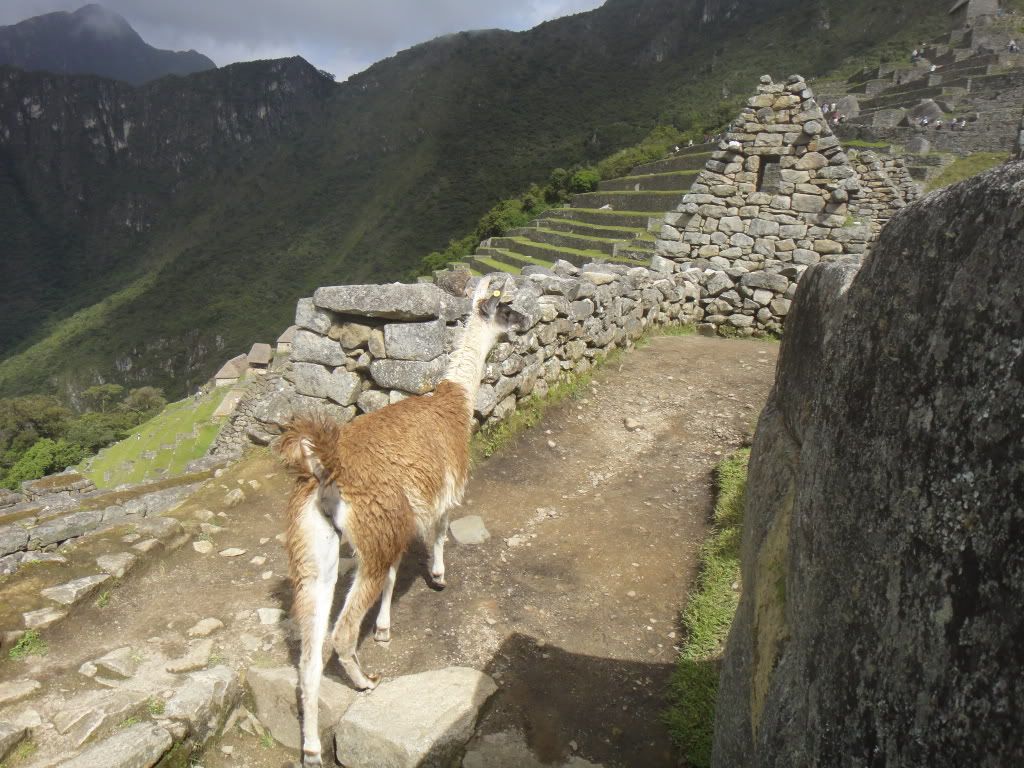 One of the most amazing views I've ever had – look down into the valley, the forests, river and the mountains with a rainbow over it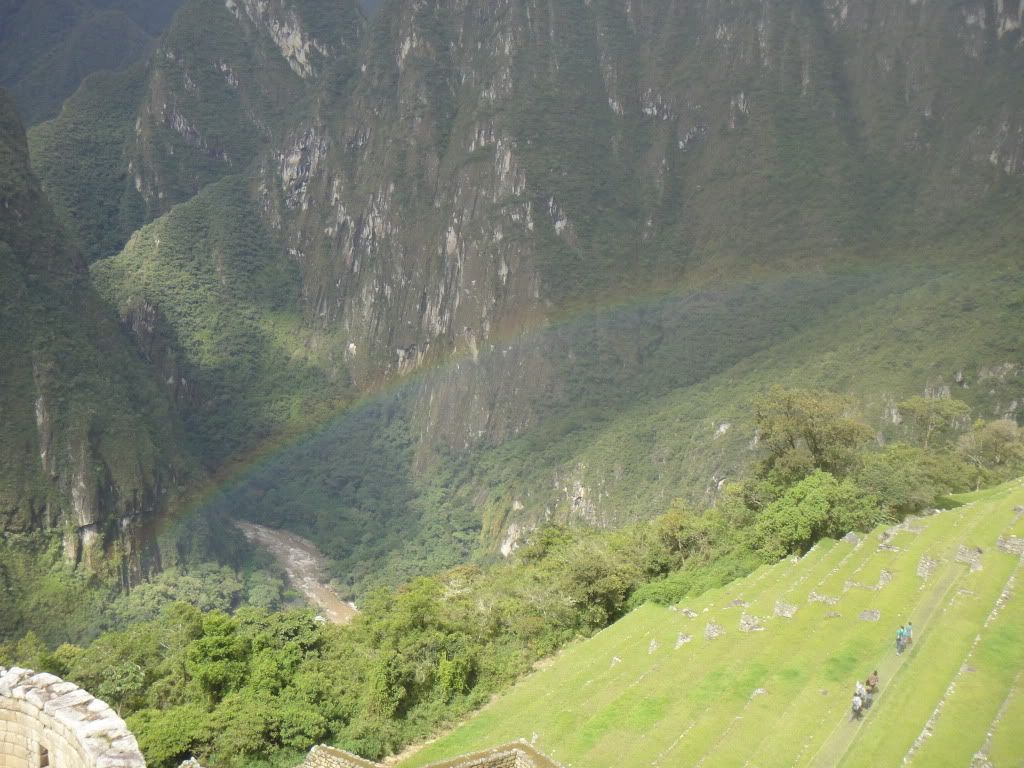 Sun litting up the mountains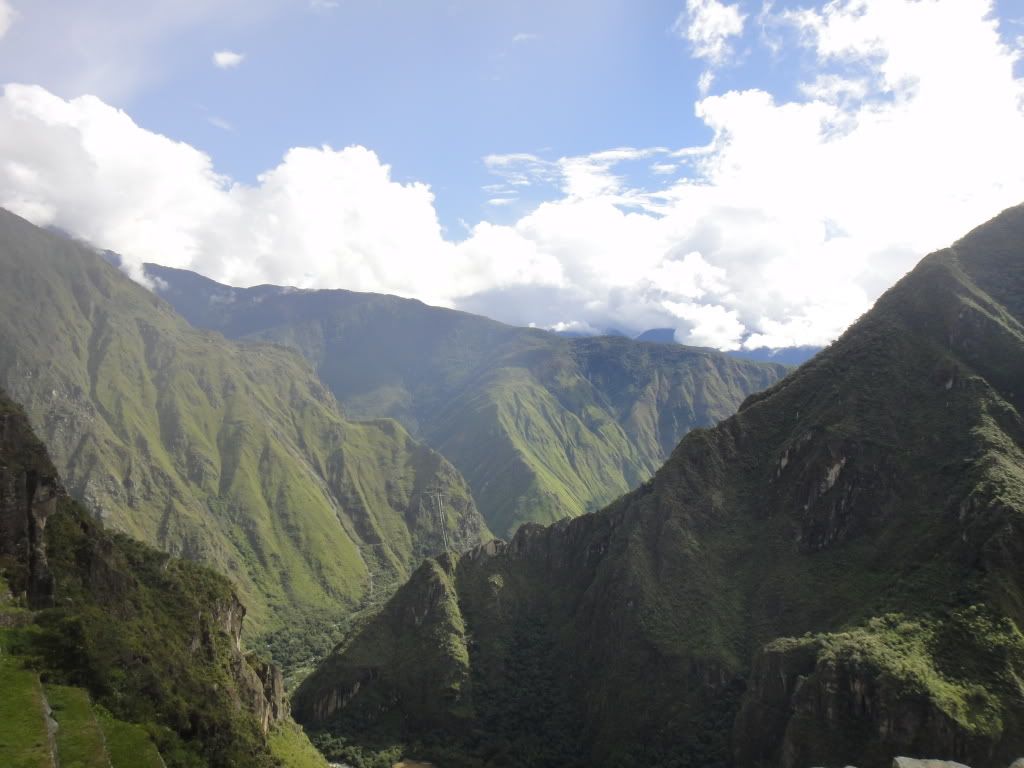 Look up at the pyramids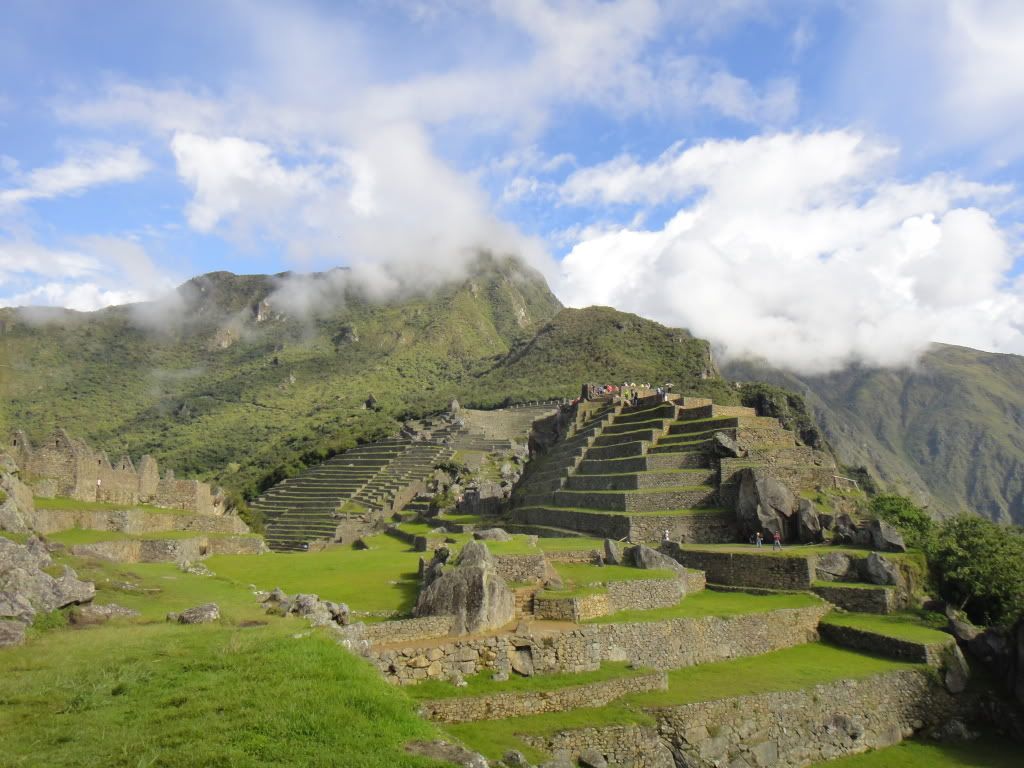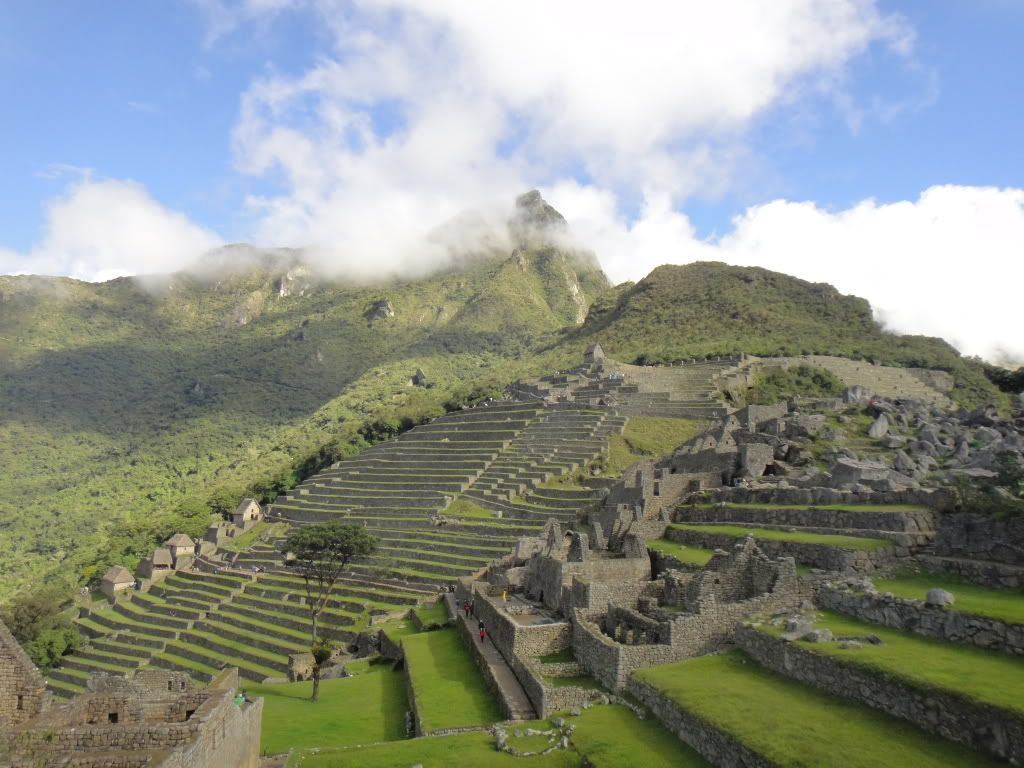 One of my favourite pictures from there, this view is really amazing!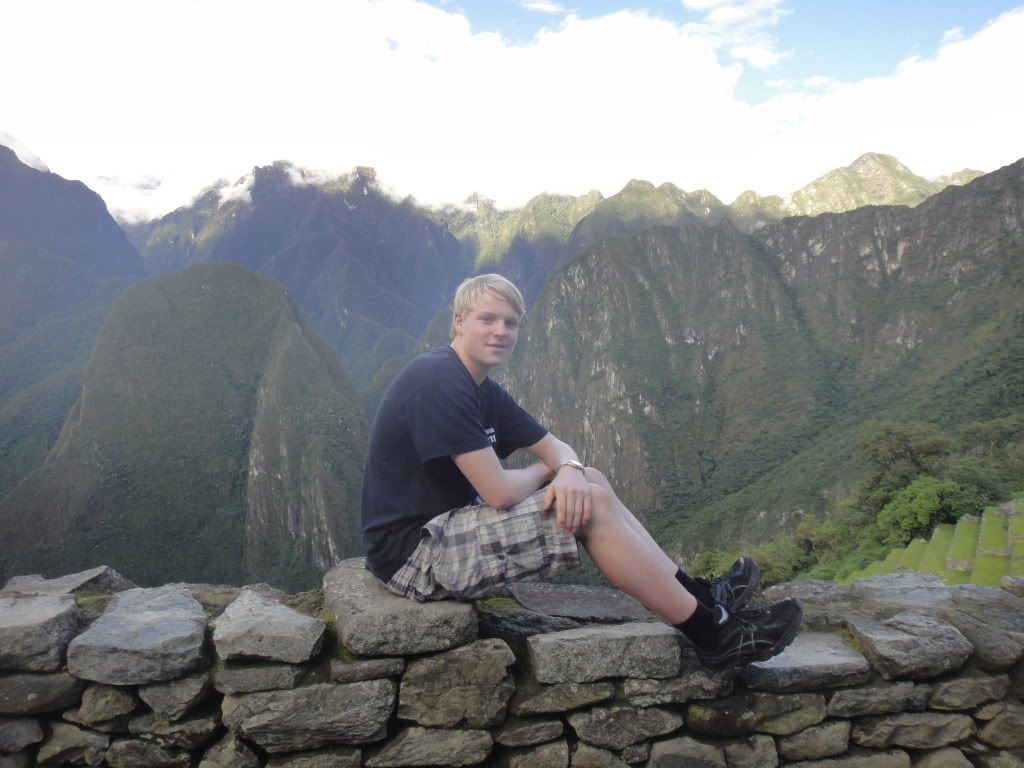 After walking down from M.P. I ate the worst pizza I've ever tasted in Aguas Caliantis, the town where the train station is located. They used jelly instead of pizza sauce! And as if that wasn't enough, they mixed ketchup with the jelly!
The main plaza in A. Caliantis
The pizzeria I hate – I mean, how can you can get a
pizza
wrong?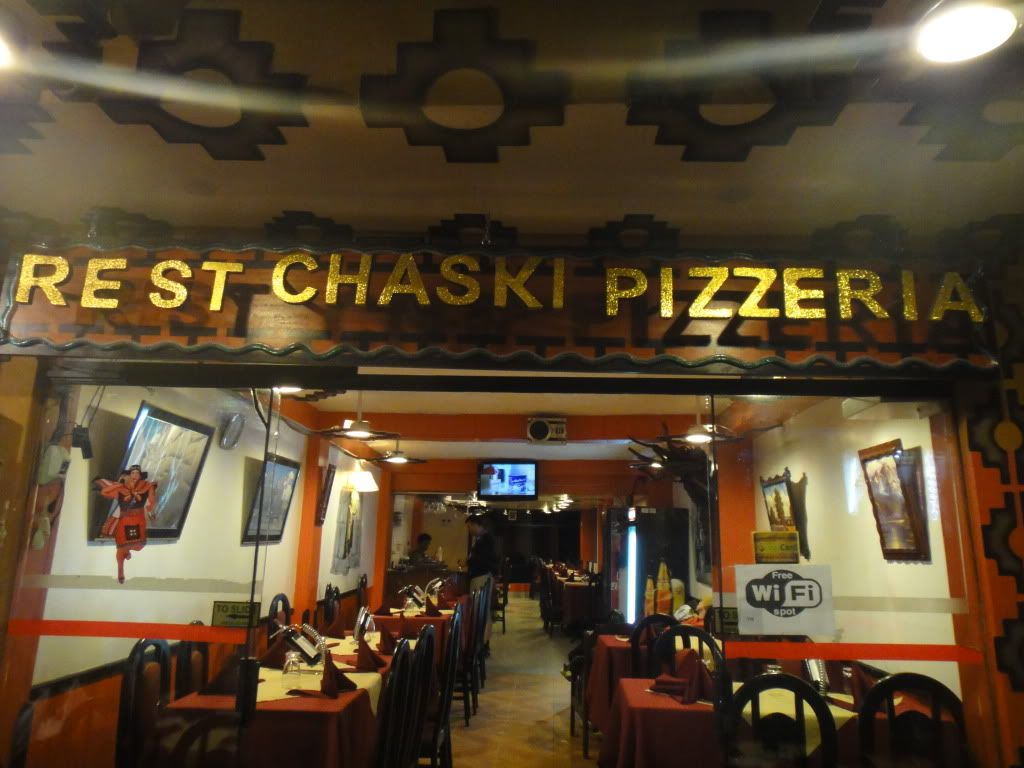 Our train back to Ollantaytamba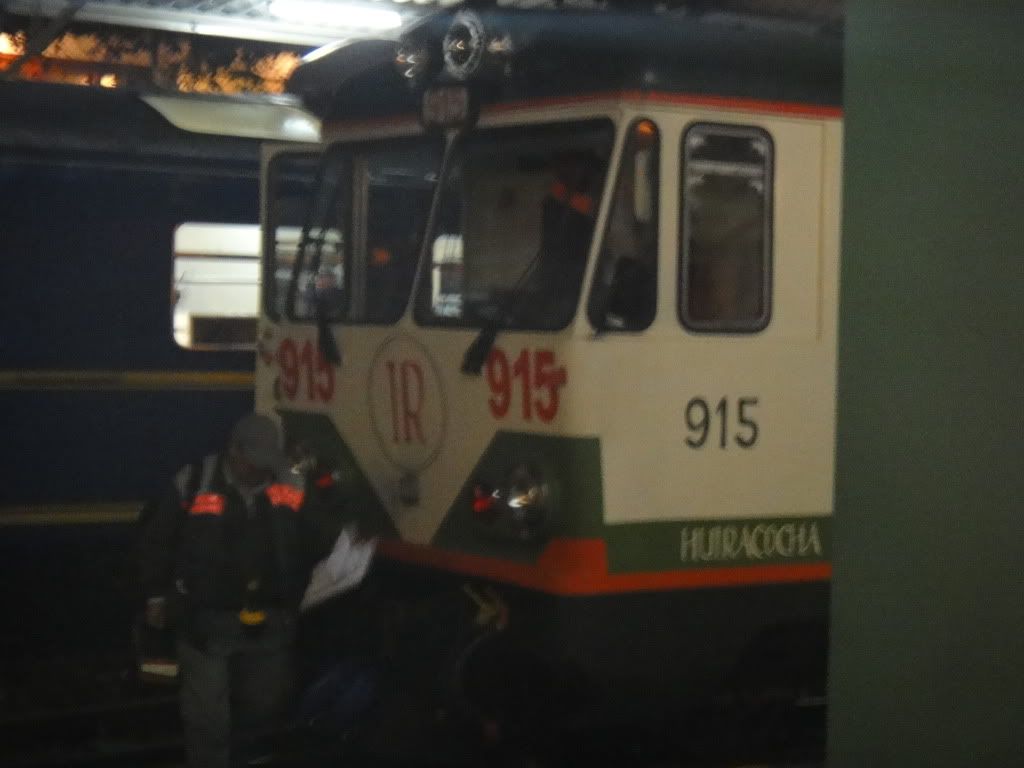 The nice room at Hotel Samanapaq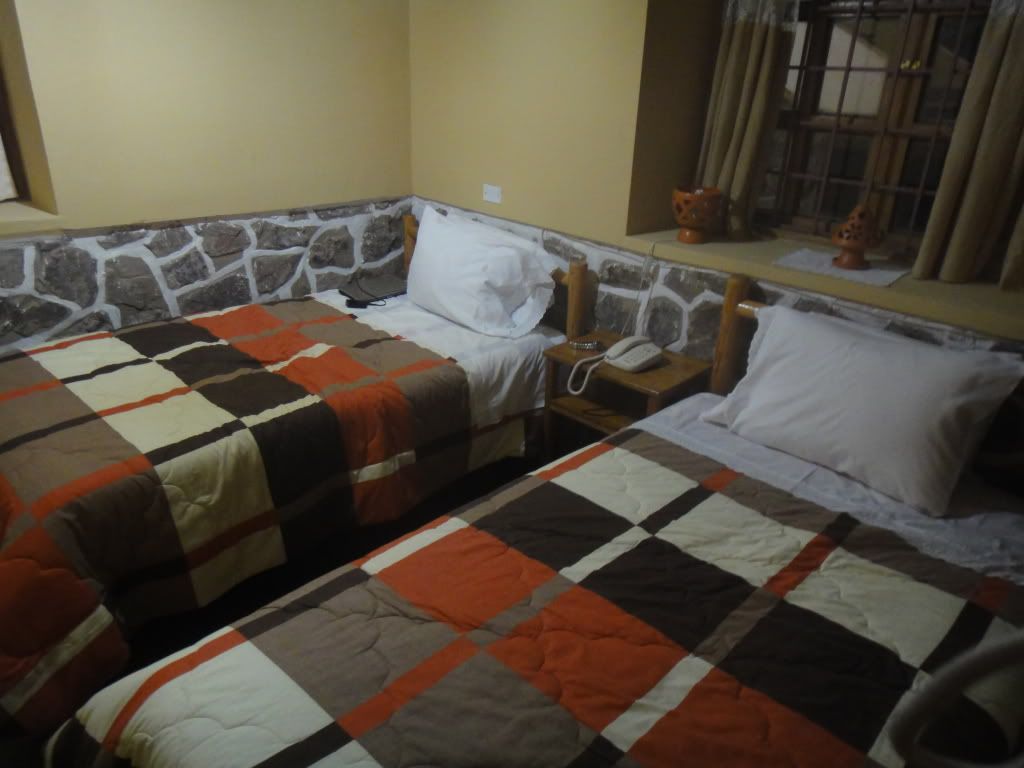 After a deserved good nights sleep, I woke up, got breakfast and took a walk around town with my dad. Then we packed our bags and left again for Cuzco.
The church in Cuzco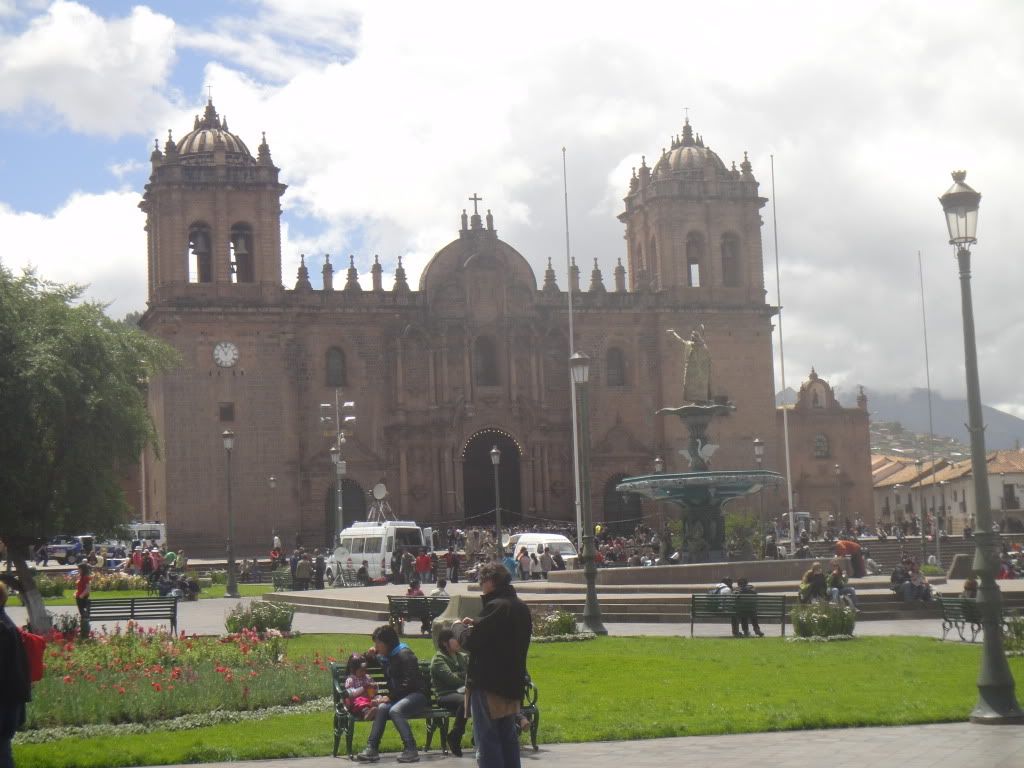 The other church in Cuzco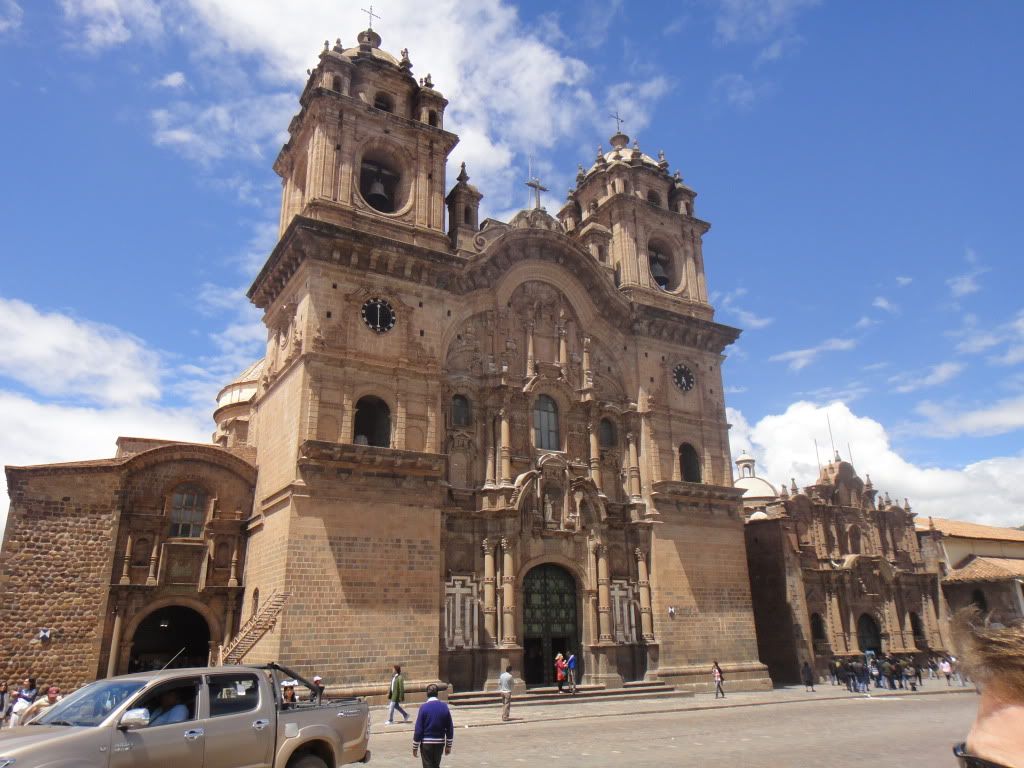 Cuzco´s main plaza center (Plaza del Armes)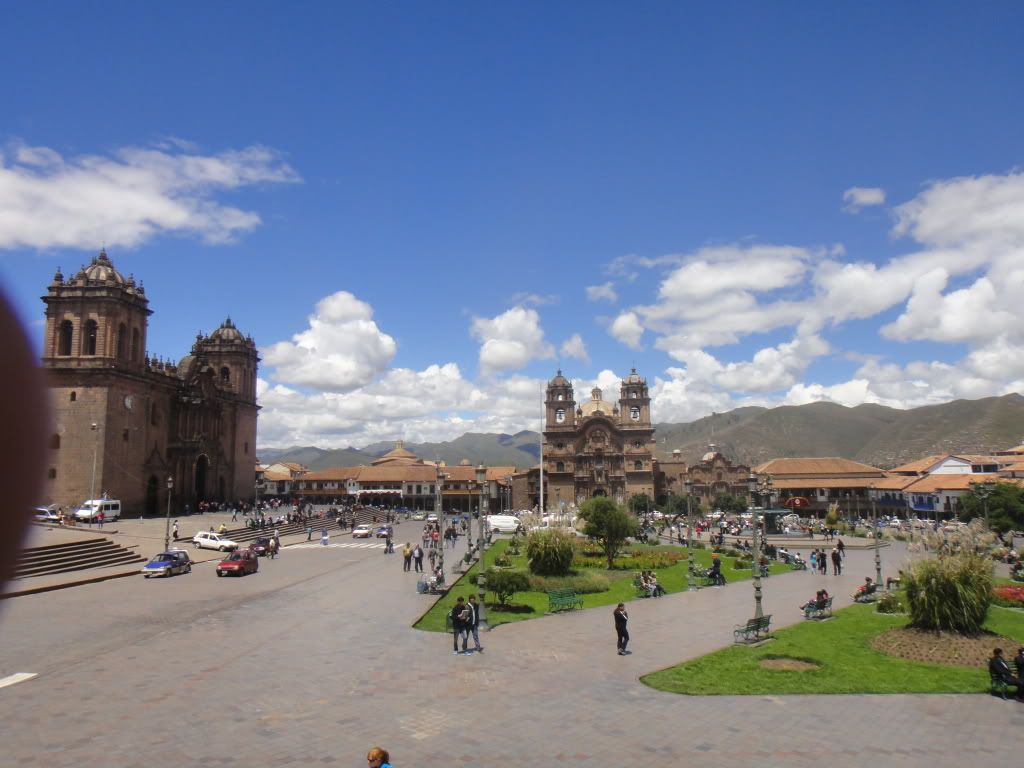 We ate at a local food restaurant with a view over the plaza. I had beef and it tasted very good.
We took a taxi to the airport, went through security and sat down in the airside area.
Star BAe/Avro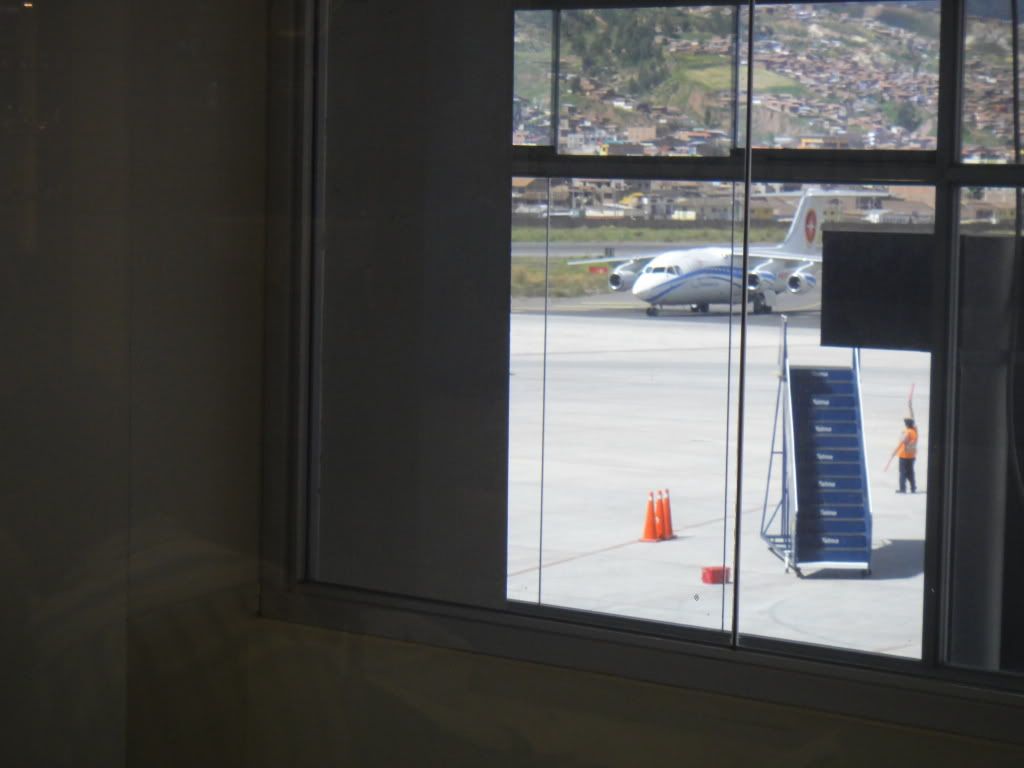 Our plane, N521TA, the scheduled 319, arriving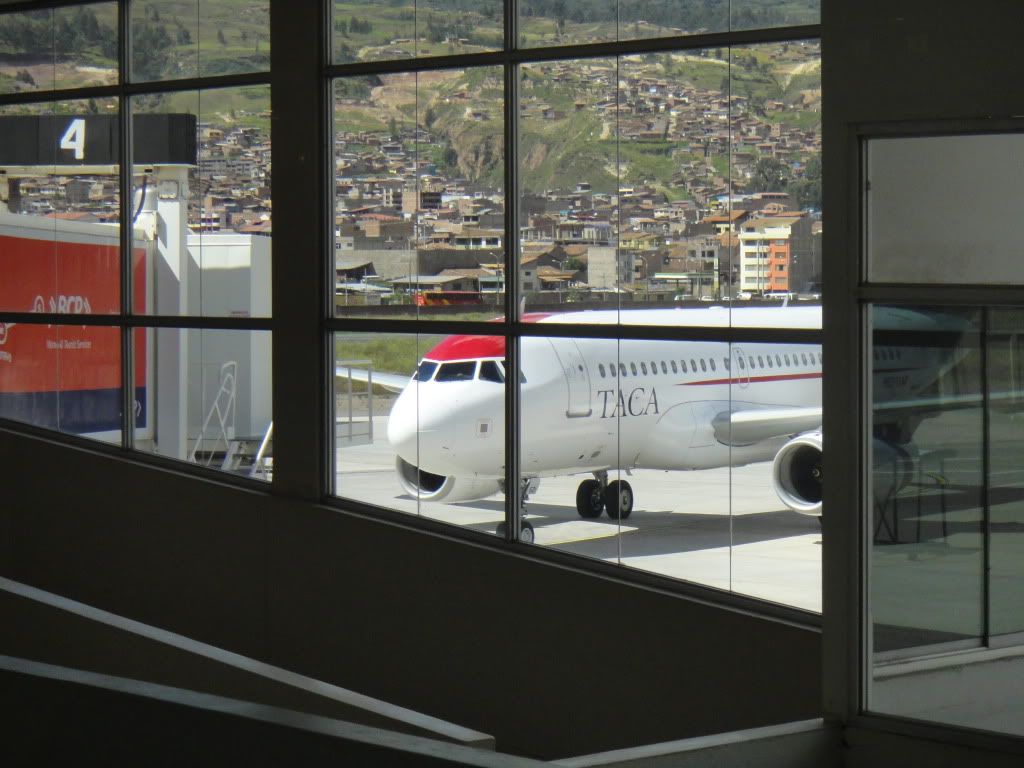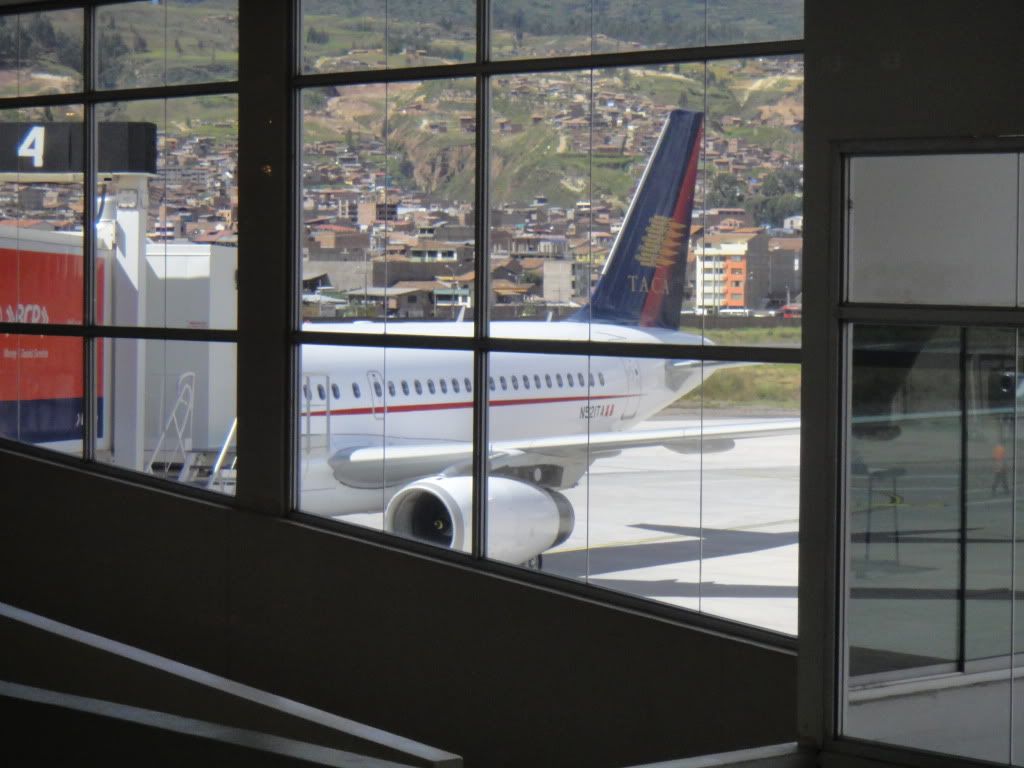 Another look at it – the A32S has some kind of a "baby face" (don't know why, it just feels like it)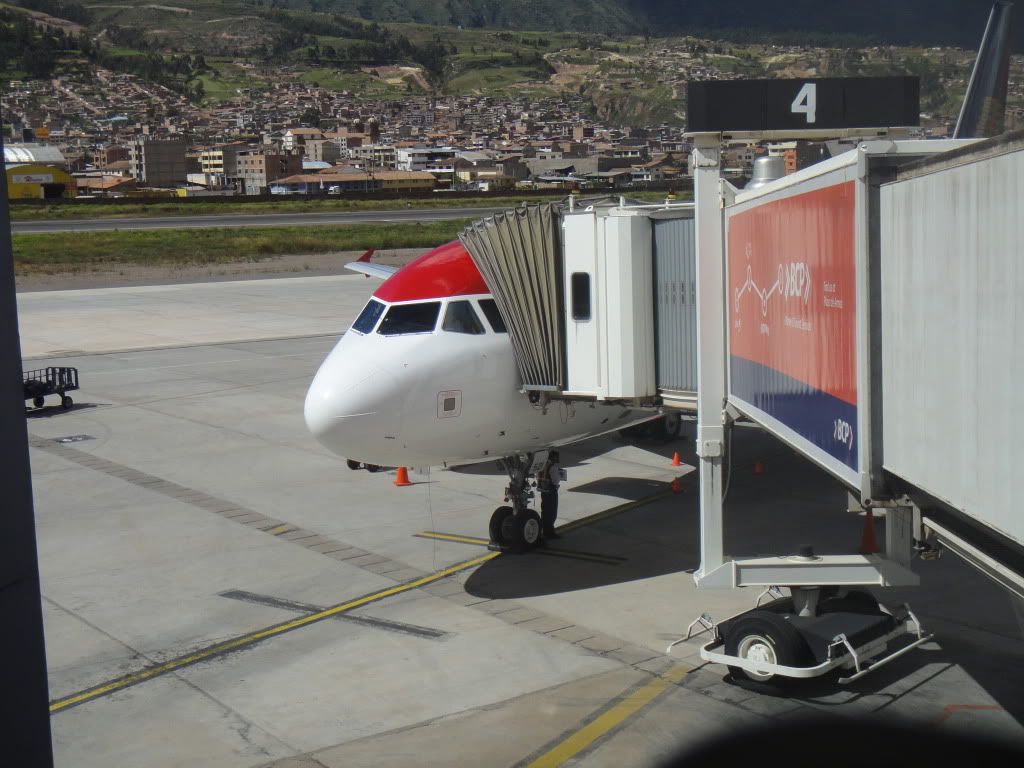 Flight information
Date: 2. April 2012
Airline: TACA Peru
Aircraft: Airbus 319-100
Registration: N521TA
Flight number: TA 101
From: Cuzco (Machu Picchu) International Airport, Peru (CUZ/)
To: Lima – Callao Jorge Chavez International Airport, Peru (LIM/)
Runway at origin: 10
Runway at destination: 15
Sched/Act departure: 14:45/14:29
Sched/Act arrival: 16:10/15:35
Blocked time: 1 hour 25 minutes
Flight time gate to gate: 1 hour 6 minutes (14:29 – 15:35)
Flight time RWY to RWY: 0 hours 59 minutes (14:32 – 15:31)
Seat & Class: 8A, Economy Class (Y)

Personal information
My 217th flight overall, 9th in 2012
My 2nd flight on TA, 2nd on TA 32S, 2nd on TA 319
My 22nd flight on 32S, 4th on 319, 1st on N521TA
Look outside the window of my preselected seat, 8A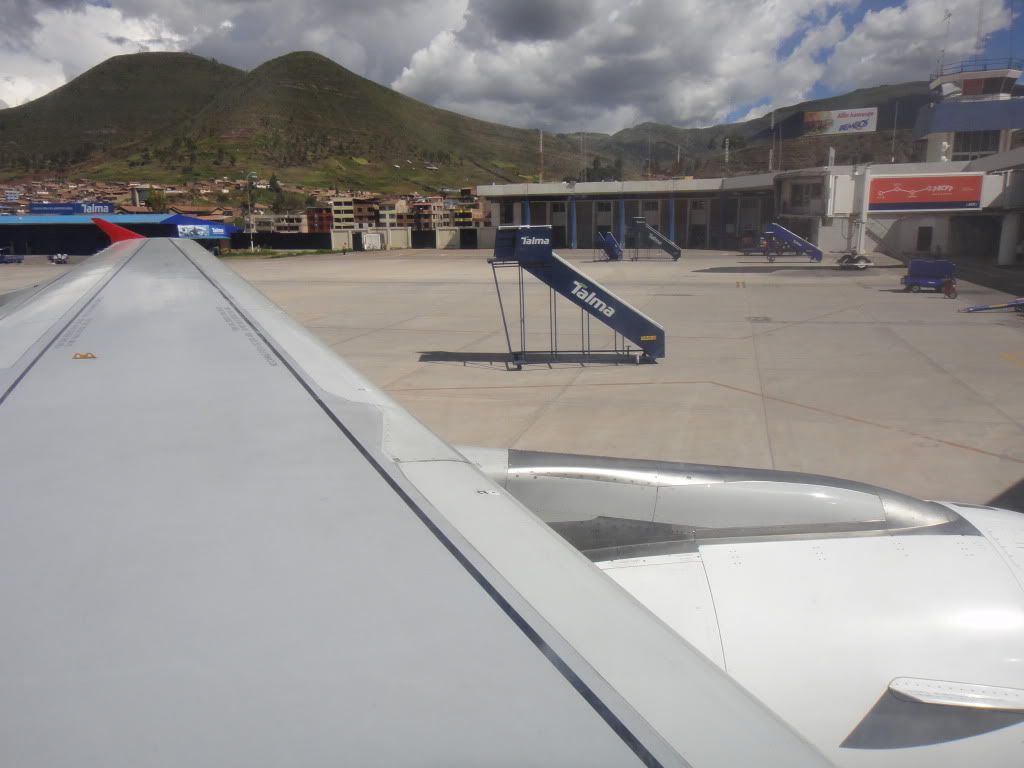 The IAE V-2500 engine
Hi again nice little Andes Twin Otter!
Pushback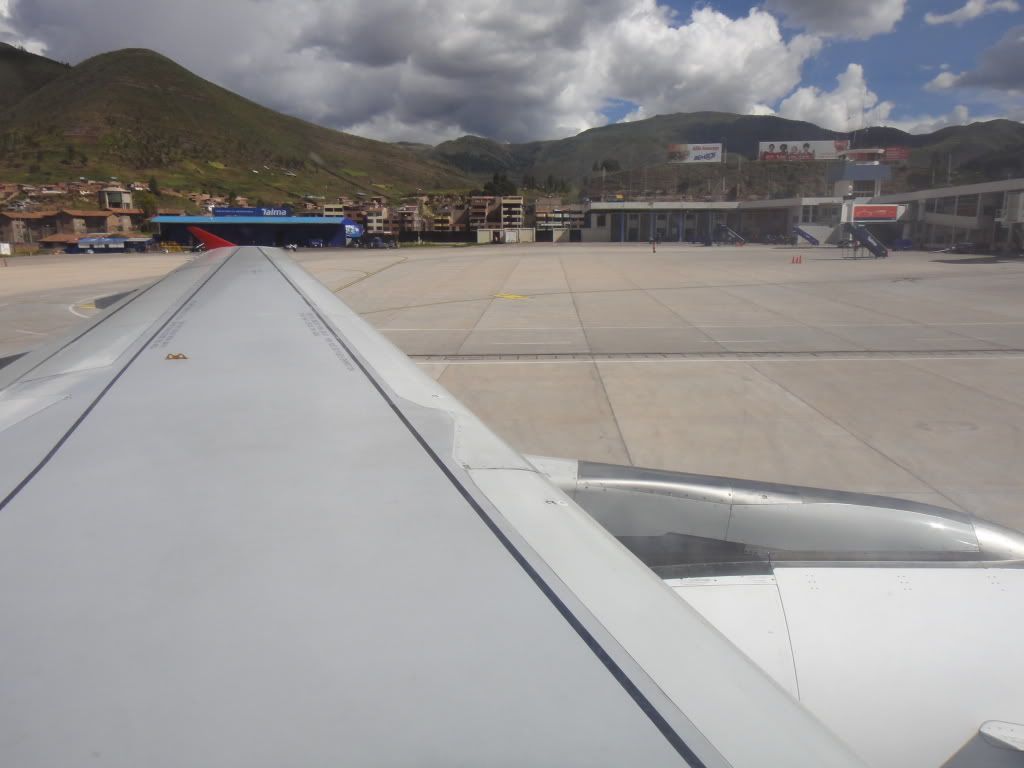 LAN 319 CC-CPX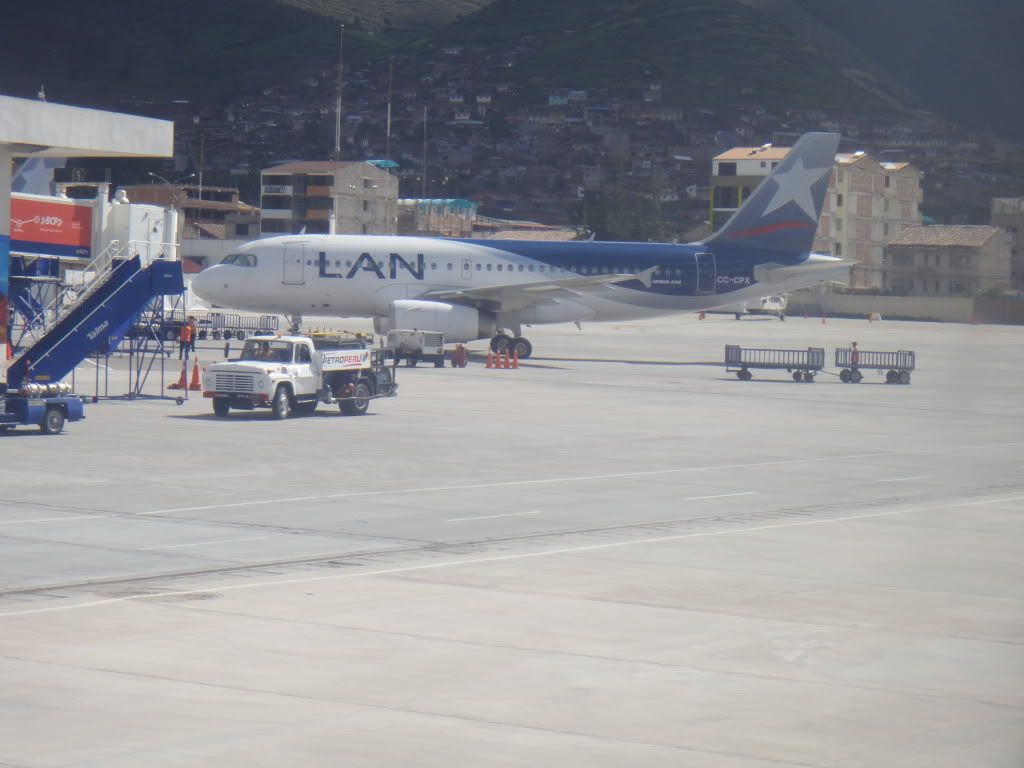 Takeoff video:
http://www.youtube.com/watch?v=RFEWqvIZp-Q
Climbing into the clouds
Nothing compares to taking off in an empty 757 with full thrust!