Hello everyone and welcome to my 8th trip report,
After having a great weekend spotting trip:
To LGW Via FRA + Spotting At FRA
(by
adamspotter
May 1 2012 in Trip Reports)
I had another spotting trip planned for the next weekend. This time I chose for Manchester, as I hadn't been there yet and it was pretty high on my "list". A couple of months prior I looked upon internet to see who had the best fare and KLM turned out to be the best one. Flying in on Saturday and flying back Monday night as Monday the 30th of April is what we call "Queensday" here in Holland, meaning I had the day off from work. Manchester has several good spotting places like the aviation viewing park, the airport pub, the famous "mound" etc. When looking for an hotel to stay at I chose for the Holliday Inn which is just around the corner of the famous "mound".
This report will cover my business class experience as I upgraded myself both ways, but more on that later. The AMS-MAN leg will be operated by a brand new EMB190 with the return leg MAN-AMS operated by the bigger 737-800. Here's the map thanks to
www.gcmap.com: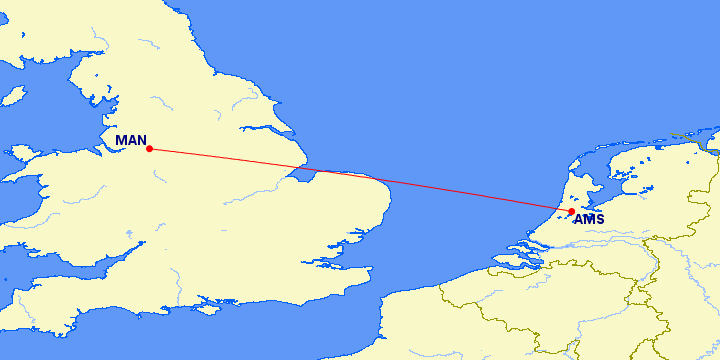 28/04/2012
AMS-MAN
KL1083 // 2F
EMB190 KLM // PH-EZU
12:40 – 13:05
A flight in the middle of the day means no waking up early this time. My alarm clock went off at 10:00, took a quick shower and had a little breakfast. My dad drove me to the airport and at 10:45 I was inside the very busy departures hall. Having checked in online the night before all I had to do was print off my BPs and drop my bag off. So I went straight to the self-service kiosks. I had to wait 10 min before it was my turn and one of the kiosks was empty. While waiting I took a look at the baggage drop-off counters which were also very busy.
Once arriving at one of the kiosks and getting ready to print my BPs I got an offer for an upgrade to Business Class. The offer was 69EUR and I decided to take it. Swapped my credit card and then printed out my BP. Grabbed my baggage and went straight over to the separate priority check-in area. It was less crowded here so it was my turn right away. The check-in agent wasn't in the best mood as she didn't exchange one word with me and checked my bag in.
It was now off to passport control where I used the priority lane and was through within 5 min. With just 25 min to go before boarding time (11:55) and a couple of things I had to do I didn't bother to go to the lounge. Instead I exchanged some money into GBP, bought some batteries and the newest Airliner World magazine.
It was getting close to boarding time now, so I proceeded to my gate: D6. Gate D6 is downstairs as it is a bus gate and divided into several other separate "gates" (D6a, D6b etc.). Once arriving downstairs I took the priority lane for another BP check as there was quite a line. After that it was through security which took about 5 min. The gate area was quite busy with several other flights departing around the same time as mine. I found an empty seat and listened to some music until boarding time.
At 12:00 boarding was announced. First the families with children and people who needed special assistance boarded the bus. Then the priority boarding was done. I was the first one there, out of a handful of people, and handed over my BP to the gate agent. The gate agent scanned my BP and gave it back to me saying: "Have a nice flight Mr. adamspotter". I replied: "Thank you" and boarded the bus. A few minutes later the bus was full so the doors were closed and we headed towards our aircraft. 5 min later our aircraft was in sight and it was indeed, as I expected, PH-EZU one of KLMs brand new EMB190s delivered on 10/03/2012: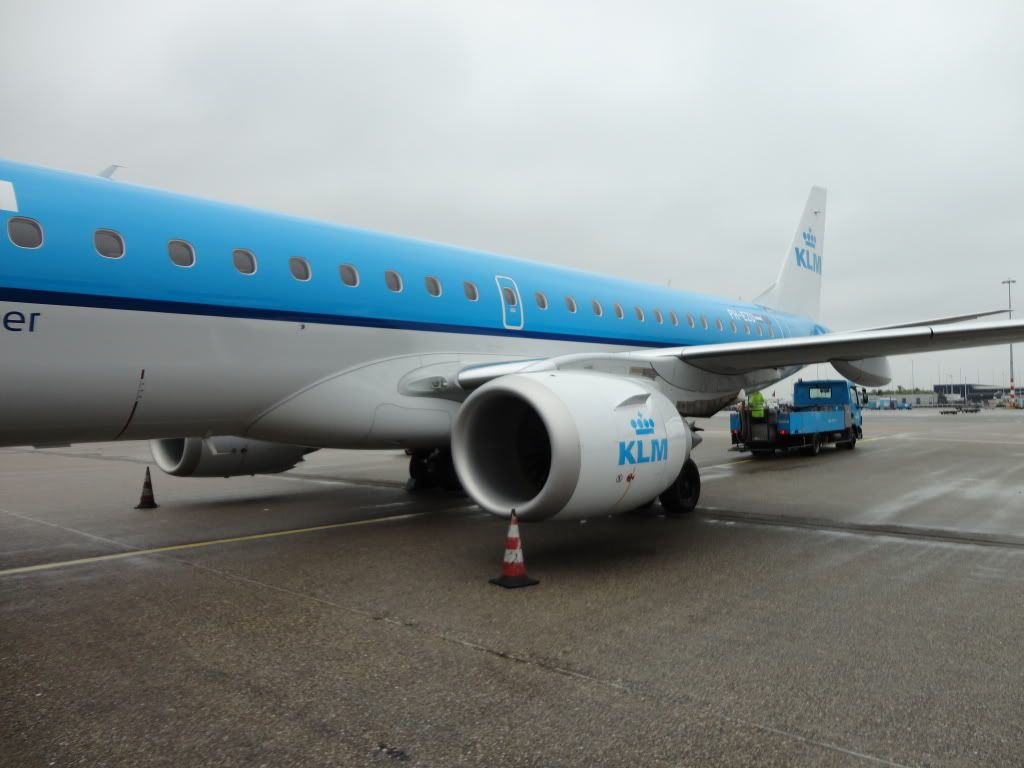 Once boarding the aircraft I exchanged a "Goede middag" with the friendly female FA and proceeded to my seat 2F. The view from my seat: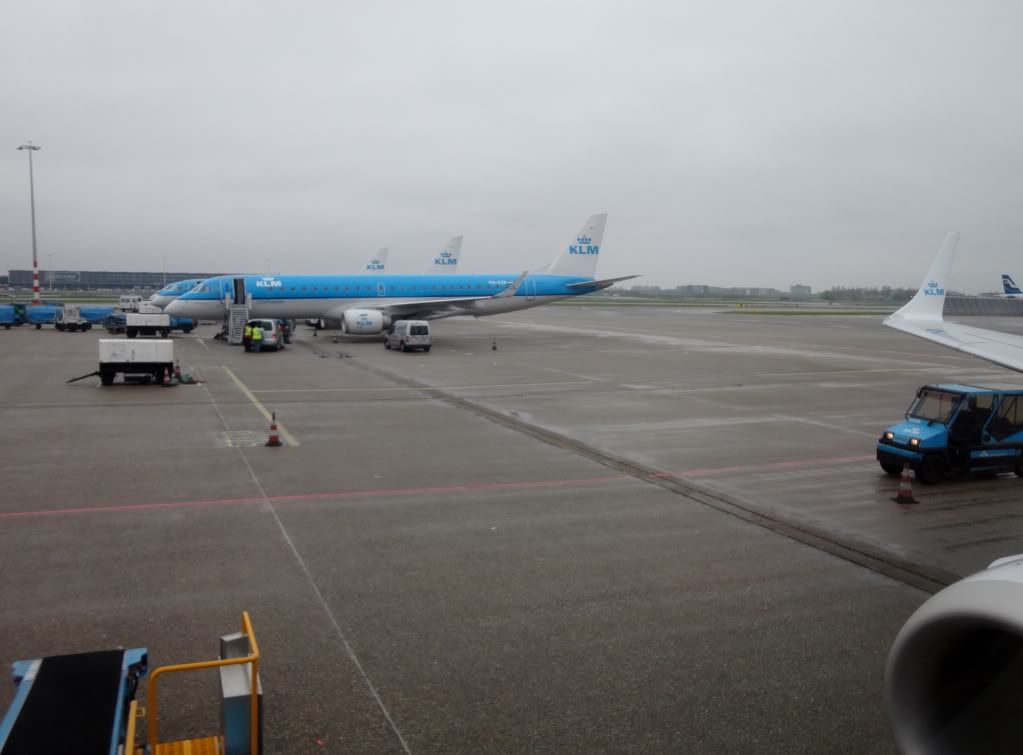 KLM Cityhopper brand: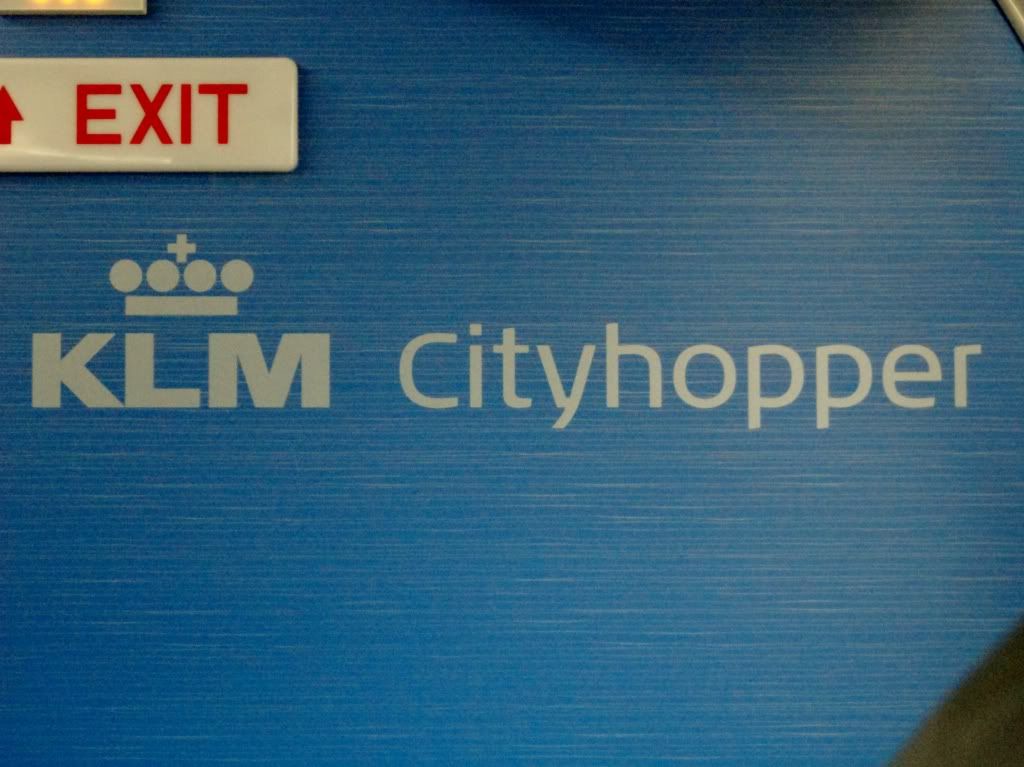 Overhead panels: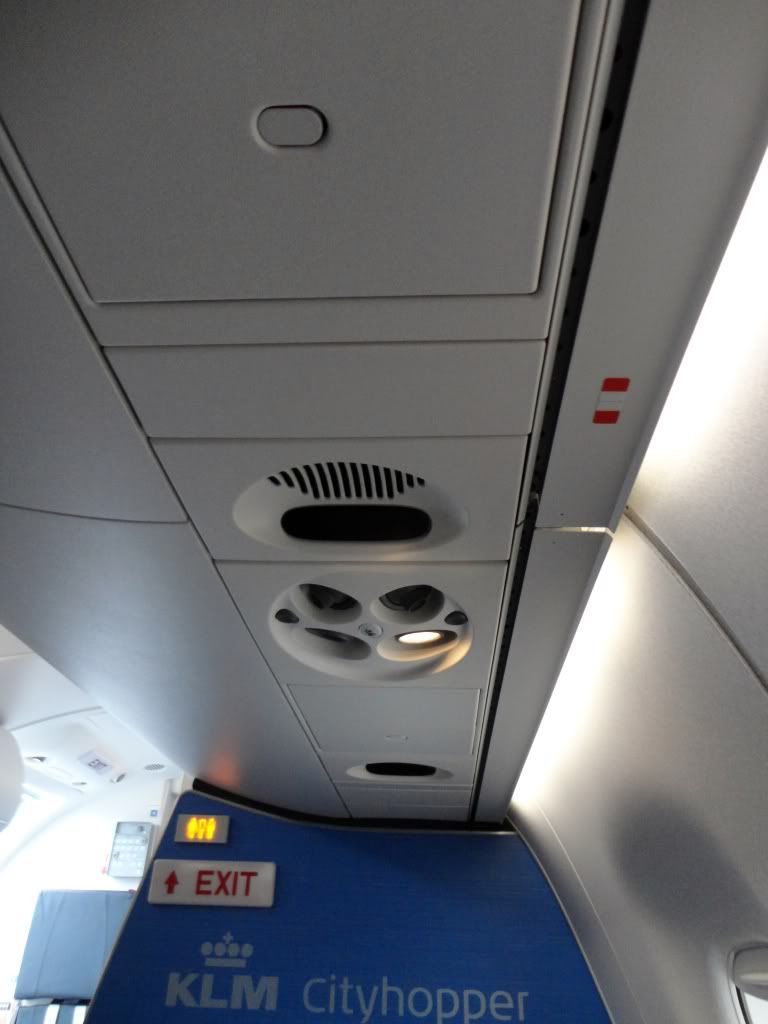 Once the first bus load had boarded the female FA came around and offered different newspapers to all business class passengers, I chose for the Dutch "telegraaf". Load factor was 5/8 with the seat next to me empty and economy almost all full with just a couple of empty seats.
The second bus load of passengers arrived and once they all boarded the front door was shut. The pilot came onto the PA with the usual announcements and a flying time of 1h5min. After waiting another 10 min we were finally cleared for push back and taxied to of course the "Polderbaan" also known as 36L: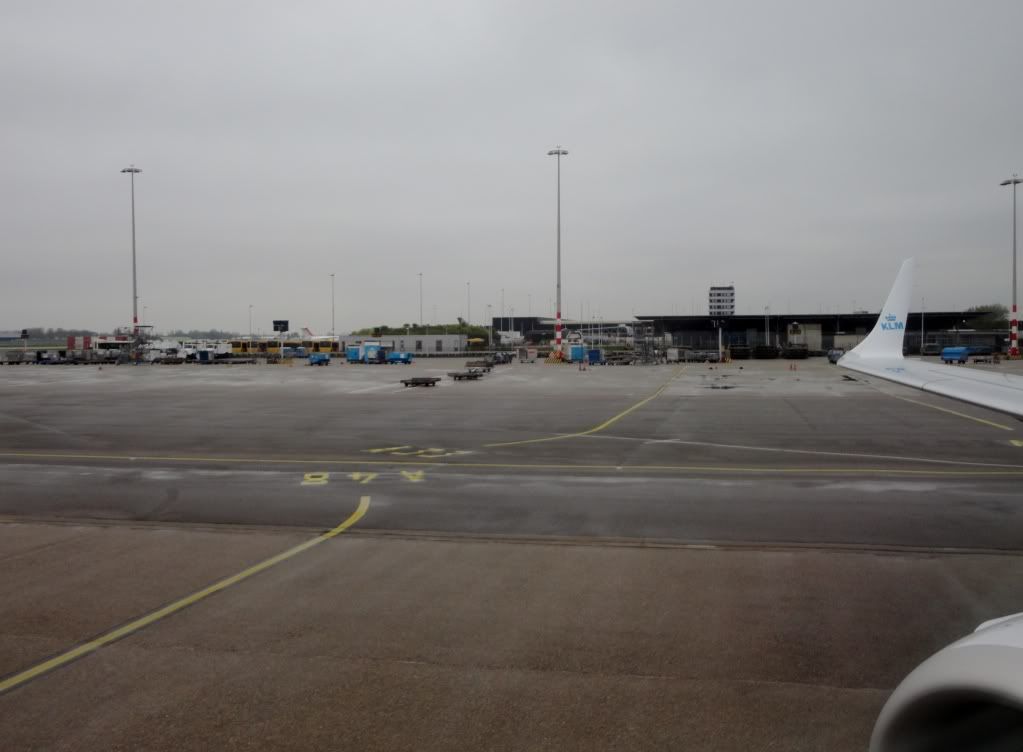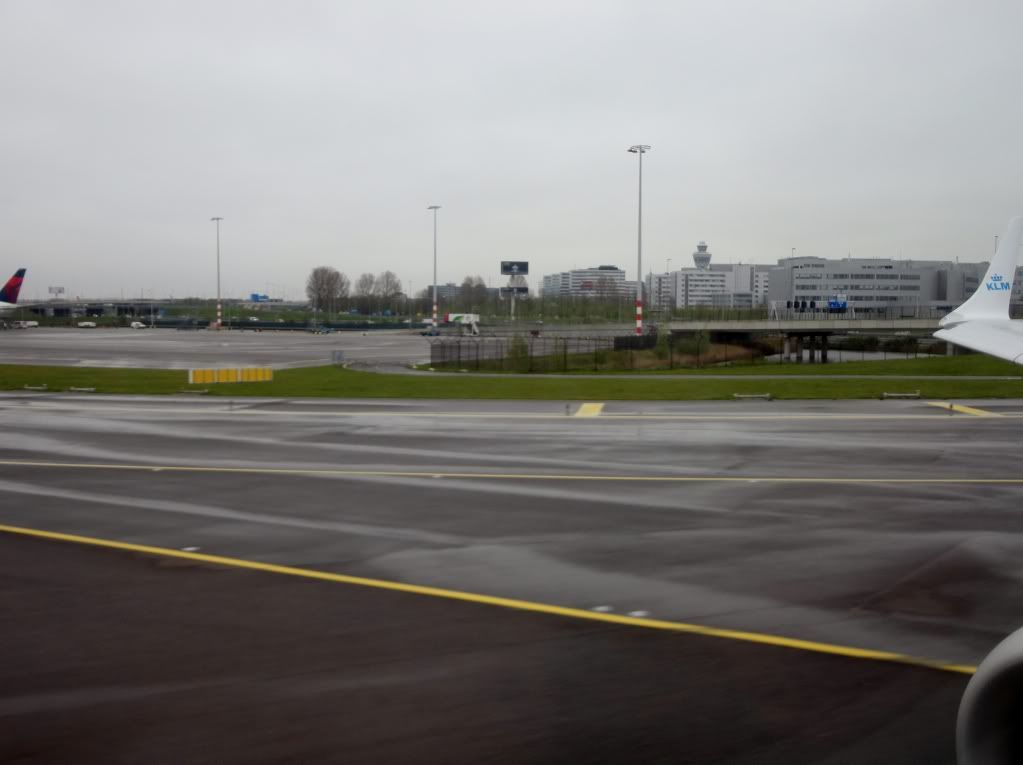 A bunch of KLM heavies resting and getting ready for another long journey: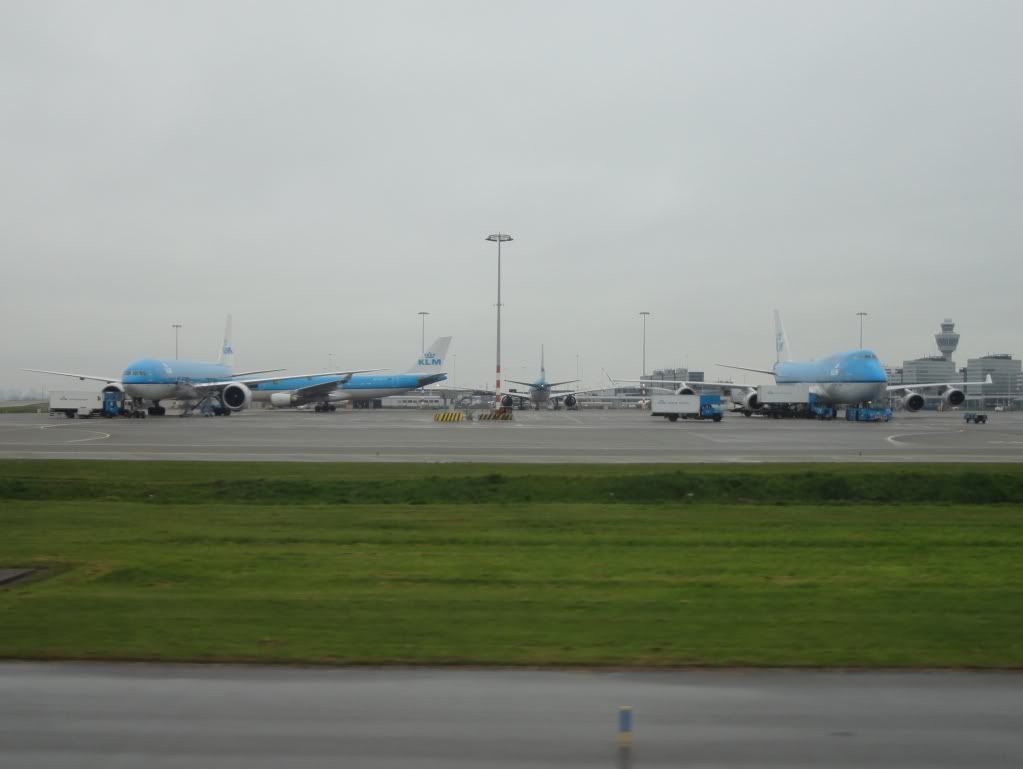 The Polderbaan tower: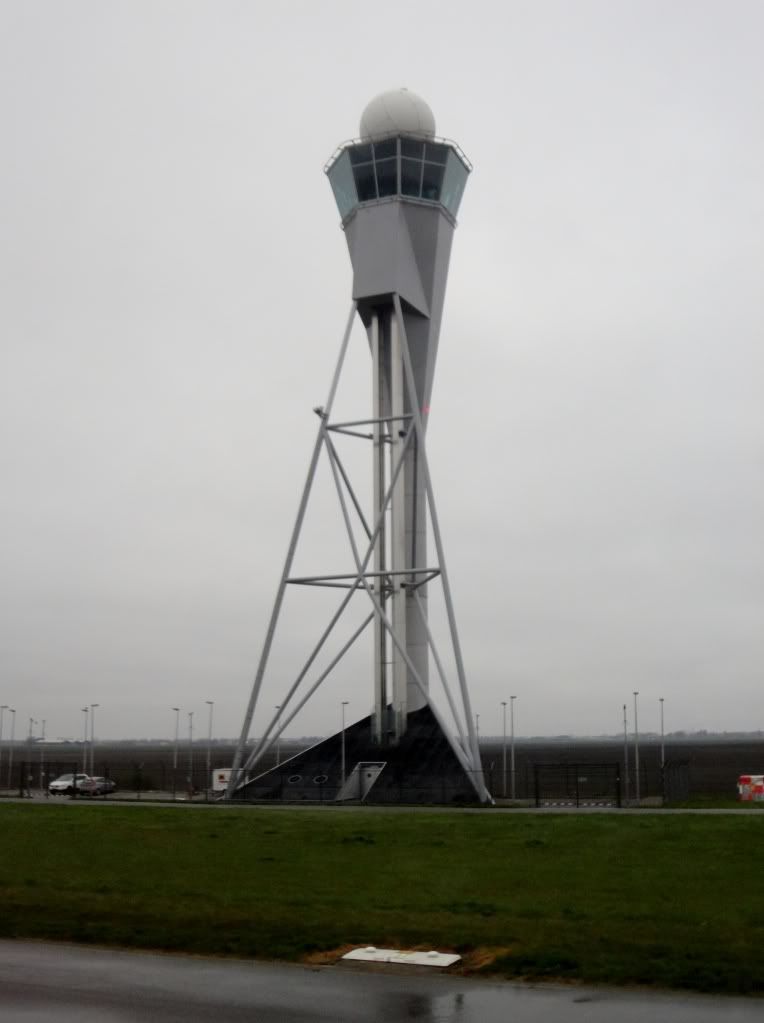 We arrived at runway 36L: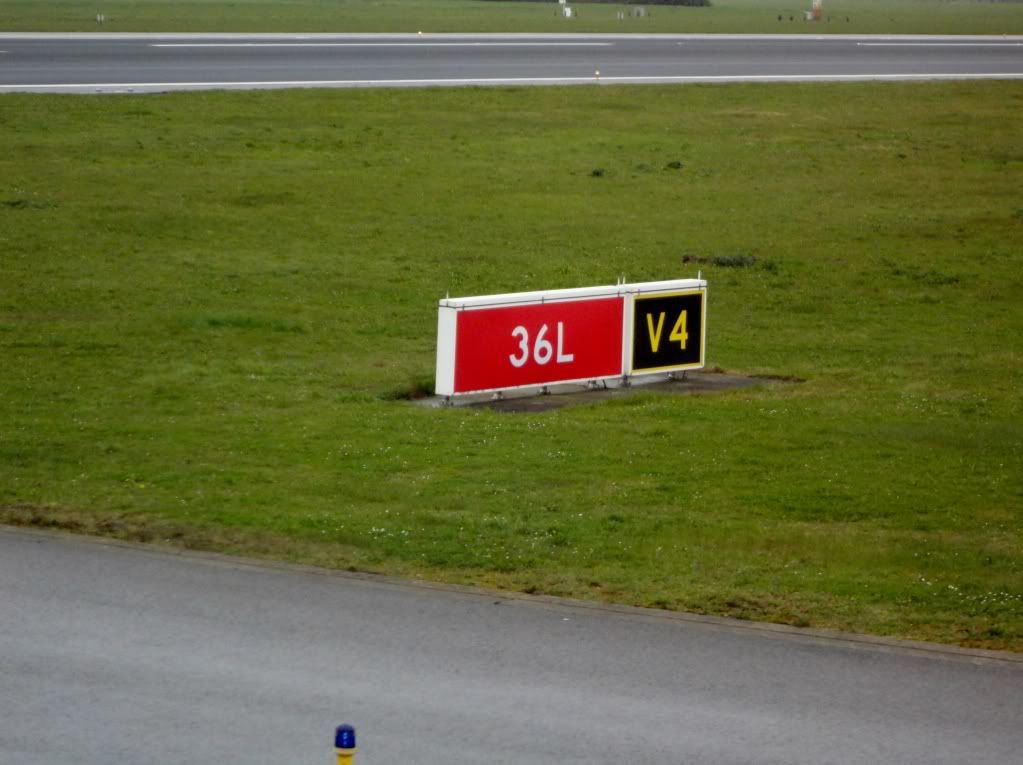 A KLM A330-200 took off in front of us followed by one of KLMs new A330-300s: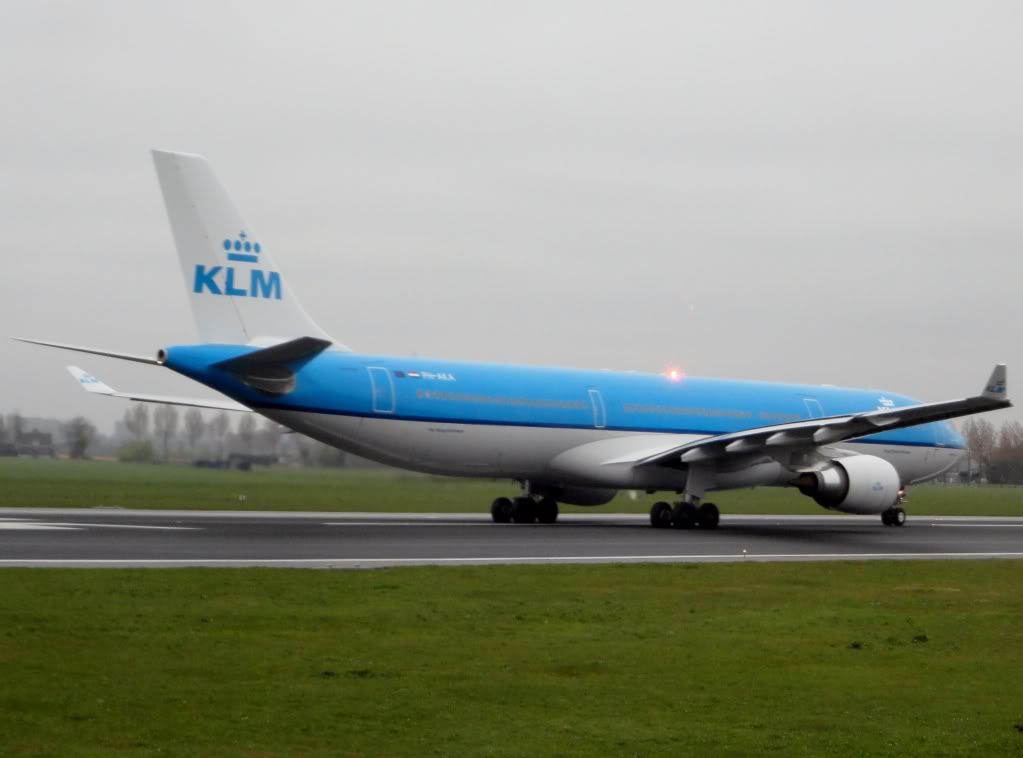 It was then our turn, so we lined up onto the runway: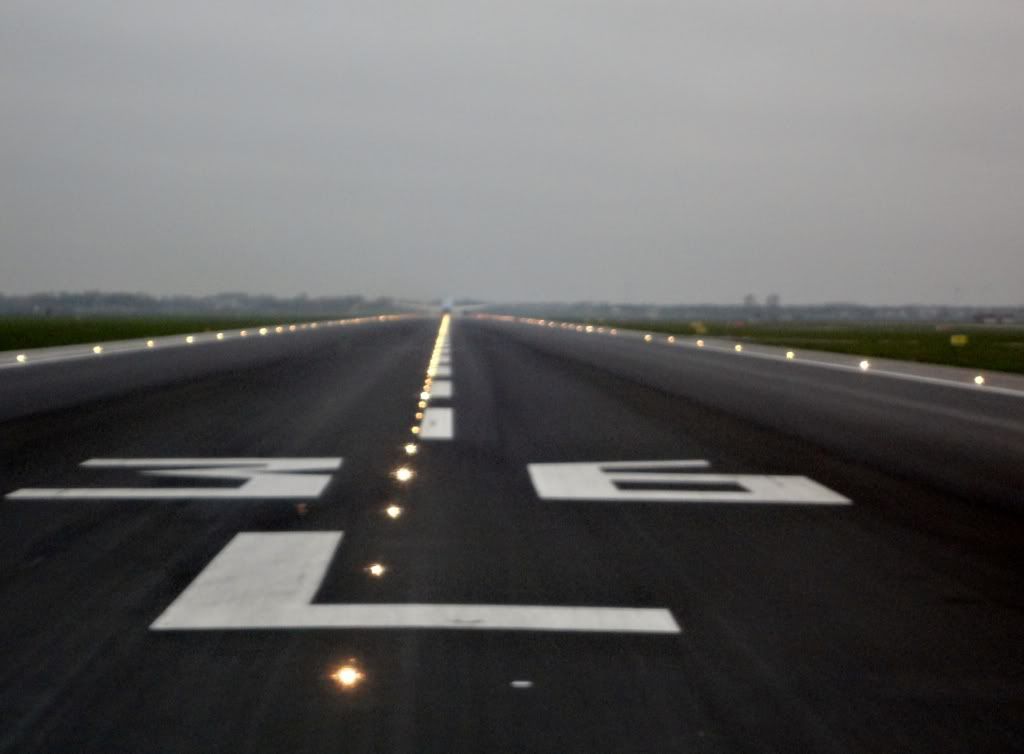 The line behind us: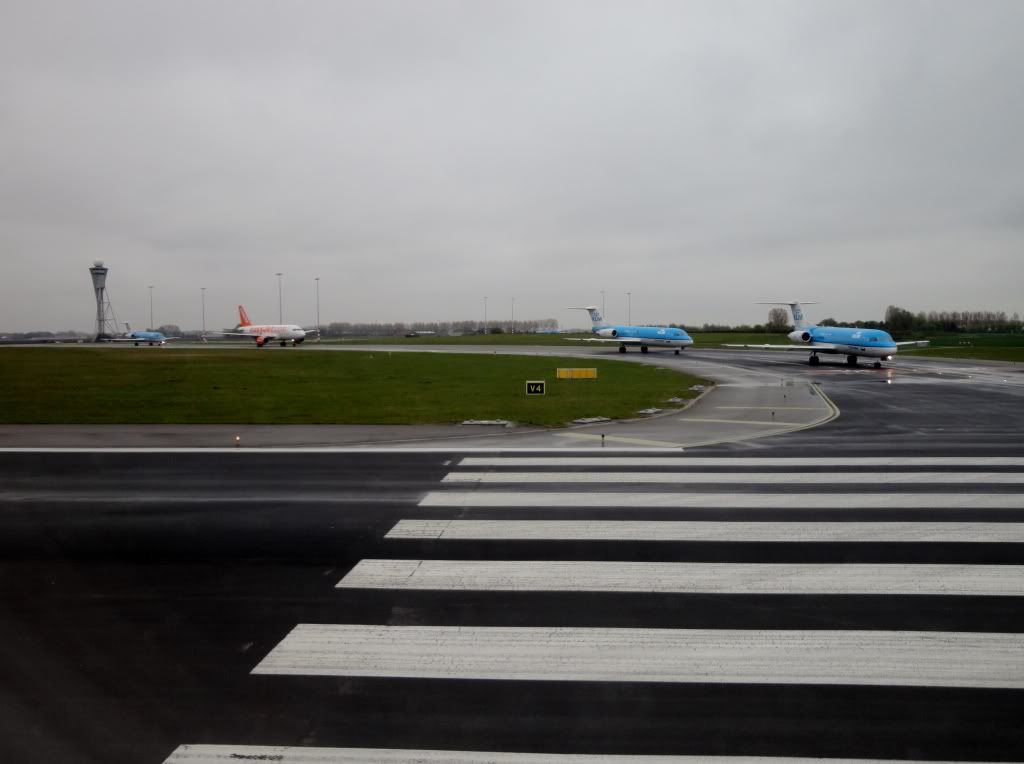 Starting take-off roll: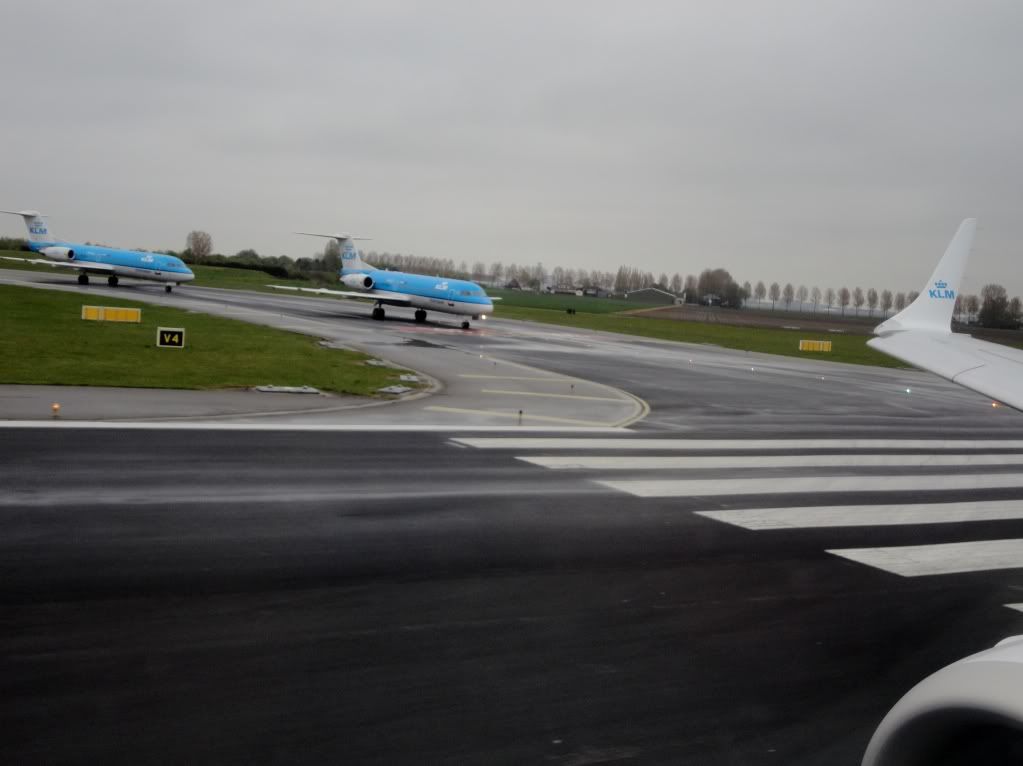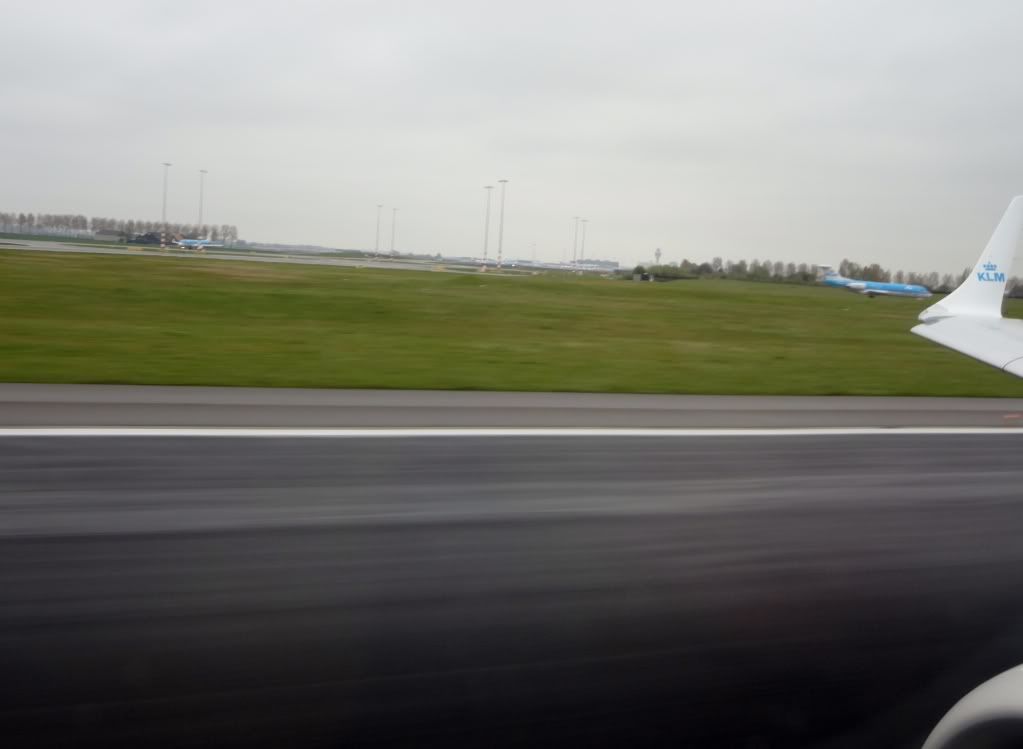 And up we were in no time: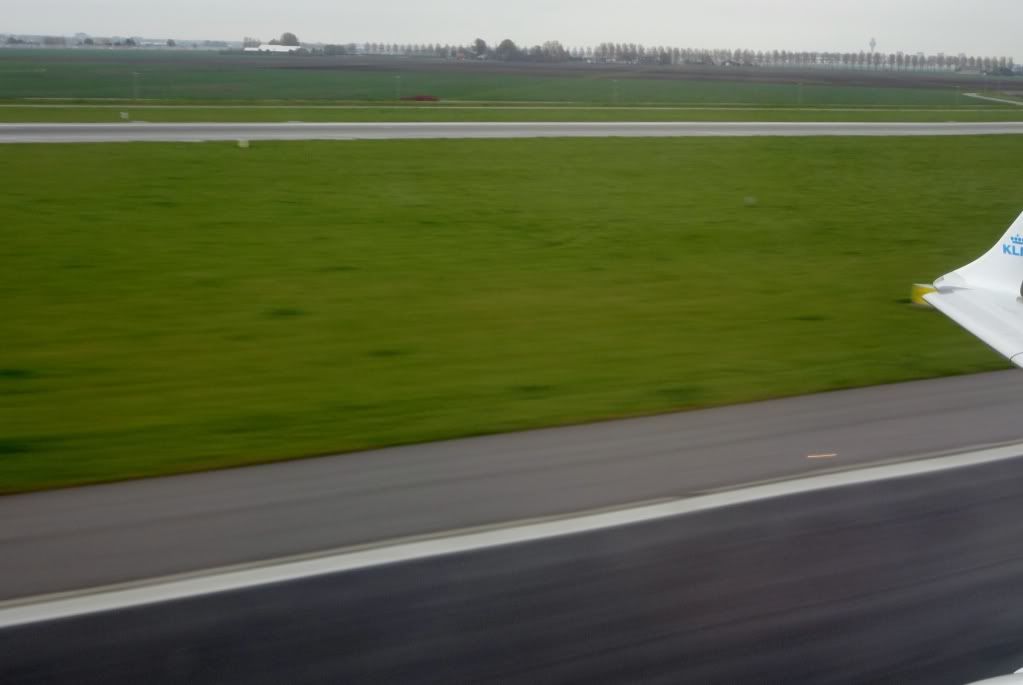 We quickly flew into and through the clouds: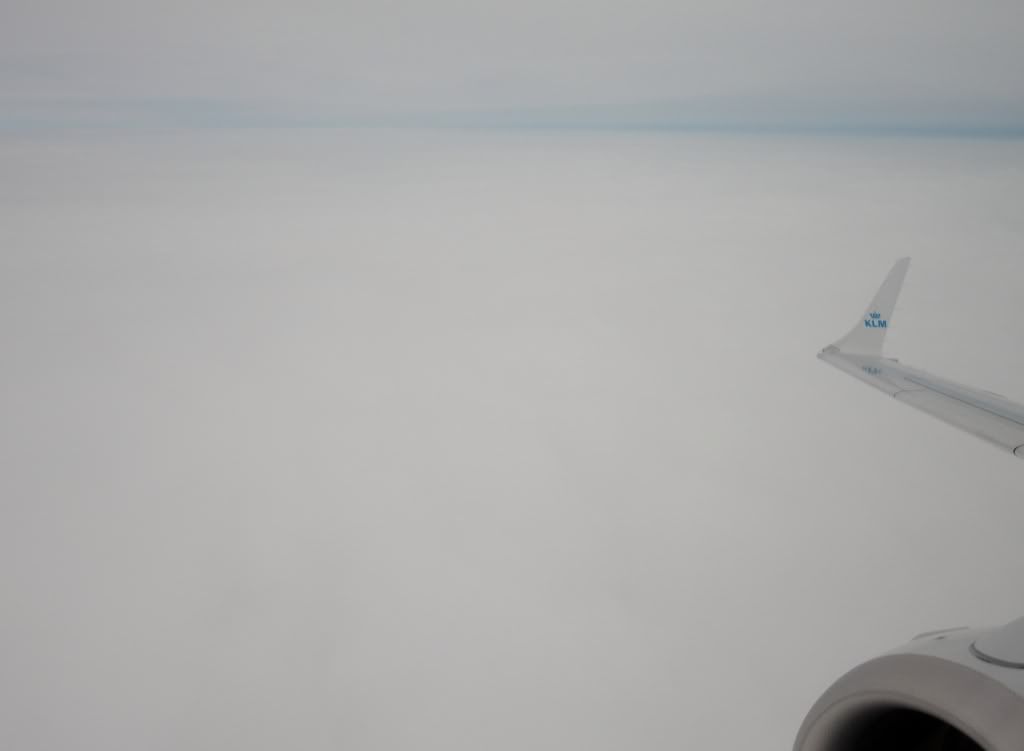 Legroom shot: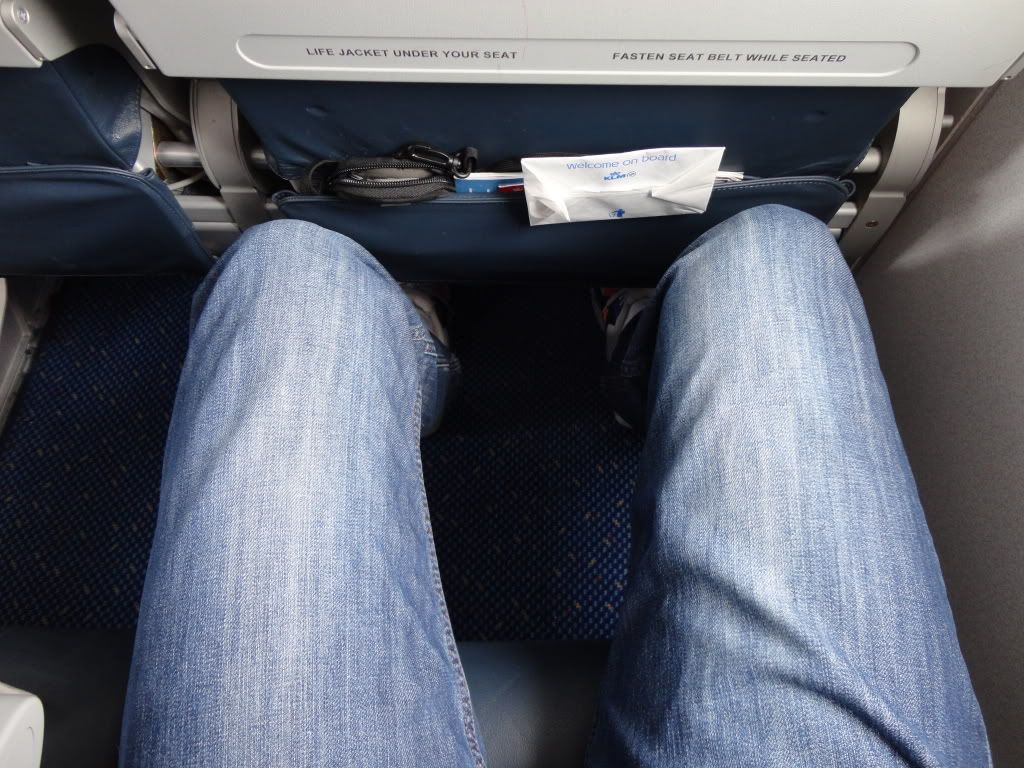 Seatback: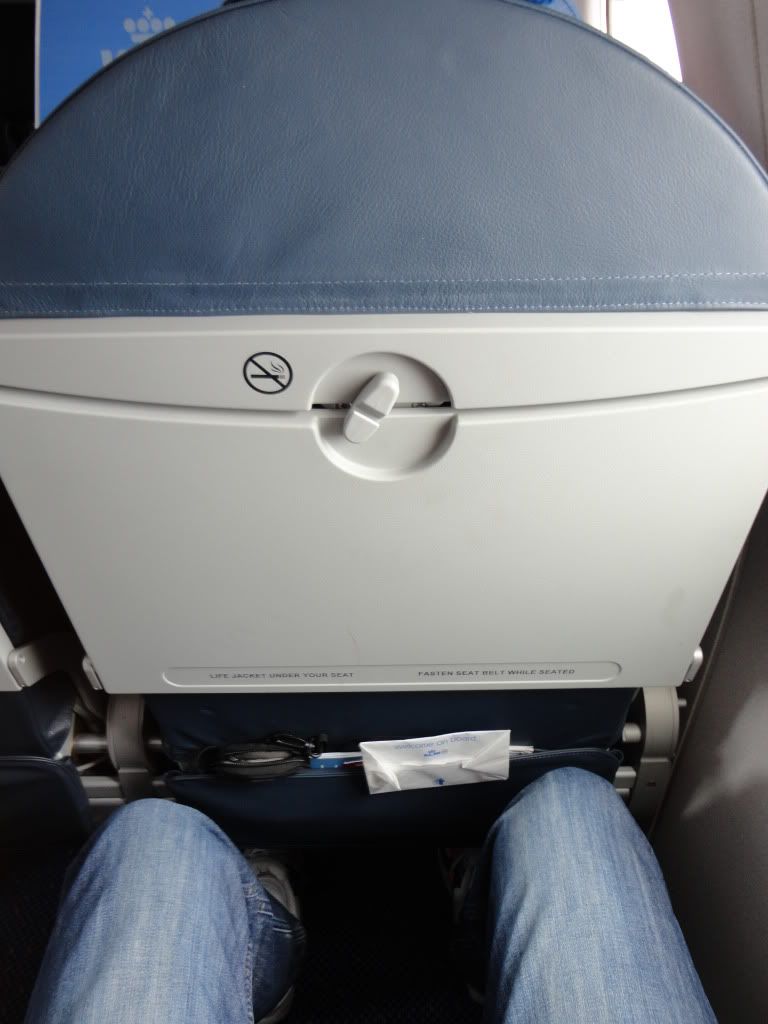 Safety card for all KLM EMB90s: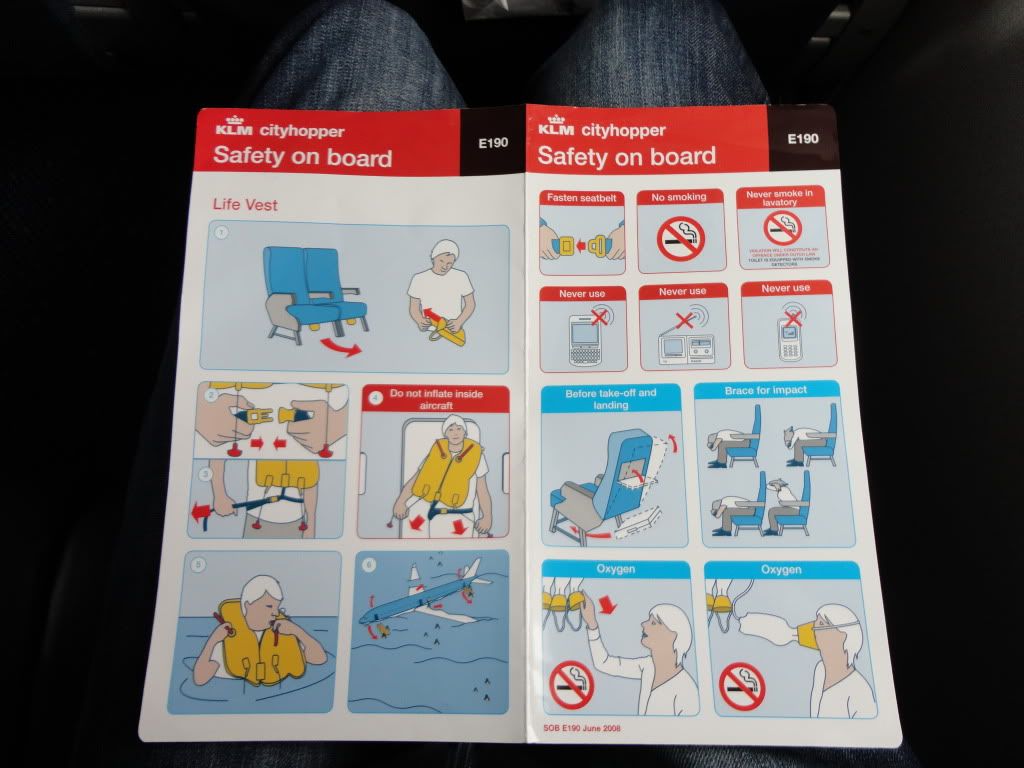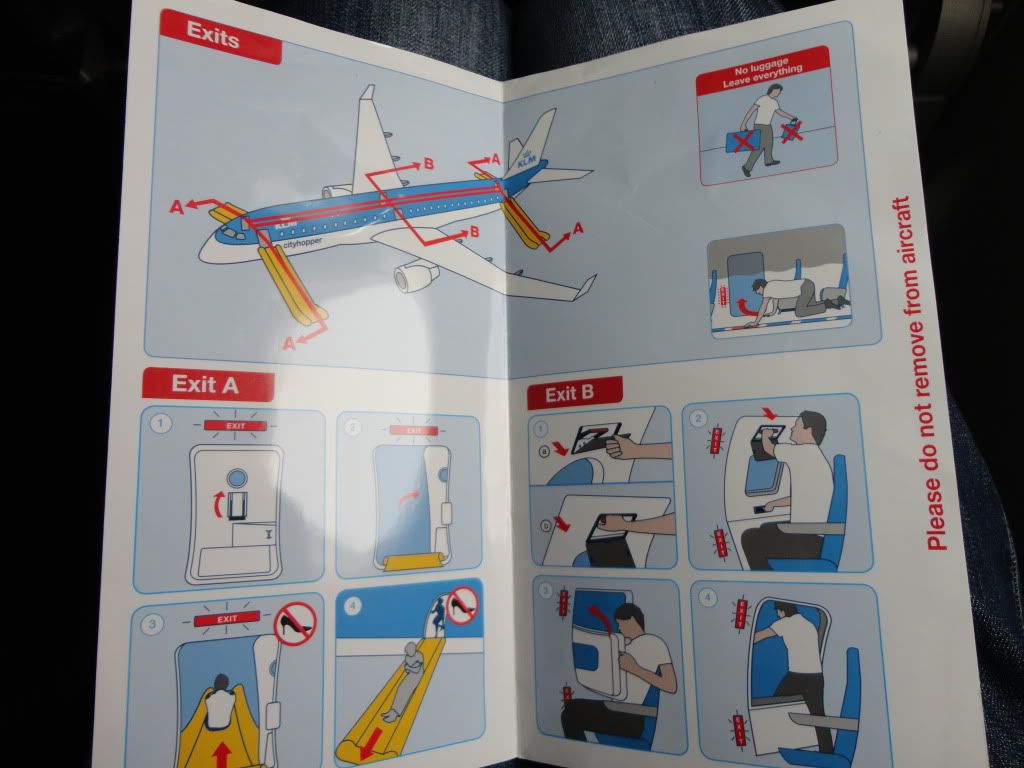 Holland Herald Magazine: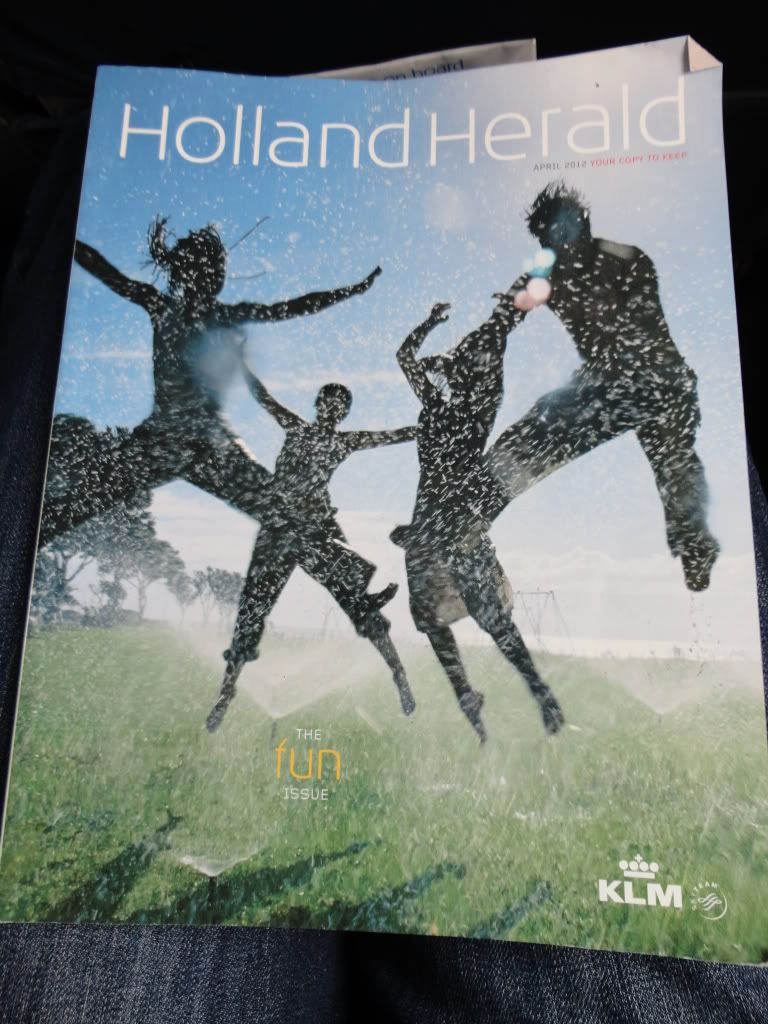 Flight crew consisted of 2 females, when the seatbelt sign got switched off they prepared the service. The curtains were shut and both FAs started serving us first. There were 2 choices: Vegetarian (cheese) or Ham (with tuna). I chose for the latter and got this nice "box" together with a coke: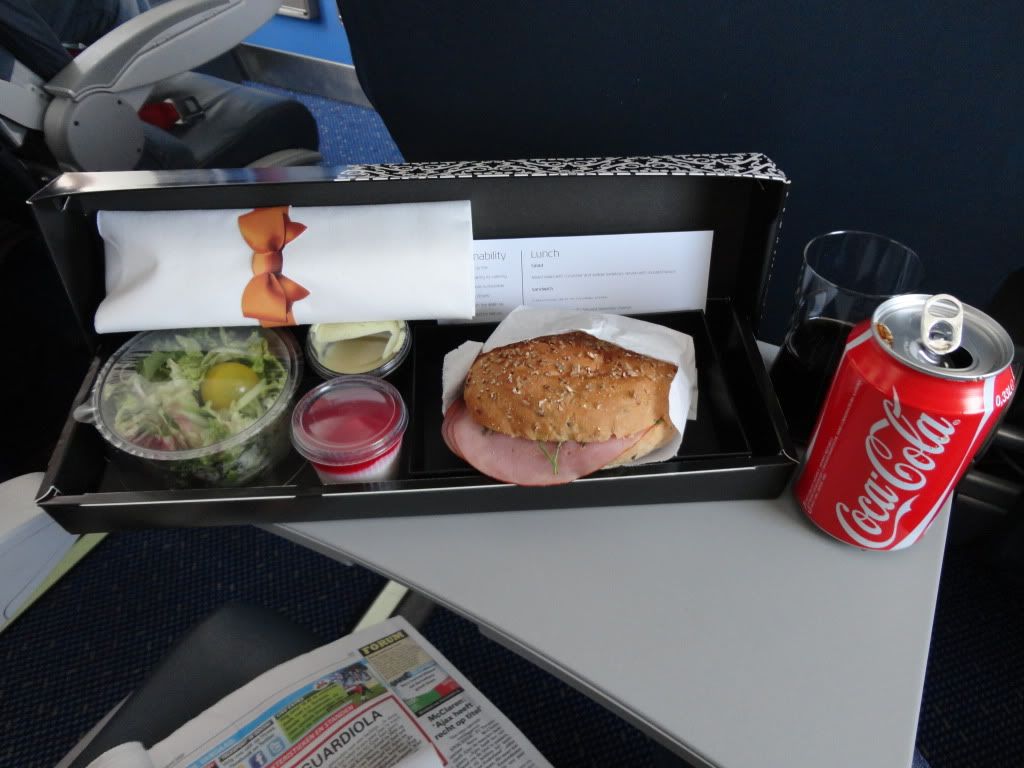 The little Europe Business Class menu: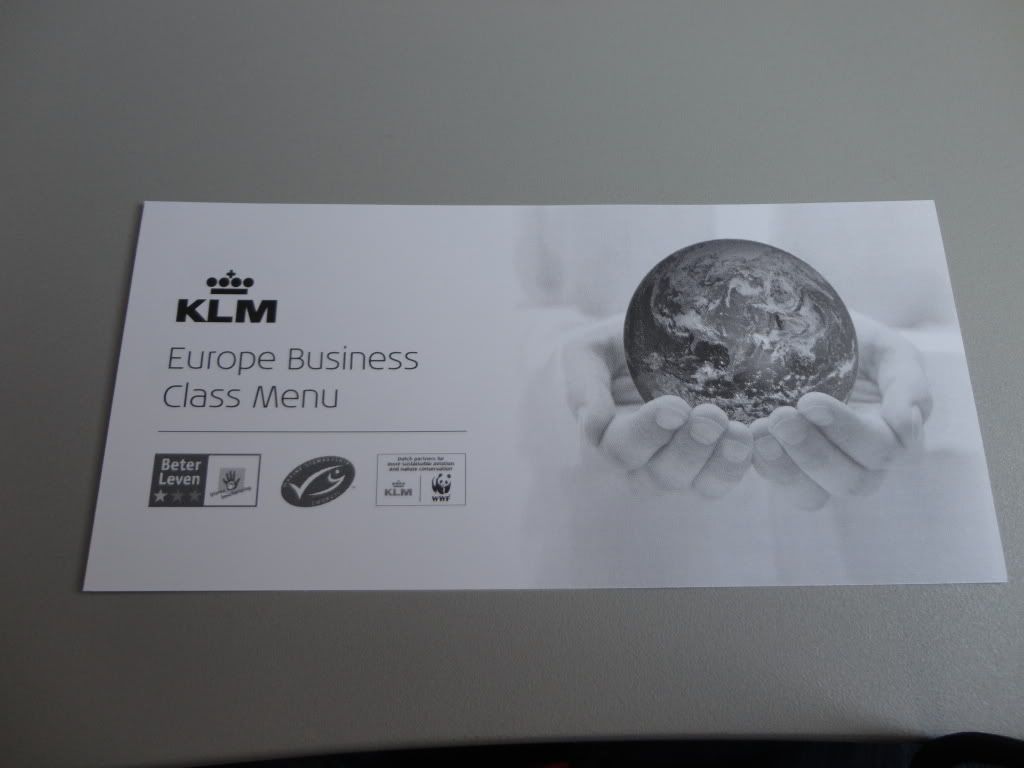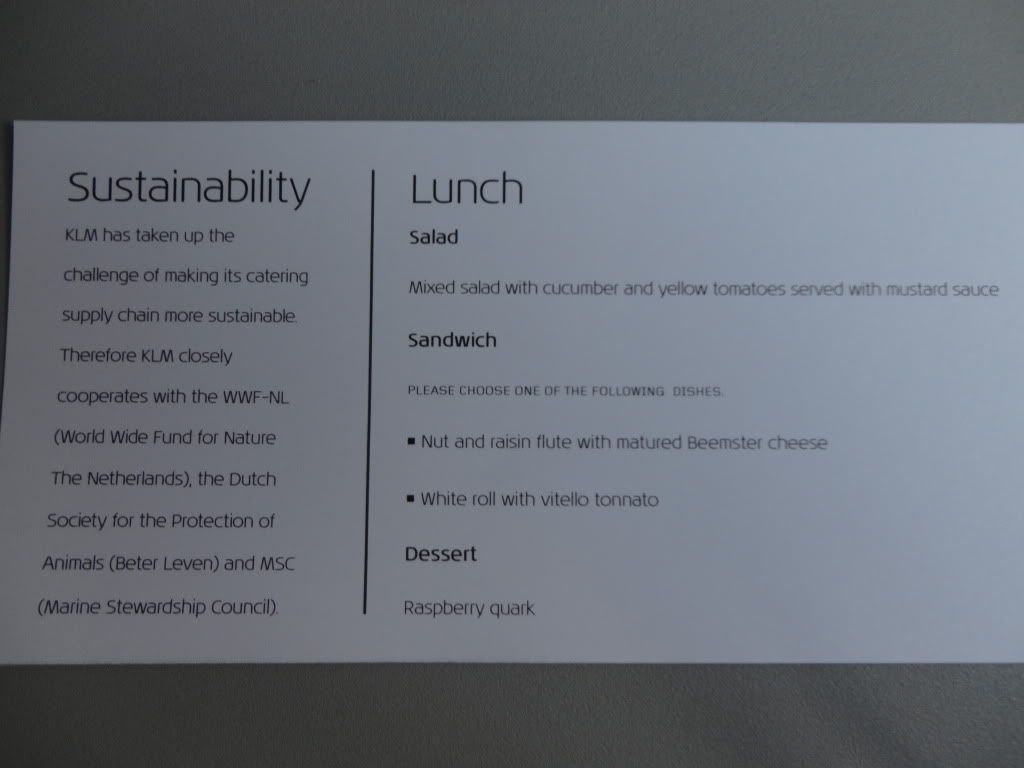 The branded glass:
Plastic silverware on this leg: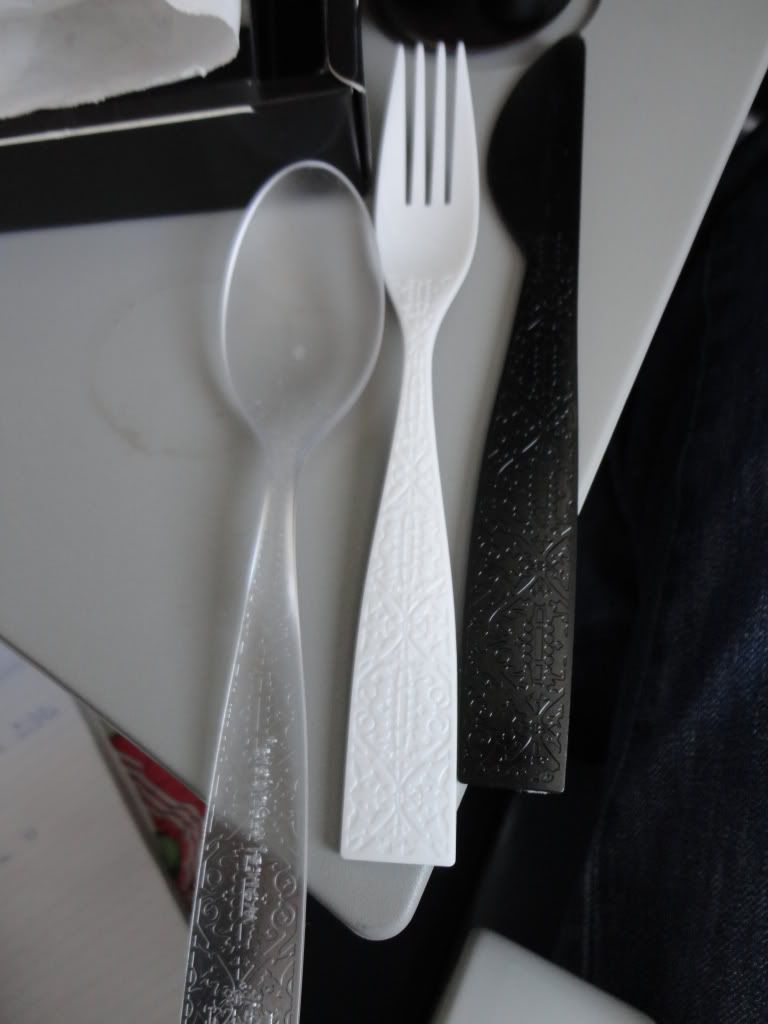 I first ate the ham with tuna sandwich which was very nice and quite tasty. After that I ate the salad with mustard sauce which was also very tasty: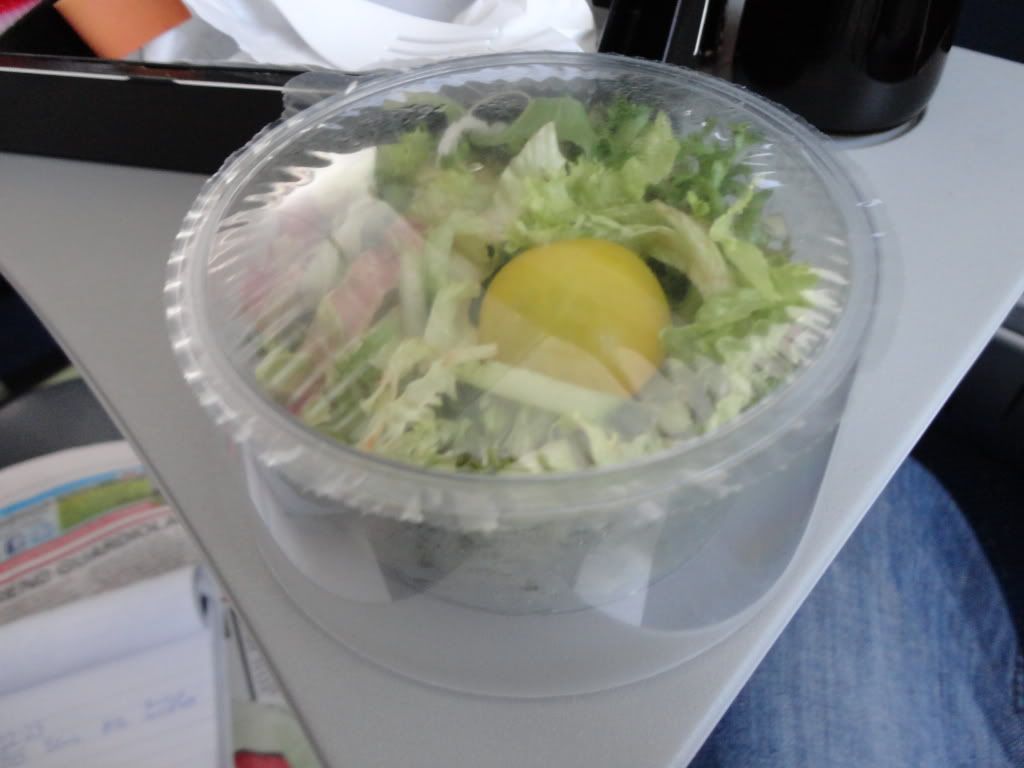 And to finish it off this nice and tasty raspberry quark: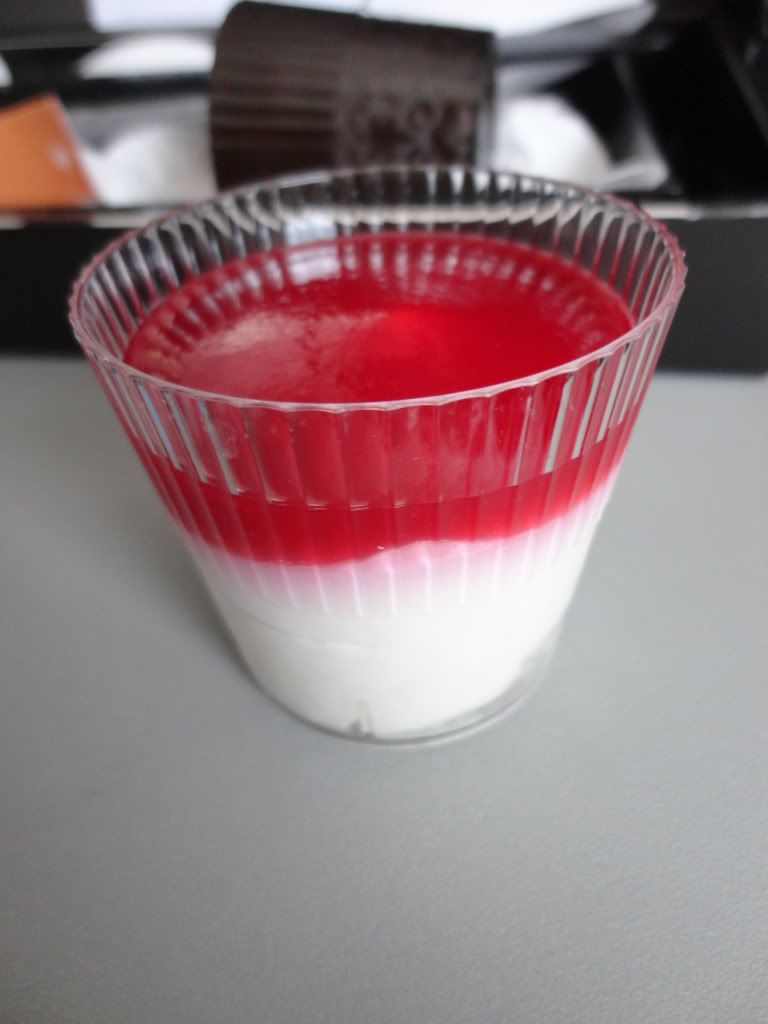 One of the FAs who was helping serve the economy passengers came by repeatedly to check on me and the other 4 passengers. When I finished my little meal she cleared everything right away and asked: "Would you like some coffee sir?" After answering with a "yes please" she went into the galley and came back with a nice cup of coffee and a "stroopkoekje" together with it: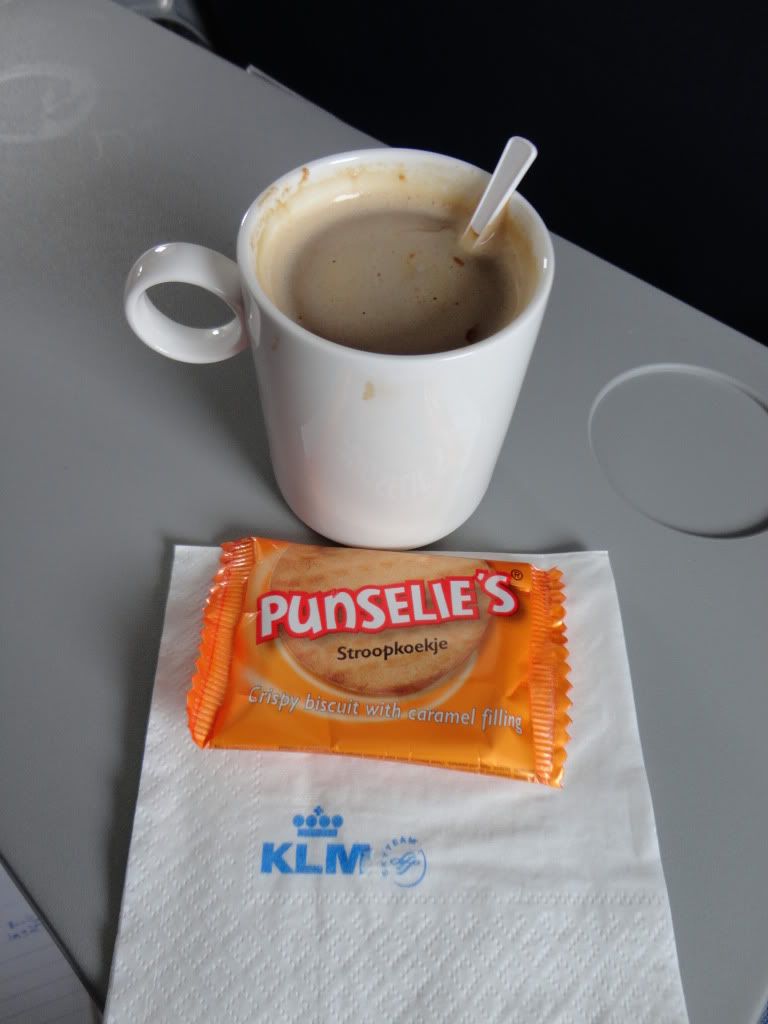 Meanwhile we were starting our descent: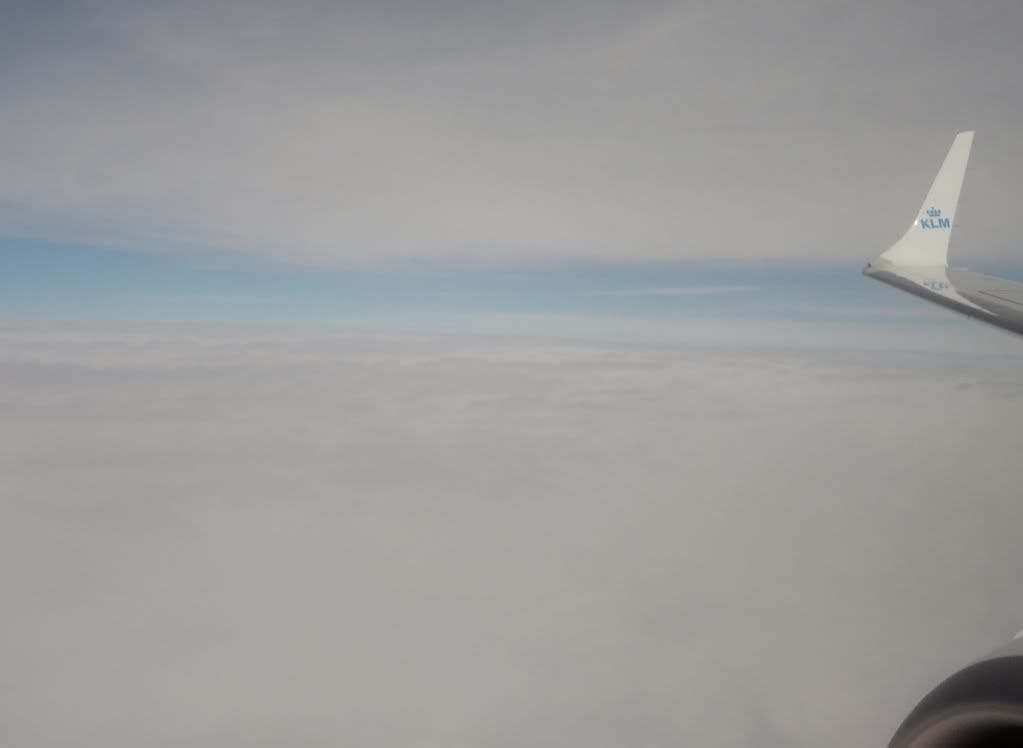 Close-up on the beautiful winglet: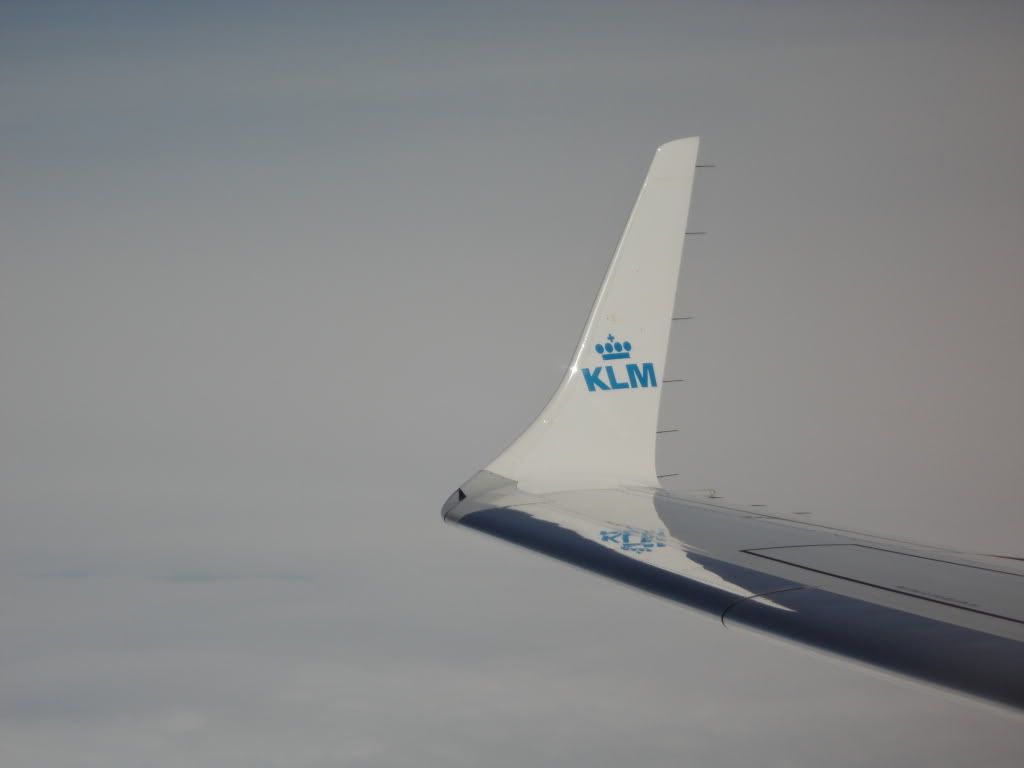 The forward cabin: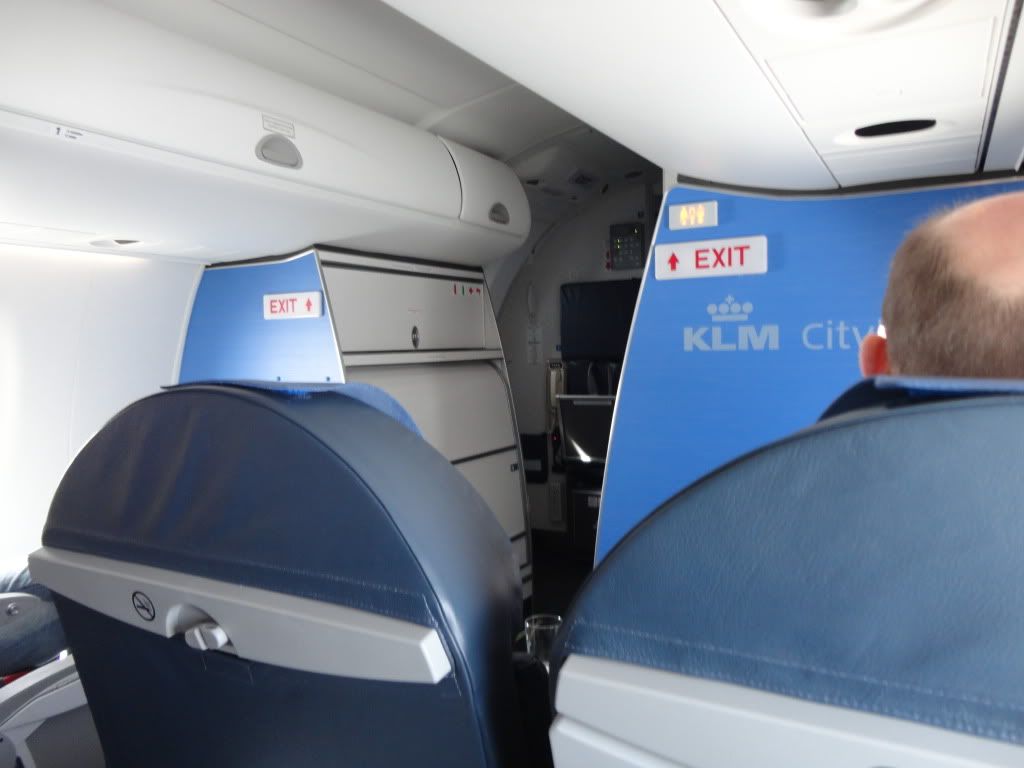 The clouds were finally starting to break:
While we were almost into final approach the FA cleared my coffee away and asked if I would like anything else to drink. I declined and watched the beautiful English landscape outside coming closer and closer: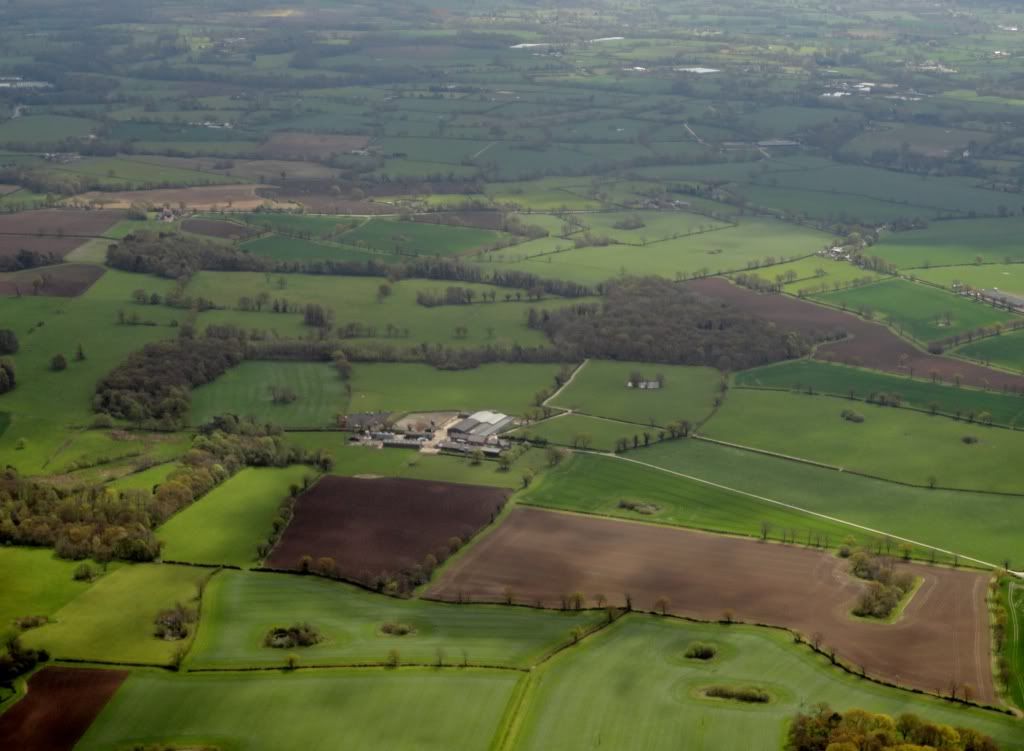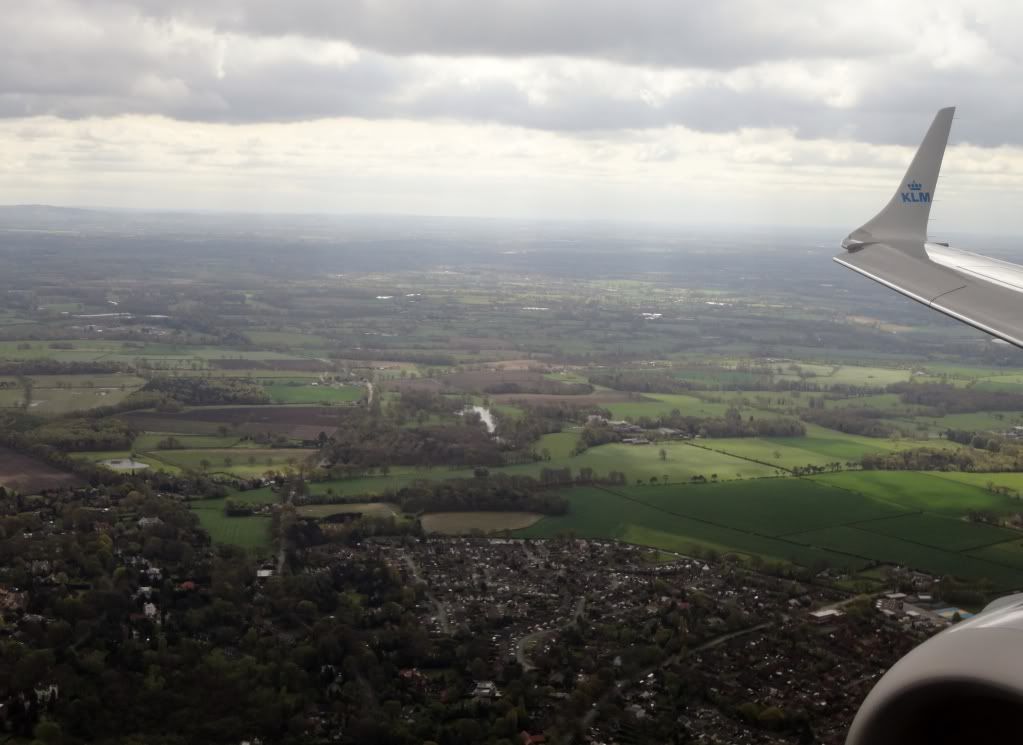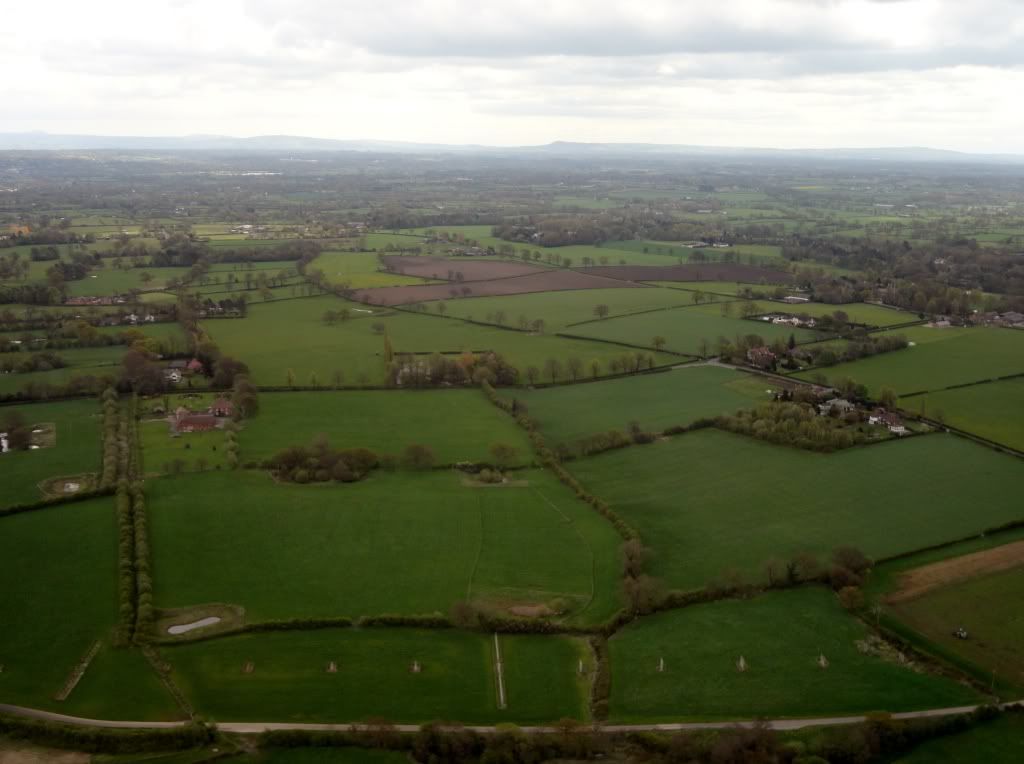 There is runway 5R which means we will be landing on runway 5L: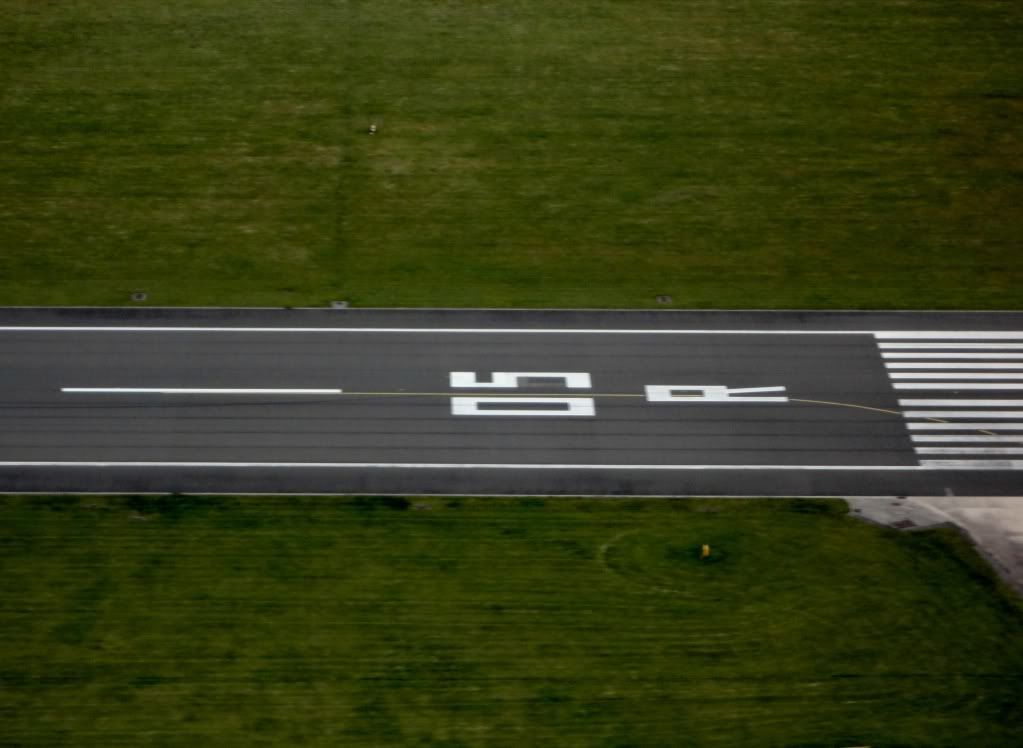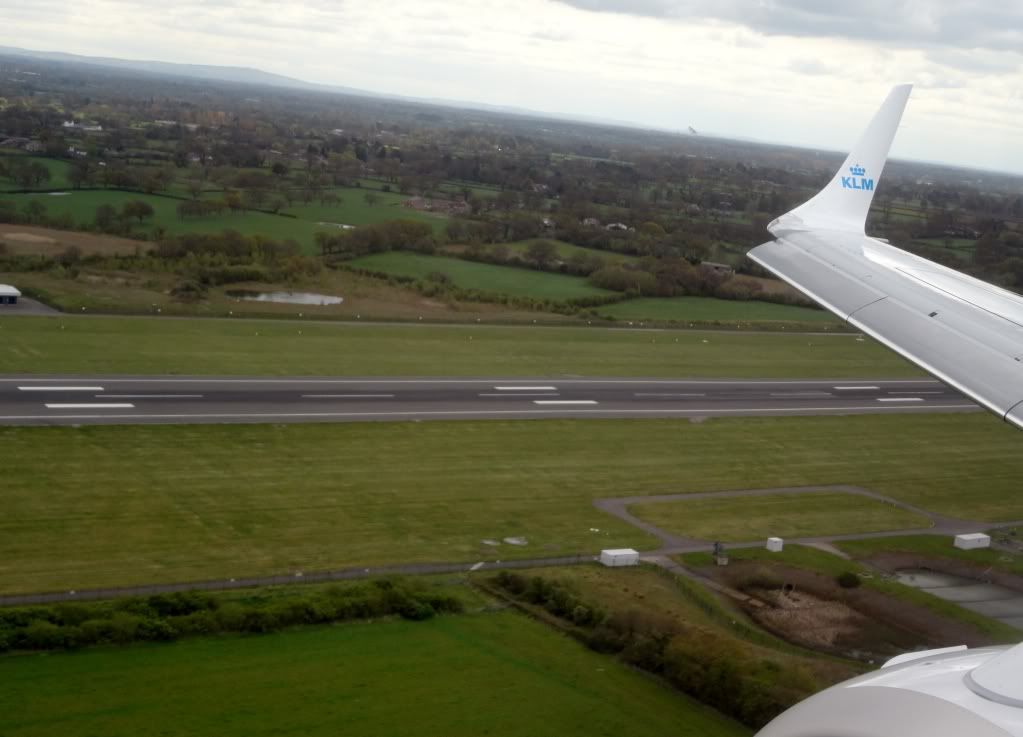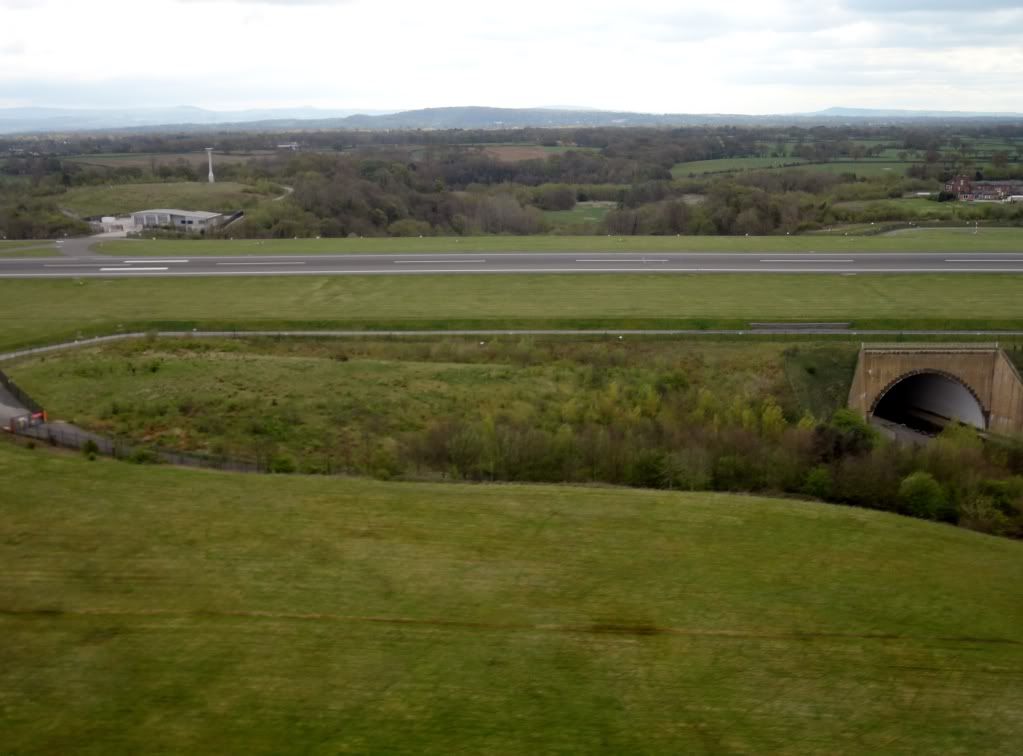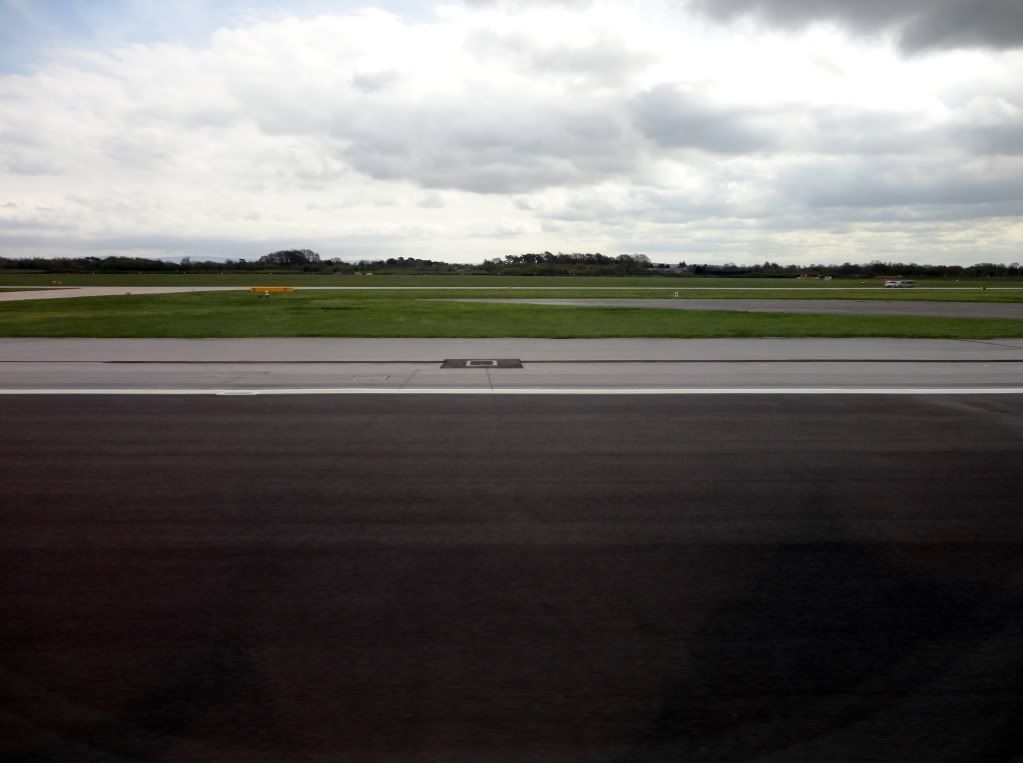 A very short taxi to our gate followed passing this FR 737:
We then parked next to this brand new BE EMB175: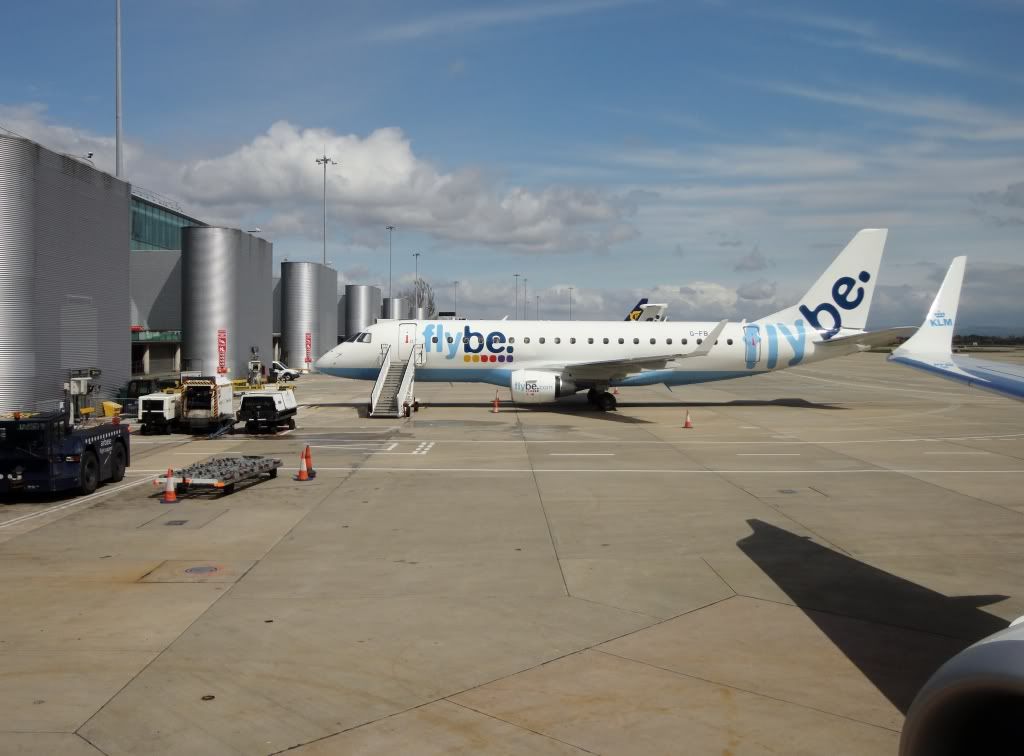 The front door was opened quickly. I bid the crew farewell and was one of the first ones off the plane. It was now off to passport control, but first one last picture of my plane:
I was through passport control within 5 minutes and went straight to the baggage claim and waited for my suitcase:
My bag was unfortunately one of the last ones on the belt. Grabbed all my belongings and walked over to the arrivals hall. As check-in for my hotel doesn't start until 14:00 I decided to head over to the parking garage in T1 where the top levels are known as nice spotting locations. Took the elevator all the way up and walked to one end of the garage where there were several other spotters. The view down T2 ( you see a lot of pictures on i'net taken from this spot):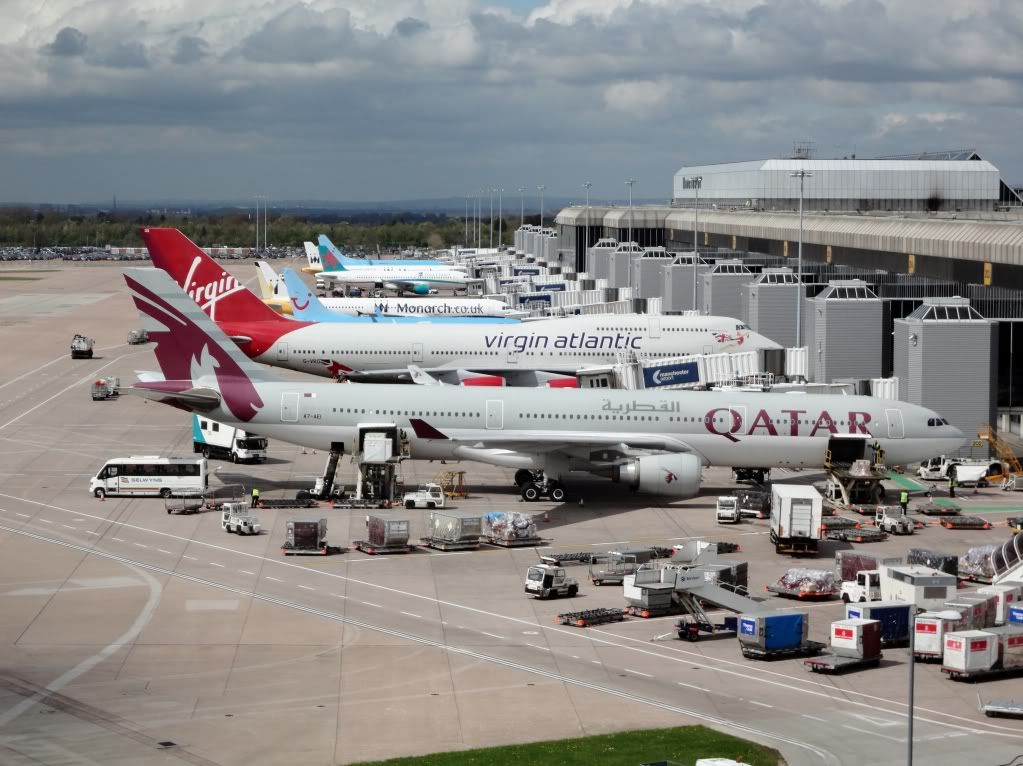 An MT 767 getting prepared for another flight: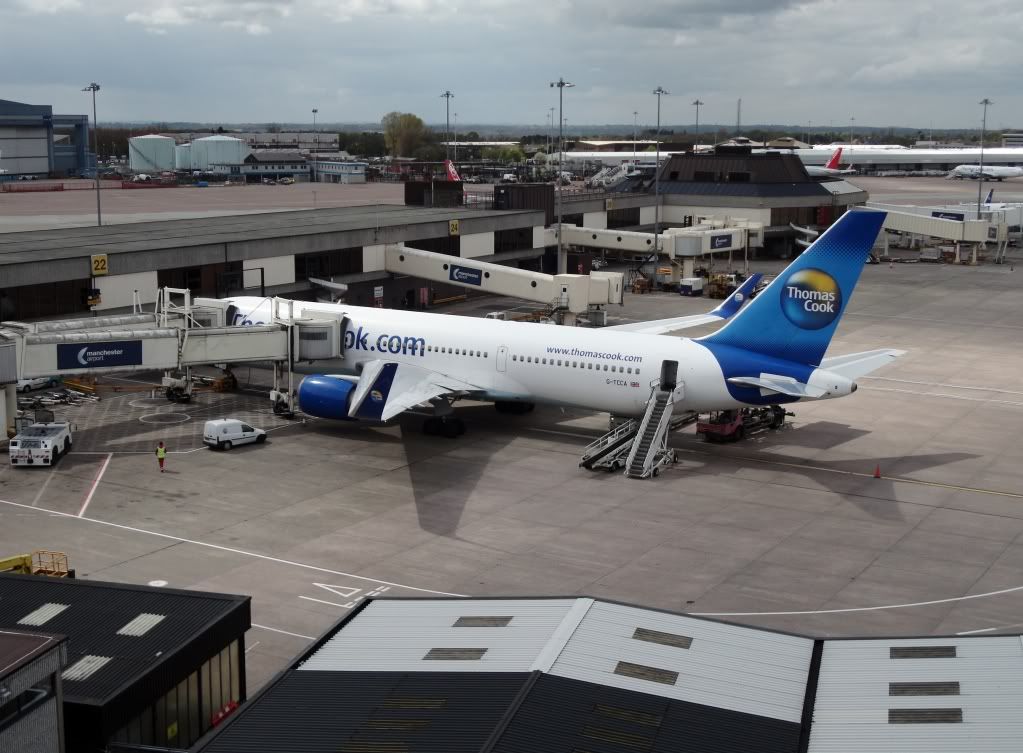 After a little spotting and picture taking I headed back downstairs to take a taxi over to my hotel. 15 min later I arrived at my hotel (picture taken on Monday):
I checked in at the reception and got handed my "key" for room 208 on the 2nd floor: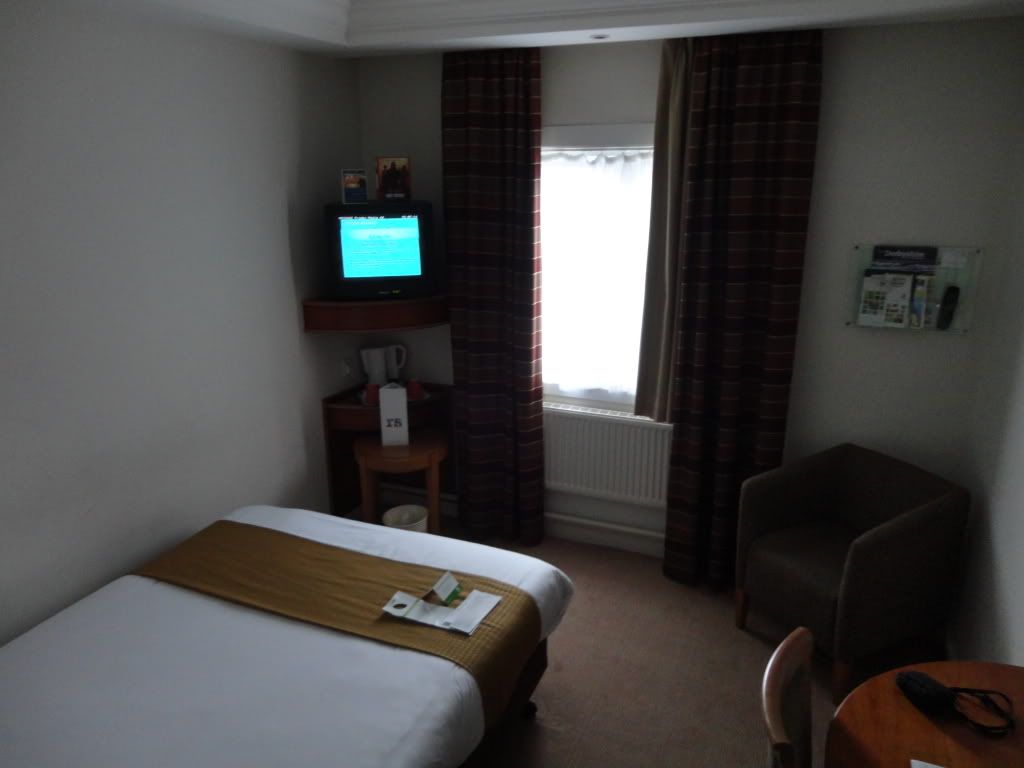 After leaving my luggage in my room I went straight to the famous mound to do some more spotting. The mound is ideal when runway 23L is used for take-offs, as the aircraft pass and take-off right in front of you. As the runway now in use for take-off and landing was still 5L instead of walking to the mound I decided to walk up a hill before the mound. Climbed over a little gate and arrived at this nice place which gave a perfect view of all the movements on the active runway: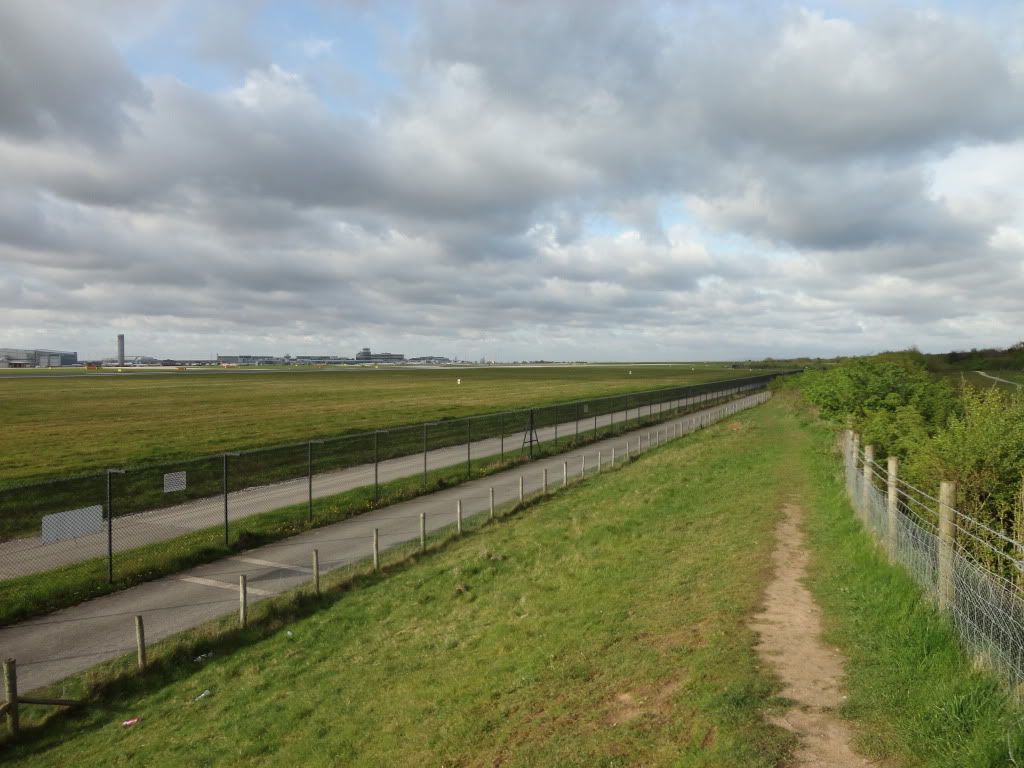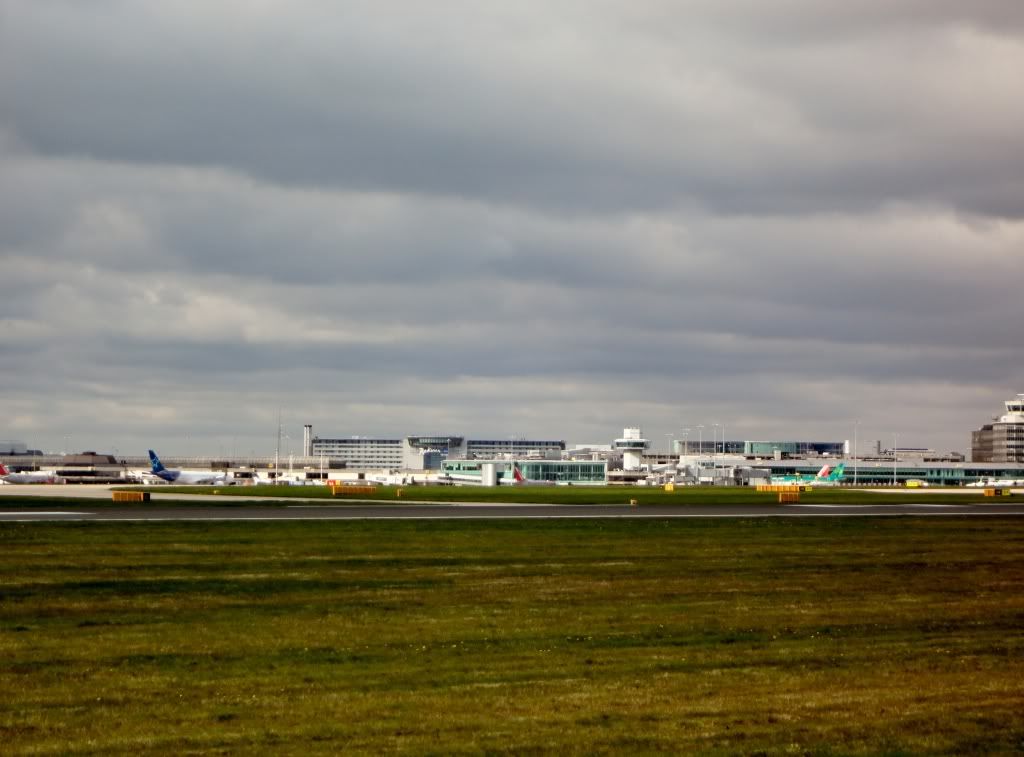 After 3 hours of spotting I walked back to my hotel and got a bite to eat at the restaurant. I then went back to my room, watched some tv, and fell asleep quickly. 8 hours later I was wide awake again. When looking outside I wasn't that happy at all as it was pouring very hard. Took a quick shower and went downstairs to have some breakfast at the buffet. Once arriving back at my room, with the rain still pouring outside, I decided to head back over to the airport T1 parking garage as I could do some spotting there without getting wet. Once arriving at the airport, I took the elevator up into the parking garage to the last covered level. The view down T2: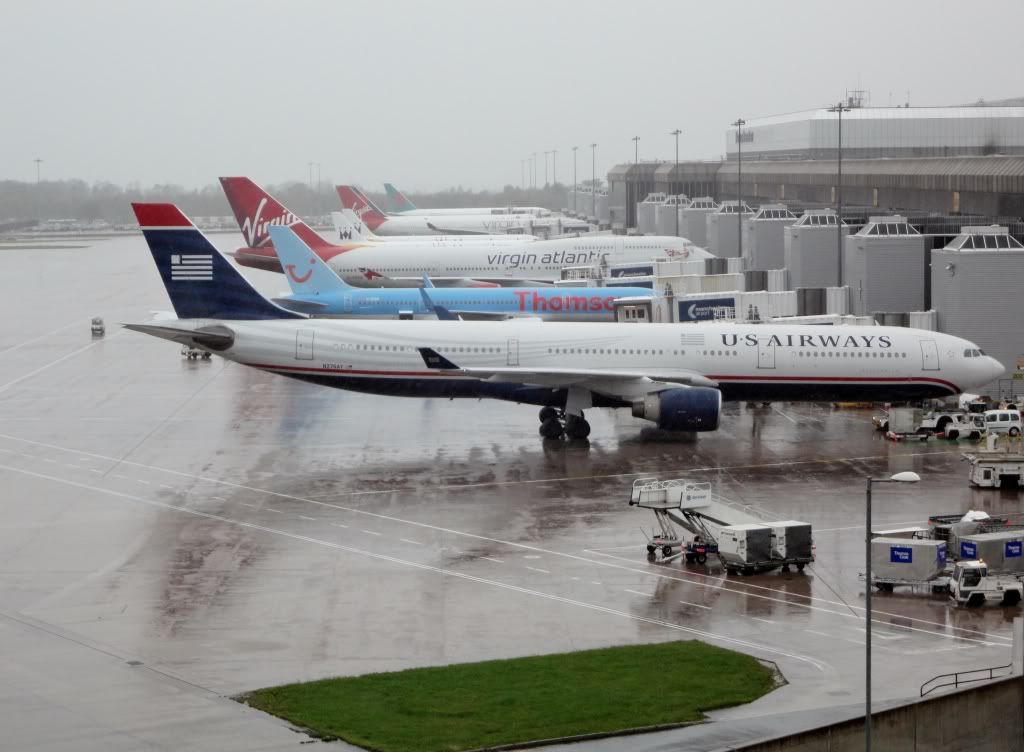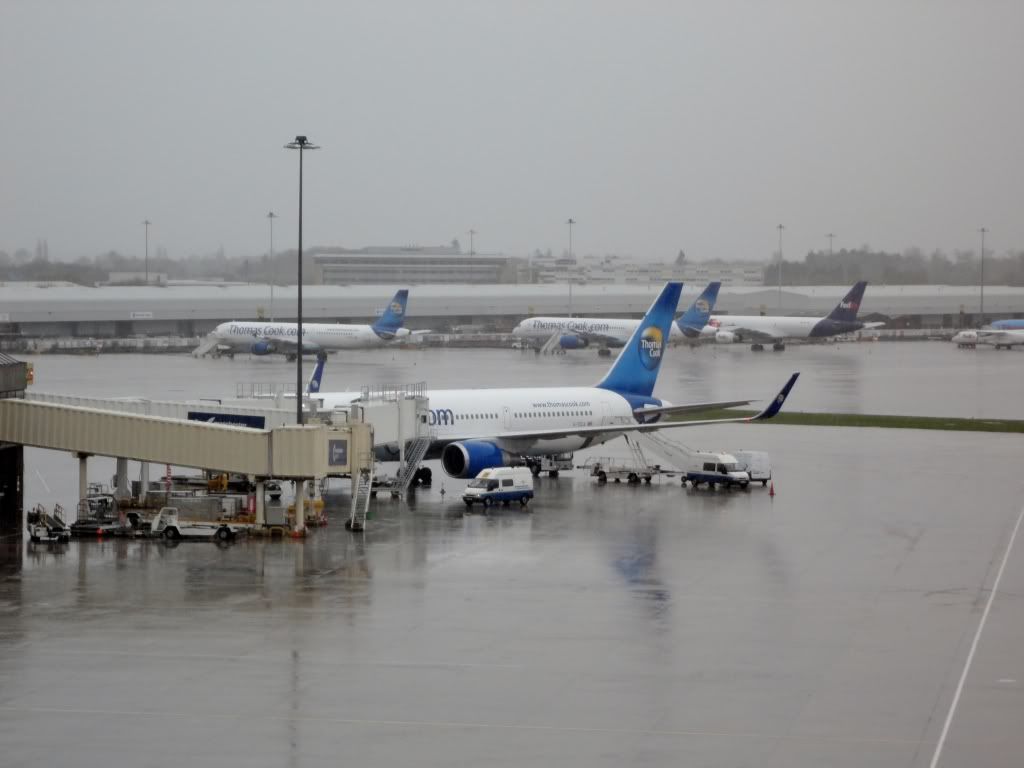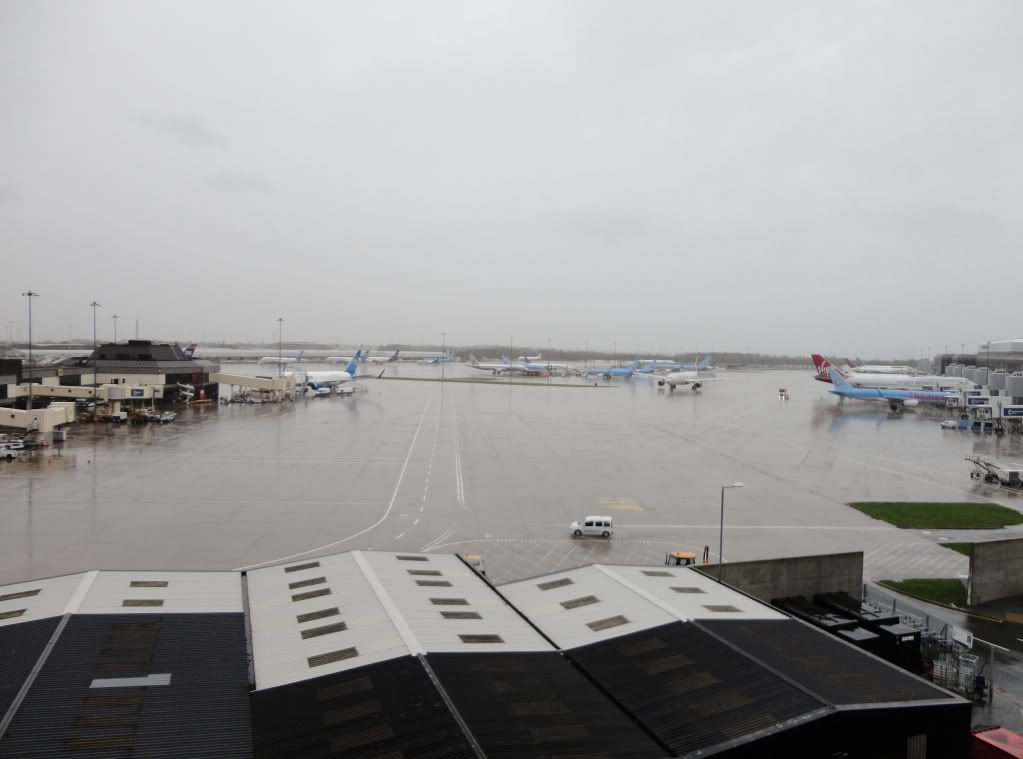 After 1.5 hours of spotting and it being very cold I decided to head back over to the hotel and spend the rest of the time in my room. First I paid a little visit to the aviation shop at T1, got a bite to eat and took a taxi back to my hotel. The rest of the afternoon I stayed in my room watching tv and a movie while falsely hoping that the weather will clear.
I headed back downstairs to get a bite to eat at the bar and extended my check-out time to 13:00 (instead of 11:00) for the next day. After that I checked in online for my fligh. While checking in I opted for an upgrade once again and chose seat 2A. After checking the weather for the next day, and seeing that it will be beautiful weather, I decided to go back to my room and sleep nice and early so that I could wake up nice and early the next day to do some spotting (with 09:00-12:00 being the busiest time at MAN).
I woke up at 06:30 in the morning, took a quick shower and headed straight to the famous mound. Once arriving there I saw that they were using runway 05L/05R for landings and 05L for take-offs. Too bad as it would've been nice to see all those aircraft taxiing/taking off right in front of me. Anyway here are some images of my spotting session:
EK // A330 // A6-EAP arriving from DXB: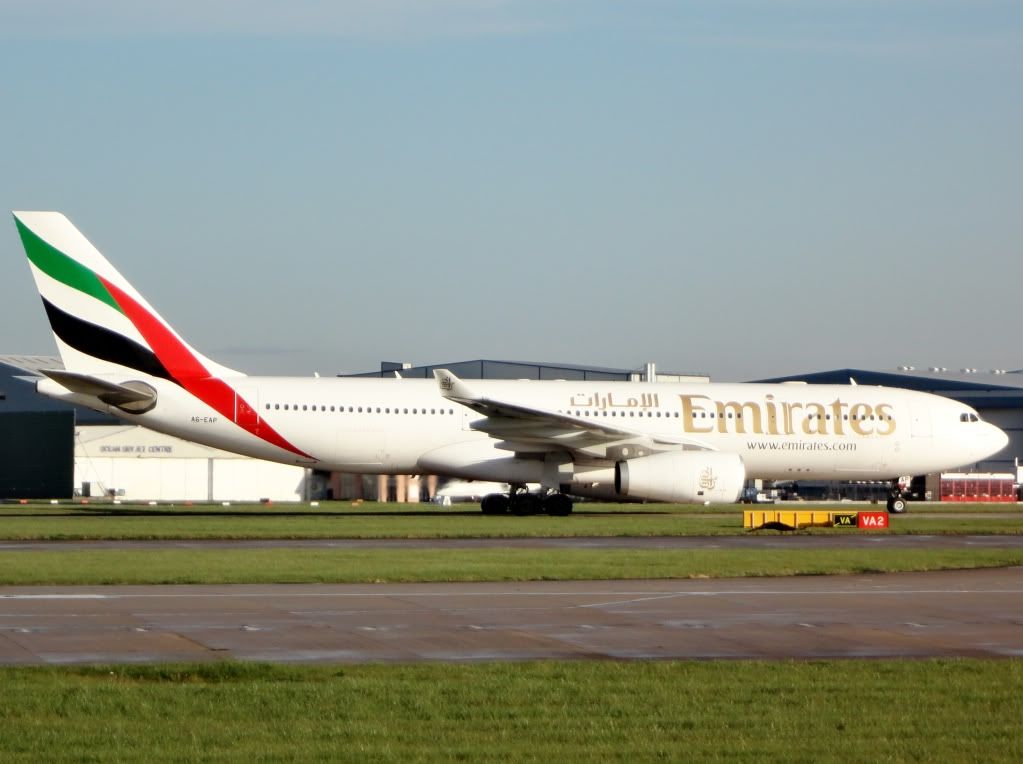 VS // A330 // G-VKSS: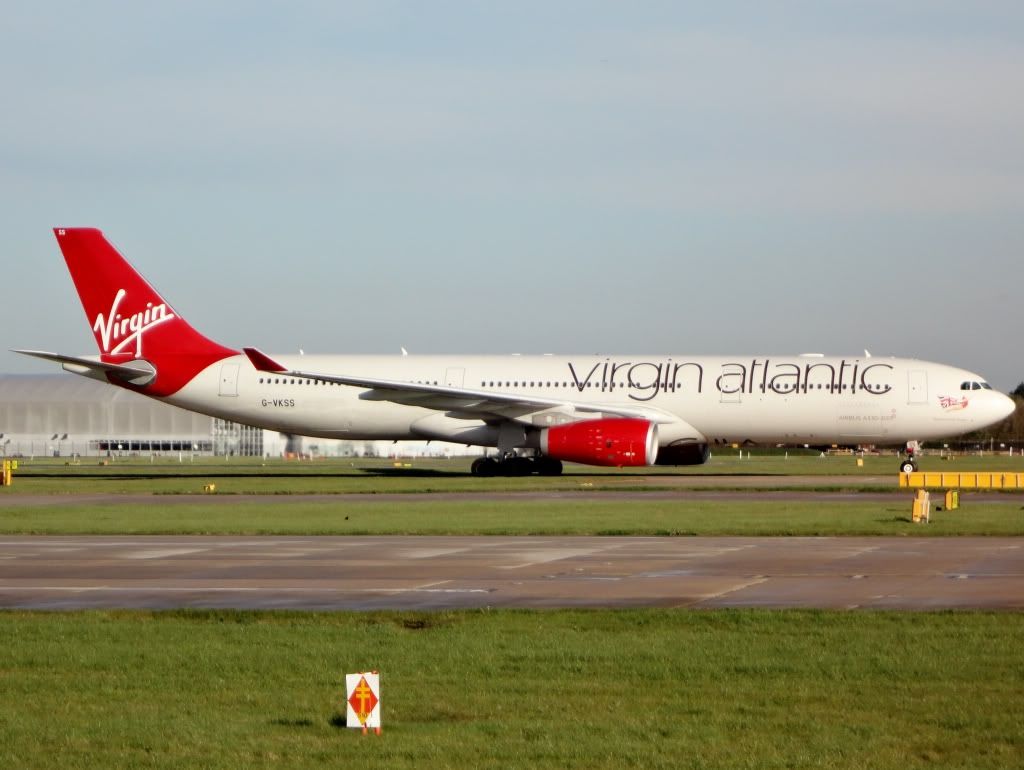 AA // 757 // N198AA: