RTW Pt 4: Canada again?! AC LIM-YYZ
Introduction
Welcome dear TR readers to this 4th part of my around-the-world trip. If you missed the earlier ones you can find them at the bottom of the page. This report features my trip from Lima up to North America again. It was originally supposed to be UA's service 855 to San Francisco via Houston, but things change fast when you're flying standby...
Background
After years of planning, me and my dad finally decided to go around the world on ID/Standby tickets.
We decided to go to Machu Picchu, Peru in South American and then some Asian Cities.
This was the proposed flight schedule (B means booked):

Icelandair 631 KEF – JFK 30/3/2012 Boeing 757-300
United 1116 EWR – IAH 31/3/2012 Boeing 737-500
United 854 IAH – LIM 31/3/2012 Boeing 767-300ER
TACA Peru 7 LIM – CUZ 1/4/2012 Airbus 320-200 (B)
TACA Peru 101 CUZ – LIM 2/4/2012 Airbus 319-100 (B)
United 855 LIM – IAH – SFO 2/4/2012 +1 Boeing 767-300ER
United 837 SFO – NRT 4/4/2012 +1 Boeing 747-400
Cathay Pacific 503 HND – HKG 8/4/2012 Boeing 747-400
Cathay Pacific 701 HKG – SIN 10/4/2012 Airbus 330-300
Thai 873 SIN – BKK 12/4/2012 Boeing 777-300
Cathay Pacific 771 BKK – DEL 14/4/2012 Airbus 330-300
Air India 102 DEL – BOM 16/4/2012 Boeing 777-300ER (B)
Oman Air 691 BOM – MCT 19/4/2012 Boeing 737-800
Oman Air 102 MCT – DXB 19/4/2012 Boeing 737-800
Emirates 3 DXB – LHR 21/4/2012 Airbus 380-800
Icelandair 455 LHR – KEF 21/4/2012 Boeing 757-200

But as many of you know, you never know on ID tickets and the actual route has been way different then the planned one so far. Luckily I always made plan B and even C. But that will come in later reports.

I was really looking forward and this was shaping up to be a trip of a lifetime!
The report
After having dinner at Hotel Costa de Sol Ramada Lima Airport, we walked back into the check in hall to fly back to North America. Our first choice was UA to SFO via Houston, and we were pretty confident we would get on. But again, you never know on standbys…
Check in hall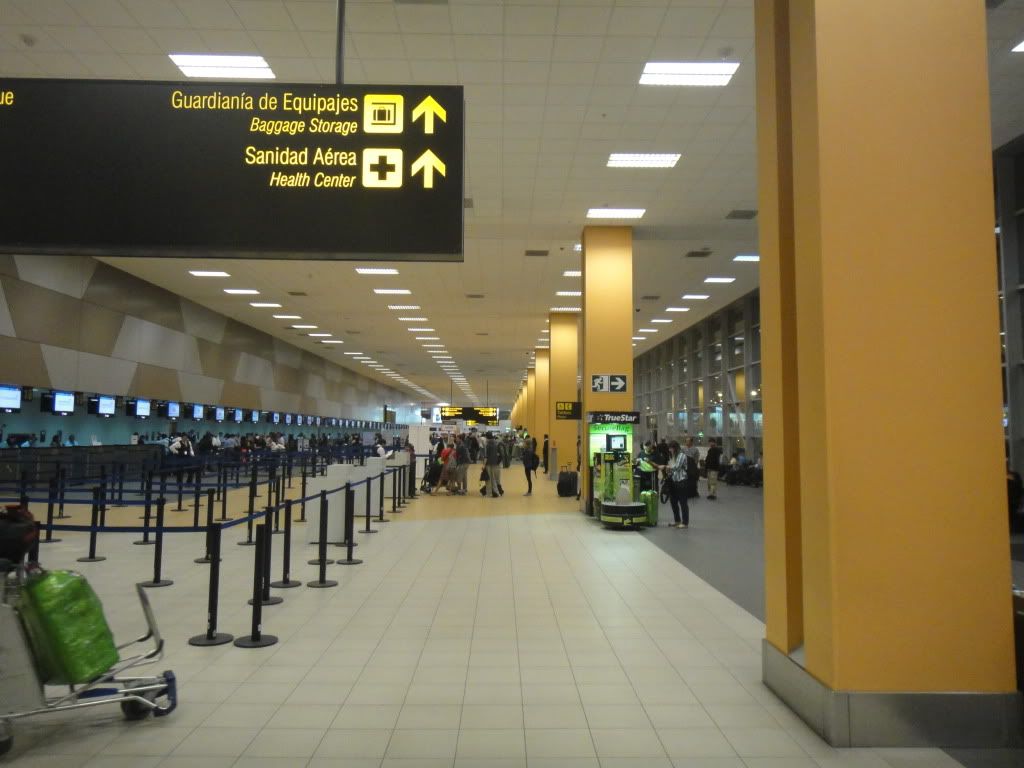 We got to the United counter and asked about the status. We got the response straight in our face: The flight was overbooked and there were 70 standbys listed! Ok, time to use plan B and C! We walked to the AC counter, still calm. Their flight was delayed til 23:45, so we would get enough time. After waiting in line for a short while, we got to the counter. That flight was oversold too! Now we were starting to get worried, because we didn't by any means want to spend the night in Lima. We got to the AA counter and asked. 1 seat open and 5 standbys! Oh s**t, we were in a bad position. The AA agent told us to wait and see if we could get a seat. At 22:00, an hour later, we get a surprising call. The AC agent is calling for us. We walk to the counter and, thank god, there are 2 seats open on the flight! 16A for me and the 2nd last row, 38A for my dad! Great! Flying with Air Canada (not Jazz) has actually for long been a dream of mine – I just love their beautiful planes! Represent Canada so well, the combination of the maple leaf and cold light blue...
We got through security and passport control in under 10 minutes (again, great work LIM!) and went straight to our gate.
As I said in another report, views aren't great from the boarding area in LIM. I spotted our aircrafts reg in YYZ, C-GEOU.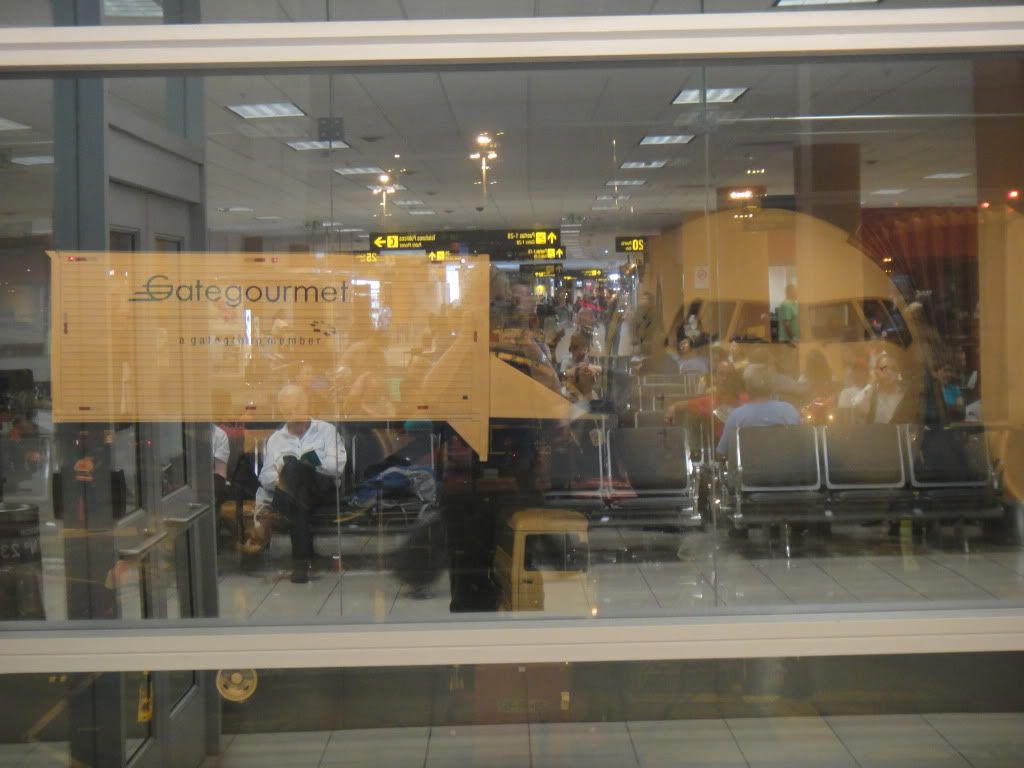 Yup, that´s our flight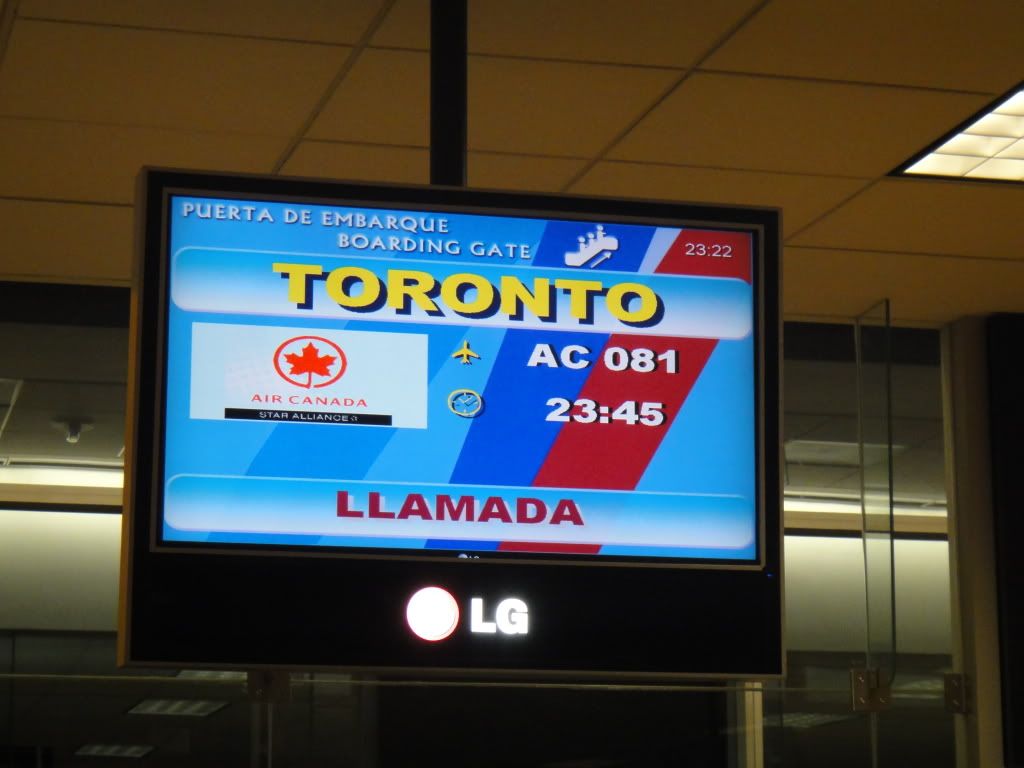 This is better! Taken while walking to the jetway.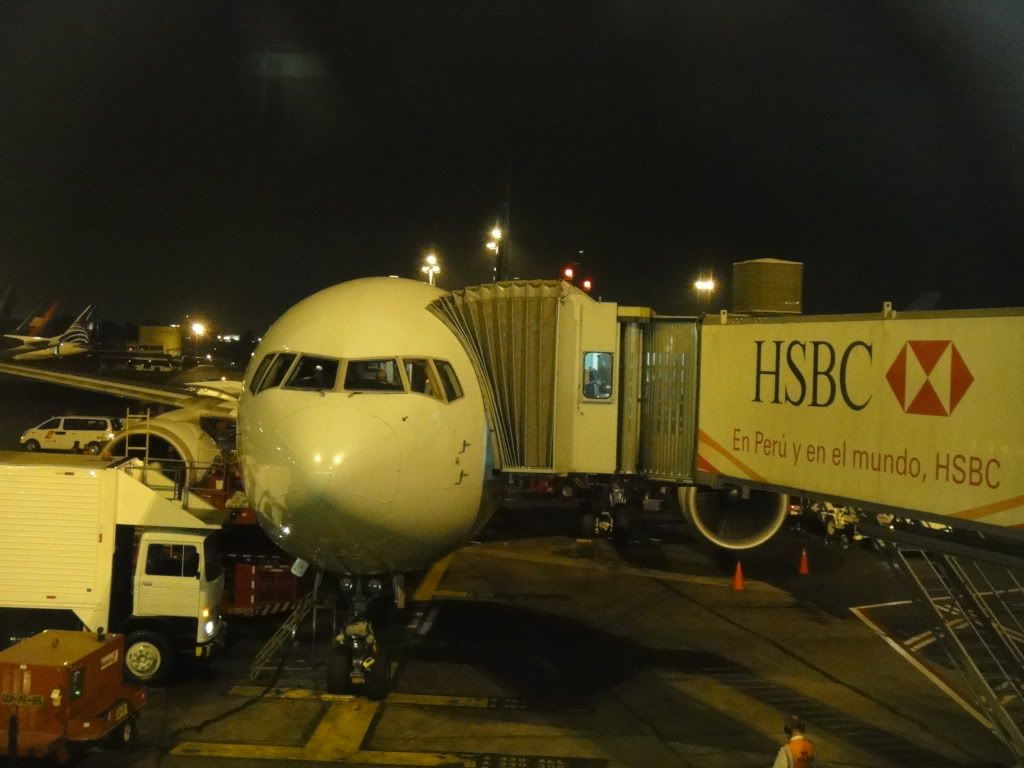 Flight information
Date: 2. April 2012 (+1)
Airline: Air Canada (AC/ACA)
Aircraft: Boeing 767-300ER
Registration: C-GEOU
Flight number: AC 081
From: Lima – Callao Jorge Chavez International Airport, Peru (LIM/)
To: Toronto Lester B. Pearson International Airport, ON, Canada (YYZ/CYYZ)
Runway at origin: 15
Runway at destination: 6R
Sched/Act departure: 22:20/0:07
Sched/Act arrival: 7:20/8:59
Blocked time: 8 hours 0 minutes
Flight time gate to gate: 7 hours 52 minutes (0:07 – 8:59)
Flight time RWY to RWY: 7 hours 35 minutes (0:20 – 8:55)
Seat & Class: 16A, Economy Class (Y)

Personal information
My 218th overall flight, 10th in 2012
My 1st flight on AC, 1st on AC 767, 1st on AC 763, 1st on AC 76E
My 7th 767 flight, 6th on 763, 6th on 76E, 1st on C-GEOU
My 24th airline
Taken through the jetway window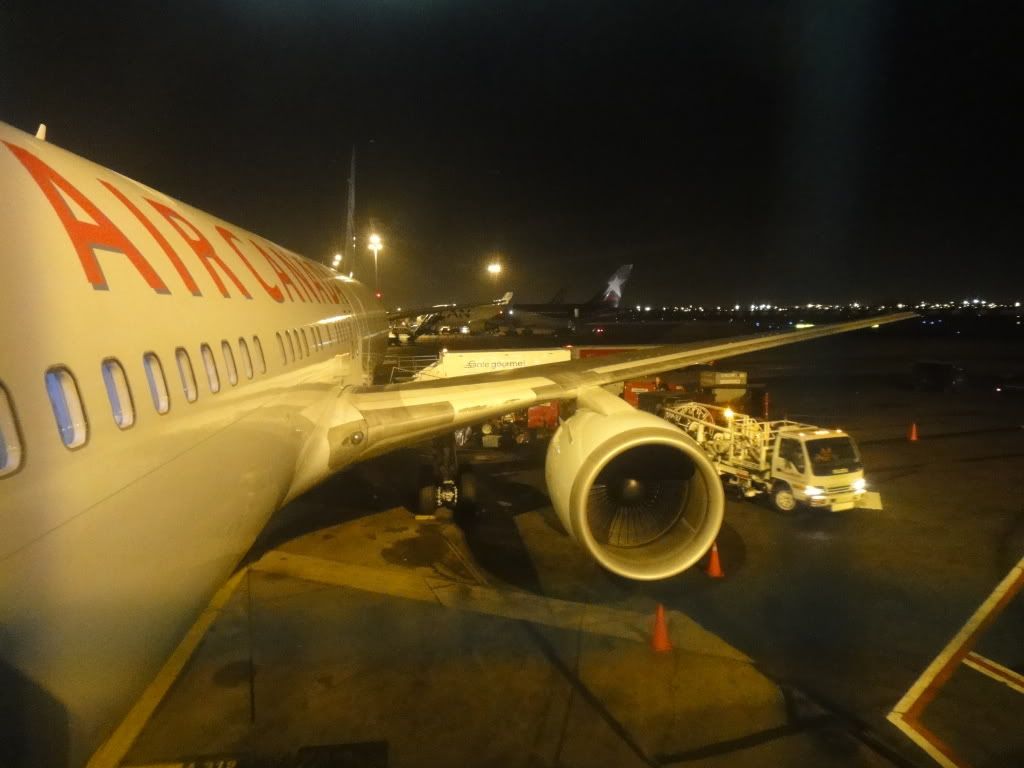 My window for the next 7.5 hours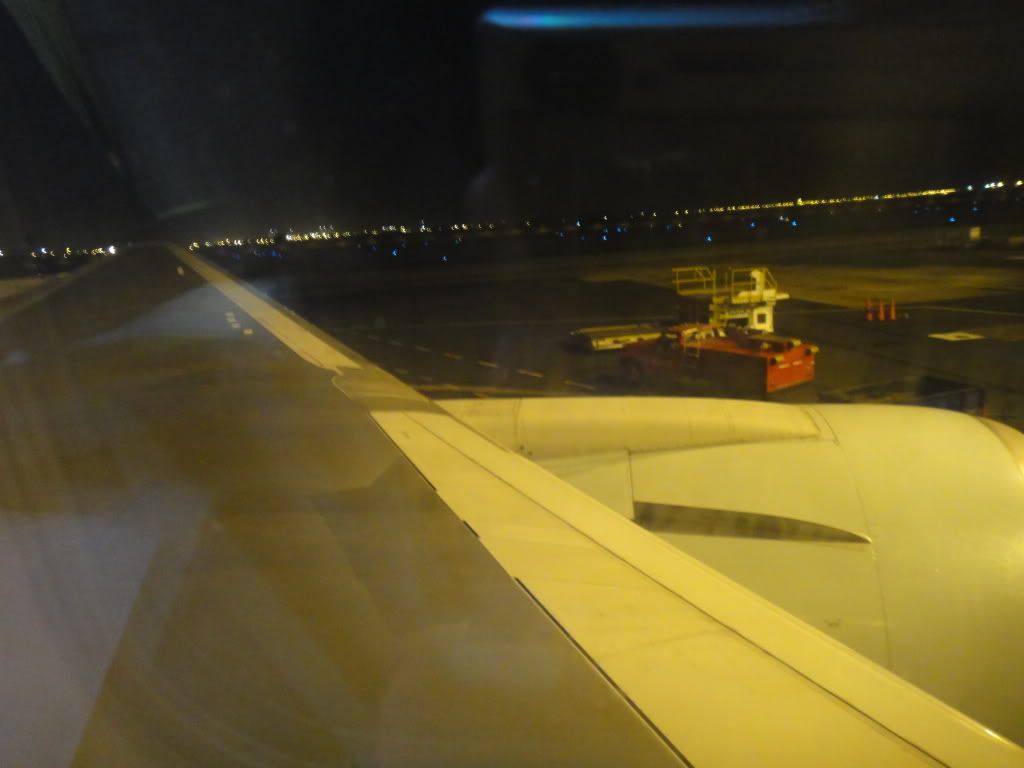 LA 76W
A 763 it is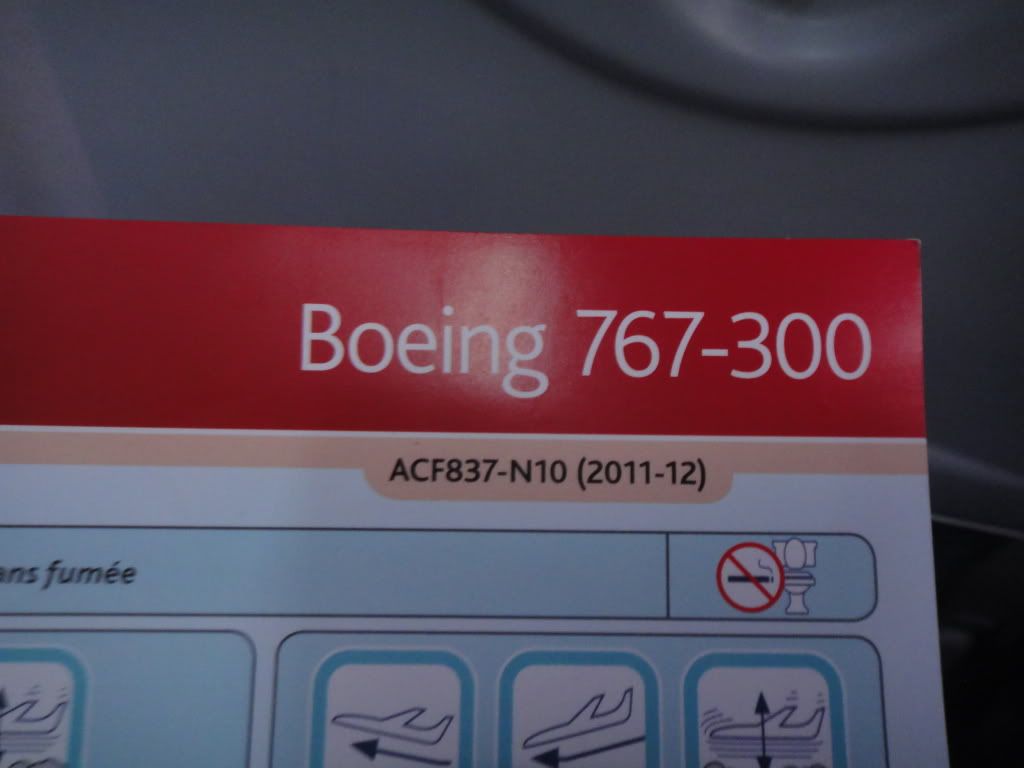 The 2nd time I see that screen. Btw, nice mood lighting aboard.
CC-CYJ, the oneworld LA 76W, arrived at the gate next to us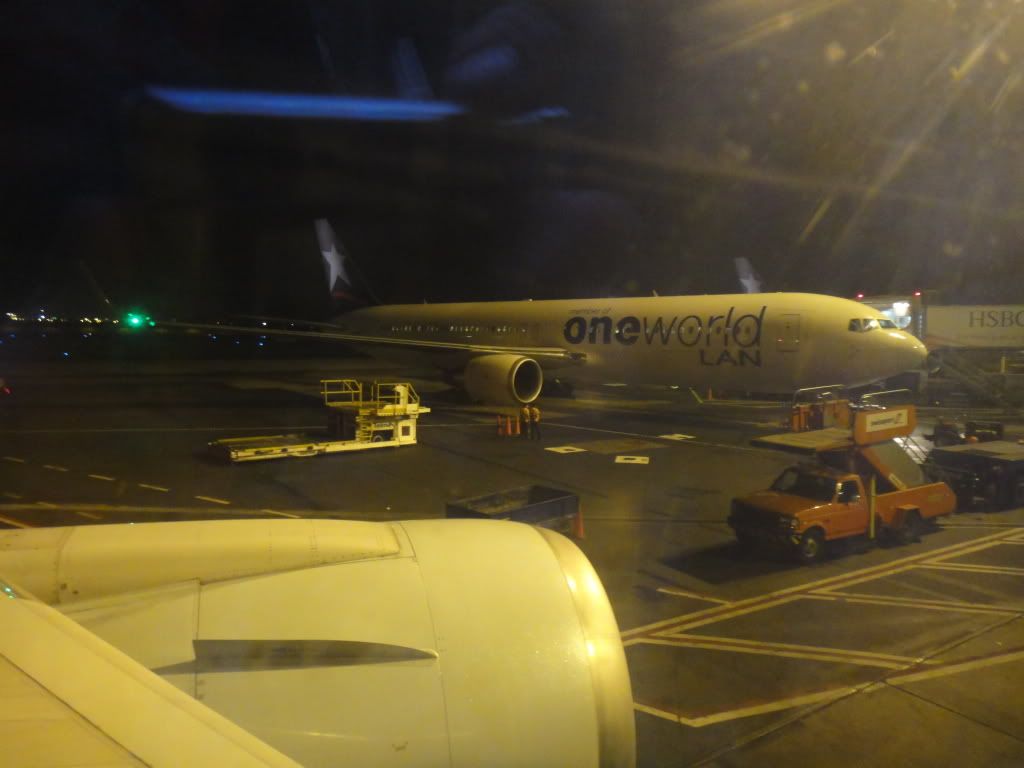 Reg check…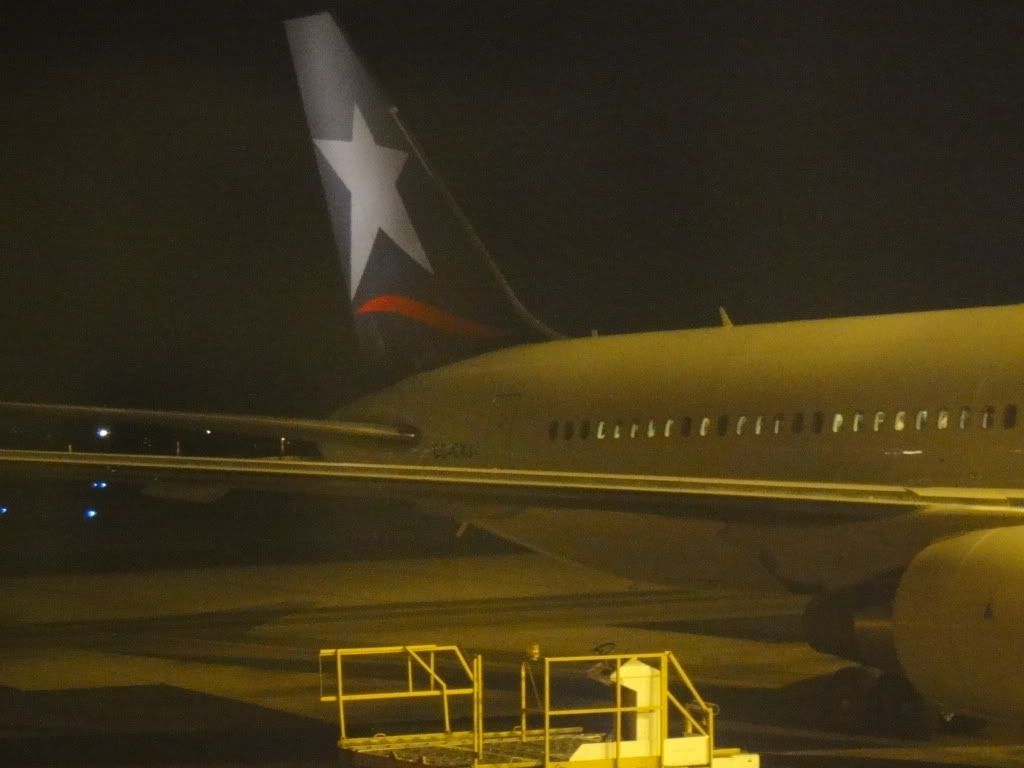 …and a closer look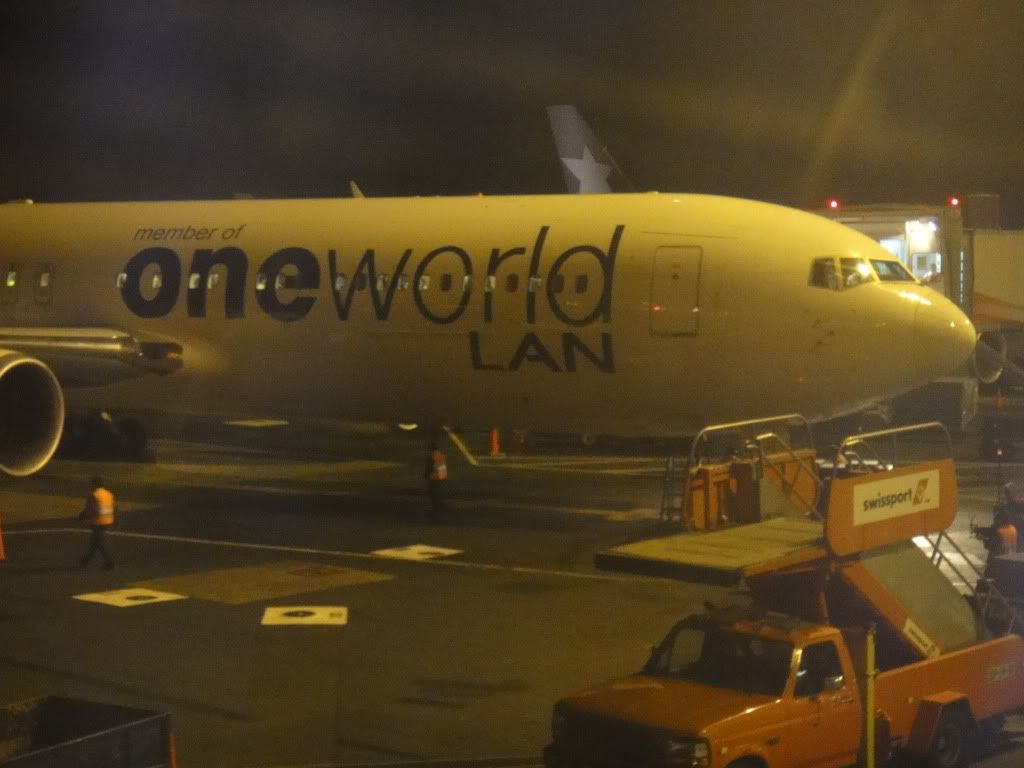 Push back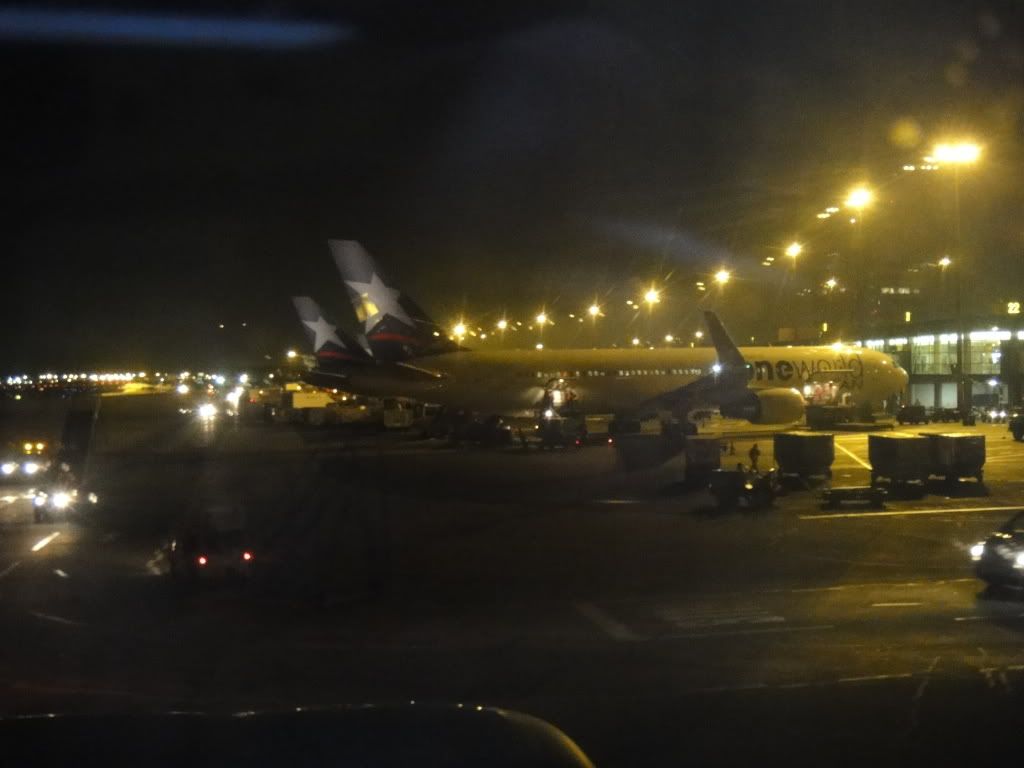 UA 752 bound for EWR waiting for taxi clearance
Takeoff video:
http://www.youtube.com/watch?v=pIUhejdcEpw
Lima lights. As I said in part 3, this city is huge!
Just getting started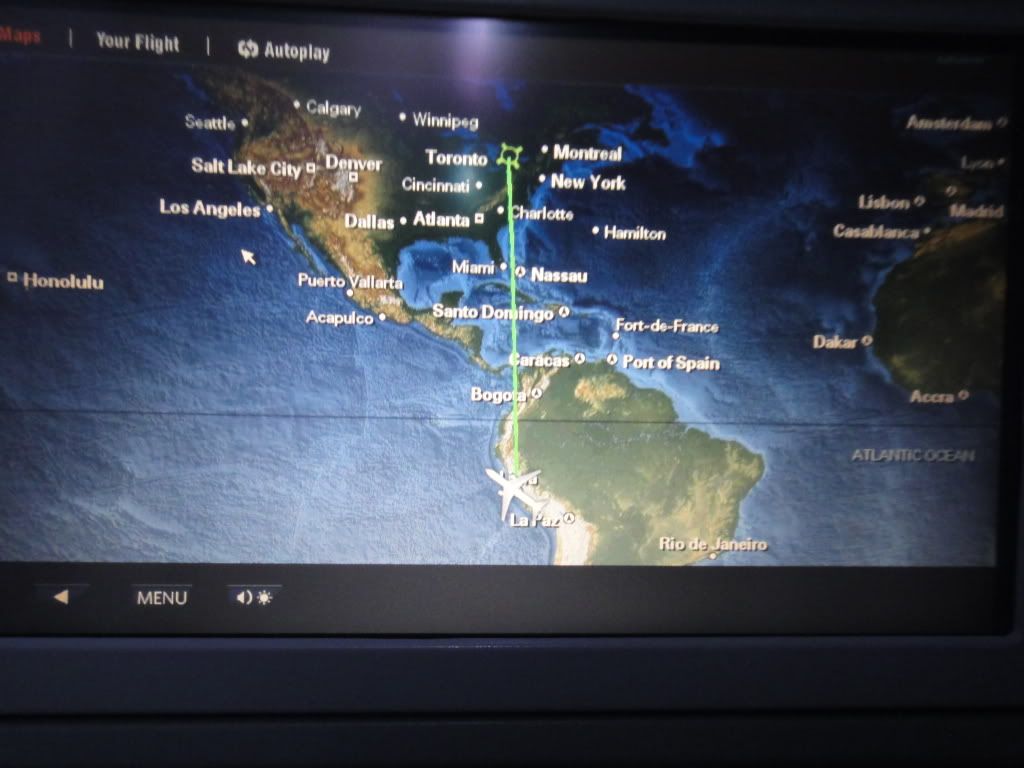 This seat was probably the most comfortable Y seat I've ever been in. Enough legroom, great headrest, well padded, just perfect! Had no trouble at all sleeping! Long way from the worn, hard UA seat. I slept for 6 hours before waking up over Florida. Had a nice time talking to the Christian missionary who sat aside me. He had flown Yellowknife-Vancouver-San Francisco-Houston-Lima-Iquitos on the way to Peru where he headed into the Amazon forest. Now he had already flown Iquitos-Lima on LAN and had to connect to a flight to YVR before finally getting home again. Quite the trip! Most would hate flying like this, but I was actually kinda jealous.
I told him about my plane hobby, and the trip me and my father were taking. He liked the idea and wished me good luck. Nice to have a good seatmate when the flight is so long!
Taken over Sarasota, Florida where the rest of my family was chilling at the beach at the time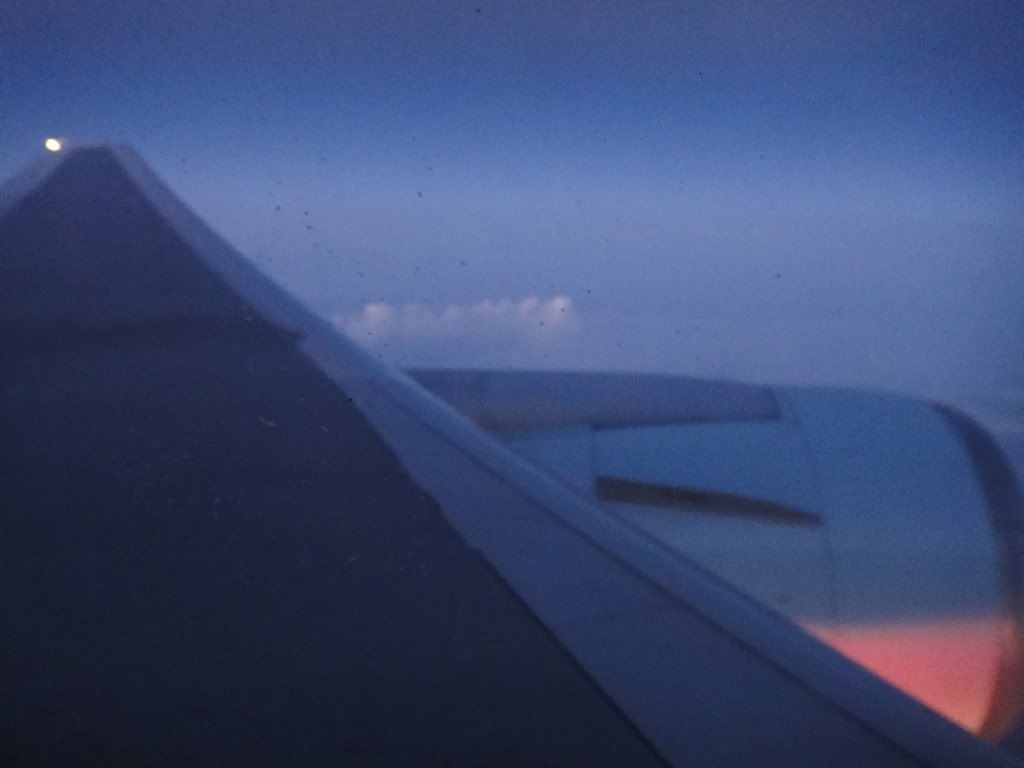 Sun is rising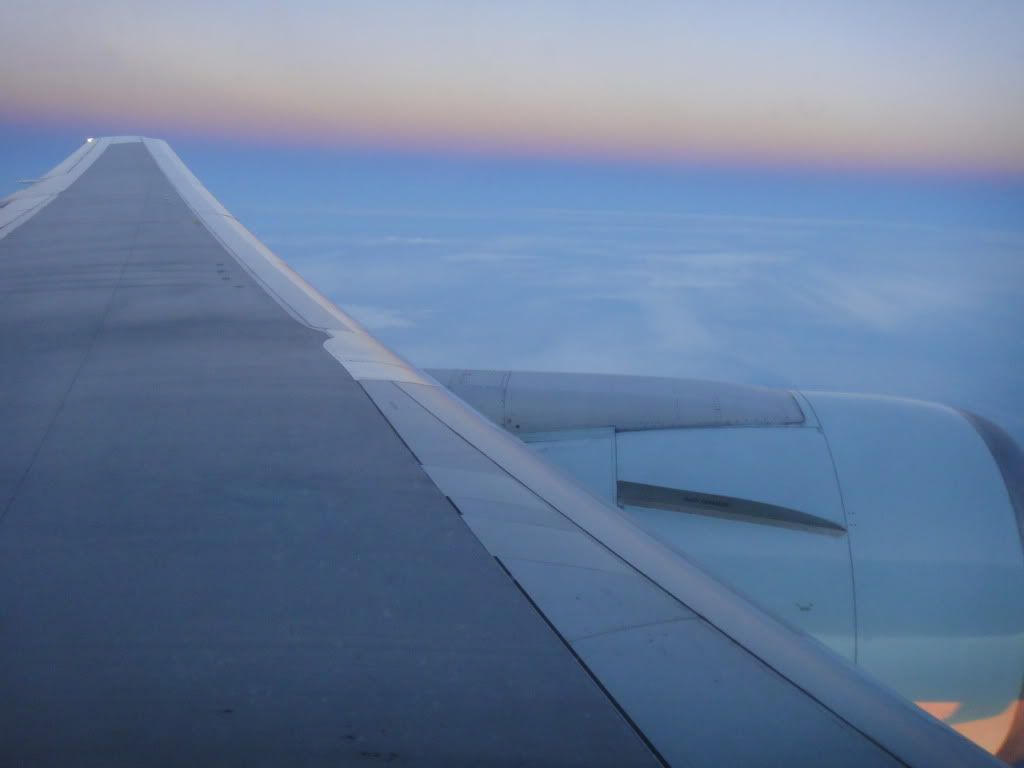 1:45 left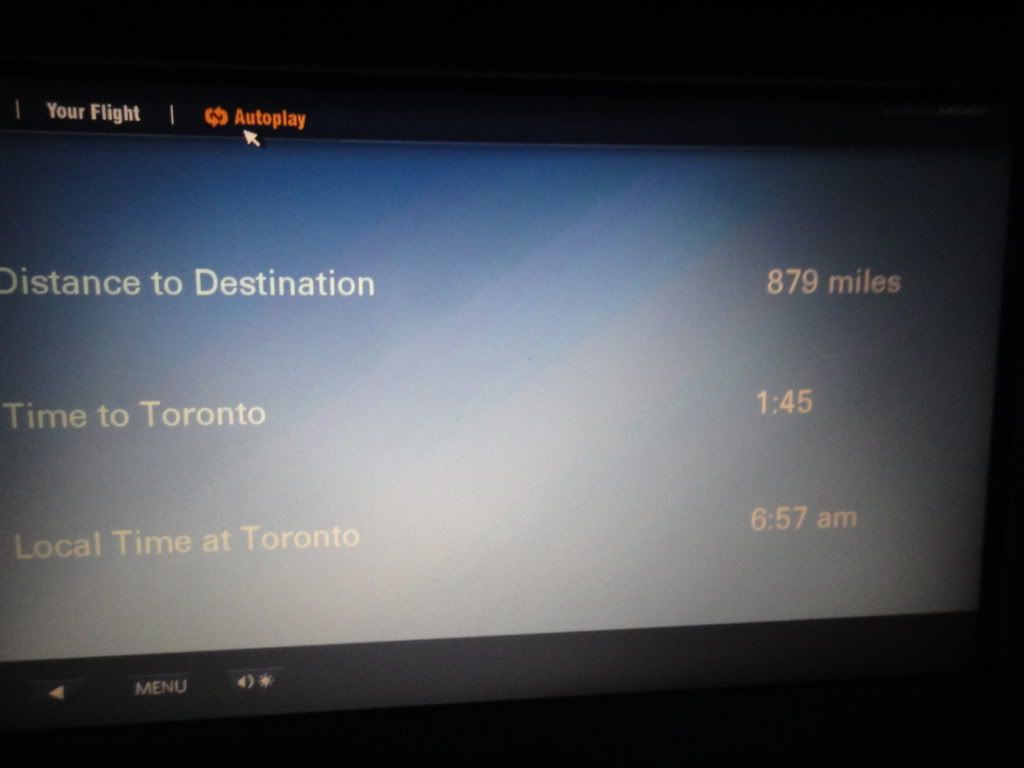 I love this shot!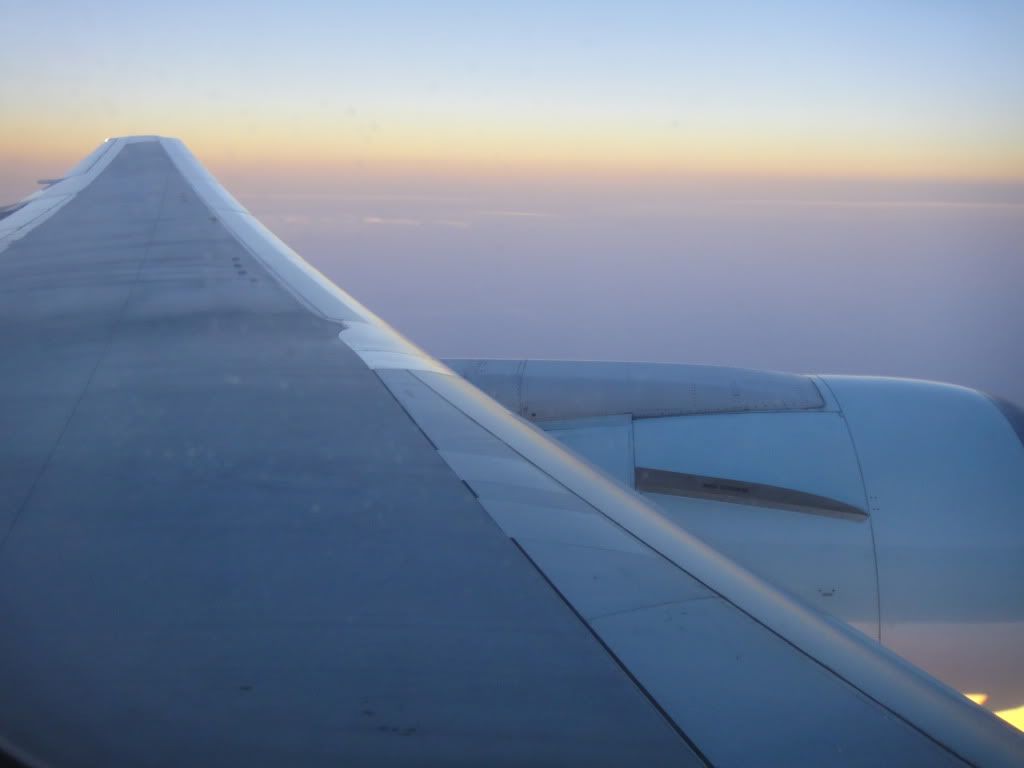 Cabin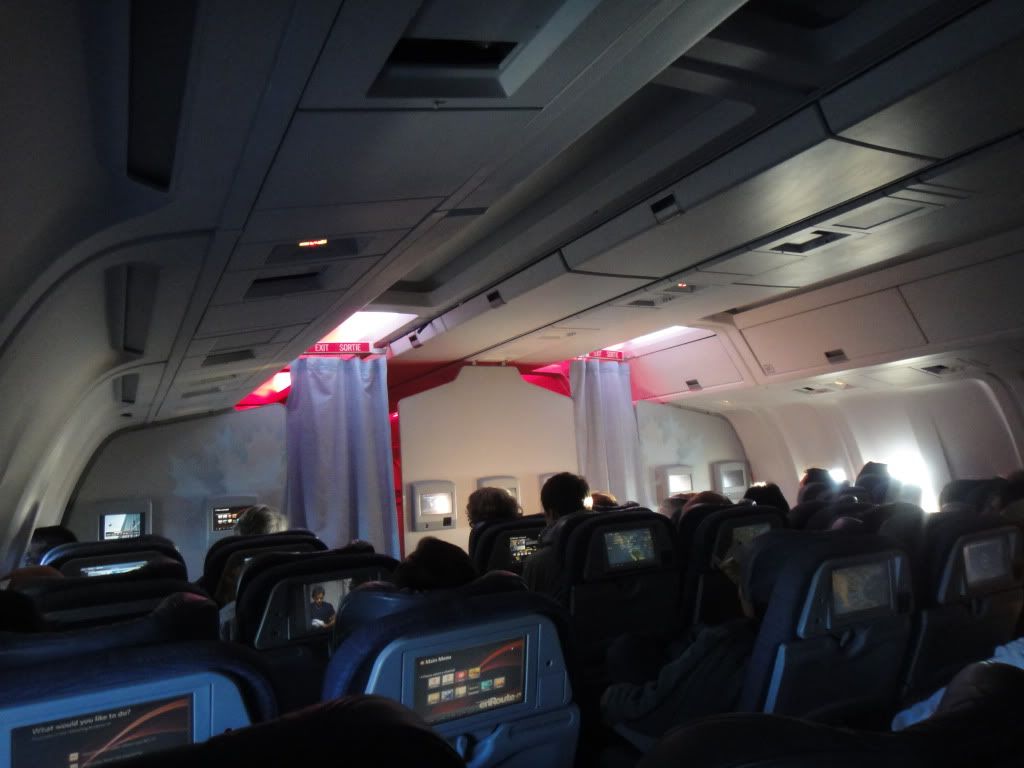 Breakfast – the omelette was quite tasty! The strawberry youghurt was also great.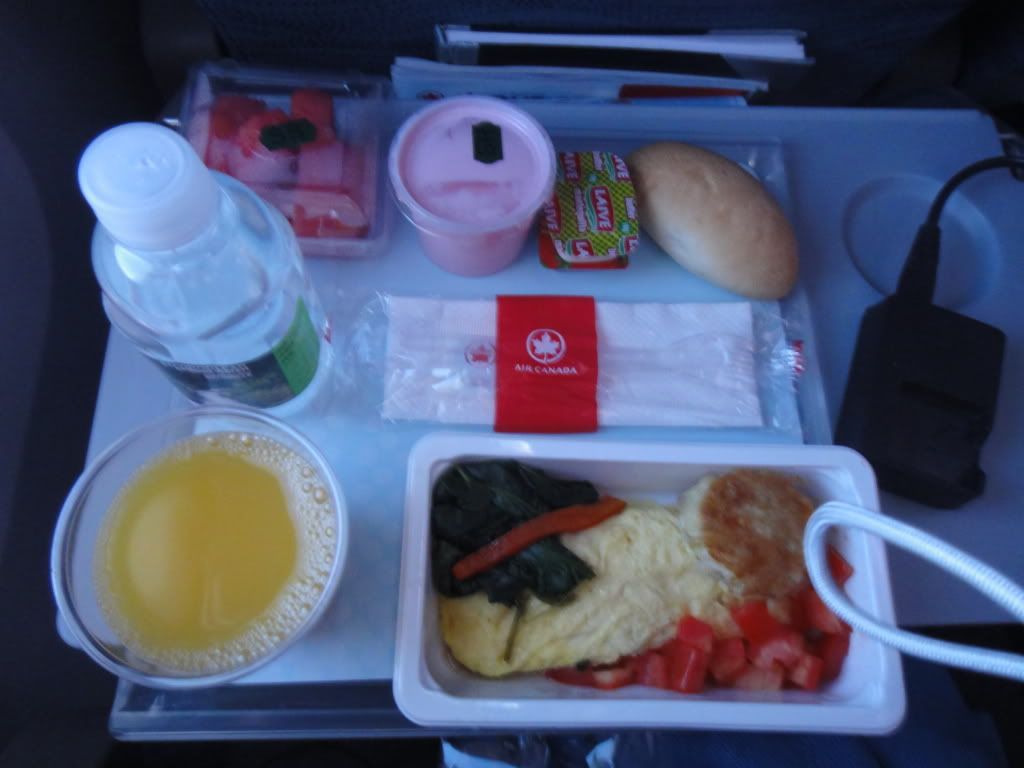 My comfortable seat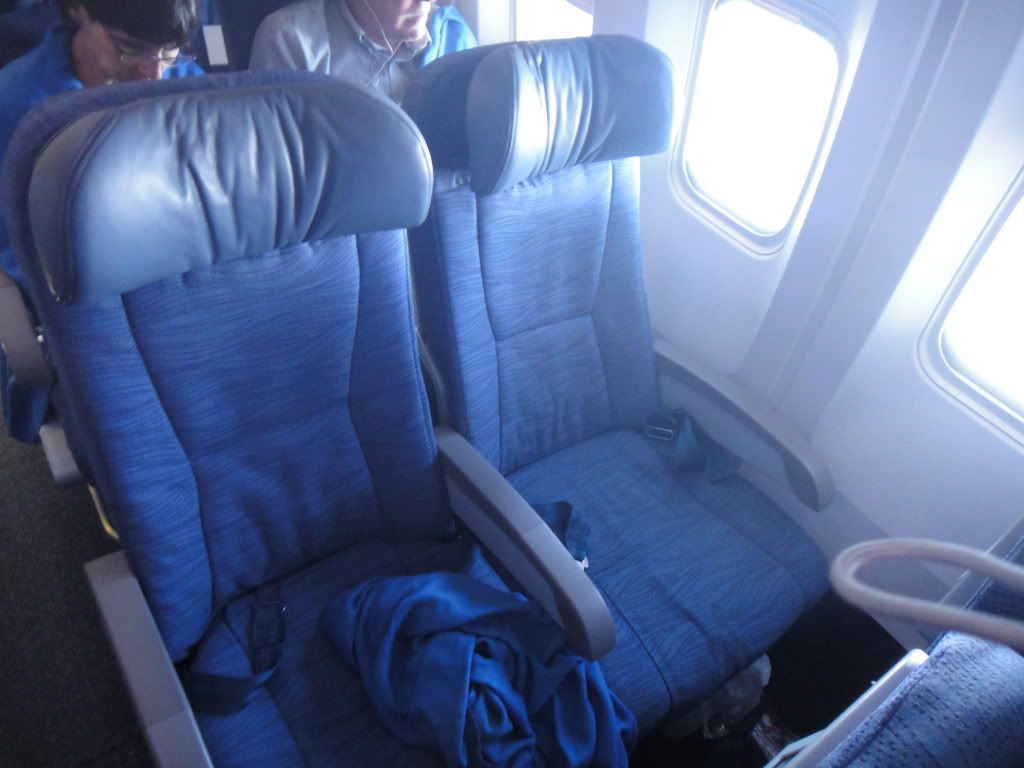 Legroom was very generous, but as I am 189 cm/6 ft 2 in (and still growing), it rarely happens that I can stretch my legs in Y like on this flight!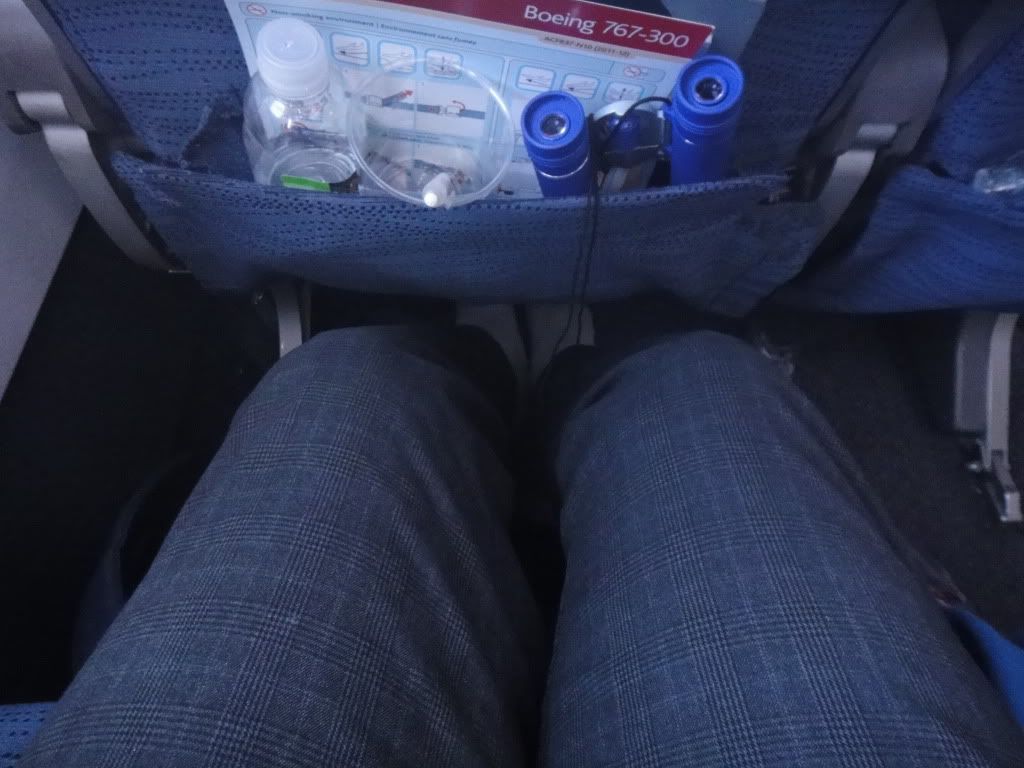 Crossing Lake Erie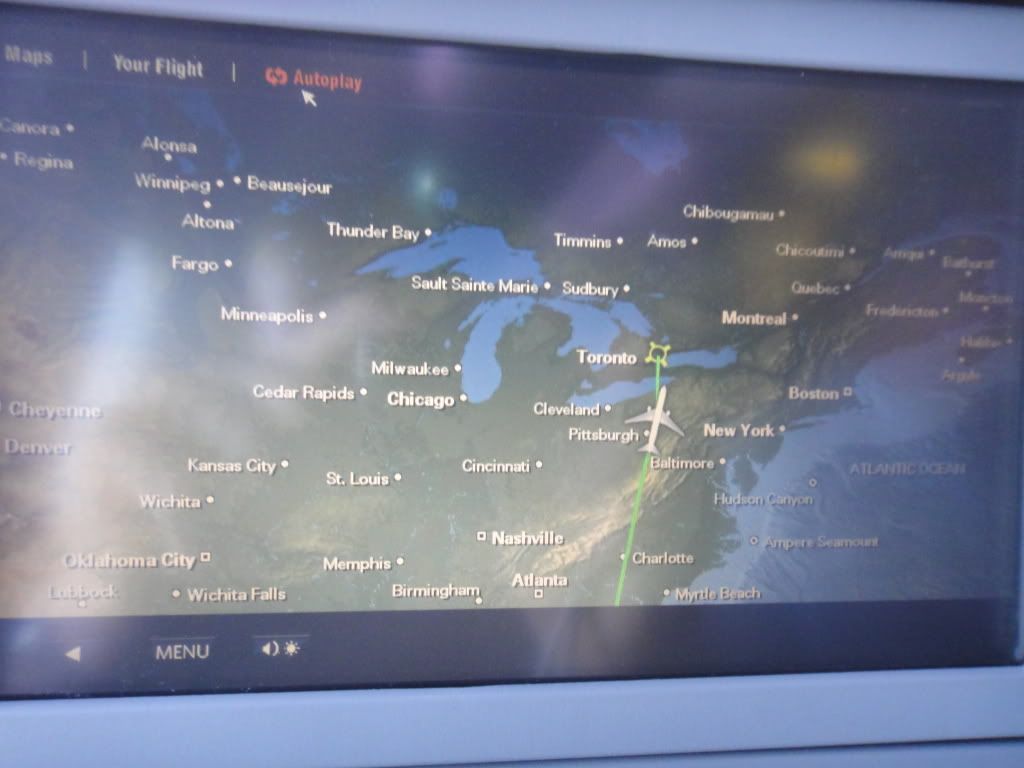 Starting our descent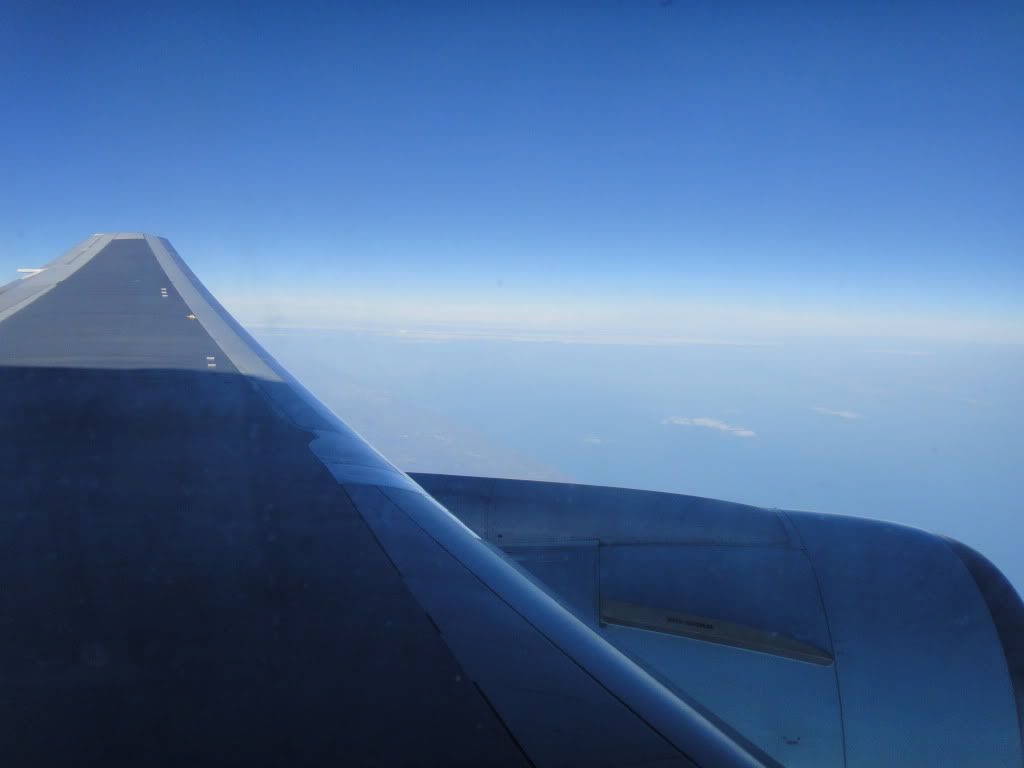 Turning on approach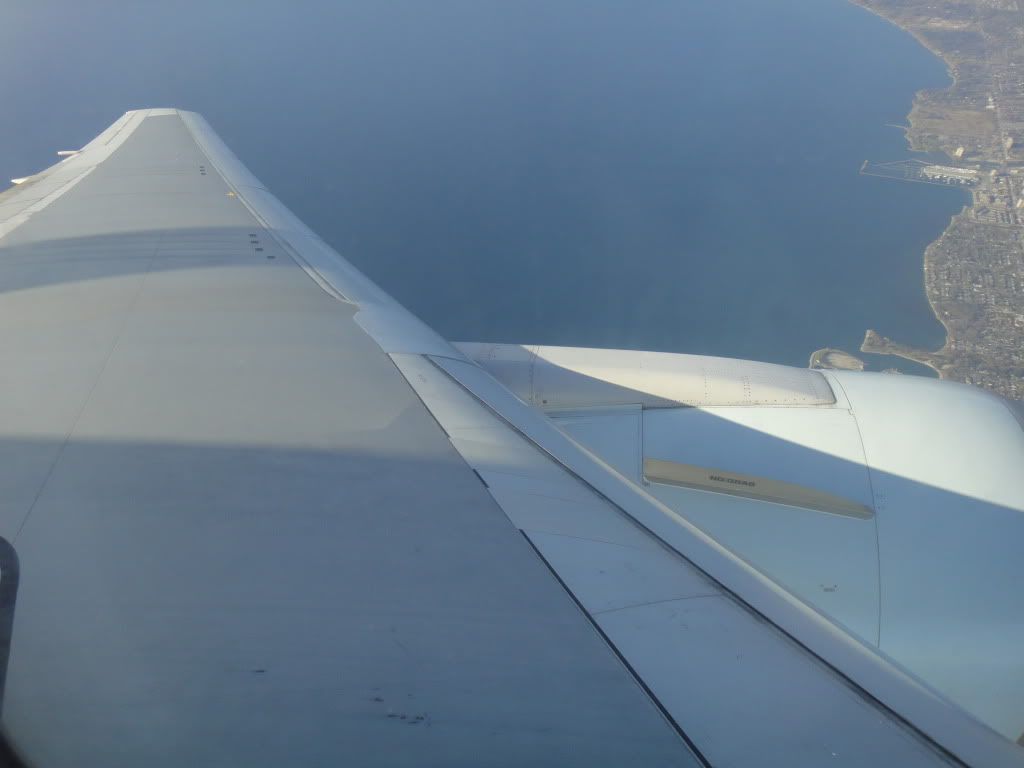 Speedbrake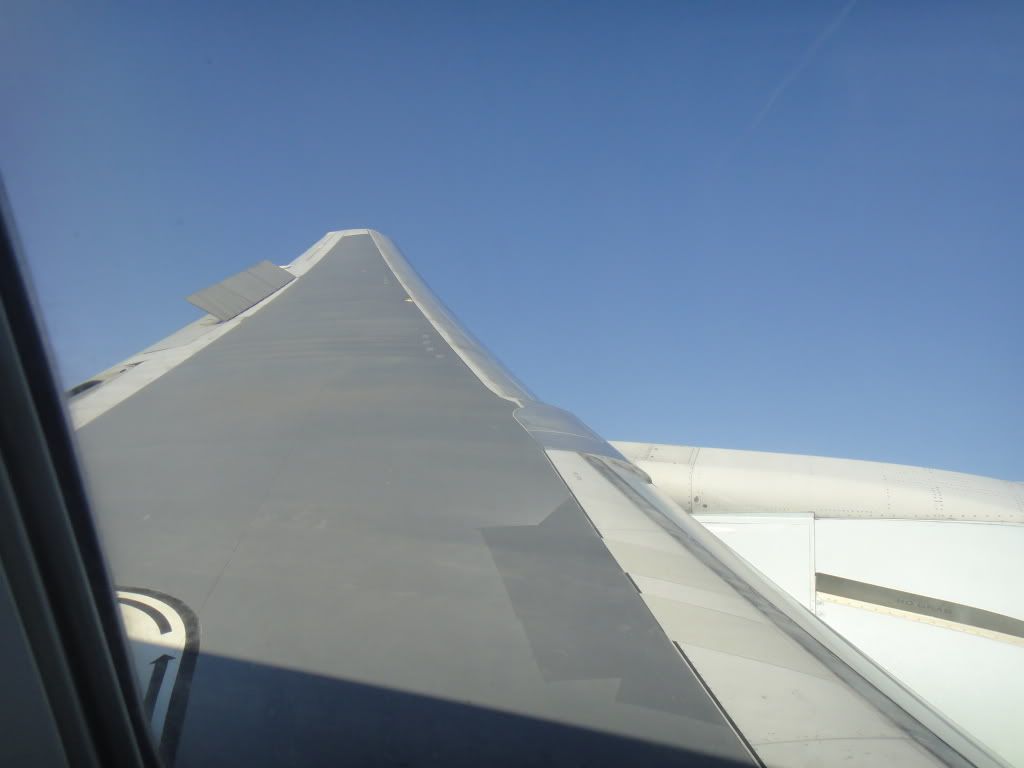 Landing video:
http://www.youtube.com/watch?v=zT7n0VPGmEQ
Another AC 763, C-GHLQ, and C-FNND, an AC 77W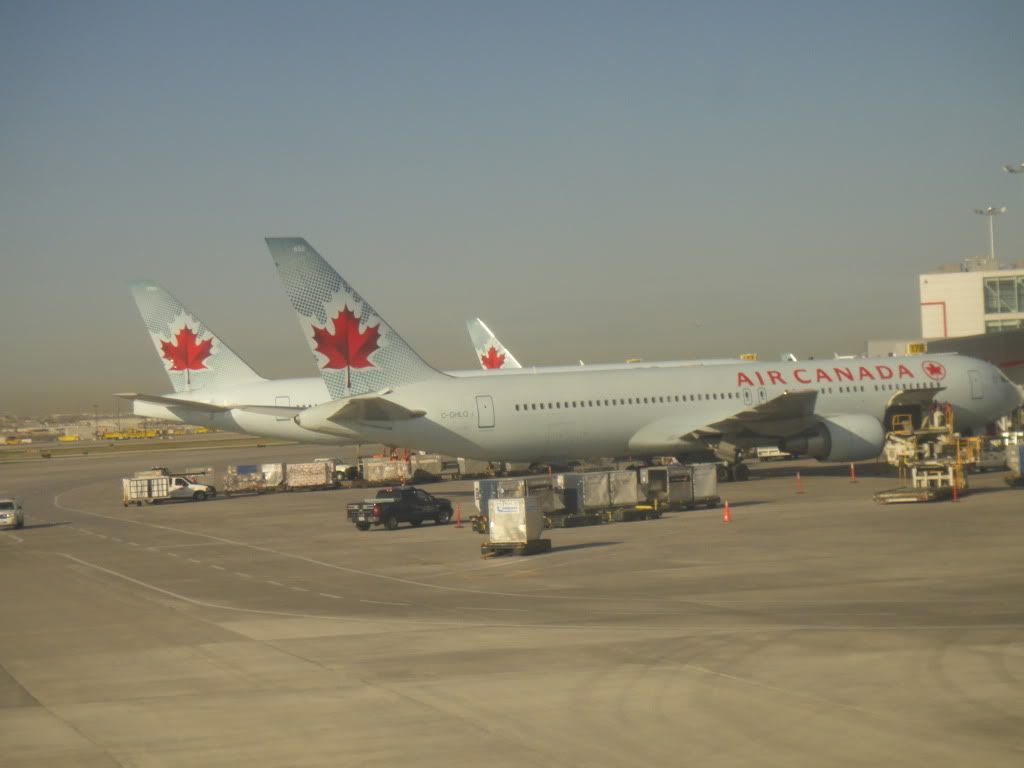 C-FTJR, an AC 320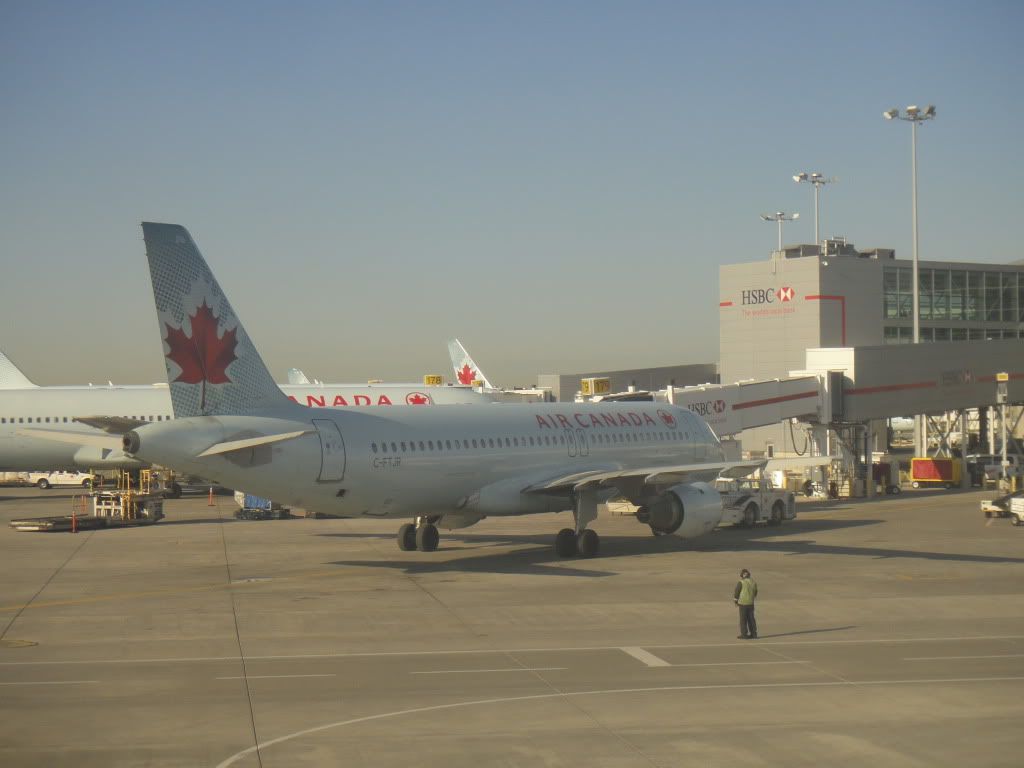 OK-TVT, Travel Service 738 flying for Sunwing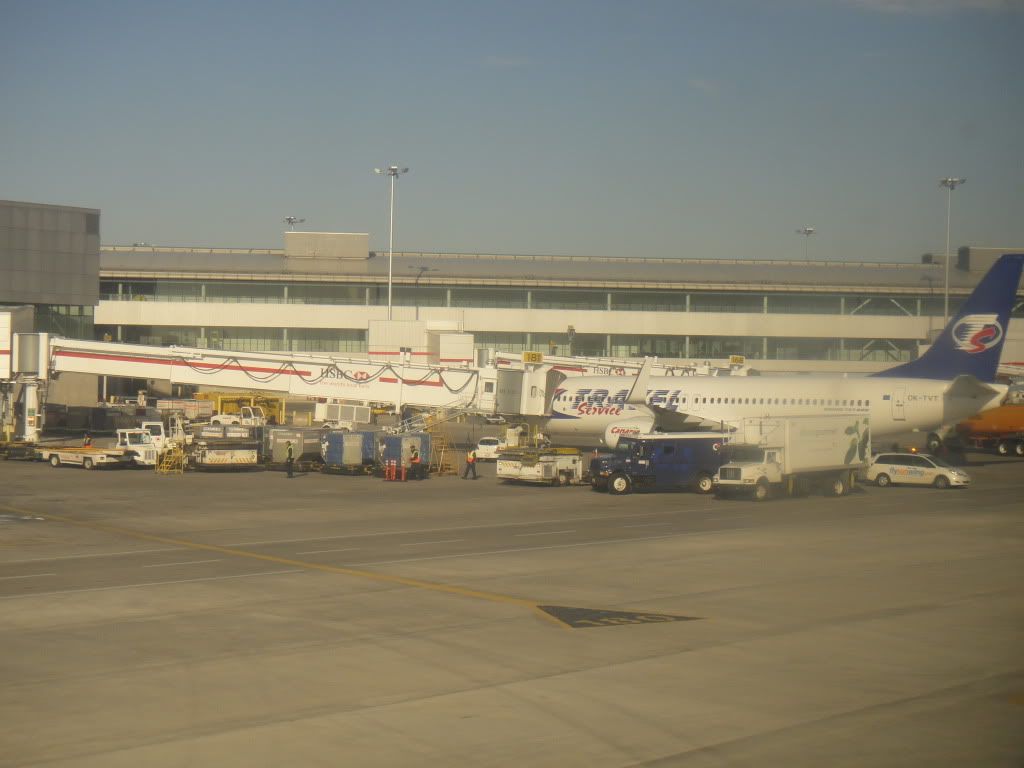 C-FTJR again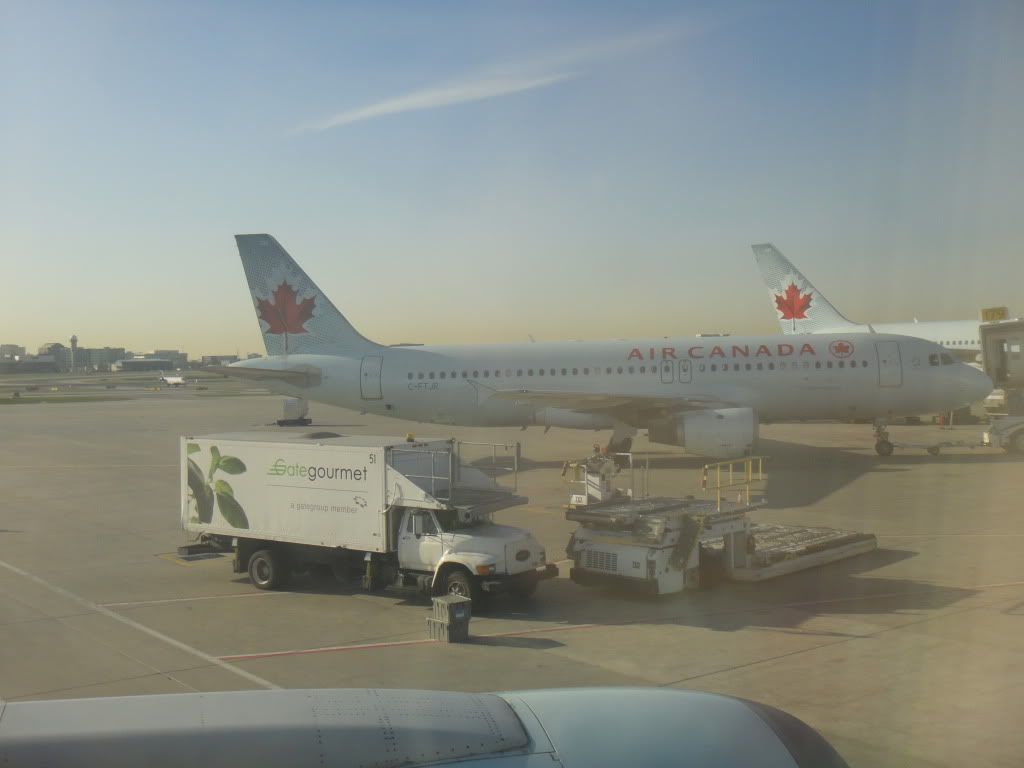 C-FTJR pushing back
Small AC Express B1900D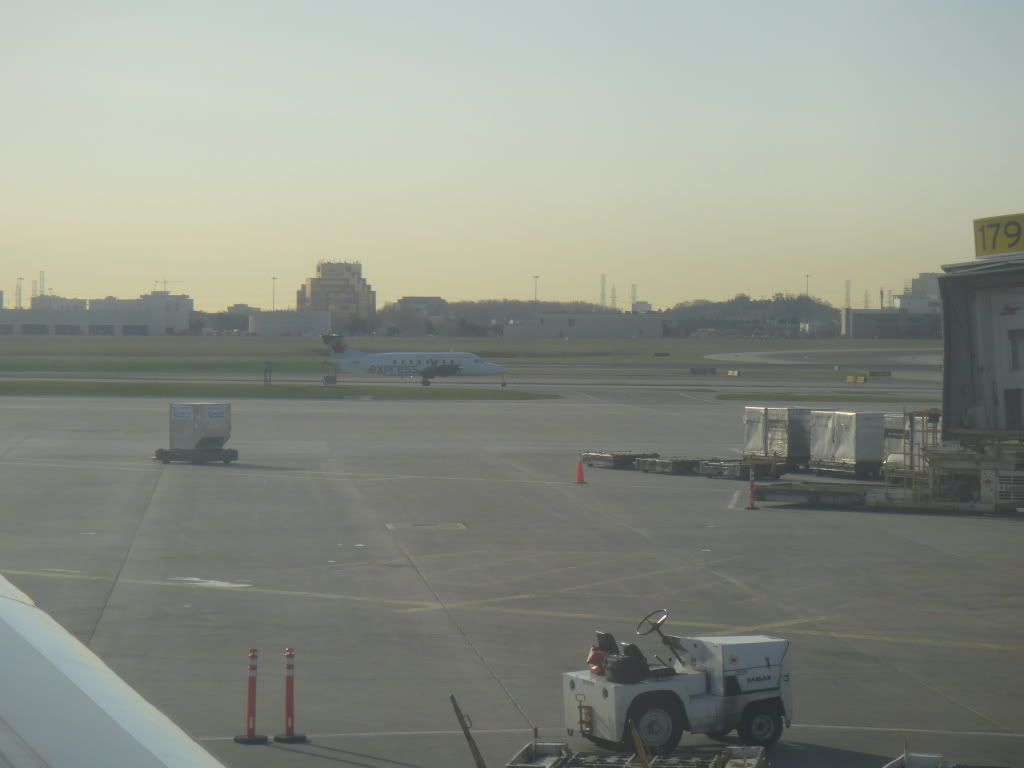 A little bit bigger AC Jazz DHC 8-100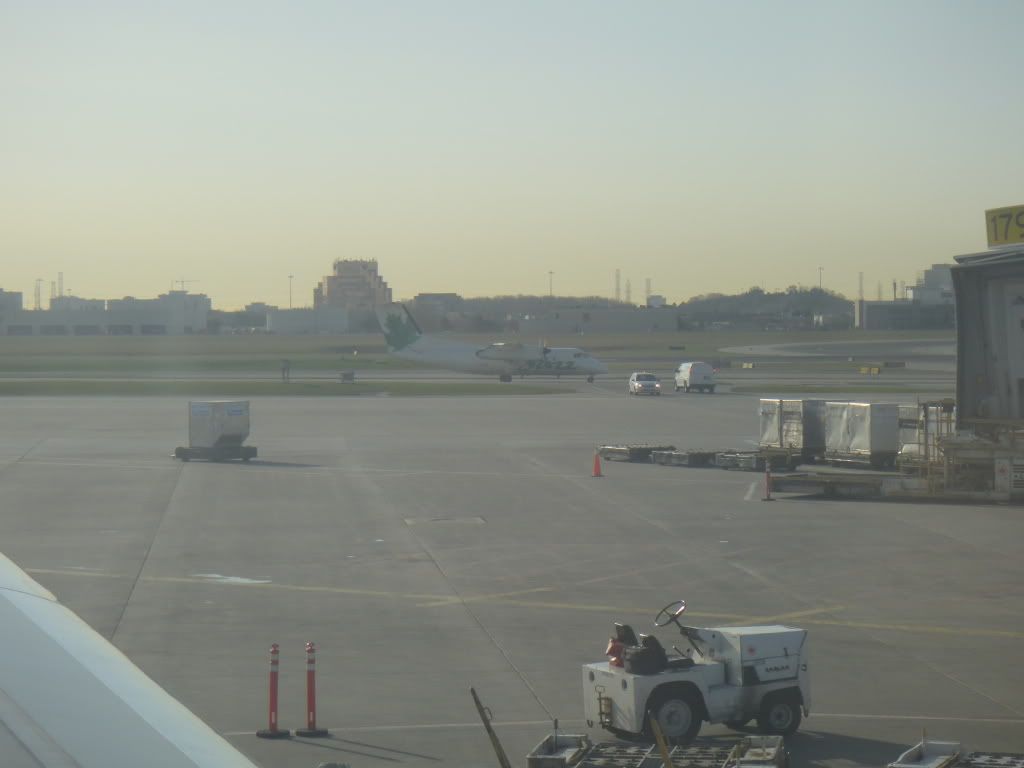 And a much bigger AC 320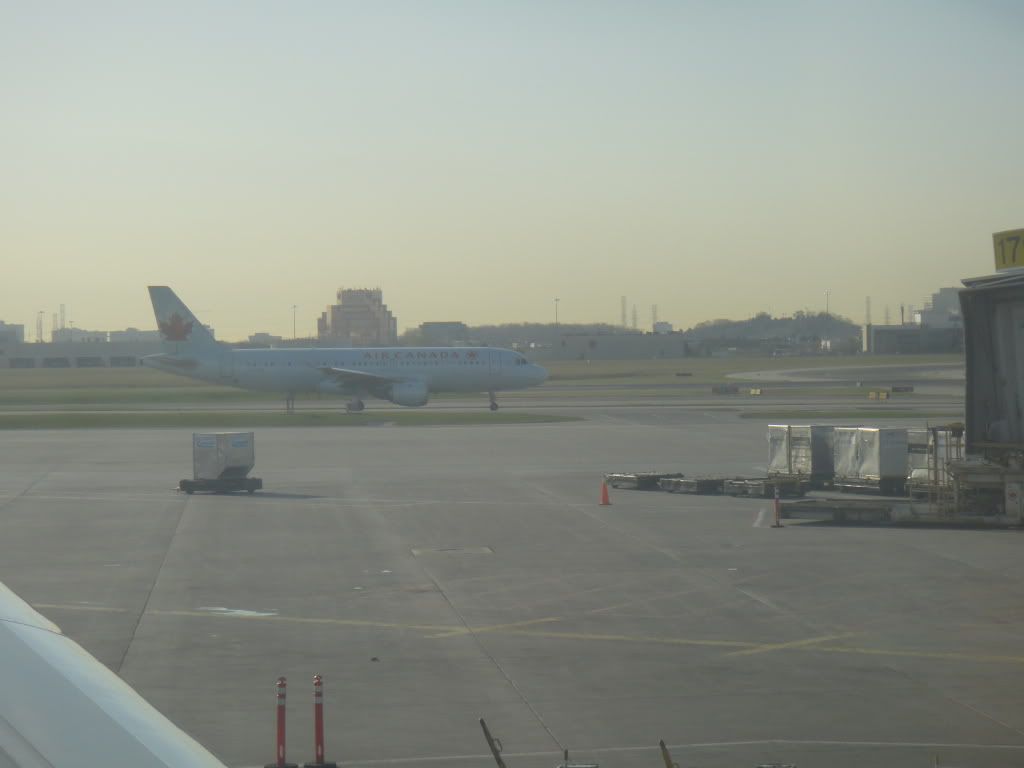 But I was on the biggest plane of them all! Last look at C-GEOU
Air Canada Express DHC 8-Q400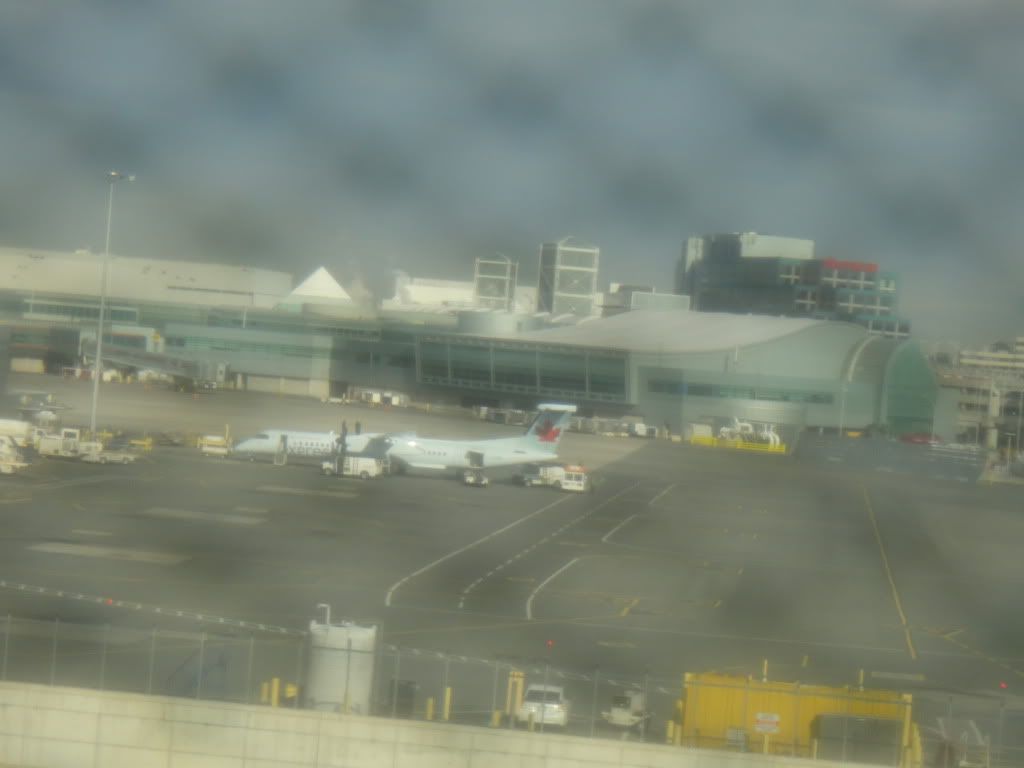 The same ticket office as I went to the evening 30. March trying to get to Peru – now checking on the status of the flight to NRT the following day. It's wide open! That means I'm 99% safe to Japan tomorrow!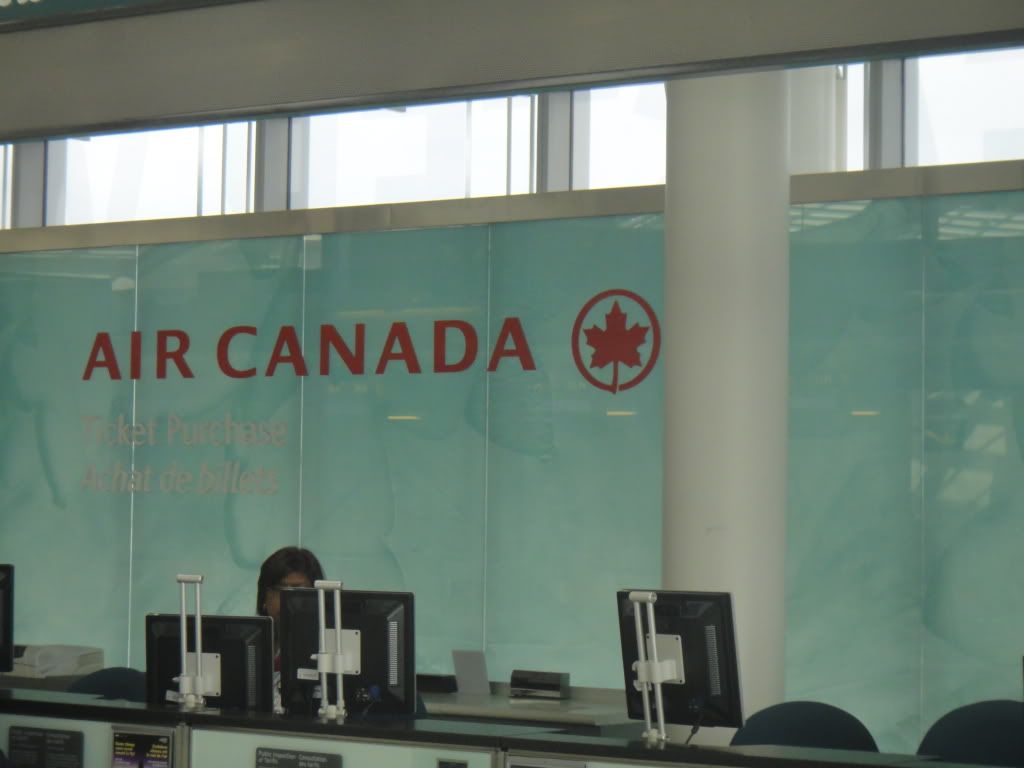 T1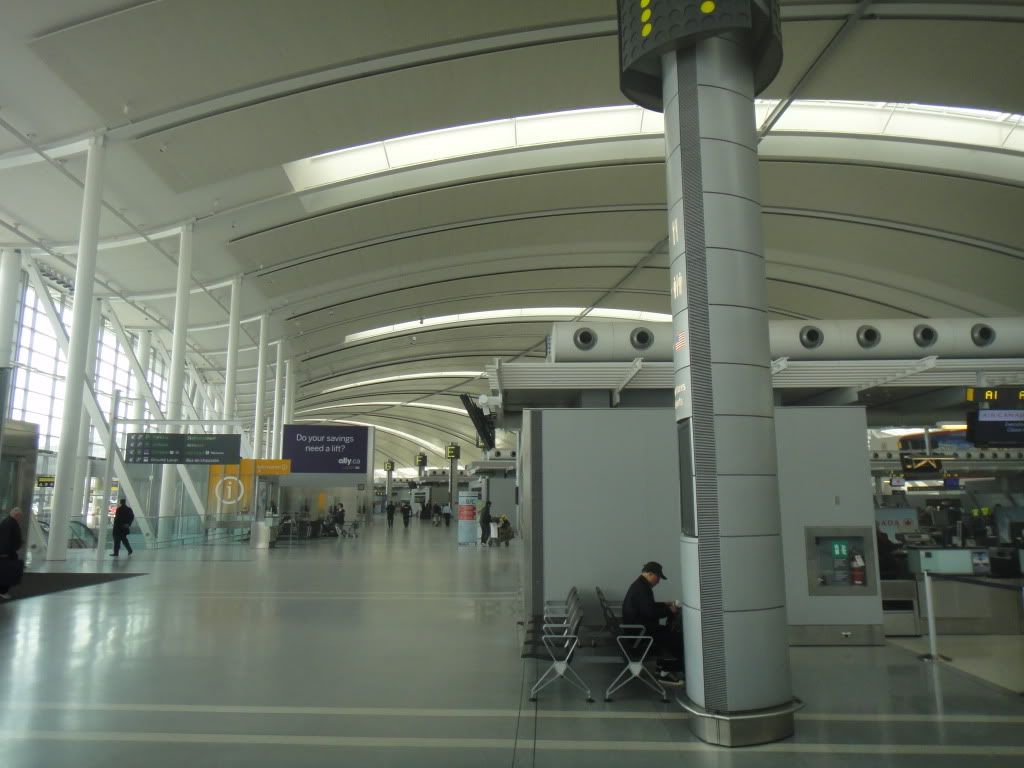 When going through customs the custom officer looked very surprised. He: "WTH?! You got into here from Iceland March 30th, went out again the following day to Peru and are back again?!" We explained our situation and he asked what we were going to do in Canada. "Uhm, we don't know actually" we answered. "Go to Niagara Falls!" he kinda commanded, than grinned but said that we should seriously consider it. We did so for 5 minutes, then went to Hertz, rented a car and suddenly we were on our way to see one of the world's most famous falls!
Some pictures from Niagara Falls:
We decided to take 9 holes on our way – club house in countryside Canada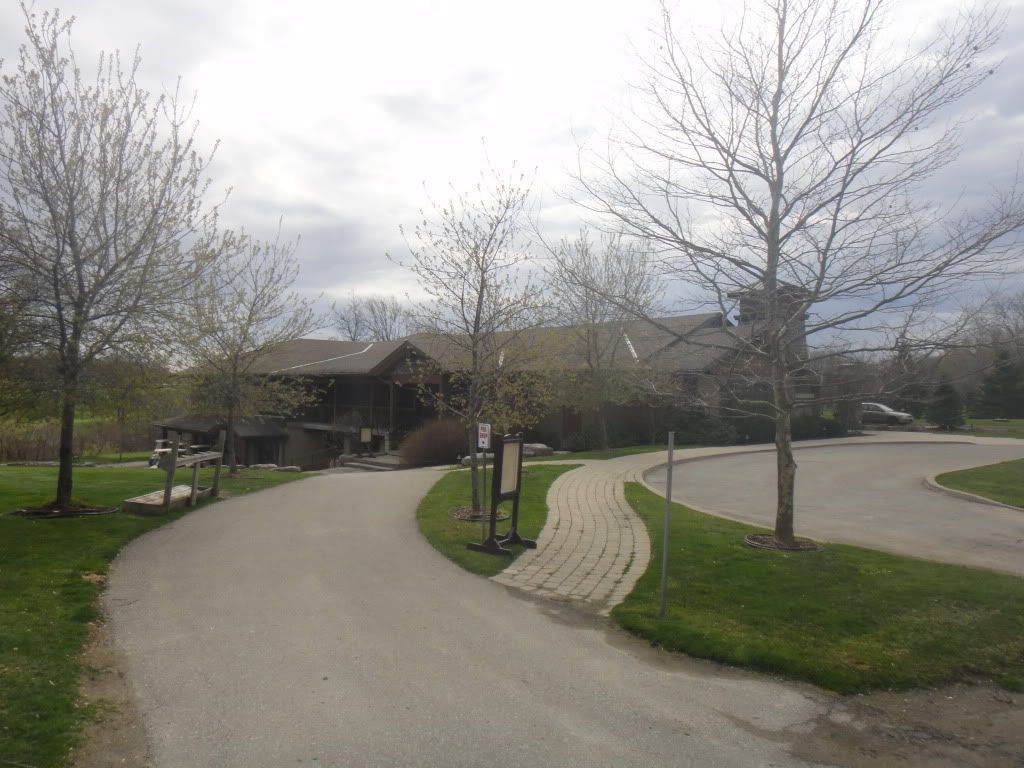 Finally! McDonalds
(for those of you who missed my first reports, I have it as a destiny every trip outside of Iceland to get a McD. Since they got away from us Icelanders in 2009 this has been my rule. Not that I like their burgers so much, it just has grown as a habit to do this.
)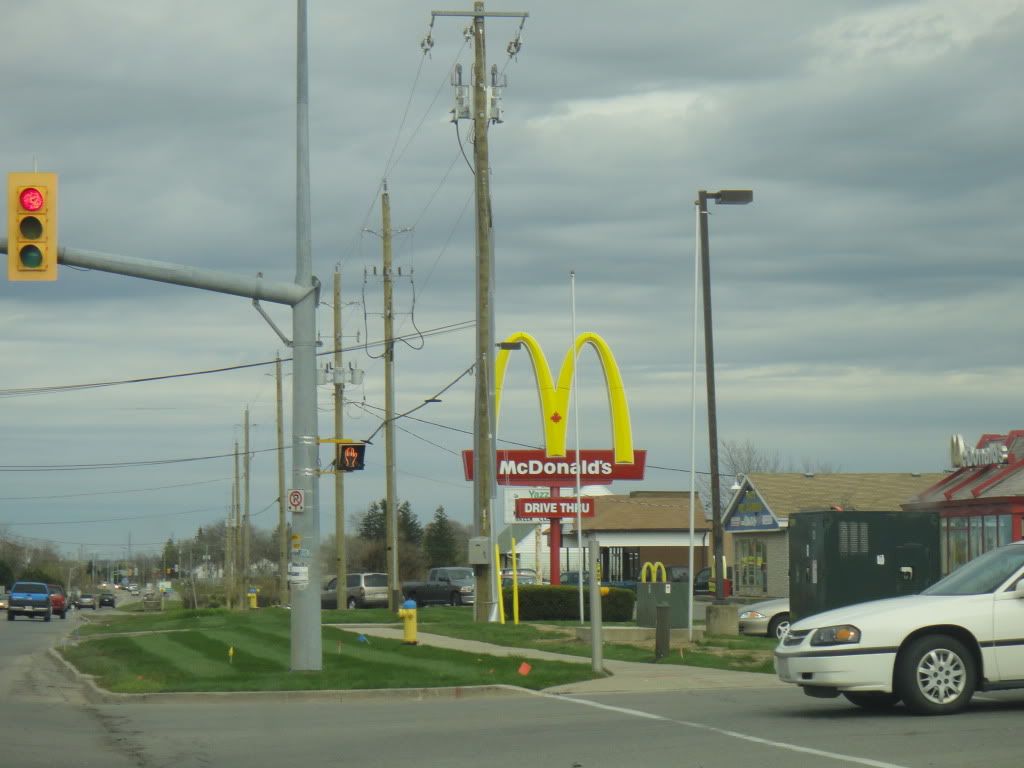 The Falls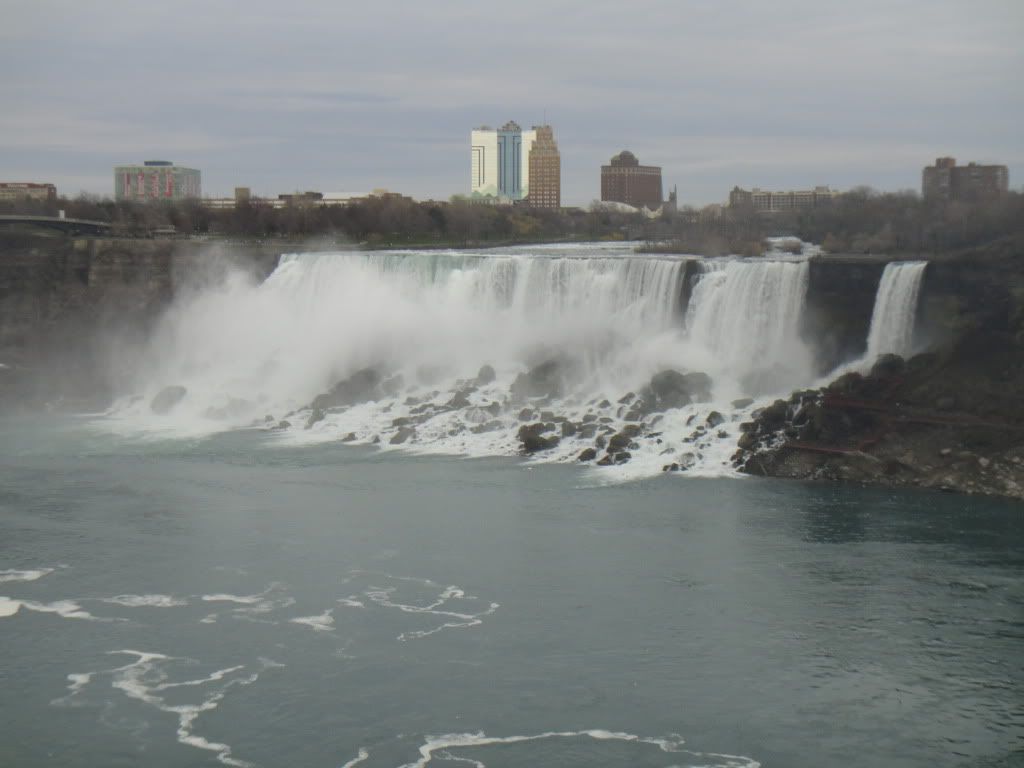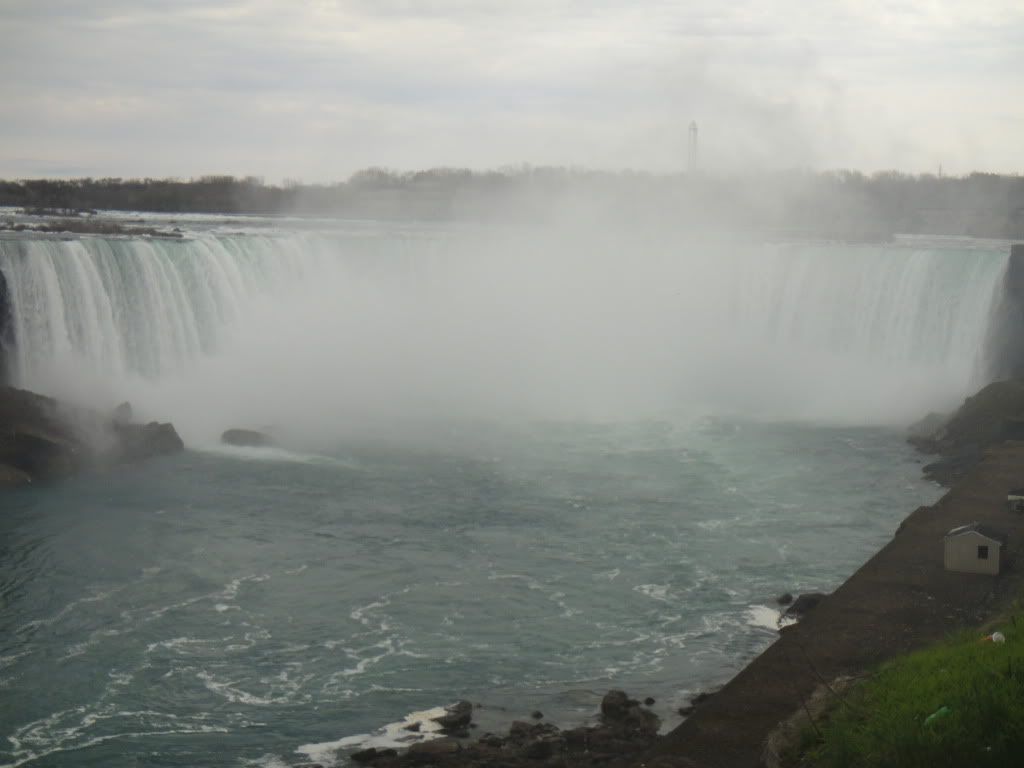 Me and a Starbucks smoothie in front of them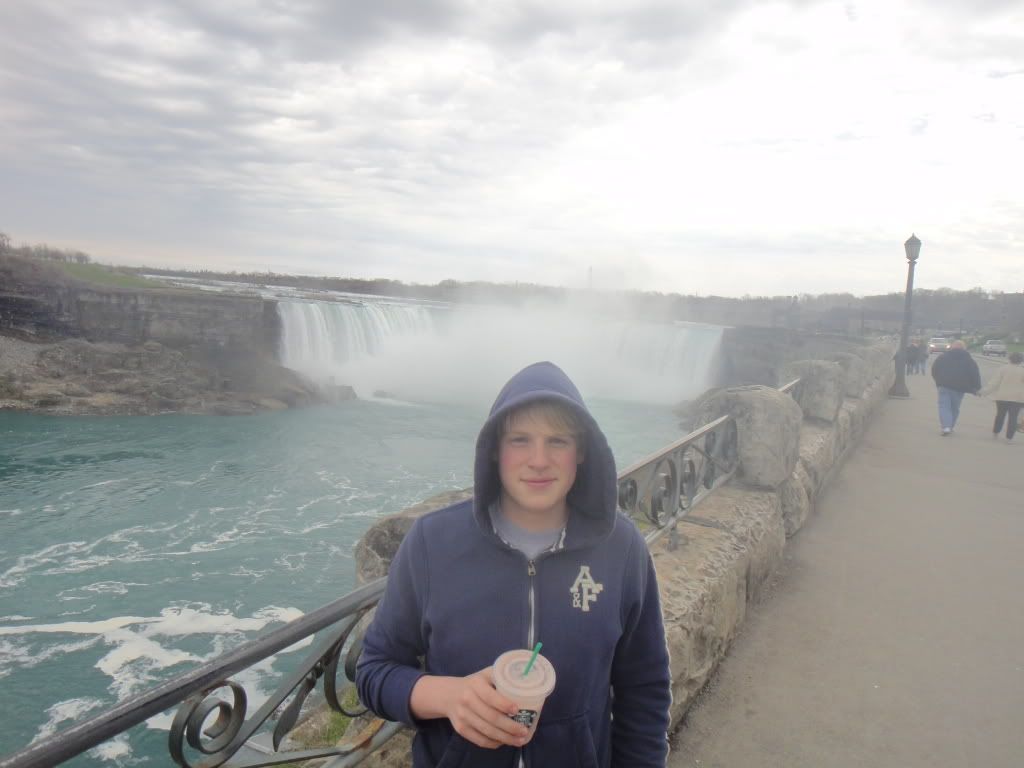 Power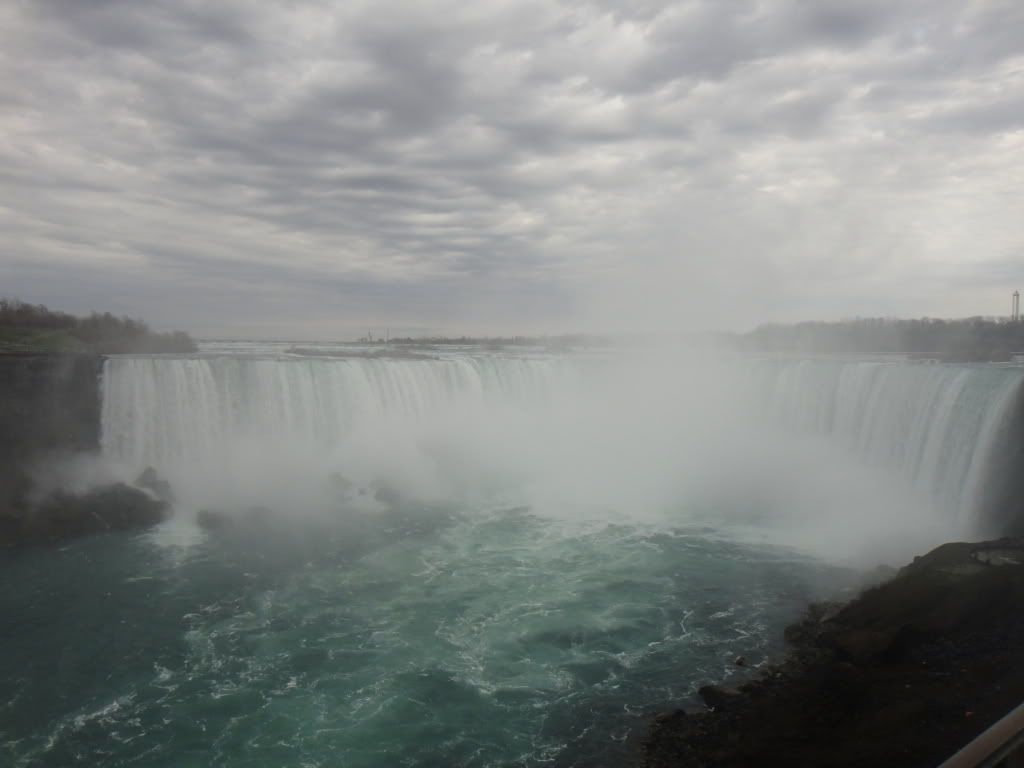 The falls along with the US – Canada bridge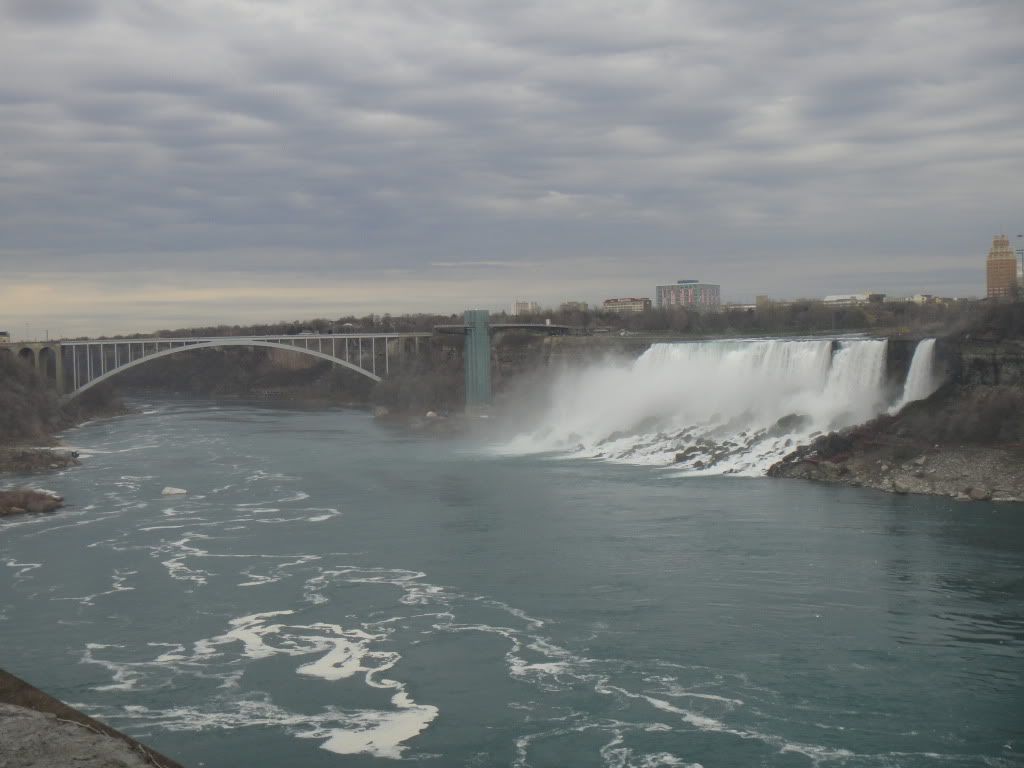 The Casino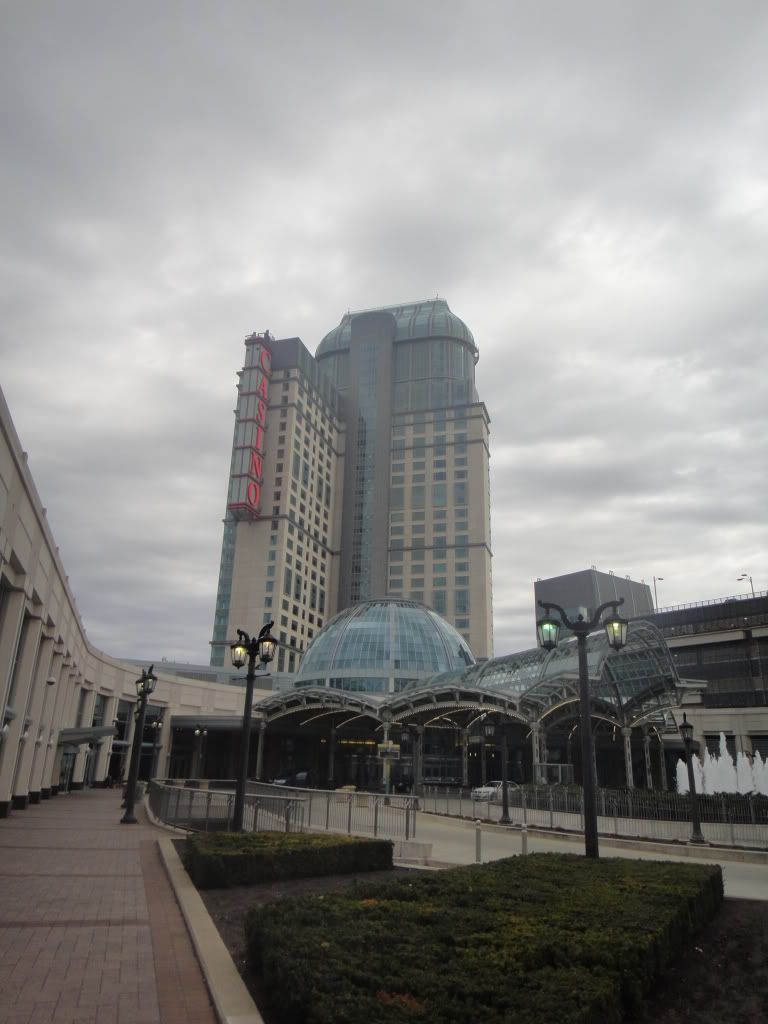 Healthy…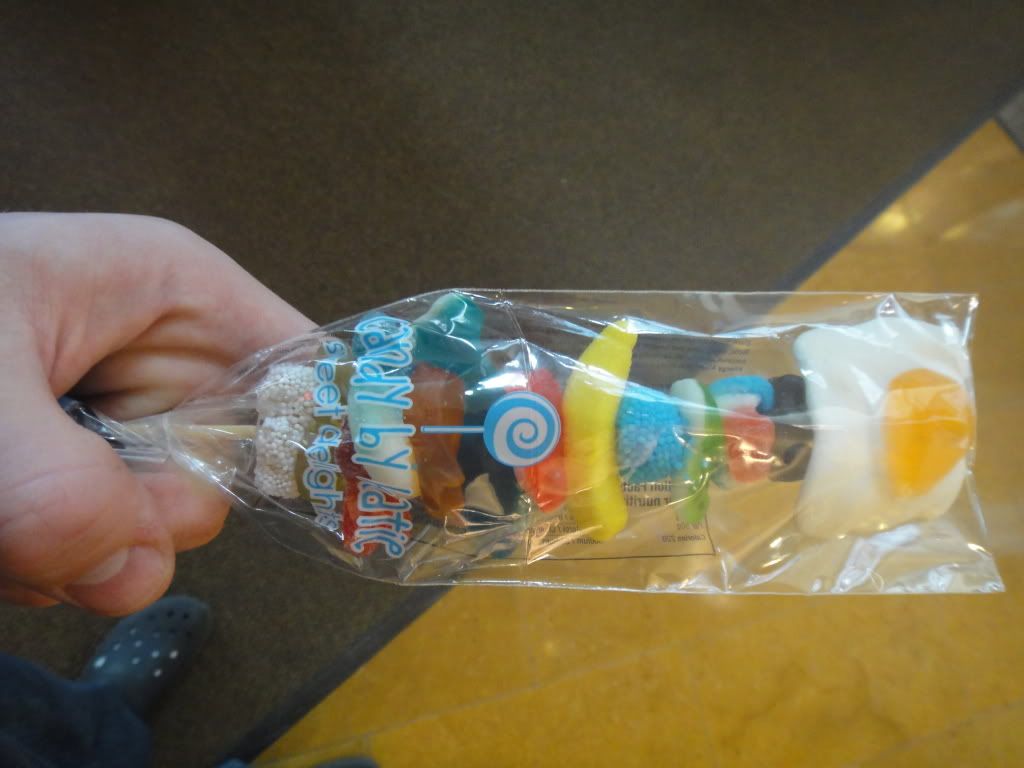 Our room at Double Tree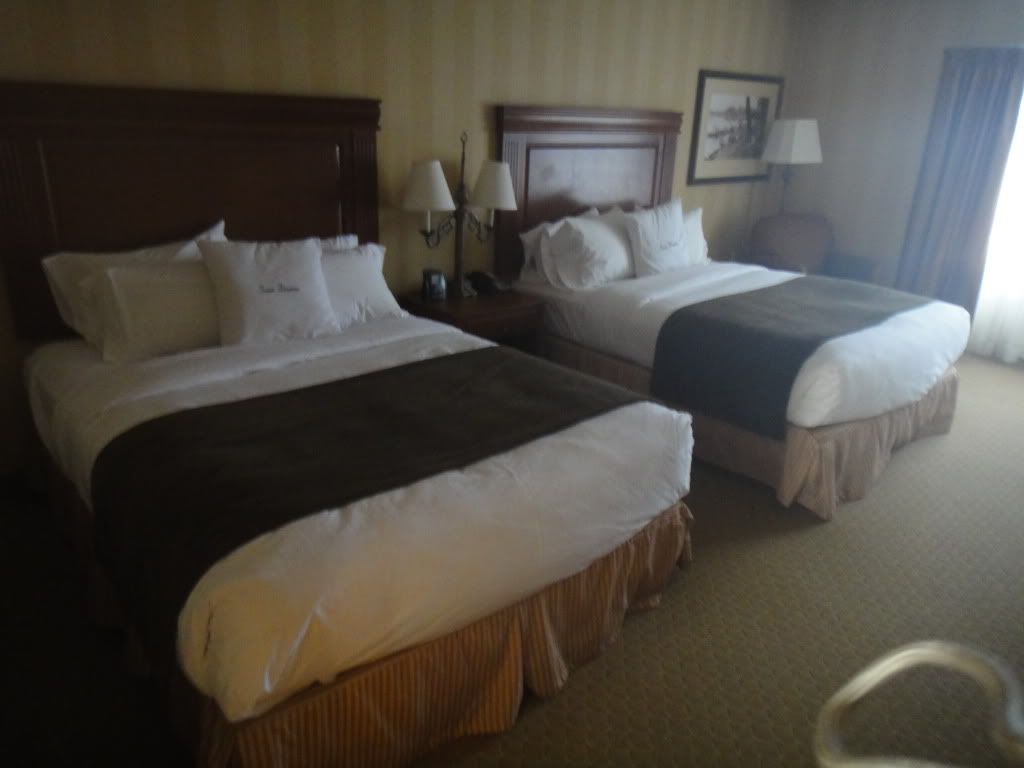 I spotted 5 regs at YYZ, not good.
Afterthoughts
AC was great, rescued us from Peru, got us safely and very comfortably to North America.
Their seats, service and catering were absolutely fantastic!
Thanks for reading,
Sveinn Th.
Earlier reports
RTW Pt.3: Wonders Of Peru! TA LIM-CUZ R/t
(by
SRQKEF
May 6 2012 in Trip Reports)
RTW Pt. 2: I'll Get To Peru Somehow! QK/UA YYZ-LIM
(by
SRQKEF
May 4 2012 in Trip Reports)
RTW Pt 1: To New York...or What? FI KEF-YYZ
(by
SRQKEF
Apr 12 2012 in Trip Reports)
To The Mainland For Sports! Pt 2 BA+FI MUC-LHR-KEF
(by
SRQKEF
Mar 14 2012 in Trip Reports)
Going To Mainland Europe For Sports! Pt. 1/2
(by
SRQKEF
Feb 24 2012 in Trip Reports)