Part 11: Thai Airways Royal First BKK-FRA B77W, LH C FRA-DUS
Welcome to the eleventh part of my spring trip to Asia! (Have I broken a record for the most parts yet?)
The entire map (courtesy of GC mapper):
This report's map (courtesy of GC mapper):
Previous flights in this series:
easyJet London Luton-Barcelona (LTN-BCN)
Singapore Airlines Barcelona-Singapore (BCN-SIN), Business Class on the 77W
Valuair/Jetstar Asia Singapore-Medan
Garuda Indonesia Medan-Banda Aceh
Sriwijiaya Airlines B734 Banda Aceh-Medan-Jakarta with a fuel "expulsion"
Lion Air Boeing 737-900ER Jakarta-Singapore
Singapore Airlines A330 Business Class Singapore-Calcutta
SpiceJet B739 Calcutta-Bagdogra
Jet Konnect B738 Bagdogra-Calcutta
Biman Bangladesh DC10 Calcutta-Dhaka
United Airways ATR Dhaka-Cox's Bazar
Regent Airways Dash Chittagong-Dhaka
Biman Bangladesh A310 Dhaka-Kathmandu
Yeti Airlines "Everest Express" on the J41
THAI Airways Kathmandu-Bangkok, B772 Business Class
Flights to come:
Sun-Air (British Airways) Dusseldorf-Billund (DUS-BLL)
Sun-Air (British Airways) Billund-Manchester (BLL-MAN)
British Airways Manchester-London Heathrow (MAN-LHR)
*** Just to warn you, this section has even more photos than normal. Enjoy! ***
Picking up where I left off, I safety arrived at Bangkok Hotel #1. Bangkok is probably the best place in the world to enjoy bargain accommodation. The Thai Baht isn't terribly strong right now, and the country is excellent value anyway. Combined with a rash of newly built hotels, and a very competitive and high quality market, you'd have to be blind not to find some great hotel deals. For various reasons I ended up staying in 4 hotels over my 5 nights. I know, quite ridiculous, but there we go. (Honestly, there were good reasons for such extensive hotel changing!)
Bangkok Hotel #1, Furama Xclusive Silom. GBP 27/night including breakfast.
Trip Advisor, #151 of 674 hotels in Bangkok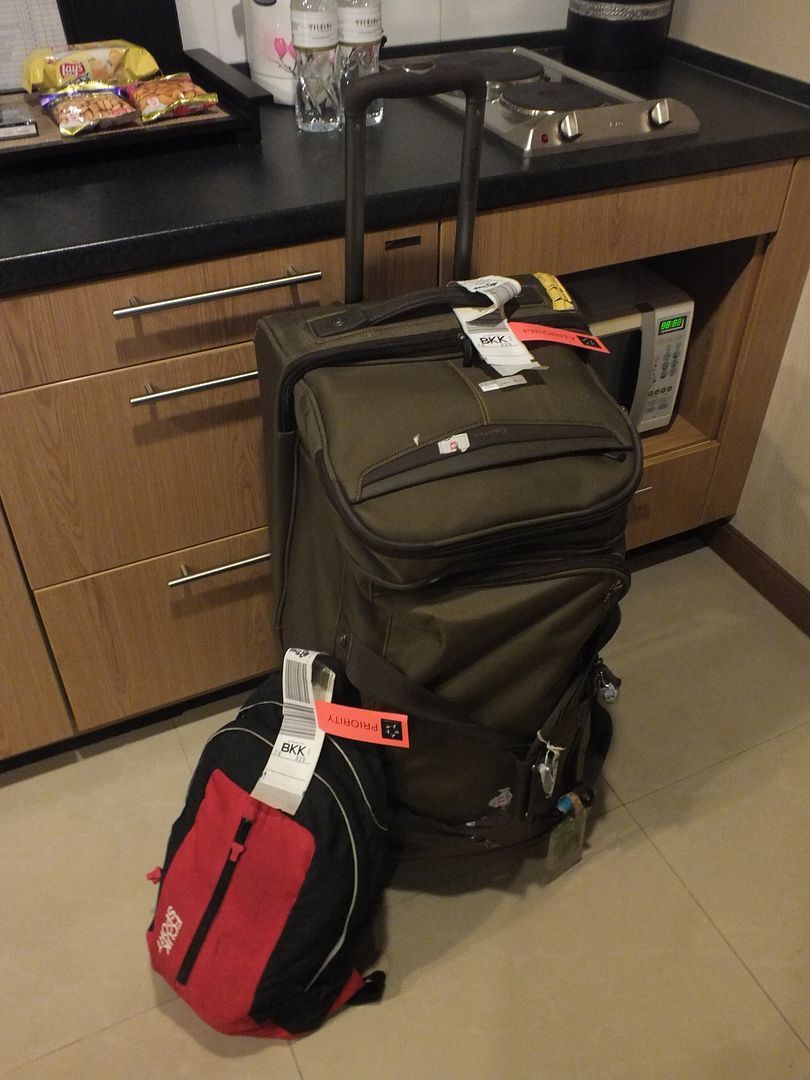 Bangkok Hotel #2, Le Meridien. GBP 83/night
Trip Advisor, #10 of 674 hotels in Bangkok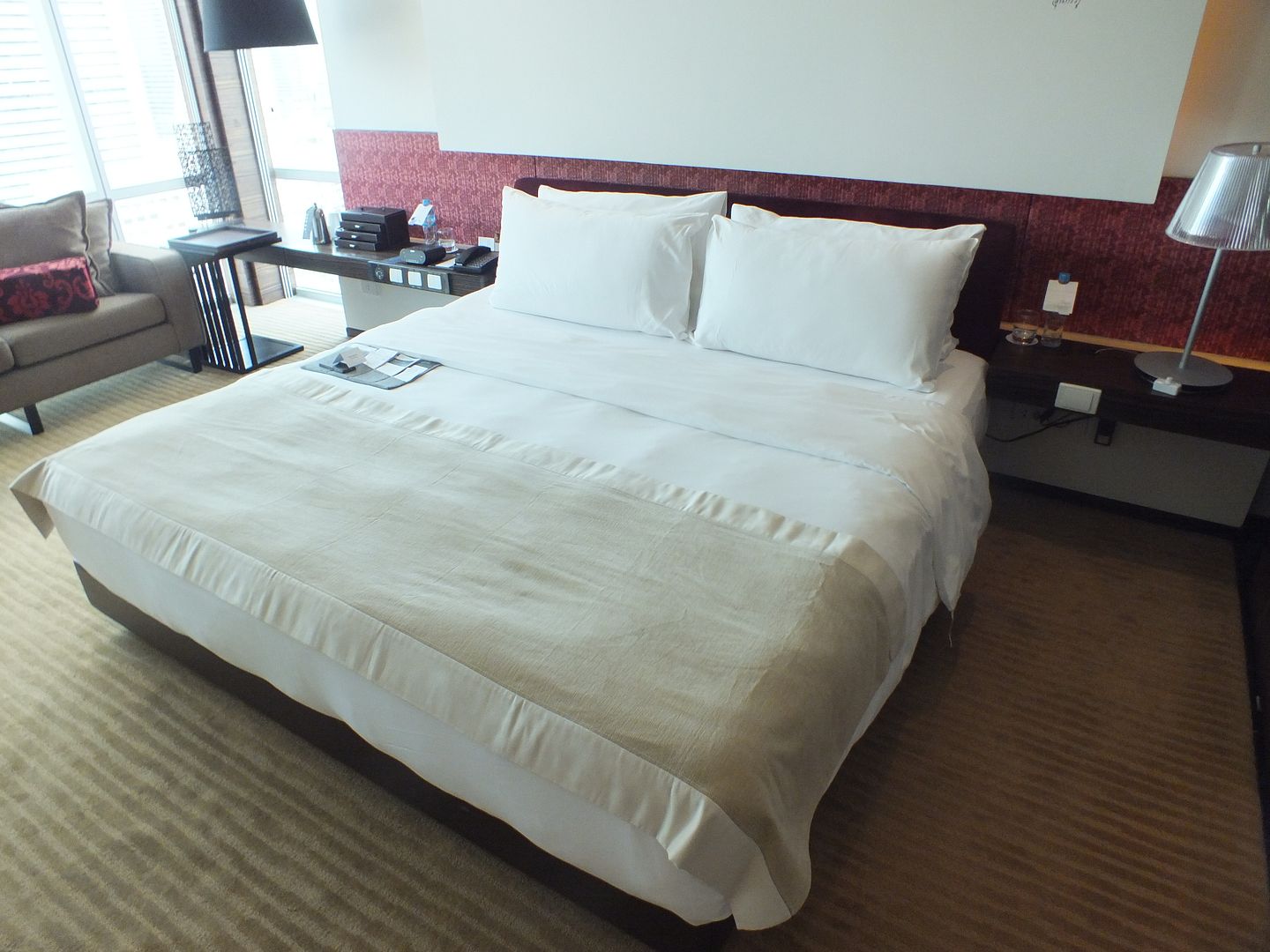 Nice lobby table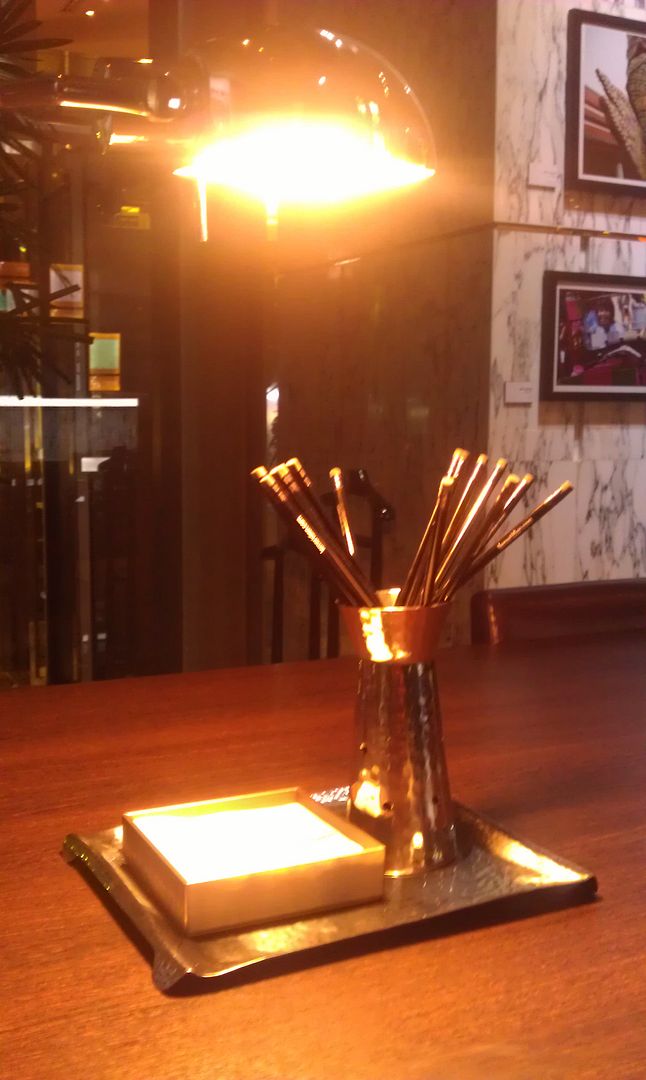 Tasty chocolate in the room
Wonderful views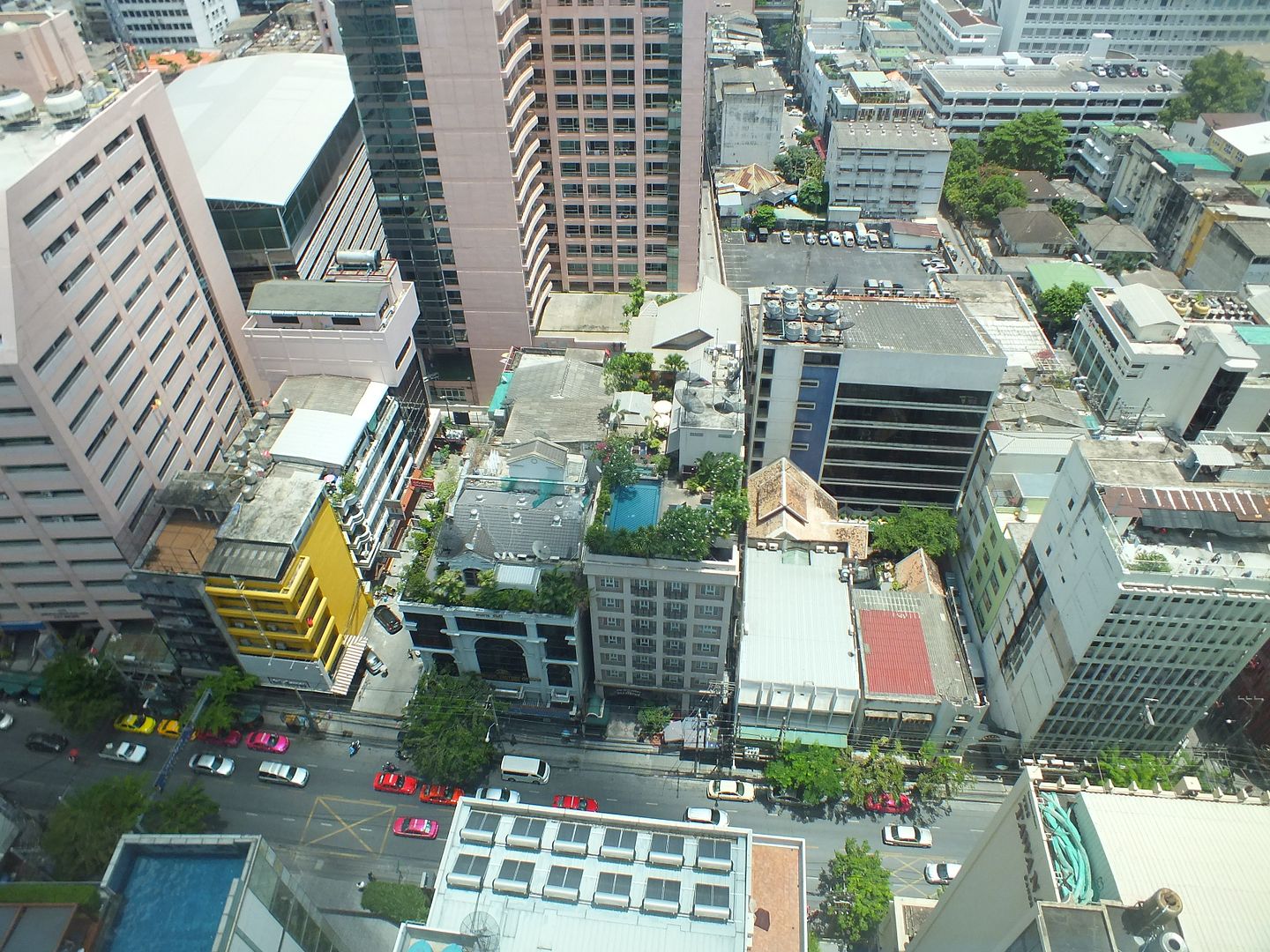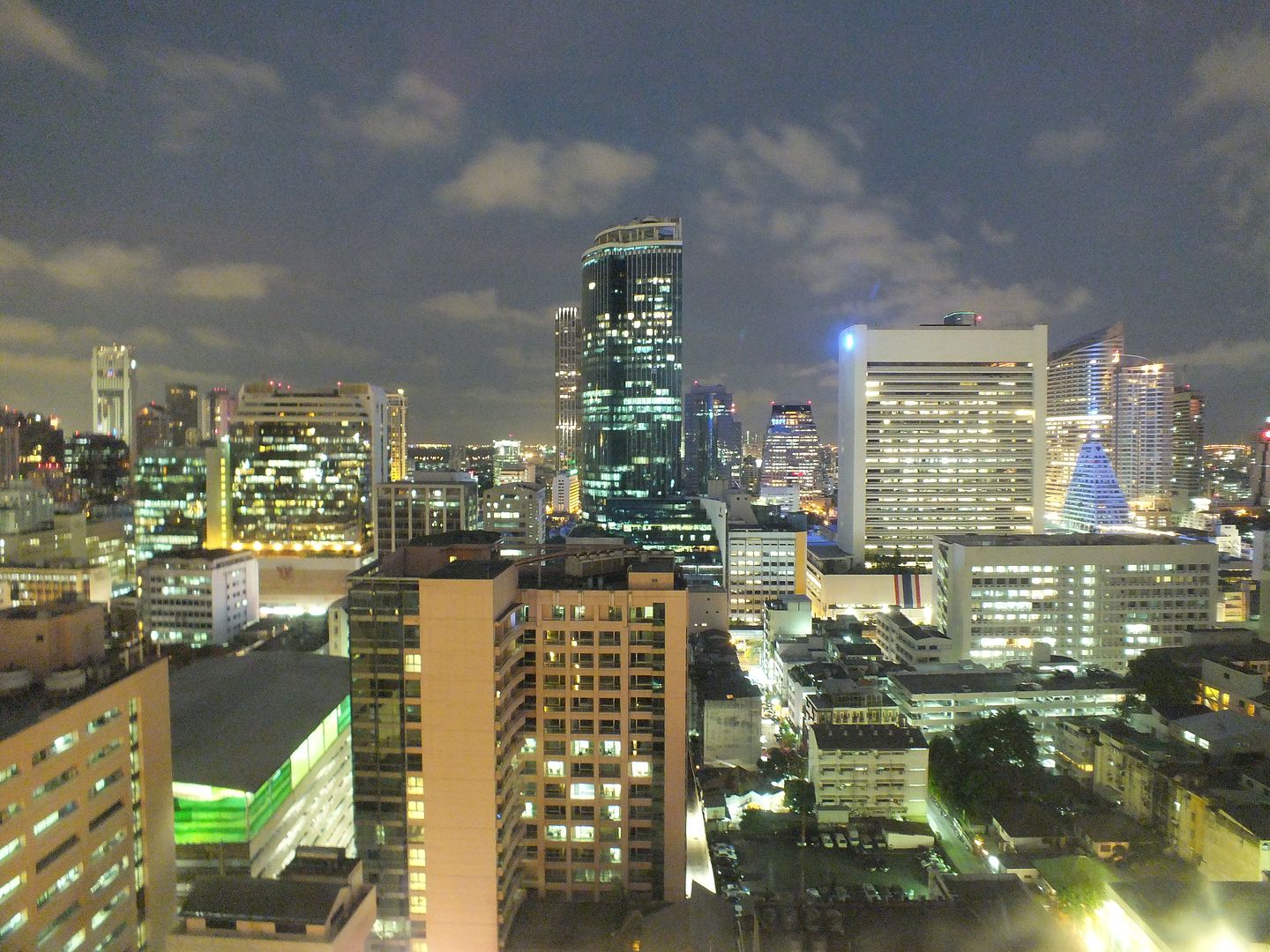 Outside
Poolside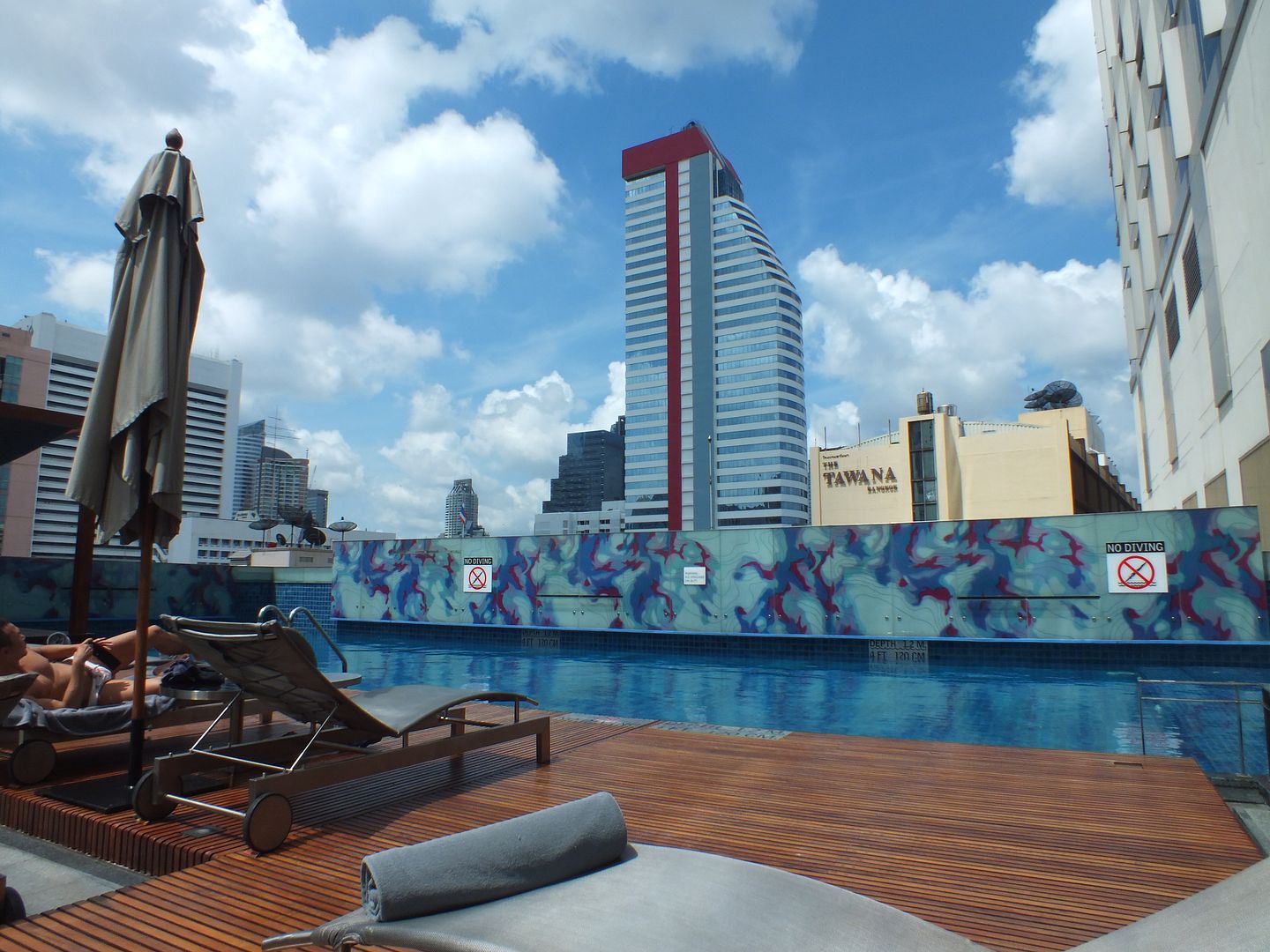 Bangkok Hotel #3, Feung Nakorn Rooms. GBP 28/night including breakfast
Trip Advisor, #20 of 674 hotels in Bangkok
Bangkok Hotel #4, Baan K residence by Blison. GBP 40/night including breakfast
Trip Advisor, #6 of 674 hotels in Bangkok
After my cycles in Kathmandu and Cox's Bazar, I was in the mood for a bit more cycling. I was originally planning on doing a 1 night trip out into the country, but in the end settled for 2 day trips (well, a day trip and a night trip). For the night cycle around Chinatown/Royal Palace I used Co Van Kessel Tours. There was just one other person on the tour, a Dutch girl. She was on her second ever night in Asia – I couldn't imagine being so new to Asia…I did envy her I must say, it must be so amazing your first time out here with all the sights and sounds and smells and food and shopping….(have I sold it to anyone who hasn't been yet??!)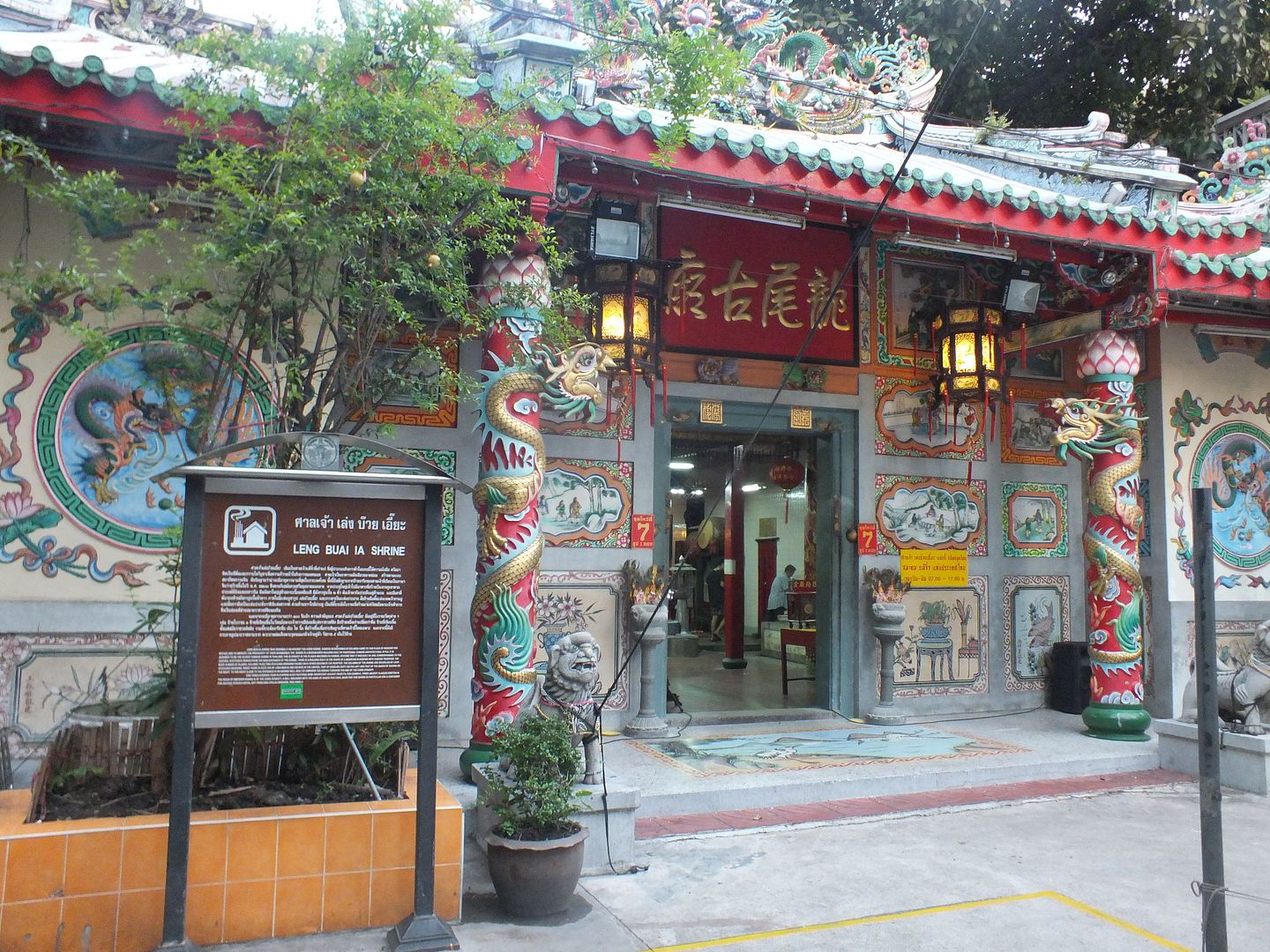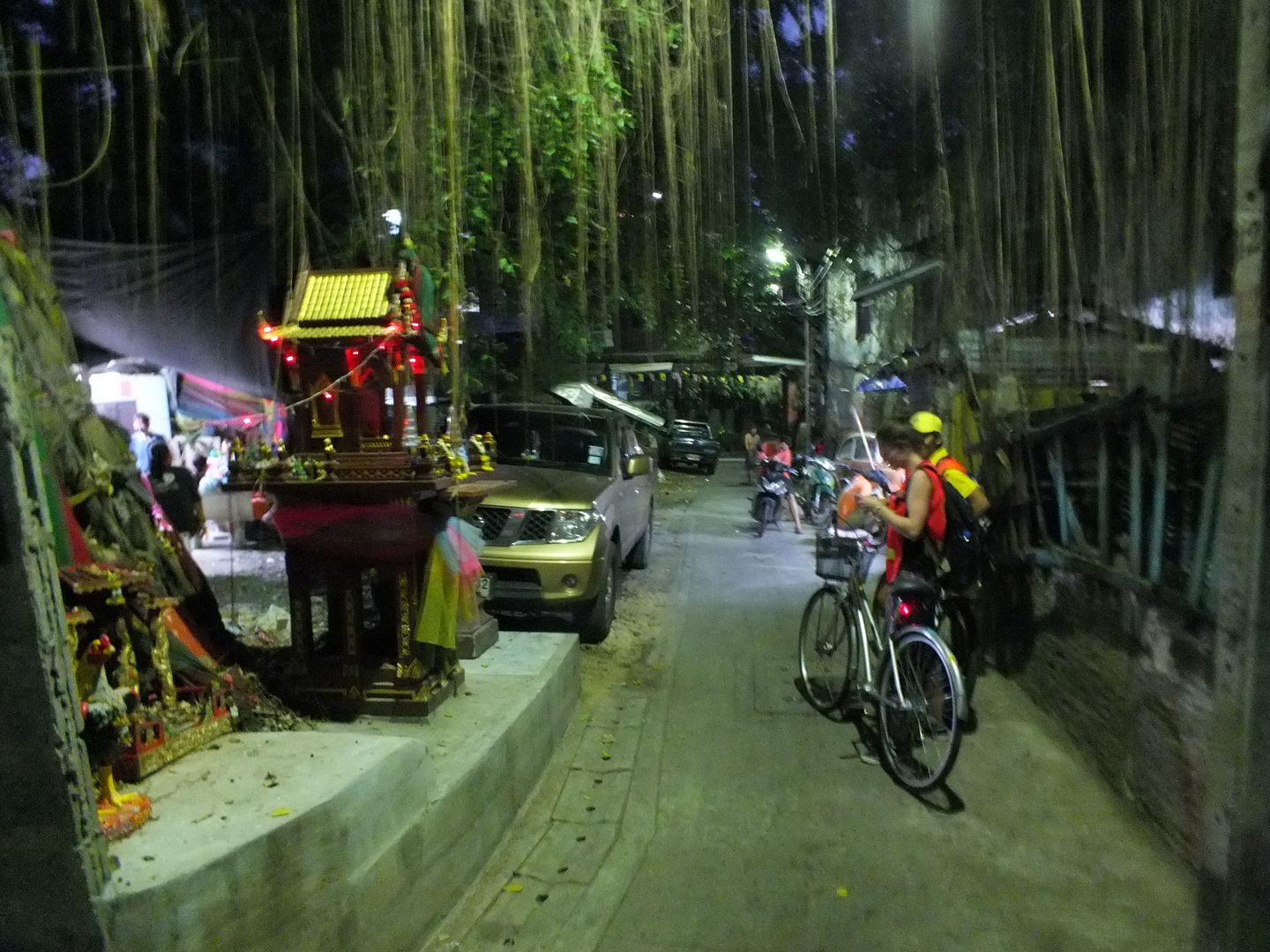 The other tour was run by Spice Roads, and was a day trip to the Bangkok Jungle (aka Bang Kachao). I had no idea there was a massive swampy green undeveloped area in central Bangkok. It really felt like we were miles from the city. Magical!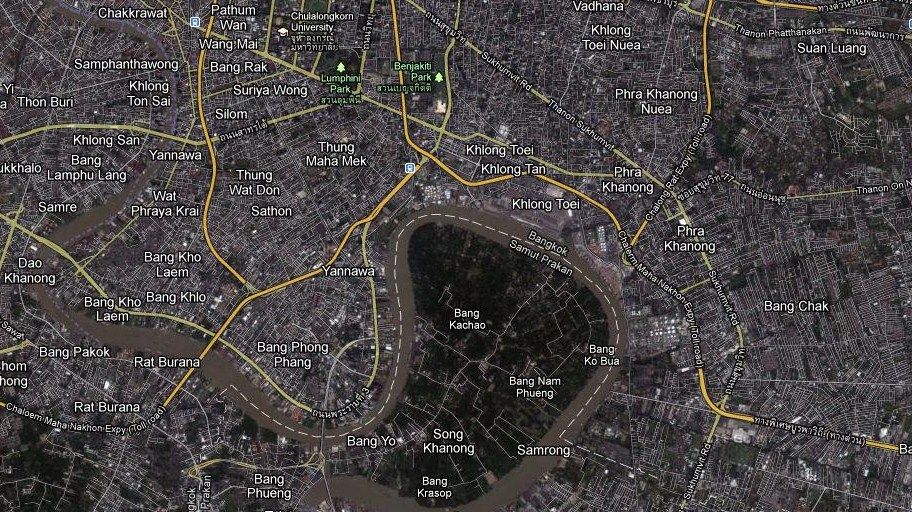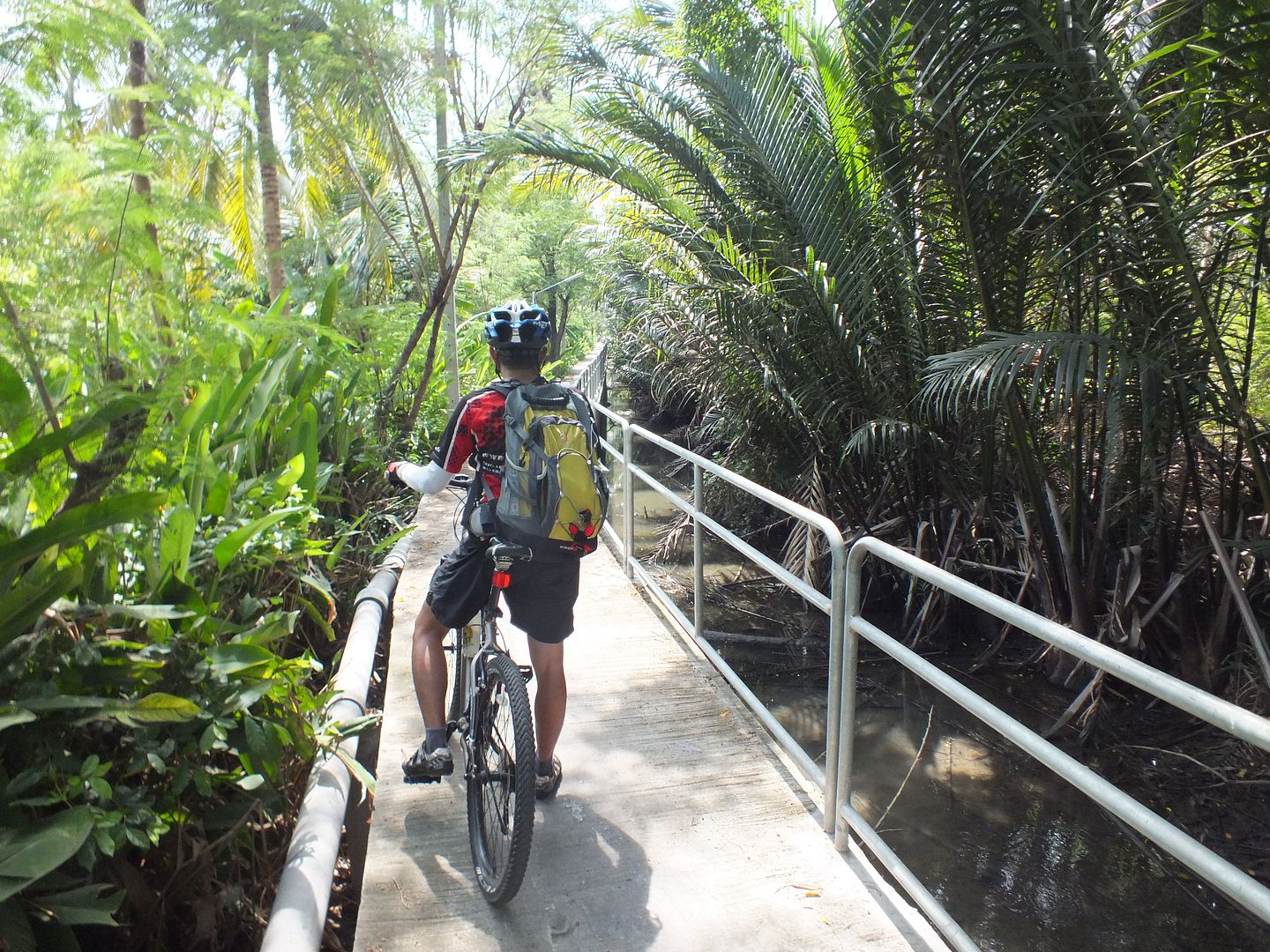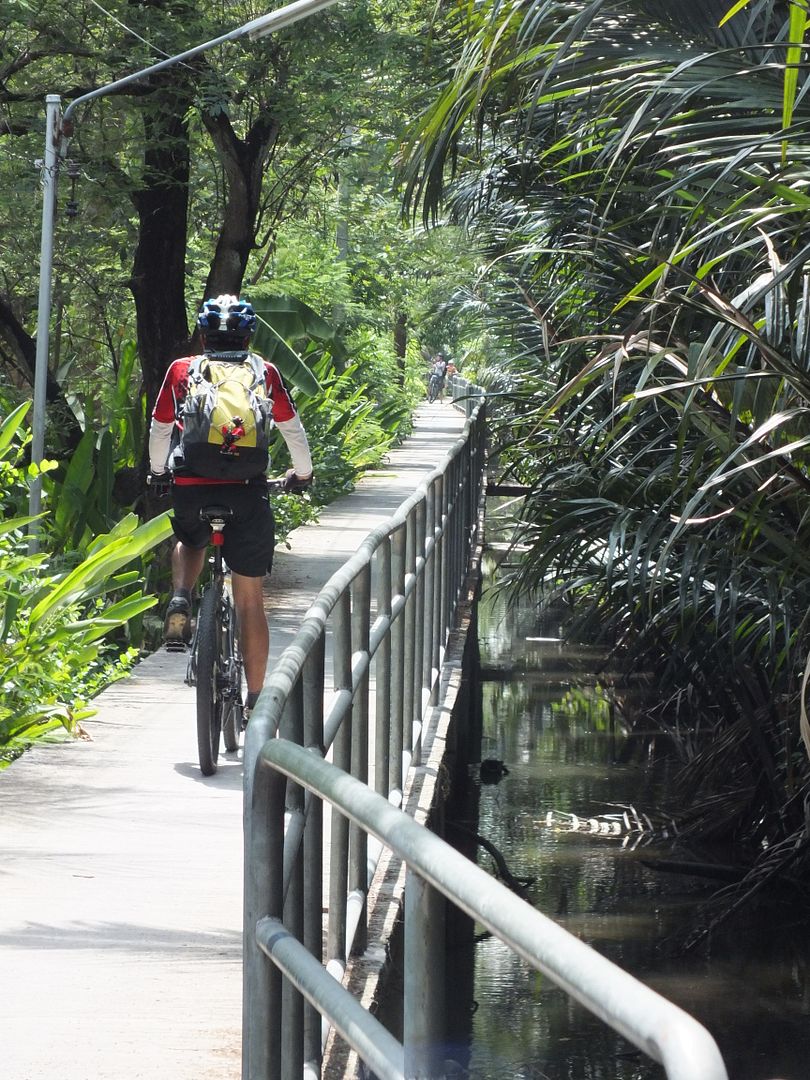 We stopped at the floating market too, which had some tasty snacks
Of course there's more to Bangkok that hotel hopping and cycling. There's shopping: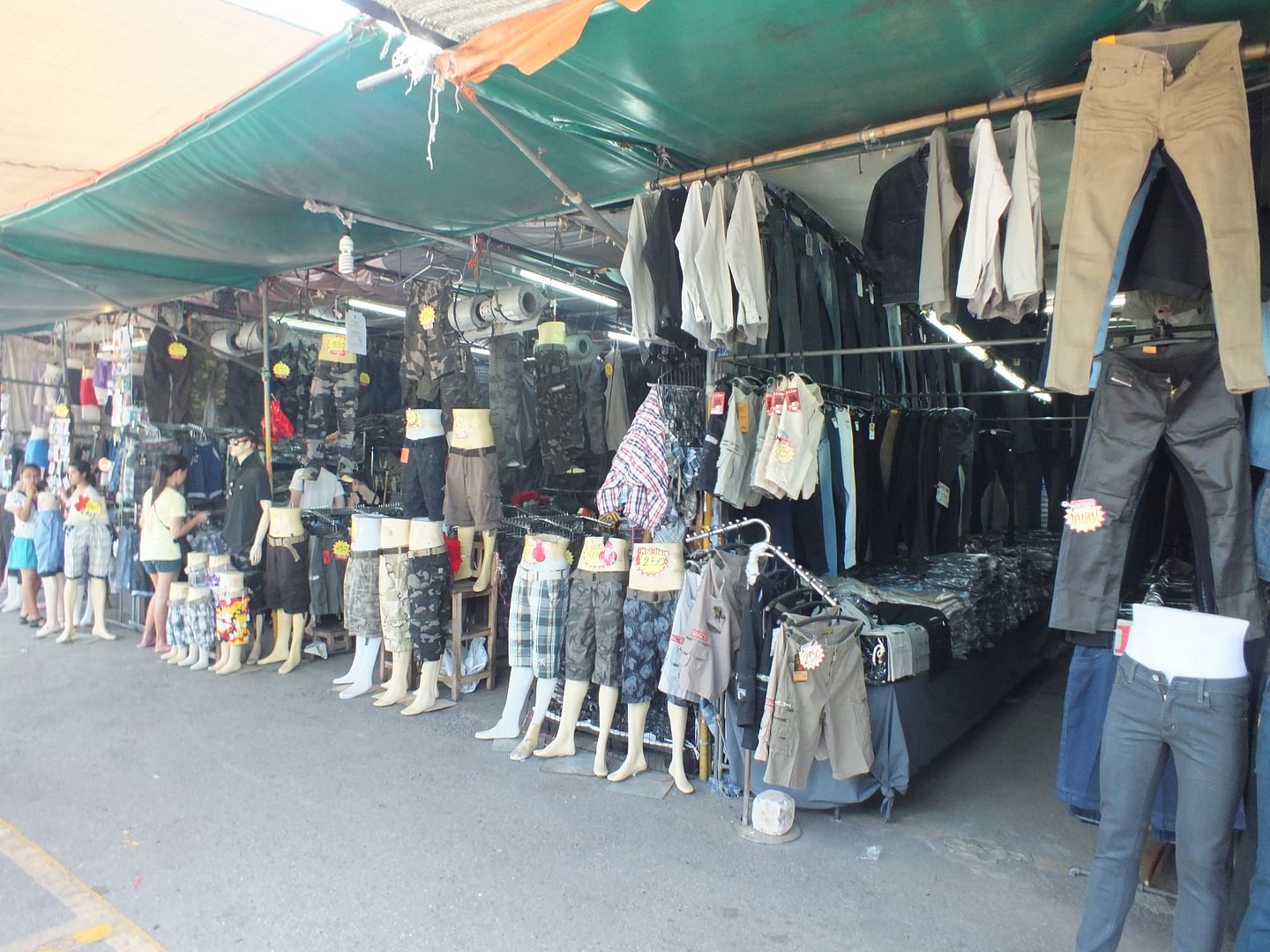 Hunting for elephant cushion covers
And eating: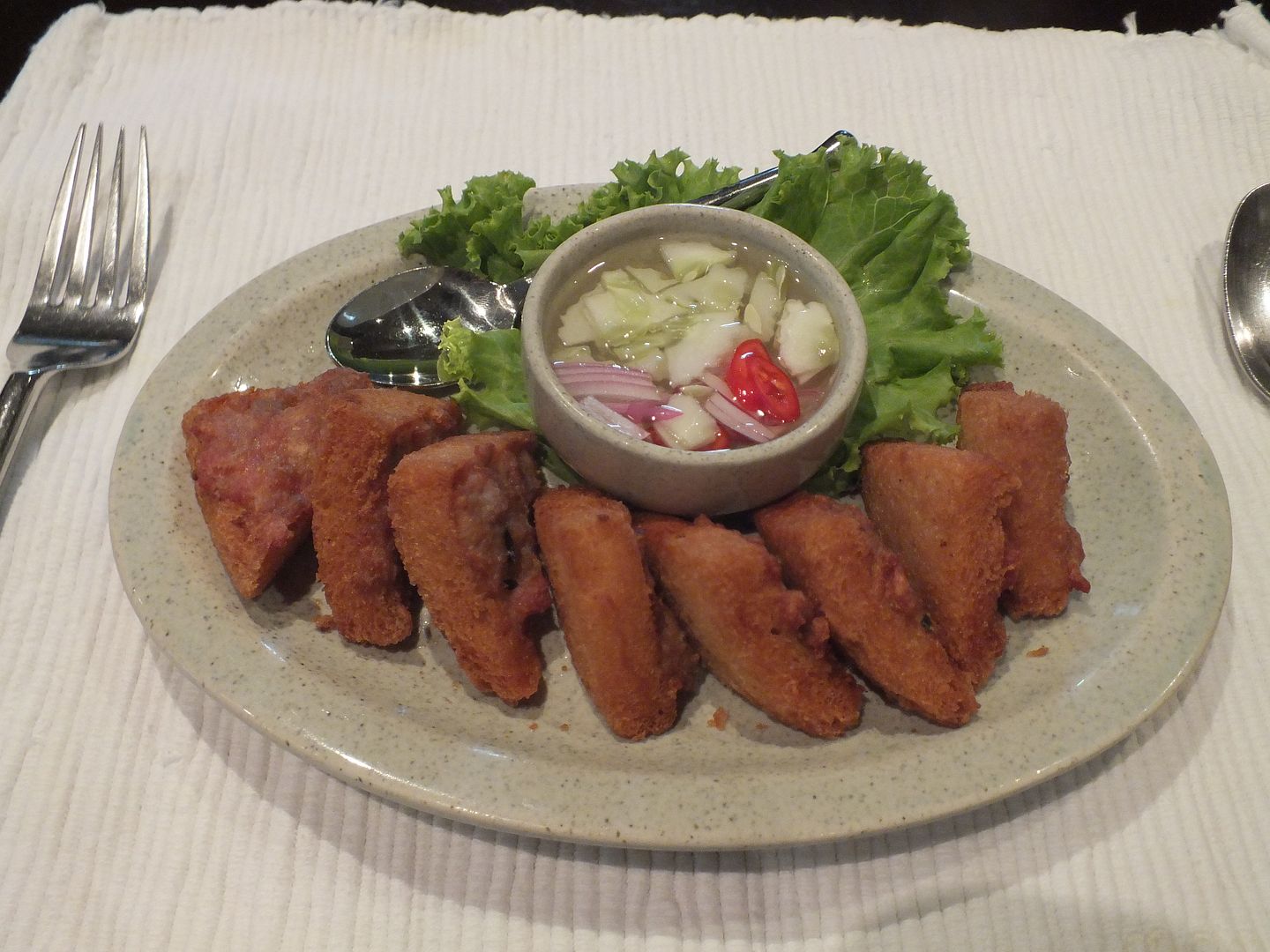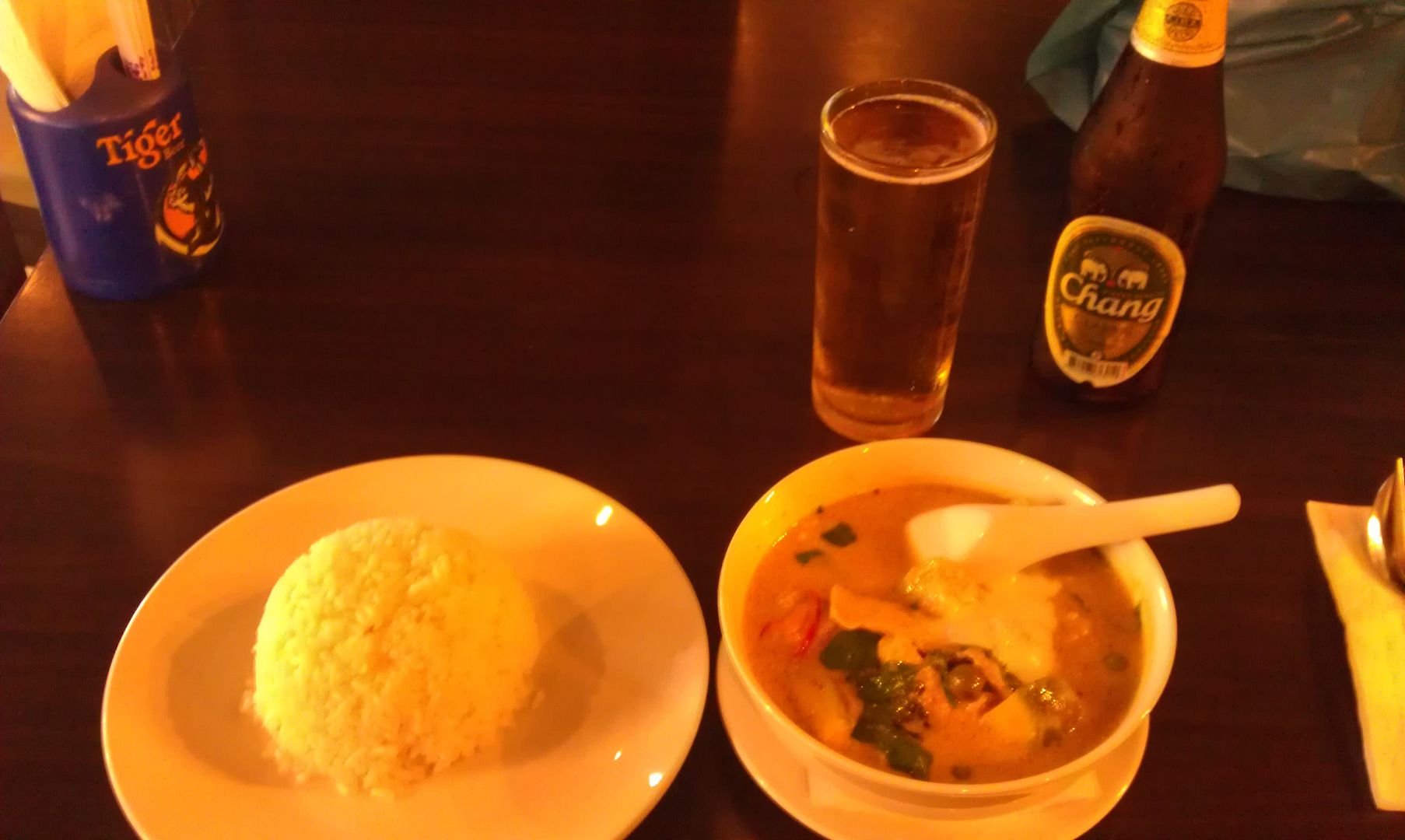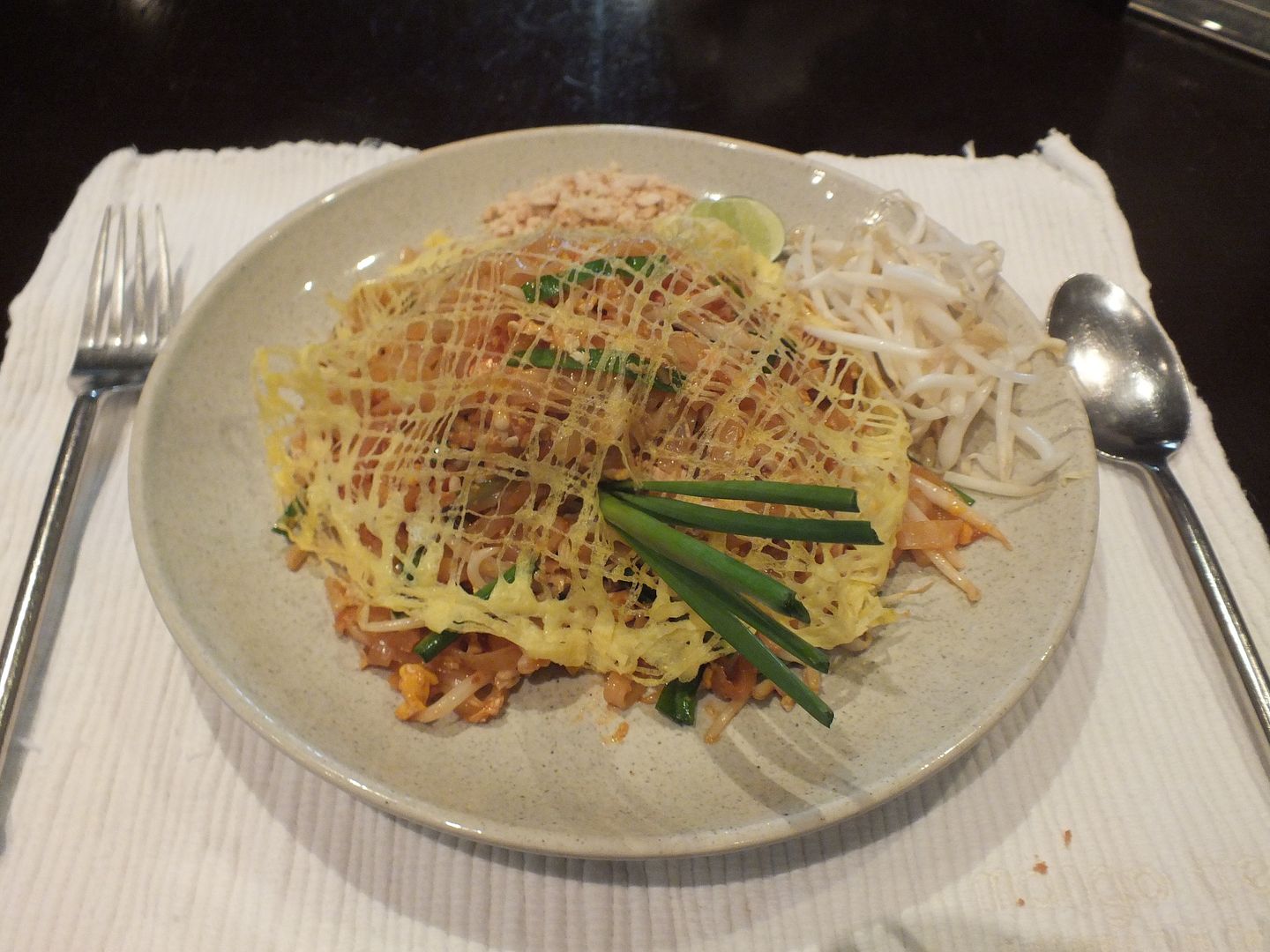 Dodgy clubs:
And some culture in the form of the Reclining Buddha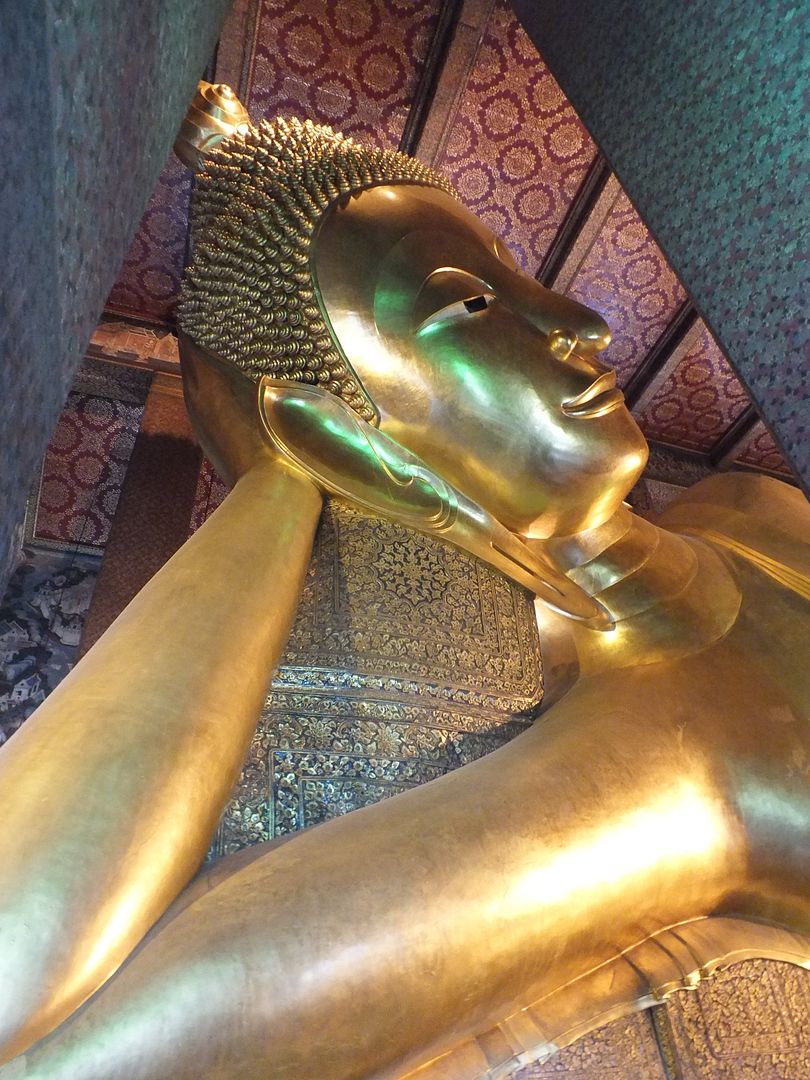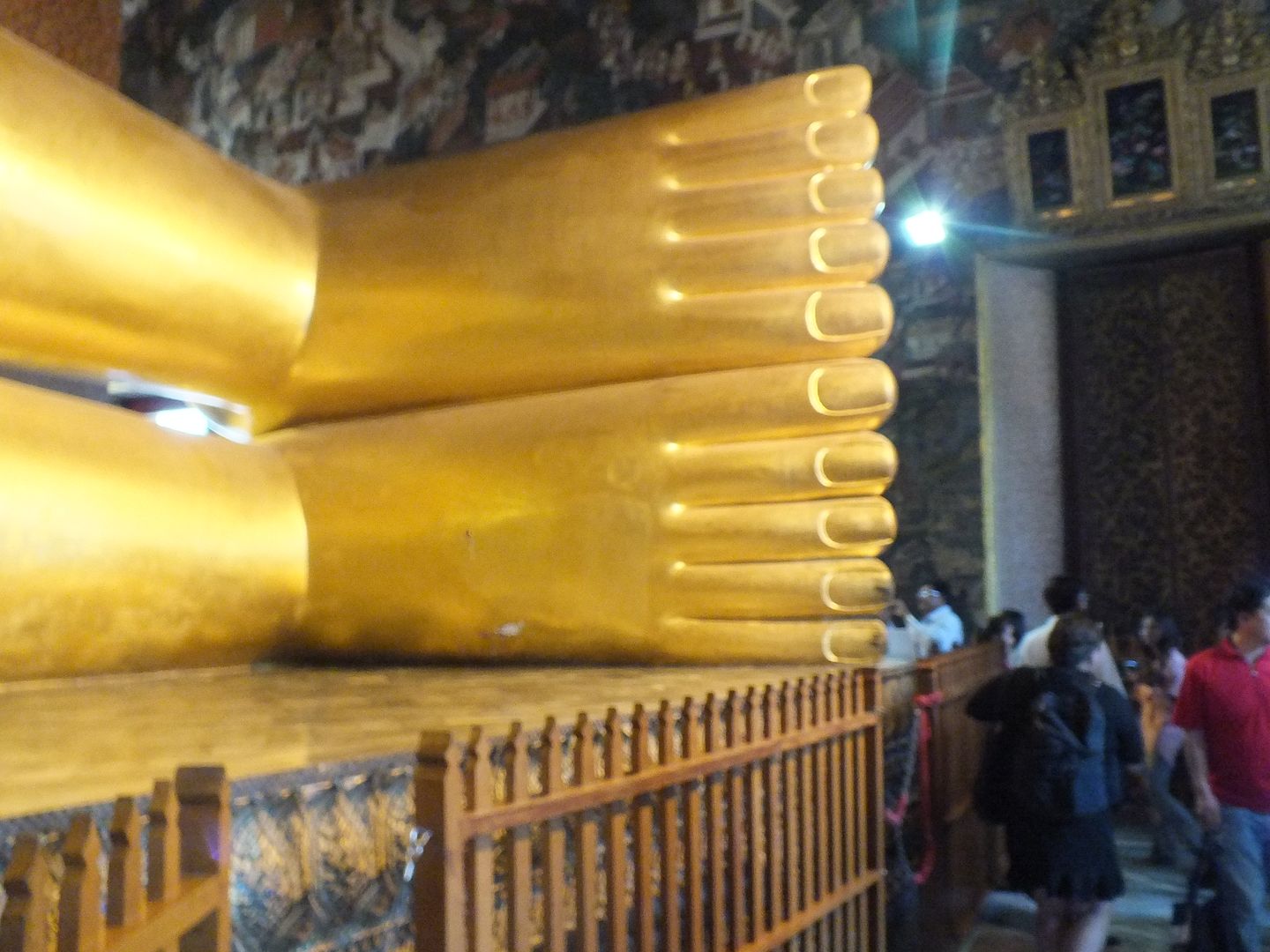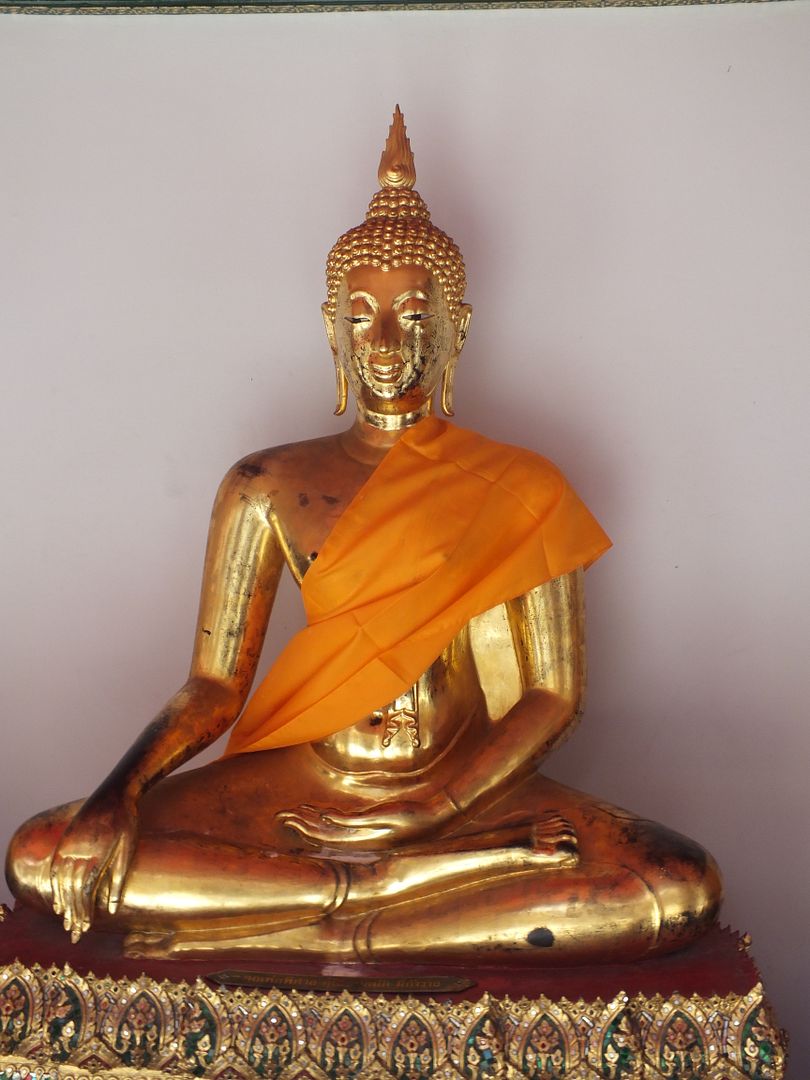 And not forgetting the tuk tuks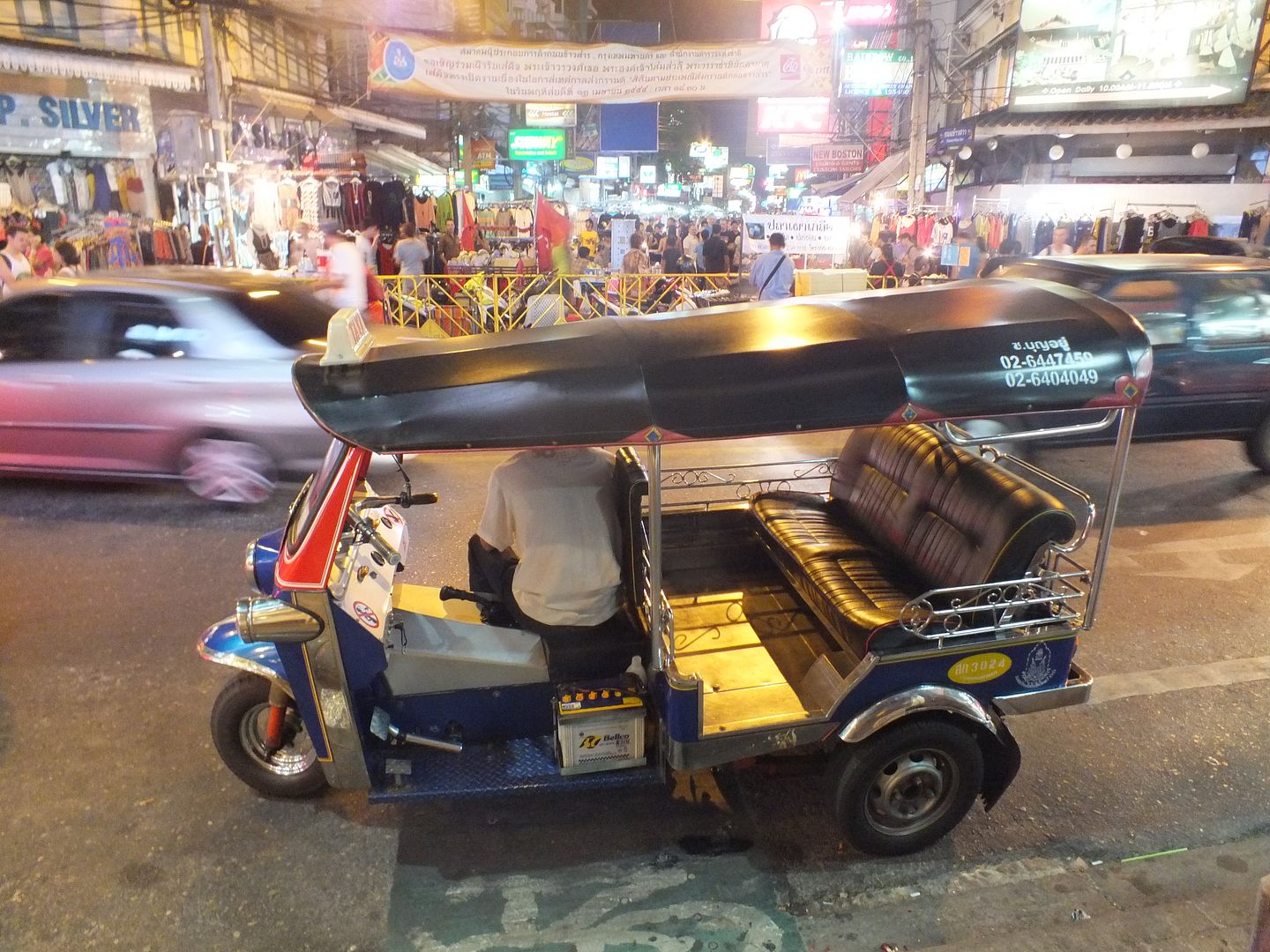 I was also lucky enough to meet up with A.net member Win1290 for a very nice lunch before his
flight back to London
. Was great to meet you Win!
A few nights before my flight back to Europe, I logged onto the TG wesbite to select my "Book the Cook" for the first meal service. There was an impressive range of some 40 dishes, complete with pictures. Here's a selection:
Lobster Thermidor
Phad Thai with lobster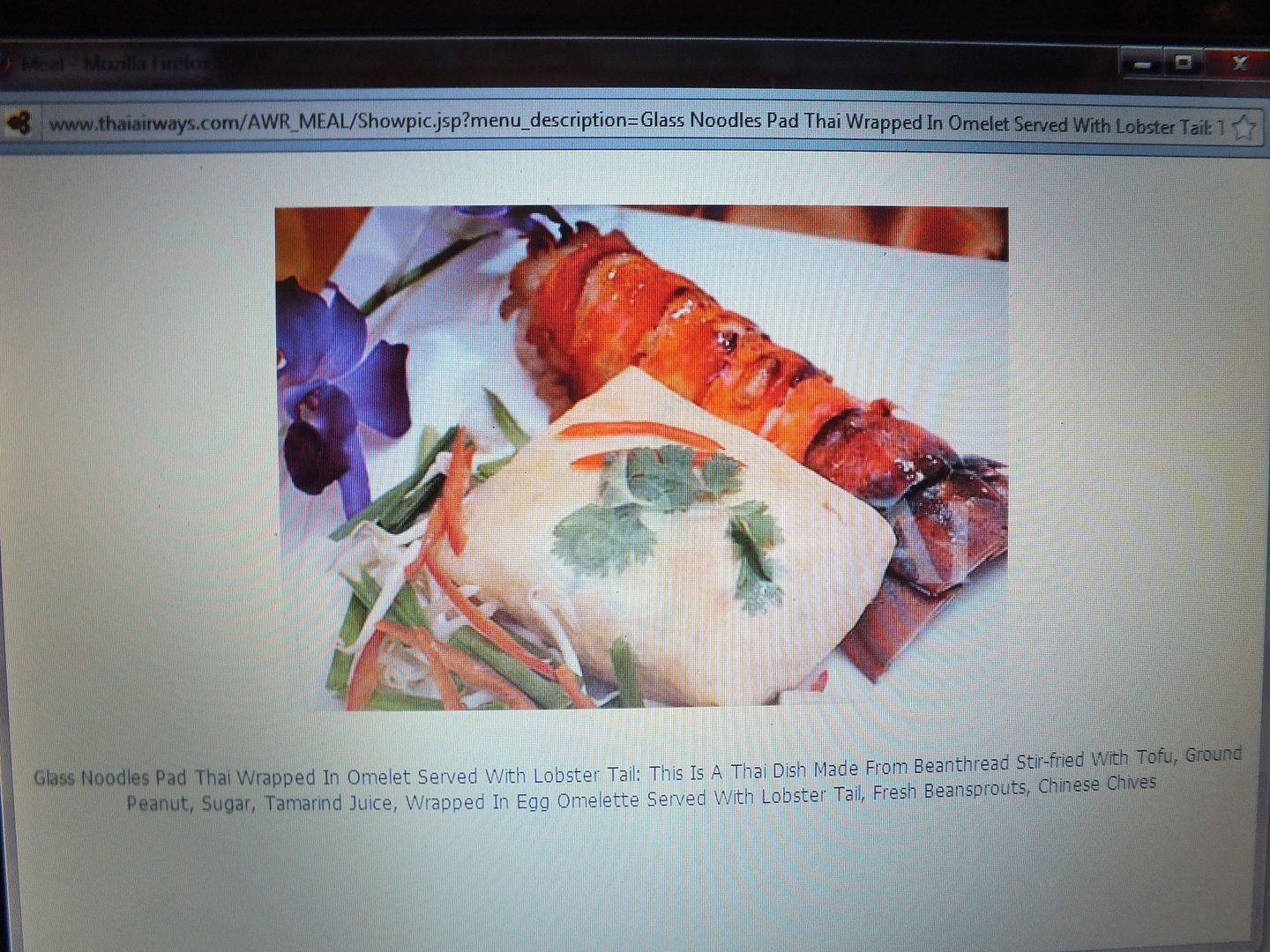 Sushi
Duck with noodles
Stir fried beef in black pepper sauce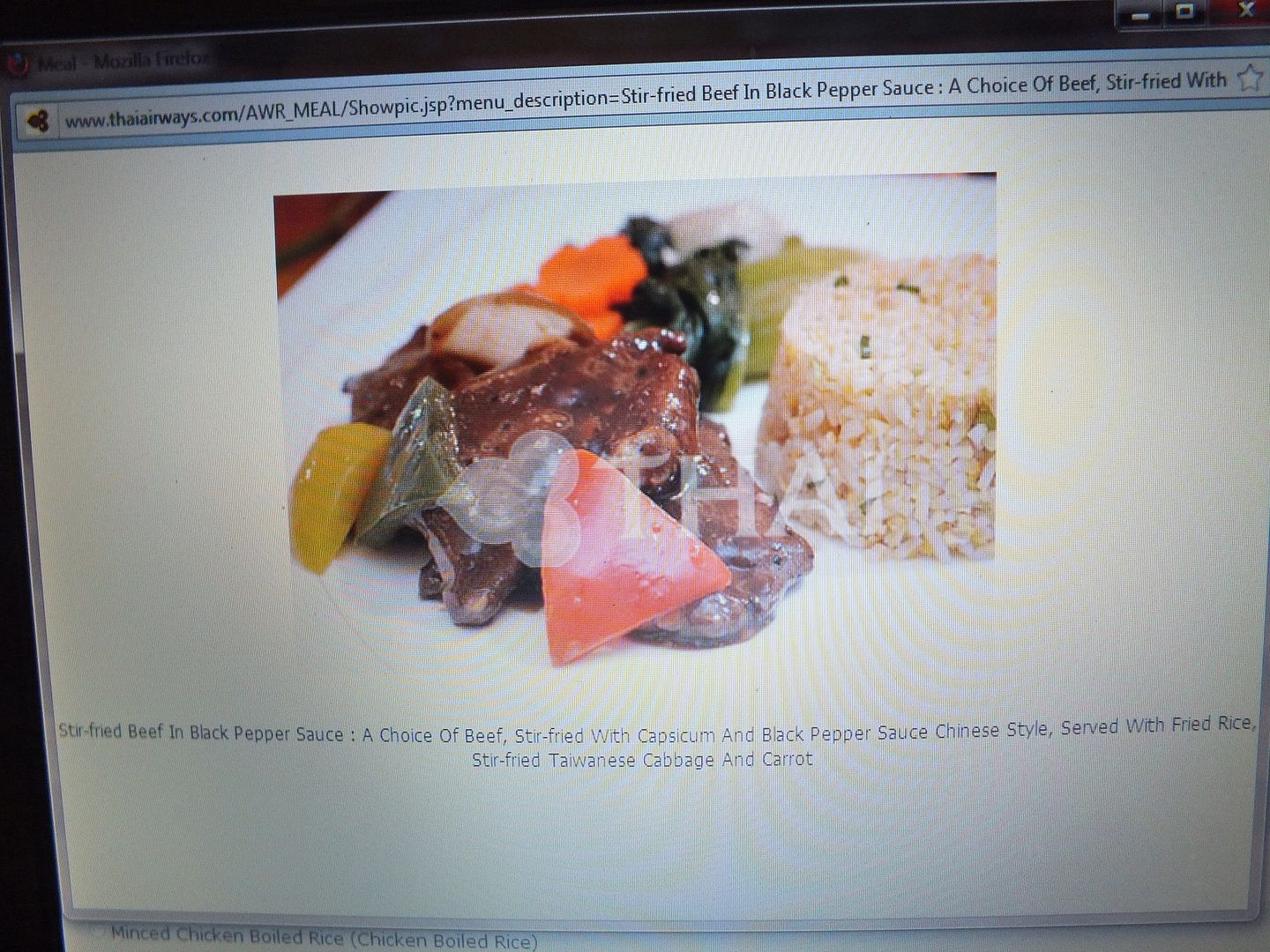 I had initally selected the duck with noodles (which was reccomened by thaia345), but in the end went with the lobster on the premise that I normally eat duck about five times a year versus my "few times a decade" with lobster. I also wanted compare the SQ and TGs versions.