Nice and Monaco with BMI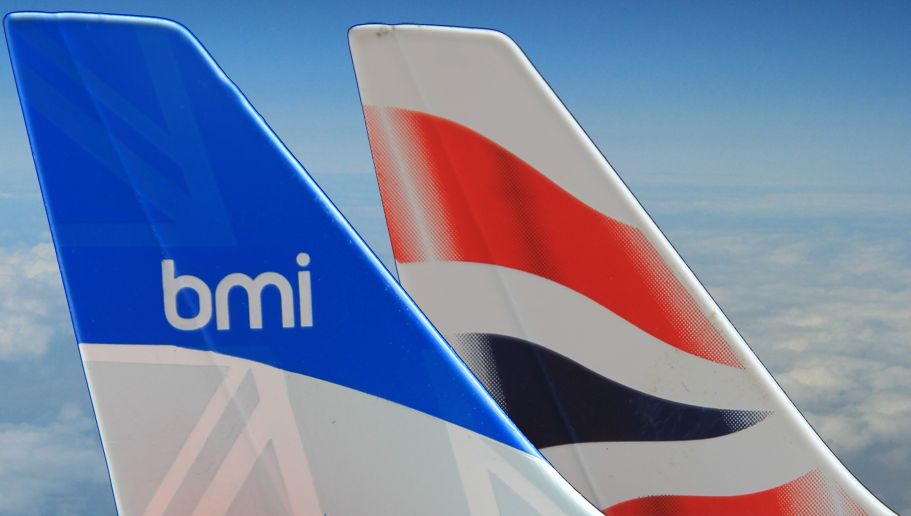 For my fourth trip of the year, I'll be taking a farewell trip with BMI to Nice. I'd read a few trip reports on here around January time that BMI were offering some good deals in Business class on this route, and despite leaving it a good couple of months the prices seemed to stay pretty static. So during March, I booked. Little did I know at the time that by the time I flew BMI would no longer exist. Still, due to flying in business class the flights would now earn me a decent amount of OneWorld miles and BA tier points, rather than Star Alliance miles that so far I seem to be struggling with! It will be interesting to see what, if any, integration would of taken place on board less than a month after the takeover was complete.
24 hours before departure I used my mobile phone to check in and have my boarding pass emailed to me. My plan is to use the emailed boarding pass as my actual boarding pass, while still collecting a card one at the airport as a memento of the soon to disappear BMI.
My transfer to LHR this morning would be my now standard National Express coach. Really should see if there's a frequent traveller scheme...
I had toyed with the idea of parking overnight, but it was actually more expensive than a return fare on the coach. If you had a family of 4 then the £27.50 would be a better deal, but as it was just me the £21 on the coach was the way to go. Only downside was that I had to leave on the coaches' schedule, not mine.
As my flight was due to leave at 09:15, this meant once again that I would be on the first coach of the day at 06:20. At least this time round it was daylight, unlike when I caught the same coach in March.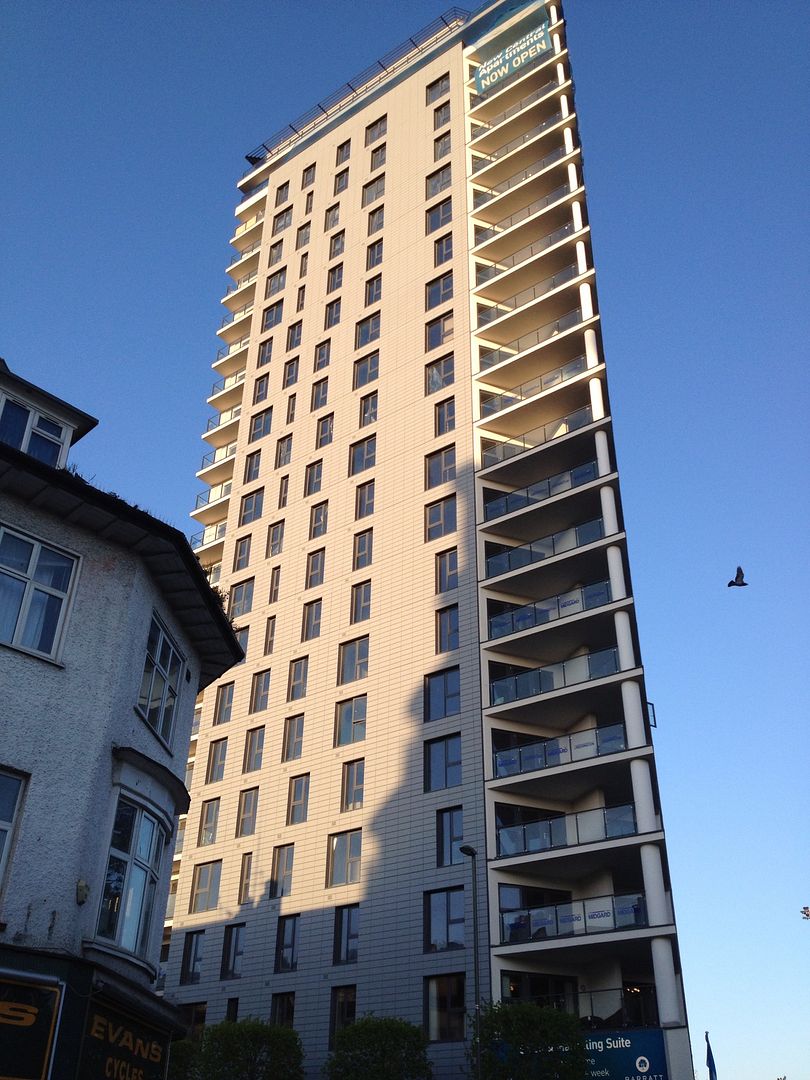 Getting a bit like New York round here...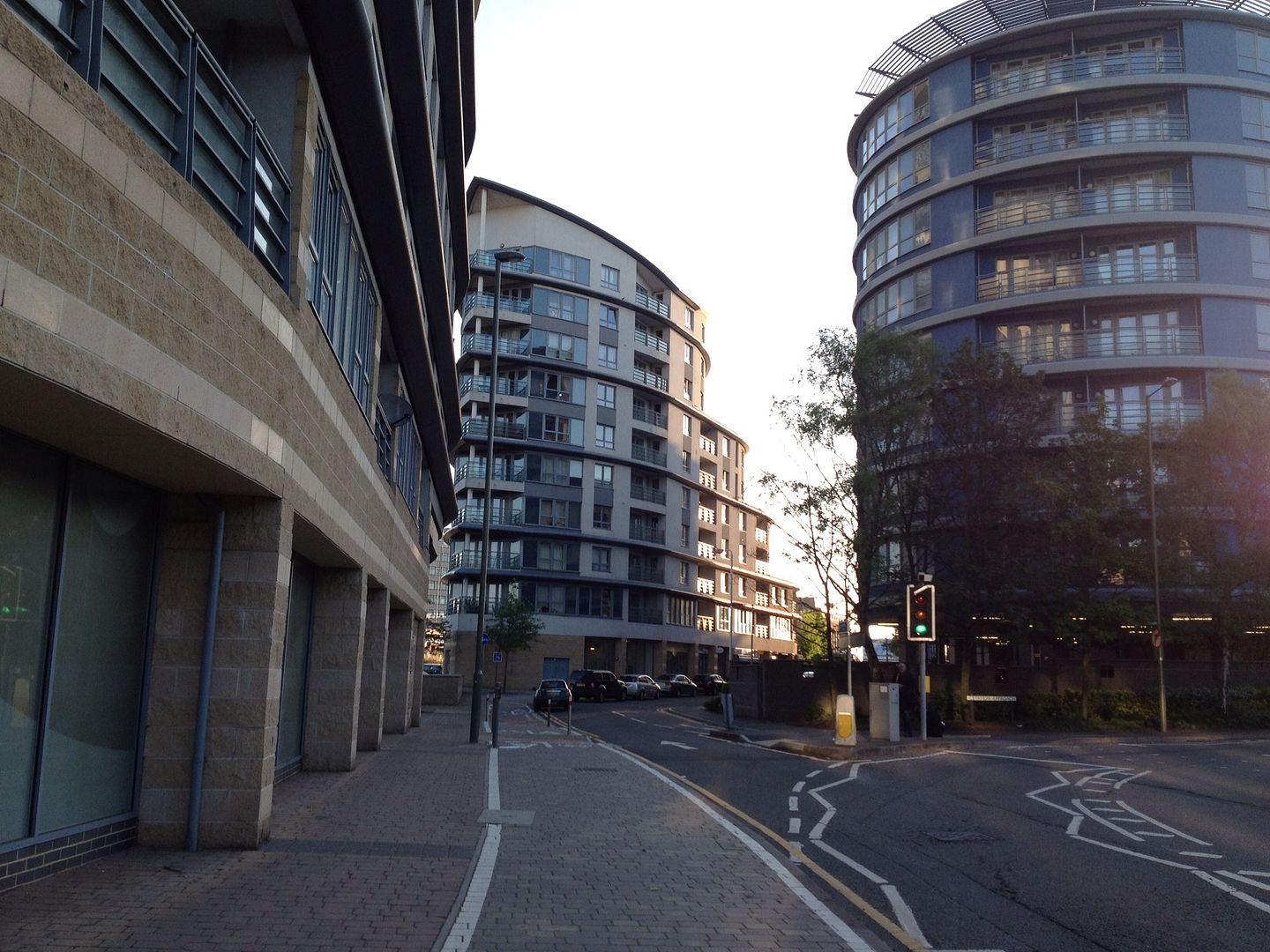 Once I got to the station, the coach was already waiting for me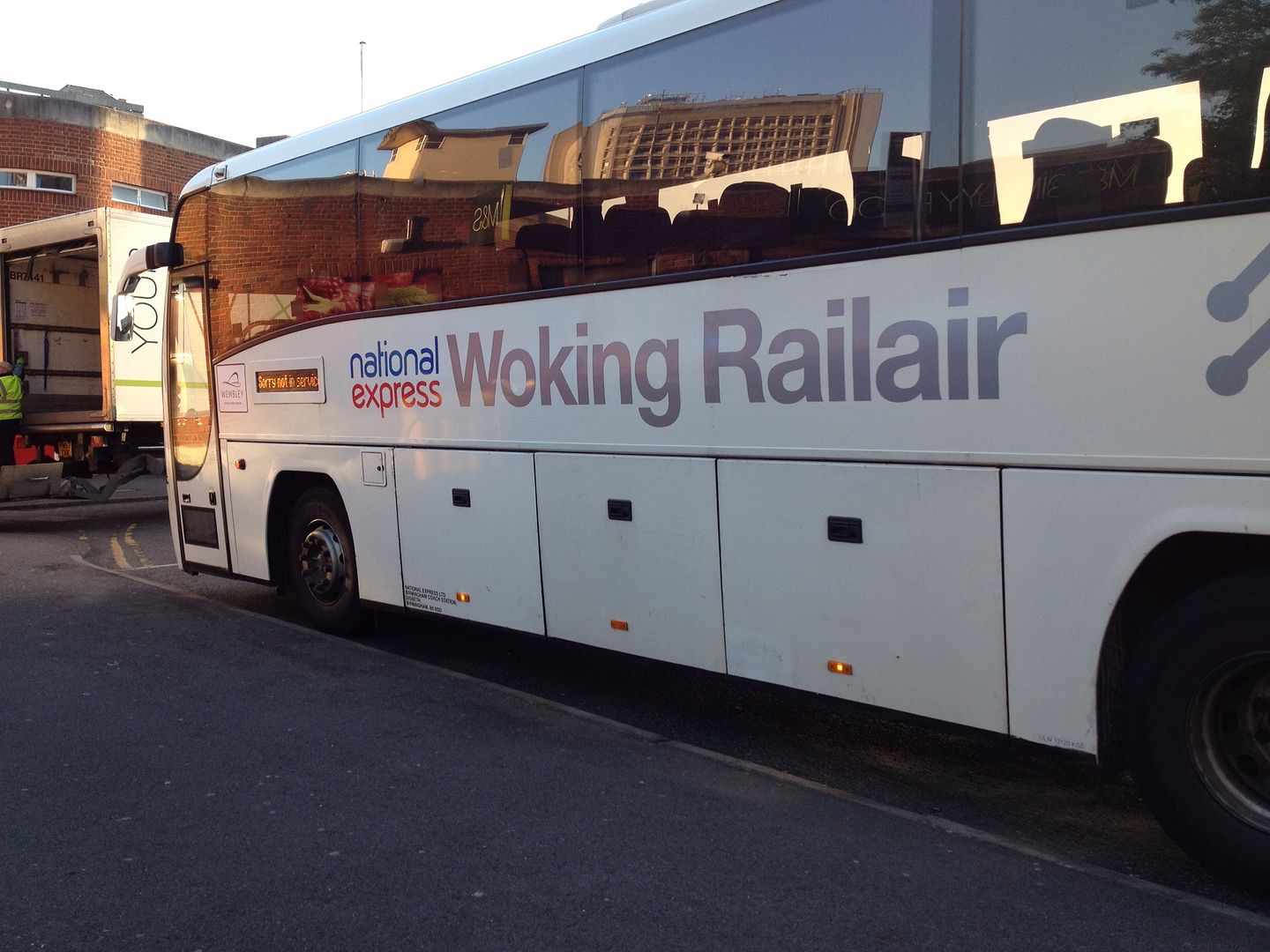 At 6:20 we left for the airport
Even at 6:30 the M25 is busy!
Interestingly, this time the coach stopped at T5. Seems like the driver that I had on my trip back in March just wanted to save a bit of time? At about 6:50, I had arrived at Heathrow central bus station and made my way over to T1. Once there, I collected my 'souvenir' boarding pass.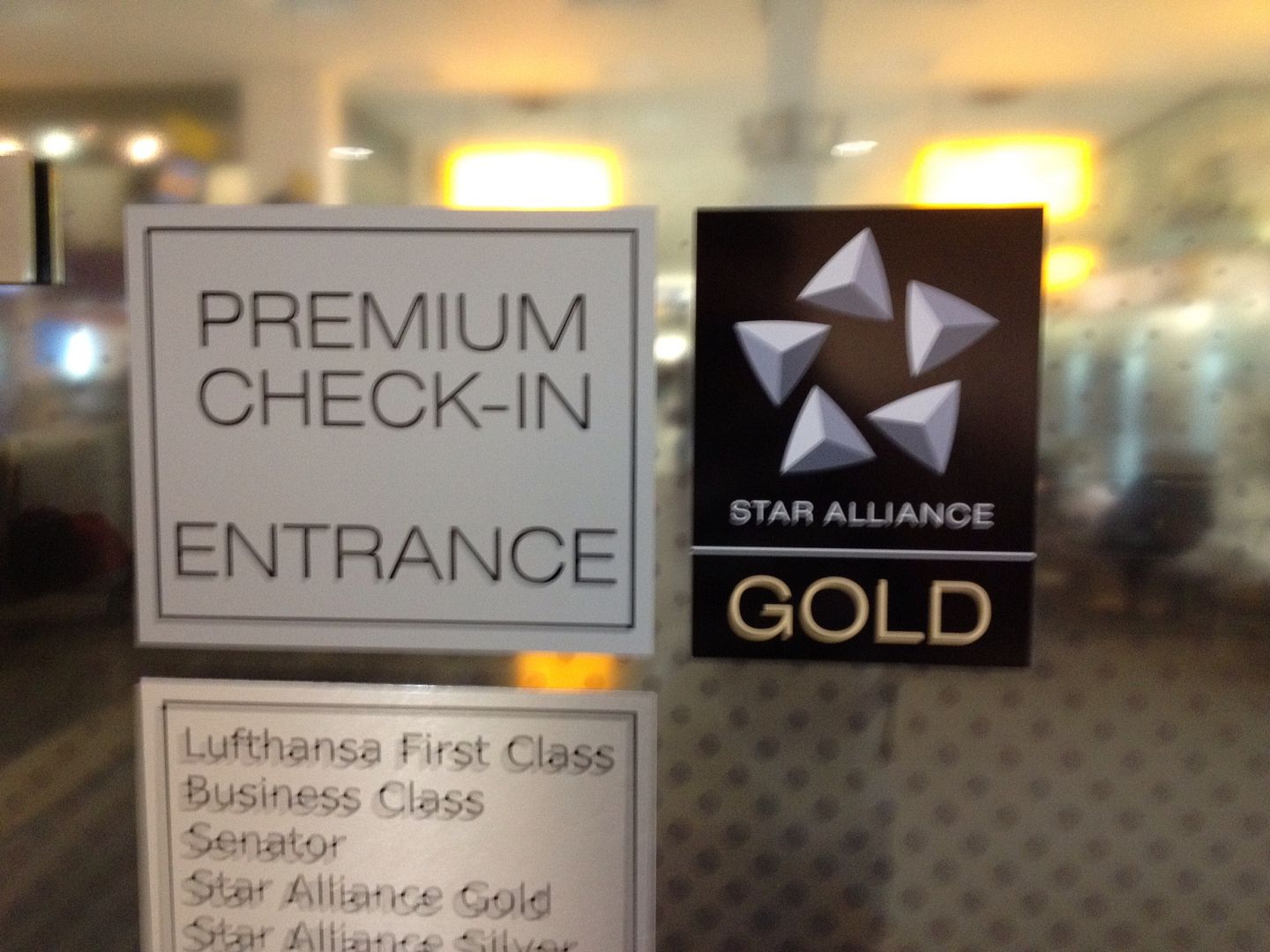 Hmm that's not what it said in the email I got earlier in the week...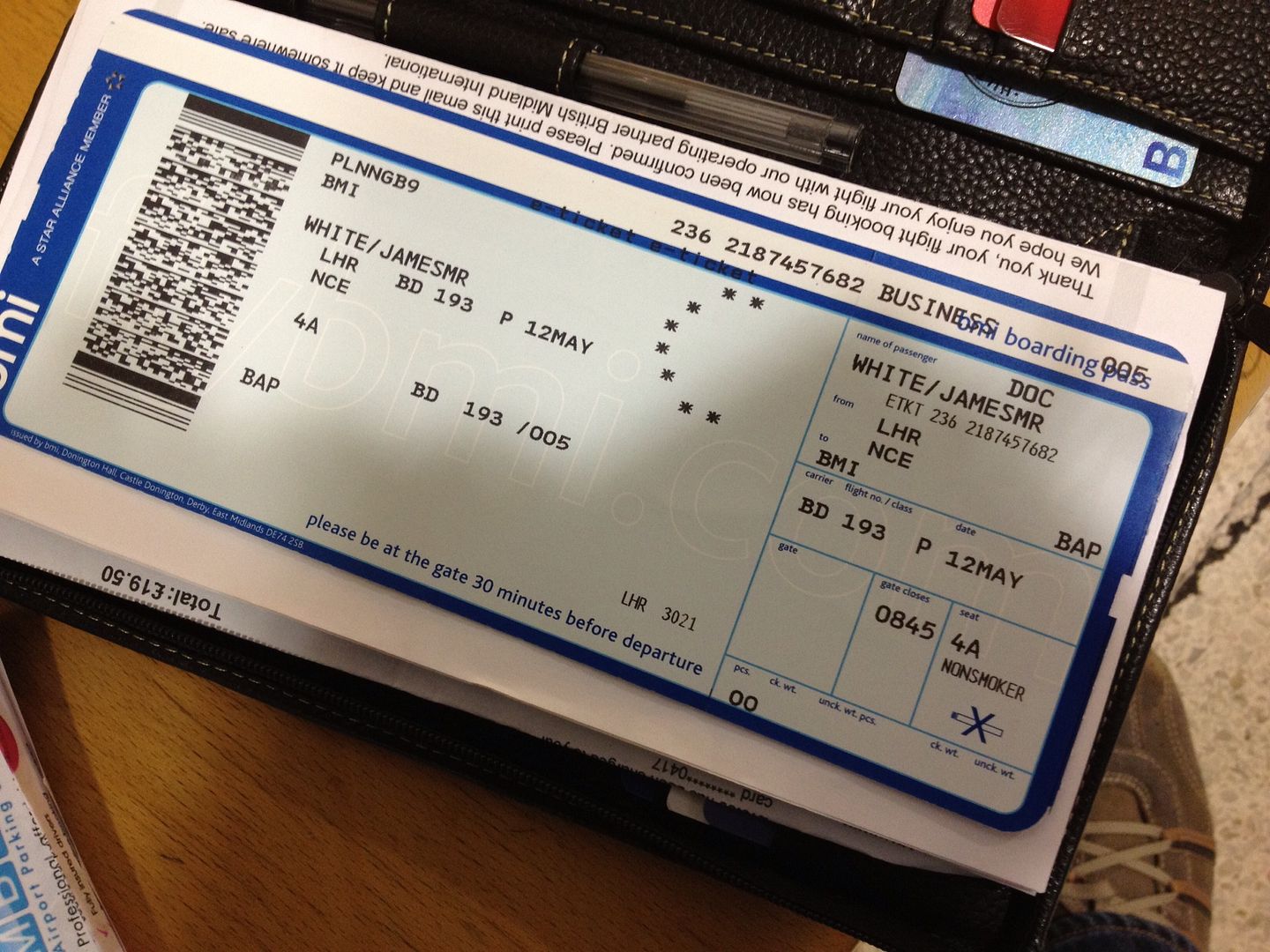 Then it was through security, and a quick look around airside at T1. The only times I had travelled from T1 before we're on domestic flights so this was new territory for me.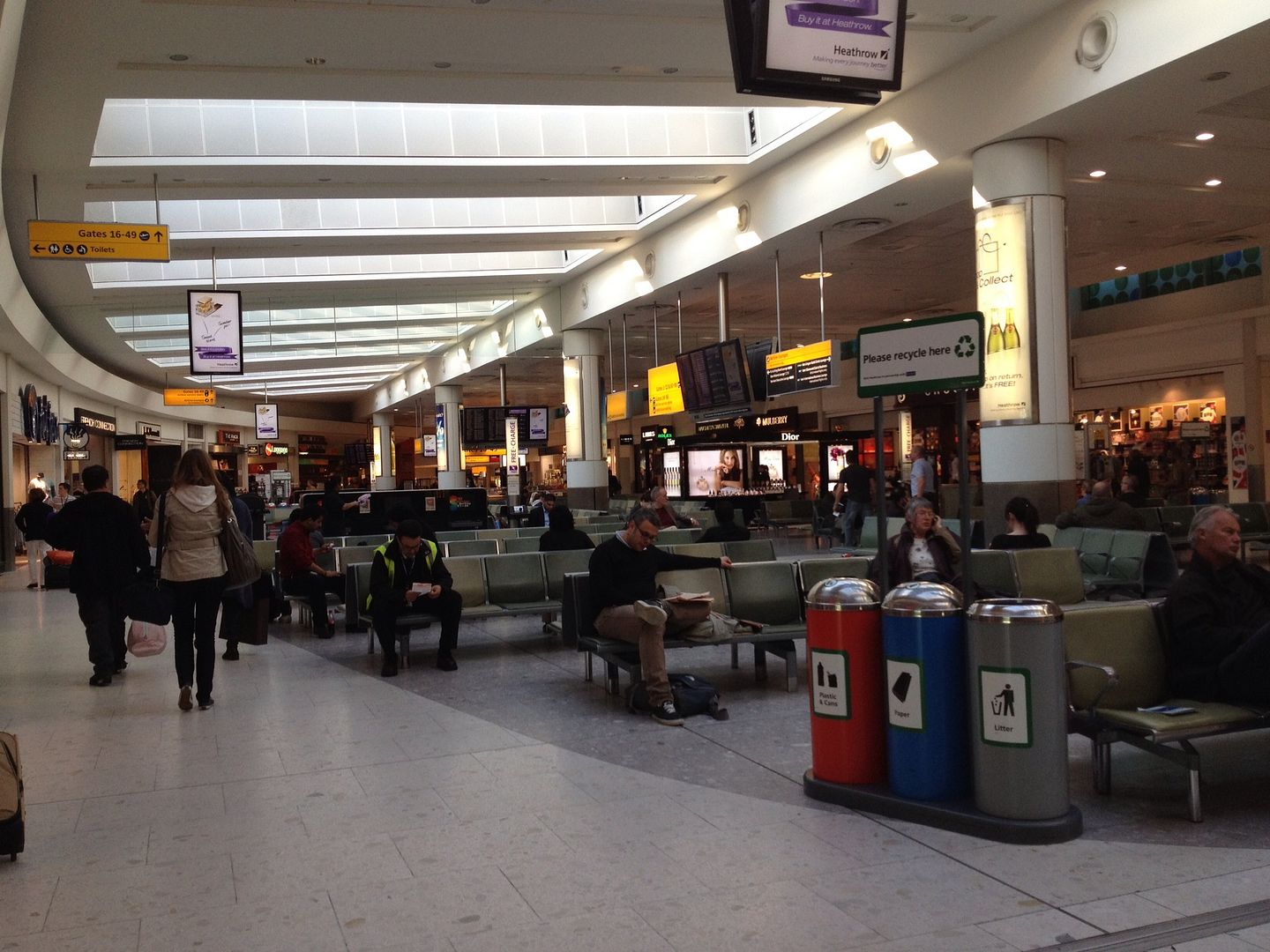 Nothing much interested me here, so after a few minutes I headed for the BMI lounge.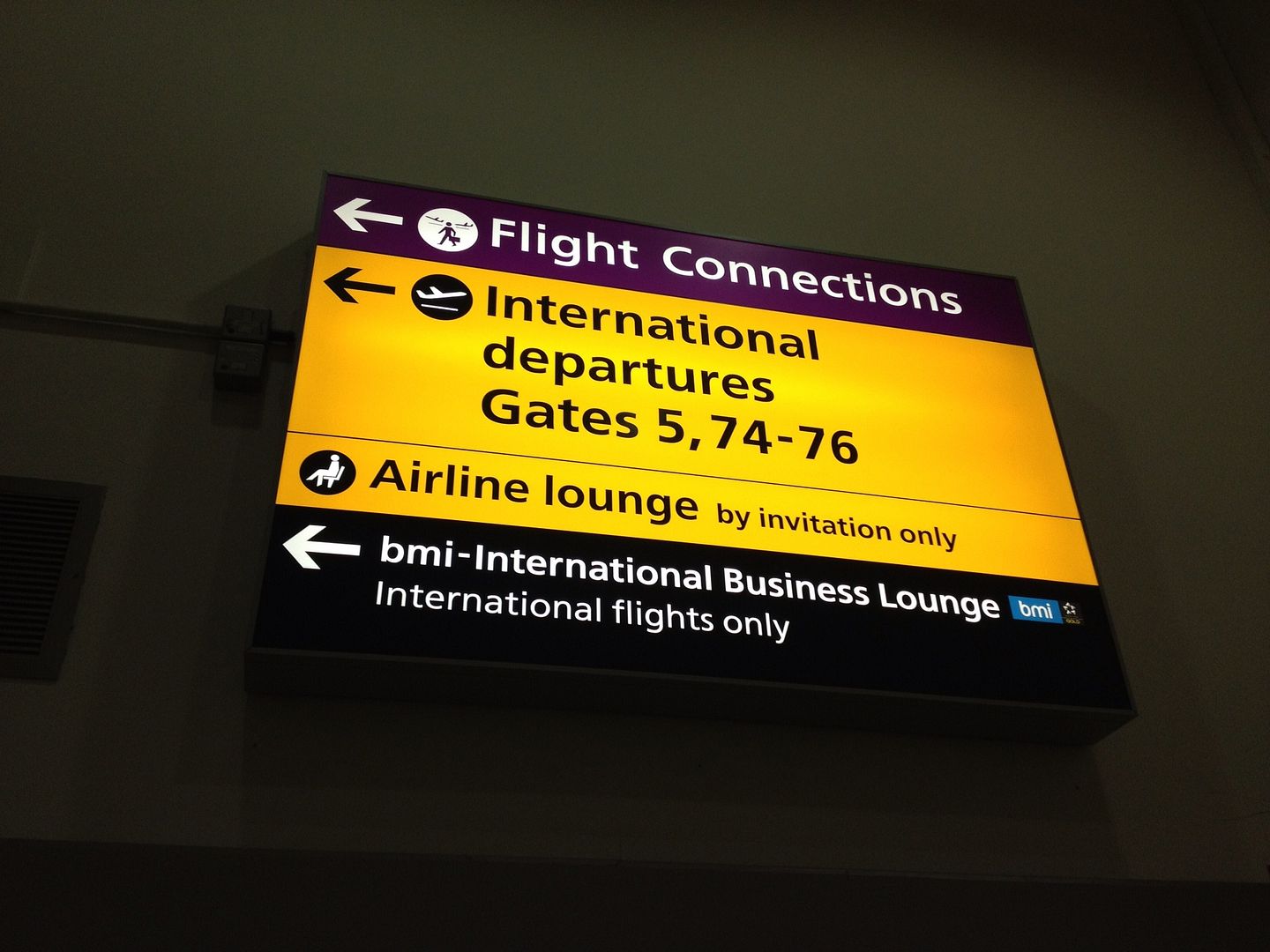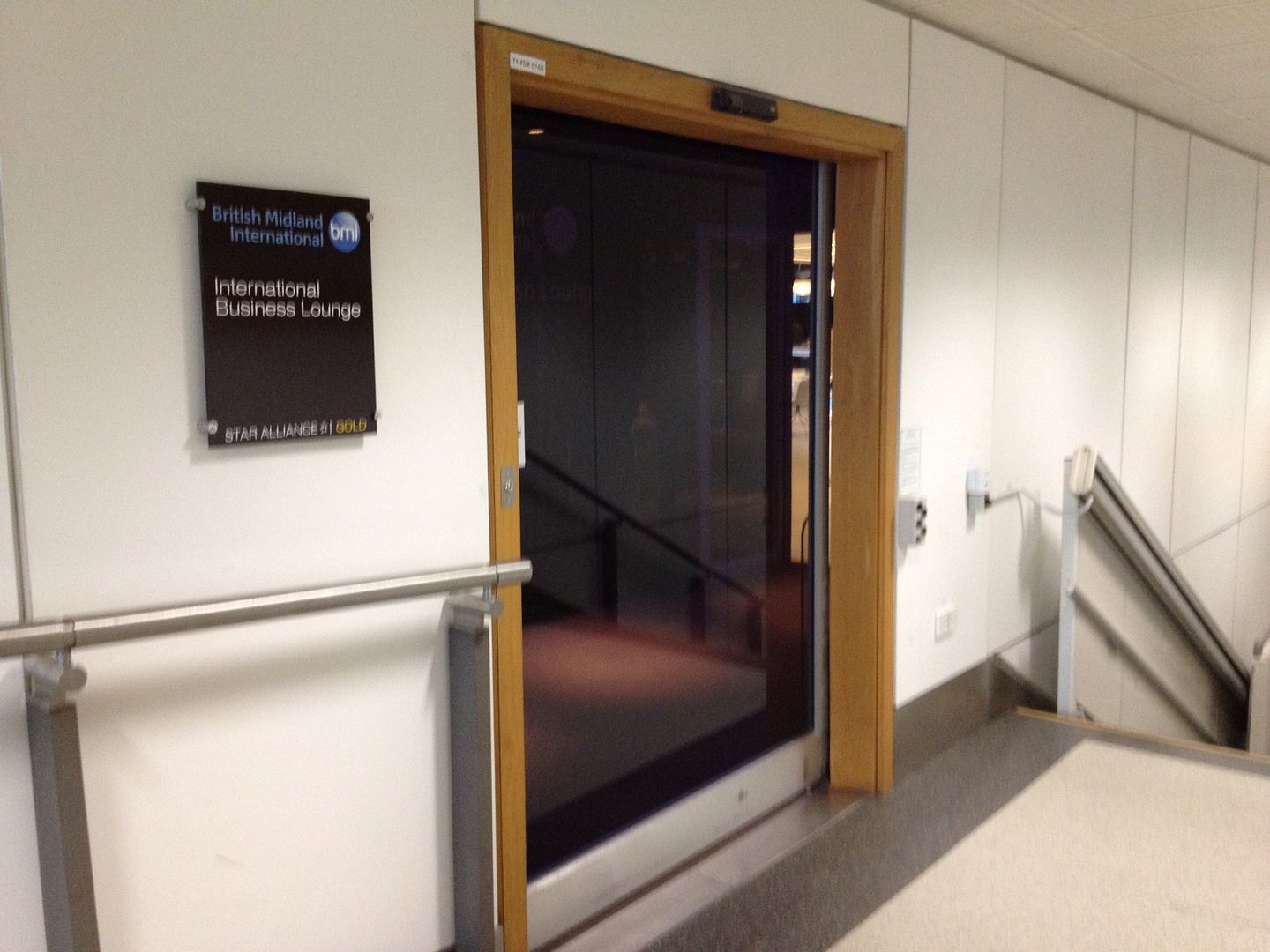 I was quite impressed with this lounge. Certainly very comfortable and the food seemed pretty good too. Shame to see it go.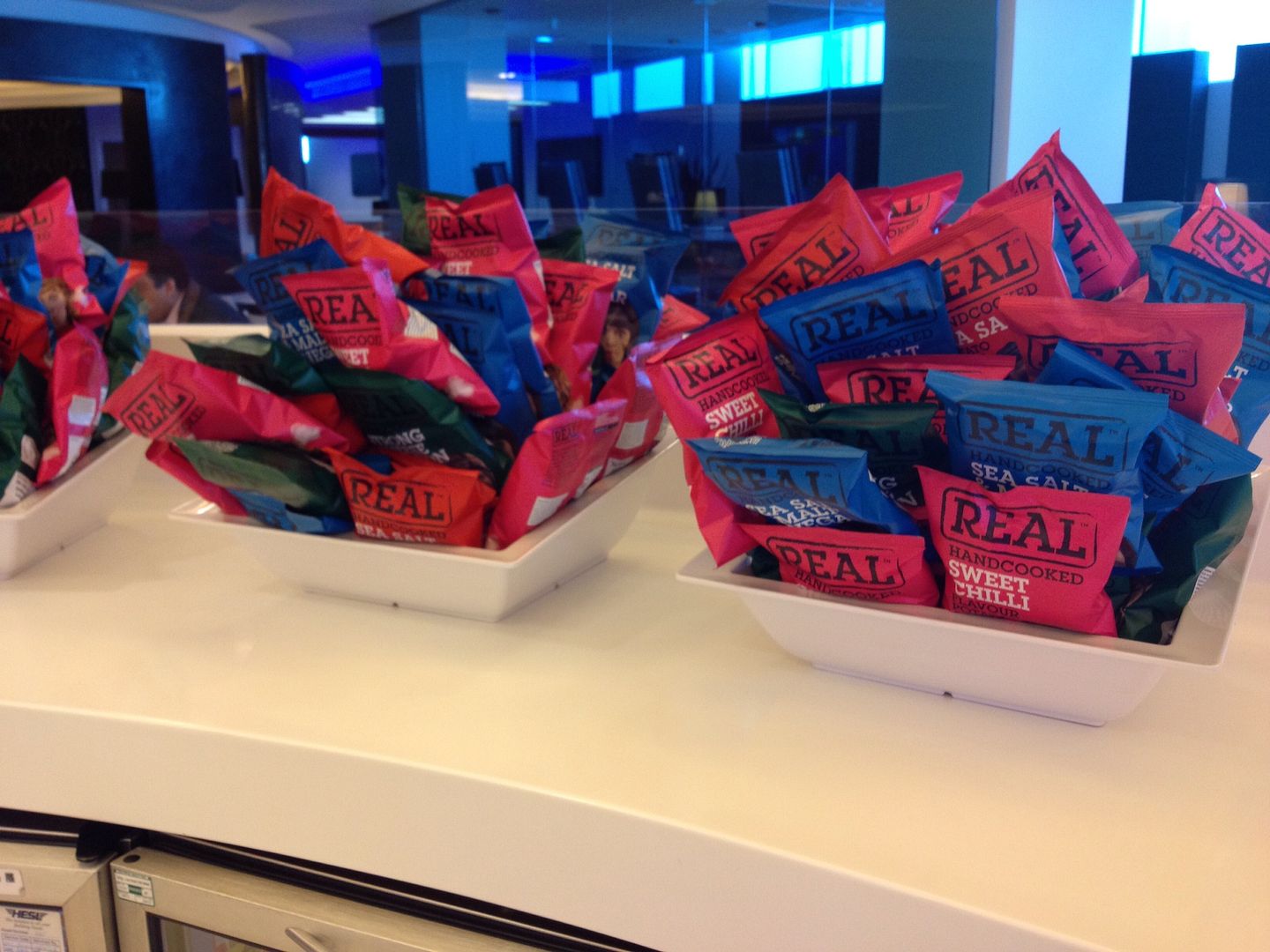 Breakfast no1.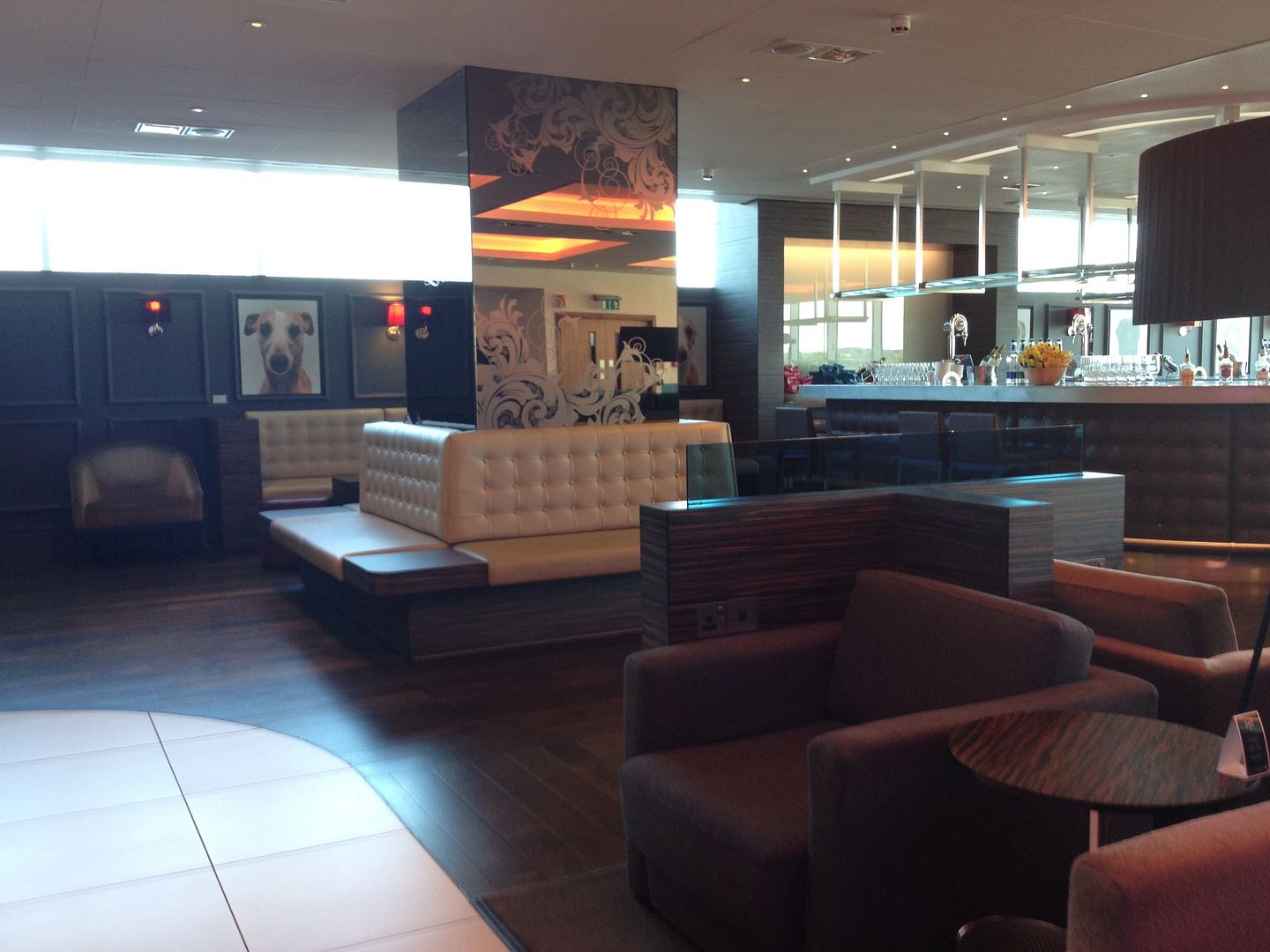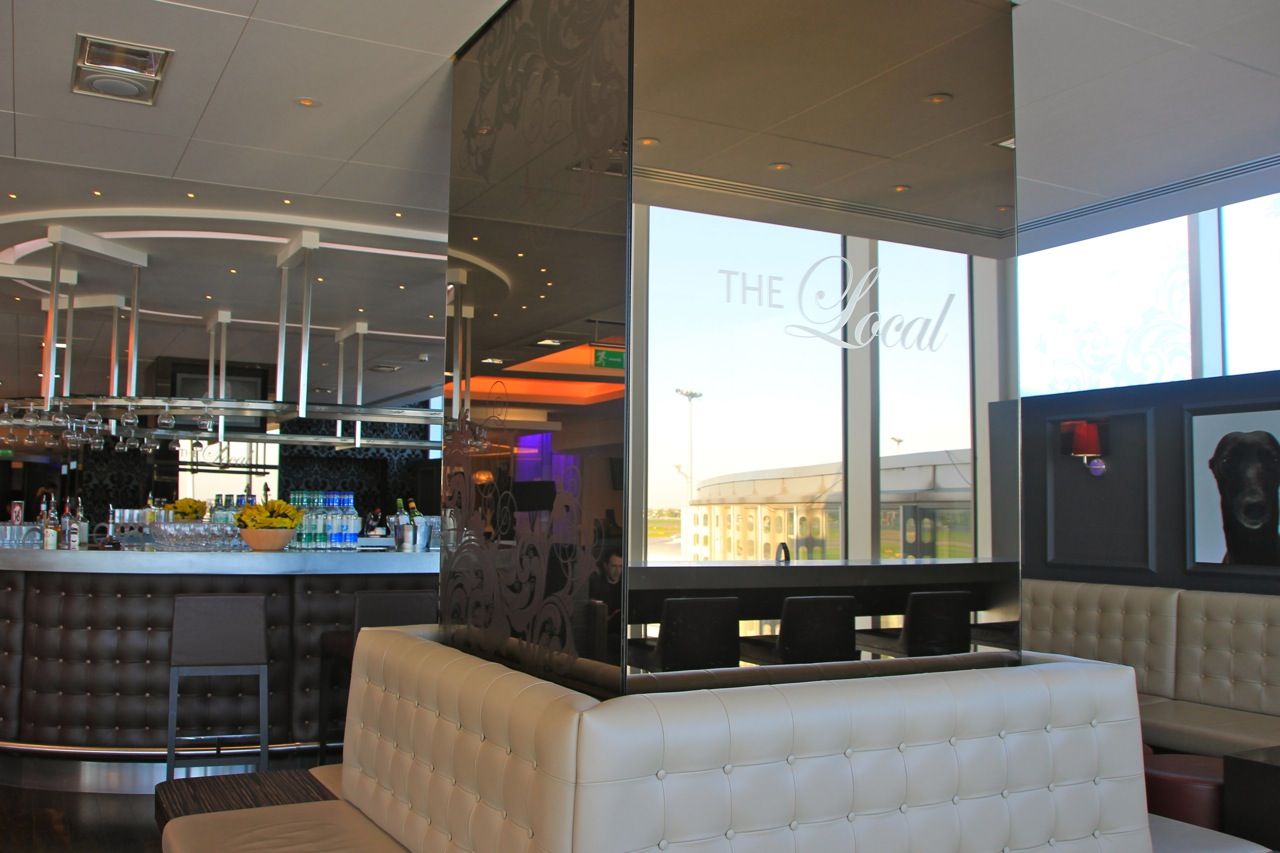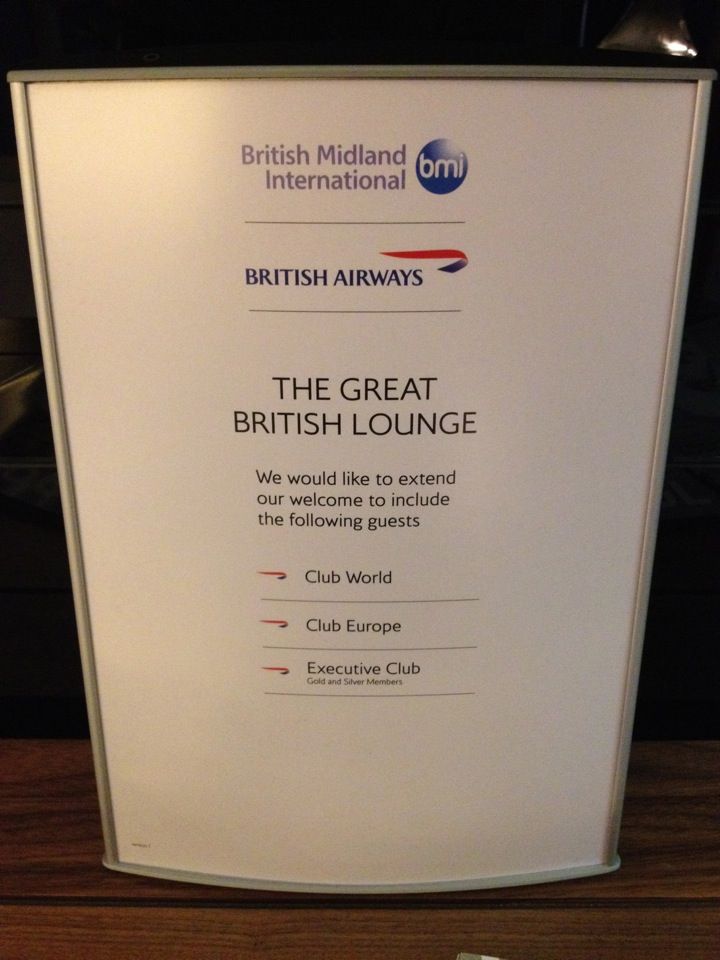 The one and only mention of British Airways
There's a good corner for spotting too: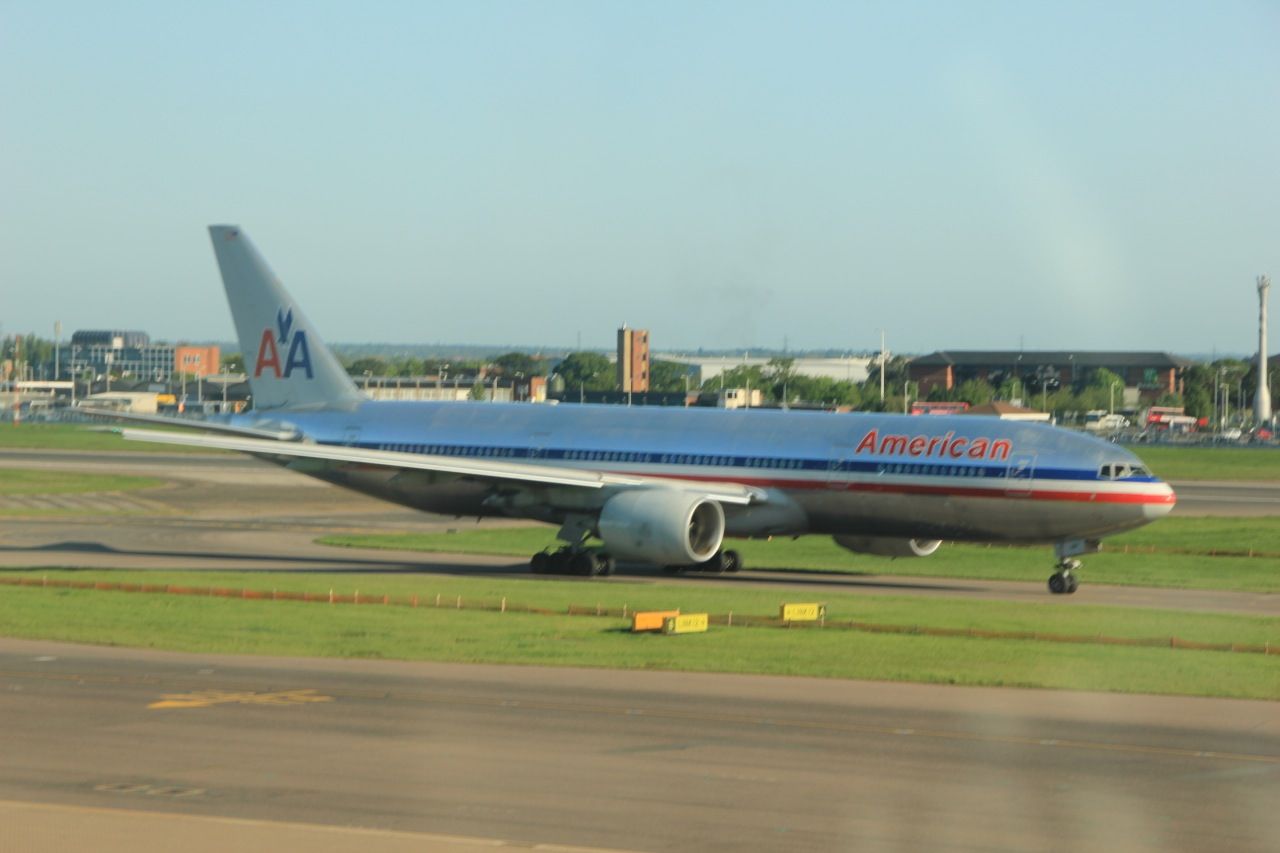 I think the BMI livery really suits the A321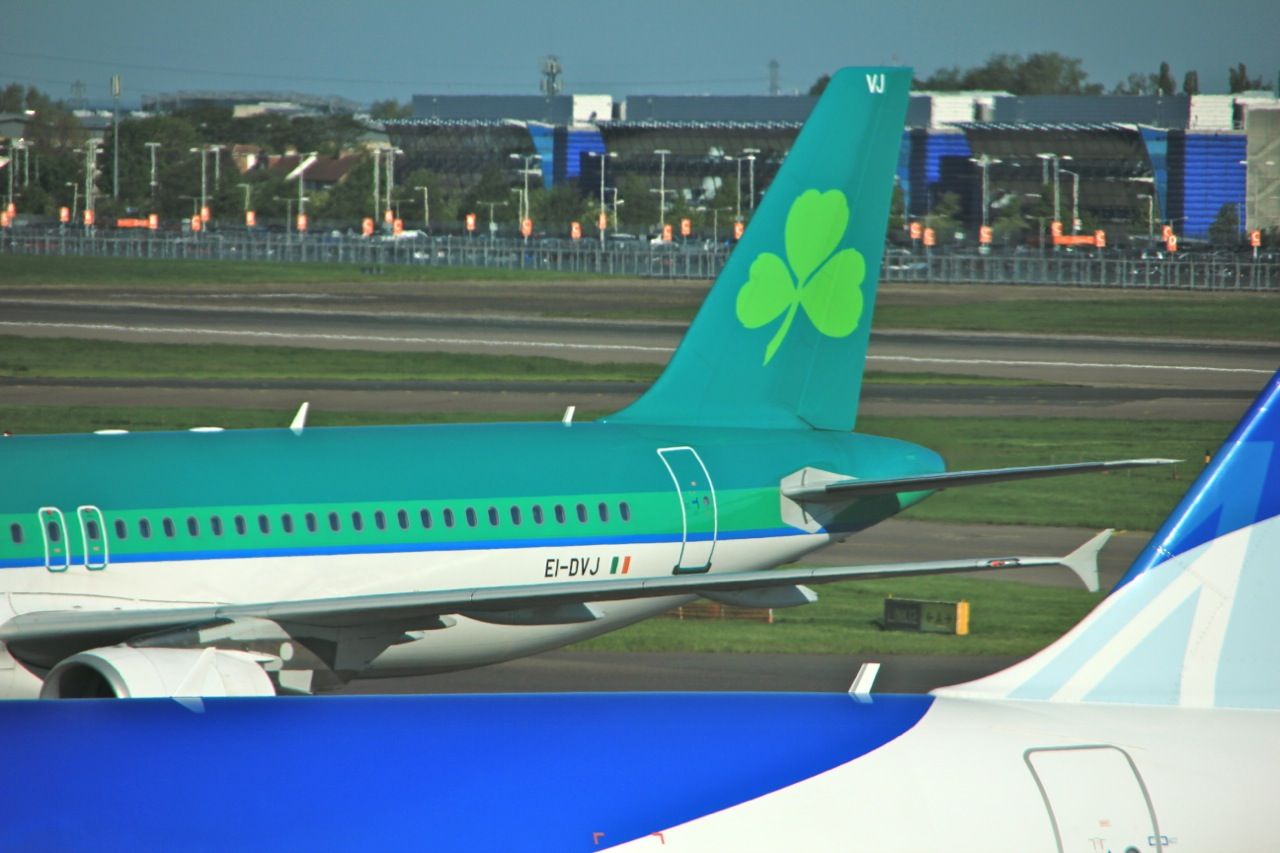 My lift home from DUB a few weeks ago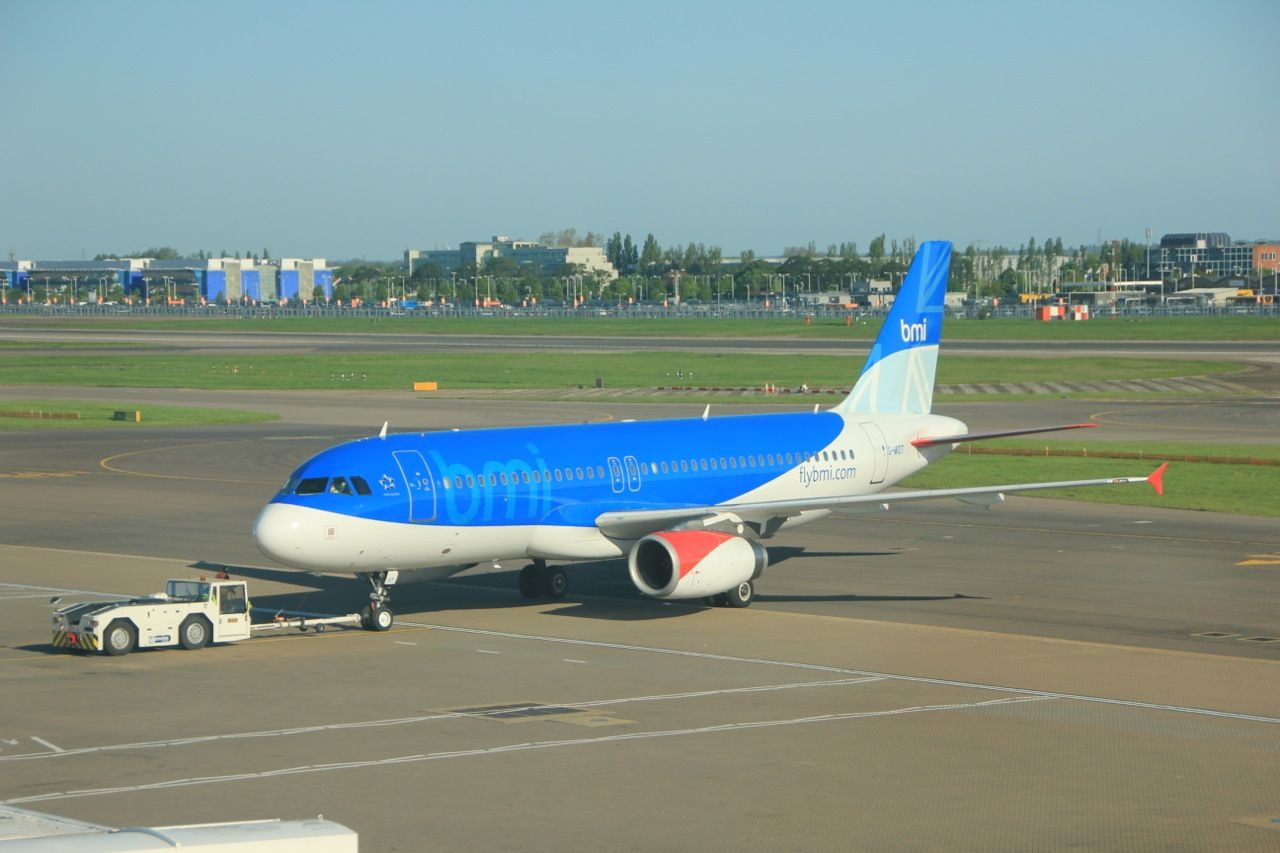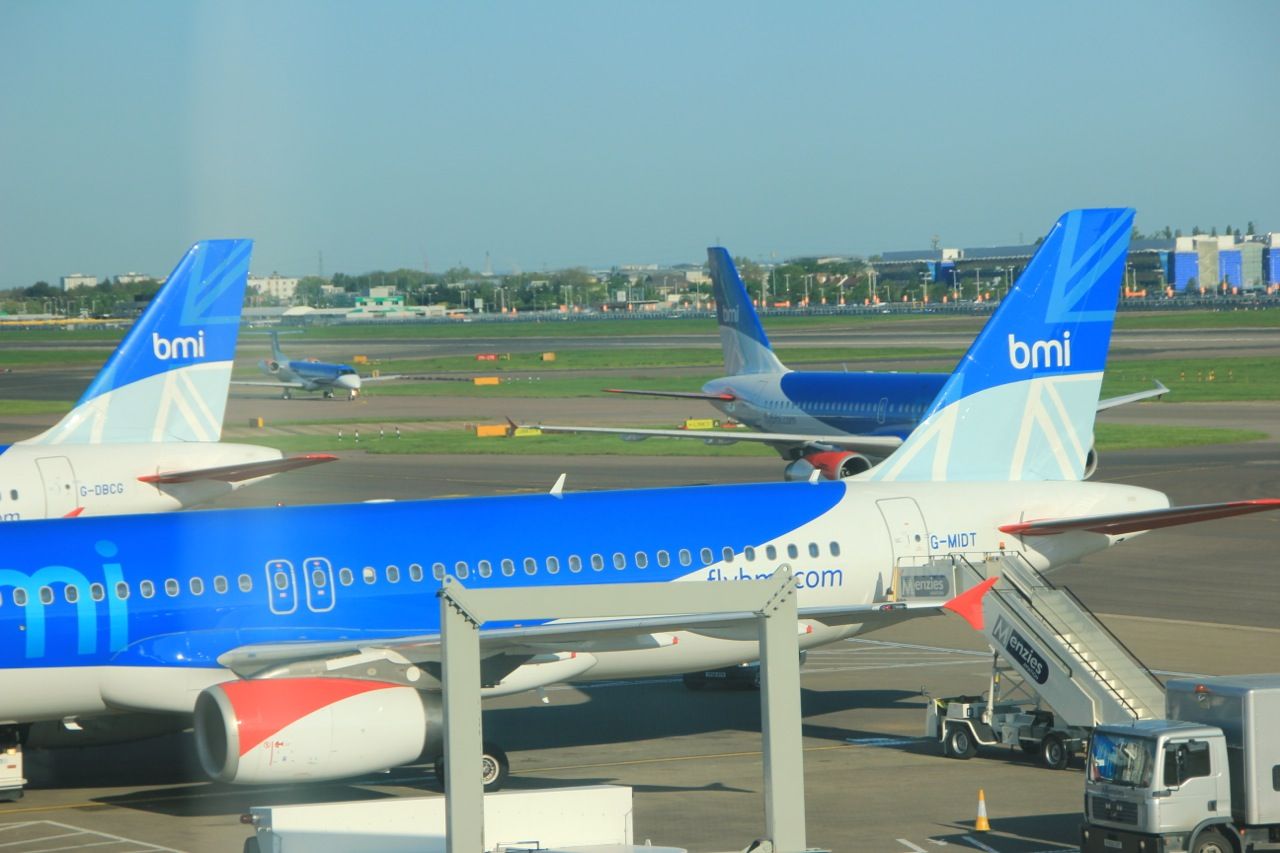 Soon to be a sight that's no more
At 8:30 it was time to head down to the gate. It was a good 15-minute walk, so burnt off breakfast number 1 quite nicely.
Once at gate 39, I was a little disappointed that there was no priority boarding for business class. The ground crew just started general boarding and said business class, gold cardholders etc. could board at their leisure.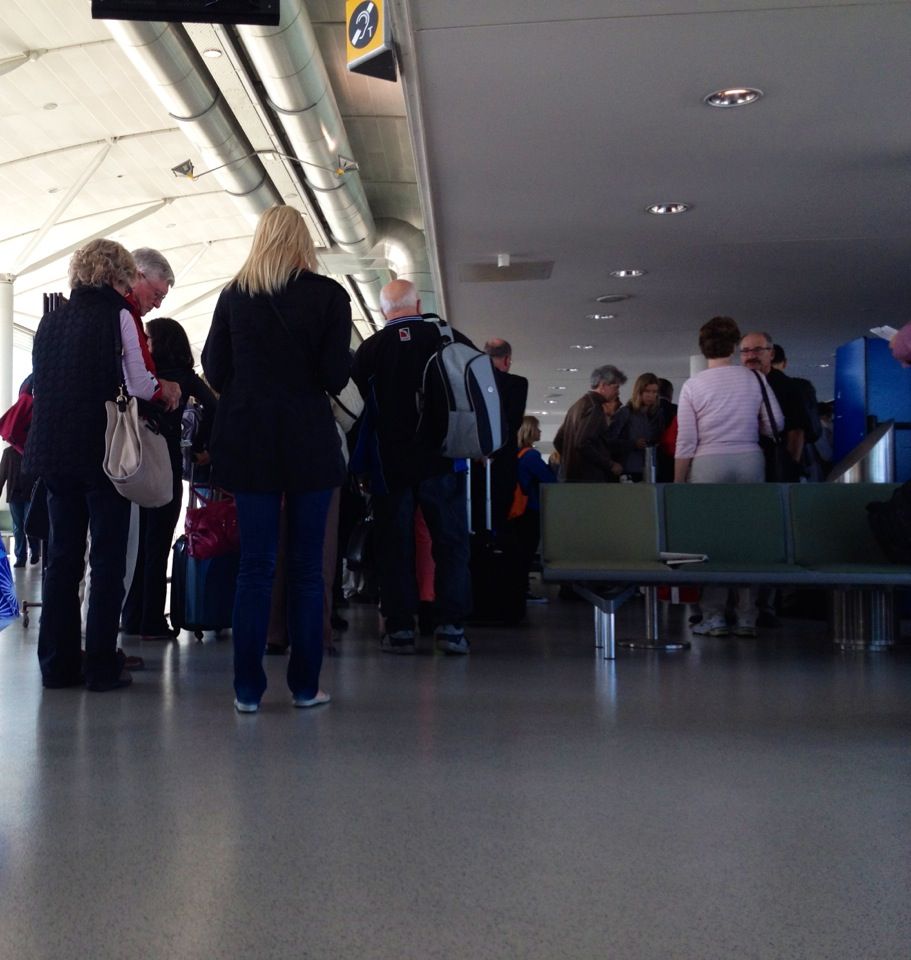 Seems that the scheduled A320 had been substituted for an A319. A bad decision as it later turned out.
Wait a minute... This is a BA flight, operated by BMI - on what appears to be a Lufthansa plane? Anymore airlines want to add anything towards the trip?! Would of thought this one would have been first in for a refit.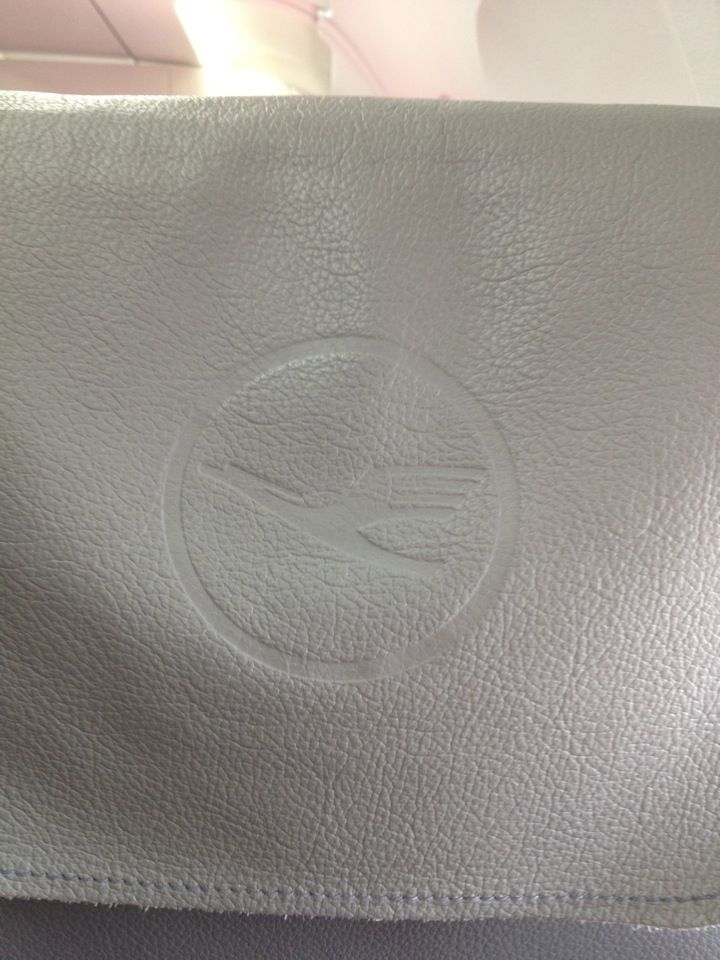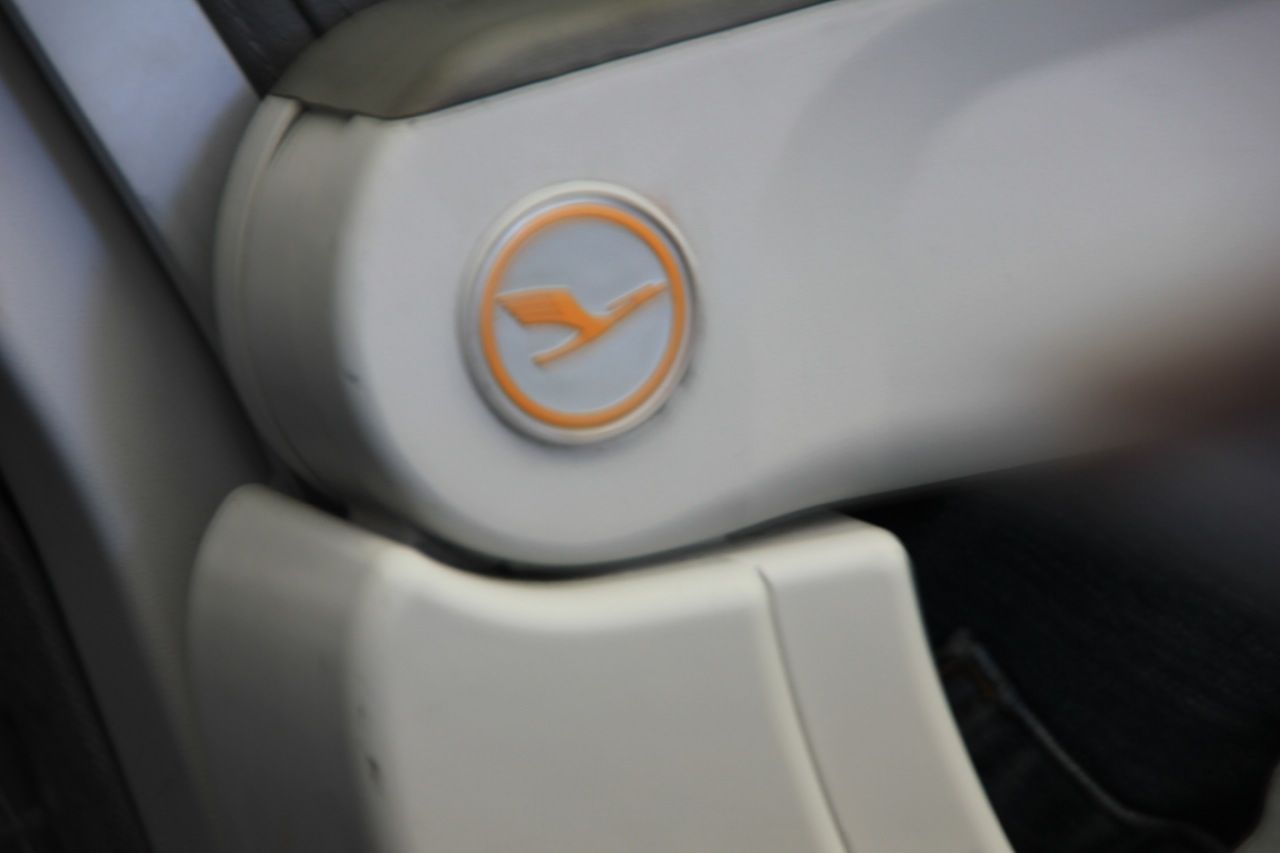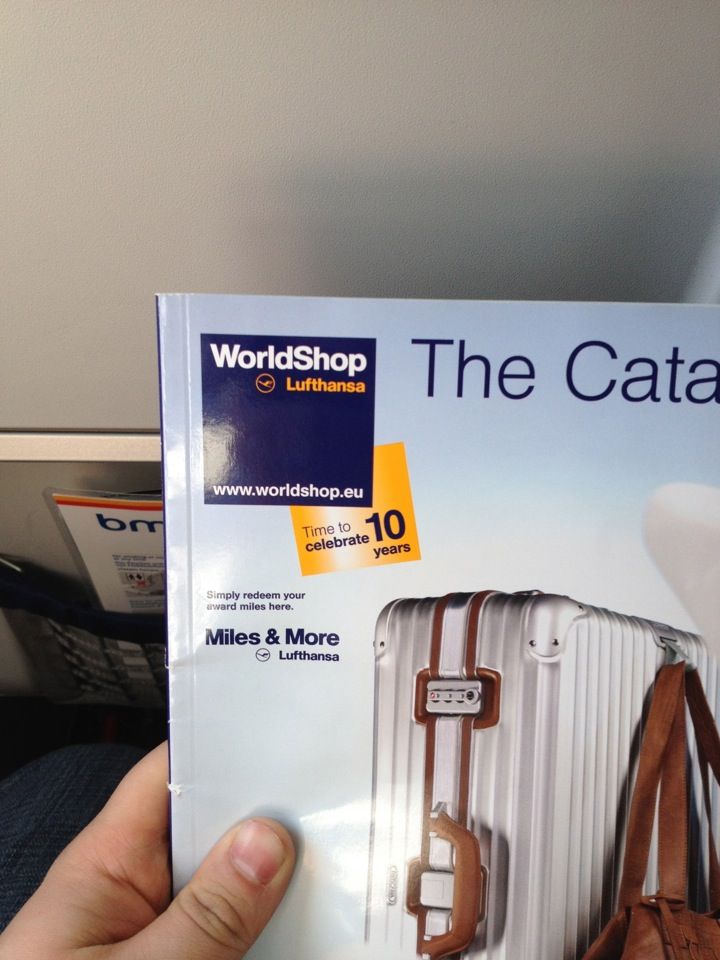 BD193
Off Stand 09:17
On Stand 09:32
G-DBCA A319
Once on board, I settled in and took a few of the obligatory shots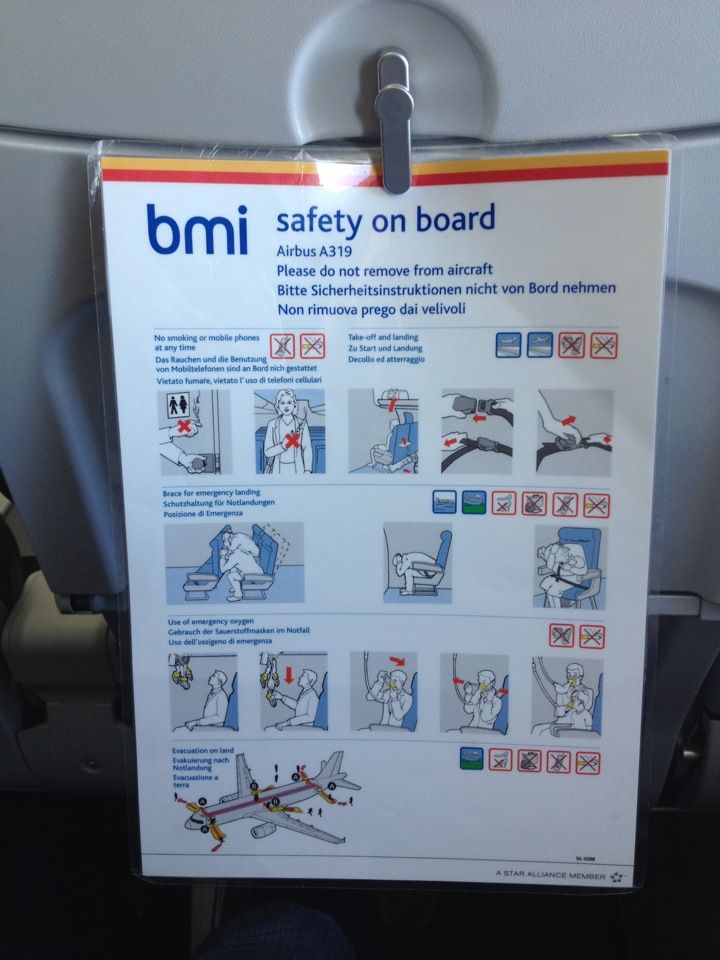 A few moments later, we pushed back and were off. Then about 2 minutes into the taxi we came to a halt for a good few minutes. Then we appeared to be heading for runway 27R, which I thought was odd considering 27L was being used for departures this morning. Then a couple of seconds later I realized we weren't heading for 27L at all, we were heading back to where we came from. The flaps being retracted partly confirmed this and then the captain came over the PA and said there was an electrical problem, so we would indeed be heading back to the gate to fix the problem and refuel. During this time I spotted that row 6 was free so I made a move to 6F from my assigned 4A.
Attempt number 2:
BD193
Off Stand 09:55
On Stand 12:46
G-DBCA A319
Take off Video
The second attempt was much more successful. After 25 mins or so on stand we once again made our way out to 27L. Luckily there was only a LH A320 ahead of us and at 10:10, 55 minutes late, we were off. After a couple of left turns I spotted Farnborough:
There was also a pretty close encounter with a VS 744, however I didn't quite manage to grab my camera in time to catch it.
15 minutes after departure the crew started their service.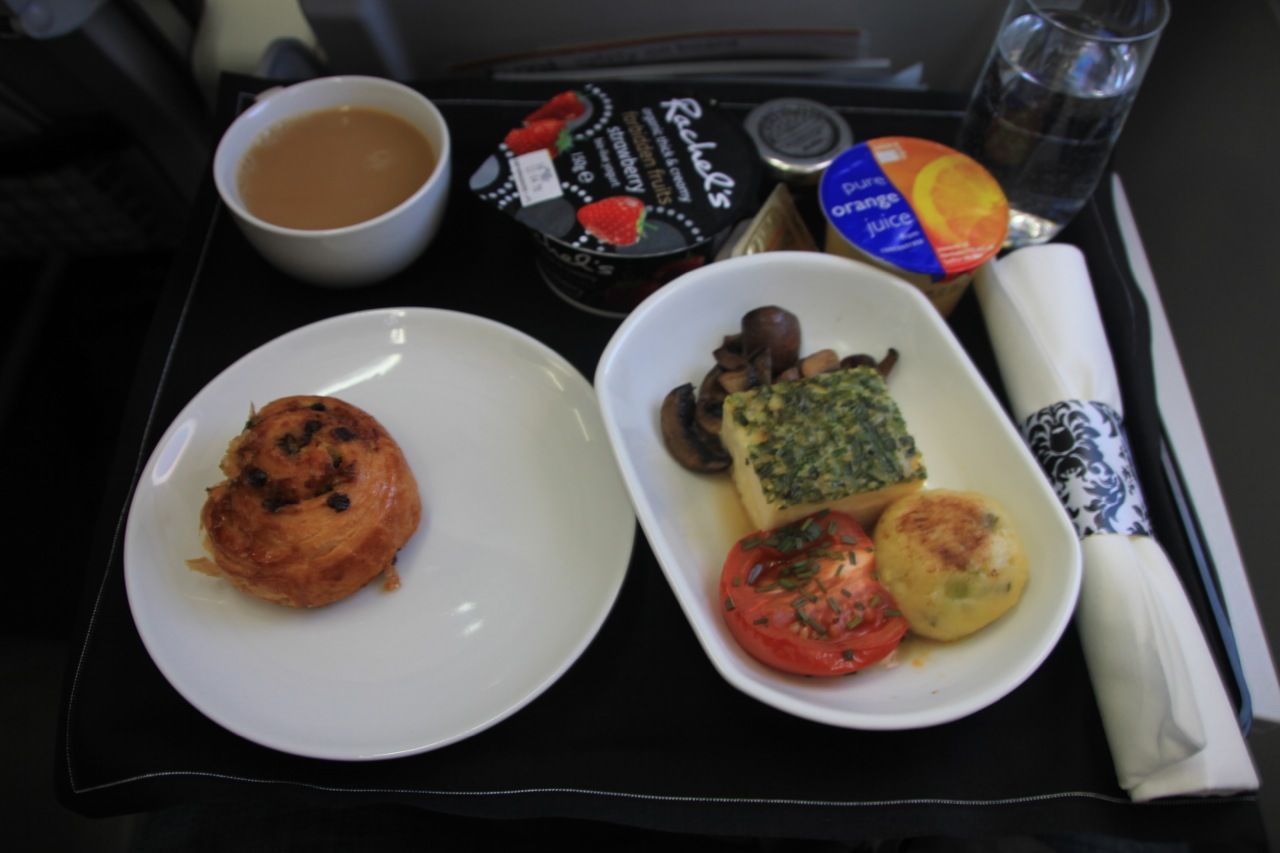 The meal tasted better than it looked.
Once breakfast was over I had a quick chat with one of the cabin crew about the Lufthansa plane being operated by BA. He said that at the moment, BA don't really have much say in it and that basically until October it's business as usual for BMI. I mentioned that one of their planes had already gone off for repaint and he said that the reason for that was because it was the Star Alliance logo jet and BA doesn't want to advertise the competition but that's about it.
Other than a few bumps over France, the service and flight was uneventful. Which was good considering the issue that had unfolded earlier. One thing I did notice during the flight however was how few people paid attention to the curtain dividing economy from business class. Seemed like the whole of the economy cabin wanted to take a look at what they were missing out on!
I was hoping that these clouds would clear up by the time we arrived.
About an hour or so after takeoff, descent had started. Luckily the clouds had cleared up, but unfortunately a very localized cloud appeared in my window! Although there wasn't much to see on my side of the plane anyway.
Landing into NCE
A pretty short taxi later and the aircraft was on stand, approx. half an hour late.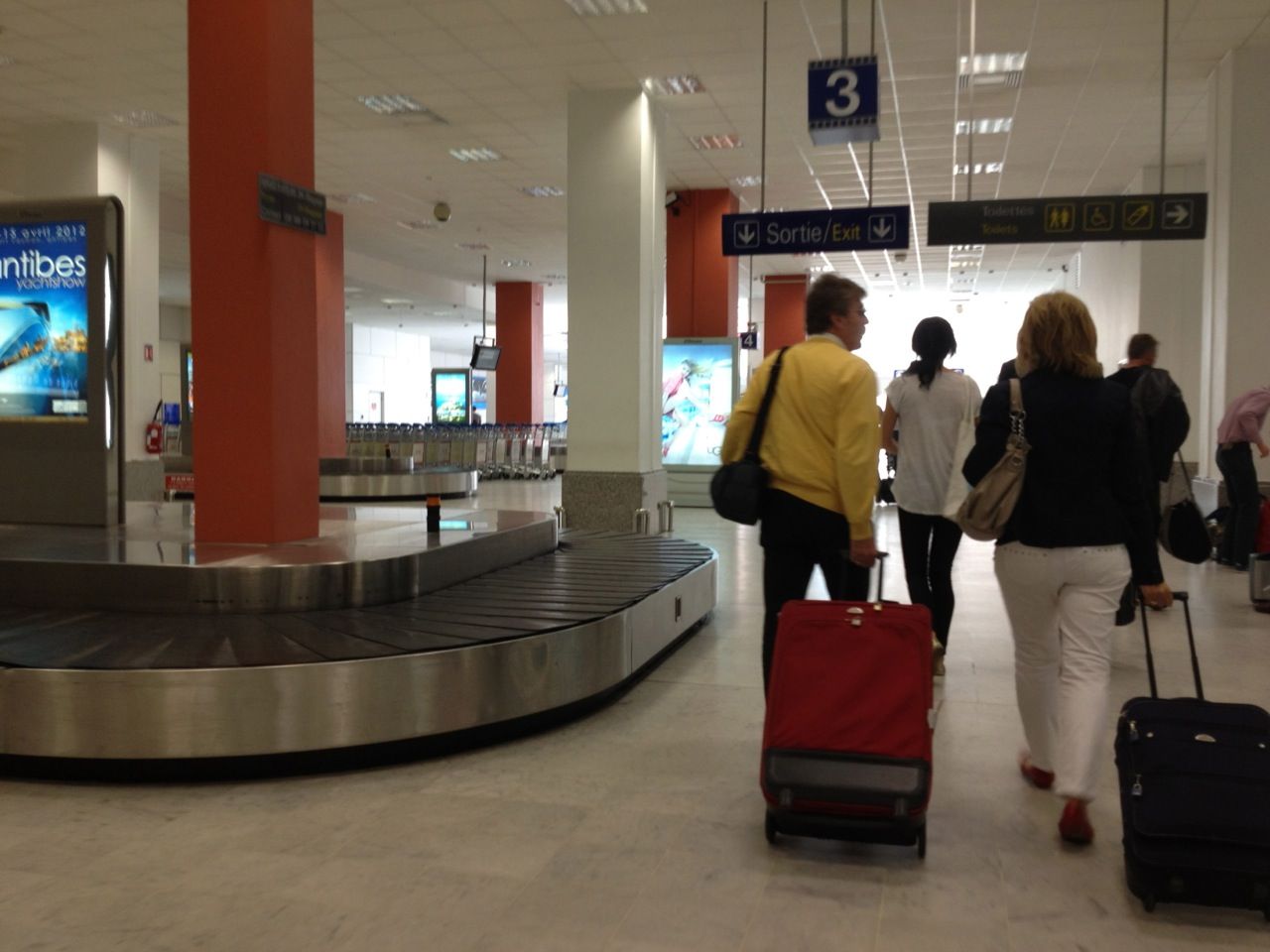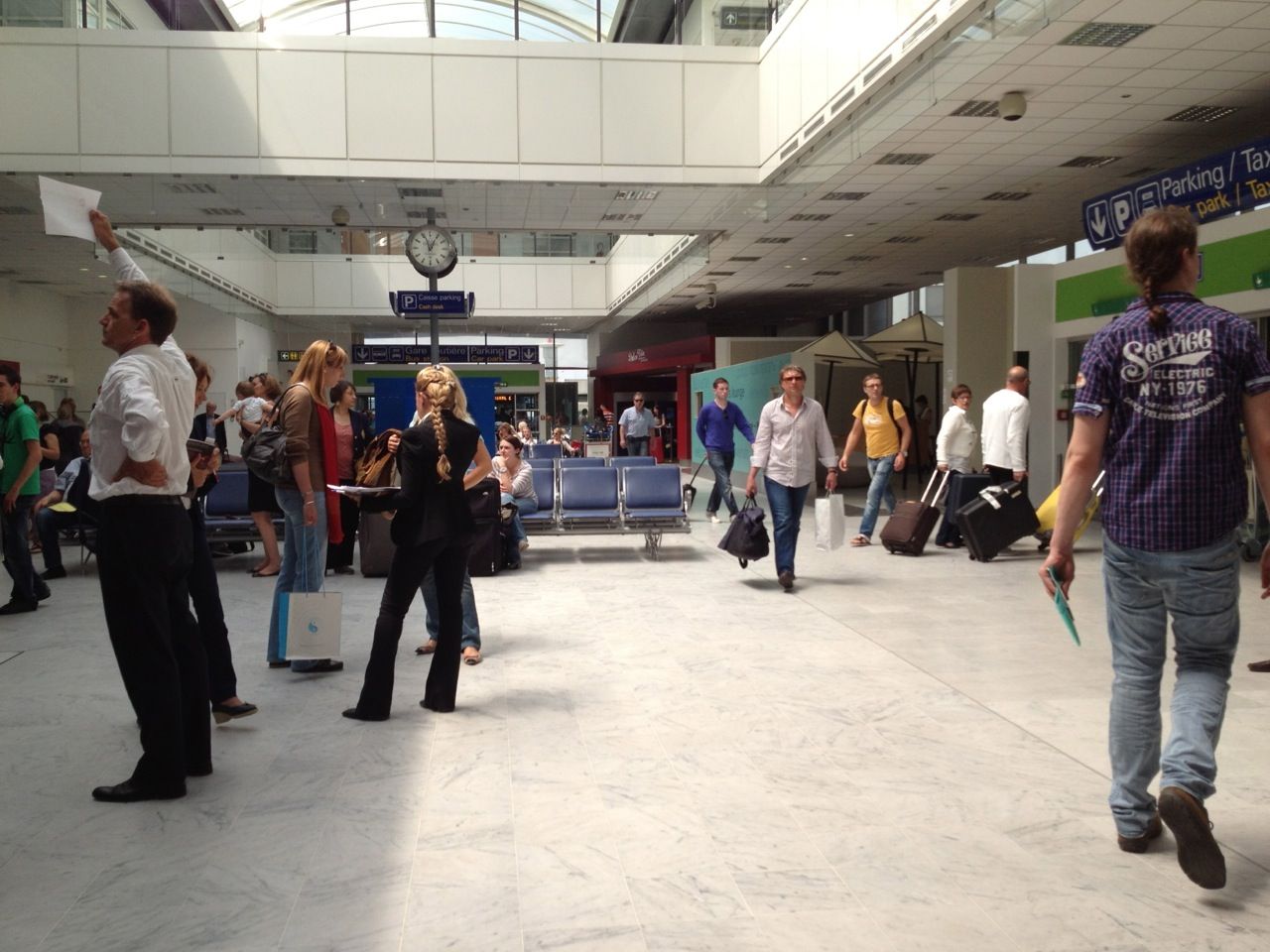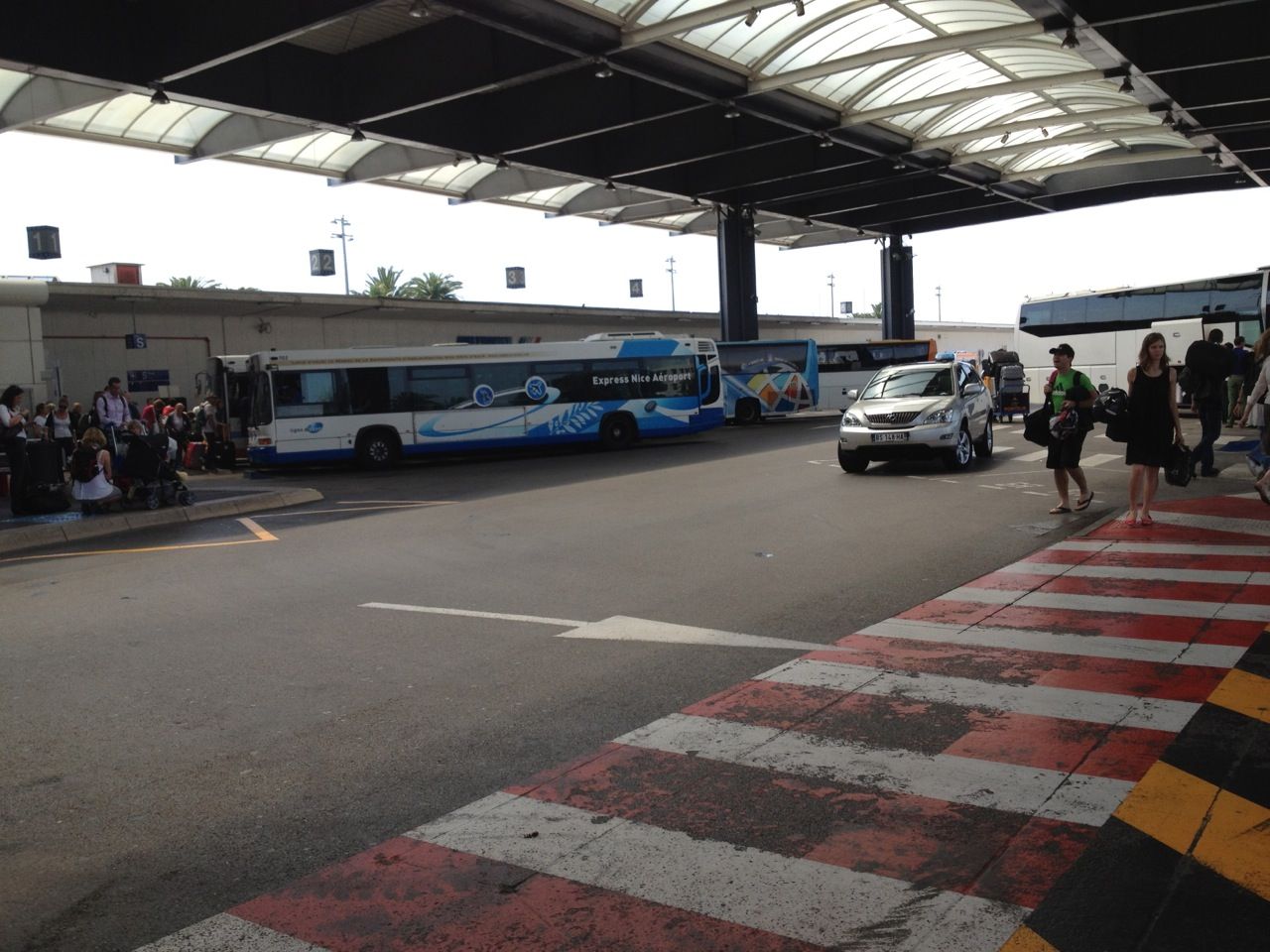 Outside the terminal
Then it was off to find a train to Monte Carlo. Easier said than done. It was by pure luck more than anything that I managed to find Saint Augustin station. Although that was the easy part. The only way to buy a ticket was by using a French language only machine. Luckily I paid just enough attention in French at school to get a ticket.
Then there was a half hour or so wait for the train. It wasn't too bad though as it was sunny, warm and I had a decent view of the departures from NCE. I saw the aircraft that I had arrived on depart, 50 minutes after it had arrived.
Then it was onto a packed train.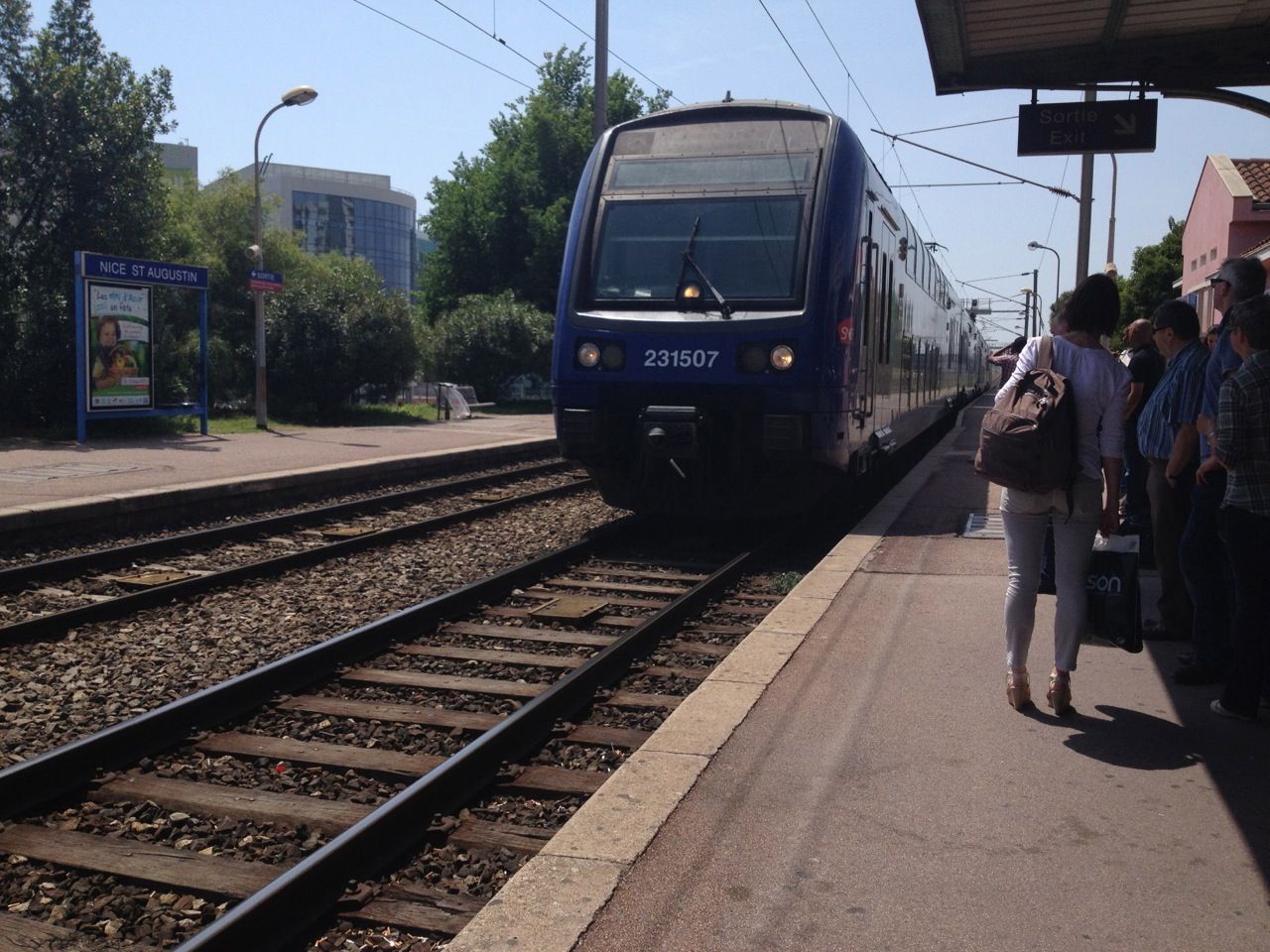 A few pics from Monte Carlo: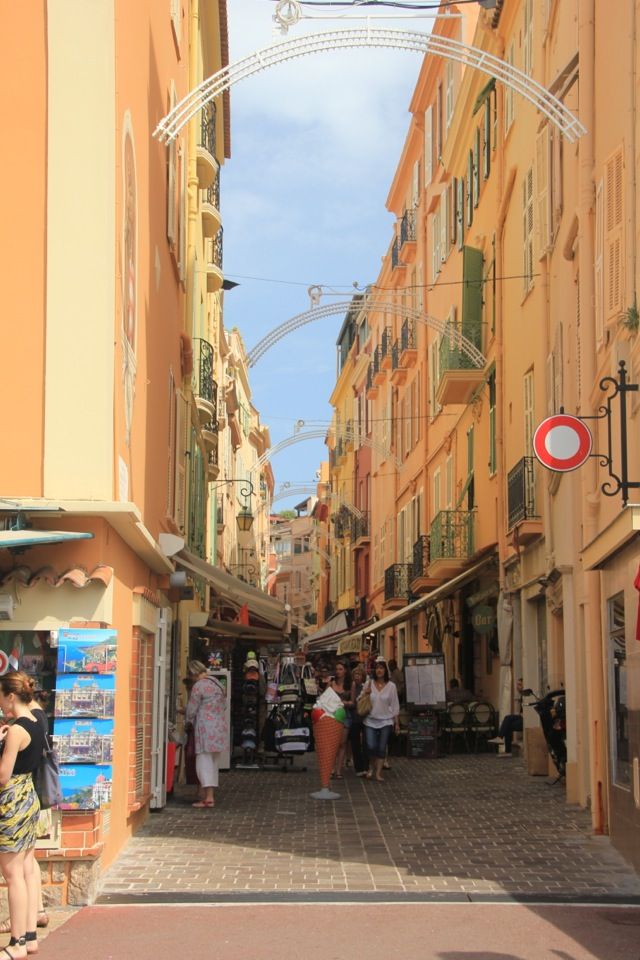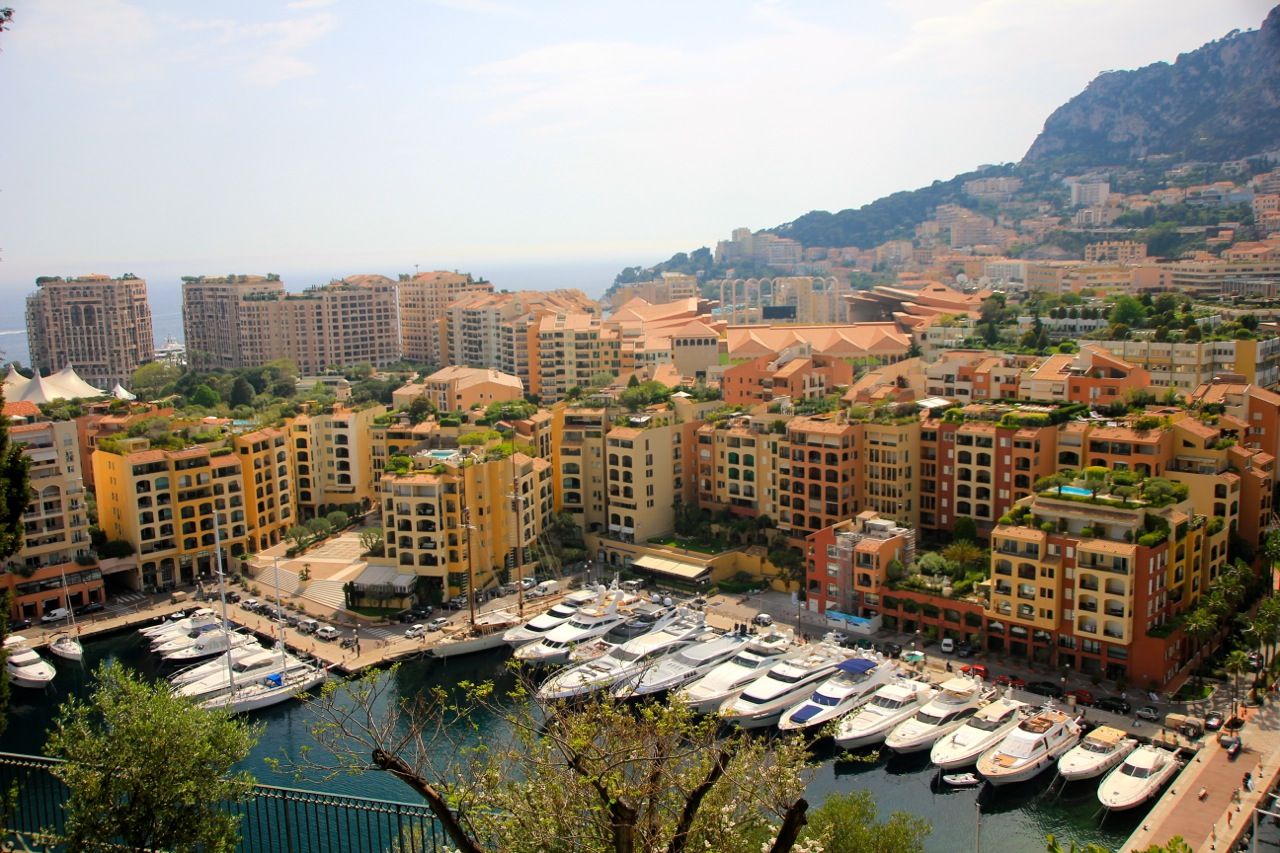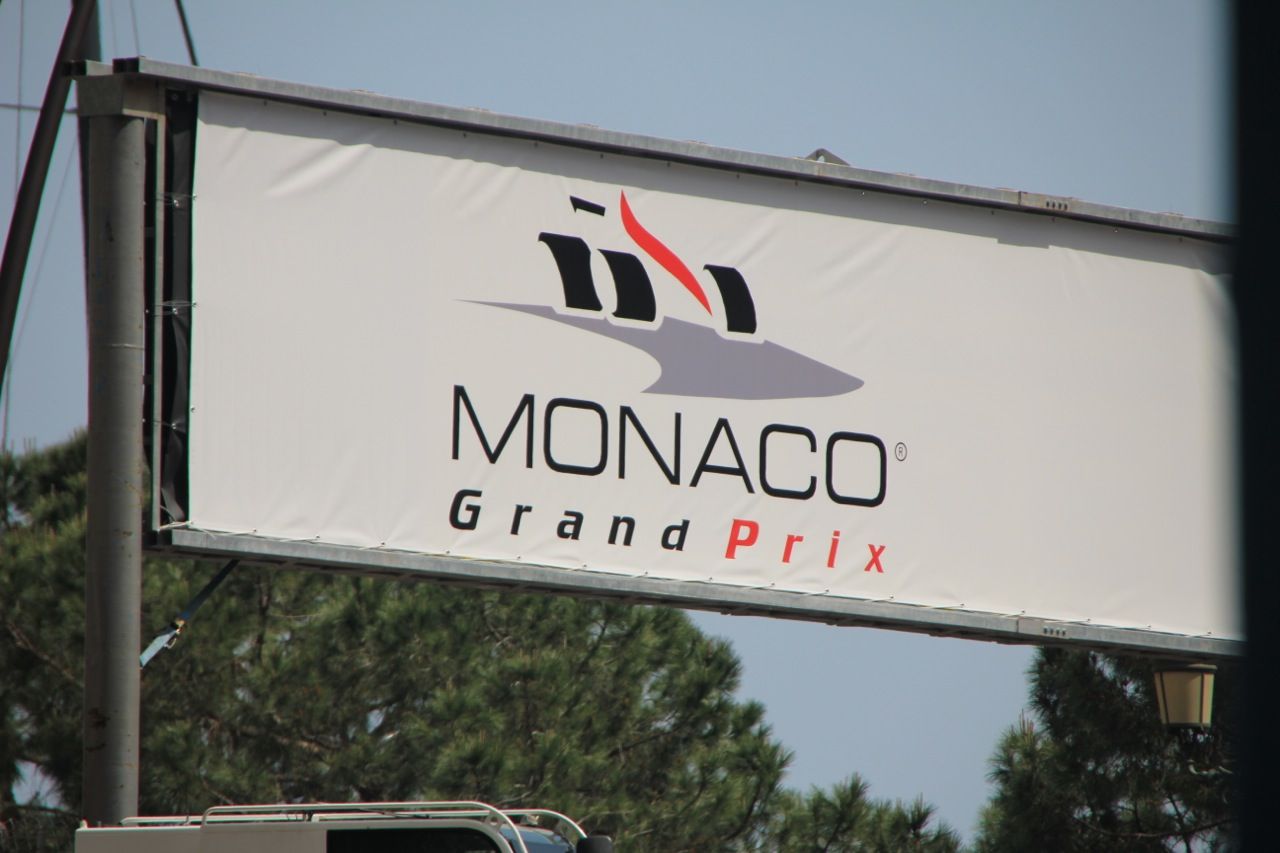 It was a shame that preparations were underway for the Grand Prix, and that there was a historic GP on - turns out most of the area you needed a ticket for! Still, I got to see enough of Monte Carlo to make the trip worth the €4.Then it was time to head back to Nice. Once I got there I checked into my hotel - lets just say the room was very... Cozy! Although I guess this is pretty standard in France.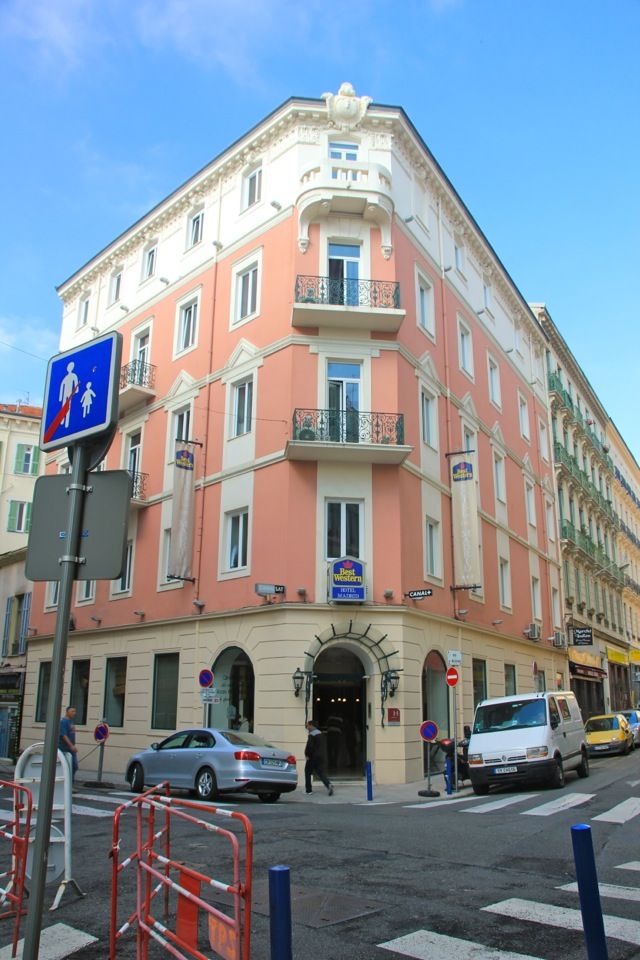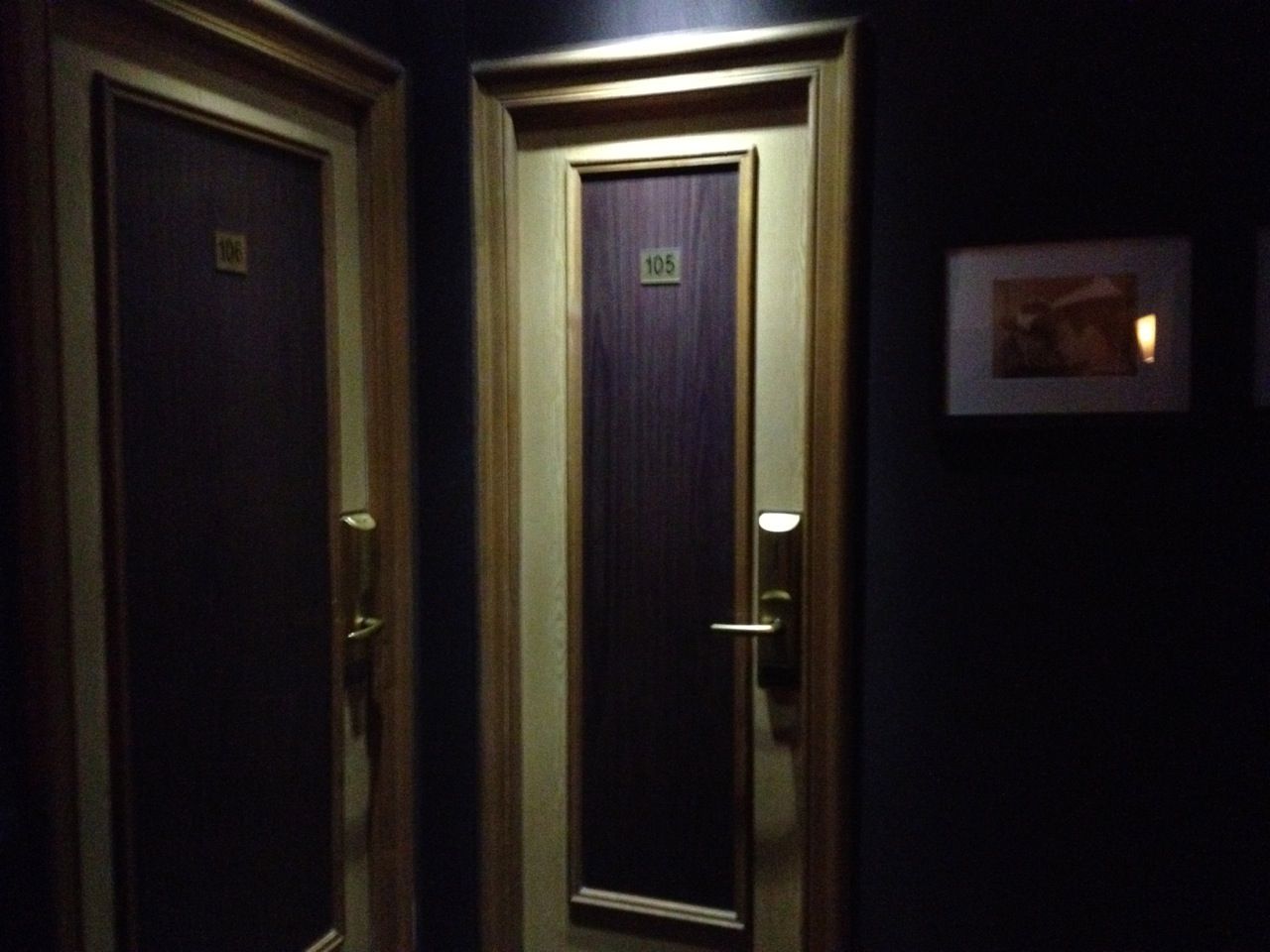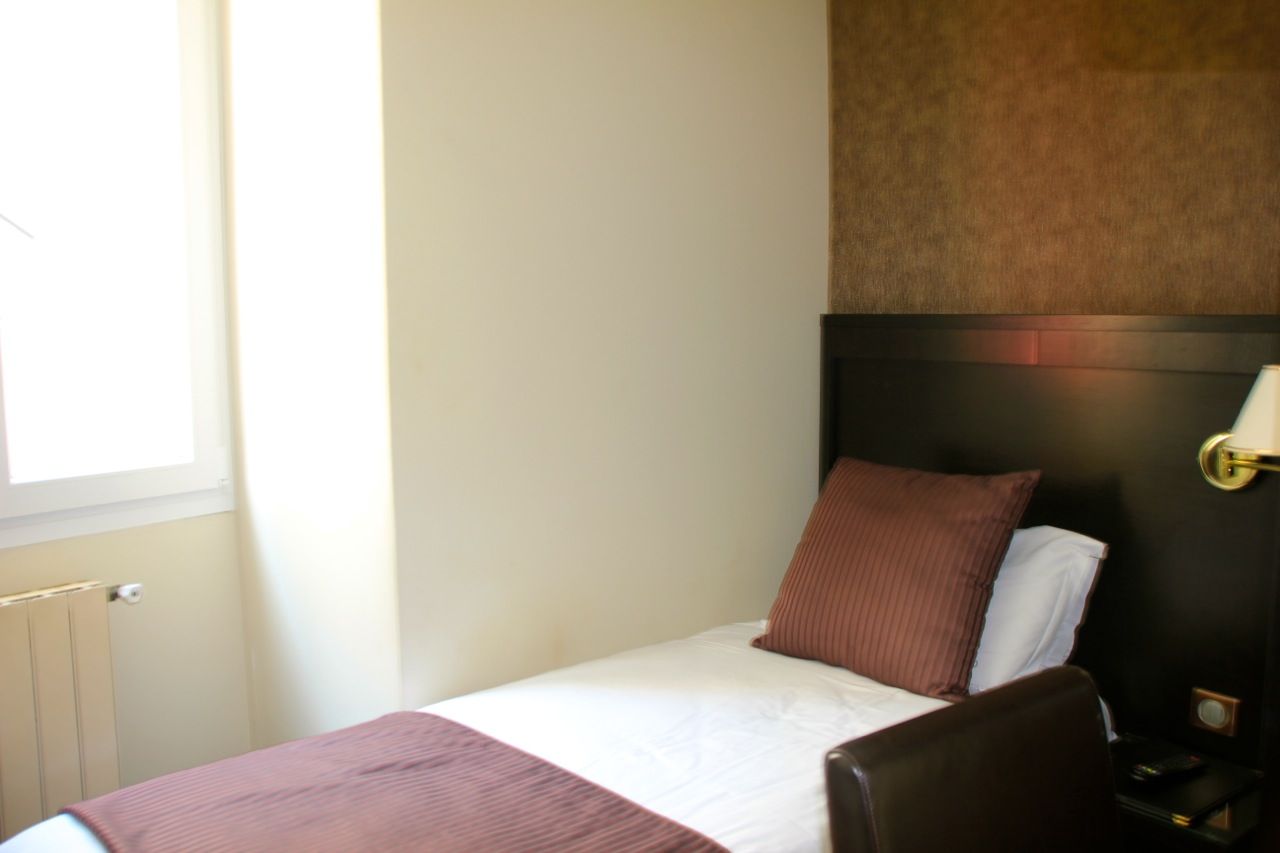 I then took a walk down to the beach. I grabbed a cheap dinner on the way.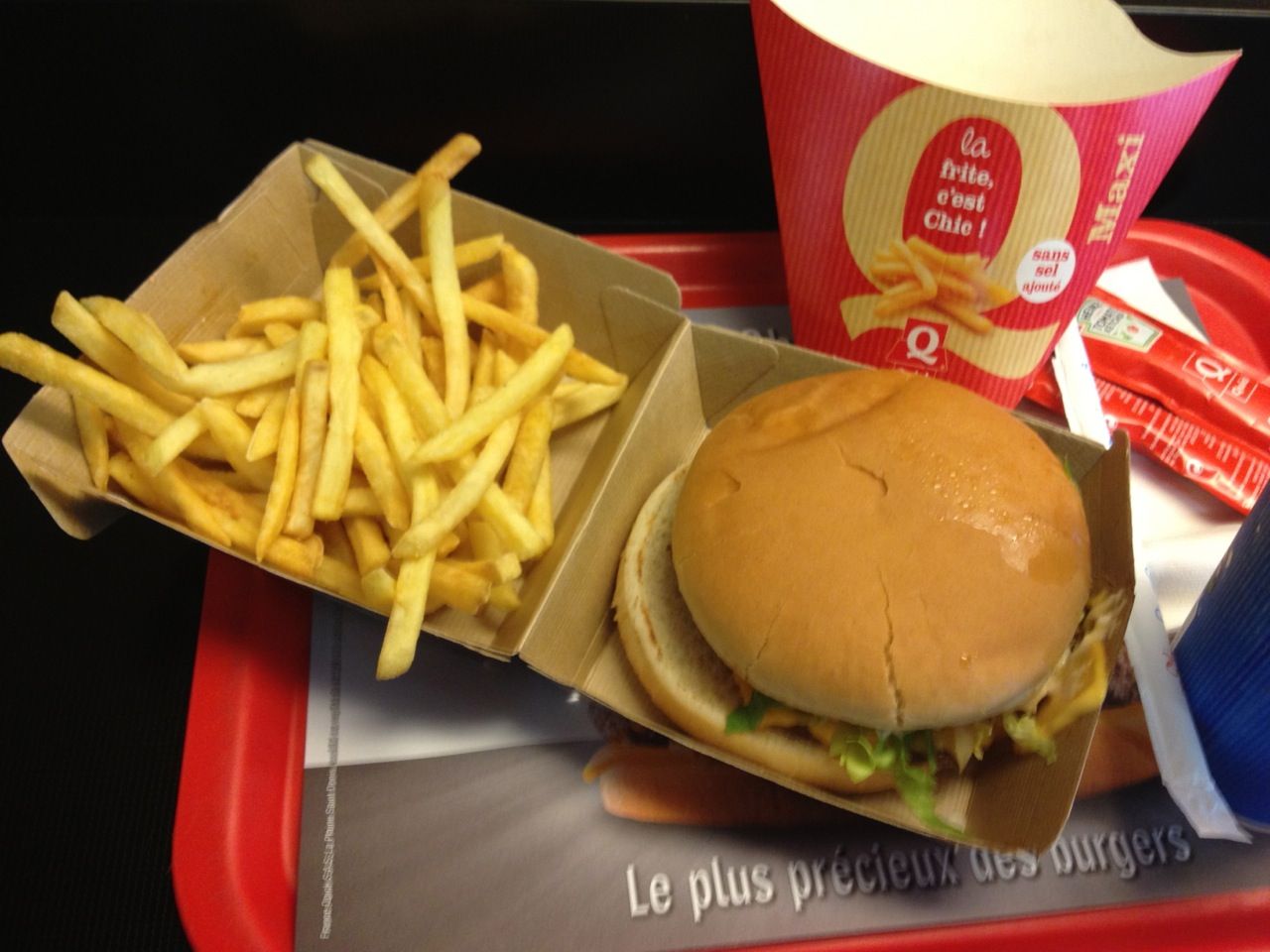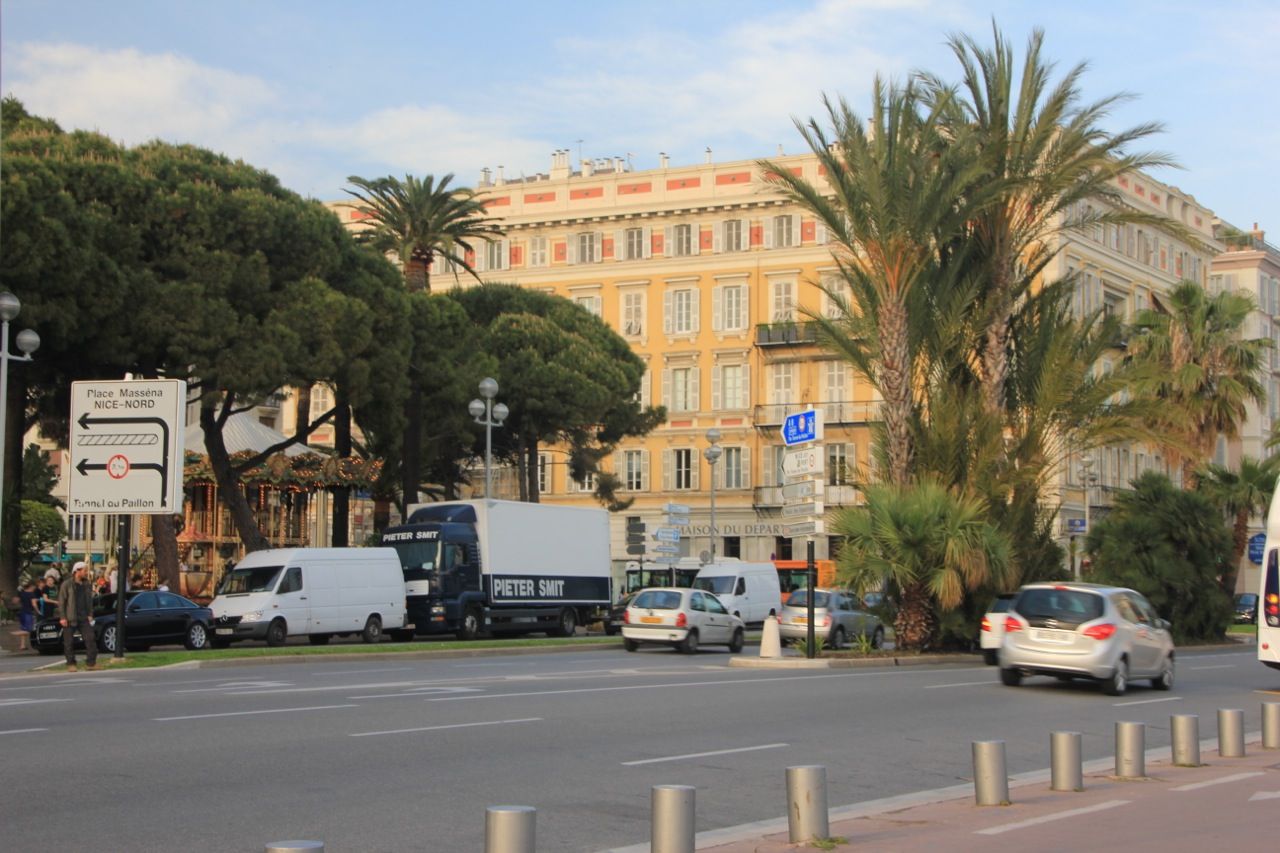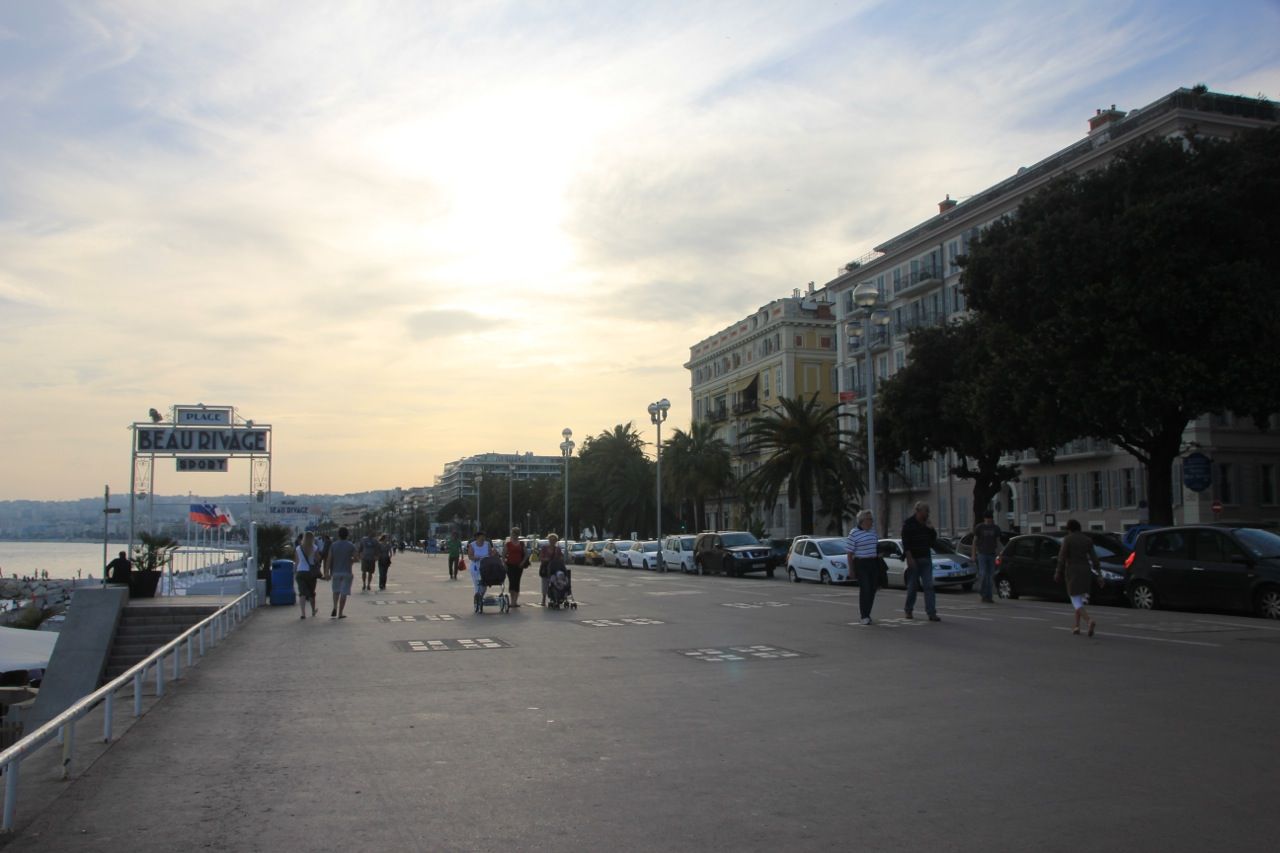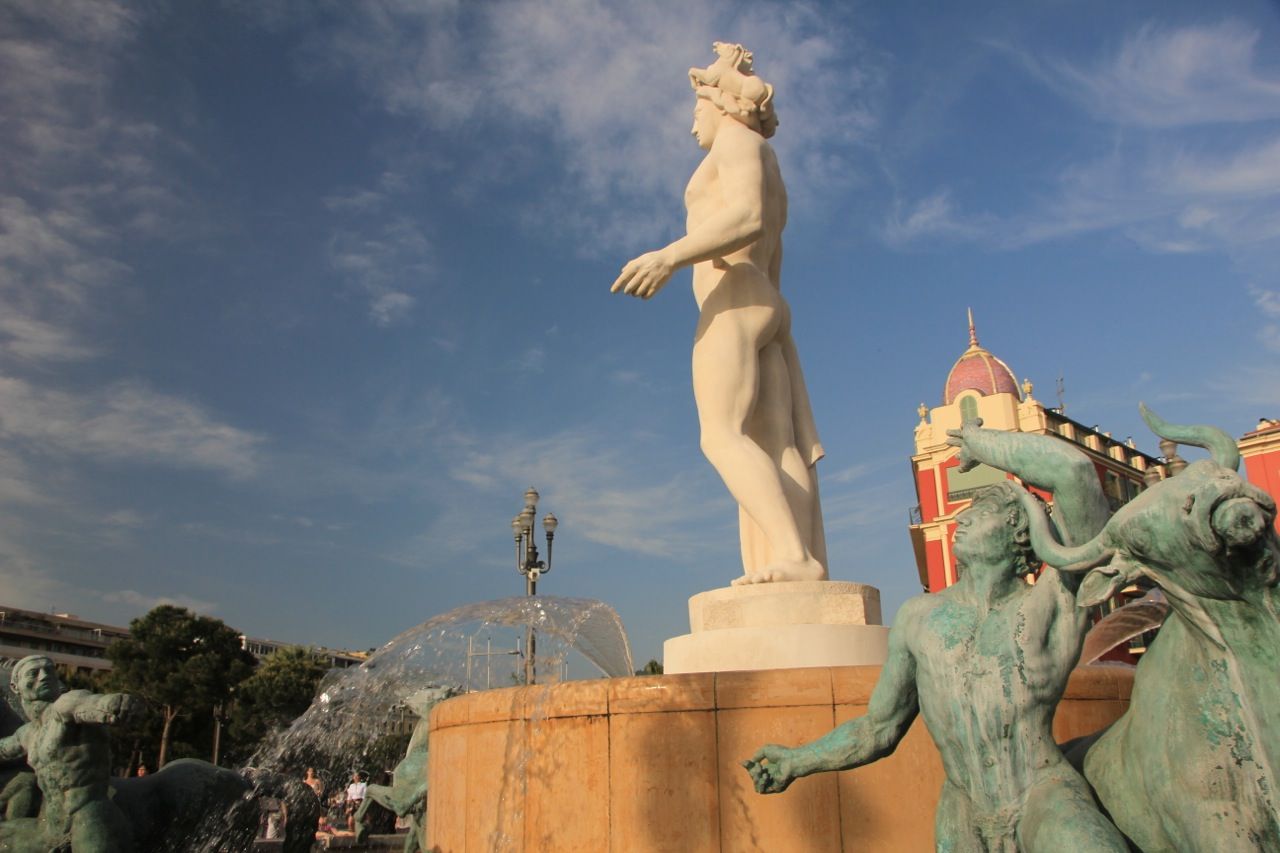 After a couple of hours of wandering round in the evening heat, I was in desperate need of a shower, so headed back. The rest of the evening was spent watching videos and surfing the net on my iPad. Luckily the hotel offered free Wi-Fi, as there were only French channels on the TV.
After a very good nights sleep - probably the best I've had in a hotel, I checked out and took the bus to the airport. Beforehand I looked on flightradar24 to see what plane I would be on. I was glad to see it wasn't G-DBCA again, as I really wanted to try BMI hardware while I still could. In my mind, I had plenty of opportunity to try out LH business class!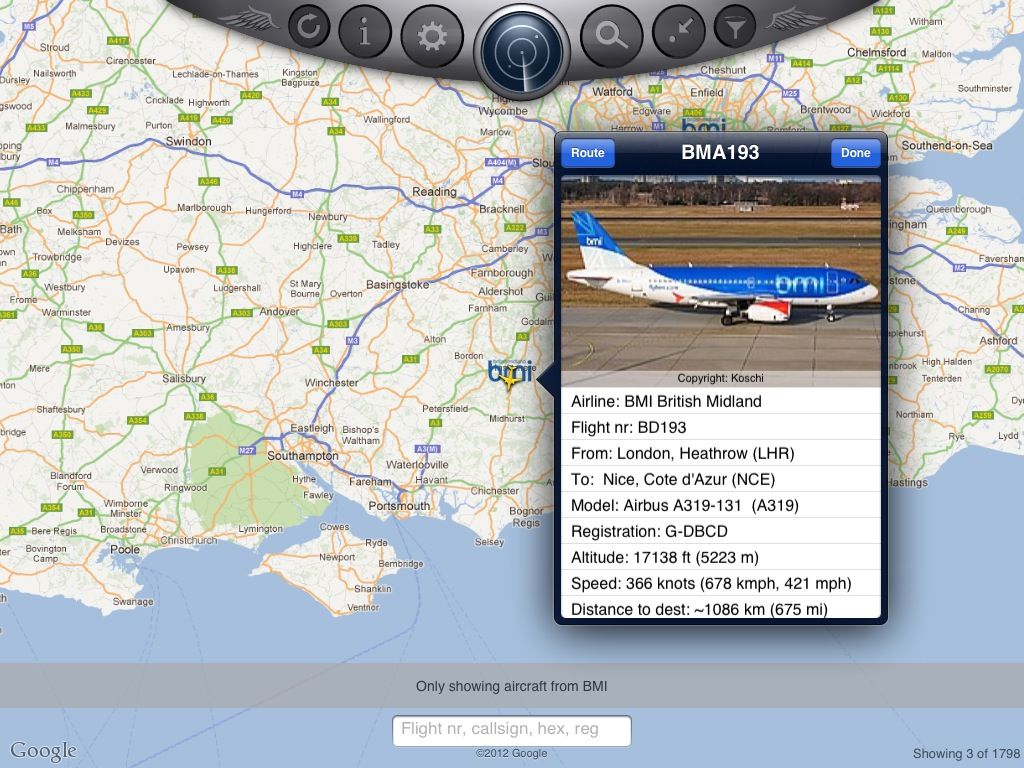 After a 10-minute or so journey, I had arrived at T1.
Once again there didn't seem to be any priority for business class passengers and I ended up at the back of a queue of economy passengers using the business class check in. At 10:30, the economy class check in opened and I was called over to use that line as the guy saw I had been waiting in line for a while - and was getting fed up!
Although I had lounge access, it was only a third party one, therefore I thought it would be unlikely there would be any decent food in there. Feeling quite hungry, I grabbed a baguette - very tasty!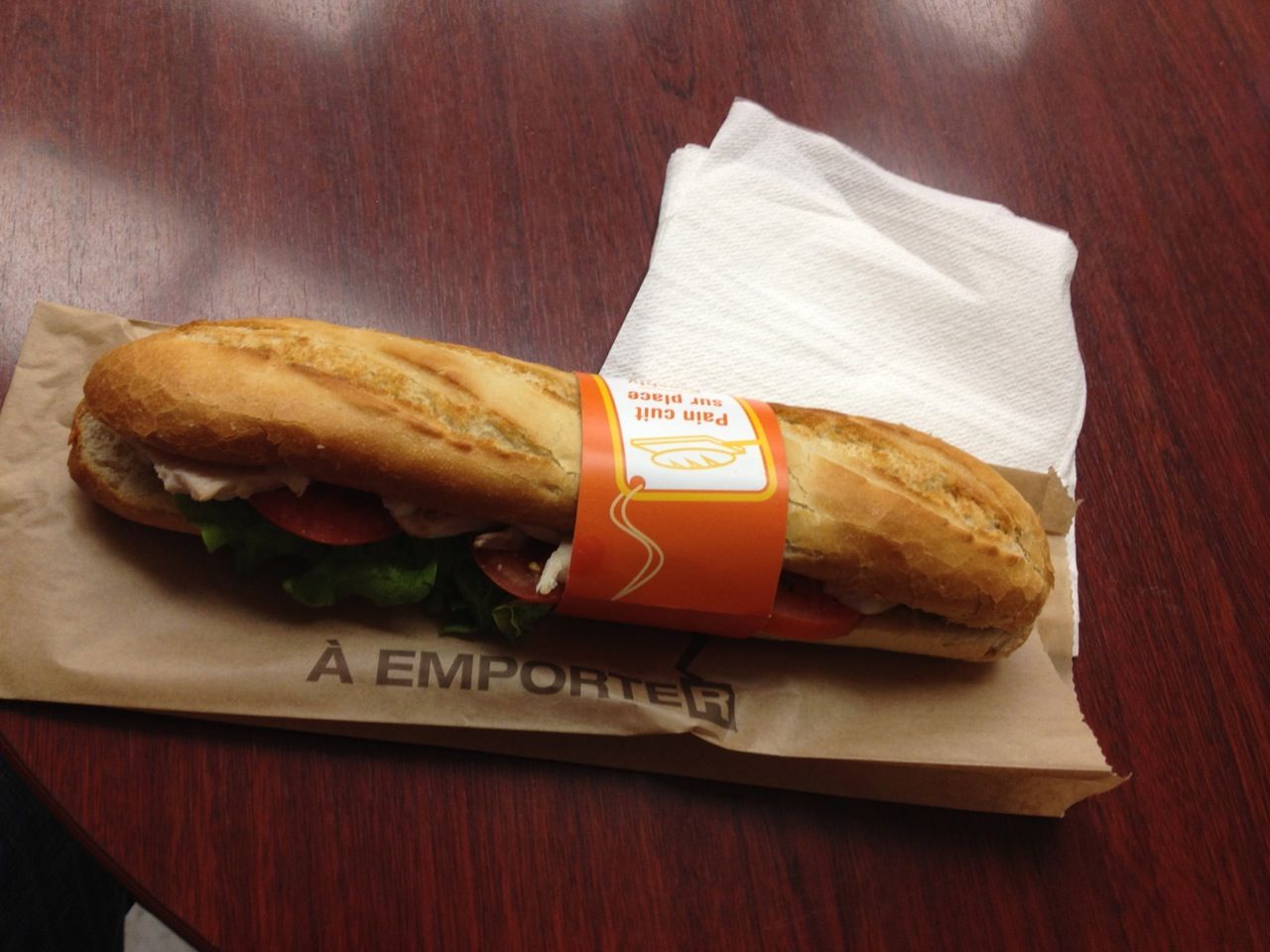 Then it was time to head through security.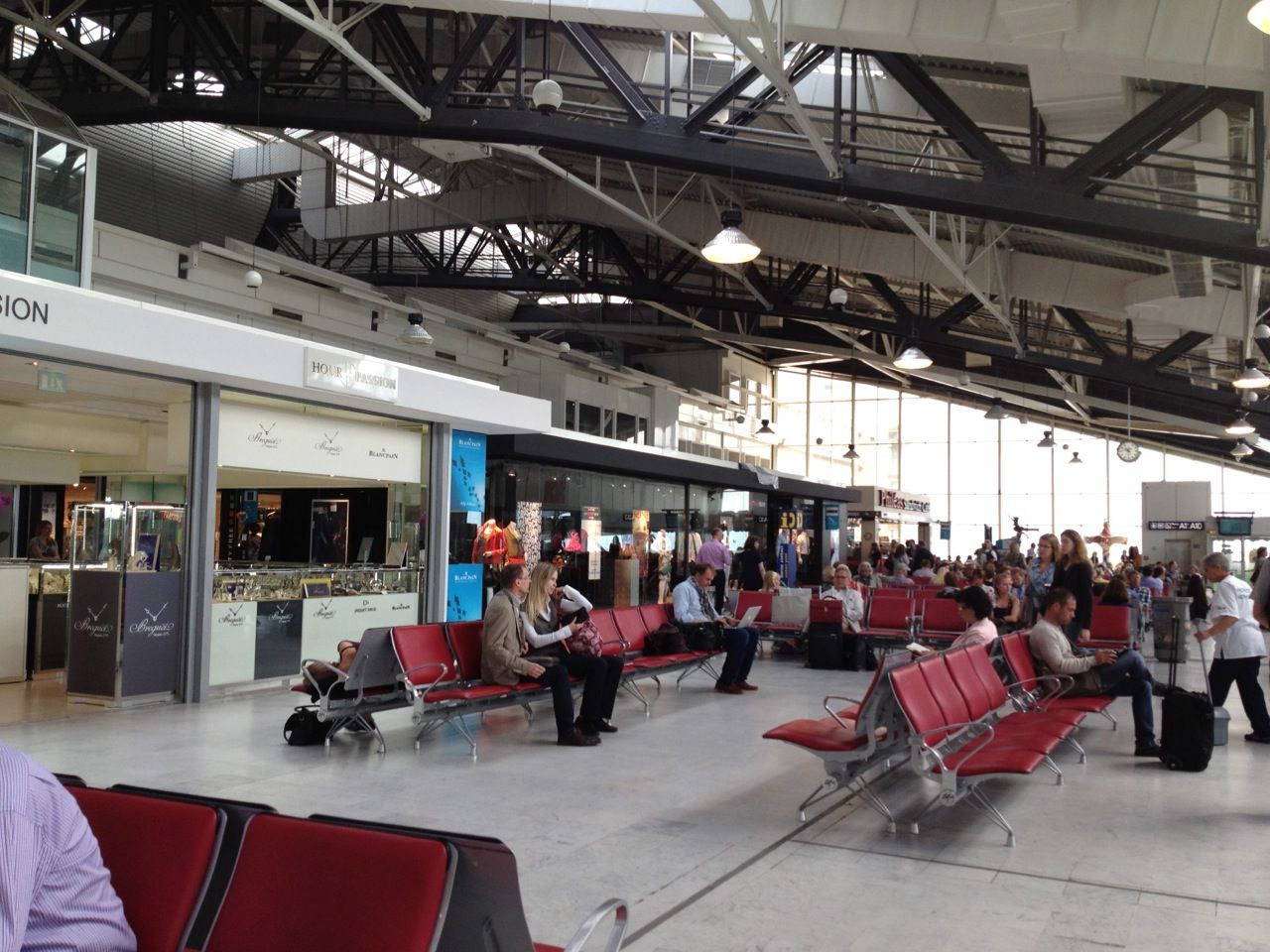 I went to the lounge indicated on the pass I'd been given, but was told I was in the wrong place. Once in the right place, my initial suspicions were confirmed. It certainly wasn't the same standard as the lounge I was in yesterday! It was somewhere comfortable to wait away from the masses though.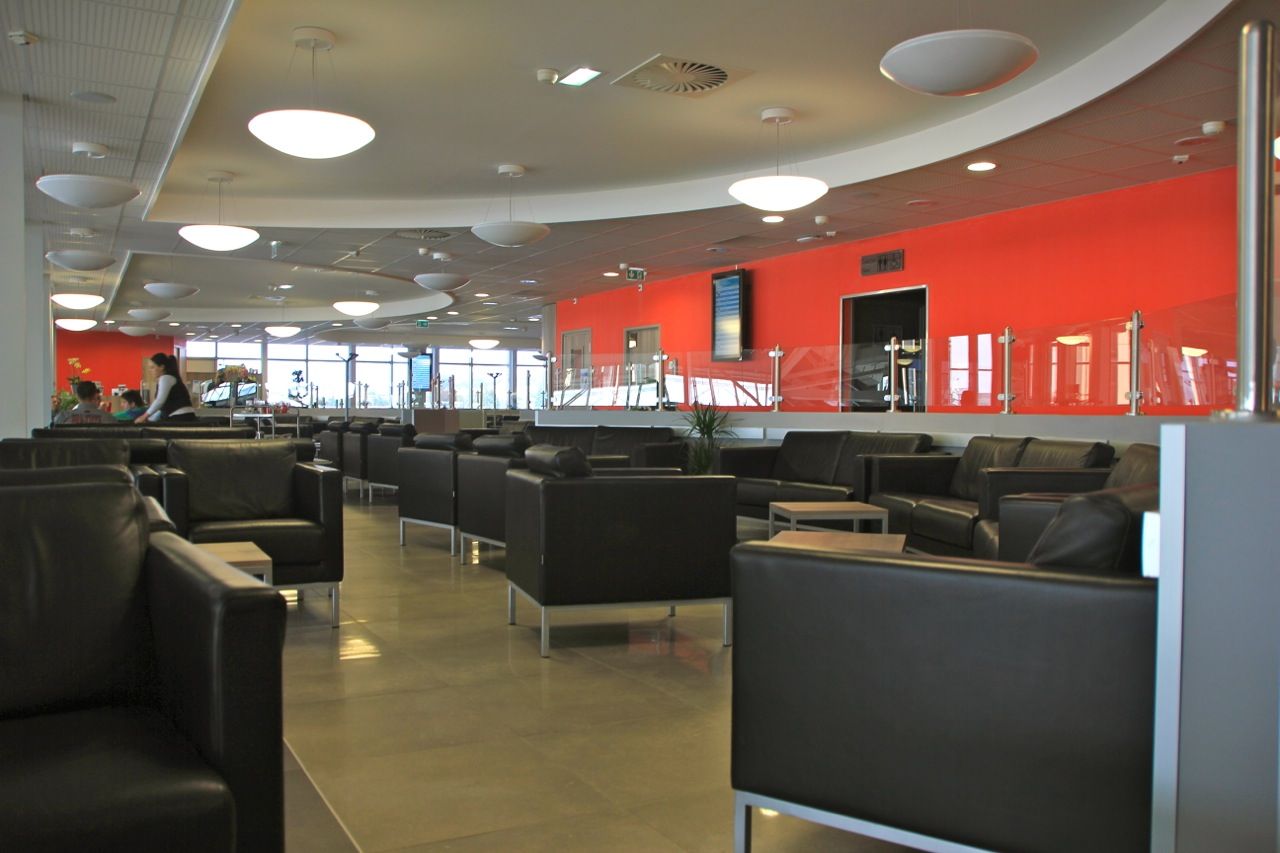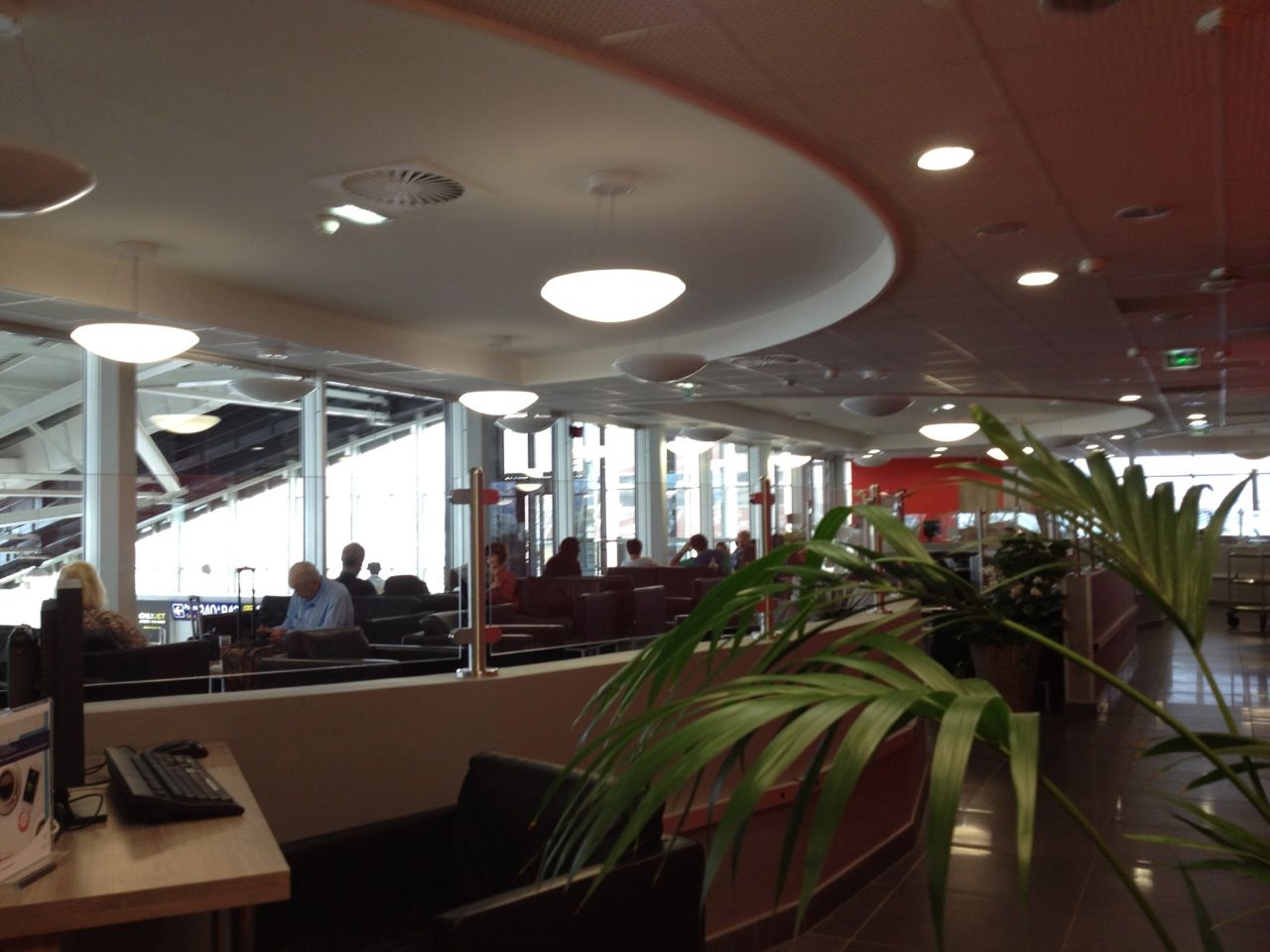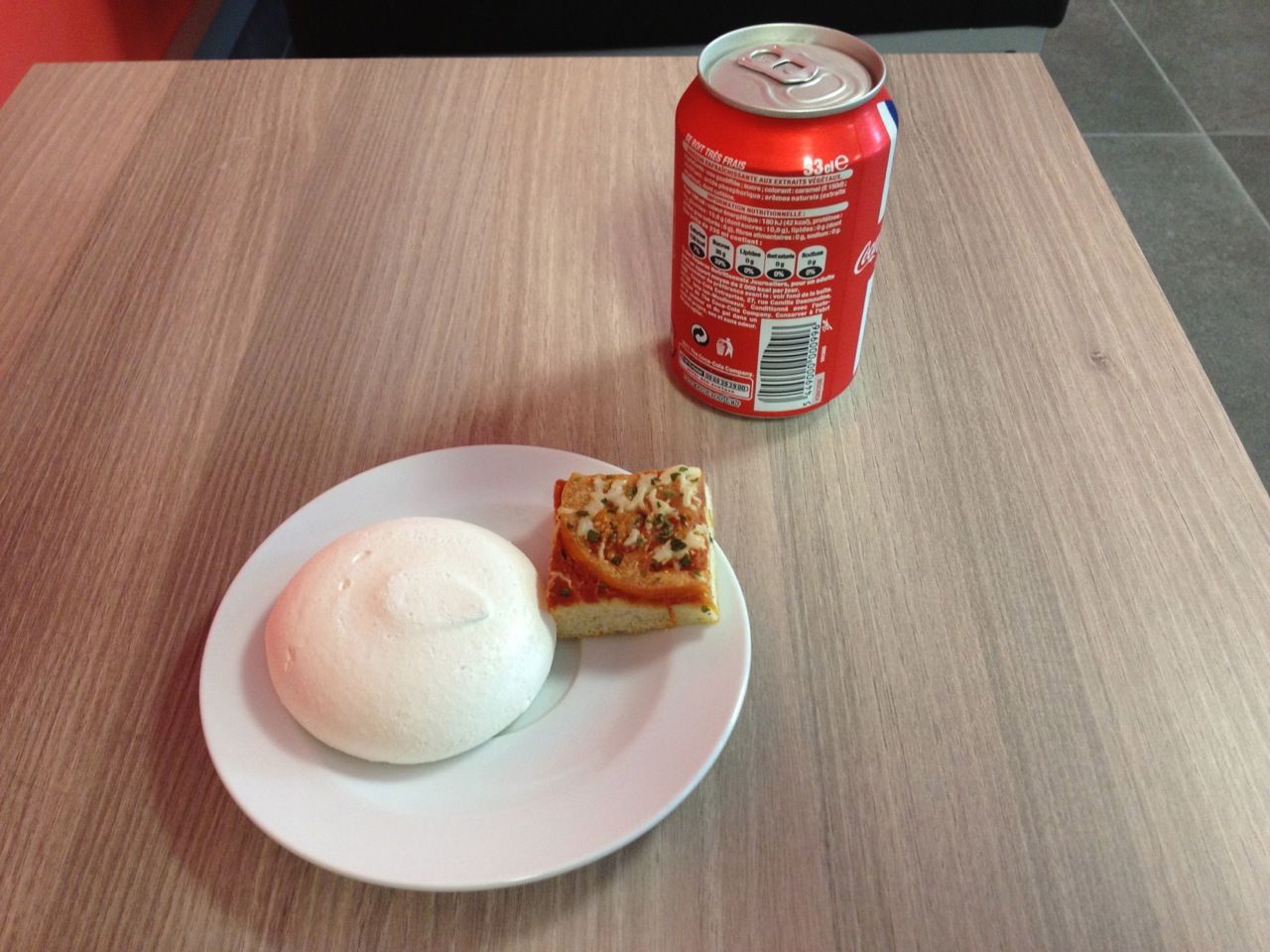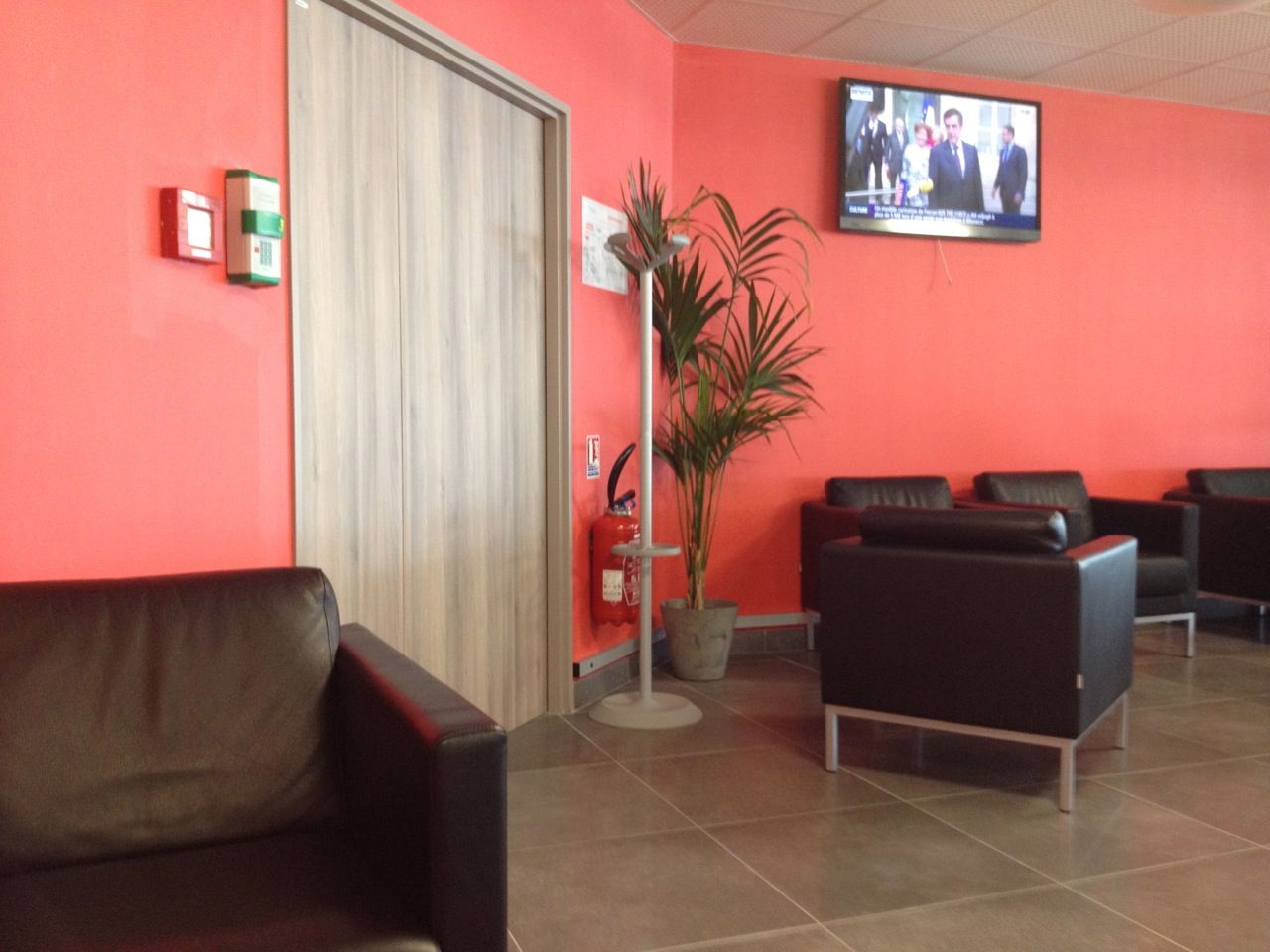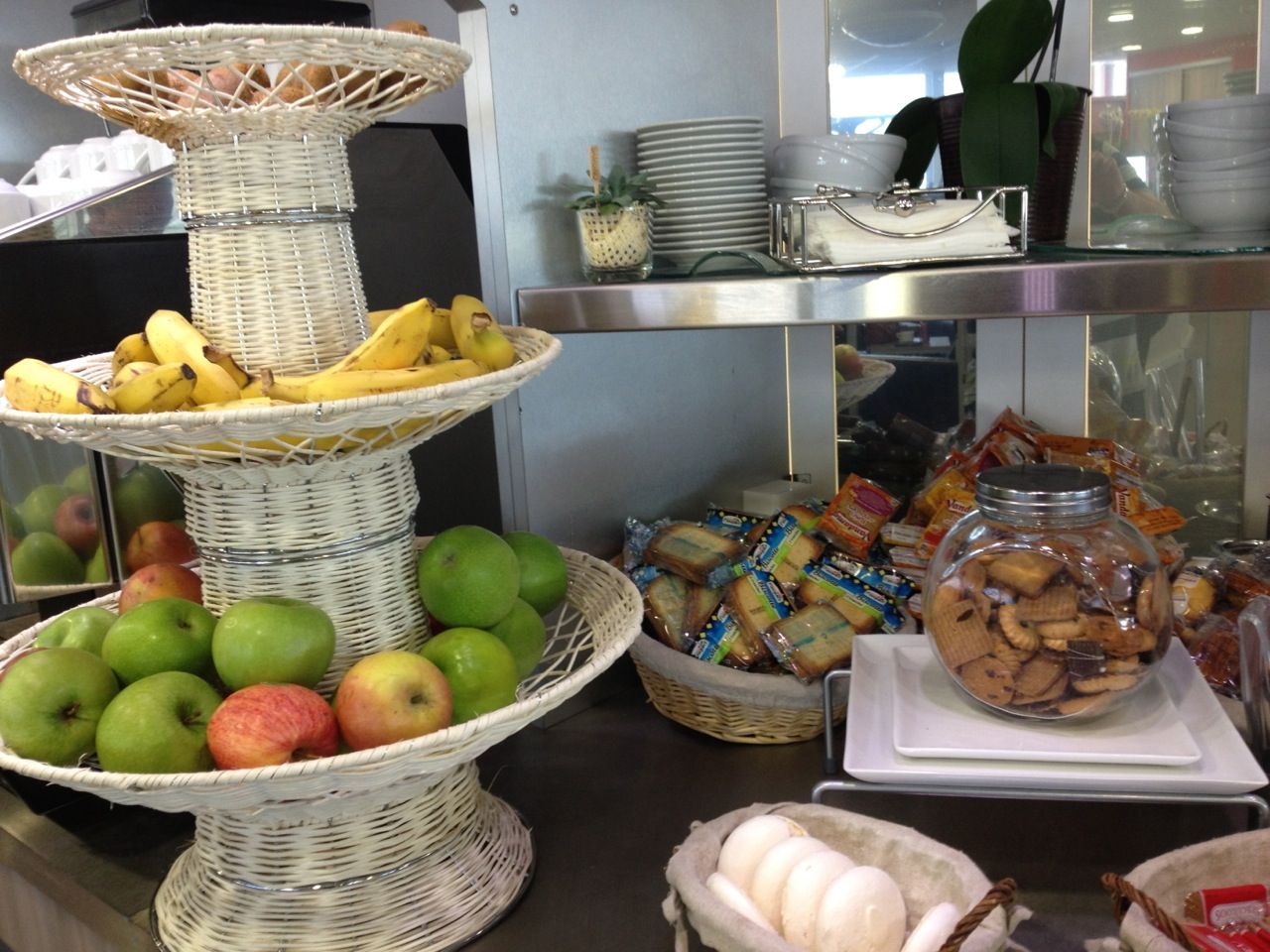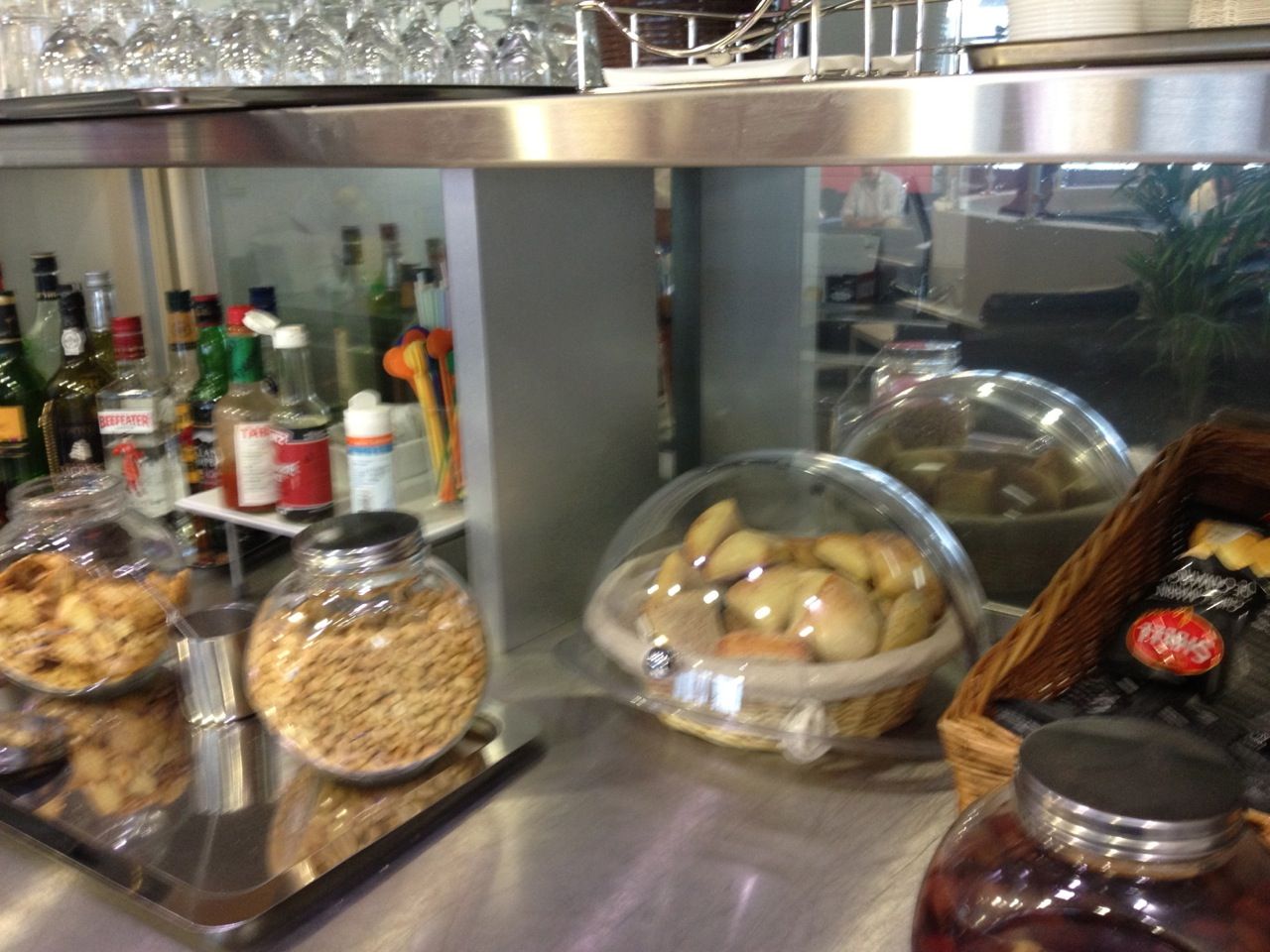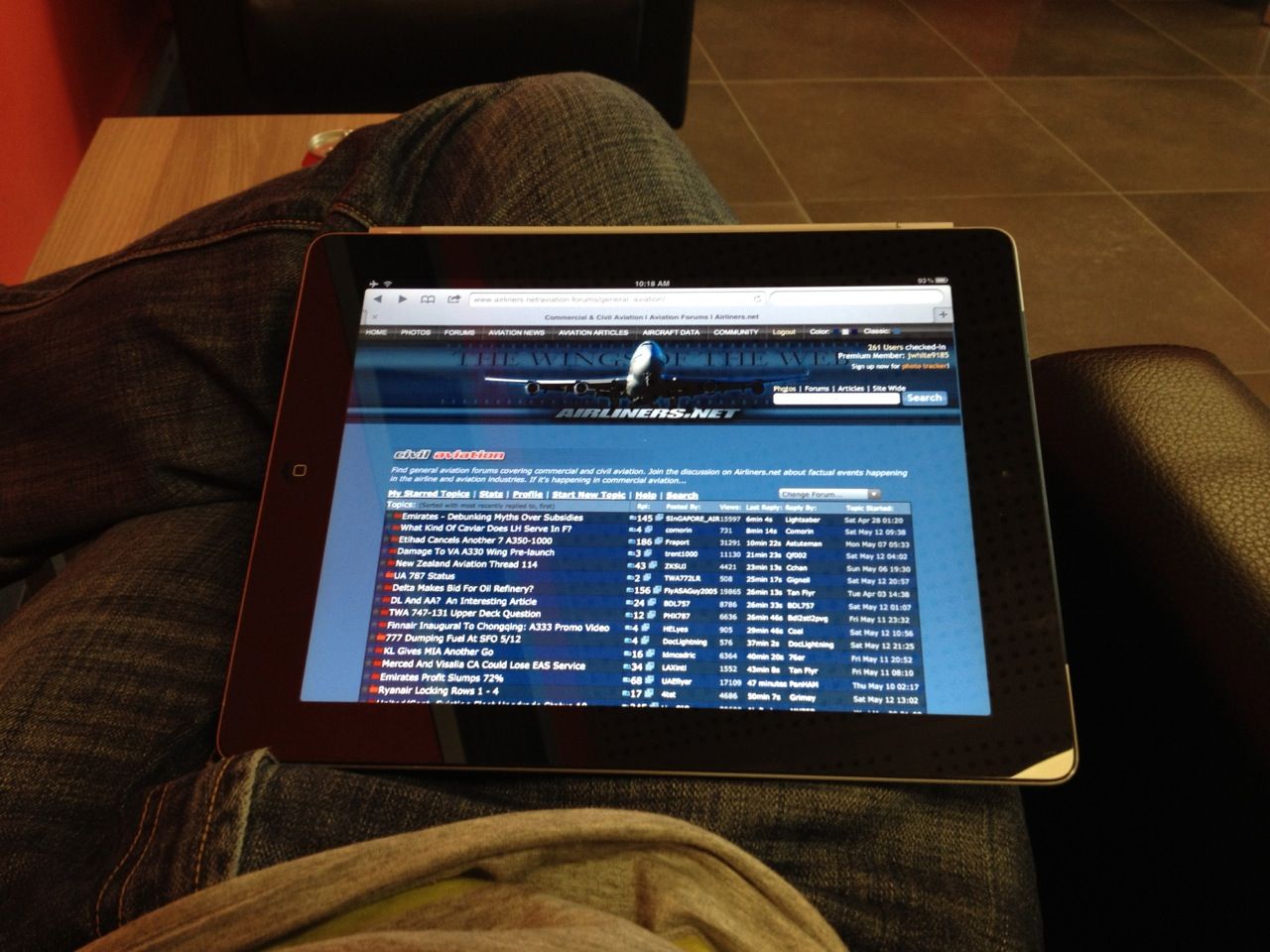 Least there was free Wi-Fi!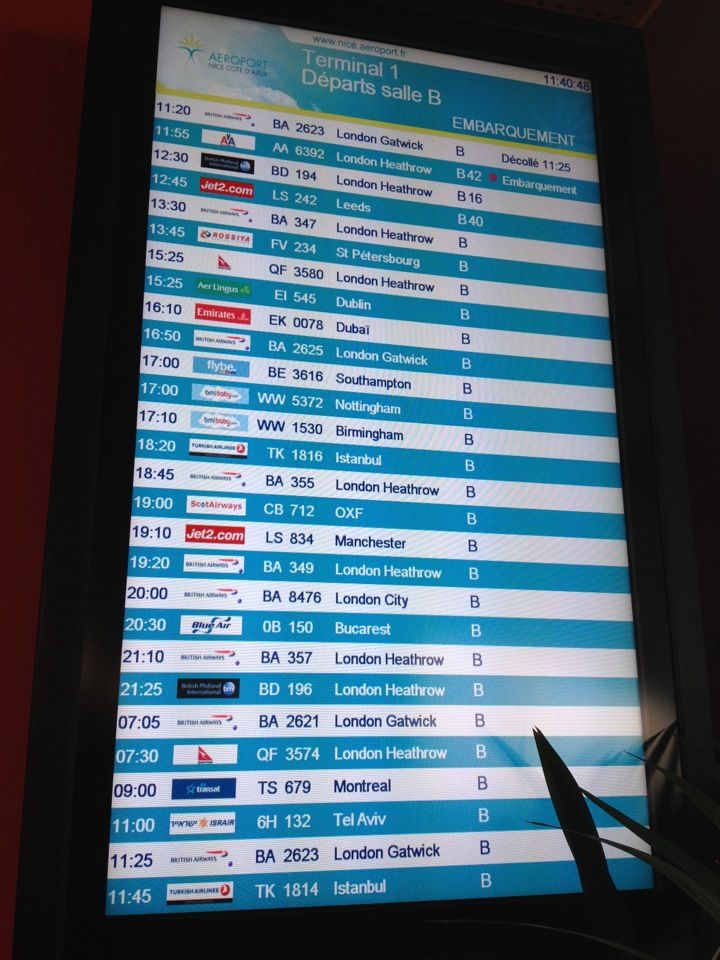 At 11:50 local boarding commenced. I headed down to gate B16 and on to the waiting bus.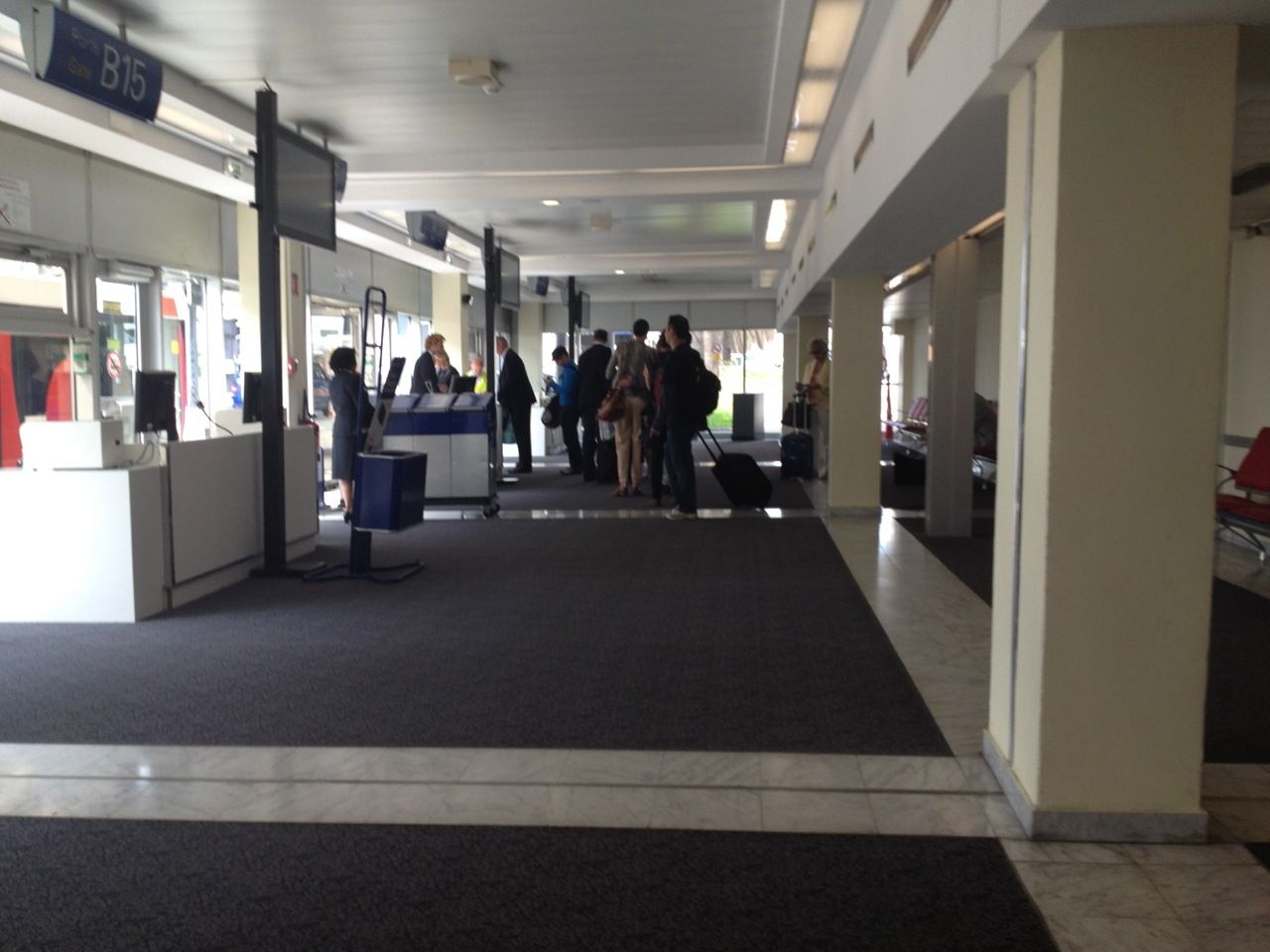 BD194
Off Stand 12:23
On Stand 13:27
G-DBCD A319
Once on board, I was pleased to see that this A319 had the more traditional BD interior. The flight deck announced a flight time of 1:40. I was pleased, as I'm not a fan of these 40-minute hops! Once boarding was complete, I overheard one of the cabin crew say that there were 68 passengers in economy. I counted 8 in business so that was a load of 76 - so quite reasonable. I was glad I moved my seat from my original 3A to 5A too as I had the row to myself - so I was able to take plenty of pics without getting funny looks!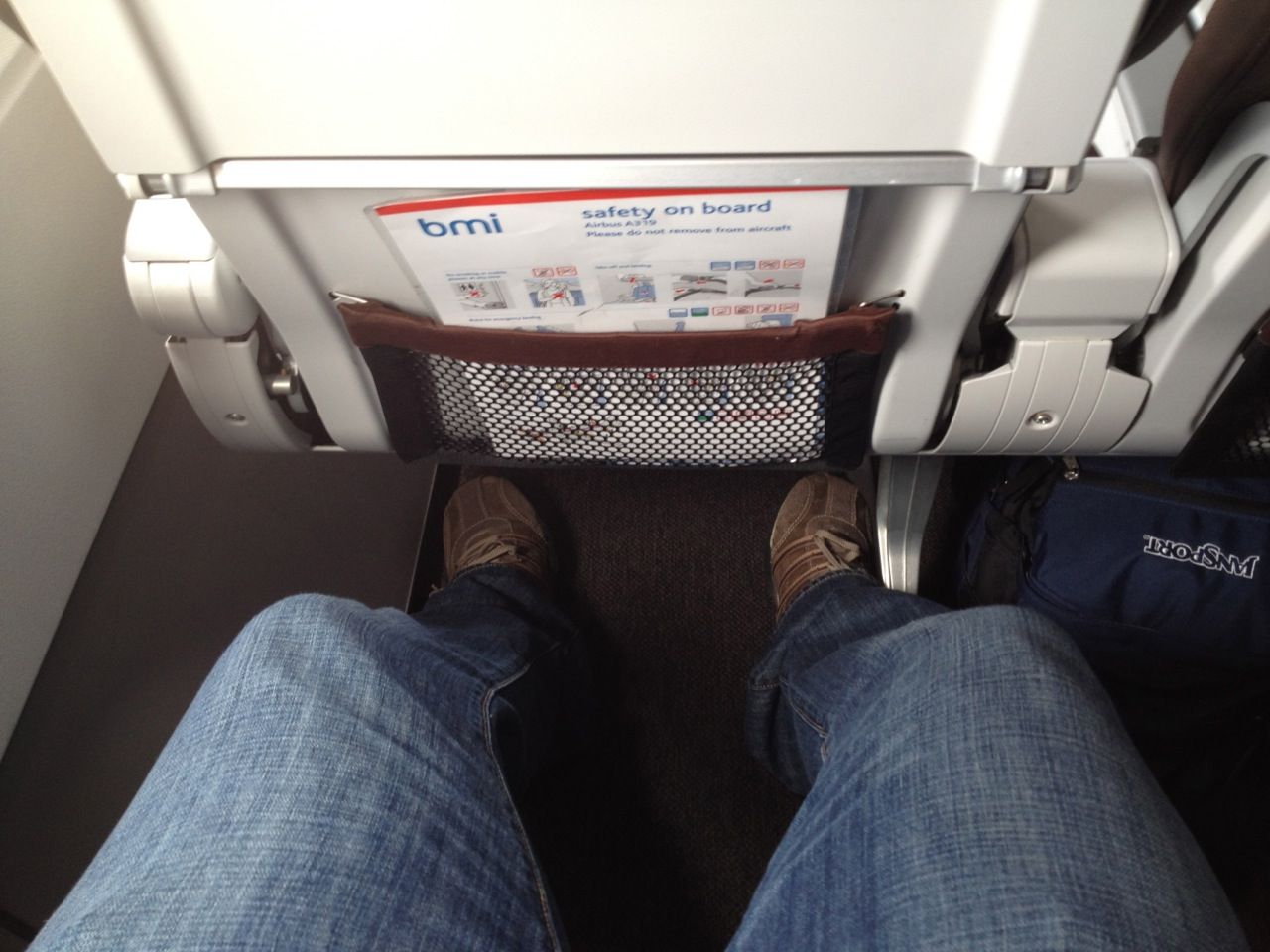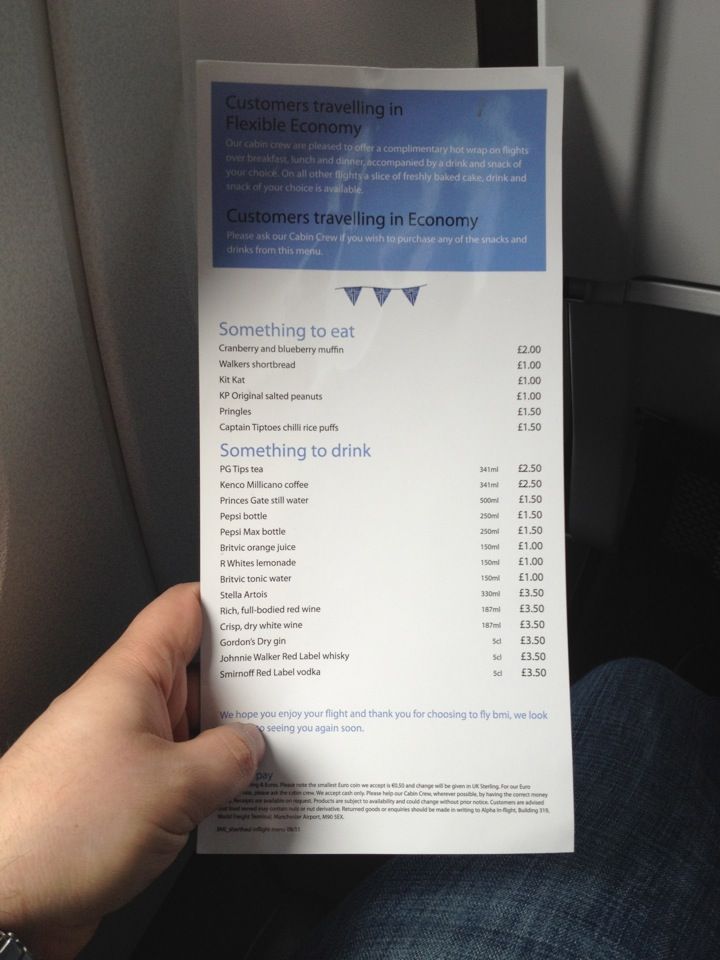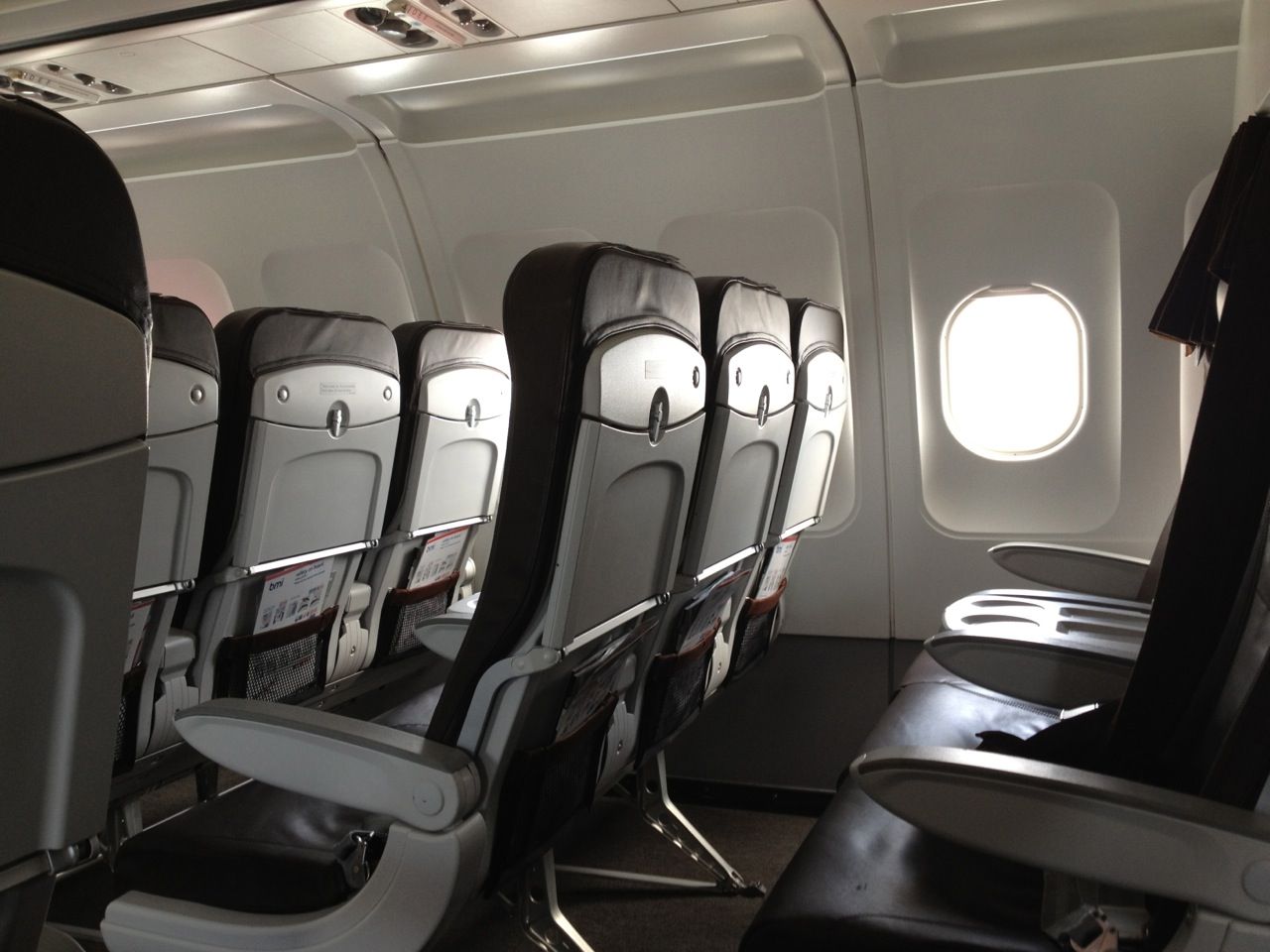 We pushed back at 12:23 local and made a speedy taxi out to the runway. At 12:35 we were off making a pretty long right hand turn over the sea before being treated to some pretty good mountain views.
Takeoff from NCE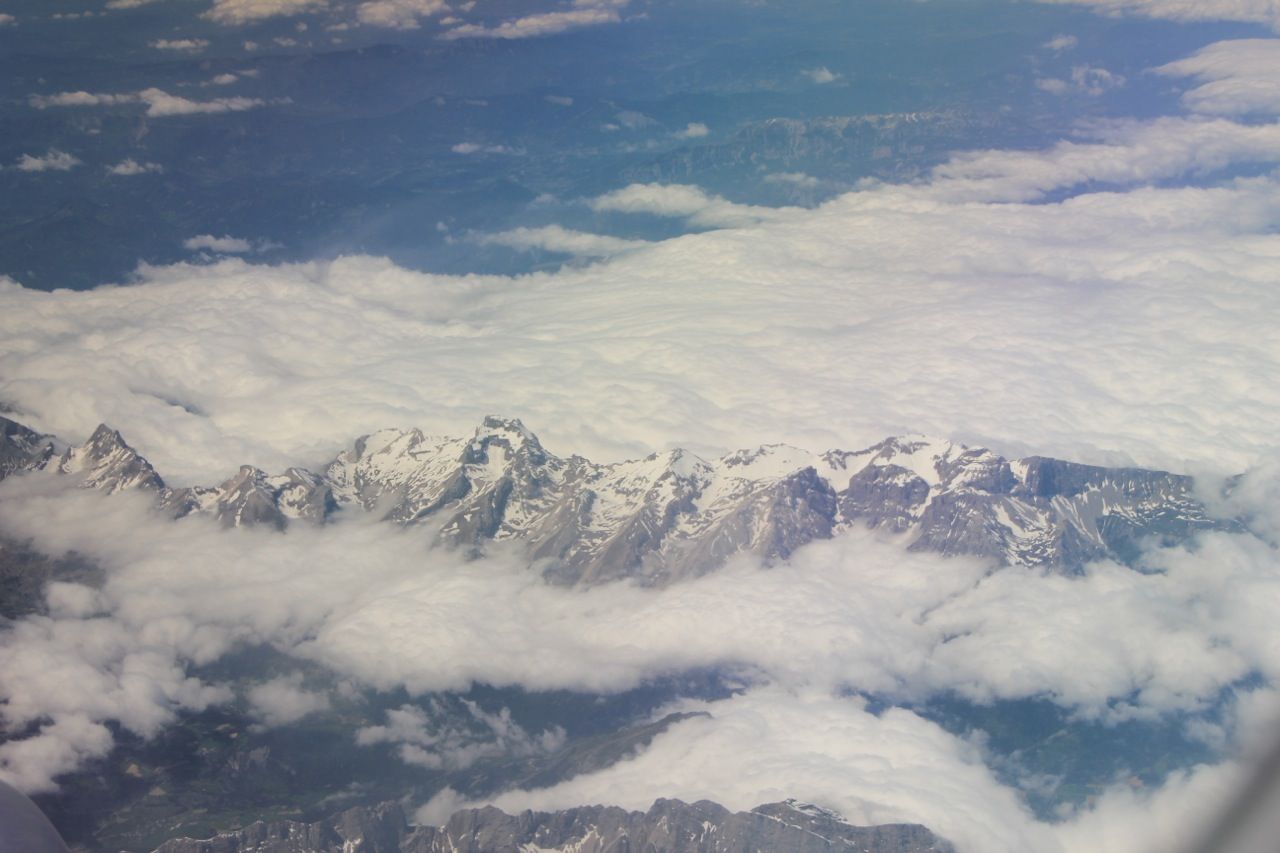 Shortly after a drinks service started, followed by lunch.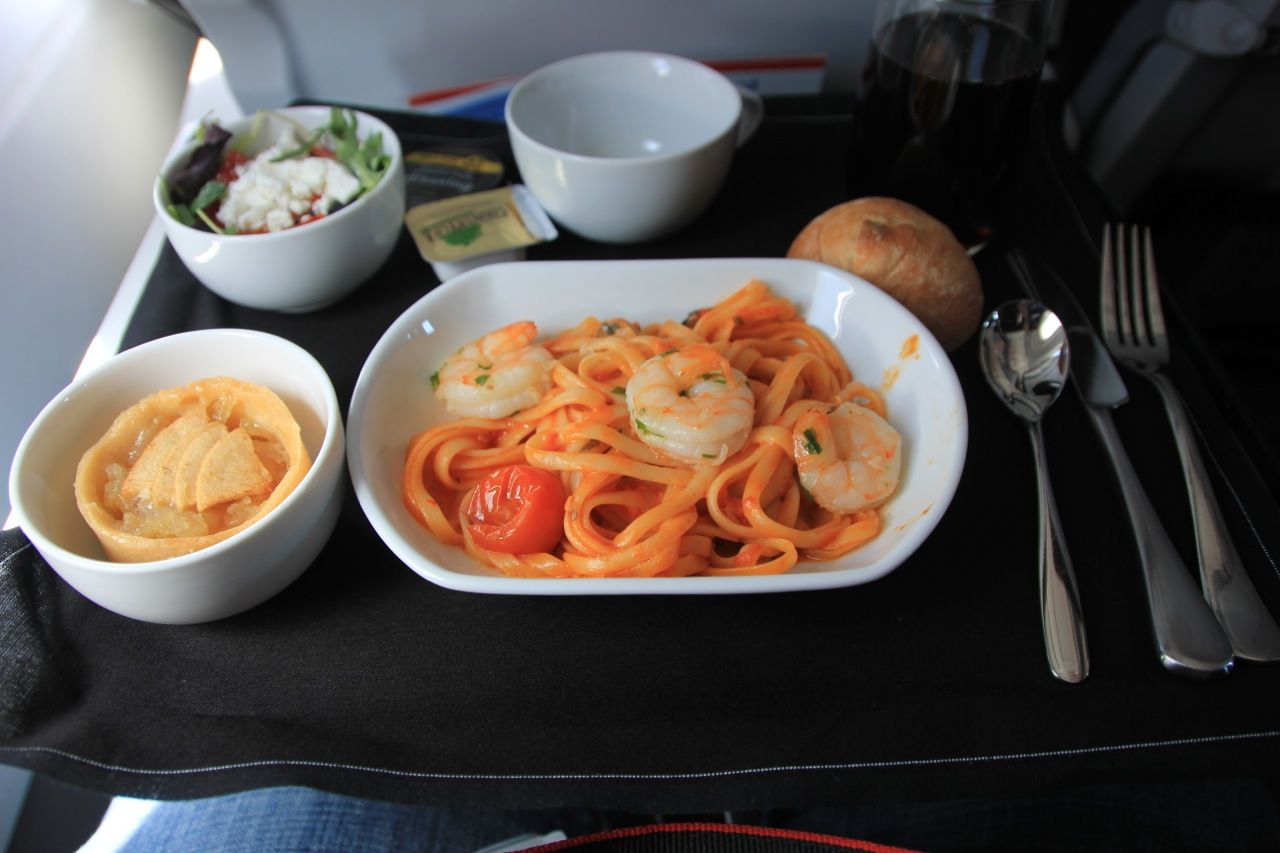 The choices today were butternut squash gnocchi or prawn linguini. I chose the prawn and I must say it certainly ranked up there with one of the best meals I've had on a flight. For the rest of the flight, I was quite happy to just sit back and watch the world go by...
Over the English Channel, descent started into a quite cloudy (and bumpy) LHR. By my calculations we did 3 laps of the lambourne hold. Then it was on to finals.
Some close encounters on approach.
Landing into LHR
We pulled onto stand almost immediately after exiting the runway. As I was disembarking, I noticed the captain at the flight deck door and saw an opportunity:
We had a very brief chat and he mentioned that I should photograph this plane while I could as it would very soon be painted into the BA dove livery - interesting!
Then it was off through the maze of T1. Must admit I'm not a huge fan of this place!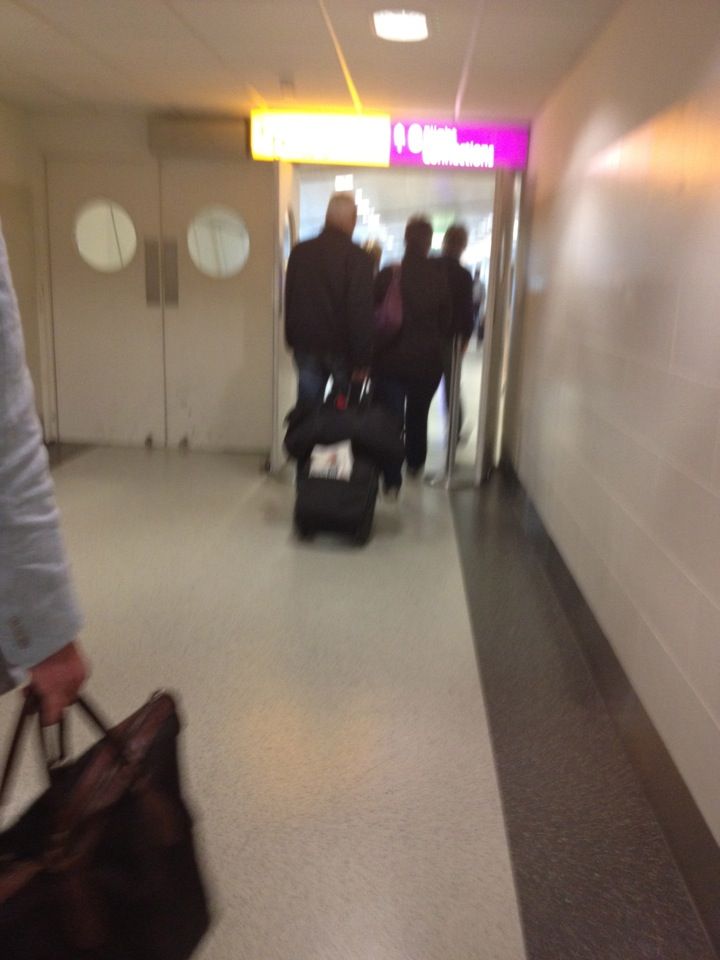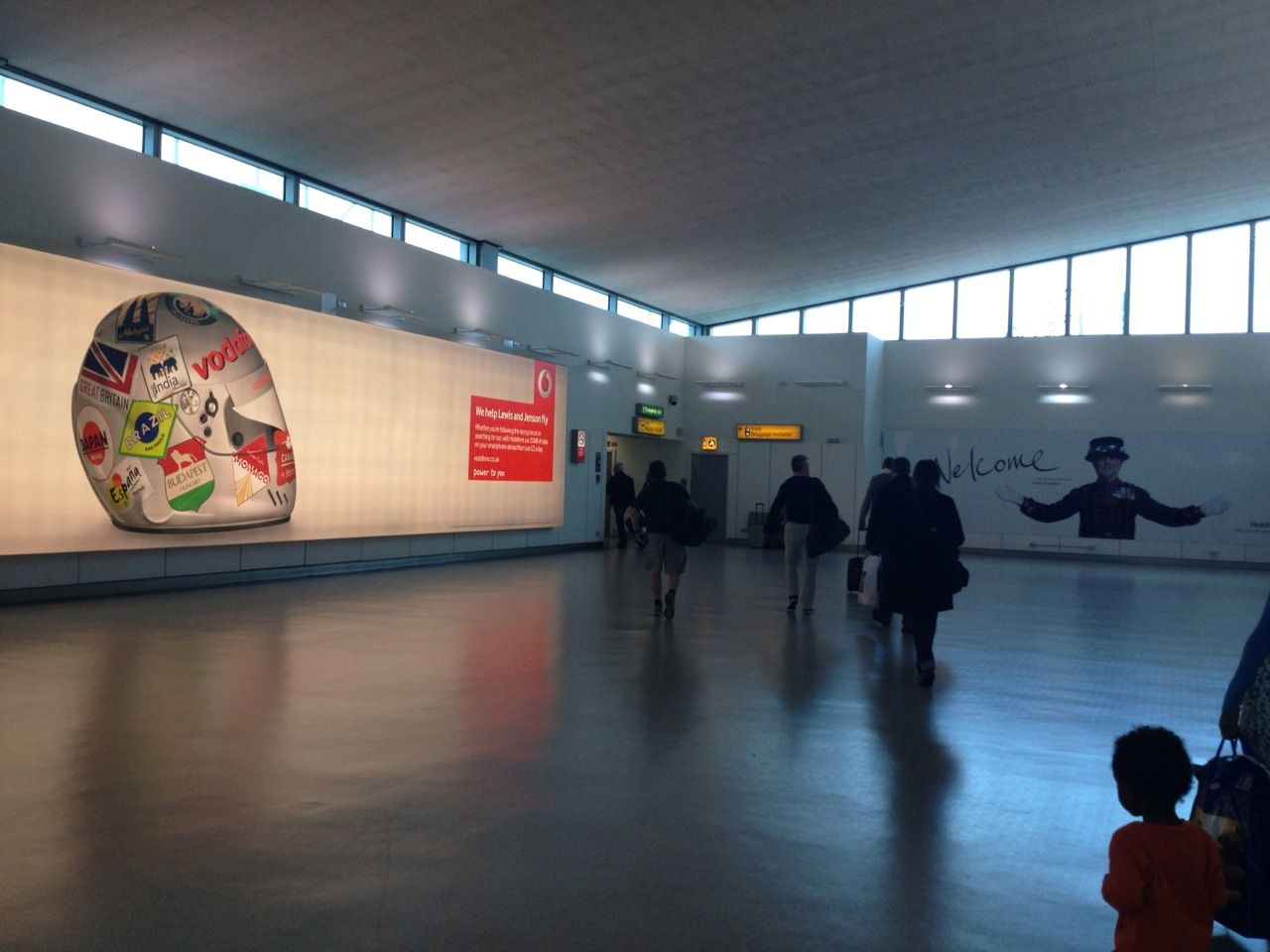 As I was becoming a bit bored of catching buses from the central station, I decided to take the Heathrow express over to T5 instead.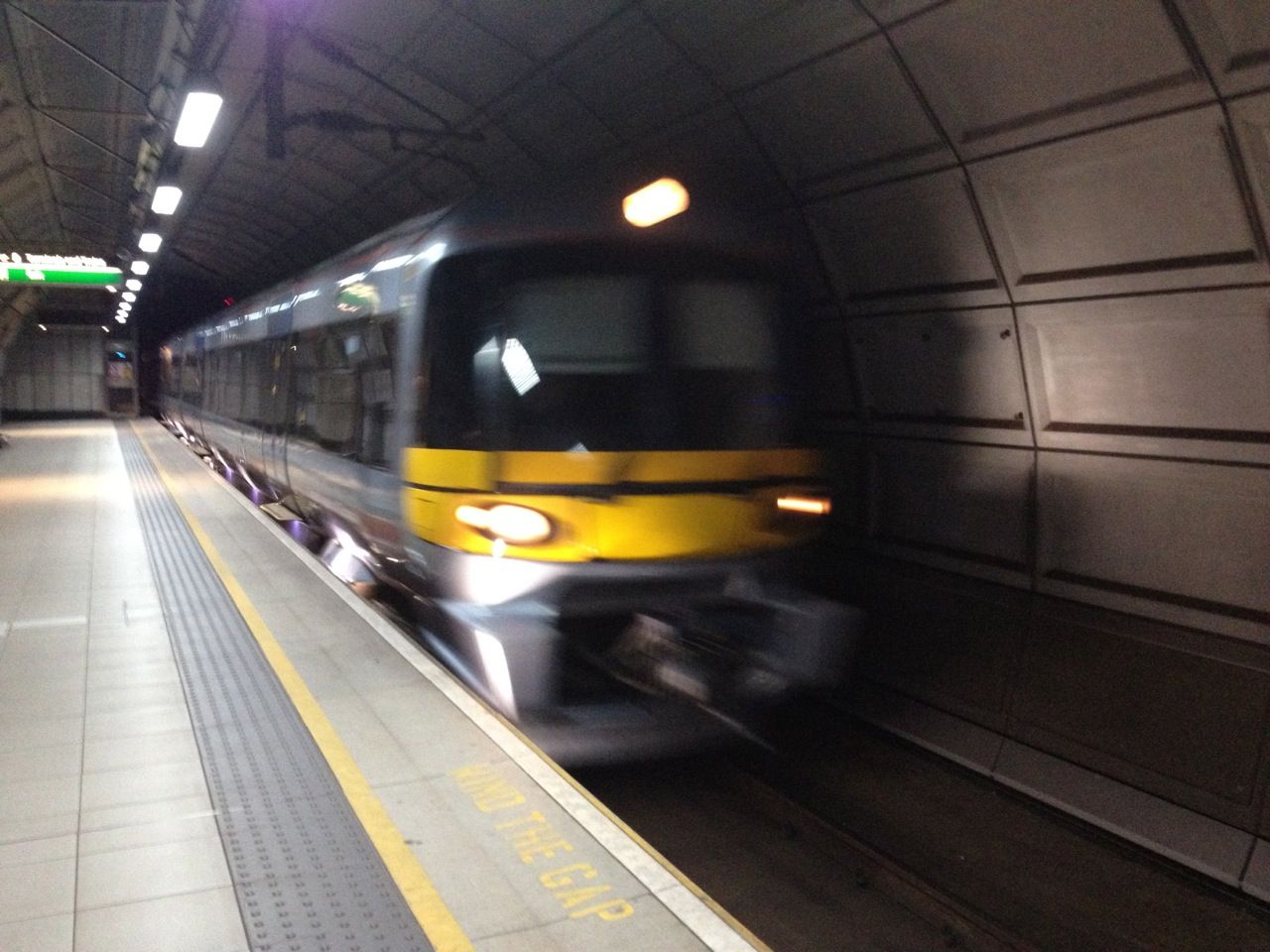 It's been a good few years since I used this service and I had never been to the station at T5 so my adventurous side got the better of me. As it turned out, I only had a 5-minute wait for my coach home, and it was a proper National Express coach rather than a Rail Air one so it was quite comfy on board!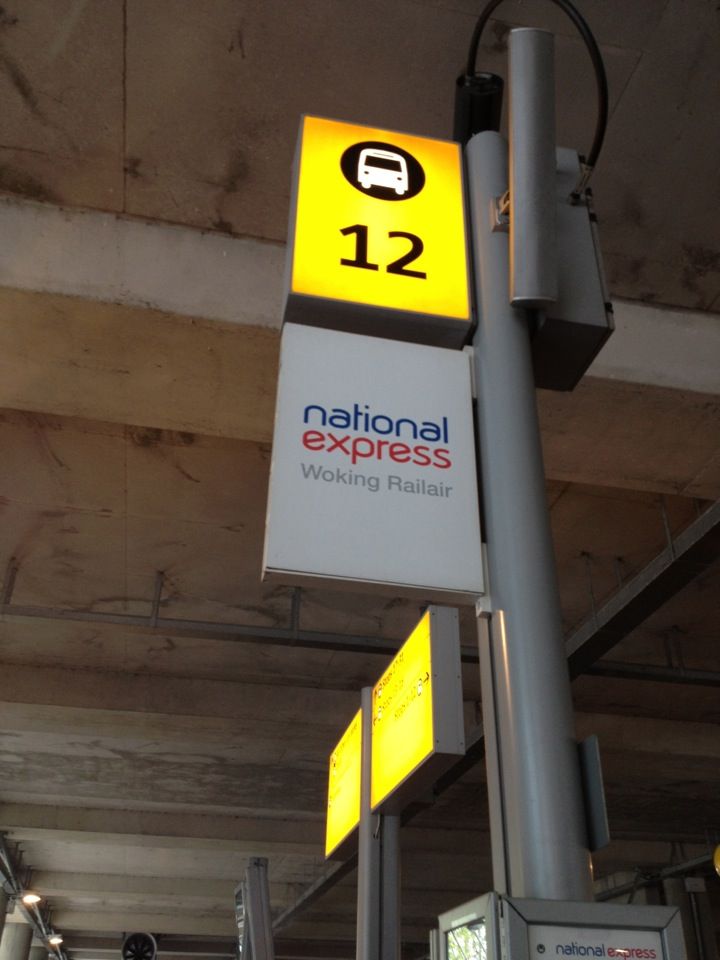 And that's where this journey will end.
BMI business was a pleasure for a short hop, and excellent value too. I think the actual BMI cabin was superior to the LH one, but it might of been due to the fact I wanted to try out the BMI cabin it just seemed better in my head. The breakfast onboard was ok for a light meal. Lunch however, I was very impressed with. Almost as good as home cooked!
The real shame is that it was a one off experience. BMI are a good airline and will be missed - sure they may have lost their way in recent years but the hard product can't be faulted.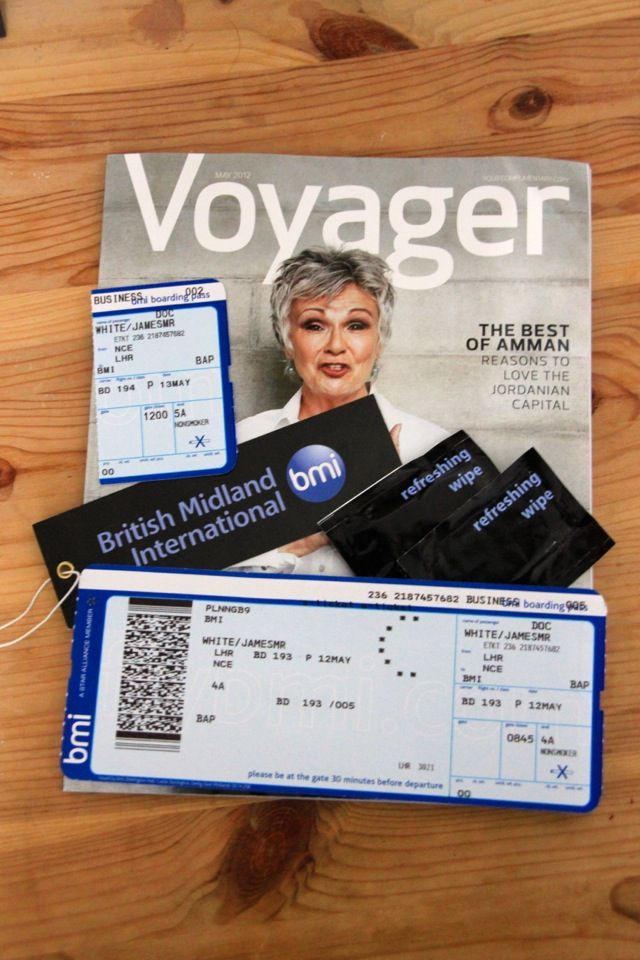 I look forward to your comments!
Previous Reports:
EI237/182 LGW-DUB-

@mytripreport