RTW Pt 5: 13 hours in the air! AC YYZ-NRT
Introduction
Welcome once again dear TR readers! This is the 5th report about my trip around the world this March/April. The last one ended at the Double Tree Hotel in Niagara Falls. I will just keep on from there now. If you missed some/all other parts, you can find them at the bottom of the report.
Background
After years of planning, me and my dad finally decided to go around the world on ID/Standby tickets.
We decided to go to Machu Picchu, Peru in South American and then some Asian Cities.
This was the proposed flight schedule (B means booked):

Icelandair 631 KEF – JFK 30/3/2012 Boeing 757-300
United 1116 EWR – IAH 31/3/2012 Boeing 737-500
United 854 IAH – LIM 31/3/2012 Boeing 767-300ER
TACA Peru 7 LIM – CUZ 1/4/2012 Airbus 320-200 (B)
TACA Peru 101 CUZ – LIM 2/4/2012 Airbus 319-100 (B)
United 855 LIM – IAH – SFO 2/4/2012 +1 Boeing 767-300ER
United 837 SFO – NRT 4/4/2012 +1 Boeing 747-400
Cathay Pacific 503 HND – HKG 8/4/2012 Boeing 747-400
Cathay Pacific 701 HKG – SIN 10/4/2012 Airbus 330-300
Thai 873 SIN – BKK 12/4/2012 Boeing 777-300
Cathay Pacific 771 BKK – DEL 14/4/2012 Airbus 330-300
Air India 102 DEL – BOM 16/4/2012 Boeing 777-300ER (B)
Oman Air 691 BOM – MCT 19/4/2012 Boeing 737-800
Oman Air 102 MCT – DXB 19/4/2012 Boeing 737-800
Emirates 3 DXB – LHR 21/4/2012 Airbus 380-800
Icelandair 455 LHR – KEF 21/4/2012 Boeing 757-200

But as many of you know, you never know on ID tickets and the actual route has been way different then the planned one so far. Luckily I always made plan B and even C. But that will come in later reports.

I was really looking forward and this was shaping up to be a trip of a lifetime!
After a good nights sleep at the Double Tree we had to wake up the following morning for the 1.5 hour drive to YYZ. We stopped and refilled our rental car with fuel just before the airport and then drove it to the rental car drop location at Terminal 1.
Driving to Pearson – CN Tower aka Toronto skyline in the distance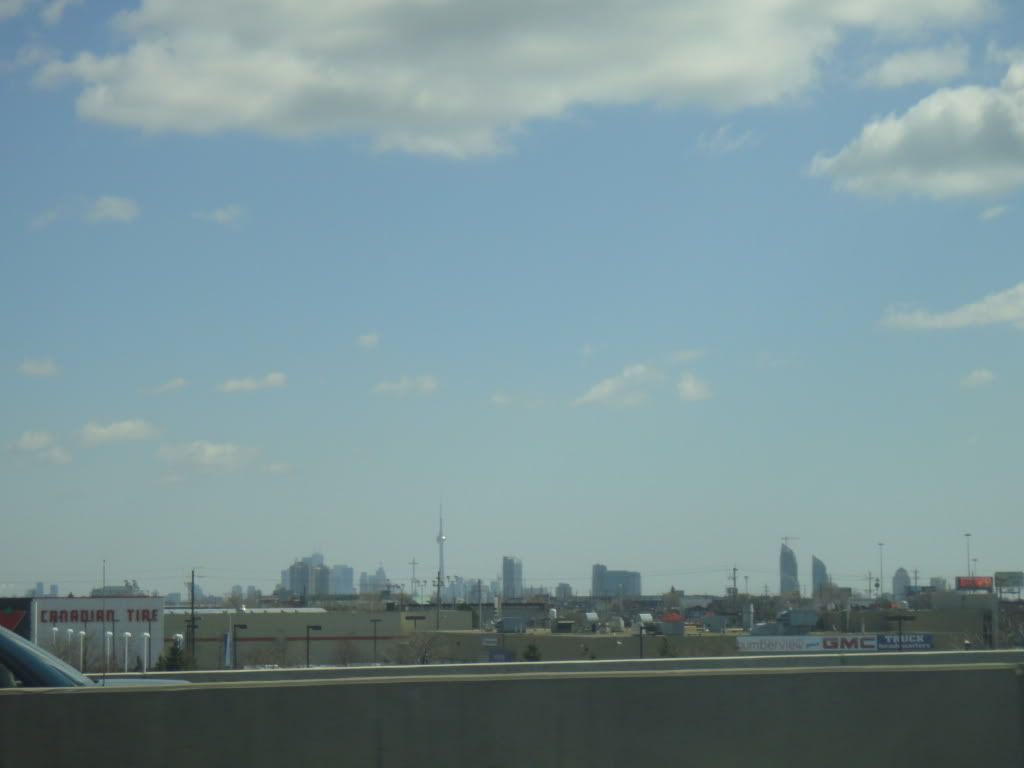 DL Connection seen landing – taken from the gas station while refilling the car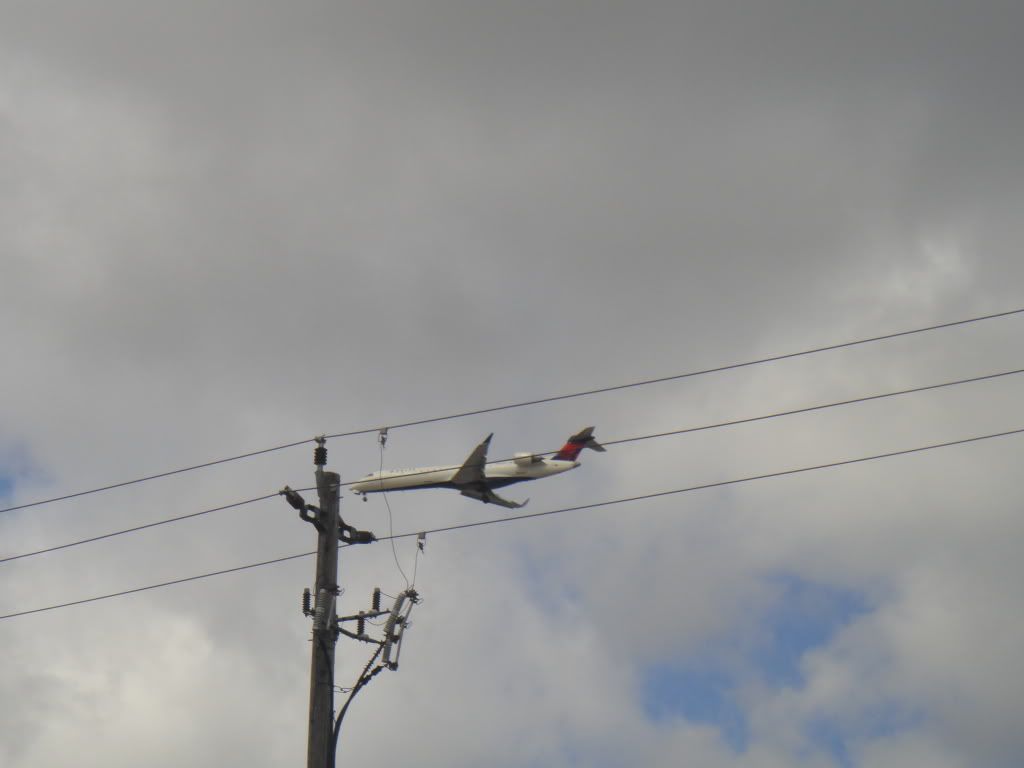 Check in was a breeze really and only took around 5 minutes. Unfortunately we got 63D+63E, middle seats in the last row, but hopefully these could be changed at the gate.
AI 77W VT-ALK and AC E70 C-FEKH – maybe this is the Air India 777 I will fly on AI 102 DEL-BOM?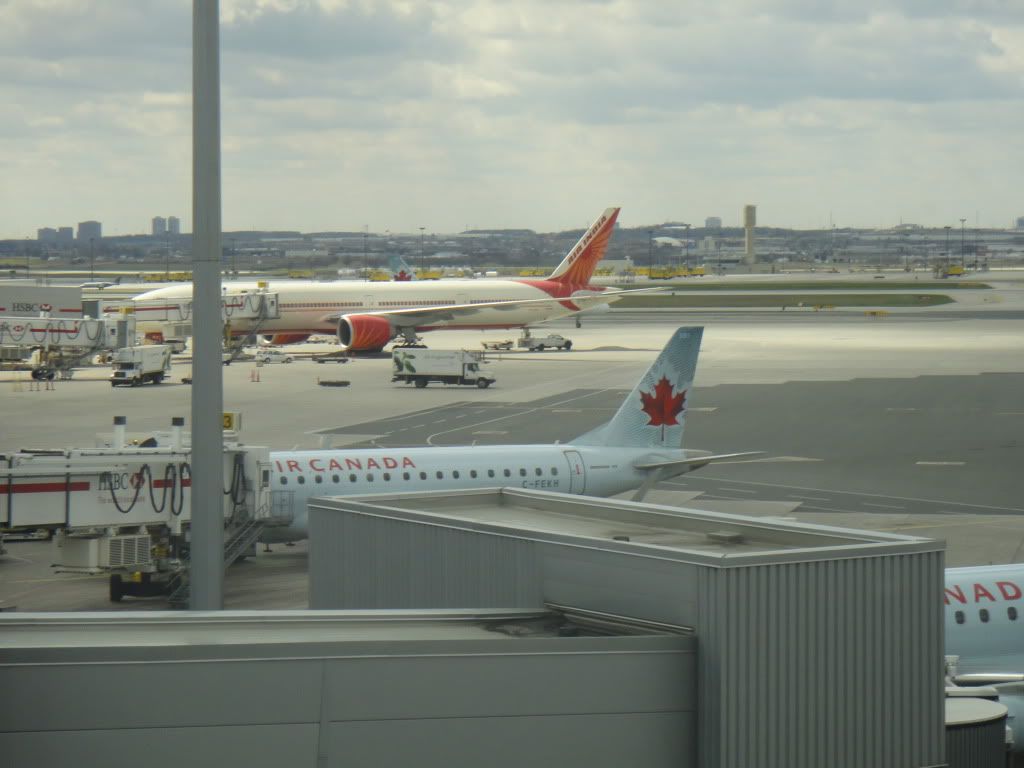 AC 320 and E90
We got to gate 77 and saw that flight AC 080 to Lima would be departing from 78. Coincidence! When checking the reg for the 767 operating the LIM flight I noticed it was C-GEOU, the same 763 that took us from Peru. Strange!
Before boarding we asked if there were another seats available than the middle seats in the back. Yep, seats 19A-C were open. I took A and my dad took C with B open. Absolutely fantastic!
Our beautiful 77W, C-FRAM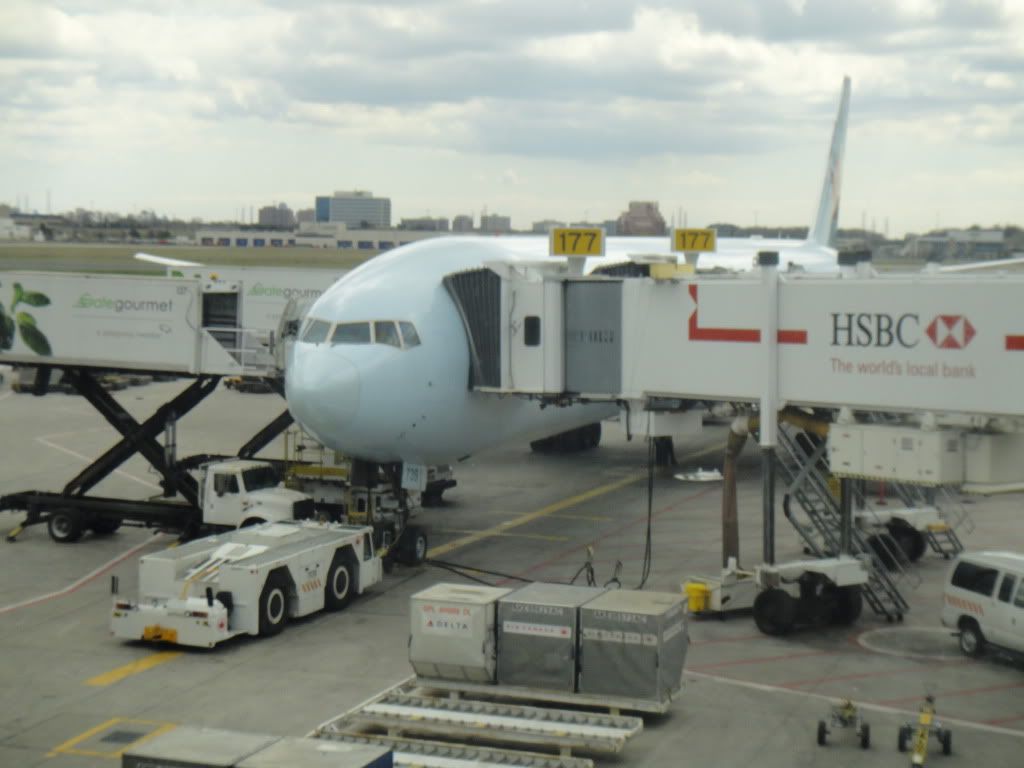 Closer up (love the fuselage color!)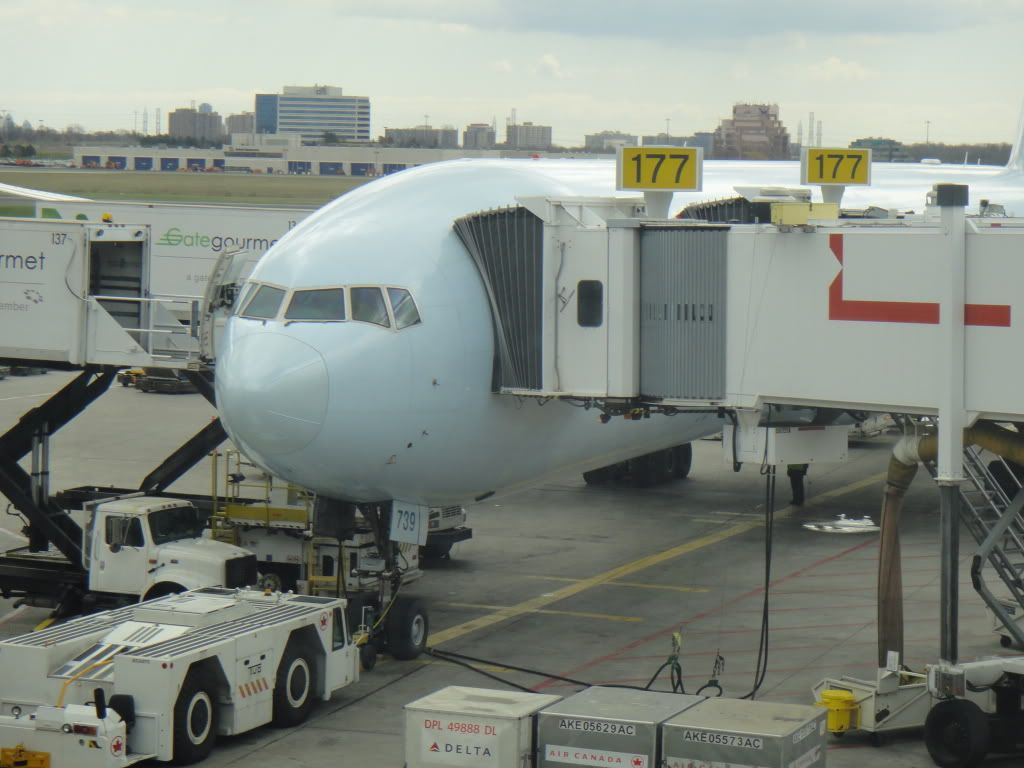 Head on with my first 777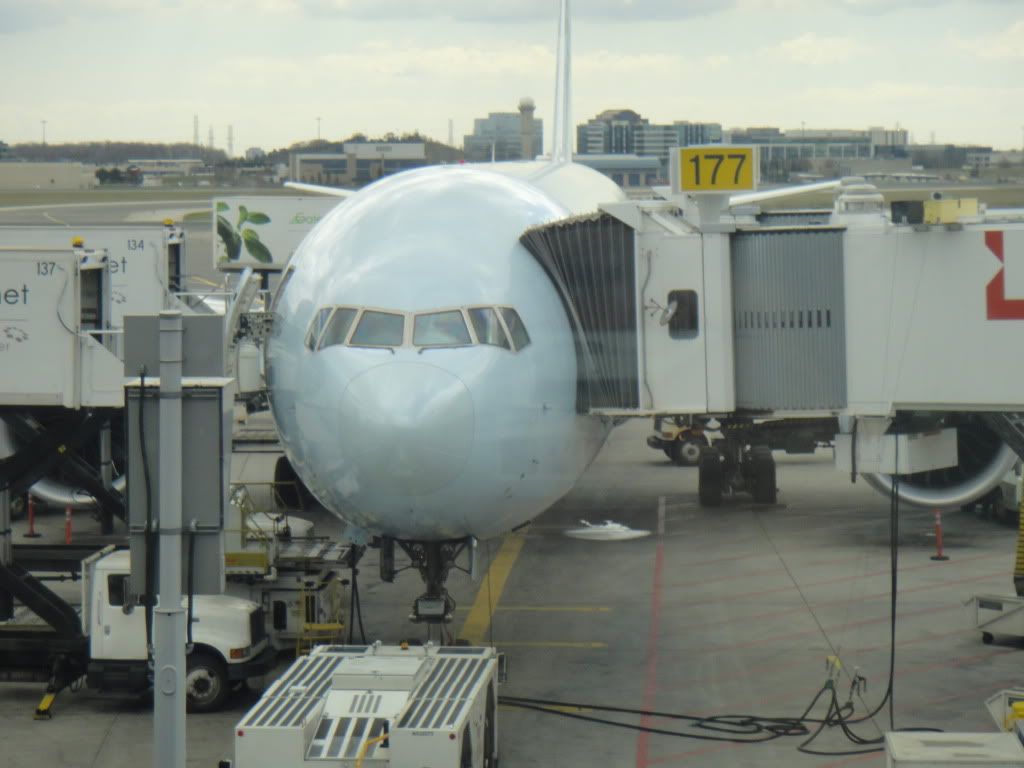 And another angle (HUGE engine!)
C-GEOU getting ready for another trip to South America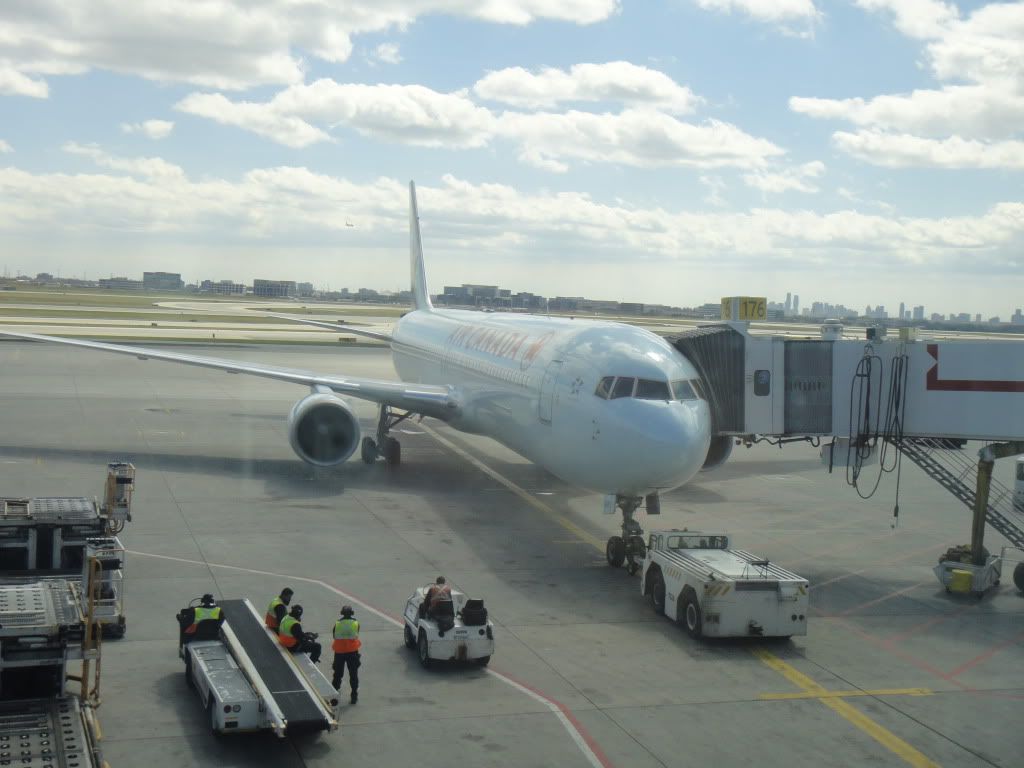 Flight information
Date: 4. April 2012 (+1)
Airline: Air Canada (AC/ACA)
Aircraft: Boeing 777-300ER
Registration: C-FRAM
Flight number: AC 001
From: Toronto Pearson International Airport (YYZ/CYYZ)
To: Tokyo Narita International Airport (NRT/RJAA)
Runway at origin: 33R
Runway at destination: 16R
Sched/Act departure: 14:10/14:14
Sched/Act arrival: 15:55/16:12
Blocked time: 12 hours 45 minutes
Flight time gate to gate: 12 hours 58 minutes (14:14-16:12)
Flight time RWY to RWY: 12 hours 32 minutes (14:37-16:09)
Seat & Class: 19A, Economy Class (Y)

Personal information
My 217th overall flight, 10th in 2012
My 2nd AC flight, 1st on AC 777, 1st on AC 777-300, 1st on AC 77W
My 1st 777 flight, 1st on 777-300, 1st on 77W, 1st on C-FRAM
My 42nd airport
My window view. I was really looking forward to my 1st triple seven flight!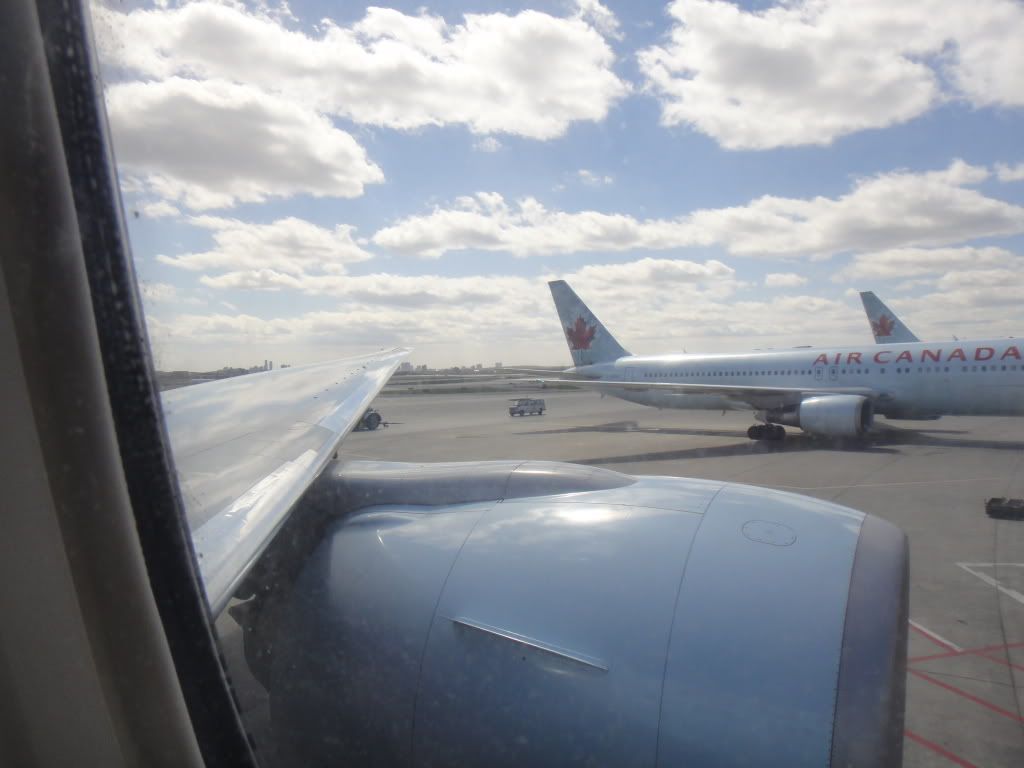 IFE, same as on both CRJ of QK and the 767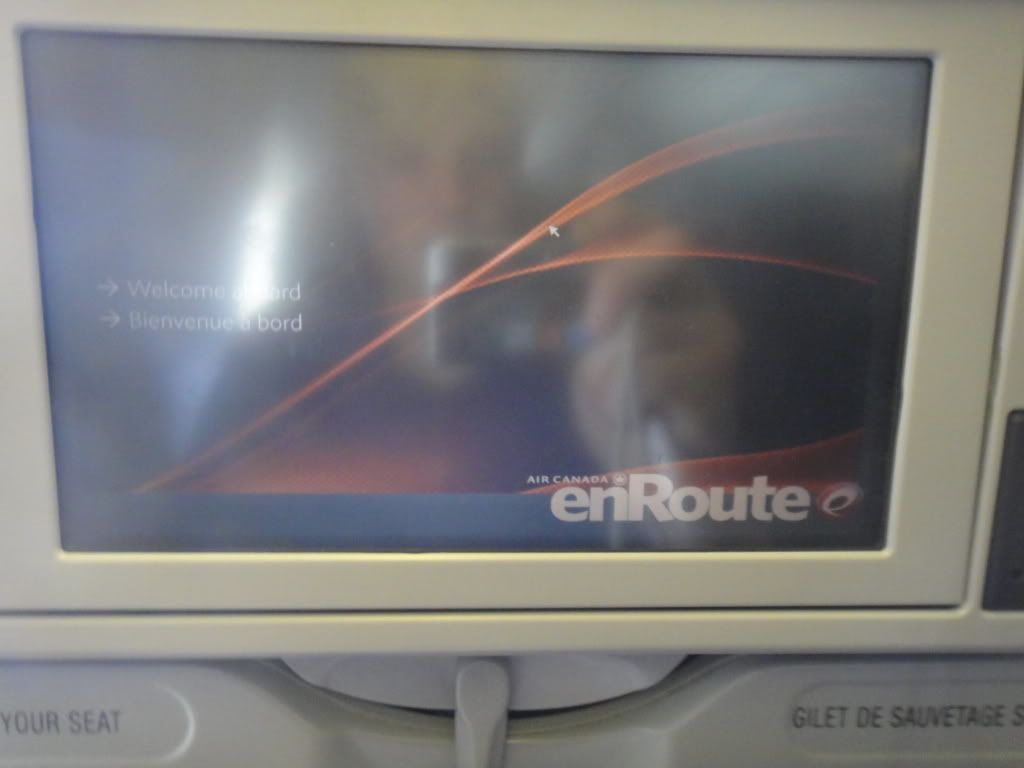 C-GEOU beside us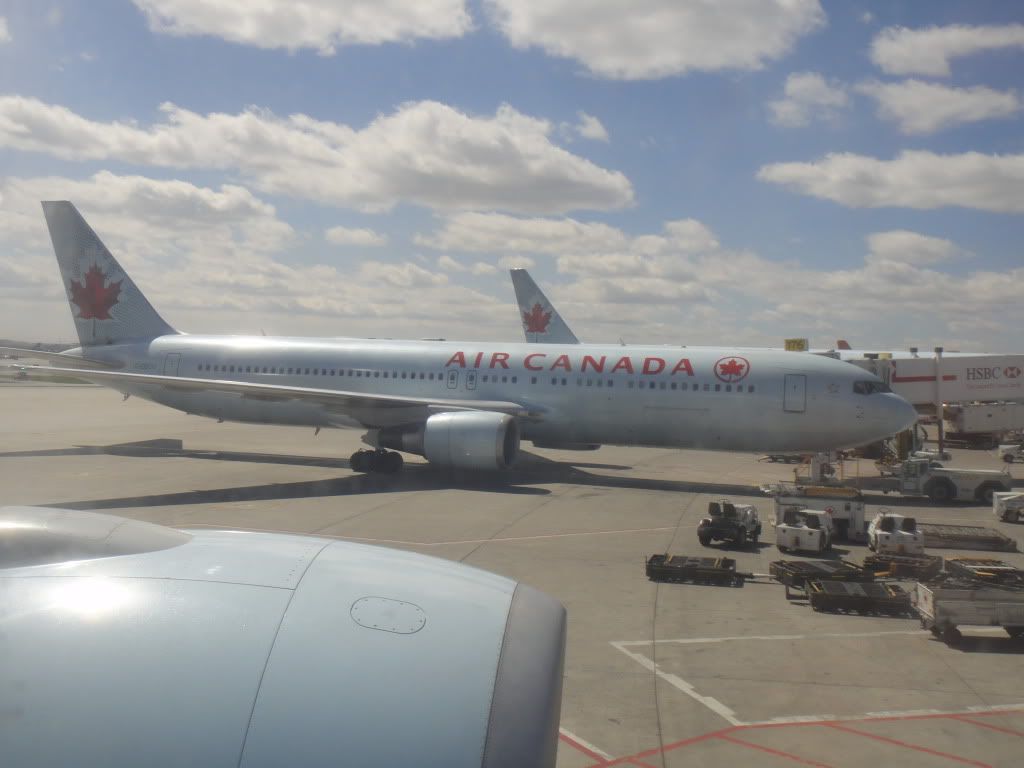 Our sistership C-FIVR after GEOU was pushed back for LIM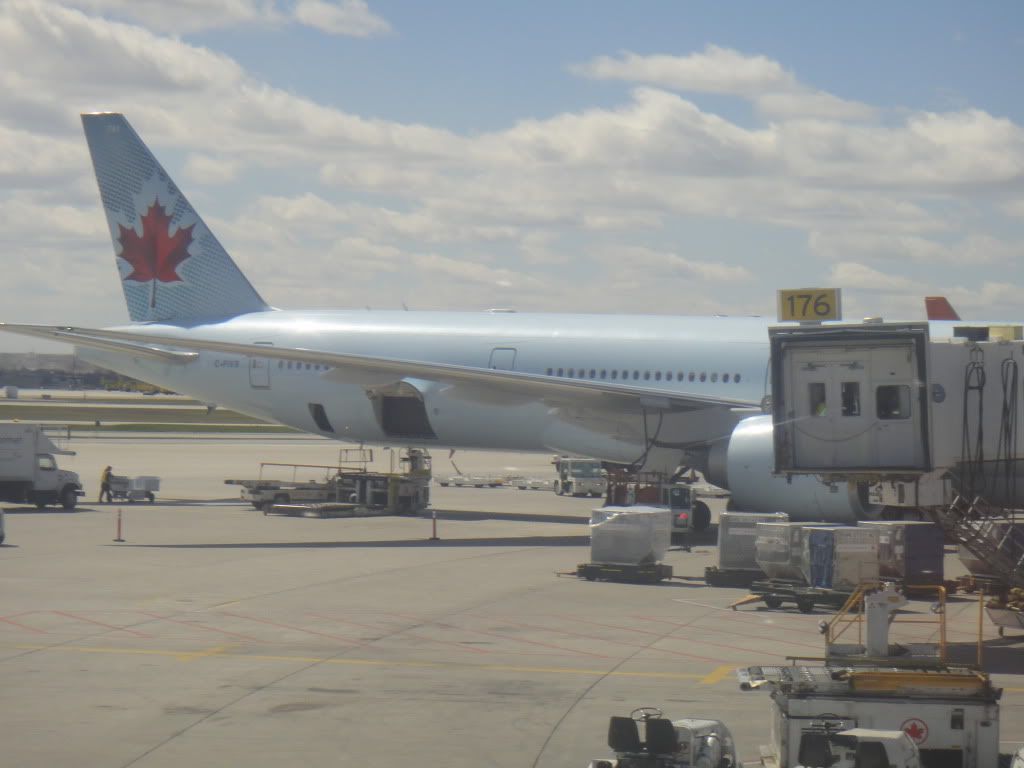 Yup, it's the 777!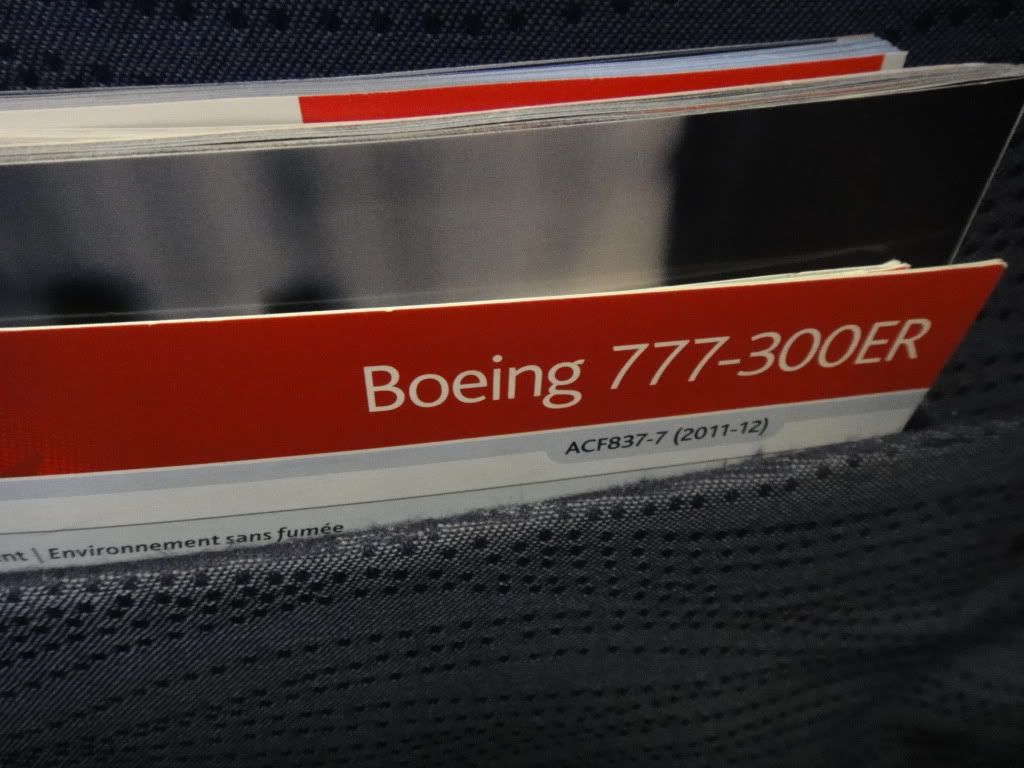 Pushback. That engine is HUGE!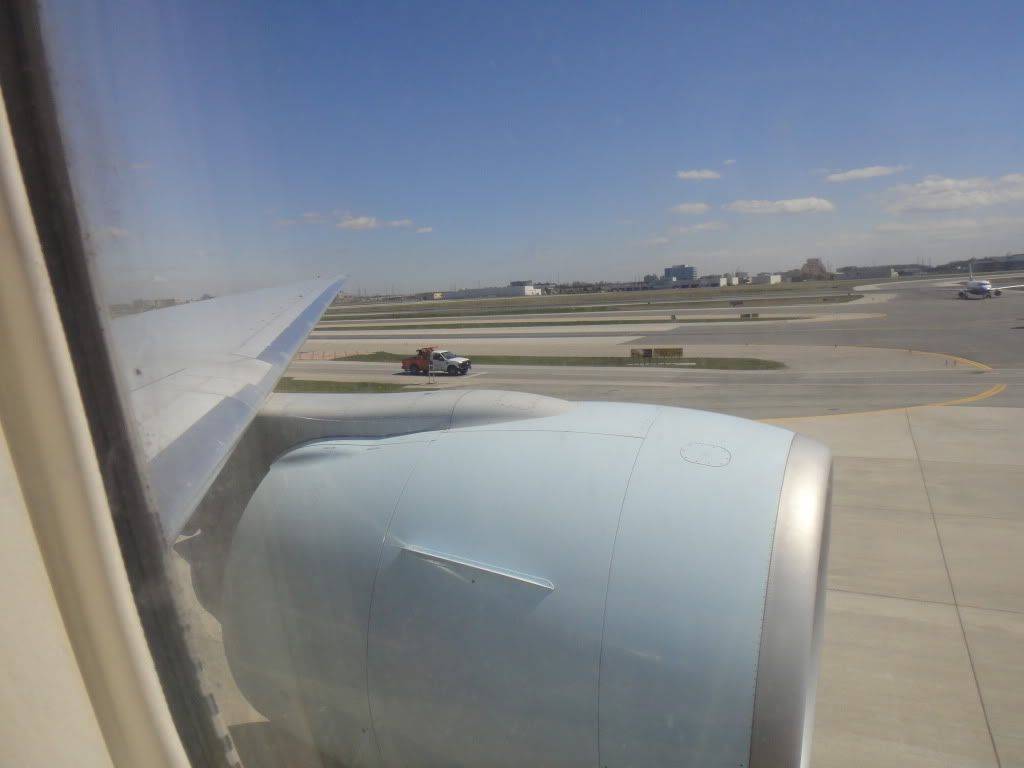 C-FPJZ taxiing past. I saw this one in IAH some days earlier, there it was operating from YUL.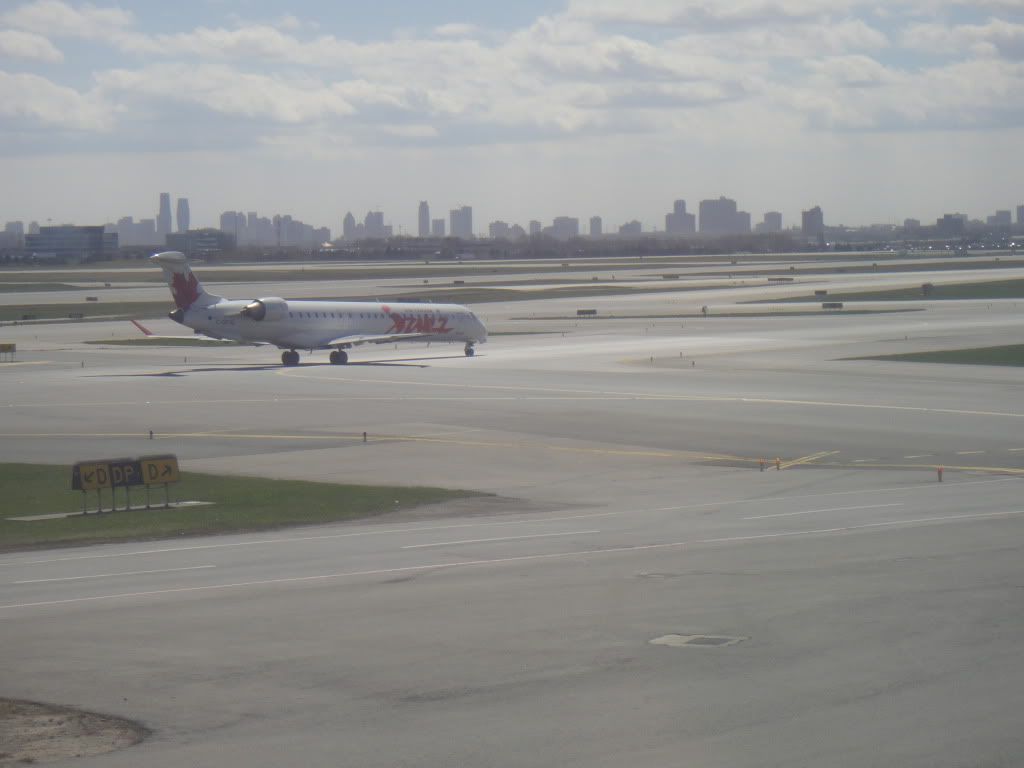 Flaps are down and we start taxiing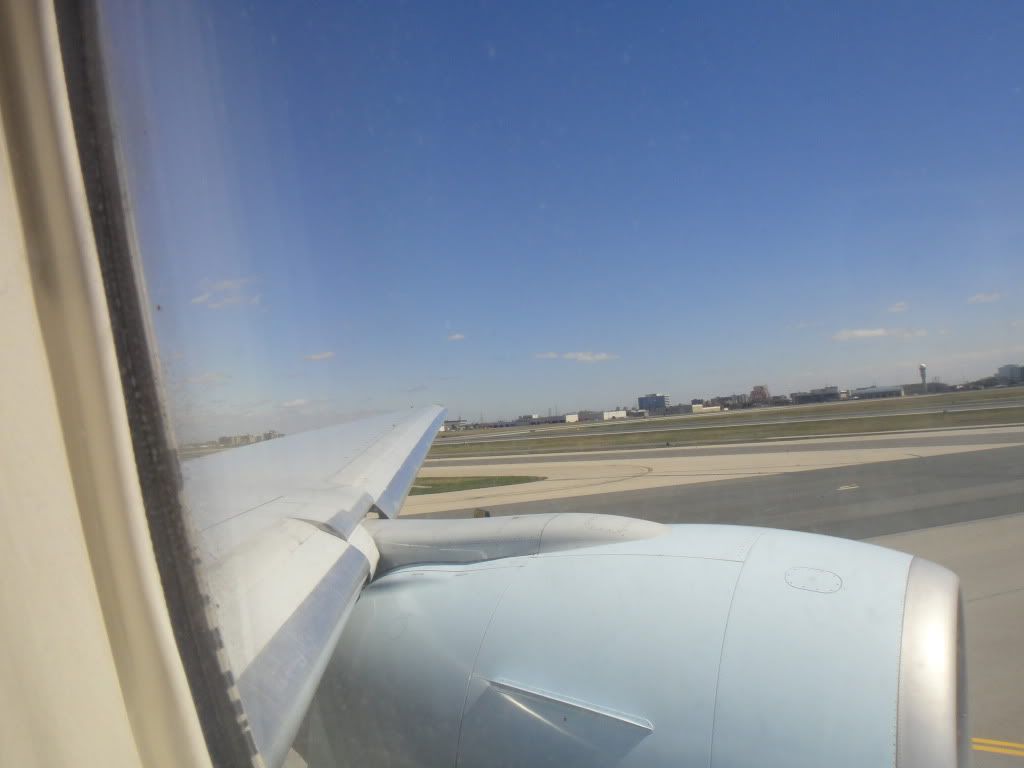 A baby AC friend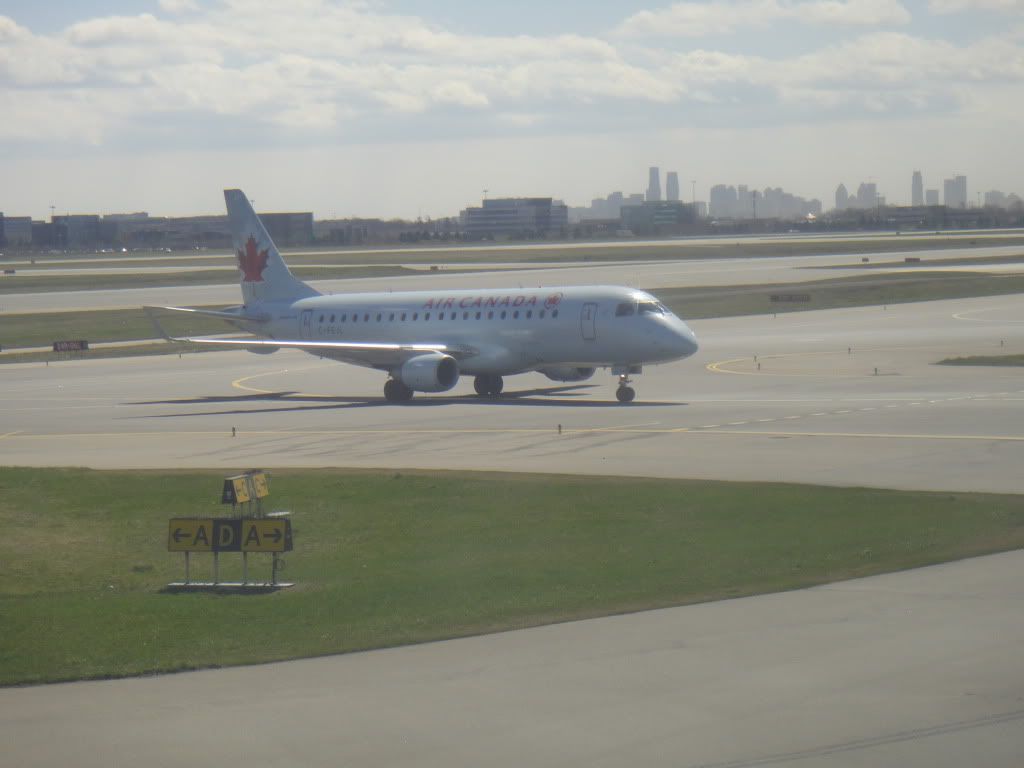 Just getting started…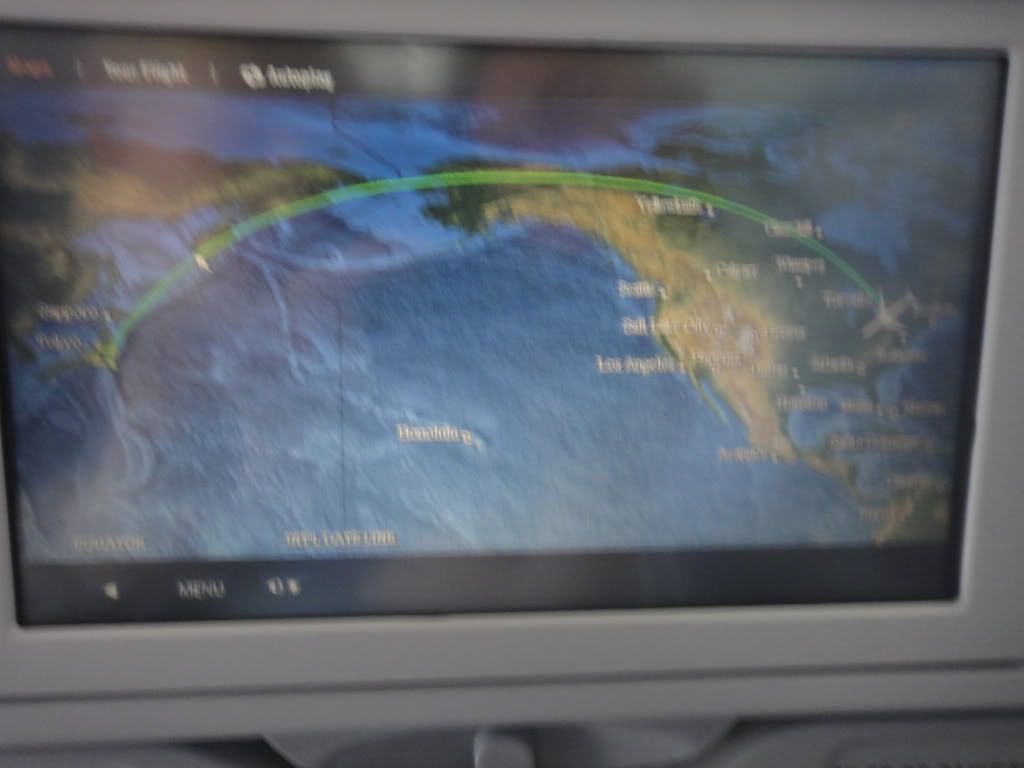 N405AW, a US Airways Express CR2, taxiing by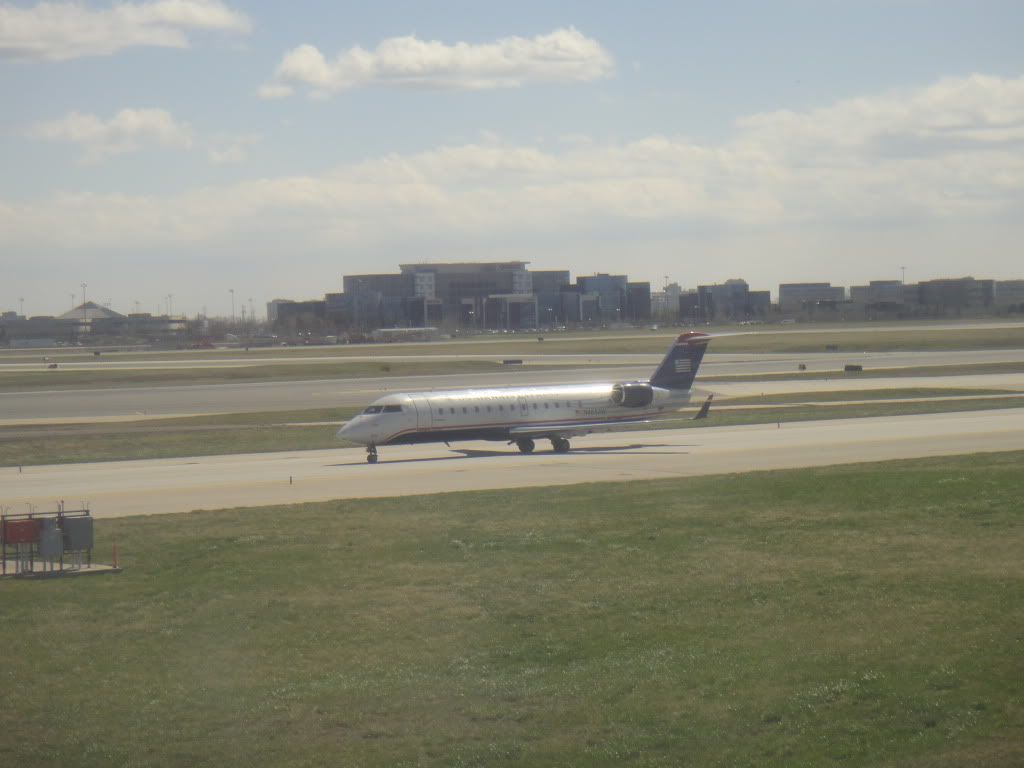 Takeoff video:
http://www.youtube.com/watch?v=NoDkHBXskcQ
77W wing after takeoff: Wing flex + GE90s + raked wingtips = PERFECTION!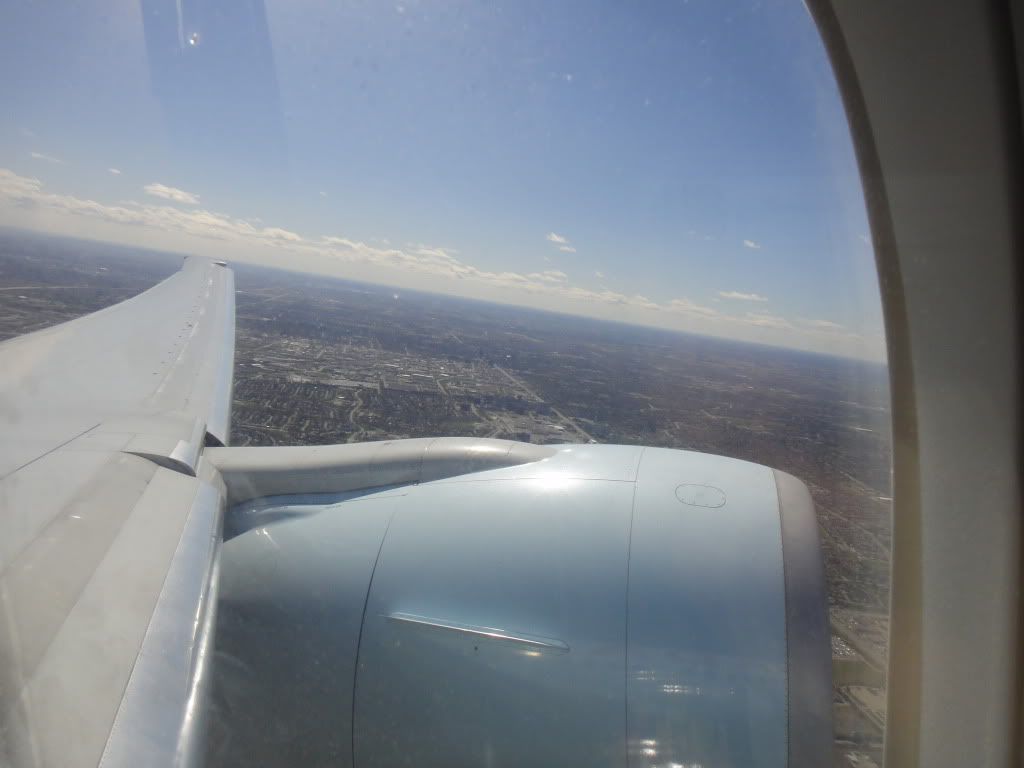 I felt like this engine could climb with me to the moon…
Cruising. Look at that AMAZING wing!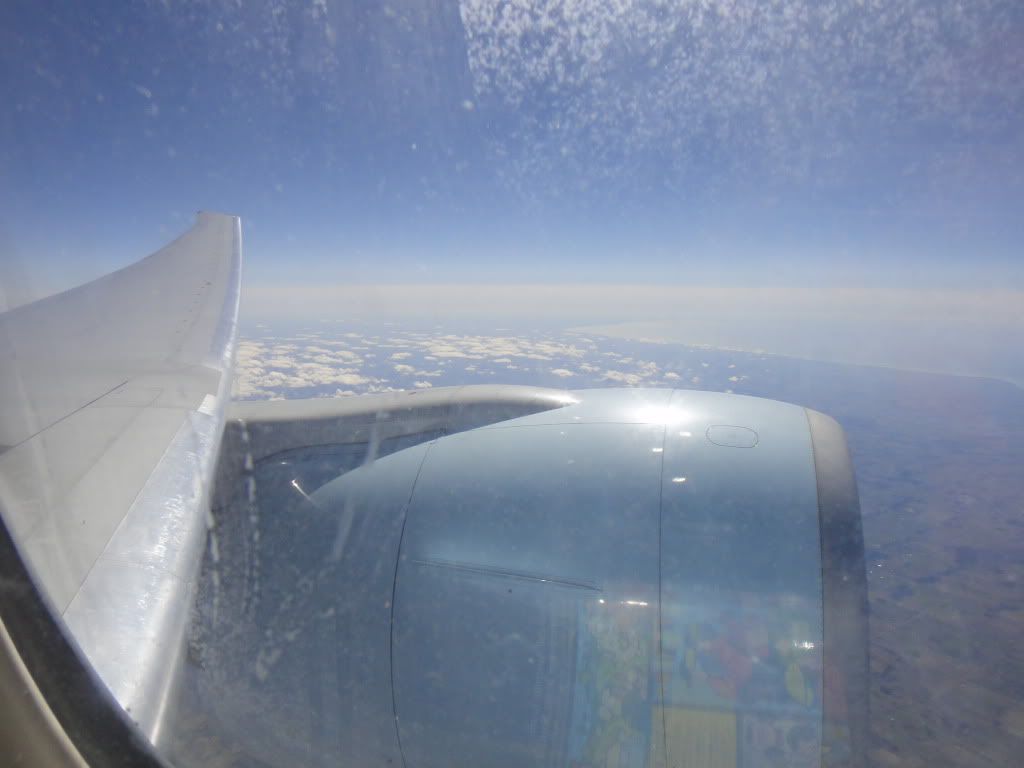 Raked wingtip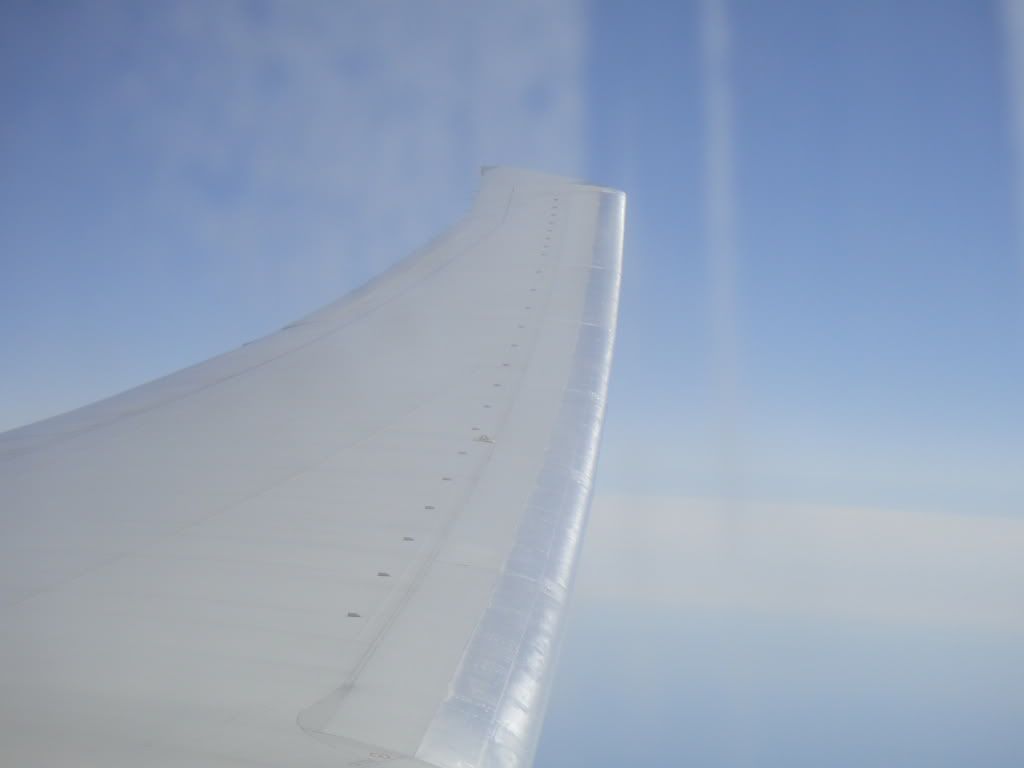 As we leveled off, pretzels and beverages were served
Another look – I couldn't stop taking pictures of this amazing wing!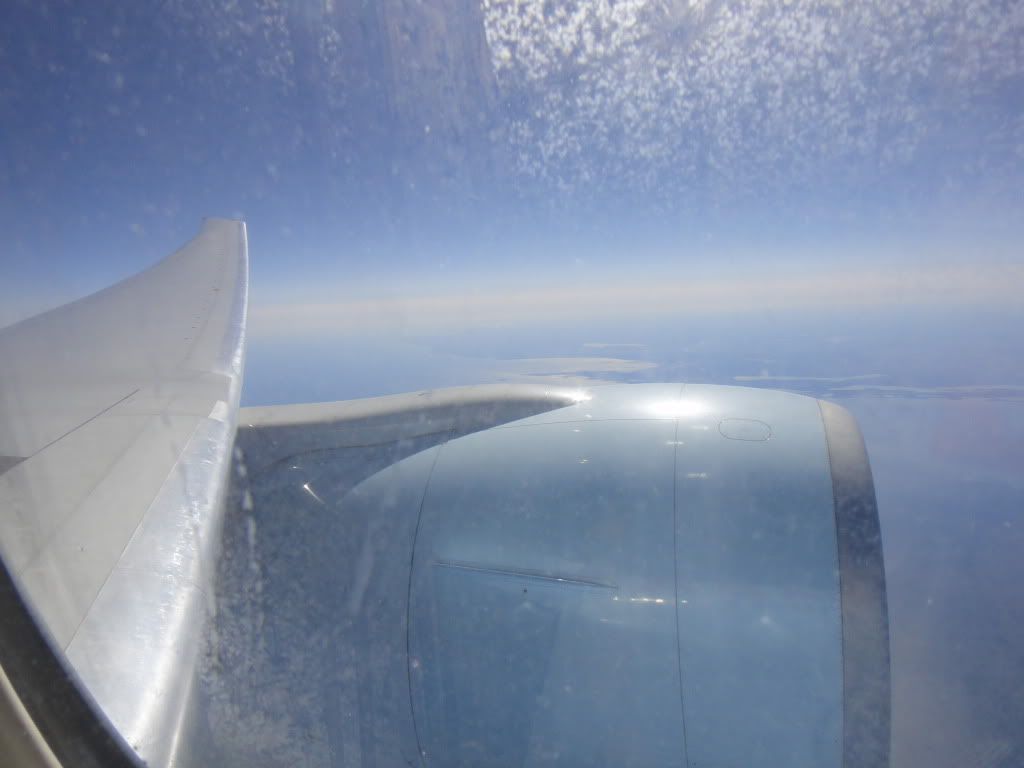 Enough legroom on this bird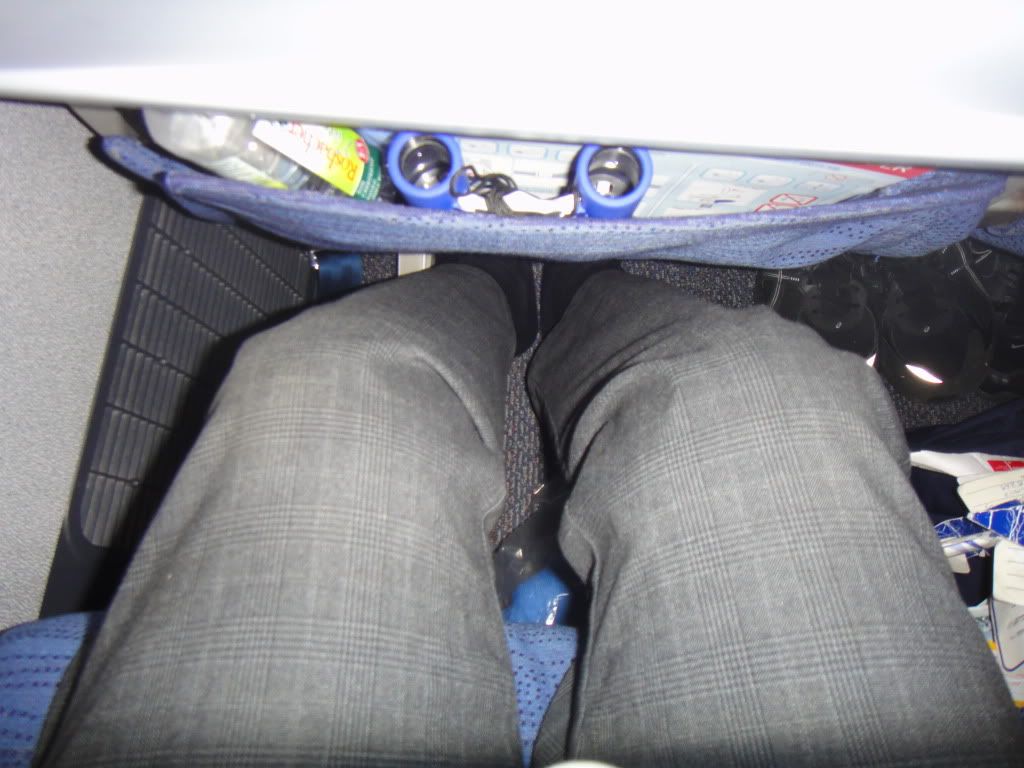 Nice lunch/dinner. Choice was between chicken and beef, I opted for beef.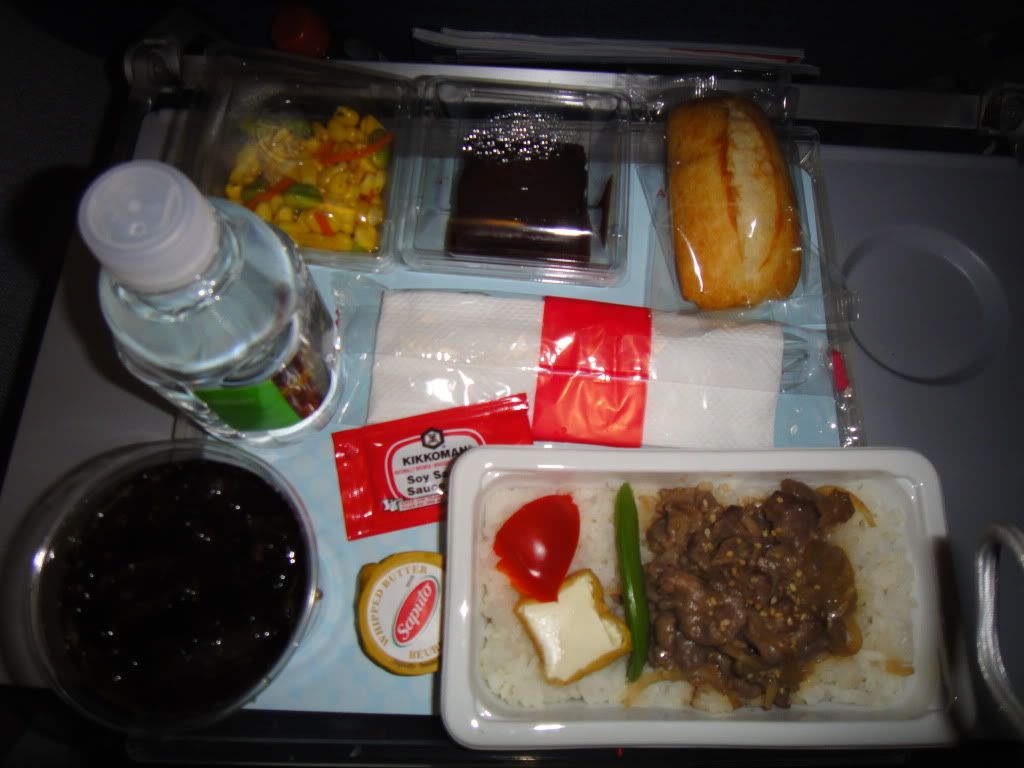 View over the cabin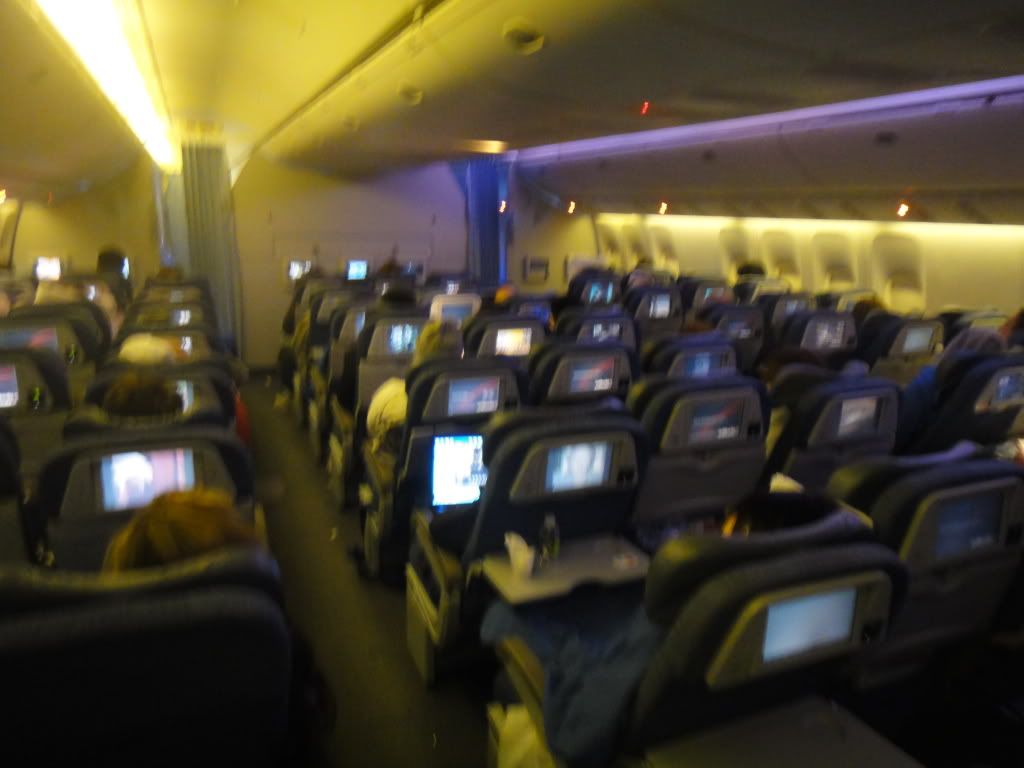 My extremely comfortable seat, same as on the 767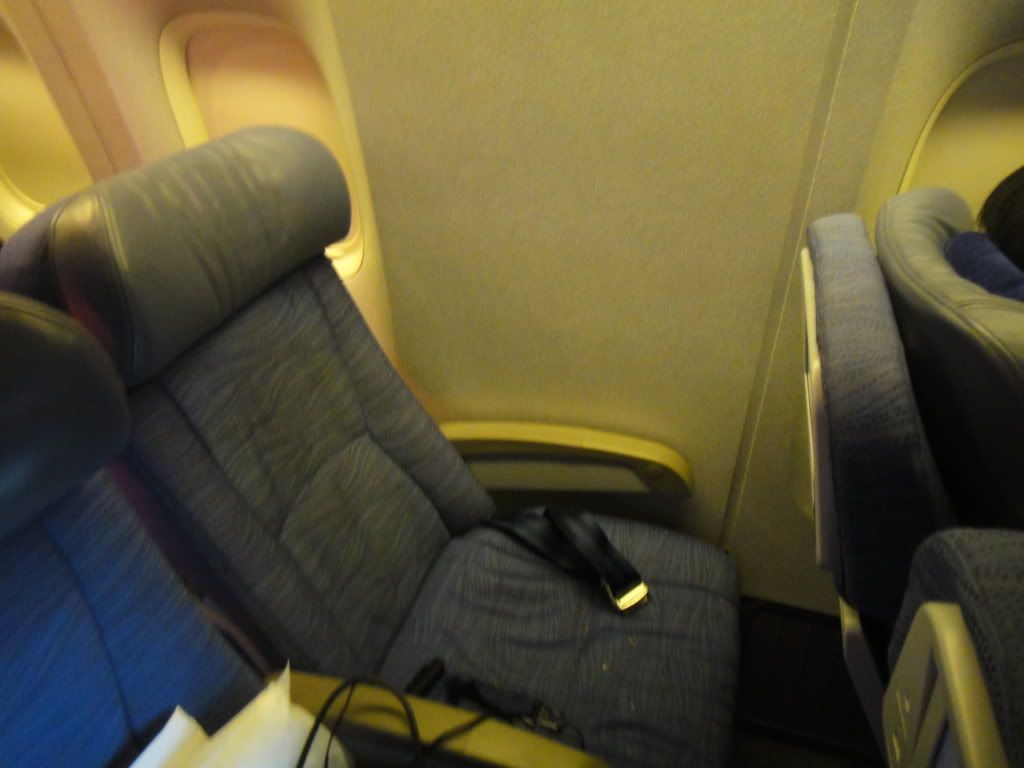 Blue mood lighting in the cabin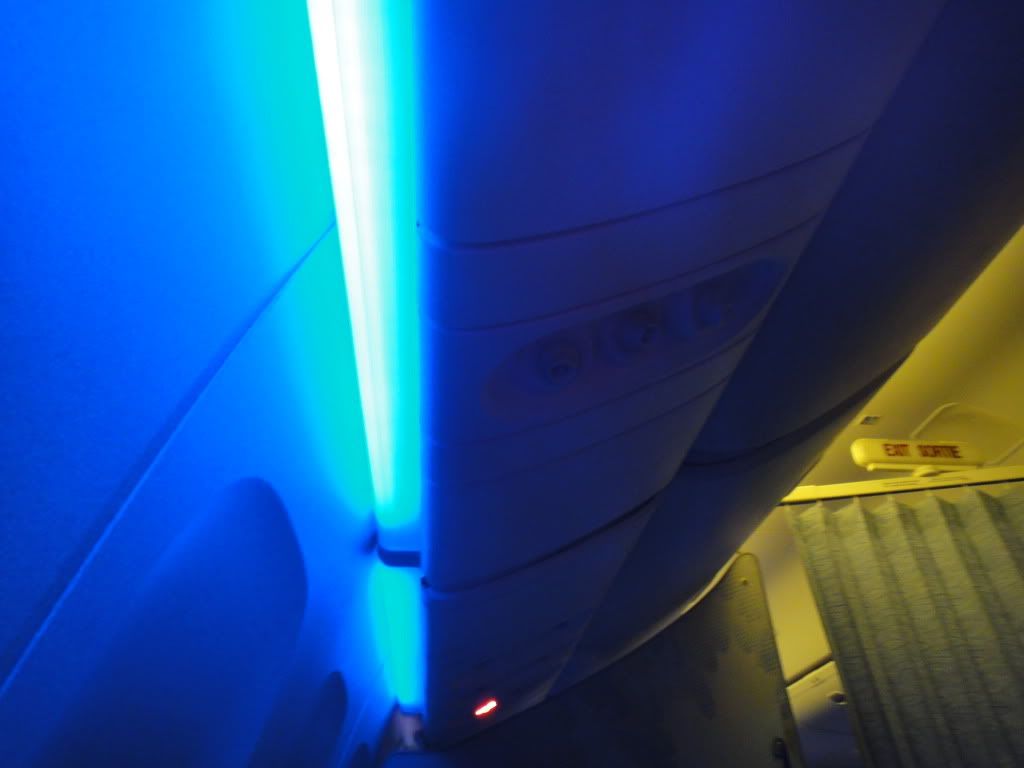 I like the maple leaf logo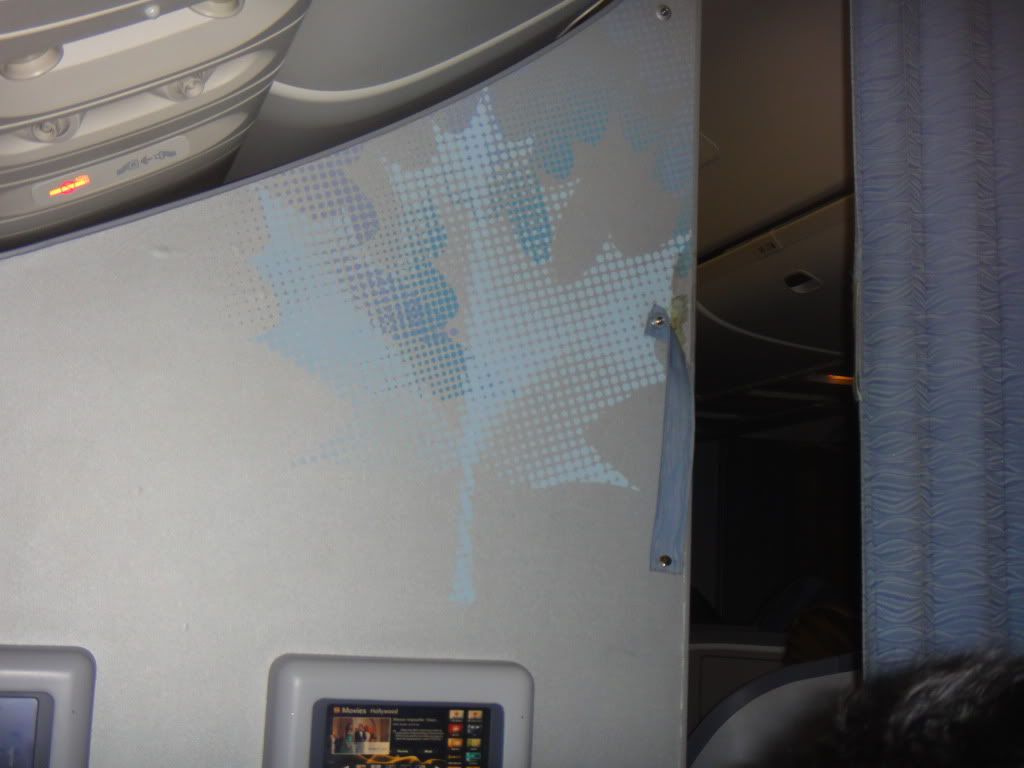 Cruising near Yellowknife, a place our fellow member
abrelosojos
knows well
The mood lighting color has changed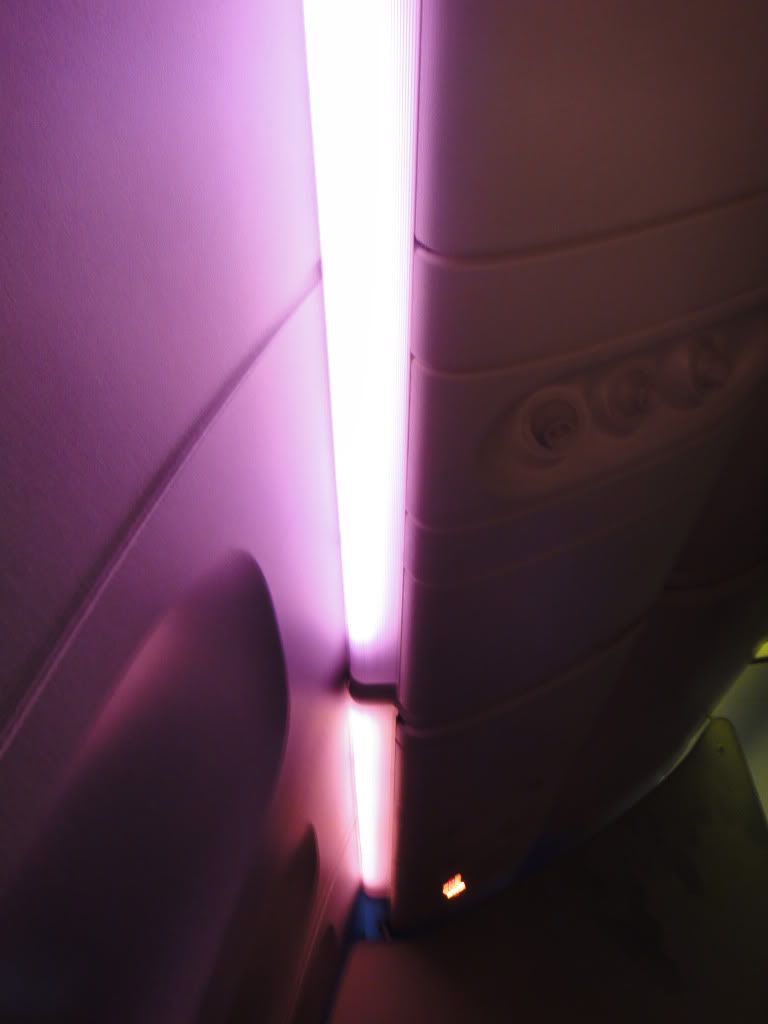 Nice meal while over the Bering between Alaska and Siberia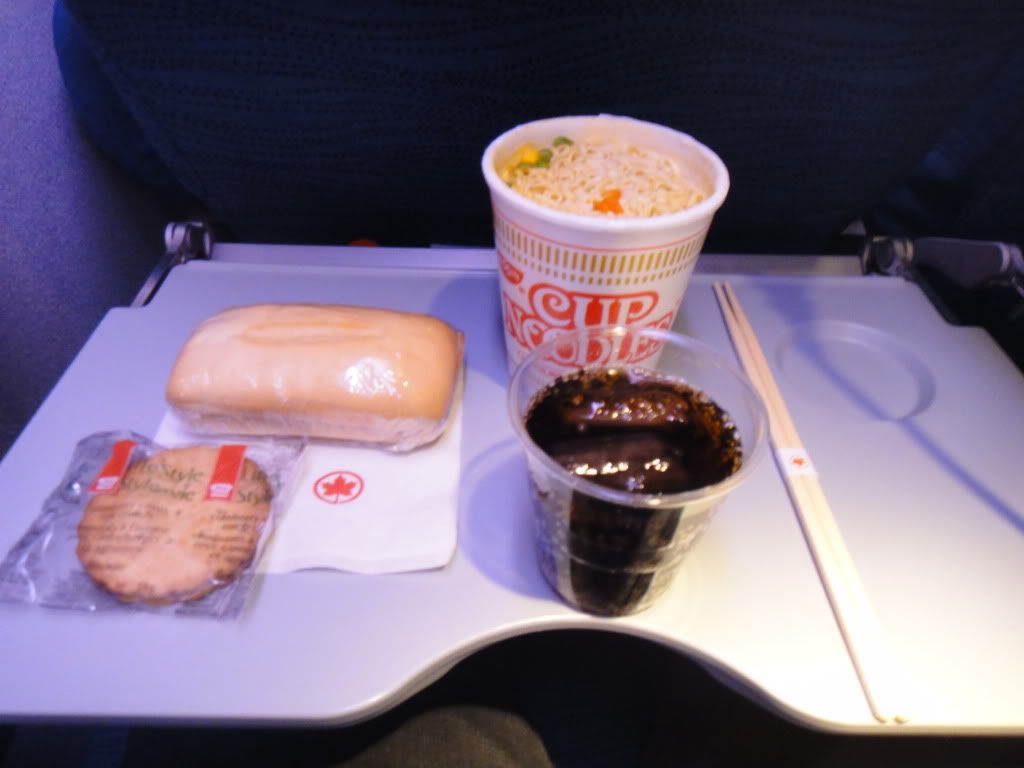 There were many drink services on this flight, service was great overall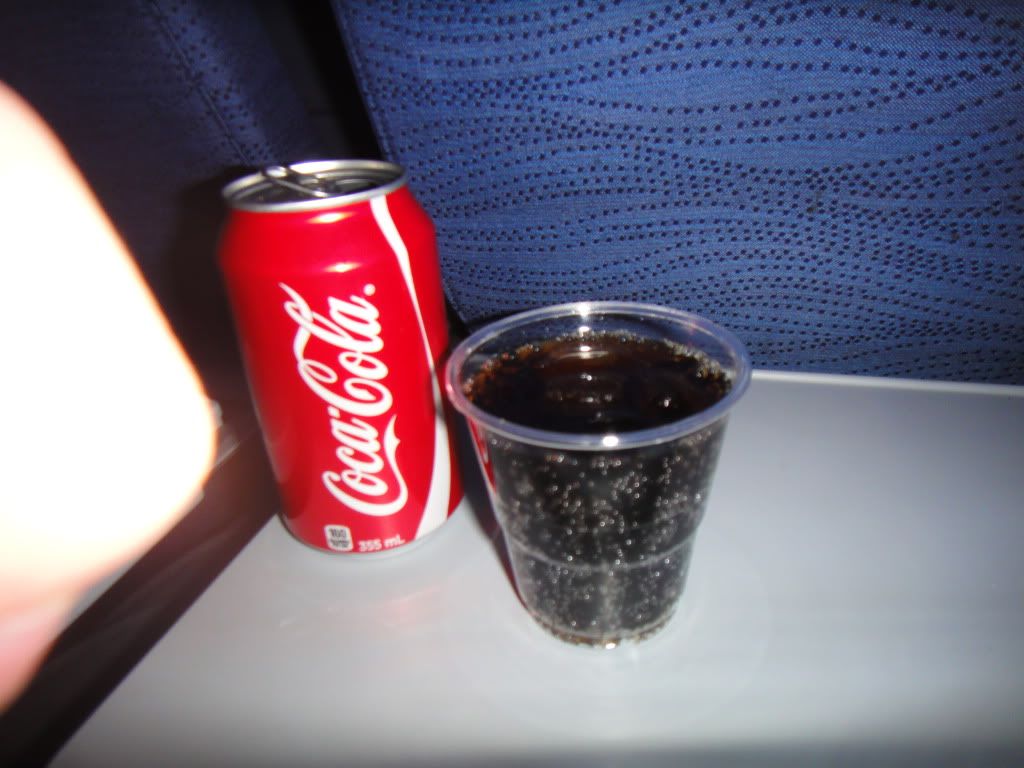 I really like this shot – Siberia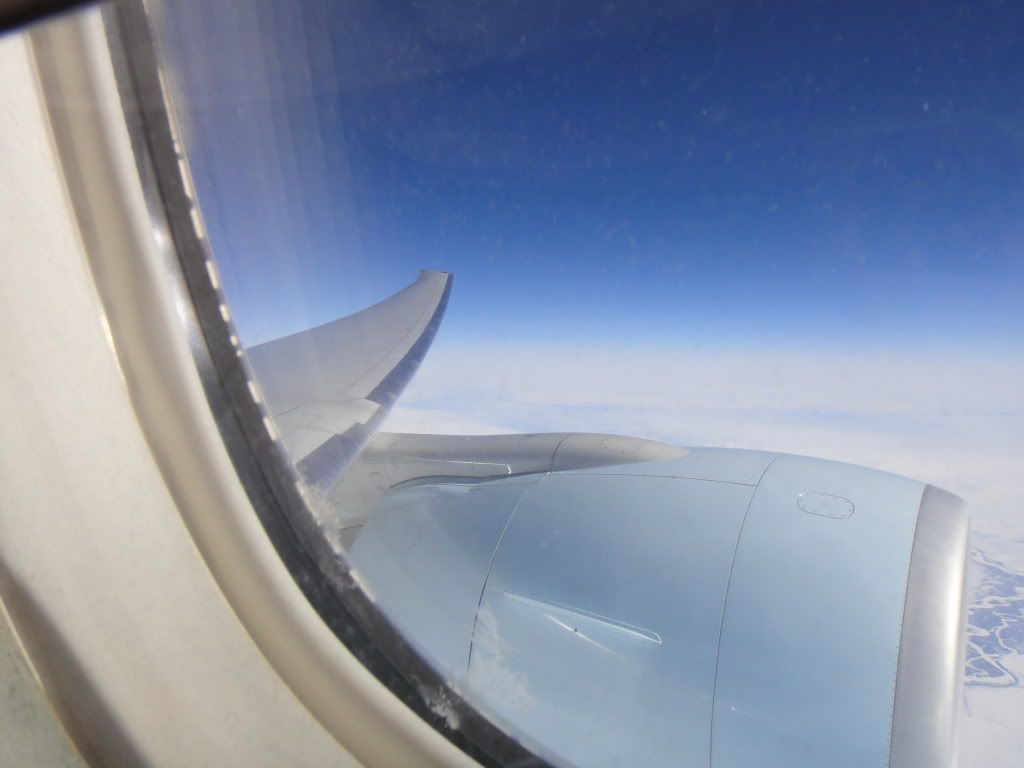 Breakfast at 13:00 local time – strange but it tasted good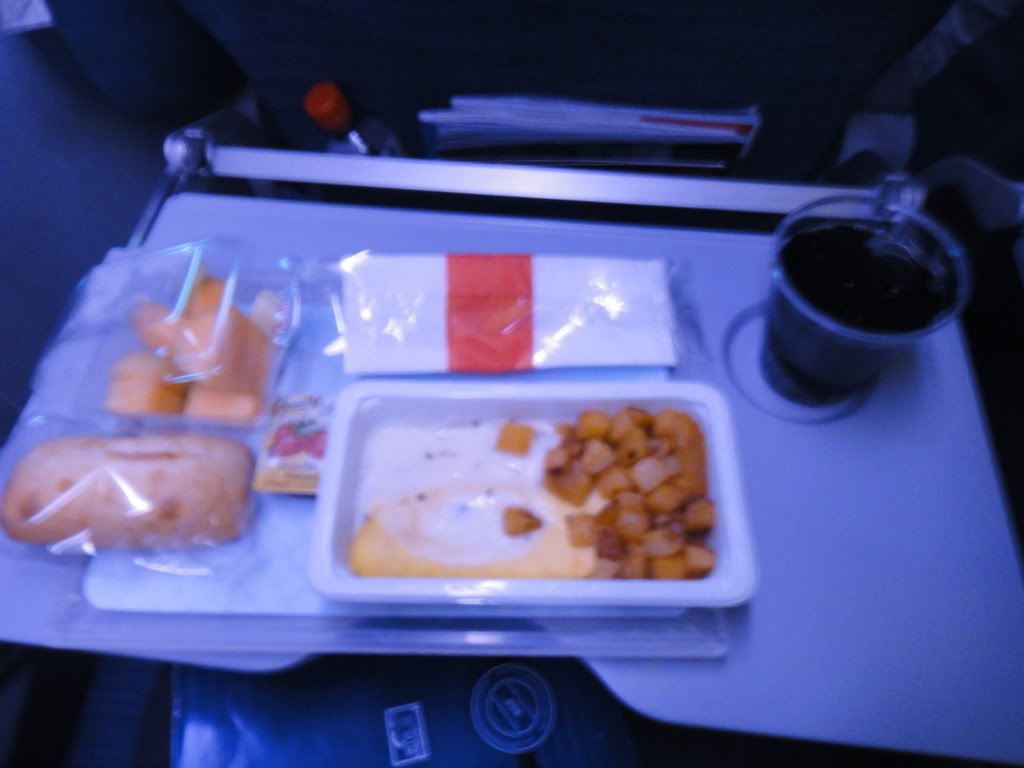 Another shot of the clear Siberian sky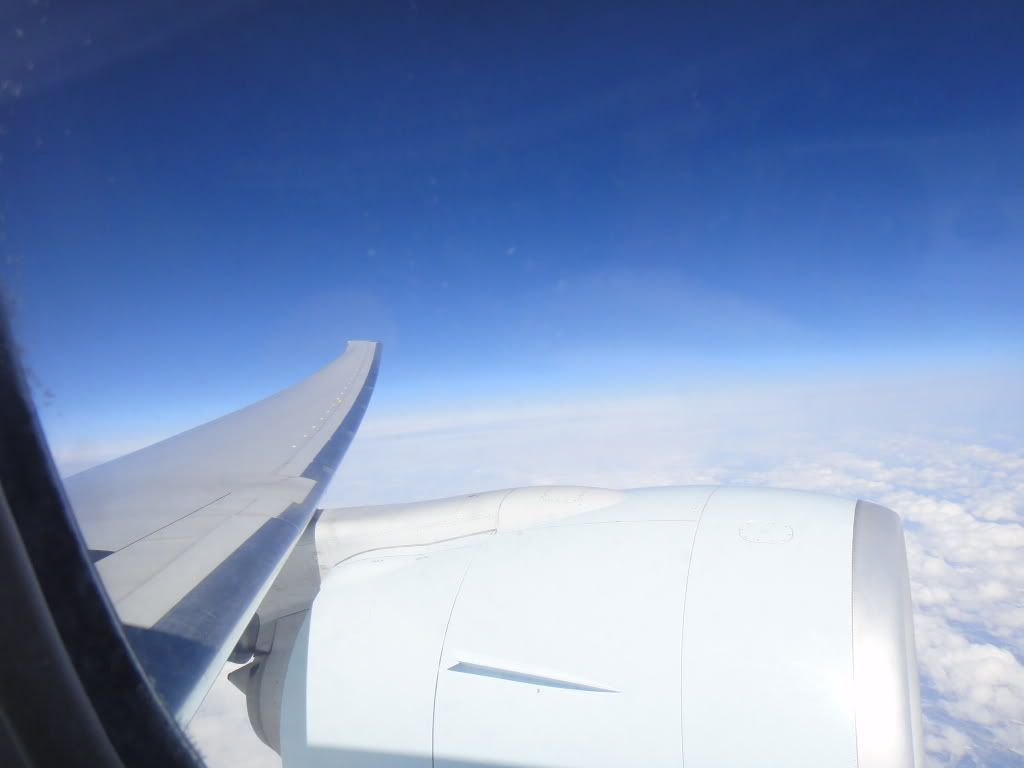 I just LOVE this wing!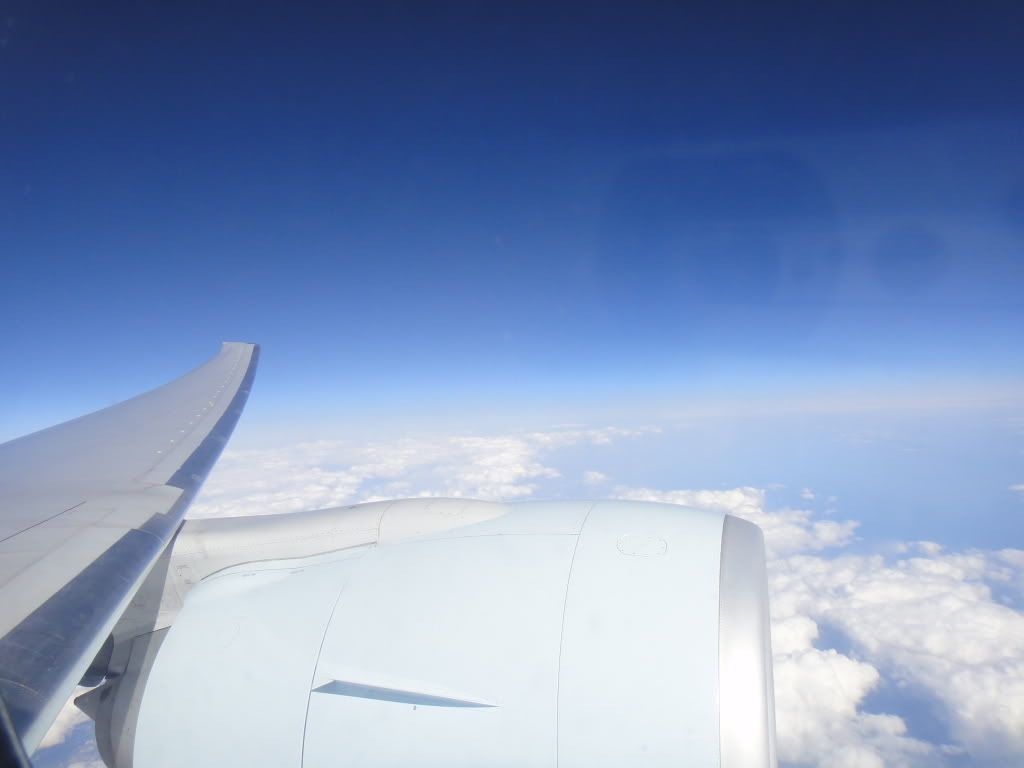 Another drink service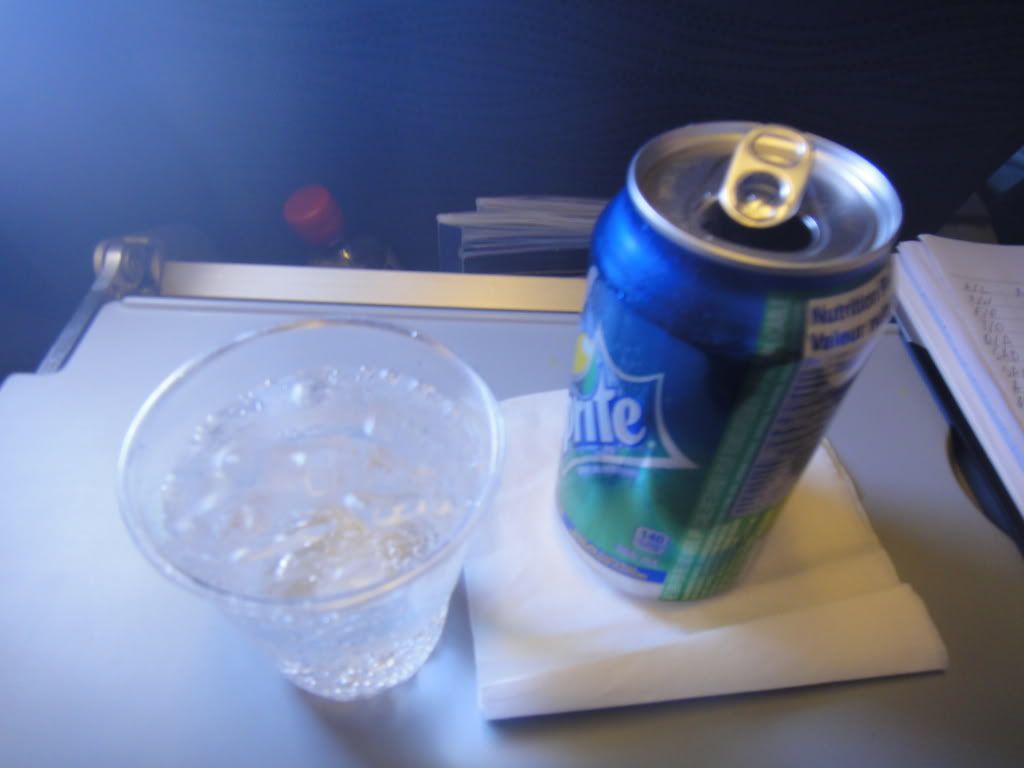 HUGE engine, over northern Japan
Around 30 minutes before arrival, descend was commanded. The pilot informed us that it would be bumpy. Bumpy was an understatement! The plane was like a plastic bottle in the sea in bad weather! But we made it, and that's the important thing.
Speedbrakes up
Turning for approach
Ready to enter the BUMPY clouds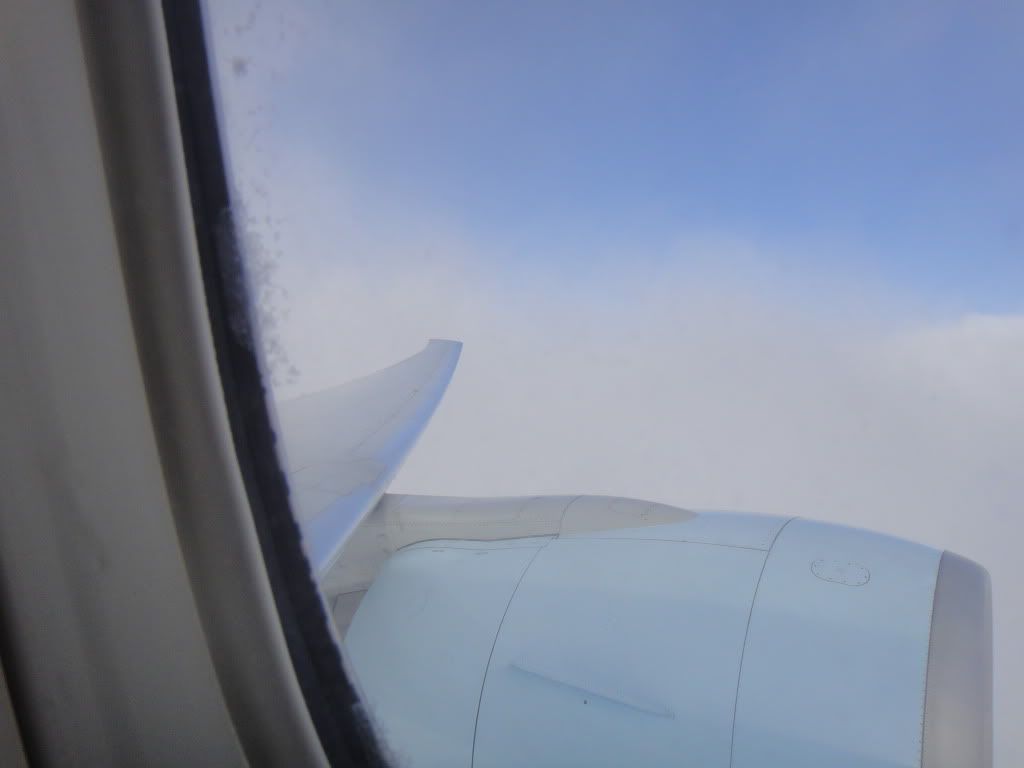 And here we go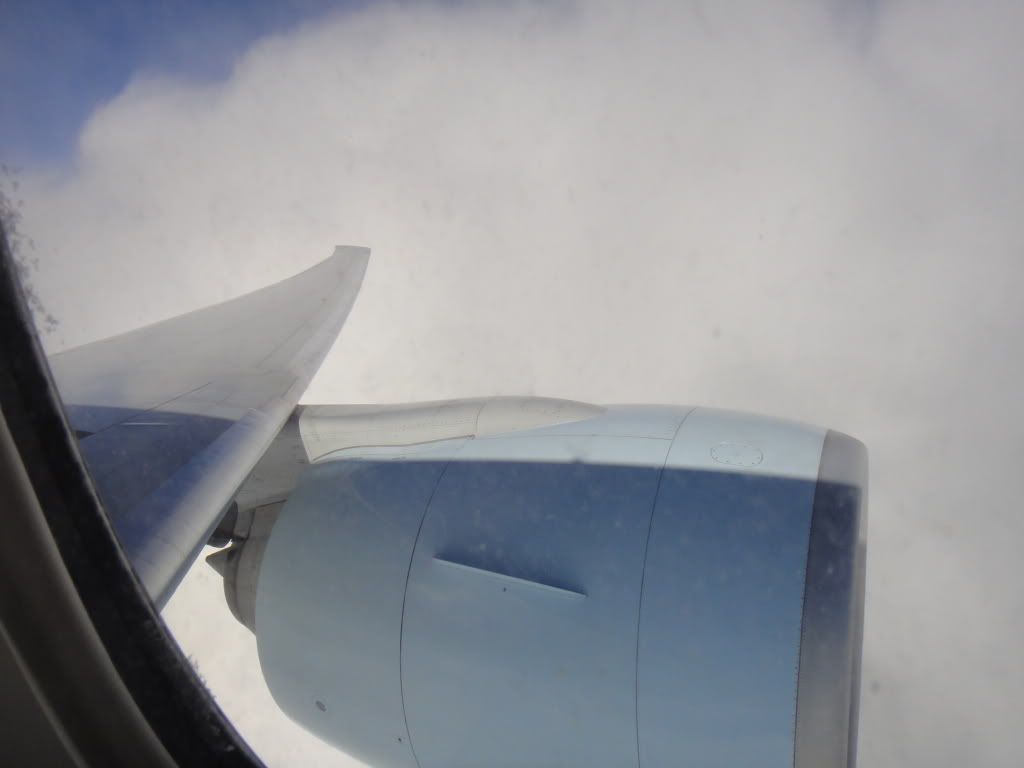 Took this when it was still for a moment in between the heavy bumps
Finally sun! But still above the clouds…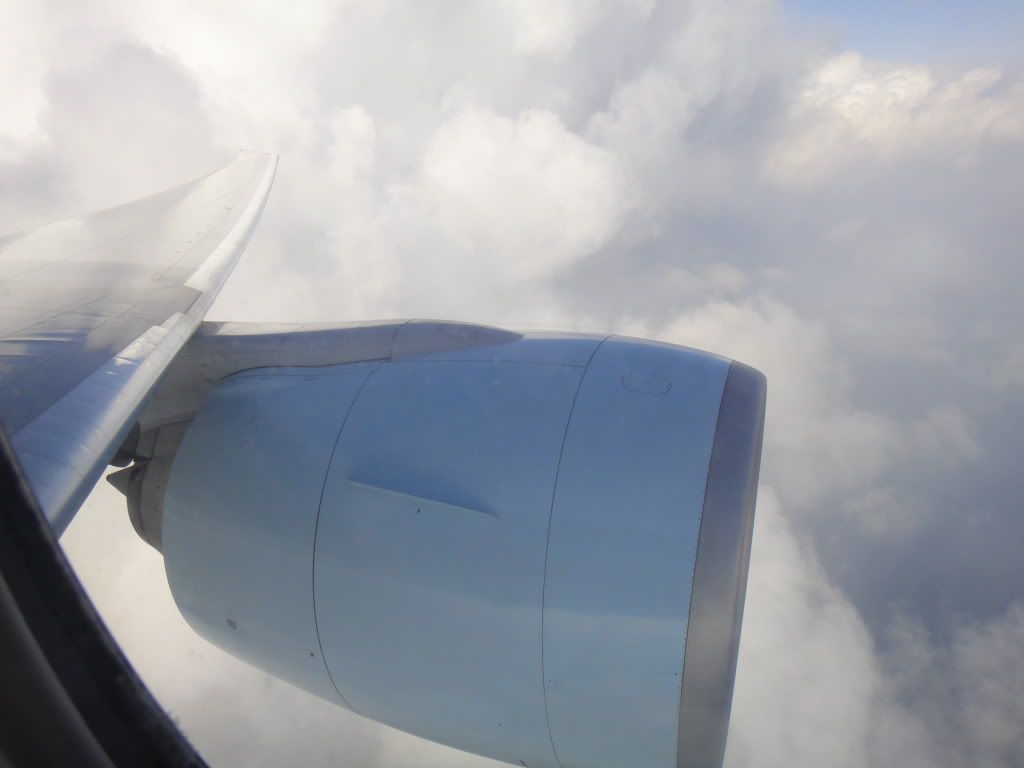 Here we go again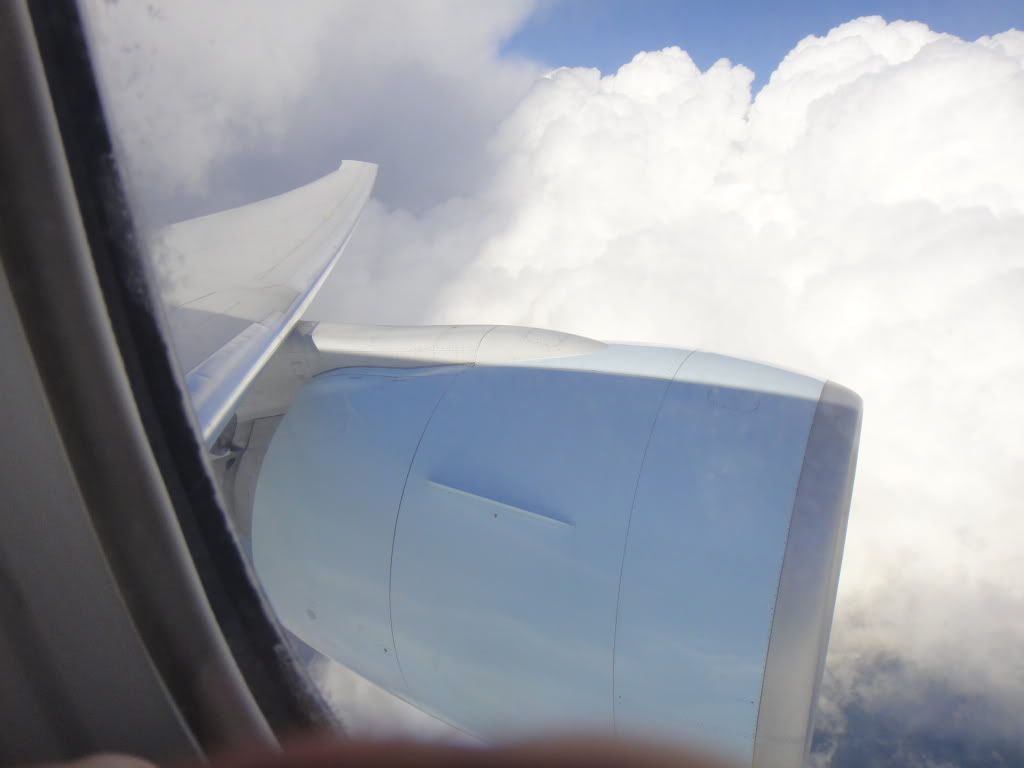 Bumpy as hell in here!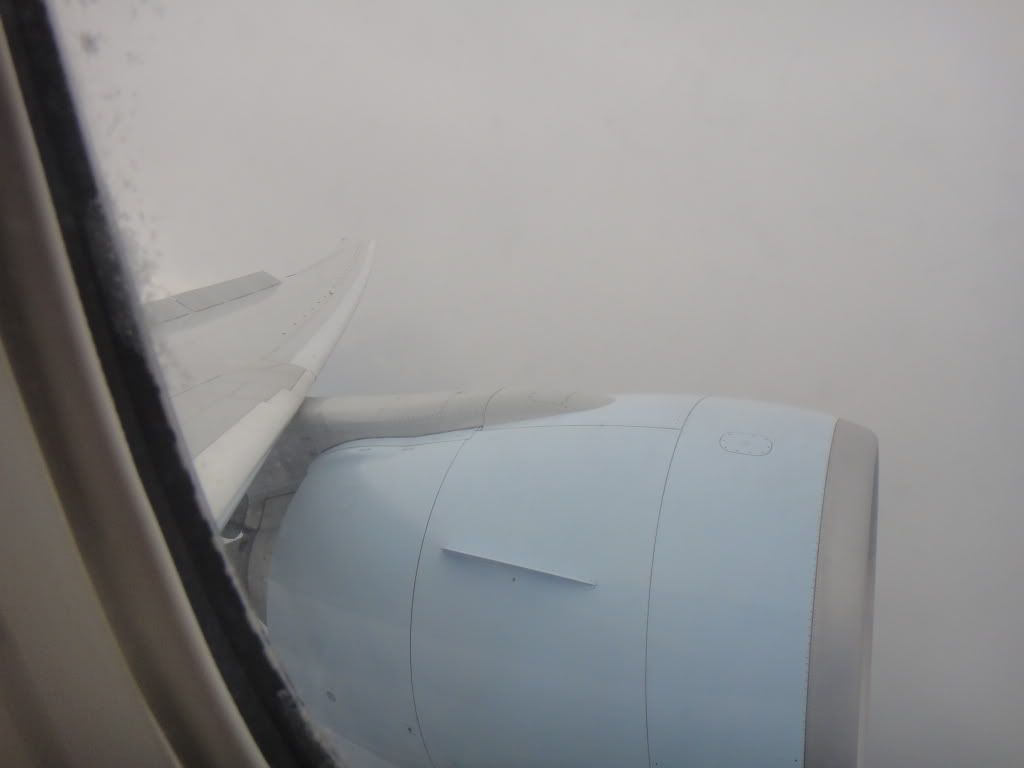 Finally through!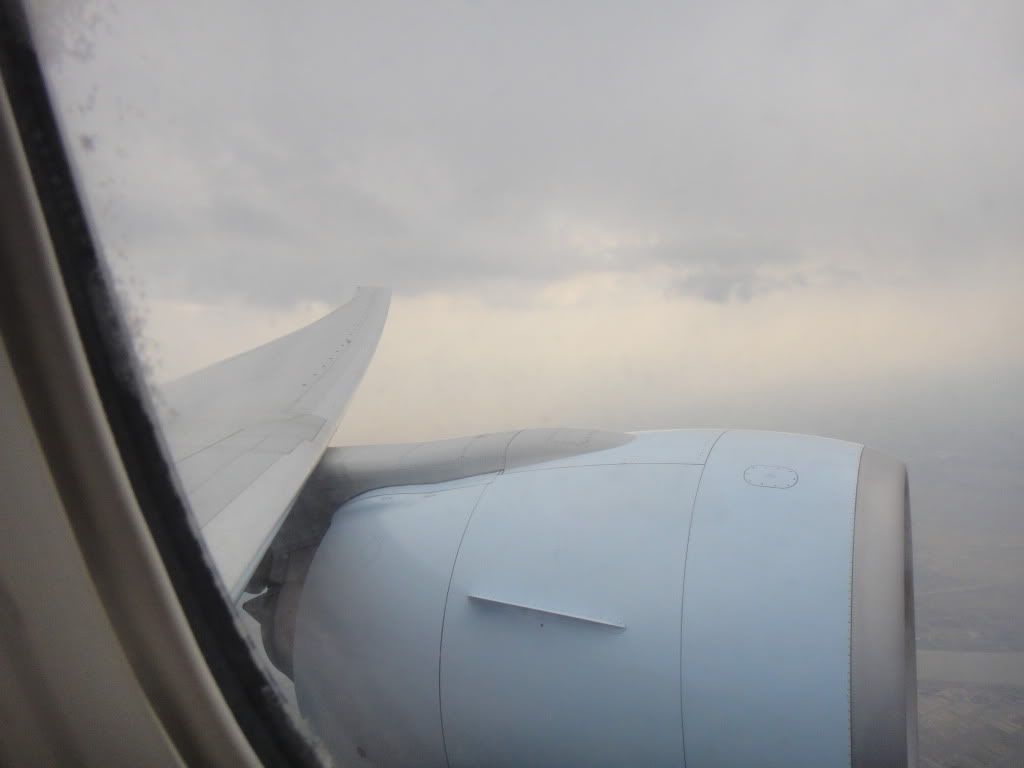 Turning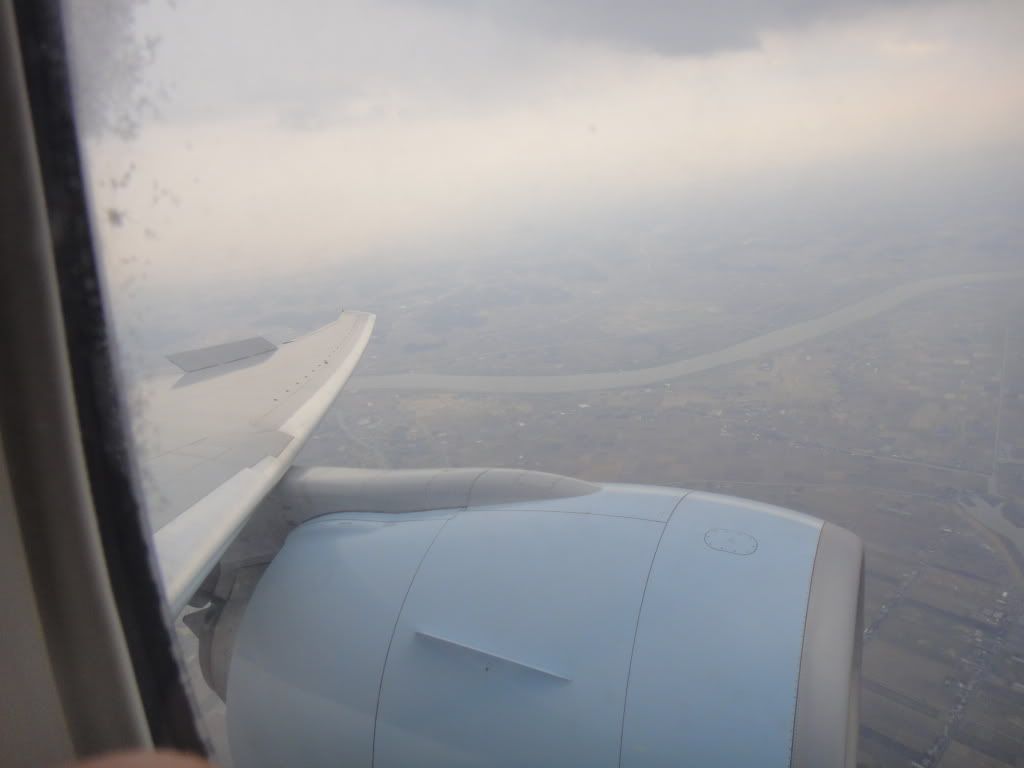 Flaps down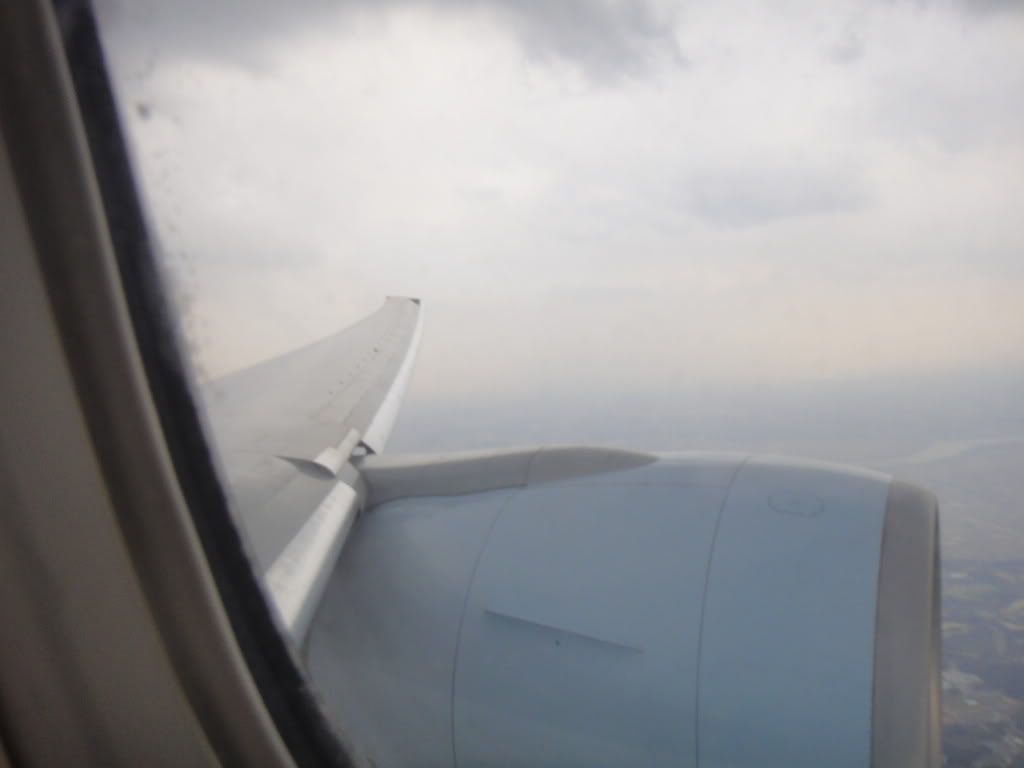 Speedbrakes and flaps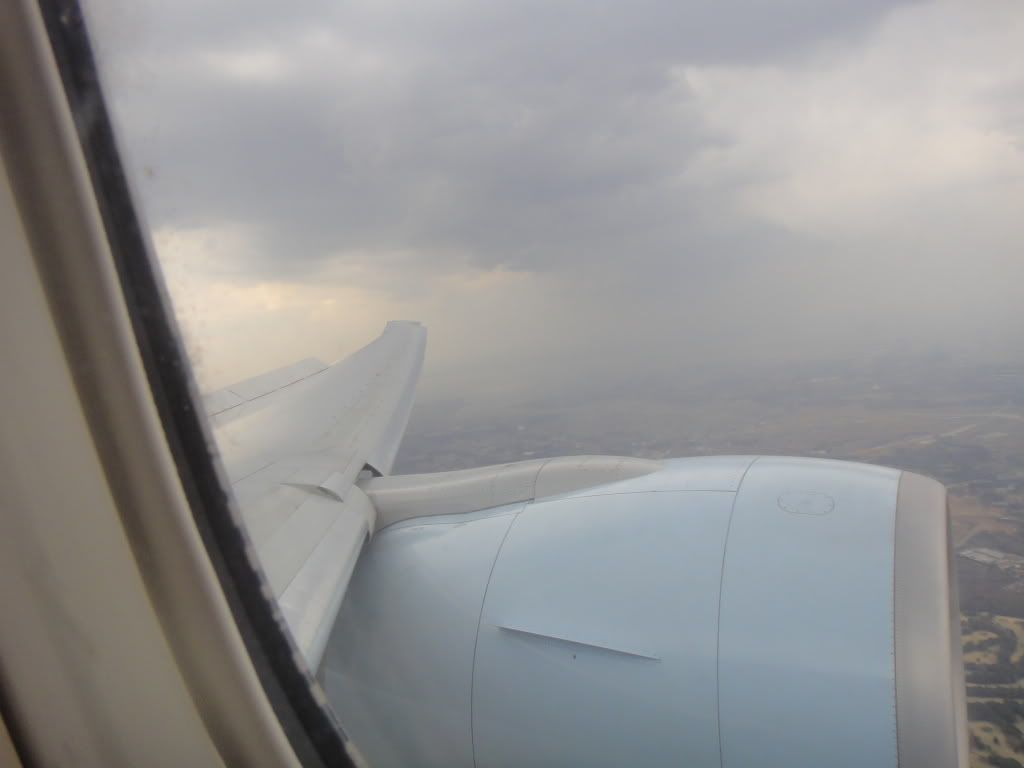 Turning on final
Landing video:
http://www.youtube.com/watch?v=y_djrStjOjo
UA heavy lineup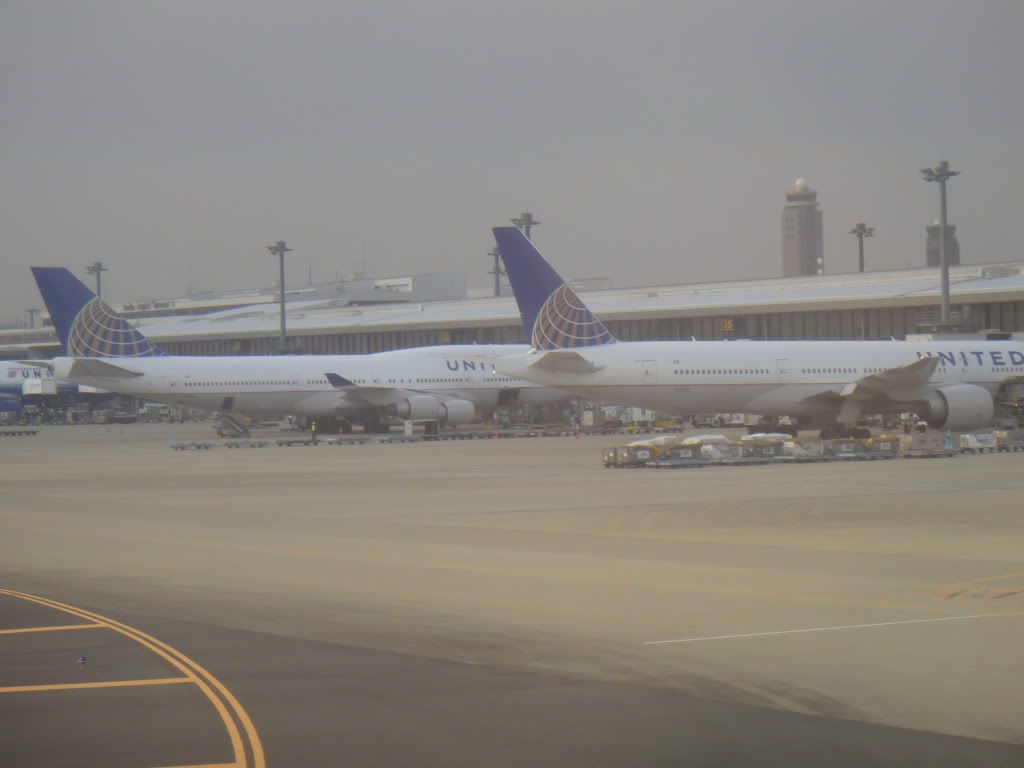 And a little UA bird who lives in the East
Again, Tulip vs. Globe. As I said before I like the globe better, but I understand I'm in a minority.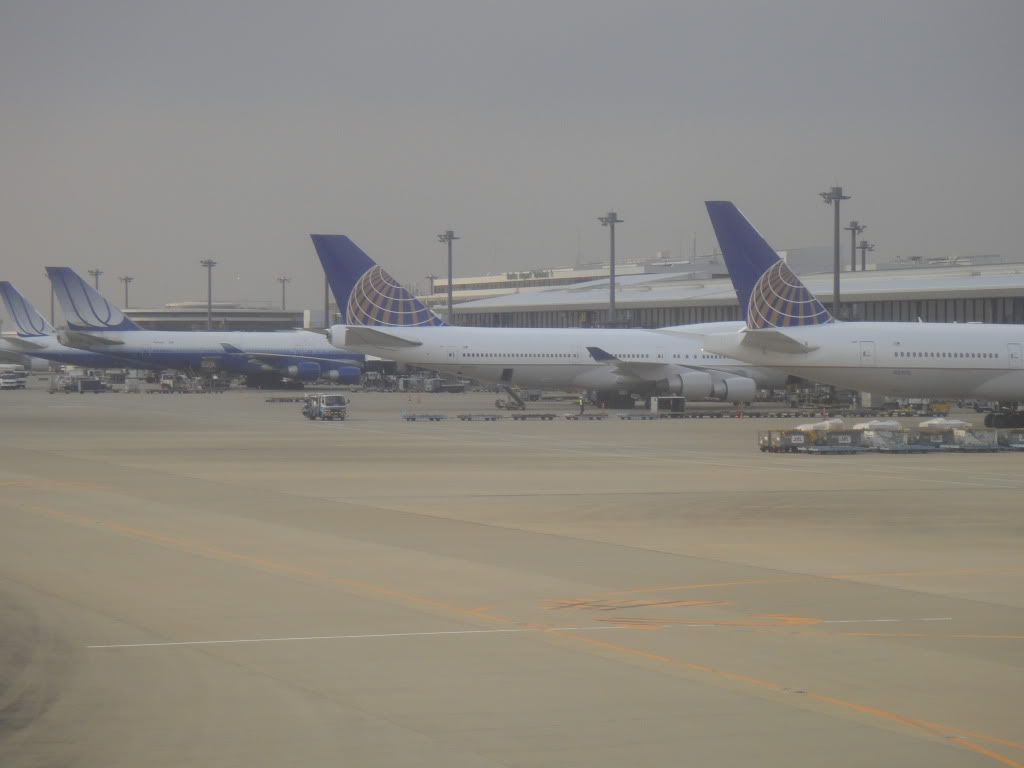 NH 77W sitting at its gate
NH 76W sitting at its gate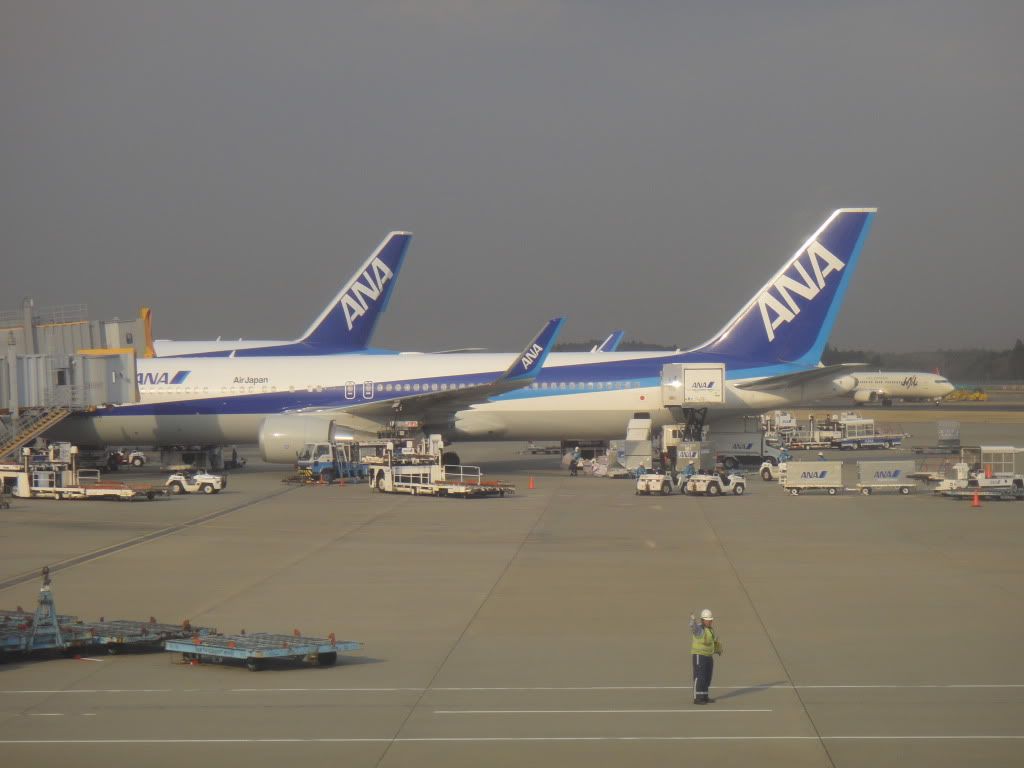 JL 738 taxiing in from the other runway
I like this angle on the -300ER! (I like any angle on a 77W!
)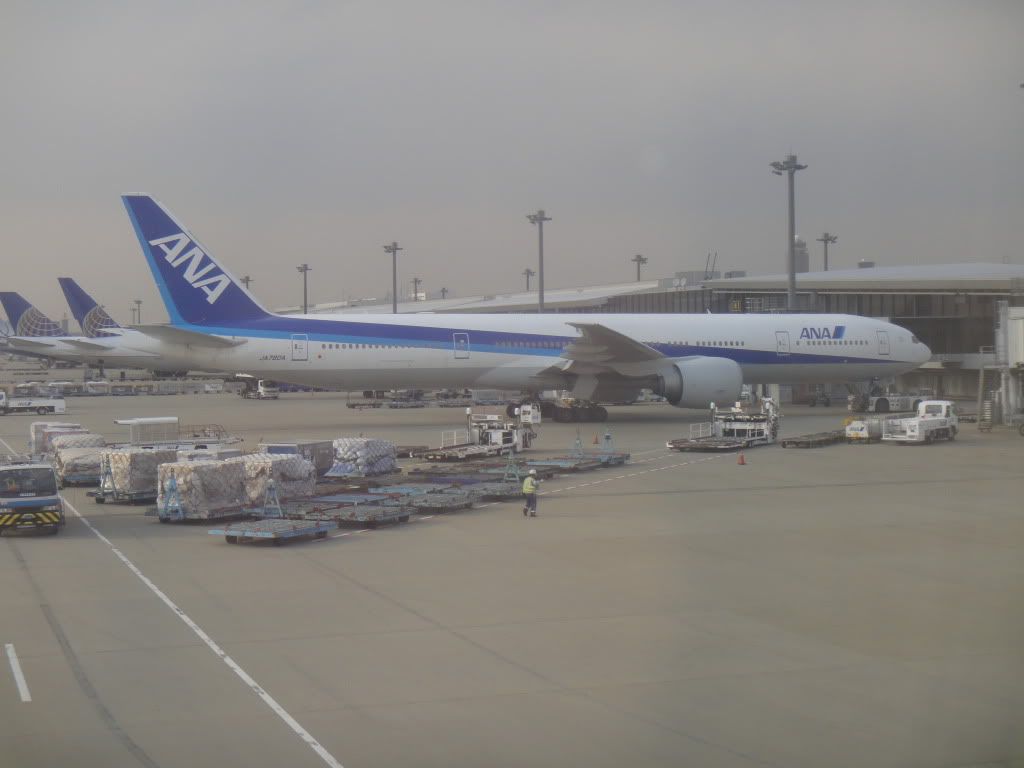 Cockpit hidden behind the jetway, what a beautiful, long and sleekish aircraft!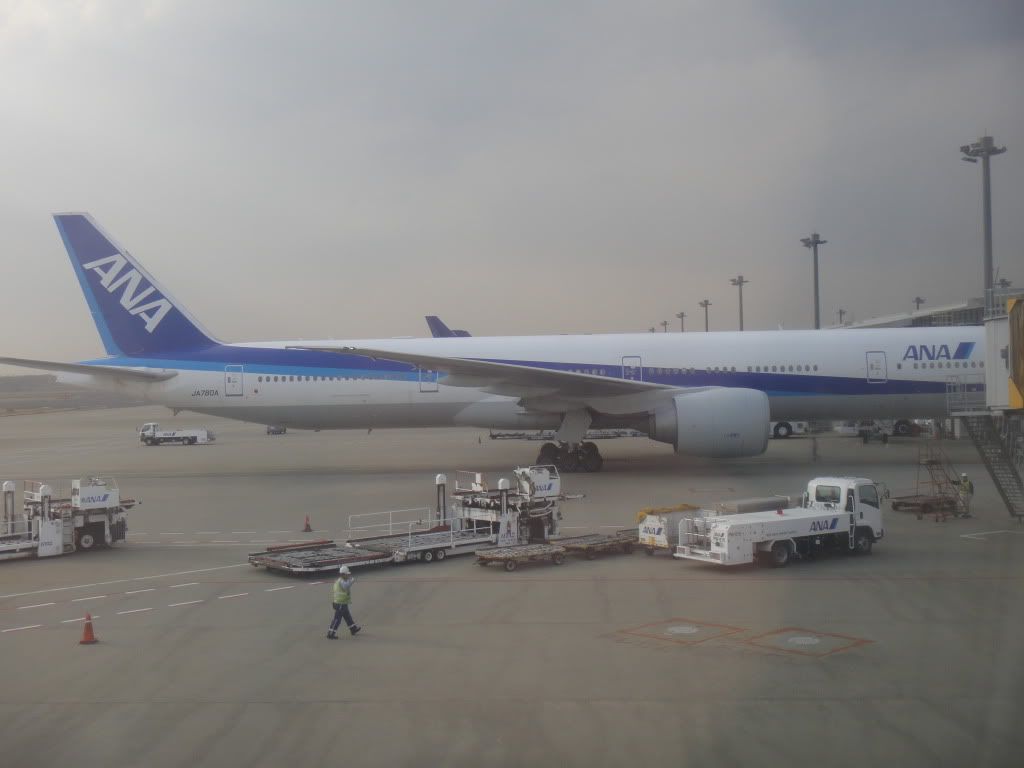 JA780A
Last look out of the window on the huge, and I mean HUGE, GE90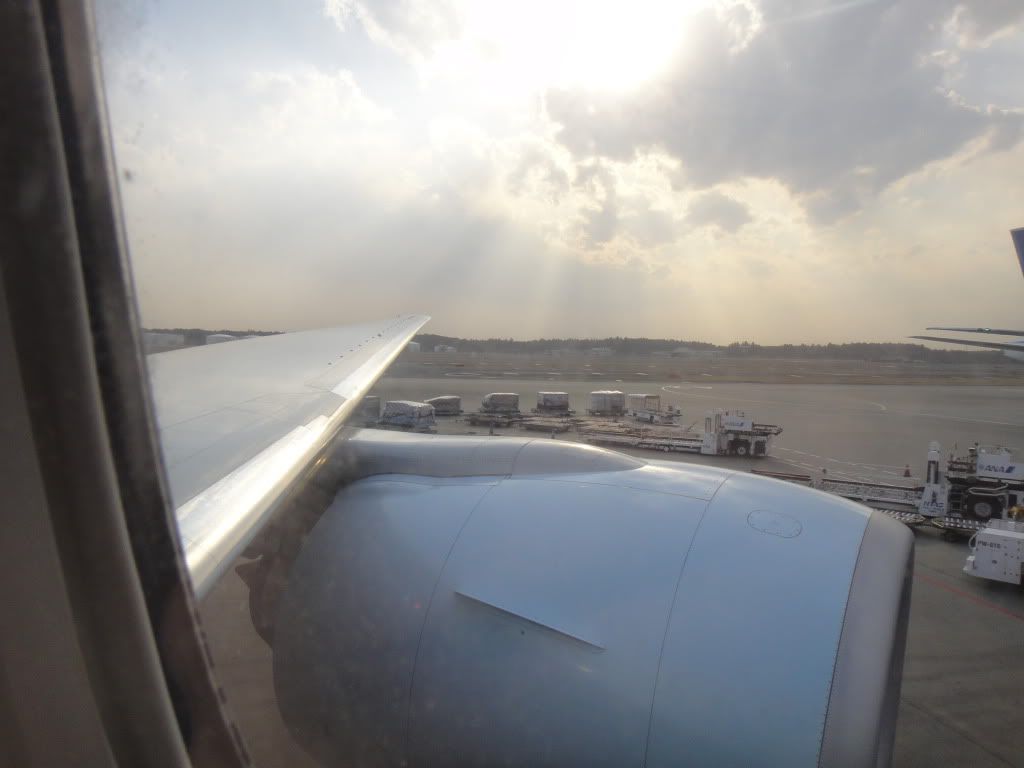 Another look at JA780A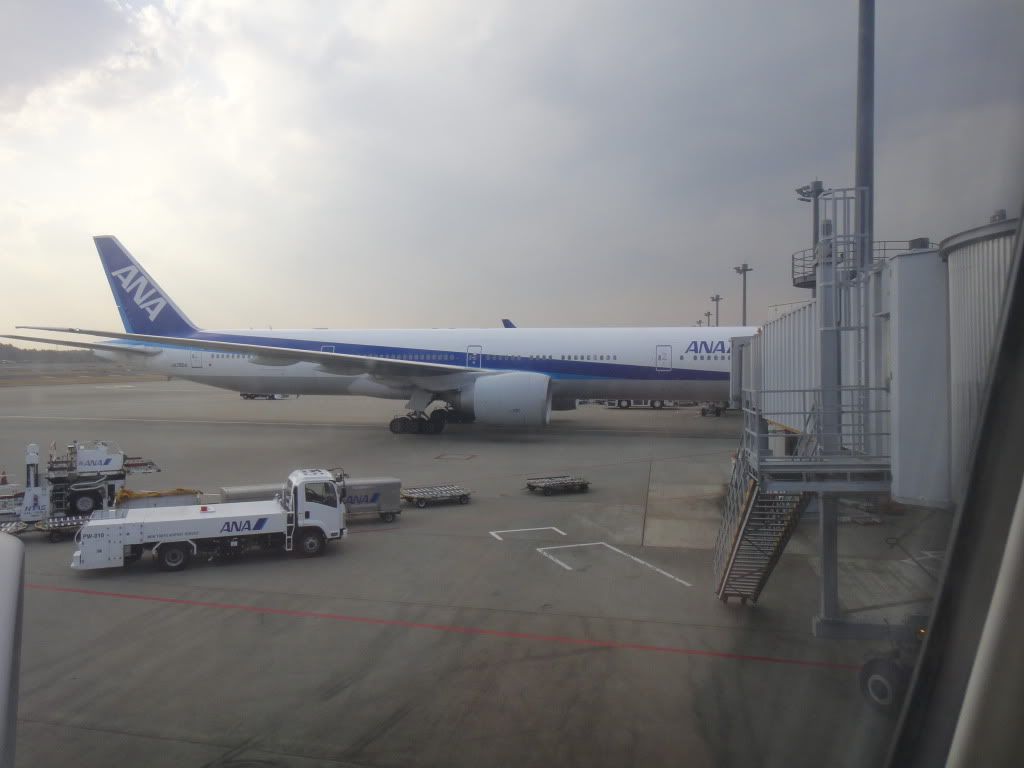 What a beautiful aircraft I say again! From another angle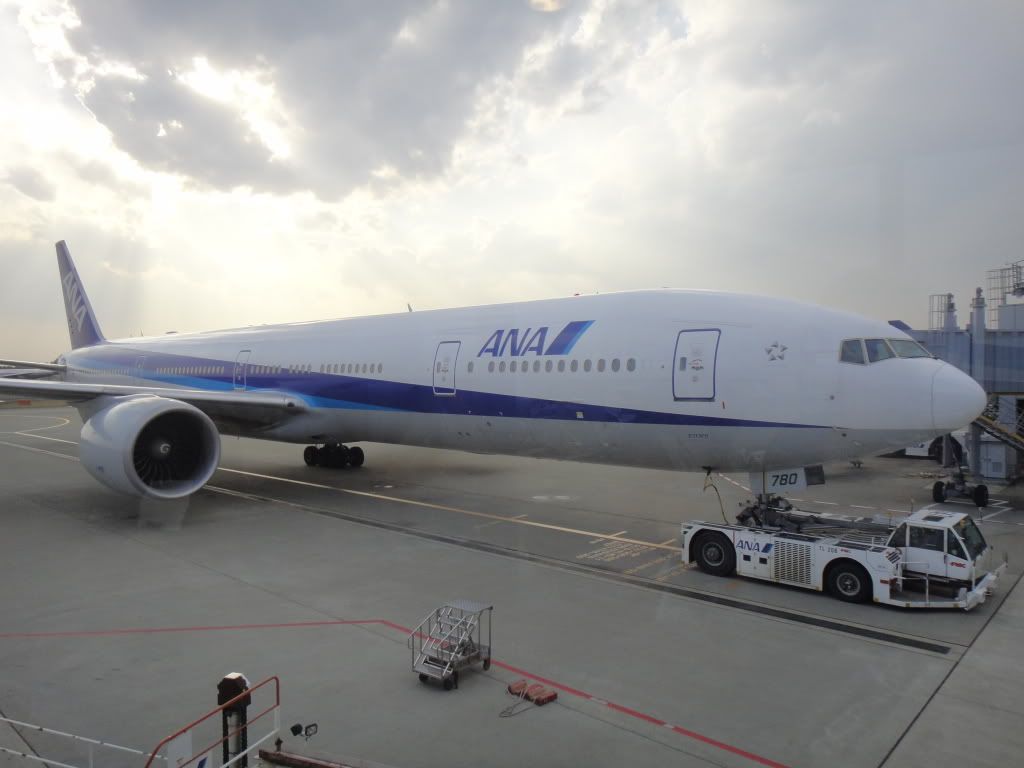 Yep, it's ship 780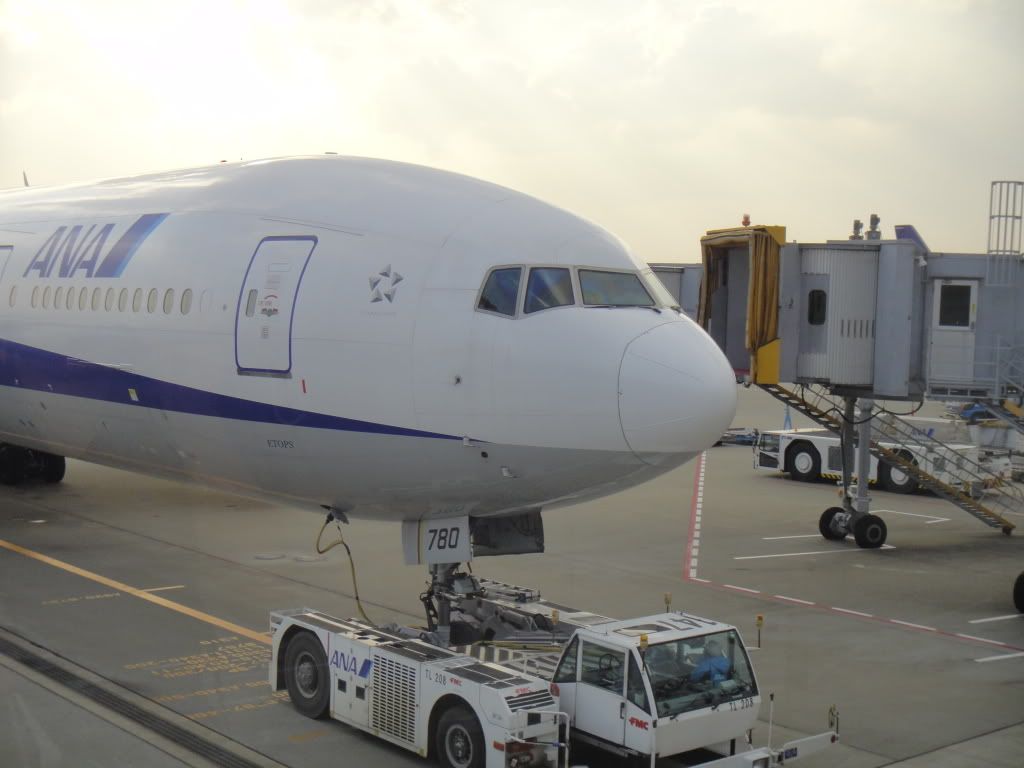 Pushing back for LA, California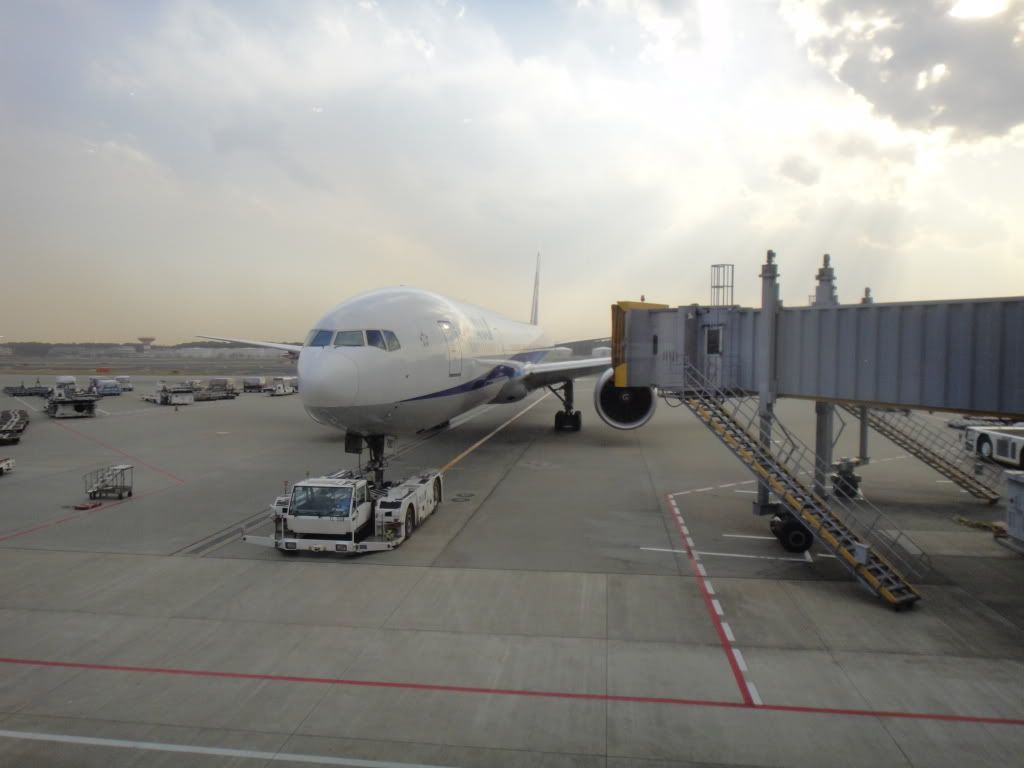 N218UA, a Star Alliance colored UA 772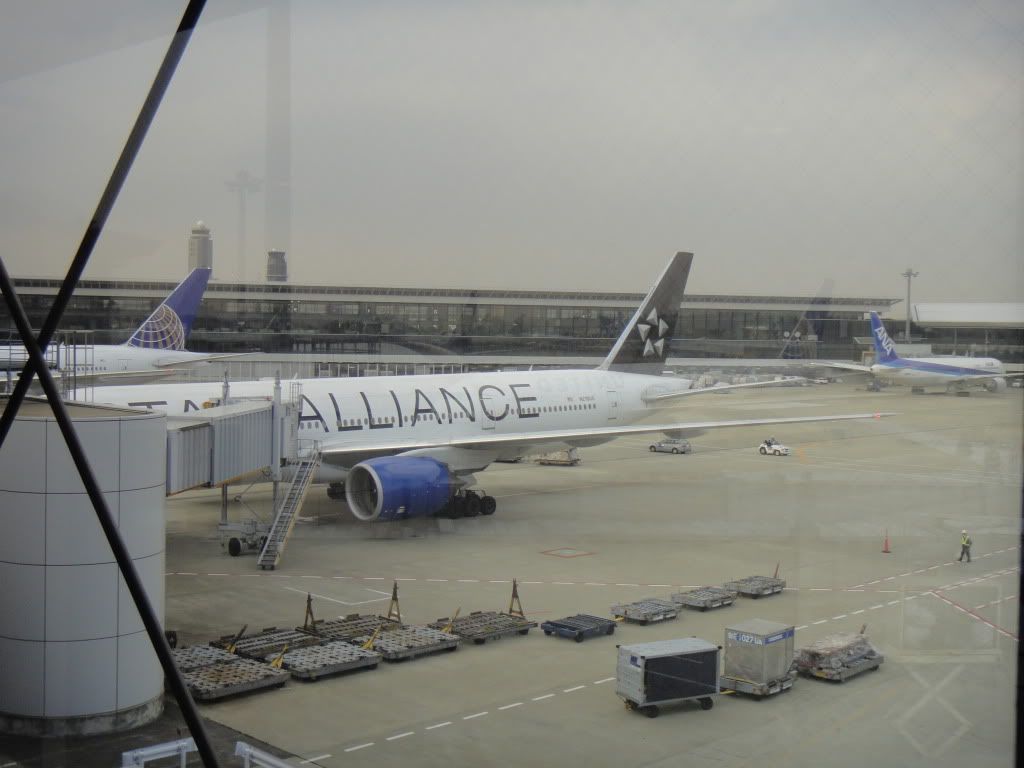 Nice UA 772 from up close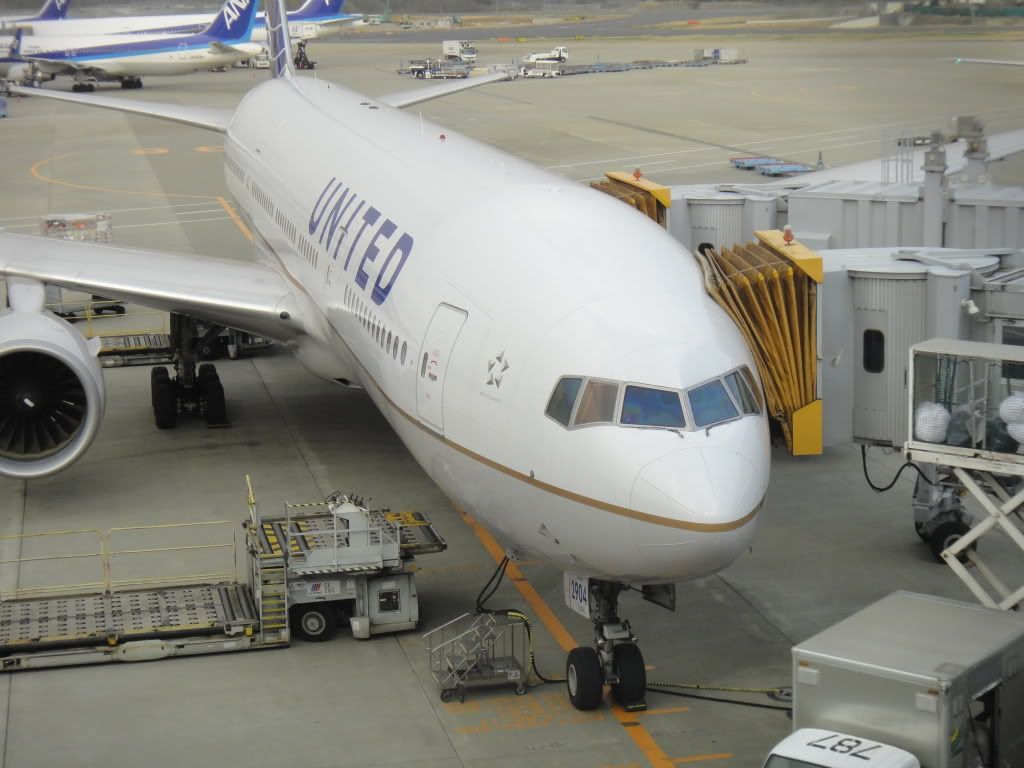 The mighty 747!
Finally...I'm going into Asia!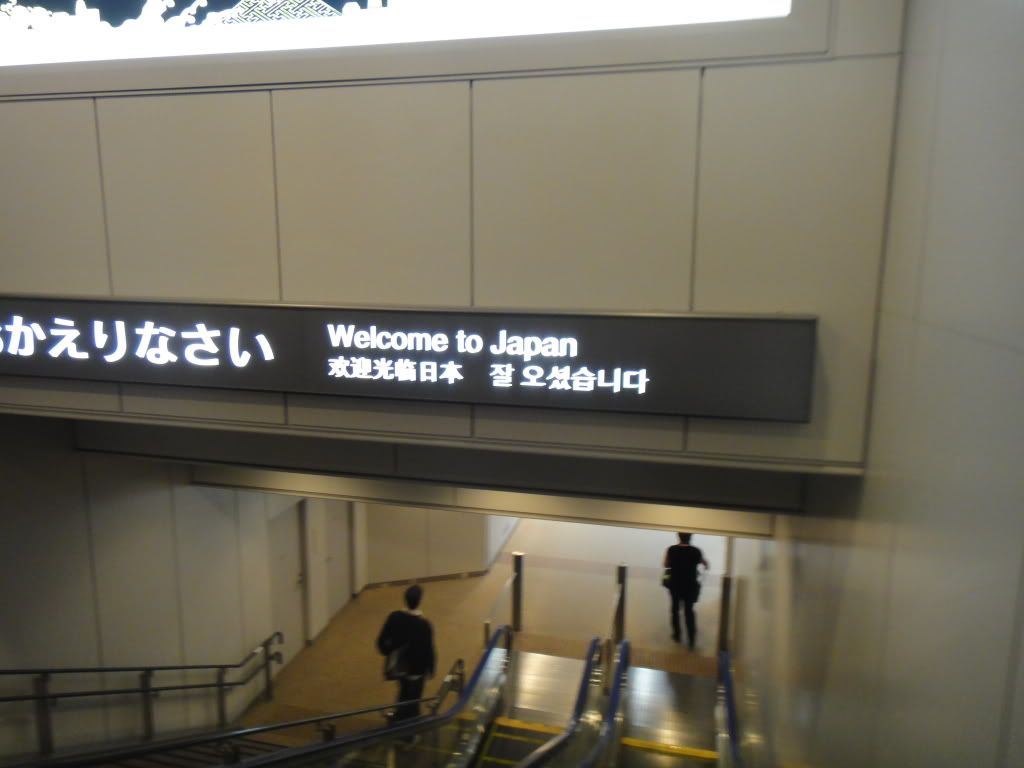 Another look at this 777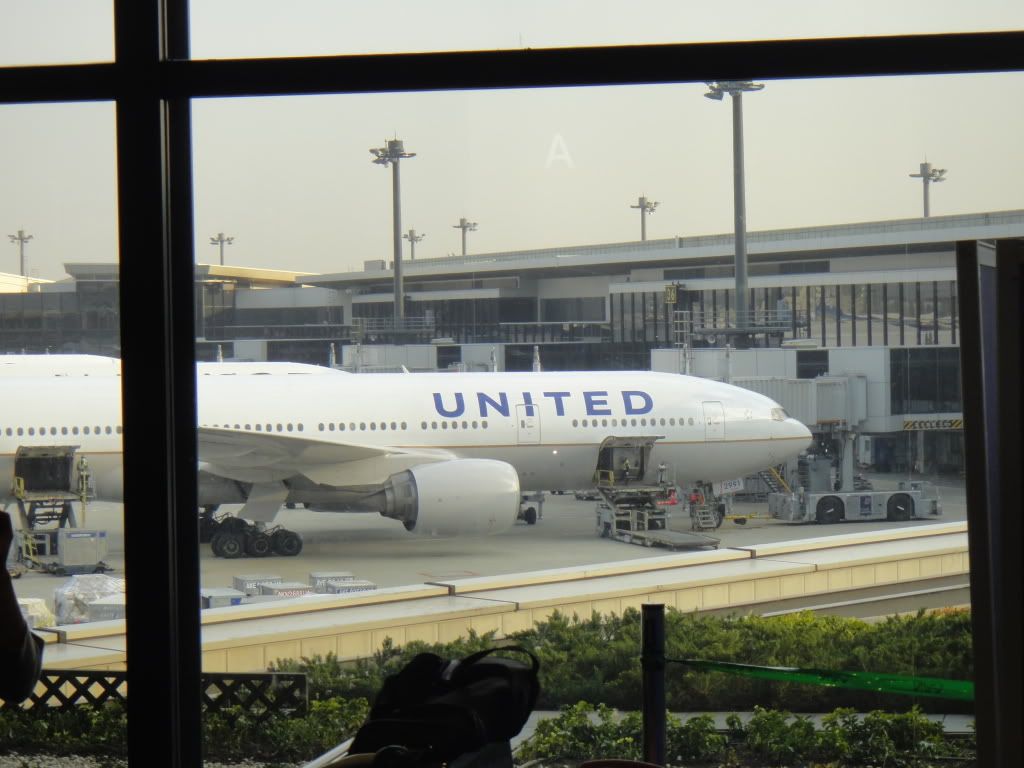 After going thru immigration I simply
had
to go to the observation deck. It was very, very windy and the observation deck was deserted. Most people would call me crazy, but come on, I'm an enthusiast and a true a.netter!
N708DN, a DL 77L beauty (I don't know why, but I love this pic! Maybe the light conditions + the beauty of the 77L?)
AA OW 777 taking off to DFW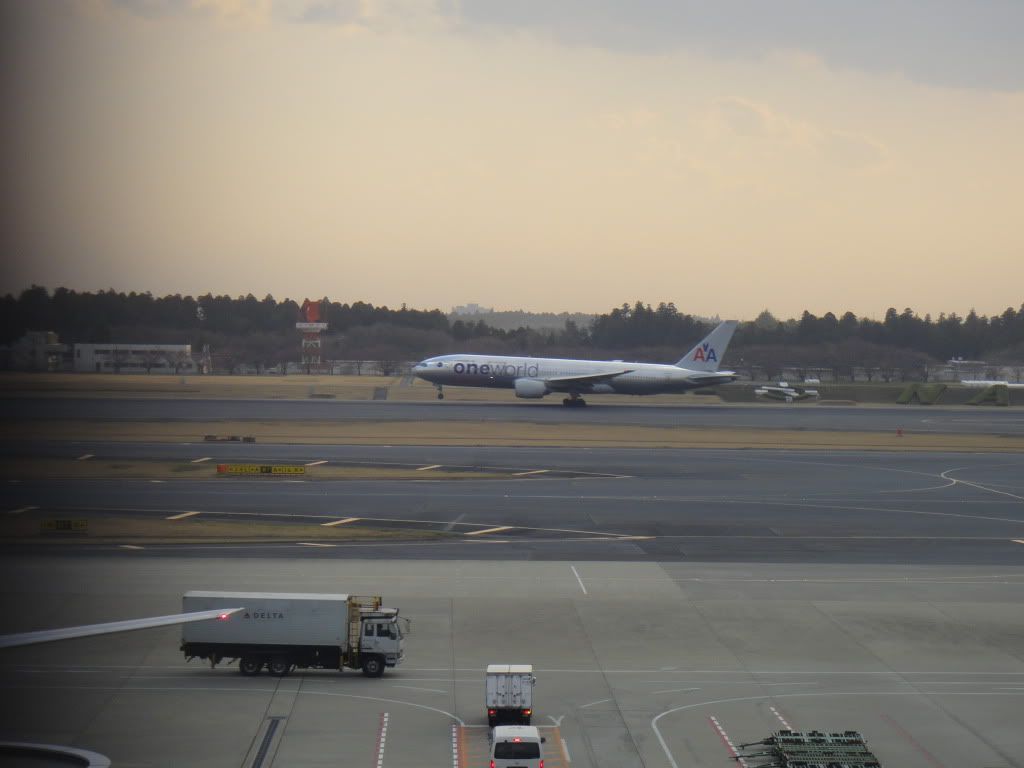 D-ACGC taxiing out for takeoff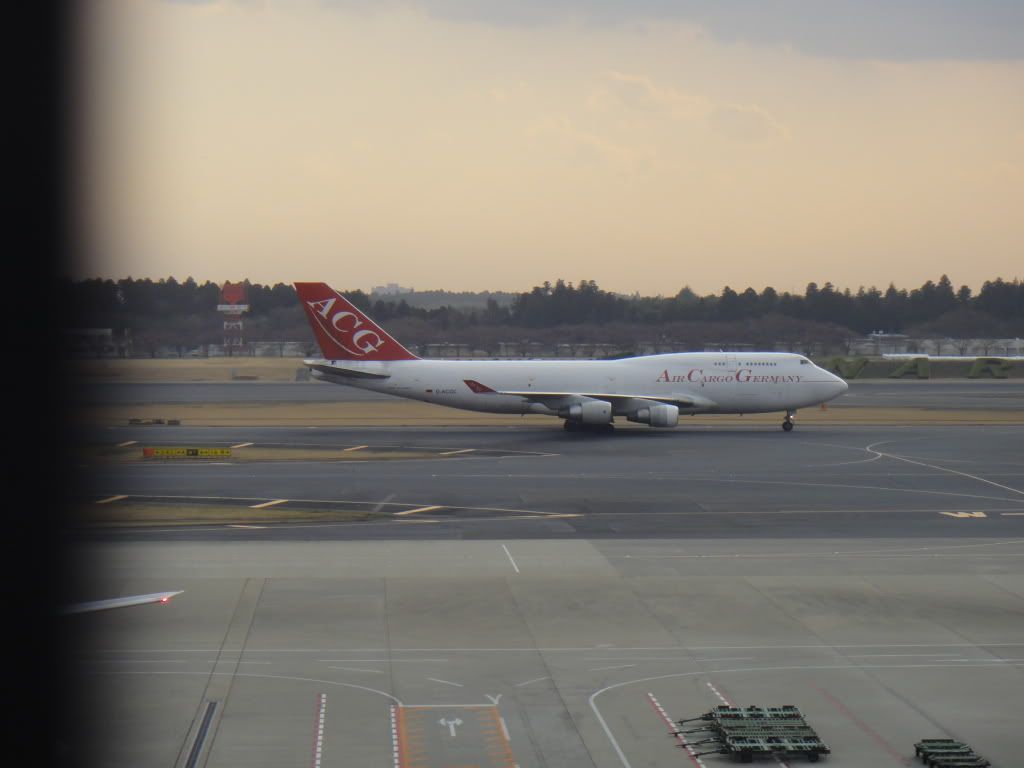 UA 777 from SFO rolling out, this is the flight I was supposed to be on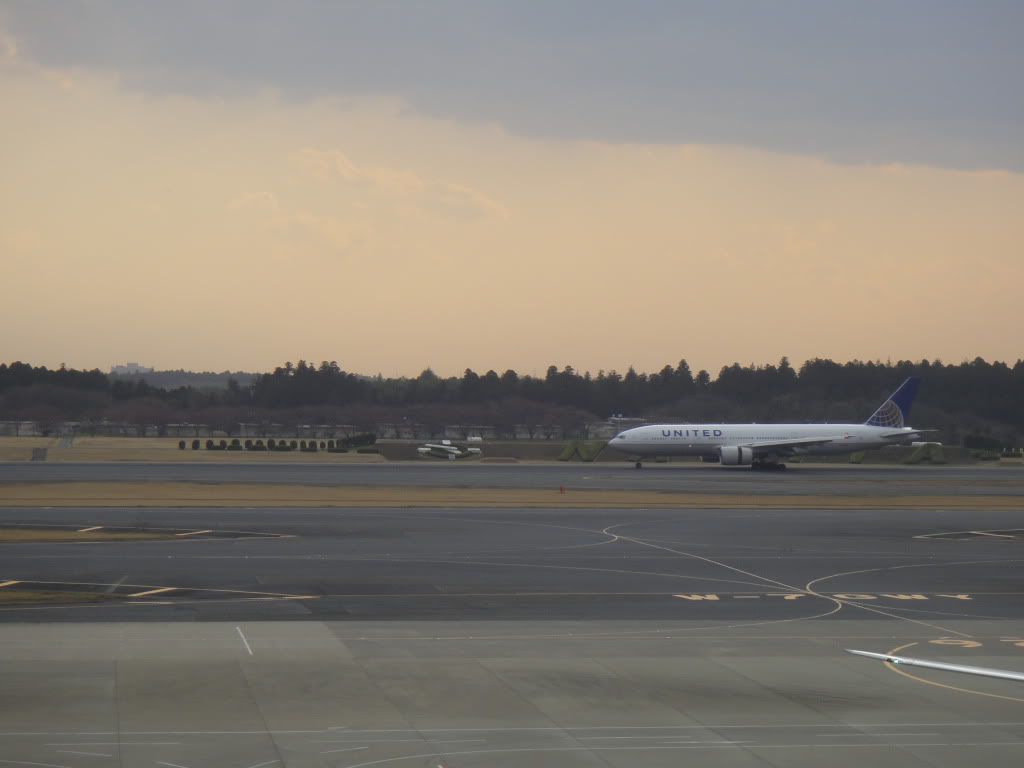 DL 330 lifting off for SEA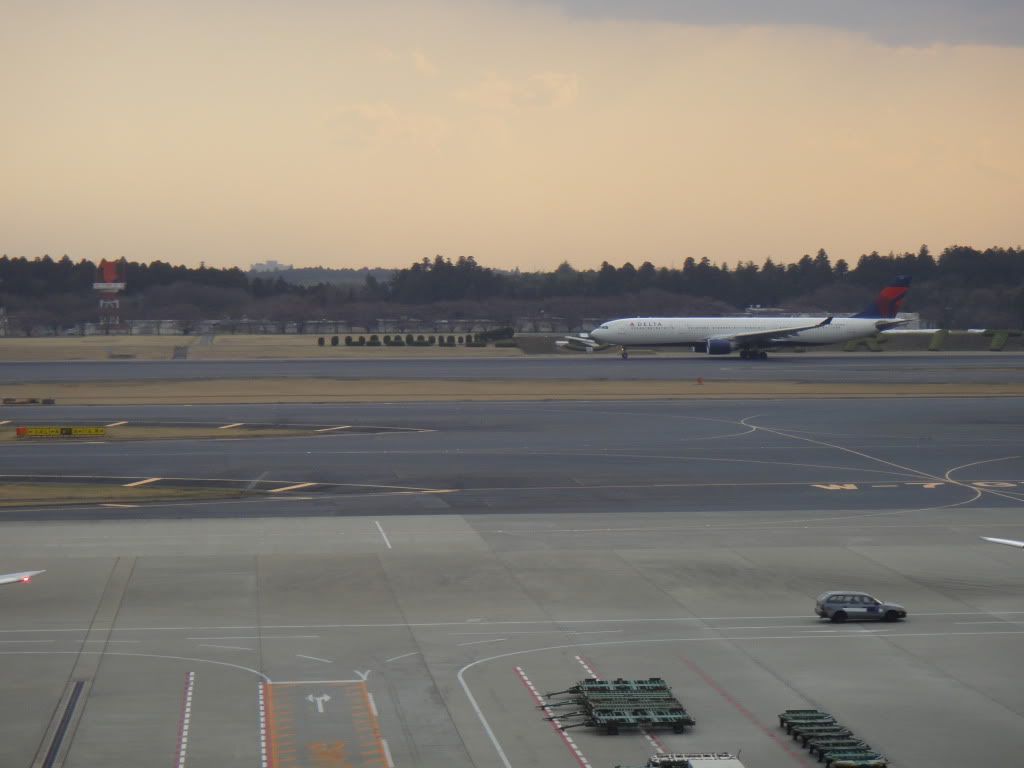 A closer look at N708DN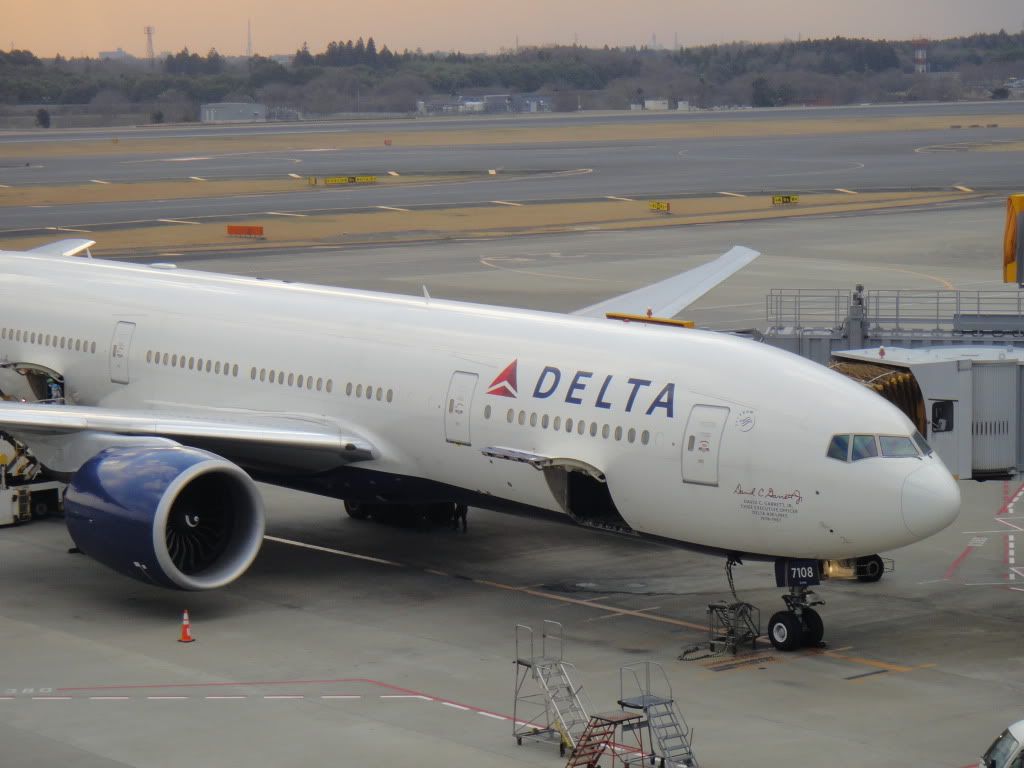 CX Cargo 74F lifting off the runway going home to HKG where I would be going 3 days later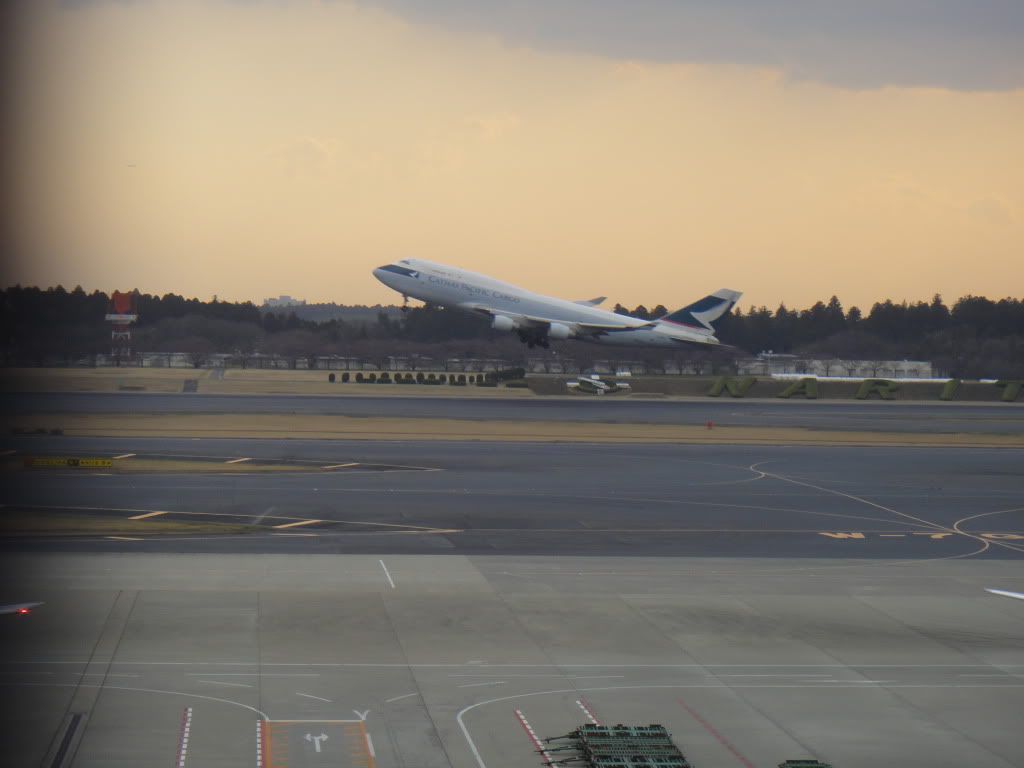 SQ 388 rolling out from SIN, what a (ugly) beast!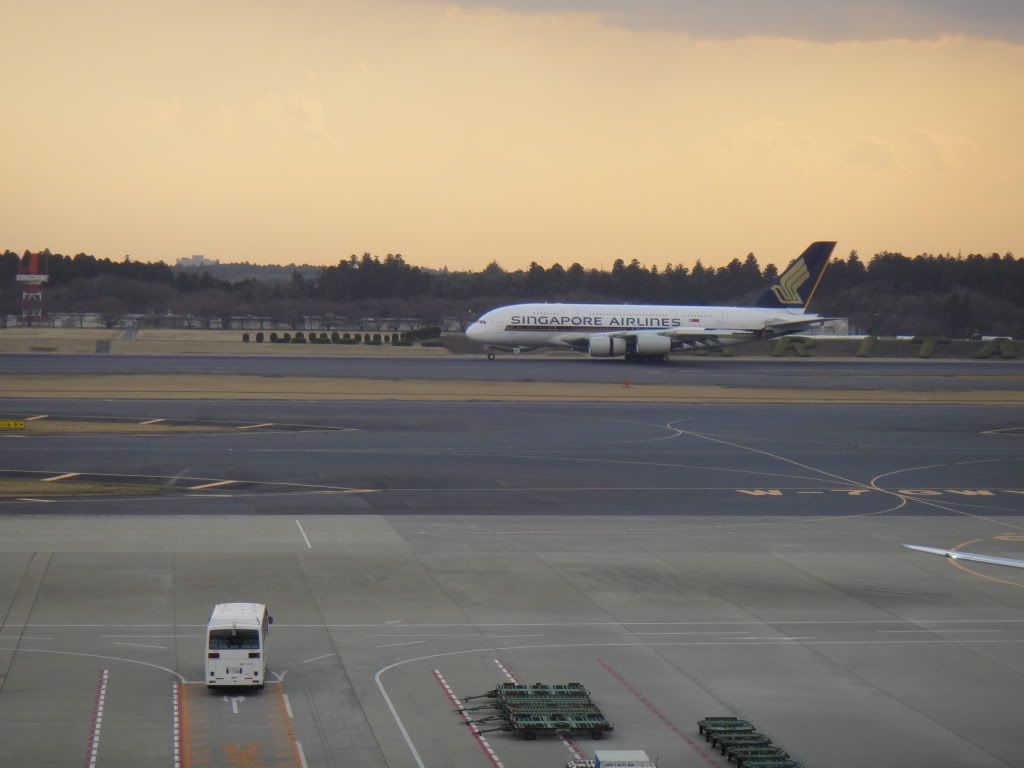 CI 343 taxiing out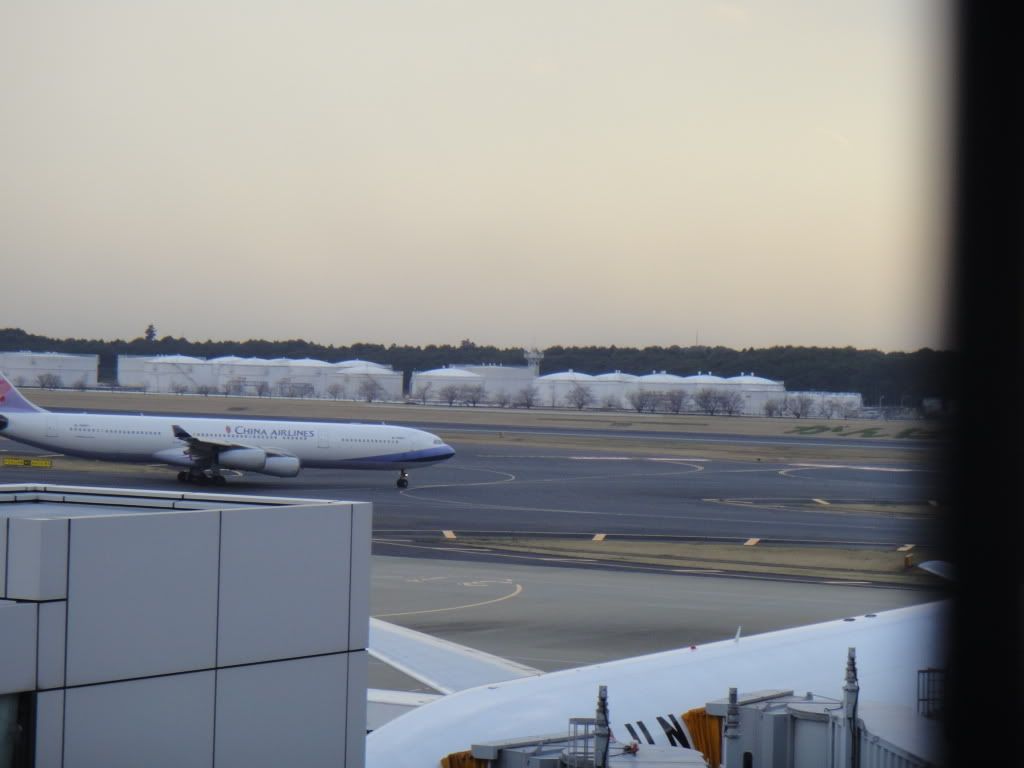 Liftoff for LAX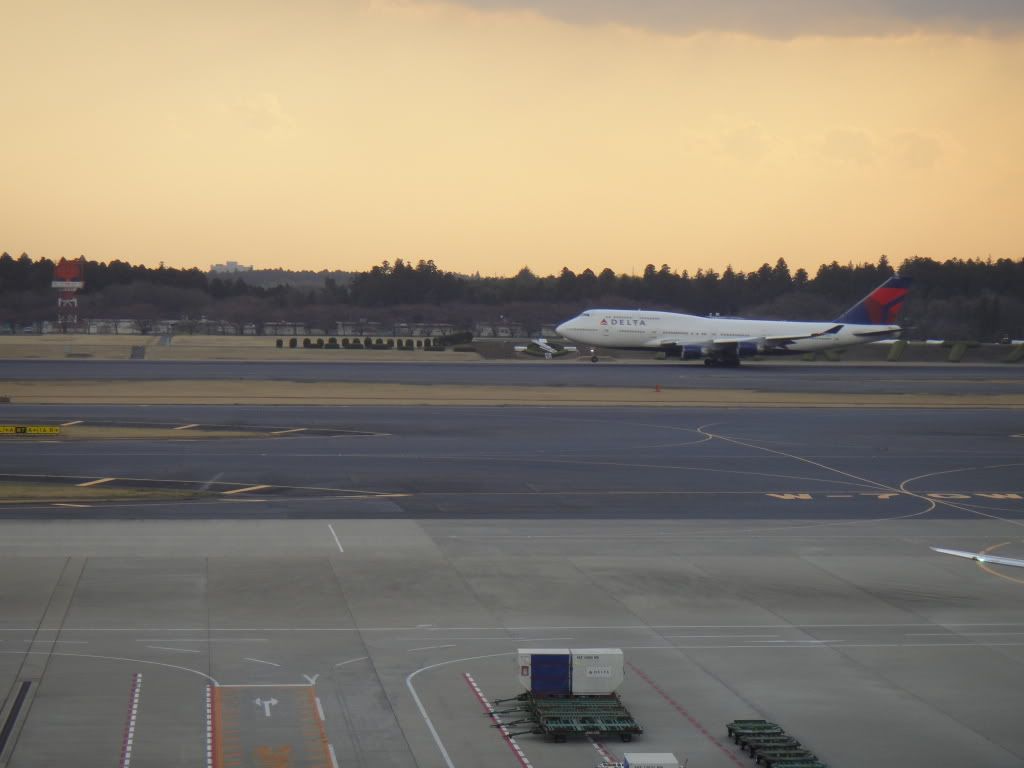 NCA landing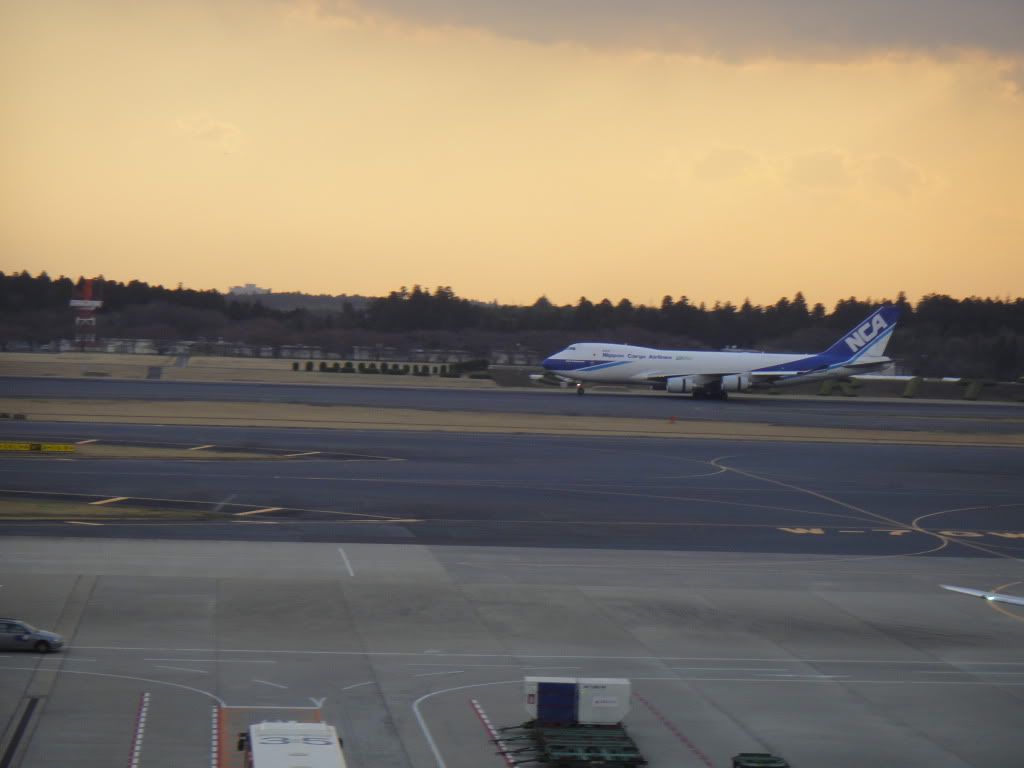 Nice UA 777 takeoff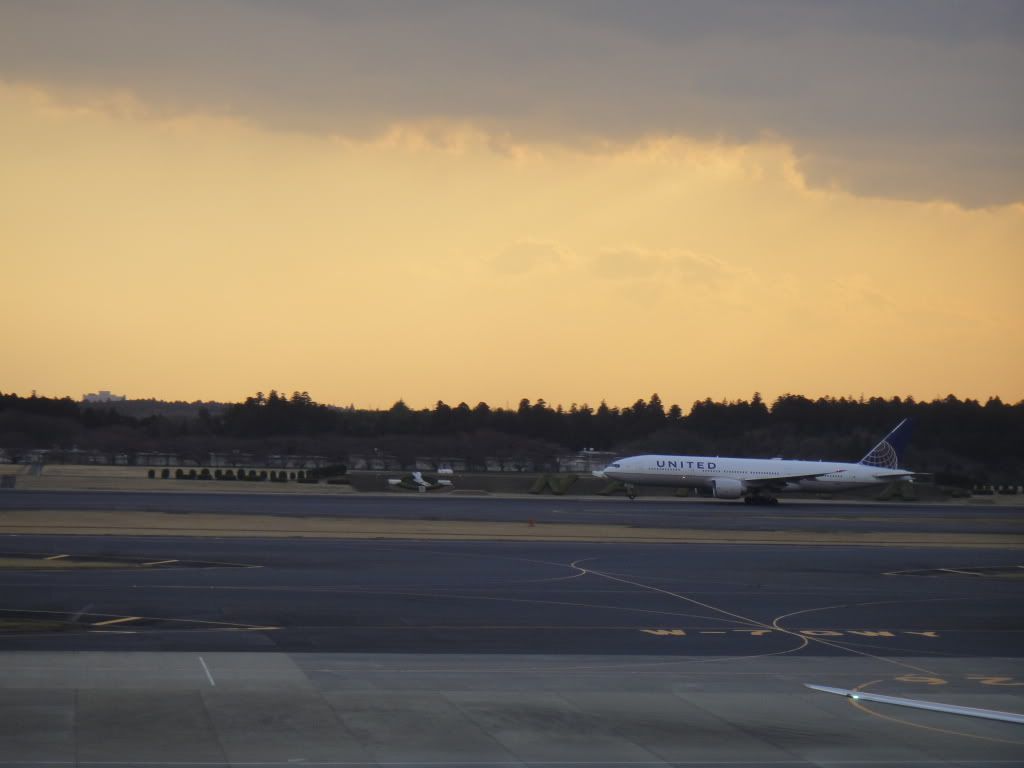 UA 747 taxiing out for ORD
Beautiful FedEx 77L freighter lifting off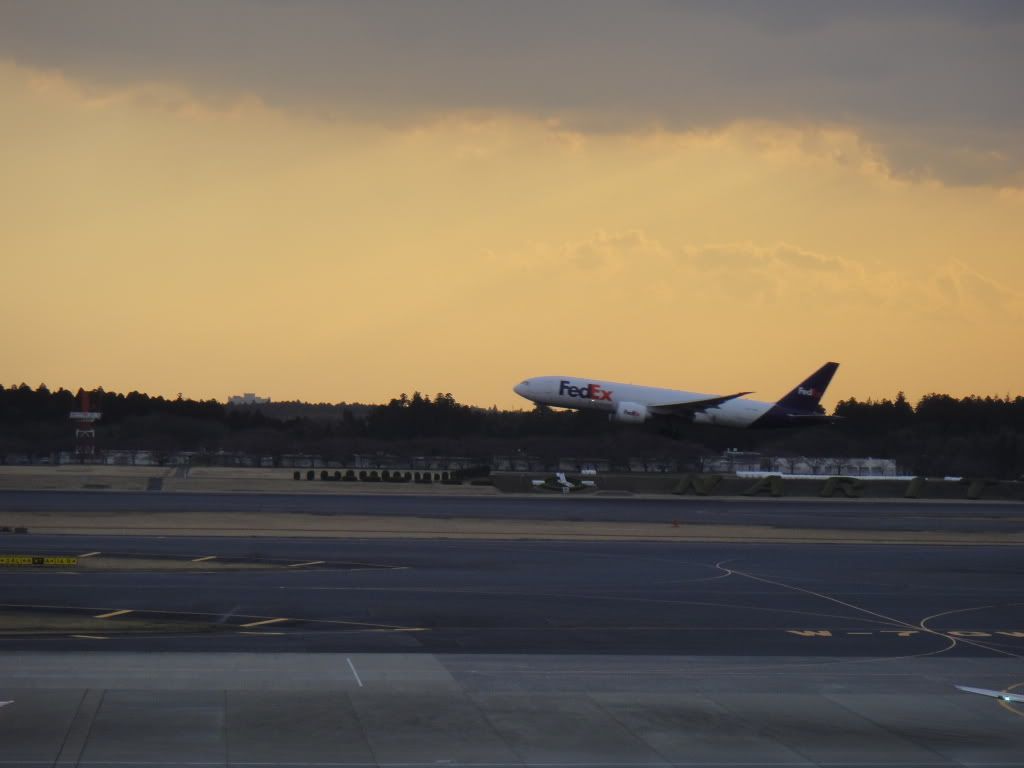 DL 777 rolling out
HL8211 pushing back for ICN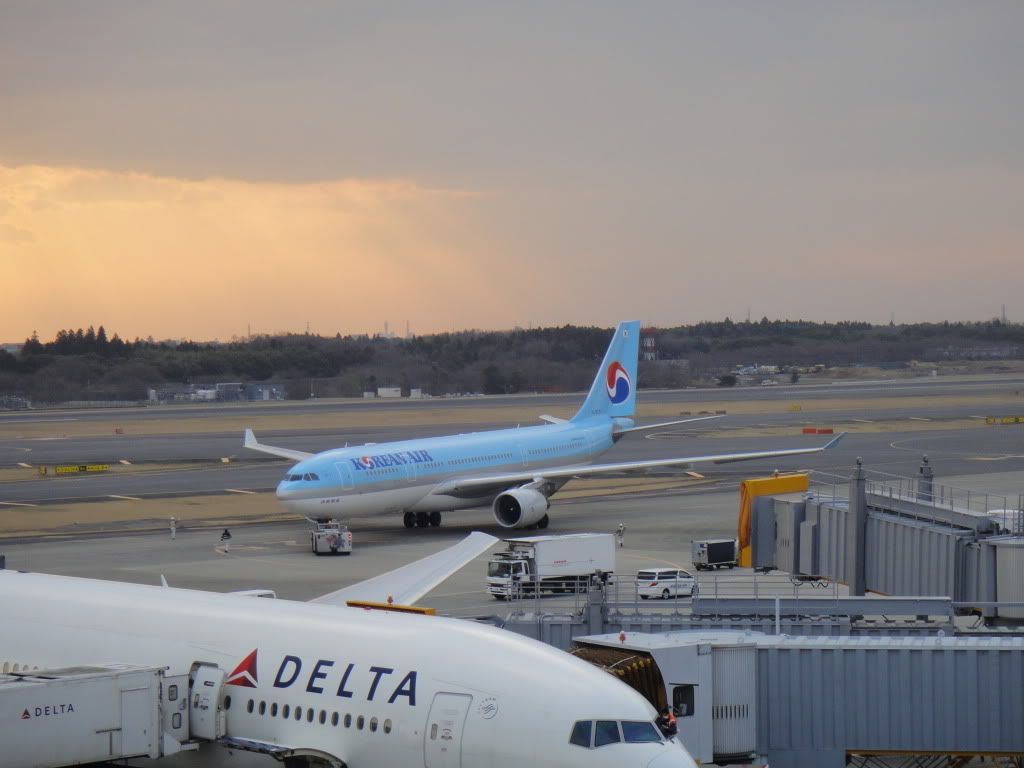 Thai 77W pushing back
I spotted 13 regs at YYZ and 13 at NRT, could be better but could be worse.
I then left the observation deck and took the train to my hotel. There I got to sleep pretty soon because of the time zone change,
Seats on the airport express train to Tokyo city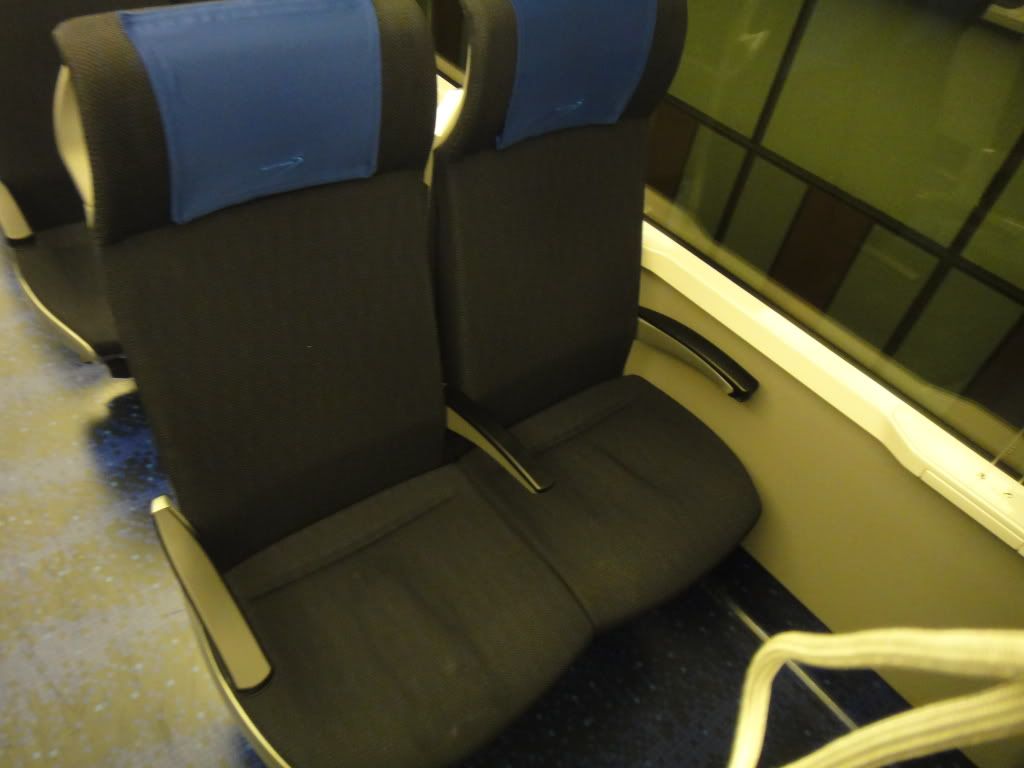 Crossing a Japanese river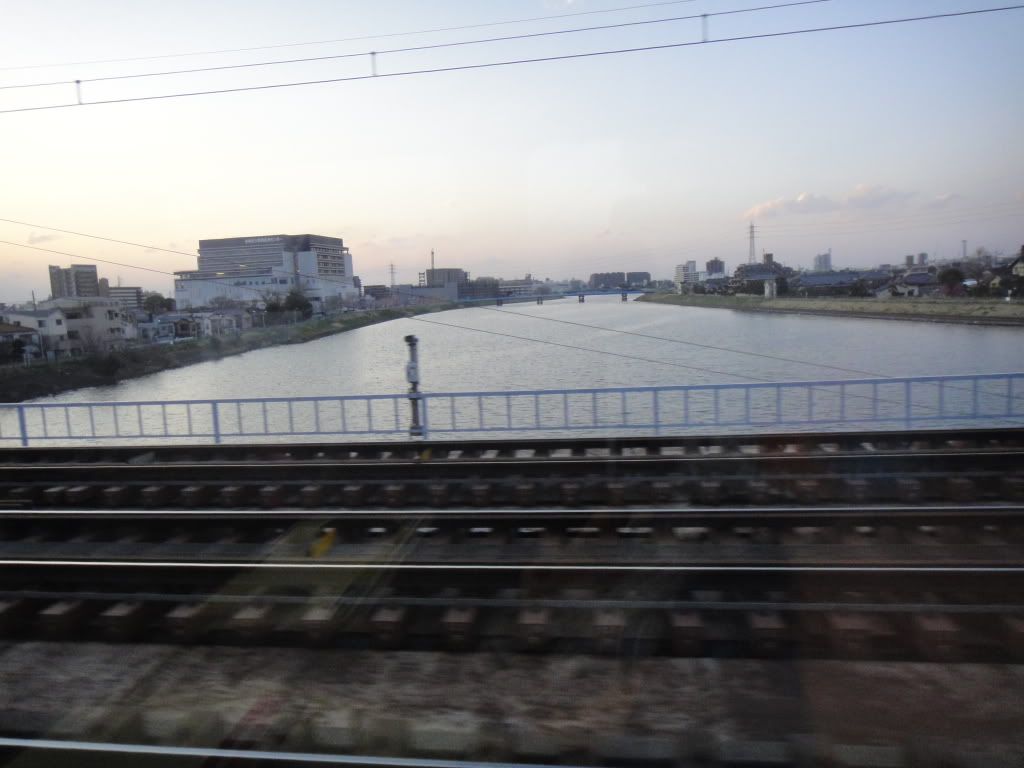 Basic underground train to Suidobashi, the station nearest to my hotel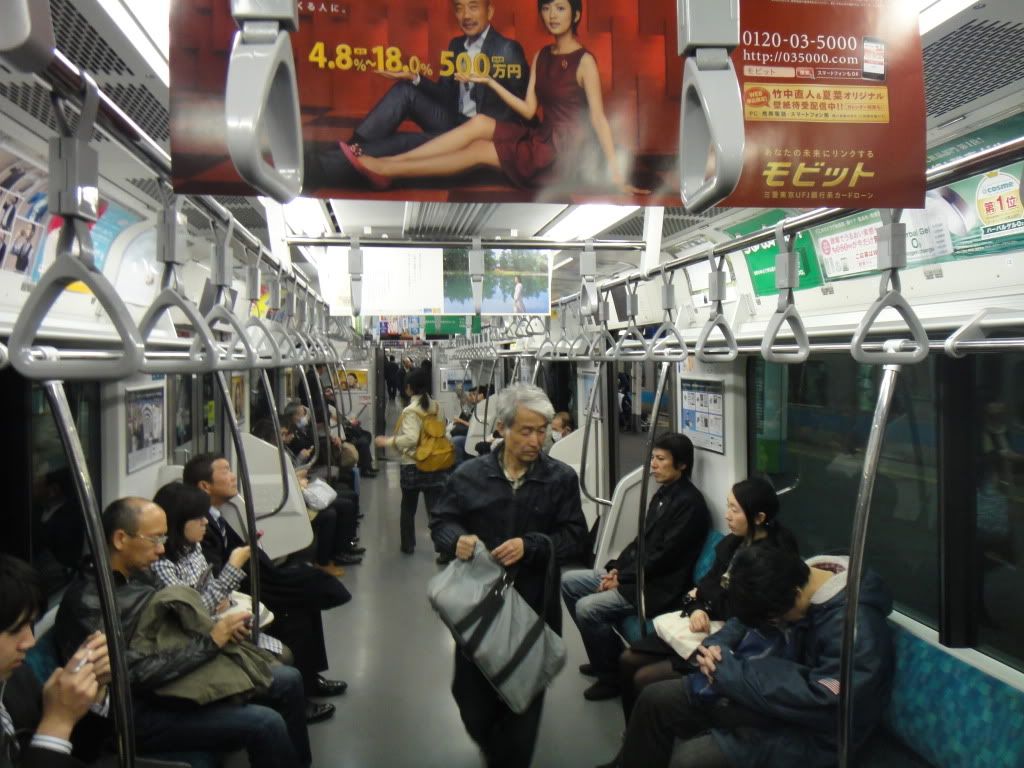 Tokyo Dome Hotel, my home for the next 3 nights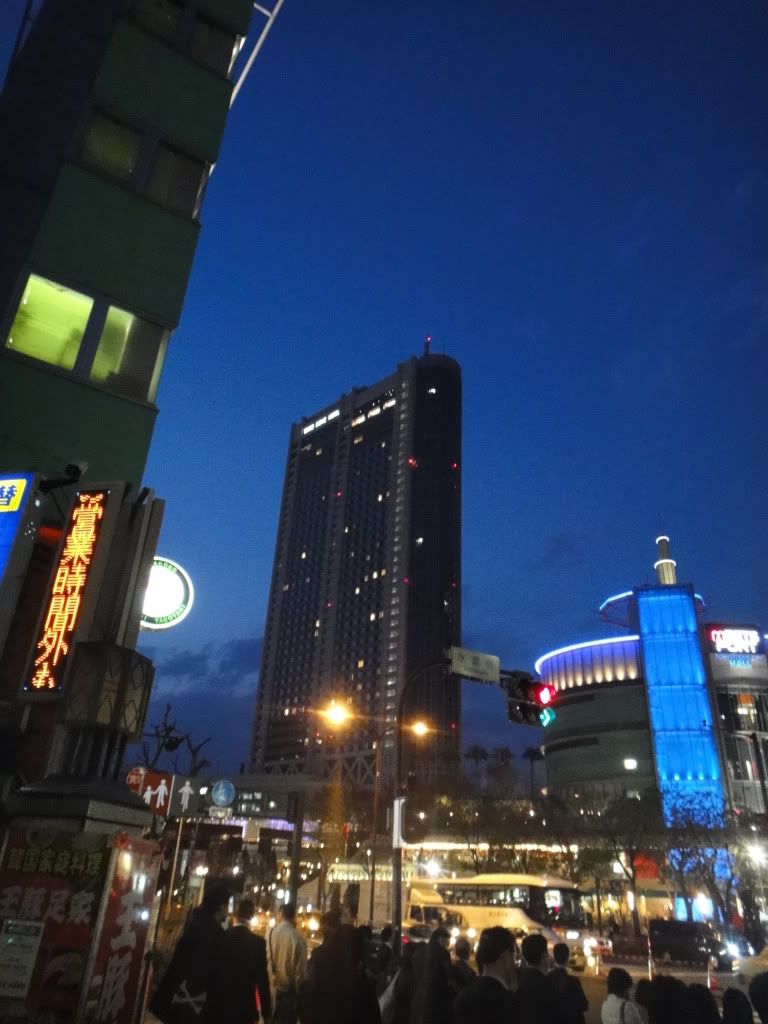 View out on the Tokyo Dome and its surroundings from my room on the 20th floor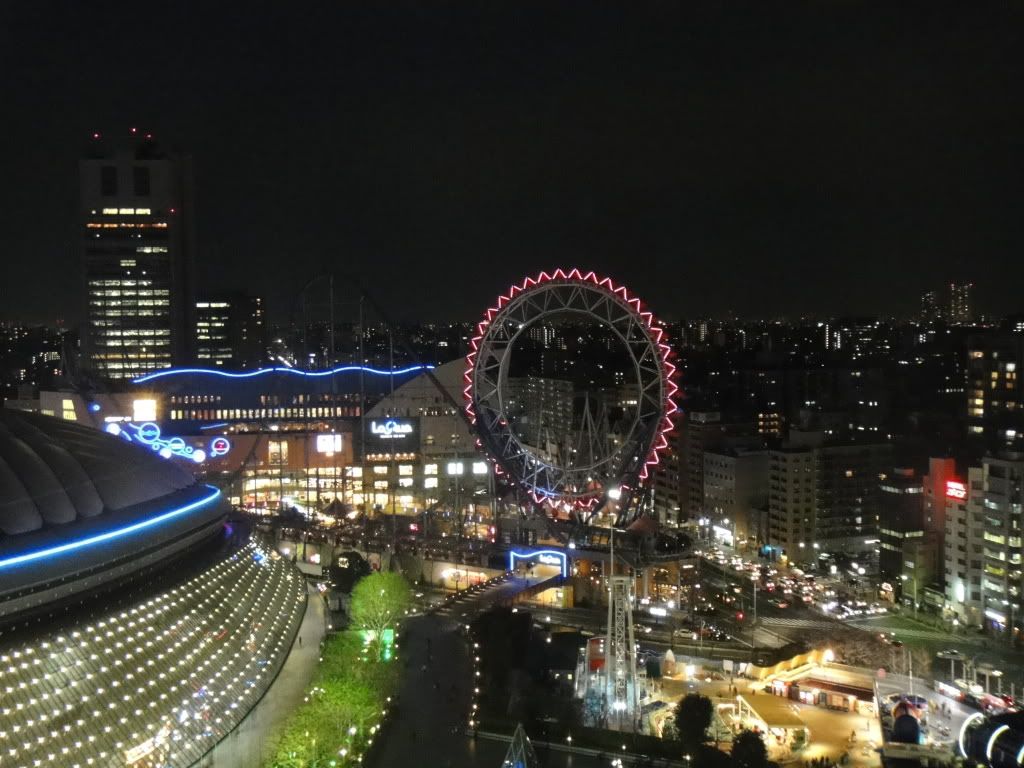 Afterthoughts
Air Canada again delivered great service, and having enough space and a comfortable seat on such a long flight is really important! The flight was great in every way and if I had the choice between AC and another airline on such a long flight, I would probably choose AC (in Economy at least).
Cheers,
Sveinn
Earlier reports
RTW Pt.4: Canada...again?! AC LIM-YYZ
(by
SRQKEF
May 7 2012 in Trip Reports)
RTW Pt.3: Wonders Of Peru! TA LIM-CUZ R/t
(by
SRQKEF
May 6 2012 in Trip Reports)
RTW Pt. 2: I'll Get To Peru Somehow! QK/UA YYZ-LIM
(by
SRQKEF
May 4 2012 in Trip Reports)
RTW Pt 1: To New York...or What? FI KEF-YYZ
(by
SRQKEF
Apr 12 2012 in Trip Reports)
To The Mainland For Sports! Pt 2 BA+FI MUC-LHR-KEF
(by
SRQKEF
Mar 14 2012 in Trip Reports)
Going To Mainland Europe For Sports! Pt. 1/2
(by
SRQKEF
Feb 24 2012 in Trip Reports)