View Large
View Medium


Photo © Jens Breuer
Had to make a last minute trip to Kuala Lumpur, Malaysia. It was a last minute trip where my company took care of the flights and hotel. When I was told I was going, my ticket had already been purchased and hotel already booked. It was very important and last minute so fussing about what airline to use would have just been an unnecessary headache.
The ticket was on Air Asia. I did go and check and see what Thai Airways and Malaysian Airlines were charging just to see what the difference in price was. Once again, Air Asia was the MOST expensive. They were 3000 baht ($90USD) more than Thai Airways and 3500 baht ($105USD) more than Malaysian Airlines.
So many people make the mistake of buying their ticket on Air Asia without comparing to the majors assuming that Air Asia is the cheapest. Most of my flights in Southeast Asia have been spur of the moment last minute flights. Every time I get the lowest fare on Thai, Singapore or Cathay Pacific. In fact last year, I made a trip to Chiang Mai during Thailand's Songkran holiday and bought business class on their 747 for 6000baht ($200USD) while Air Asia wanted 9000baht ($300USD).
The 'deals' that Air Asia offers are many months in advanced – up to 9 months in advance. That is just way too far in advance to plan for a 1 – 2 hour flight to a local getaway.
I've went on short hop getaways to Phuket with friends on several occasions where they would fly Air Asia and I'd fly Thai Airways to get the 747 or A300 as well as Royal Orchid Miles and better service. They would have long check in lines, delays and other headaches that you just don't get when you fly Thai Airways.
Typical madness at Air Asia check in counters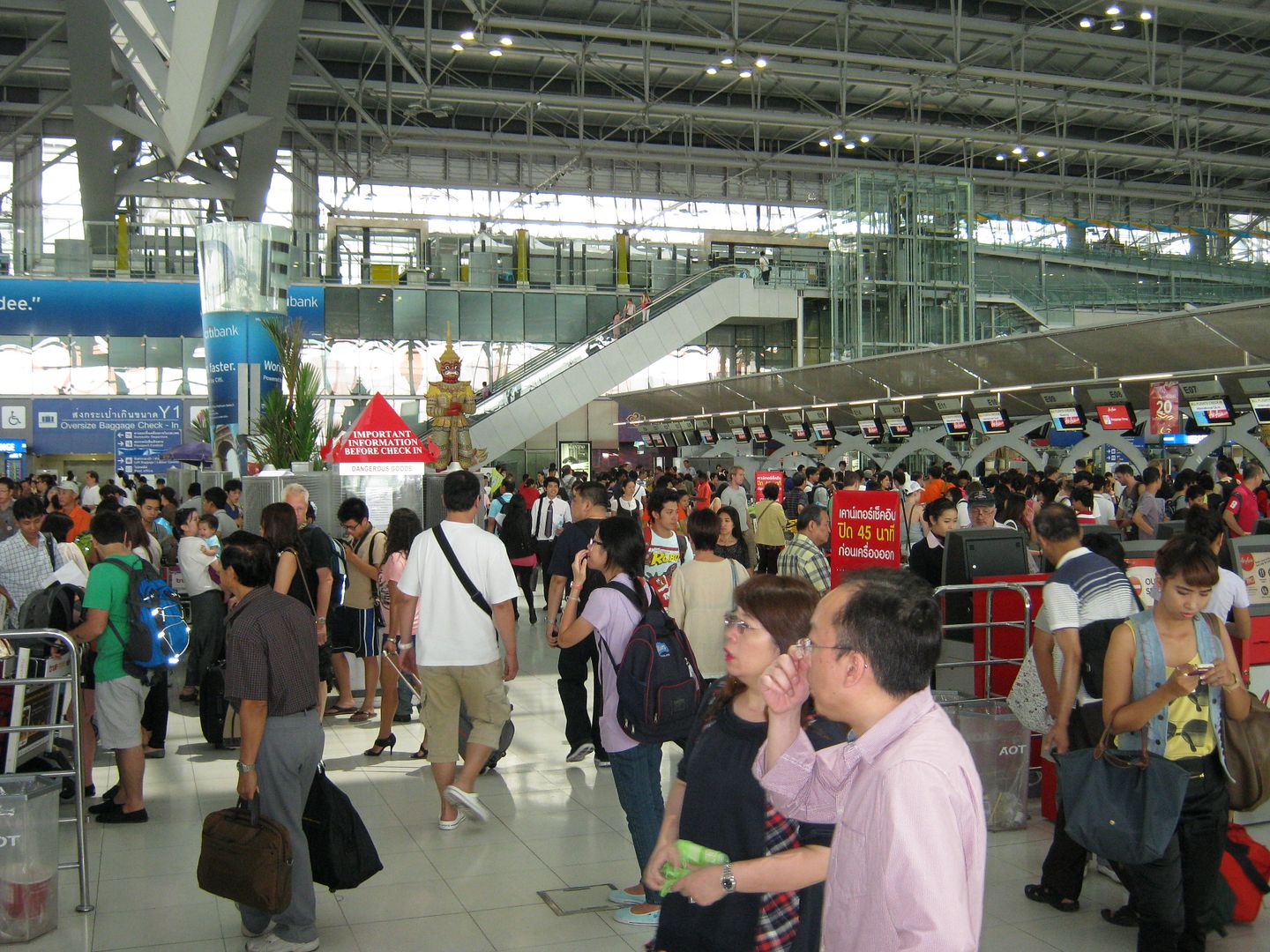 My taxi got me across town to Suvarnabhumi much quicker and cheaper than the airport rail link. Doesn't matter how early you check in, Air Asia always has LONG check in lines and passengers that have tons of bags and tons of questions for their staff at the check in counter. I tried doing the online check before but the check in page wouldn't load so I just gave up and decided to do it at the airport.
After dealing with that hassled I make my way through customs, the large shopping mall to the gate.
No aircraft in sight.
The flight ended up being delayed. We left 1 hour behind schedule.
The check in was a mess. The aircraft arrived and everyone departed the aircraft.
Then there was an announcement for the first 15 rows but everyone just jumped up and ran for the gate. I felt bad for the 2 Air Asia staff taking our tickets because these passengers didn't seem to want to obey the proper boarding procedure.
The jet way was packed shoulder to shoulder. Mind you this was about 3:00PM and these last few weeks have been sweltering hot due to the sun's position over Thailand this time of year and lack of rain. The heat from the tarmac acted as a hot plate and I'll just say, some groups of people don't like to wear deodorant. The smell in the jet way was awful and it was a good 10 minutes before getting on to the aircraft.
At this point, I was thinking of Air Asia's slogan; 'Now Everyone Can Fly' and I was thinking to myself – 'Maybe not everyone should fly'…..
I finally made my way to my seat.
Geez these seats are cramped!!!!
Looking over at the next plane wishing I was on an A340 parked next to us.
Seeing the beautiful Iran Air 747-SP is always a treat.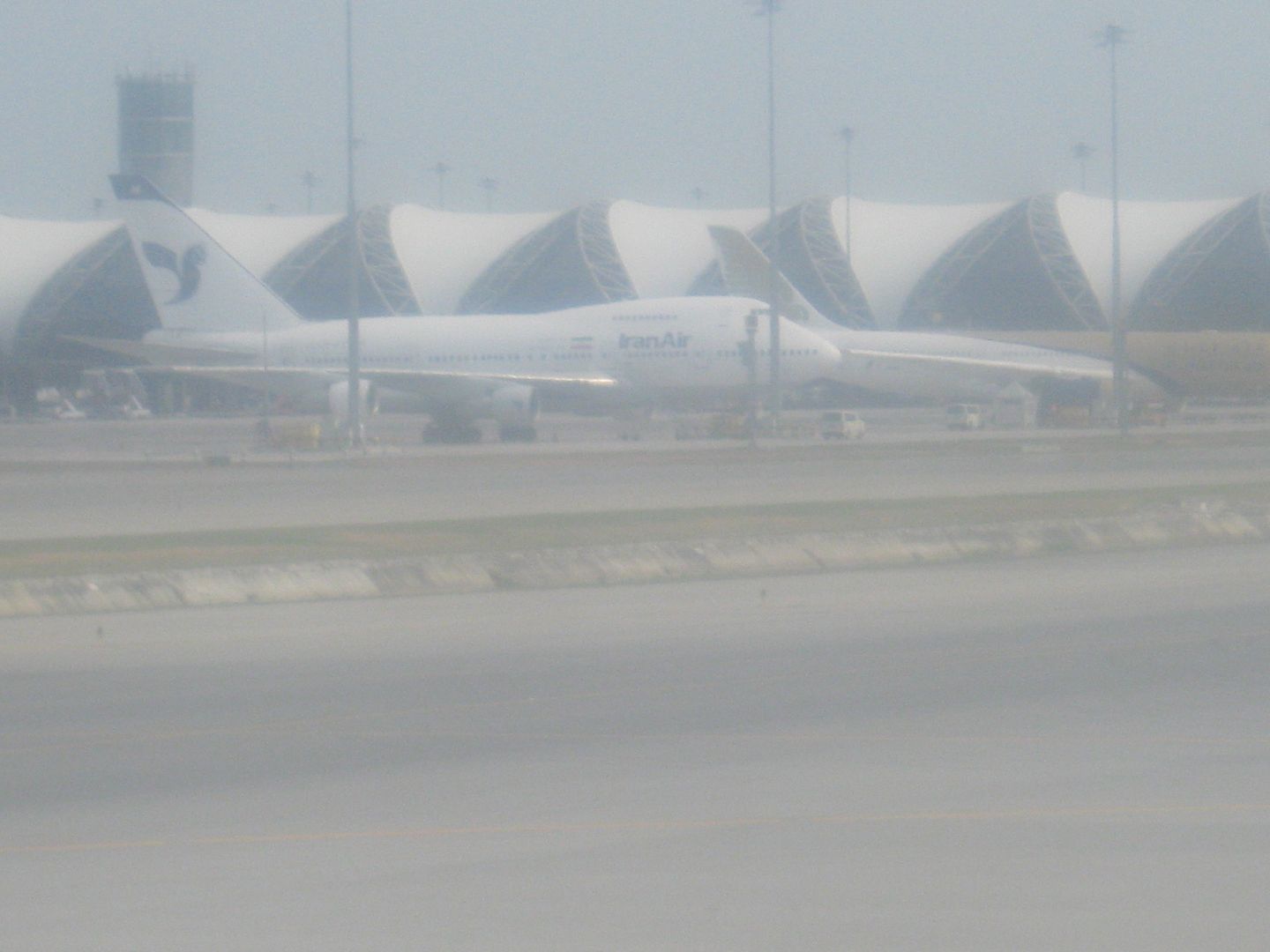 We push back and off we go.
Air Asia does have some cute flight attendants but they act more like order takers as items need to be purchased ahead of time. They seem to spend a lot of time checking off a list to see who paid for what. This is really tacky.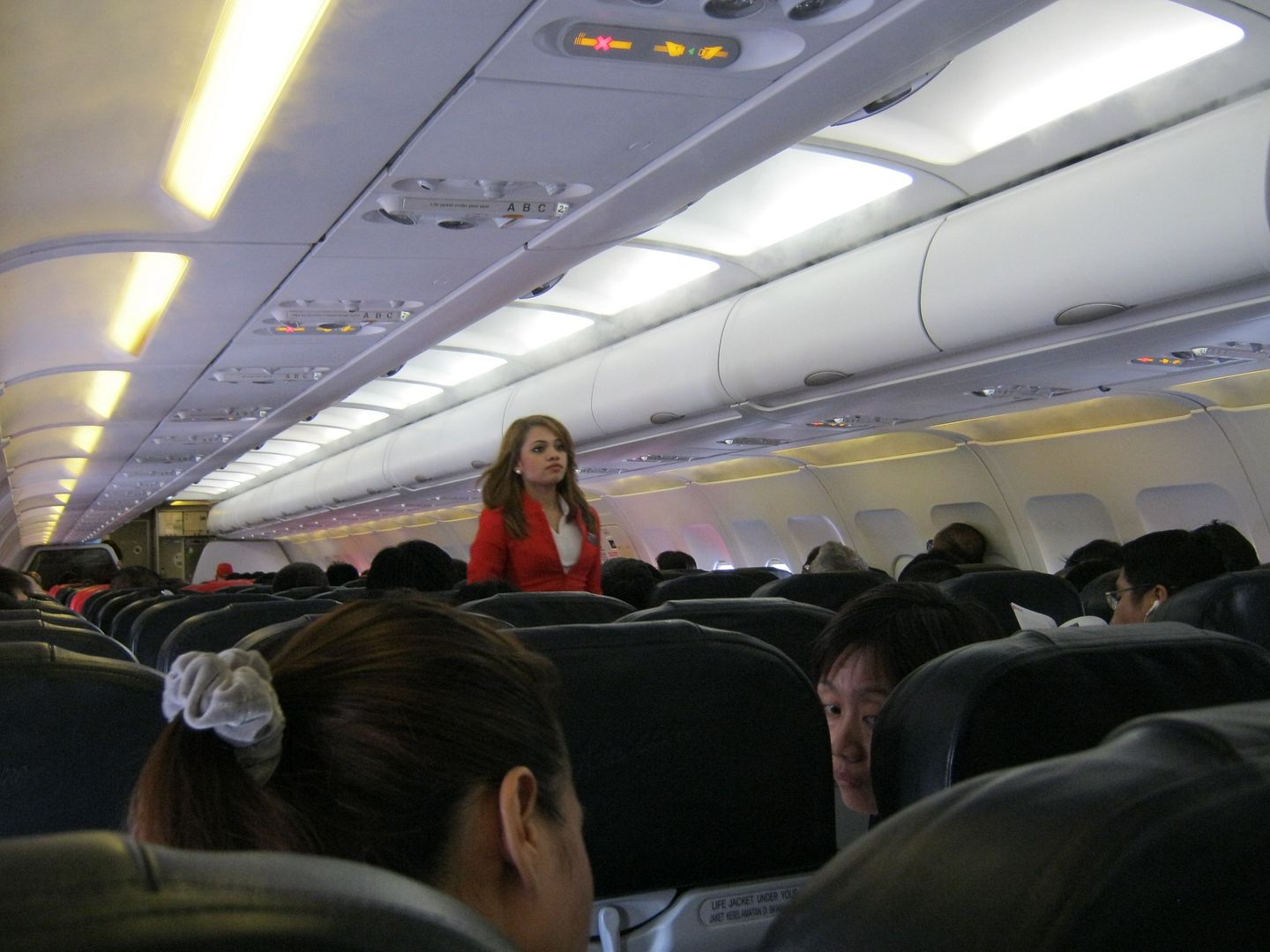 Ideal story to read in-flight over water.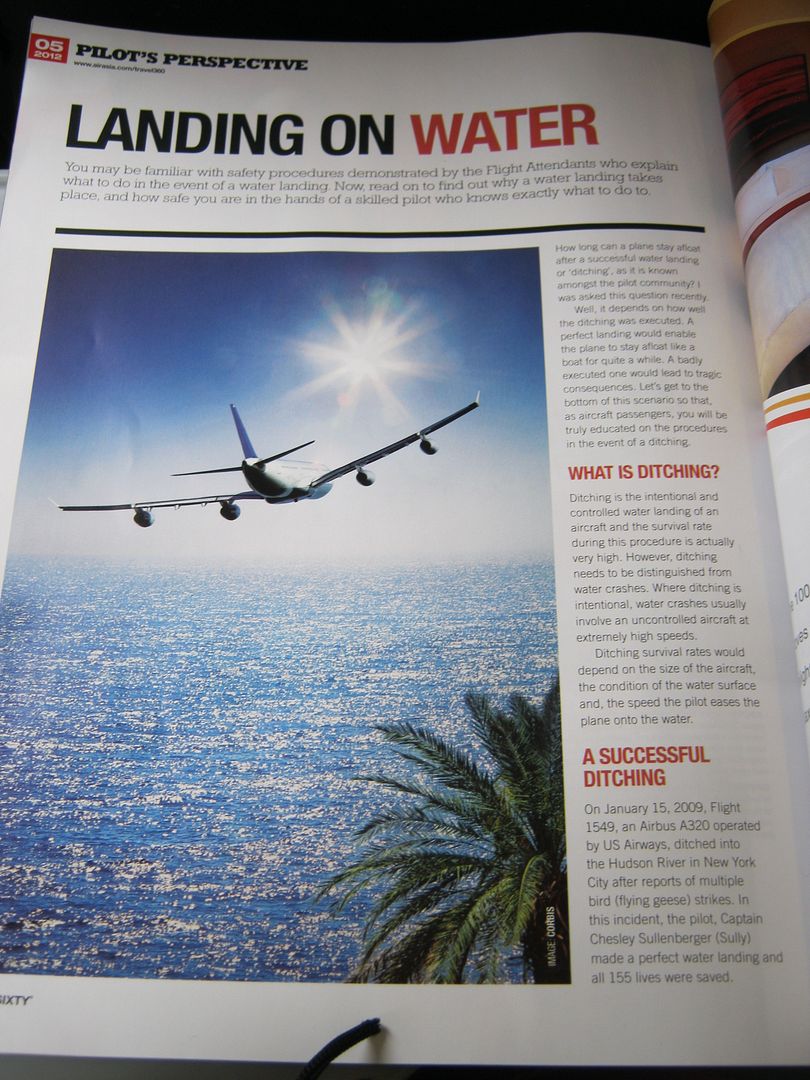 Flying above Pattaya, Jomtien Beach and Koh Larn
in-flight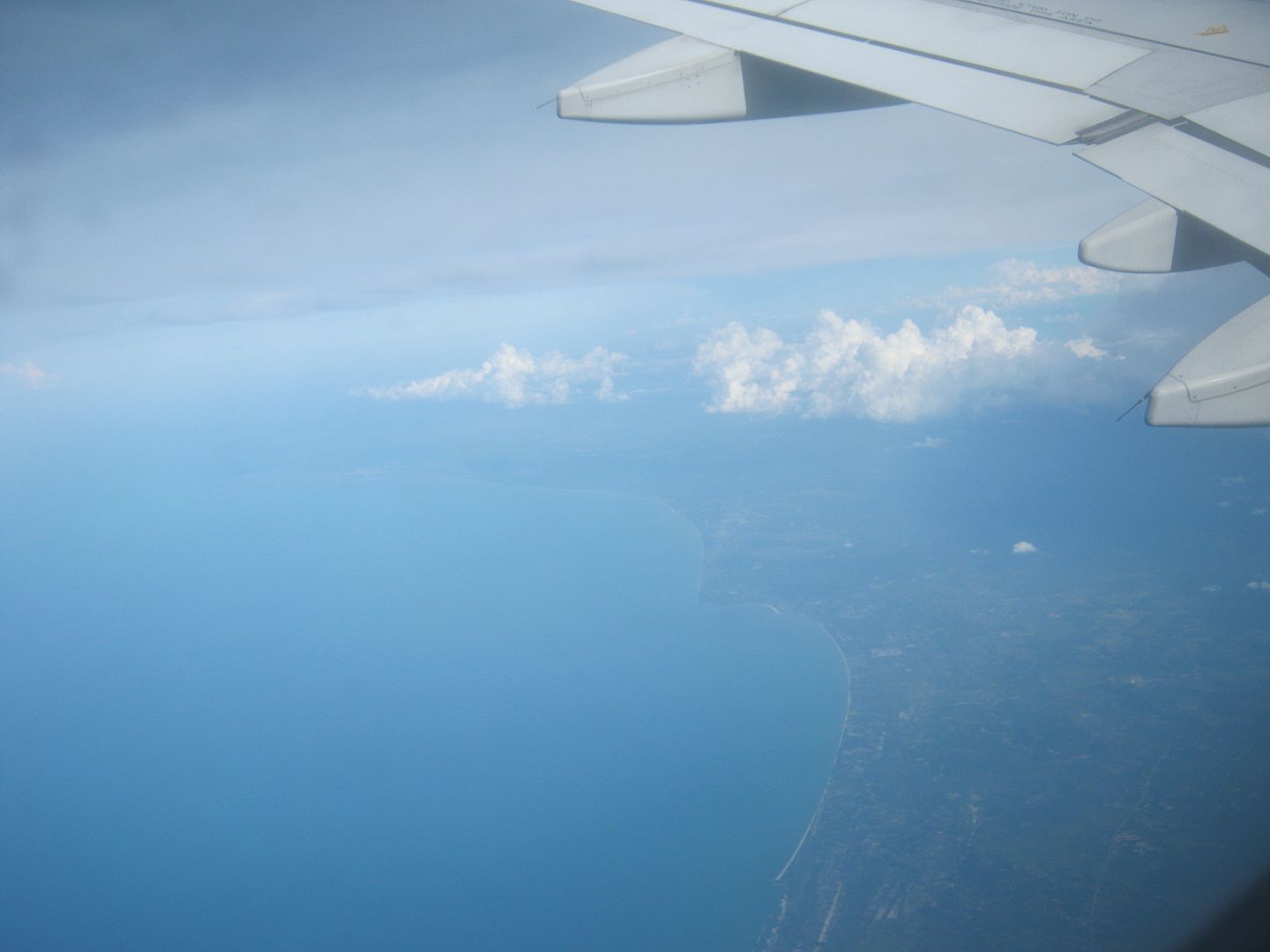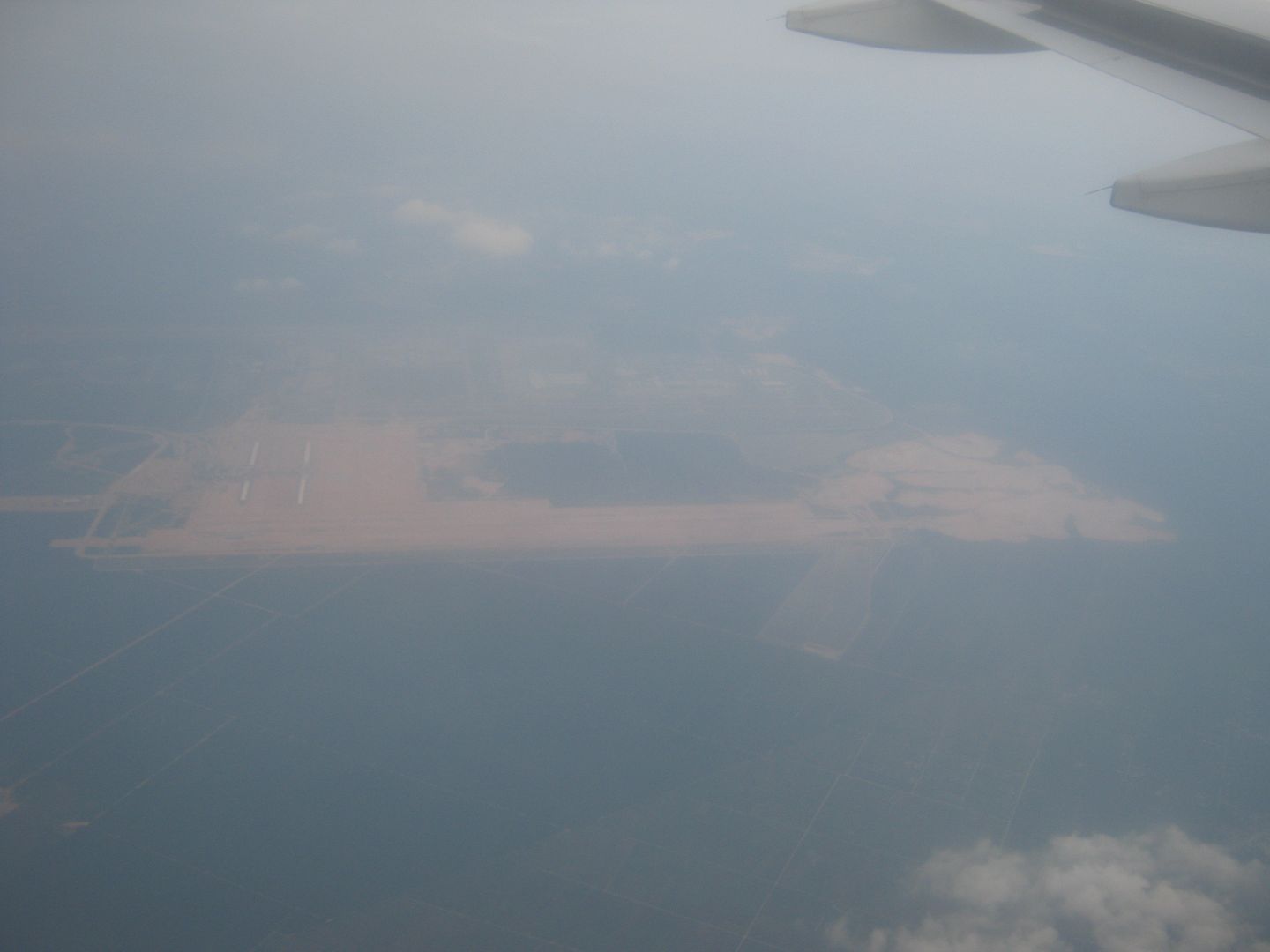 I need to mention that this was my first time in Kuala Lumpur. This city hasn't been high on my 'must see' list but I knew I'd have to come here for one reason or another. So before anyone flames me, I didn't do much research about this city prior to my trip and had no idea of the cities two separate airports.
When touching down in Kuala Lumpur, I see the fleet of Malaysian Airlines off at another terminal.
touchdown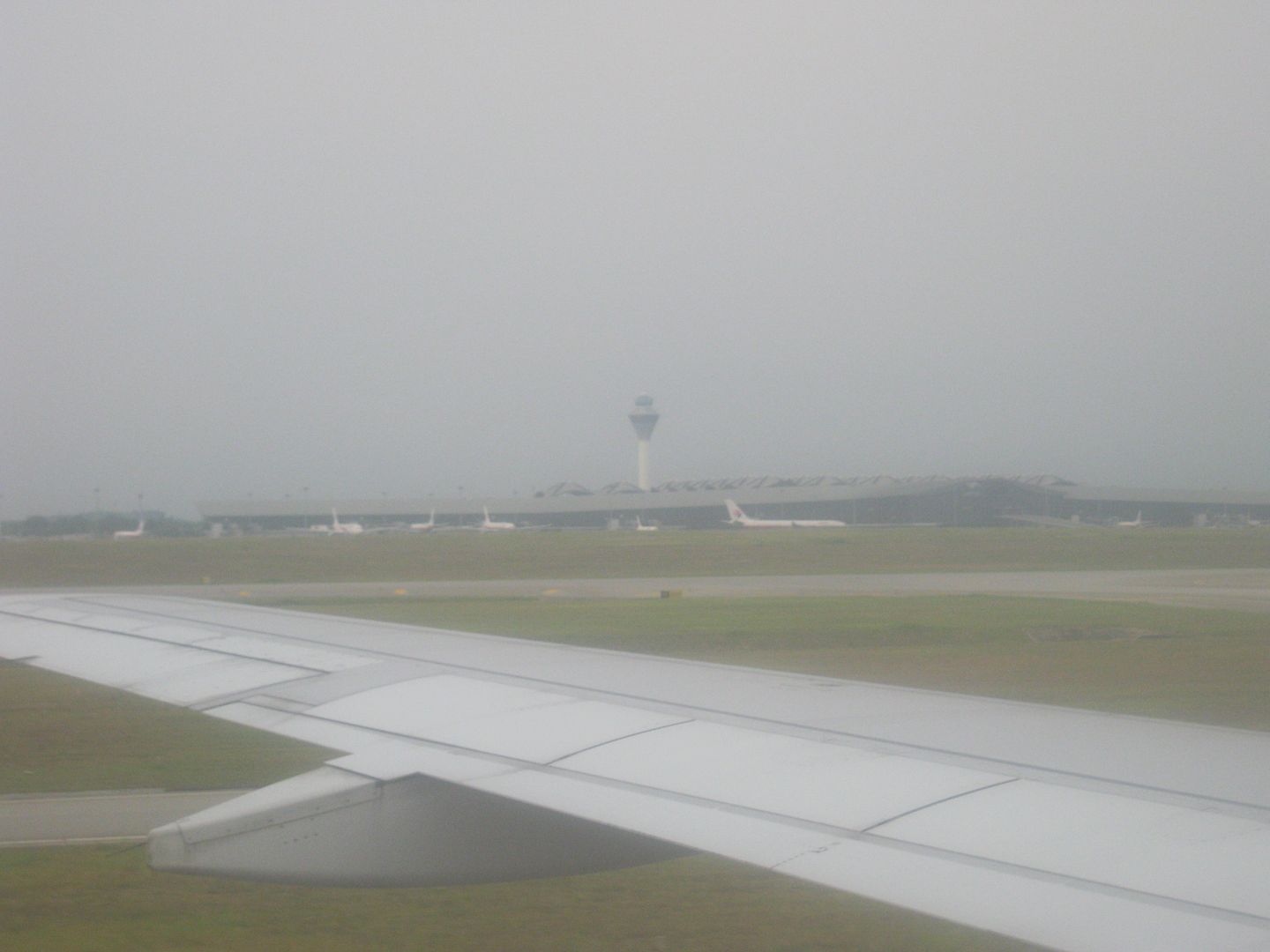 Pretty cool to see a gas station between runways.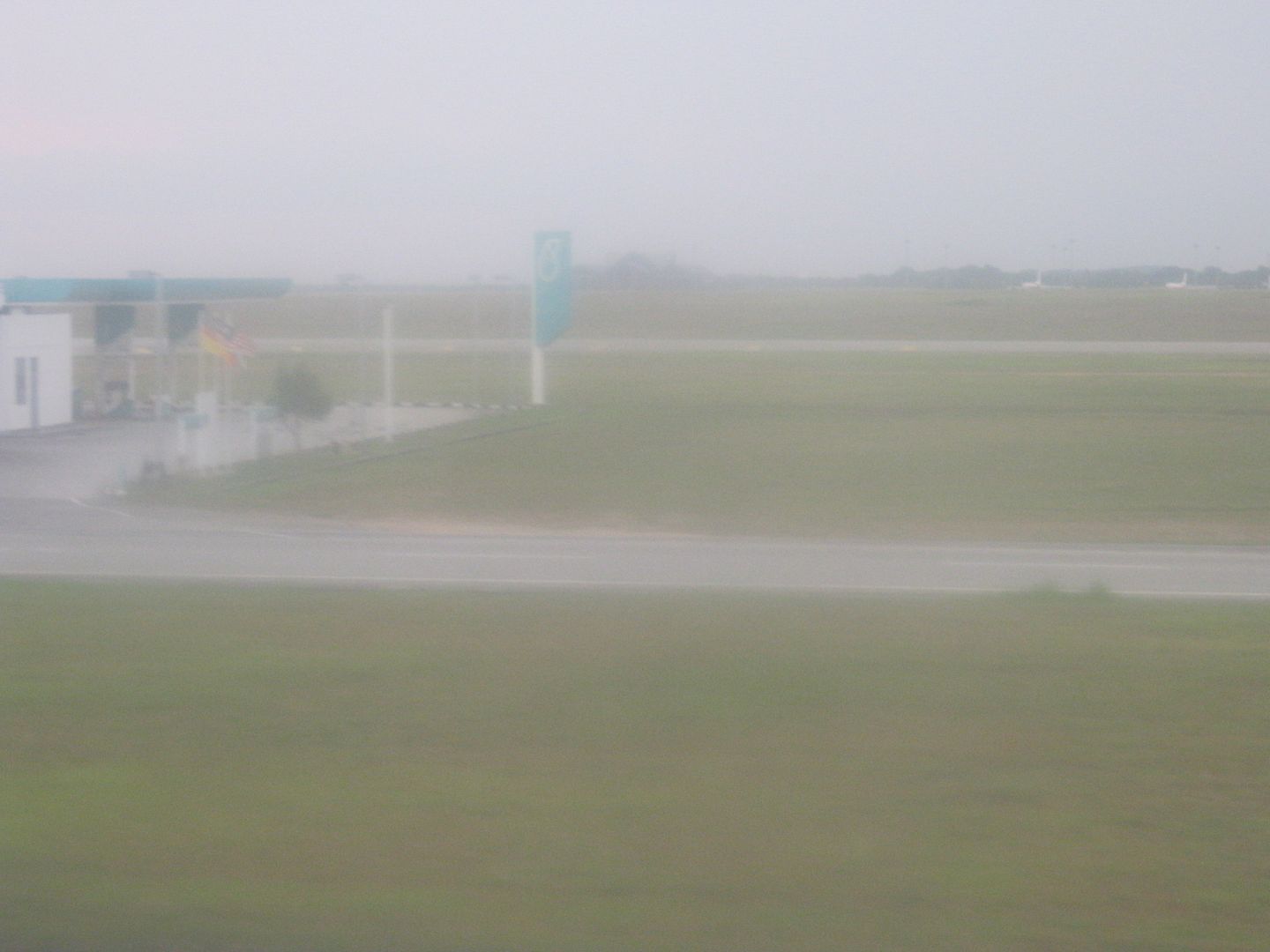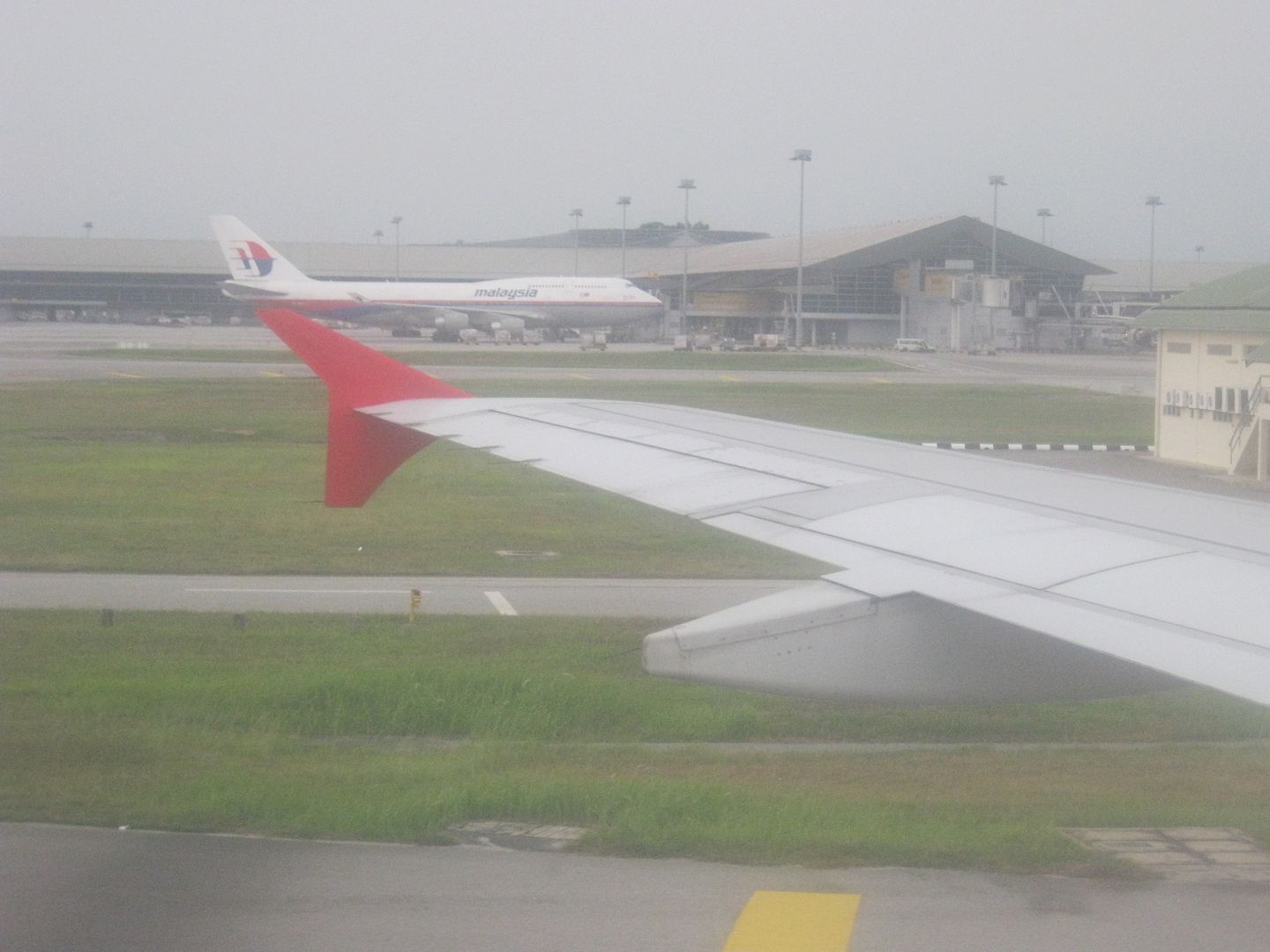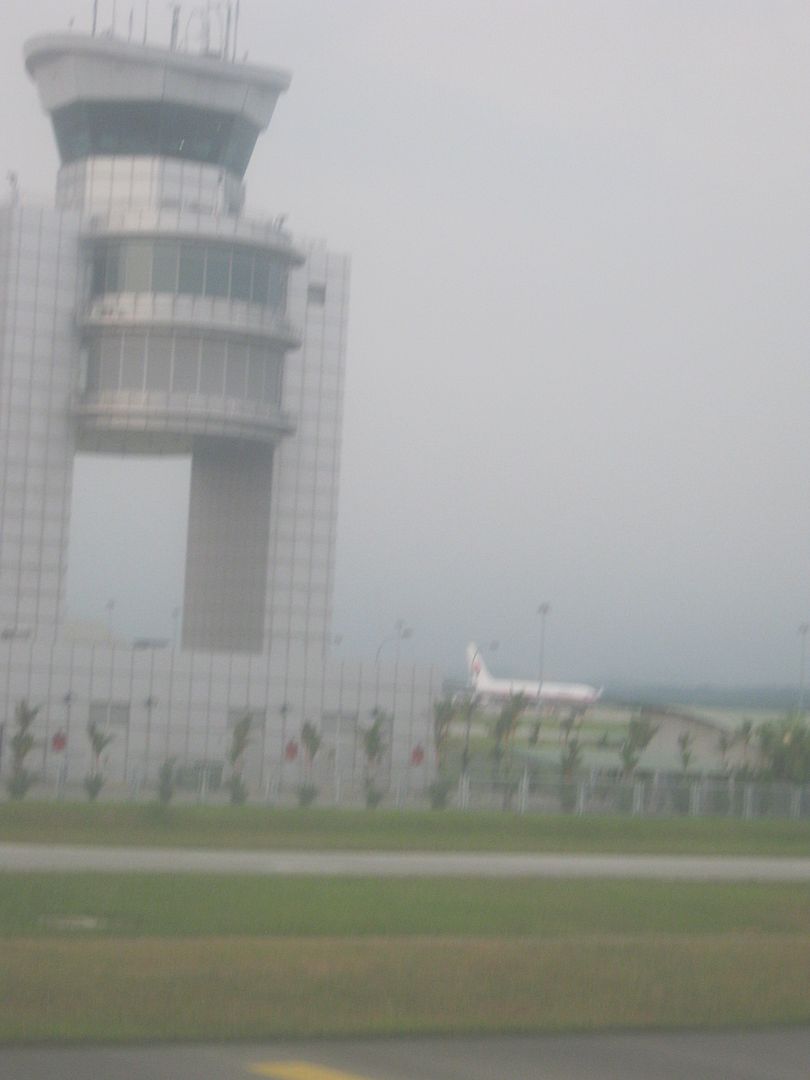 Exiting the aircraft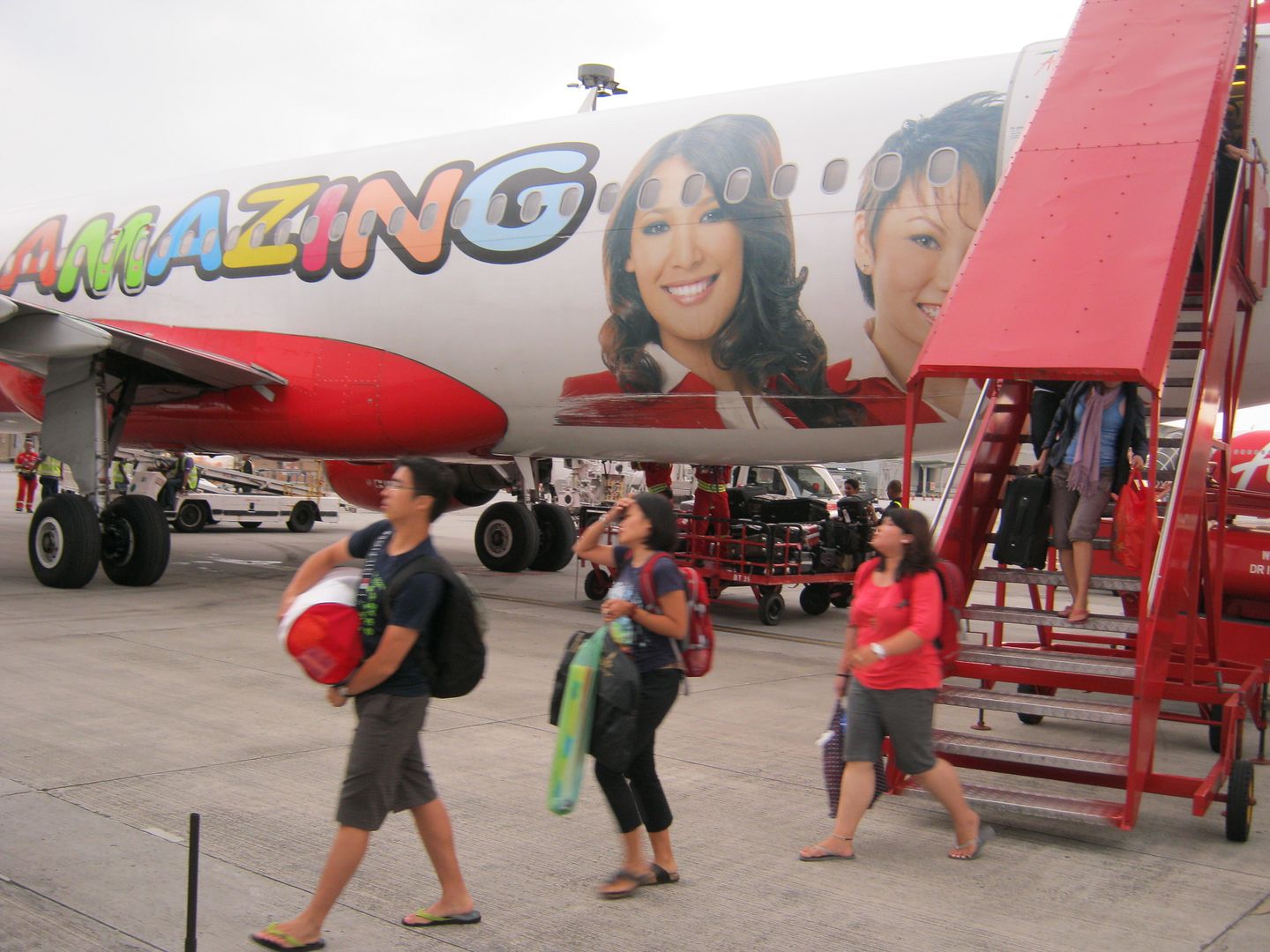 Asia's 'Leading low-cost carrier'.
Yeah right!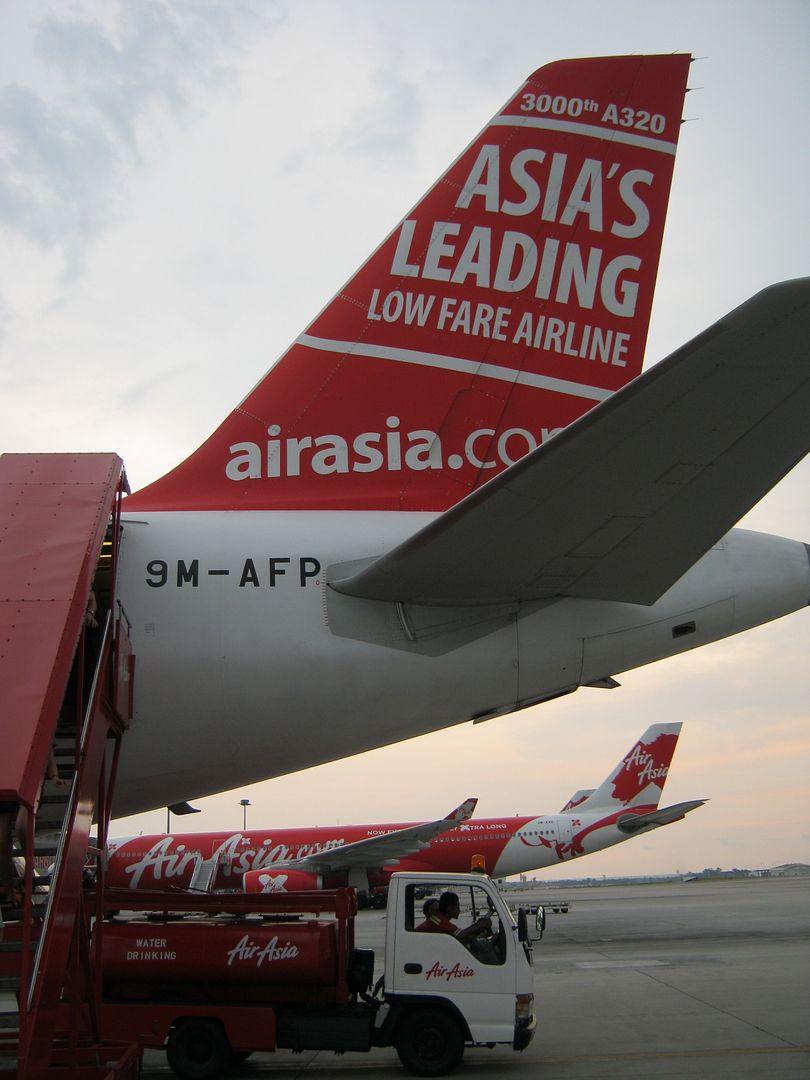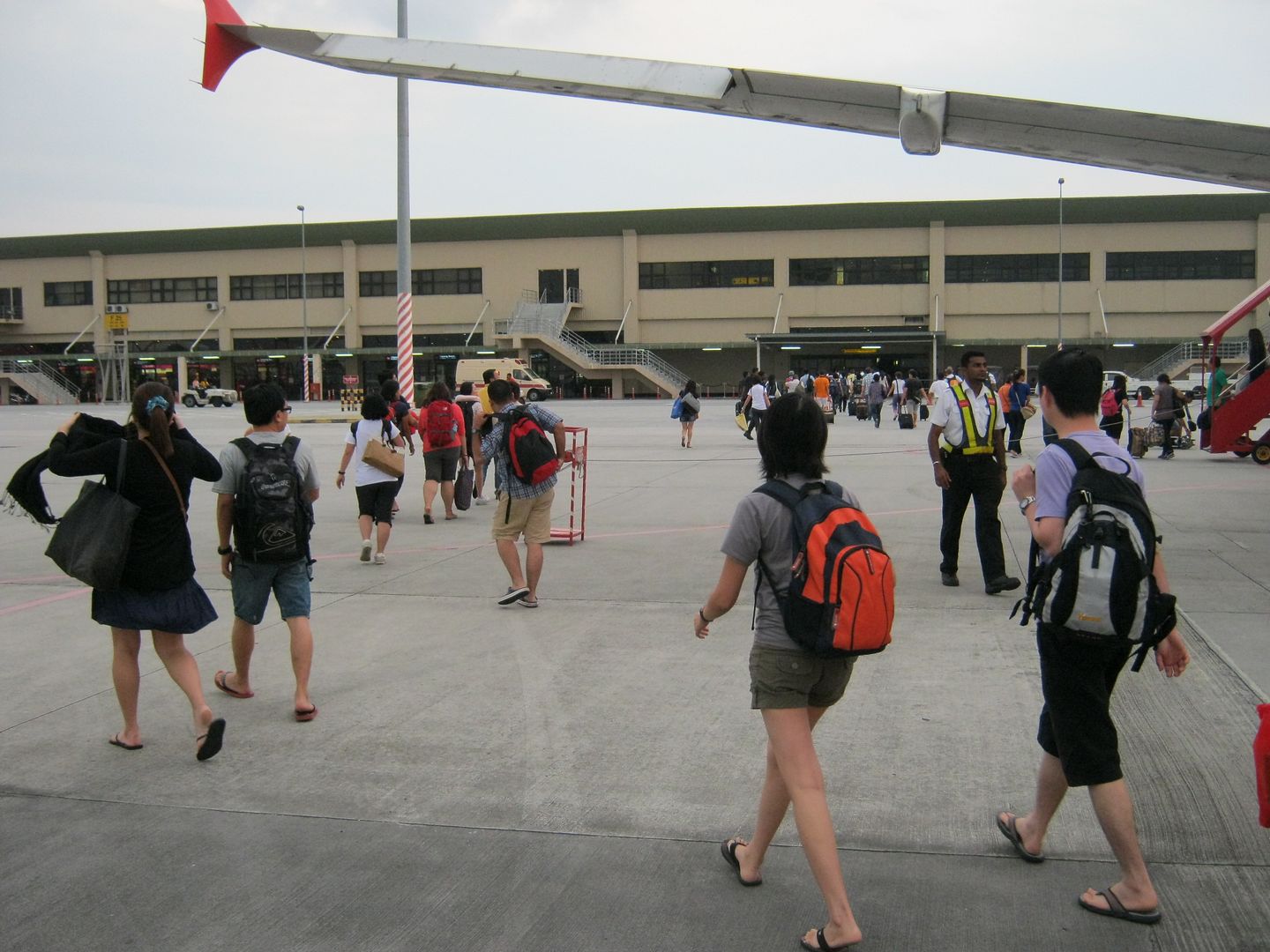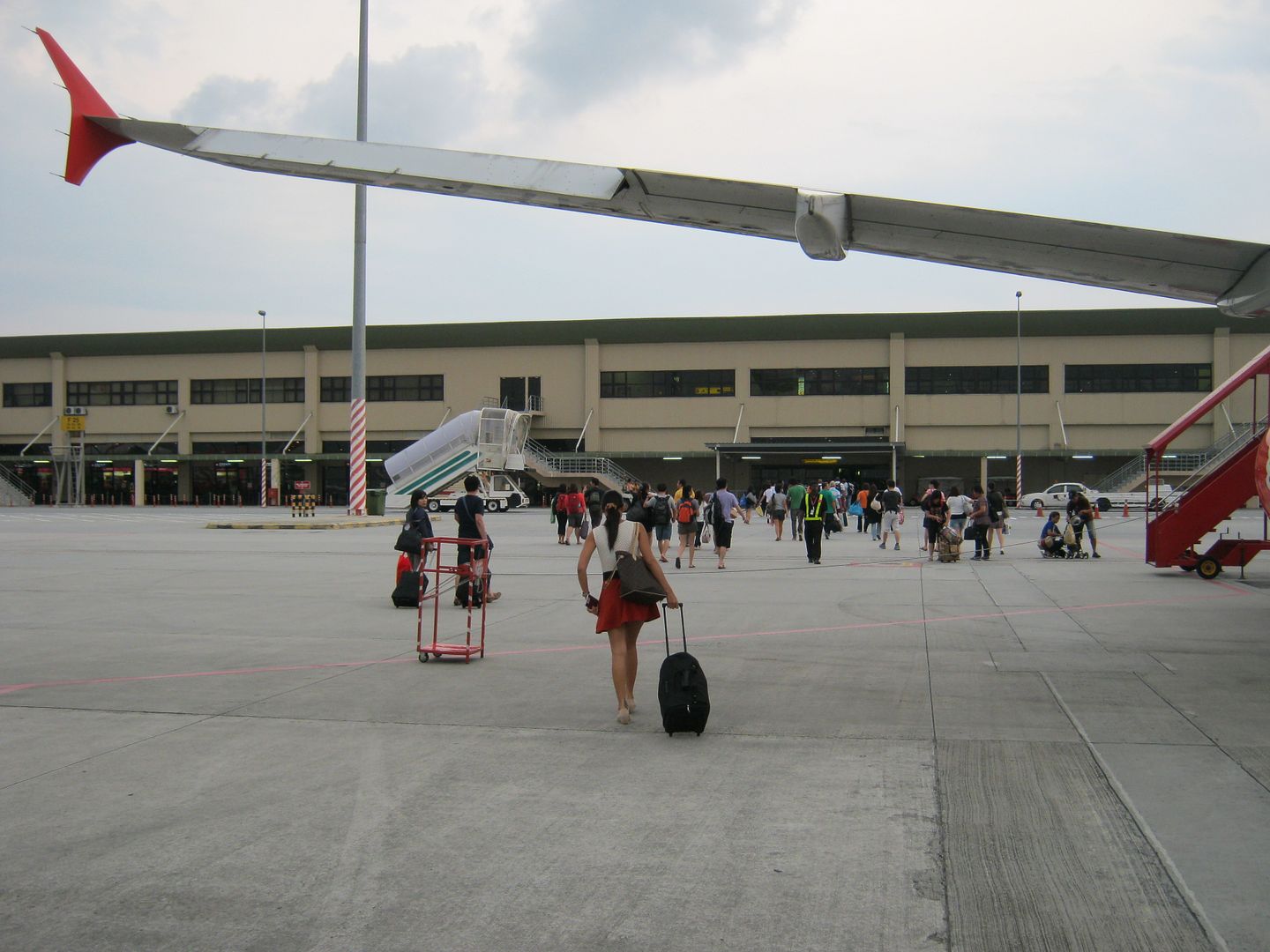 We deplane via air stairs and head into the terminal to customs. That went smoothly.
The rest of the airport was a bit confusing and felt more like a discount shopping mall.
I am well aware of their bullet train from the airport but that is when I find out that it goes to their other airport. When I saw the fleet of Malaysian Airlines 747s and 737s across at another terminal, I just knew I was at their main airport but the taxi service and information desk were telling me that I had to wait 30 minutes for the next bus to take me to another airport to get the bullet train and then I would need another taxi to get to my hotel. I didn't make any senses to do that so I took a taxi directly to my hotel. That took 1 hour.
Check in to hotel and in to my room. What a pleasant surprise to see this as my view.
Now THIS was cool!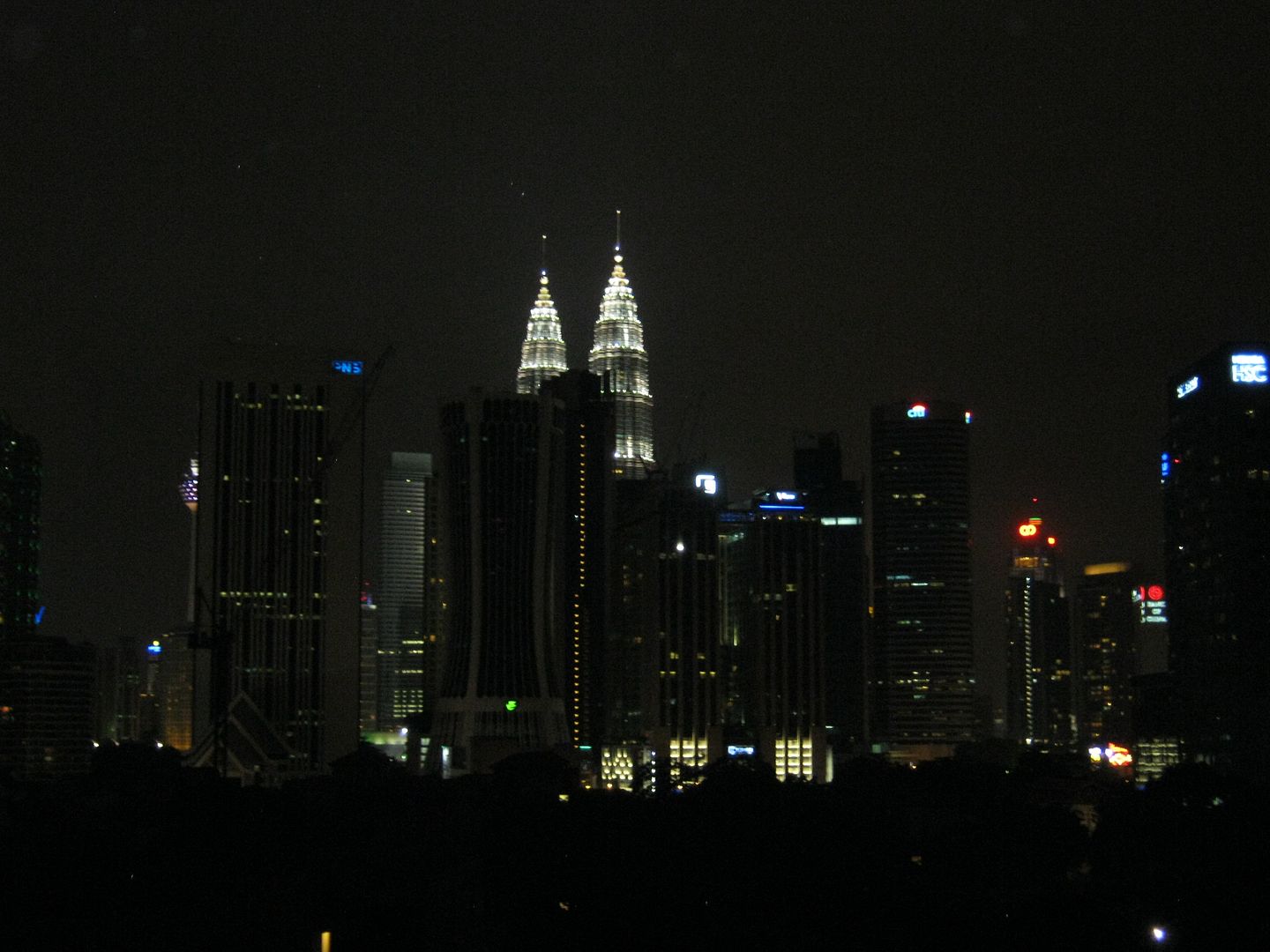 Got plenty of rest as I had a long day ahead of me.
Woke to this view and couldn't stop taking photos.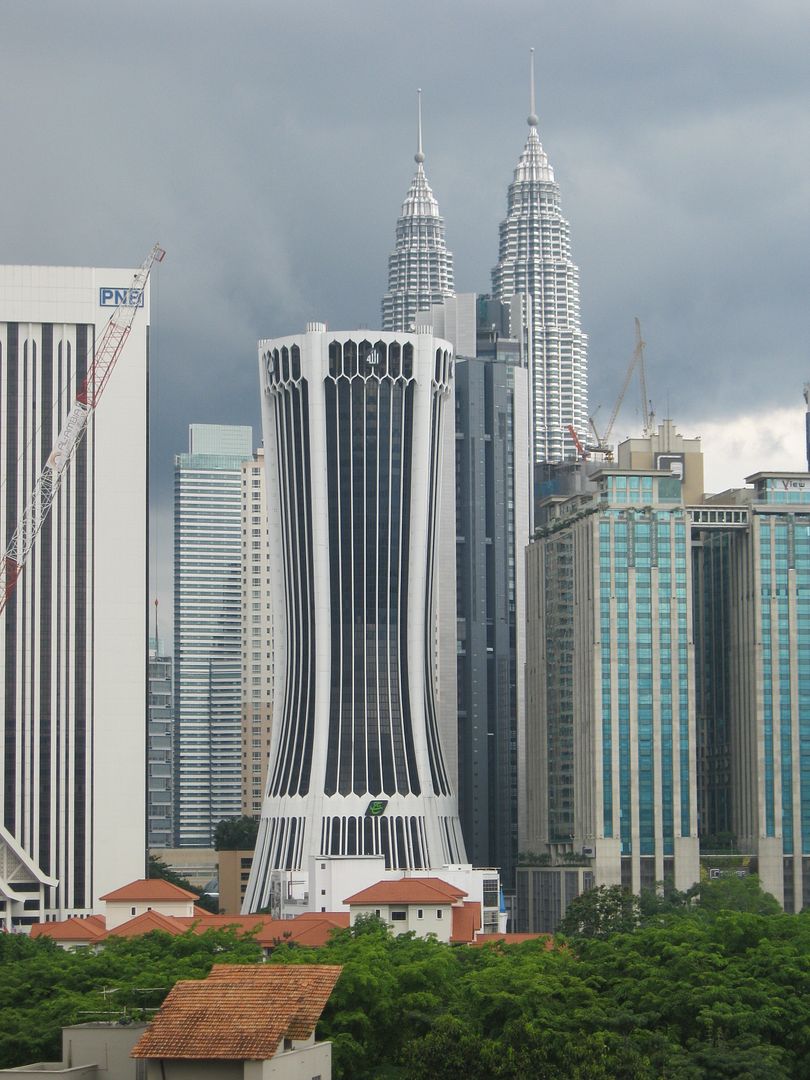 This guy should work at the Apple store……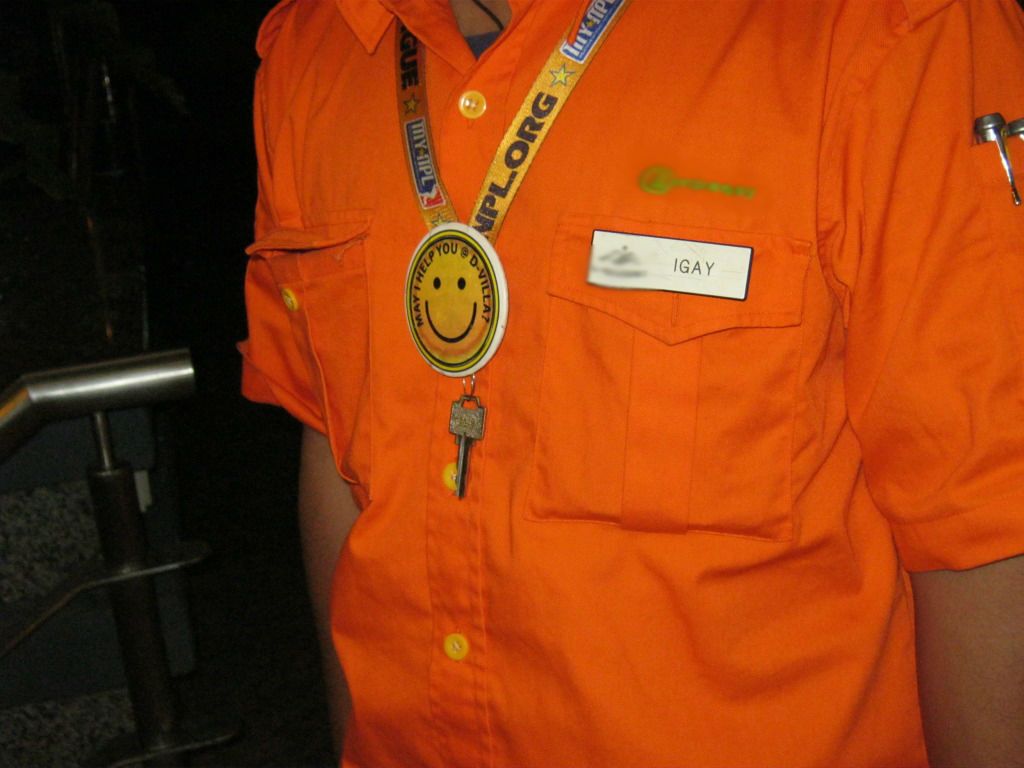 Did some sightseeing like a typical out-of-towner and rode around on their mono-rail. The first day rained a lot.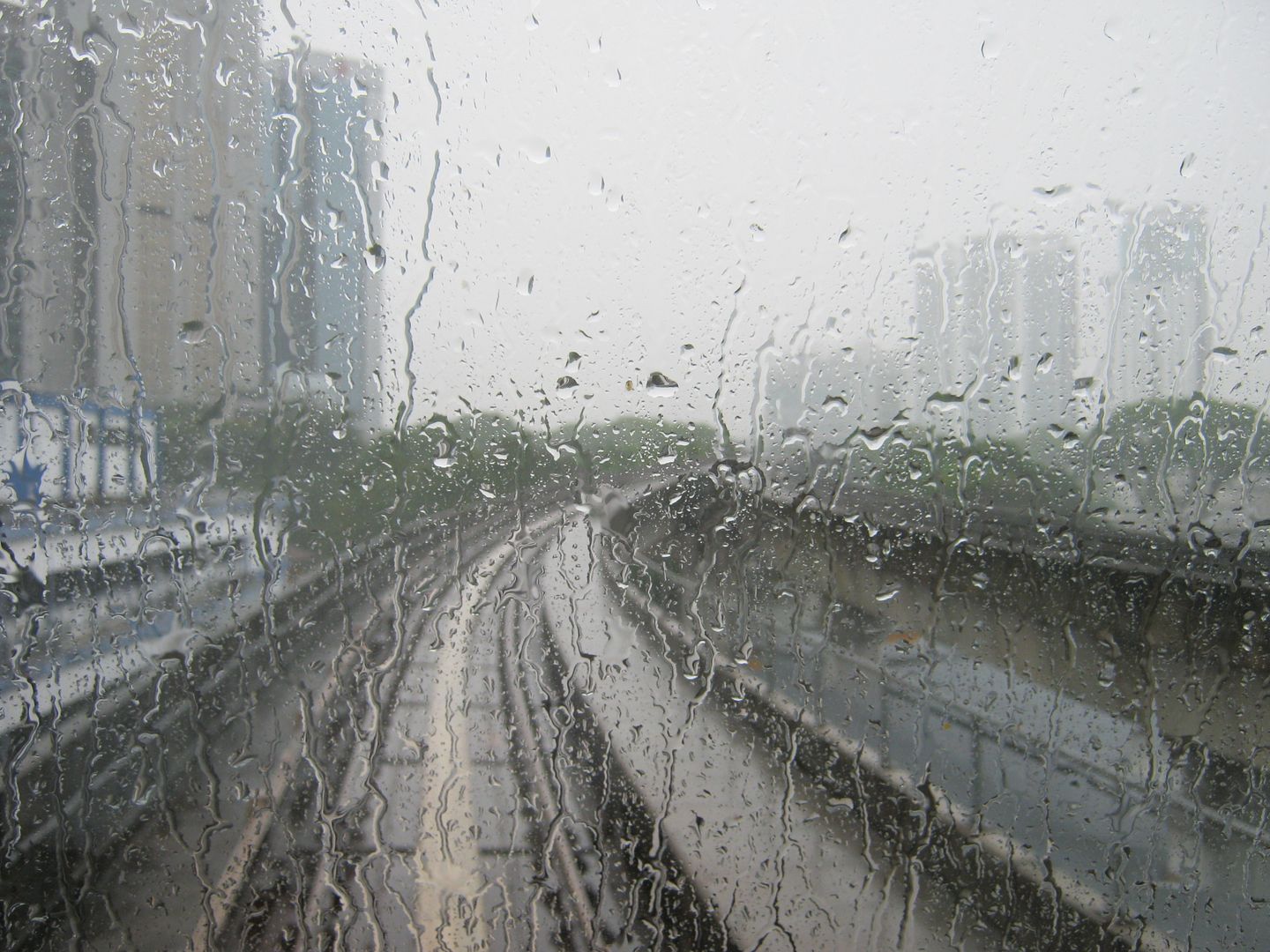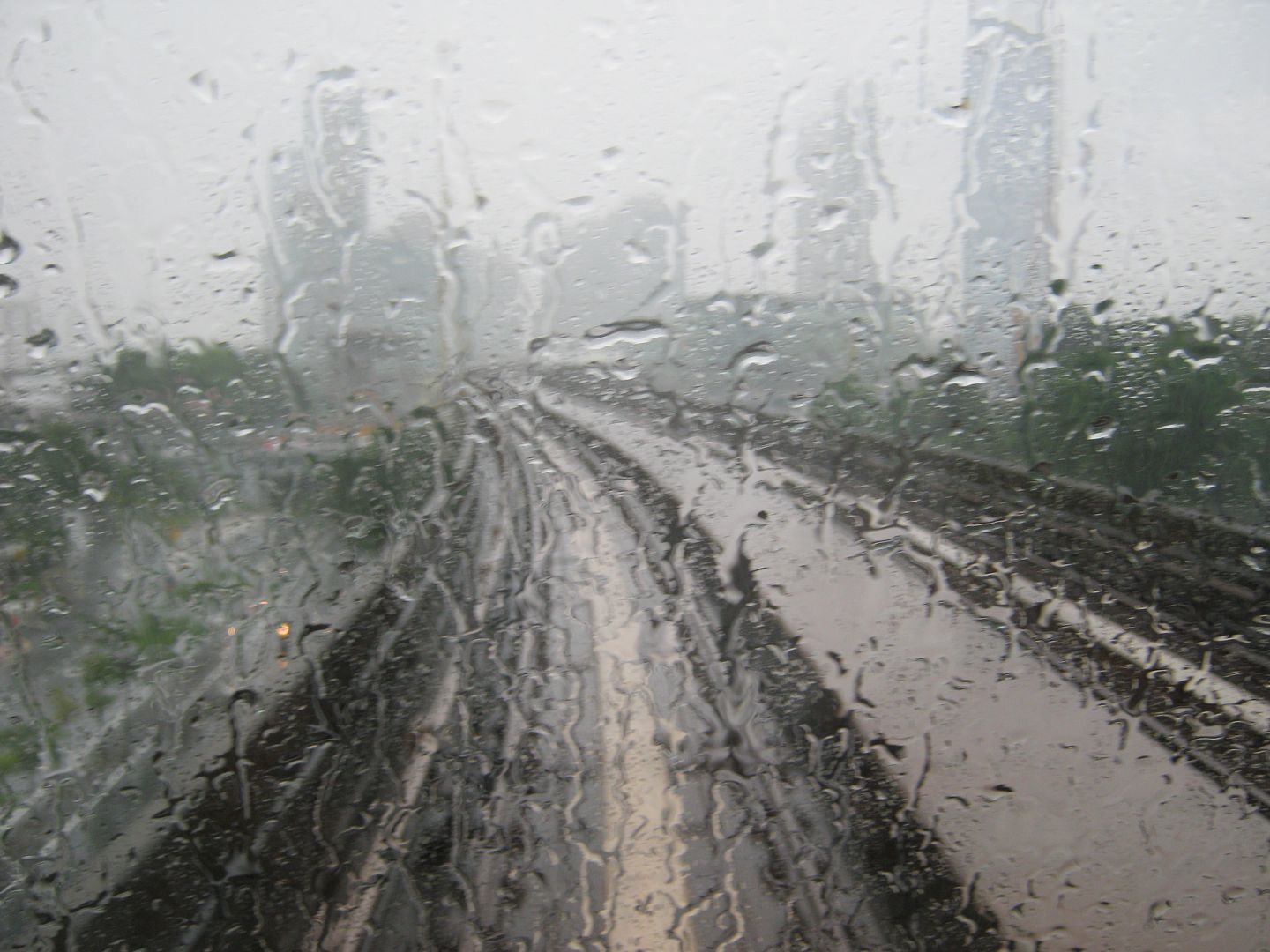 Glad to see that hungry people with pot-bellies get priority seating along with pregnant women, handicap and the elderly….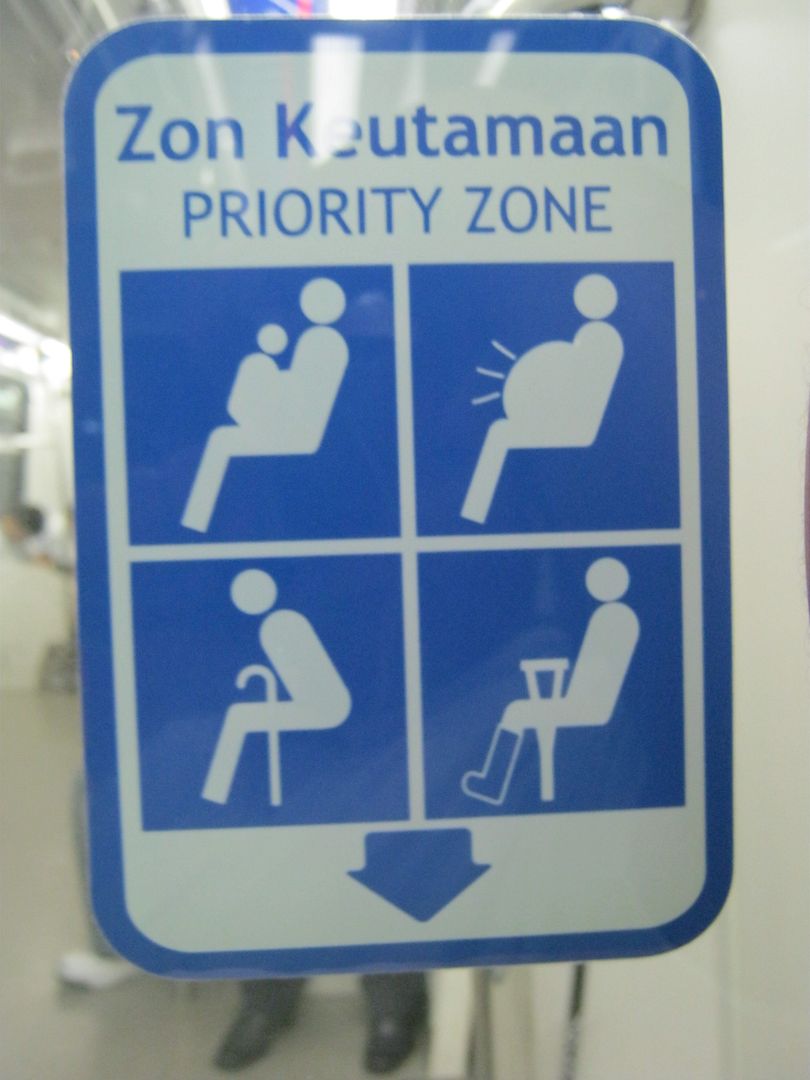 I made my way up to the Petronas Towers and to see the walkway and observation deck.
Prior to going up the elevator, we were greeted by a ghost that would give us a presentation about the Petronas Towers.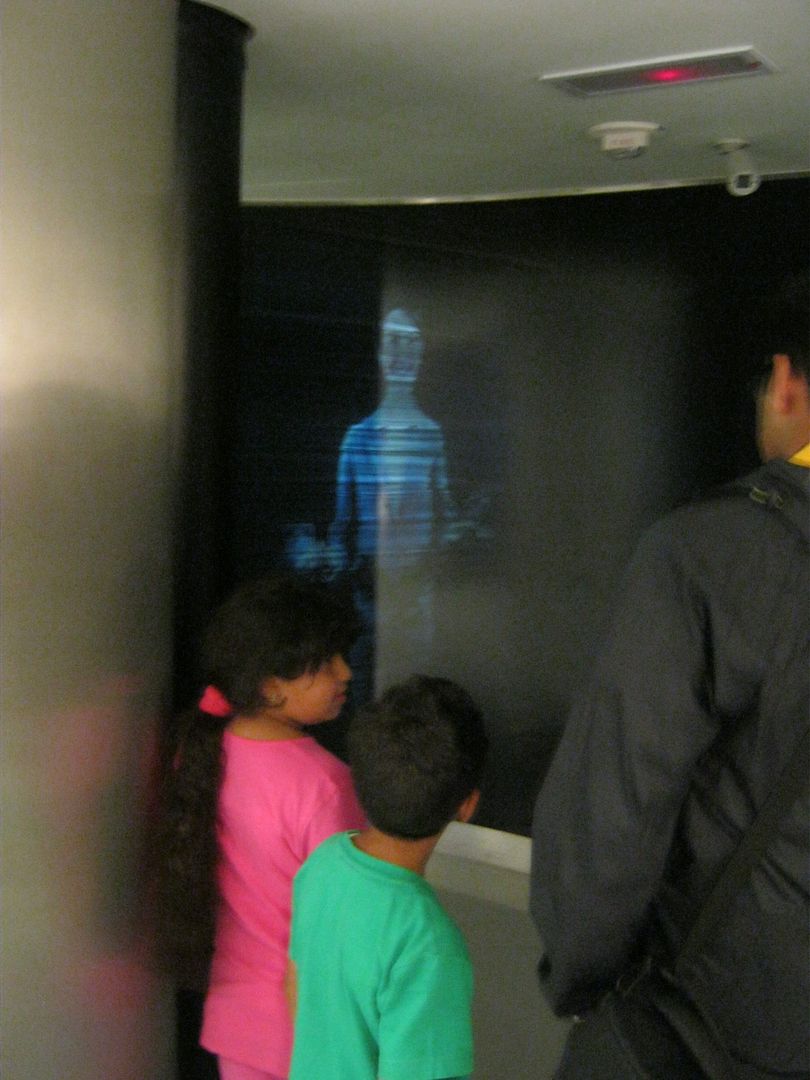 Was blocked from going out on the crosswalk until the previous group left.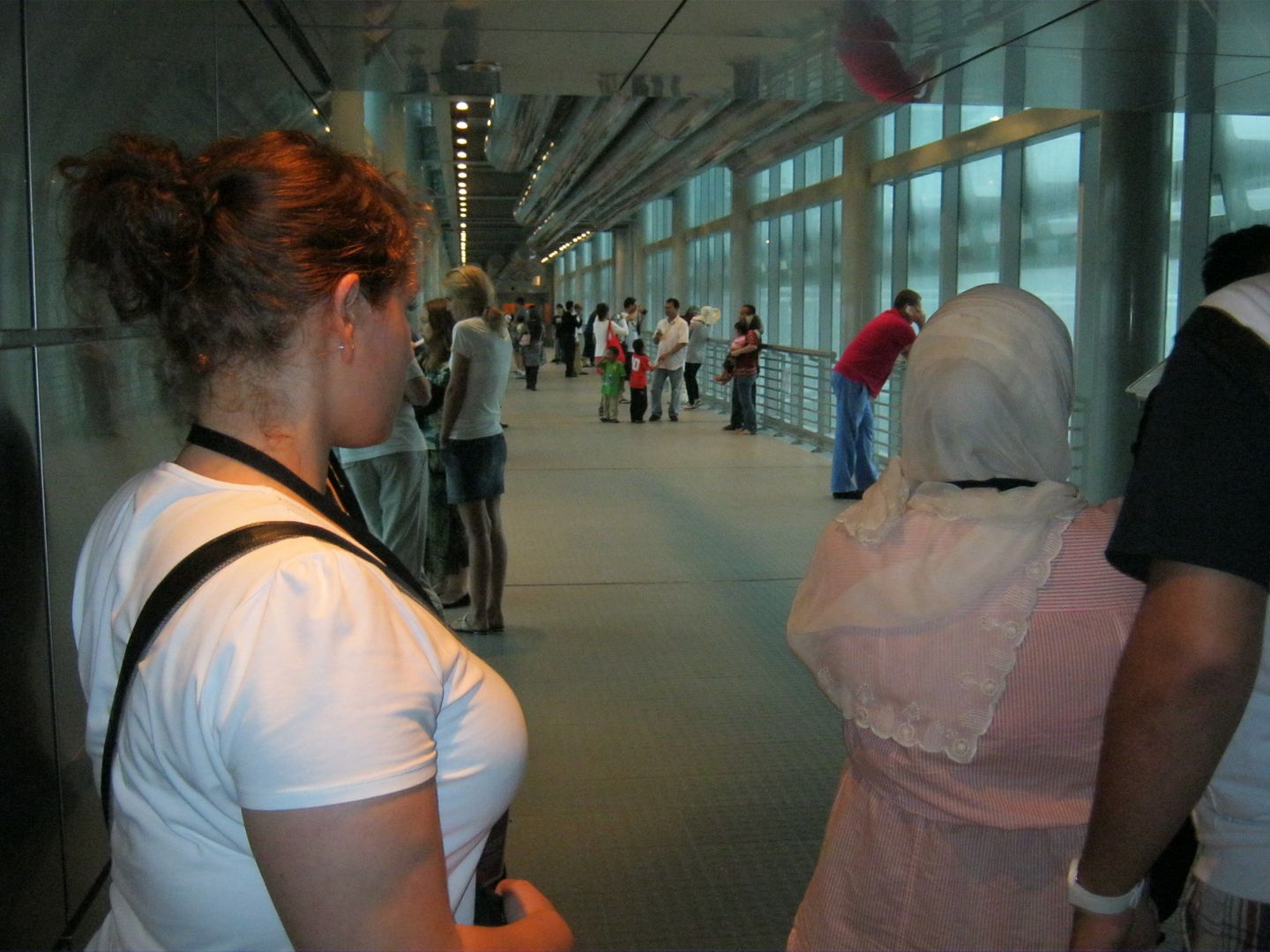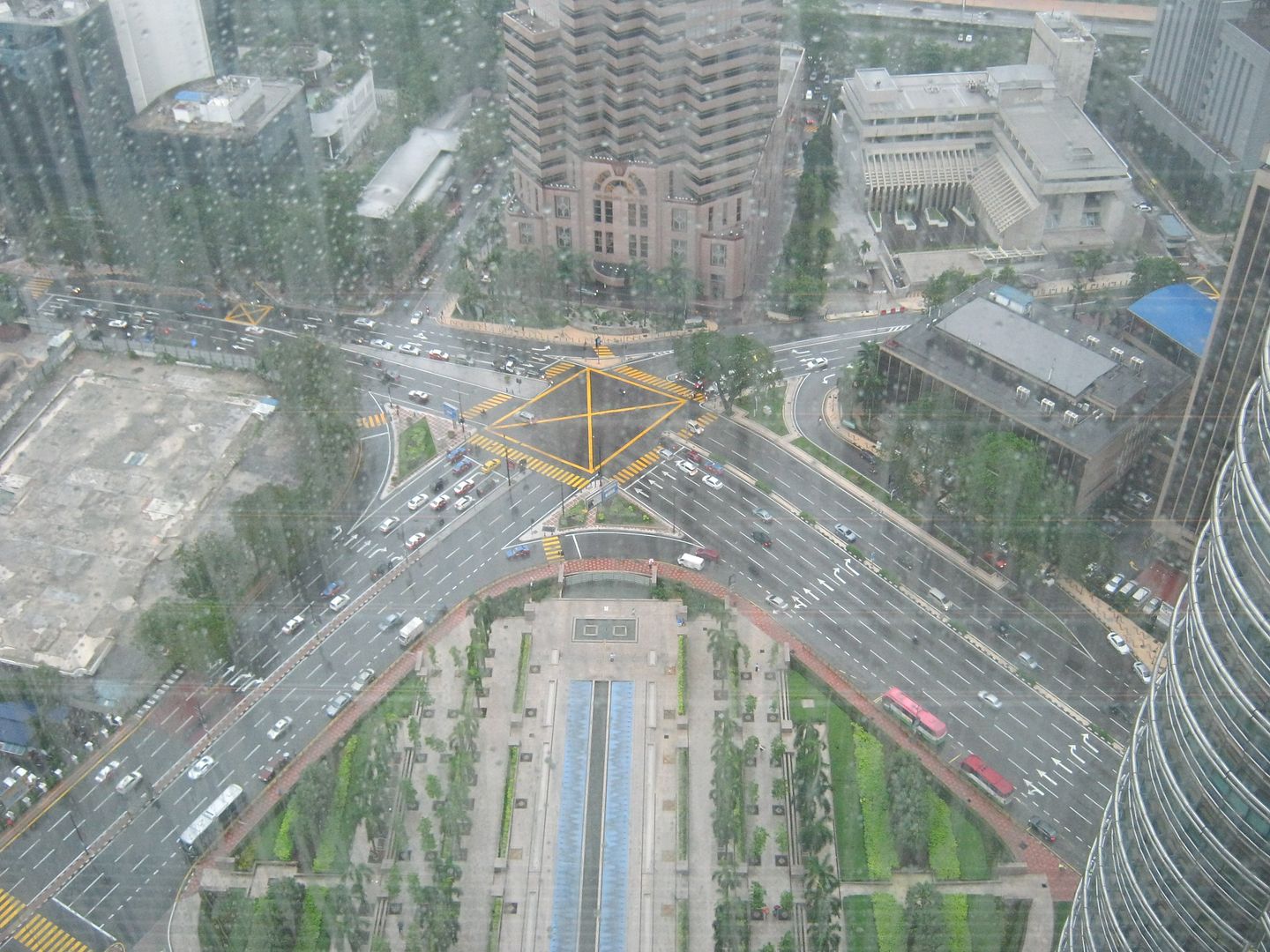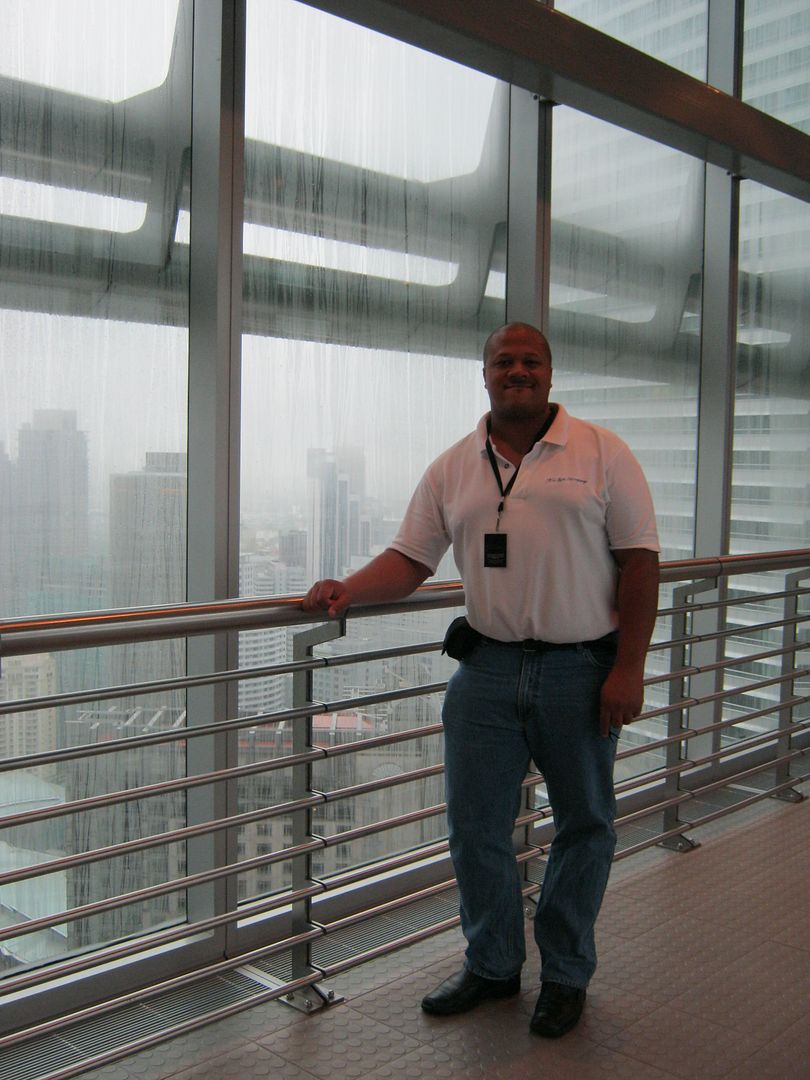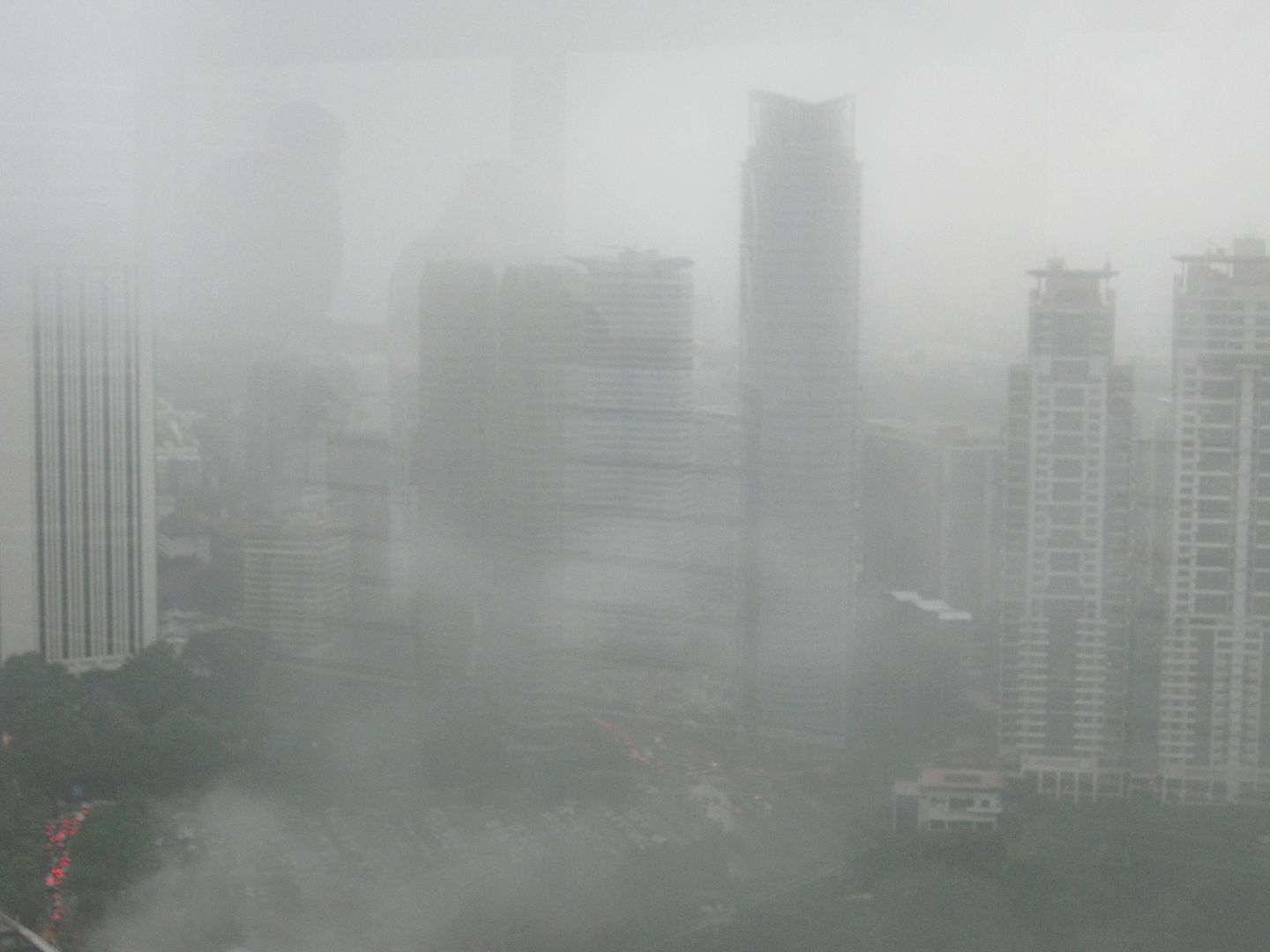 Then up to the observation deck.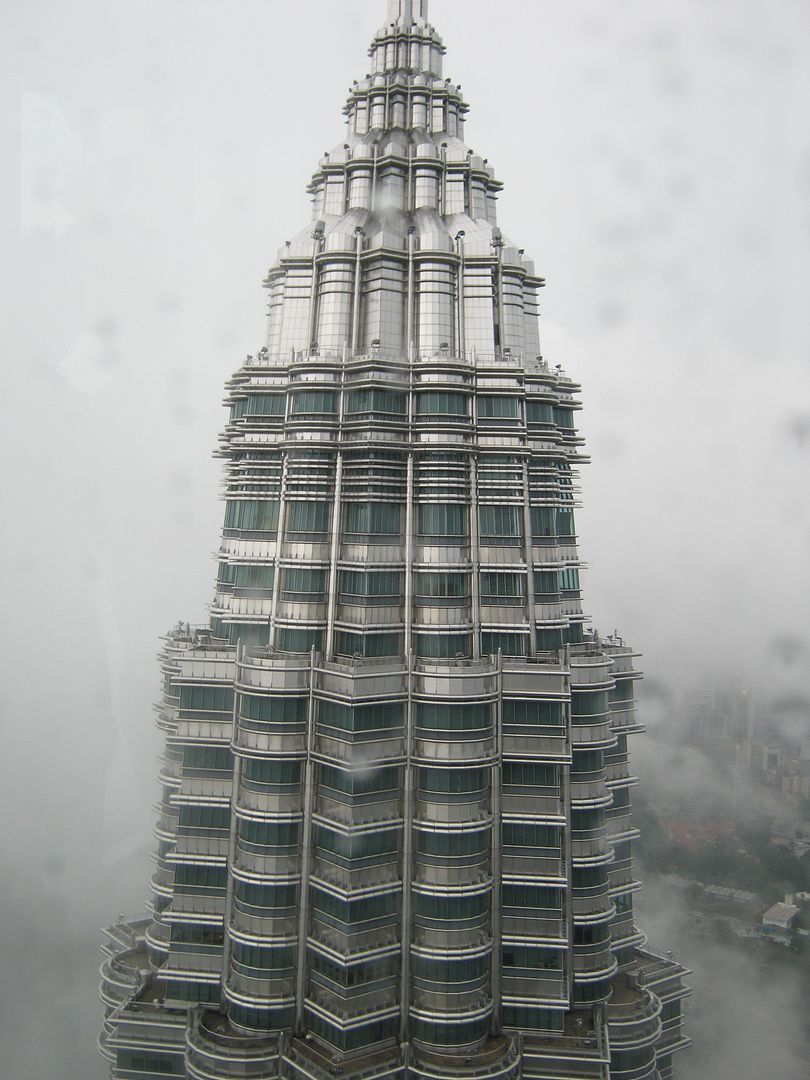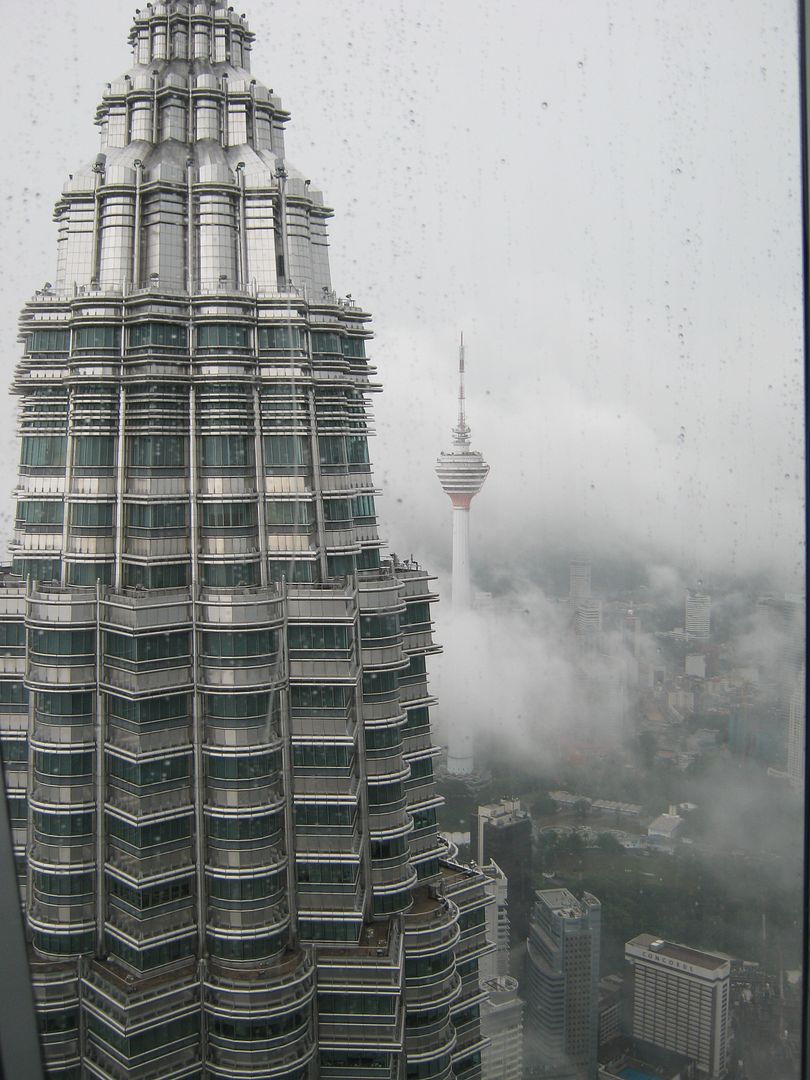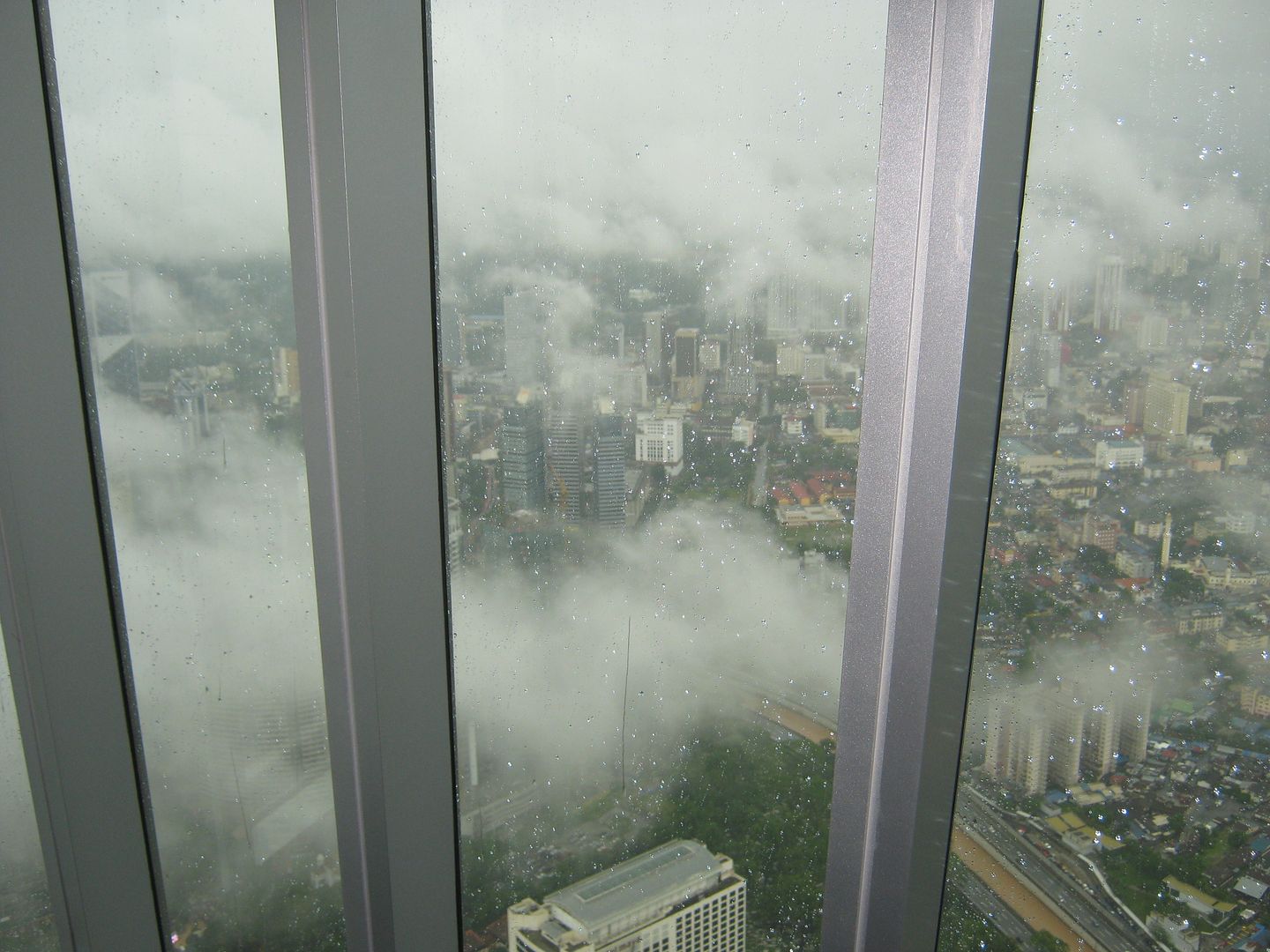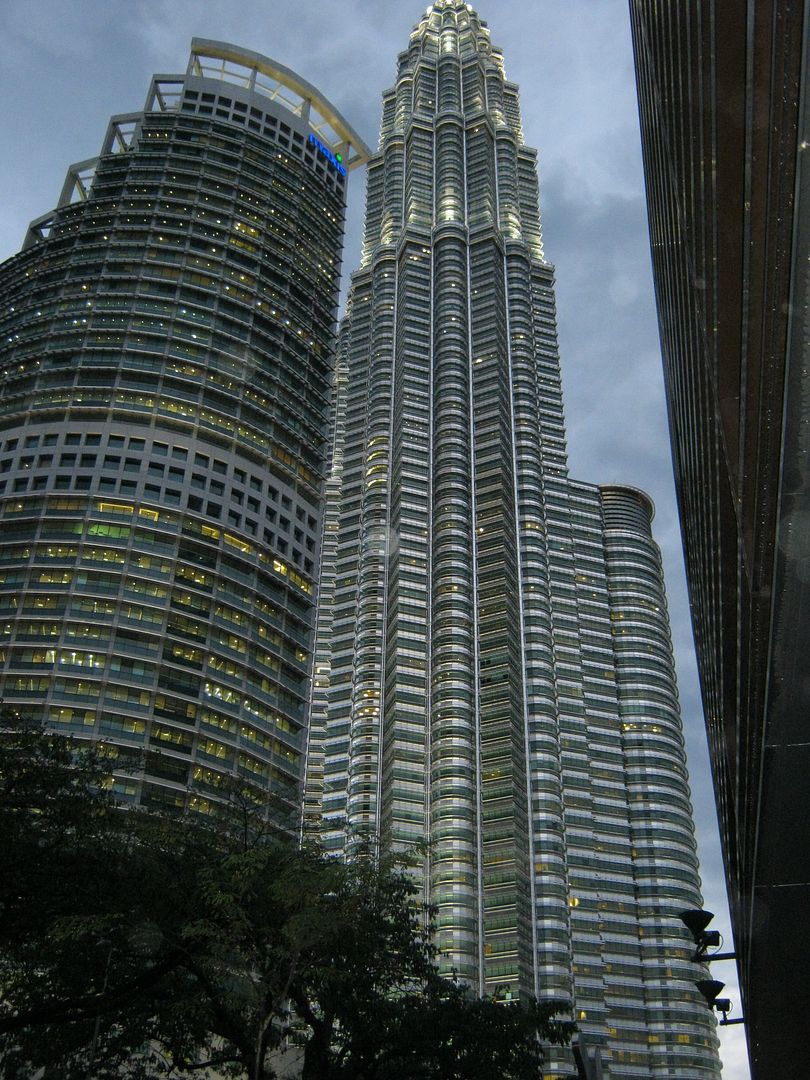 After visiting the observation deck I tried to make it back to my hotel but the streets were all parking lots. The traffic in Kuala Lumpur is insane. A city this new and rather small should be a lot more manageable than this. So I stumbled in to a bar and waited for the traffic to die down. That would be another 4 hours but I just decided to stay out and have dinner. I meet some really cool expats that work there and they told me all sorts of things about Malaysia.
After taking care of business the following day, I was insisting on find some good authentic Malay food. 2nd day got ripped off with some more over-cooked dry fish and chicken with tons of spice to cover it up.
I ended up going to a Hard Rock Café to cover up the bad taste and even that ended up being a big mistake. (I know it sounds pathetic).
The next day was very sunny and I rode around more on their monorail. I felt more like a ride at Disneyland than a serious model of transportation. The carts are small, few seats and the system is a hub & spoke train network in a multi-centric city. It makes absolutely no sense.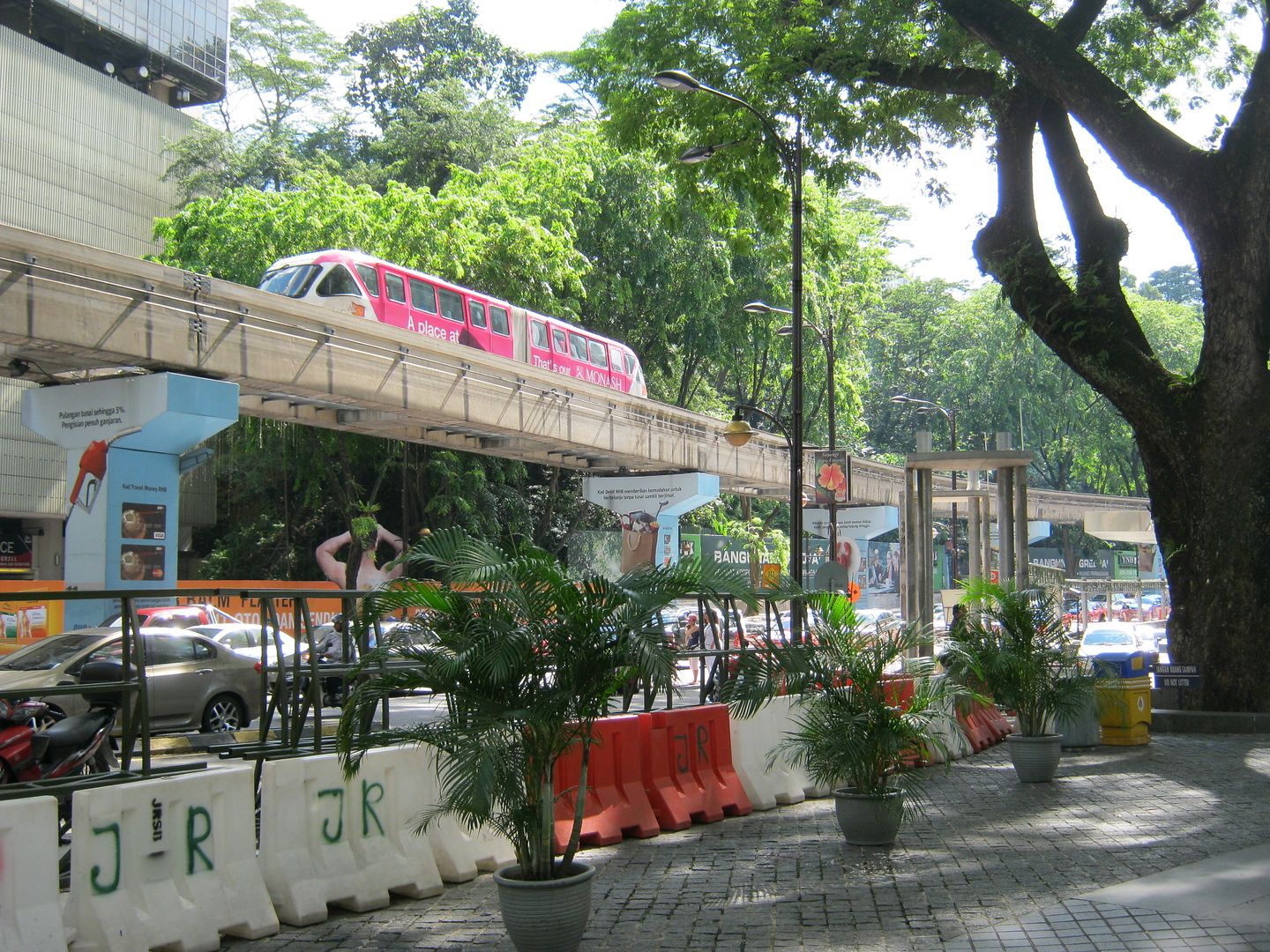 Monorail cockpit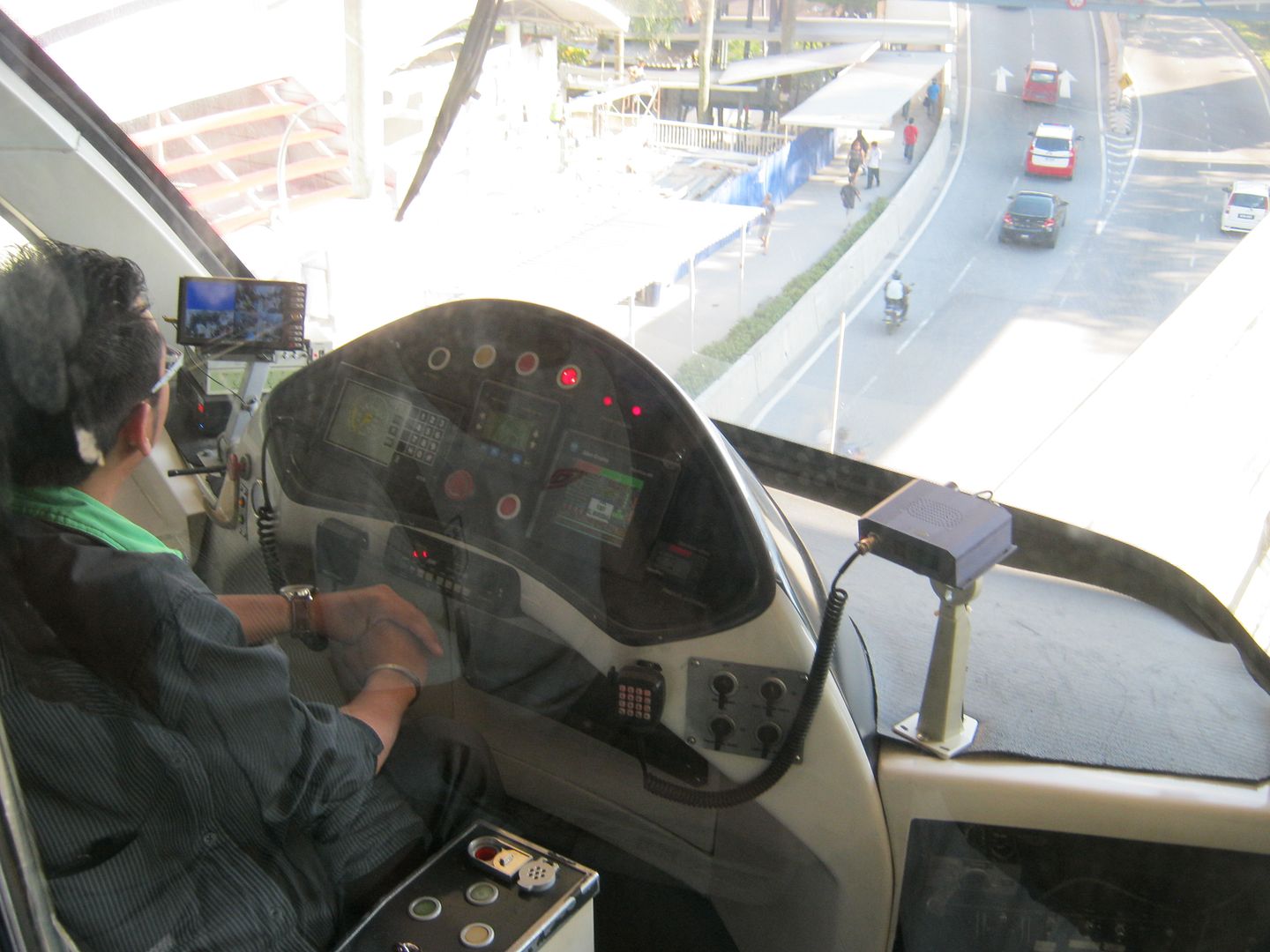 I made my way up to the KL Tower.
Saw really cool traditional Malay performers prior to going up to the top of the KL Tower. What I didn't understand was their desire to up-sale me to play video games or go look at animals when I want to go look at the view of a tall sky-scrapper.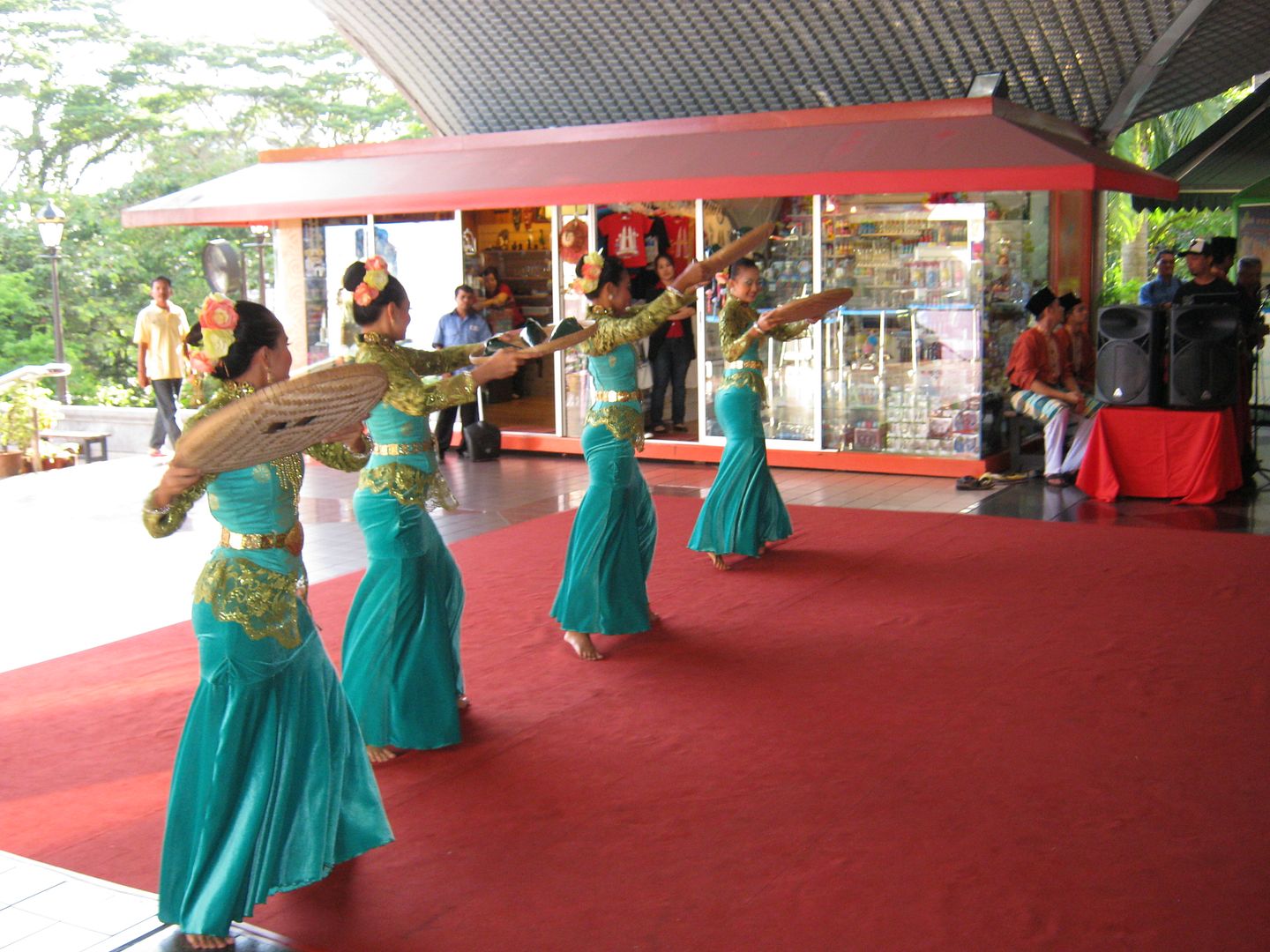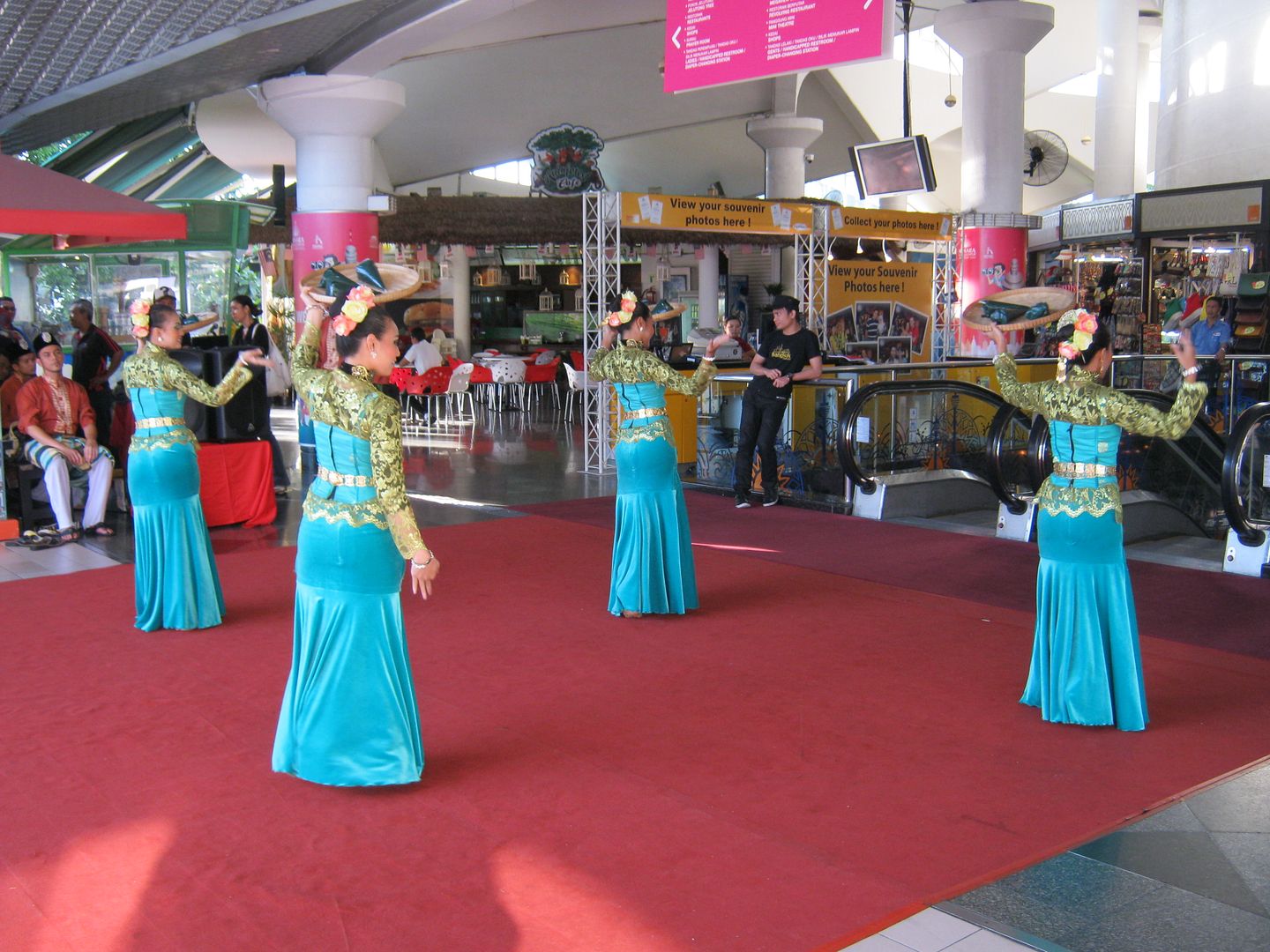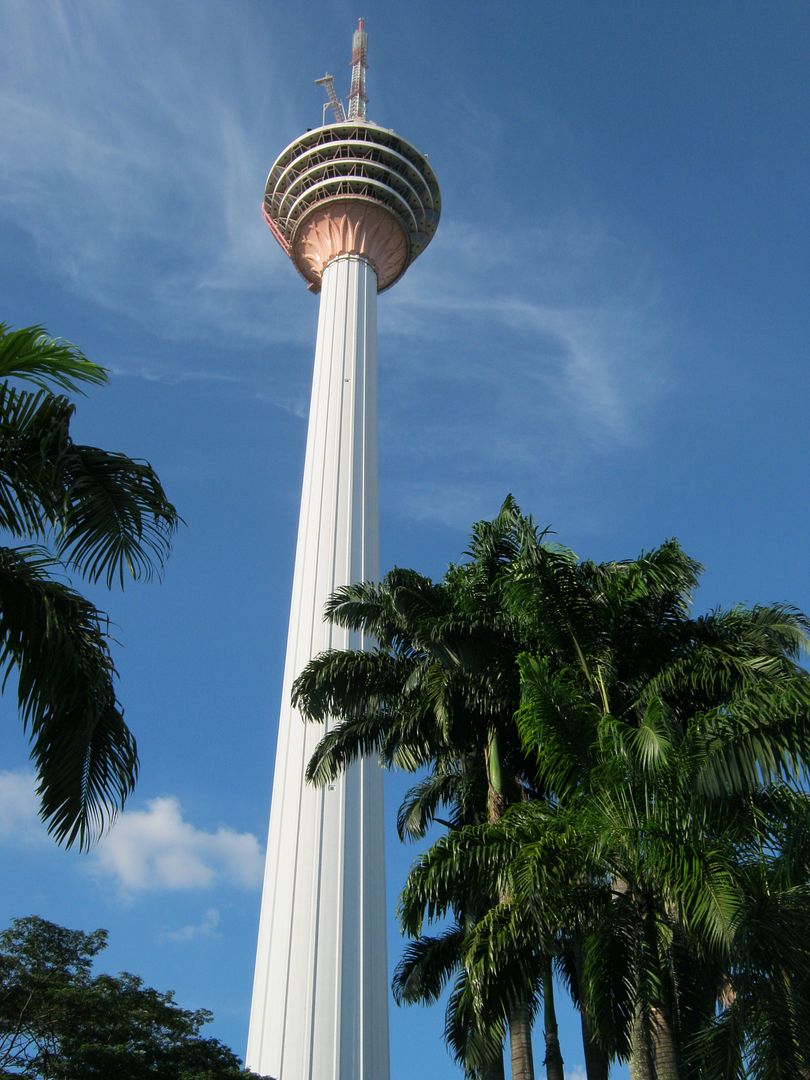 More views from KL Tower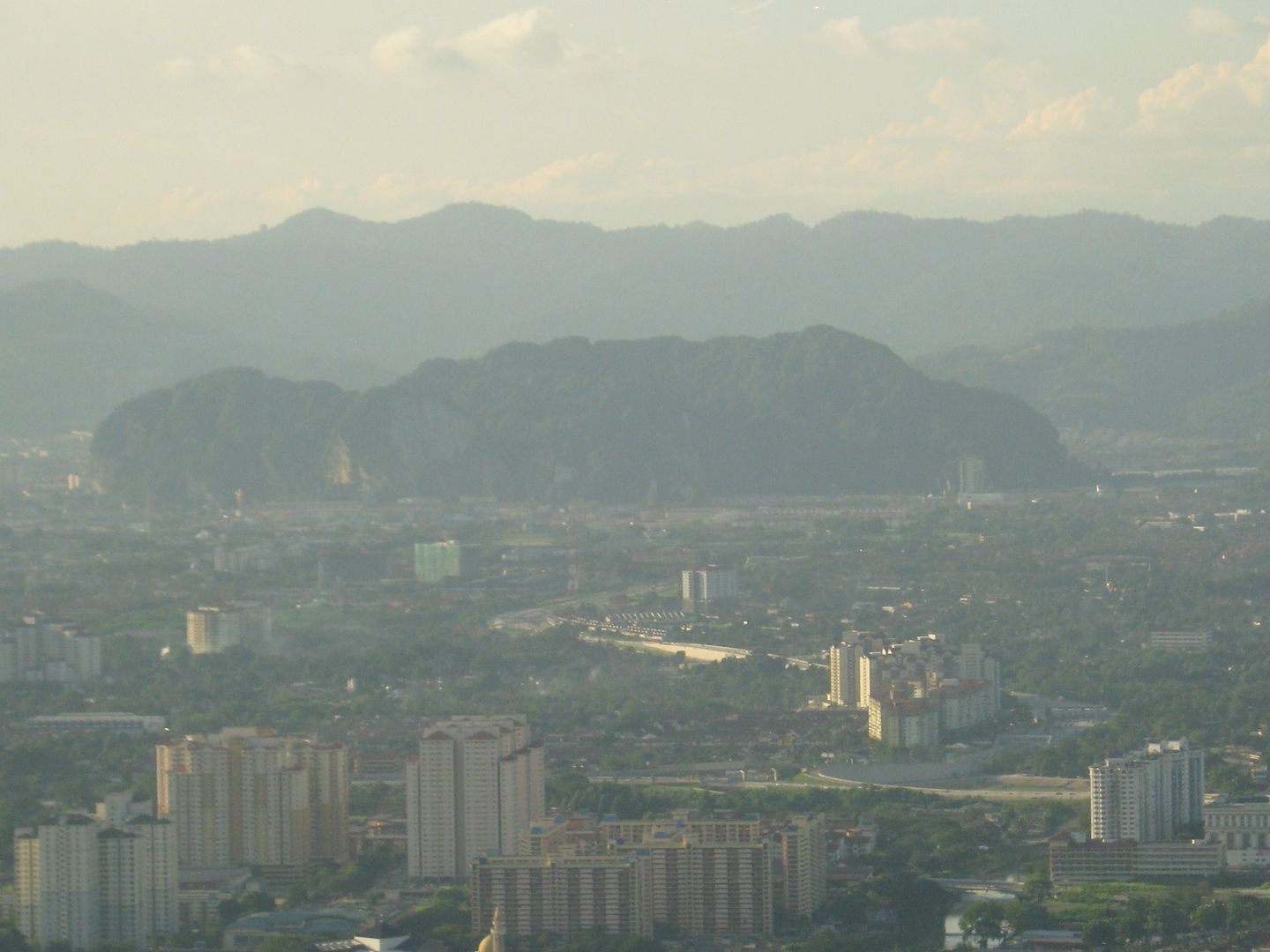 The rotating restaurant on top looked pretty cool.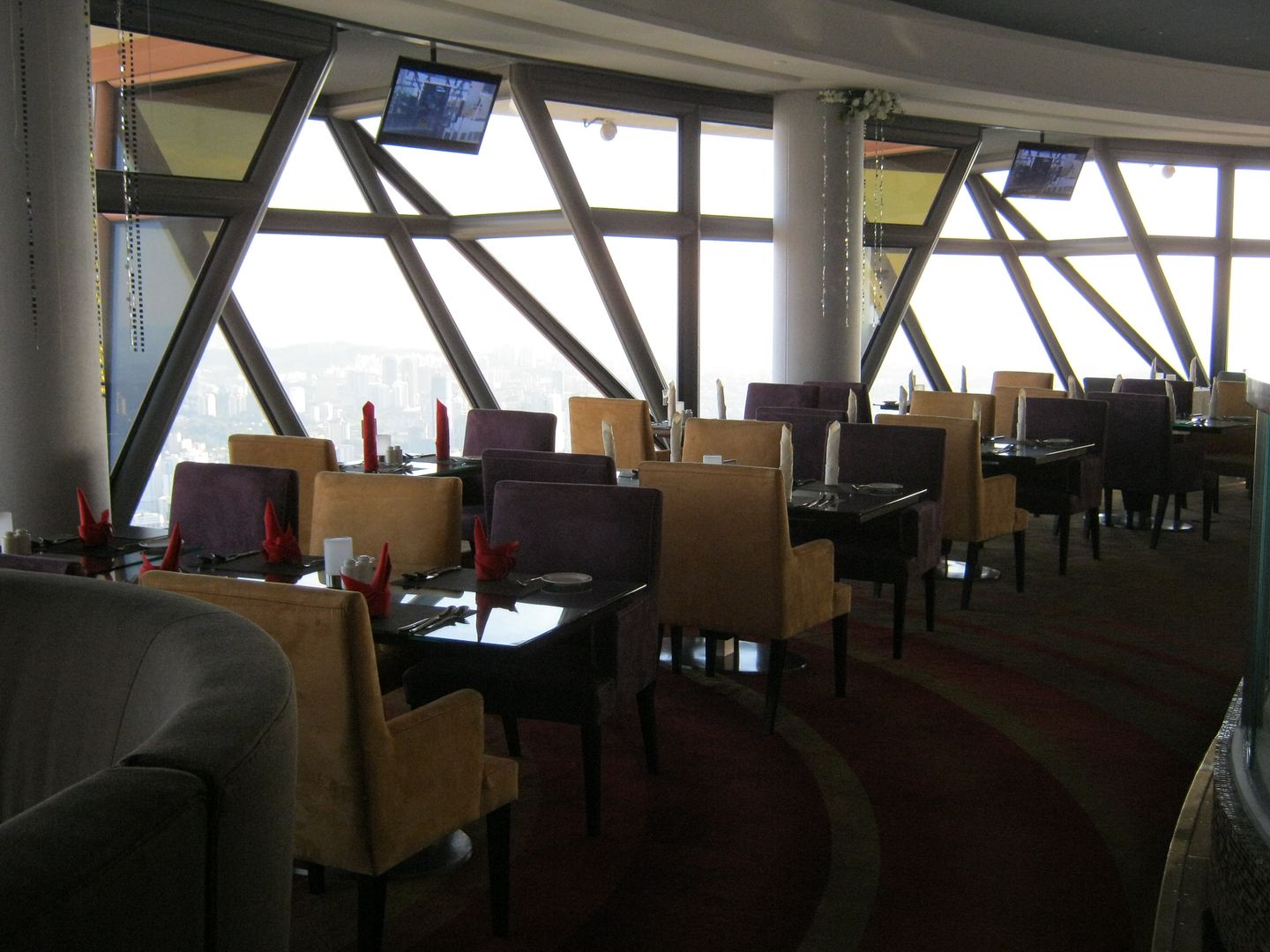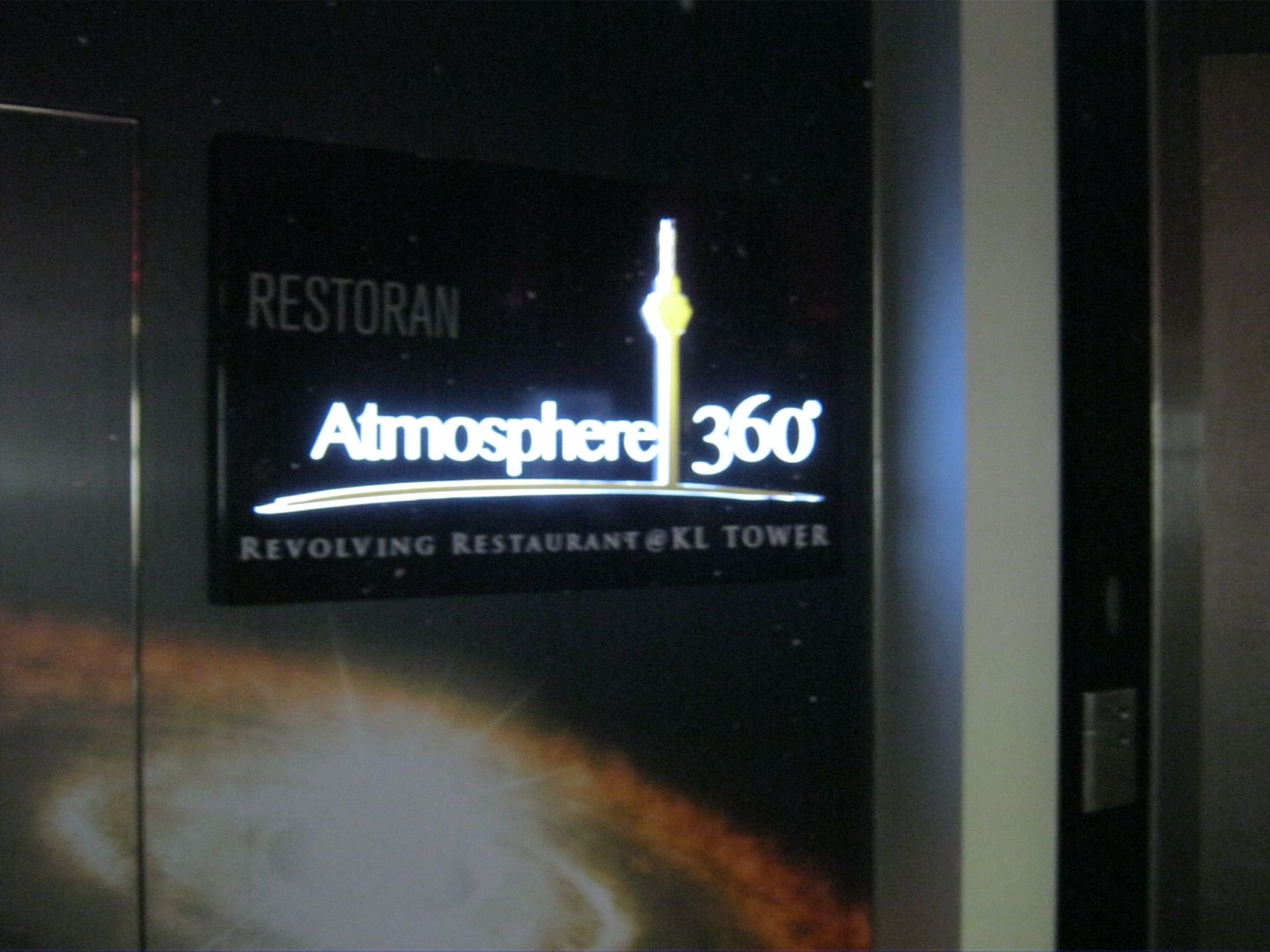 After leaving KL Tower, the traffic seemed ever worse than the day before.
Kuala Lumpur looks to be a very new city and you would think that they would have done a better job planning out this city. The lay out or Kuala Lumpur felt more like a US suburbs like Irvine, Ca or Douglasville, Ga. Not an up & coming sophisticated city in the Far East. Lot's of single lane streets that feed on to only one main boulevard that is only 2 lanes in each direction wide.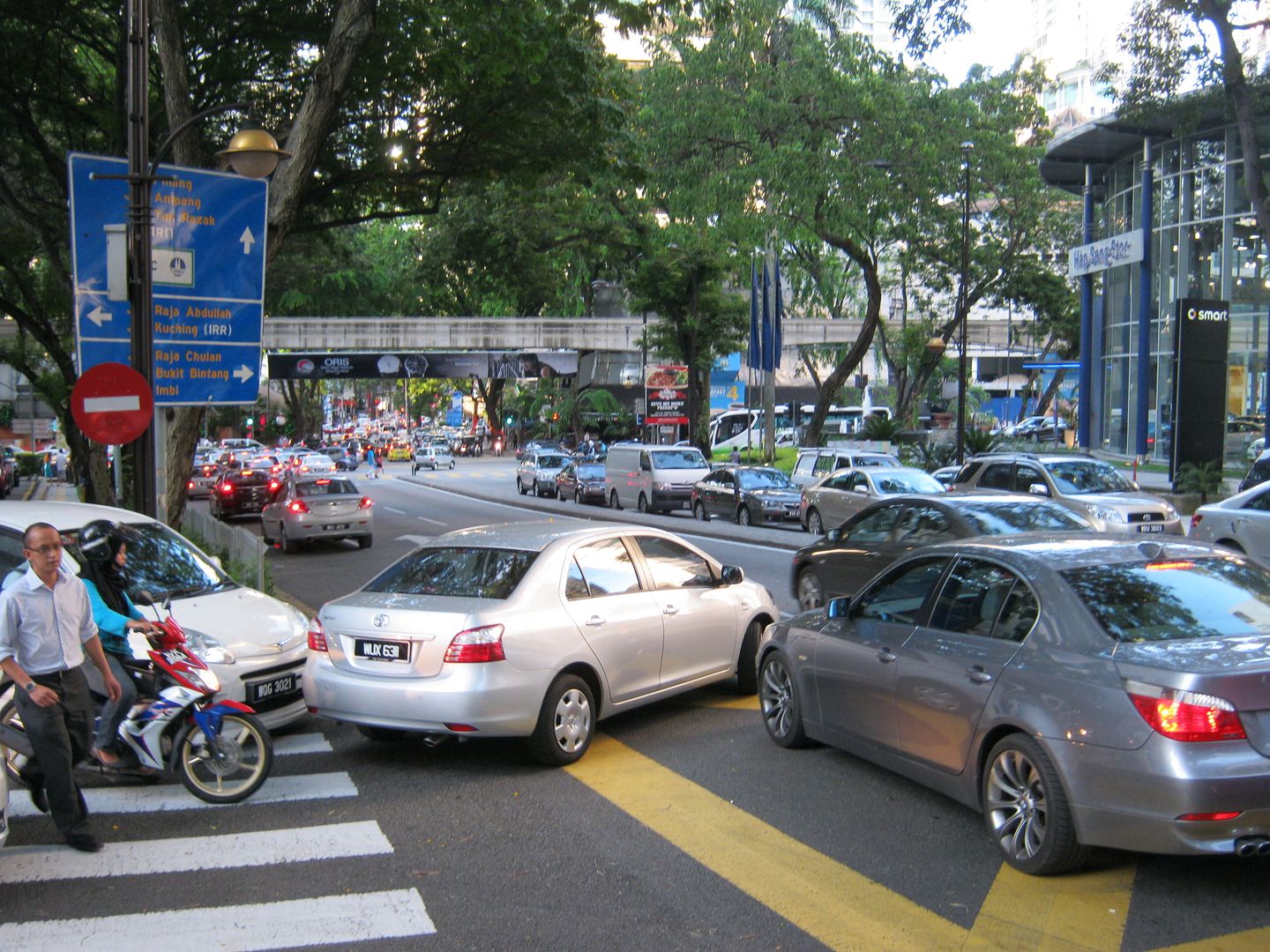 Before I left, I insisted on finding some good food in Malaysia and ended up finding an awesome Indian restaurant in the Crown Plaza Hotel called Sagar inside the Kompleks Antarabangsa.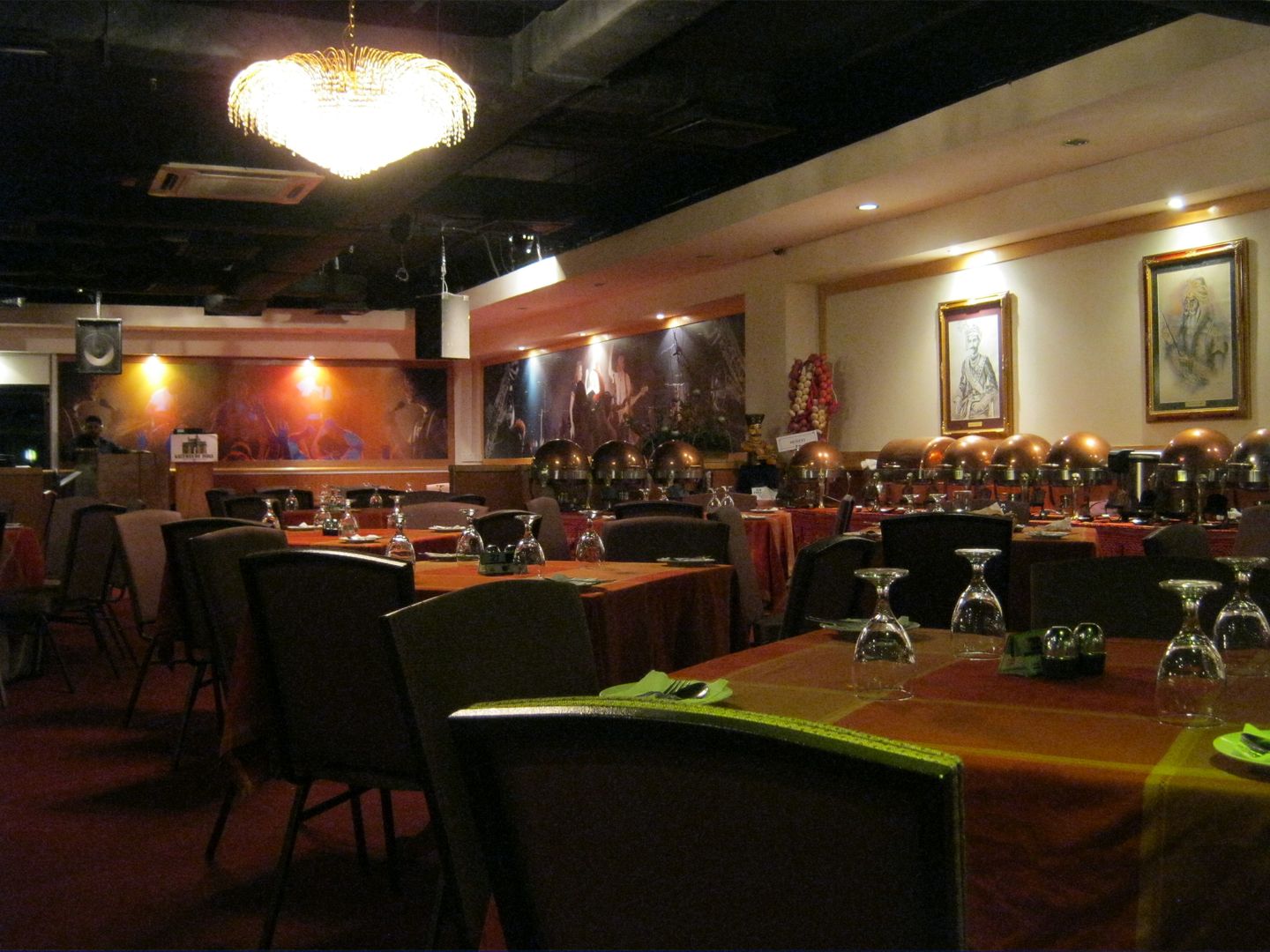 After a great meal it was time to battle the traffic back to hotel, then to the airport. The bullet train is useless for those on Air Asia because it's at the discount airport not served by the bullet train.
I made it to the airport on time and boarded my flight.
The return flight interior seemed tackier than the flight going. Seemed as though the entire interior had advertisement stickers on every surface including the overhead bins. Almost reminded me of a punk-rockers guitar case with all of those stickers.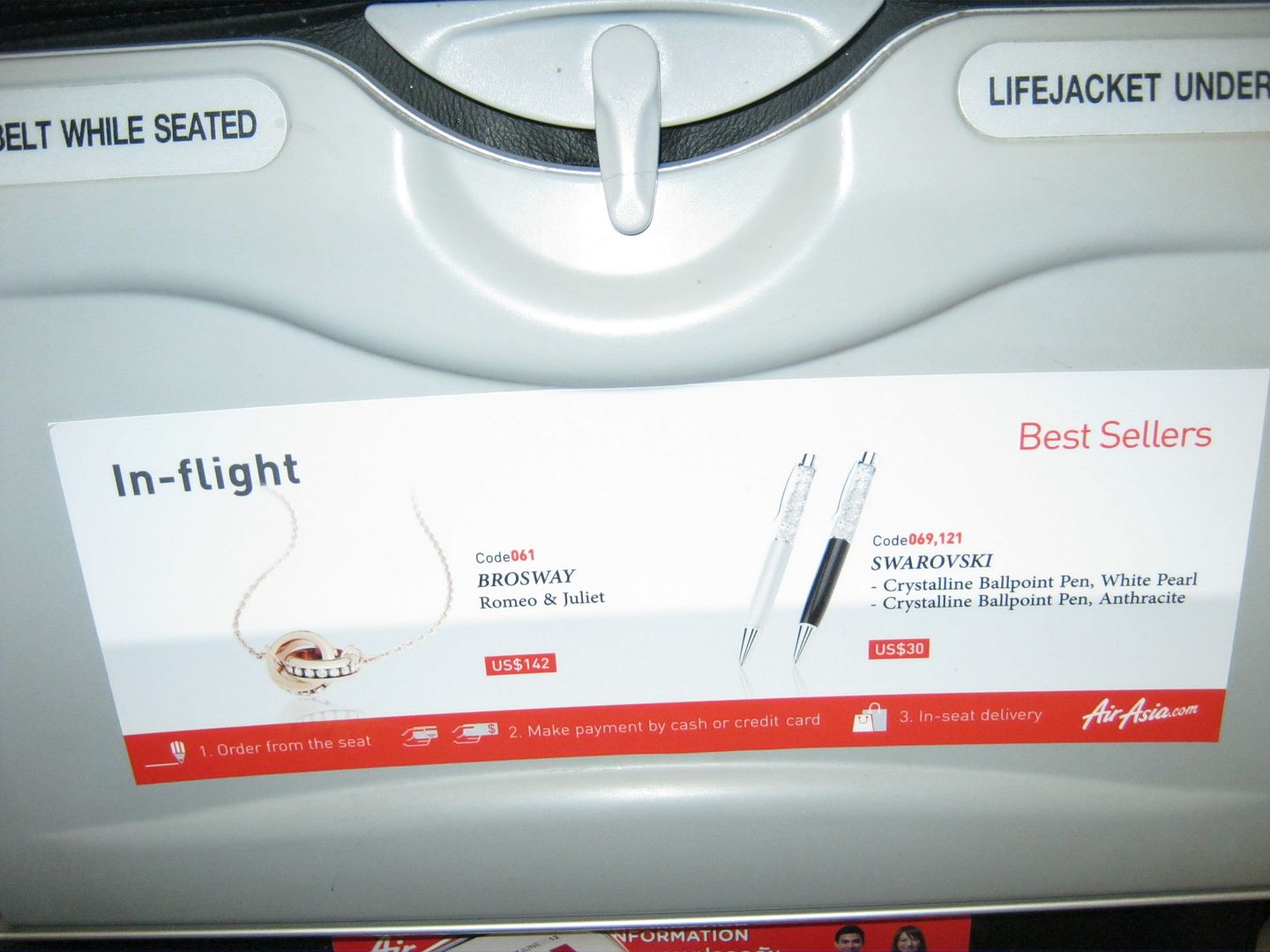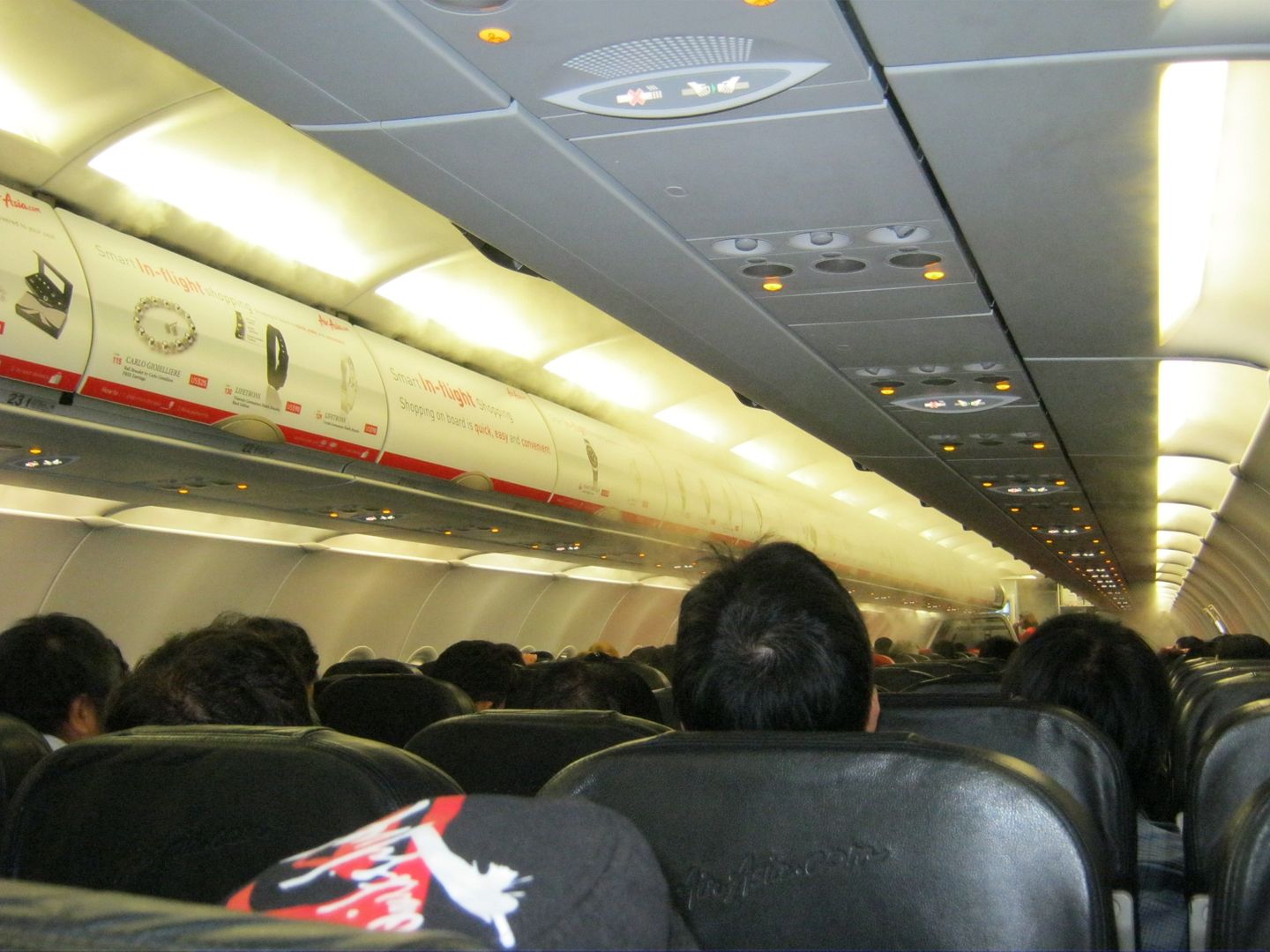 The newer city of Putrajaya down below.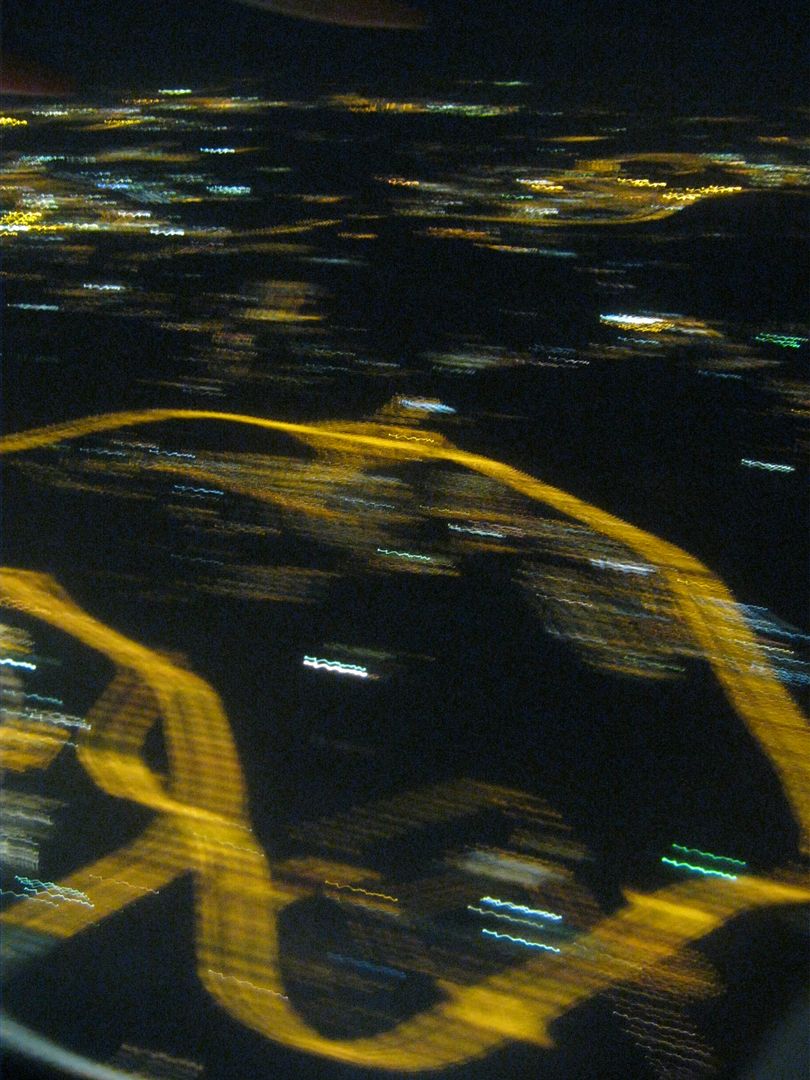 The guy next to me ordered the chicken dinner. I would have felt weird asking another guy if I could take a photo of his chicken so I didn't bother.
The idea of Air Asia being a low-cost carrier has to be one of the biggest myths in aviation. It's not cheaper than the majors. At least with Ryan Air in Europe, they are cheaper than the majors. With Southwest and JetBlue in the US, you get some service along with lower price. Air Asia has fooled millions in to thinking that they're low-cost but they're not. Only their service is cheap. My loyalty will remain with the majors such as Thai, Singapore, Cathay Pacific, Philippines Airlines, ANA and all the other established national carriers.
View Large
View Medium


Photo © Tek