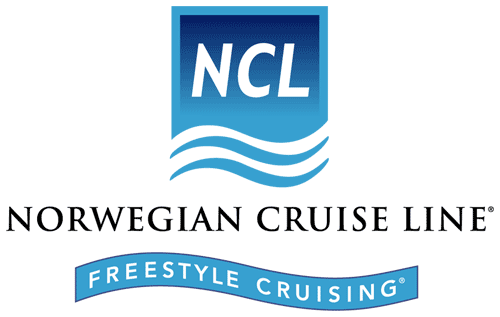 Hi all and welcome to the 2nd part of my trip report. This part will focus on the rest of the cruise and some aviation highlights.
For those who did not see the first part the link is here :
Norwegian Cruise Lines + Aer Lingus +EI GC Lounge.
(by
OA260
May 8 2012 in Trip Reports)
Our stops along the way were to be Madeira-Tenerife-Lanzarote-Malaga before returning to Barcelona.
I had never been to Lanzarote believe it or not and had always wanted to see it . I love Madeira so this would be my third time there.
After departing Barcelona we has two lovely relaxing days at sea so this is where I will commence part 2 :
Gareth and I decided to attend a Q&A with the Finnish Captain we christened him ''Cruising Finn'' . Yes P we thought of you lol...
He answered alot of questions about the ship and also touched on the Costa Concordia disaster being very careful with his words. Gareth asked him some technical questions and got a good response.
After an hour it was time to explore the ship some more. Just as we left and were in the atrium I realised I had lost my iPhone ! I suddenly realised I had left it on the seat in the lounge during the talk. I could feel the sick sensation rising as Gareth quickly ran back to the lounge to see if it was still there. I knew it was very touch and go if I would ever see it again and feared the worst.
Just then Gareth came running back with it and I was so glad . I could now relax again . Thanks Gareth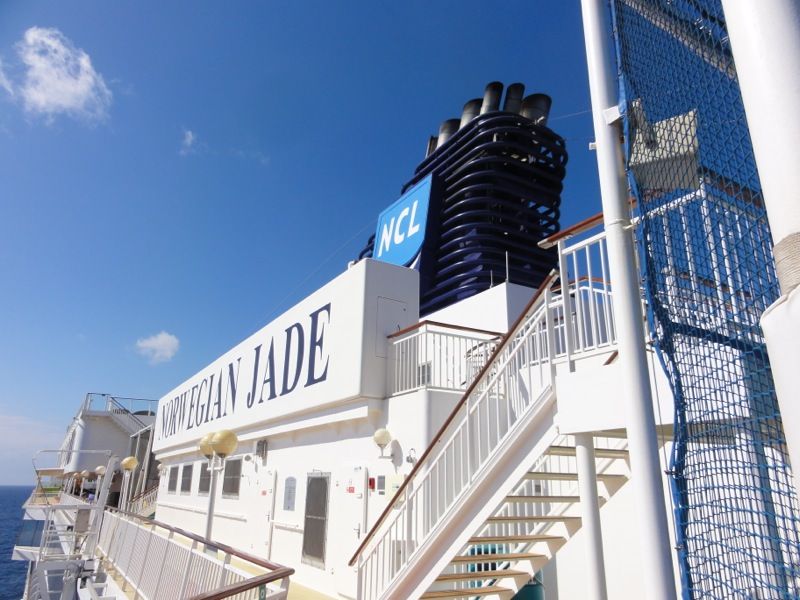 Plenty of things to do onboard :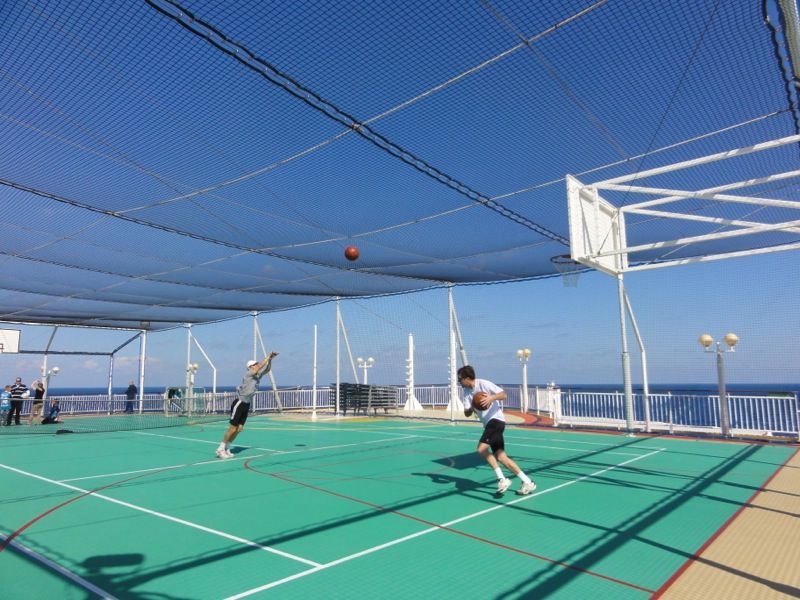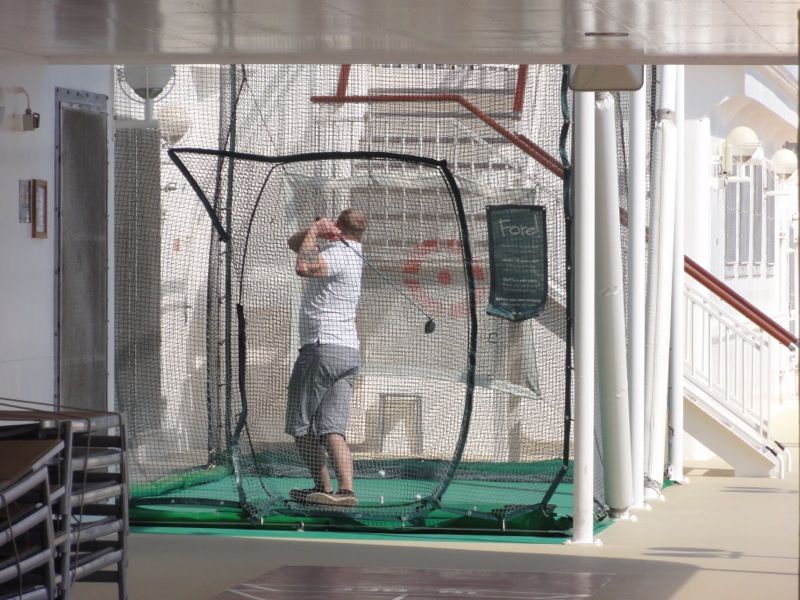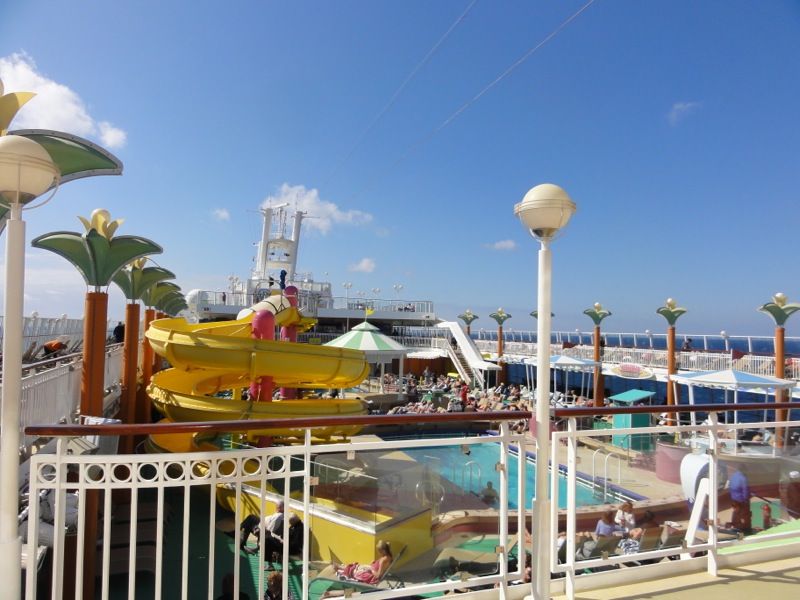 Pool BBQ :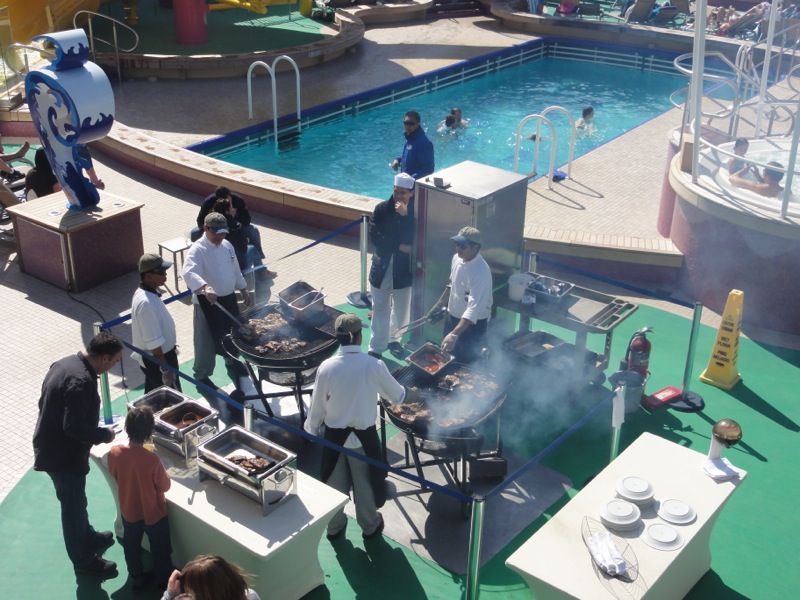 Time for a snack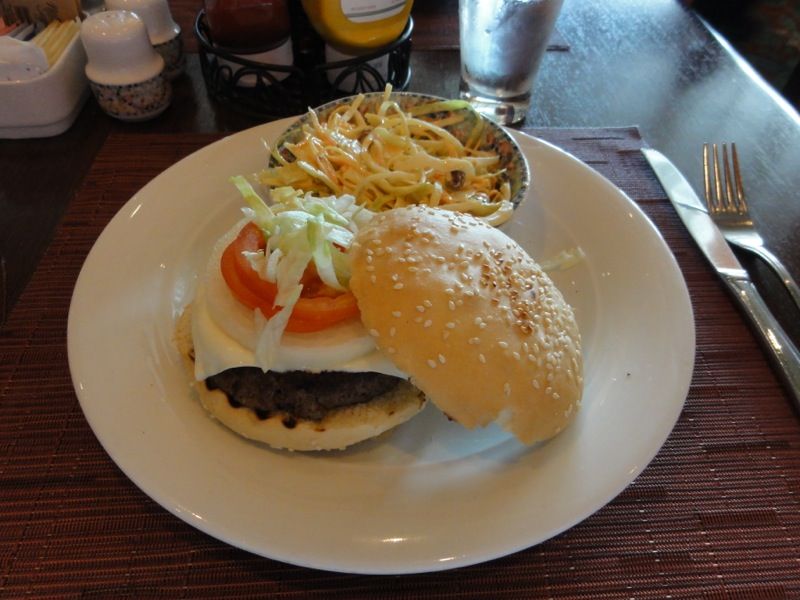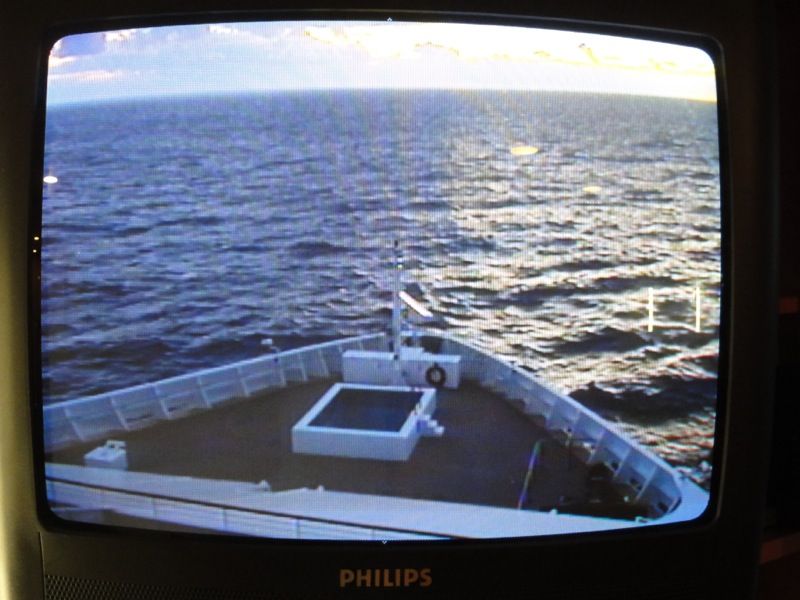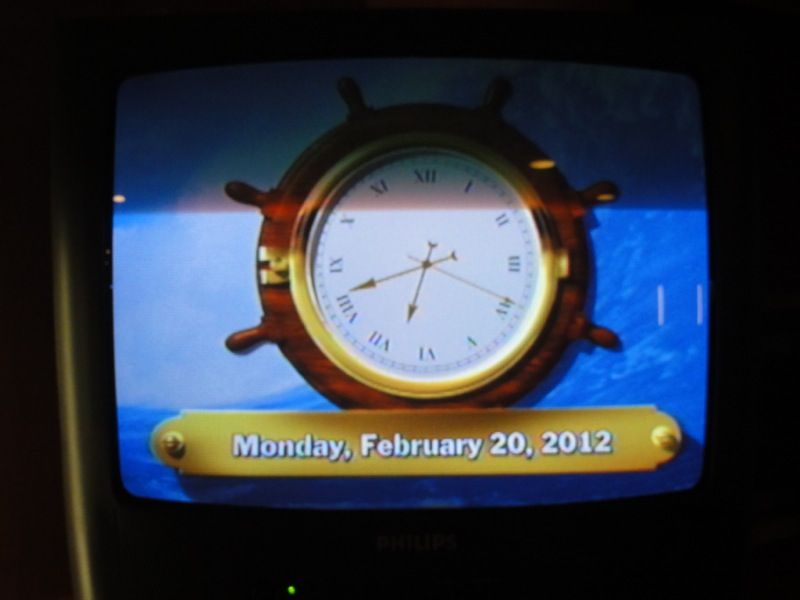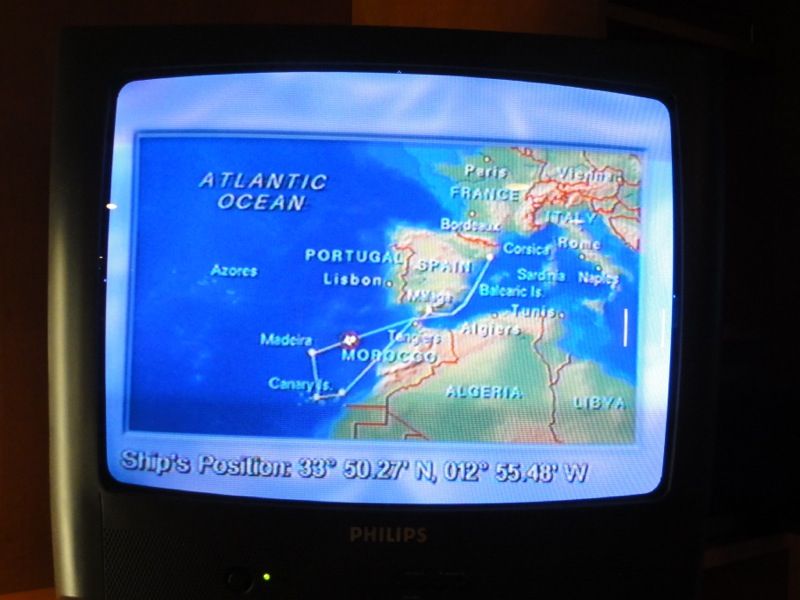 After a lazy day we decided to visit the Moderno for dinner . We were promised a unique dining experience.
Basically it is a Brazillian style steakhouse and they keep coming round with all these different meats. You have a card . One side Green one Side Red. When you had enough you turn it over to Red.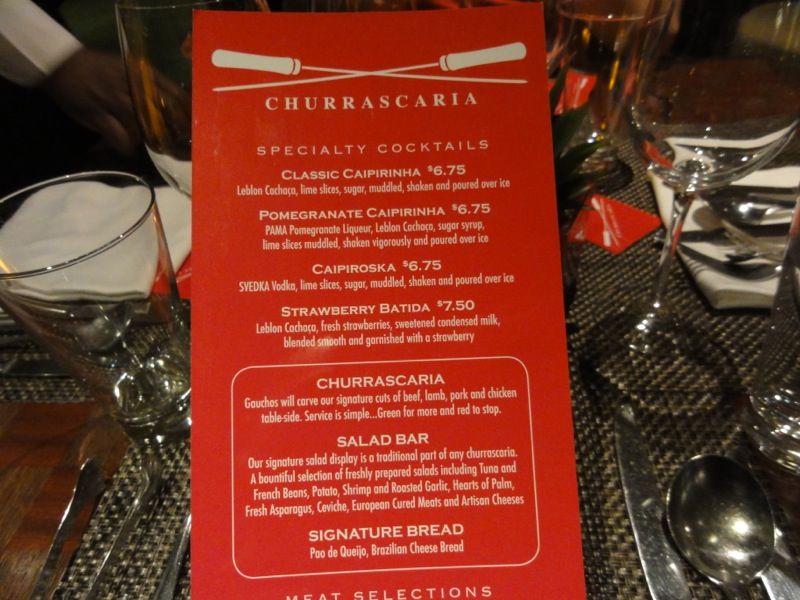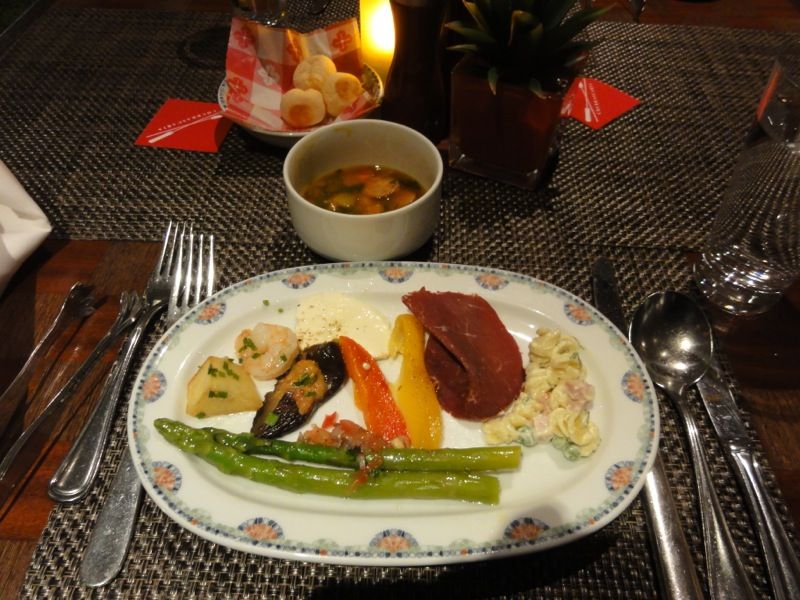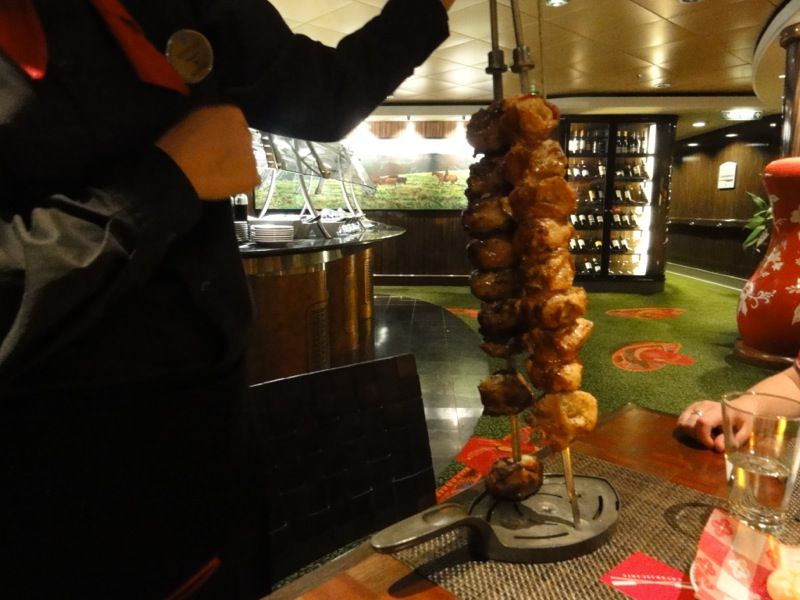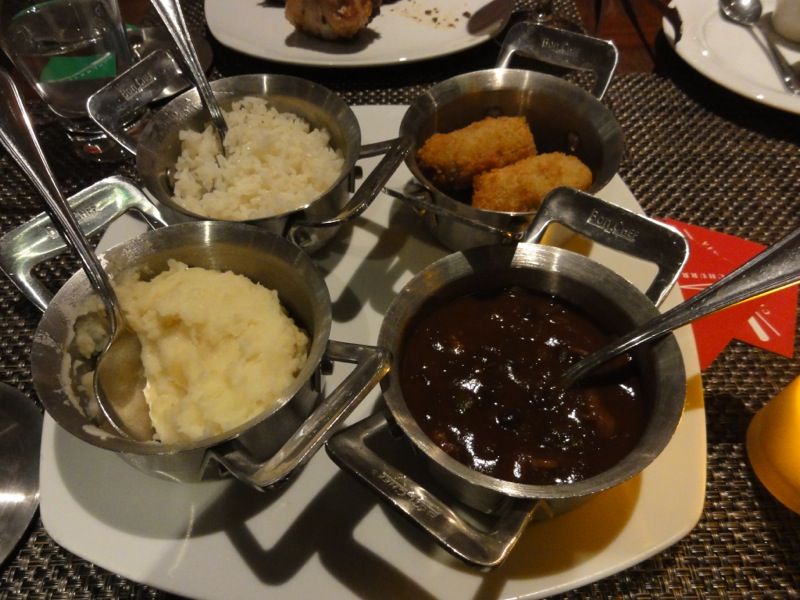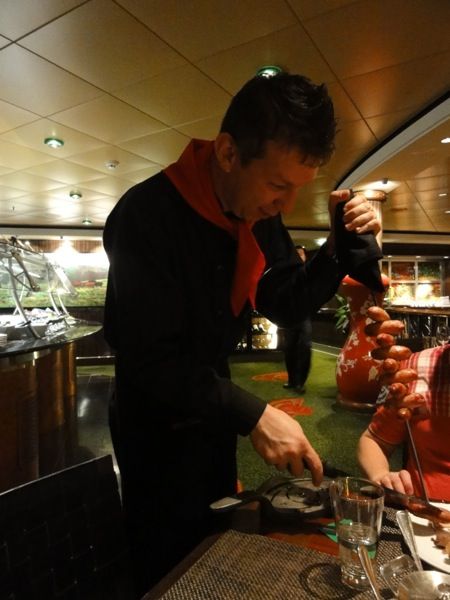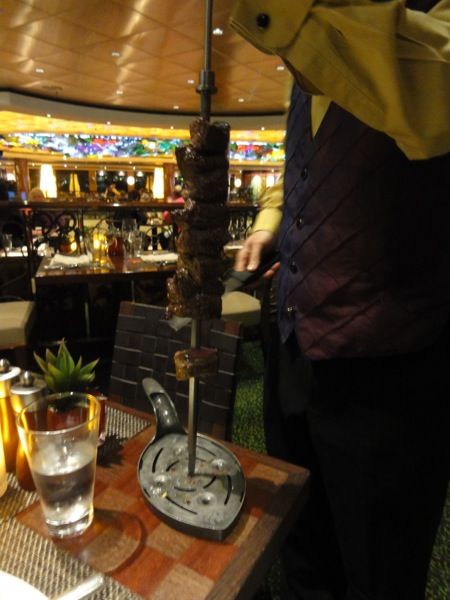 Anyway after doing the meal as much justice as we could it was time to turn the card to red and roll out
We then decided to get some sleep ready for the next days arrival in Madeira .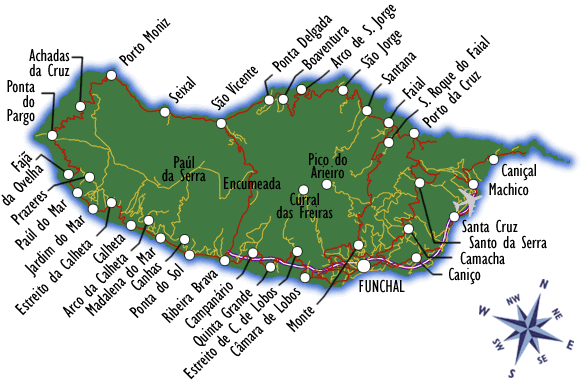 We arrived early and the port was a familiar site to us as we had ended our last cruise there the previous year.
Gareth and I decided to do our own thing rather then take expensive tours. So we got up had breakfast and made our way off the ship.
We decided to take the cable car first as we knew that would become busy later .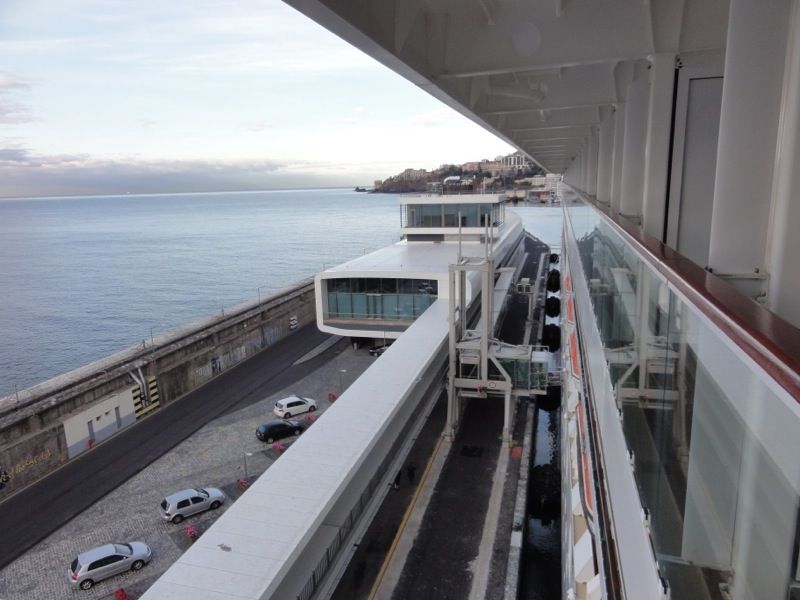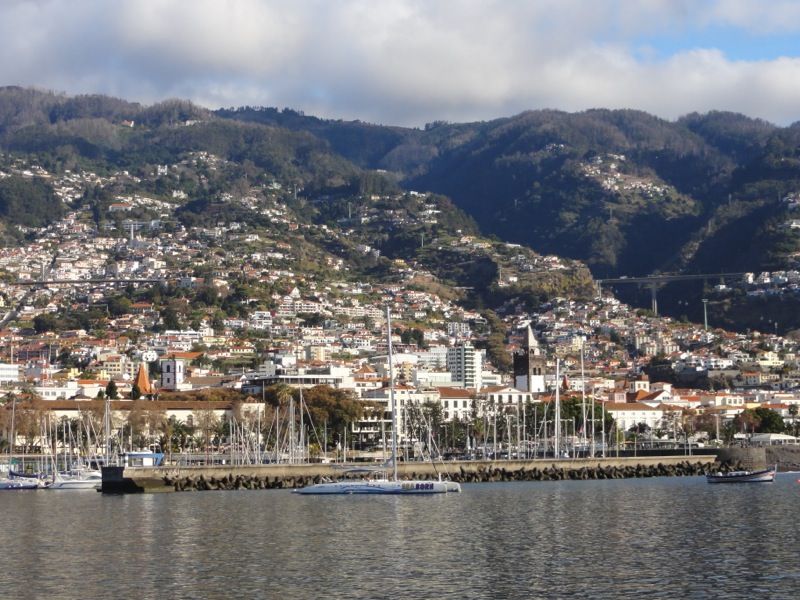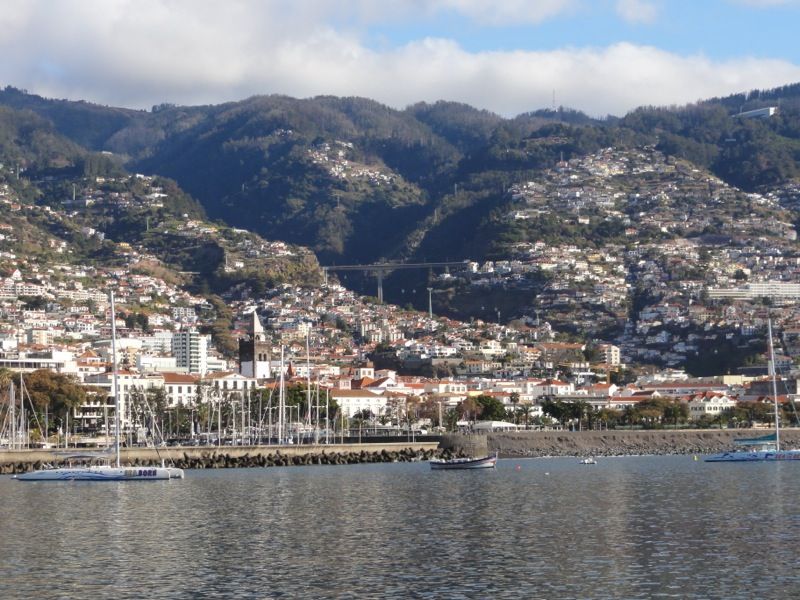 Some previous visitors .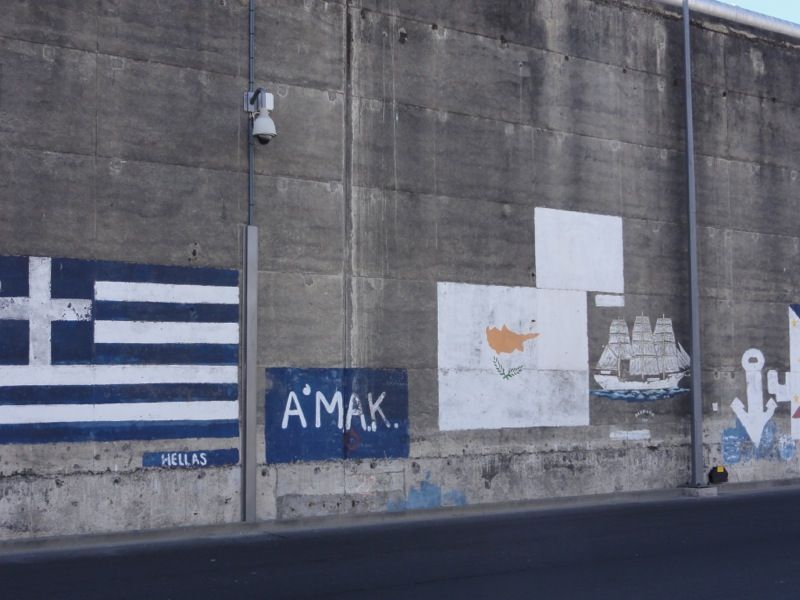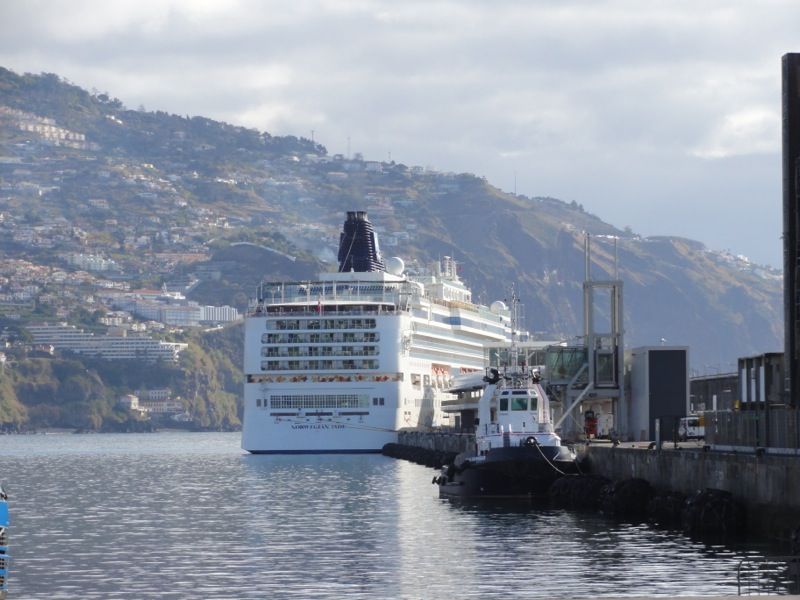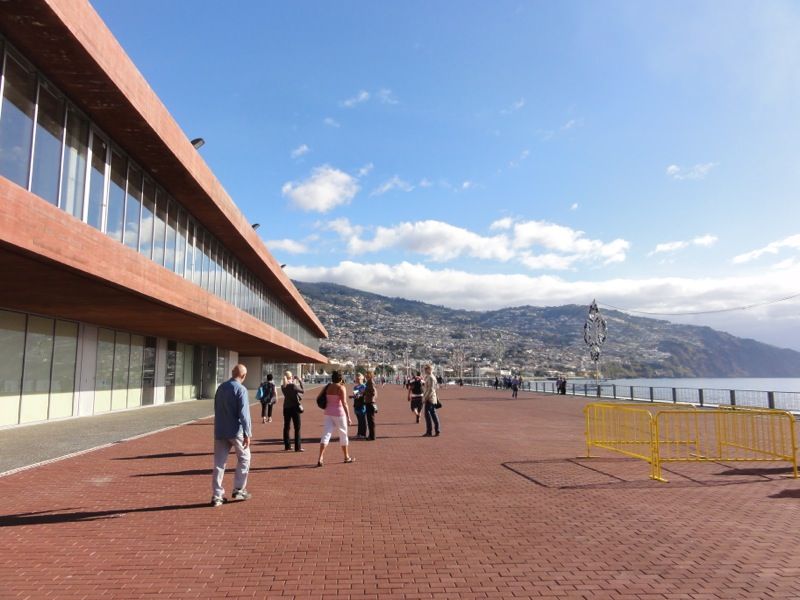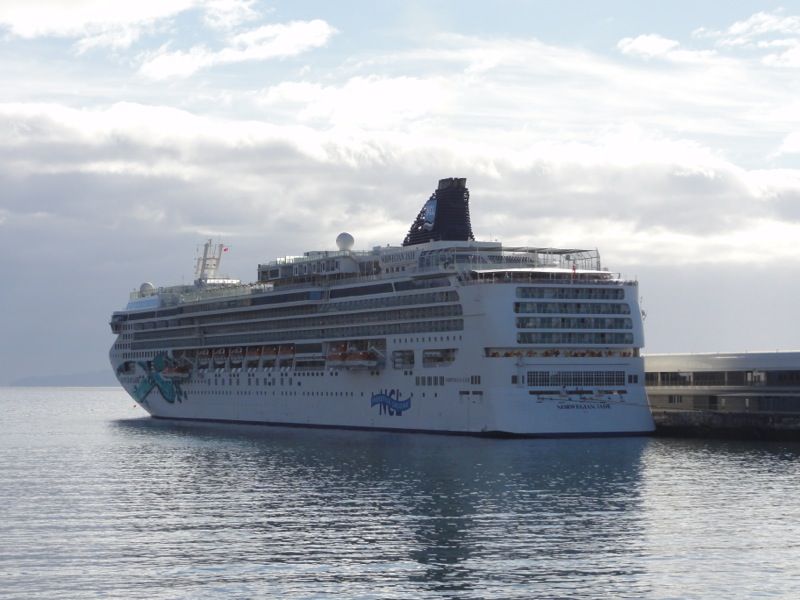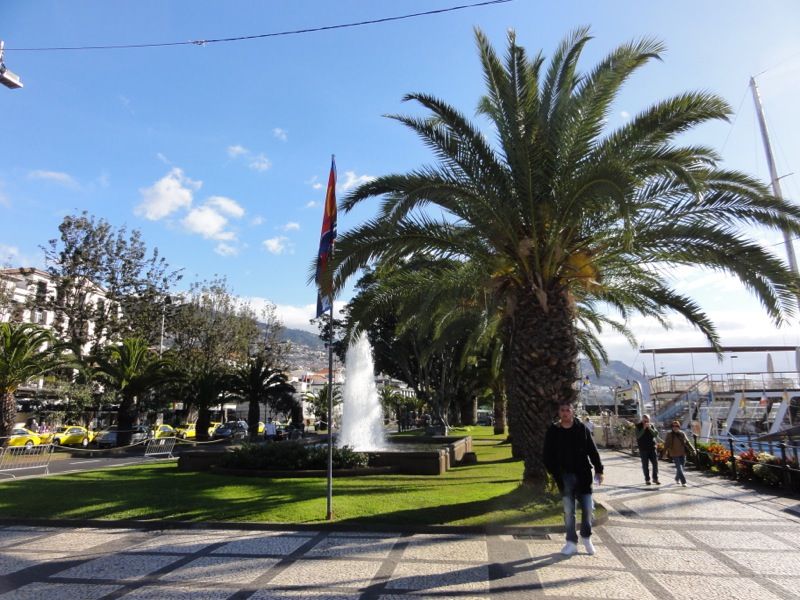 The TAP office :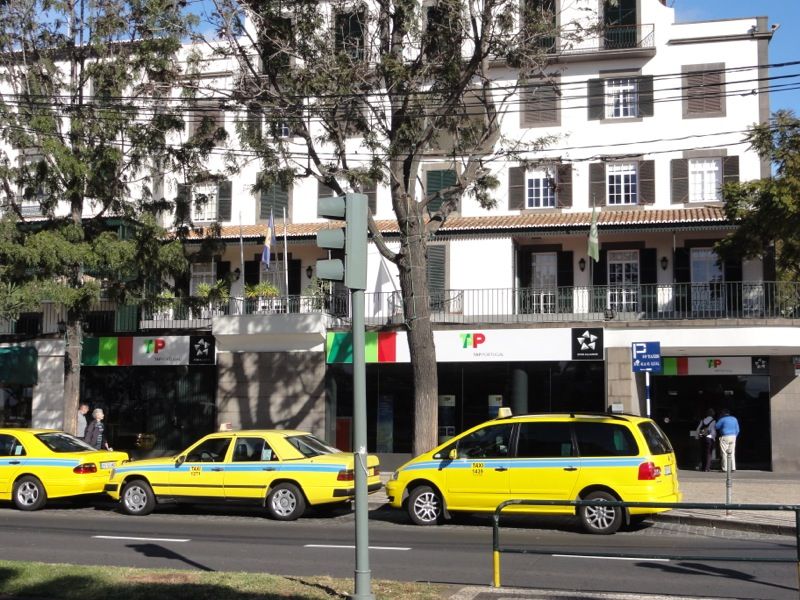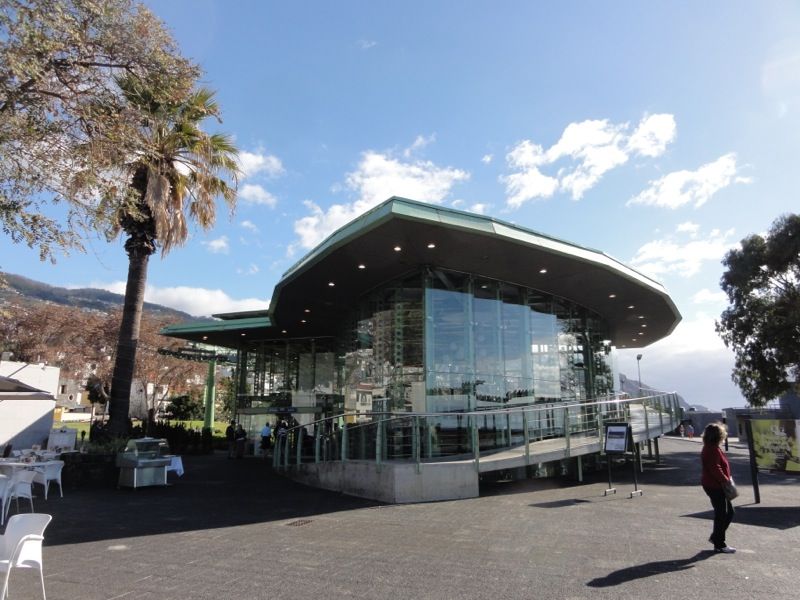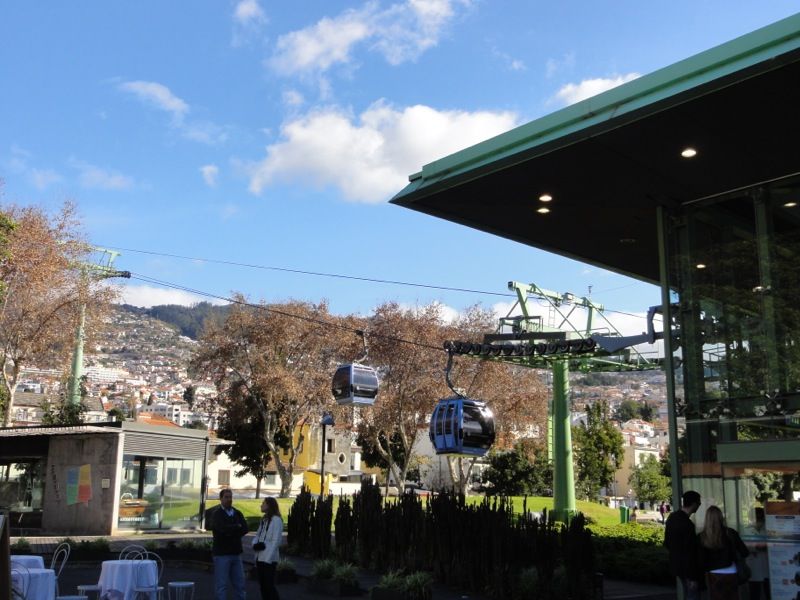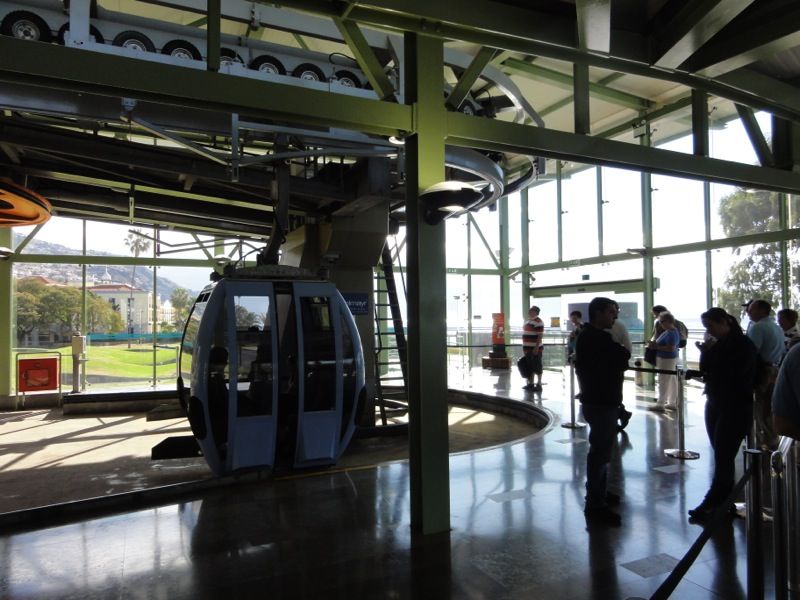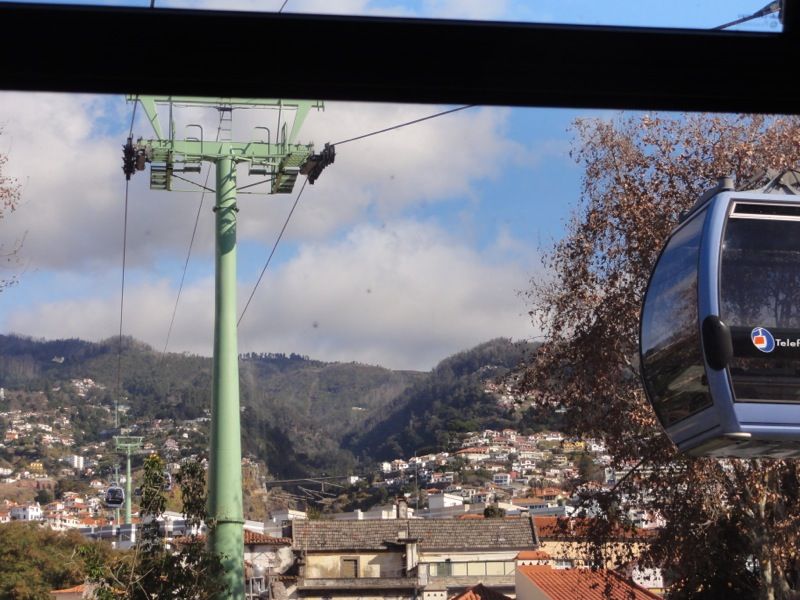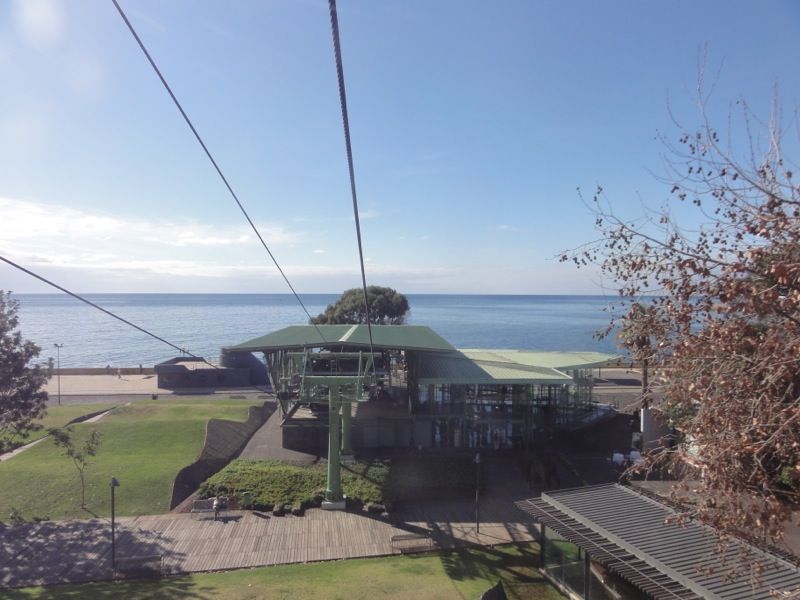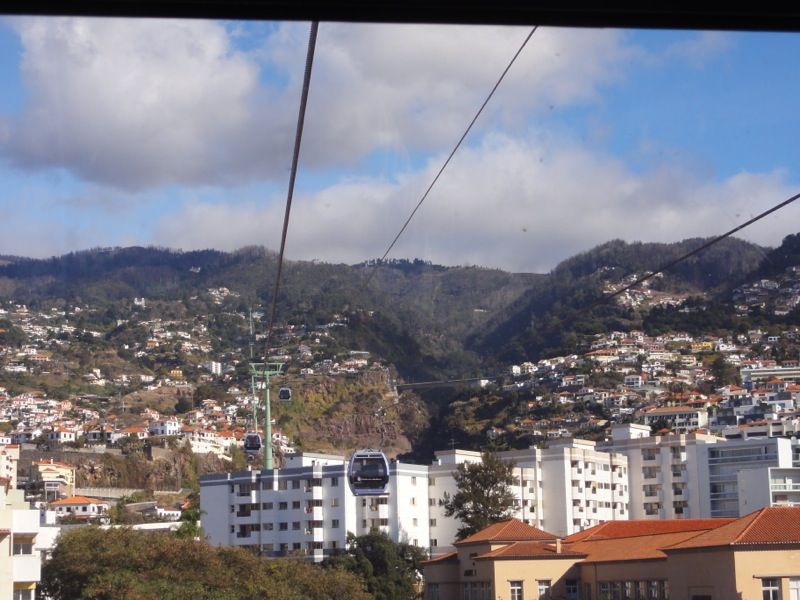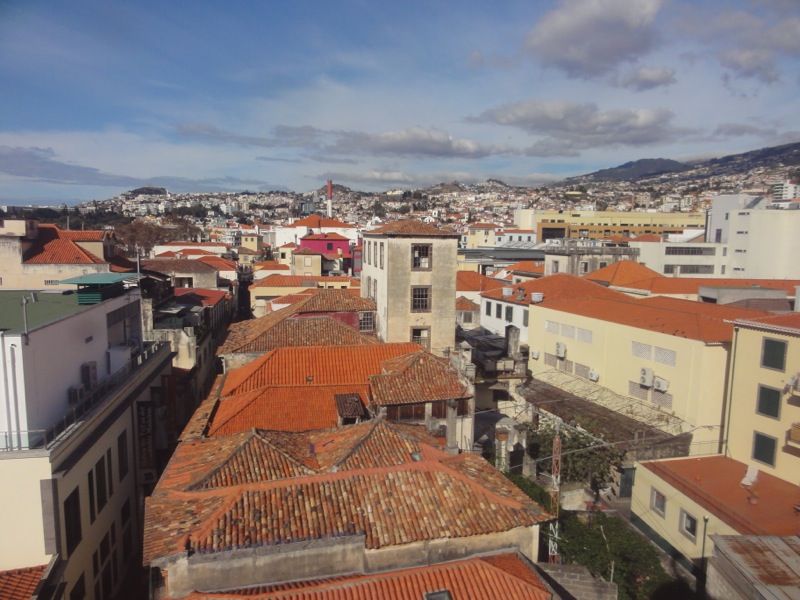 Lovely views of the ship . We got speaking to a couple who were in the car with us and it turns out he was a BMI Diamond Club member. He said he had alot of miles in his account so we advised him to use them ASAP