RTW Pt 6: The 77Ws older sister! CX NRT-HKG
Introduction
Welcome dear readers to the sixth part of my around the world journey. This report will cover my flight on Cathay Pacific from Narita Airport in Tokyo to Hong Kong, HK. The last report covered my 777-300ER flight from NRT. This one covers her older sister, the non-ER version of the 777-300. If you missed some of the first five parts, those can be found at the down of the page.
Background
After years of planning, me and my dad finally decided to go around the world on ID/Standby tickets.
We decided to go to Machu Picchu, Peru in South American and then some Asian Cities.
This was the proposed flight schedule (B means booked):

Icelandair 631 KEF – JFK 30/3/2012 Boeing 757-300
United 1116 EWR – IAH 31/3/2012 Boeing 737-500
United 854 IAH – LIM 31/3/2012 Boeing 767-300ER
TACA Peru 7 LIM – CUZ 1/4/2012 Airbus 320-200 (B)
TACA Peru 101 CUZ – LIM 2/4/2012 Airbus 319-100 (B)
United 855 LIM – IAH – SFO 2/4/2012 +1 Boeing 767-300ER
United 837 SFO – NRT 4/4/2012 +1 Boeing 747-400
Cathay Pacific 503 HND – HKG 8/4/2012 Boeing 747-400
Cathay Pacific 701 HKG – SIN 10/4/2012 Airbus 330-300
Thai 873 SIN – BKK 12/4/2012 Boeing 777-300
Cathay Pacific 771 BKK – DEL 14/4/2012 Airbus 330-300
Air India 102 DEL – BOM 16/4/2012 Boeing 777-300ER (B)
Oman Air 691 BOM – MCT 19/4/2012 Boeing 737-800
Oman Air 102 MCT – DXB 19/4/2012 Boeing 737-800
Emirates 3 DXB – LHR 21/4/2012 Airbus 380-800
Icelandair 455 LHR – KEF 21/4/2012 Boeing 757-200

But as many of you know, you never know on ID tickets and the actual route has been way different then the planned one so far. Luckily I always made plan B and even C. But that will come in later reports.

I was really looking forward and this was shaping up to be a trip of a lifetime!
The report
Tokyo is a HUGE city, and I took bazillion pictures there. But as I don't want to drown you in pictures, there won't be "that" many posted here.
An automatic toystore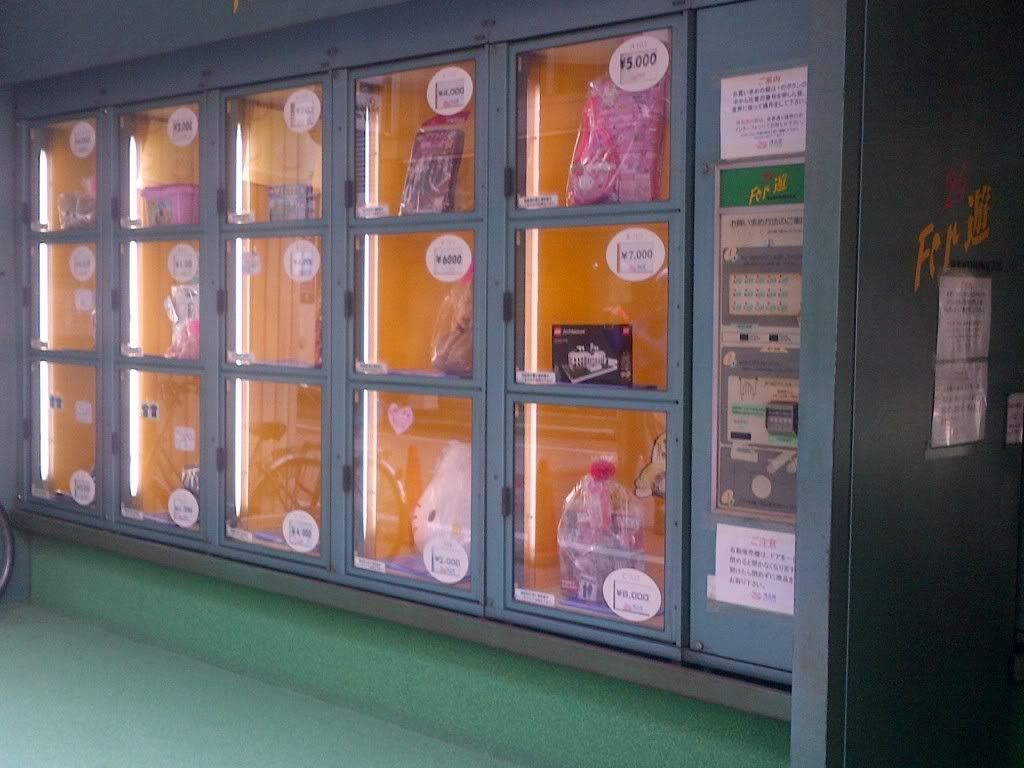 Japanese street with cherry blossoms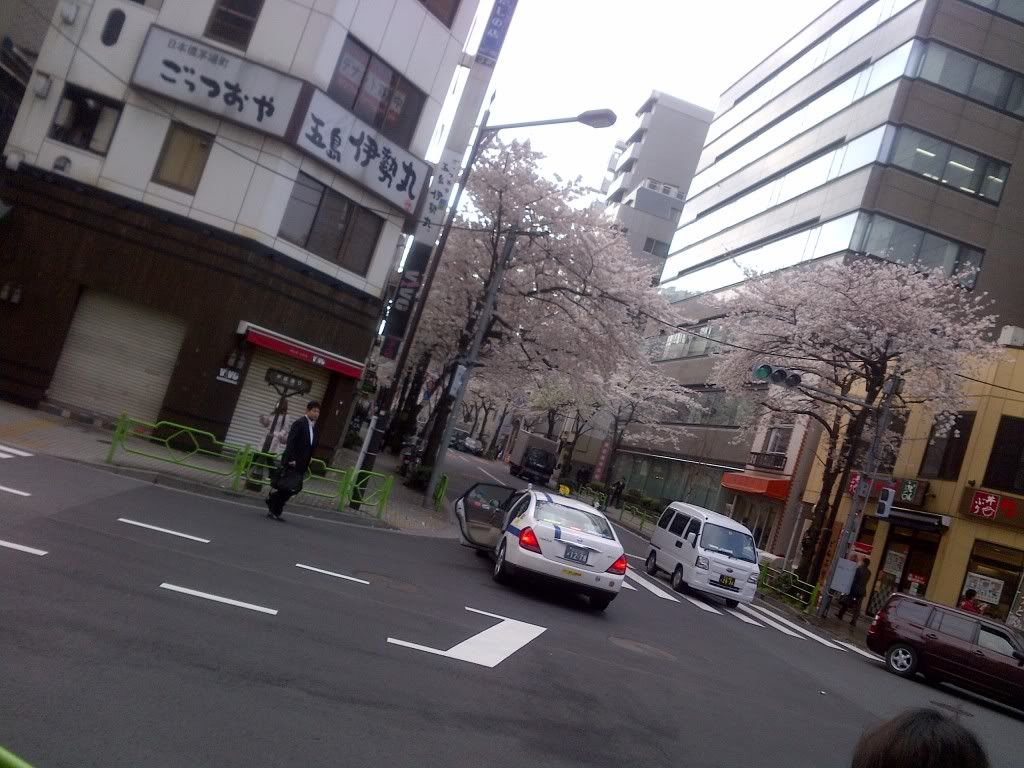 Beautiful sight – river, bridge and the Tokyo Sky Tree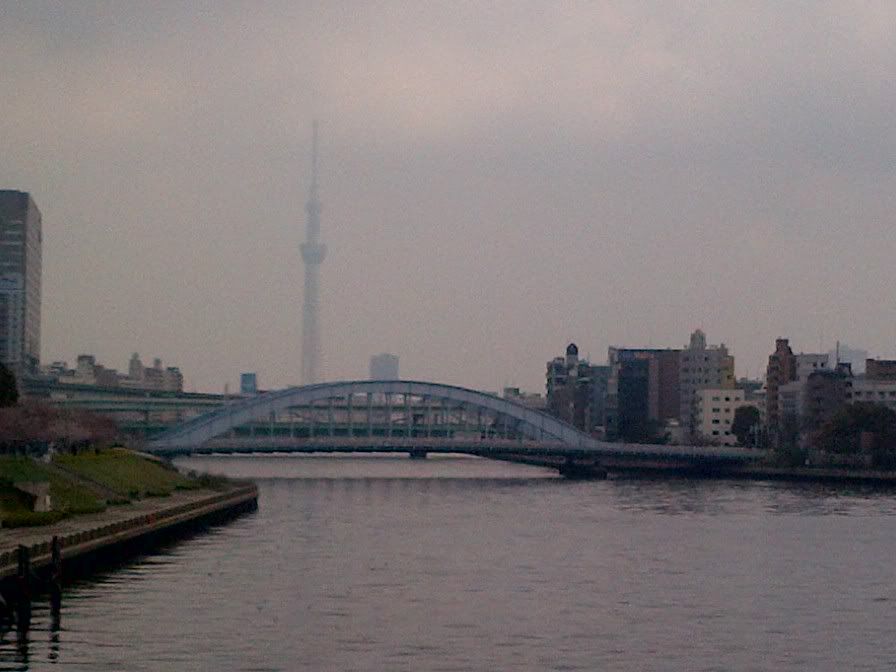 The famous Tokyo fishmarket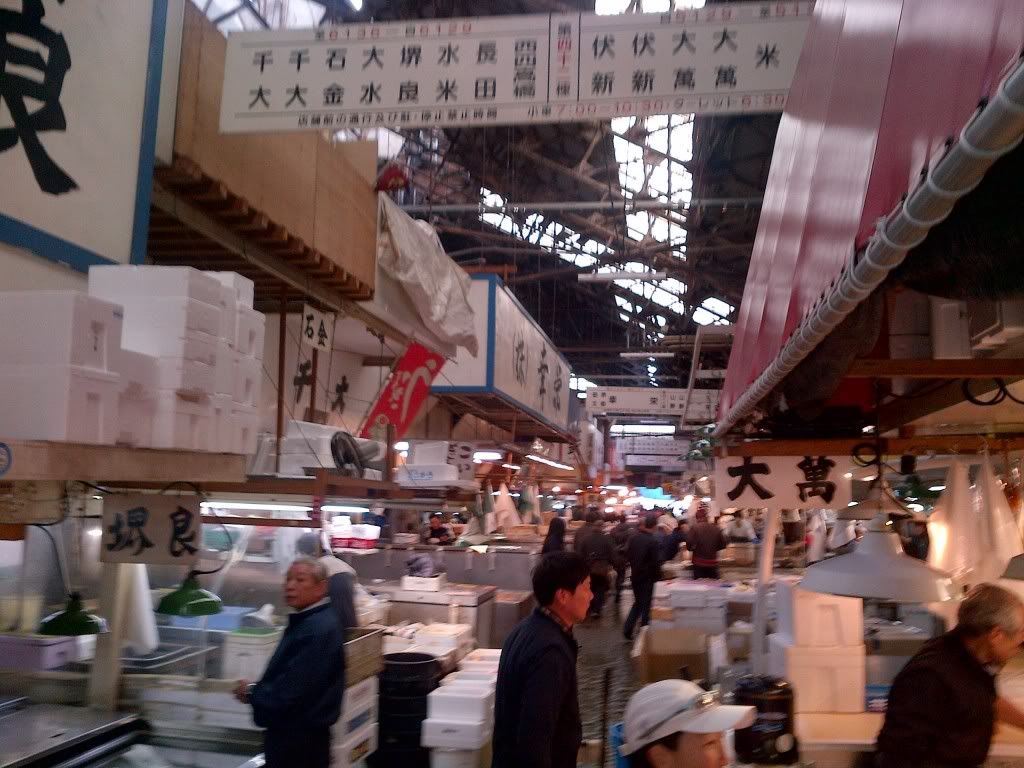 Delicious tuna
Back at my home station for the Tokyo Dome Hotel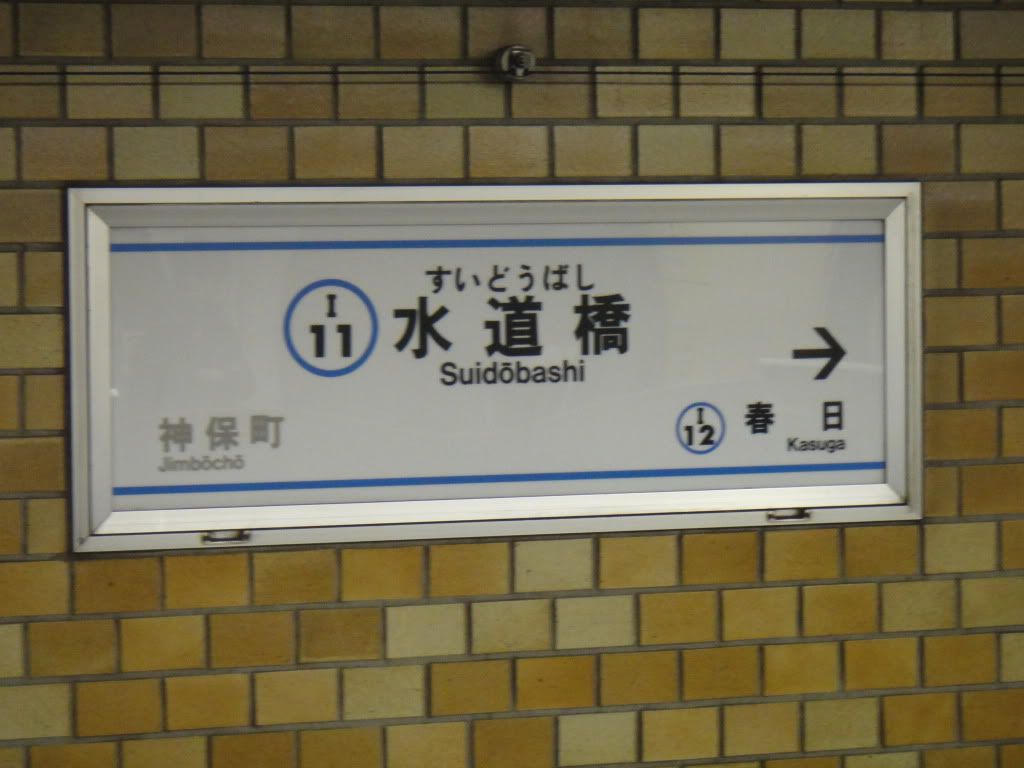 Train arriving the next morning bang on time, amazing how Japanese people always are on time!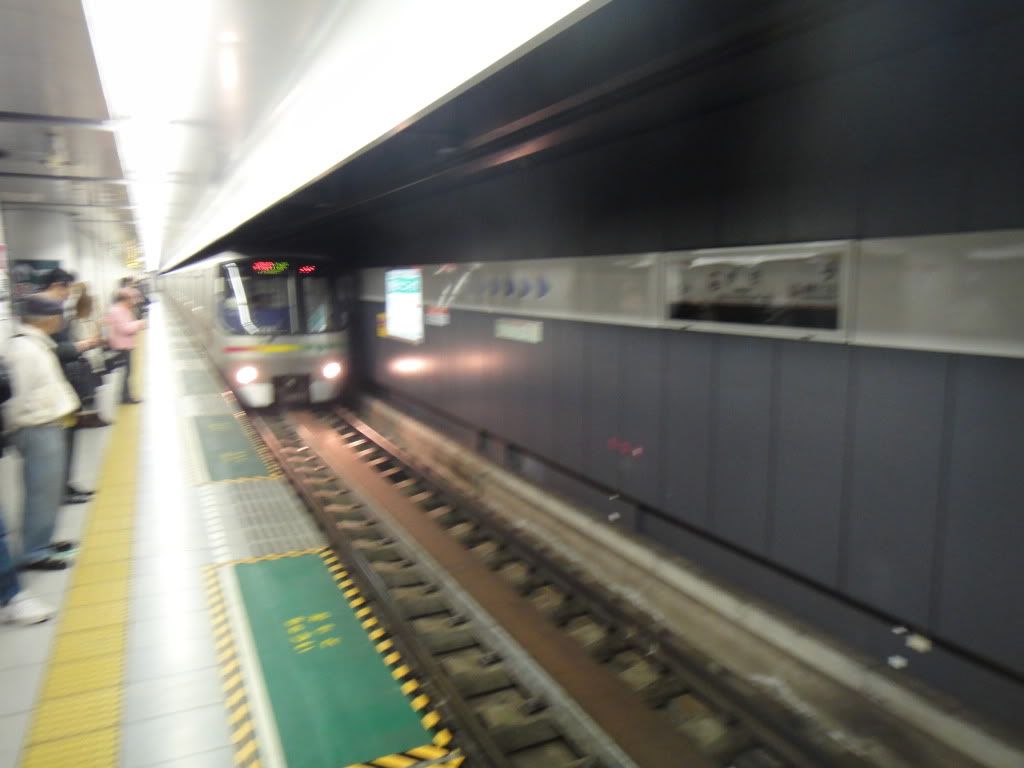 Typical Tokyo street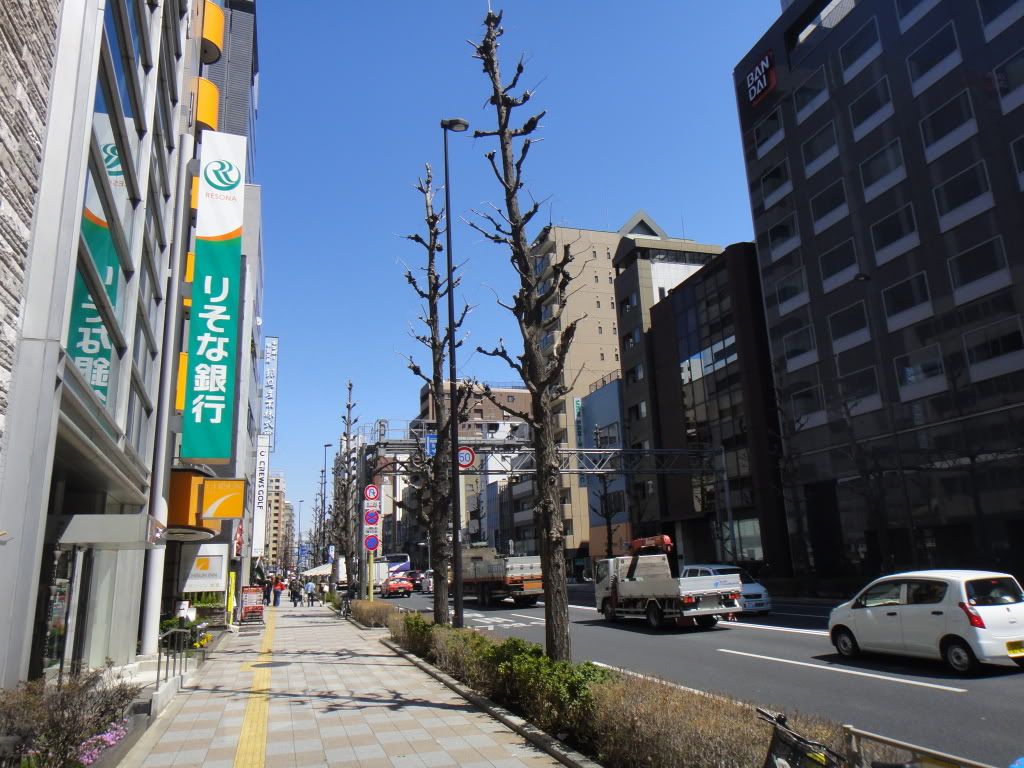 2nd tallest building in the world, the Tokyo Sky Tree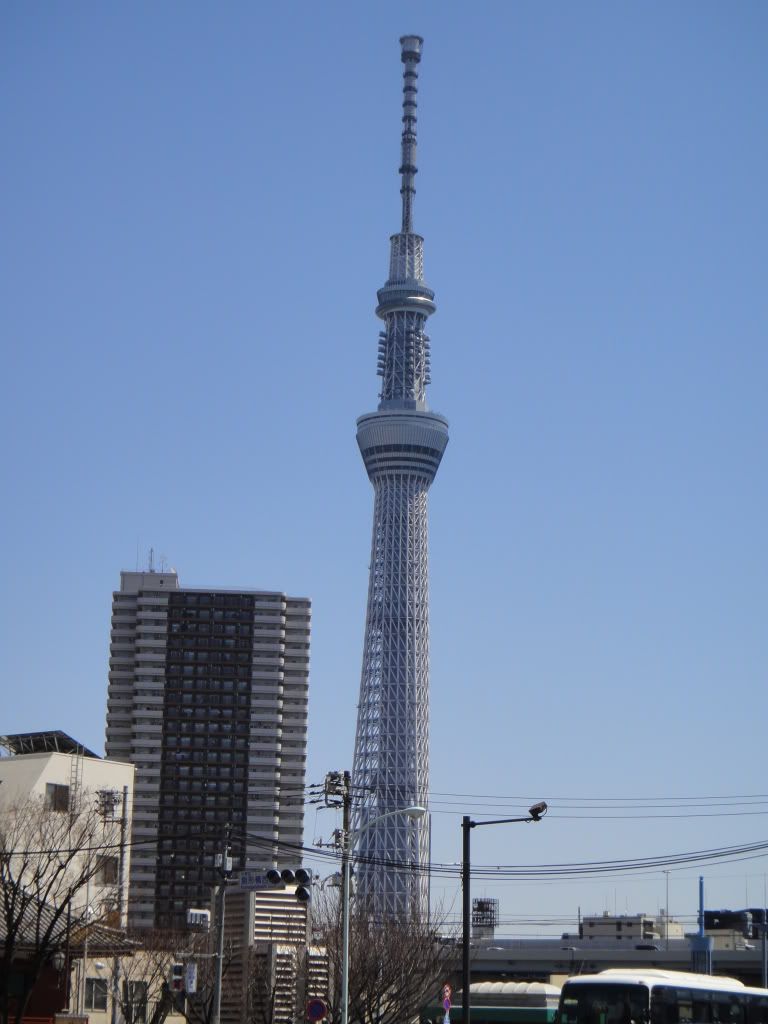 Really crowded street with some cherry blossoms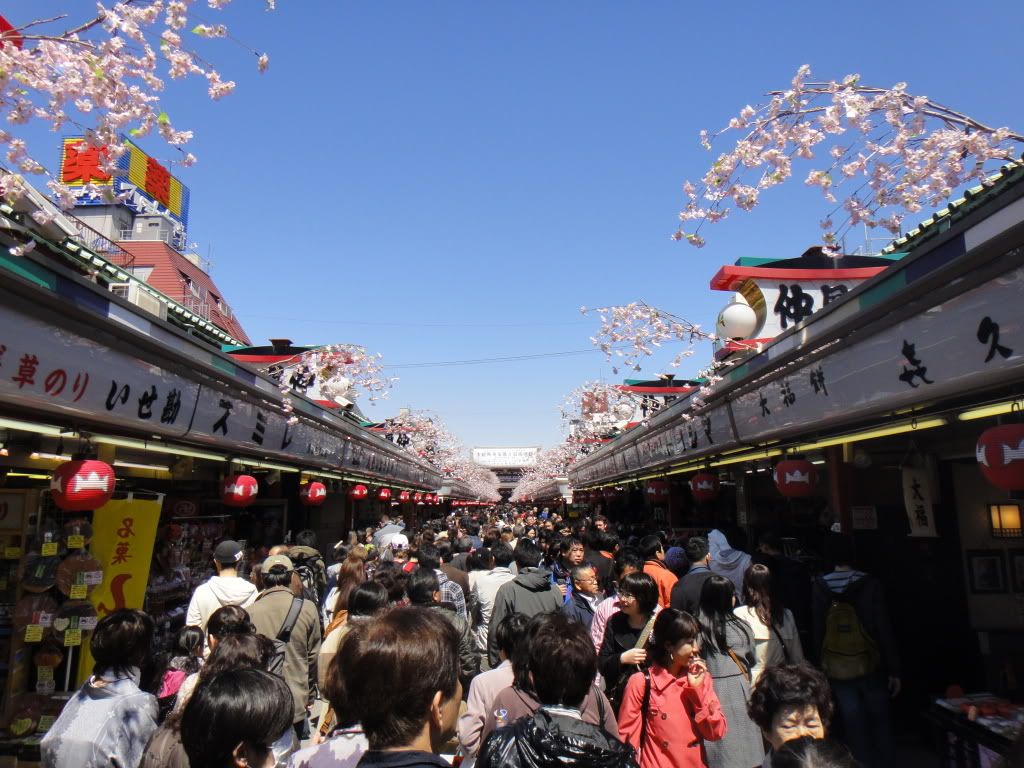 And a crowded shopping mall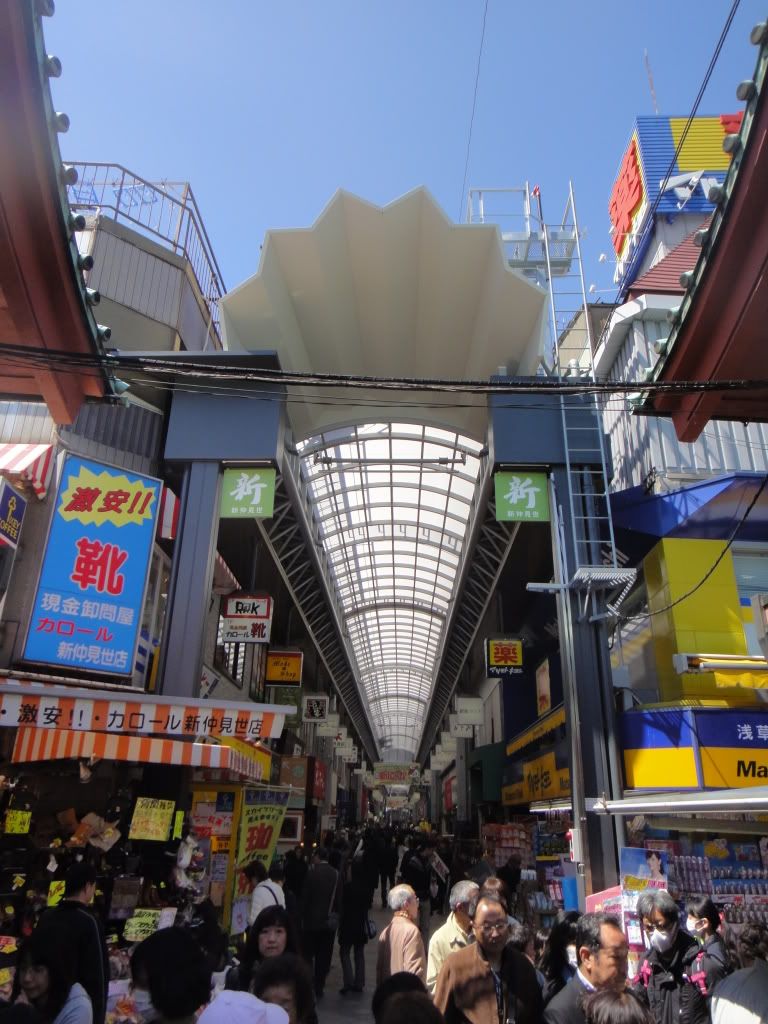 Japanese temple (also crowded – this was a very crowded location!)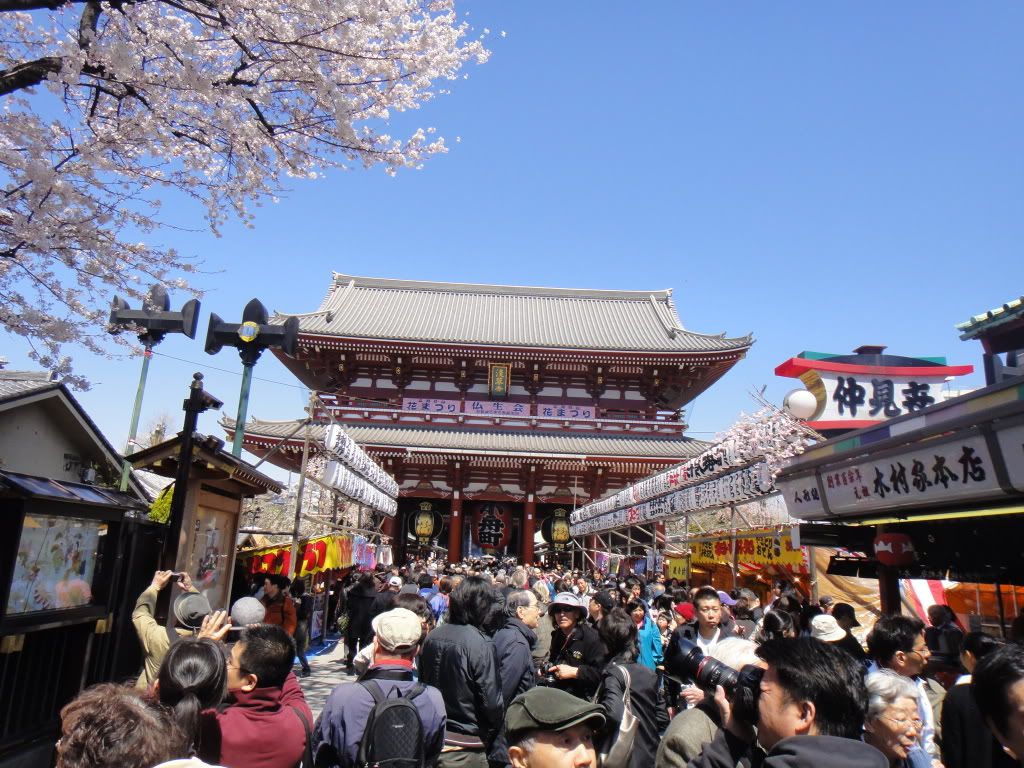 Nice temple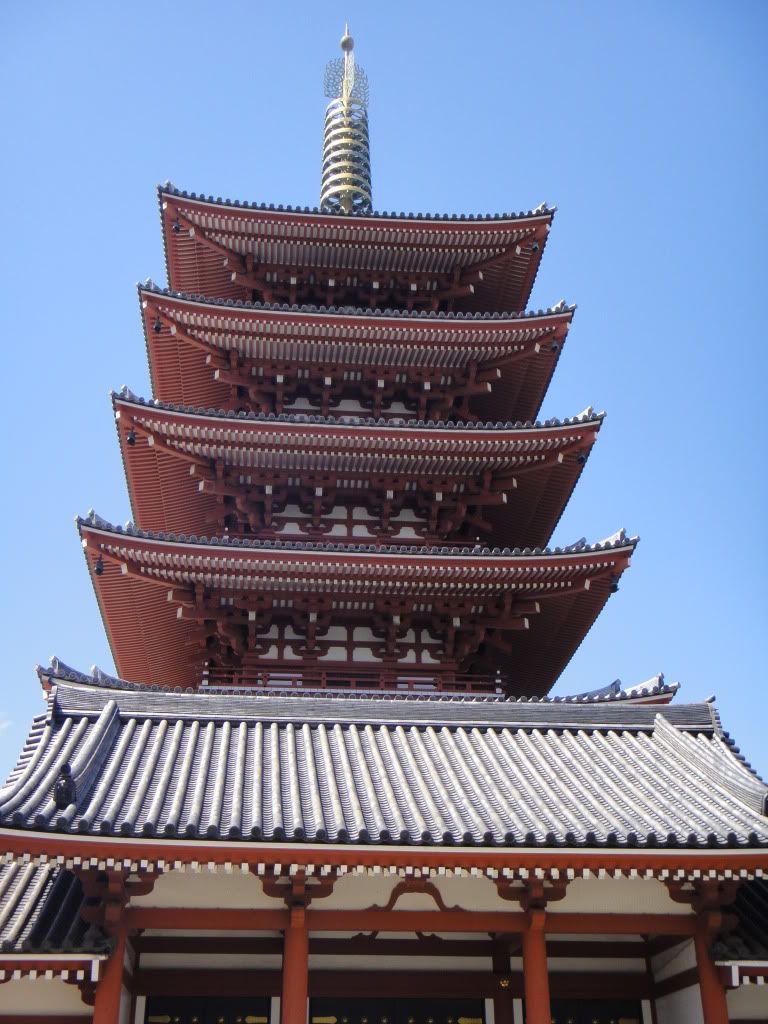 And another view at it
Another temple
And finally, a street which is not crowded!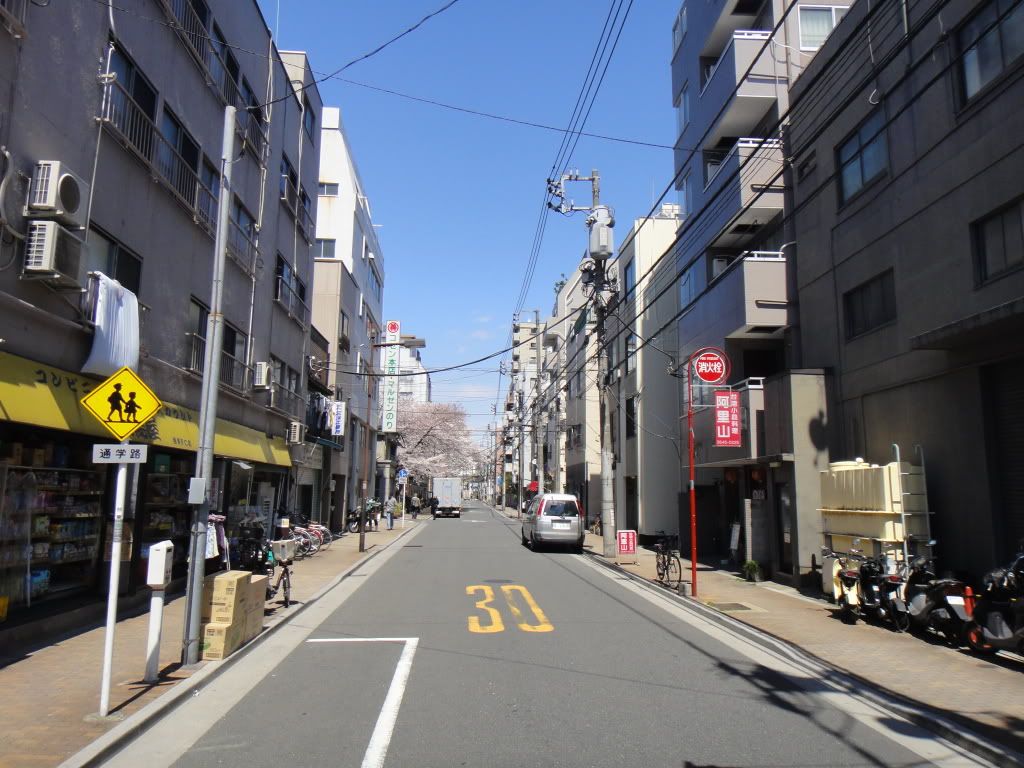 The hotel where my dad stayed when he went here in November 2010. He since got there both in March 2011 and February 2012 before coming here with me. This was his first tourist visit though, the other times were always for business.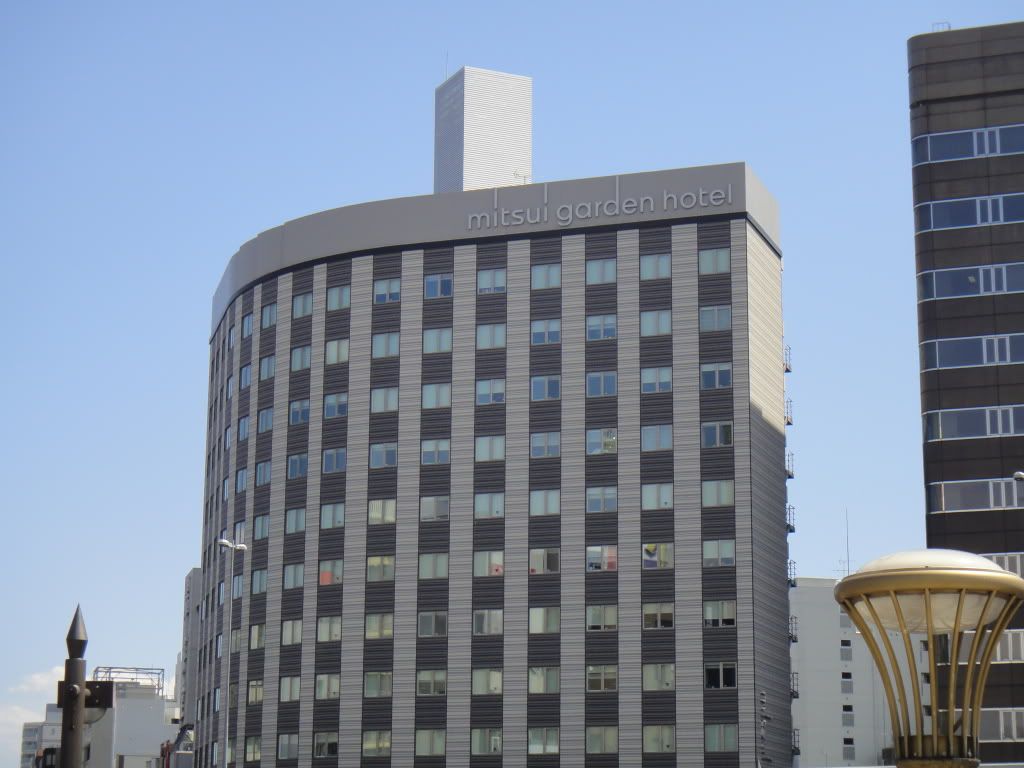 Ueno Park FLOODING with people!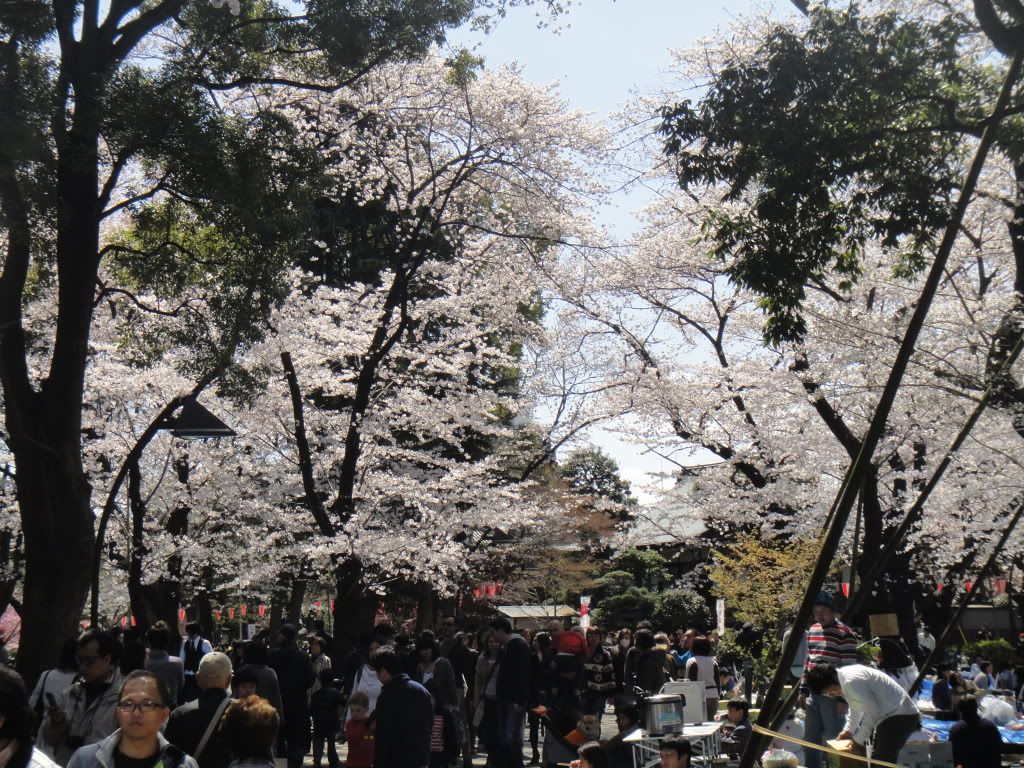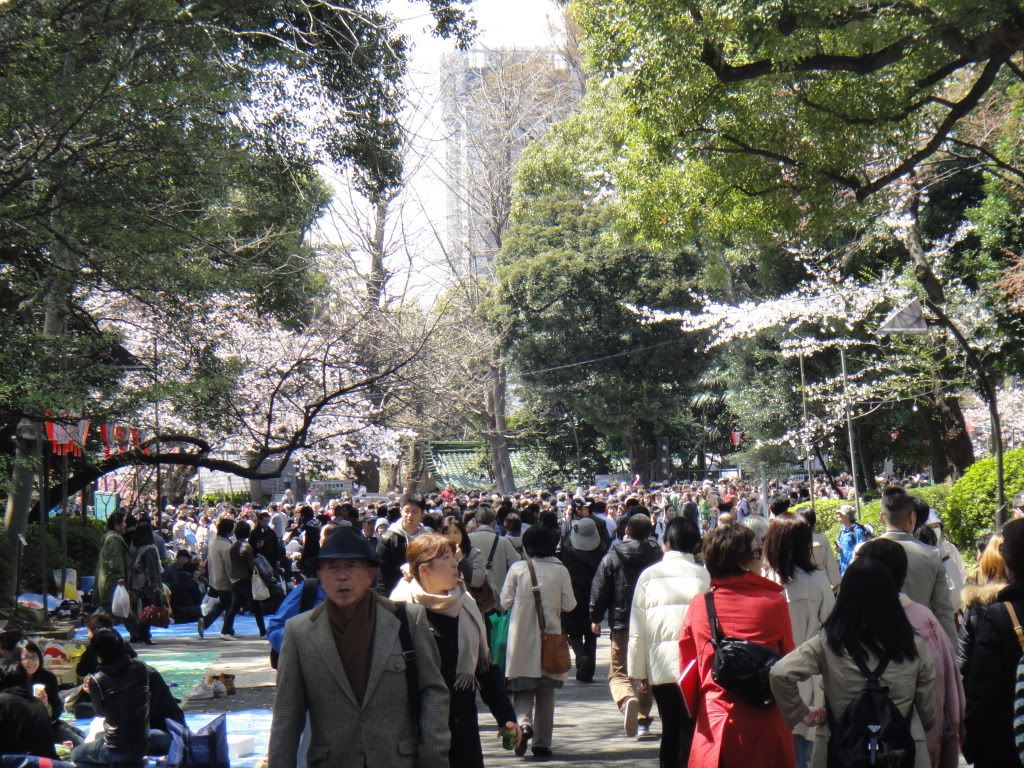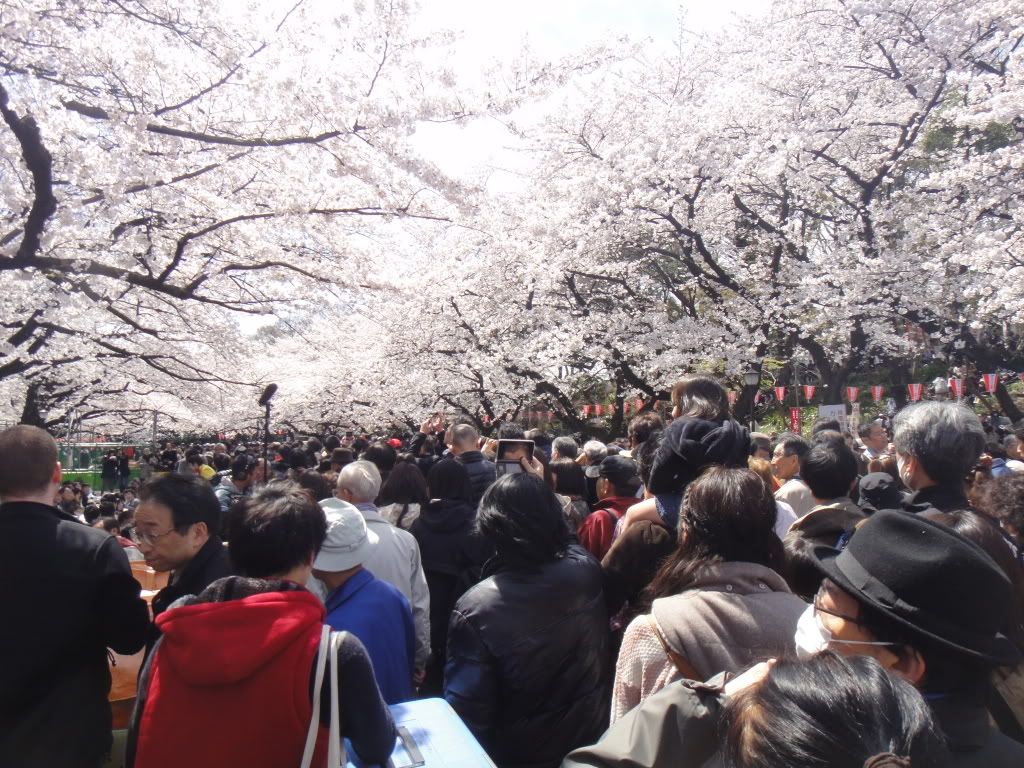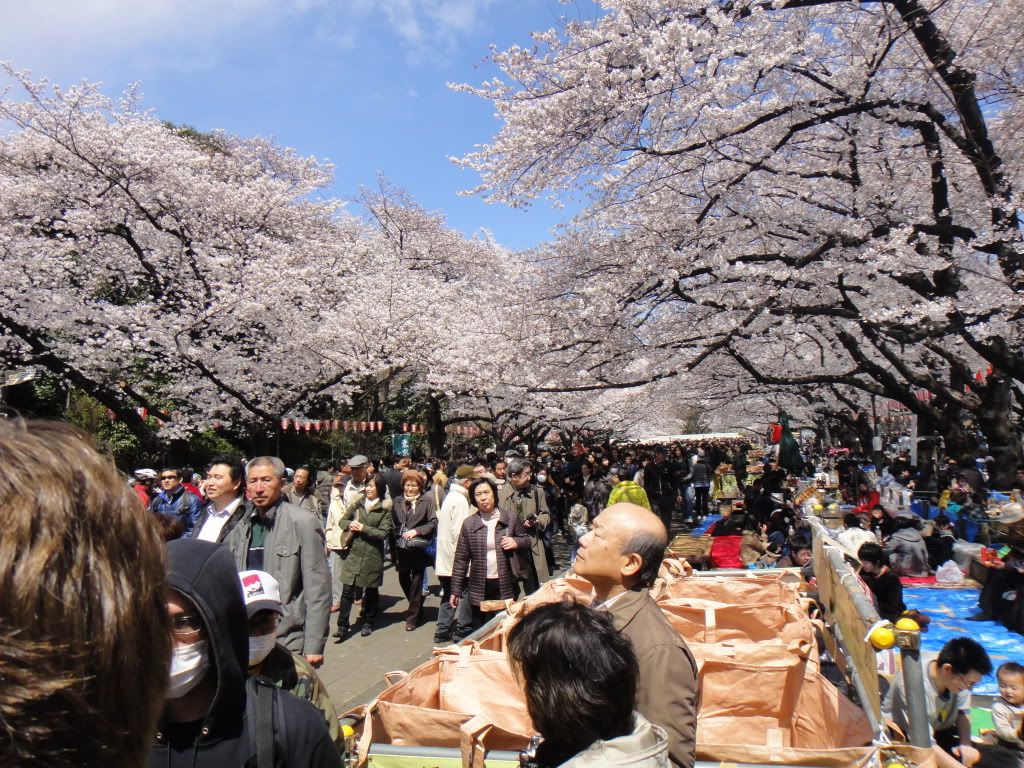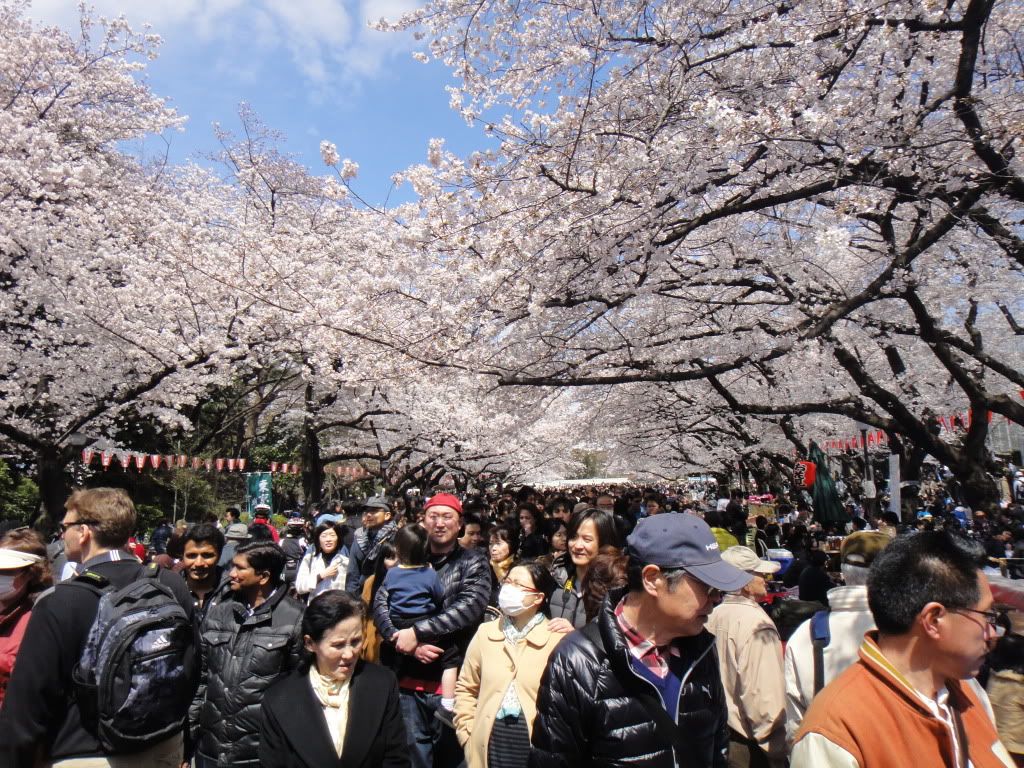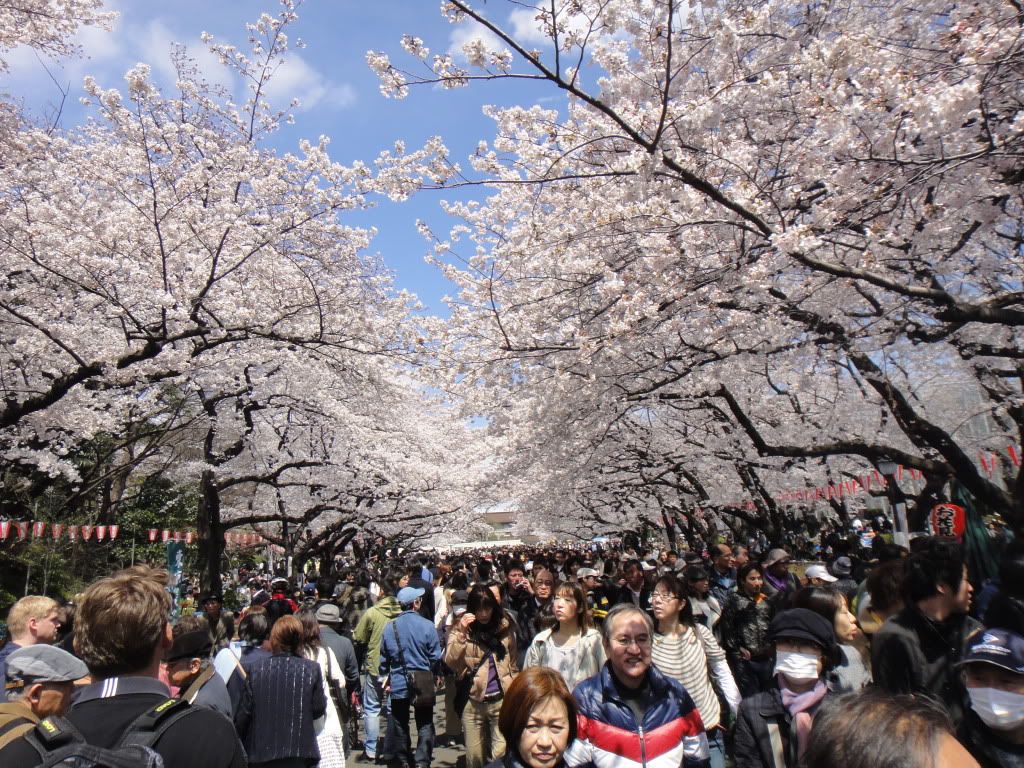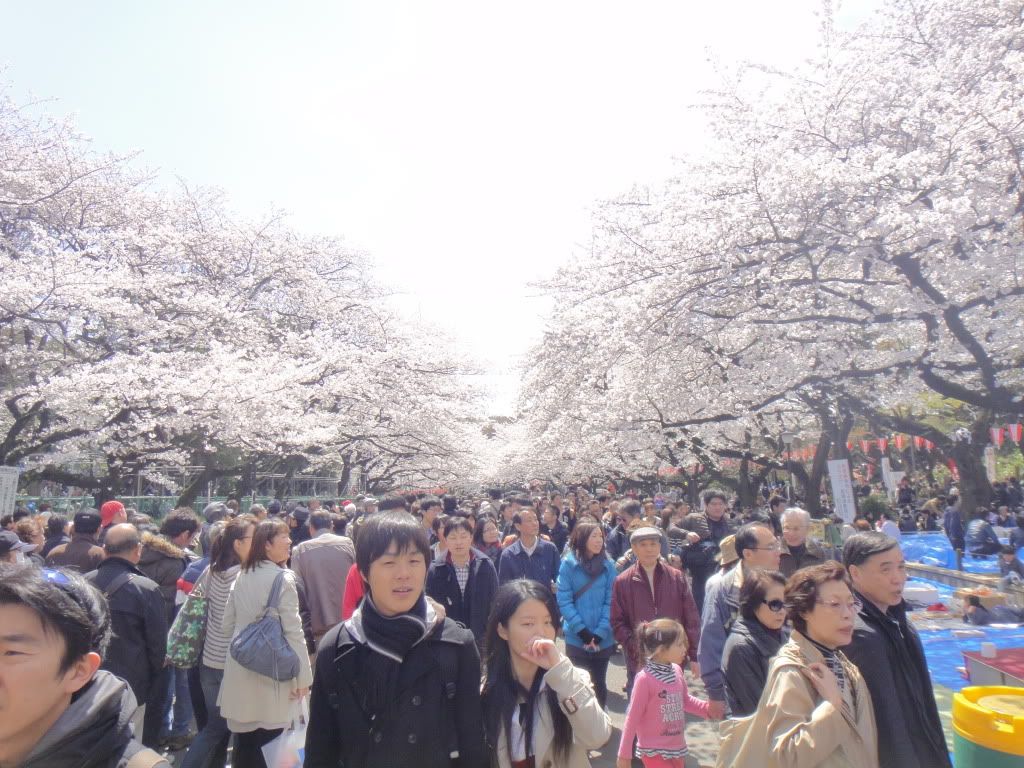 Seeing the panda! Ueno Park Zoo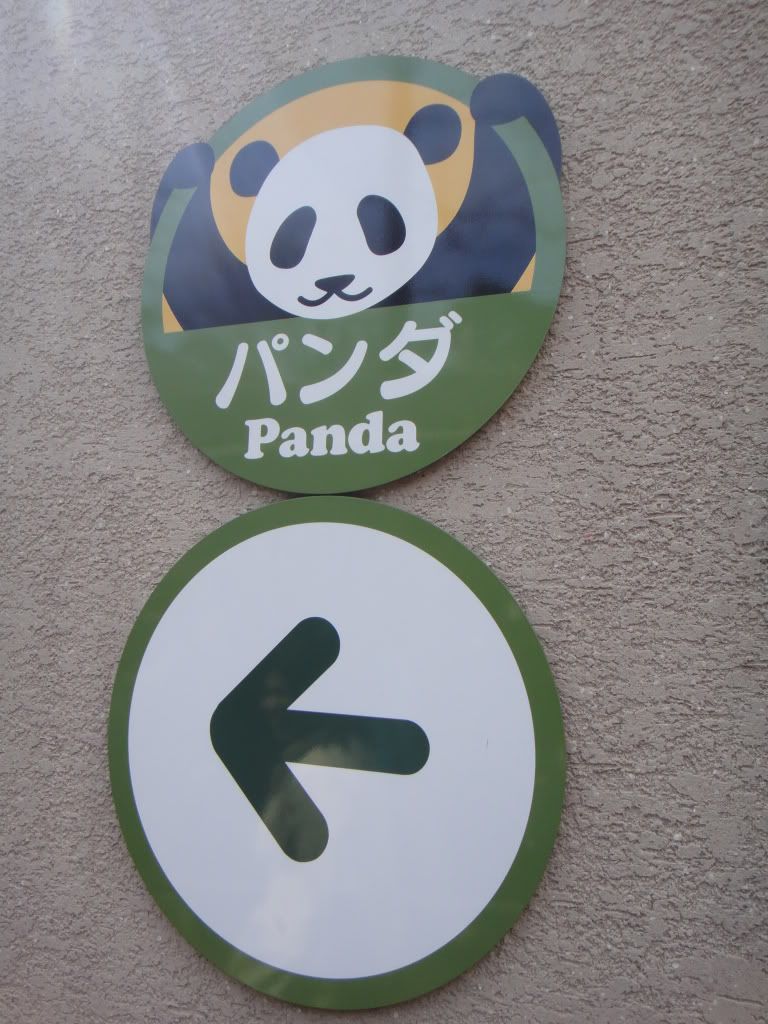 Such a nice bear, hopefully it will survive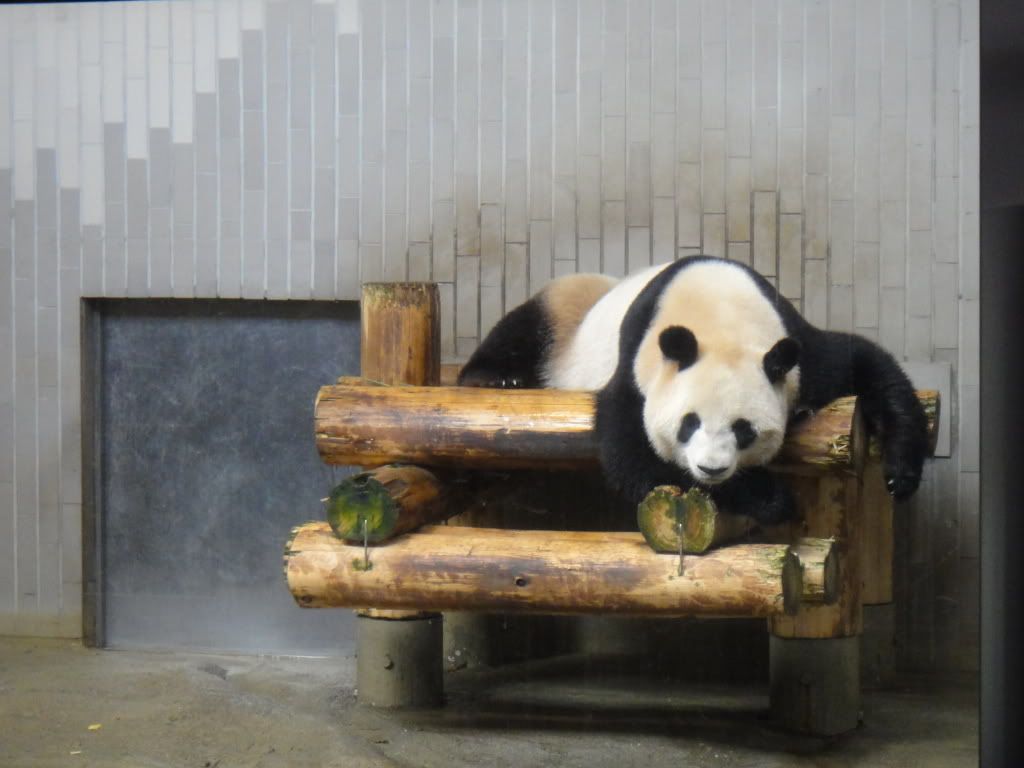 An american white tailed eagle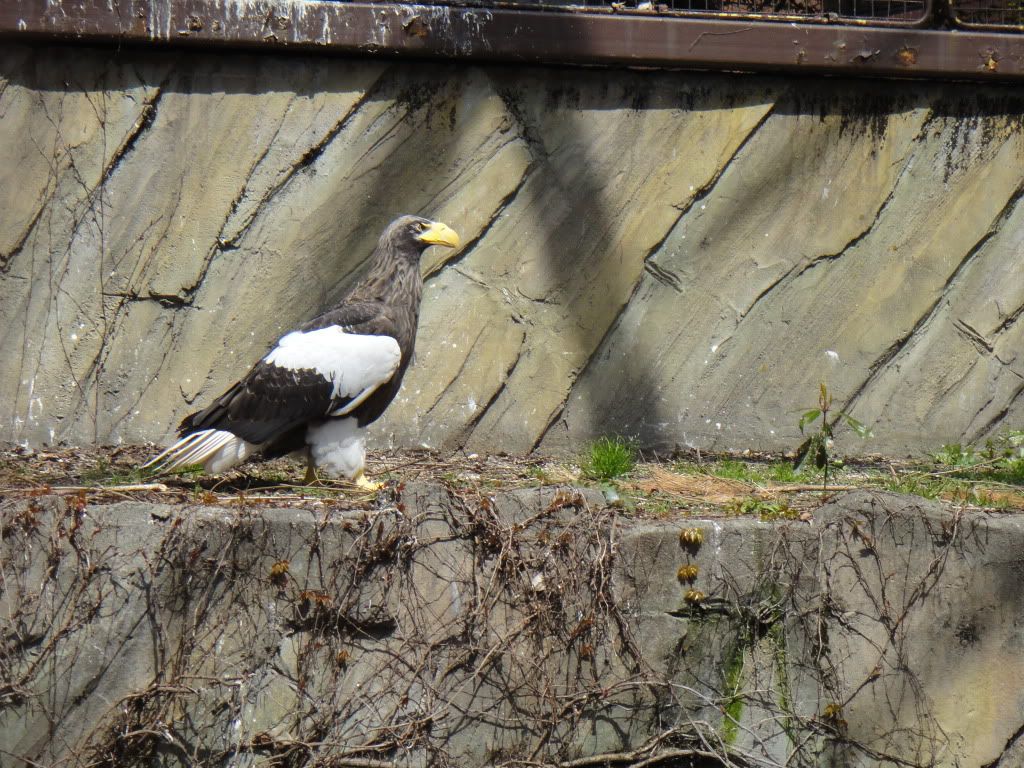 And the Icelandic one! A nice surprise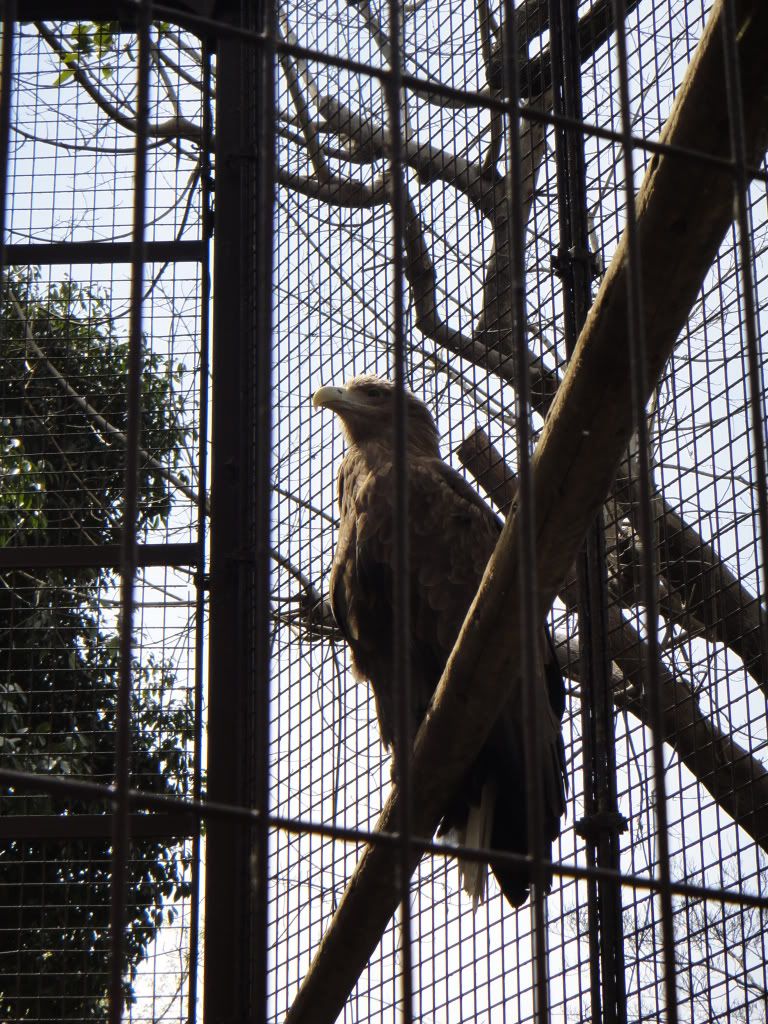 Asian lion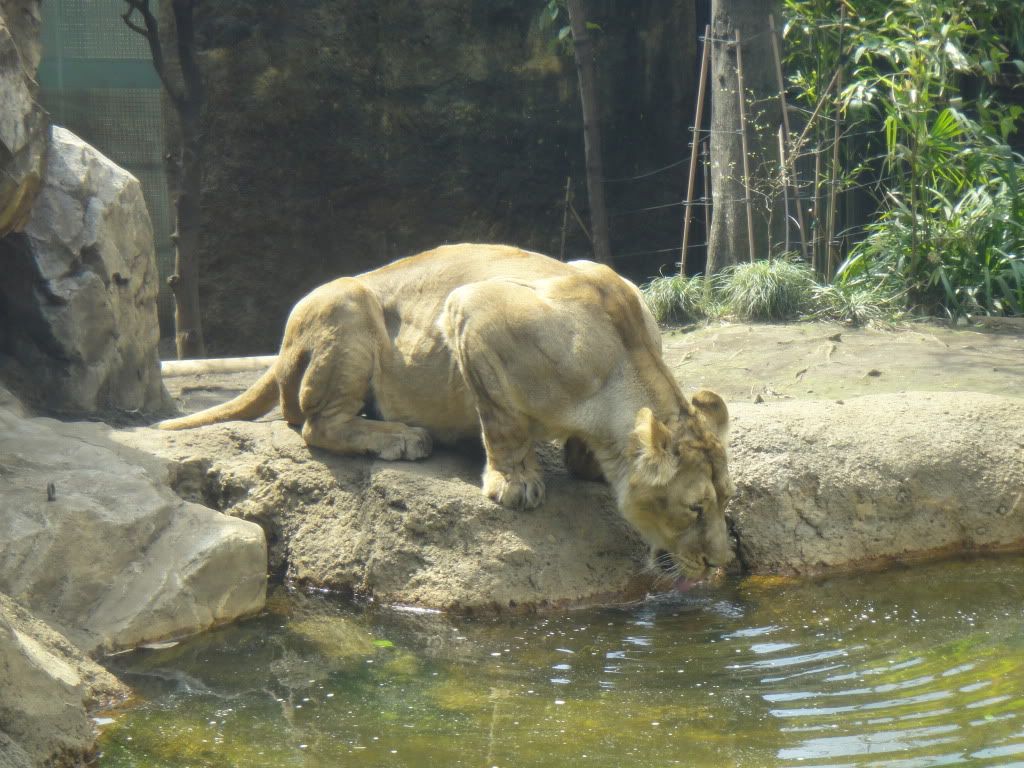 Beautiful tiger
Monkey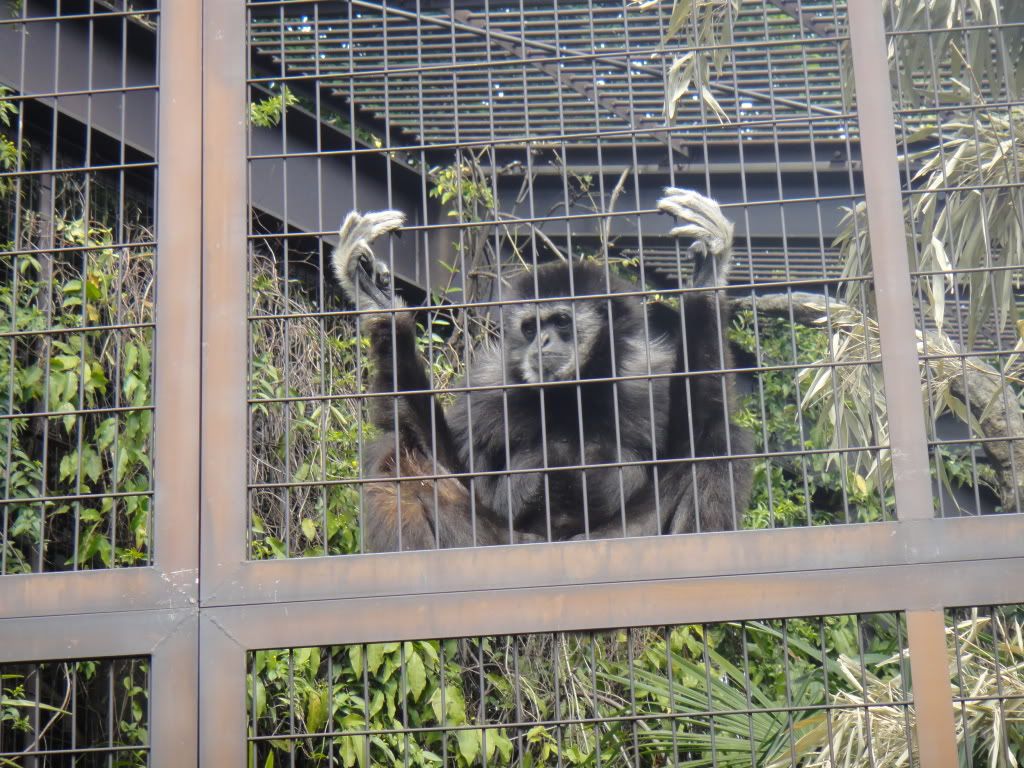 Tucan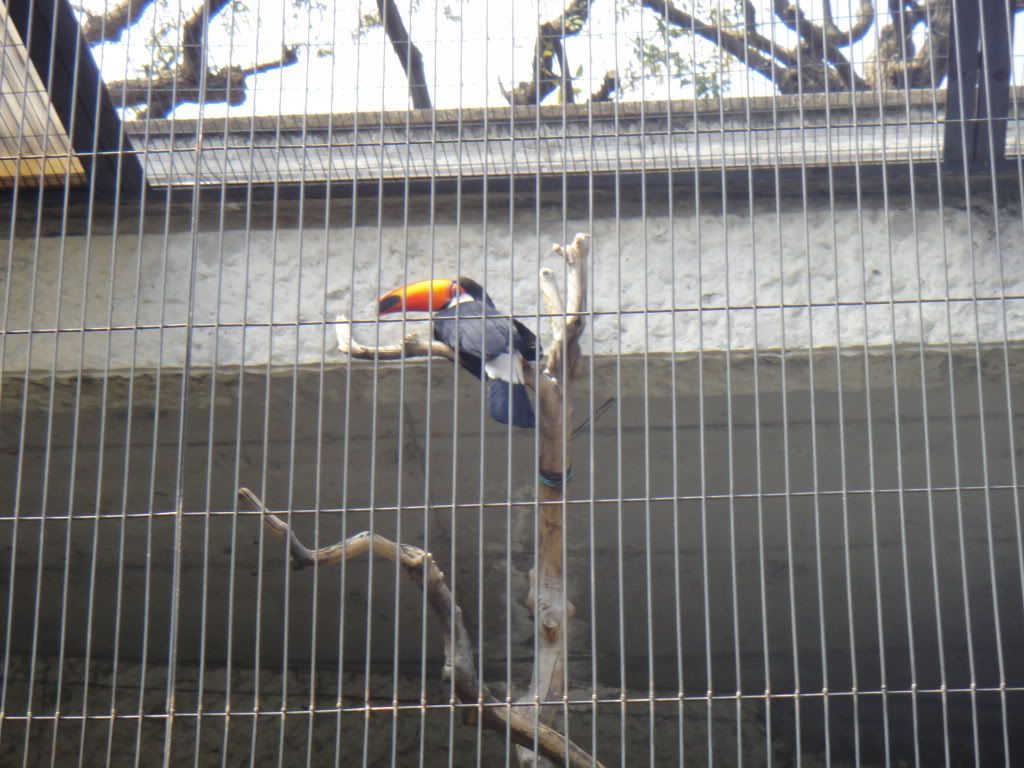 A polar bear, far away from it's nordic home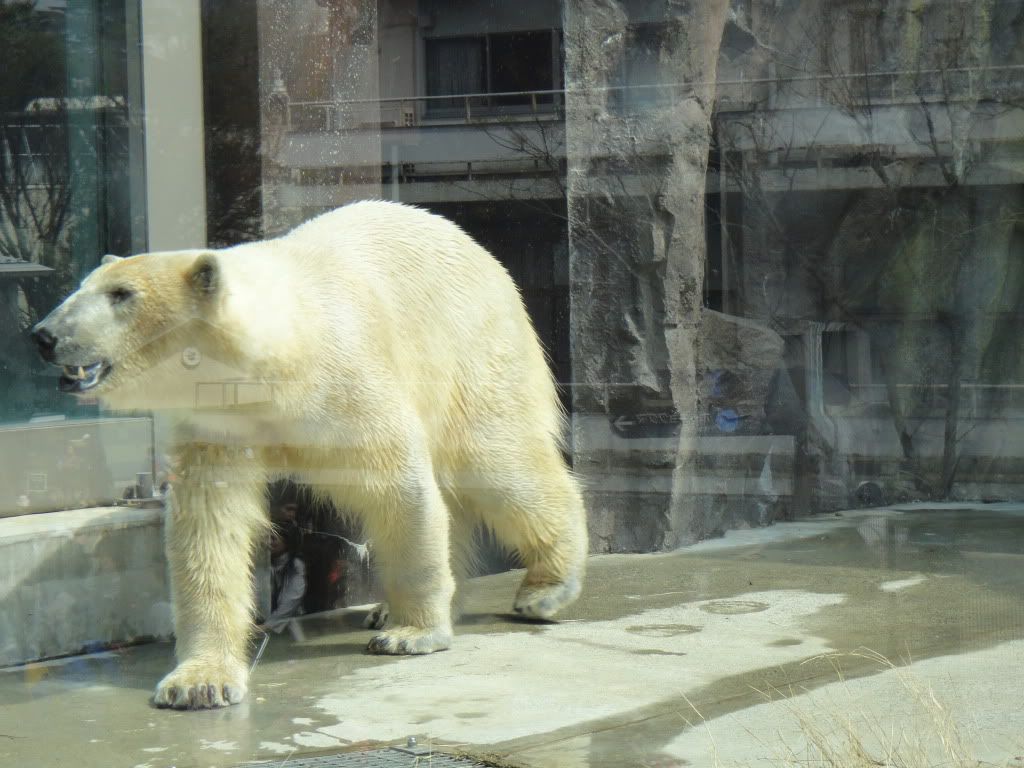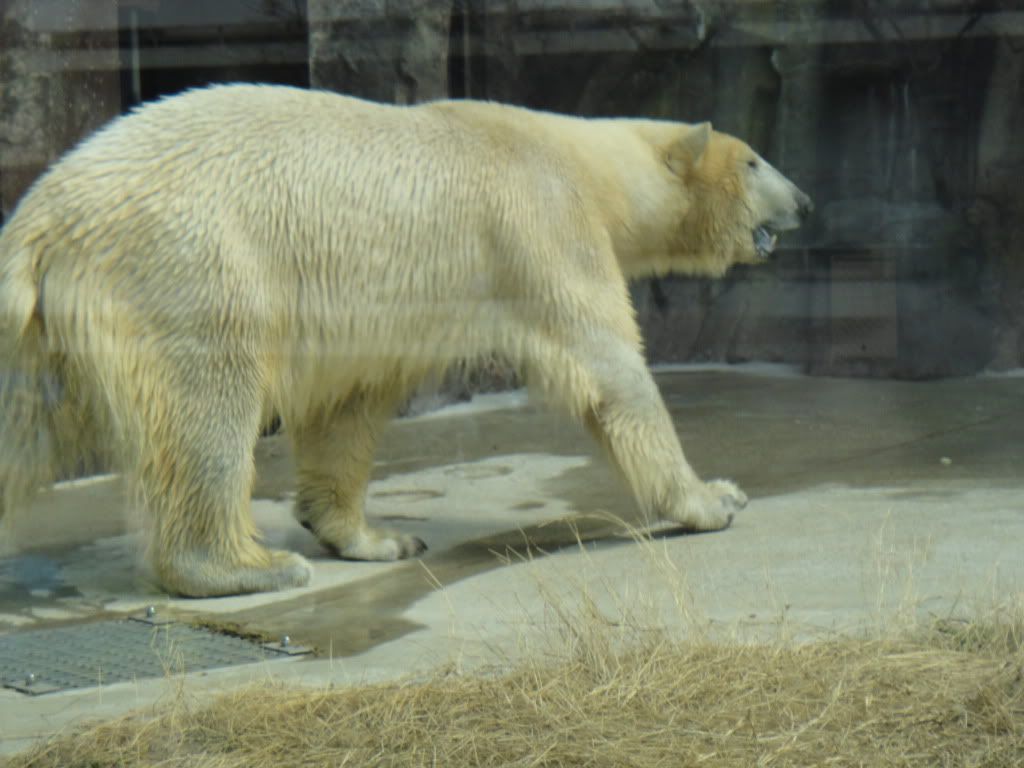 Asian blackbear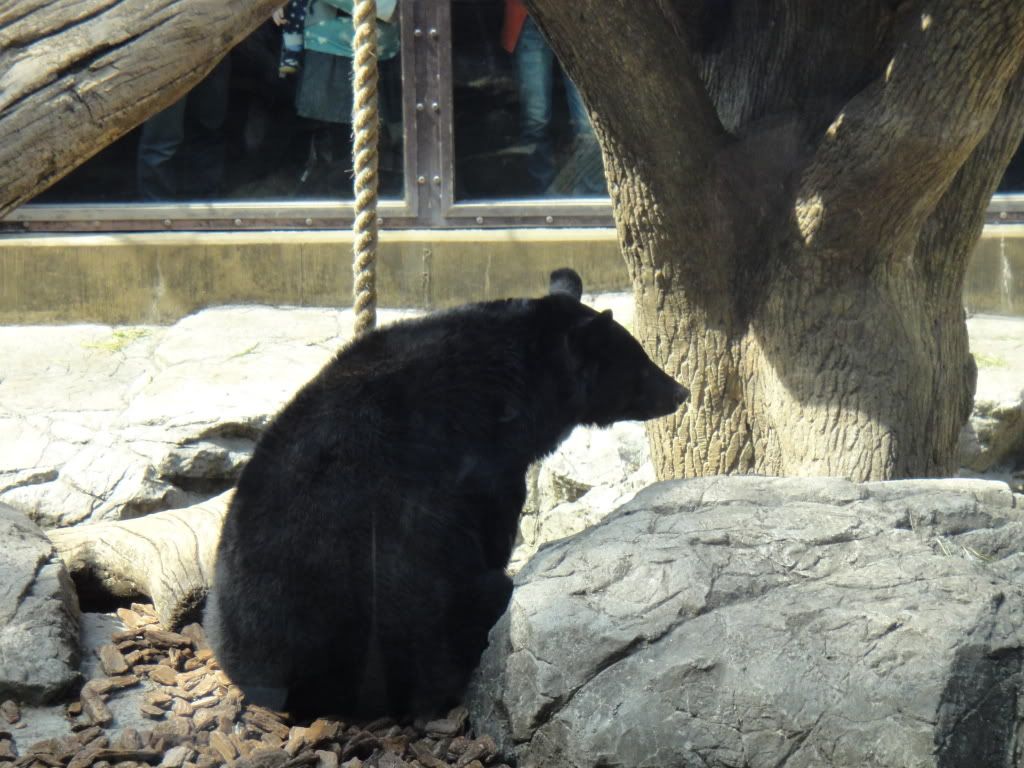 A happy elephant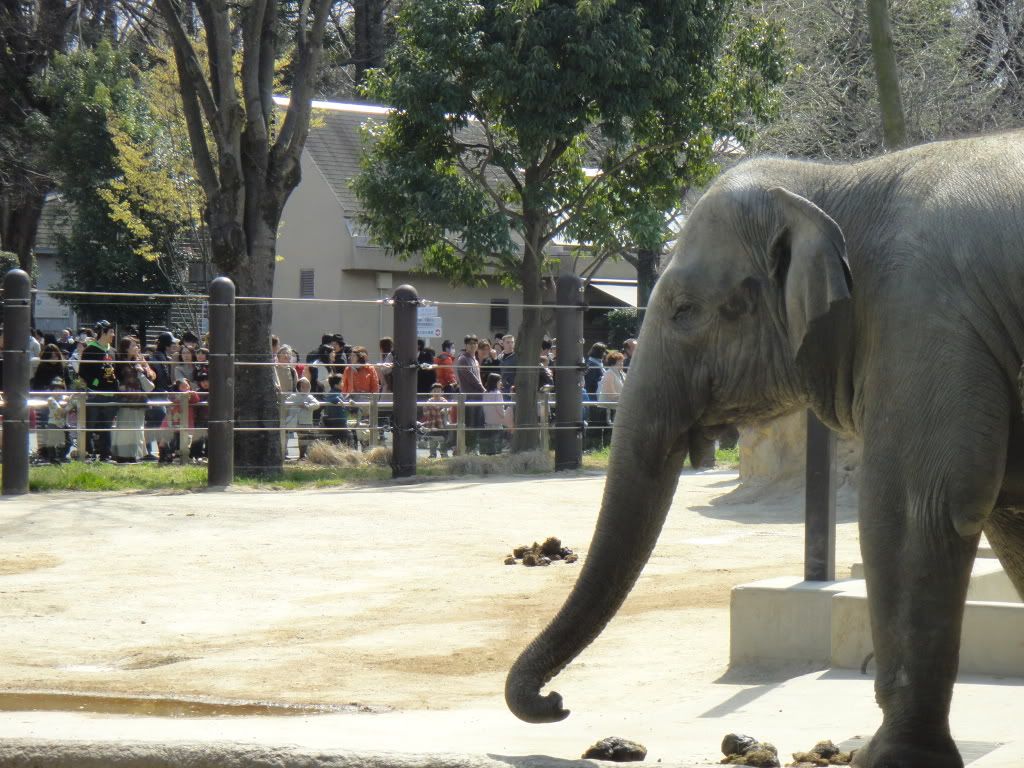 Amazonian animal, can't remember it's English name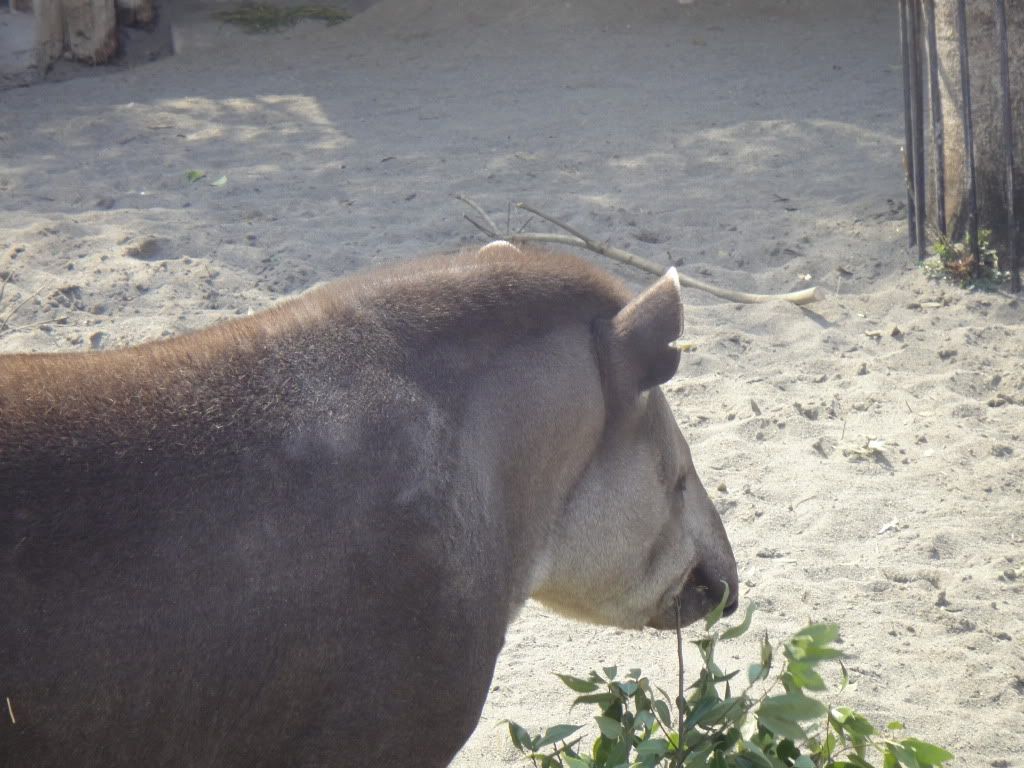 Some contrast – water, trees and city buildings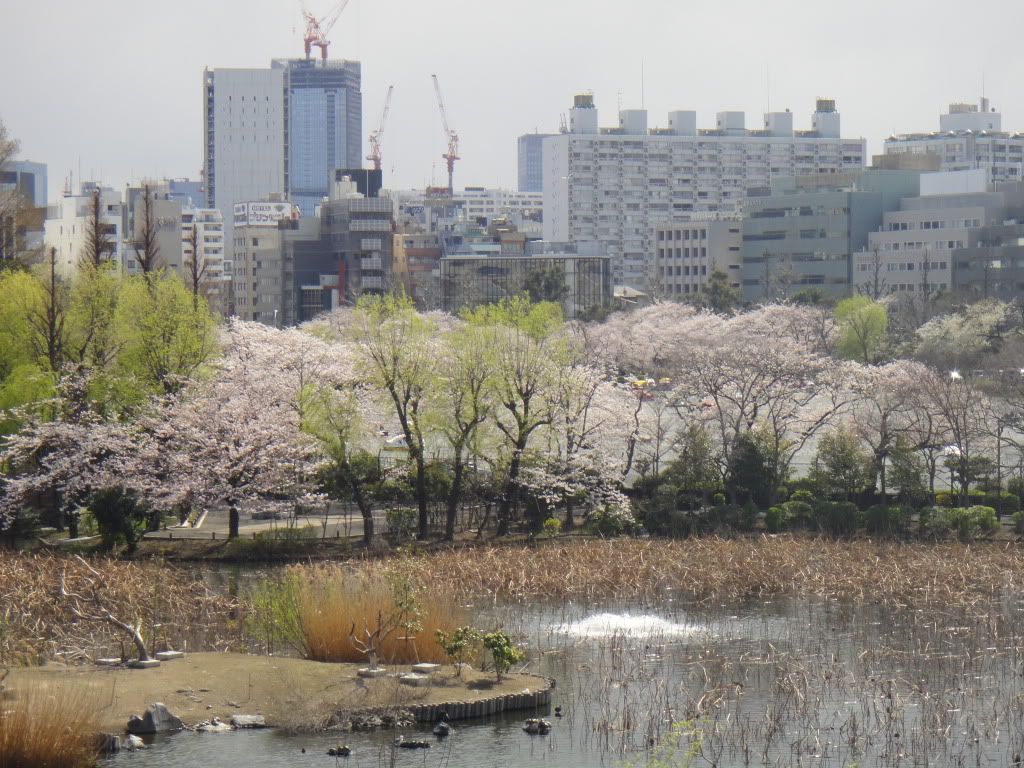 Not the most beautiful animal in the world...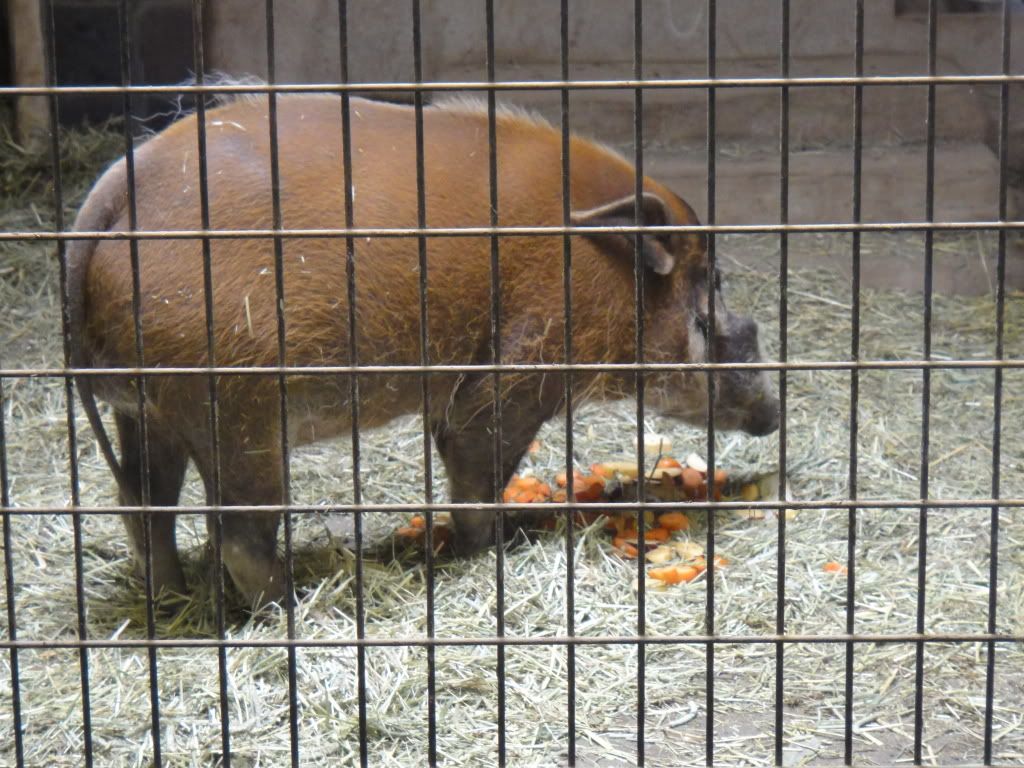 Zebra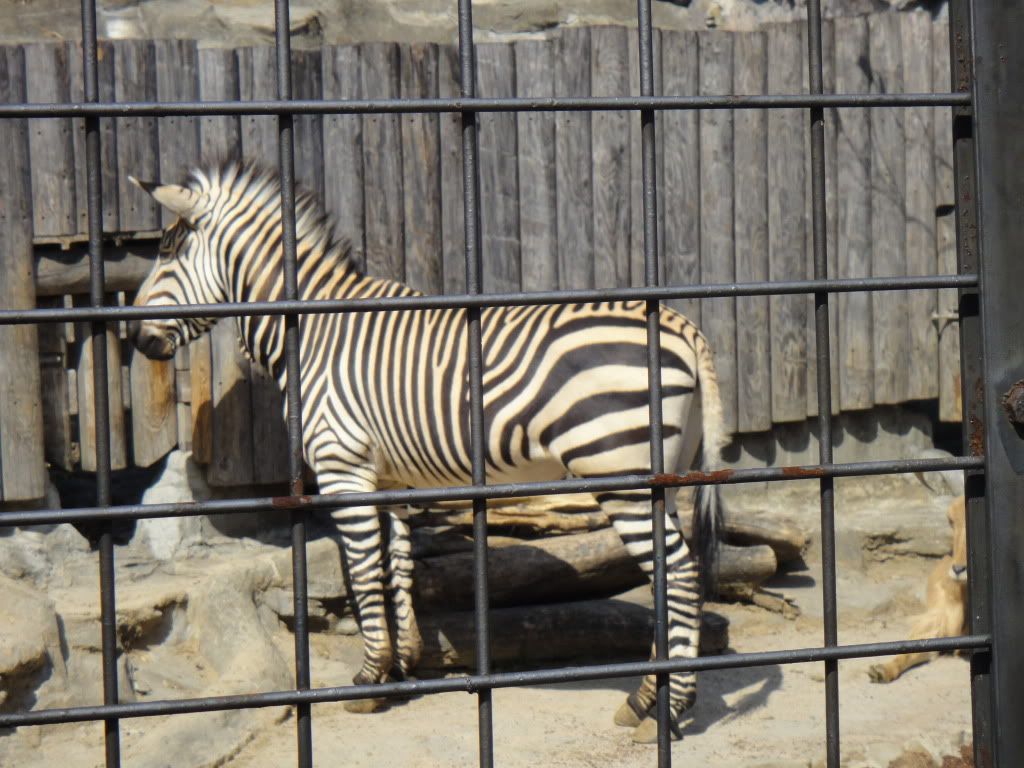 This hippo is overweight by about, what, a 1000 pounds?!
Nice rhino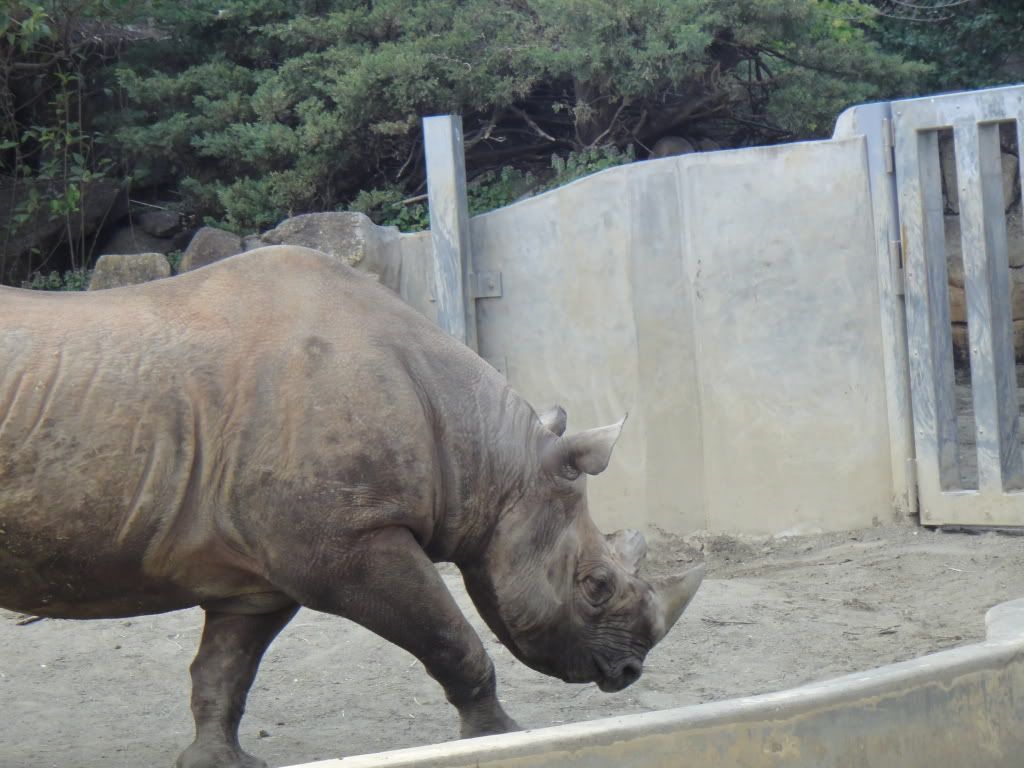 Giraffe
Nice trees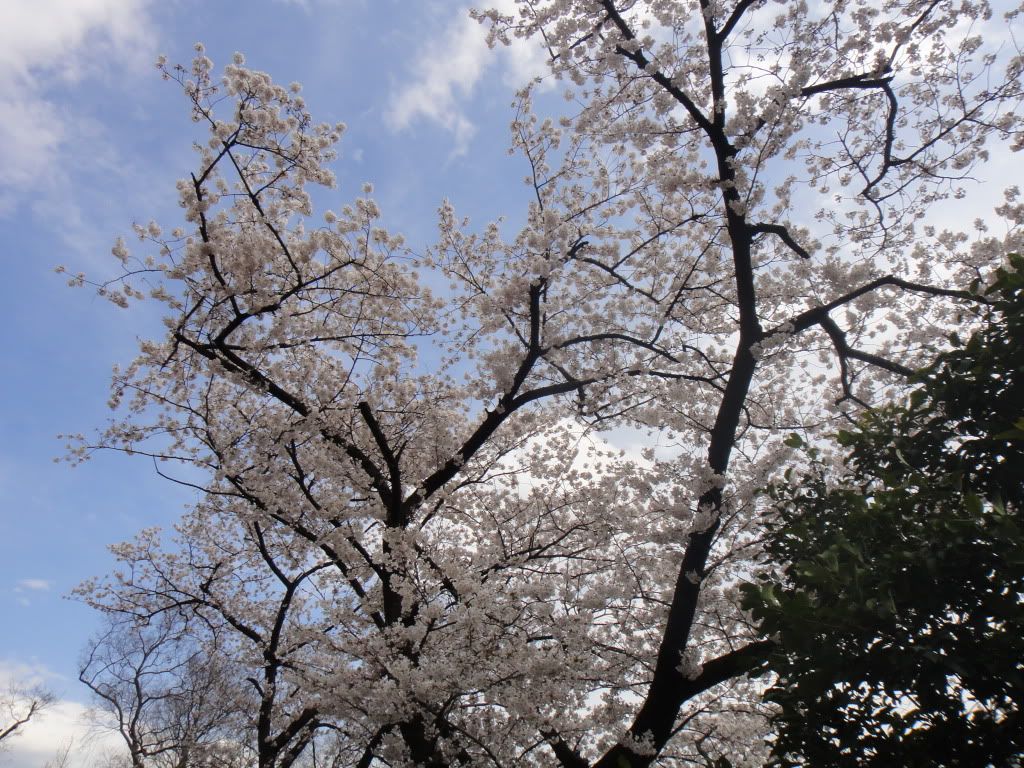 People on boats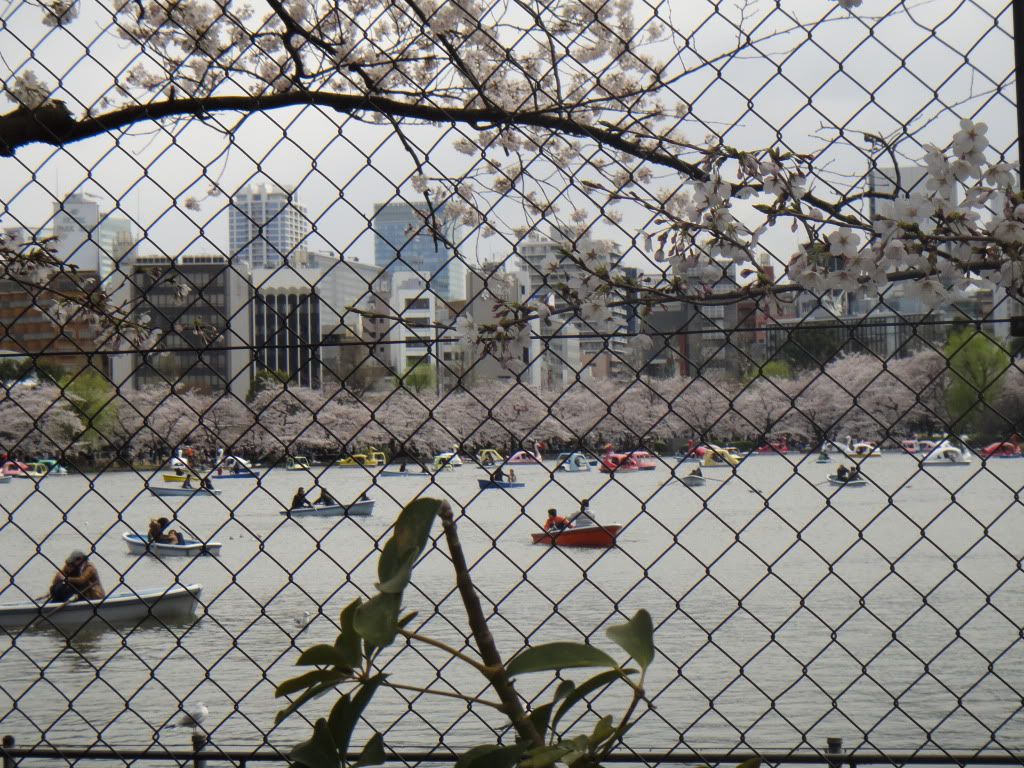 Old Japan...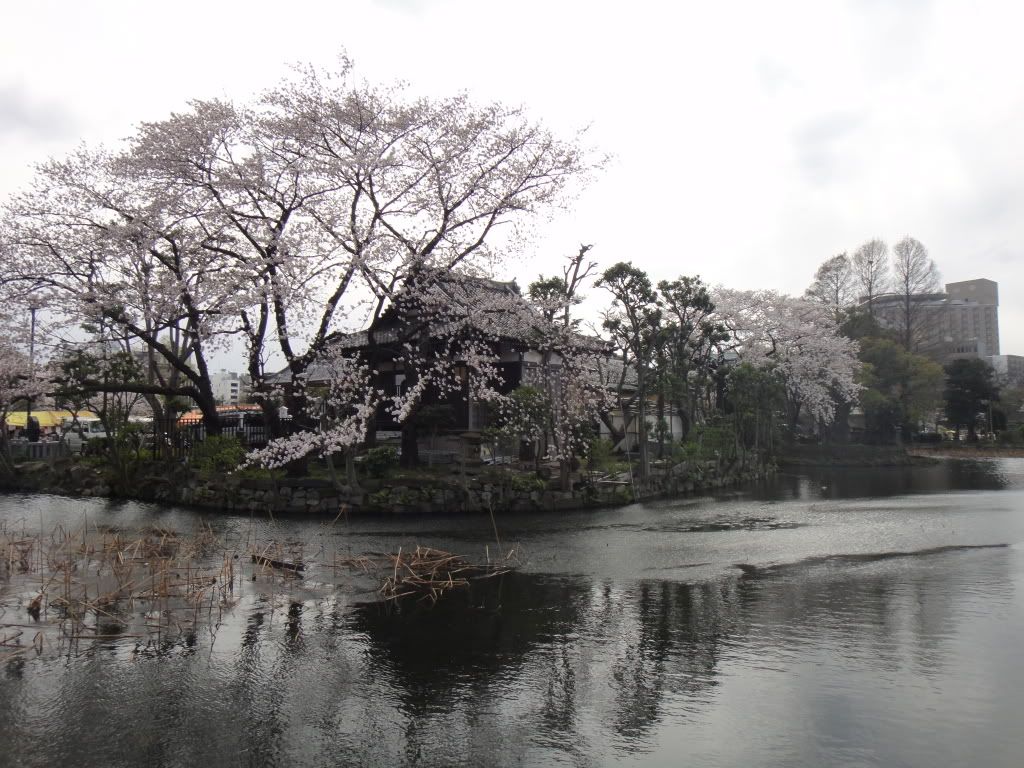 ...and new Japan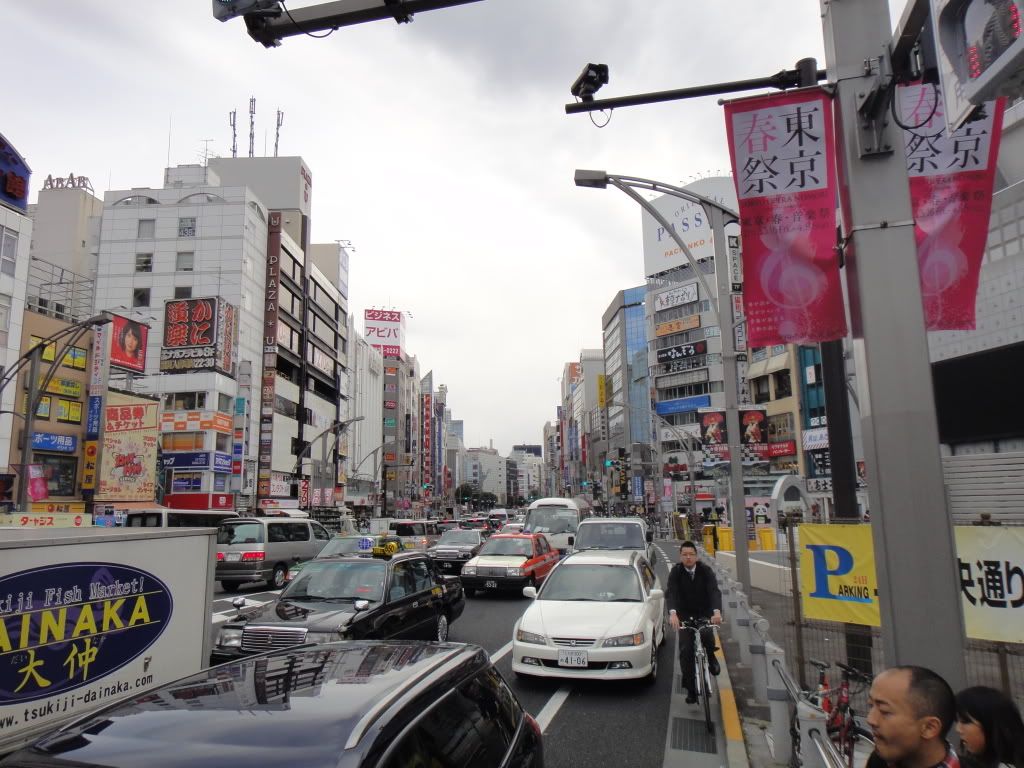 Now, let's get to the day of the flight. I woke up at 6 am, took a shower and took the hotel shuttle to the airport. We arrived there at 7:30, more than 2 hours before my flight. After waiting in line for 15 minutes we finally got to the checkin desk. There we were instructed that the flight was full but we should come back to the desk at 8:45. This surprised us but we decided to just take it easy, go have breakfast and see what happens. Some pictures taken from the restaurant:
BA's first 77W, G-STBA, landing from Heathrow
QF 747 and AA 777 parked at a remote stand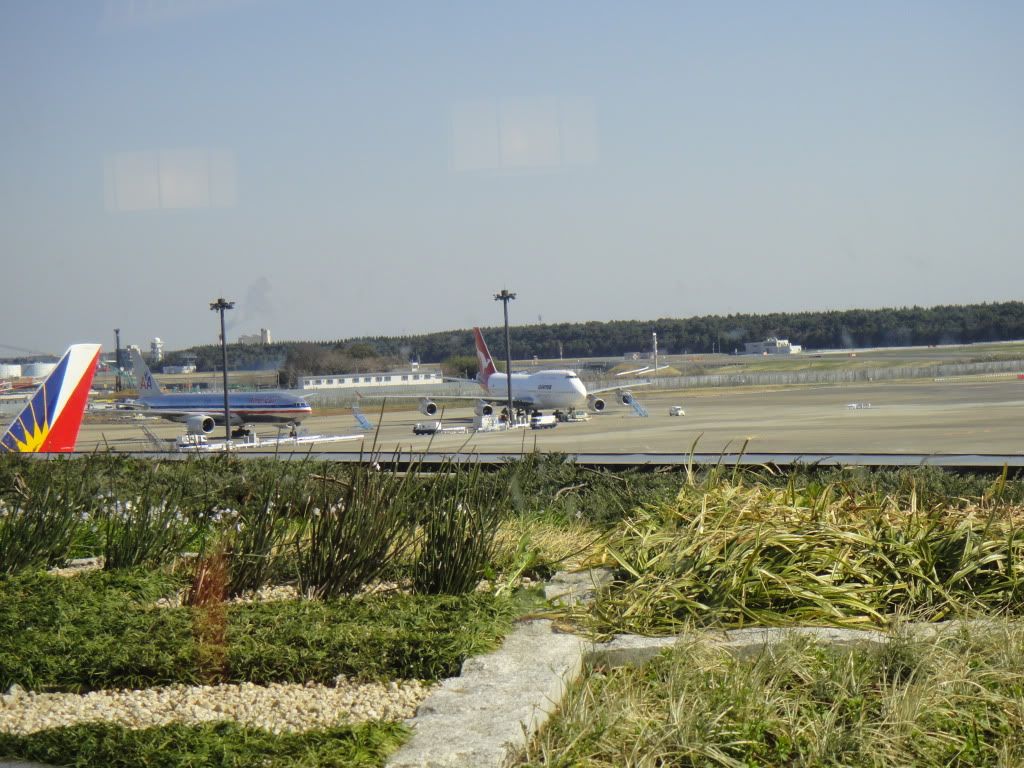 The new JL scheme is horrible on everythig but the 787. Unlike the AY scheme which has started to grow on me, this one hasn't. It's just horrible.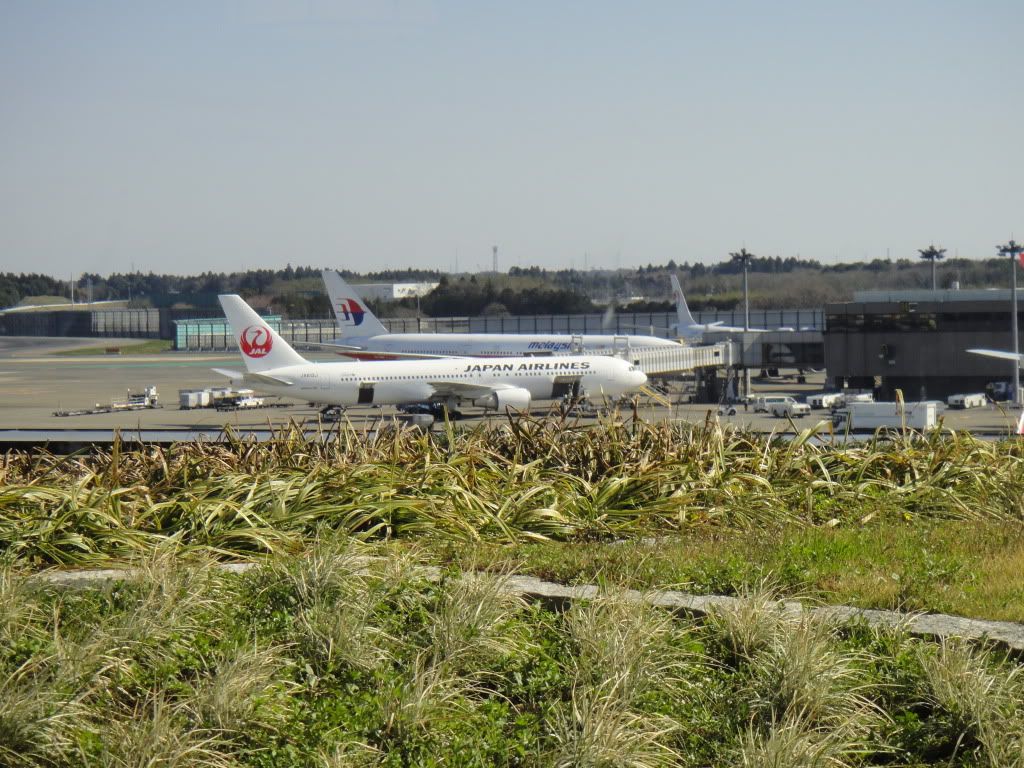 This one is much better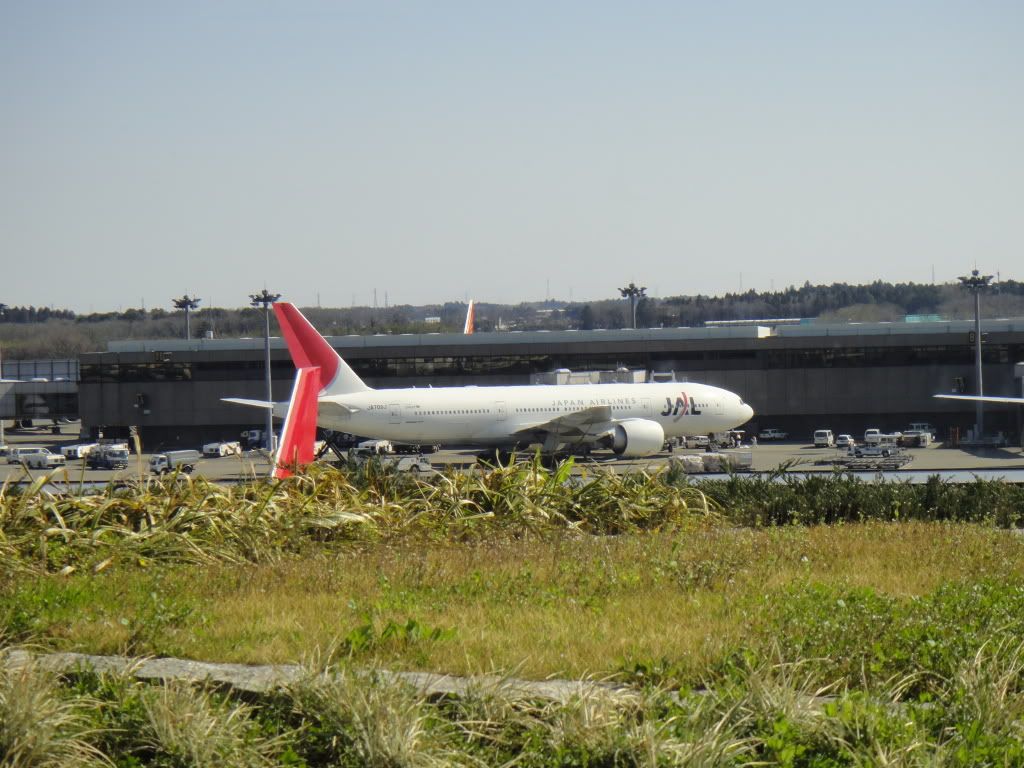 STBA taxiing in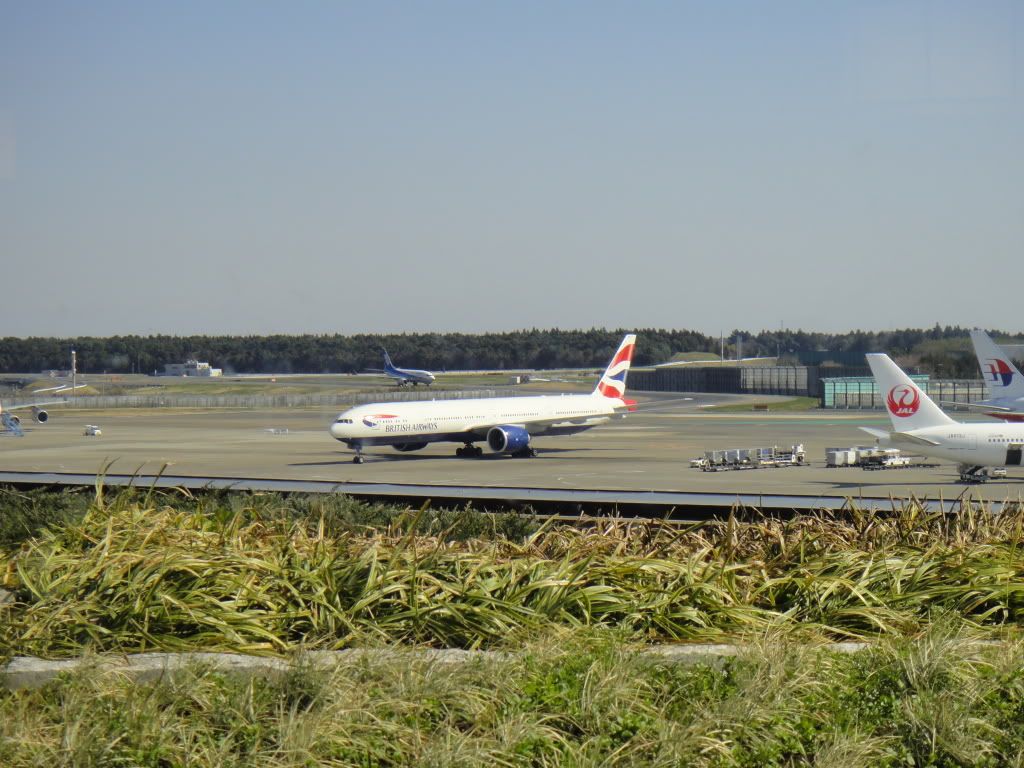 Getting closer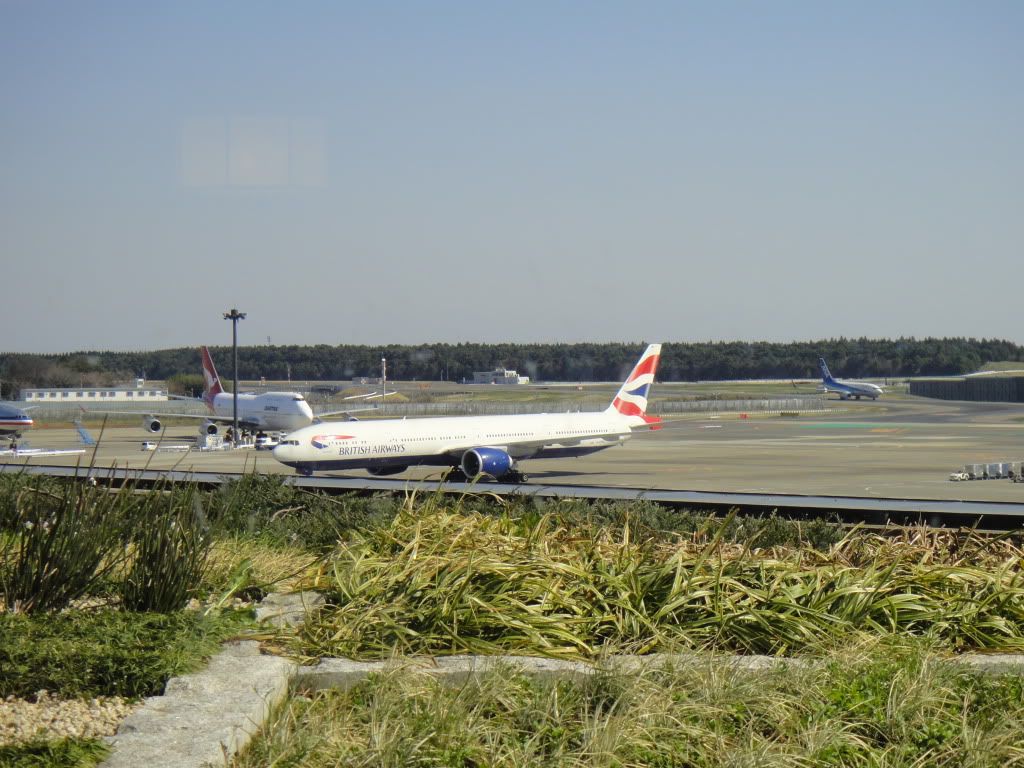 This reg (G-ST
BA
) is so appropriate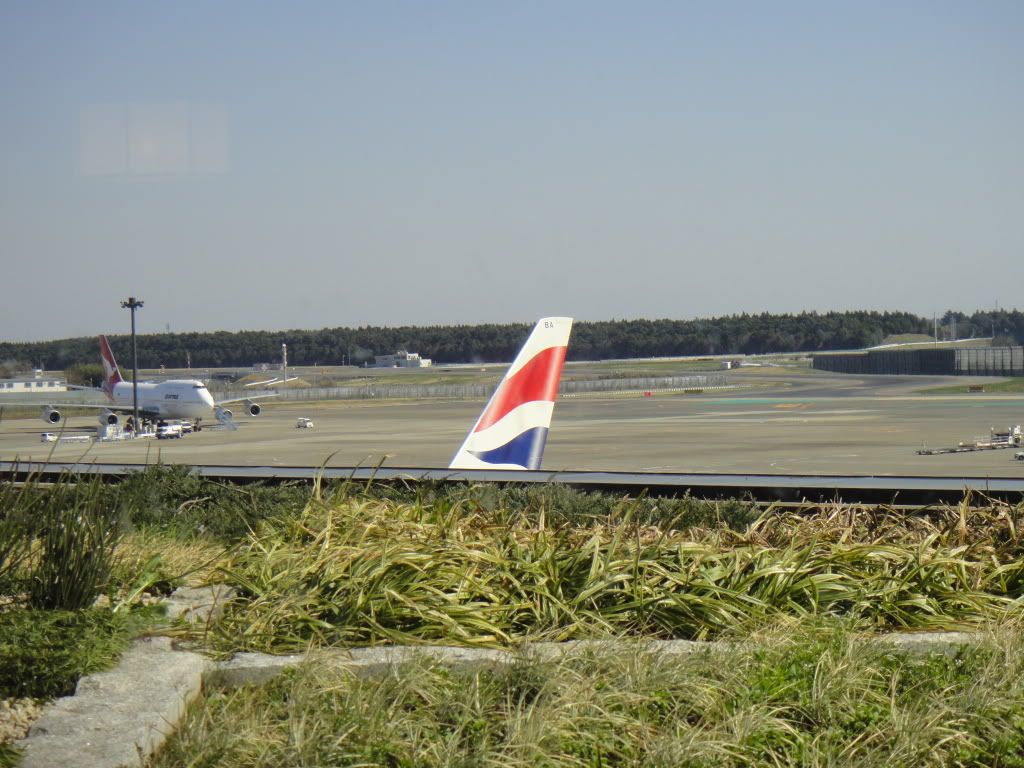 We got back to the check in desk and yes, the LF was in the low 70s so we could easily get seats. What was it with the full flight? Anyway, we then proceeded through security + immigration and soon we were through.
Wait, I don't understand this?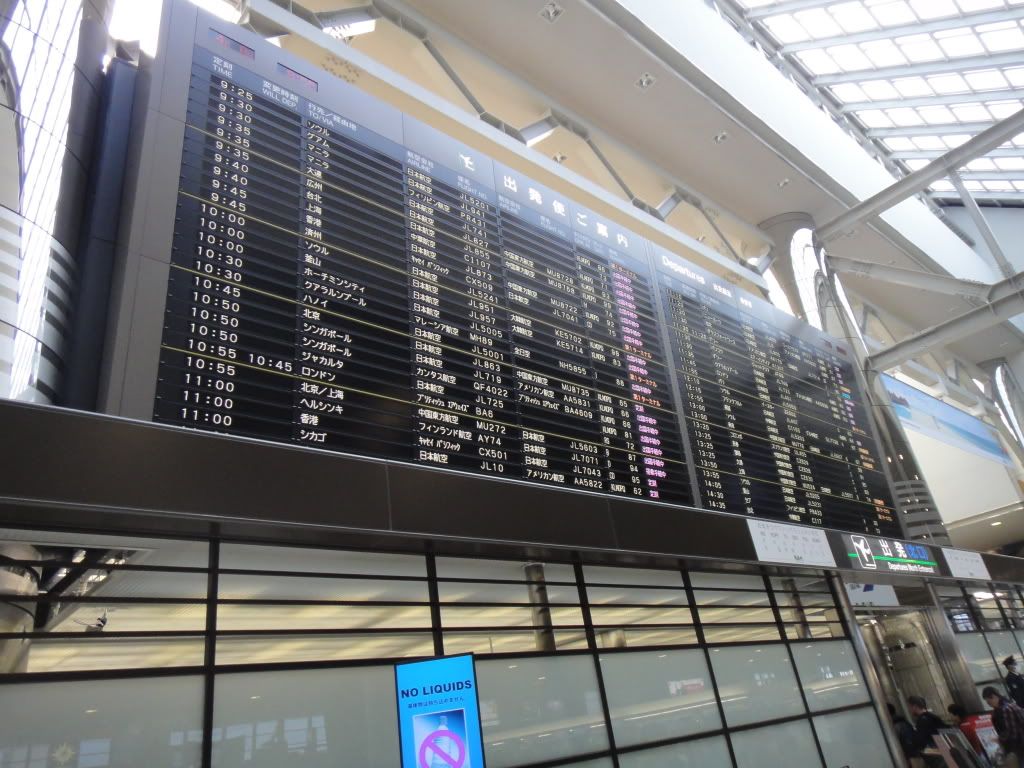 Ah, this is better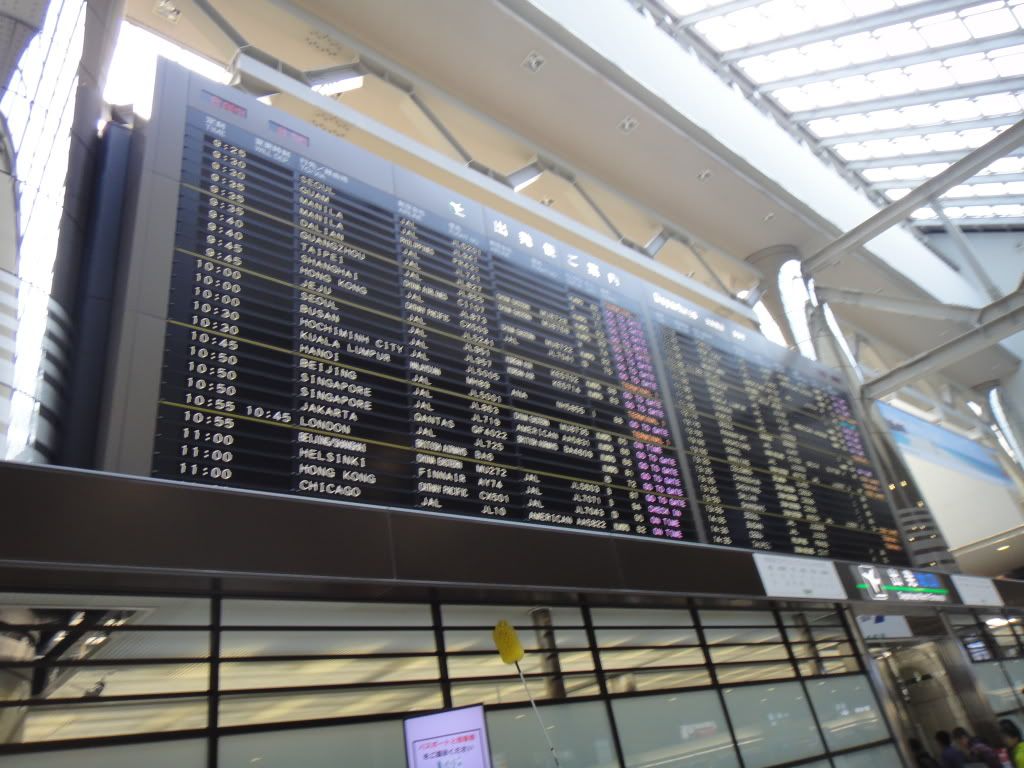 Ship BA seen at its gate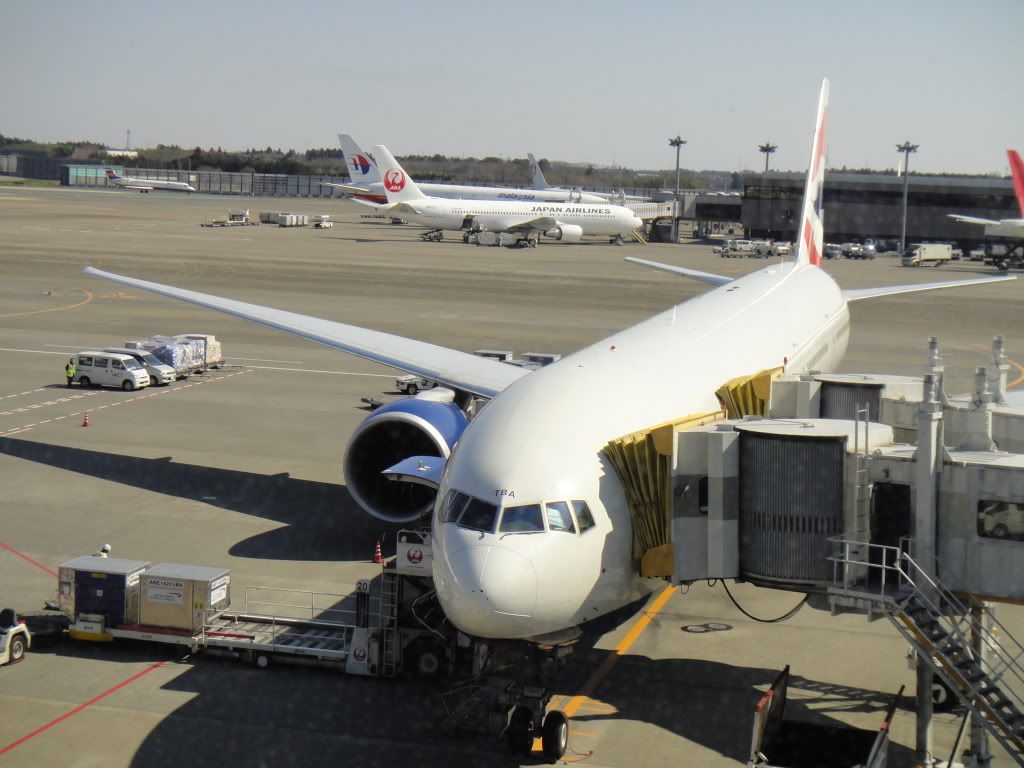 PR 70 years serving Asia livery on this 77W, RPC-7776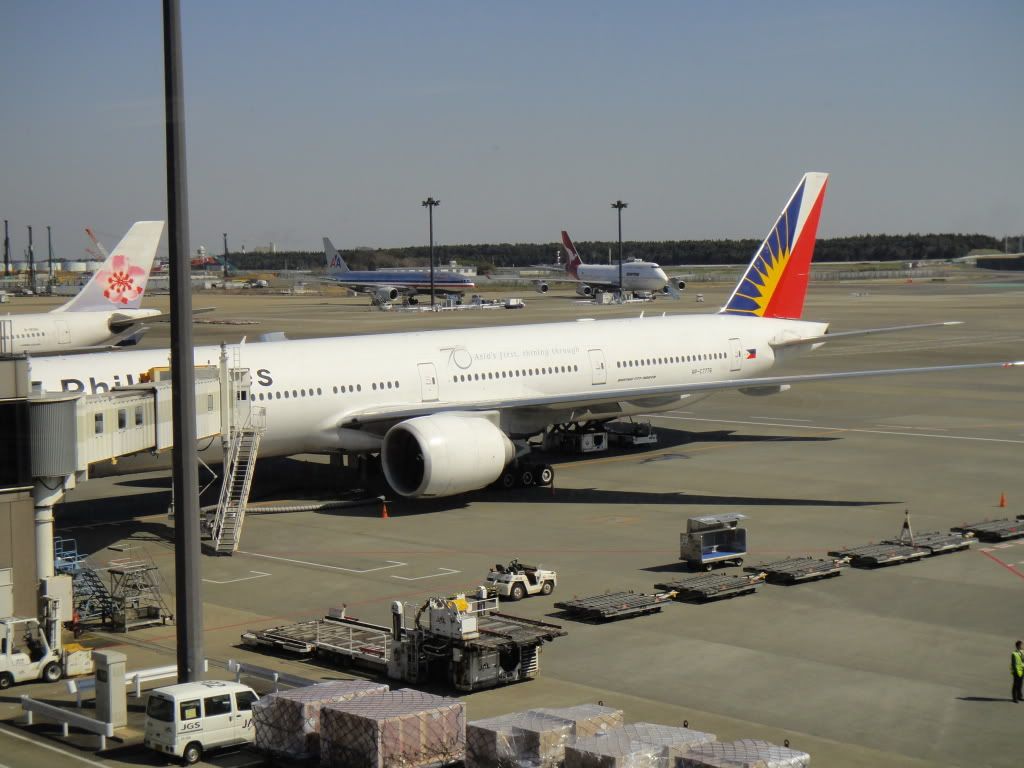 Love this bird!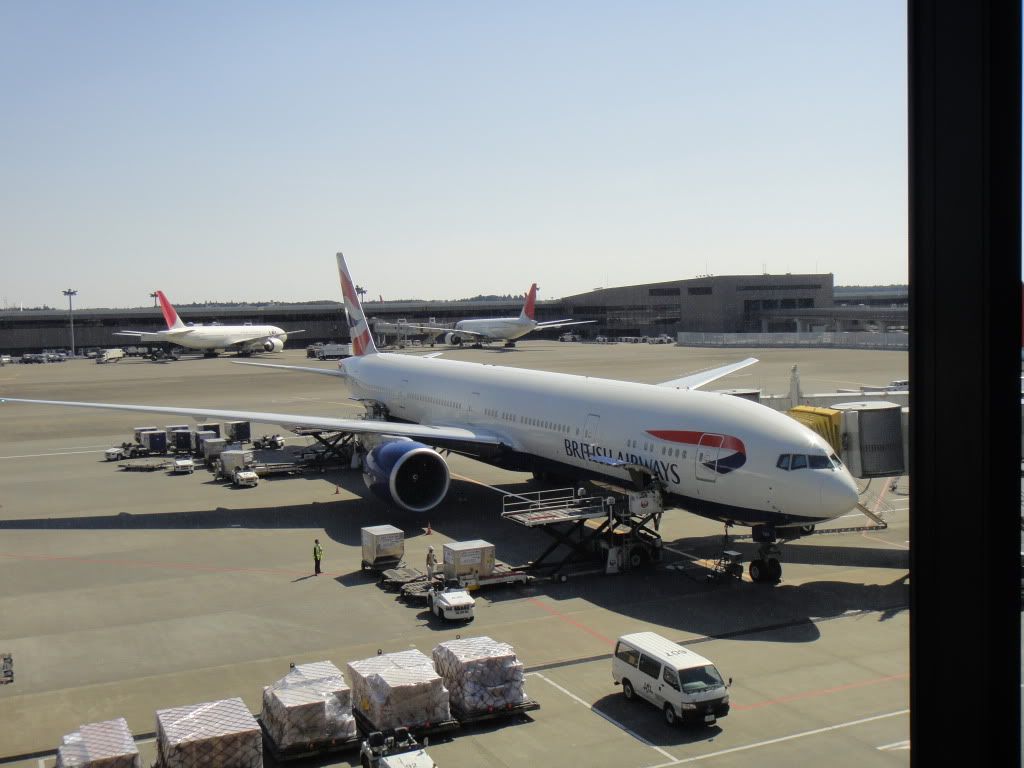 Our Taiwanese neighbour, B-18316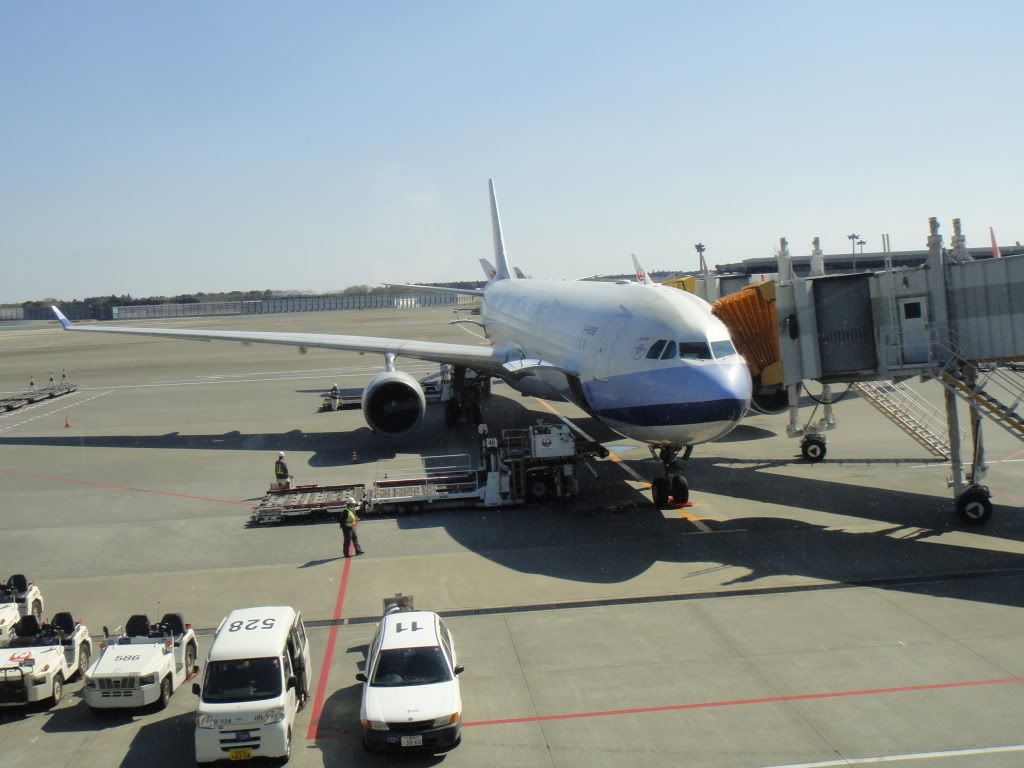 And up close
The tail of our 773, B-HNH. Later I found out this is actually the first 777-300 delivered – ever! Not only to CX, but all customers. I got so excited when I found out!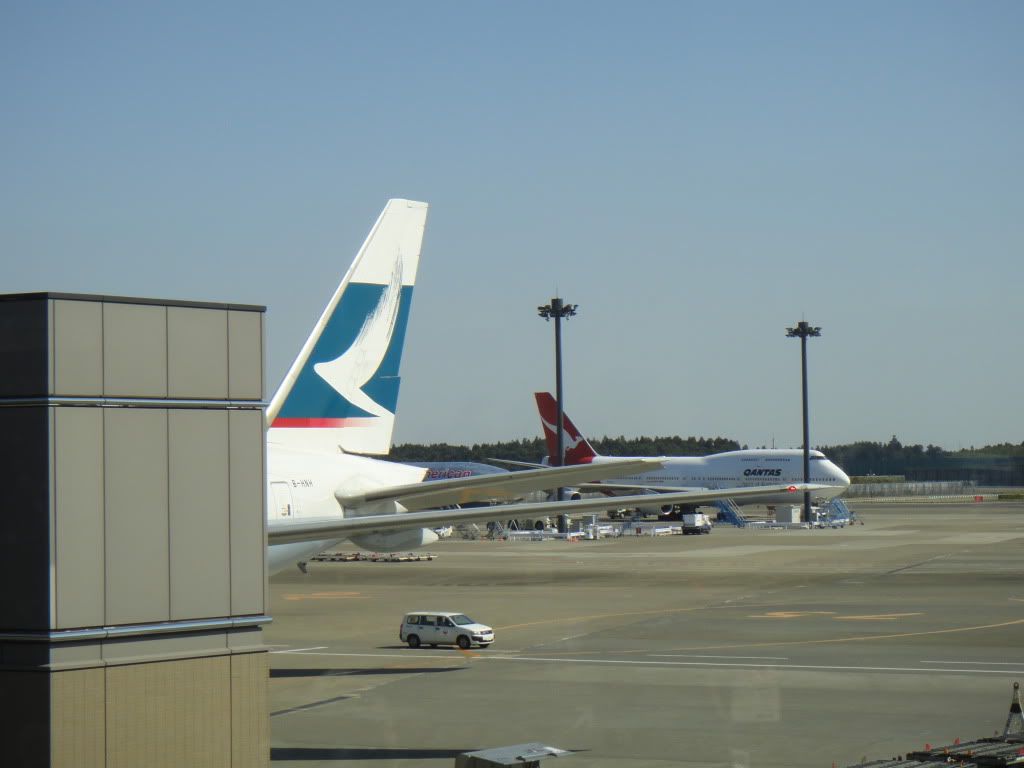 Yep, NH it is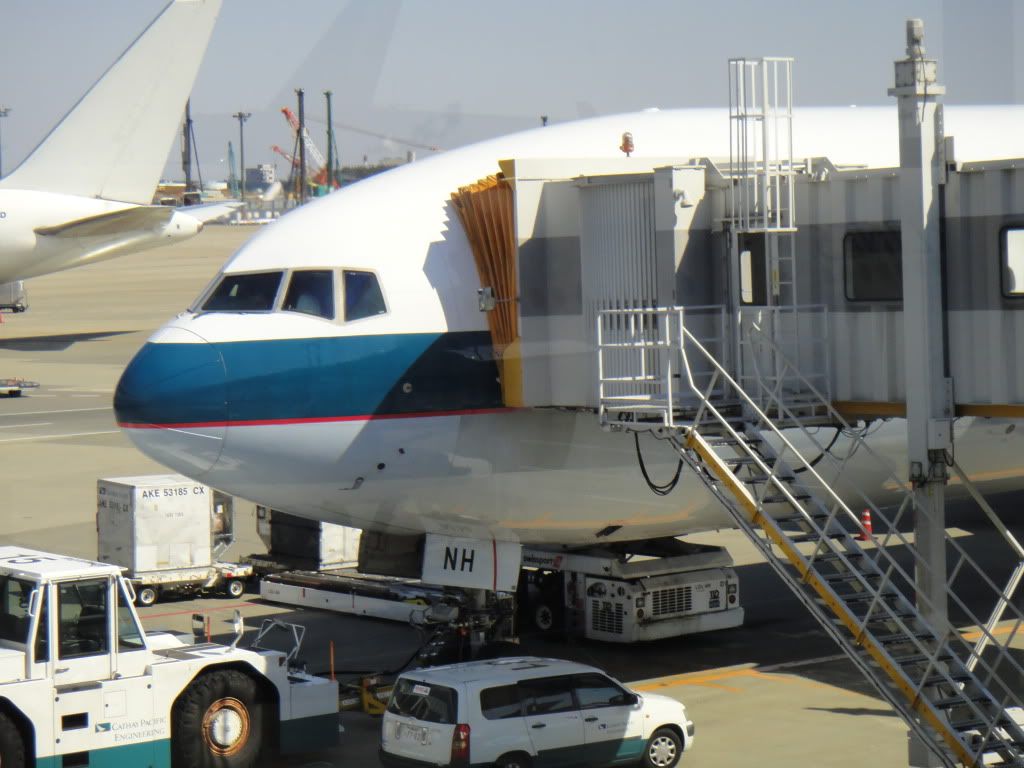 Flight information
Date: 8. April 2012
Airline: Cathay Pacific (CX/CPA)
Aircraft: Boeing 777-300
Registration: B-HNH
Flight number: CX 509
From: Tokyo Narita Intl Airport (NRT/RJAA)
To: Hong Kong Chek Lap Kok Intl Airport (HKG/VHHH)
Runway at origin: 34L
Runway at destination: 7L
Sched/Act departure: 9:45/9:41
Sched/Act arrival: 13:25/13:47
Blocked time: 4 hours 40 minutes
Flight time gate to gate: 5 hours 6 minutes (9:41 – 13:47)
Flight time RWY to RWY: 4 hours 35 minutes (10:05 – 13:40)
Seat & Class: 42A, Economy Class (Y)

Personal information
My 221st overall flight*, 11th in 2012
My 1st flight on CX, 1st on CX 777, 1st on CX 777-300, 1st on CX 773 non-ER
My 2nd flight on 777, 2nd on 777-300, 1st on 773 non-ER, 1st on B-HNH
My 43rd airport
My 25th airline
*minor correction since last report – AC 001 was my 220th, AC 081 my 219th, TA 101 my 218th and so on – got it wrong and said AC 001 was # 217 and so on
The window wasn't good for pictures, scratched and dirty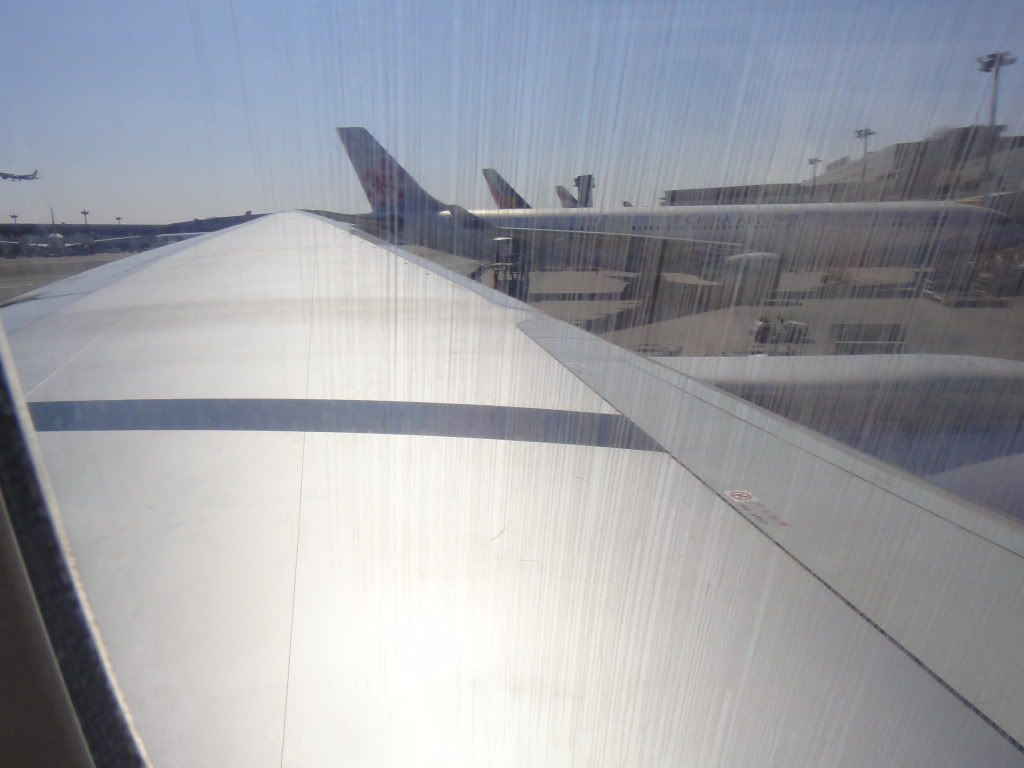 RPC-7776 pushing back – look at that beautiful wing!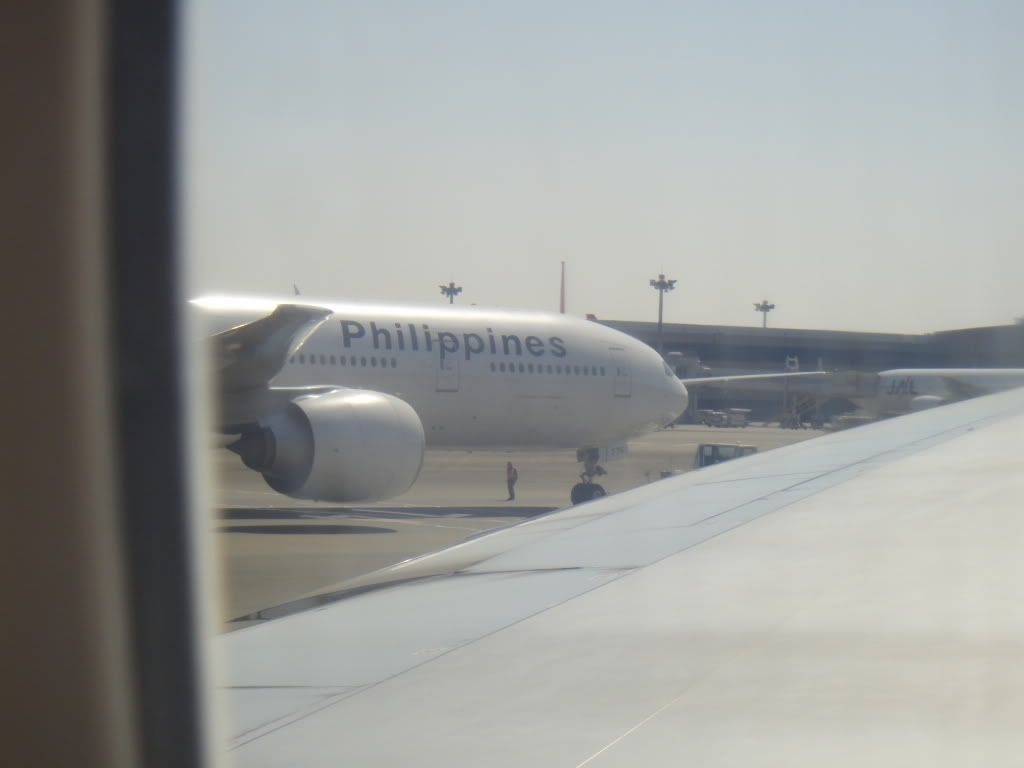 CI with AA and BA in the background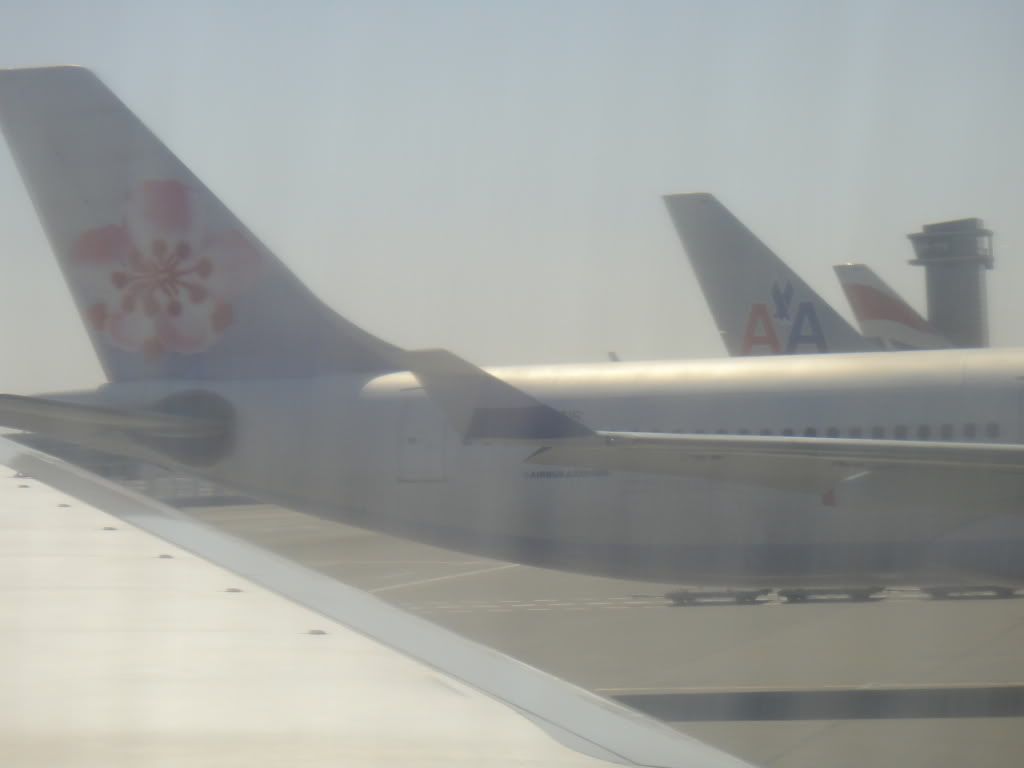 B-18316 pushed back and we could see the OW 777s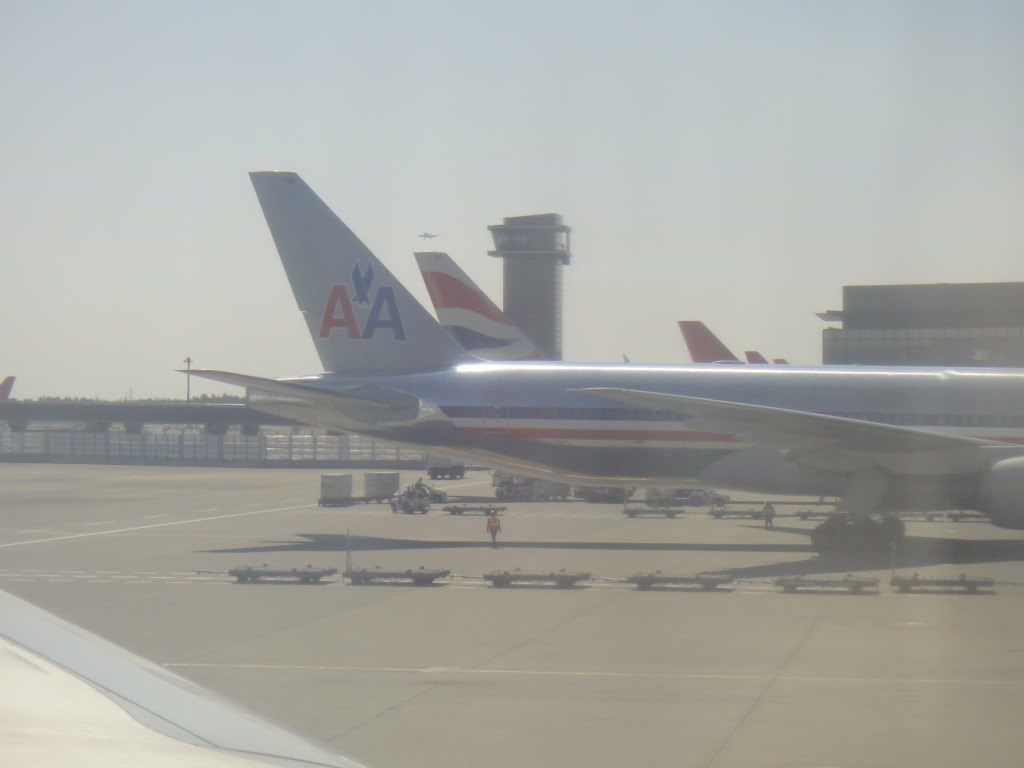 A better picture of the AA 777 while pushing back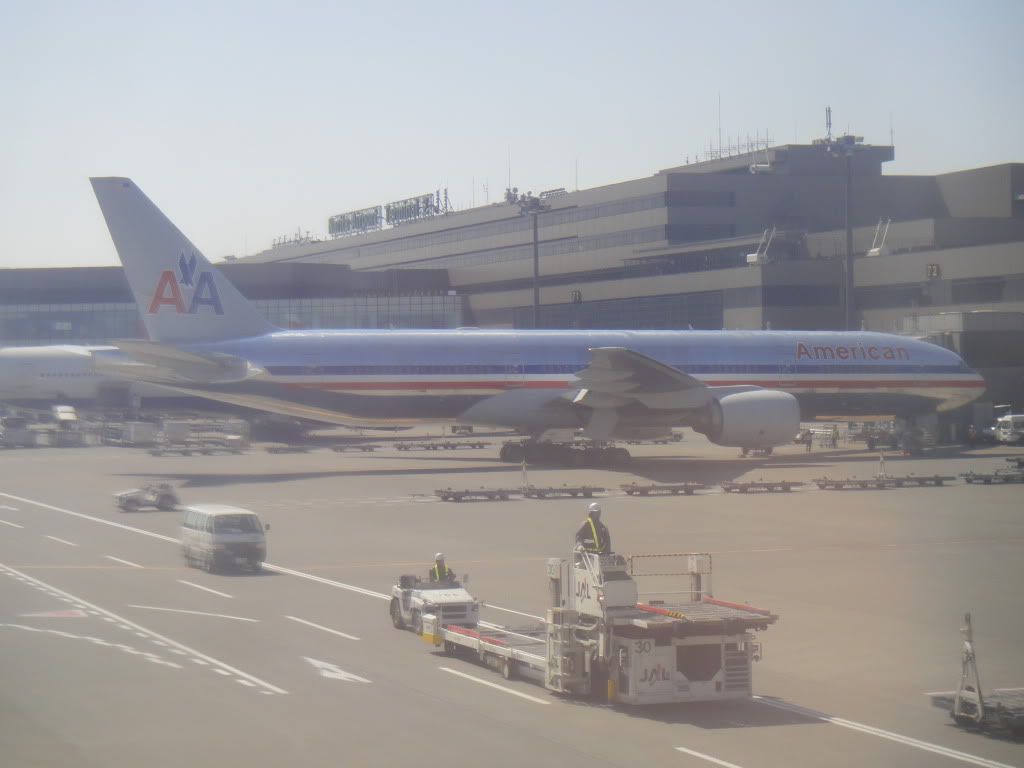 CI getting ready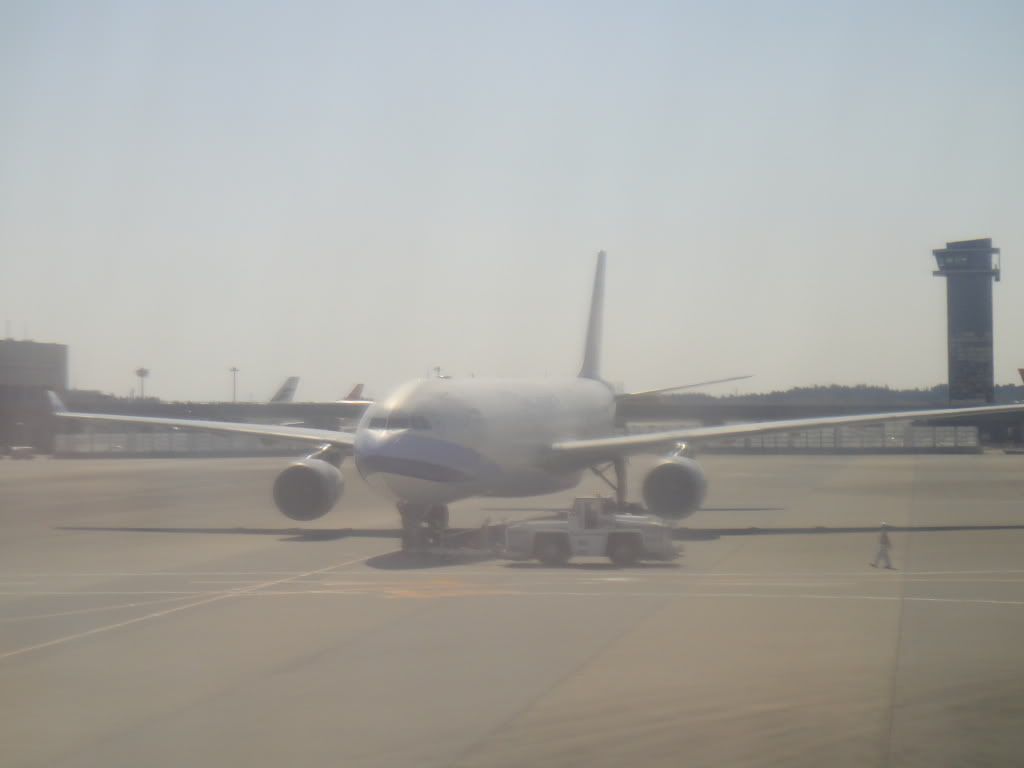 Look at the 777 wing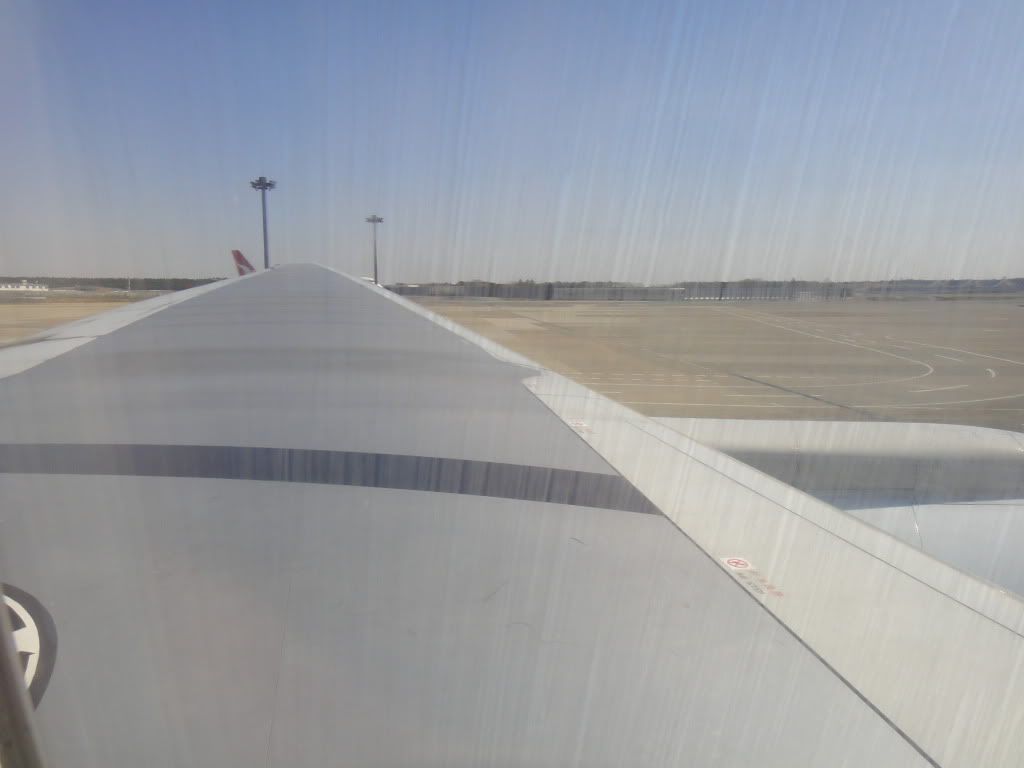 18316 taxiing out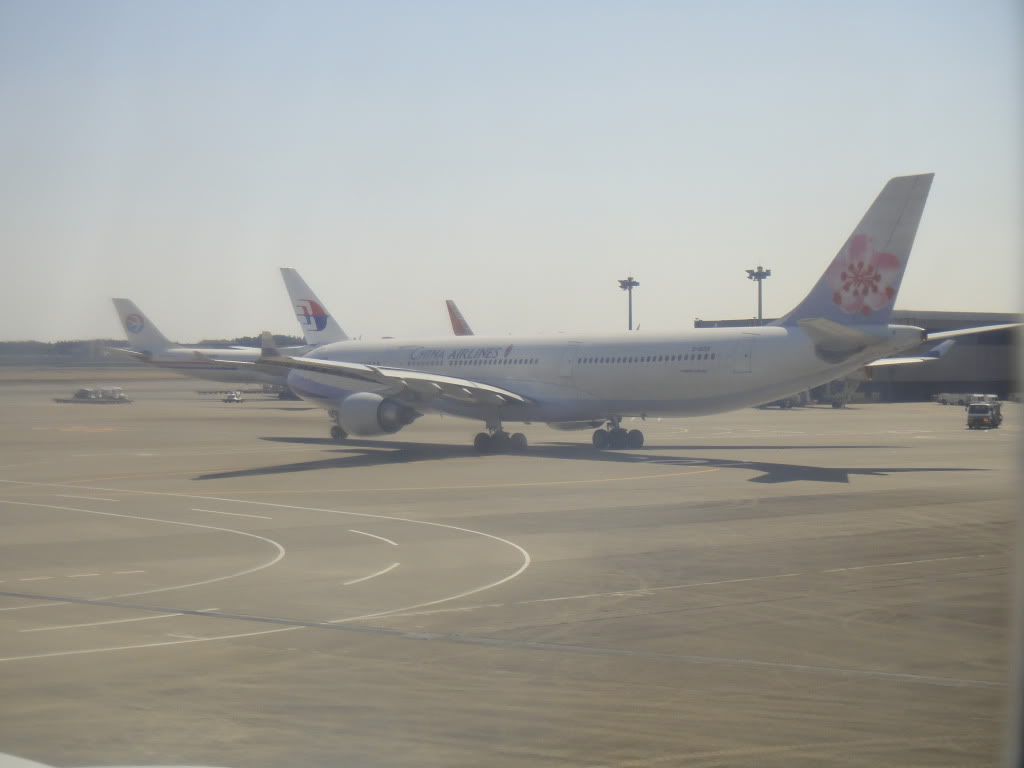 9M-MRK and B-6085, a MH 777 and a MU 330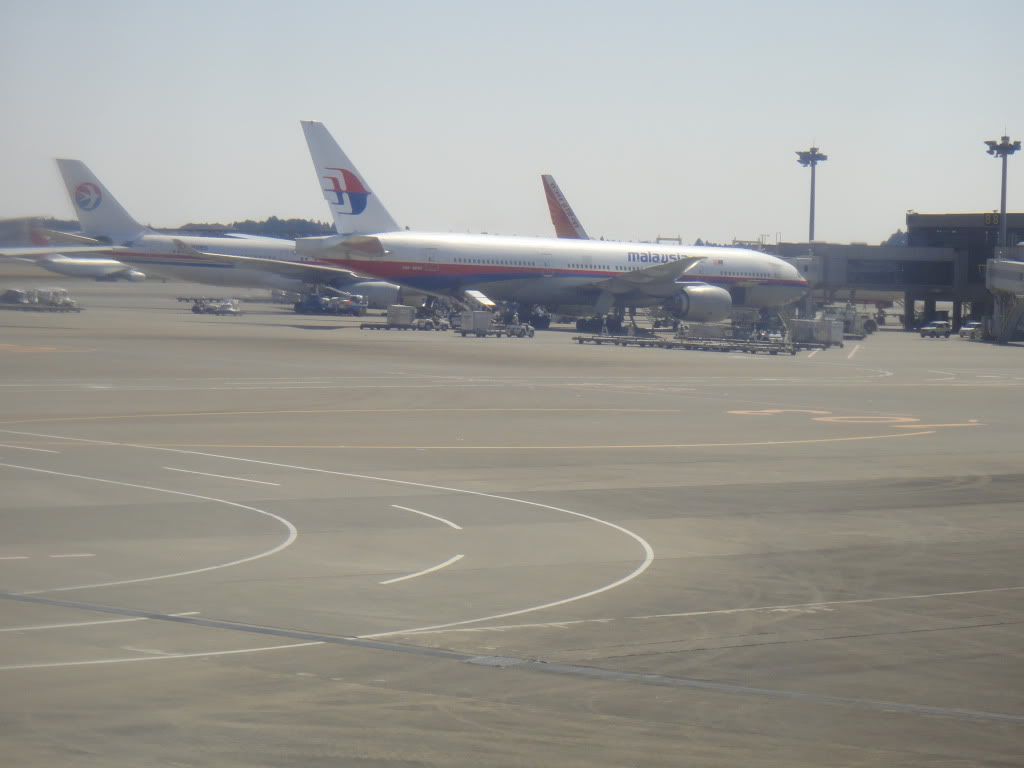 3 pictures of VH-OJJ which was waiting for it's flight back to SYD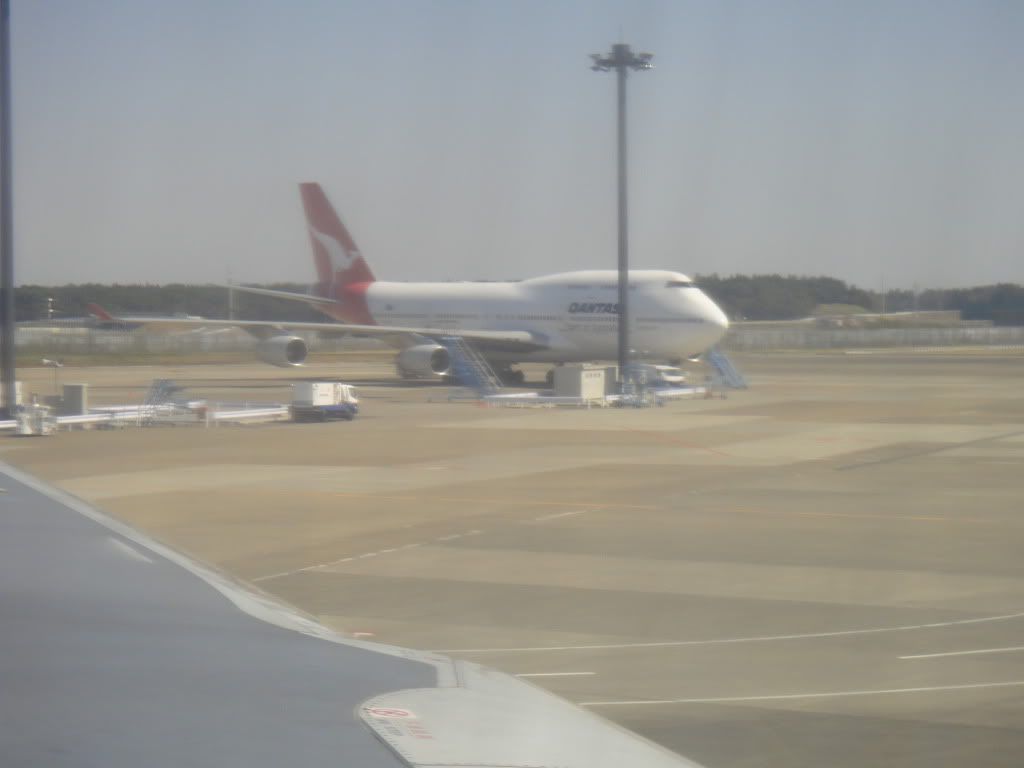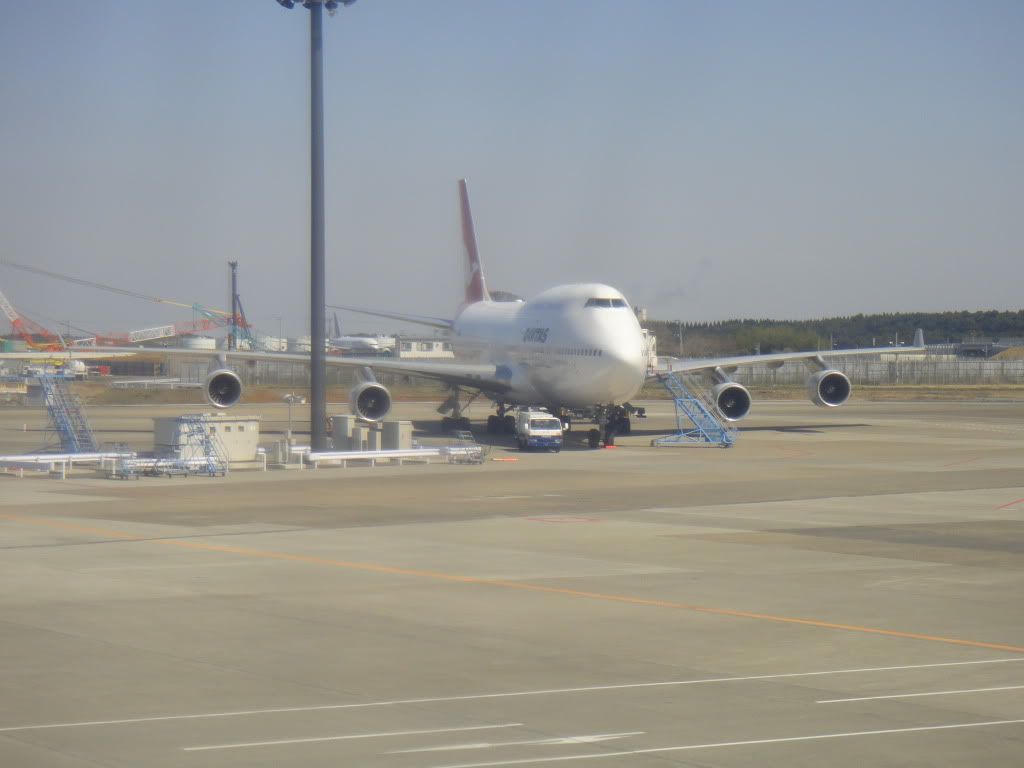 KE taxiing out for ICN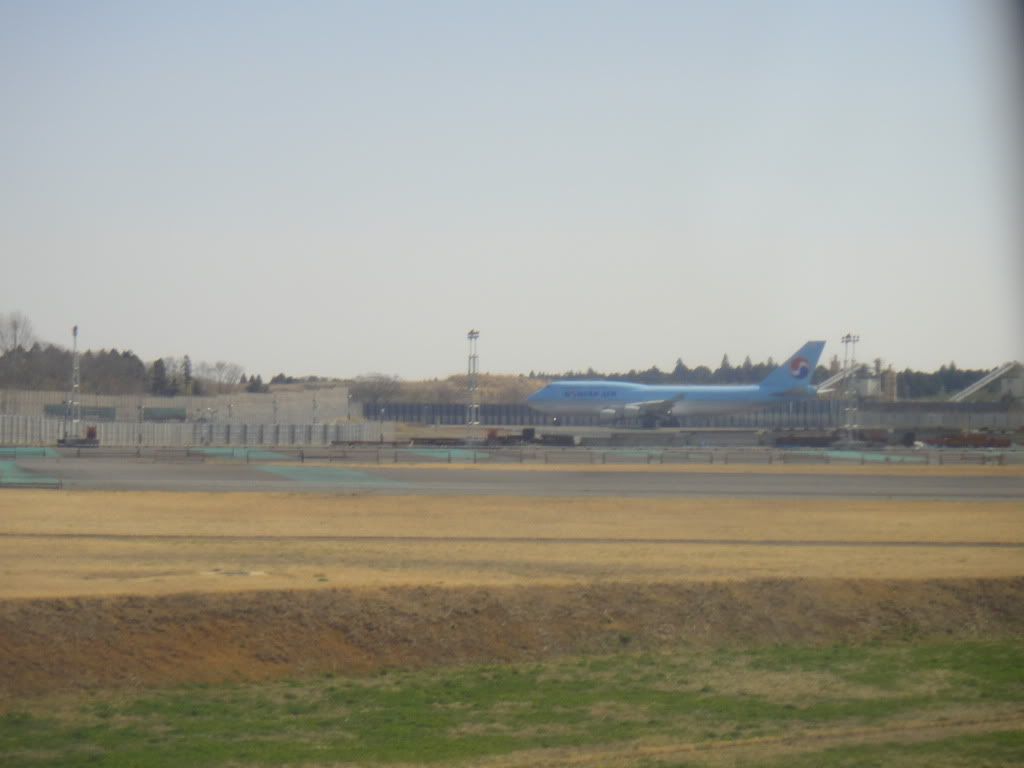 Taxiing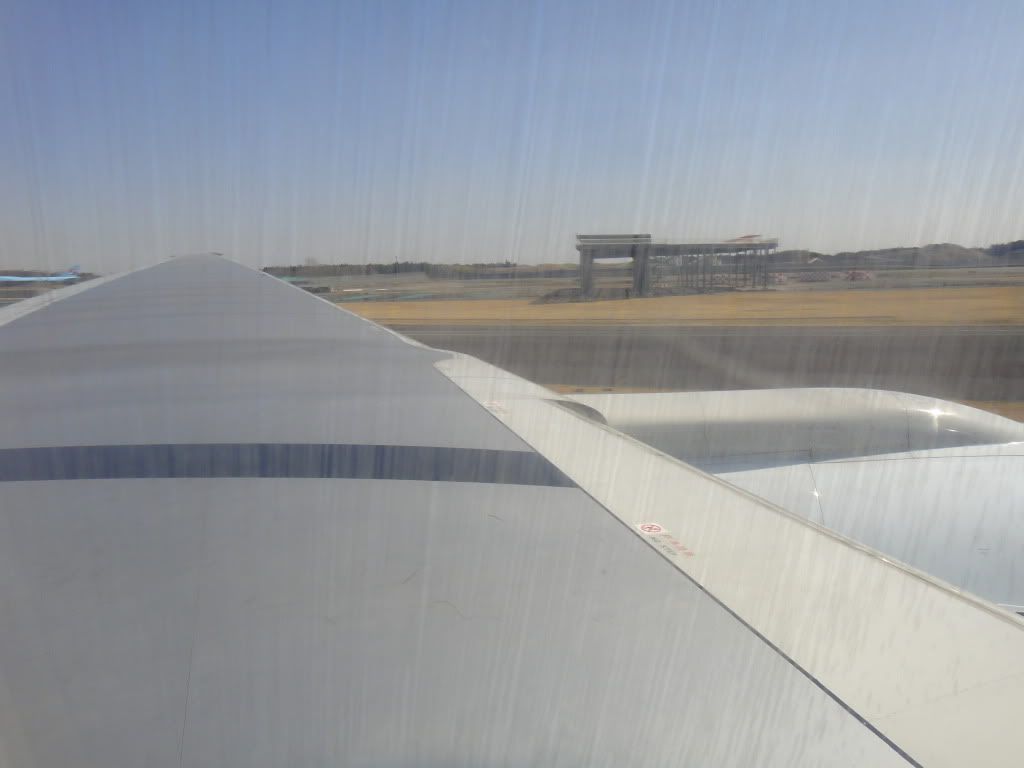 We kept meeting 18316 all over the place!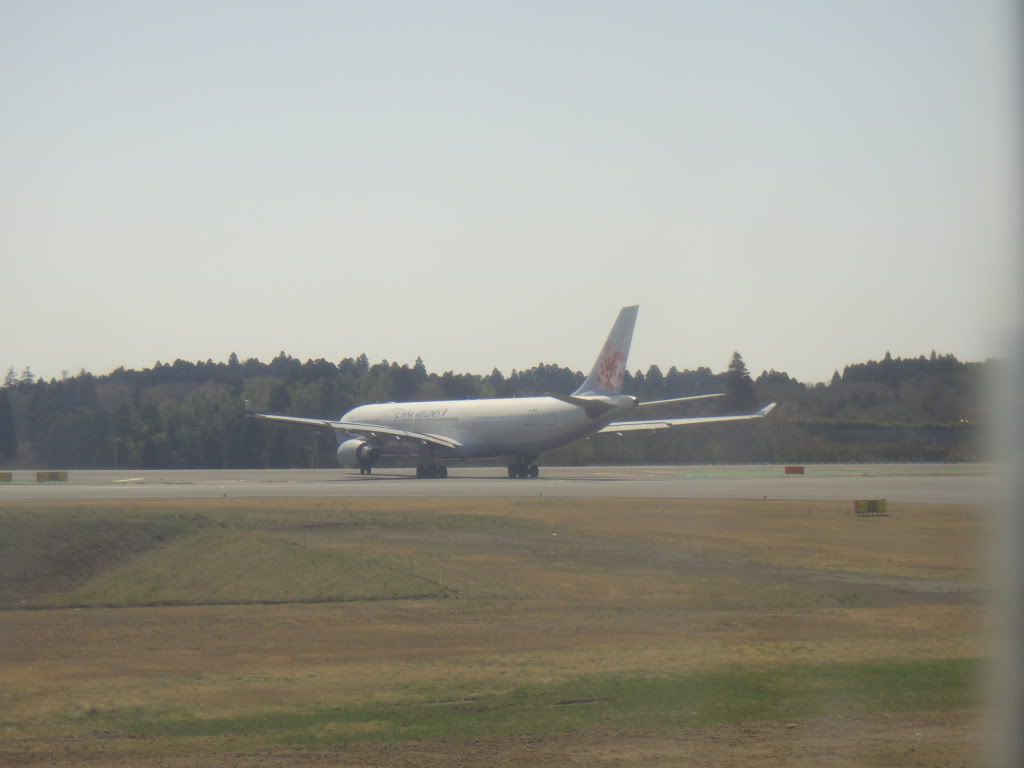 Another look at it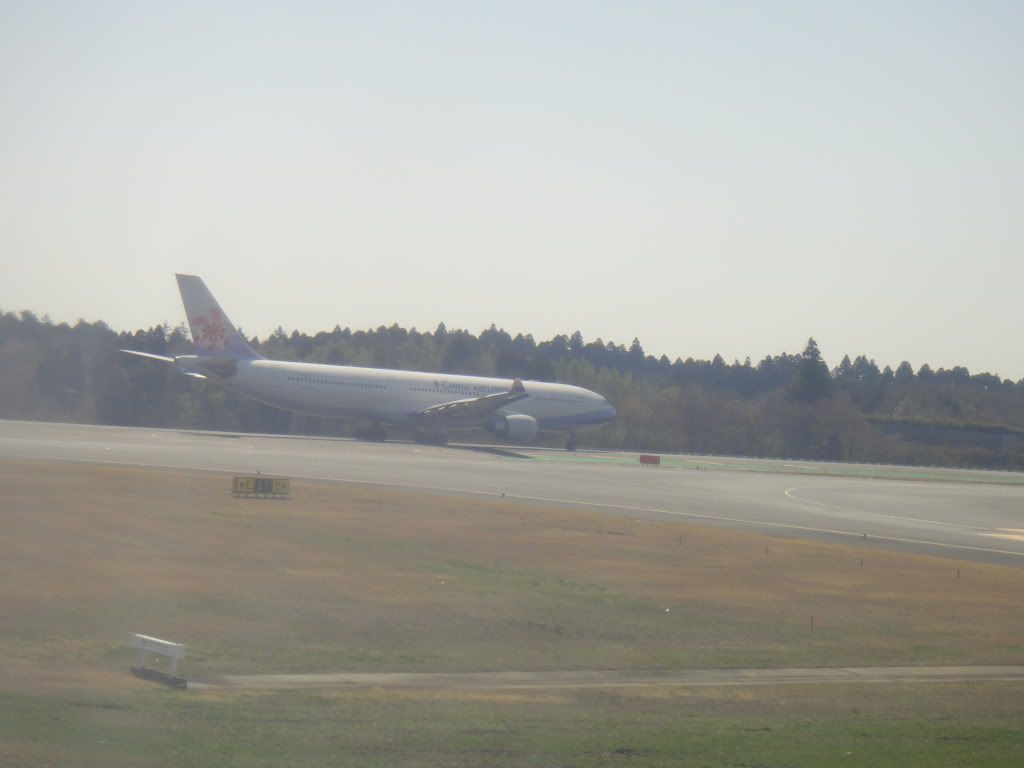 UA taxiing in after arrival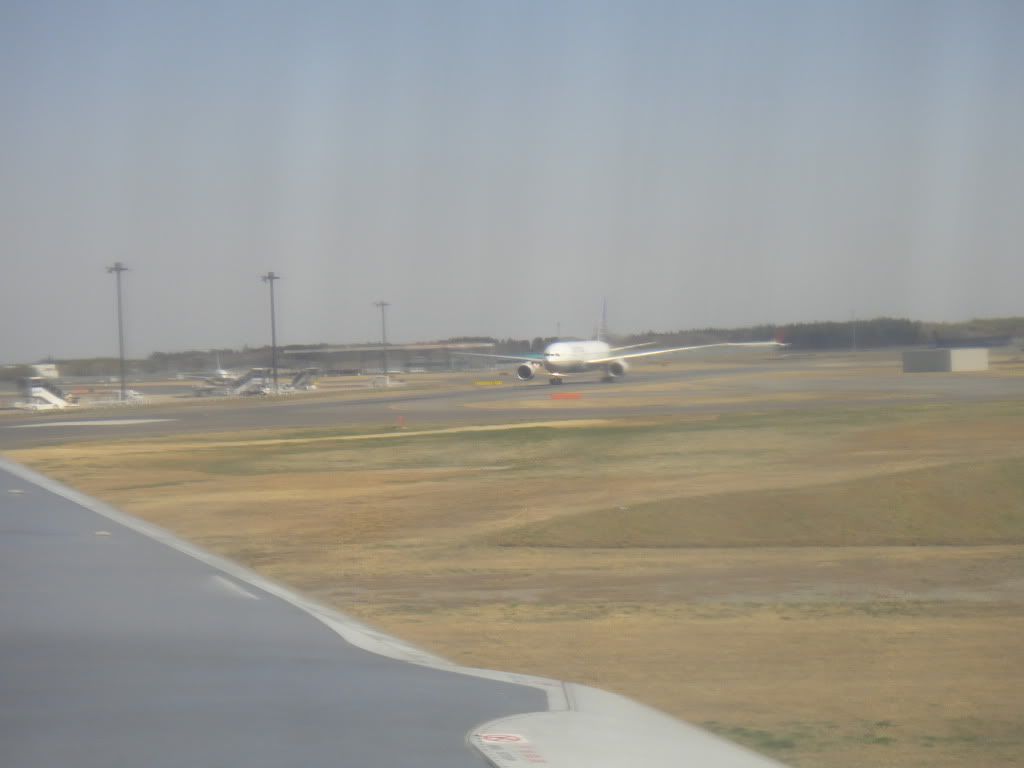 NH 77Ws at the maintenance ramp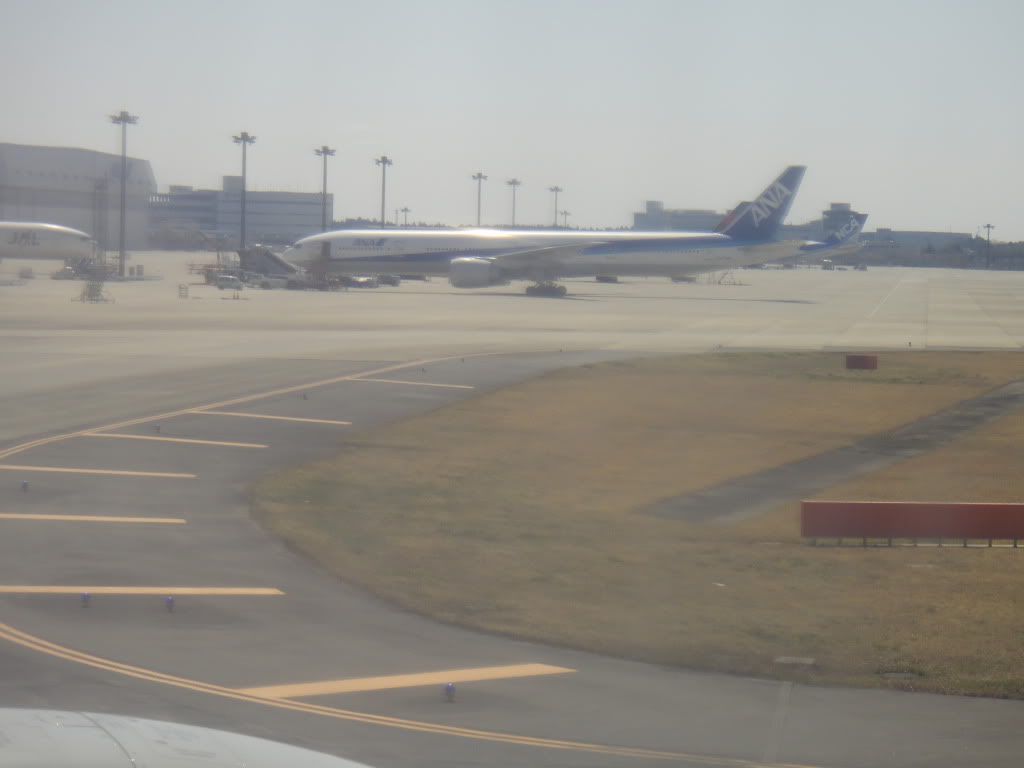 A LH 380 has come between us and 18316
Another NH 77W – they, along with JL, clearly rule the place here!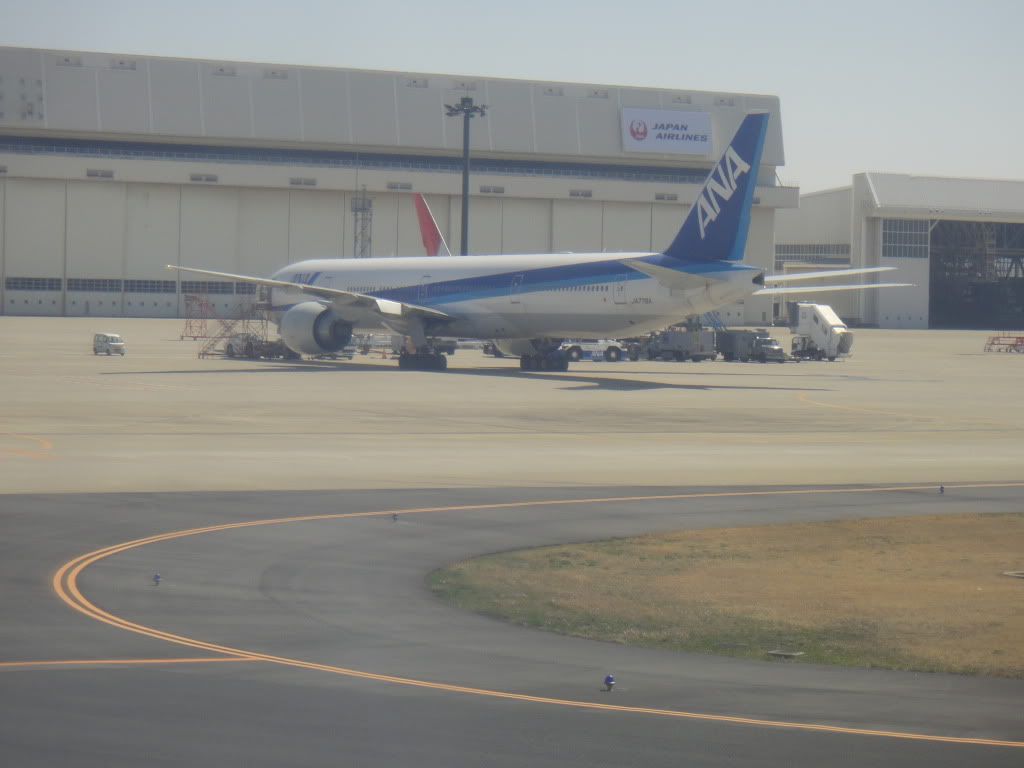 DL 763 clearly having some issues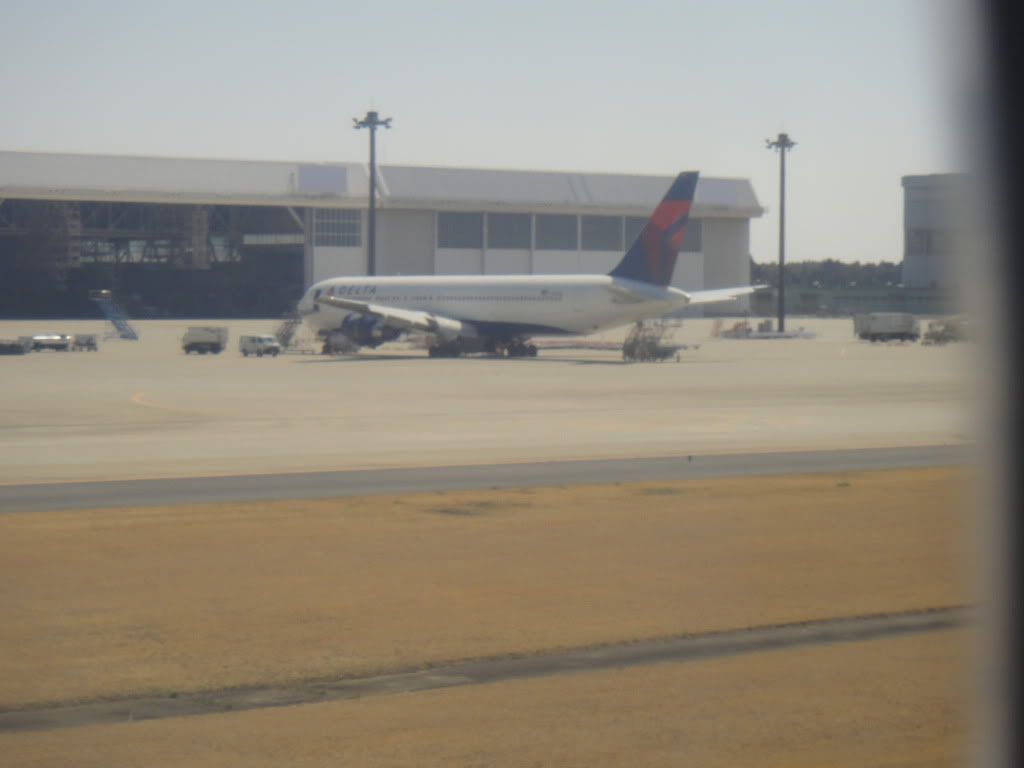 NCA – Nippon Cargo 747-400F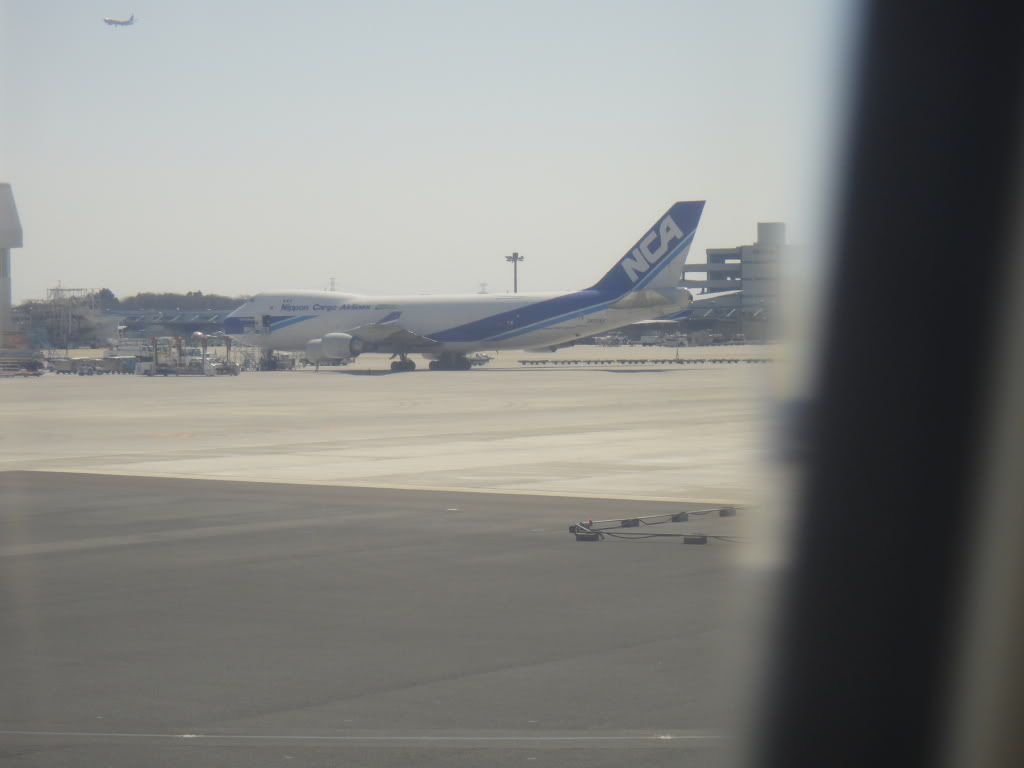 Takeoff video:
http://www.youtube.com/watch?v=c1rItBvFQy4&feature=plcp
Turning after departure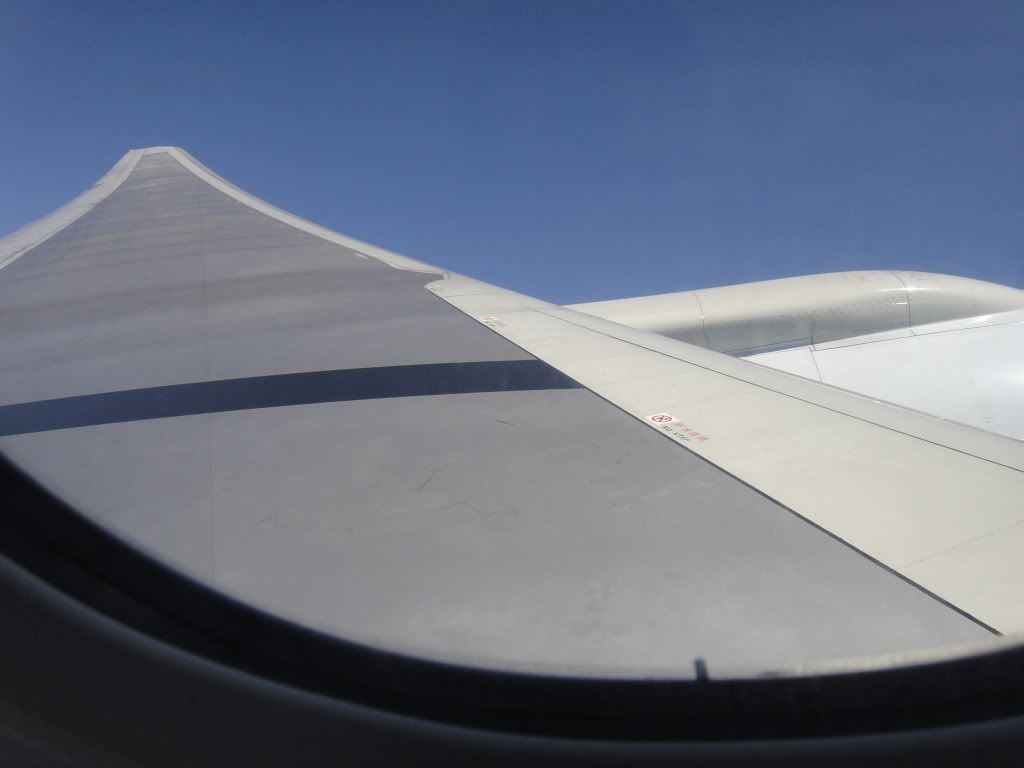 Some wingflex, but not as much as her younger ER sister, that's for sure!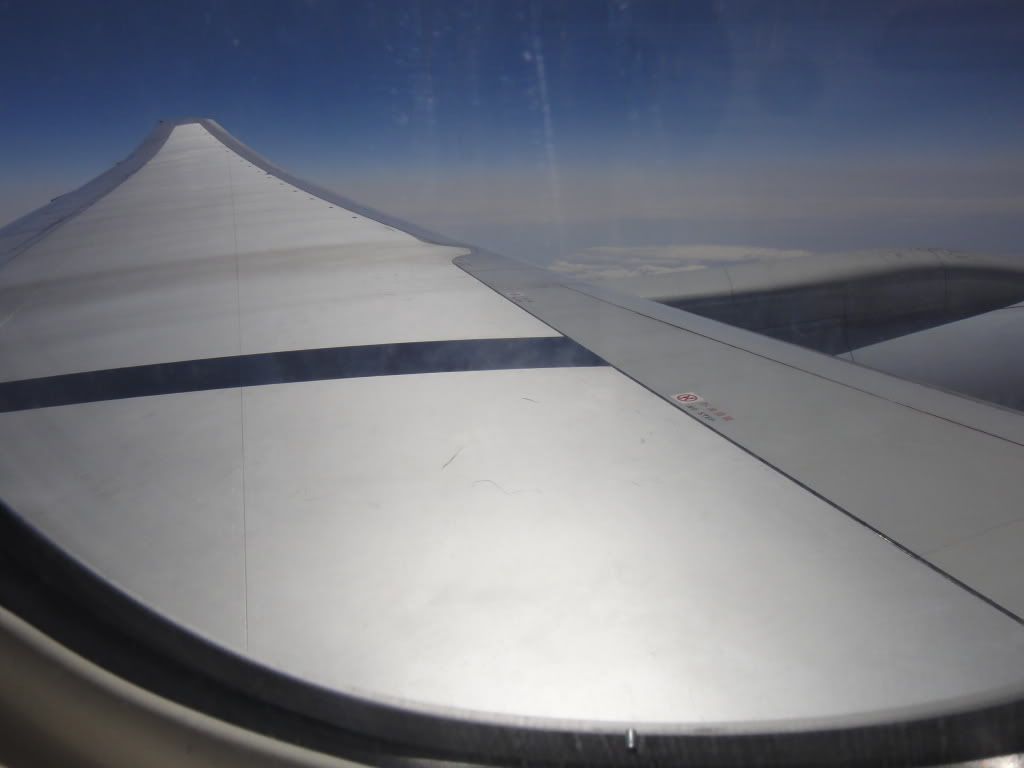 Cabin pic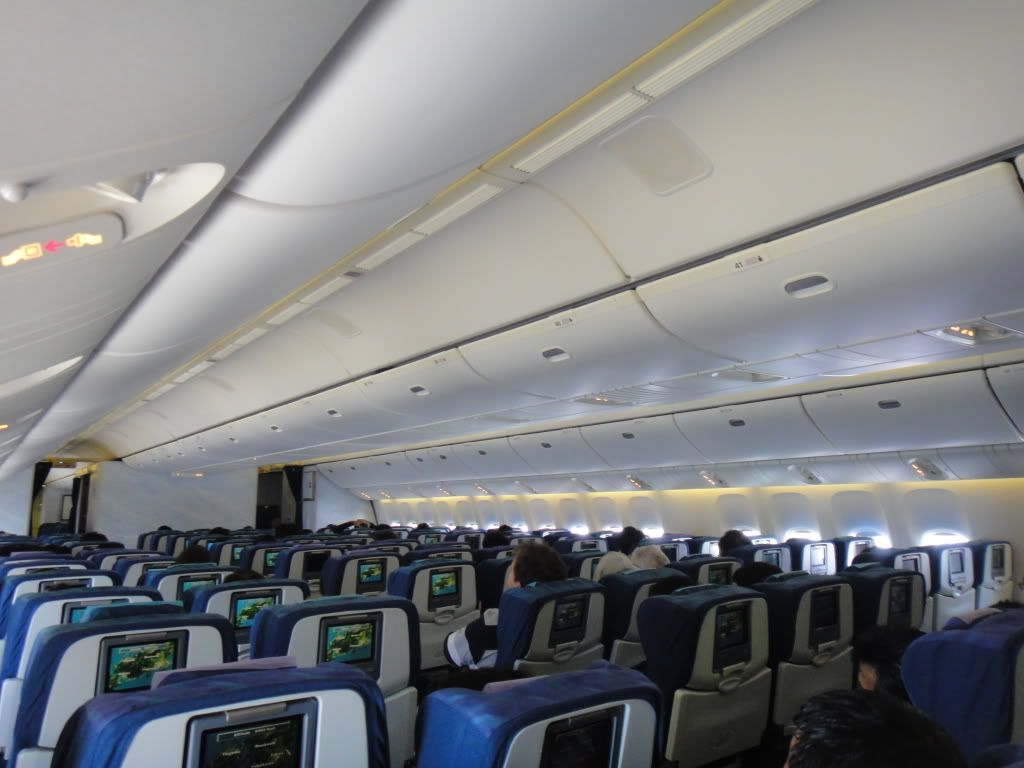 Yup, its the 773
Legroom is OK, but the IFE box is located badly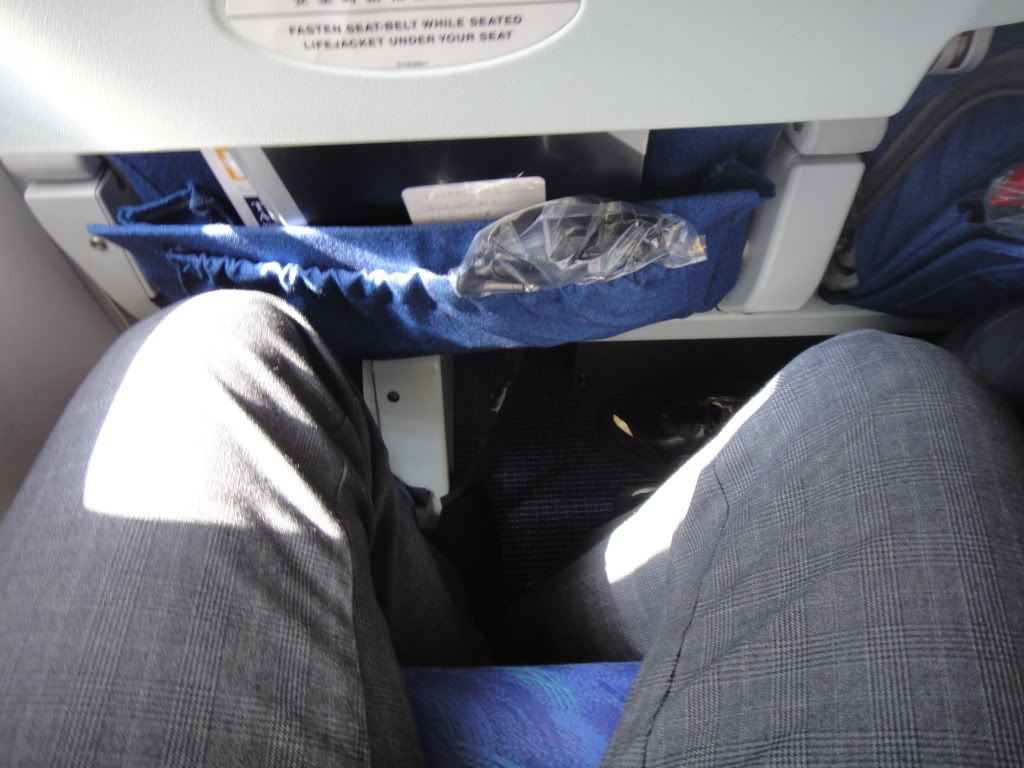 Snacks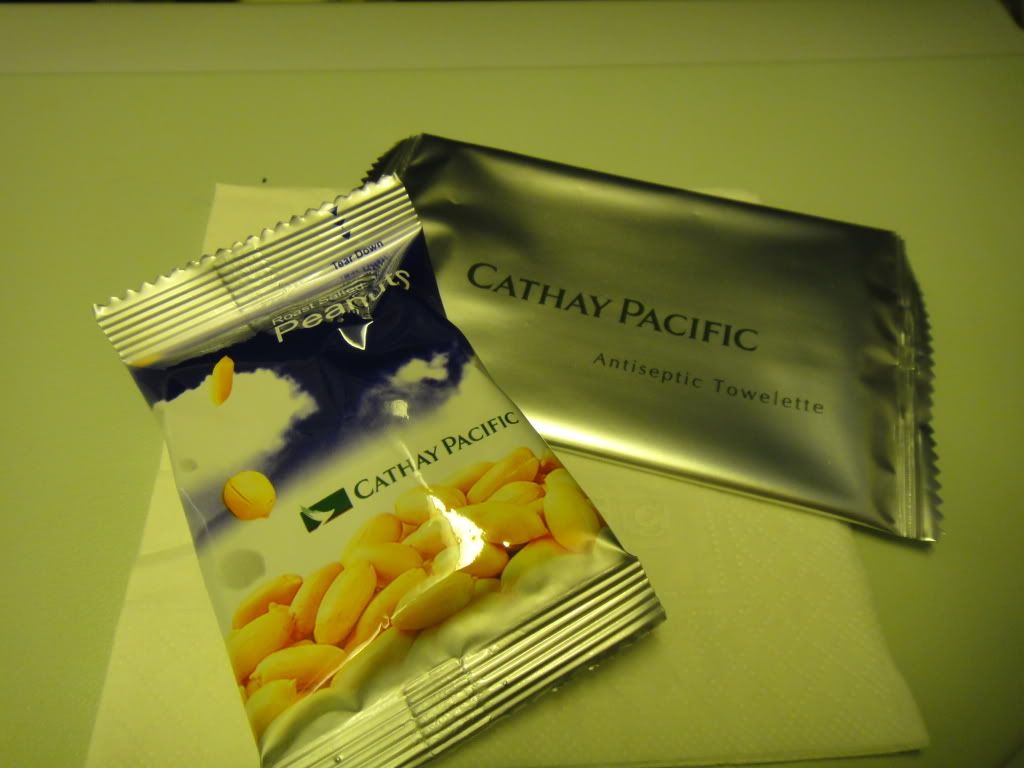 Sunny outside
Nothing compares to taking off in an empty 757 with full thrust!