Hello all,
It's the time again for me to share my TR. I have enjoyed tremendously reading all of your fantastic detailed TR and pics. I have to apologize here that I'm don't tend to take note of the many important information. Maybe I'm too contented and don't notice anything out of the ordinary. I just enjoy the sight, sound and service of the flight. Anyways, hope you'll enjoy this TR to Sri Lanka
This was a working trip leading a group to Sri Lanka.
I would have preferred to book on Sri Lankan, they have better departure time from SIN at 7.00am and departure from Colombo at 9.30am. It's also a rare, exotic, decent airline with good inflight for economy (along the ranks of TG) that many have overlooked. But, my colleague who did all the arrangements preferred SQ. SQ's fine for me, but have horrible late night schedule. I dread flying at 11pm ex-SIN and then at 1am ex-Colombo on SQ. Maybe it's me, I prefer morning flights with the aroma of freshly brewed coffee whiffing through the cabin. Anyhow, I shall not complain as just two weeks after making all the bookings and payment, budget Tiger announced that it would be flying to Colombo. Knowing how things work at my place, my bet was we would have taken Tiger! So, I'm absolutely delighted with SQ at this unearthly hour flight.
I have been to Colombo back in 2002 on Sri Lankan. Then, it had management know-how from Emirates. The inflight, meals, seats and IFE were very good. However, that was before my time on A.Net and did not capture any pics of that journey.
I've been clamouring for a trip to this island for a long time but have been rejected by the 'gods' of my work place due to the civil conflict. Since the end of the civil strife, we were given the green light and was excited to lead the first group to this island. Sri Lanka still capture beauty, culture and heritage.
SIN-Colombo
25 May 2012
SQ 468 – B777 (9V-SYE in Star Alliance Livery)
STD: 2245
STA: 2355
Departure on SQ to destinations to South Asia (what many refer to as 2nd tier cities) is in T2. It was night and taking any pics was hopeless in those glaring windows. I inquired at check-in that the flight was about 60% full. Yes, it would be a nice comfy flight that will not be too congested. I'd prob get a whole row to myself too. With not a full load, boarding was called a bit early as they got almost all pax at the boarding gate. Was glad to see I was on the Star Alliance livery a/c. Crew greeted warmly at the door. However, my heart sank when passed through Business. 9V-SYE is the a/c that ply regional sectors that is not retrofitted. Seats were in the blue/purple hues. Blankets and pillows on each seat were the blue ones. Not in my wildest dream I'd be on this older a/c! Thought it would be the newly upholstered brown seats covers and upgraded IFE PTV. I'm reminded to be grateful that I'm on SQ and not Tiger. Let's enjoy the flight.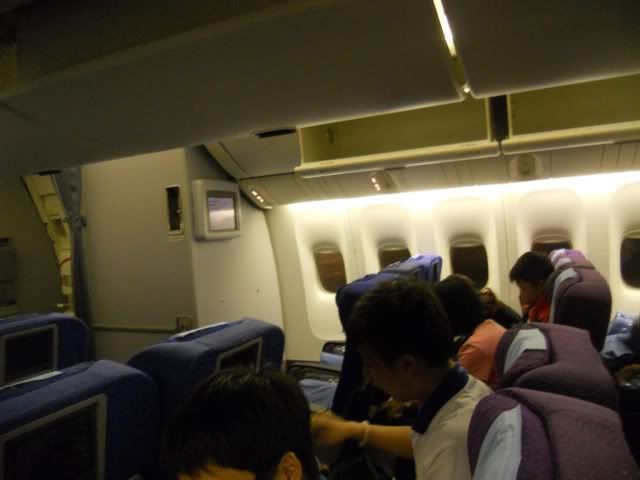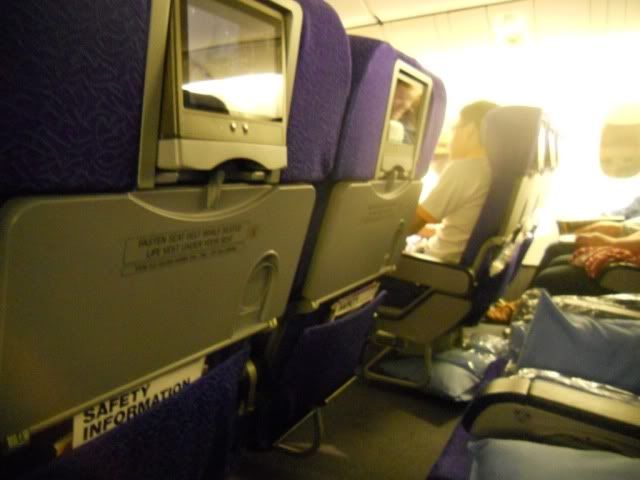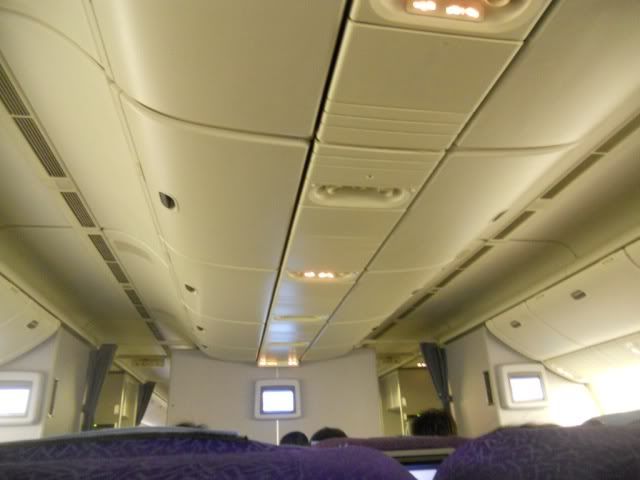 There was tour group of 20+ senior citizens from Malaysia on this flight. I overhead them talking and realized that they flew from Kuala Lumpur to SIN and then to Colombo. Hmmm, MH flies from KUL to CMB direct. Wonder why did they take this longer route? They were simple folks, I'm sure they did not pay bucks just to fly SQ. I was later informed that SQ offered more competitive group travel prices than MH.
As usual, there is nothing to complain on SQ.
As I was leading a group, I informed the Leading Stewardess to check with me if there arekany issues from my pax. She inquired how she should address me and from then on it was Mr SIN7 throughout the flight from her and the crew serving me up to the time I disembarked. It reminded me when I flew first class! Wow! That's service from SQ treating this economy class pax so special.
Once door closed, safety video was screen, menus, headsets and hot towels were distributed. At this time, a man of South Asian decent seated just two rows ahead of me started demanding beer and alcohol loudly. The FA explained that she can only serve him once airborne, but he didn't buy it and started mak)ng a huge scene. What an embarrassment. A senior FA was called and she managed to pacify him. Funny thing was that once the a/c was up in the air, this man concussed out and slept all the way. Nothing was heard of him till arrival. Whew, it was a pleasant flight.
Once seat belt sign was turned off, drinks service began. Drinks were offered from a tray instead of the beverage cart. On offer on the tray were cups of OJ, water, wine and beer. My group decided to make the FA work a bit and requested for Coke, Sprite and apple juice – all not on the tray. Peanuts were handed out a bit later.
IFE was absolutely limited considering what other SQ a/c offered. I only watched the Iranian show Separated. The rest were a bore. It was the old IFE and it was not AVOD, so you had to wa)t for the whole cycle to end to begin the next show. I'm reminded again I'm on SQ and not Tiger, so enjoy the miserable offering.
Meal time and there were missing special meals for my group, but I manage to solve it with the crew. They were very helpful and appreciative of my assistance.
After the SPML were served, the standard meal cart rolled in.
Choice 1
Seafood on pasta salad
Roast Cajun chicken,kveg and potatoes
Chocolate cake
Roll & butter
Choice 2
Seafood on pasta salad
Malabar fish curry, okra with tomatoes and steamed rice
Chocolate cake
Roll & butter
Fish was fresh, curry gravy nicely spiced and creamy that went very well with the rice. I usually don't like okra, but this was done without being slimy. A filling and very good meal. If this was an earlier flight, I would have requested another portion. But since it was already past mid-night I just could not possible have another. Just as I was having this thought, a FA came . . .
"Mr SIN7 would you like another serving of fish curry or the roast chicken?"
"Oh no, I can't, thank you."
"Then would you like another chocolate cake?"
"Thank you very much, but the tummy says no"
After clearing the tray, FA placed a cup of water on my table.
What a nice touch. I was enjoying a little up front class service at the back!
After all what's done to me I had to write a short note of thanks and appreciation to the crew.
I scribbled a short note on the menu card and gave to the two FAs who made this flight absolutely pleasant and enjoyable for me.
After trays were cleared, duty free cart rolled down. In less than an hour, a/c was prepared for landing - 3 ½ flight is not long.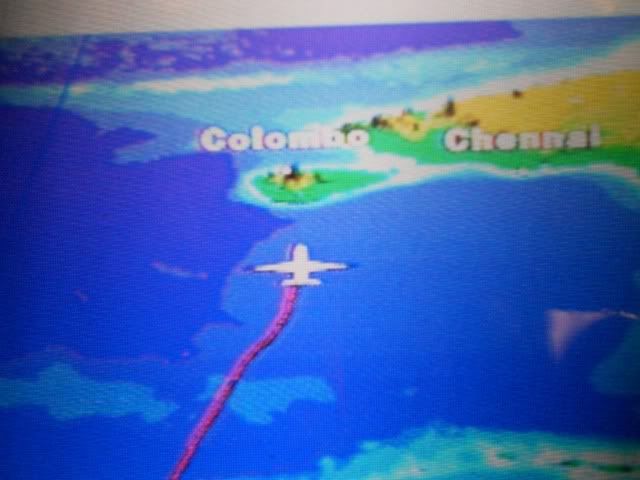 The Return
CMB airport staff were polite and efficient. I'm quite tolerant with long lines for security check. However, the sickening thing at CMB were some locals were always trying to find their way of cutting the queue and security just lets them in. A German man blasted at a queue cutter and a while later, a Chinese lady screamed at another. They didn't bother.
Colombo - SIN
1 June 2012
SQ 469 – B777
STD: 0110
STA: 0730
What a dreadful hour to fly at 0100. Anyways, was happy that the a/c was the retrofitted. Economy IFE was the updated one with AVOD but not the KrisWorld on A380 and A330. Anyways, I was so tired that I didn't bother.
Pre-take off inflight procedure was per usual - Safety video, head sets, hot towels, menu cards.
Crew was again very polite to all pax. Again, a little bit more special towards me ; )
Flight was 100% full. Most pax were onward to Australia.
Though it was packed, most slept all the way.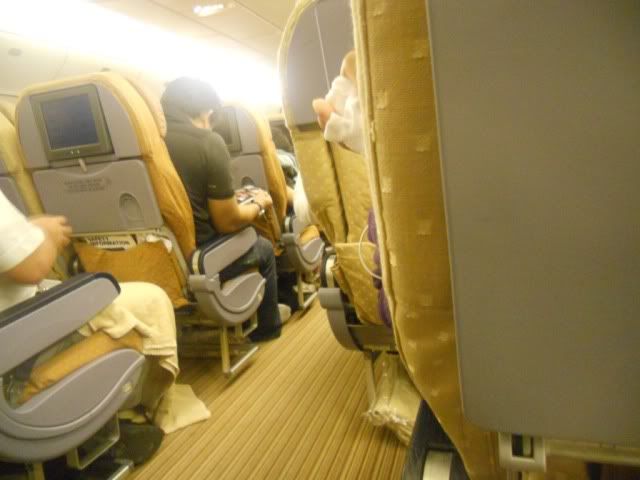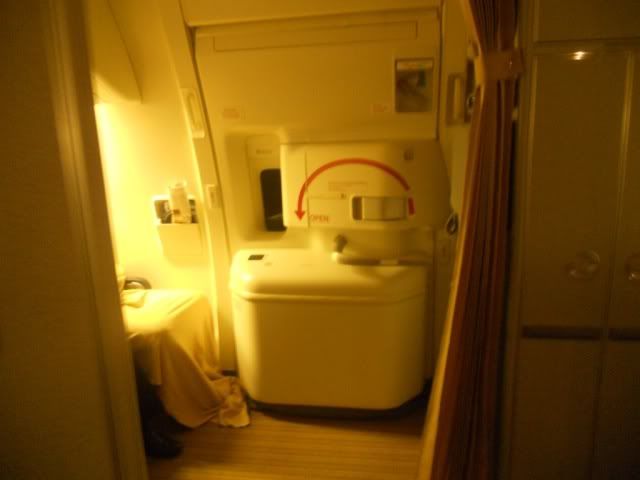 Meal - Very late supper OR very early breakfast at 2.30am!
Choice 1:
Asparagus and tomato salad
Singapore roti pratha:
Fried flat bread with chicken curry
Fresh fruits
Roll & butt%r
Warm, buttery and flaky phrata and curry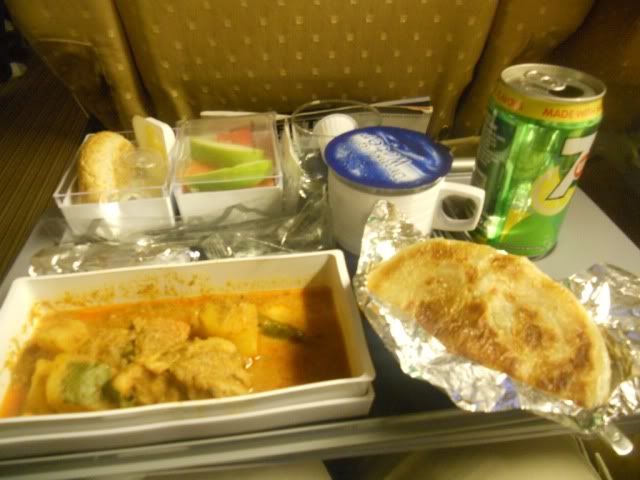 Very good that SQ serves a local Singapore Indian meal. The roti was served hot and wrapped in foil. It was flaky and buttery. Peel and mop the bread with the chicken curry - yummy. Curry not the best but the whole meal was delicious. If it was not such an unearthly hour at 2.30am, greedy me would have asked another serving!
Choice 2:
Asparagus and tomato salad
Seafood udon noodles
Fresh fruits
Roll & butter
Meals were from Singapore.
I only caught comedy classic Allo, Allo. The rest of the flight was a blur as I was in the realm of trying to be awake and unconsciousness.
Personally from me, there's nothing much to fault SQ.
Being nice to the crew, in return, they were absolutely wonderful.
Local Singaporeans always feel discriminated by our SQ crew, but I guess, these pax are too demanding and complaining.
Meals – not outstanding; but it was good, decent and of quality.
A/C and IFE – Due to the B777 a/c variants, IFE is inconsistent. Quite frustrating.
Then again, it's a regional sector with an unearthly schedule and relatively short flight time.
So IFE is not important ?
CMB is not a top tier city, so prob that's why it gets older a/c or whatever's available.
Not true, Maldives and Dhaka gets A330!
Hope you've enjoyed this rather short TR.
Some pics of Sri Lanka
Elephant orphanage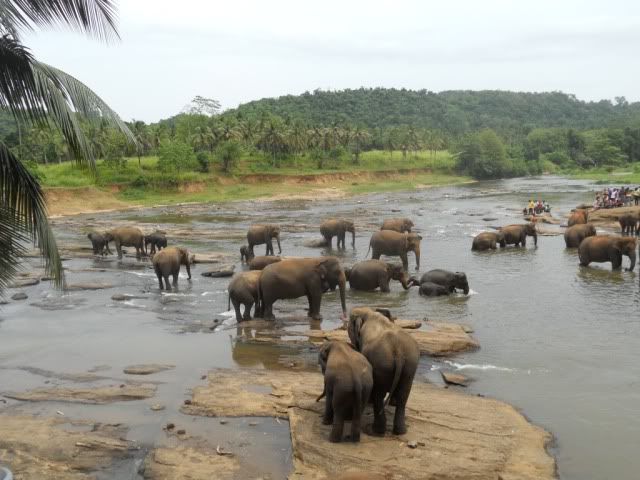 Sigiriya Rock Fortress
Rock painting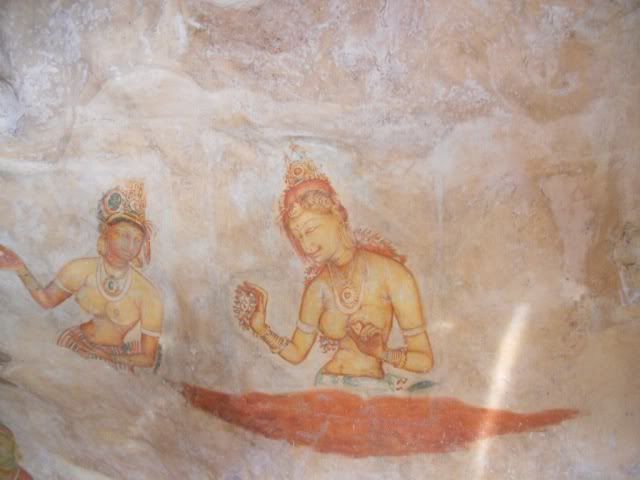 Tooth Relic Temple - Kandy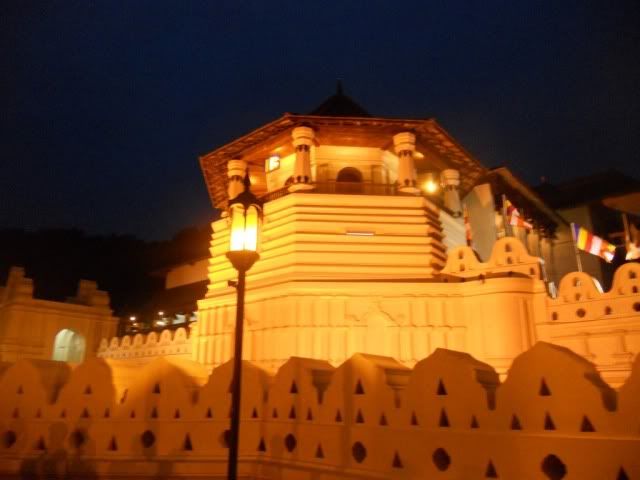 Street Food - Kootu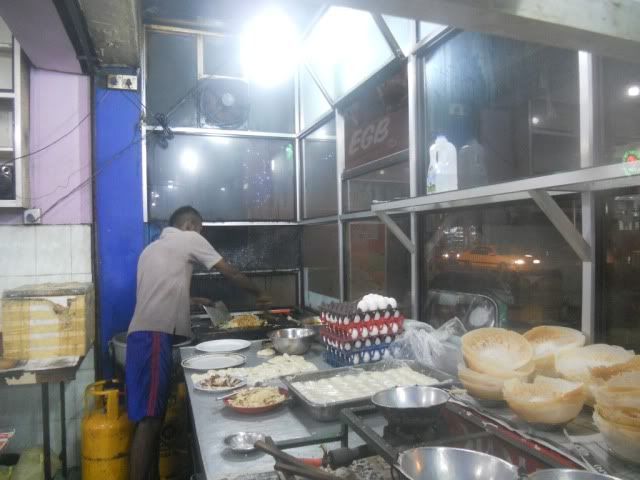 Kootu – Chopped roti bread with egg, veg, chicken and curry
Awesome street food after 6 days of hotel / restaurant buffet meals.
Galle Face