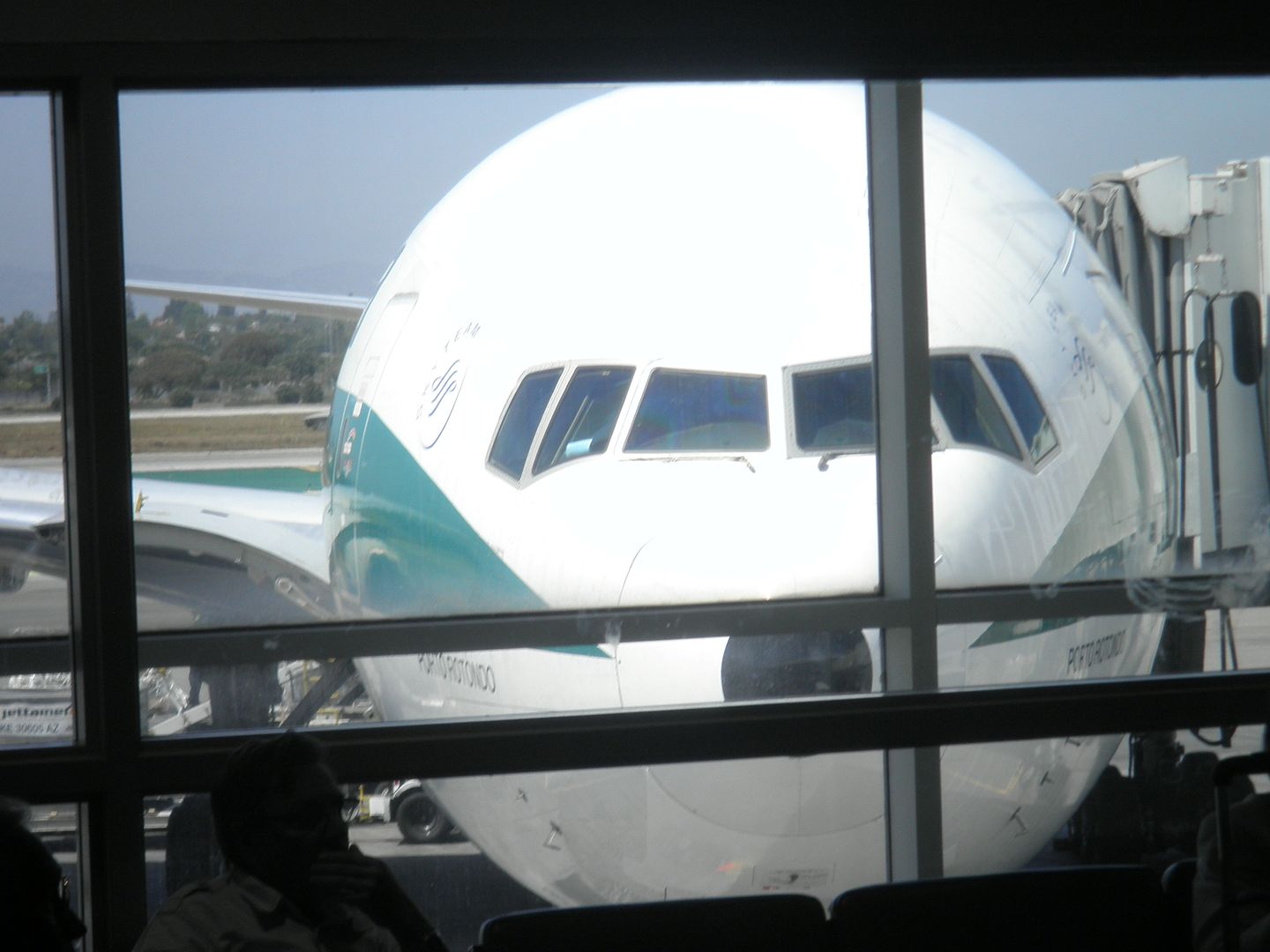 B A C K G R O U N D
I first flew on a Alitalia 777 on 1Mar03 and wrote a trip report but with no pictures. So when I was going to Italy to see my friends there, this was a good opportunity to AZ and their 777 again. I could then write another report and it would also be great to fly nonstop to Rome. There are not many reports on AZ on their LAX-FCO service either. It's also nice to compare the experience from nine years ago to now.
T H E T R I P
Date: 29May12
Route: Los Angeles LAX – Rome FCO
Distance: 6354 miles
Flight: AZ 621
Flight Time: 11:29h
Dep. Time: 15:19
Aircraft: Boeing 777-243/ER
Registration: EI-ISB "Porto Rotondo"
Dep. Gate: 27
Seat: 29D
Movies: Tinker Tailor Soldier Spy
202nd flight on a Boeing 777, 103rd flight on a -200/ER
Flown on 117 different 777 aircraft (frames)
I arrived at the check in counter about 90 minutes before departure and there was a line of about 10 people. Most people had a few large bags to check in except me. The wait wasn't too bad; about 15 minutes. It was finally my turn and it was a quick process. The agent gave me 29D which I figured was an aisle and I asked her about a window and she said that there were no windows for now but to check at the gate.
Security was fairly quick and I was thru in about 10 minutes. There were not that many people at the gate so I figured that the flight wasn't that full. I looked for the registration of the aircraft and was happy to see that it was a different aircraft than what I flew on in 2003. Boarding started about 45 minutes before departure and first was Classe Magnifica and then was done by row numbers. I checked again for a window seat but still no window available. A lot people were still crowding the gate reader so I waited until only a few people were there.
I noticed once I got on board that the configuration was 3-4-3 rather than the 3-3-3 that I had expected. There was also a small Premium Economy class section of 3 rows (2-4-2) which I think is fairly new. I sat down and could tell right away that legroom was good.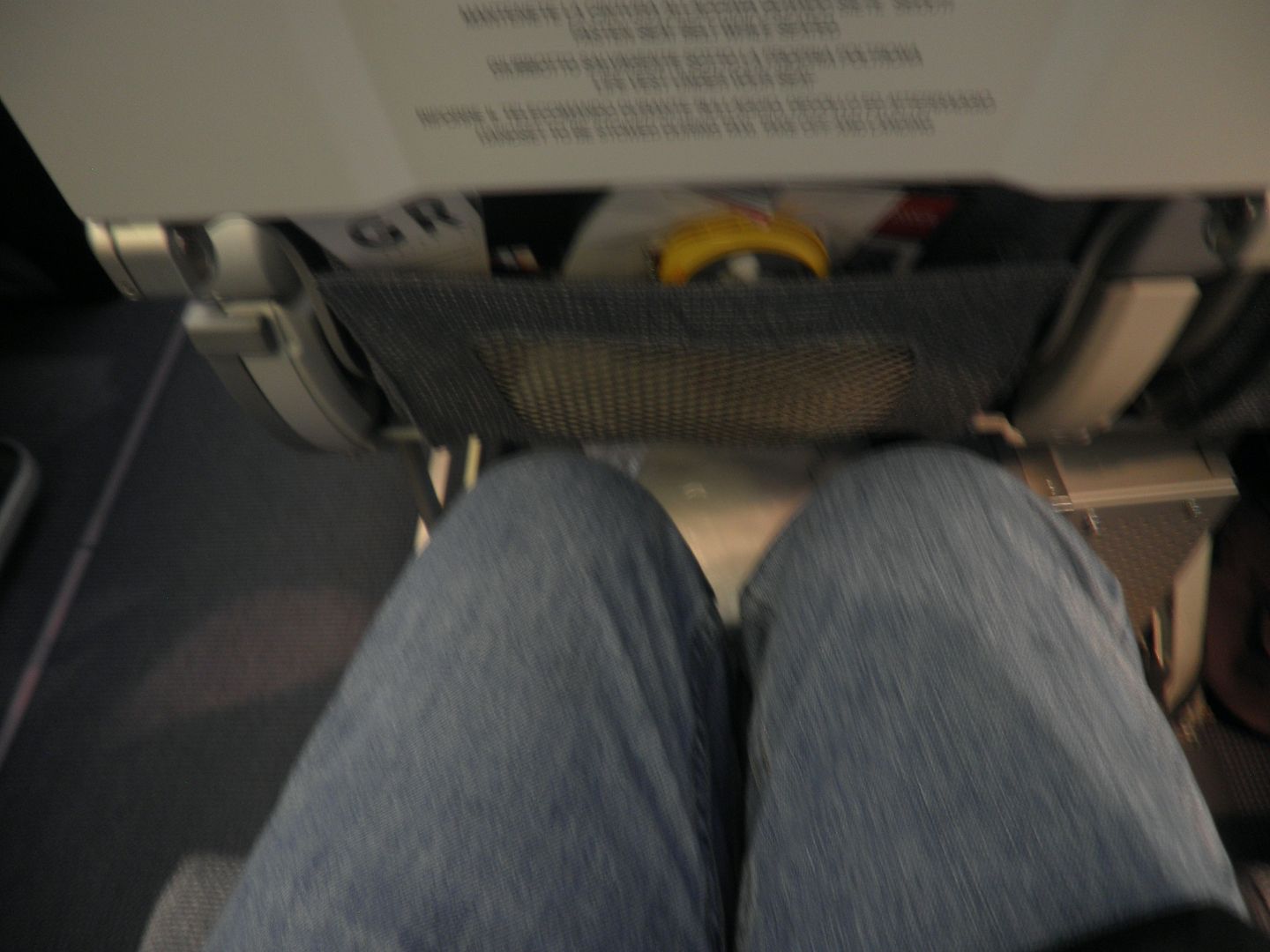 The TV screen looked exactly the same as nine years ago but think the seats are different.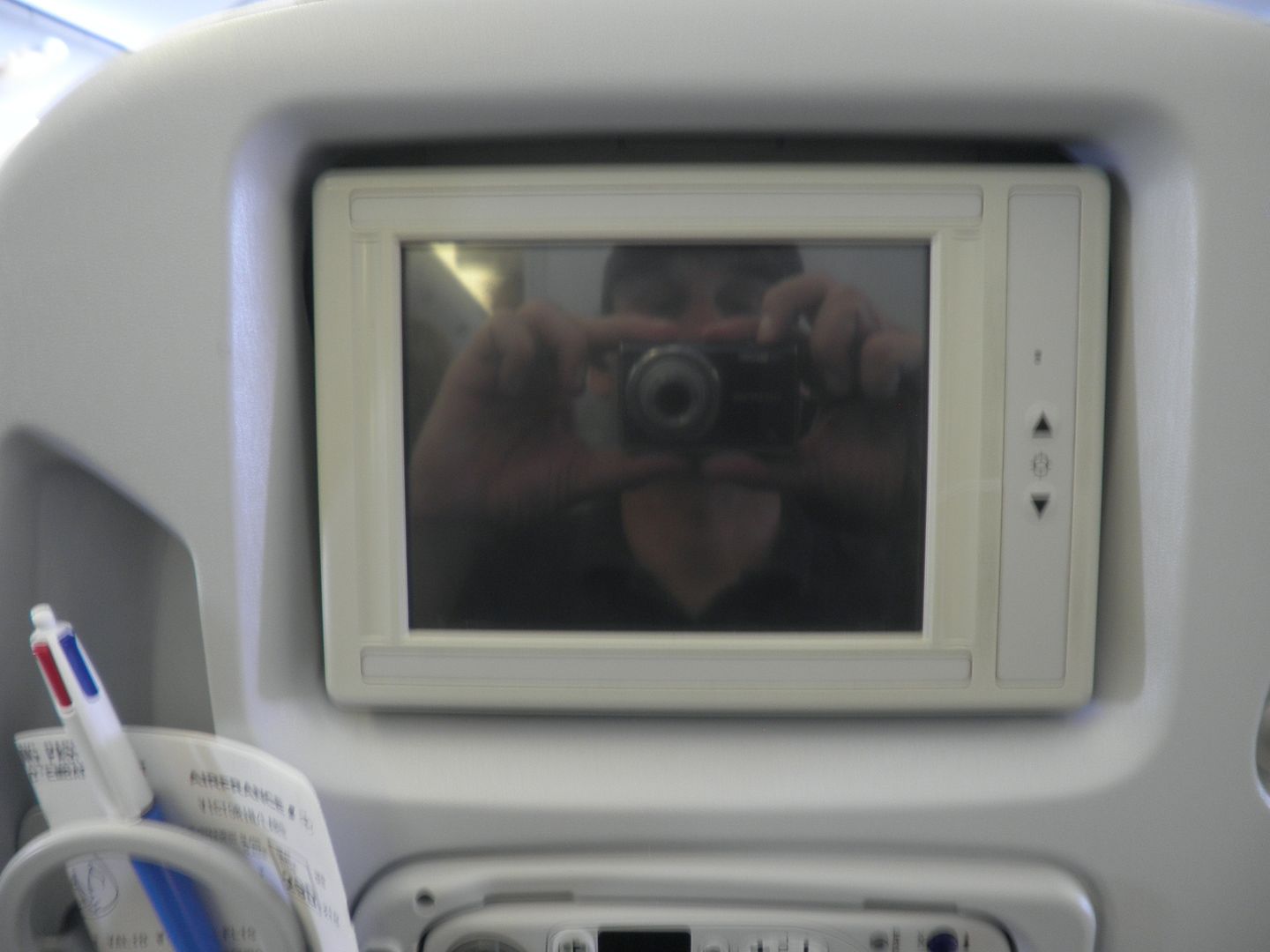 I also saw the HUGE IFE box underneath but it wasn't too bad as it was mostly under the seat next to me.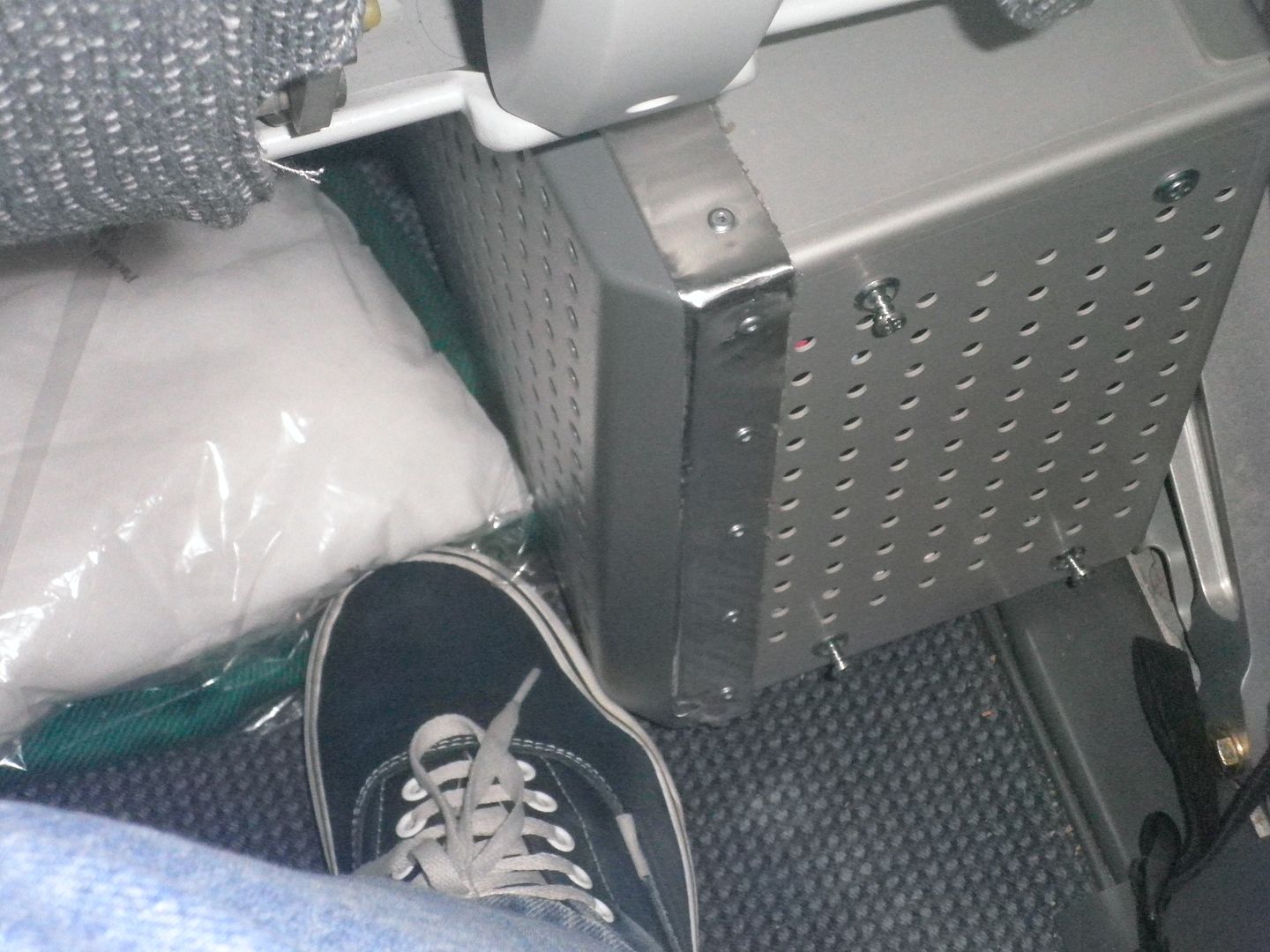 The seat was also very comfortable.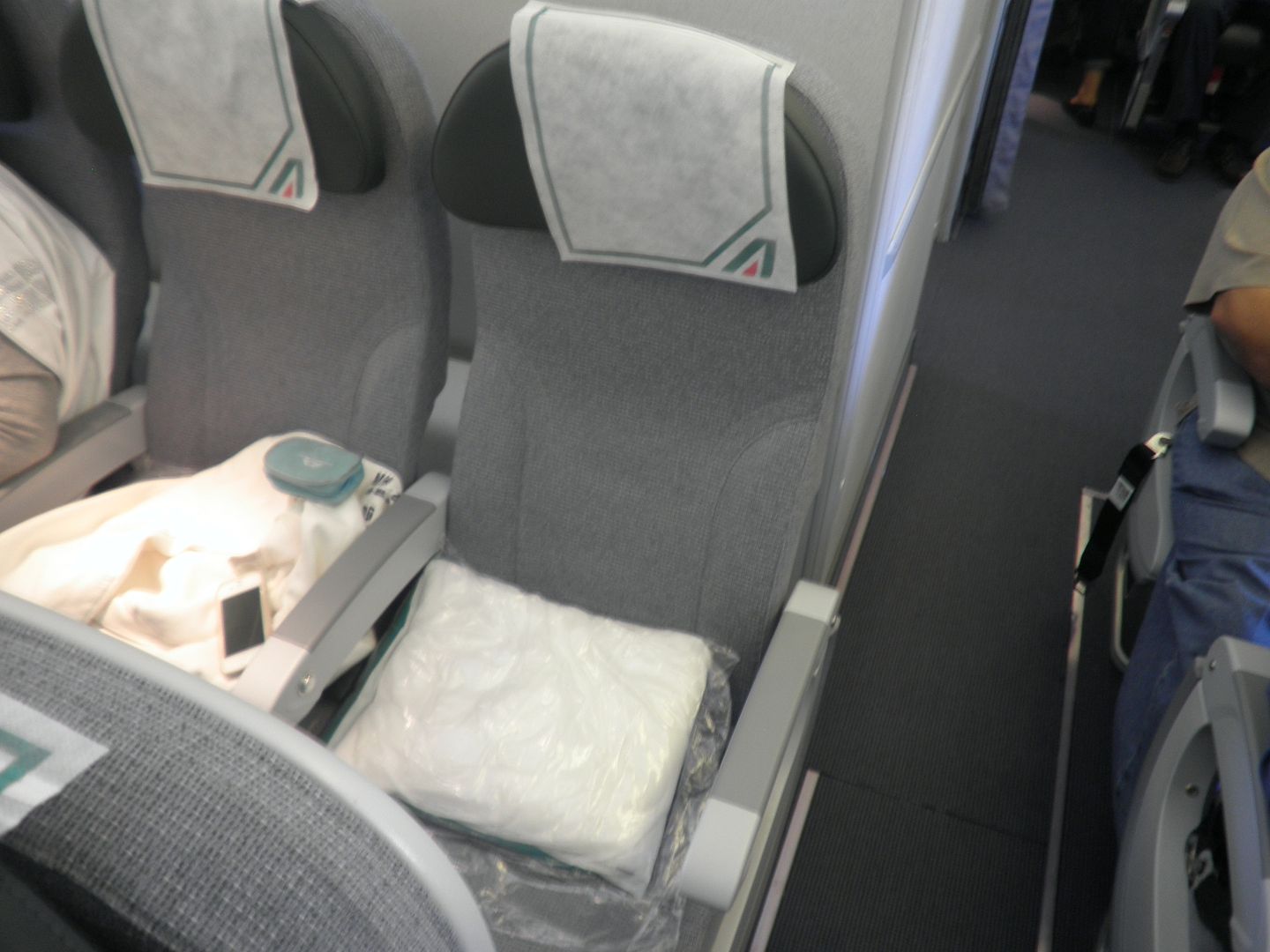 There was also a blanket and a pillow at every seat and in the seat pocket an inflight magazine along with safety card and duty free catalogue.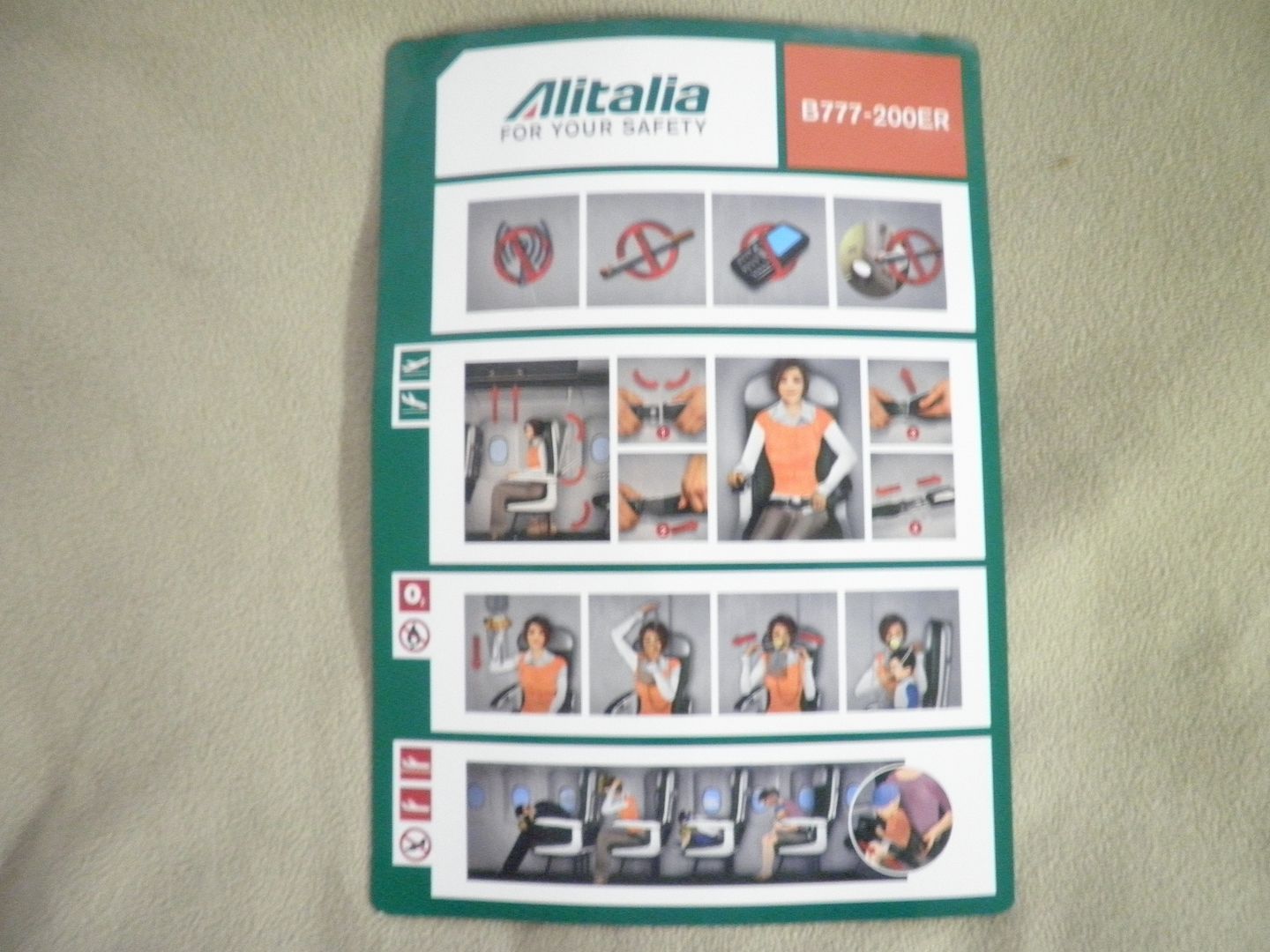 The door closed and the seat next to me remained open which was great. The second center seat was also open but there was someone in the other aisle seat. The cabin was clean and fresh. There was no legrest which was featured on my previous flight. Safety video was played and cabin crew did safety checks. Surprisingly, the cabin crew were still walking around the airplane checking on other things even when the aircraft had turned onto the runway!! We sat a there for about a minute and then started a powerful take off roll.
After about an hour a drink service started and I tried an Italian beer.
They gave me Castello which I had never heard of along with pretzels. I also found an unopened snack in the seat pocket in front of me. The beer was good and I start to watch the airshow map and then looked at the Ulisse magazine. I also started to explore the InFlight Entertainment system and was very happy to see one of my current favorite TV shows on there, Inspector Montalbano (Italian TV-series). I watched Montalbano first and soon the dinner was served.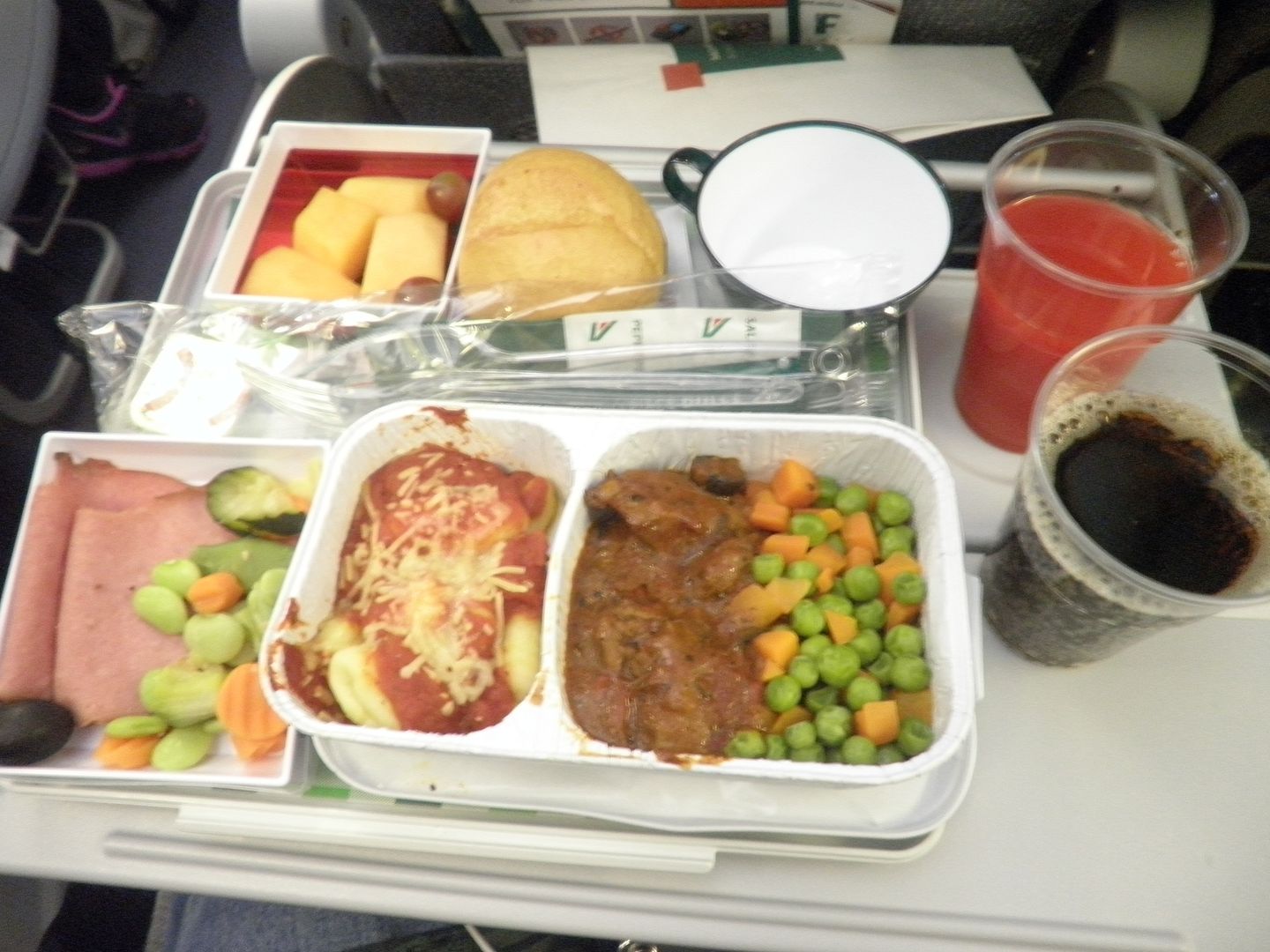 Options were beef or fish and I had the beef. It also came with a ham appetizer, pasta and honey dew melon along with grape for dessert. There was also a piece of bread but no salad. I still preferred the pasta instead of a salad so still a fairly large meal. It was very tasty. I had Coca-cola and blood-orange juice to drink which was served in cups and I had two of those with the meal. I had tea afterwards.
I watched the first movie and noticed that he IFE controller is not very easy to use and I could see my fellow passengers struggle with it as well. The controller as well as the IFE menu screen were the same as in 2003.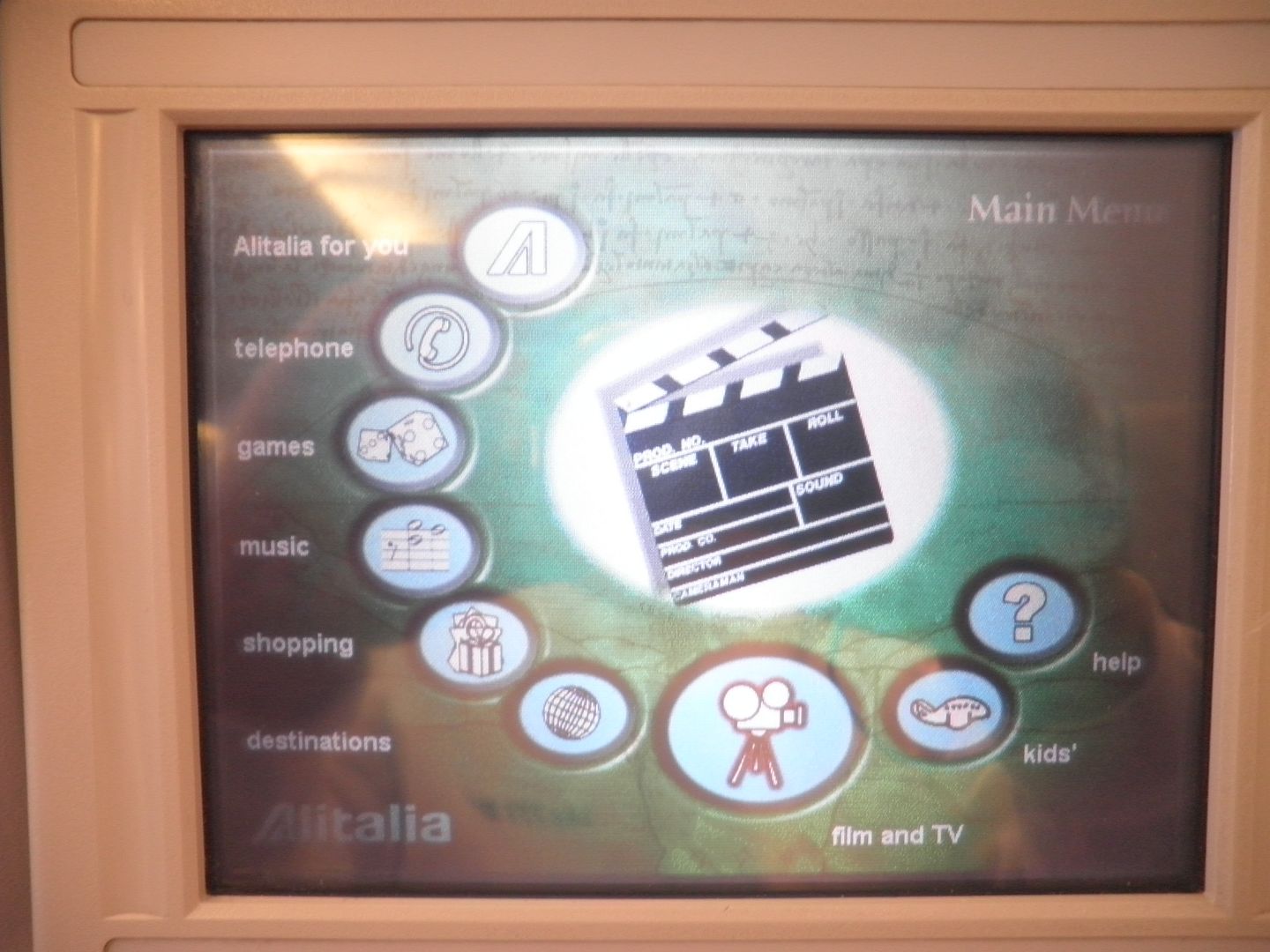 I slept for about two hours and had something to drink when I woke up. The crew were doing drink runs about every hour and it was good to see that it was not only water but also juice, milk and Coca-cola as well.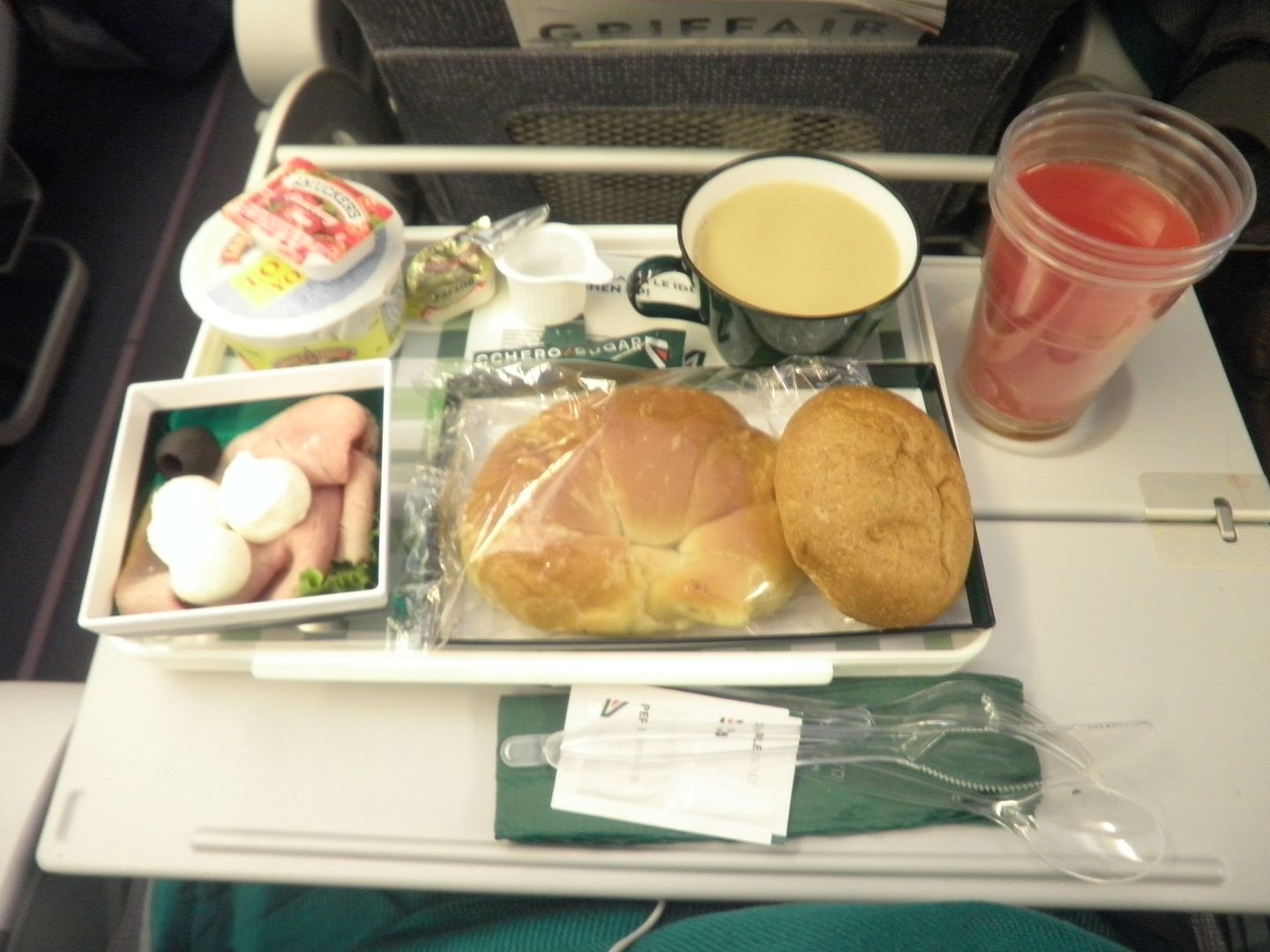 Breakfast was served about 1h 45mins before landing which seemed a bit early but it gives time for people to go to the bathroom and prepare for landing in plenty of time before the seat belt sign is turnd on back again. Breakfast was croissant, bread, ham, some cheese and yoghurt. I had tea to go with it as well.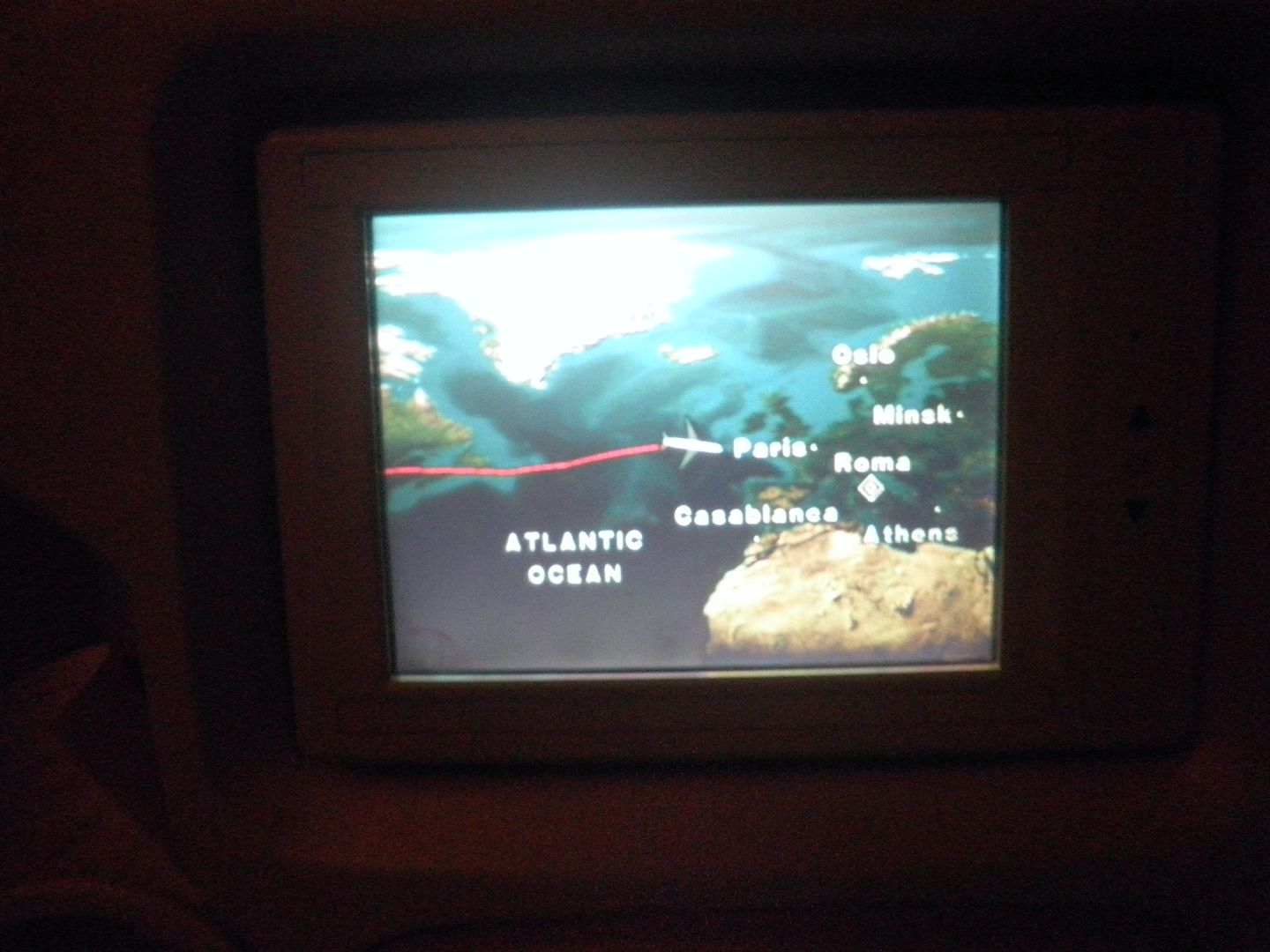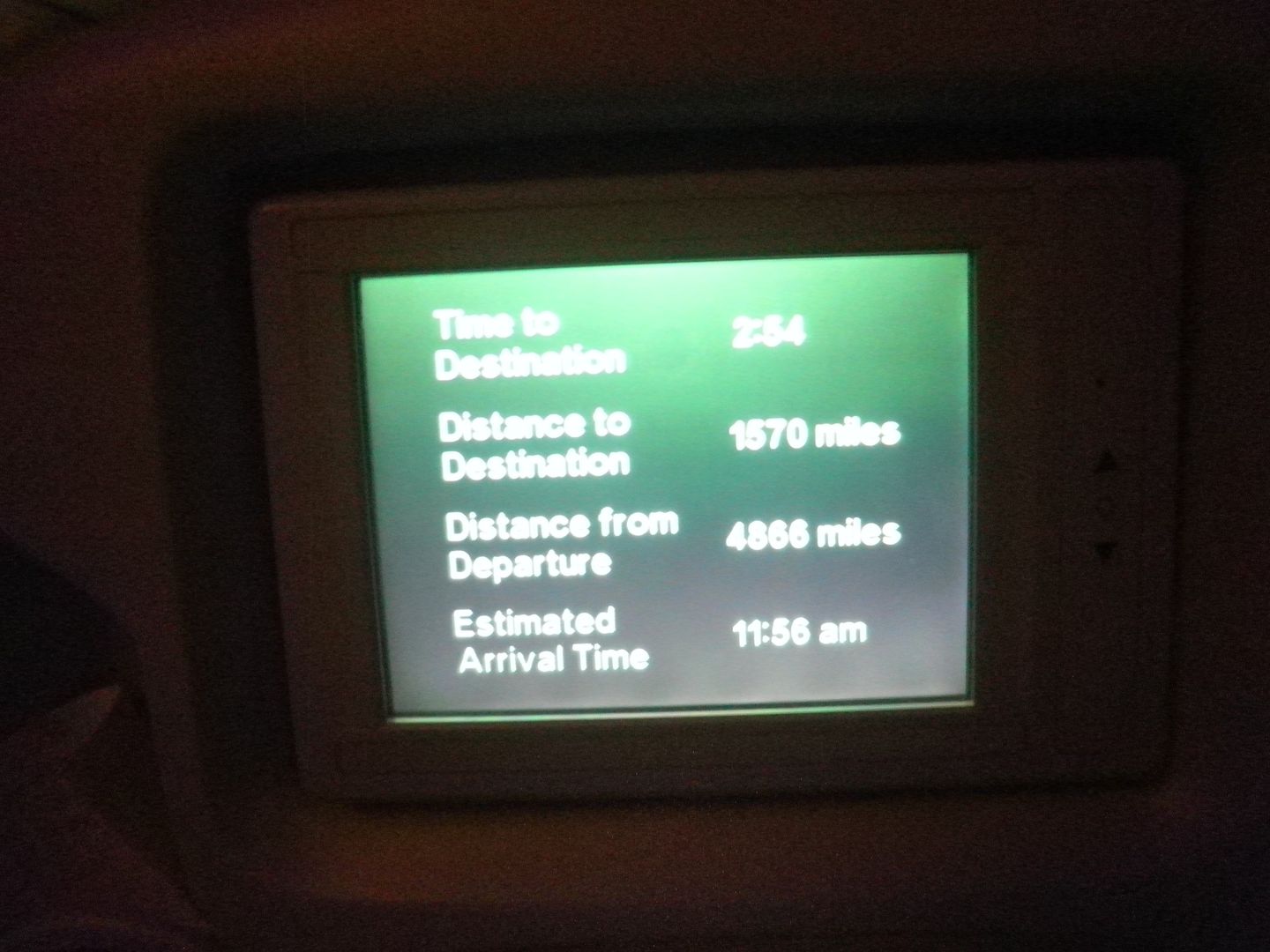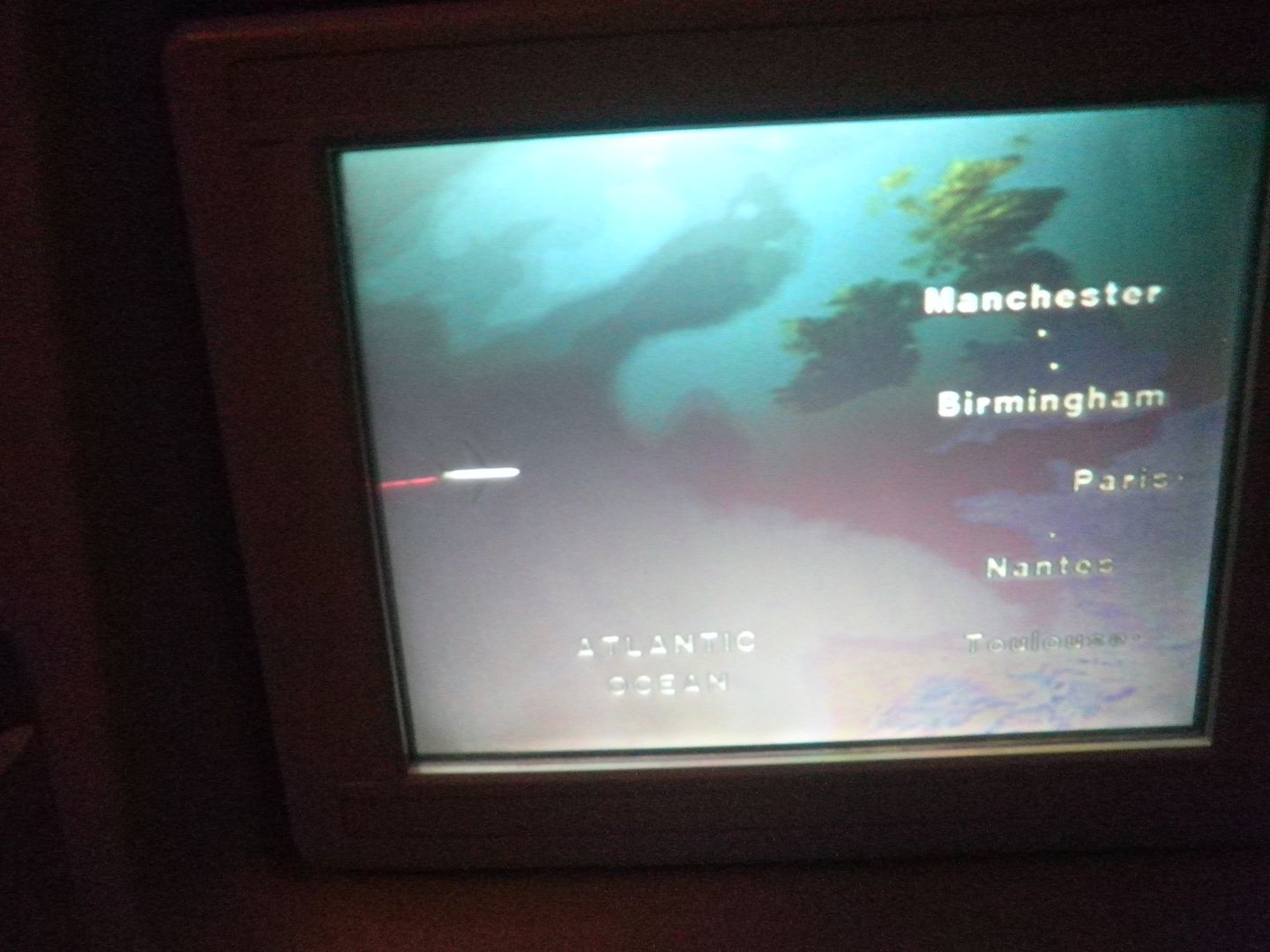 Routing was over Denver, Milwaukee, Montreal, New Foundland, Lorient, Limoges, Torino and Pisa to Rome. Cruising altitude was first about 34 000 and later we made it up to 39 000 feet.
All in all, a great flight with Alitalia. The crew was also very friendly.
Looking forward to any comments!
The777Man