Sicily with the Wings of Italy:LGW-MXP-PMO-LIN-LHR
Hello!
Welcome to my newest report covering my May flights down to Sicily with Alitalia & Co. Like many of my European adventures nowadays, this trip started with a few drinks with a friend. After a few hours, a
tasty meal
,and a few pints, my friend and I had decided on a trip "somewhere South". Of course, it was left up to me to find a trip. I'd already been to a few Eastern European places with this particular friend (
Transylvania
and
Armenia
), so it would be nice to travel somewhere new with him. I found a good deal for OU flights to Split, but came a bit stuck when looking for decent accommodation. Spain was pretty expensive for relatively last minute flights. There were, however, plenty of cheap flights via AZ for Italy. I've always wanted to fly with Alitalia. That green and red livery is just beautiful. And it's a great name too…ali means wings in Italian….the Wings of Italy! How poetic!
Unfortunately the easy to find flights (on all search engines) for around GBP 115 rtn showed false availability. Once you clicked on the flights, the prices shot up. I did eventually find a reasonable deal routing to Palermo in Sicily for GBP 141 each, outbound on Air One via Milan Malpensa, and back on AZ (& co) via Linate. I was happy to add two new routes on my map for the London to Milan sector (previously I'd flown LHR-MXP on
BA
&
BD/LH
). I now just have LGW-LIN (U2), BGY-STN (FR) and LCY-LIN (AZ) left to fly!
Plenty of ways from London to Milan (courtesy of GC mapper):
Ironically, none of the four flights would actually be operated by Alitalia proper, despite all having AZ flight numbers. The first two were Air One with an "AP" code, the 3rd operated with a "VE" code with "Vola Windjet" as the operating company on an AZ painted MD80, and the final leg as an "XM" code operated by CAI, also on an AZ painted plane….how confusing to the average passenger.
My flights therefore looked like this (courtesy of GC mapper):
I found a cheap B&B in the centre of town, and then hired a car via Sixt/Expedia. We were all set.
Fast forward a few weeks, and I met up with my friend in the South Terminal of Gatwick Airport. The Air One desks were the closest to the entrance, and had no queue…good start. Normally Air One charges for baggage, but as we had booked via AZ, we got a 20kg luggage allowance. We had our bags checked through to Palermo, and were given our boarding passes for LGW-MXP. The lady at the desk said she couldn't issue our MXP-PMO passes (I'd checked in online, but not printed out), and that we'd have to pick them up in MXP…annoying.
We headed through security (not too long a queue), and then to Café Rouge to get some lunch. Thanks TupolevTu154 for the restaurant with a view advice!
My salmon croque monsieur…very tasty
With our eating done, we headed over to the gate. EI-DSR would be taking us to Lombardy today.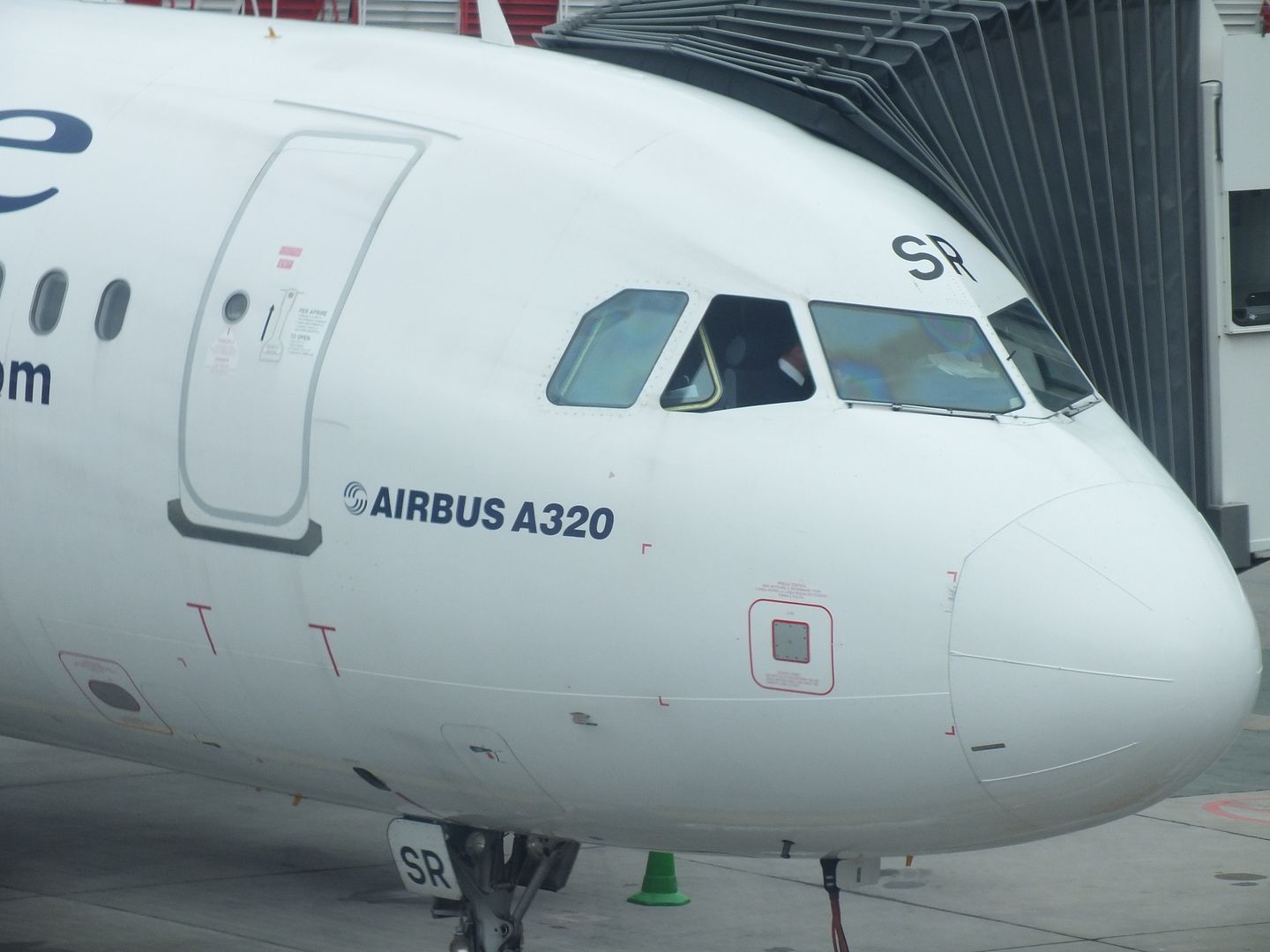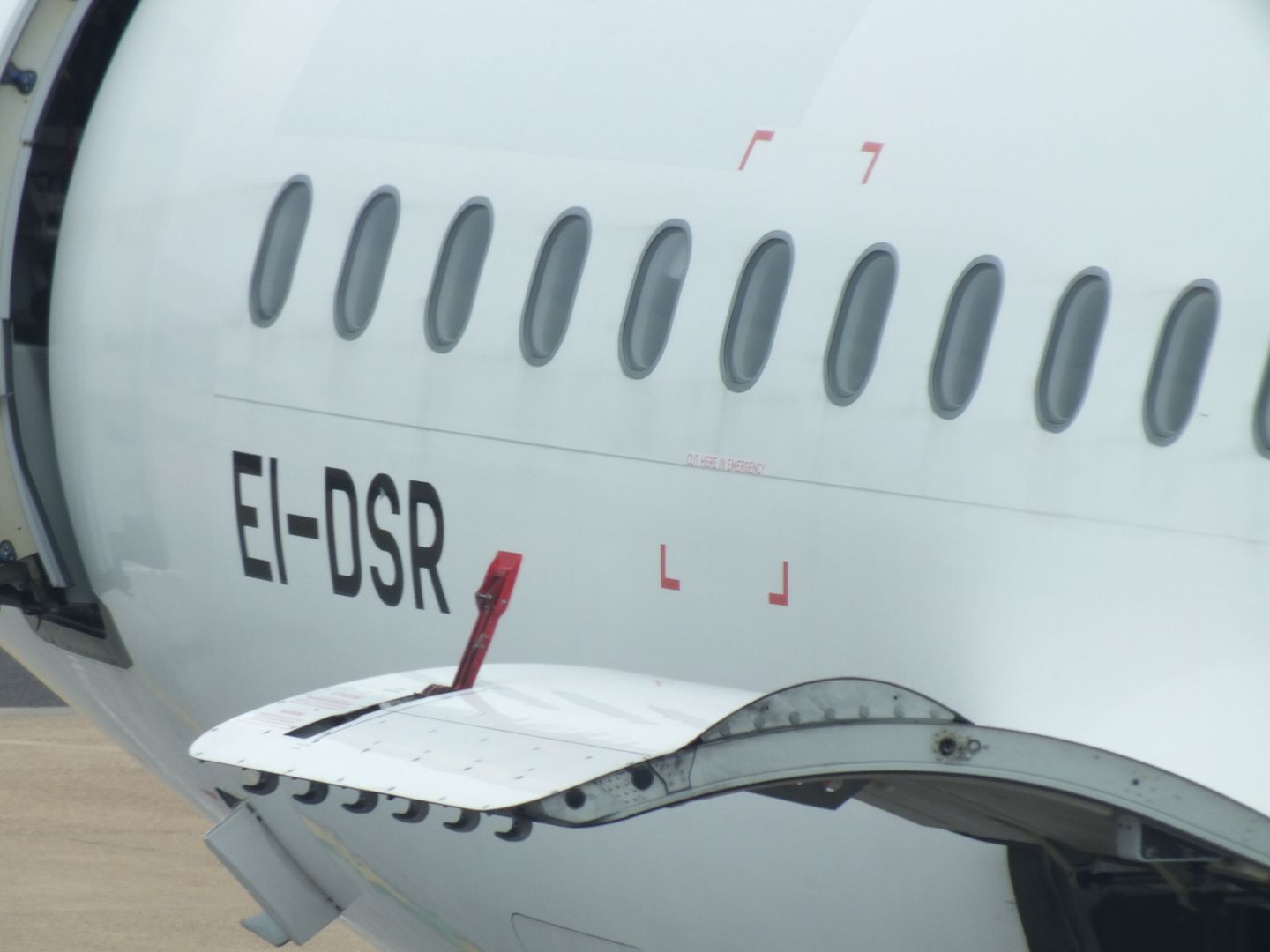 Long-haul neighbour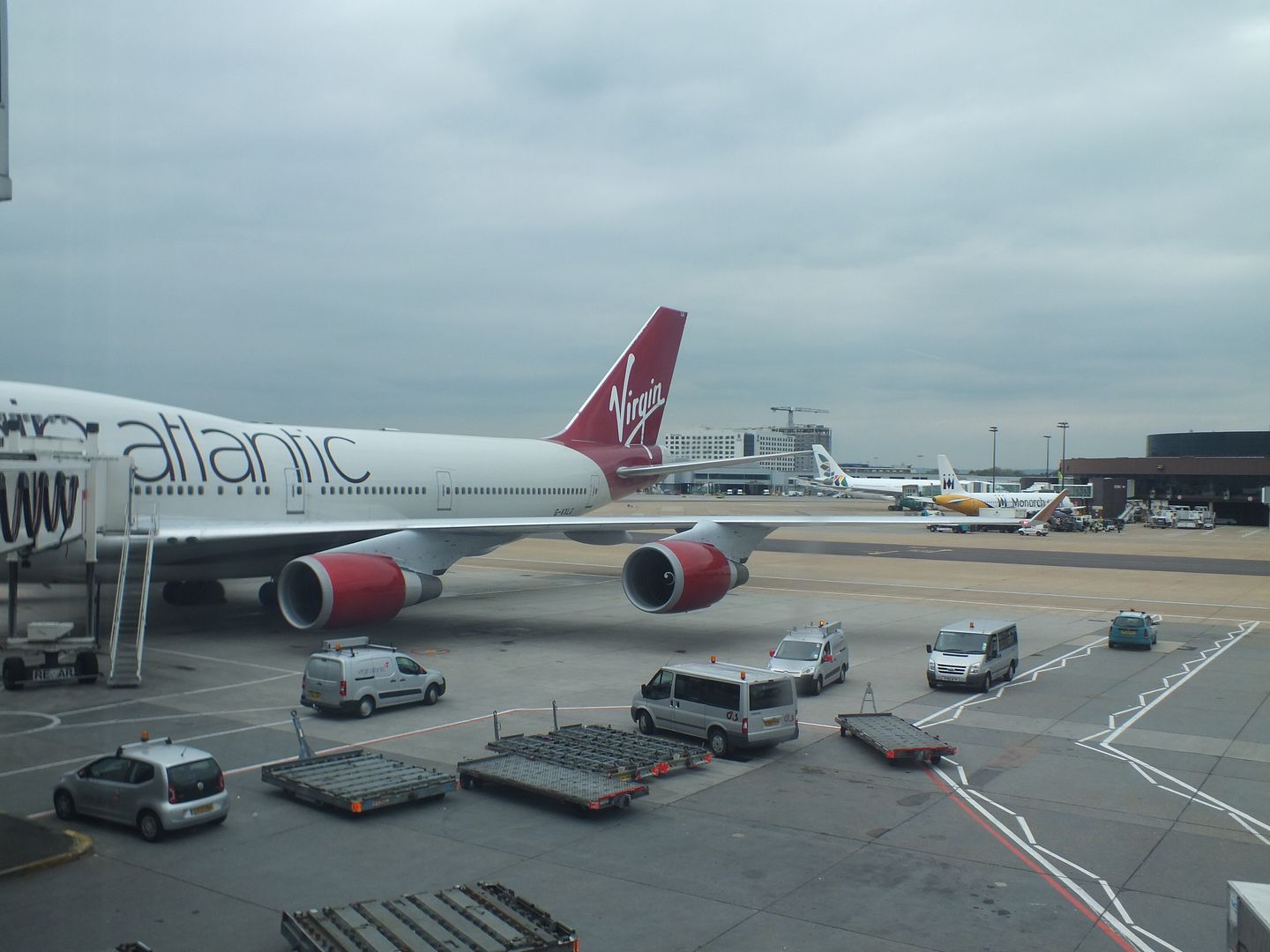 An African newcomer across the way
Just over 30 minutes before out STD, we were invited to board.
May 2012
London Gatwick (LGW) – Milan Malpensa (MXP)
Air One AP 303, sold as Alitalia AZ 7973
Scheduled: 1340-1640 (2h00m)
Actual: 1342-1607 (1h25m)
Airbus A320 EI-DSR
Economy
Air One has an interested no-frills approach to onboard seating. The first 3 rows are sold as an extra space area (same legroom, but the middle seat is unsold. Seats here cost EUR 30 to reserve. The aisle seats in rows 4-11 cost EUR 3 to reserve (window and middle seats are free, but can only be reserved at check in). The exit row seats are EUR 10. The back of the plane is also free, but can only be reserved at check in. The result of this organisation is that on lightly loaded flights full of penny pinchers, none of the forward aisle seats are taken (or the front or exit rows). As such, if you're sat near the front, there is plenty of space to spread out after take off.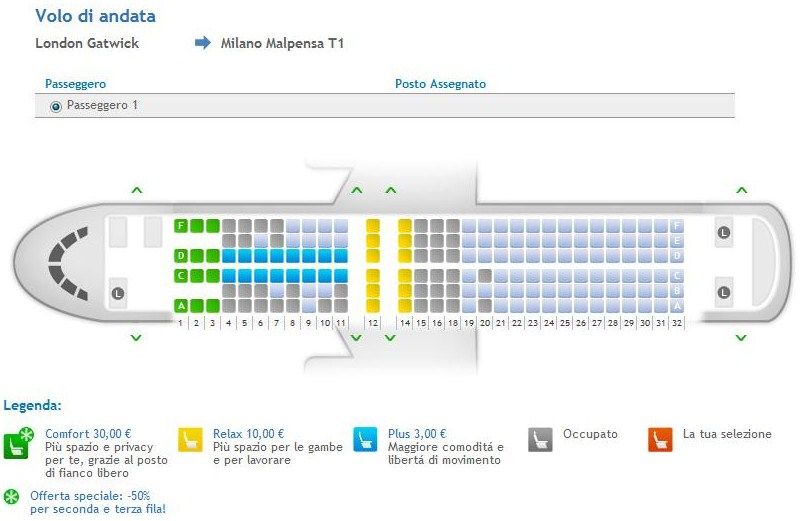 We were welcomed on-board by the purser having a conversation with another member of crew. We found our seats and settled in.
The obvious feature of the seat on the place where a TV should go….were these ever installed on this bird. Why were they removed, or never installed? Would have been nice to have, but I can live without it for 90 minutes.
OK legroom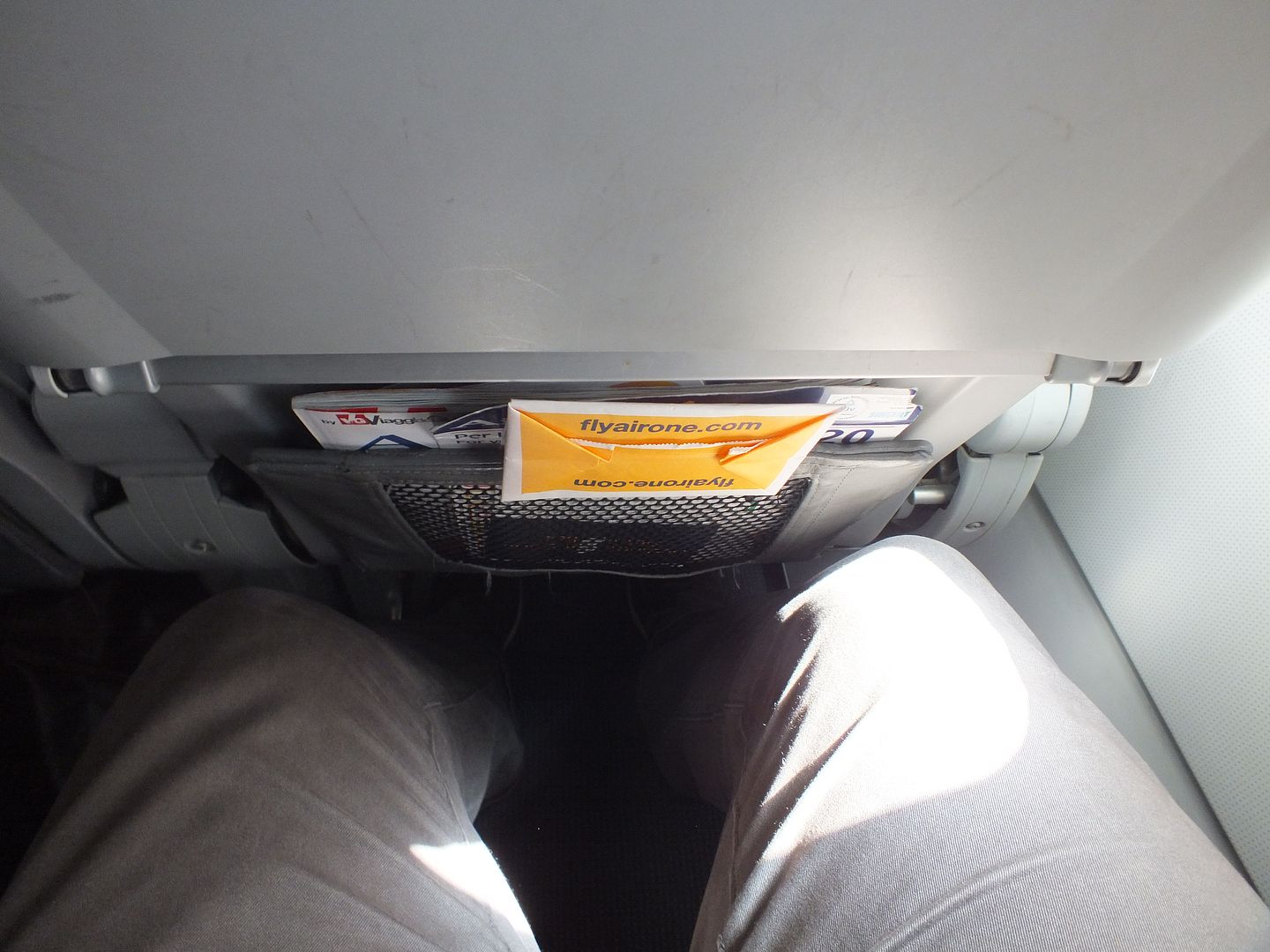 Decent recline
The cabin filled up a little. As I said, no one was sat on any of the aisle seats, so my friend moved over and we had 3 seats to ourselves. The back of the plane seemed quite busy, but the front was very spacious.
The bridge
Air China's new LGW service. It's great that LGW has managed to get some many new services (VN to SGN and HAN), HX to HKG, CA to PEK etc, minus the loss of QR to DOH) . This flight also complements the LHR flight times quite well. Having said that, if they're desperate for capacity at LHR, why not upgrade the A330 to a B744/B77W?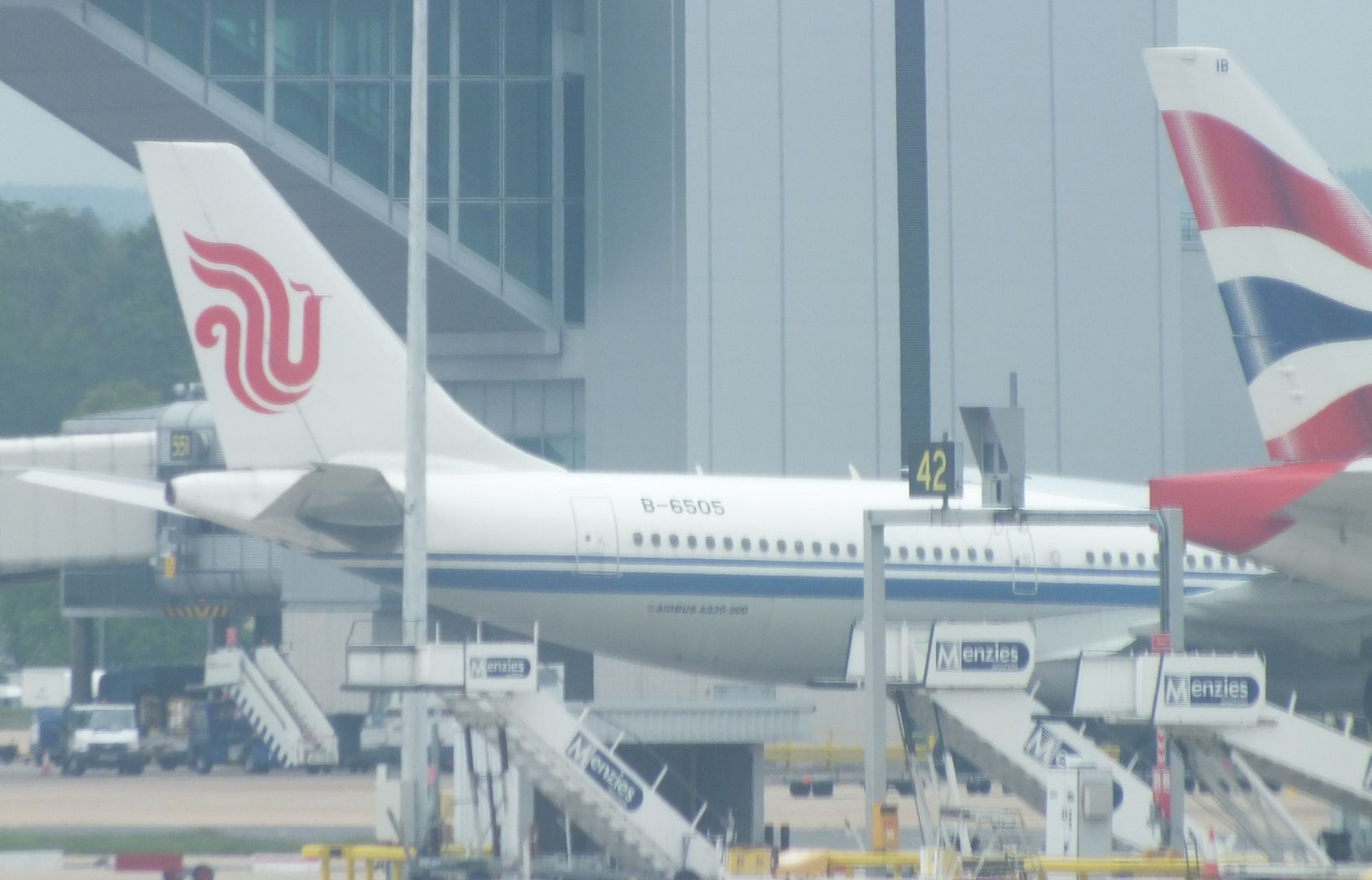 Belavia (just for you FlyingFinn!). Over the years a lot of Eastern European airlines have moved from LHR to LGW. CSA, Malev, Adria. Belavia never flew there though.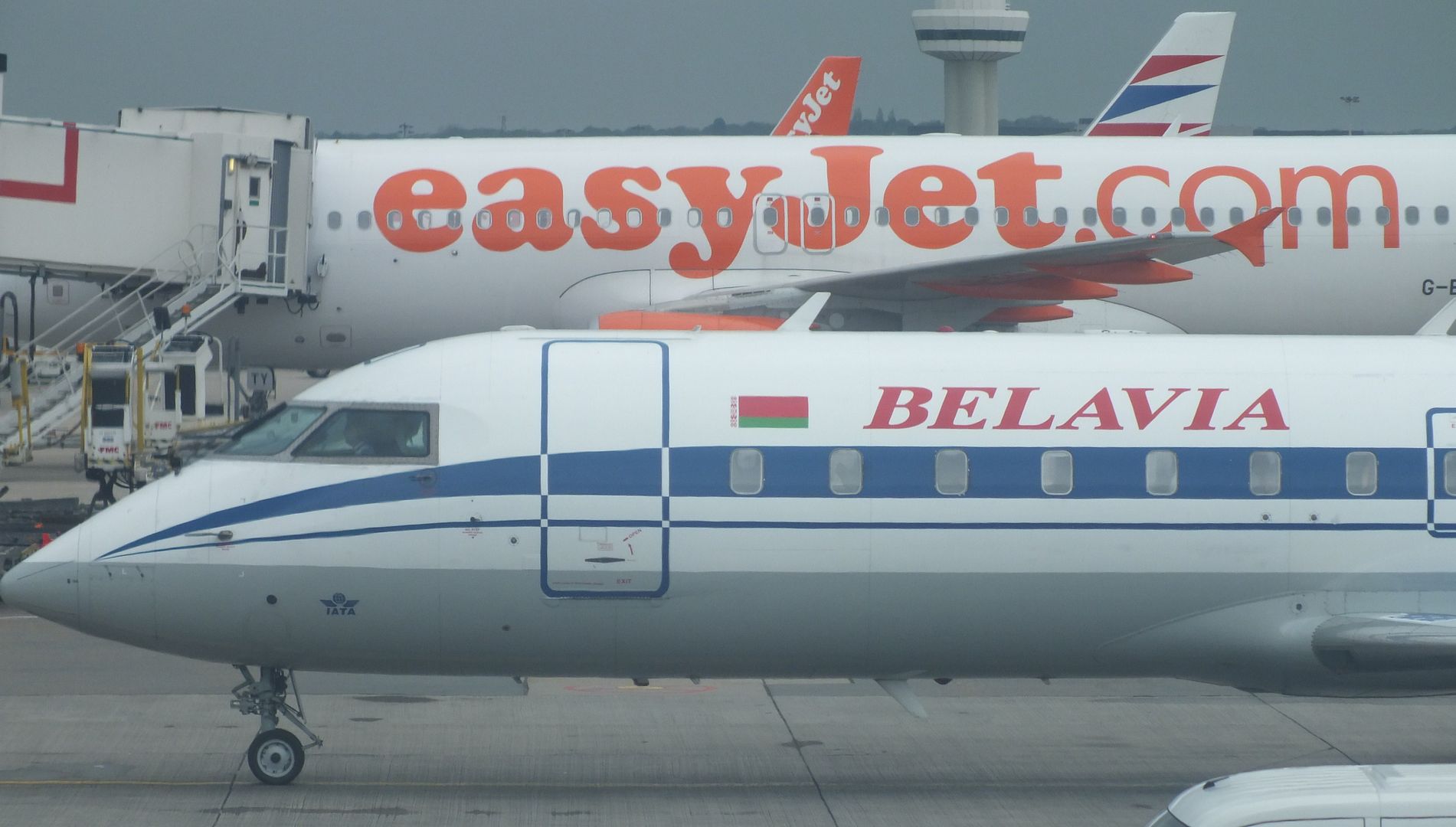 And Air Nigeria again
BA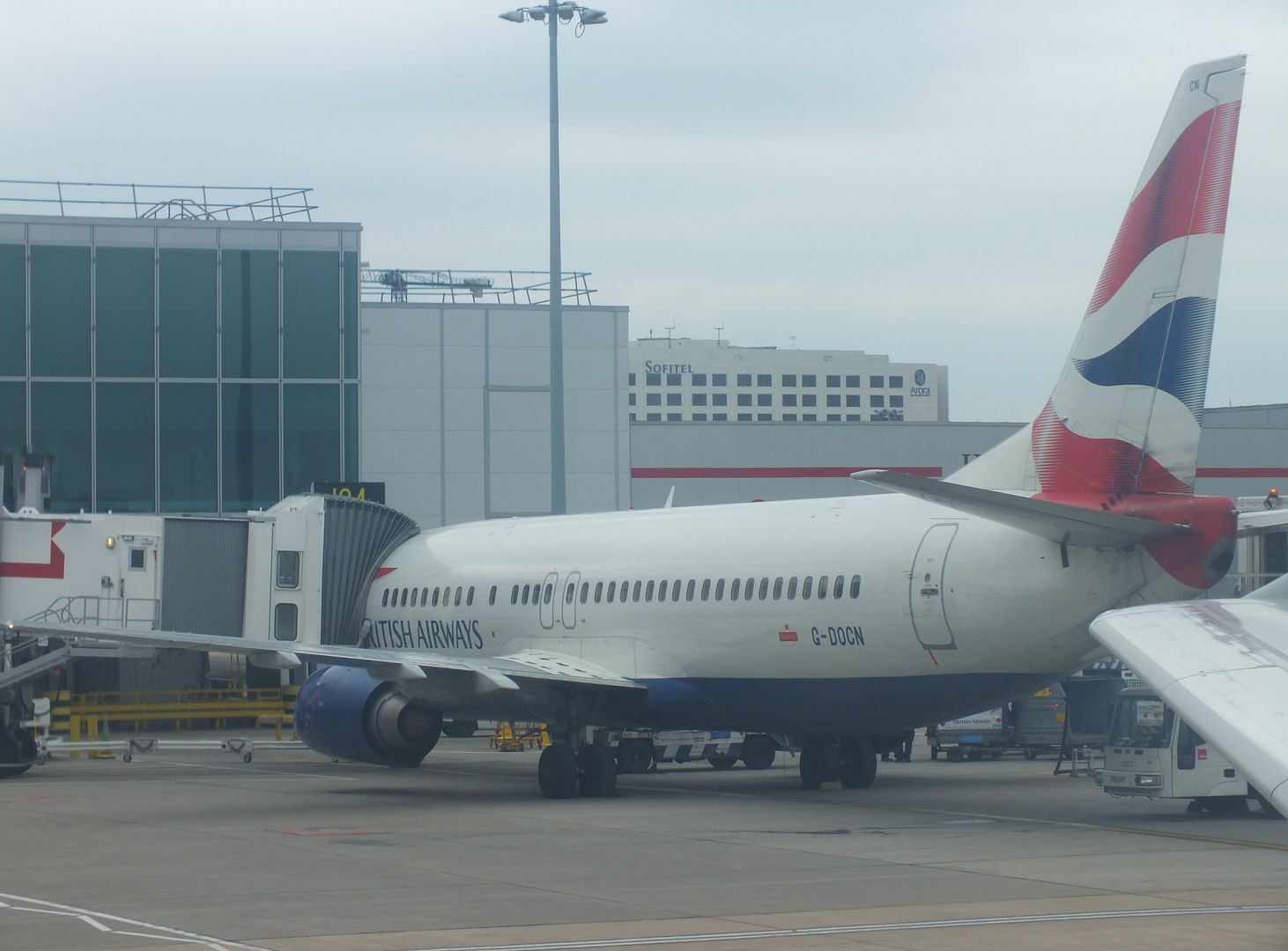 U2
The new Hong Kong Airlines all business flight to HKG. It's a nice idea (and the products looks great) but I can't see it lasting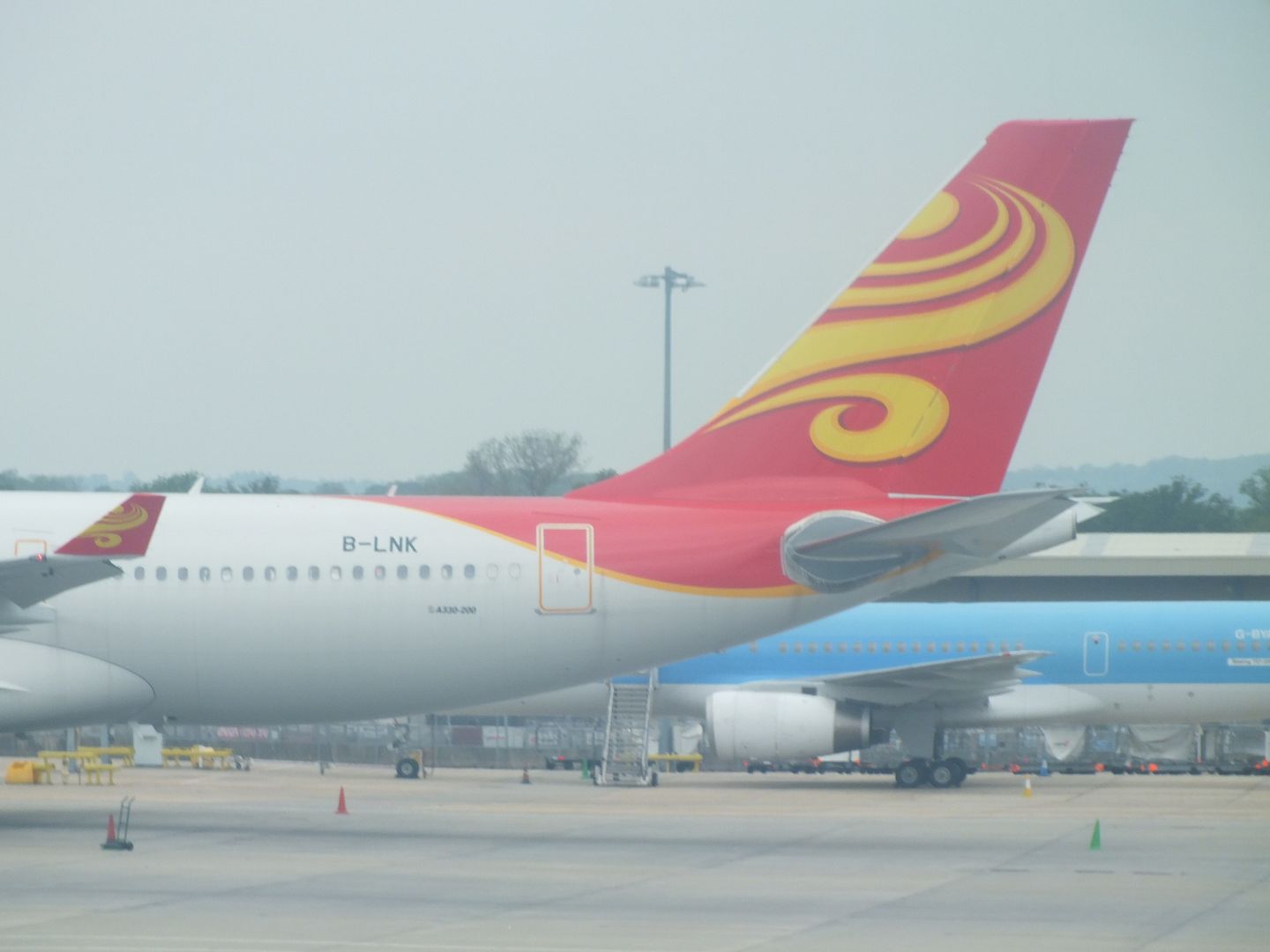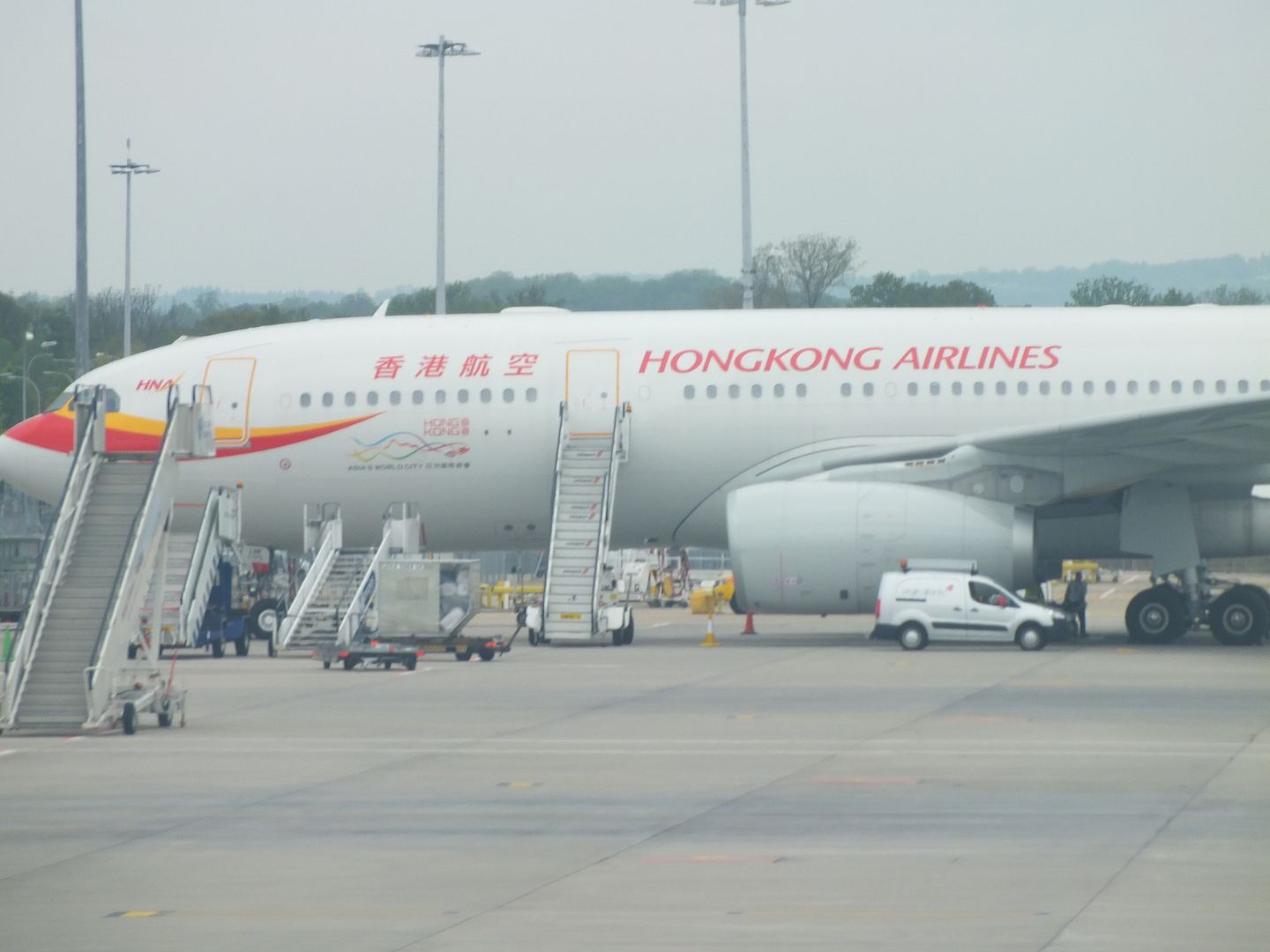 CA heading back to PEK

Monarch A300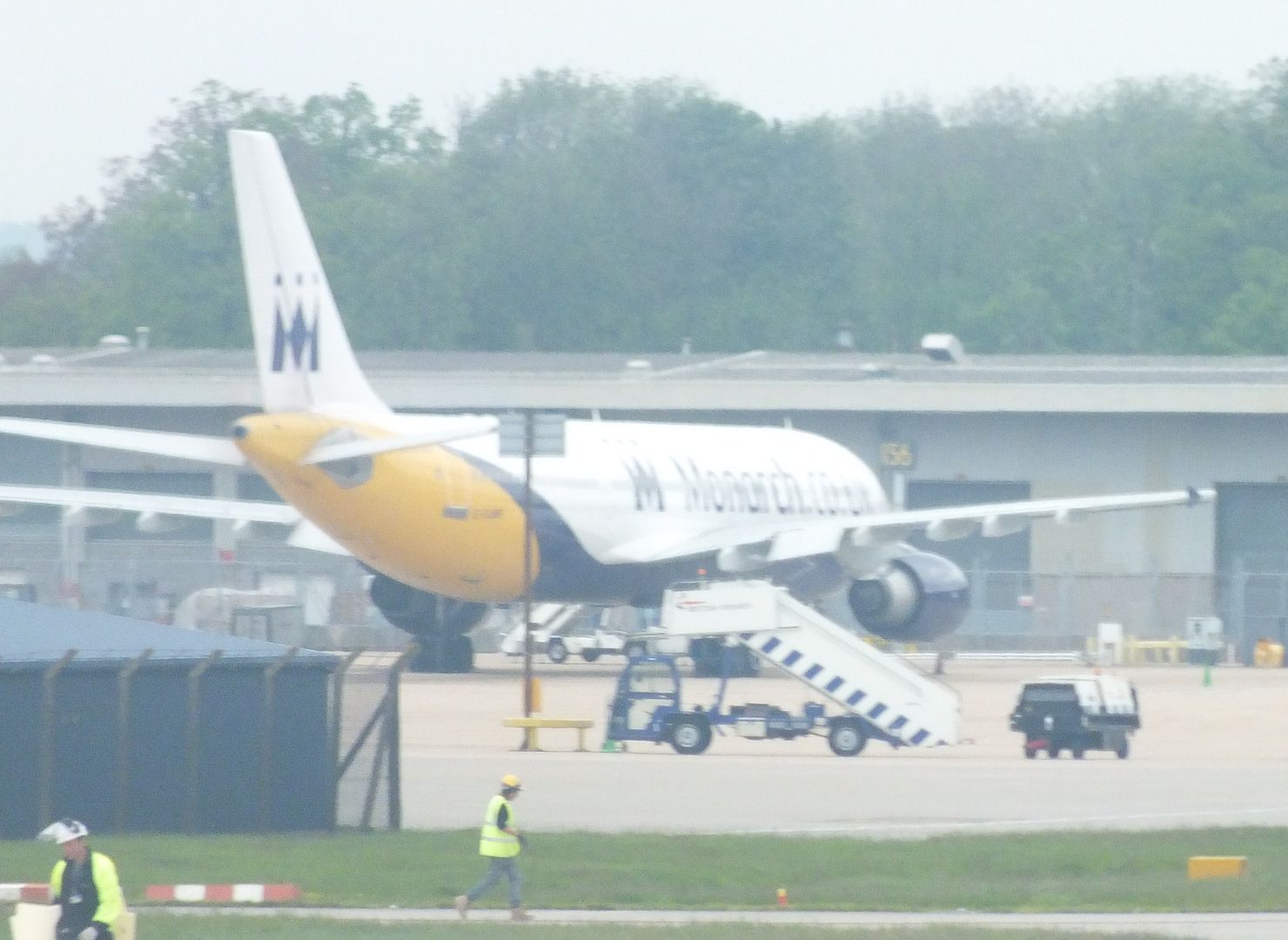 A very forlorn looking I-DAVA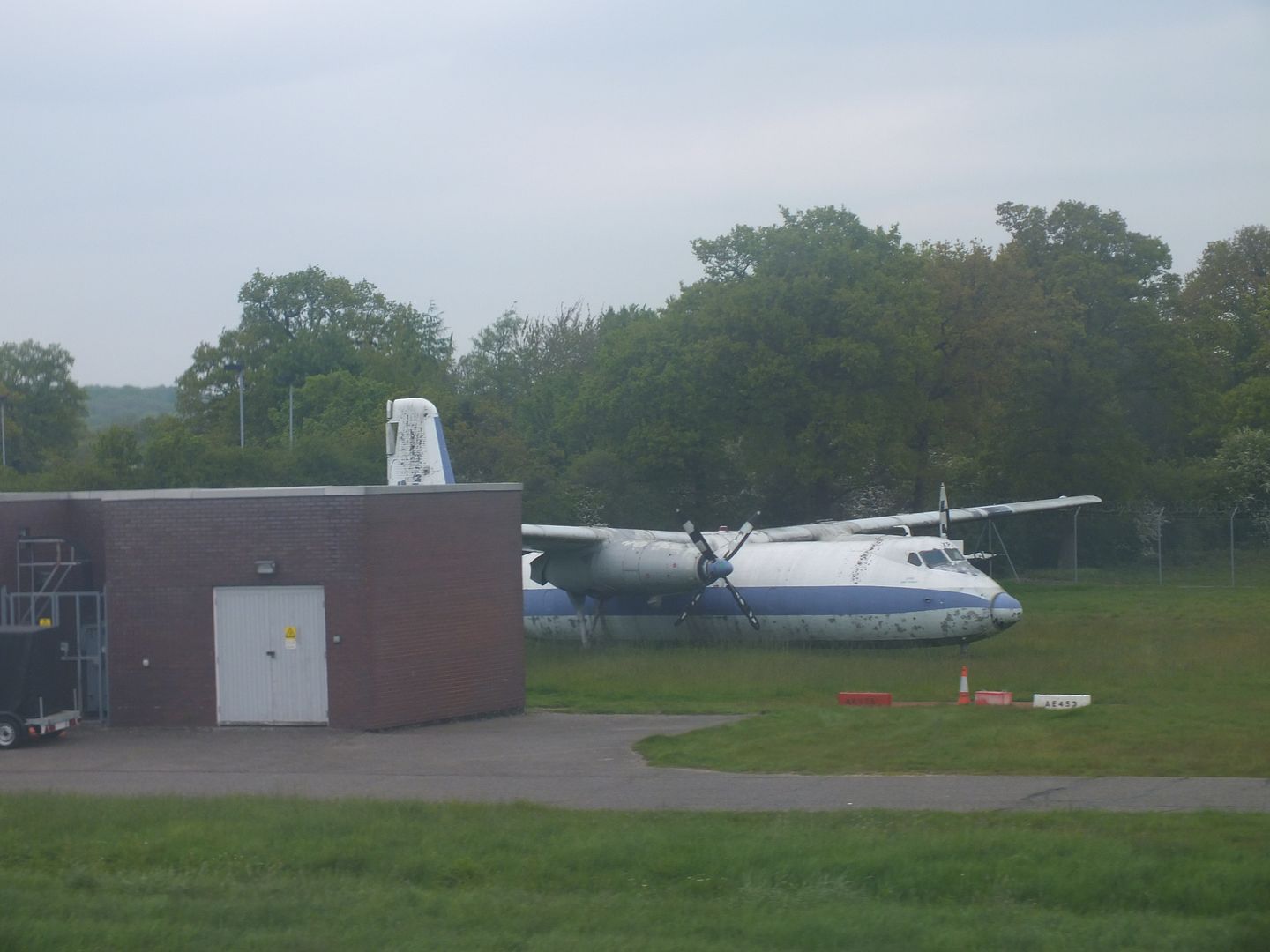 Just two minutes behind schedule, and we're off
The take off video is
here
.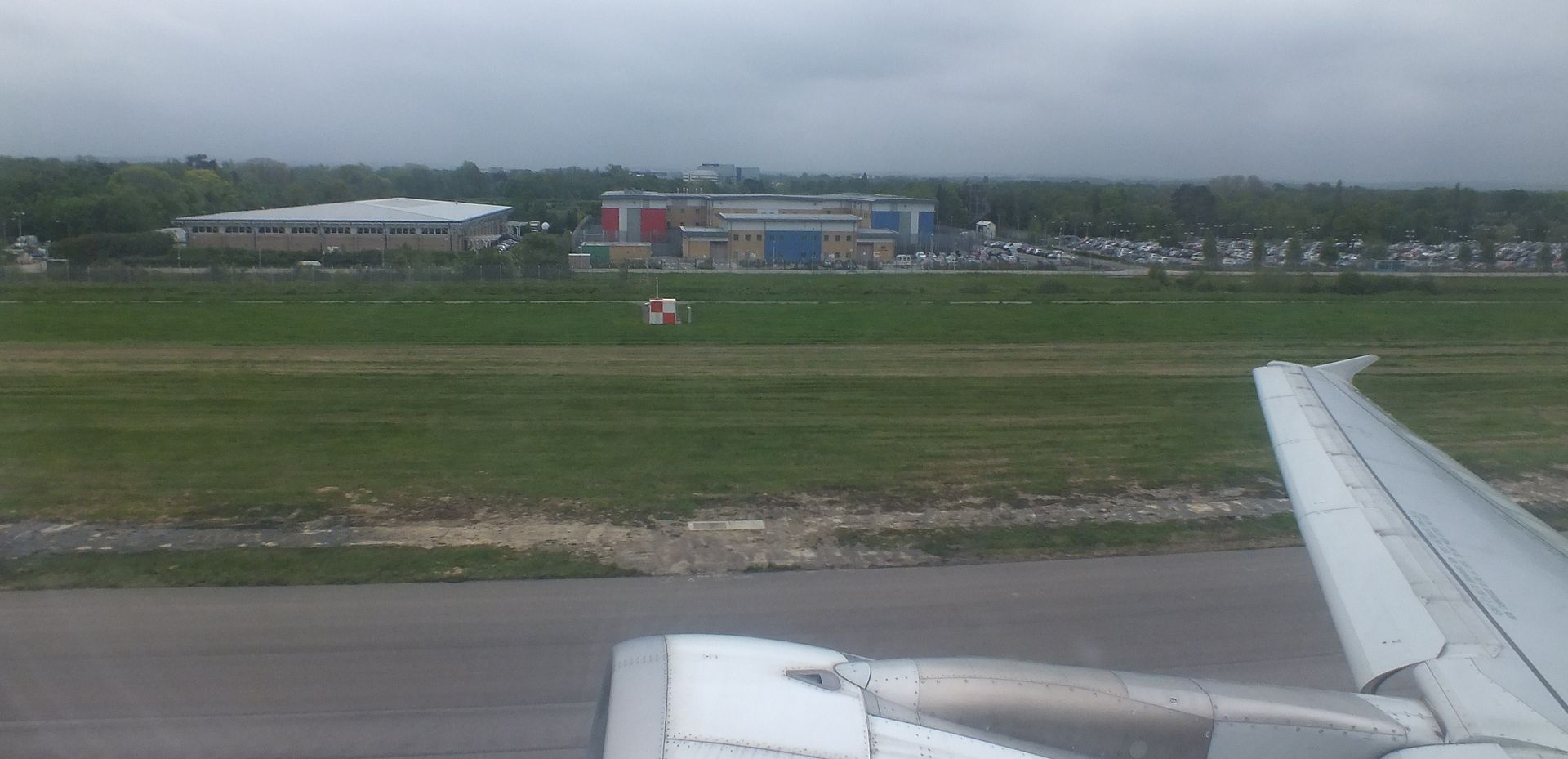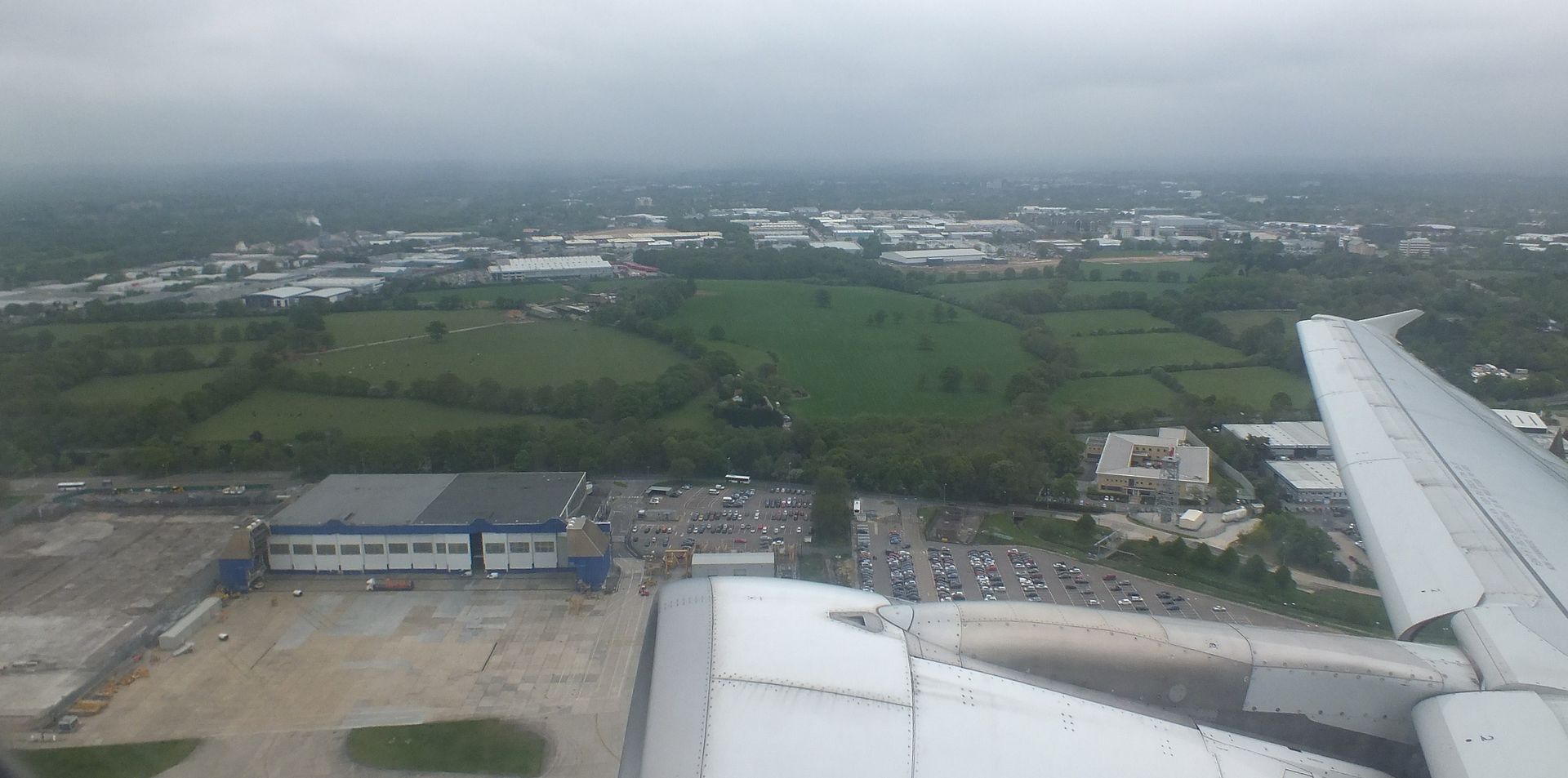 The BOB menu. Having an AZ ticket yields no free catering, just a checked bag allowance.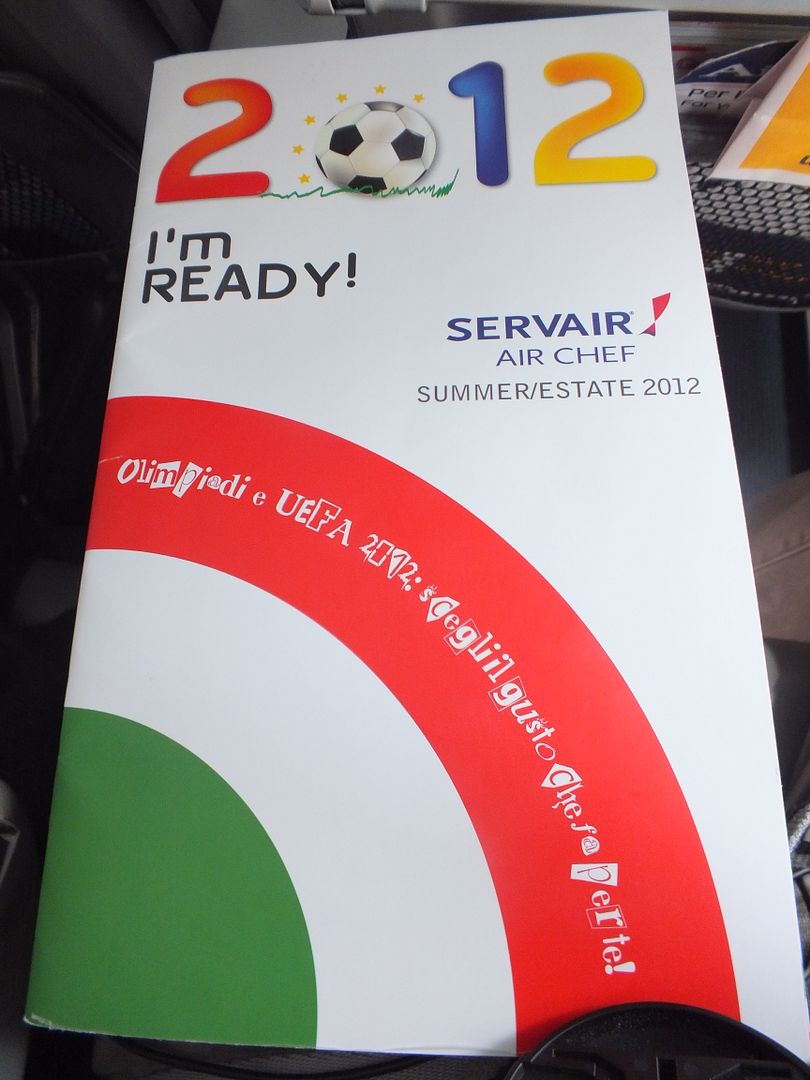 Pricey
The Magazine….not a single word in English (apart from the massive titles), just Italian.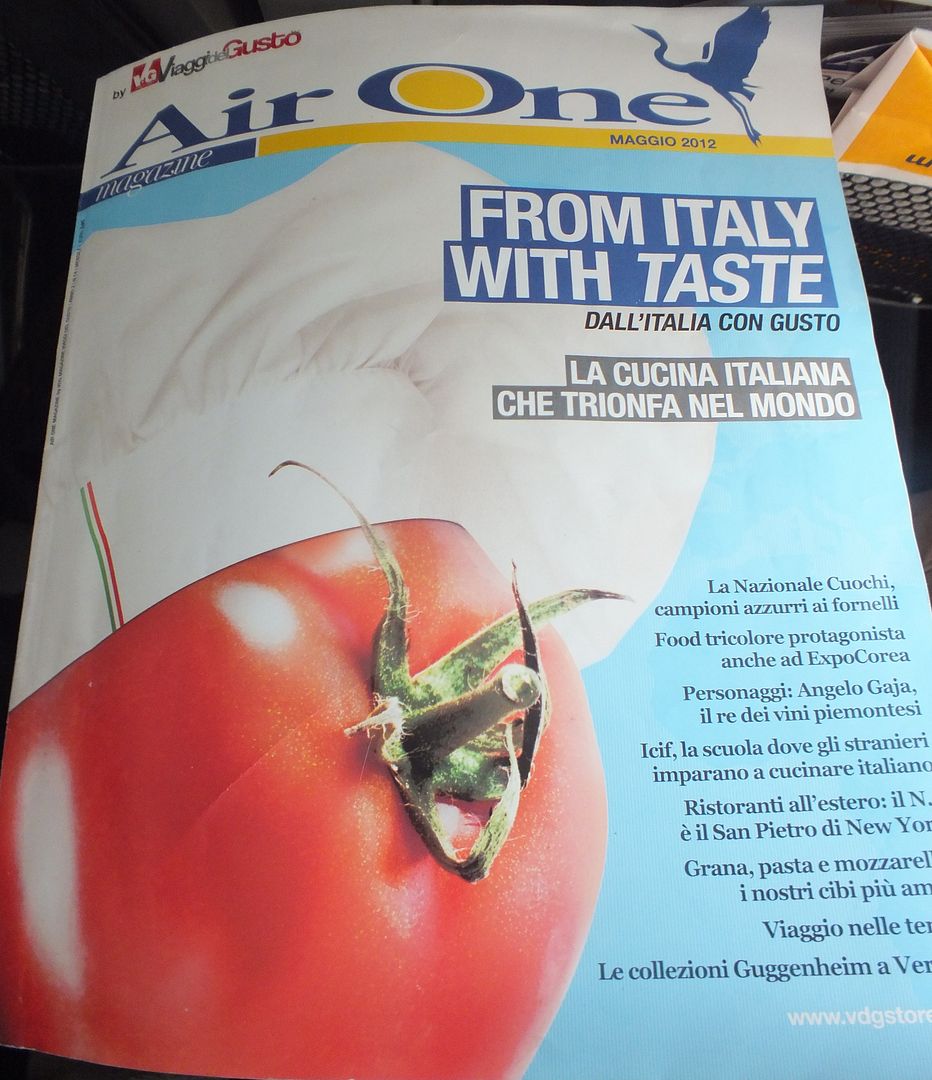 Route map
Fleet info
Seating info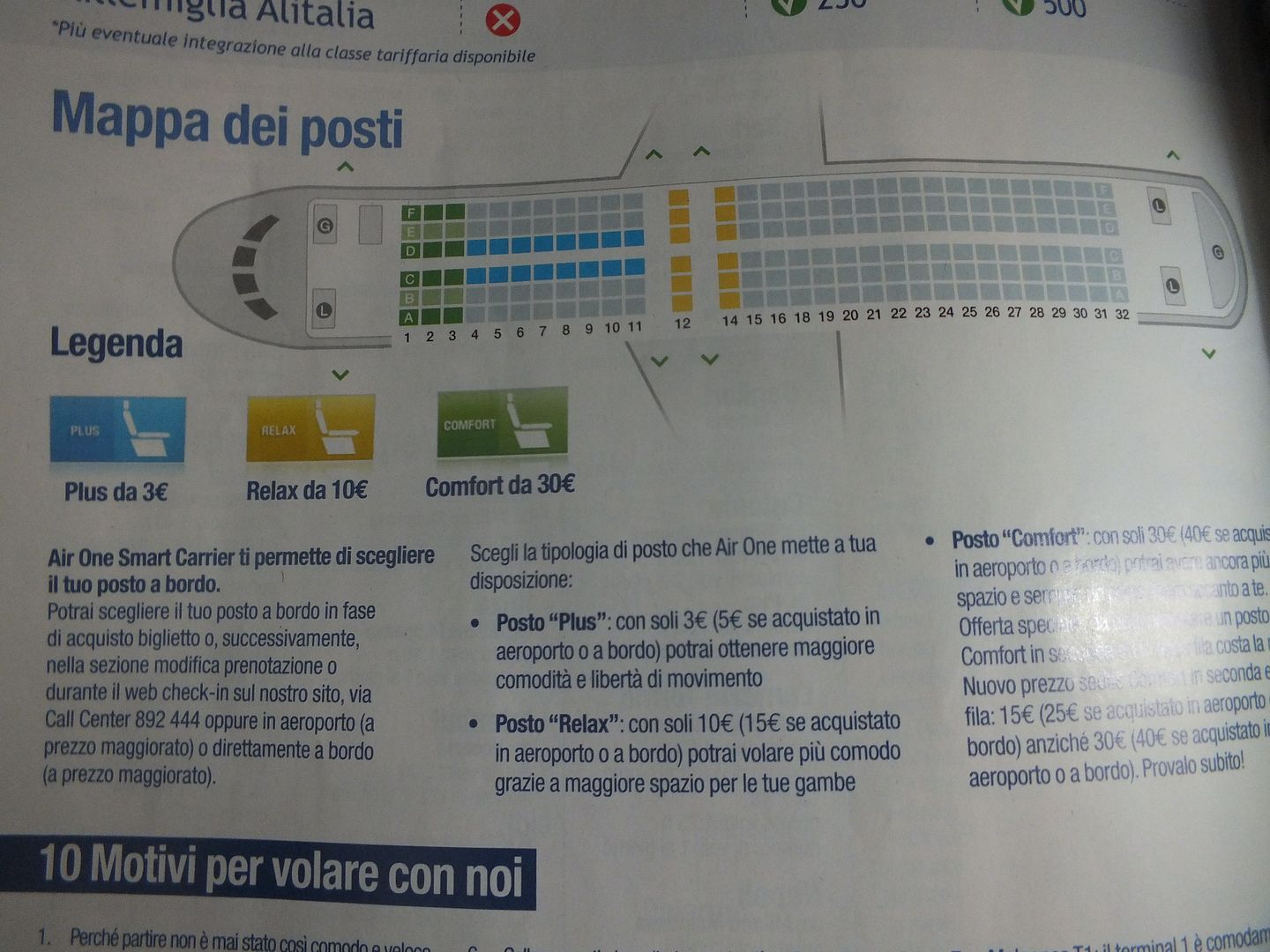 Safety card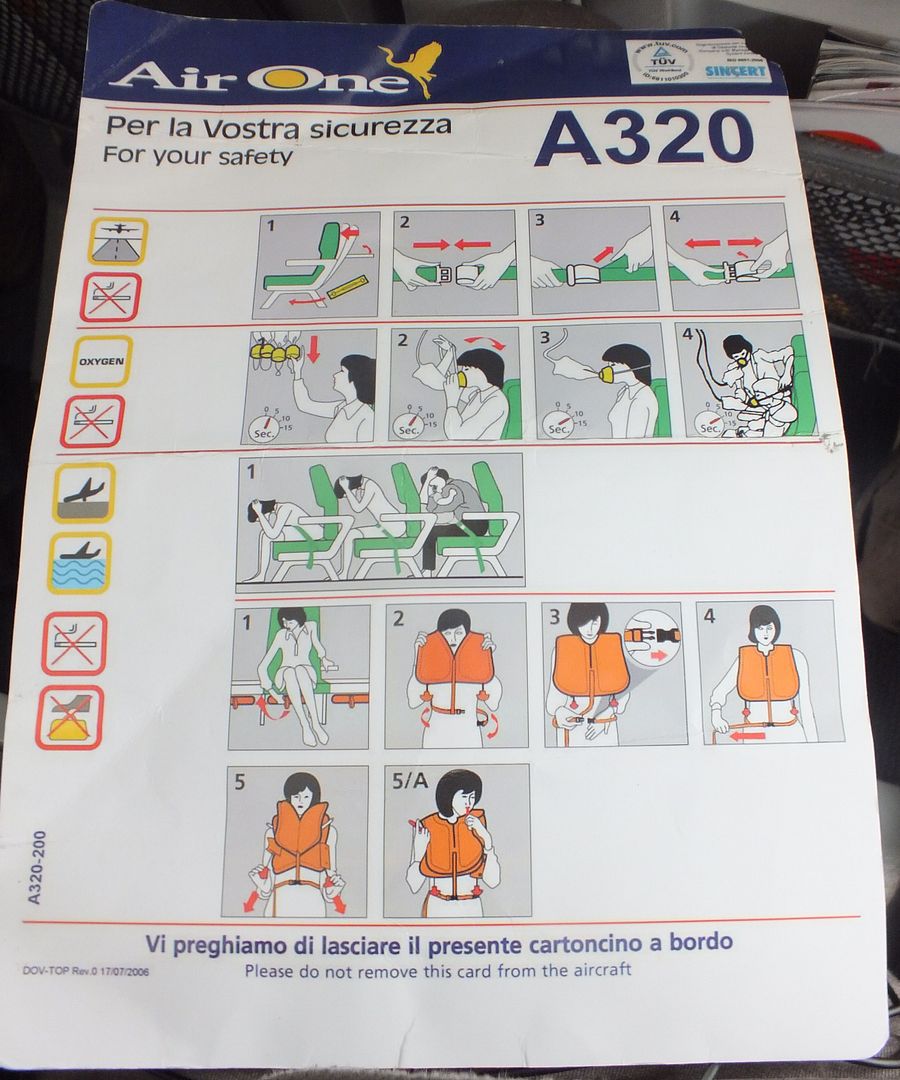 Views…it was a little too cloudy for good views of the Alps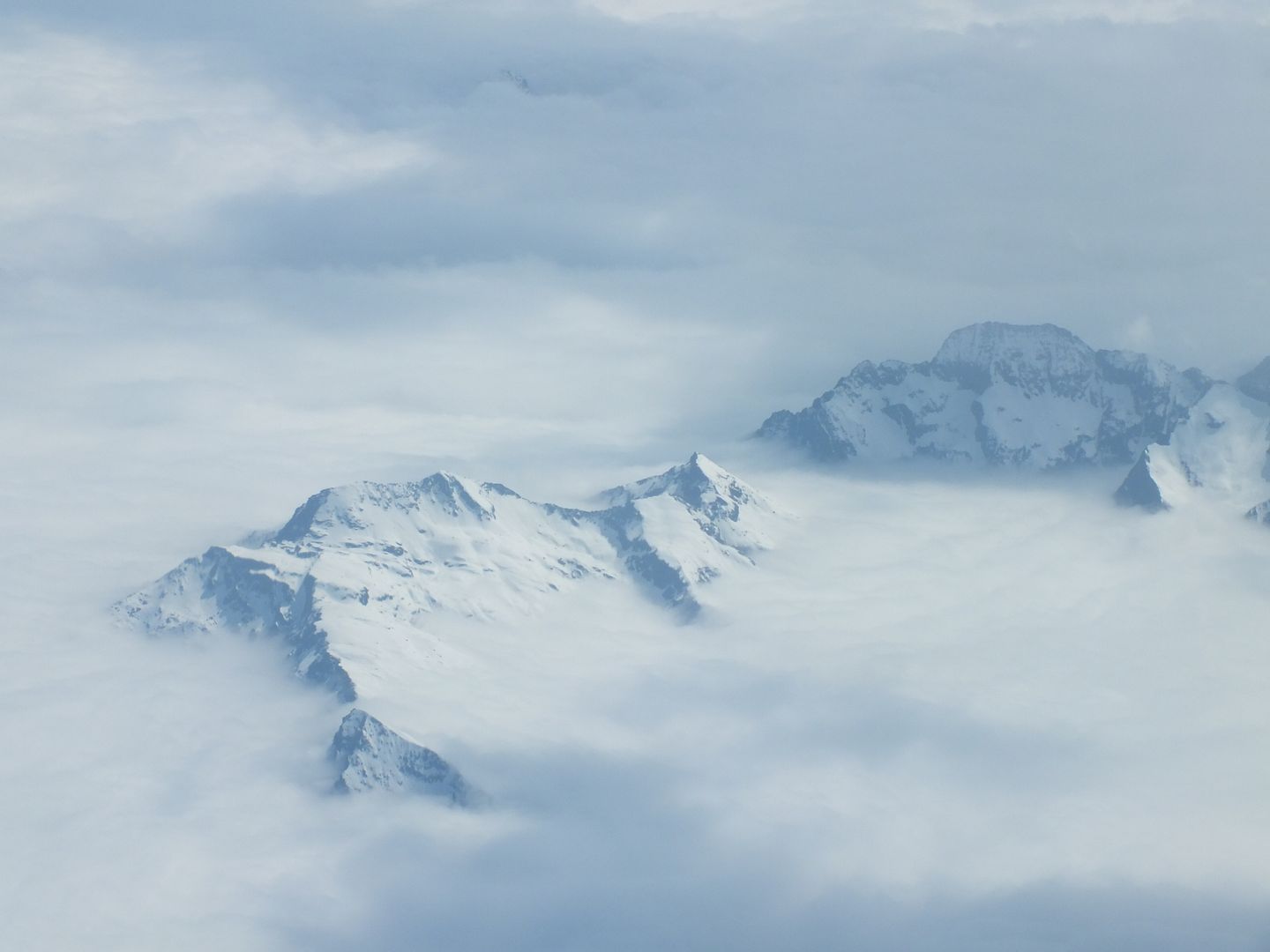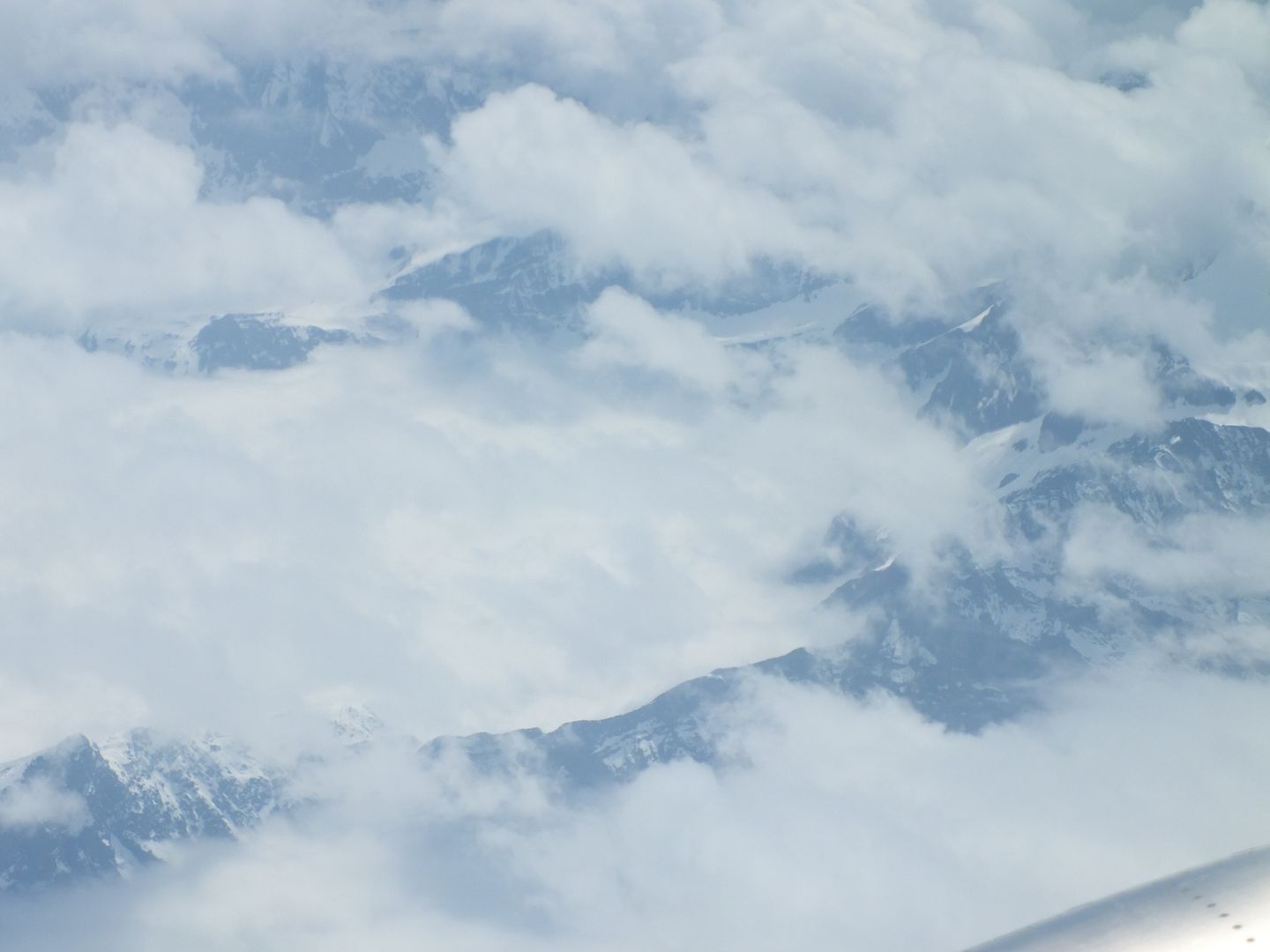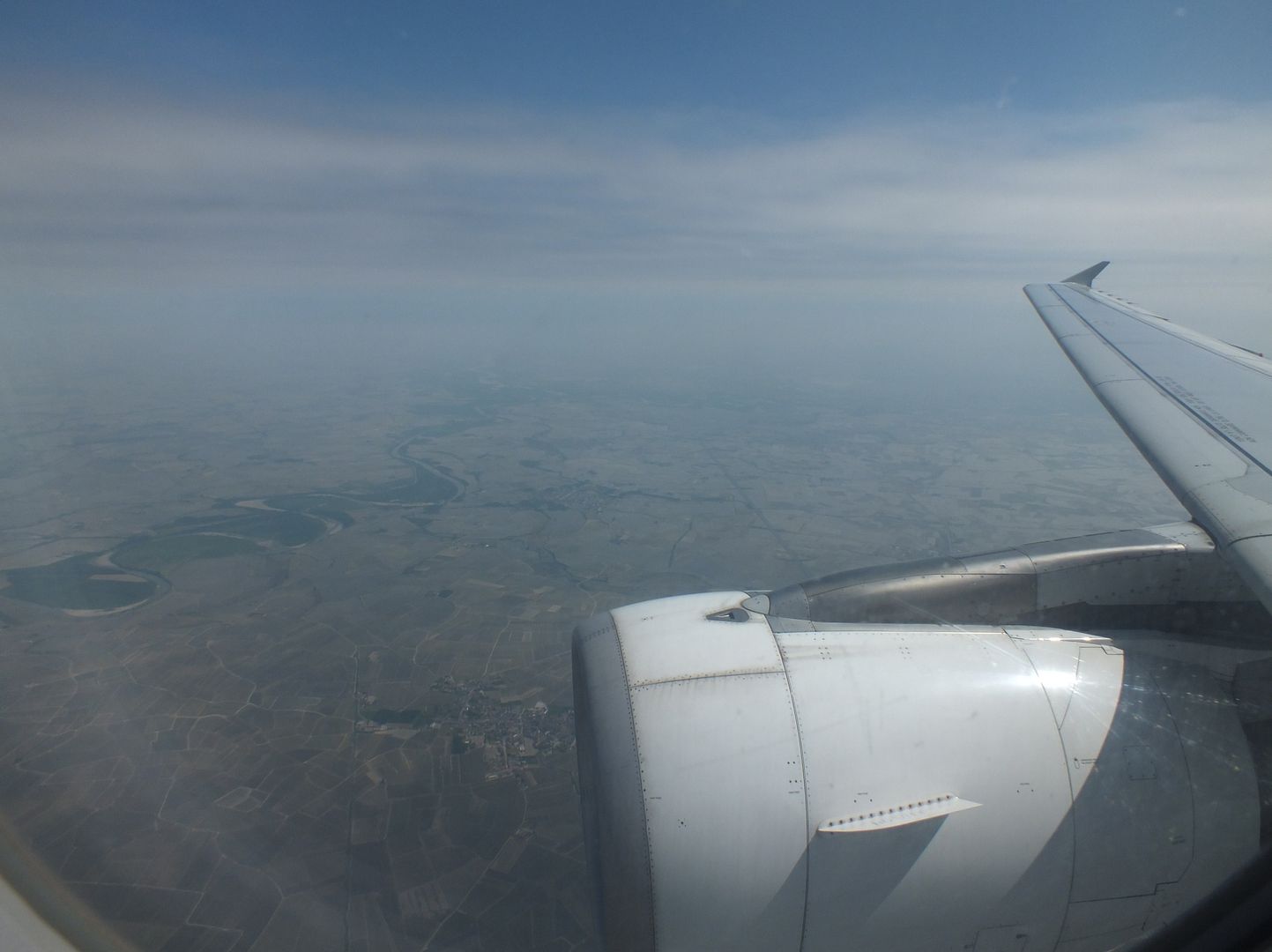 Nice Air One decal…very LHesque
Well ahead of schedule we begin our approach, landing over 30 minutes early. If you want to see the landing video,
click here
.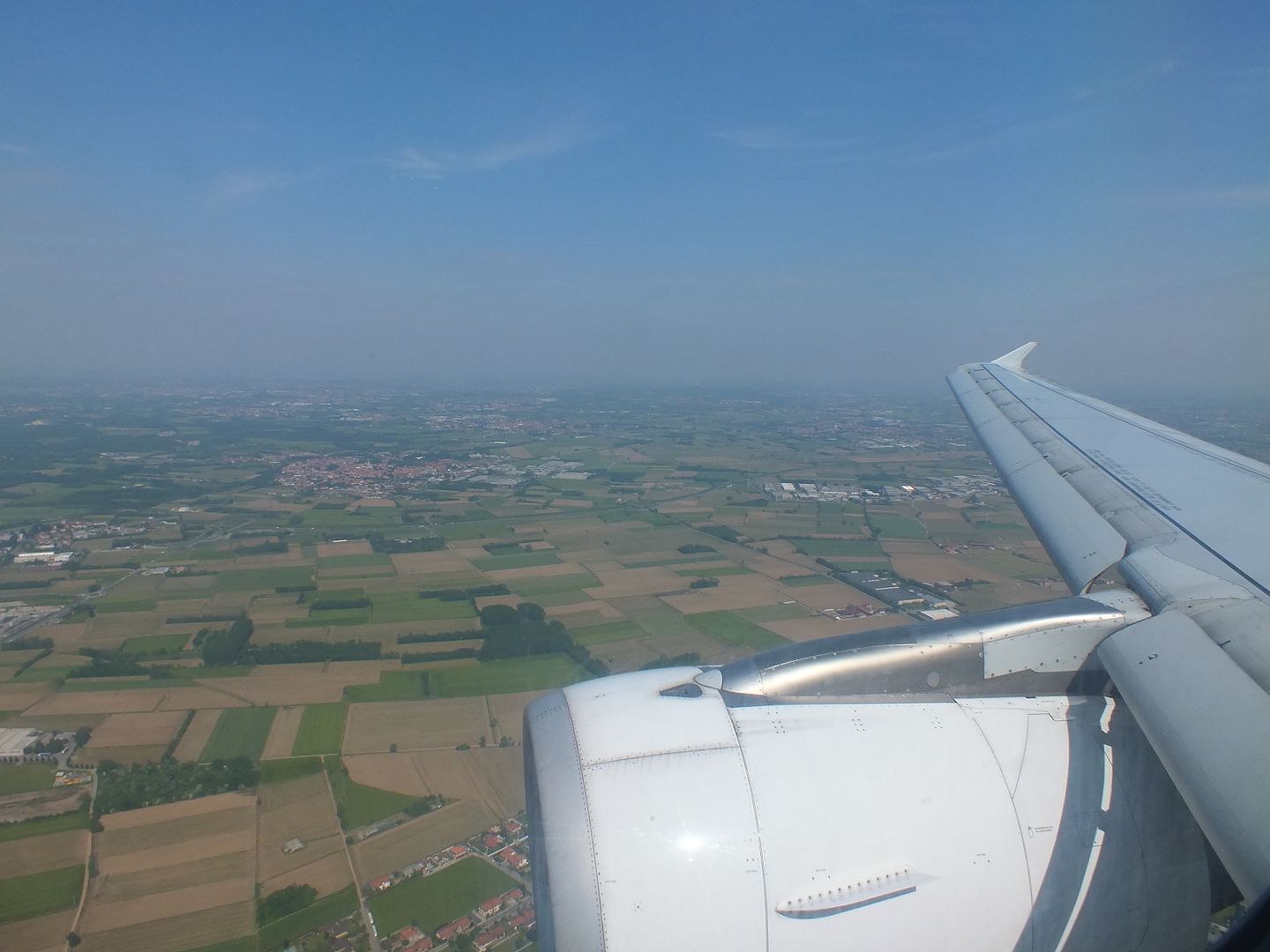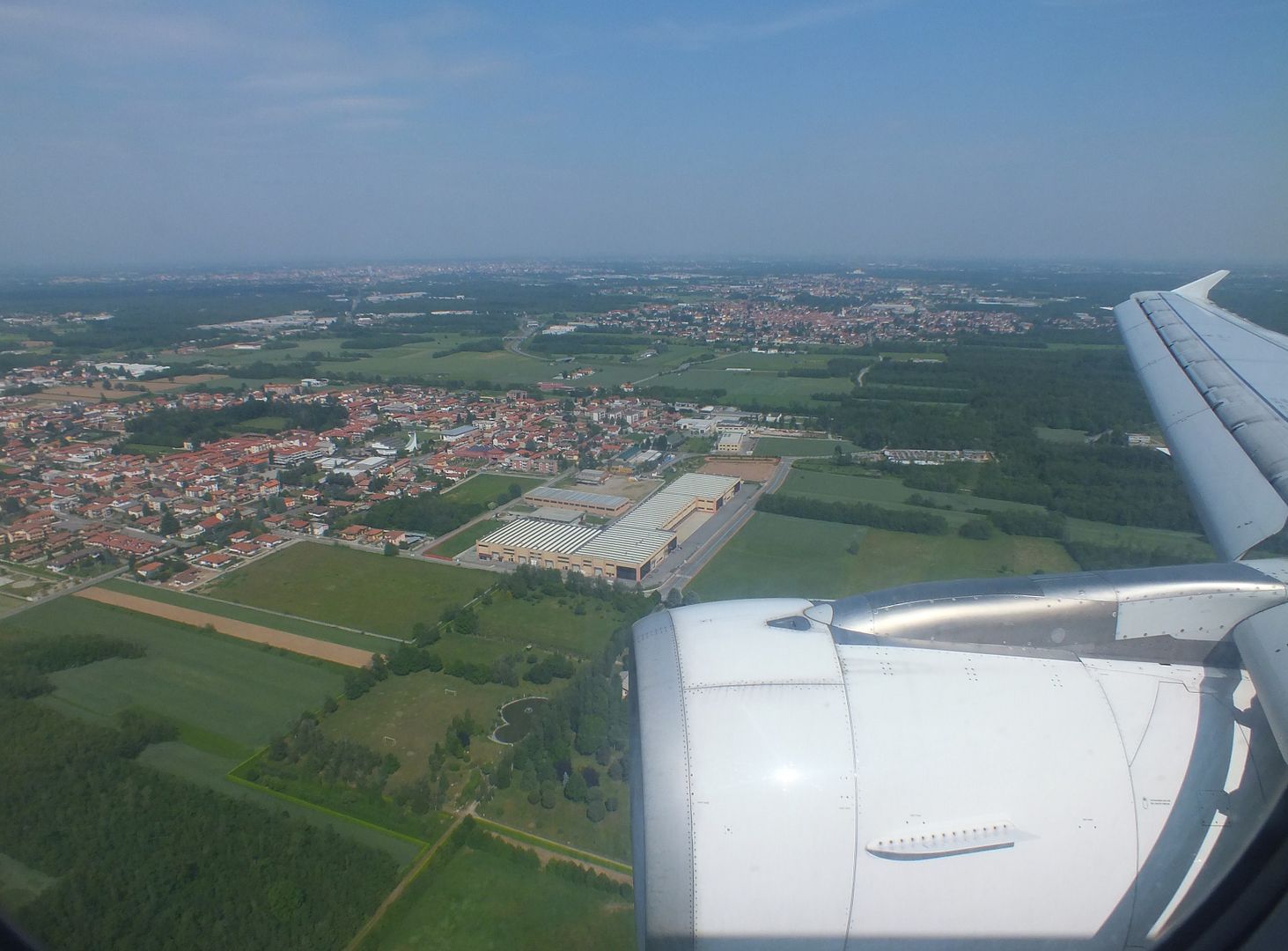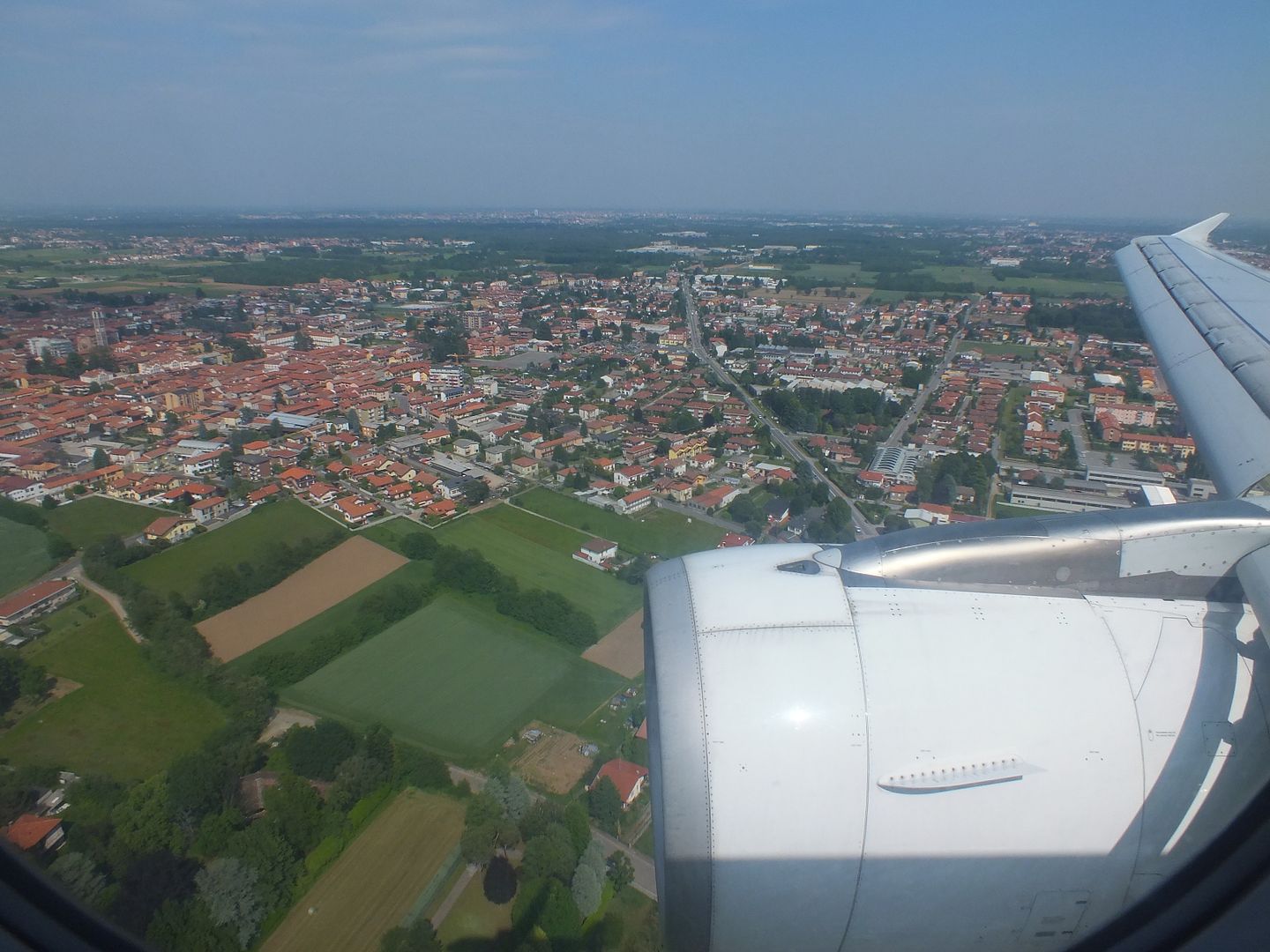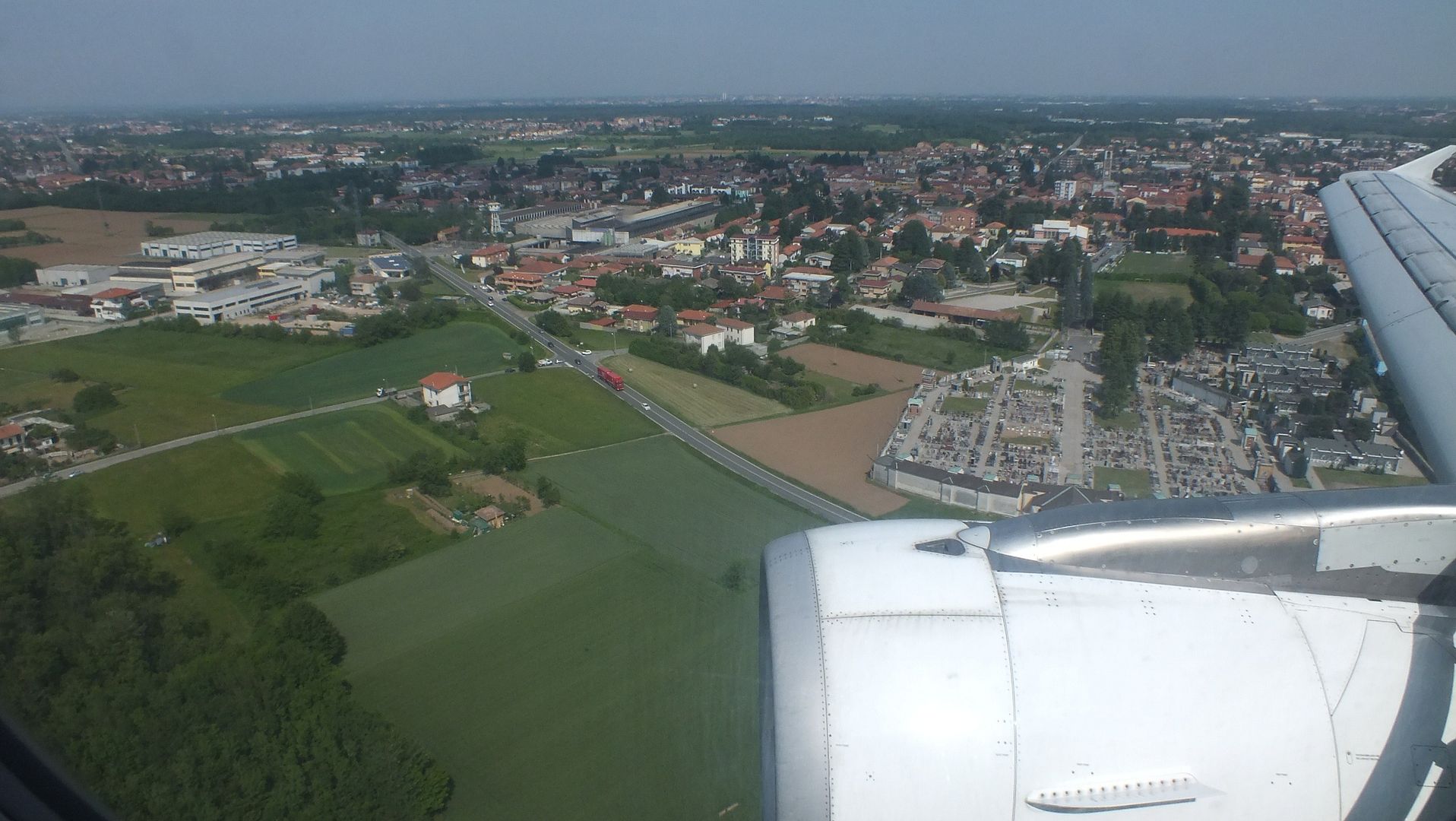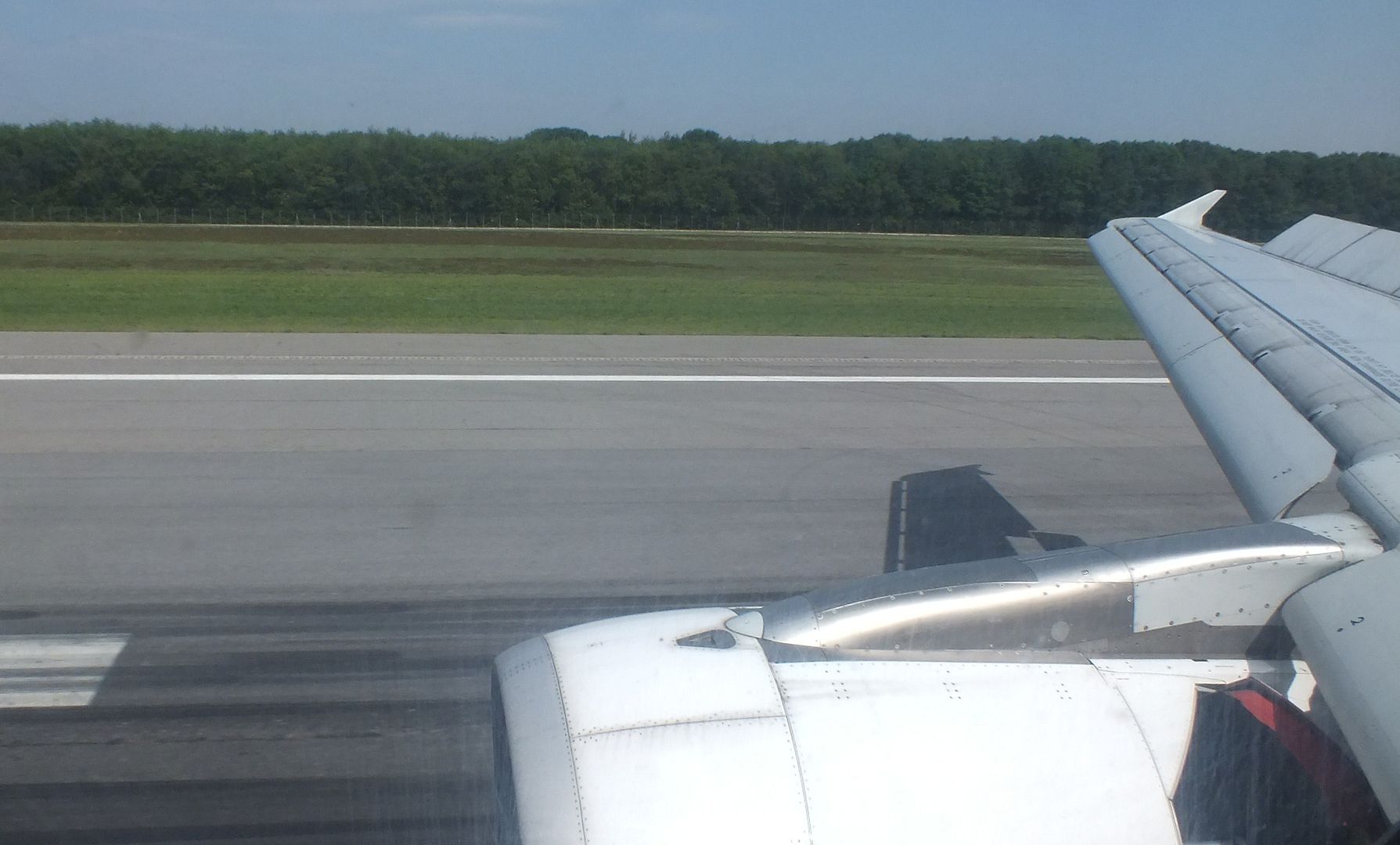 I love the Eurofly livery…grey and red go well together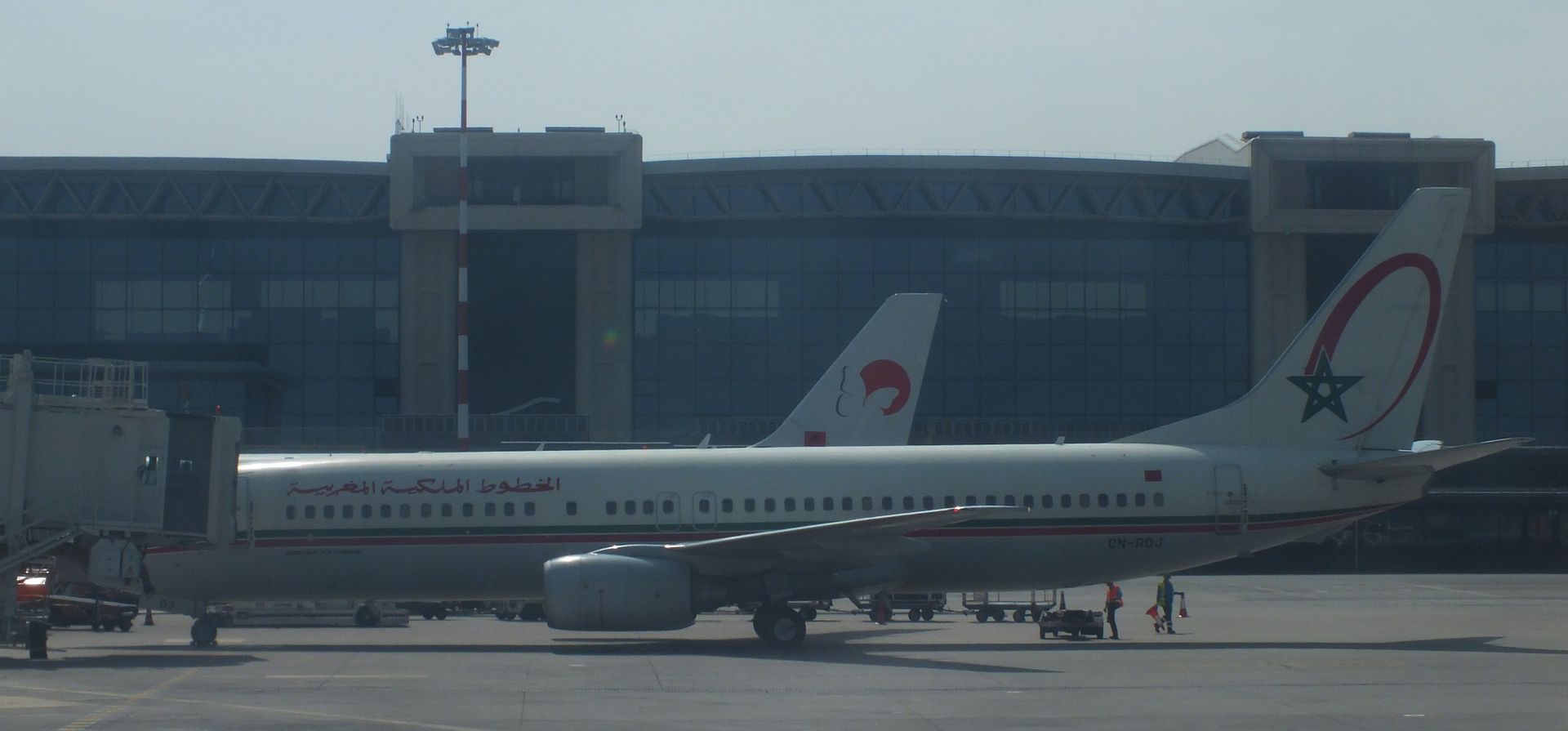 We disembark into the sunshine, and are bussed to arrivals
There is a short queue for security, but the queue moved slowly. The passageway from security lead back up to the non-Schengen departure area. As we still had no boarding pass for the next flight, we tried to find a transfer desk. The lady at the information desk (nowhere near as helpful as our Infodesk) pointed us toward the Schengen area.
Once there we asked again for the transfer desk. We searched and asked and looked. Finally I went into the lounge to ask, and was told there was no such transfer desk, and we should get our boarding pass at the gate when it was manned. Hmmm, not very good. no option now but to hang around.
IR to Terhan

SV back to Riyadh
LH
Vueling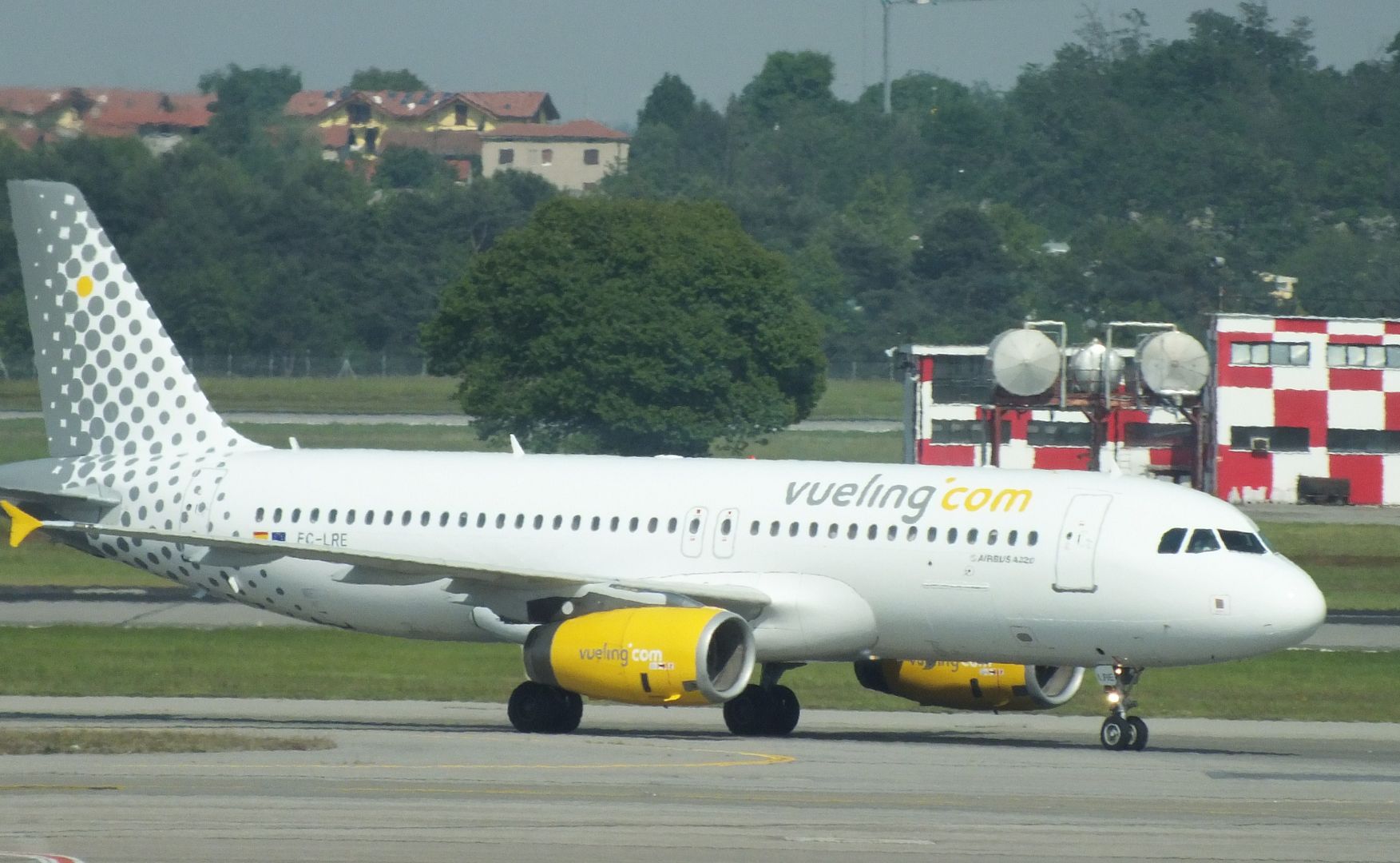 The depressing underground bussing area in MXP. At least it wasn't too busy
I periodically went to check if the desk was staffed or not. Finally, around 30 minutes before departure, someone appeared. With one agent checking boarding passes for the other passengers (it was a full flight, and the queue of Sicilians were impatient to get going), another agent printed out our boarding passes, as well as asking for our baggage receipts. We were then let onto the bus for the short journey to EI-DST (why are so many Italian aircraft registering in Ireland? Aren't long term leased aircraft at least registered in the main country normally).
May 2012
Milan Malpensa (MXP) – Palermo (PMO)
Air One AP 136, sold as Alitalia AZ 7432
Scheduled: 1755-1935 (1h40m)
Actual: 1754-1910 (1h16m)
Airbus A320 EI-DST
Economy
The seat map at online check in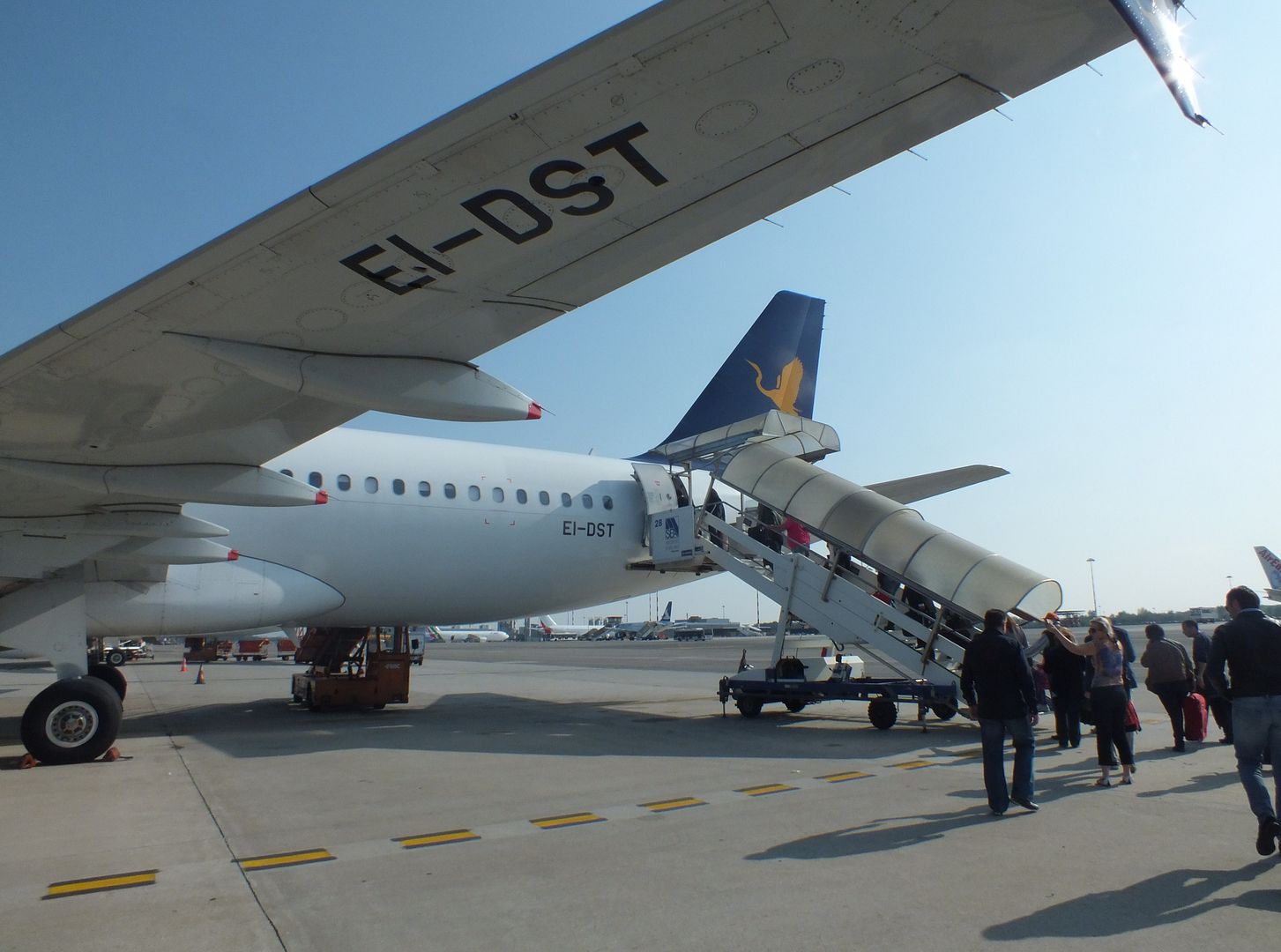 The flight this Friday evening is completely full as far as I can see. The crew are also a bit aloof upon boarding, but in an unconscious effort of cheer everyone up, they all seem to be part of a Village People tribute band. Handlebar moustaches and muscles galore from the four blokes mincing up and down the aisle. Very amusing.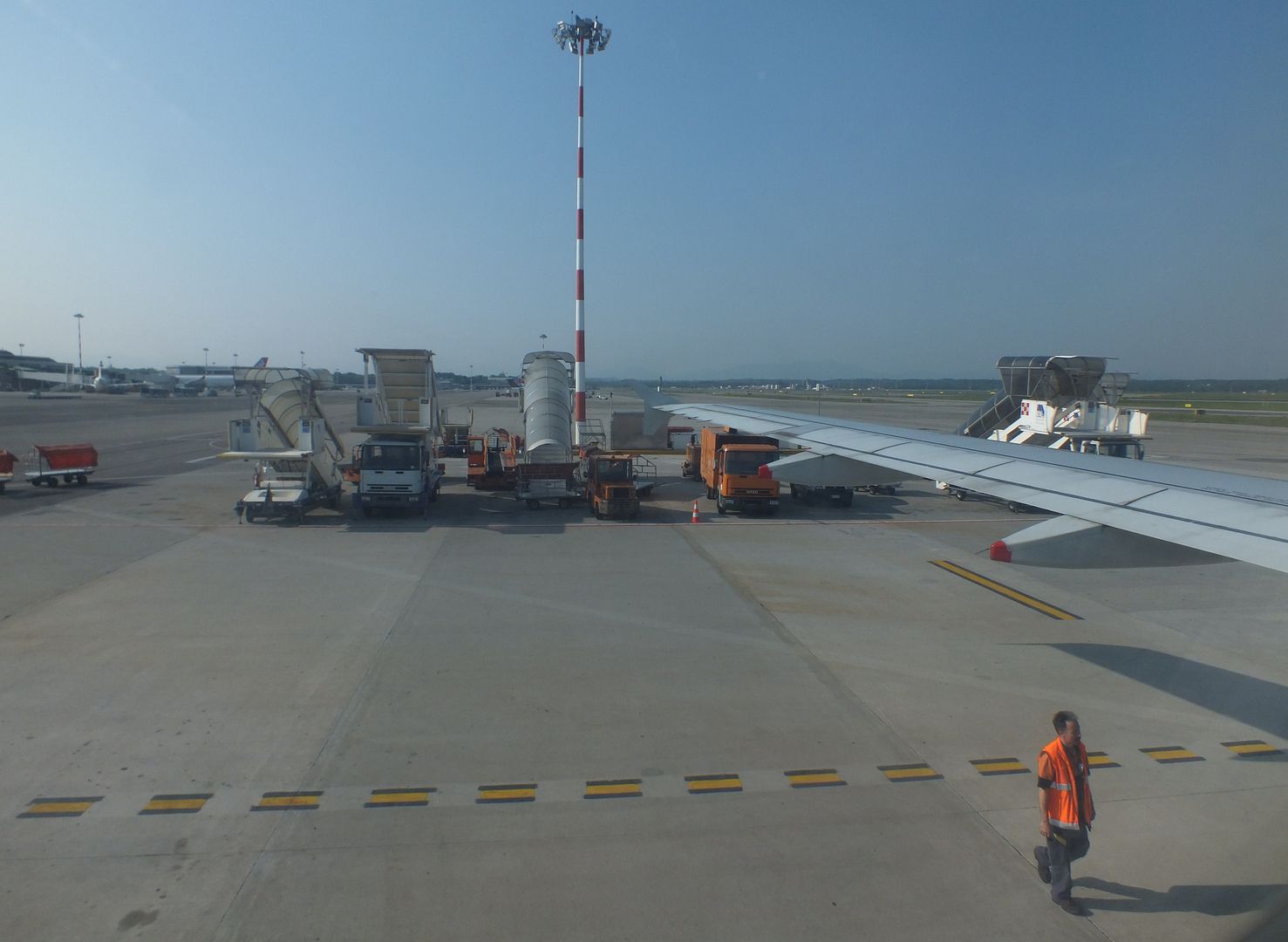 I want to try them someday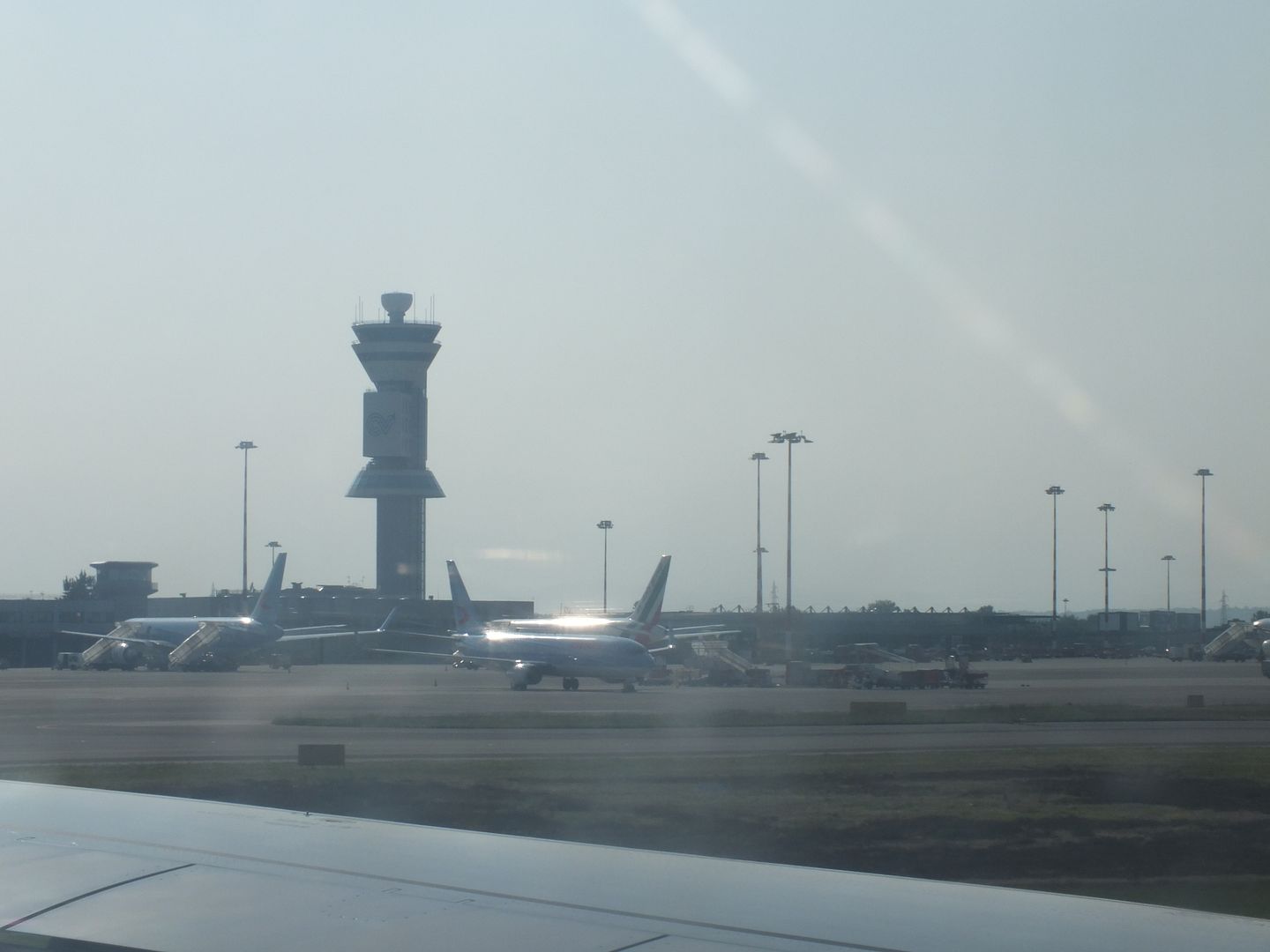 A minute ahead of schedule, and we're off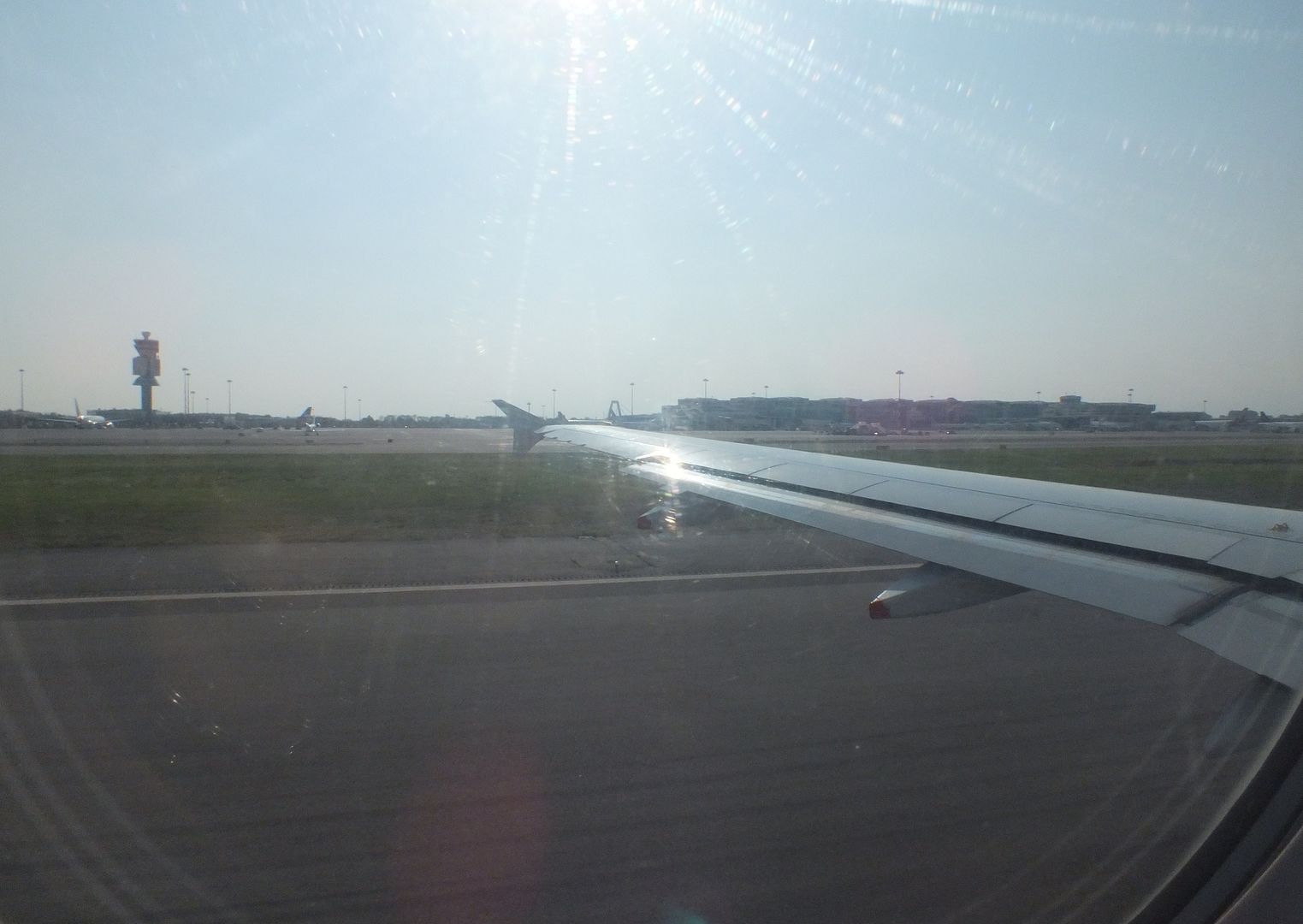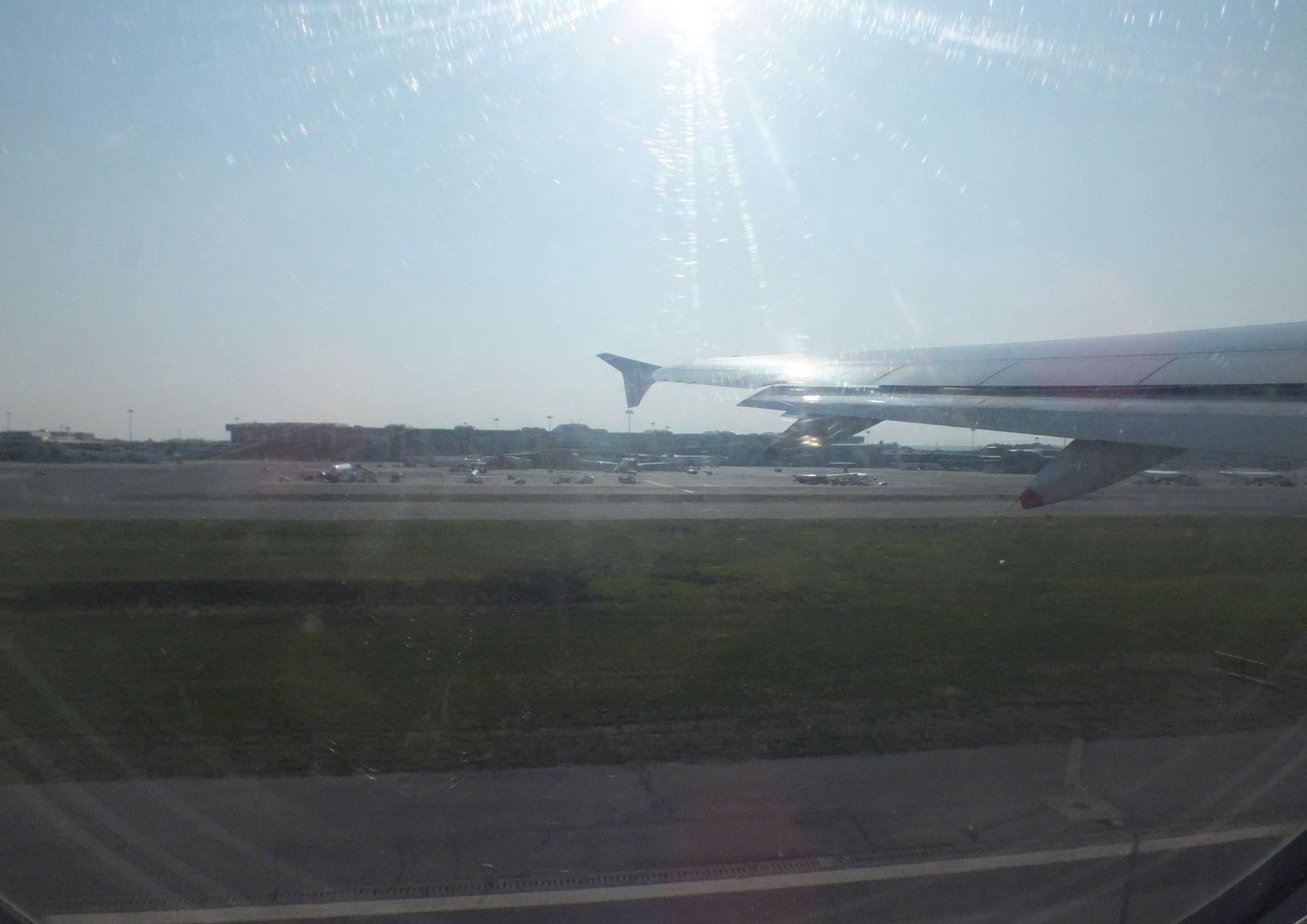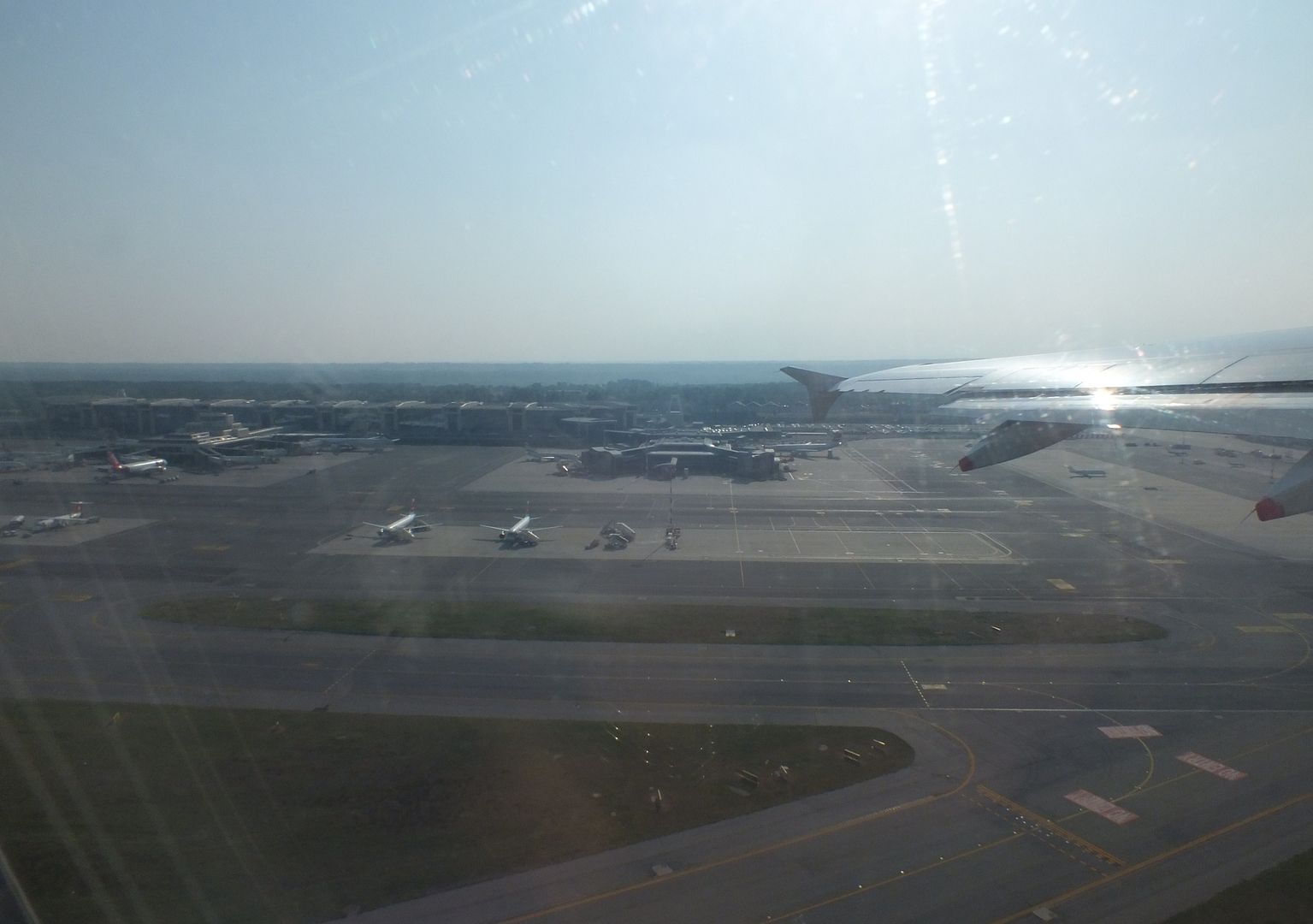 Nice airport views after take off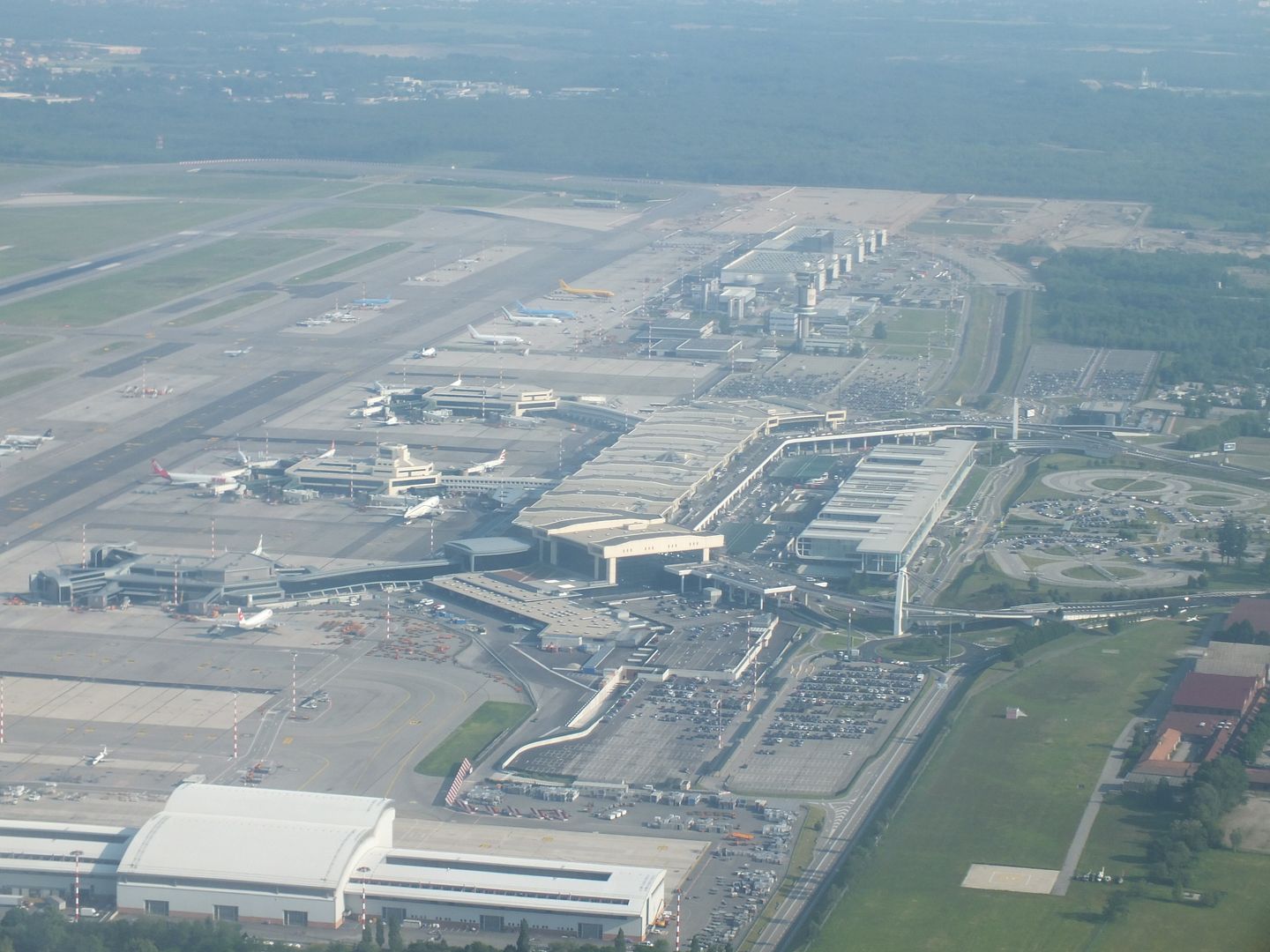 Leaving the mainland behind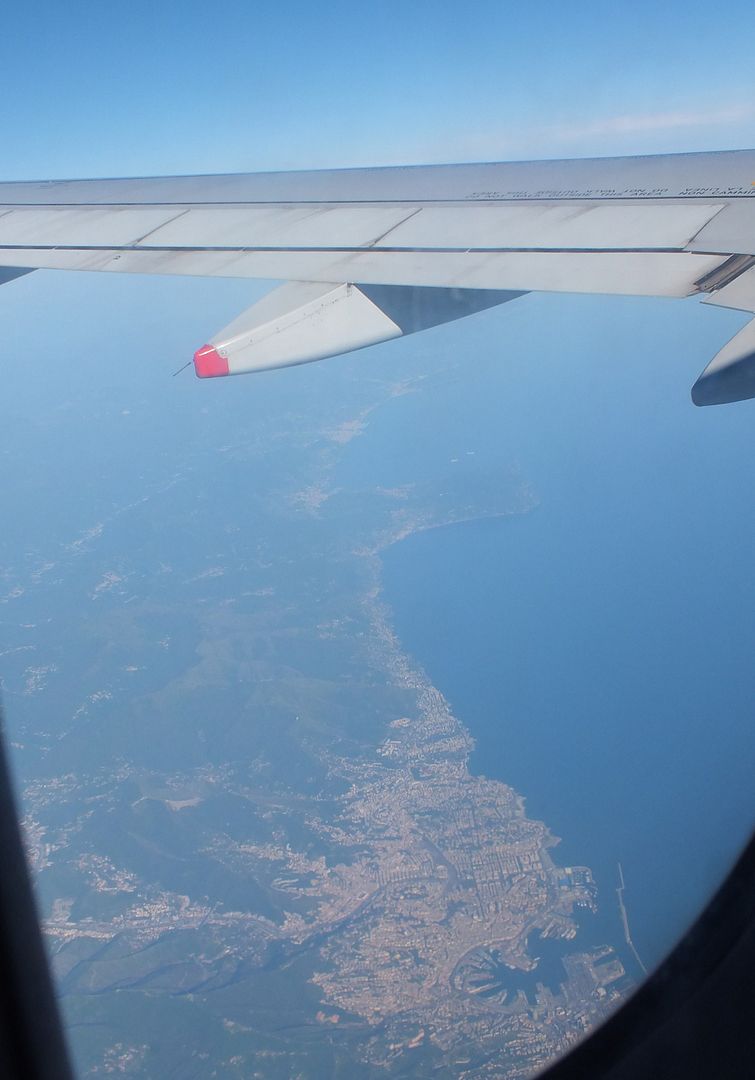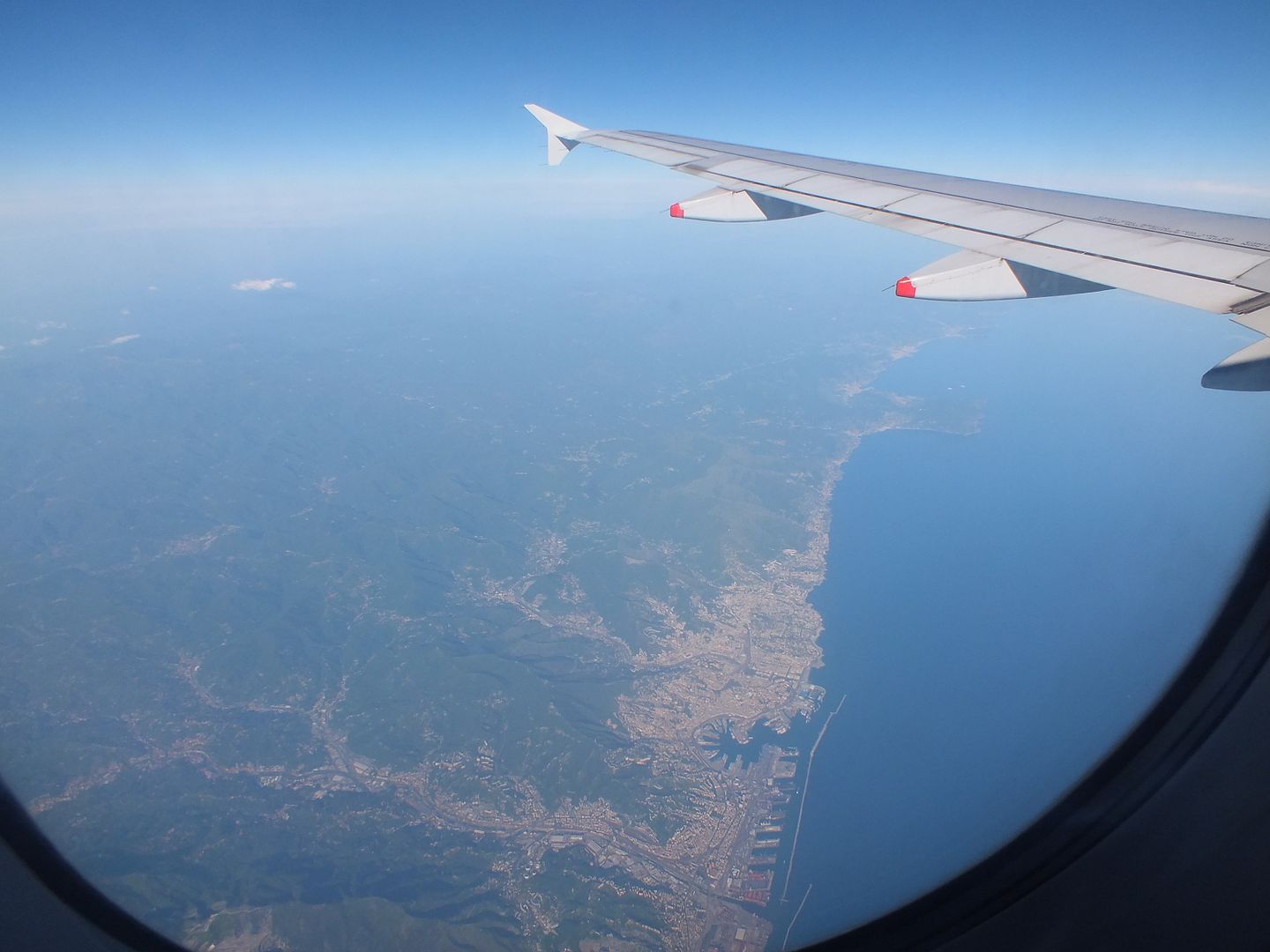 Once again I declined the pricey BOB, and just enjoyed the views. Before long we began our early approach into Palermo. Air One have seem to run nice and early.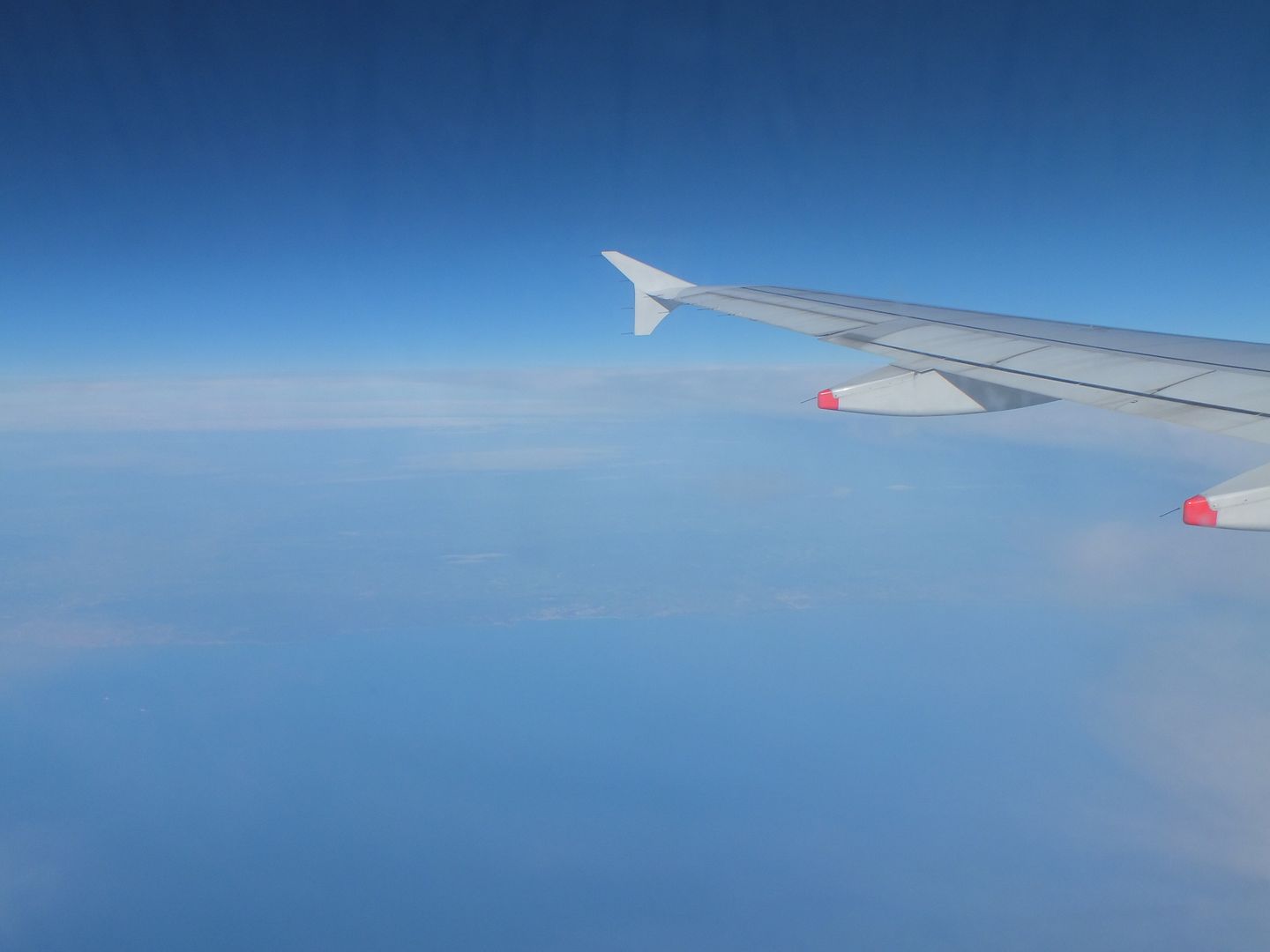 The runway flows the coastline at the bottom of the hill
Doing a slow turn over the bay
Nearly lined up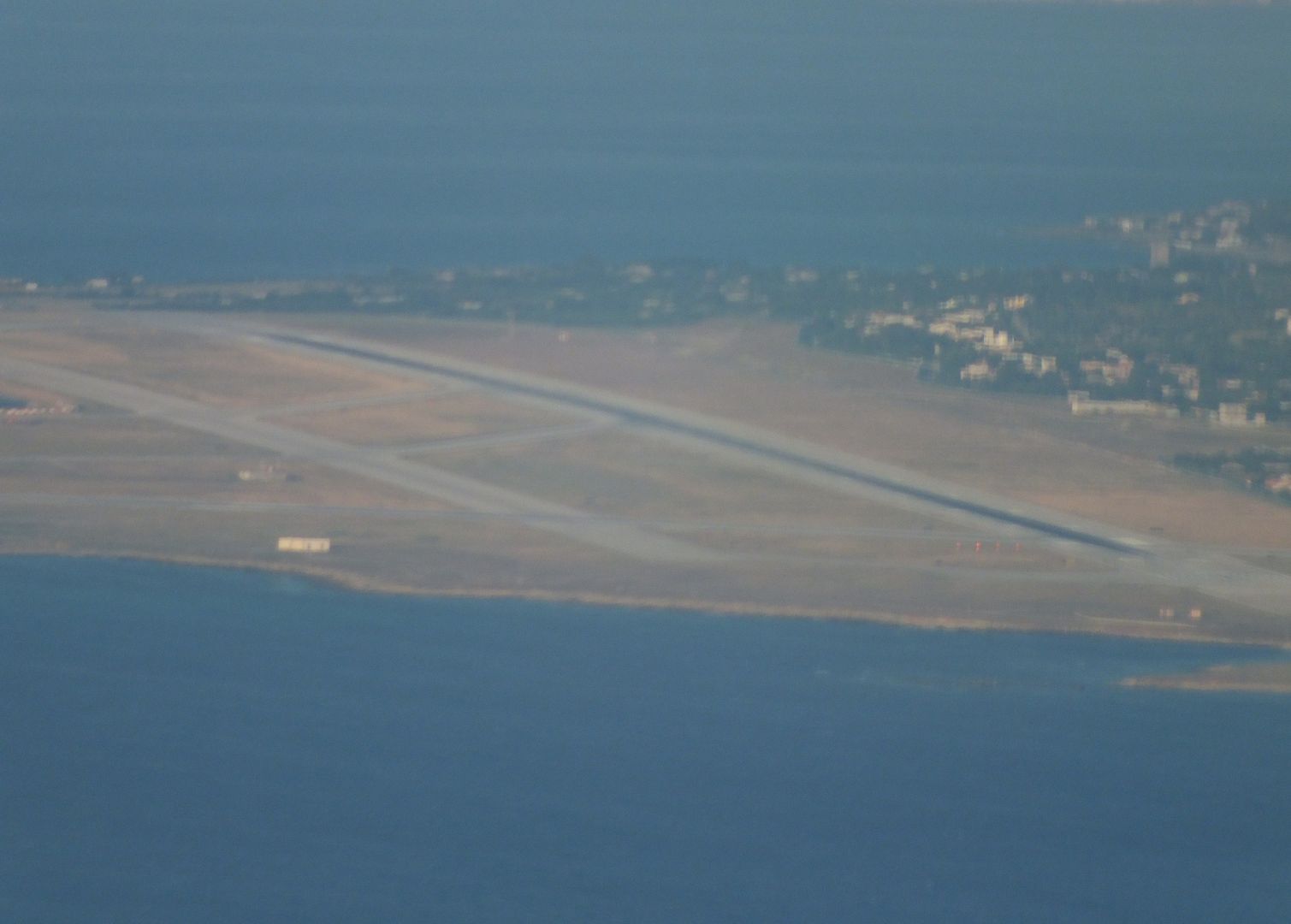 And we're down. Welcome to Sicily!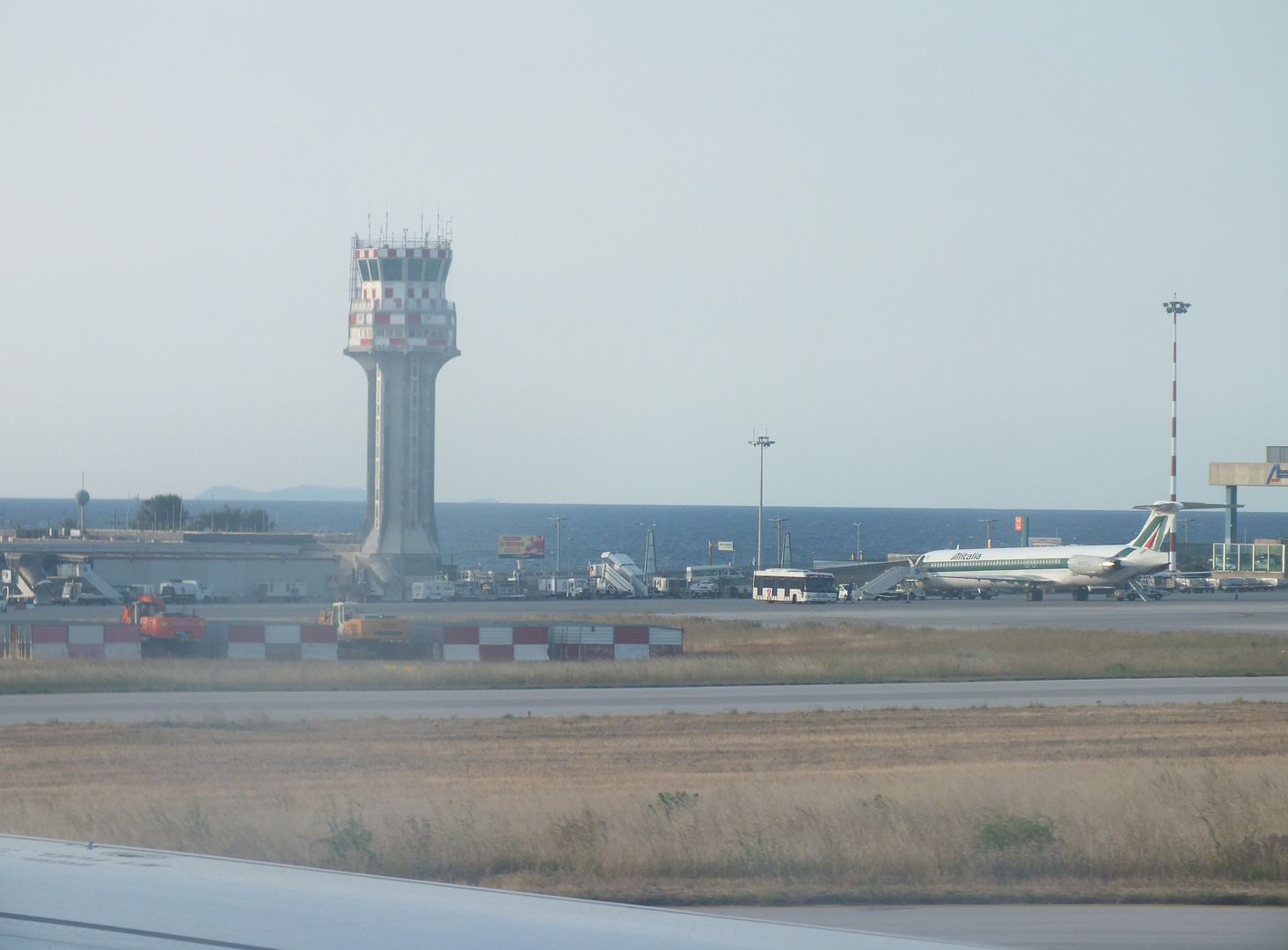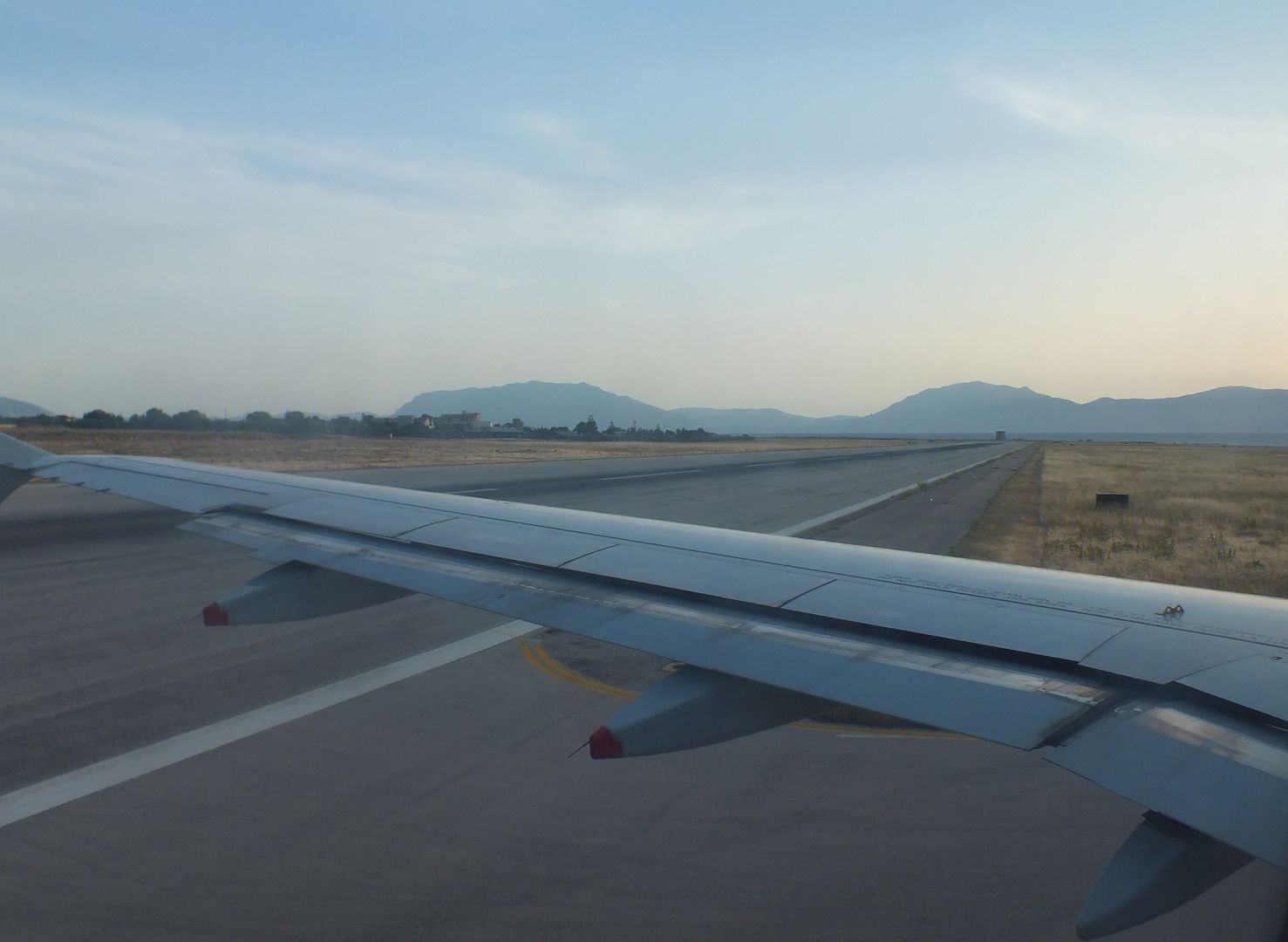 We park next to this Ryanair jet. The tarmac outside the terminal is being redone, so all arrivals are bussed despite the presence of airbridges.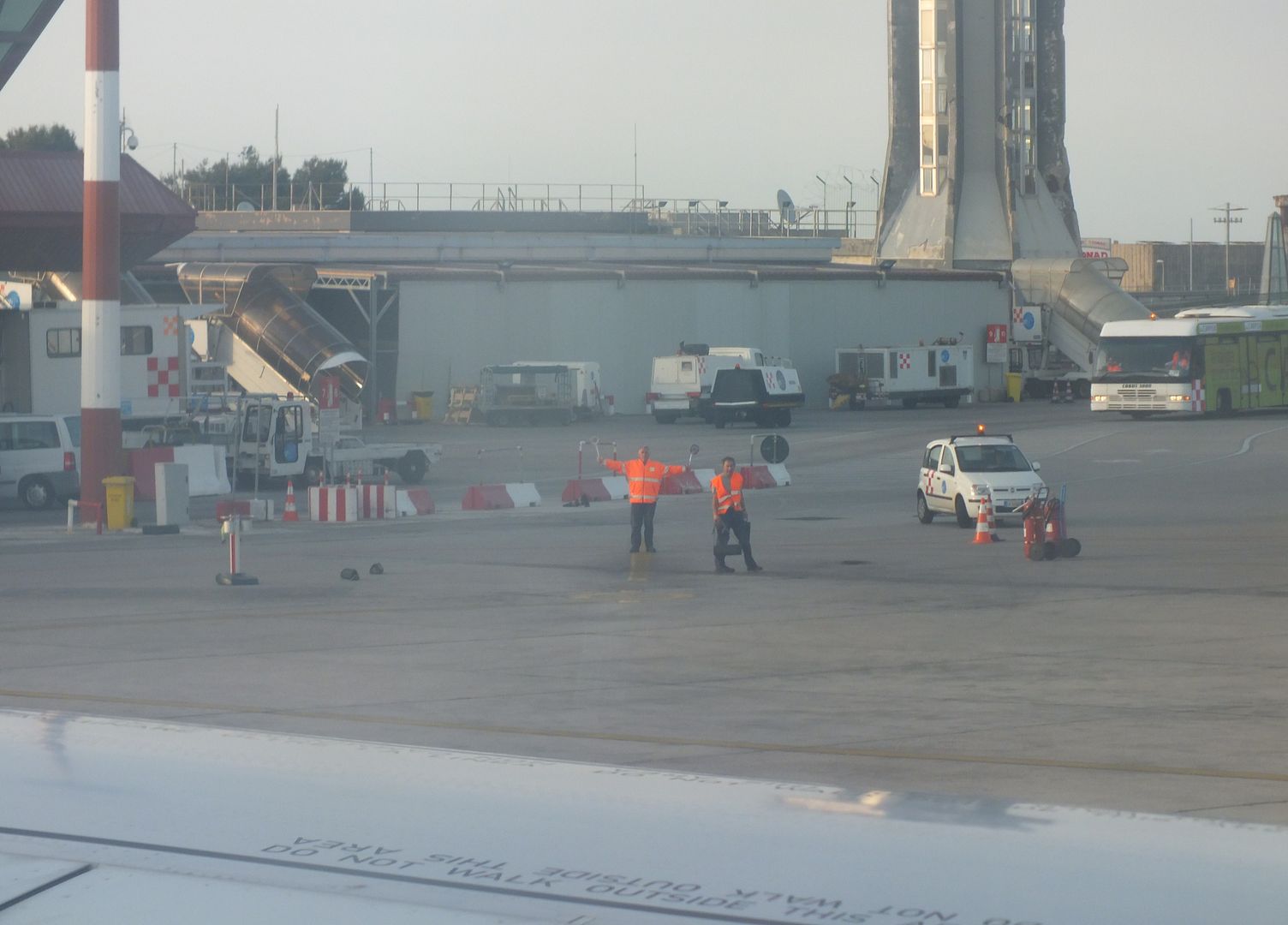 AZ heading back to Fuimicino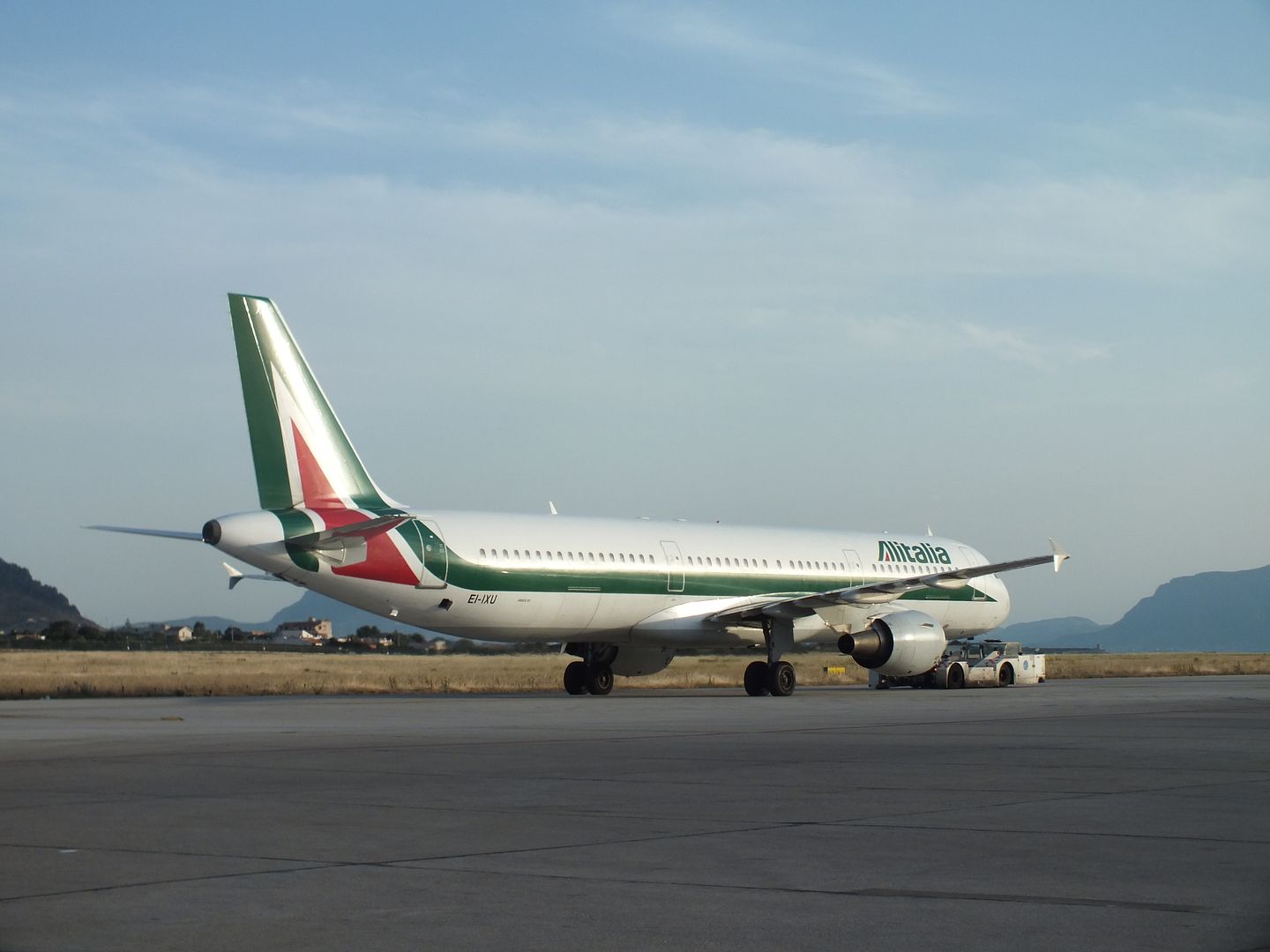 We disembark, then sit in the sun for a while. Thankfully the doors remain open so I can take some photos.
We were dropped off at thee terminal and headed over to the baggage reclaim area.
After a few minutes, my bag appeared. We waited a few more minutes, then a little longer, until the bags stopped coming out. It seems that despite the reasonable connection time, and the fact that my bag made it, my friend's bag was still in MXP. Luckily for my friend, I've had my bag lost more times than I care to recall (OS x 1, AF x 1, BA x 2) so knew what to do. It took about 20 minutes for the friendly staff to register my friends particulars. They didn't mention anything about buying replacements until I prompted them. They said it might be on the next flight (24 hours later) or sent on a flight via FCO the next morning. However, at this point, they didn't actually know where it was so everything was guesswork.
With our early arrival time advantage now gone, we left the terminal and managed to find the well hidden bus to the car hire place.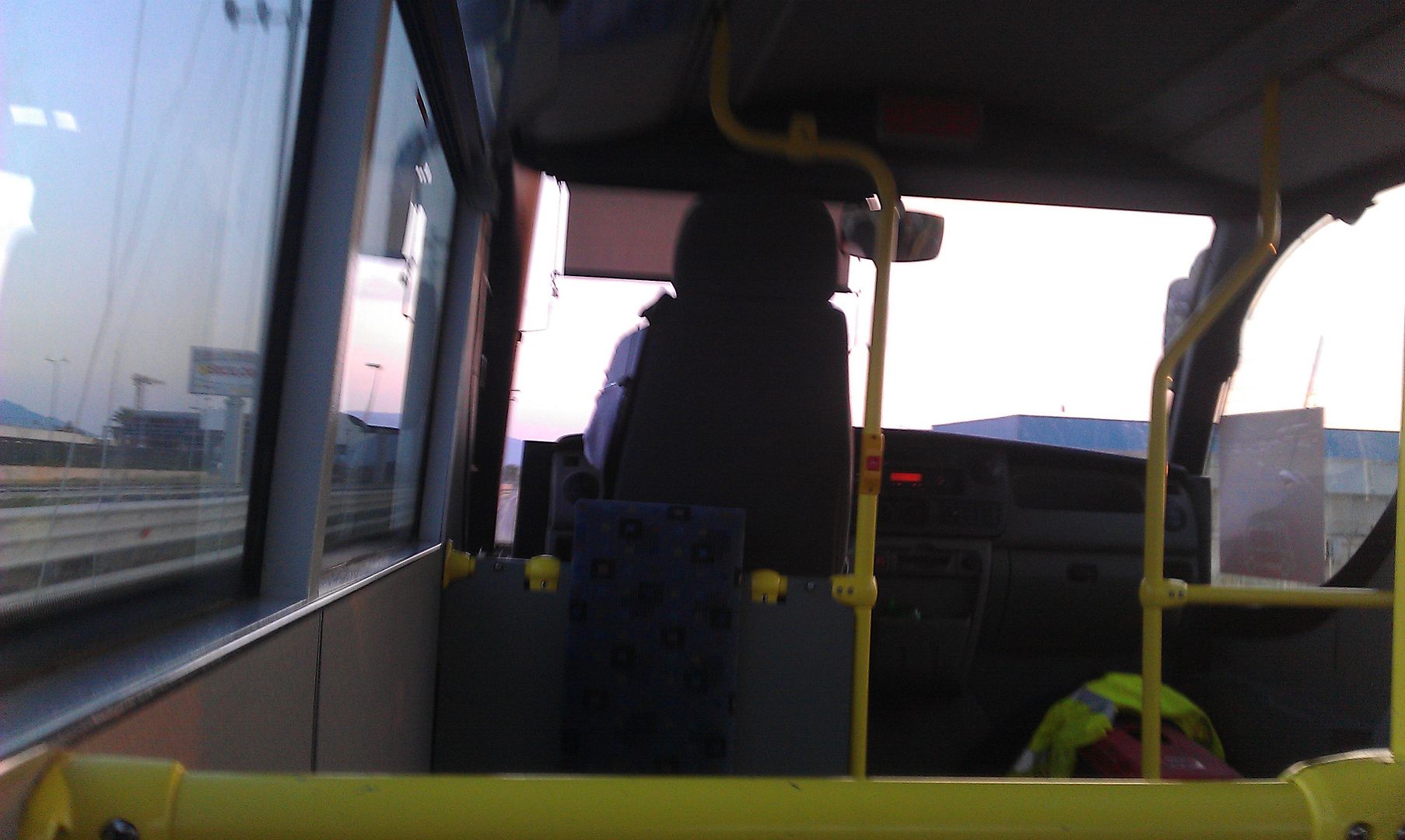 I was hoping to get a Smart Car, but we ended up with a Panda. There is a bit of a disagreement over the price of an extra driver (my Expedia confirmation said EUR 4/day, whilst Sixt insisted it was EUR 8). I paid up in the end as I just wanted to get to the hotel. On my return I sent Expedia an email about it. I was very surprised to get a call a few days later from Expedia Head Office USA (maybe a quasi-perk of the still uninitiated UK Expedia® Elite Plus™ programme) saying that under the circumstances, they'd refund me the EUR 8. Whoop!
With that all sorted, we drove into Palermo. This was the first time I'd driven in Italy. The driving wasn't as awful as I expected, but still not quite up to the gentlemanly conduct of the Home Counties : )
Here are a few photos of Palermo
View from our hotel room:
Market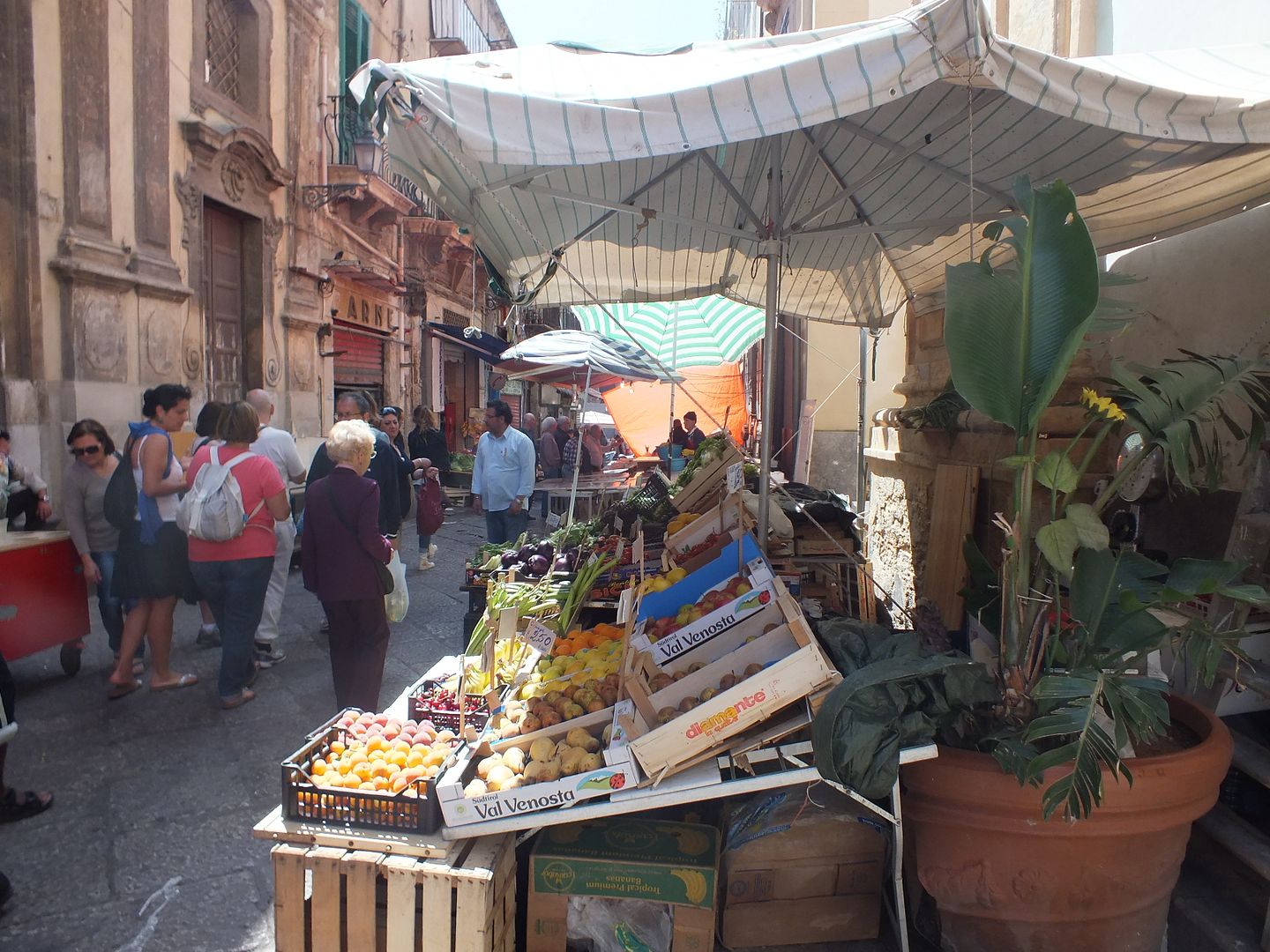 http://my.flightmemory.com/shefgab
Upcoming flights: AMS-RIX-BUD-VDA,ETH-TLV-FCO-LHR,STN-TXL-LCY,LTN-CPH-LTN,LGW-SZG,MUC-LHR