Background:
A holiday in Singapore is something I cannot resist, having flown that route on SQ, IT, AI earlier I was keen enough to try 9W on this route. Having flown the 9W ATRs B737 variants, B77W I thought it would be a good opportunity to try the remainder type in their flight the A330-200.
Jet Airways is India's leading private carrier and needs no introduction to people who have flown to/within India. Having flown them a multiple times on the BOM - DOH/DXB sectors, it was time to find out how well they fare on routes to SE Asia. Of course flying their B737s to DXB and DOH just seemed as good as a domestic flight within India, it was time now to try a wide body service internationally.
Jet Airways started it's operations to Singapore back in 2004 with a B737-800 and as of now it has 3 daily flights to SIN each from DEL, BOM and MAA. The first 2 being A330-200 operations and the last being operated with a B737-800.
The itinerary I shall report here is:
9W 012 BOM - SIN 2330 0725+1
9W 011 SIN - BOM 1905 2200

First Leg of the journey: Mumbai - Singapore
Flight no.: 9W 012
Code Share: QF 3950

Aircraft Type: Airbus 330 - 202
Aircraft Registration: VT - JWF
View Large
View Medium


Photo © Wim Callaert
Terminal View & Check-in:
By the time I arrived from my incoming flight from DXB, it was already time to check-in for my 9W flight. At BOM 9W uses Gate A for all its international departures. Check-in queues were empty as majority of the Gulf flights were about to depart and there was still enough time till check-in for CMB, HKG, BRU would open. At that moment check-in for MCT and SIN flights were in progress.
Walking through the doors I presented myself to one of the check-in desks. With rejections from 3 JetStaff, finally Anuradha accepted my passport and tickets to check me in. Within a few minutes my boarding pass was issued and my bags tagged to SIN. With the boarding pass, next I was to go to the nightmare of BOM at that hour: Immigration and Security.
While Immigration didn't take much time, just around 10-15 minutes given the peak departure time, the security lines were terrorising everyone resembling the queues at some govt office. After grinding myself through the procedure, I finally was into the duty free area and breathed normally.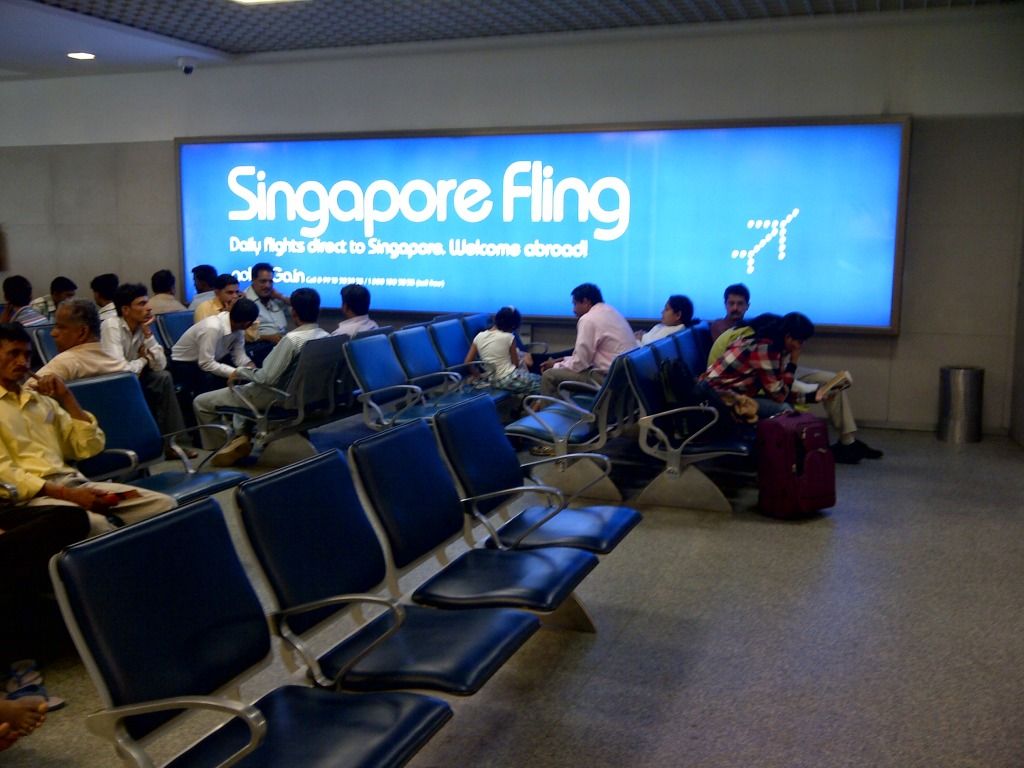 The departure area wasn't that crowded as it was meant to be thanks to enough seating available for most passengers. Given my frequent travels to and out of BOM I just settled down near the designated gate and dozed off rather than wandering around the airport.

Boarding & Flight Details:-

Flight No: 9W 012

Gate No: 2A
Seat No: 24A

Departure times:-

STD: 2330 hrs
Pushback: 2334 hrs
Airborne: 2348 hrs
Runway: 27
Flying Time: 5 hours

Loads: Capacity 30J/190Y; Actual 10J/116Y
Now knowing this was Gate 2A, I figured out in advance that we would be bussed to our flight. As a result, premium passengers boarding first, zone wise boarding and all that went for a toss. A Jetbus was ready to ferry us to our aircraft which was parked somewhere near the runway. Without discriminating between J and Y passengers all were stuffed into one bus and driven to our aircraft. Some movie actors were cribbing all their way in the bus for not getting a special bus/car and starting bitching and moanining "arrreey this bus is so dirty no ... ".
Now, somehow I'm always unable to find a good place to stand in such scenarios, be it in a local train in BOM or in a crowded MRT in SIN. As usual, I was somewhere sandwiched in the middle unable to see a window or something and only the jerks of the bus giving indications that we have started moving. When finally the bollywood glitterati stopped their incessant bitching, I figured we reached the steps of the plane. After stepping out of the bus I realised we were very near to the runway and the pushback to airborne procedure would barely take few minuutes. Upon boarding the plane we were welcomed by the crew and they guided me to my designated seat
Inflight:-
First impressions of the aircraft was extremely positive, aircraft was well maintained, clean, good legroom and a comfortable new generation seat giving a decent recline. Headsets and blankets were already present at the seat and fter settling down we were briefed by the captain that our flight would be for approximately 5 hours and that we would have a smooth ride throughout the flight. Reassuring that updates would be given prior to landing, all passengers were looking forward for their flight. We pushed back from our remote stand and within no time we were lined up on the runway for departure. After letting AF217 land from CDG, we zoomed our way into the skies and with a U turn we were on our path to SIN.
After leveling off, the first service the crew came with was that of landing cards in SIN ....ugh ... no hot/cold towels like what their rivals offer on the same route. The second time the crew came around were with the drinks cart, I chose to have a glass of red wine while most of my co passengers emptied the JW Red Label. Unlike SQ, the crew did not come for refills (which is fine can't expect all airlines to be like SQ
), but no complaints on that. After about 1.5 hours the meal service started. The main course was chilled and somehow the combination of a Chinese main course and South Indian dessert did not go down well with me. Not only was the potion small, but somehow 9W assumed that since we are going to SIN everyone should be served an oriental meal (veg/non veg). 9W is operating this route for almost 9 years and I'm sure that they have researched that desis have desi food only no matter what part of the world they are in, except for a handful of food enthusiasts. Adding to that, this was the worst ever meal I had on any airline in recent times, just better than Biman. I have had some really good meals on 9W on domestic and ME routes and I was thoroughly disappointed with the appalling cost cutting technique they adopted in the F&B department. Once the almost unutilised meal tray was cleared I ventured to explore the next aspect of my flight, the IFE; While the crew were offering Tea/coffee to passengers.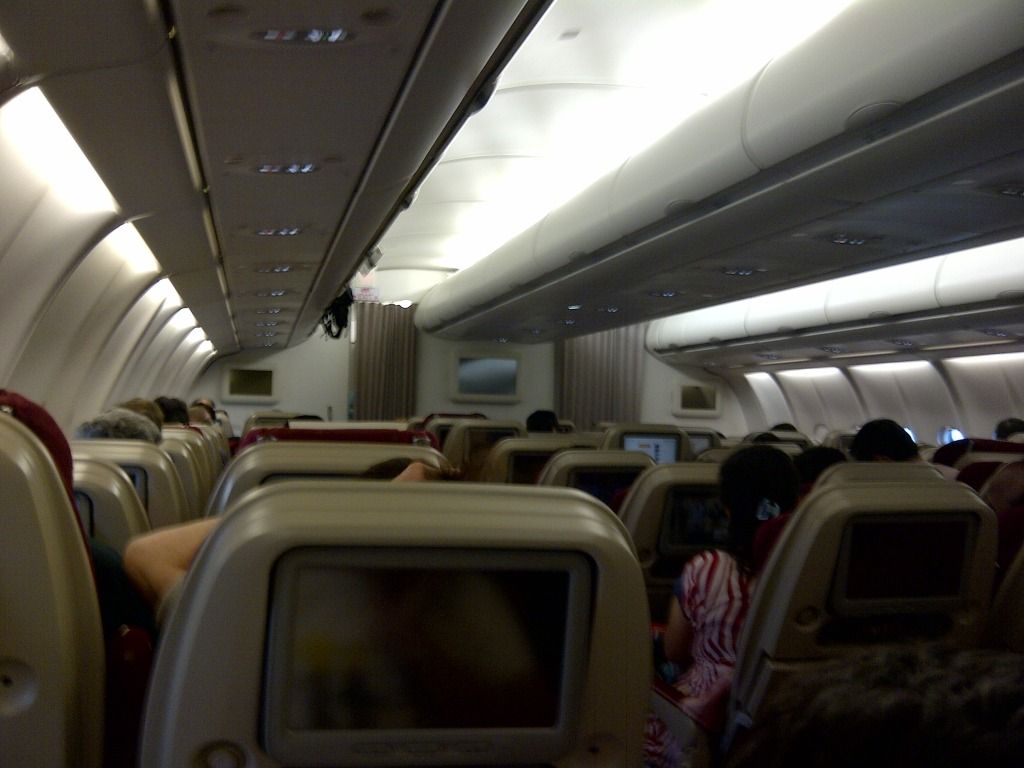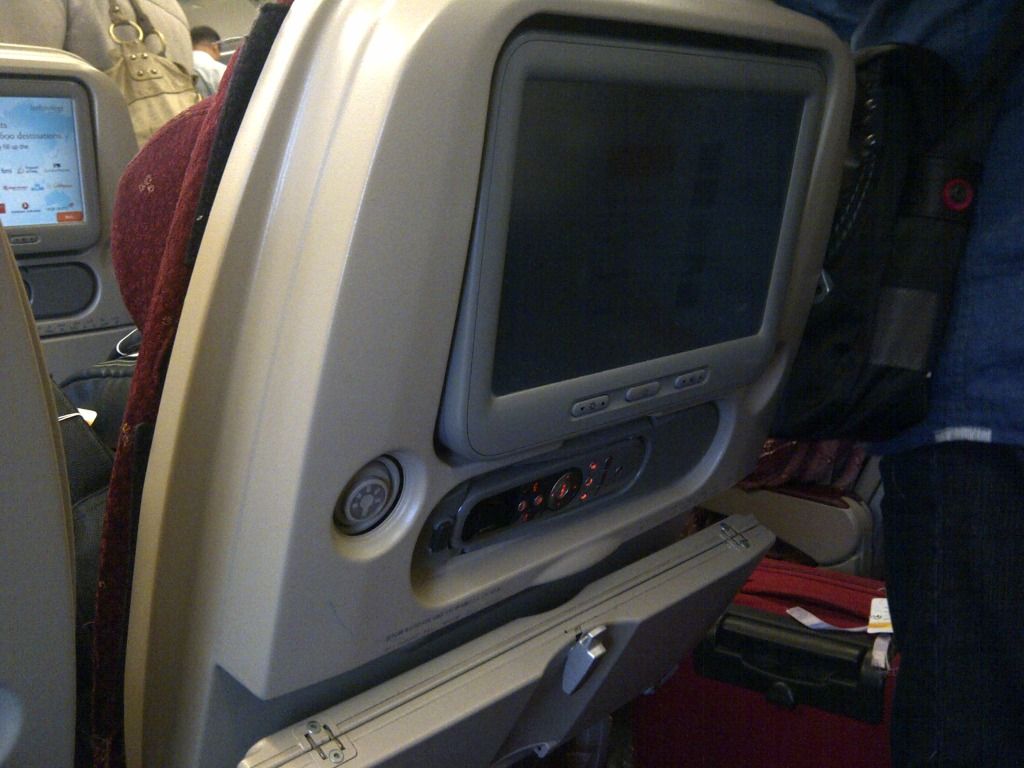 JetScreen is 9Ws IFE, with a good collection of Indian movies and TV shows, moving map, music etc. While it is no ICE of EK, I liked what they had on offer including regional Indian movies in Tamil, Malayalam and Marathi. The touch screen controls were easy to navigate and overall I was pleased with the IFE. I do not remember when I went off to sleep, but when I woke up we were already near Malaysia. Again remembering the service of SQ, there was not any round of water/juice prior to arrival, which just further added to my disappointment. Actually, until not too long ago, 9W would offer a sandwich and a canned juice snack prior to arrival on its BOM - SIN flights.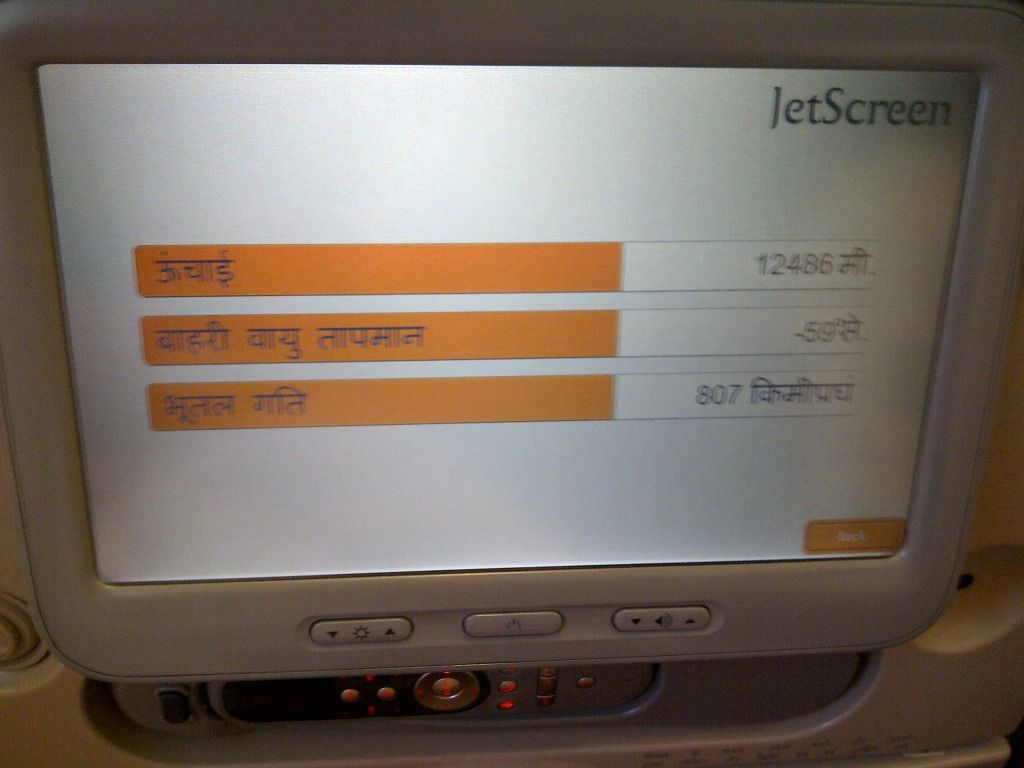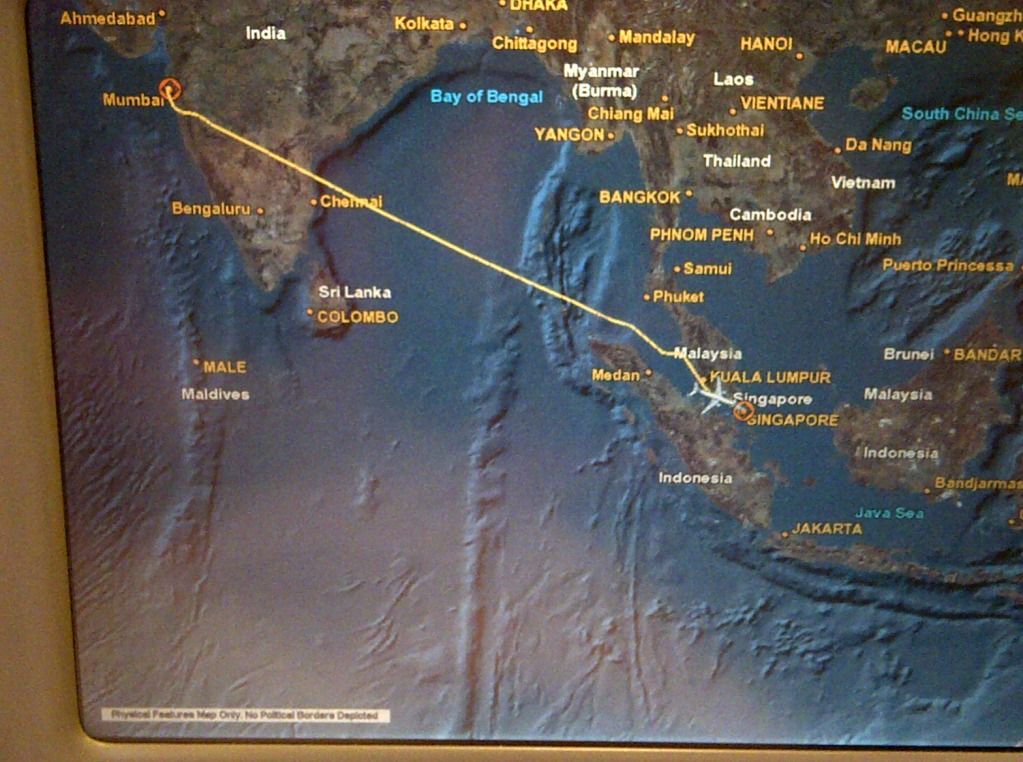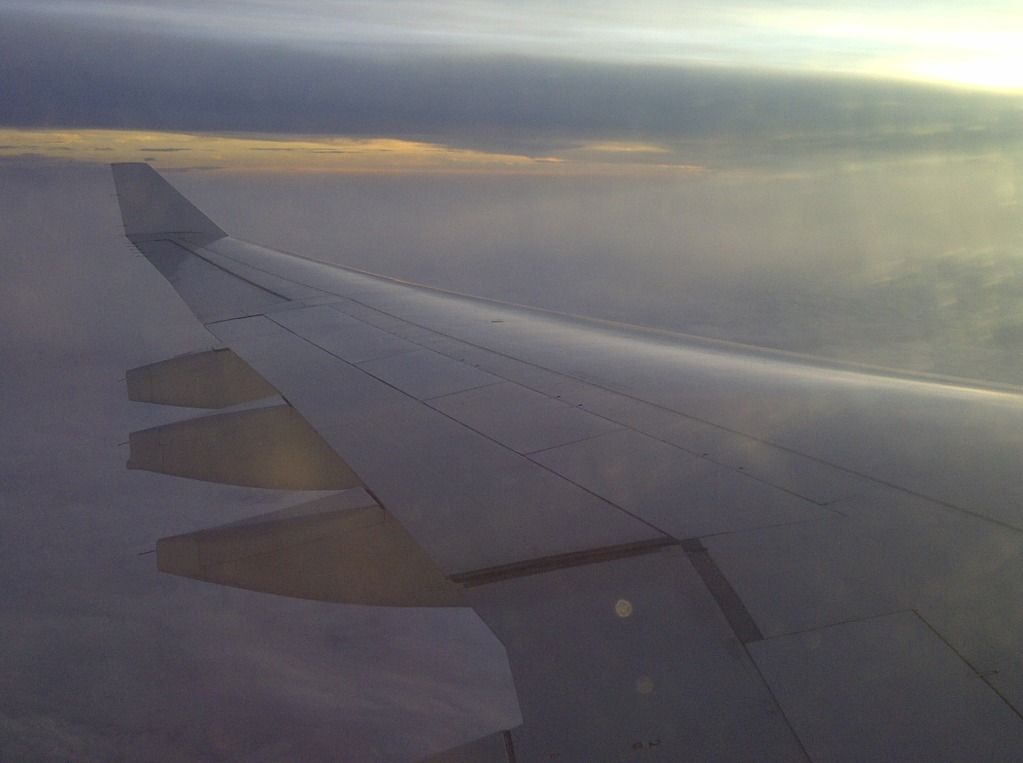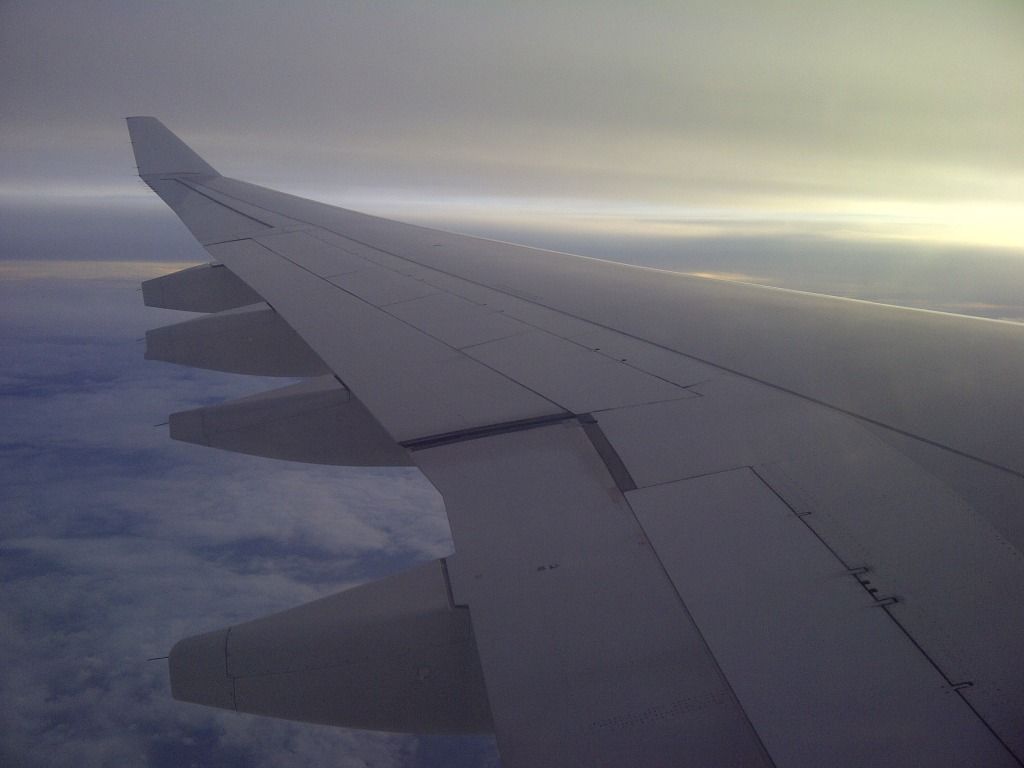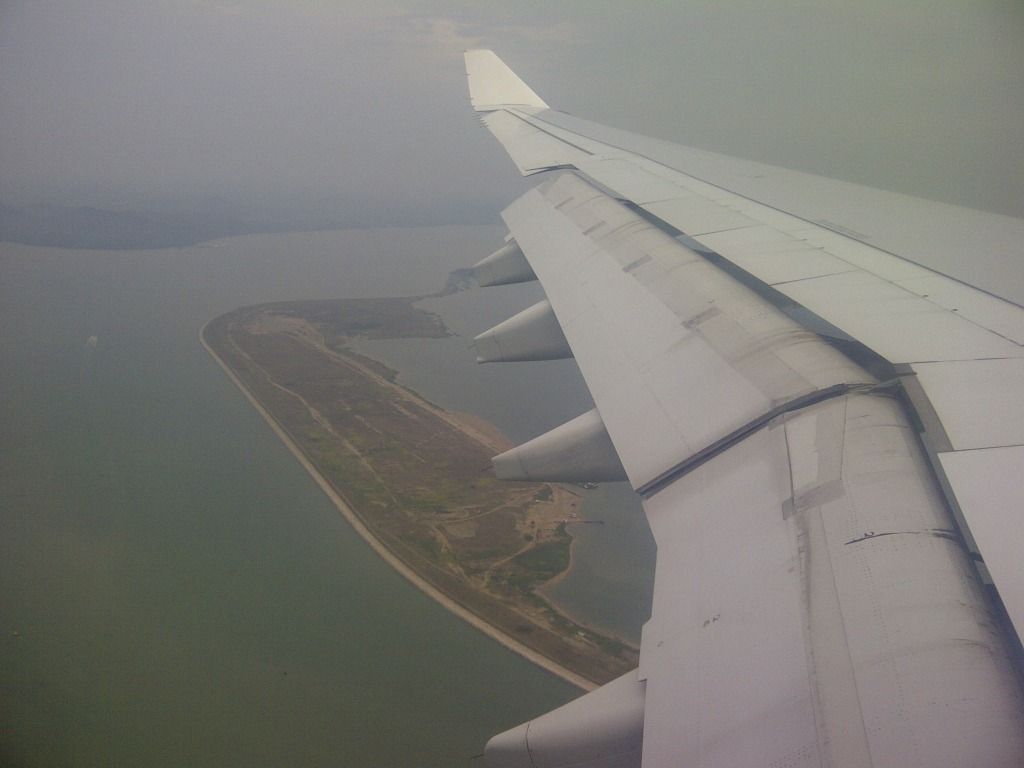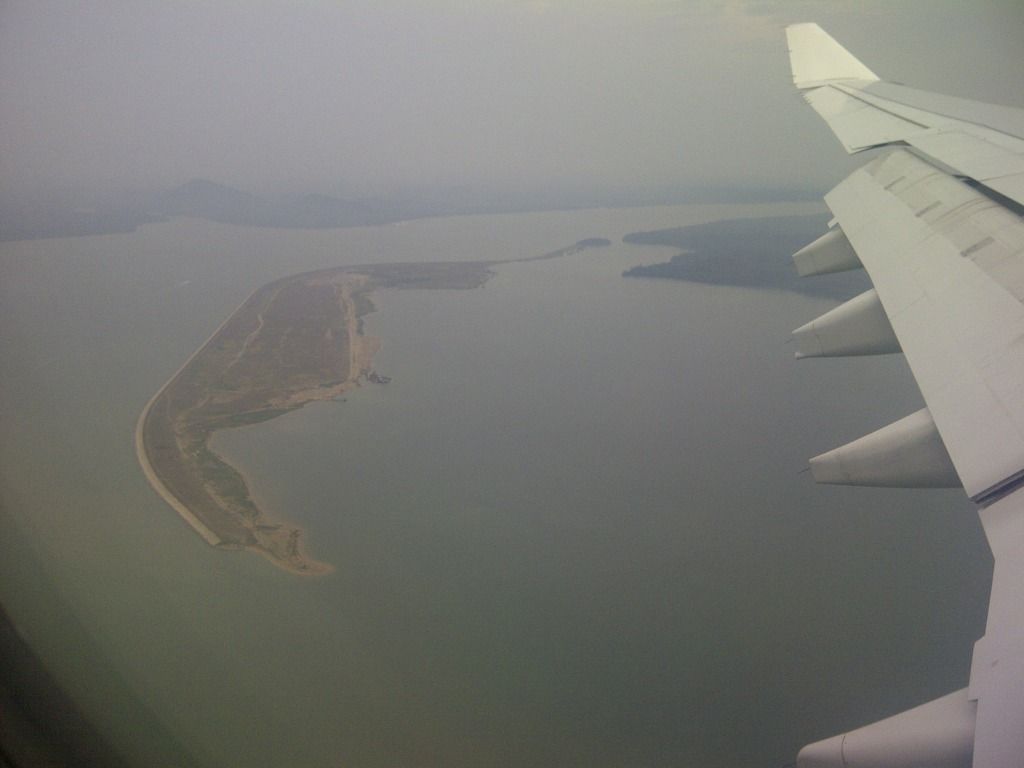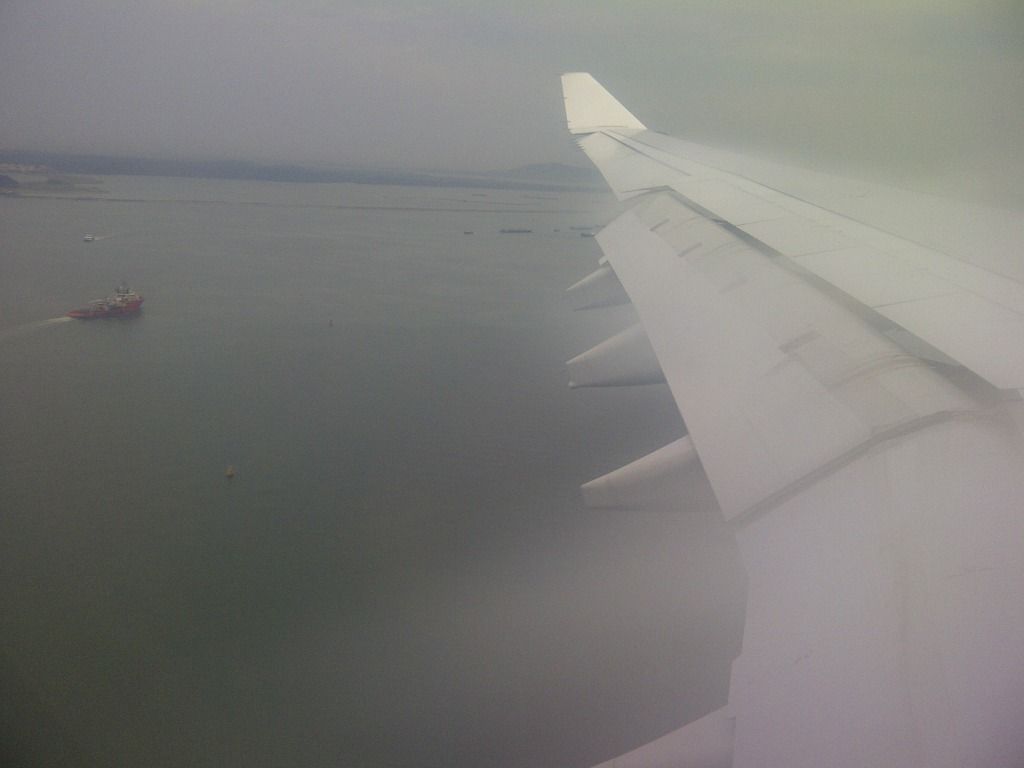 Arrival times:-

Scheduled: 0725 hrs.
Touchdown: 0718 hrs.
Docking Time: 0730 hrs.
Runway:20R

Terminal Used: Terminal 3
We finally touched down into Changi and docked at Terminal 3 thus completing the journey. Before we could disembark the ground staff announced that our bags would be arrive on belt 47. Immigration was swift, and by the time we reached the baggage belt, bags had already arrived and within 15 minutes I was out of the airport.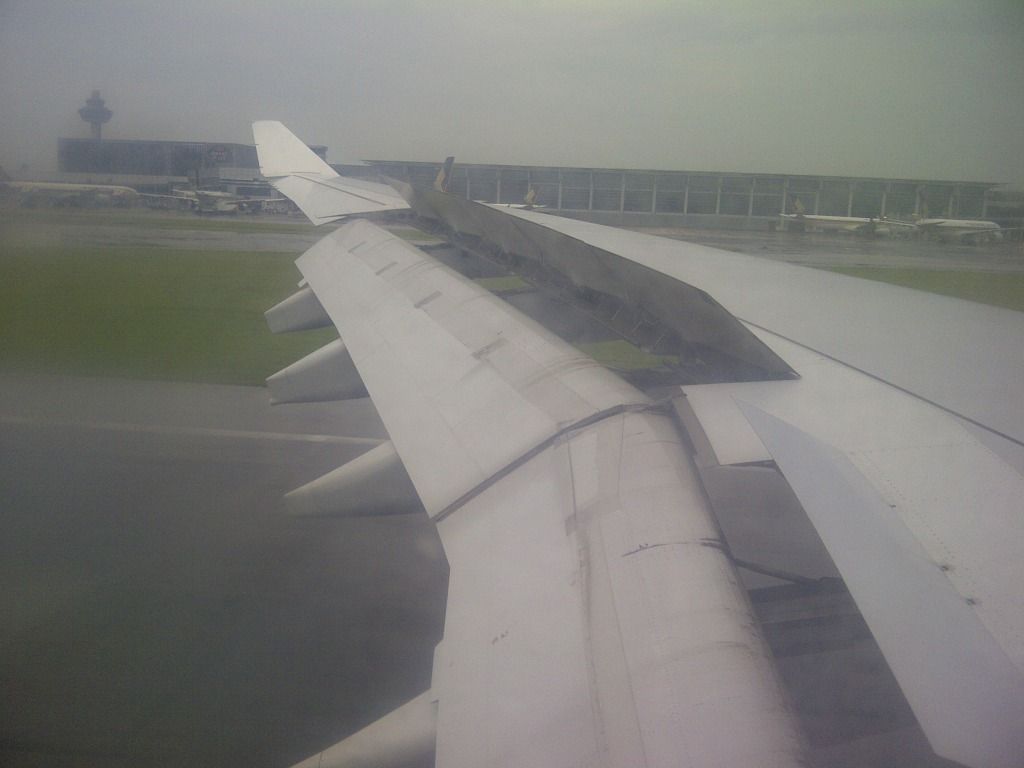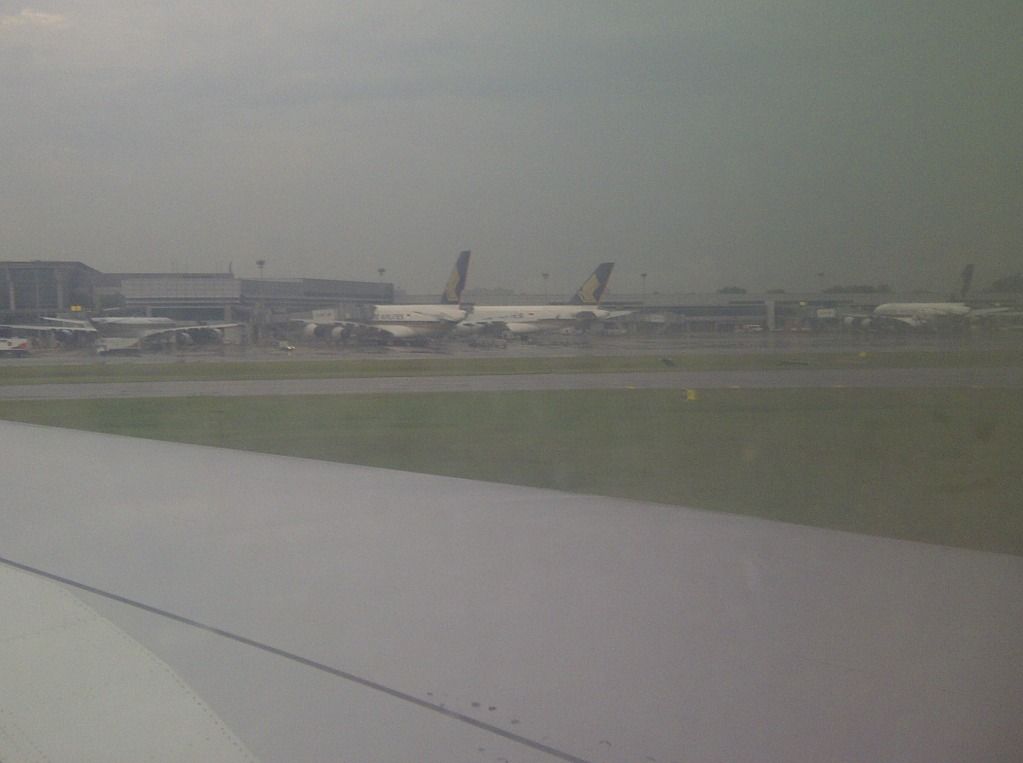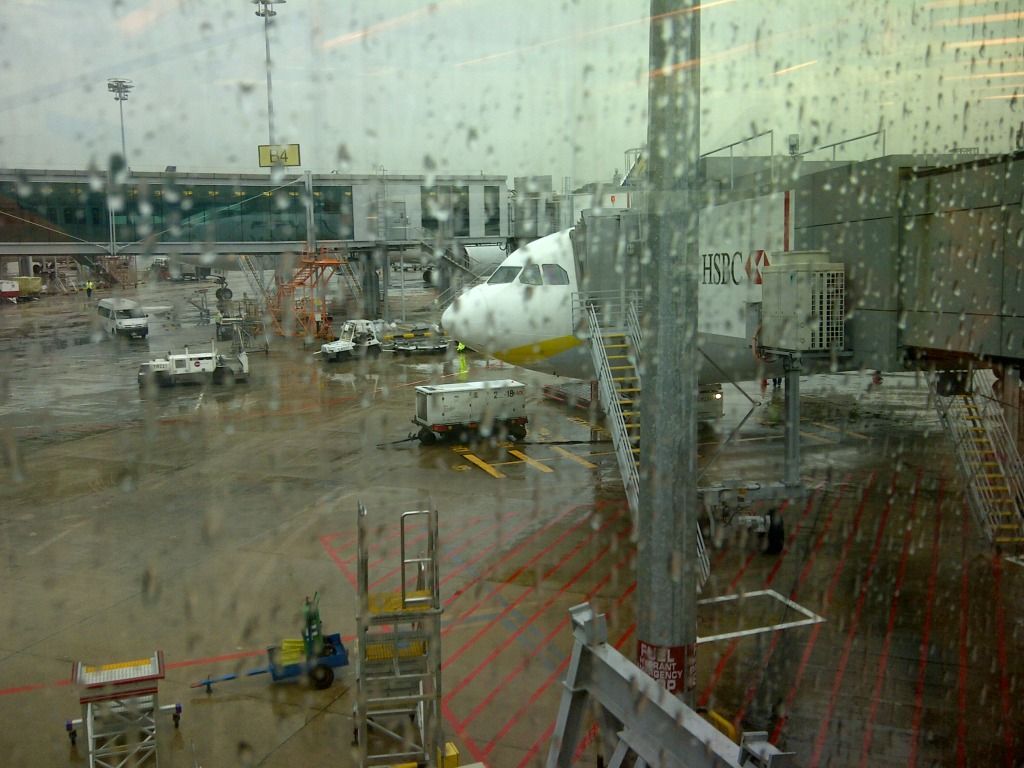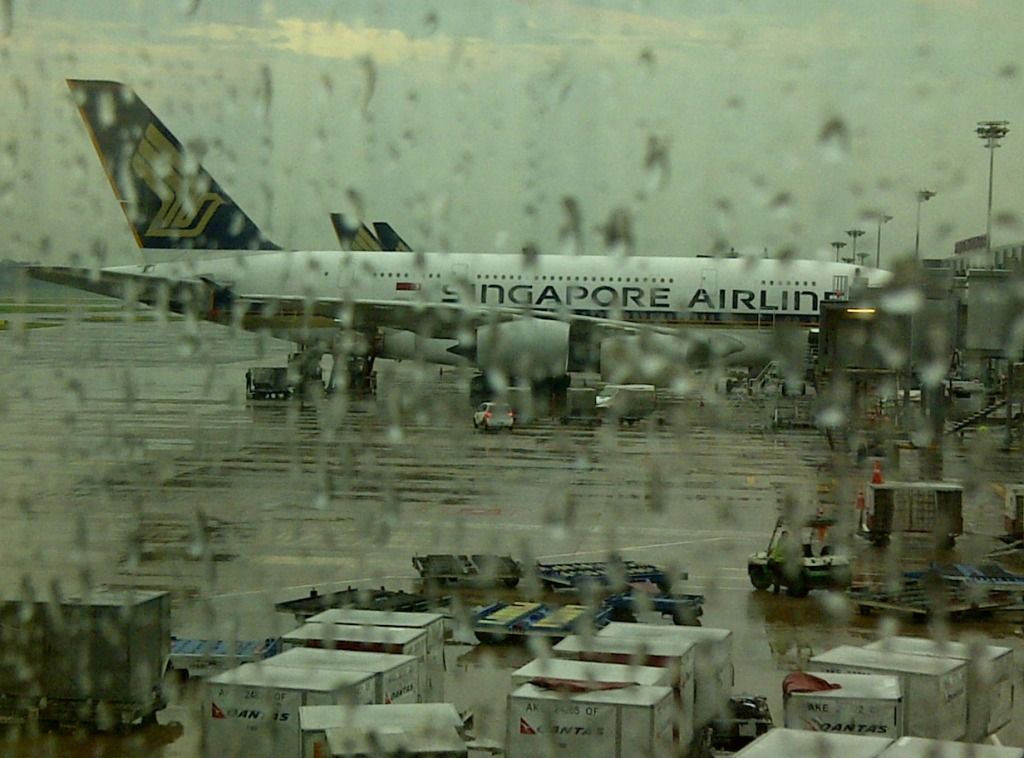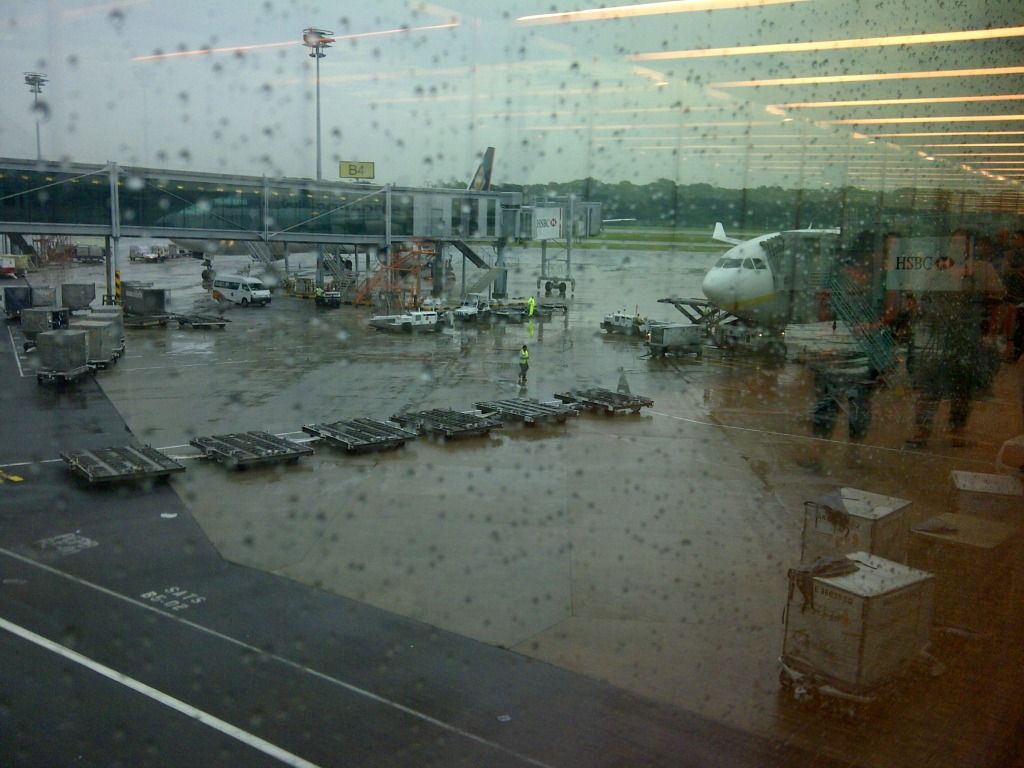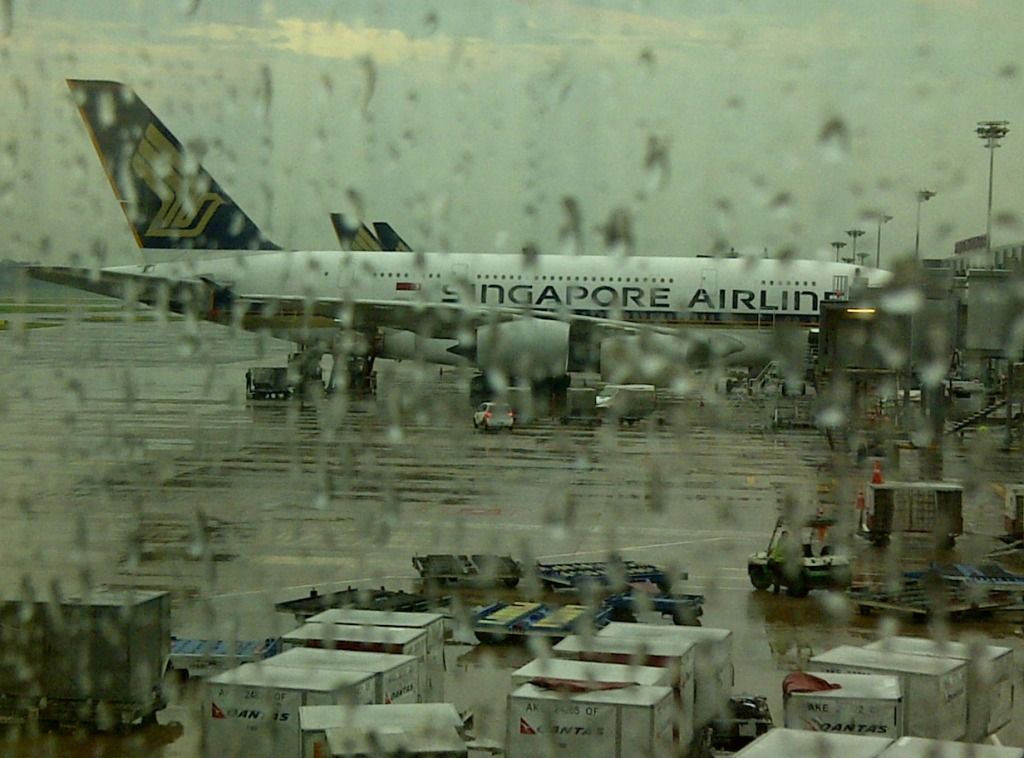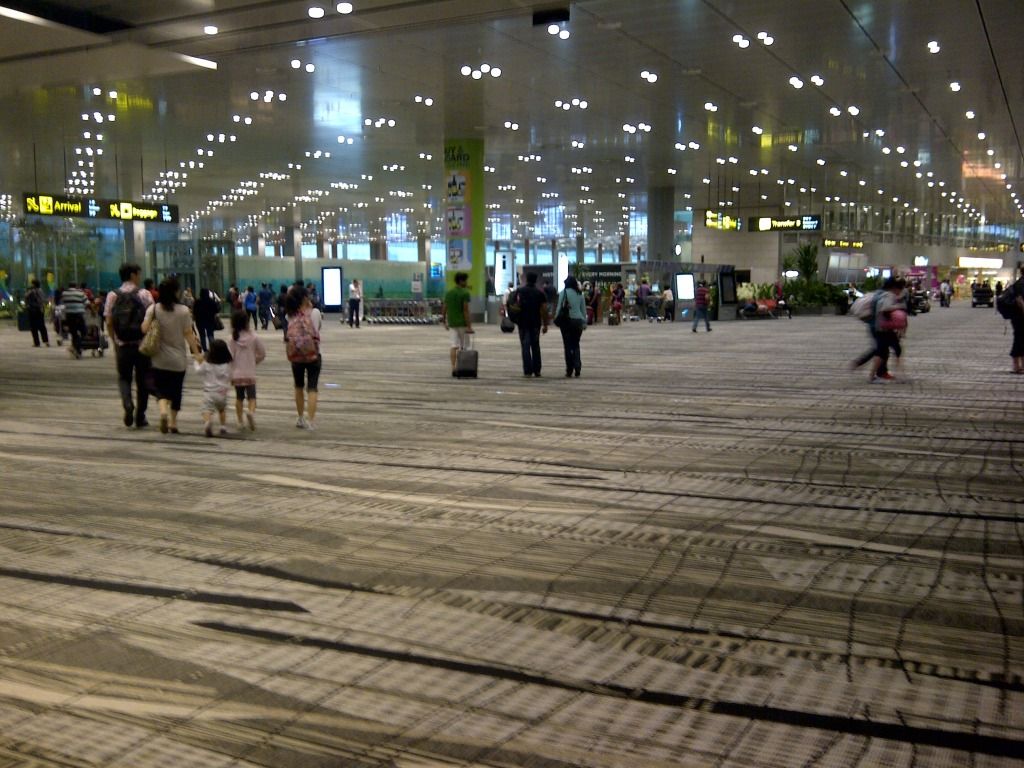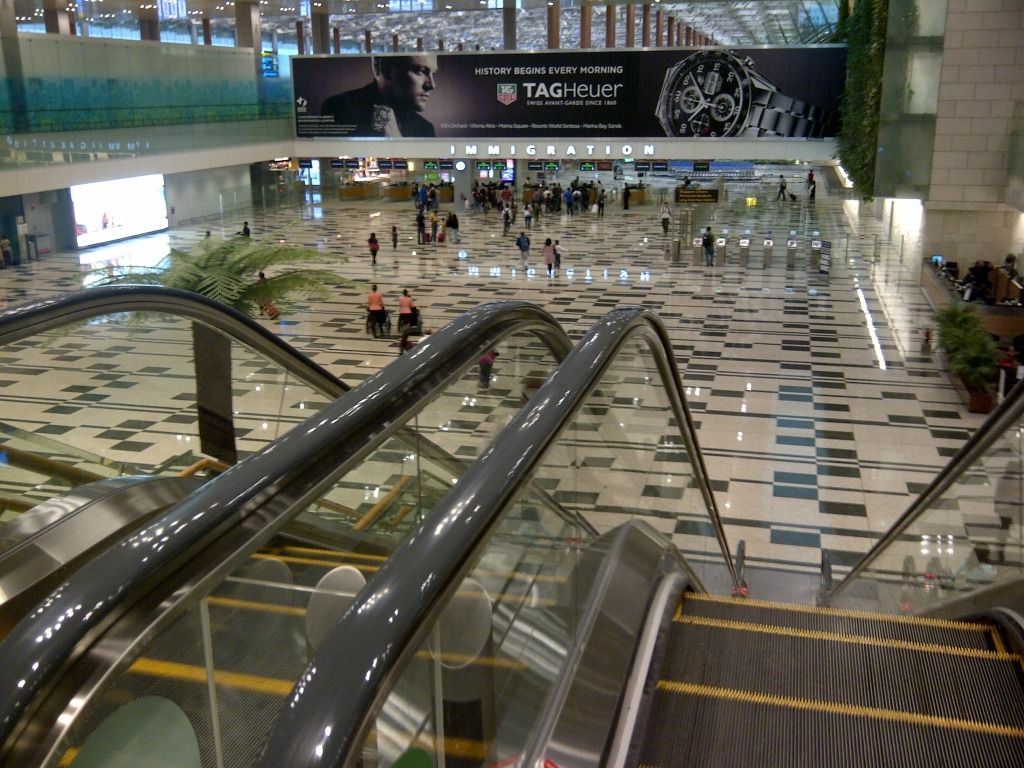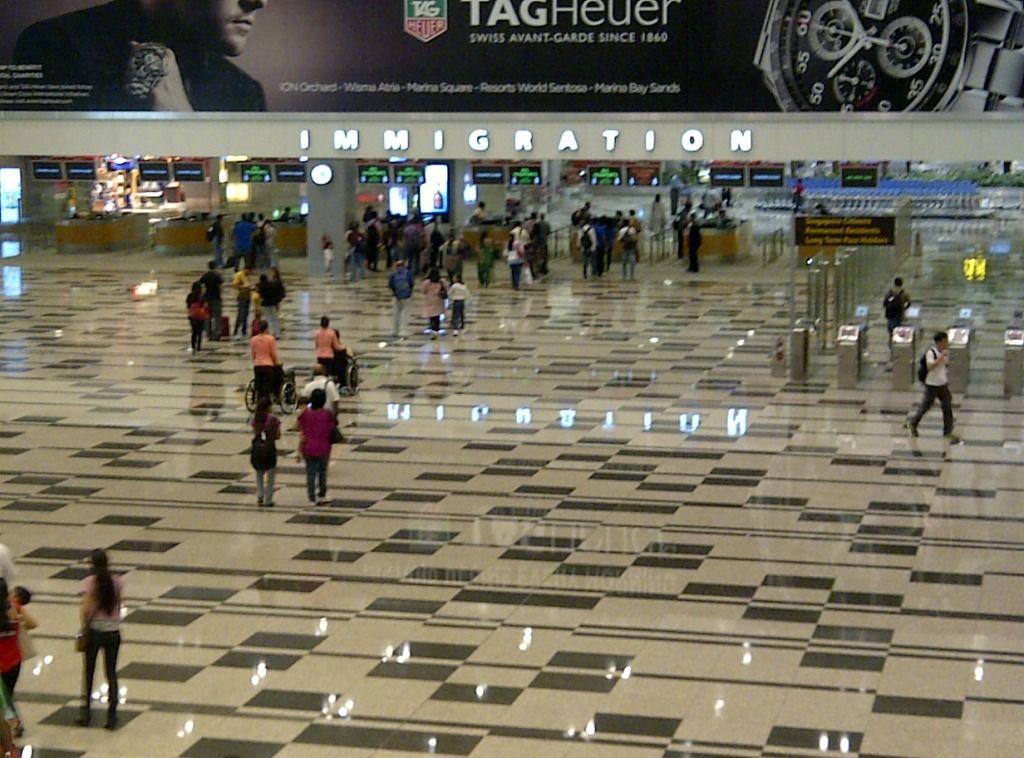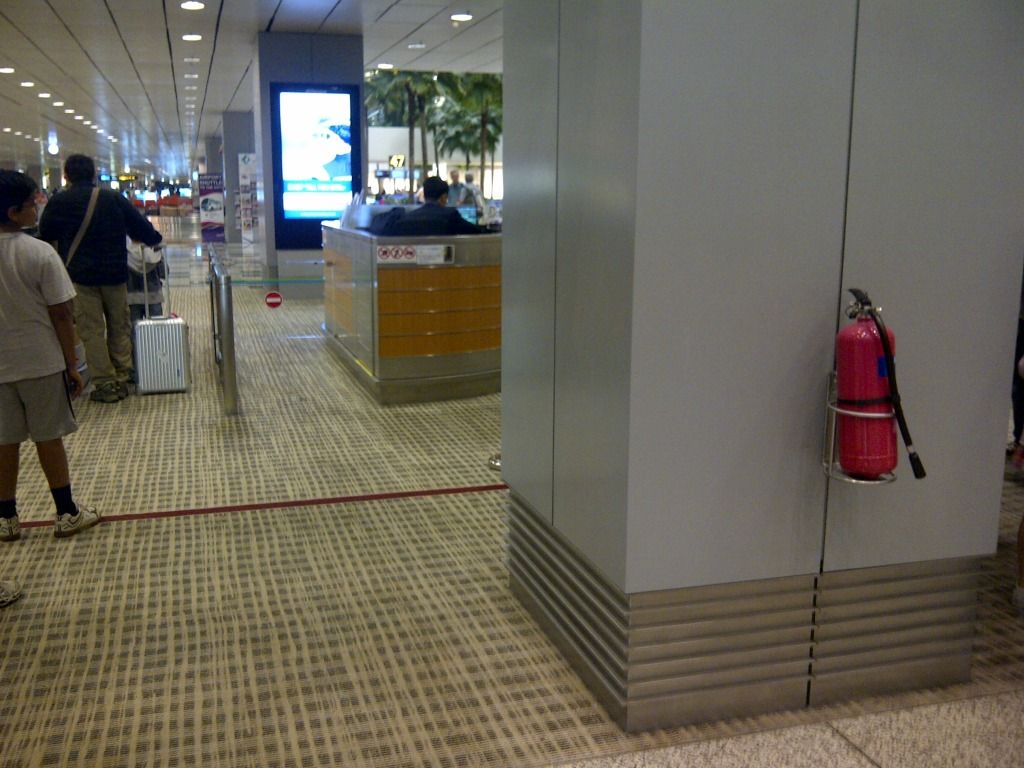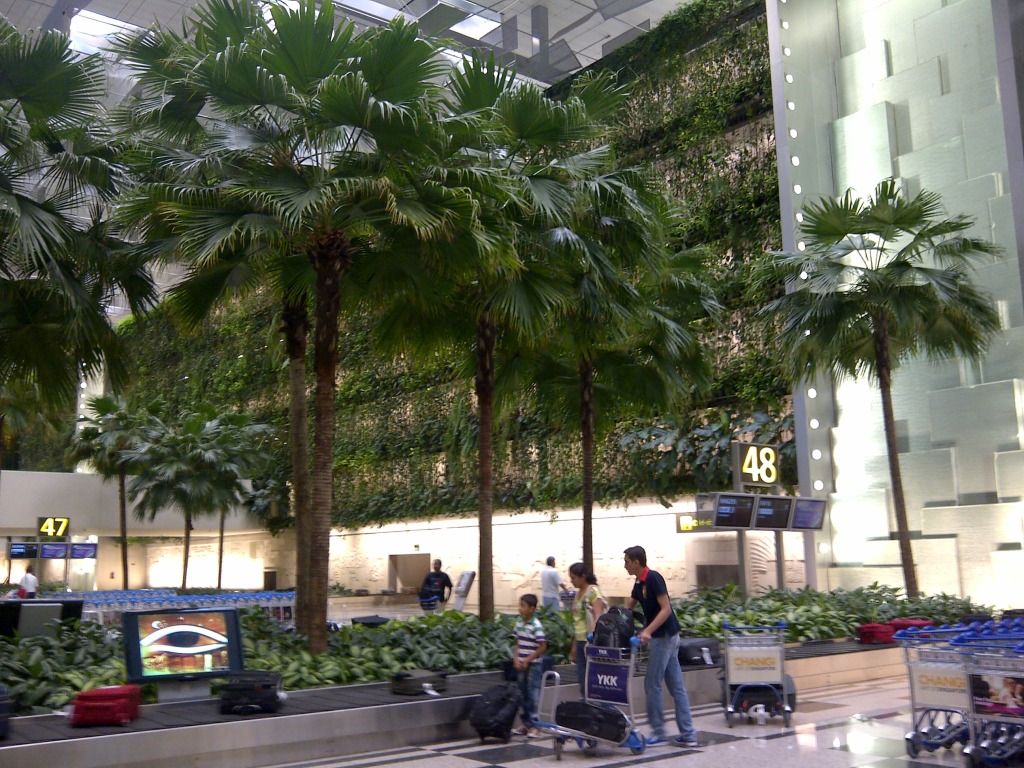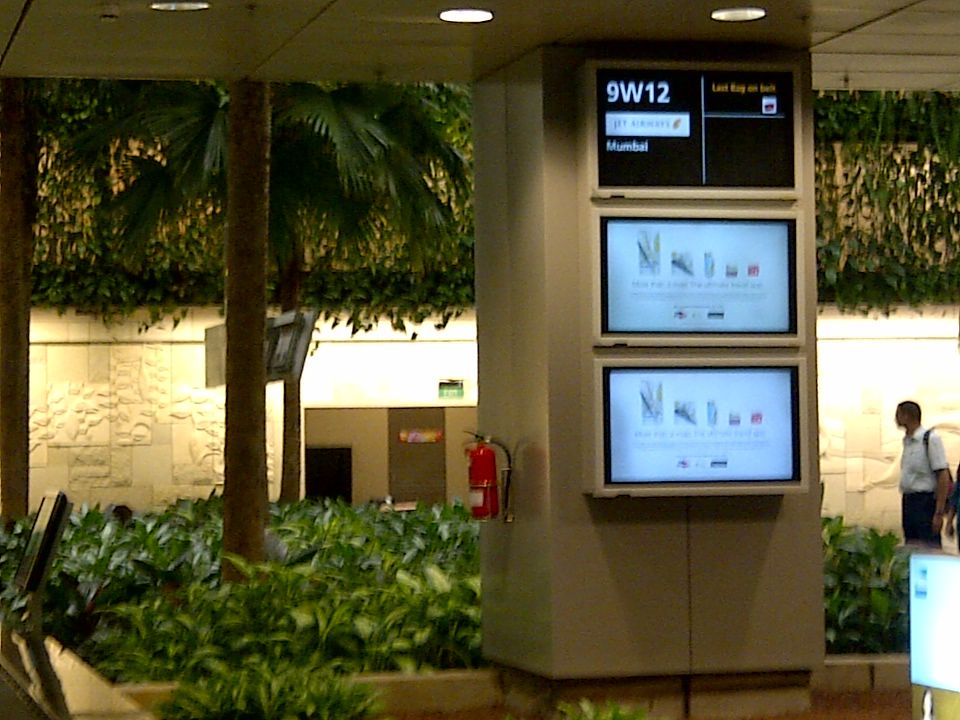 Ratings:-

A/C : 10/10
Crew: 7/10
Food: 4/10
IFE:8/10
Boarding & ground Formalities: 7/10
Overall: 7.2/10
[Edited 2012-06-17 00:57:14]