Long and Short Haul on Finnair
Singapore - Helsinki - Prague
Vienna - Helsinki - Singapore
I was yearning to visit Prague and Vienna for the longest time. In Feb, I saw EK advertising to Europe from SIN staring from $900SGD. I was did some checks on EK's website and the price quoted came more than I expected for a routing SIN-DXB-PRG // VIE-DXB-SIN (with a very long transit in DXB). Unsatisfied, I did more searches on EY, QR, BA, TG, TK, LH. Then I stumbled upon Finnair. It was the most reasonable with a routing SIN-HEL-PRG // VIE-HEL-SIN, best the transit time in HEL was less than 2 hrs.
Booking on the website was a breeze.
Checking-in on line was straight forward. It allowed you to choose your seats too.
However, you've got to pay if you choose a seat in advance.
Boarding pass can be emailed or even sent via text message to your cell phone.
Being one who collects airline stuff, I choose to pick up the boarding pass at the airport.
Have to apologize here that this TR is rather straight forward without much extra info.
Work has already began and argghhh . . . so this is a very rushed TR – have to get back to the pile of work waiting . . .
Hope you'll enjoy
Long haul: Singapore – Helsinki
6 June 2012
AY 82 / A340
STD 2335
STA 0630
My ride SIN-HEL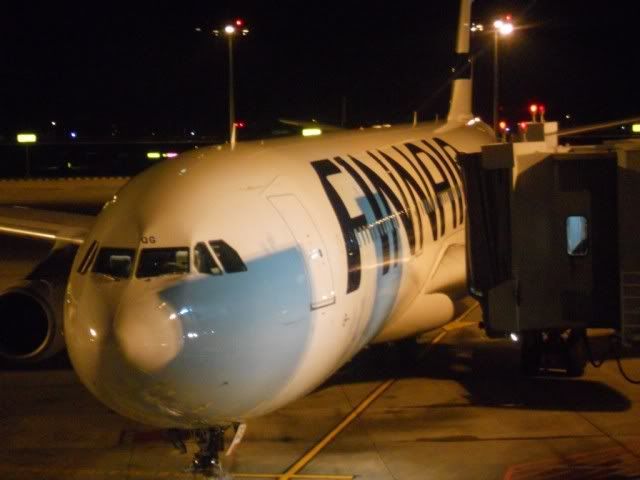 Flight was almost 100% full. There was a tour groups heading for Copenhagen. Many of the pax were transiting in HEL to their final destinations in Europe – including me.
Boarding was called – the usual procedure.
Various Finnish and Singapore newspapers were available at the a/c door upon boarding.
A very warm welcome by the Finnish crew.
Cabin views while boarding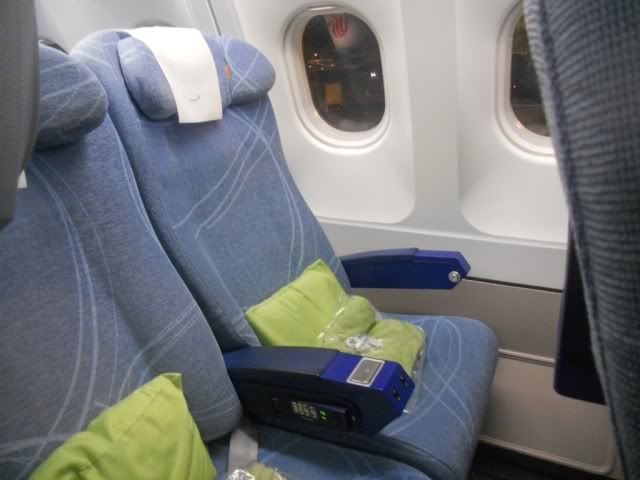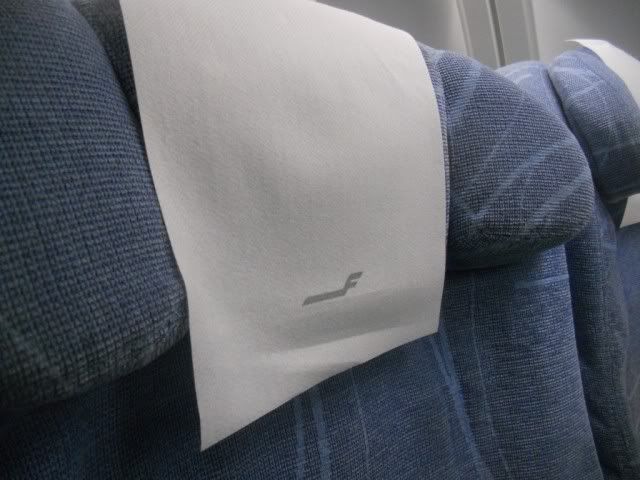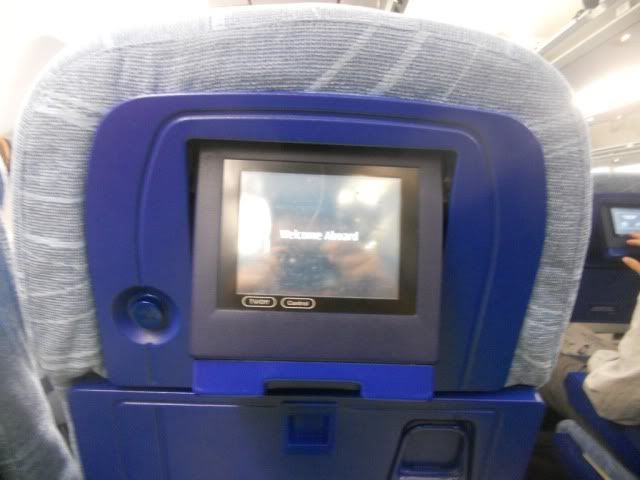 Upon entering, arghhh . . . this is the older A340 model! The IFE is the older ones.
Then again, I remembered reading a review from Skytrax a report on a SIN-HEL flight which had the whole IFE down for the 11 odd hour flight. I'm just keeping my fingers cross that it works, ancient or not.
Cabin was clean. Economy seats had green pillows, blankets and ear-phones placed on each seat.
Crew greeted the pax, but didn't notice them helping storing in the overheads.
Crew was a mix of Finnish and local Singapore crew.
Crew uniform looked likes from 70's Sci-Fi flick Sky Track.
Very limited variety for a long haul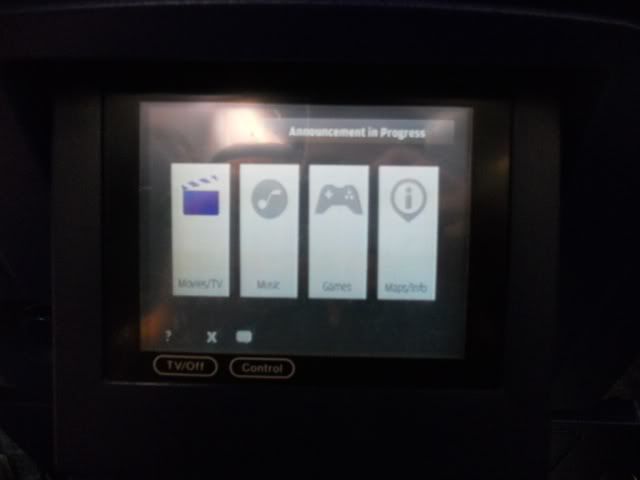 Nothing wonderful here too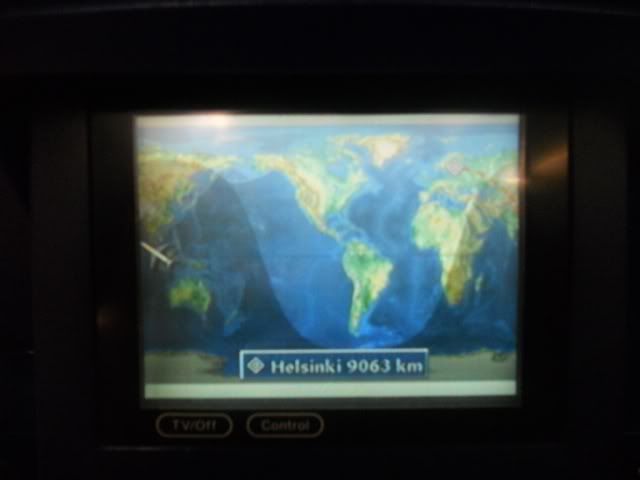 After take-off service began. Senior FA announced on PA the two choices for dinner (no menu cards).
About an hour later, over Penang, drinks and food carts rolled along the aisles.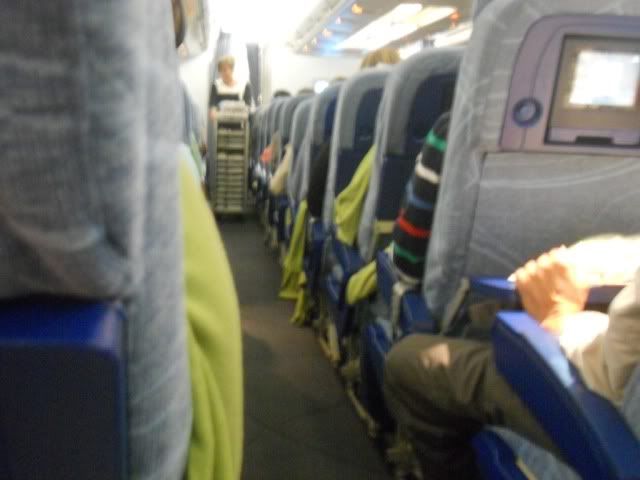 Knowing that Finnair catering is not the best (some say it can be rather odd too especially out of HEL), I ordered the Asian veg meal (Indian). Finnair ground handling is by Dnata. Catering however, was by SATS.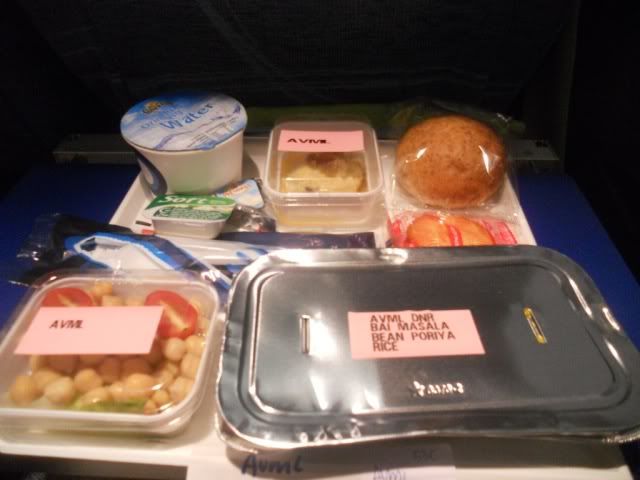 Meals from SATS Indian kitchen is good, and how I was so glad with my veg meal.
Meal consisted of:
Gabanzo and tomato salad
Green beans in coconut, Gabanzo beans curry with basmati rice
Gulab Jamun ball with passion fruit sauce
Cheese and crackers
Roll and butter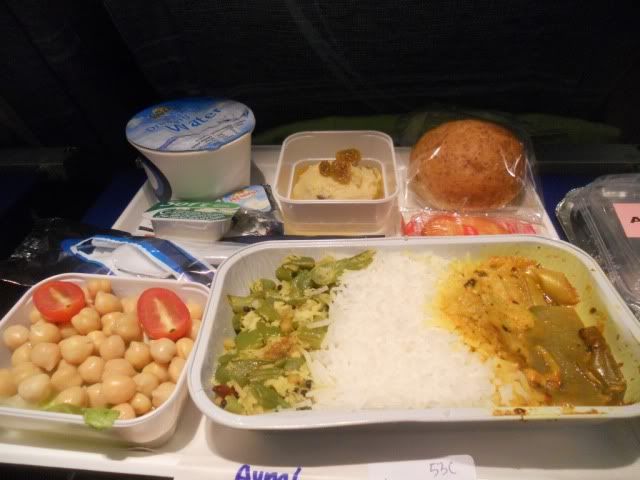 Standard meal 1
Mix Salad with dressing
Lemongrass beef, fried rice and mix veg
Banana cake
Cheese and crackers
Roll and butter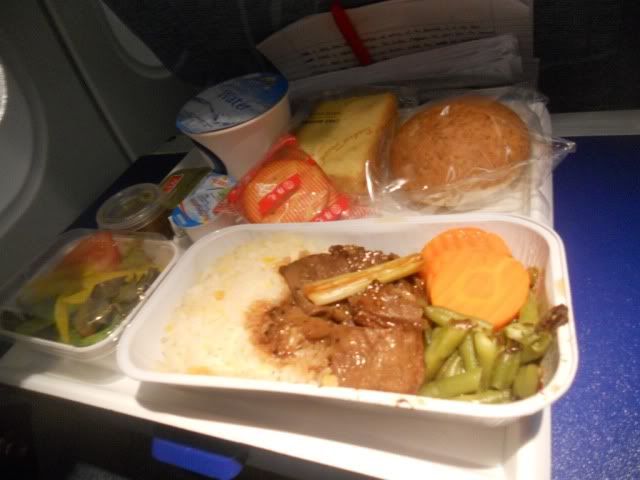 It was not too bad. Can't remember what was the 2nd standard meal choice.
I think it was a western style chicken dish.
After meal trays were collected, duty free sales began.
Lights were dimmed and then the whole cabin darkened.
Being almost 2am, almost everyone slept.
I managed some 4 hours shut eye.
During the flight, crew their water runs in the cabin holding a 1.5L water bottle and cups to pax.
At the galley, water, juices and snacks in a basket were available.
Snacks consisted of mini muffins, pretzels, crackers and cakes (the crackers and cakes were definitely from the un-touched meal trays). Good that the crew salvage these to add to the snack basket. On the HEL-SIN sector, only mini-muffins were available.
At the galley, 2 FAs were on duty. A local Singapore Malay FA was eating his meal. The other, a Finnish lady FA sat on her crew seats, legs stretched placed on the door, shoes off and reading newspapers with cocktail nuts and drinks.
Pax, you can help yourselves to the drinks and snacks.
Other crew, were sleeping in their bunker below.
Just before breakfast service, saw a few of them coming out from the bunker.
One Chinese FA came out with sleepy eyes and ruffled hair waiting for her turn outside the lavatory to freshen up. Not a very professional sight.
I'm too used to SQ, so I shall not say anything.
Pax waking up – 3 hrs to HEL
2 hours prior to arrival, breakfast was served. Senior FA announced the breakfast offer on PA. One choice meal.
My veg breakfast:
Roti Pratha (Indian fried bread)
Veg and beans curry
Plain yoghurt
Roll and butter
Coffee and tea
Standard breakfast:
Egg Frittata with tomato sauce
Chicken sausage
Green beans
Yoghurt
Roll and butter
Coffee and tea
The roti pratha and curry sure beats the eggy thing hands down.
I felt sorry for my friends with the standard meal.
Just before landing into HEL
Using the stairs – just love this instead of the aerobridge.
Transit in Helsinki for about 2 hours.
Friends needed breakfast, so we went to a café.
They very good fix of buttery and flaky chocolate croissant and coffee.
I was still stuffed with my roti pratha and could not eat anything even though aroma was so tempting.
From the transit area
Short haul: Helsinki – Prague
7 June 2012
AY 715 / A320
STD 0935
STA 1050
The a/c HEL-PRG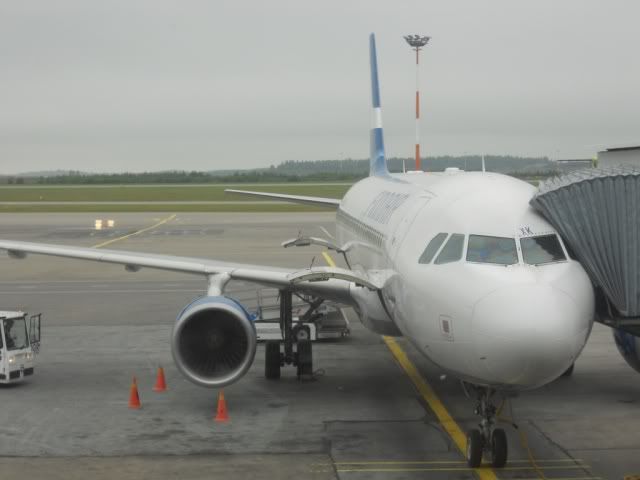 Warmly greeted upon boarding.
Noticed that we were the only Asians onboard.
Flight was almost 100% full.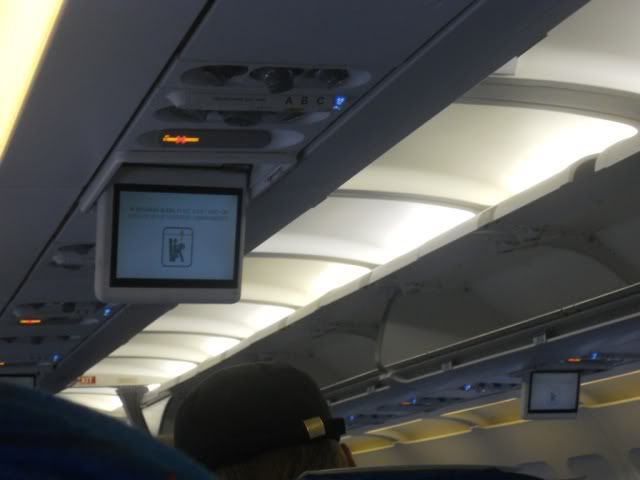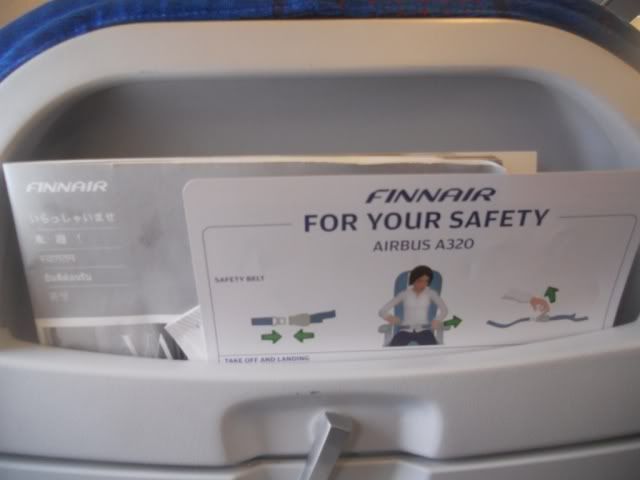 Being an inter-European sector, Finnair served a very good refreshments for this 2 hr flight.
Creamy Chicken Sandwich.
Complimentary coffee / tea / soft drinks / juices
My Veg sandwich:
Cheese and tomato sandwich.
Short haul: Vienna – Helsinki
15 June 2012
AY 768 / A320
STD 1920
STA 2240
Flight was 100% full.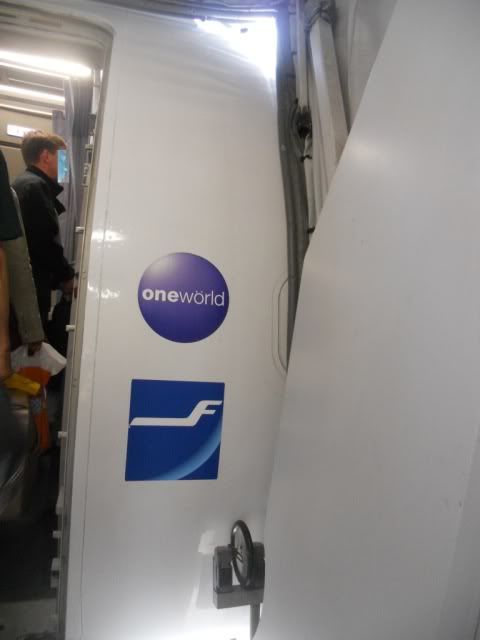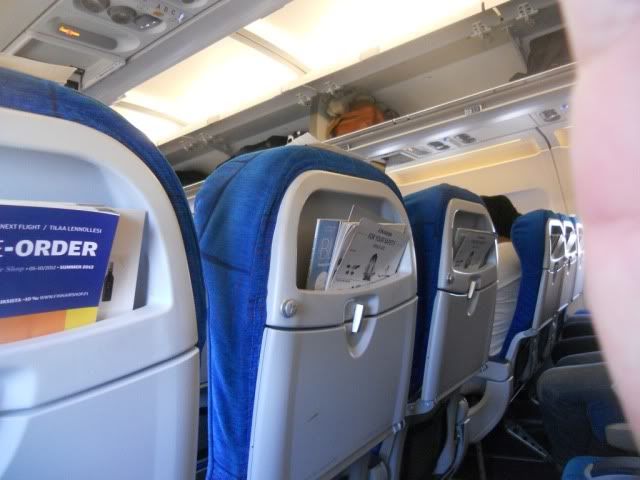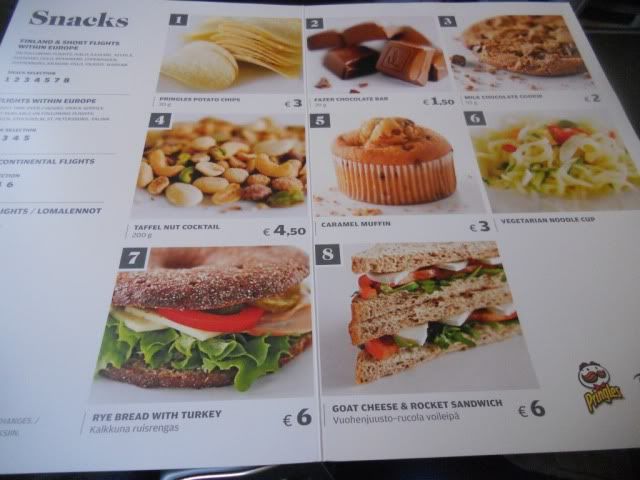 The sandwich was awesome!
Honey Chicken Sandwich
Complimentary coffee / tea / soft drinks / juices
My Veg sandwich:
Cream cheese and veg sandwich.
Over Gulf of Finland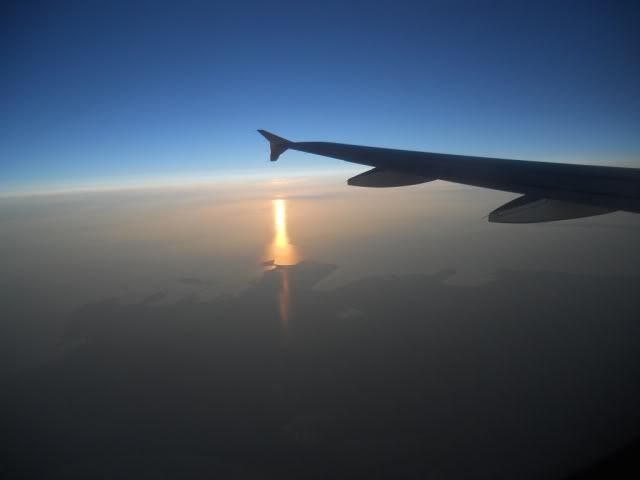 Helsinki Vantaa Airport
Long haul: Helsinki – Singapore
15 June 2012
AY 82 / A340
STD 2355
STA 1635
The a/c that will head to SIN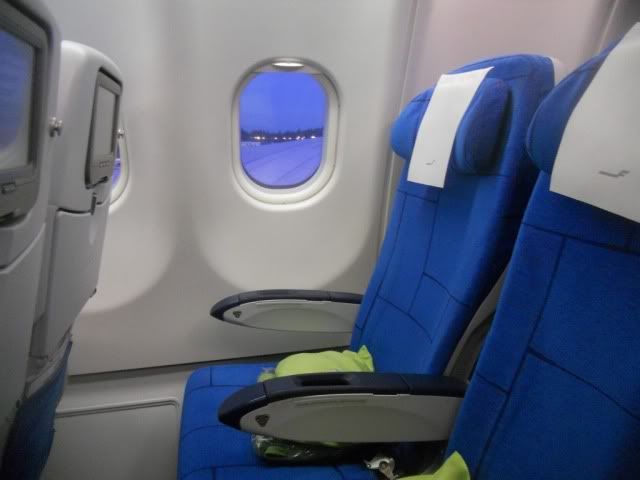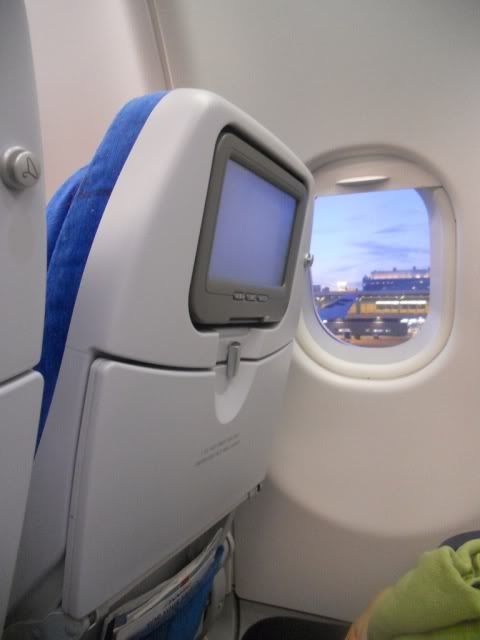 The return flight was per normal.
Was fortunate to get the new a/c with a newer IFE.
There were a bit more movies, tv programme and music on offer.
Best of all, they had the moving map to track the flight and camera.
Do not compare this to ICE or Kris World – just be happy that the IFE is working for this 11 odd hours flight.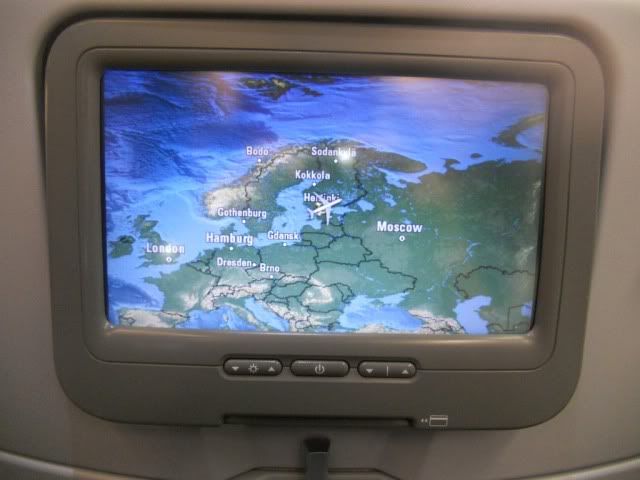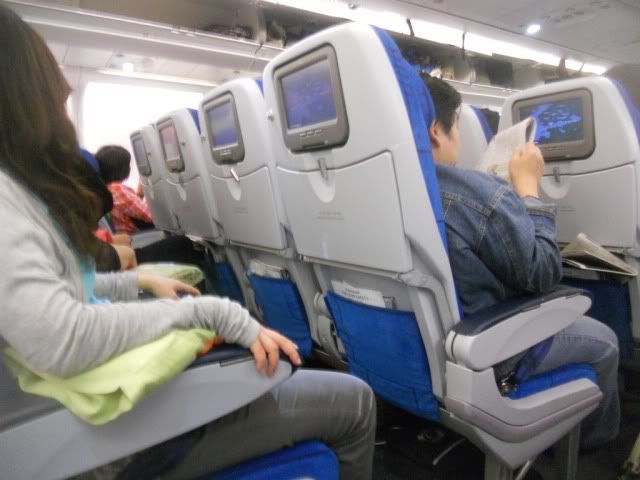 The route from HEL to SIN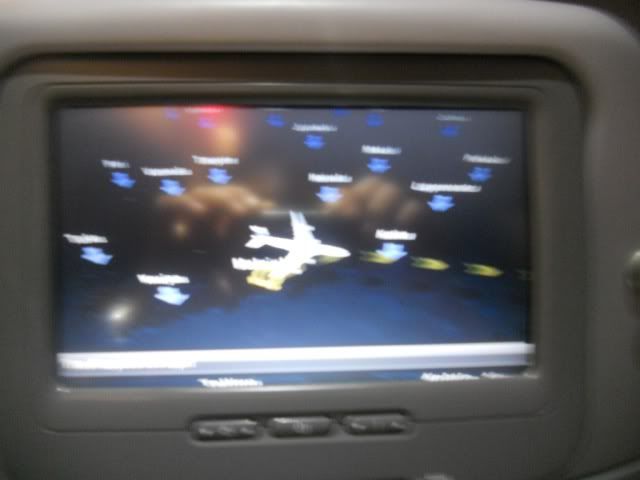 Lavatory with English and Chinese.
Finnair flies to Shanghai, Beijing and Chongqing.
Inflight service began very quickly after take off.
Dinner choice Beef or Chicken with cheese with pasta.
My Veg meal:
Plain tomato and lettuce salad – with no dressing!
Green pea curry, Mexican refried beans (I kid you not!) and white rice.
Two mini chocolate biscuits.
Roll and butter
Coffee and tea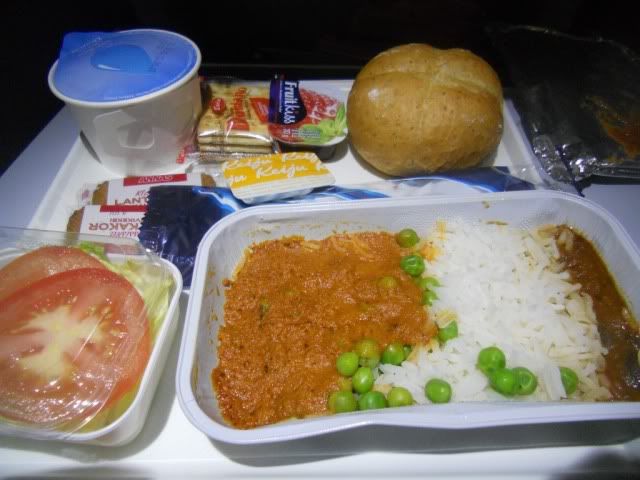 Finnair Catering did not disappoint being odd with their fusion mix of Indian and Mexican.
Anyways, it tasted fine and was relative nice meal. Only problem was its portion. It was really small. The meal filled only half of the foil!
Most of the pax slept throughout the flight.
Throughout the flight, galley was open with still or sparkling water, juices and mini-muffins.
Again, I witnessed an FA sat her crew seat reading newspapers, with cocktail nuts, drinks and shoes off. Hmmm, standard procedure?
Two hours to arrival, breakfast was served.
Standard meal (no choice):
Scrambled eggs
Fried potatoes
Tomato sauce
Yoghurt
Roll and butter
Coffee and tea
My Veg meal:
Fried sweet potato balls with tomato sauce
Mix veg
Cranberry juice
Roll and butter
Coffee and tea
My overall impression of Finnair
Service was professional and friendly.
IFE rather dated and offerings were very limited (especially on the long-haul).
Meals – not the best for long haul outbound HEL. Meals ex-SIN (SATS) was alright. My special was fantastic. However Finnair short haul, the sandwiches were absolutely awesome for special and standard!
For the price paid, Finnair a decent product.
Inflight is not in the league of SQ, CX, EK or QR – so not right to compare.
It beats EK, EY or QR with better transit time from SIN to European cities.
Like most European airlines, Finnair is clean, efficient, punctual, no-fuss and professional.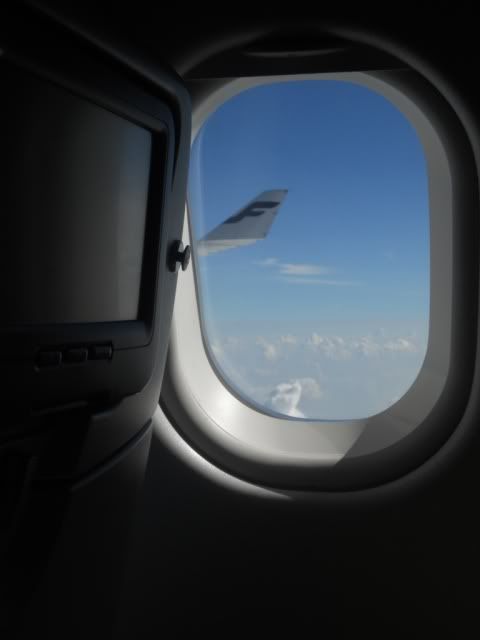 Would I fly with Finnair again?
Long haul - Only if they have the absolutely lowest fare.
Short haul – Anytime.
Some pics of Prague and Vienna
Charles Bridge – go early in the morning to avoid the tremendous crowd.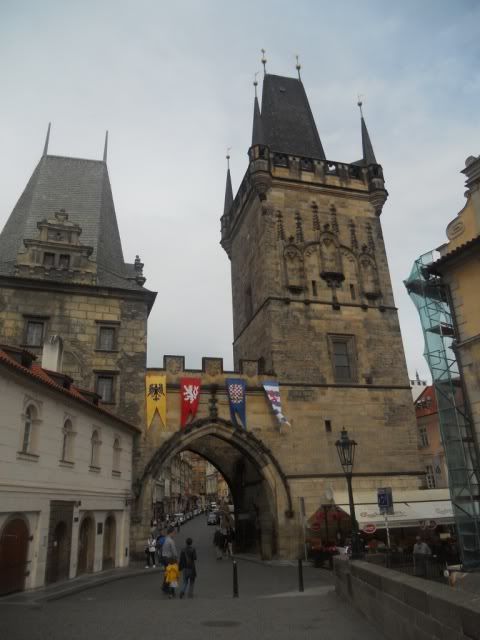 Old Town Square – UEFA Soccer on big screen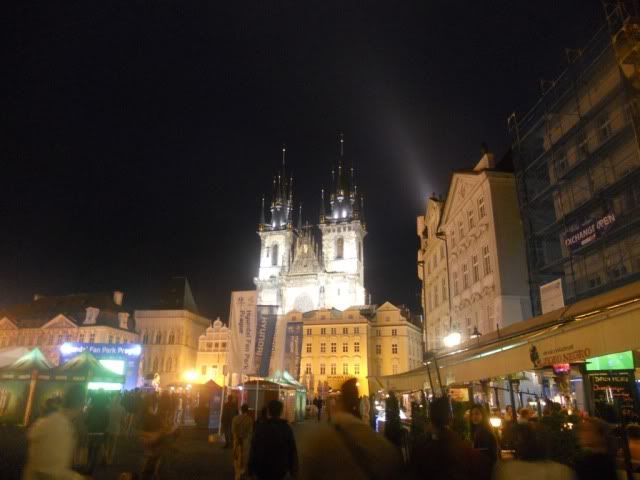 The fame clock – just in front of our apartment.
The apartment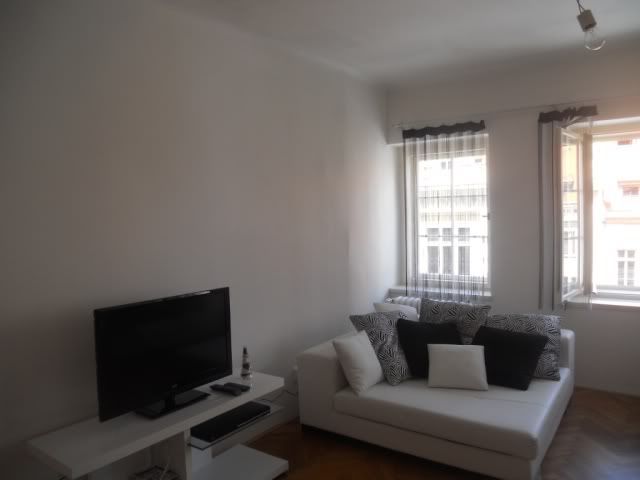 Having home cooked dinner - chicken curry, rice, and stir fried veg before the game.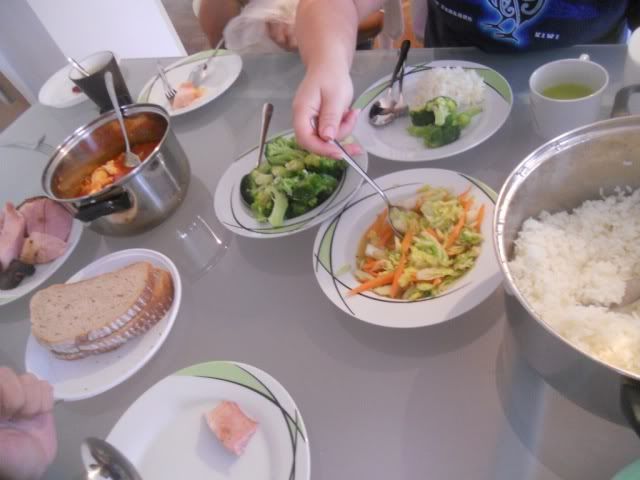 Watching soccer from our window
Beautiful Cesky Krumlov – night view from our apartment terrace
Awesome Vienna
VIE.jpg" width="640" height="480" border="0"/>