RTW Pt 7: Roaring to Singapore! TR HKG-SIN
Introduction
9. April, the day before our proposed HKG – SIN flight, we found out that for some reason our standby listing on CX from Hong Kong to Changi hadn't worked. After some research we had narrowed our options down to Jetstar and Tiger. After some research we found out that there wasn't much difference in the service of these 2 airlines. As TR costed 718 HKD all included, while 3K costed 820 HKD excluding taxes, the choice wasn't too hard. In case you missed some or all of the other reports, they can be found at the bottom.
Background
After years of planning, me and my dad finally decided to go around the world on ID/Standby tickets.
We decided to go to Machu Picchu, Peru in South American and then some Asian Cities.
This was the proposed flight schedule (B means booked):

Icelandair 631 KEF – JFK 30/3/2012 Boeing 757-300
United 1116 EWR – IAH 31/3/2012 Boeing 737-500
United 854 IAH – LIM 31/3/2012 Boeing 767-300ER
TACA Peru 7 LIM – CUZ 1/4/2012 Airbus 320-200 (B)
TACA Peru 101 CUZ – LIM 2/4/2012 Airbus 319-100 (B)
United 855 LIM – IAH – SFO 2/4/2012 +1 Boeing 767-300ER
United 837 SFO – NRT 4/4/2012 +1 Boeing 747-400
Cathay Pacific 503 HND – HKG 8/4/2012 Boeing 747-400
Cathay Pacific 701 HKG – SIN 10/4/2012 Airbus 330-300
Thai 873 SIN – BKK 12/4/2012 Boeing 777-300
Cathay Pacific 771 BKK – DEL 14/4/2012 Airbus 330-300
Air India 102 DEL – BOM 16/4/2012 Boeing 777-300ER (B)
Oman Air 691 BOM – MCT 19/4/2012 Boeing 737-800
Oman Air 102 MCT – DXB 19/4/2012 Boeing 737-800
Emirates 3 DXB – LHR 21/4/2012 Airbus 380-800
Icelandair 455 LHR – KEF 21/4/2012 Boeing 757-200

But as many of you know, you never know on ID tickets and the actual route has been way different then the planned one so far. Luckily I always made plan B and even C. But that will come in later reports.

I was really looking forward and this was shaping up to be a trip of a lifetime!
The report
We took the train to Chek Lap Kok from Kowloon but turned for T2, not T1 where we came from. There we found the TR checkin desk and checked in without a problem.
TR 2963 to Singapore – check in desk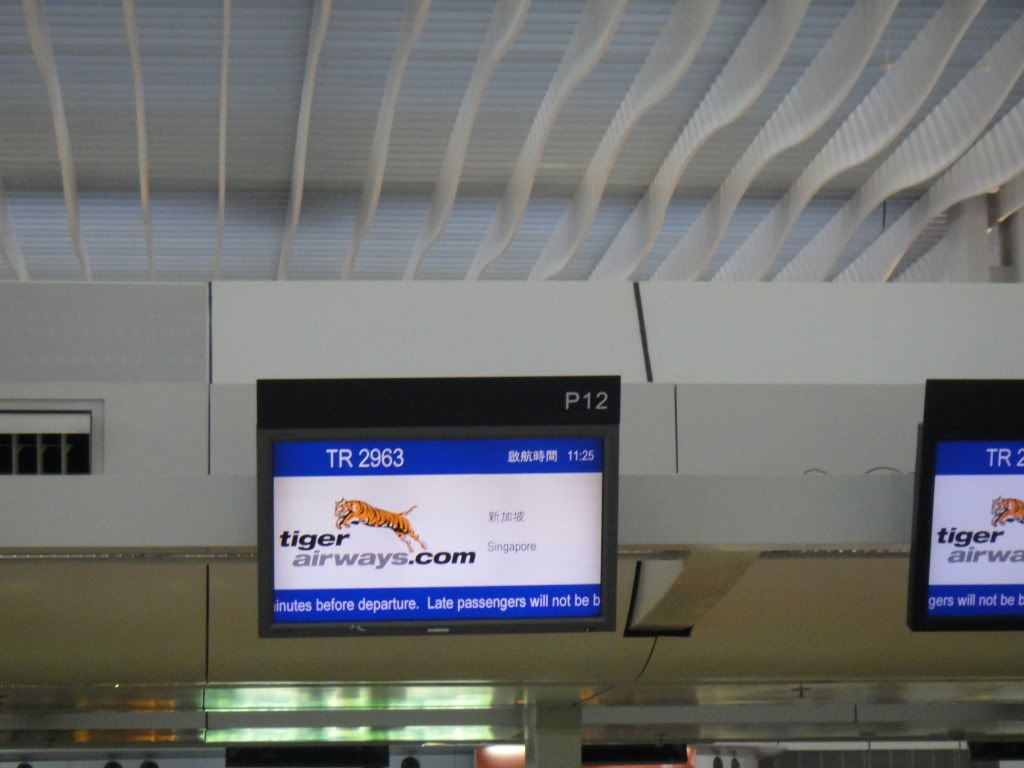 After checking in we went to a lounge that I can't remember the name of. As it didn't have ramp views, I only grabbed a crossaint and went to a window.
N175UA, a 744 of United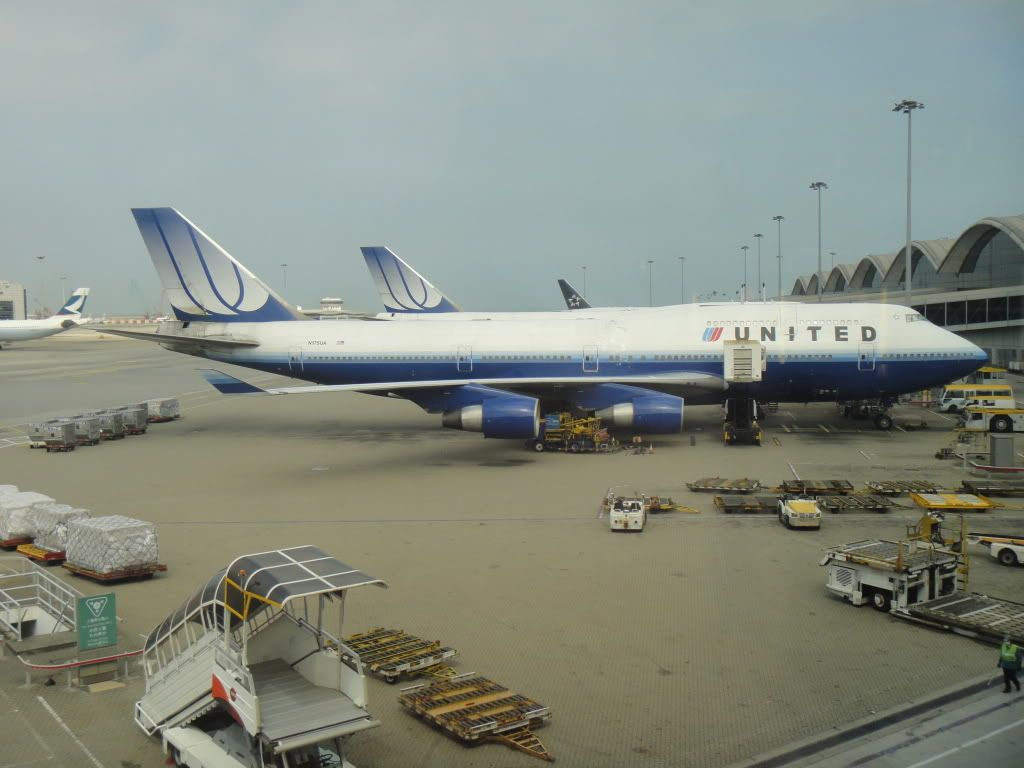 B-LAC and B-HCI, Swire partners
N14240 of UA Micronesia and RPC-3263 of Cebu Pacific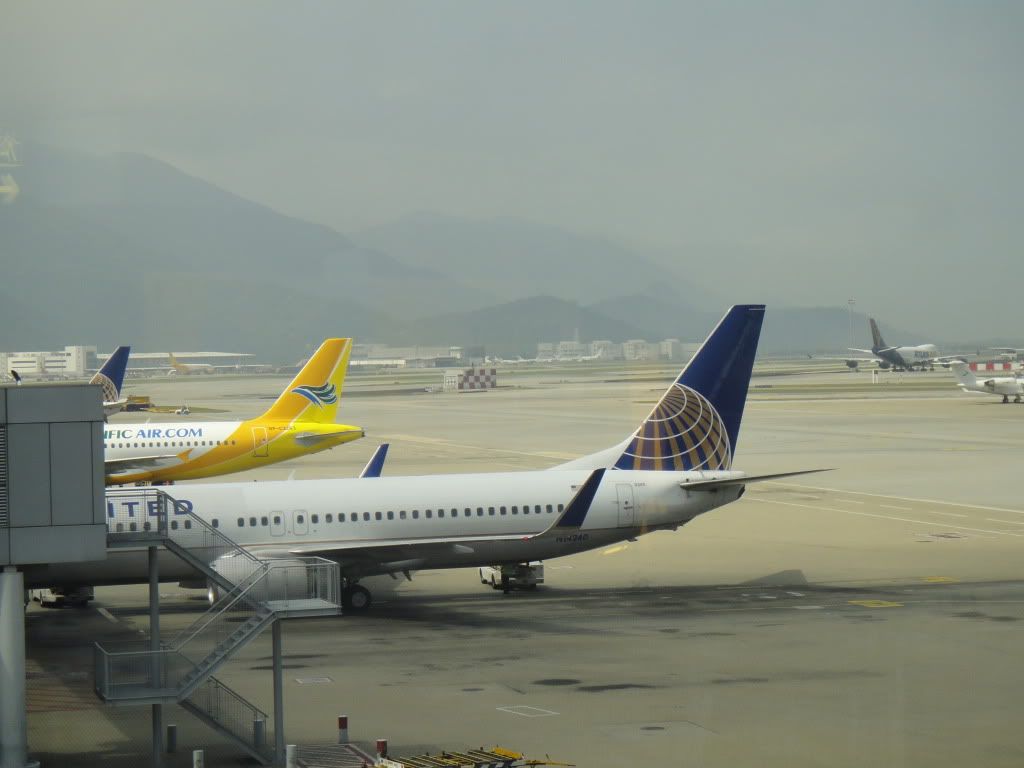 CX 77W taxiing out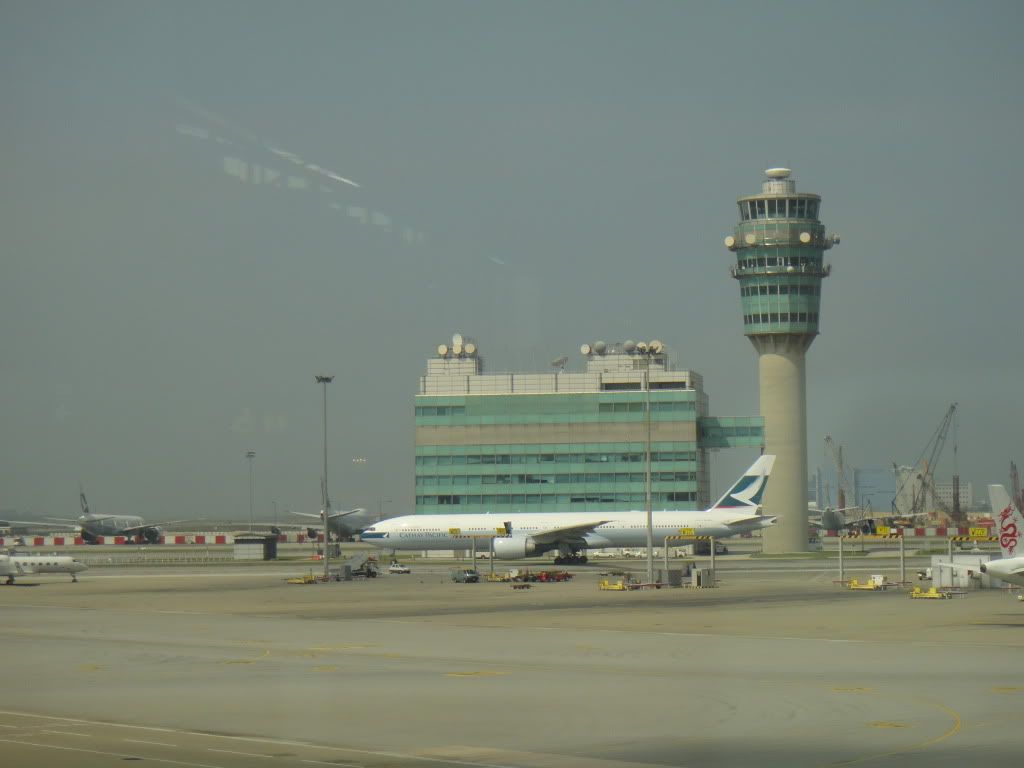 Really dirty plane!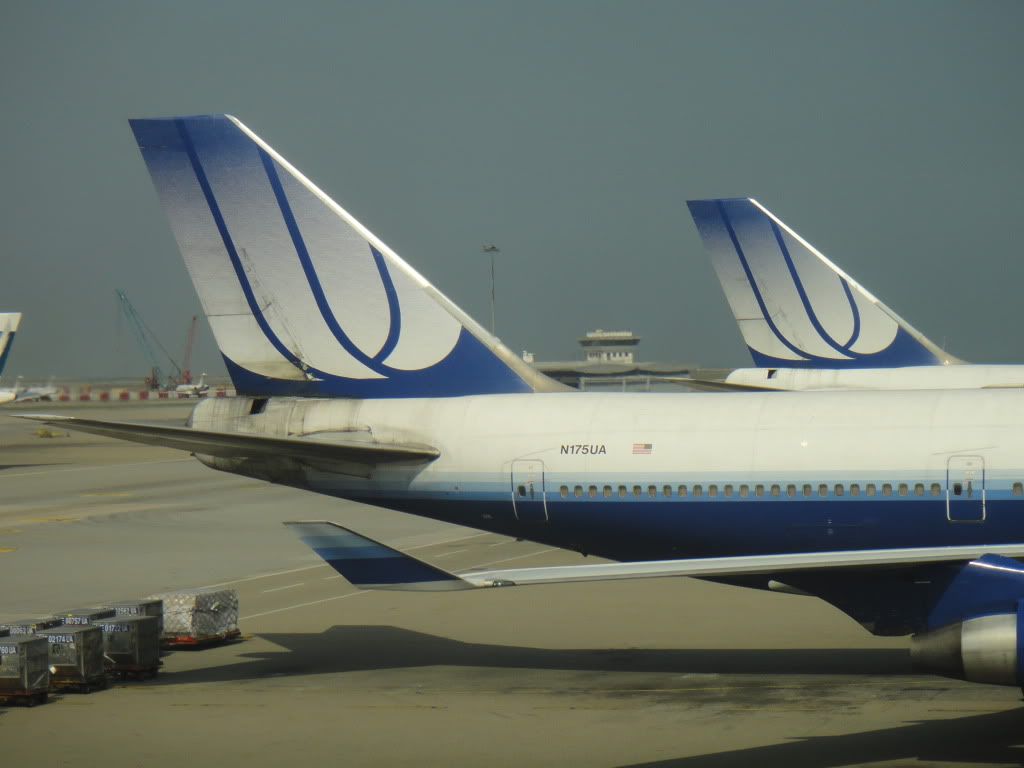 B-KBR, a 738 of Hong Kong Express, taxiing in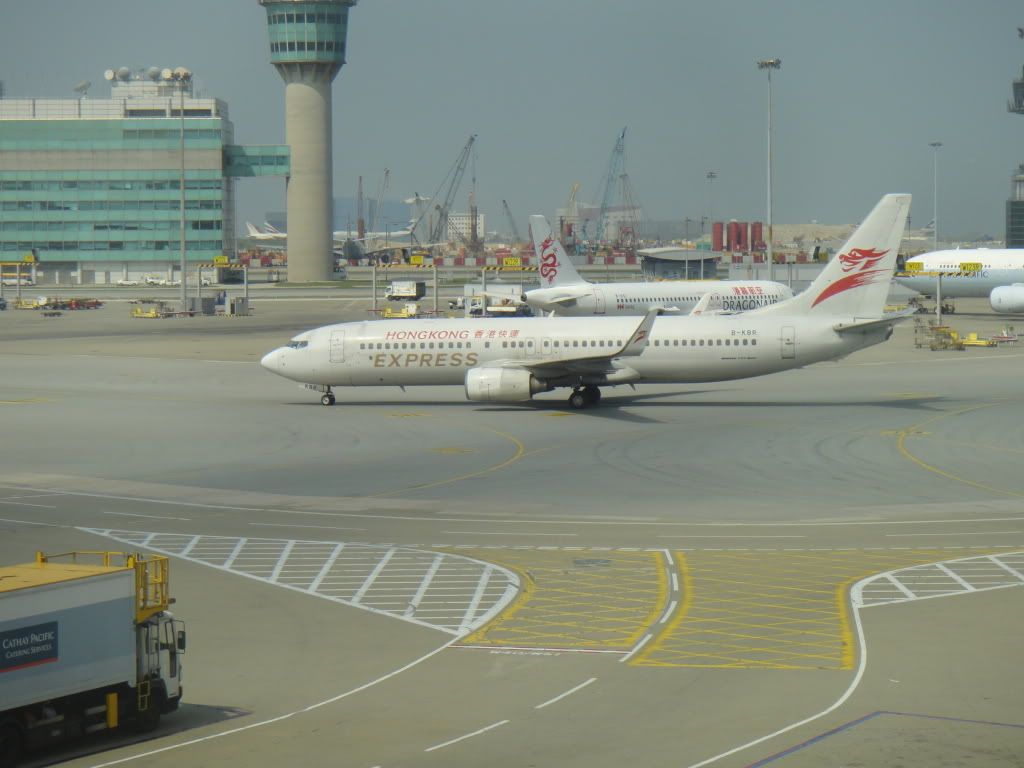 No Tulip vs. Globe this time, only tulips…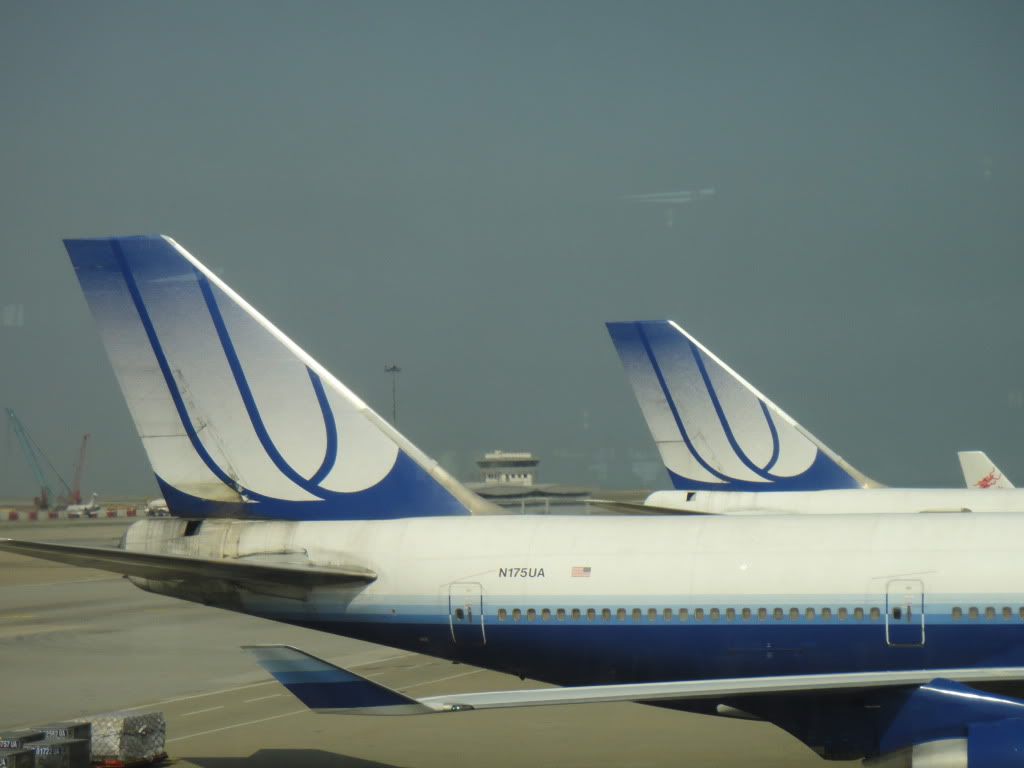 Or what?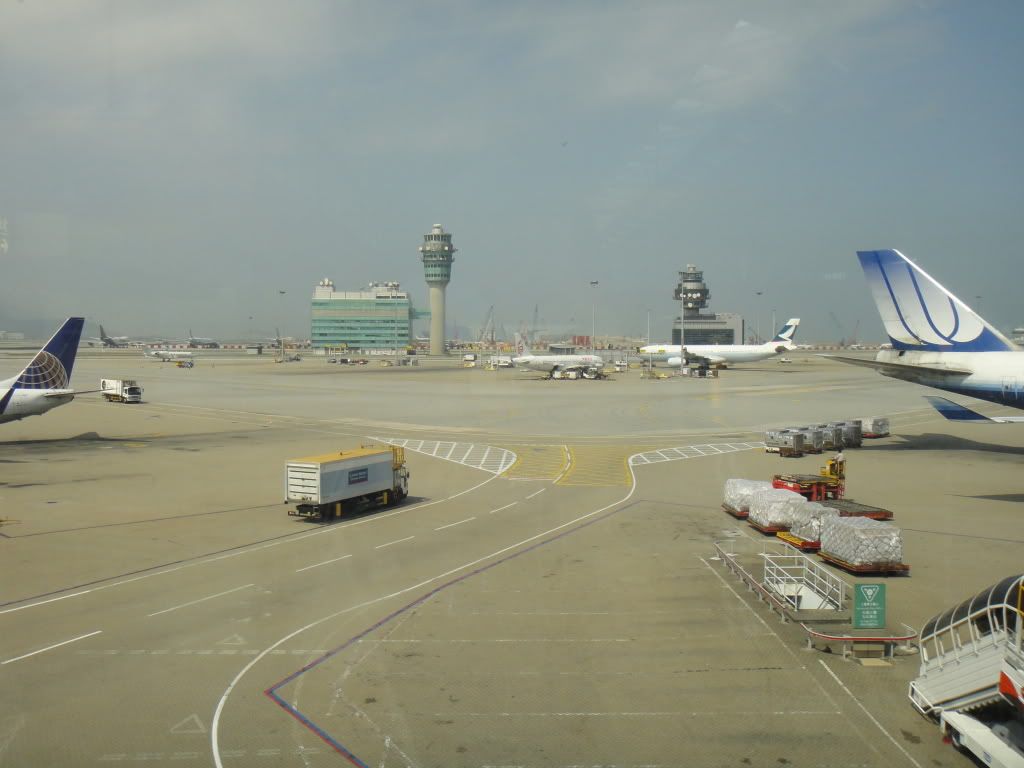 NB lineup - United, Cebu, HK Express, United.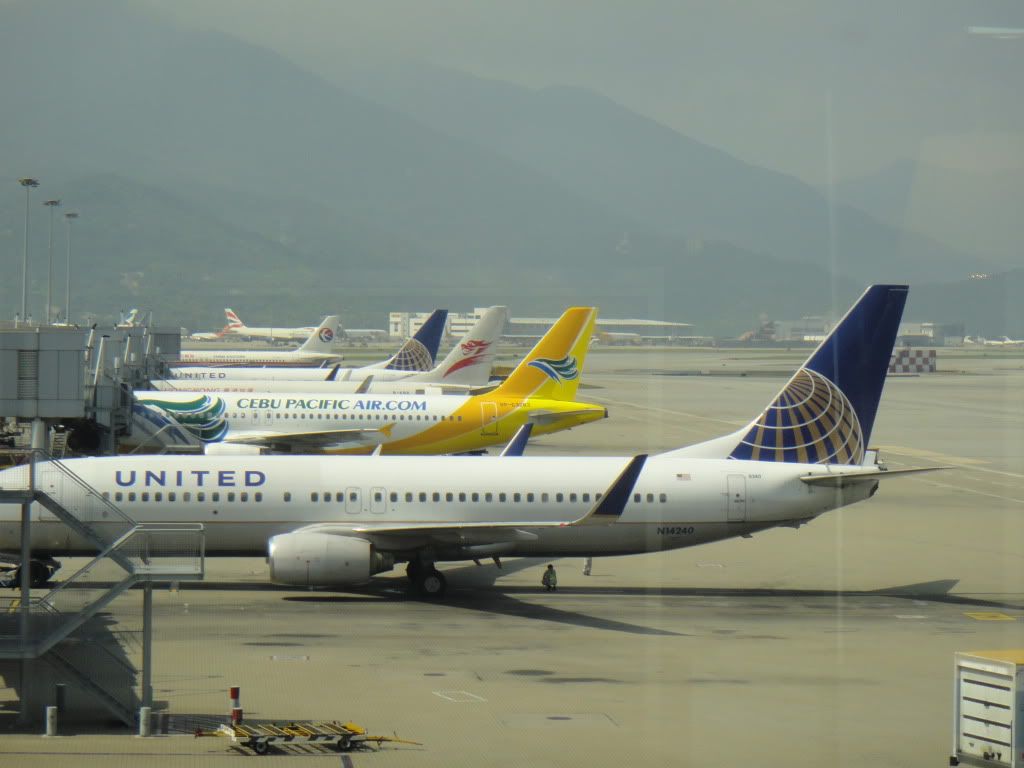 N14240 pushing back for Guam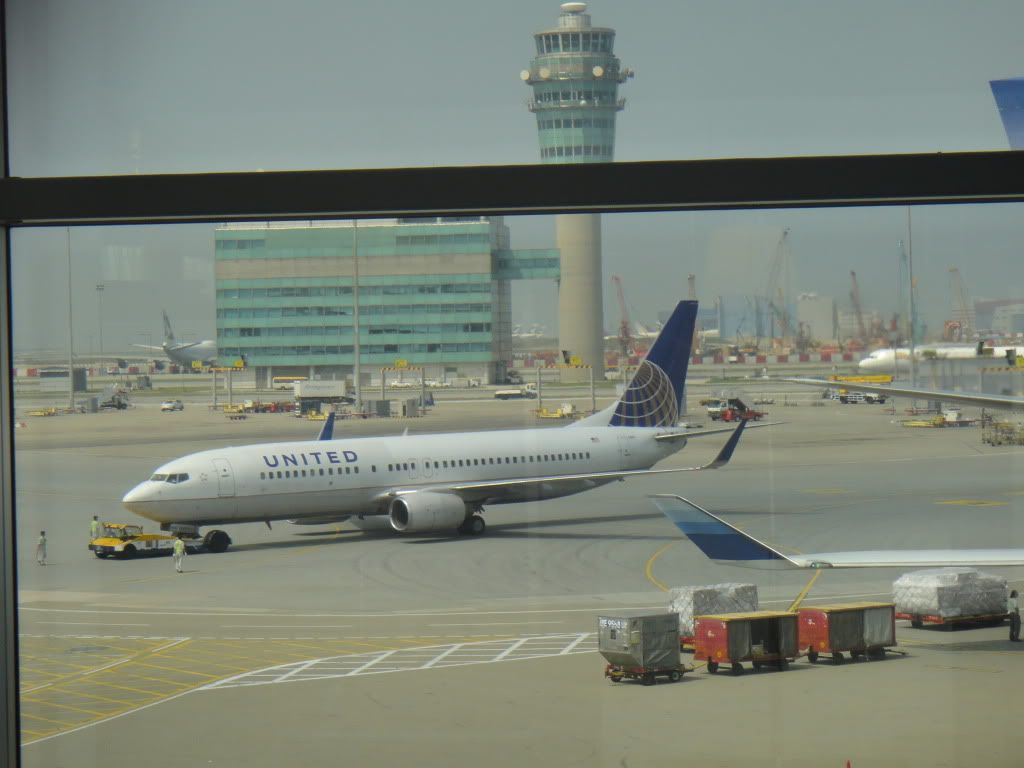 There it is! 9V-TAT is our ride today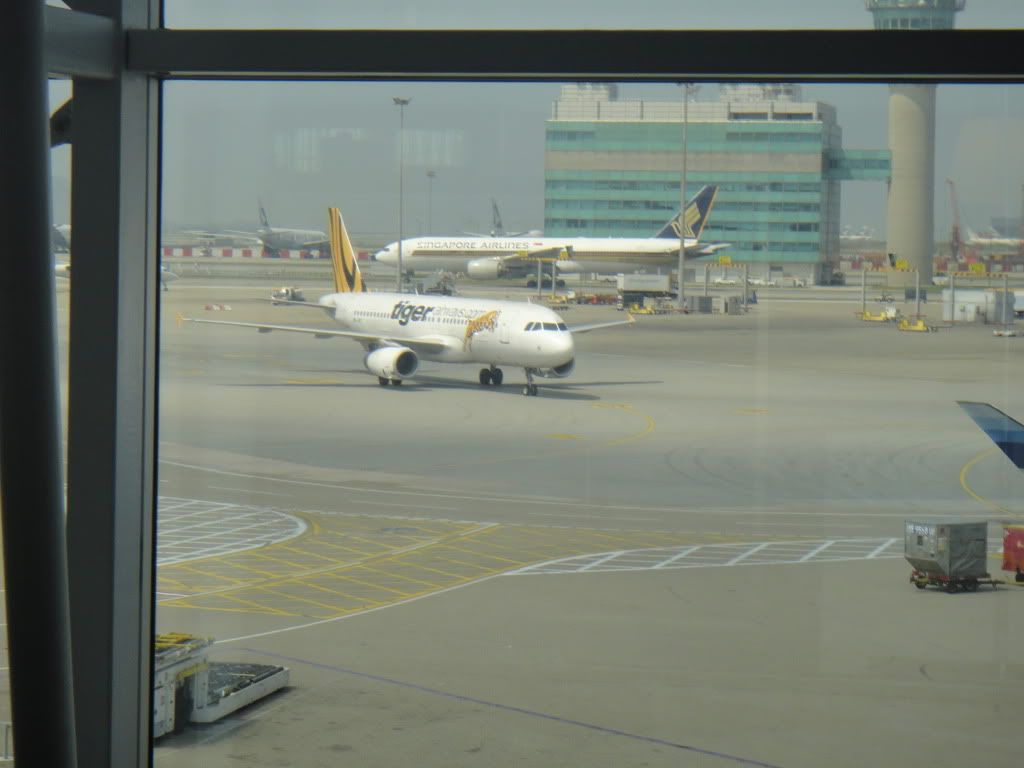 Turning for the gate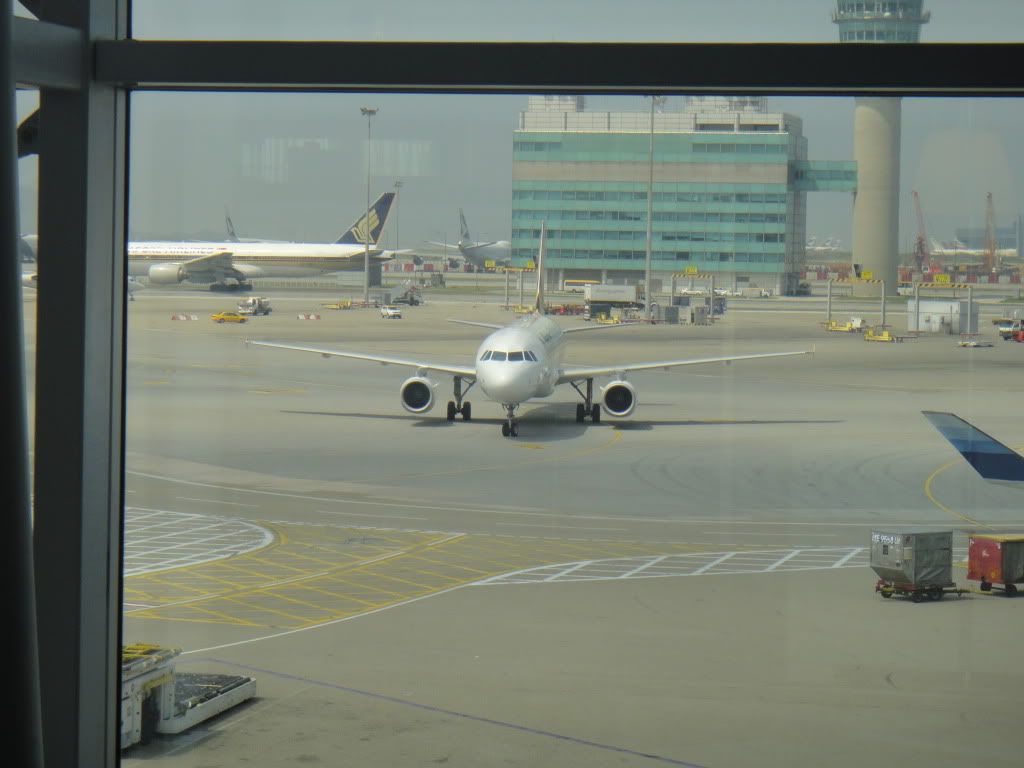 Nice livery, I quite like it. The SQ 777 is taxiing out to SIN in the meanwhile, we will follow it around an hour later.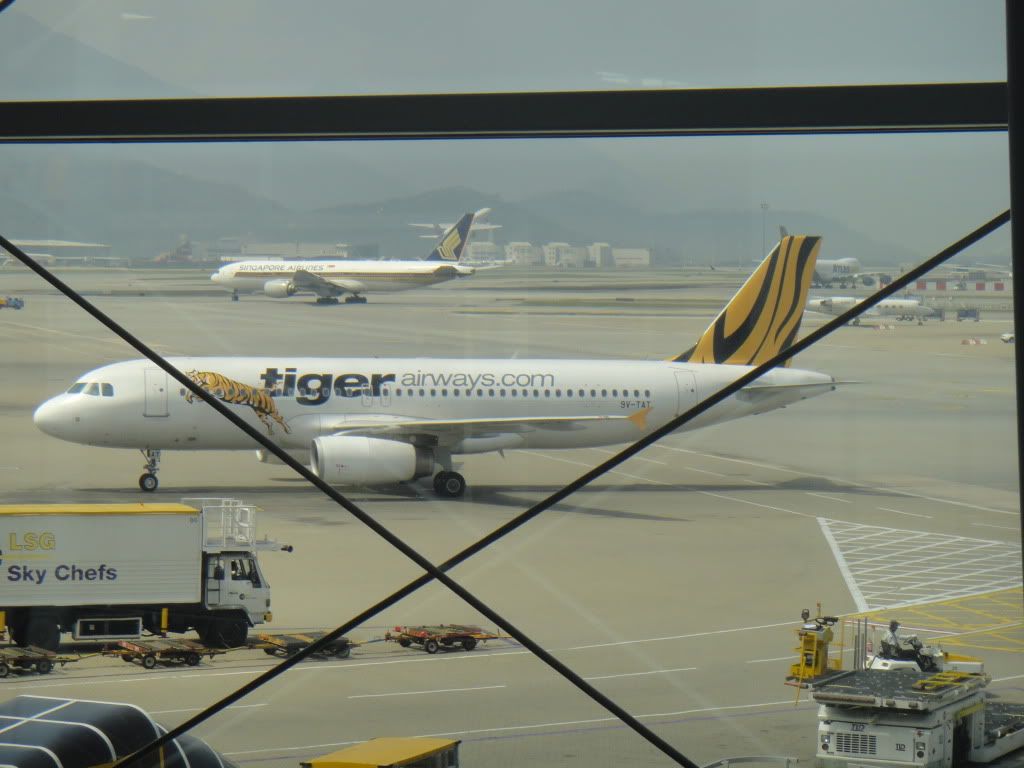 Cebu pushing back for Clarke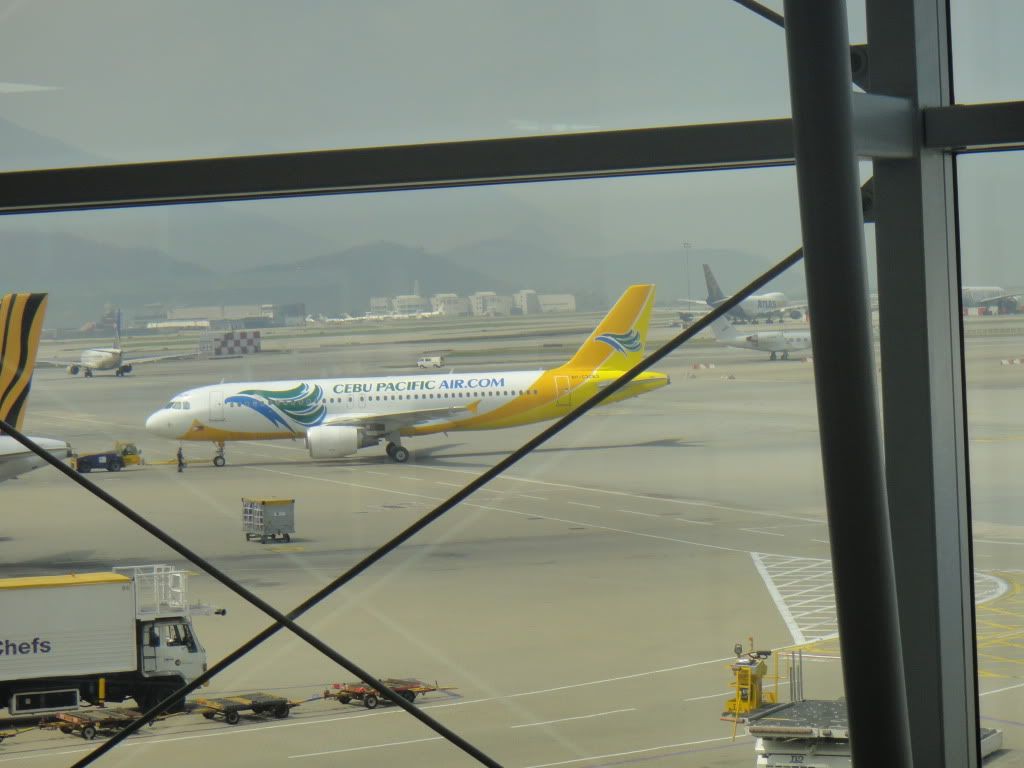 Resting before taking us to Changi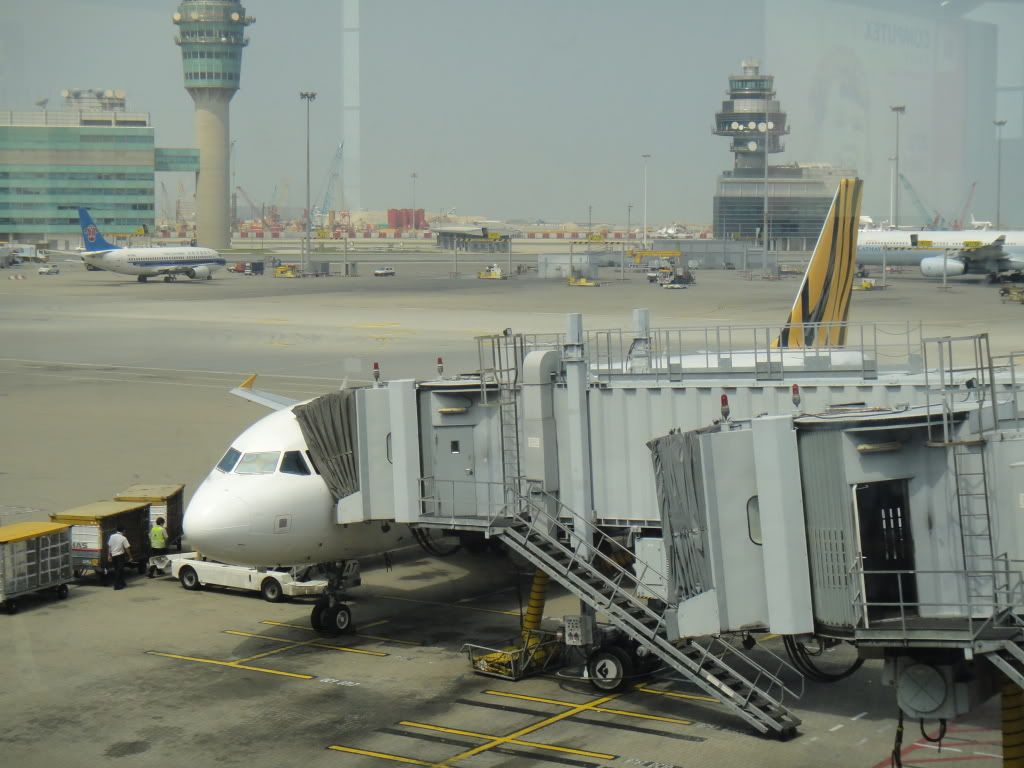 Head on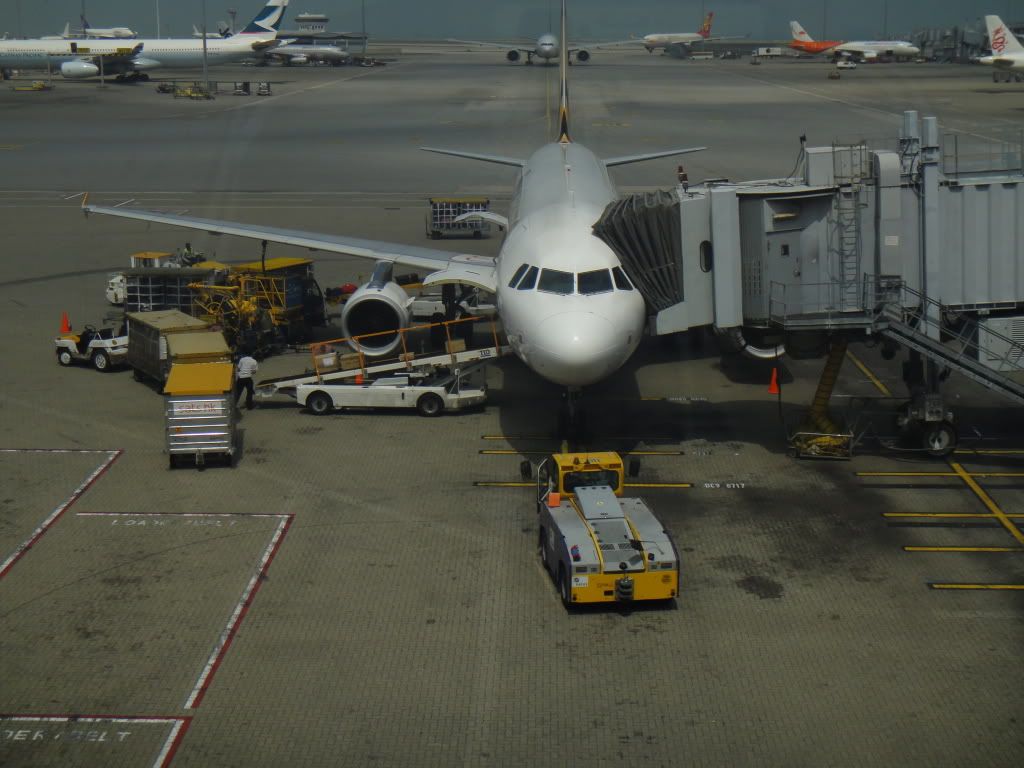 An active and busy HKG airport behind our aircraft
B-LNG, a 330 of Hong Kong Airlines, taxiing in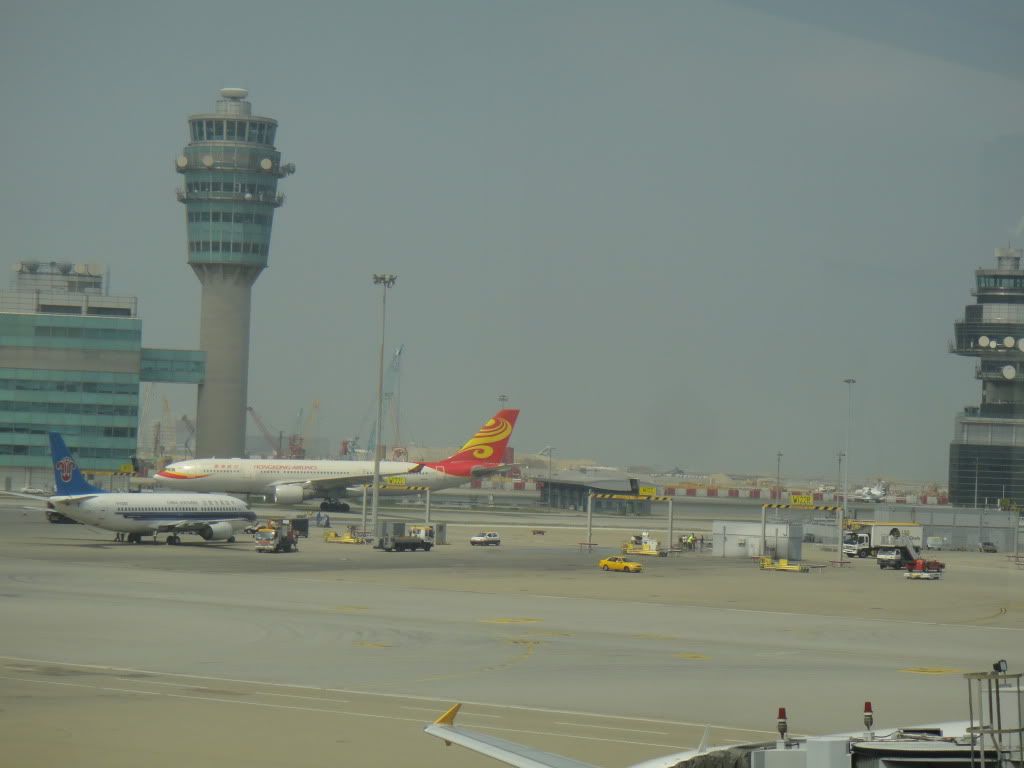 Heading to EWR, where it will land some 16 hours later! N76021 (Marc, didn't you fly on it EWR-BRU earlier?)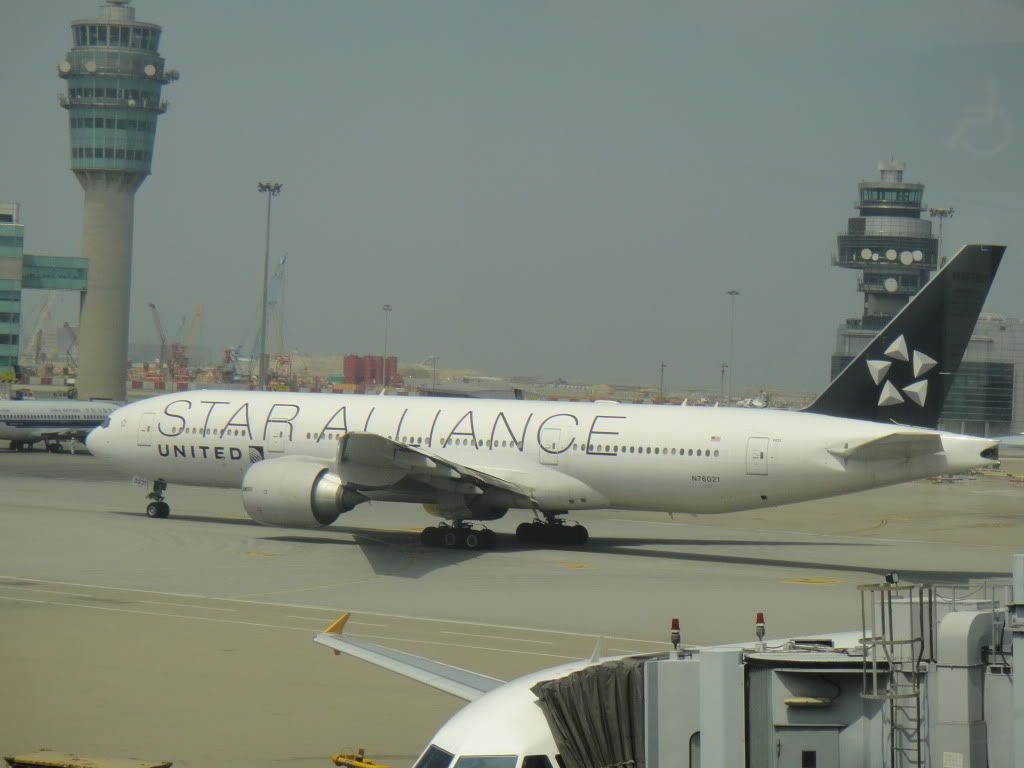 As I said, the ST and OW liveries are better then this one IMO. Special liveries are always nice, though.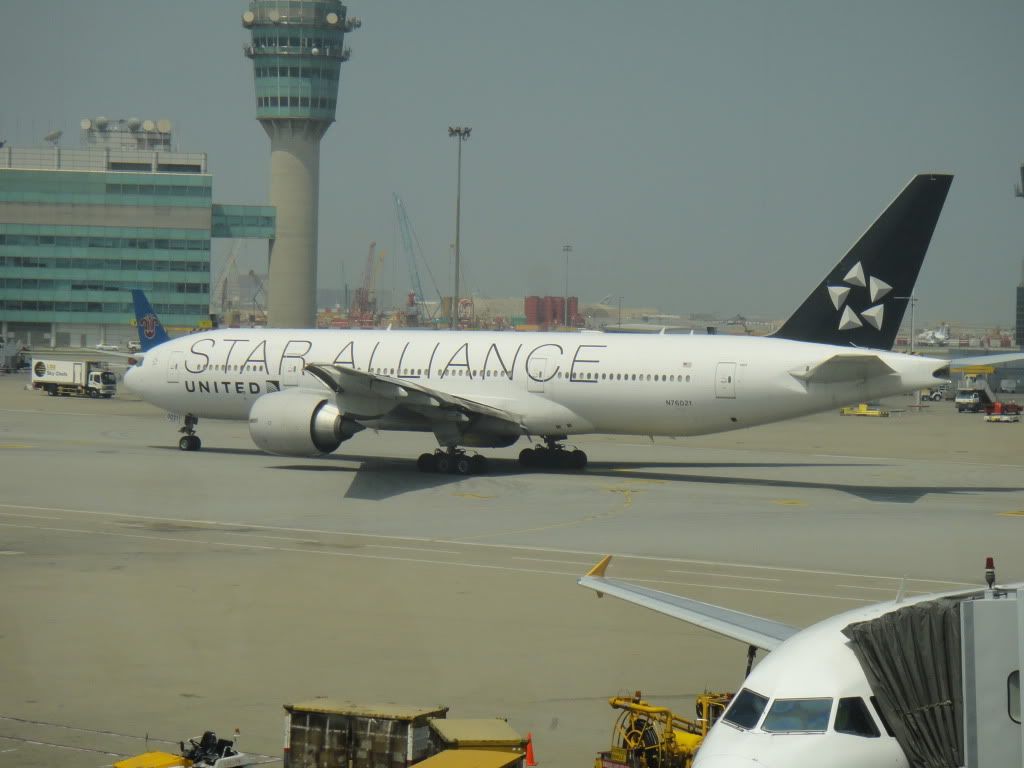 Flight information
Date: 10. April 2012
Airline: Tiger Airways (TR/)
Aircraft: Airbus 320-200
Registration: 9V-TAT
Flight number: TR 2963
From: Hong Kong Chek Lap Kok International Airport, Hong Kong (HKG/VHHH)
To: Singapore Changi International Airport (SIN/WSSS)
Runway at origin: 25L
Runway at destination: 02L
Sched/Act departure: 11:25/11:34
Sched/Act arrival: 15:15/15:32
Blocked time: 3 hours 50 minutes
Flight time gate to gate: 3 hours 58 minutes (11:34 – 15:32)
Flight time RWY to RWY: 3 hours 33 minutes (11:50 – 15:23)
Seat & Class: 5A, Economy (Y)

Personal information
My 222nd overall flight, 13th in 2012
My 1st flight on TR, 1st on TR 32S, 1st on TR 320
My 23rd flight on 32S, 19th on 320, 1st on 9V-TAT
My 44th airport
My 26th airline
I walked into the plane and was surprised by the fact that there were 5 FAs working on the flight! I got welcomed warmly and proceeded to my seat.
The seat – not comfortable, but not too bad. The recline was very generous though!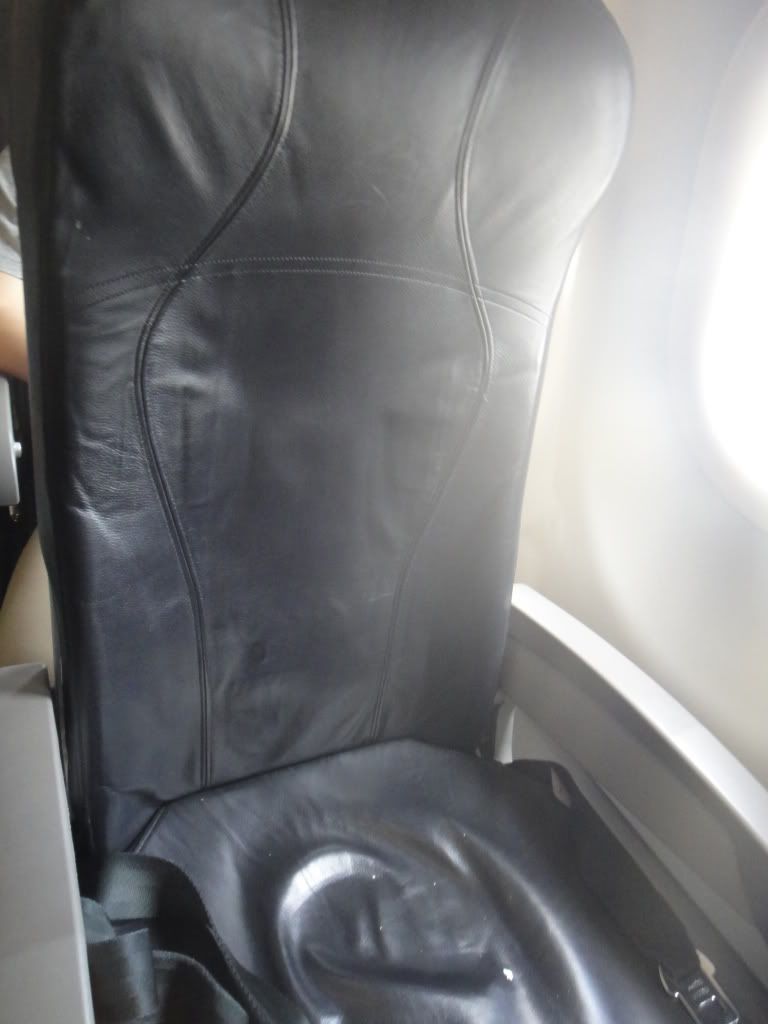 Look out at the wing – N175UA still sitting at the gate, soon heading for ORD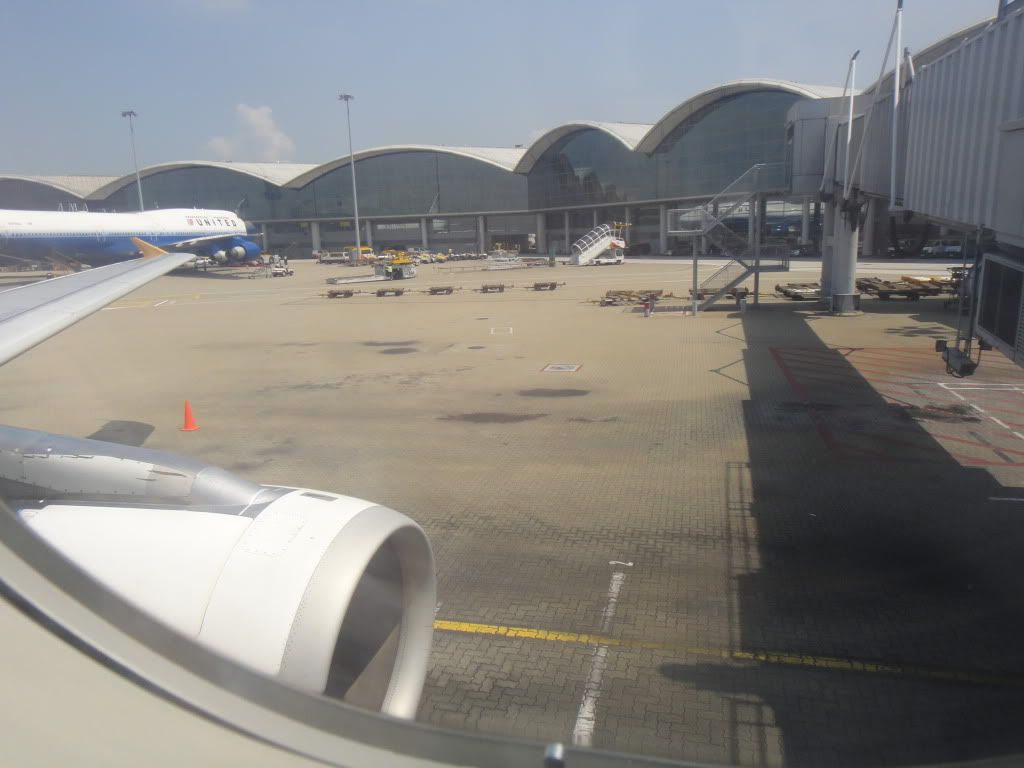 Legroom isn't good, LCC style
The spot where I sat inside the terminal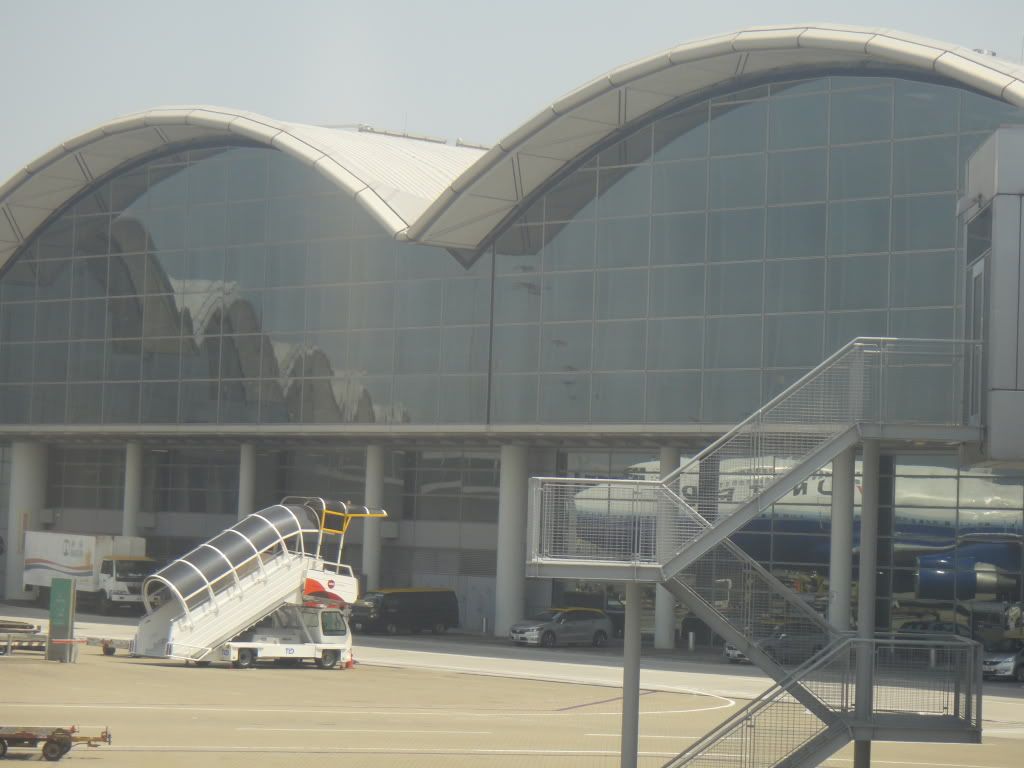 Of course it's a 320, they don't fly on anything else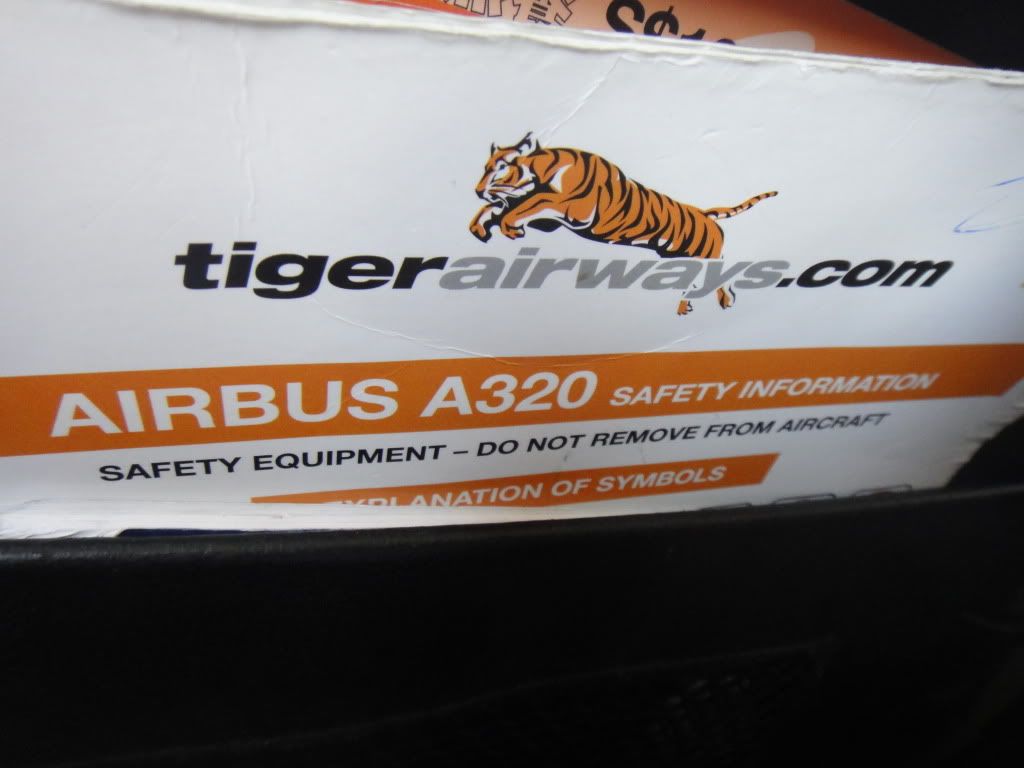 Wait – N175UA is gone? Must've missed the pushback…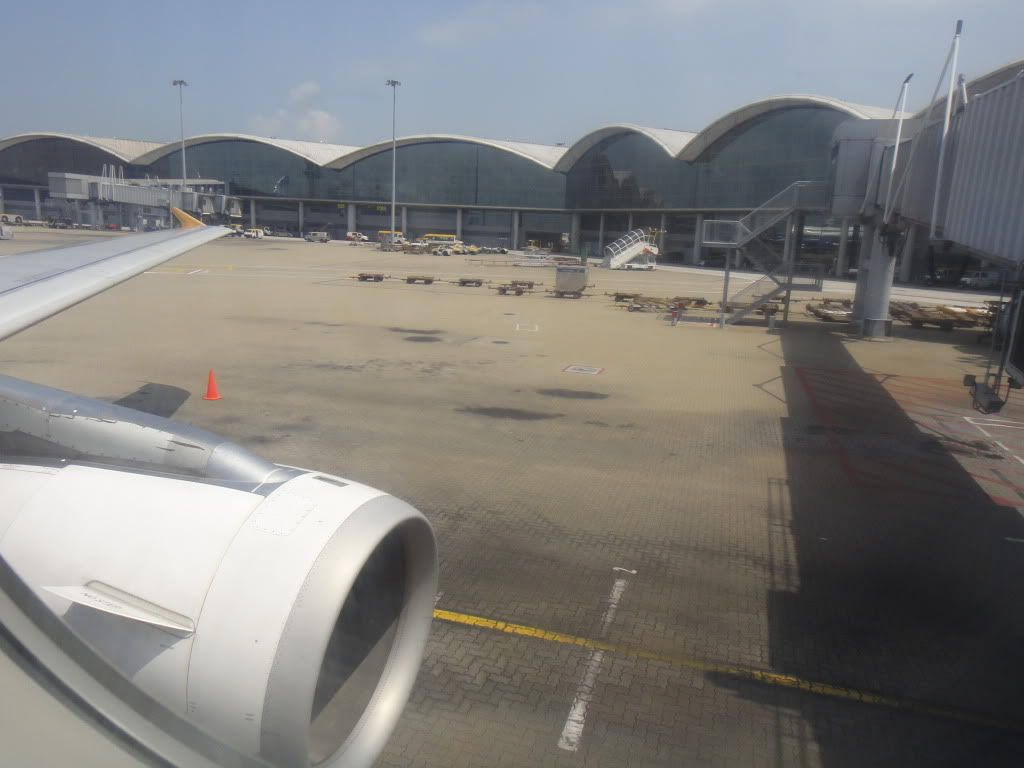 B-LAC has come instead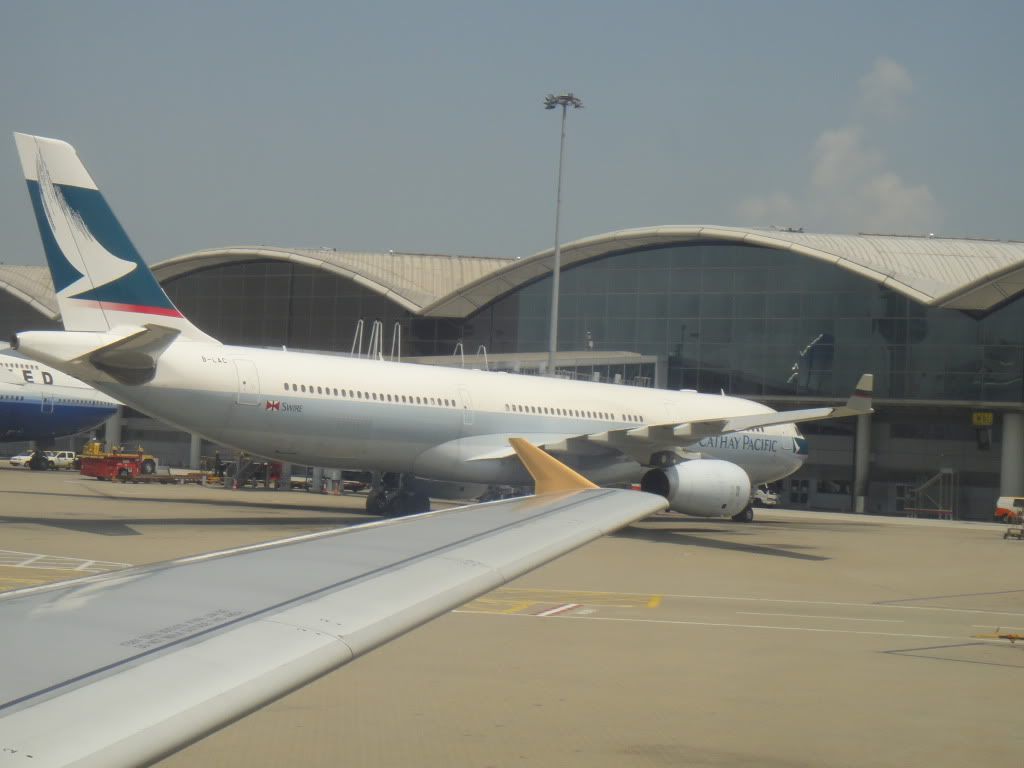 Pushback! Another angle on B-LAC: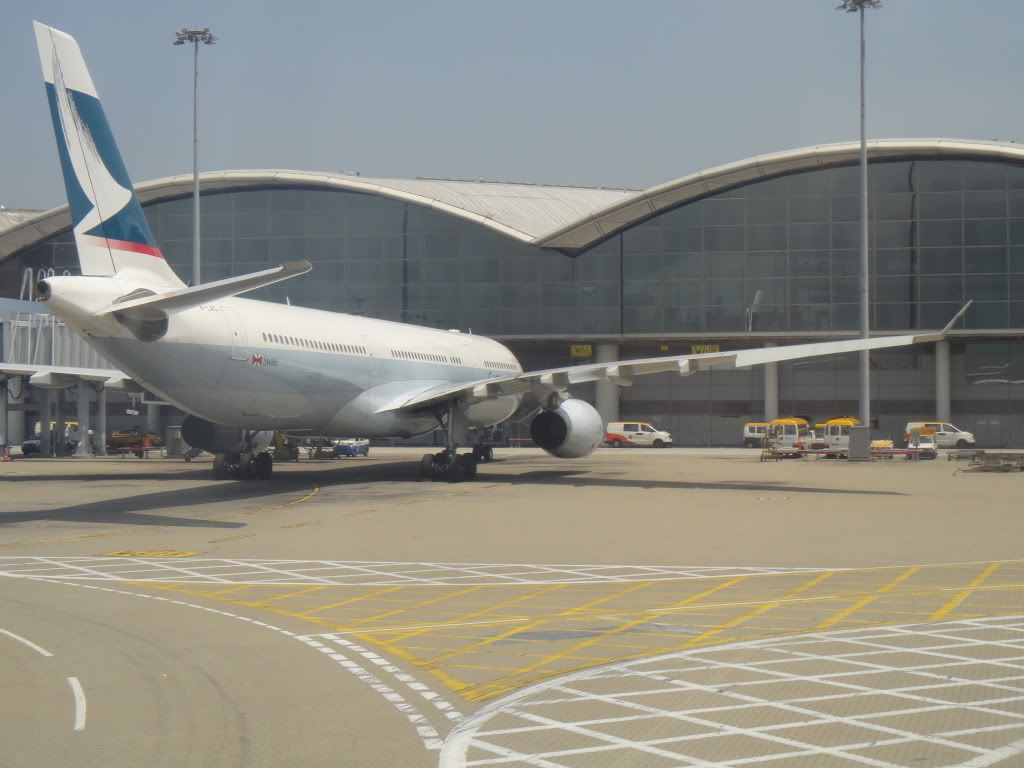 N105UA
The other side of LAC
This wingspan is huge!
B-HTI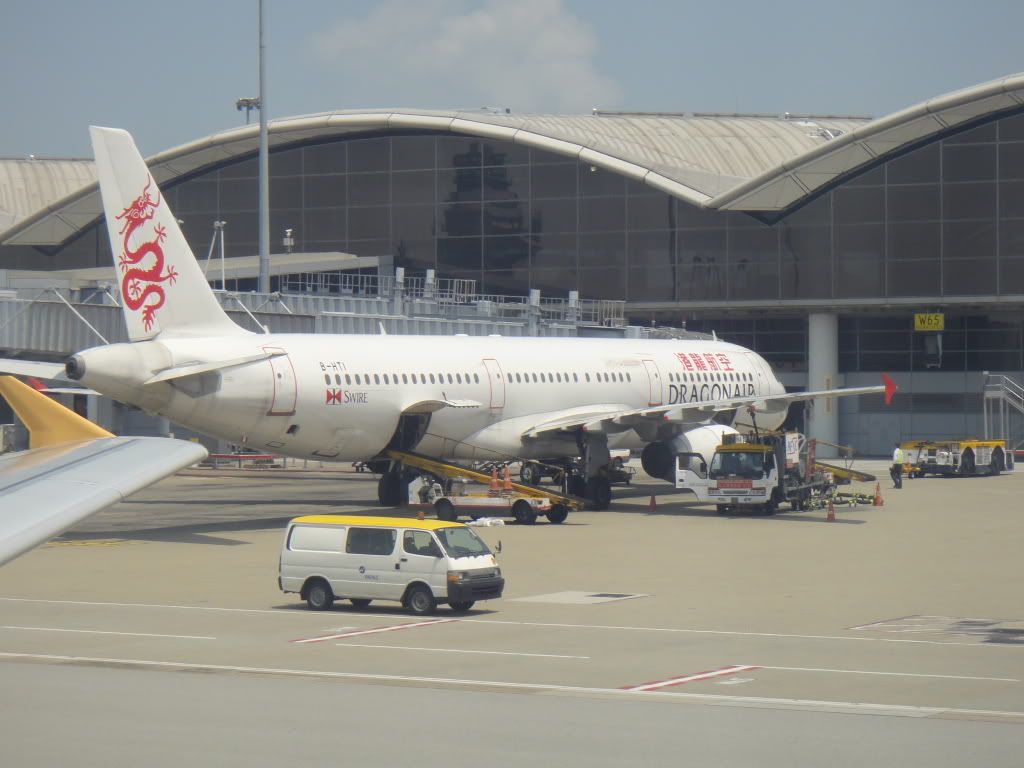 Flaps down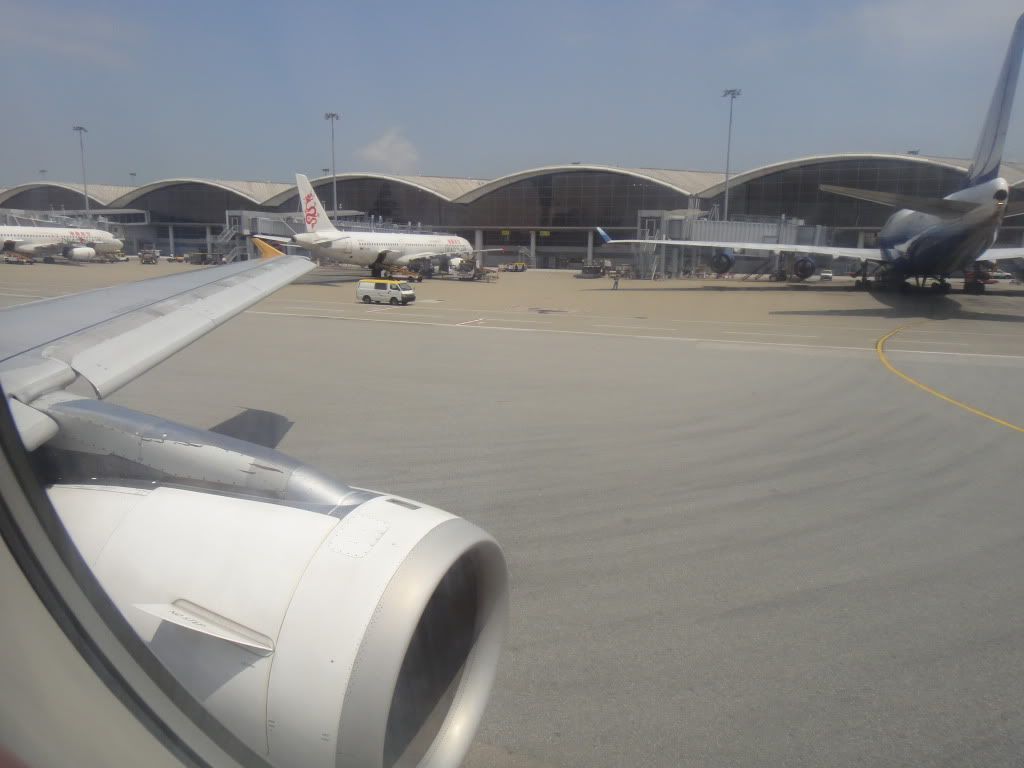 B-KRB at its gate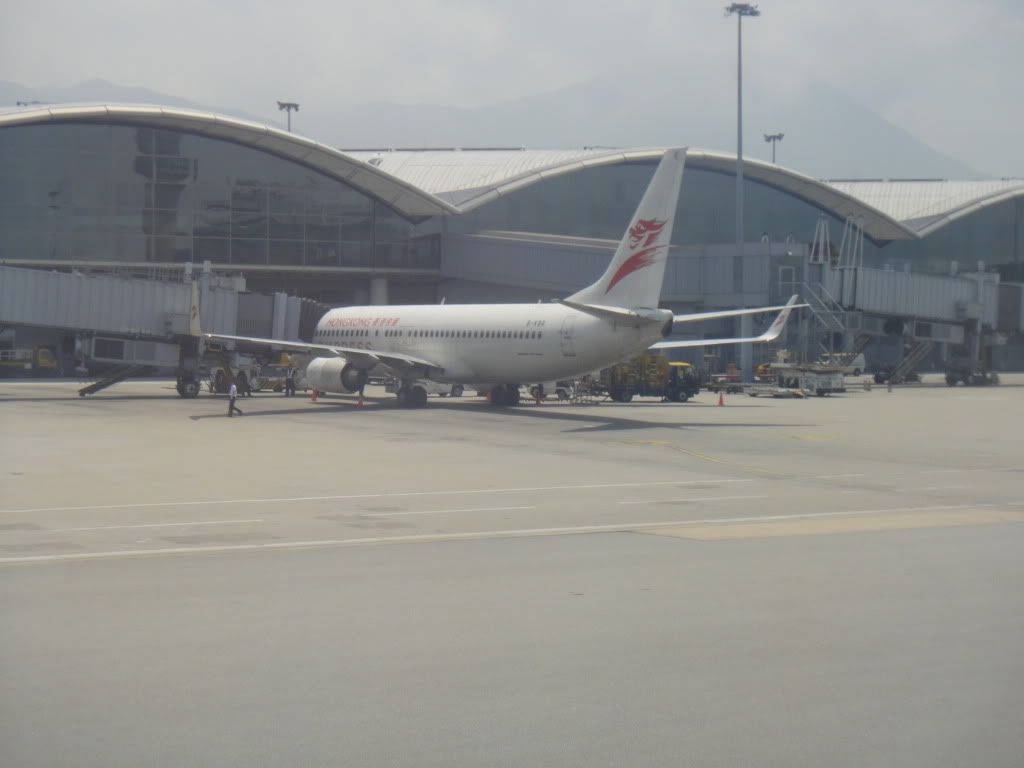 B-5170 of CA – a 737NG without winglets is rare these days!
N14235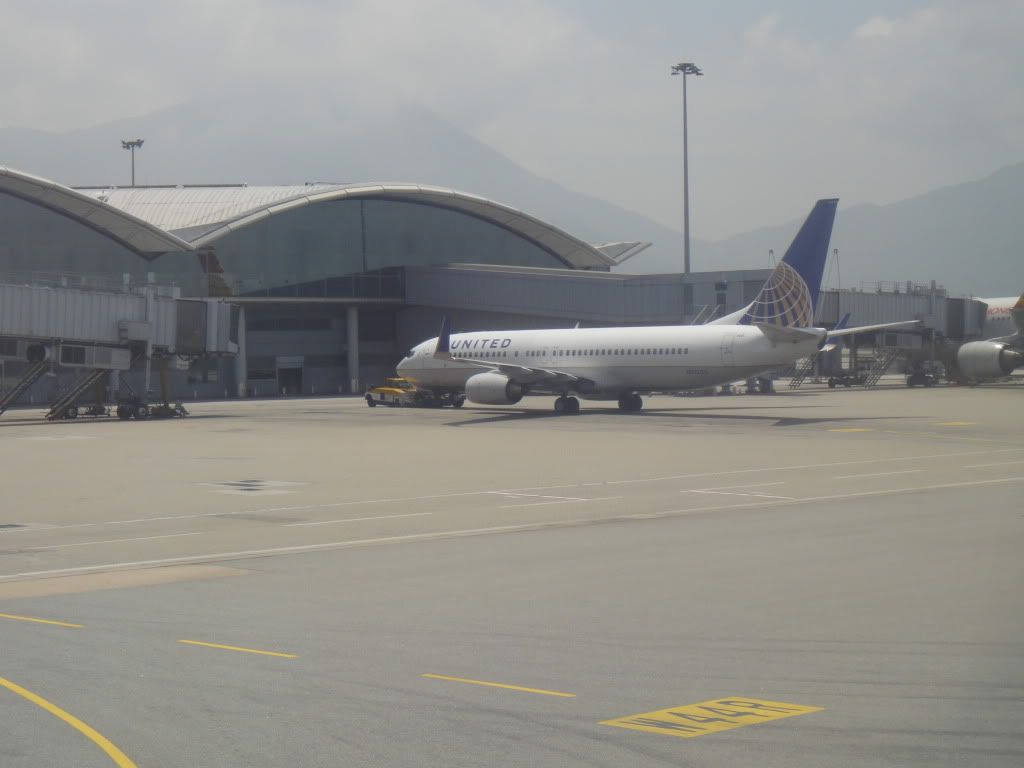 B-LAG again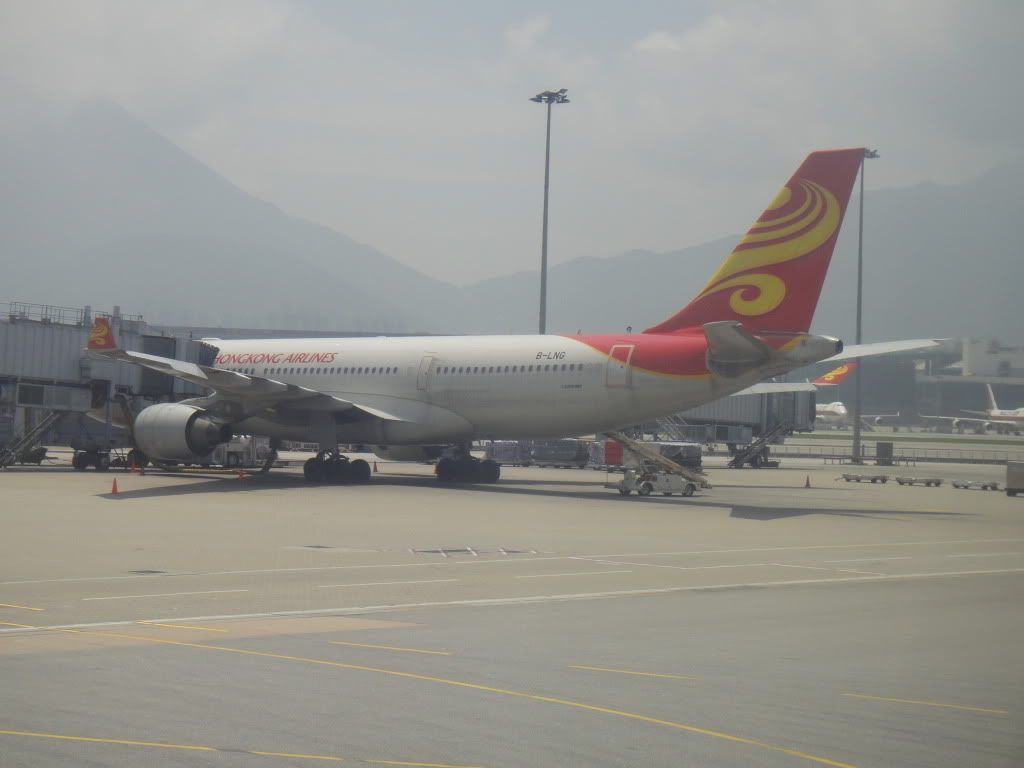 B-5041 ahead – another wingletless 738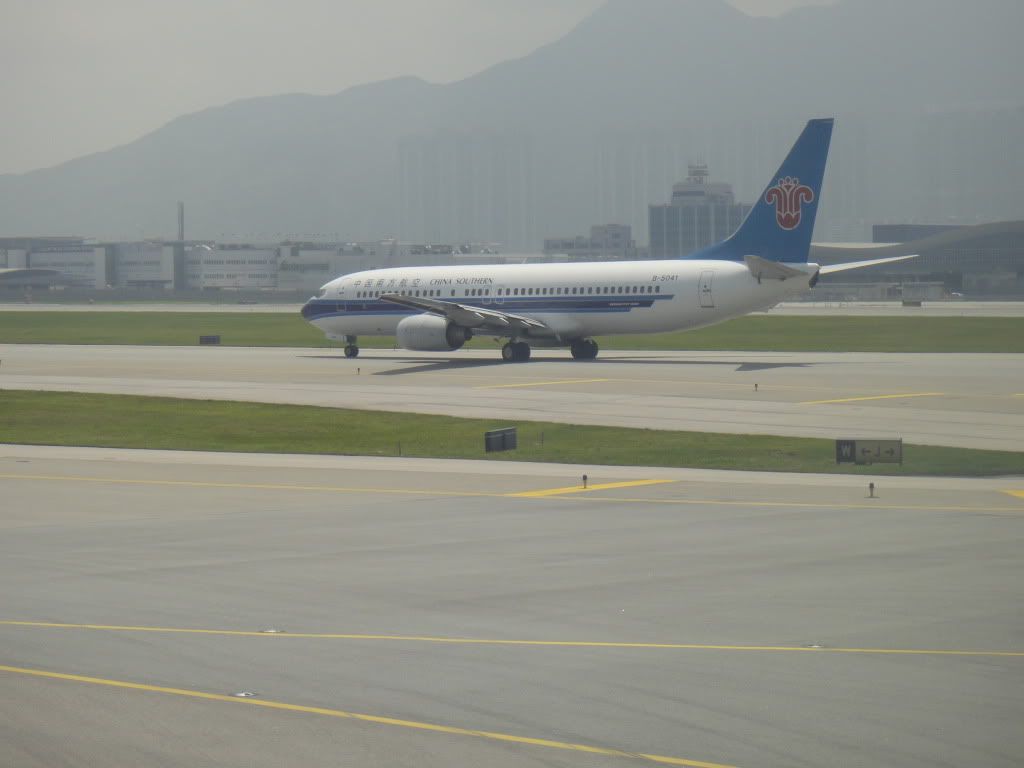 Big and little HX brothers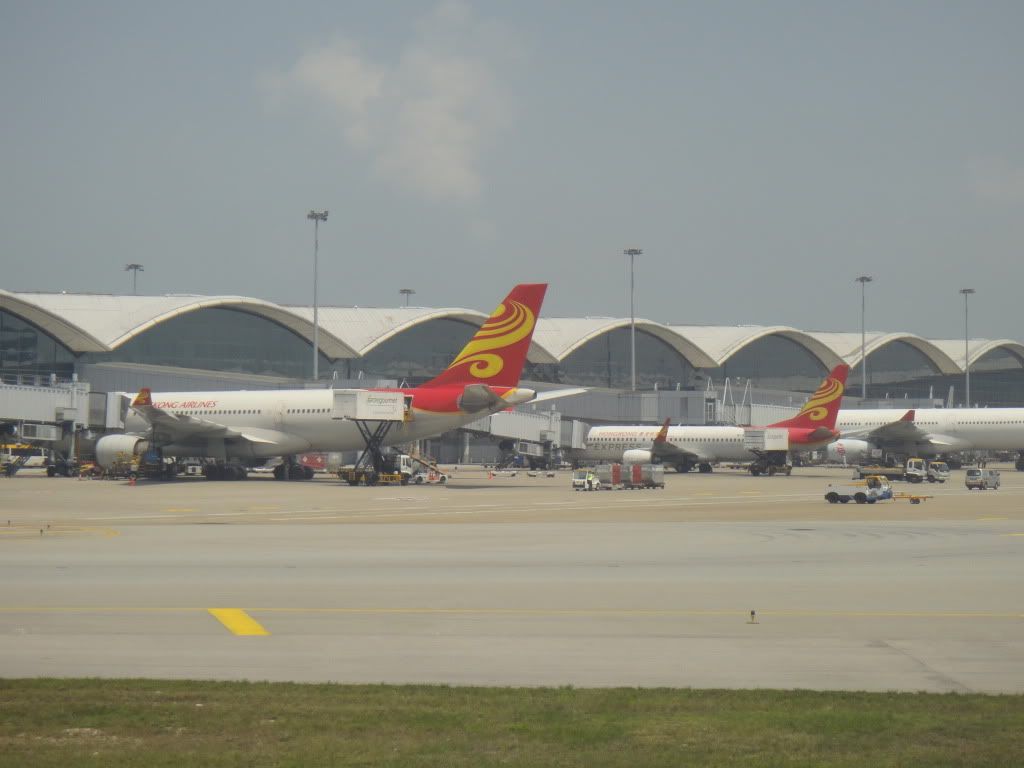 Air Asia logojet , 9M-AFM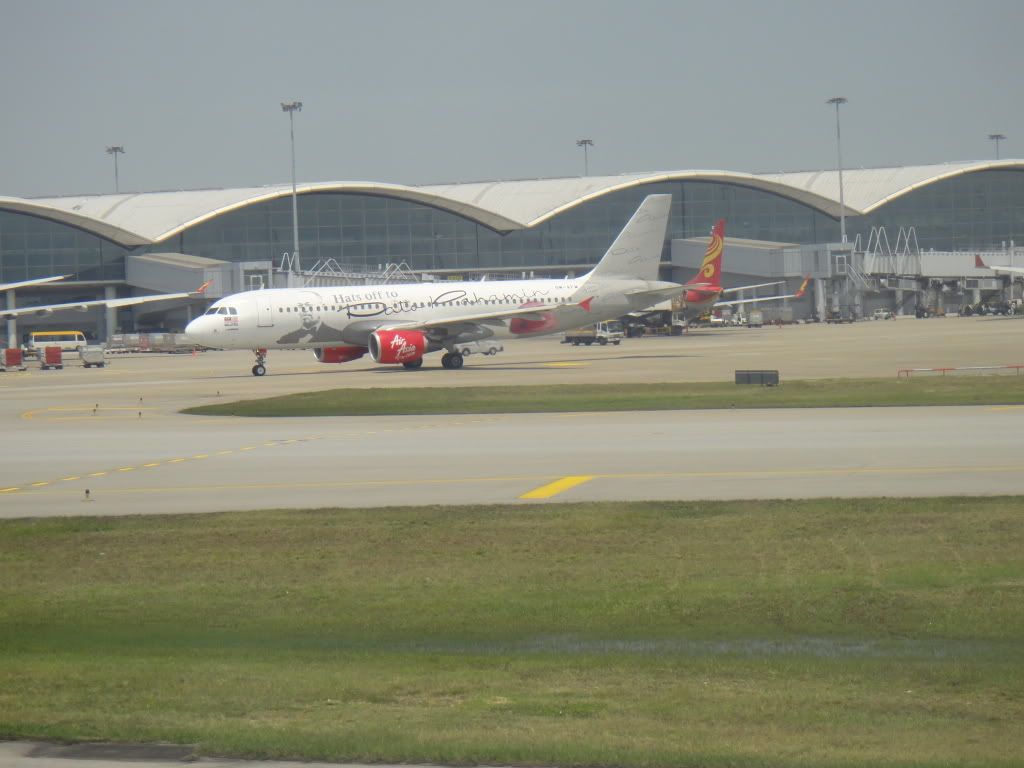 VT-JEM, a 77W of 9W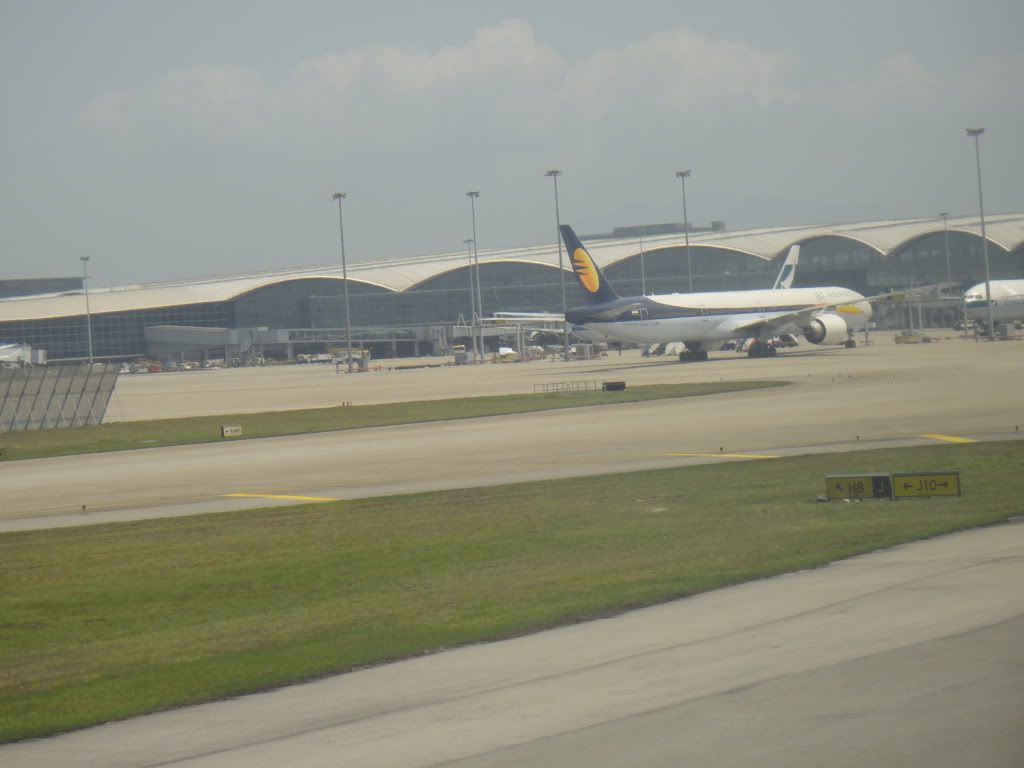 It's a race! (btw, we won
)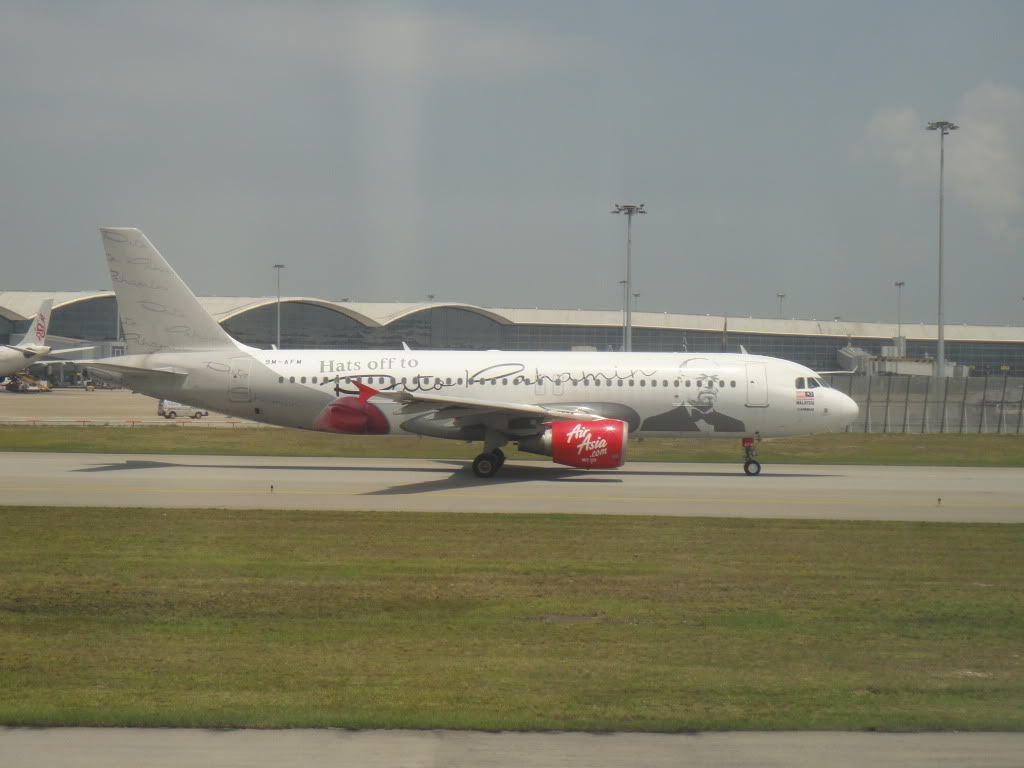 9W friends, VT-JEM (77W) and VT-JWH (332)
Takeoff video:
http://www.youtube.com/watch?v=Lvz7PArMDdw
Turning over the turquoise sea for SIN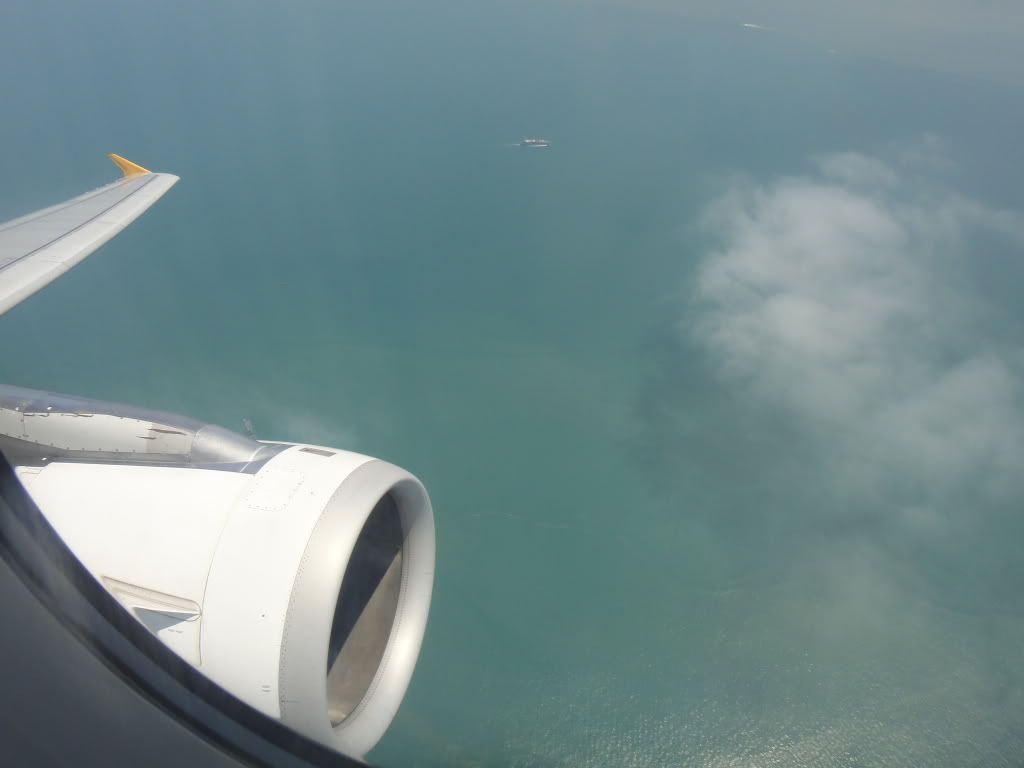 Last sights of Hong Kong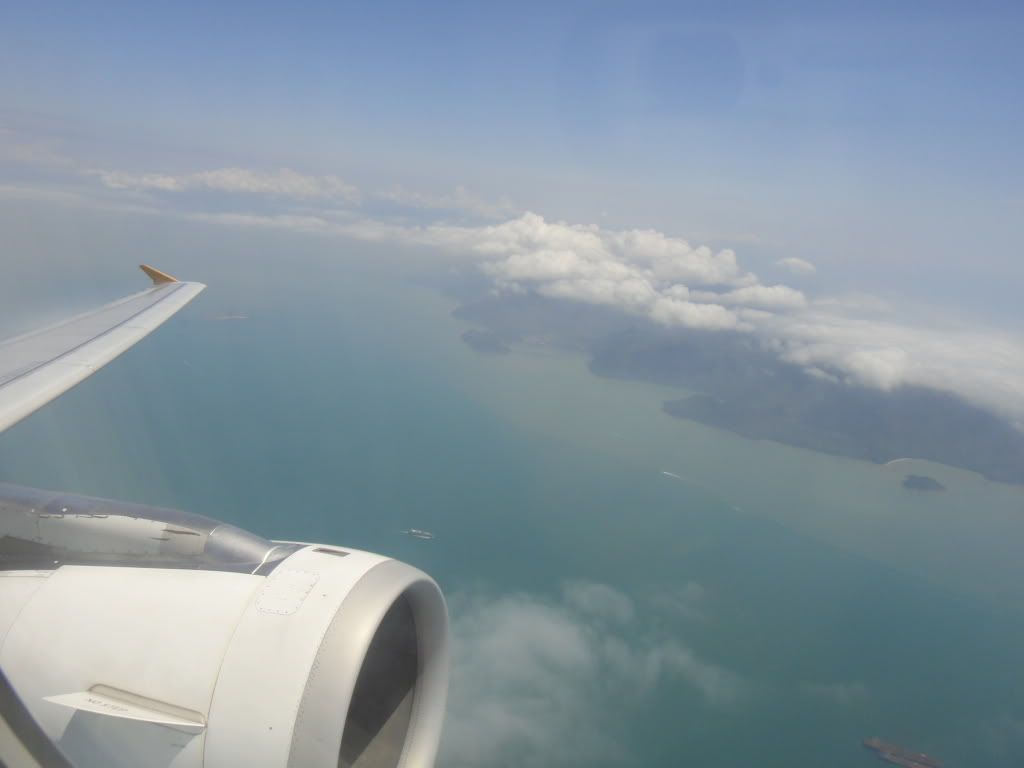 I ordered a Gourmet Sandwich as Tiger describes it. It wasn't tastier than it looks, definitely nothing gourmet here.
Scattered clouds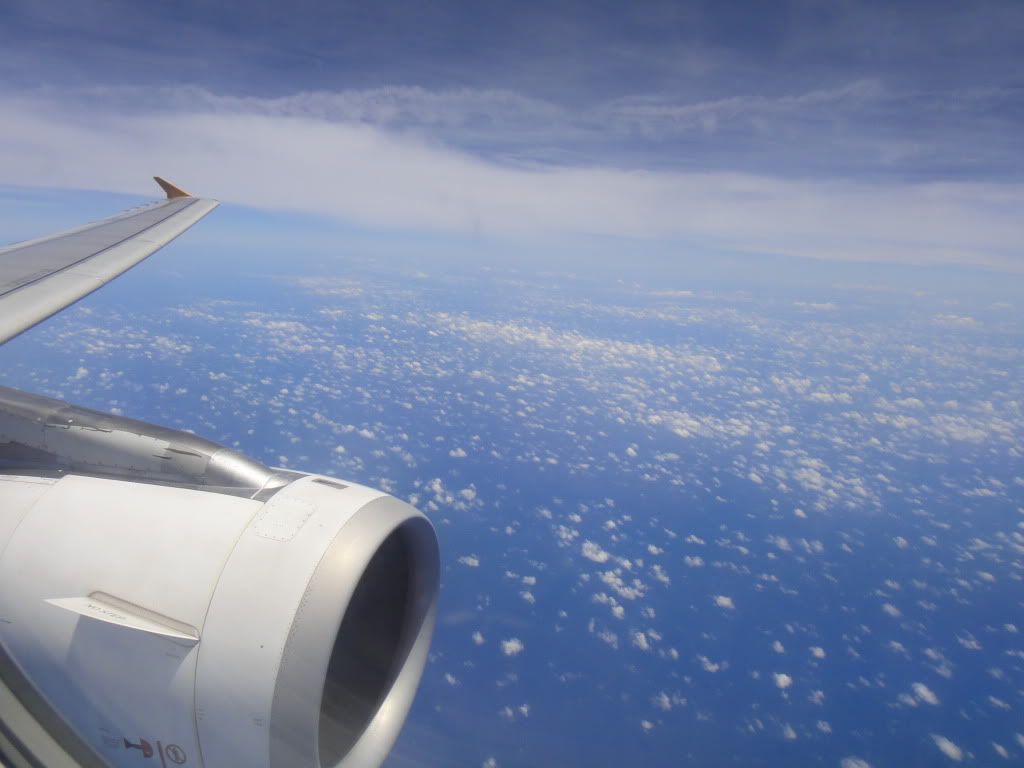 Nice tropical island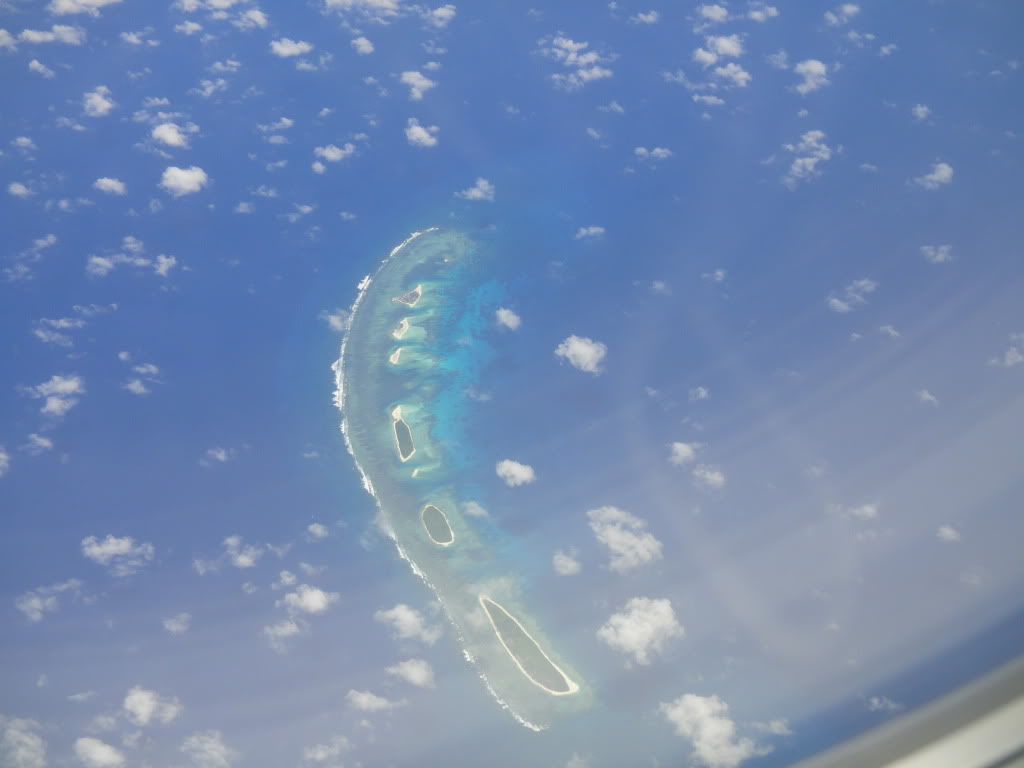 Another island – this one even has an airport! Wonder what island it is…now I could use some IFE!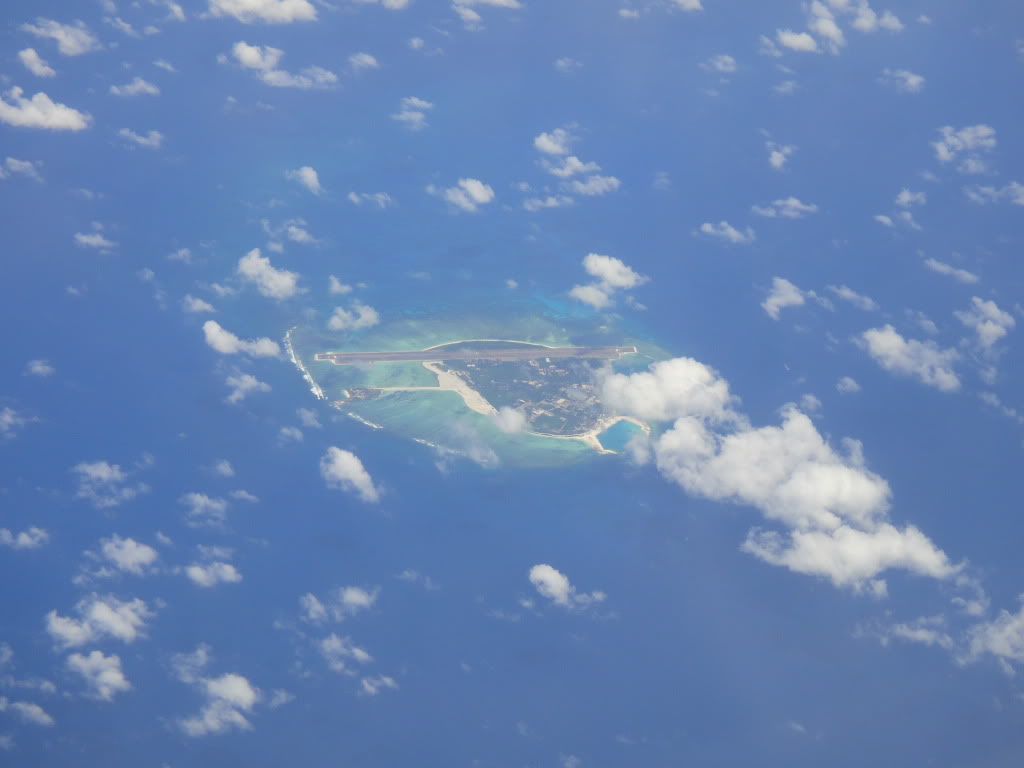 Vietnam below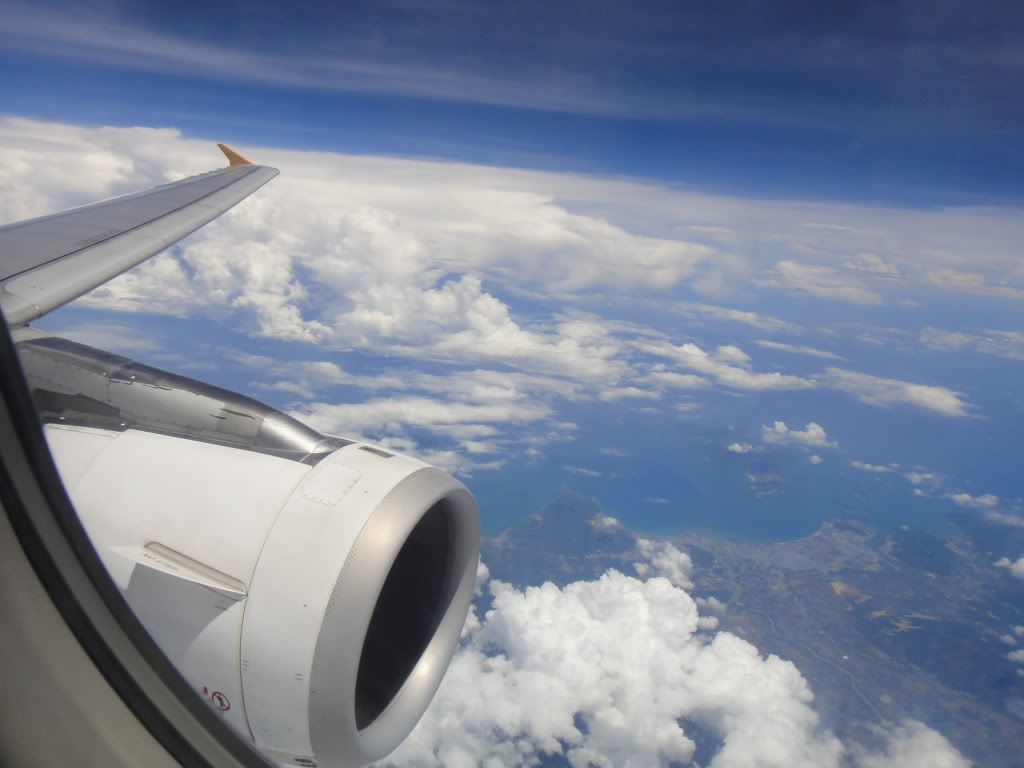 Another airport down there, this one is serving a bigger community then the island one I think…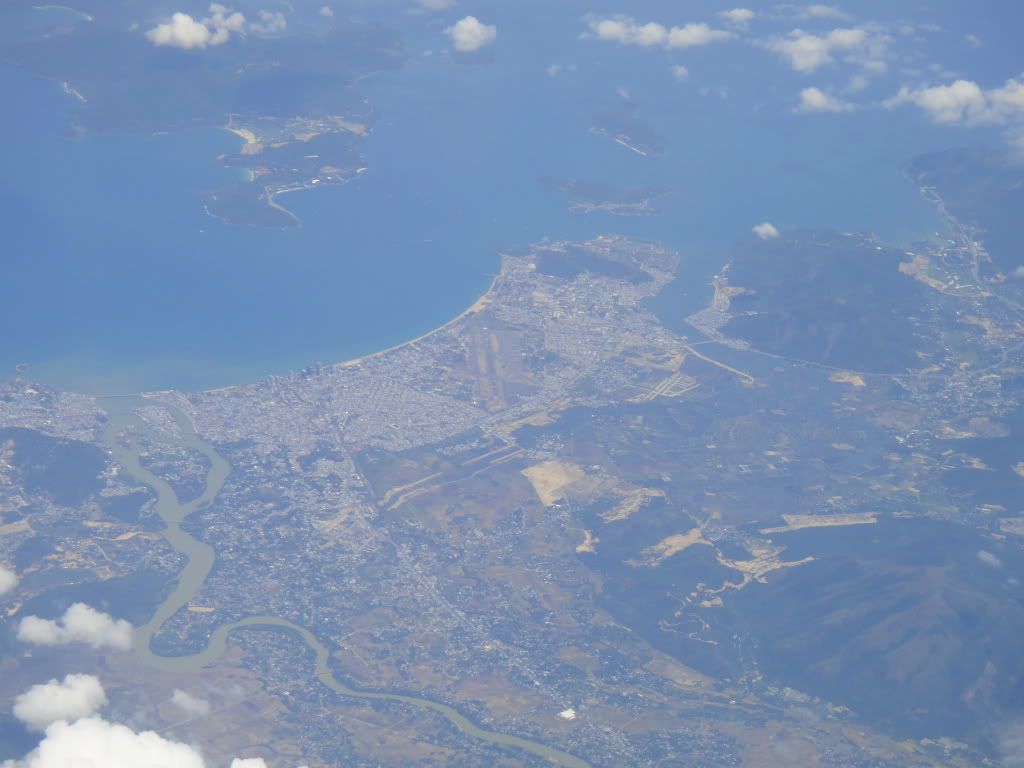 Crossing the shoreline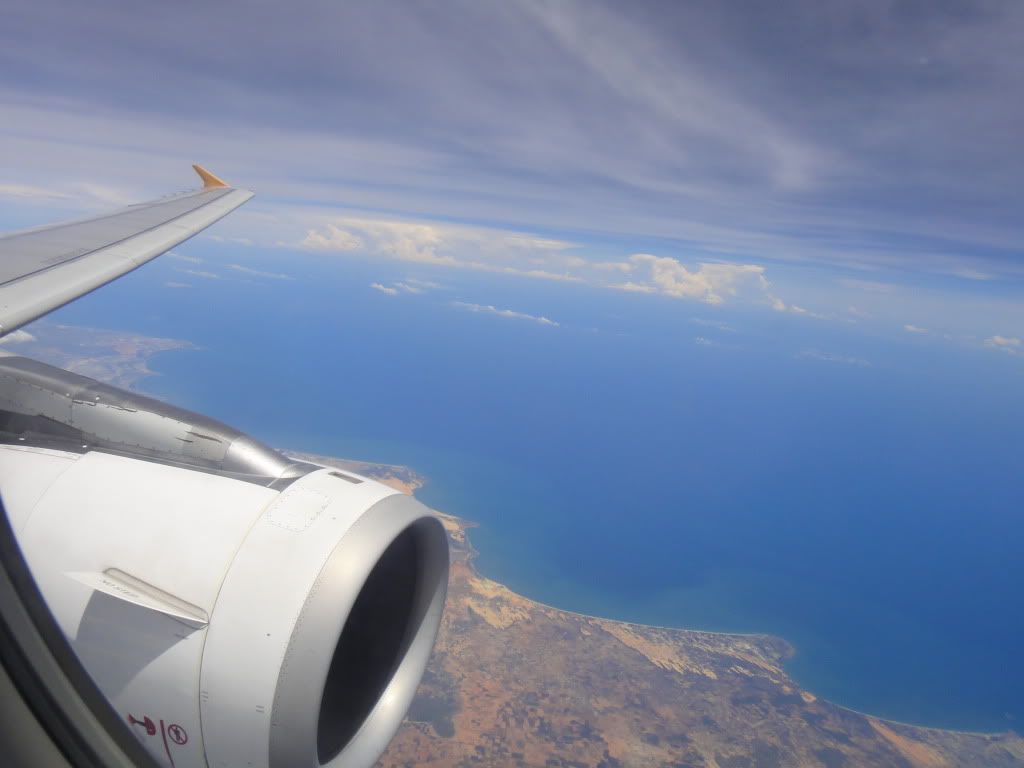 Blue sea everywhere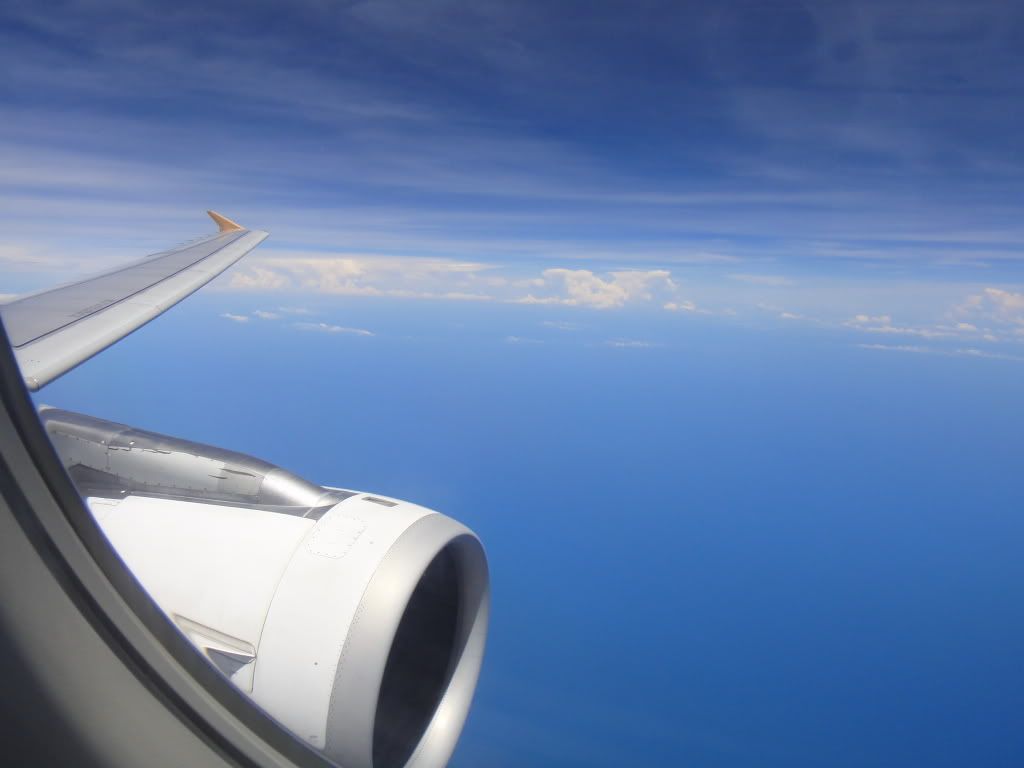 Nice yellow wingtip – I hate it when airlines don't paint their wingtips/winglets!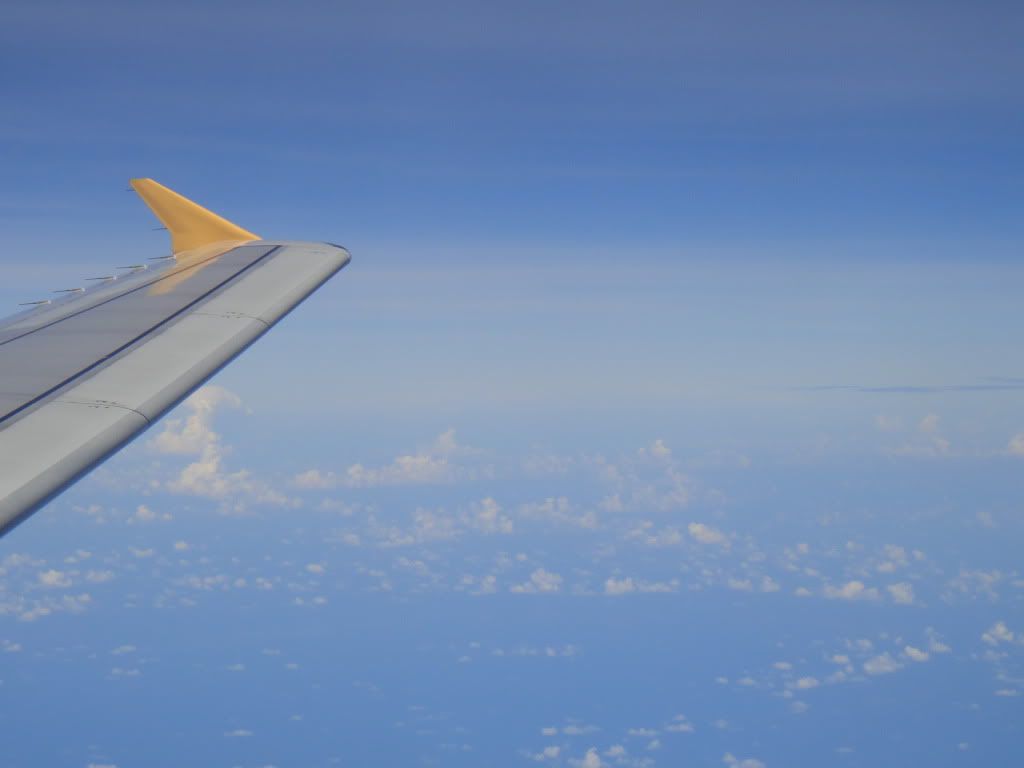 Descending for rainy SIN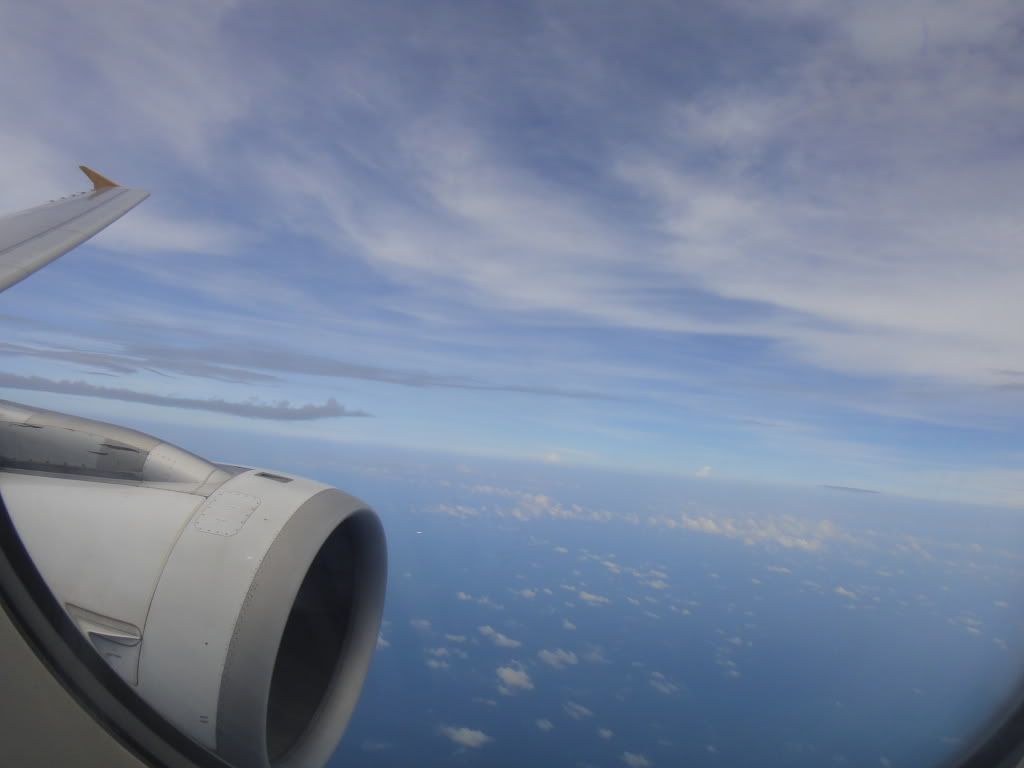 Starting to see some boats…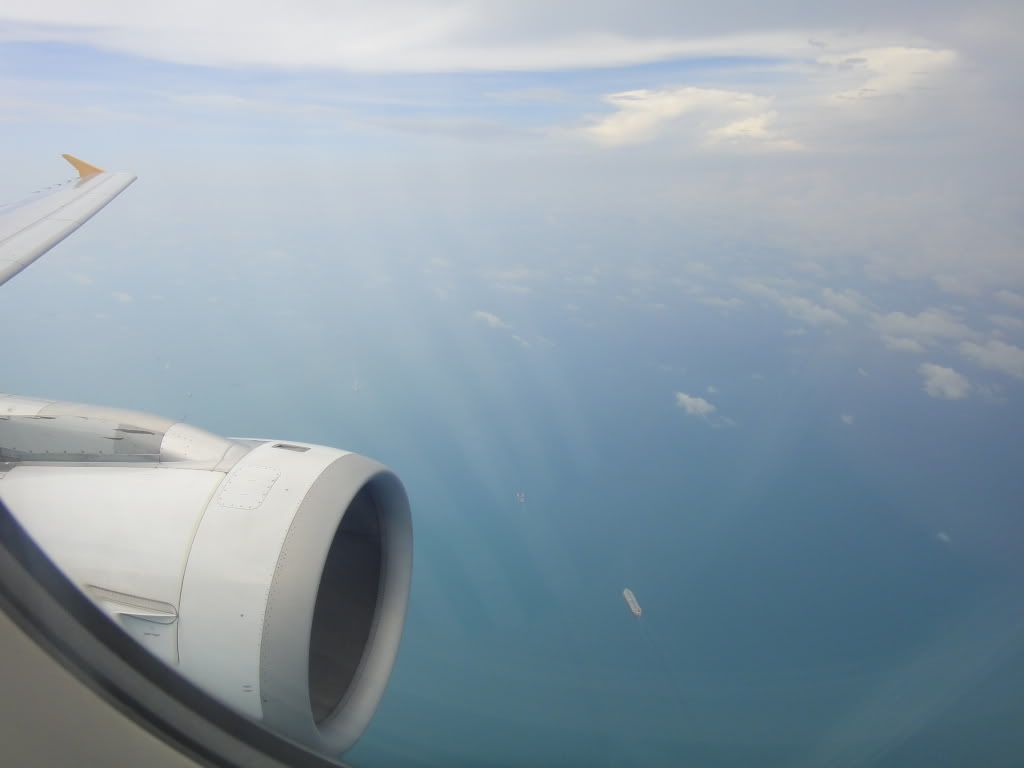 Clouds, bumpy clouds!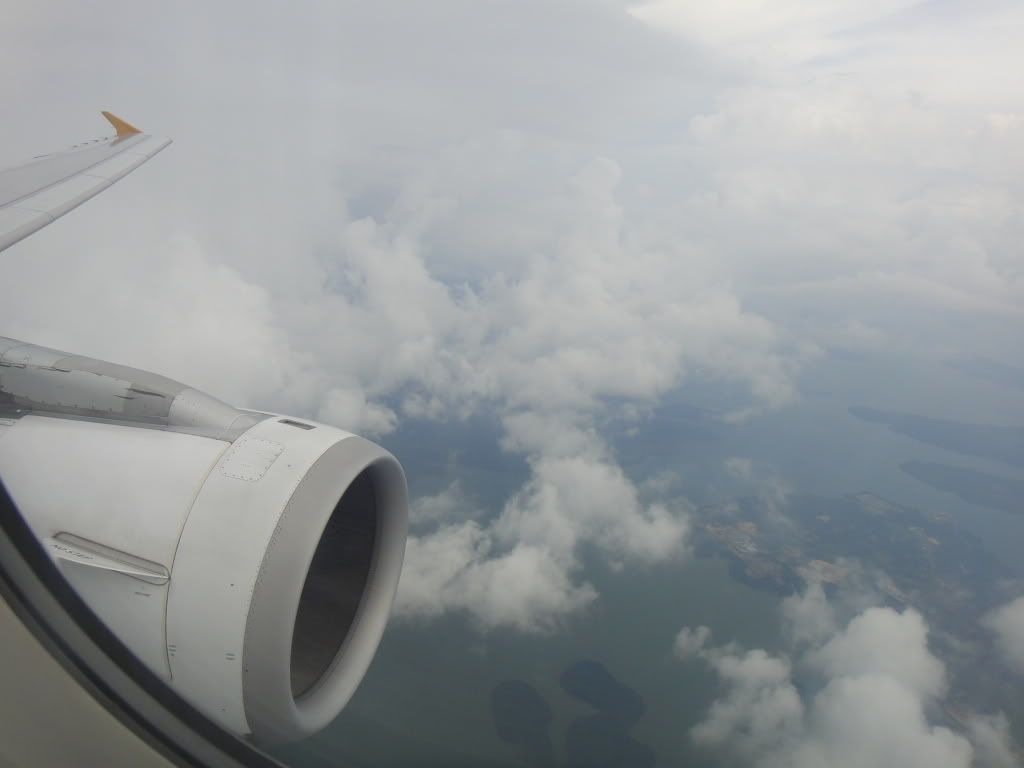 Sun lit us up for a few moments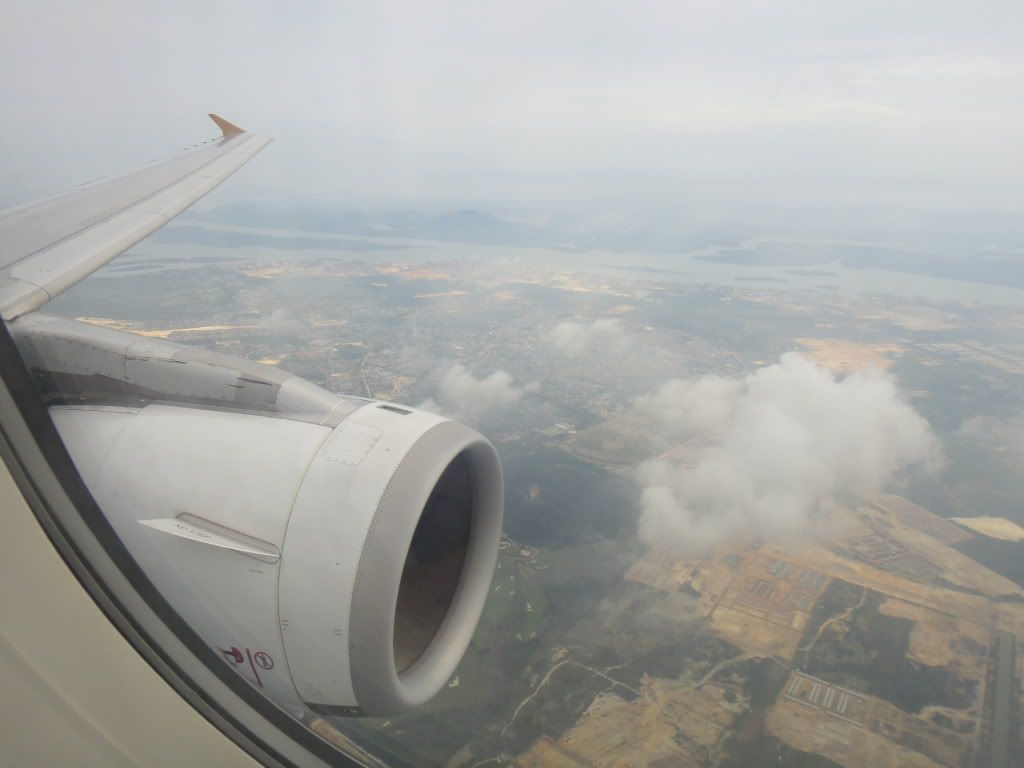 Turning on final
On final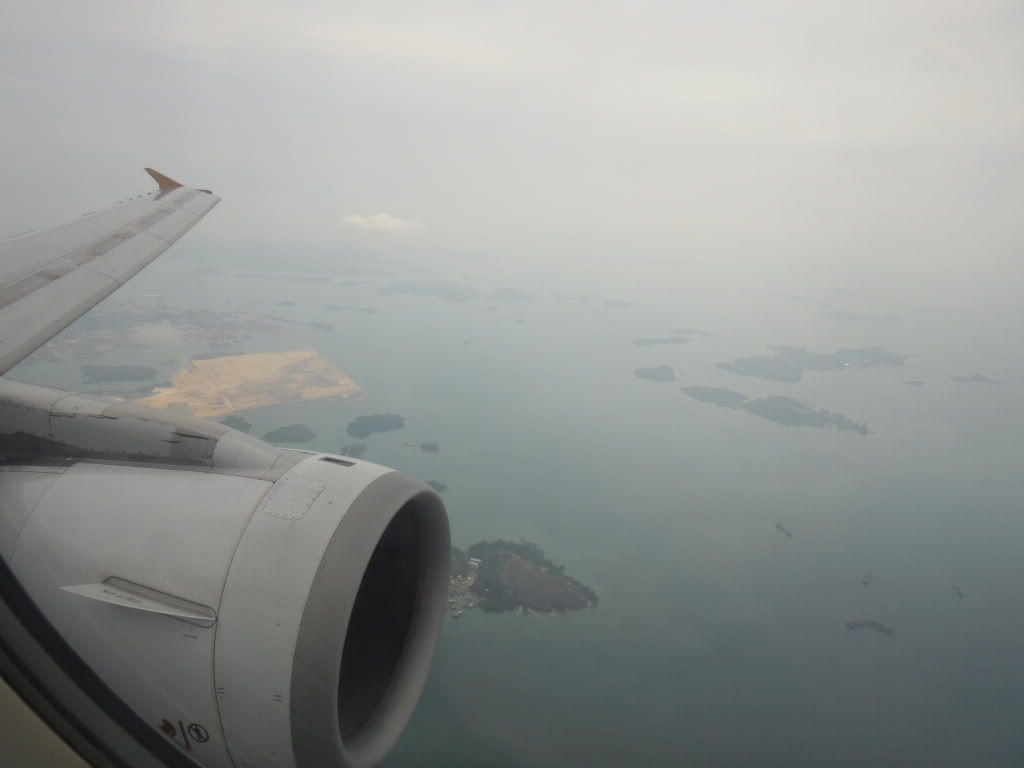 Landing video:
http://www.youtube.com/watch?v=2zamSt0k87w
SQ 380 – a lot of whalejets here in SIN!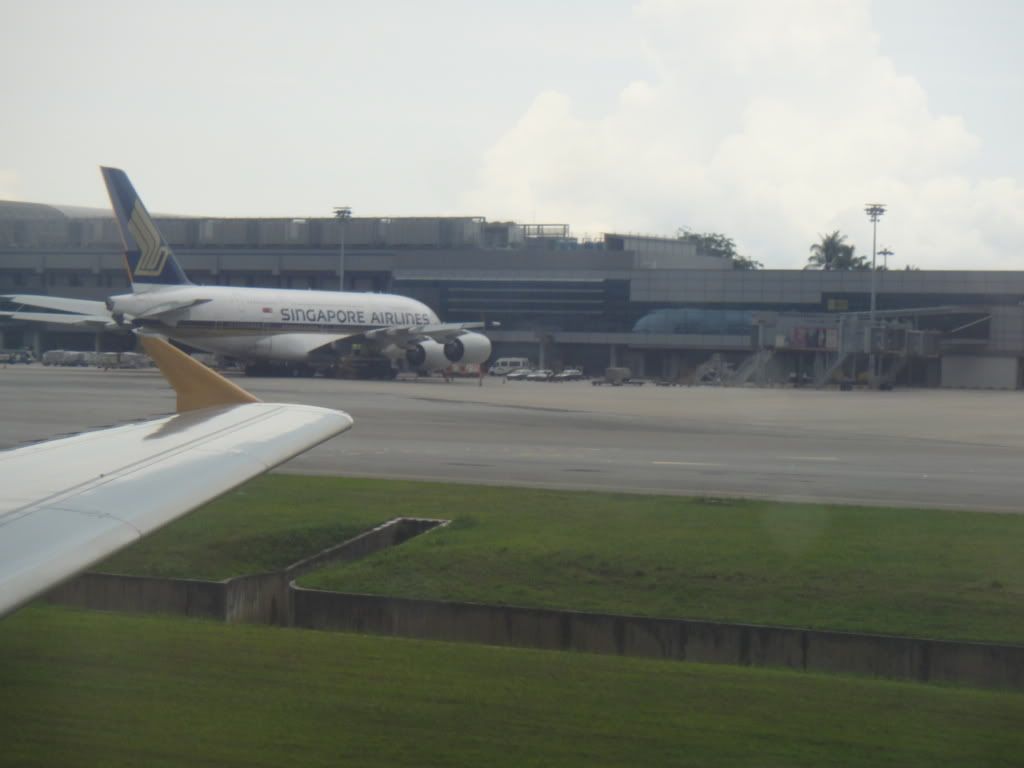 SQ 777 9V-SQM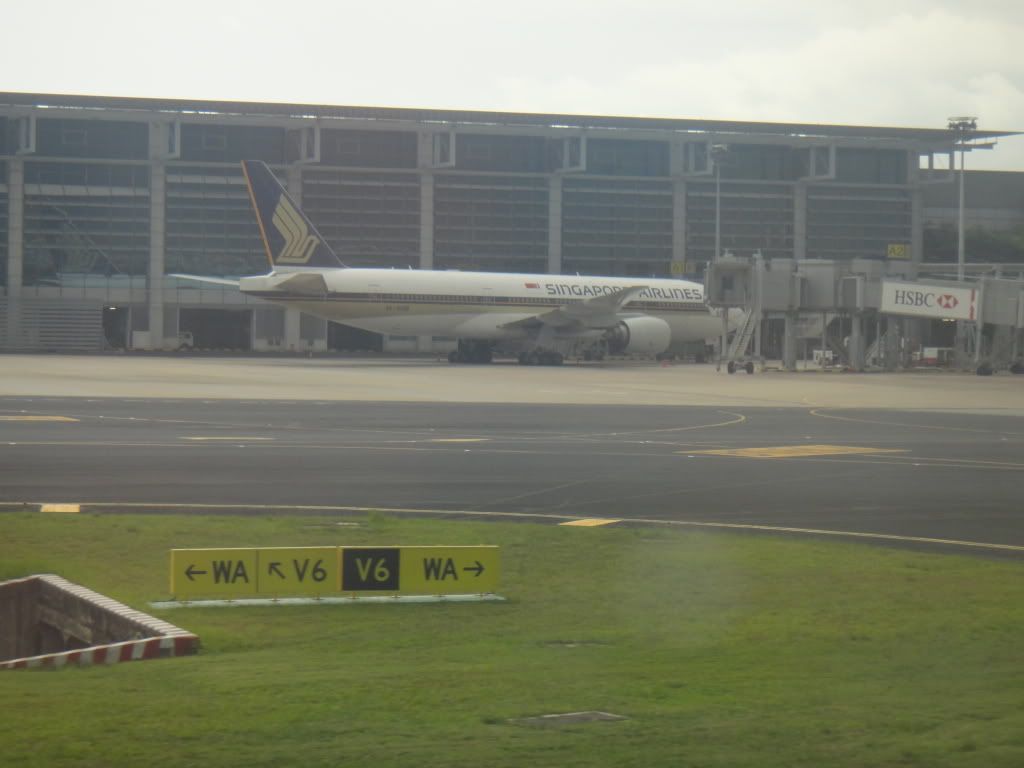 Another whale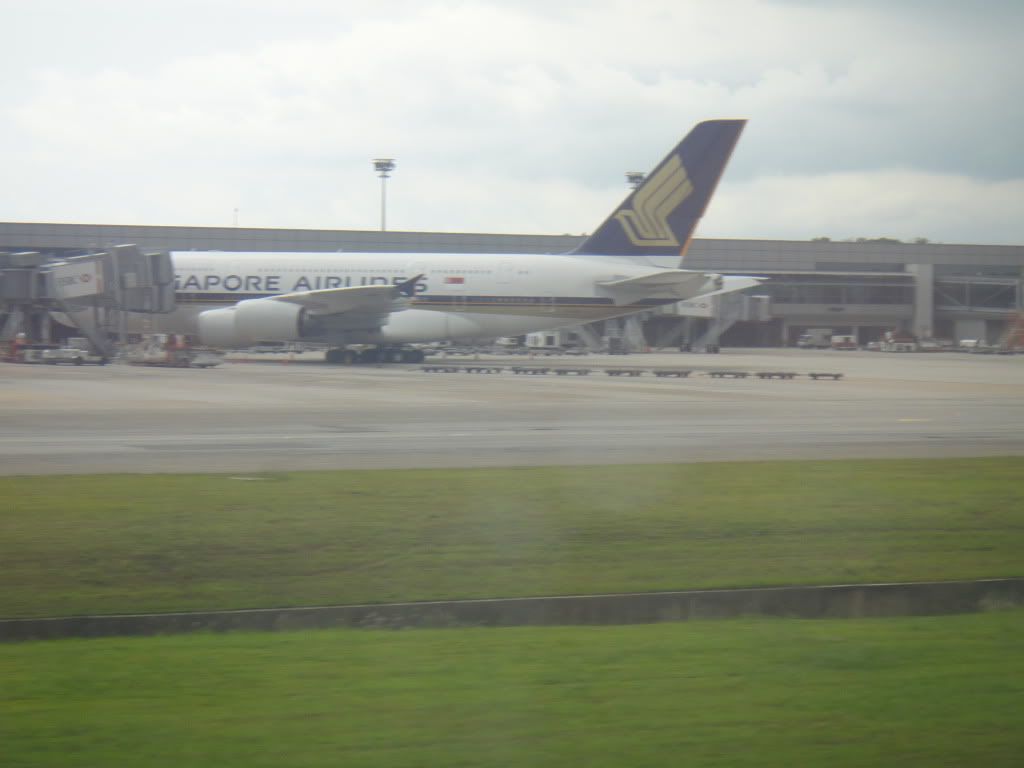 And yet another! This is a 380 heaven, only airports where I've seen the same amount of 380s are LHR and DXB.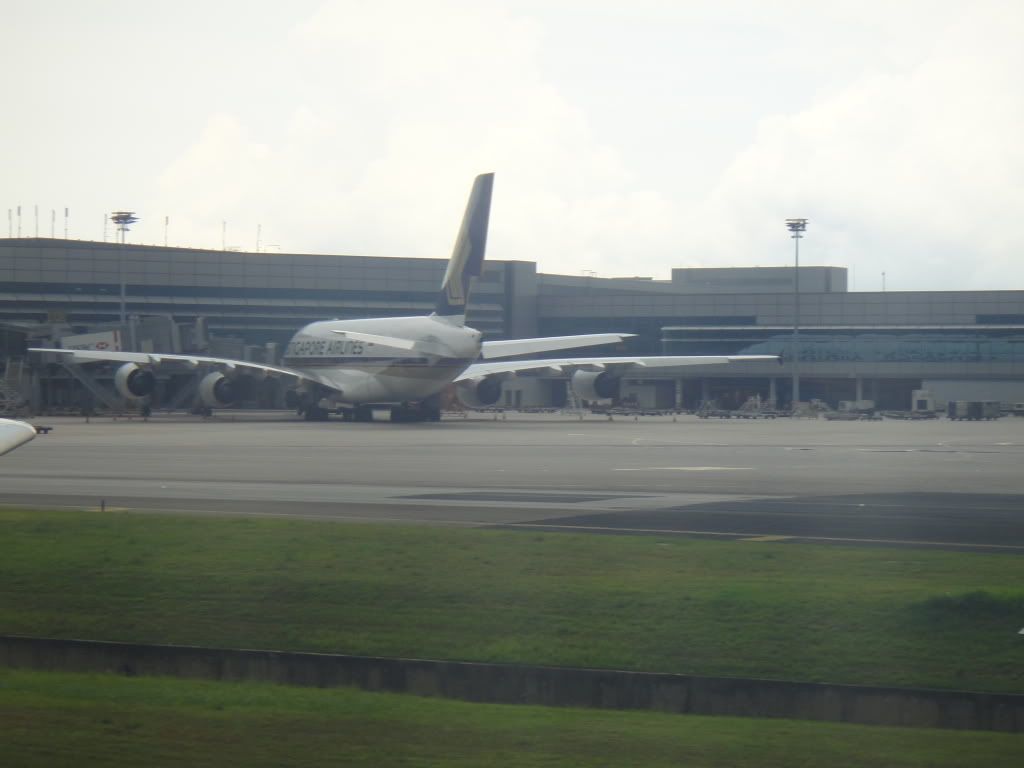 QR 77W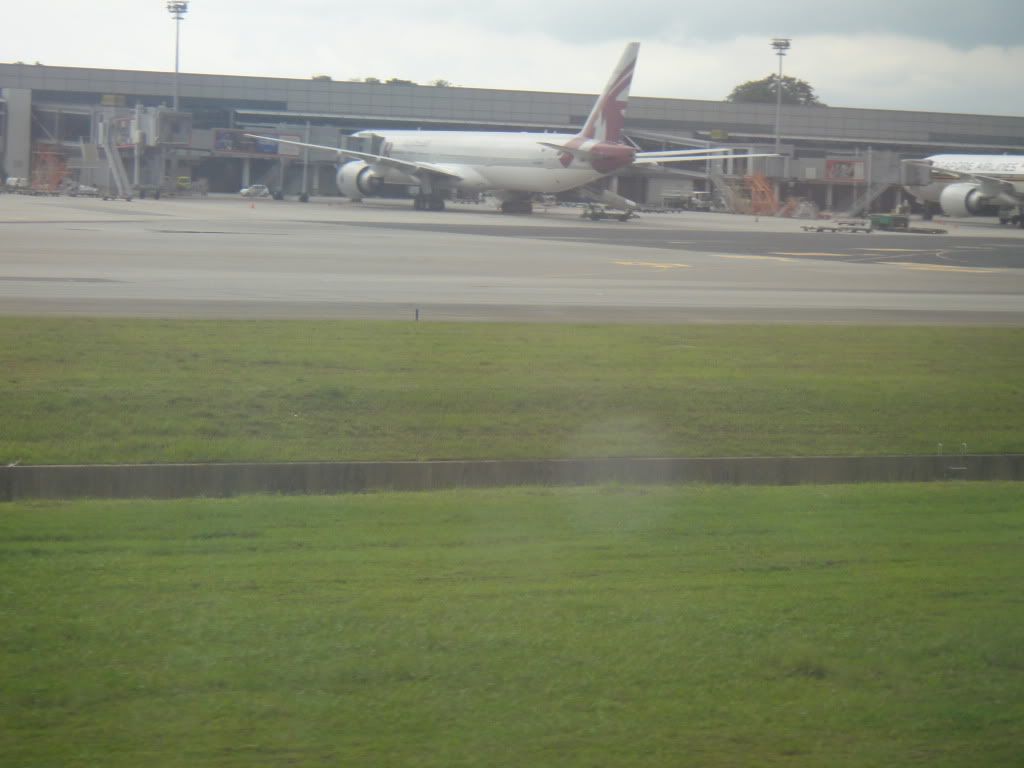 773 of SQ, 9V-SYK, taxiing out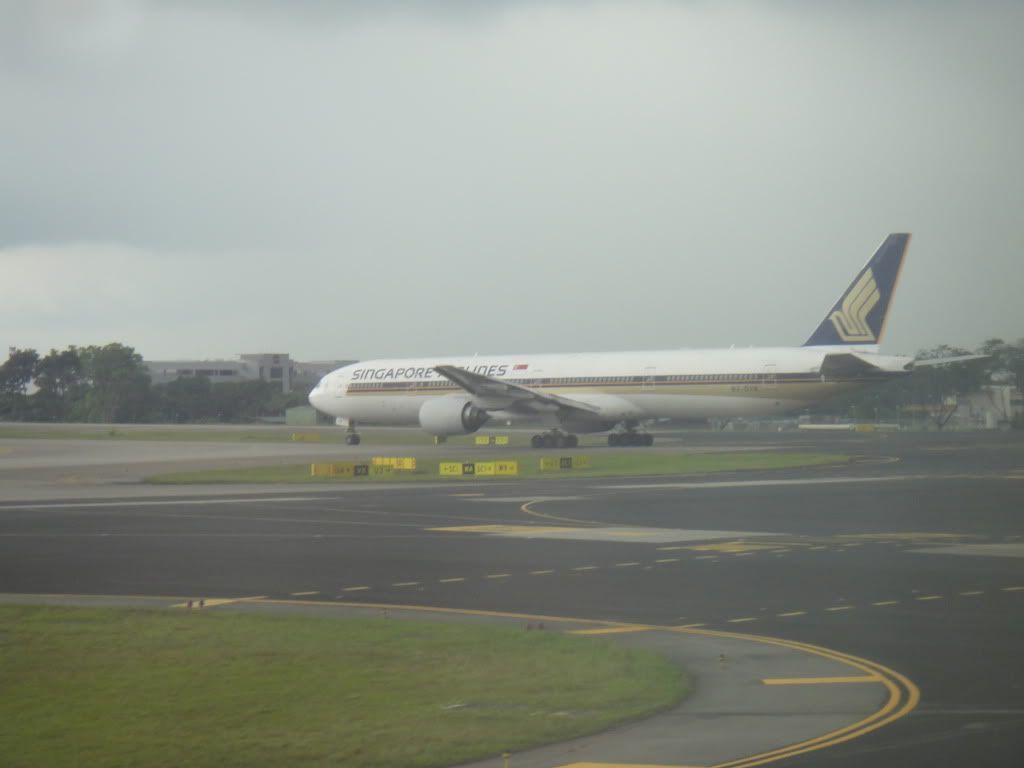 Another 777 of SQ resting at its gate
PK-GMJ, 738 of Garuda, getting ready for pushback. The GA livery is awesome!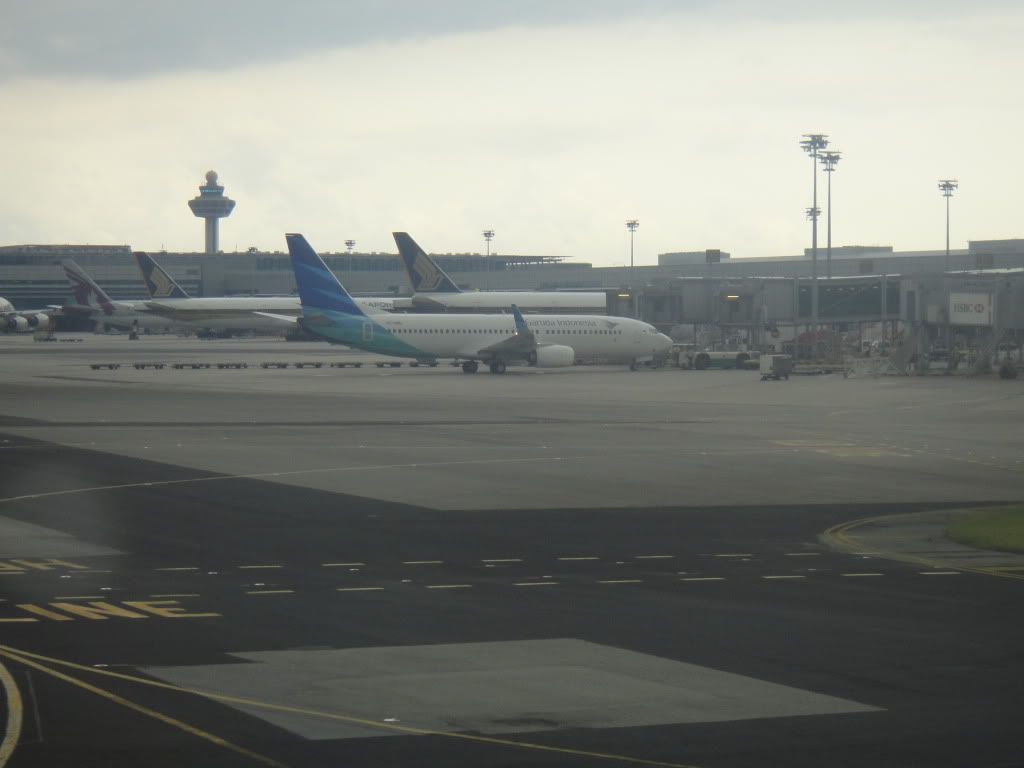 And pushback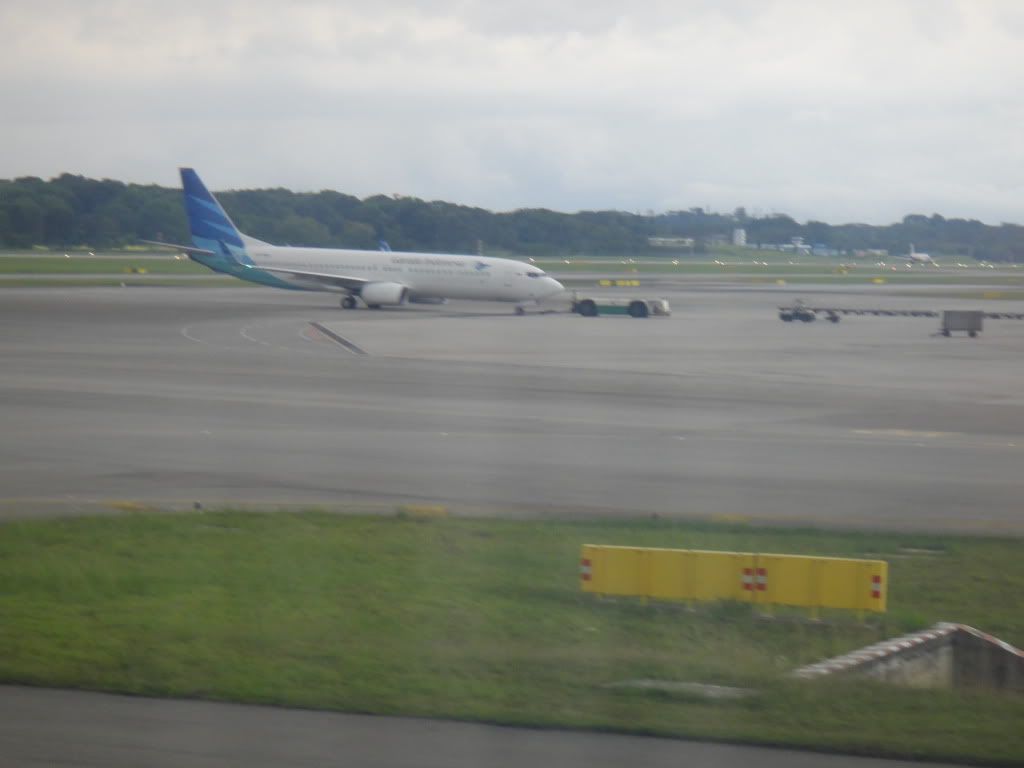 Wingview as we taxi past 2 SQ 777s, 9V-SGI and 9V-SGN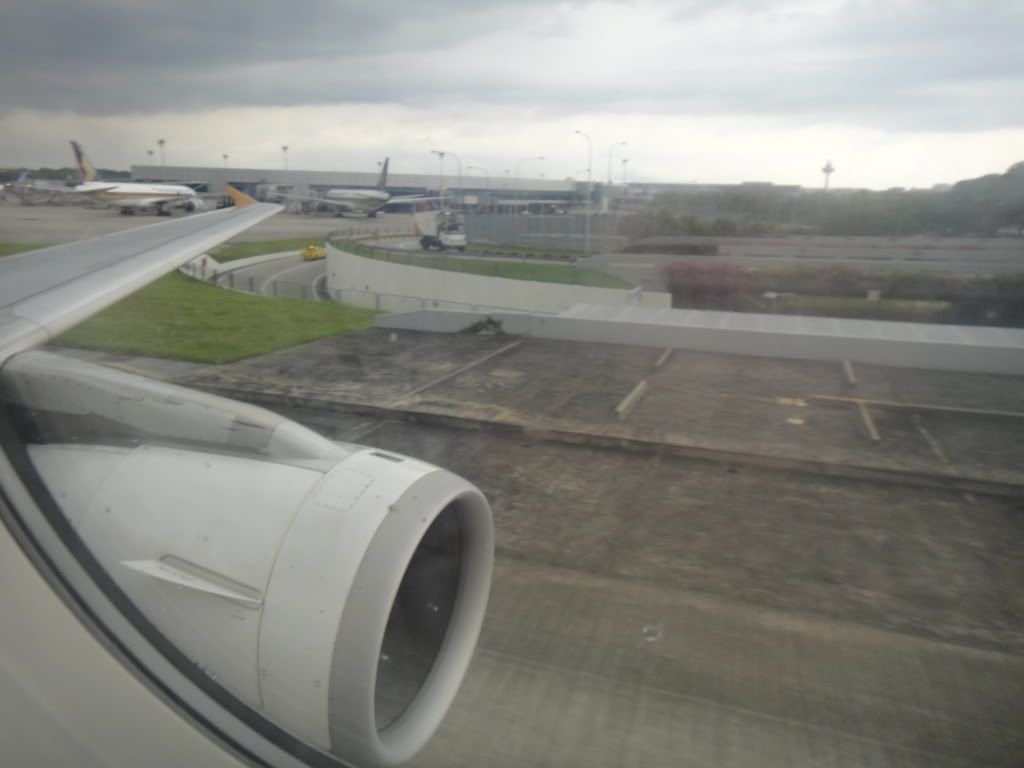 No question where you are when you look out of the window and see this…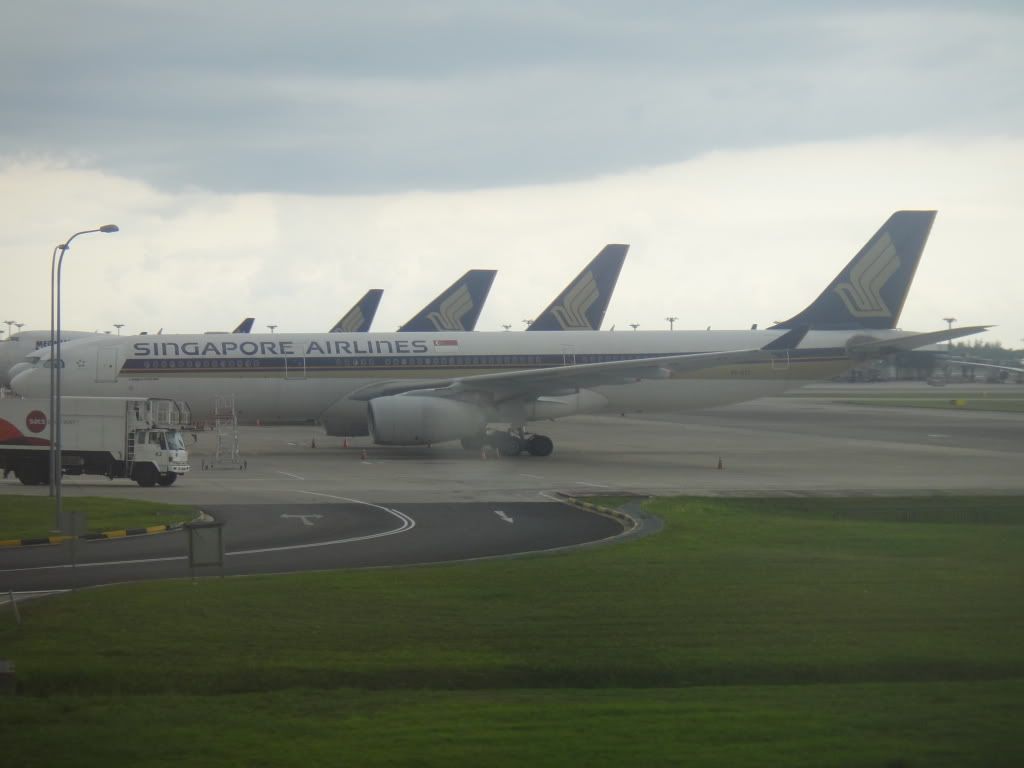 This Jett8 742F, 9V-JSF, had a sad but understandable fate
Still gracious, even if its dirty and unactive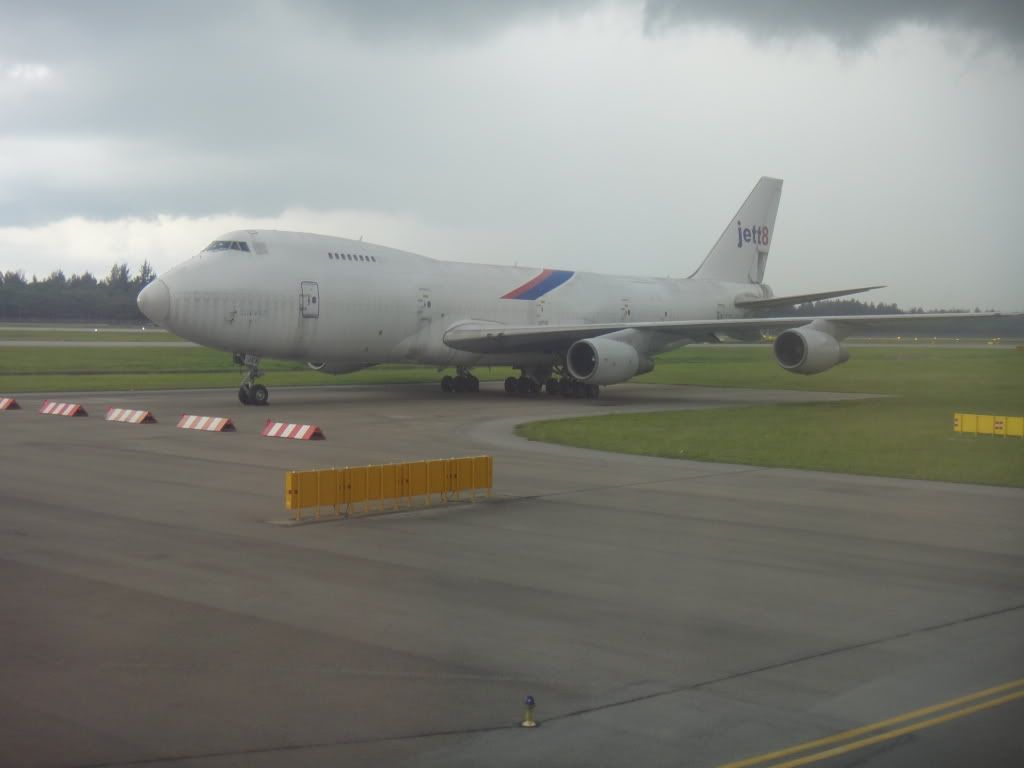 Some fellas, home sweet home for 9V-TAT!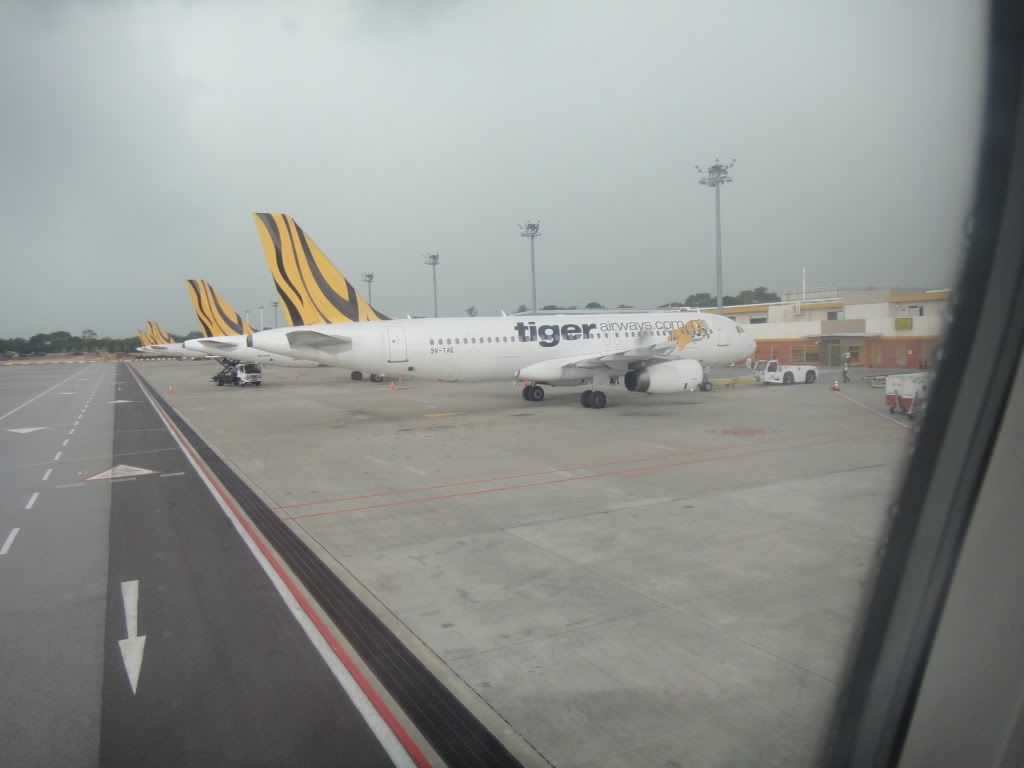 9V-TAE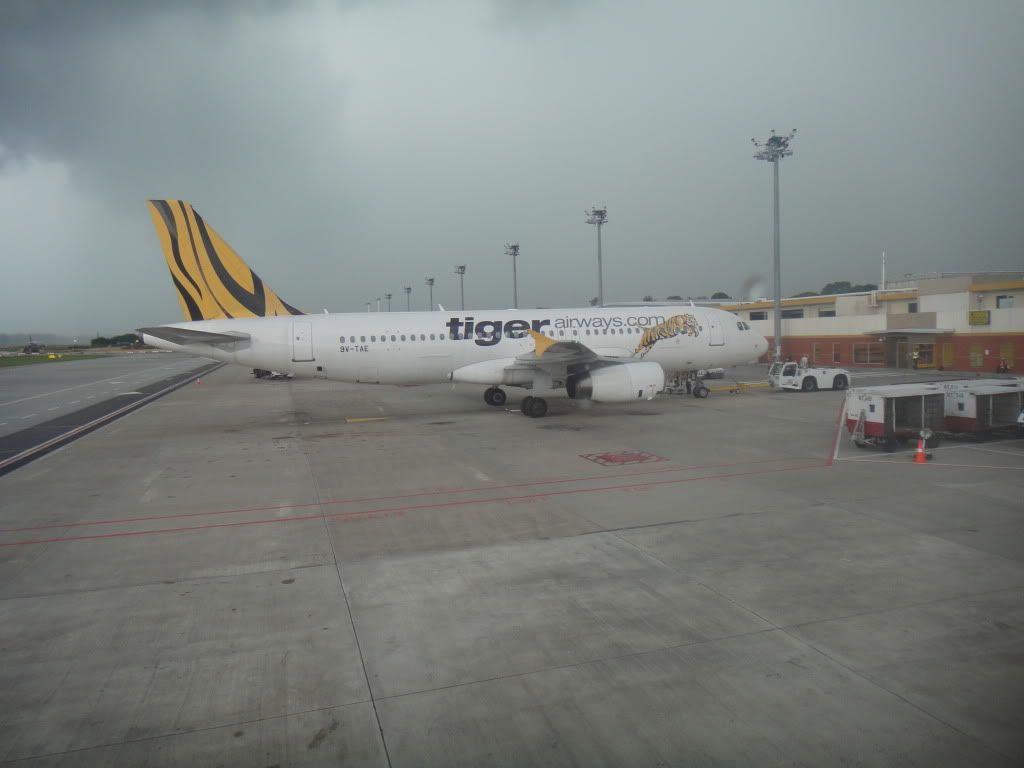 Last view out before disembarkation into the 'Budget Terminal'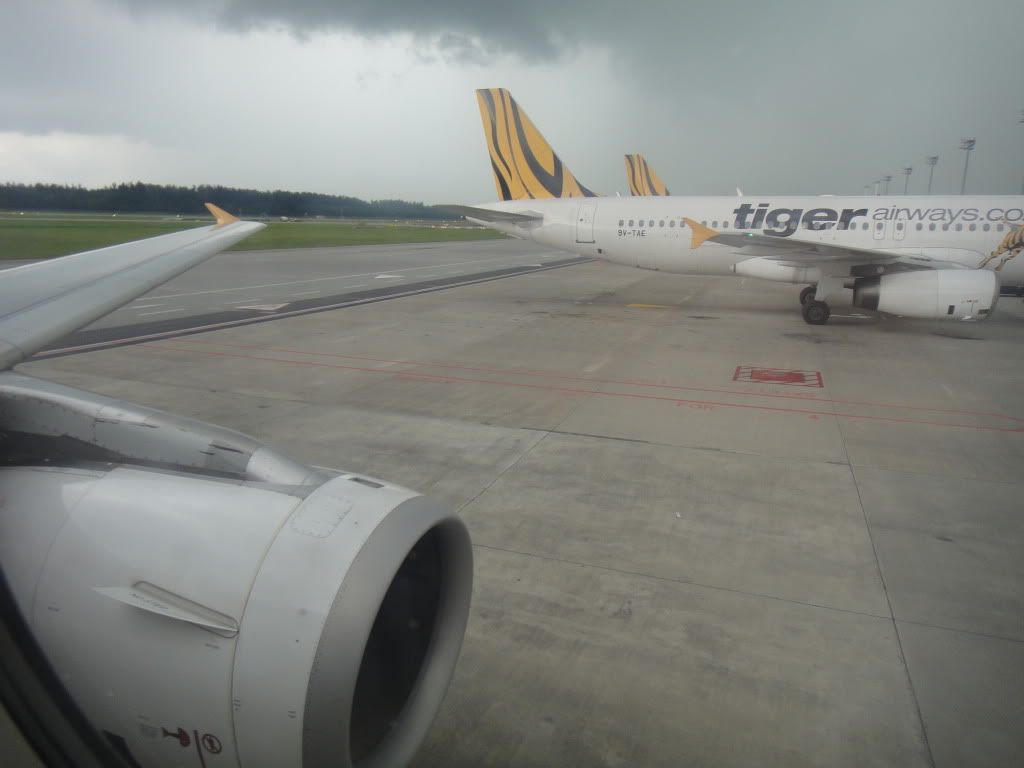 Looking back while walking out the door - 9V-JSF in the background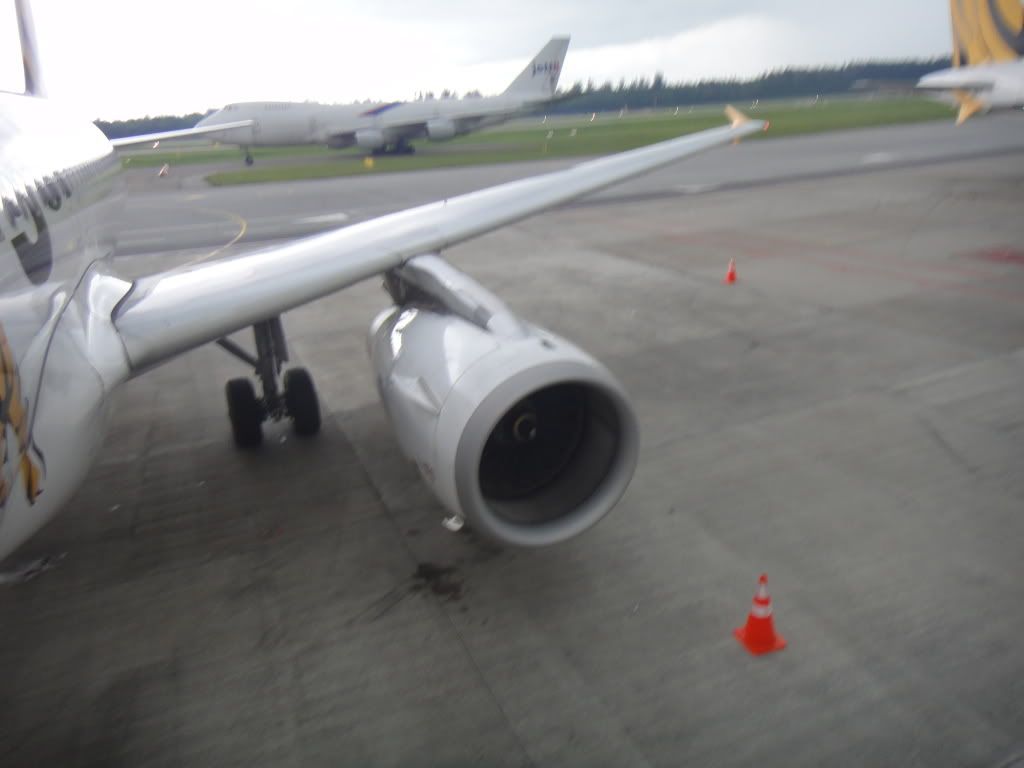 Bye TAT!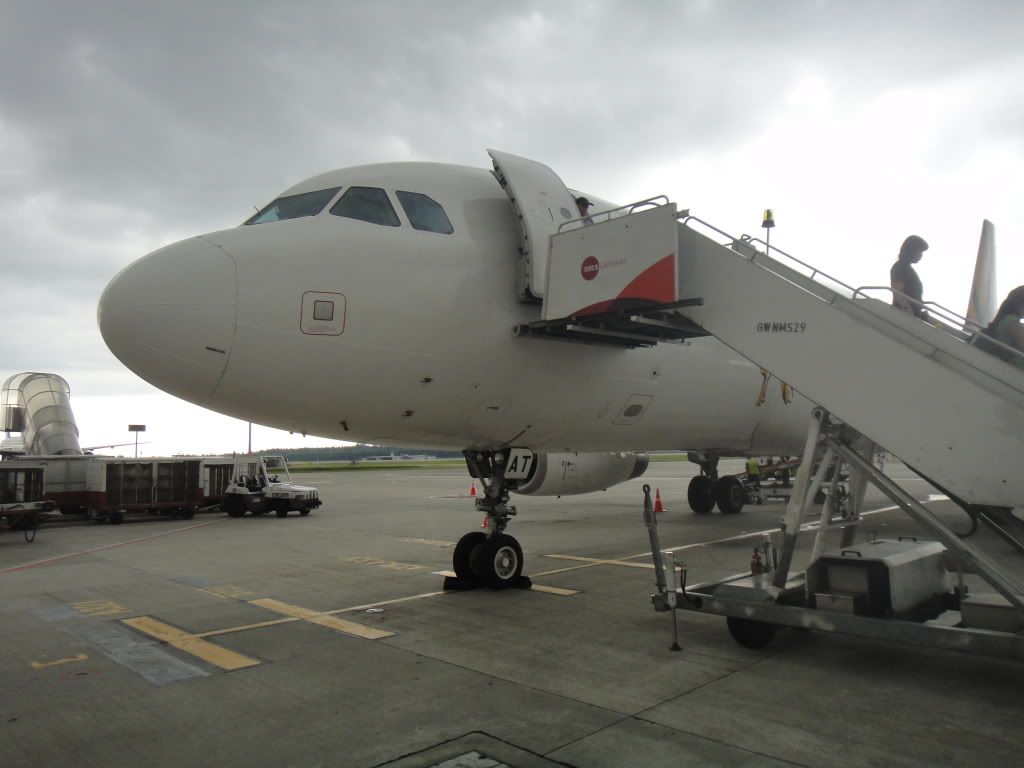 Below I will show you some photos of SIN. If you don't have interest in those pictures, just skip over it.
Afterthoughts
I didn't expect much from TR, but they exceeded my expectations. The food was la-la, but service was great and even if the seat was pretty hard the generous recline made up for it. Overall, thumbs up!
Photos from SIN come below:
Nice skyline over nice palms, I quite like the combination!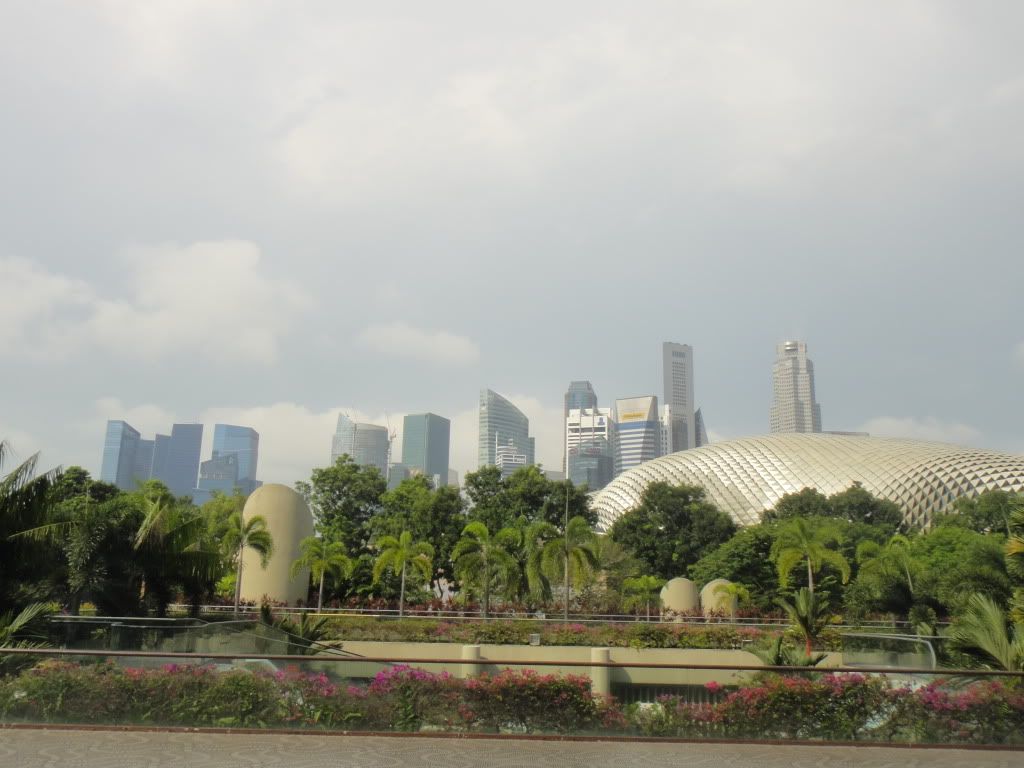 The Sing skyline is pretty nice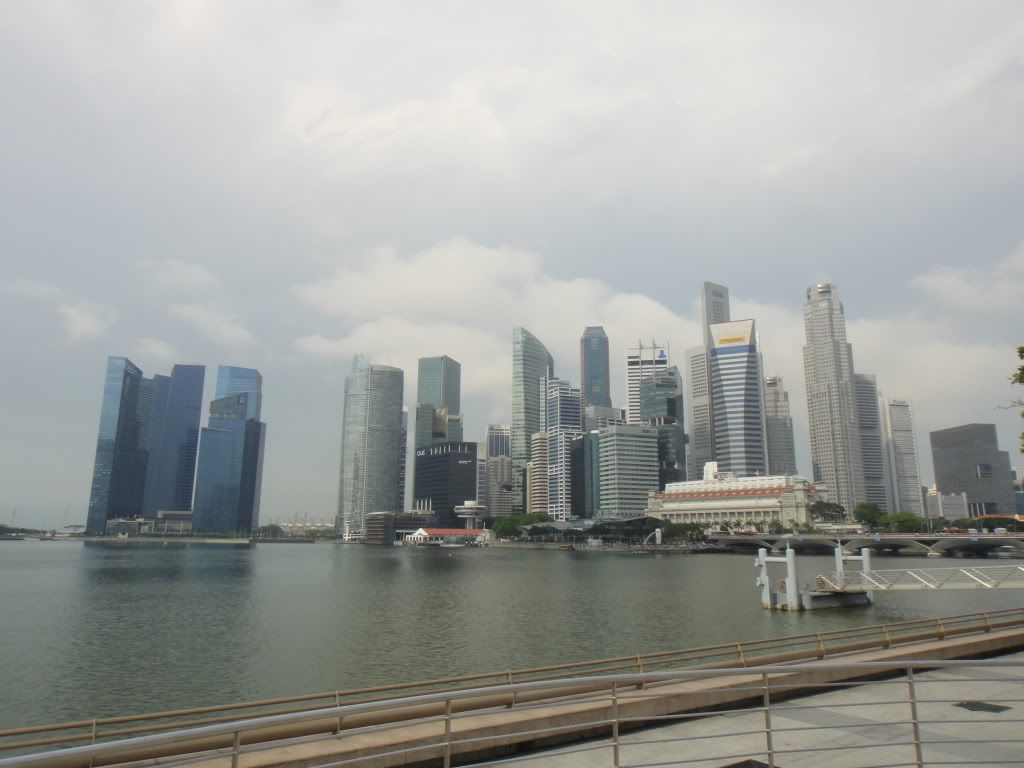 Marina Bay Sands Hotel – the hotel where my dad stayed on his conference this month (June 2012)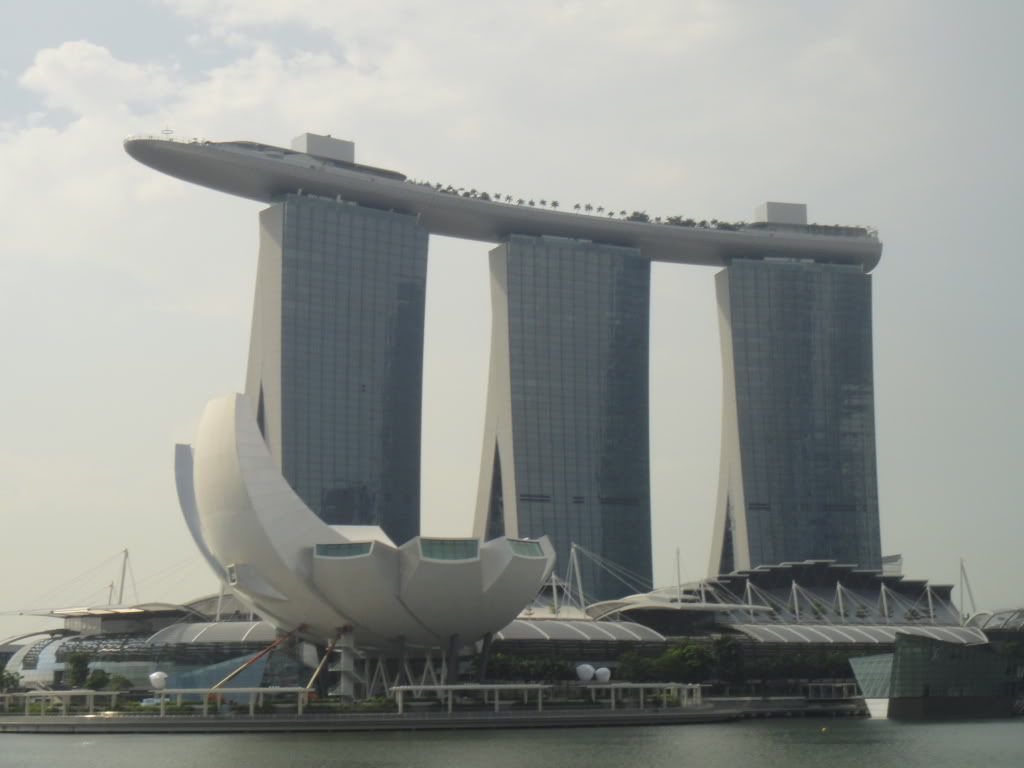 Look over the sea from the top of MSB - 57 floors up!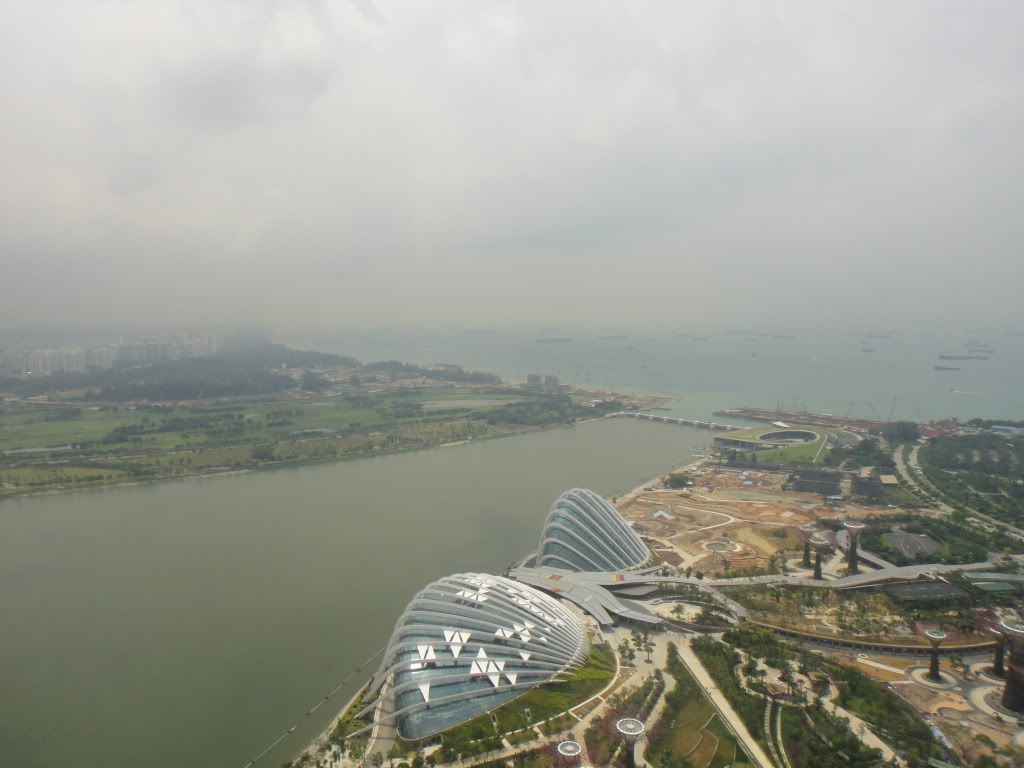 View down at the 'small' buildings on the other side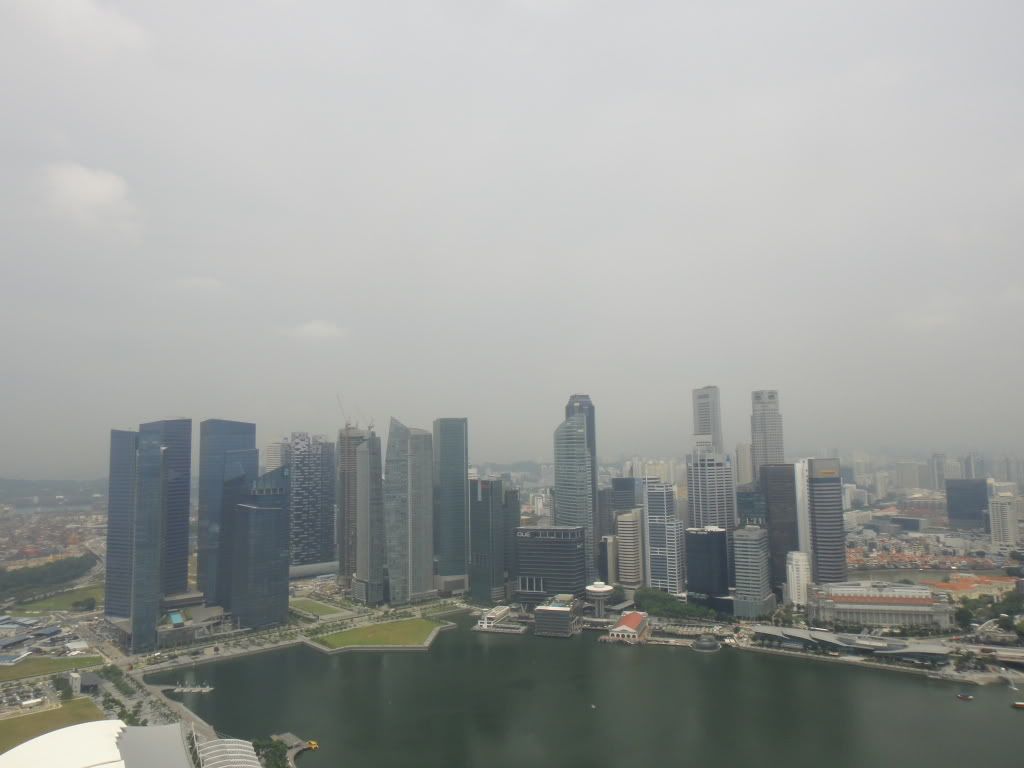 The nice hotel pool, only for guests. It is an 'infinity pool' as they are called.
And part of the skyline from ground level
MBS Hotel at night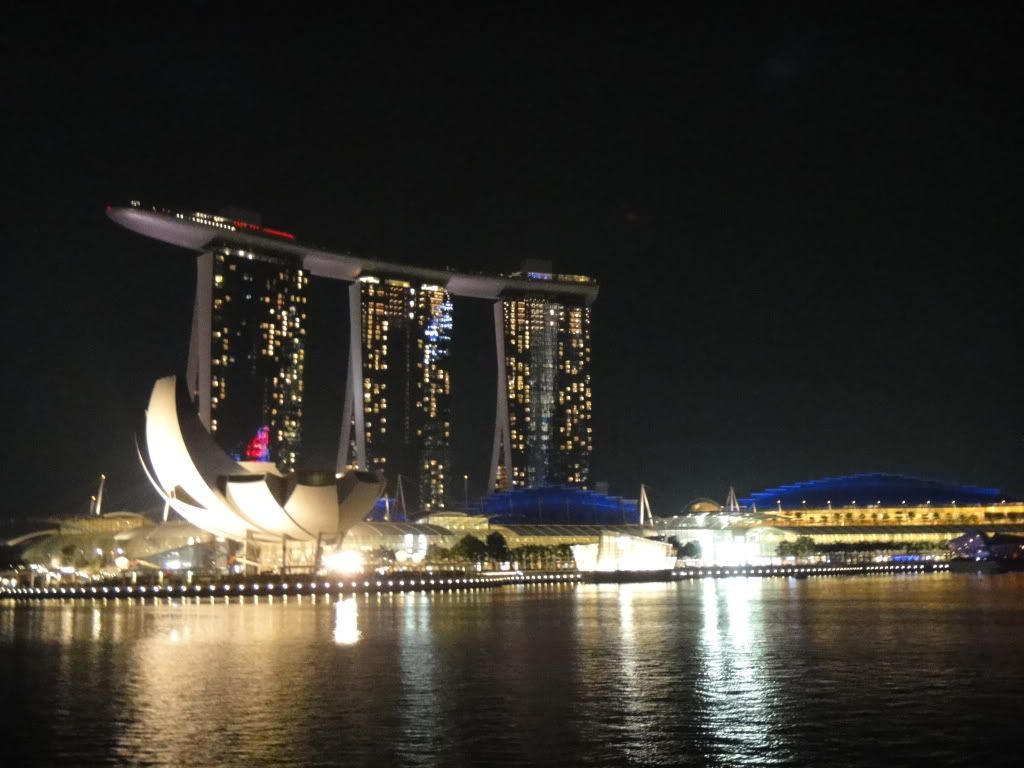 SIN skyline at night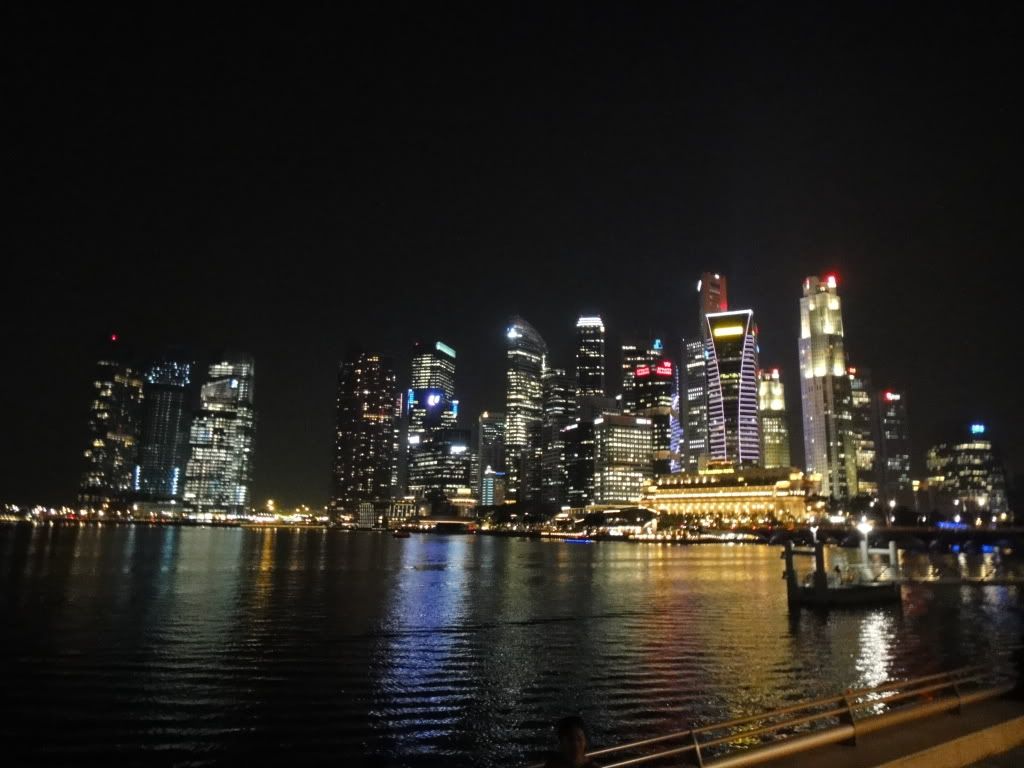 Nicely lit up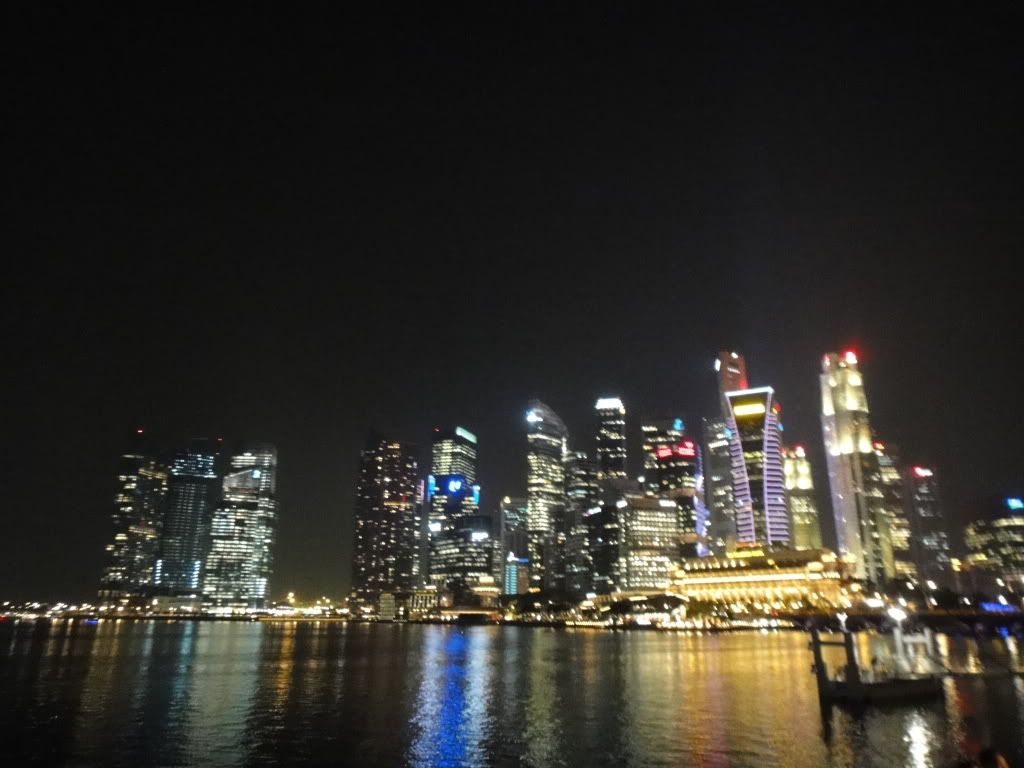 Nice bridge under the skyline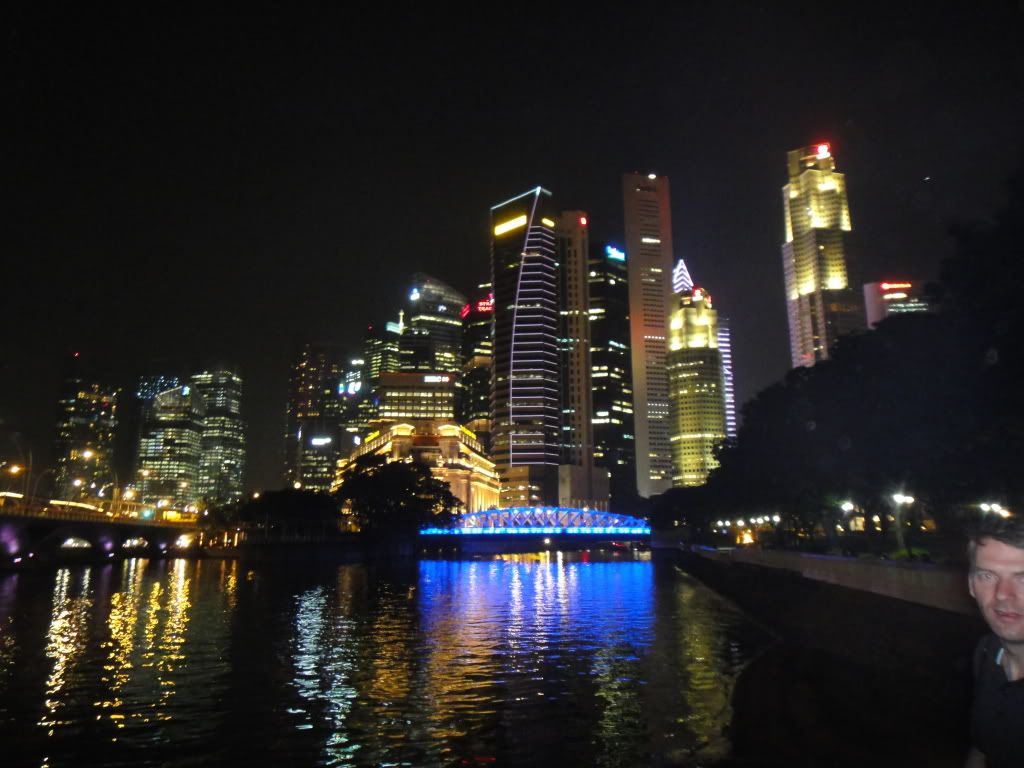 Thanks for reading,
Sveinn
Earlier reports:
RTW Pt 6: The 77Ws Older Sister! CX NRT-HKG
(by
SRQKEF
May 22 2012 in Trip Reports)
RTW Pt. 5: 13 Hours In The Air! AC YYZ-NRT
(by
SRQKEF
May 14 2012 in Trip Reports)
RTW Pt.4: Canada...again?! AC LIM-YYZ
(by
SRQKEF
May 7 2012 in Trip Reports)
RTW Pt.3: Wonders Of Peru! TA LIM-CUZ R/t
(by
SRQKEF
May 6 2012 in Trip Reports)
RTW Pt. 2: I'll Get To Peru Somehow! QK/UA YYZ-LIM
(by
SRQKEF
May 4 2012 in Trip Reports)
RTW Pt 1: To New York...or What? FI KEF-YYZ
(by
SRQKEF
Apr 12 2012 in Trip Reports)
To The Mainland For Sports! Pt 2 BA+FI MUC-LHR-KEF
(by
SRQKEF
Mar 14 2012 in Trip Reports)
Going To Mainland Europe For Sports! Pt. 1/2
(by
SRQKEF
Feb 24 2012 in Trip Reports)