Bye Bye Baby: U2 LTN-BFS, WW BHD-BHX
Ever since I heard about bmibaby, bmi's no-frills offshoot, in 2002, I was interested in trying them out. However, not living near one of their bases, I never bothered trying to fly with them. During the sale of bmi to BA, the future of bmibaby was rather uncertain. Finally in early May, it was decided to shut down the company by the end of the summer season. Time to look for a flight? I managed to come across a cheap flight (£20) for a one way Belfast City-Birmingham (BHD-BHX) flight. This route was due to be shut down on the 10th June, and I wanted to get on the final flight, but prices in the final week were quite high so I settled for a week before.

To get to Belfast, I thought about booking a one way flight with bmi from Heathrow as they had a reasonably priced morning flight meaning I could make a nice day trip to Northern Ireland. However, I found a much cheaper ticket on easyJet from Luton (which is much closer to home) so went with that instead. The minimal airmiles + longer travelling times meant bmi just wasn't worth it.
My day trip looked like this (courtesy of G C mapper):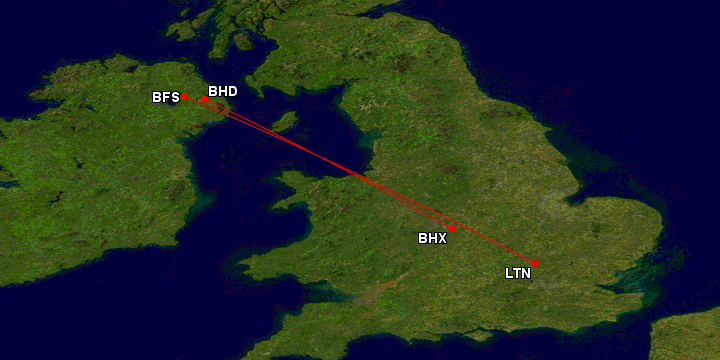 The day dawned rather overcast....thankfully the forecast was for better weather that afternoon over in Ireland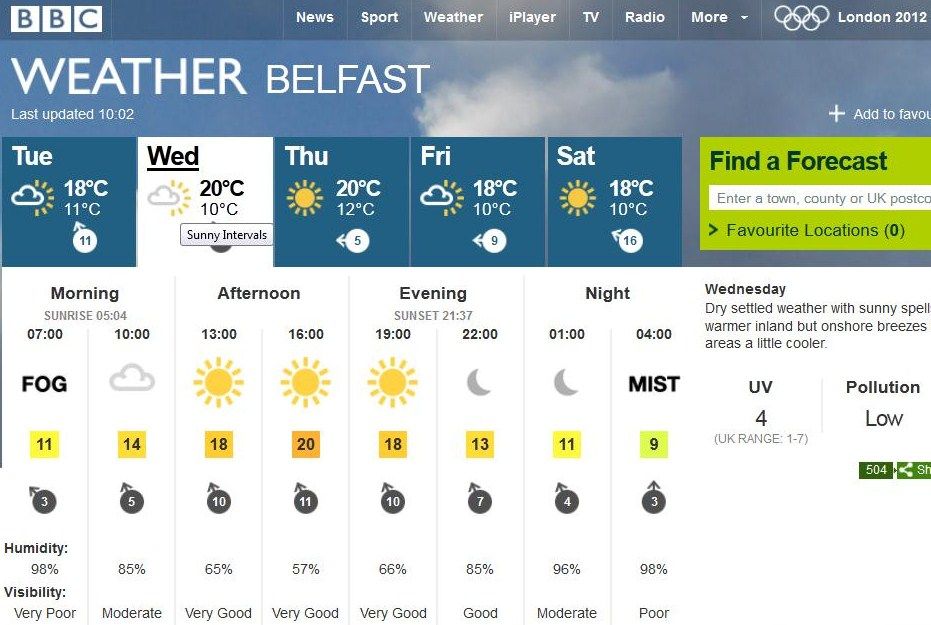 First stop as always at Luton was the unofficial viewing area from the drop off area.
Thomson and Monarch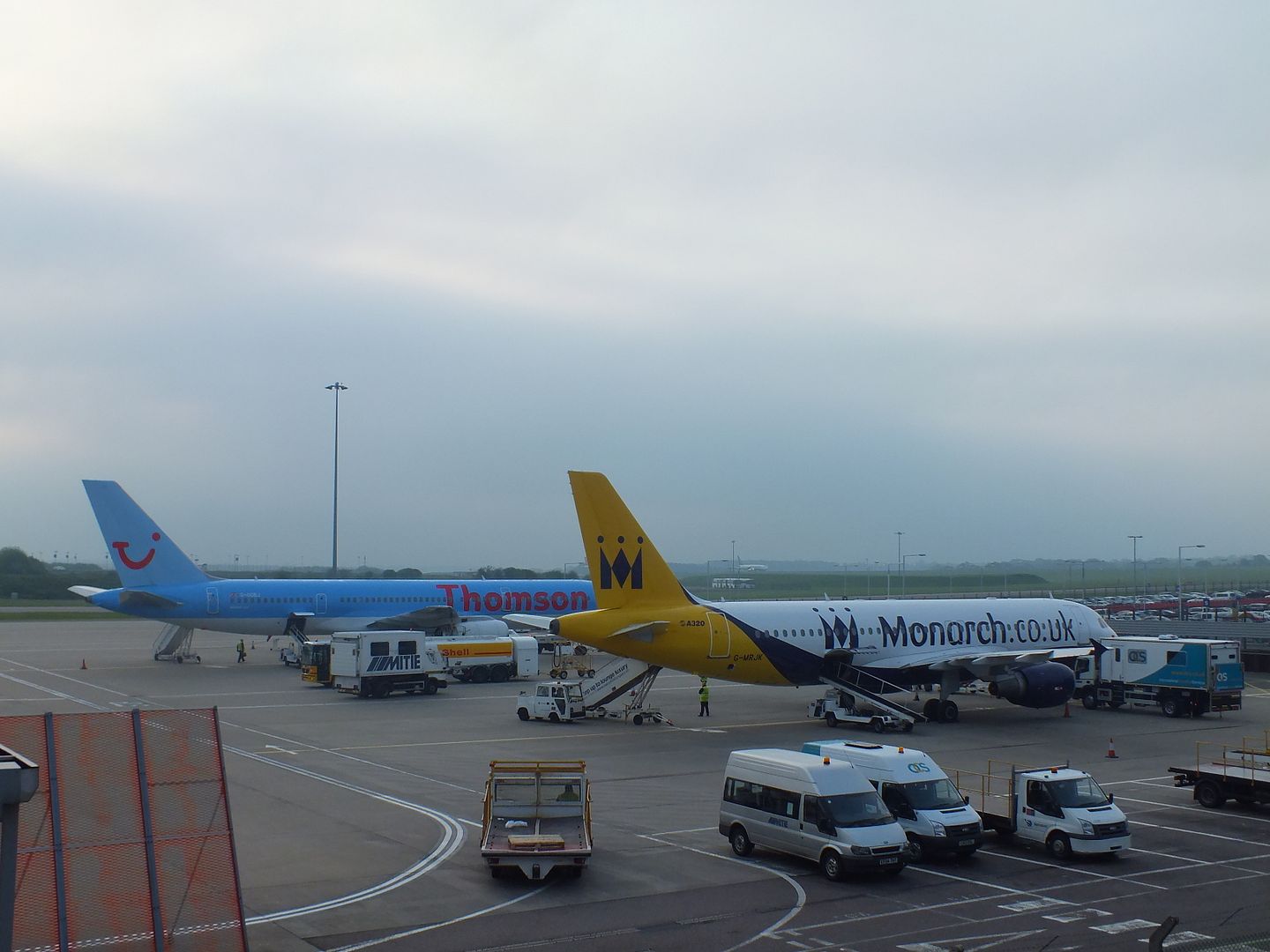 I'd already checked in online, but as there were no queues at the U2 desk, I went to get a proper boarding pass from the desk.
FIDS. Most mornings, Wizzair have up to 15 flights scheduled between 0700 and 0830 to destinations all over Eastern Europe, often creating a bit of a bottleneck at security. I think they actually have more activity than home airline easyJet in the morning rush.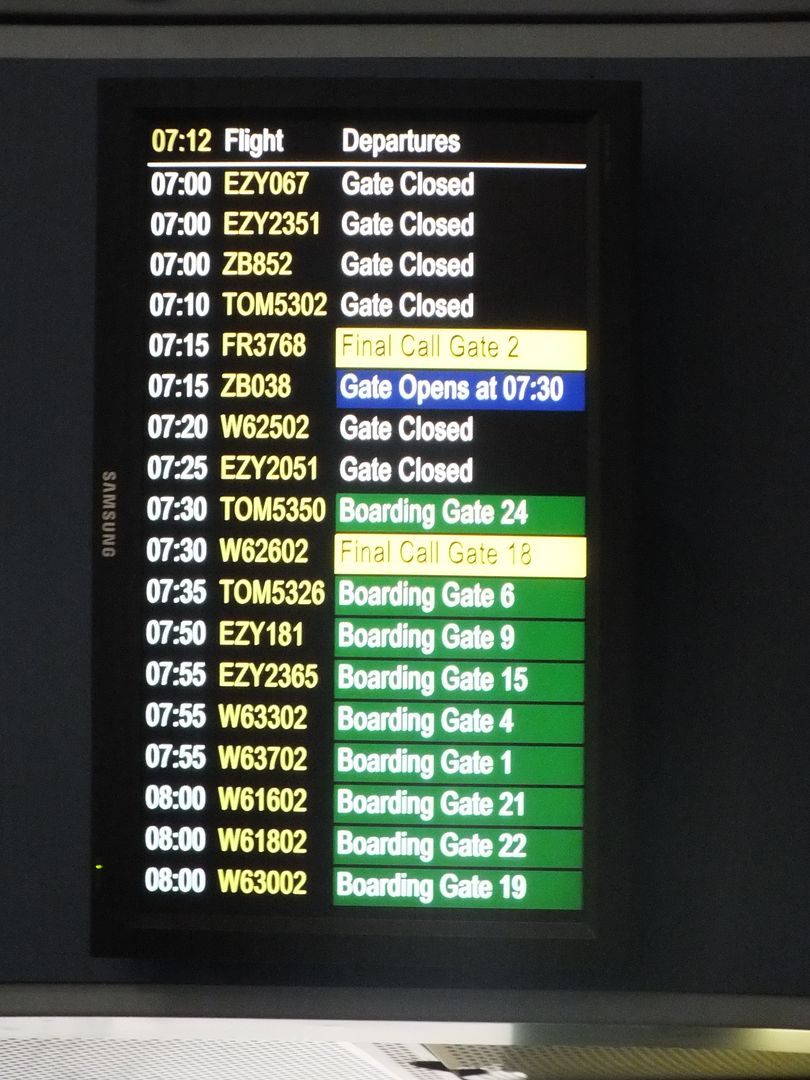 There was a long queue for security even with all 12-odd x-rays open. Thankfully before long, the Belfast flight was read out as a "priority flight" so I got to push my way out of the queue, and to the front of a much shorter queue. By the time I was through, the gate had just flashed up on the screen.
In the old part of the terminal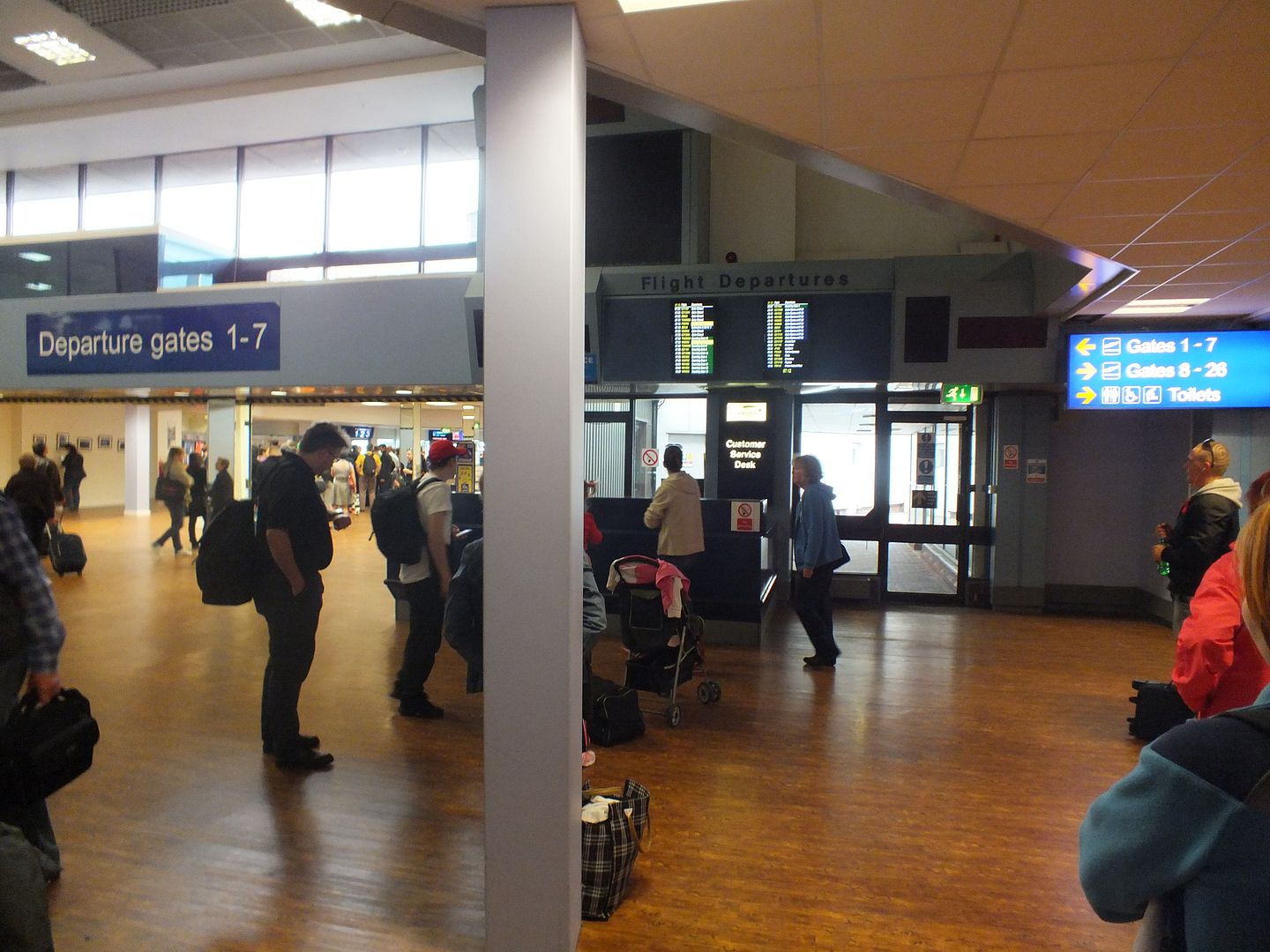 Boarding was via bus, not something I've experienced in nearly a decade at LTN. Interestingly, the speedy borders were in a separated part of the bus with no seats. As we ended up waiting on the bus for a good ten minutes, I think they got a bit of a bad deal!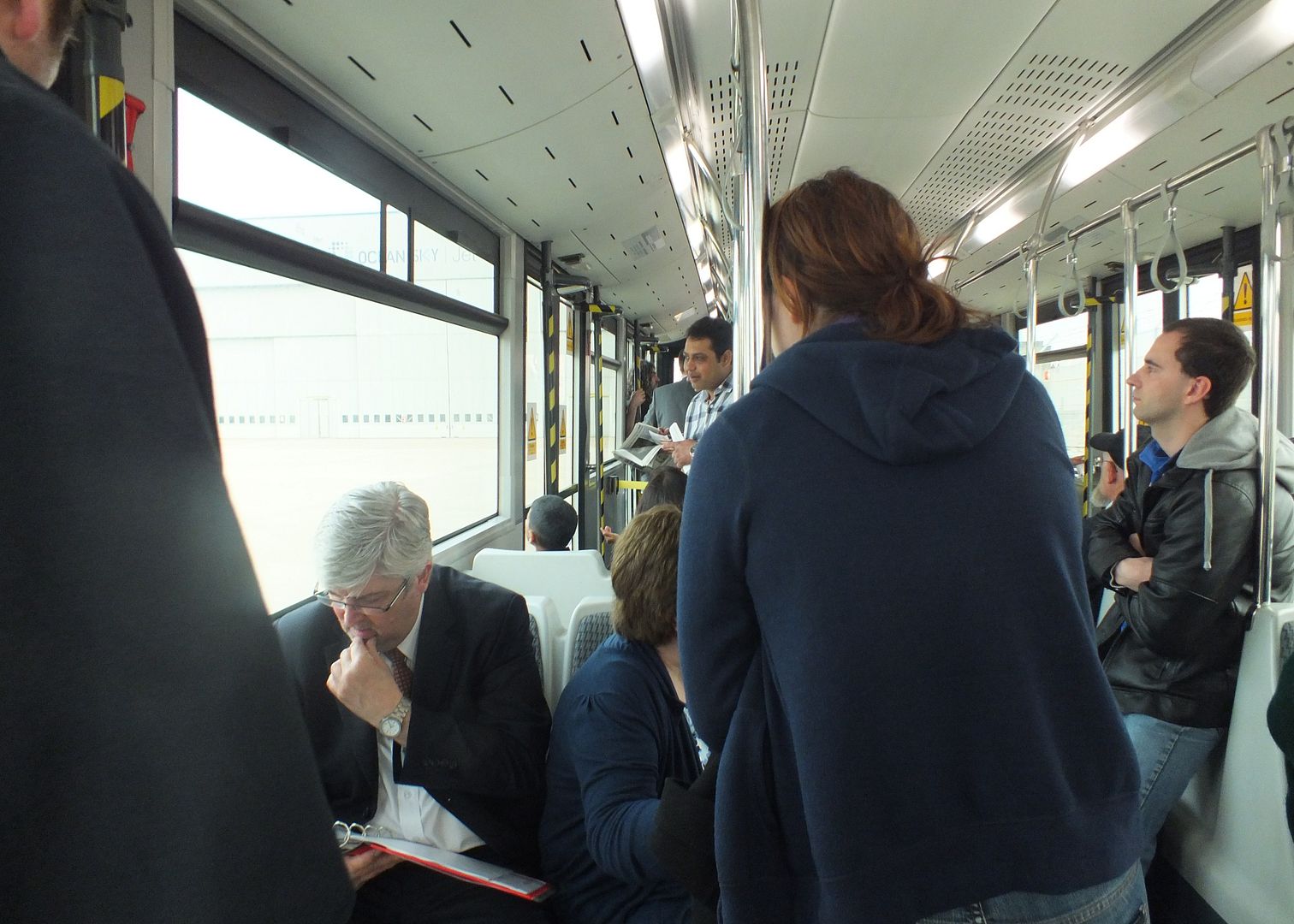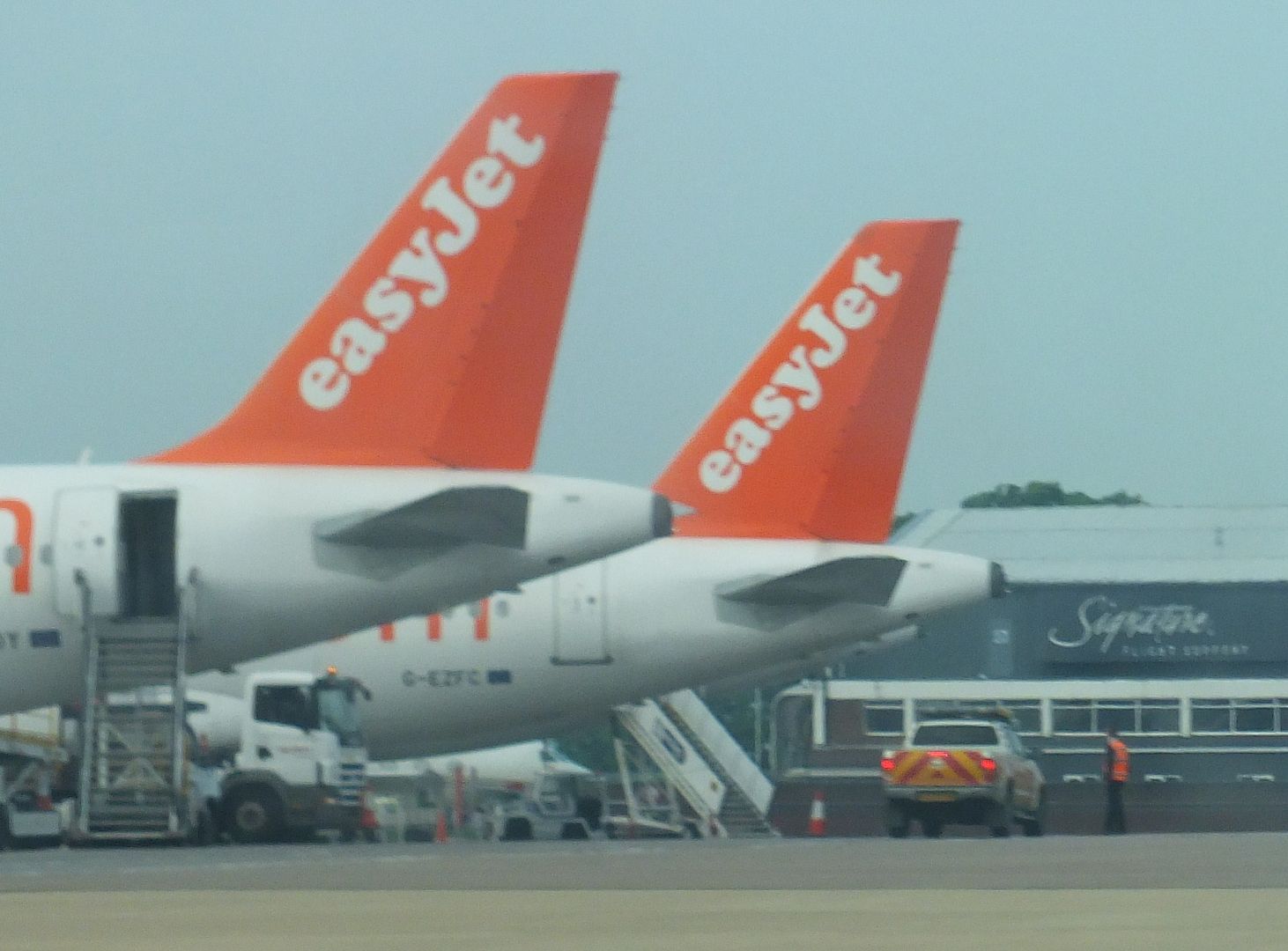 After a rather short journey, we pulled up next to "I Heart Malpensa" or G-EZDJ. The Speedy Boarders were let off first, followed by the normal boarders.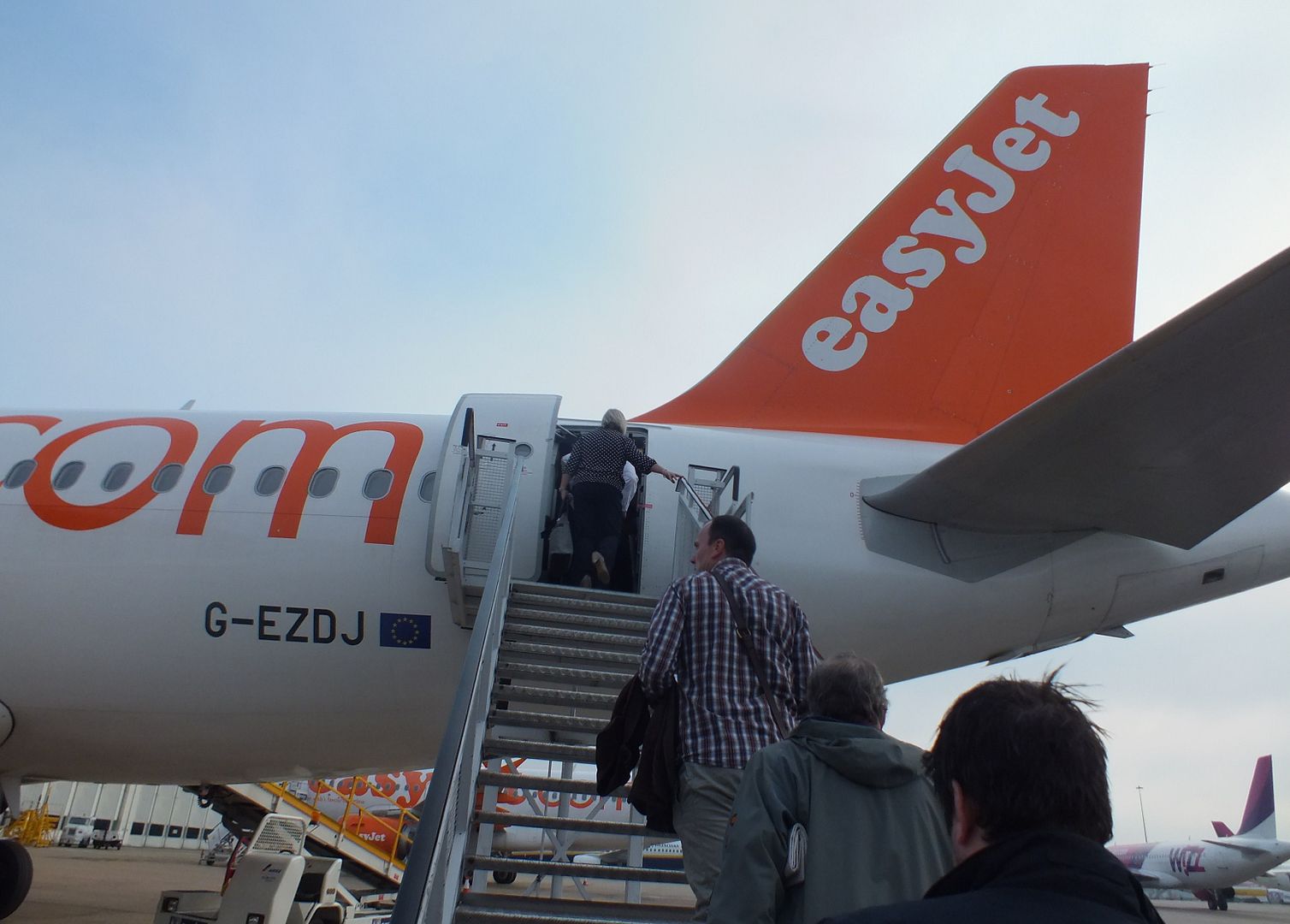 May 2012
London Luton (LTN) – Belfast International (BFS)
easyJet U2 181
Scheduled: 0750-0905 (1h15m)
Actual: 0802-0851 (0h49m)
Airbus A319
Economy

Thankfully, even after the second load of passengers boarded, the load was light enough for most people to have a row to themselves.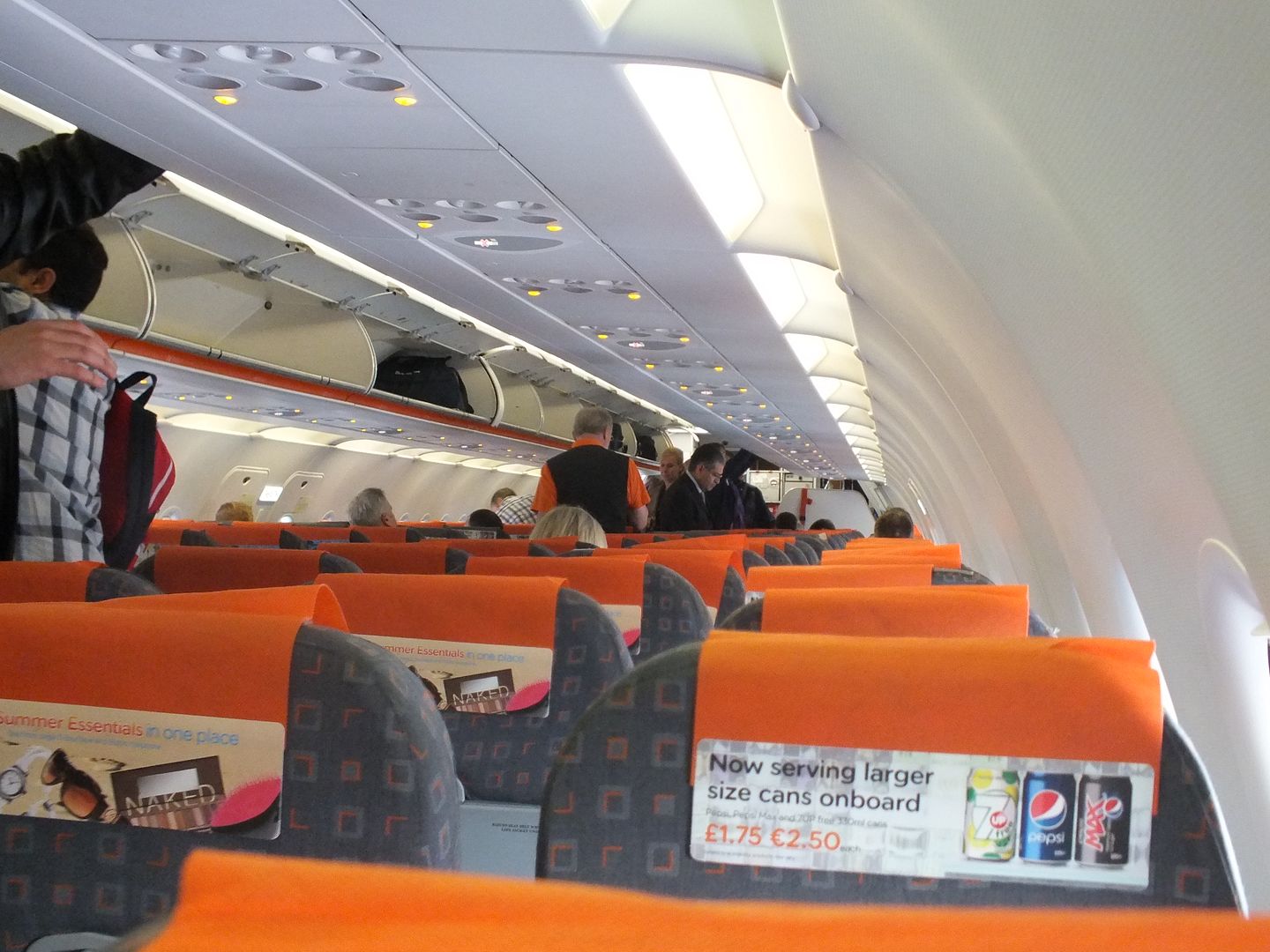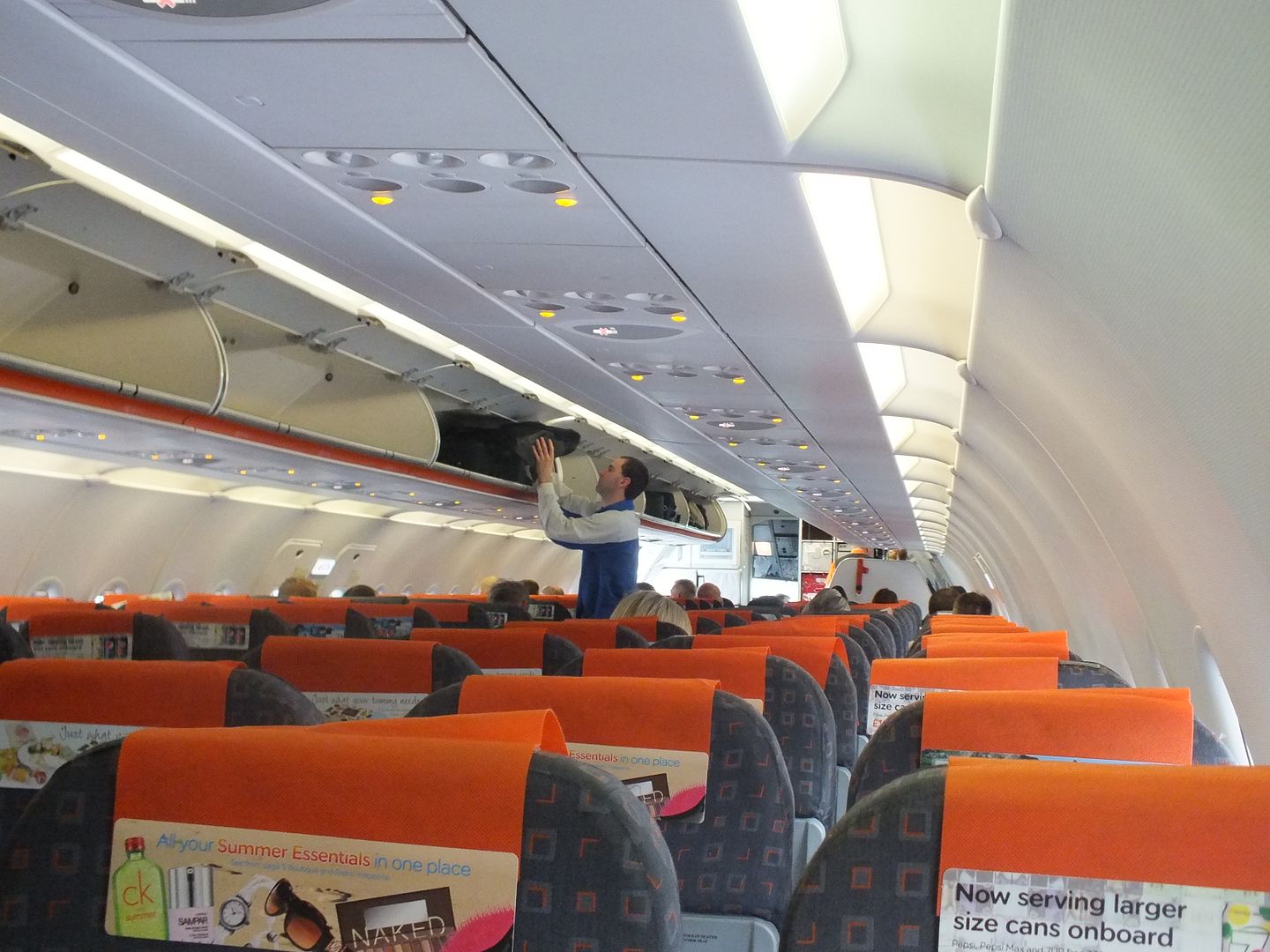 Legroom is ok for a sub-1 hour flight
Safety card
Ads
Traveller Magazine and the paper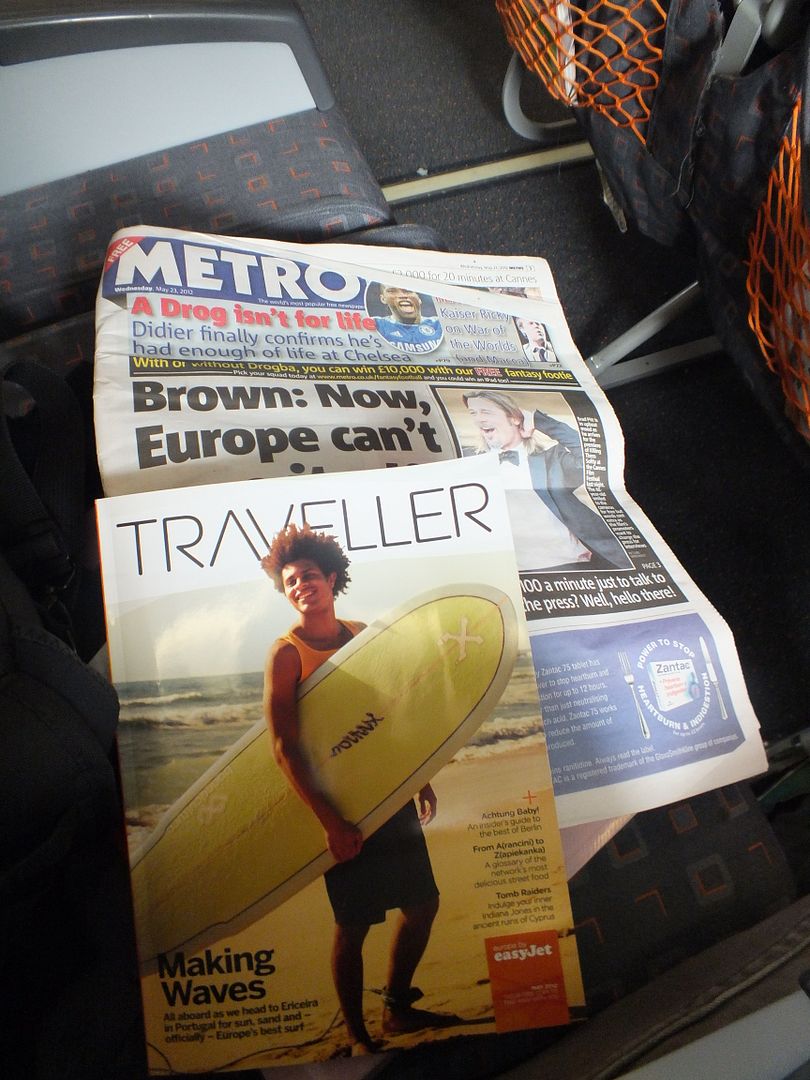 Neighbour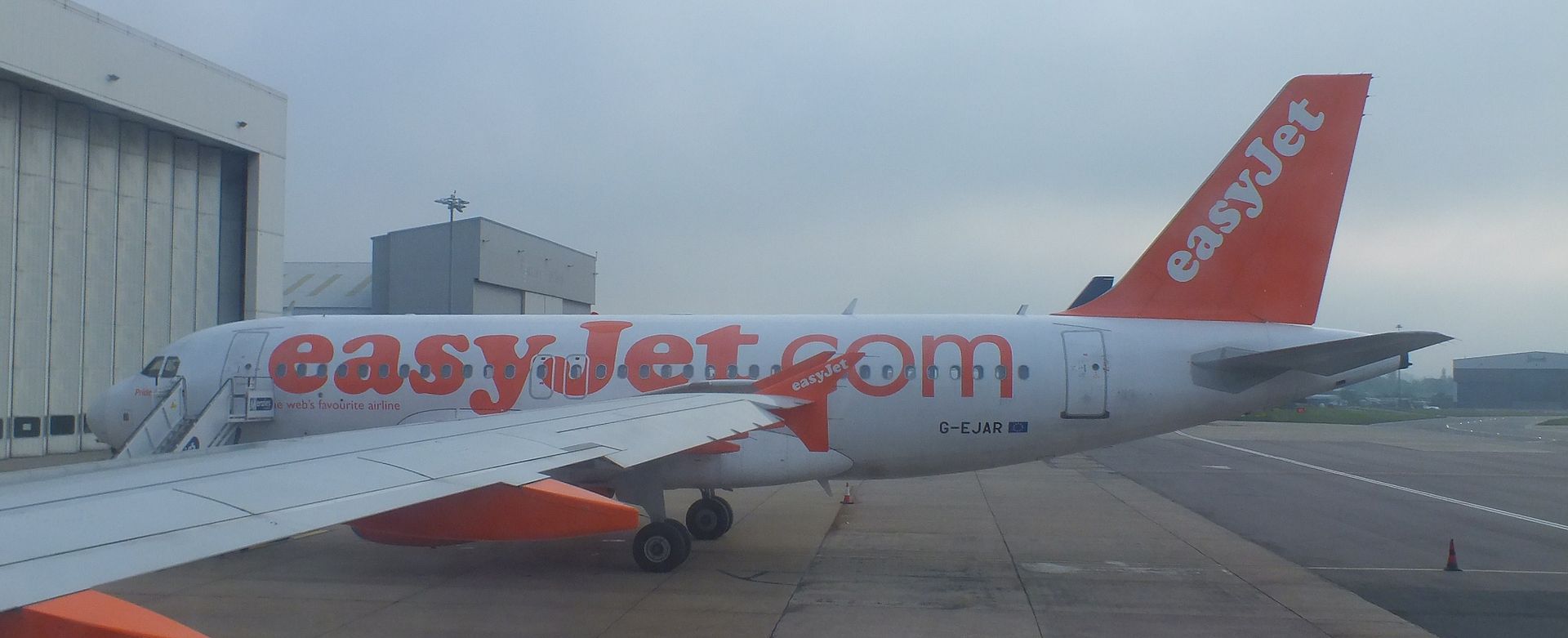 Before too long, the safety demo was done, and we pushed off passing a good number of Wizzair planes.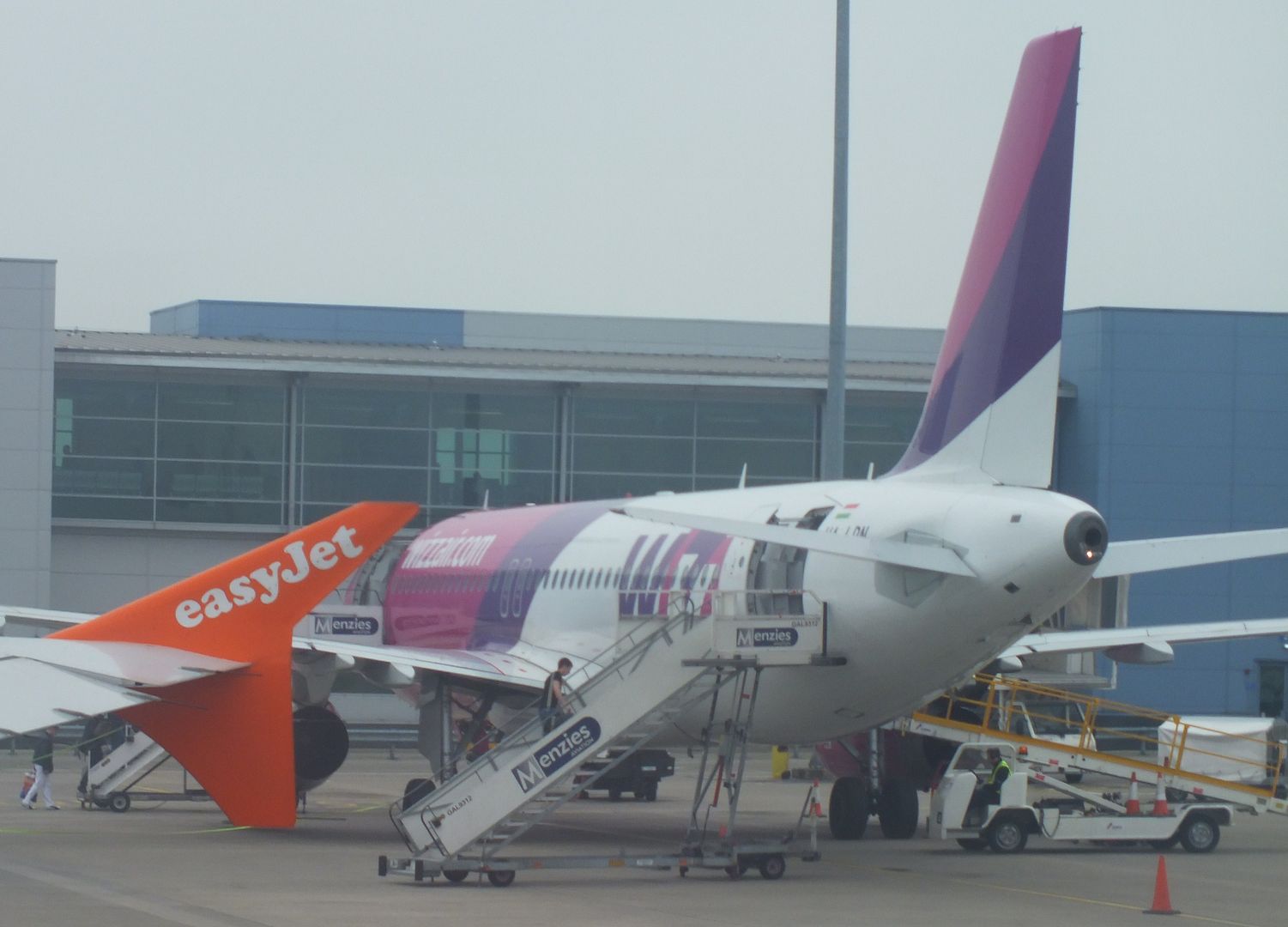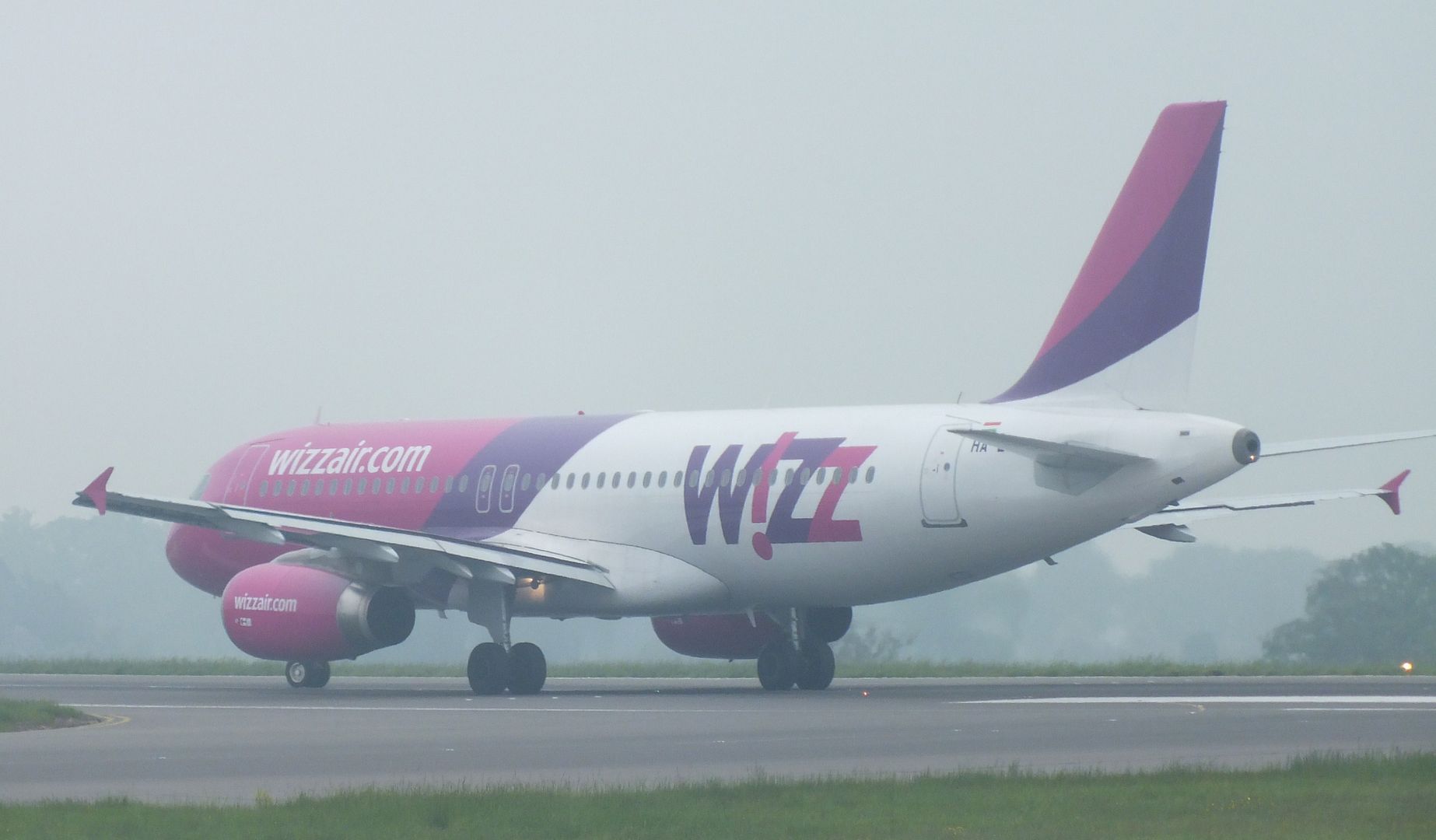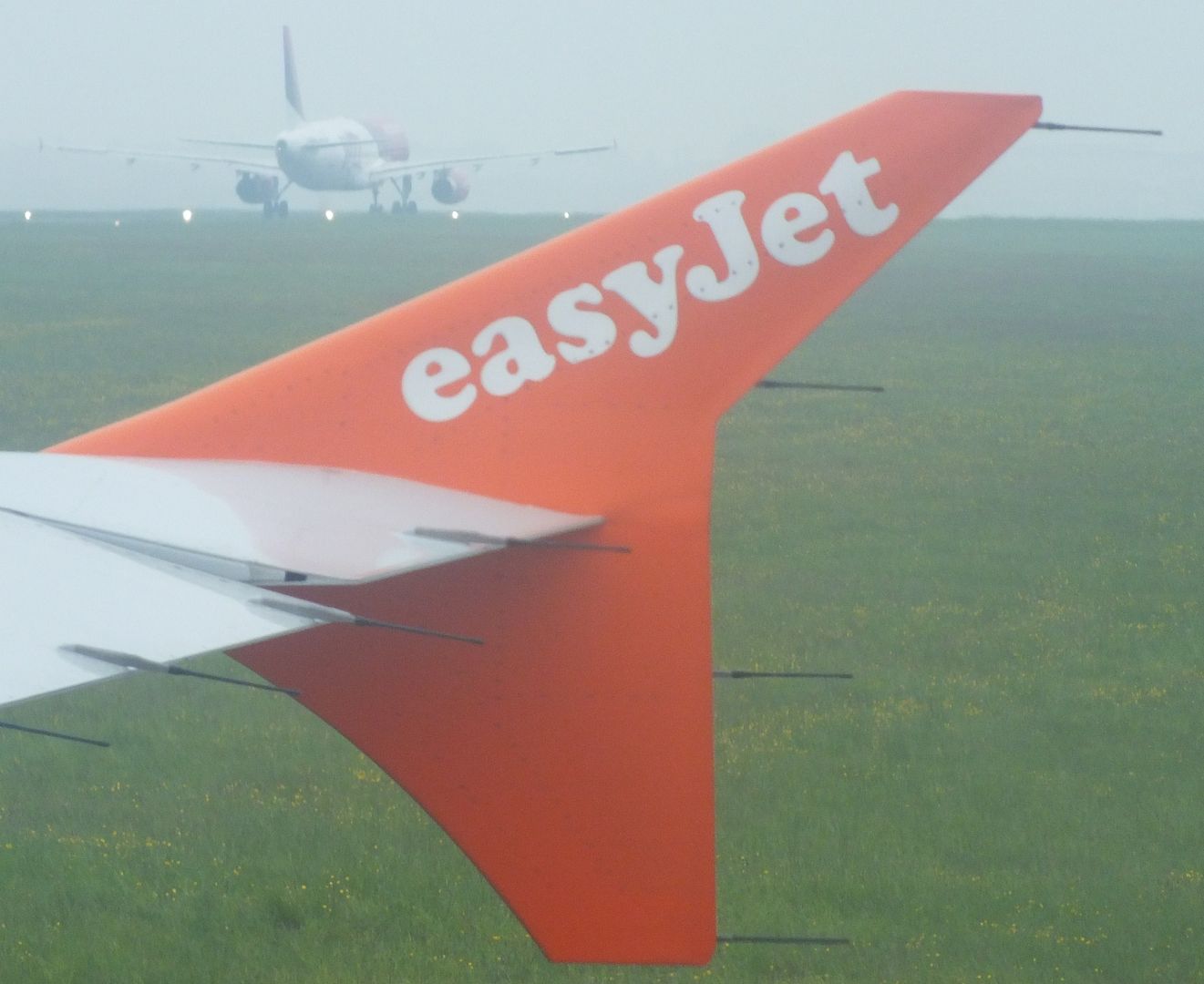 Finally it's our turn on the Startbahn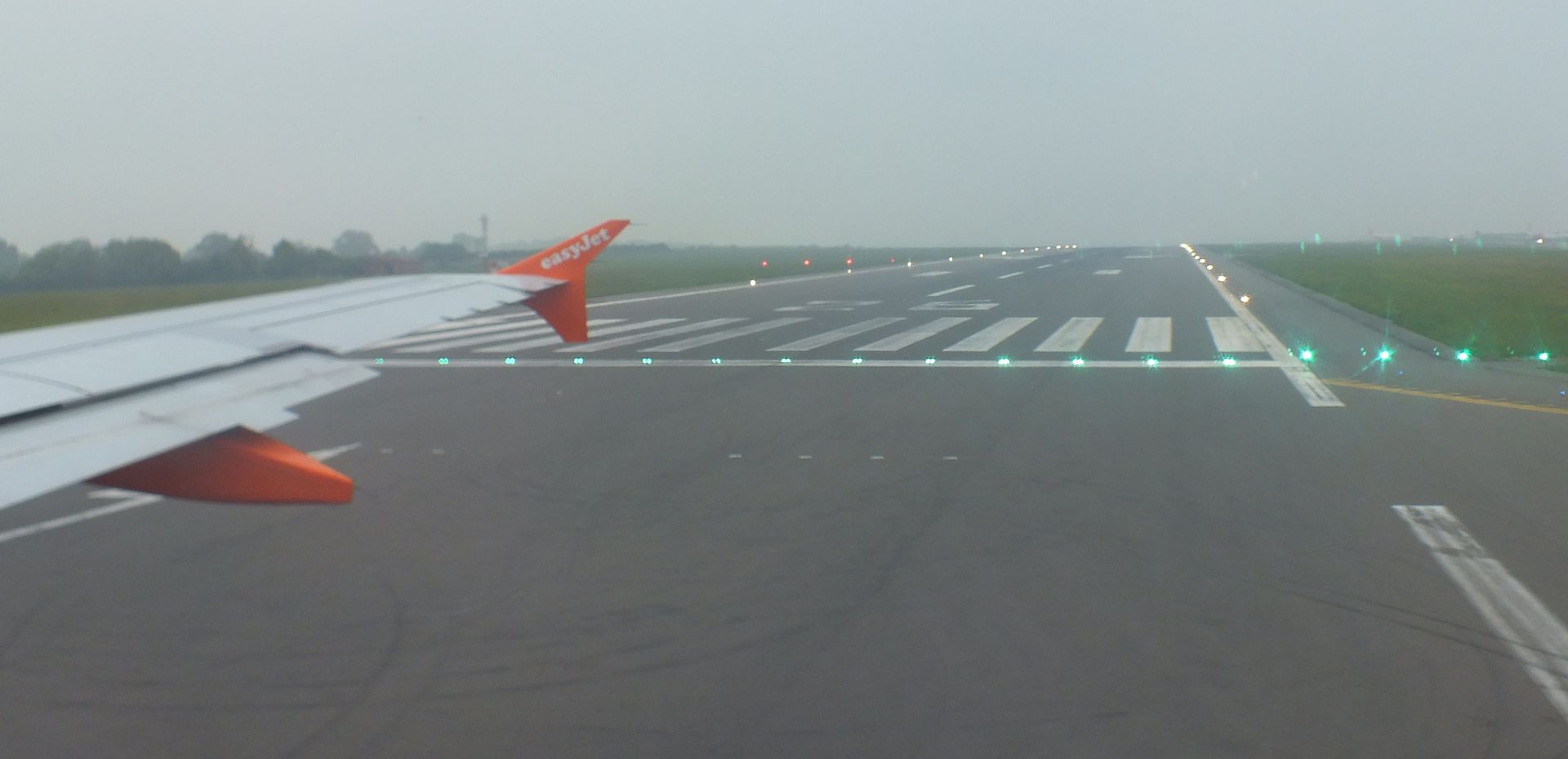 Pretty foggy this morning in Luton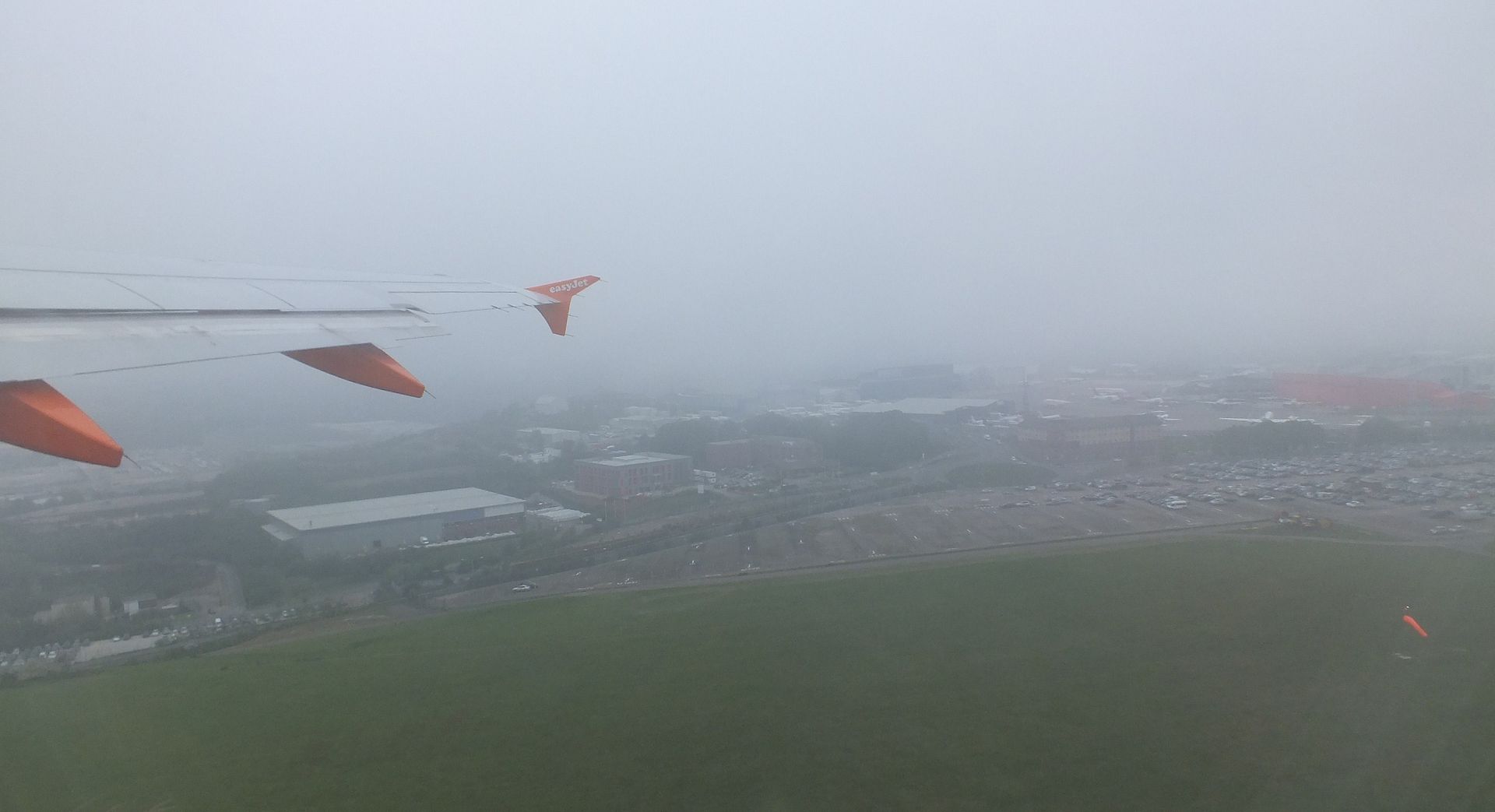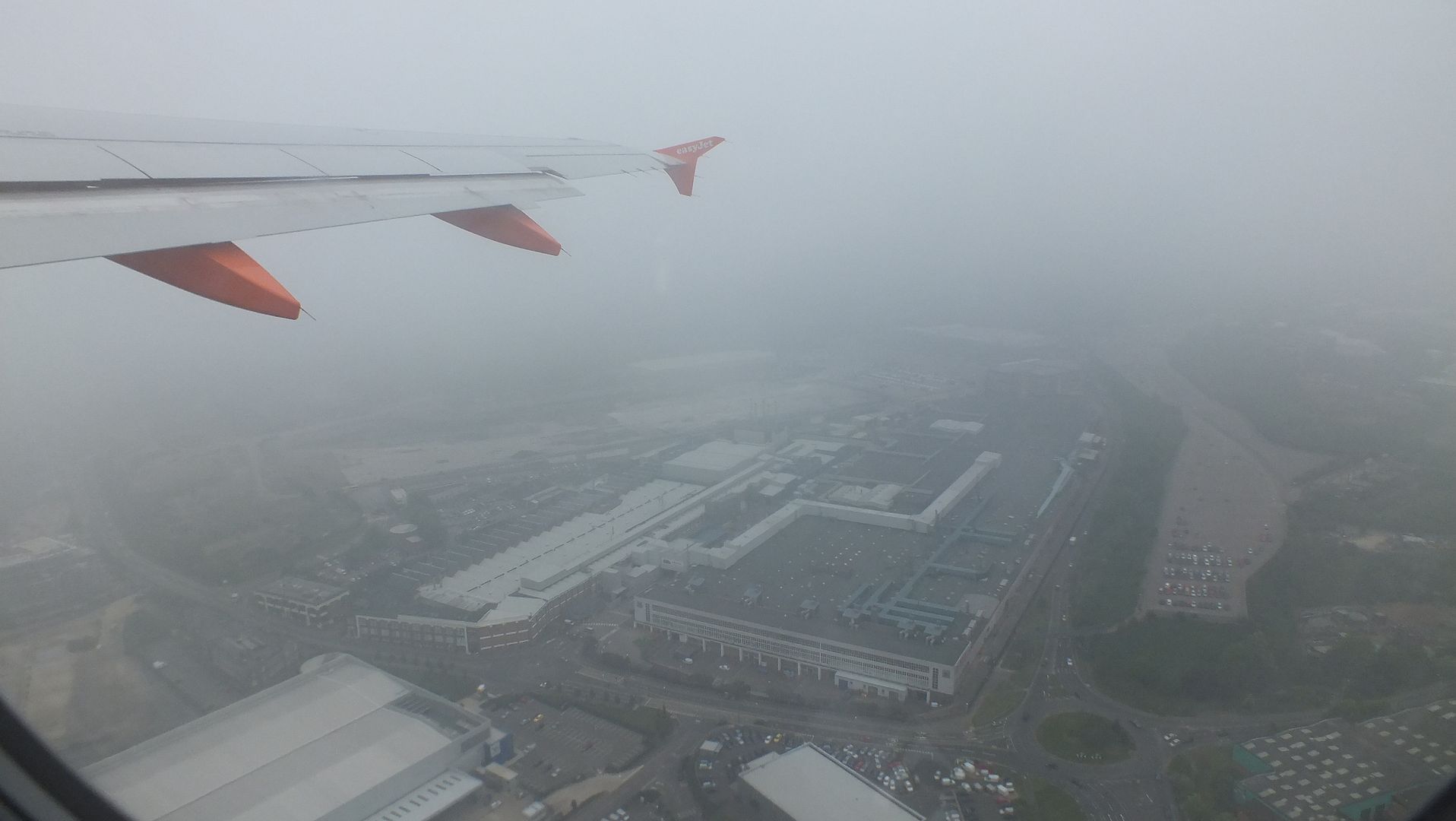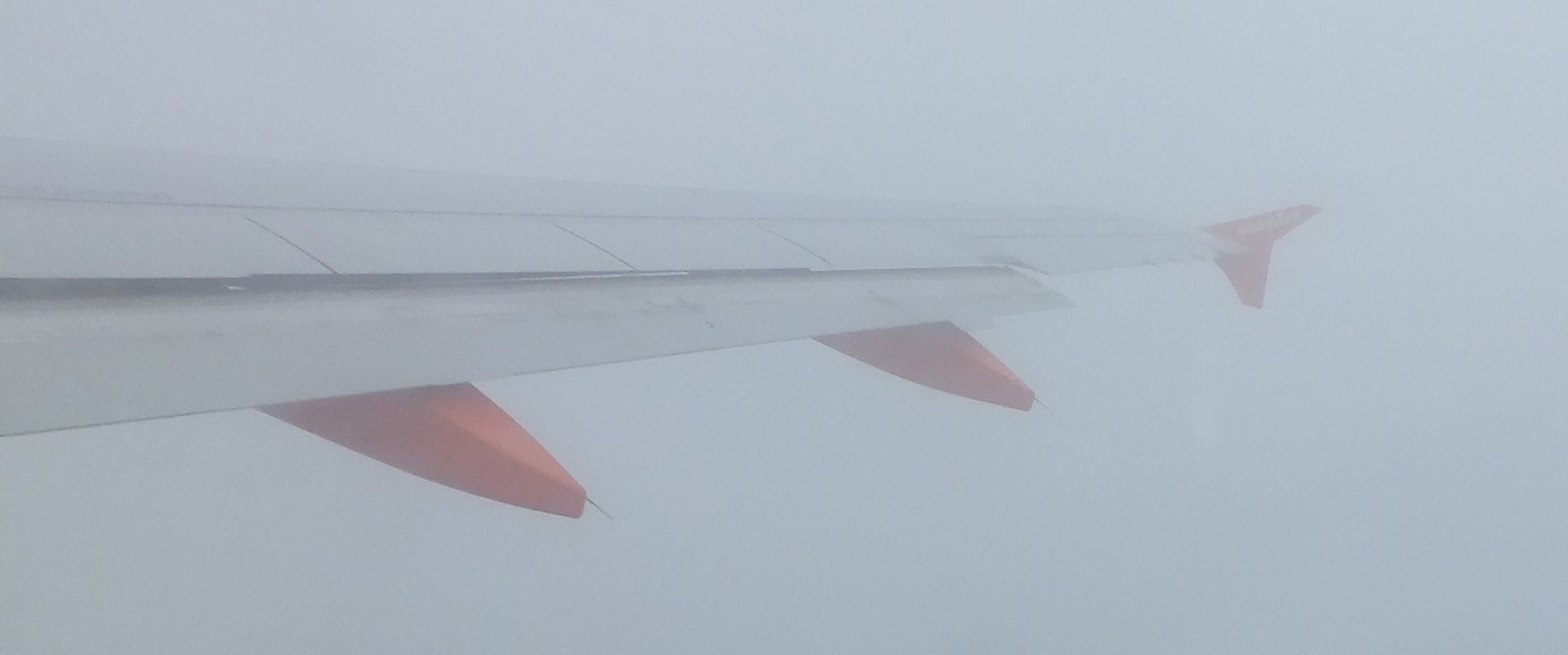 But it's nicer above the clouds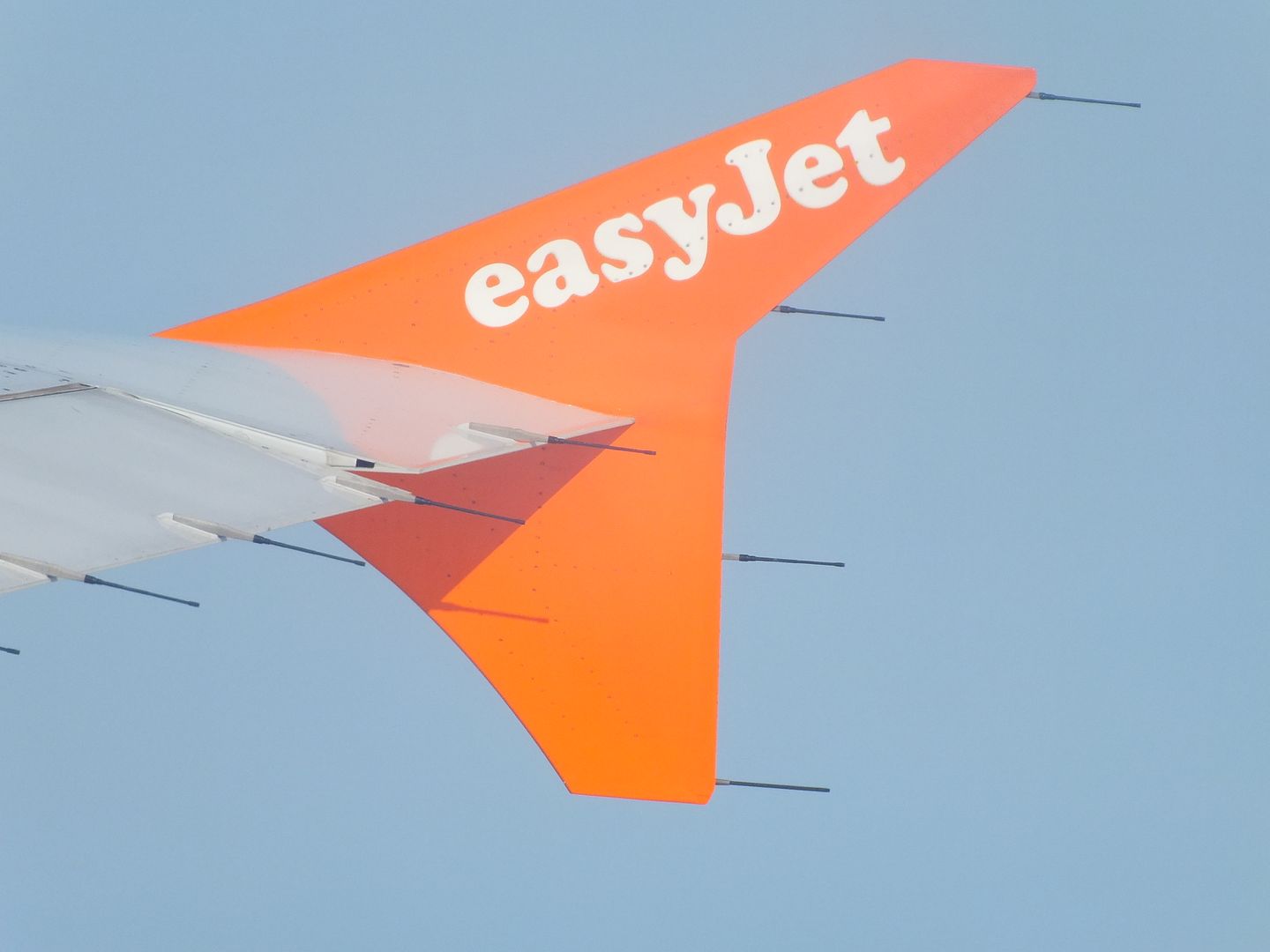 Once the seatbelt signs are off, the crew spring into action. Unfortunately for them, I don't think a single person buys anything. I take the opportunity to grab forty winks.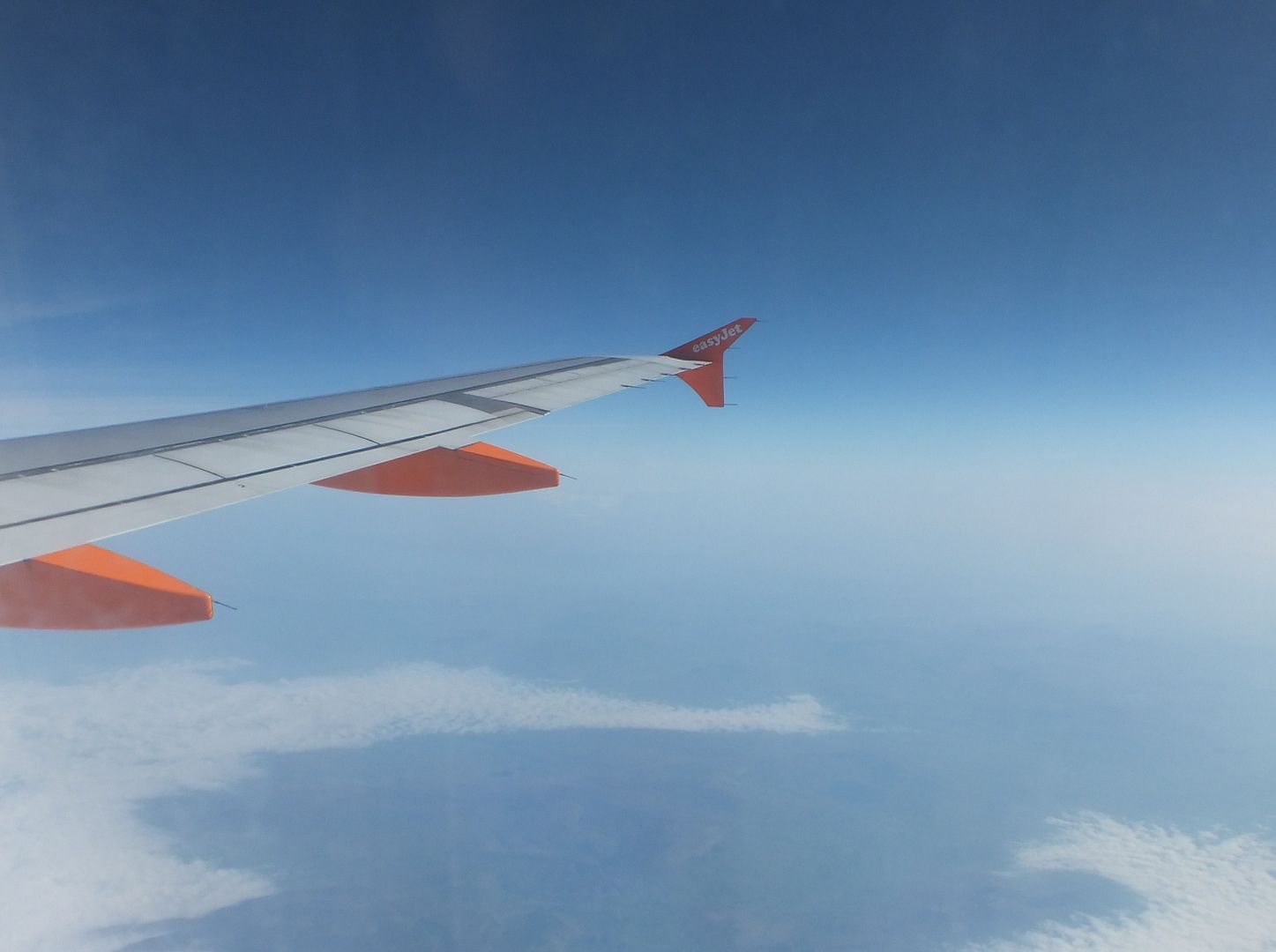 Before long, we begin an early descent into Belfast International.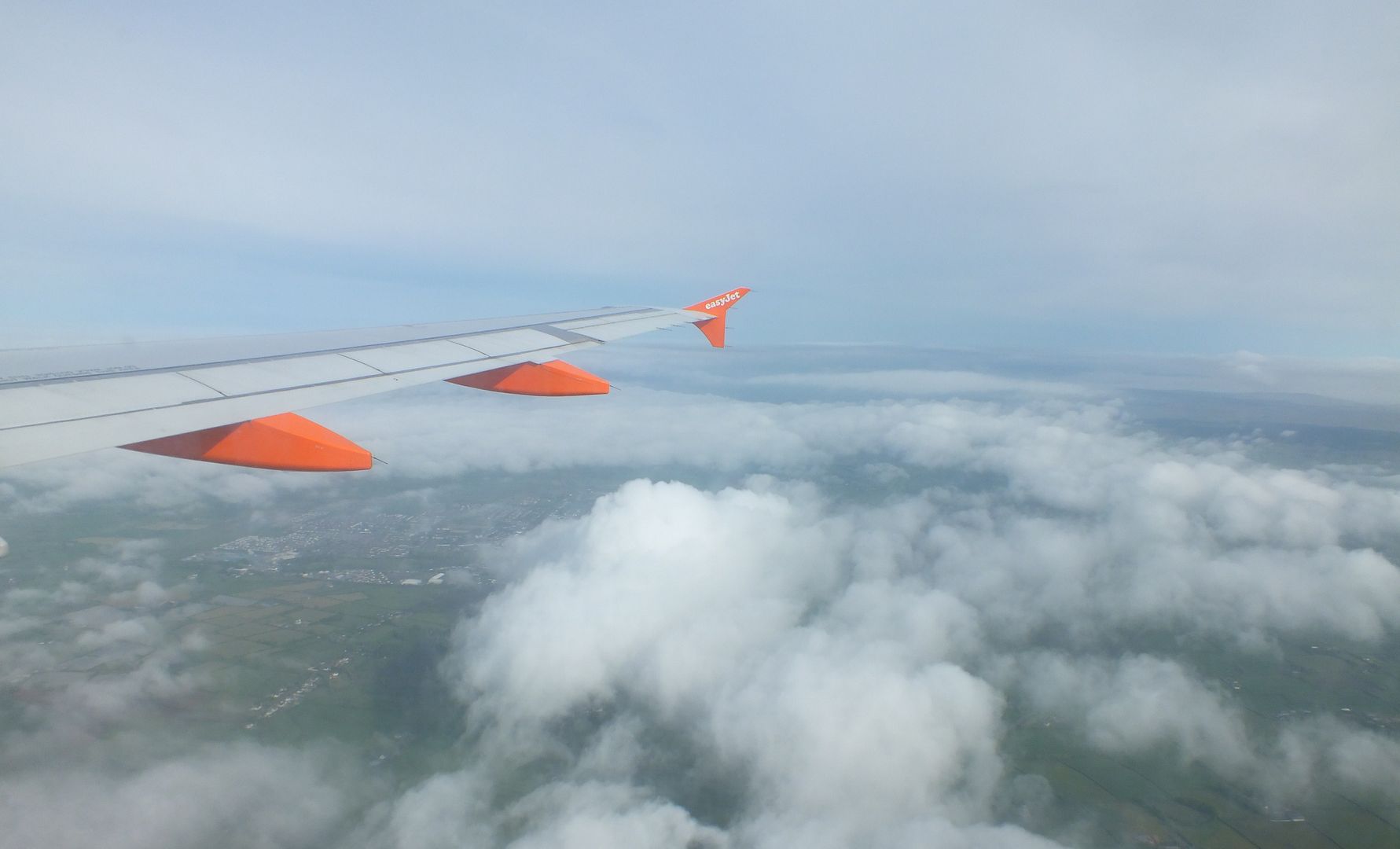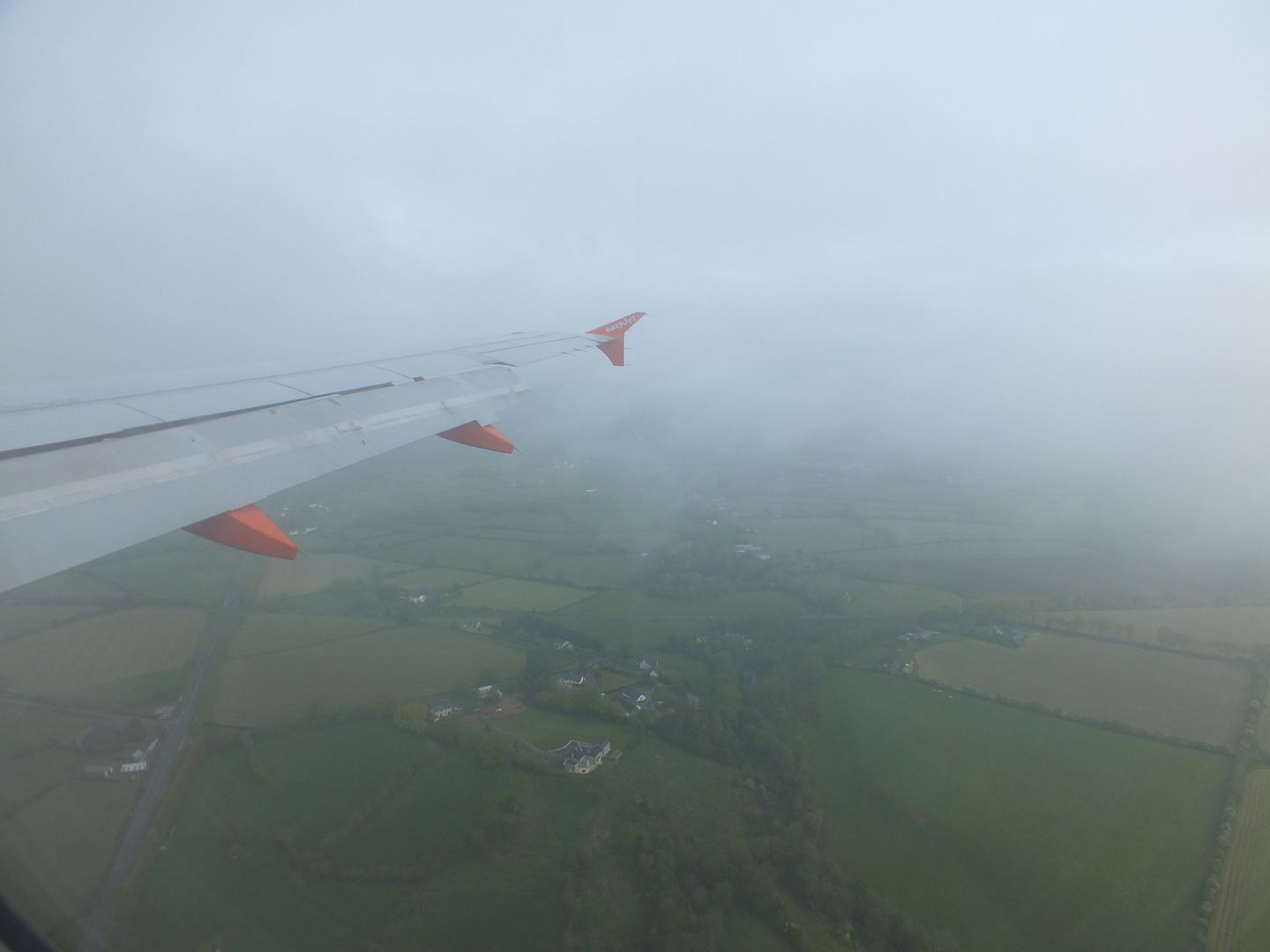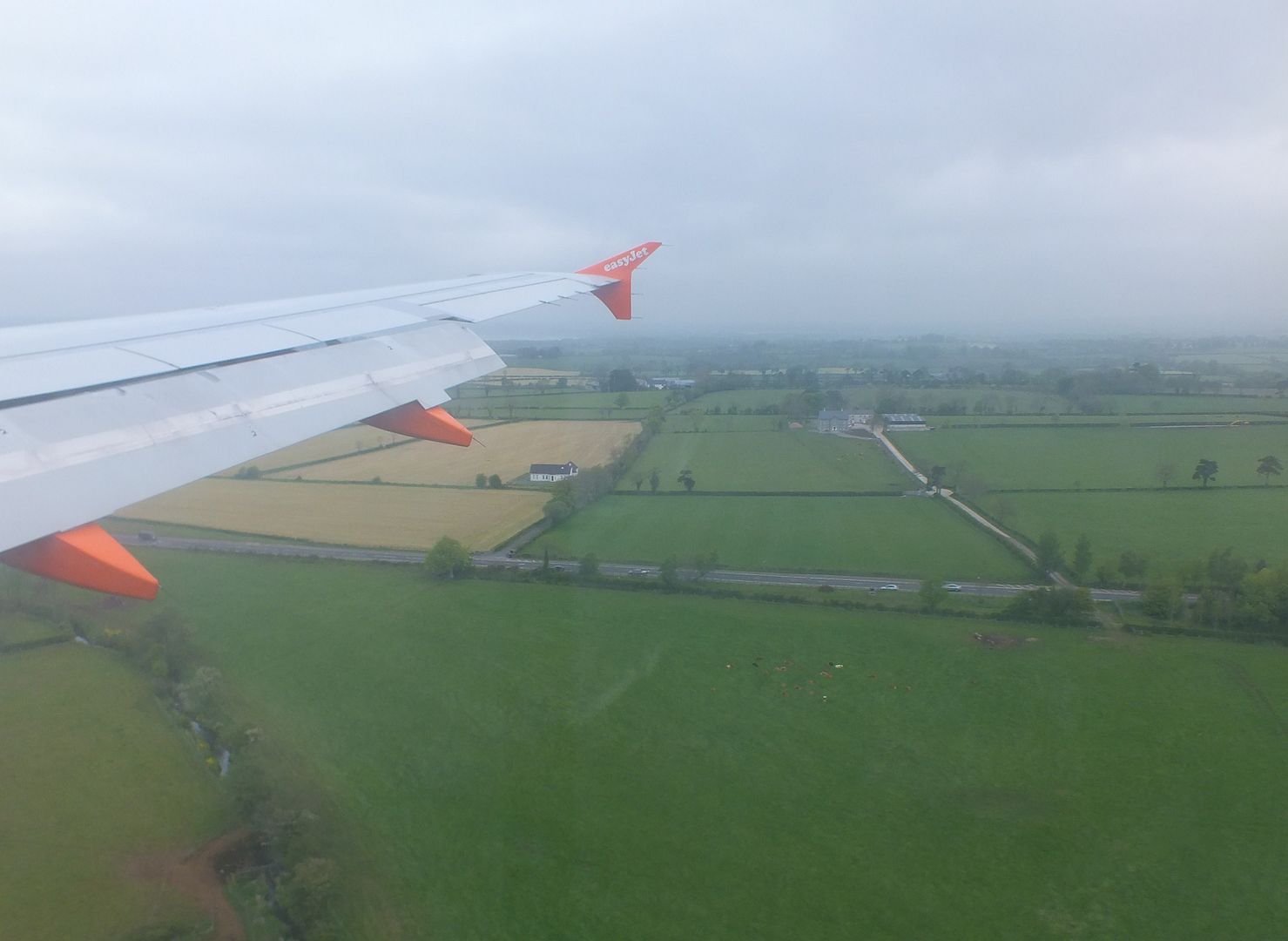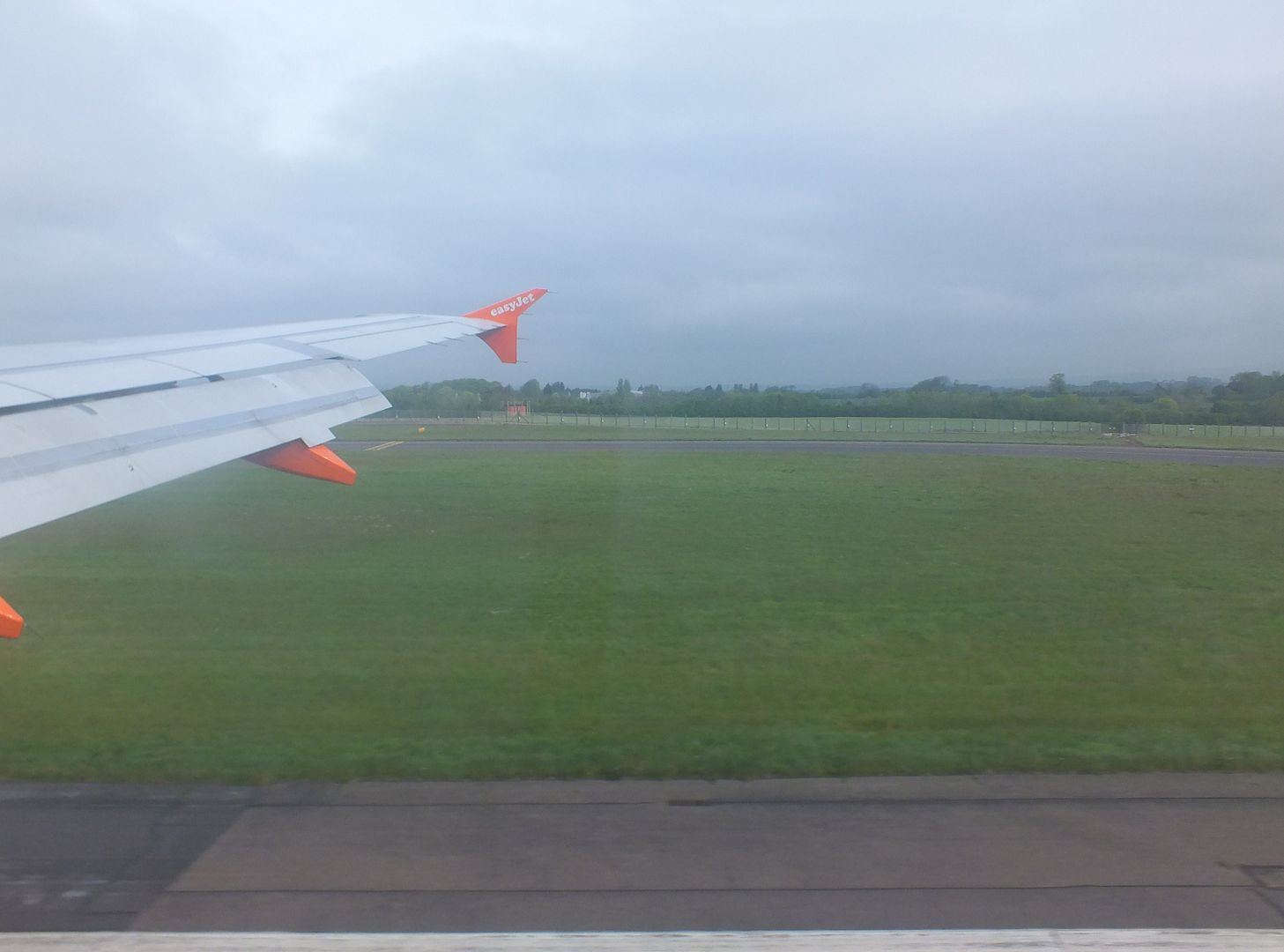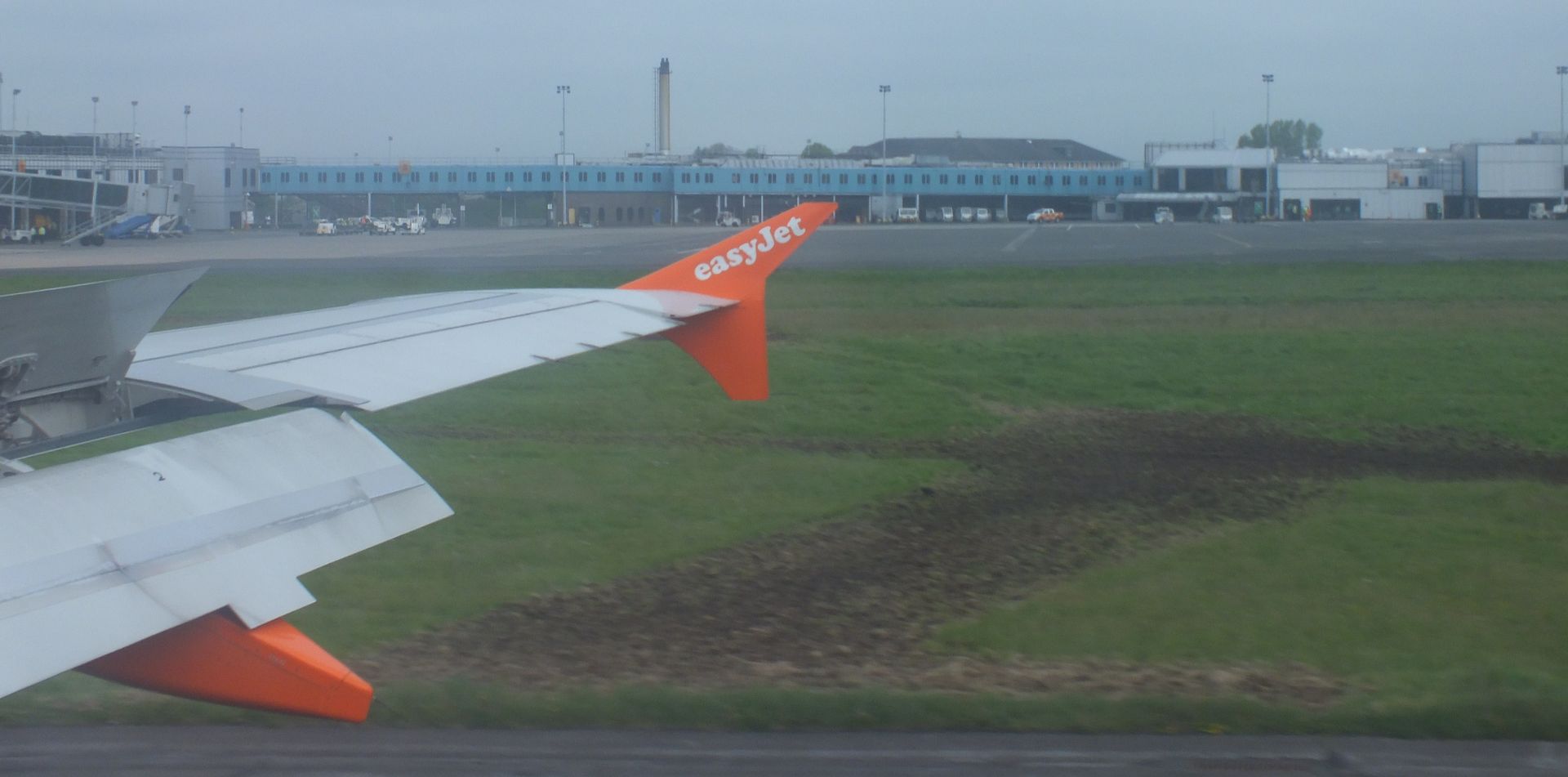 I was hoping to see Northern Ireland's sole longhual flight on the tarmac (Continited 757 from EWR), but it was running a little late.
Heading toward our stand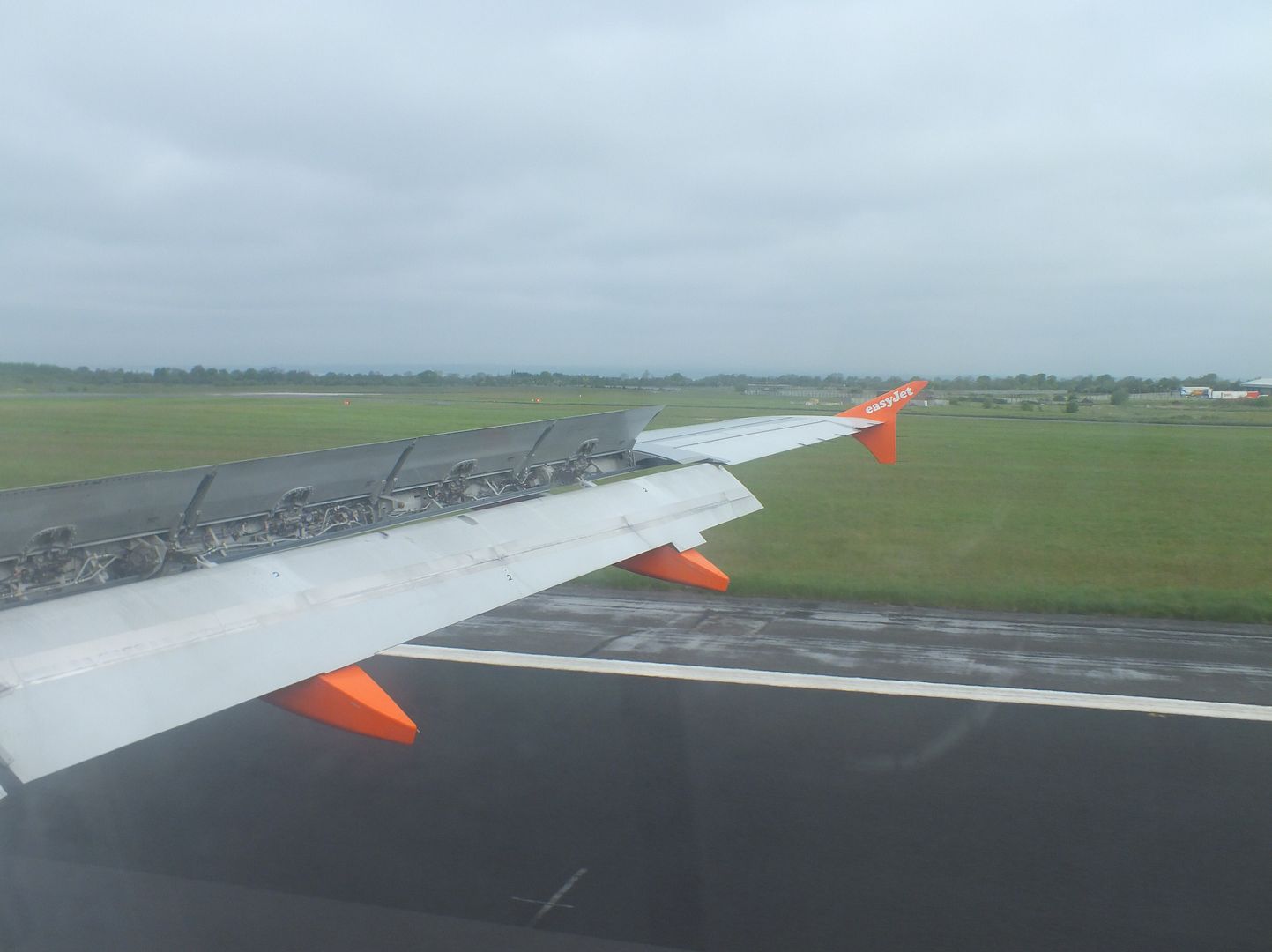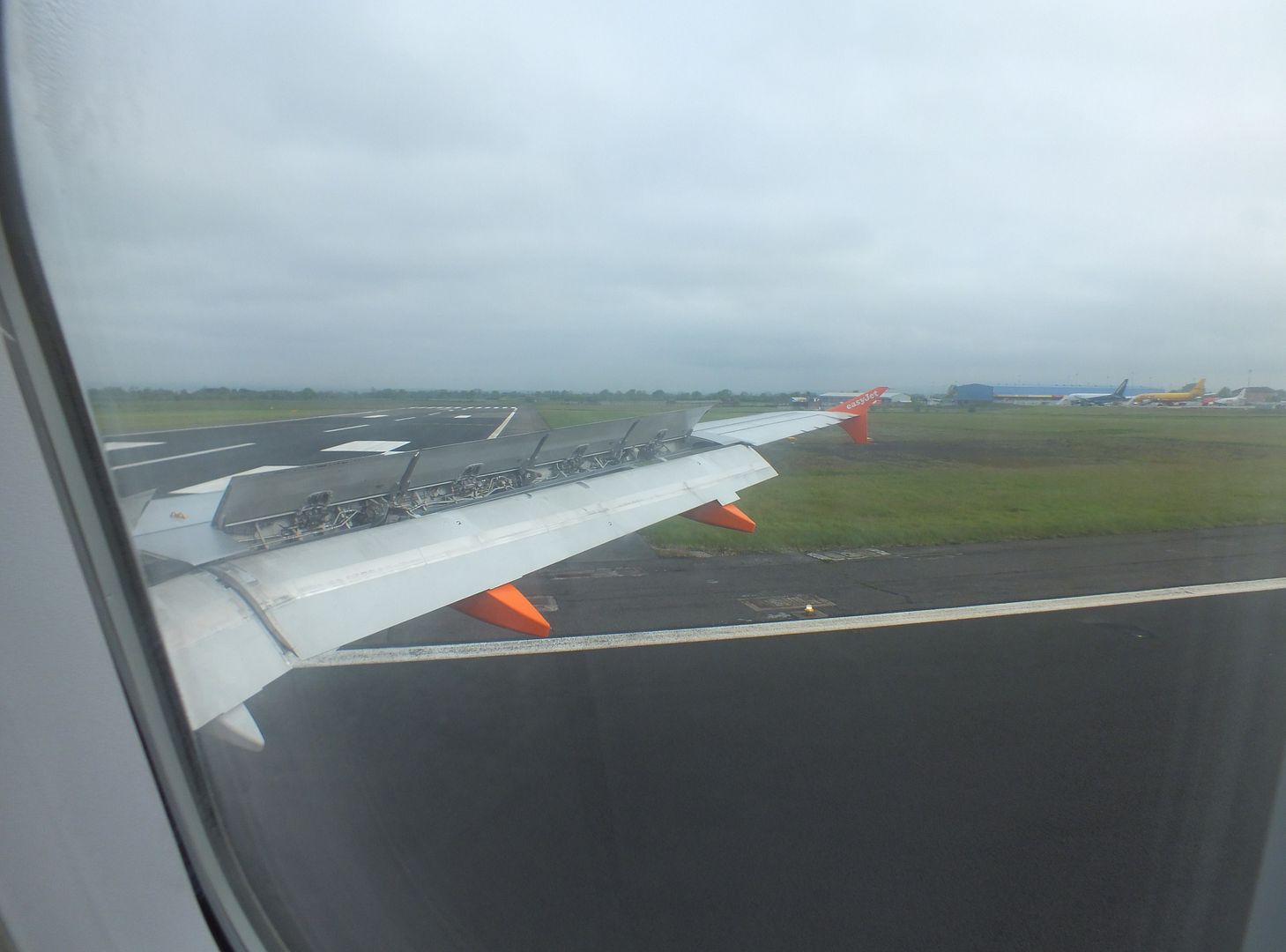 Plenty of U2 here

Welcome to Belfast! Hurray! I've finally made it to the last country of the UK! It's a bit shameful it's taken me so long given that I've been to over 90 countries. Still, better late than never.
Bye plane!

The walk to arrivals was a short one. I stopped at the tourist information office to buy a bus ticket, and get a tourist guide.
I hopped on the bus into town. Belfast International is quite a distance from the city itself, but we got a fairly pleasant countryside tour on the way.
First stop, after buying a bottle of water and sandwich from Tesco, was Belfast City Council building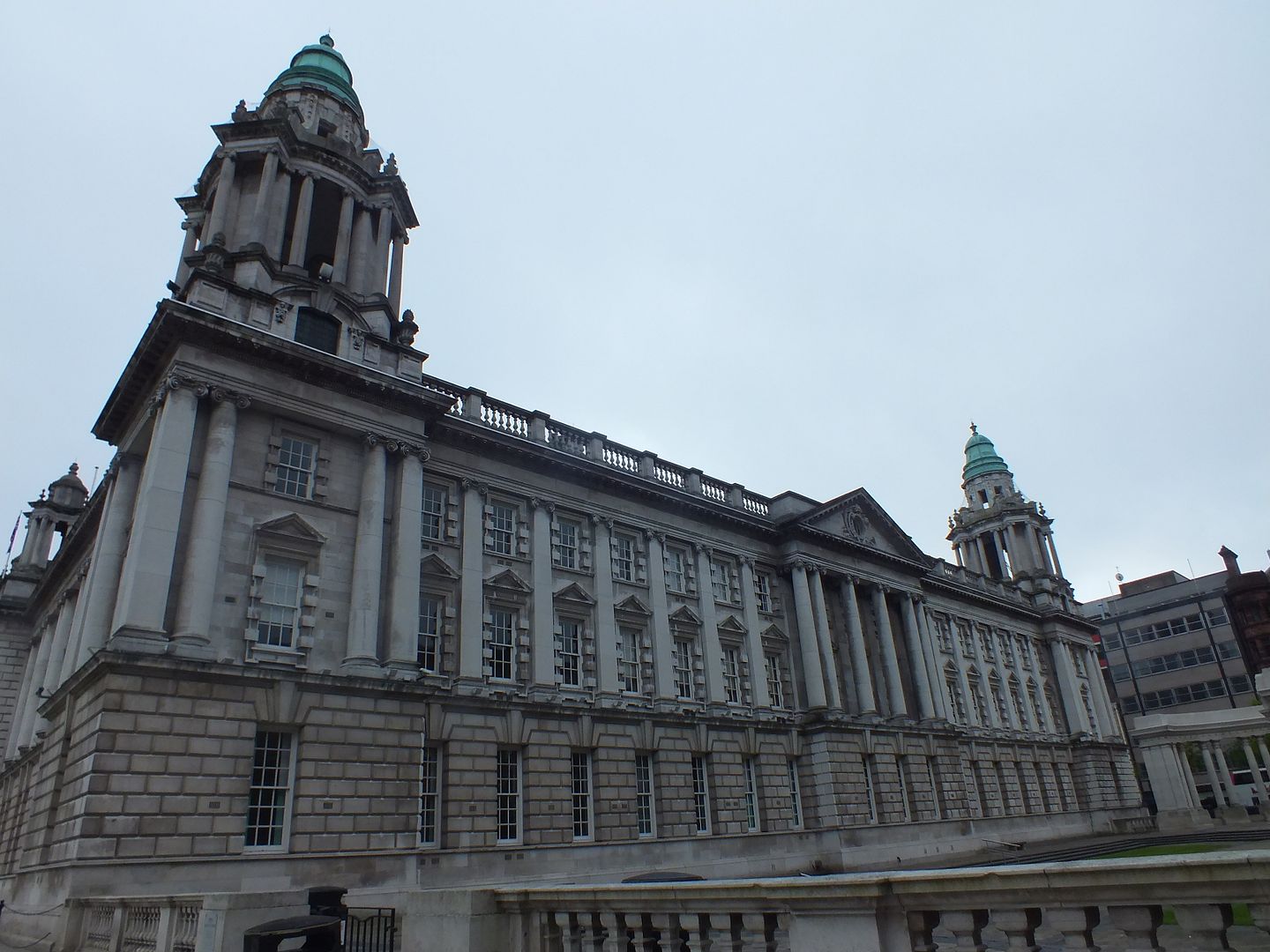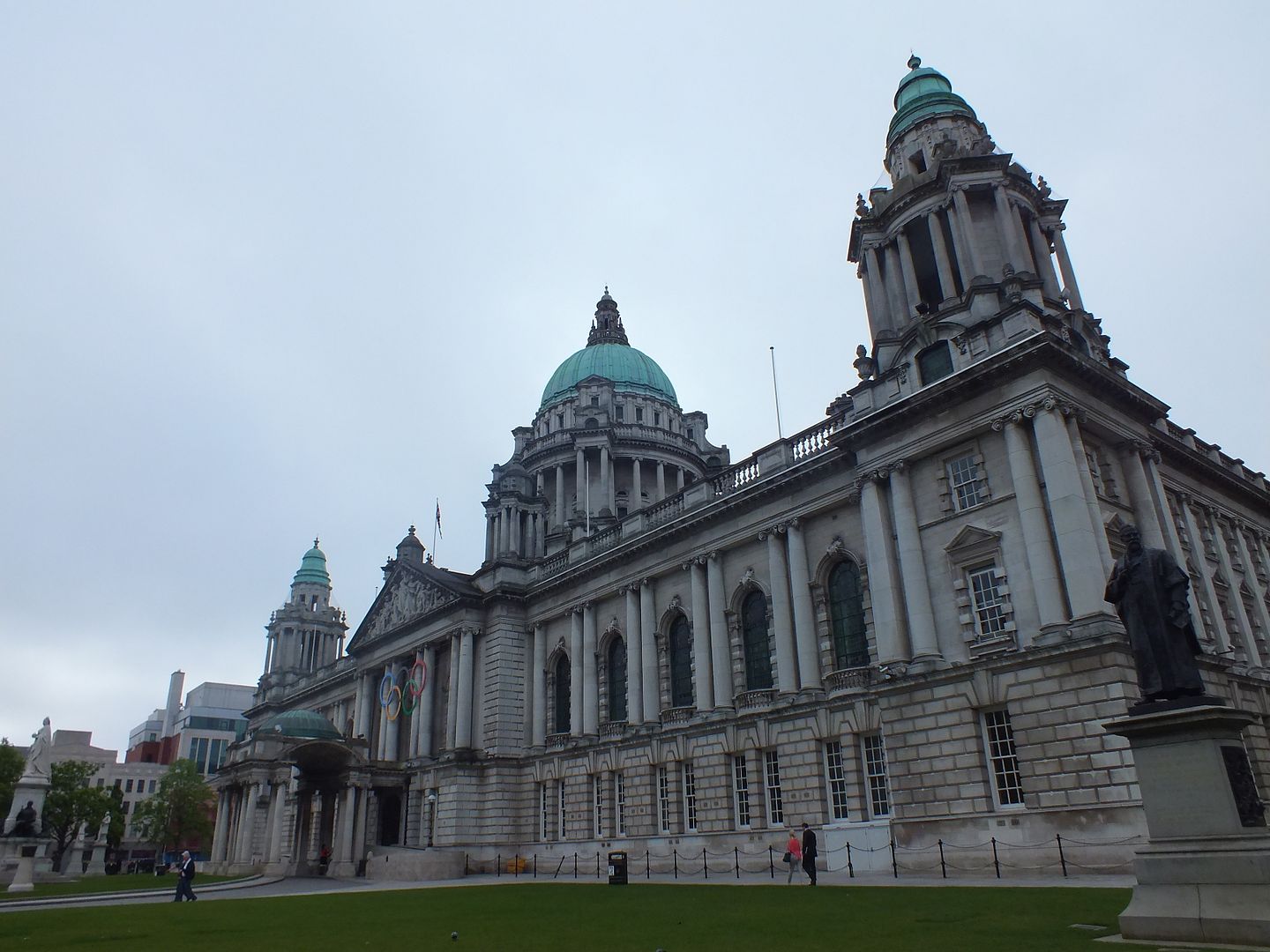 It was all ready for the Olympics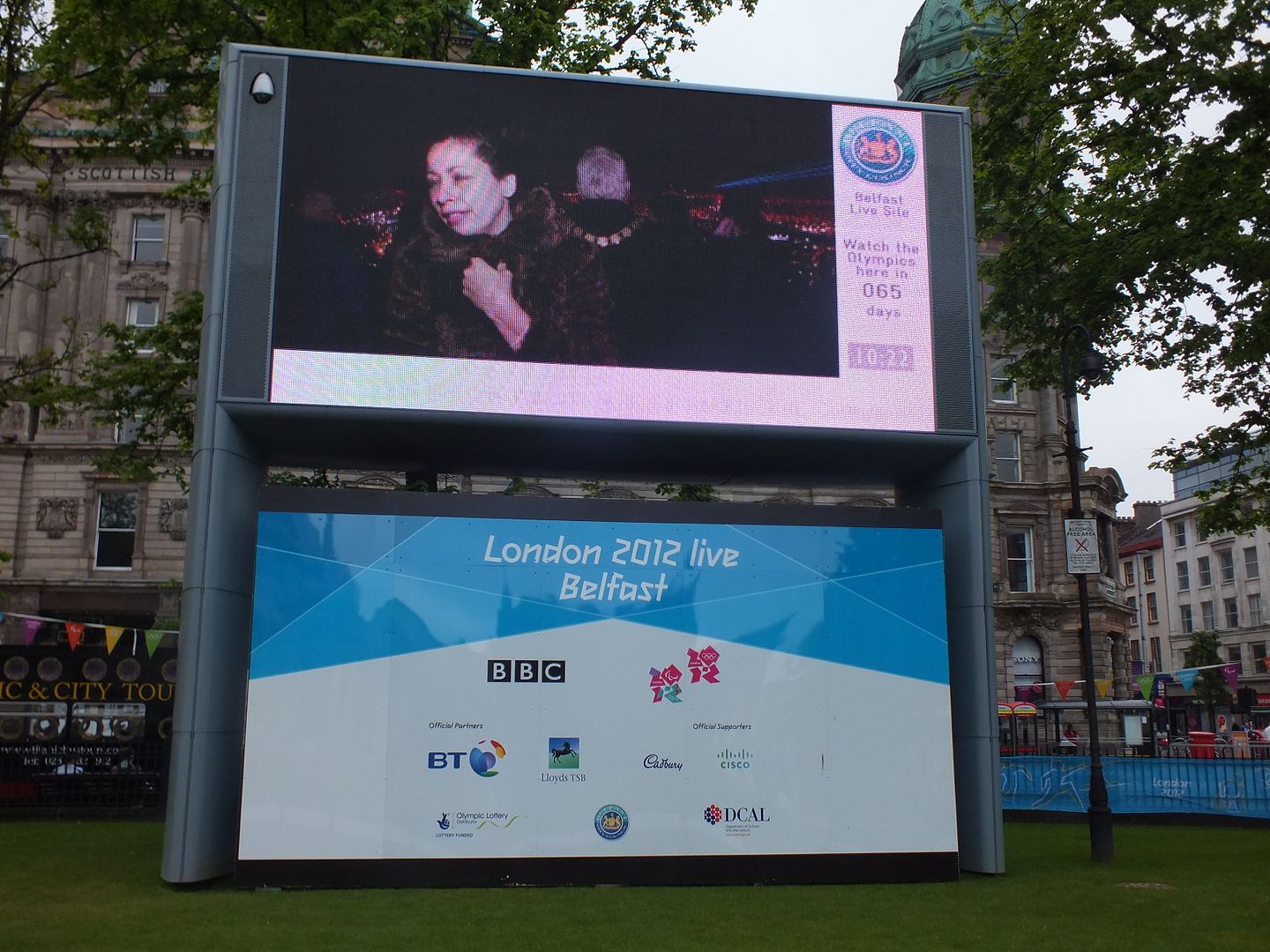 I then walked down Donegal Place to find the cathedral.
Some hideous "modern" art outside the cathedral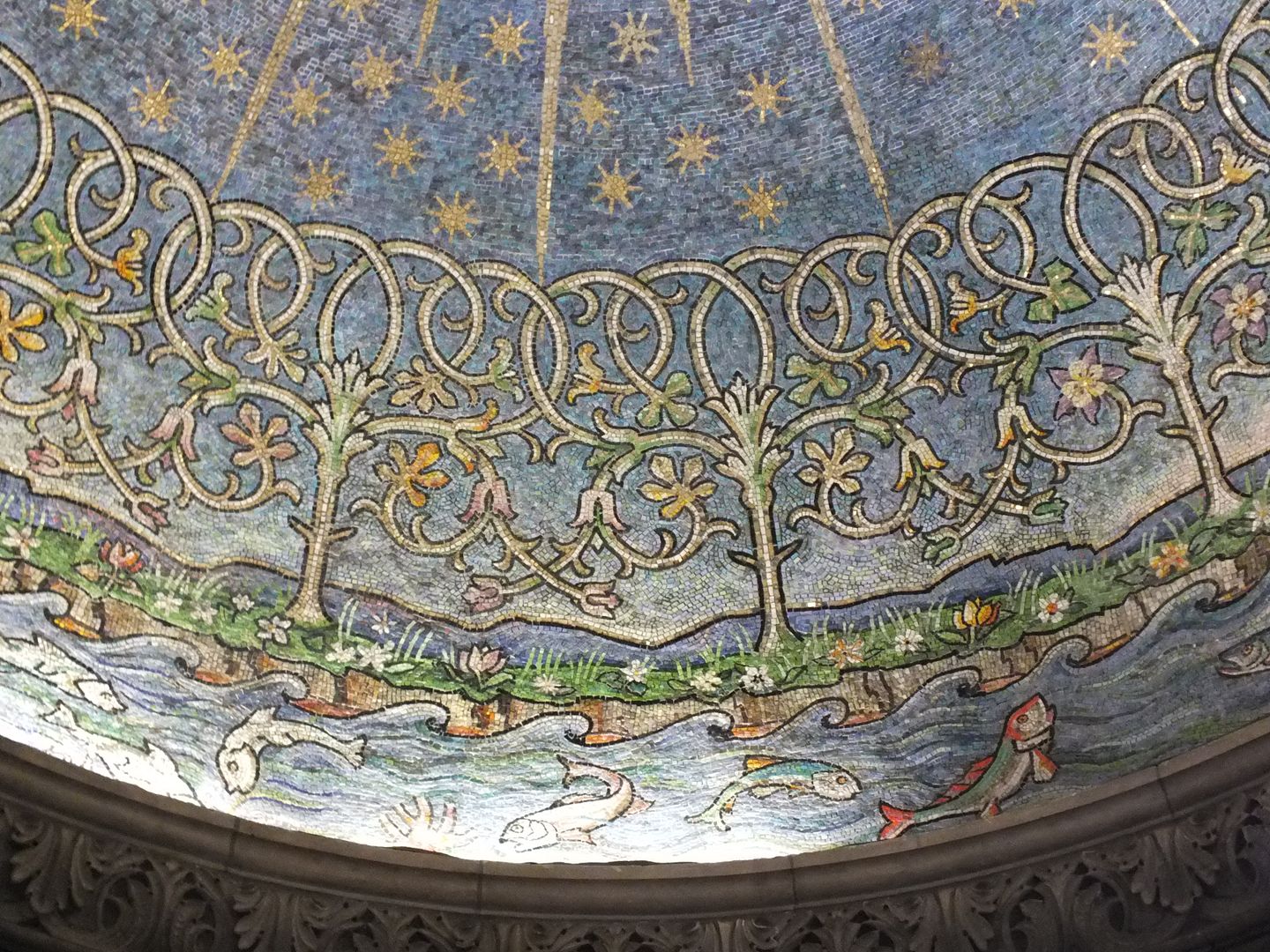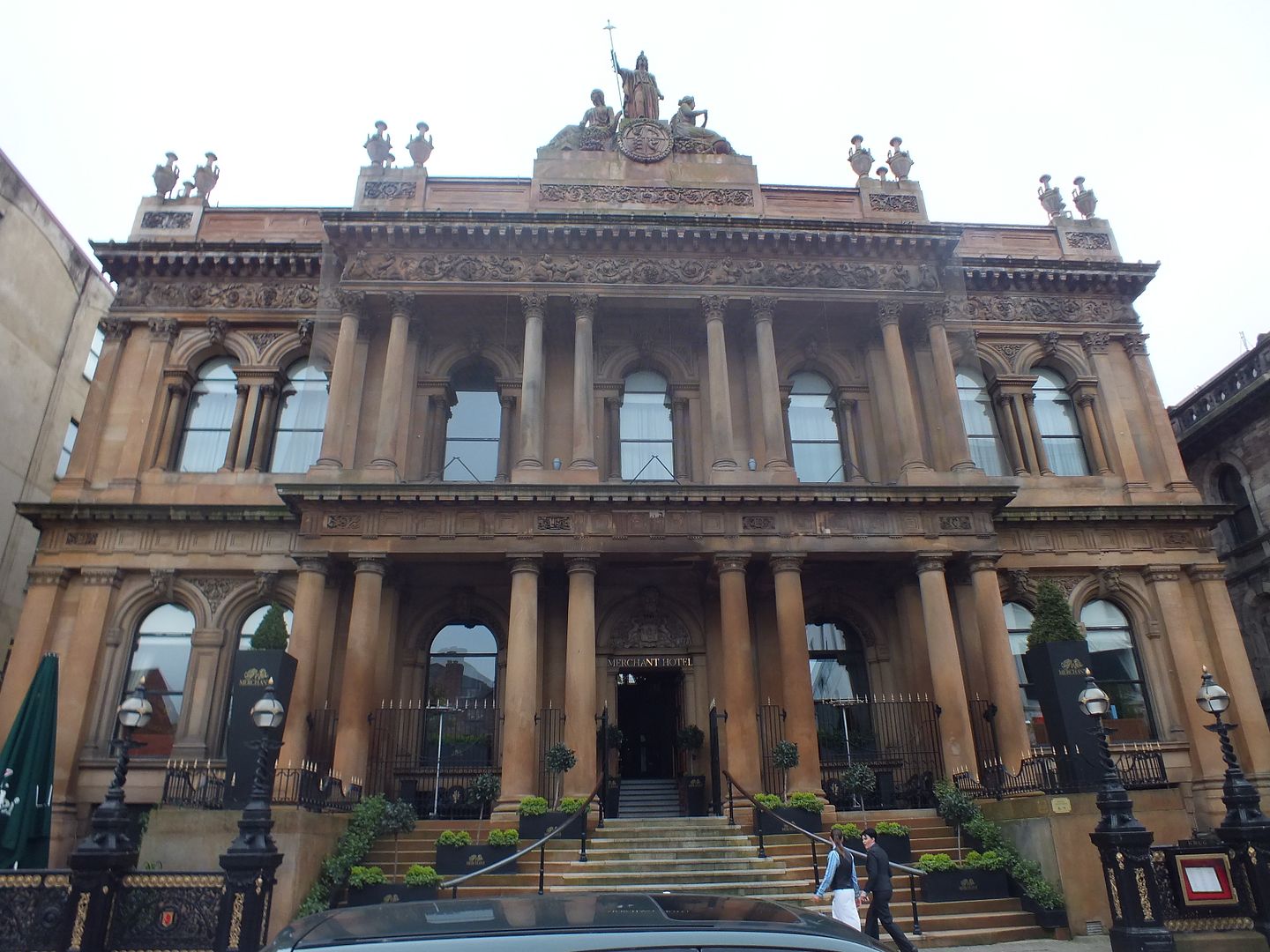 A nice clock tower
And tiled fish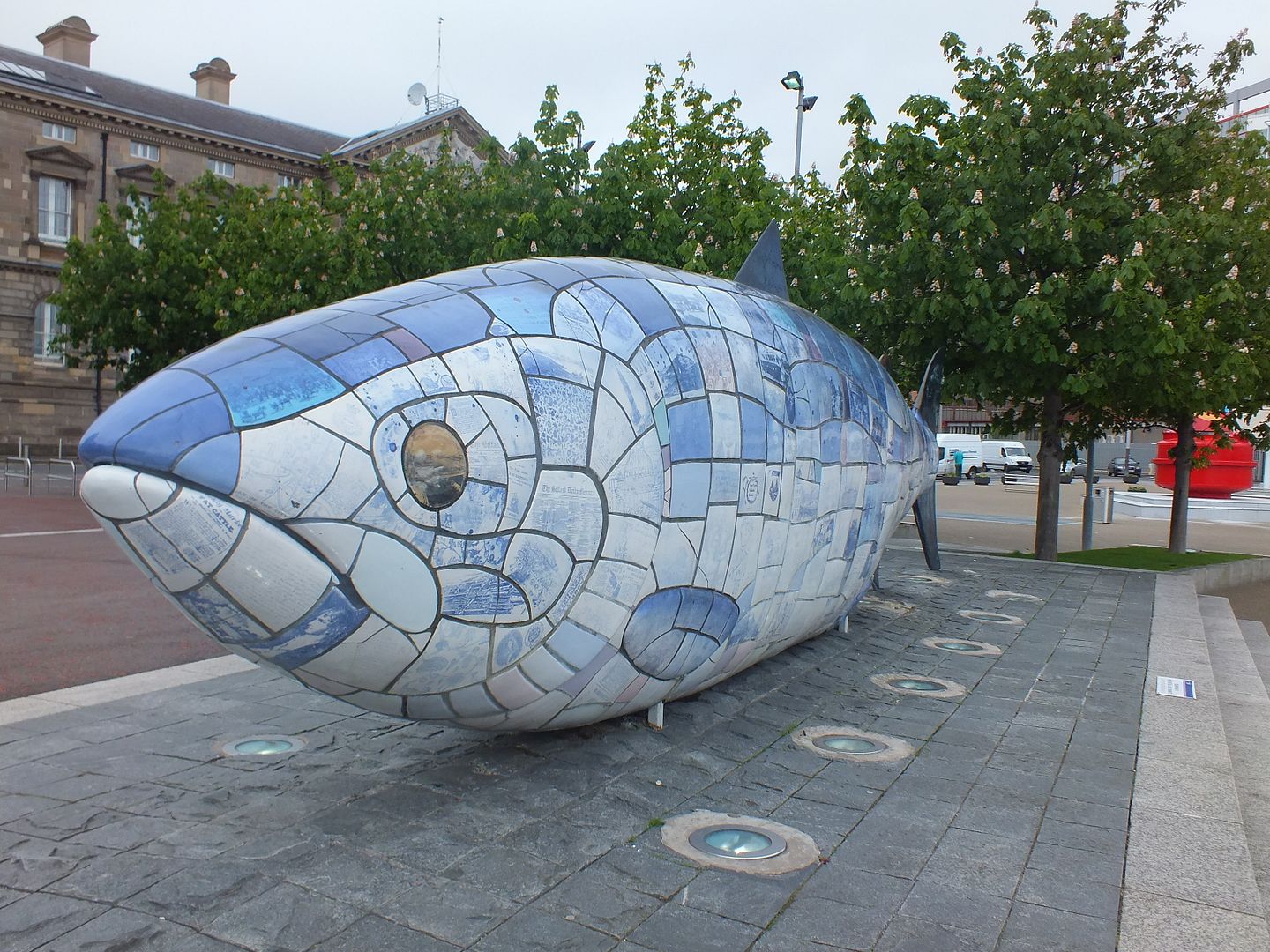 On the banks of the River Lagan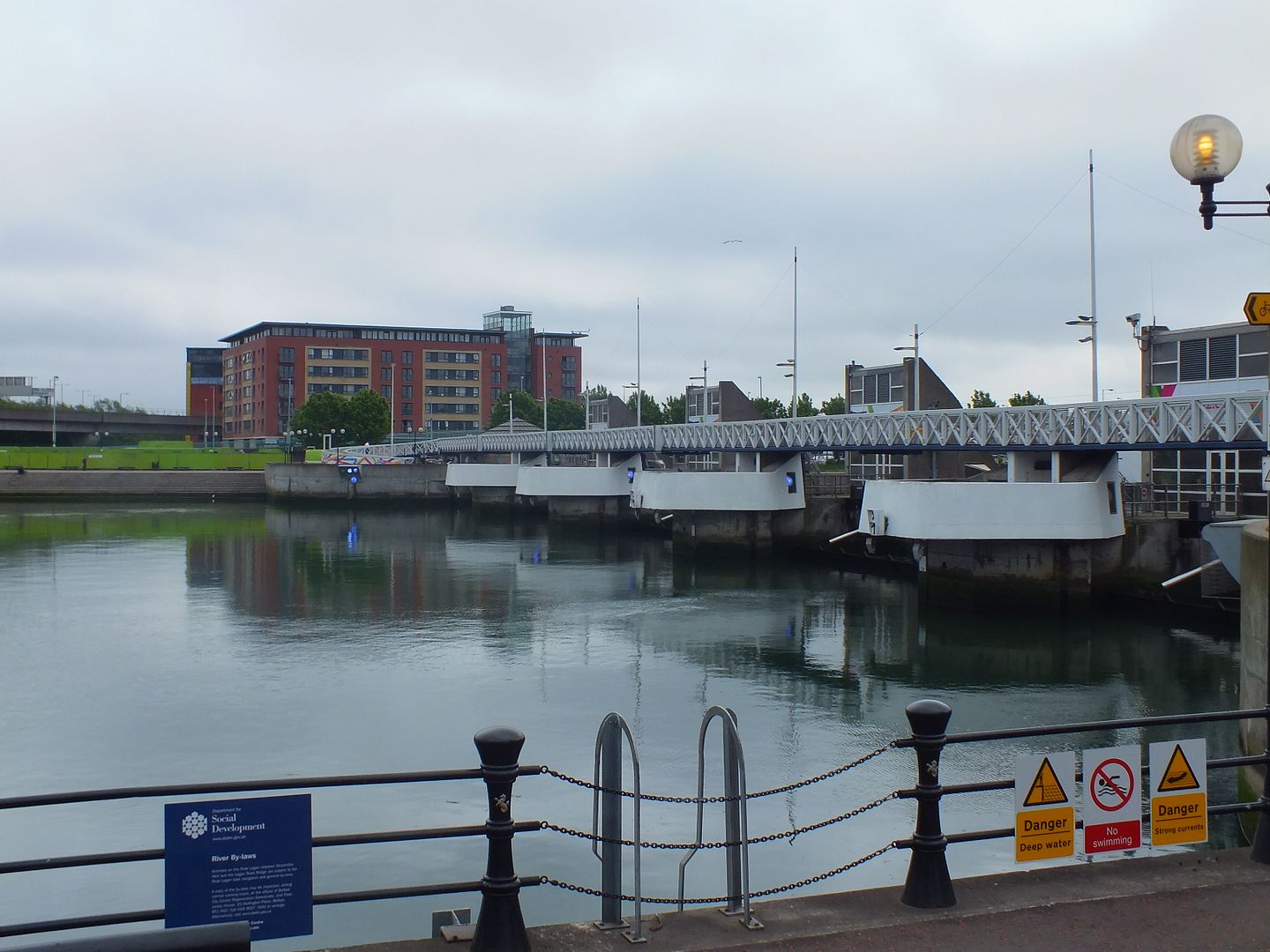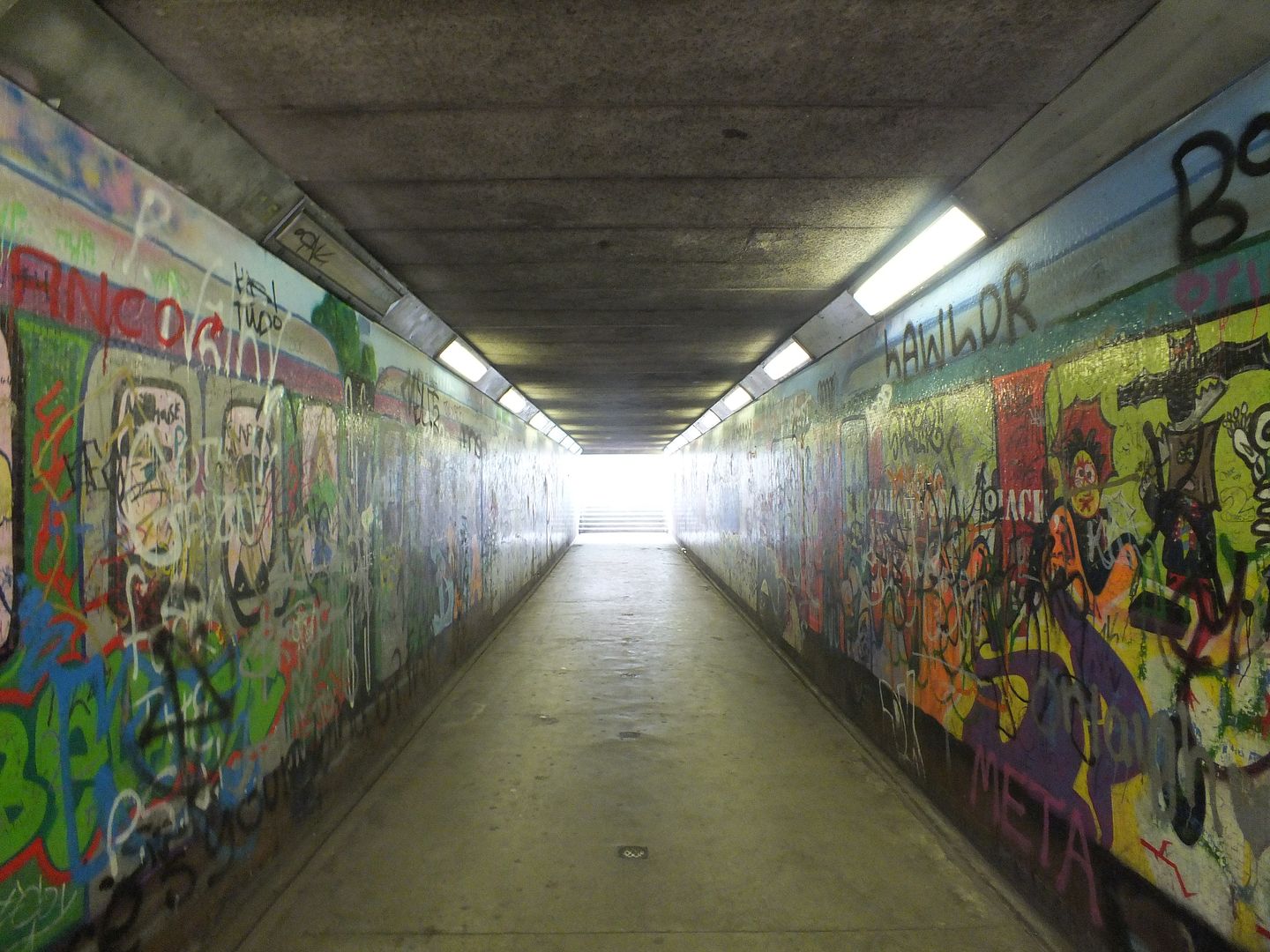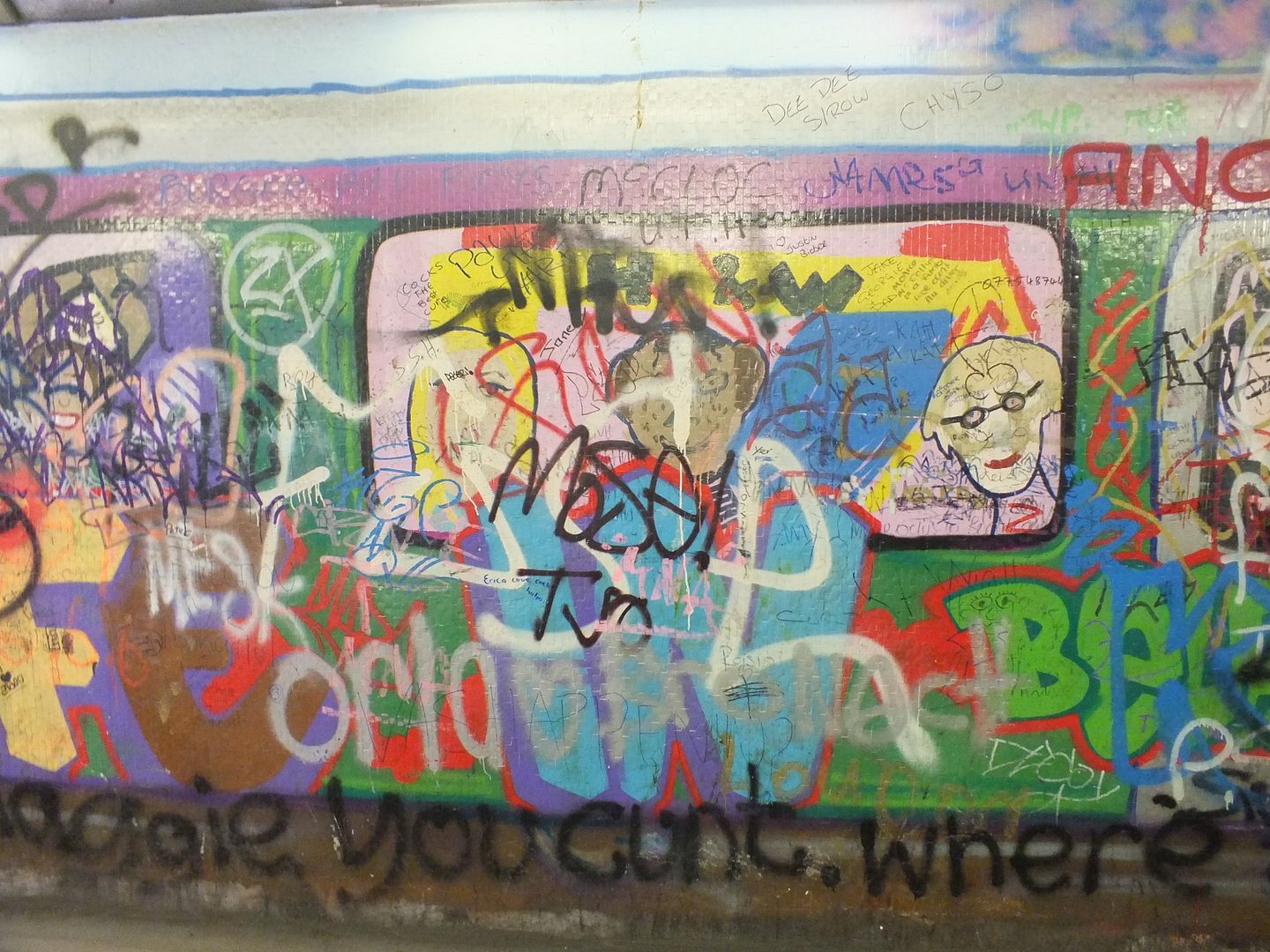 Not time for the airport yet