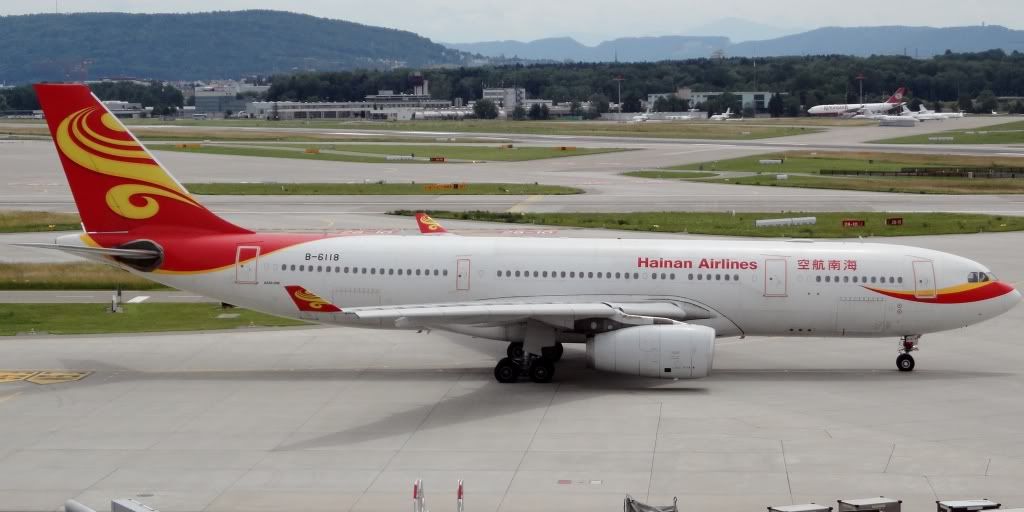 Hello everyone and welcome to my 11th trip report 
Introduction
This report will cover part 2 of my weekend spotting trip to Zurich. The first report containing spotting pictures from AMS and ZRH + my AMS-ZRH flight on Edelweiss in Business class and the reason for my travels can be found here:
Weekend Spotting Trip To Zurich On Edelweiss In C
(by
adamspotter
Jun 25 2012 in Trip Reports)
This report will contain more spotting pictures from both observation decks at ZRH and my flight back to AMS on SWISS in Business Class. It will also show the difference between SWISS' and Edelweiss' Business Class, which IMHO is a bit of a difference.
So sit back, relax and I hope you enjoy this report 
Map
And once again the map thanks to
www.gcmap.com: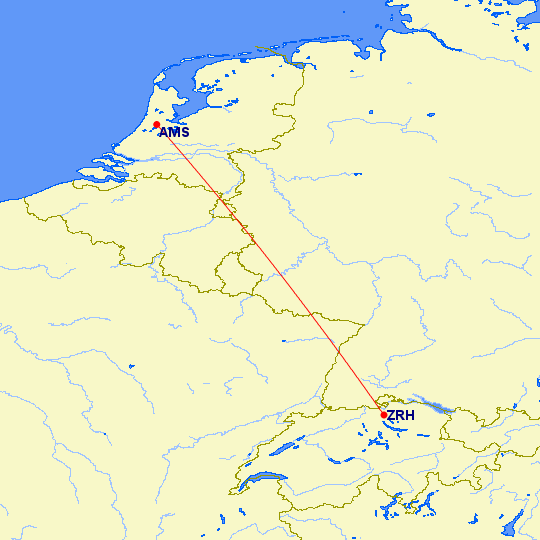 Sunday 24/6/2012
Part 1 left me falling asleep in my Business Class hotel room at the Radisson Blu Hotel located at Zurich Airport. My first intention was to wake up at 07:00 to be able to get to the observation decks nice and early.
After 5 hours of sleep my alarm clock went off at 07:00 sharp. Still feeling very sleepy I decided to just keep sleeping and go to the decks later on. I finally woke up at 10:15 and immediately took a look outside: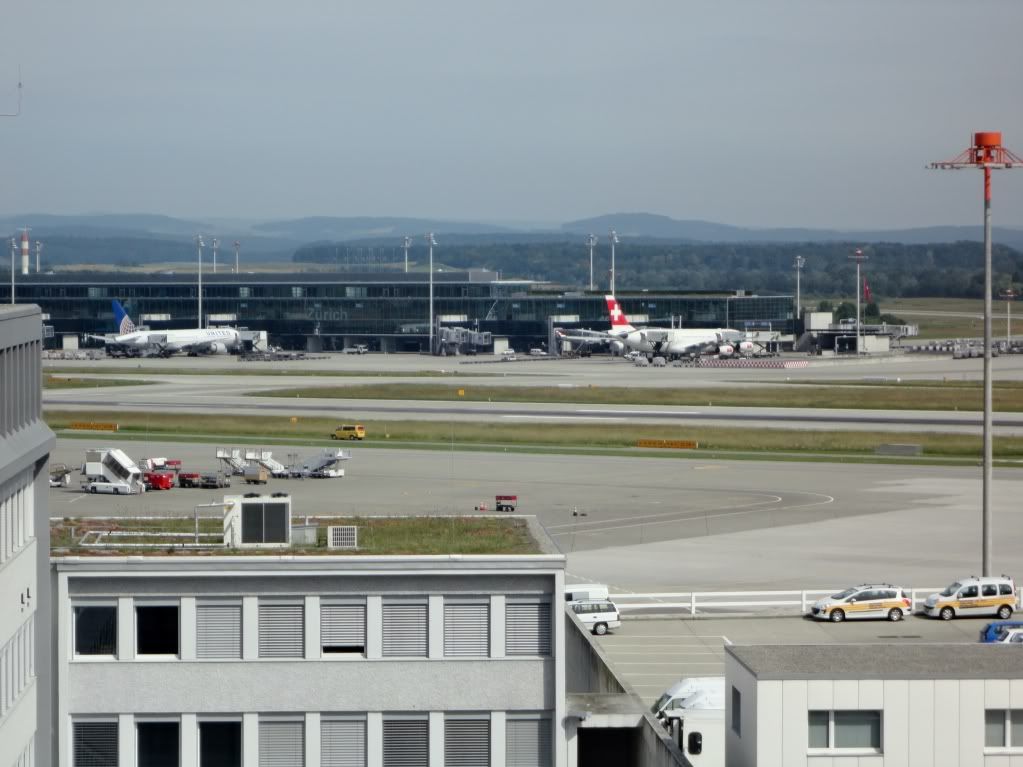 After enjoying the view outside I took a quick shower before heading downstairs to eat some breakfast. I opted for the breakfast buffet at the Filini restaurant which is free for customers using a Business Class room. After having a nice breakfast I headed back upstairs to pack my bag en head over to the observation decks.
I grabbed/packed all my belongings and headed back over to take the elevator downstairs to check out: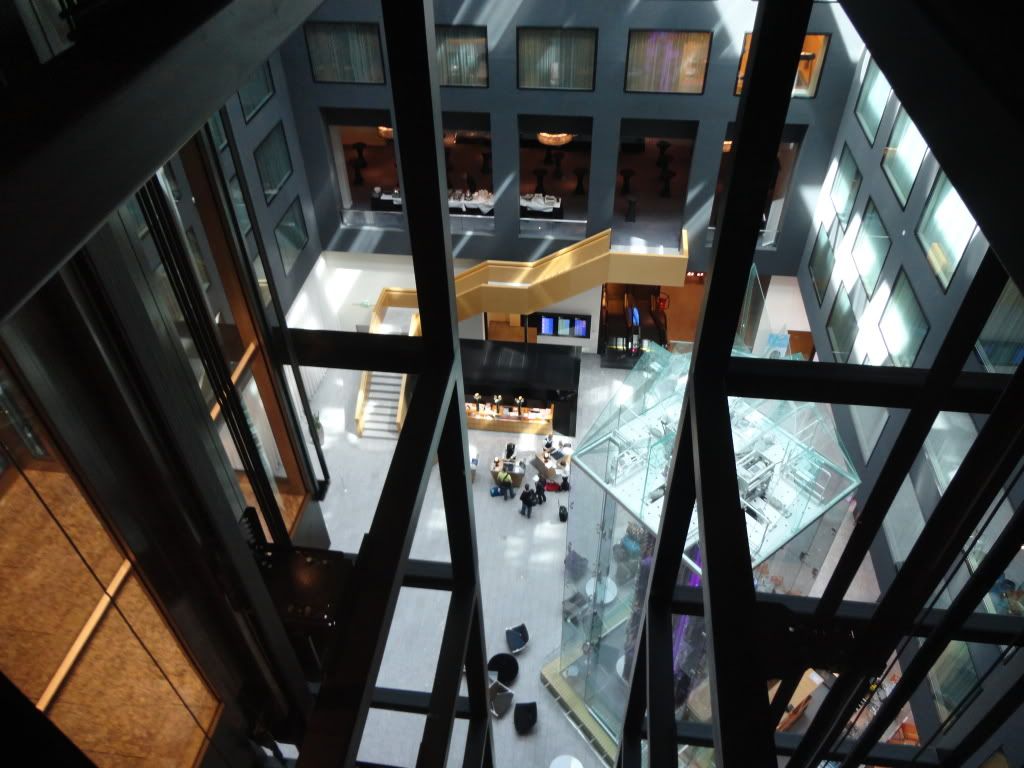 Headed over to the reception desk, where it was my turn right away, and 5 minutes later I was checked out. Before heading over to the airport I took 1 last quick picture of this beautiful hotel: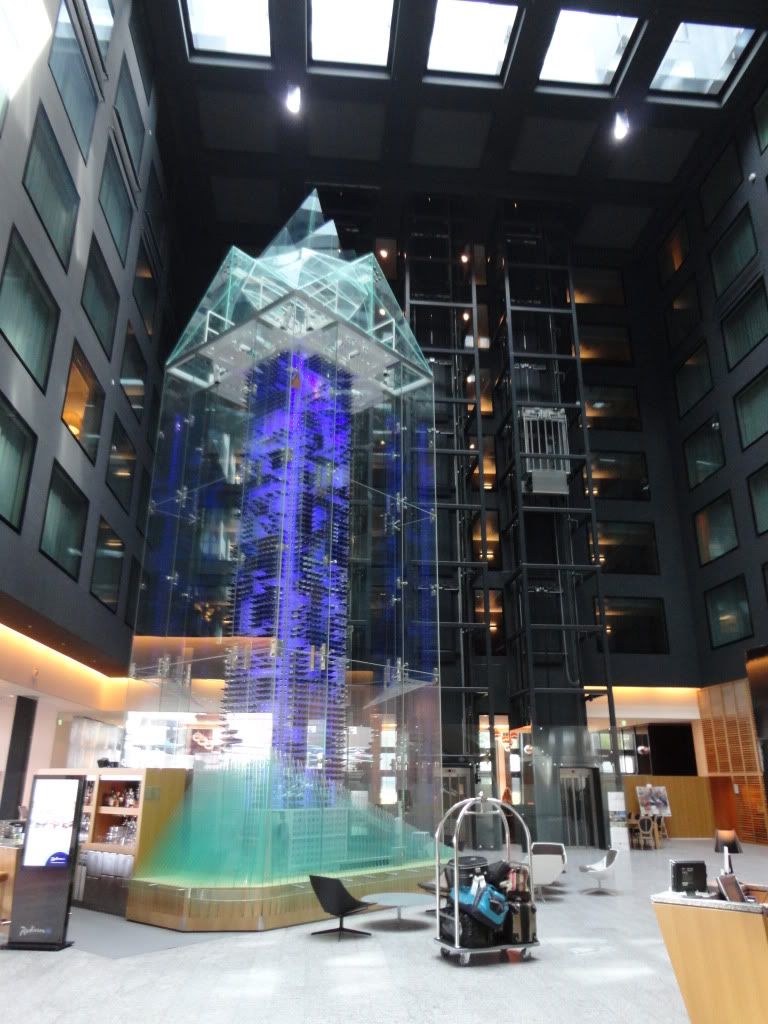 Observation Deck B
As mentioned in my previous report the hotel is directly connected to the airport so I was at ZRH in no time. Headed over to check-in area 2 where the entrance for the observation decks is. After paying the 5CHF entrance fee and clearing security I had arrived at the b deck once again.
I decided to head straight back over to the E deck, so went over to the desk to pay the additional 4 CHF. The lady behind the desk recognized me from yesterday and gave me a free ticket for the E deck, which I thought was very nice of her! After thanking her, I took a look around the B deck as the bus for the E deck will leave in 20 min:
SWISS // A321 // HB-IOF: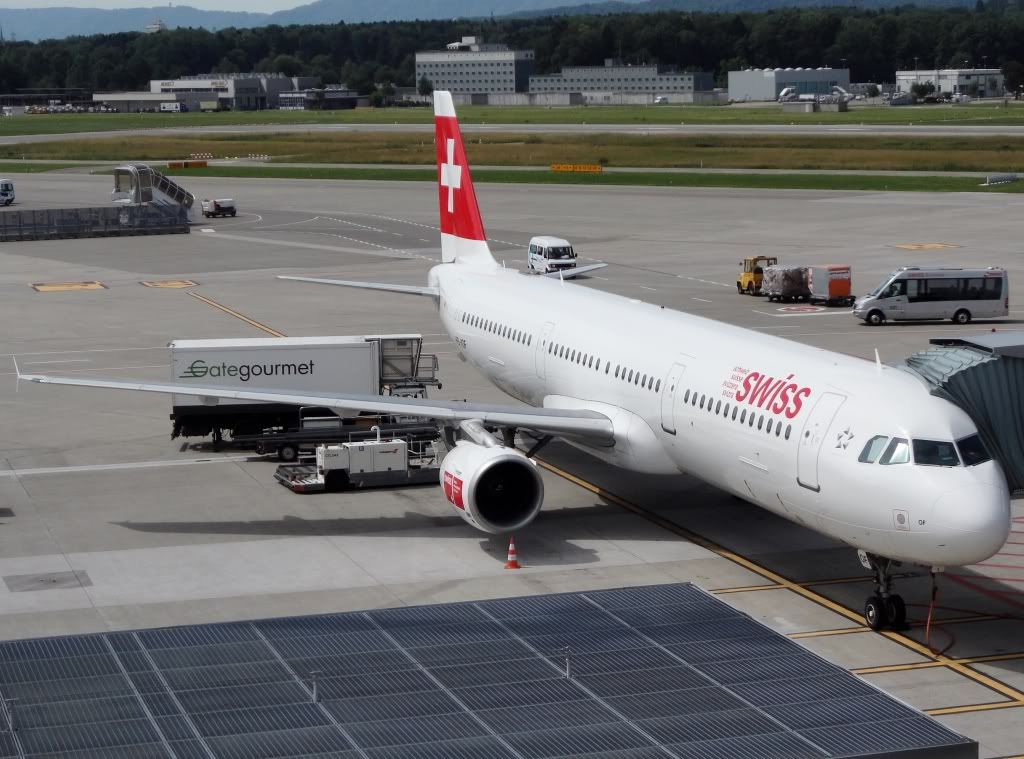 KLM // B737 // PH-BGK getting ready to head back to AMS: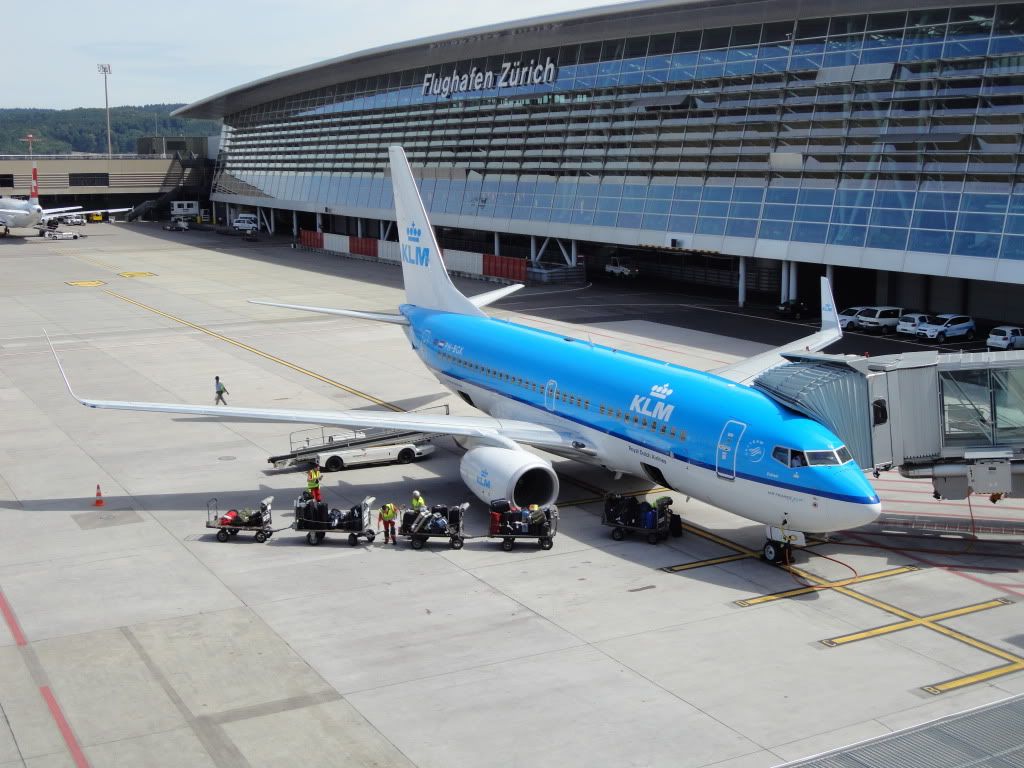 Flughafen Zürich:
SWISS // A319 // HB-IPS: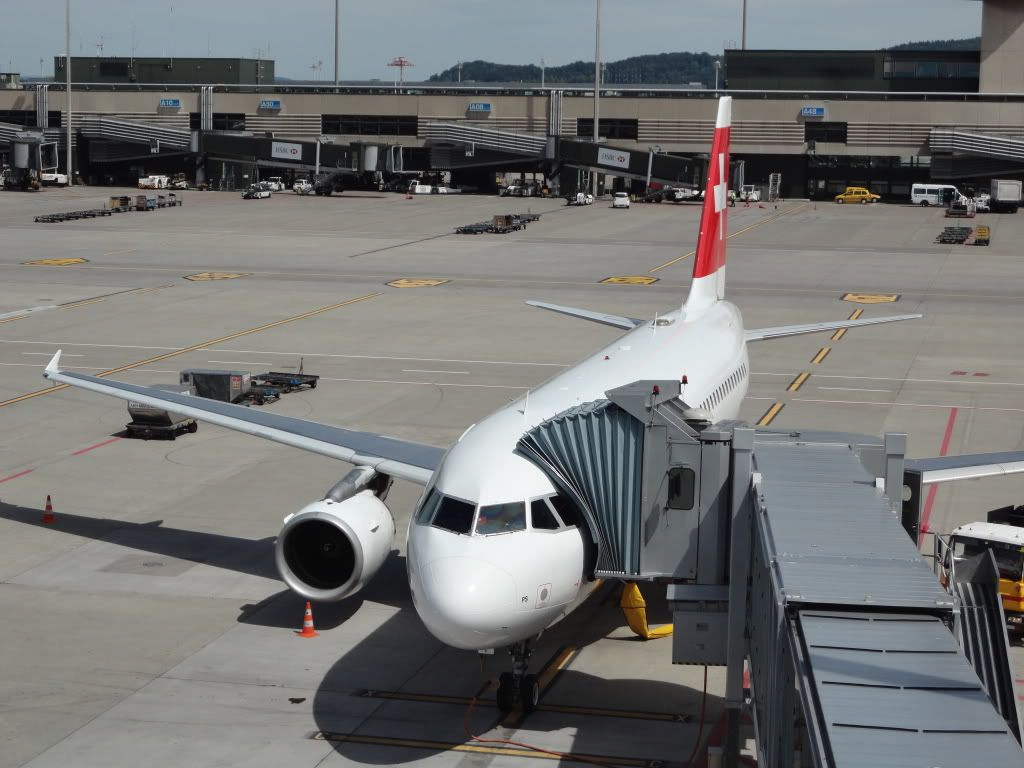 Observation Deck E
It was now time to head over to the "waiting room", from where I could take the bus. A 10 minute bus ride later I was at observation deck E. Some more spotting pictures taken from the E deck:
Singapore Airlines // A380 // 9V-SKP getting pushed back for departure to SIN: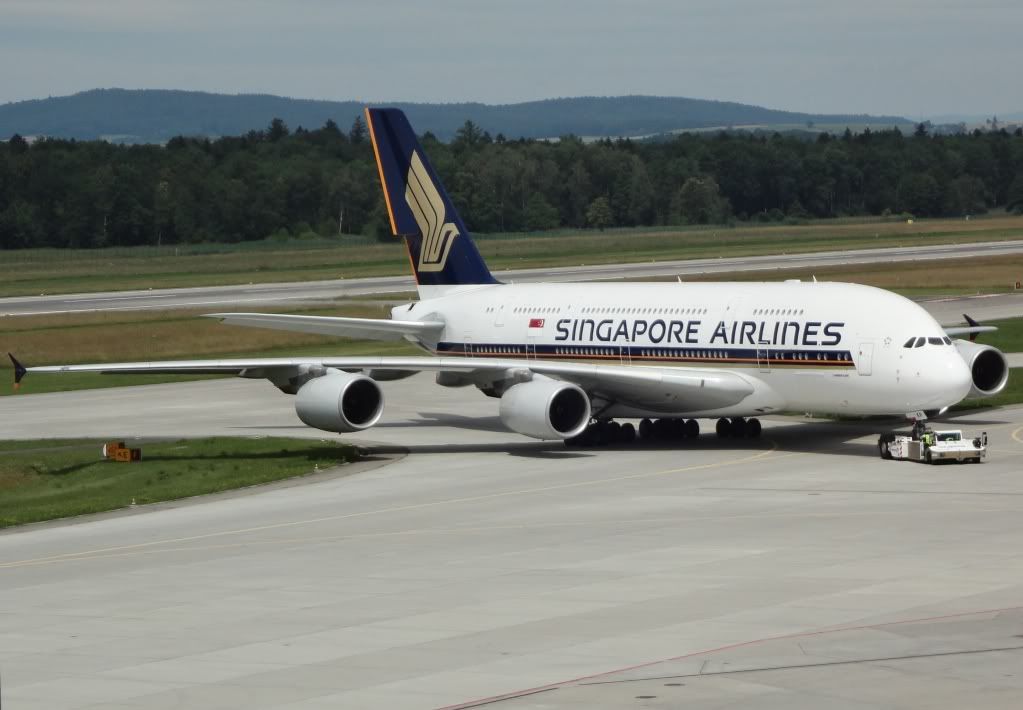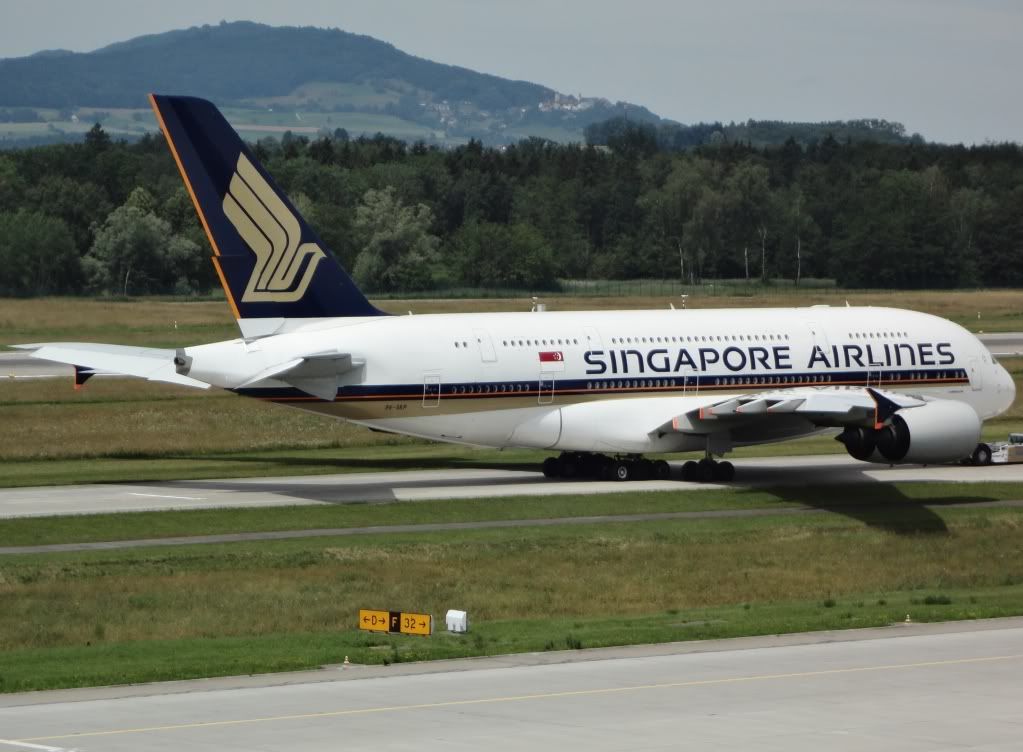 Hainan Airlines // A330 // B-6118 getting towed to its gate: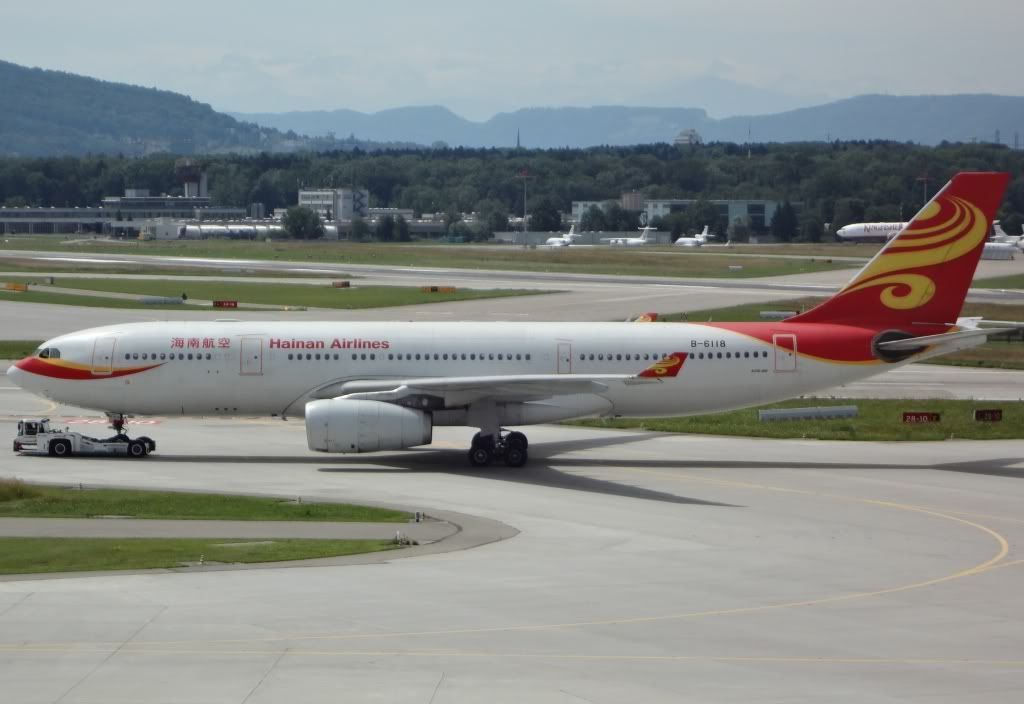 United // B767 // N652UA taxiing to runway 16 for departure to IAD: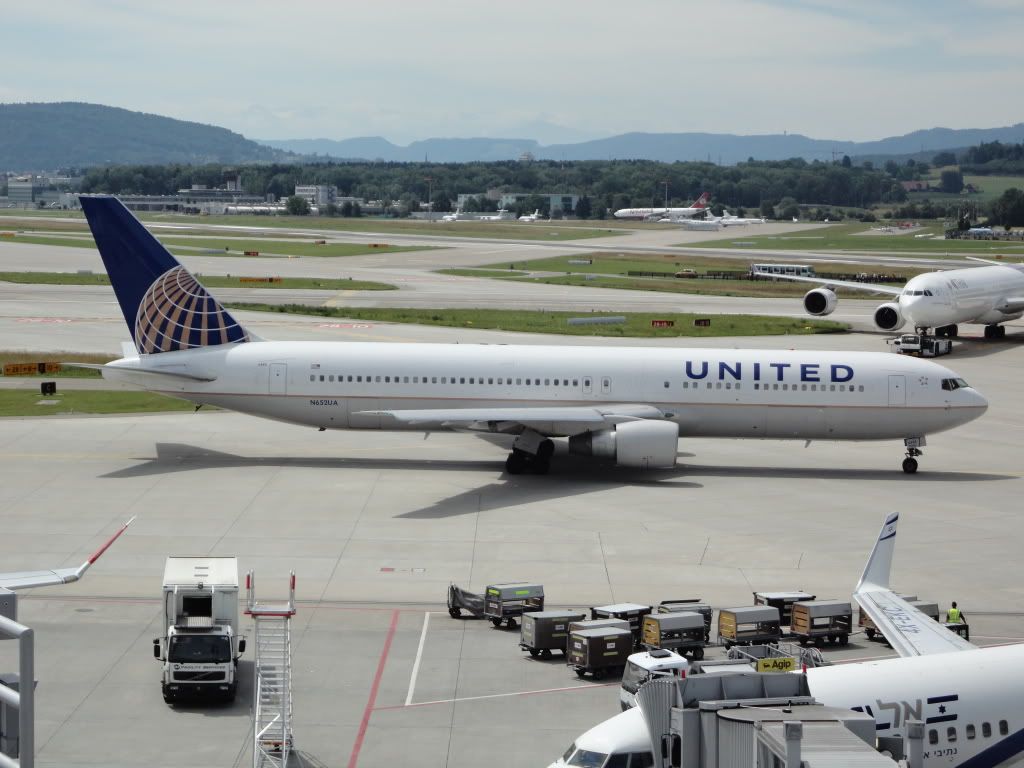 EL-AL // B737 // 4X-EKC sitting at its gate getting prepared for departure to TLV: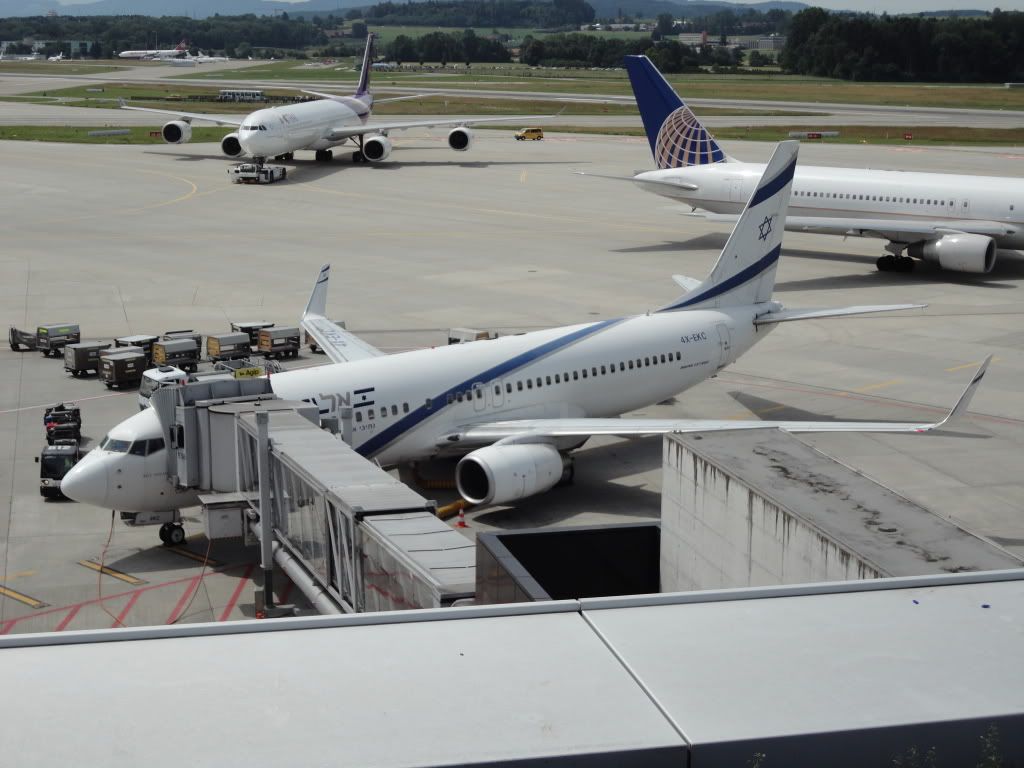 Thai Airways // A340 // HS-TNA getting towed to its gate, this one if for Win1920: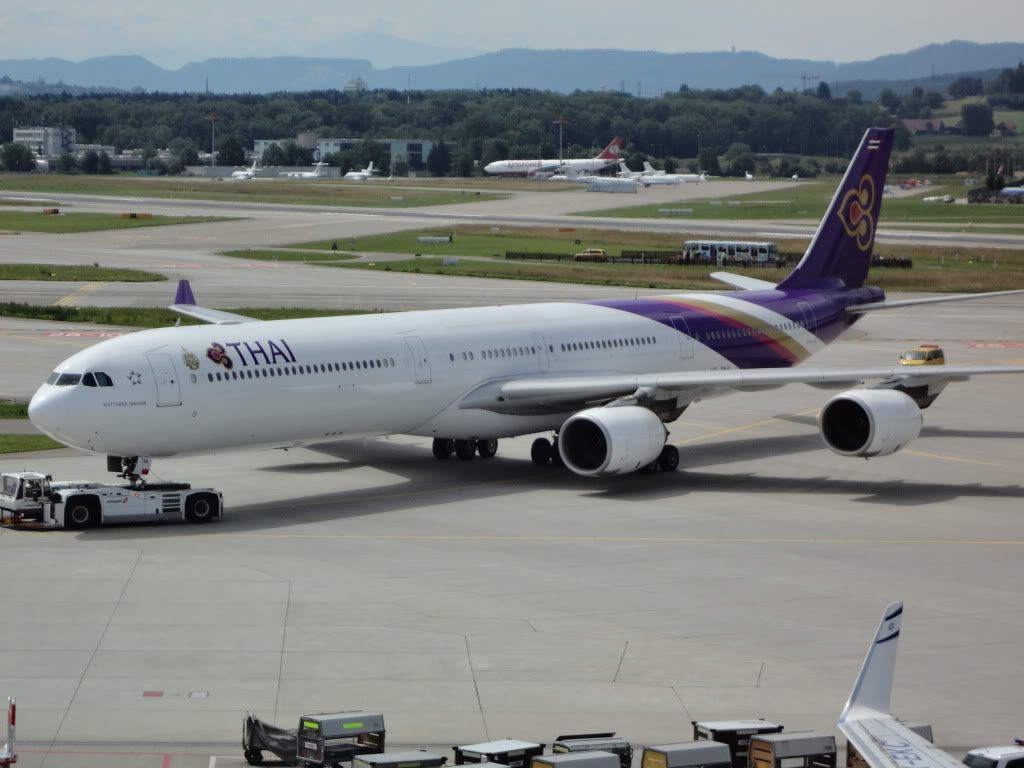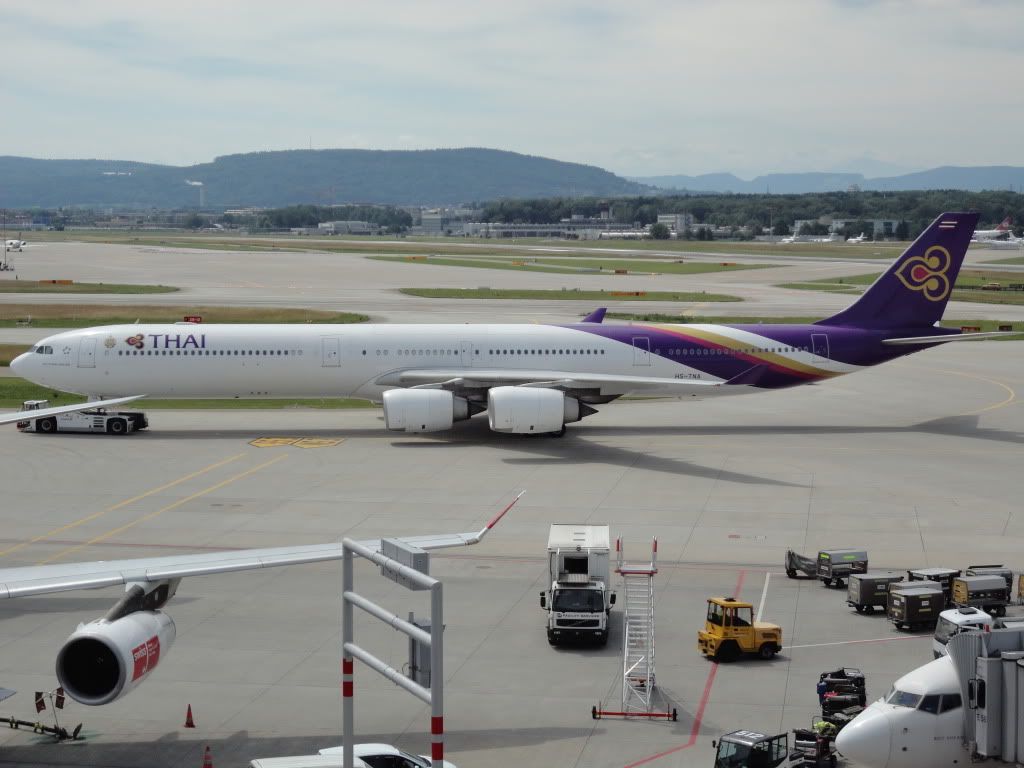 Edelweiss // A320 // HB-IHX: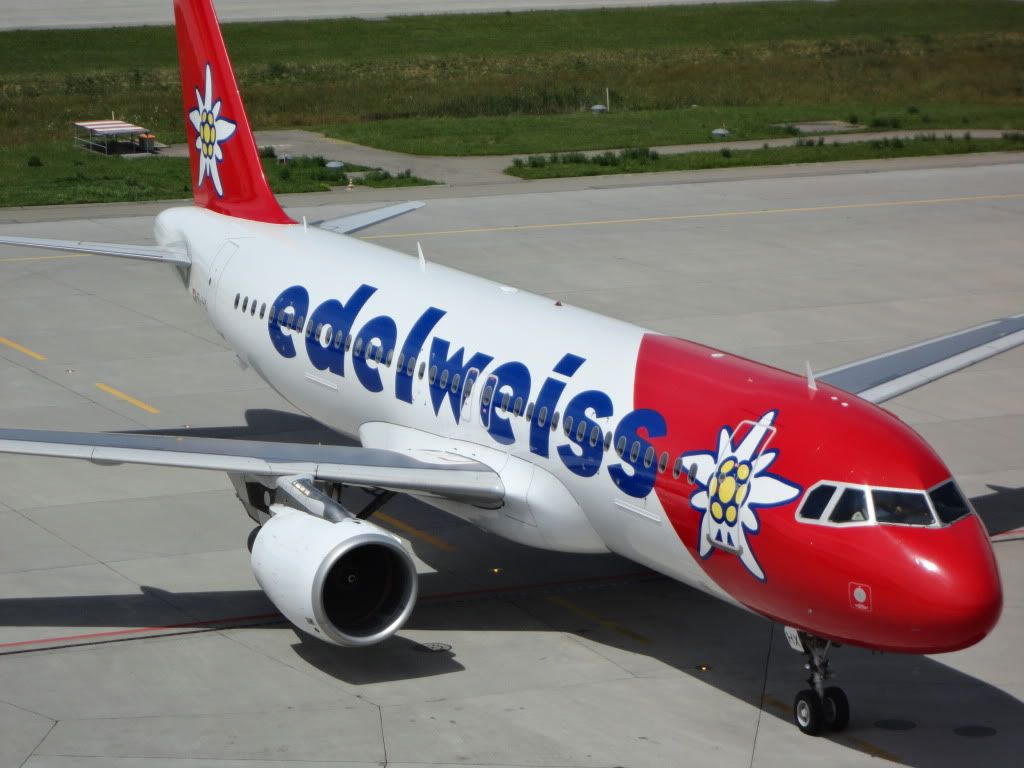 Ukraine International // B737 // UR-GAX just arrived from KBP: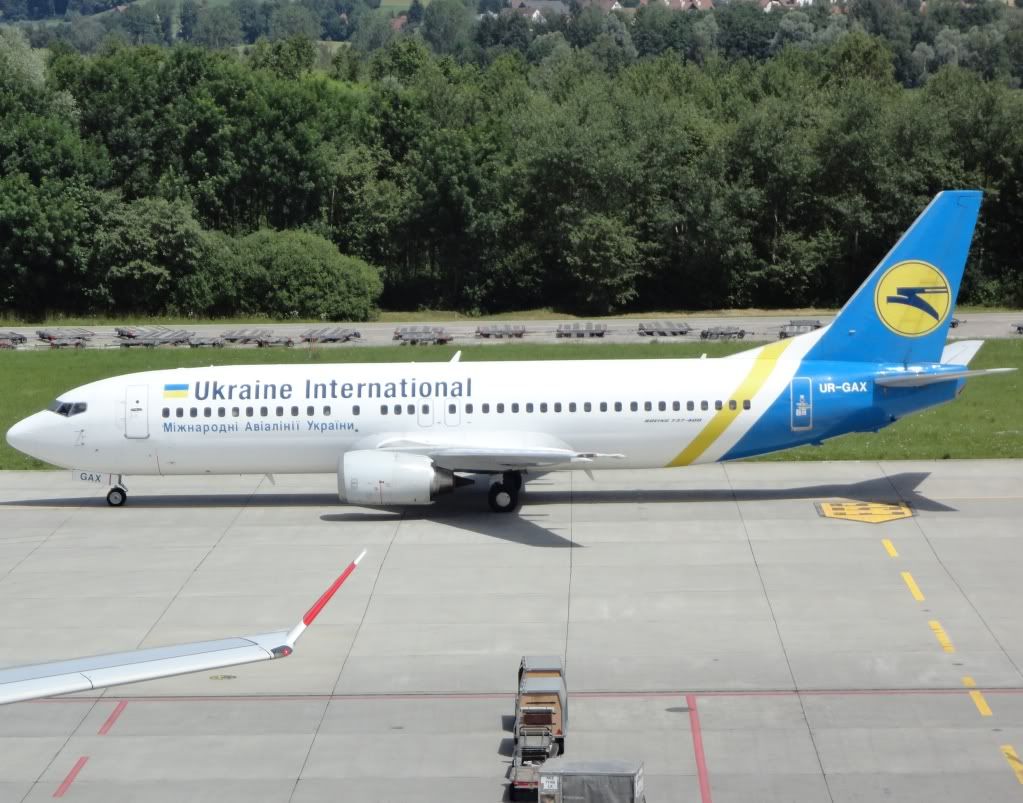 Polizei jeep waiting for EL-AL to push back: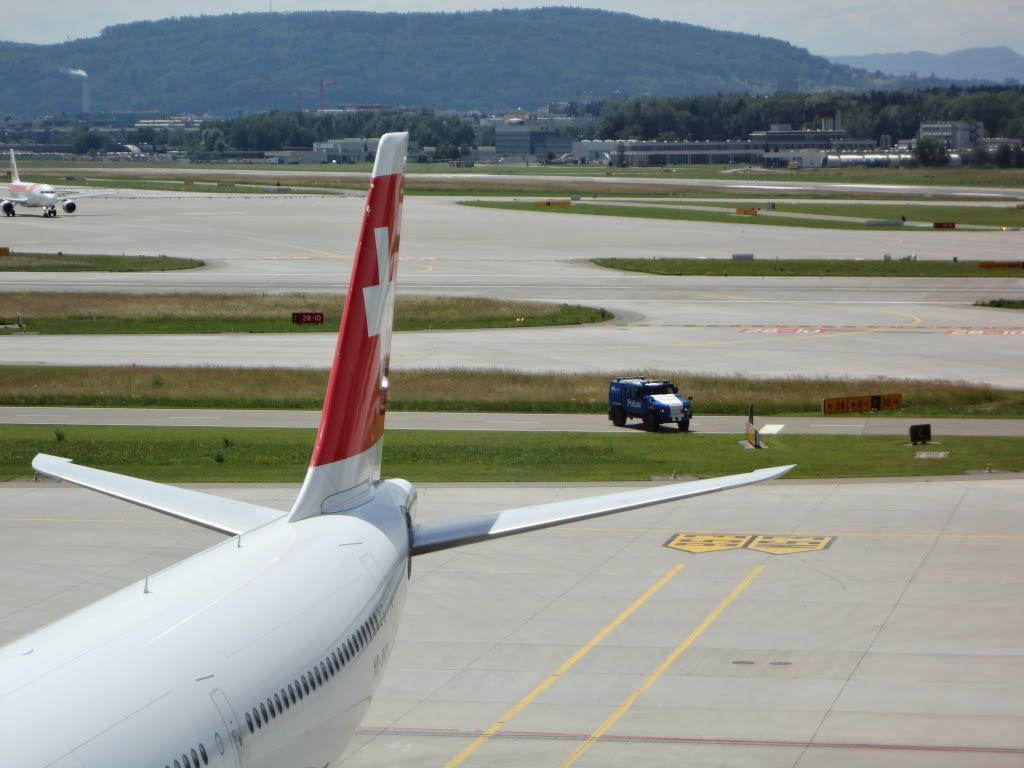 Hello // A320 // HB-JIY: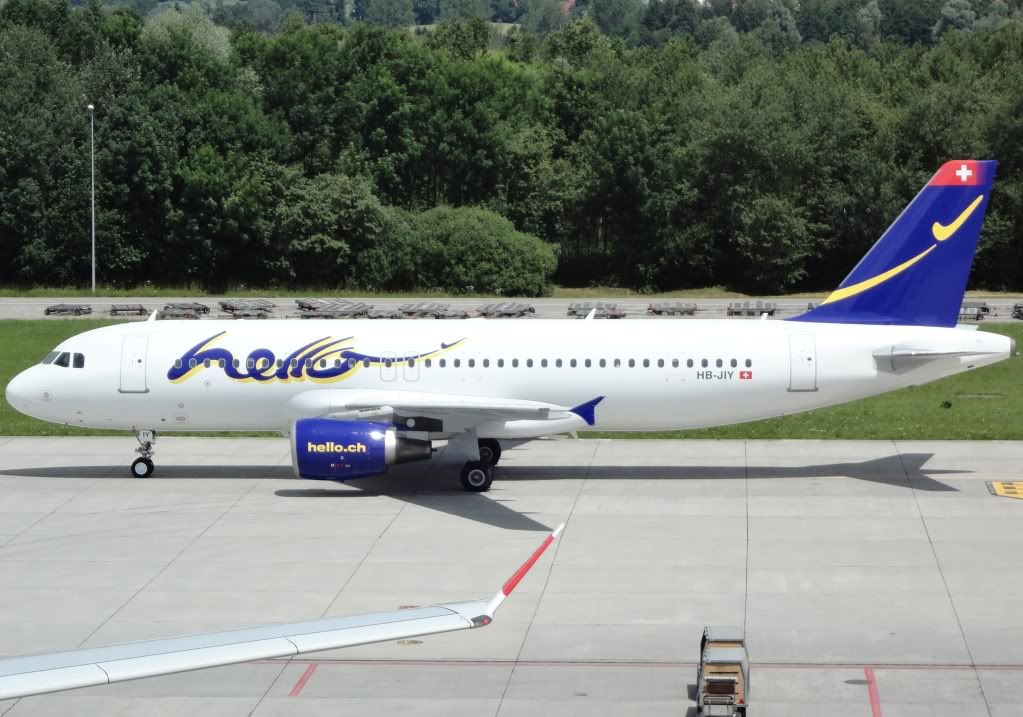 SWISS // A330 // HB-JHG being pushed back: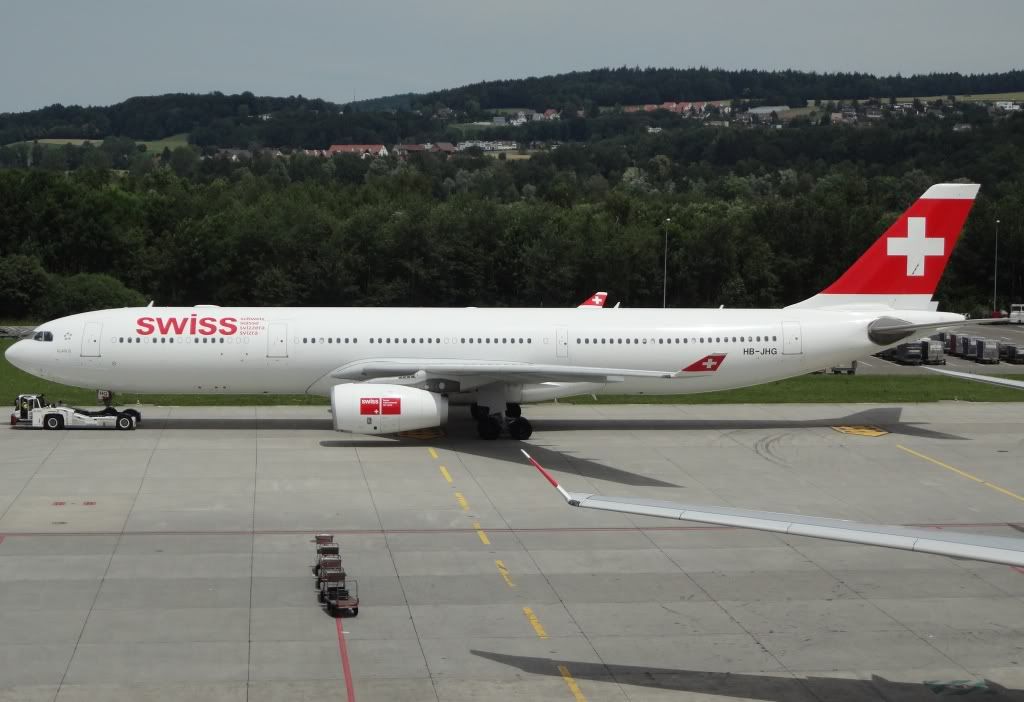 American // B767 // N39364 taxiing to runway 16 for departure to JFK: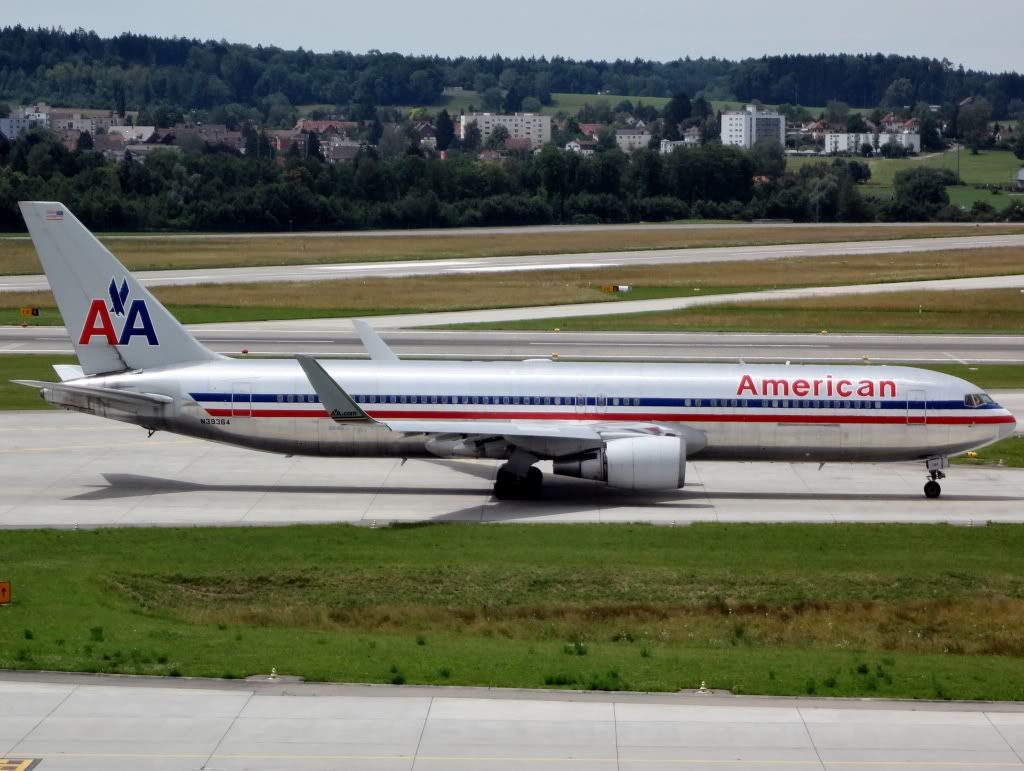 SWISS // A330 // HB-JHI taxiing to runway 16: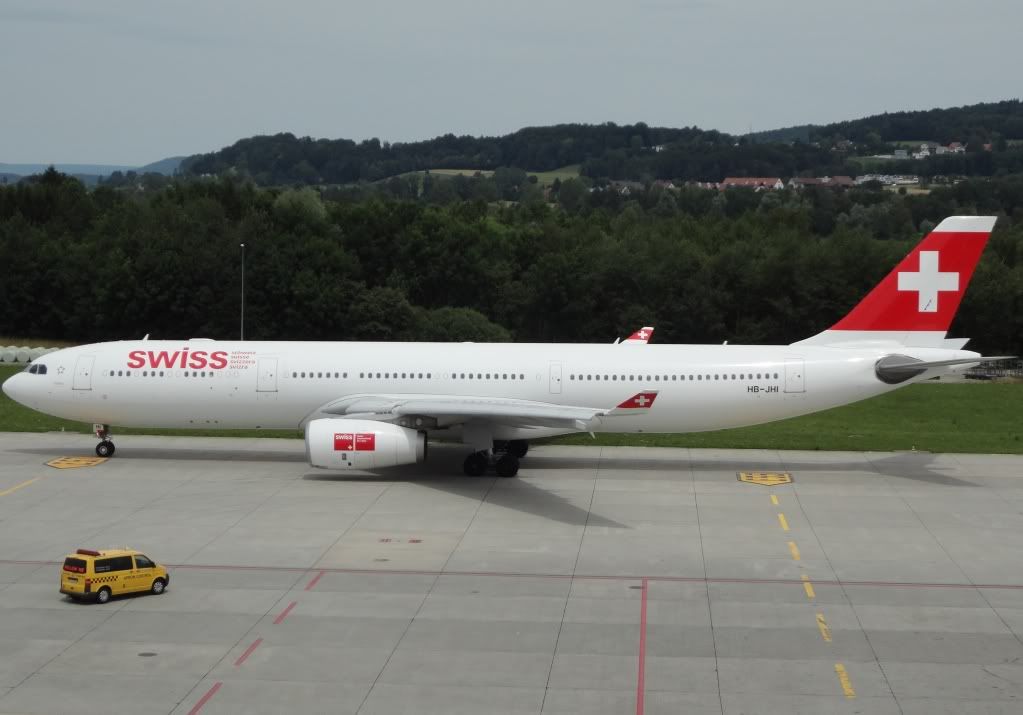 Emirates // B777 // A6-ECH just arriving from DXB: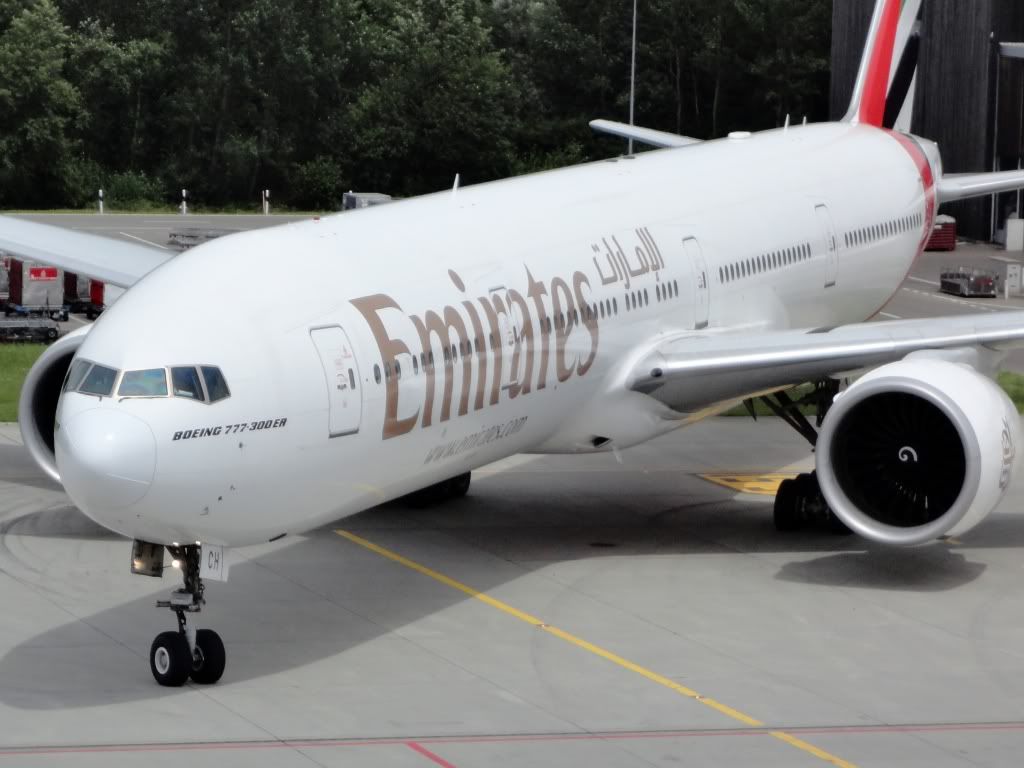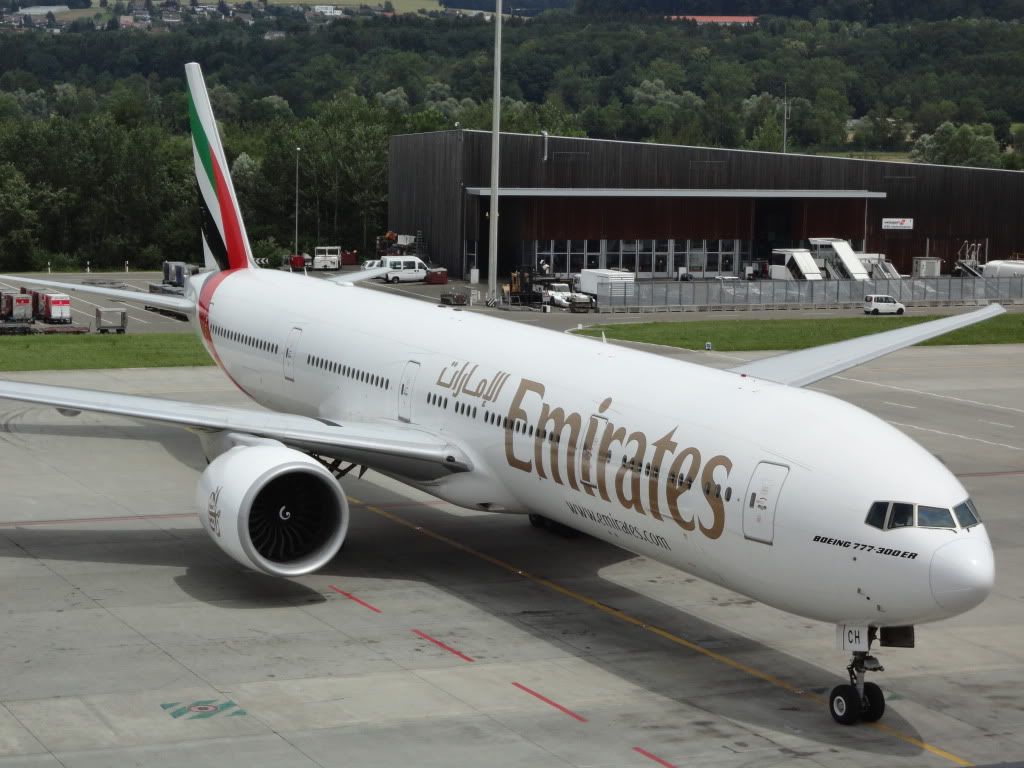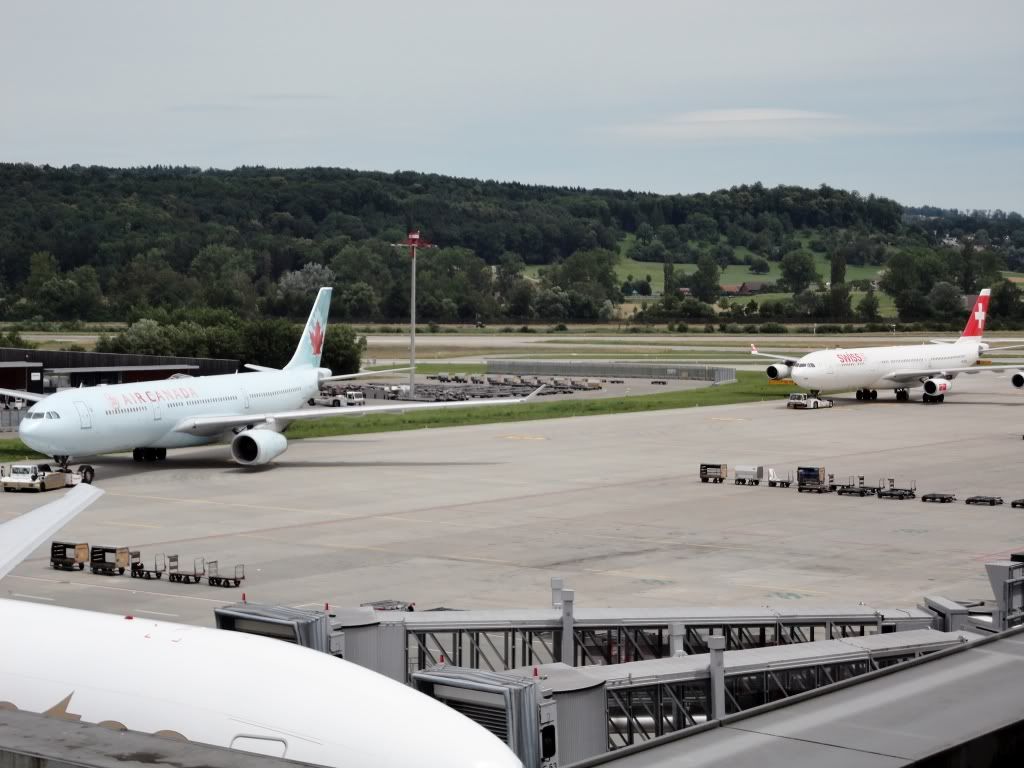 Air Canada // A330 // C-GFAH taxiing to runway 16 for departure to YYZ:
SWISS // A340 // HB-JMD taxiing to runway 16: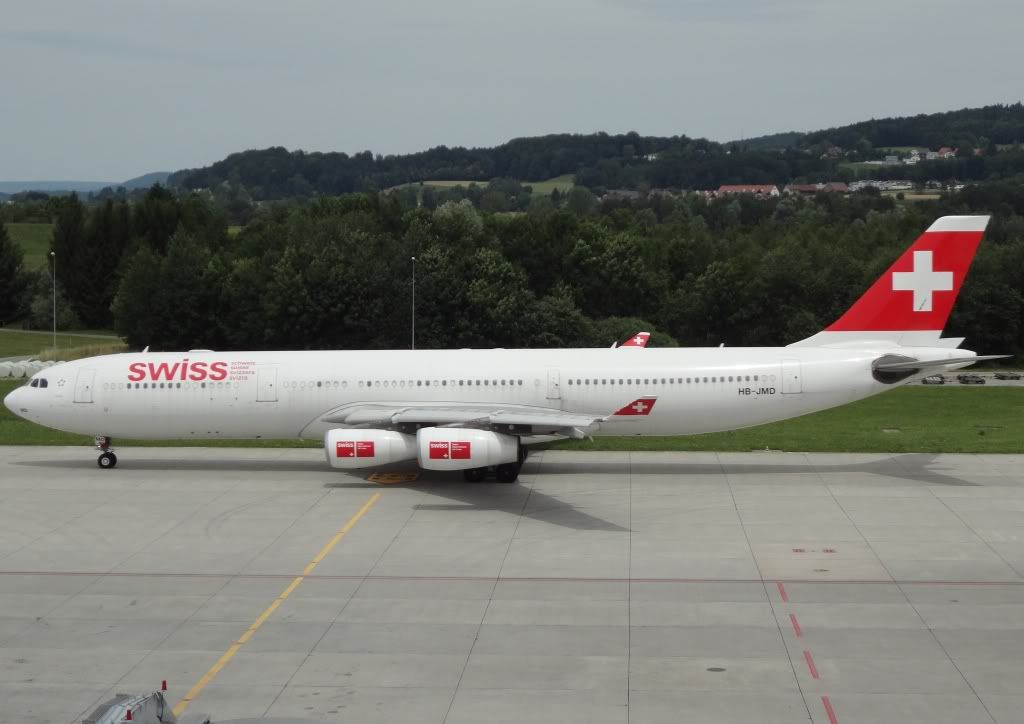 Taxiing to runway 16 for departure to TLV: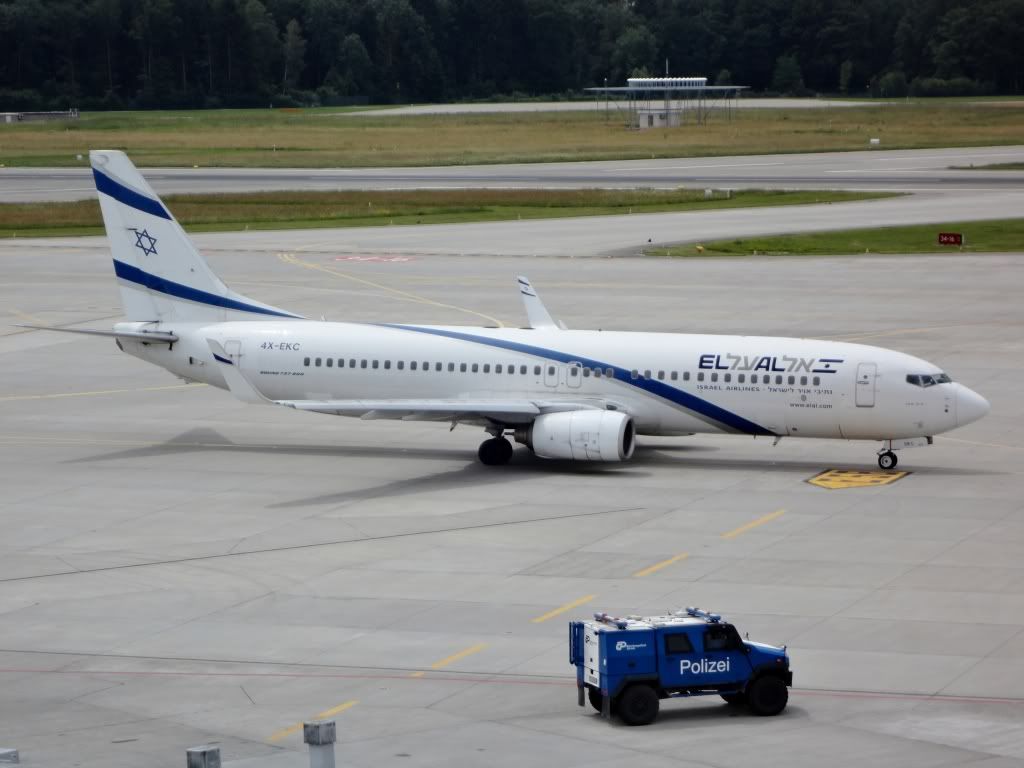 SWISS // A340 // HB-JMO taxiing to runway 16: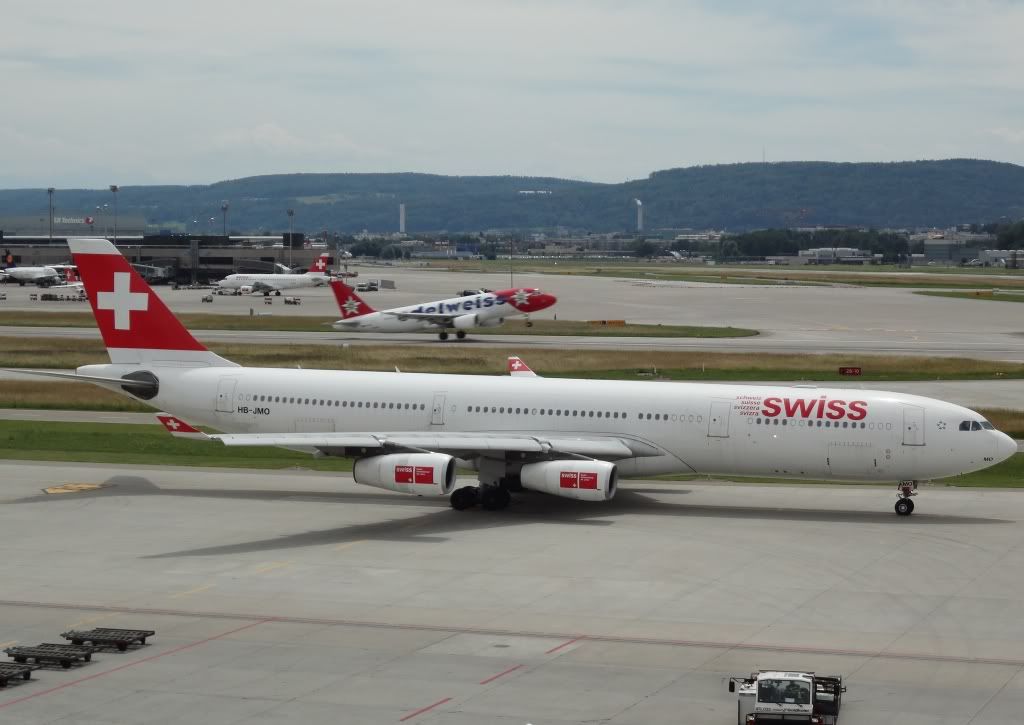 SWISS // A330 // HB-JHC taxiing to runway 16: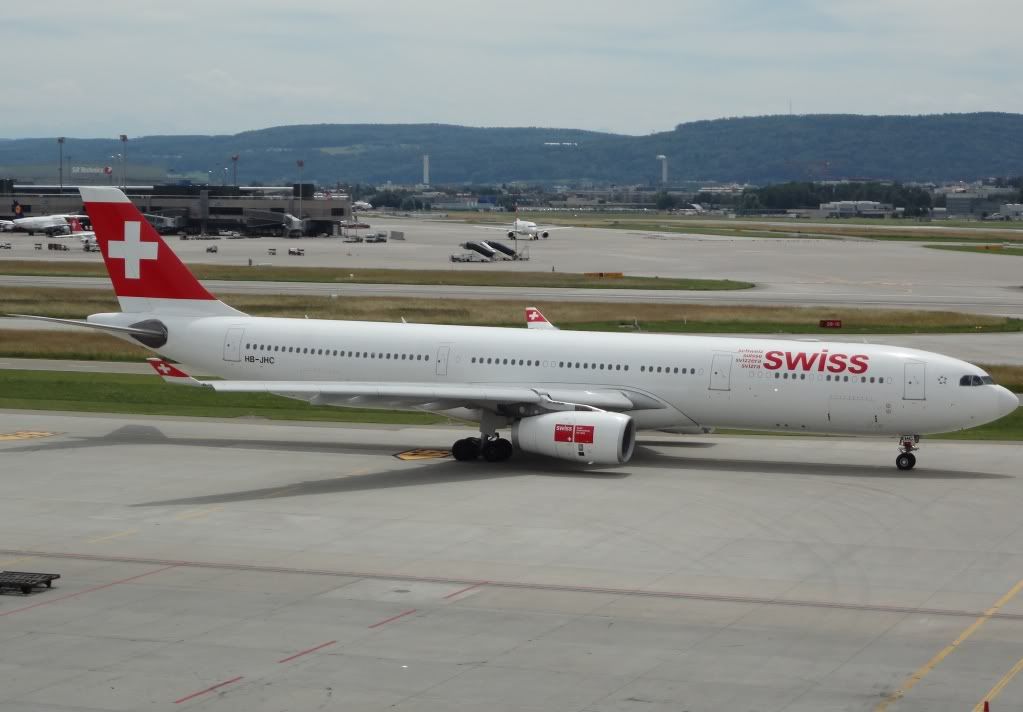 SWISS // A340 // HB-JMC taxiing to runway 16 with Ukraine International getting pushed back: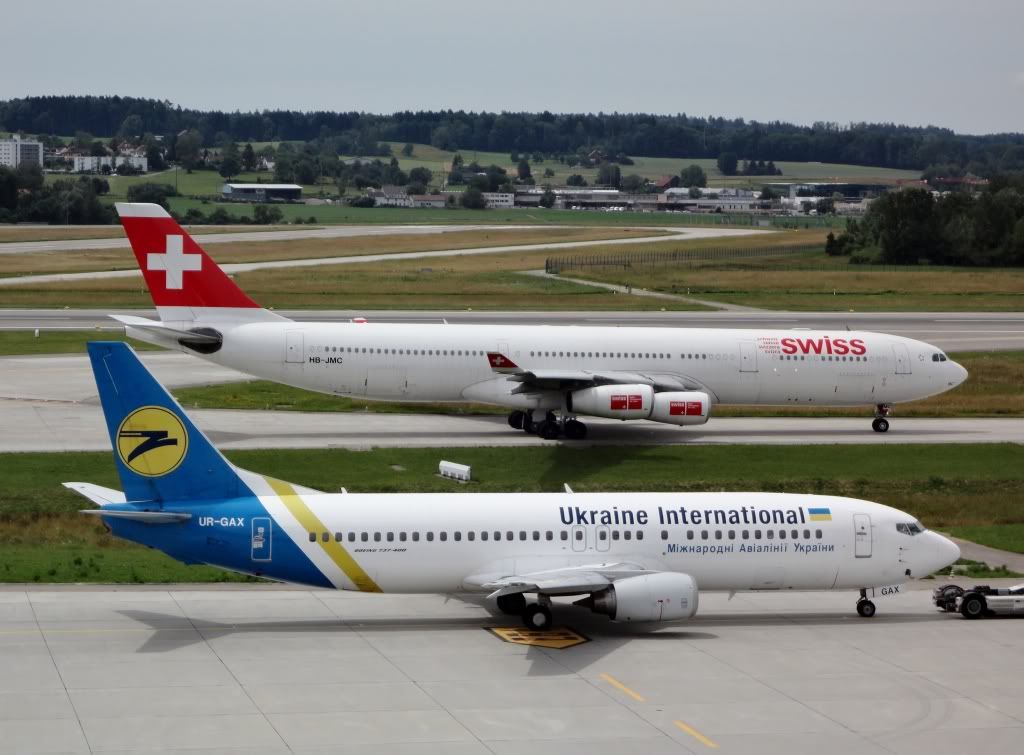 Taxiing to runway 16 for departure back to BKK: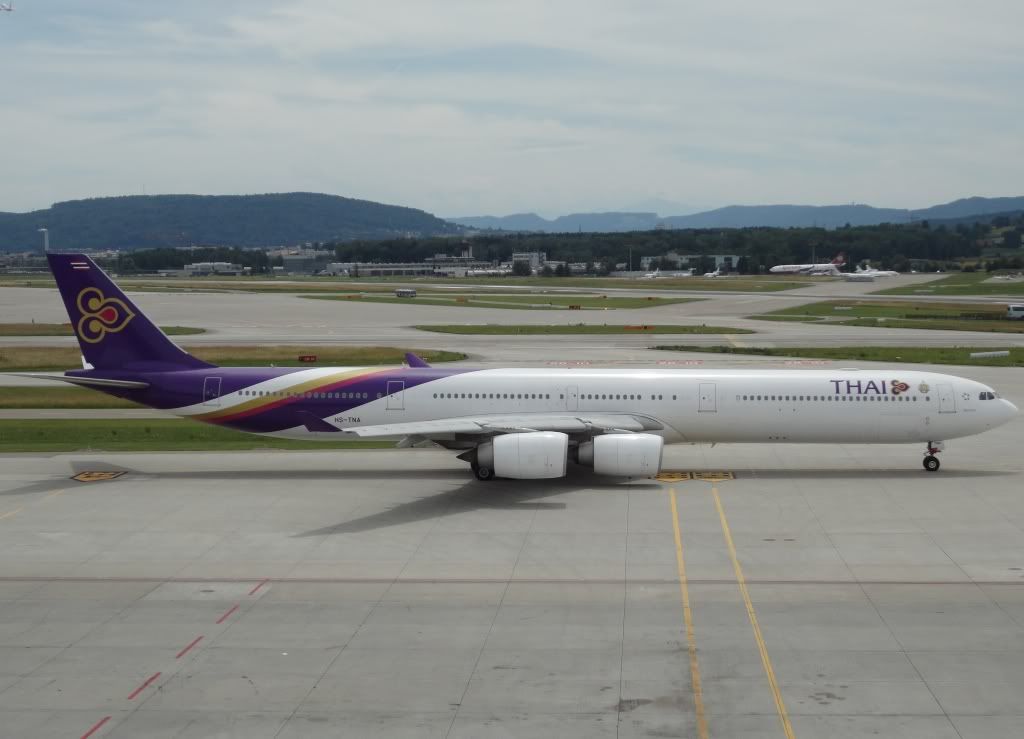 Taxiing to runway 16 for departure back to PEK: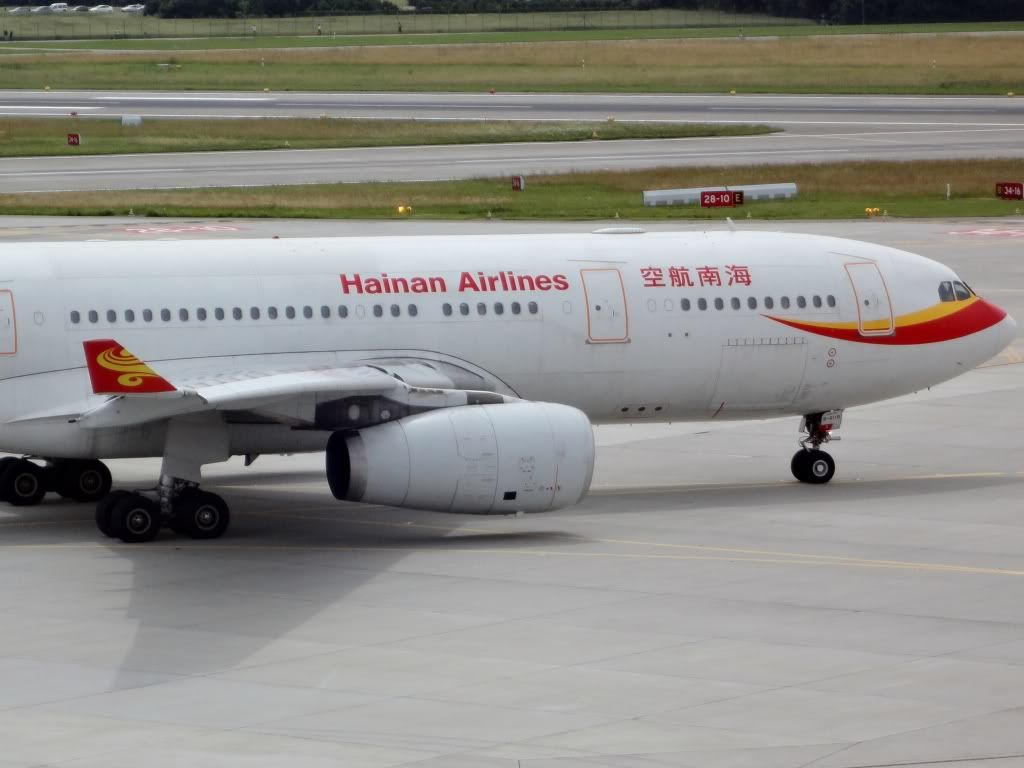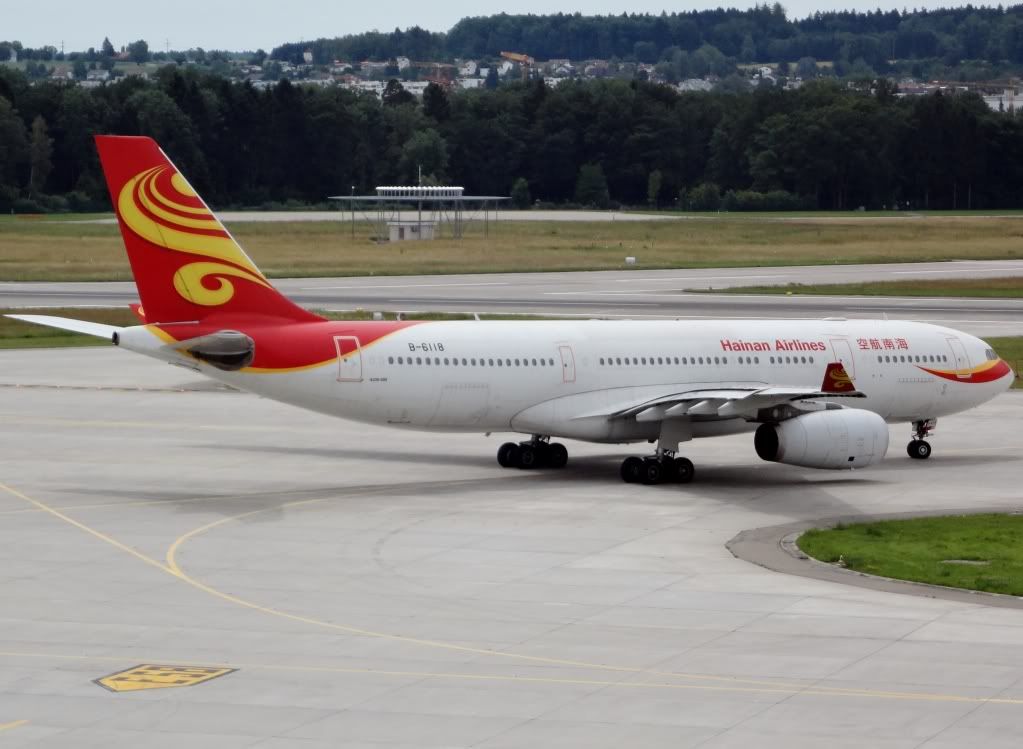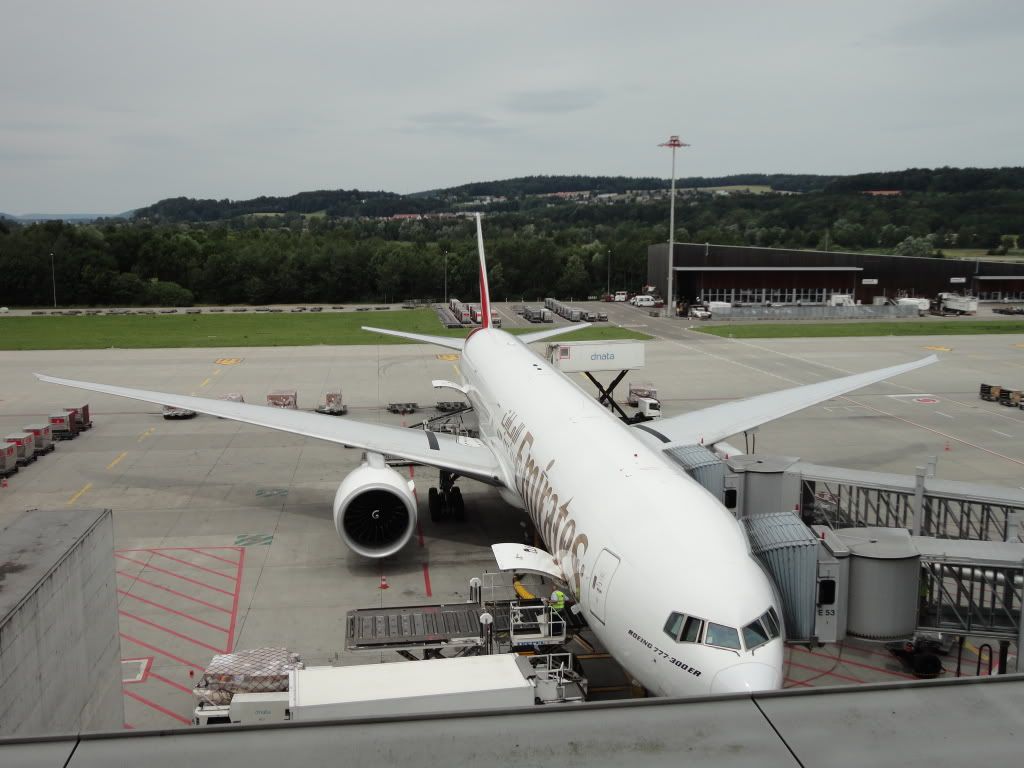 Qatar Airways // A330 // A7-AFL arriving from DOH: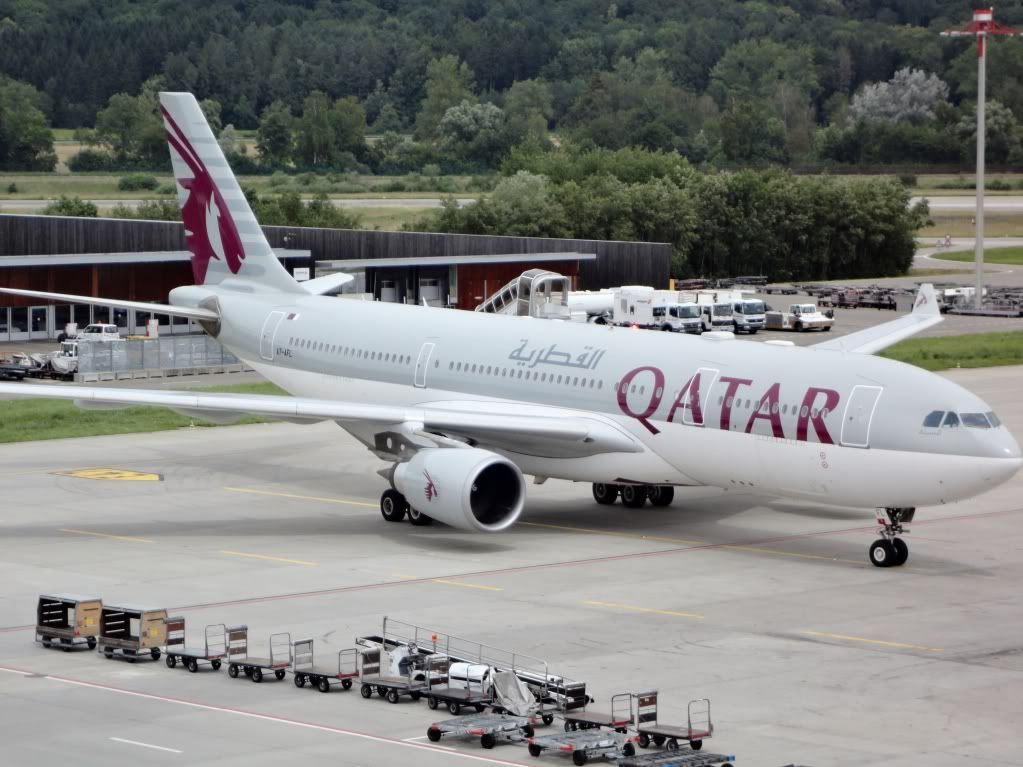 BMI Regional // EMB145 // G-EMBJ taxiing to runway 16: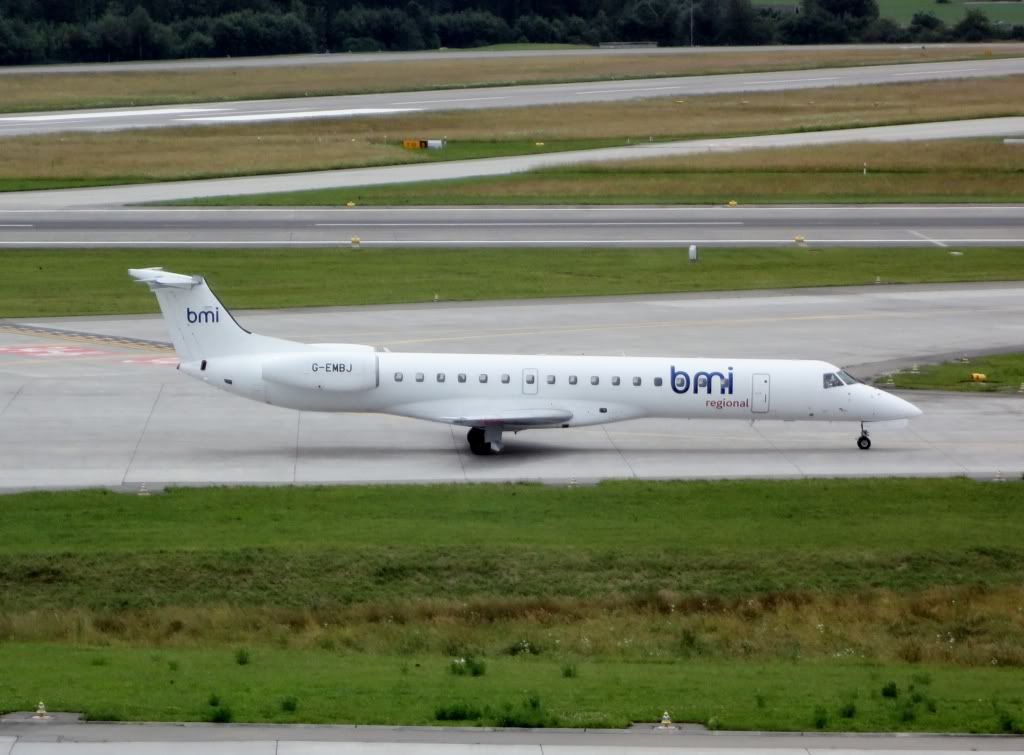 Travel Service // B737 // OK-TVL just arriving: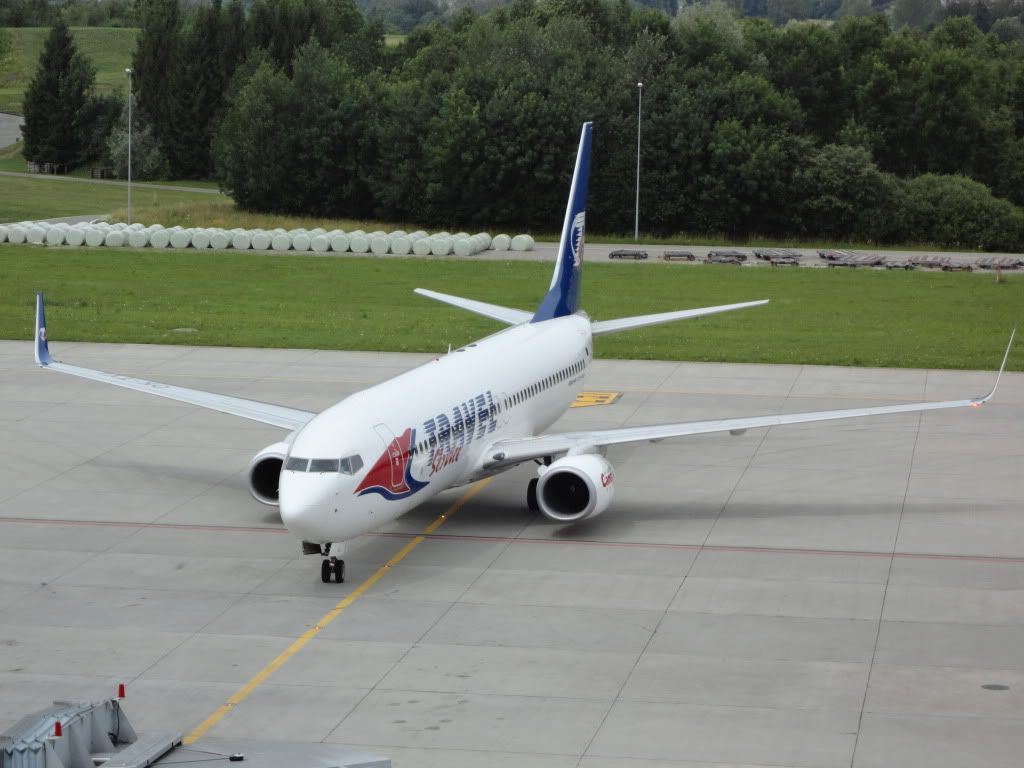 SWISS // A340 // HB-JMA just arriving from SFO or LAX: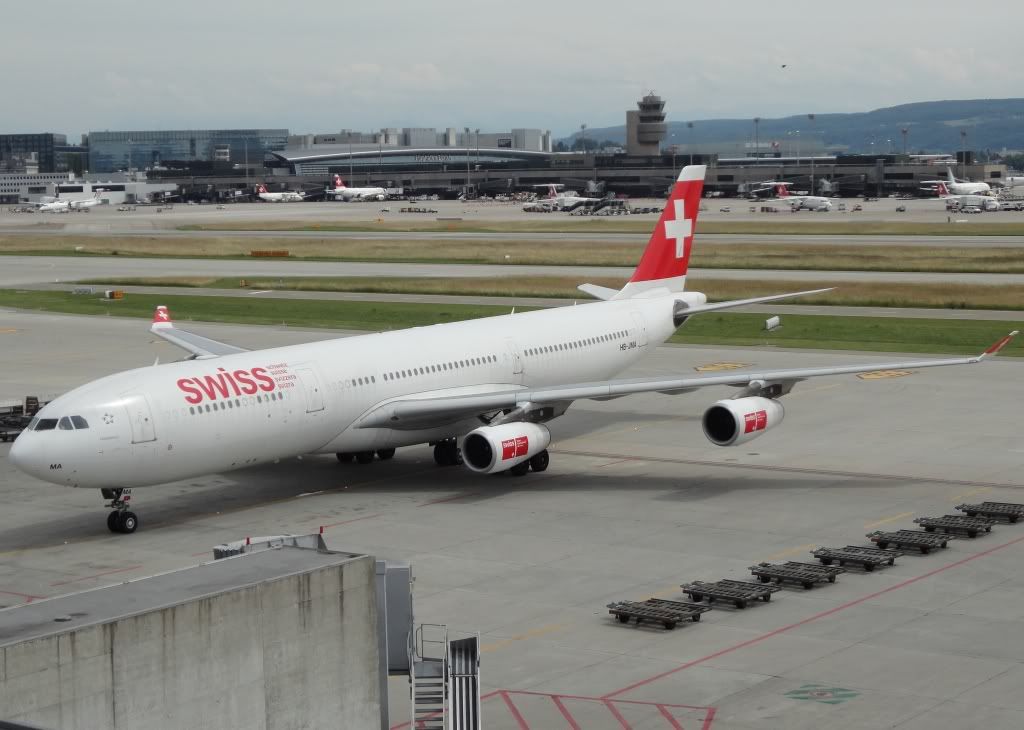 Taxiing to runway 16 for departure back to DXB: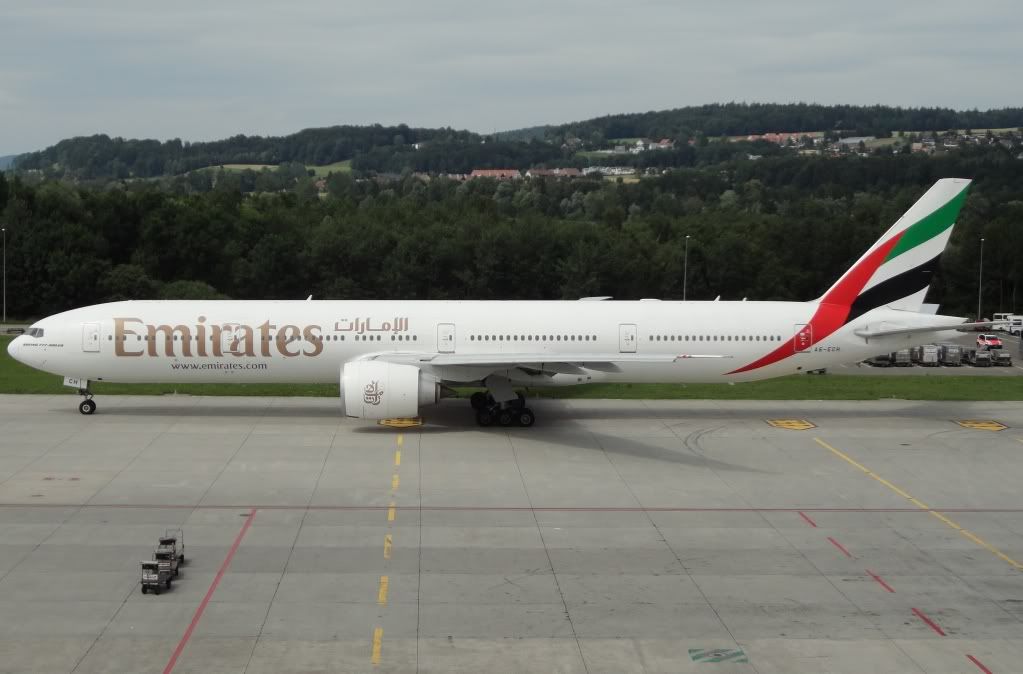 Taxiing to runway 28 for departure back to DOH: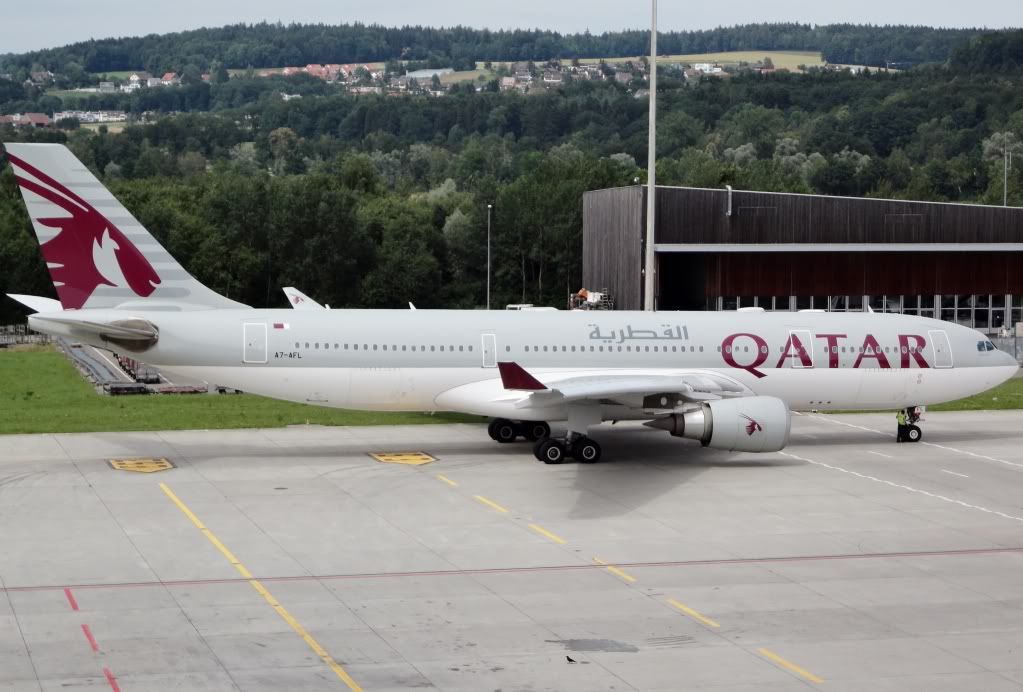 SWISS // A330 // HB-JHF getting towed to its gate: