Hello and welcome to the second part of my Poland and Italy trip report. This part will cover sectors WAW-MXP-WAW-LHR all flights operated by LOT. The first part can be found here:
A Trip To Poland With LOT, June 2012
(by
win1290
Jun 25 2012 in Trip Reports).
Here are the details of the Warsaw-Milan flight
Date: 16 June 2012
Airline: LOT
Flight: LO317
Route: WAW-MXP
Aircraft: Embraer 170
Registration: SP-LDI
Class: Economy
The flight is scheduled to depart Warsaw at 7:50 am and arrive Milan Malpensa Airport at 10:00 am. I arrived at Warsaw Airport – Terminal A at around 6:15 am.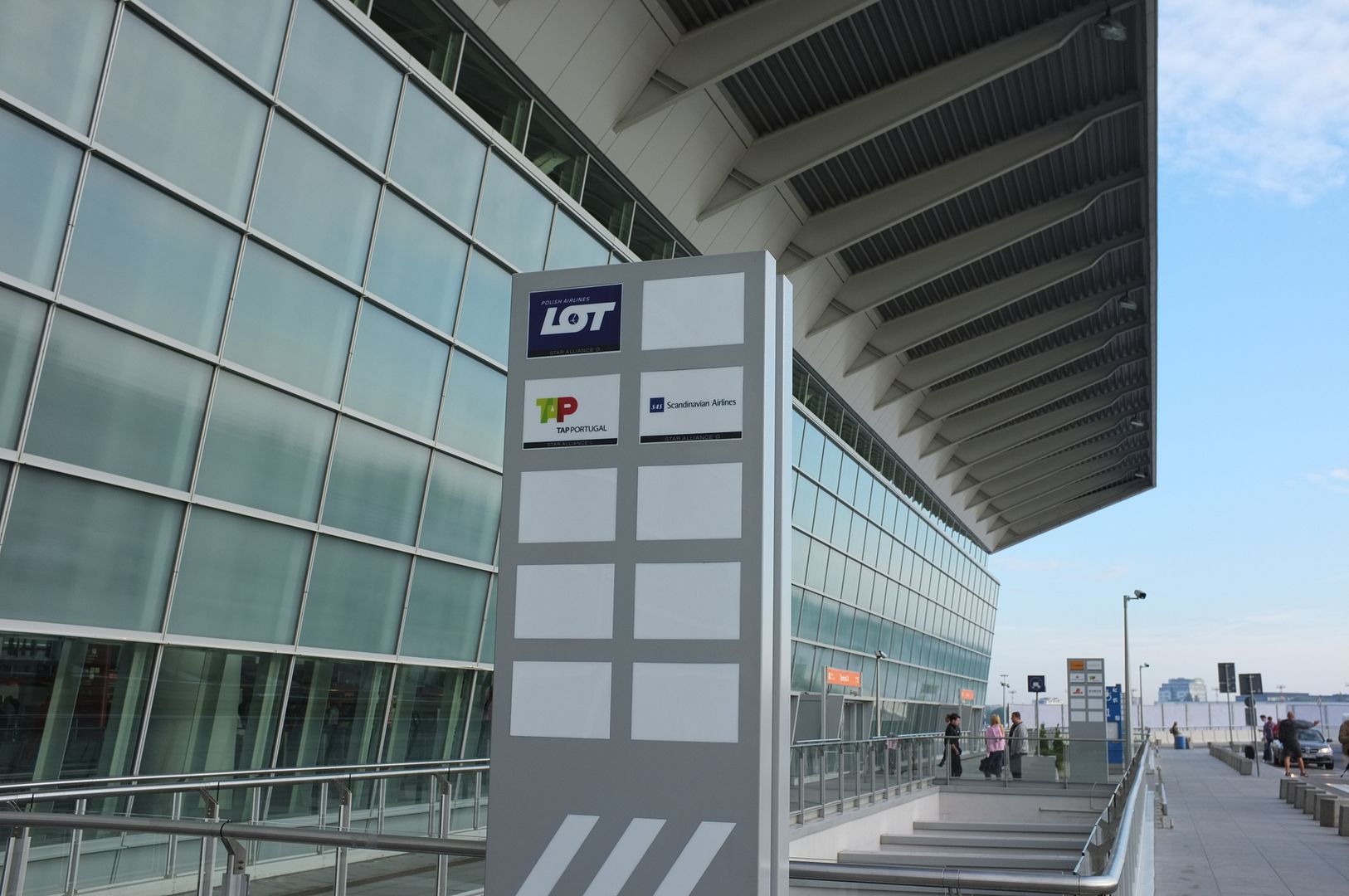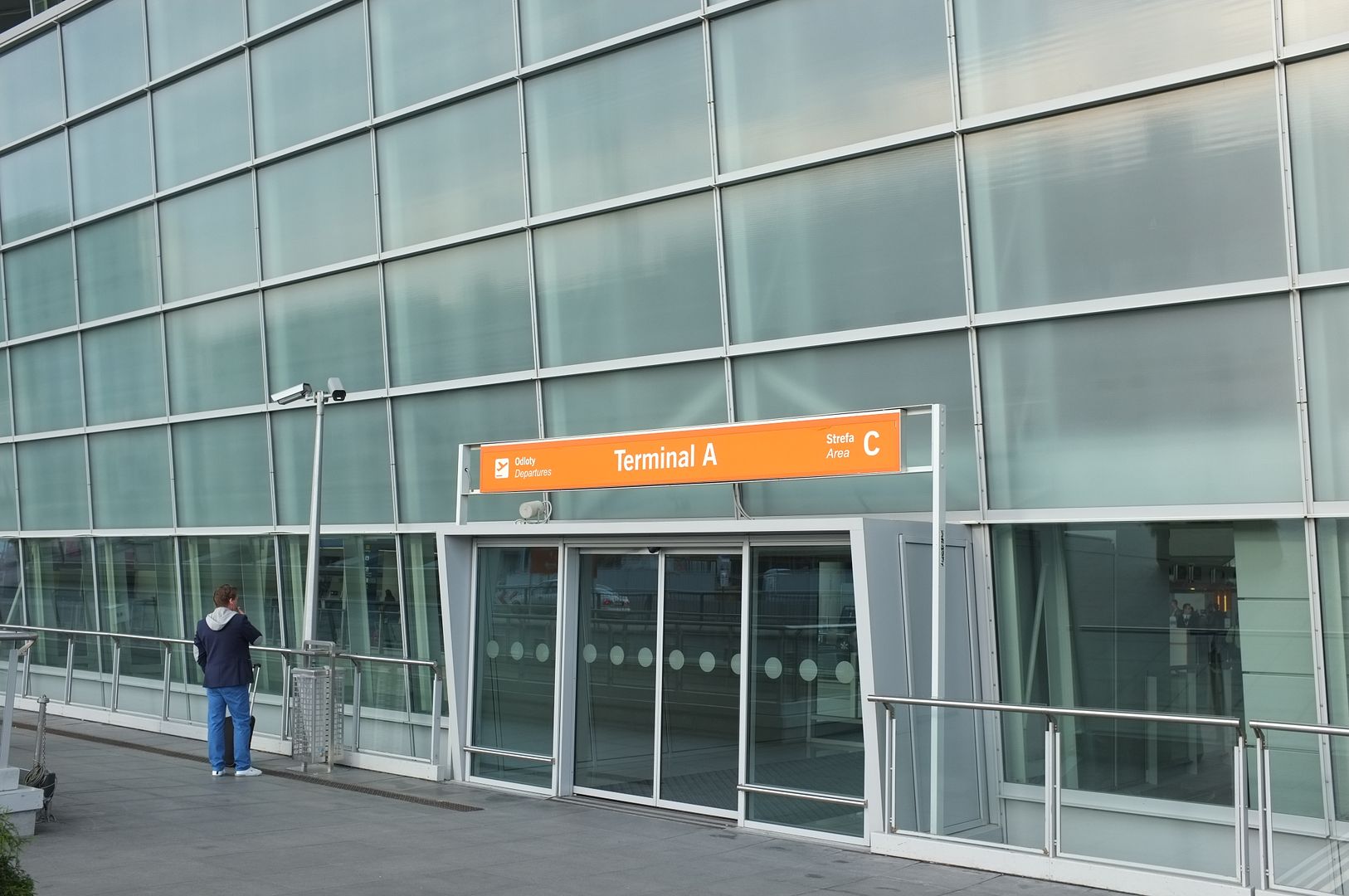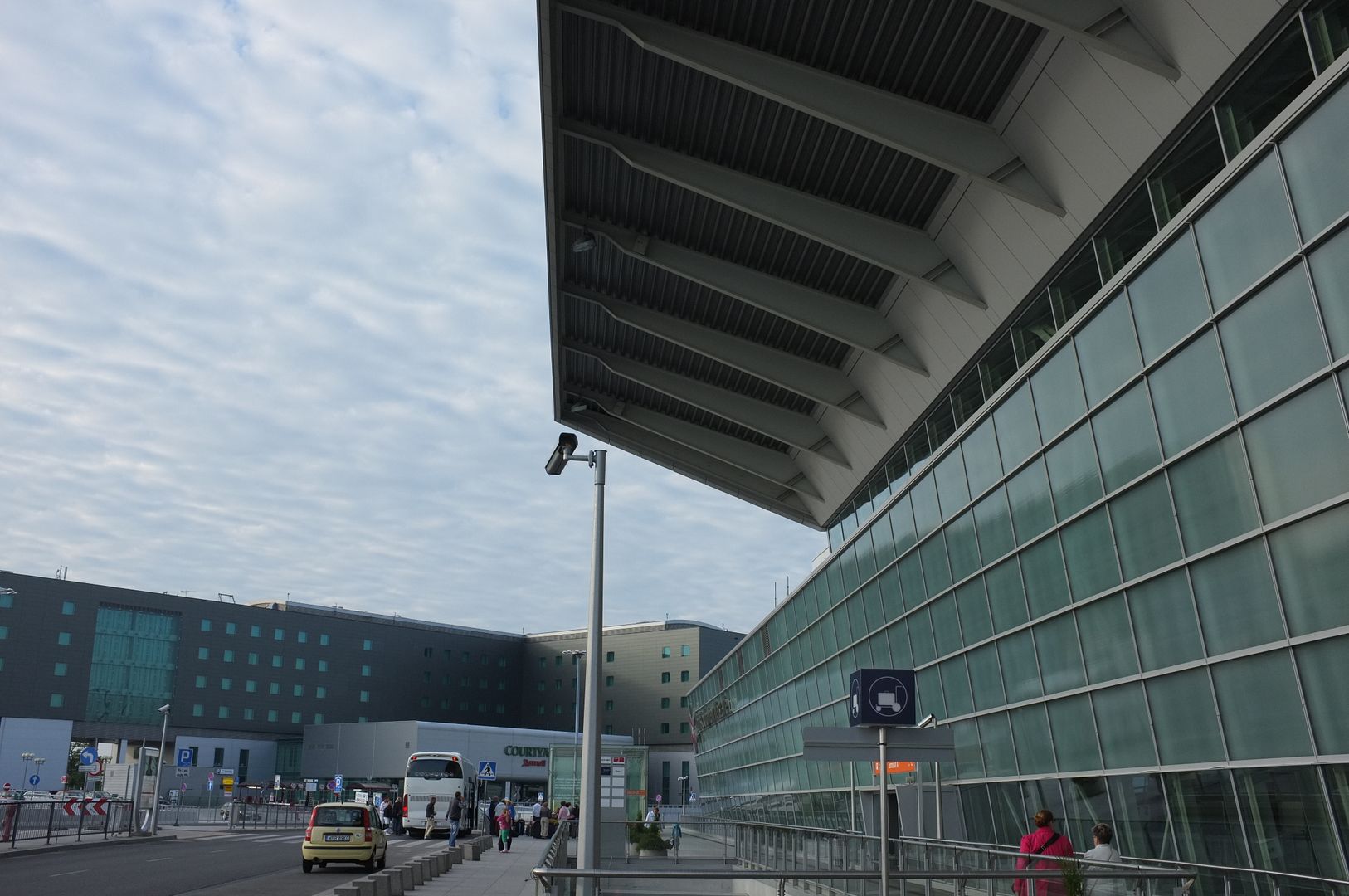 I went inside the terminal and straight to LOT check-in area. I went to an empty *G counter and asked to check in for a flight to Milan, and I got my boarding pass within minutes. I asked the check-in agent if the flight was full, and was told that it wasn't full and the seat next to me will be blocked. The security screening was quite quick, done after a few minutes.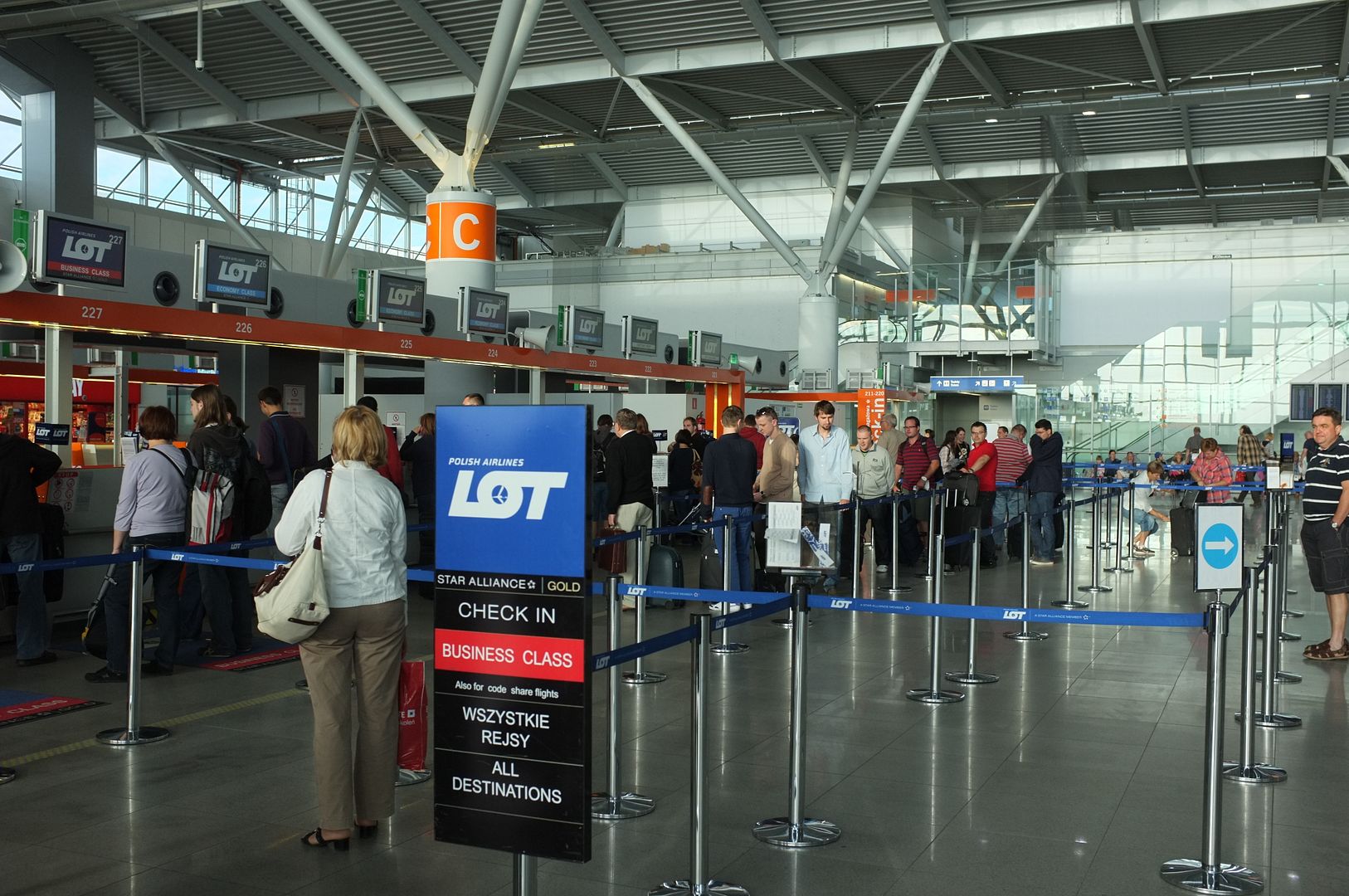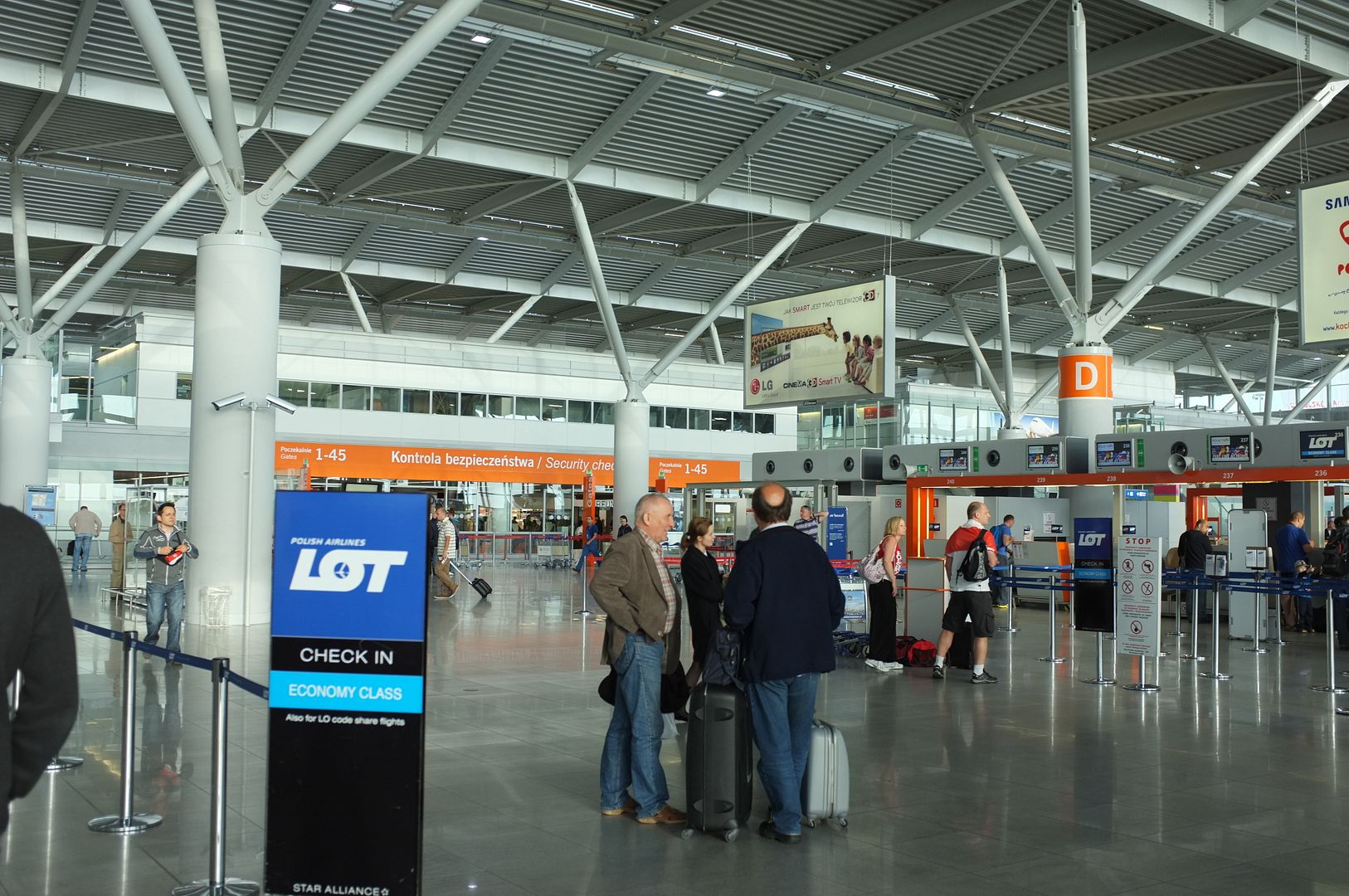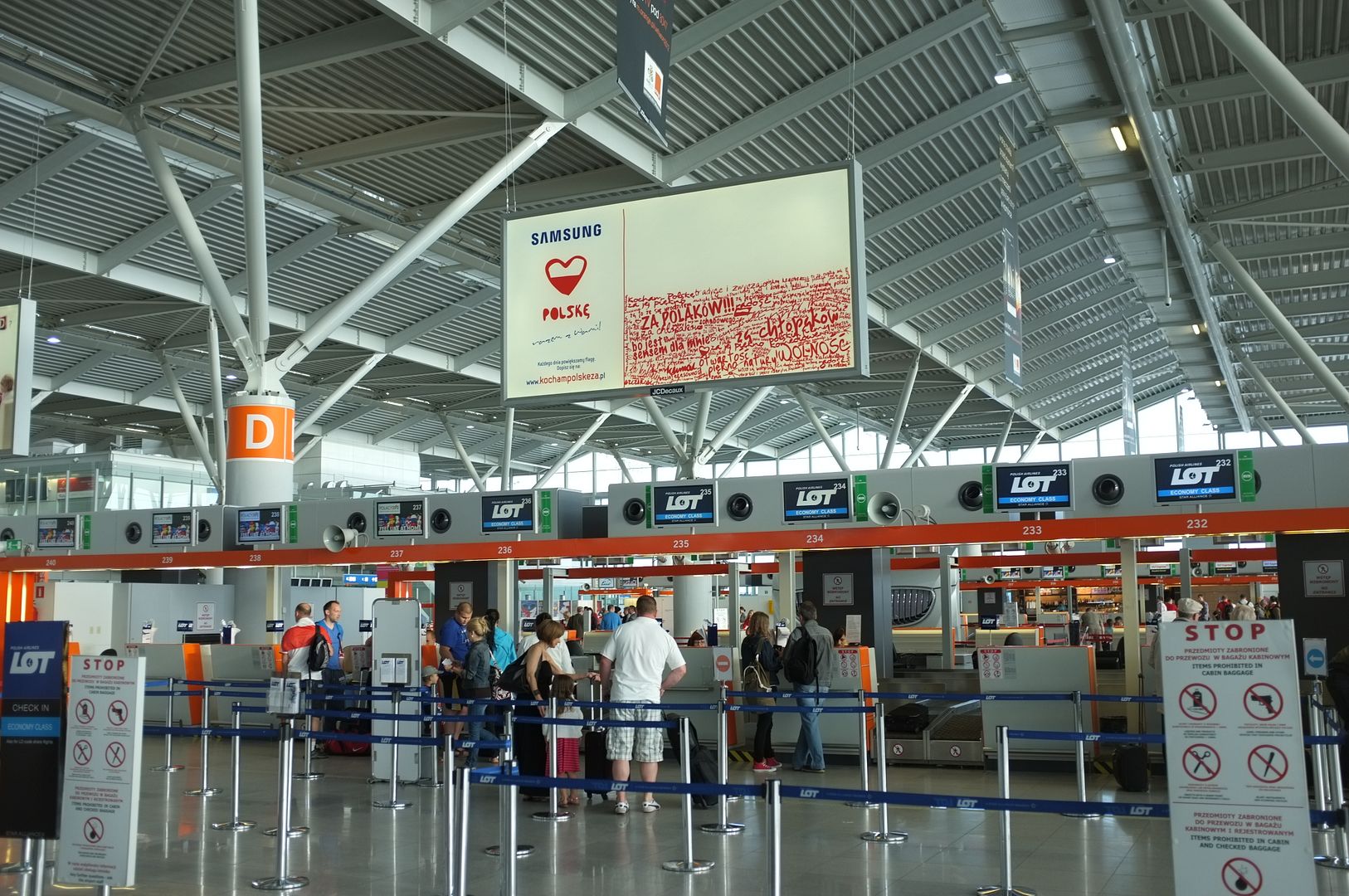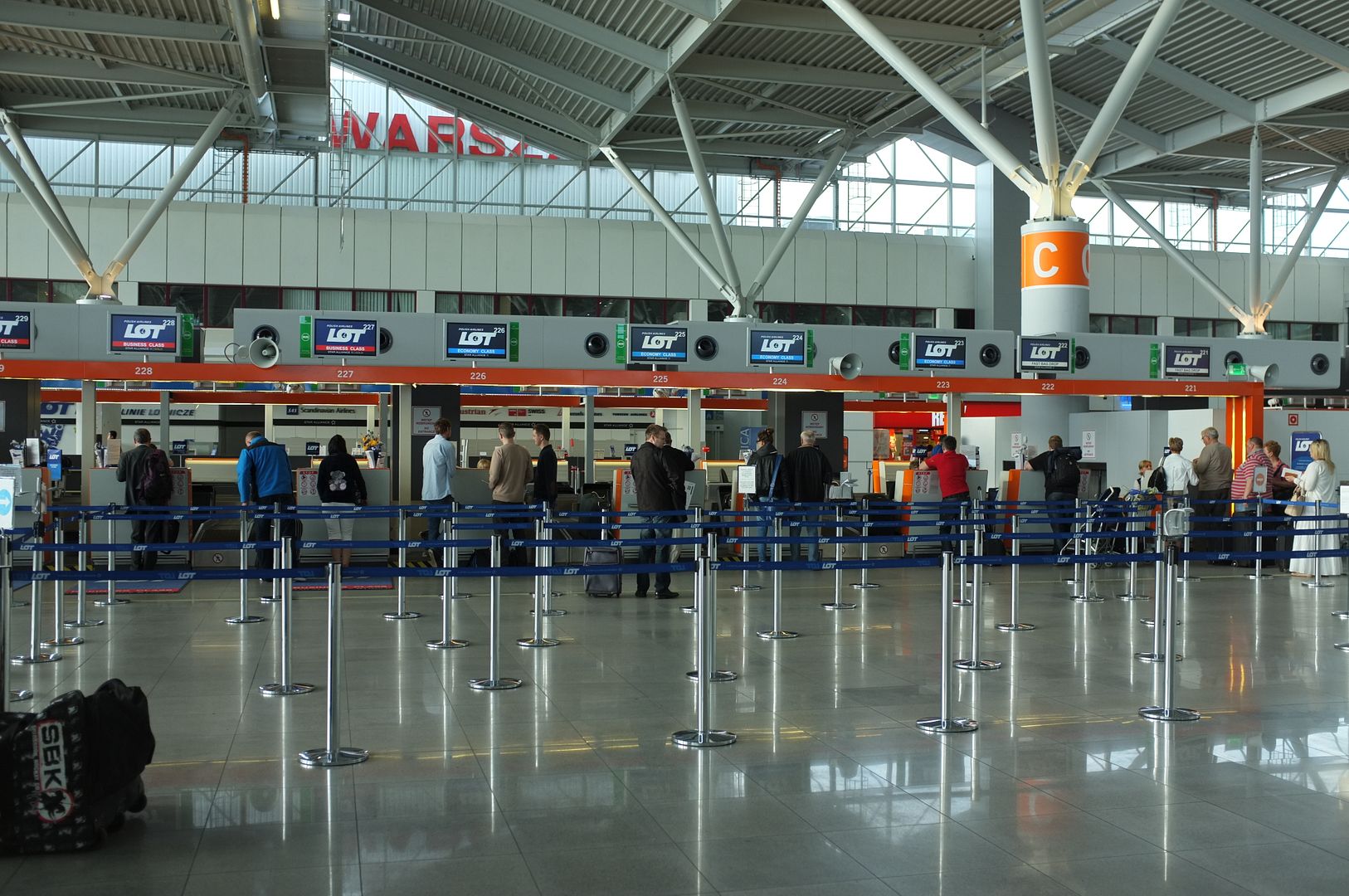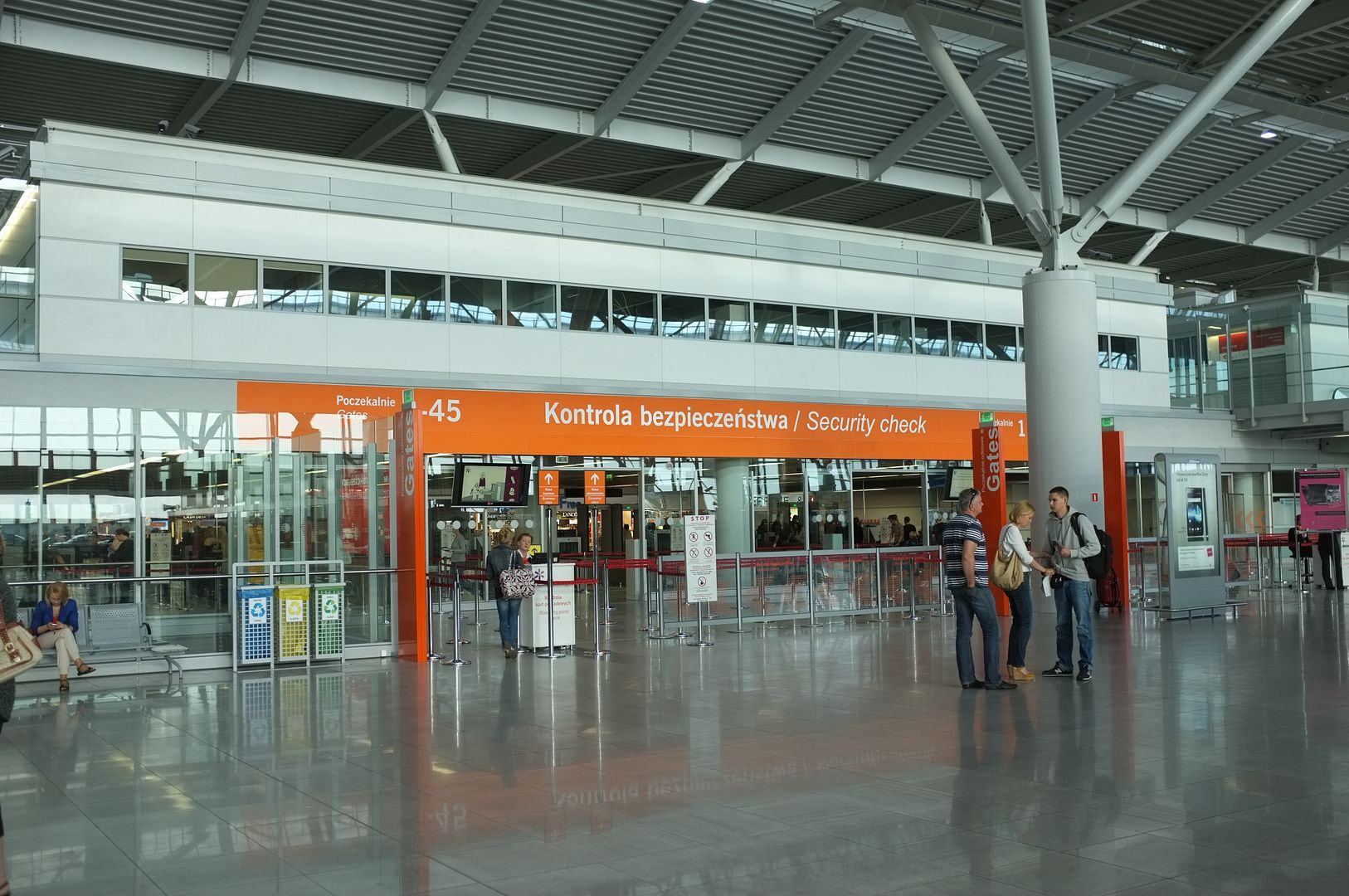 After security, I made my way to LOT Business Class lounge.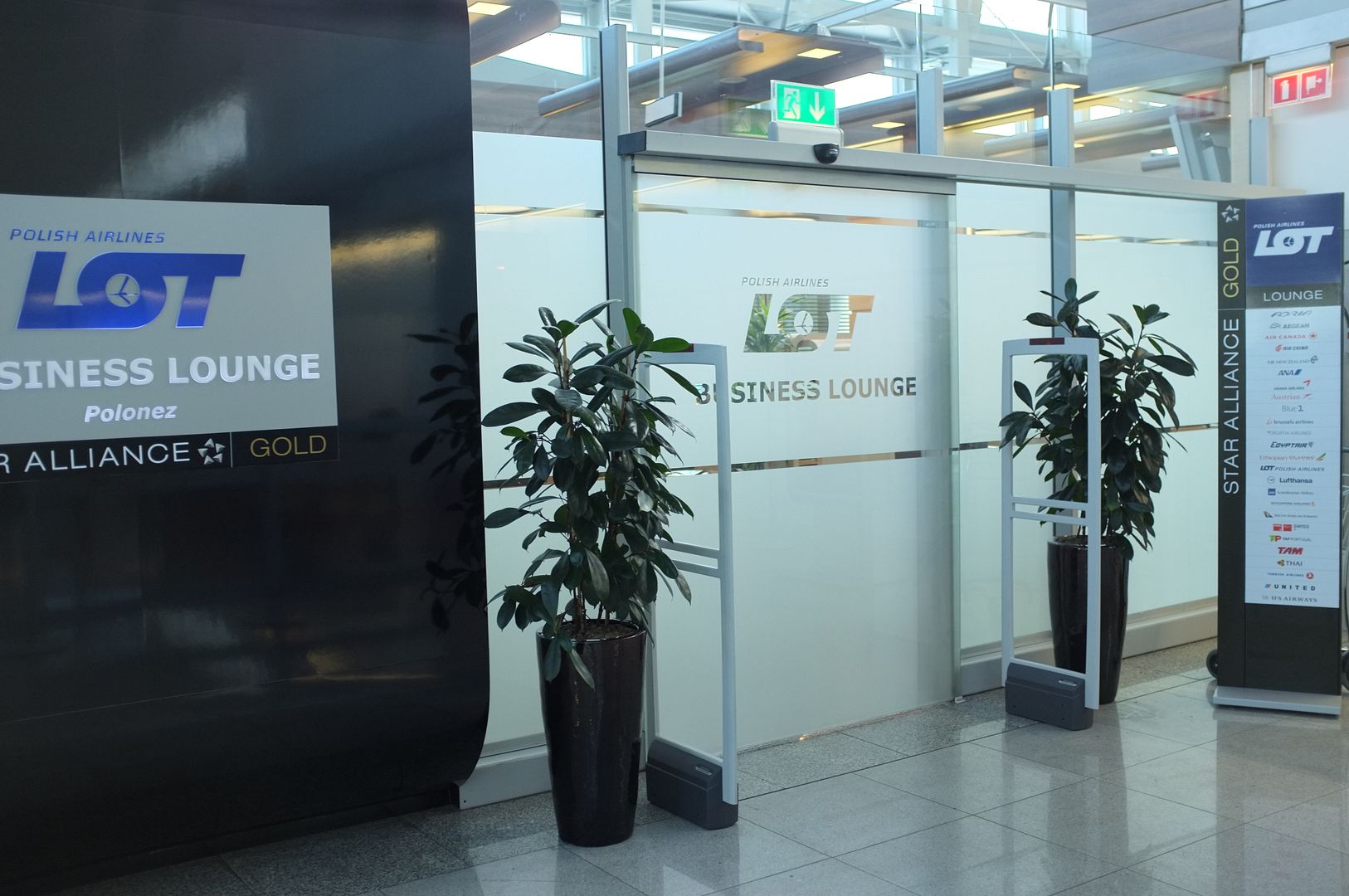 The lounge was very quiet, there were around 3-4 people when I entered. This lounge is not very big, so during busy times, it gets very crowded. But otherwise, I think the lounge is quite good, with comfortable seating and nice refreshments.
Lounge seating area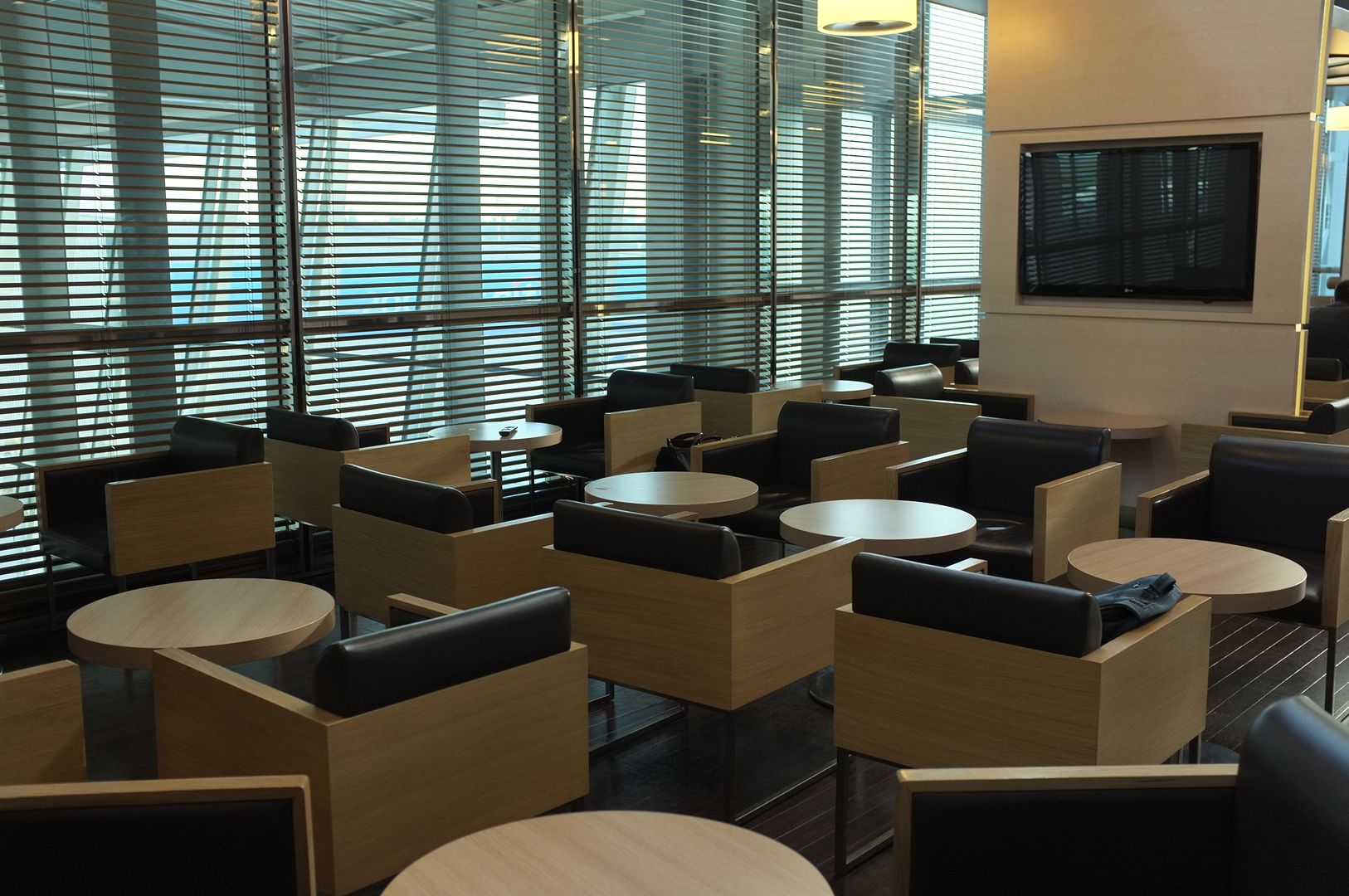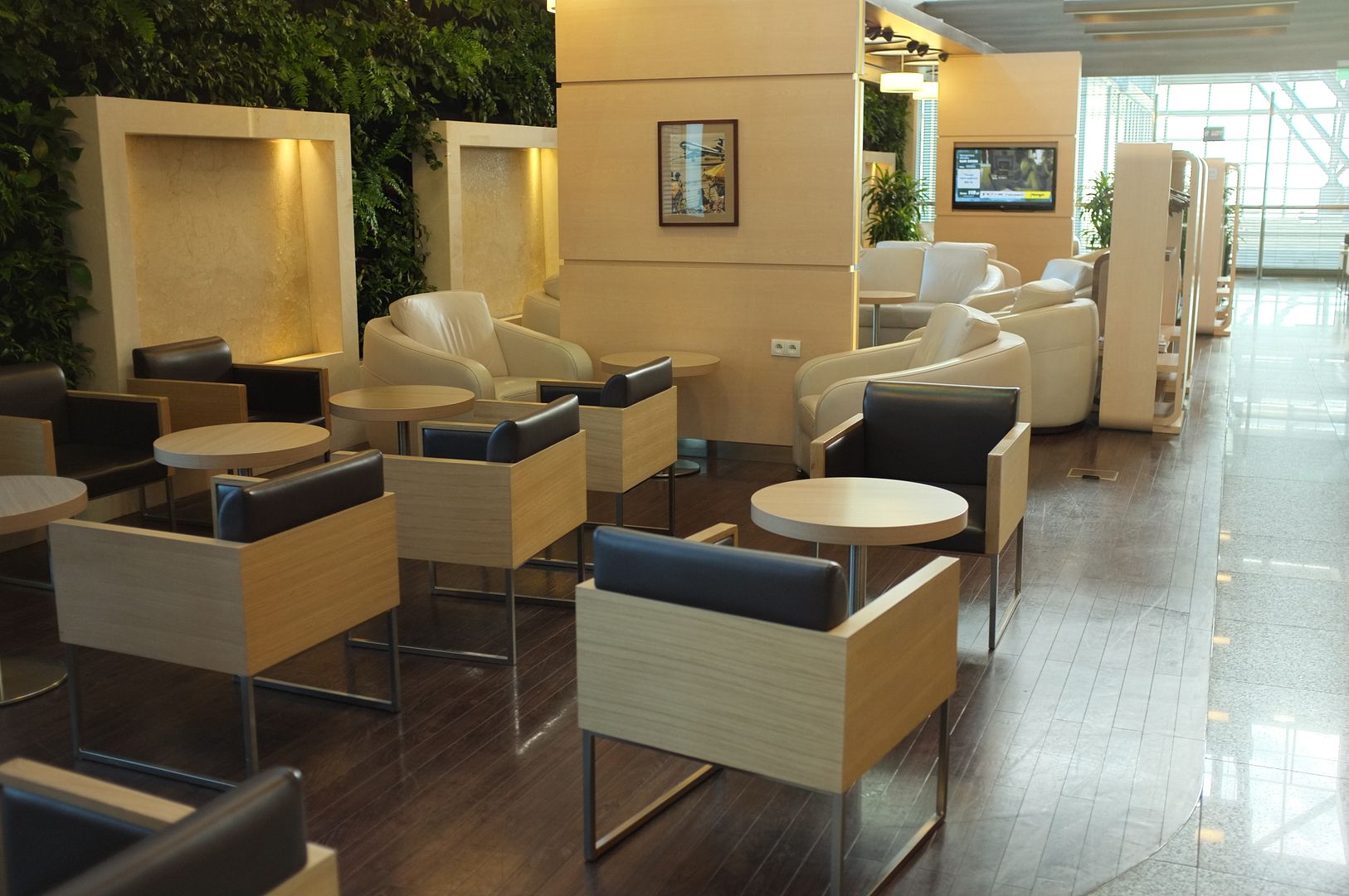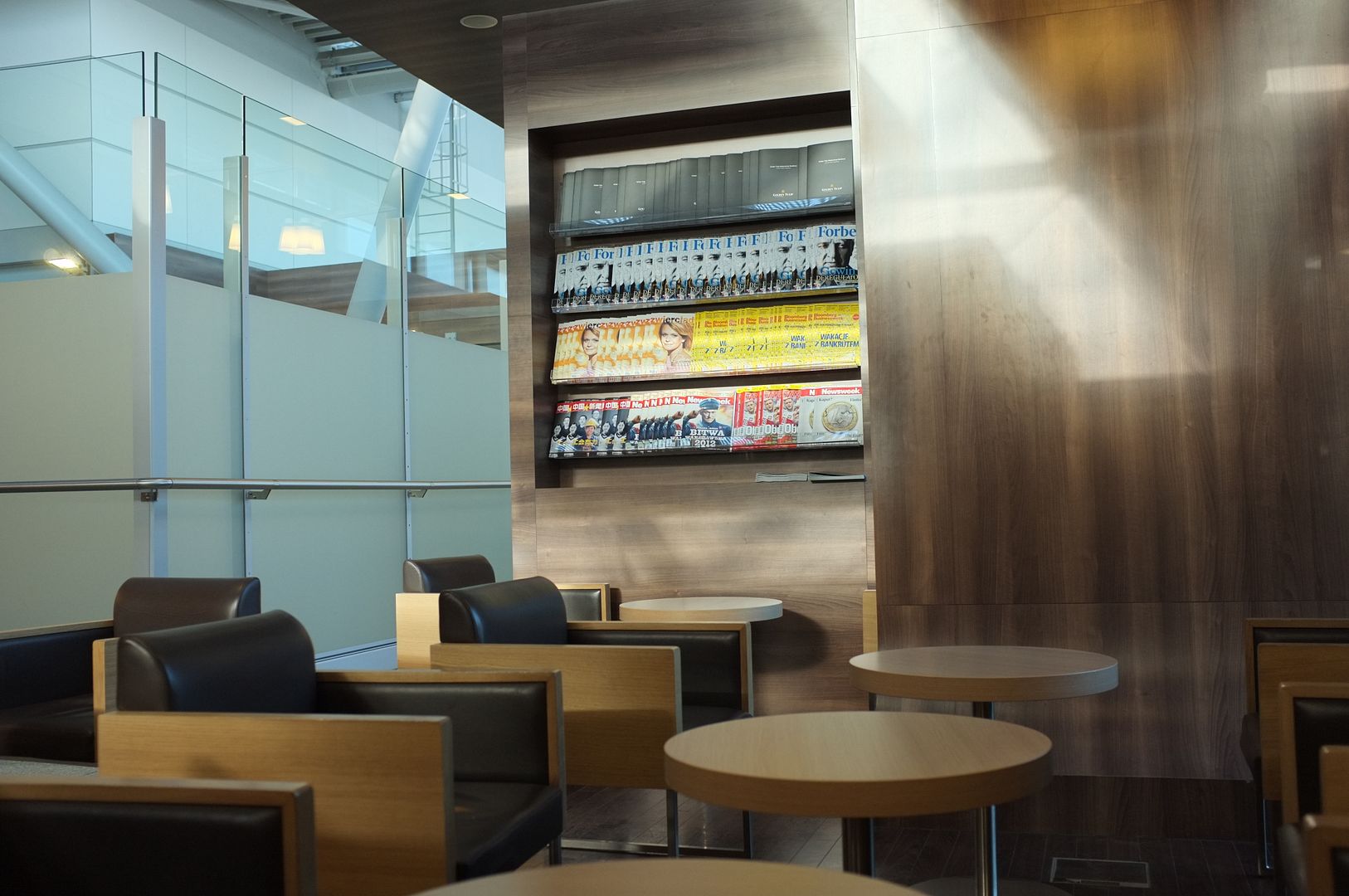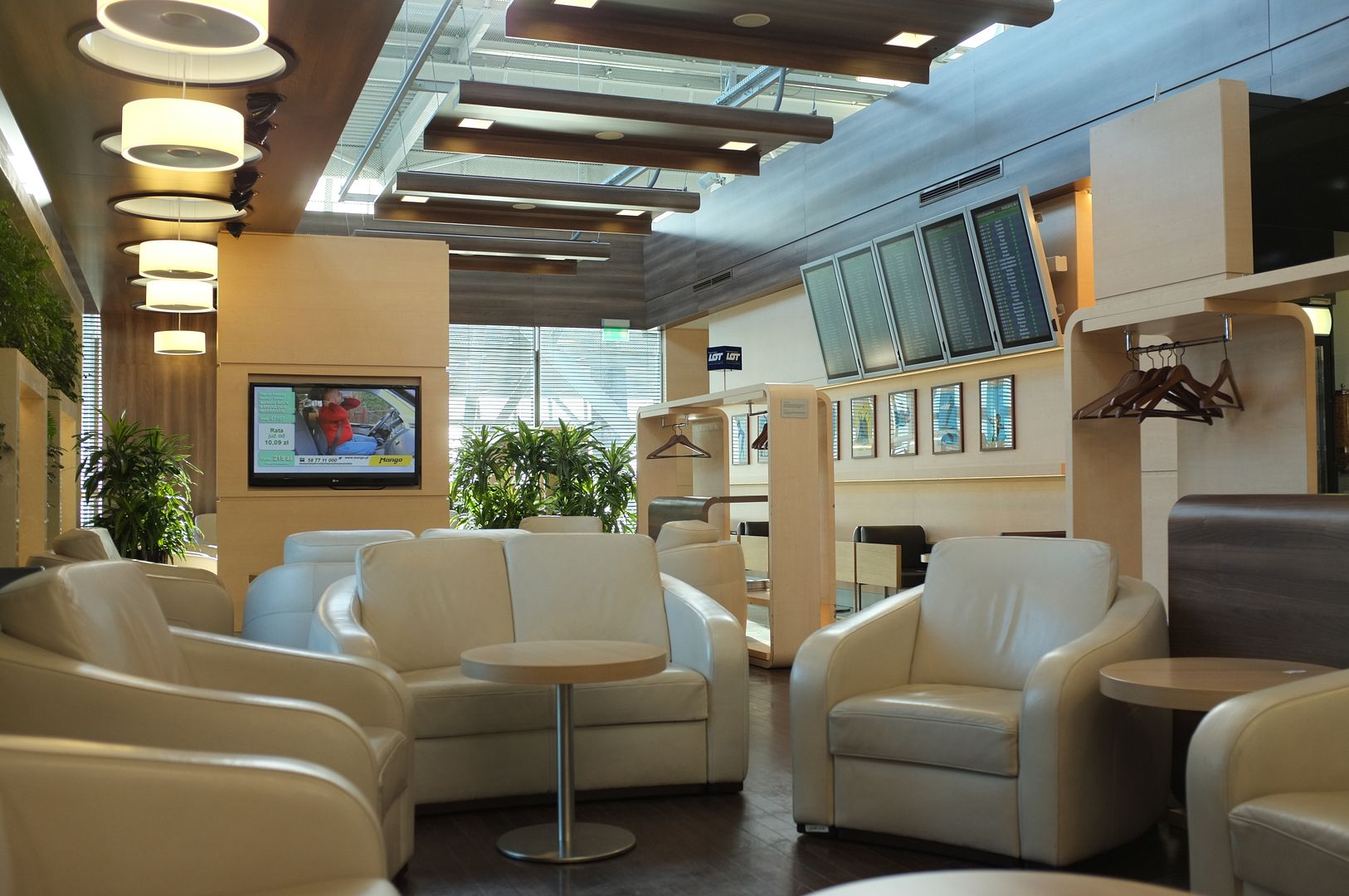 HON Circle designated zone
Lounge refreshments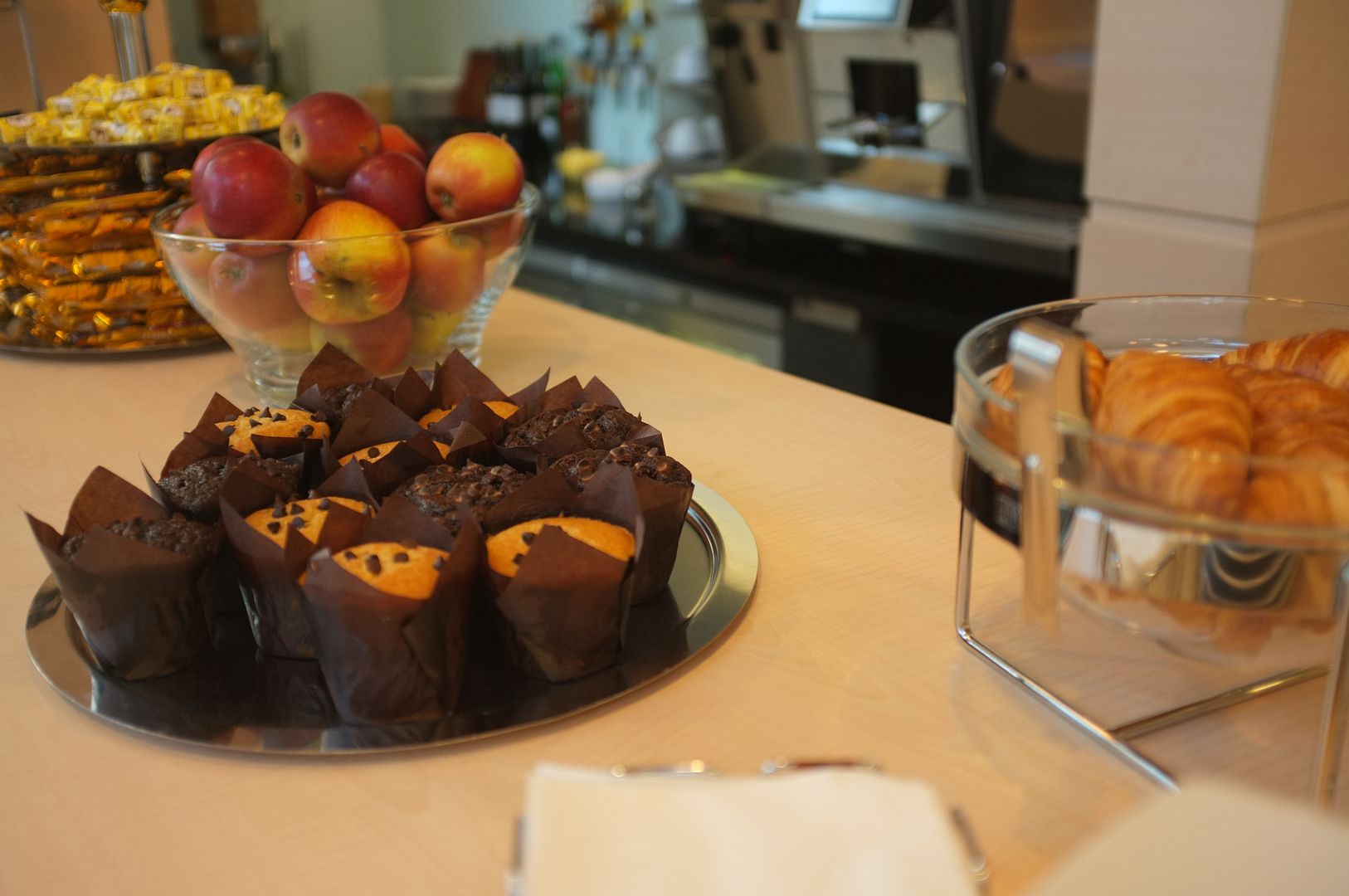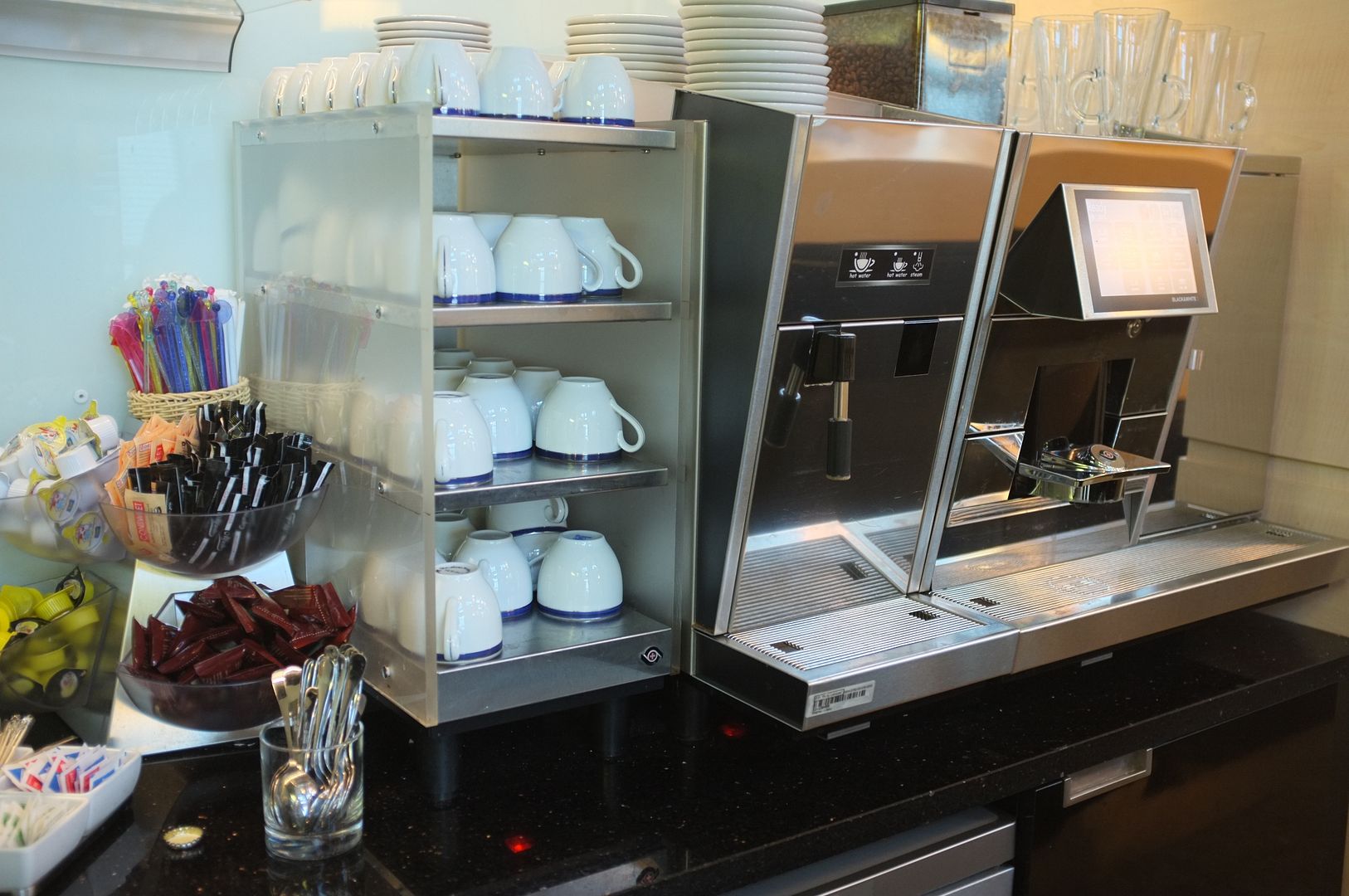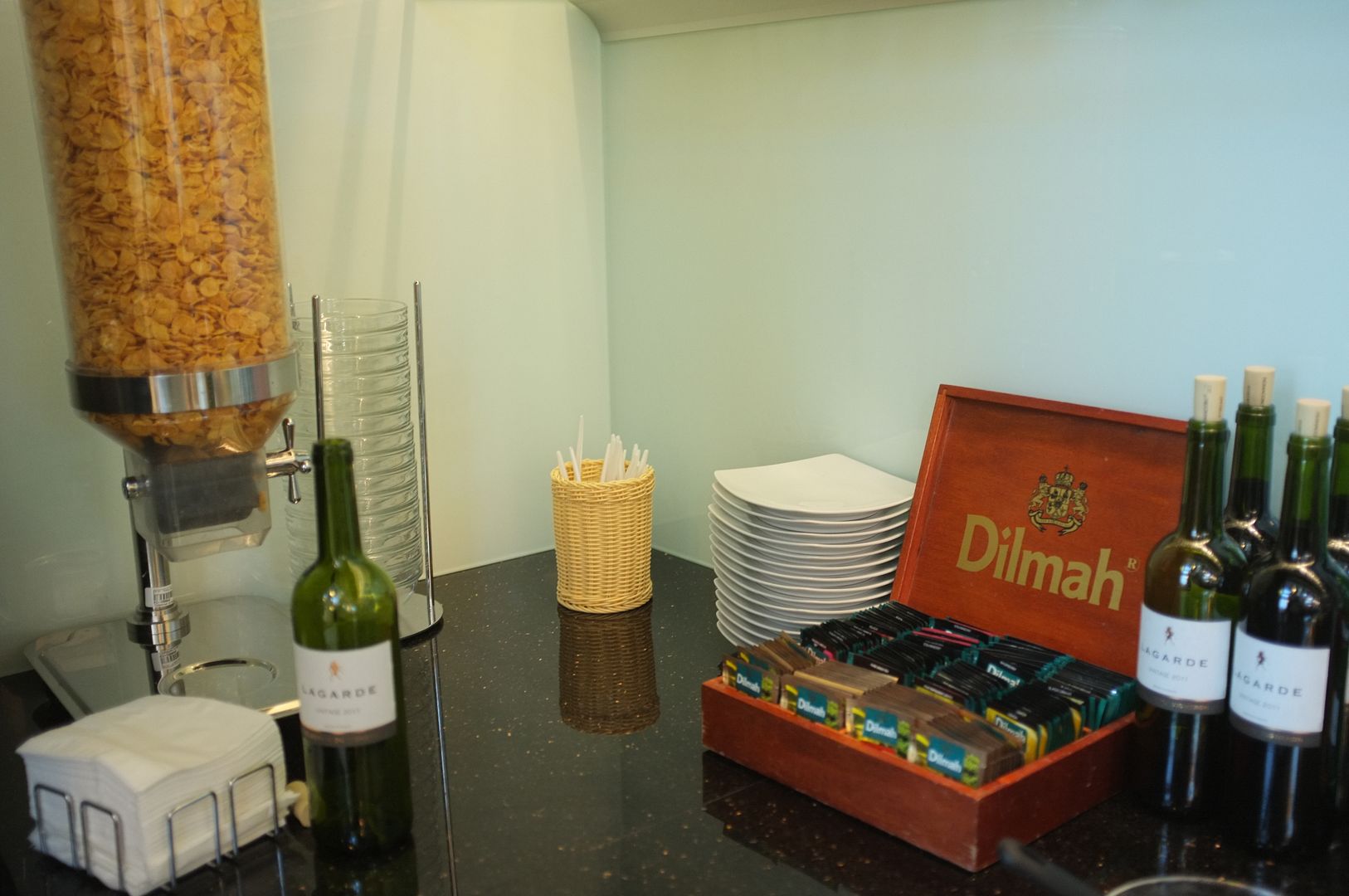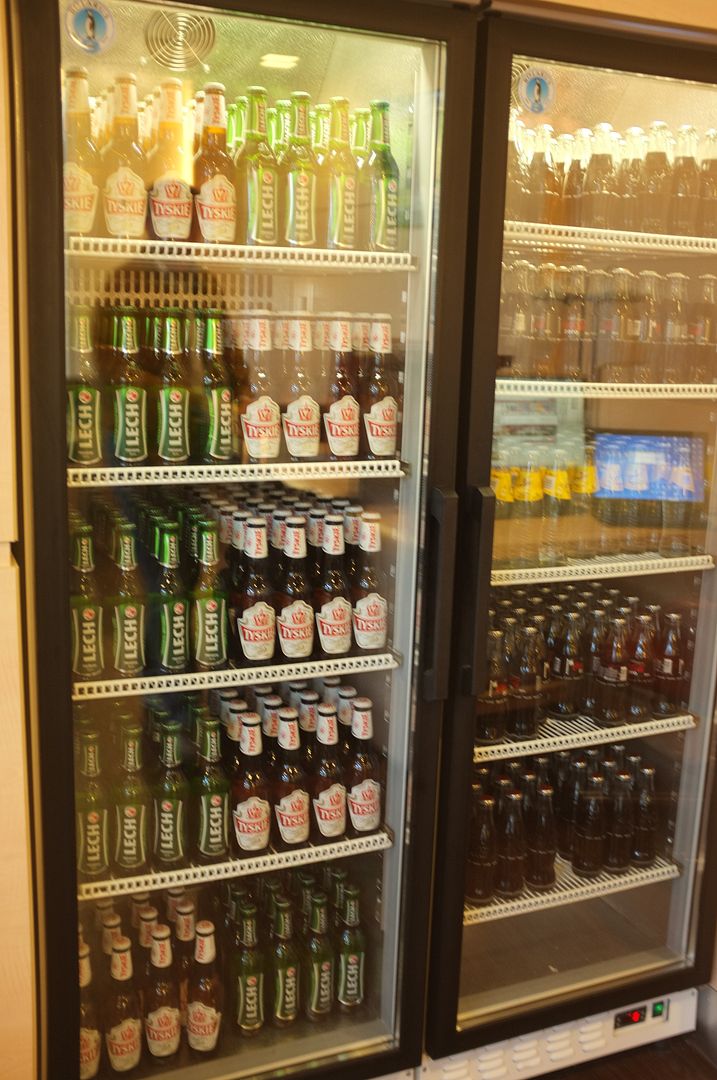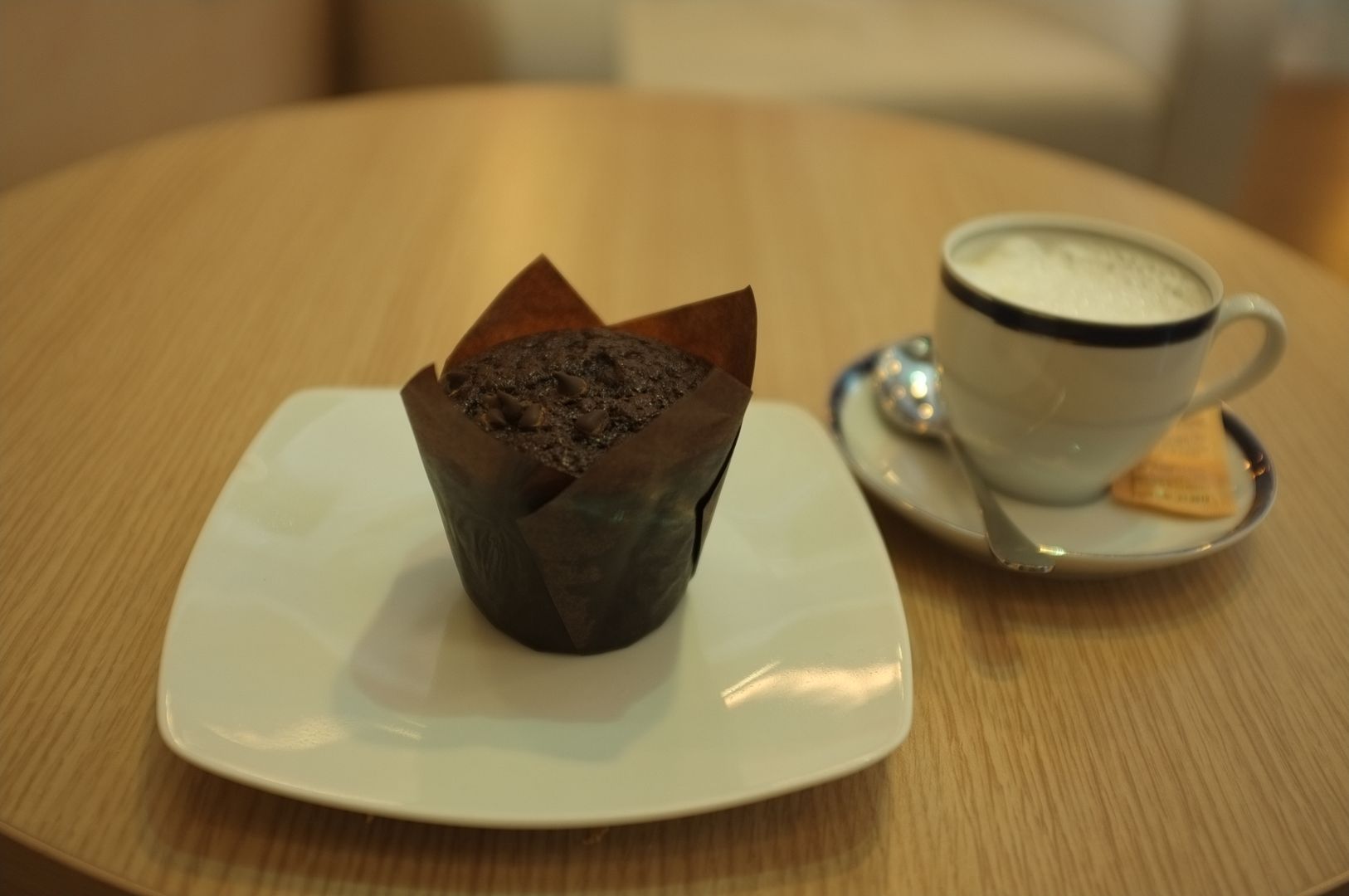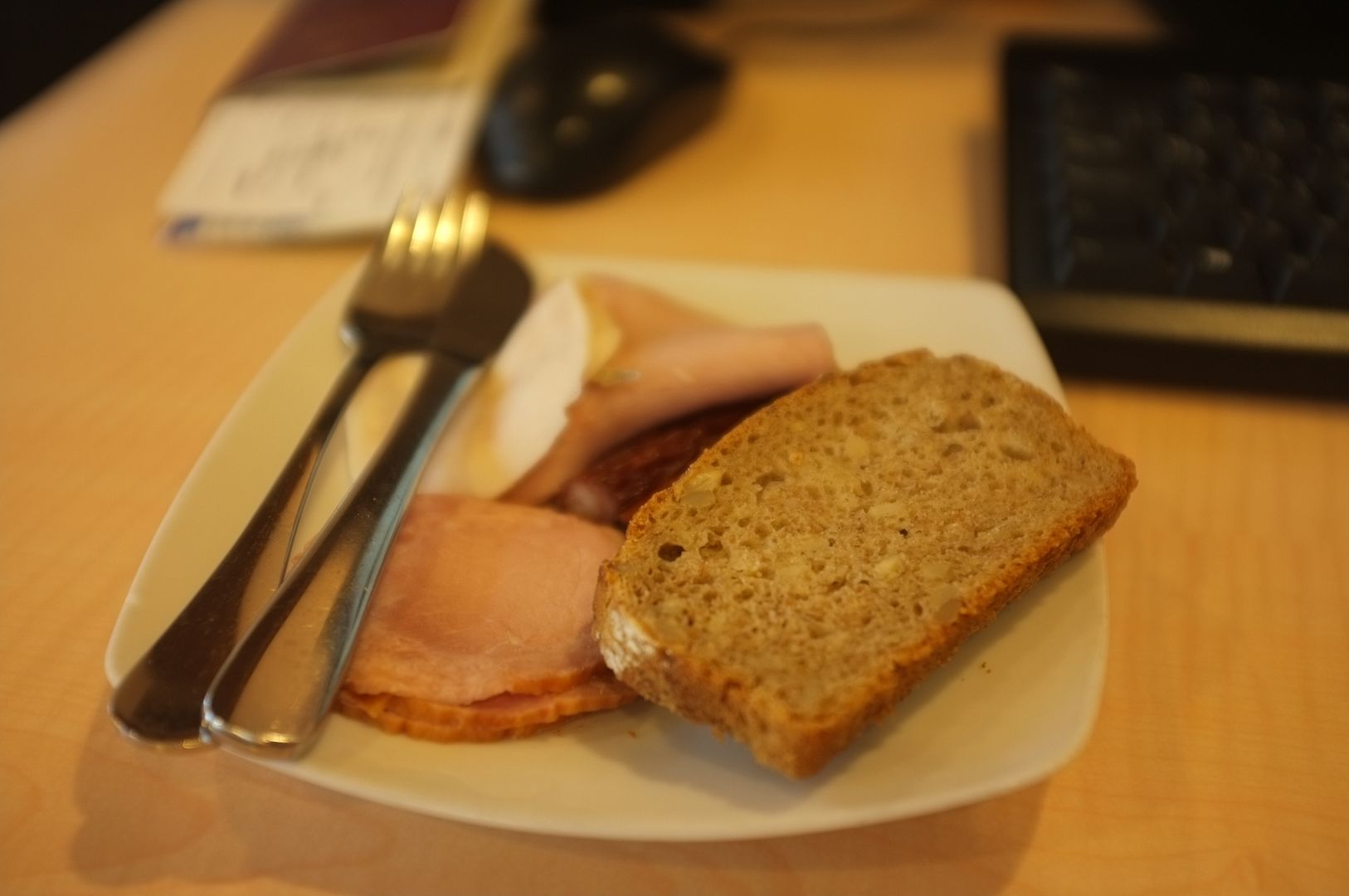 After the lounge visit, off I went to the boarding gate. The terminal is very clean and bright.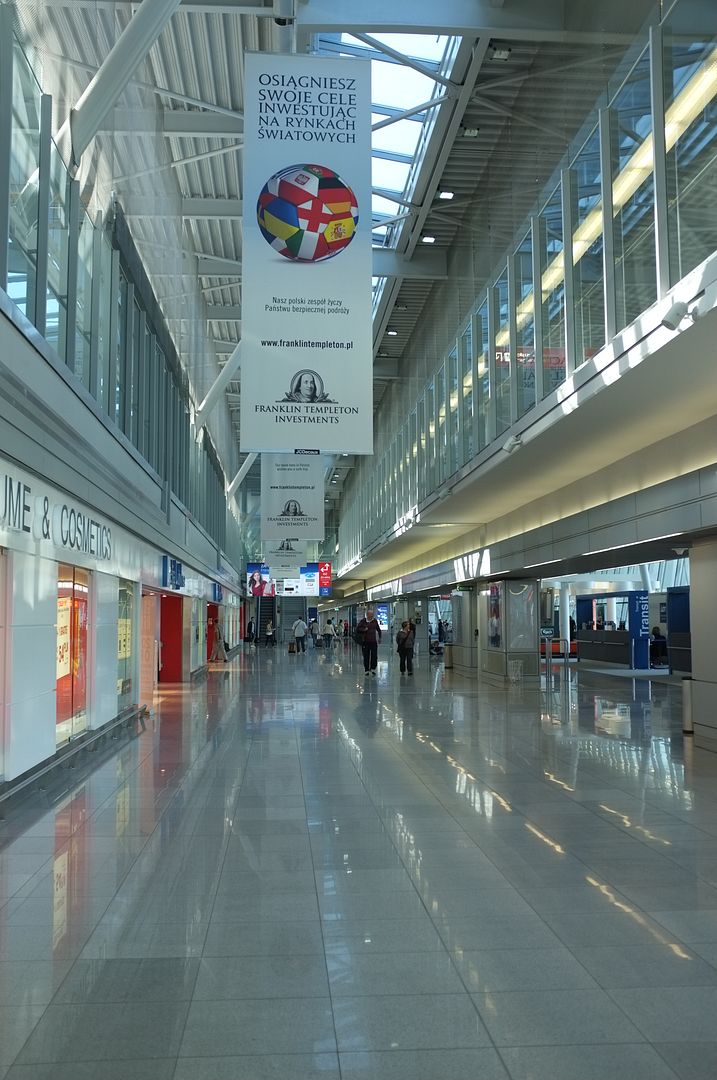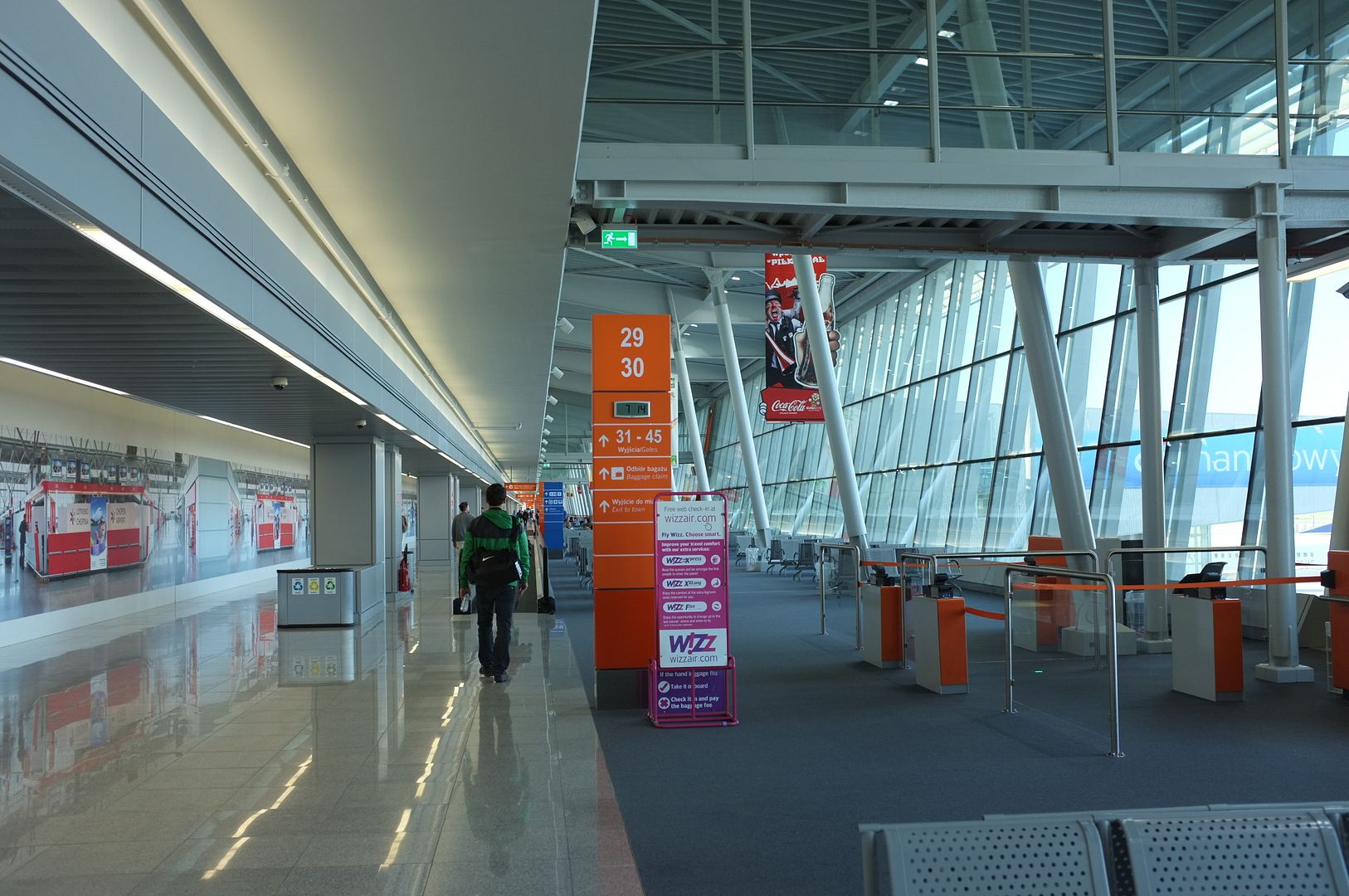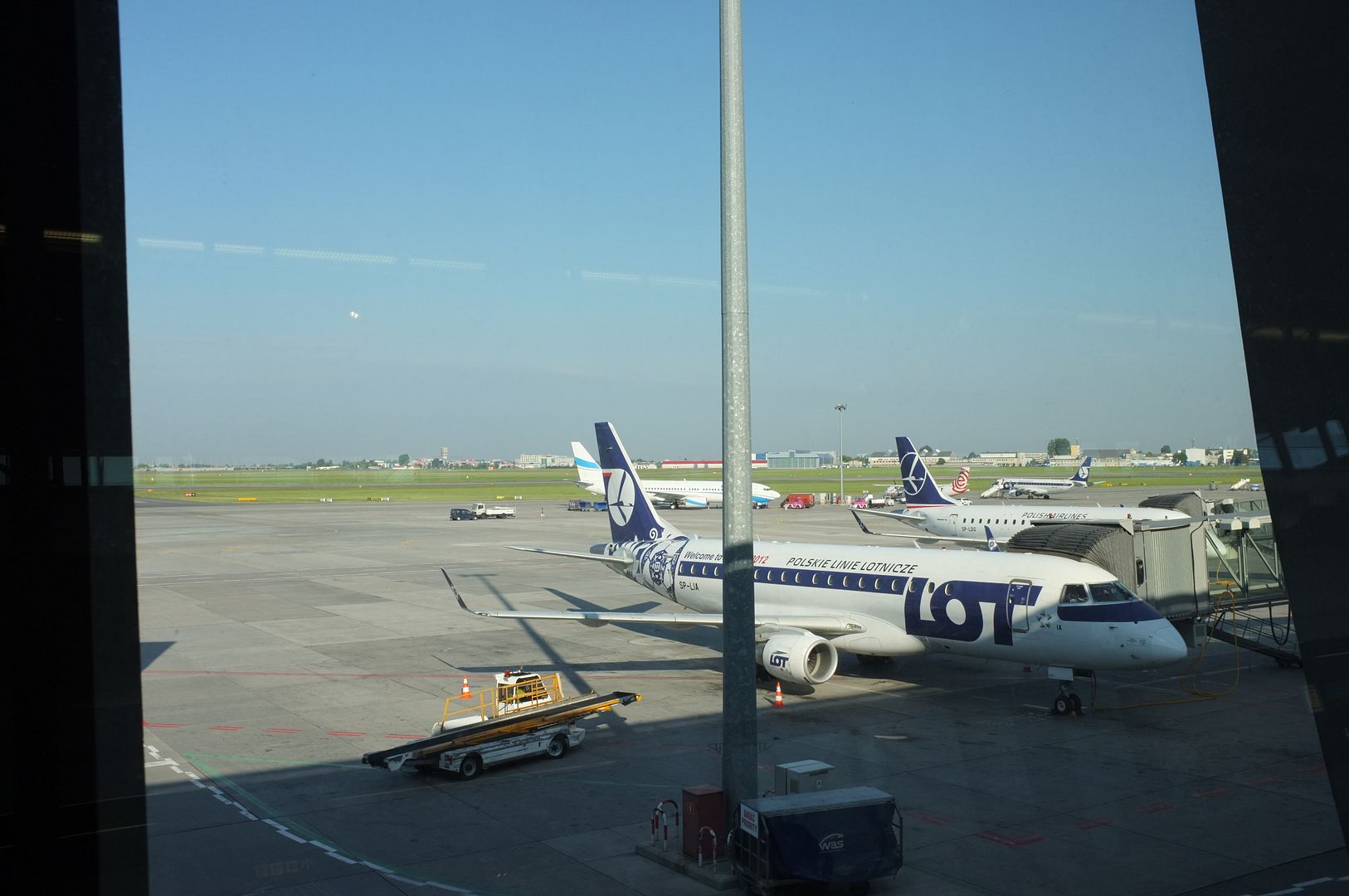 When the boarding call was made, I got my boarding pass checked and proceeded to the bus.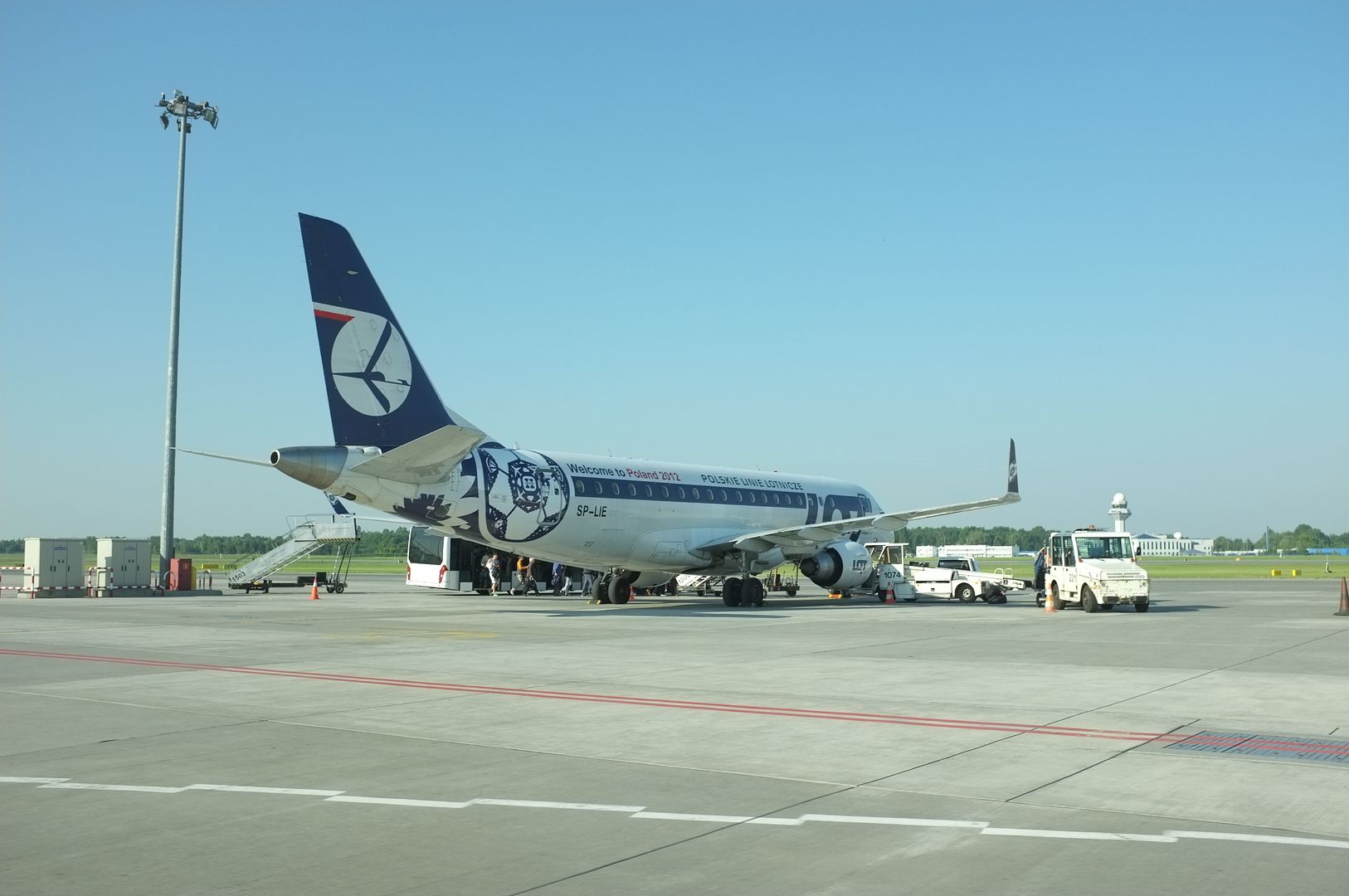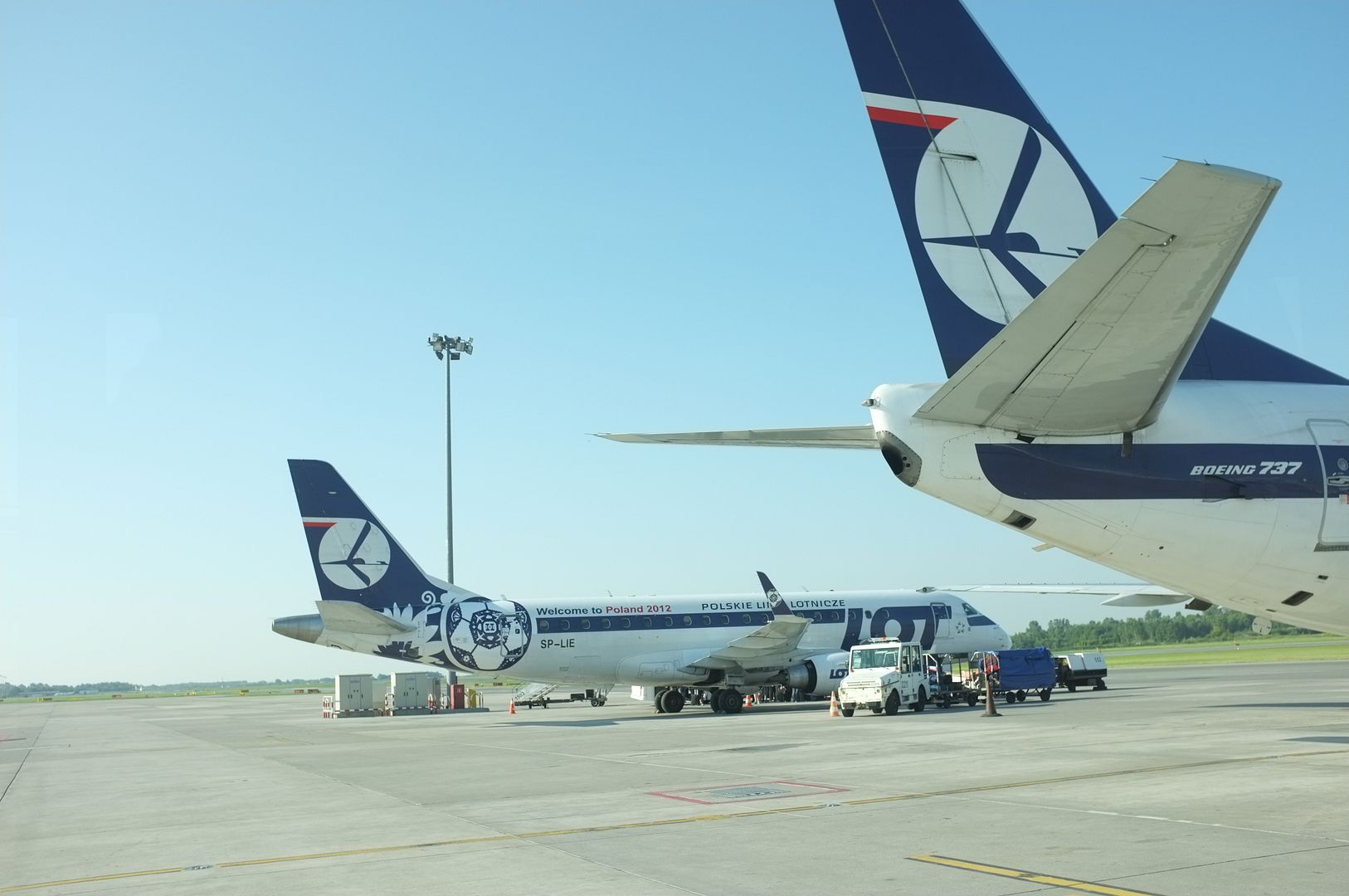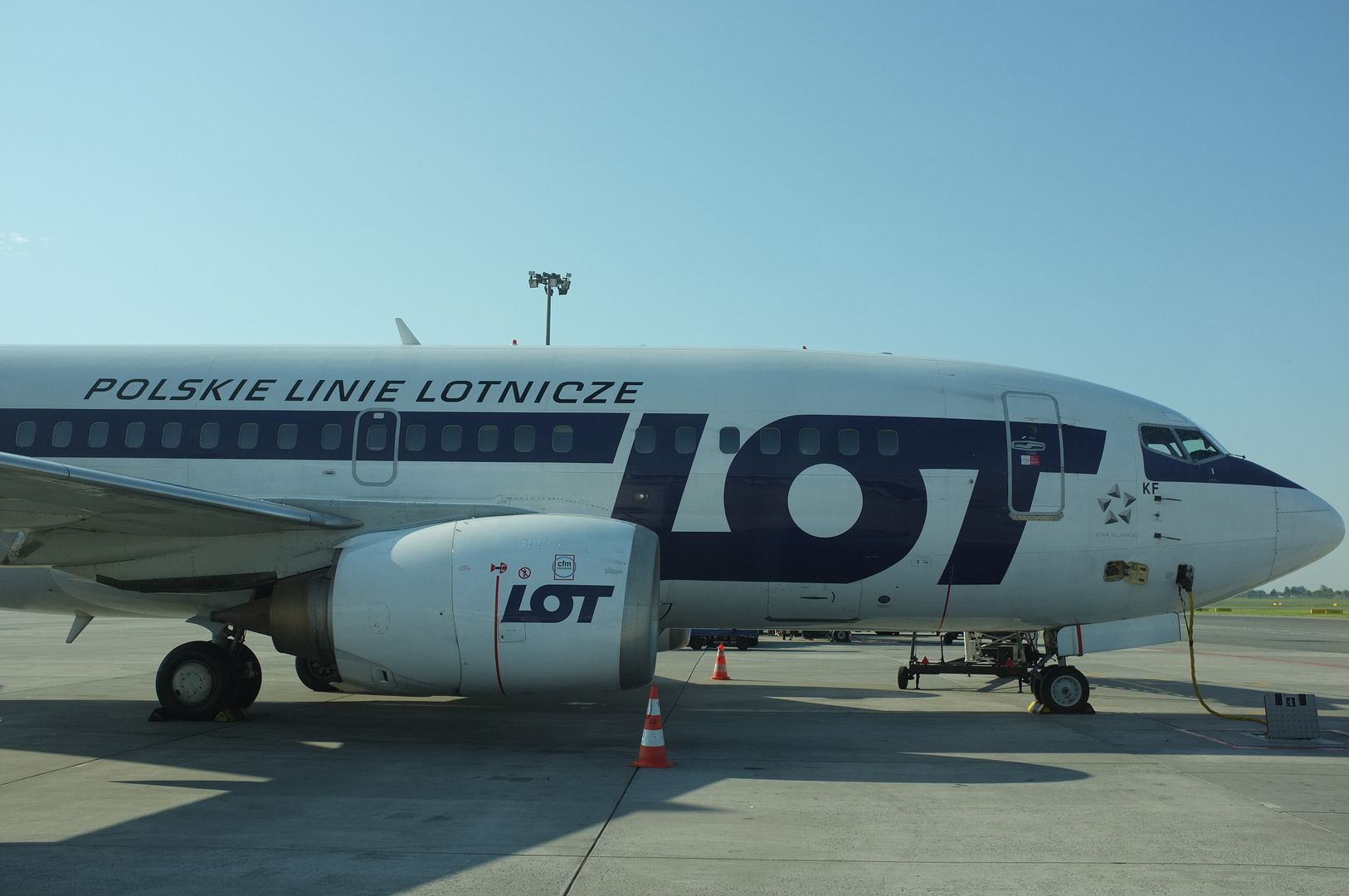 Our plane to Milan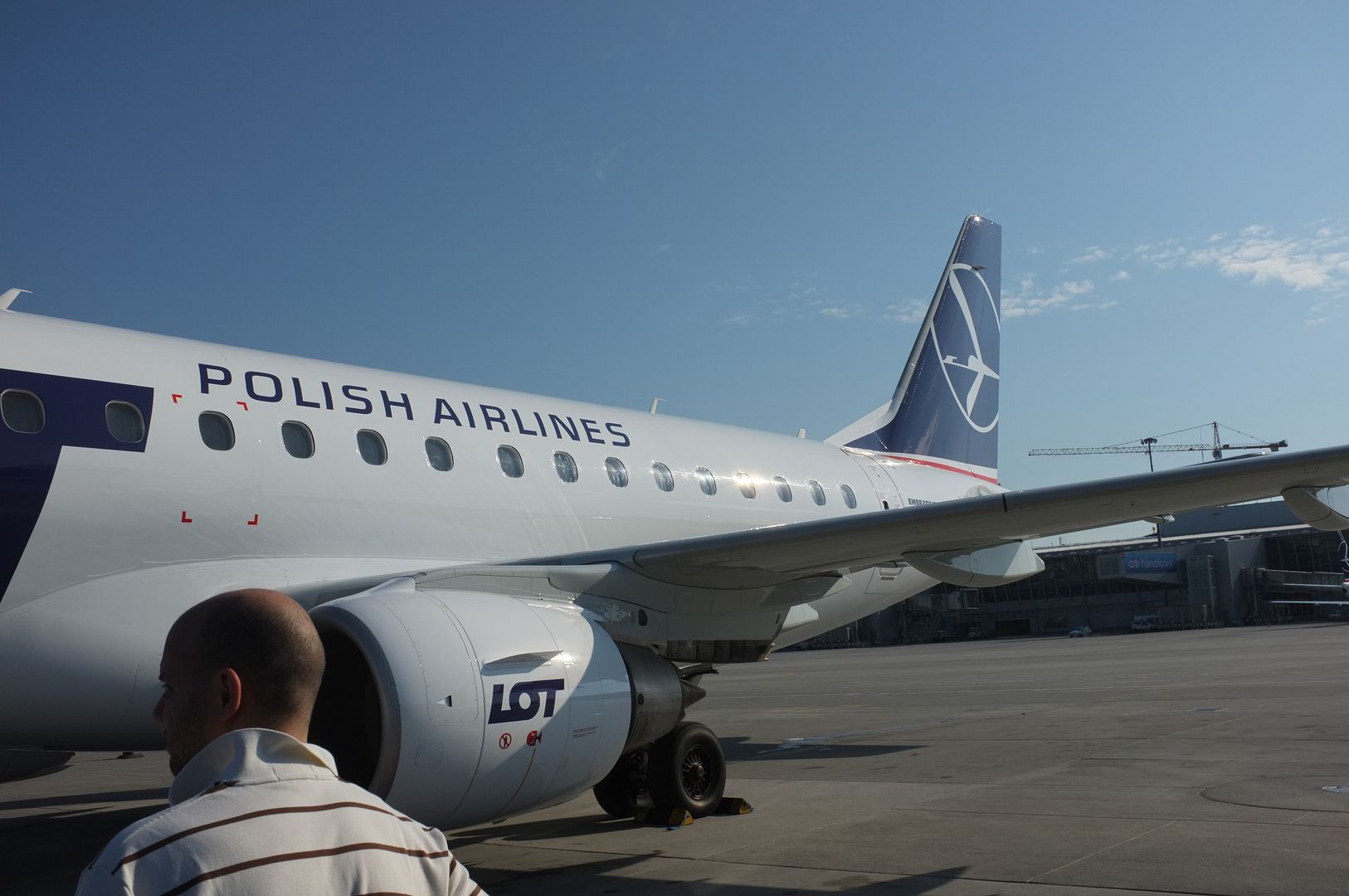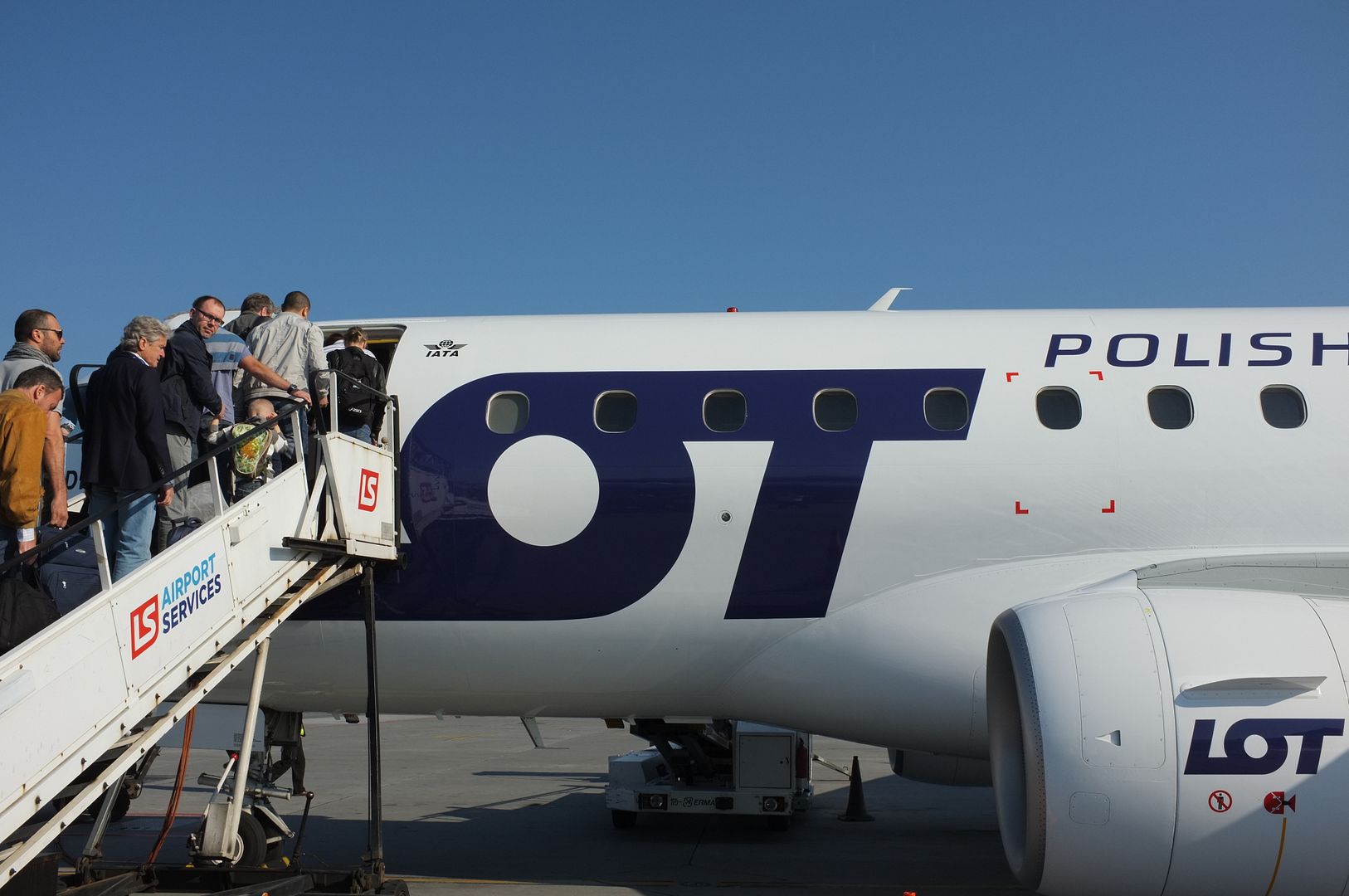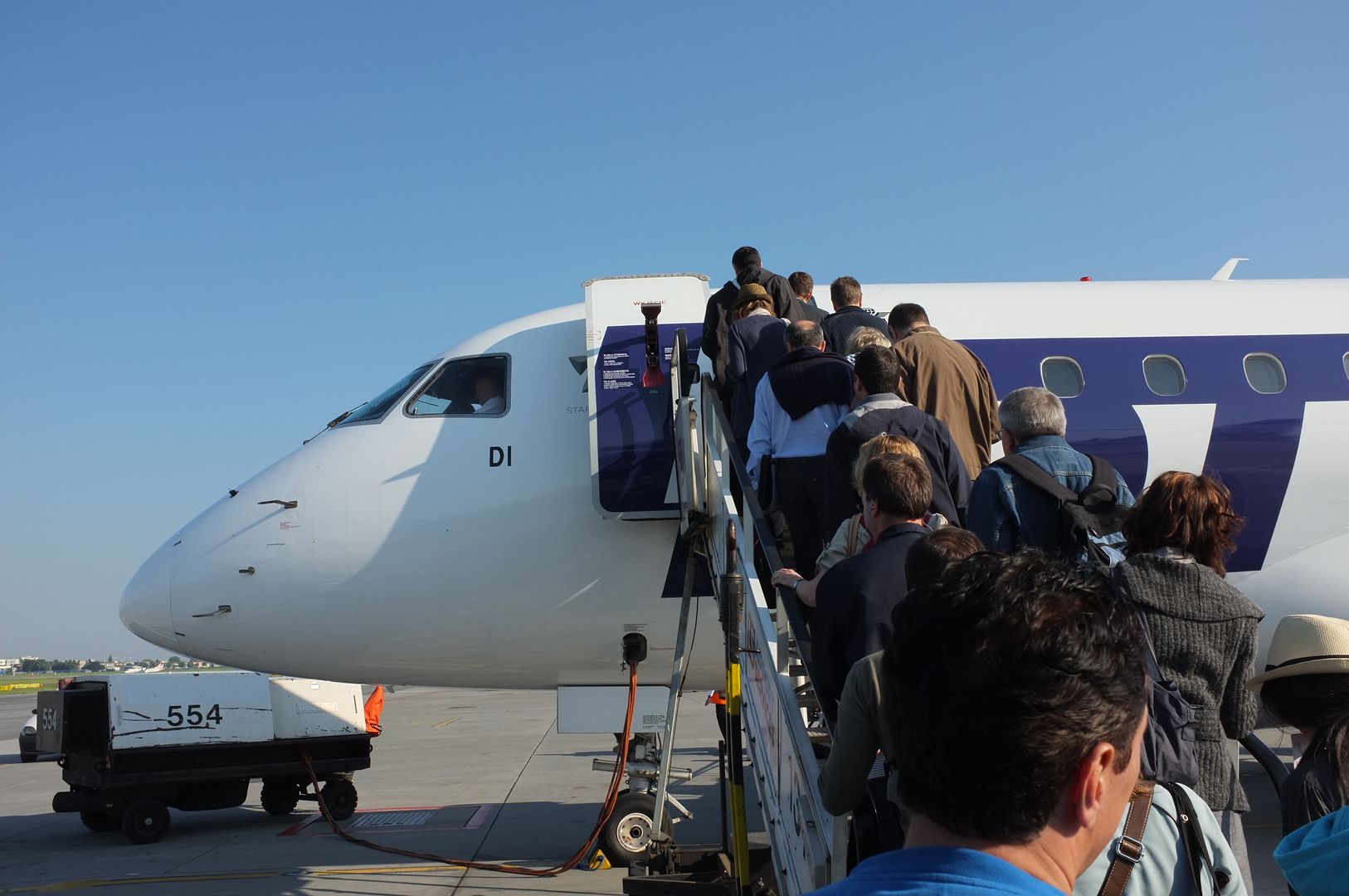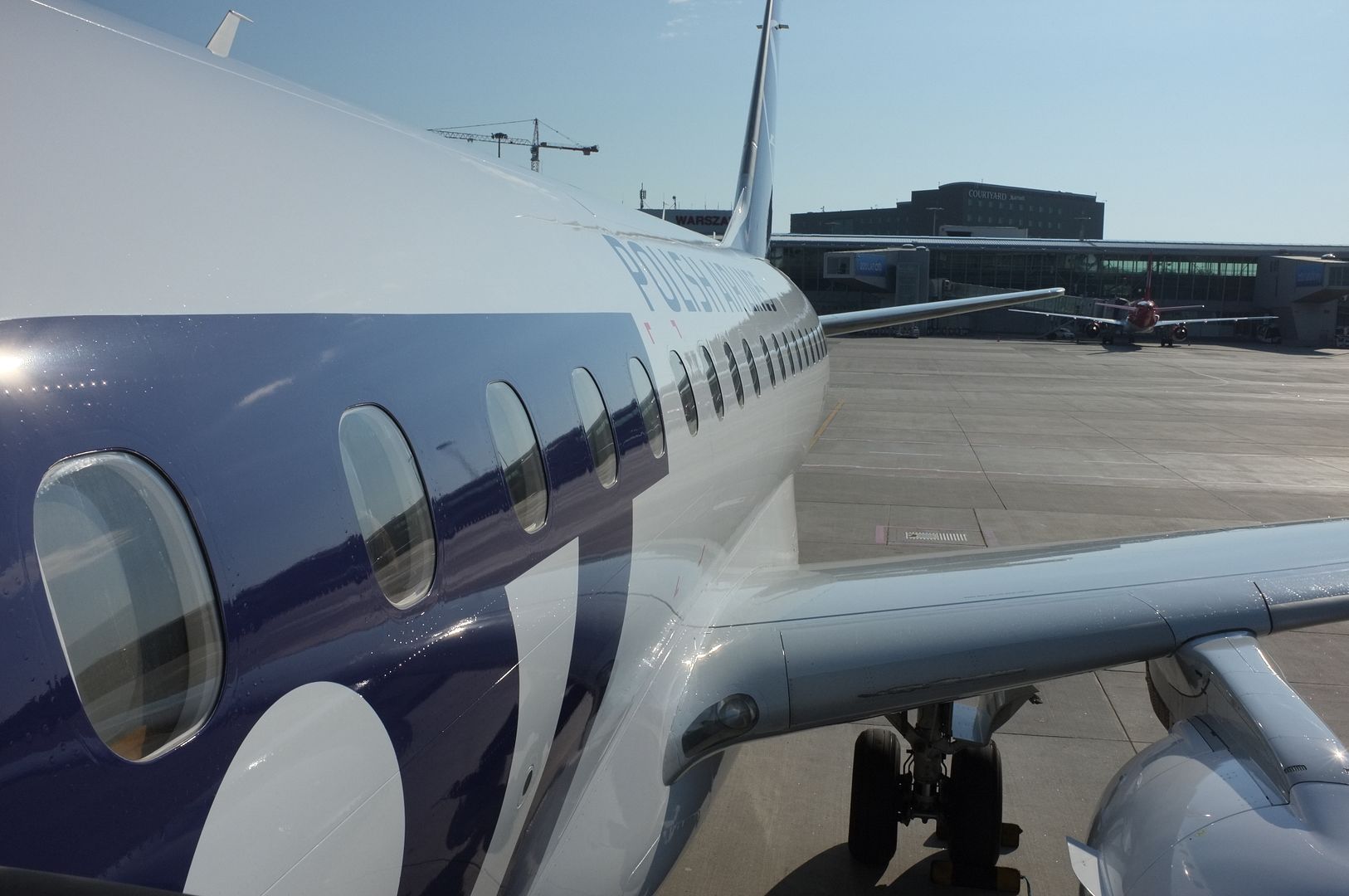 I was the last person to board the aircraft. A few minutes after everyone was seated, there was another mini-van carrying around 10 passengers. Then the aircraft door was closed and the cabin crew made a welcome announcement and performed a manual safety demonstration. There were 2 people in Business class and in Economy Class, the load was around 70%.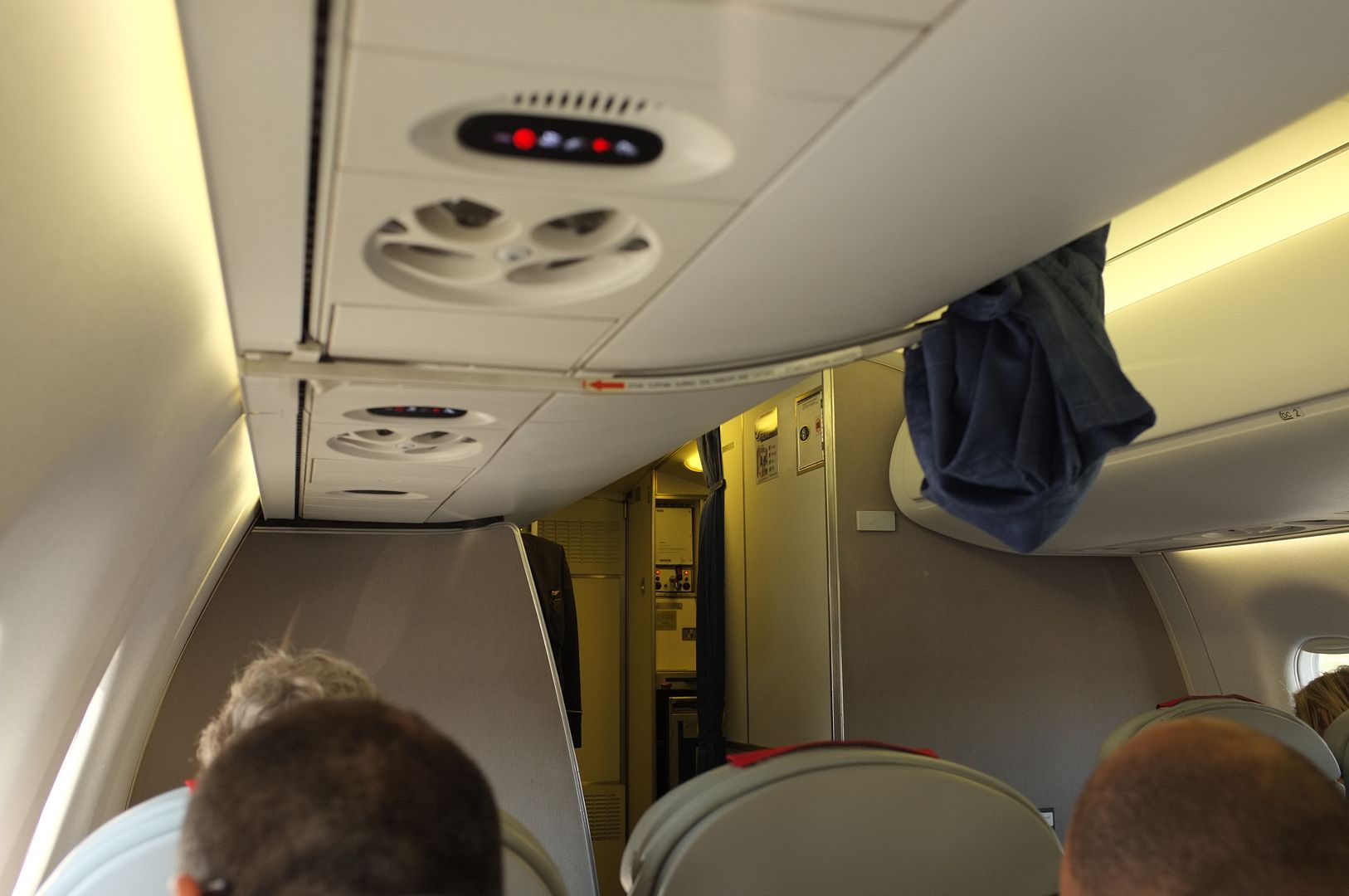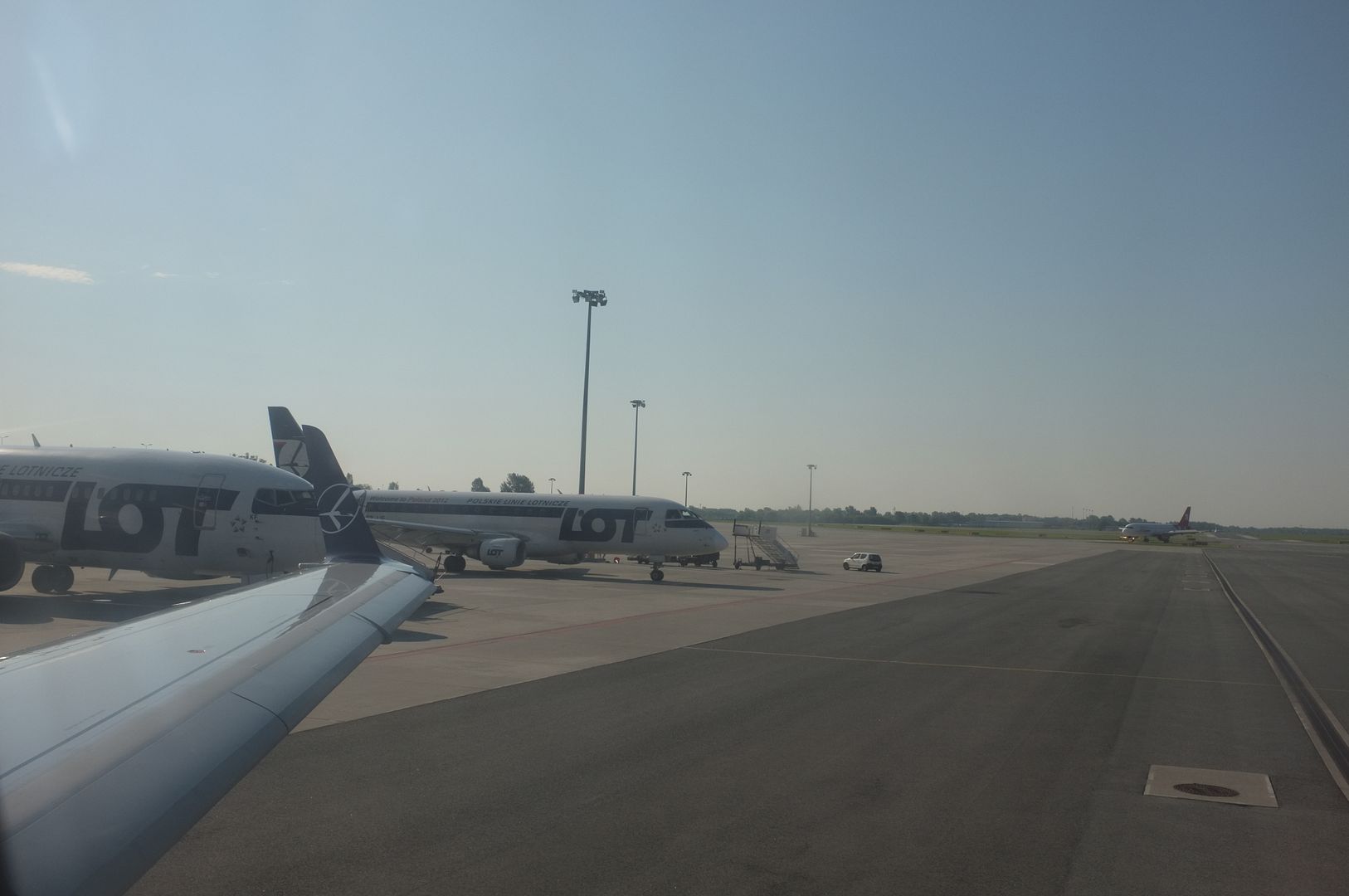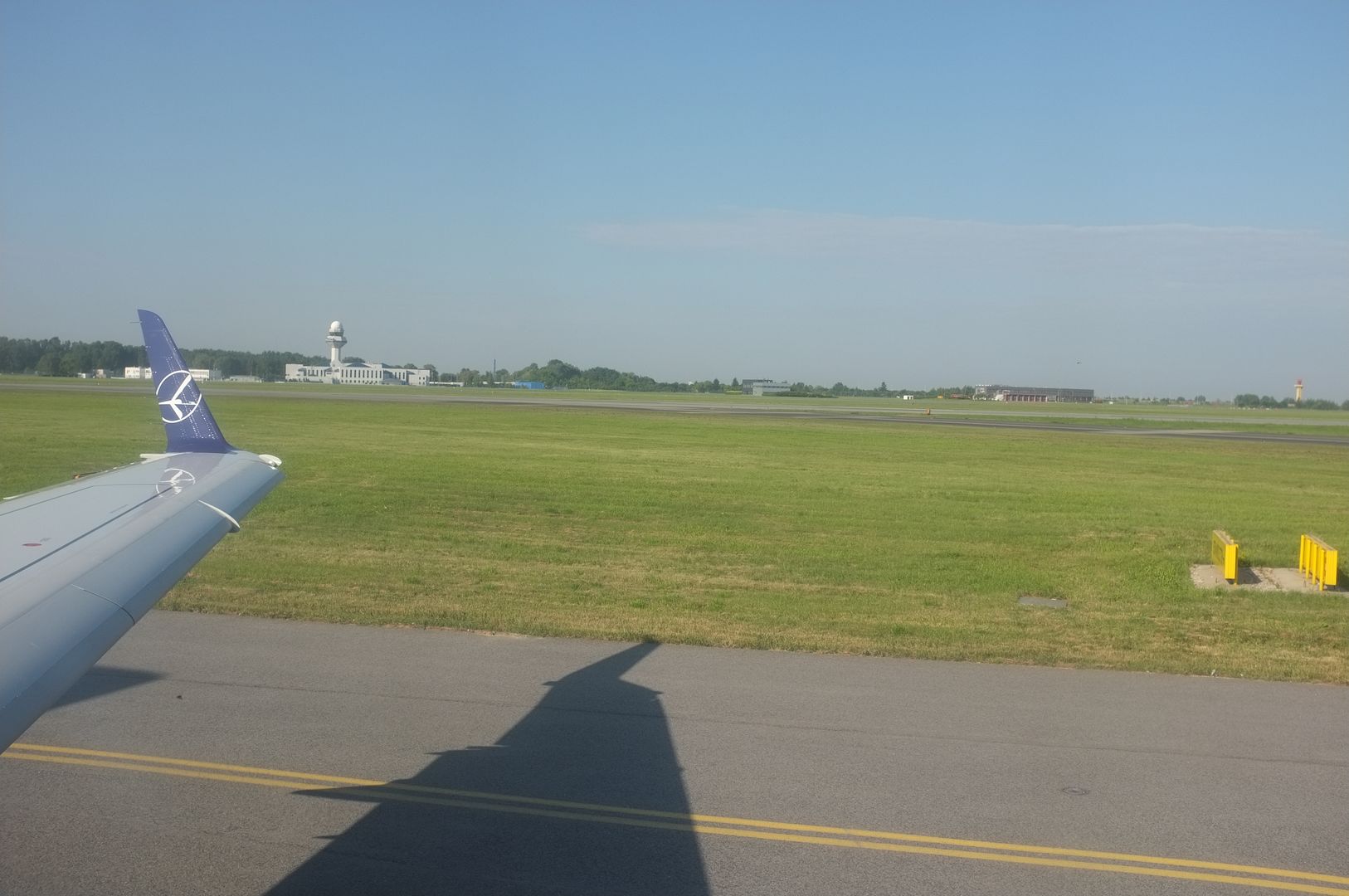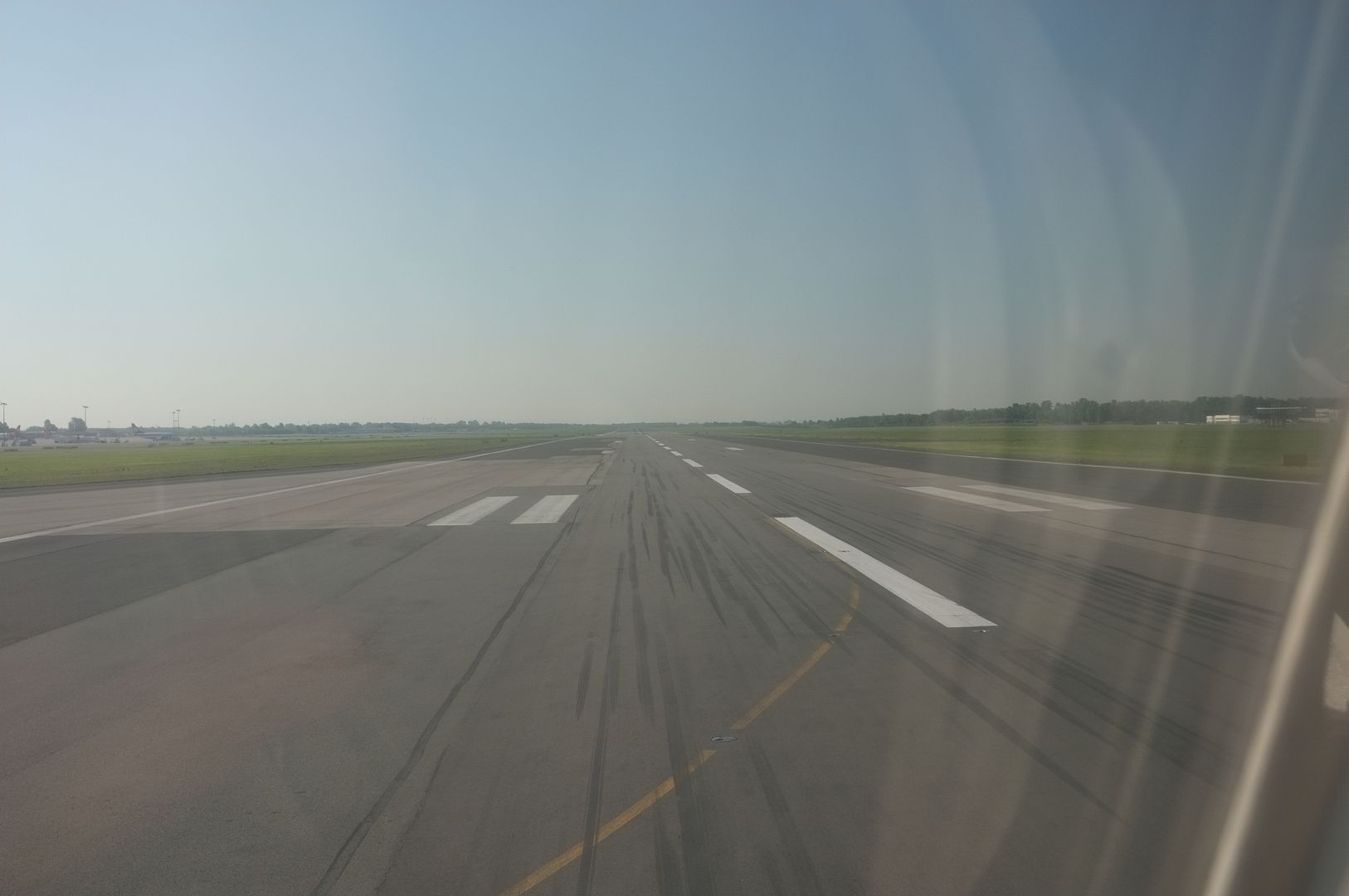 Took off at more or less 7:50am, as scheduled.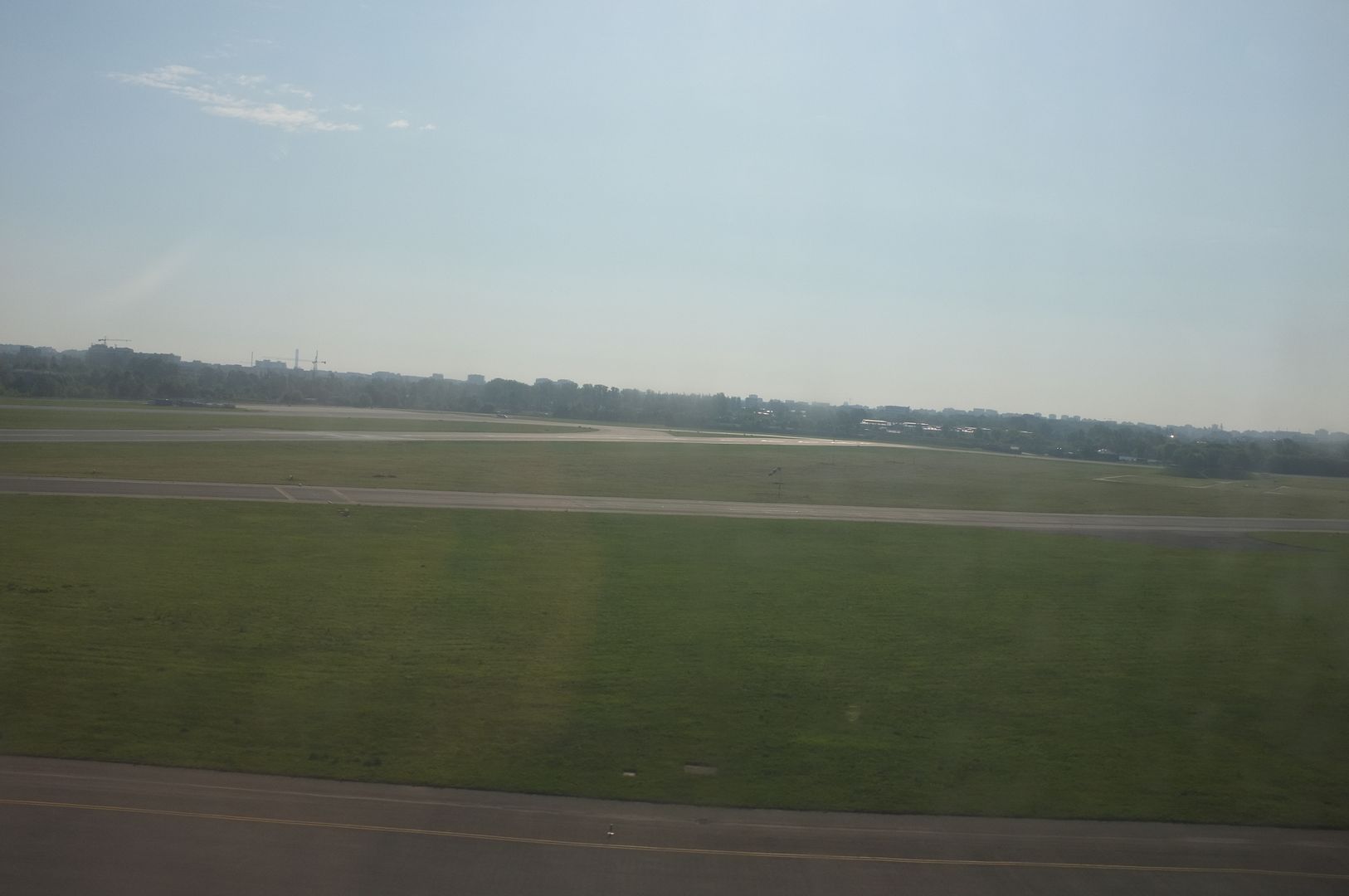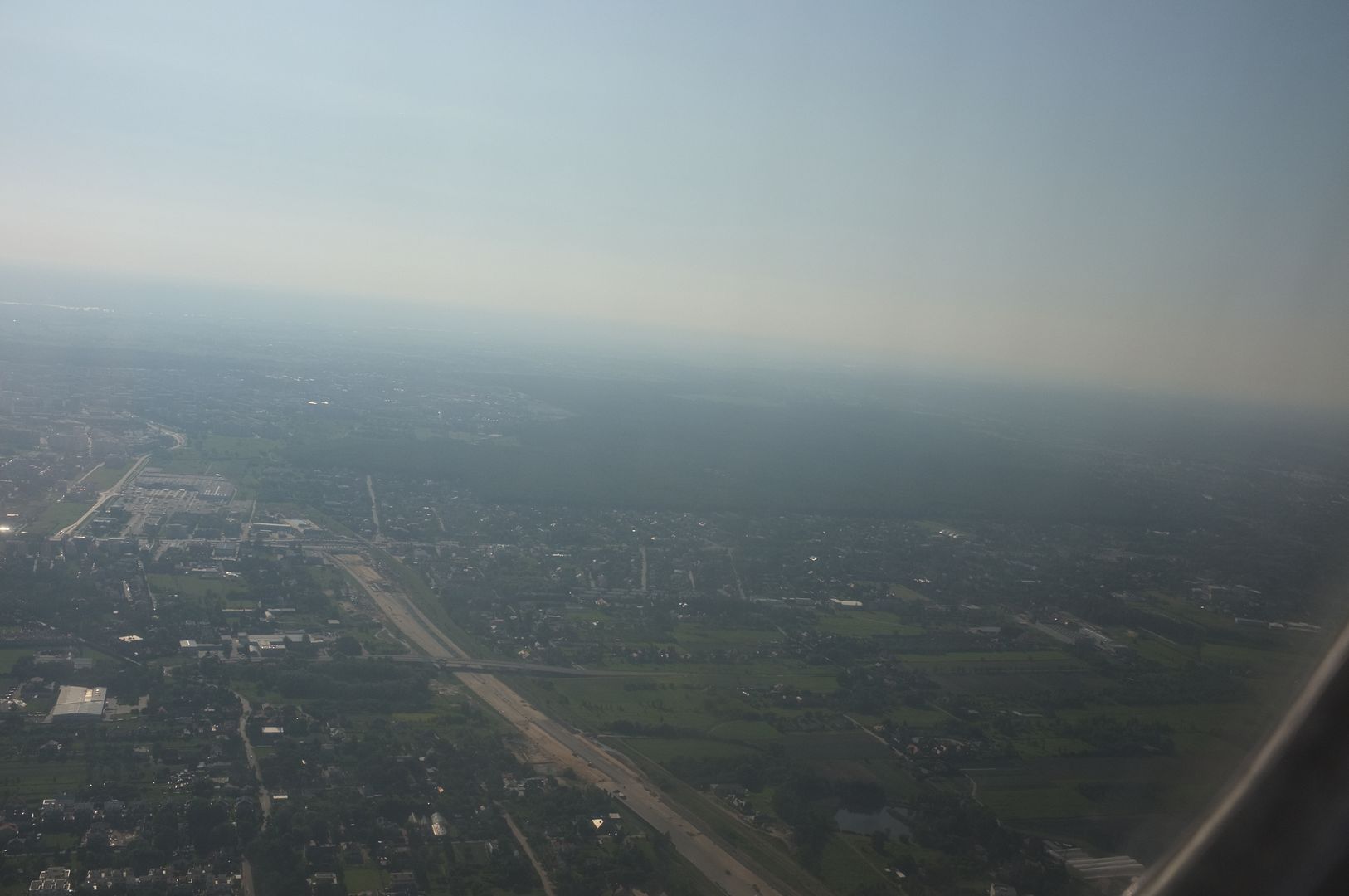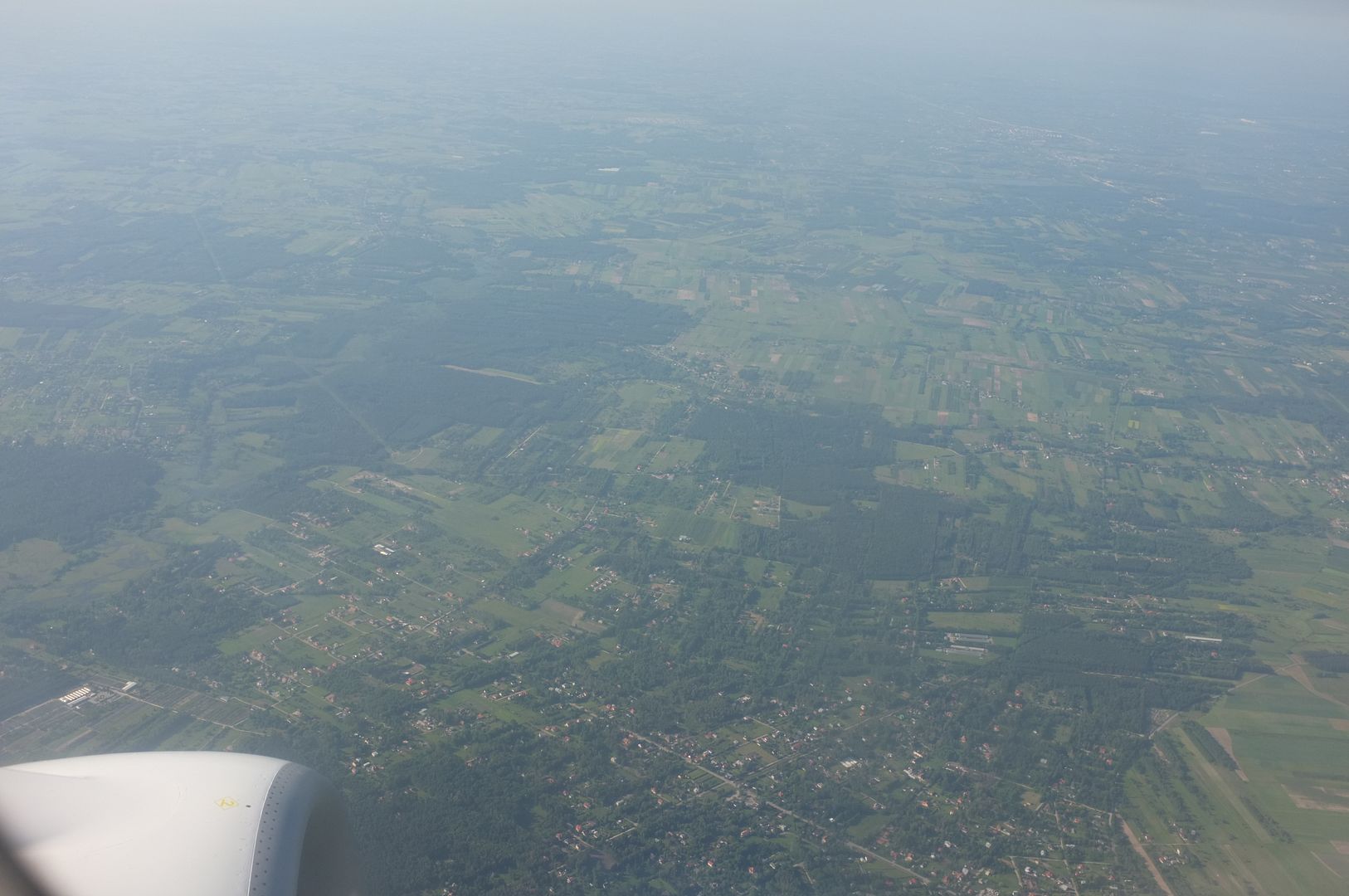 After the seat belt sign was turned off, the crew made an announcement about Miles and More programme and LOT's new destination: Beijing. Then the curtain dividing Business Class and Economy Class was closed and breakfast and drinks were distributed. During food service, there were a few words of welcome from the pilot.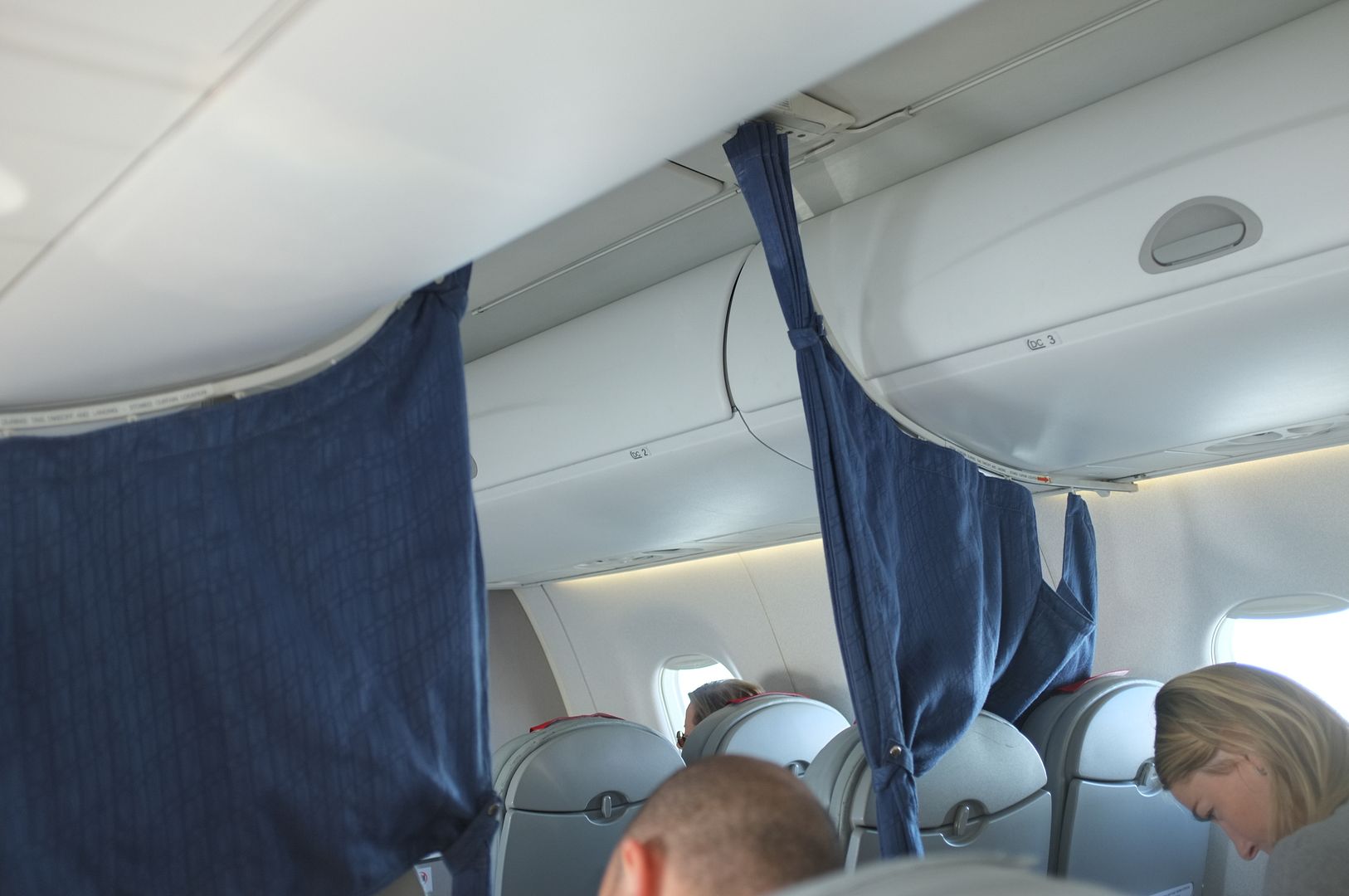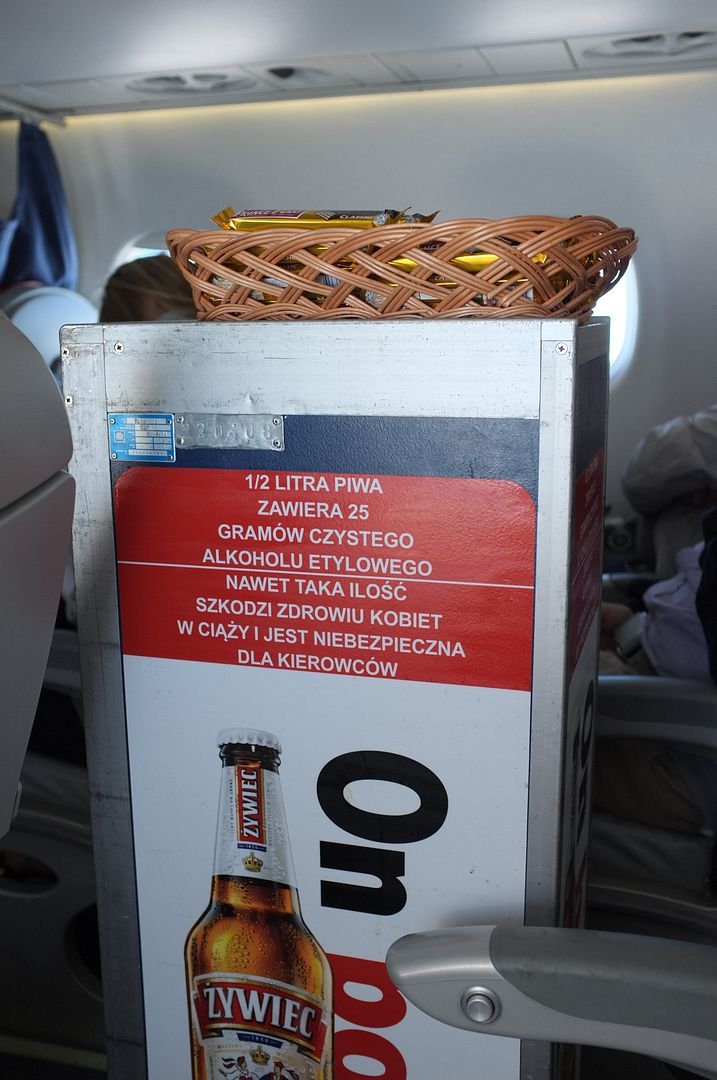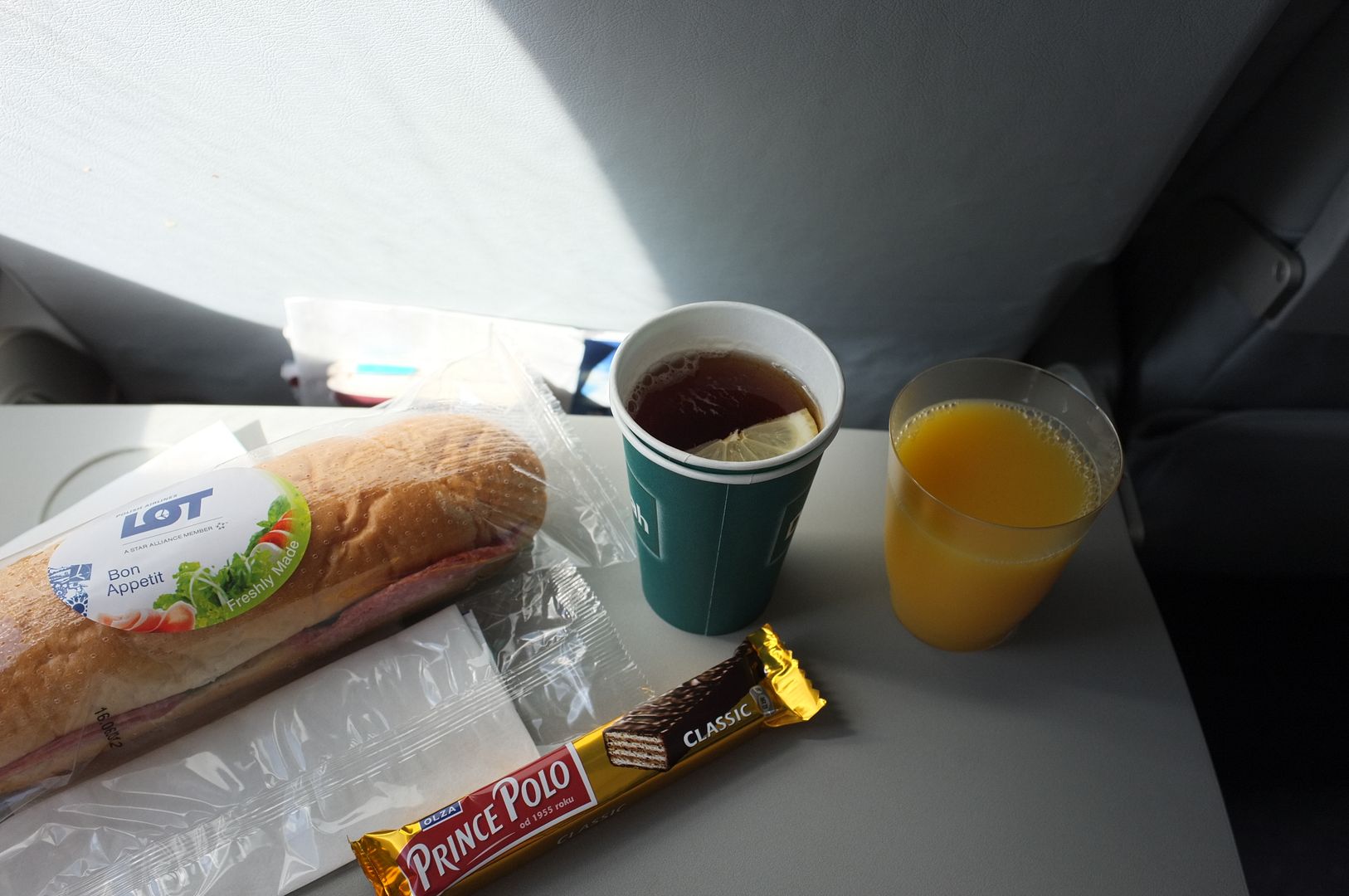 Leg room, quite comfortable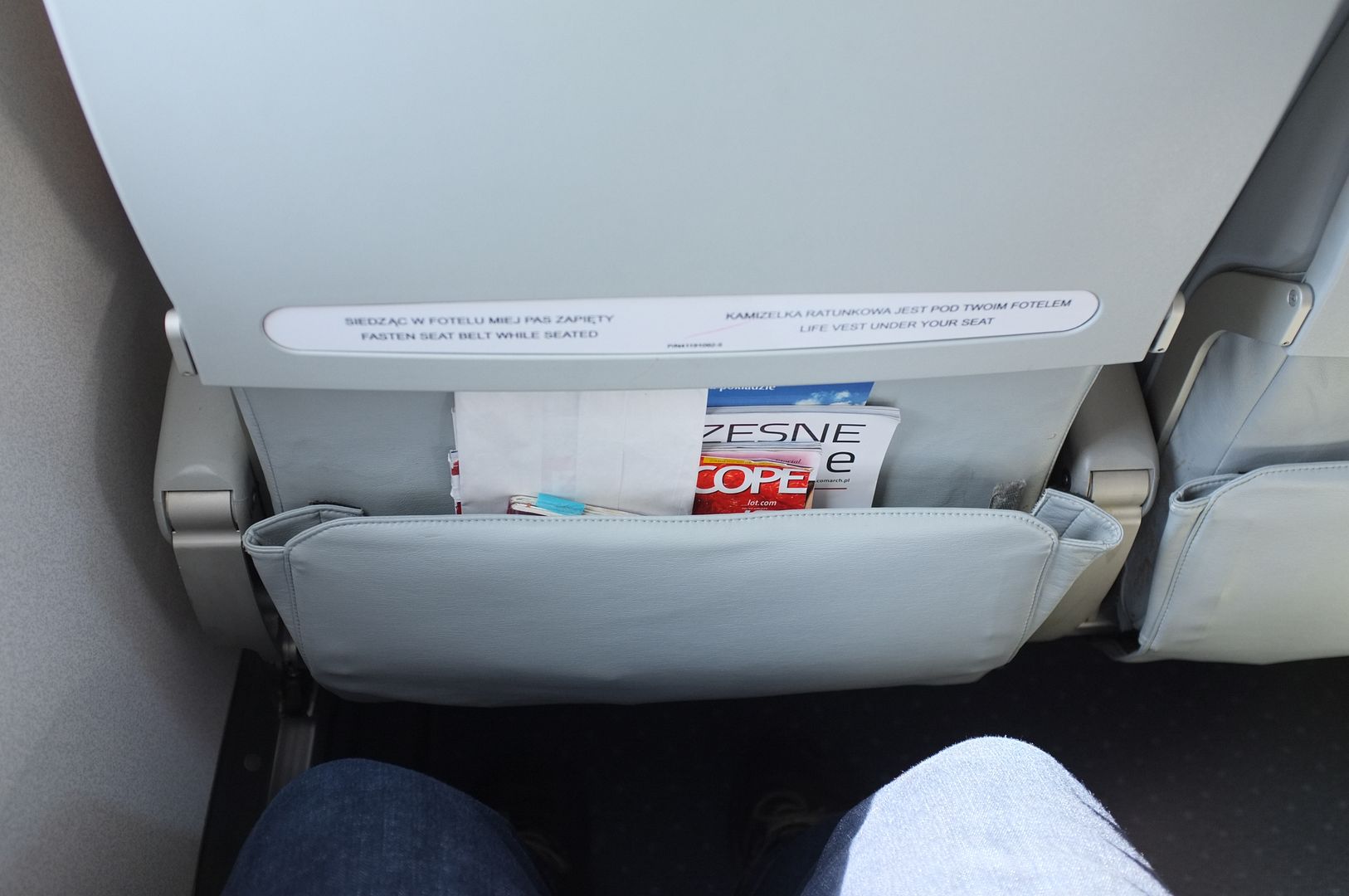 Safety card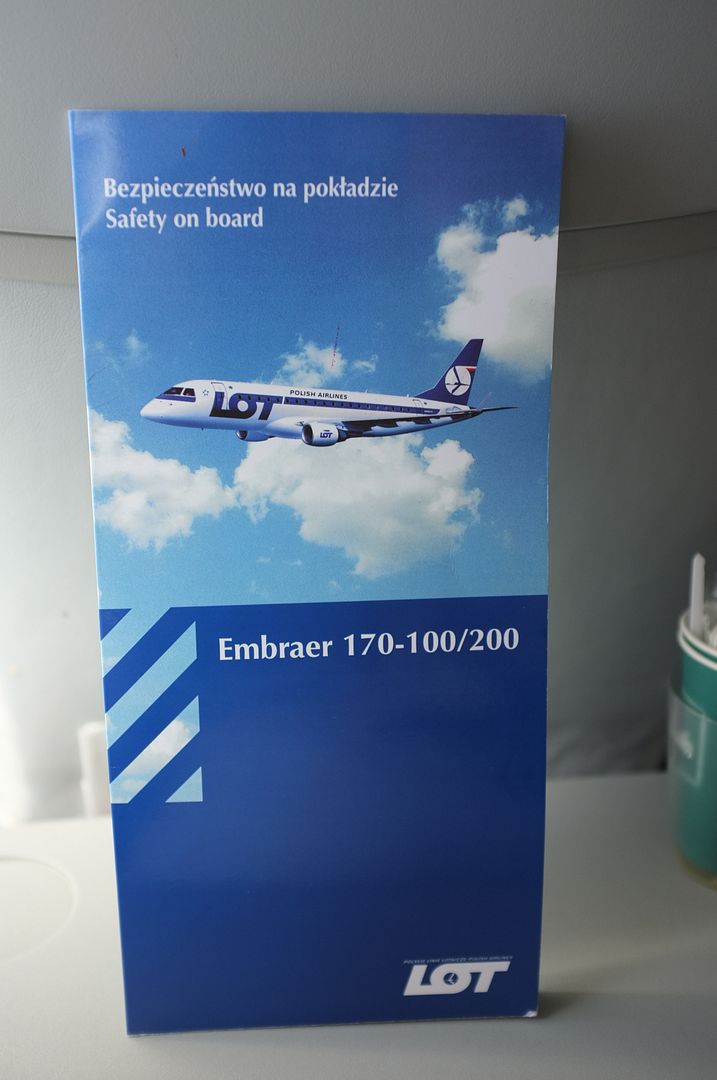 Descending to MXP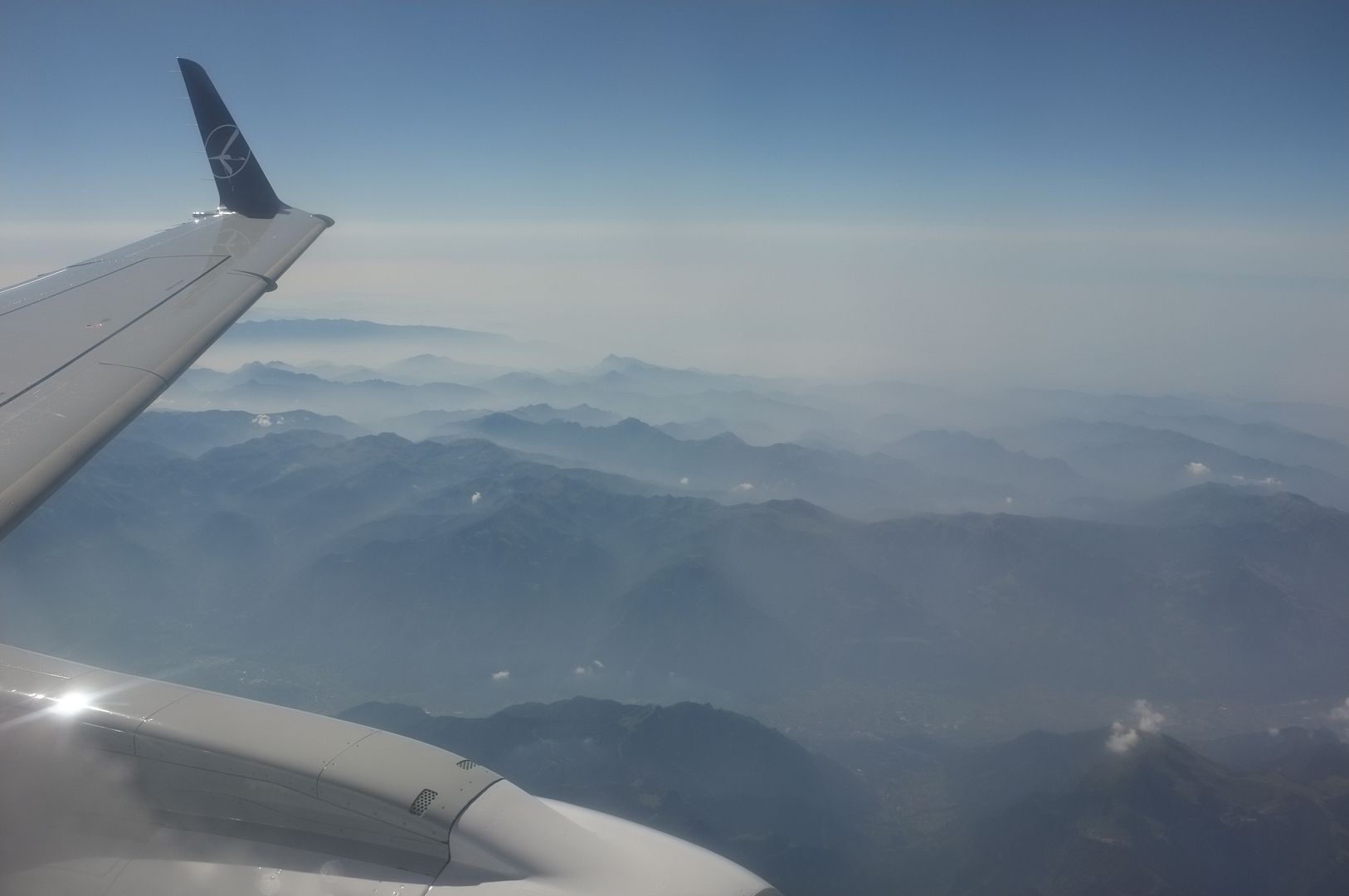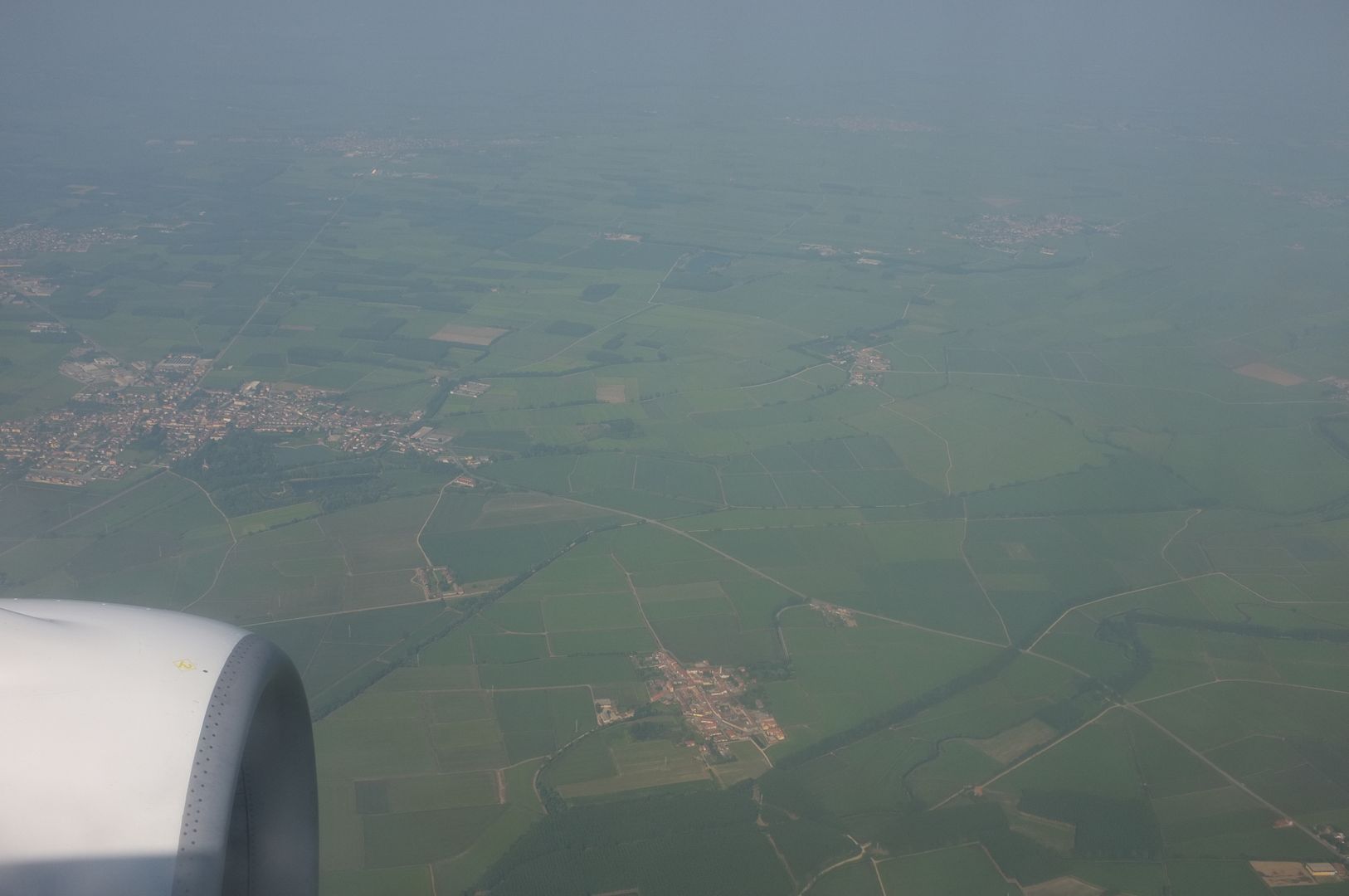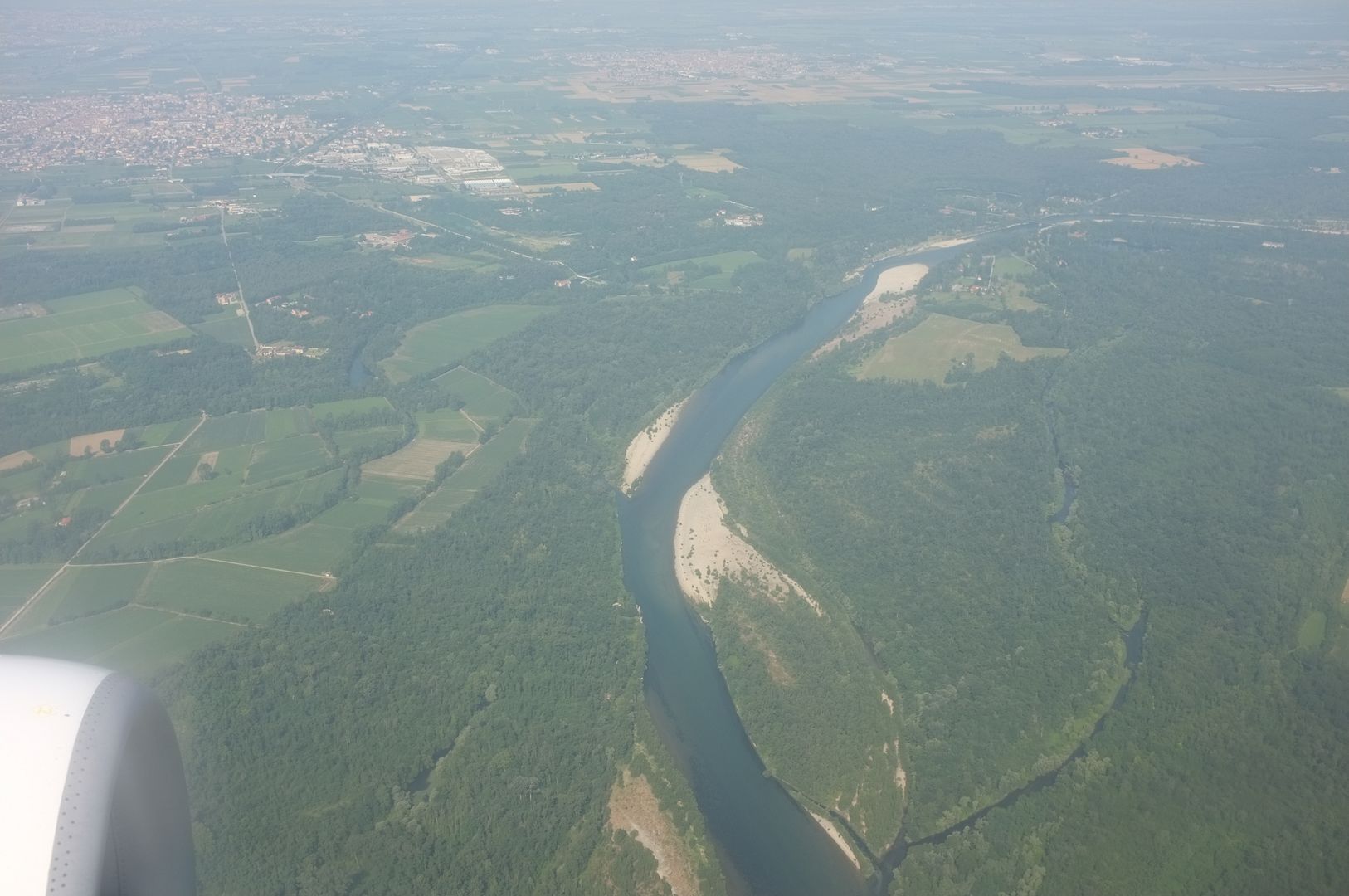 Landed at 9:55 am, 5 minutes ahead of schedule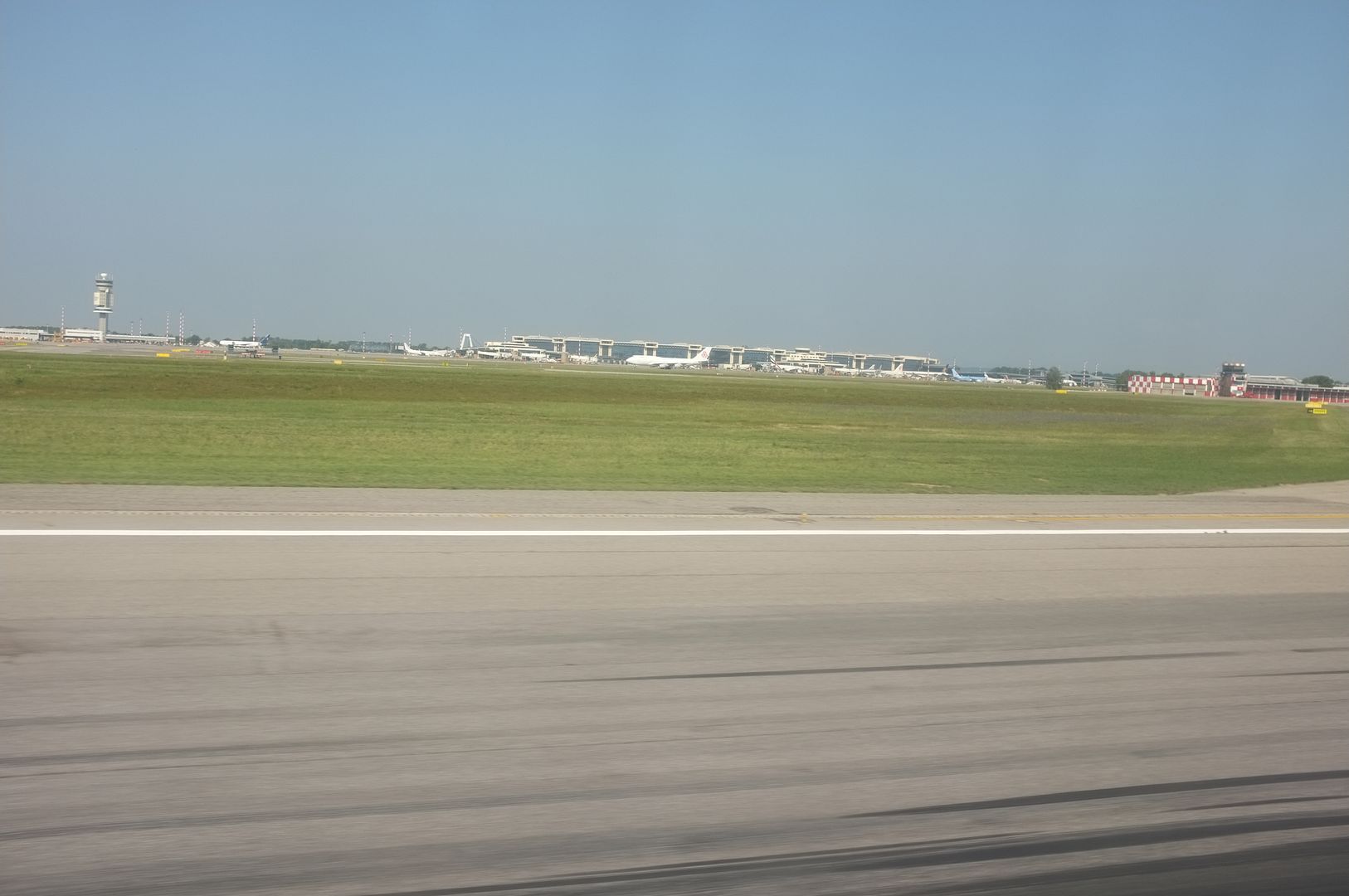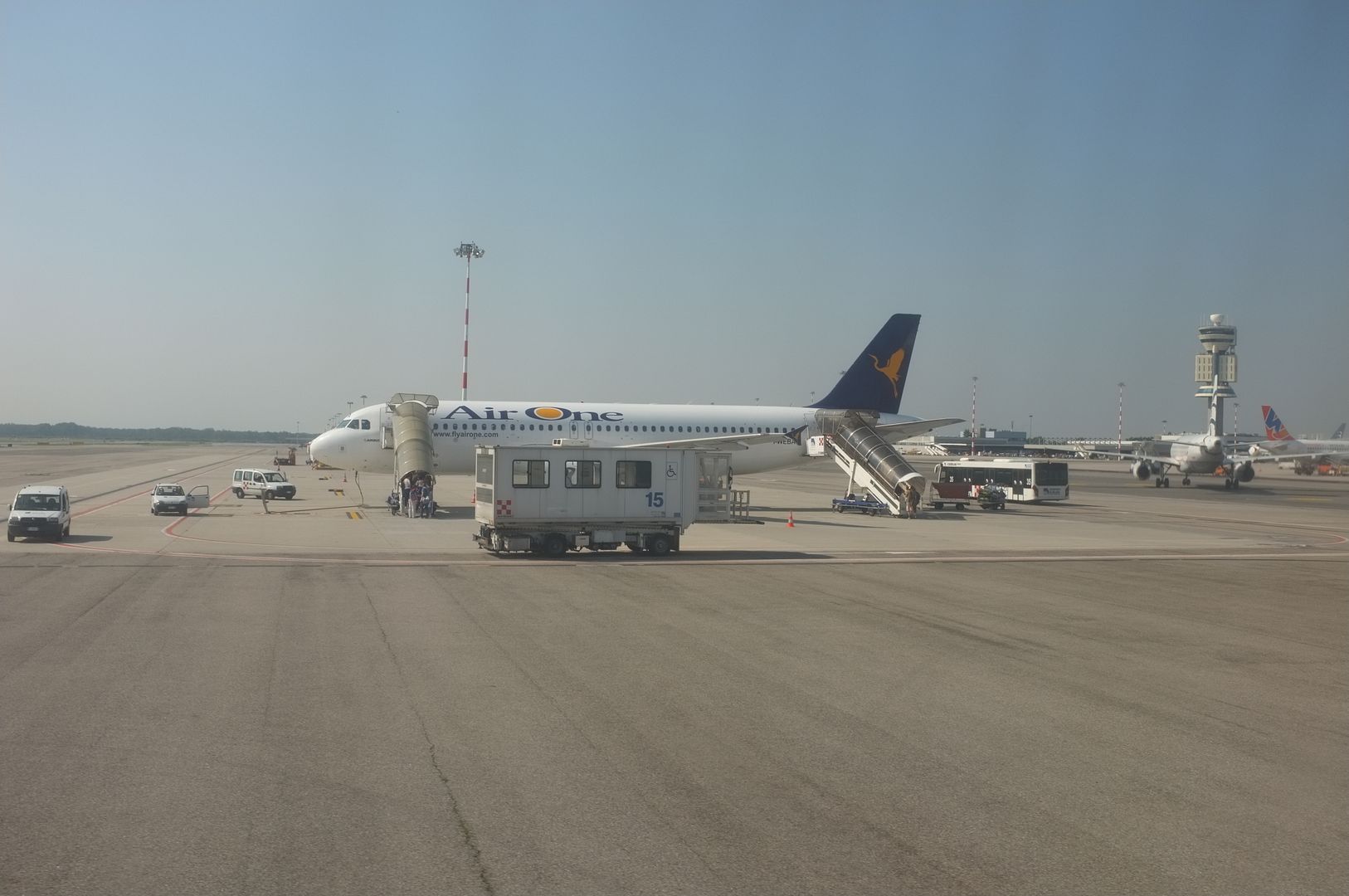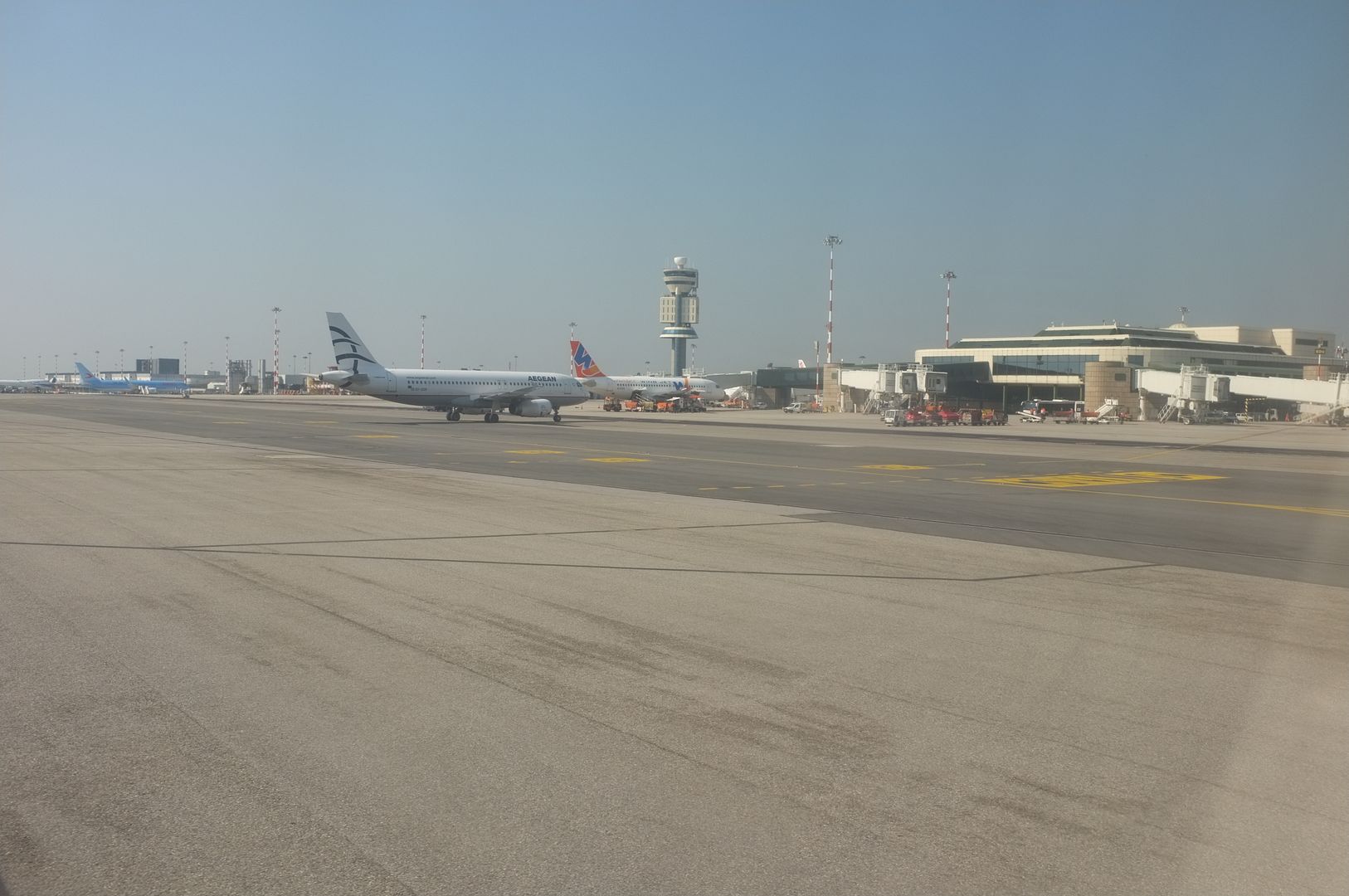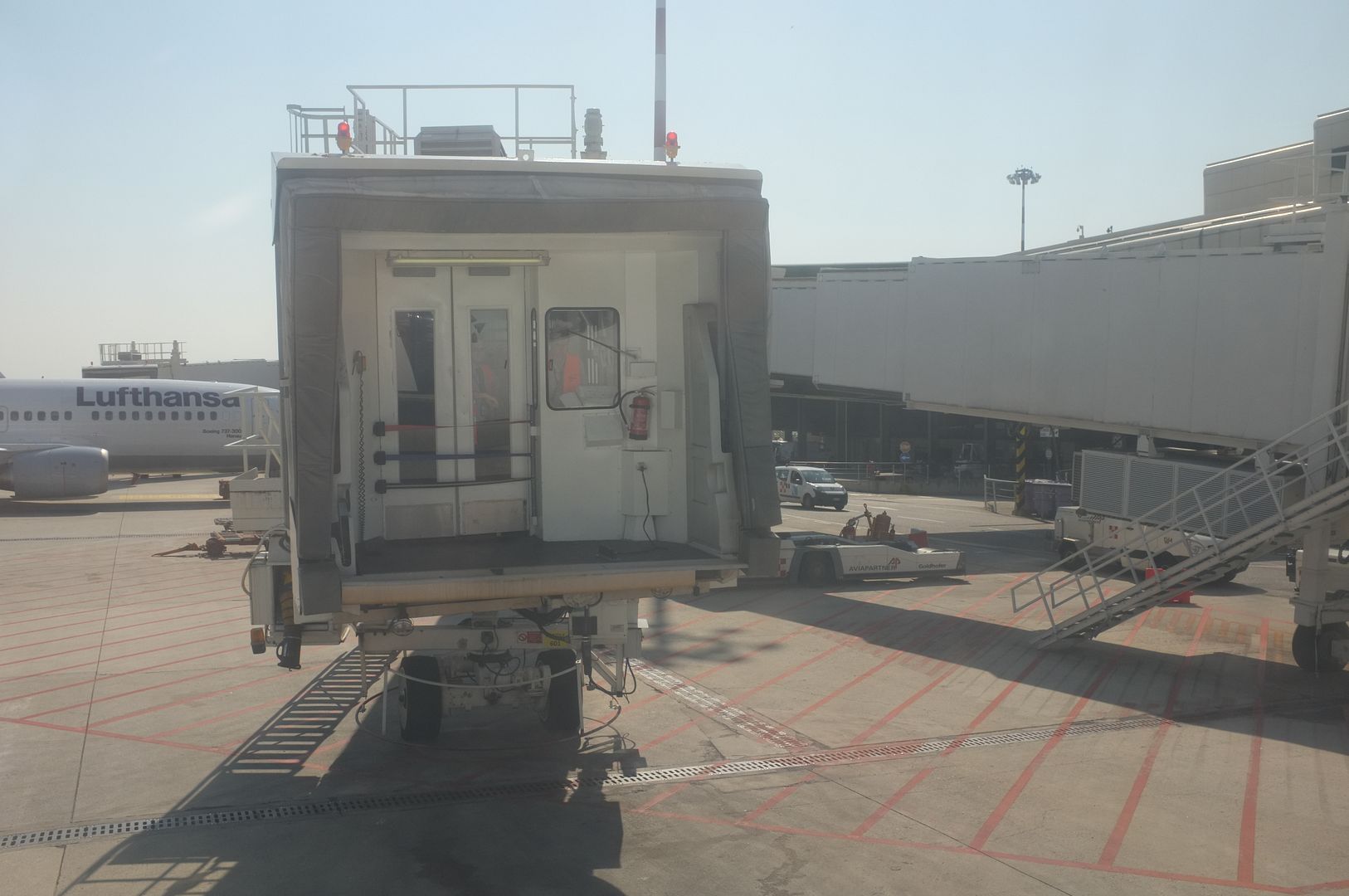 Disembarking the plane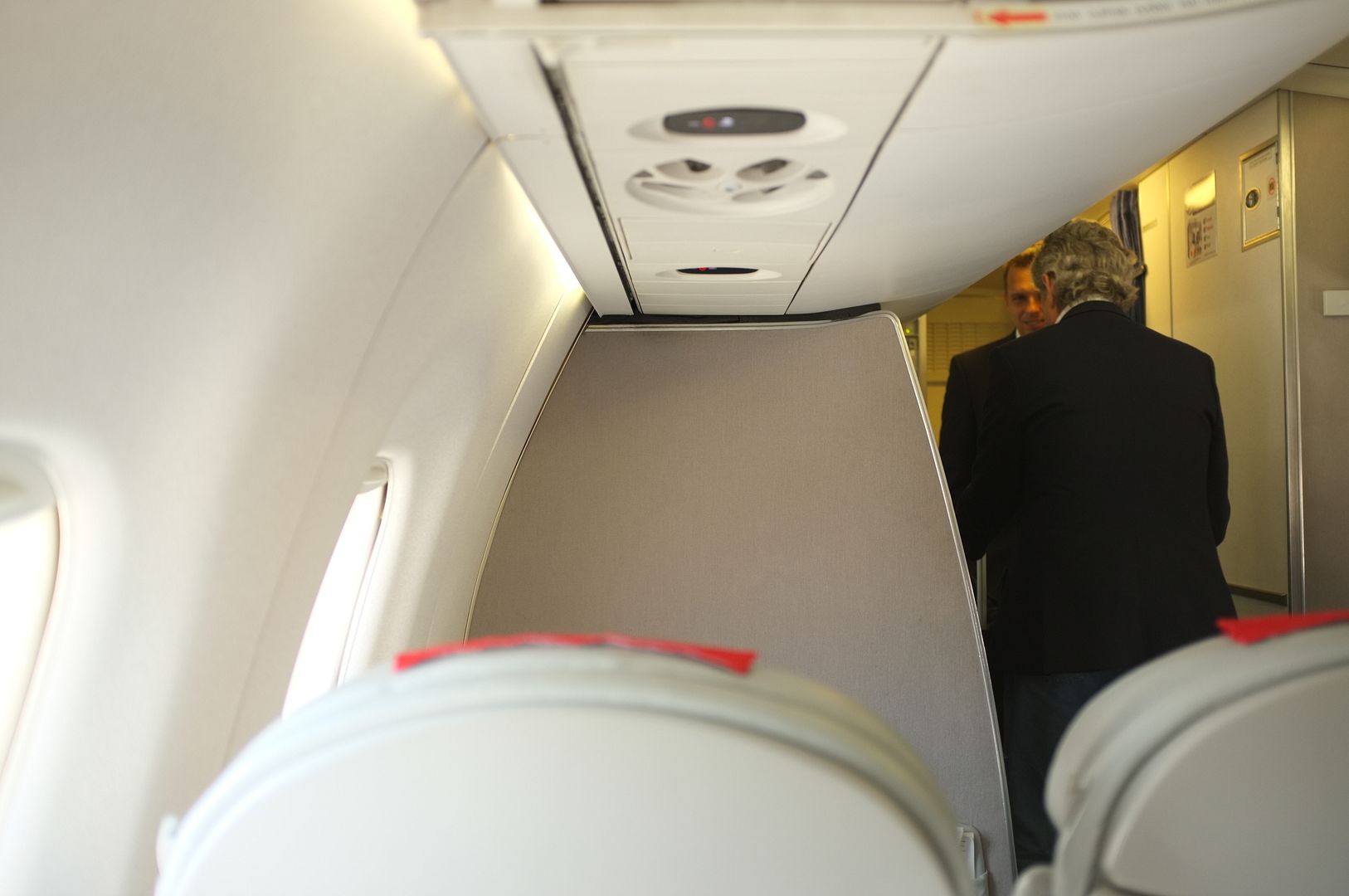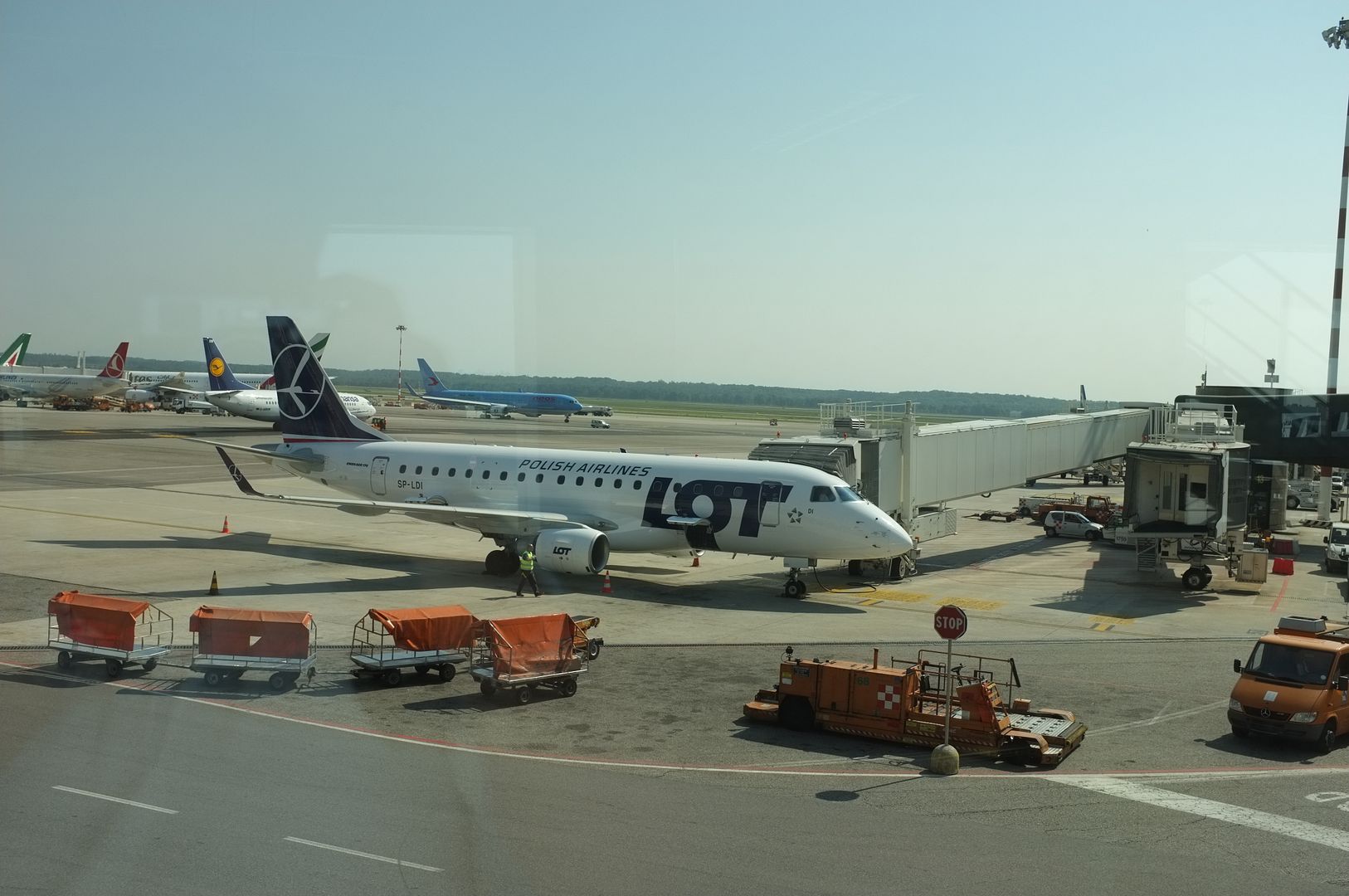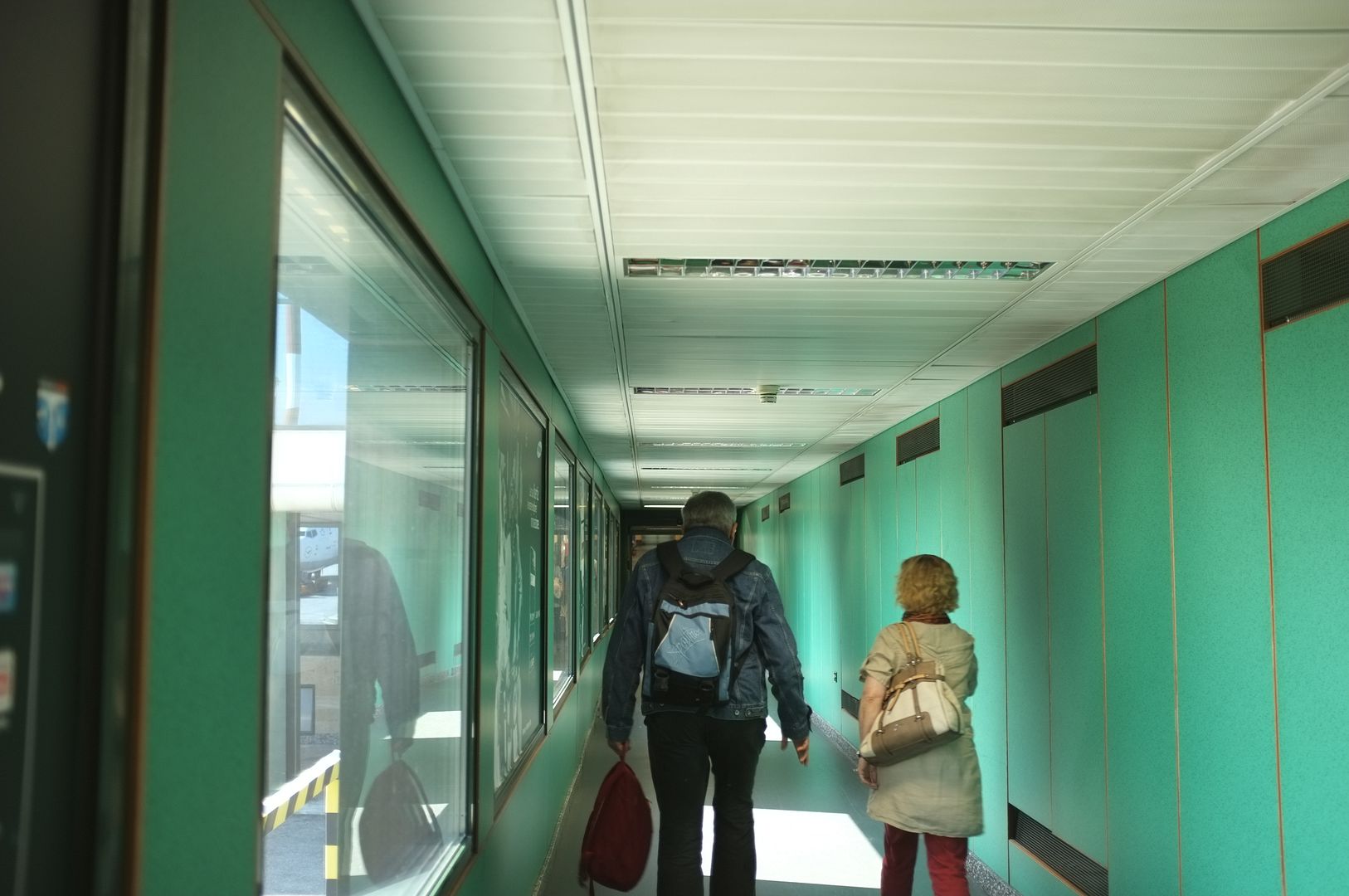 Went straight to Baggage claim, belt number 3.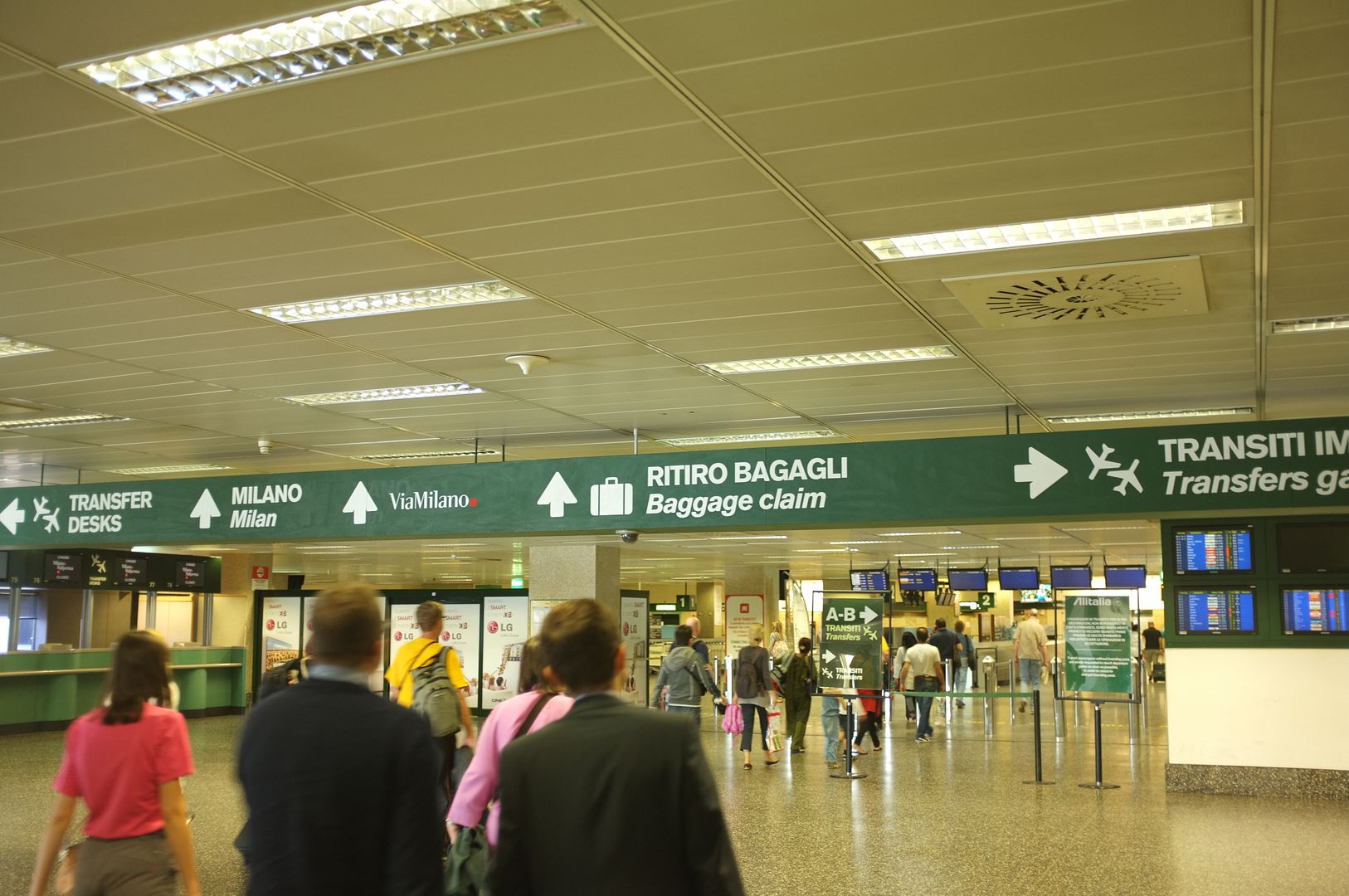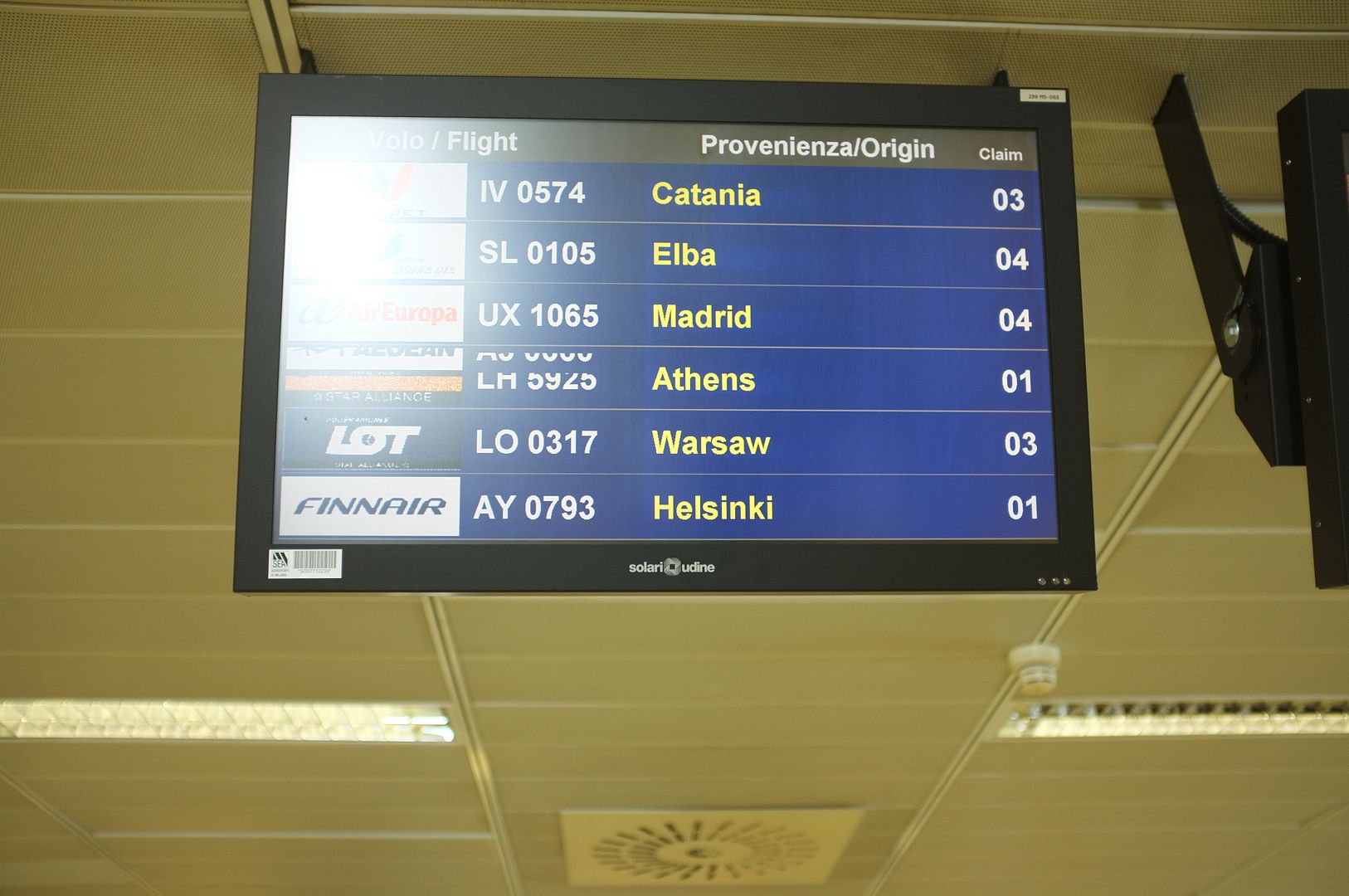 After around 8 minutes, the first bags arrive on the belt, and the first two were mine. I took the bag and went to get an express train to Milano Central station.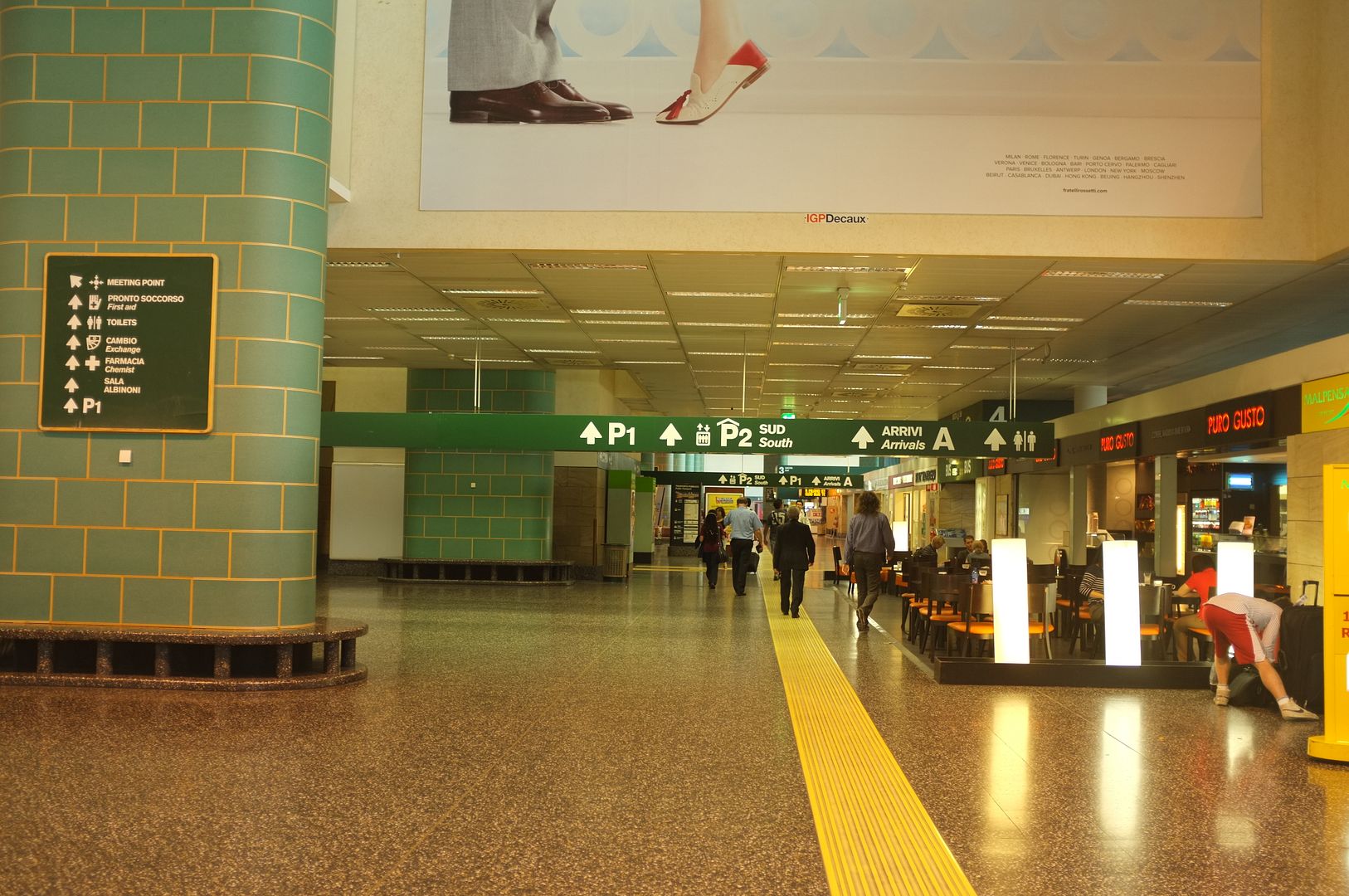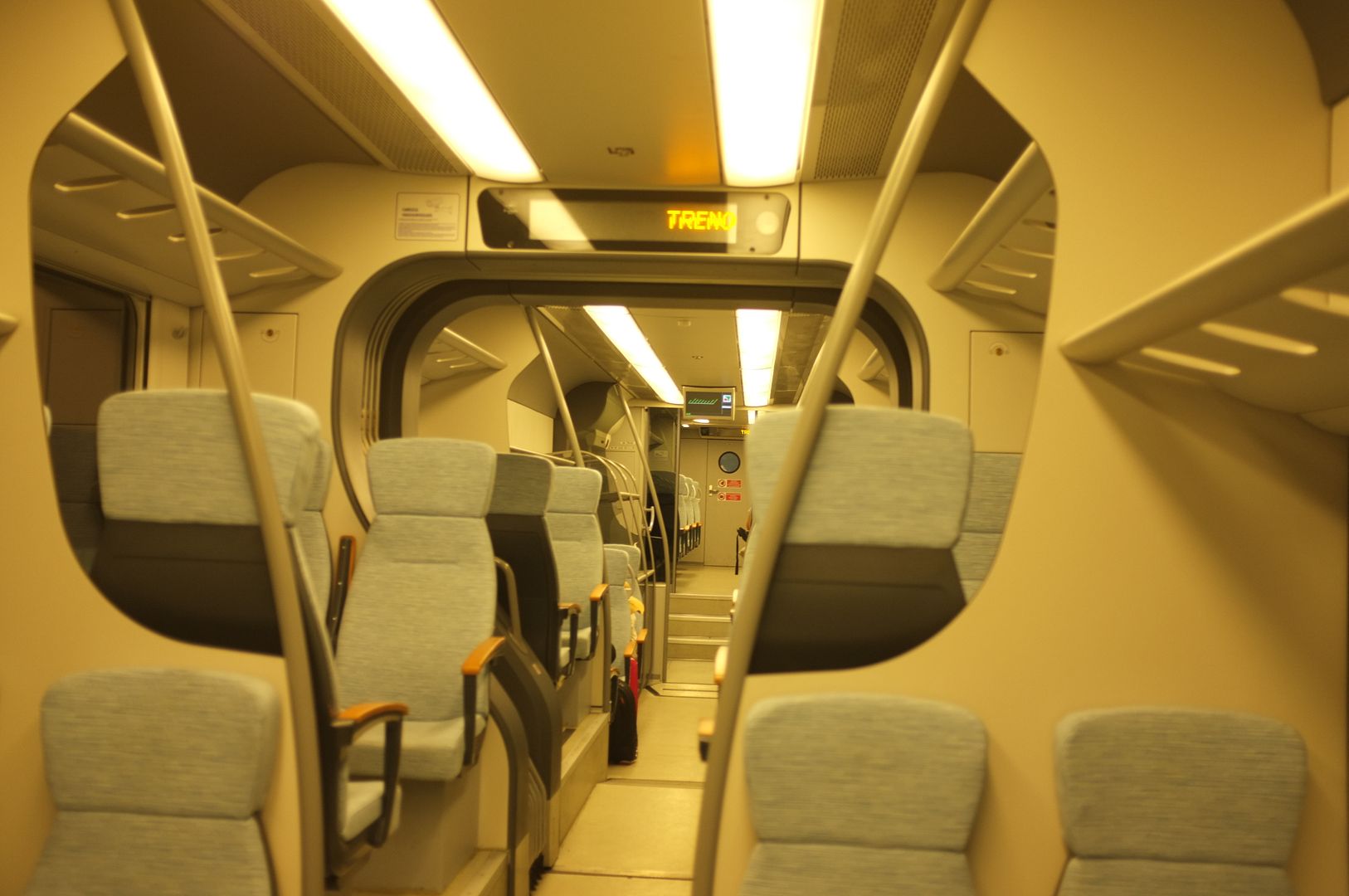 After a week of a very enjoyable holiday in Italy with my brother and mother, it is time to go home to Bangkok. My mum and brother will take a direct flight from Milan to Bangkok with Thai Airways. I will go from Milan to Warsaw and to London with LOT, and the next day will take a Thai Airways flight from London to Bangkok (this sector, I will do a separate trip report).
Here are the details of the flight
Date: 22 June 2012
Airline: LOT
Flight: LO318
Route: MXP-WAW
Aircraft: Embraer 170
Registration: SP-LDD
Class: Economy
I arrived the airport by train and went to Terminal 1 Departure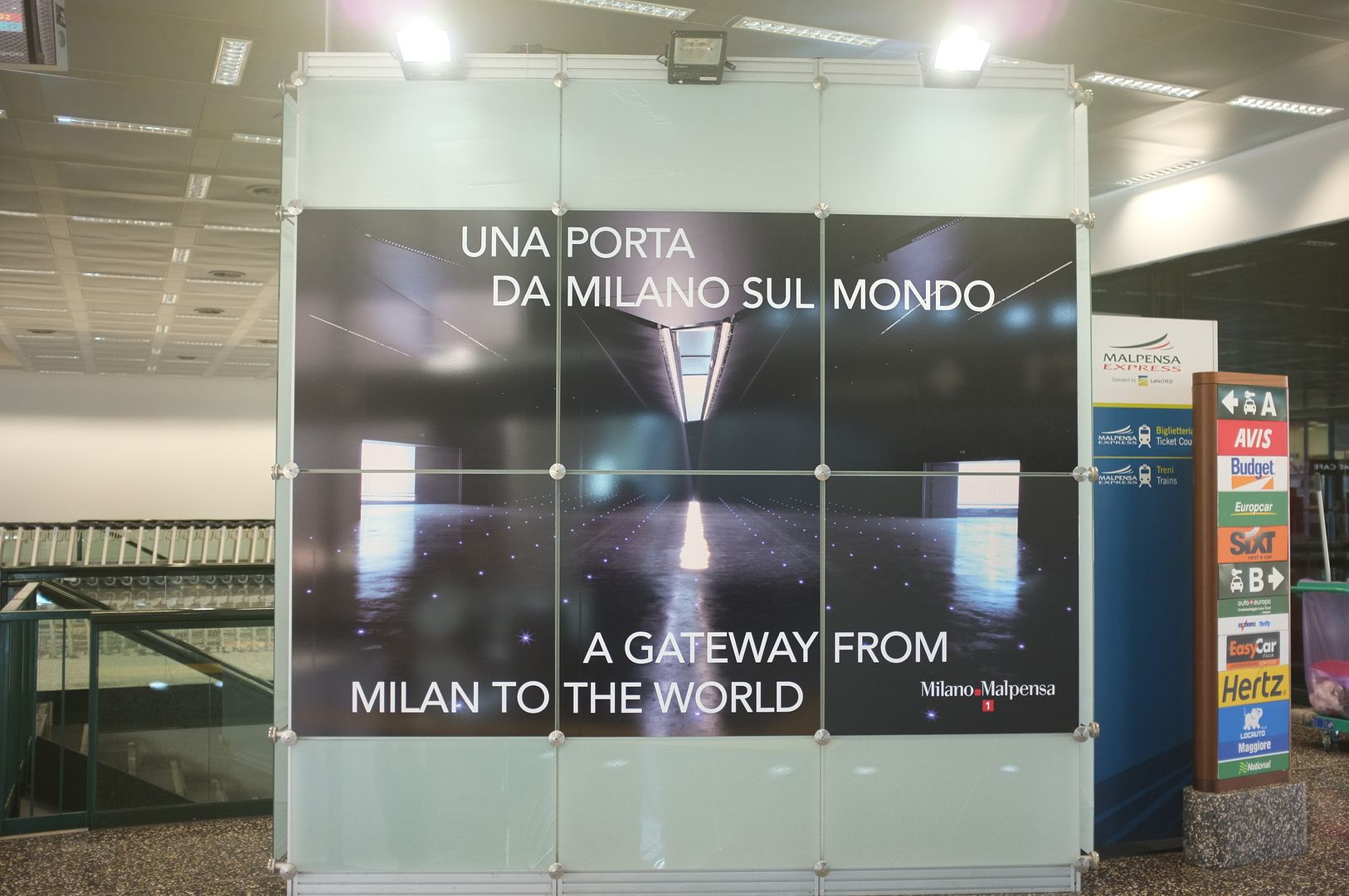 Check-in Area, for LOT its row 3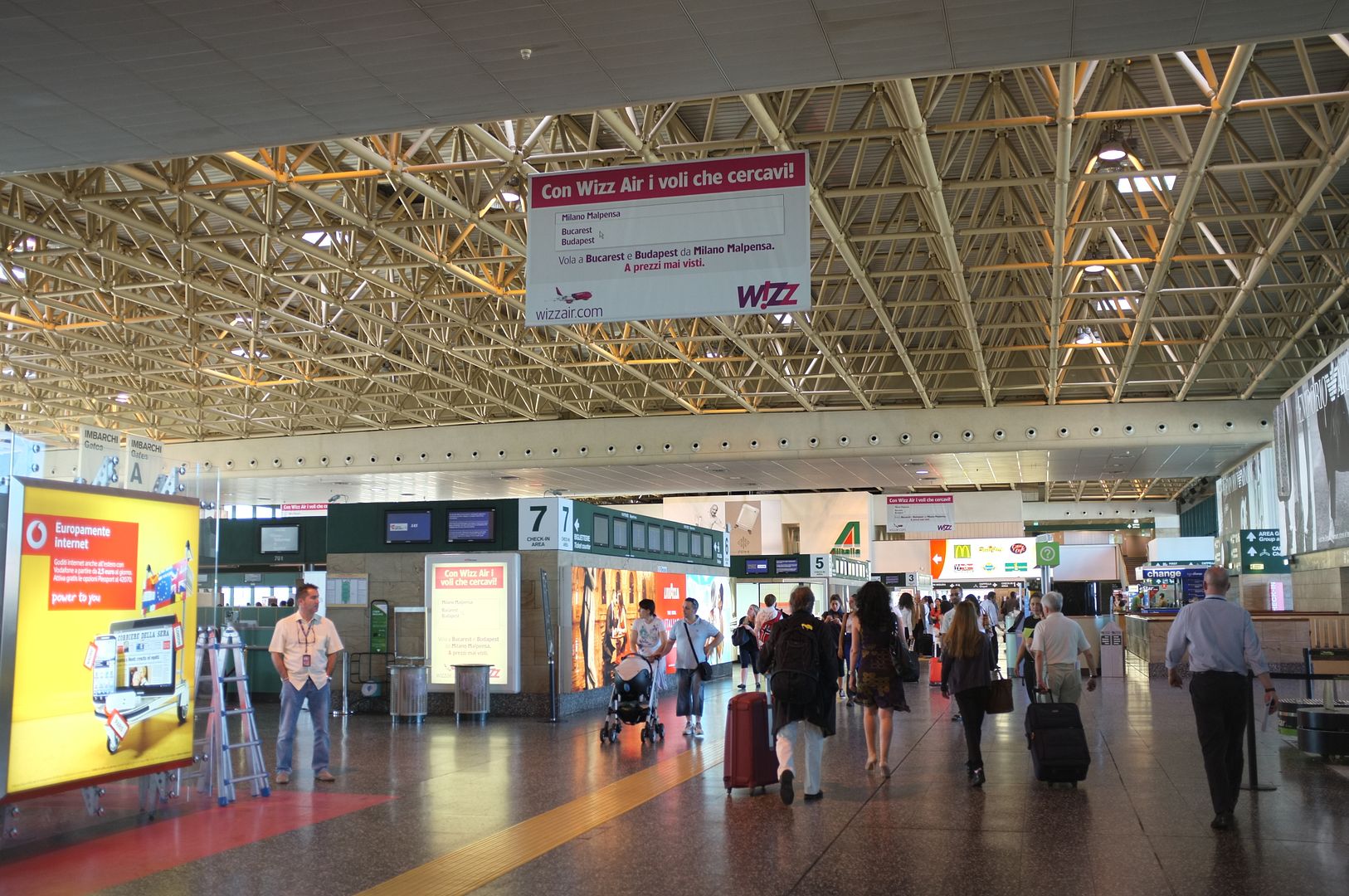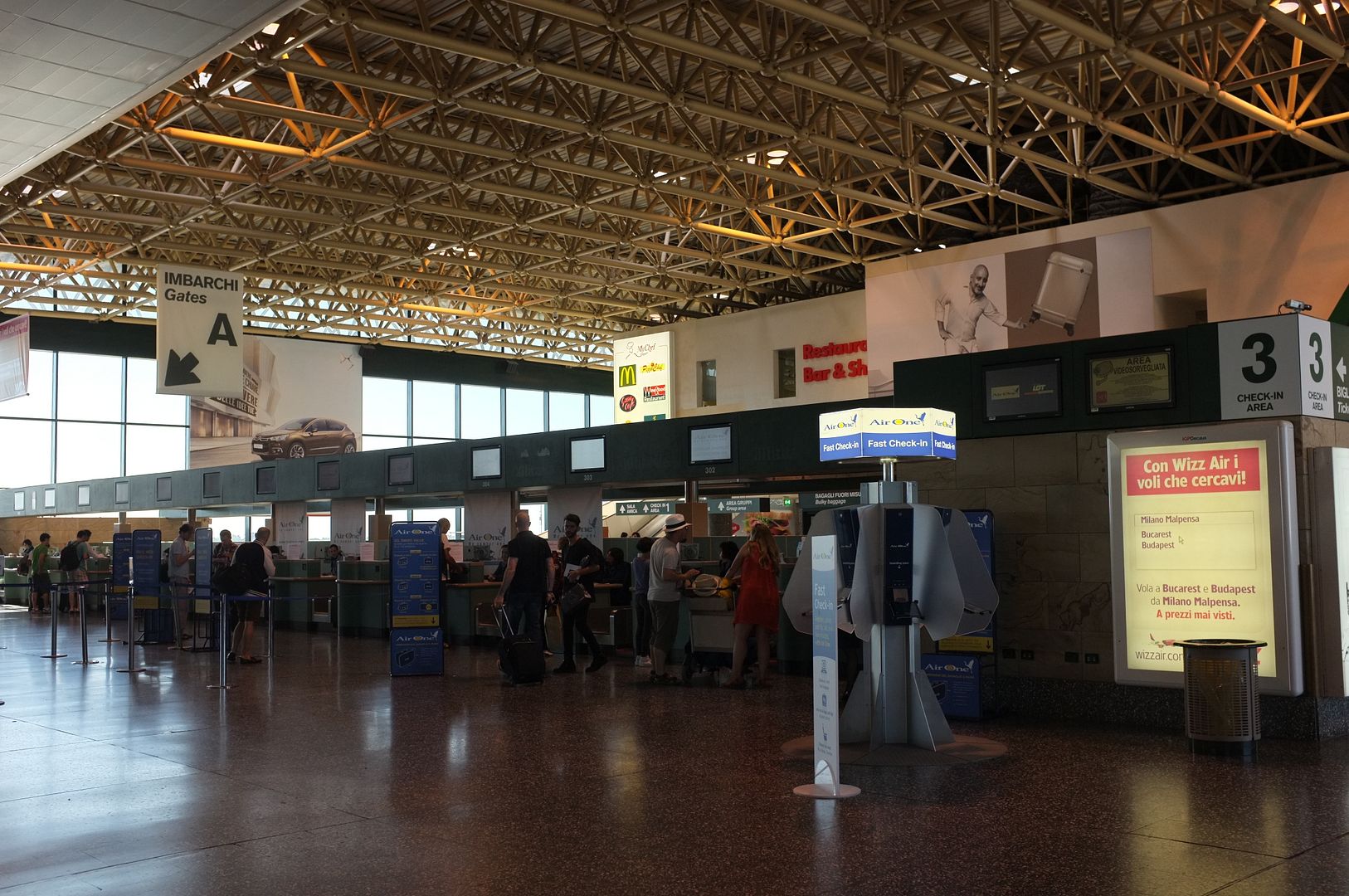 LOT has 3 check-in counters, 2 for Economy class and 1 for Business/*G. I went to use an empty *G counter. I asked to check-in to Warsaw and connecting from Warsaw to London. I was told that it is not possible to check my bag all the way to London or print the boarding pass on WAW-LHR sector as I have two separate reservations. I thought its quite strange given that I called LOT before the journey and asked about this, and they said at the airport, they can check my bags to the final destination even though I have two reservations, as both flights are operated by LOT. Also on the previous flights, my bags were sent from LHR to KRK (via WAW) and I have LHR-WAW and WAW-KRK on separate bookings. But the MXP check-in agent still insisted that there is 'no way' that she could force the system to check my bag to London or print the boarding pass from WAW to LHR, so I had to collect my bag and go to check-in again at Warsaw. Anyway, I got my boarding pass with security check fast-track invitation and I was invited to use Lufthansa lounge. The security screening took a few minutes.
Some pictures post security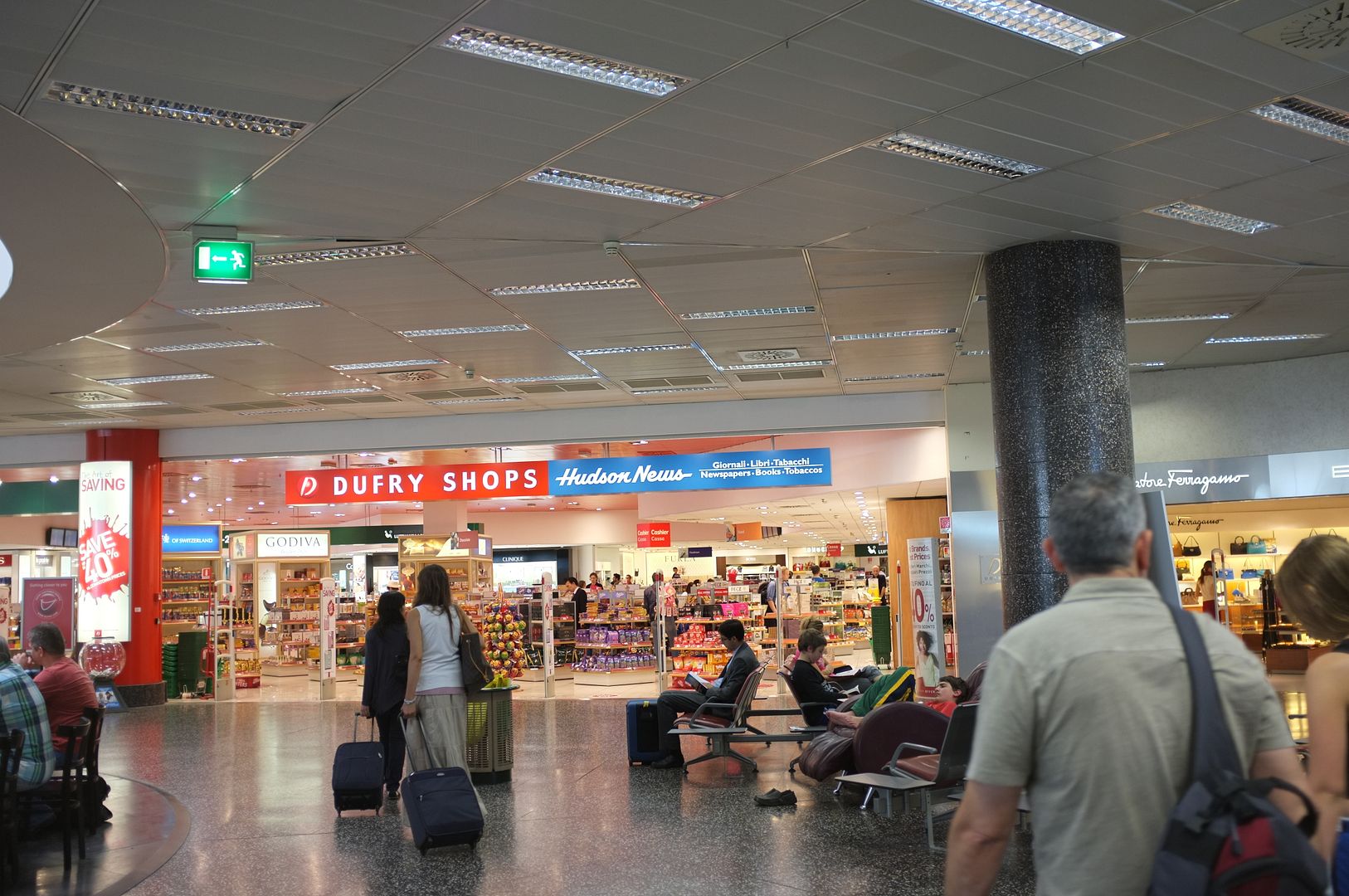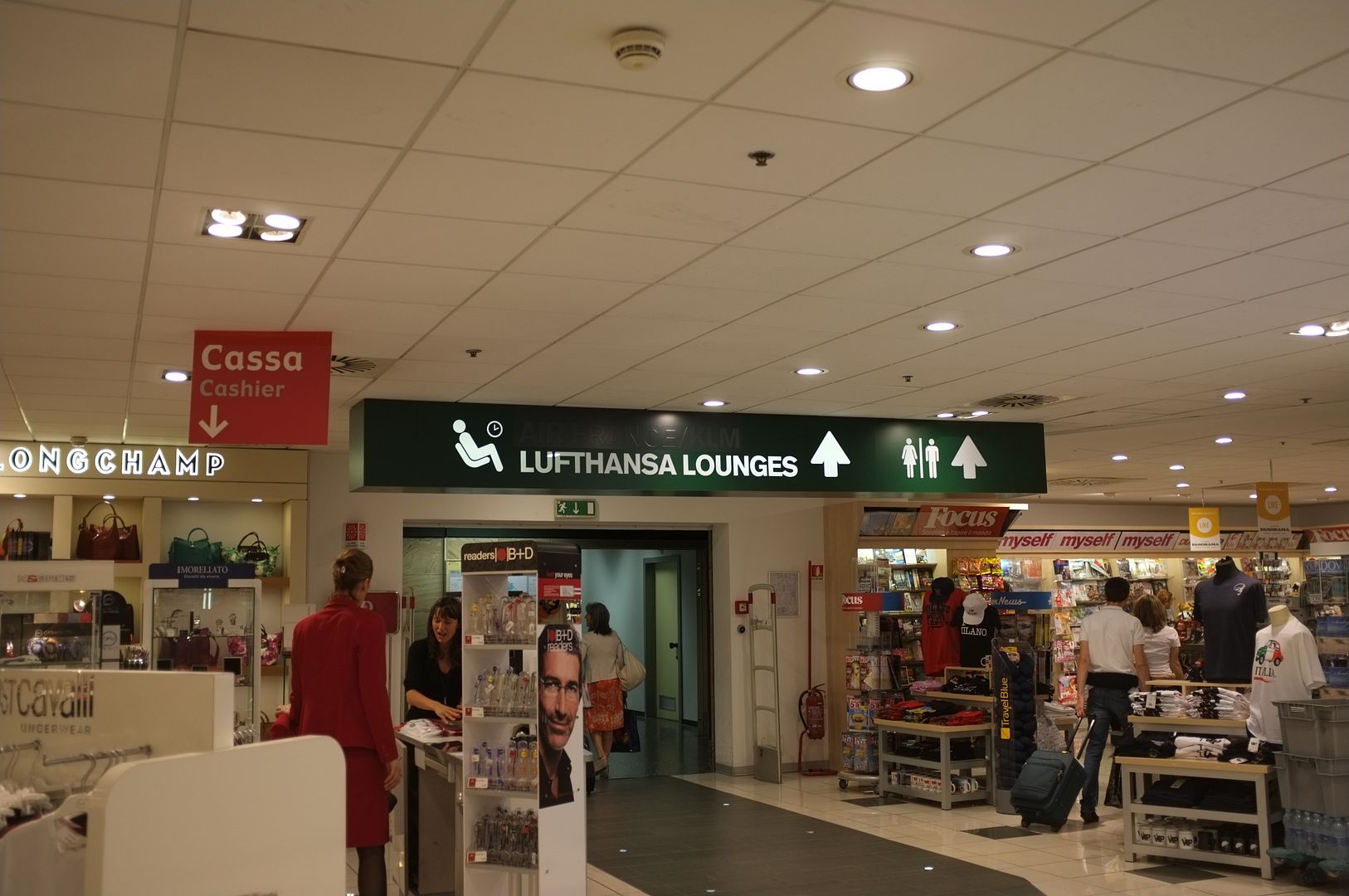 Lufthansa lounge. At the entrance, I was greeted by a friendly lounge personnel.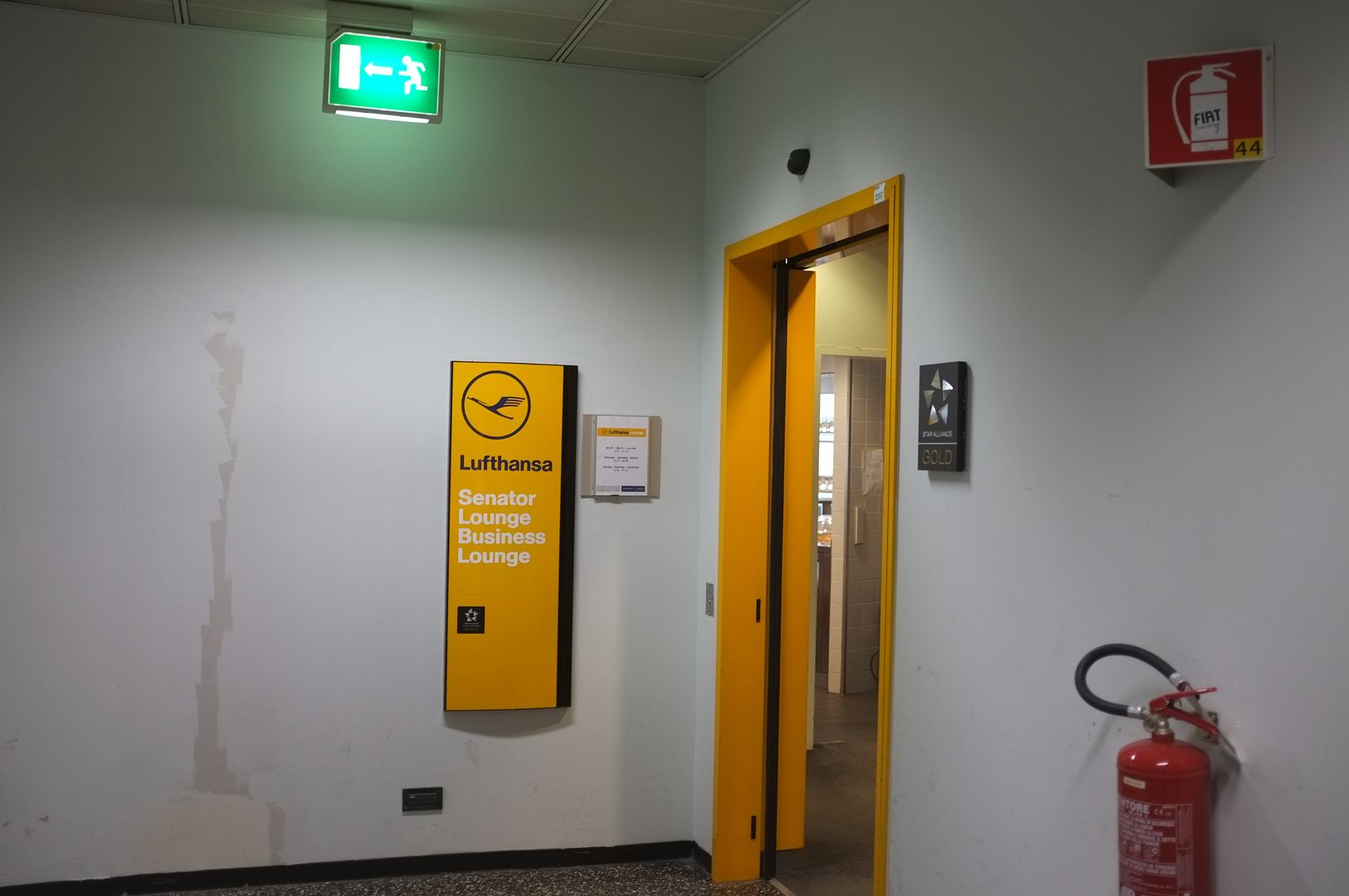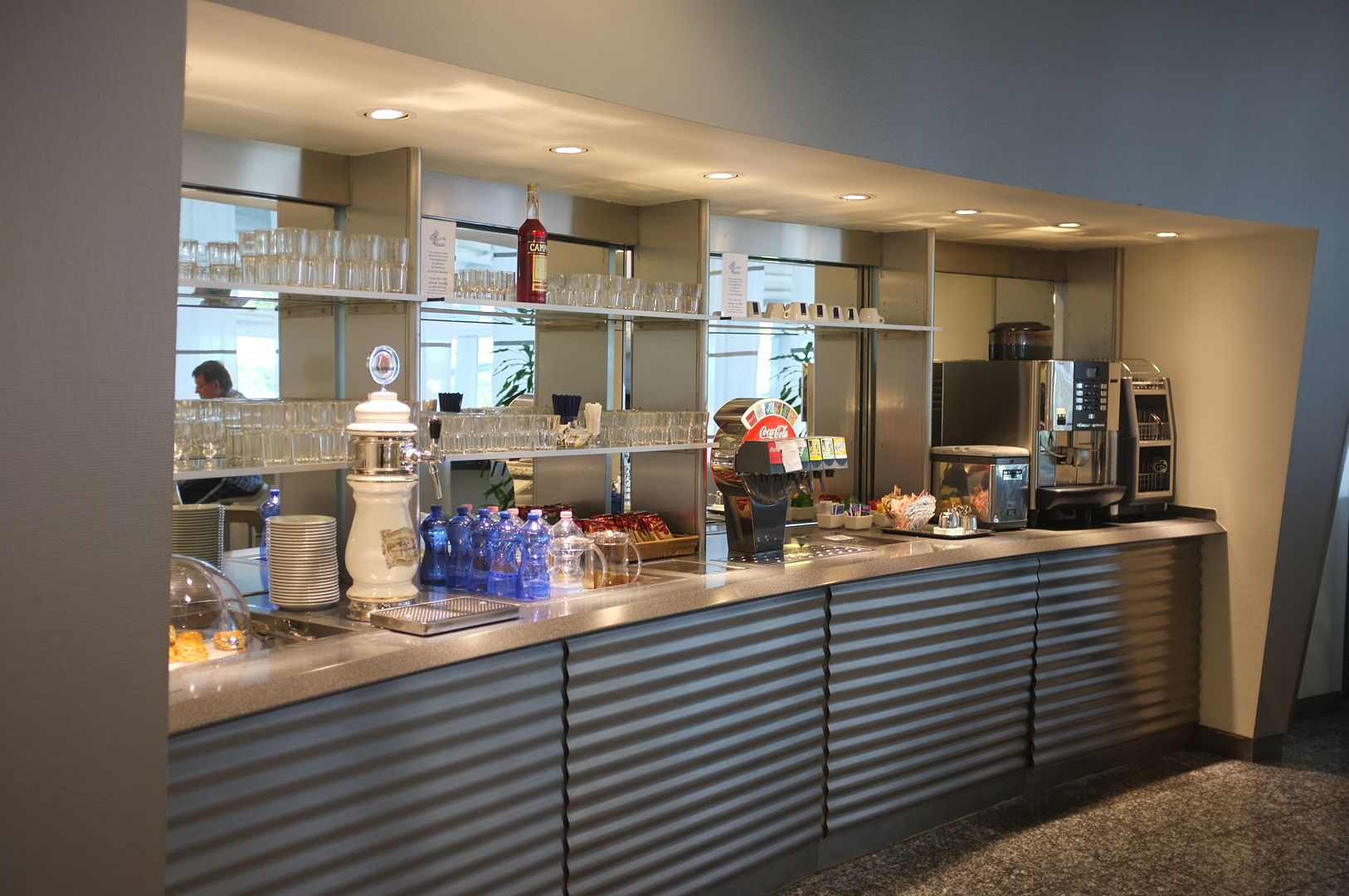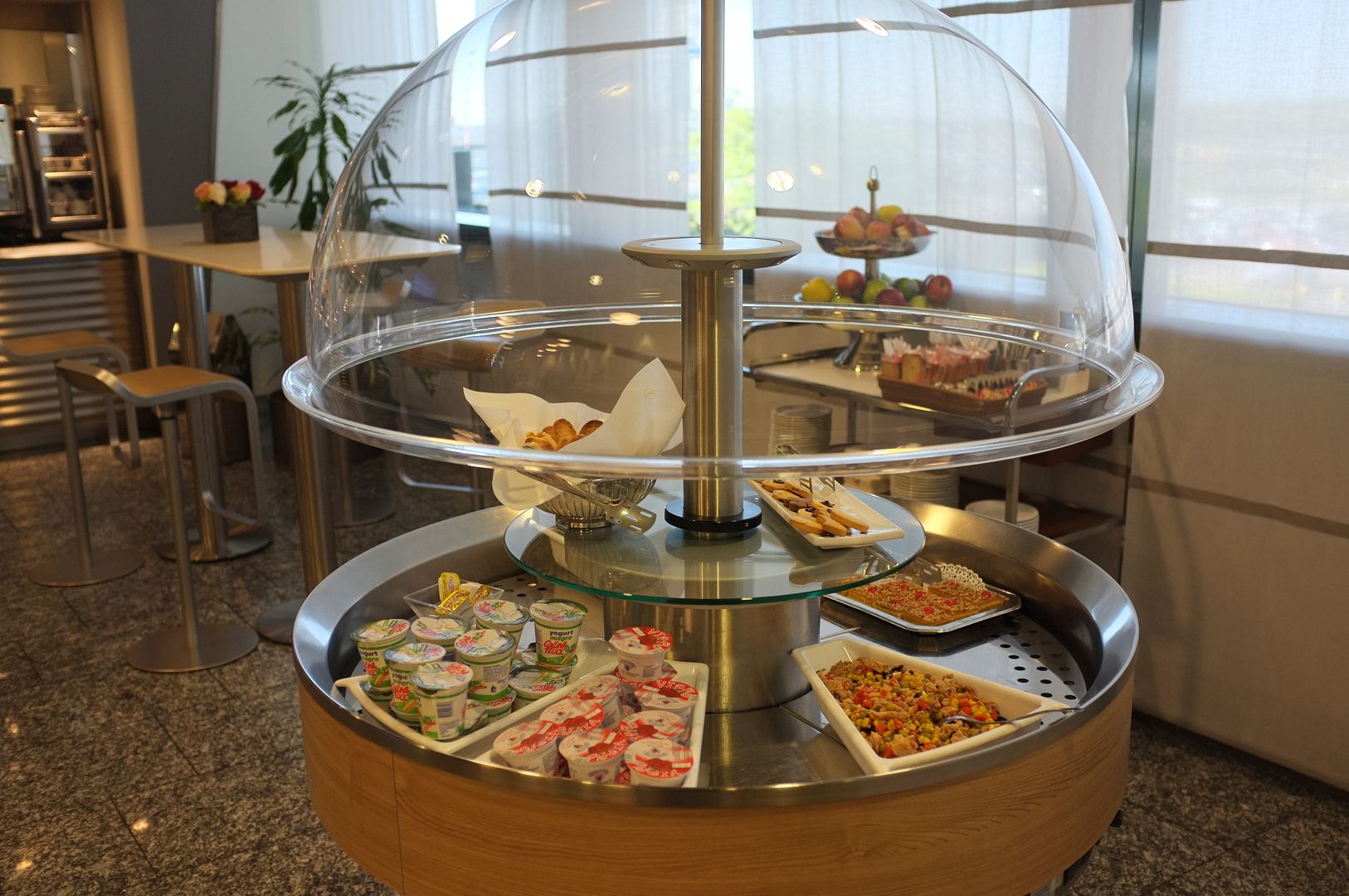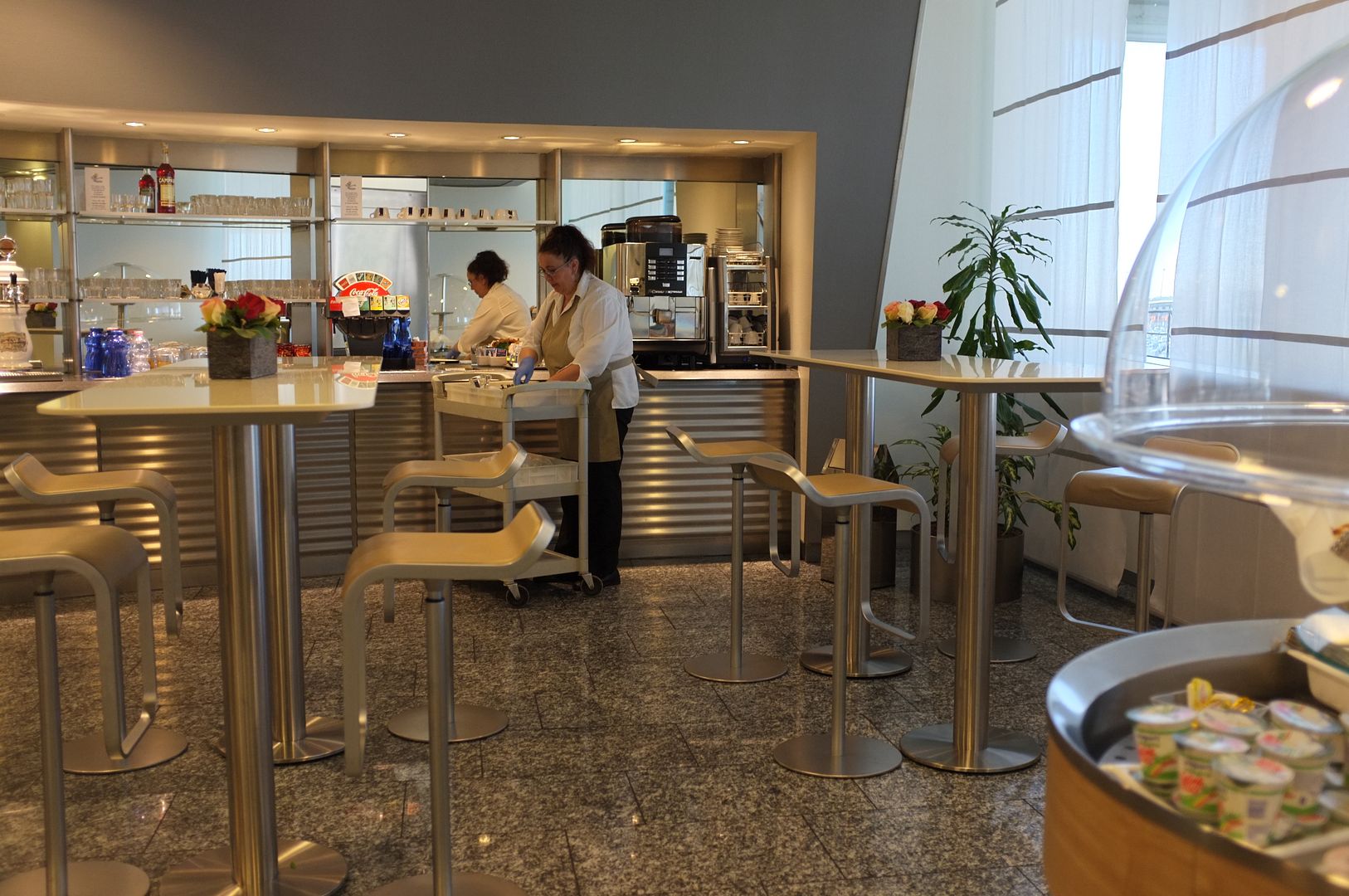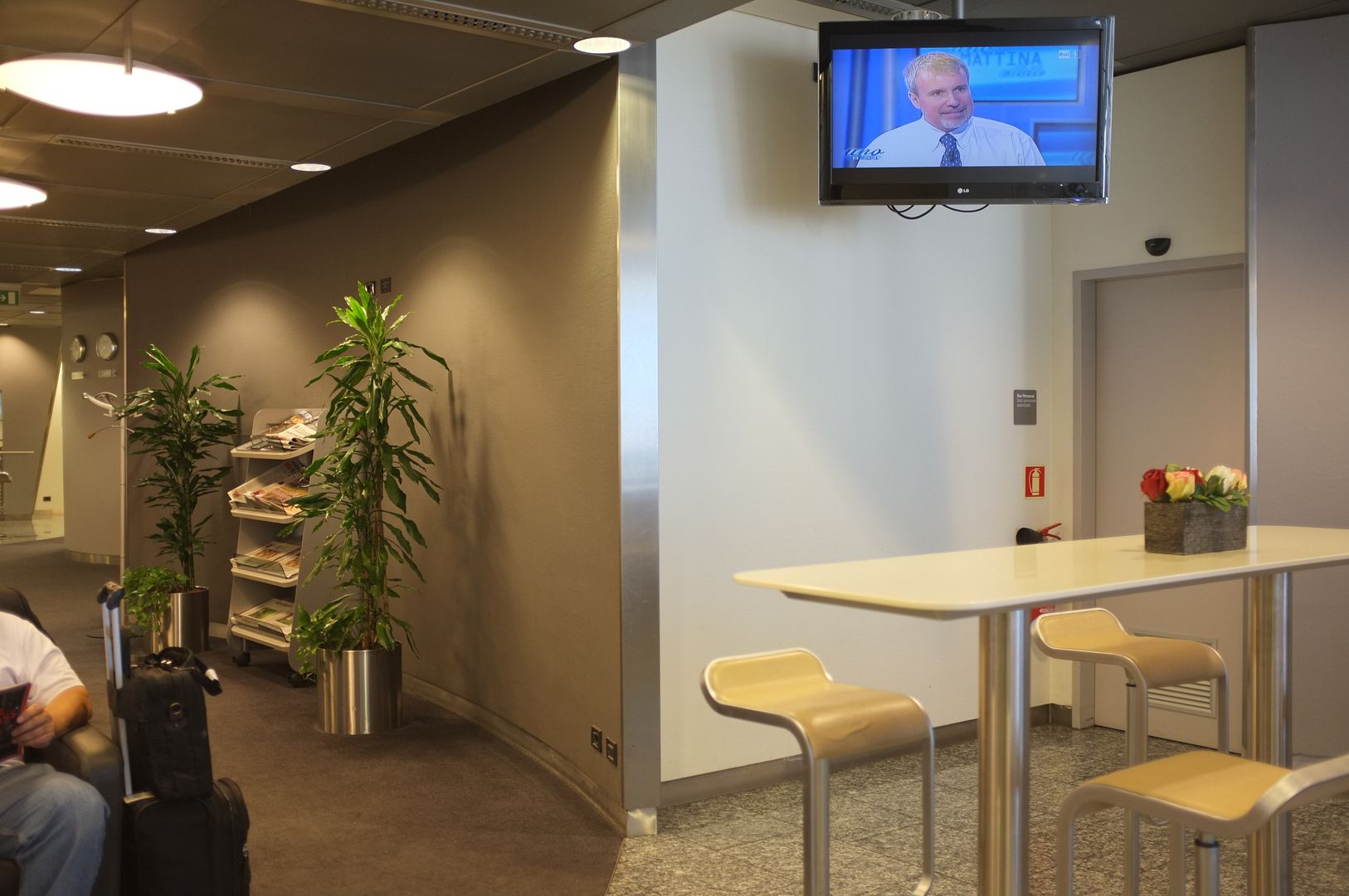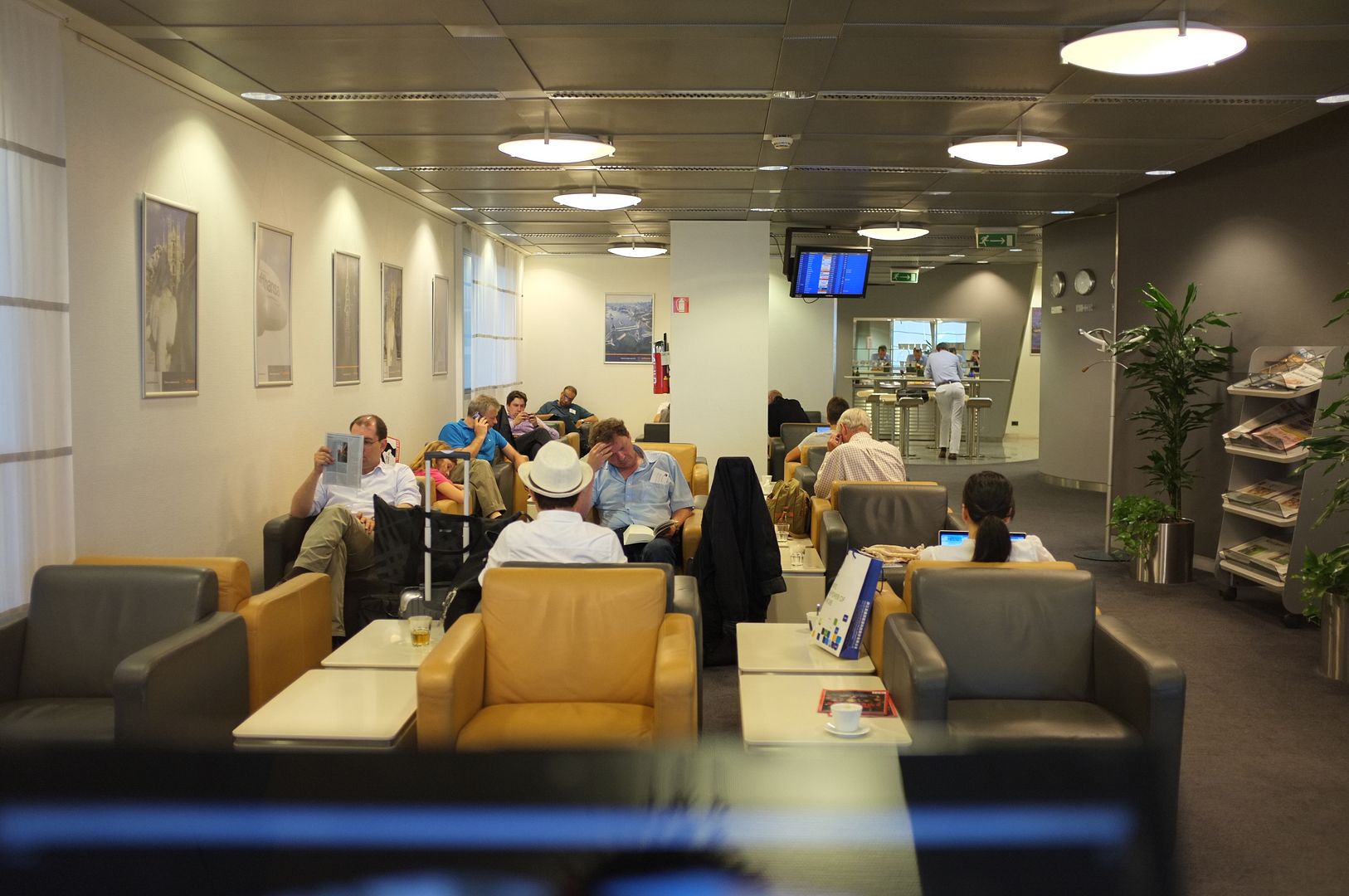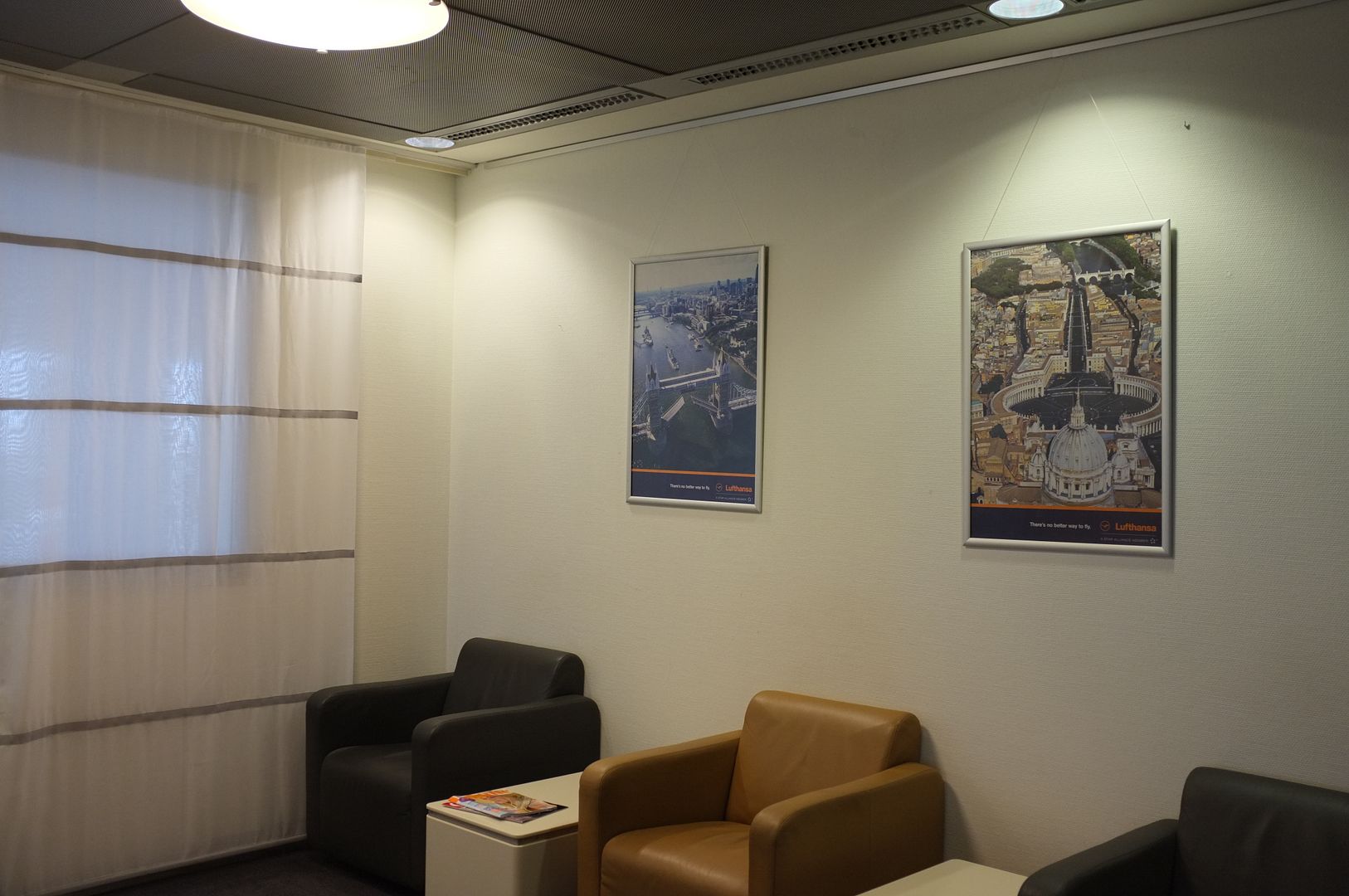 I found this lounge ok overall. However the only negative thing is that there is not toilet facility inside the lounge.
Off to the boarding gate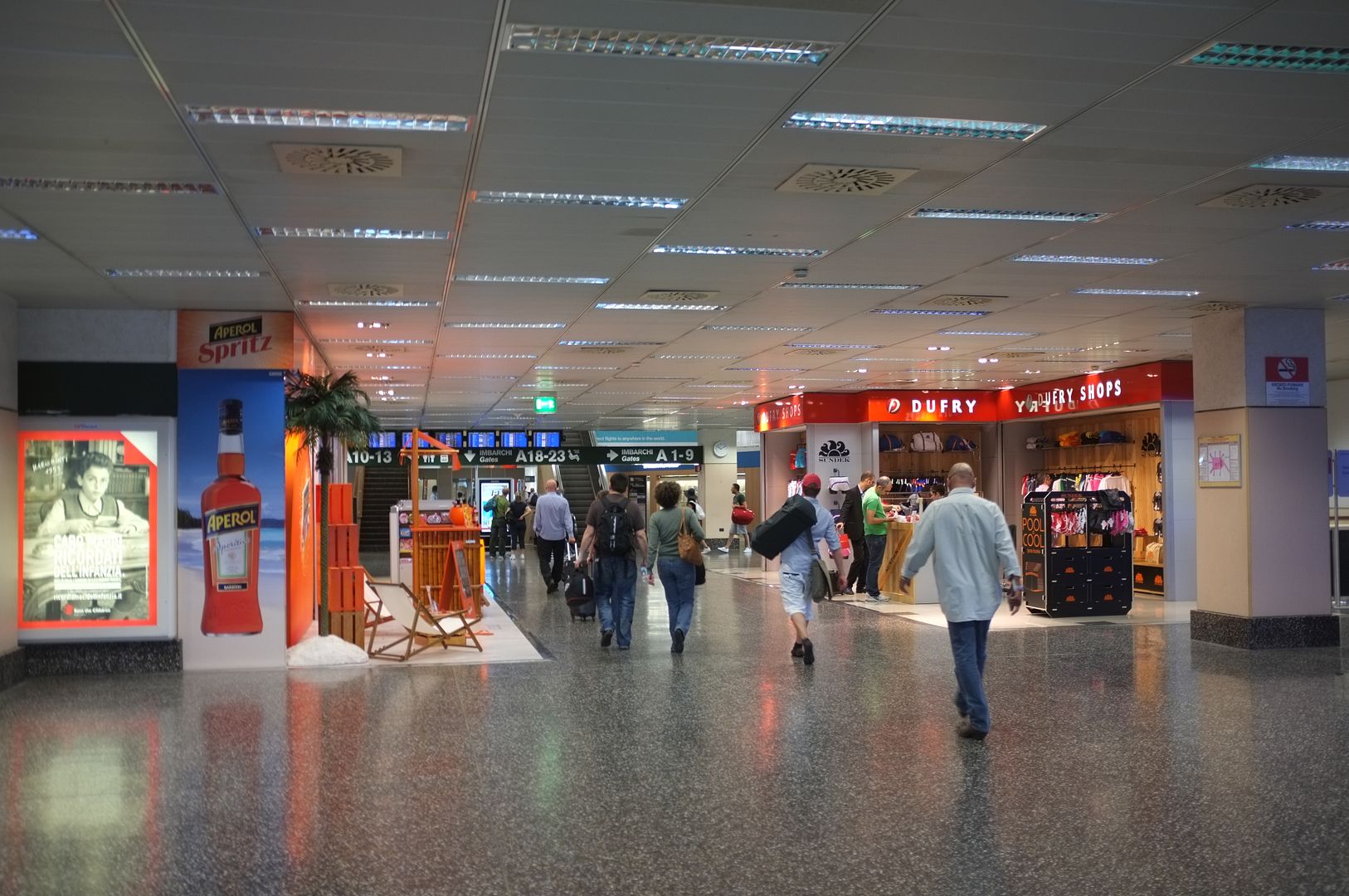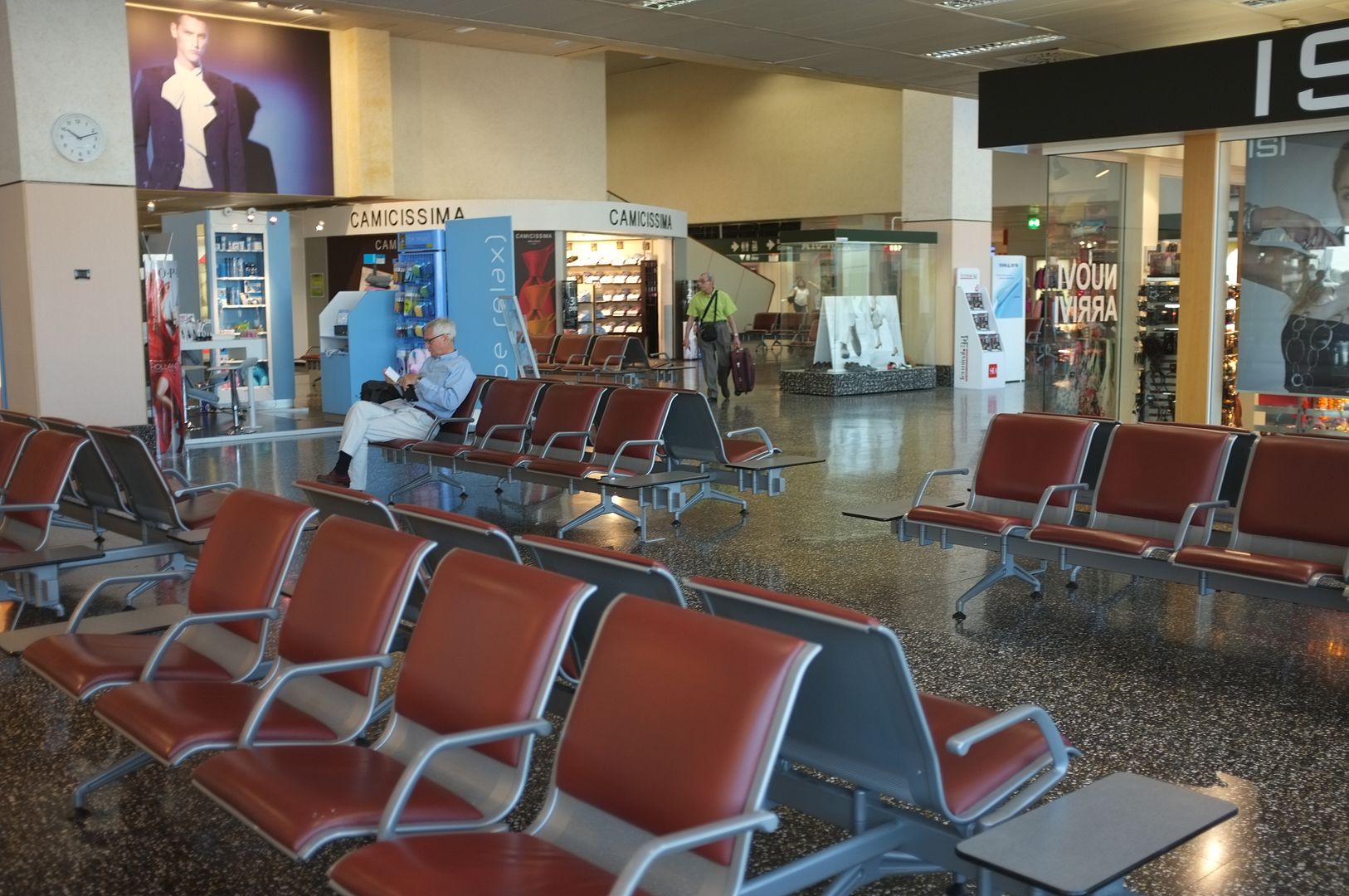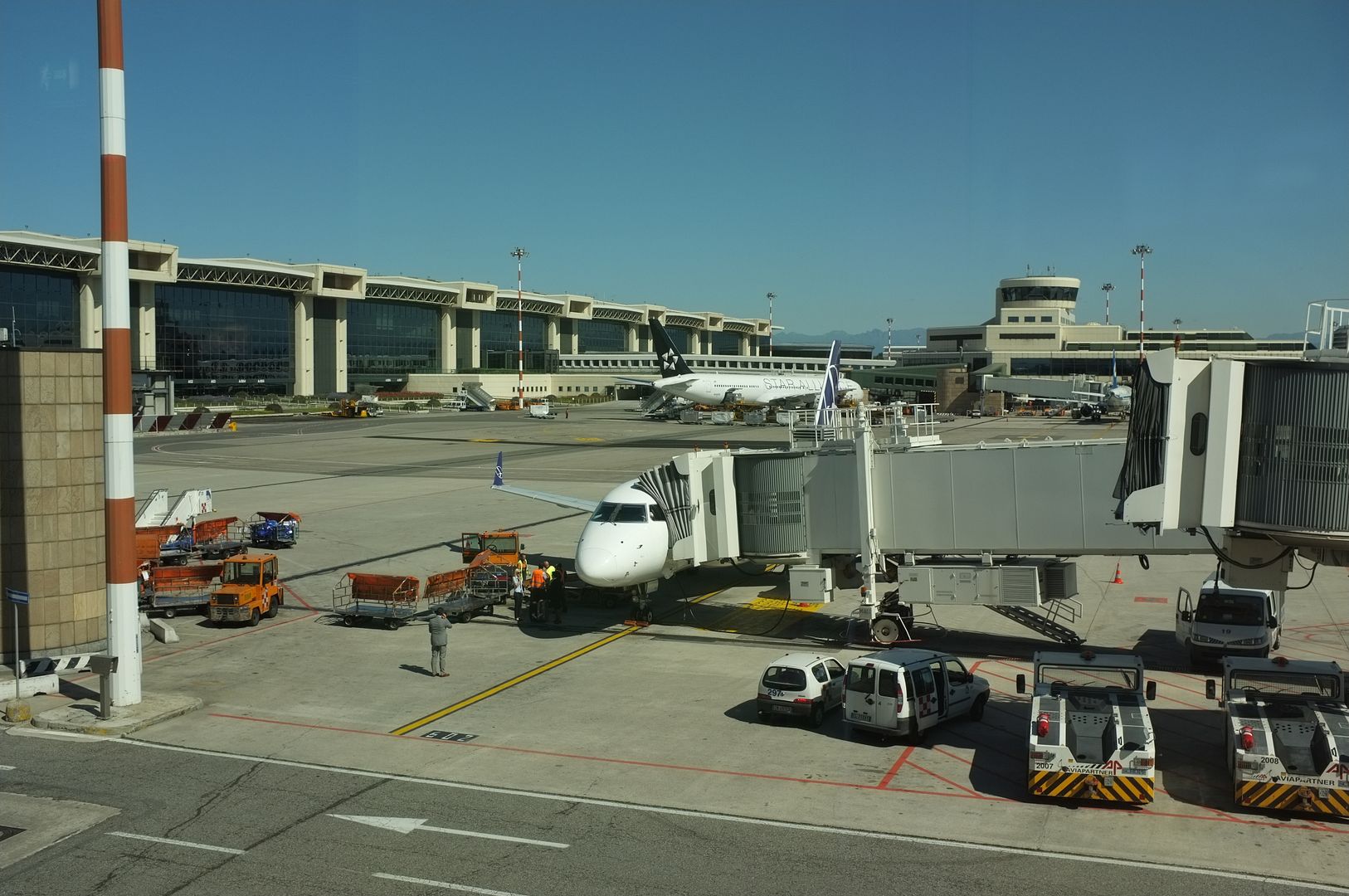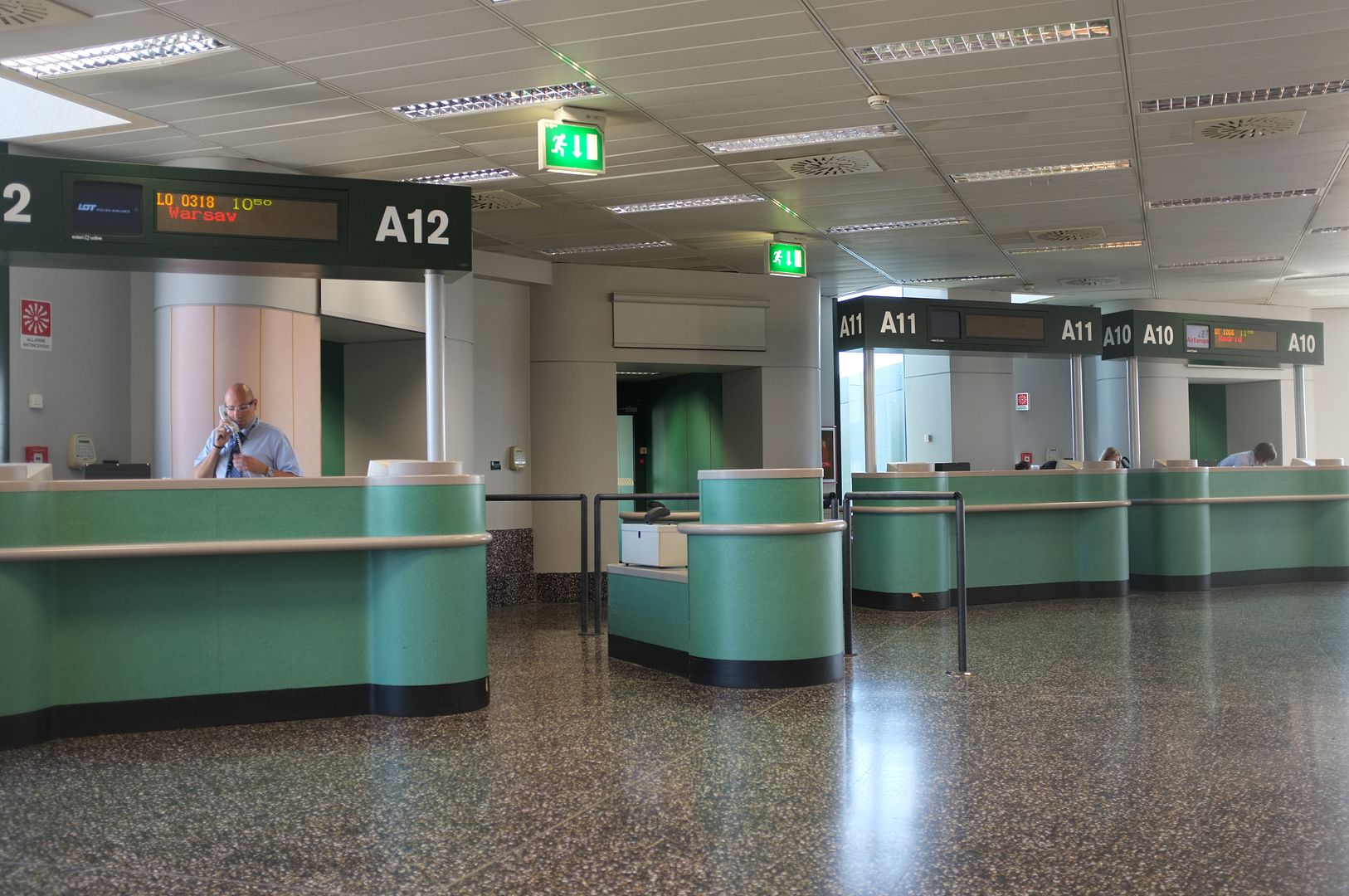 Boarding call was made by seat row number and Business class and *A Status passengers could board at any time.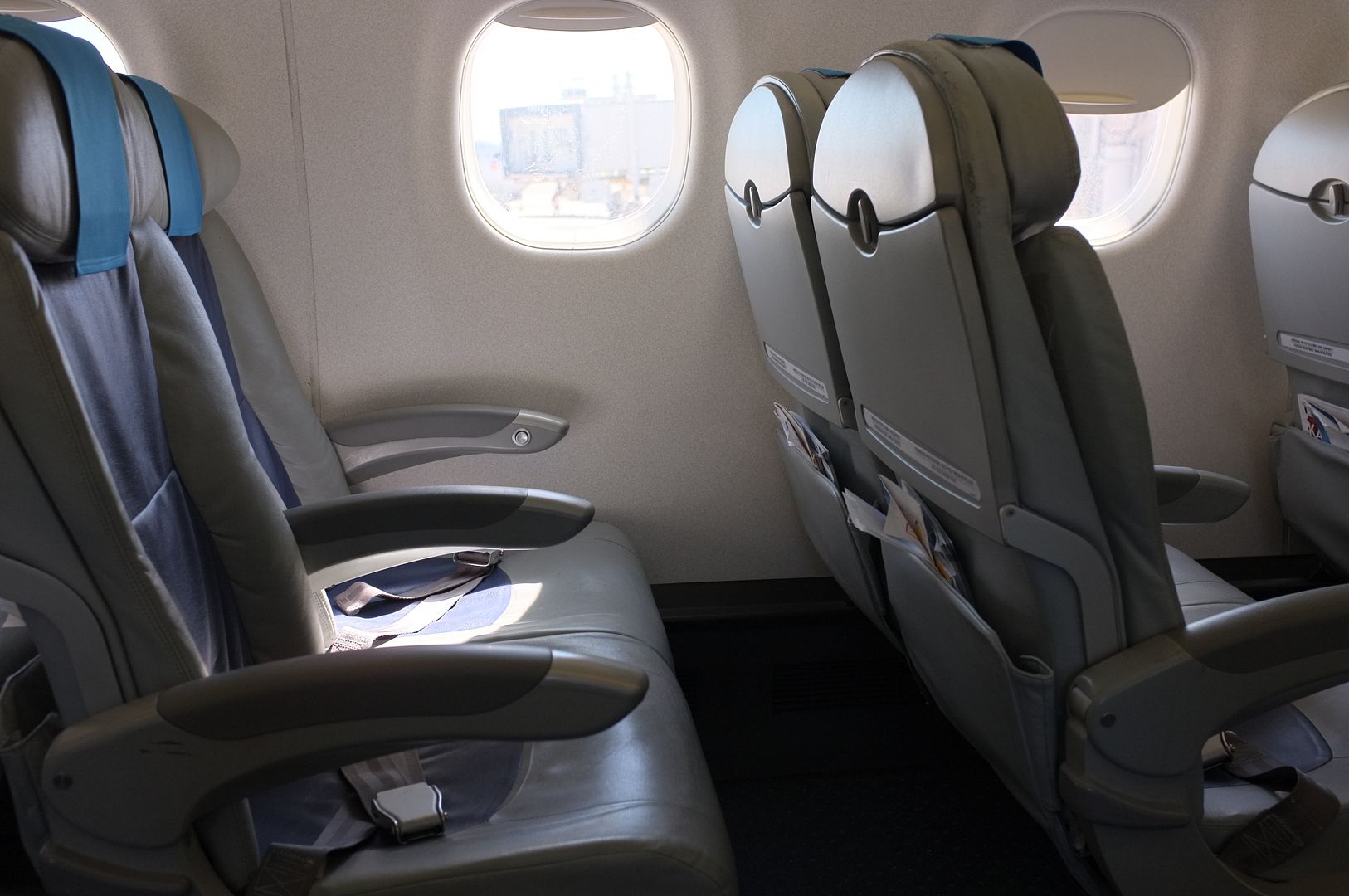 The flight was around 70% full in Economy Class, I was lucky to have the seat next to me empty. After aircraft door was closed, the crew performed a manual safety demonstration and prepared the cabin for take off.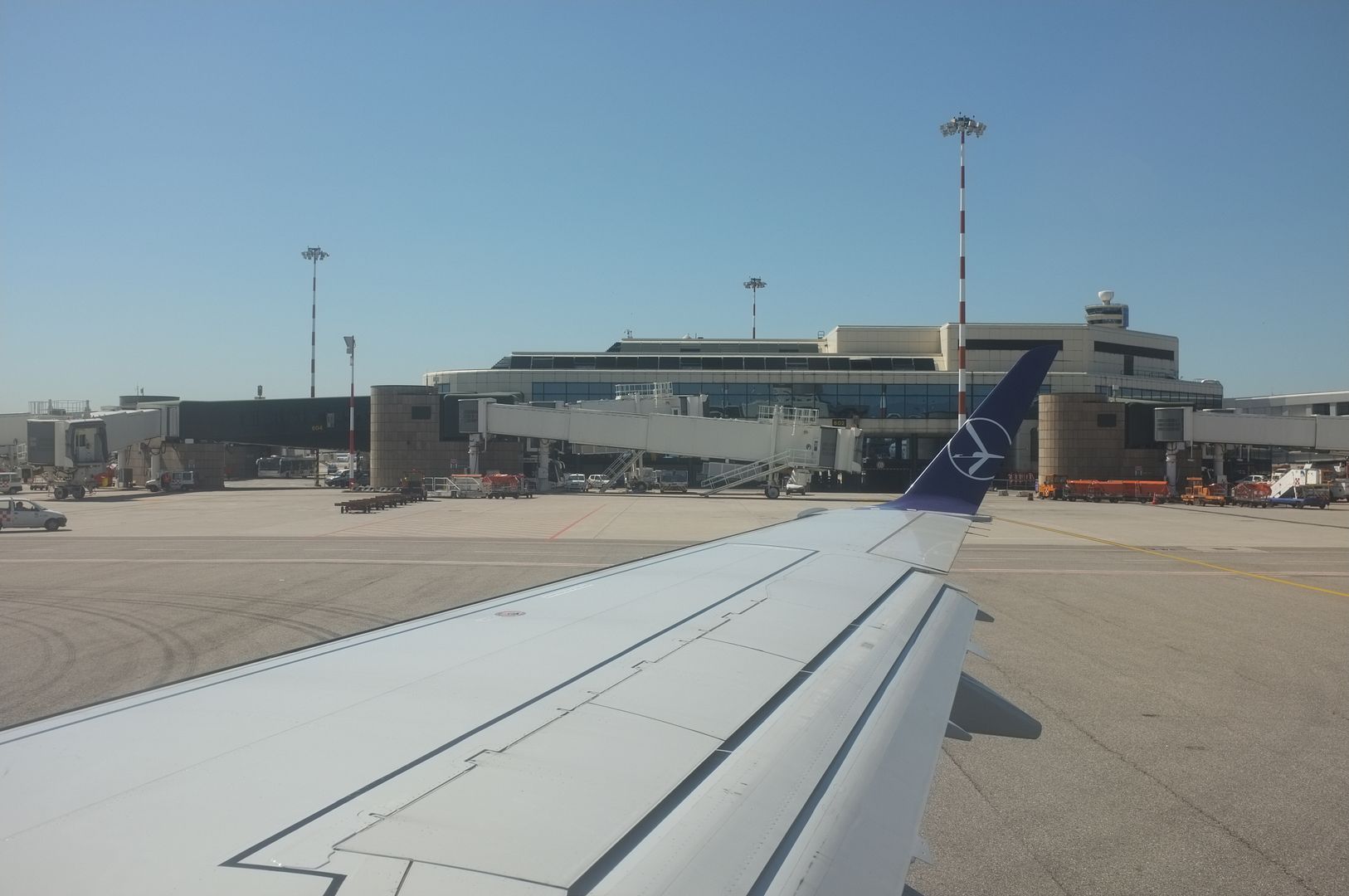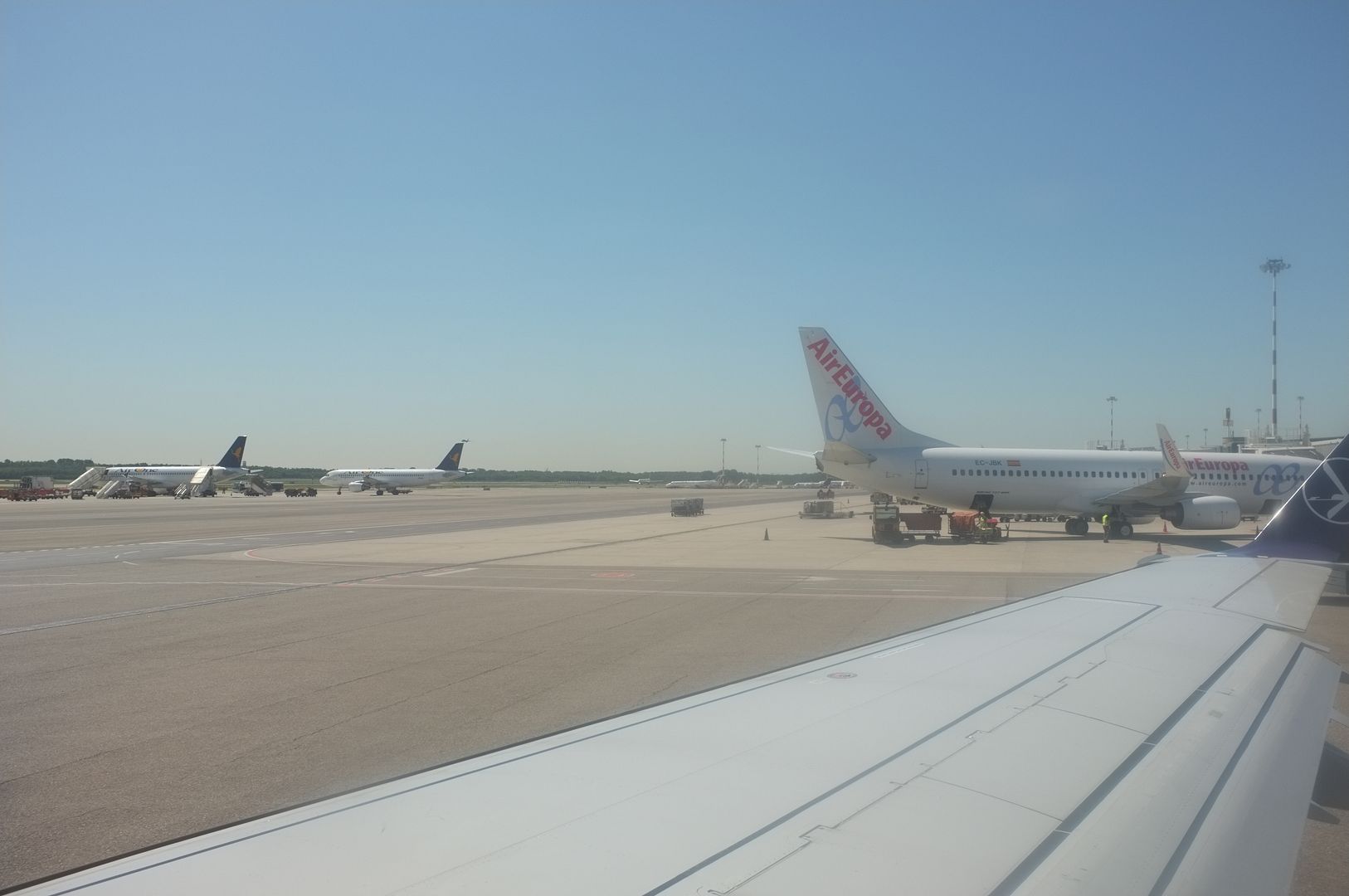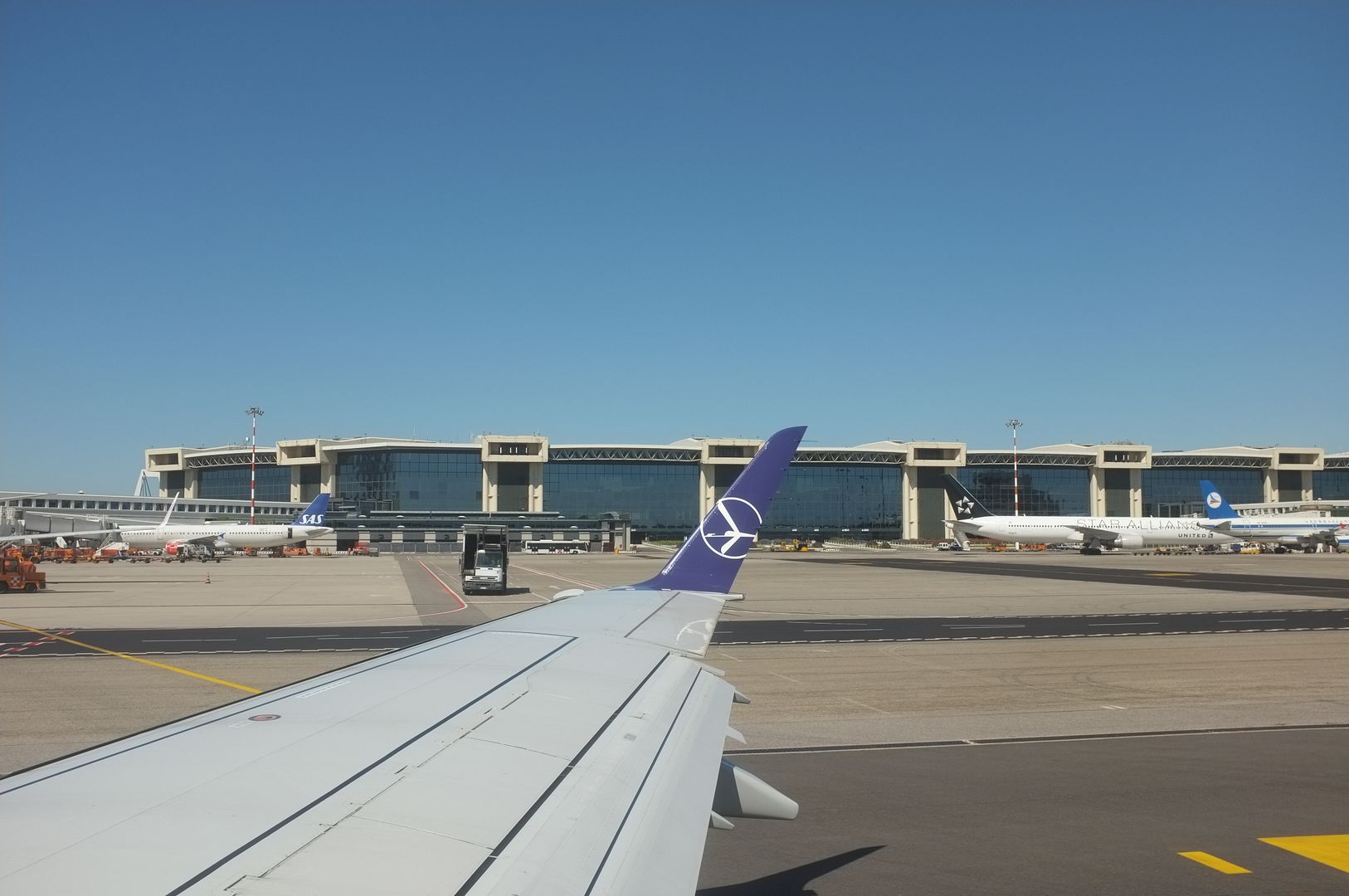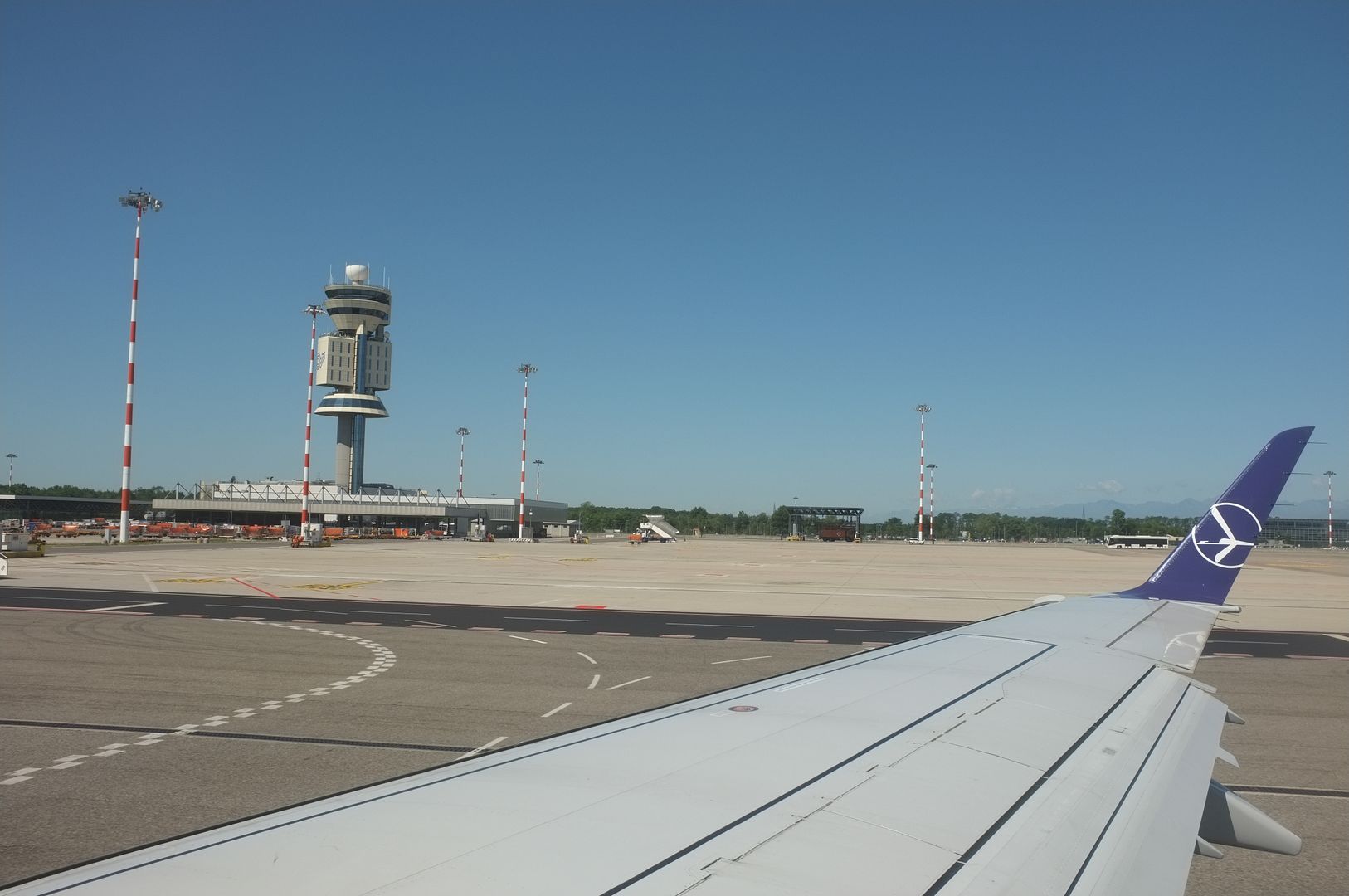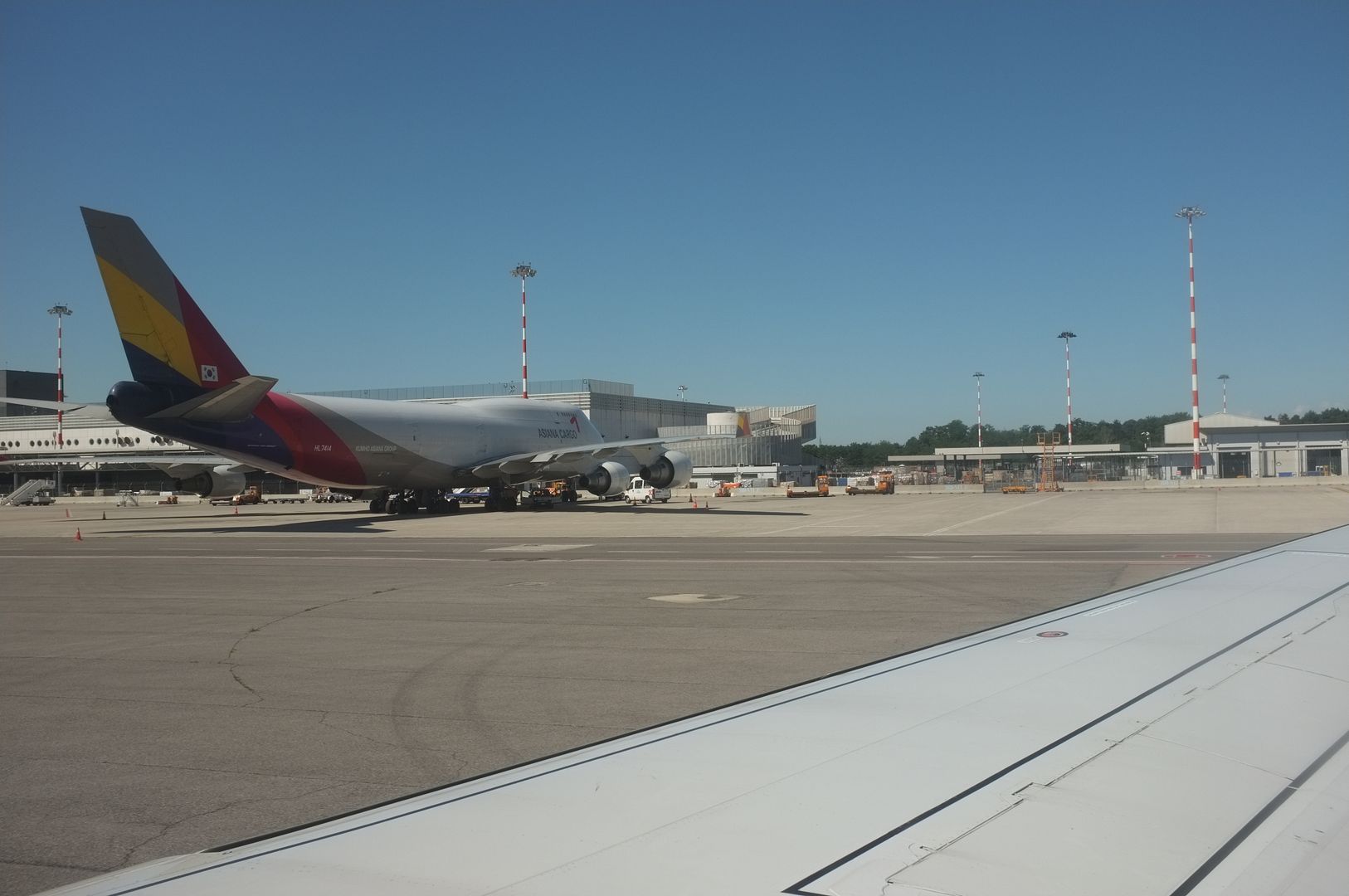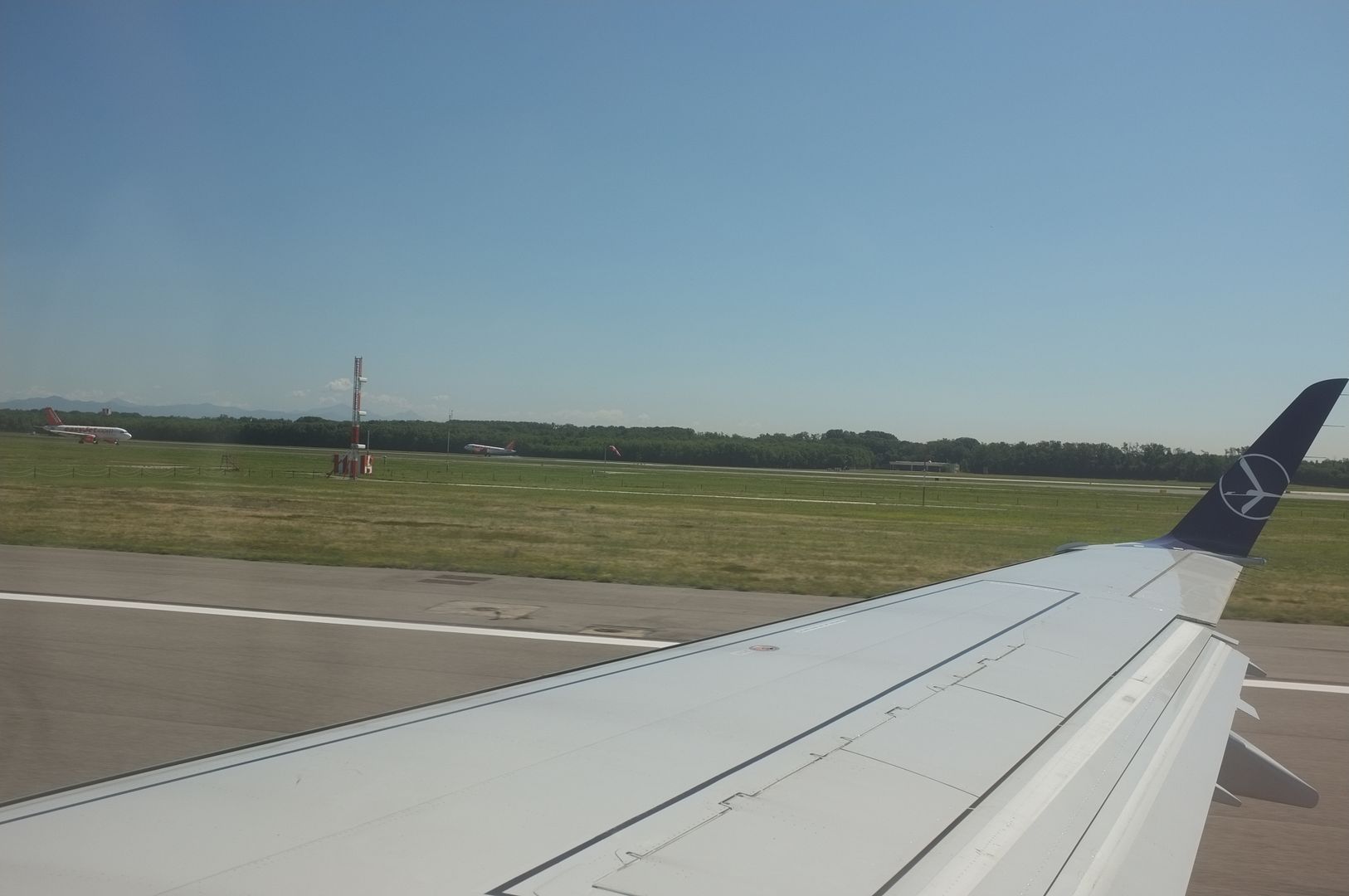 Took off at exactly 10:50am the scheduled time.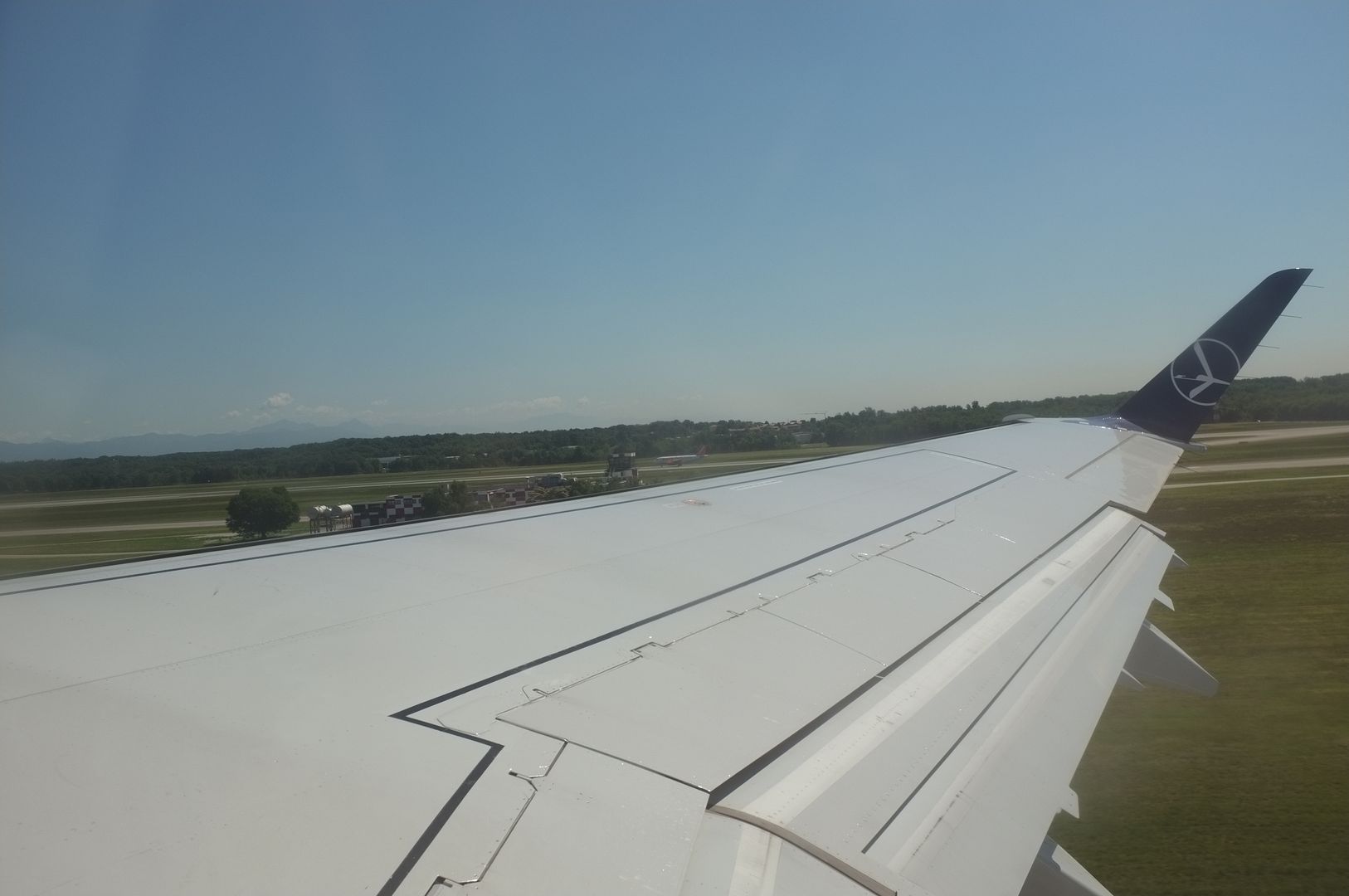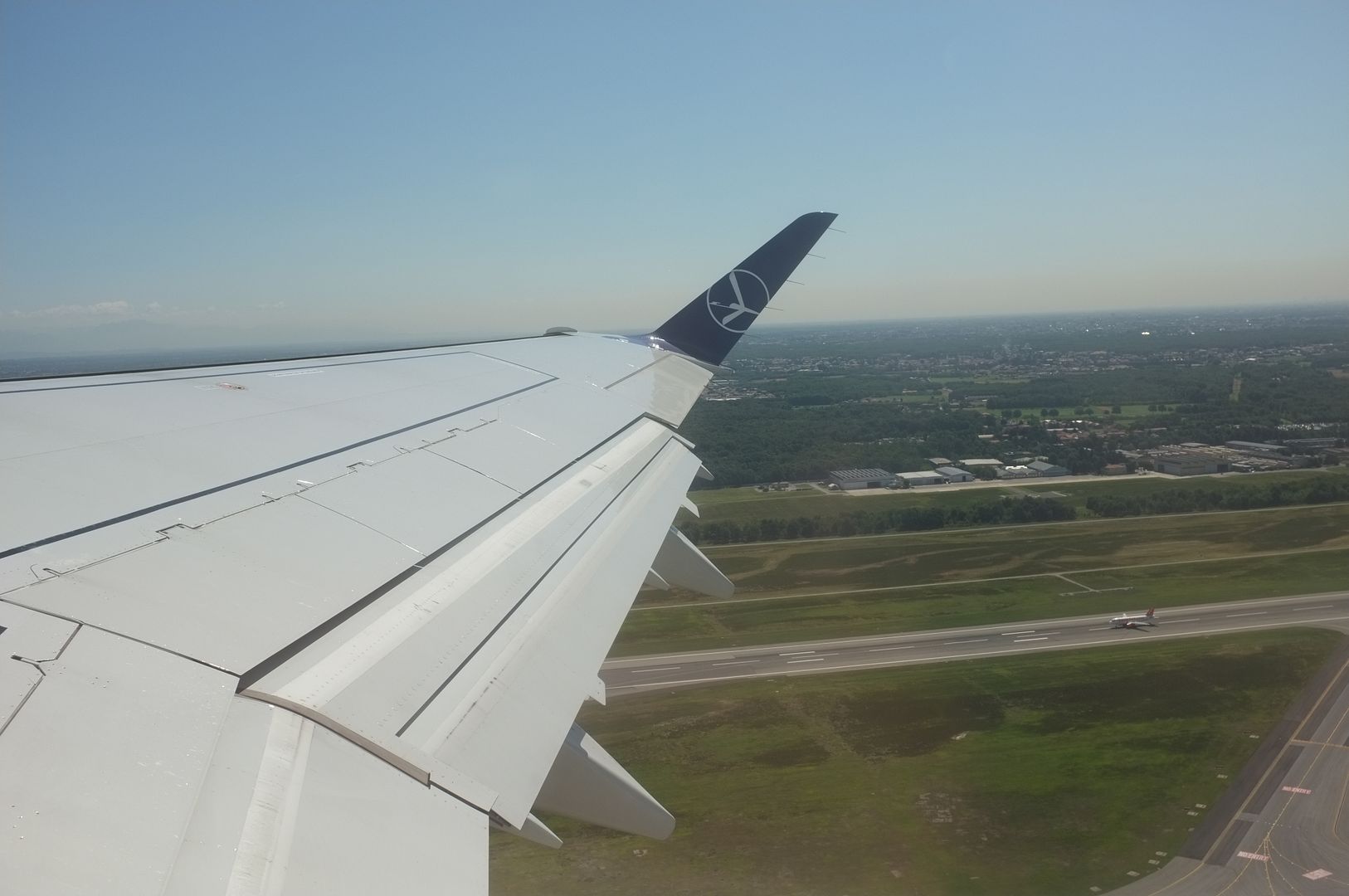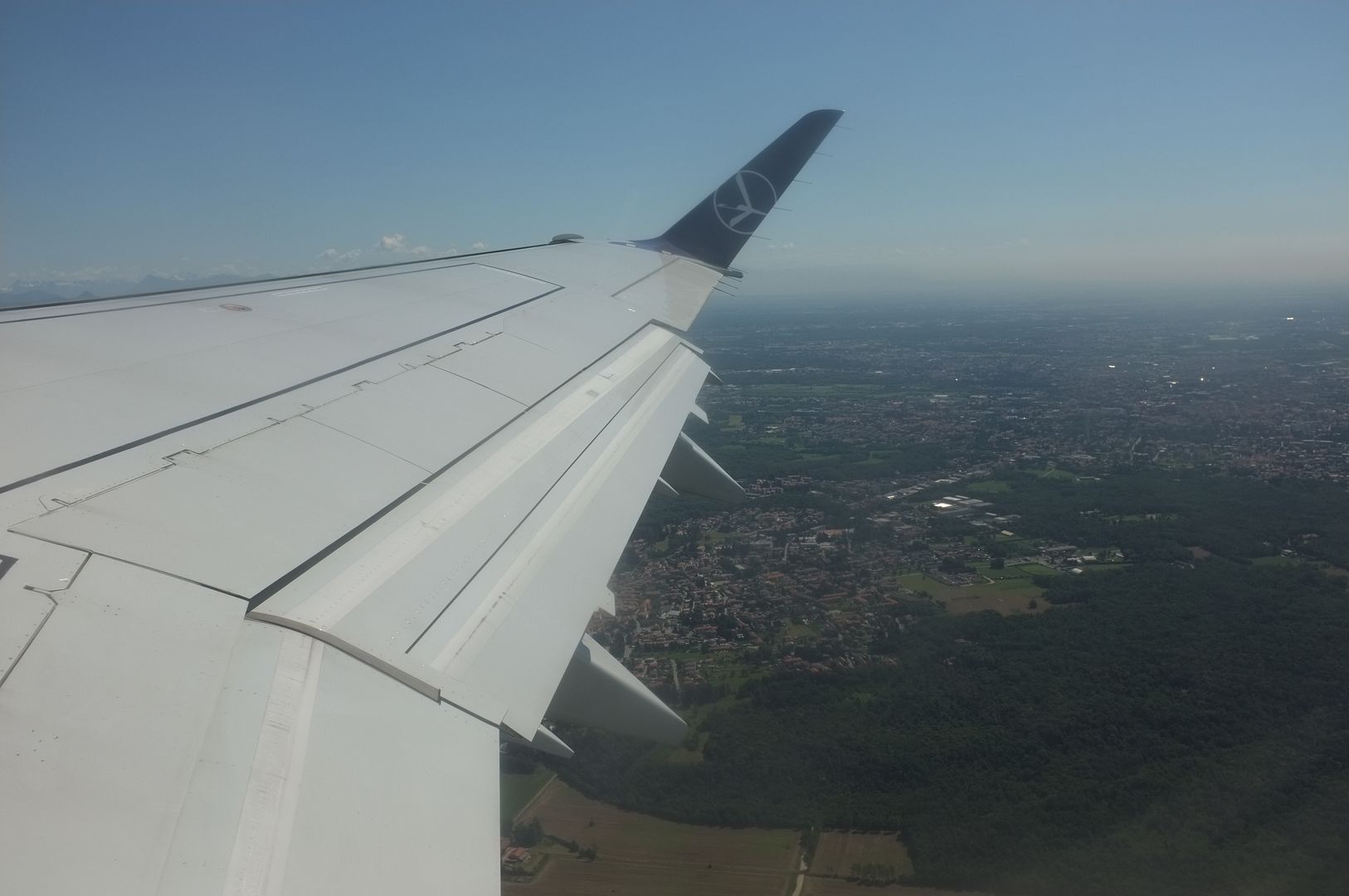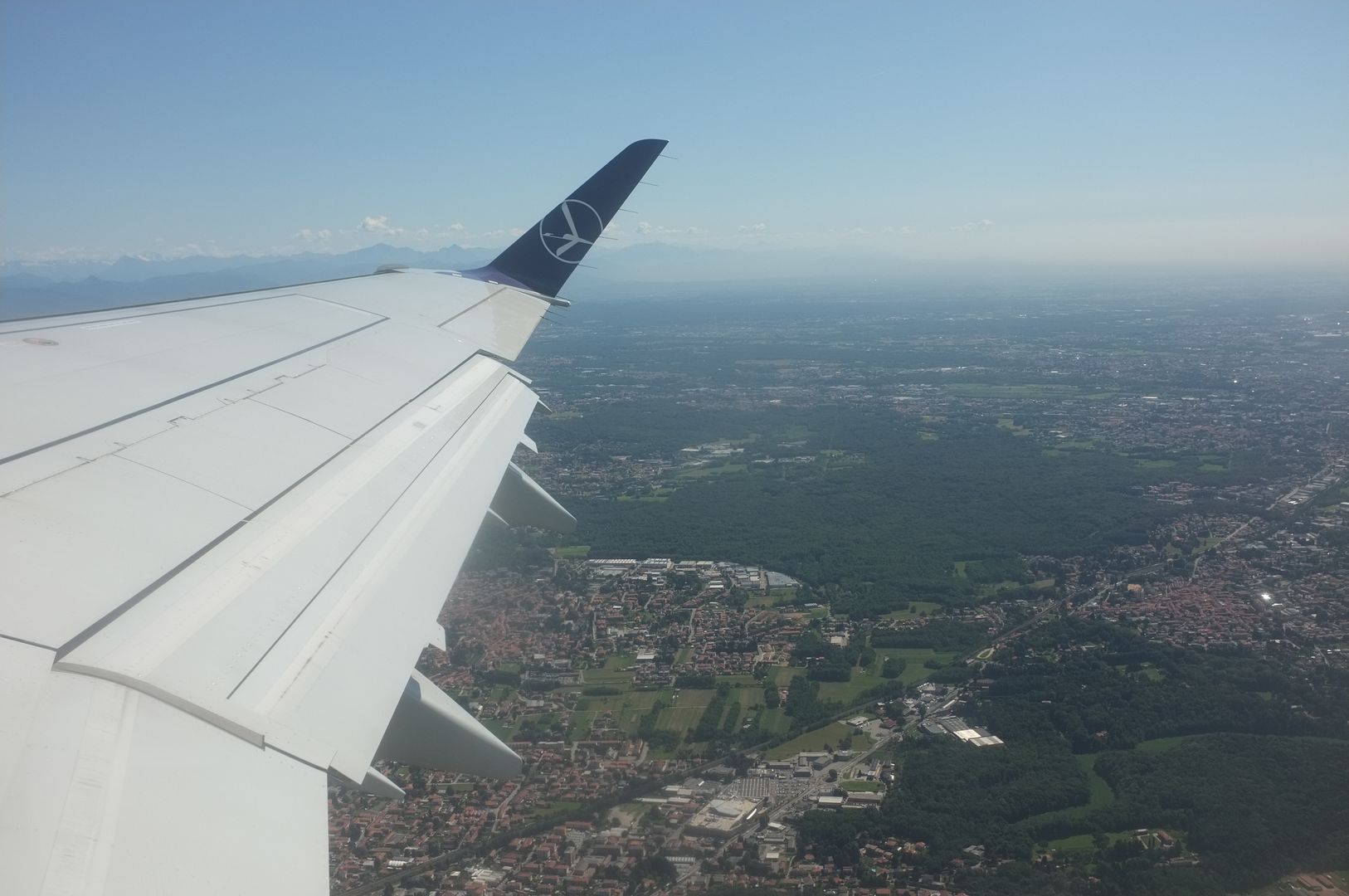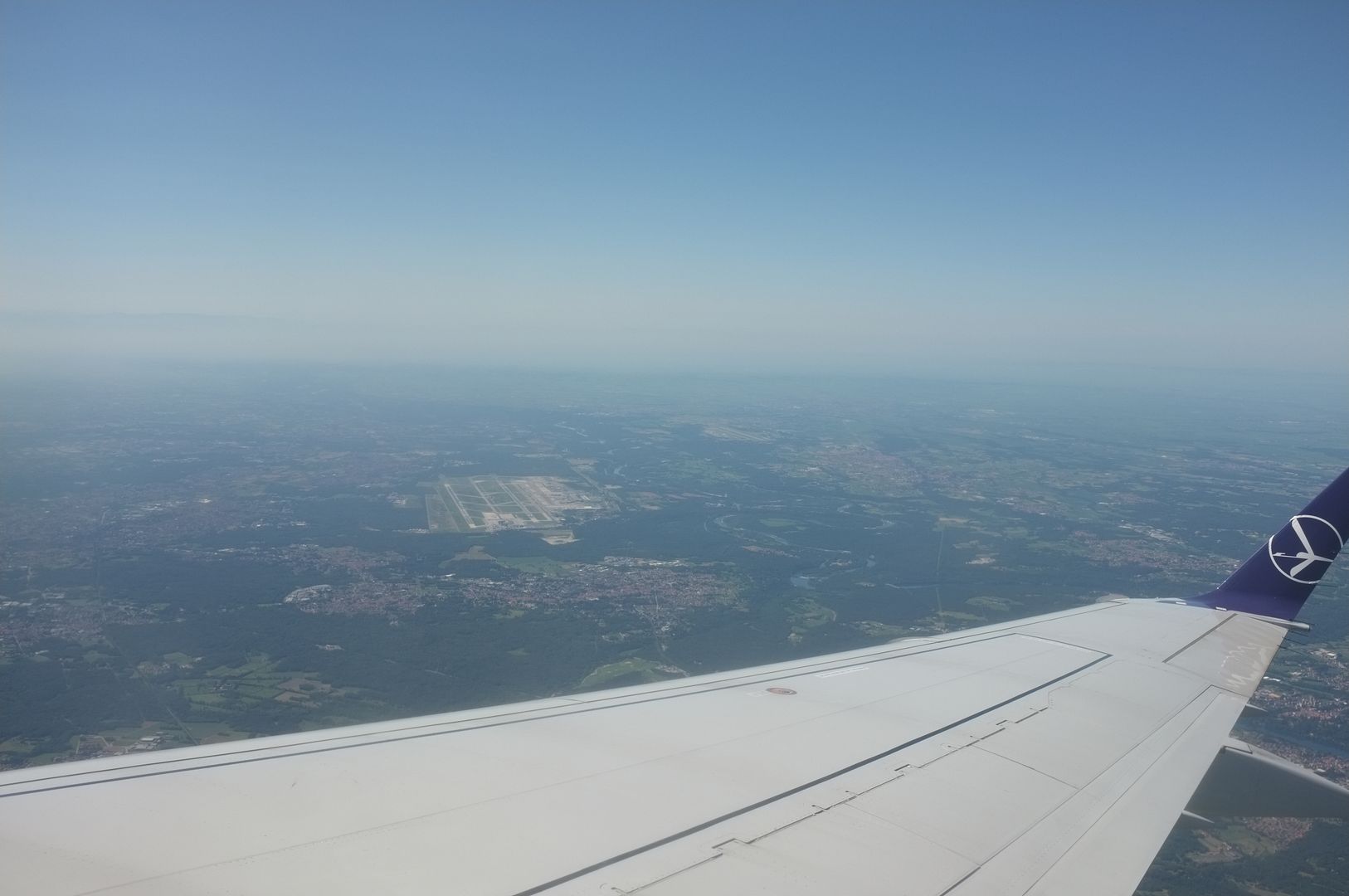 After the seat belt sign was switched off, the crew made a standard welcome announcement. Shortly after, breakfast was served: tuna sandwich.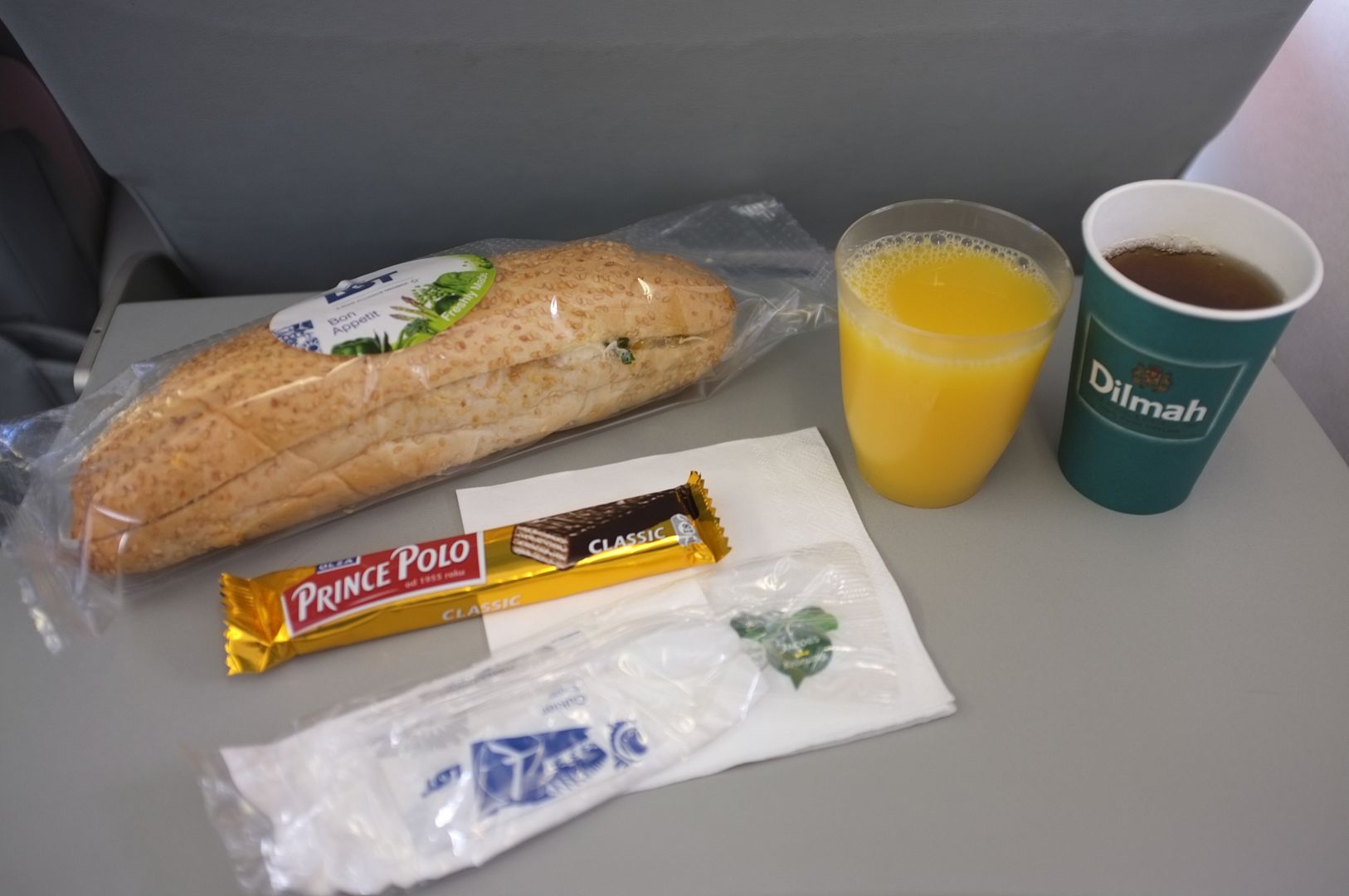 The cabin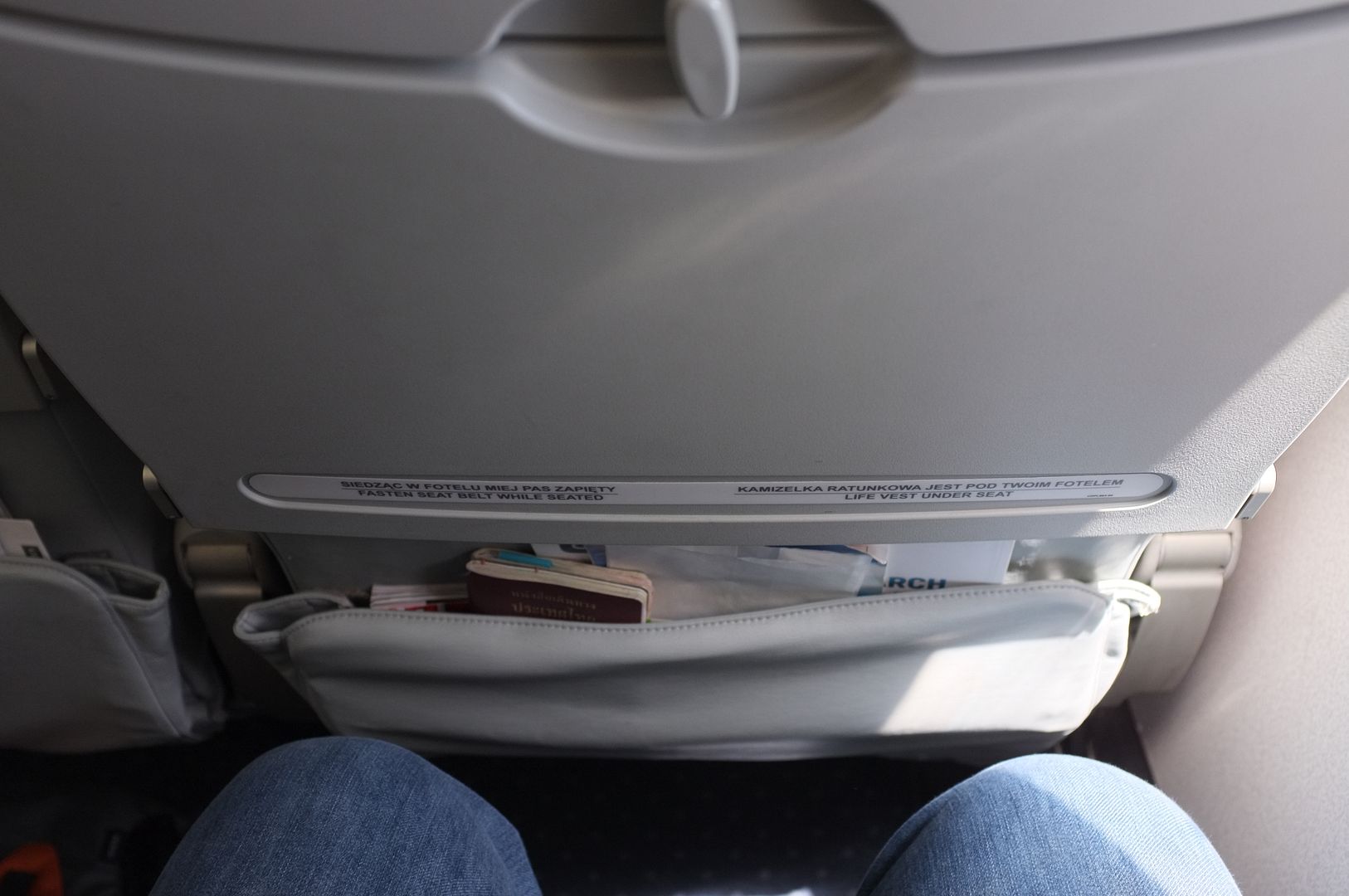 Descending to Warsaw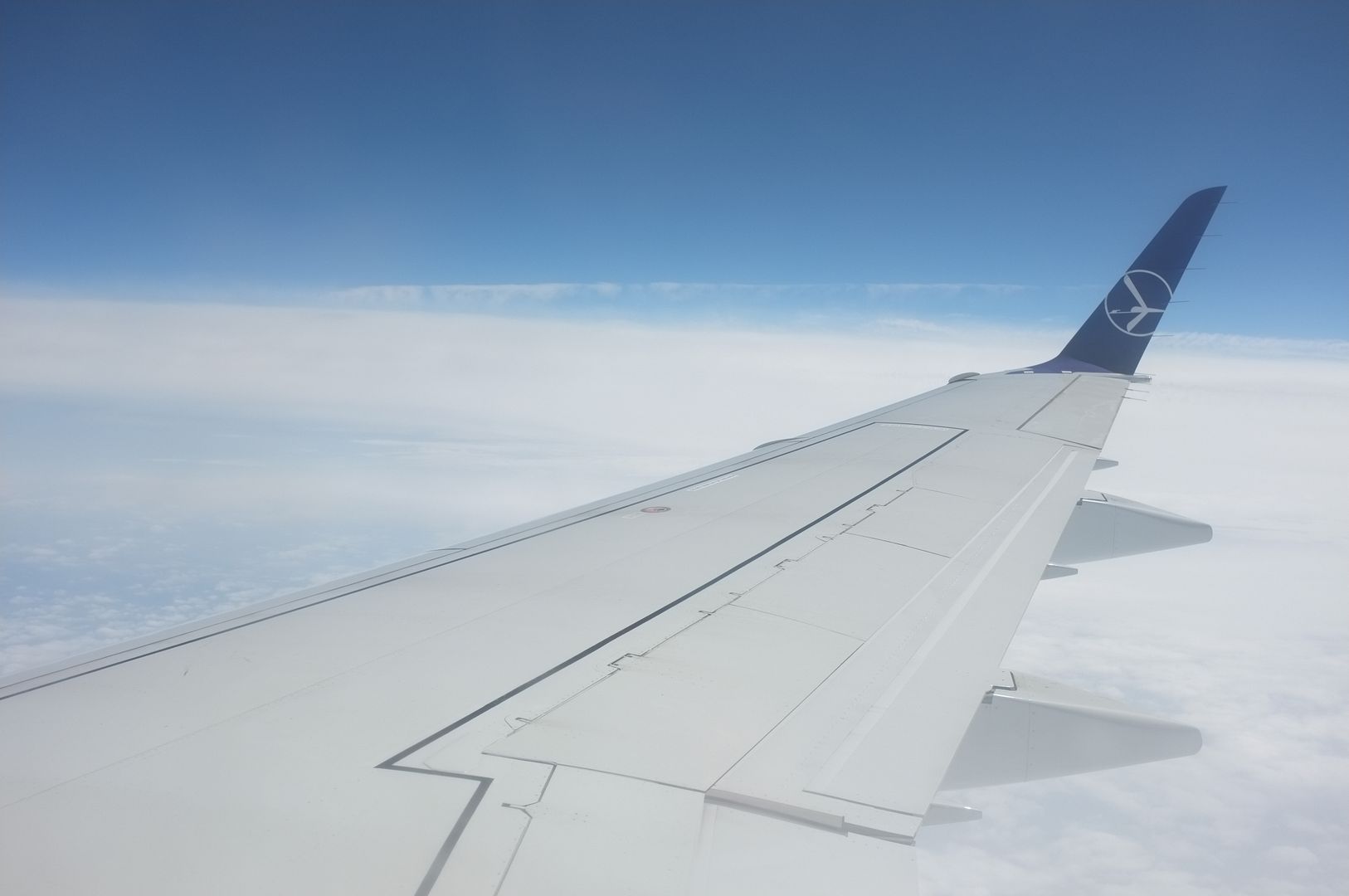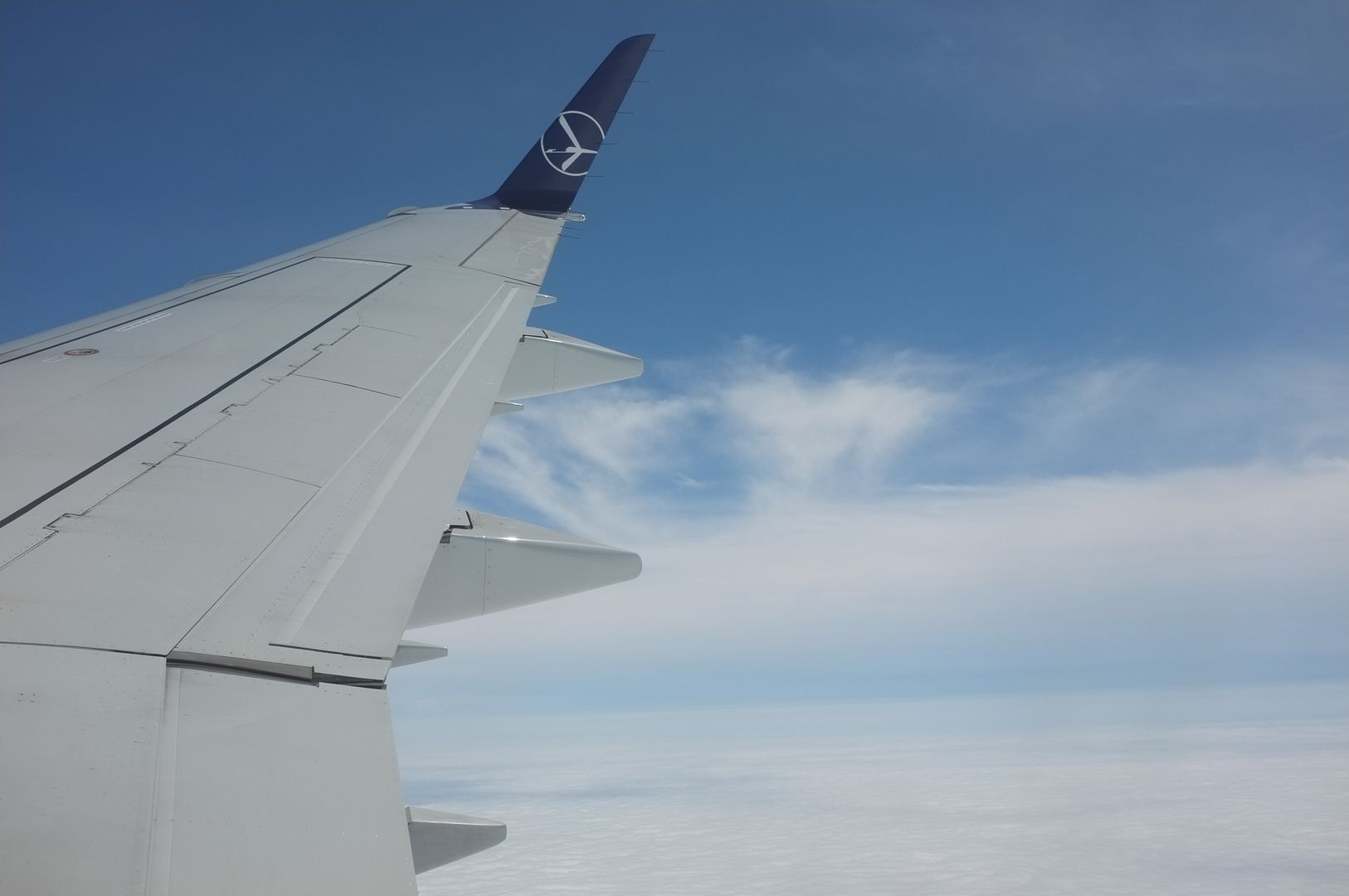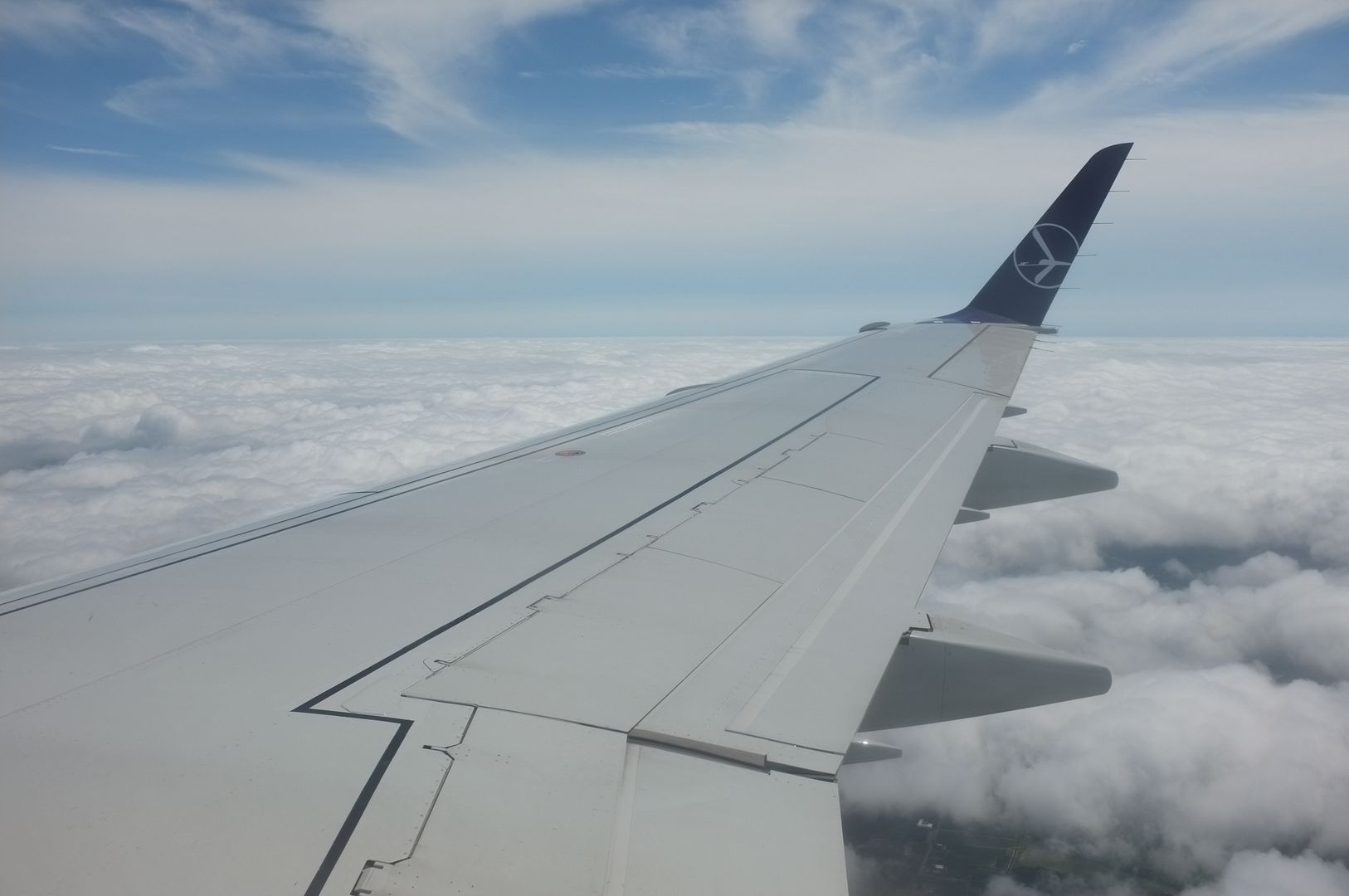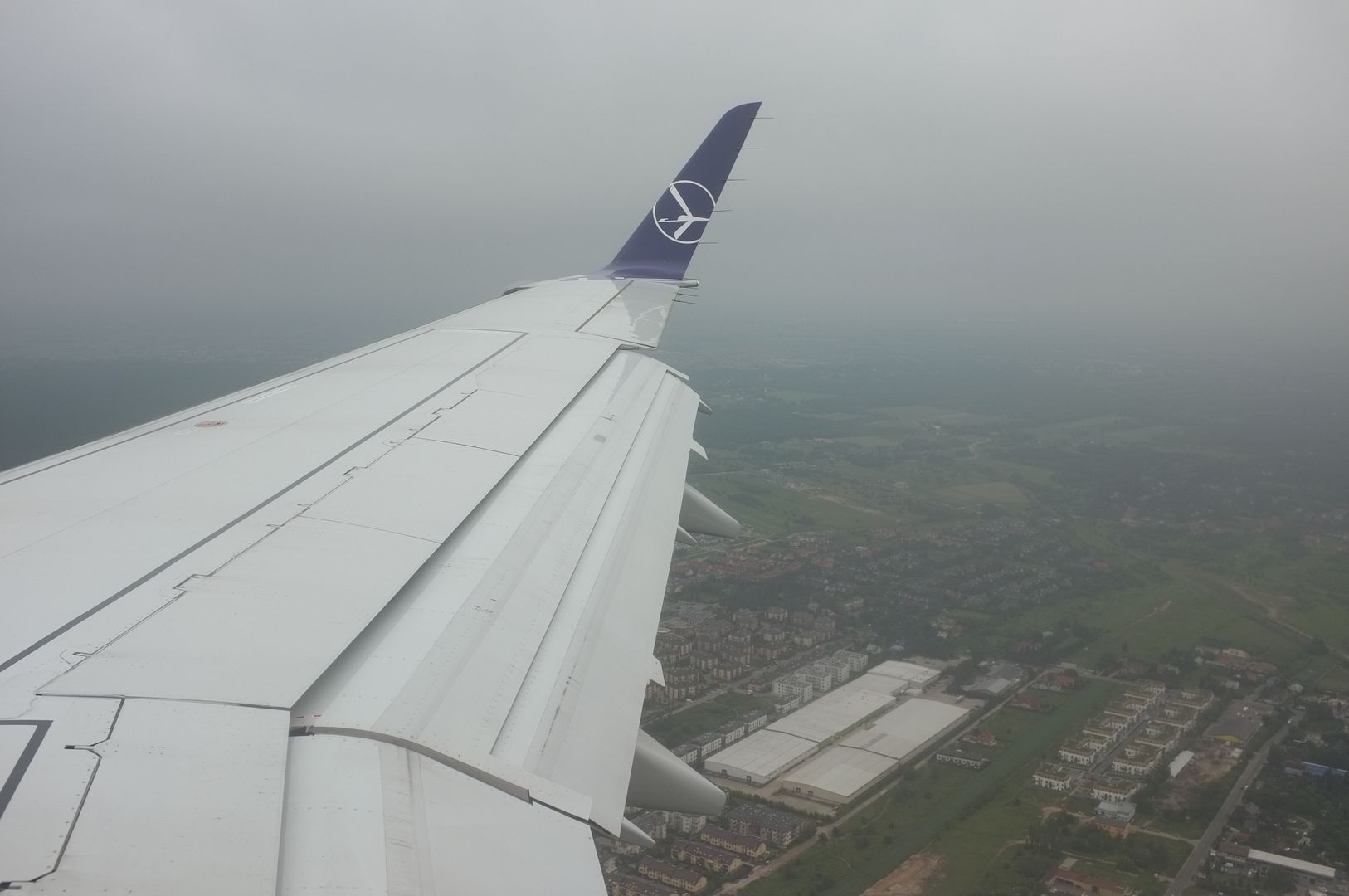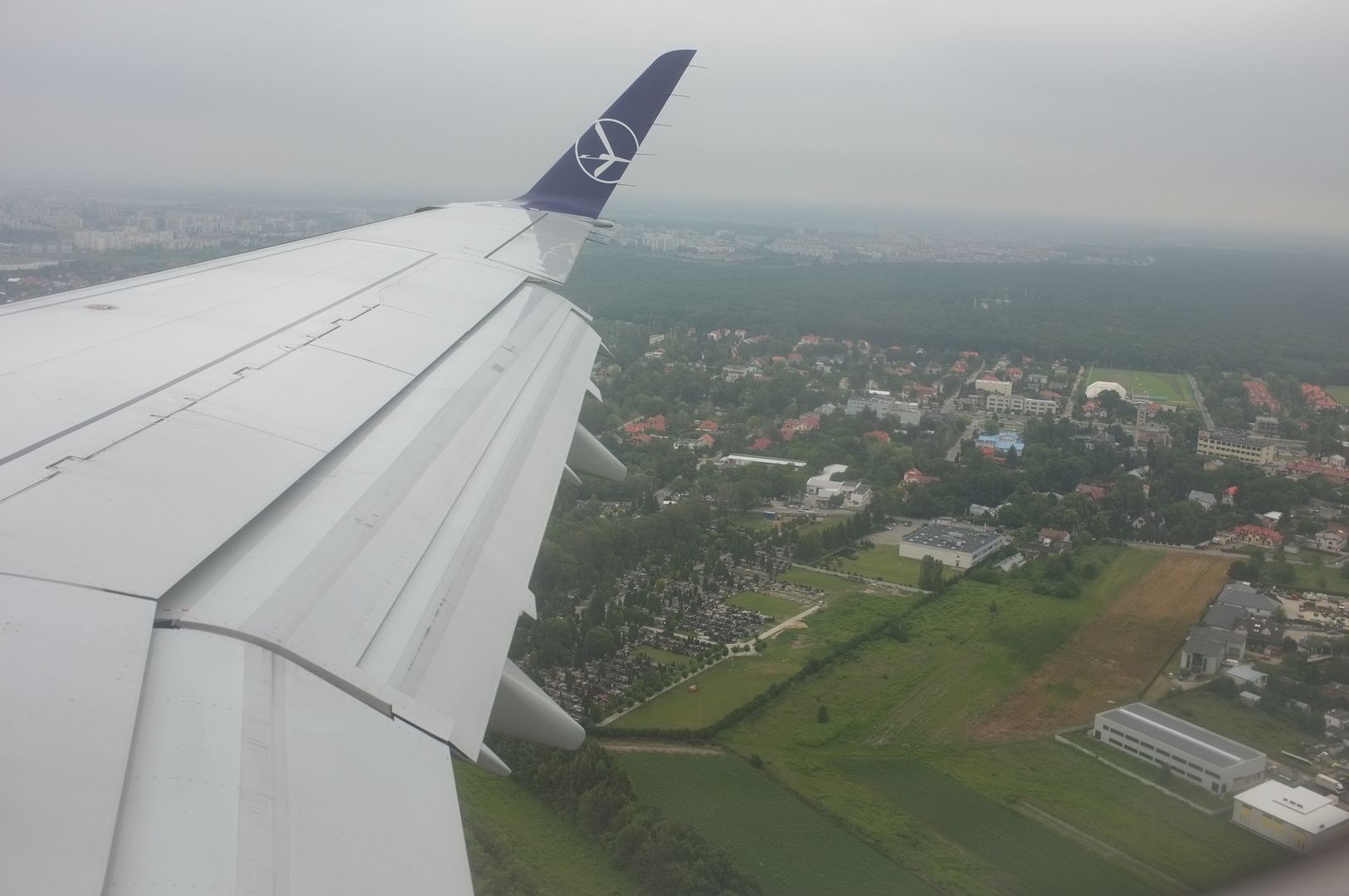 Touched down at 12:30pm which was 30 minutes ahead of the scheduled time.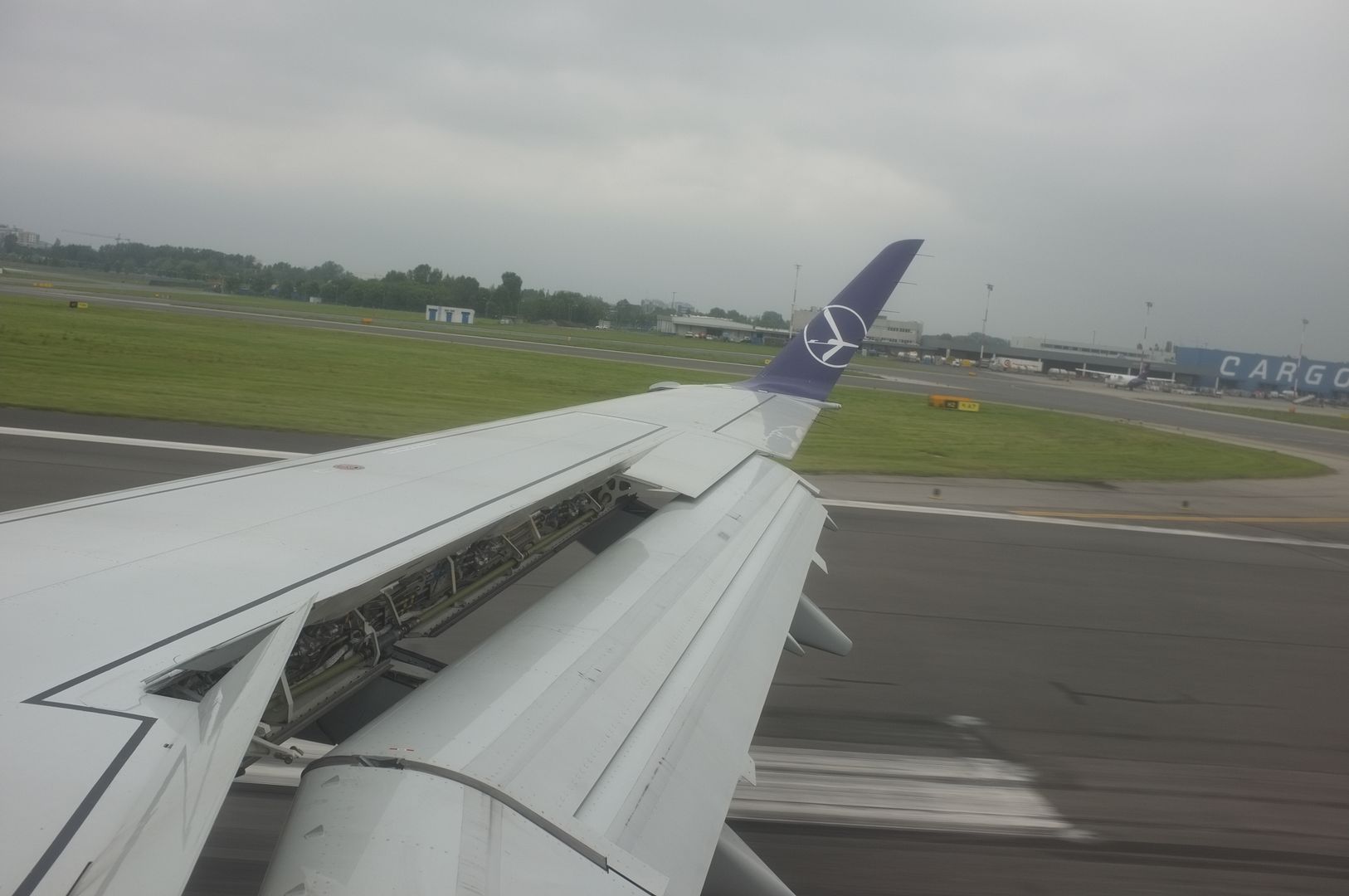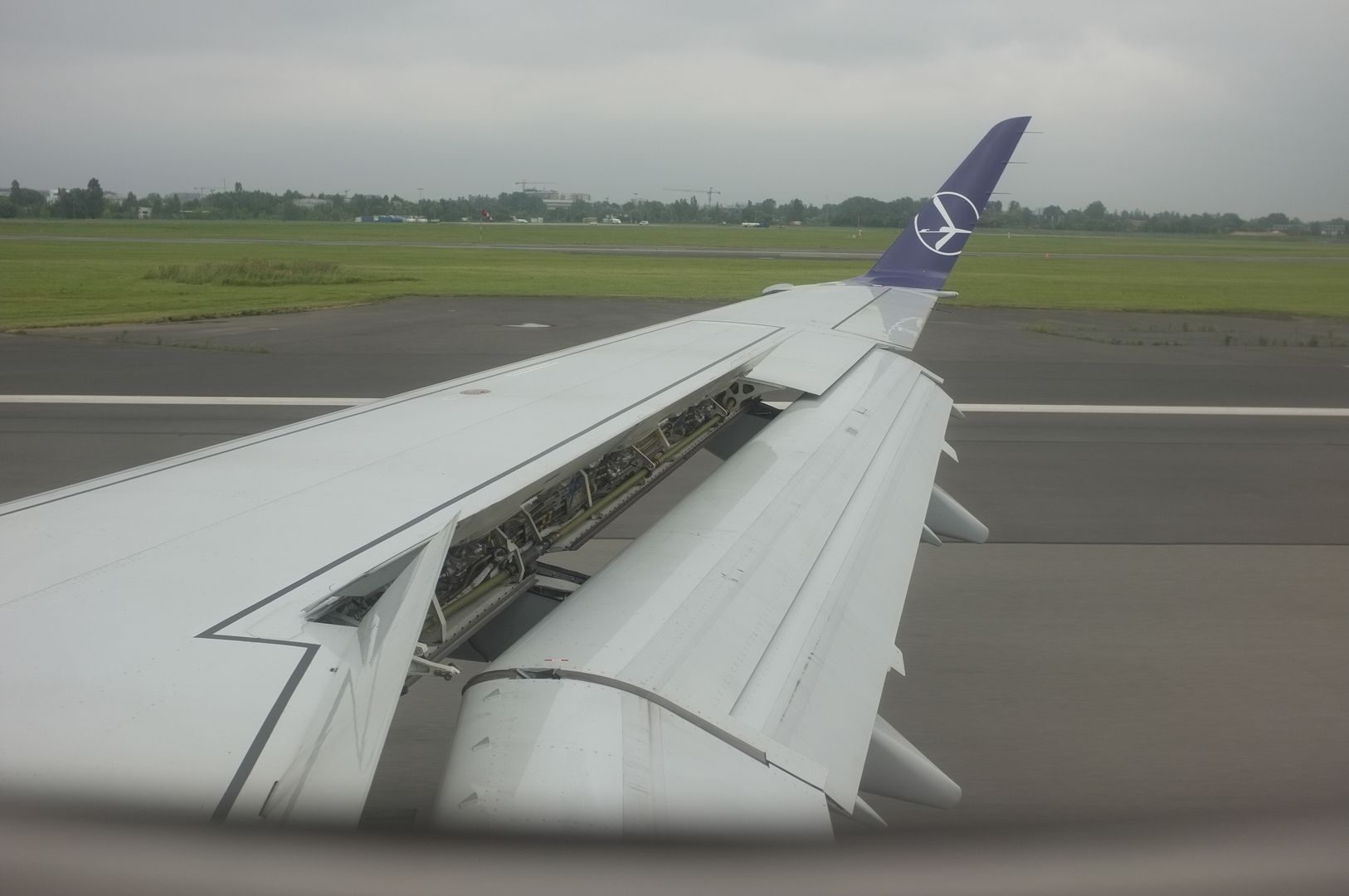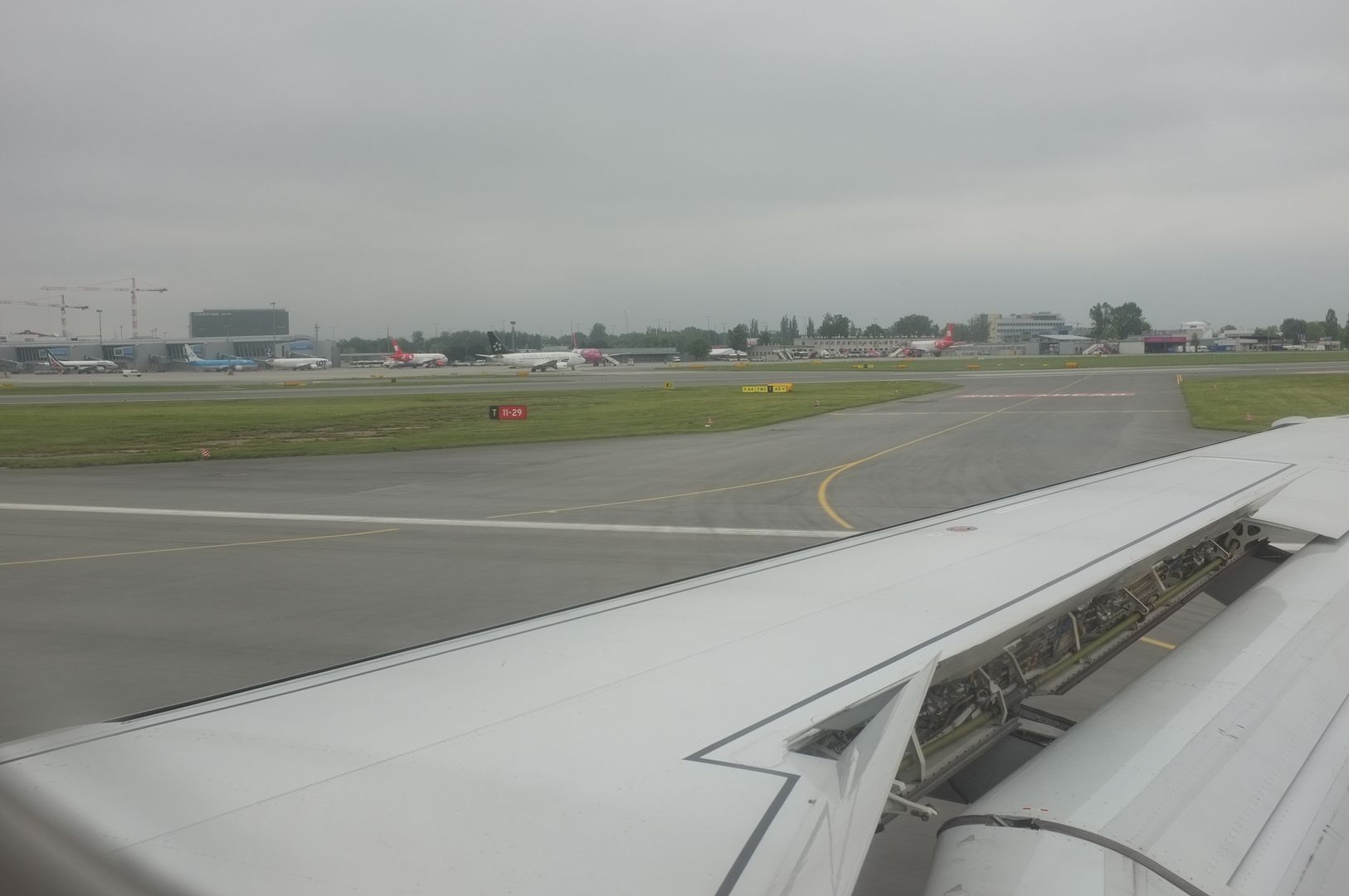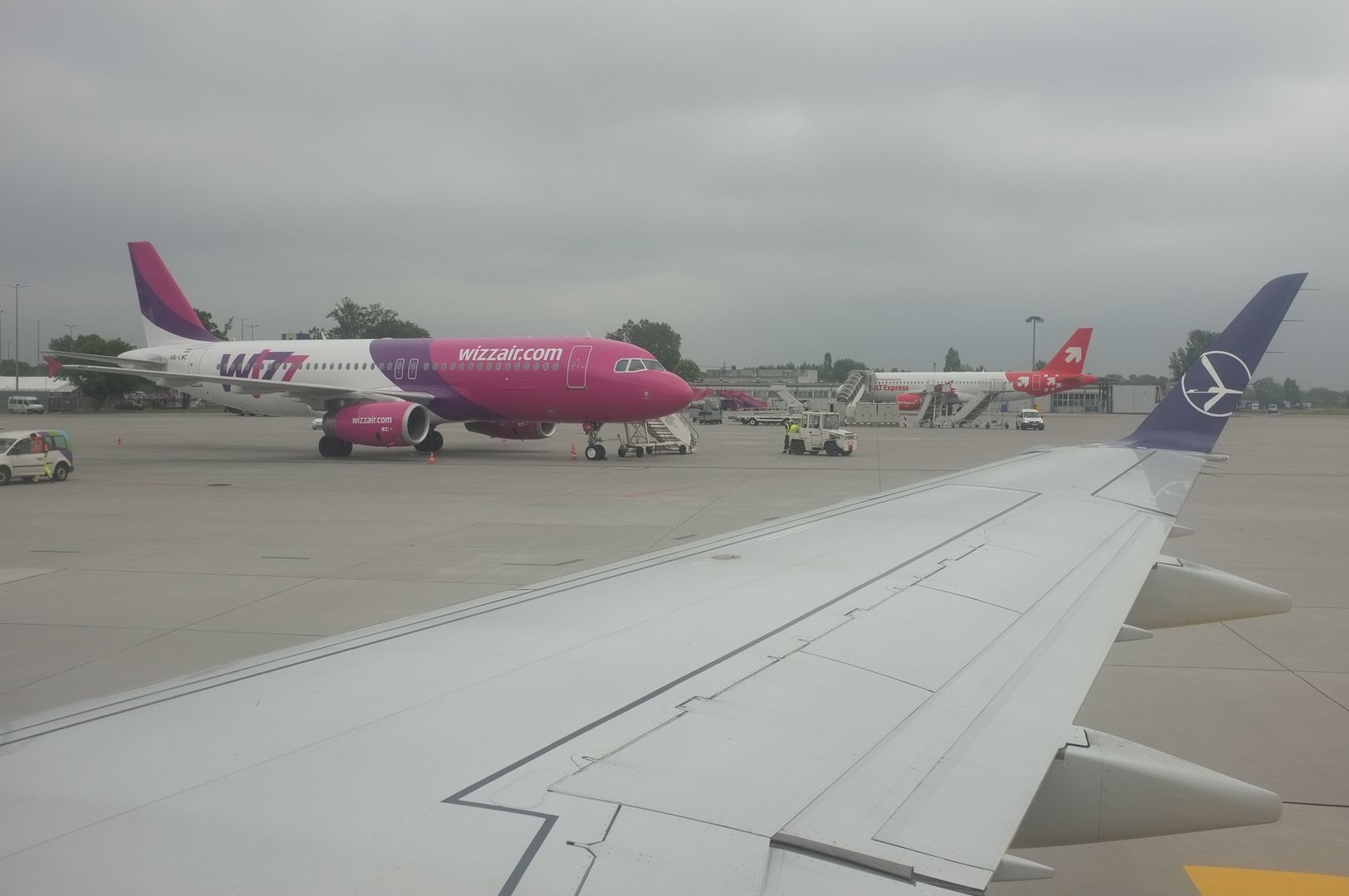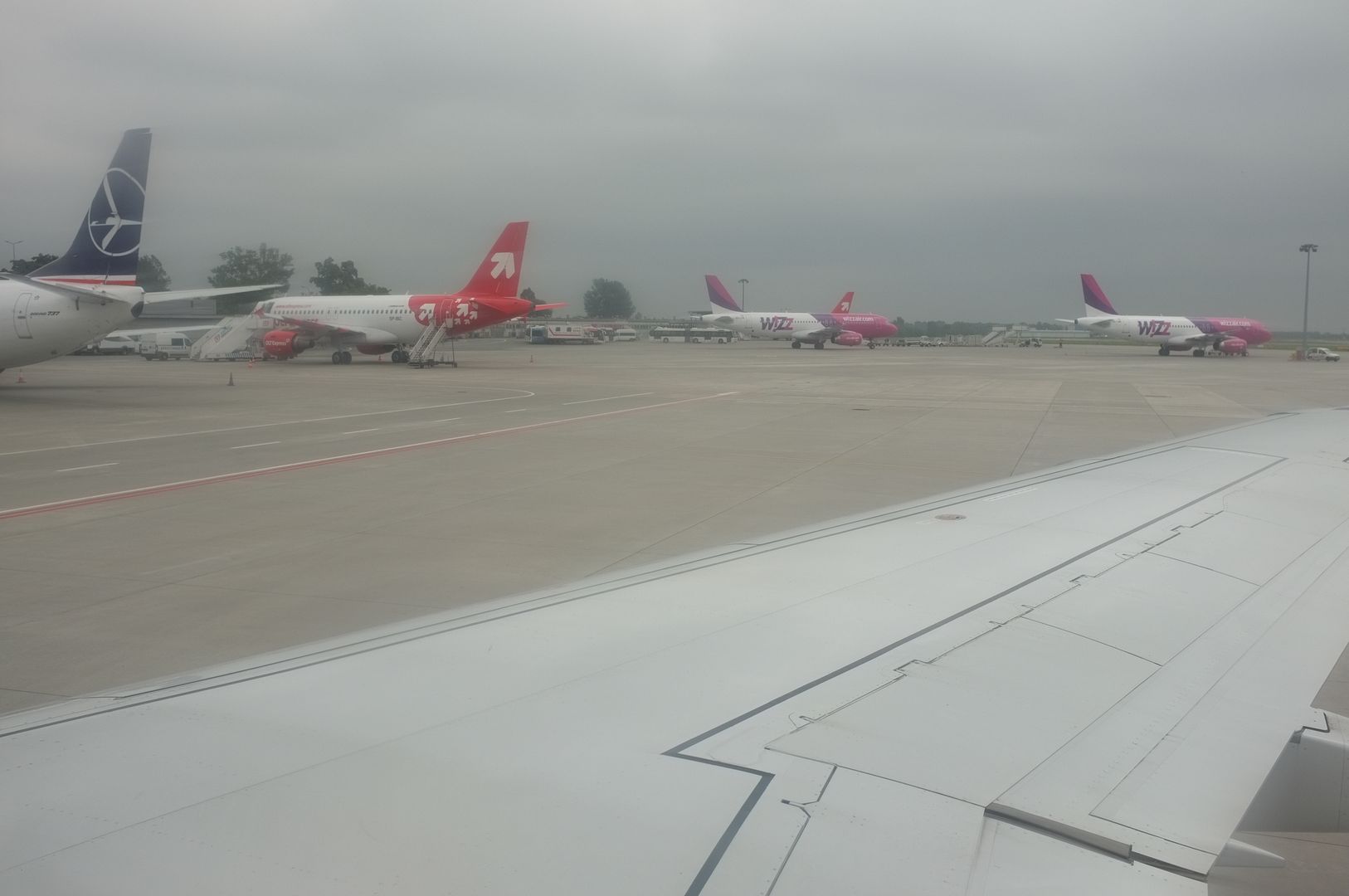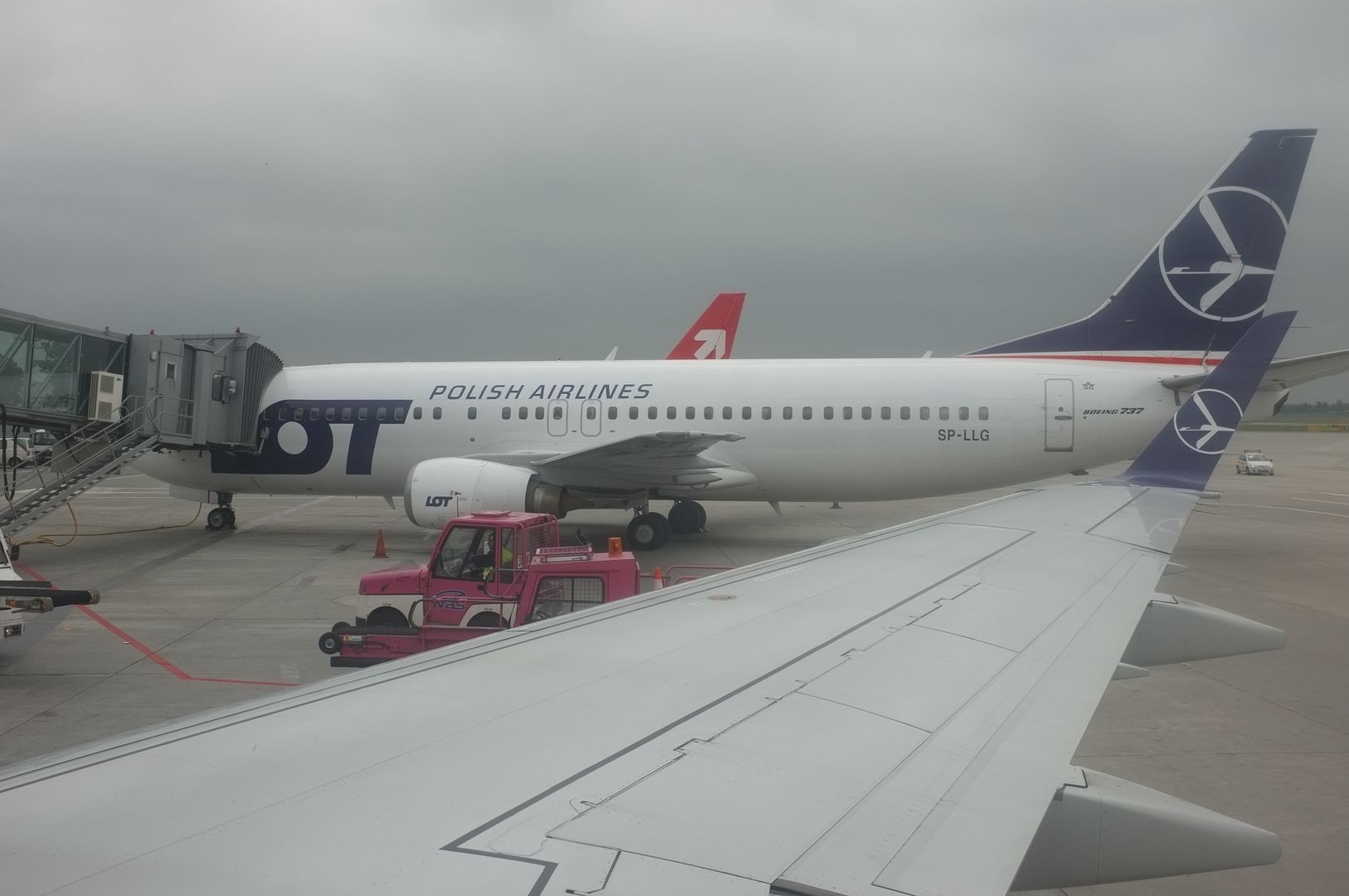 Leaving the plane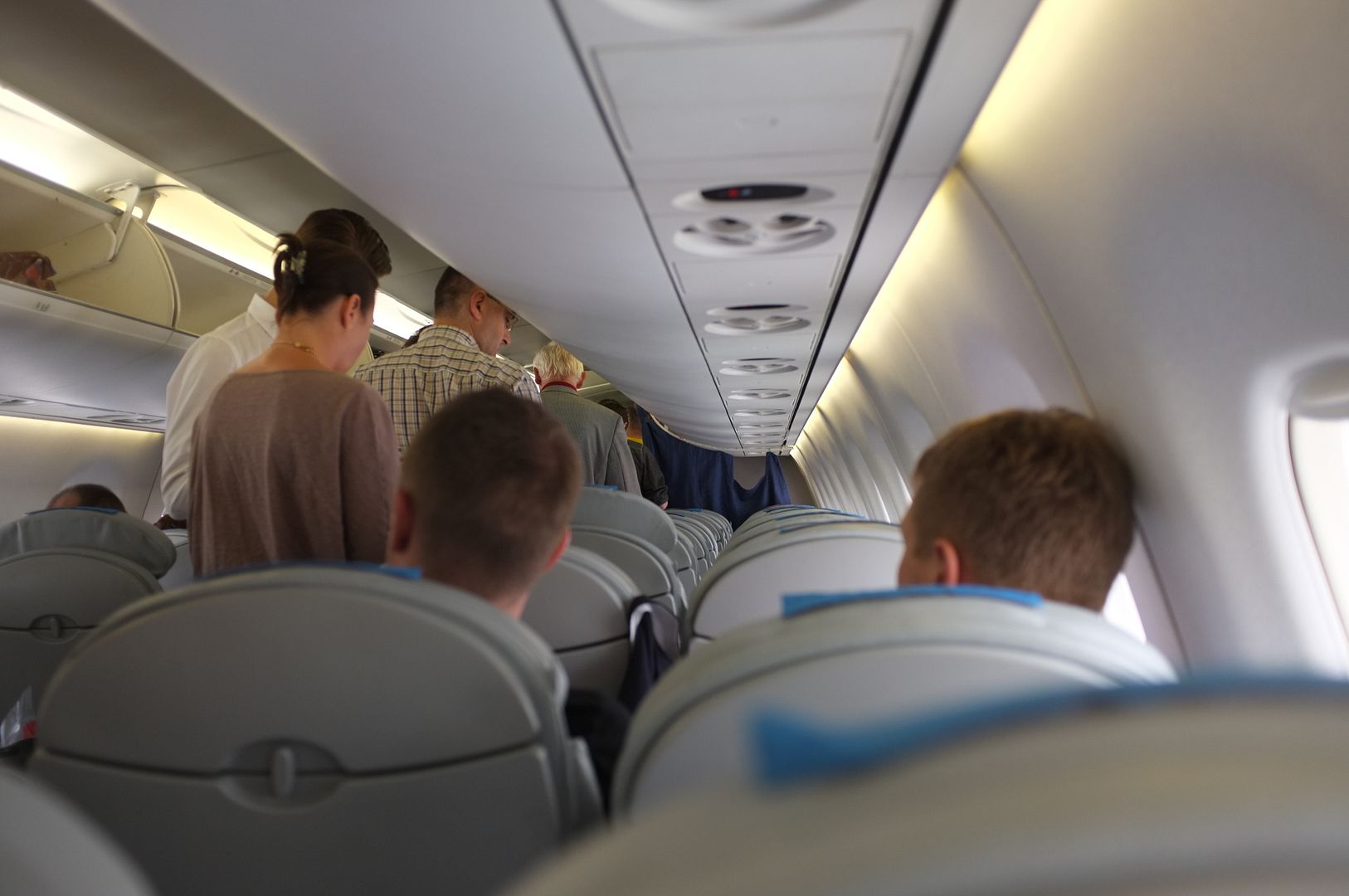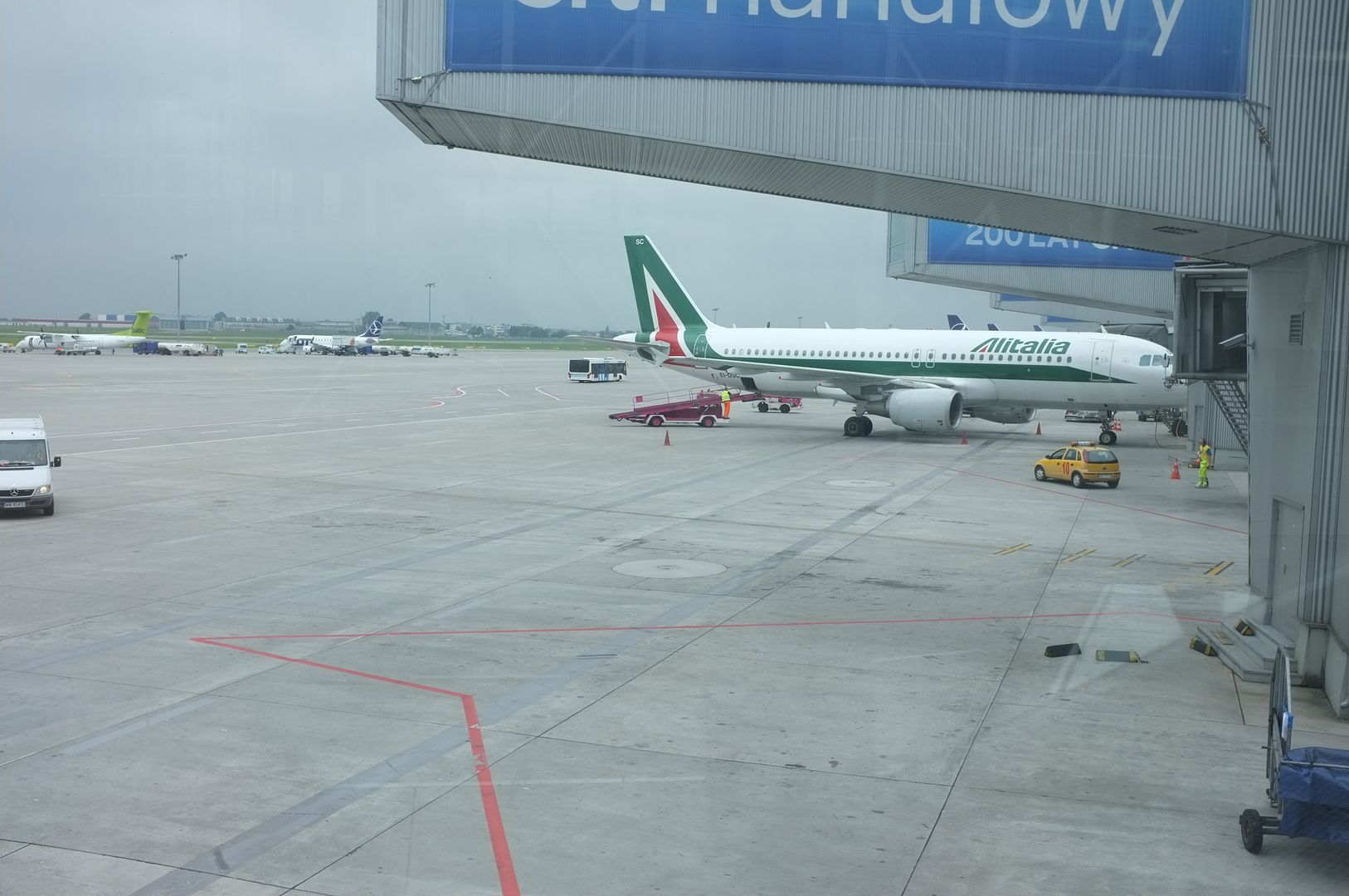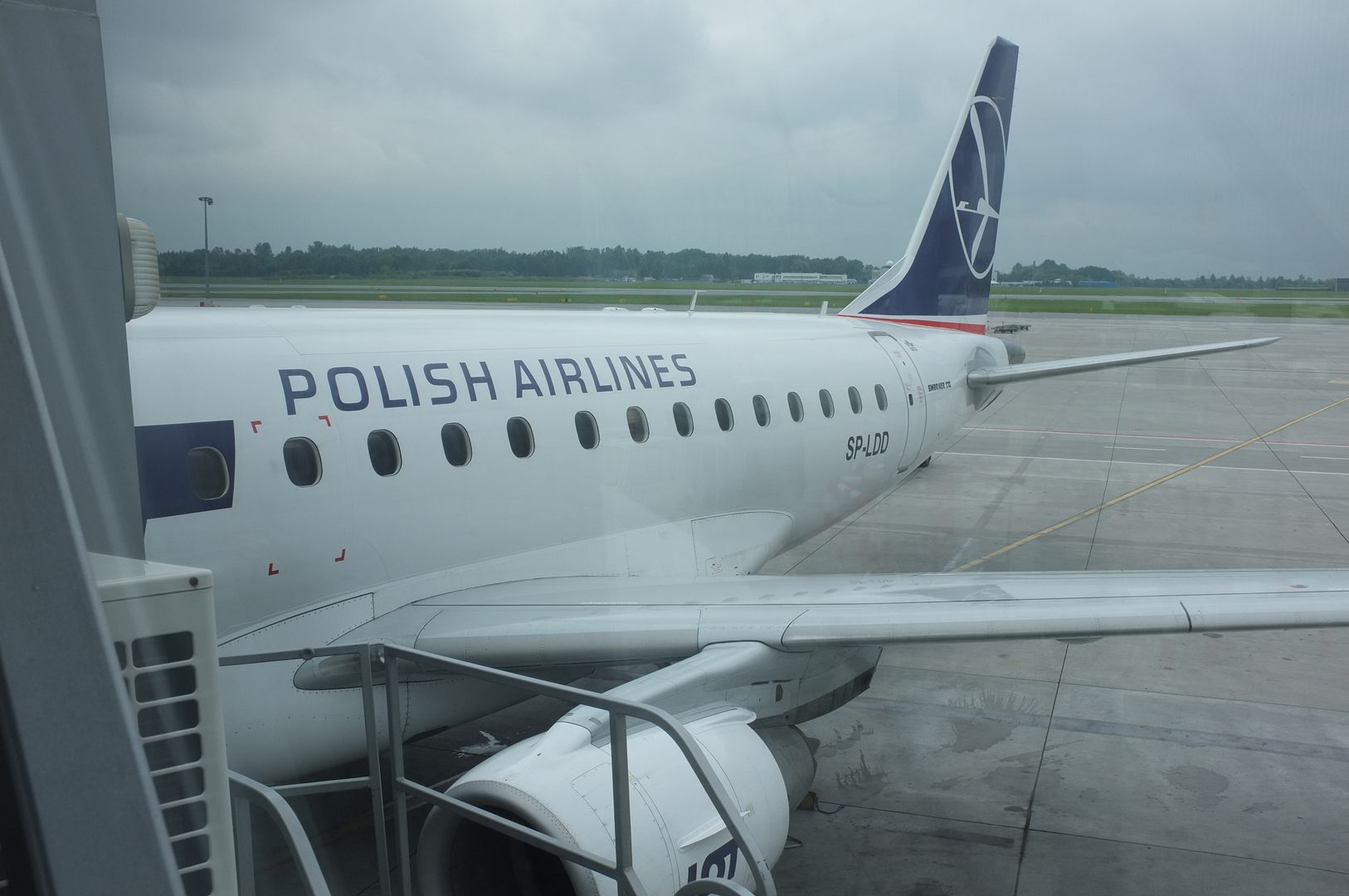 Went to baggage claim area and after around 5 minutes my bag came out.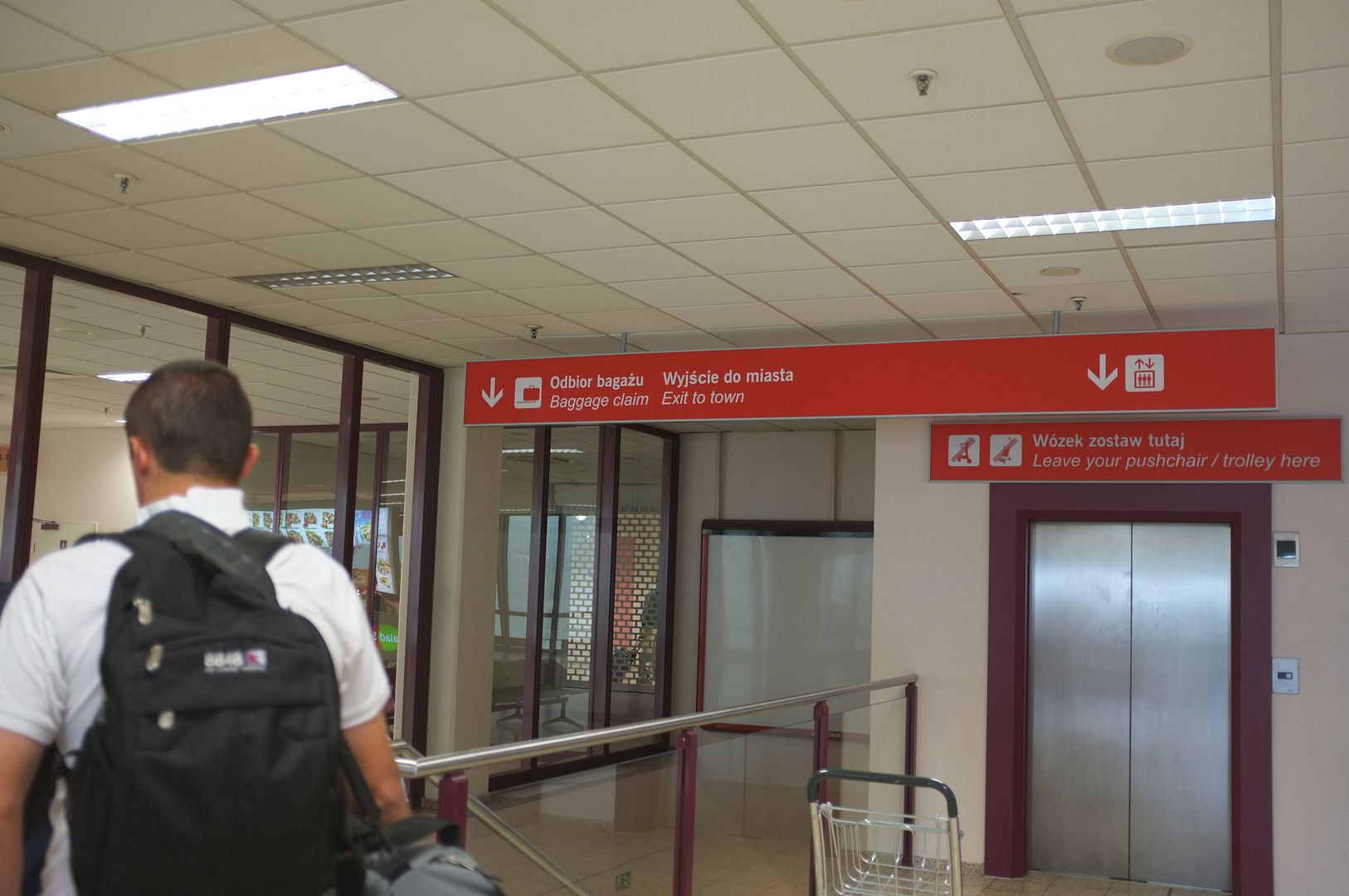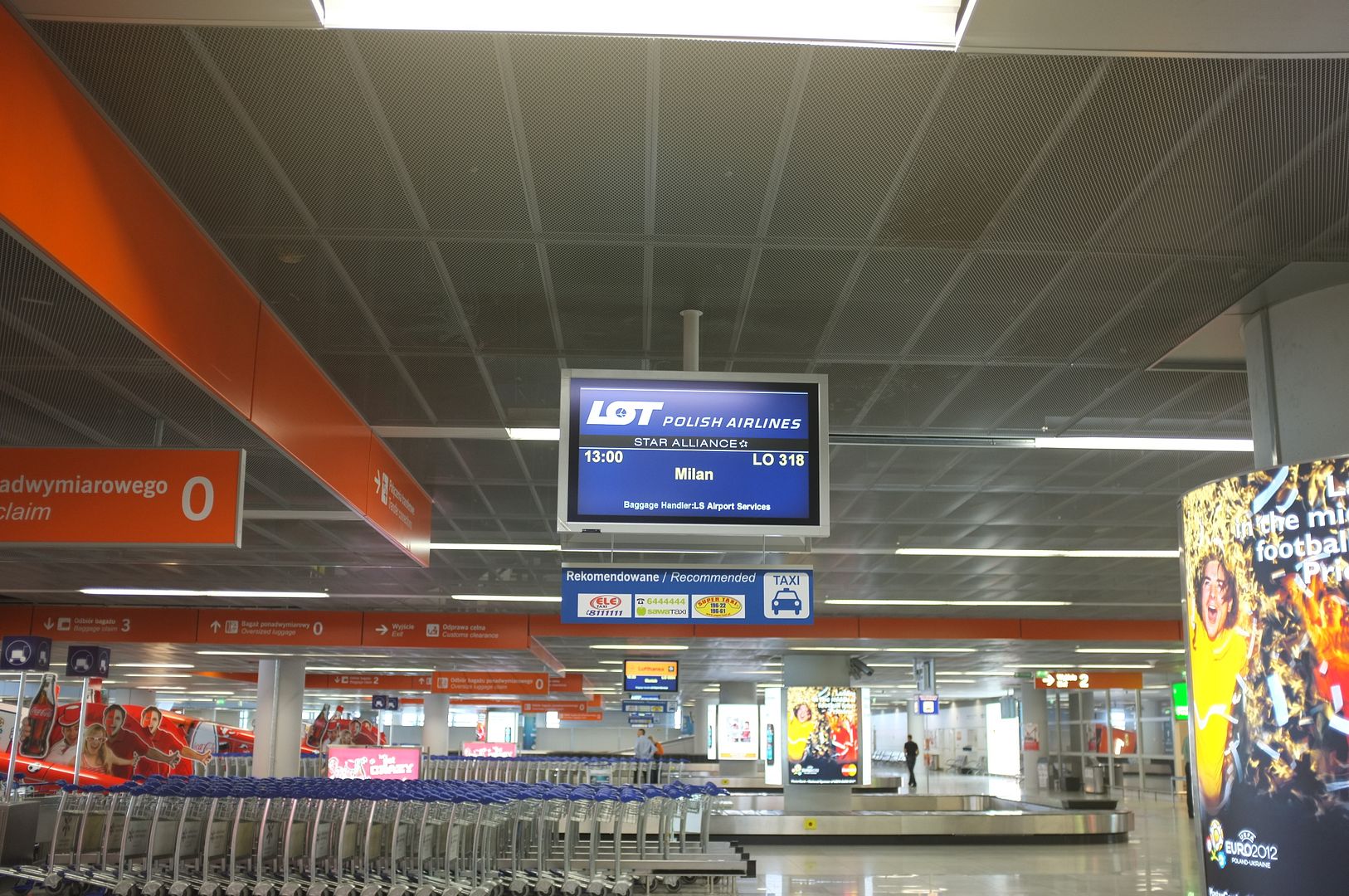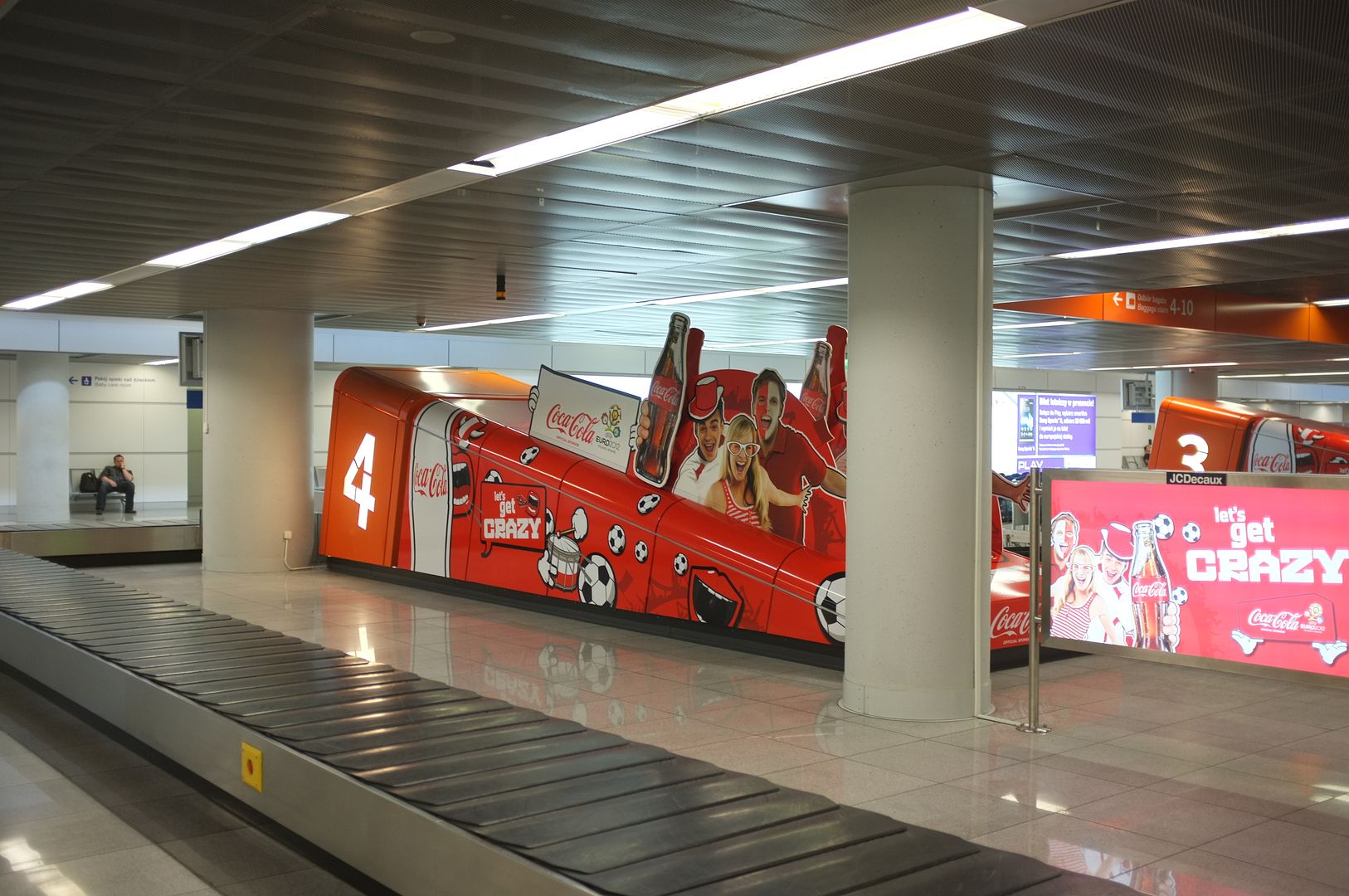 Once I got my bag, I went up to the departure area to check-in to London
Details of the flight
Date: 22 June 2012
Airline: LOT
Flight: LO279
Route: WAW-LHR
Aircraft: Boeing 737-400
Class: Economy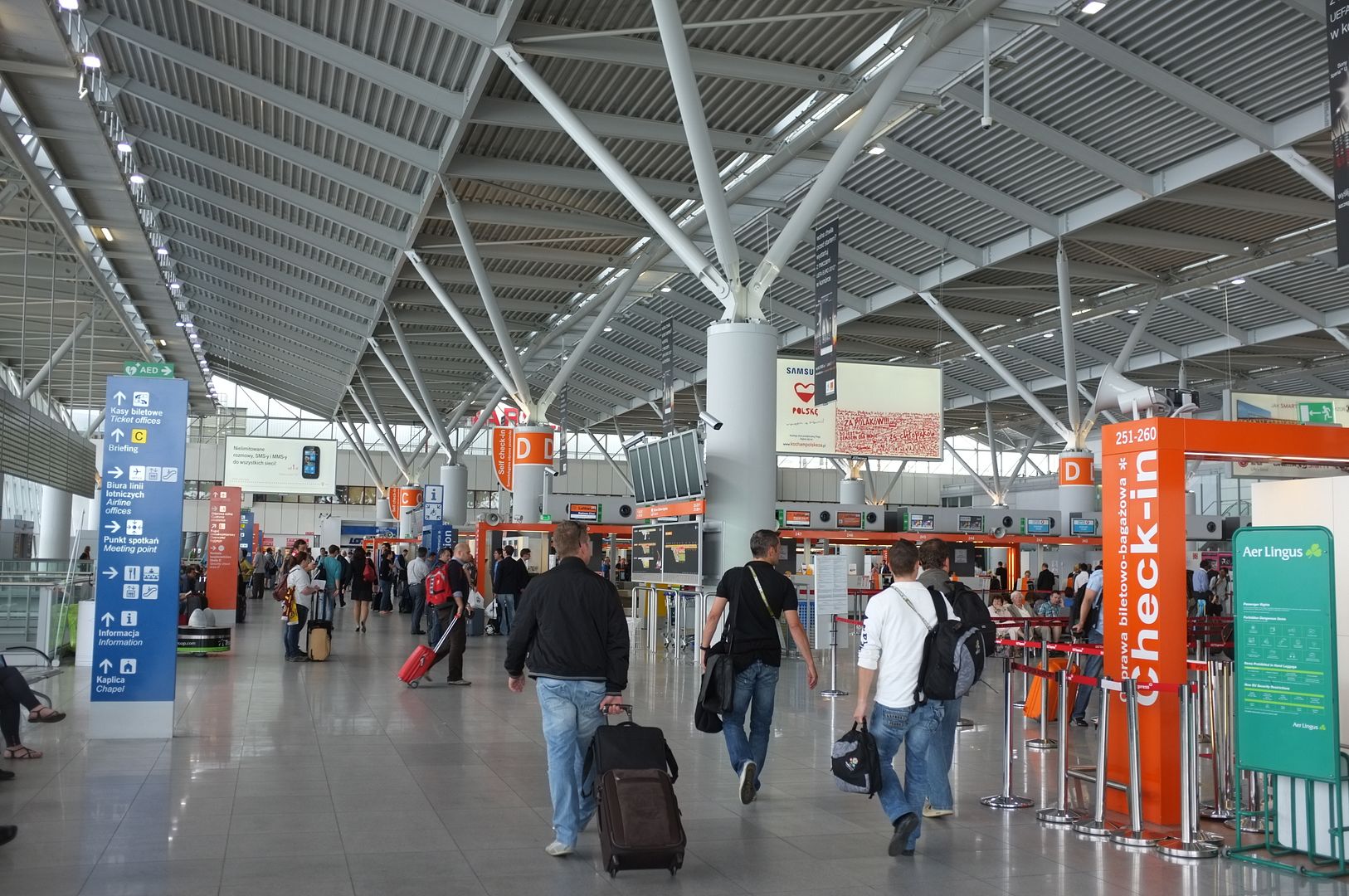 Check-in was complete in a few minutes. There was a queue at the security check, it took around 15 minutes.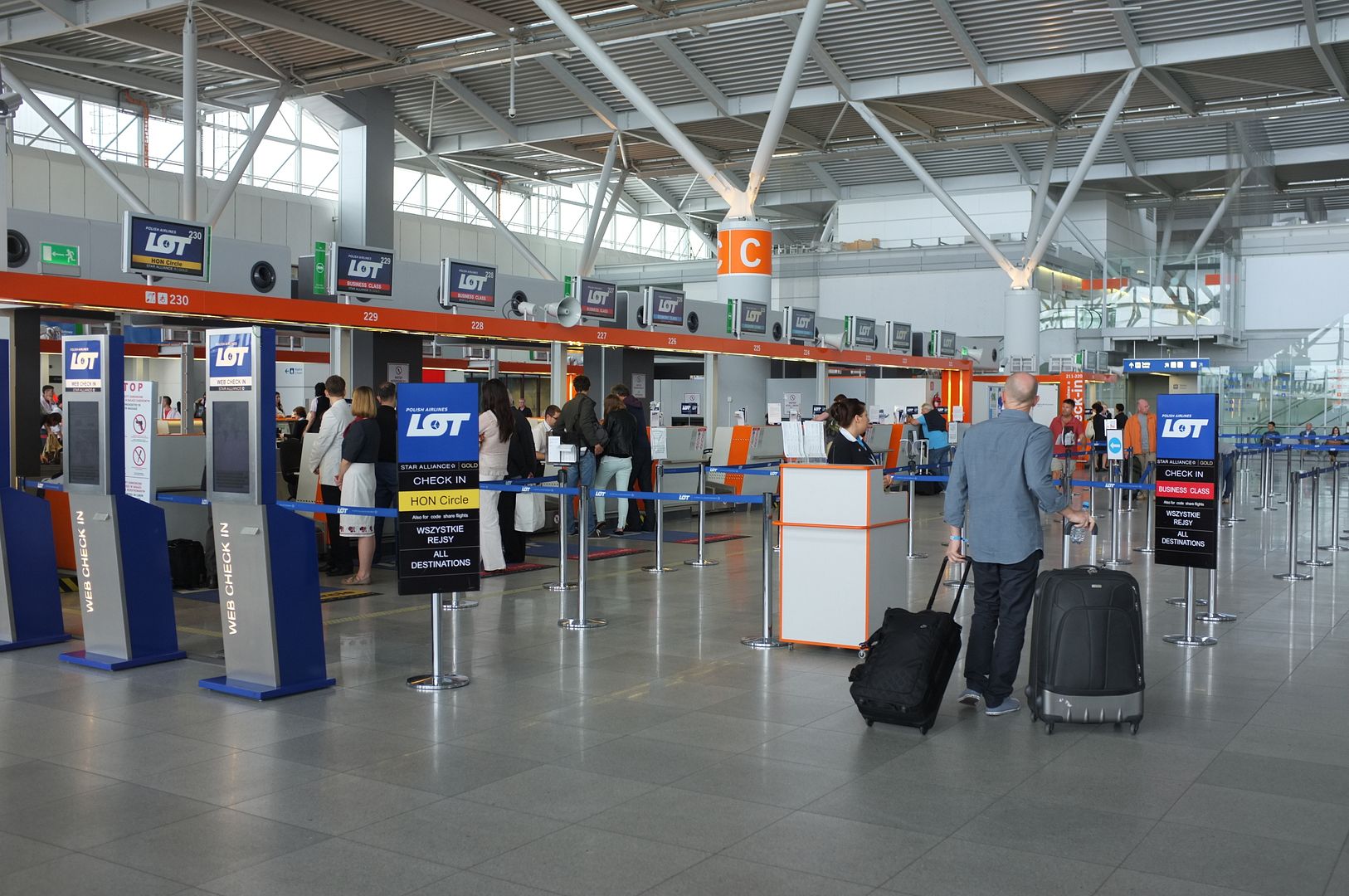 Then I went to the non-schengen zone, and the passport check took a few minutes. I headed to the lounge.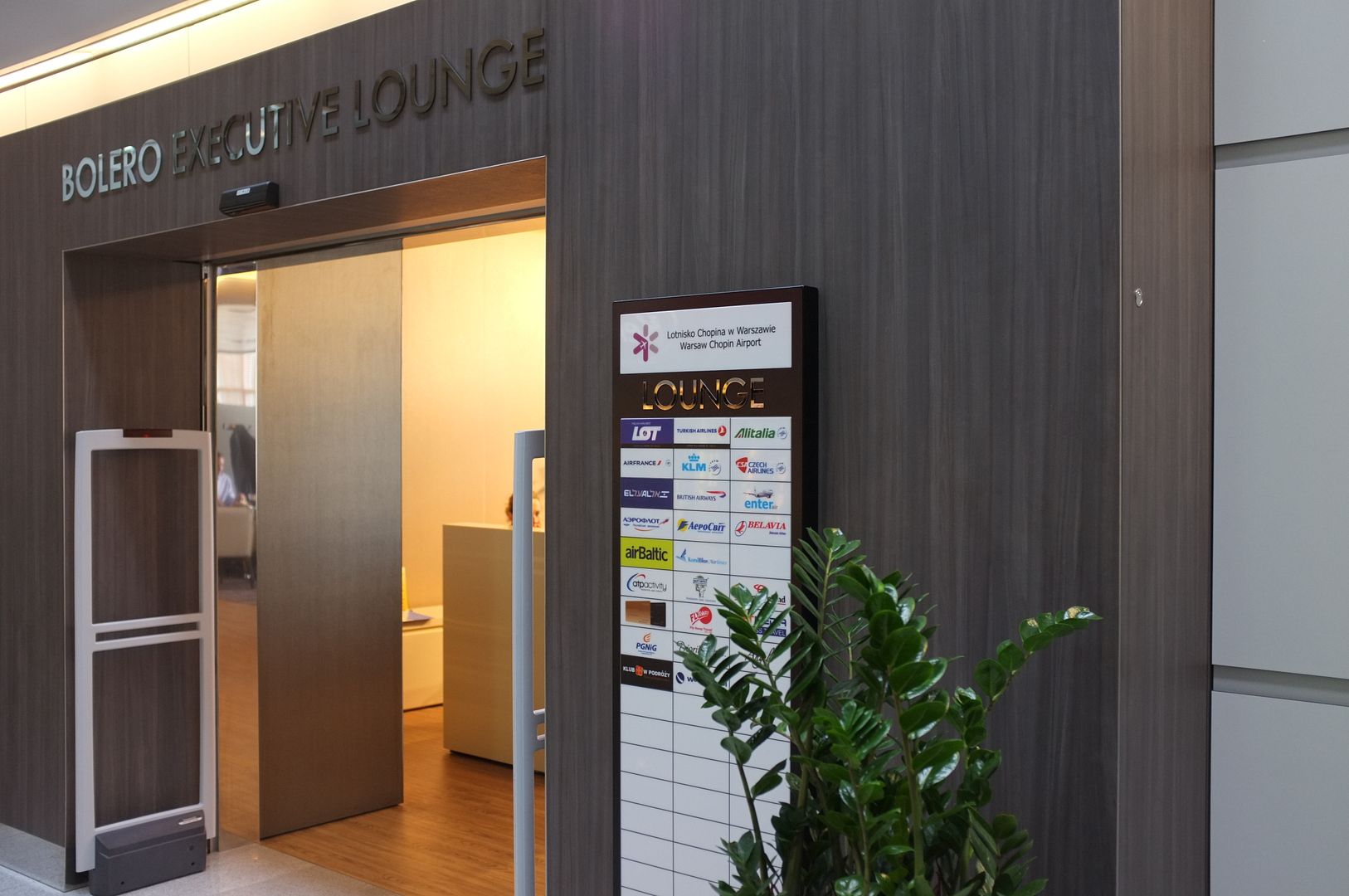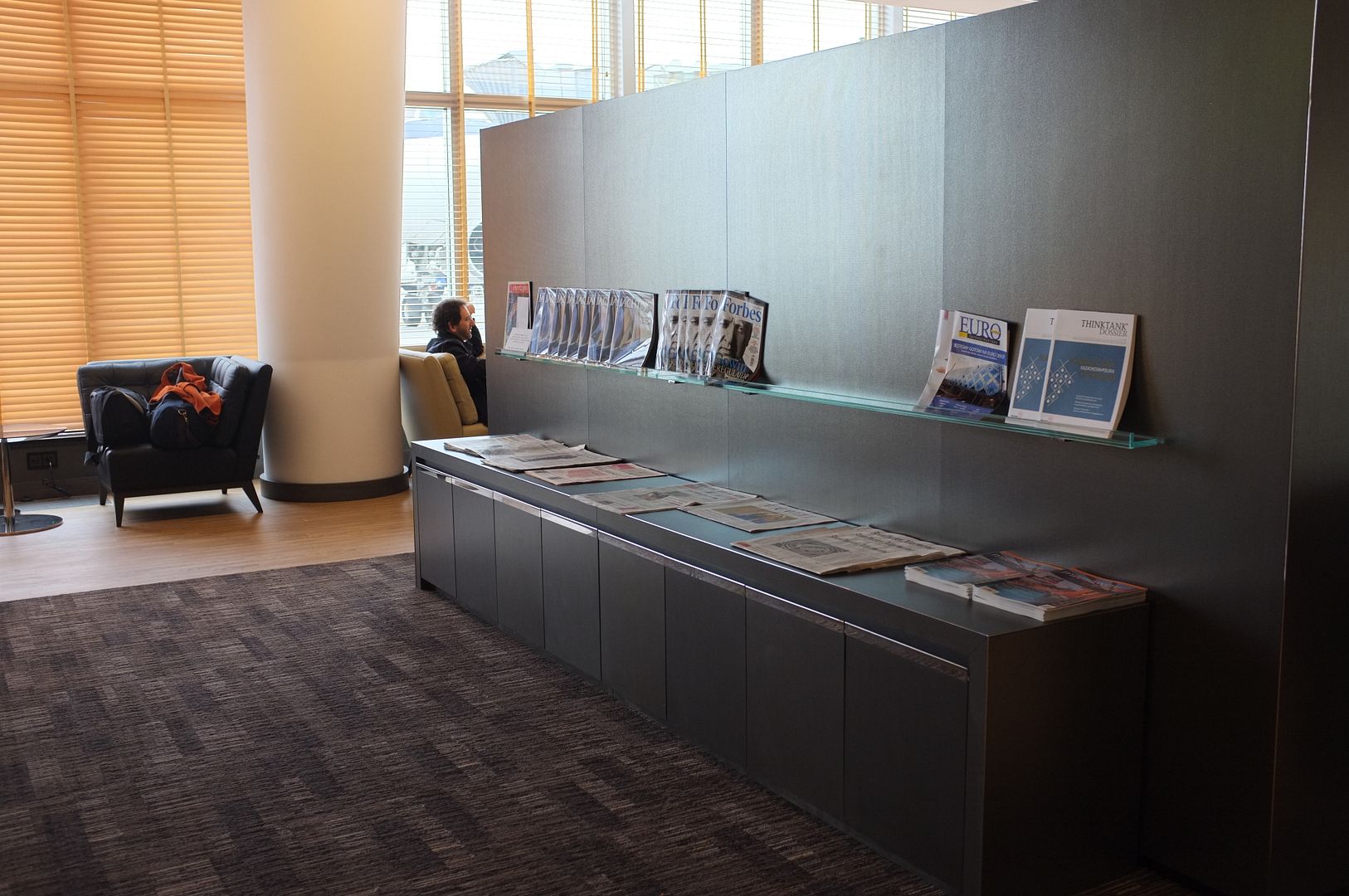 Nice seats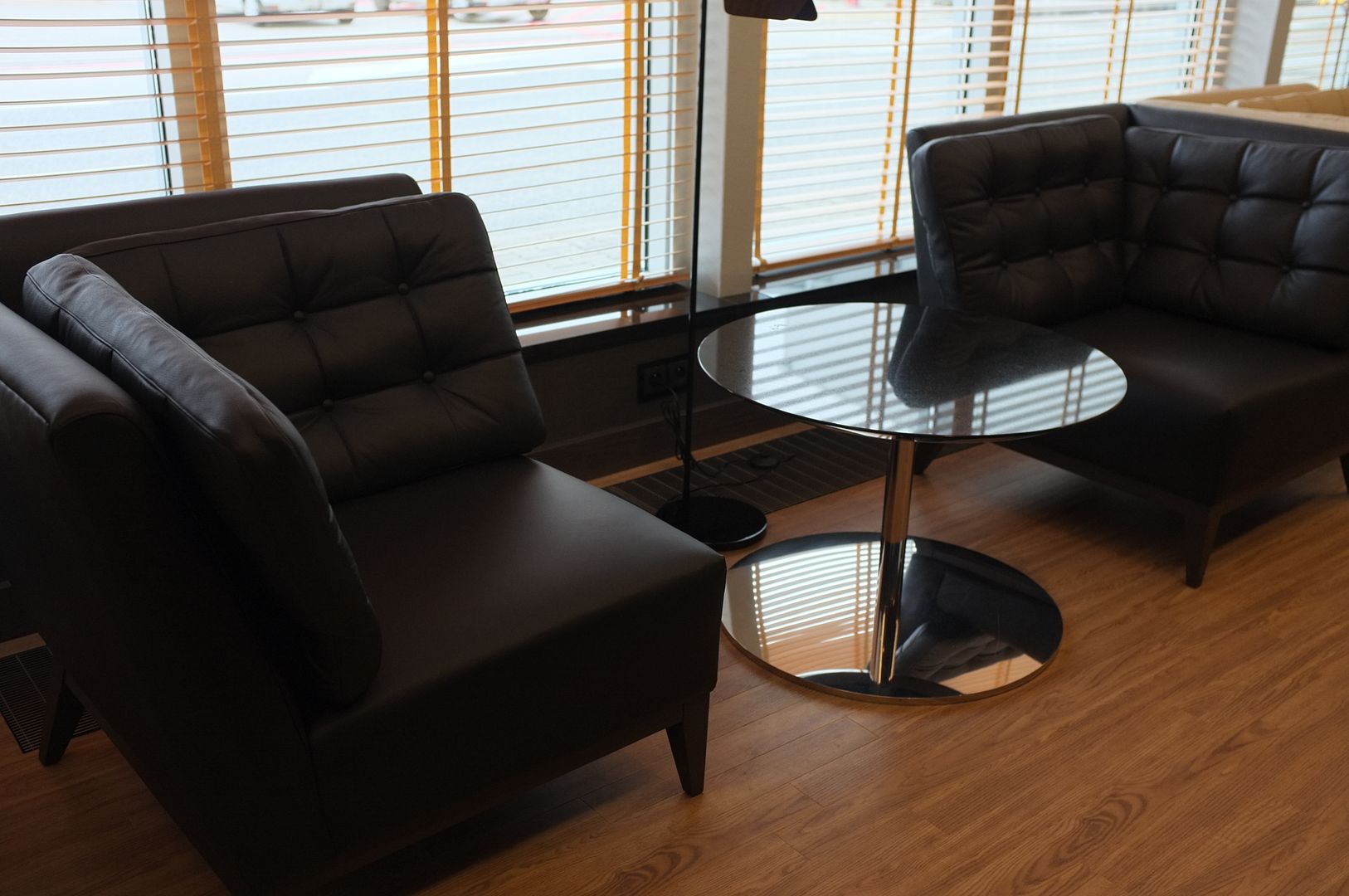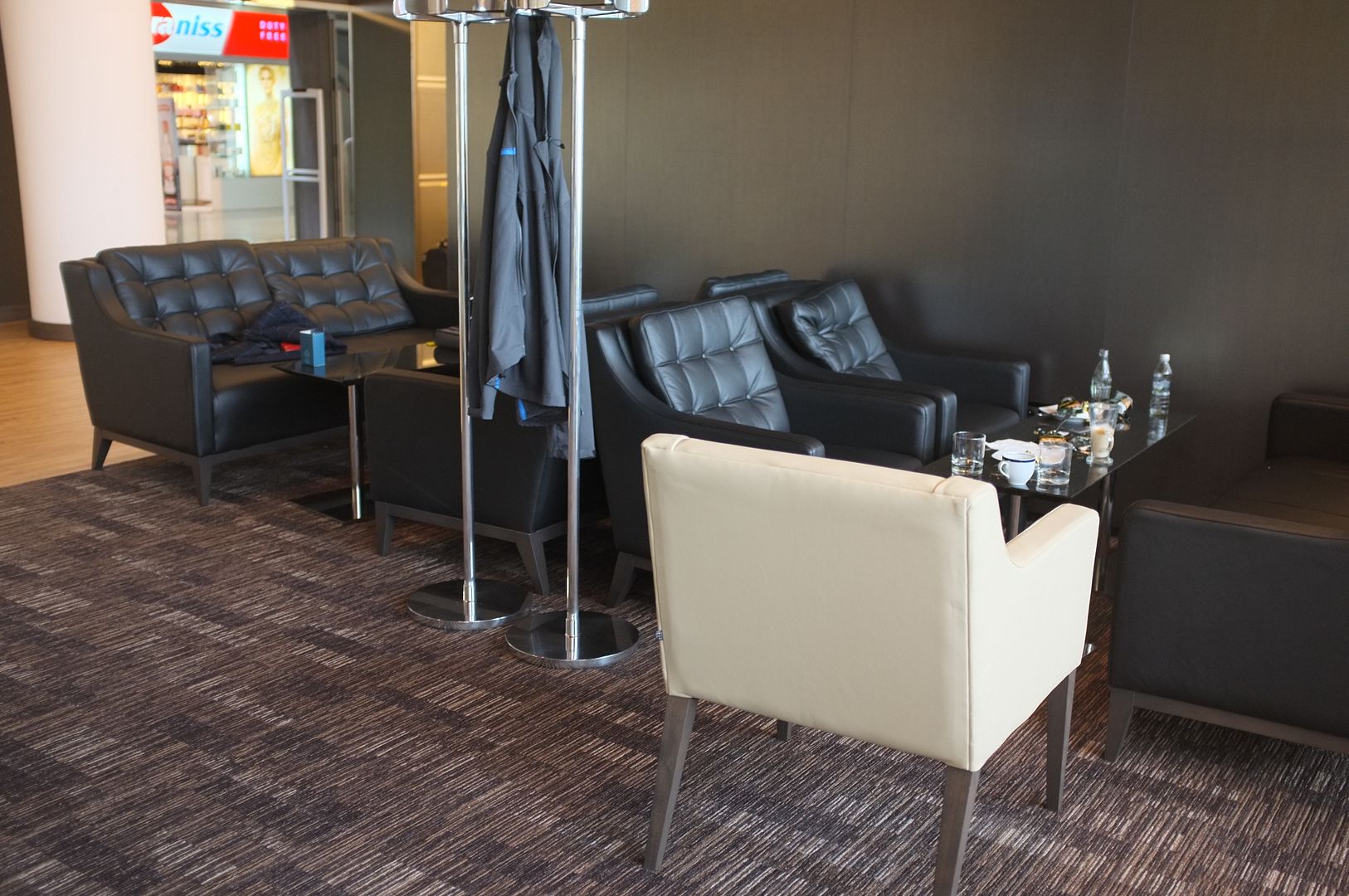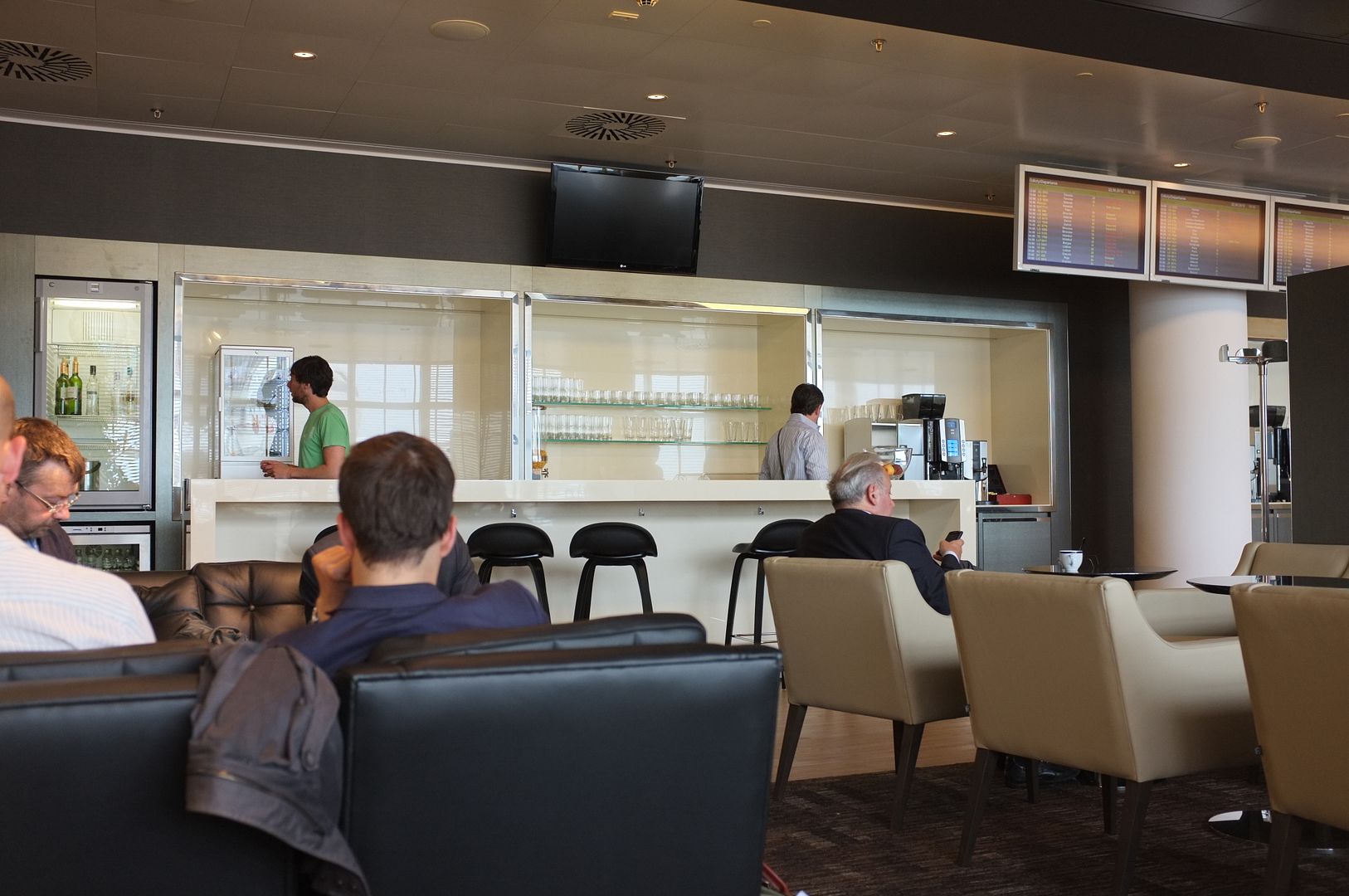 Refreshments offered in this lounge are more or less the same as offered in the LOT Business Class lounge in Schengen area.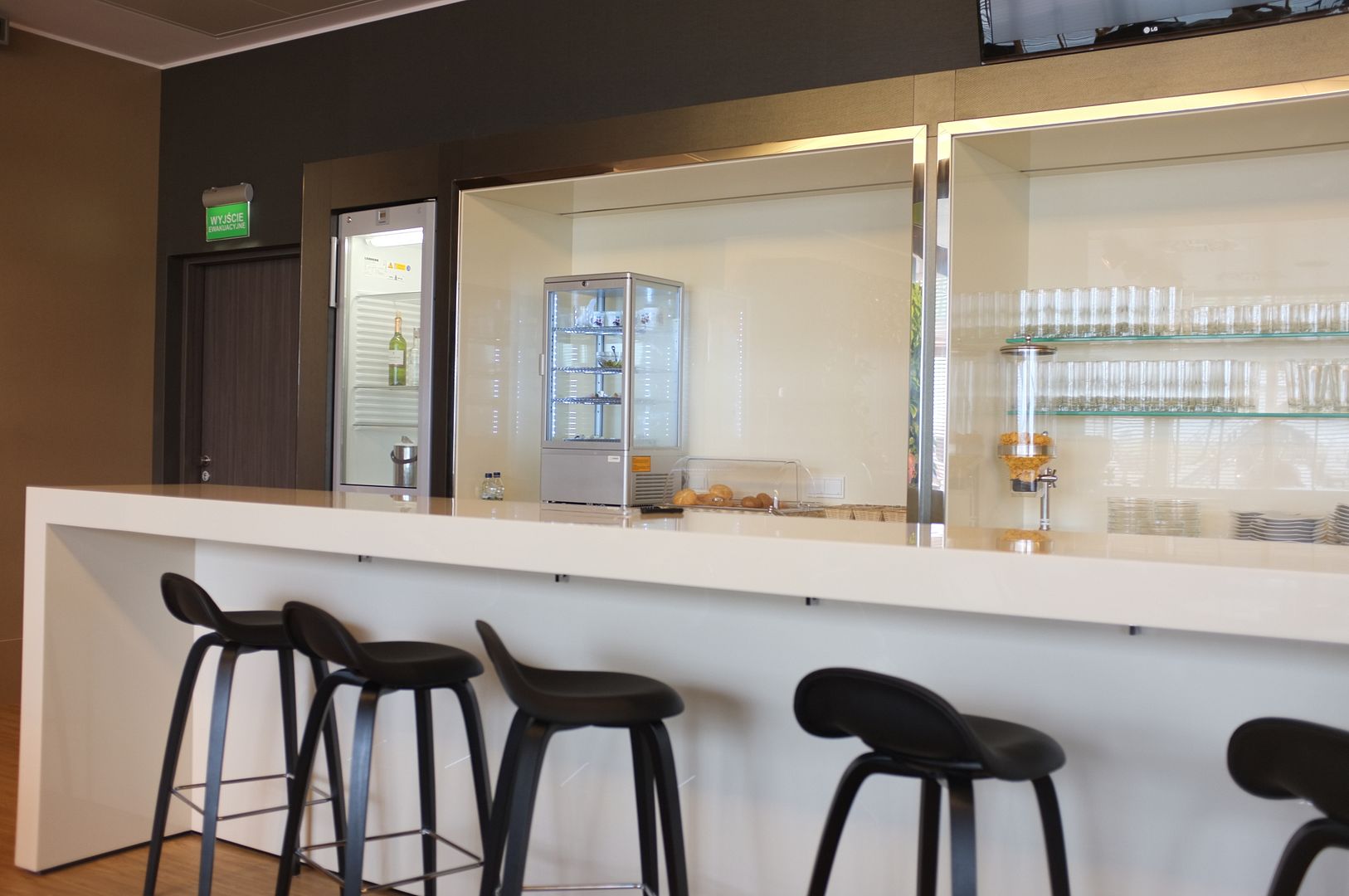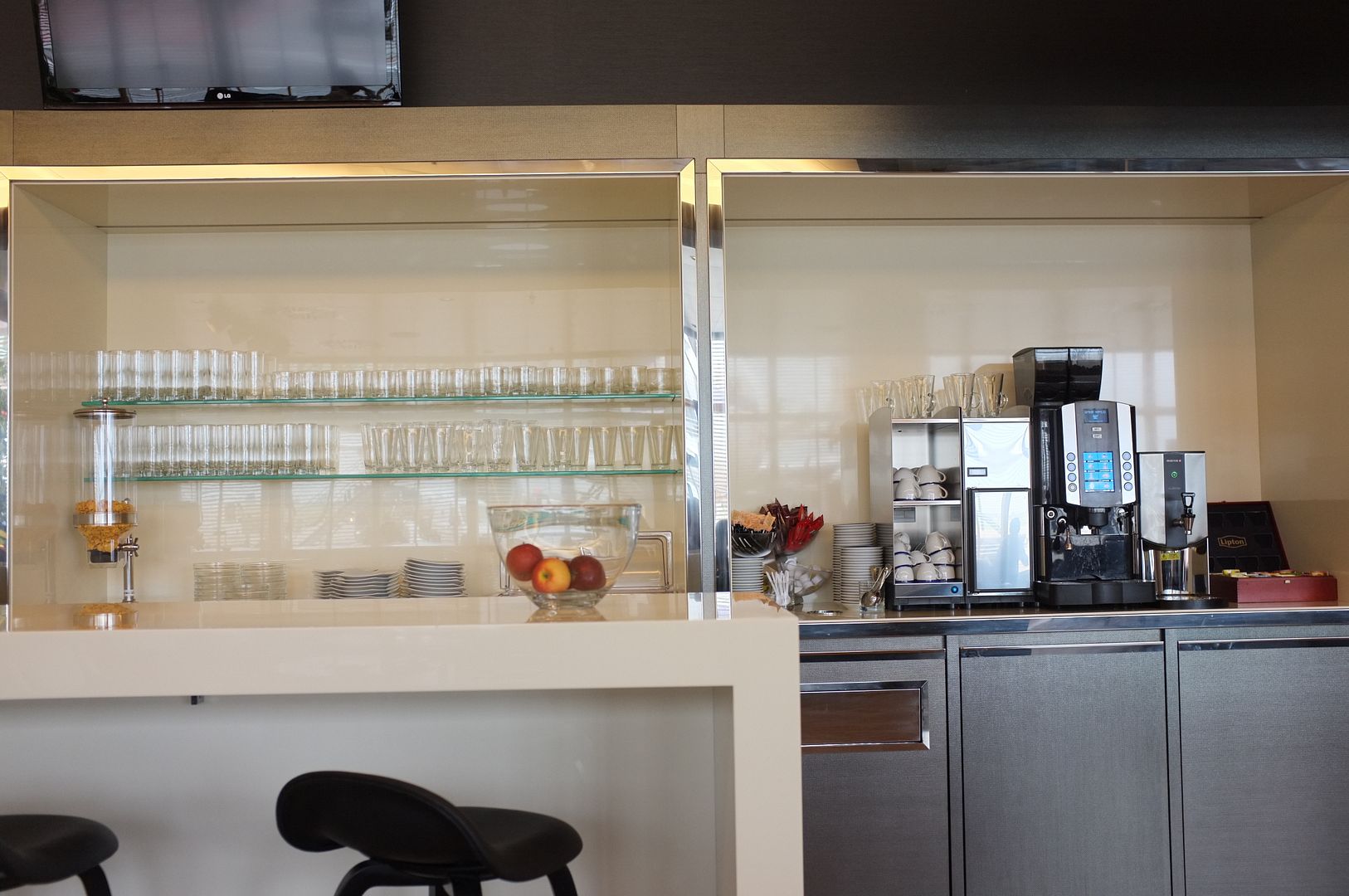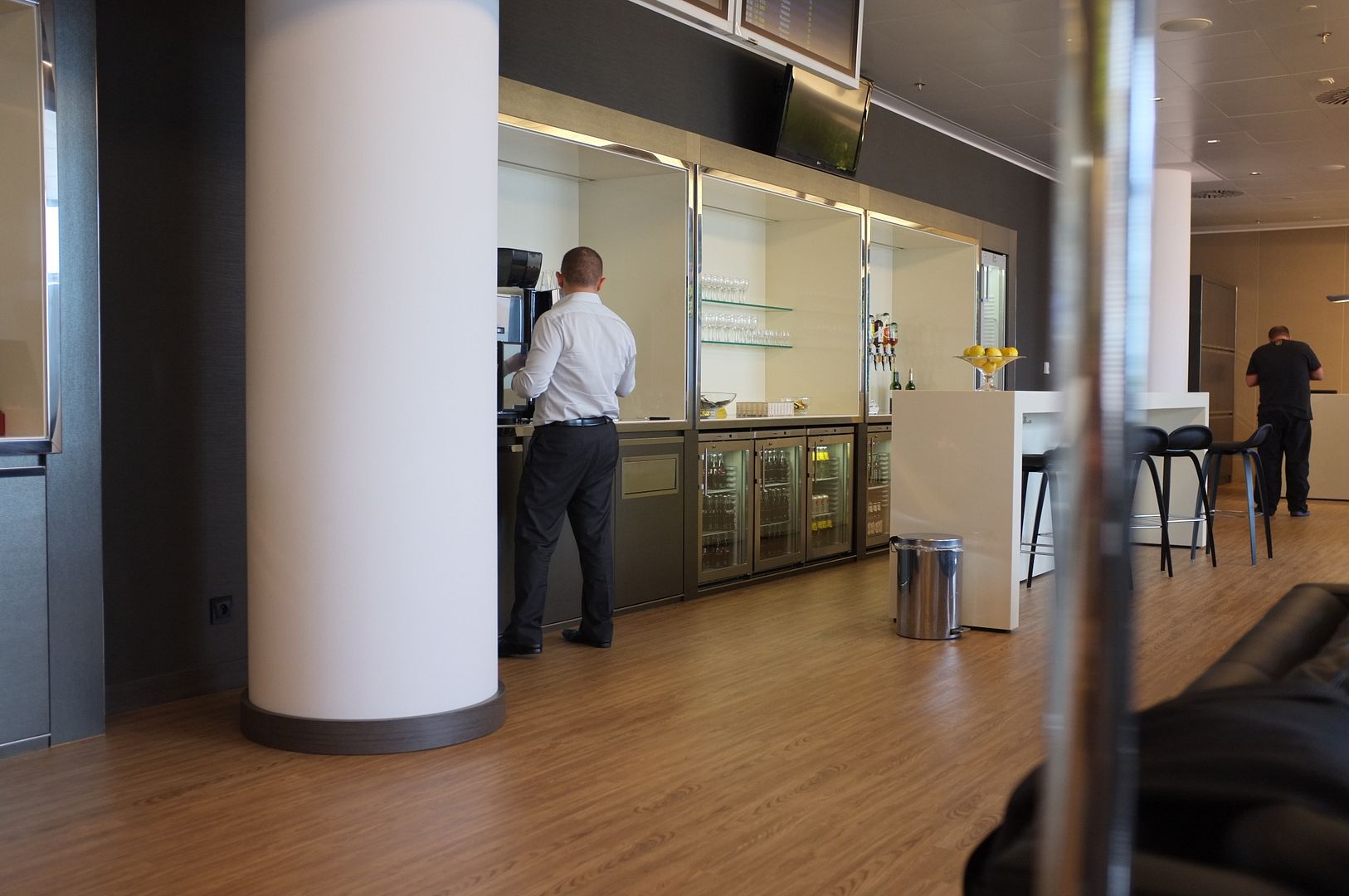 View from the lounge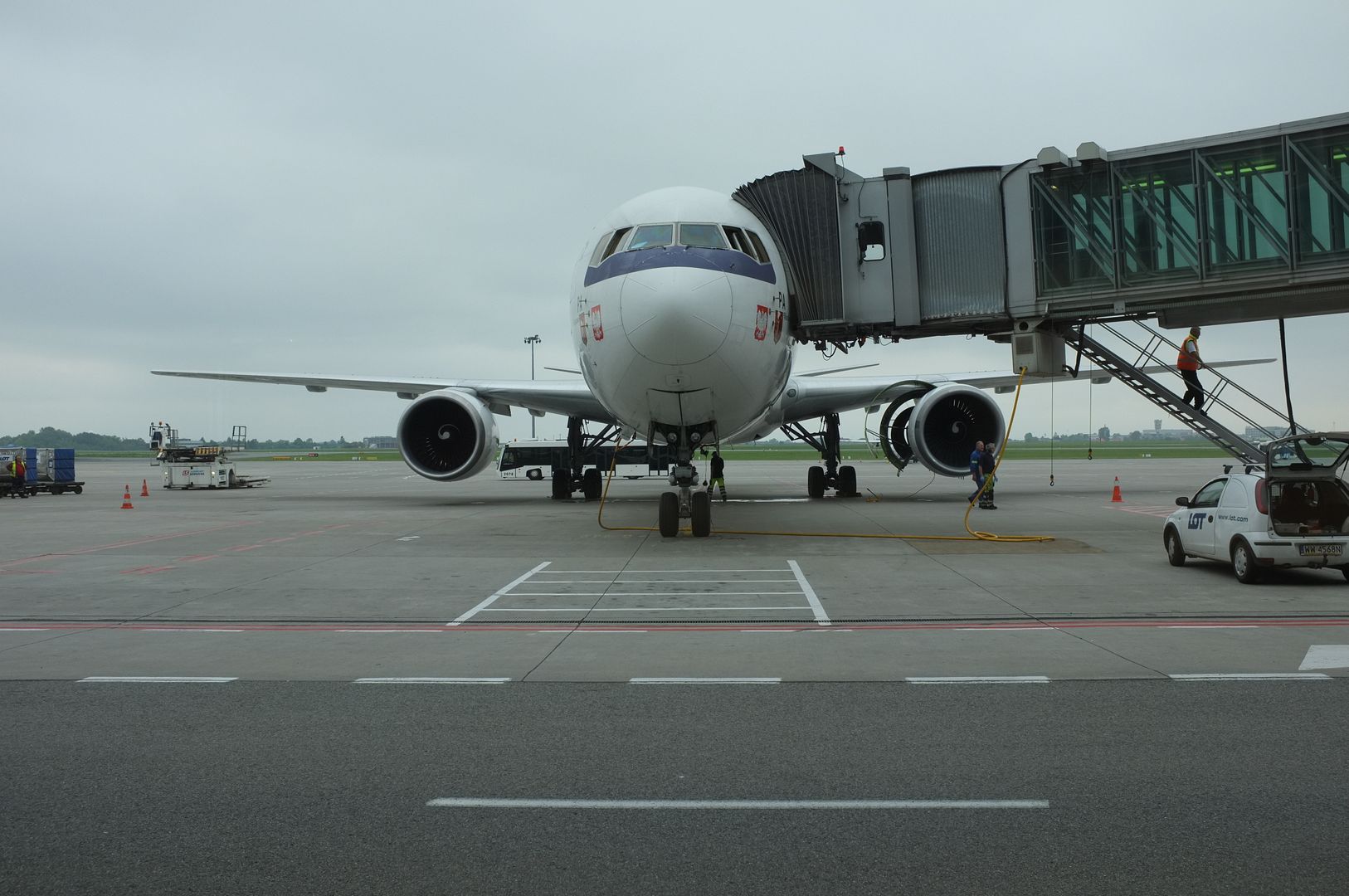 To the boarding gate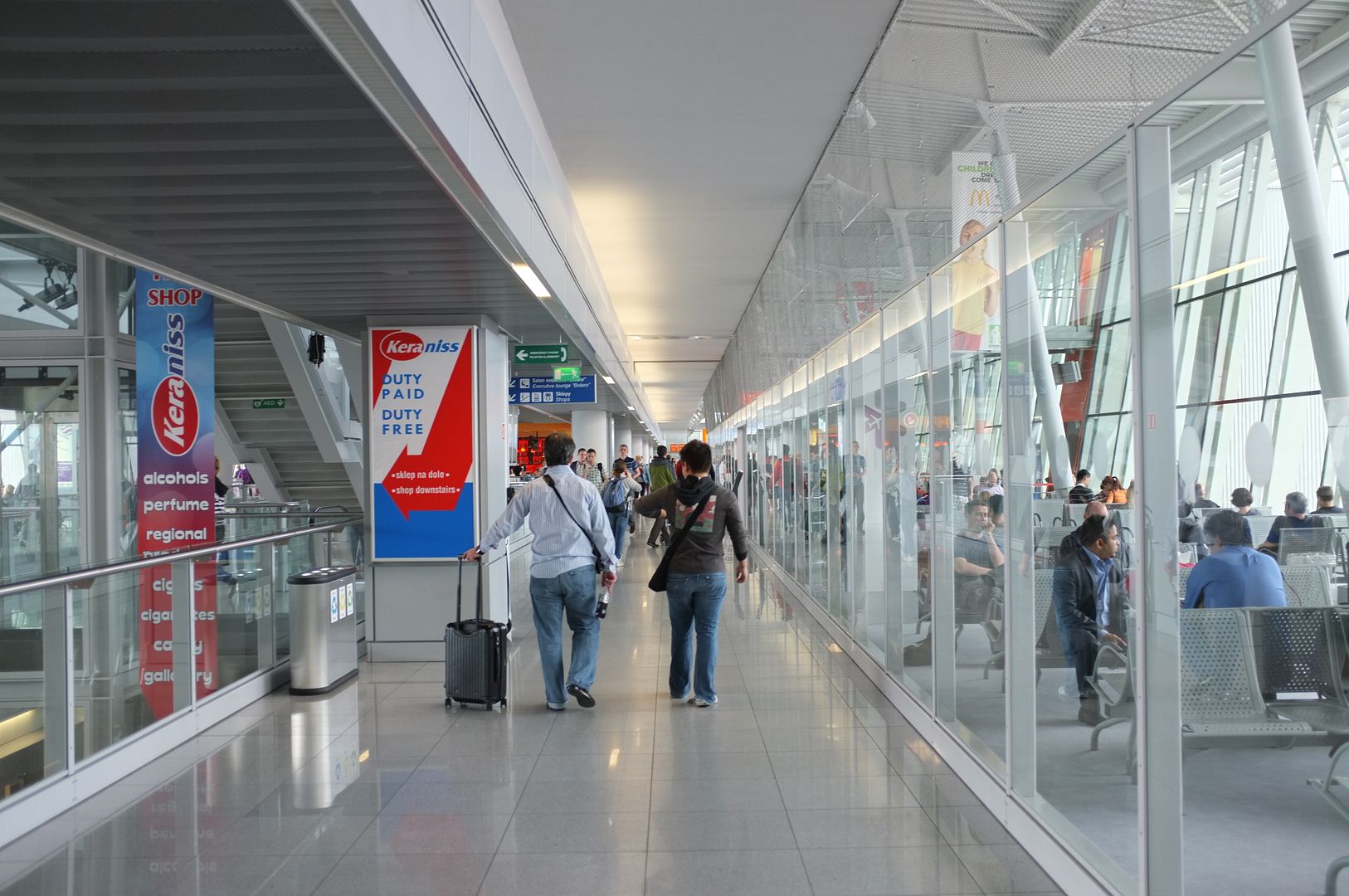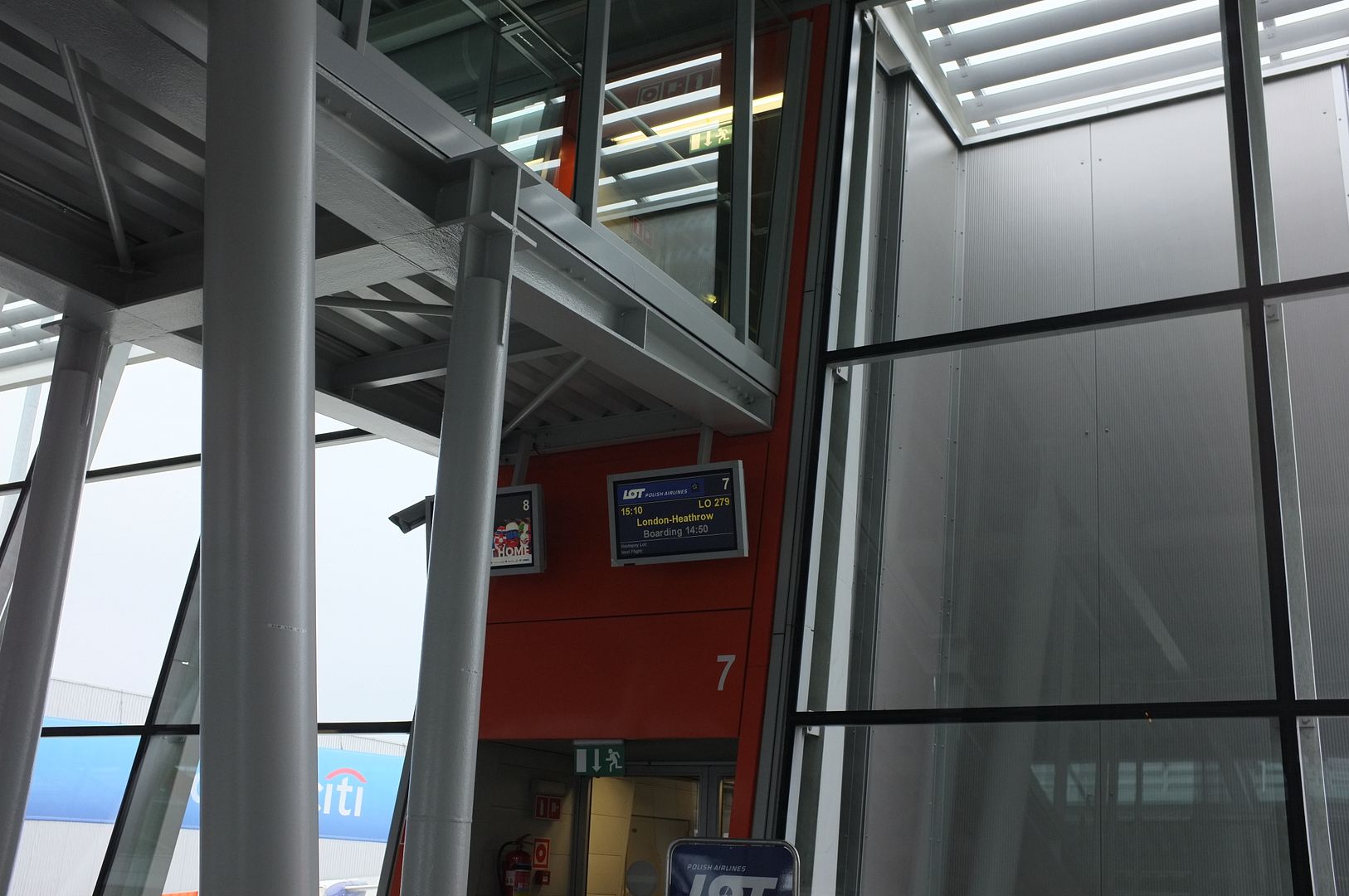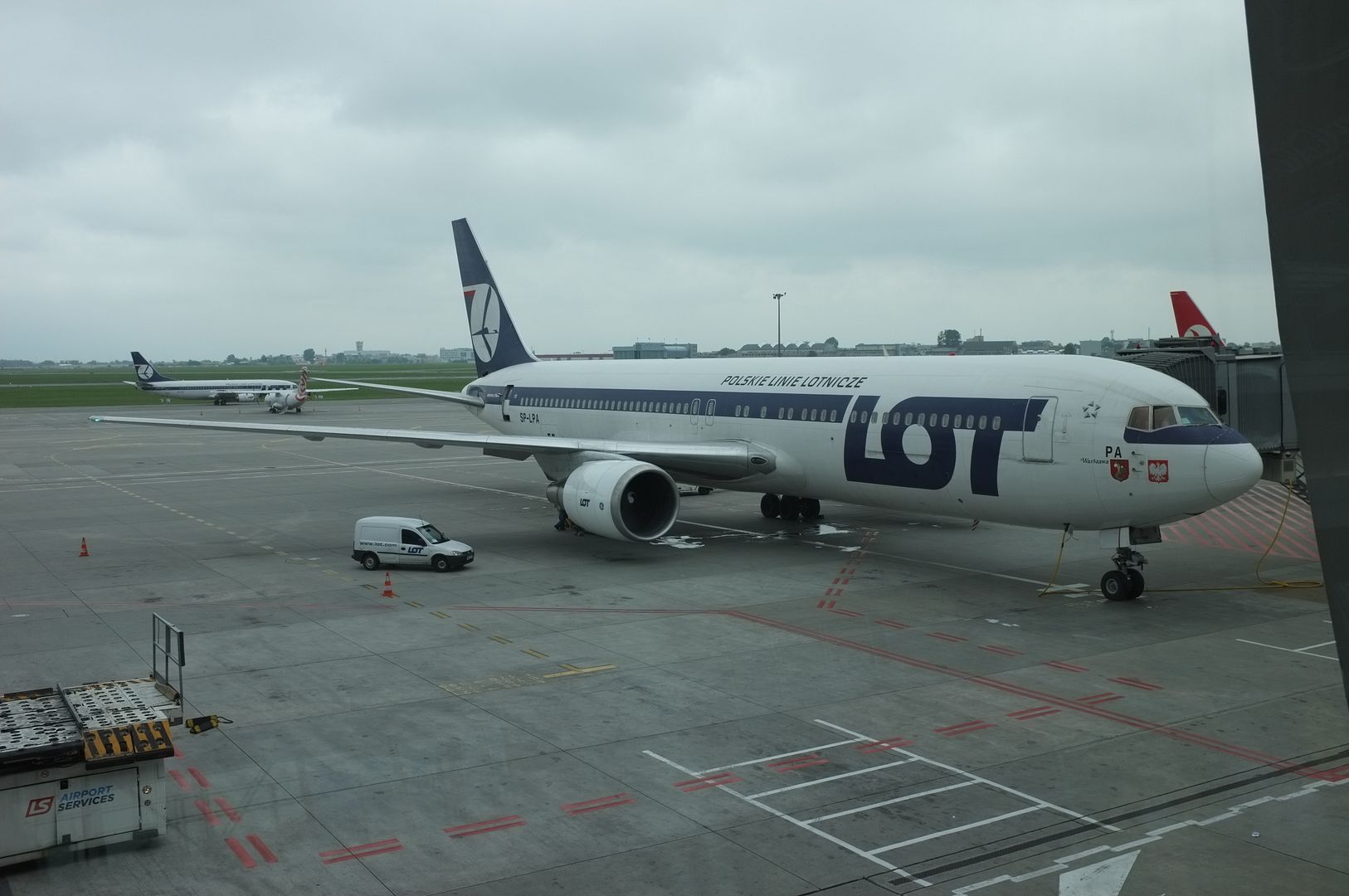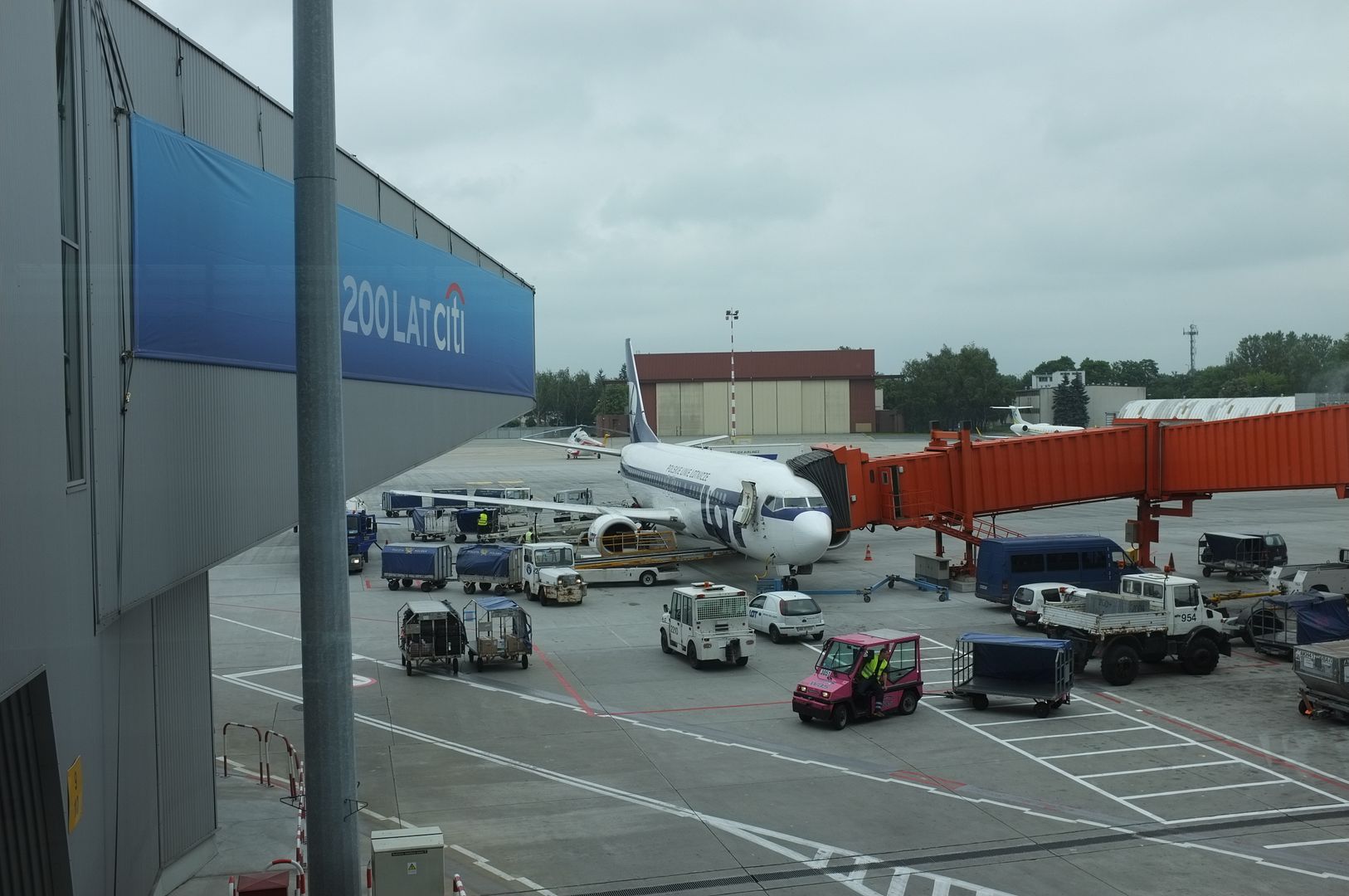 Flight information display showed that my flight was going to be delayed by 30 minutes. When boarding called was made, everyone rushed to board.
Business Class with the middle seat blocked. On this flight, the first 5 rows are Business Class. This flight was quite full, I didn't see an empty seat in Economy class, and saw 2 empty seats in Business Class.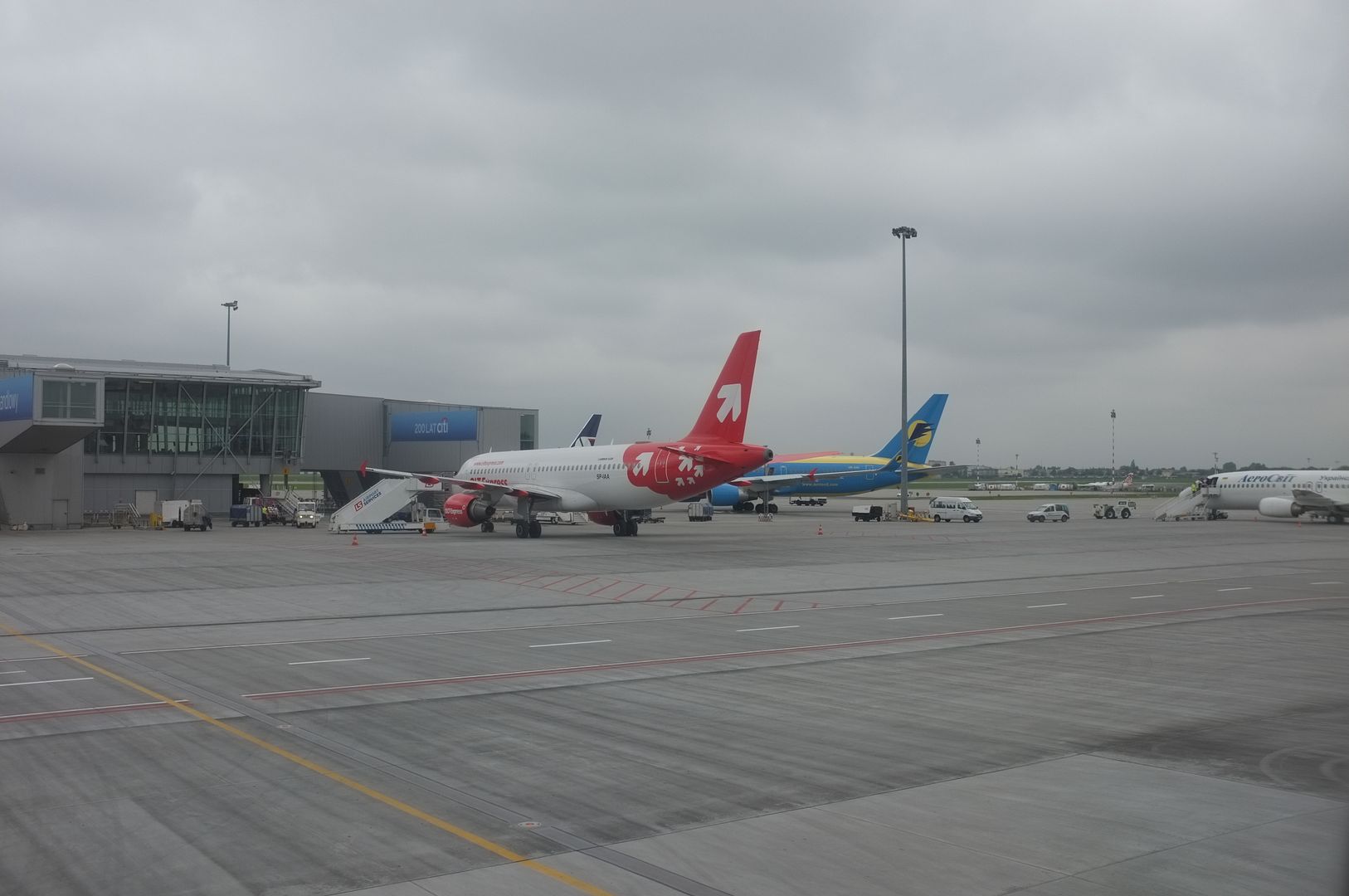 [Edited 2012-07-03 12:33:44]