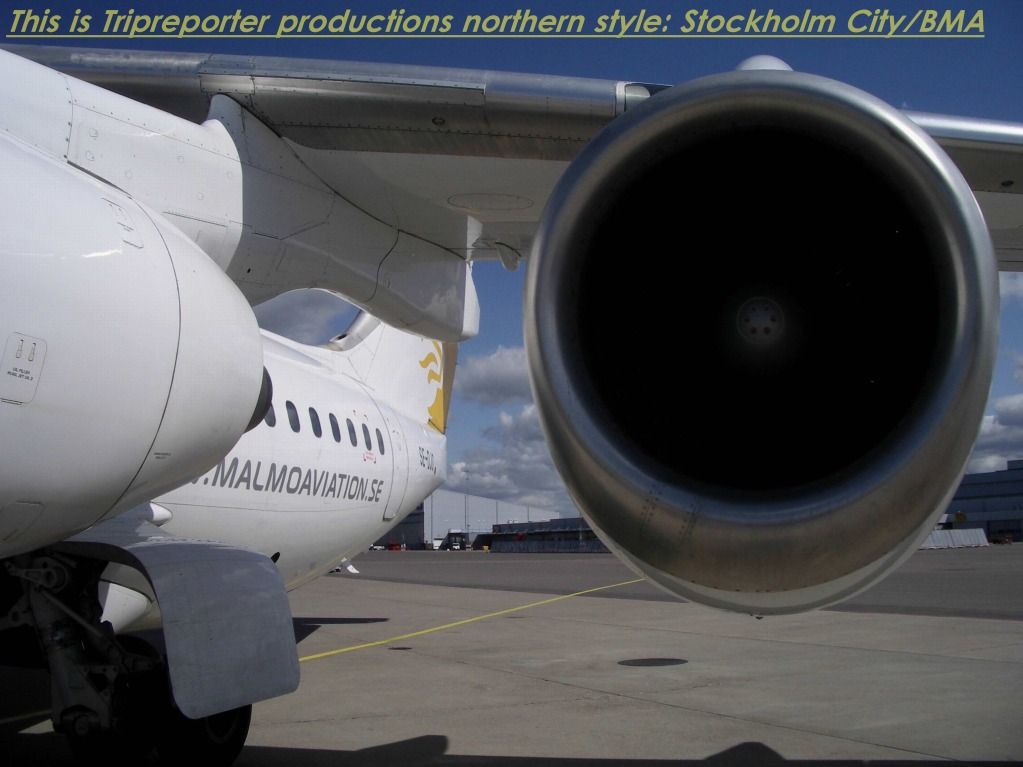 Hej, hej, dear readers, once again,
this story continues, where the last one:
How To Catch One World Sapphire Twice!
(by
FLIEGER67
Jul 1 2012 in Trip Reports)
has stopped abruptly, due to the upcoming number of pictures.
I´am on the walk for Stockholm-Central, to catch a bus for my new departure airport, no. 214 btw.:
Departure Airports II
auf einer größeren Karte anzeigen
Till 200 is to follow here:
Departure airports
auf einer größeren Karte anzeigen
And here are all the latest flown routes:
Tripreporters Flüge II
auf einer größeren Karte anzeigen
Todays itinerary looks like this:
As usual, thanx to:
http://www.gcmap.com/
Well, there is this perfectly organized bus shuttle service called Flygbussarna. This company runs also for the closer to the city located, who knows how they call it this way, Stockholm-City-Bromma airport.
My ride to go now, 74.00 SEK, every 20 minutes, sure ok this way.
Monday, 07.05.2012
.
.
.
.
Service TF 009 operated by Malmoe Aviation
Scheduled: 11.00 // 11.55
You know, short nights and busrides call for a toll. So I remember a thousand of industrial buildings, large stores Ikea style and do-it-yourself shops very close to a visit in dreamland, till the bus stopped so it feels like, in the middle of all these buildings.
Captain Red has, so it seems, the same impression:
Up North From The BER Meet: FKB-TXL-ARN/BMA-UME
(by
CaptainRed
Jun 16 2012 in Trip Reports)
Climbing up the small hill for the car park and yes, this is really an airport here
But don´t get me wrong, especially these chimney forced me to check it twice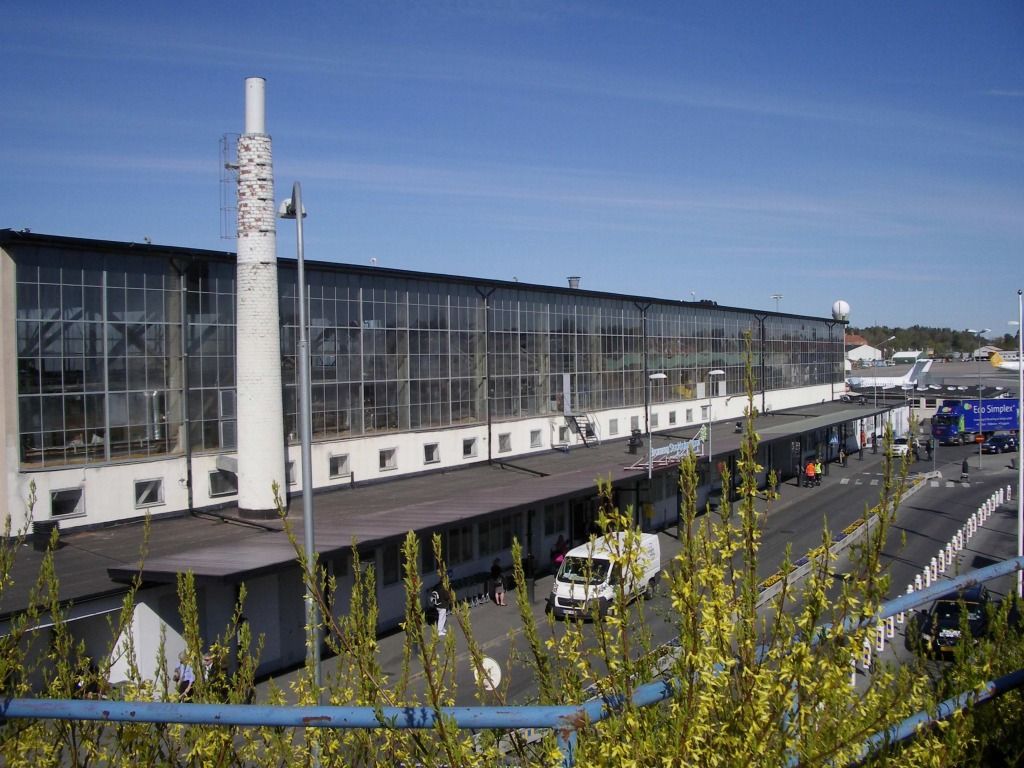 Ok, this is Bromma airport, where you can see birds like this on scheduled flights, ahem, sorry, I´am still in dreamland!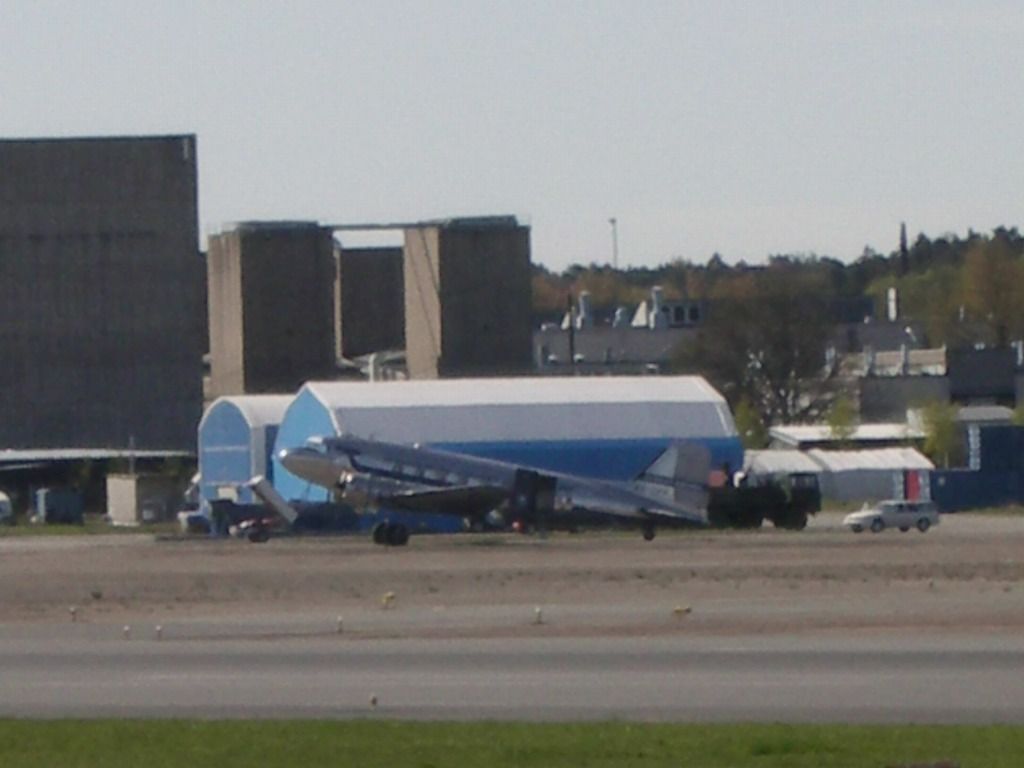 Impressive, to say the least, when you follow such a number of domestic flights on the board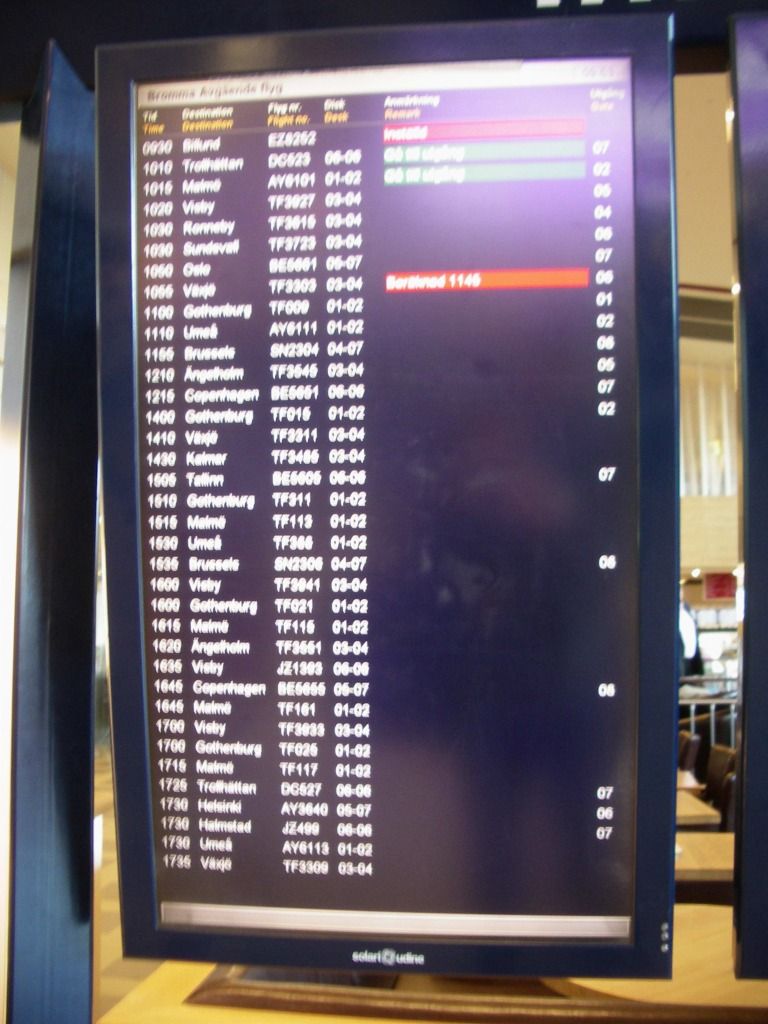 Malmoe Aviation catches my money here directly.
The fare ok from my point of view with 60.00 Euro´s oneway.
OLCI is on offer via the airlines website.
But I was not successful in the end.
It doesn´t work for me as the exotic stranger with the german passport flying domestic in Sweden!.
Anyway, it´s free seating, so no need to hurry, at least during check-in, that might change at the gate.
A nice young woman checked me in. Have I ever told you that I like these blonde, cute and nice swedish, ah, people!.
The boarding pass is one of these southern german style papers, just large enough to print out the details, but nothing else.
I should visit the Yellow Room now, ok with Diners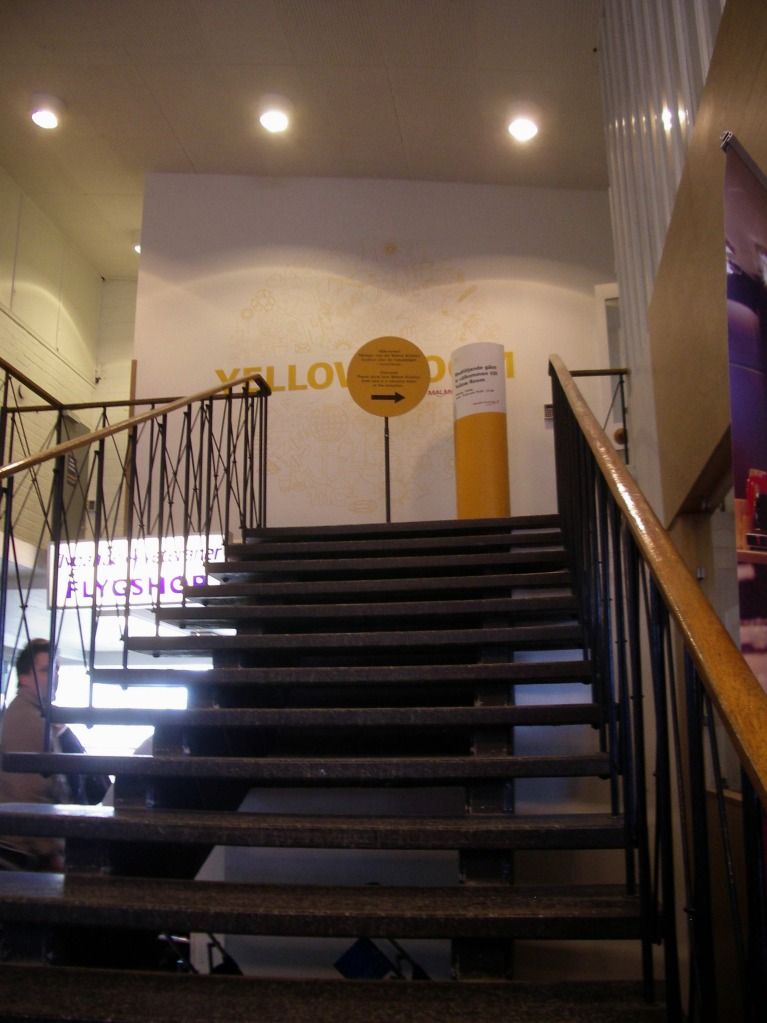 Not that it feels somewhat oldfashioned here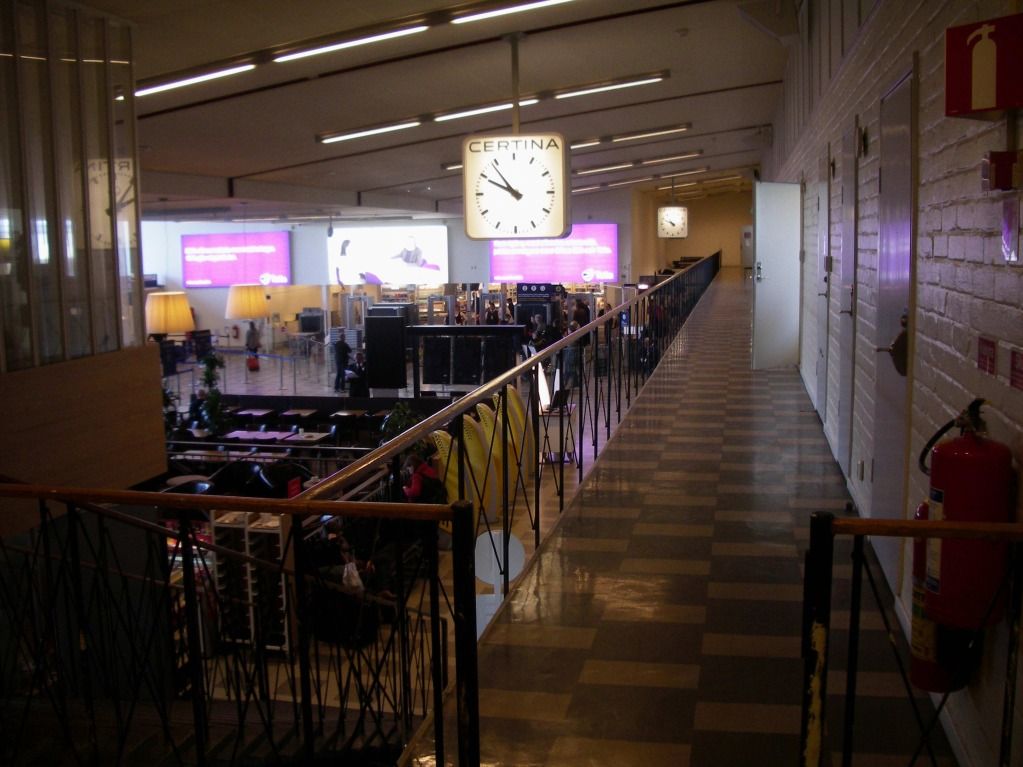 What about to fly these bird somedays?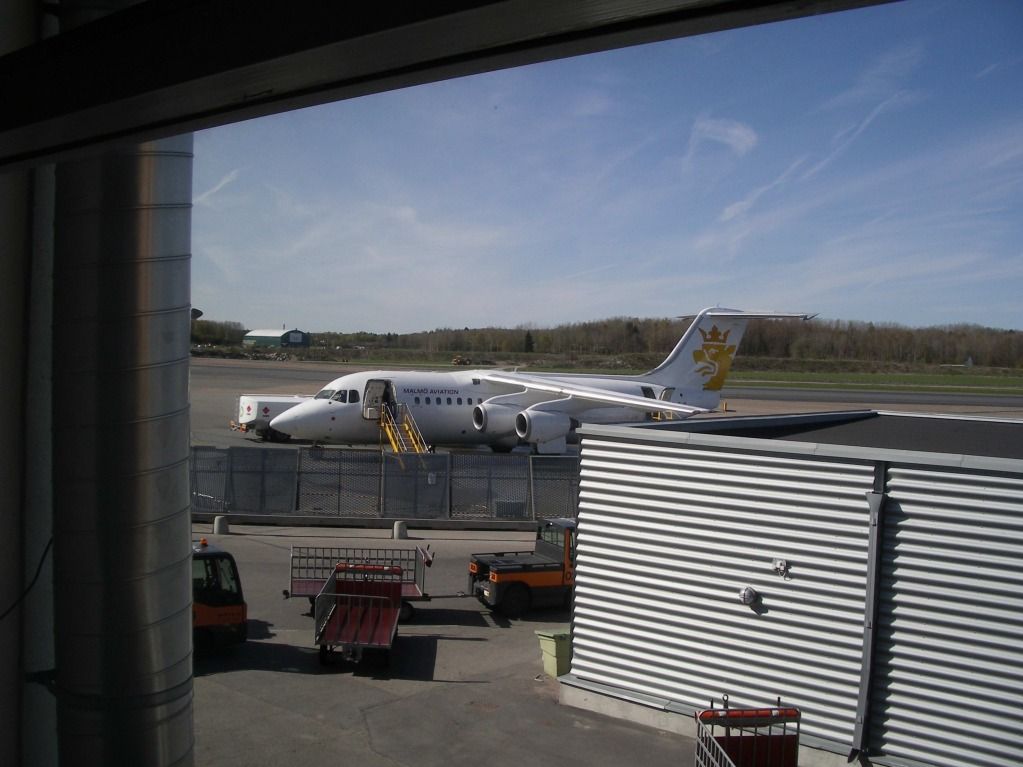 The Yellow Room is much to my surprise spacious and not only yellow coloured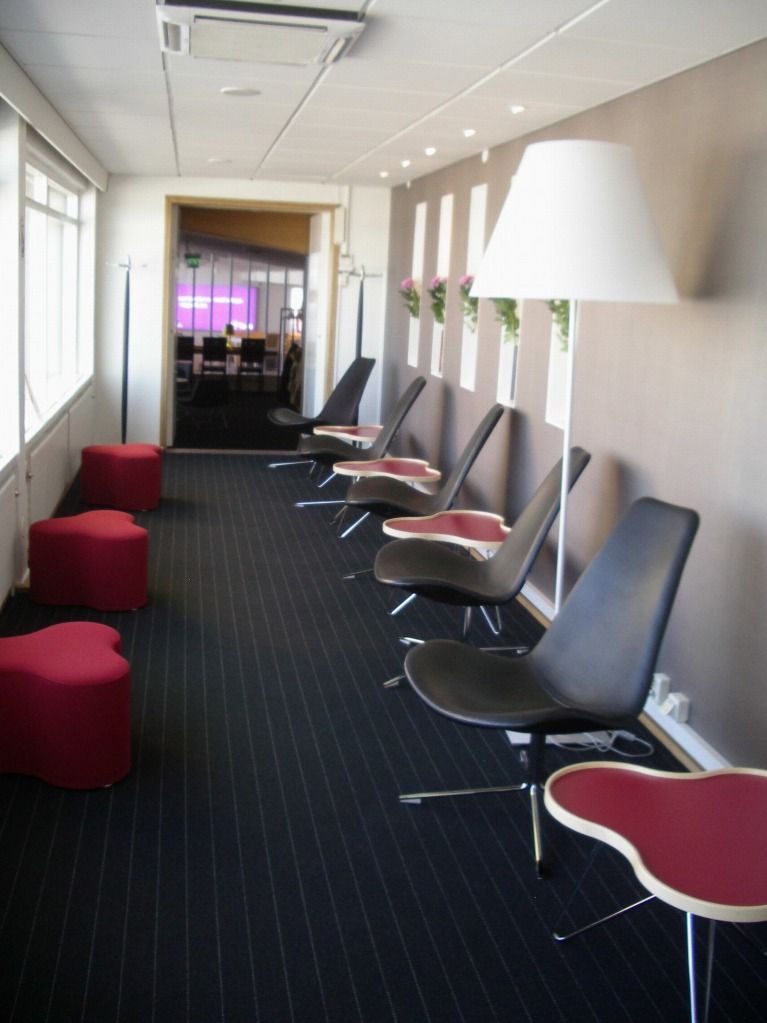 No question about the main operator here
Nice offers, sure ok with me
There is a functional kitchen available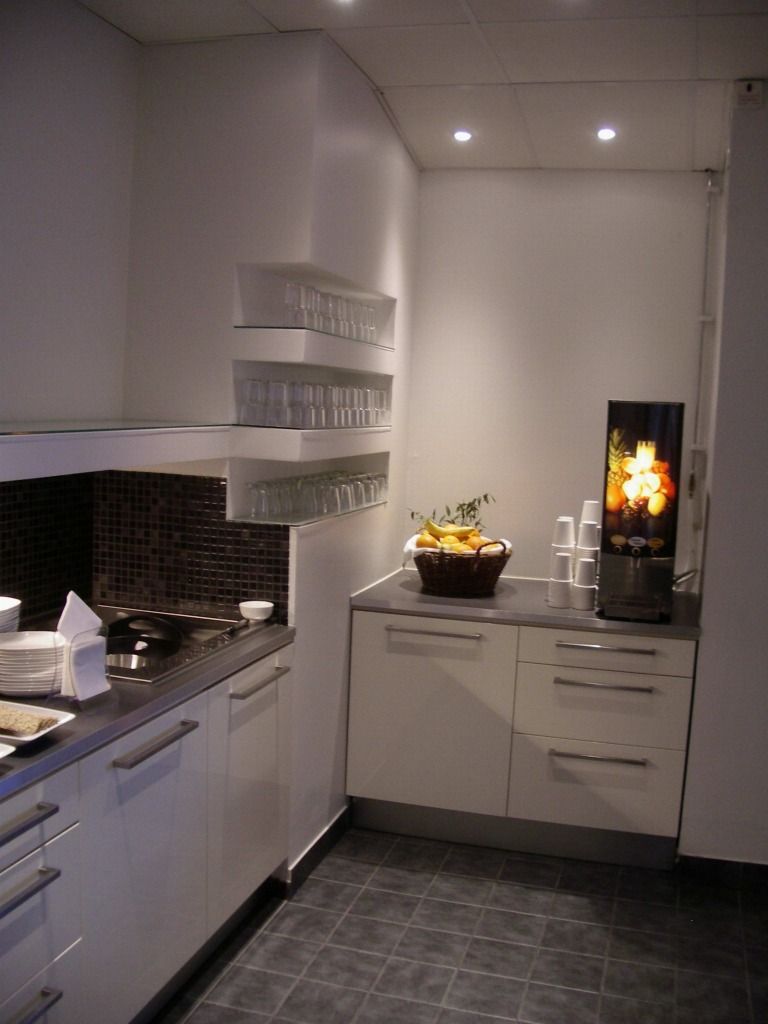 Hey, what about to fly these green classic Saab in the distance somedays?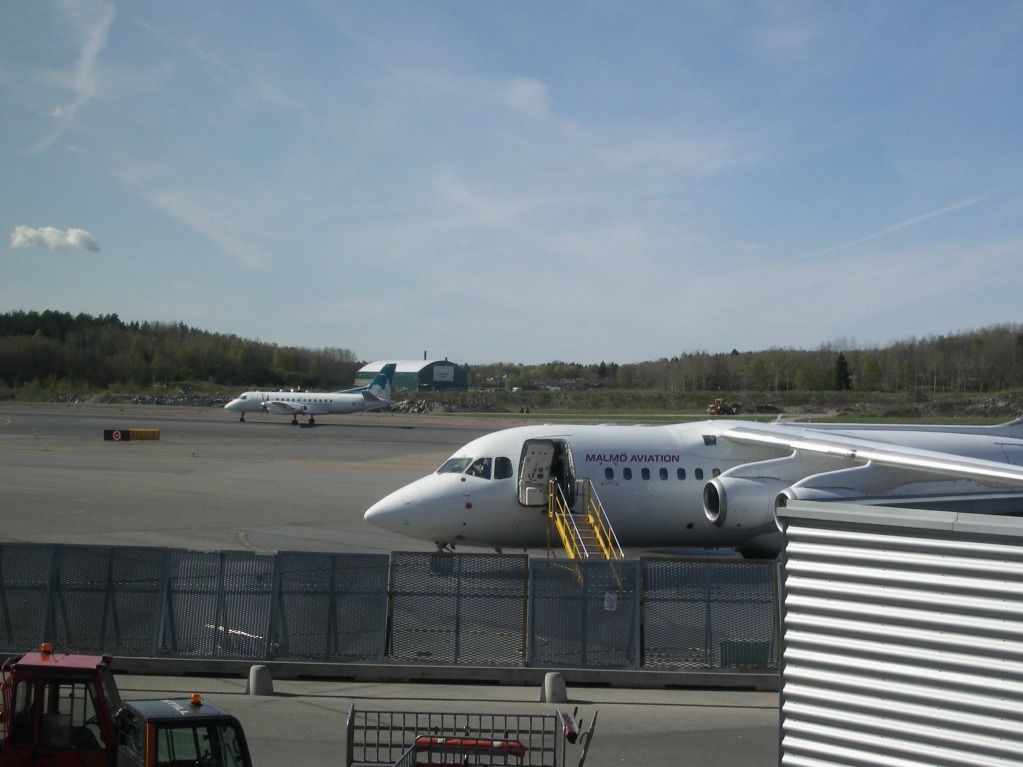 I should do it, definitely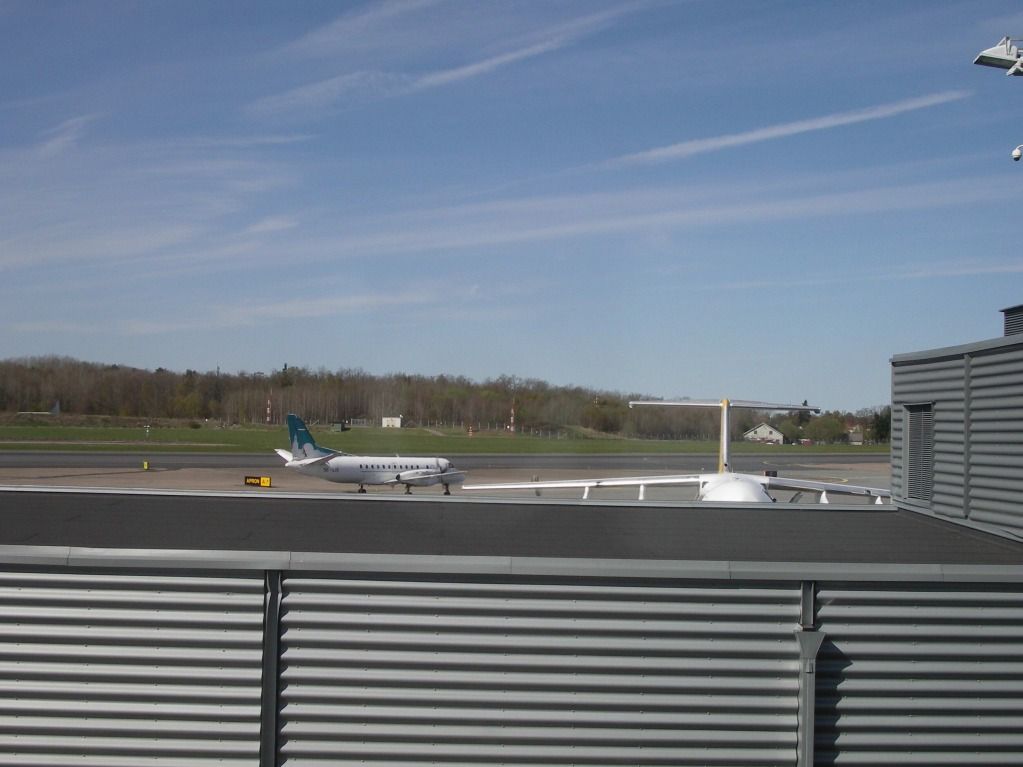 Or maybe also these Albino longer brother
Yes, I should do this one also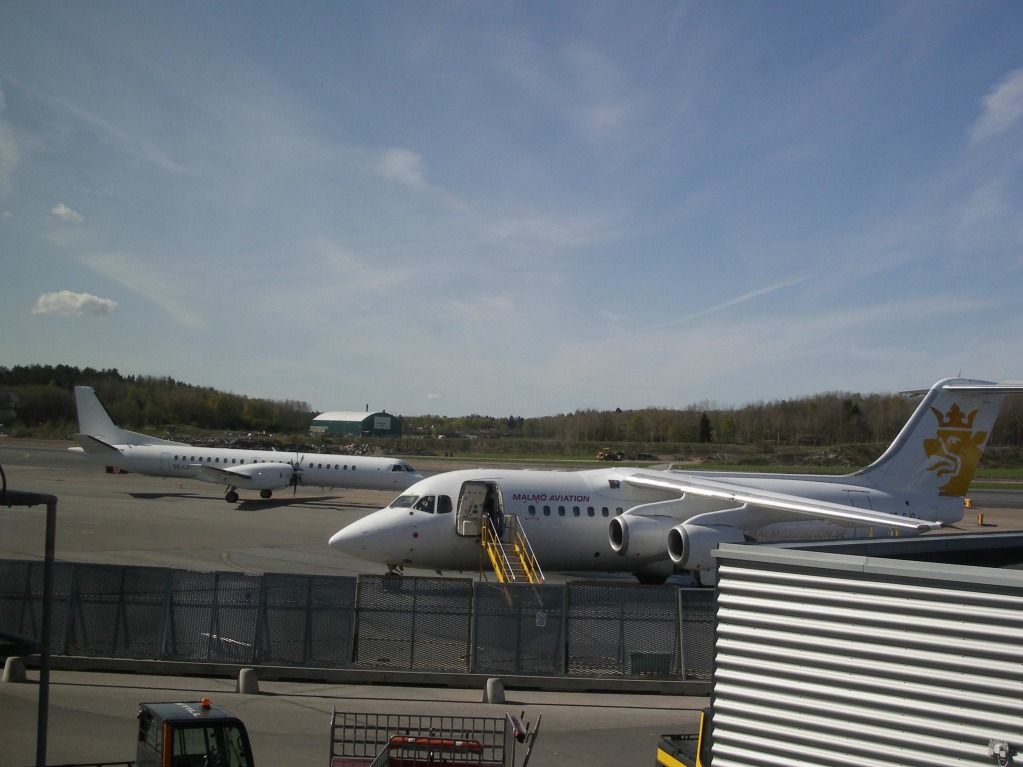 Oh dear, how I like to count this bird also for the to-do-list, but sadly it´s never more possible by now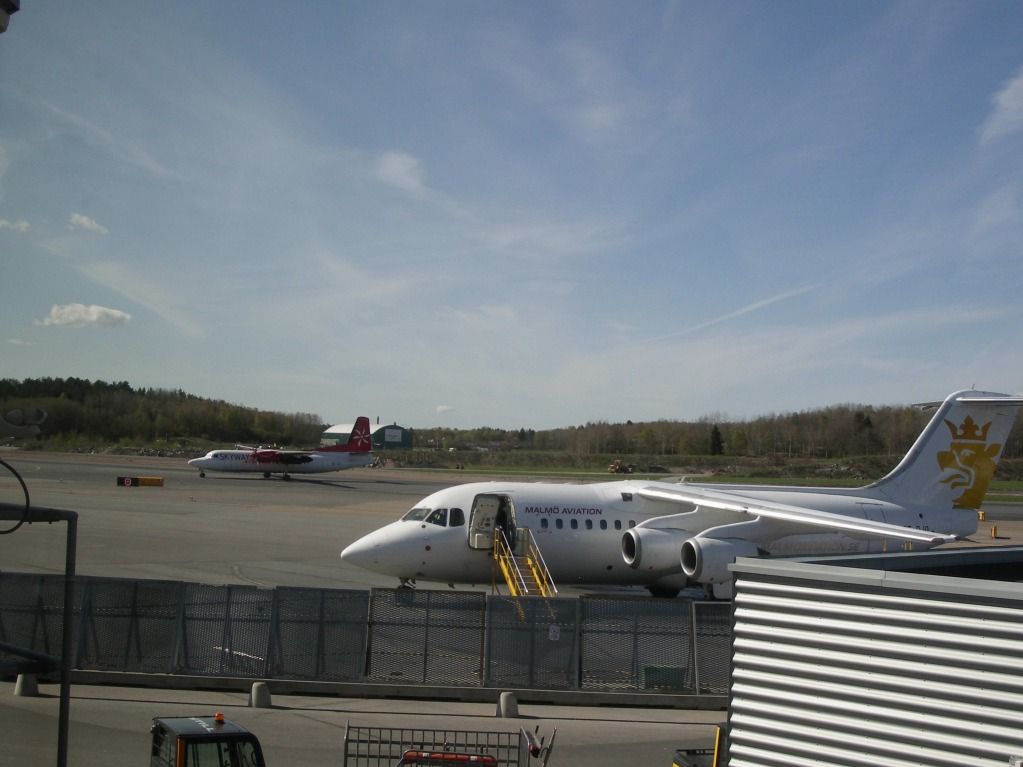 Ombordstigning from gate 1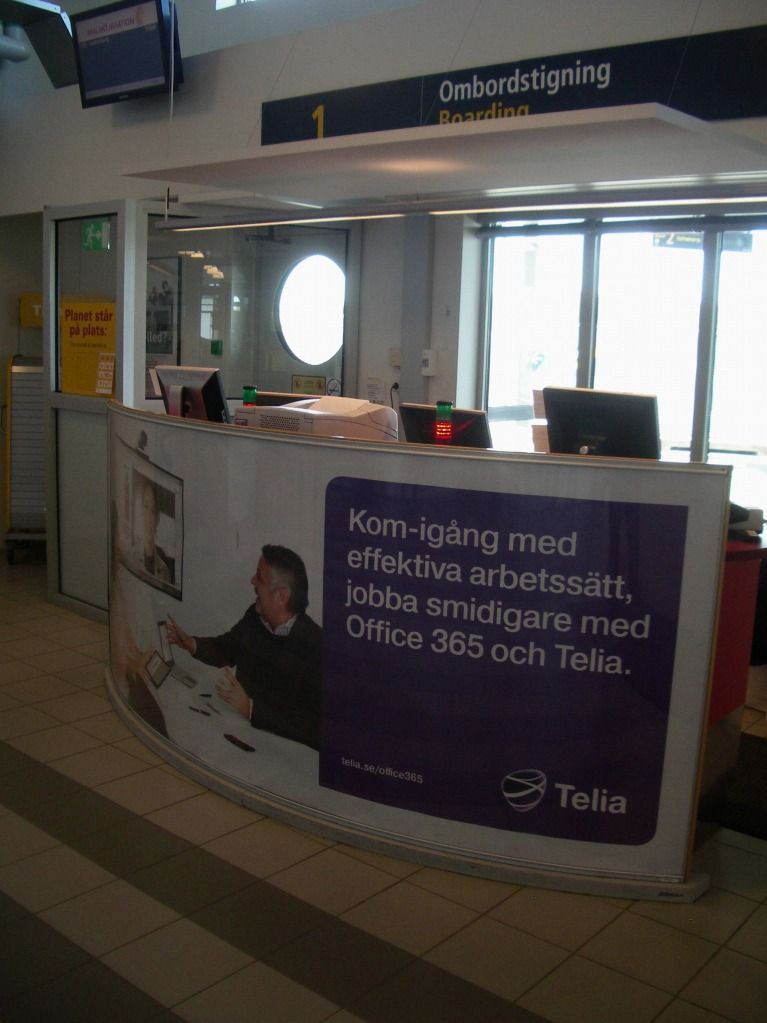 Not that much people around in the late morning
I´ve expected an Avro RJ100 today
Four engines, ok
Under the wing, for sure
But, SE-DJO, much to my surprise and warm welcomed, this is an RJ85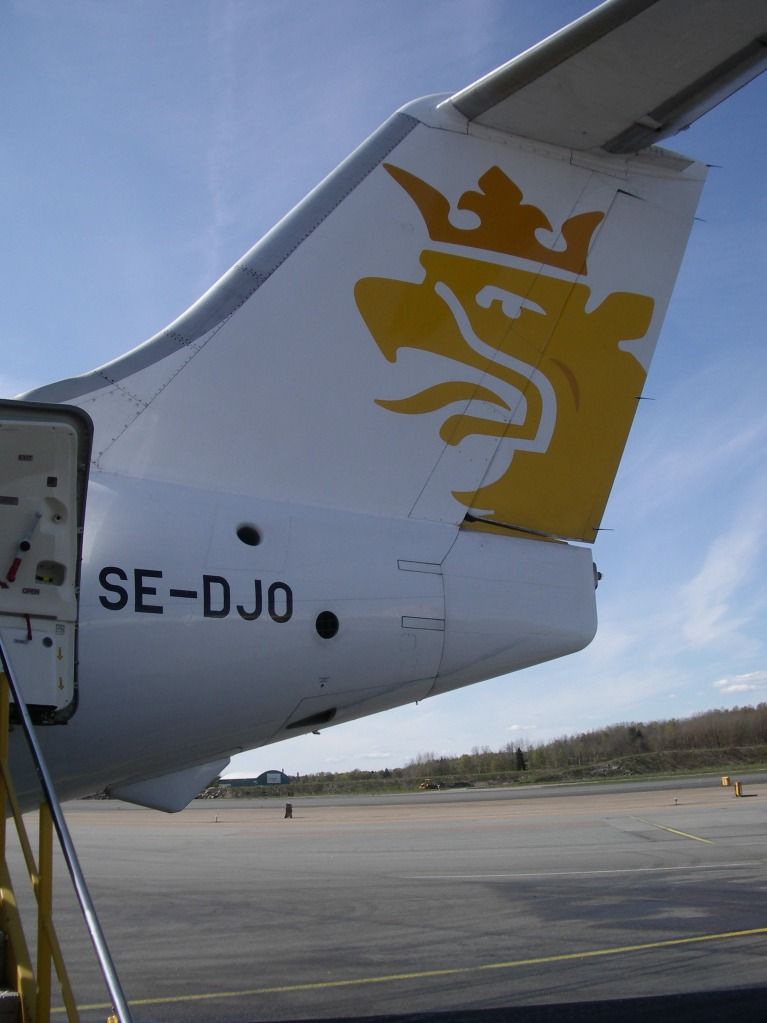 Leg no. 9 on type, a new registration for the books.
In service with Crossair, Swiss International, Swiss European, Transwede and Malmoe since 23.04.1993.
Three 85´s only are in the fleet actually.
Leaving BMA for now, see you again next month, hopefully
11.05. am, close to ontime, 45 minutes for "Scanwings" from the shorty 1668 meters runway "Three-Zero".
Sunny, clear sky, 13 degrees, how I like it this way.
Cockpit crew is from Sweden. The captain with a nice welcome in a somewhat routine style during boarding.
No route or flightlevel info.
Countryside swedish style
Cabin crew is three female FA´s.
One elder, nice,
one elder, ok
and one young cute, good looking girl with a somewhat rough style.
It seems she knows not more than two words,
"Kaffe" and "Tack"!.
Service, much more than expected with a sandwich, free drinks and hot towels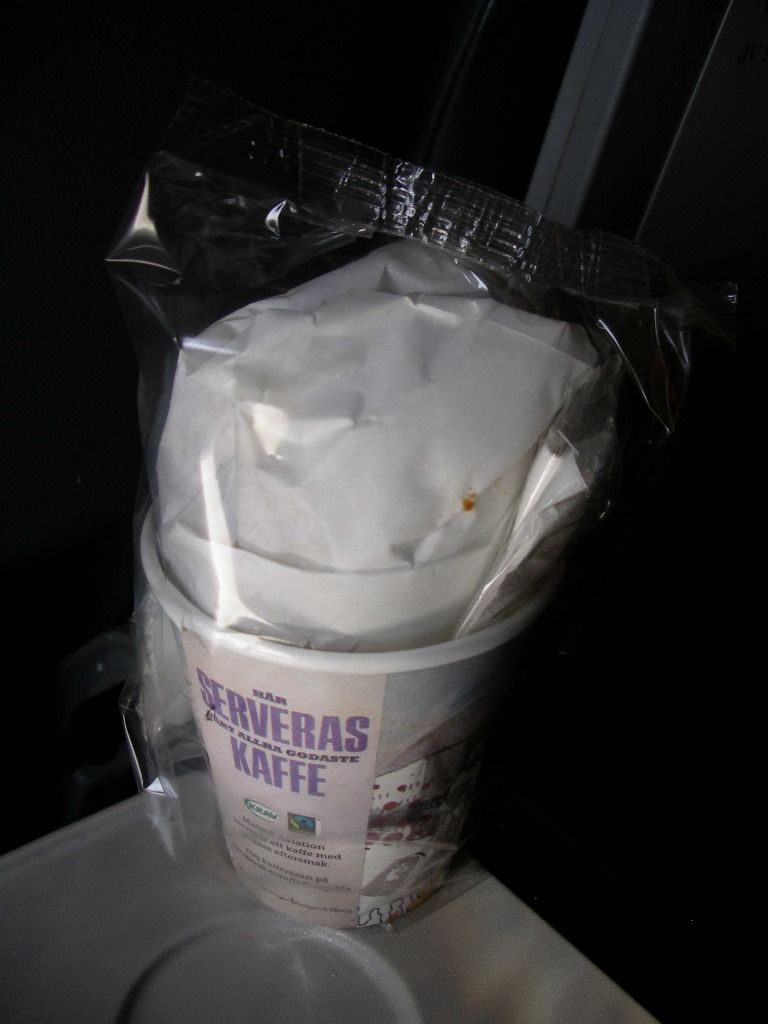 Legroom is not impressive here in the last row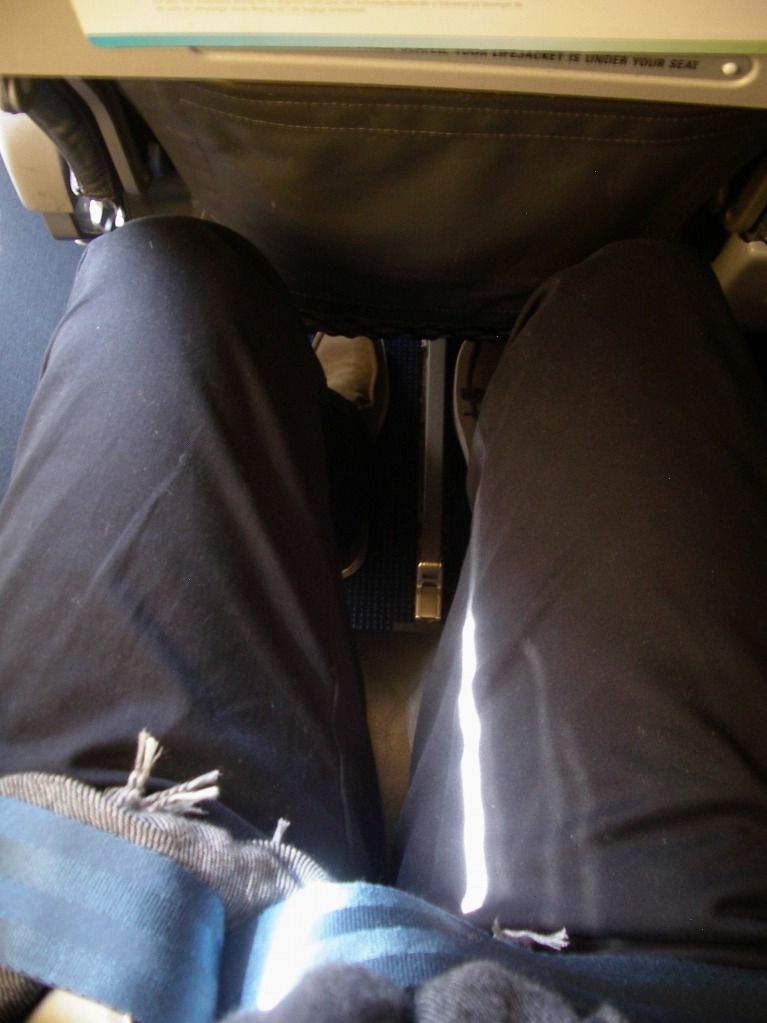 But anyway with a load very close to 100% and the two seater 18A with the aisle open, it´s sure ok this way.
And the dark grey leather seats are well used to say the least
The load is a total mixed bag of travellers today.
Some biz people in suits, a good number of Malmoe staff and lot´s of whoeverknowswhy travellers of all ages.
Cruising above lakes and wood and just for a change, wood and lakes and so on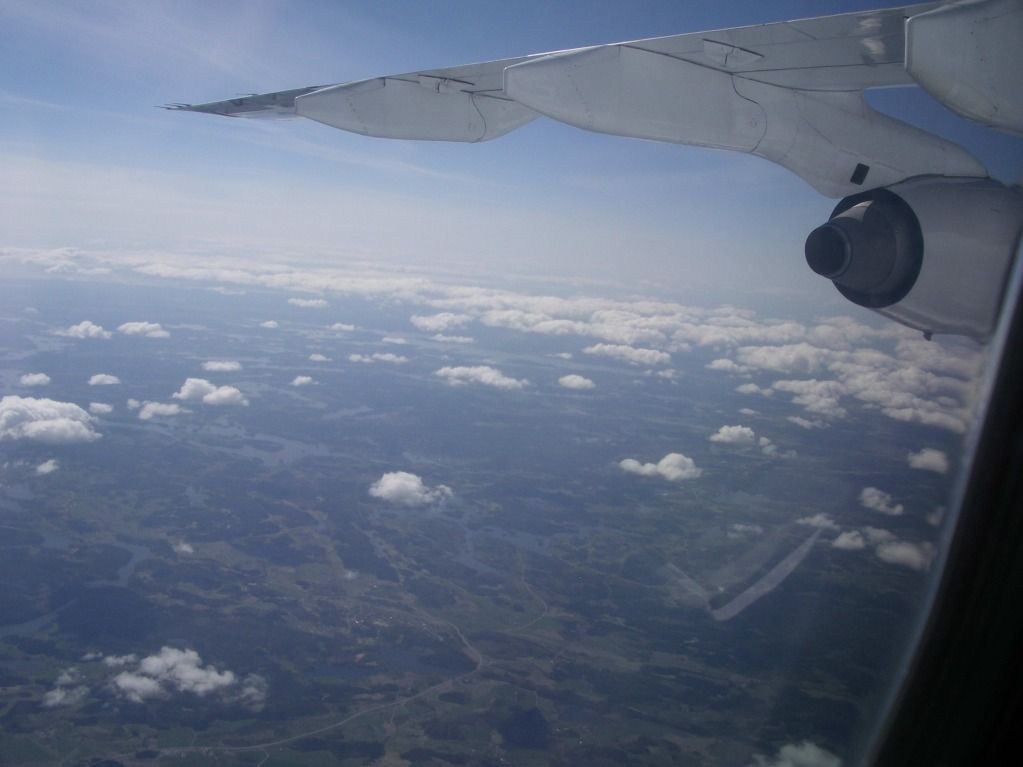 Ok, hopefully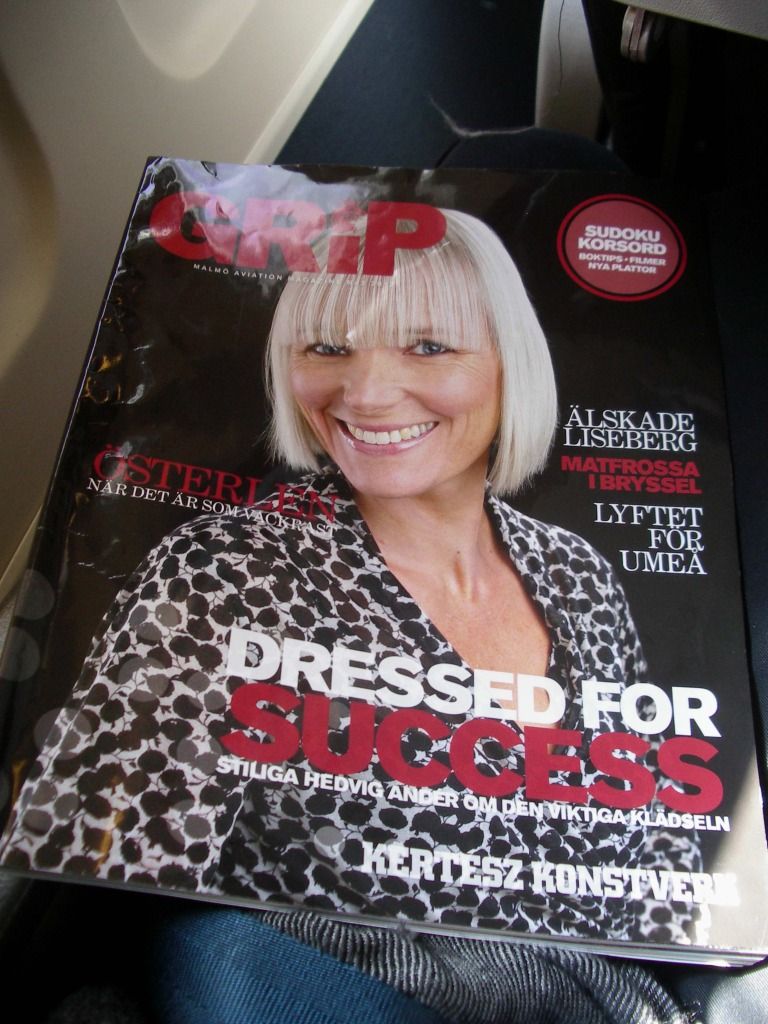 Safety card Malmoe style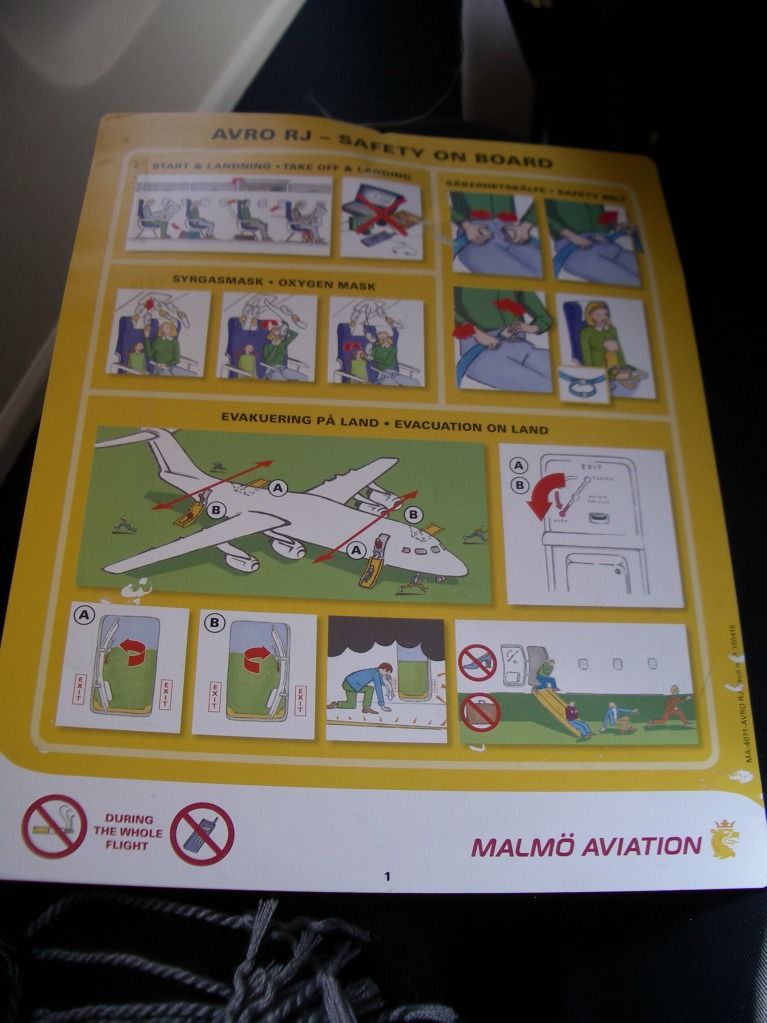 The cabin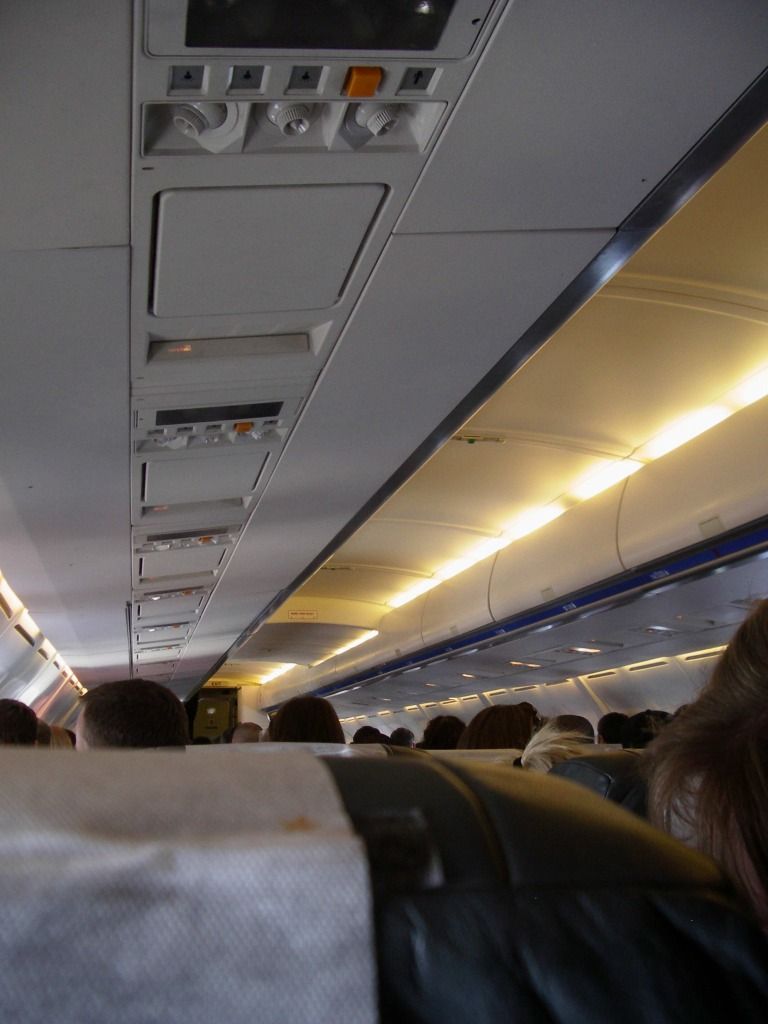 How I like this view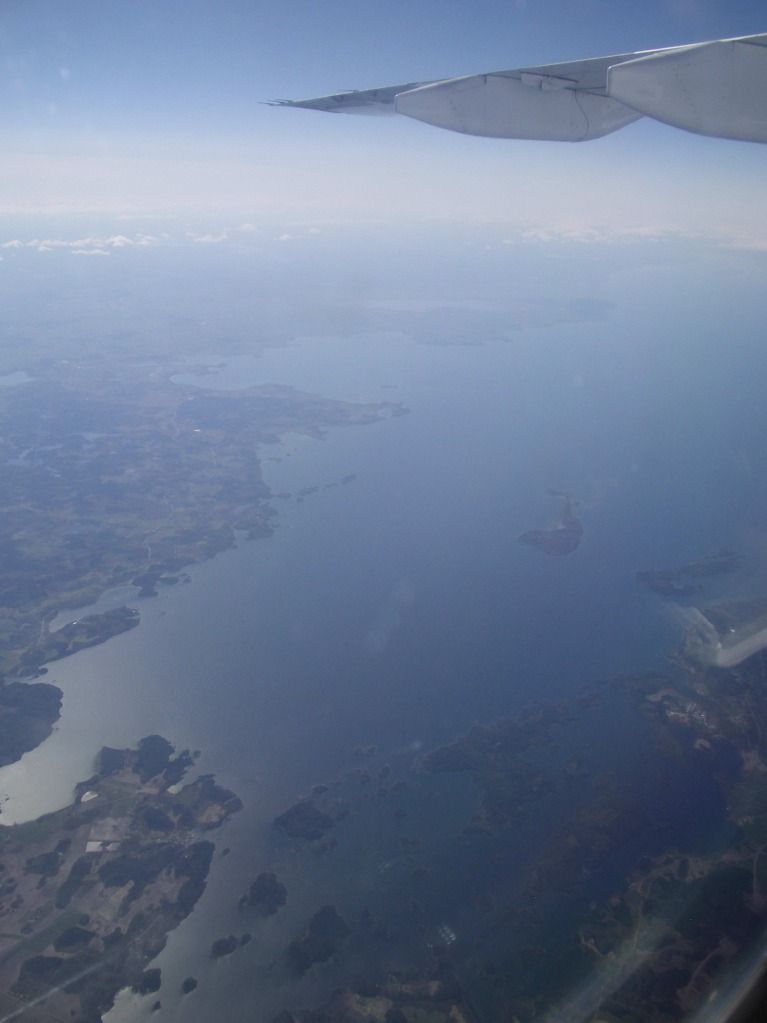 Touchdown at the 3299 meters "Two-One", close to ontime, 12.00 am and I´am once again impressed, not in a positive way to say the least, how fast the weather situation changes.
A strong cold wind here, partly cloudy and 7 degrees only, shudder!.
Parked on the GOT apron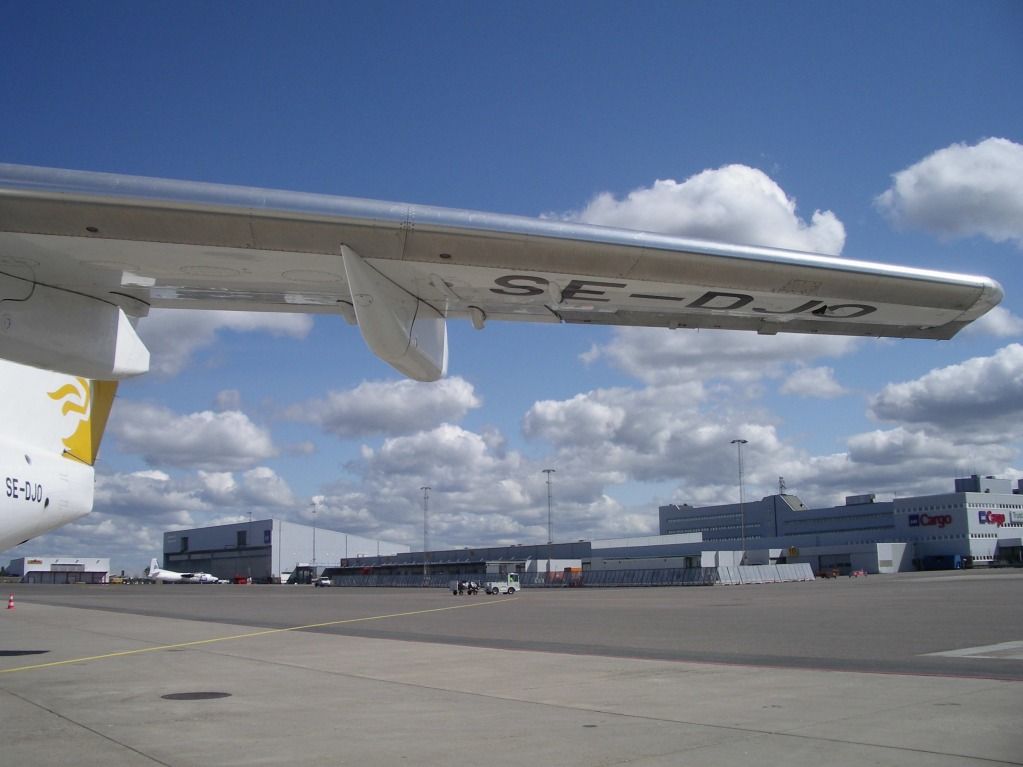 Two engines close up
Bye now for Malmoe Aviation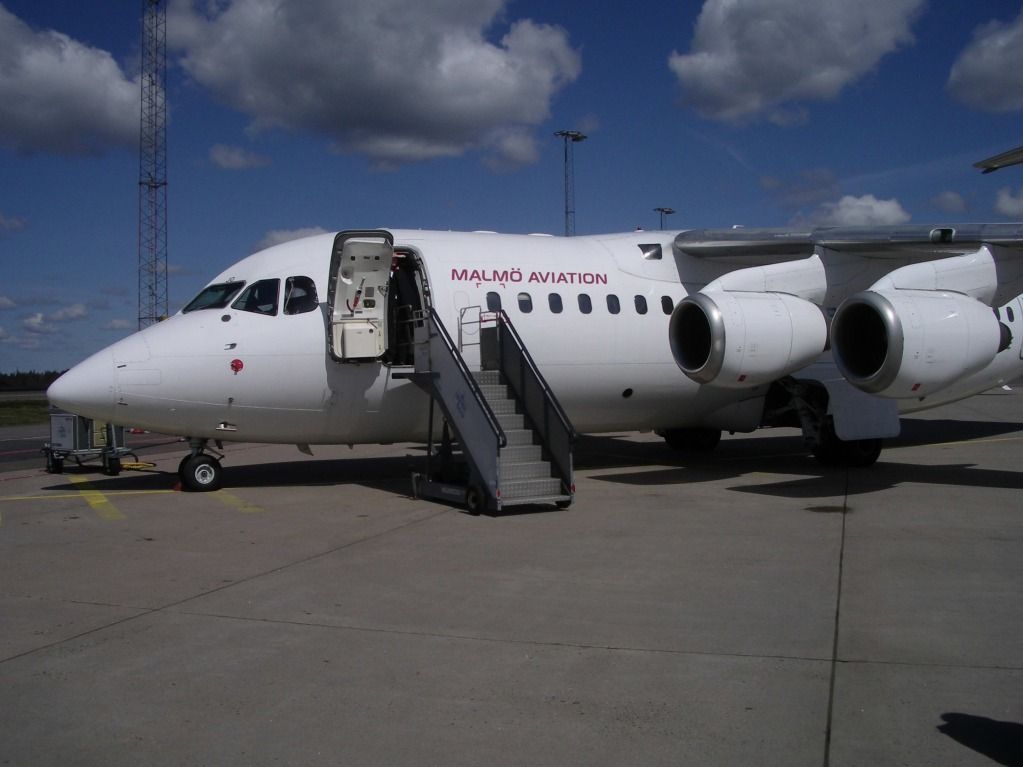 I´ve been to GOT before, but not to the lounge, so something new to check here.
..................................................................................................