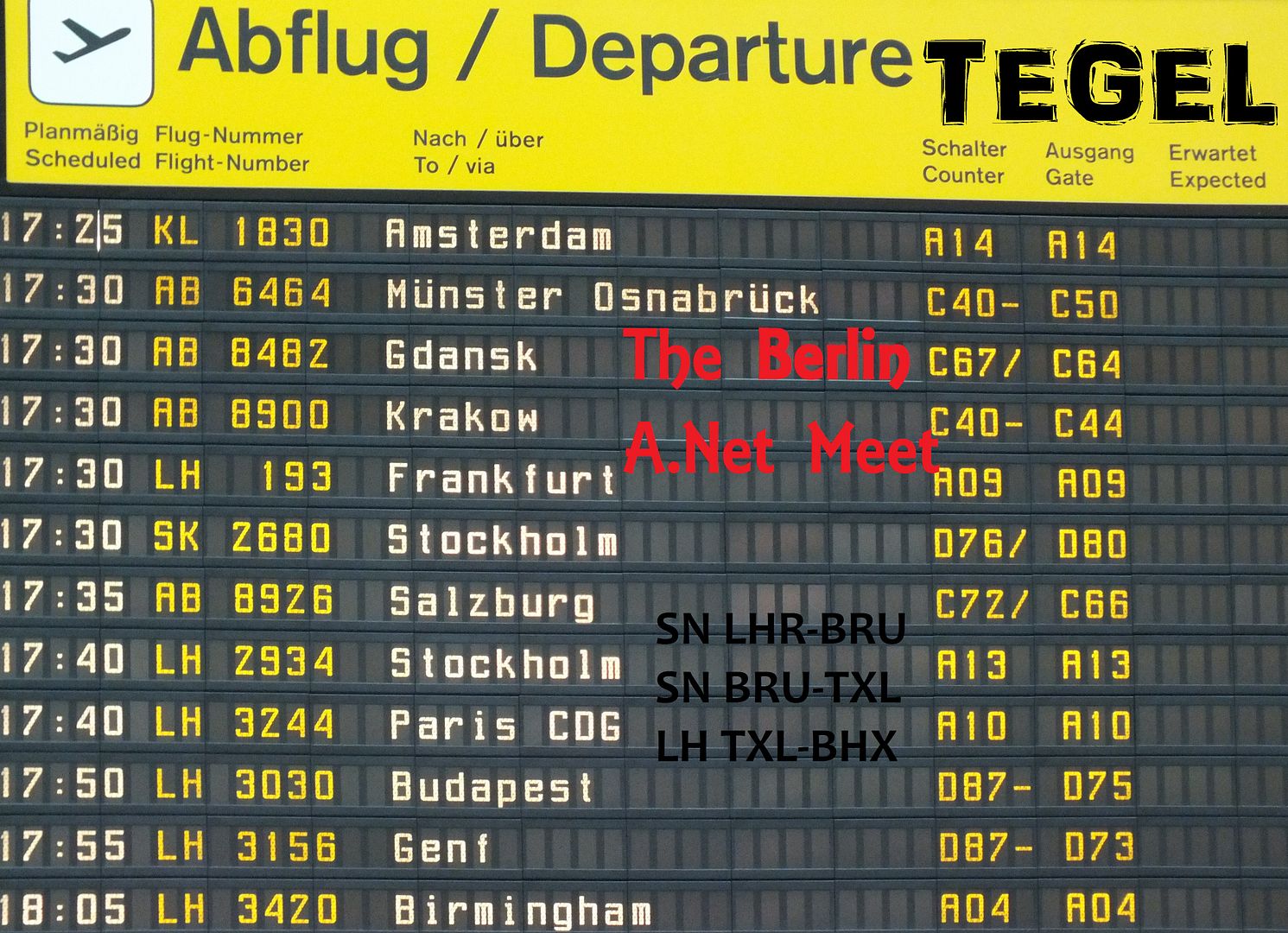 Tegel A.Net Meet. SN LHR-BRU-TXL, LH TXL-BHX
So, as many of your will have no doubt read now, back in June there was an A.net meeting over in Berlin to celebrate the opening of the new Brandenburg Airport (and the closing of Tegel and Schönefeld Airports). Unfortunately, things didn't go quite as planned when the Powers that be decided that there were some "issues" and the opening date pushed back from early June to "a few weeks later", to September, then til March 2013 (although in all probability back again at some point). So we'd have to make do with just Tegel, which suited me fine as I'd never been before.
From London there were a host of routings available. Flying leaving on the Saturday morning were a bit troublesome (something I thought odd at the time given I was booking in January) so I ended up on a LHR-BRU-TXL routing with Brussels Airlines (and breaking my "not before 0900 rule"), before returning the next day direct TXL-LHR with Lufthansa (operated by bmi). A few months later, I realised why flights were so busy that Saturday morning…the Golden Jubilee. I was a little annoyed (initially) that I'd be missing it (to be in Germany of all places), but then decided to make the most of the 4 day weekend, and extend my stay. I'd been to Berlin once before, but in January….some "summer" time sightseeing would be nice. With the supposed opening of the new Brandenburg Airport, LH would be launching a load of new flights on the Sunday. One new destination was Birmingham. After discovering the delights of BHX last year, I investigated the flights. Before long I'd booked a ticket on the second ever TXL-BHX flight for a total of EUR 42. The bmi ticket back to London would unfortunately now have to be disposed of.
So, my flights were as follows (thanks to GC Mapper):
Below is a (complete, I hope) list of the other reports covering the Berlin meeting in order of my favourite author (only joking, the order is random!):
Roberts87
An Airbus An A Boeing To And From Berlin (LH/HV)
(by
roberts87
Jun 24 2012 in Trip Reports)
Airbuseric
Flying KLM & AF To Meet In BERlin: AMS-TXL-CDG-AMS
(by
airbuseric
Jun 7 2012 in Trip Reports)
Captainred
Up North From The BER Meet: FKB-TXL-ARN/BMA-UME
(by
CaptainRed
Jun 16 2012 in Trip Reports)
AYA333
4 Inaugurals And A Reborn TXL, Part 1
(by
AYA333
Jun 10 2012 in Trip Reports)
Signol
To BER Or Not To BER, That Is The Question
(by
signol
Jun 4 2012 in Trip Reports)
717Flyer
Mates And Muffins! HEL-TXL/SXF-BRU-TLL-HEL
(by
717Flyer
Jun 6 2012 in Trip Reports)
Sultanils
To BERlin? No, To TXL...: BRU-TXL-AMS-TXL-BRU
(by
Sultanils
Jun 4 2012 in Trip Reports)
Luxair747SP
Berlin And The "Reopening" Of TXL On LH And AB
(by
Luxair747SP
Jun 4 2012 in Trip Reports)
SloAir
Air Dolomiti And Lufthansa, Trieste To Berlin
(by
SloAir
Jul 7 2012 in Trip Reports)
With the early start out of Heathrow, I planned to get the first bus of the day at around 4am (groan). Thankfully I was invited down to my cousins place the night before (they live over near Heathrow), and offered to give me a lift the next morning (thanks!). As they live on the Thames, and the weather was good, the previous evening we had quite a nice cruise down the river with some Pimms…yum!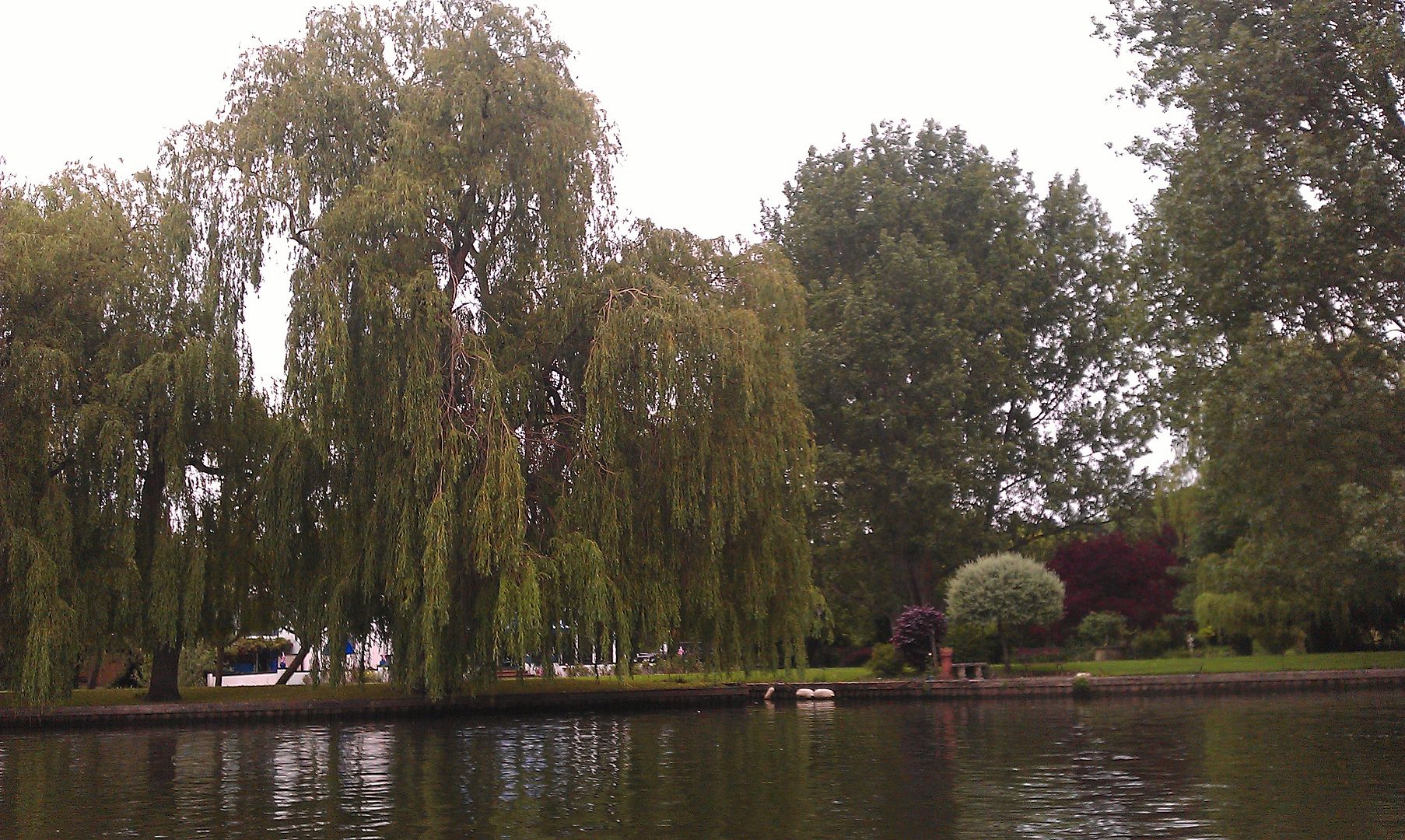 Early the next morning, I was dropped off outside LHR T1…BA has already moved in it seems.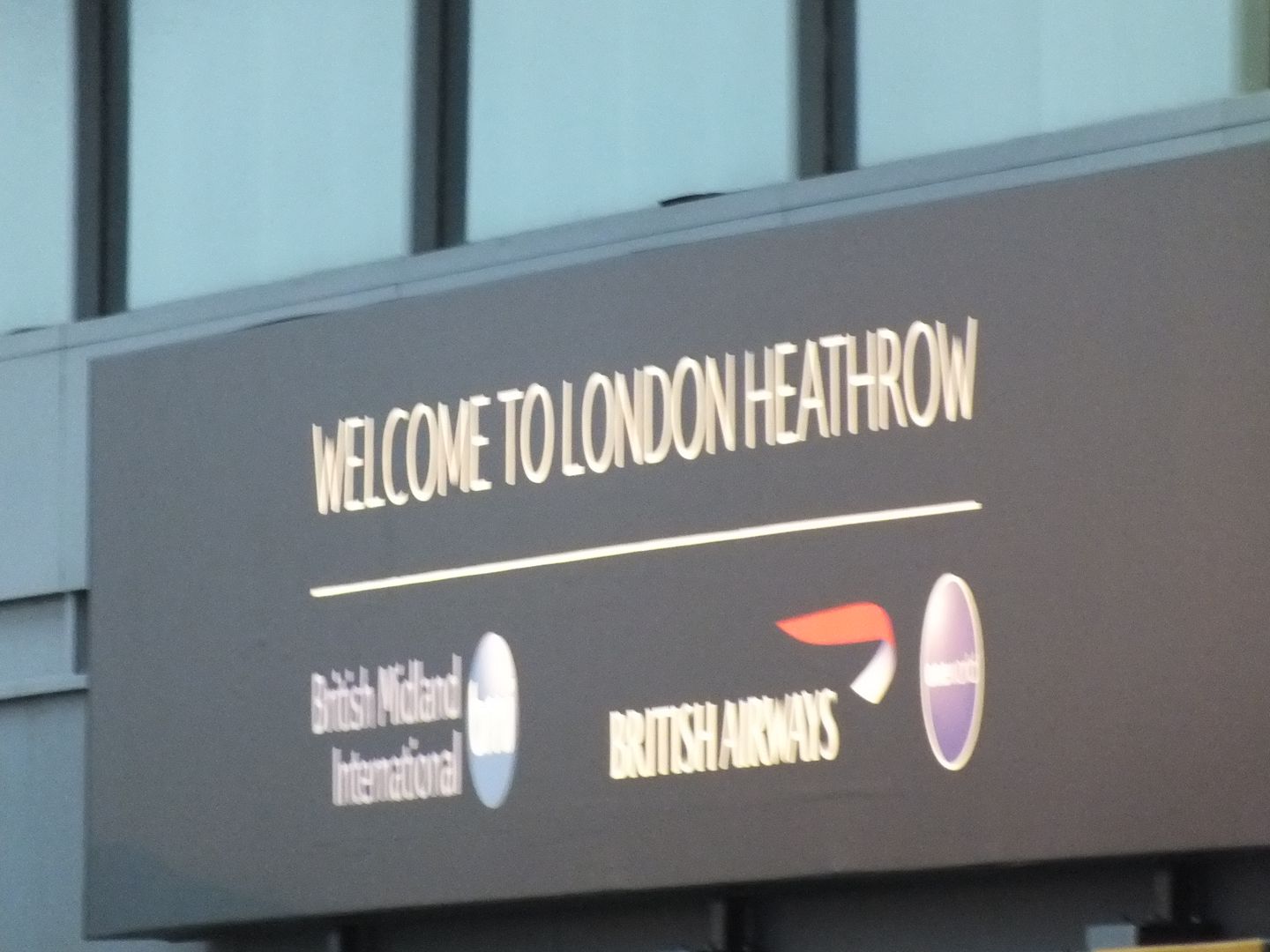 As has been the case for many years, the airlines in T1 seem to be on a constant merry-go-round with check in desks moving frequently. Today, the Brussels Airlines desks are at the far end of the main check in hall, away from other Star member, and even LH/OS/LX. There is one desk for Business and Flex passengers, and two for normal economy.
Invitation to OLCI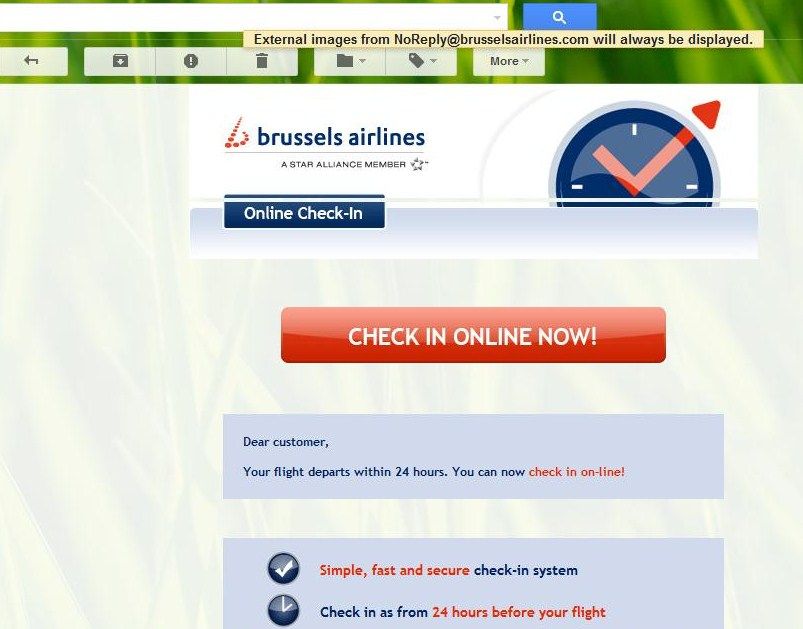 OLCI had a few bugs
The first flight was looking pretty well booked…fingers crossed for an upgrade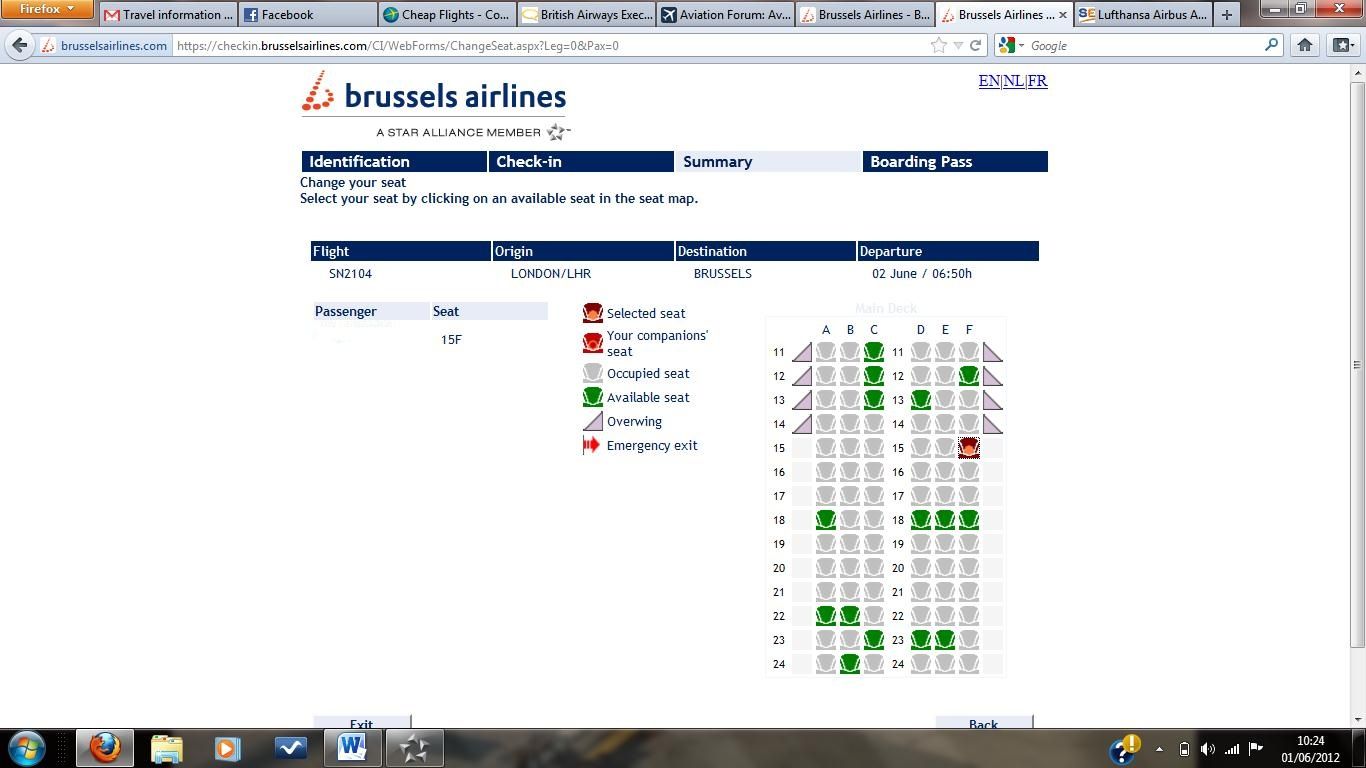 I was surprised at the size of the Flex cabin given it was the start of a long weekend…surely there are no business travellers today? I was hoping for an upgrade to Y flex (to indulge in a free breakfast), but alas, no. Check in was VERY slow taking about 20 minutes in the business line (with just 2 people ahead of me). I was eventually called over to a Y desk, and had my bag tagged, and my two boarding passes printed.
FIDS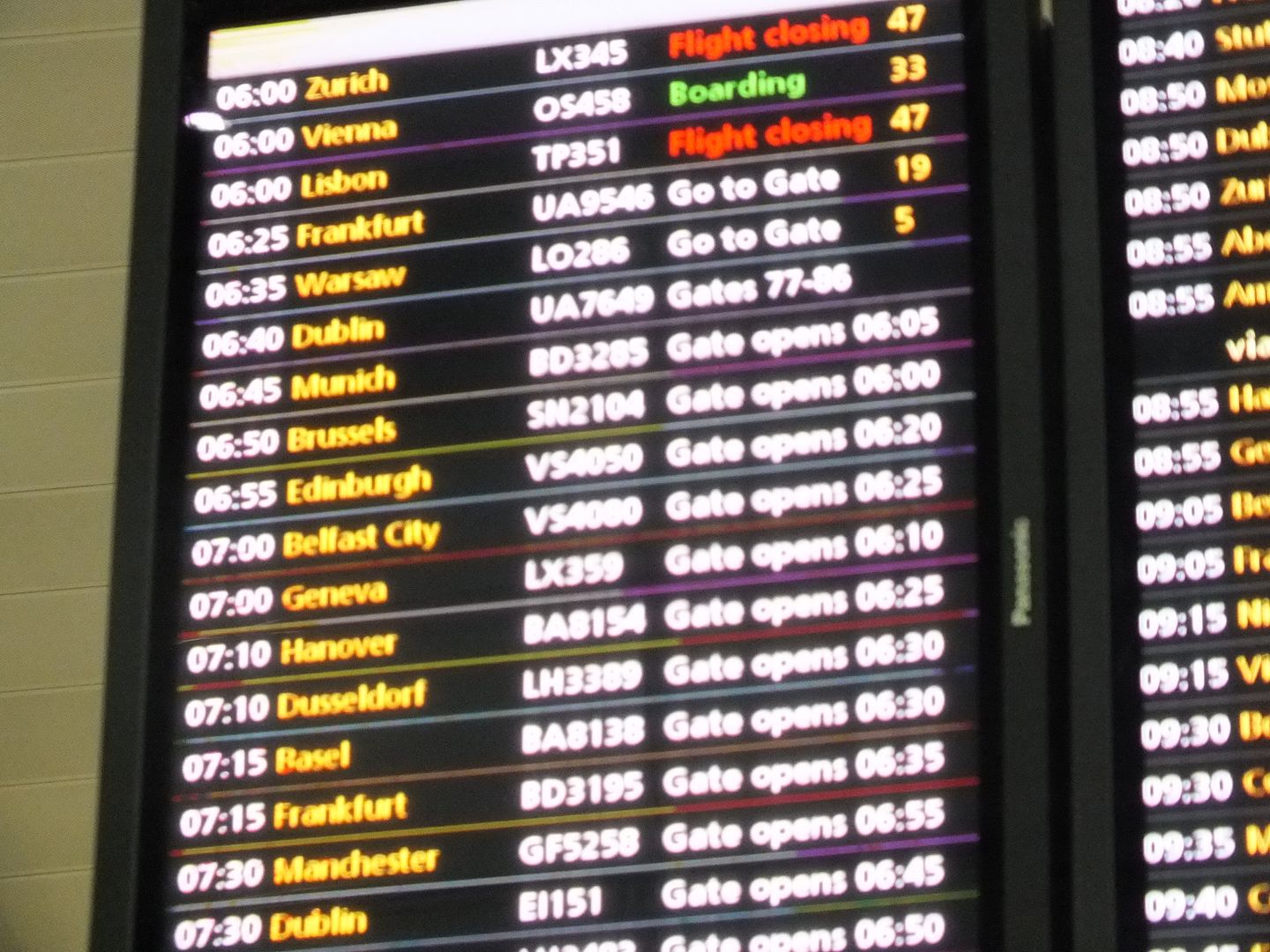 With the sale of BD to BA, LH no longer pays for LH Silver members to use the very nice BD lounge. There was very little advance warning given about this, and certainly wasn't appreciated by LH's many London based Silvers. From the beginning of September, LH will stop letting LH Silver use any 3rd party lounge. As such, I bought a meal deal from Boots, and took a seat in the main departure area.
No, we're not in FRA! My plane is in the background.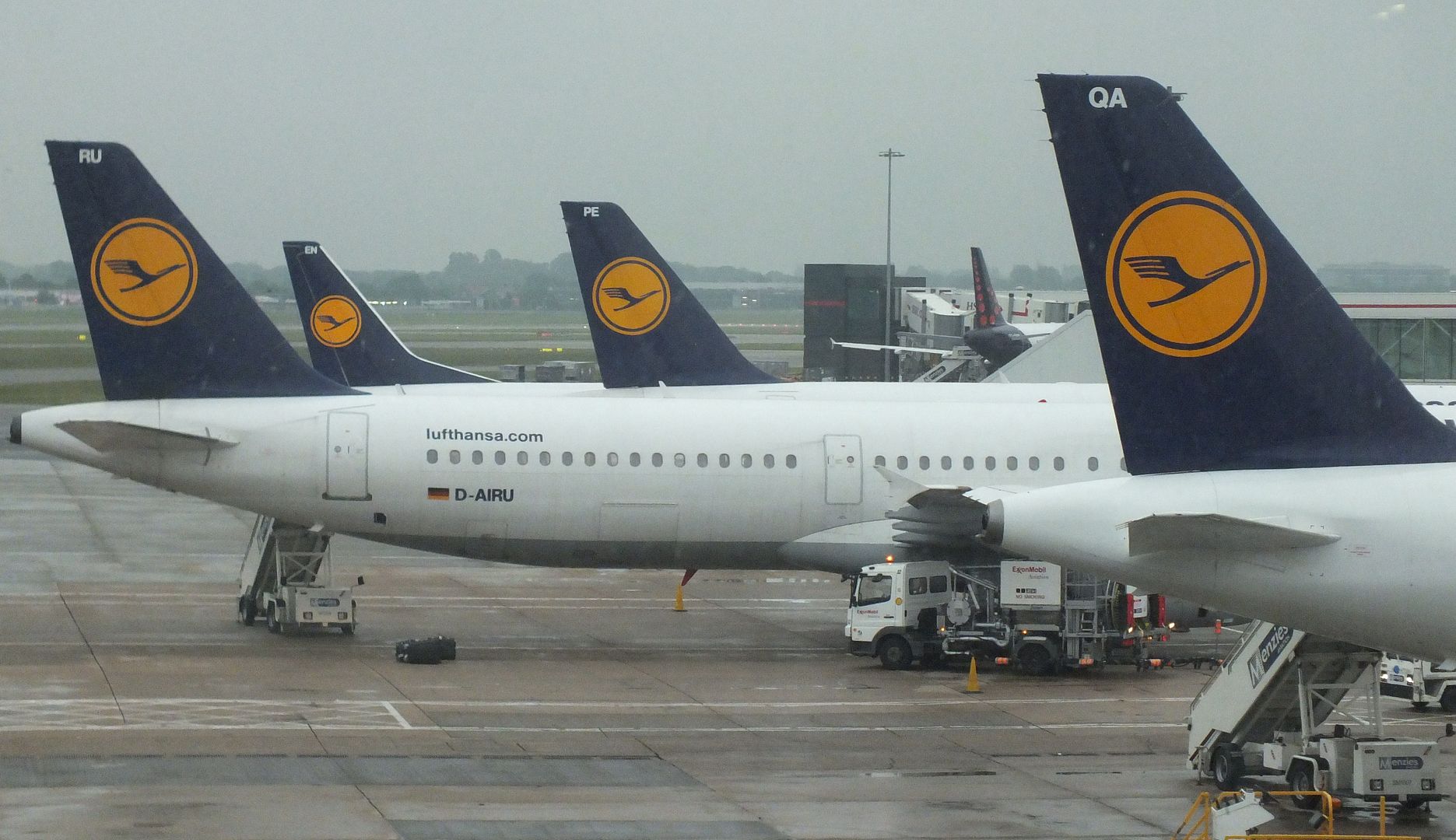 Before too long, the gate flashed up on the screen. I was happy to see it would be leaving from the far end of the new pier, mostly used for longhual.
Lots of building works going on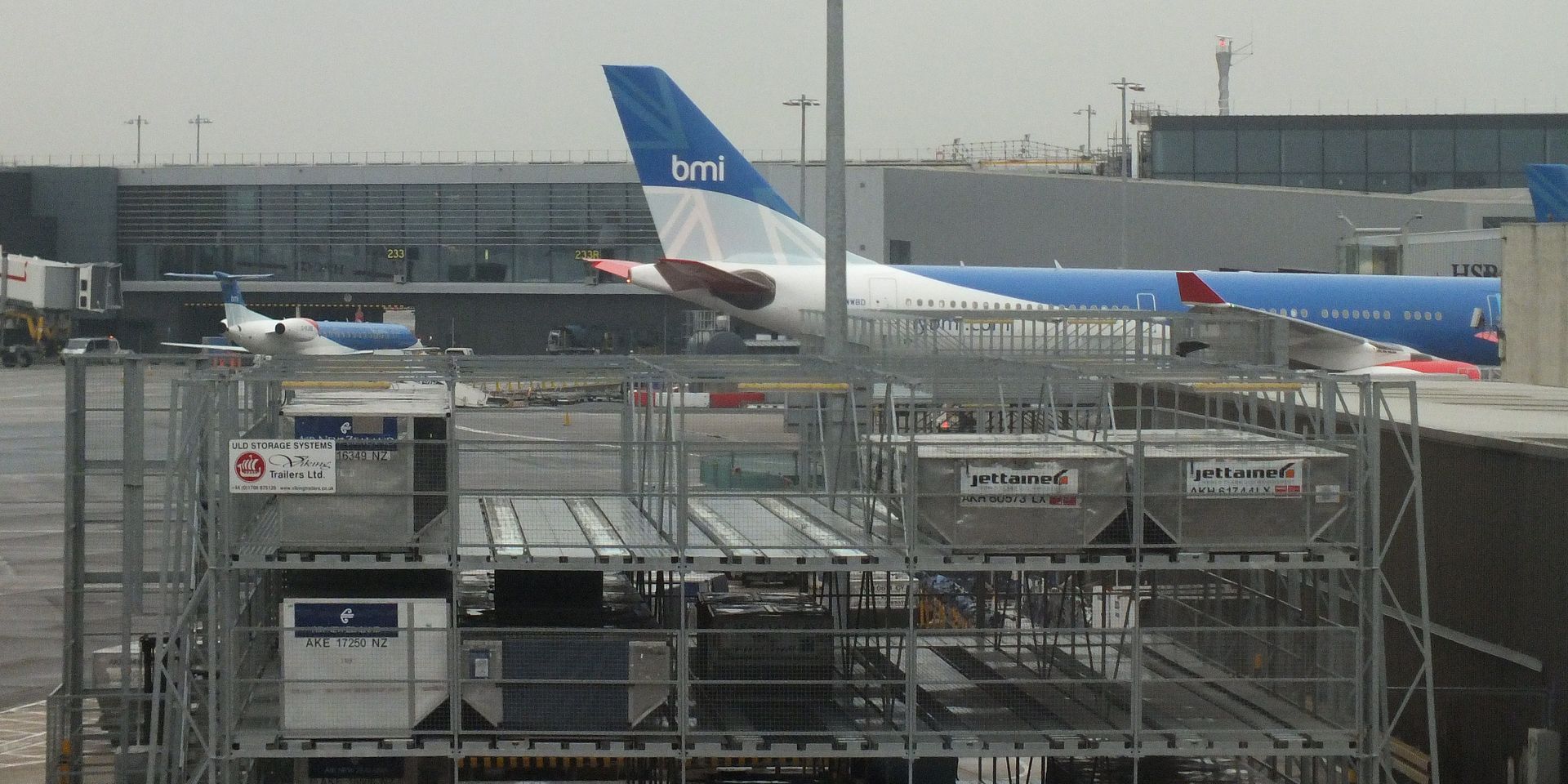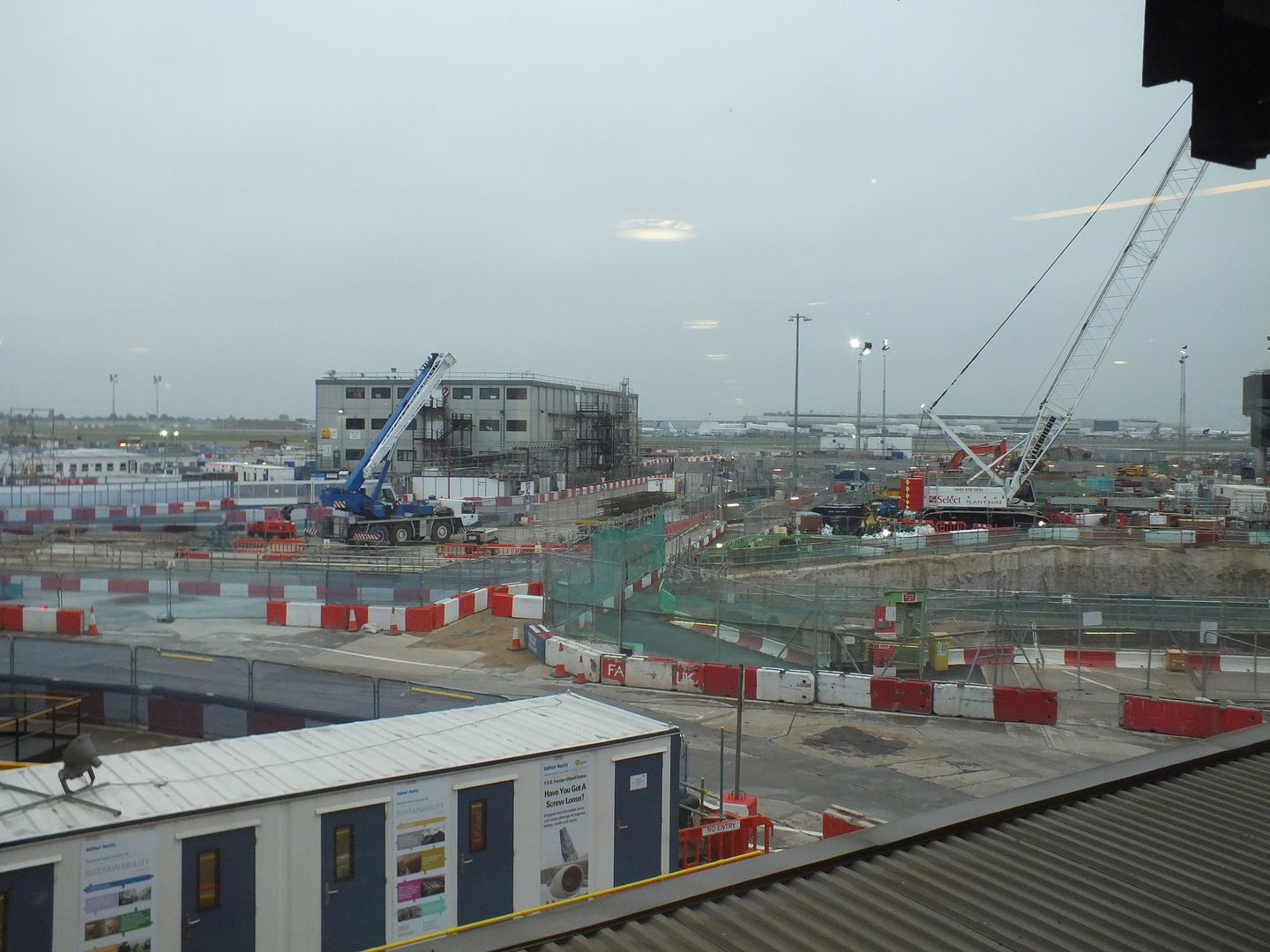 They almost look the same size…such a lovely paintjob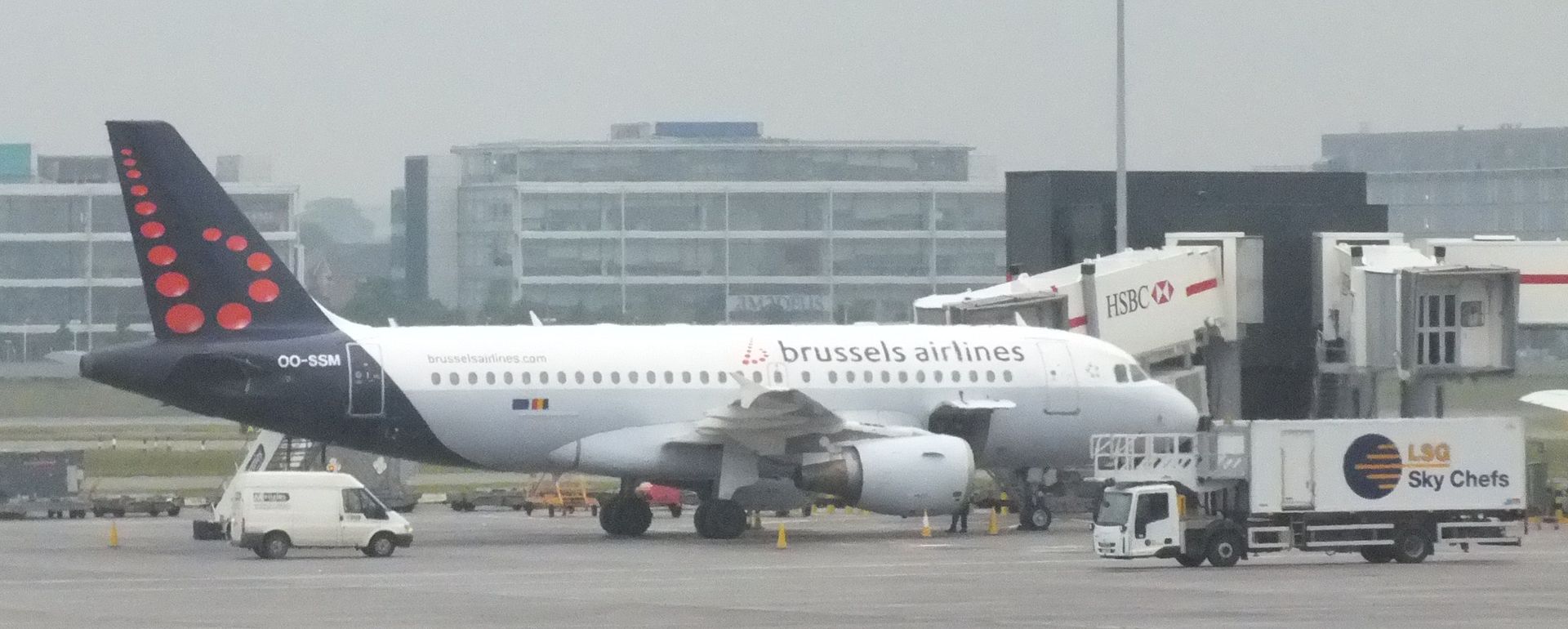 Off to Amritsar via Almaty
Goodbye!
When I got to the gate, I asked the lady there if "there might be a window further forward"?. She apologised saying I was in the first row of economy (normal), and that the plane was full. However, as she scanned by boarding pass, the machine beeped red…."oh, lucky you, your new seat is 2D!" Excellent! I only wanted an upgrade to Economy Flex, but managed to bypass them altogether and land in the back row of Business. My first upgrade in years. I asked about a window seat, but was told they were all full.
June 2012
London Heathrow (LHR) – Brussels (BRU)
Brussels Airlines SN 2104
Scheduled: 0650-0905 (1h15m)
Actual: 0723-0856 (0h43m)
Airbus A319 OO-SSM
Business
I took my seat in the second row…fairly ok legroom here.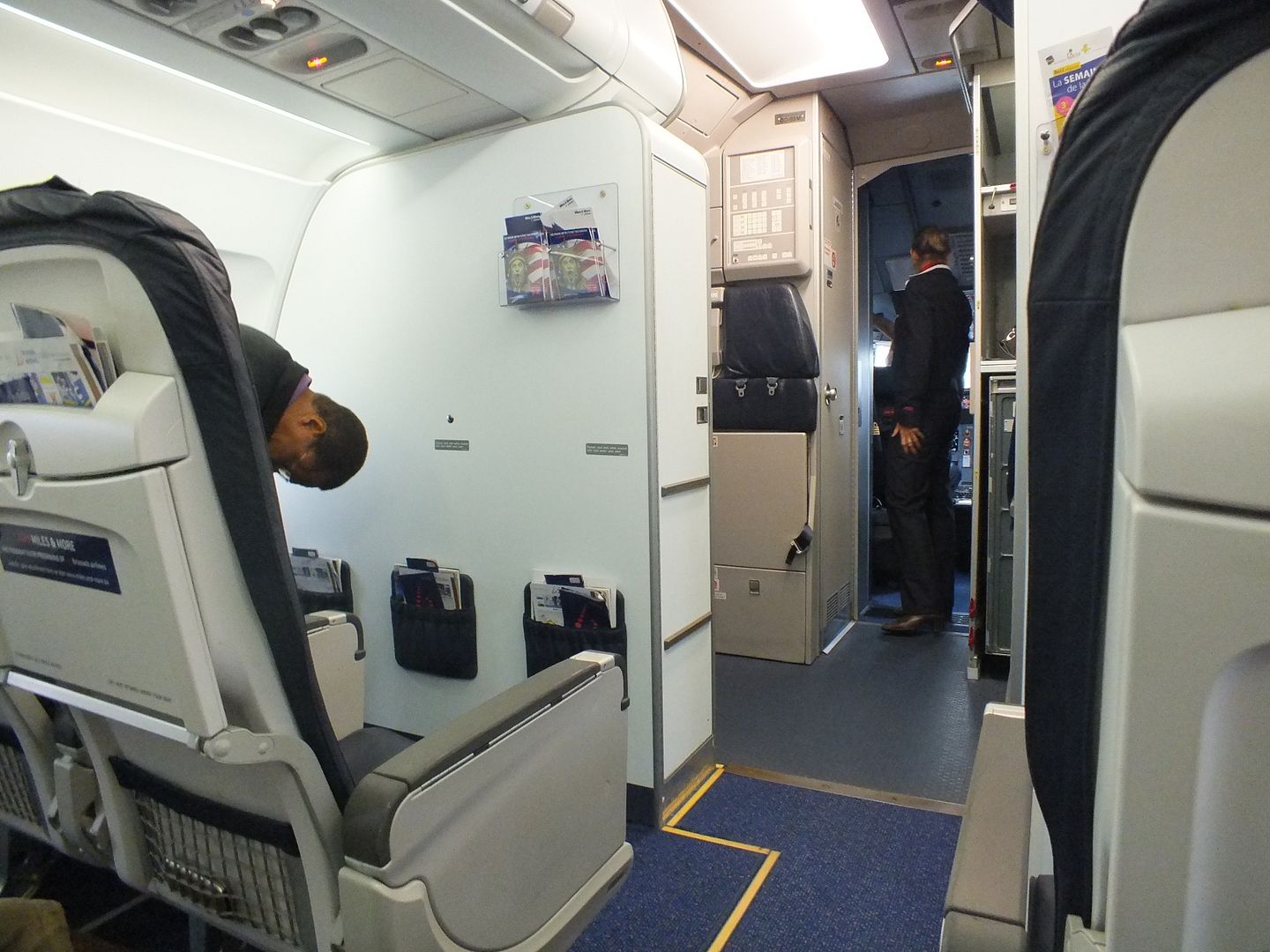 Boarding took some time for no apparent reason. A very elderly and handicapped lady travelling in row 1 caused the crew a bit of bother. Her daughter was sat in row 3…I don't know why they didn't move her up to the empty row 1 to help her mother out. The crew weren't very friendly on this leg (to the point of being rude), going through the motions without a glimmer of a smile. Despite having ample time (I was sat in my seat a full hour before take off), there were no welcome drinks.
Safety demo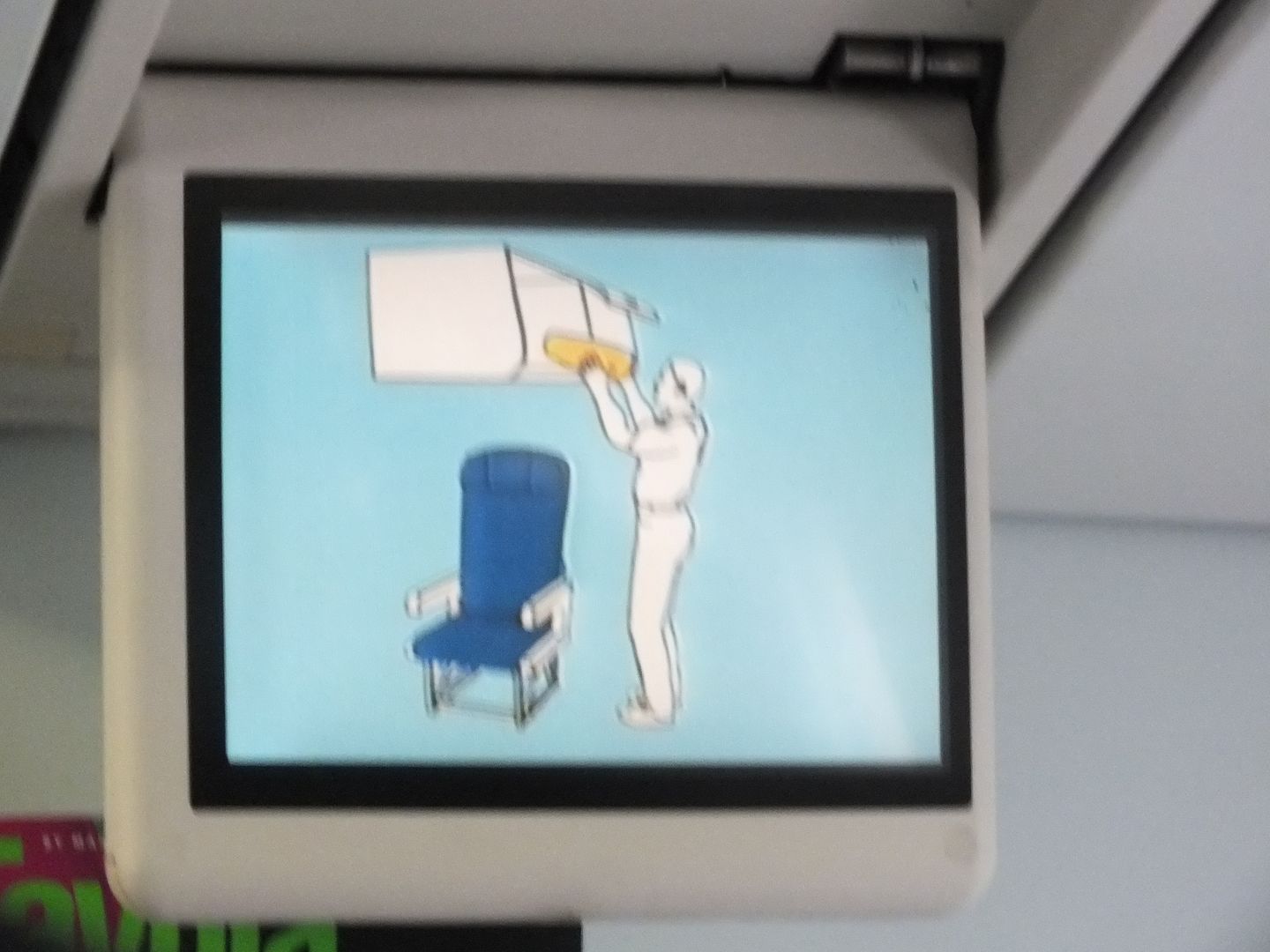 Not having a window seat, I wasn't able to take many photos this leg. We pushed back late, and took off late with no intro from the flight deck.
Hot towels were handed out 4 minutes after take off….this is a short flight, and the crew have to work pretty hard to get everything done.
Six minute later, trays are handed out. I was half expecting something hot, but this was perfectly adequate, and marginally nicer than the bag handed out in Economy Flex. Interestingly, row 1 were given place mats, but row 2 weren't.
I was asked for my drinks choice…being in C, I thought I might as well go for champagne. The FA nodded, then moved on…..err, am I getting a drink? I caught her colleague a second later and asked for "an orange juice too"…she rolled her eyes a bit, and poured me a glass. Needless to say, my champagne never arrived. I was too scared of the pair of them to ask again for another drink.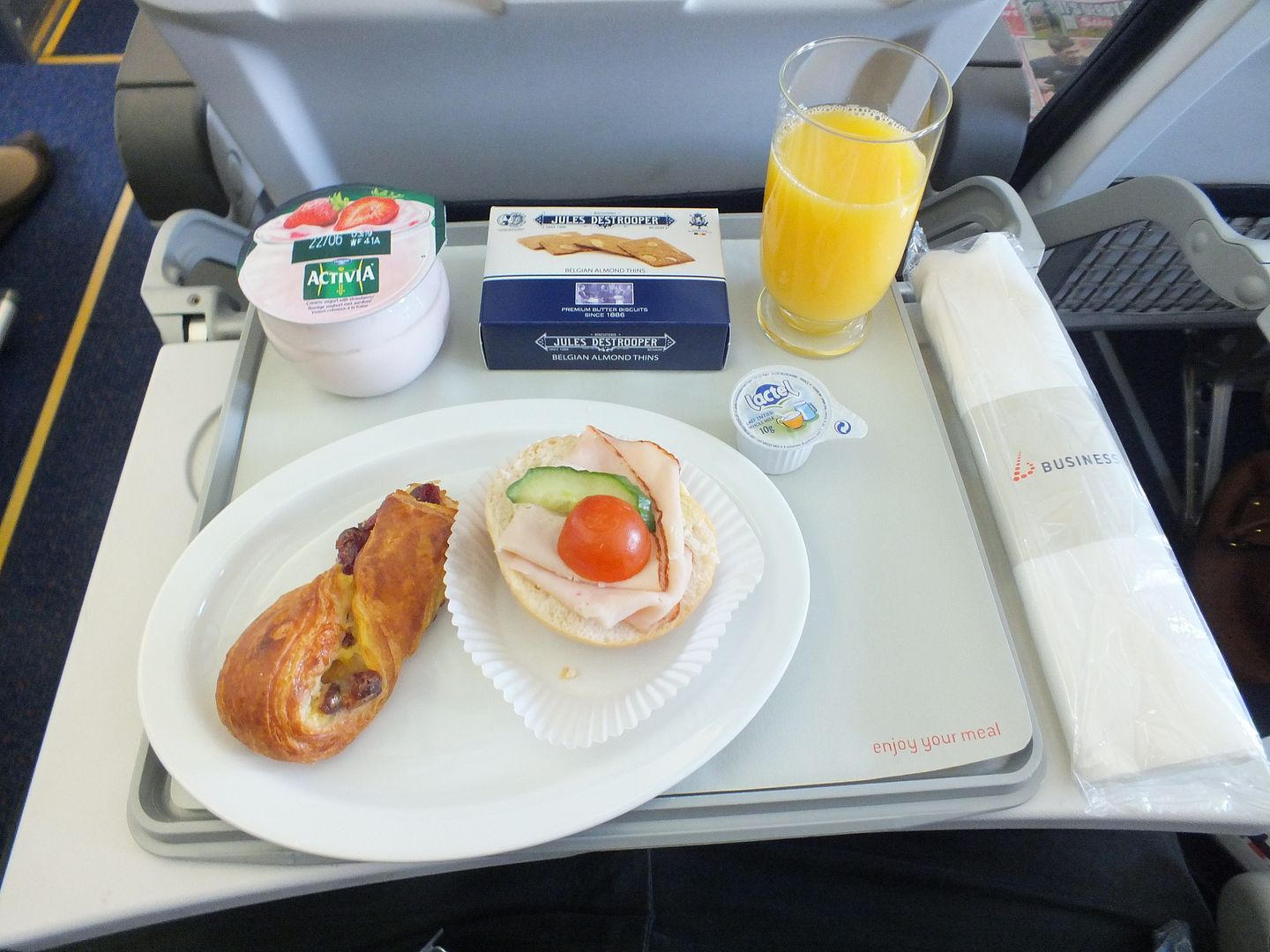 Circling BRU
And we're down. I was a little worried at my transfer time in BRU (just 40 mins), but thankfully we were early. Not so good was the fact we were given a remote stand. Whilst waiting in the galley to disembark, I asked one of the sullen FAs if there might be a Business class bus, or a bus going directly to the A (Schengen) gates. She looked at me like I was an idiot, and said something along the lines of "of course not, you have to go with everyone else". It was an uplifting feeling leaving the plane, I can tell you.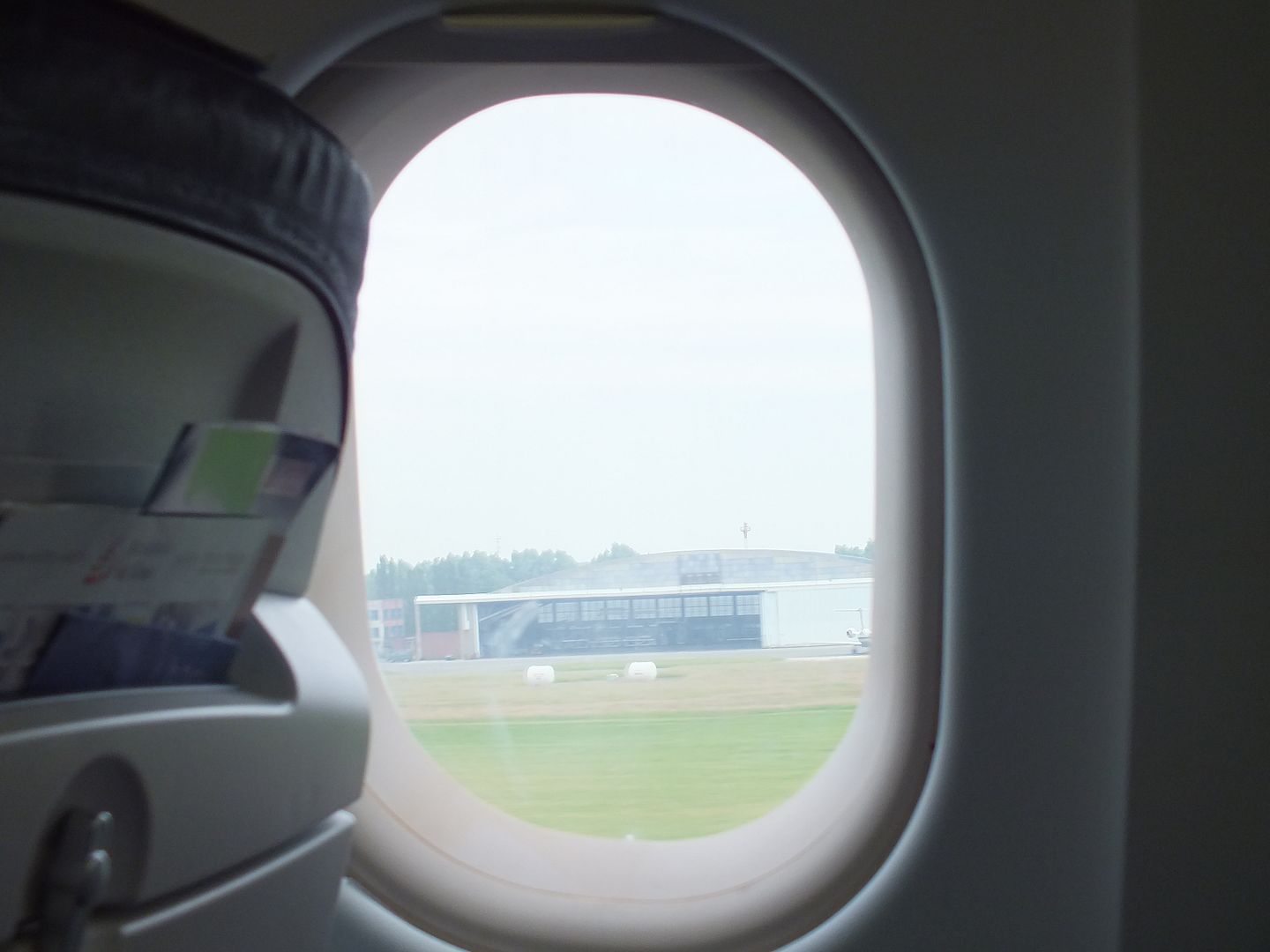 A photo from the bus. I noticed the guy sitting in front of my had his print out from Opodo. Looked like him and his son were flying LHR-BRU-VIE-SJJ-ZAG-RJK-LHR for the long weekend, for a cracking GBP 650 each for economy…wow, that's an expensive last minute ticket!
The transfer wasn't as painful as expected…thankfully I remembered the layout of BRU fairly well from my trip there back in
January,
so I managed to get to the A gates pretty quickly.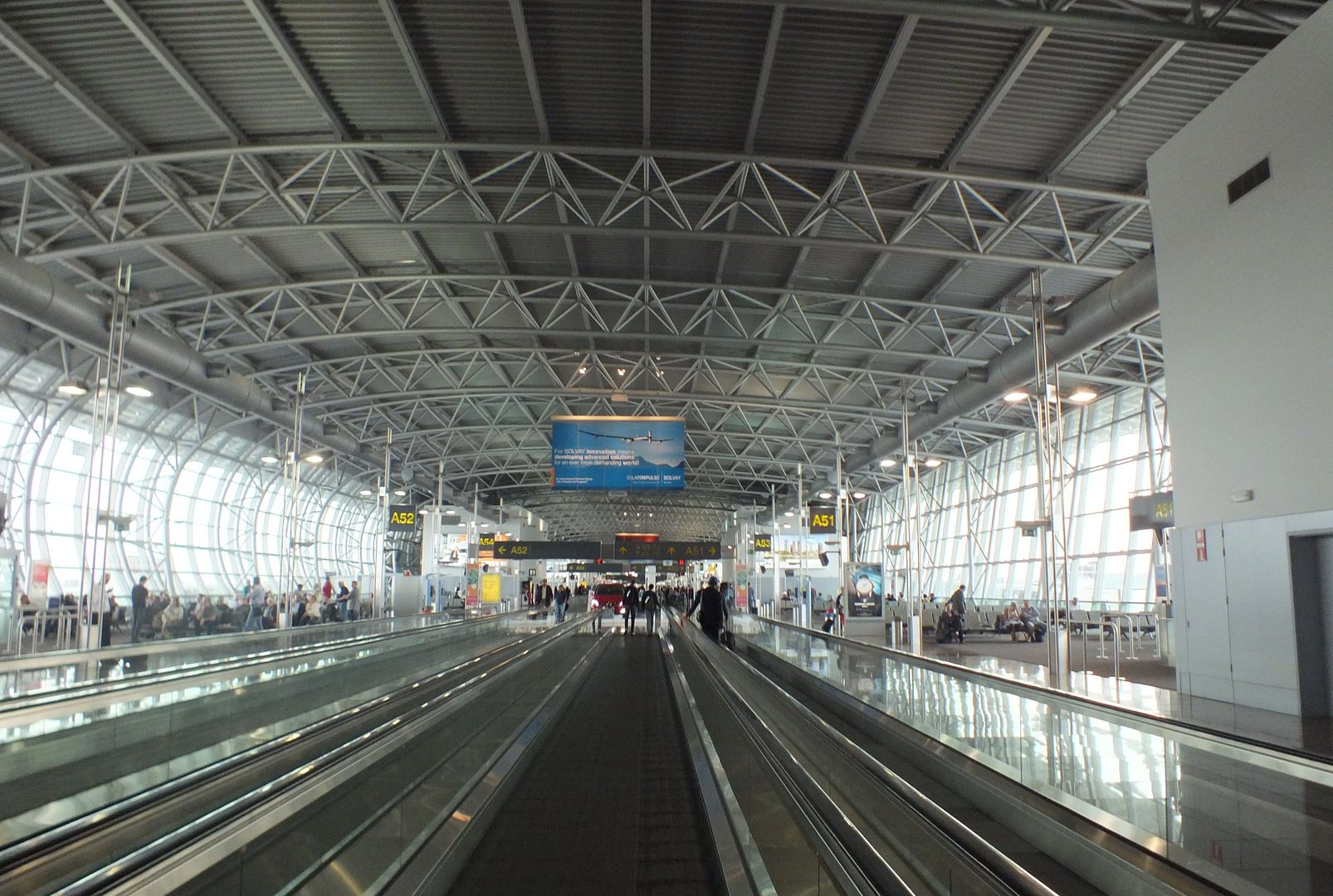 I pondered a quick visit to the lounge, but decided to head to the gate instead. I managed to time it well, arriving before most Y pax had boarded, but when there was no one left in the priority queue….seems like I would have had time for a minute or two in the lounge.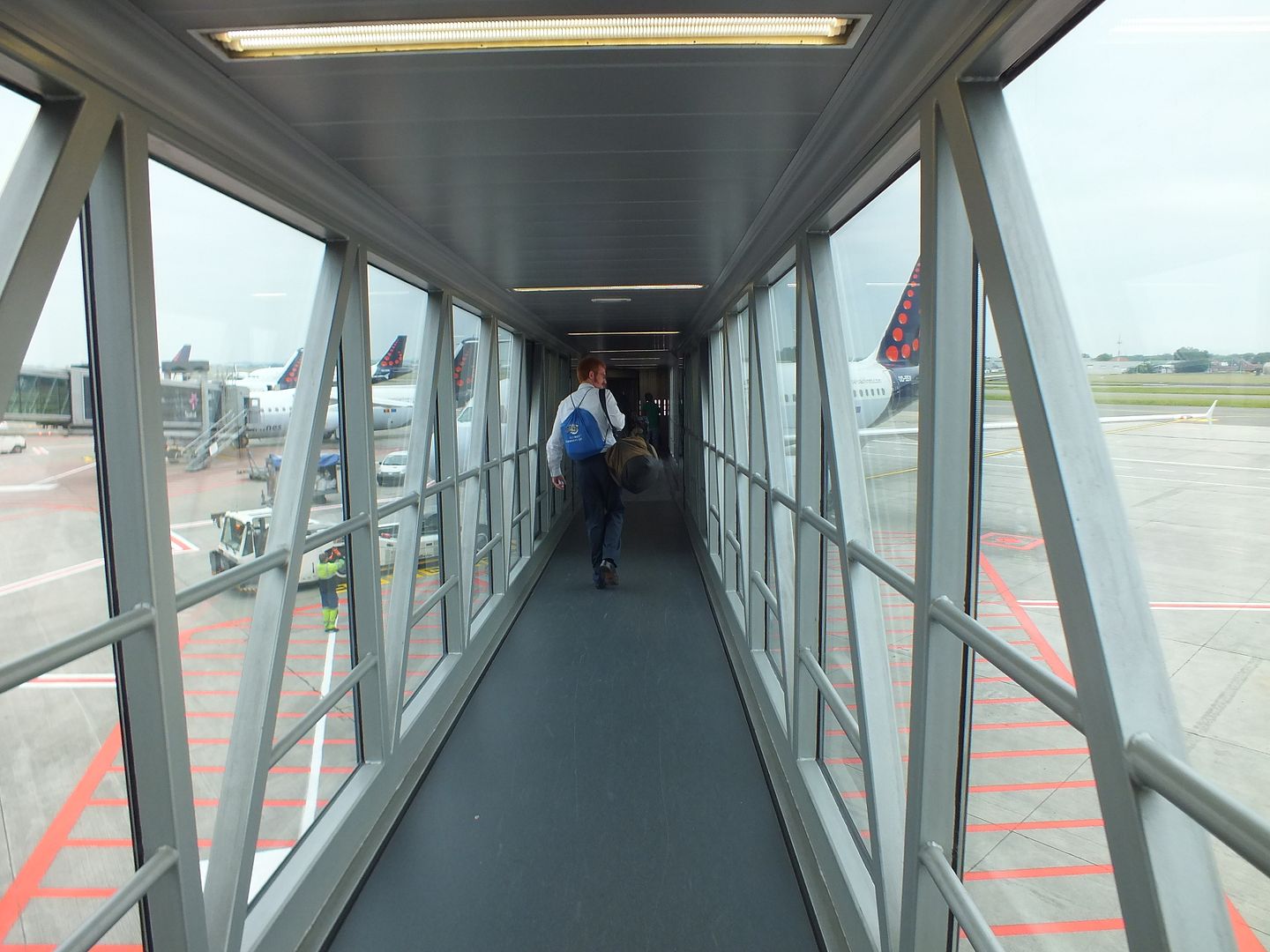 June 2012
Brussels (BRU) – Berlin Tegel (TXL)
Brussels Airlines SN 2581
Scheduled: 0945-1115 (1h30m)
Actual: 0953-1052 (0h59m)
Airbus A319 OO-SSV
Economy
I was able to get the exit row seat on this leg, so took most photos on my phone rather than my camera. This flight looked pretty full as well, with a smattering on empty middle seats. Unlike on the previous flight, the crew on this leg seemed far more pleasant. I spied them serving drinks in business for take off too, despite the much shorter time on stand. I even saw them, shock horror, smiling! I wished I'd been upgraded on this flight instead!
Legroom is good in this row. I had my Boots sandwich which I didn't eat earlier.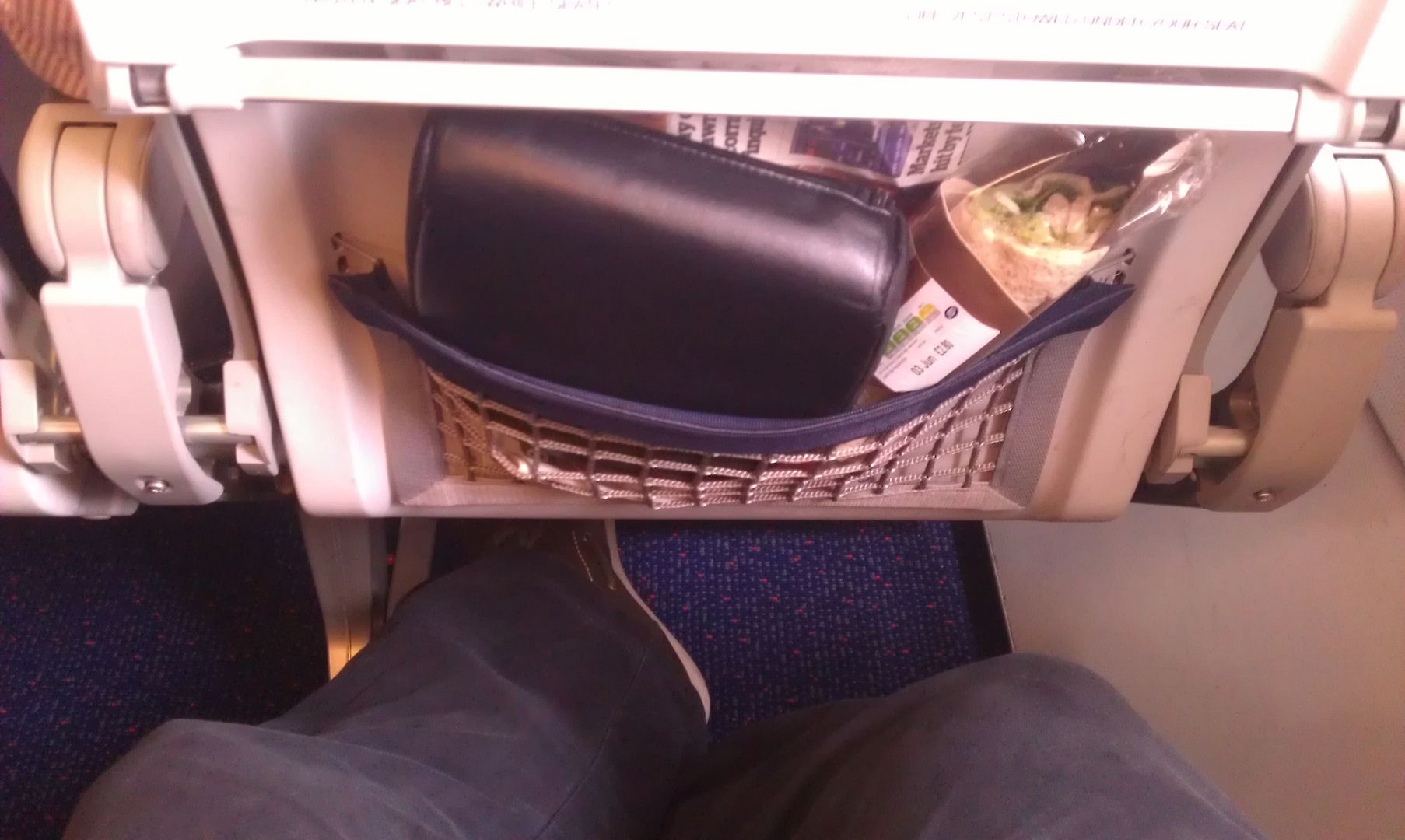 Bye Brussels!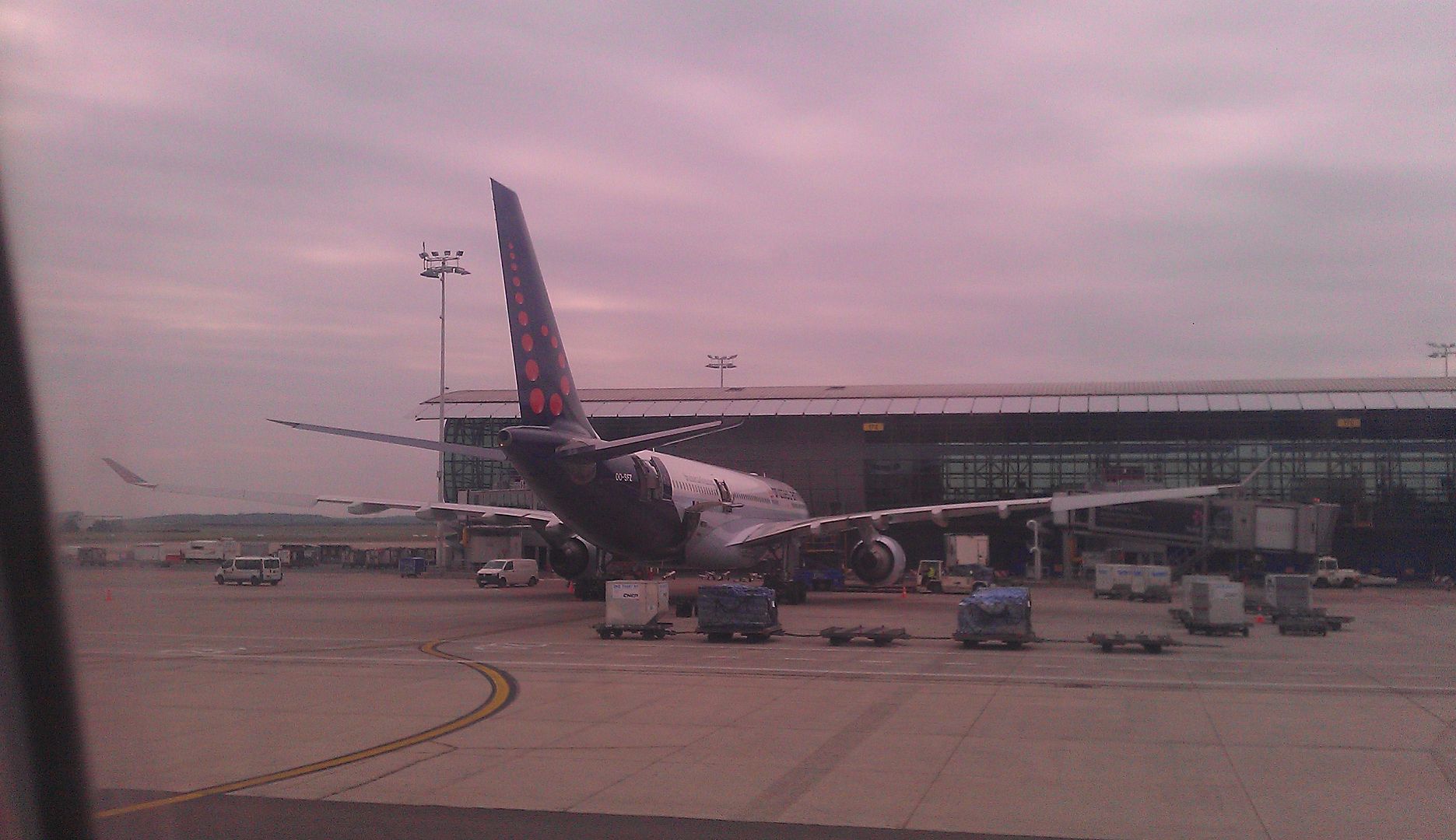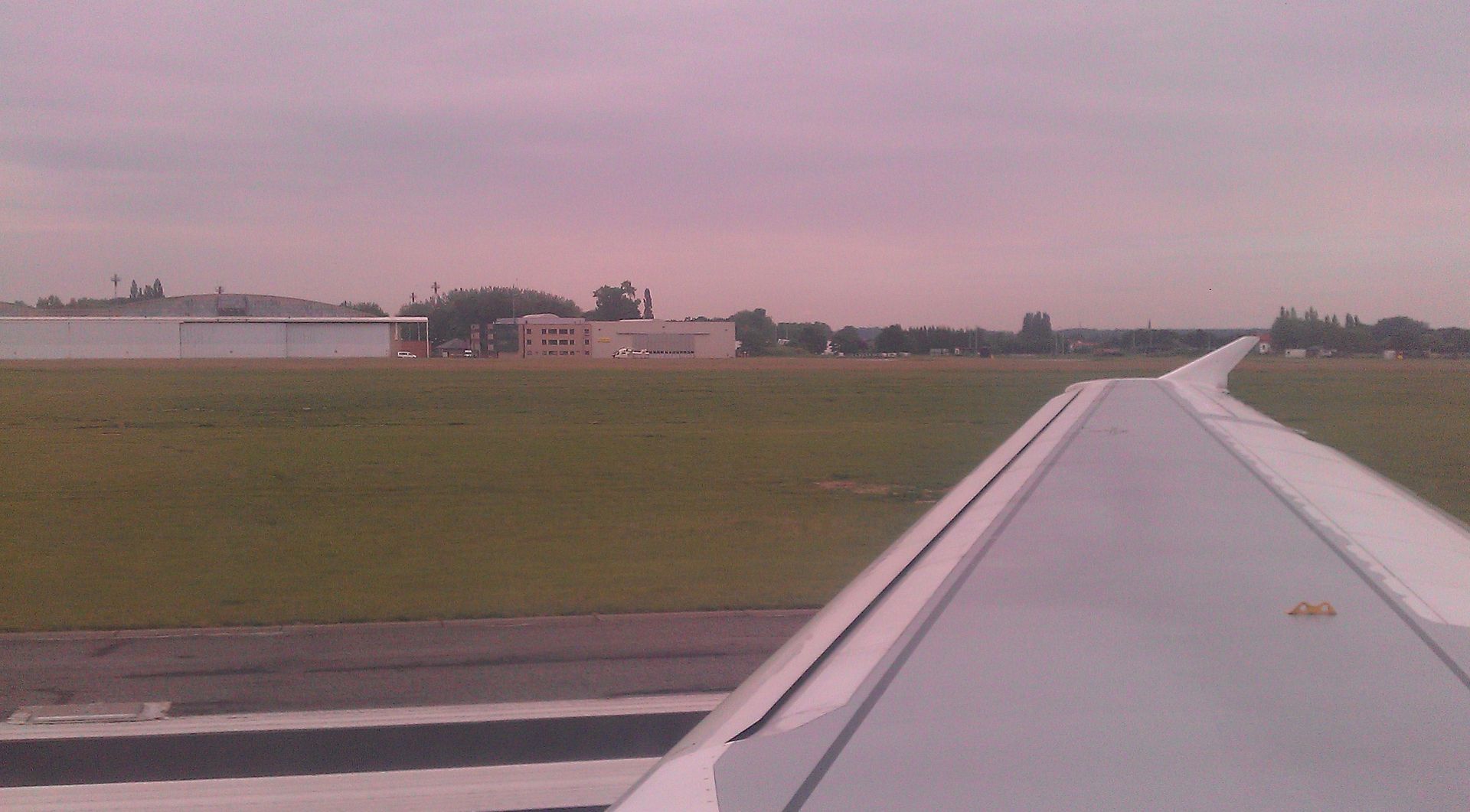 Some photos from the paper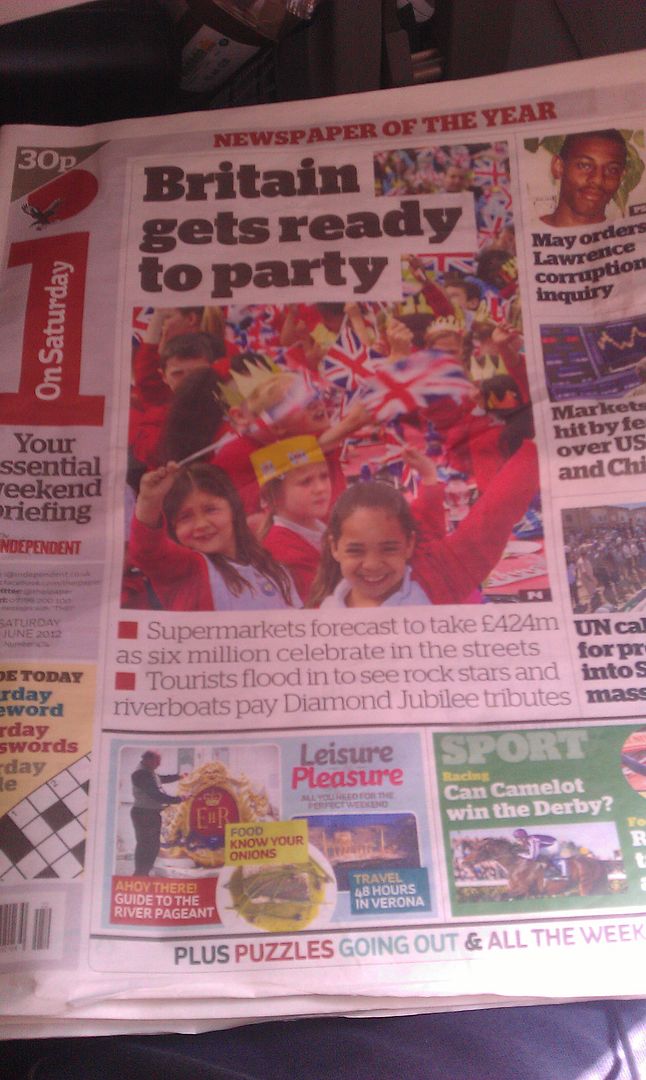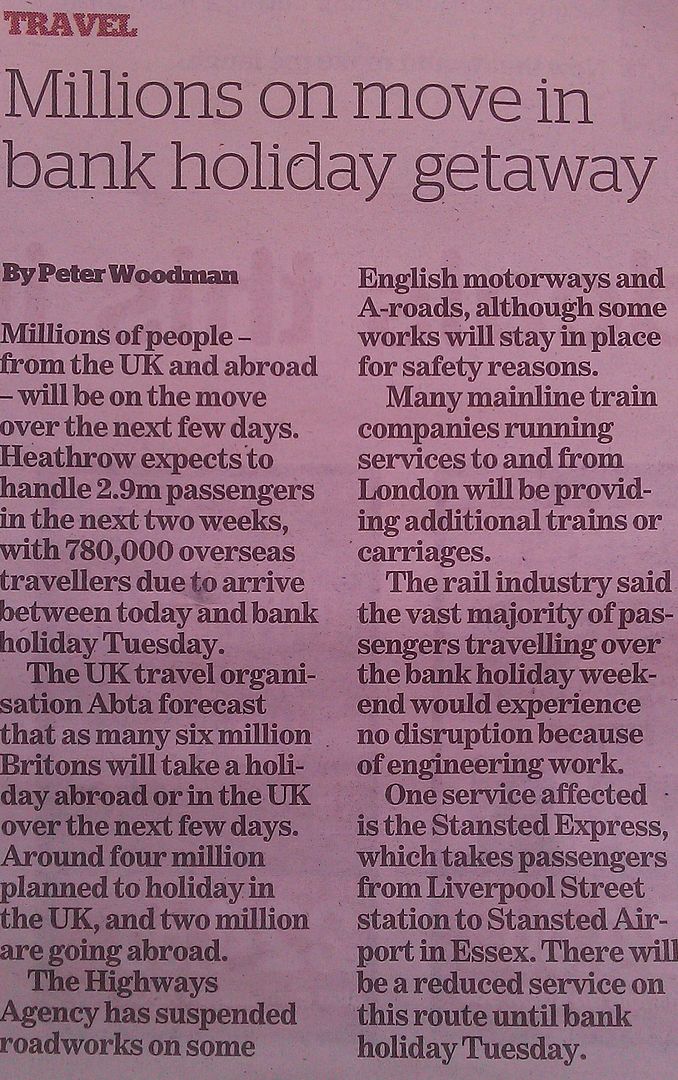 BOB menu…I didn't buy anything
Magazine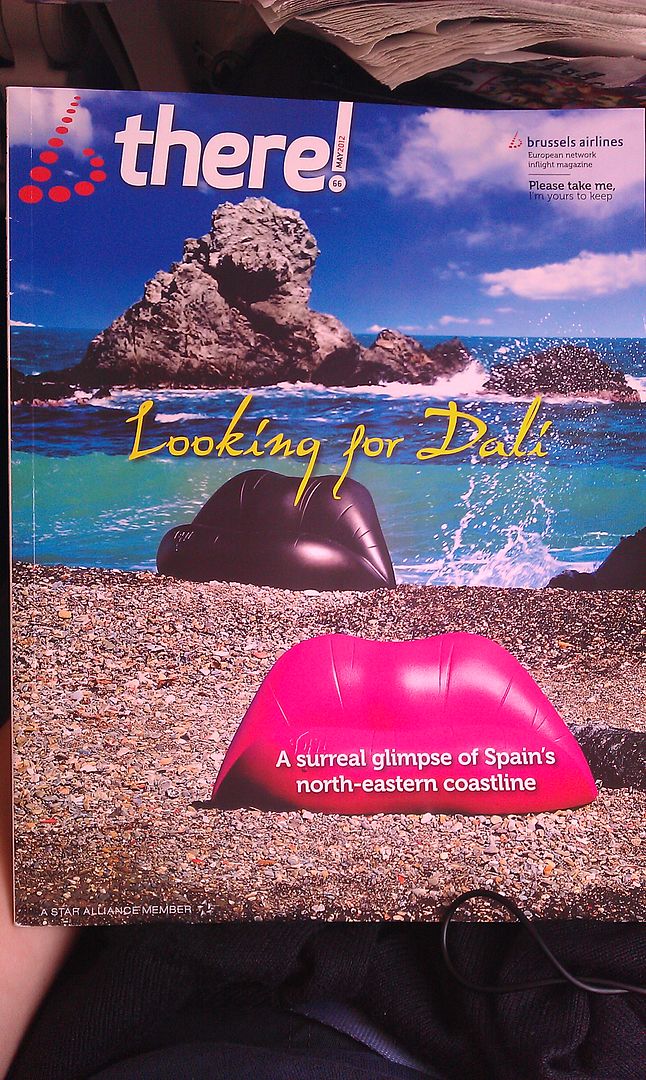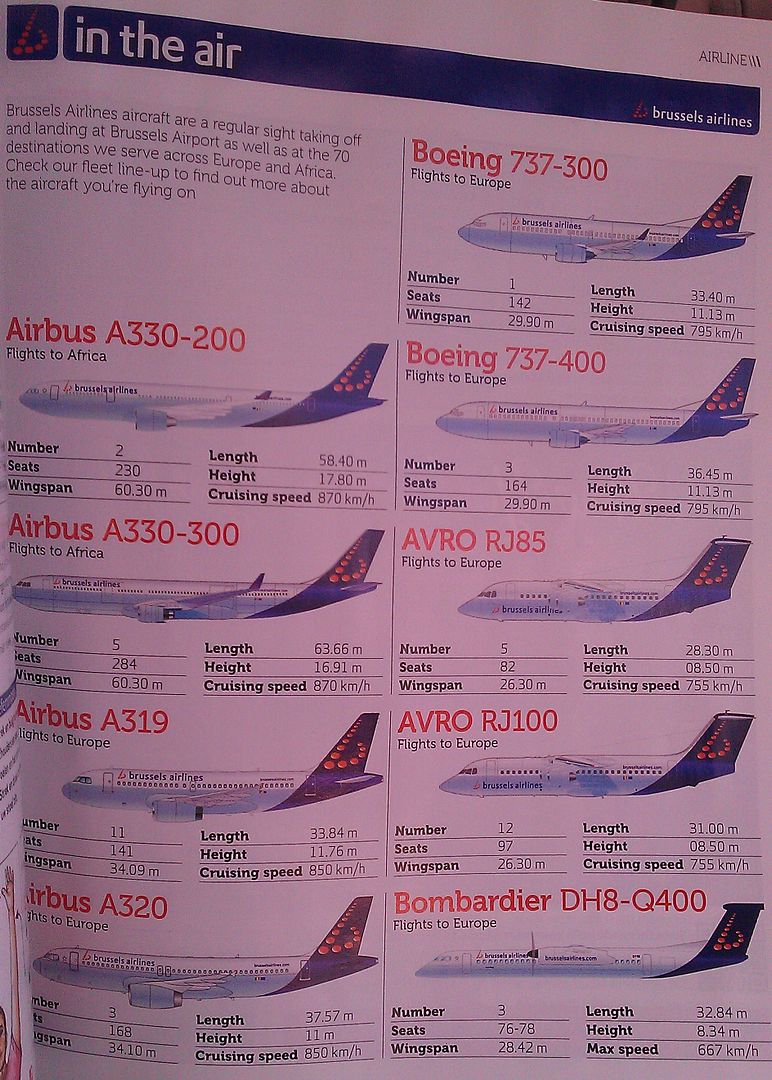 Nice blue sky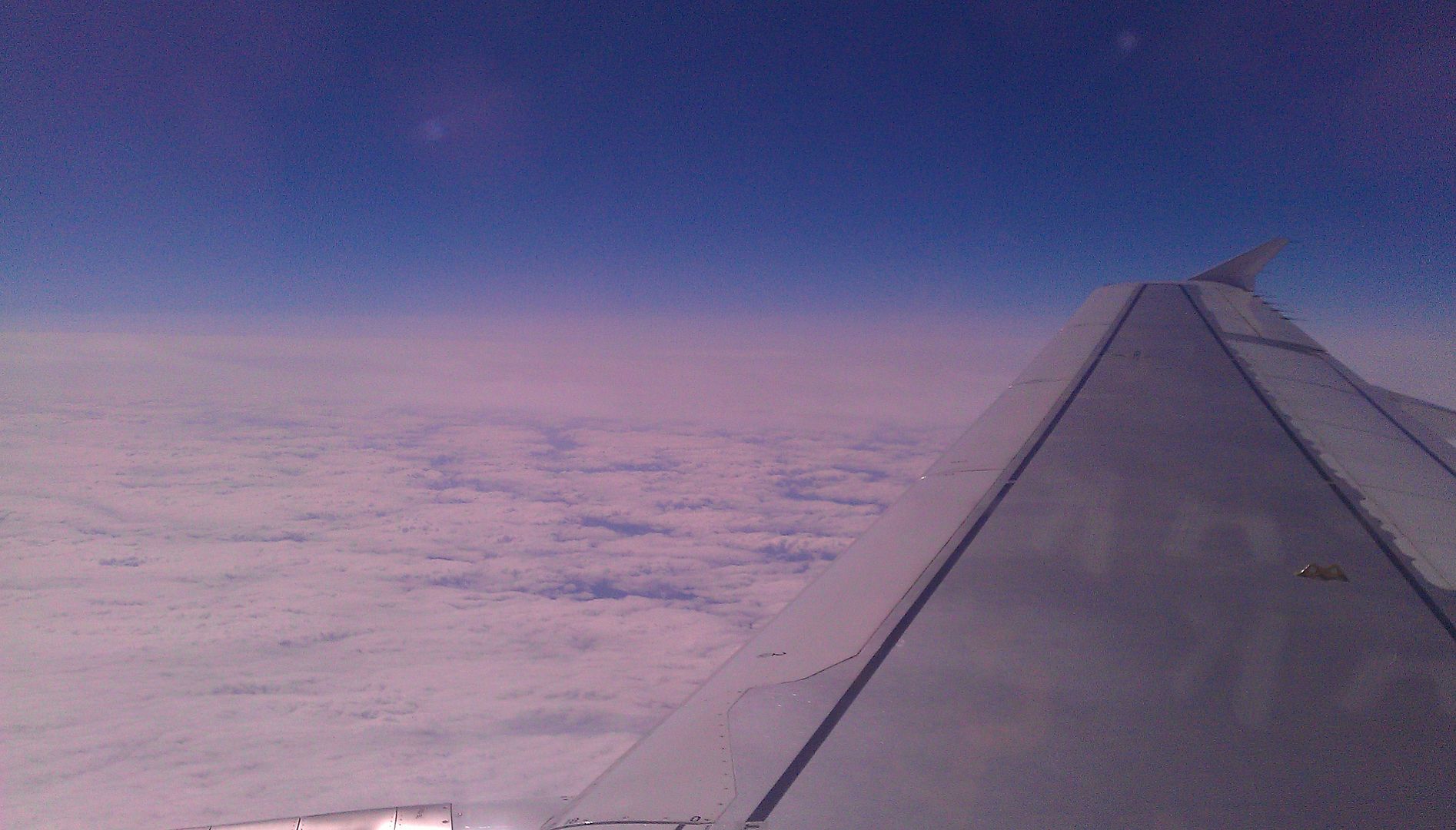 Despite our late departure, we began our descent into TXL nice and early.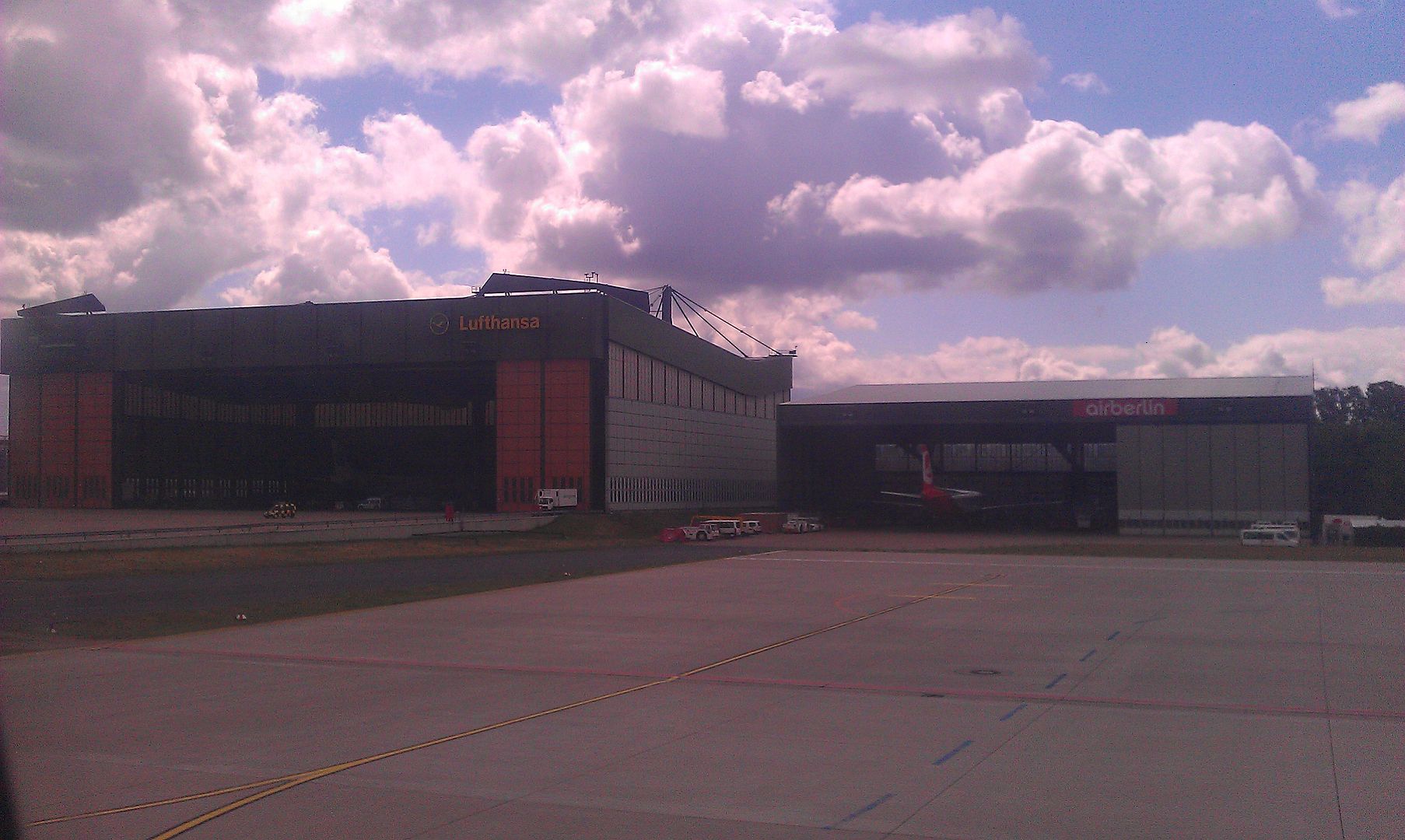 Welcome to Berlin.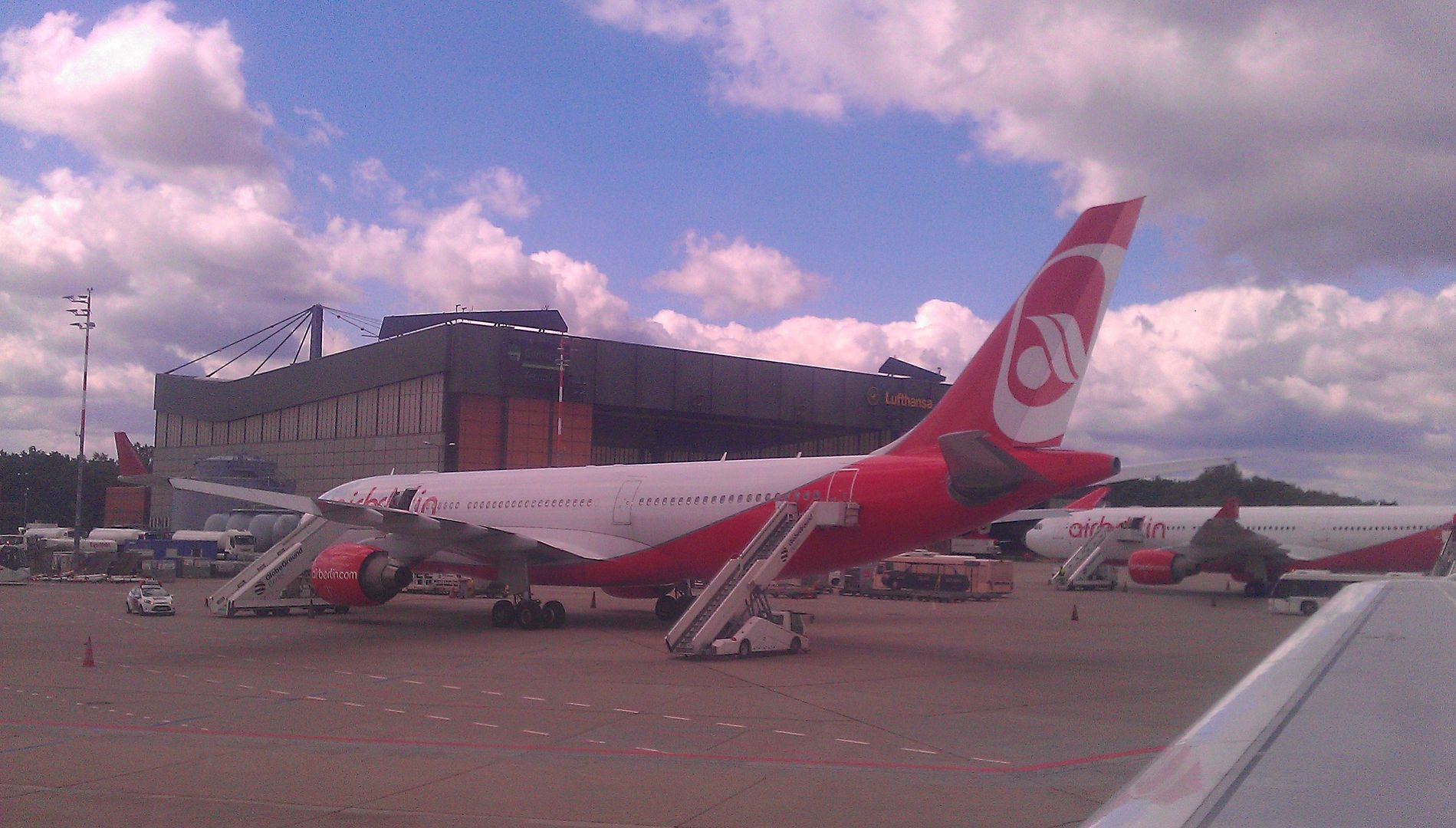 My plane on arrival in TXL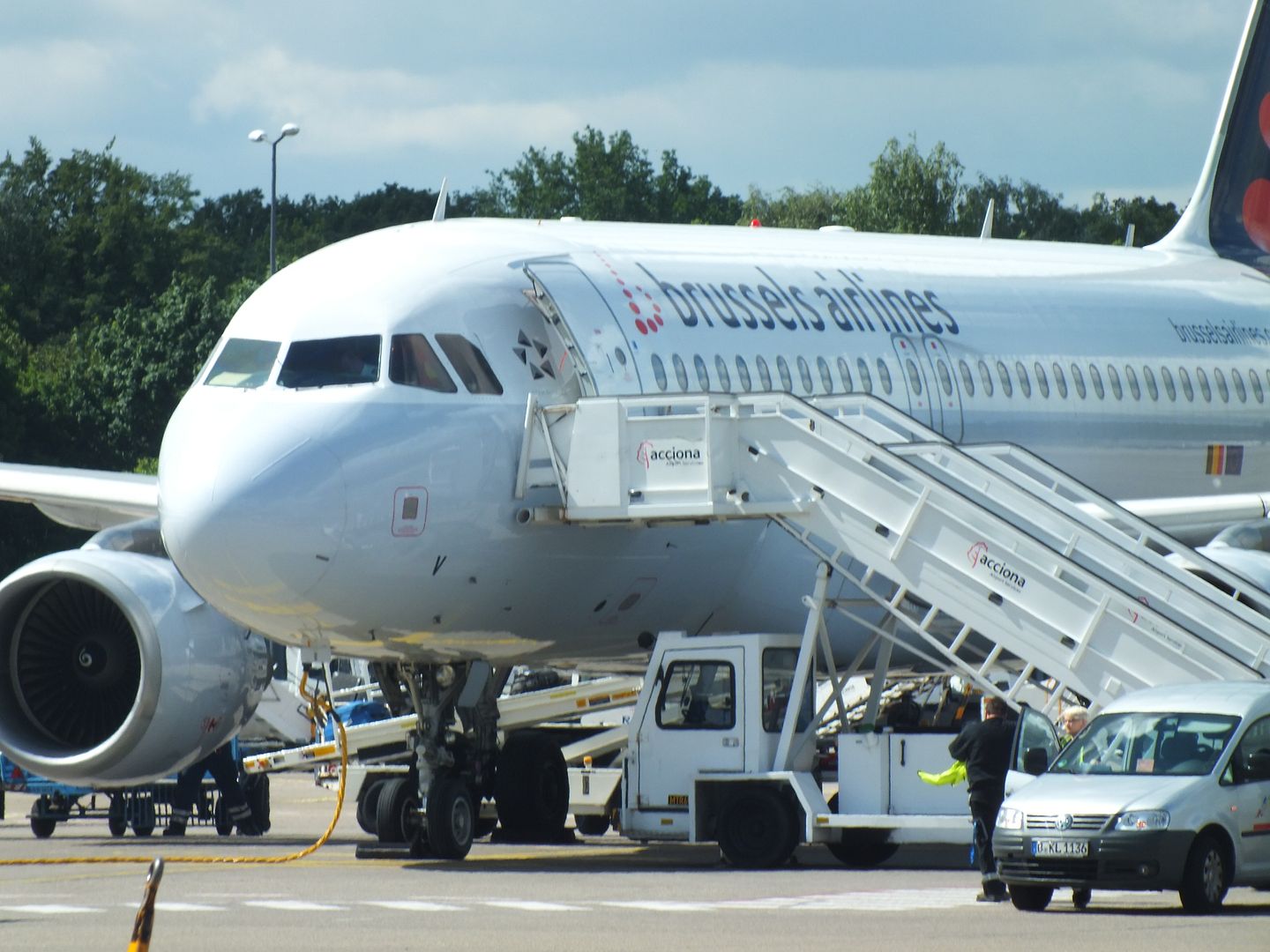 Arrivals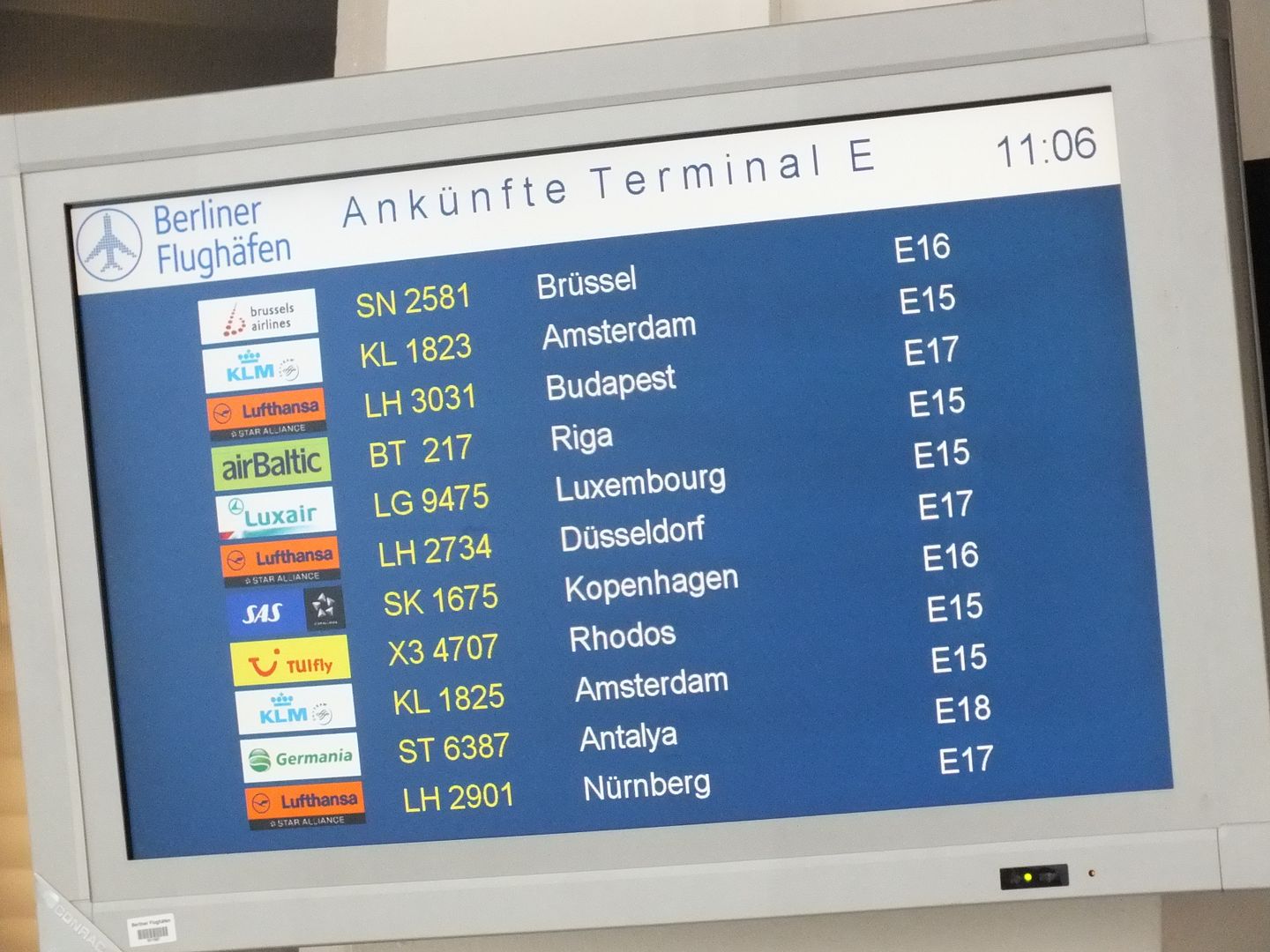 Before long my bag appeared, and I made my way upstairs to the ES-Bhan to meet up with Luxair747SP.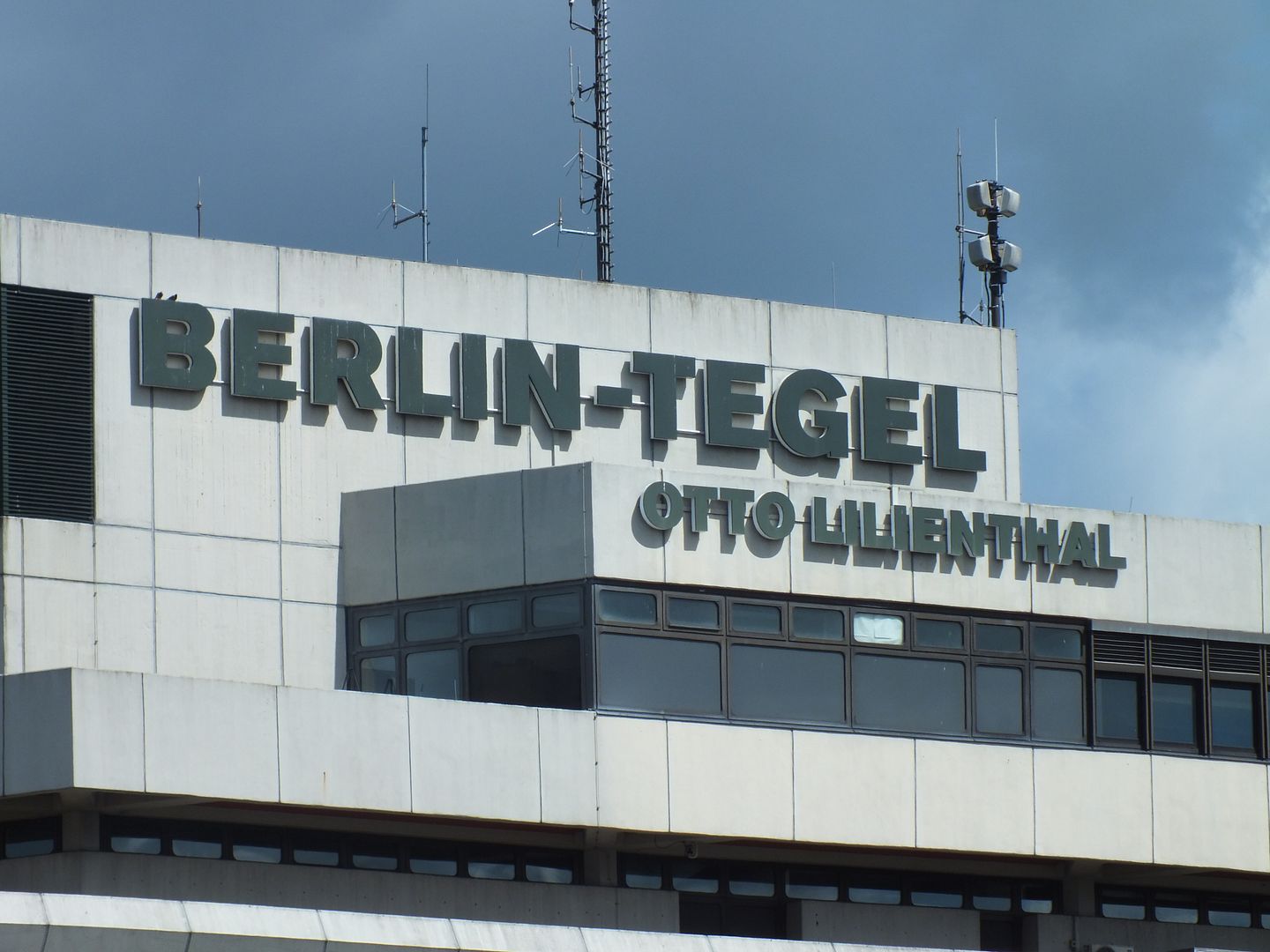 My plane from ES-Bhan.
Once a few more A.netters had joined us for a currywurst at the S-Bhan, we caught the bus into Berlin. My room for the night at the Ibis.