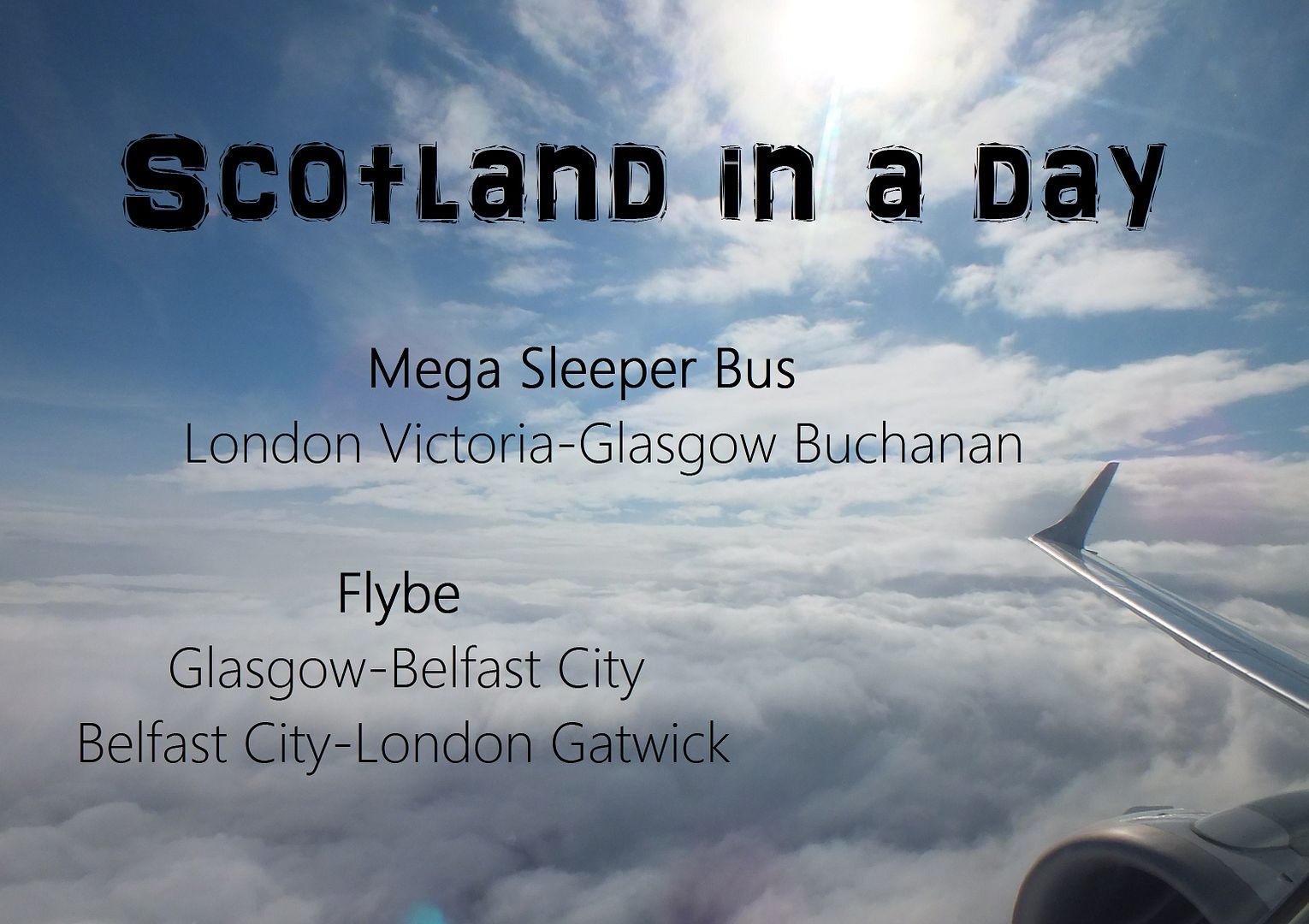 Hello, and welcome to my 84th Trip Report!
Scotland in a day: FlyBE GLA-BHD-LGW
Following in the wake of
jwhite9185's report
on basically the same routing, I thought I'd post my experience. This would be my first time flying with the UK largest regional airline, FlyBE. Thanks to jwhite9185 mentioning the FlyBE sale, I had a look at their website, and found some excellent fares from Scotland to London via Belfast. I was about to book EDI-BHD-LGW for GBP 52 until I checked Glasgow fare….GLA-BHD-LGW for £42…booked! How to get to Glasgow? After evaluating the various options, I decided on following
gpbcroppers63's experience
and try out my first UK sleeper bus. This overnight service from London Victoria to Glasgow was £35, and much cheaper than the Caledonian Sleeper train (a service that I'd love to try, but have yet to find a decent fare on).
Here's my route, courtesy of GC Mapper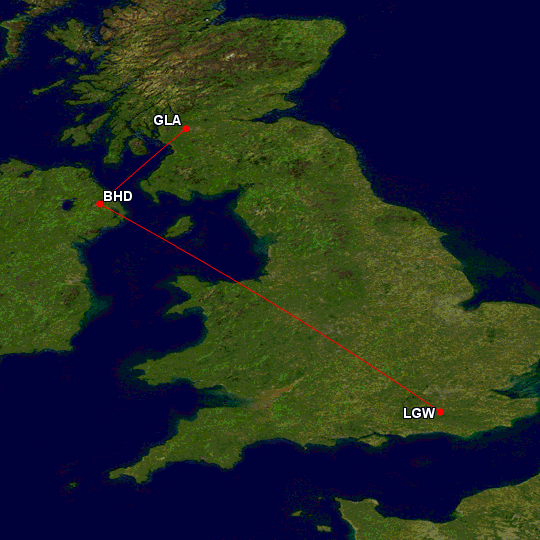 After a few drinks with friends over near Liverpool Street, I arrived at Victoria coach station around 2330, which gave me enough time to find the bus, queue, board and find my bunk.
June 2012
London Victoria - Glasgow Buchanan
Megabus S11
Scheduled: 2355-0745 (7h50m)
Actual: 2357-0718 (7h21m)
Sleeper WLT 917
The bus was clean, and well laid out, with everyone assigned a bunk and a seat. The one toilet on board got quite revolting very quickly however. I decided to hop into bed before we pulled out of the station, whilst most other pax were asked to stay seated until we got to the motorway to avoid people falling over as we negotiated the roads of the capital.
On the Megabus the next morning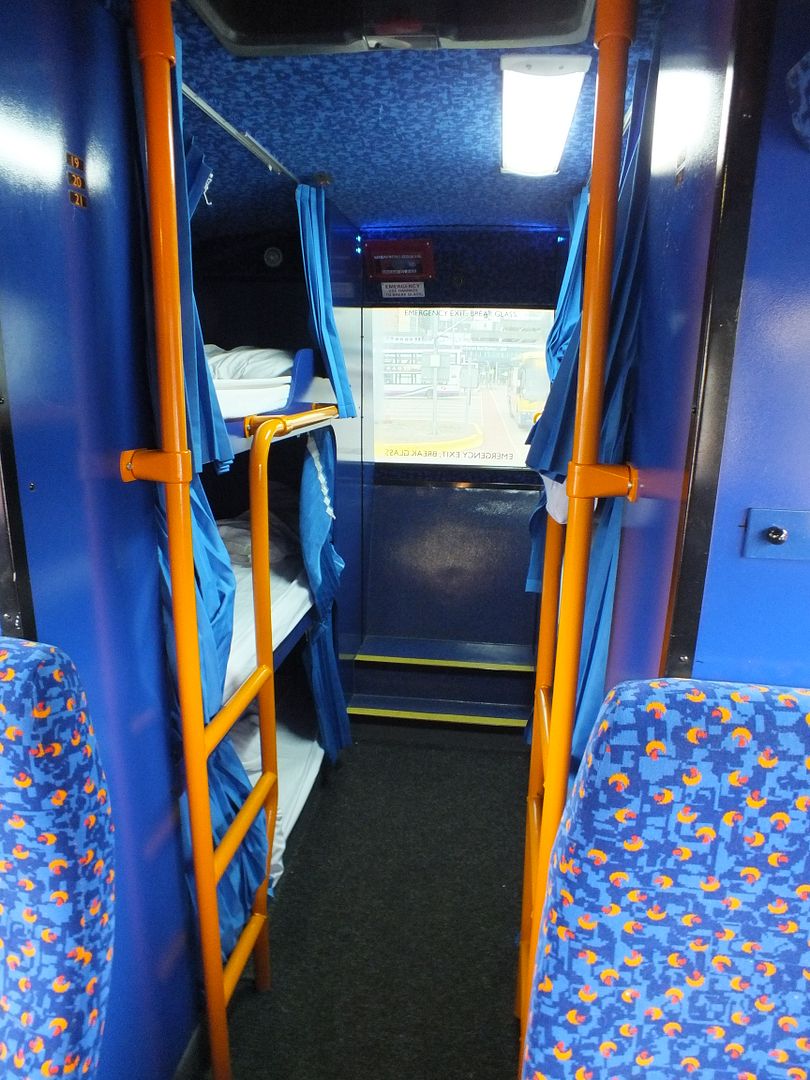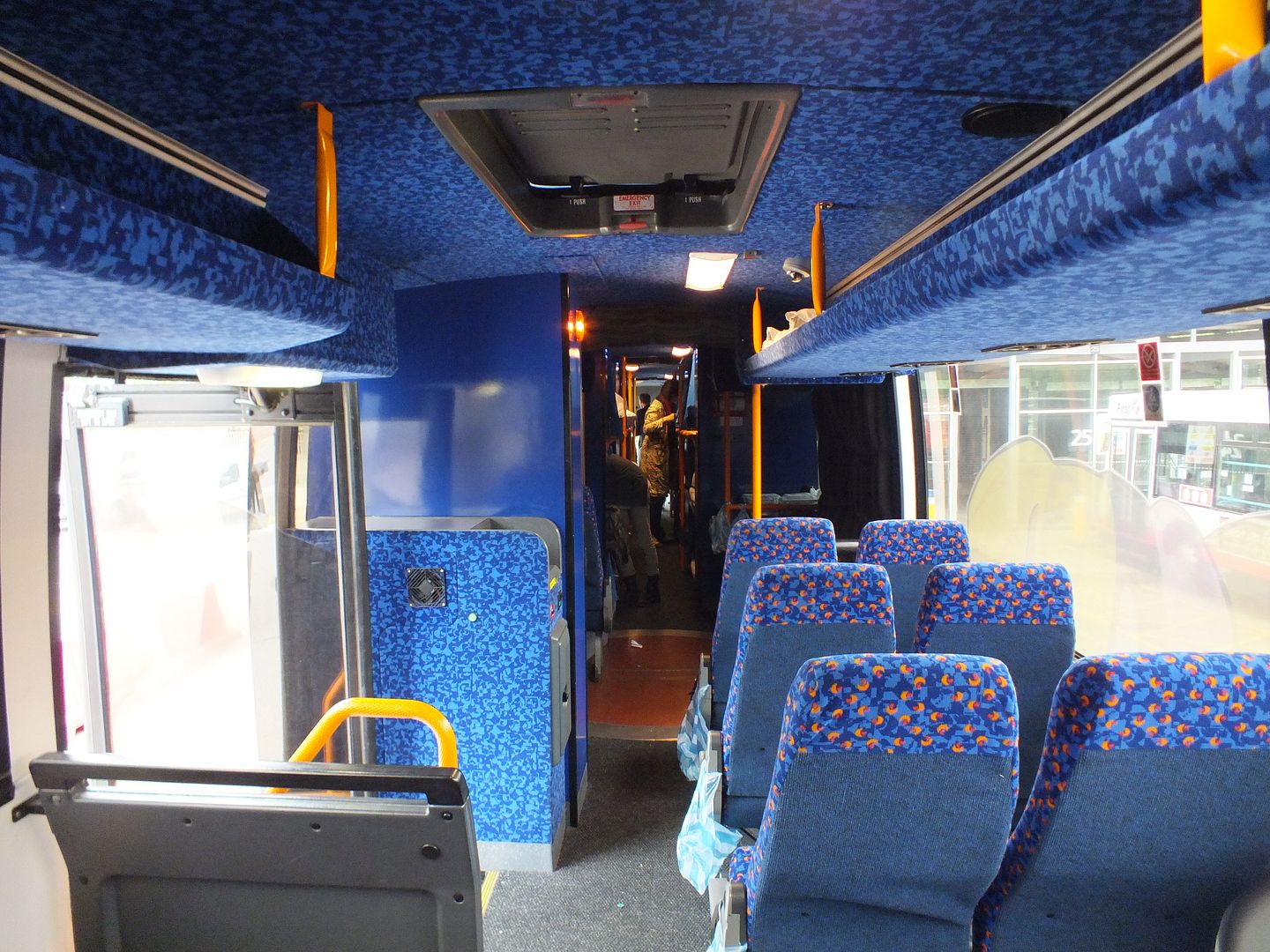 Breakfast. Drinks in the form of "juice" or water was handed out in little bottles. Of course this being Scotland, "juice" was actually Irn-Bru. Haha. An amenity kit of an eye mask, toothbrush kit and a luggage tag were also given out.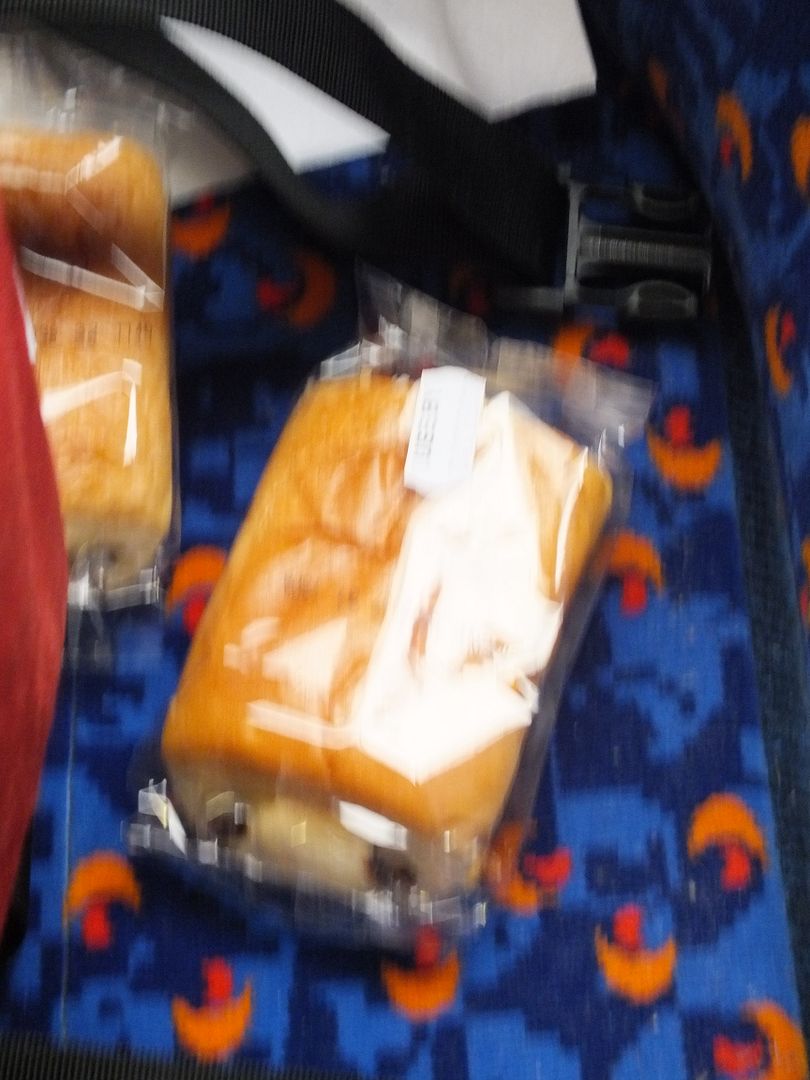 The bunk. The bunk itself was quite nice, with a plug socket and reading light, but it was waaay to coffin like for my liking. My nose was about 3 inches from the ceiling. Also, I was right at the back, so it was quite noisy. The swaying of the bus too made me feel quite sick, so I didn't get much sleep.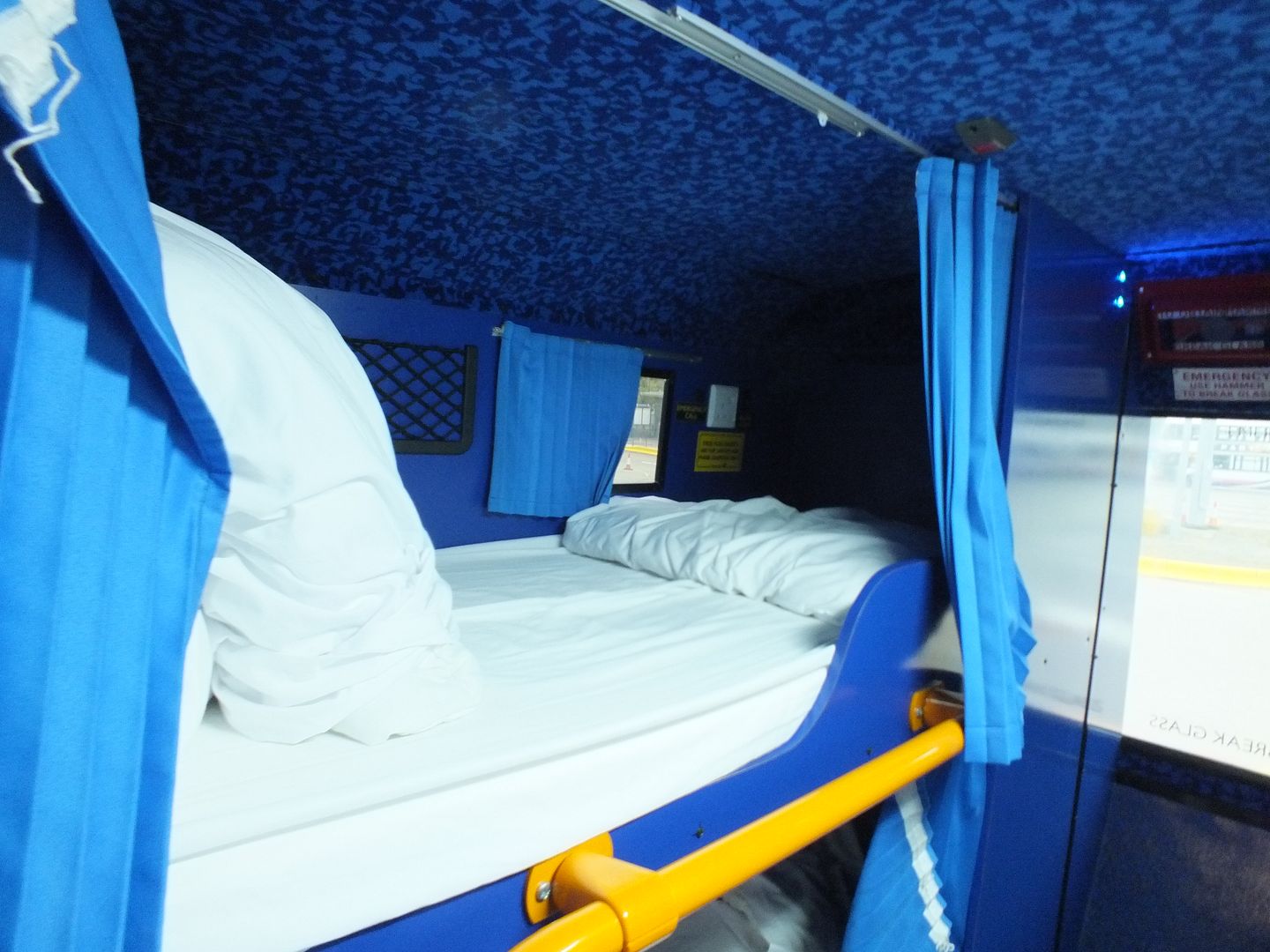 The bus resting upon arrival at Buchanan Station.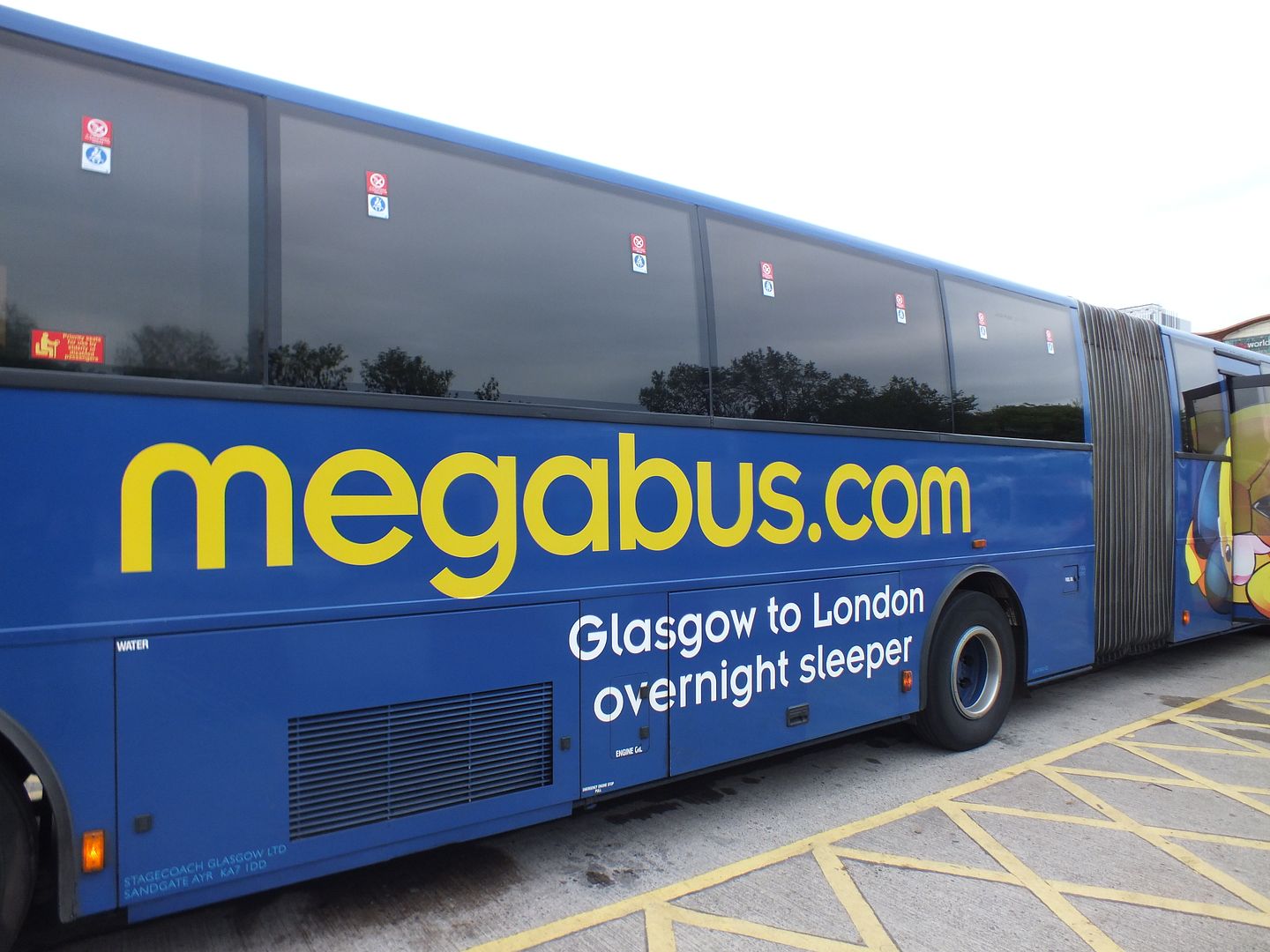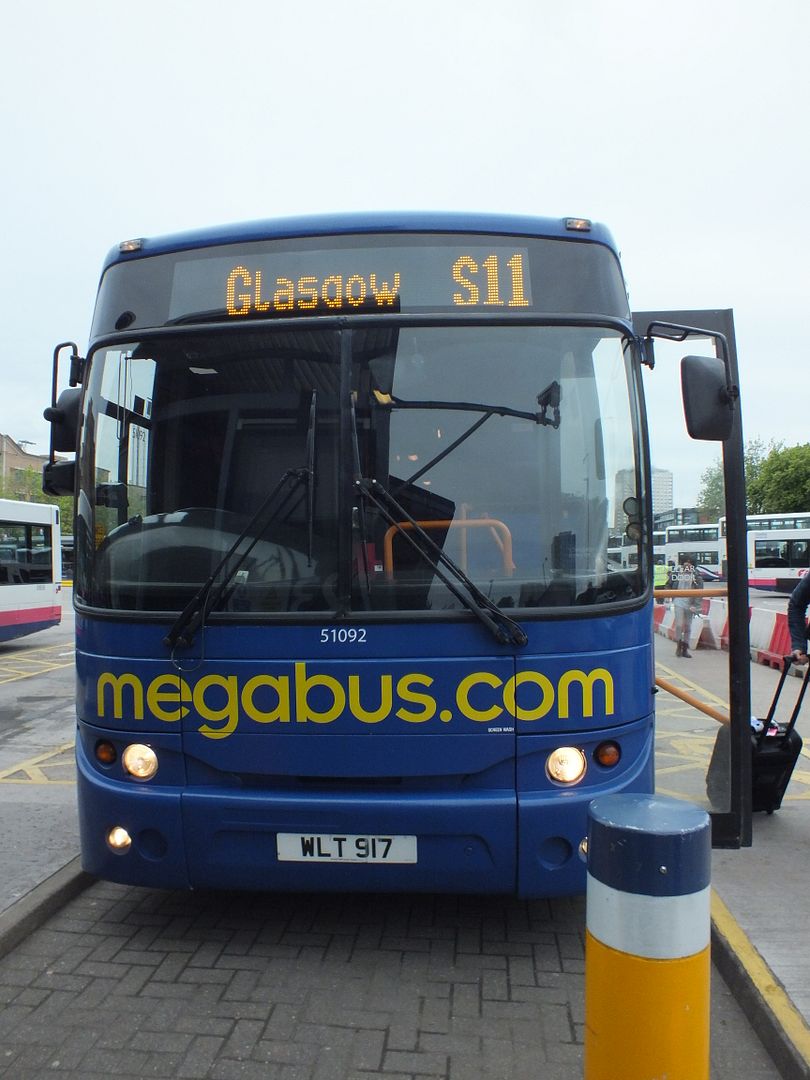 I had a few hours to while away in Glasgow. First stop was Wetherspoons for some breakfast. It was slightly embarrassing for me to walk through the doors at 8am for breakfast given that I'd only left my previous Wetherspoon some nine hours previously! For those of your unfamiliar with the brand, they are generally a cheap, lower end place to drink, and some of their establishments and clientele are rather questionable. Still, the Glasgow location I chose was actually very nice (and sparkling clean).
Eggs benedict for breakfast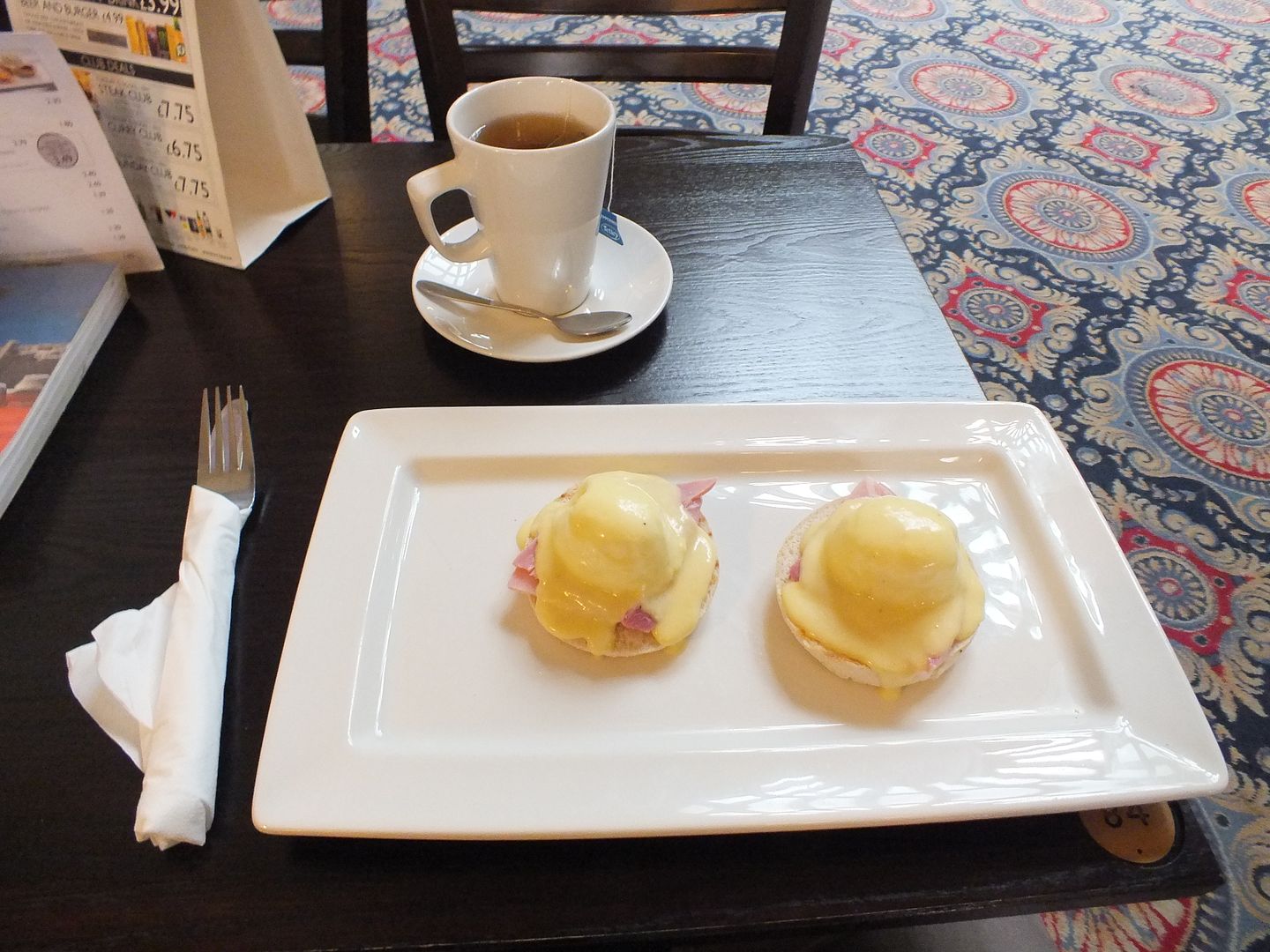 Some Olympic Rings…whilst London is paying for it, it seems like the entire country has the right to "be Olympian"
After a relaxing hour or so, I headed over to the other side of the square for a guide tour of

Glasgow City Chambers (City Hall)
The tour was free and lasted just over an hour…beautiful building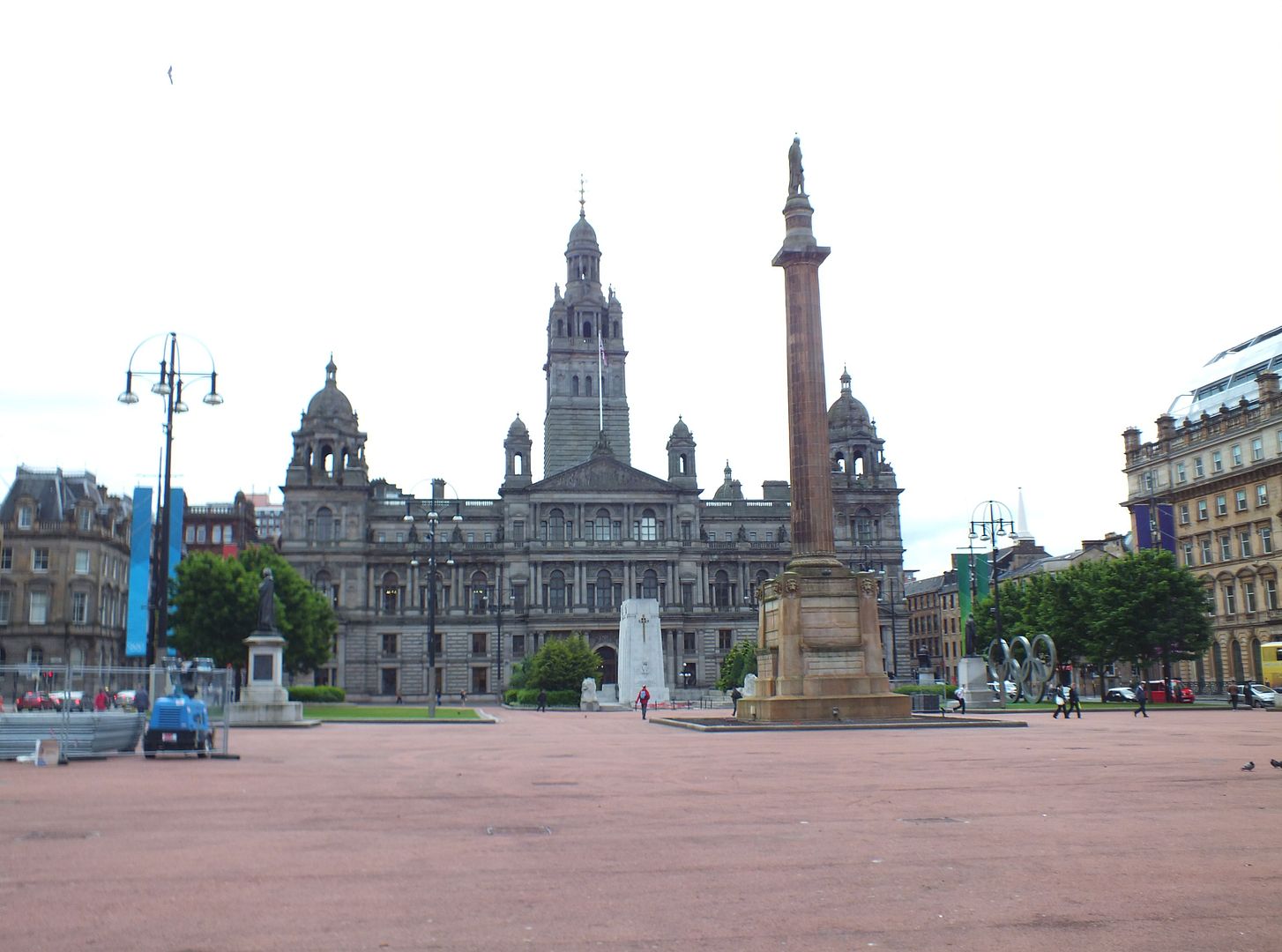 .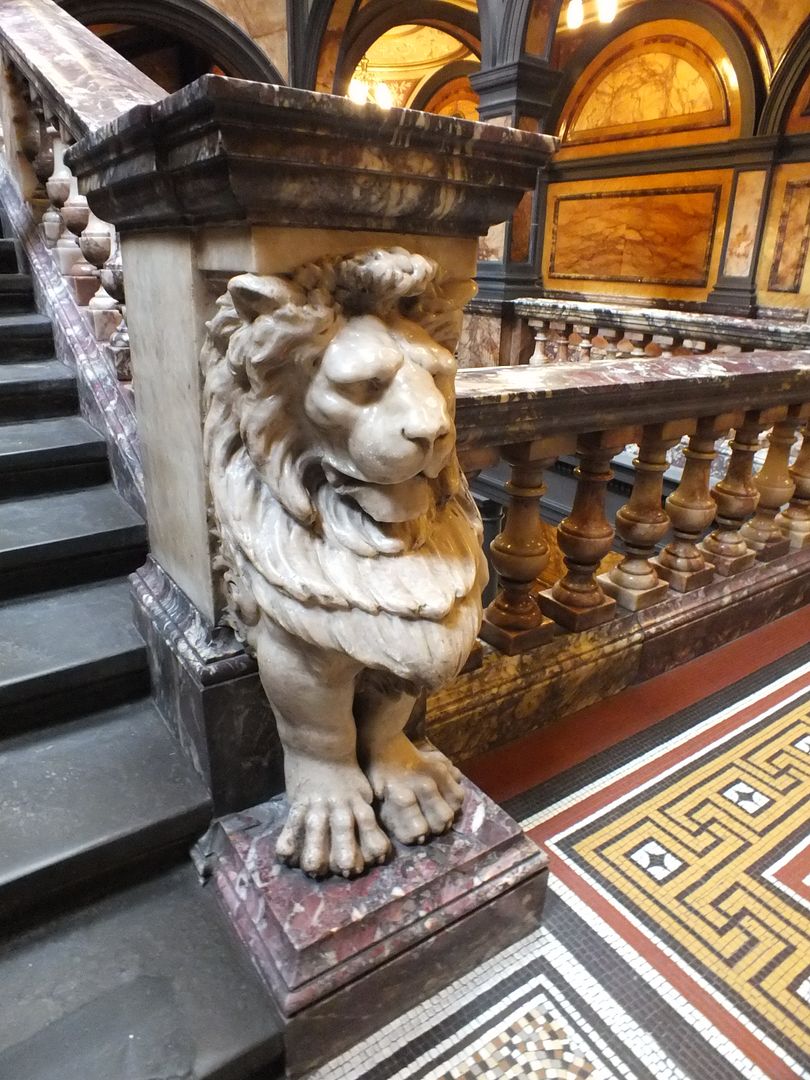 After the tour, I headed past the Museum of Modern Art to Tesco to pick up some lunch, before going to Glasgow Central station for the train out of the airport.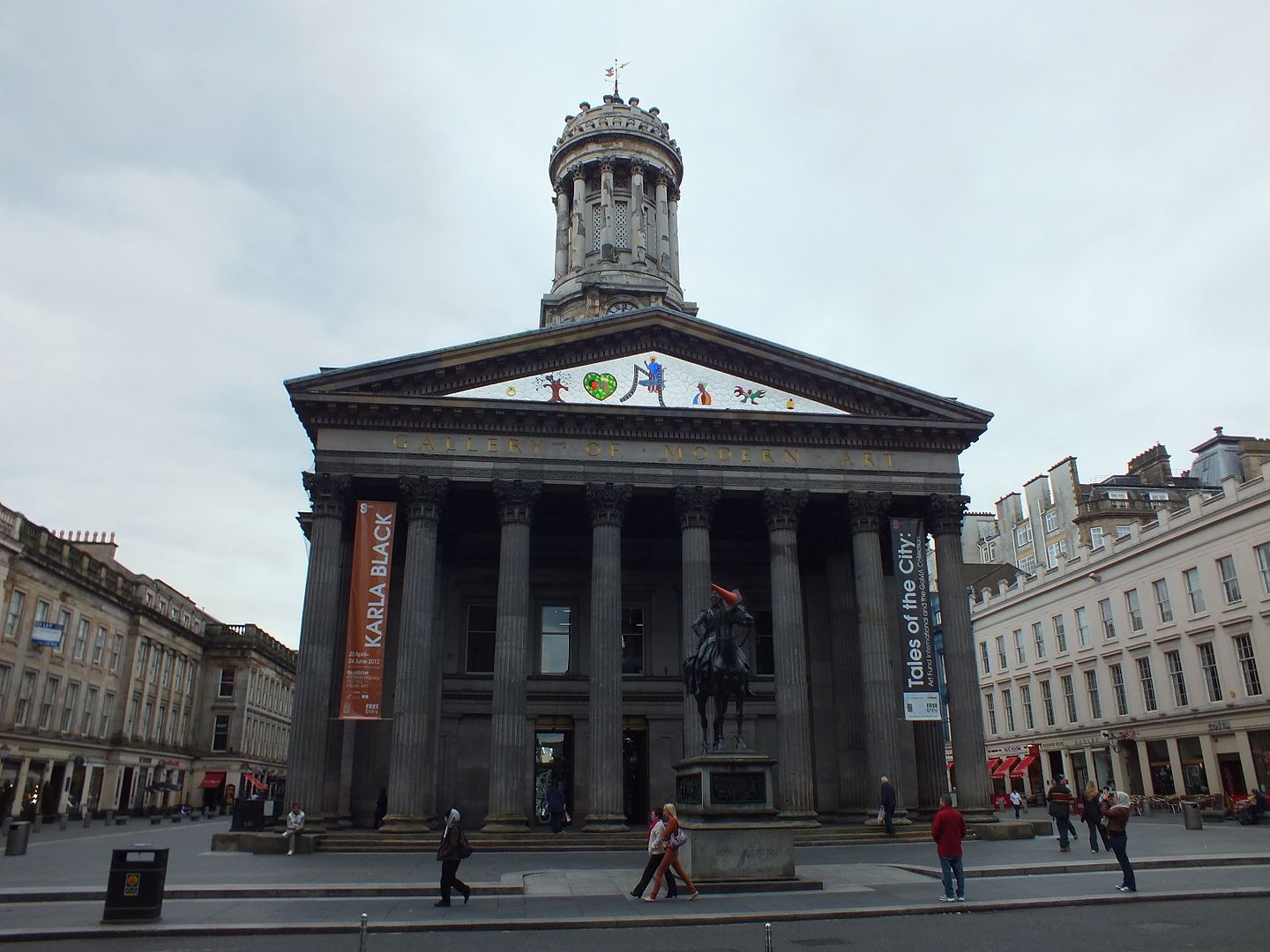 The train/bus combo is actually the cheapest and fastest route out to the airport – certainly better than the rip off express bus.
I arrived in GLA at 1225, giving me plenty of time to check in and find the gate.
I had checked in for the GLA-BHD leg online (and been given an aisle seat, without the option of changing). I went to a SSCI machine, where it only spat a boarding pass for this sector as well. I went over to the desk where a very friendly lady printed both boarding passes for me (on proper cardboard passes), as well as changing my seats to ones I requested…excellent service here in GLA!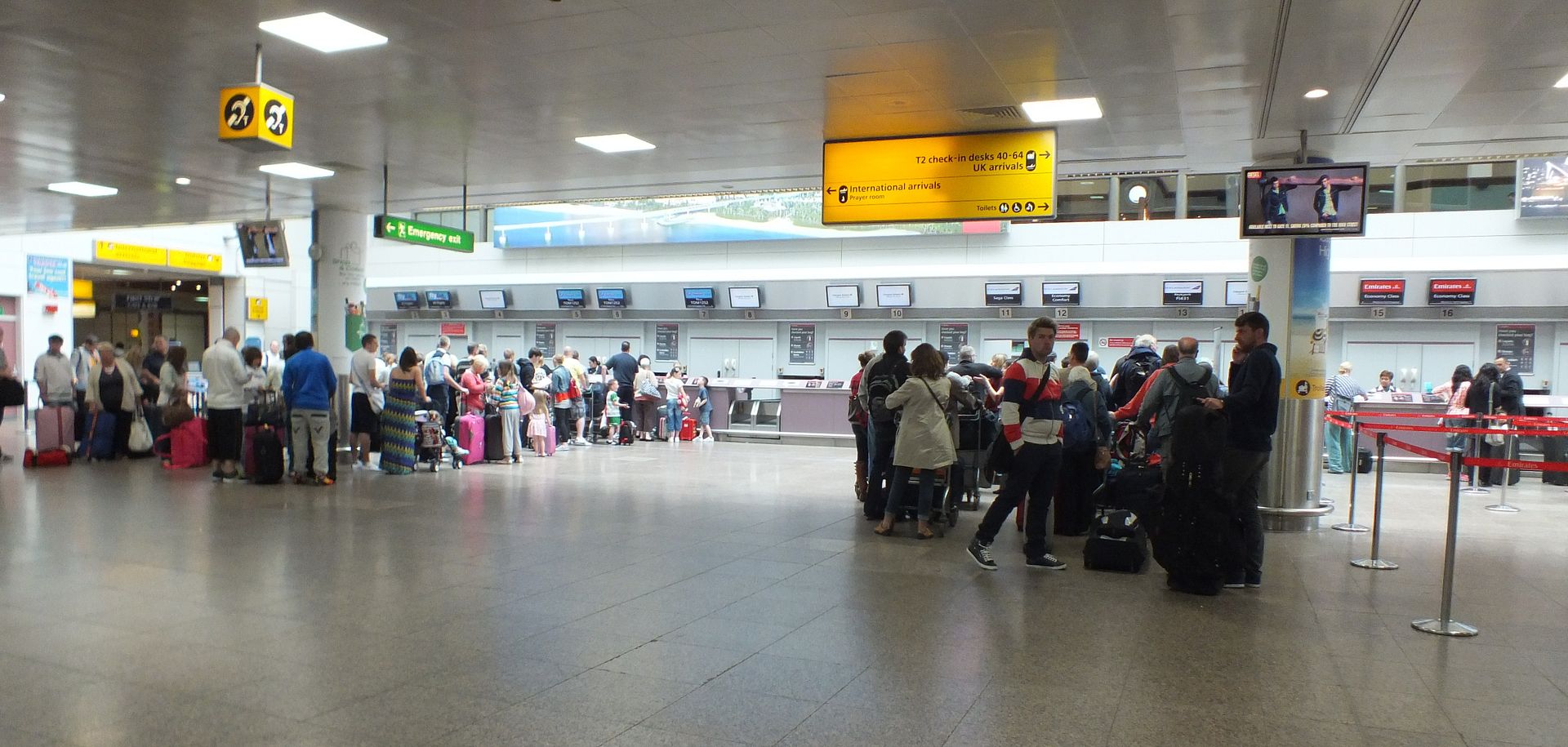 FIDS
Security was quick and easy, and before I knew it, I was airside. There wasn't much happening today.
The new service to MAD had just left
KL and EK were in town

The LGW flight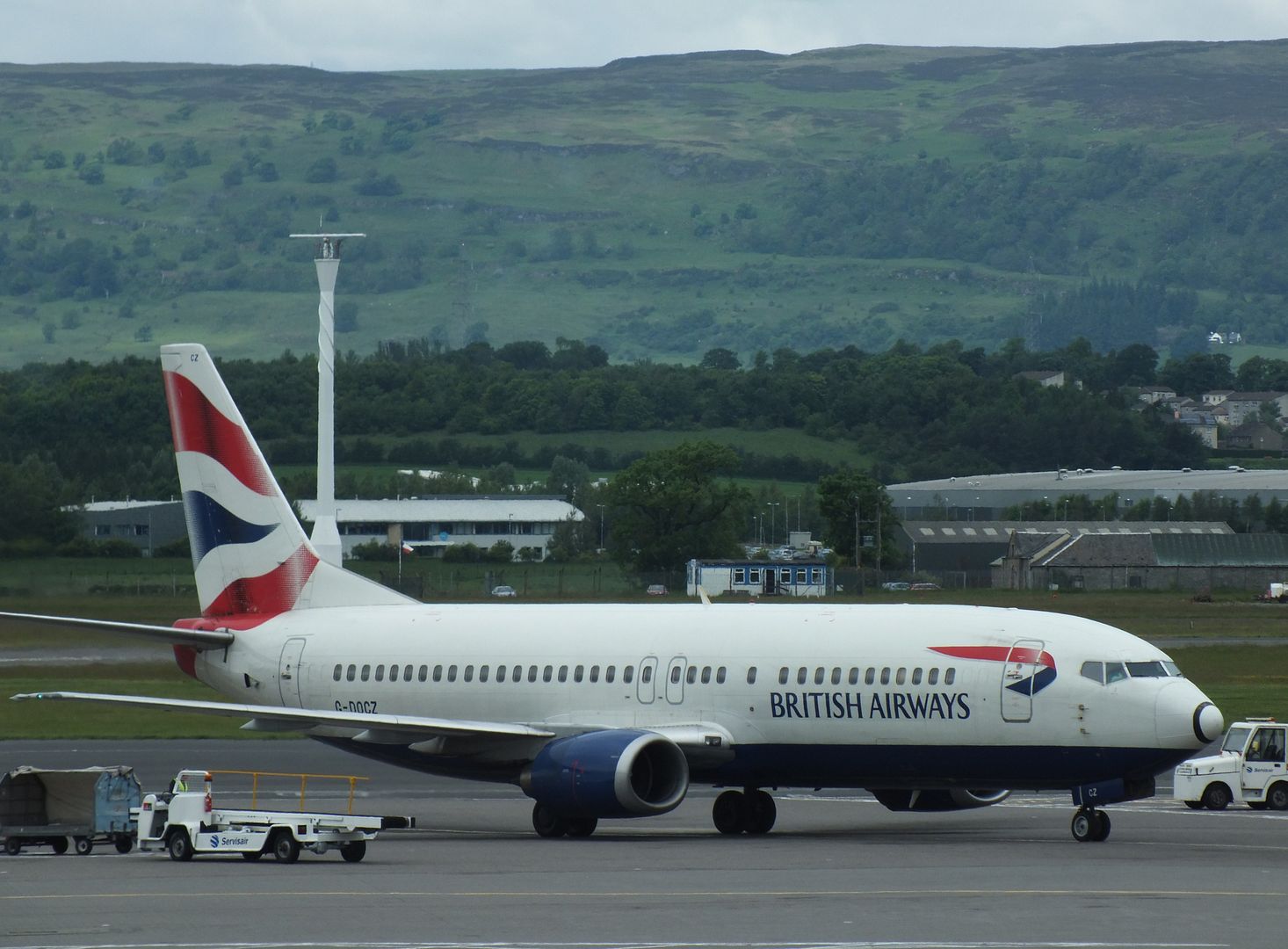 I LOVE a ride on one of these out to Barra (the sand runway one)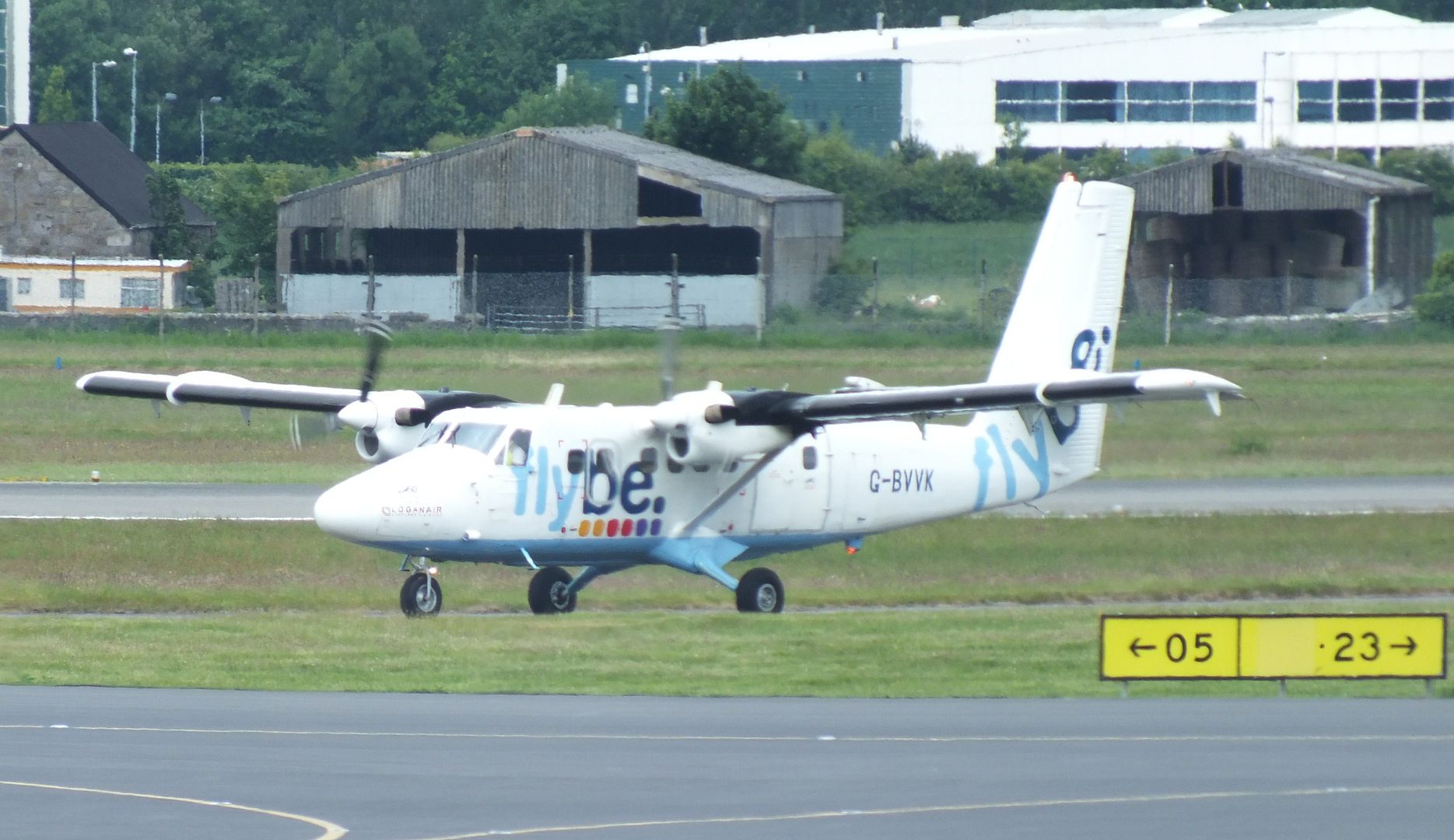 Going somewhere sunny
Just over half an hour before departure, the gate flashed up on the screen, so I wondered over to the UK pier.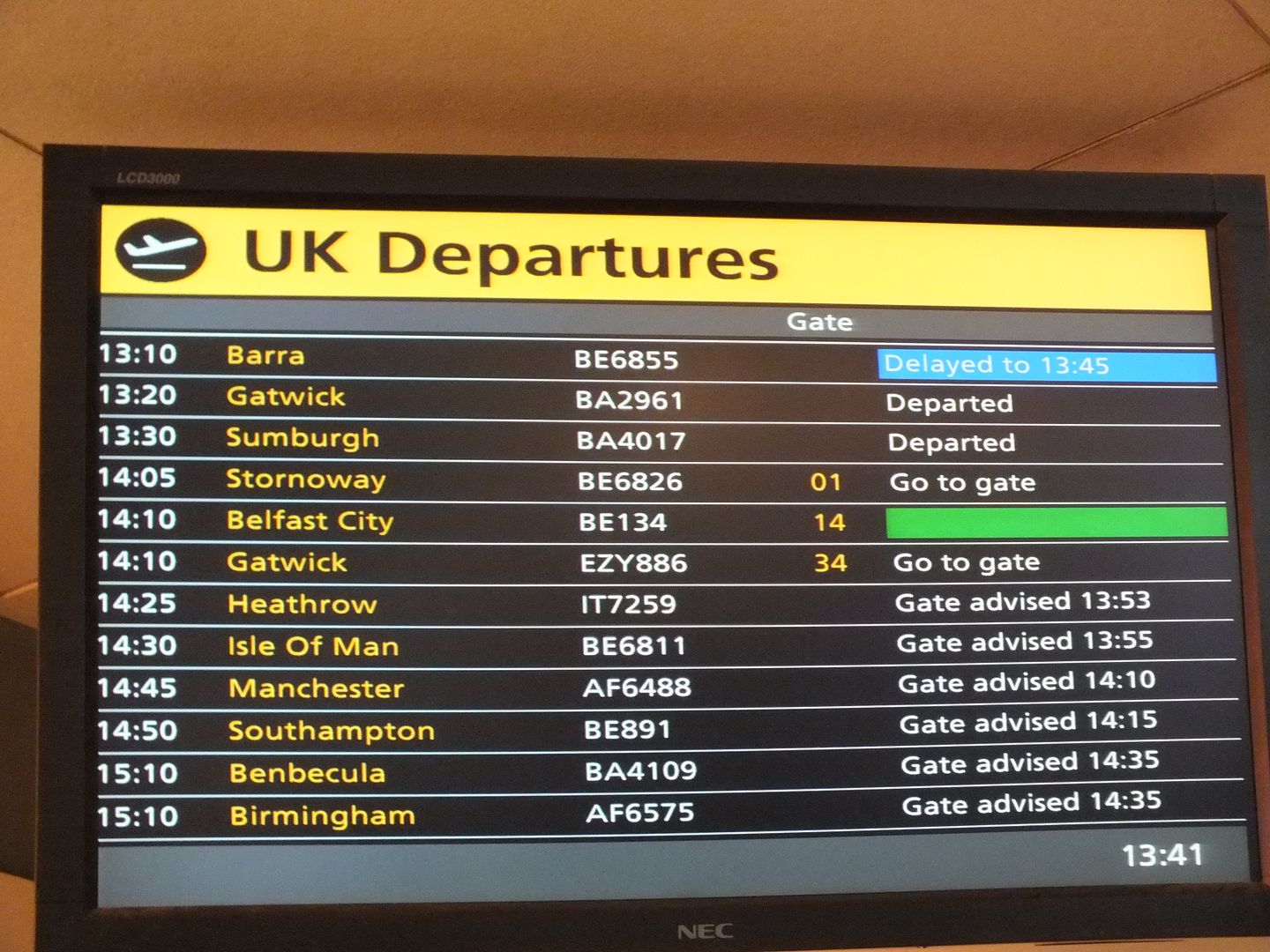 I was rather surprised to see that the flight was supposedly boarding
I was even more surprised at the gate to see that there was no one left in the lounge, save two members of staff. Clearly they wanted an early departure. My boarding pass was scanned, and I was let onto the tarmac.
June 2012
Glasgow (GLA) – Belfast City (BHD)
Flybe BE 134
Scheduled: 1410-1455 (0h45m)
Actual: 1401-1426 (0h25m)
De Havilland Dash 8
Economy G-JEDM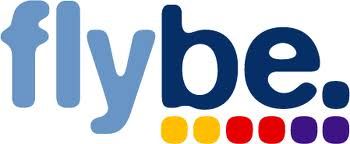 No problems with photos on the tarmac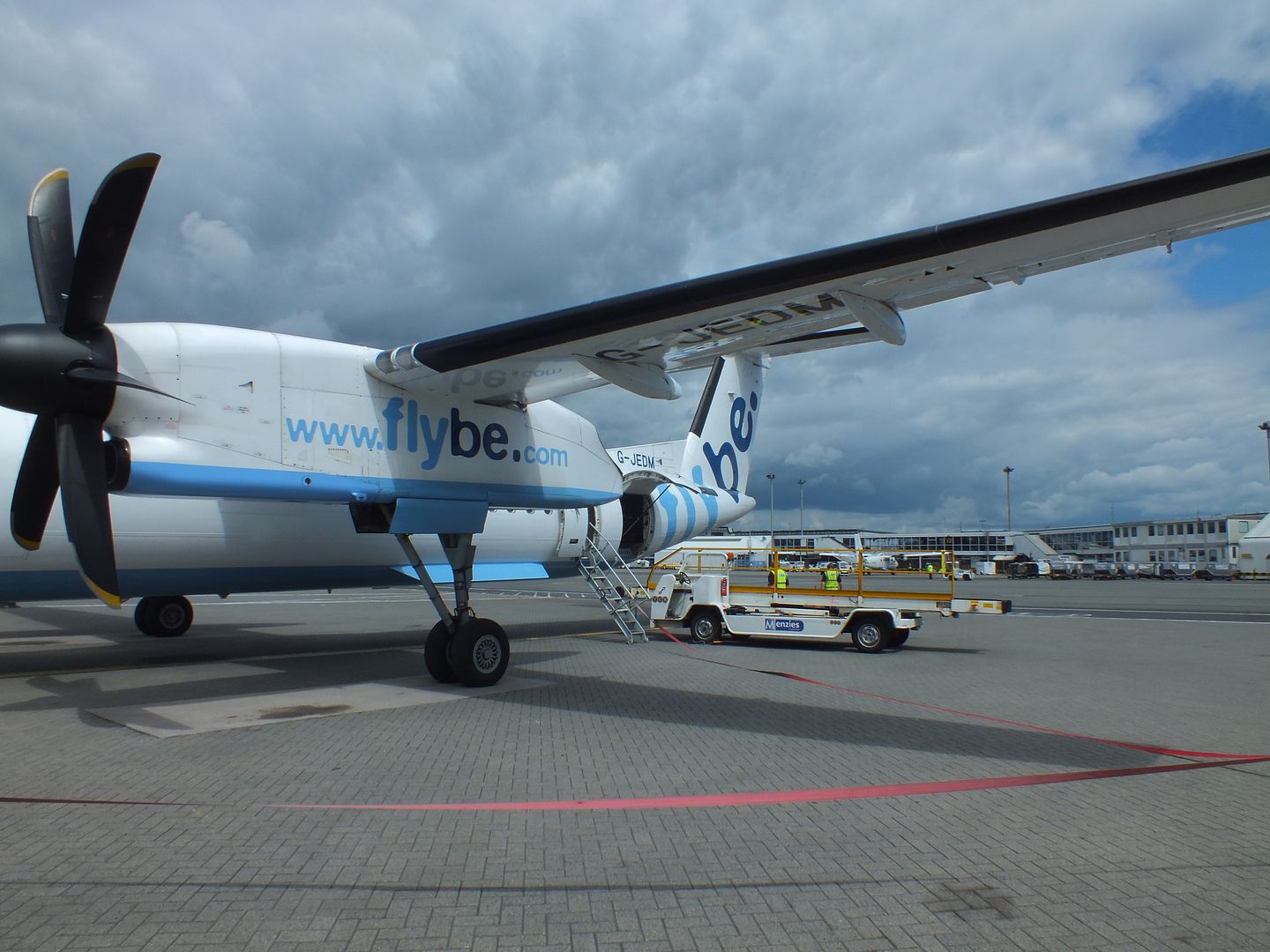 I thought I might as well use the back door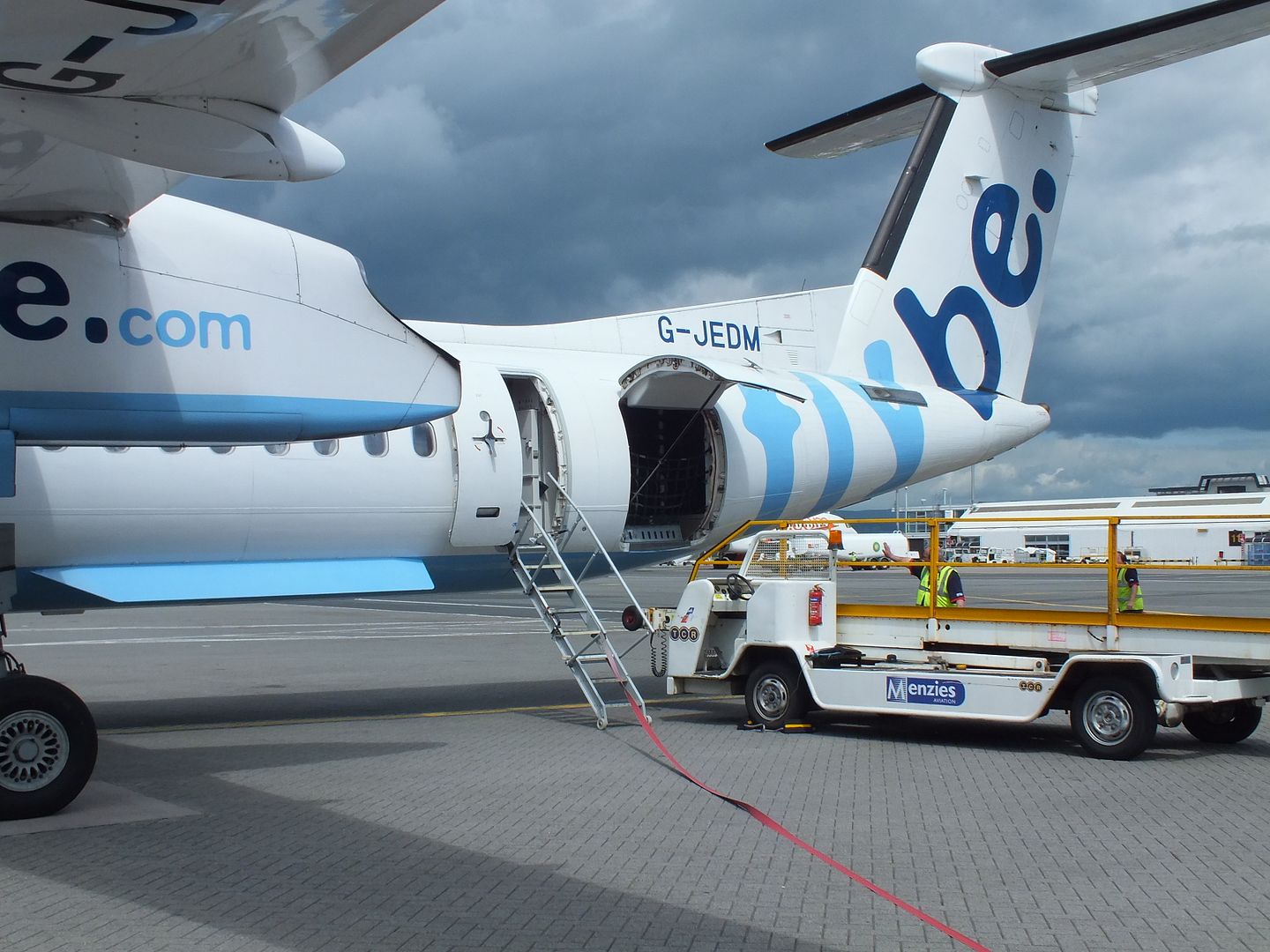 Reasonable legroom
The cabin was pretty empty (well, it was midday Tuesday), and the doors finally closed with about 20 people on board.
Off we go, taking off 9 minutes early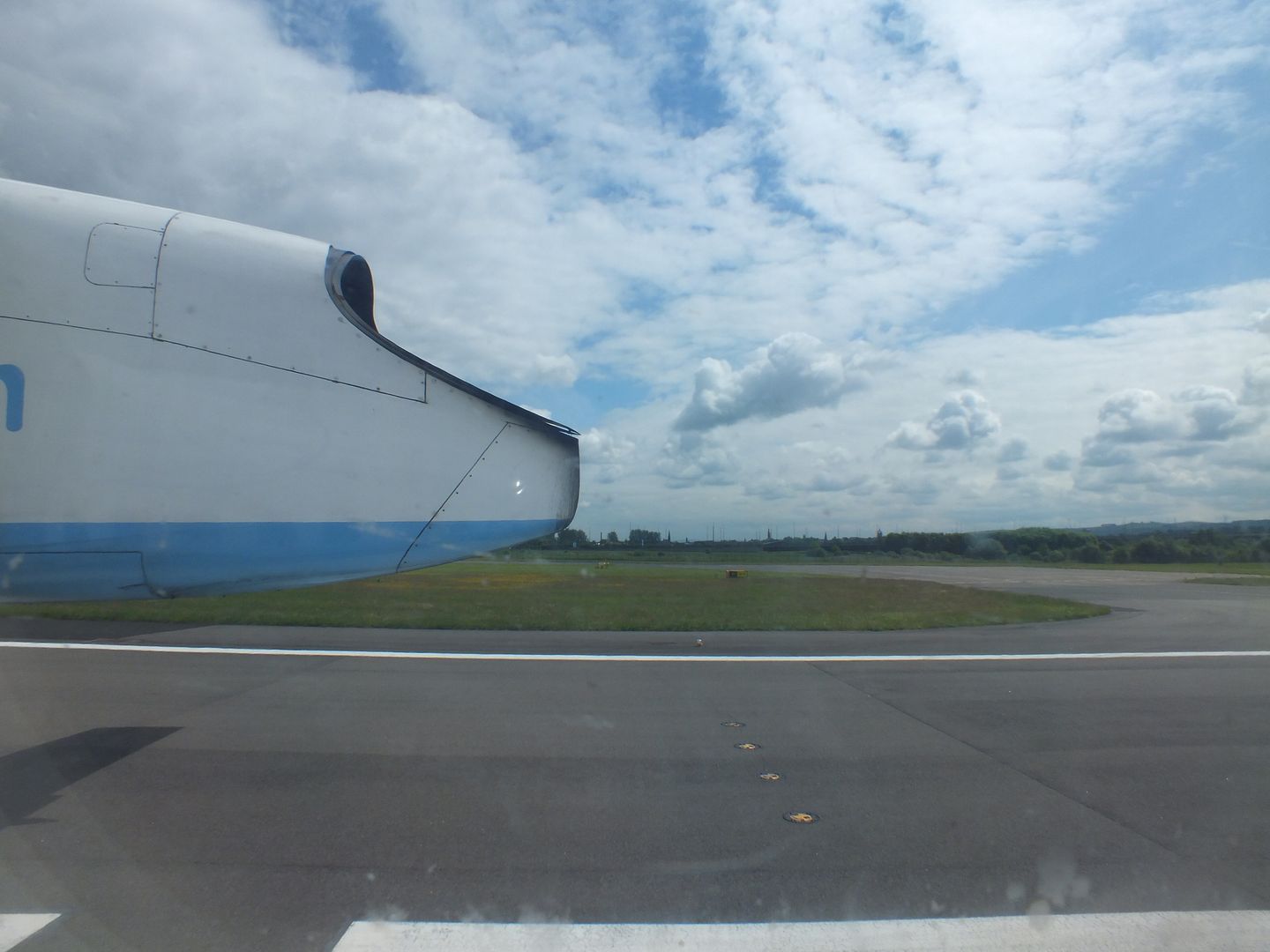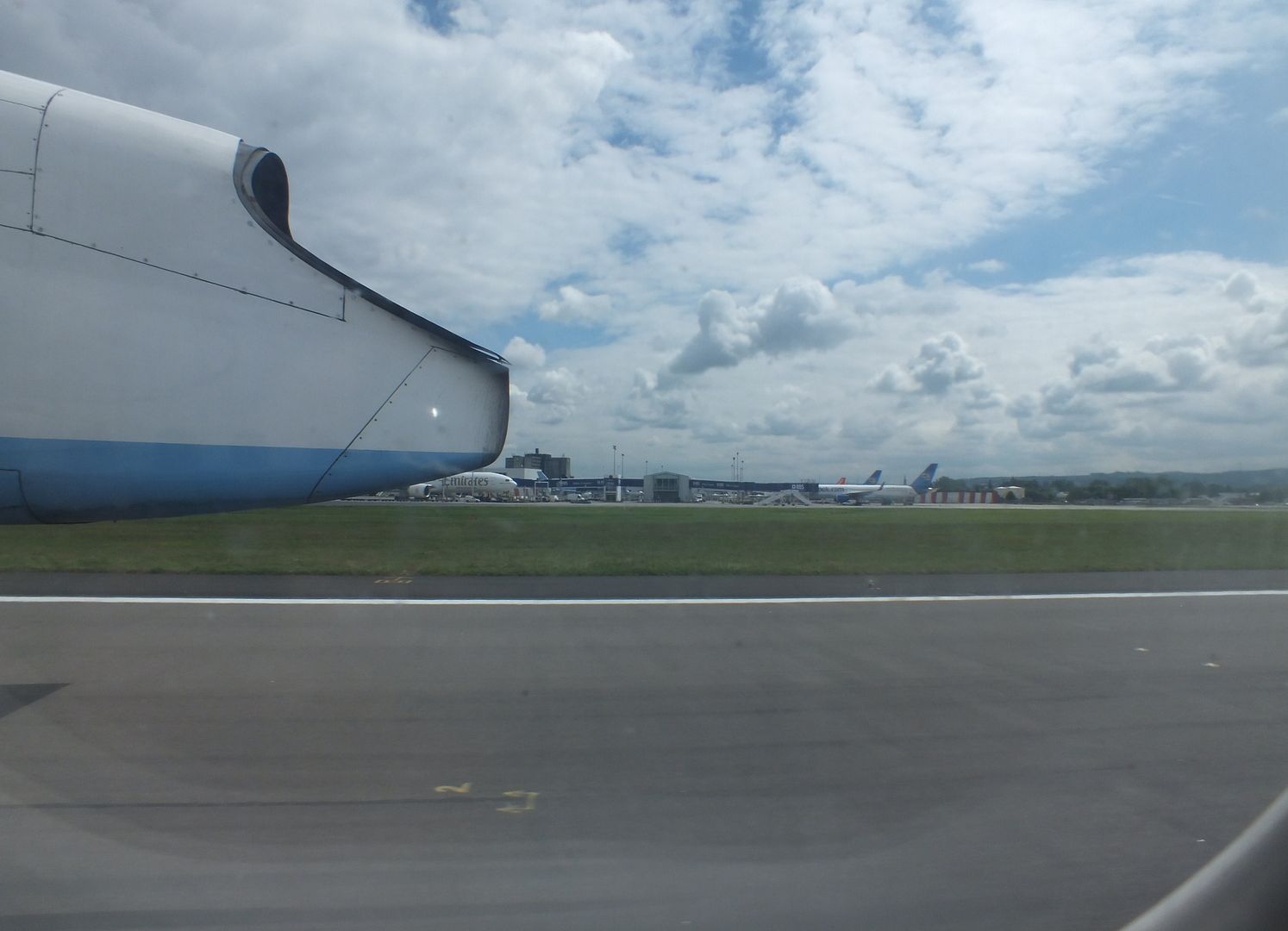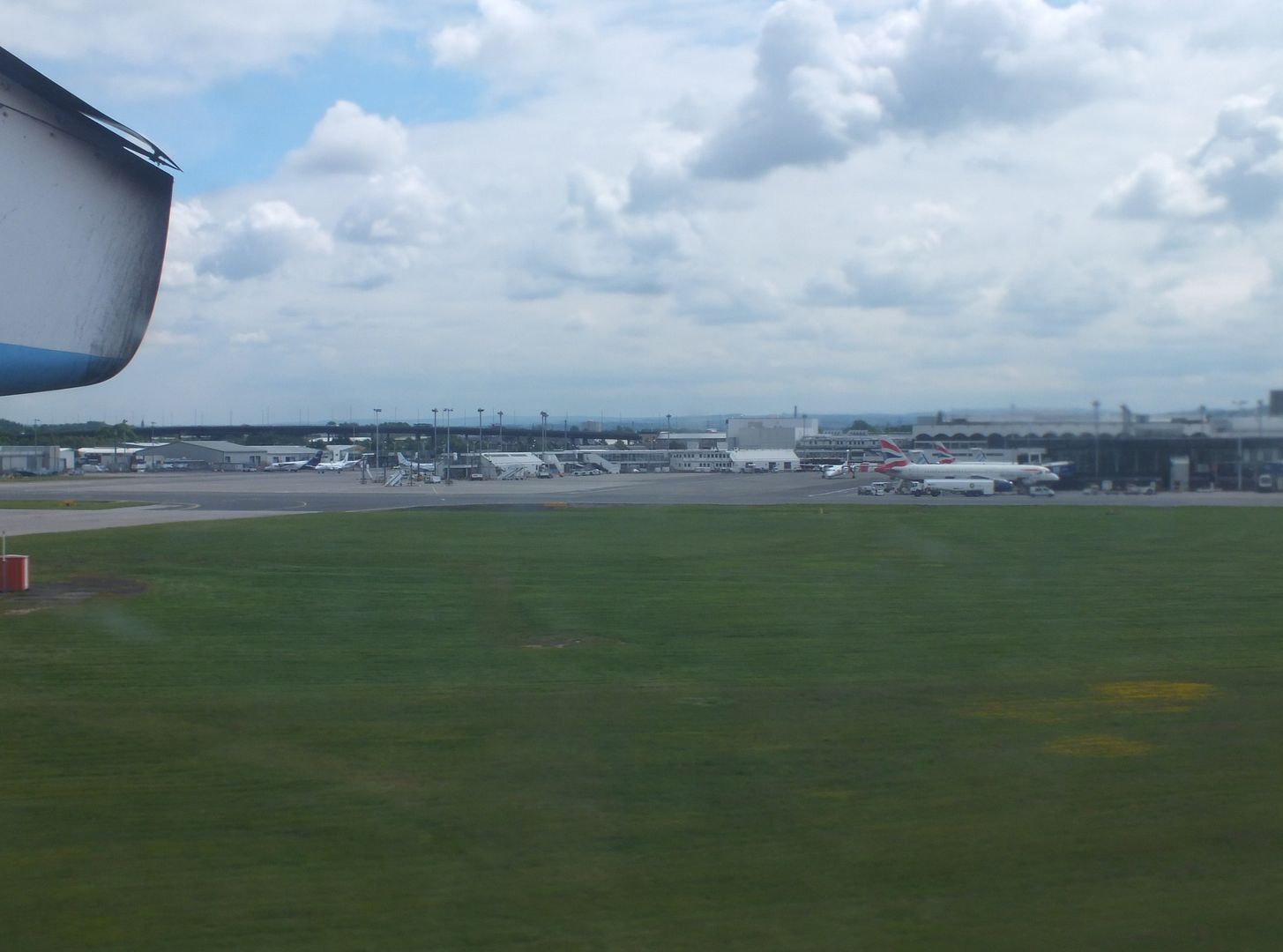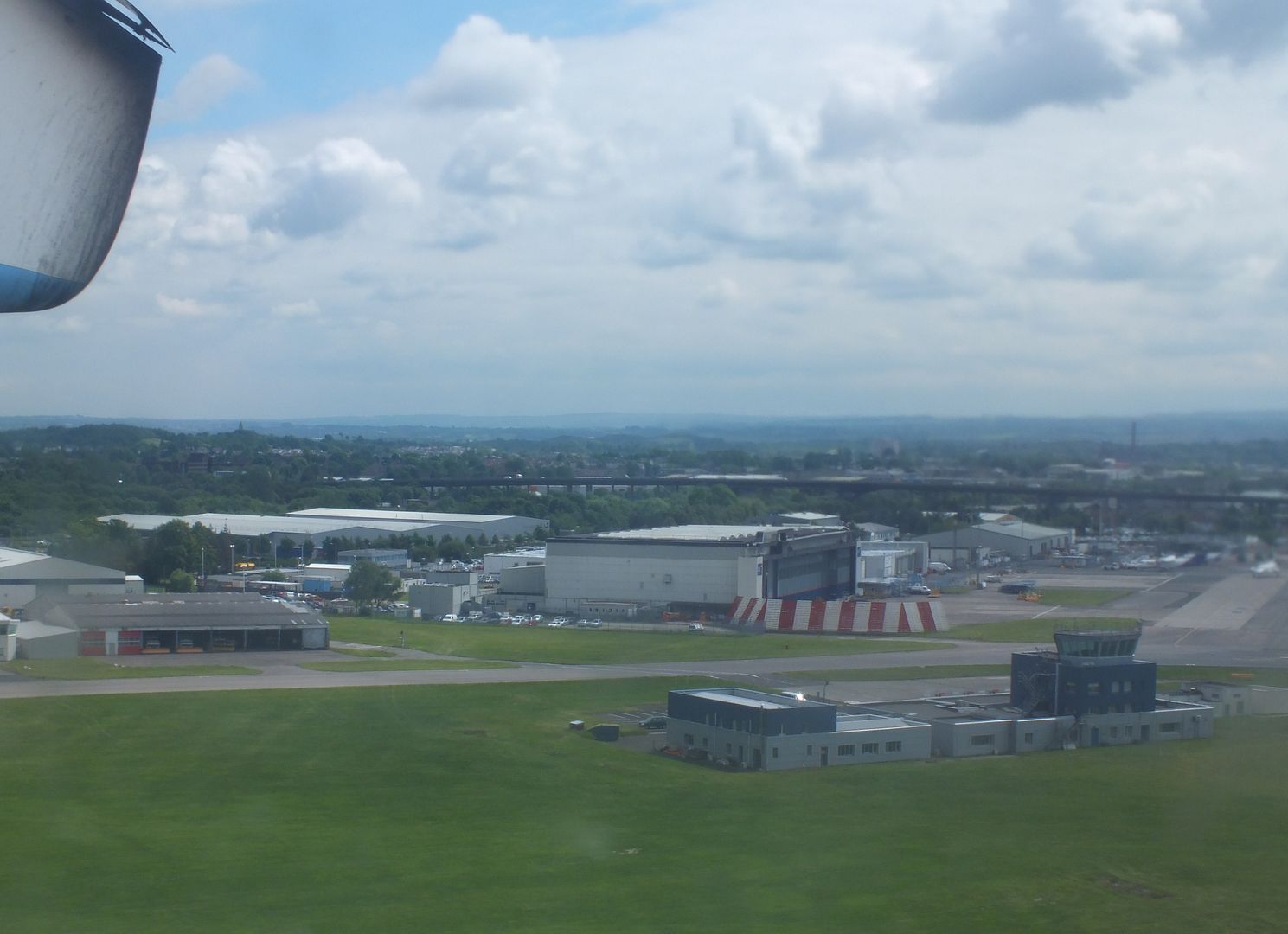 This could almost be London and the Thames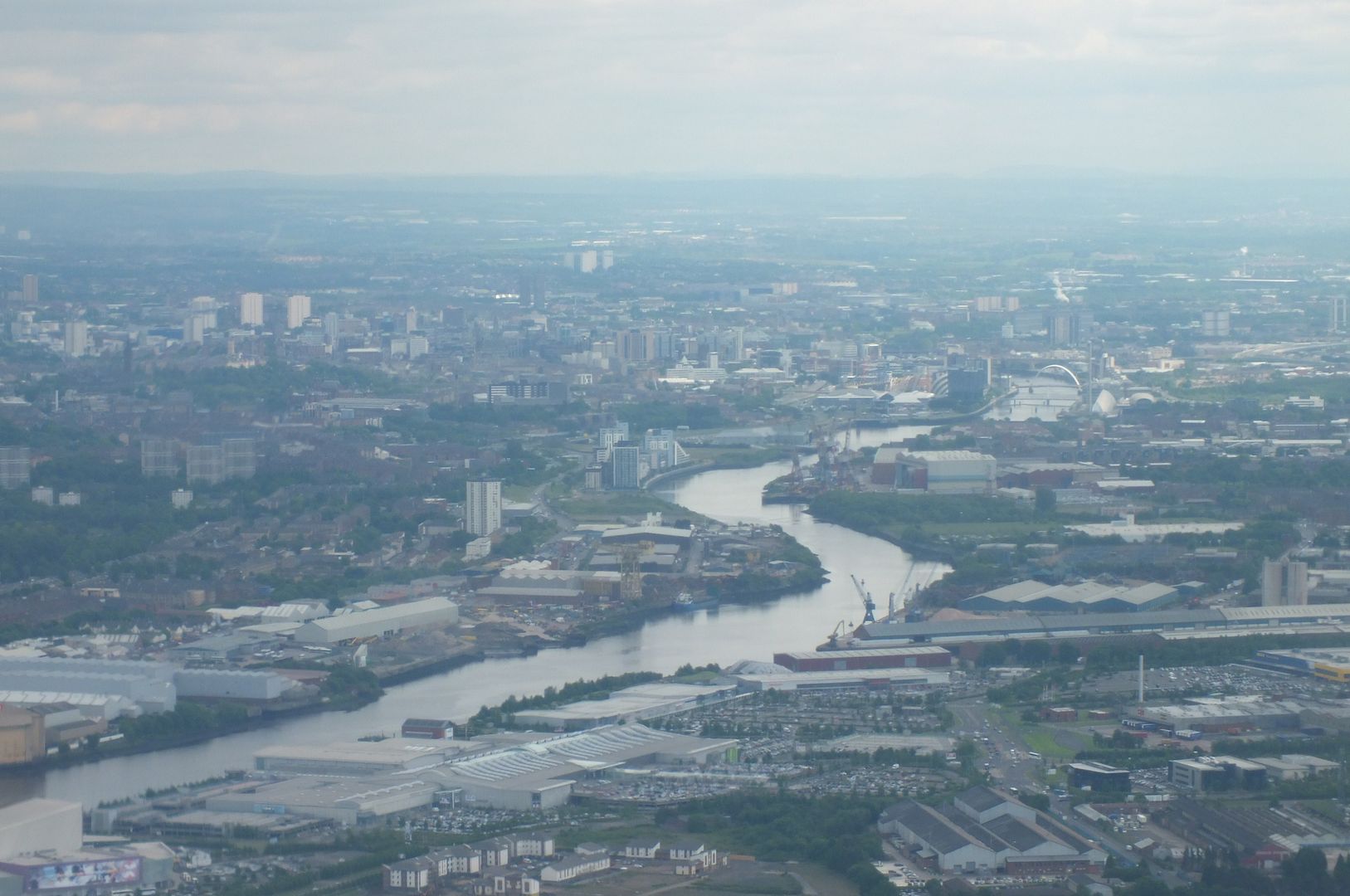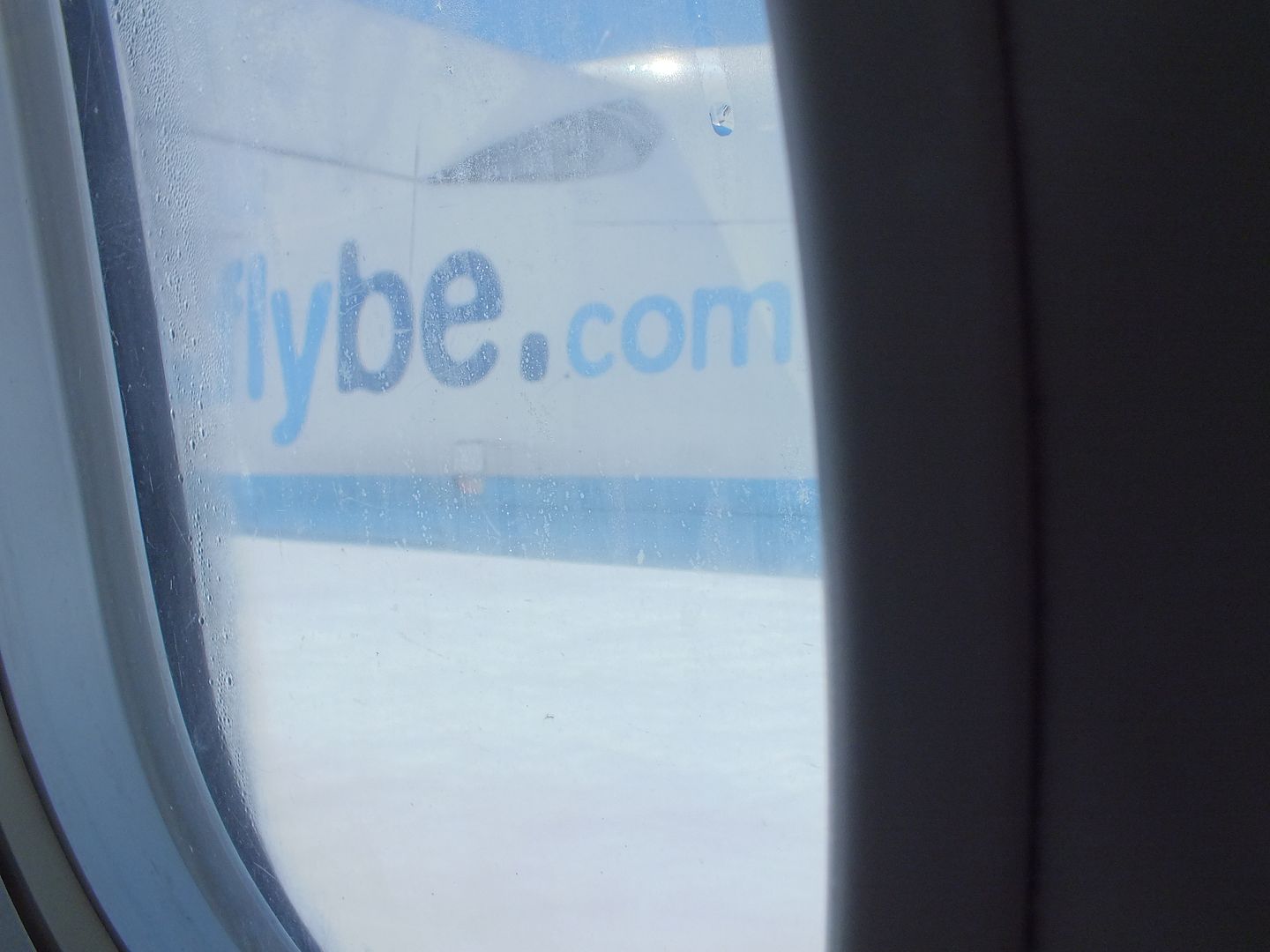 The back page of the magazine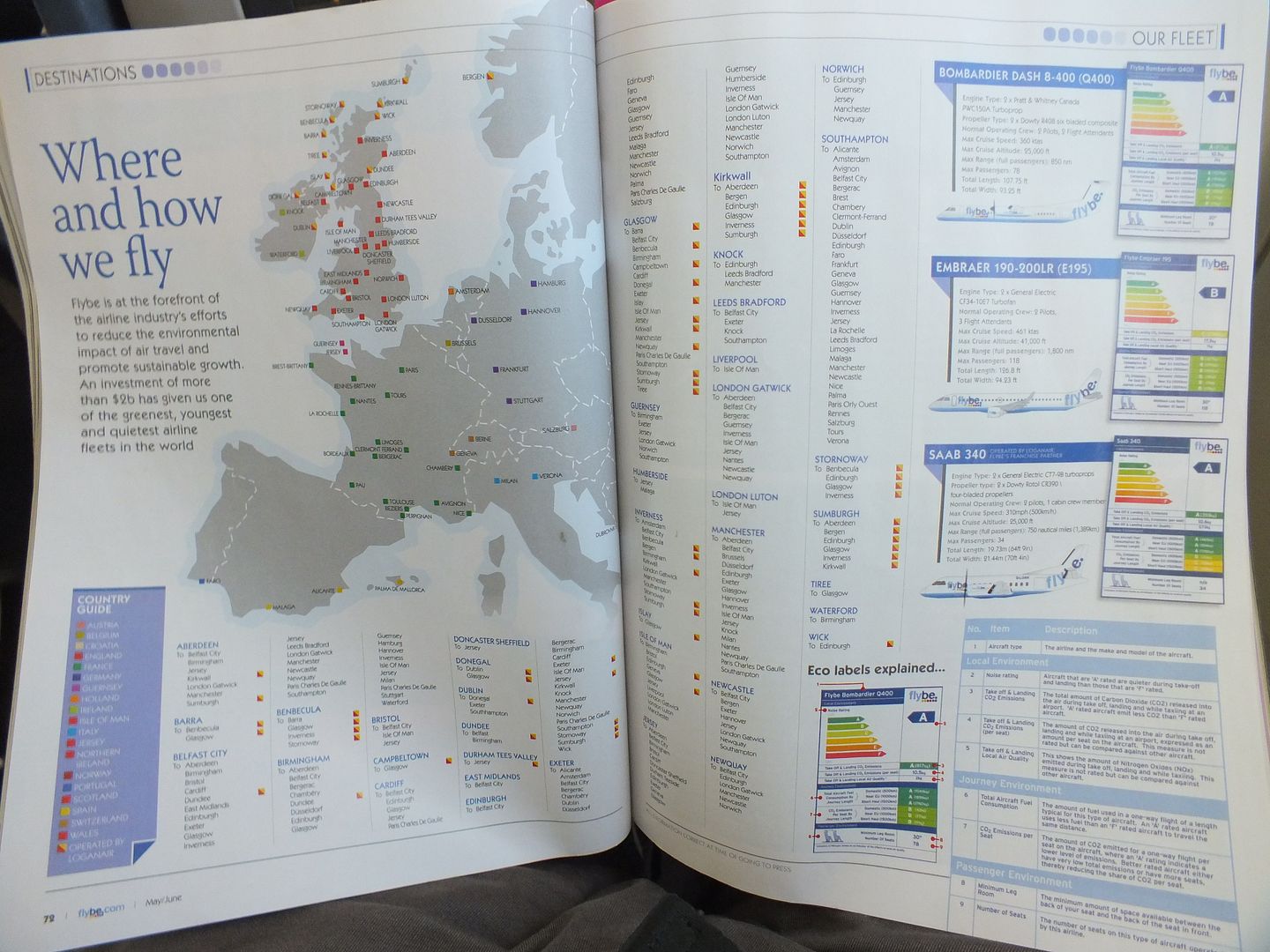 Fleet info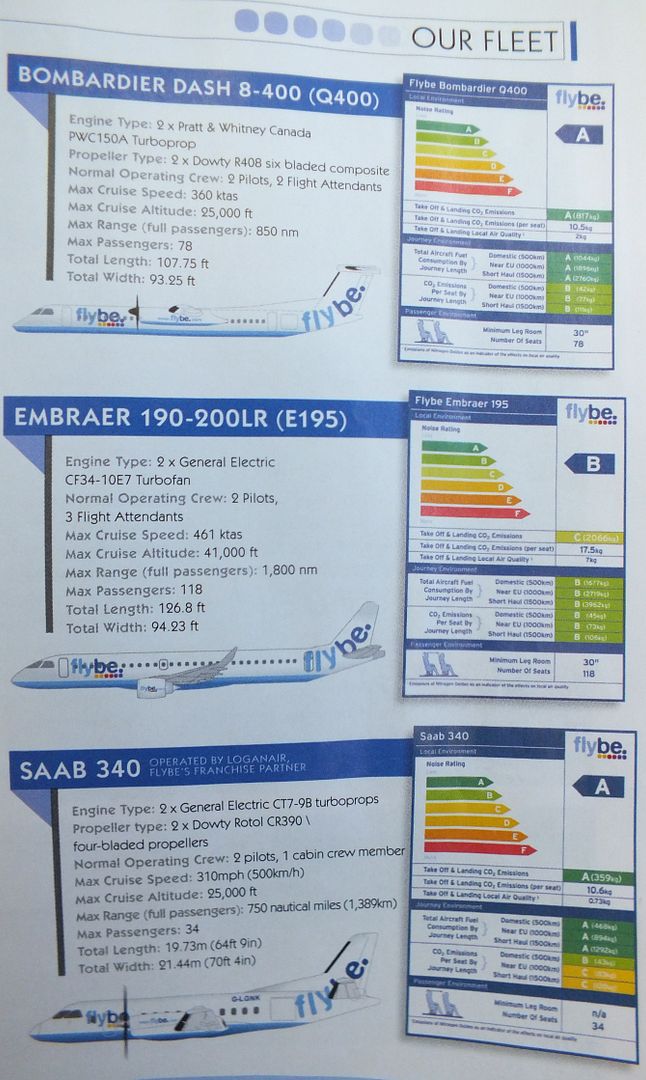 All our
Olympic diving
hopes are on the shoulders of Tom Daley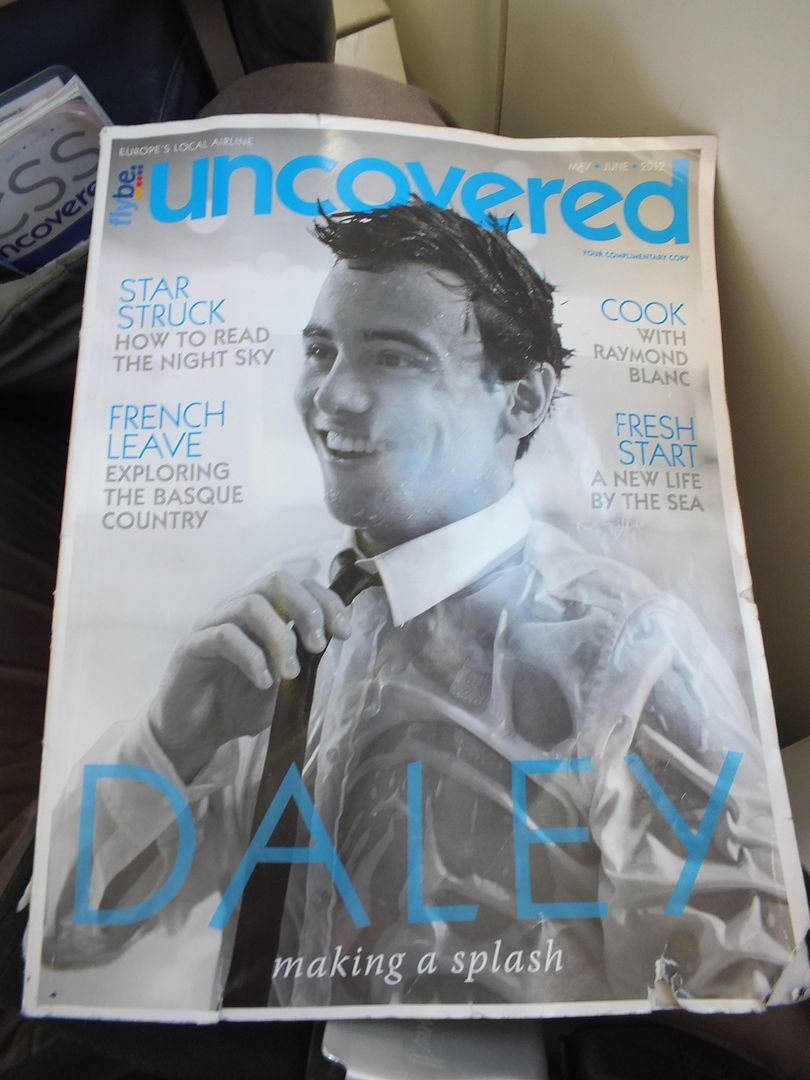 Safety card
Seemingly only minutes after leaving Glasgow, and we are on approach to Belfast. The two crew did a lightning quick tour of the cabin with their trolley, but nobody bought anything.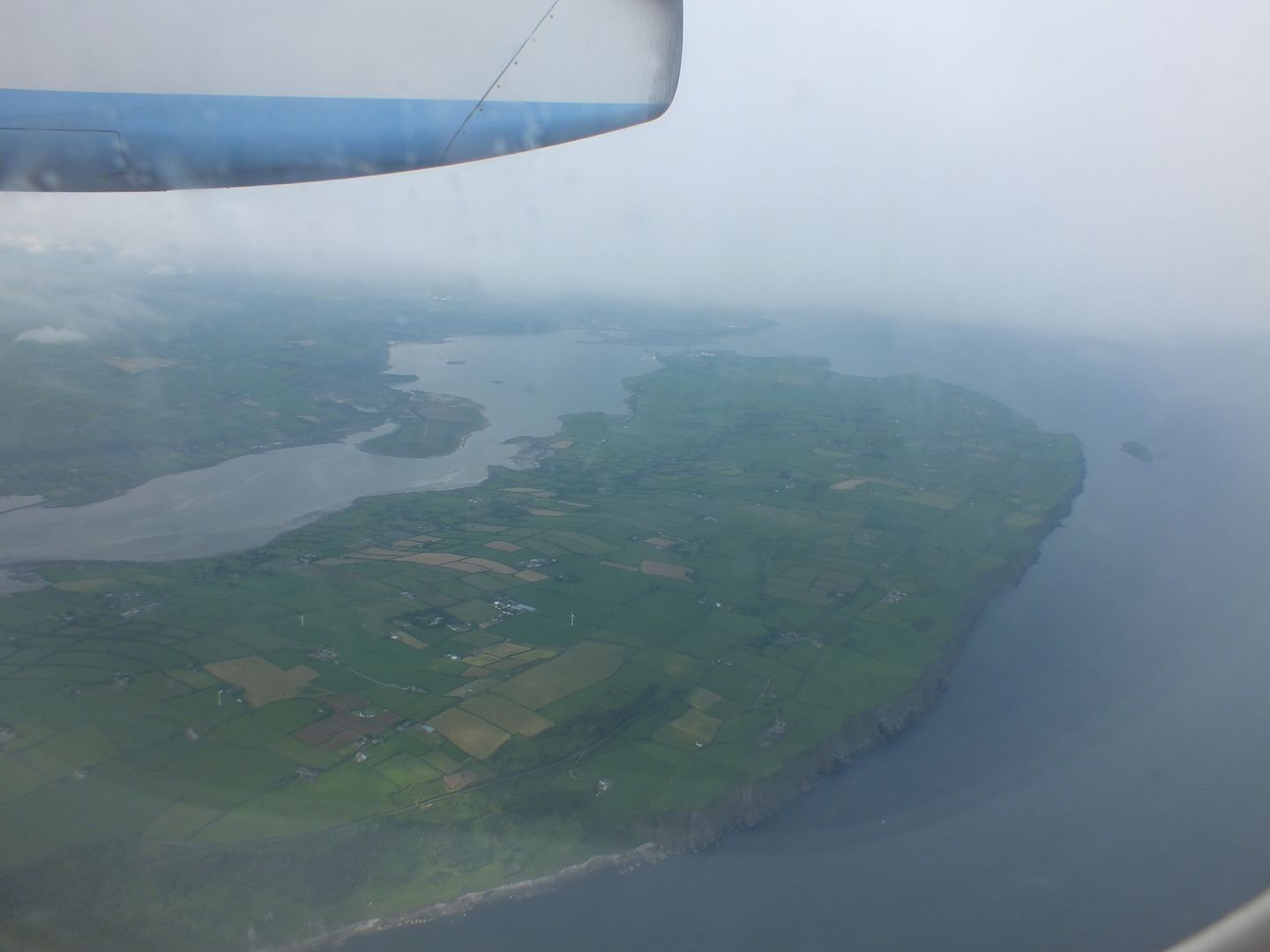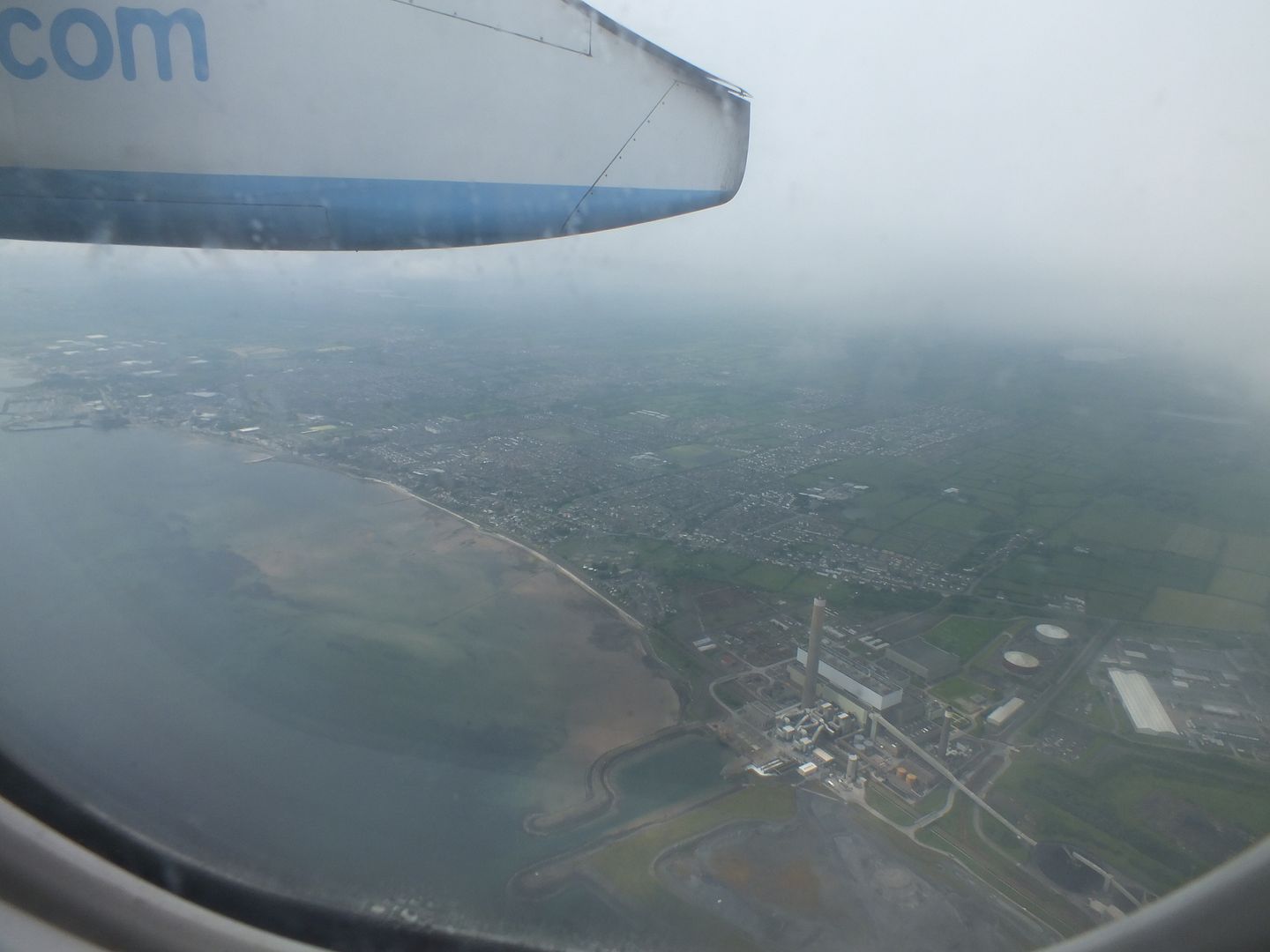 Welcome to Belfast!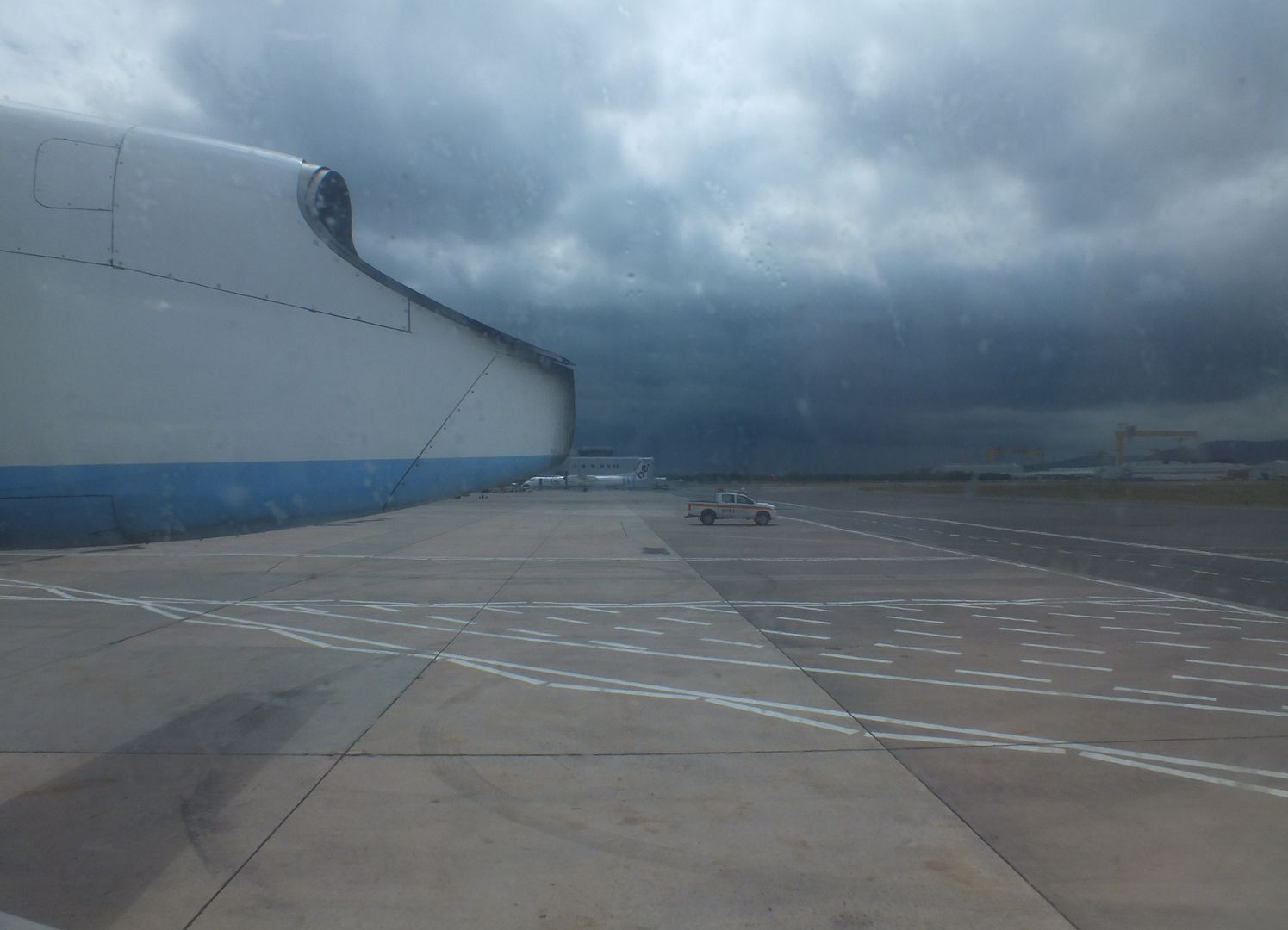 I was about to take a photo as I disembarked but I was yelled at by a member of ground staff. He later apologised for shouting saying that photography was not permitted for "security reasons".