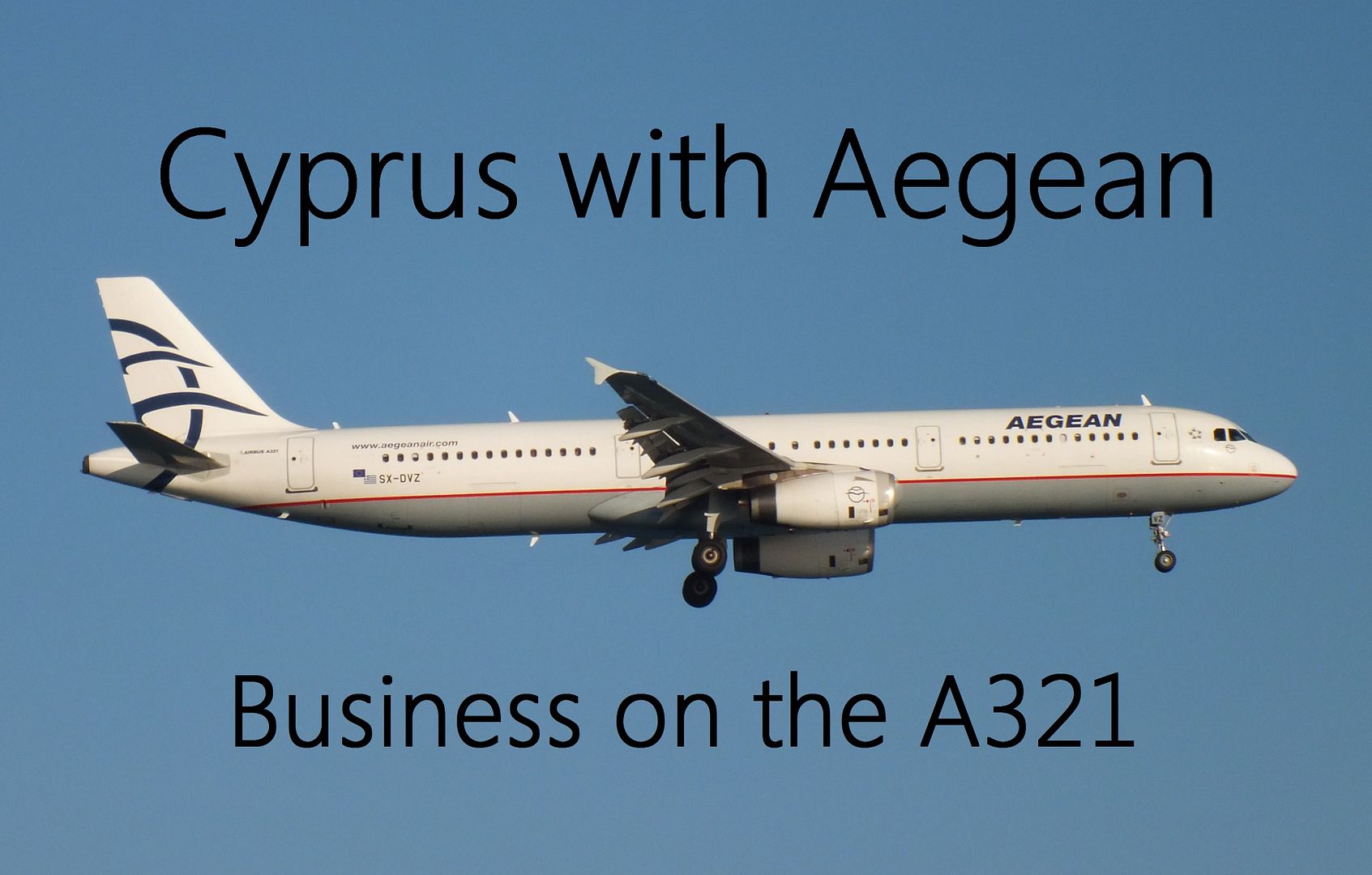 Cyprus with Aegean: Business A321 LHR-LCA-LHR
Hello!
Yes, it's me again, with my third trip report this week. Still got one more to go too (Cityjet RTM-LCY) before I'm finally up to date and able to, er, "enjoy" the English summer.
If you'd read some of my earlier reports from this year, you'd know I'm a major fan of the spending ability of bmi's Diamond Club miles. With the sale of BD to BA earlier this year, the Golden Era of cheap premium trips was coming to an end. LH & co decided rather abruptly to end their agreement with BD. The rest of Star Alliance would be withdrawn from BD search engines at the end of May. So sad!
Still, there was opportunity for one final trip before the party ended. I tried to book another stonkingly cheap Europe-SIN-India flight with SQ in C (and actually got a PNR on one occasion), but somewhere along the line each itinerary got cancelled before ticketing. It looked like this sort of routing was finally disallowed. As such, I began hunting for a trip somewhere in Europe. With the LH family out of the picture, I had a choice of SK, TK, TP and A3. I discounted SK as I wanted to go somewhere warm and cheap. I had a brainwave when I realised that TP had direct summer flights from London to the Azores – unfortunately I remembered wrong as that was Sata not TAP. In the end I narrowed it down to direct flights from London – either FNC in Madeira with TP or Larnaca in Cyprus with A3.
I really enjoyed my flights with Aegean in
Feburary
, as well as my time on the island. TAP was a bit more of an unknown quantity, so even though I hadn't been to Madeira before, I plumped with Aegean.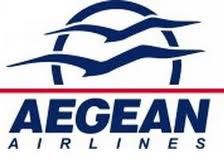 Aegean have a daily flight from LHR to LCA with nice daytime hours. For the summer they have based one of their 4 A321s in LCA just to operate this route. From the beginning of the winter season, this route will be switched over to LGW. At 2040 miles, this is the longest flight in the Aegean portfolio, and the first time I've flown an airline's longest route.
Courtesy of GC Mapper:
When I was in Cyprus in February, I spent most of the time in the South of the island. This time I'd be heading for the Turkish occupied North.
Without further ado, onto the flights!
As mentioned in earlier reports, check in facilities in LHR T1 keep moving. Aegean is now handled in Area K where BA used to be, followed by LH/OS, followed by TP/OU. There was a long line for economy, but no one waiting for Business. Security was quick, and before long I was in the Star Alliance business lounge. It had been a while since I was last in here. The catering is marginally better here than in the BD lounge, although as it lacks windows, I find it rather boring. The place with full of loud Americans having rather excruciating conversations with each other. Without having any interest in the conversation matter, I learnt all about someone's holiday plans, what they did in London, where they were off to on the next holiday, and how they knew someone living nearby the random couple they'd decided to have a conversation with sitting a few rows over. Please, keep you're tiresome stories to yourself in future. I wolfed down the best of the hot catering, then headed over to the BD lounge.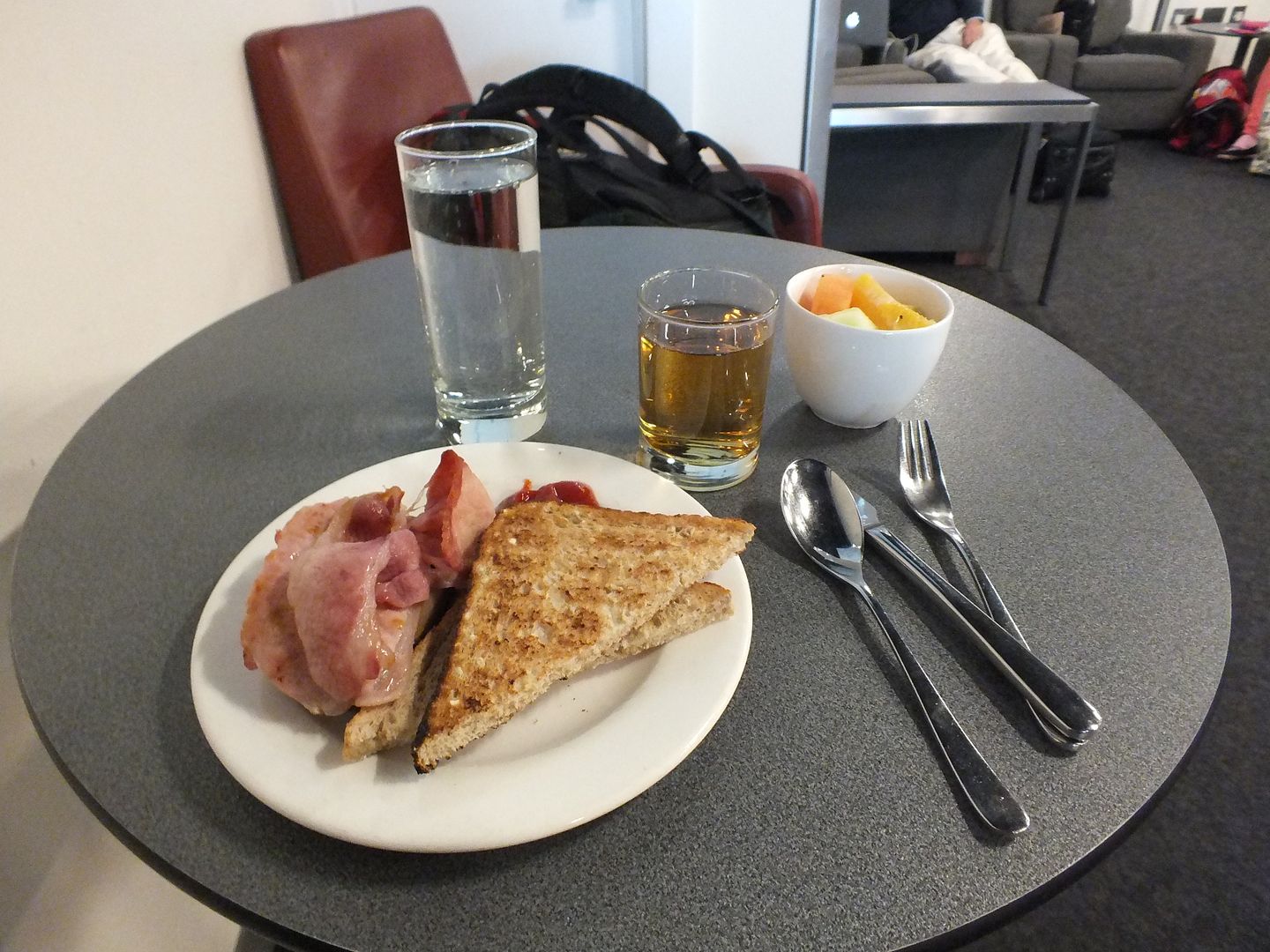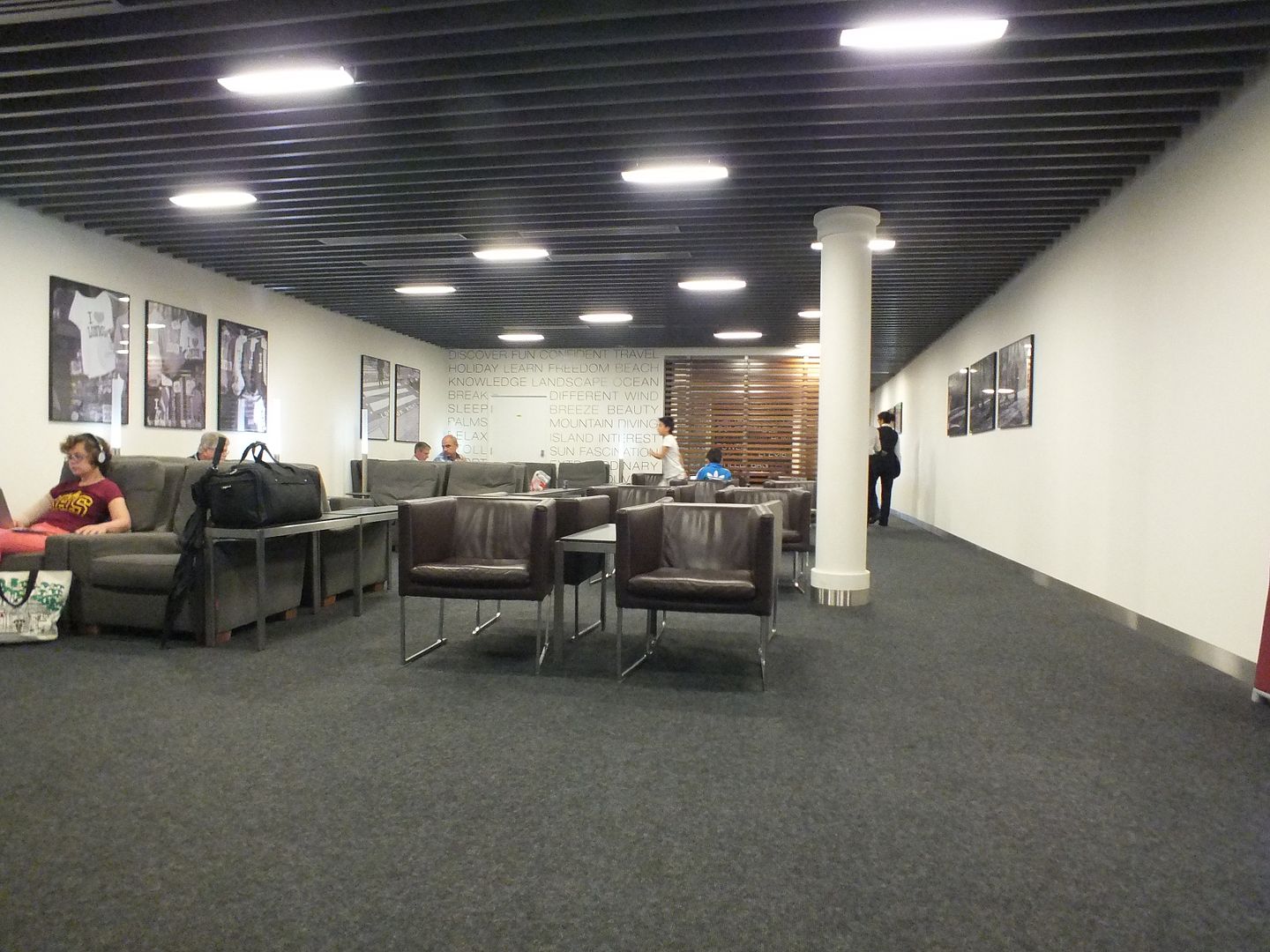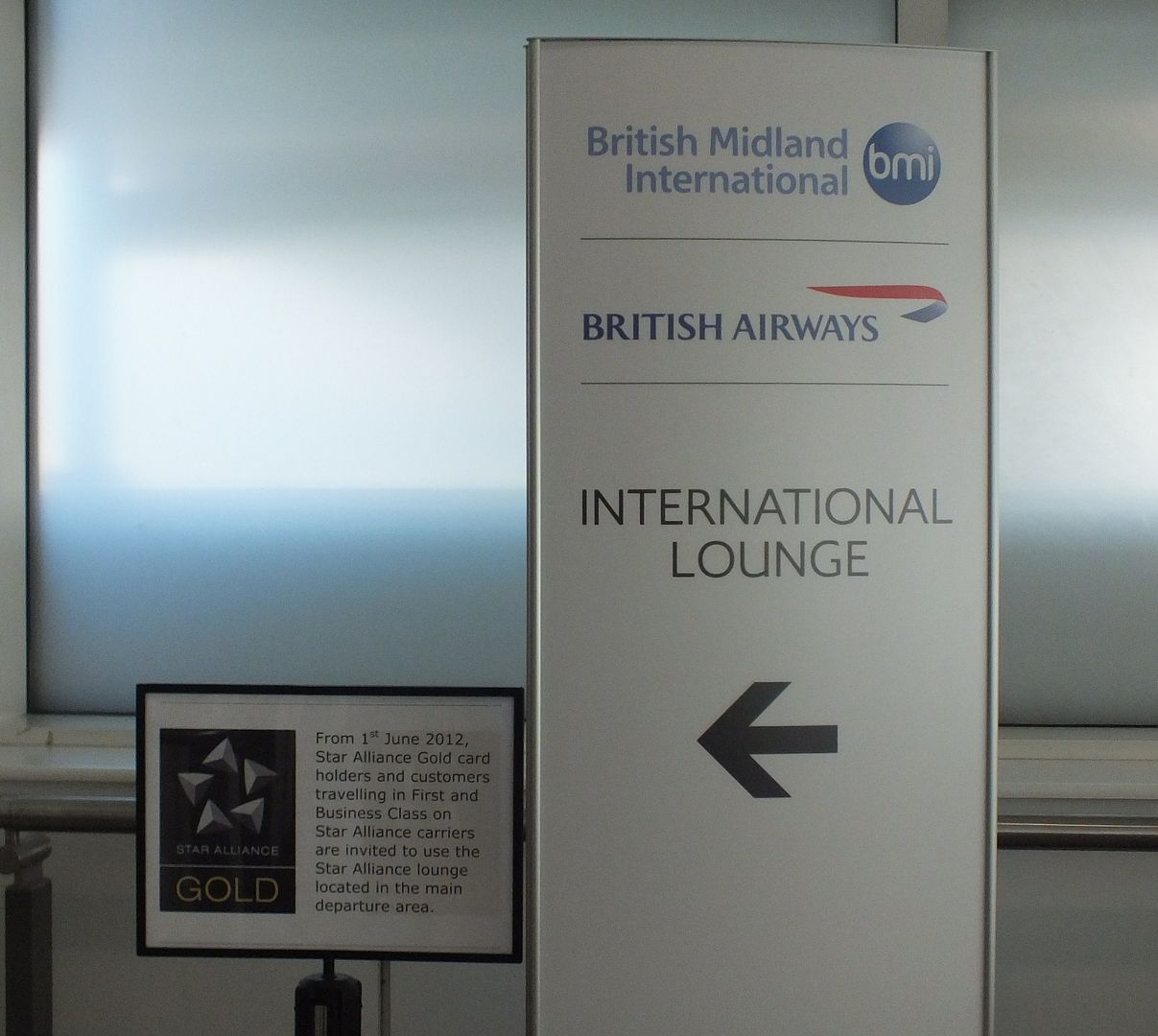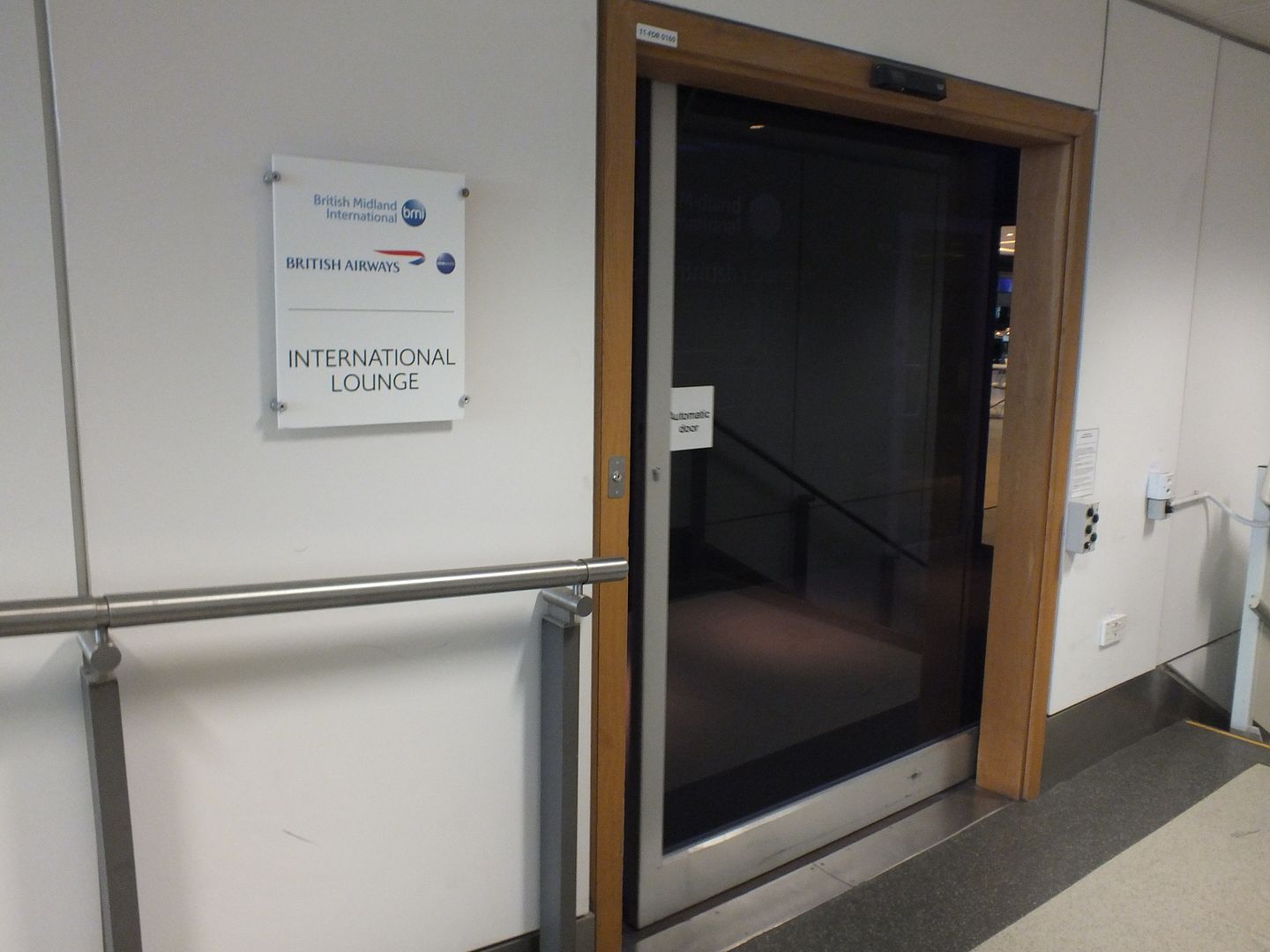 As you can see from the sign, the BD lounge is off limits to most Star Alliance flights. However, thankfully, Aegean has come to an arrangement with BD to use the lounge still (which shows that there was no reason for LH to suddenly stop their Silver members using this lounge). I was expecting the place to be empty given the lack of other *A passengers, but the place was surprisingly full. Still, my usual seat in the corner was free.
Some Jubilee tea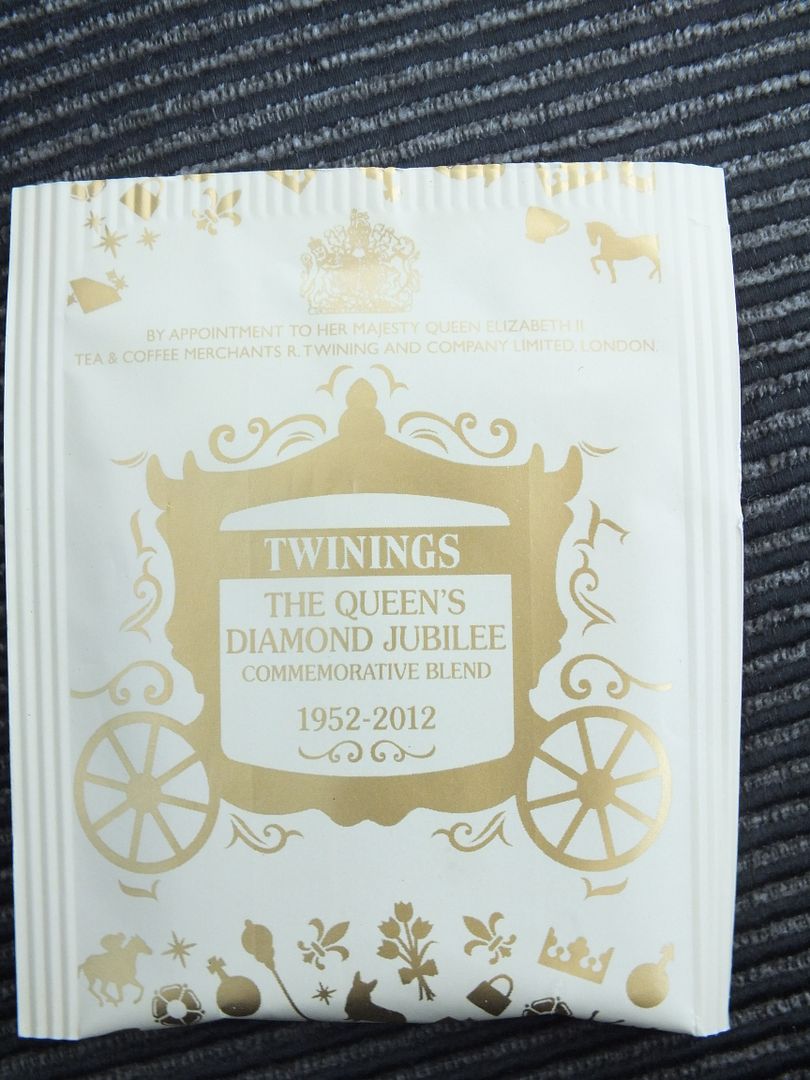 It was a lovely sunny day – perfect for plane spotting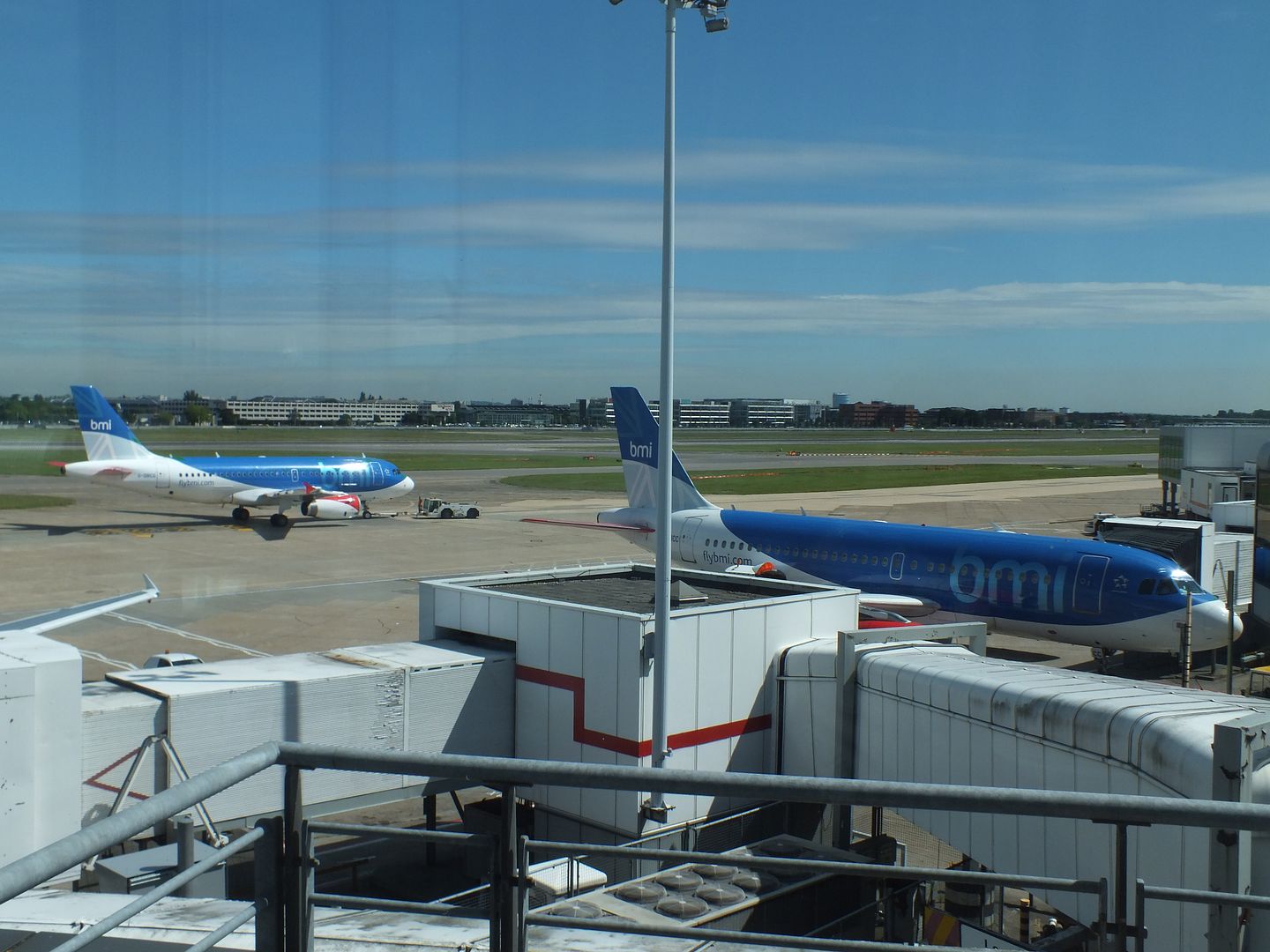 Nice to see the Olympic flame plane again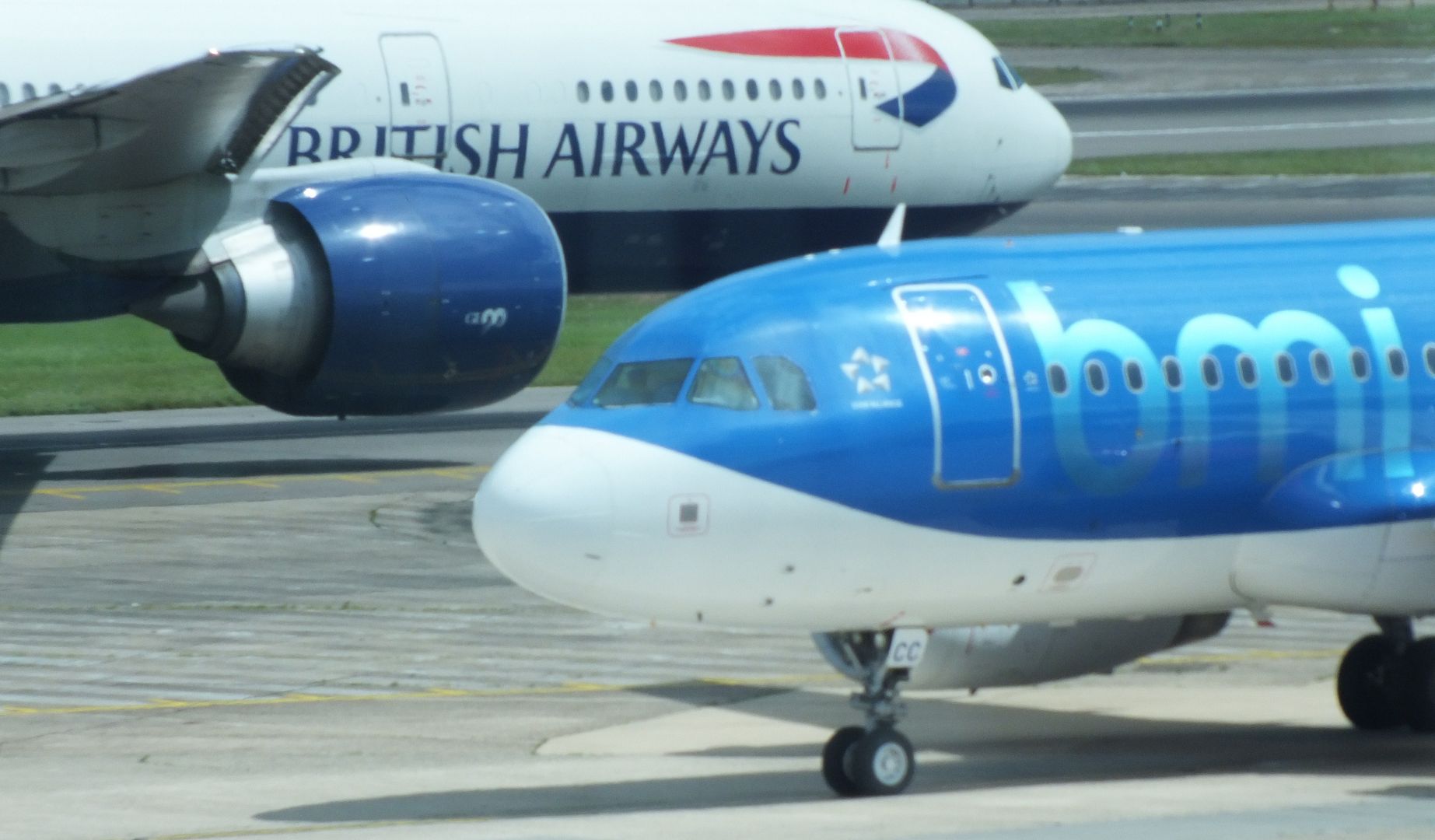 Anyone knows who's operating this ex-Eurofly A330?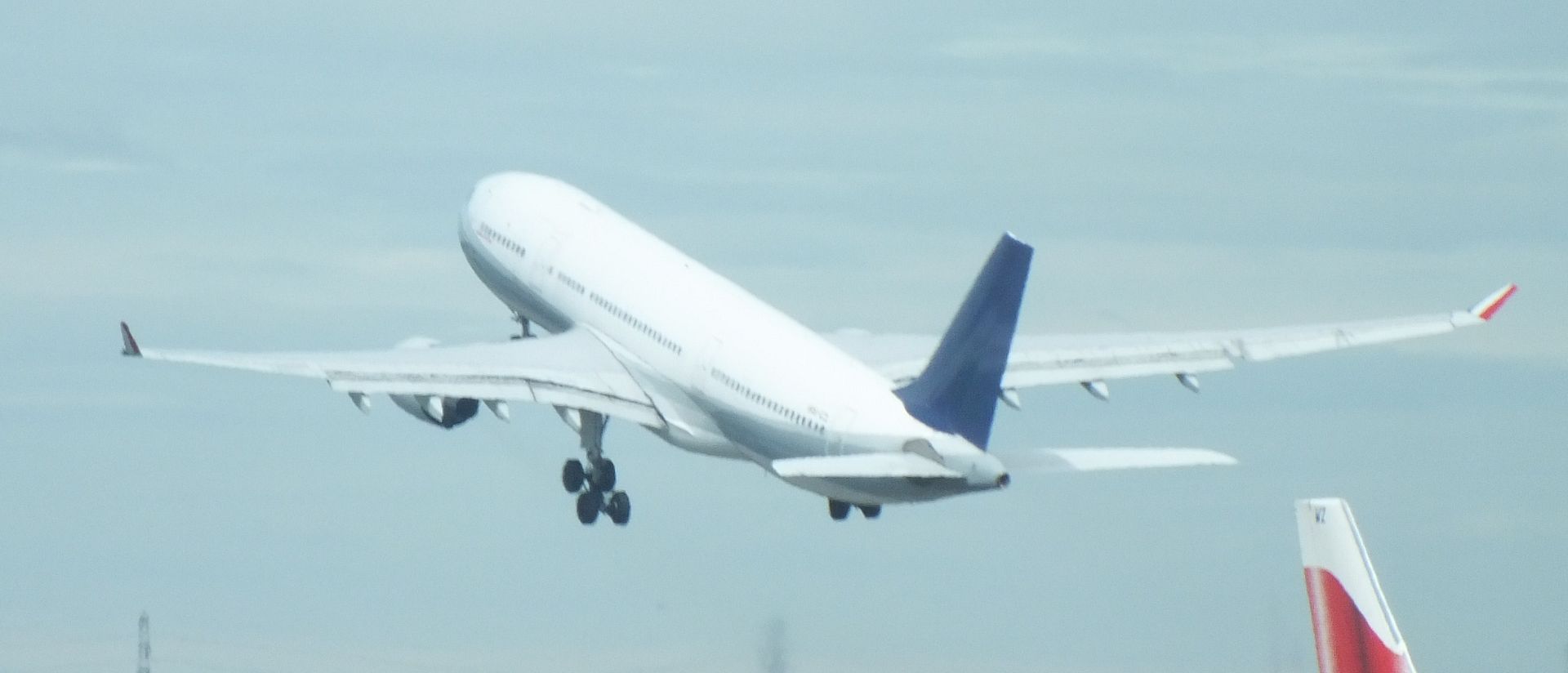 An earlier Aegean flight for Athens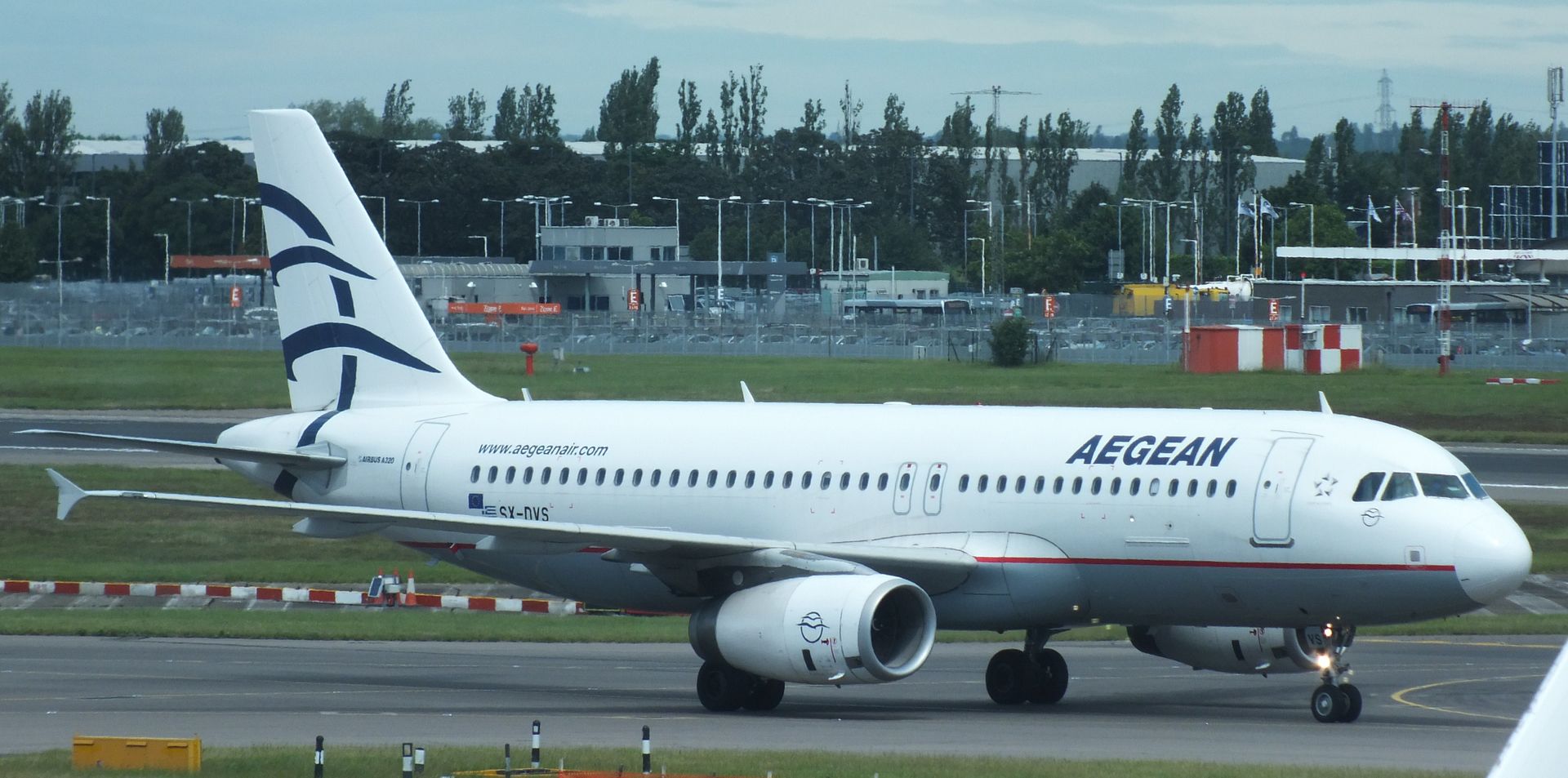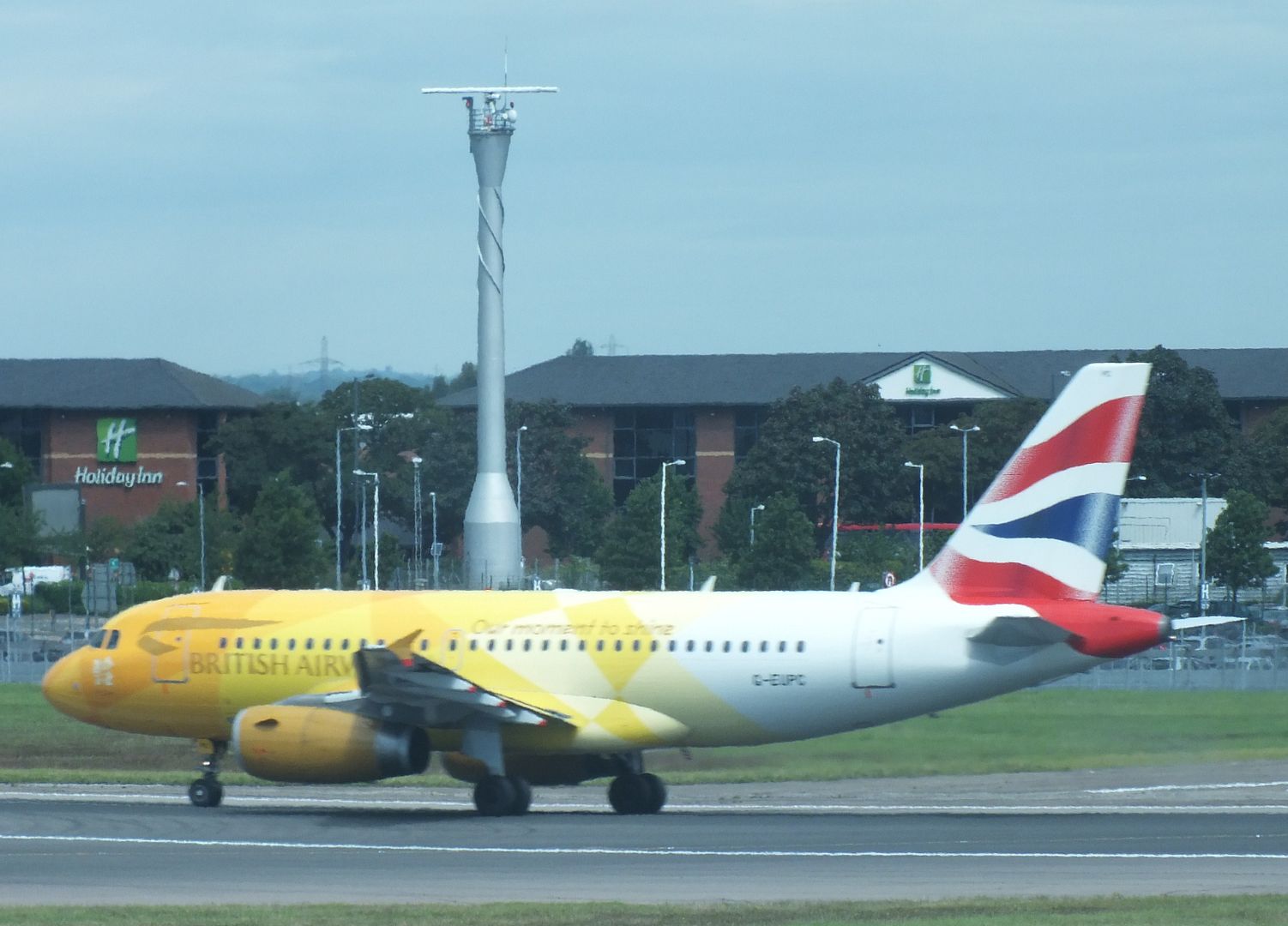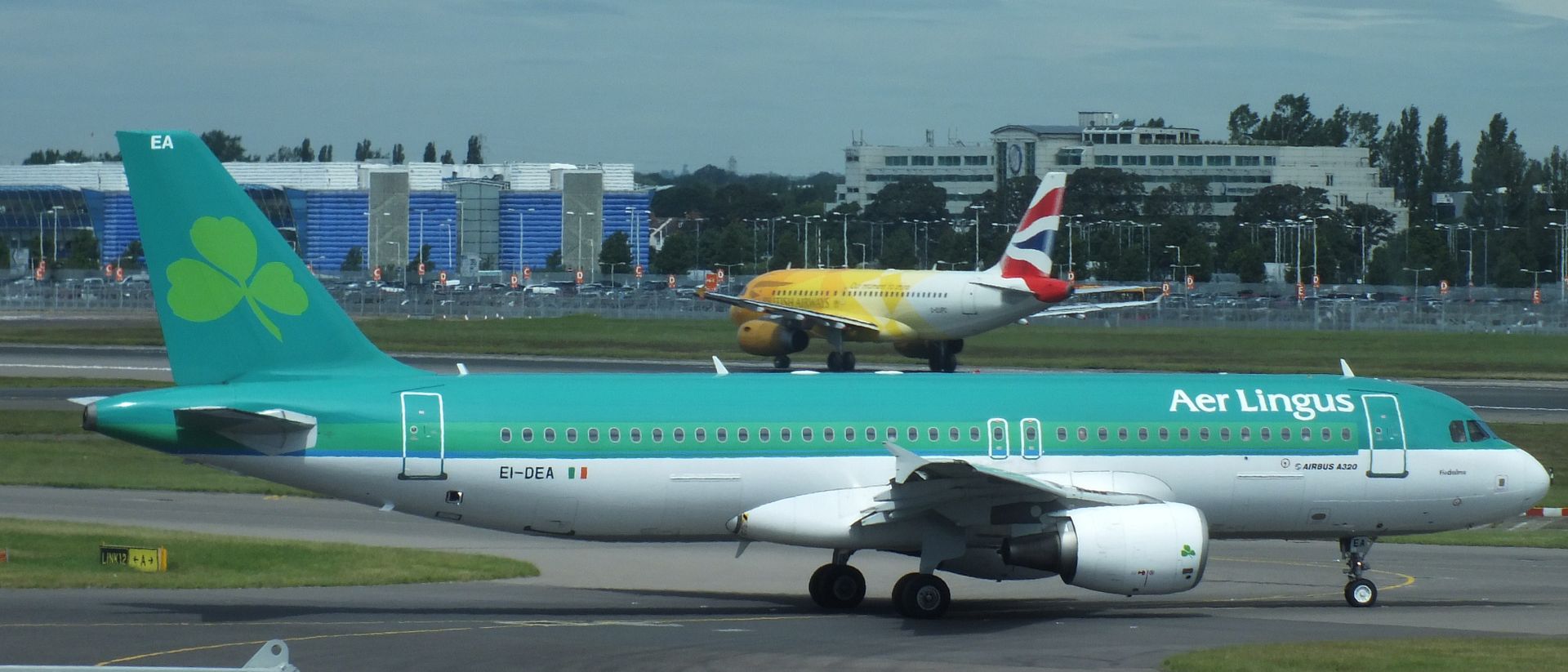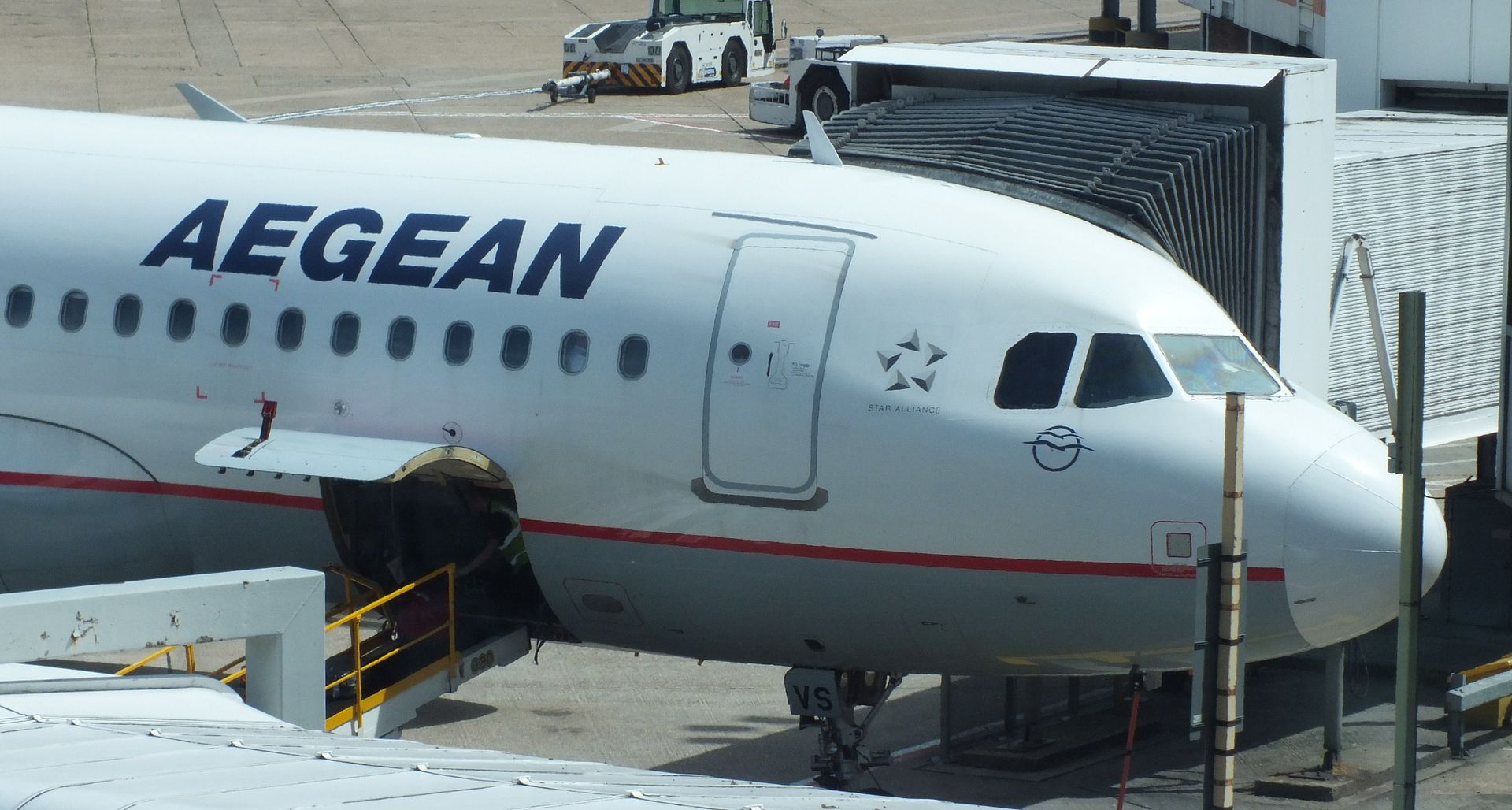 Why do IB planes always look so faded? I think it's that horrible middle red/orange stripe.
Ah-ha, here's my plane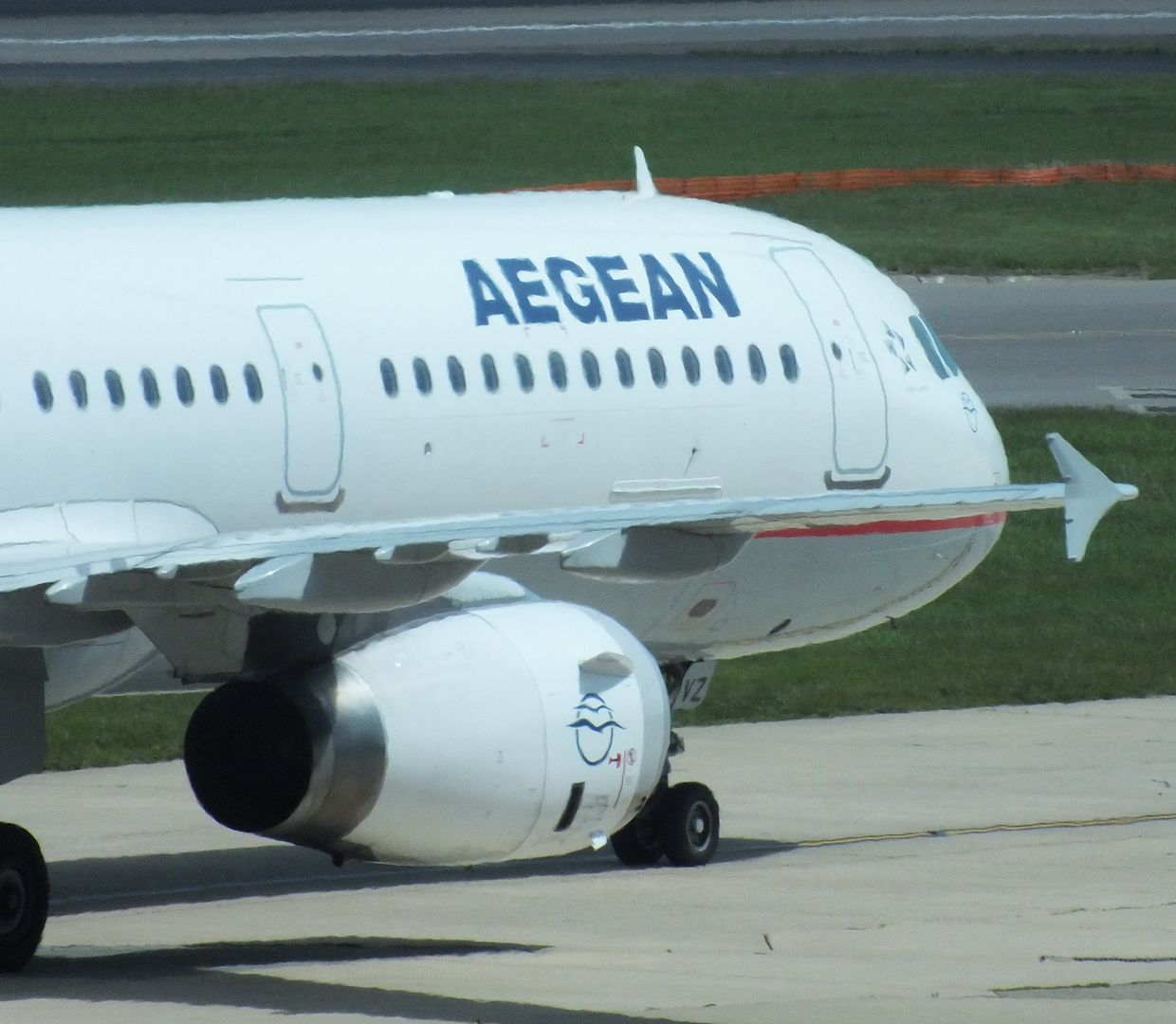 A gorgeous FI 757 arriving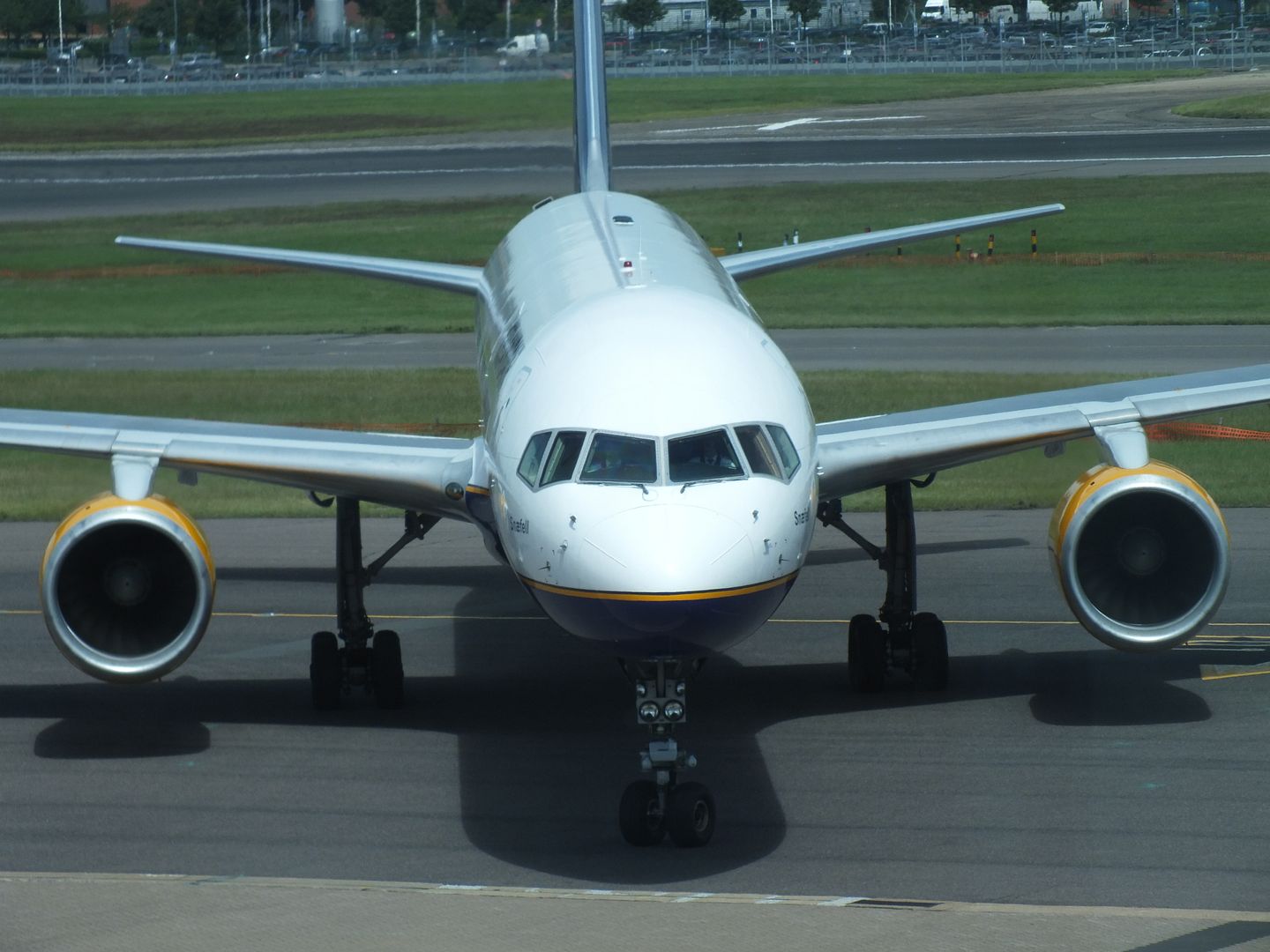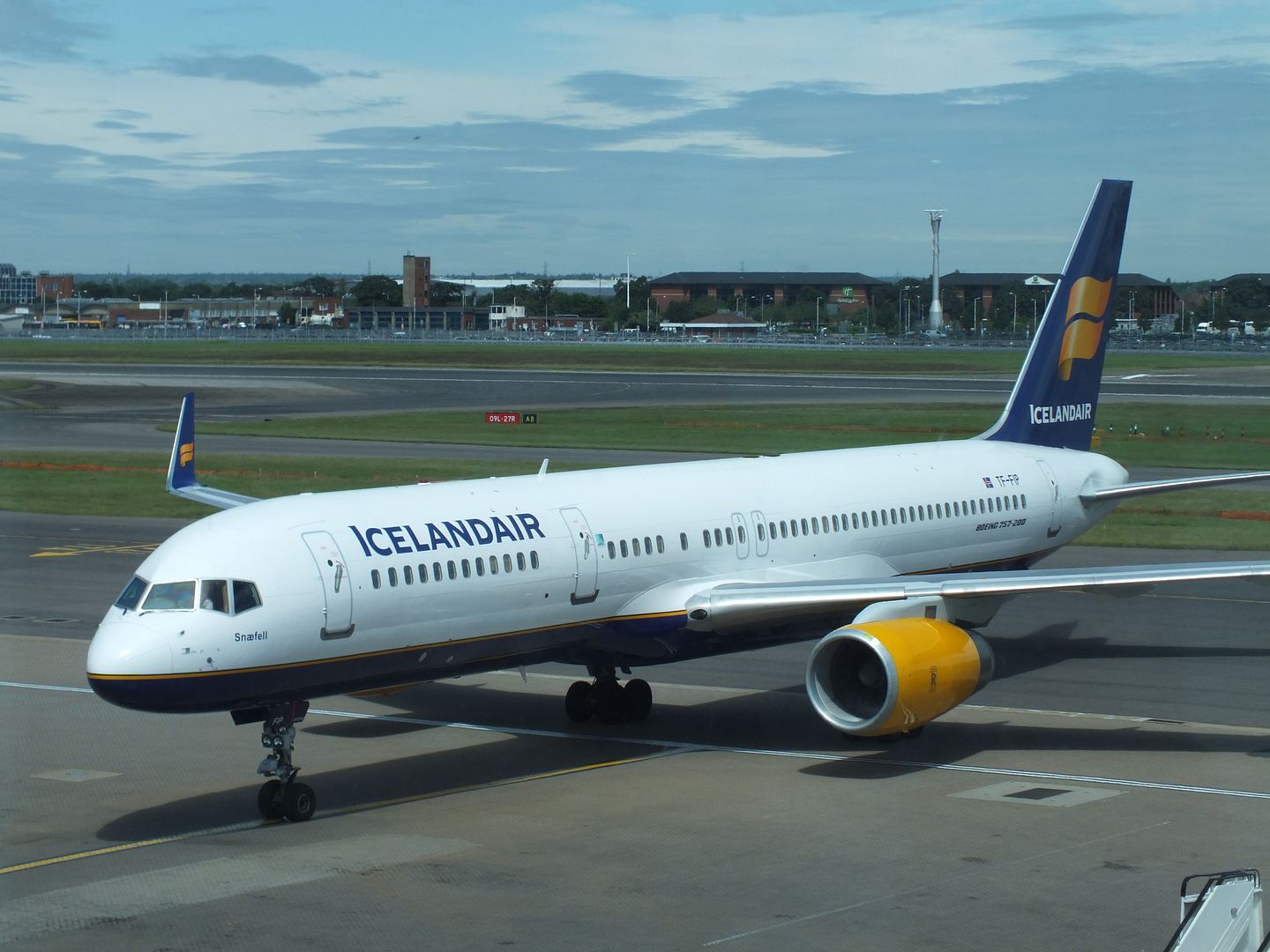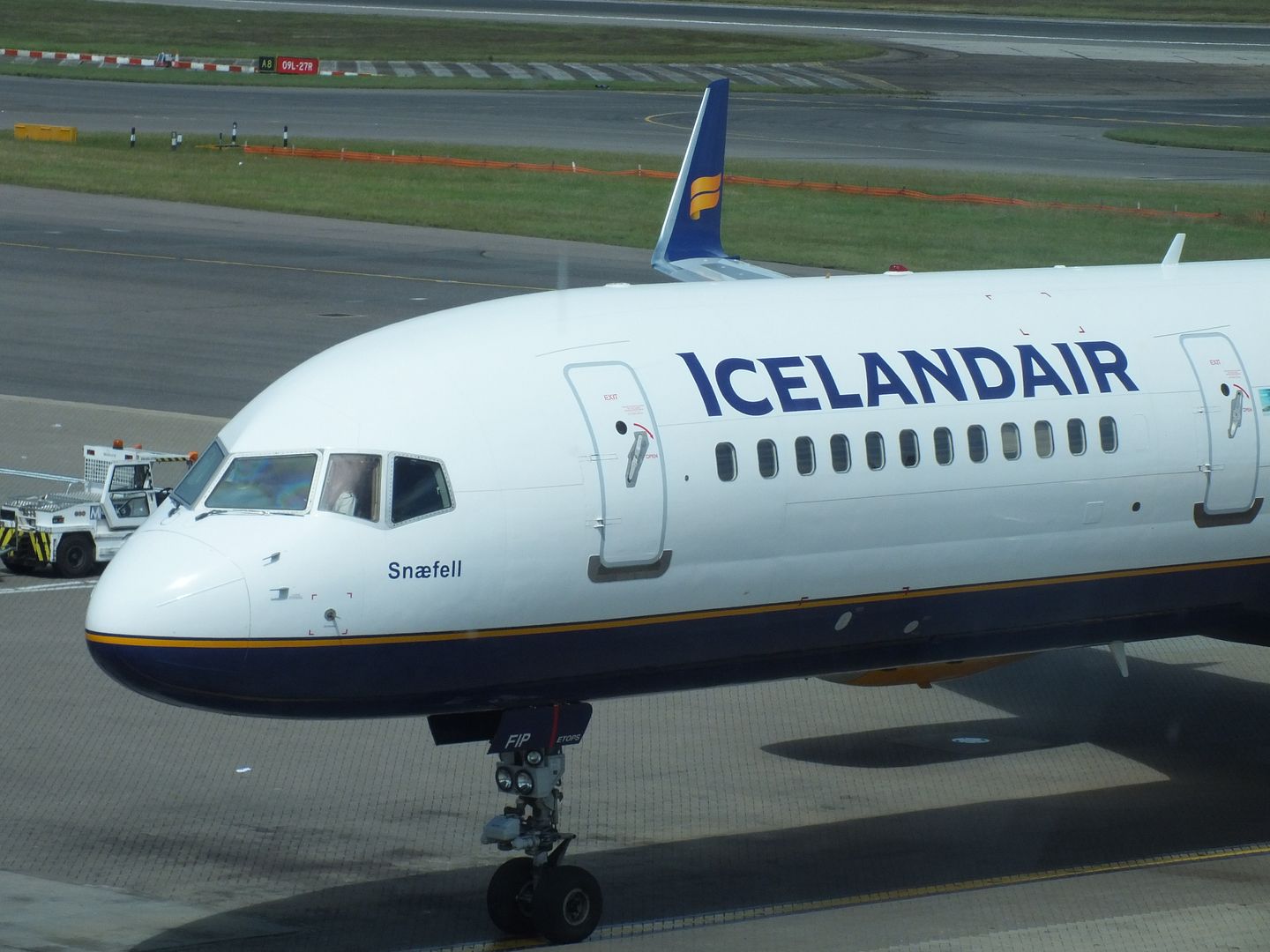 A shiny newly painted Virgin taxiing past…looks like the paint is already peeling though
Two giants, a lightweight and a minnow

I tracked the inbound flight, which despite leaving LCA early, had landed quite late. I left the lounge some ten minutes after seeing the plane taxi past.
FIDS
Gate 17 today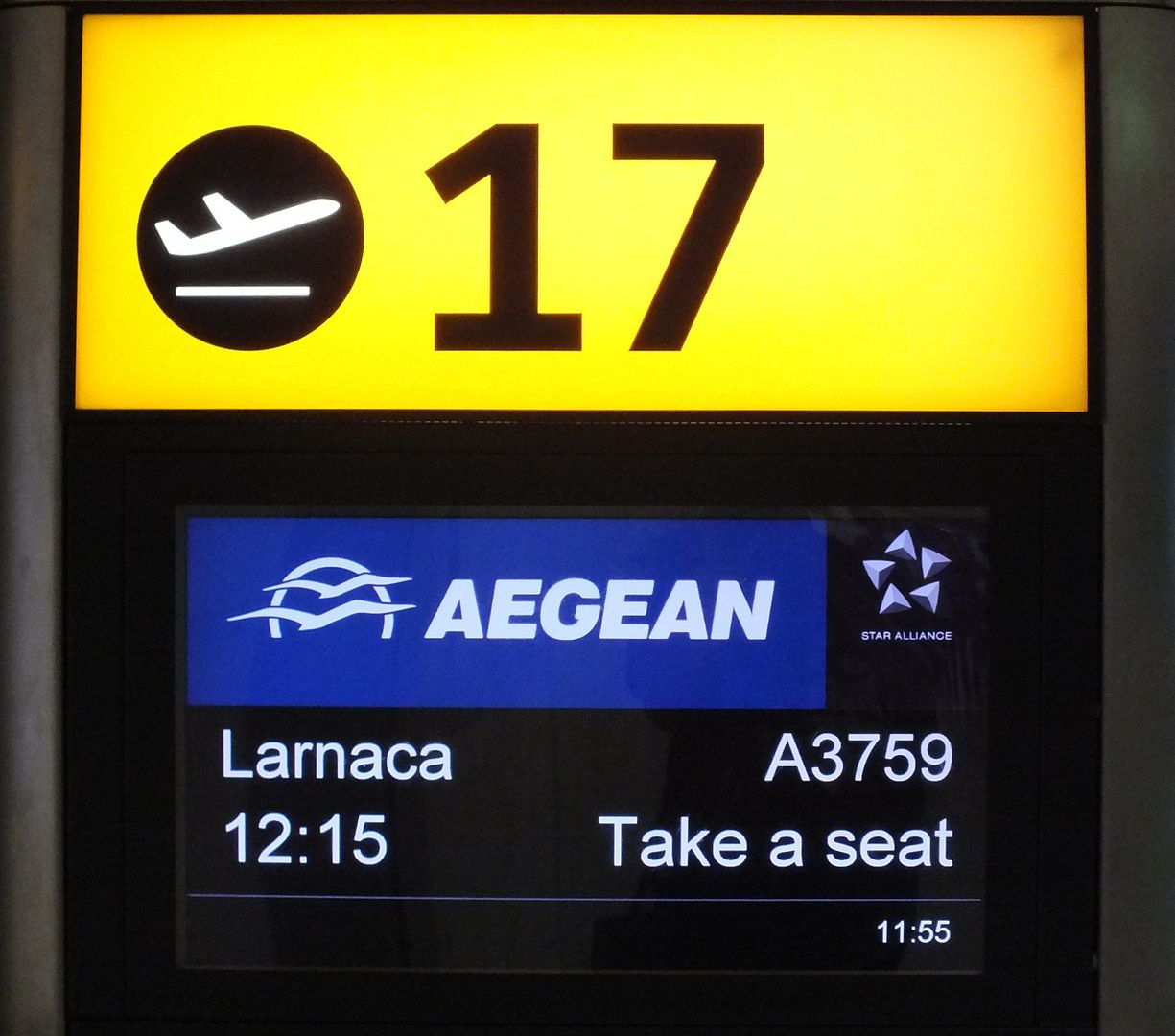 There was quite a crowd already waiting to board. I noticed when I OLCIed that the business class was reduced from 5 to 4 rows. Economy was going out full, and C was 56%. Disappointingly there was no priority boarding, just announcements for rows XYZ to board. To compound matters, everyone was held on the airbridge for a good five minutes, for no particular reason.
June 2012
London Heathrow (LHR) – Larnaca (LCA)
Aegean Airlines A3 759
Scheduled: 1215-1850 (4h35m)
Actual: 1313-1903 (3h50m)
Airbus A321 SX-DVZ
Business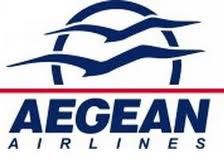 I was one of the first people to sit down in the Business cabin. Reasonable legroom, and a tidy cabin.
I heard a few comments from people walking past. "Looks nice". "What a waste of money, they only have, like, 1 extra millimetre of space". "I like the tables".
I must say, I did agree about the waste of money comment. My flights were retailing at over £900 return, which is pretty expensive, a 400% or so mark-up over economy. My flights came to around 9,000 miles + £180 tax, which I thought was on the cusp of being good value.
Pre flight sweets and drinks were offered.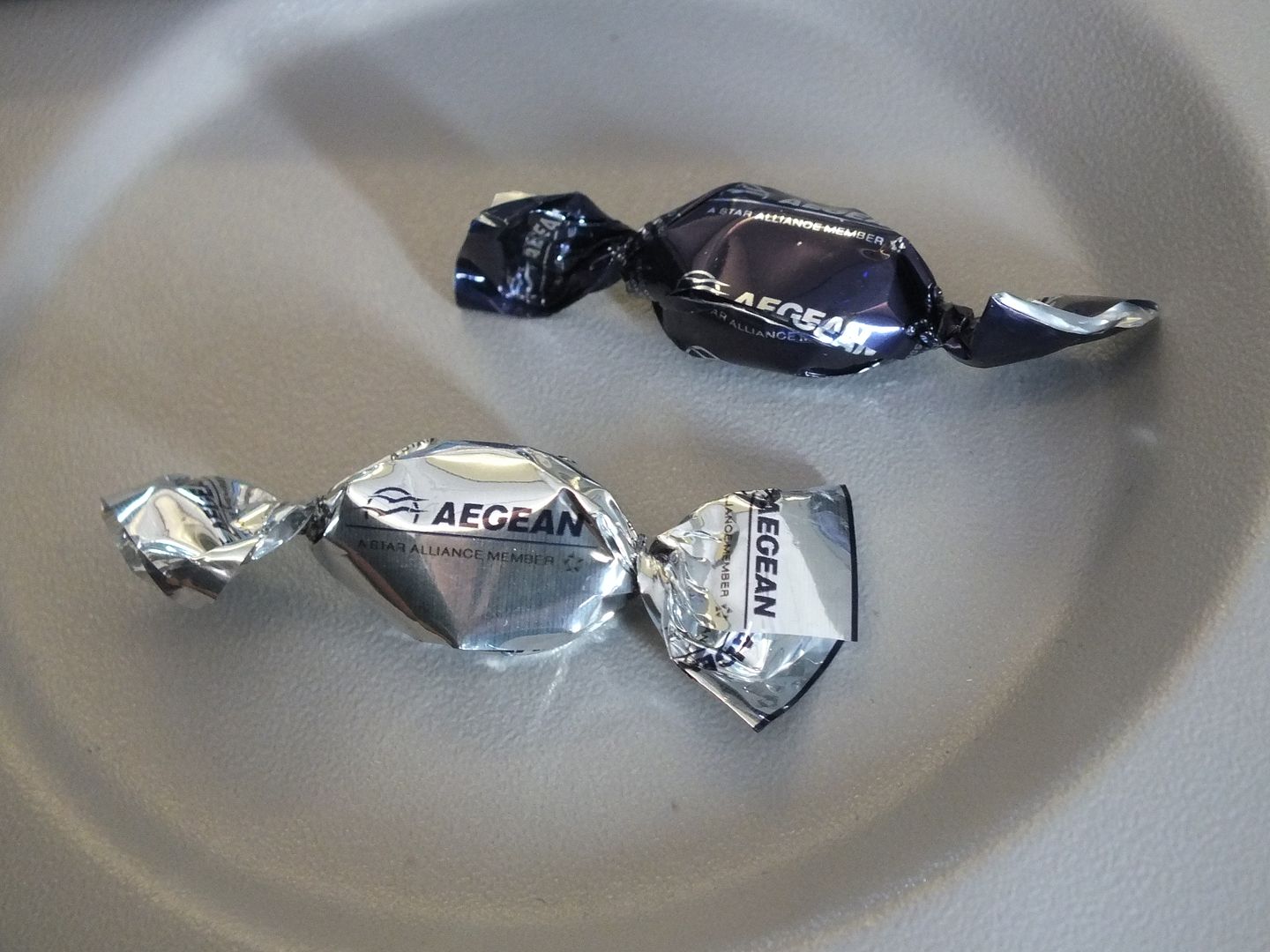 This was sparkling wine rather than real champagne
Rather late, we pushed back. The captain apologised explaining that the headwinds had been over 200km/h coming up, hence the delay. Thanks to the same winds, our journey should be pretty quick going back down meaning a near on time arrival.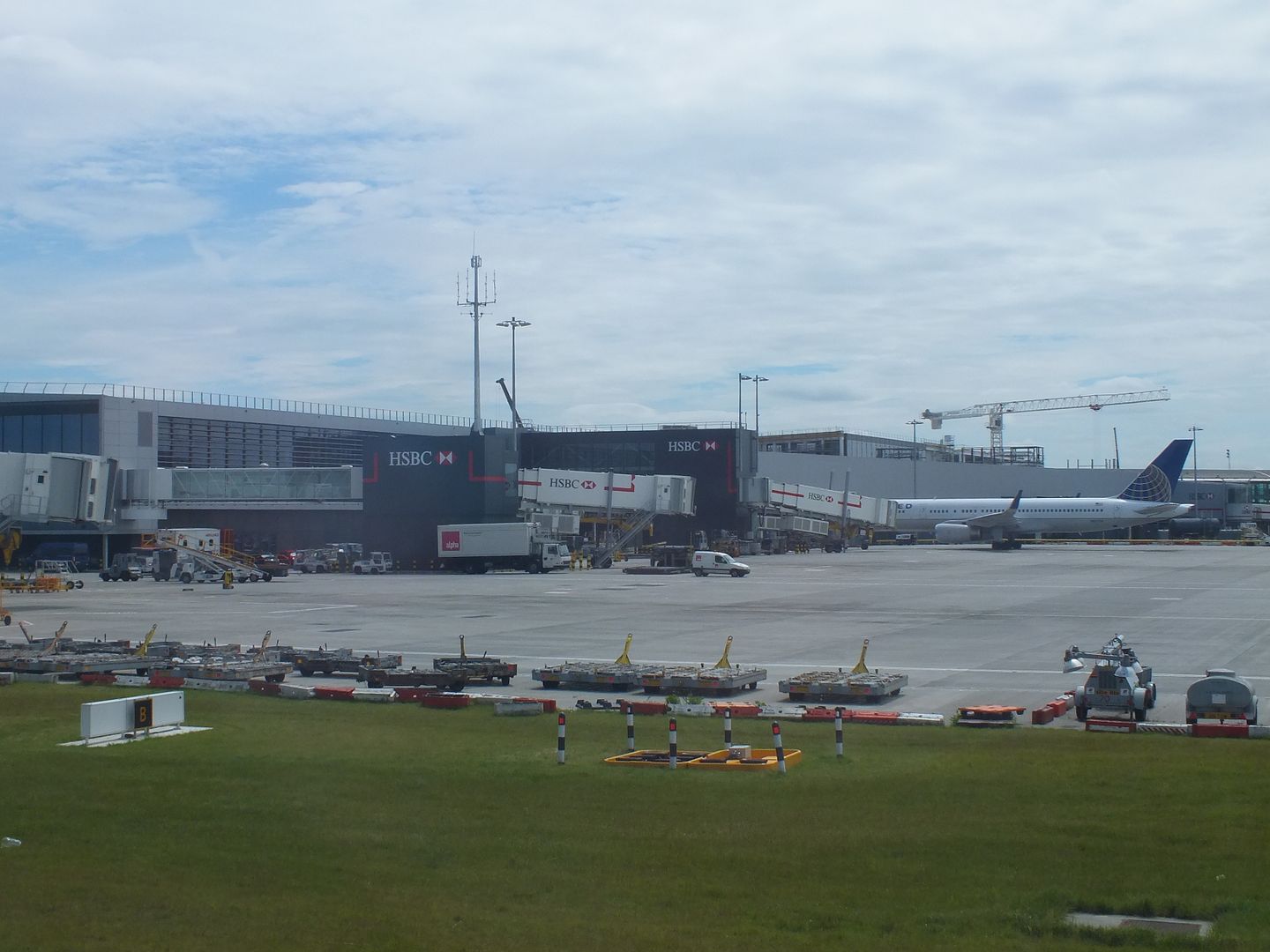 JNB or LHR?

V Fab indeed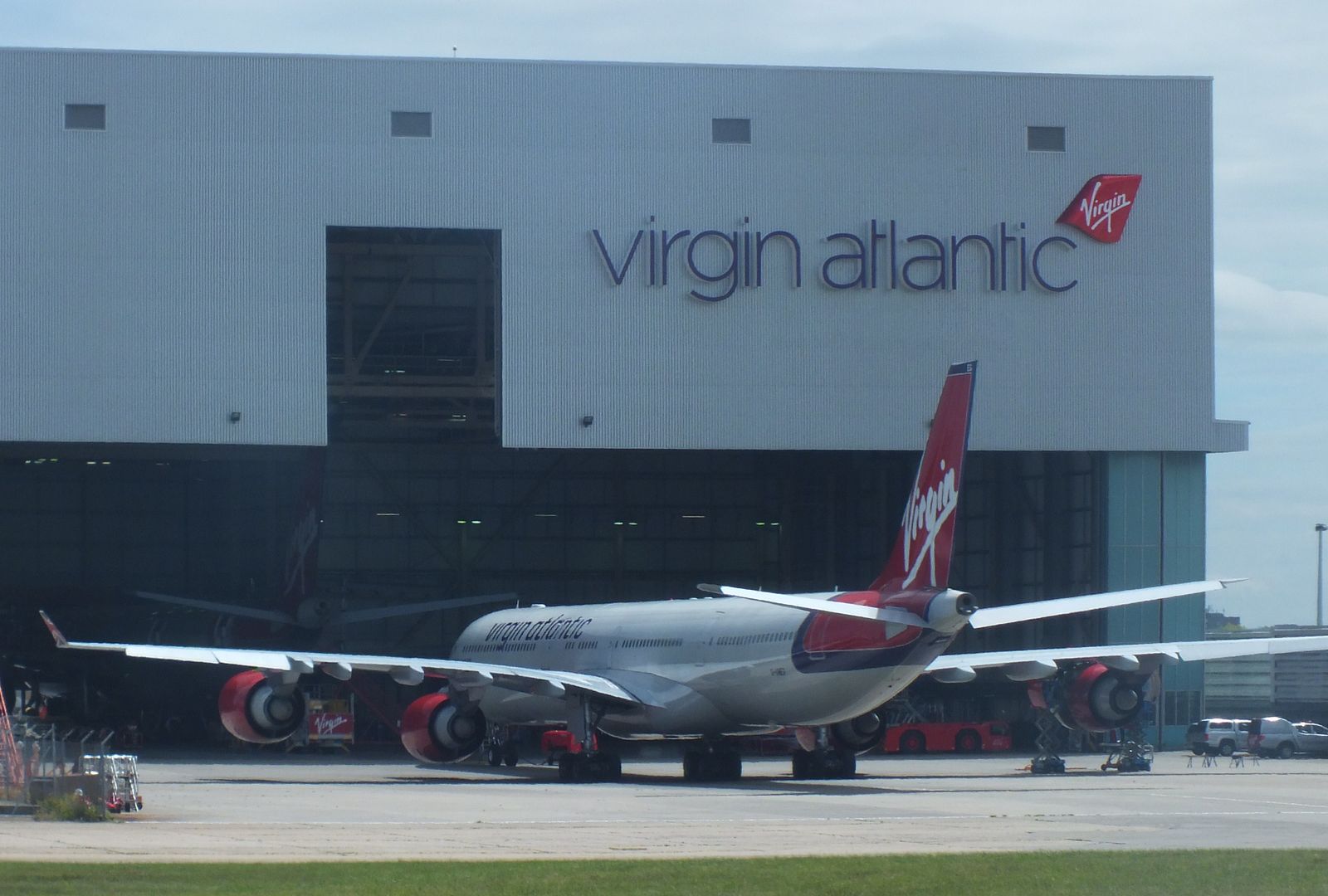 Nice and shiny
Over the M25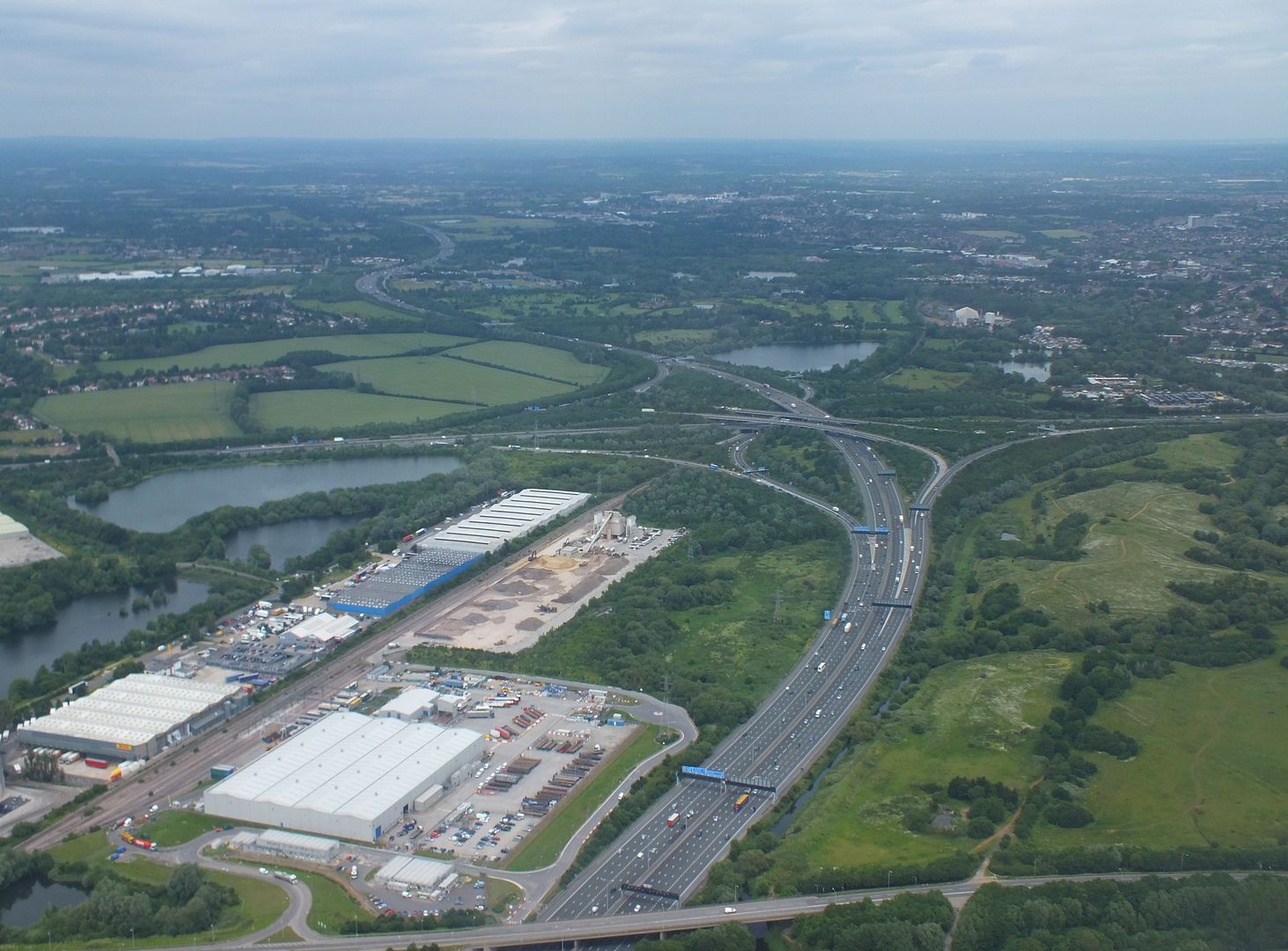 This was the first time I'd seen Windsor Castle on departure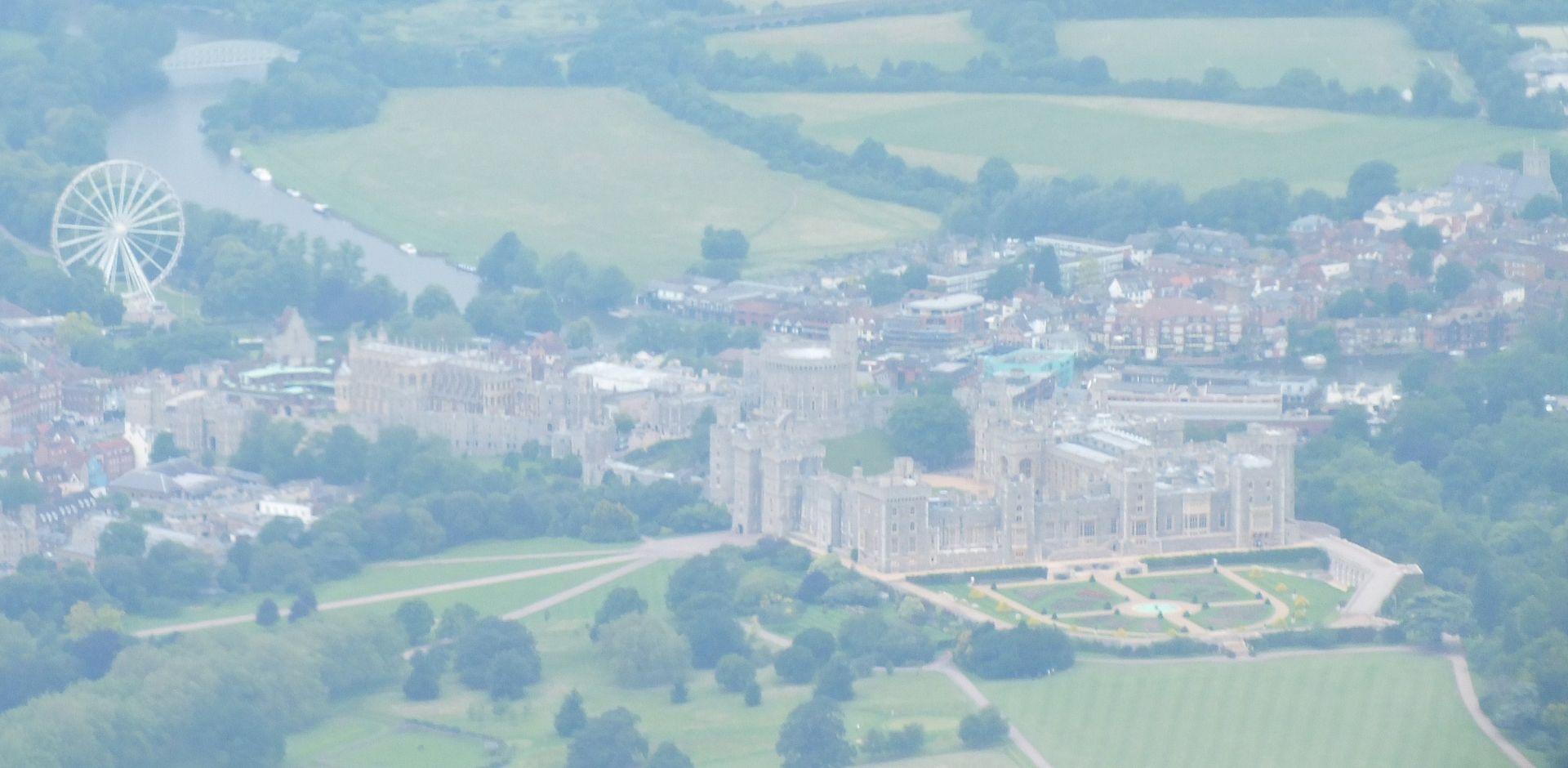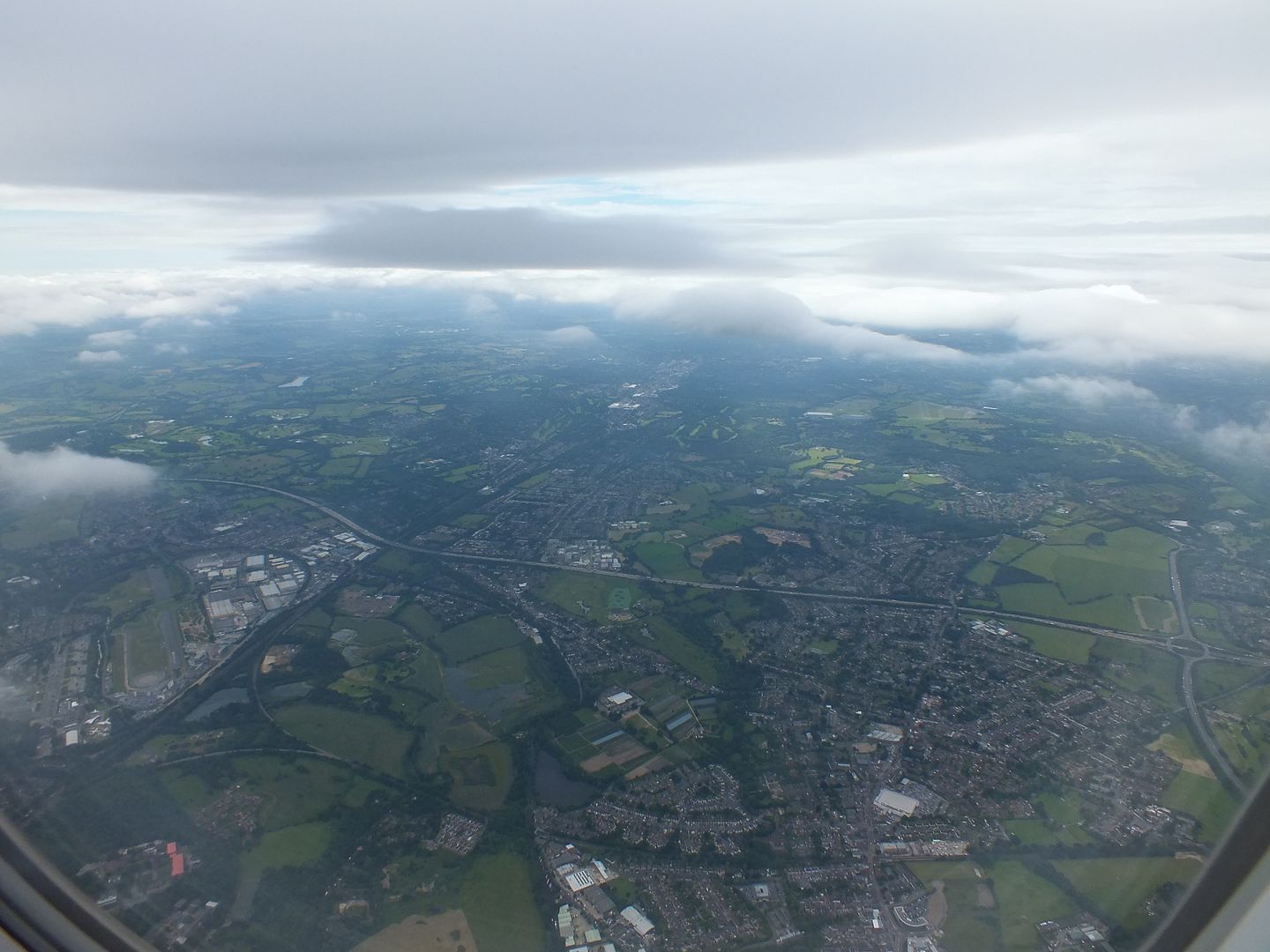 Once the seatbelt sigs were off, the curtains were closed, and menus and wine lists handed out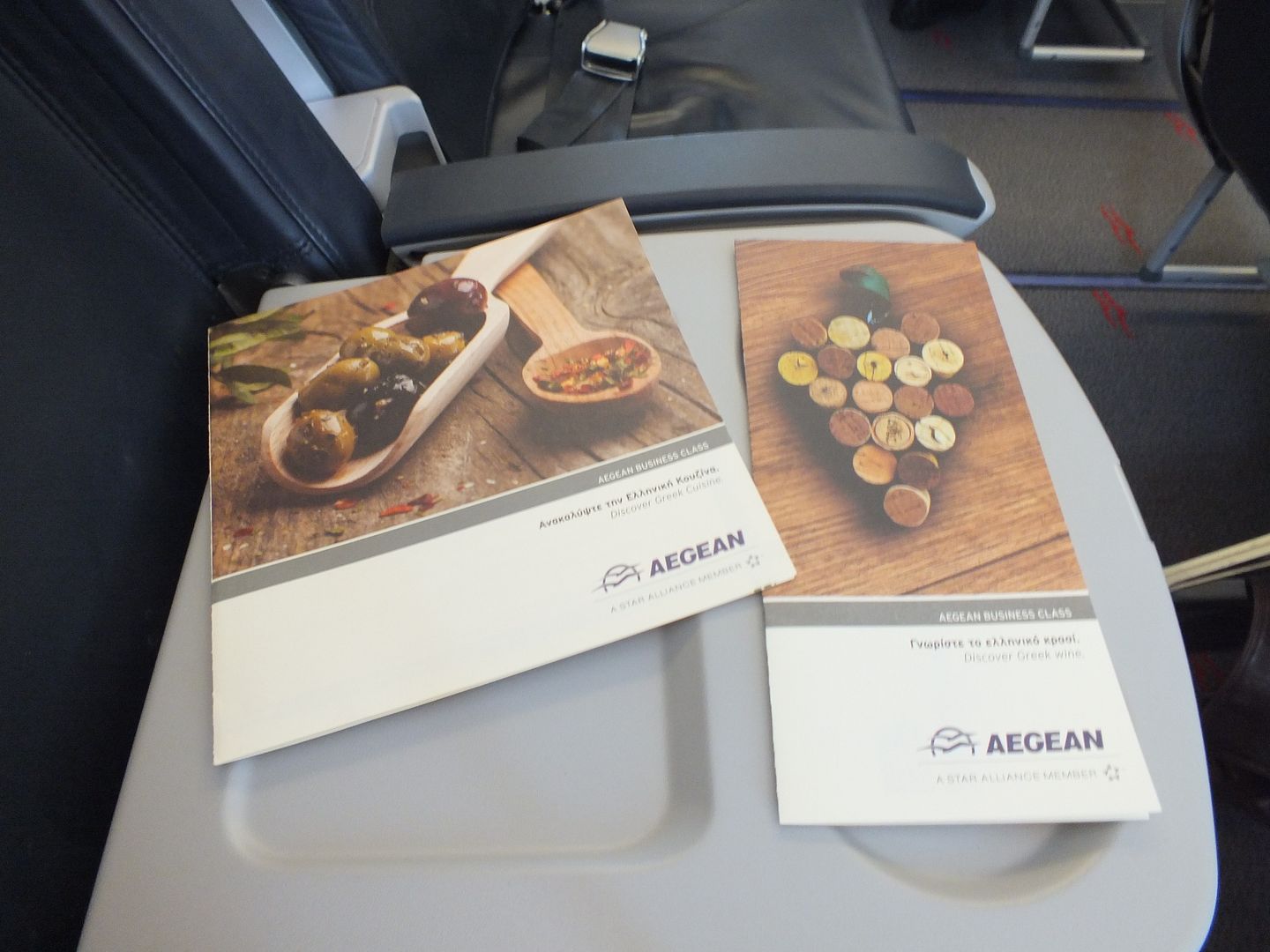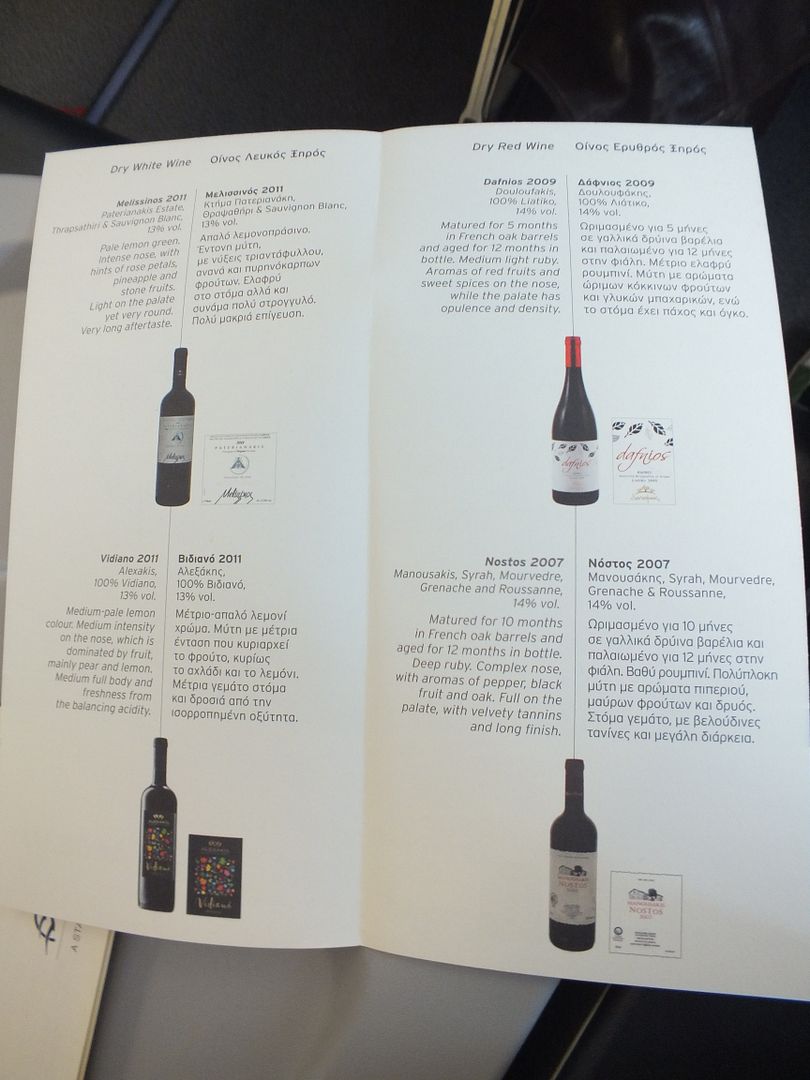 Safety card
Blue Magazine
Today's film would be "This Means War". Compared to the IFE on the
BA 767 back in February
, it was FAR easier to watch this film.
Interesting article about Star Alliance. LH is the only airline not to have changed their livery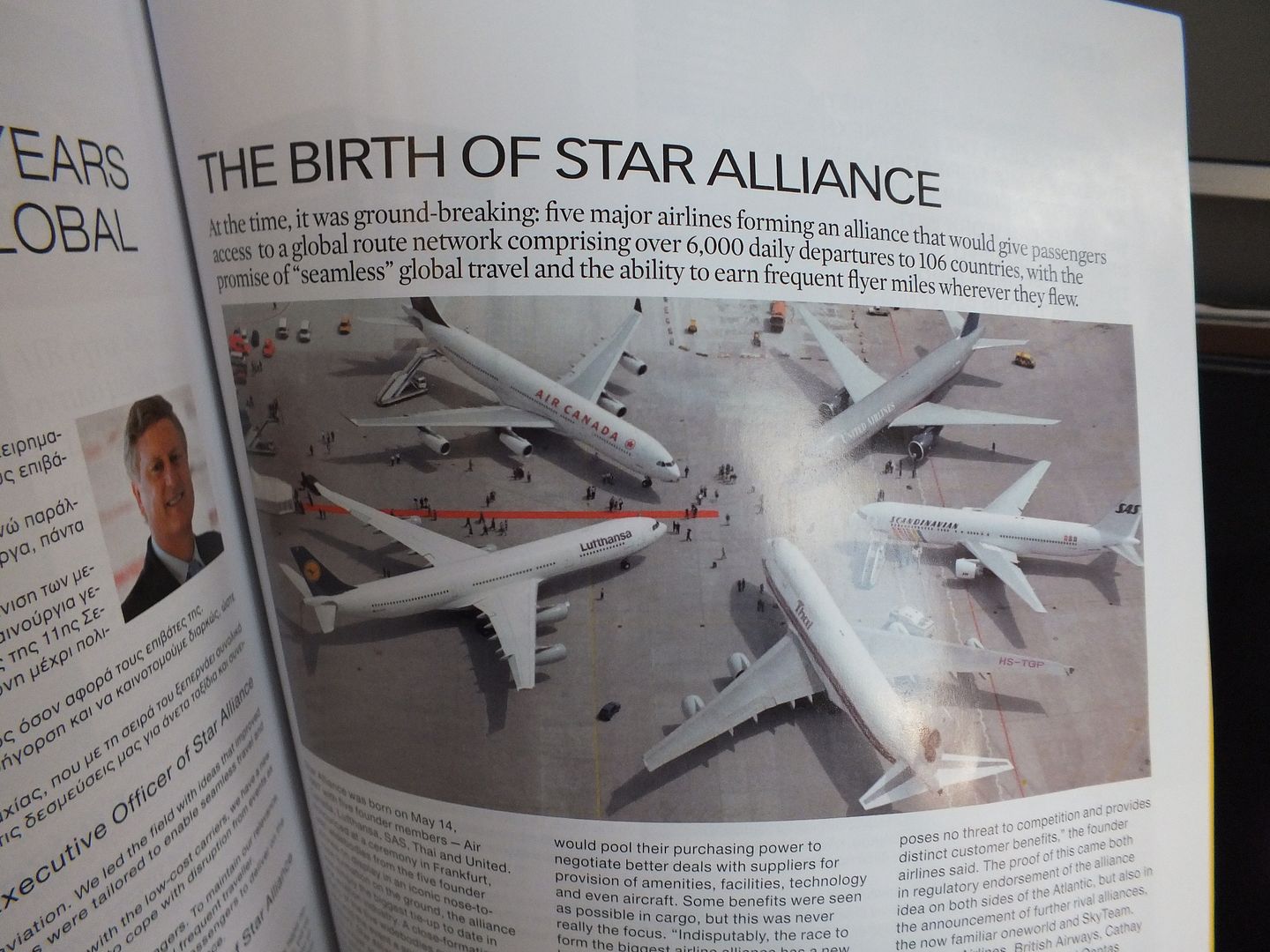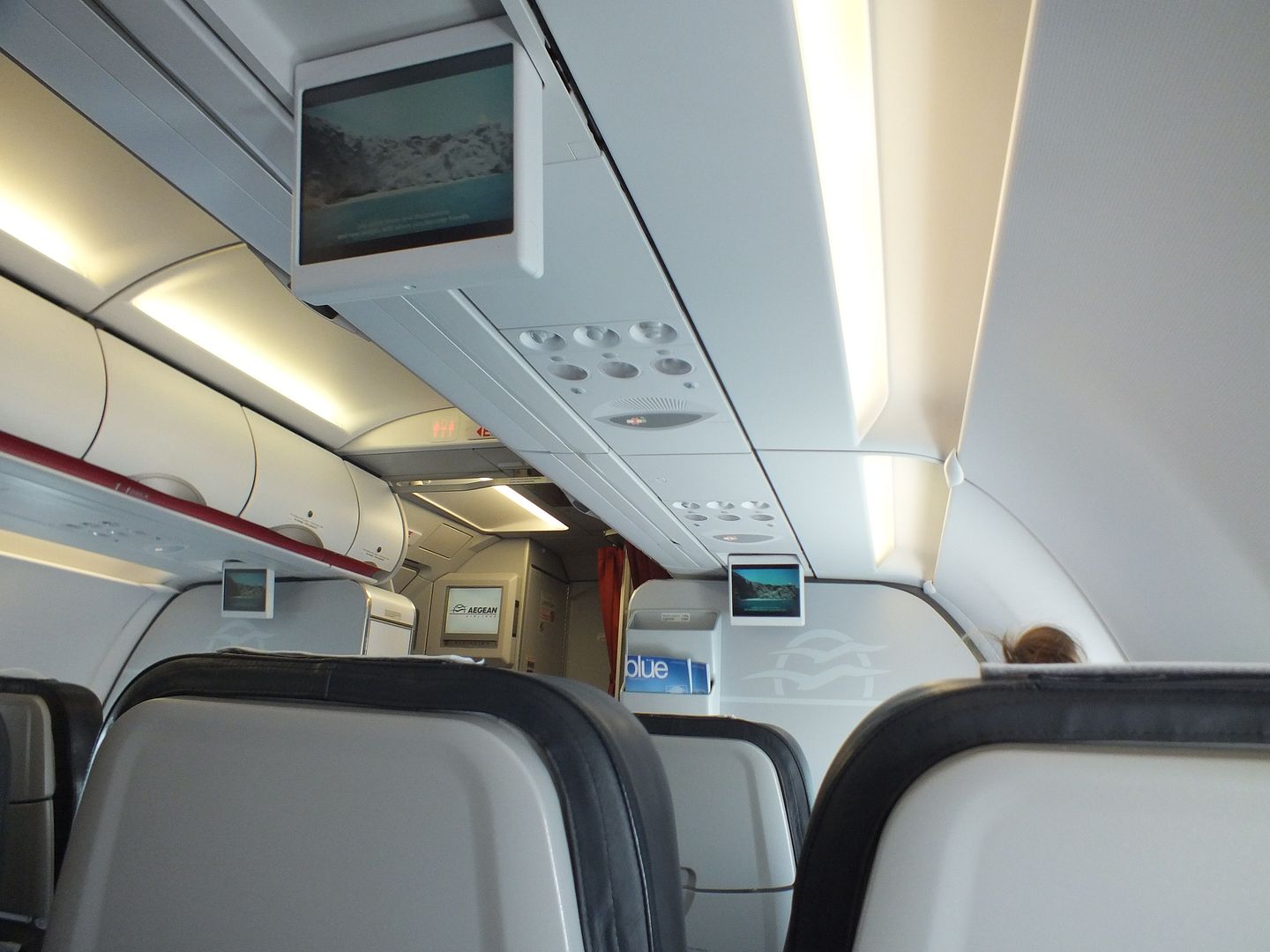 Approaching the coast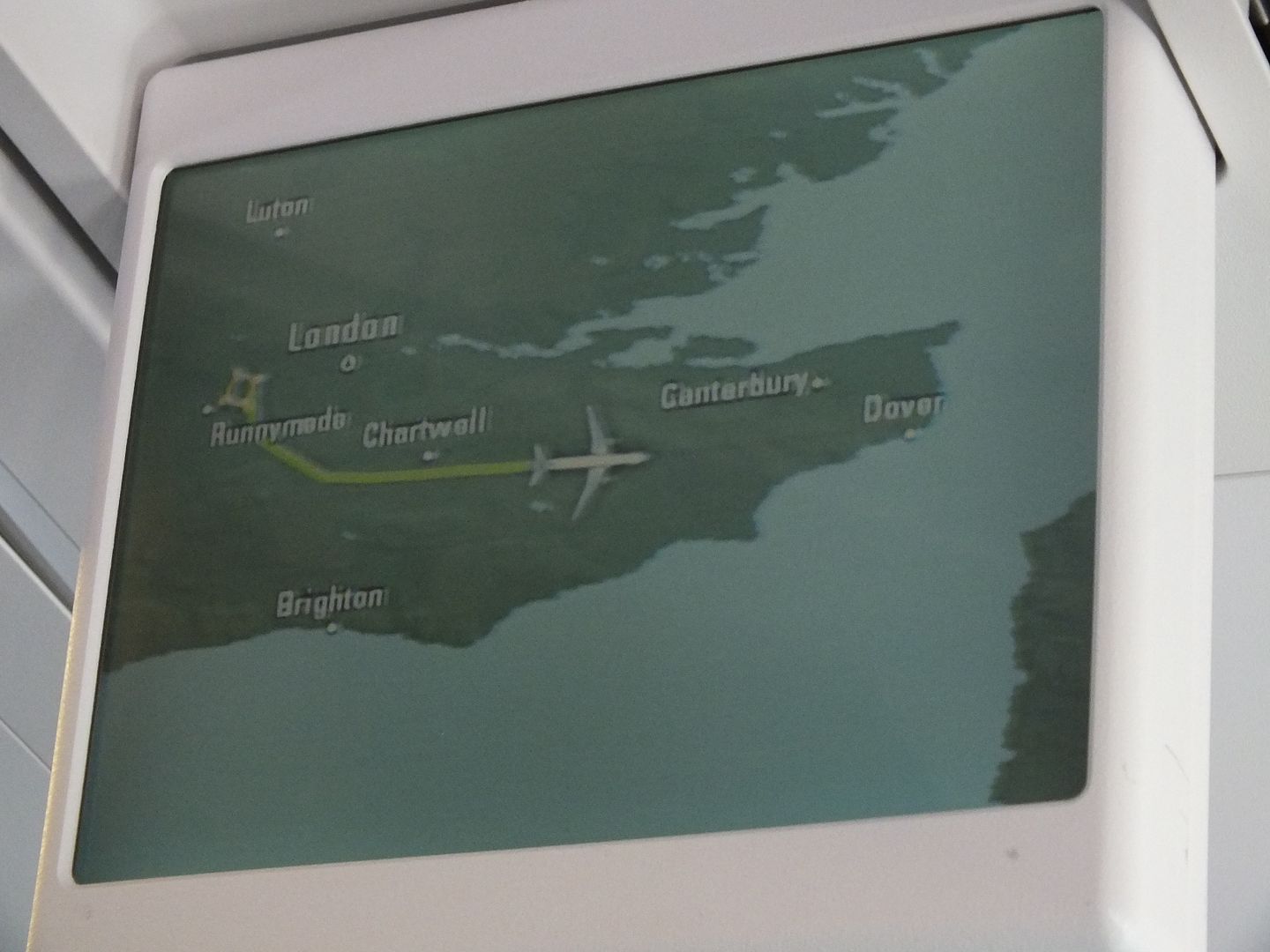 Lovely views over Kent and the Channel today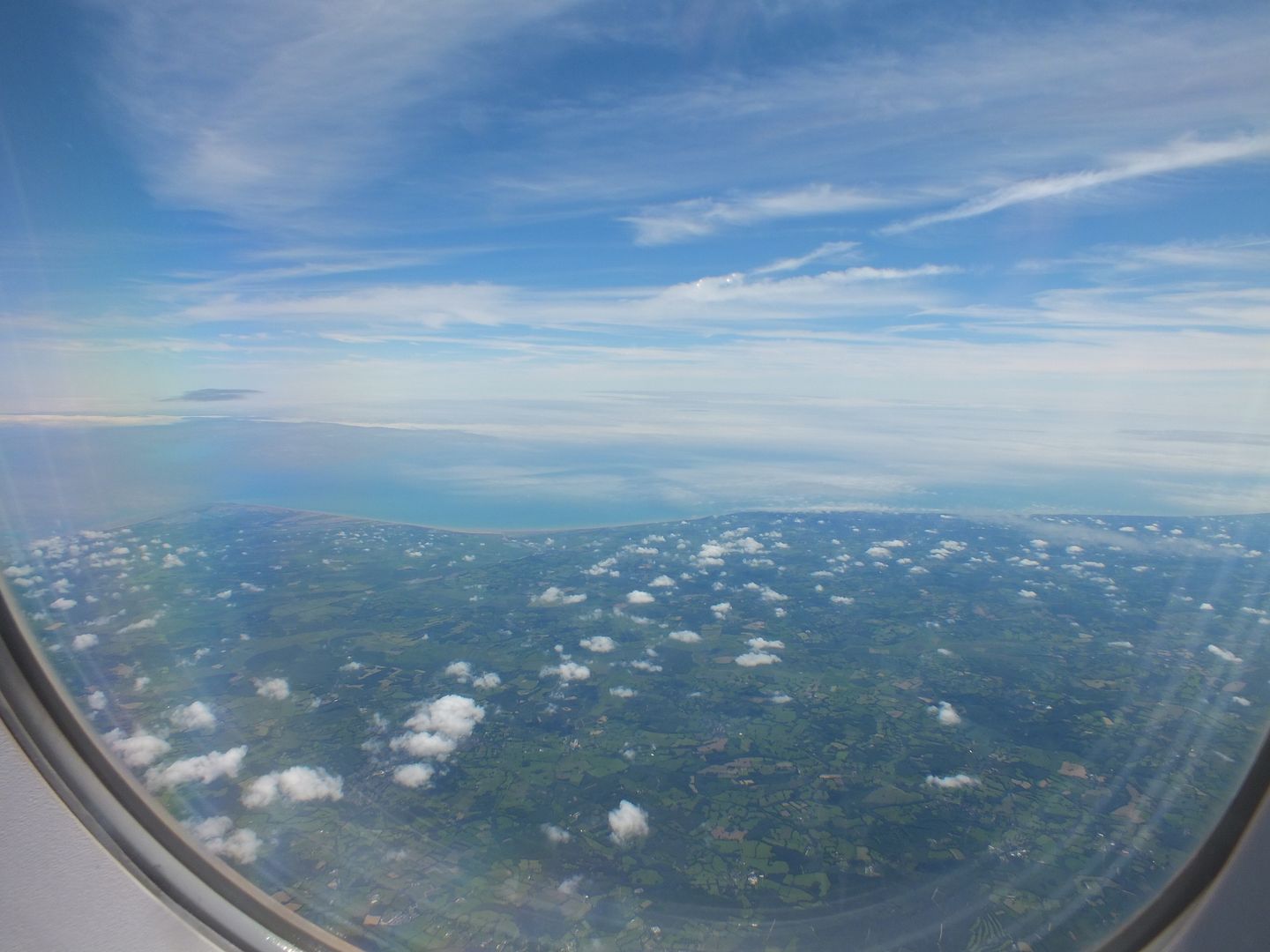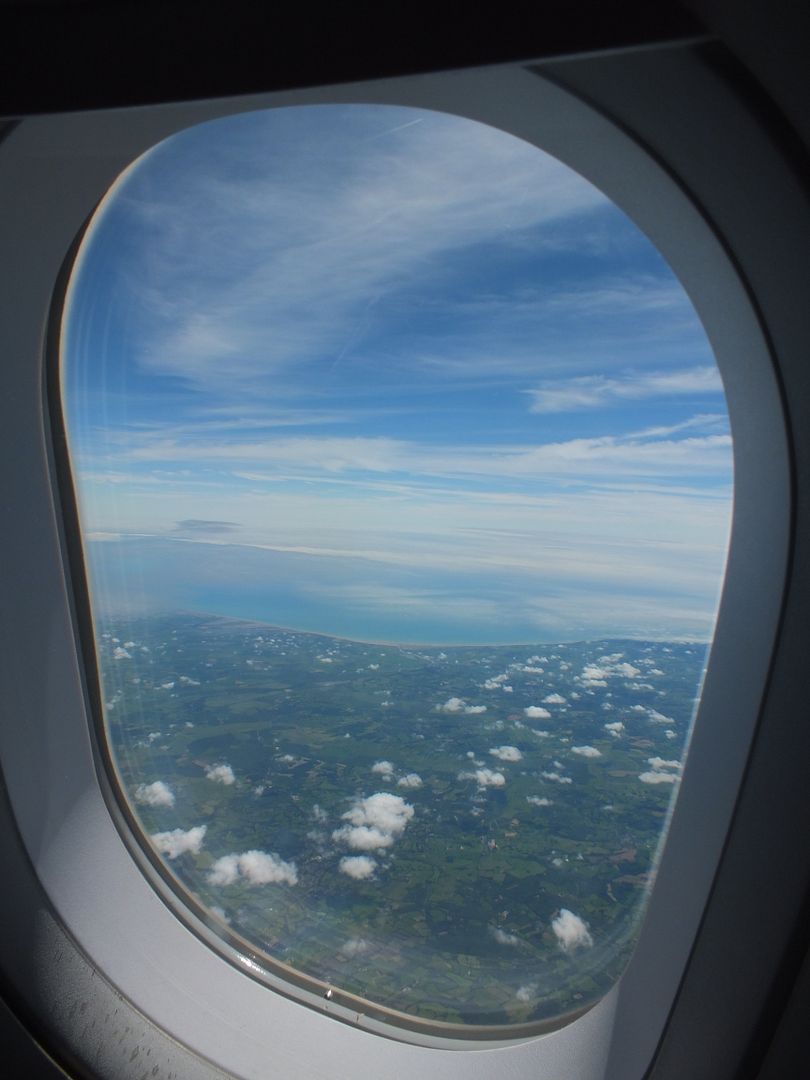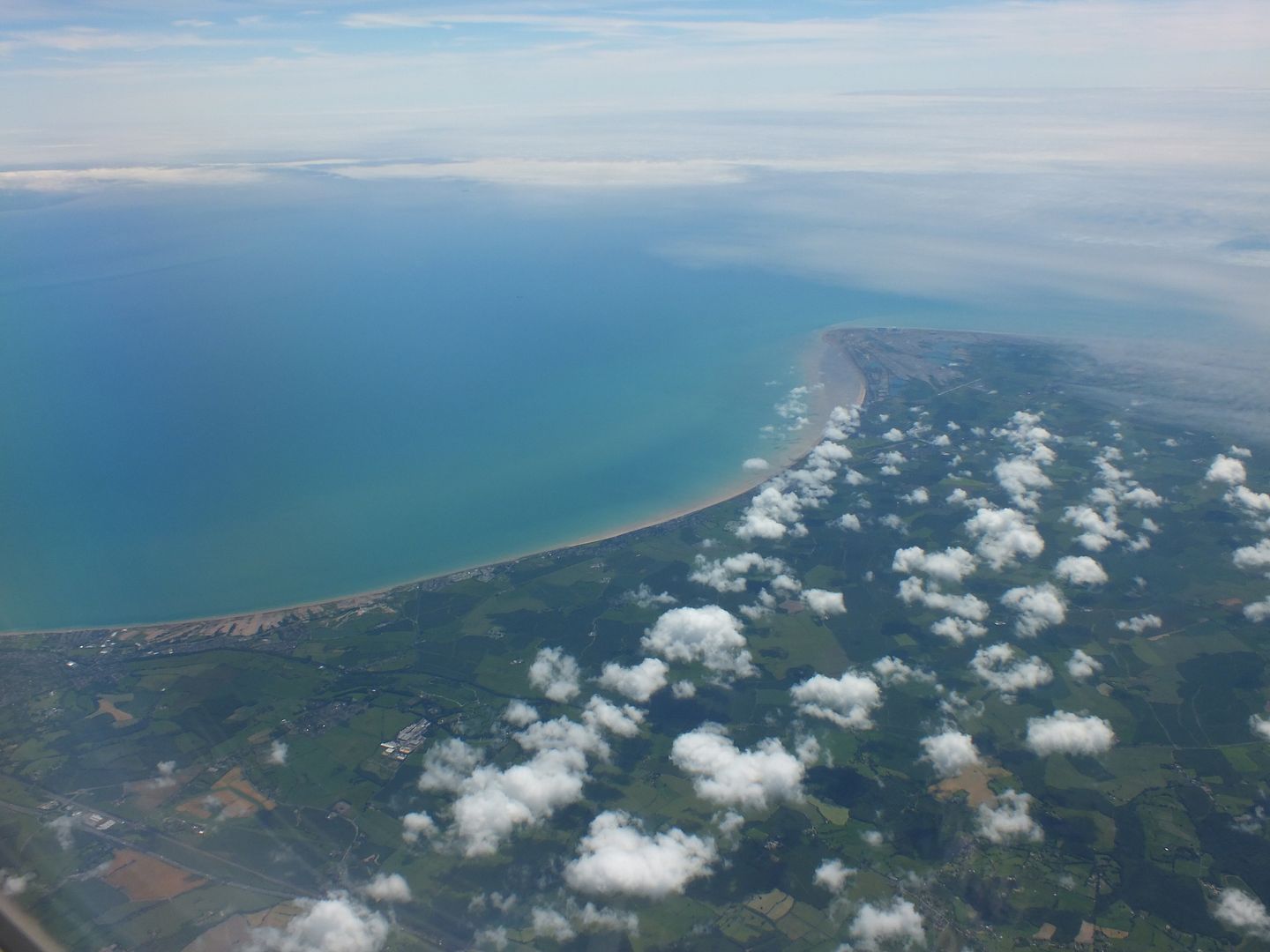 Lydd Airport
France
Calais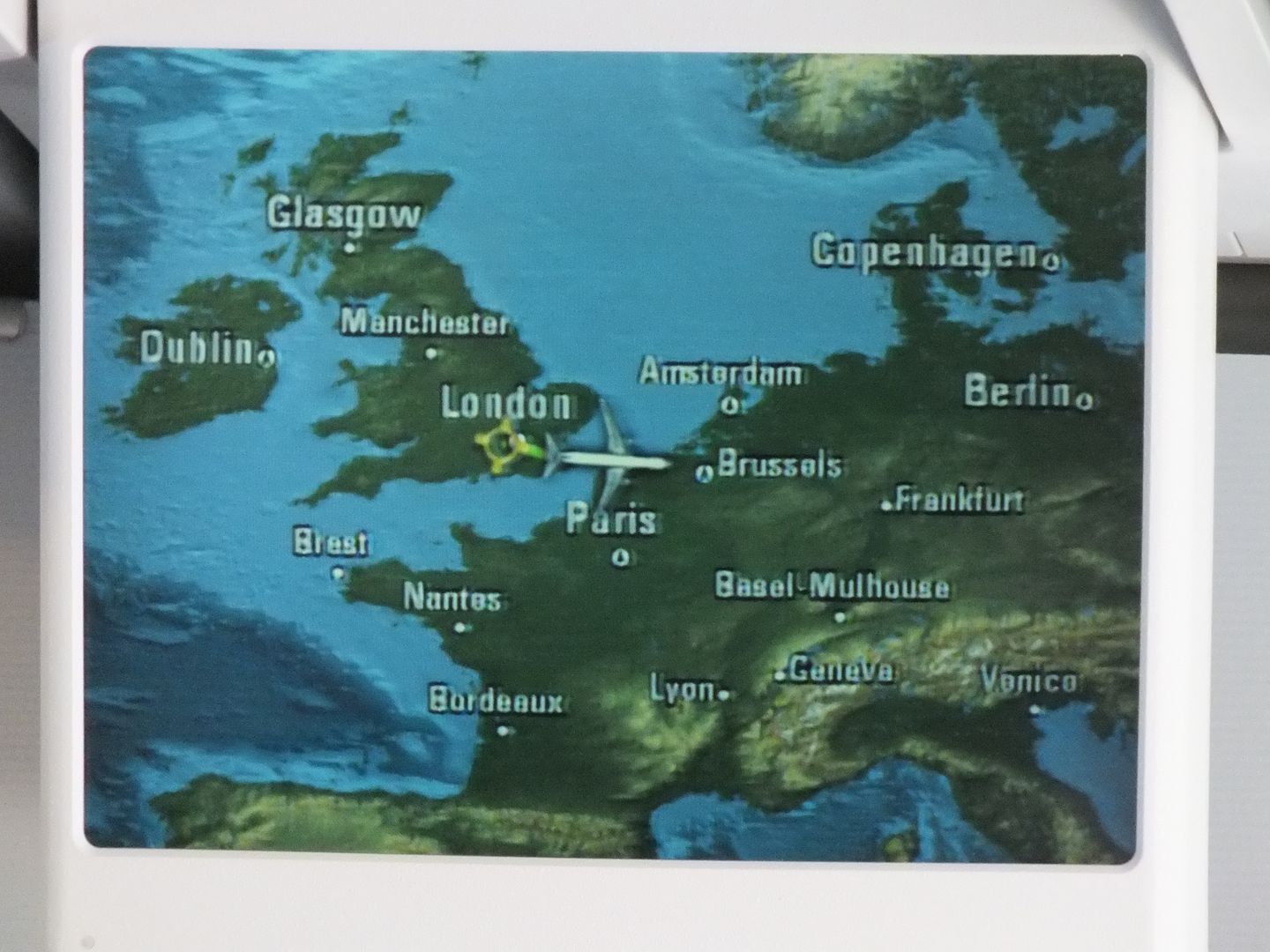 With the first drinks service I go with my signature G&T and sparkling water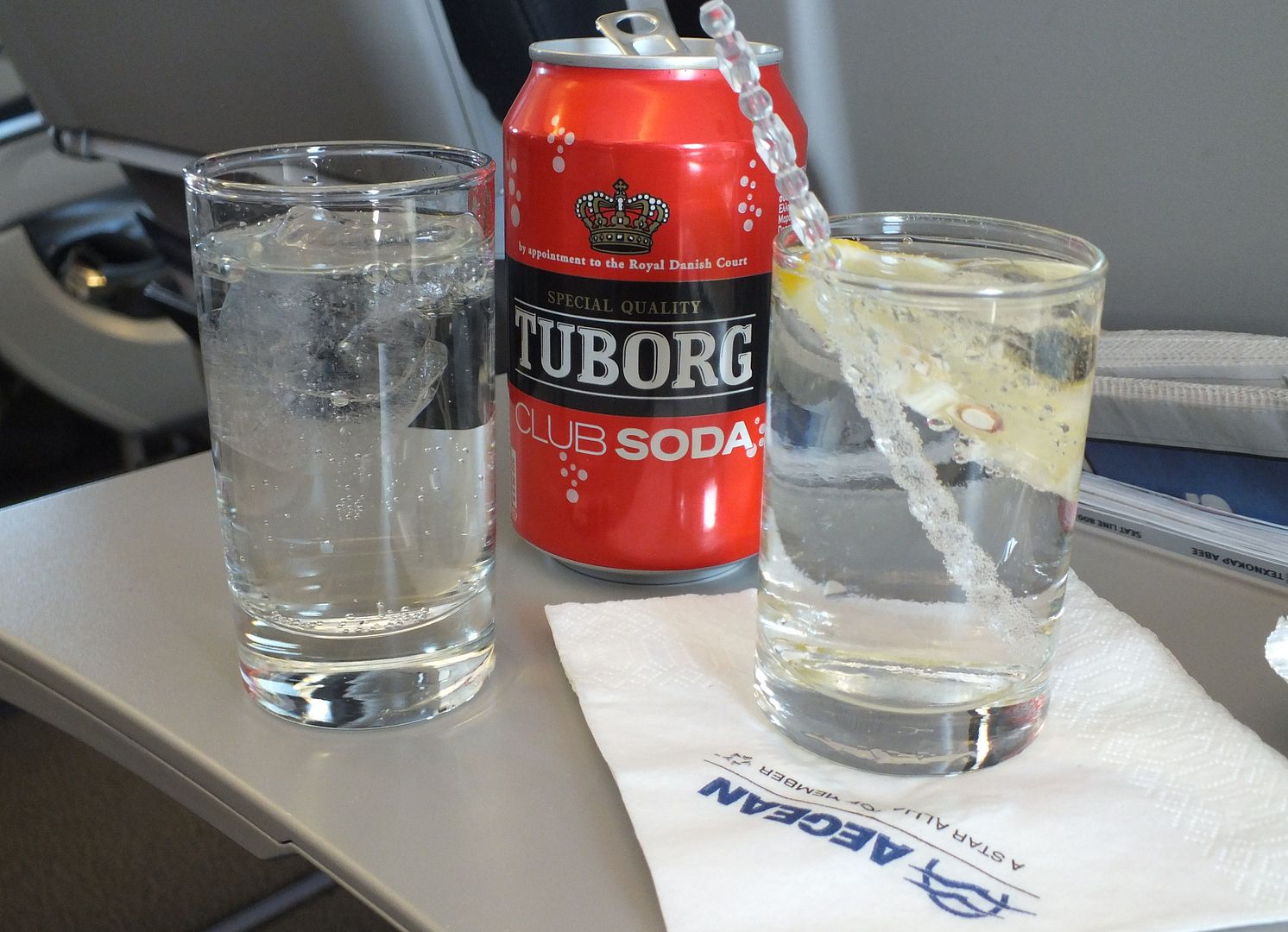 And a packet of nuts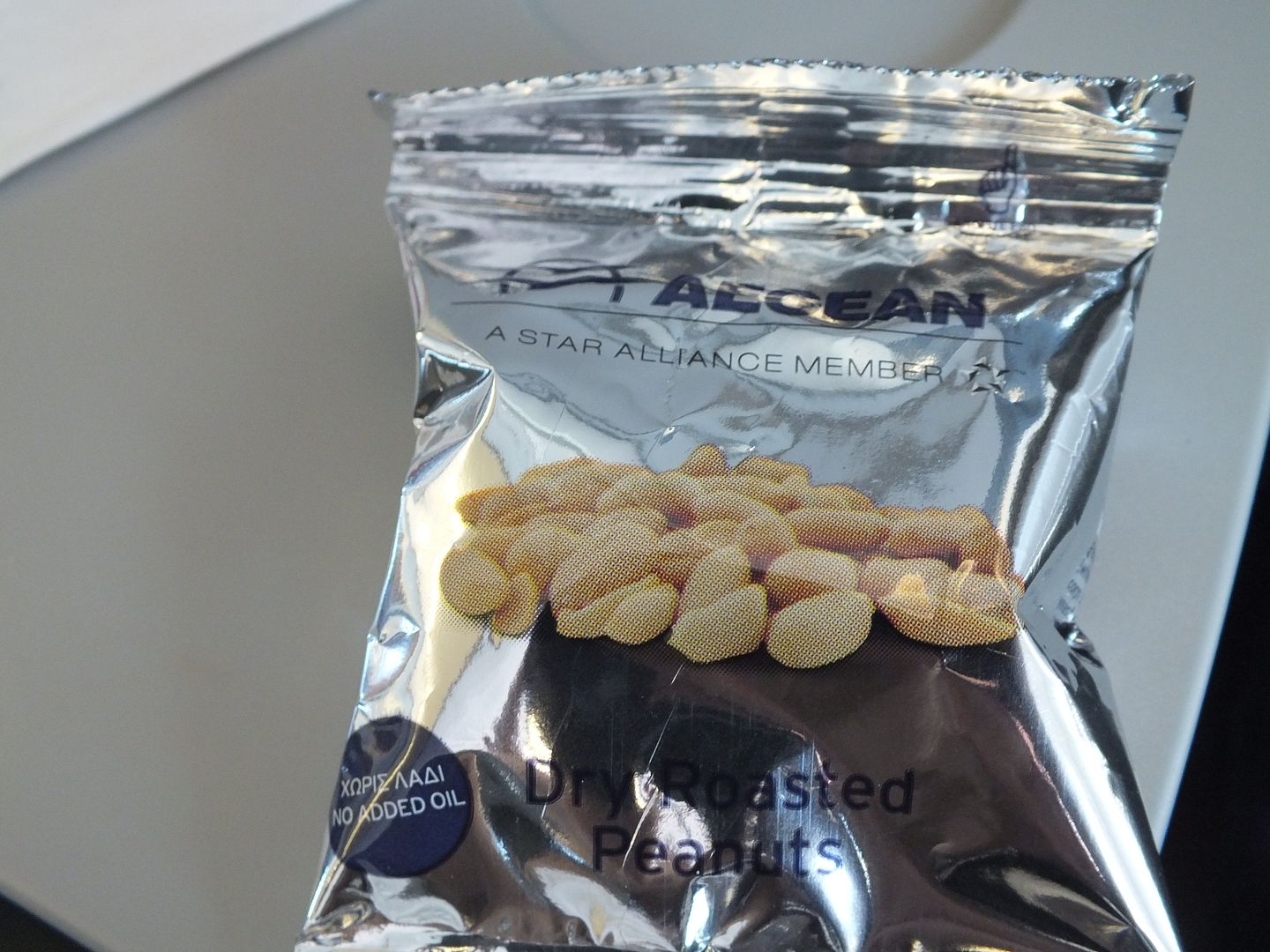 Headphones are handed out
A hot towel and a top up
Table cloths are laid out, and the starters brought out…very tasty aubergine with vegetables and cream cheese.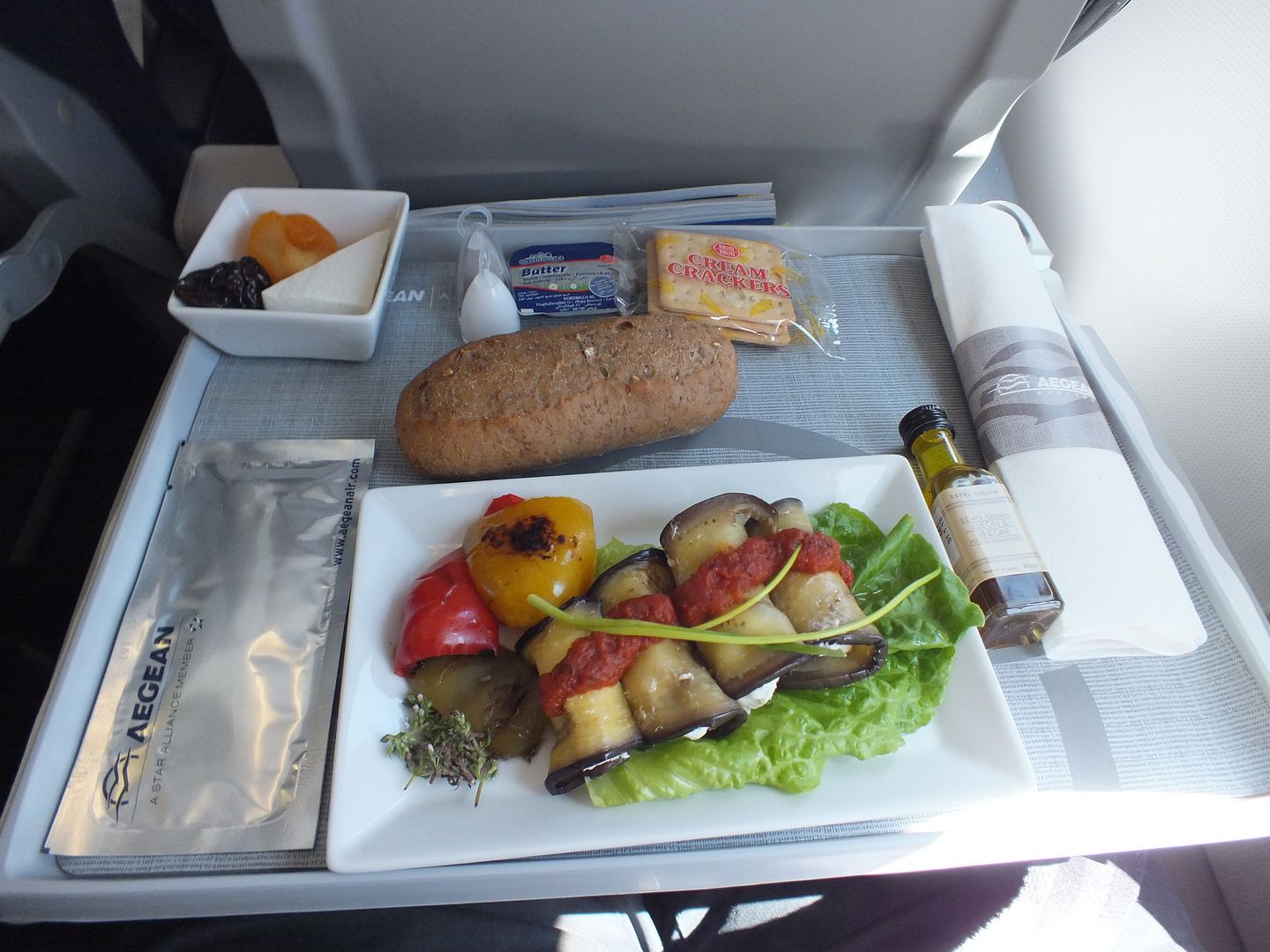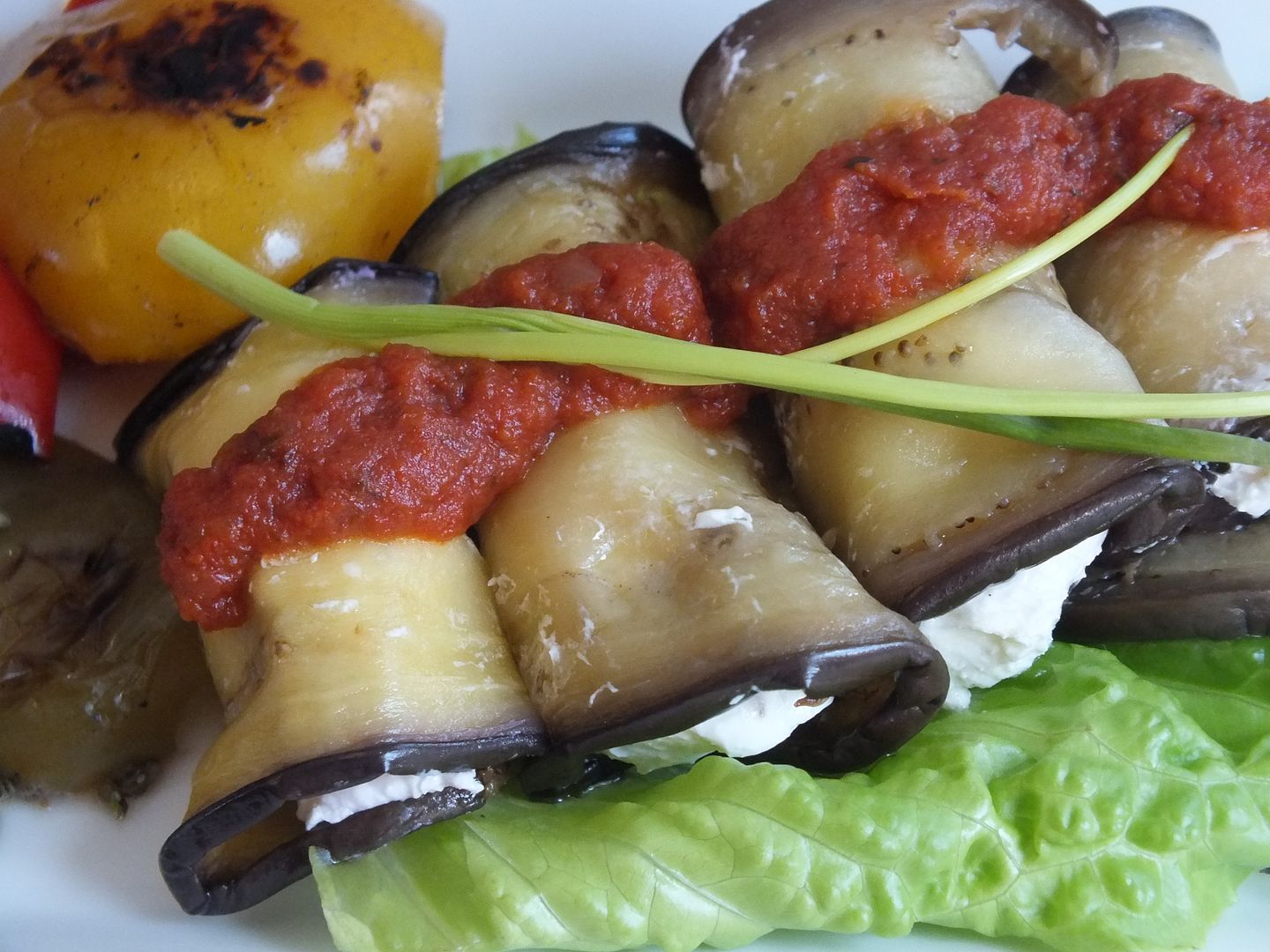 Over the Alps with lunch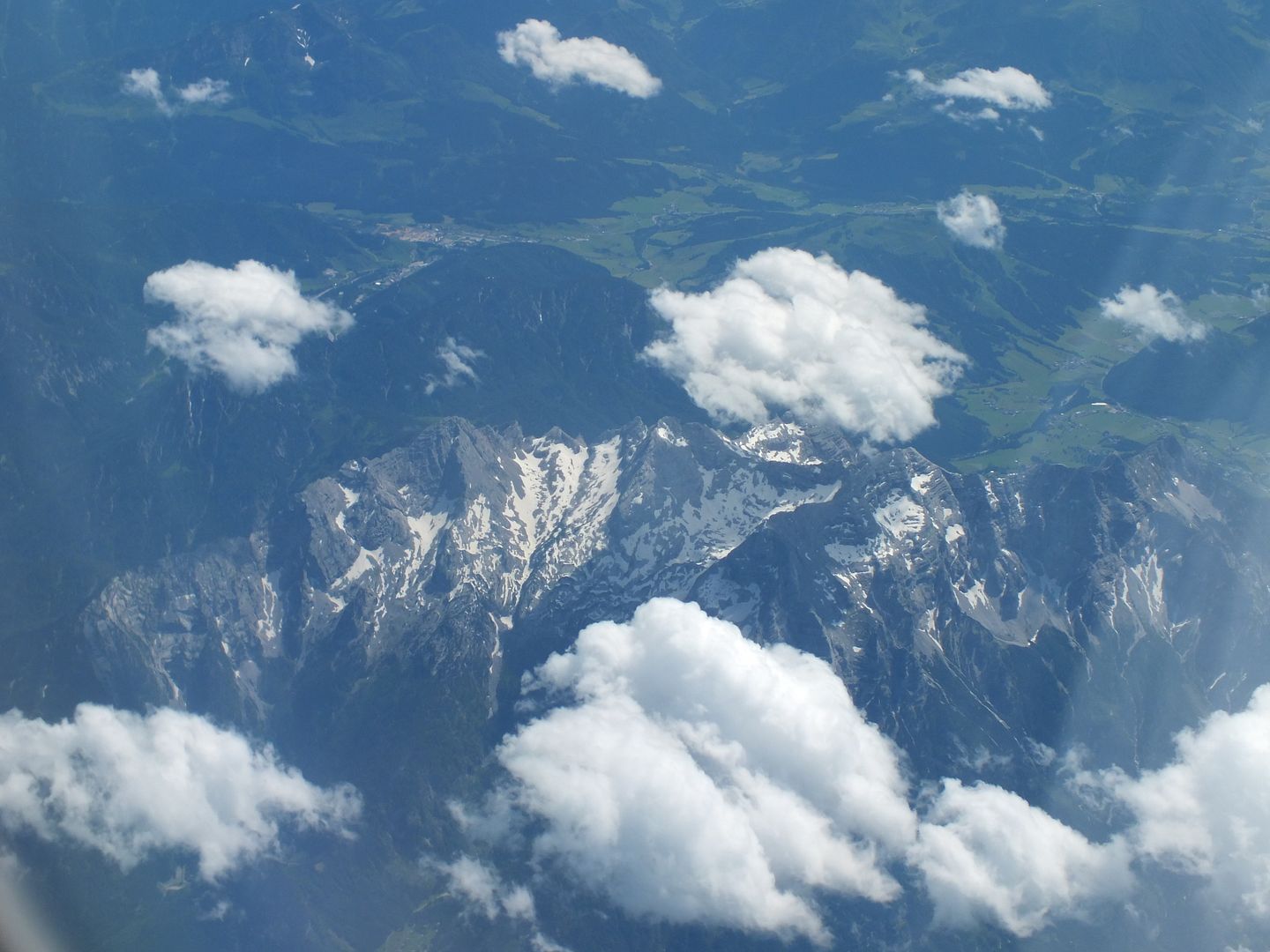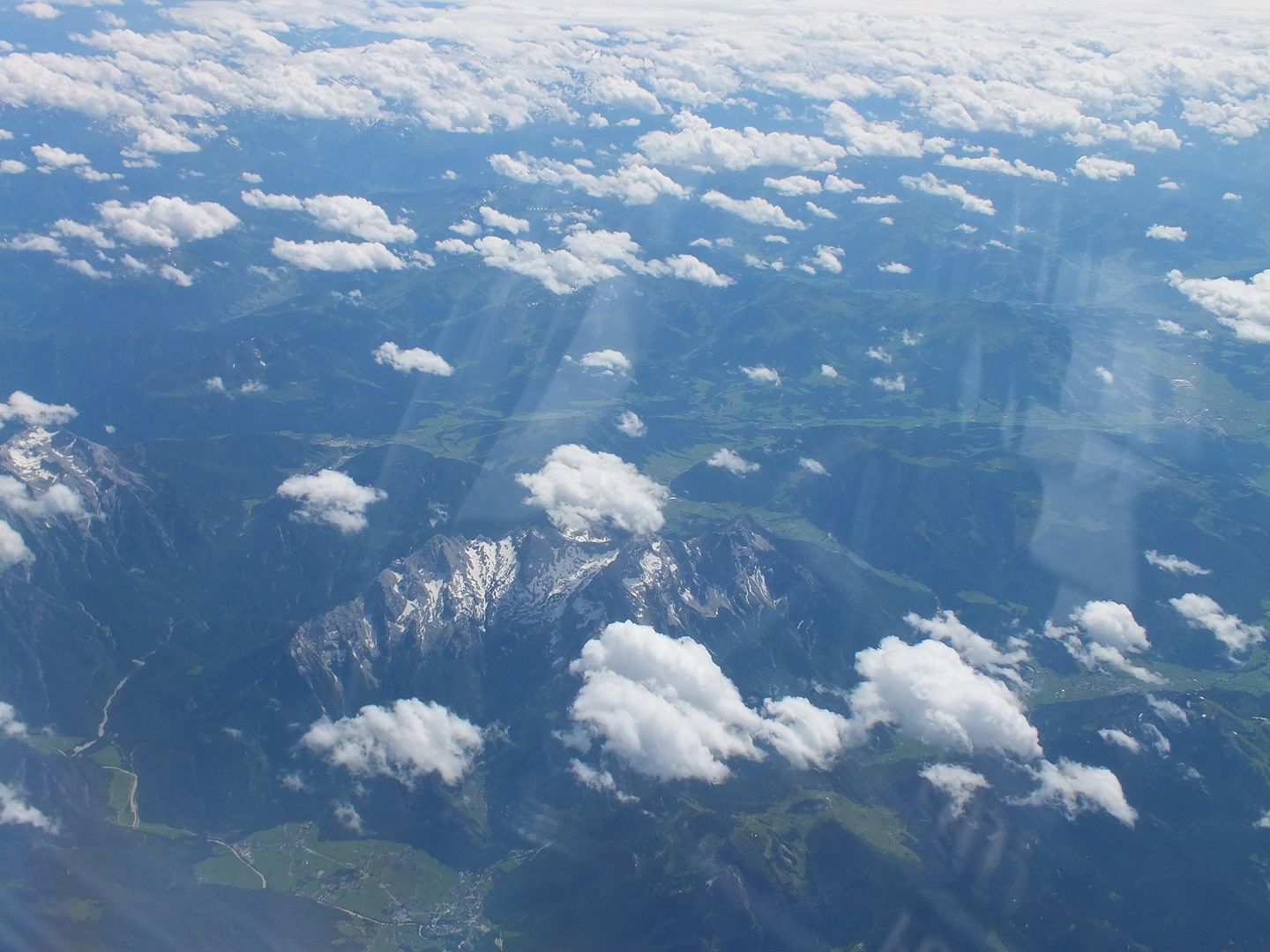 Once my starter is cleared away, I'm handed my main course. The menu offered a choice of Chicken with a pistachio crust, or Farmer's Lamb. Not eating lamb very often, I wanted to go for that. I asked the FA about the lamb, and she half smiled just saying, "Just chicken". Thankfully, this was a most serious and disappointing part of the flight. I found the crew, service and catering excellent. Still, she could have started with "I'm sorry, I only have chicken left" rather than just handing it to me assuming I wanted it. Still, the chicken was tasty, so no problems.
With the chicken demolished, it's time for the dessert. I was really looking forward to this. Sadly, the only bit I liked was the one that looked like a dead slug. The triangle and egg yolk lookalike ones weren't to my taste.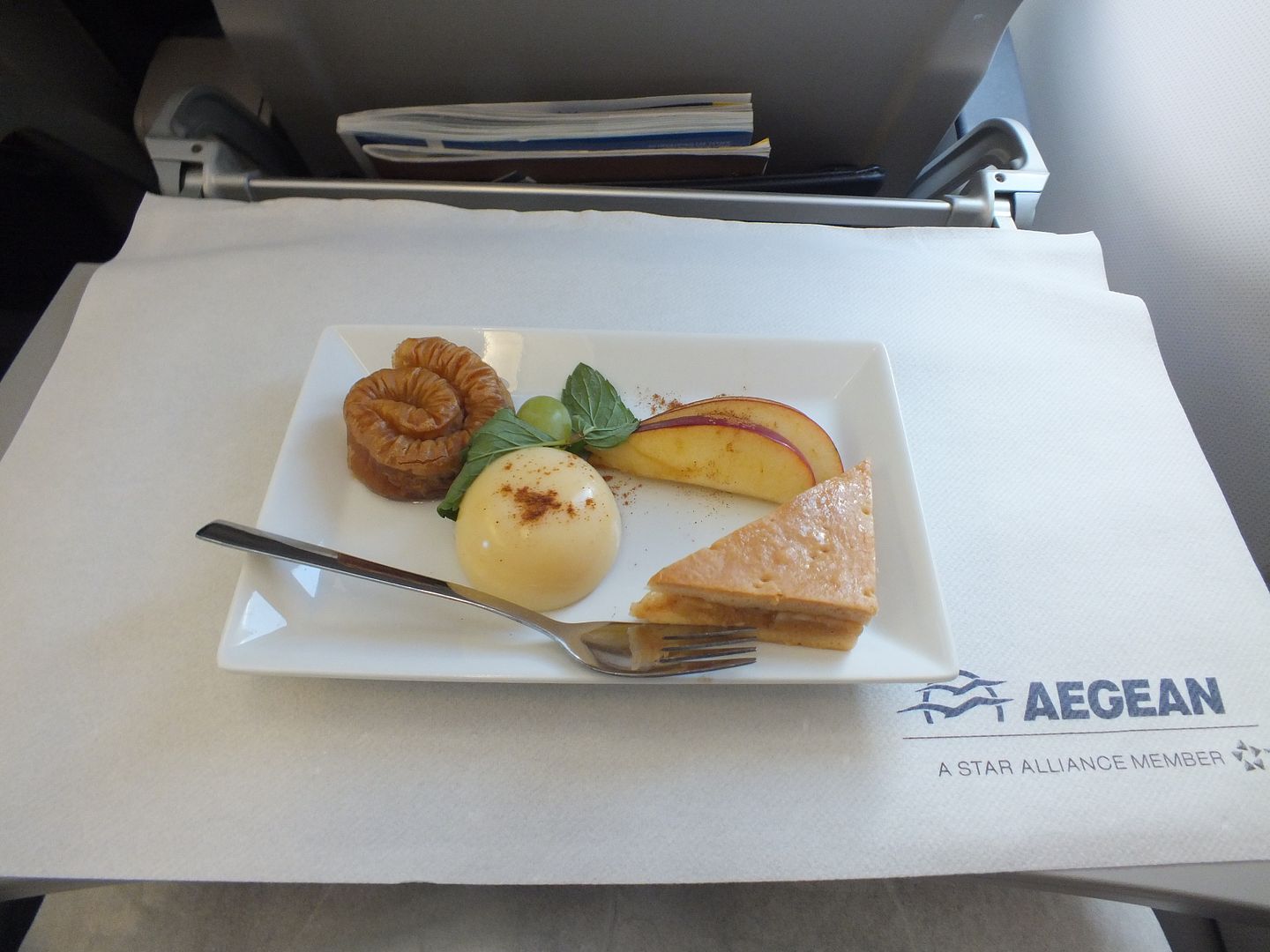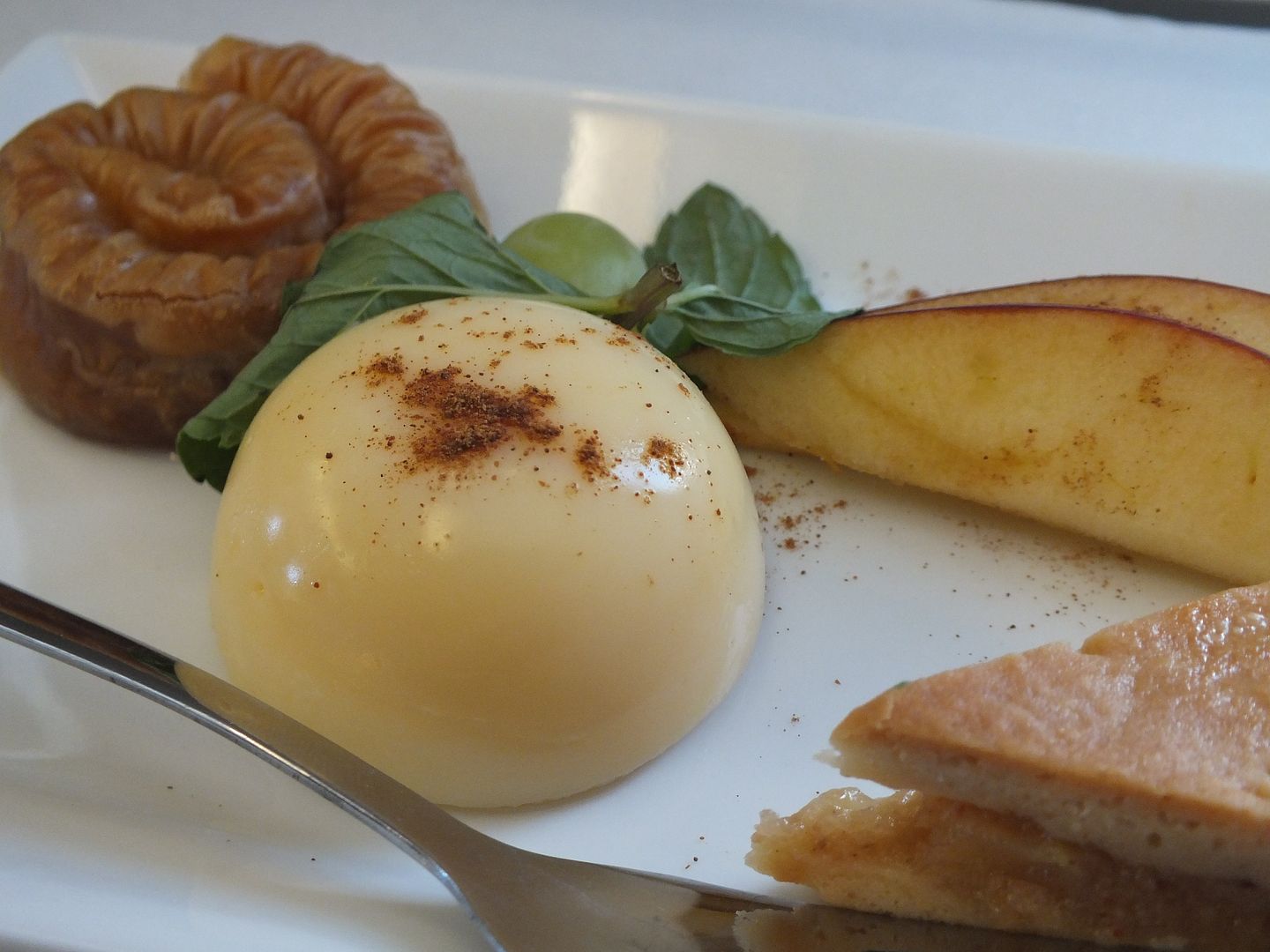 All rounded off with a nice espresso
The seat – it was quite comfortable with the recline. I had the aisle seat empty, so had plenty of space.
Some more beverages
Moving map – those winds really are strong today, we're already over Greece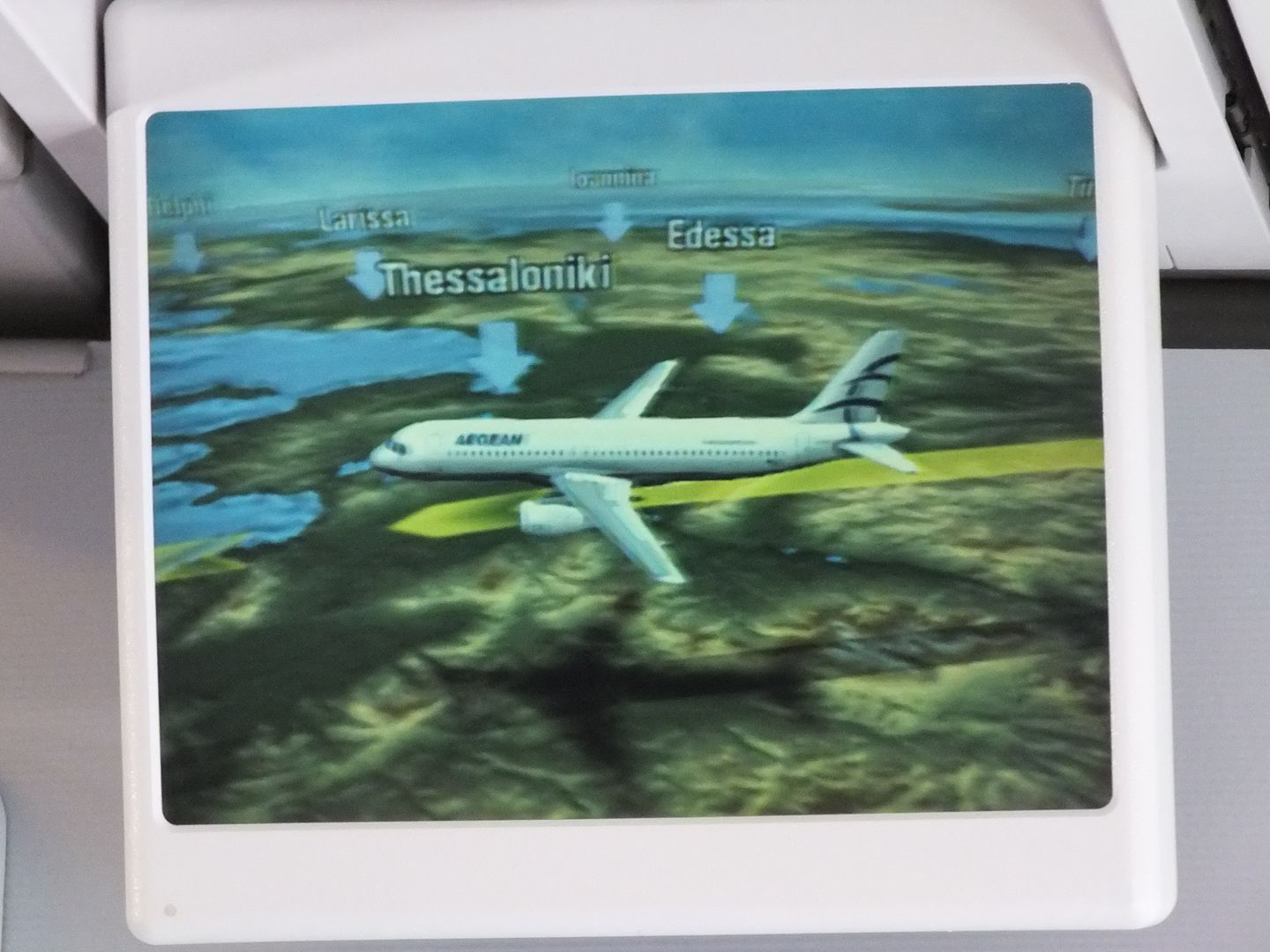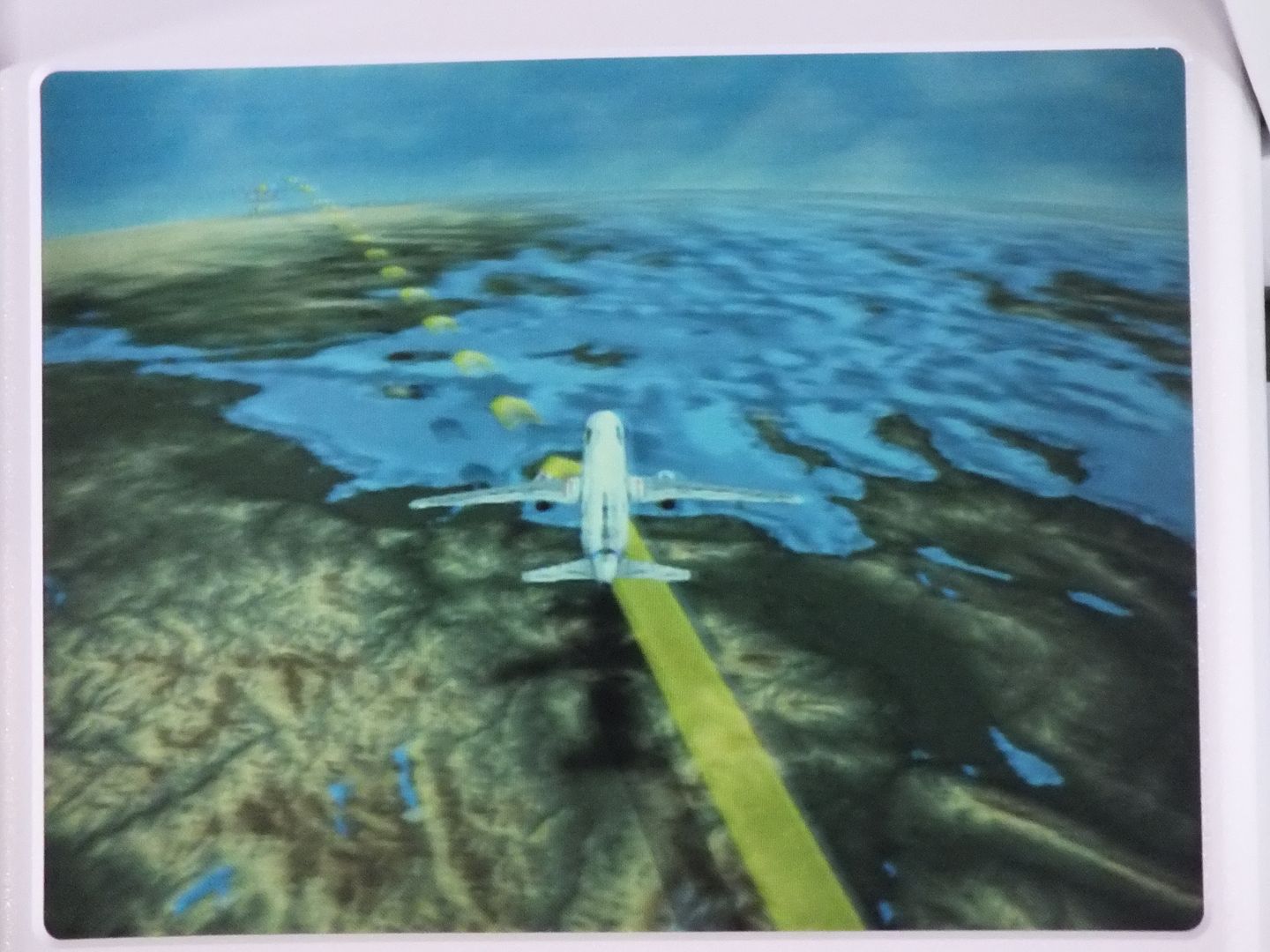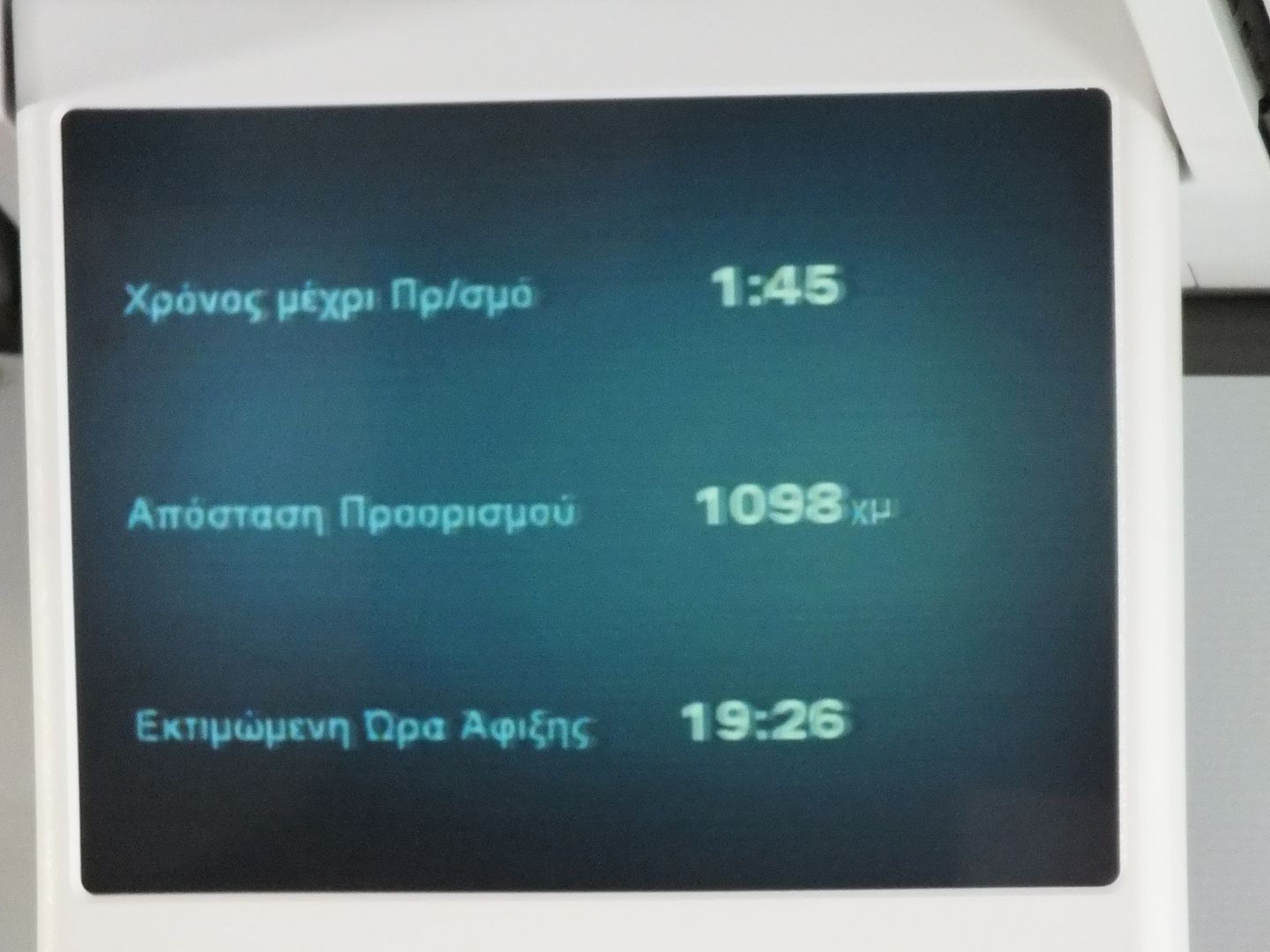 Lovely clouds
It seemed like I was the only one making the most of the Business Class bar today. Everyone else seemed to be content with just one drink with the meal.
Just over half an hour before arrival, the liqueur trolley was rolled down the aisle with chocolates. I went with a Metaxa brandy – not my usual tipple, but was nice to try
I was surprised that we were routed over Turkey…I would have thought that Greek Cypriot flights would be banned from Turkish airspace, similar to how (at least in the past) Taiwan bound aircraft had to fly via HKG/MFM airspace when approaching from the Chinese mainland.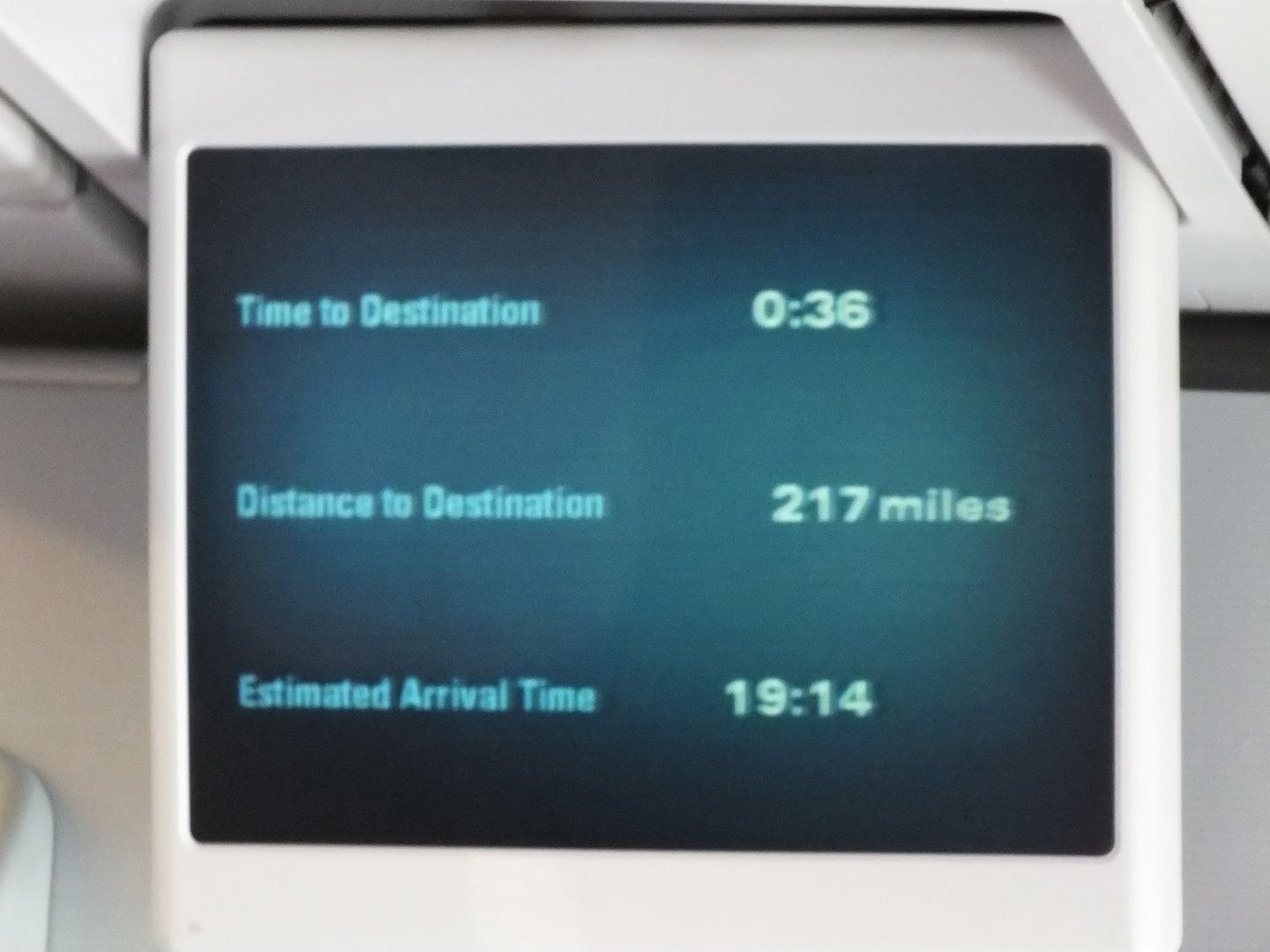 The final resting place of a mosquito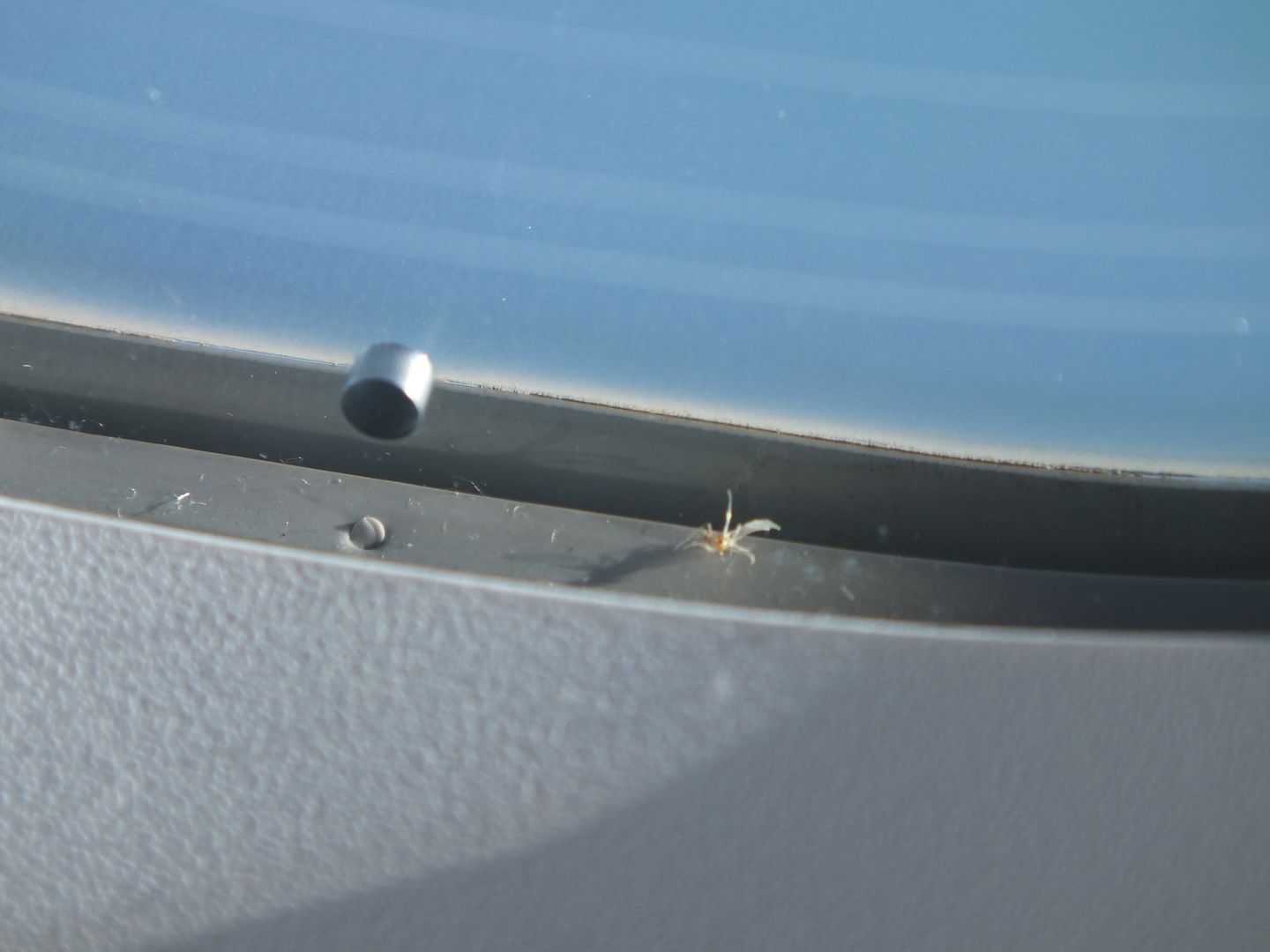 Nearly the Sun Island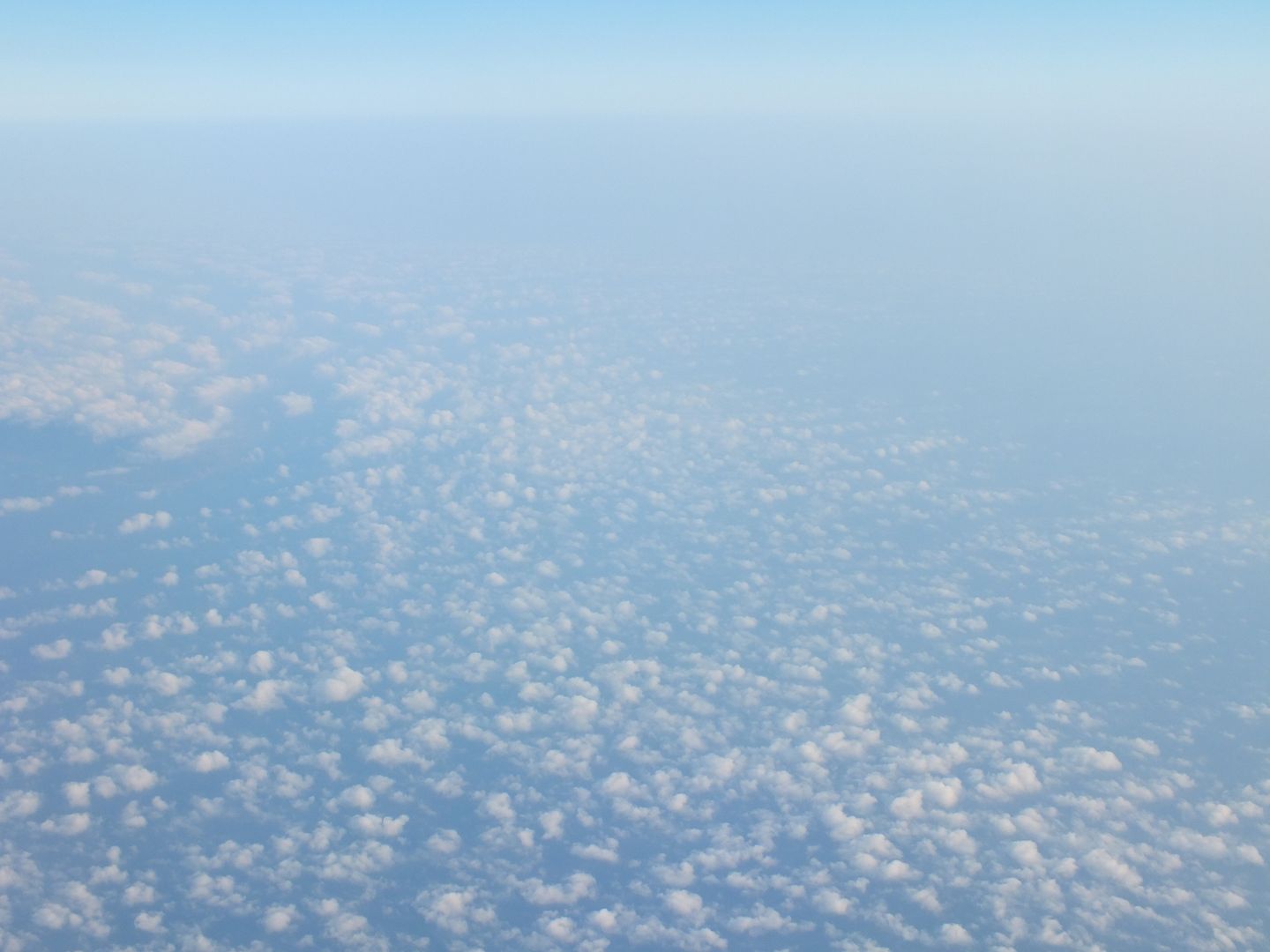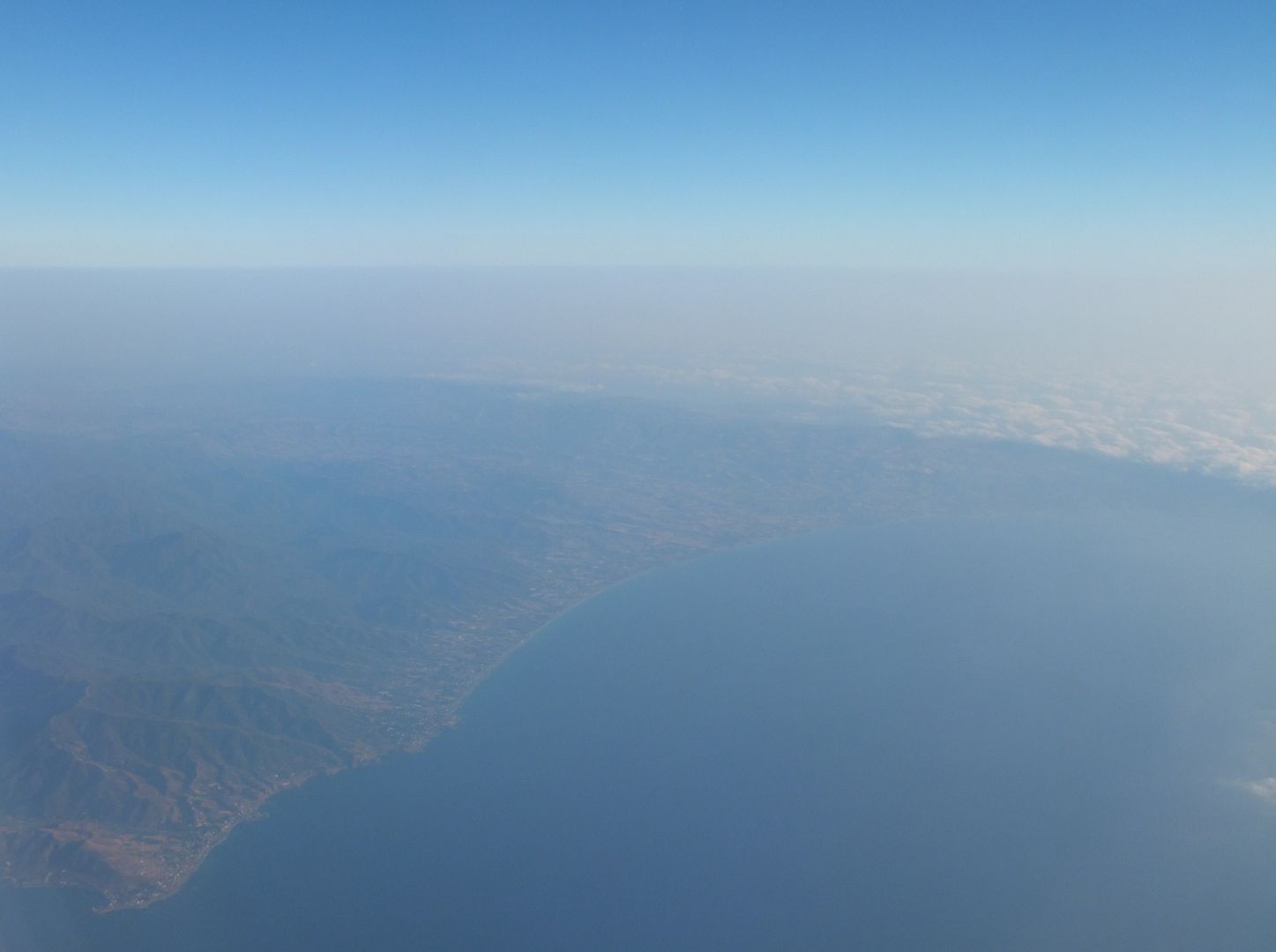 Another hot towel before arrival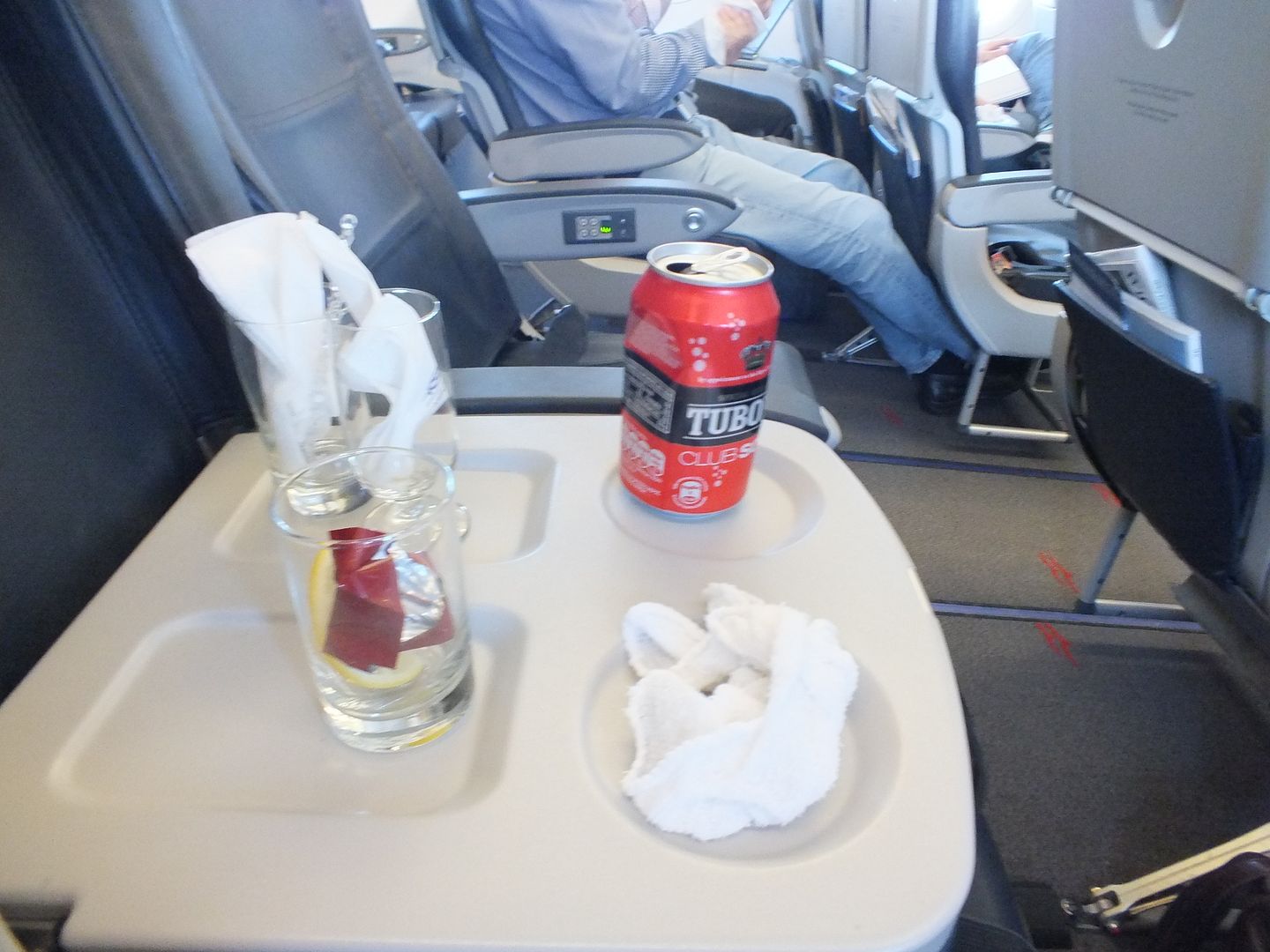 Over the Troodos Mountains – not covered in snow like on my last visit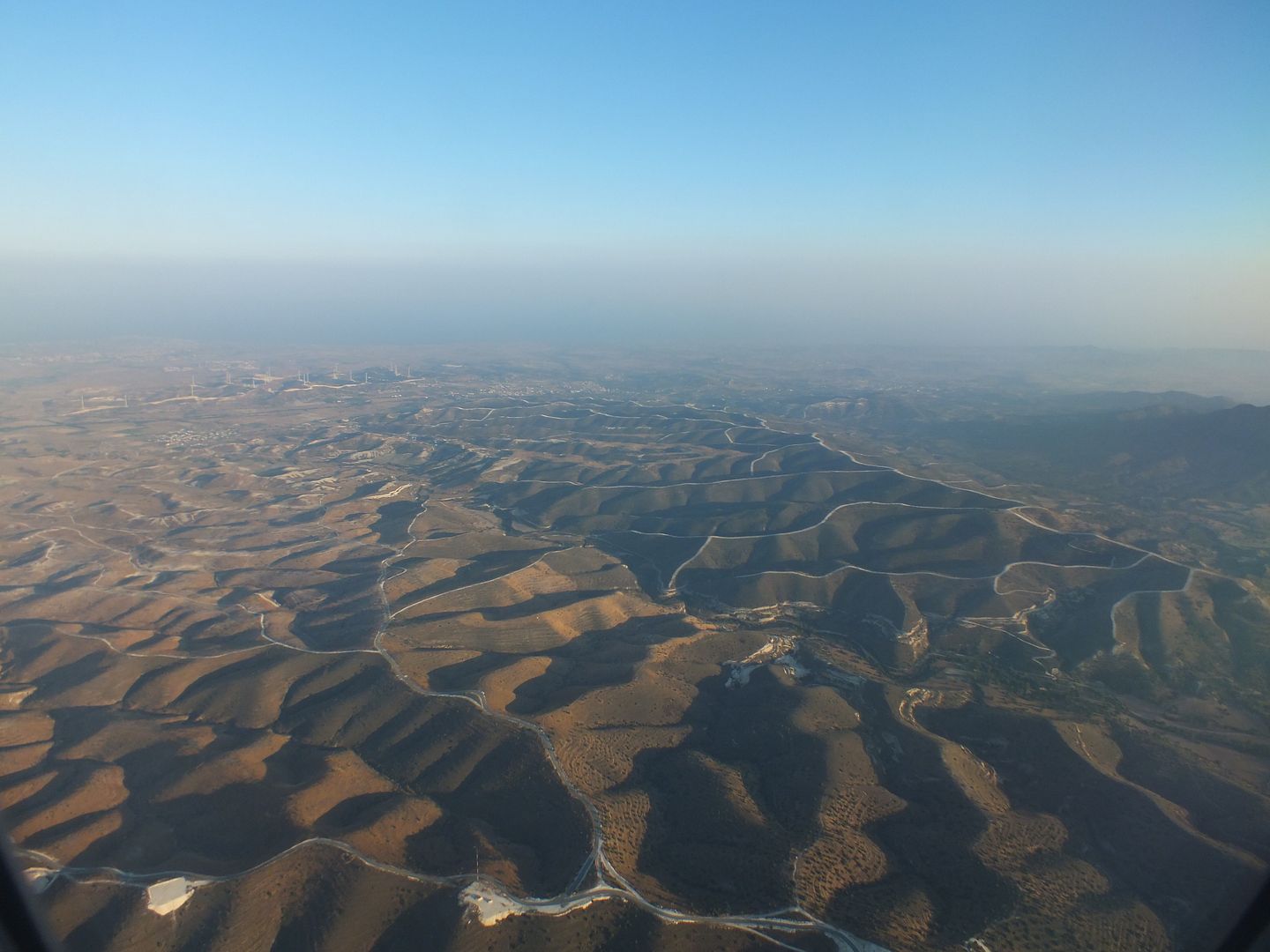 LCA - can you spot EK?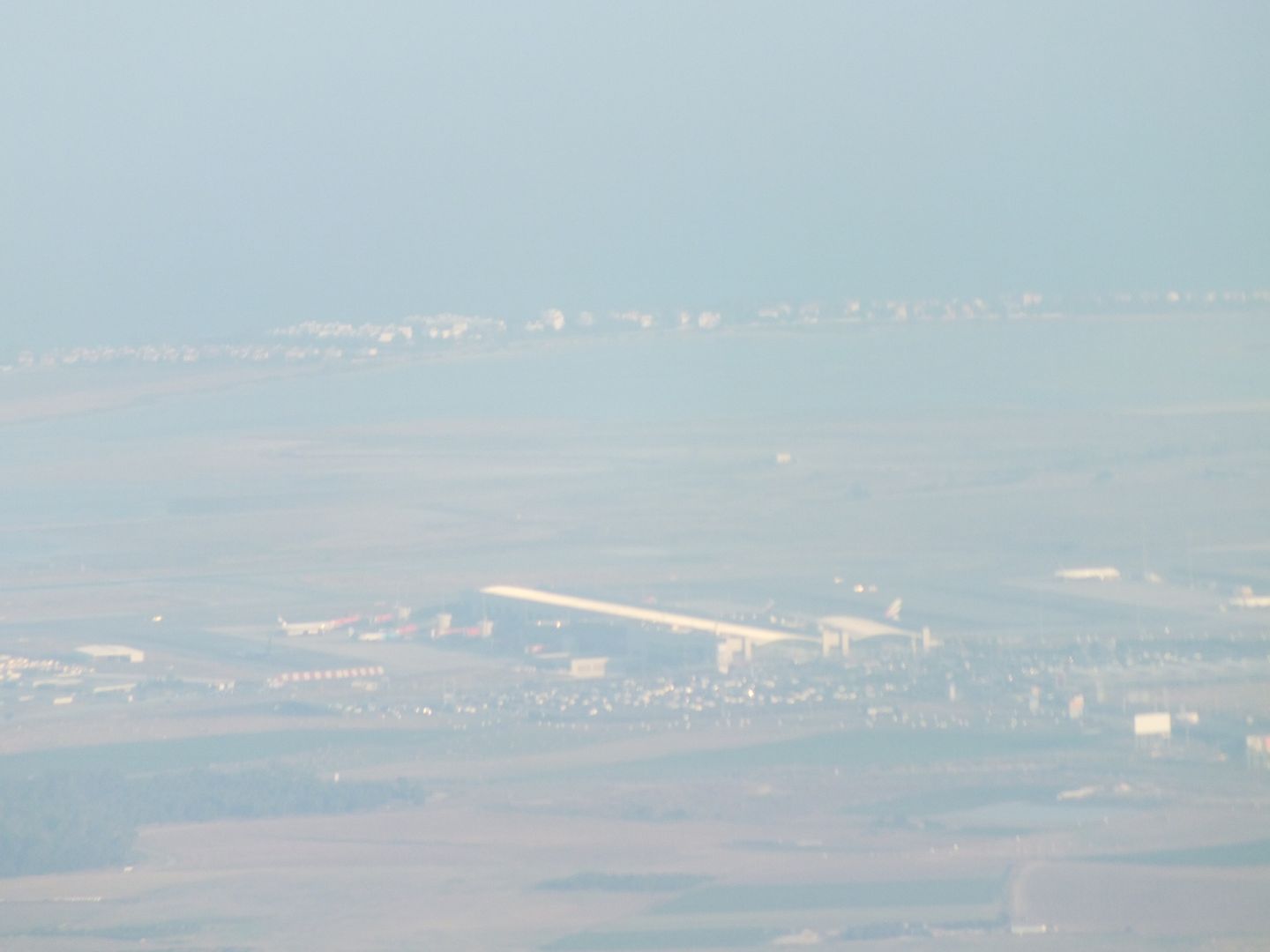 Flying over the city of Larnaca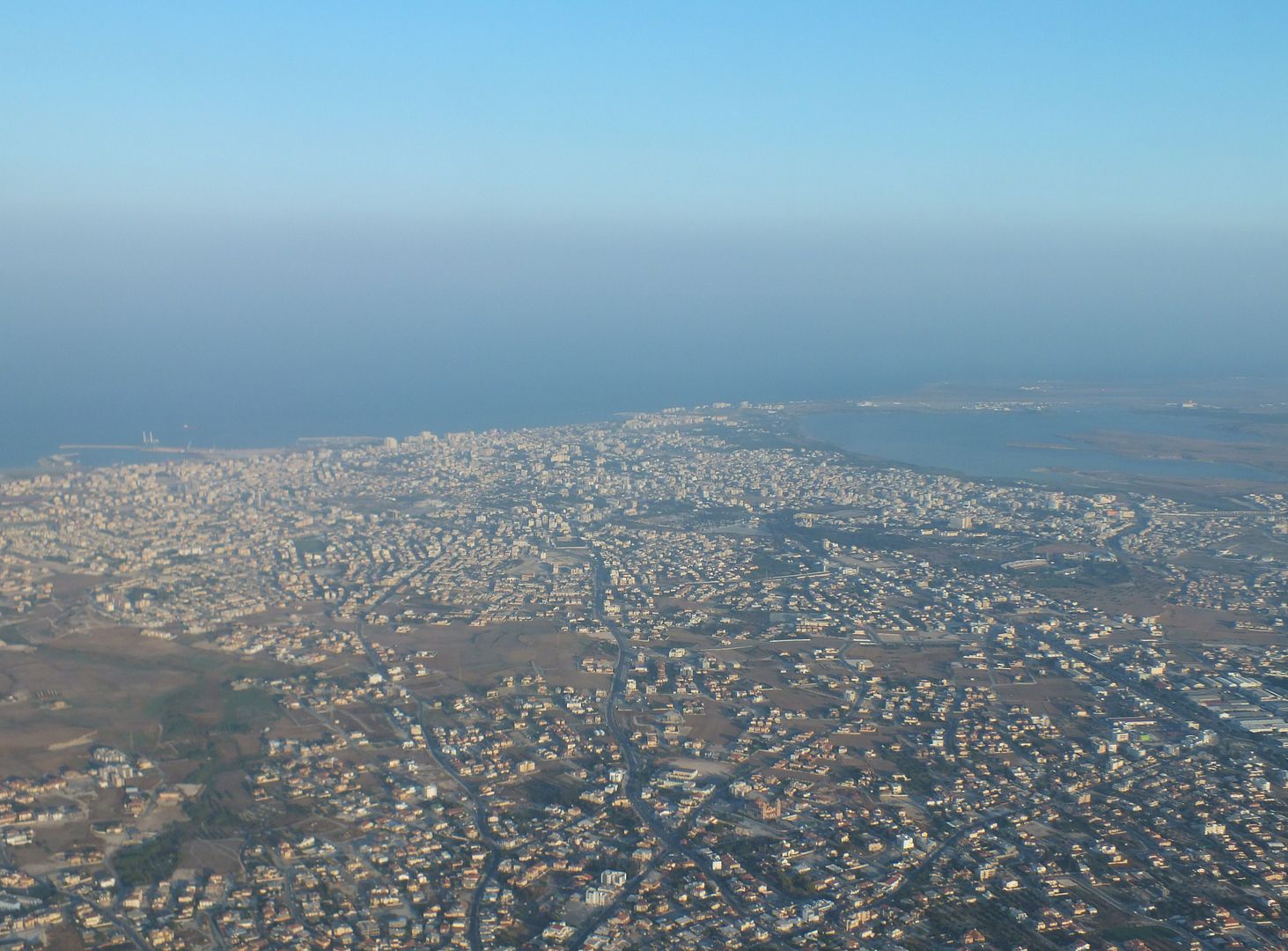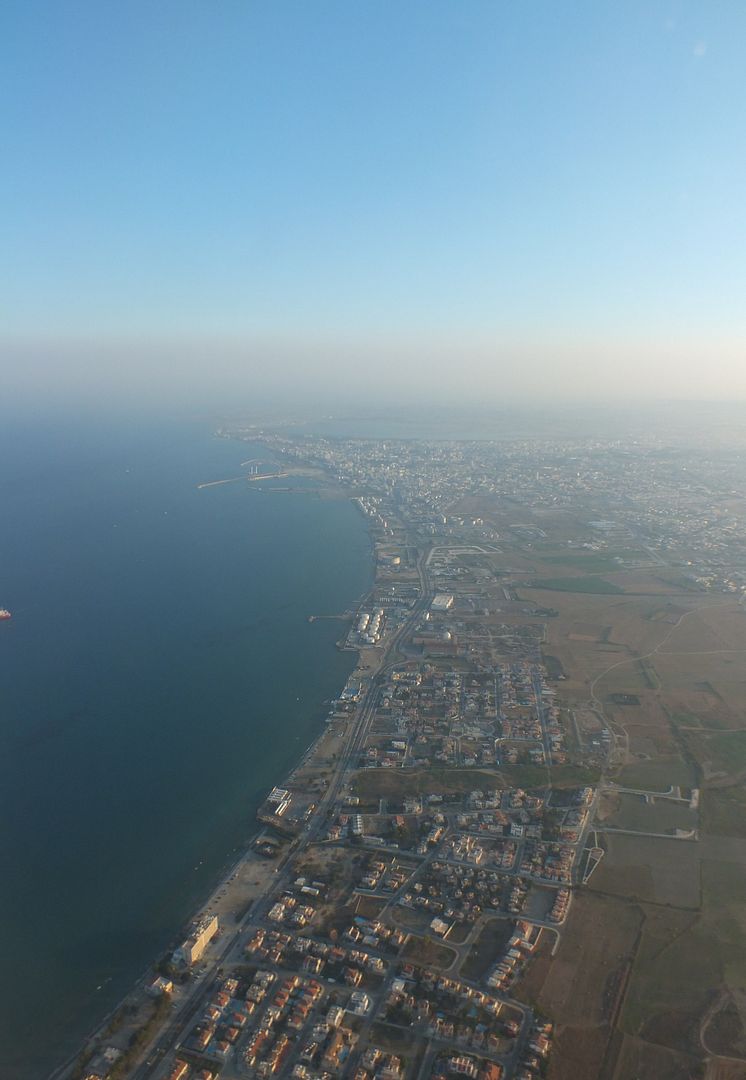 Still nice and sunny here in the Southern Med