Dear readers,
Welcome to part 2 of my New Zealand adventure! The first section of this report will focus on the unescorted bus tour we took and then I will tell you about our flight to Sydney on Air New Zealand. If you're only interested in the aviation part then feel free to scroll down.
If you missed the first installment, here it is:
To The Other Side Of The World, Part 1:ZRH-SIN-AKL
(by
infodesk
Jun 10 2012 in Trip Reports)
Auckland
Part 1 of this series left me in Auckland, ready for a long sleep to try and recover from the jetlag. I woke about 10.30 the next morning and seeing a clear blue sky just had to get out and explore. We ended up on the ferry to Devonport, a 30 minute boat ride from Auckland which had been recommended to me by a friend. There we took a short but steep walk up Mount Victoria.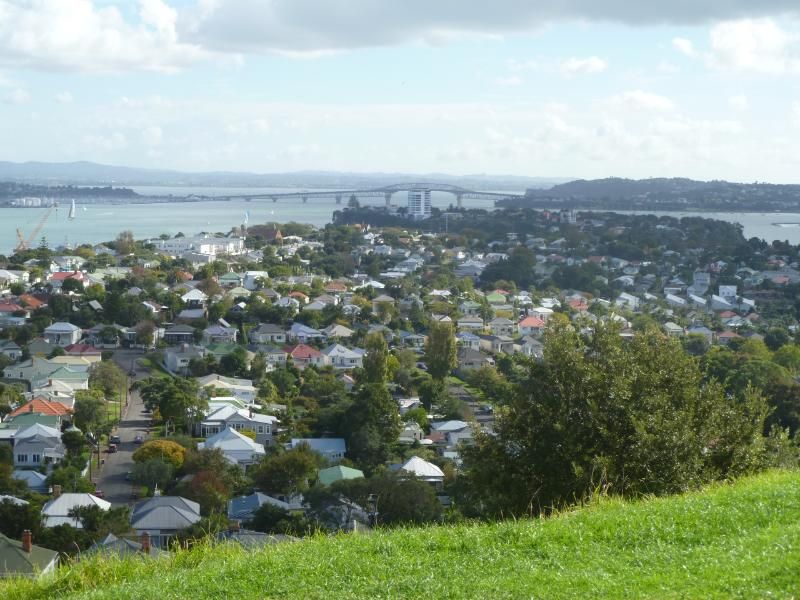 The evening was spent up the SkyTower, the tallest building in the Southern Hemisphere. Normally you pay 25$ to ride up, but if you eat in the restaurant then you get the lift ride for free. It was a stomach lurching experience, but the views were worth it. The meal was good, or so we thought. Whether it was the food or the jetlag we will never know, but my husband was violently sick all night. I think we finally fell asleep about 6am.
Sky Tower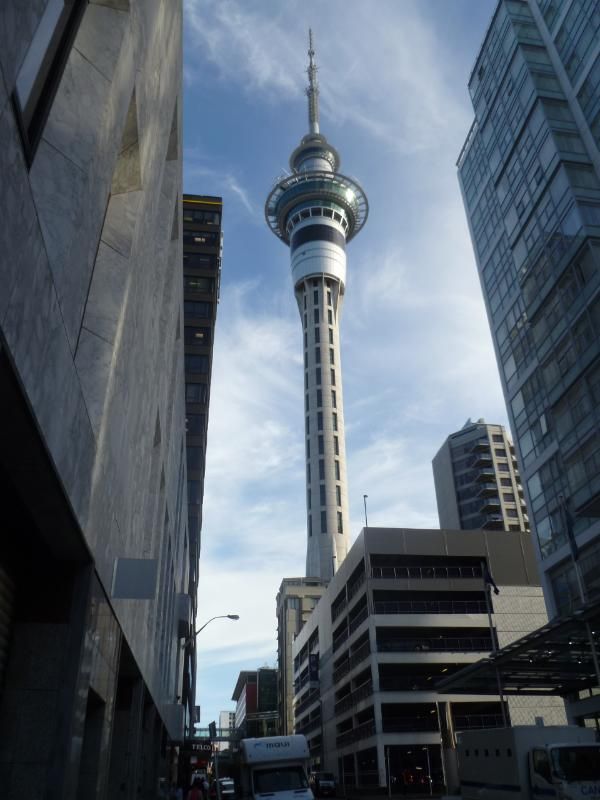 View from the Sky Tower. Now you know why Auckland is called the City of Sails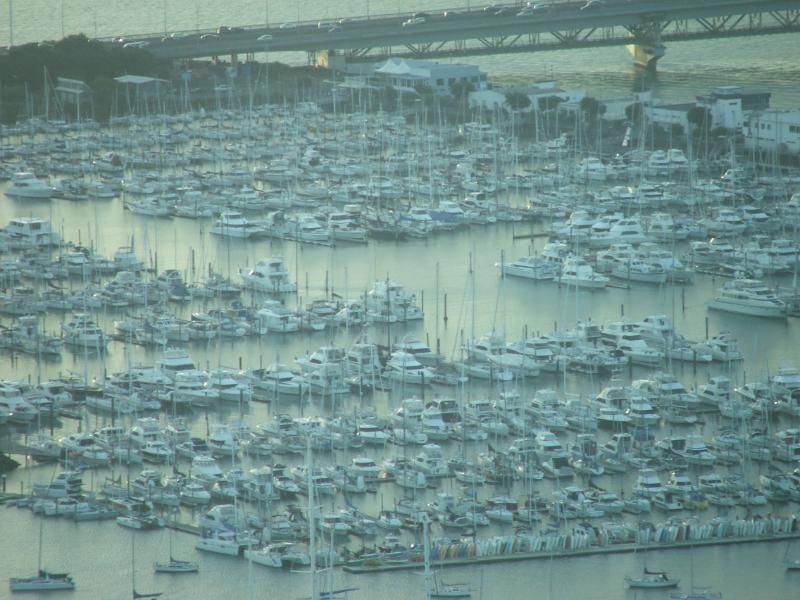 The next day we had something special planned. I'd been in contact with fellow a.netter Nicholas/NZ107 and suggested meeting up. Well, I was thinking along the lines of a coffee somewhere, but Nicholas said he'd pick us up at the hotel mid-morning and take us for a drive. That was an understatement! What we were treated to would put any tourguide to shame. First we drove to Mount Eden, a hill above Auckland with great views over the city. Then we headed to the hilly Waitakere Ranges, where we did a short bush walk before driving to the coast to see some lovely, wild beaches.
Mount Eden
Have you ever been this far away from home ?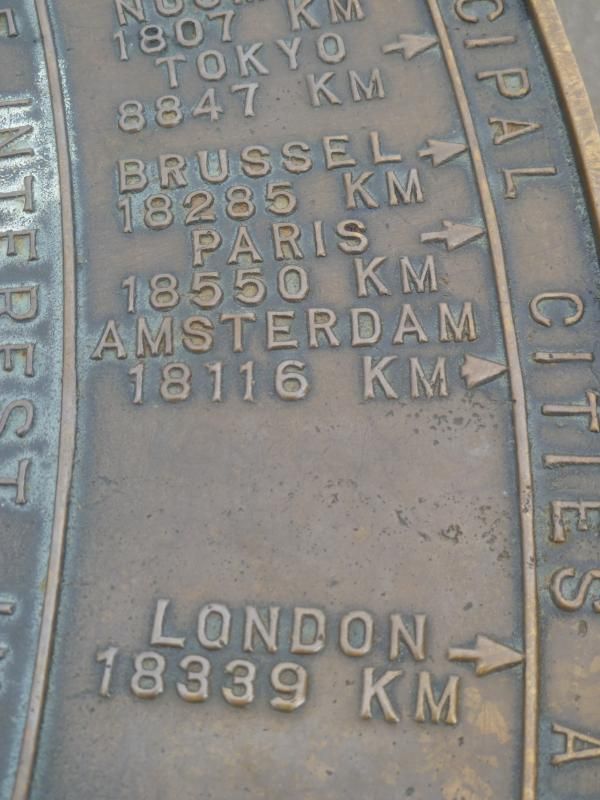 Waitakere Ranges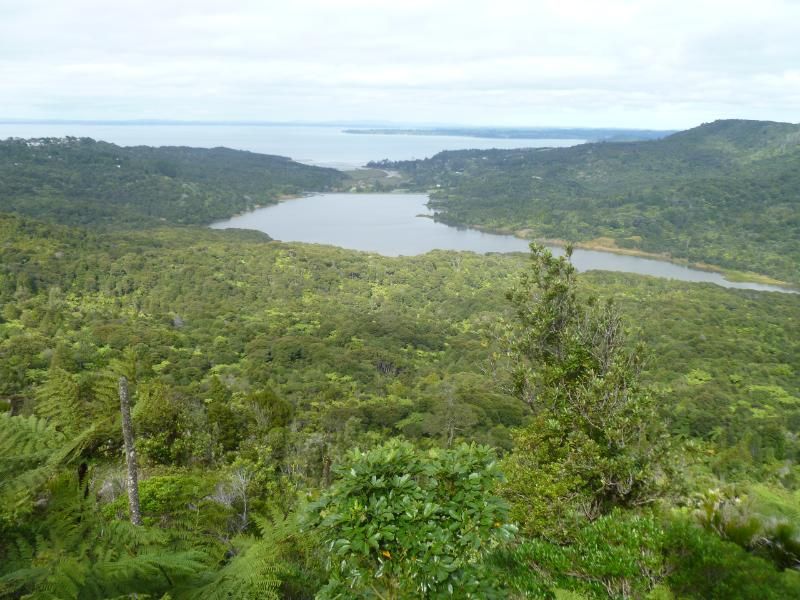 The impressive Piha beach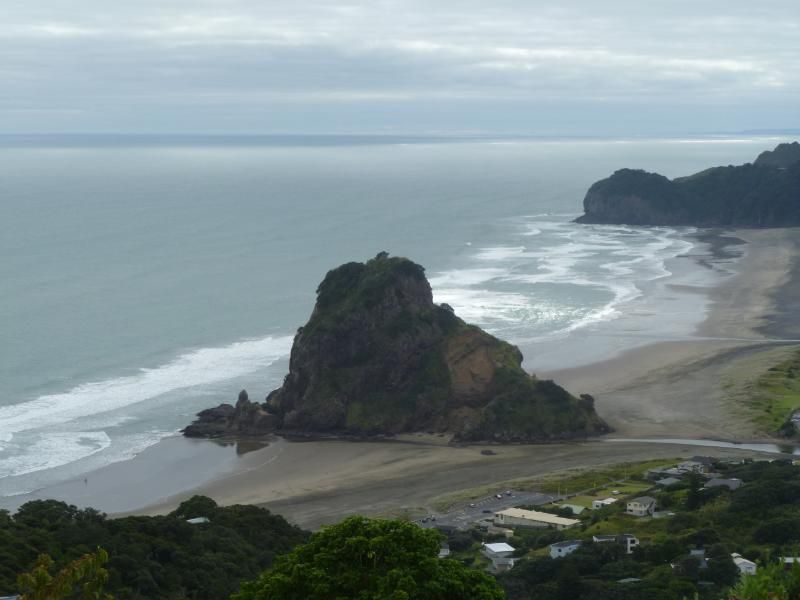 Muriwai beach
After heading back to Auckland we stopped at Mission Bay, a pretty man-made beach where we had a late lunch. It was a really great day and we saw so many beautiful places that we would have missed without Nicholas. So Nicholas, thank you for everything and I hope that we can return the favour one day in Switzerland.
Rotorua
After 3 nights in Auckland, our tour began. We headed to Rotorua, famous for its geothermal activity and with a distinct smell of sulphur in the air, where we stayed 2 nights.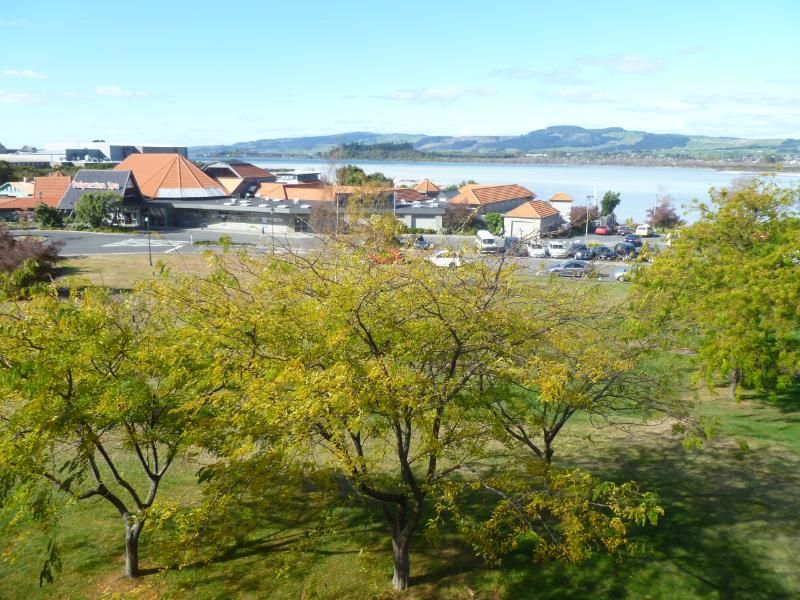 .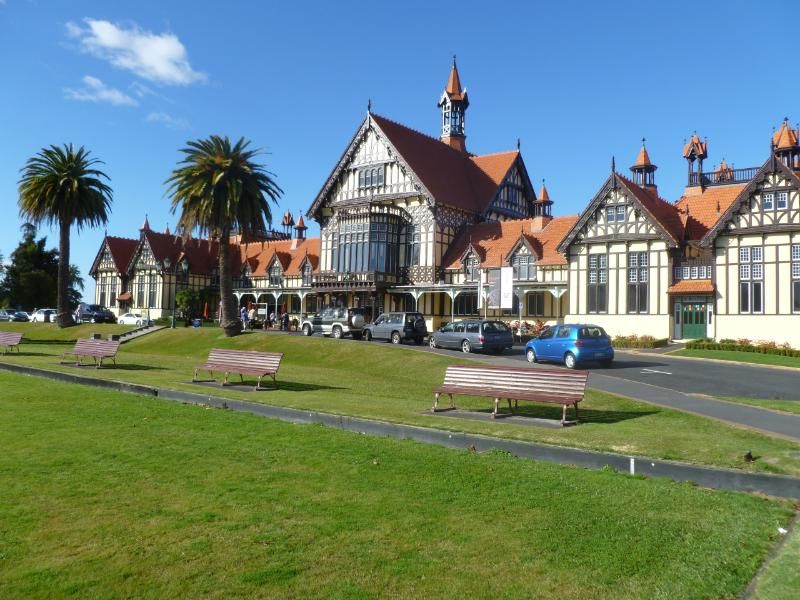 .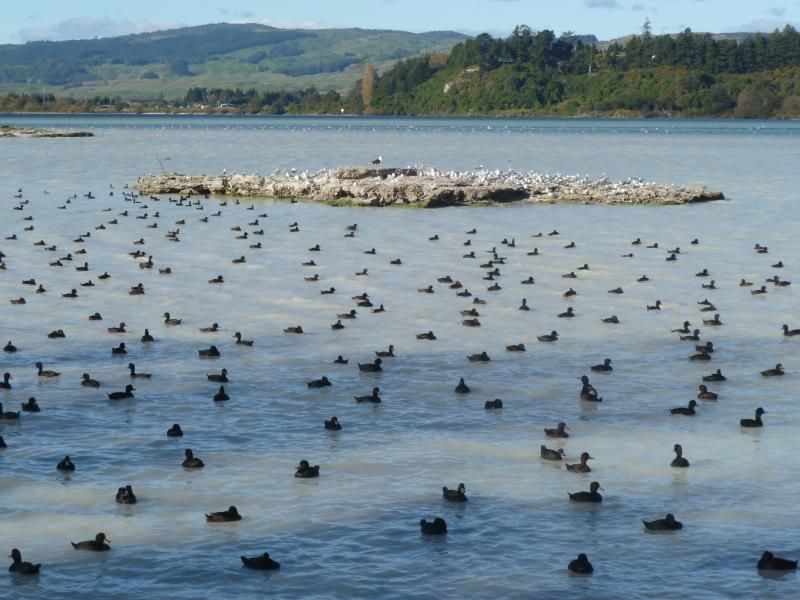 .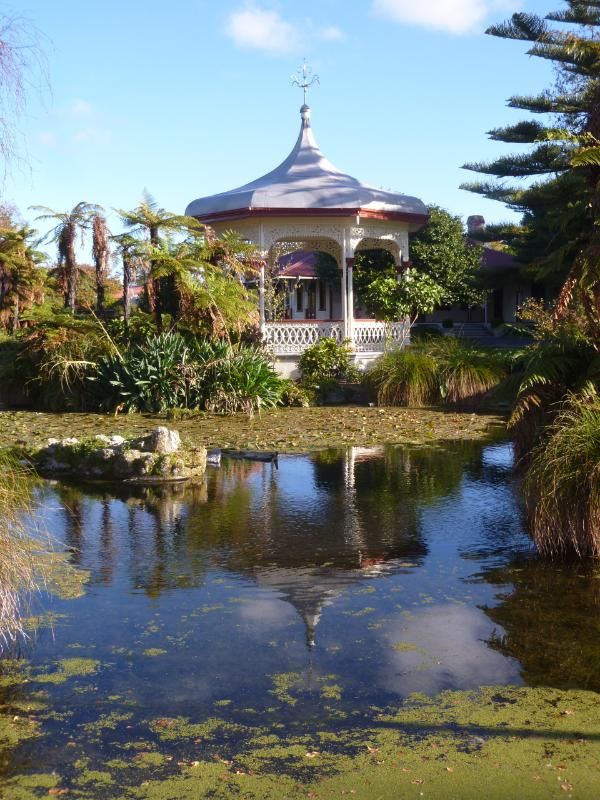 .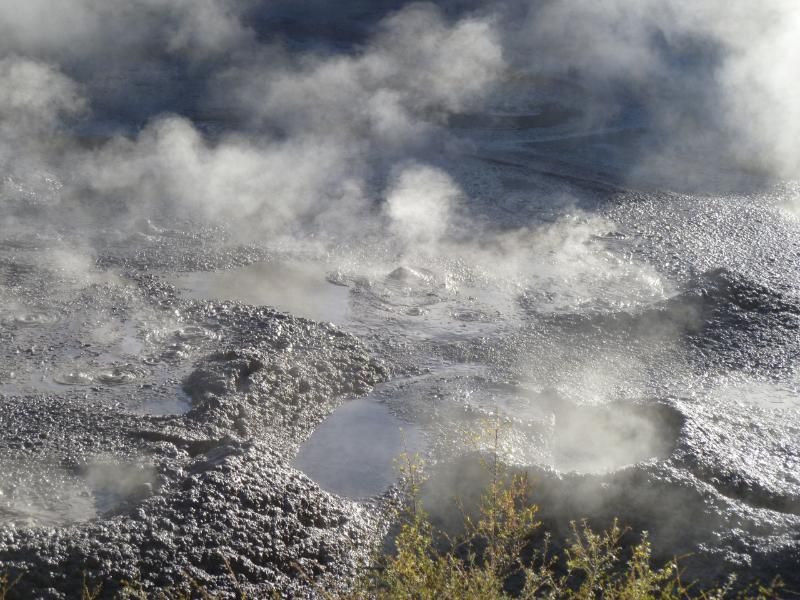 .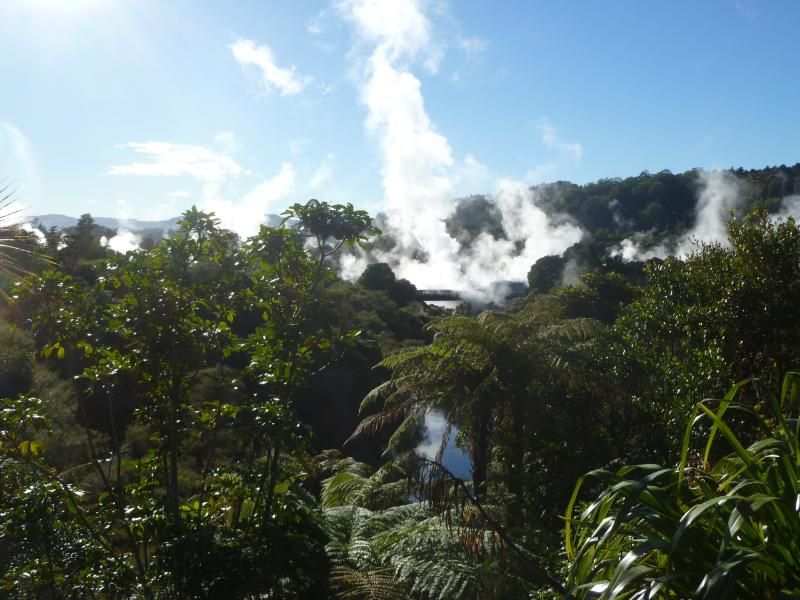 View from the Skyline gondola, Rotorua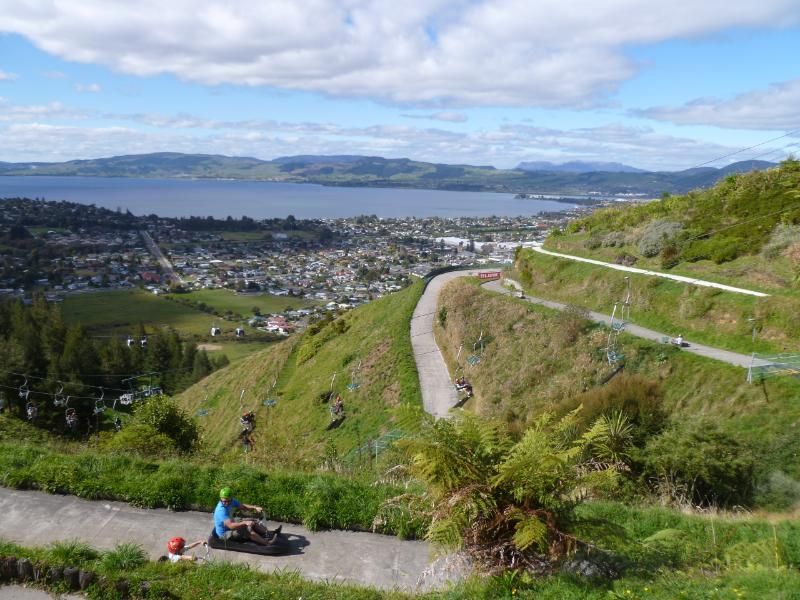 Wellington
There was a long 8 hour bus drive down to Wellington but it was very scenic. This was one thing about New Zealand that never failed to impress me: the scenery was constantly changing and you never, ever got bored of looking out the window. Here's a shot of Mount Tongariro; driving through this national park reminded me of the desert landscape around Mount Teide, Tenerife.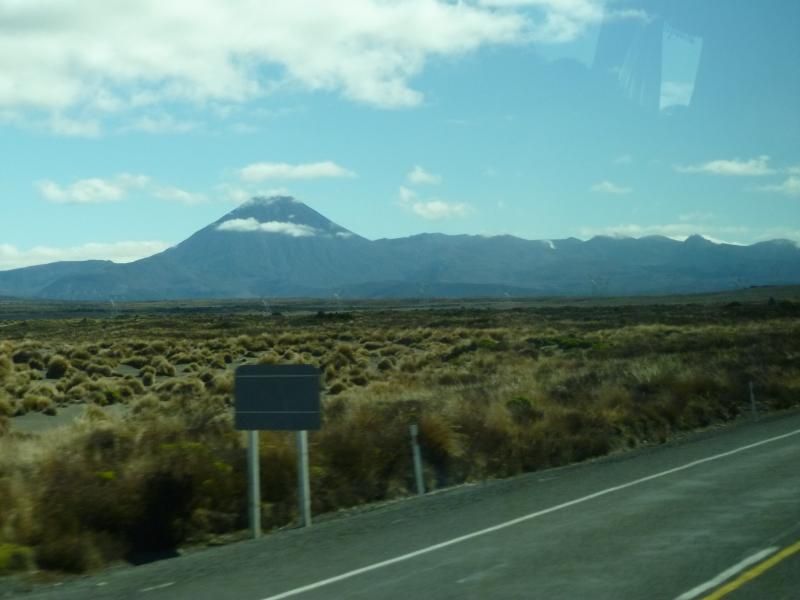 Our hotel in Wellinton had a super location right on the bay, here's the view from the balcony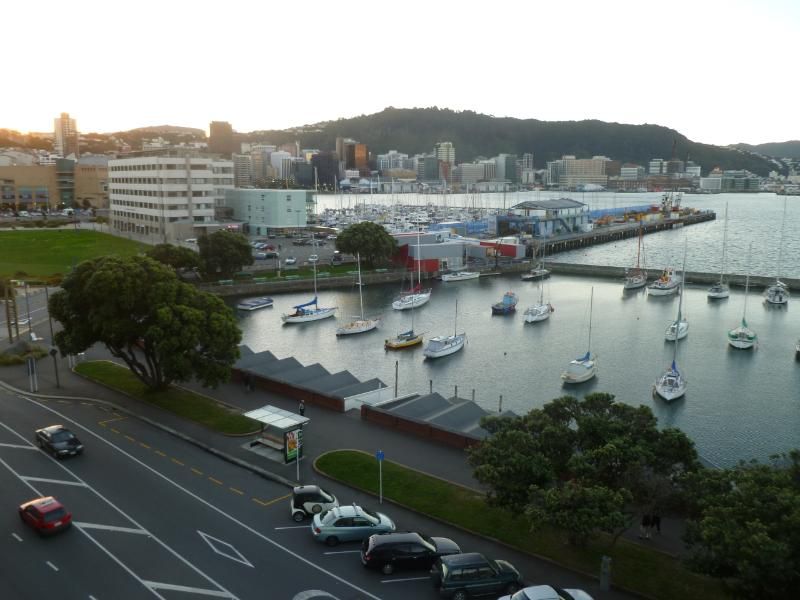 We took a city tour which included a drive up to Mount Victoria, where we had great views over the city and the airport. After that we fitted in some shopping and paid a quick visit to Te Papa, New Zealand's national museum. It's free of charge (for the time being, at least) and they say you need days to see it properly. A real hands on experience, great for all ages.
WLG, as seen from Mount Victoria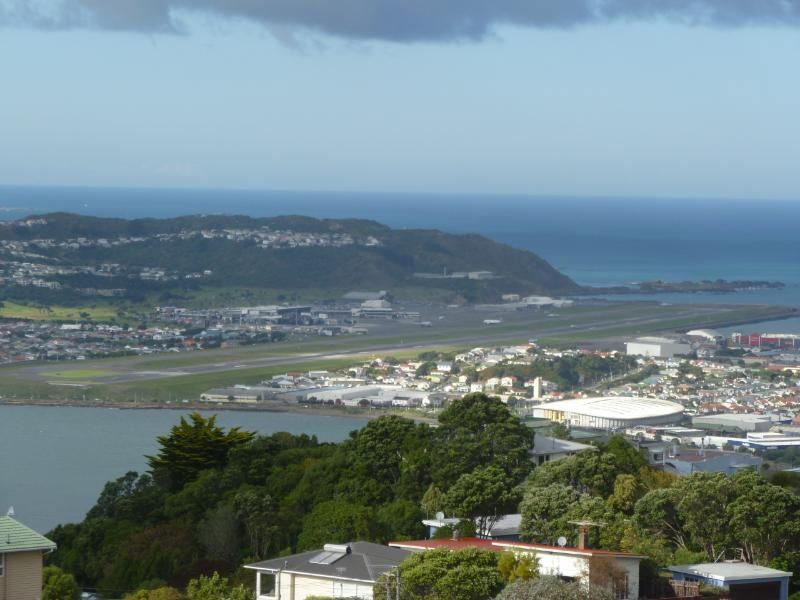 An ANZ ATR taking off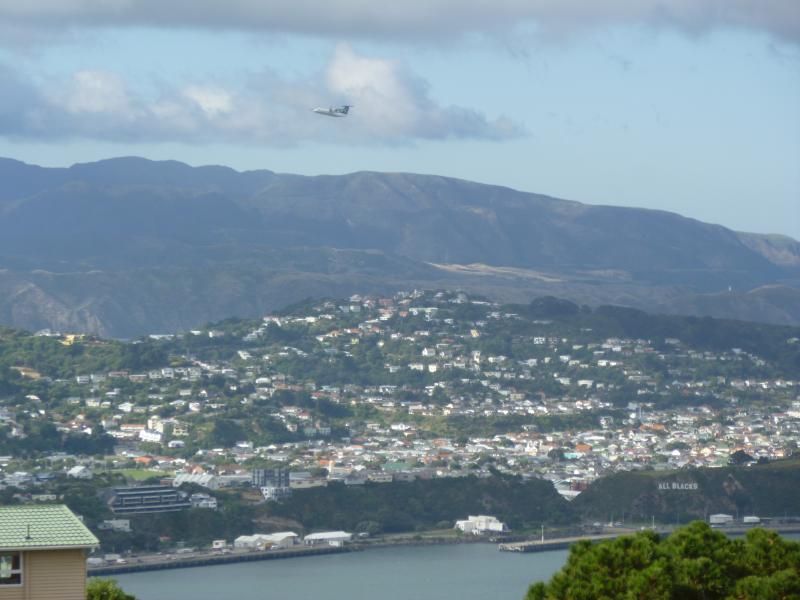 Wellington city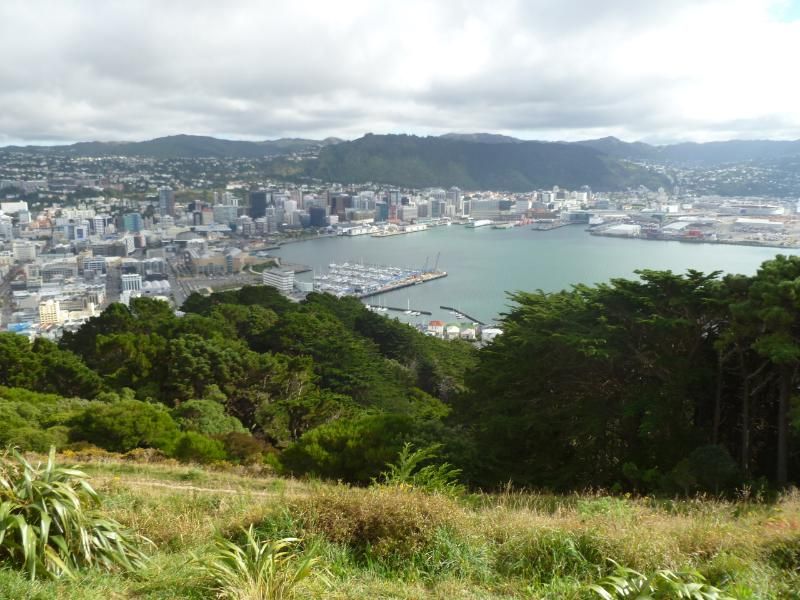 The classic Wellington photo
Crossing to the South Island
After 2 nights in Wellington it was time to leave the North Island. The ferry crossing across the Cook Strait takes about 3 hours. I'm not that good on boats and have been prone to seasickness in the past. Coupled with the fact that this stretch of water is famous for being rough, well, I wasn't looking forward to the crossing. However, we were blessed with a glorious day and the sea was so calm, I actually thought I was on a lake in Switzerland!
Our vessel for the crossing, Kaitaki, an ex channel boat (Pride of Cherbourg)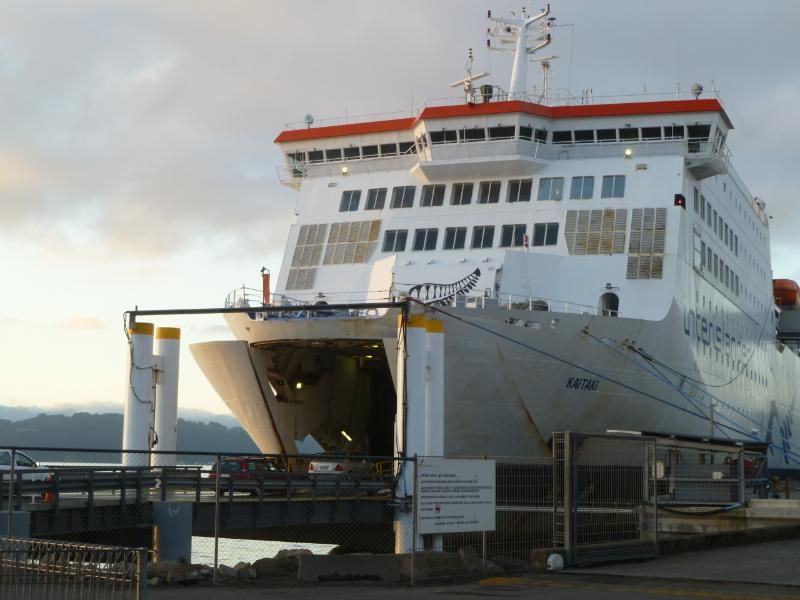 Just like flying - a proper check-in procedure with boarding passes!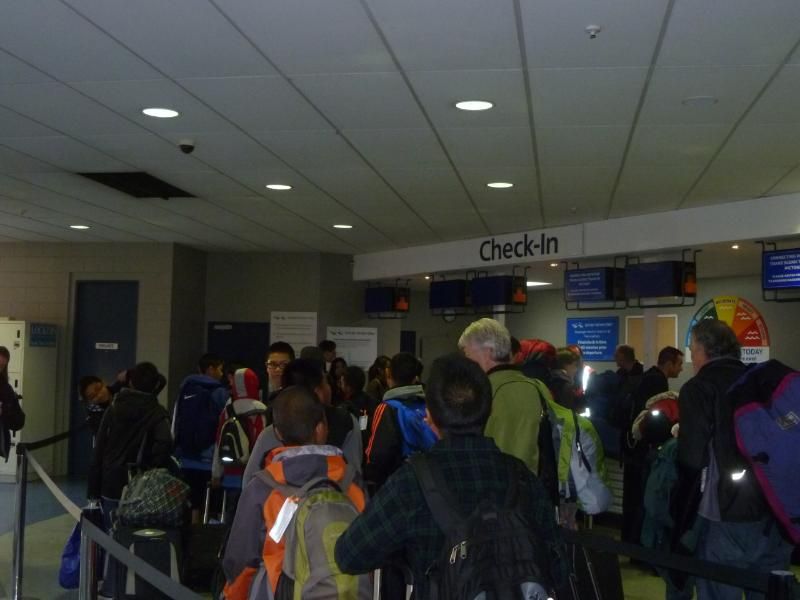 Leaving the North Island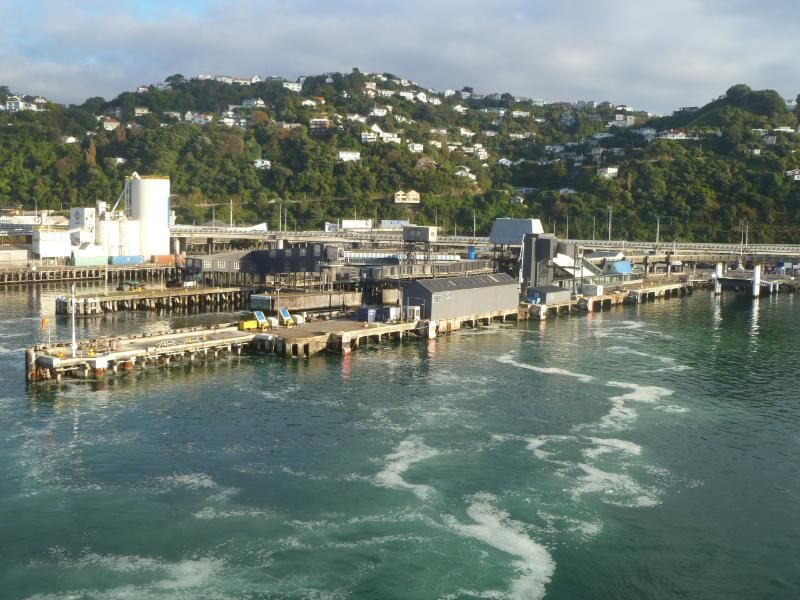 Our route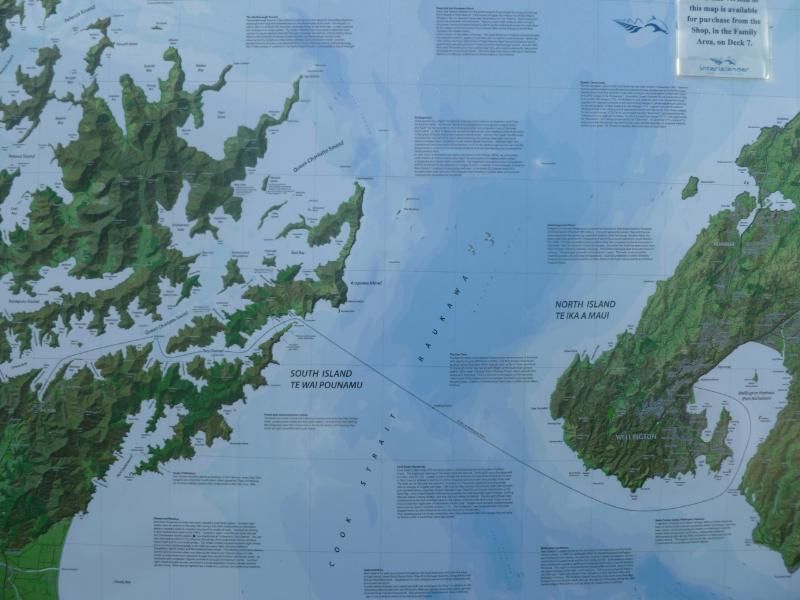 First impressions of the South Island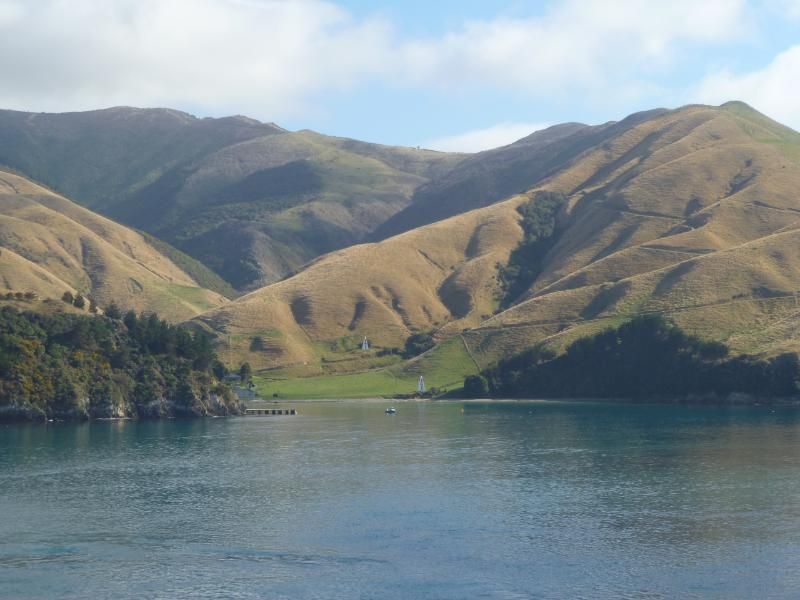 .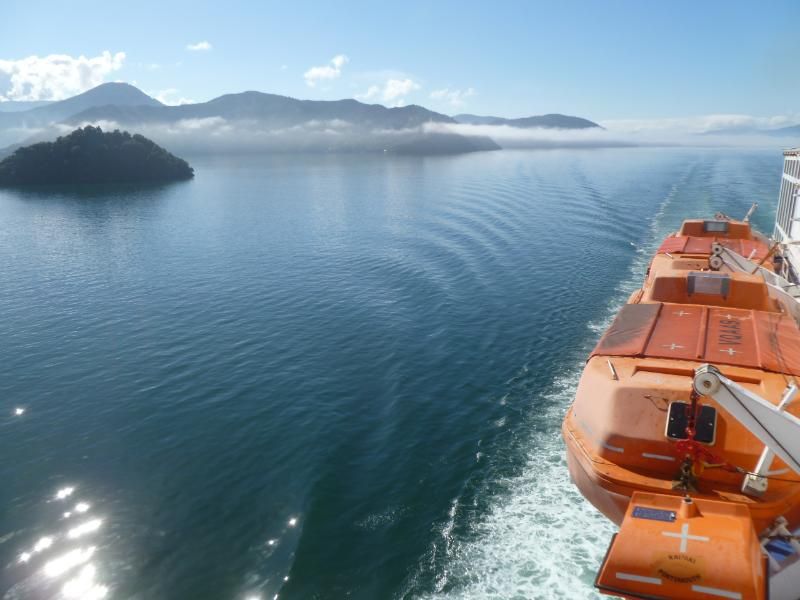 Company traffic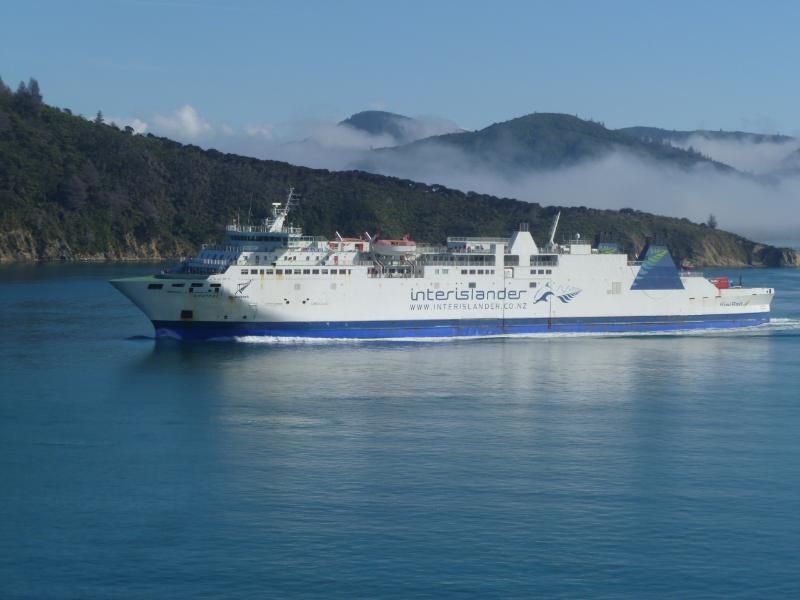 Arriving at Picton
Baggage claim, ferry style!
From Picton it was a short 2 hour bus ride to Nelson, our base for the next 2 nights. It was a beautiful run past hills, over mountain passes and through the Marlborough wine region.
Nelson
Nelson really surprised us: a nice town with such friendly people, one of the sunniest places in the country & a good choice of restaurants. It's known as the gateway to the Abel Tasman national park. At first we wanted to take an day trip into the park, but soon realised that it would be too much of a rush, so decided for something a bit more easy going.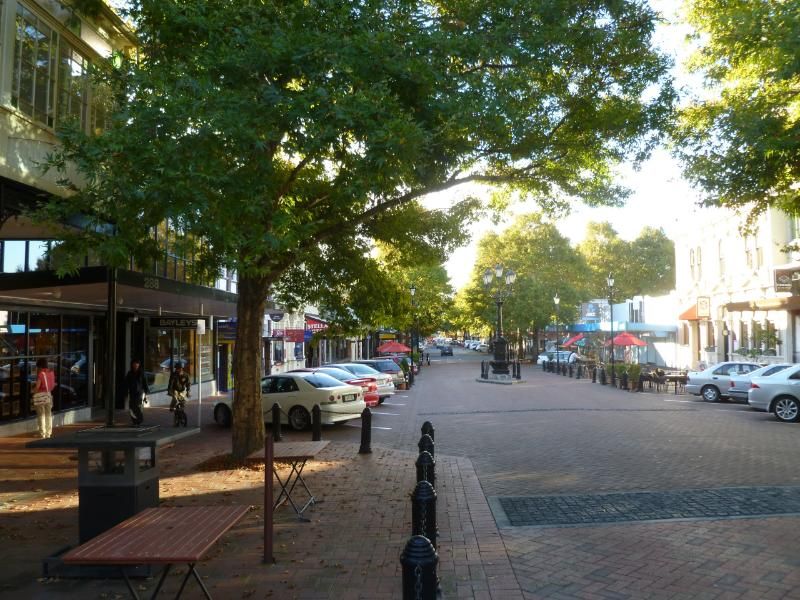 .
We walked to Tahunanui beach, about an hour away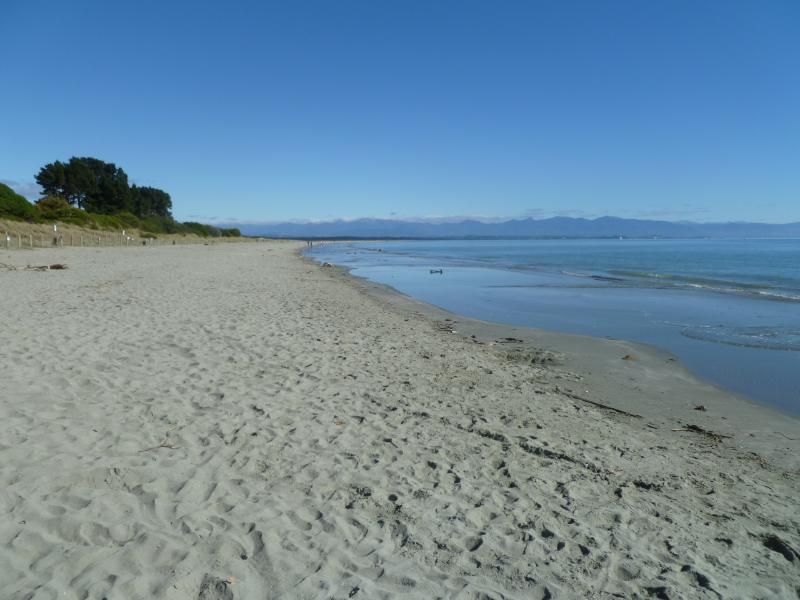 .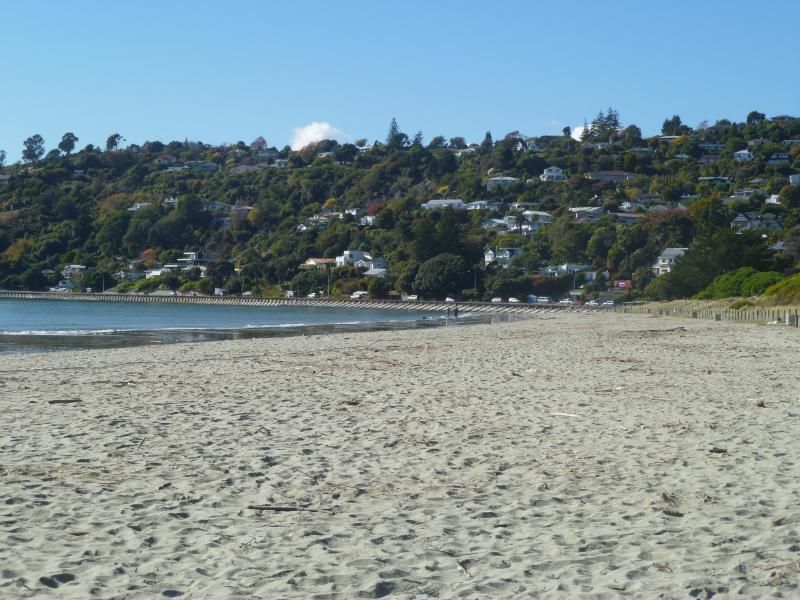 Looks like a great approach into Nelson airport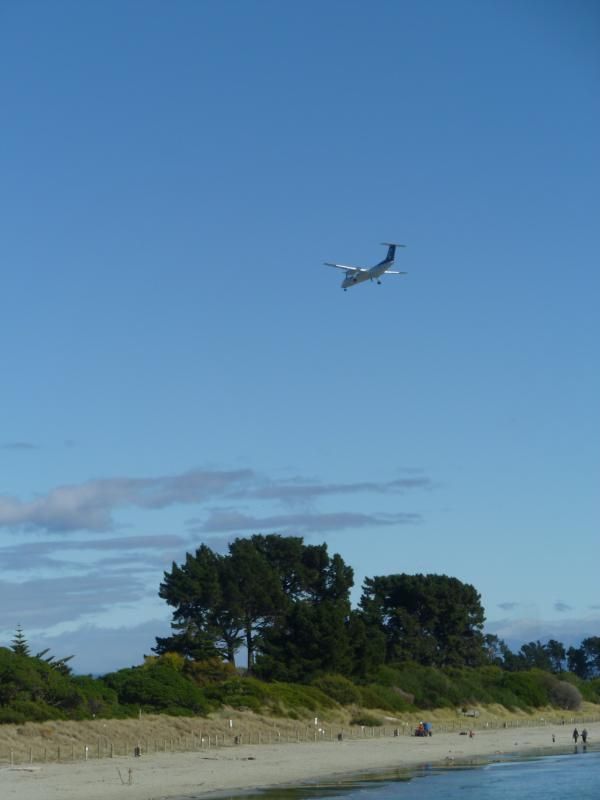 Punakaiki
It's a long run down the West Coast from Nelson down to the Glaciers region (comprising of Franz Josef & Fox)and our journey was broken for a night in Punakaiki. It's a tiny place, with 2 cafes, a tourist into and a couple of hotels. Punakaiki is most famous for the Pancake rocks: a heavily eroded limestone area where the sea bursts though a number of blowholes during high tides. To be honest, I wasn't really sure what to expect of the area, but as we got closer, I was mesmerised by the coastline. We were dropped off at our accommodation, shown to our room and already I had fallen in love with the place. We had a room right on the beach, with huge windows and just the crashing waves of the Tasman to watch and listen to. Apart from the Pancake Rocks and a stroll along the beach, there is nothing to do here. Ideal for a romantic getaway (if only it wasn't so far!).
The beach where our hotel was located
Some of the special rock formations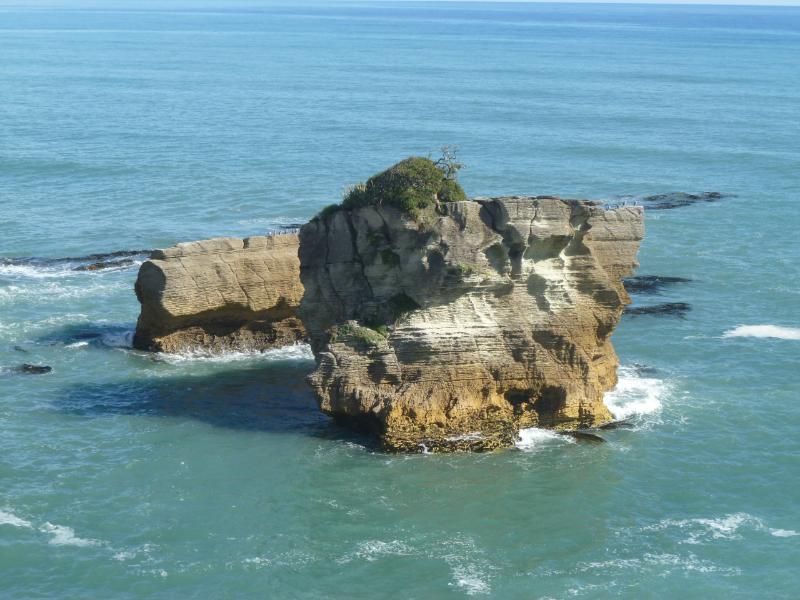 You can see why the Pancake Rocks are called so
.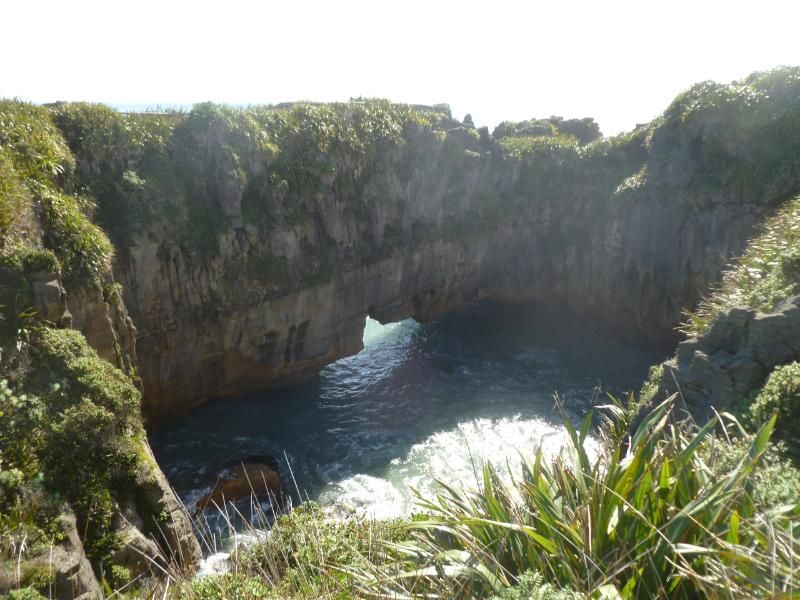 Looking South along the coast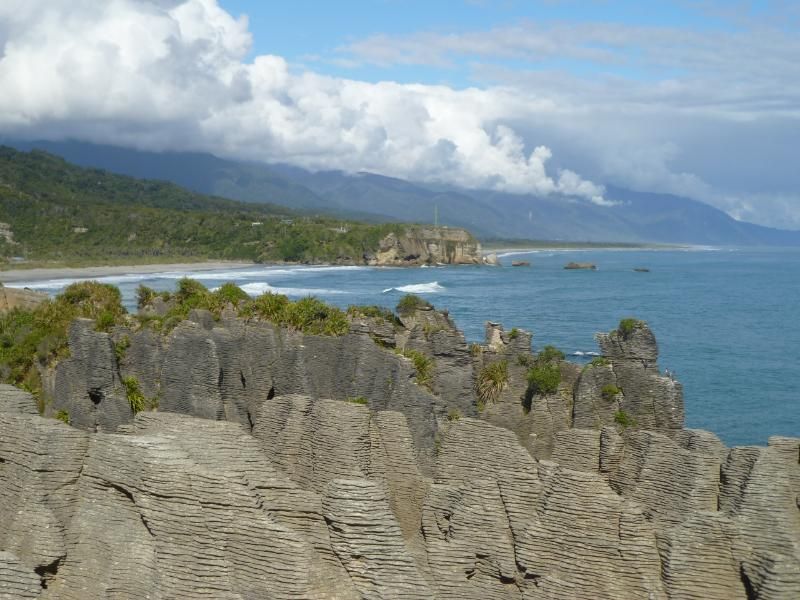 The beach. You can just make out our hotel on the far right
Just incredible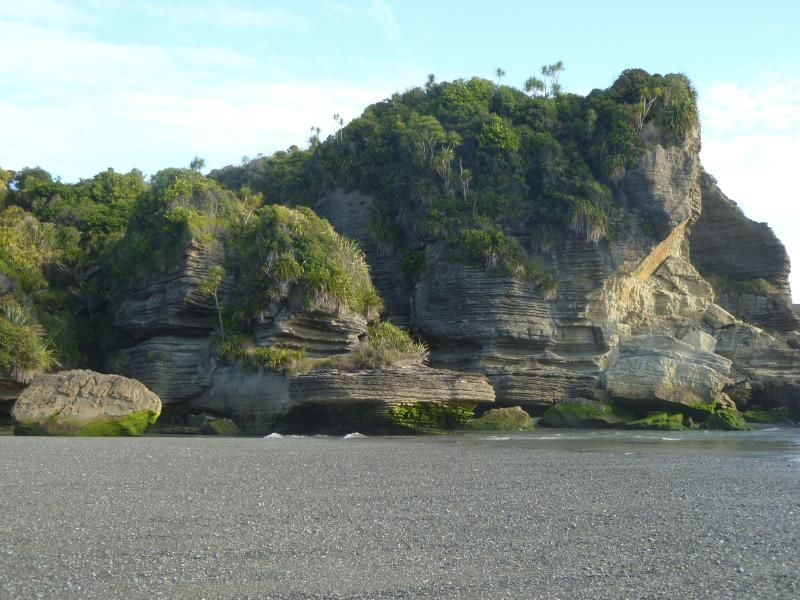 Our accommodation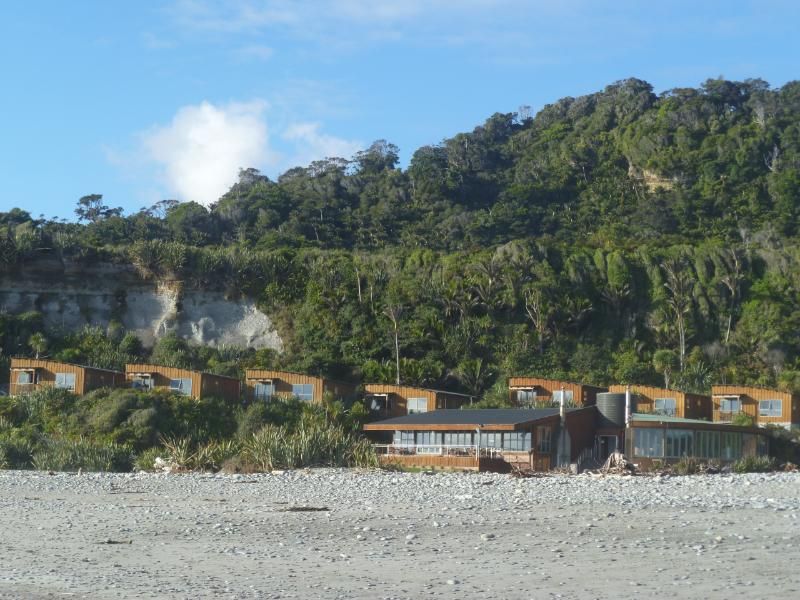 The Tasman crashing away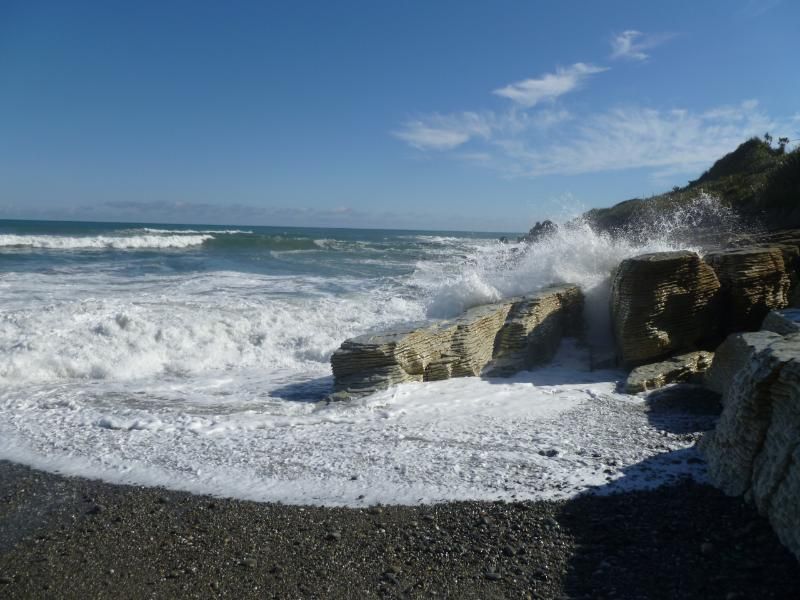 Fox Glacier
The next day we had a 6 hour ride down to Fox Glacier and a very amusing driver called Glenn who kept us entertained the whole way with his jokes. At one refreshment stop I bought some Cadbury's chocolate, dark with a mint filling and he commented on how much he liked it. So I shared the bar with him and we munched away happily.
Whilst Fox is bigger than Punakaiki, it's still tiny and you can walk down the main street in 2 minutes. Our accommodation for the 2 nights was just excellent, a beautiful B&B/Boutique guesthouse. The next day we took a guided glacier hike, which was well worth it. As the glacier is just a couple of hundred metres above sea level, it was very special to us. Glaciers in Switzerland are usually 2000m above sea level and higher.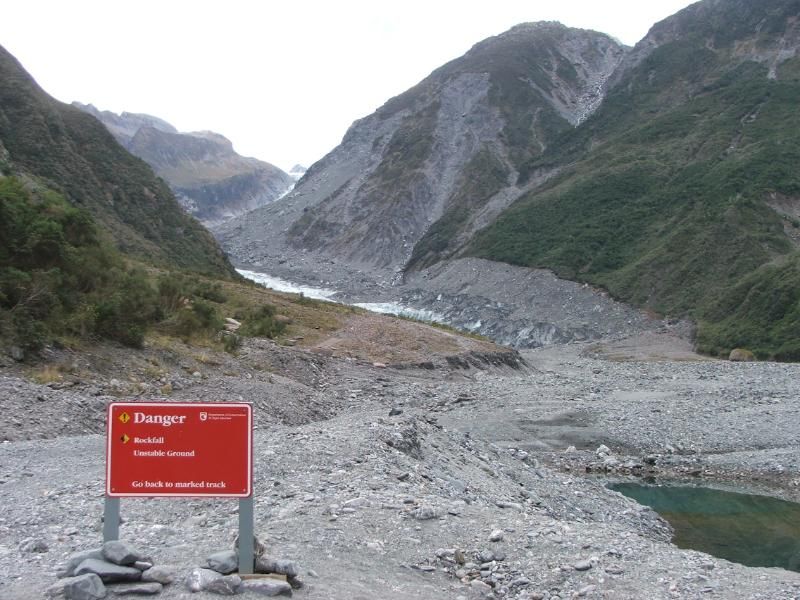 .
.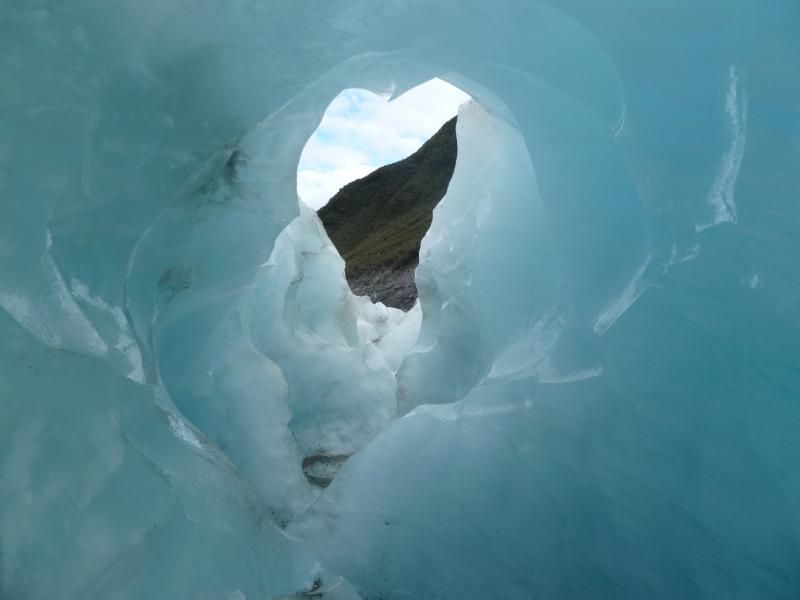 .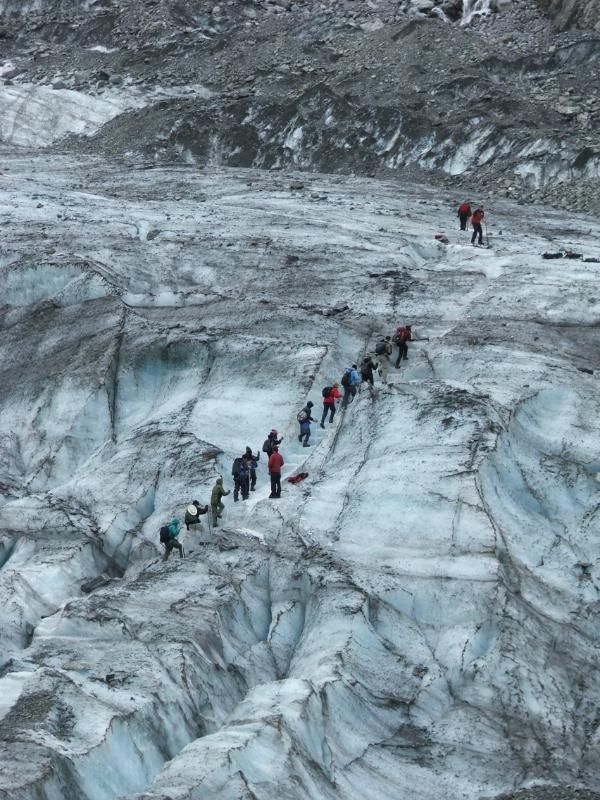 In the afternoon, we took a taxi down to Lake Matheson (thanks Nicholas for the tip!) and walked round the lake. It's famous for its reflections of Mount Cook. Well, the conditions weren't perfect, but still more than acceptable!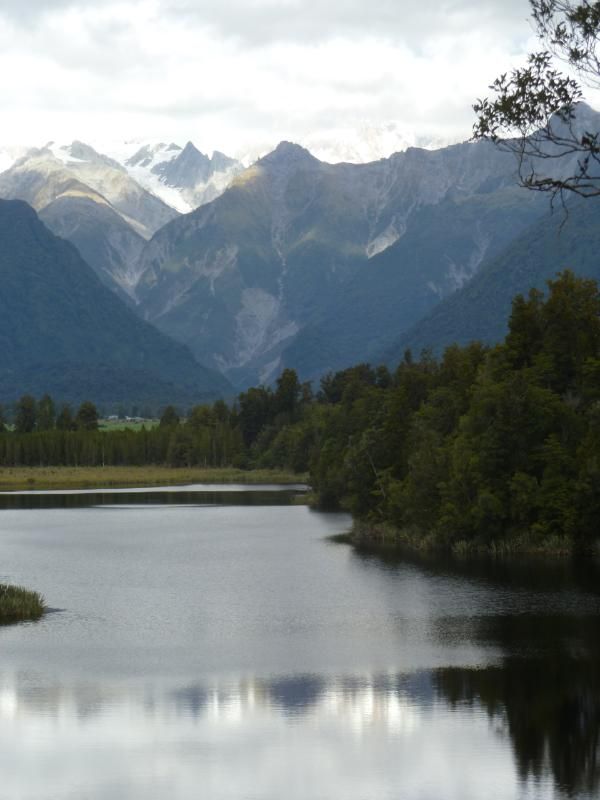 .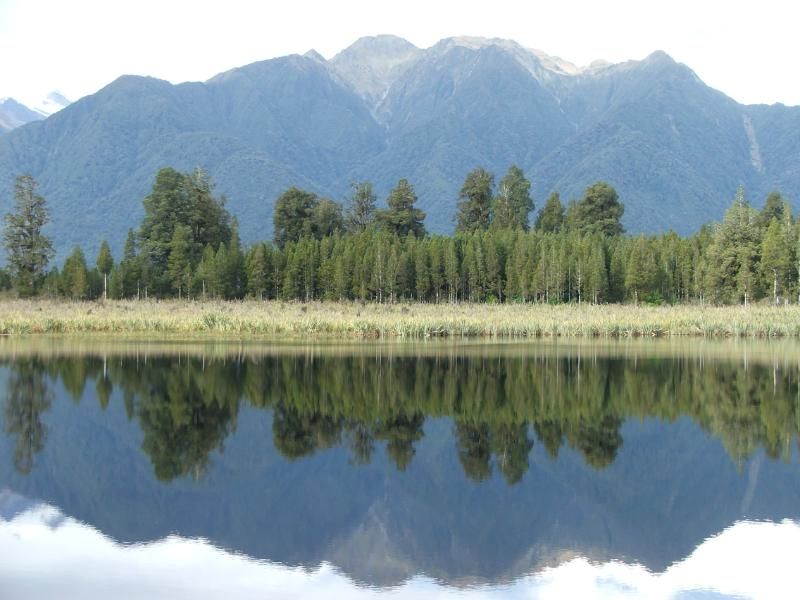 .
Mount Cook, at 3754m New Zealand's highest mountain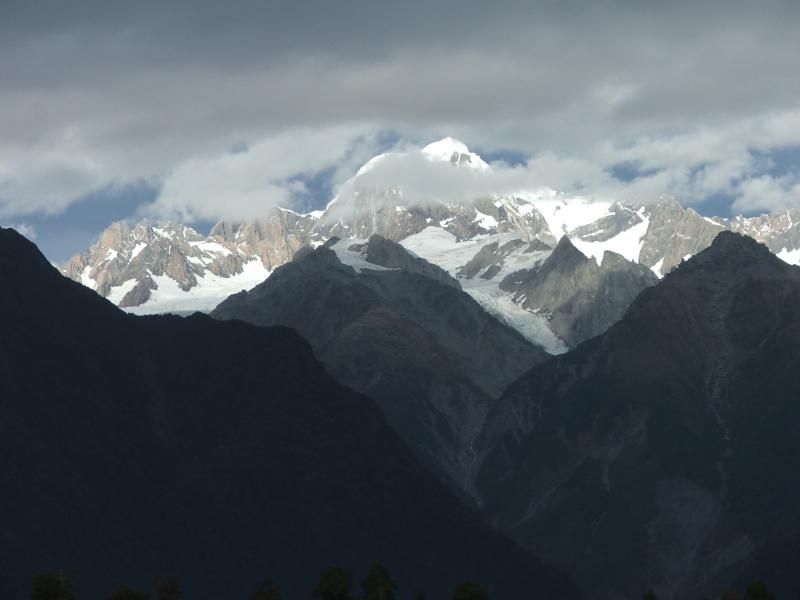 .
Wanaka
We left Fox in pouring rain (one of only 2 bad days during the whole holiday) for our drive to Wanaka, which we reached mid-afternoon. Our hotel was a little way out of town, but with a stunning lakeside location and we must have had one of the best views in the whole complex.
The West coast, famous for heavy rainfall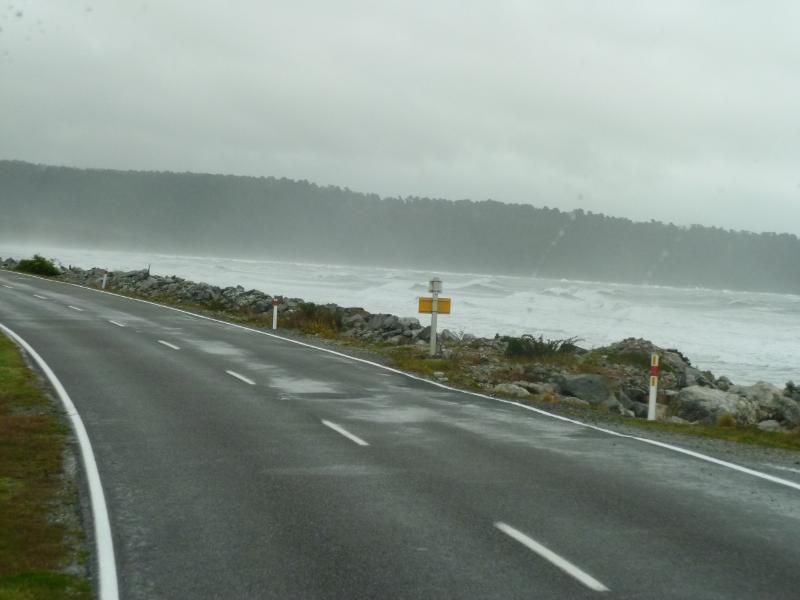 I was not prepared for the beauty of Wanaka. I knew it was famous for its autumn colours, but it completely blew me away. The scenery reminded me of the English Lake District.
Dusk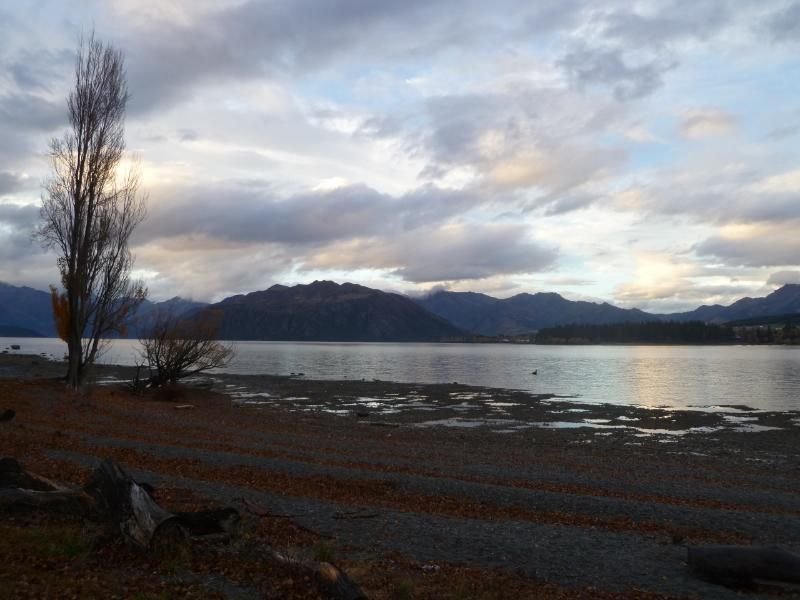 The next day we took a walk up Mount Iron to get lovely views over the town.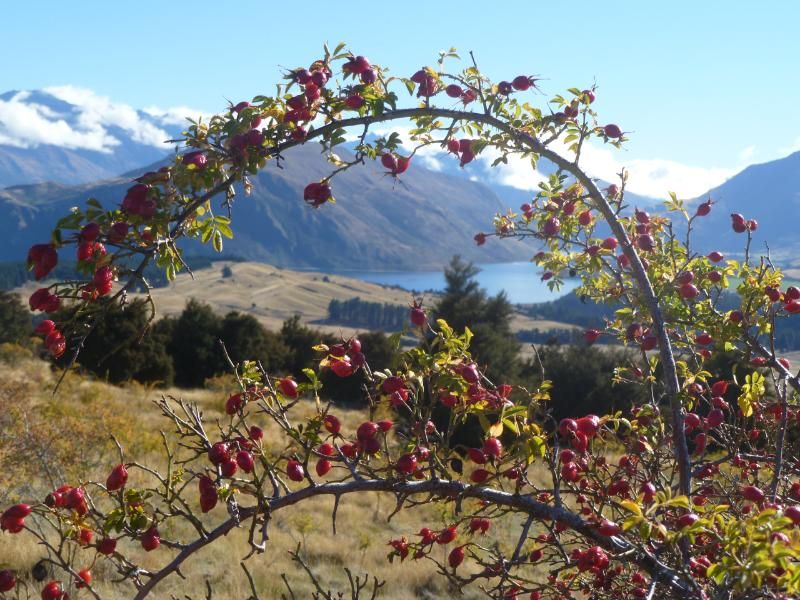 .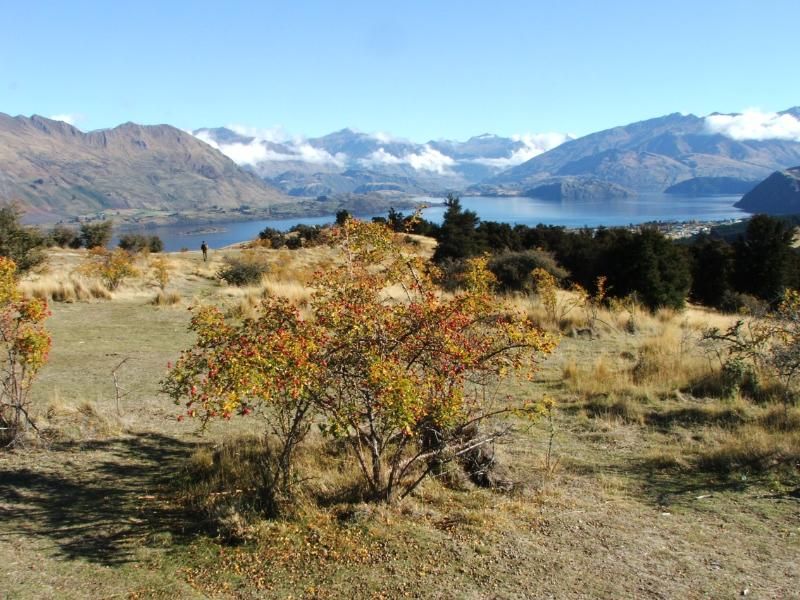 On the shores of lake Wanaka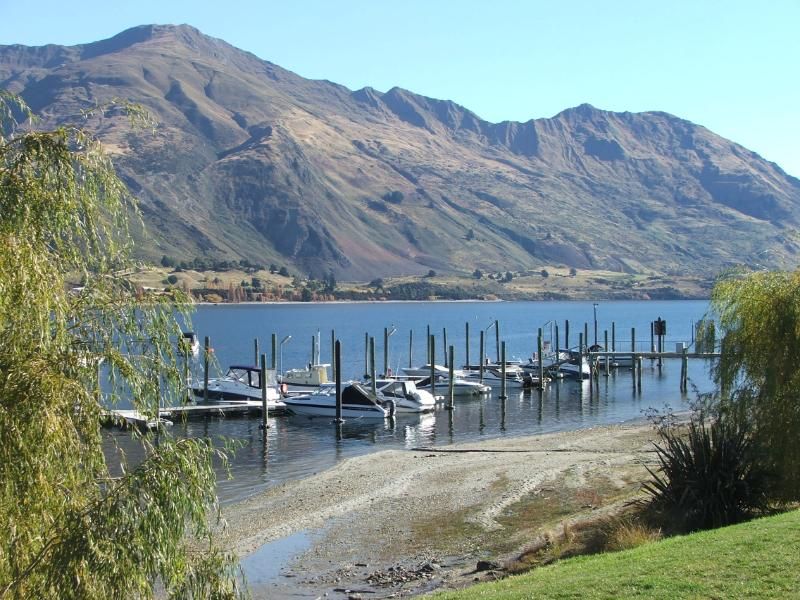 .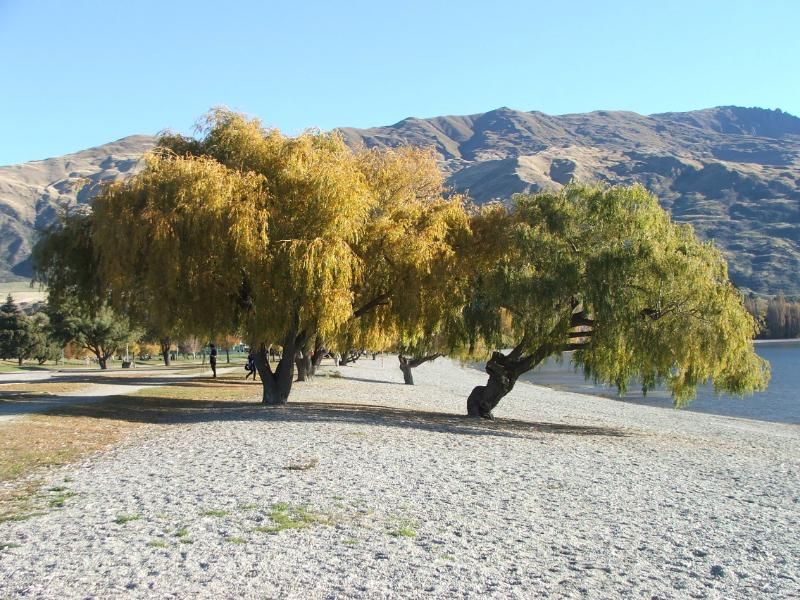 .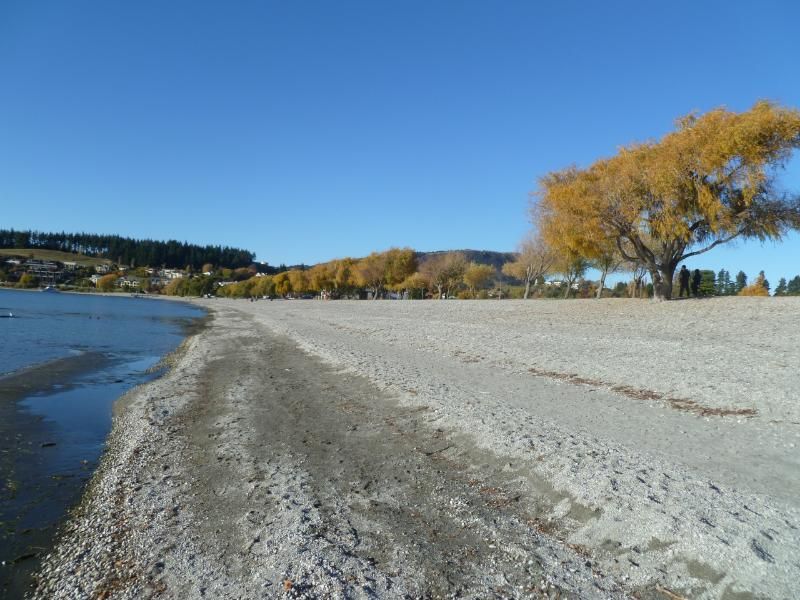 .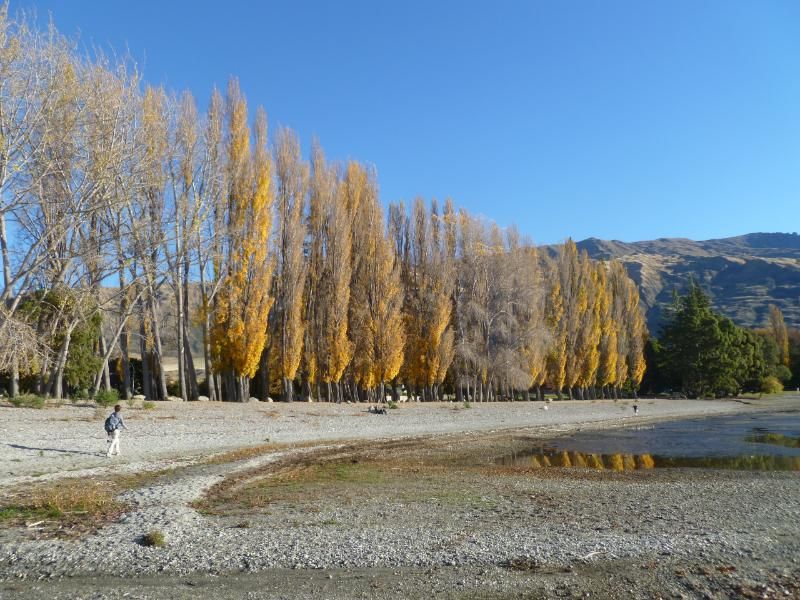 .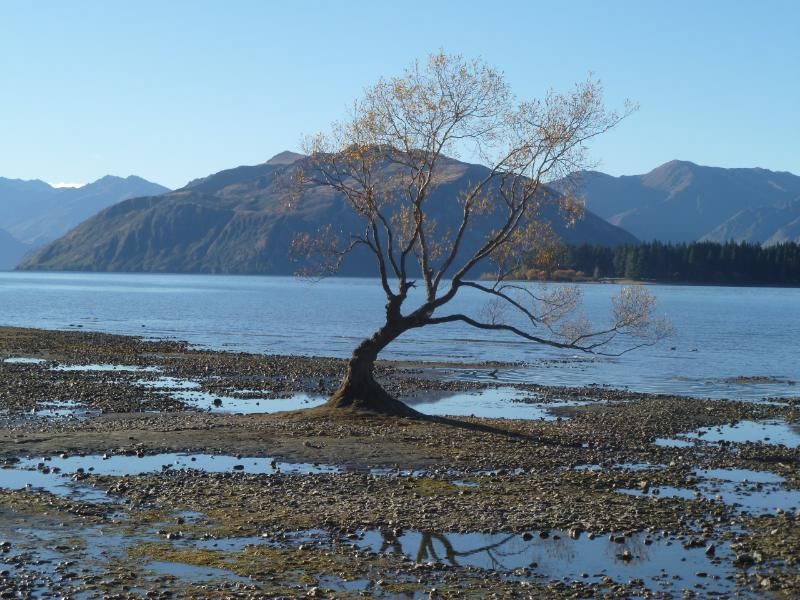 The next morning, storms approaching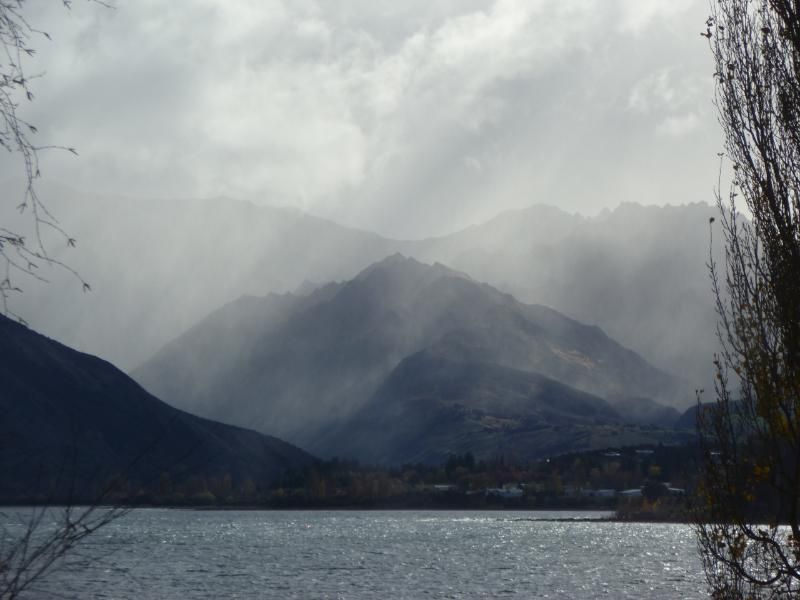 .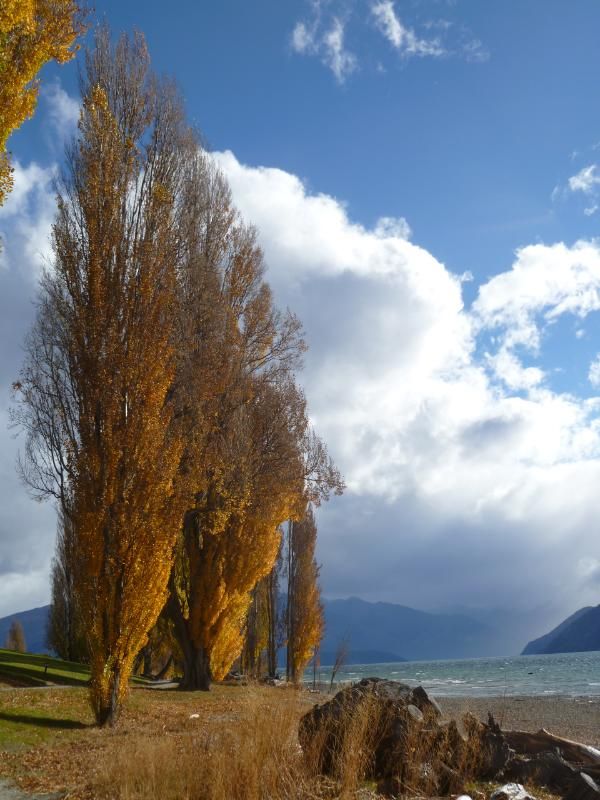 .
Queenstown
From Wanaka it was a 2 hour ride to Queenstown, the adventure capital of the country, where we spent 4 nights. This was probably the part of the holiday I'd been looking forward to most (not because of the adventure, but because of the scenery!). We arrived in a downpour and couldn't see one single mountain. Now I know how it must feel when tourists visit Zermatt and don't even see the Matterhorn!
Our hotel was the St. Moritz, I chose it simply because of its name, but it didn't quite live up to the expectations.
View from our room (in better weather)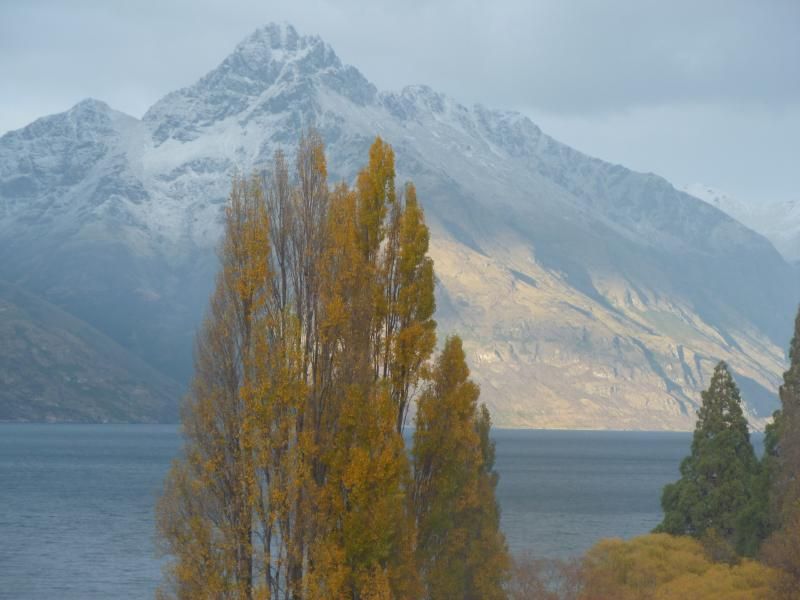 As the weather was still unsettled, we decided on a trip to nearby Arrowtown. The bus schedule leant itself to making a detour to the aiport. Well, how could I miss this opportunity? Queenstown airport is the New Zealand equivalent of Innsbruck. Whilst I may not have had the chance to take a flight, I can see where the similarities come from. Surrounded by mountains, watching the planes bank after take off was quite special!
Some impressions of ZQN
.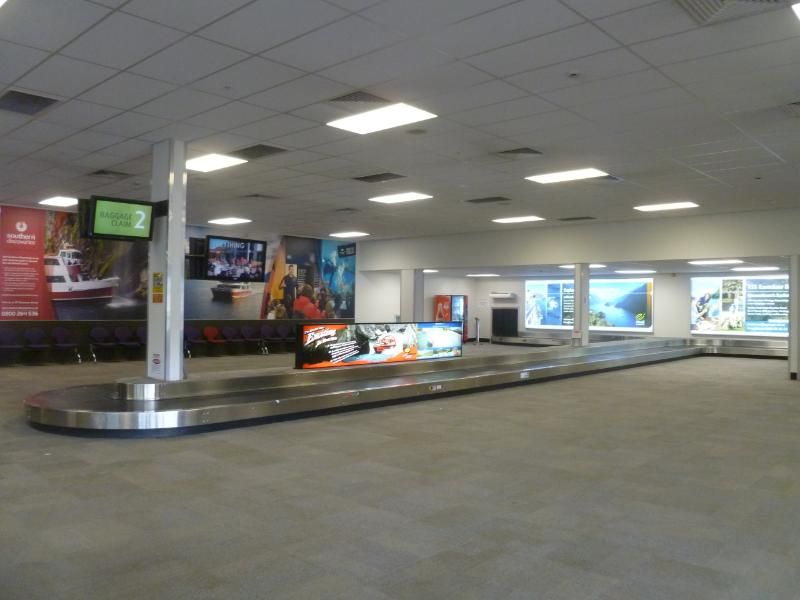 .
.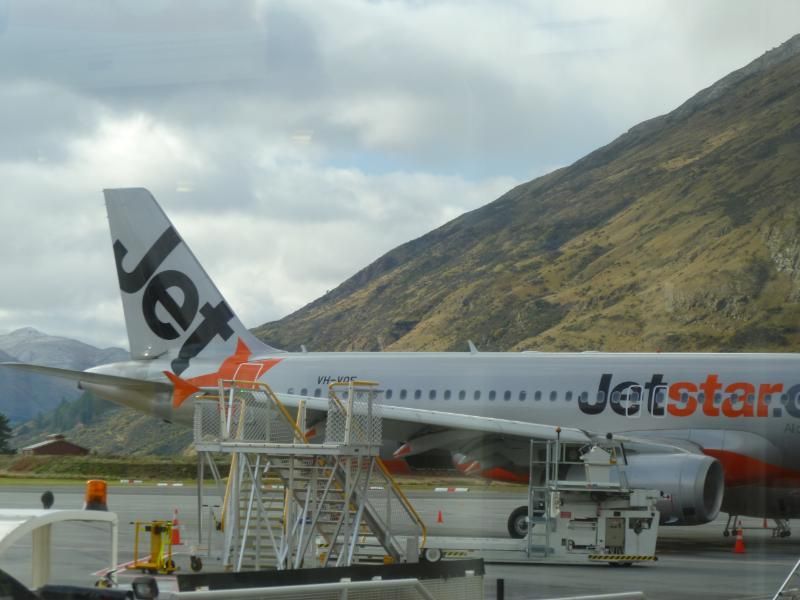 .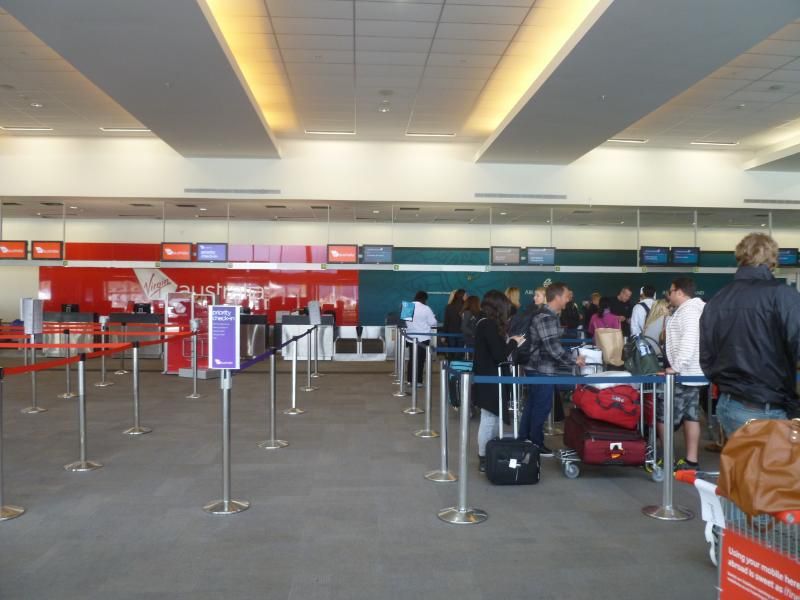 .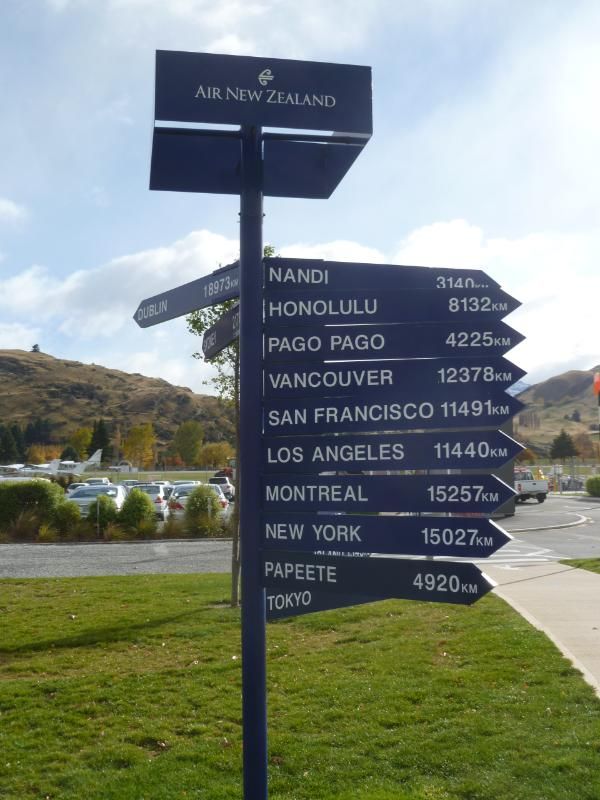 Nearby Arrowtown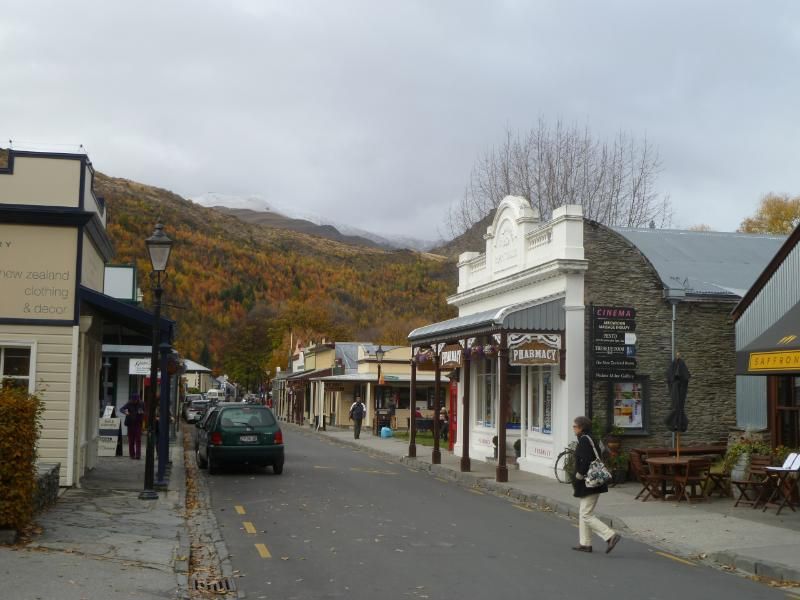 Queenstown impressions: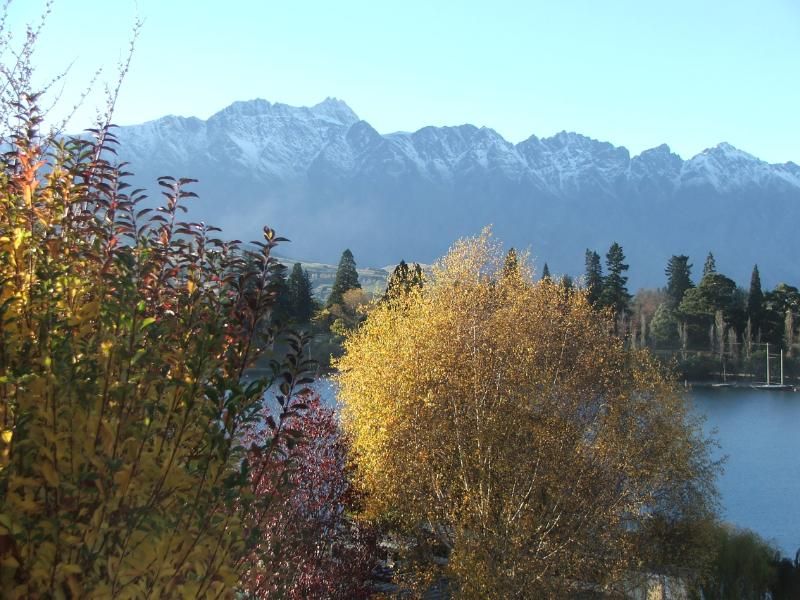 .
.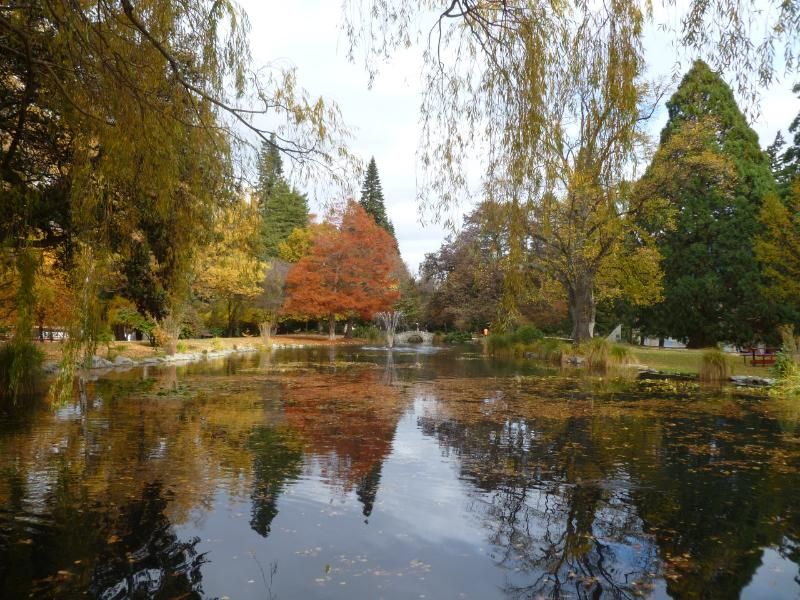 .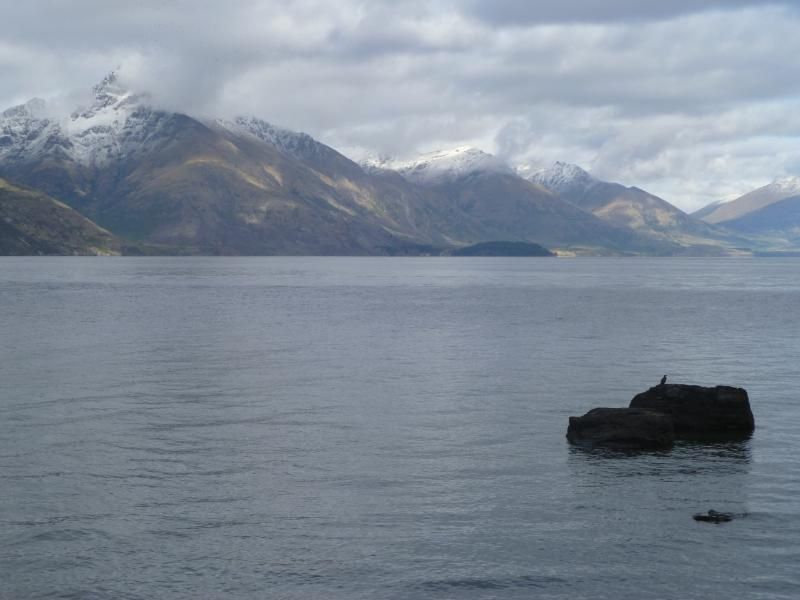 We took a cruise on TSS Earnslaw, the only remaining commercial passenger-carrying coal-fired steamship in the Southern Hemisphere, which works the waters of Lake Wakatipu on which Queenstown lies.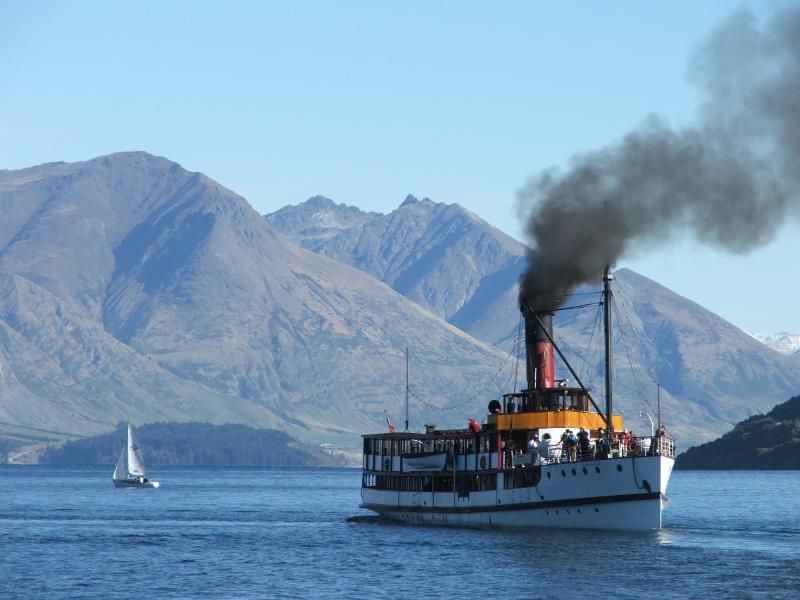 .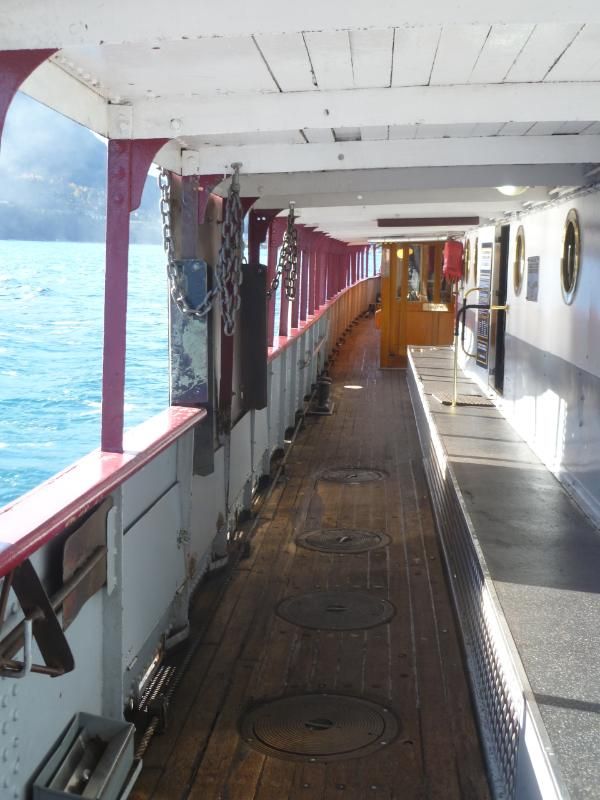 .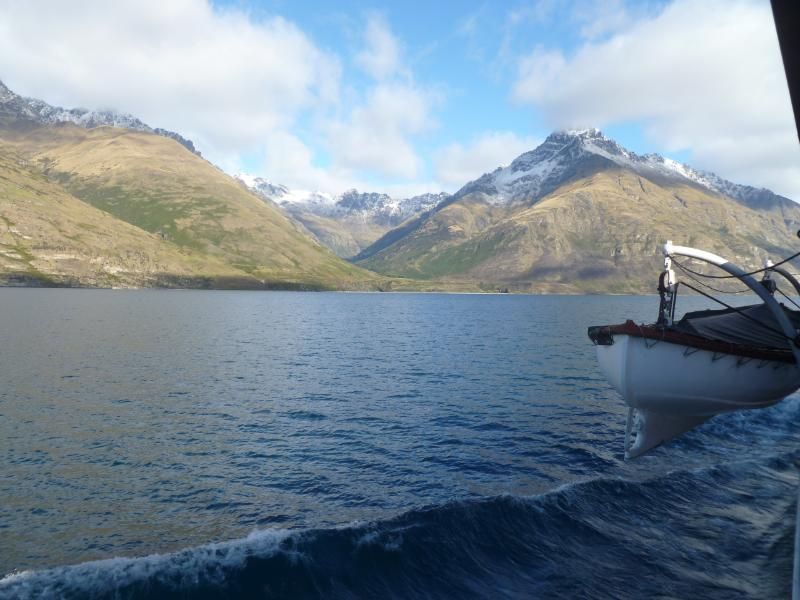 .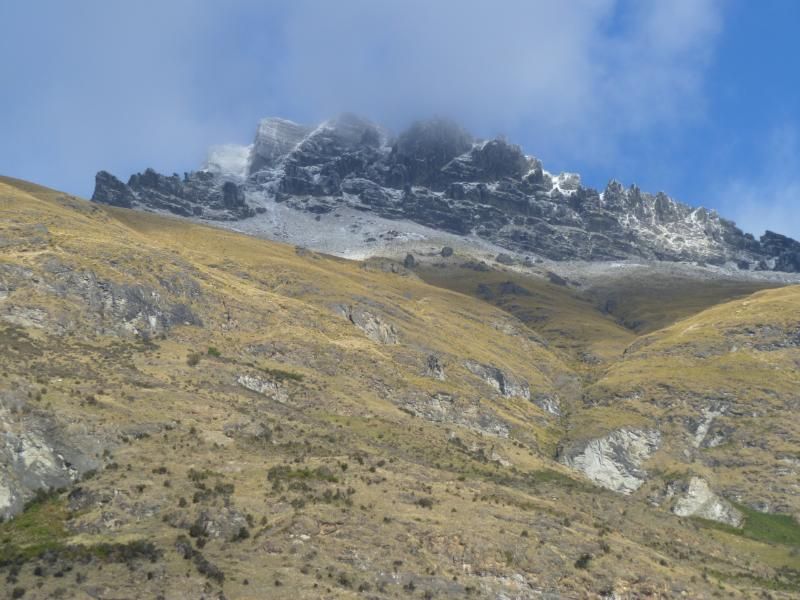 On our last day the weather was perfect and we took a ride up the Skyline gondola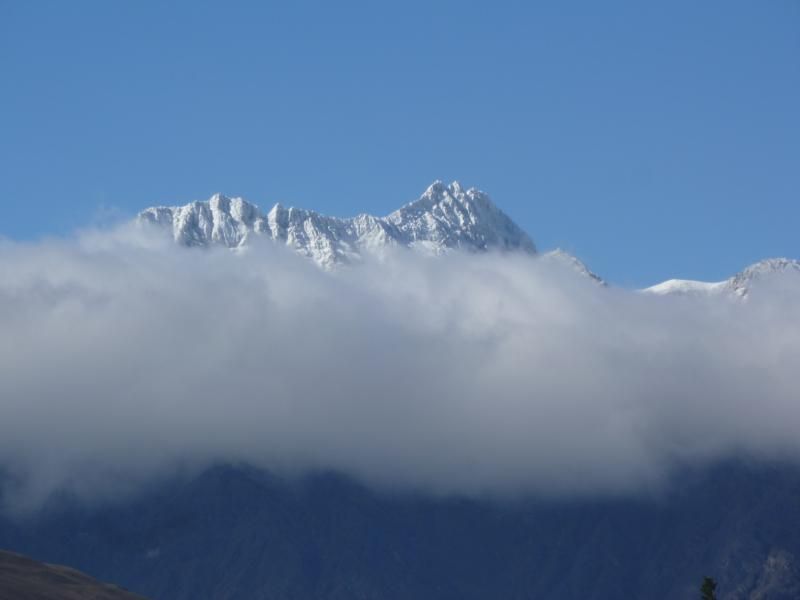 .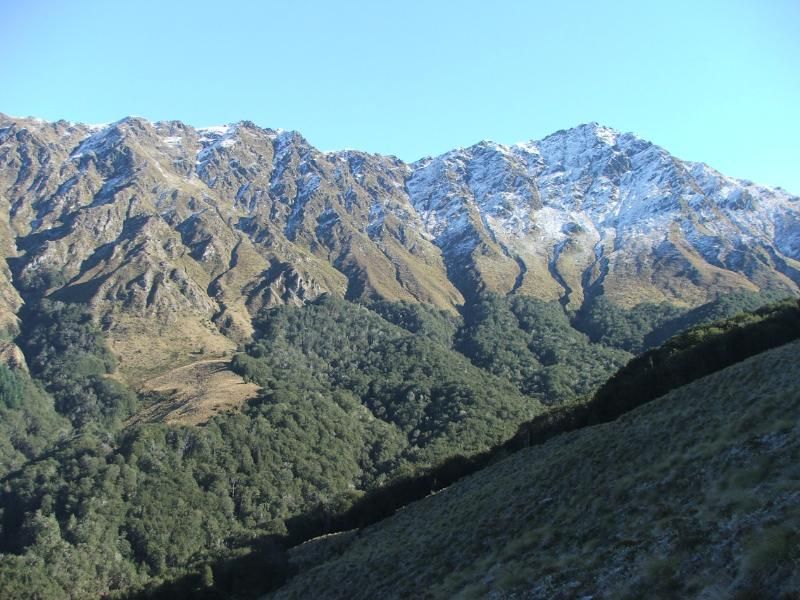 .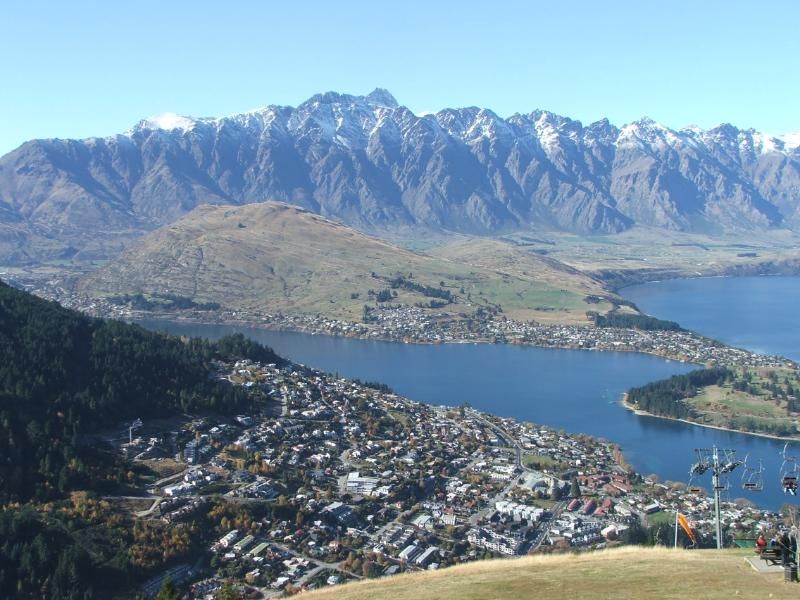 .
Milford Sound
After leaving Queenstown we had a day trip to Milford Sound. It's a very long journey. There are plans to blast a tunnel through the mountainside as this would shorten the approach from Queenstown considerably.
Here are some impressions. It was, quite simply, the most scenic drive I've ever been on.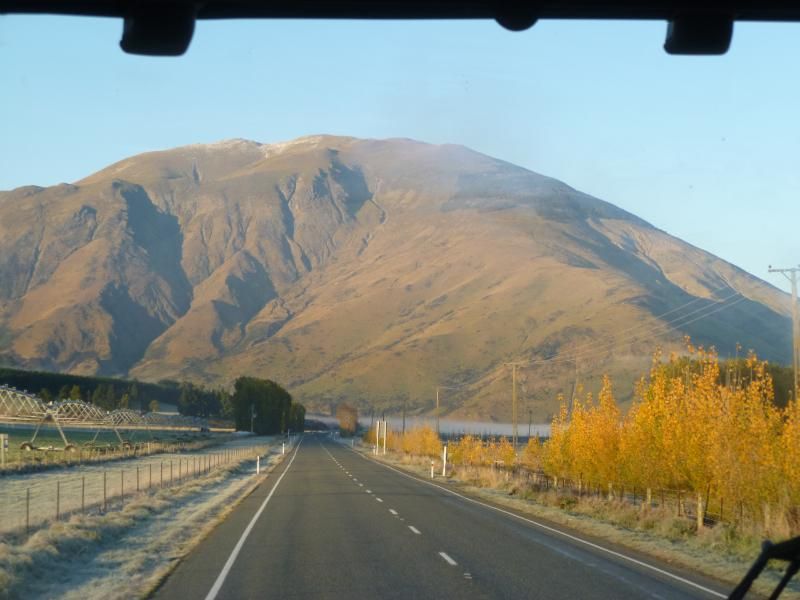 .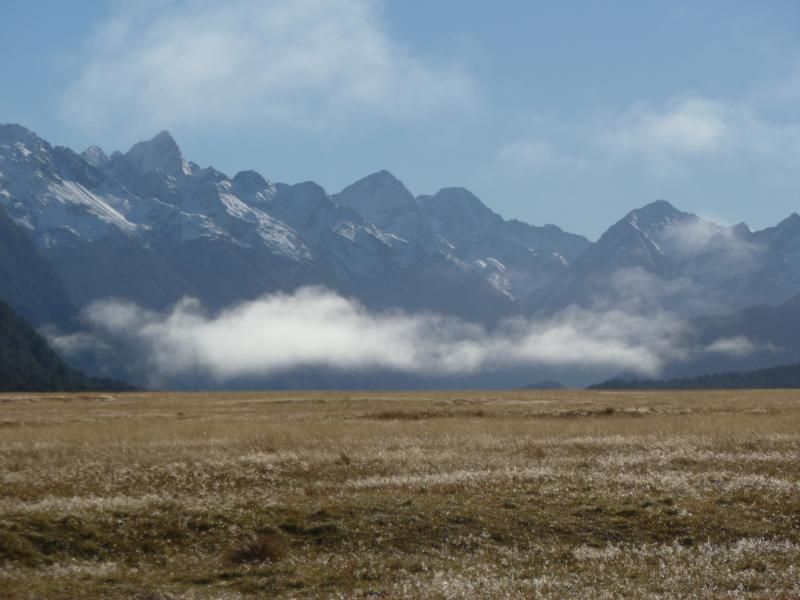 .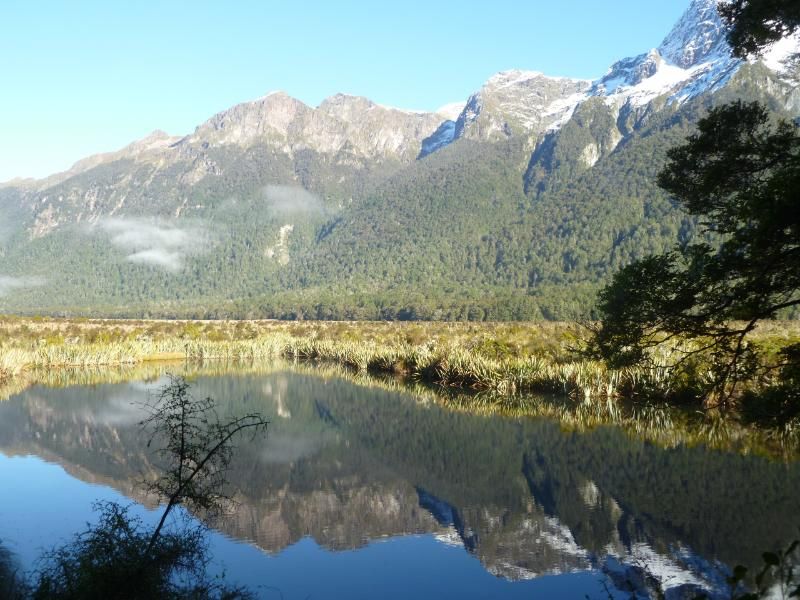 .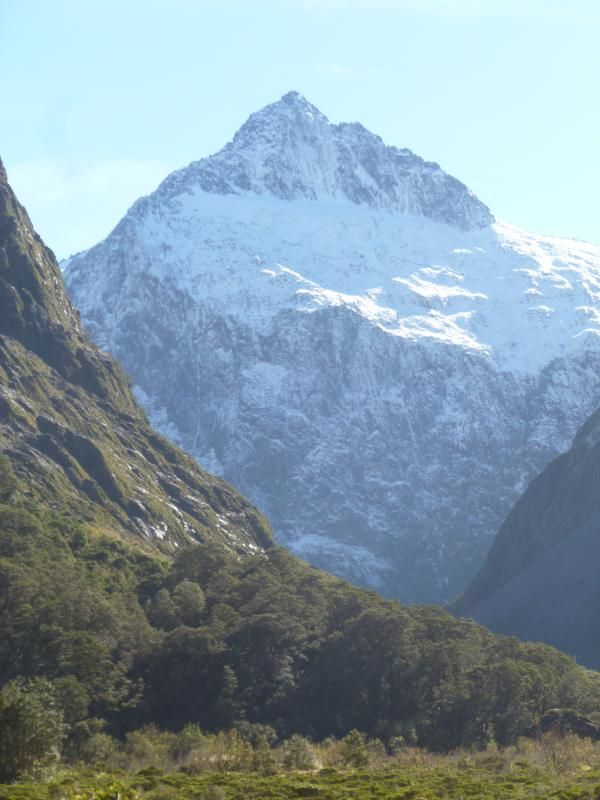 .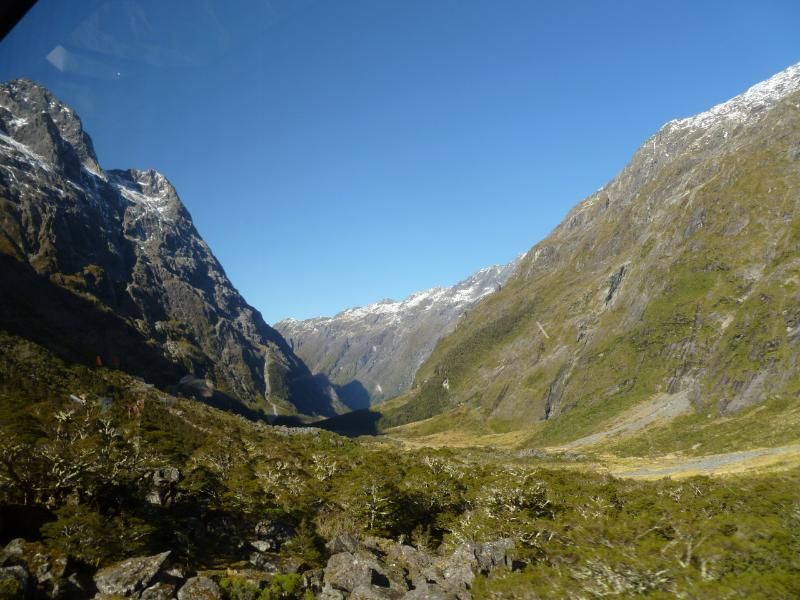 A trip to Milford is the sort of example of mass tourism that I don't really like. Very strict timings & everyone is given a picnic lunch a bit like on a school trip. The beauty of the place though cannot be denied. We had one of the very few cloudless days which meant we were very lucky, although the force of the sun made photography rather difficult.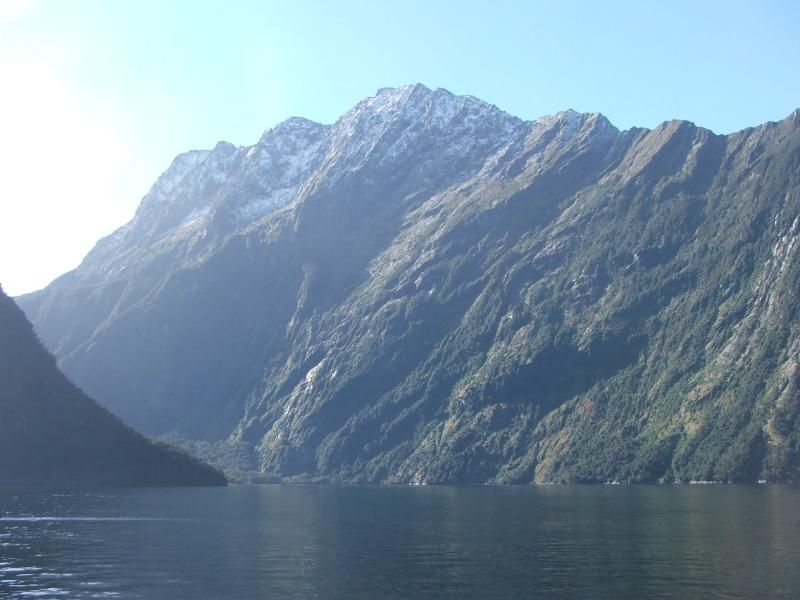 .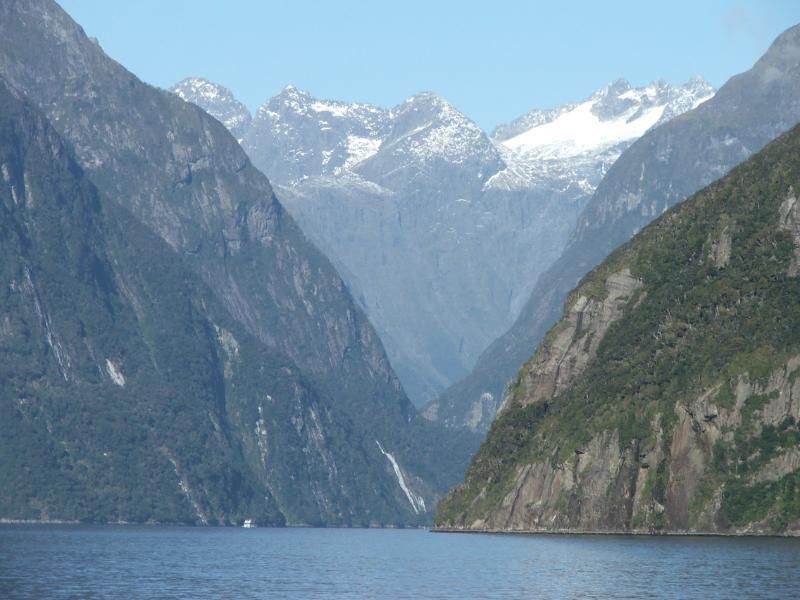 .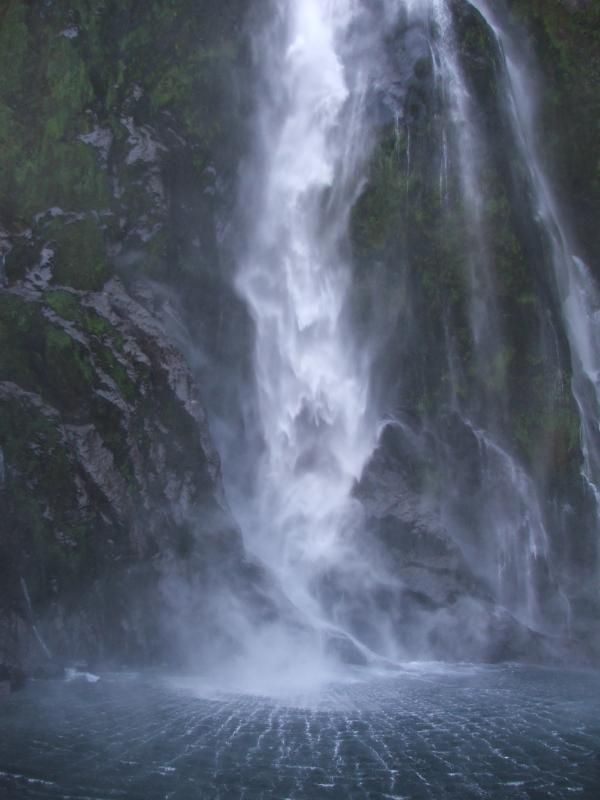 The famous Mitre Peak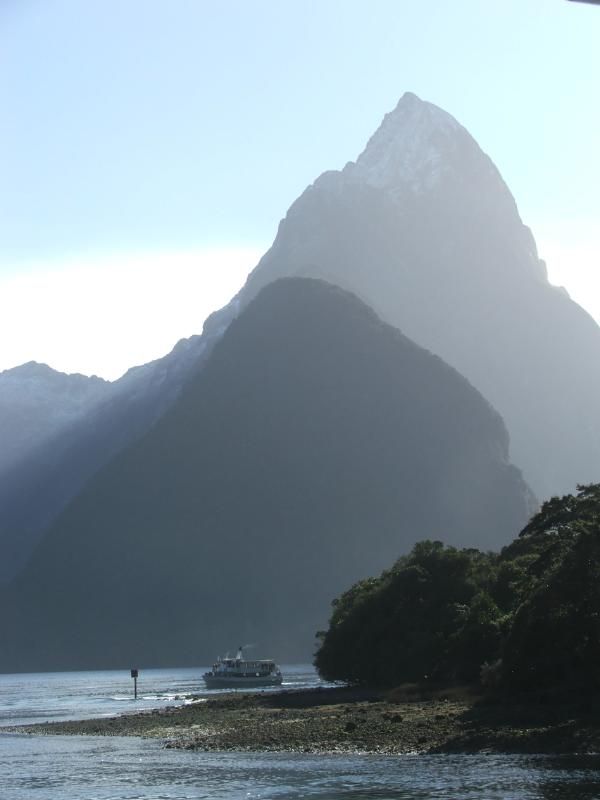 It's possible to fly back from Milford to Queenstown for a few hundred NZ dollars. As the weather was perfect, I wanted to do this. However, as we were to be based in Te Anau for the next 2 nights, it complicated things (the others guests in the group were all returning to Queenstown). Our driver seemd to think it would be ok and I really got my hopes up, only to be told at the last minute that there weren't enough aircraft and that it wasn't possible. I was so disappointed. Here's the airfield at Milford: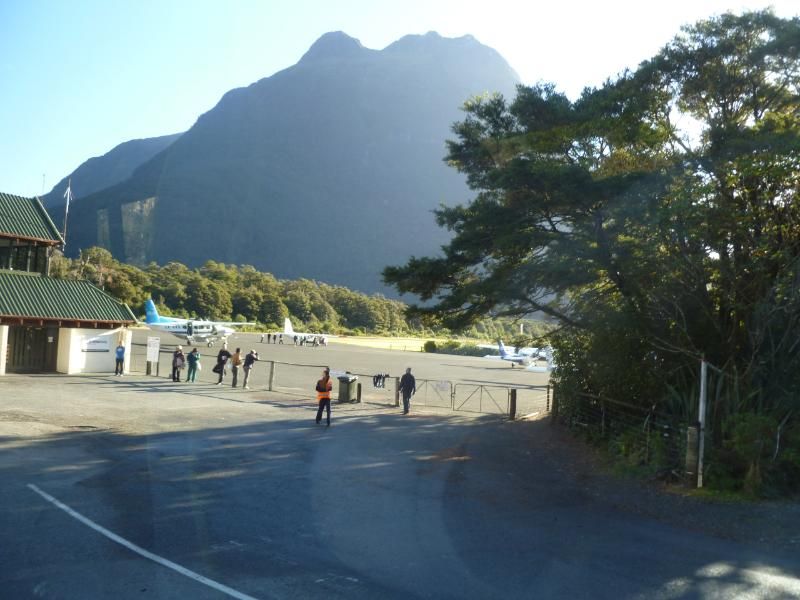 Heading back to Te Anau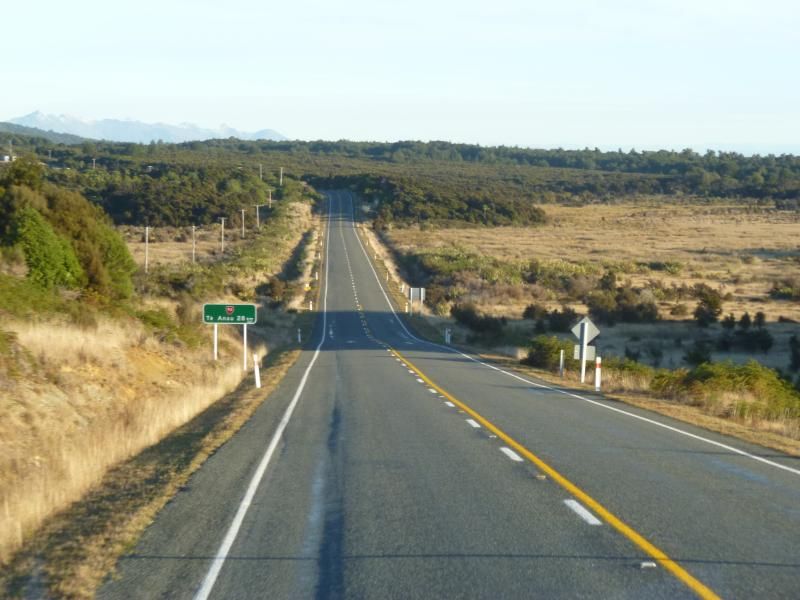 .
Te Anau
2 nights were then spent in Te Anau, the main base for the Fiordland region. Much of the area is uninhabited as it is so inaccessible.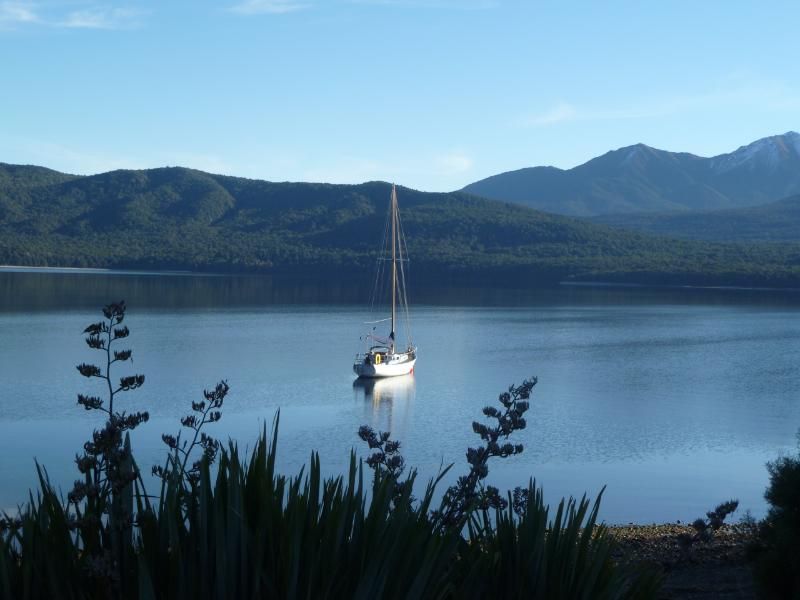 .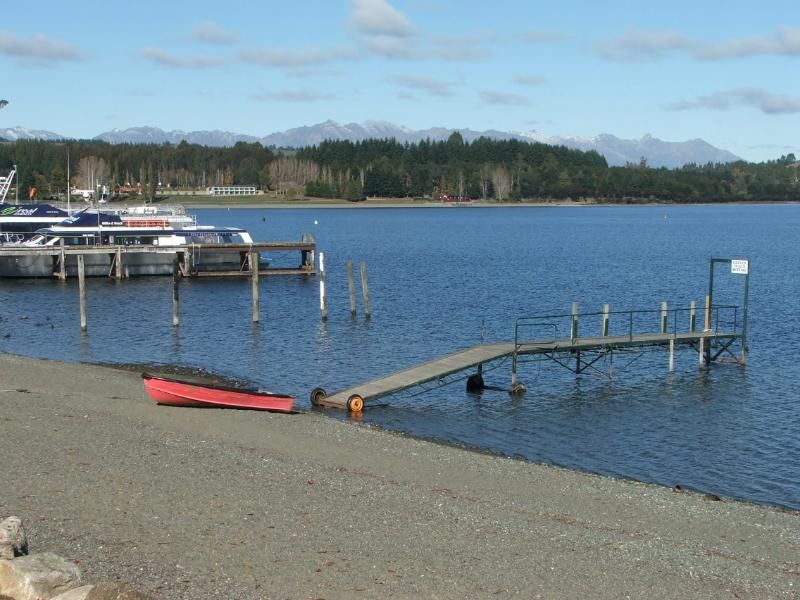 .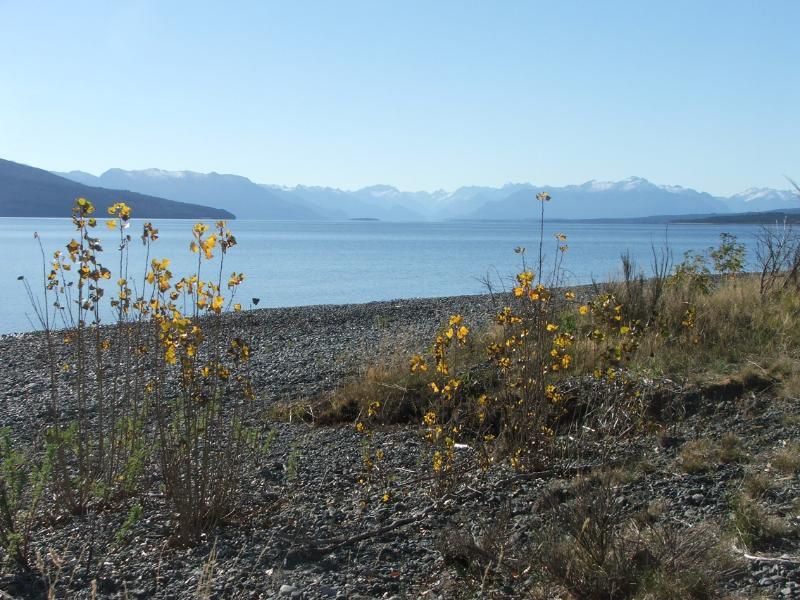 .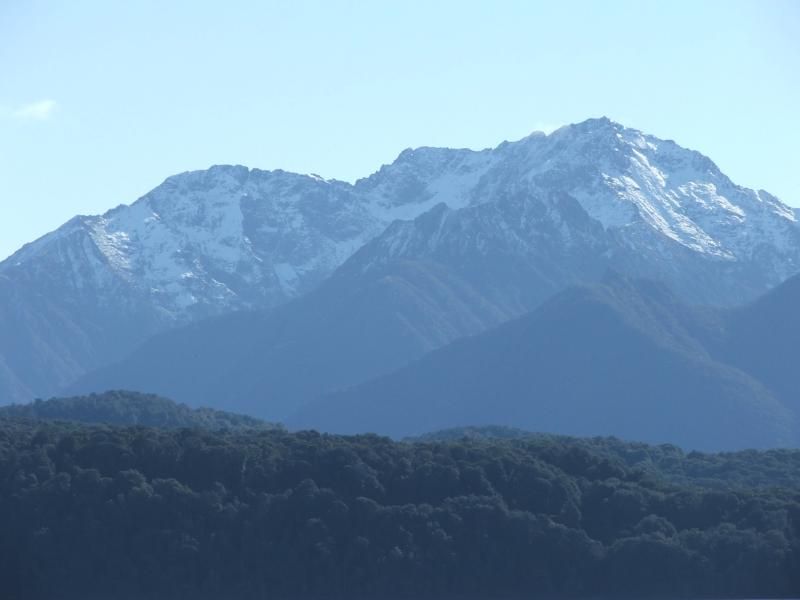 .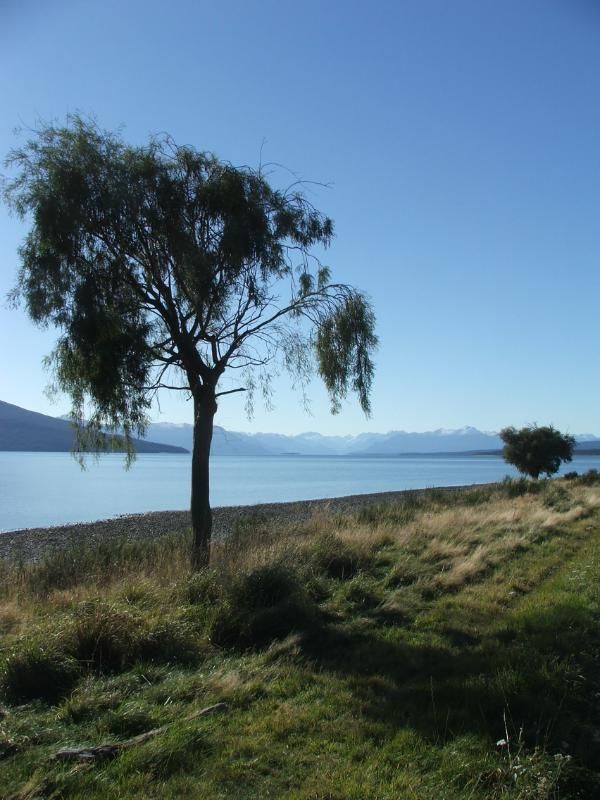 .
Dunedin
After Te Anau we left the mountains behind and headed back to real civilisation and the town of Dunedin, the second largest city on the South Island. It was graduation weekend and the town was full of students and their families.
.
.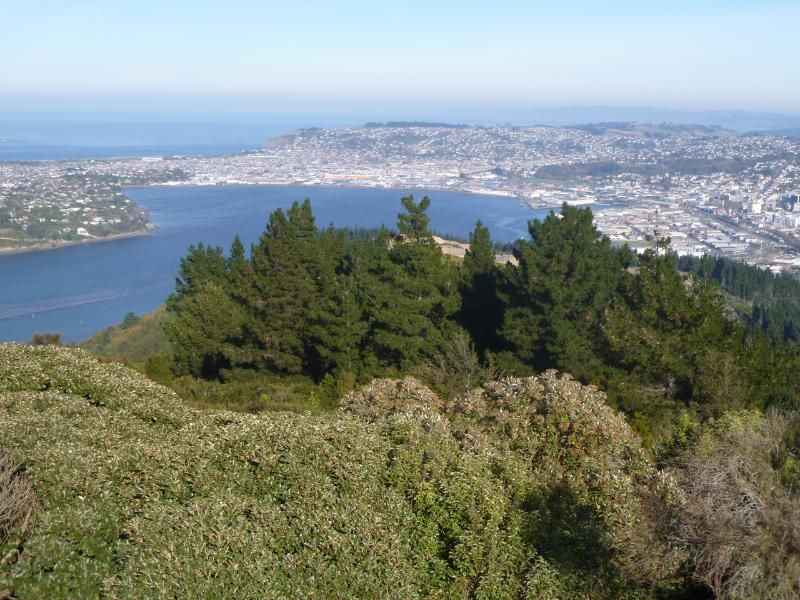 The famous railway station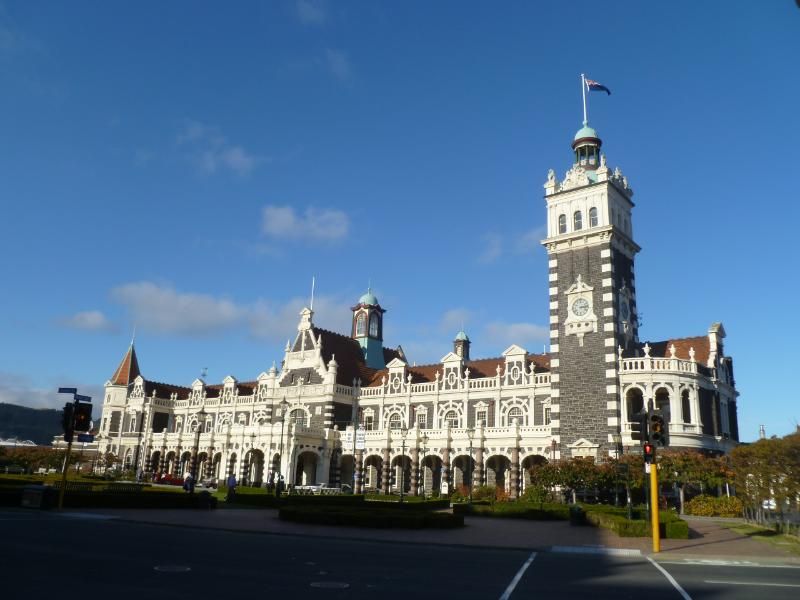 Christchurch
After one night in Dunedin it was time for the final leg of our tour to Christchurch. It was a strange feeling knowing things were drawing to a close and I felt quite sad on the bus.
Refreshment stop at Oamaru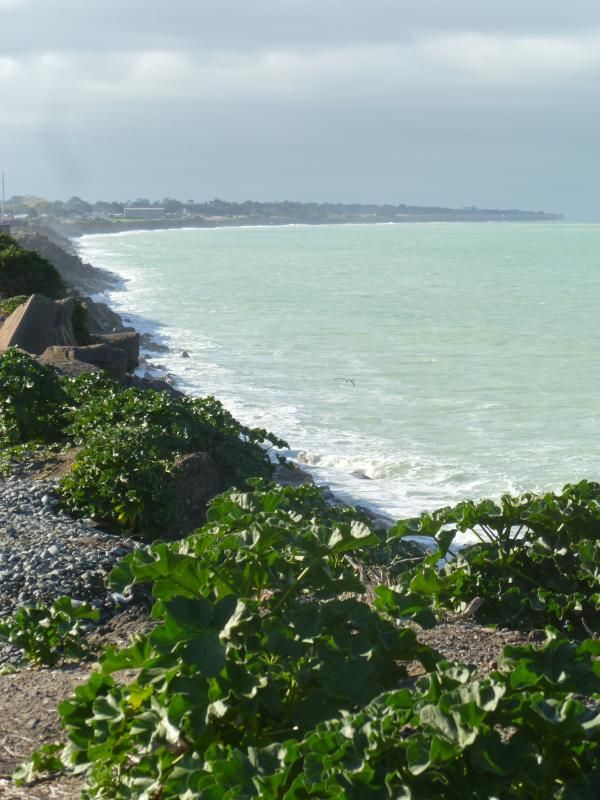 We only booked one night in Christchuch as we'd been warned that much of the city was still inaccessible after the earthquakes. This was indeed the case and what we saw in those few hours really humbled me. So many damaged buildings and such resiliance amongst the locals. The New Zealanders should be proud of themselves.
Christchurch gardens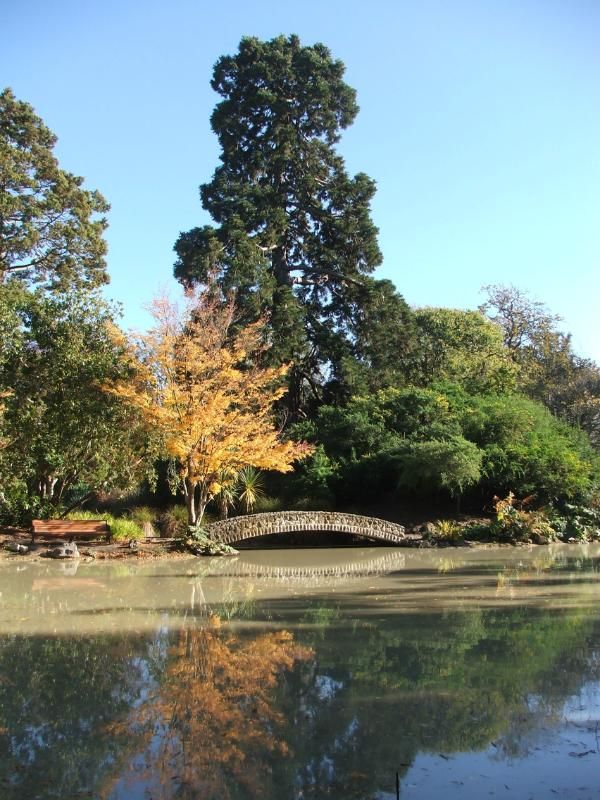 .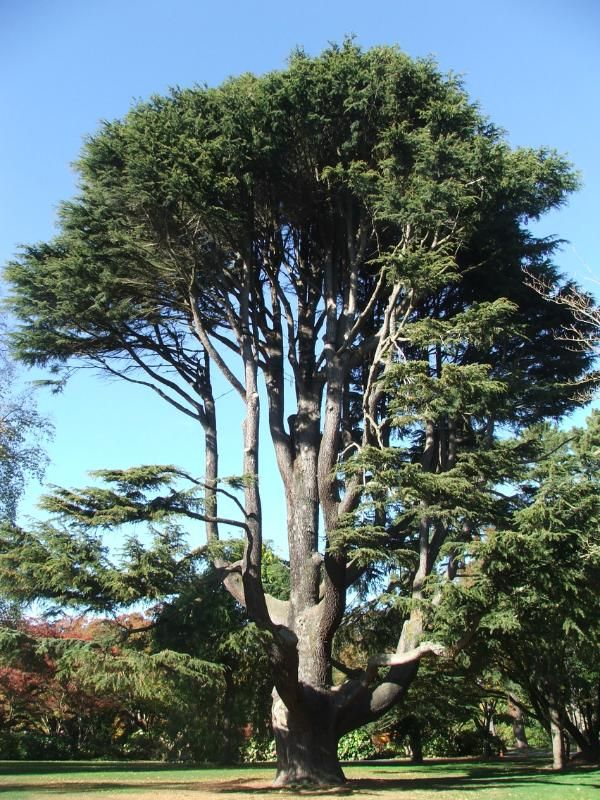 Earthquake damage
.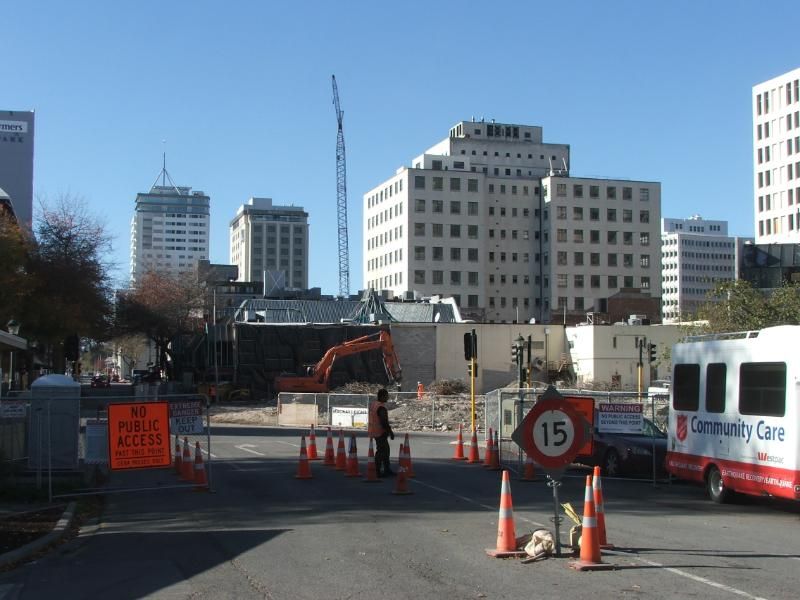 In one part of the city, a so-called pop up mall had been created, with shops and restaurants all in
these containers.