Hi everybody, this is part two of my three-part India trip for June 2012. We wanted to visit friends in Northern India, and we left 13 days after arriving in Chennai. Here is the trip report for our journey from the US to India, which included a SQ A380.
FSM-MAA On AA,BA,SQ, And AI (lots Of Pictures!)
(by
kann123air
Jul 6 2012 in Trip Reports)?threadid=220972&searchid=221280&s=FSM-MAA#ID221280
Anyway, a few months ago I had a choice of either flying Air India or IndiGo to Delhi. Any person who knows about the domestic service of AI will also know one thing--avoid it at all costs. So I chose 6E, hoping that it would be OK. I had also heard very good reviews from it. Not to mention we were stopping in Coimbatore both ways for 20 minutes--something only an aviation geek like me would like!
We headed to MAA around 10:00 a.m. to catch IndiGo 285. Here are some pictures I took around the airport:
Outside: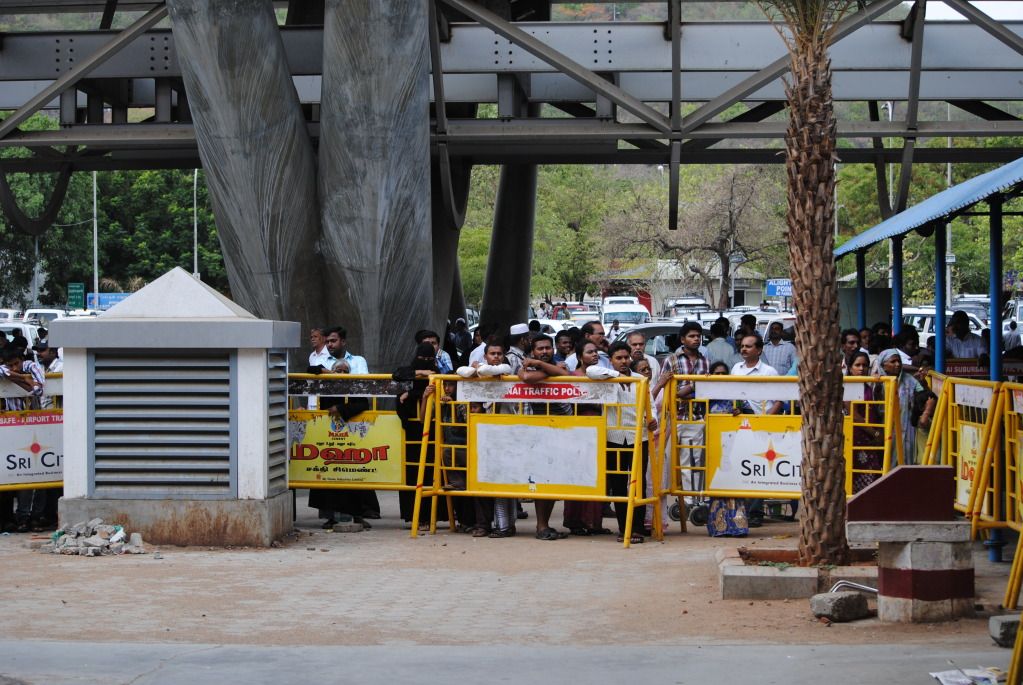 The IndiGo check-in desk: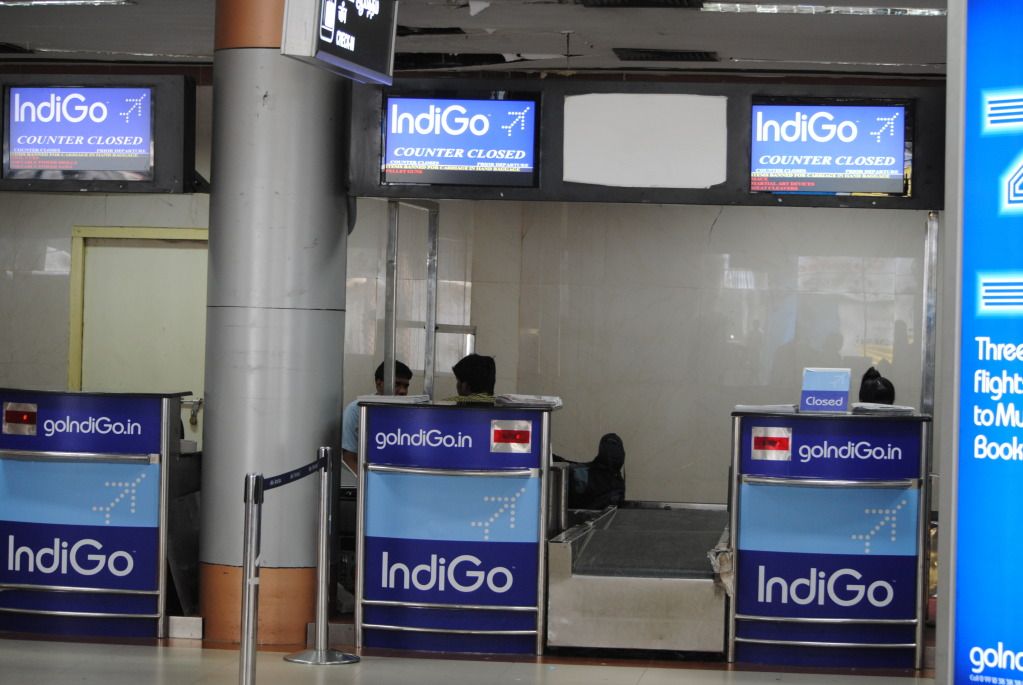 We headed through security without any problem, and soon we were into the terminal.
Another 6E plane heading somewhere in India:
A poster advertising their new international service: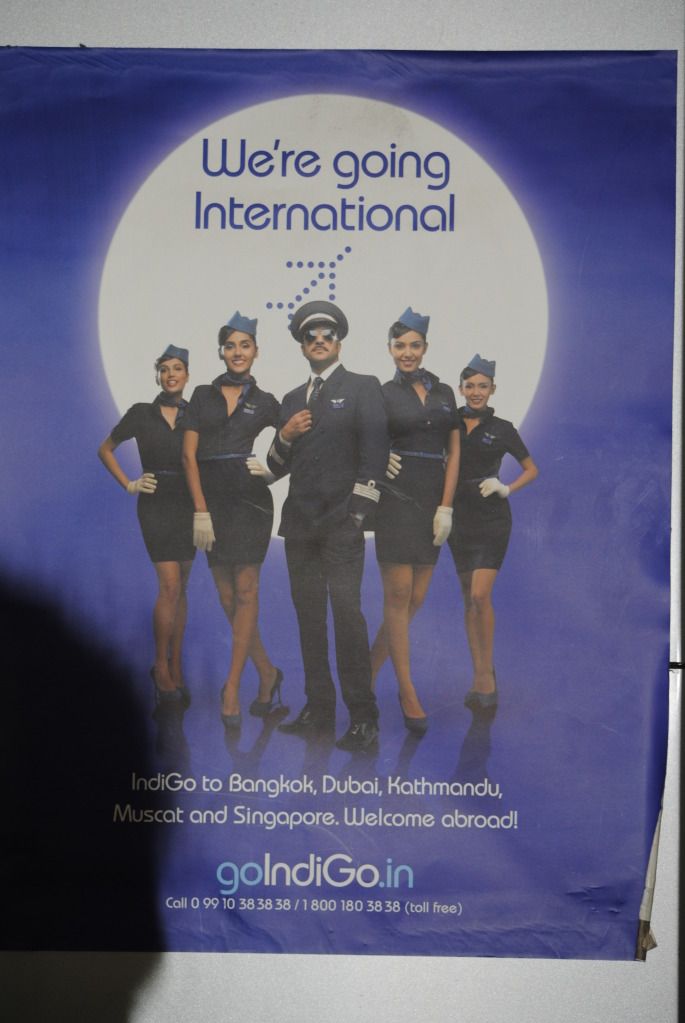 9W 738:
A cargo airline I have never seen anywhere except for MAA: Blue Dart. Here is one of their 752s:
One of AI's pre-Indian Airlines A320s: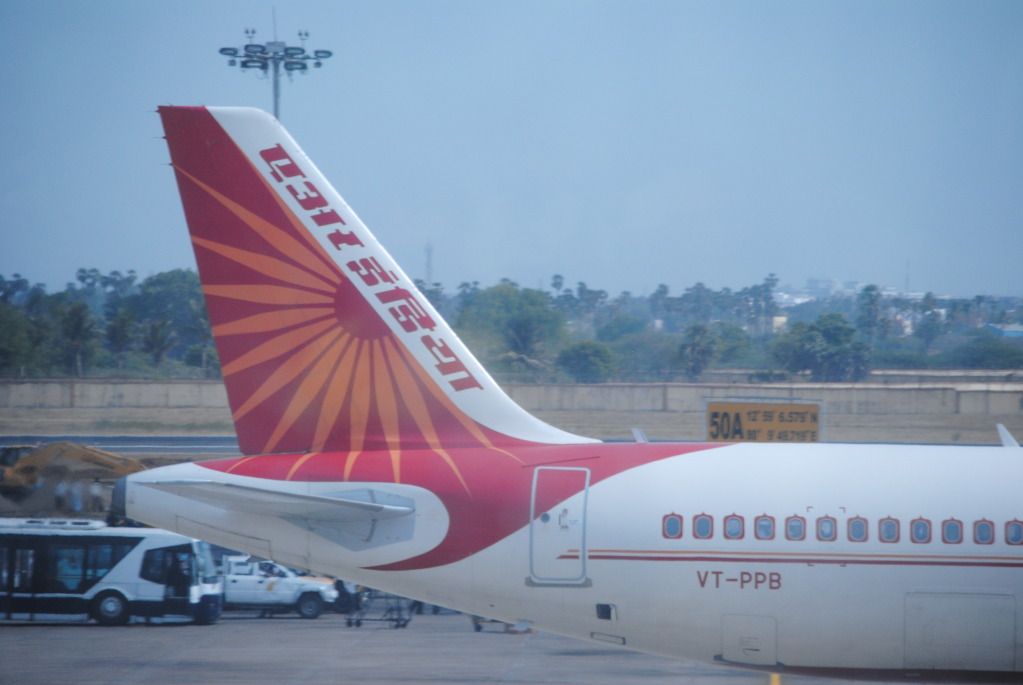 We soon started to board.
Flight #1--June 16th, 2012
IndiGo #285
MAA-CJB-DEL (20 minute stop in Coimbatore)
Departure time: 10:05
Arrival time (in Delhi): 14:50
Airbus A320
VT-IGY (Delivered in December 2010)
Seat 16A
We settled into our seats, and I was pleased to find that they had finally gotten rid of the no smoking sign: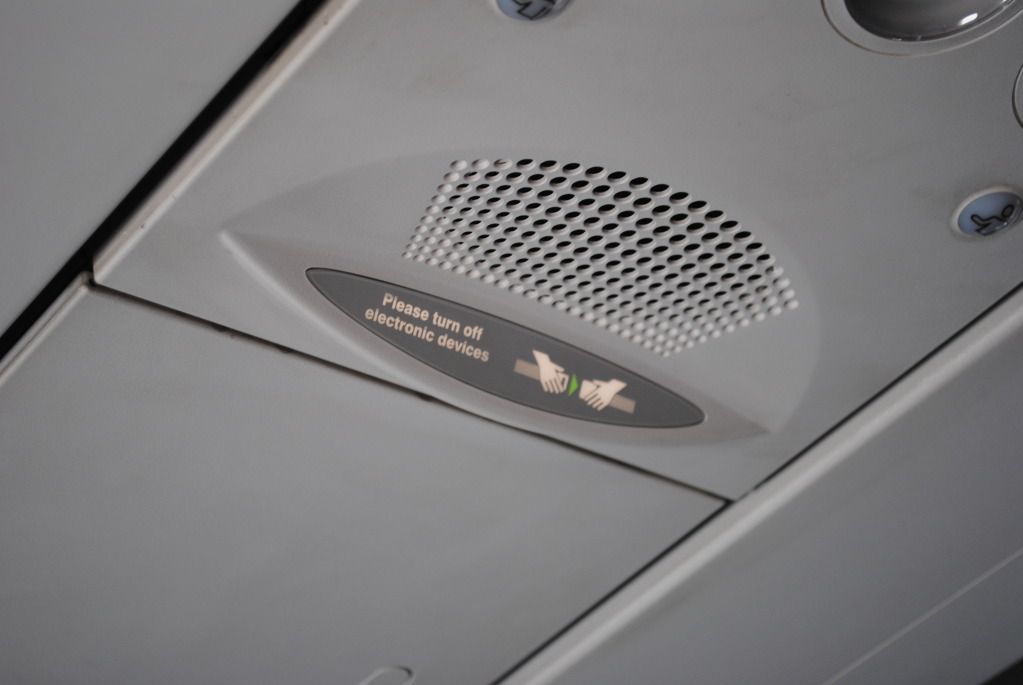 Emirates 77W heading to DXB: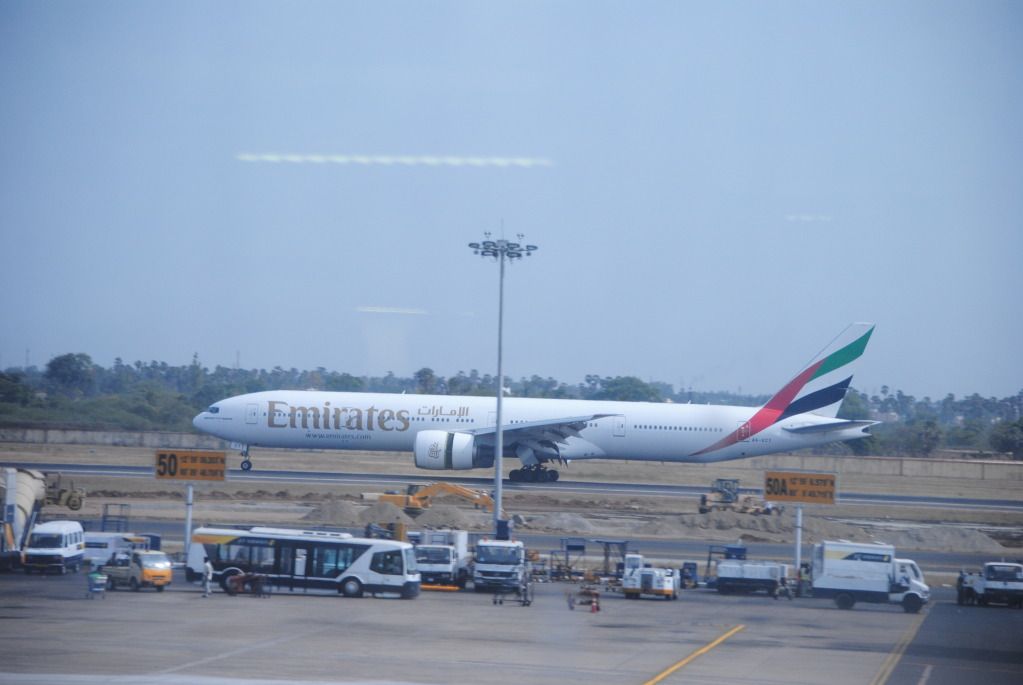 Saudi Arabian 772:
SriLankan A330 from Colombo:
LH MD-11 probably heading to FRA: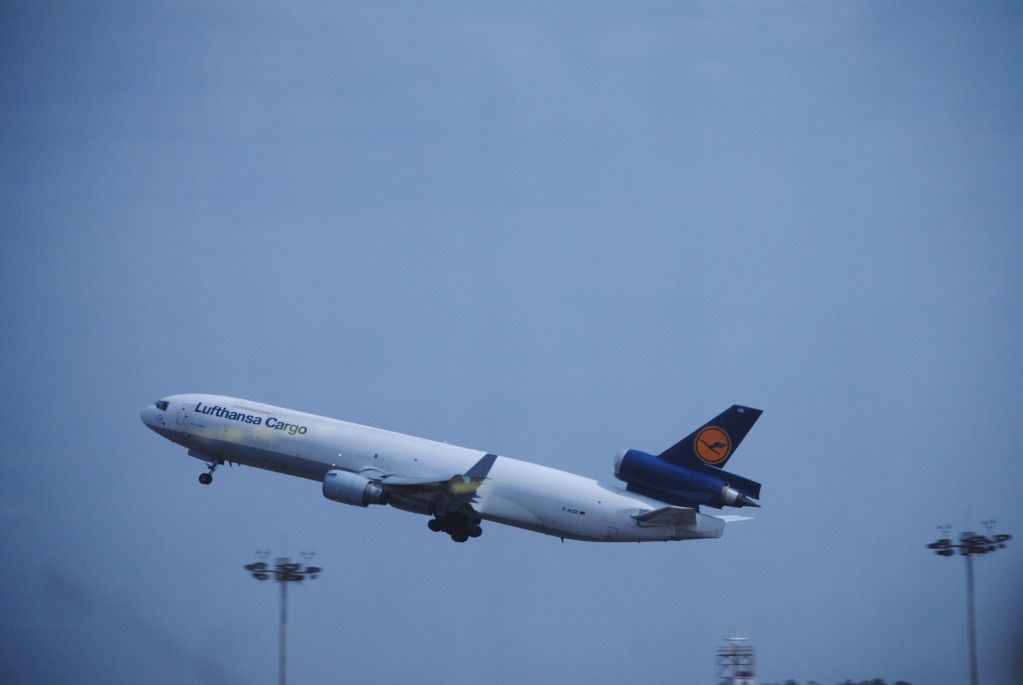 Kamaraj Domestic Terminal sign:
Singapore LCC Tiger from SIN:
And before we knew it, we took off. Here is a view of congested and overpopulated Chennai:
Ascending through the clouds: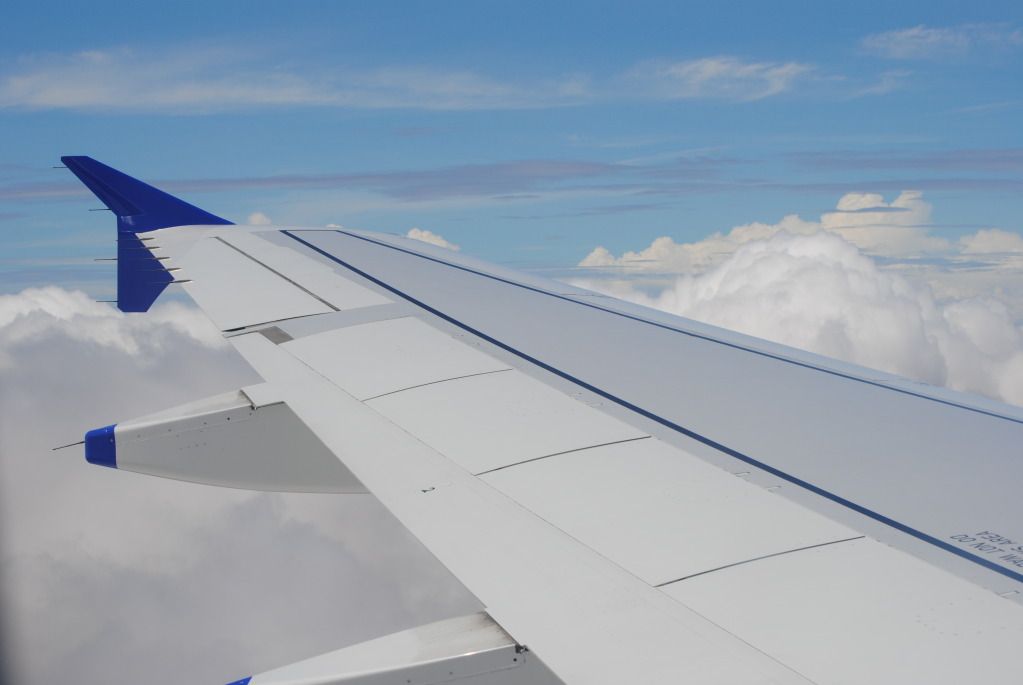 And in about 30 minutes, we touched down in CJB: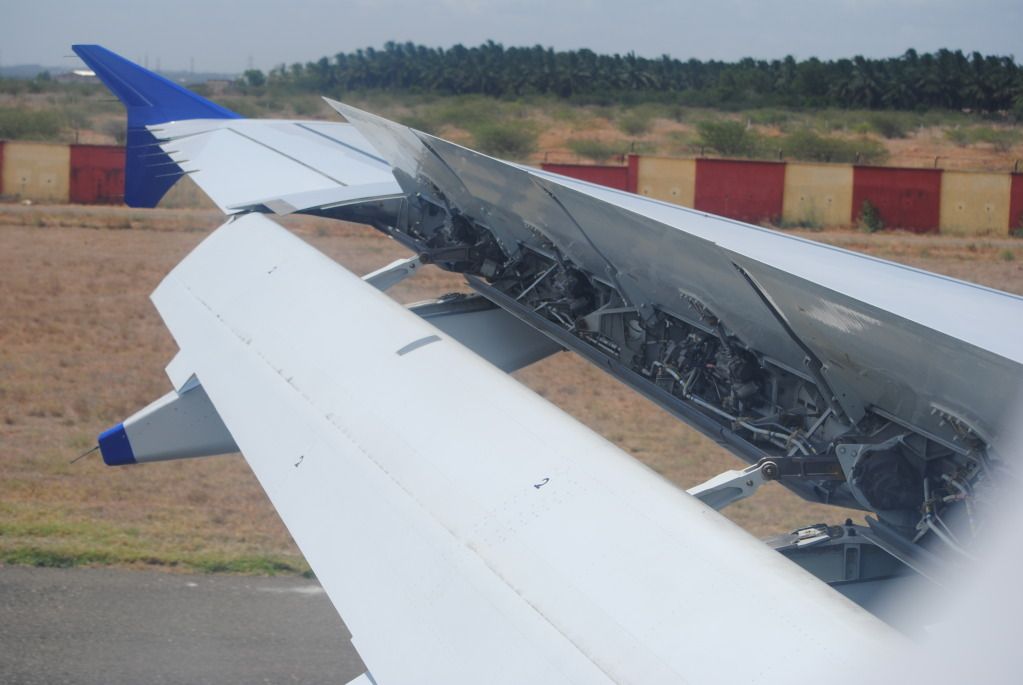 He's definitely seen better days! What plane is this?: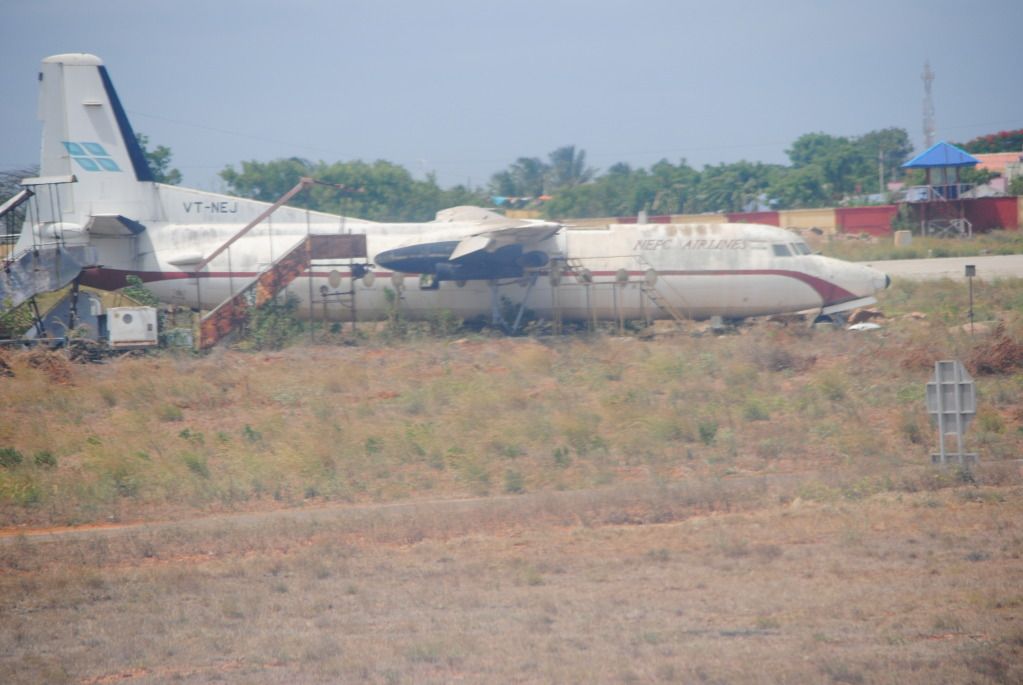 Then we taxied to the terminal, where we didn't even disembark. While we were waiting, I took pictures of the menu: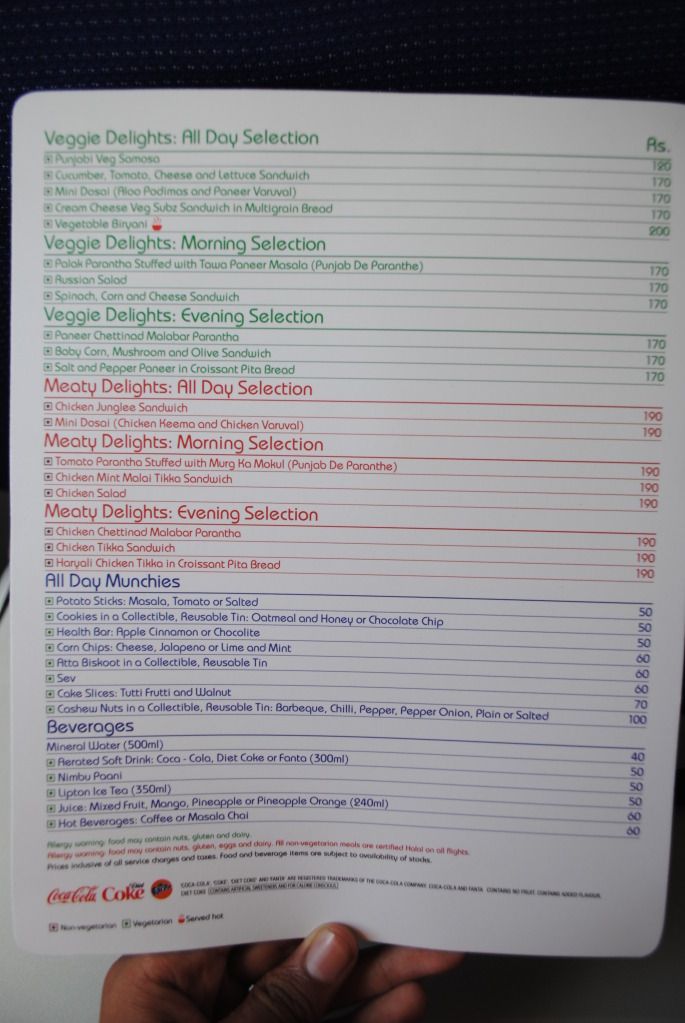 We then took off. Here is another view of the blue sharklets cutting through the clouds: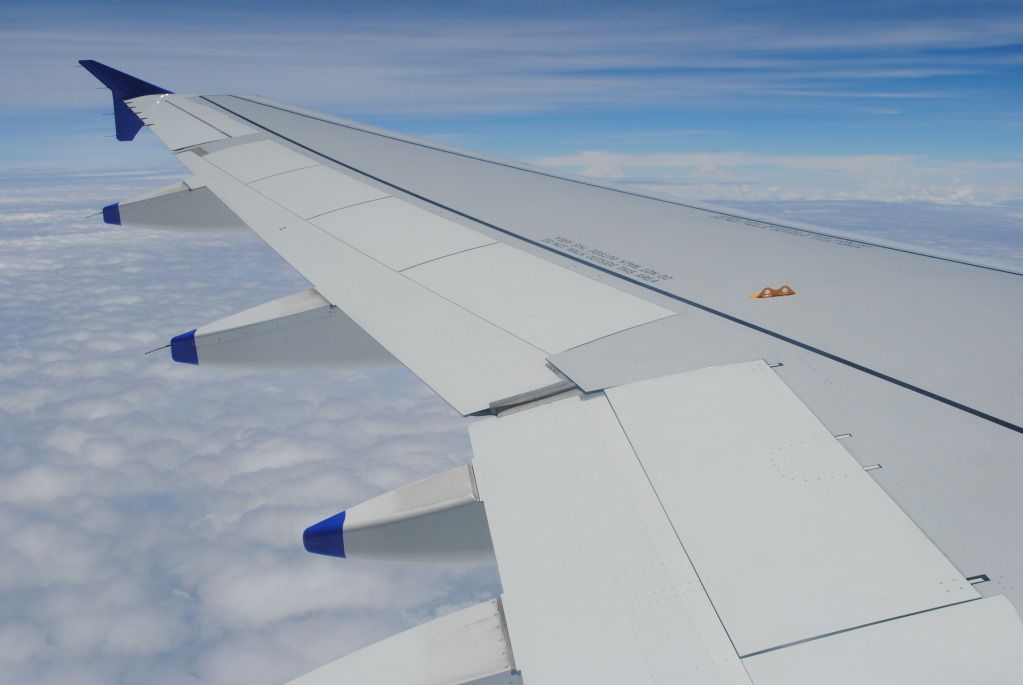 My dad and I then took a look at the menu, and I chose the samosa, a chicken sandwich, and a mango juice. My dad ordered the same, and my mom ordered just a samosa and juice. She originally wanted the vegetable biriyani, but that was not available. The total was above 1000 rupees (about $20), and the food was cold and hard. We were disappointed with that aspect of IndiGo.
My sandwich and samosa, unpacked: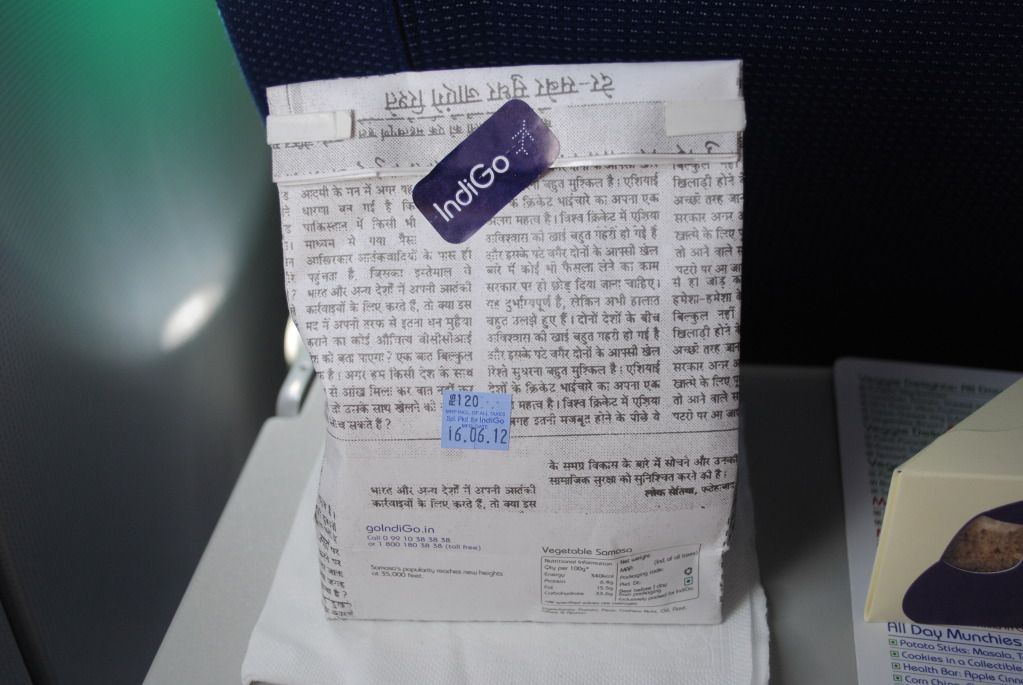 The legroom was pretty descent:
I fell asleep soon, and awoke shortly before landing in DEL. This is after landing, what is this?
An SG 738:
Couple of 6E A320s:
I was thrilled to see that we were able to deplane through stairs. This would give me some good photography opportunities: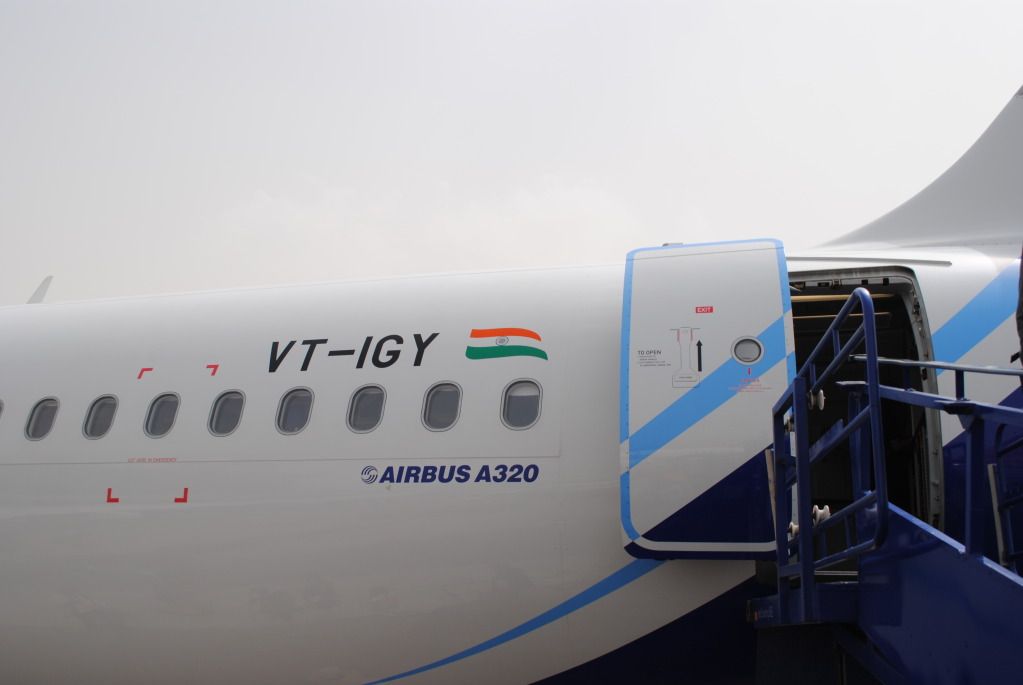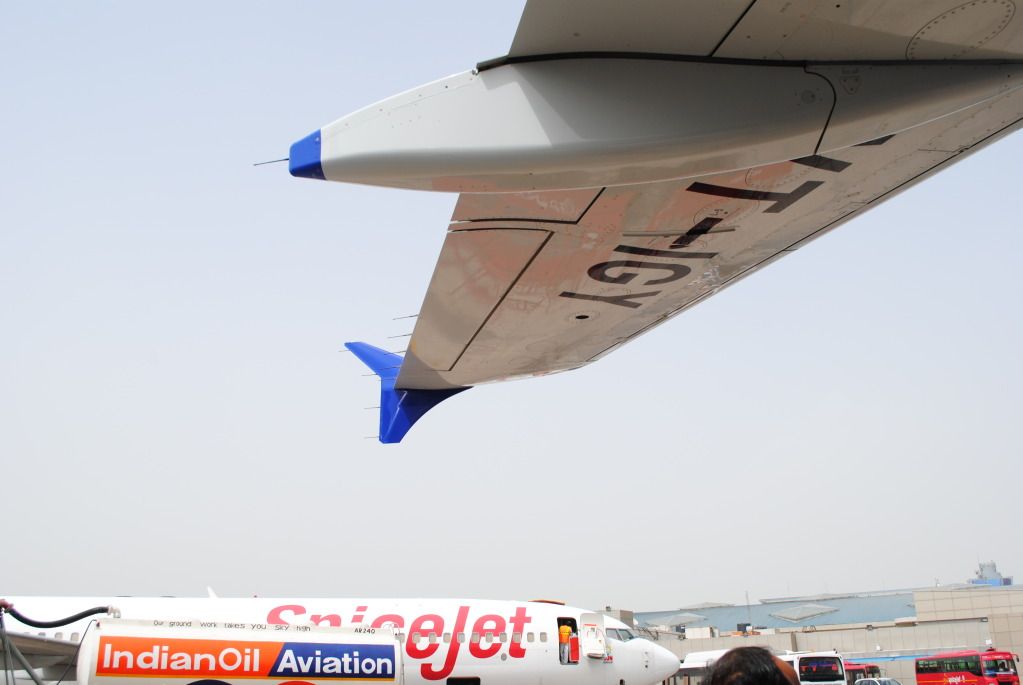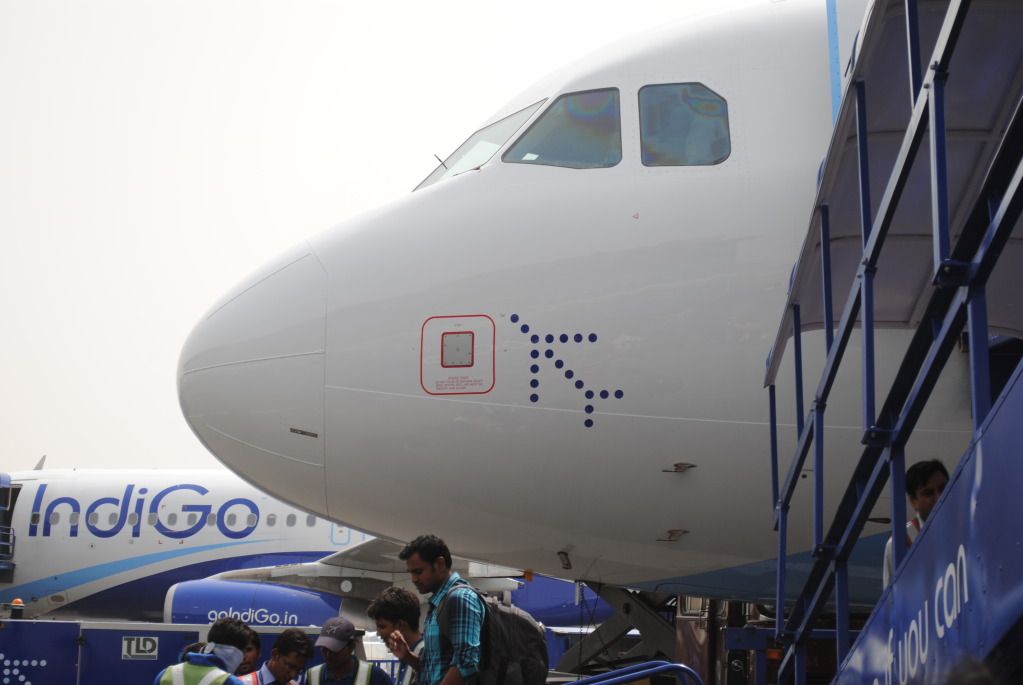 I didn't know AI owned CR7s until now:
Unfortunately my camera battery died then
, so I didn't take any pictures of Delhi. I recharged it right before the return trip though, so here are pictures of the return:
We arrived in DEL on June 20th at around noon, and I did some spotting:
CX 744 heading to HKG: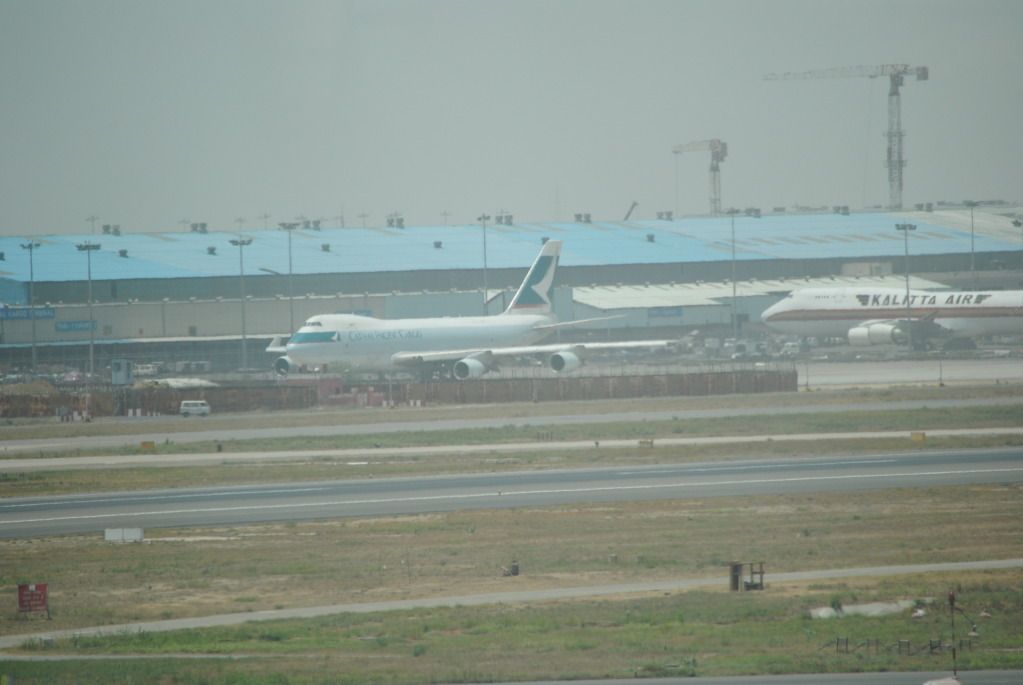 Couple of 6Es heading somewhere in India: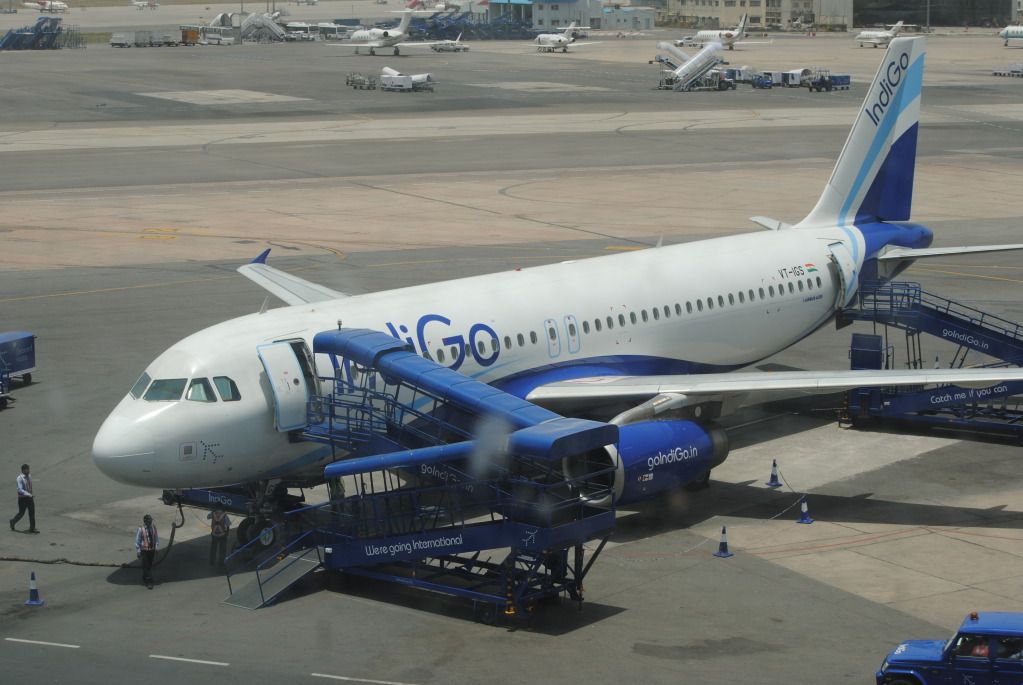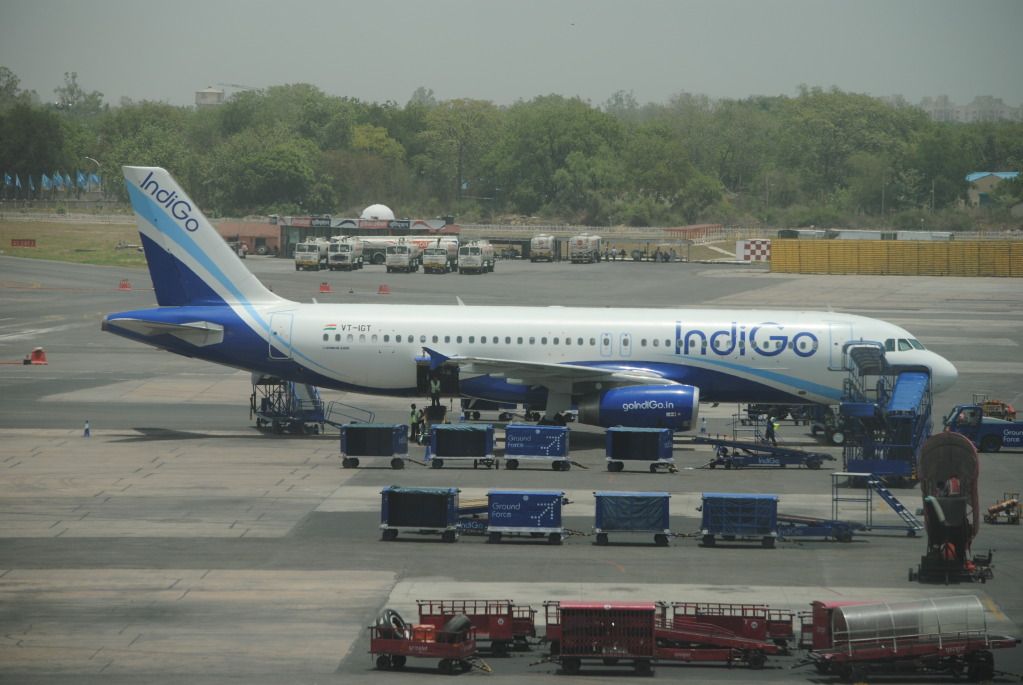 SG's "Nigella" 738 taxiing:
SG with an IT A320 (that doesn't have a nosecone) in the background:
The CX we saw earlier taking off: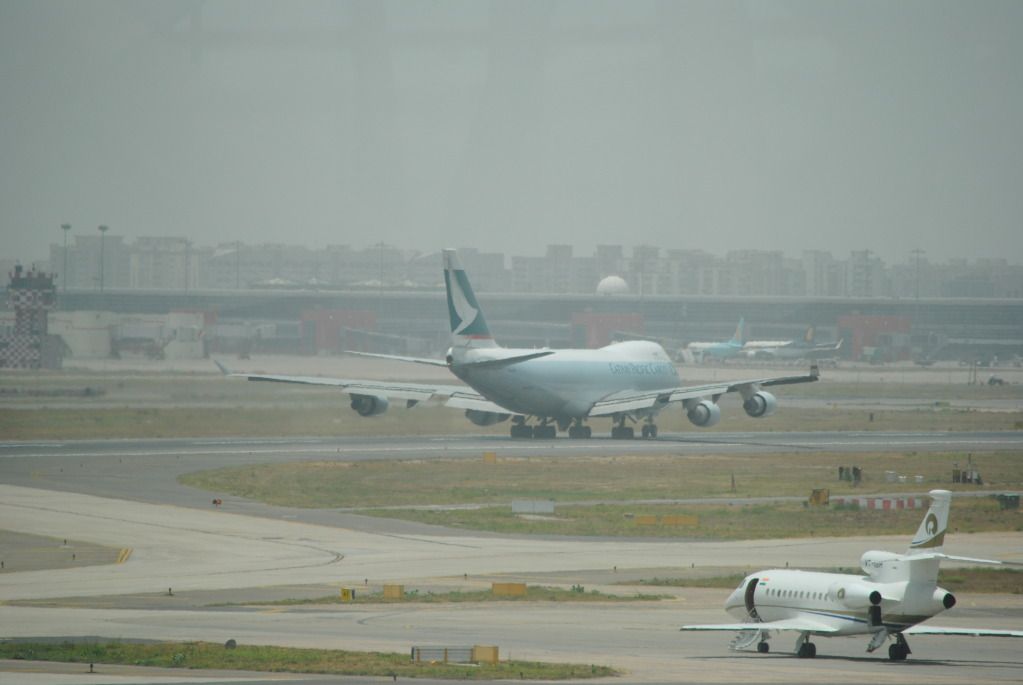 Kalitta 744: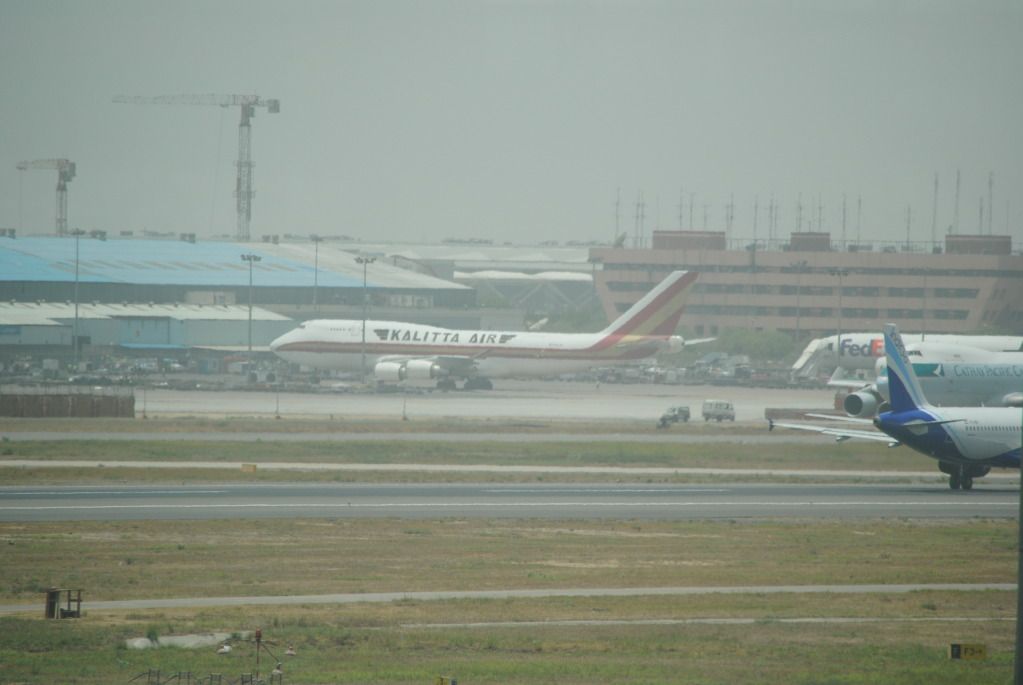 "Paprika"
The Kalitta 744 taking off:
Kinda rare to see a BAe-146 here: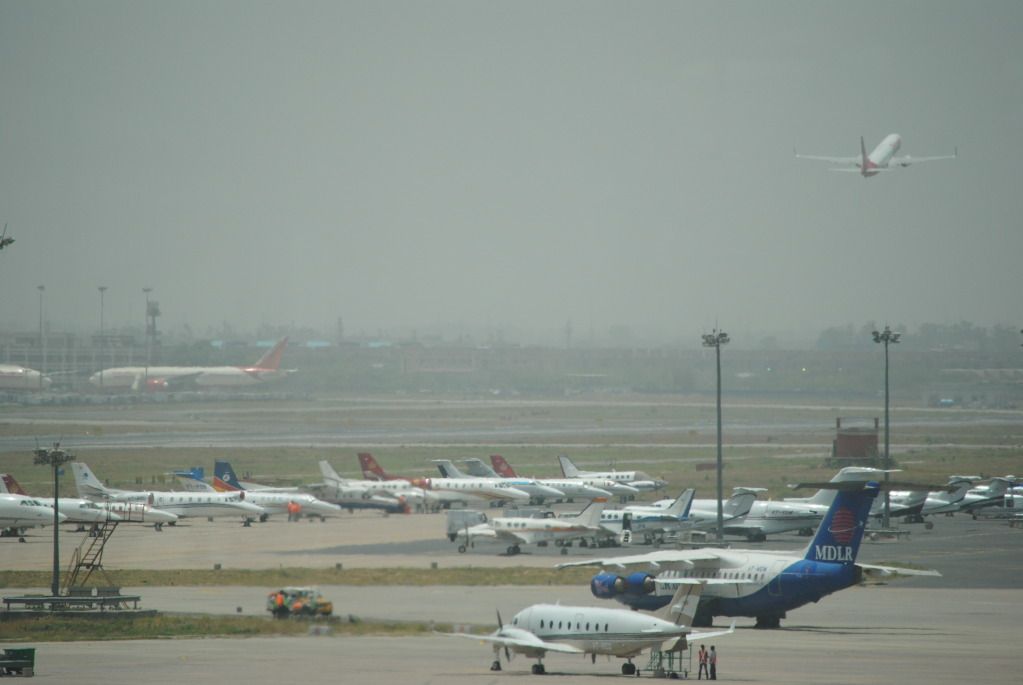 Yes! A taste of America!
Our flight posted on the board:
Inside DEL. I was impressed, it has gotten much better since my last visit there in 2007. I flew AA 292 back then....sad that it is gone now.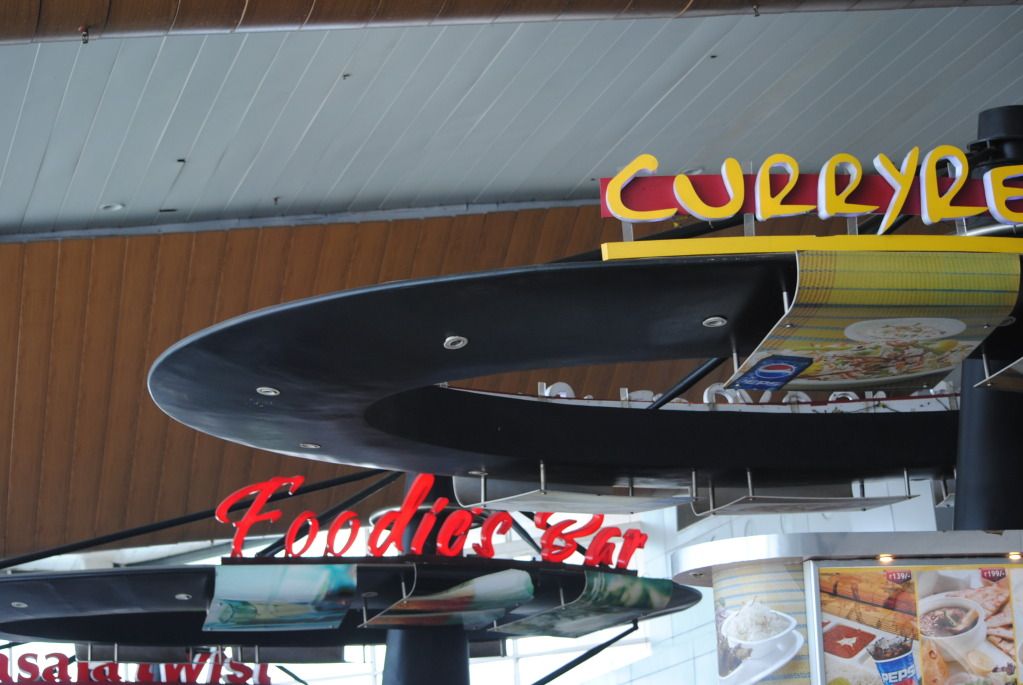 A ghost-controlled piano!
A taste of Hawaii on the other side of the world!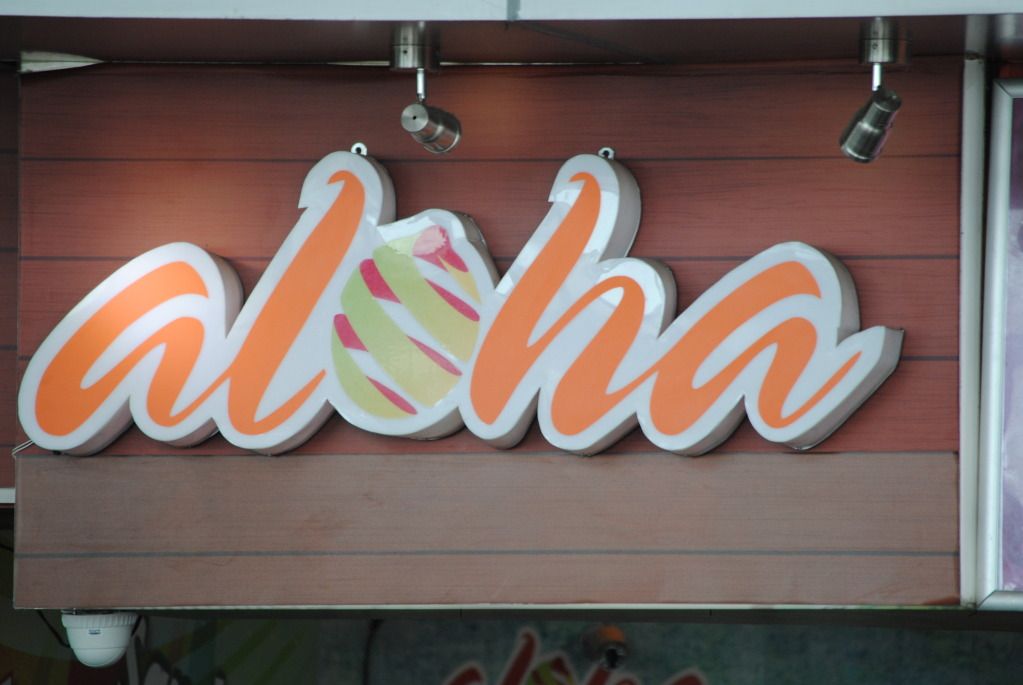 GoAir up close now: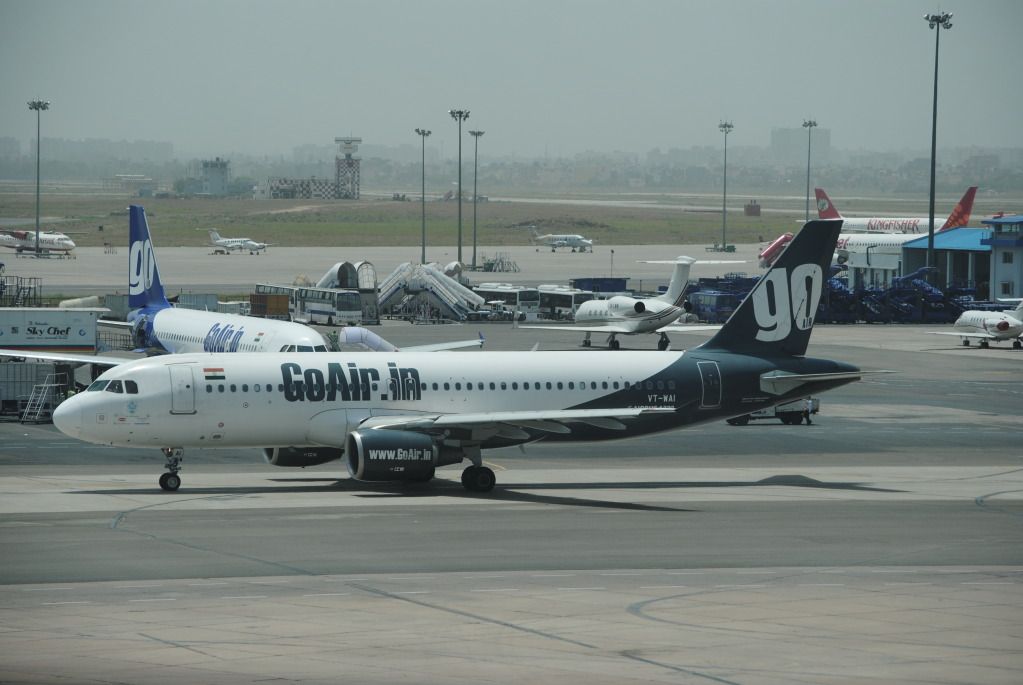 Dassault Falcon 50.....correct me if I'm wrong.
"Anise". I love how some airlines name their aircraft. It's easier to remember the name rather than the registration when trying to remember what aircraft.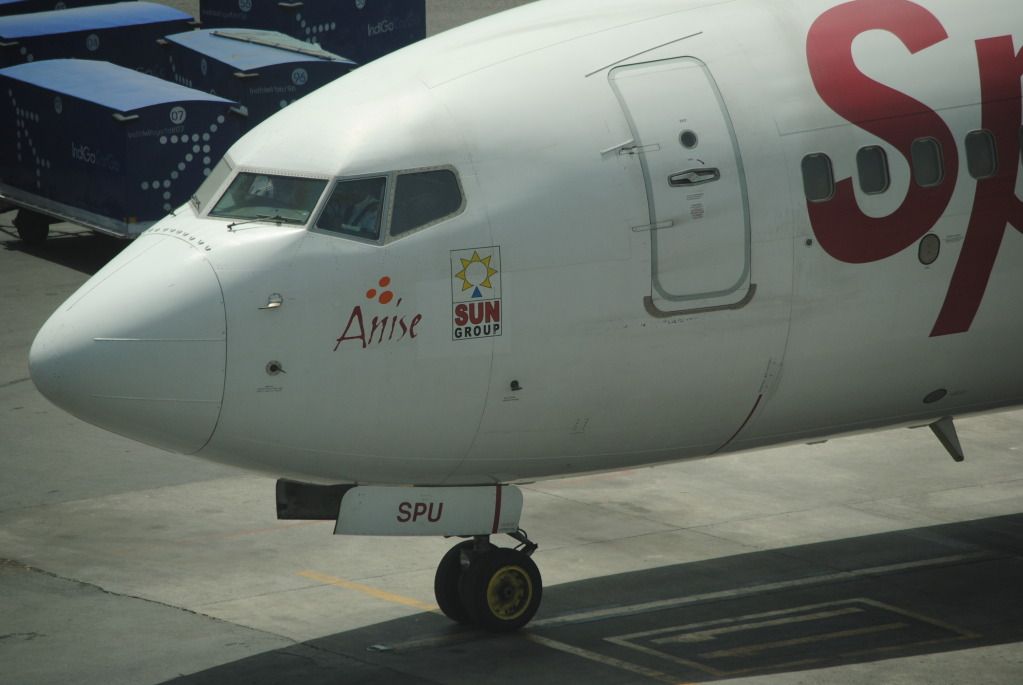 Saudi Arabian in the distance:
That's us!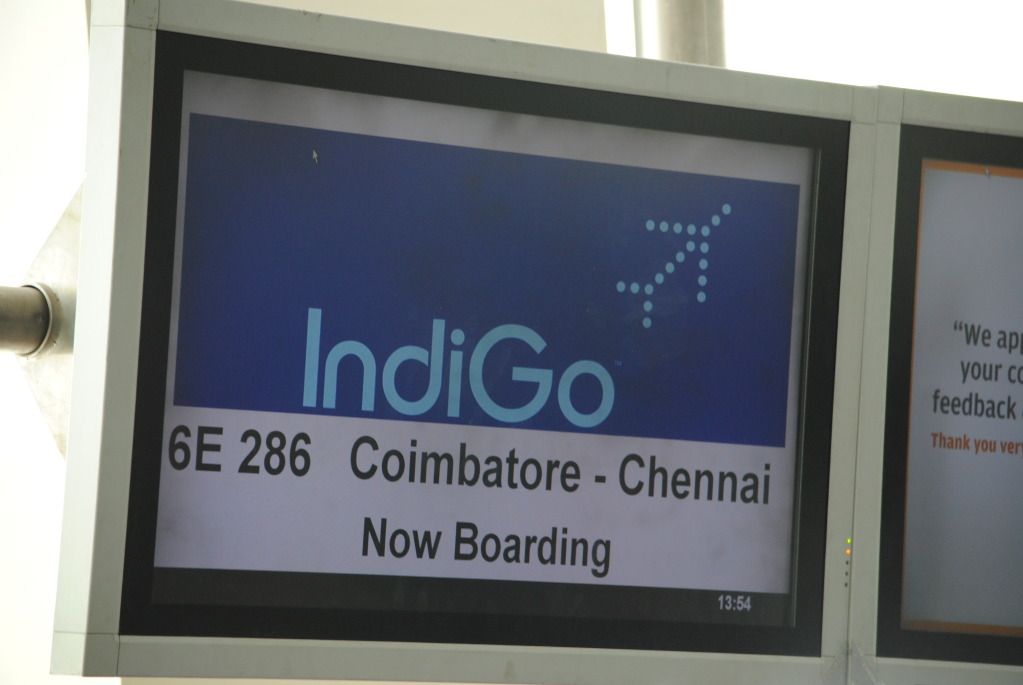 It's OK, but I wouldn't agree with that:
Flight #2 (June 20th, 2012)
IndiGo #286
DEL-CJB-MAA (20 minute stop in Coimbatore)
Departure time: 13:35
Arrival time (in Chennai): 17:55
Airbus A320
VT-INU
Seat 4F
While taxiing this giant came by us. EK A330 from DXB:
On the runway:
One more view of the apron: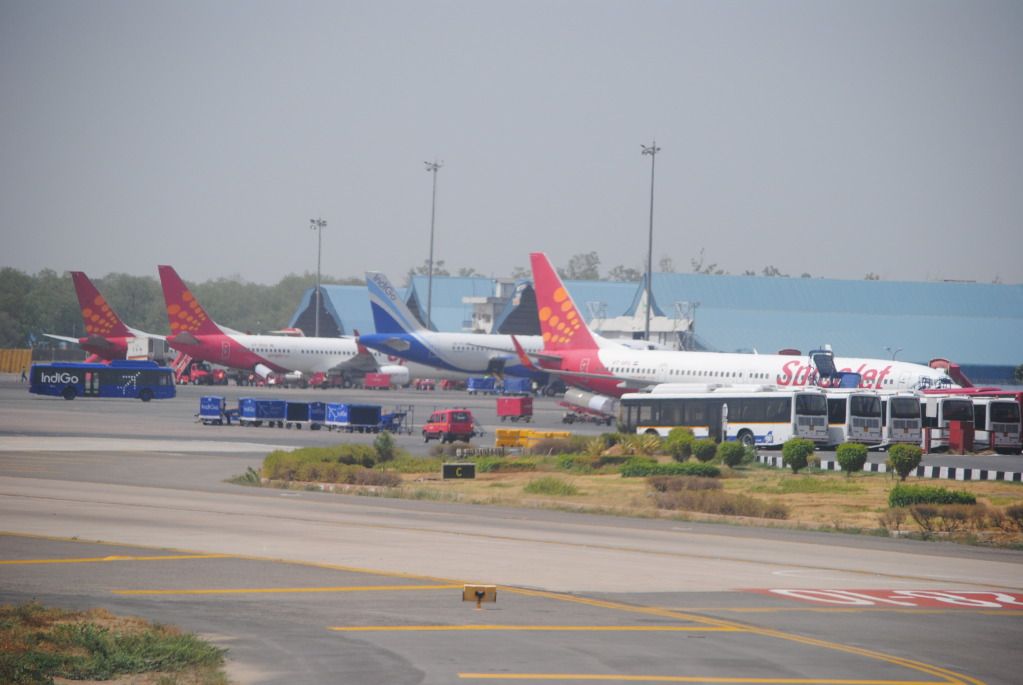 Runway 09:
We soon took off, and got a fantastic view of Delhi:
....and, I was out after that. The next thing I remember is landing in CJB:
We were the only ones continuing in to MAA from DEL! Everybody else got off in CJB.
More action in CJB: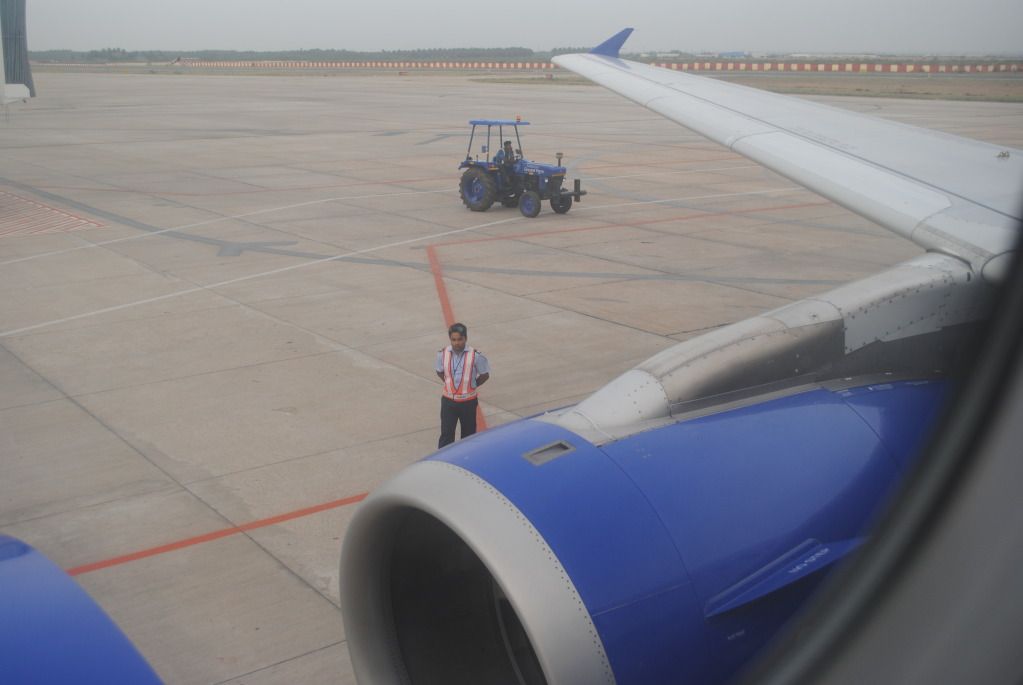 A few minutes later we began to taxi:
Getting on runway 23: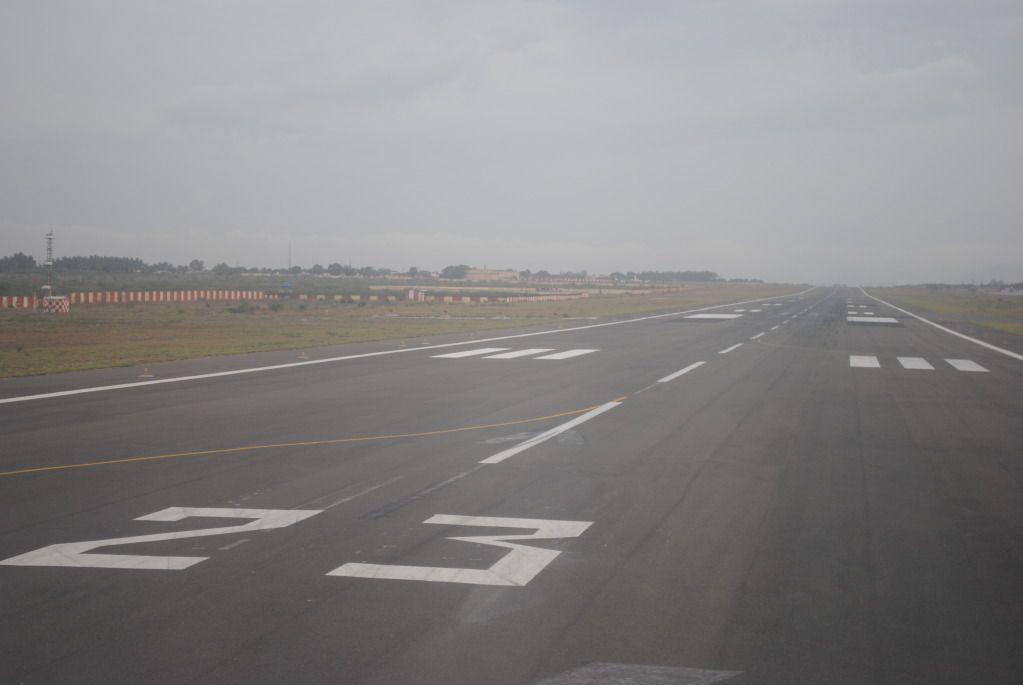 View of Coimbatore from the ground:
CJB's sleepy terminal during takeoff. We didn't see any other commercial aircraft there both times we stopped here: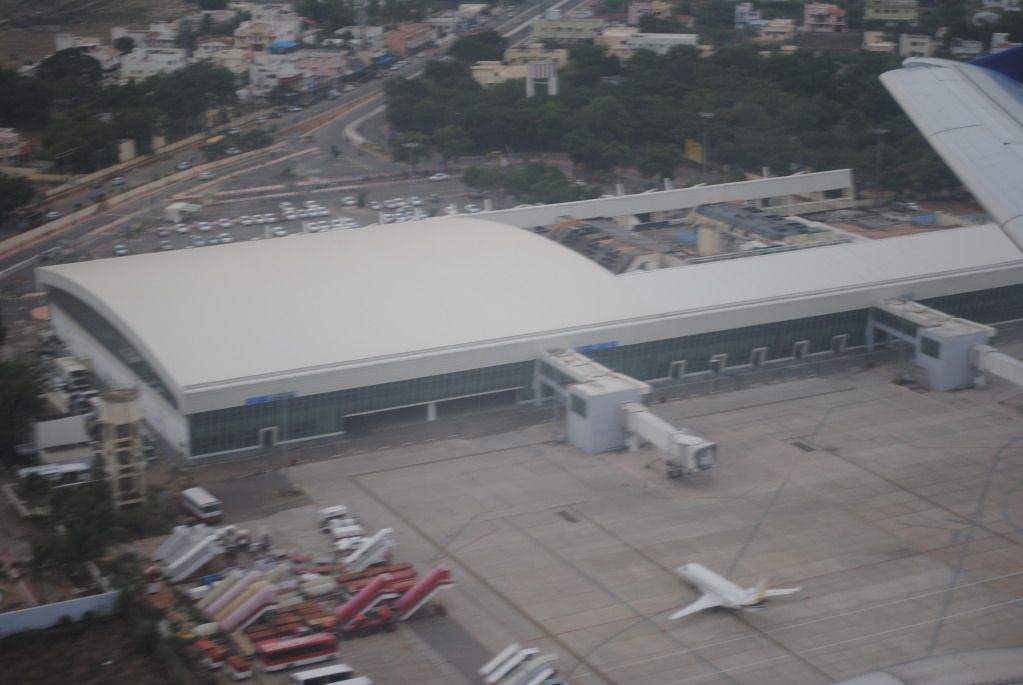 Banking away from the sun: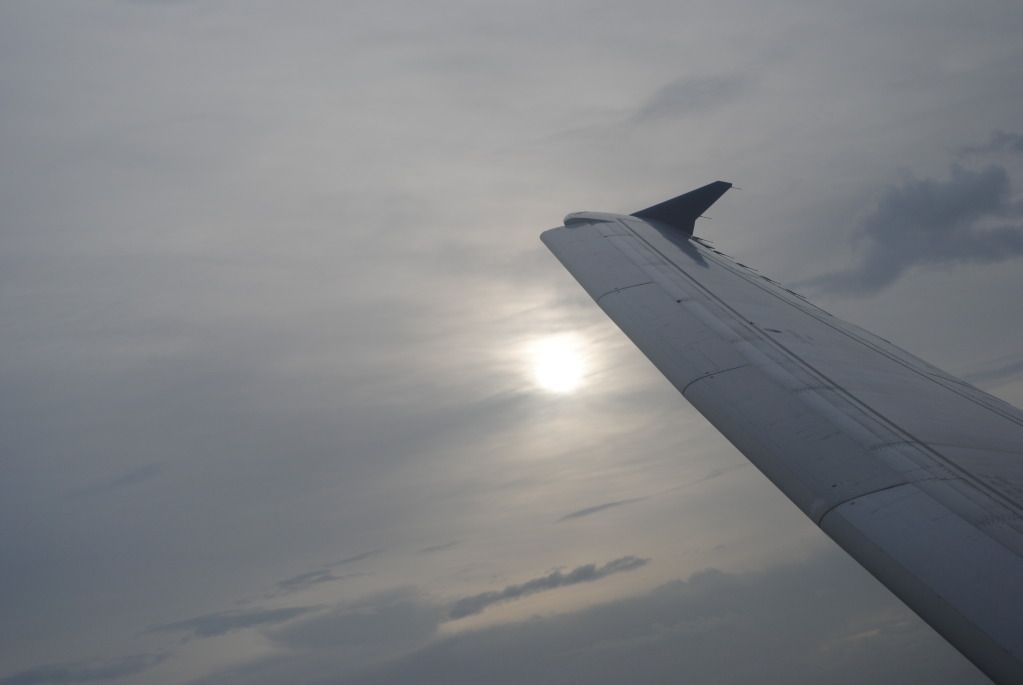 Half an hour later, we started to descend into MAA:
The second largest beach in the world: Marina Beach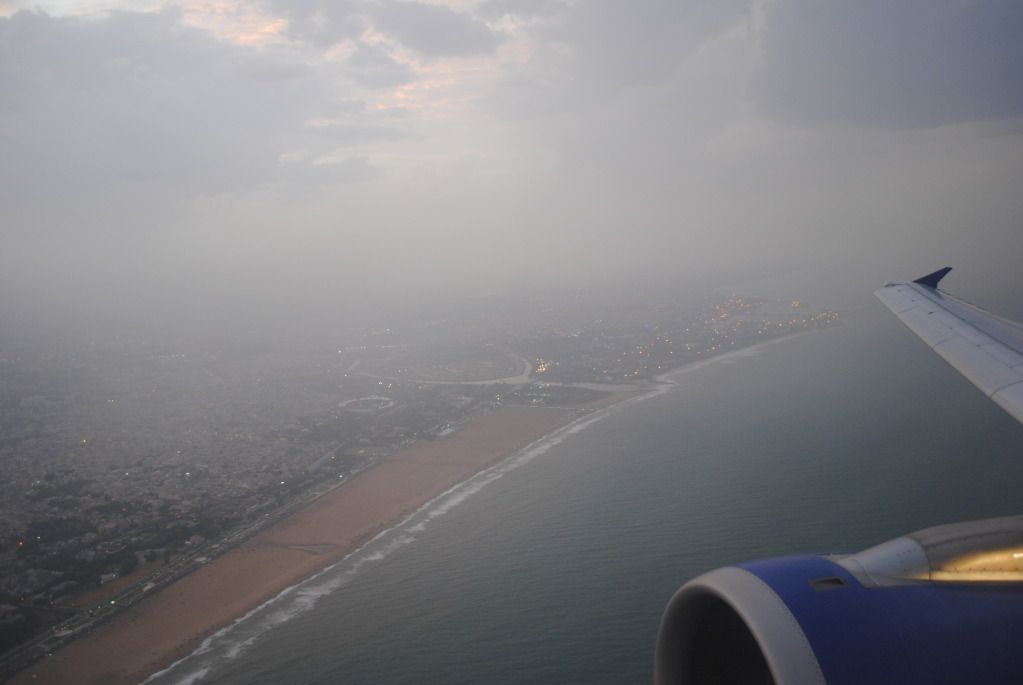 Over Chennai:
And moments after that, touchdown! Here we are leaving the runway: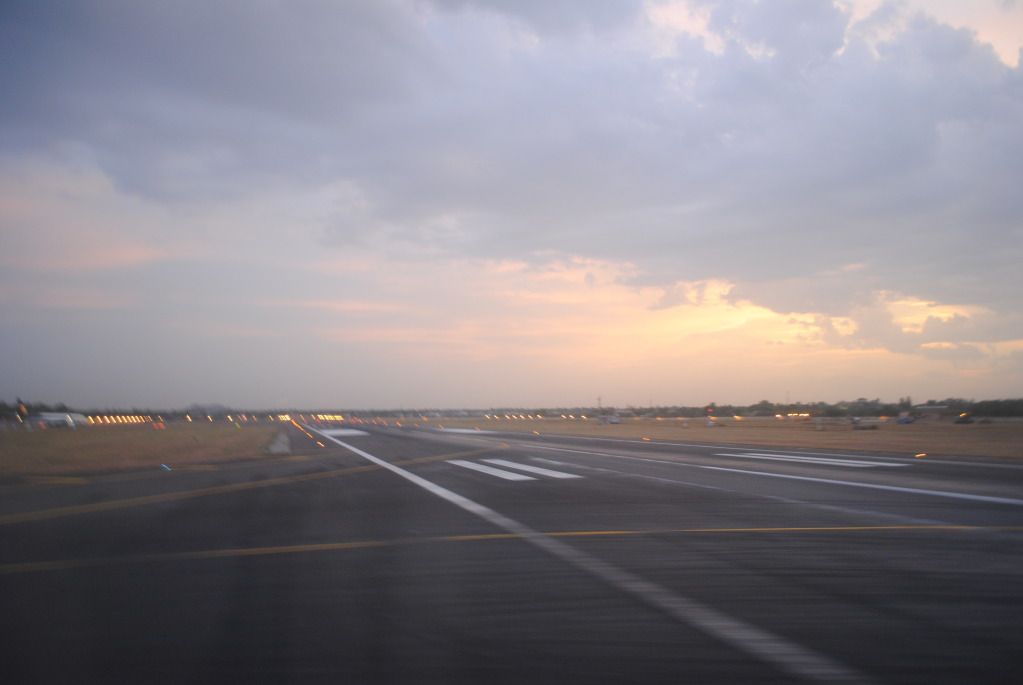 AI Express 738: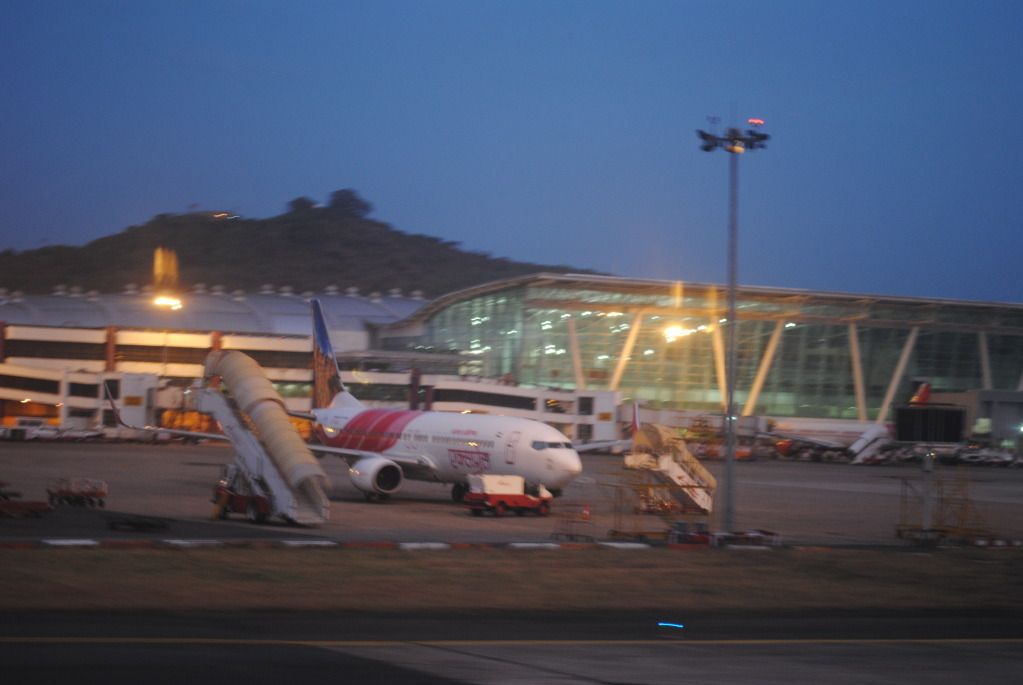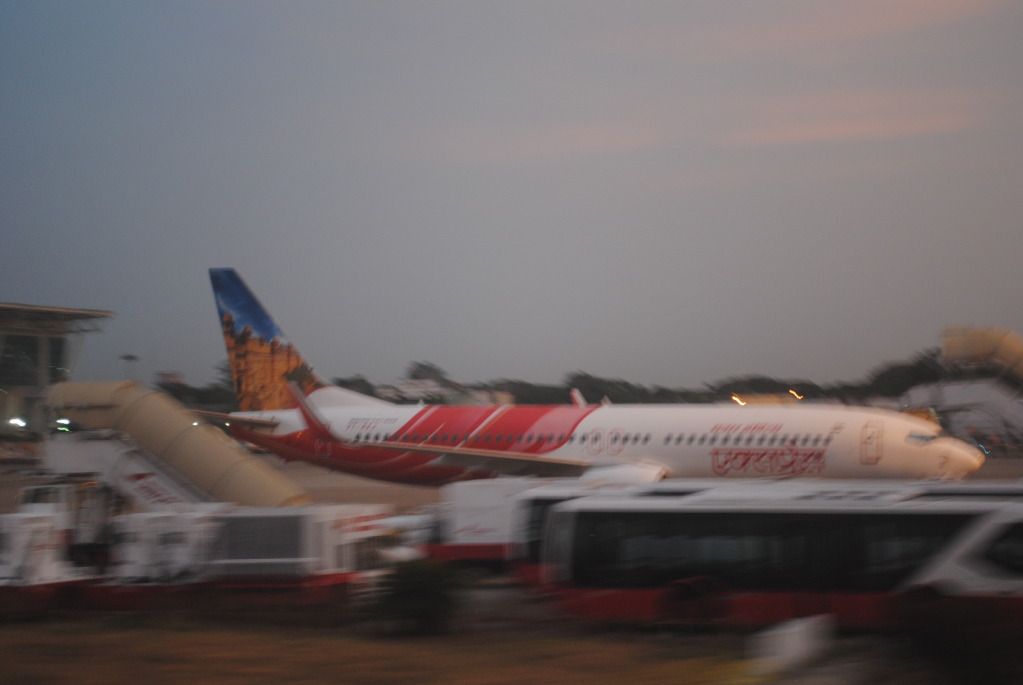 9W 738: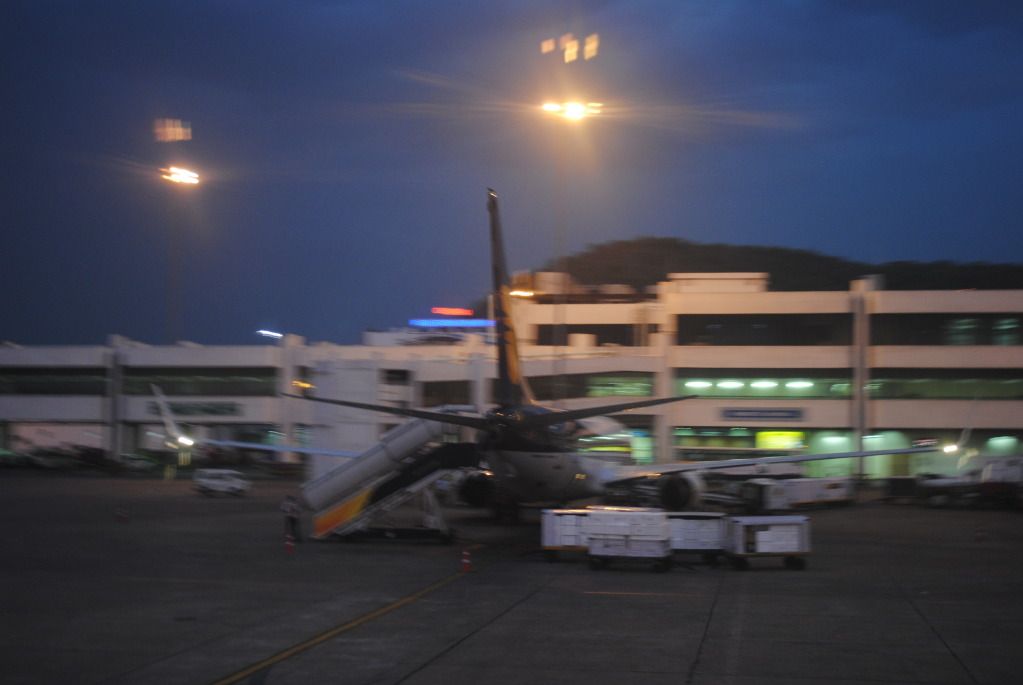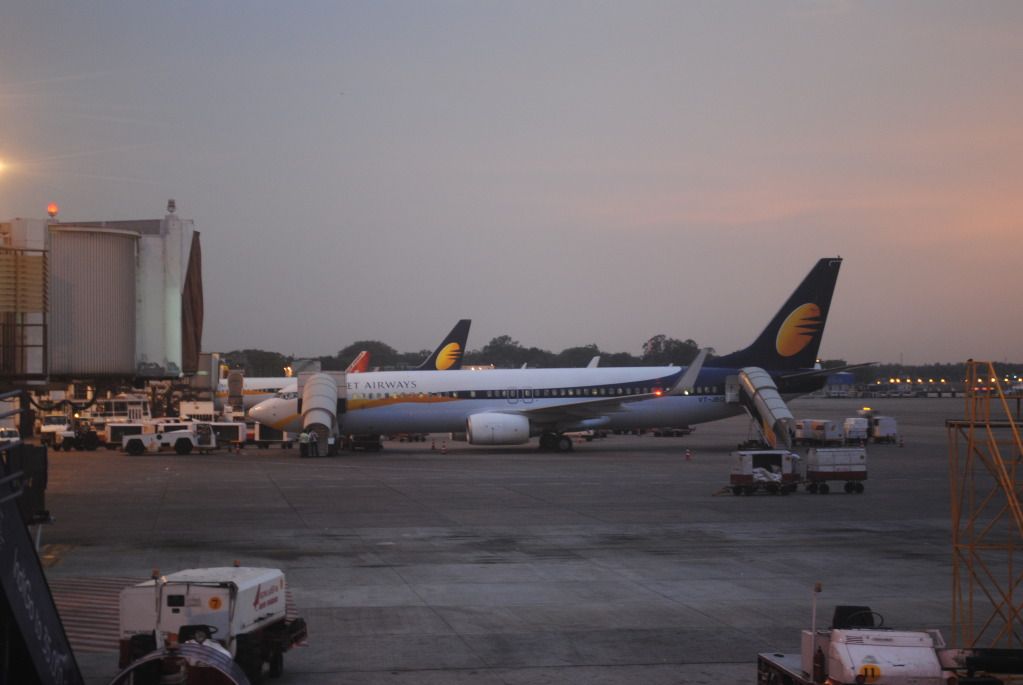 Just for the heck of it, I asked the FA if I could visit the cockpit. To my surprised, she said, "Sure!" I walked inside. Here is a picture of the A320's cockpit with the FO. I've been kicking myself for making it blurry!
Deplaning through my favorite staircase!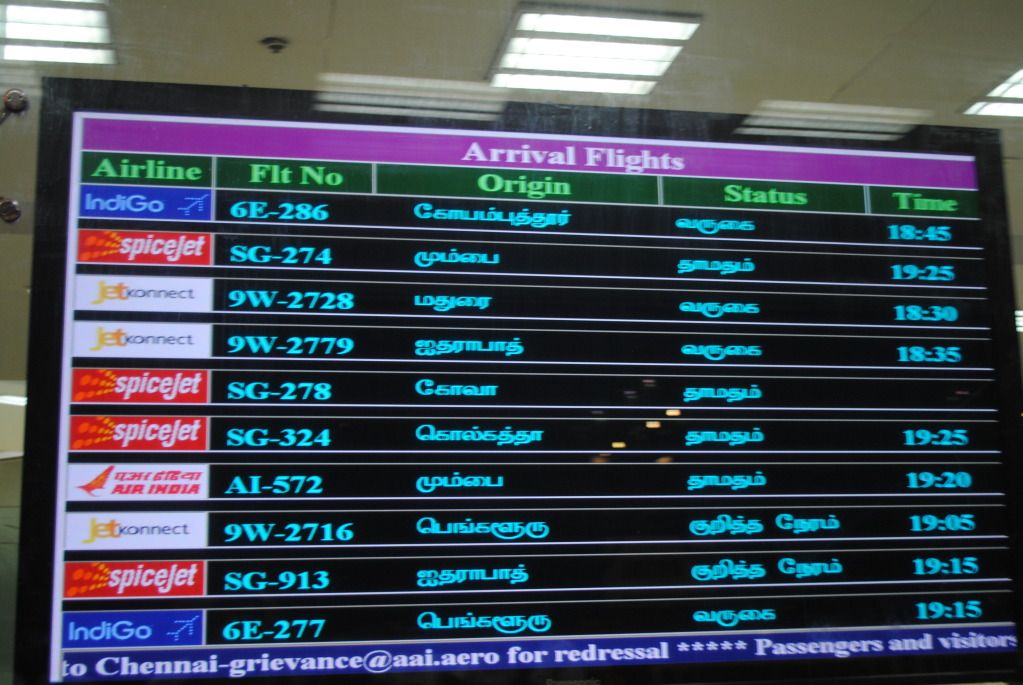 My parents, who can read Tamil, translated the entire board to me! The first one marked is our flight. It says "Coimbatore" on the first column, and "arrived" on the second column.
Overall, I would say IndiGo is a good airline, with fairly good service and nice new aircraft. The only letdown was the food, but everything else, the FAs, the boarding music, comfort, and on-time performance were great. I would any day recommend it, but don't forget to stop by at KFC before you board!
The end. Thanks for reading, and as usual, comments are welcome!
[Edited 2012-07-19 20:46:38]