Leg 7: Motor City Madness – April 28-29, 2012
Hello again, fellow A.netters, and welcome to the next wonderful journey in "The Next Ten"! Today, you will see how I fared at the Detroit Metropolitan Wayne County Airport. DTW ranks as the 17th busiest airport in the United States. I had a couple of options to get there: spend $500-600 on a nonstop flight, or spend less than half of that amount for three flights. The option was clear: three flights it is! That meant three cute Canadian jets would hop, skip, and jump me to Detroit. Also, there would be two bonus airports owing to stops in Memphis and Nashville. So, without any further ado, let's get to business.
(Some pictures have been omitted for your convenience. If you wish to see them all, feel free to follow the link: Slideshow for Leg Seven)
Saturday, April 28
Compared to the 6 AM departure from the previous week, my 7:20 AM felt like heaven. I passed through security just like I usually do: with no problems. I took a seat at the gate area and expected to board within a few minutes, but the gate agent said that we'd have to wait for maintenance to resolve an issue. I had about an hour to connect in Memphis, so I figured that whatever it was, it could be resolved quickly. Indeed, within five minutes of the announcement, we were ready to go.
My first ride on a CRJ-900 awaits at the end of the bridge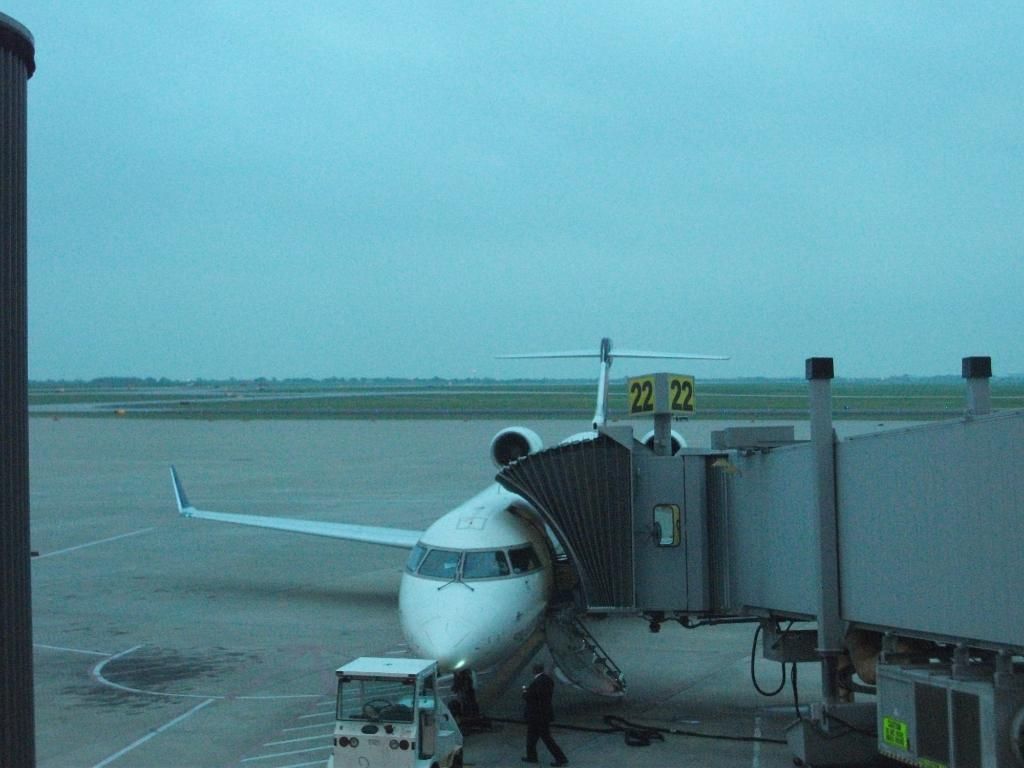 Unloading a UPS 757 (I hope the boys in MEM don't catch me with this photo…)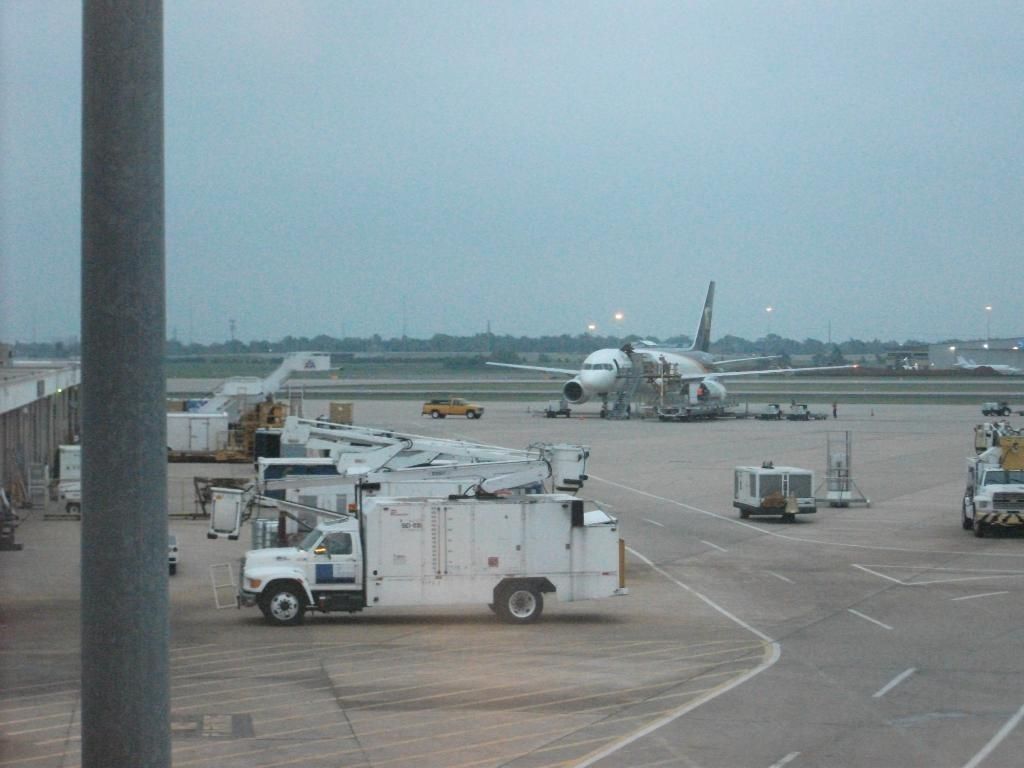 Delta Air Lines 3420 OKC-MEM (operated by Pinnacle Airlines dba Delta Connection)
Scheduled: 07:20-08:42
Actual: 07:31-08:33 (wheels up/wheels down); 07:18-08:43 (gate to gate)
Canadair CL-600-2D24 Regional Jet [CRJ-900] (N929XJ)
It had been a while since I was in the economy section of a CRJ. Well, you can't have it good all the time… At any rate, the seat was fine. The person next to me had the armrest up (they required the room), so that was a little awkward. Other than that, it was fine for the one hour flight.
Taxiing to Runway 17R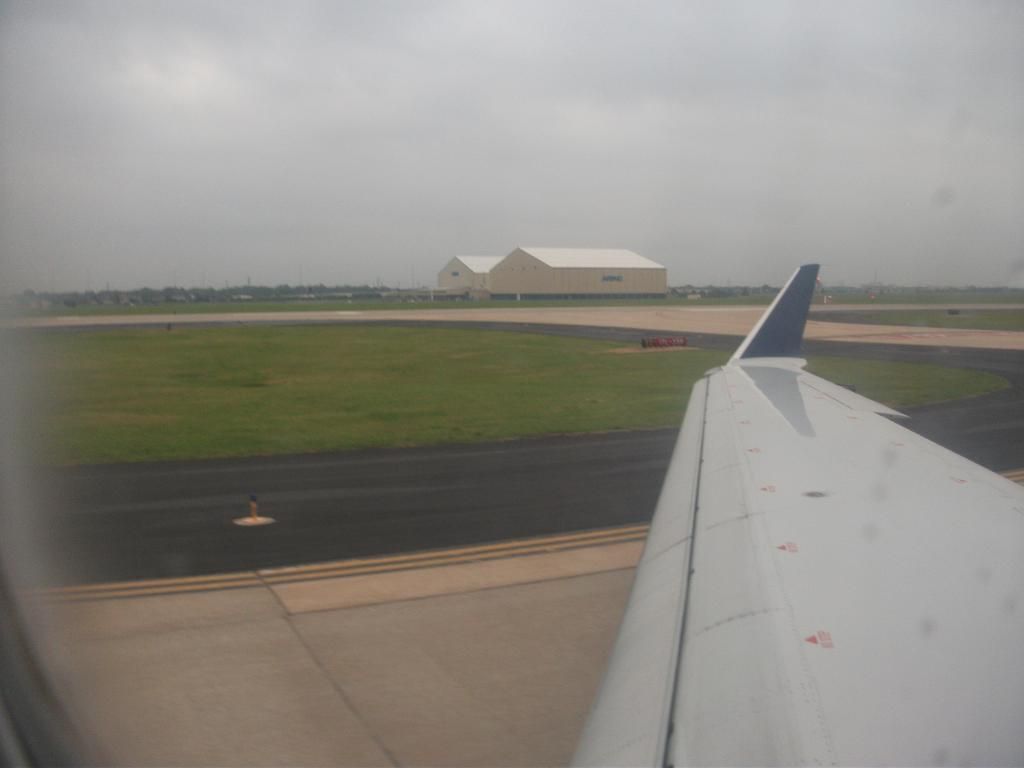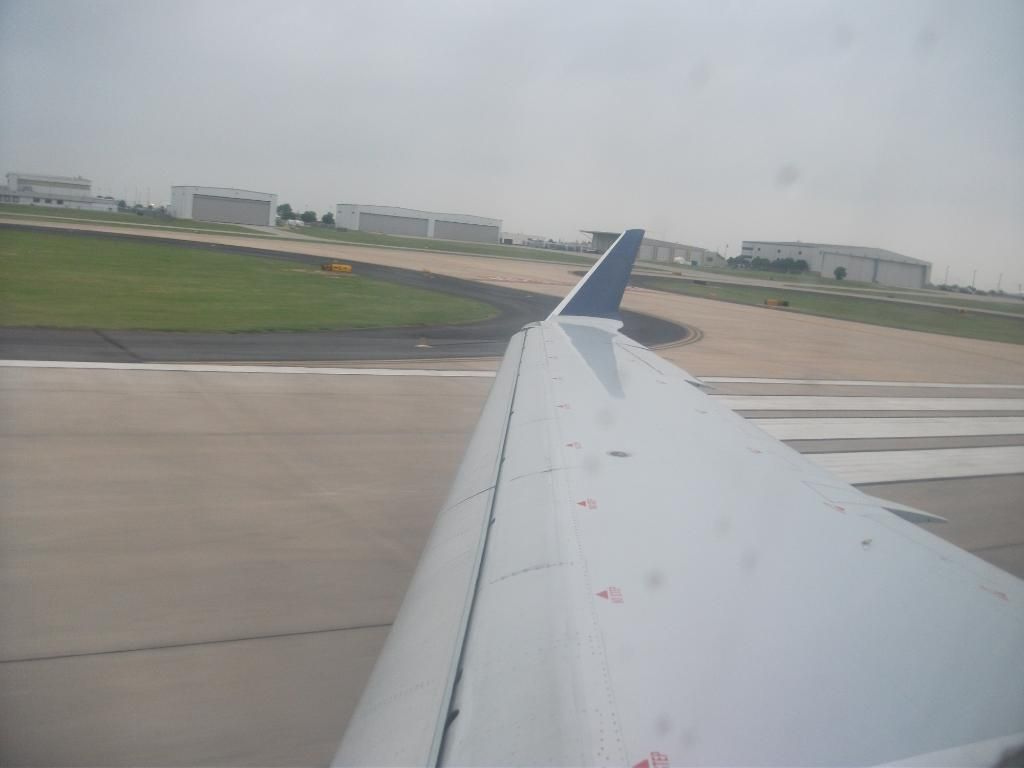 Pointing our nose to yet another cloudy sky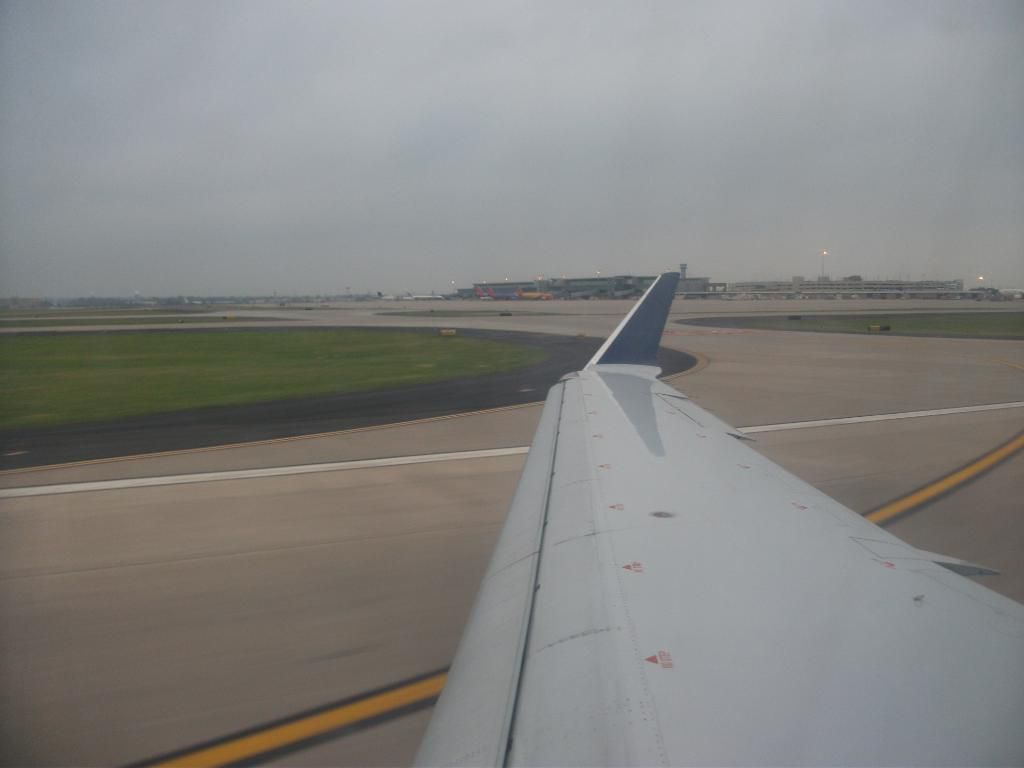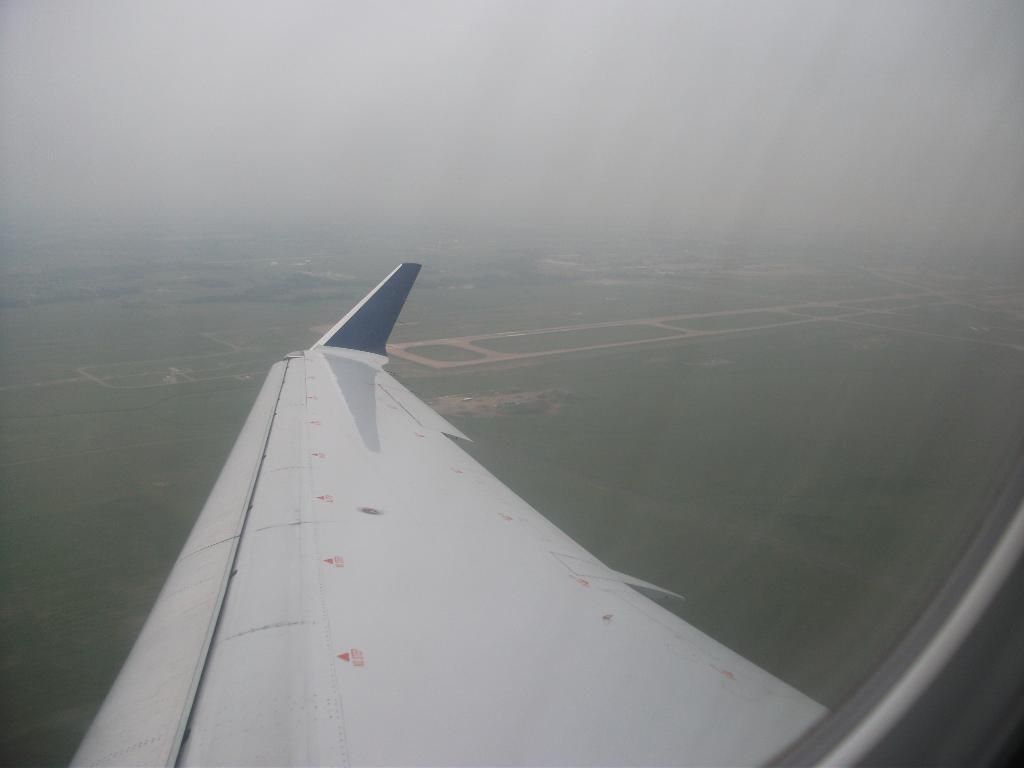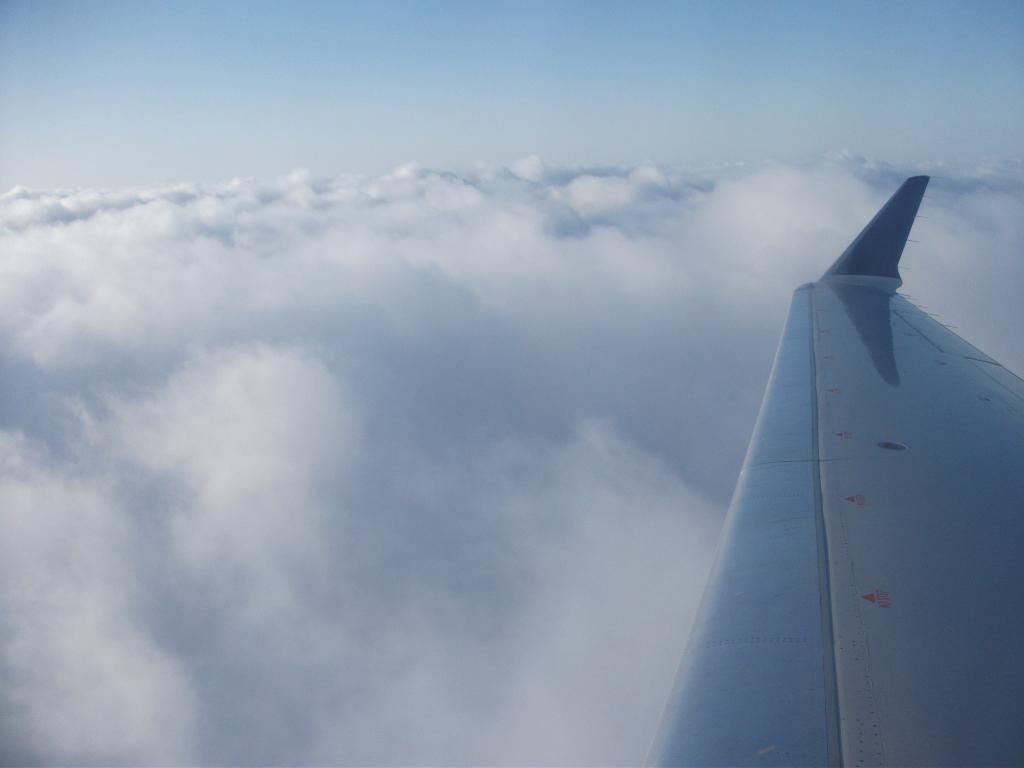 Legroom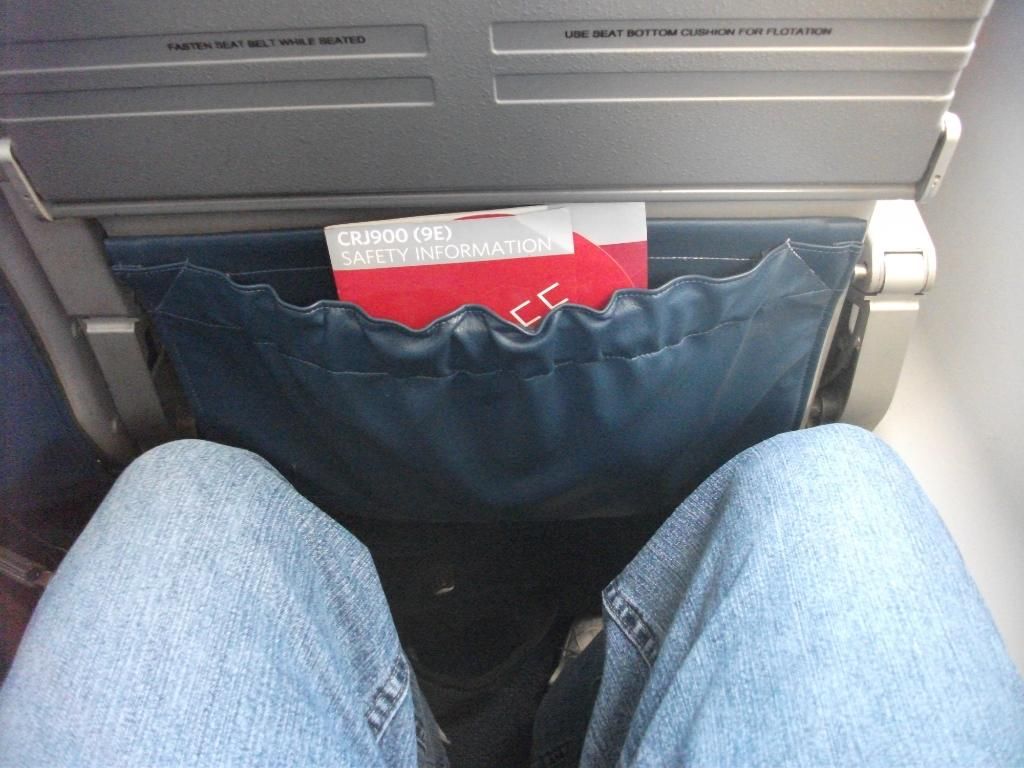 For all of the things I could look past, there was one thing that I couldn't: the misaligned windows. It seemed that they wanted us to see the maximum amount of wall as we could. As such, I had to turn my head past my shoulder to see through the window. I couldn't keep that up, lest I risk a crick in the 'ol neck. And it cost me at least a couple of pictures when I didn't see things in time to grab my camera.
You remember this, don't you? Biscoff and apple juice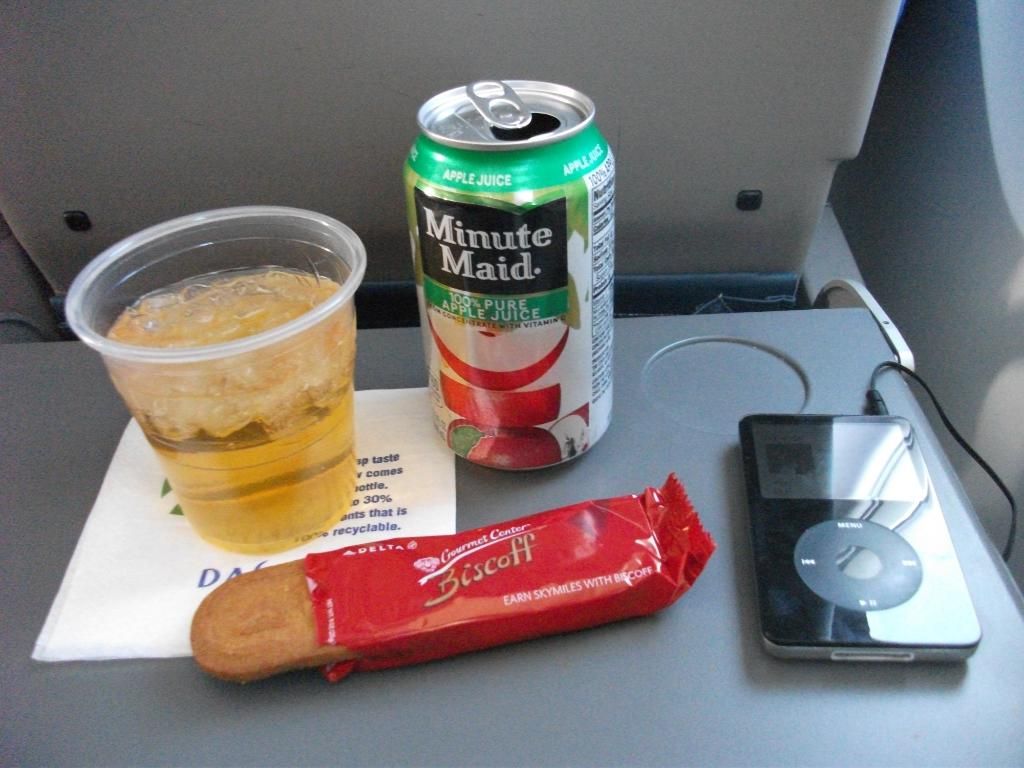 Descending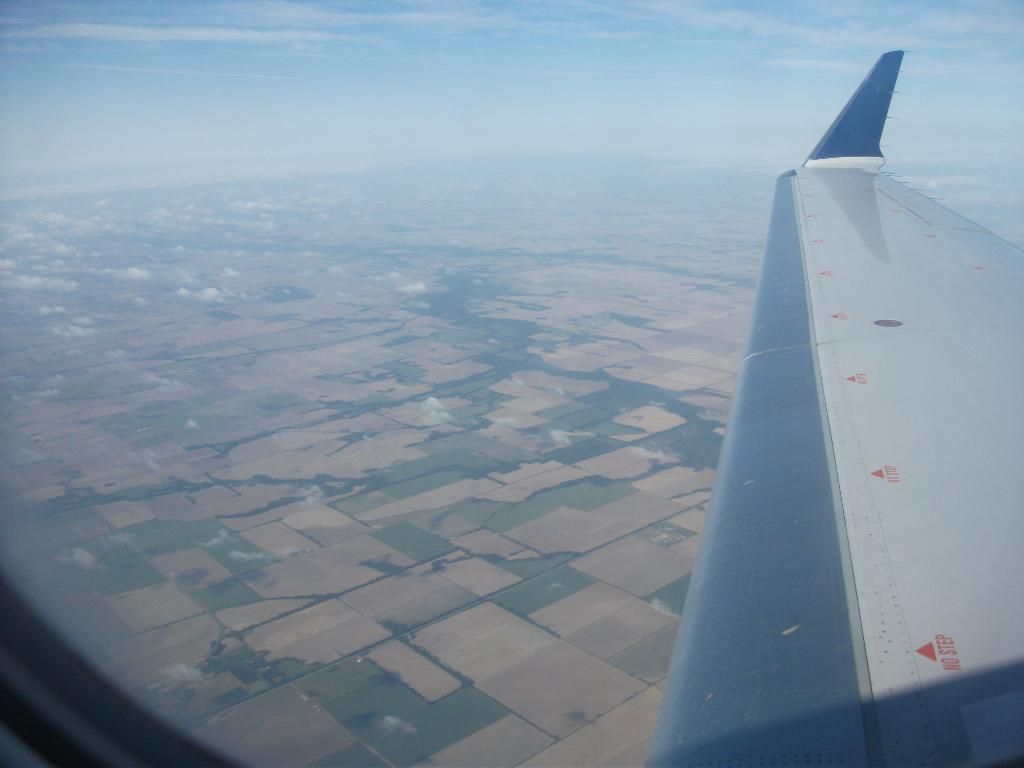 A portion of Cherry Valley, Arkansas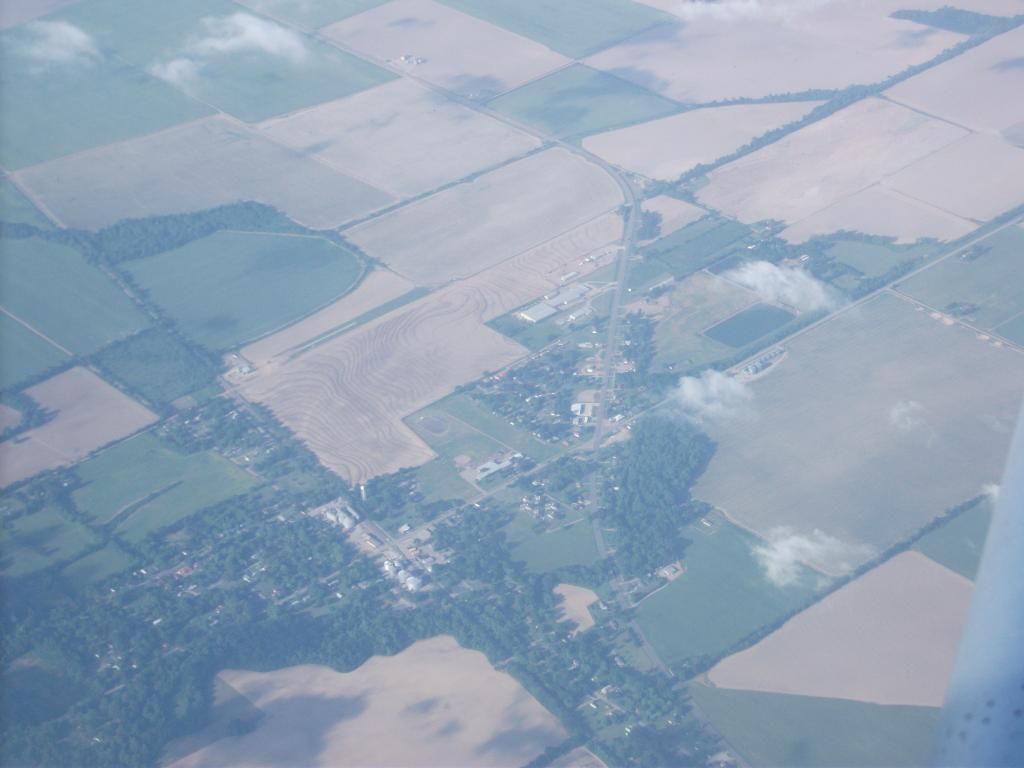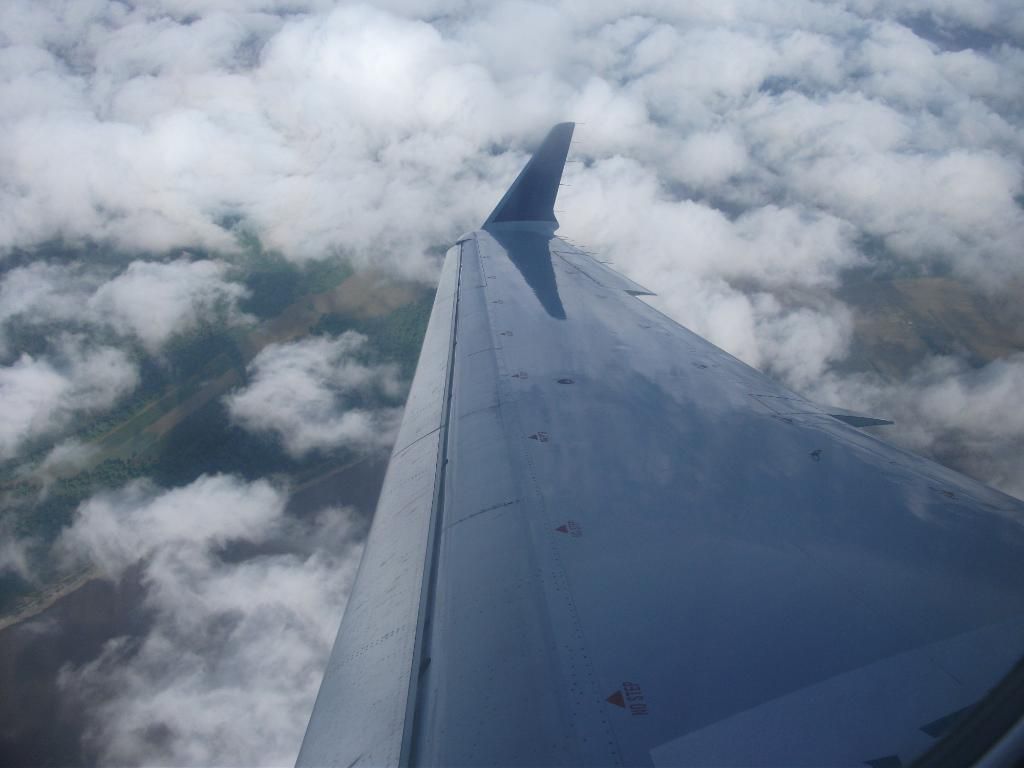 Downtown Memphis is visible at the end of the wing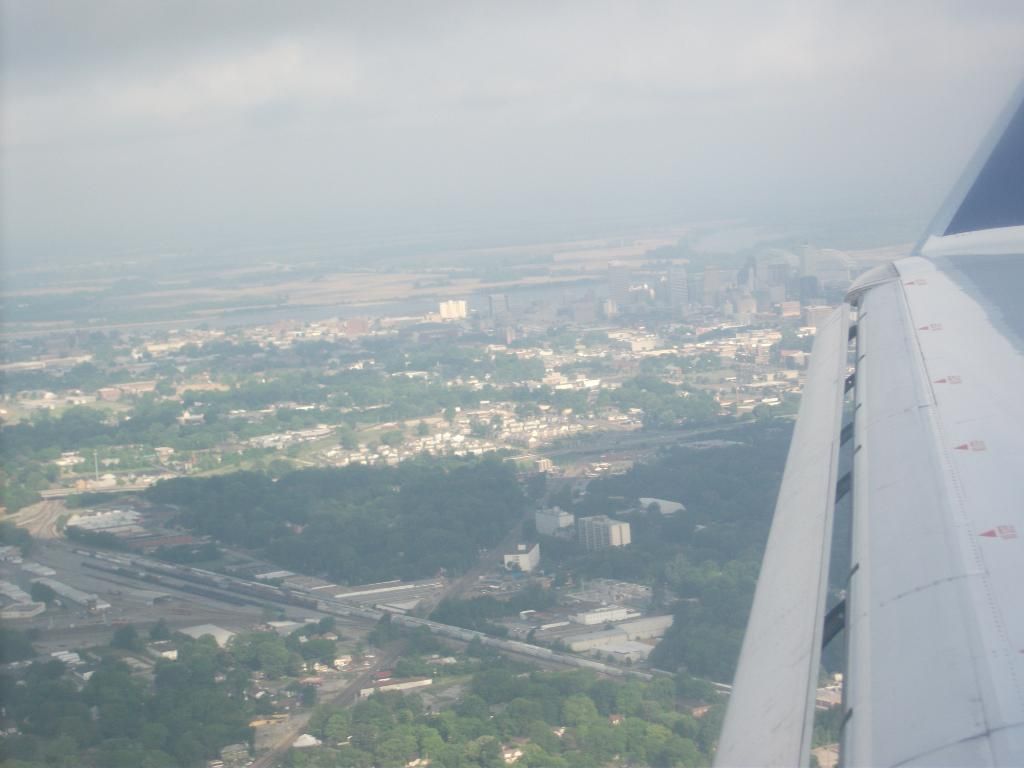 Note the vapor trail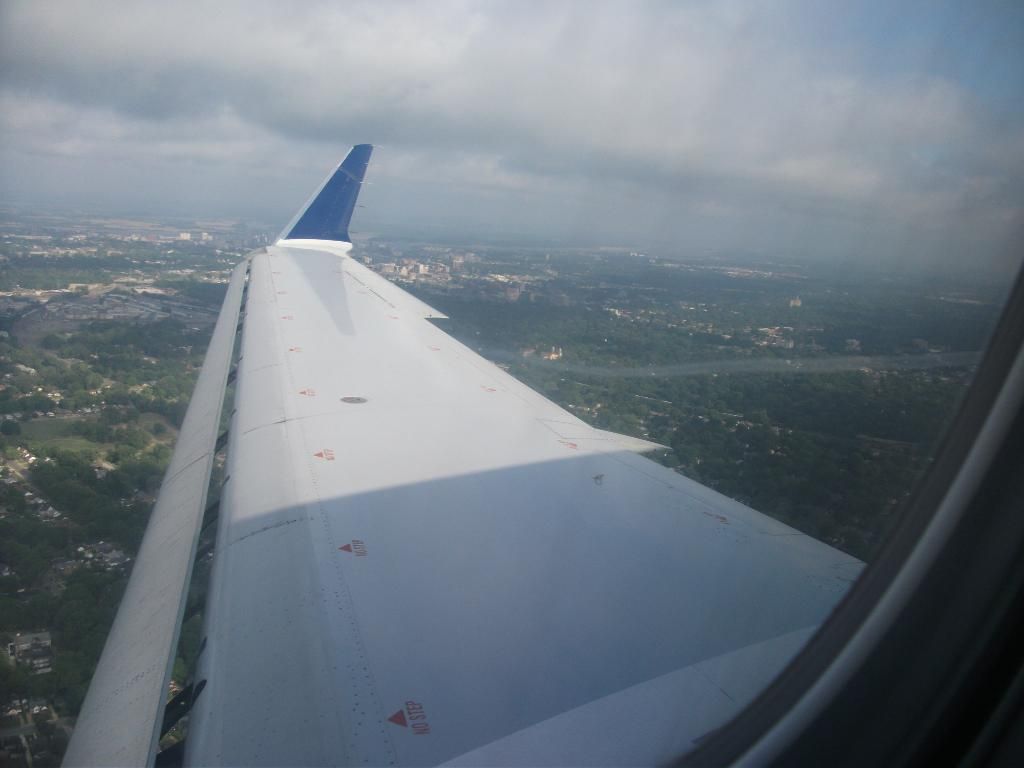 Our shadow rises to meet us once again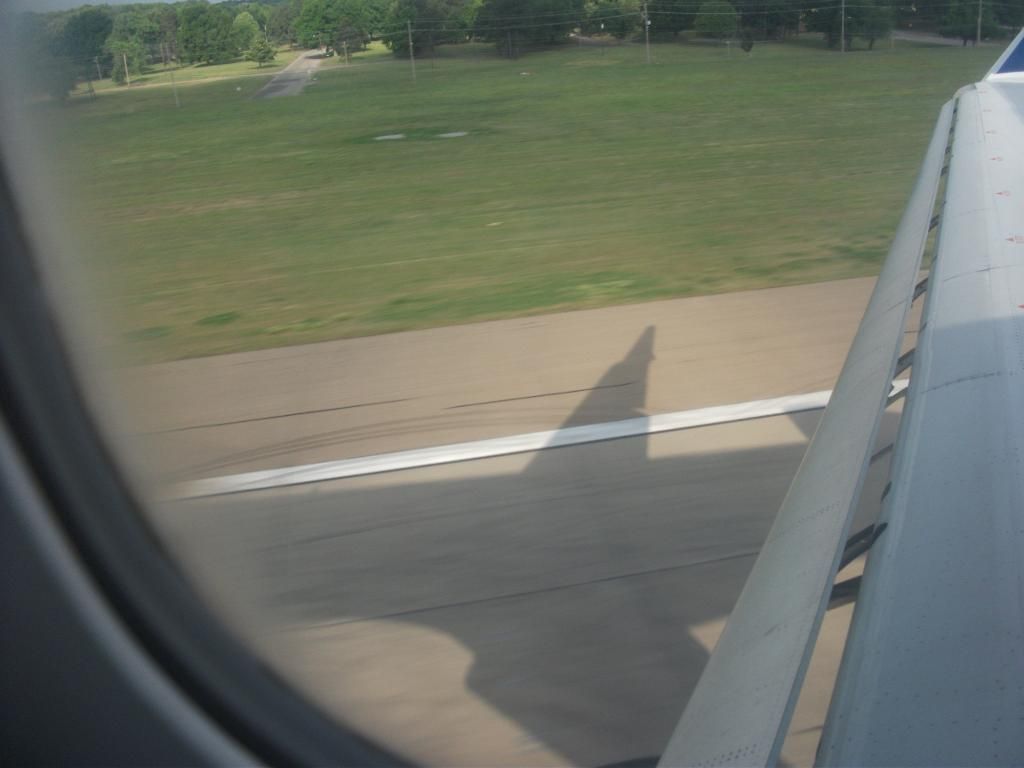 As we got closer to the ground, I noted that it still seemed to be zipping by rather quickly, and it was coming toward us rather quickly as well. Not long after that, we hit the hit the concrete with a firm *WHACK*. Then, perhaps as an afterthought, the captain applied the brakes with sufficient force to make the armrest fall on its own. We were at the gate a few minutes later, and I took a brief look around Bonus Number One: Memphis International Airport.
Interactive picture: shake around in your chair as if you've just had a hard landing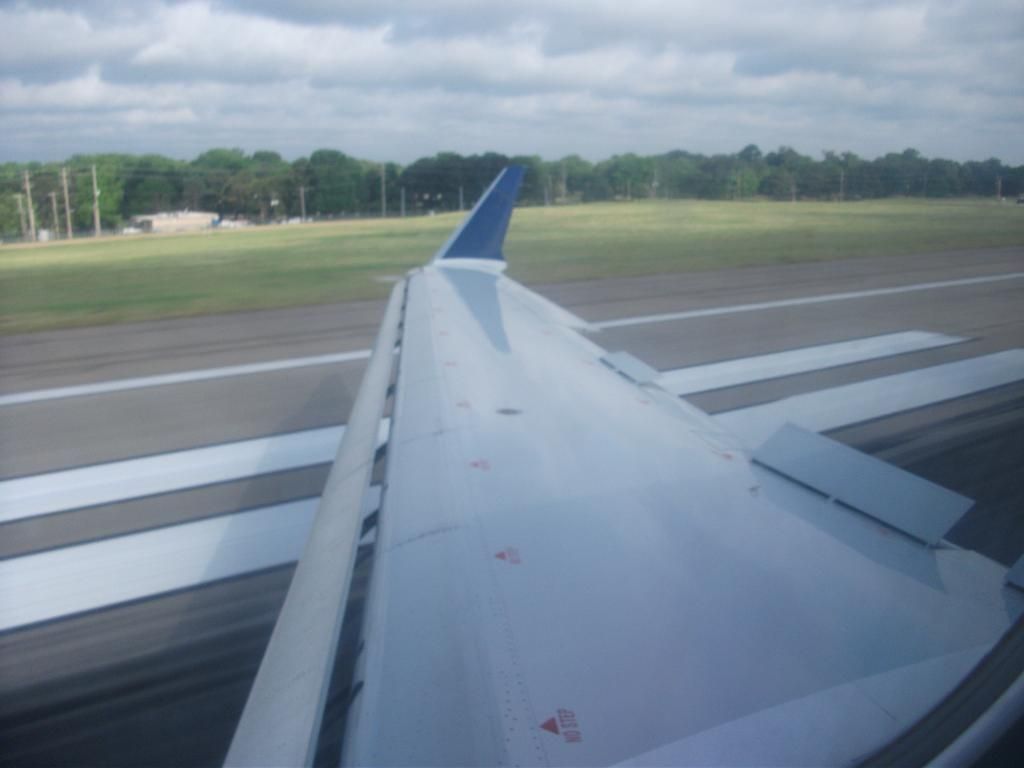 CR9 N601LR following us to the gates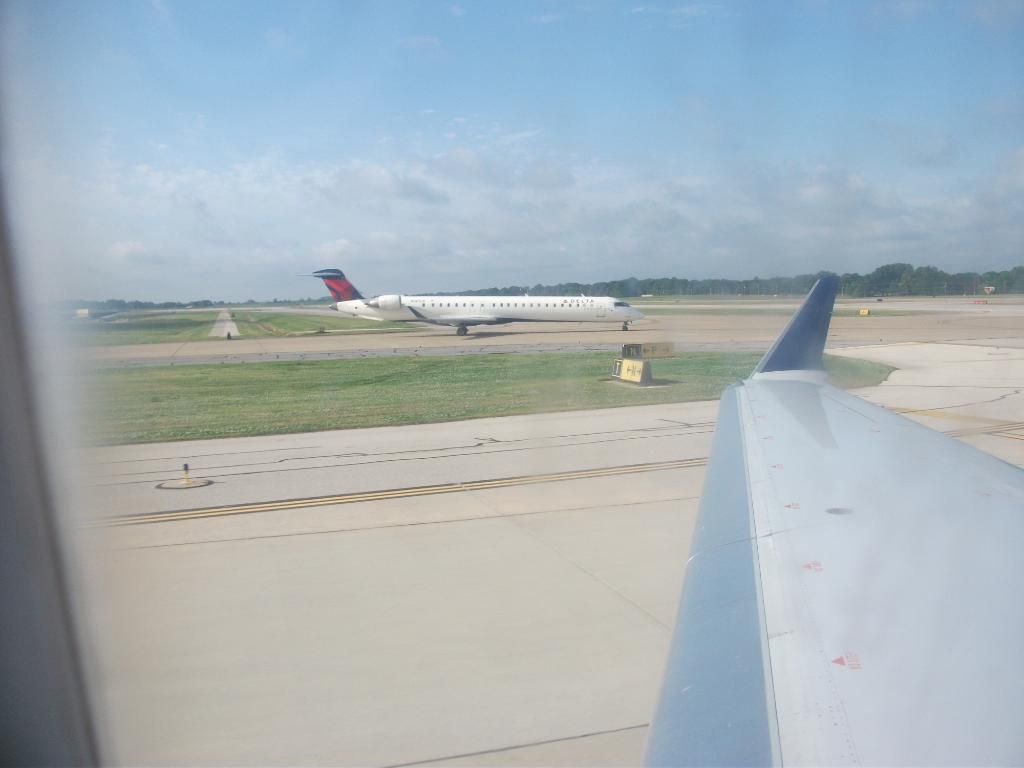 Why do those buildings remind me of Newark?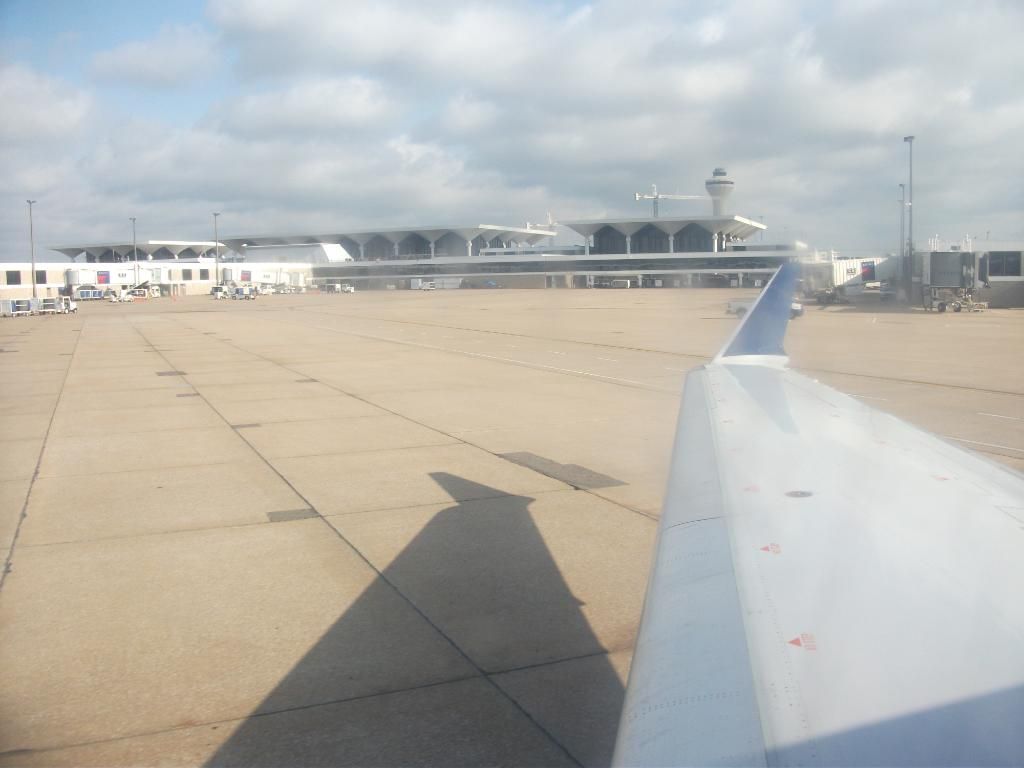 An Airbus? I thought mainline jets were outlawed here!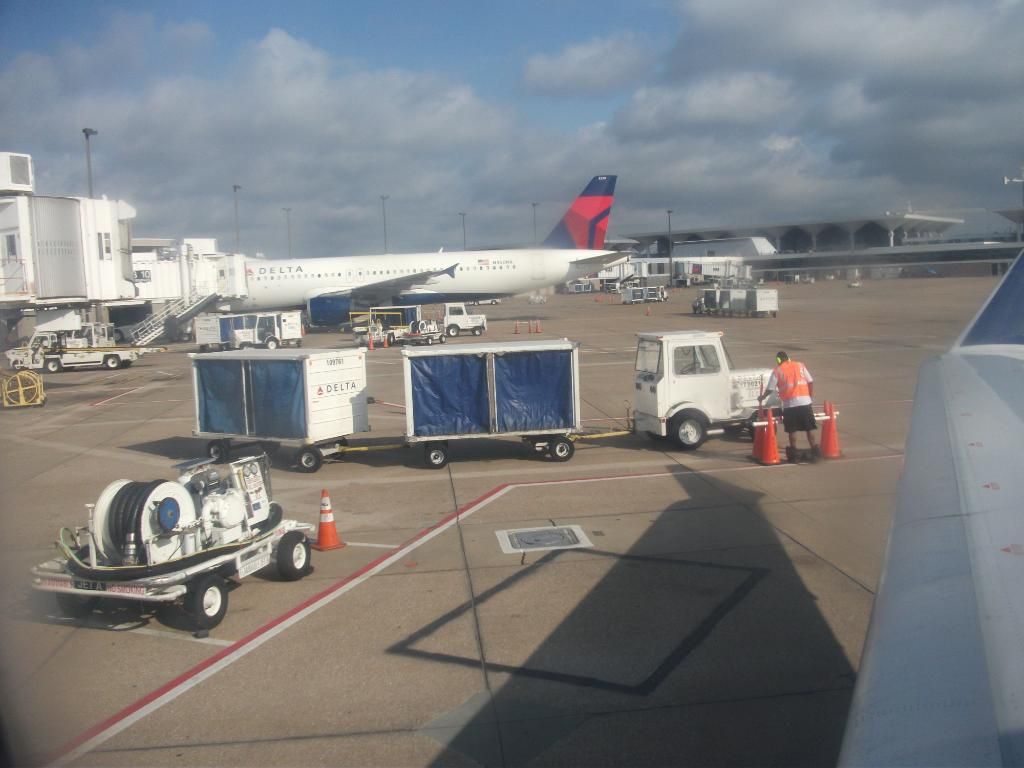 A last look at my plane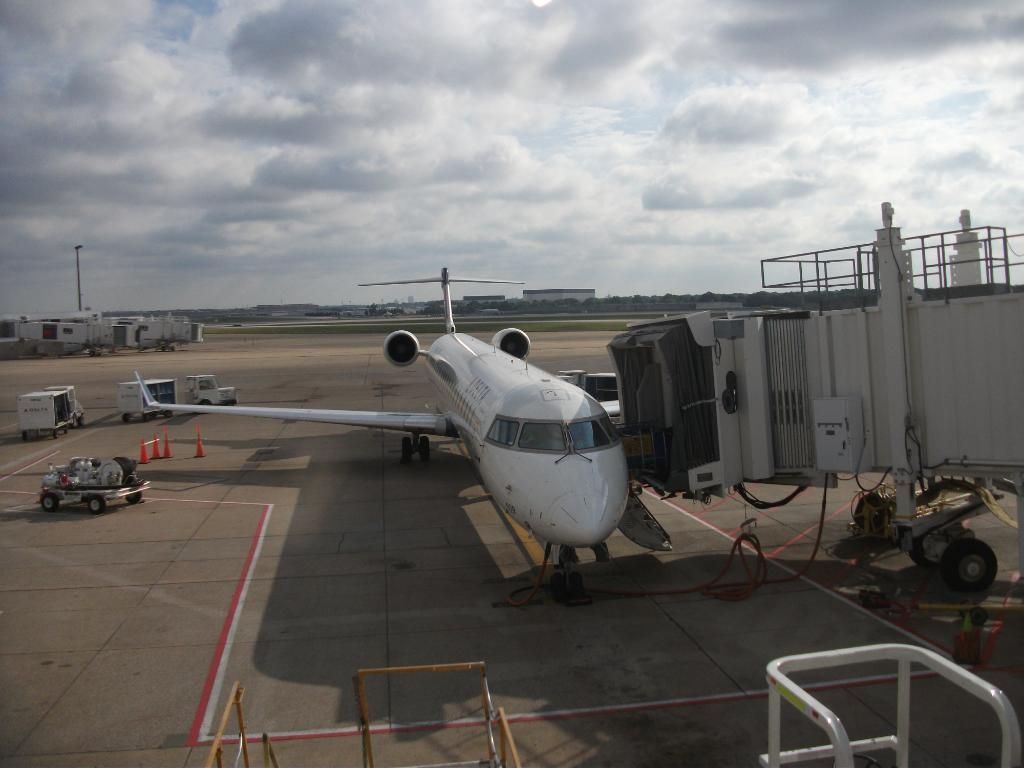 Looking around Concourse B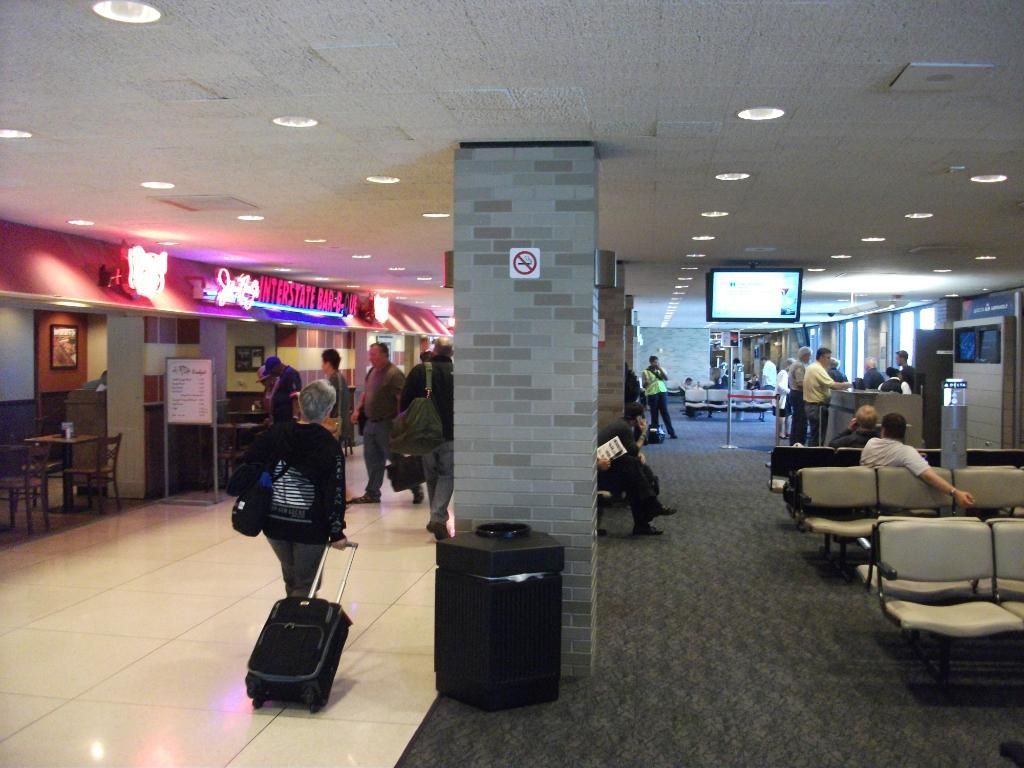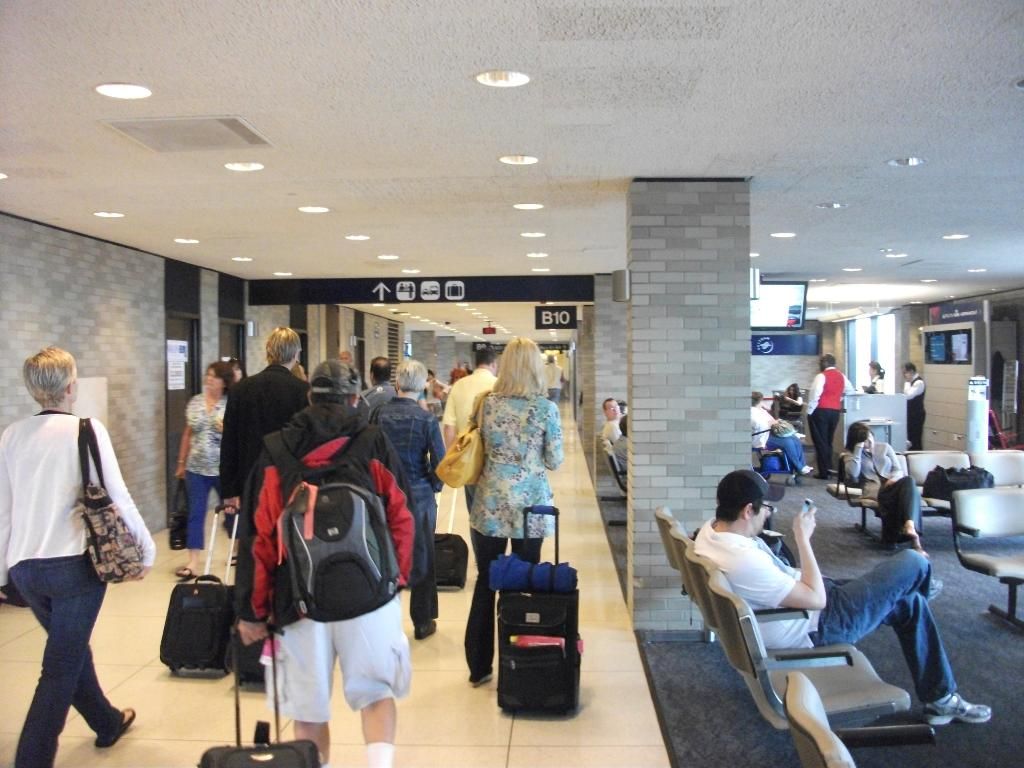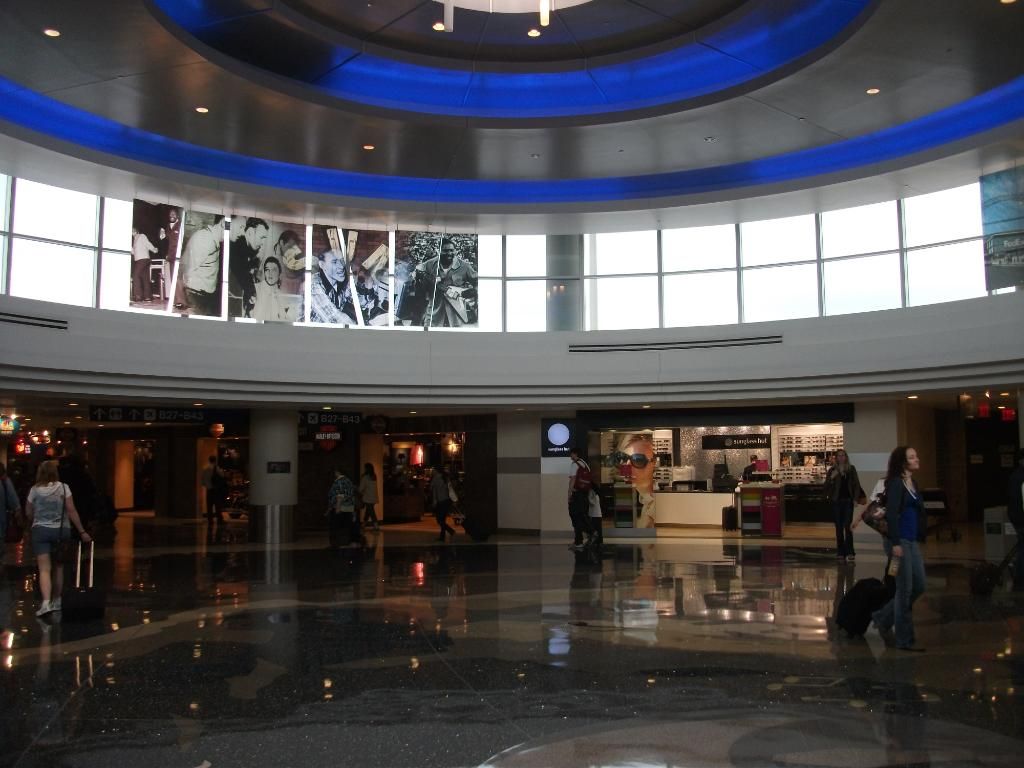 MEM has rather low architecture, which means that standard narrow-bodies look absolutely gigantic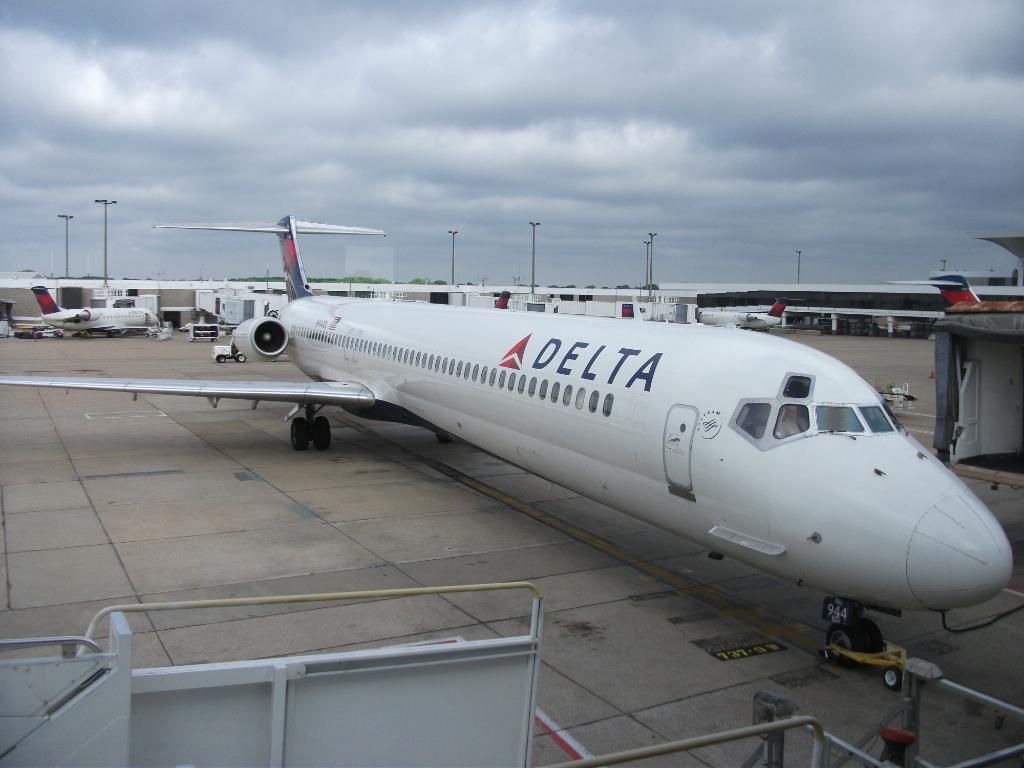 My flight would depart from Concourse A; it was an easy journey to the appropriate location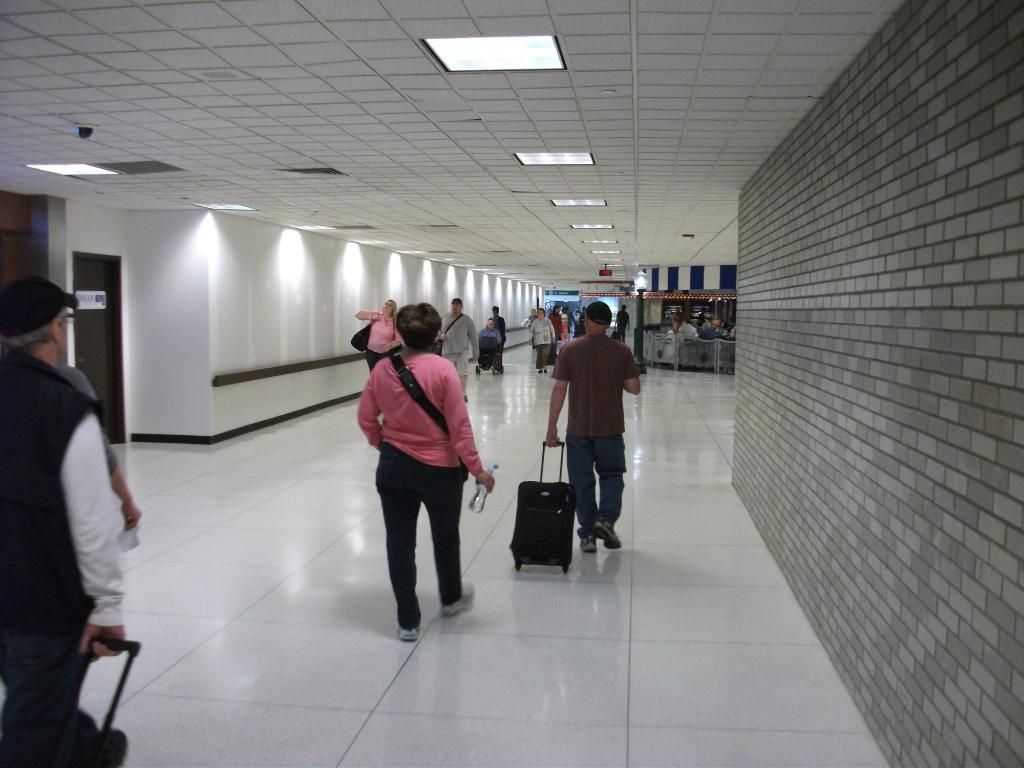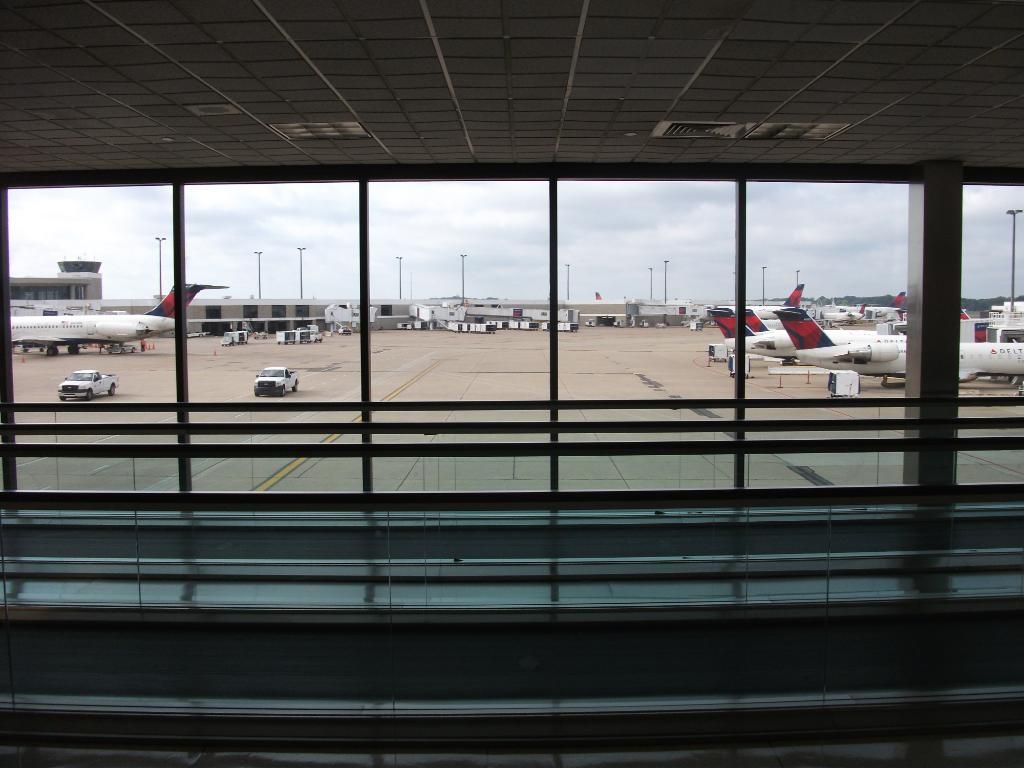 If only I could be a package for this one day…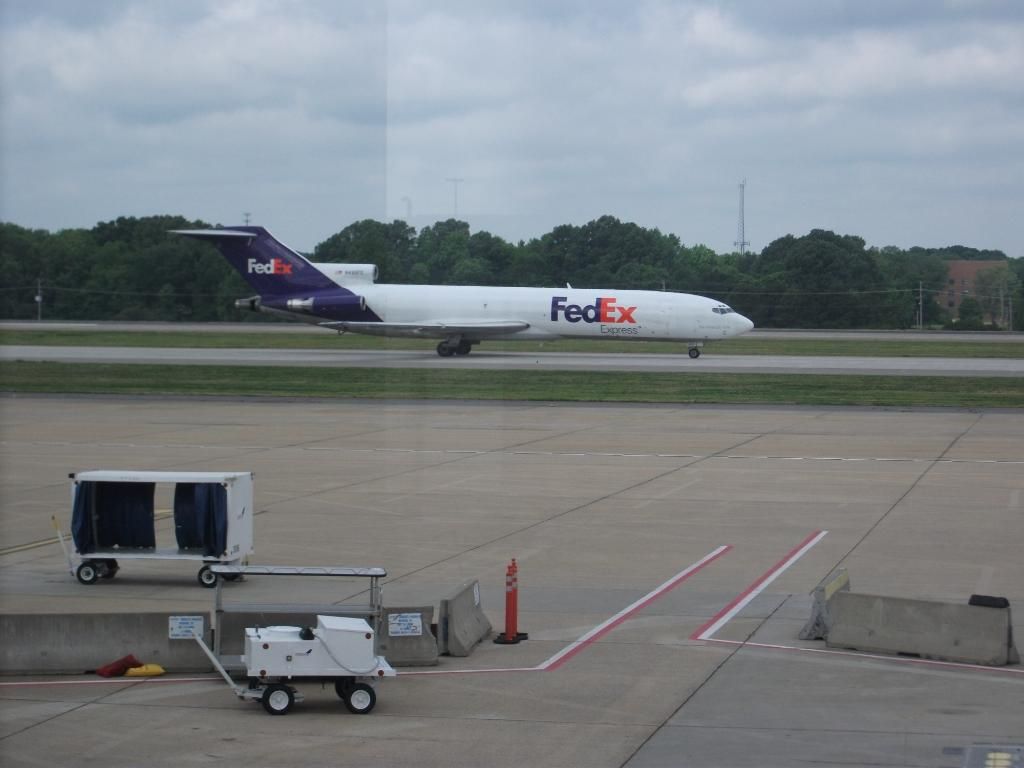 A12…that's my stop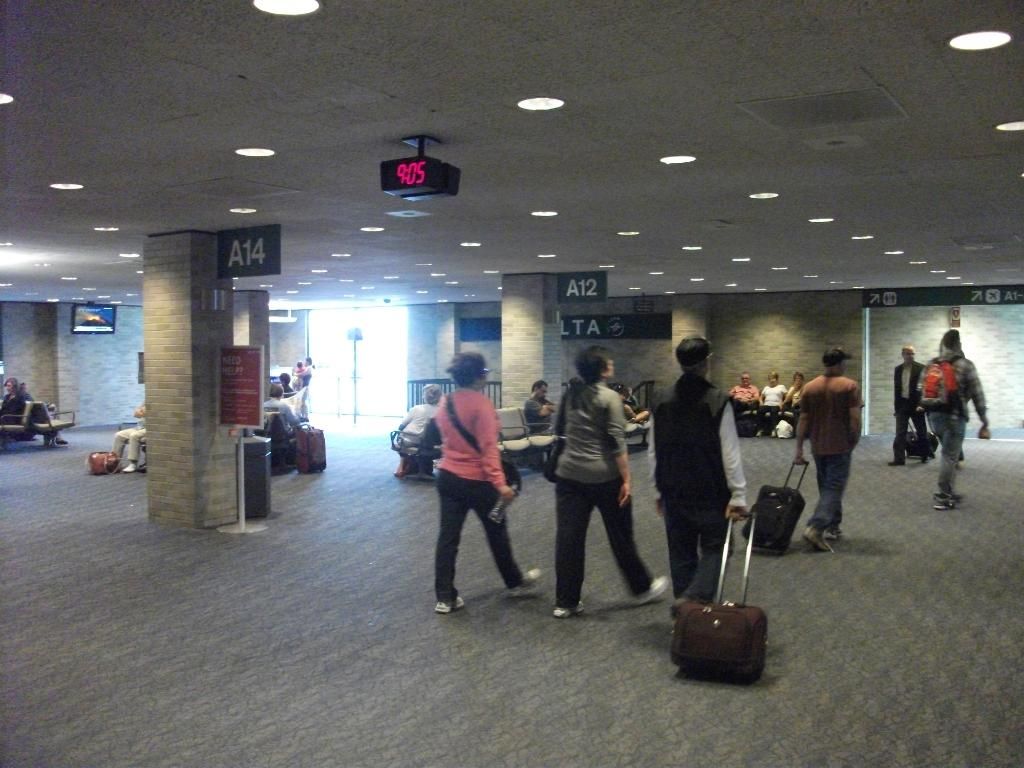 I think my plane is a bit shy…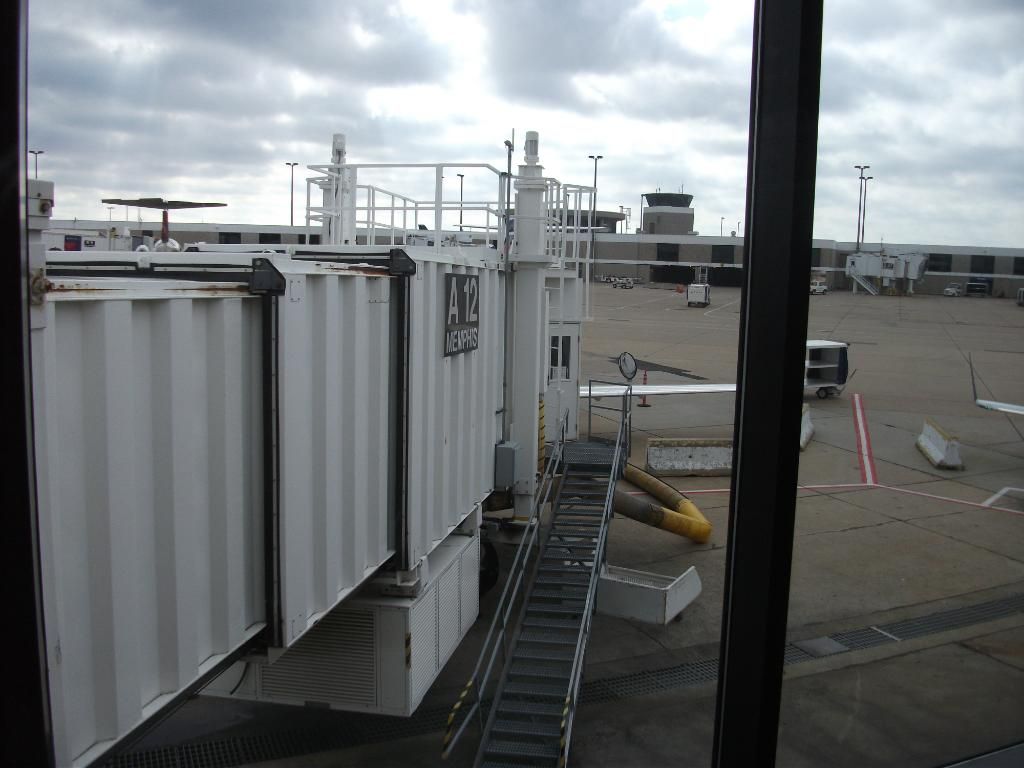 I staked out an outlet and a USB port and charged up for the little while I had to wait. Nothing out of the ordinary occurred, so we got out of Memphis smoothly.
Delta Air Lines 4843 MEM-BNA (operated by SkyWest Airlines dba Delta Connection)
Scheduled: 09:55-10:57
Actual: 10:08-10:44 (wheels up/wheels down); 09:52-10:54 (gate to gate)
Canadair CL-600-2B19 Regional Jet [CRJ-200] (N426SW)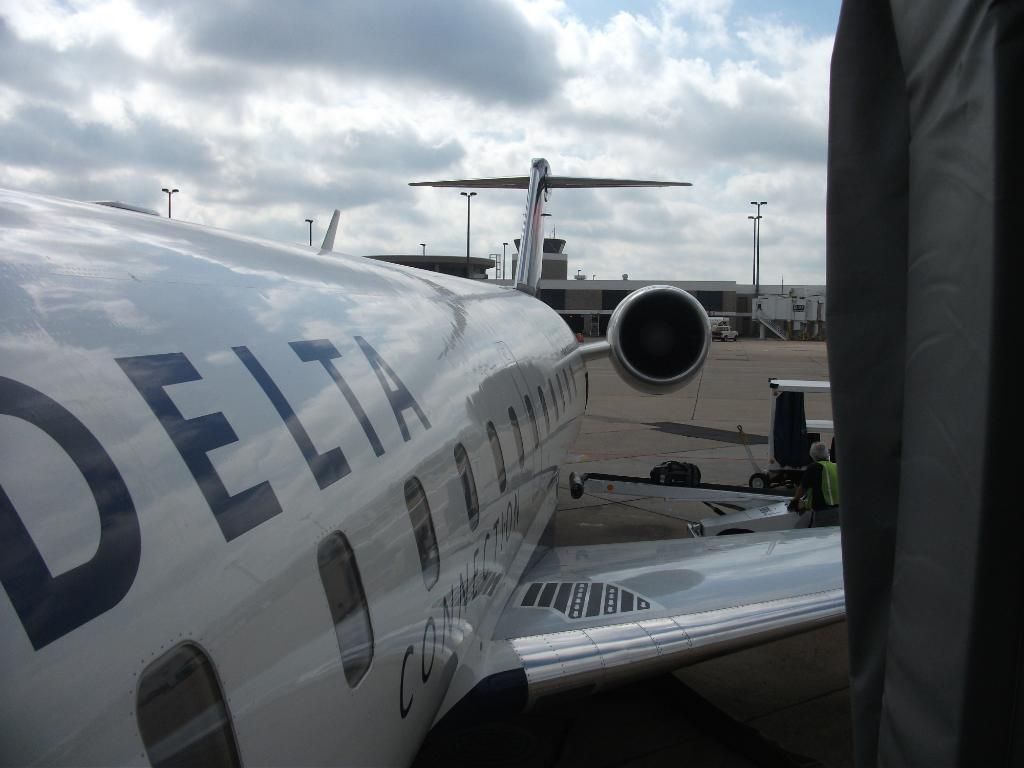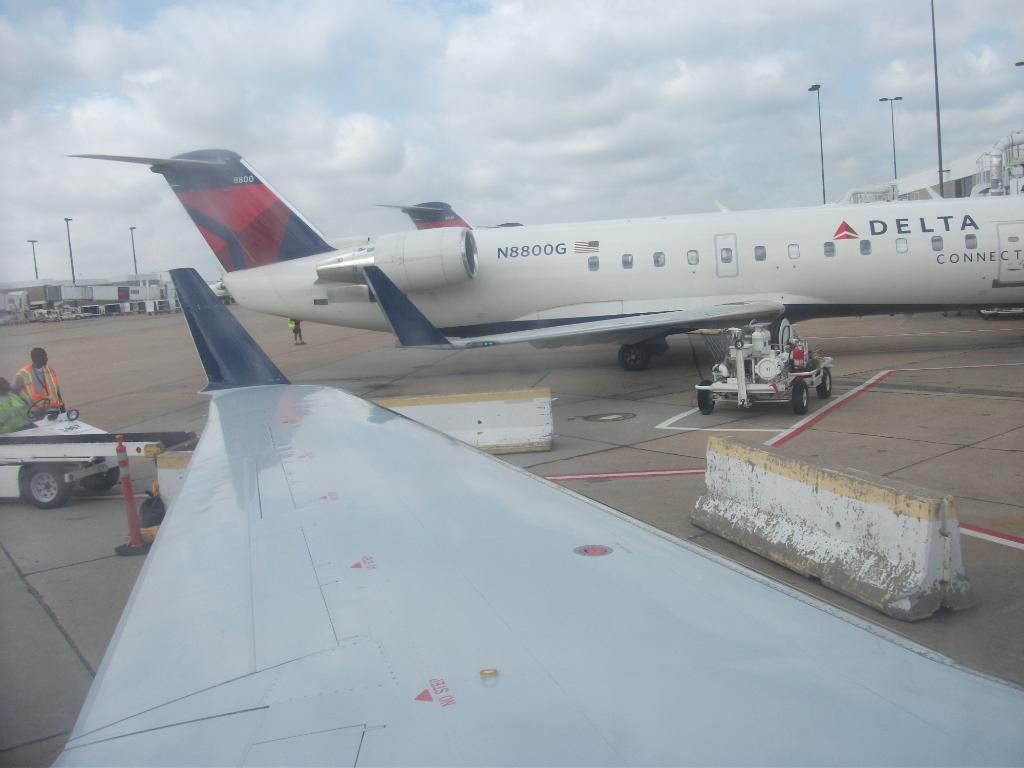 Lots of tiny jets over there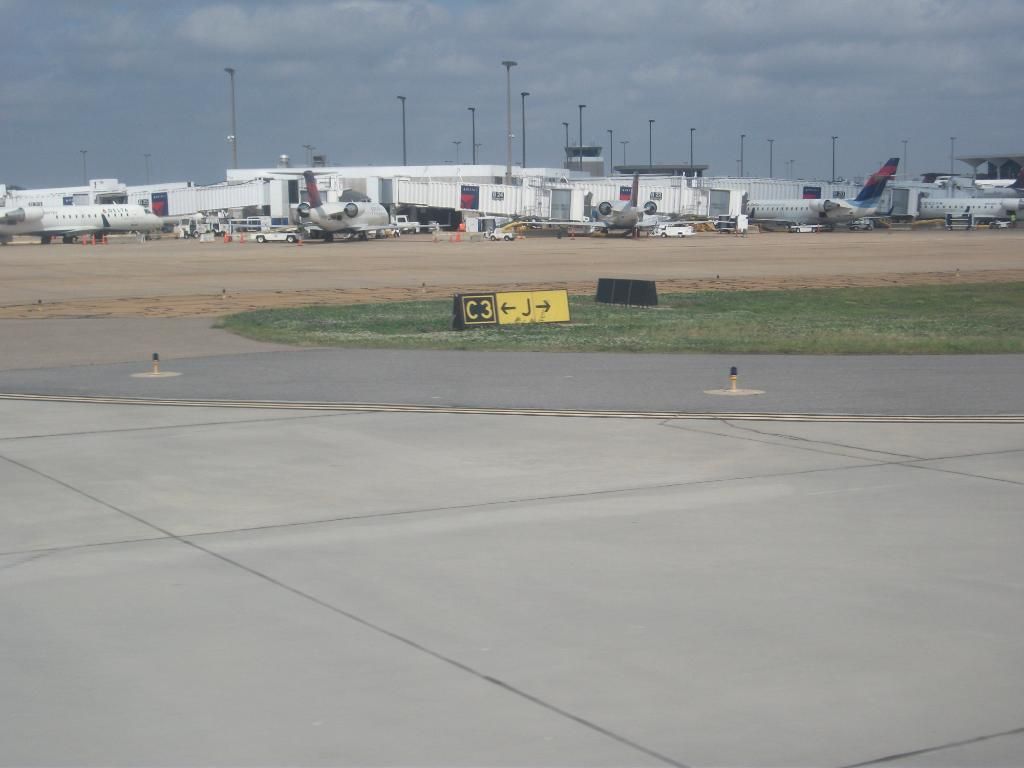 From large to small: this would be my first time on a CRJ-200. I did have a suitable window this time around, but I had to bend down to see it. A small victory.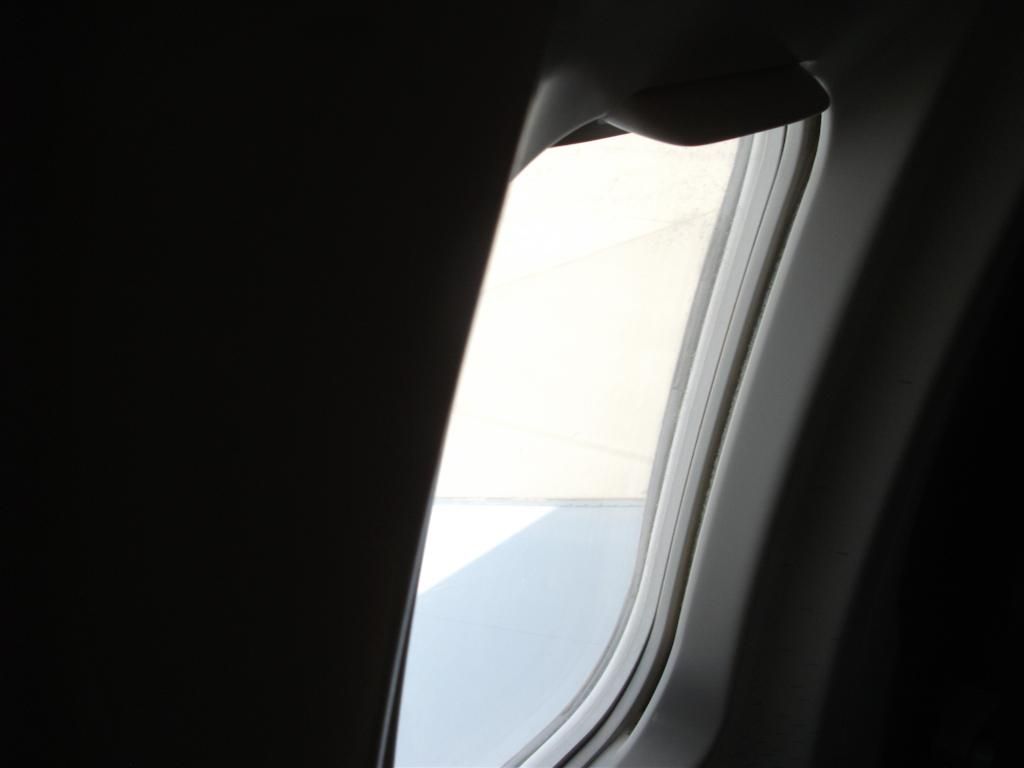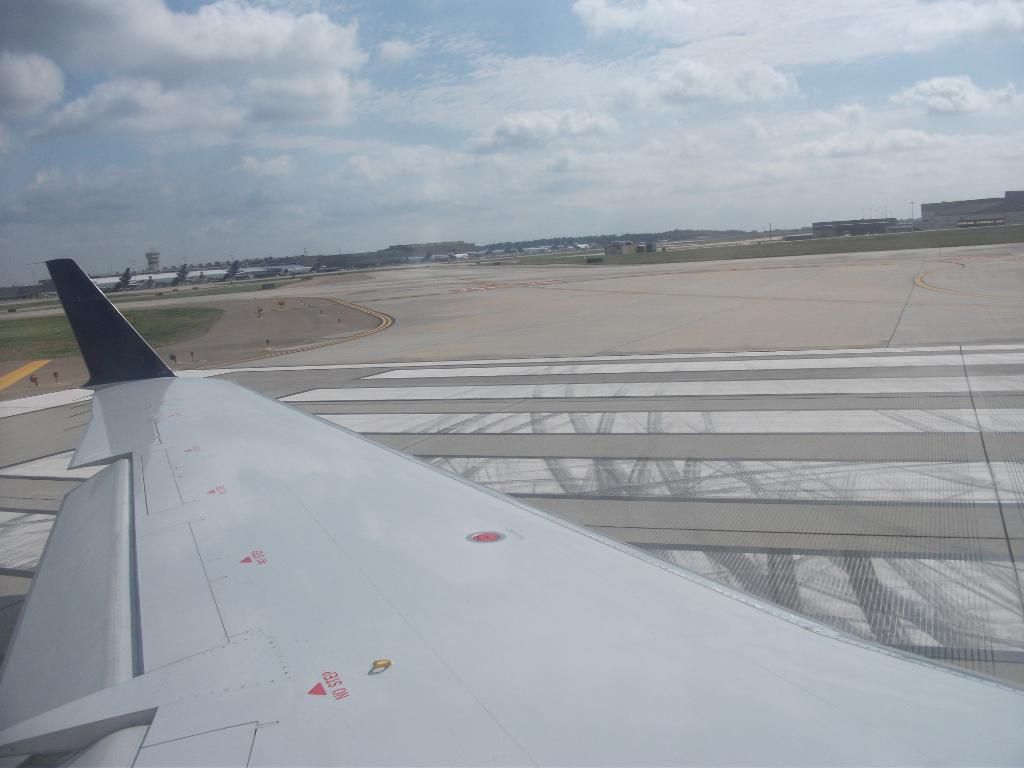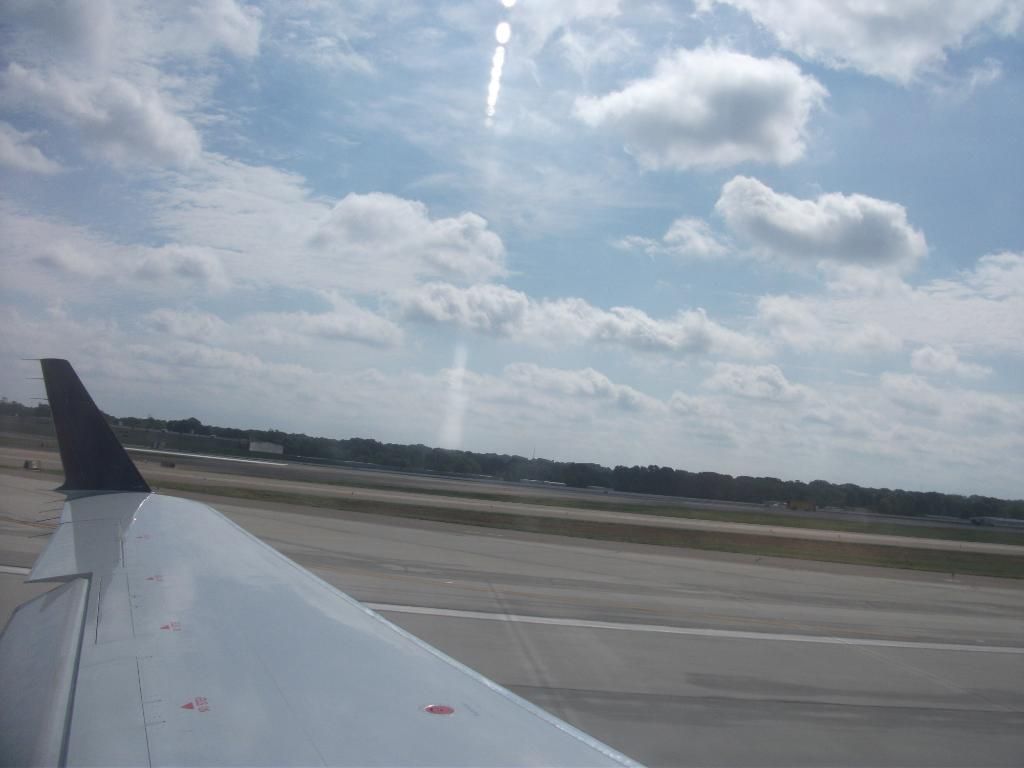 I think a C-5 has the trump card in the size department. Until it meets an Antonov, that is…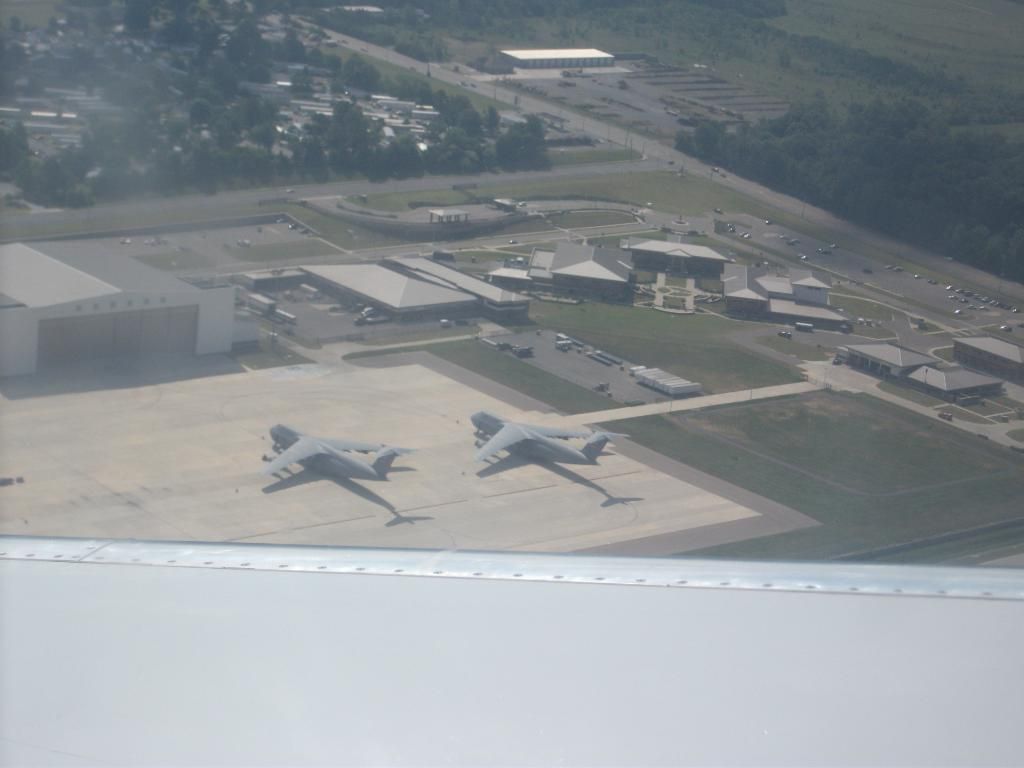 Looking back at MEM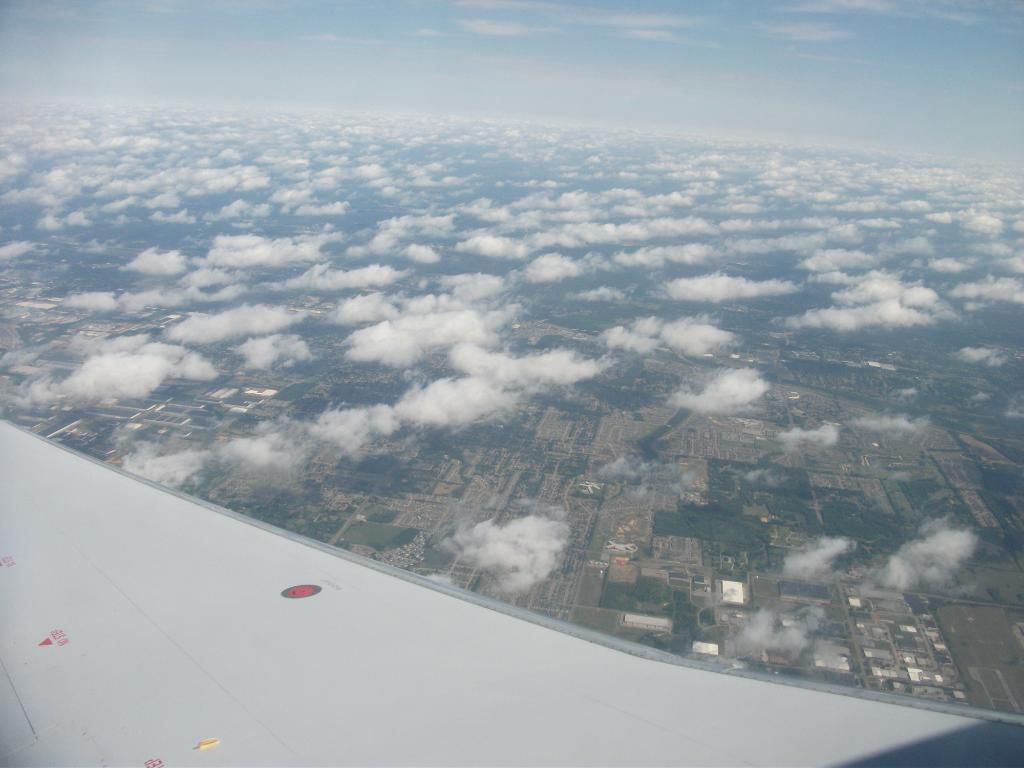 The flight was a short and easy one. We did not receive any food or drink owing to the short segment length. I thought about telling them about how AA manages to do it between OKC and DFW, but decided to cut them some slack on the grounds that we only had one flight attendant.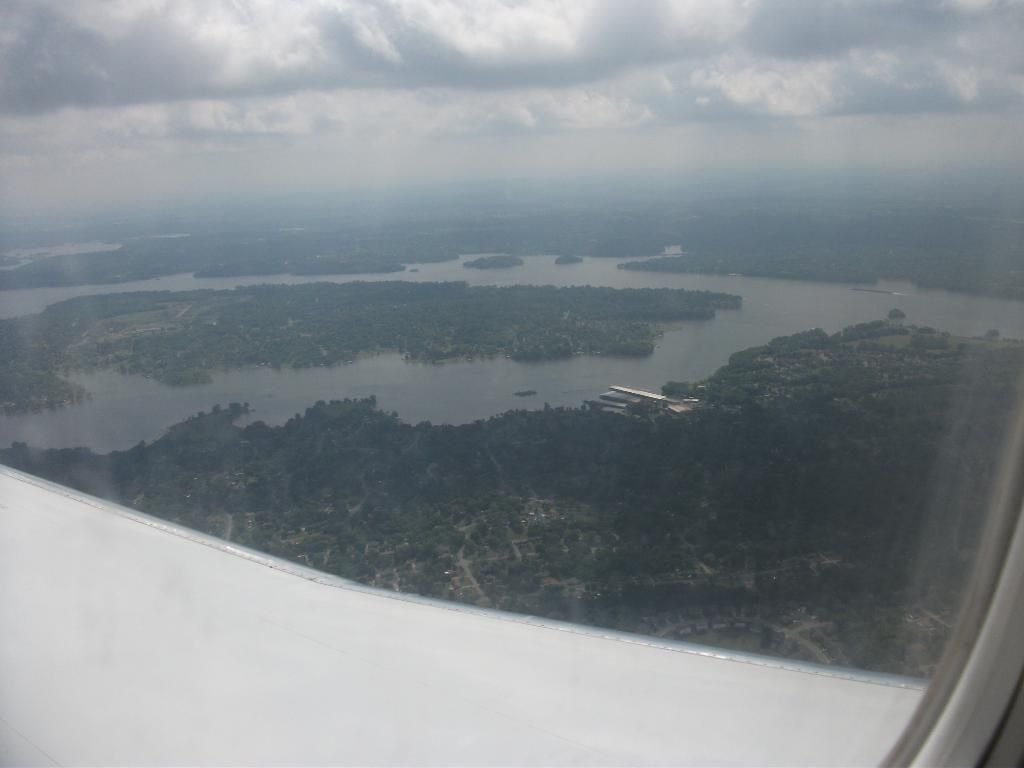 Once again, we had a quick approach and a hard touchdown. I had a little less time to connect, so I looked for my next gate. Turns out it was right across the hall. Not only that, I again walked up just in time to see my next plane pull up to the gate. As such, there isn't quite as much to see of Bonus Number Two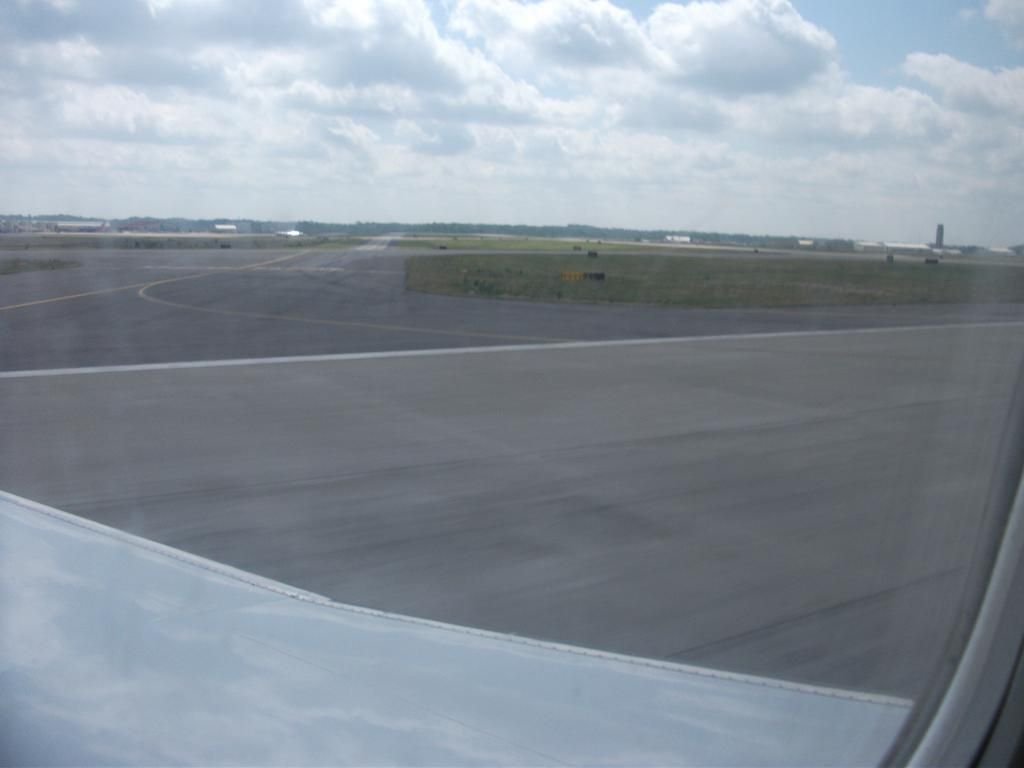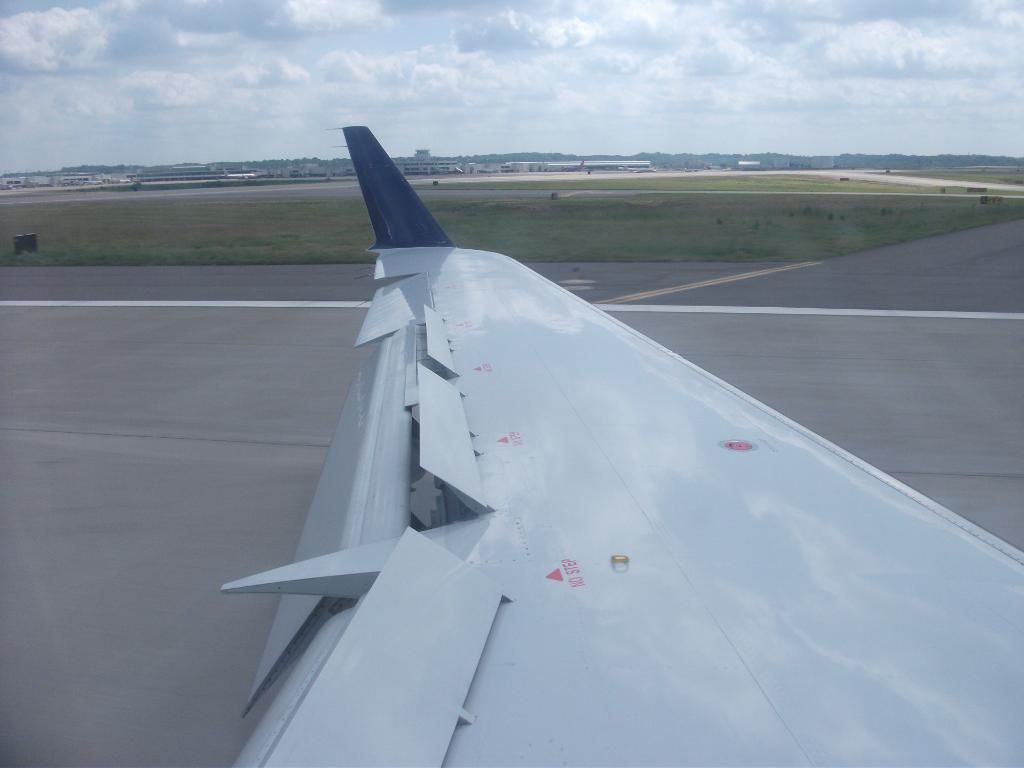 Terminal in the distance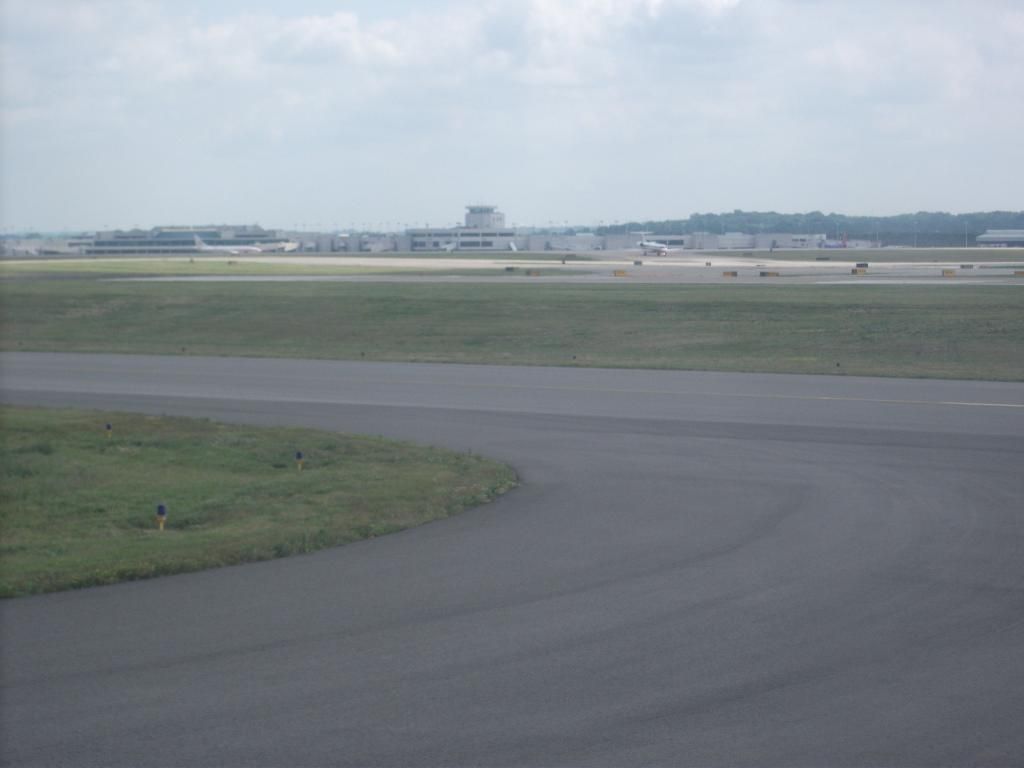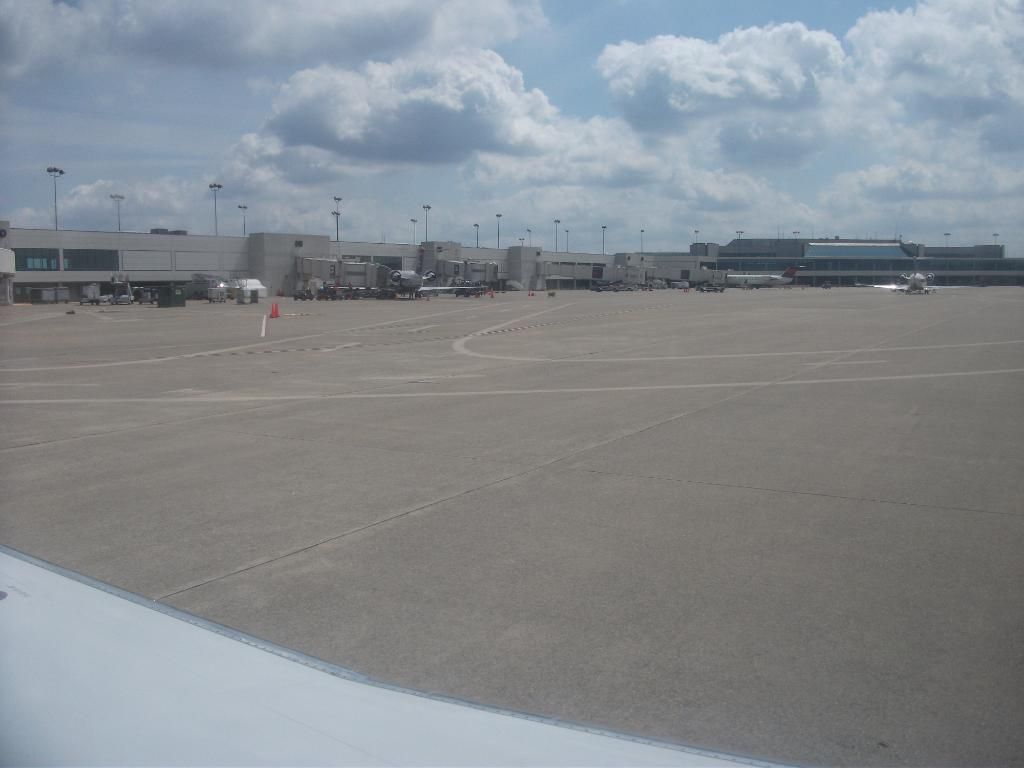 At the gate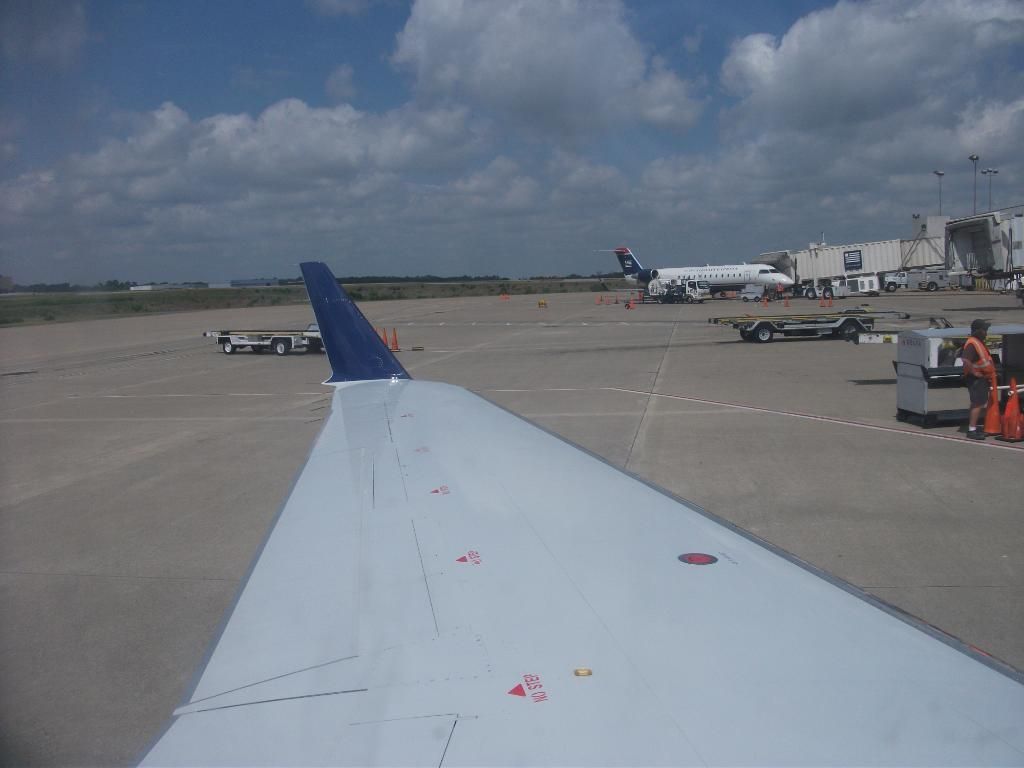 Here be BNA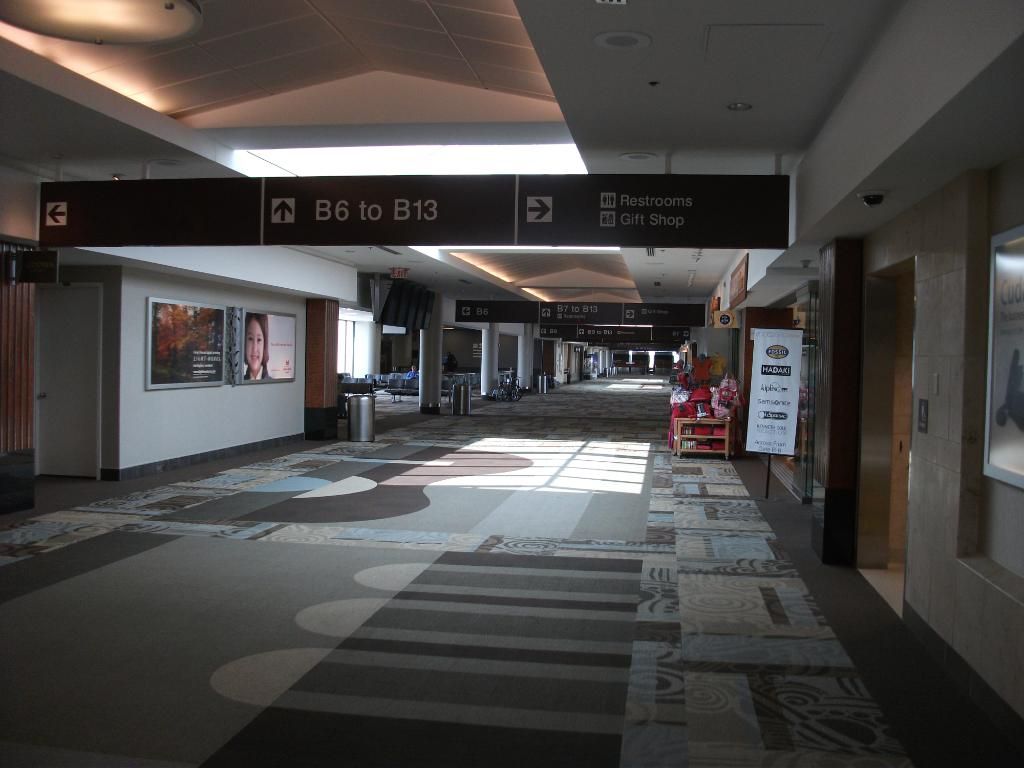 My next plane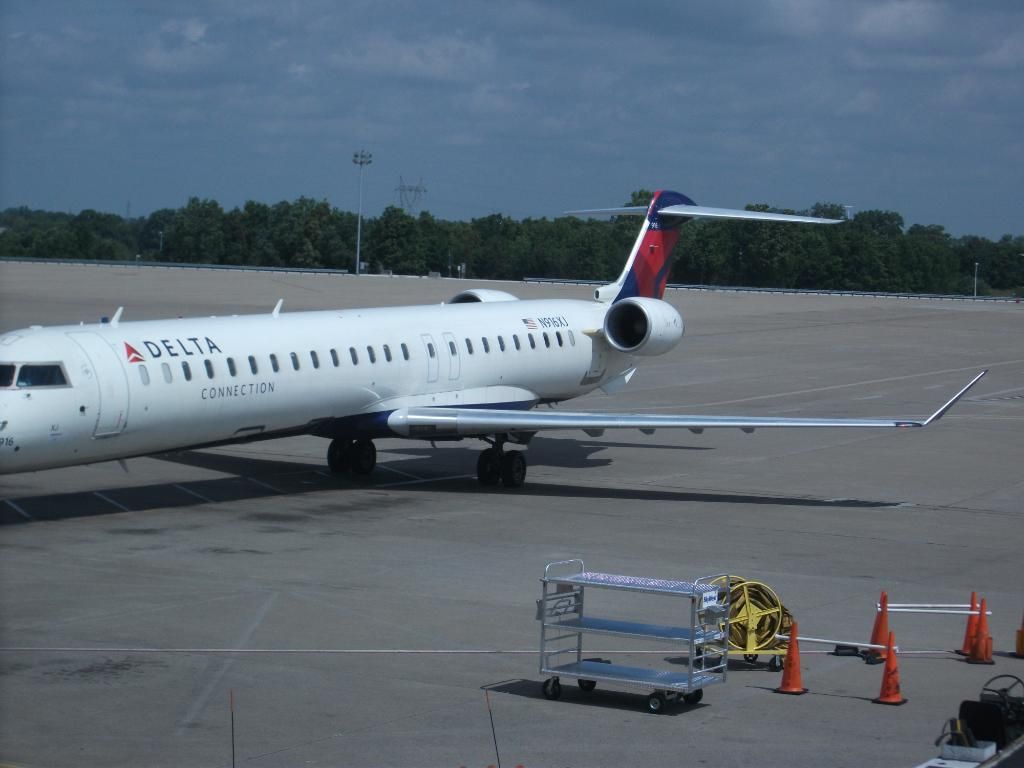 Yet another DC-9; this is N777NC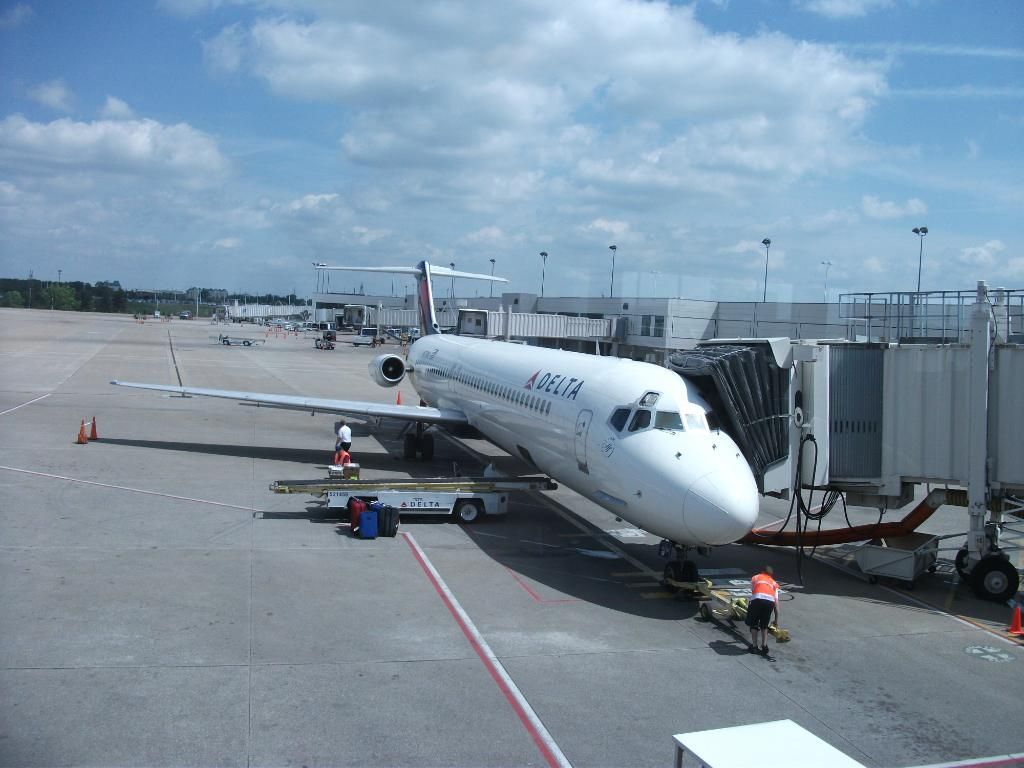 Delta Air Lines 3552 BNA-DTW (operated by Pinnacle Airlines dba Delta Connection)
Scheduled: 11:45-14:28
Actual: 11:46-13:56 (wheels up/wheels down); 11:39-14:03 (gate to gate)
Canadair CL-600-2D24 Regional Jet [CRJ-900] (N916XJ)
Another down-the-side shot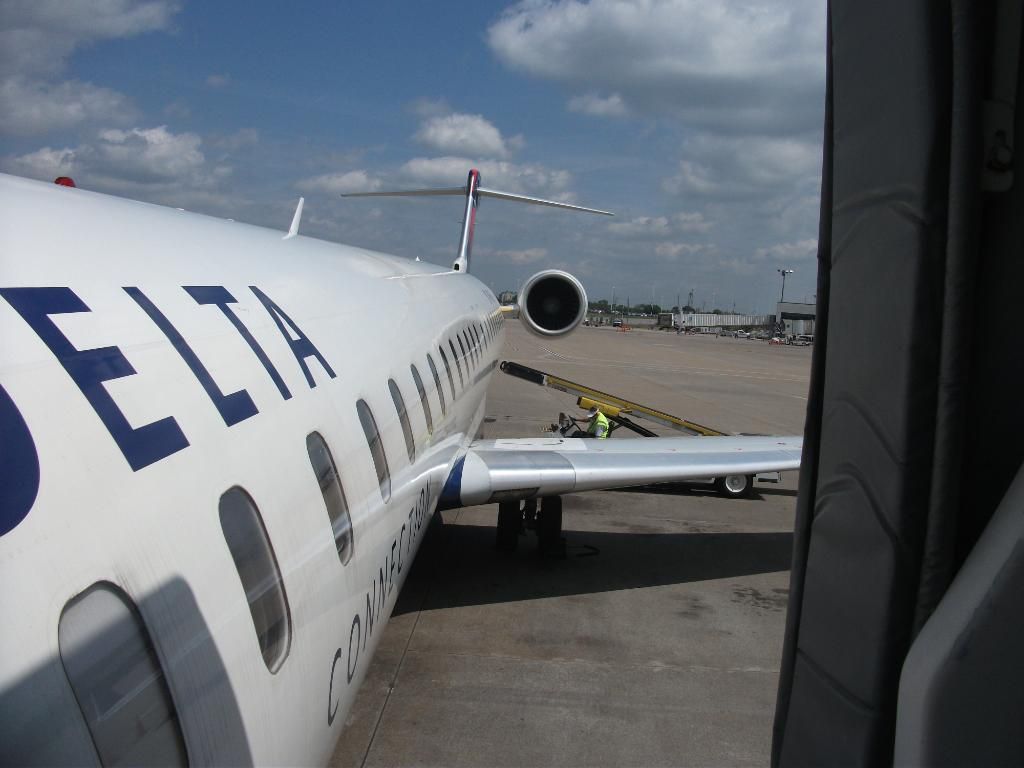 I'll bet you've seen this before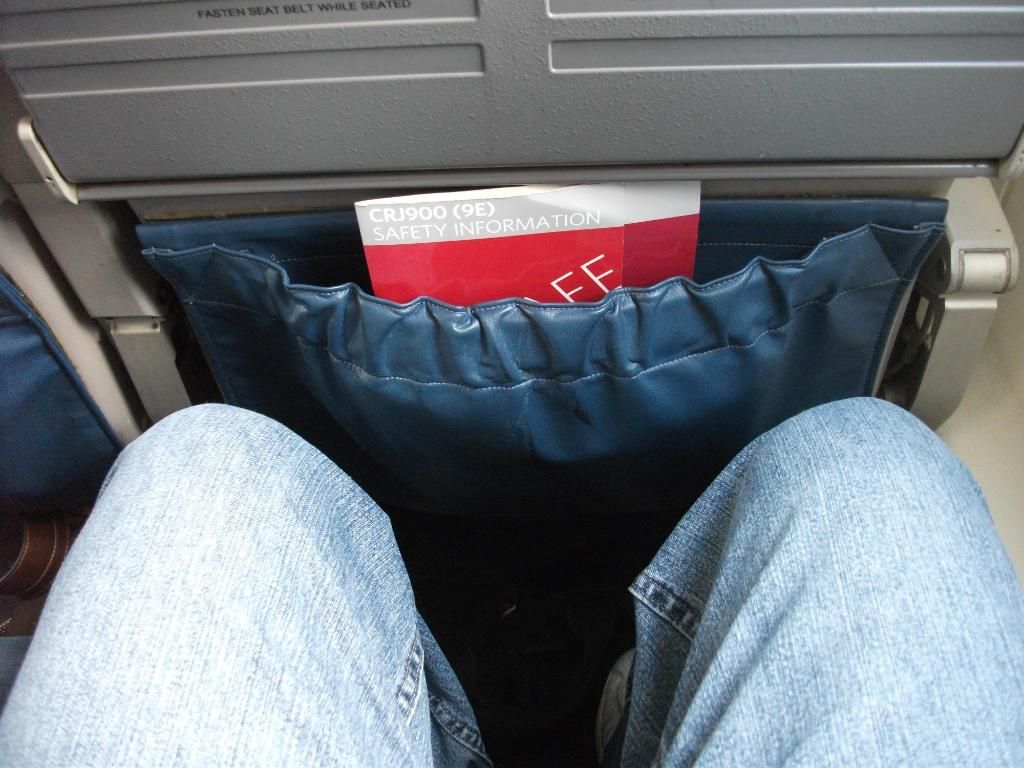 Off we go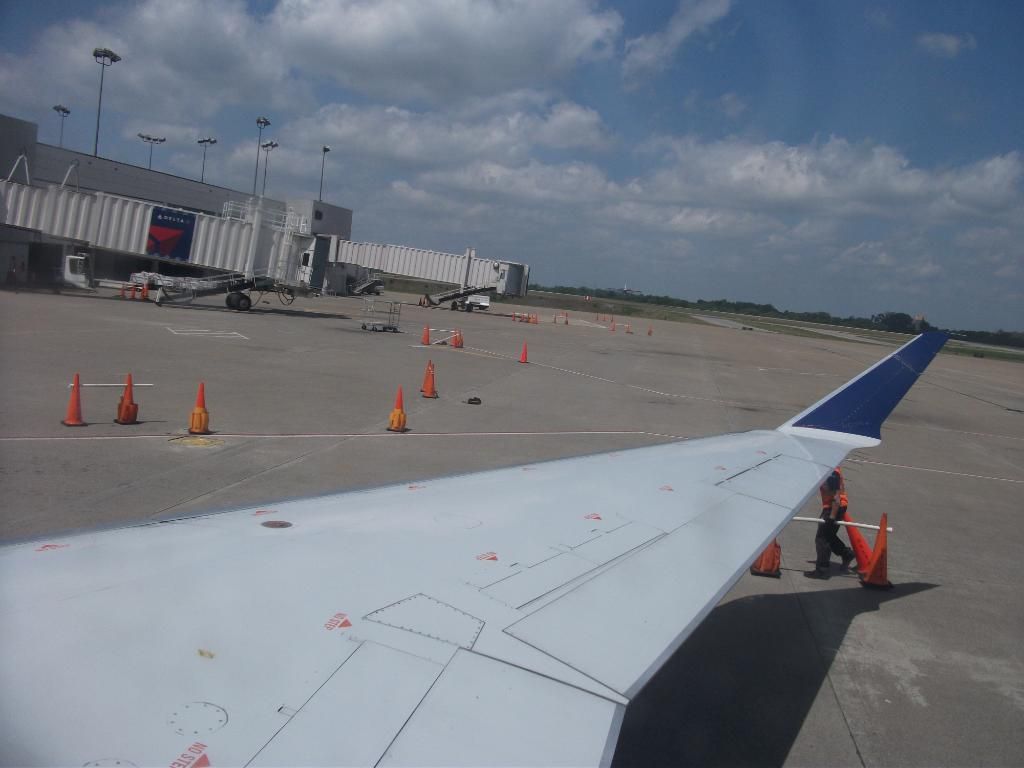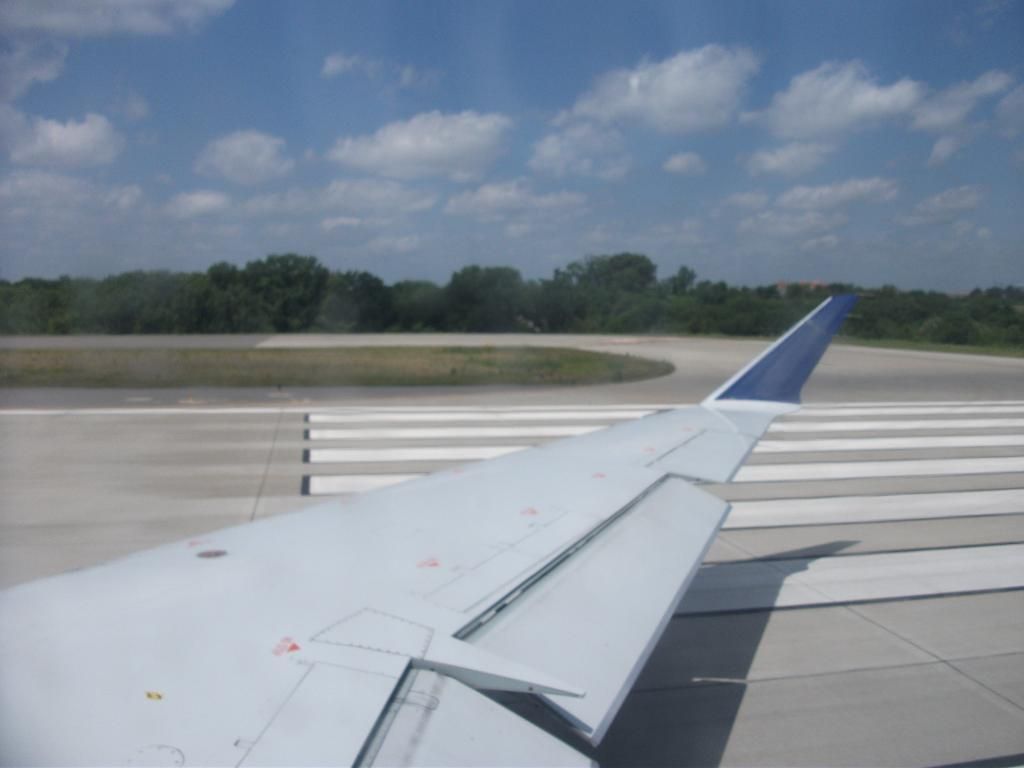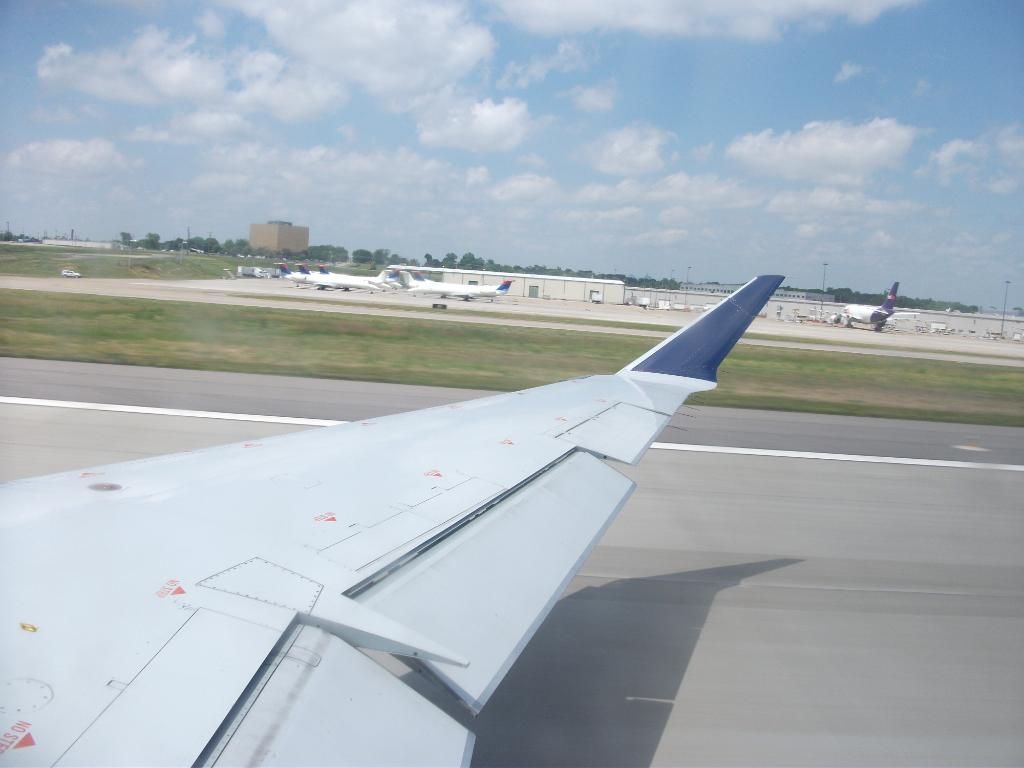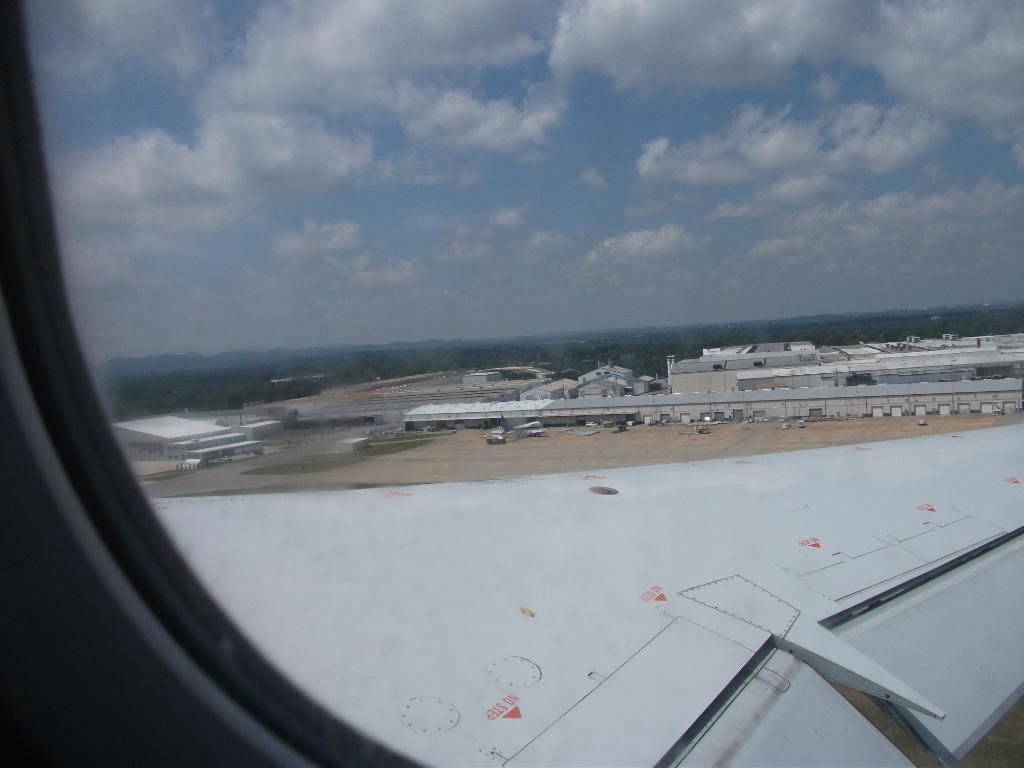 Looking down on downtown Nashville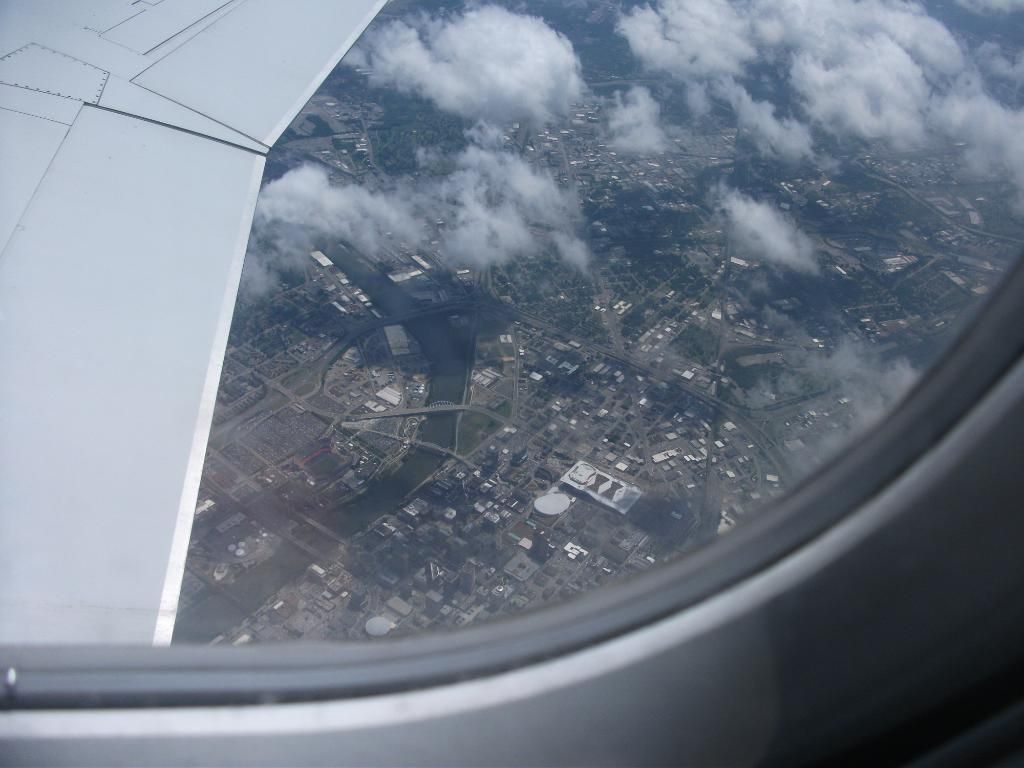 Pretzels and Coke Zero
Applying the brakes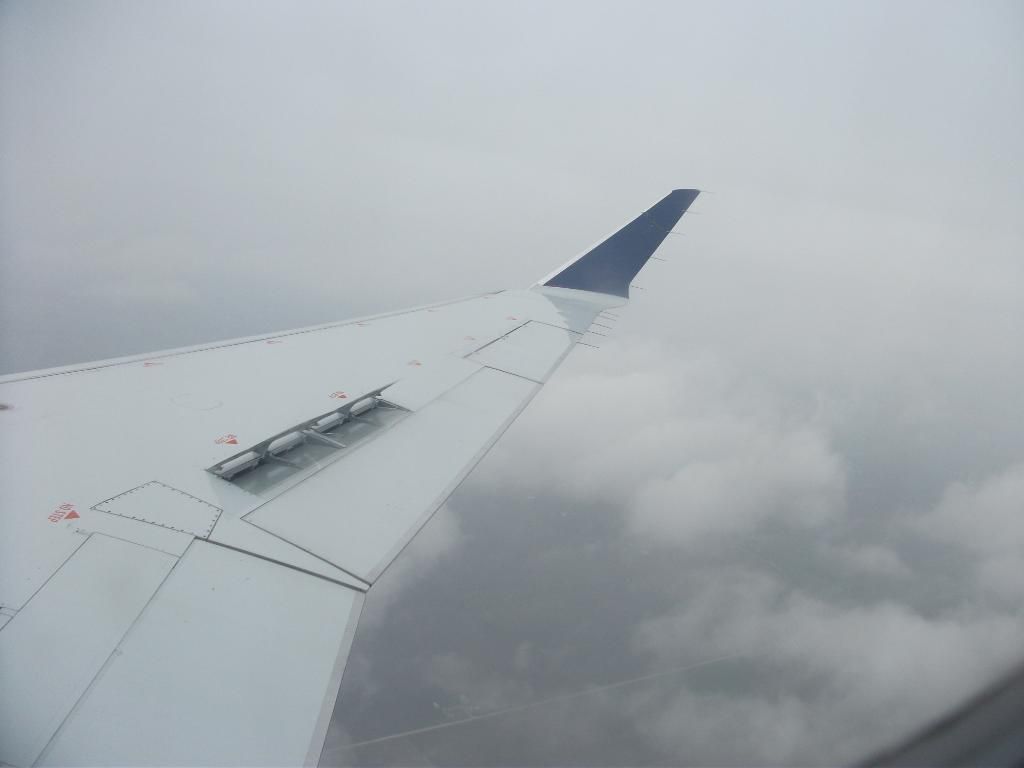 In a repeat of the previous two flights, not much happened. The ride was mostly smooth all the way to the ground. This time, the captain treated us to a much softer landing. Actually, "a less rough landing" would be a better way to say it.
Methinks we're almost there…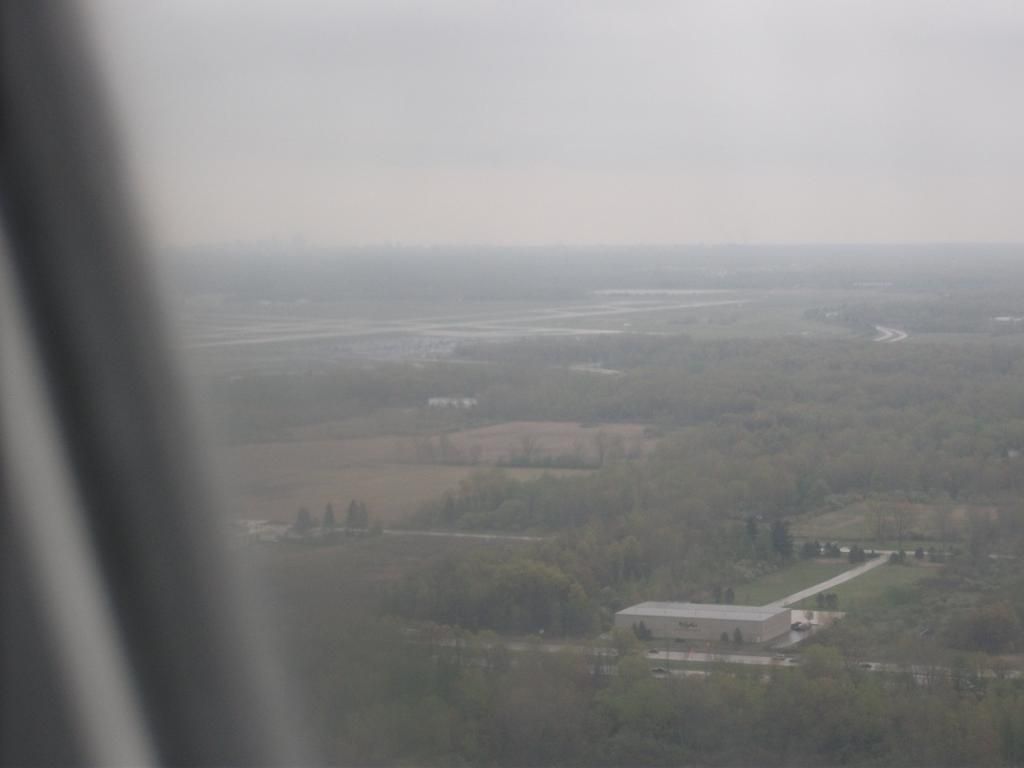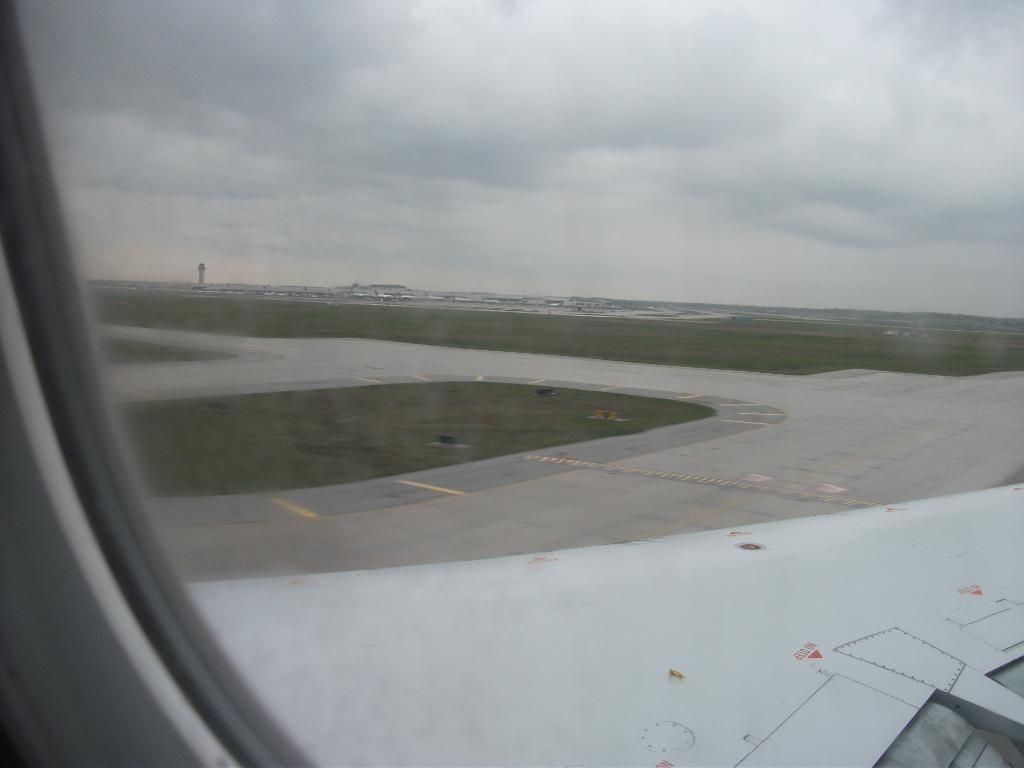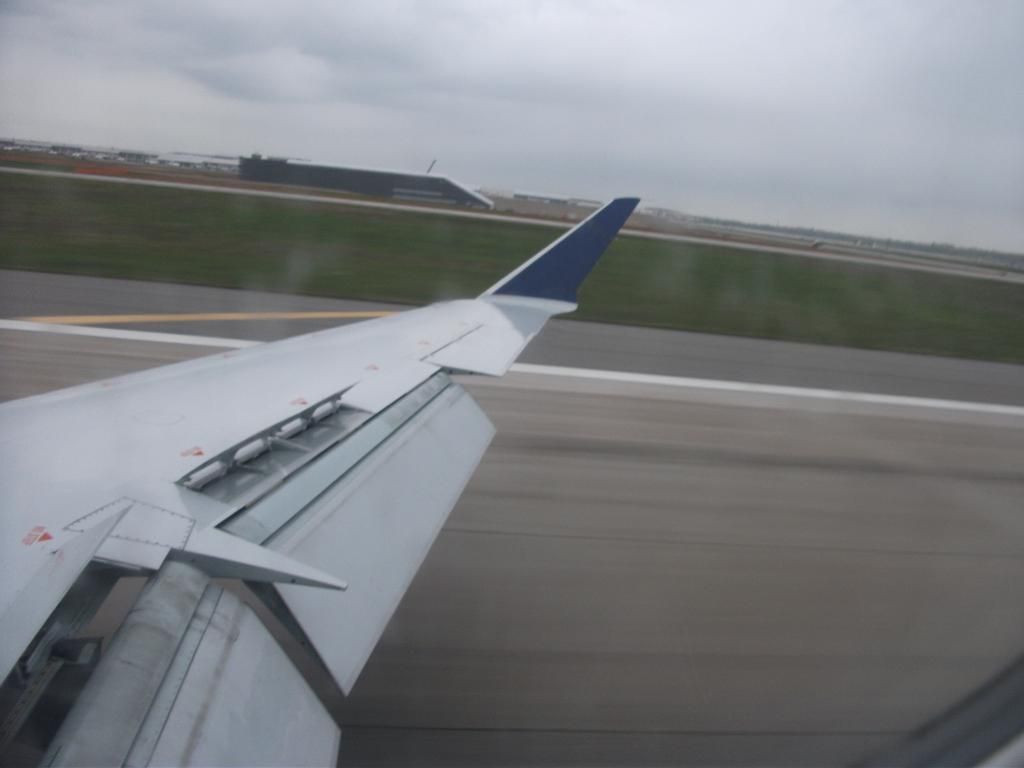 Here we are at the Atlanta of the north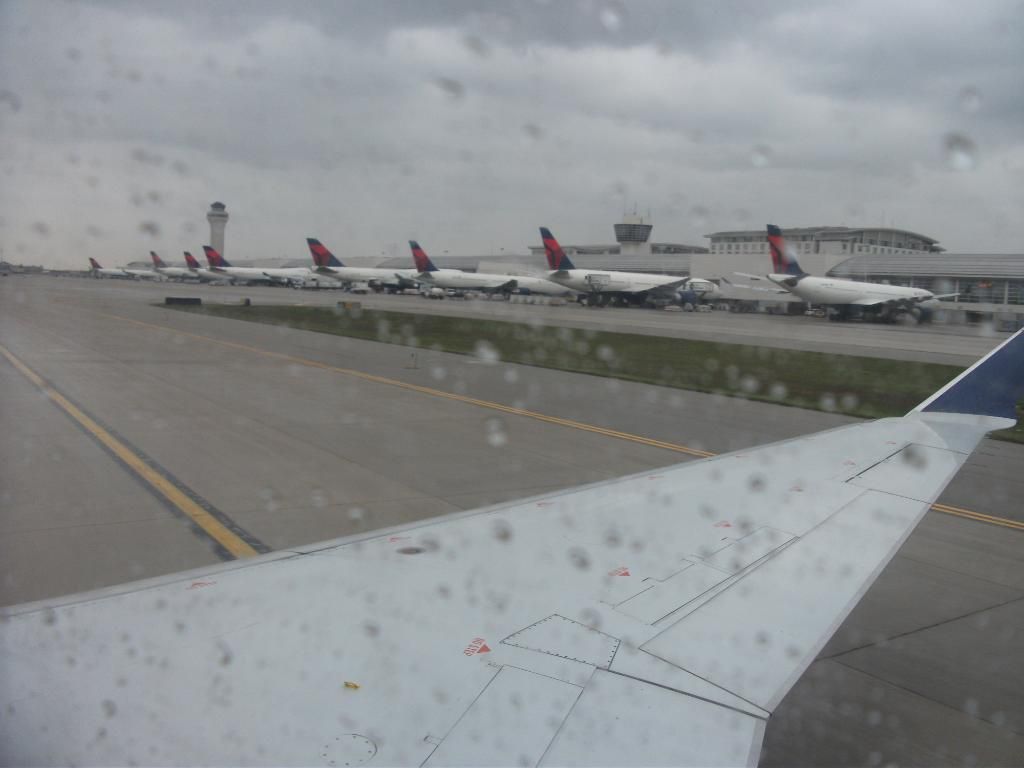 Parked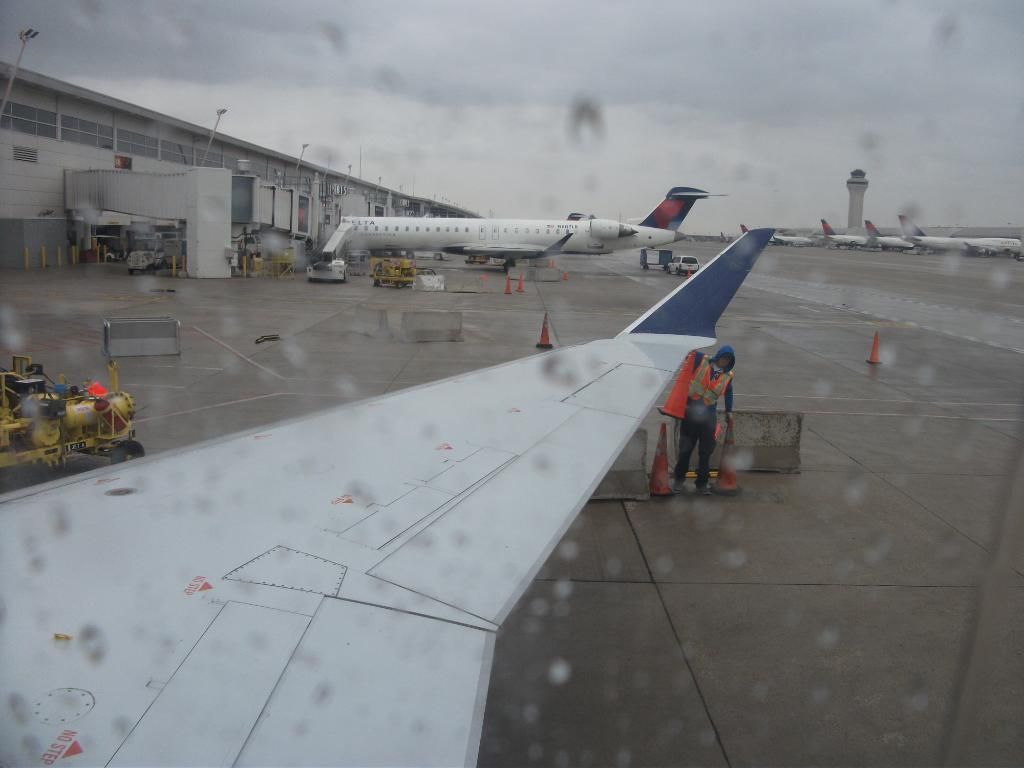 Now it was just me and the airport. I was lucky that we parked at the end of Concourse B; that would cut down on some of the walking time. As such, I could exit the plane and immediately start looking around.
Some of the famous rocks. Alas, I had no writing utensil to leave my mark. (Yay, I have a reason to go back!)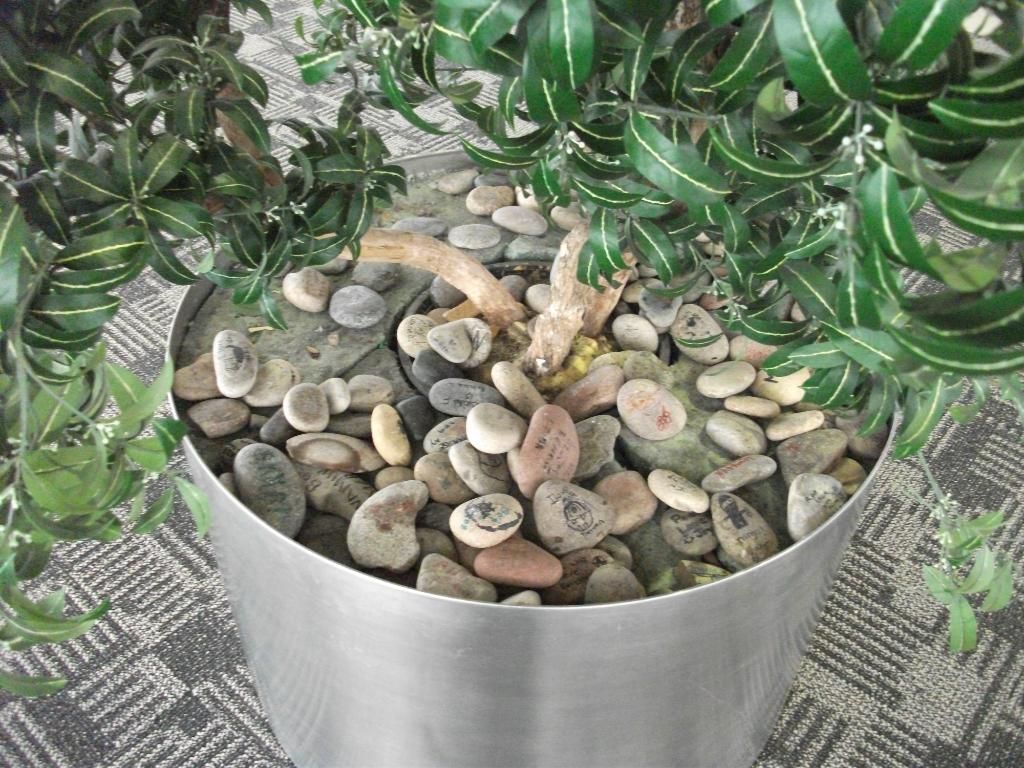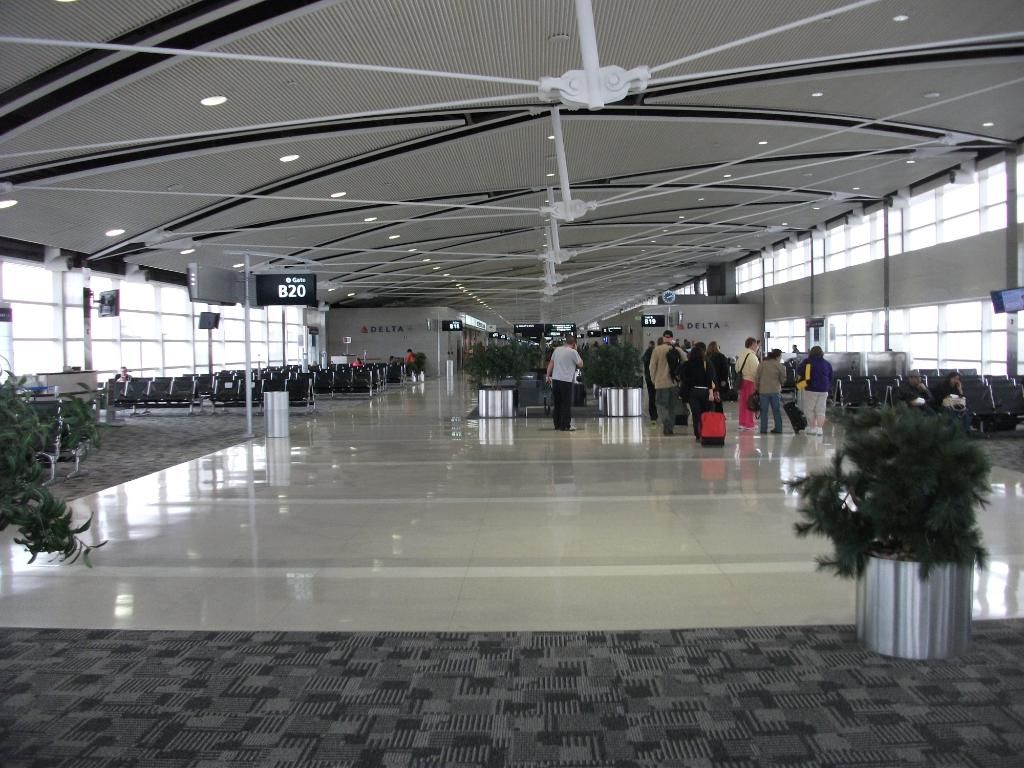 I took a look down the hall and immediately liked what I saw. Wide open spaces and plenty of light. Best of all, it was crisp and clean. It had only been a minute or two, but DTW made itself the favorite in the beauty contest. Of course, it still had a long way to go if it wanted to cement a spot at the top of the list.
My CR9, dots included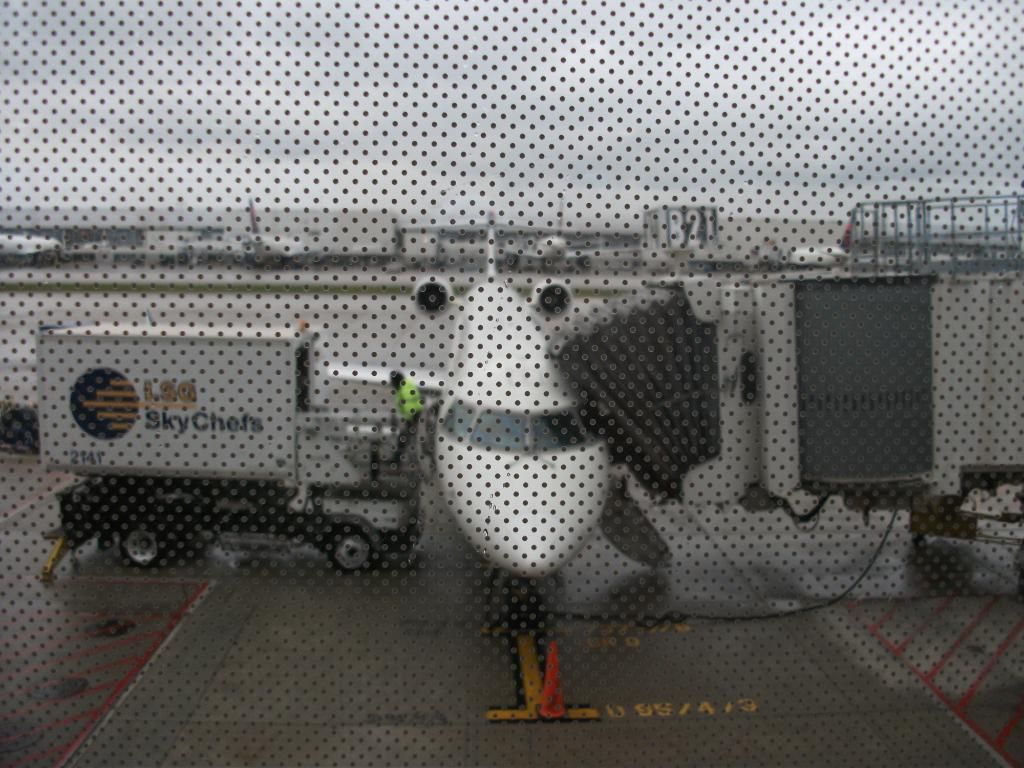 The layout of the airport is as simple as it gets. Two terminals, three buildings; all three are linear. Delta is the primary tenant of the McNamara Terminal. Concourses B and C share a building while Concourse A is its own building, boasting one mile of gates and restaurants and shops. The two are connected by an underground tunnel such as the one at ORD. Yes, it also has its own light show, which you'll see below. The North Terminal consists of Concourse D and houses all other airlines. It's accessible by a shuttle bus that runs every few minutes. But I'm getting a bit ahead of myself here…back to Concourse B.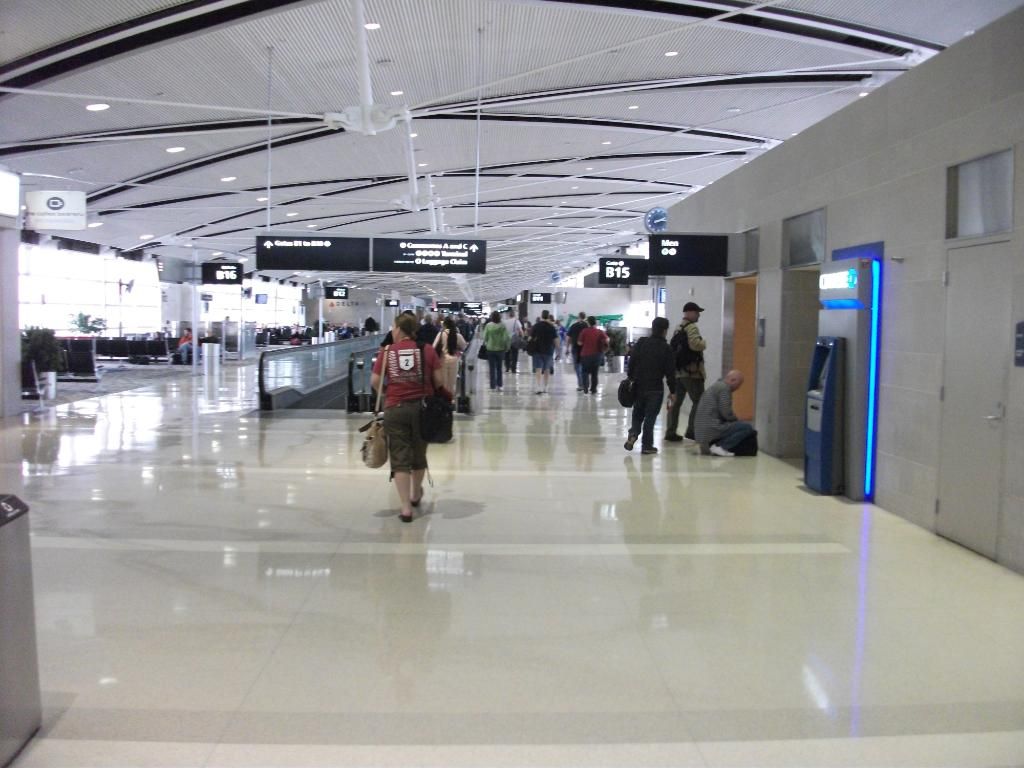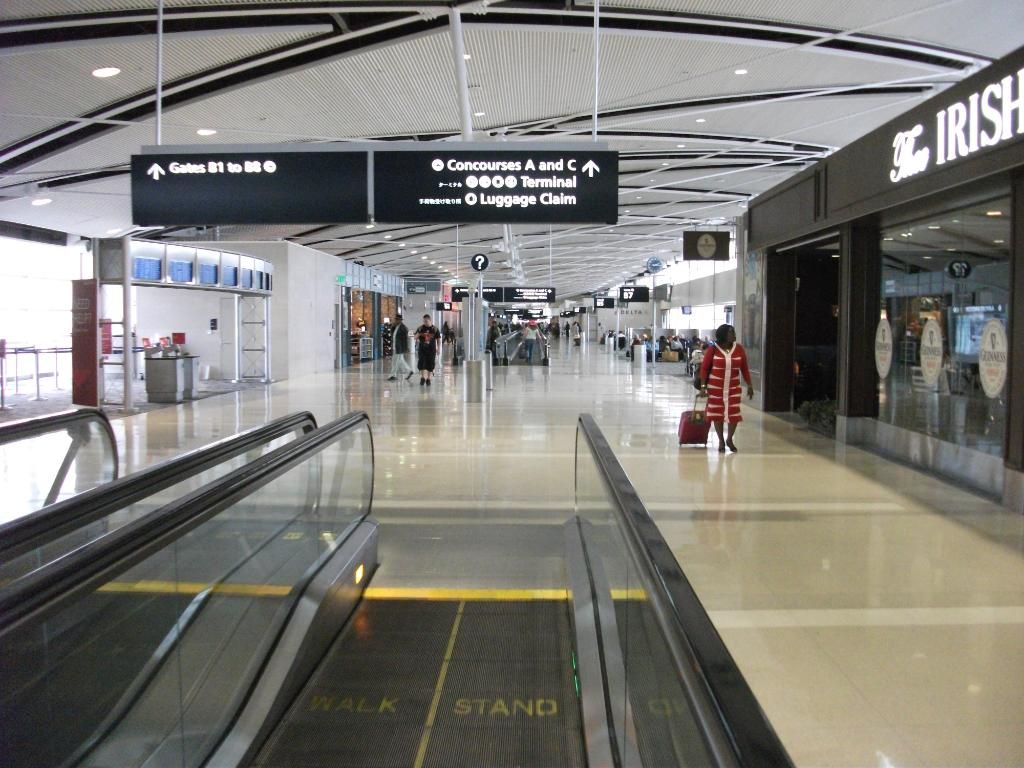 The gate numbering switches to Concourse C at the center of the building. There are minor aesthetic differences, but the general theme is the same.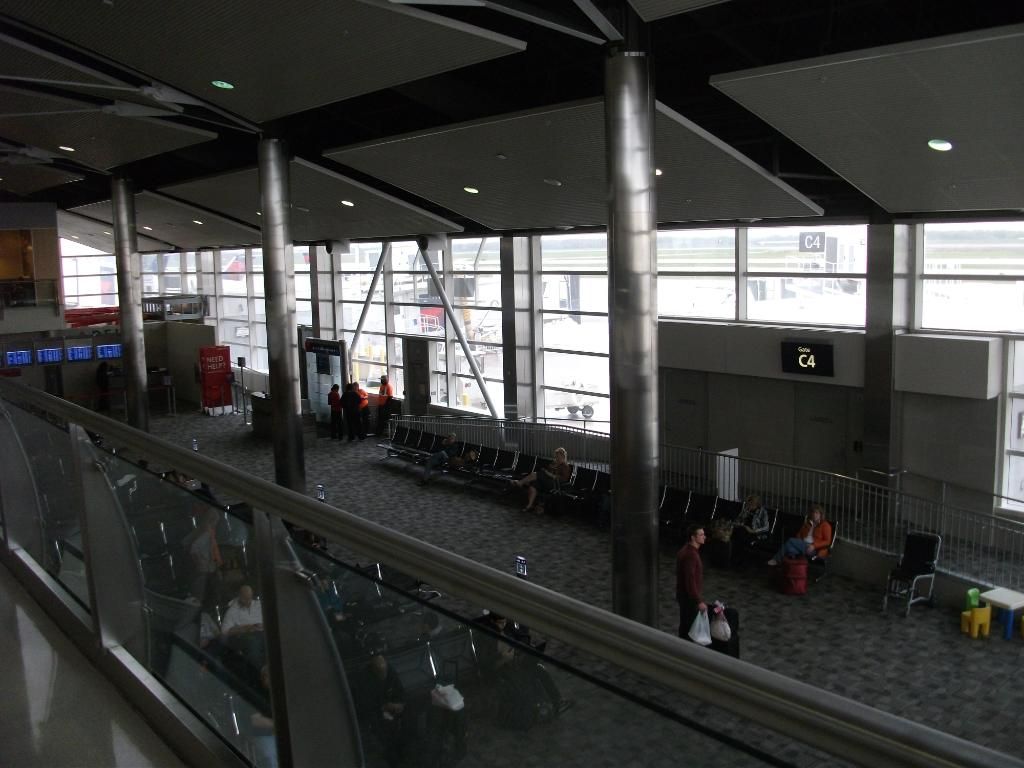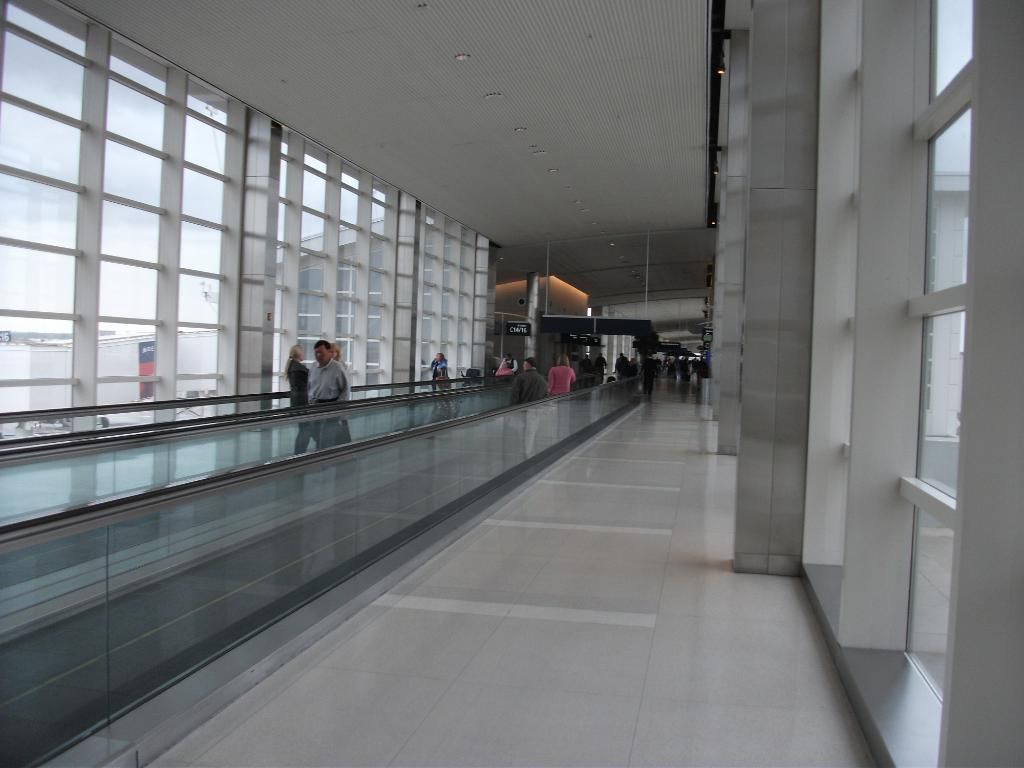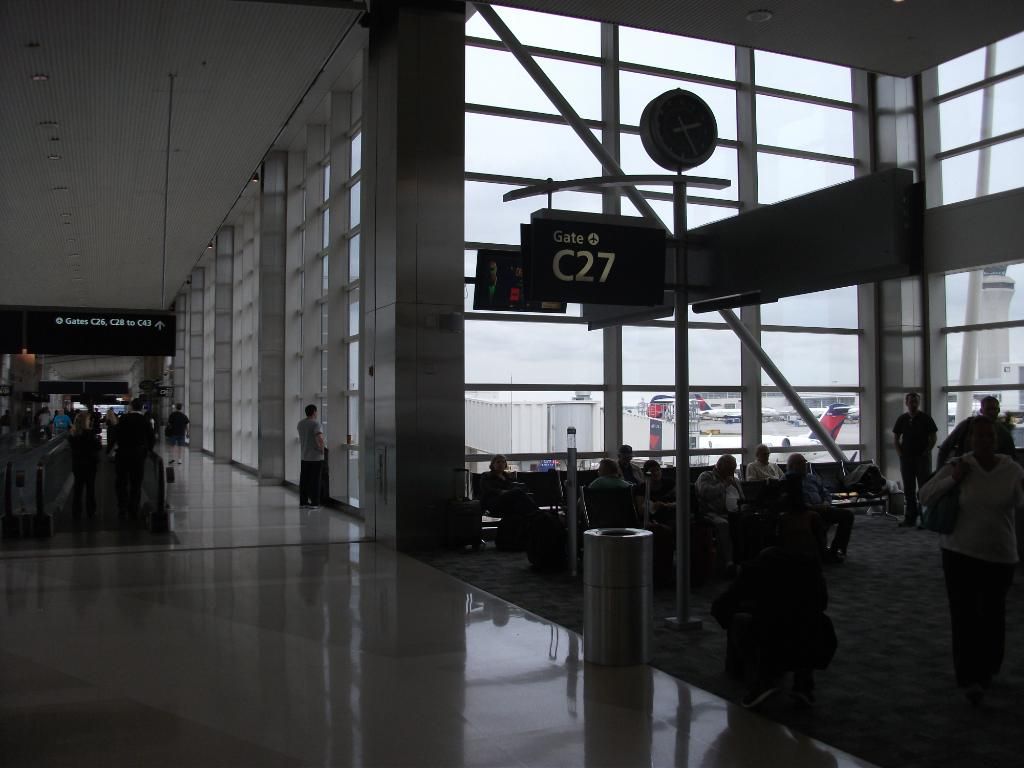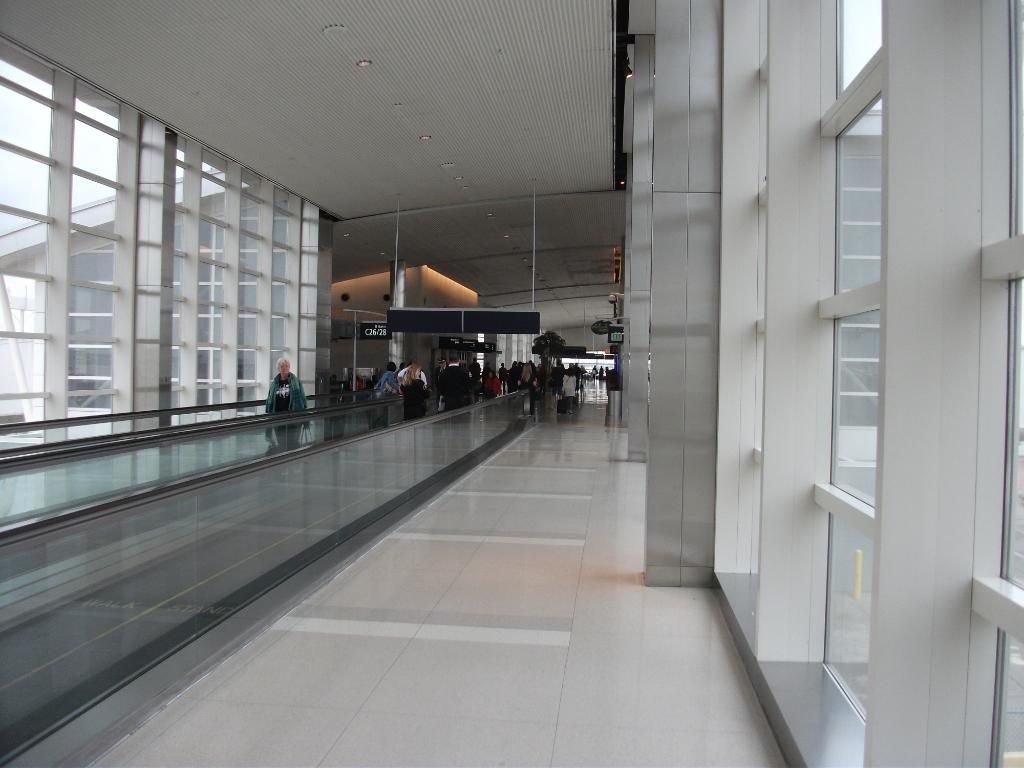 Flight info display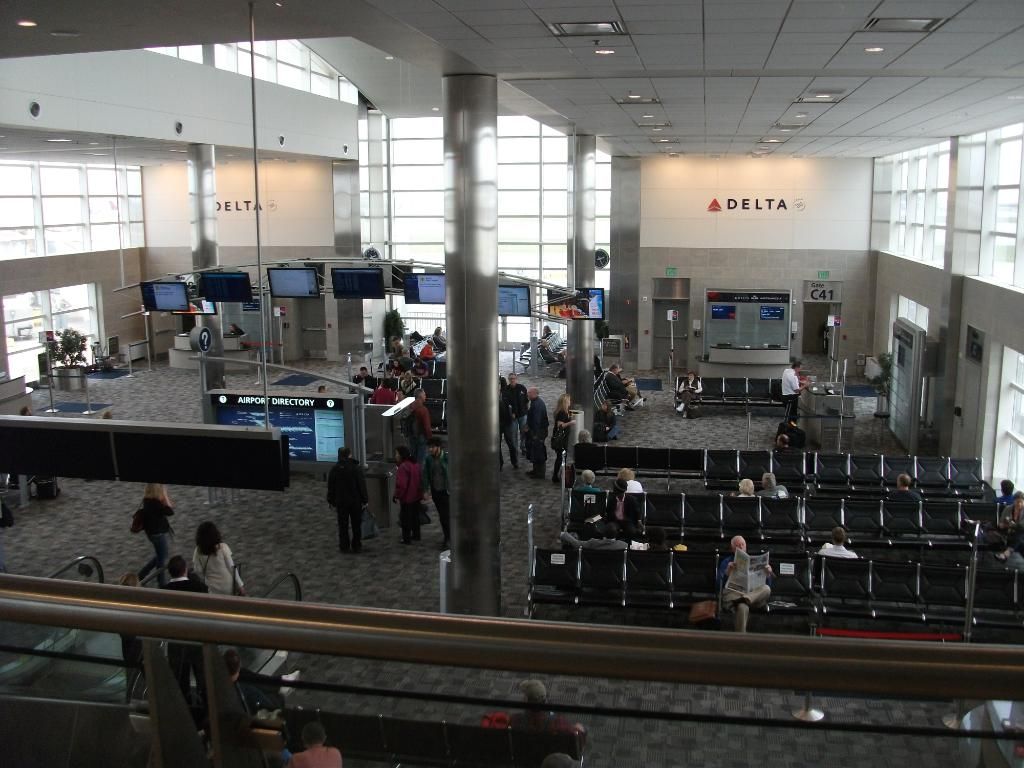 Going down to the tunnel that links the two buildings of the McNamara Terminal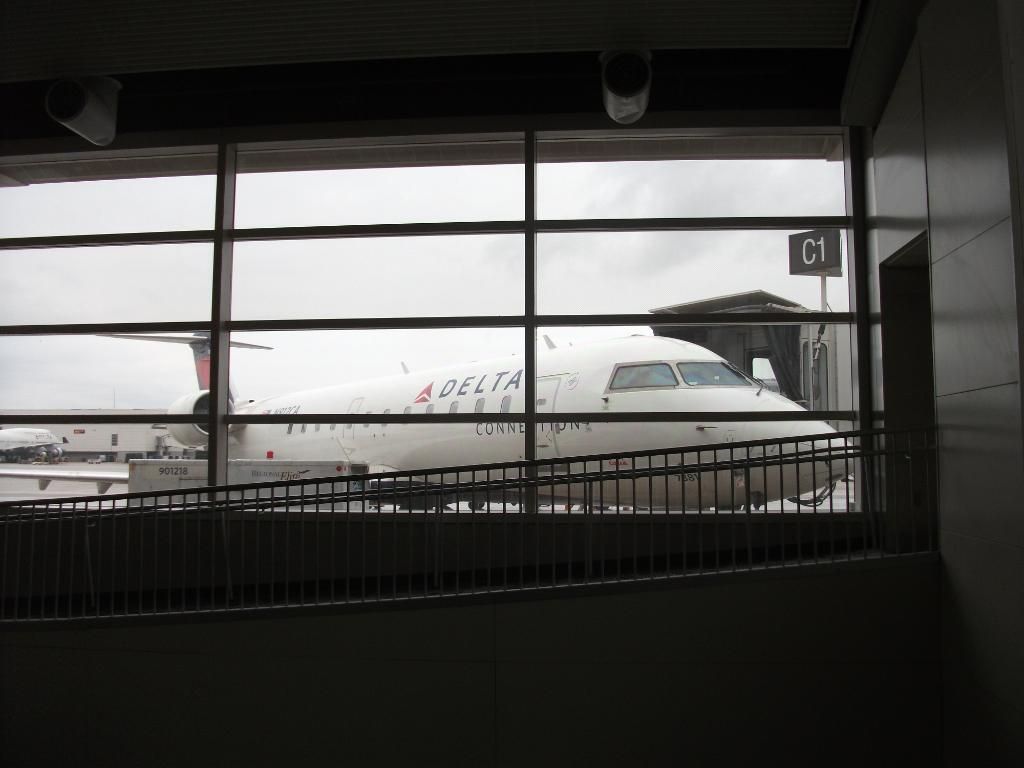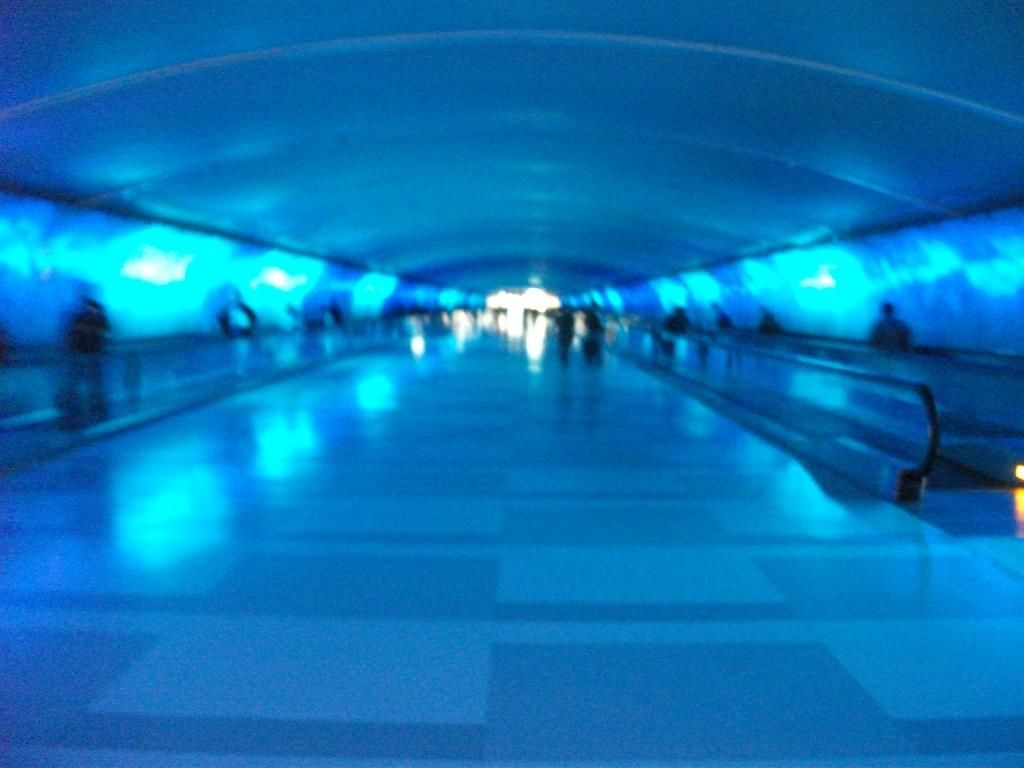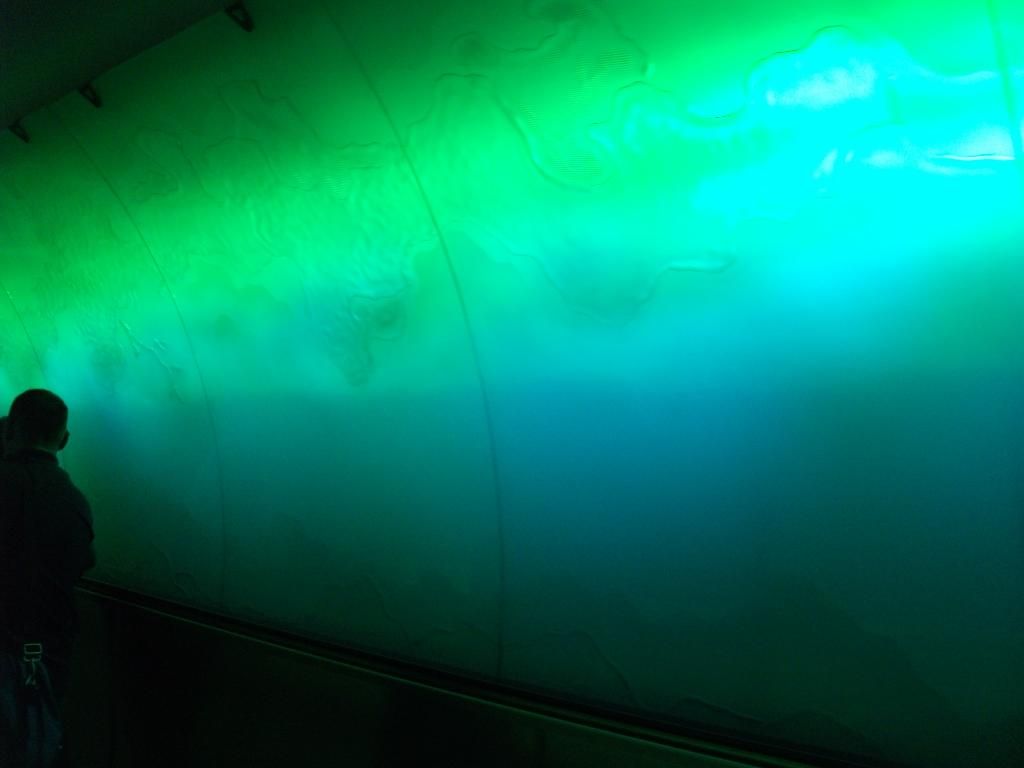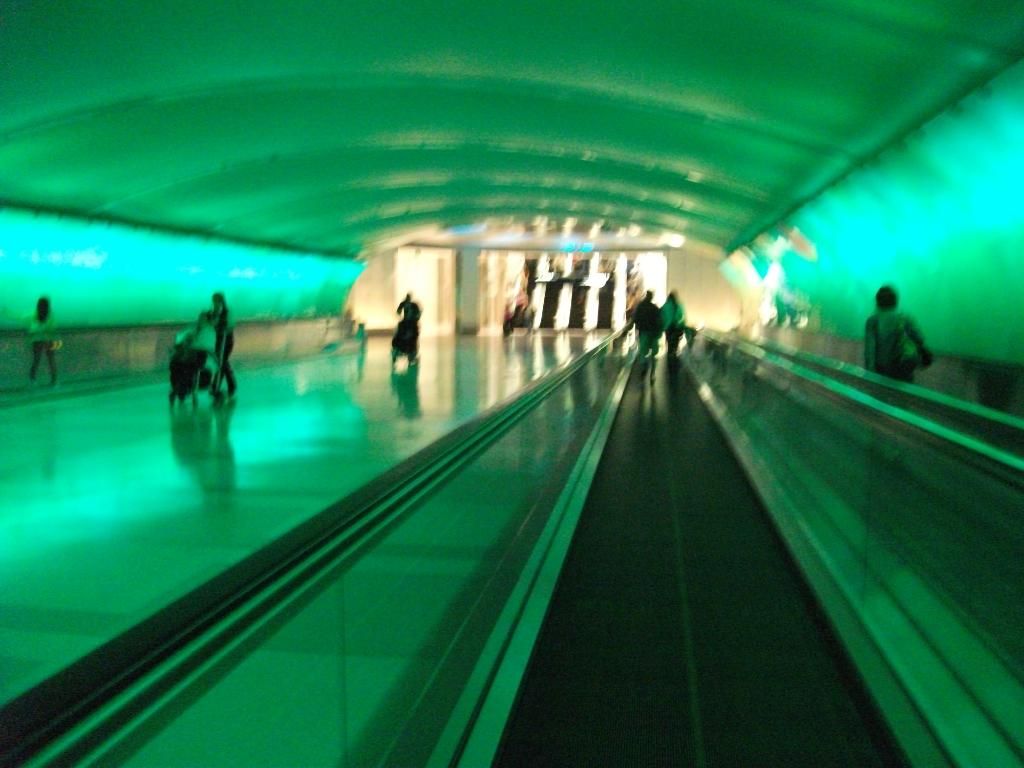 Going back up…
A bathroom in Concourse A. I naturally attempted a shot soon after I exited the plane, but it was too busy. Worry not, though—this bathroom shares its design with the one I visited in Concourse B.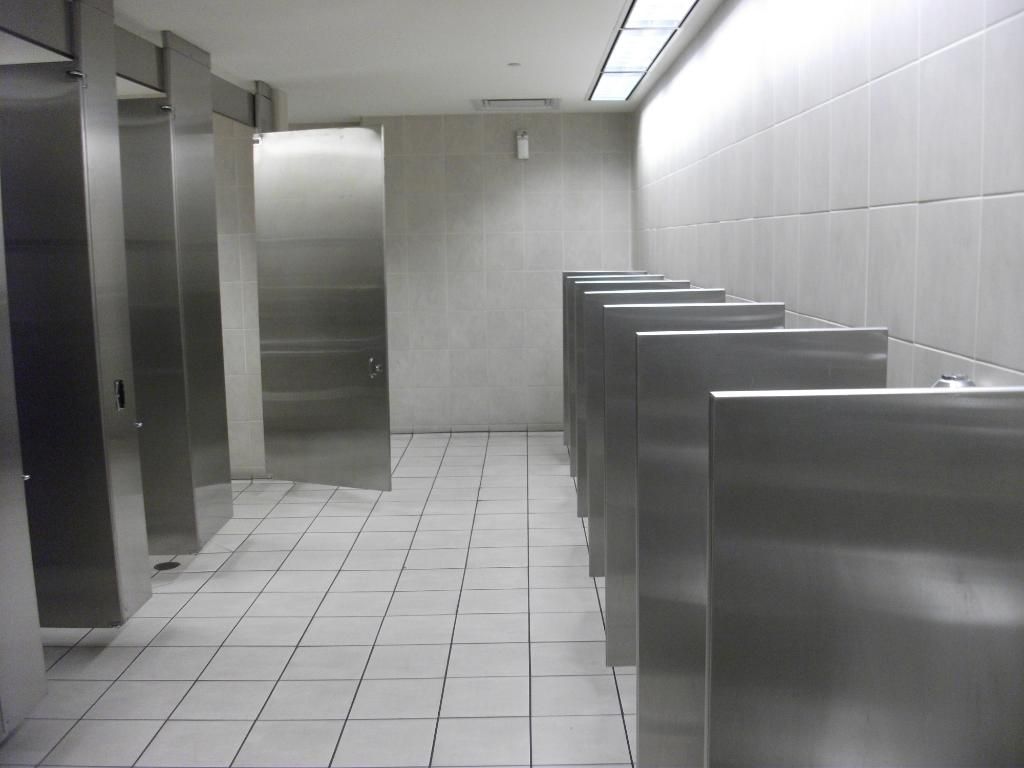 Another linear concourse means another timed walk. Here you see A from wall to wall, Gate A1 to A78.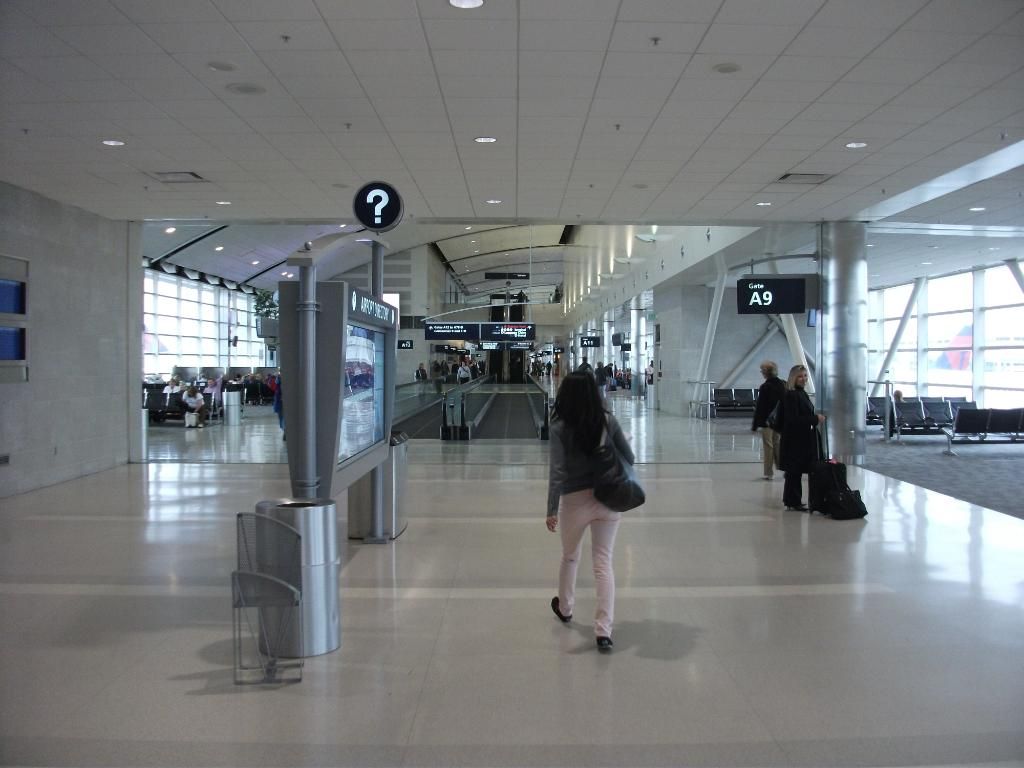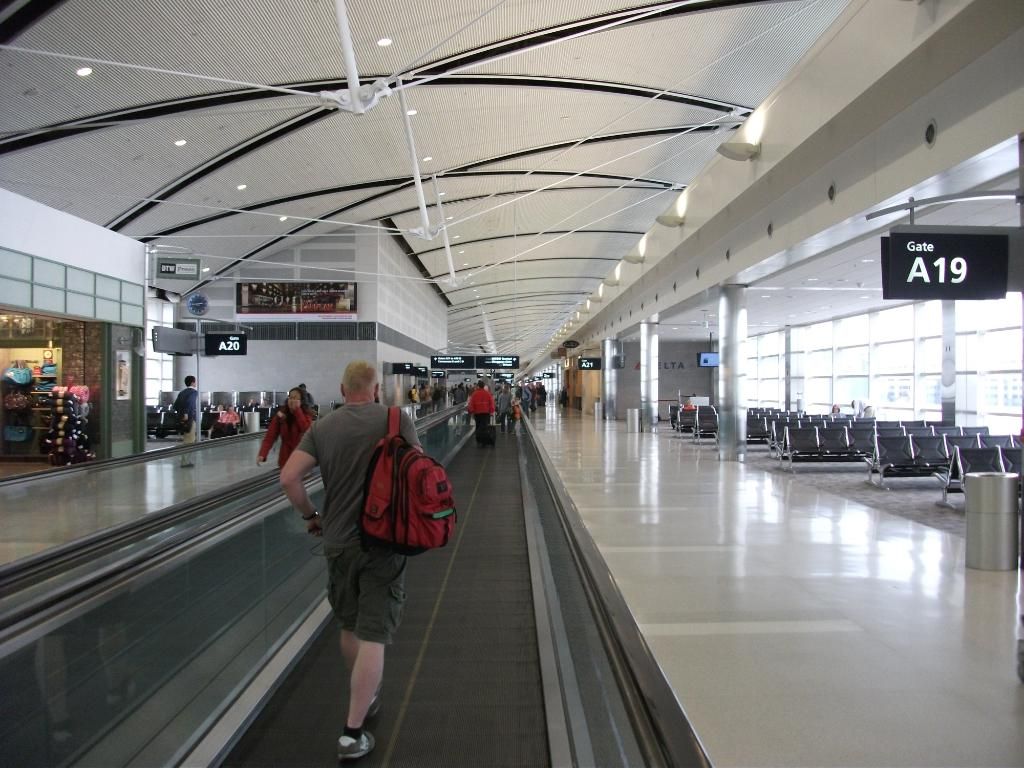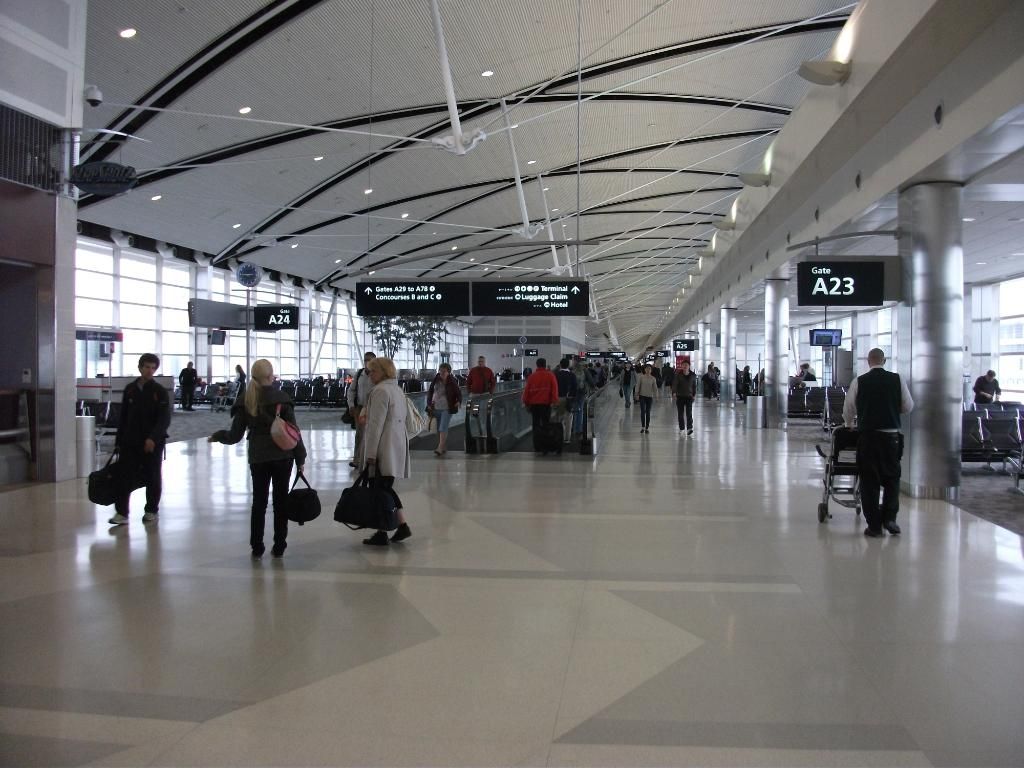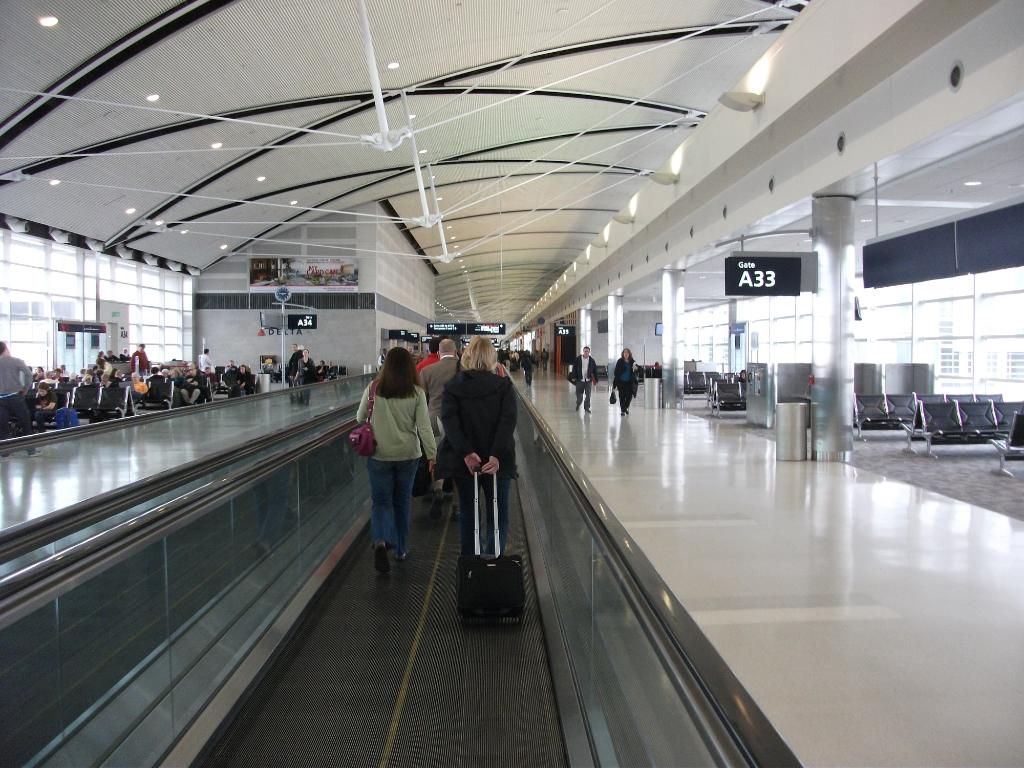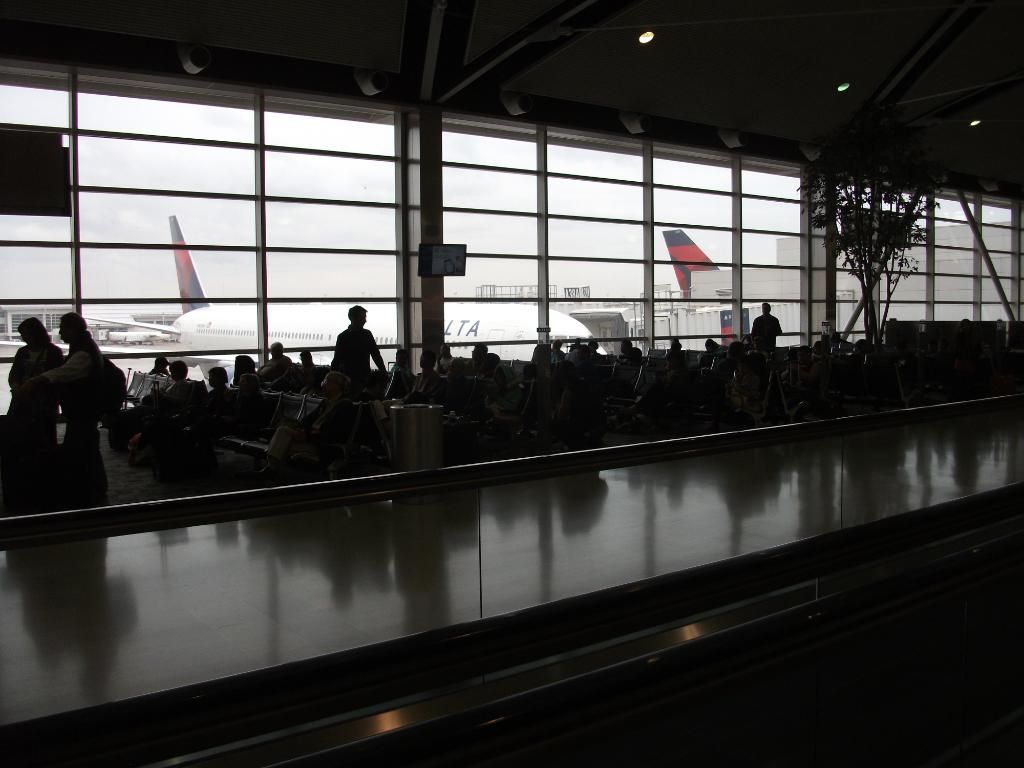 Terminal entrance/exit
The famous fountain-with-747 shot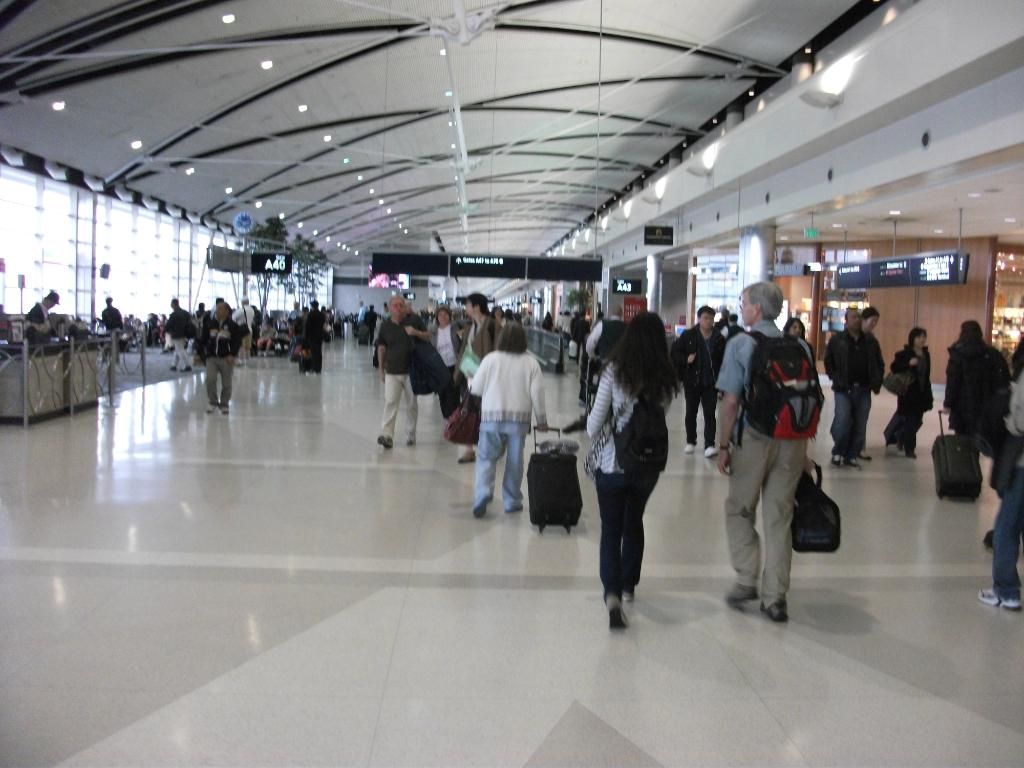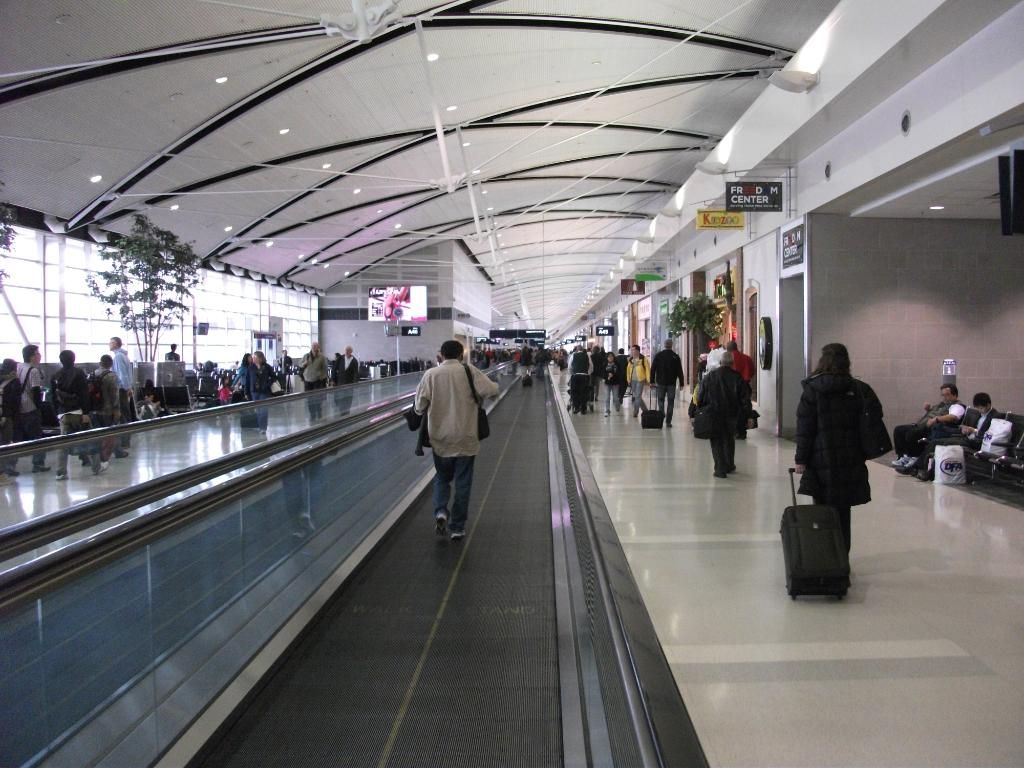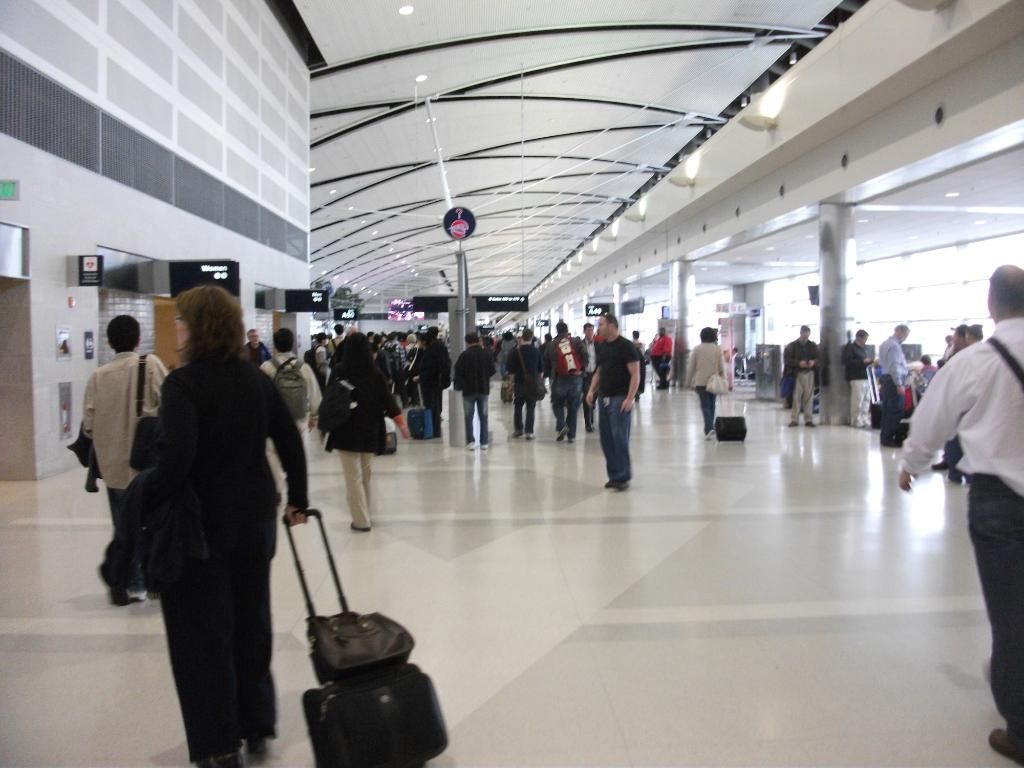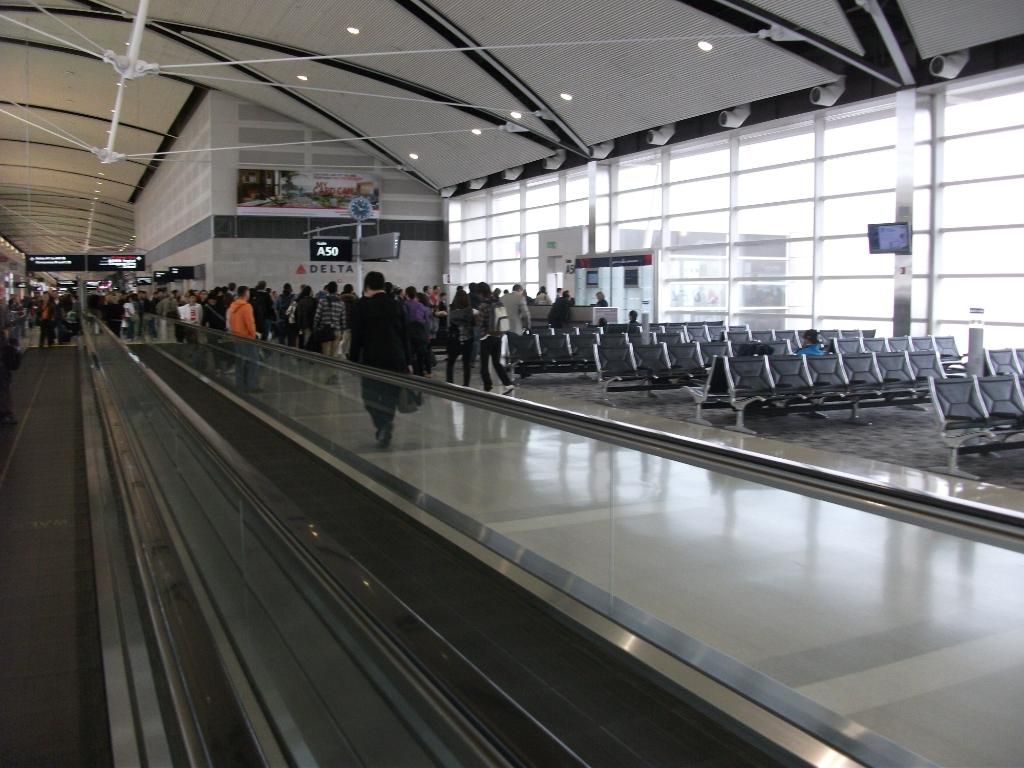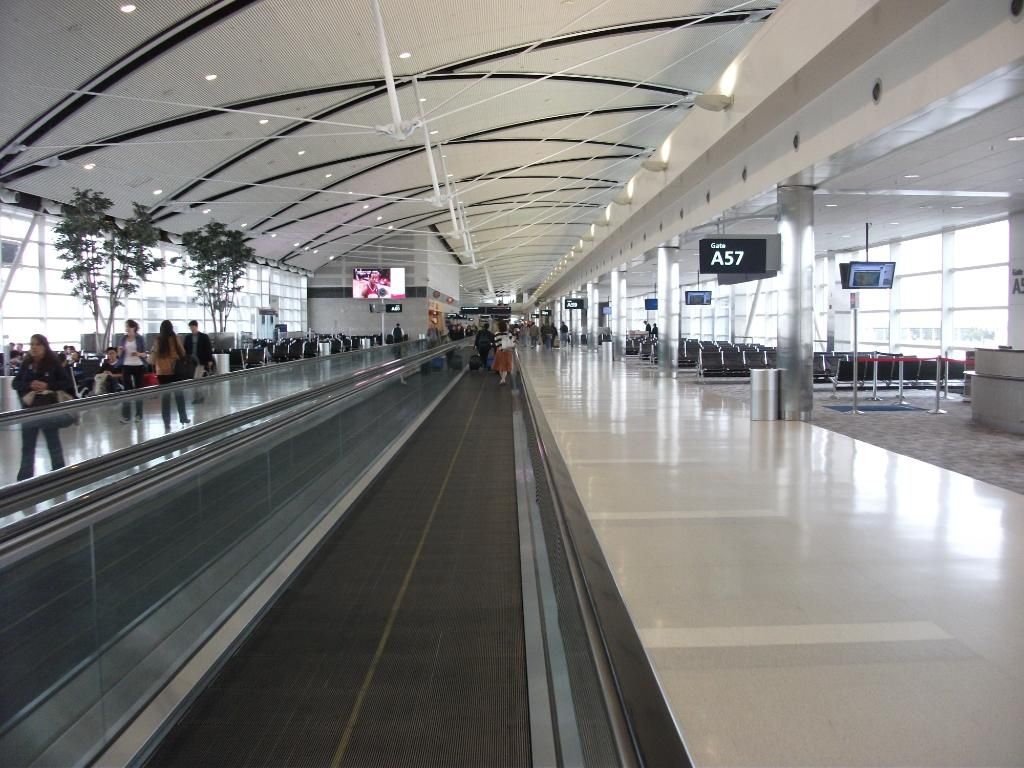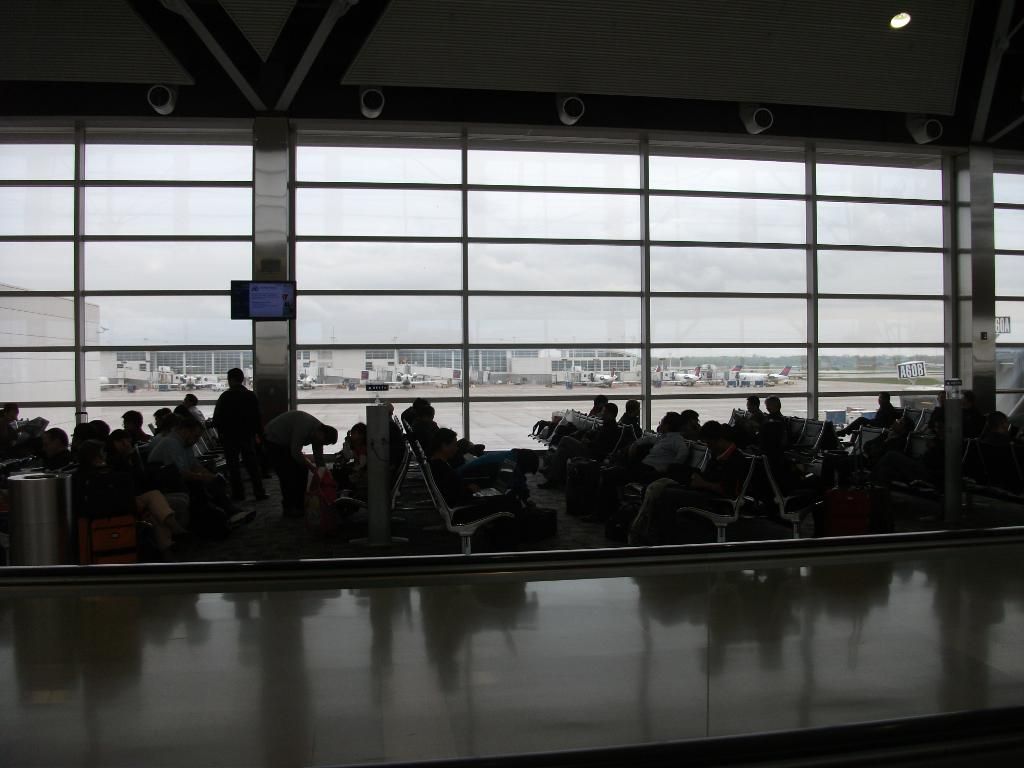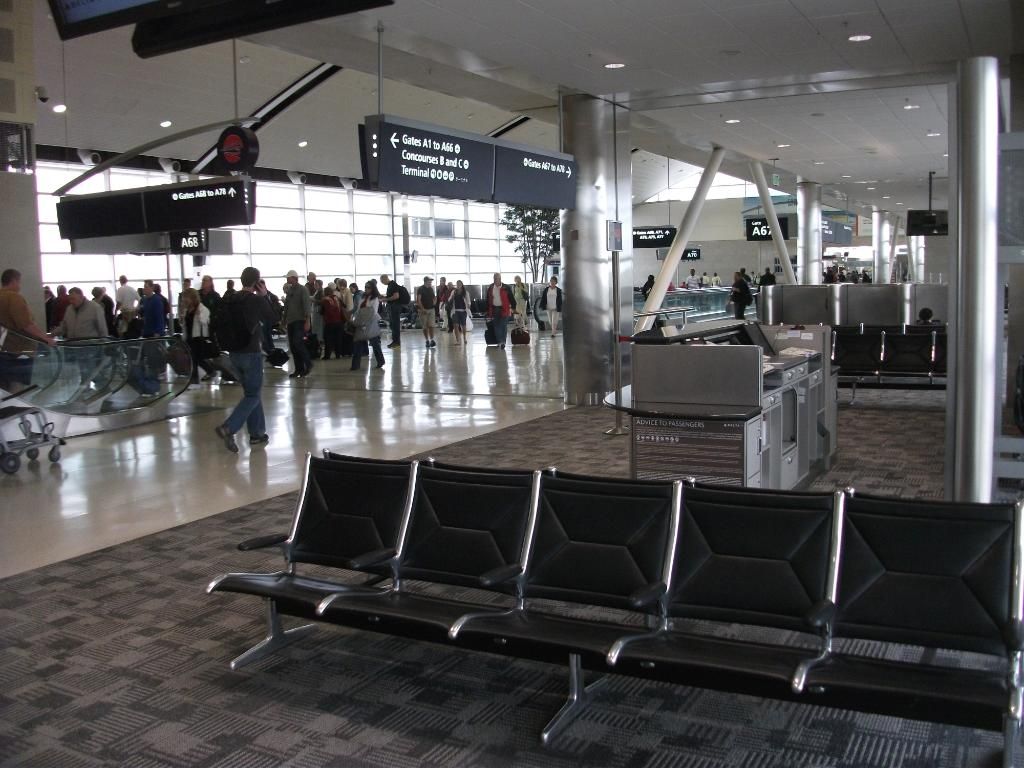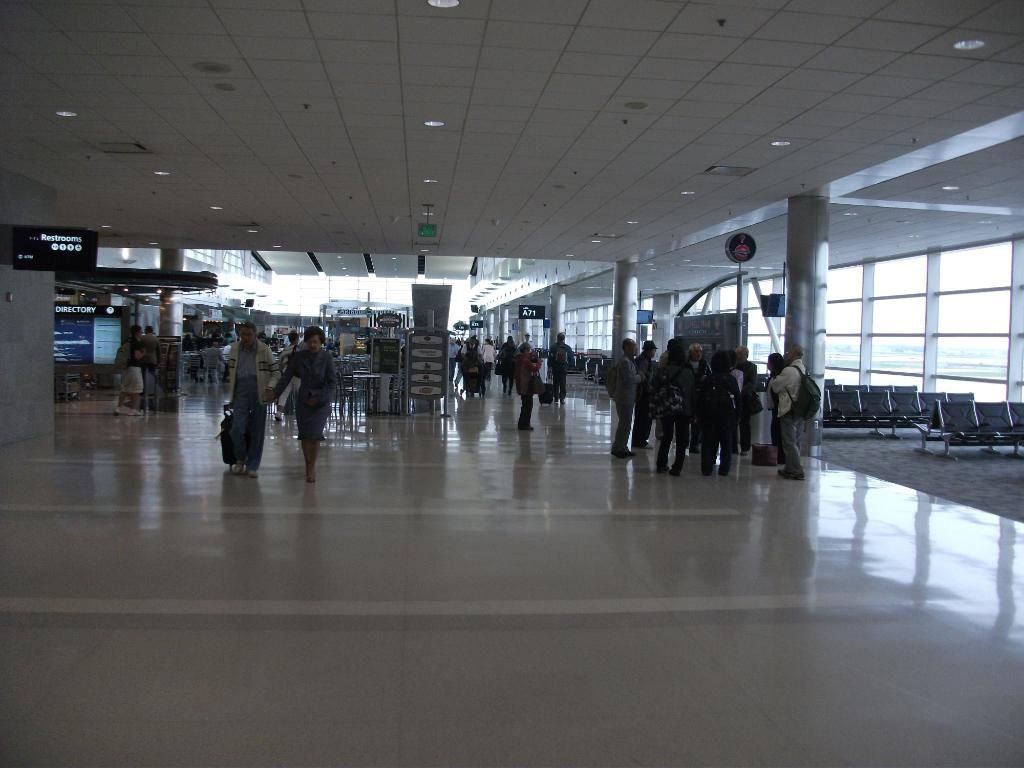 As you saw, A78 was in use, so I went to the adjacent A77 to end the trek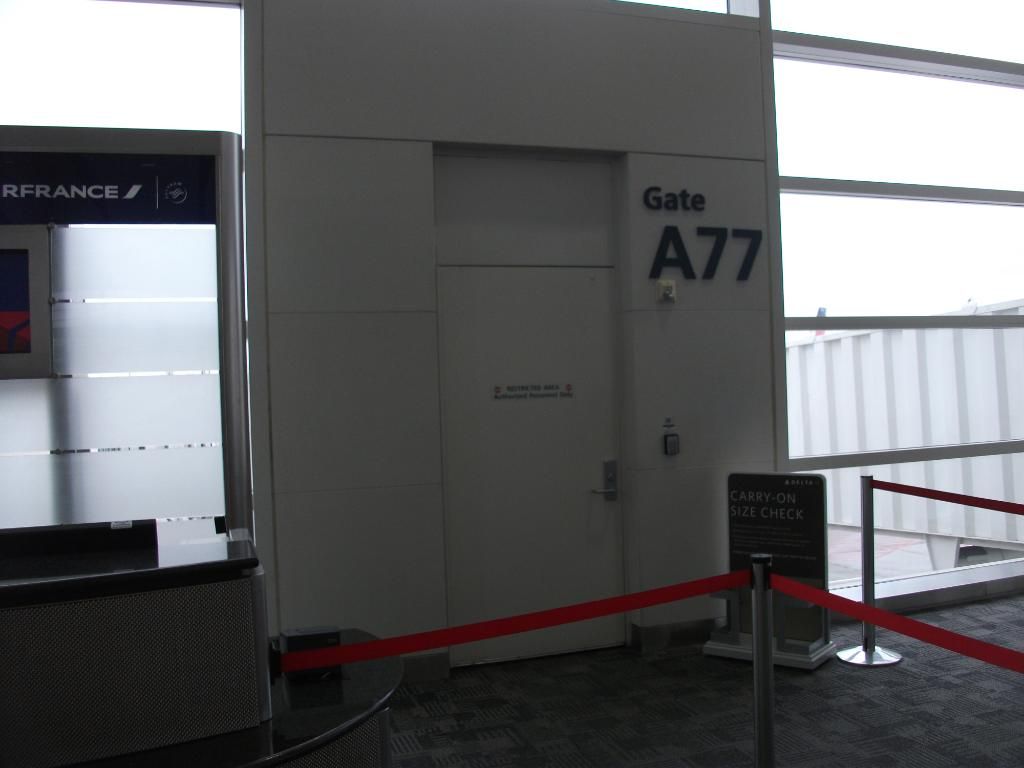 End of the line. The walk, utilizing moving walkways and including a pause here or there for pictures, took just under 17 minutes. Along the way, I heard a couple of comments about the size of the building. One Delta flight attendant looked at the terminal map and said to her colleague, "This is unbelievable, the layout of this place. It's so big!" Not long after that, I passed by a person talking on the phone; she quipped "My legs are about to fall off." Lightweights.
The North Terminal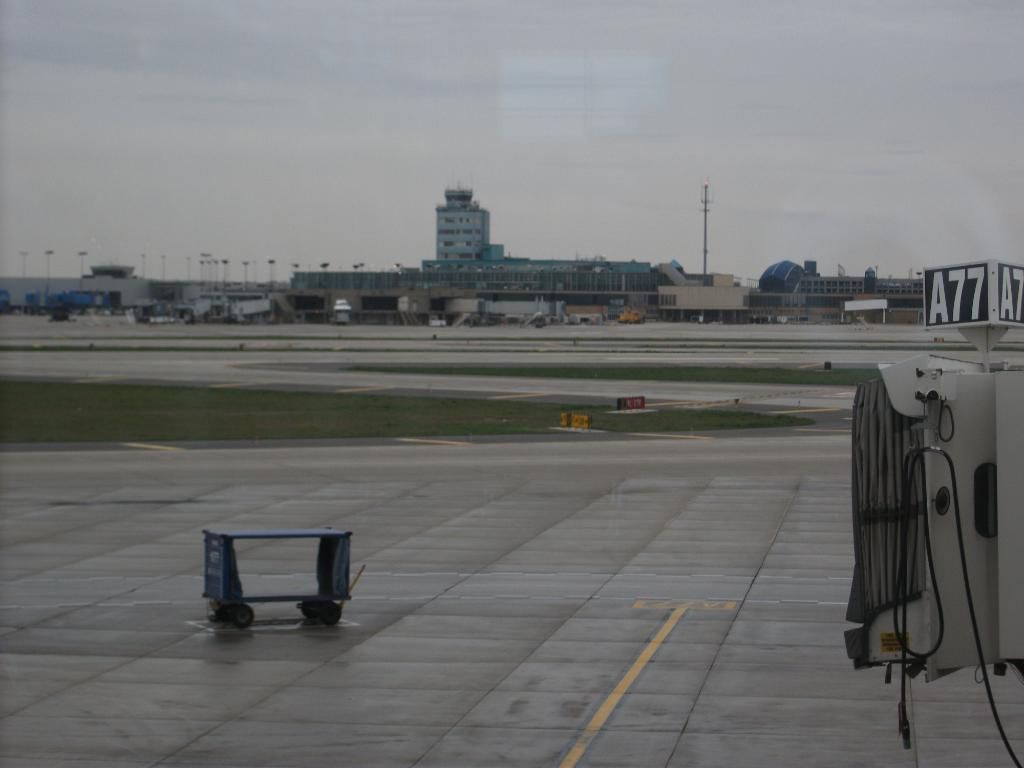 For surviving the harrowing mile-long voyage from the low end to the high end of Concourse A, the airport seemed to suggest that I could claim a reward for my conquest.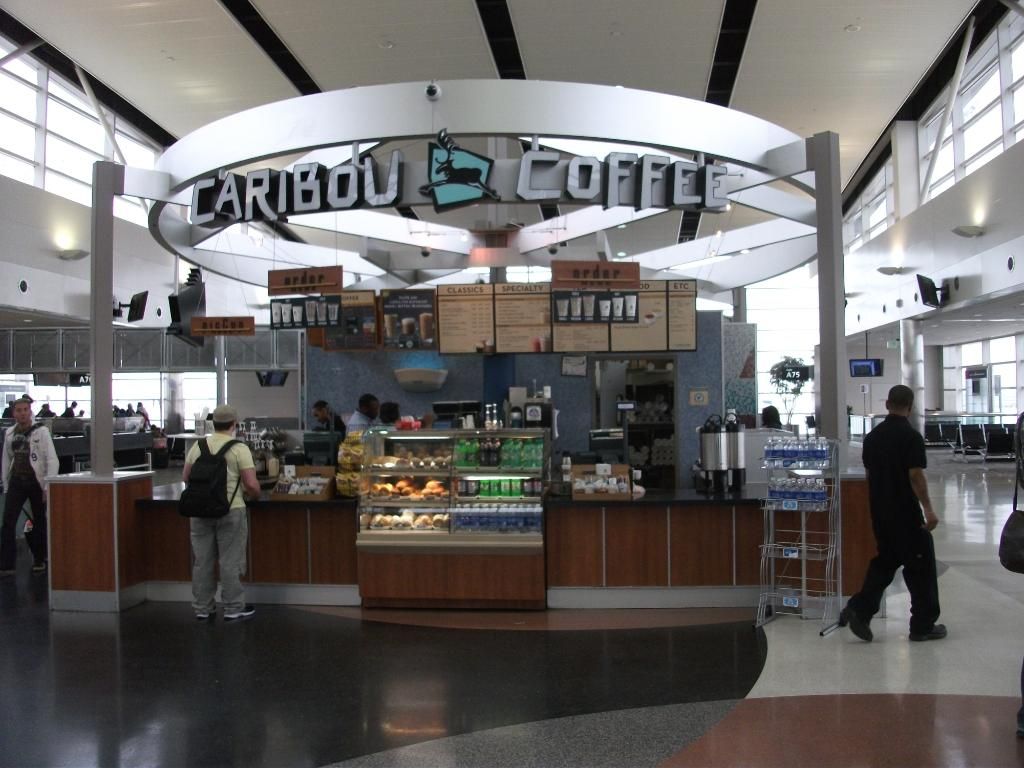 With that done, it was time to get over to the North Terminal so I could look it over. Also, it's where my next flight would call home, so it all made sense. I used the express tram to get to the center and the exit; there are three stations in the concourse; the tram runs on tracks on the upper level of the concourse. Yes, the whole thing is inside, too. They seem to have thought of everything…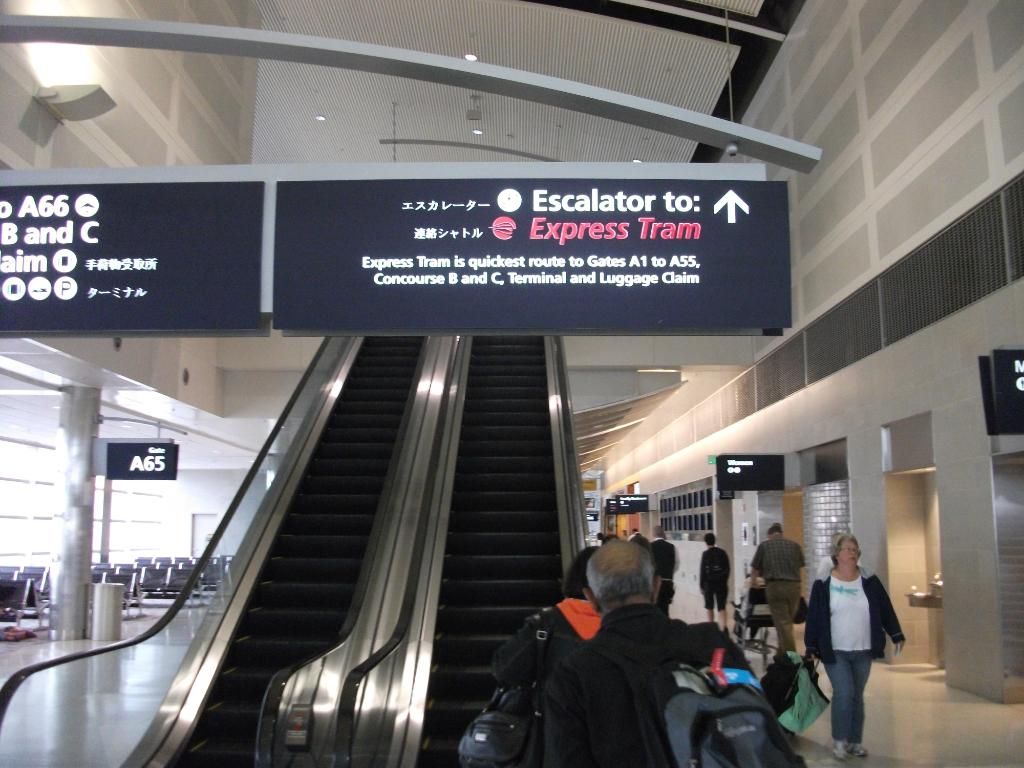 Typical tram station
The info board lets you know where you are, where the trams are, and how long until the next one arrives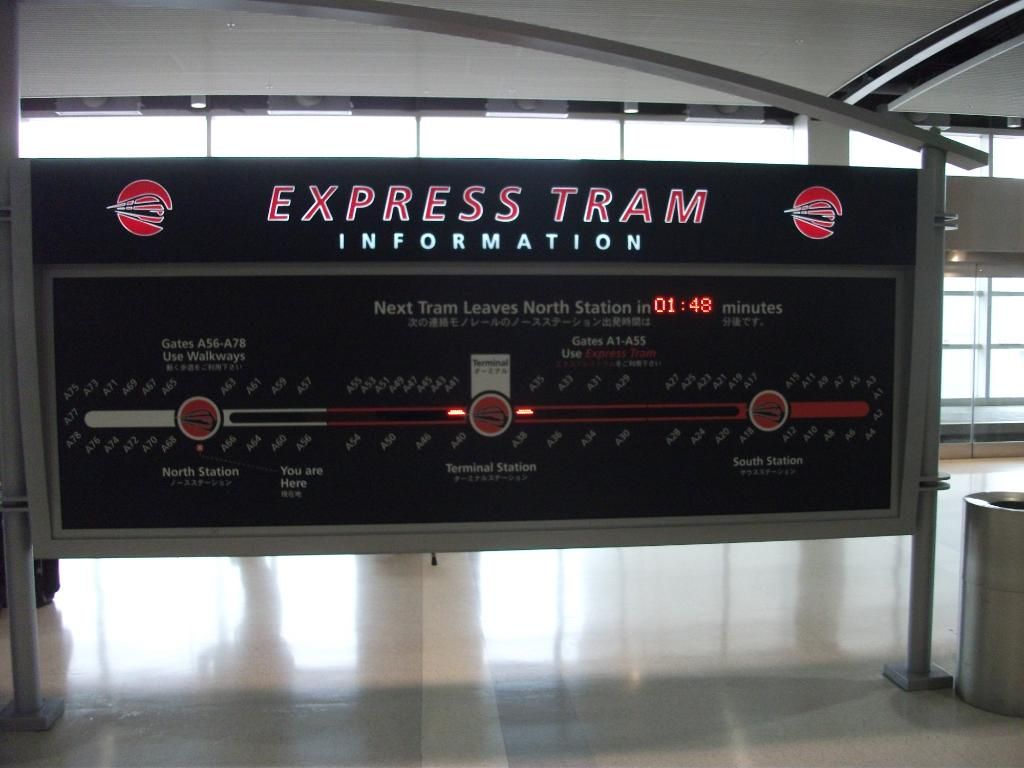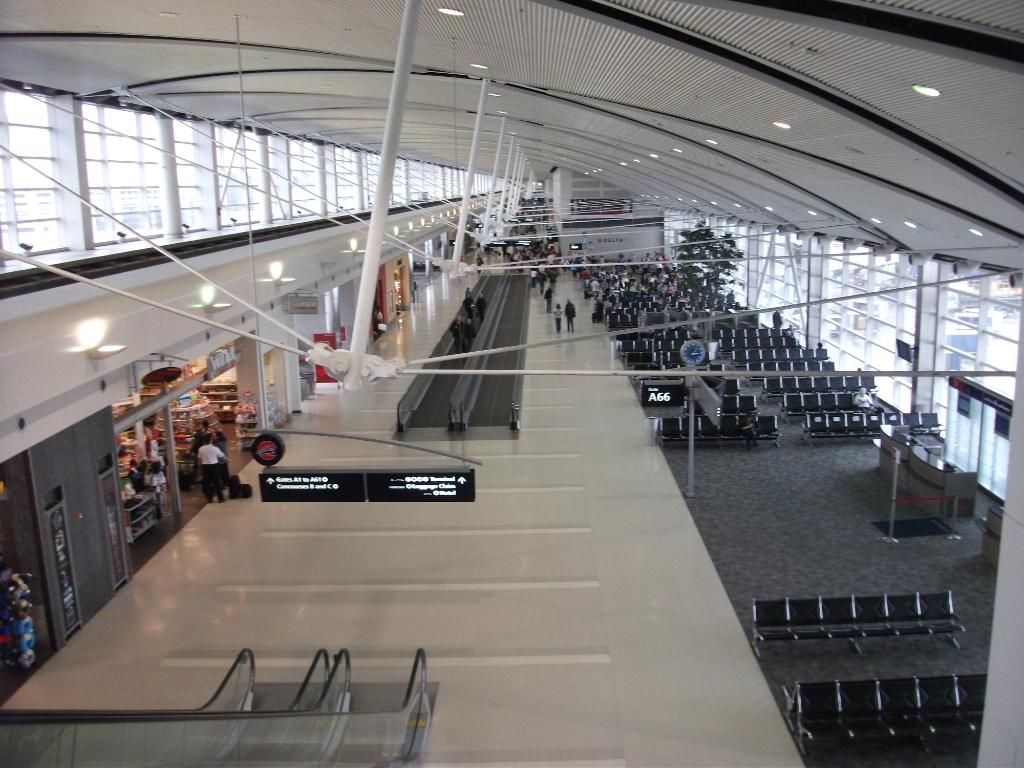 Here it comes!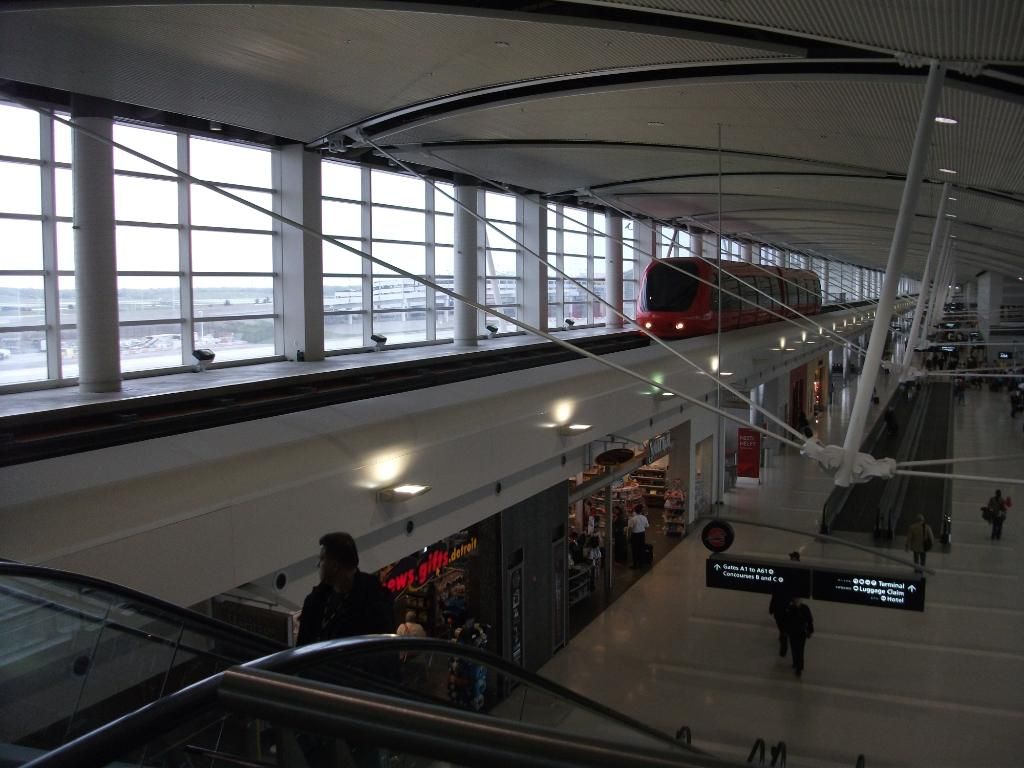 On board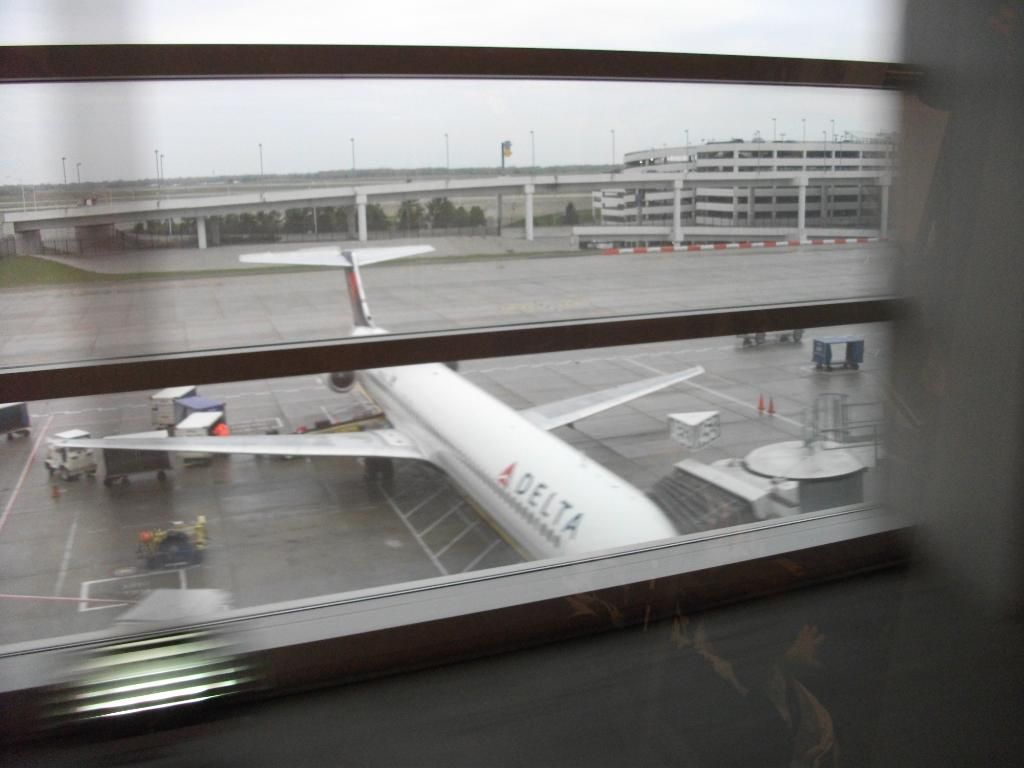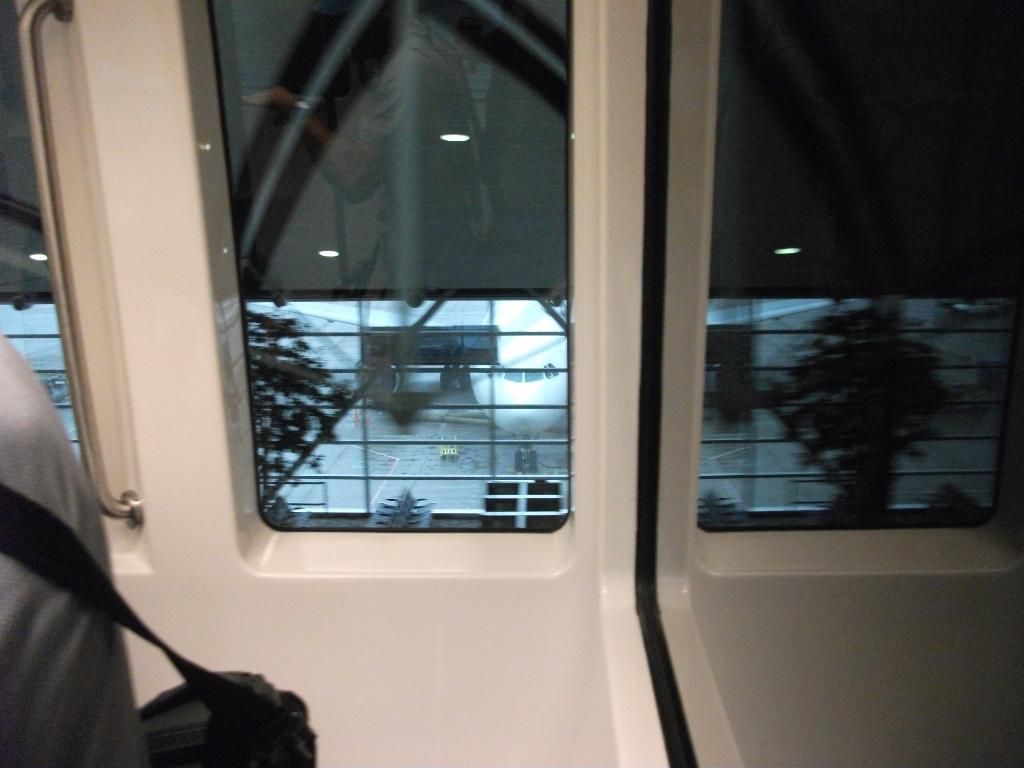 I exited the terminal and waited outside for the shuttle to the North Terminal. The easy-to-follow signage pointed me right where I needed to go. The shuttle arrived after a few minutes and whisked us to the appropriate spot.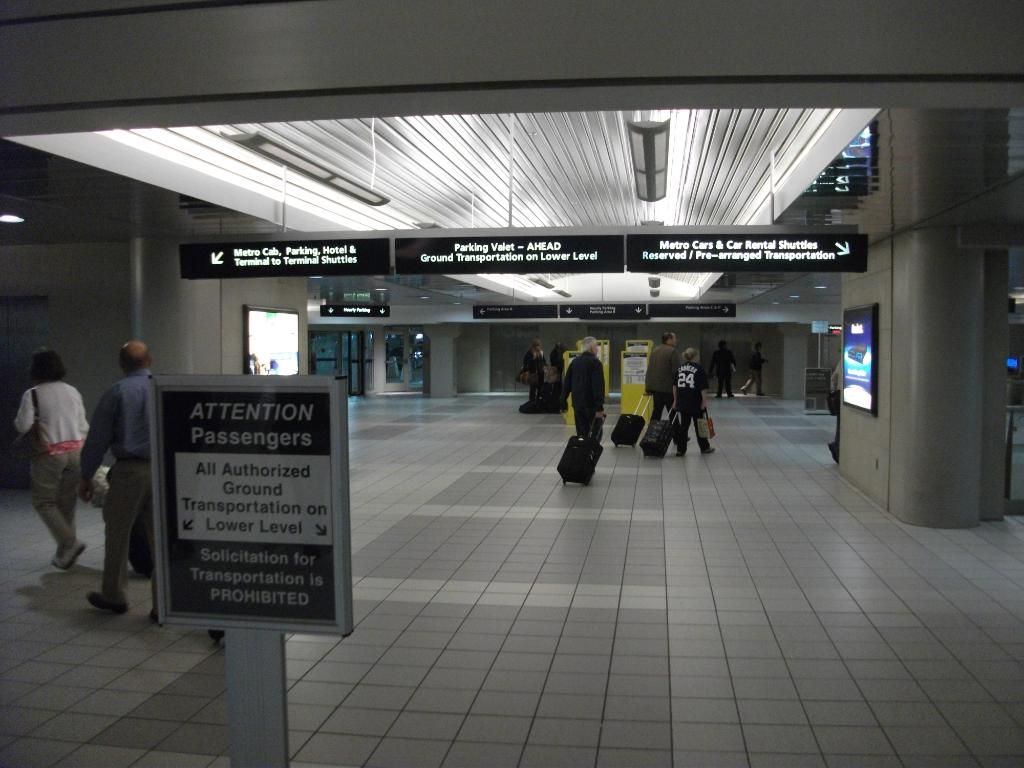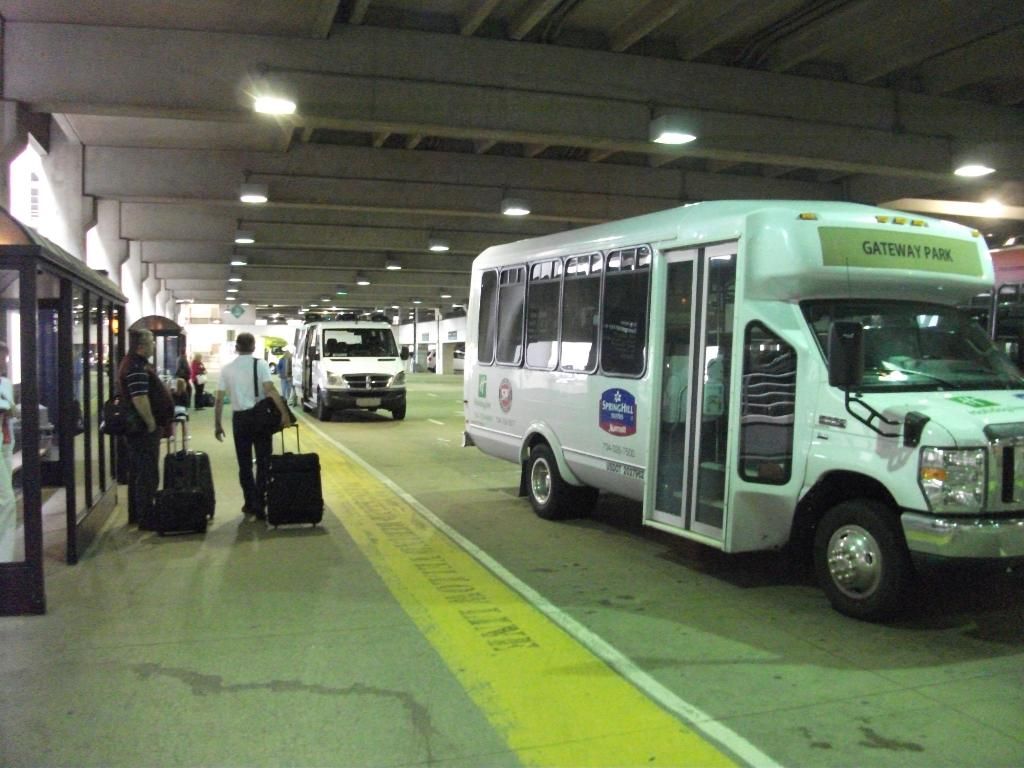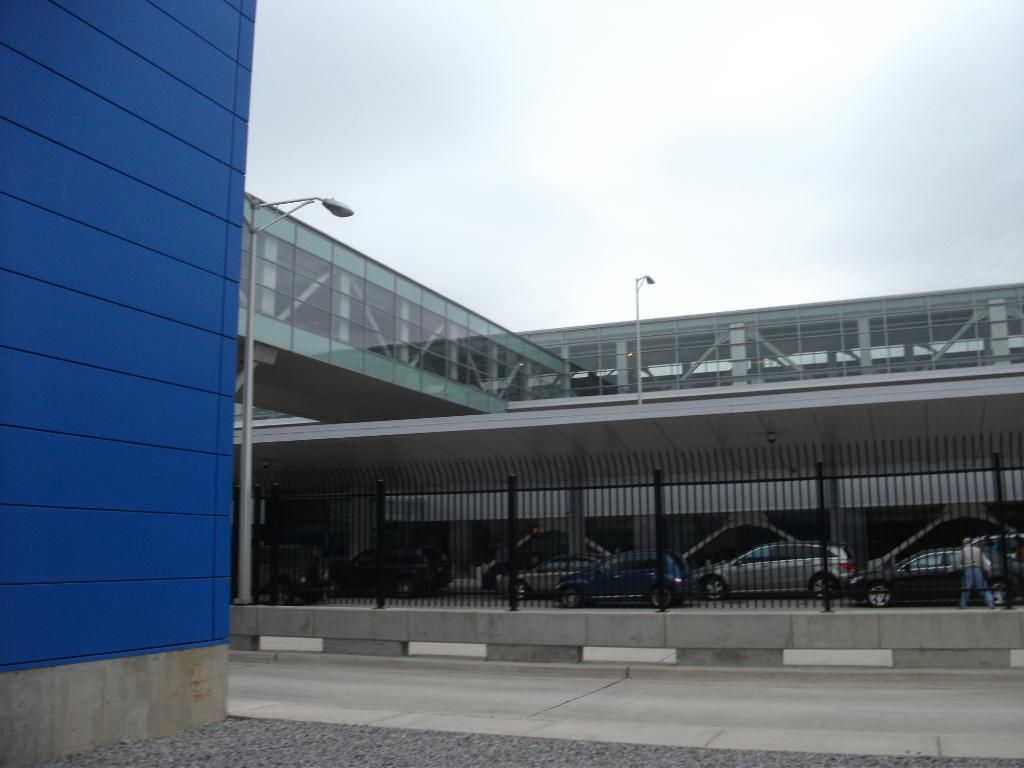 Going to the North Terminal ticketing area to get my boarding pass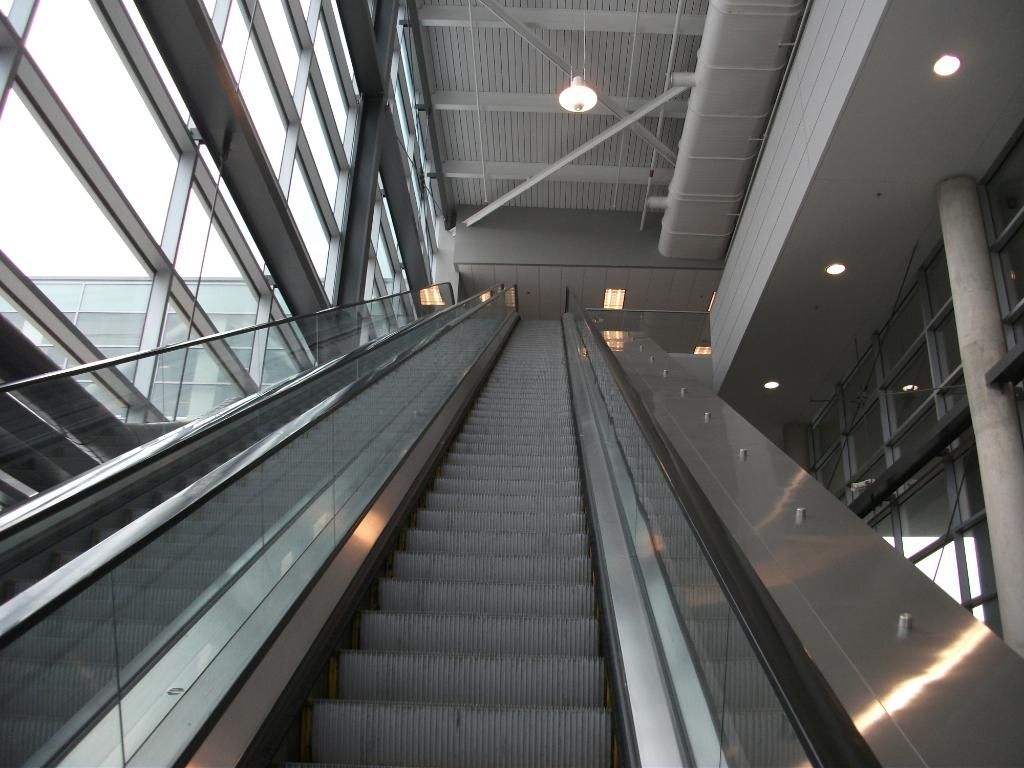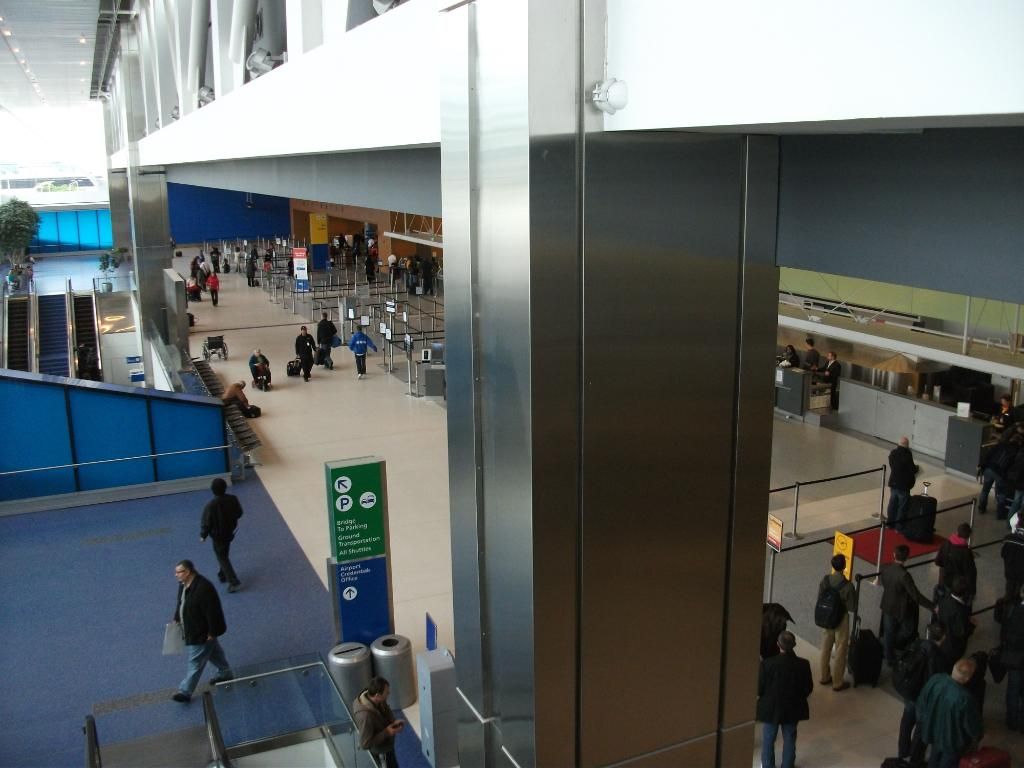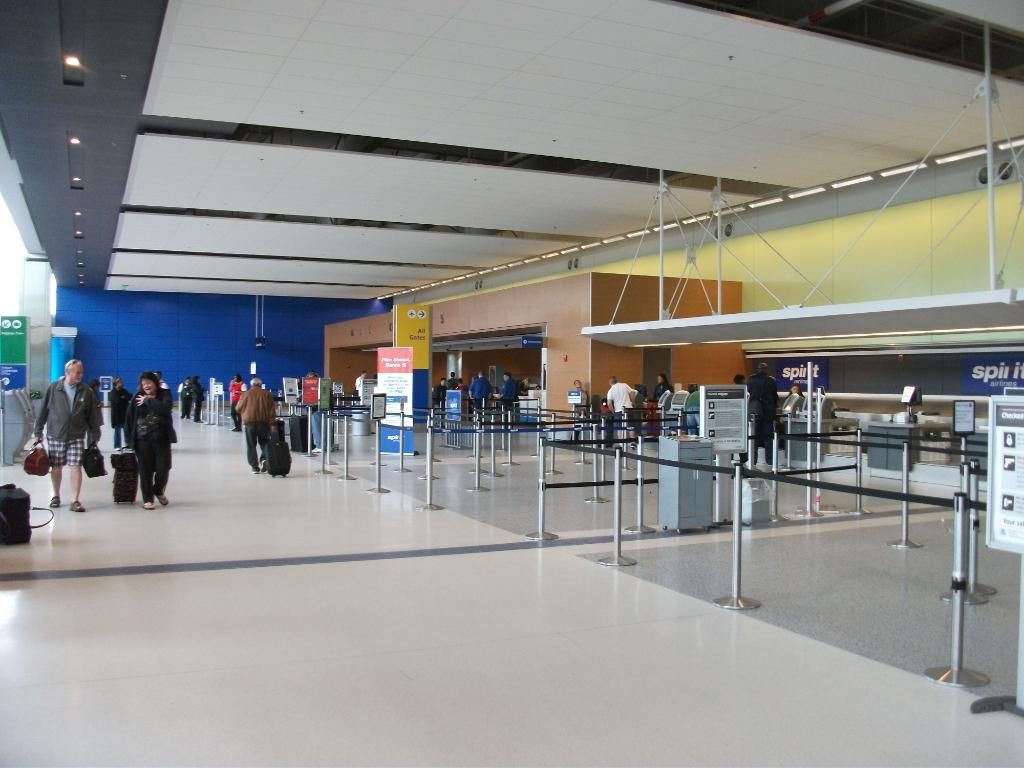 I went up to the counter and got what I wanted with no troubles. The agent informed me that the flight was running a bit behind schedule, which I initially welcomed—it would give me a bit more time to look the concourse over. But then I had a slightly more disturbing thought: "Wait a minute, that doesn't help me; I have a tight connection to make!" That was a bridge I'd have to cross when I came to it. In the meantime, I had another concourse to walk.
For a ginger-stepchild concourse, it's not bad. Obviously not as flashy as McNamara, but still open and bright.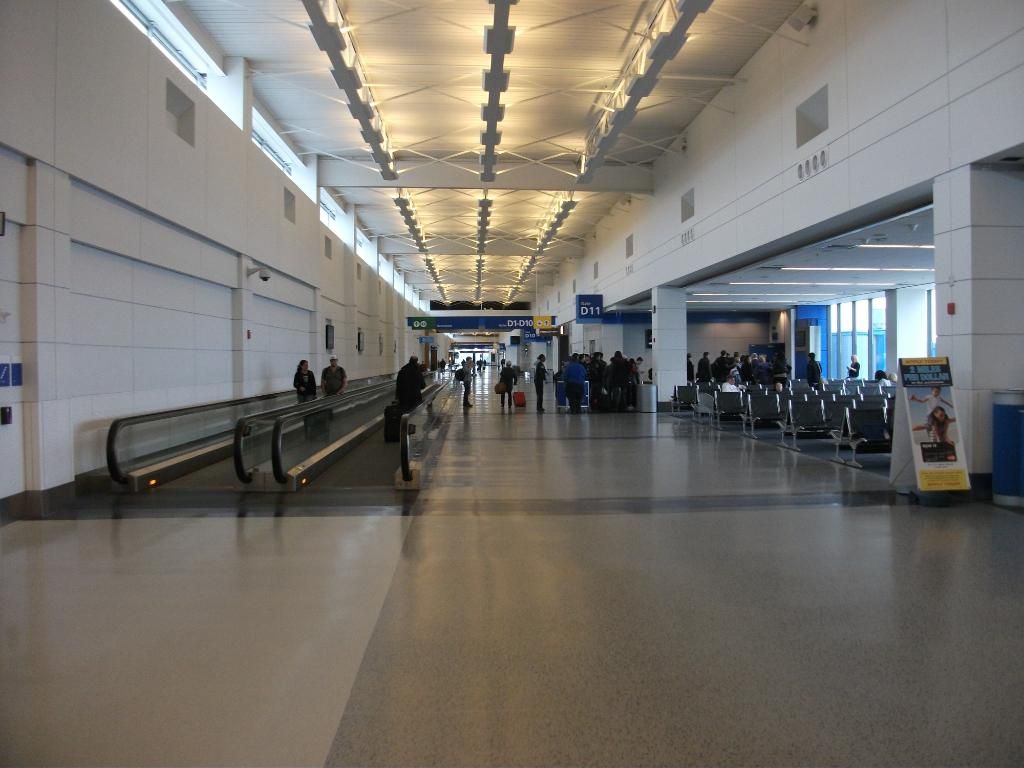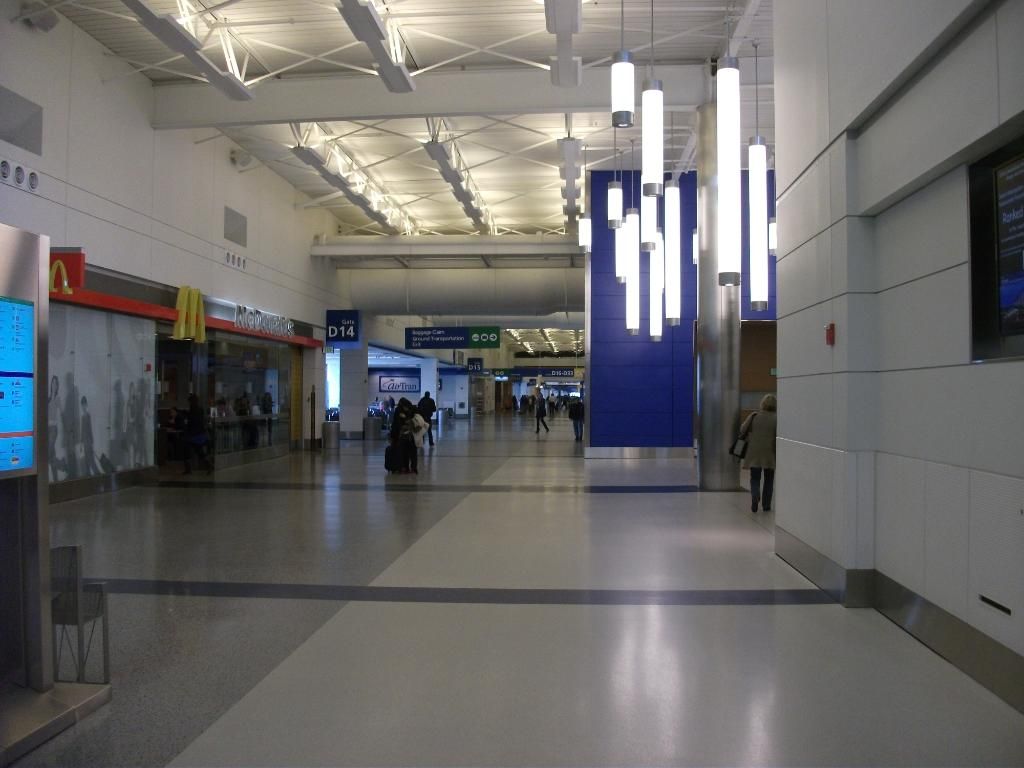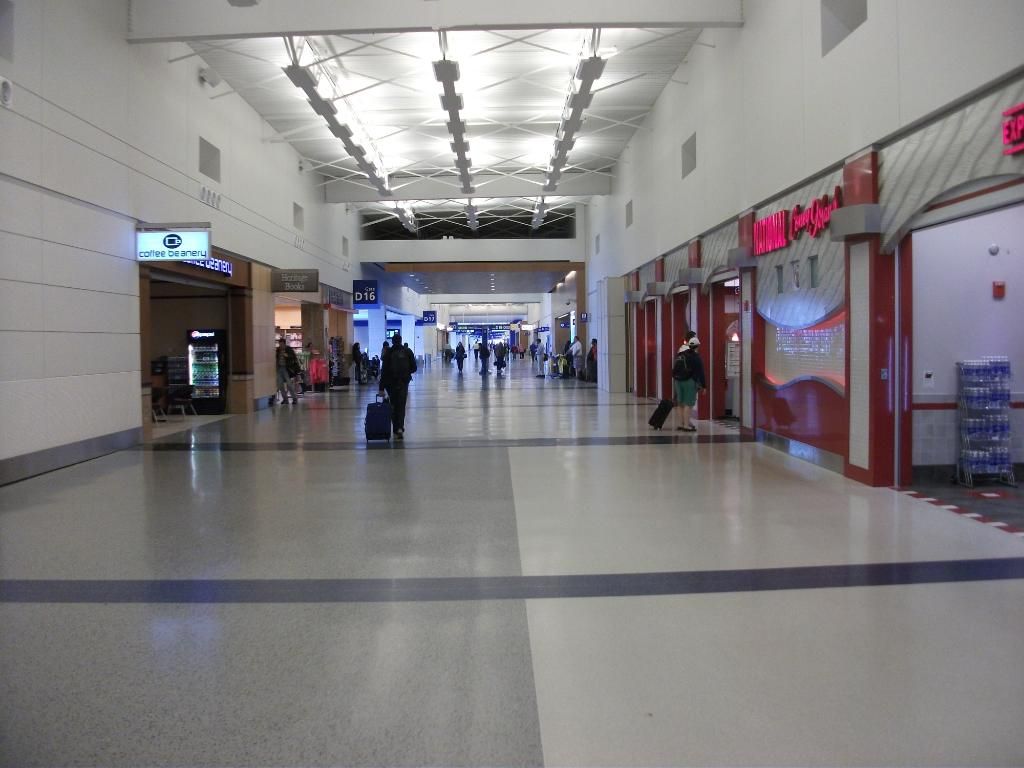 This is my gate; there's supposed to be an A319 there. I could only hope that it was speeding its way to the city…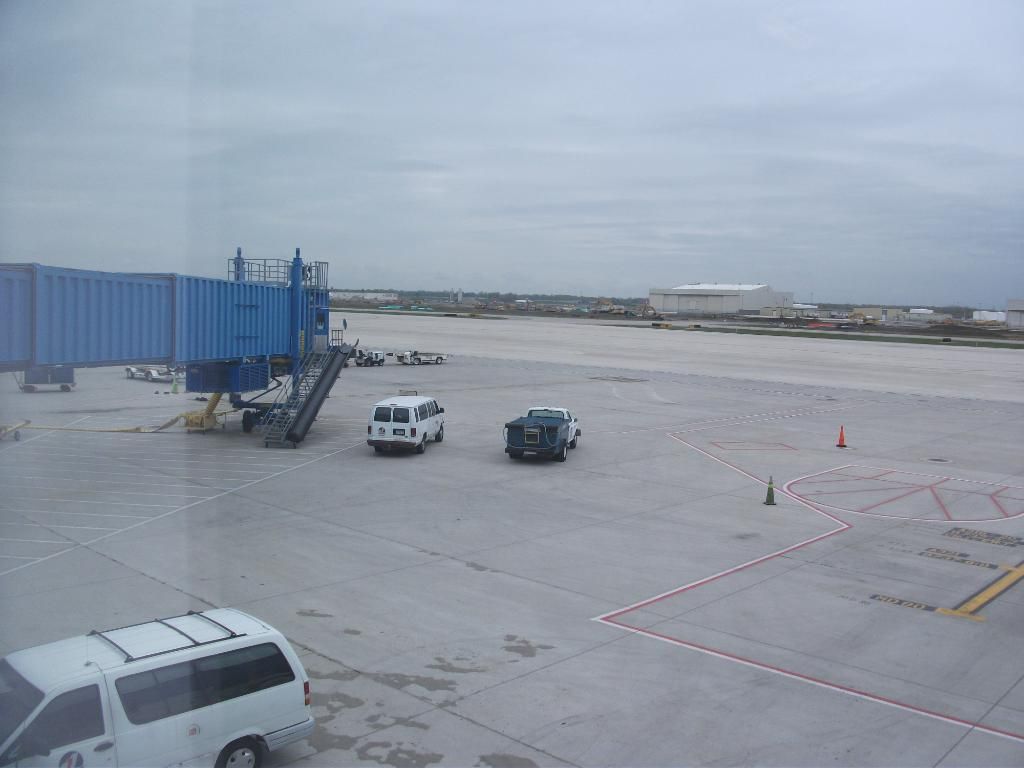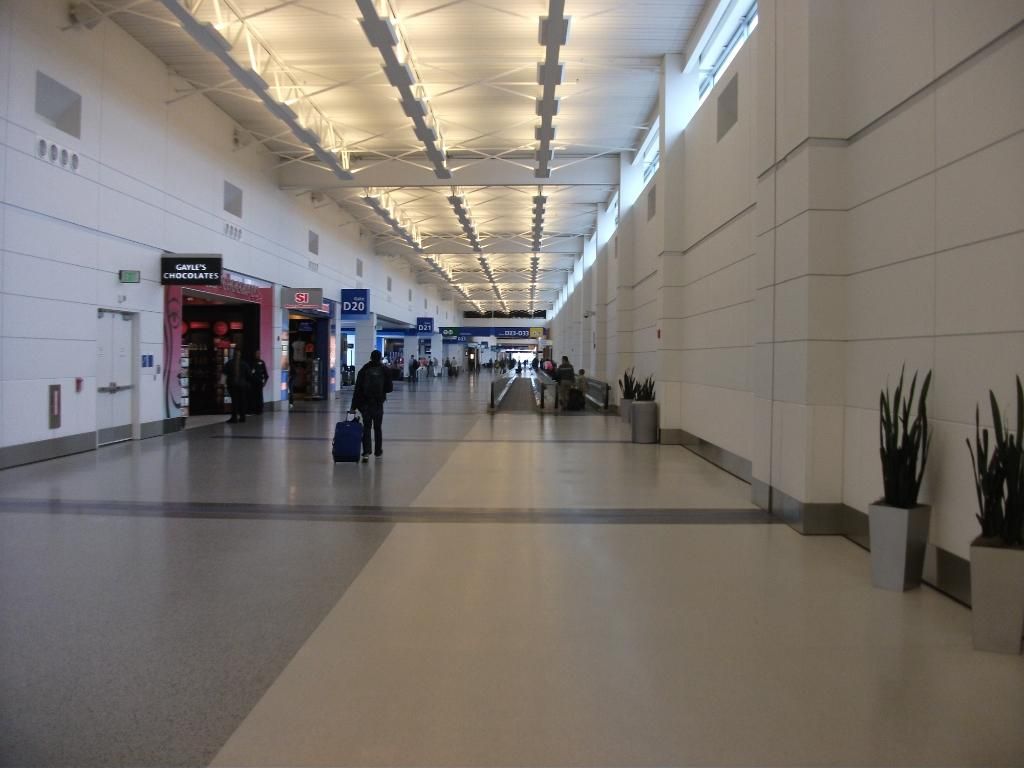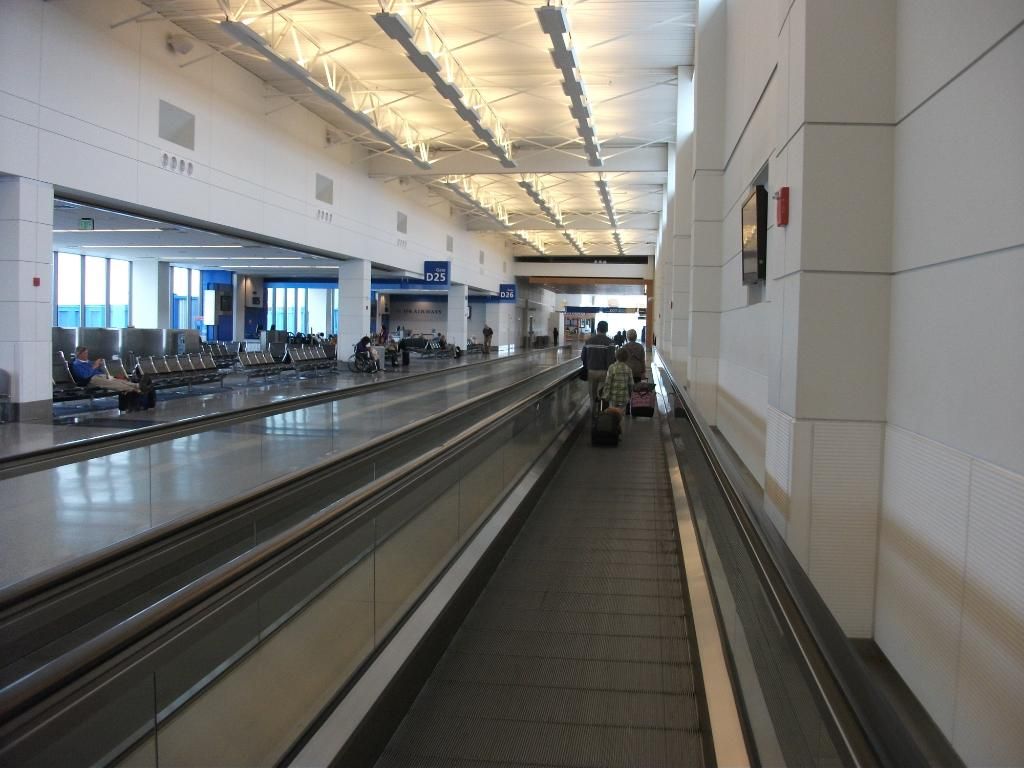 It also happened that there was a surprise at each end of the concourse. Here was the first: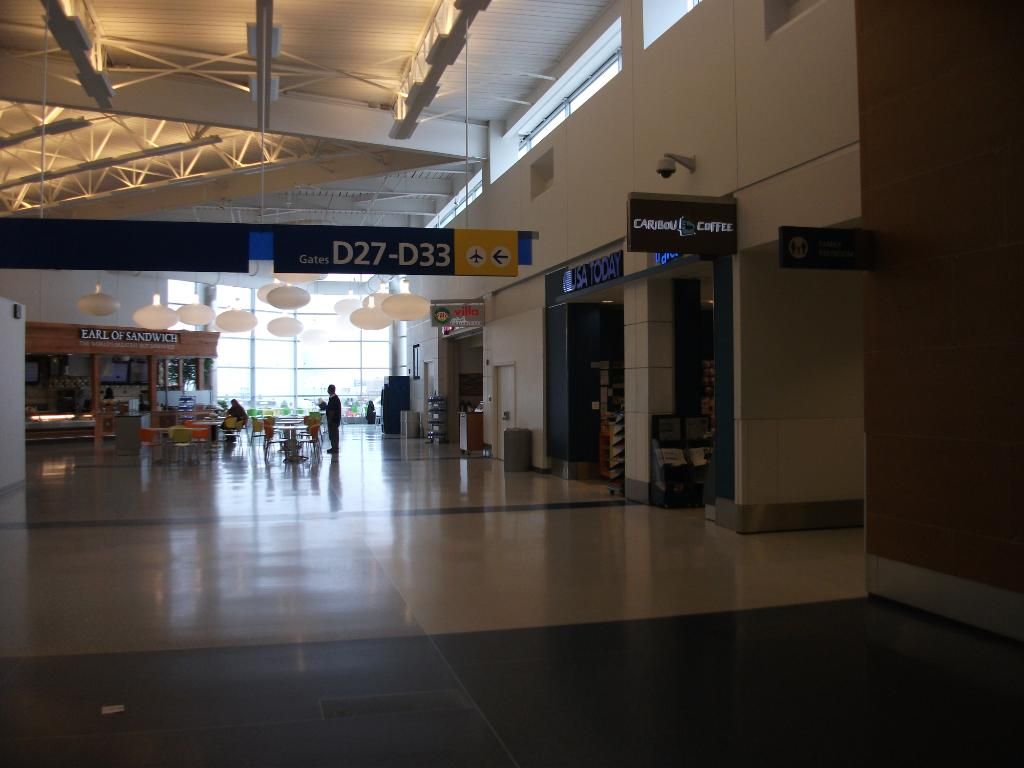 Good night, and keep watching the skis. Uh, skies.