Leg 8: Blue/Bed/Boston – May 26-27, 2012
Hello there, fellow A.netters. What you see here is the final leg in "The Next Ten". If you've followed along for the other seven legs, call a doctor.
If you haven't, feel free to look them over! (links provided at conclusion) This quest will take me to General Edward Lawrence Logan International Airport, serving the city of Boston, Massachusetts. It scrapes its way onto the list as the 19th busiest airport in the country.
BOS presented its own set of booking challenges, mostly due to distance, flight availability, and my requirements for flying certain airlines. To that last point, I wanted an opportunity to try JetBlue, so I found a flight from Denver that suited that need. Having connections wasn't going to be a problem, but finding properly-timed flights proved difficult. I considered a number of options, including a red-eye from Denver on B6. Finally, though, I decided to stay the night in Boston and leave the next day. I'll fill you in on the details as we roll along. Until then, let's go to Saturday morning…
(Some pictures have been omitted for your convenience. If you wish to see them all, feel free to follow the link: Slideshow for Leg Eight)
Saturday, May 26
I had something to look forward to the moment I woke up that morning: a return to Frontier 1188, an oft-taken flight of mine that was recently placed back in the schedule. One of the few things on my mind was which animal I'd be paired with; my answer came in the form of an unnamed puffin:
Frontier Airlines 1188 OKC-DEN (operated by Republic Airlines)
Scheduled: 07:00-07:40
Actual: 07:14-07:29 (wheels up/wheels down); 07:01-07:36 (gate to gate)
Embraer ERJ-190-100IGW [E-190] (N166HQ)
Winglet through a window
Winglet through my window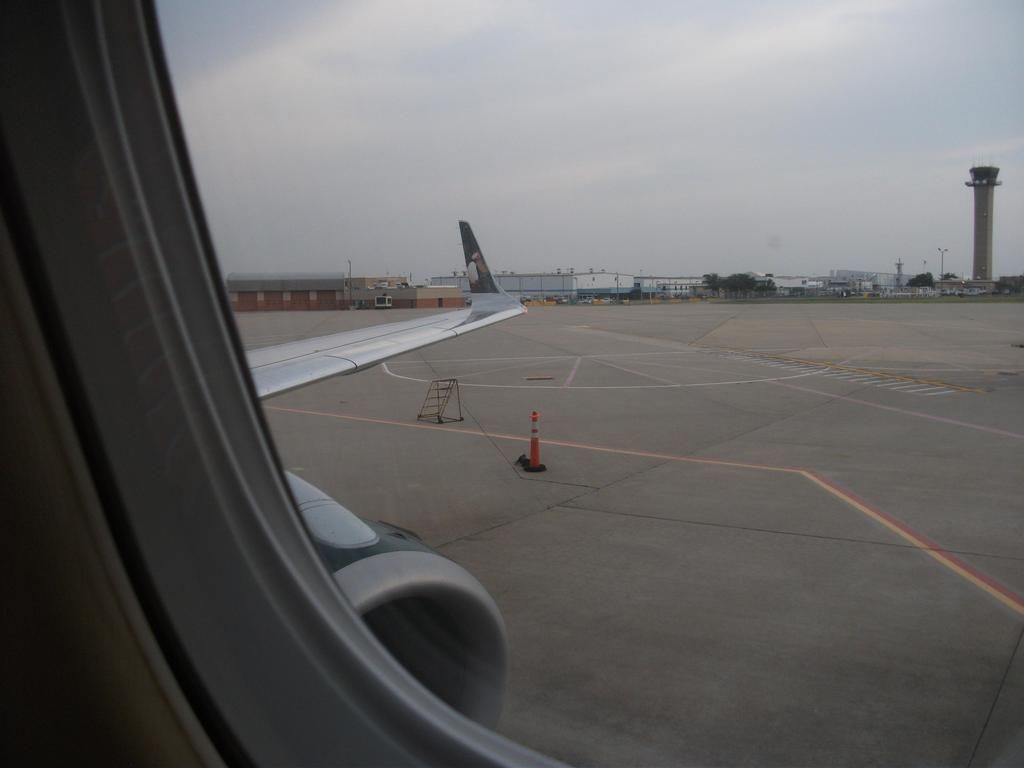 Another plus: scoring the ex-Midwest planes means wide open spaces in the front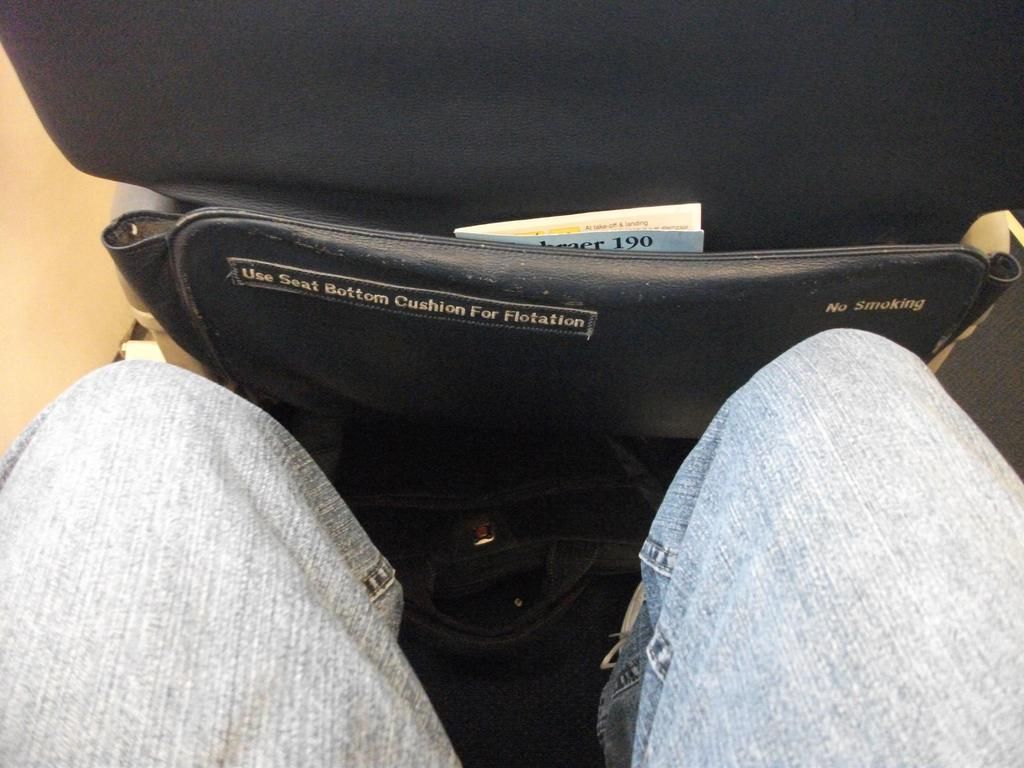 We make like the cool kids and cut in front of this ERJ for takeoff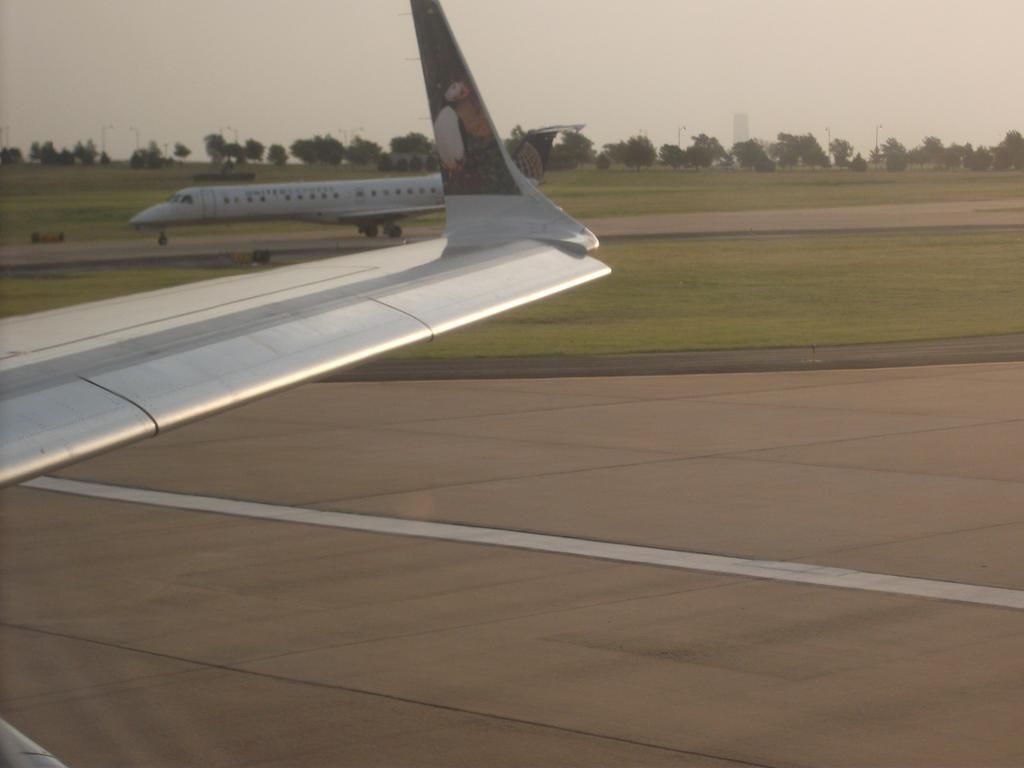 Up we go into the haze; similar haze would greet us in Denver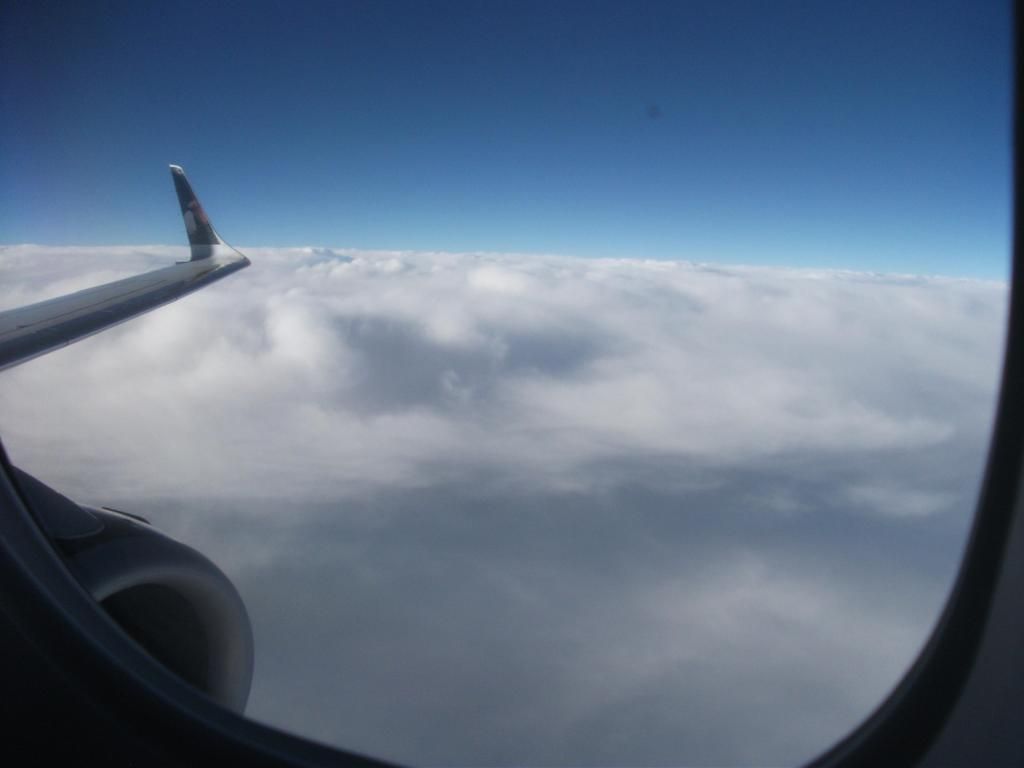 Snack; I'll give you one guess as to what animal that is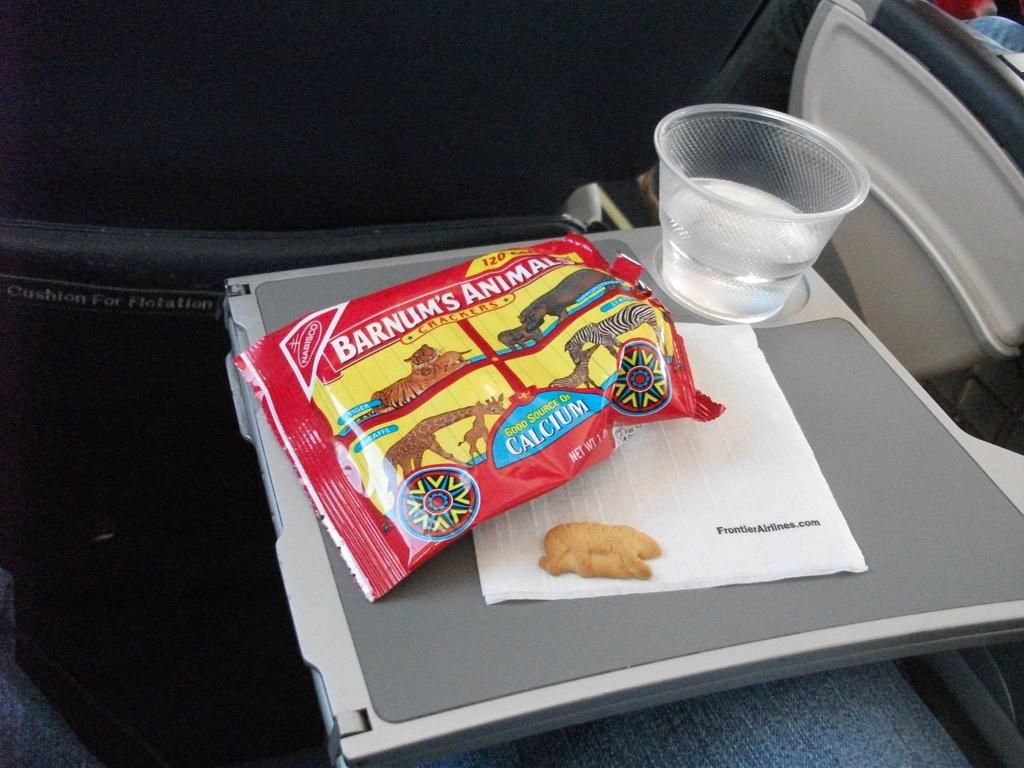 Hugoton, Kansas and its Municipal Airport (KHQG)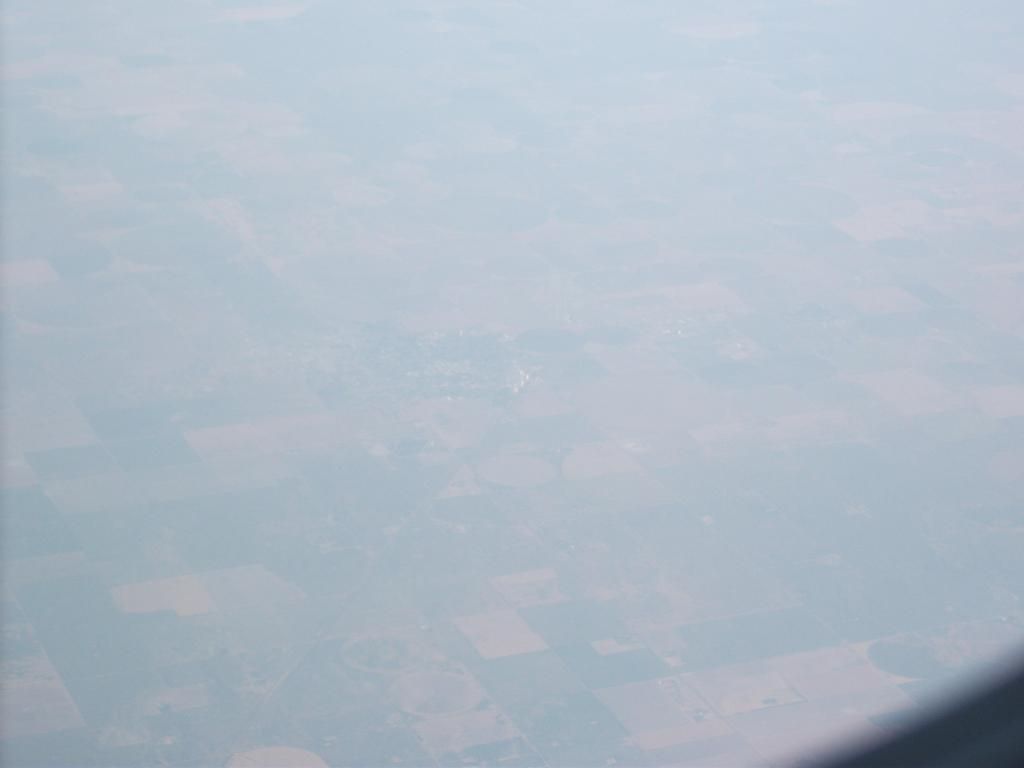 Aforementioned haze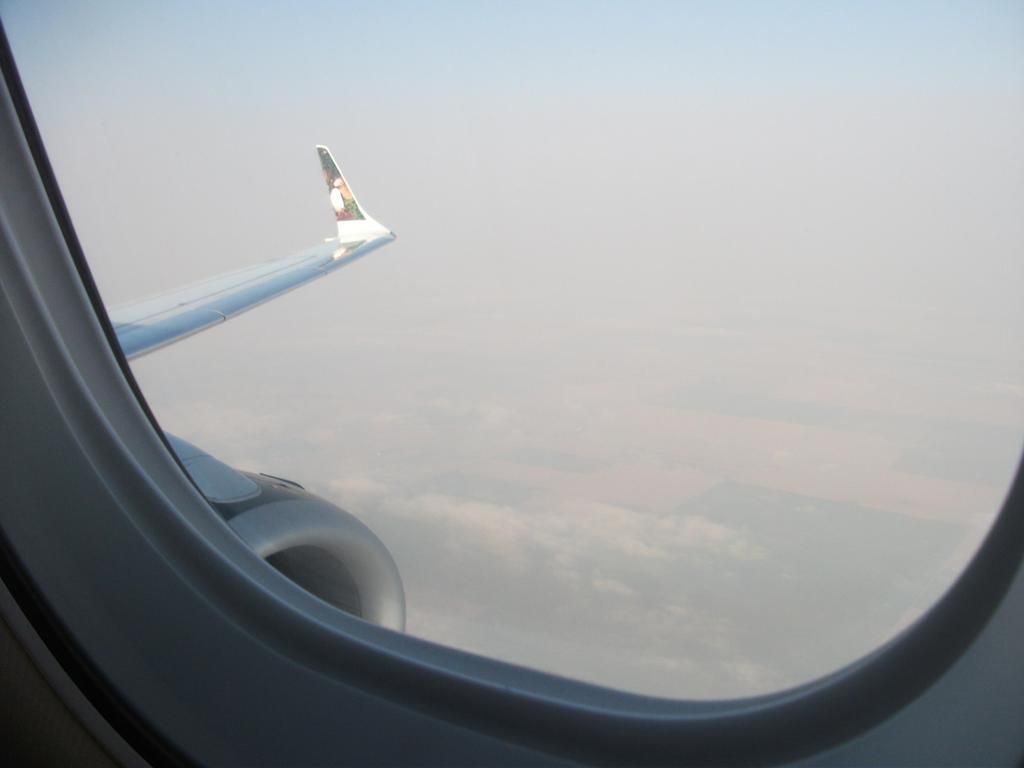 On the ground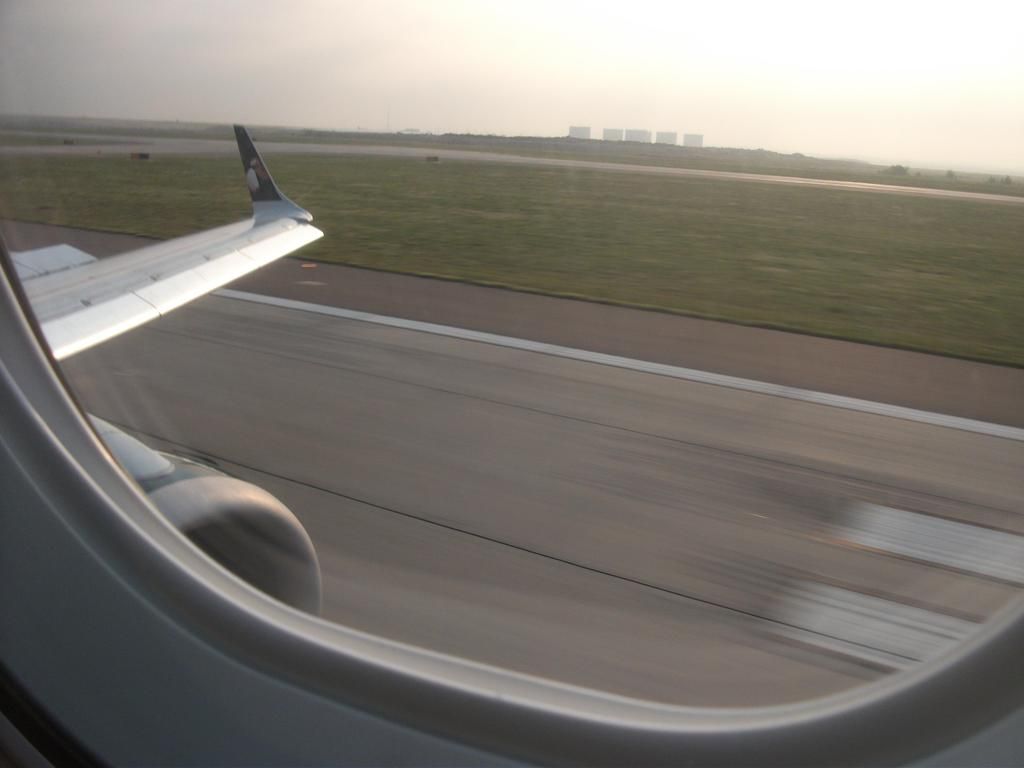 Grace and Flip bid me a good morning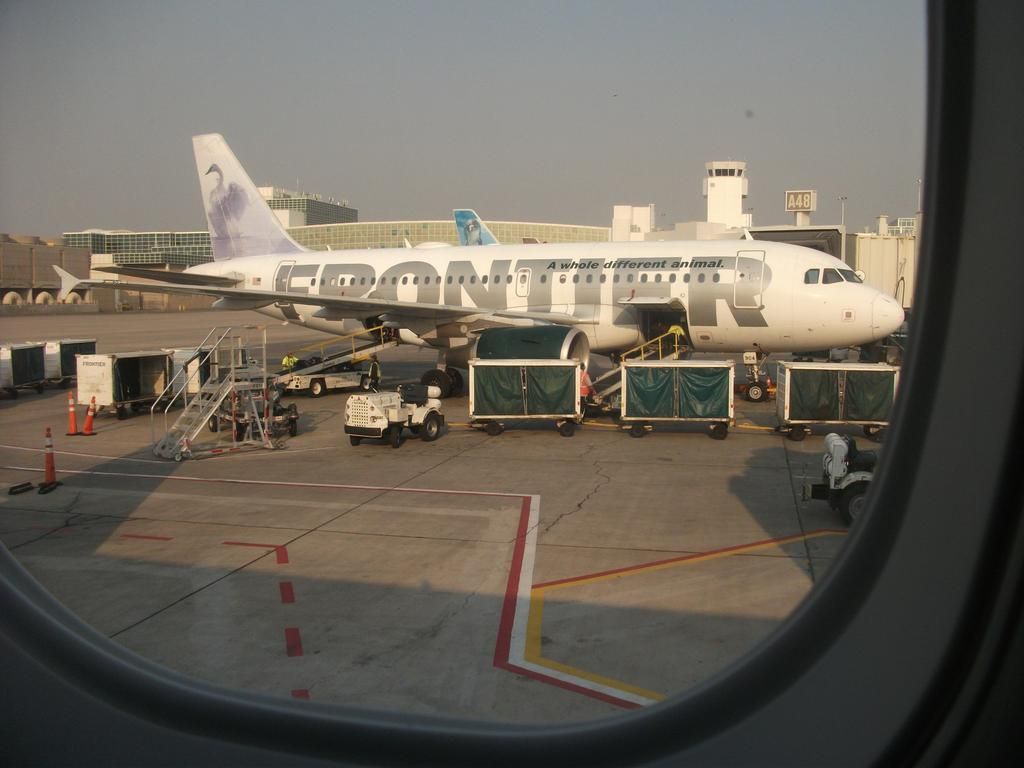 The last time I flew Frontier, I scheduled 20-something minutes between that and my next flight. This time, I had about four hours. Needless to say, I could proceed at as leisurely a pace as I could. Frankly, it was really nice to not have to be anywhere right away. I visited the usual time-killing spot of Concourse B and walked around and had some overpriced (surprise, surprise) breakfast. Following that, I found a desk with an outlet and occupied myself with various things for the remaining time.
I can't recall not seeing any CRJs at The Cave before…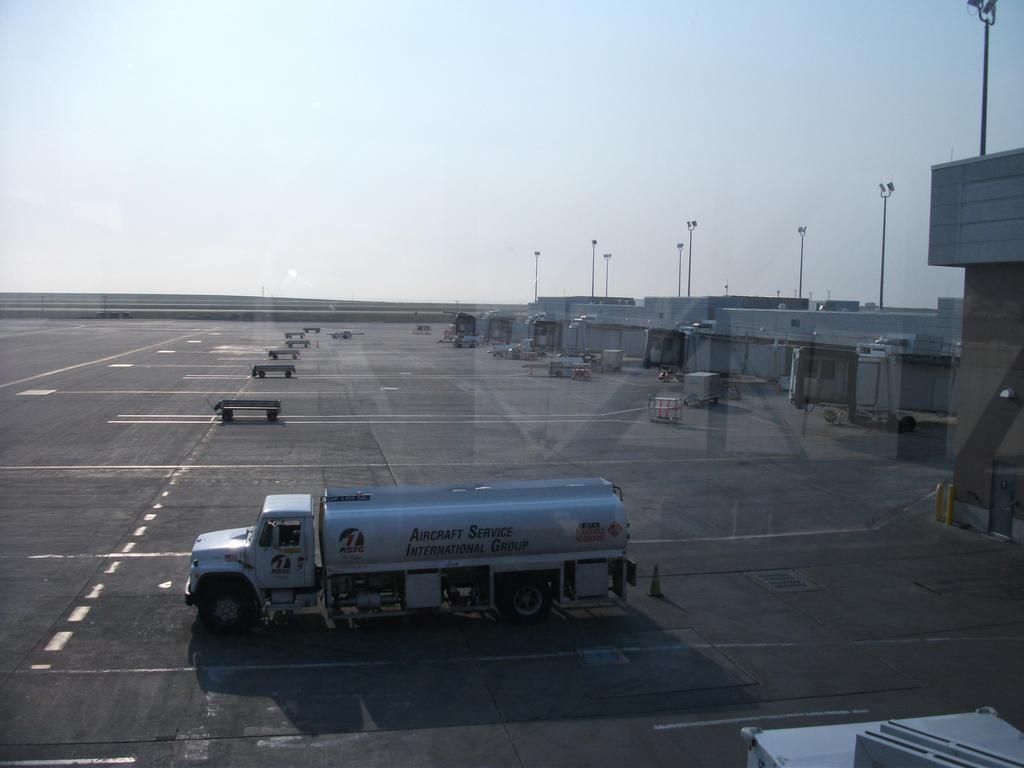 Seems a bit bigger when it's not stuffed with people, doesn't it?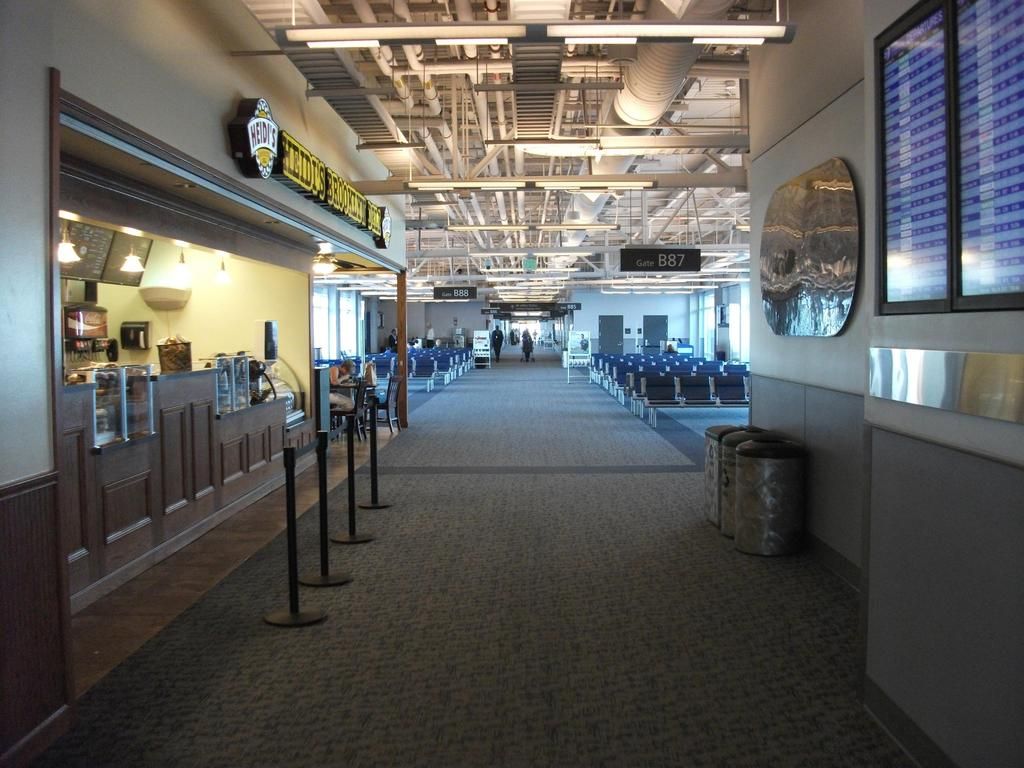 The view from my command post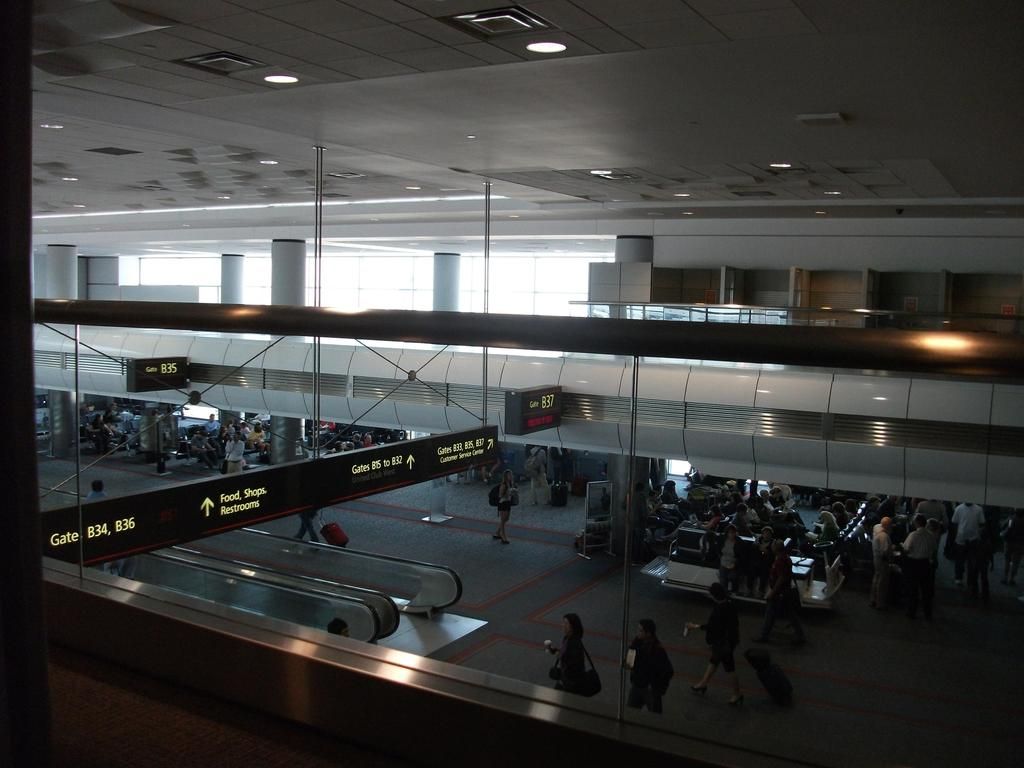 Well, I couldn't stay up there forever if I wanted to get to my destination, could I? I unplugged and made my way back to Concourse A, where I saw this A320 waiting for me. As you can see, the name was blocked from view; I later found out that my ride was "It Had to Be Blue".
JetBlue Airways 494 DEN-BOS
Scheduled: 11:40-17:43
Actual: 11:55-17:13 (wheels up/wheels down); 11:36-17:19 (gate to gate)
Airbus A320-232 (N519JB)
After all of the positive things I'd heard about JetBlue, it was always in the back of my mind to find an opportunity to give them a try. The opportunity presented itself when I found a morning flight from Denver to Boston. This flight would give B6 a lot of time to show their stuff. It would also enter the books as my longest flight to date in distance. However, due to some brisk tailwinds, it only came in at 2nd longest in terms of time. (It held that place for a little over 28 hours before UA937 bested it by five minutes.) I crossed my fingers that the pilots and flight attendants didn't pick that time to go insane.
Spirit of the Cayman Islands and Stan the Ram (also, spot the polar bears)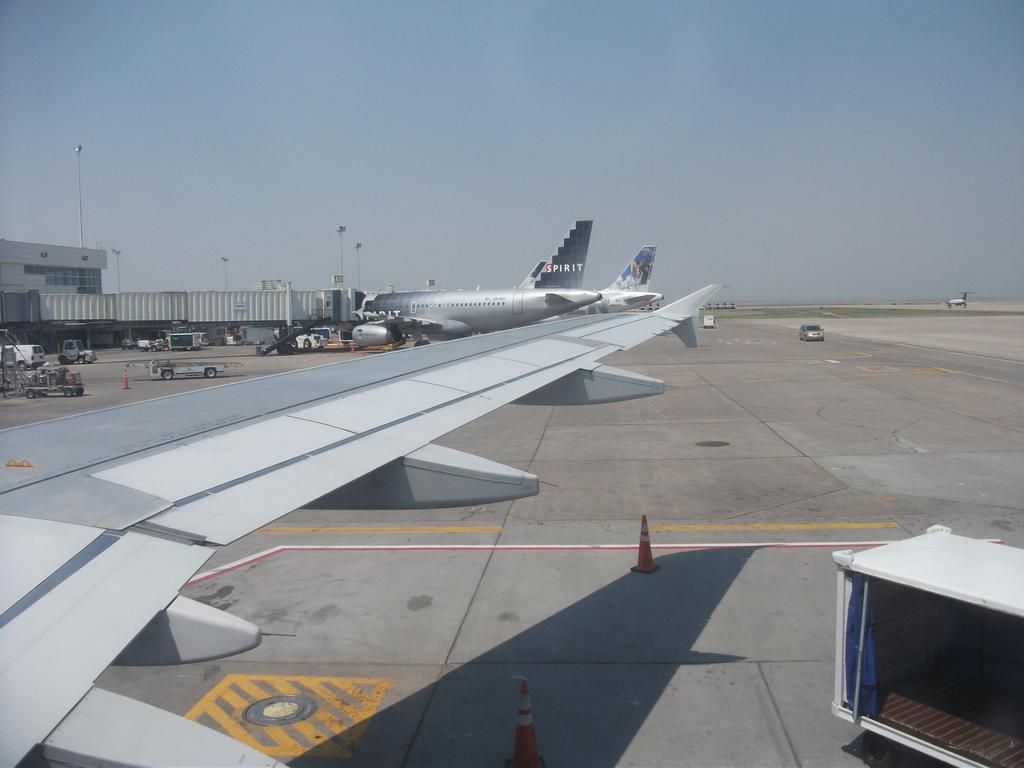 Cabin; I was expecting something a little more fresh, but not every plane can be brand-spanking new…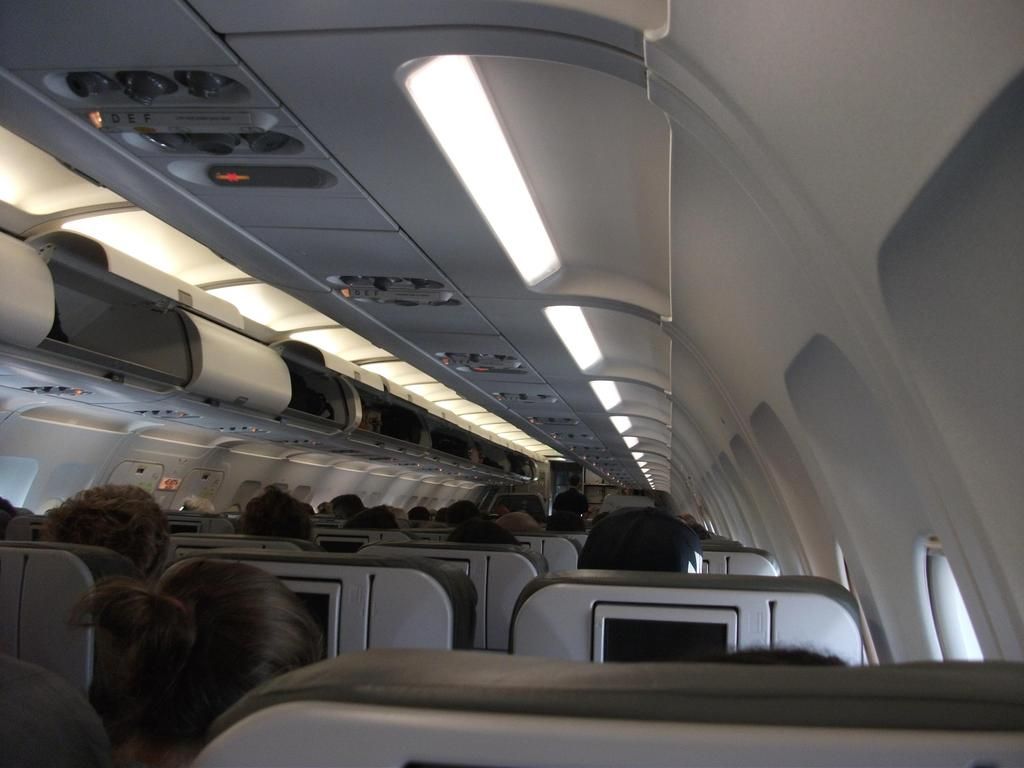 Mel the Mule Deer joins the party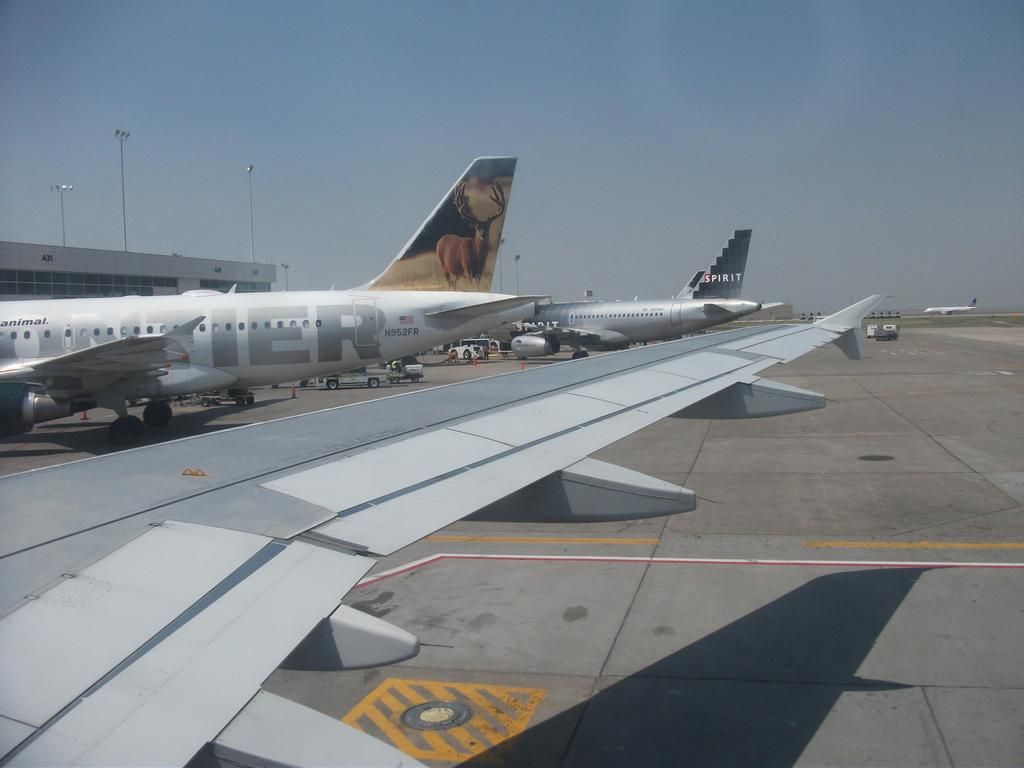 A blue jet of a different sort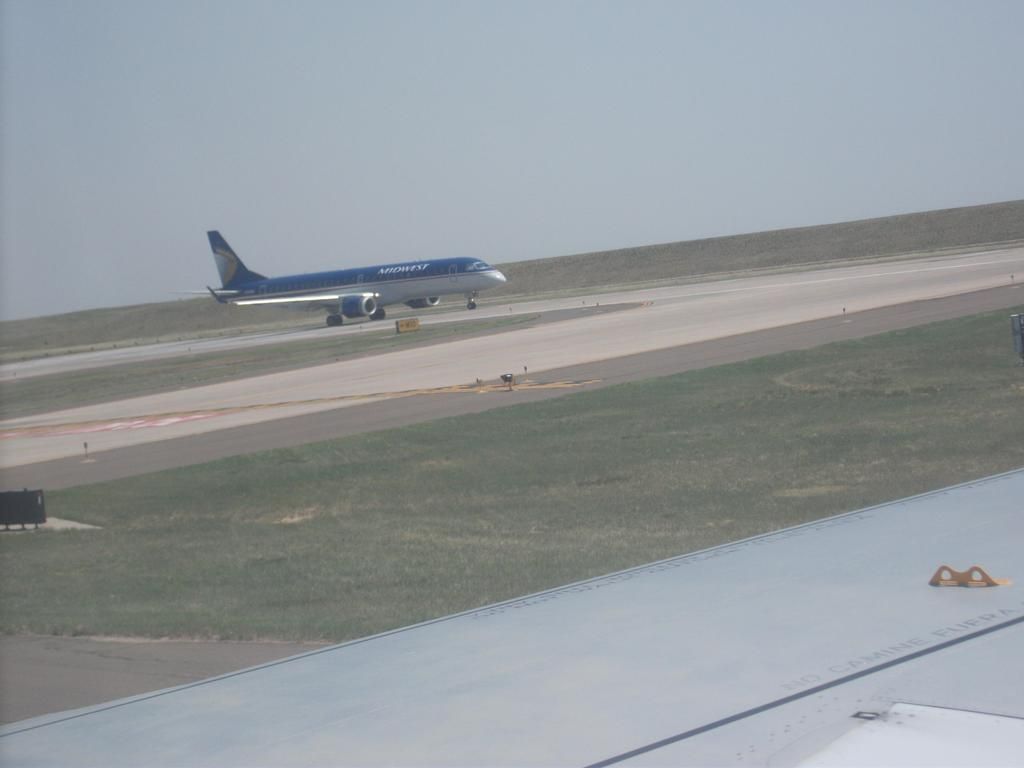 Legroom was fine; the gray seats reminded me of—dare I say—Spirit. The clear difference here is that my knees aren't jammed into my chin
Maya eludes me yet again (one of these days, I WILL fly with you…)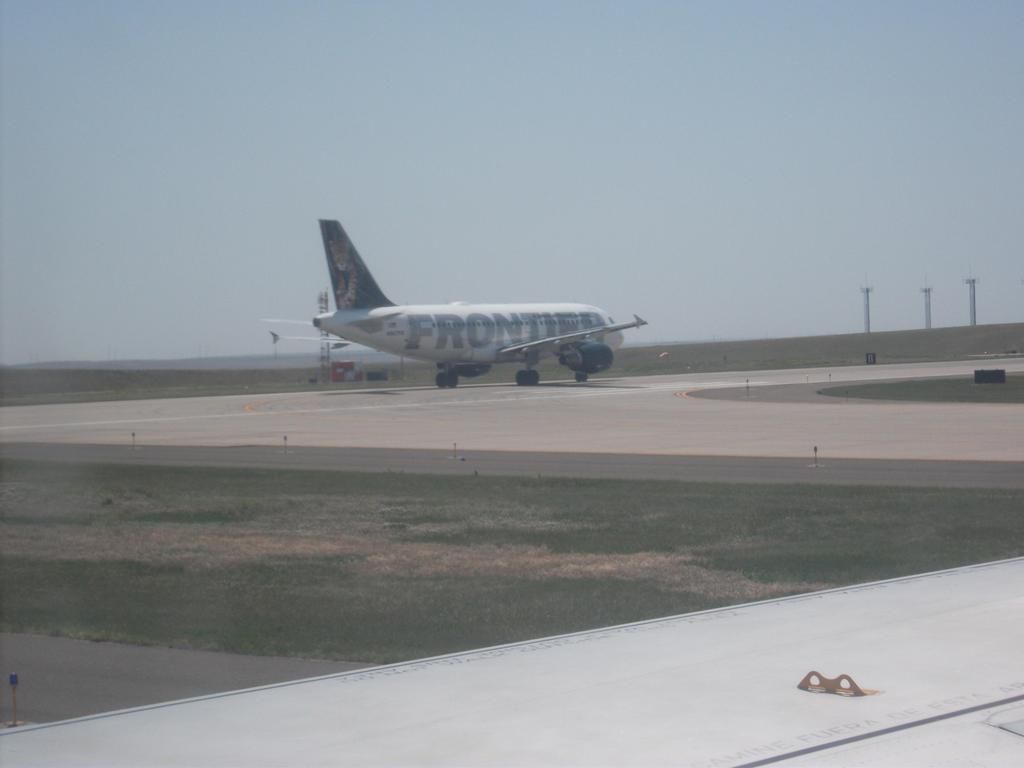 Ready to make some music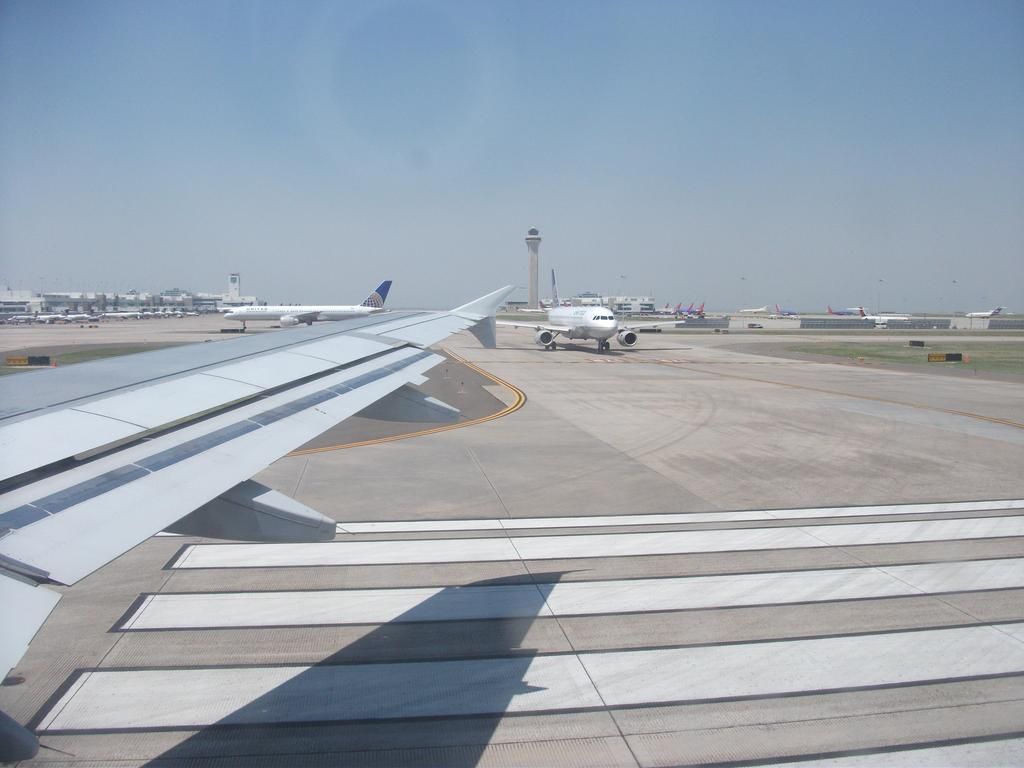 Jetting into the wild blue yonder
The entertainment system was frozen for a little while; they eventually reset the system and it worked just fine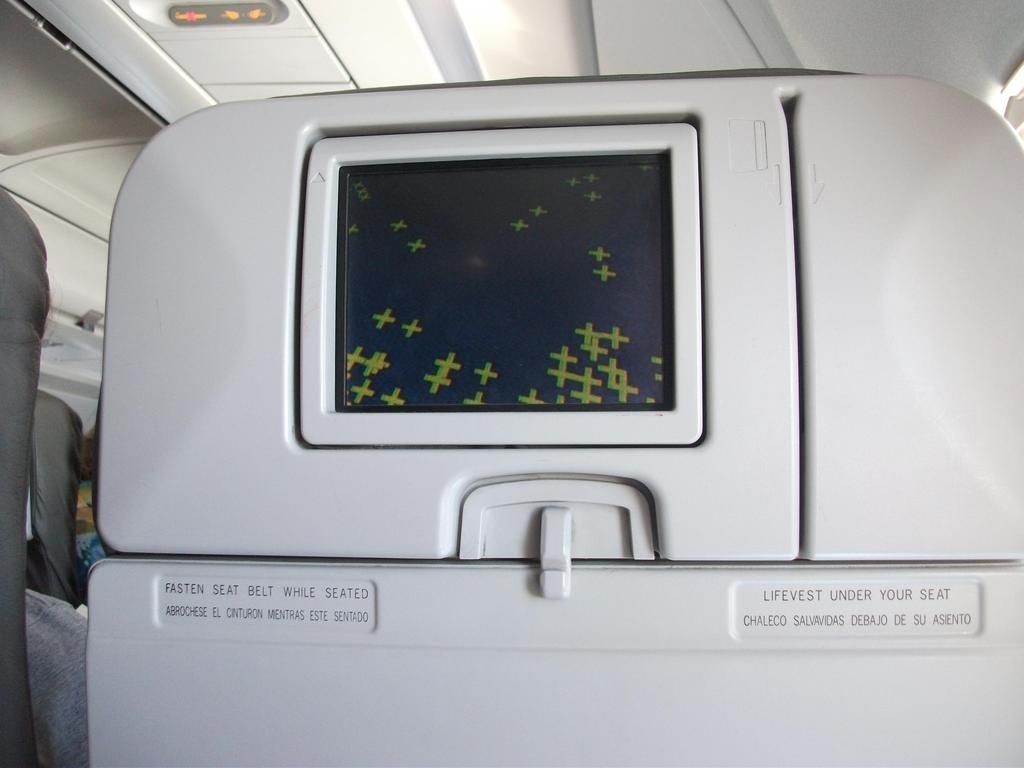 It's never too late for a geography lesson! The haze was a bit of a challenge at times, but here's what I came up with:
Yuma, Colorado and its Municipal Airport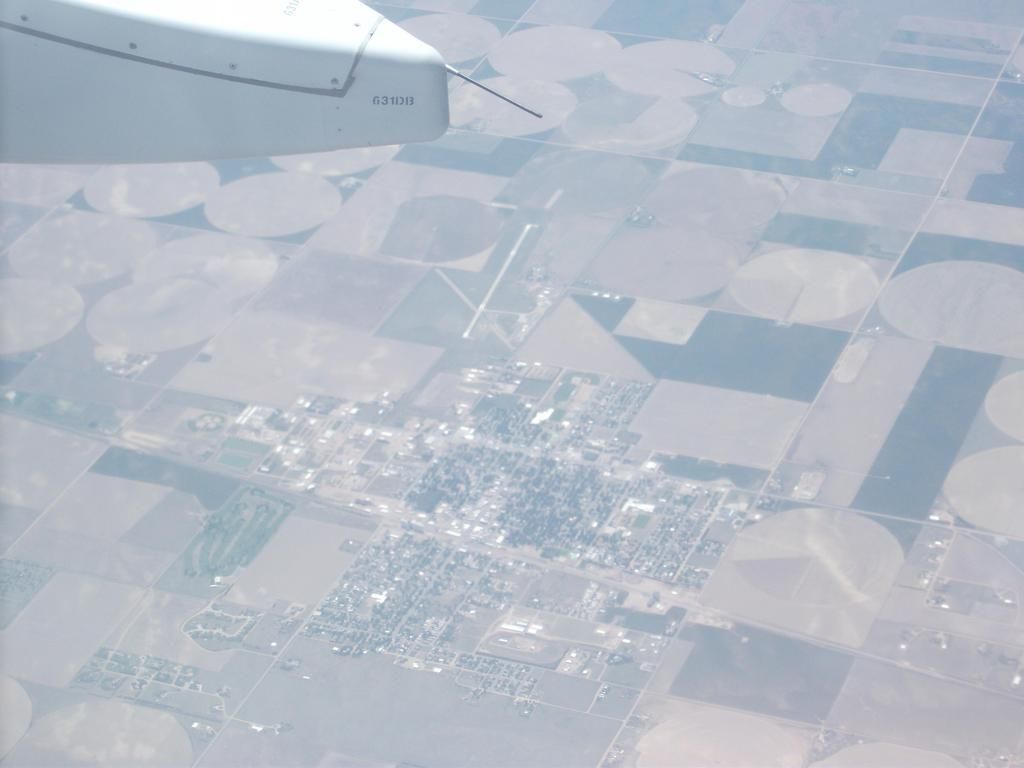 Wray, CO and its Municipal Airport
I know it's hazy and you may not see it, but I have reason to believe it's McCook, Nebraska and the McCook Ben Nelson Regional Airport (MCK / KMCK)
Futurama (bonus points if you can guess the episode)
Elwood, NE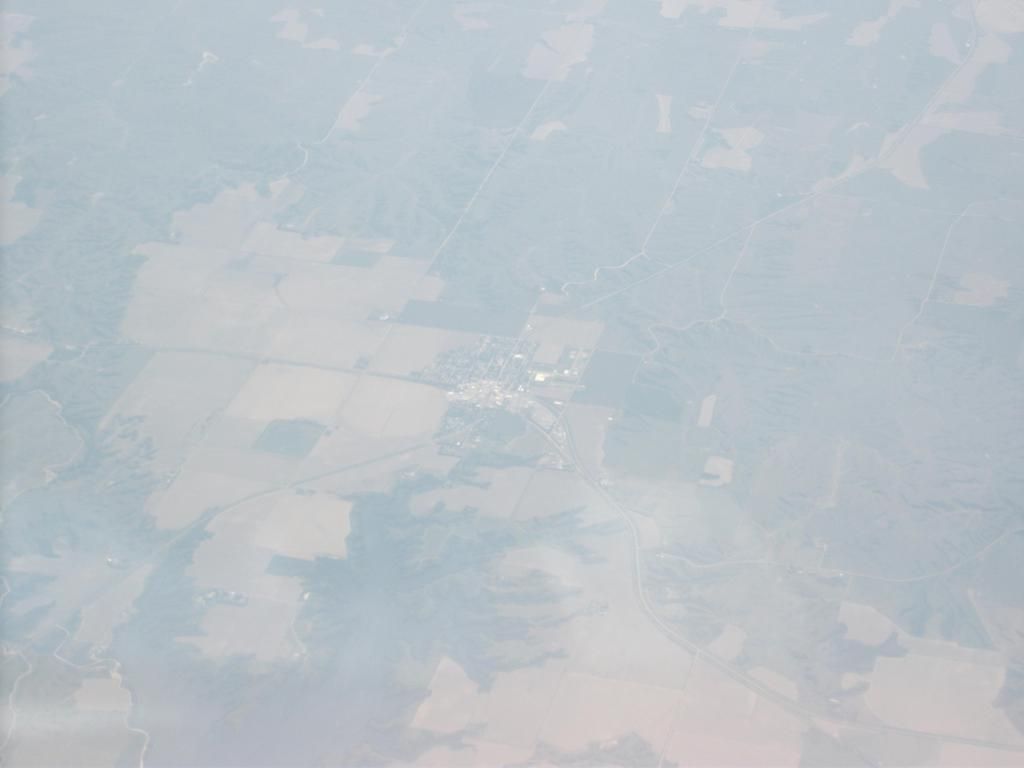 Elm Creek, NE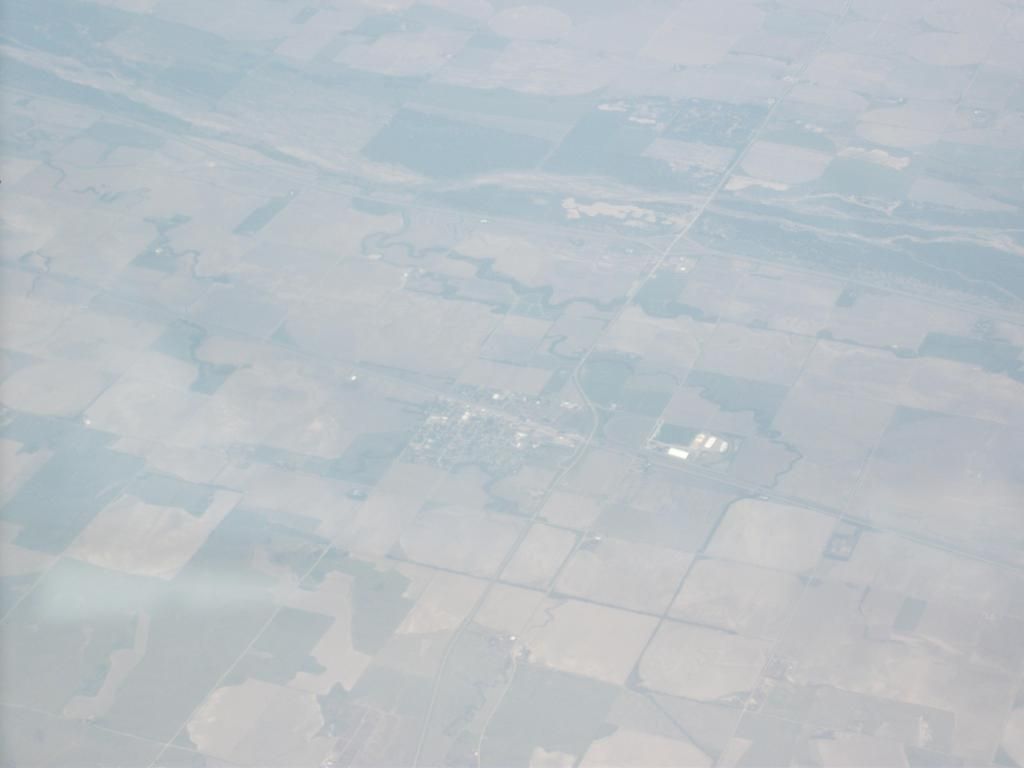 Kearney, NE; the city is served by…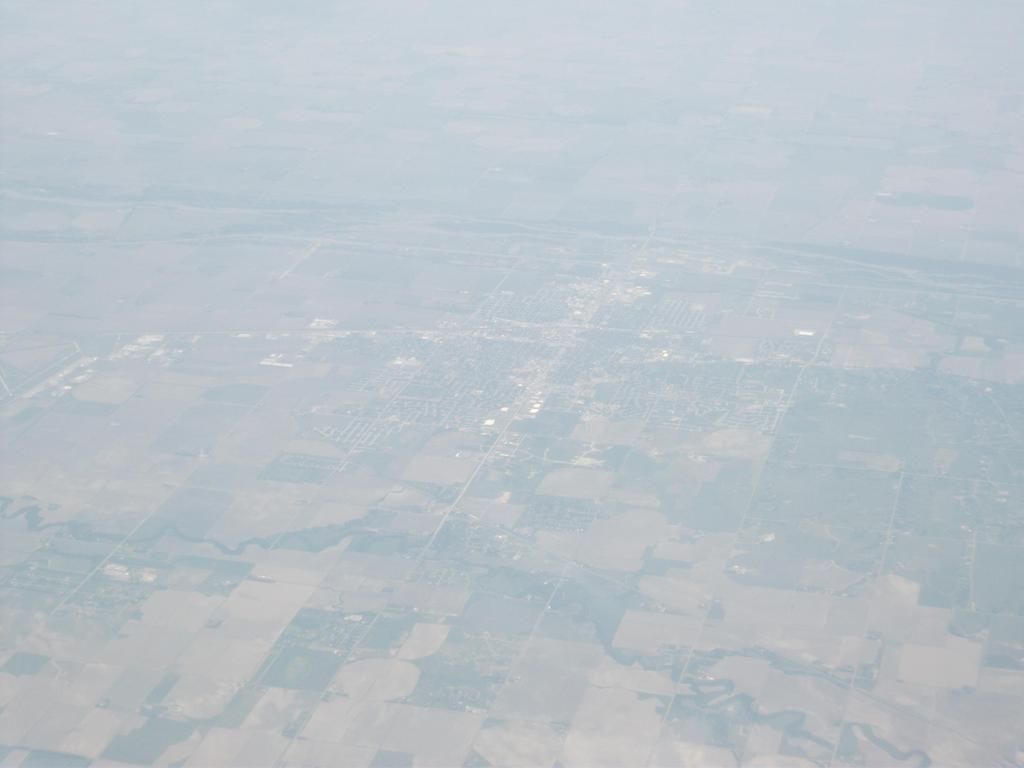 Kearney Municipal Airport (EAR / KEAR)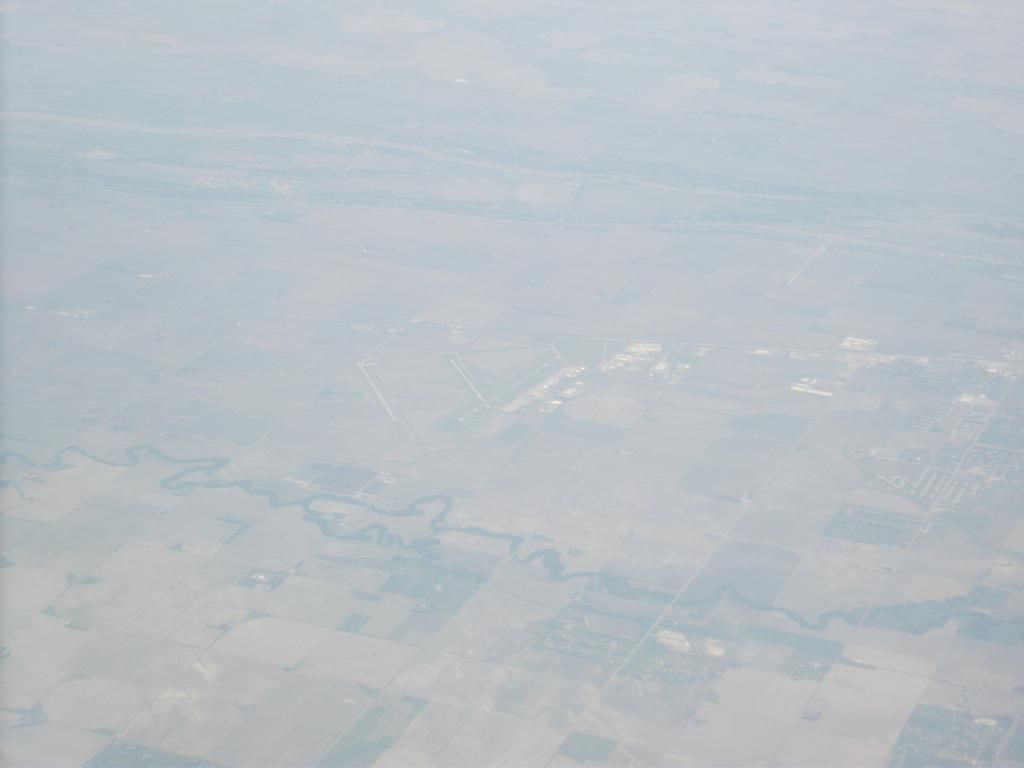 Grand Island, NE and the Central Nebraska Regional Airport (GRI / KGRI)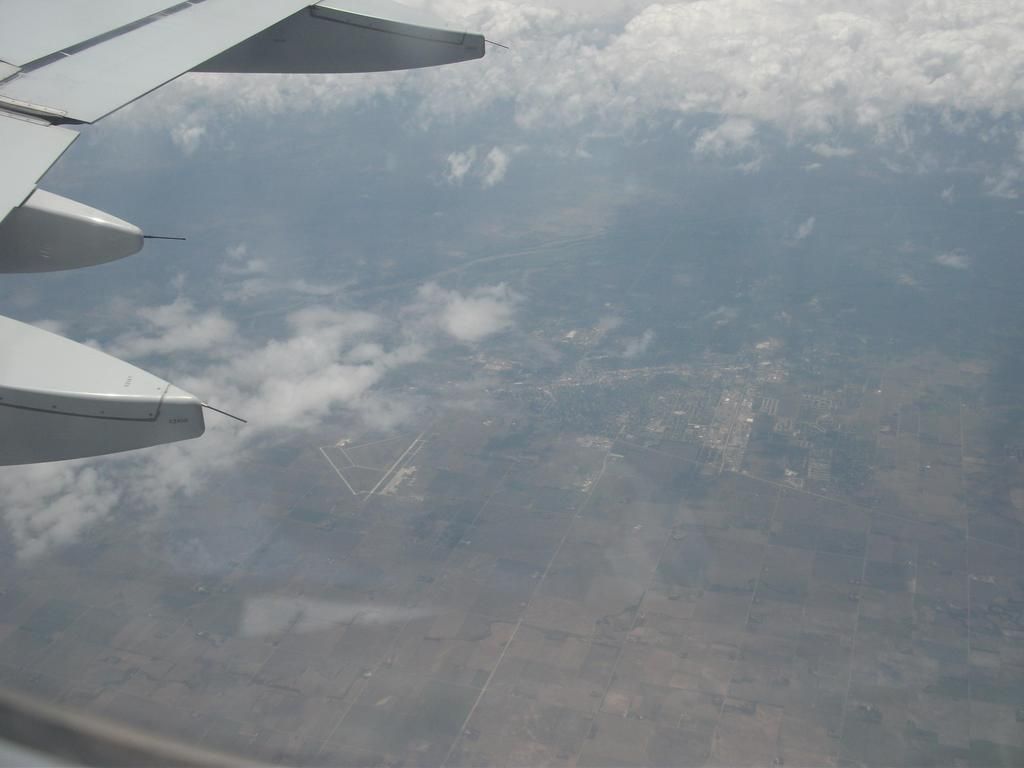 Central City, NE and its Municipal Airport (or, Larry Reineke Field)
David City, NE and its Municipal Airport
Fremont, NE, its Municipal Airport (FET / KFET), and the Platte River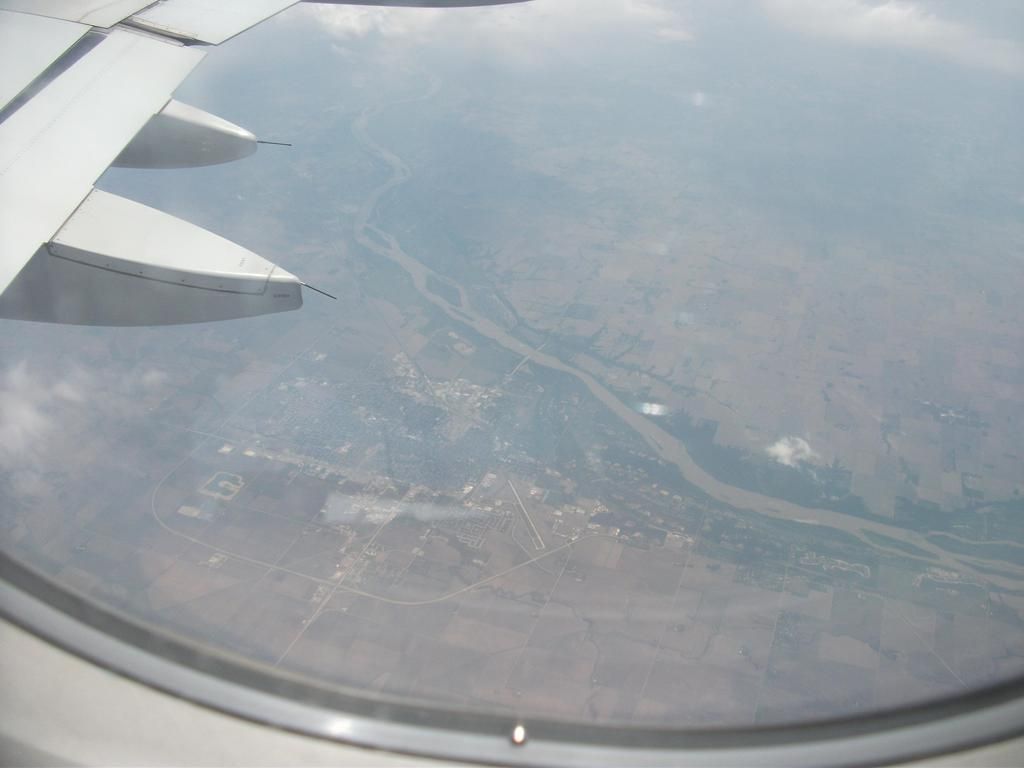 The external airshow came to a pause shortly after Fremont…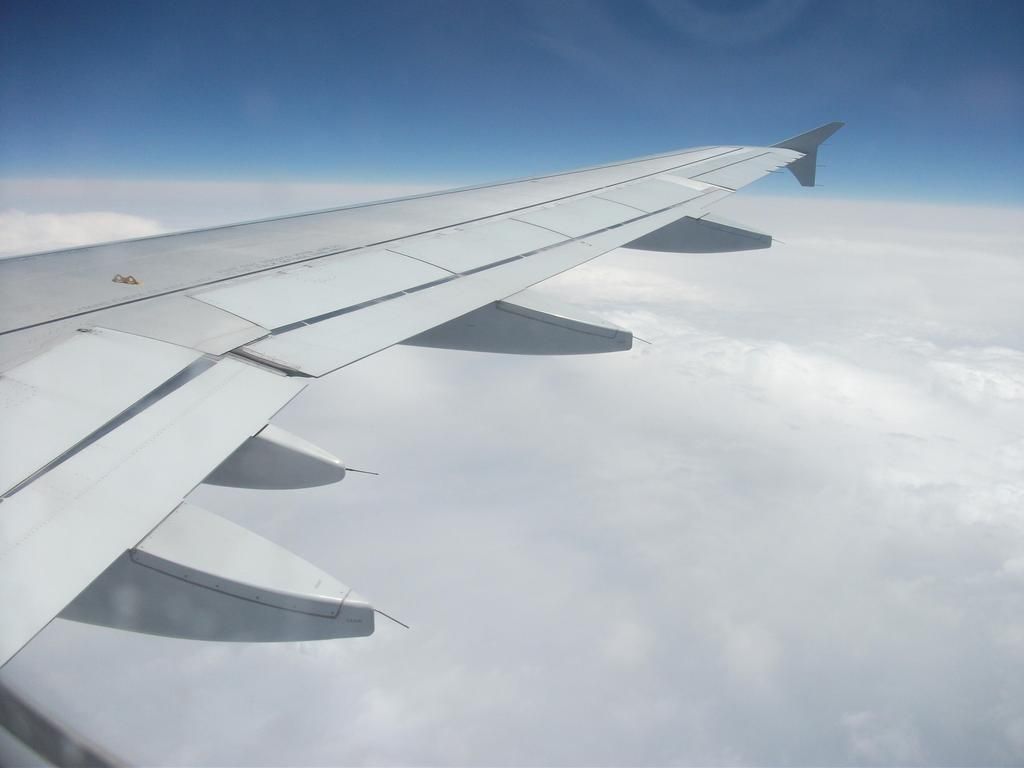 Complimentary drink and snack (no Japanese can this time…)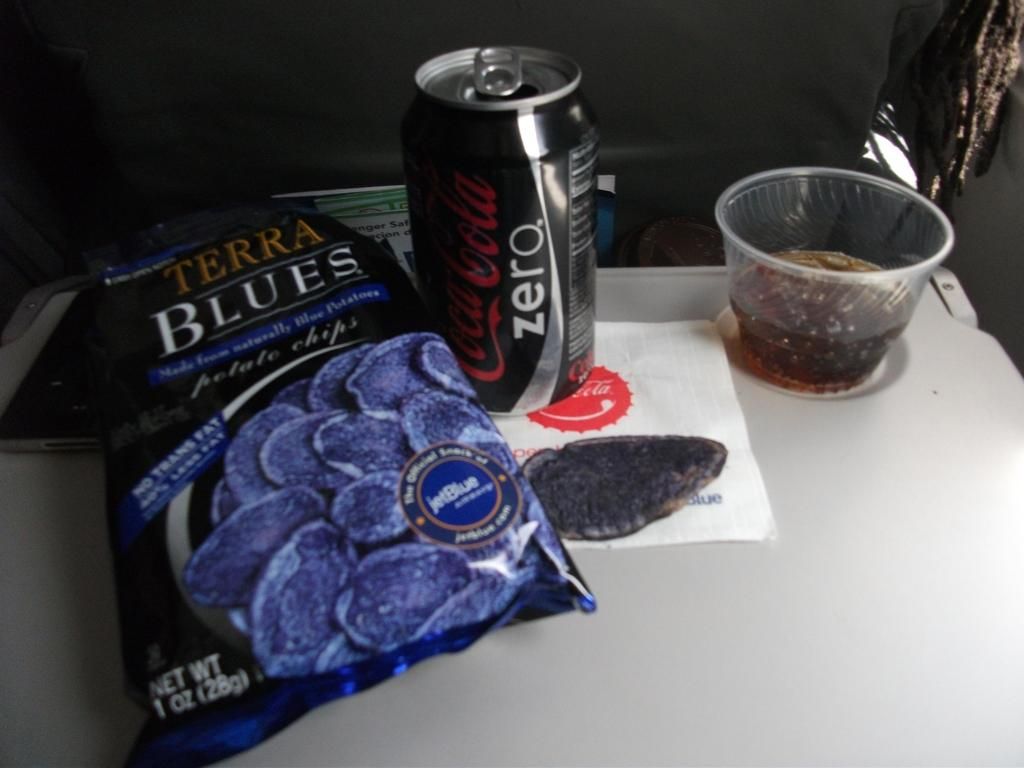 …before starting again with Waukesha, Wisconsin and its County Airport (UES / KUES)
General Mitchell International Airport (MKE / KMKE)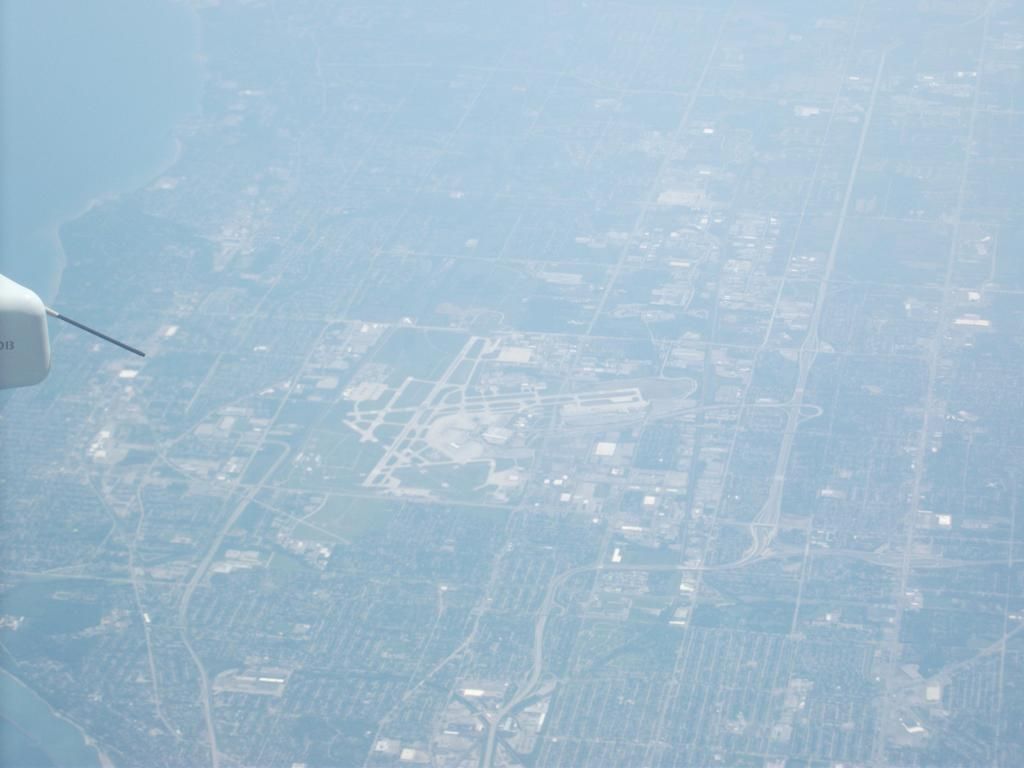 Here begins Lake Michigan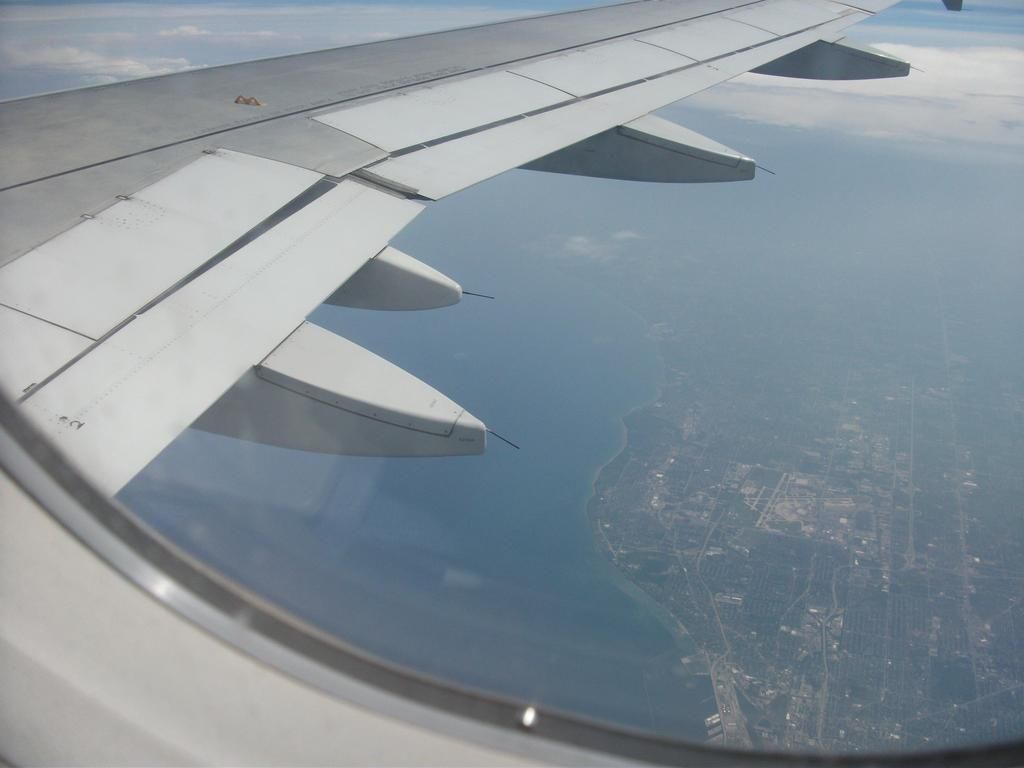 Grand Haven and its Memorial Airpark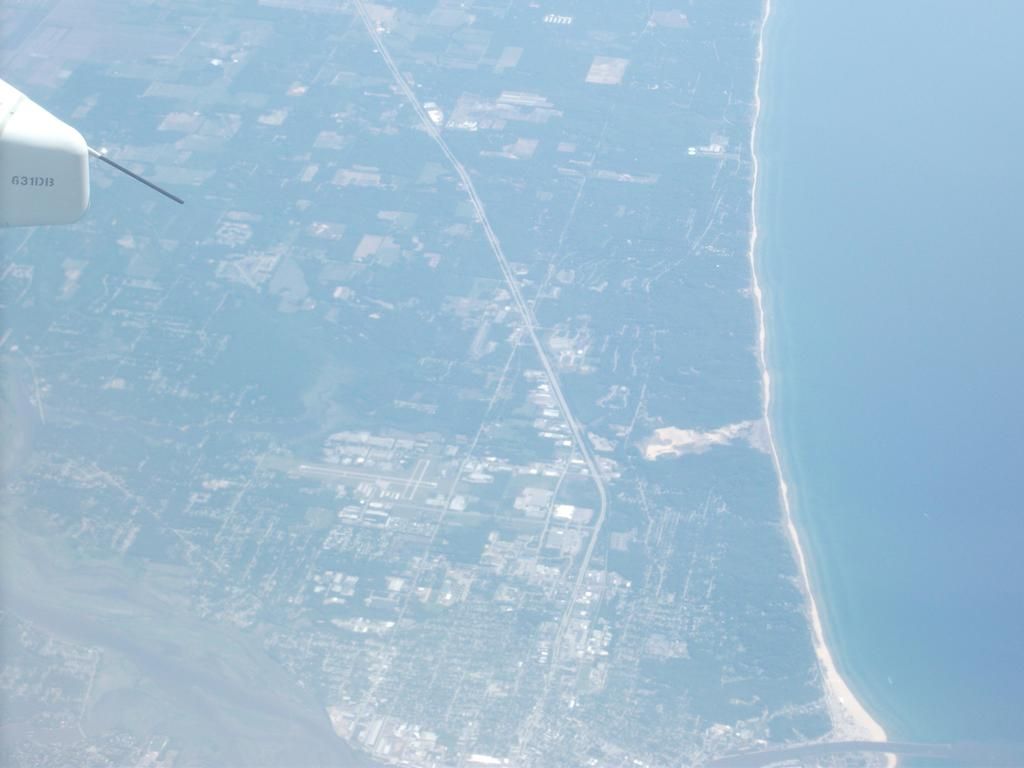 Grand Rapids, Michigan; Gerald R. Ford International Airport (GRR / KGRR) is also visible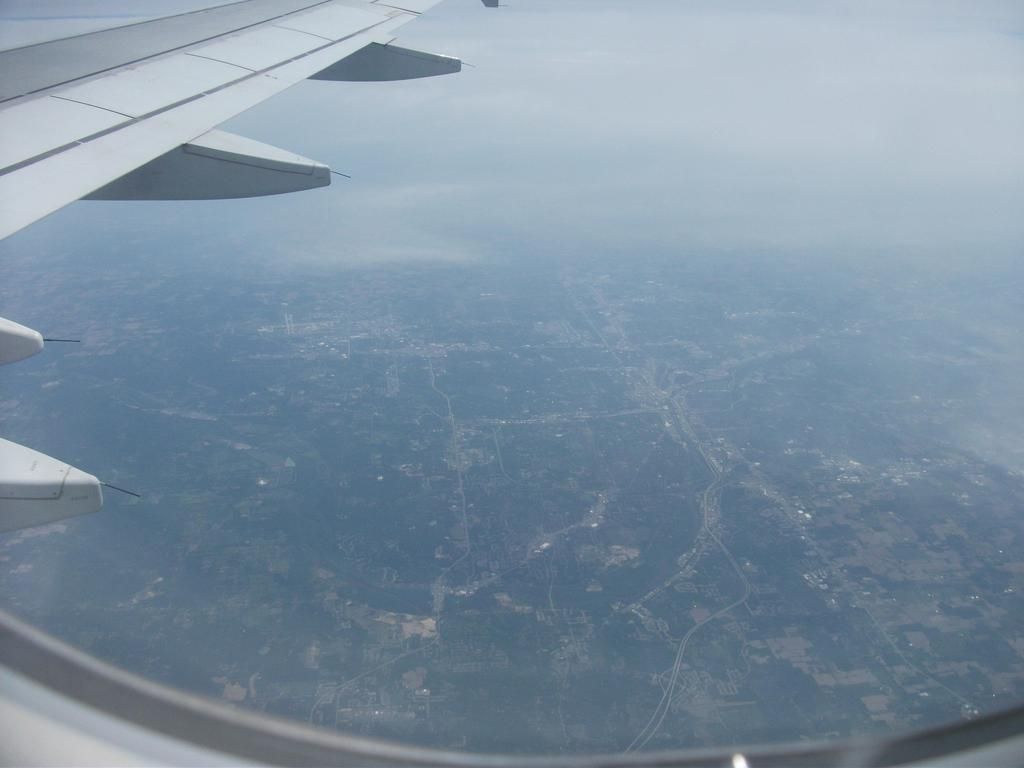 You see that? It's Canada! Mine eyes have spied a foreign land for the first time…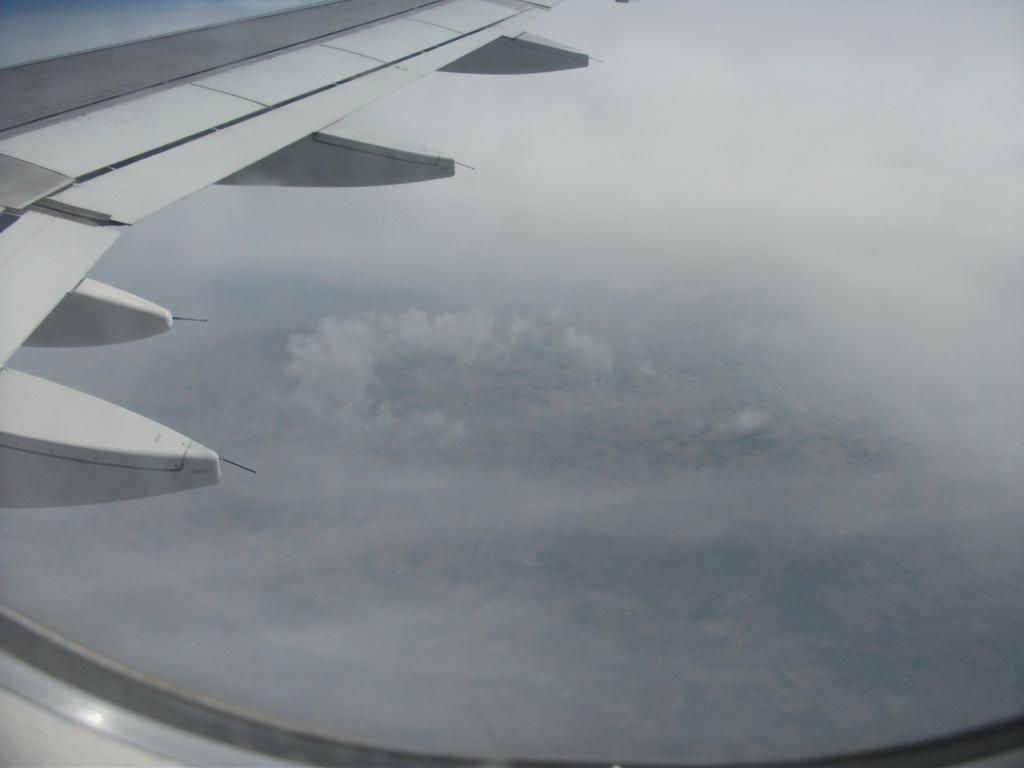 Dunnville, Ontario and its Airport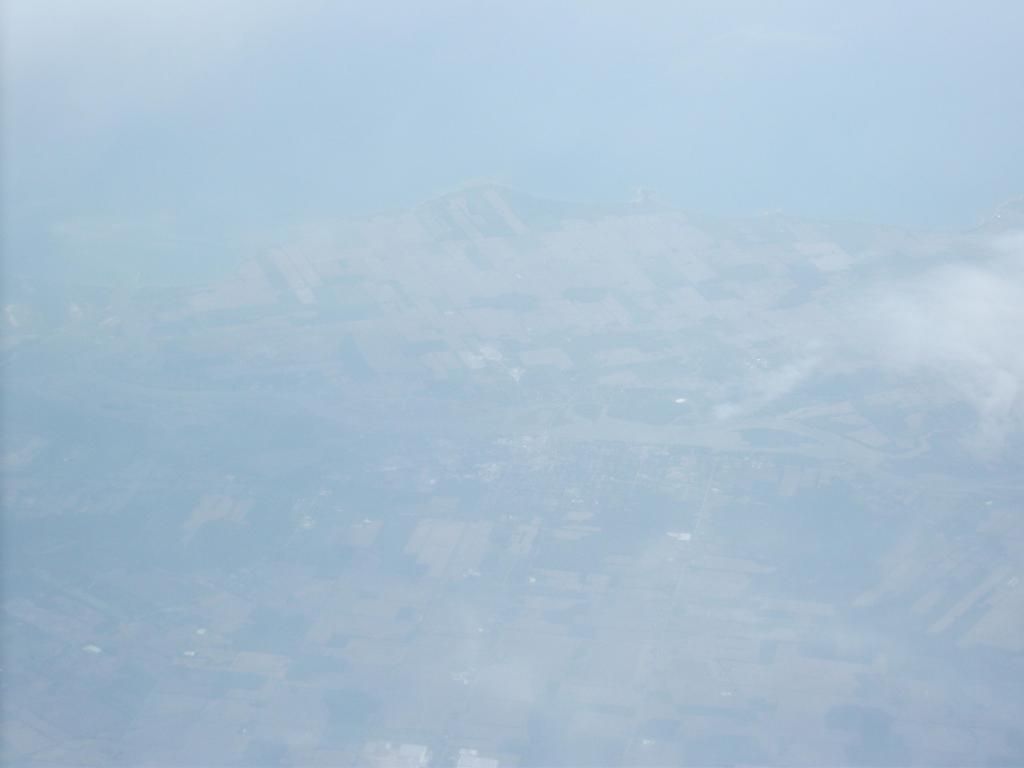 Welland/Niagara Central Airport, 4 miles west of…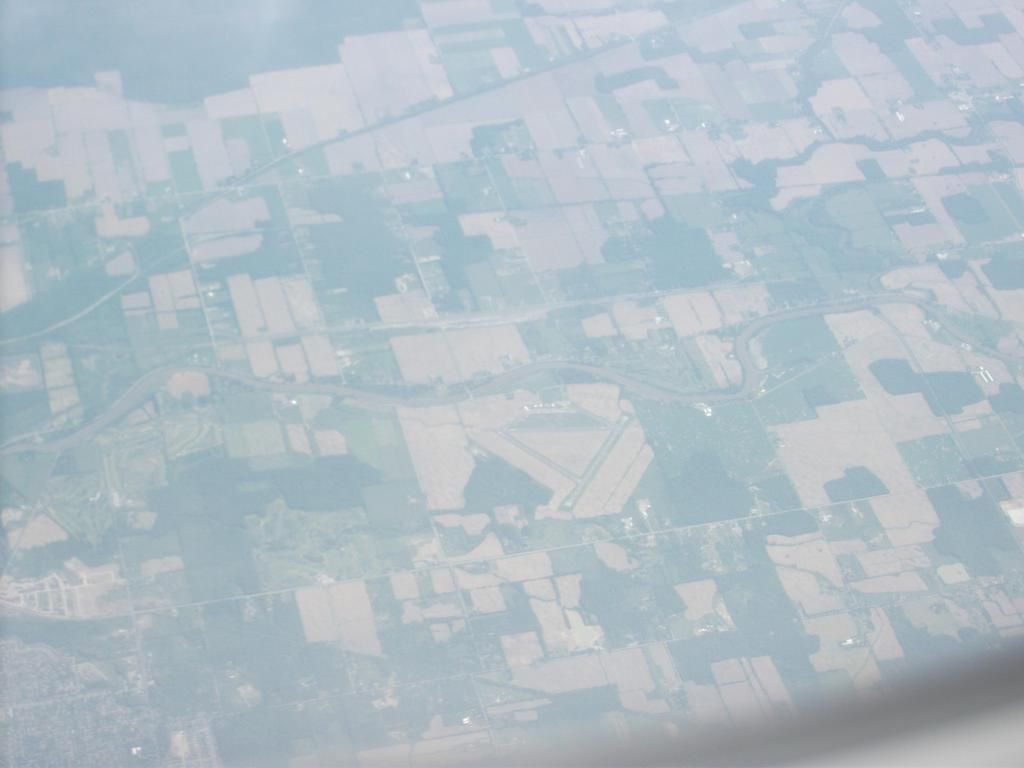 Welland, ON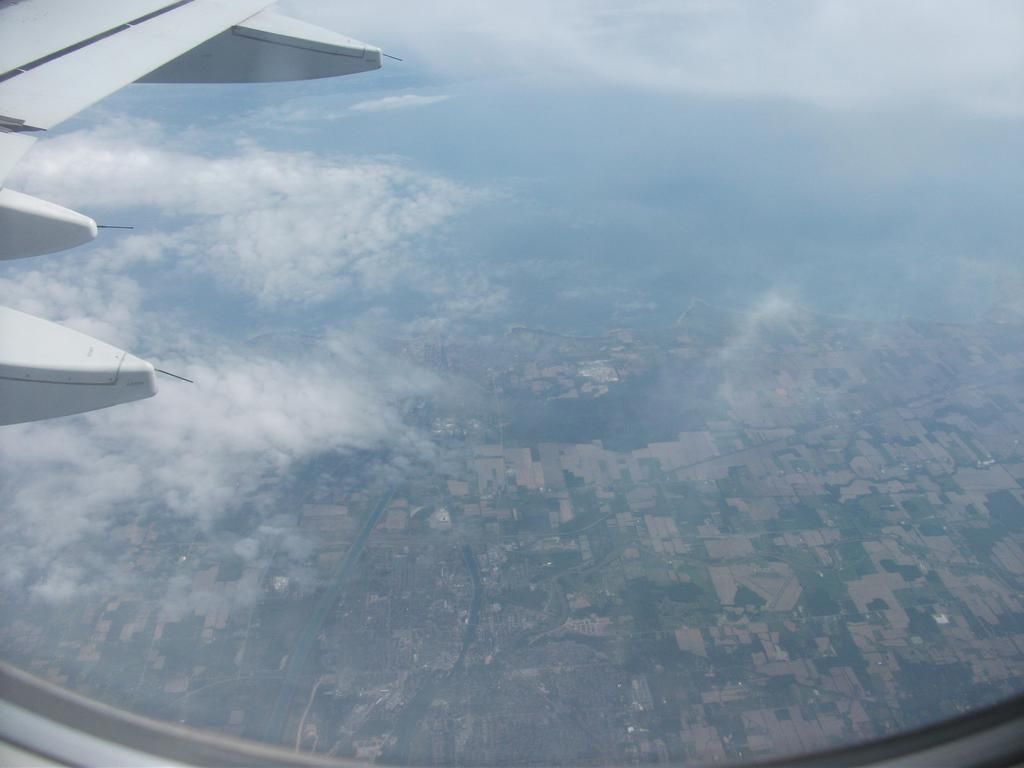 Canada ends, USA begins again with the suburbs of Buffalo, New York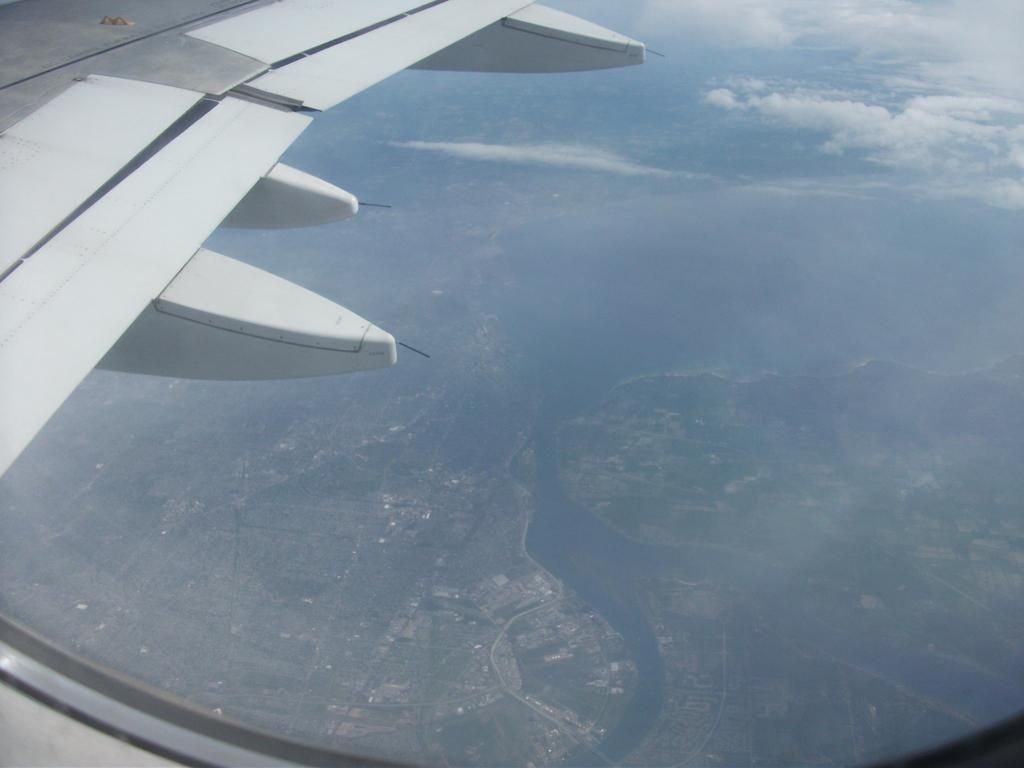 Buffalo Niagara International Airport (BUF / KBUF)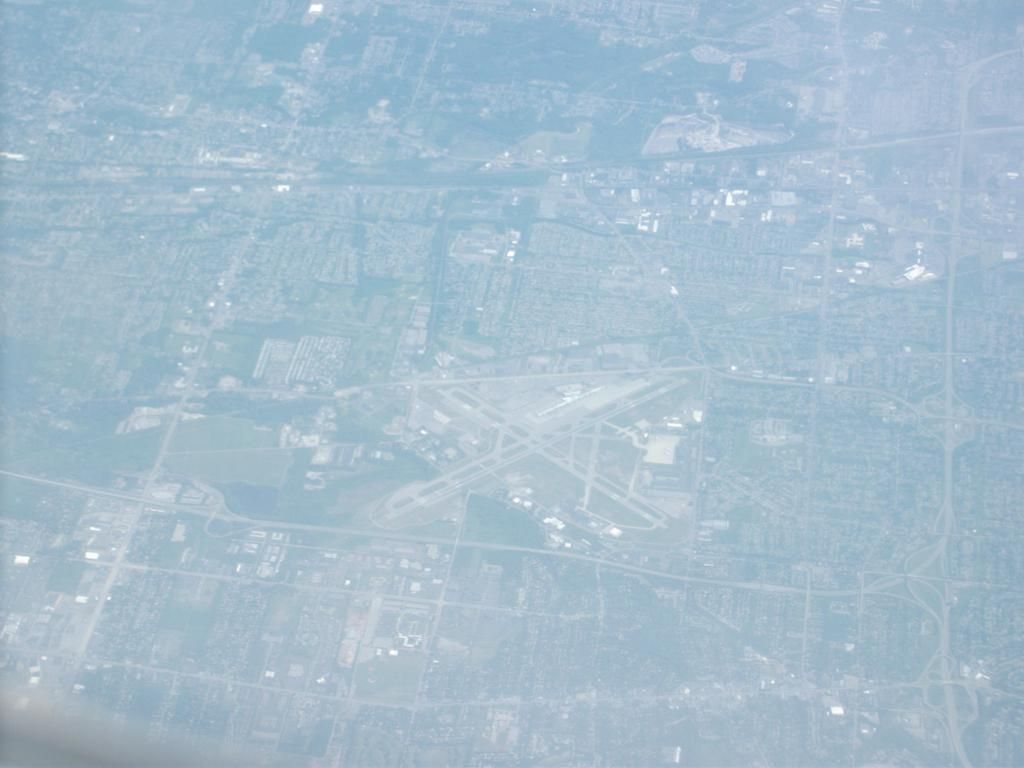 Albany, NY; the South Albany Airport is also in the shot, but not quite visible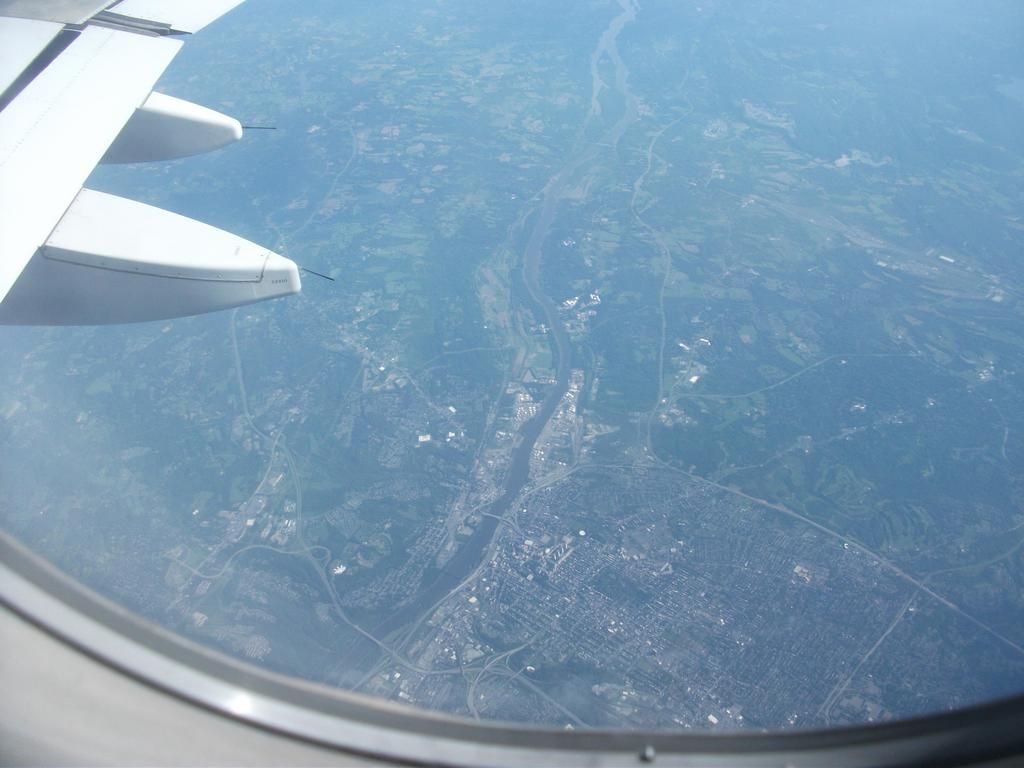 Pittsfield, Massachusetts; also, lakes: Pontoosuc and Onota; also also: Pittsfield Municipal Airport (PSF / KPSF)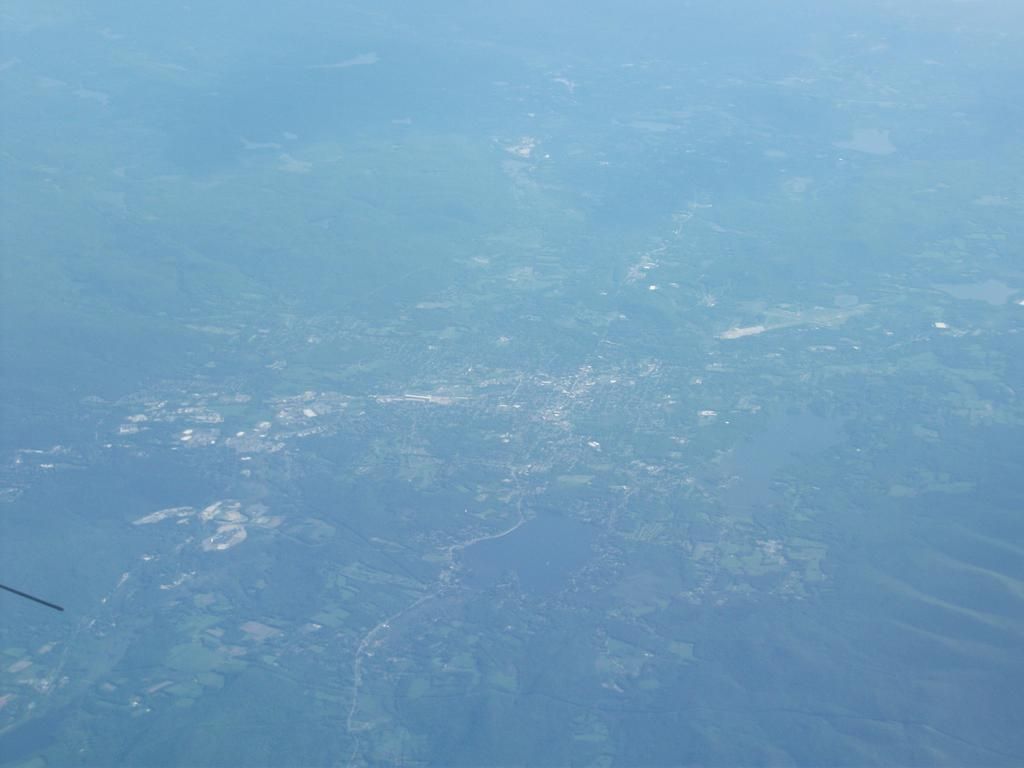 Quabbin Reservoir (trivia: it's the largest inland body of water in the Massachusetts)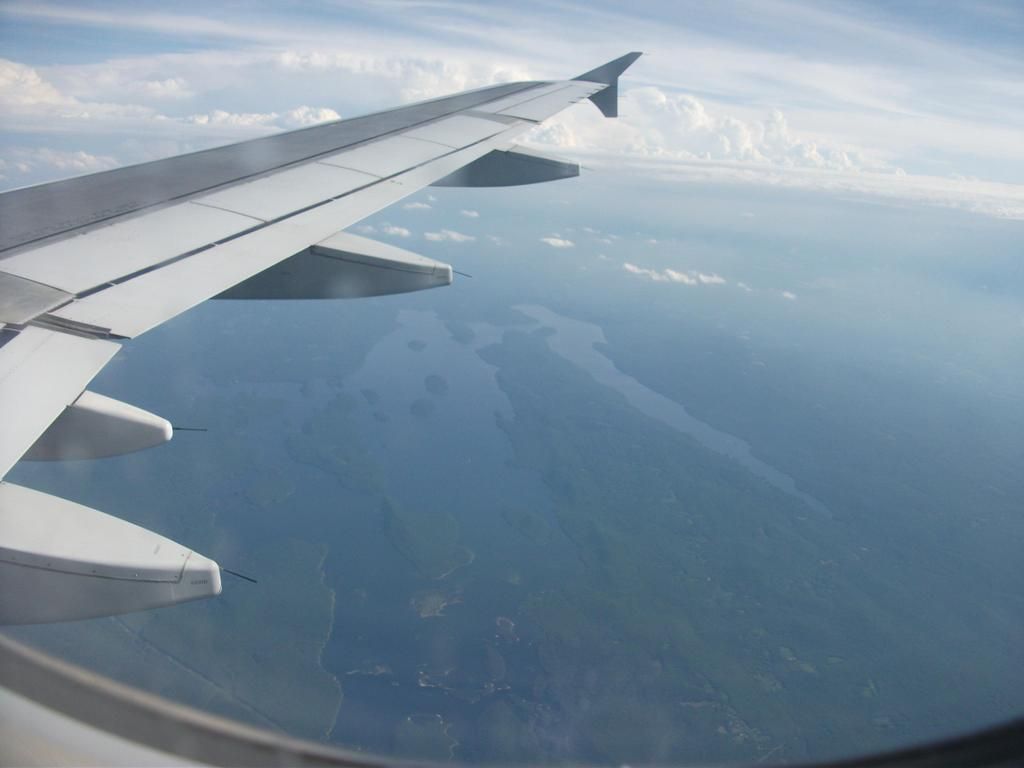 Clinton, MA and the Wachusett Reservoir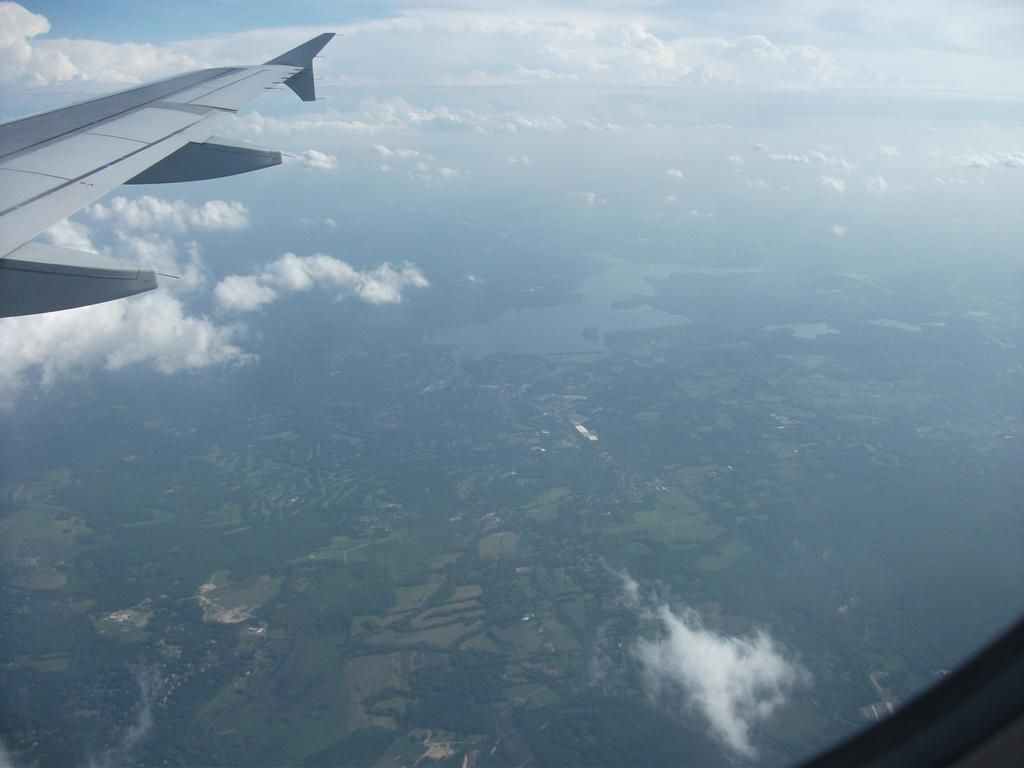 Hanscom Field (BED / KBED)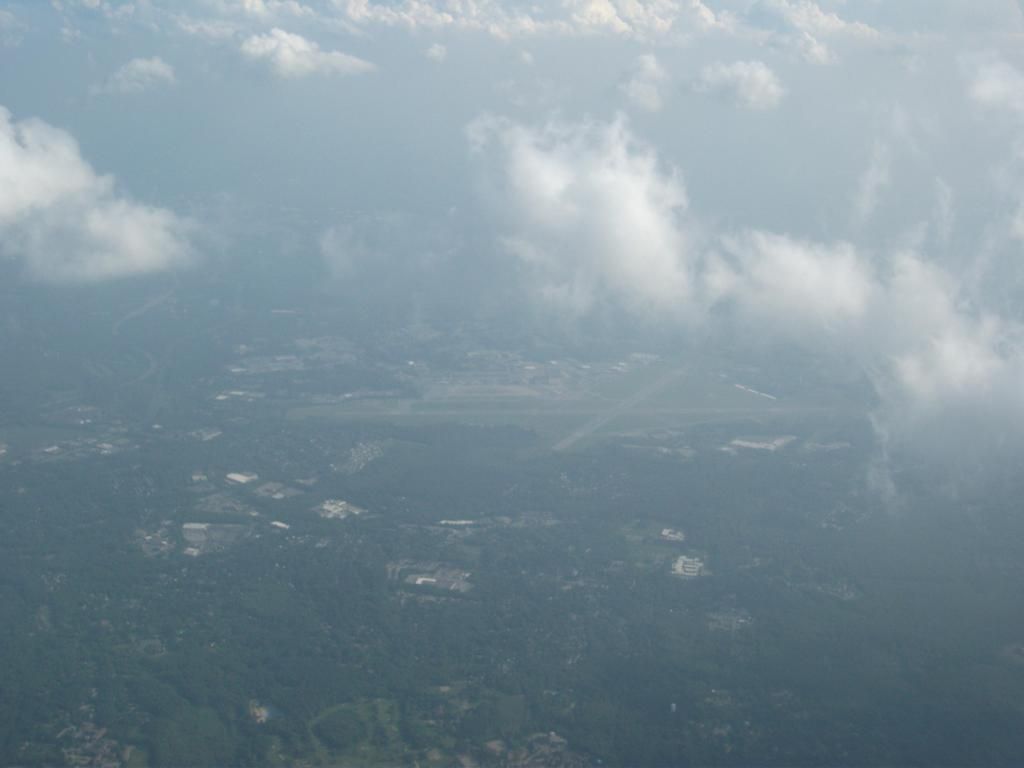 As you can plainly see, we're just about there. Also, some people having fun on Revere Beach. (trivia: it's the first public beach in the country)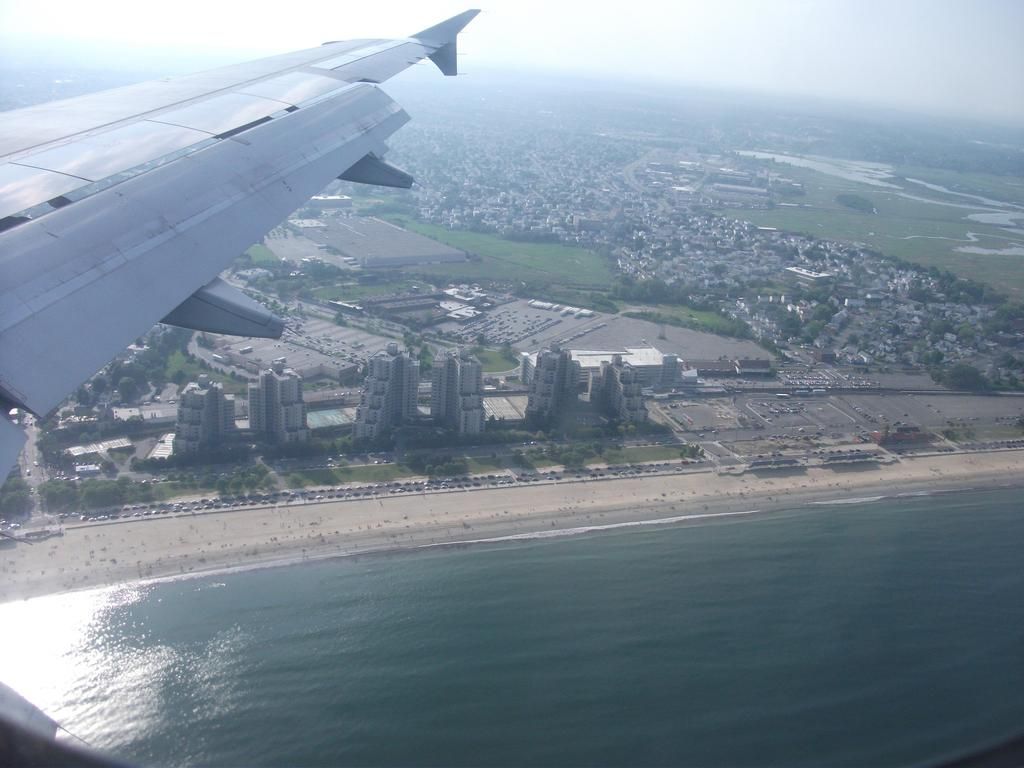 Planes and buildings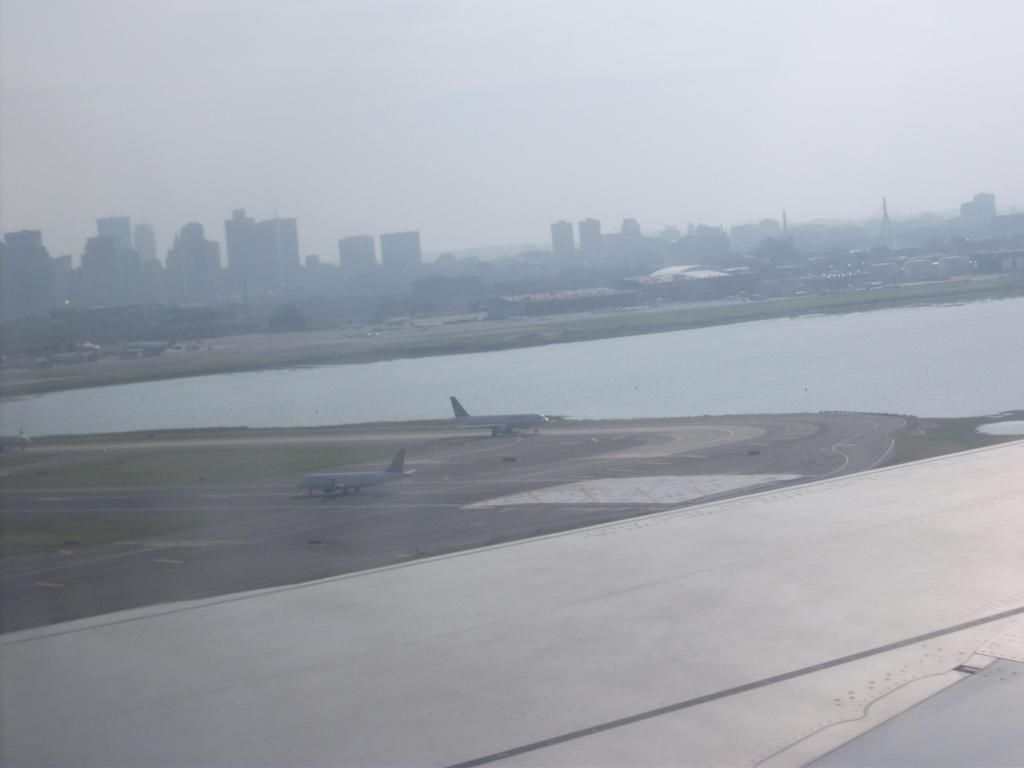 Welcome to Boston!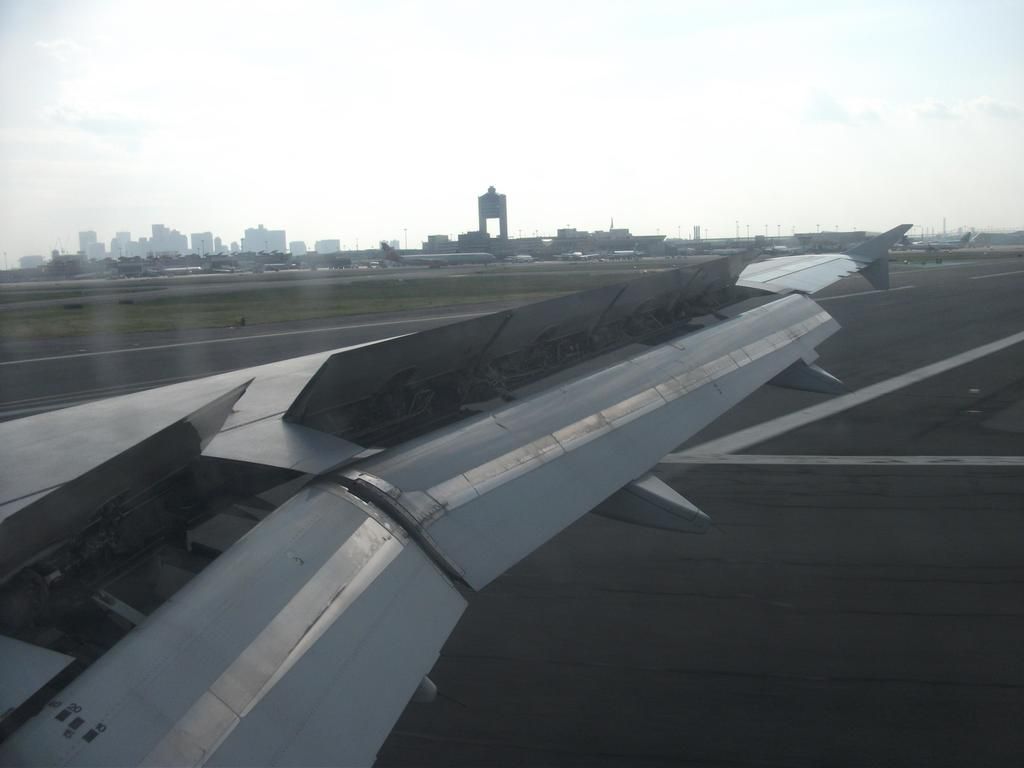 I'll be on that big green lump in the middle in a few hours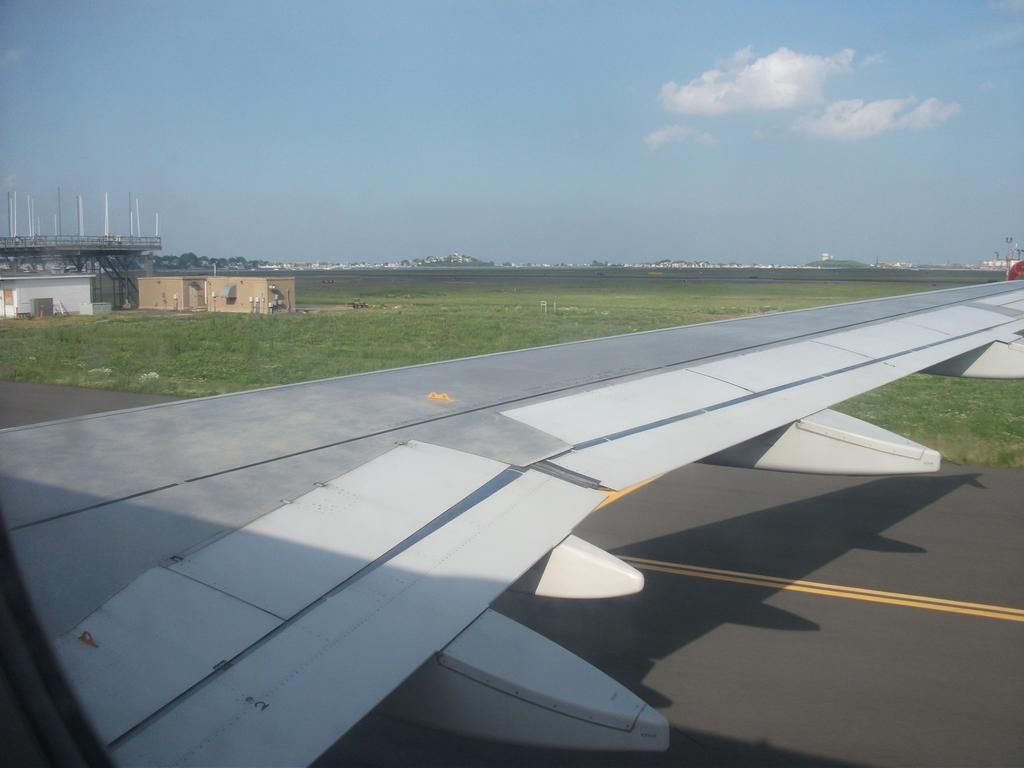 Always a good idea to let speeding hunks of metal have the right-of-way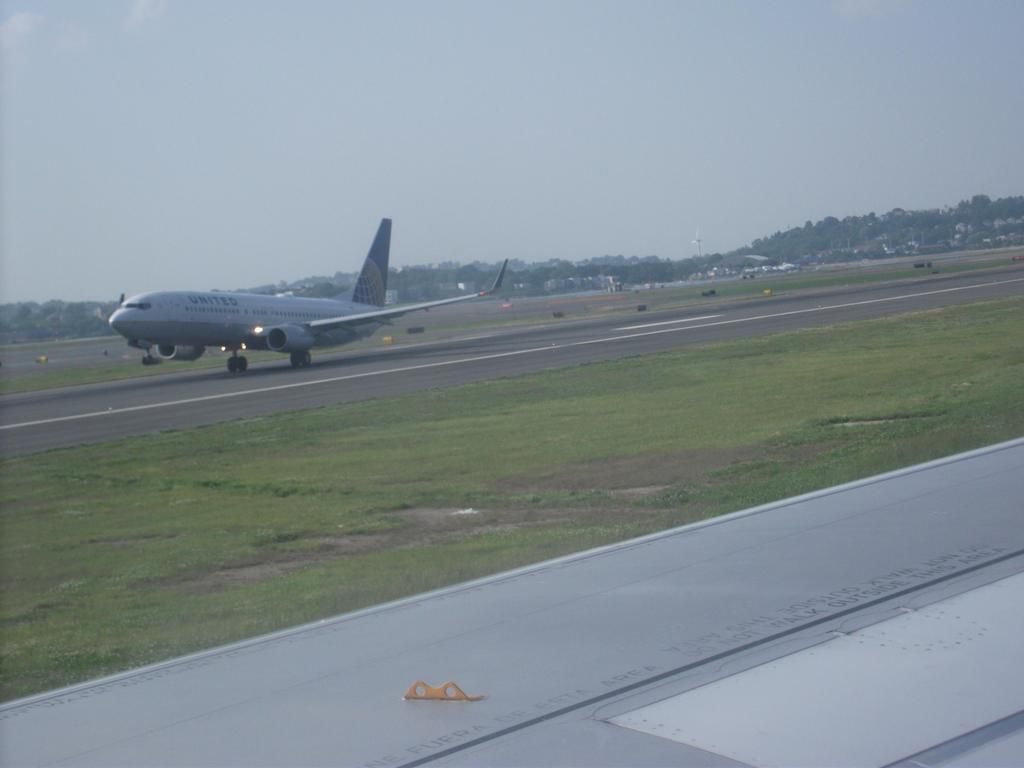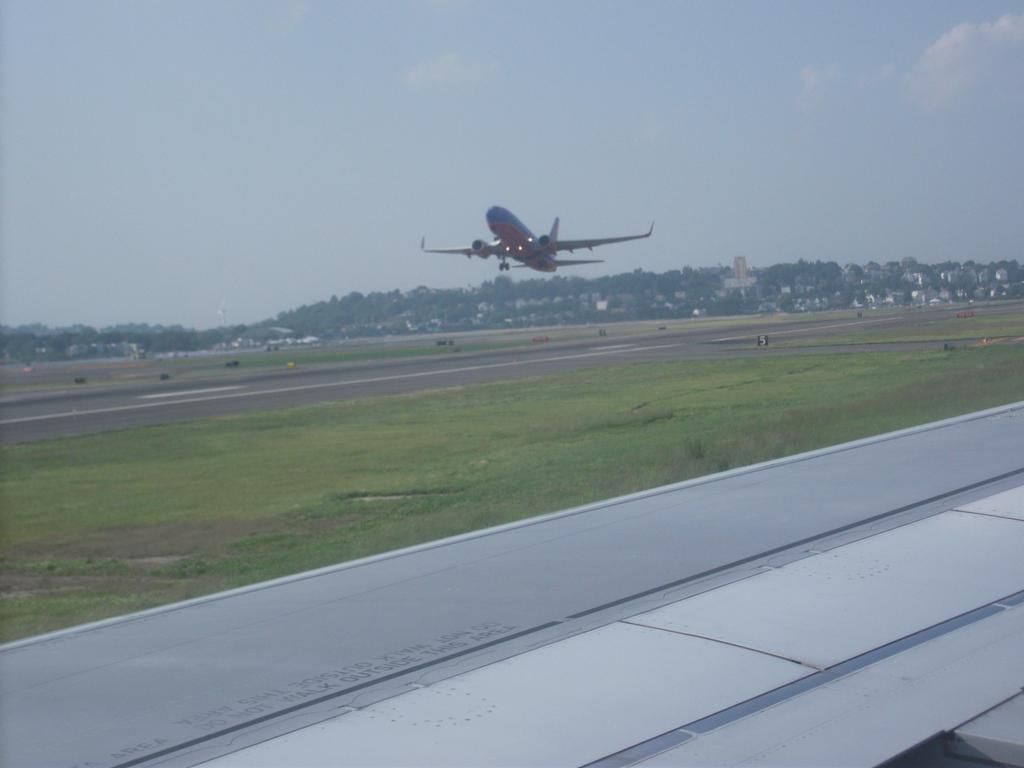 Parked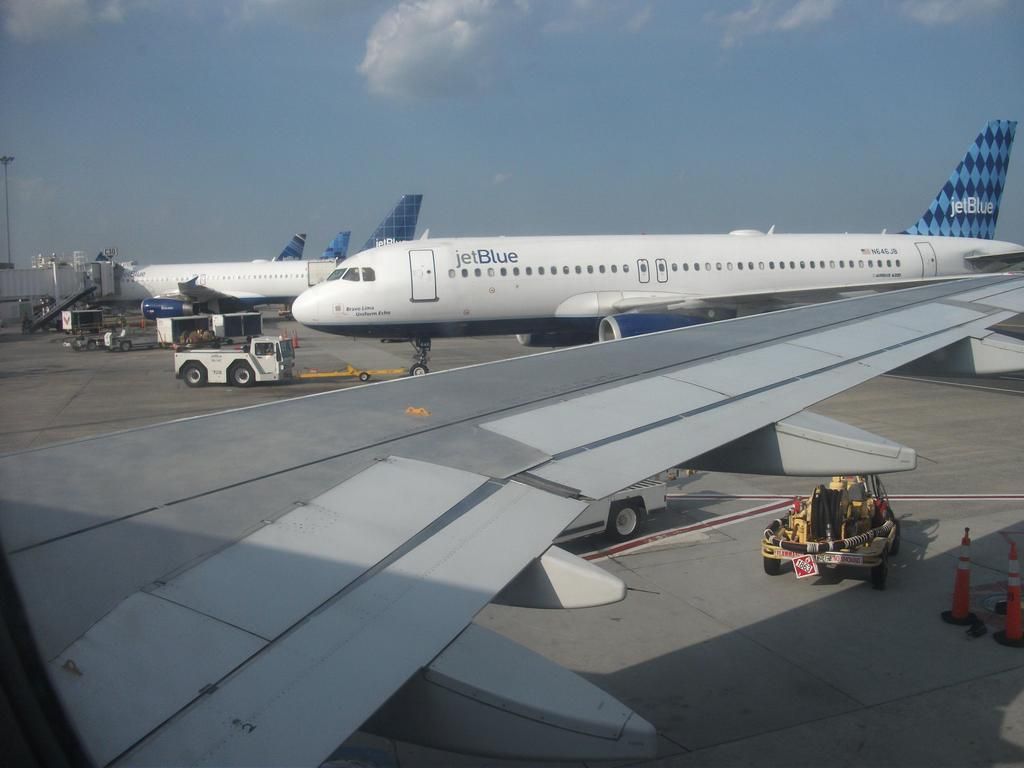 And so I set out to put the last piece of the puzzle into place. Logan International Airport has four terminals: A, B, C, and E. None are connected behind security, which I knew. (That's why I booked DL going out so I could see Terminal A as well.) As such, I had to satisfy myself with only two of the four airside areas. We start out with Terminal C: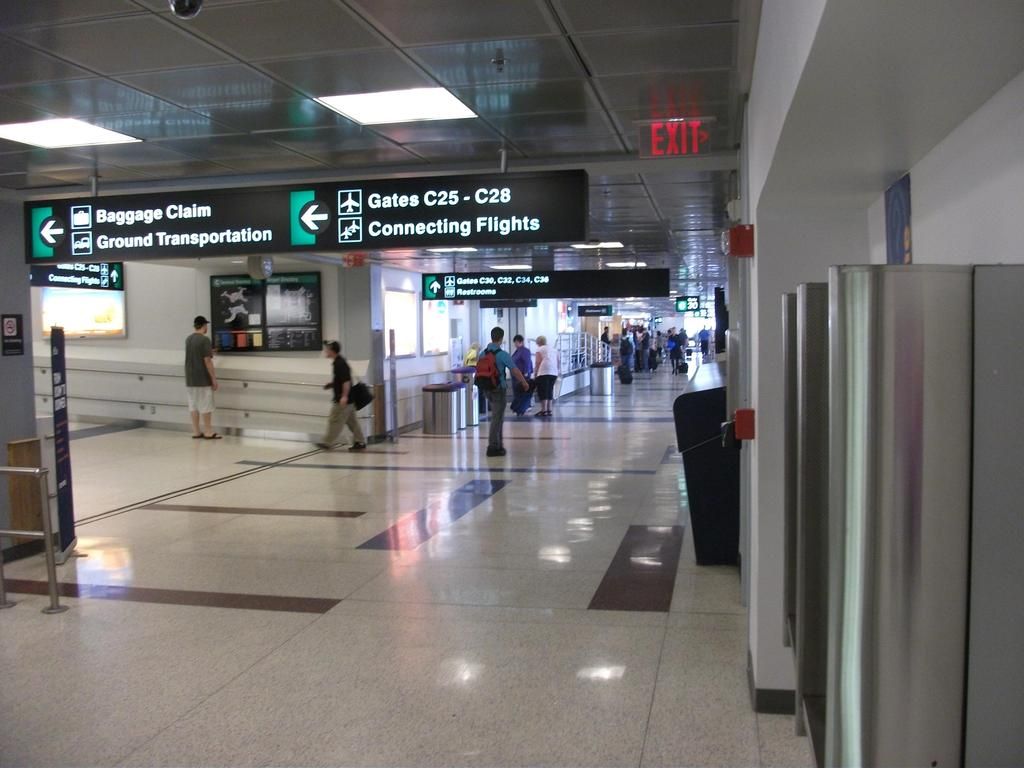 As you can see, it's not particularly exciting. Just another middle-of-the-pack terminal.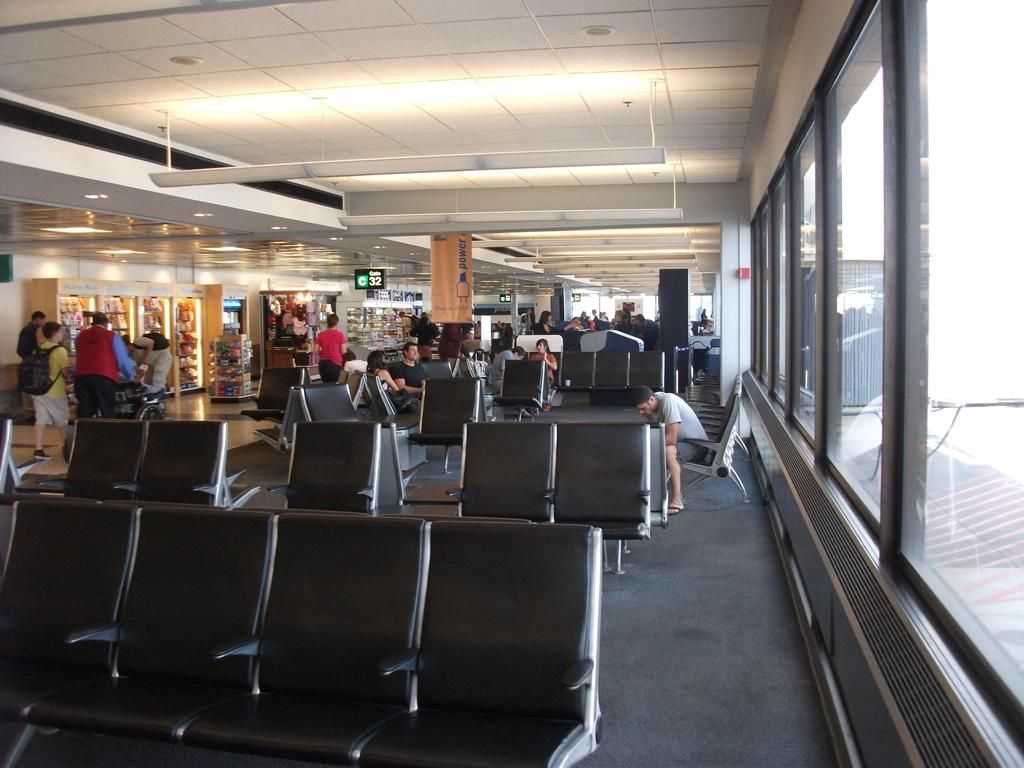 Here's the entrance to the bathrooms. I didn't want to risk social awkwardness and/or arrest by taking pictures inside, so I leave the interior to your imagination.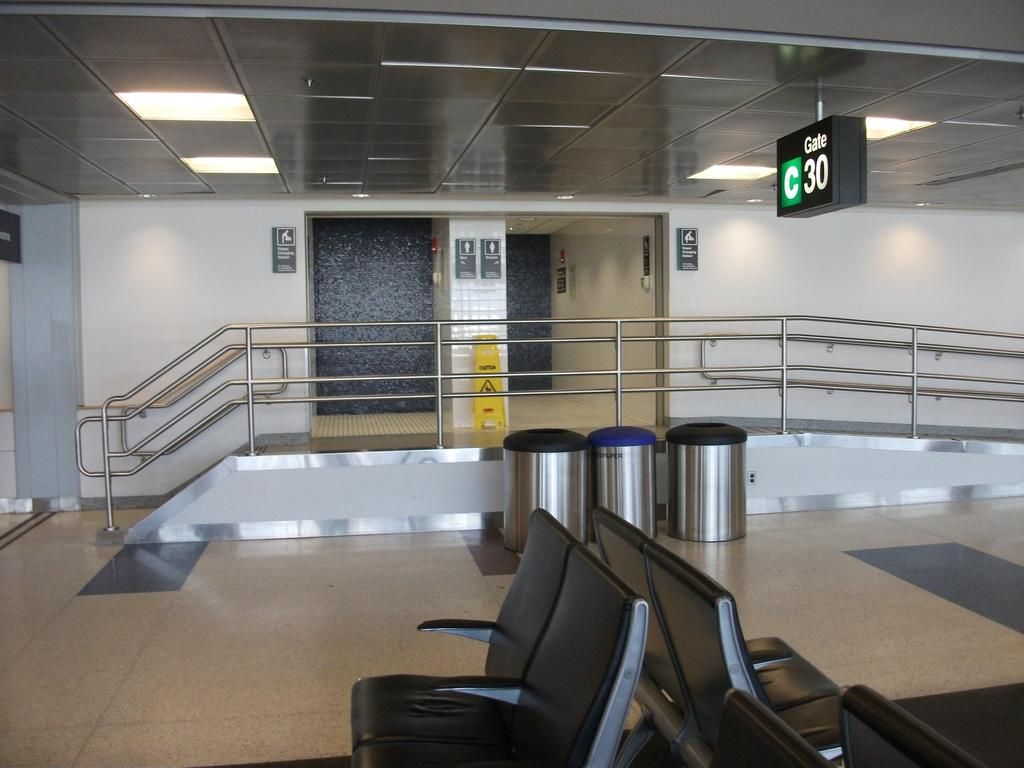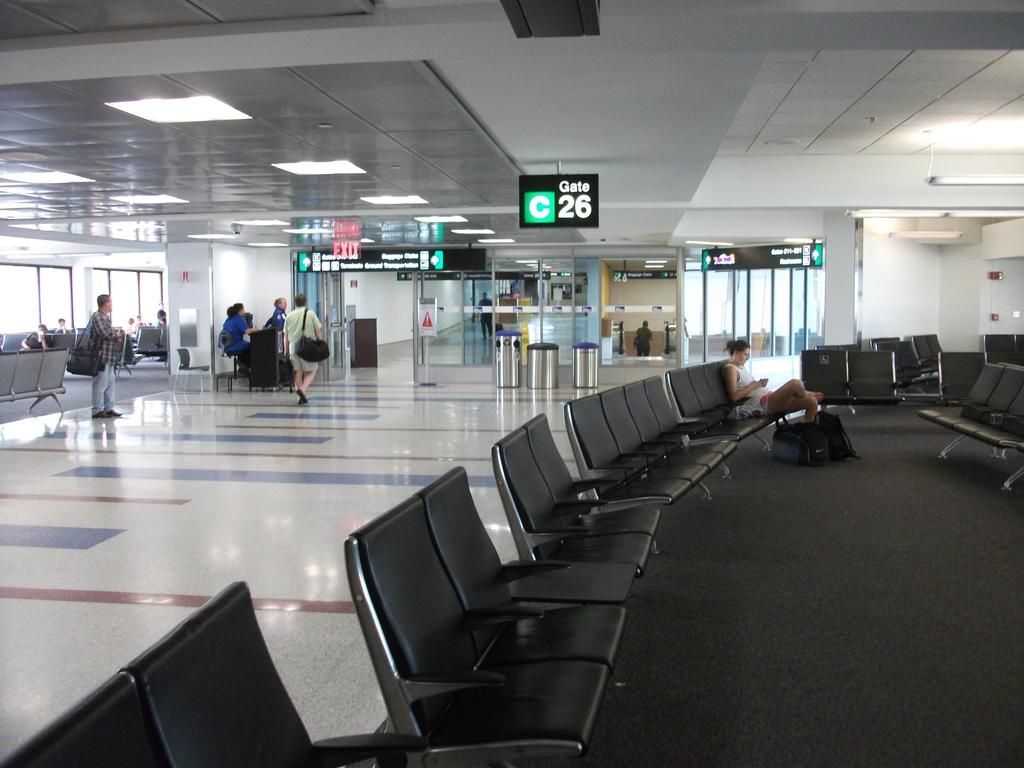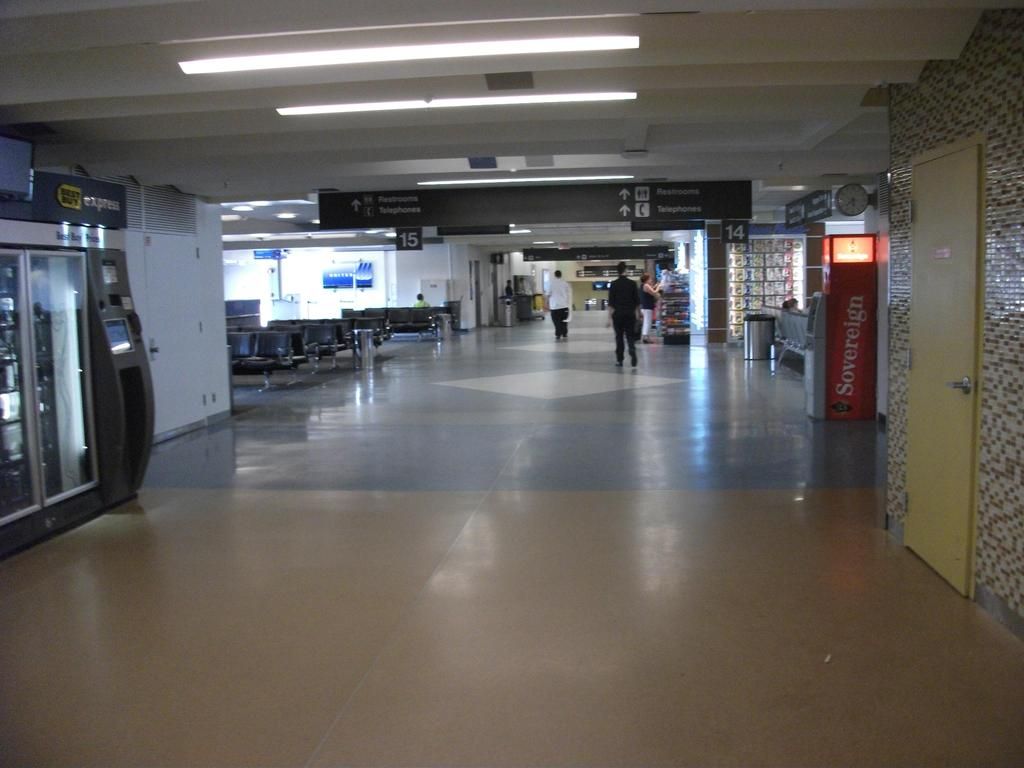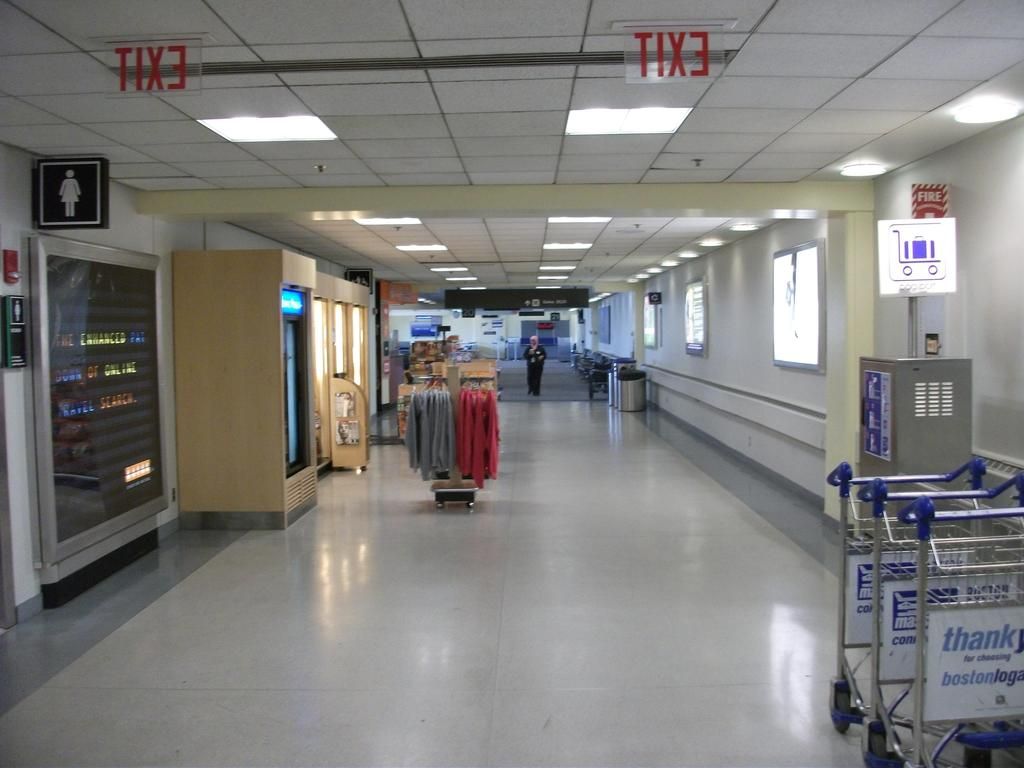 United occupying a lonely corner of the terminal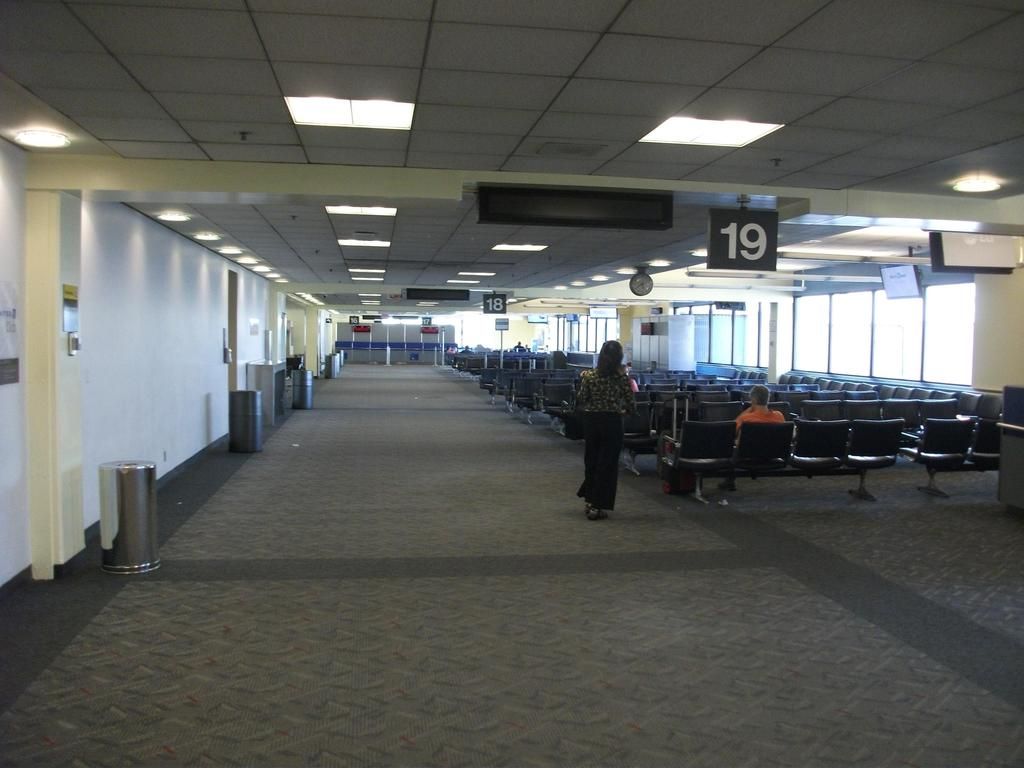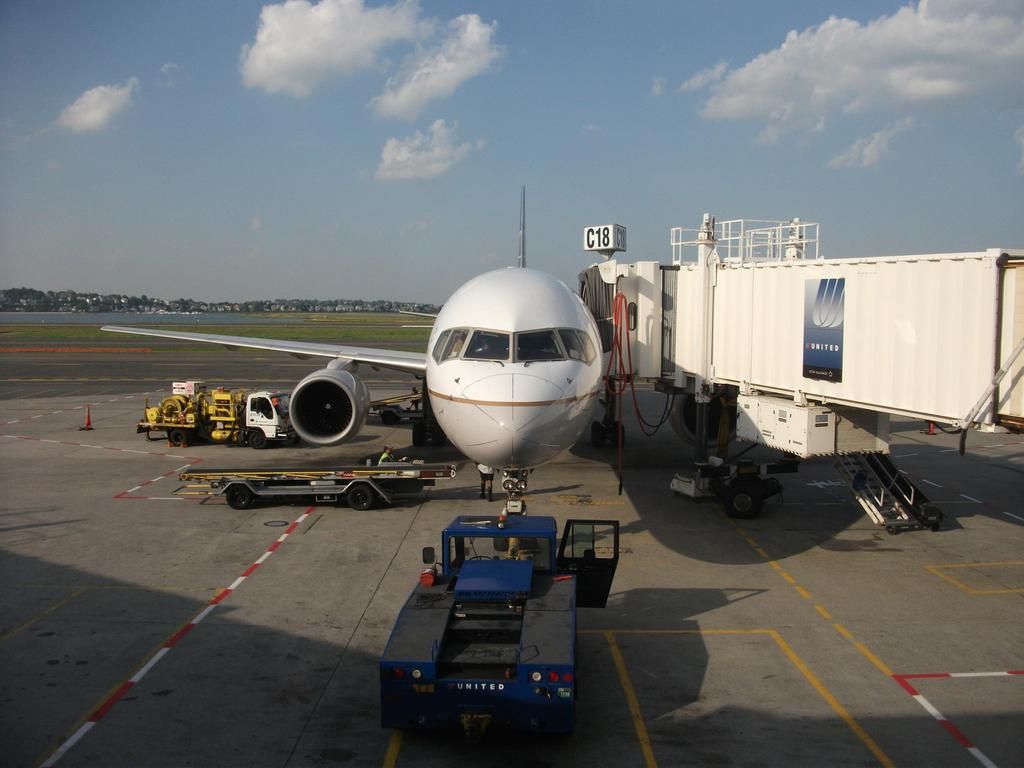 International operations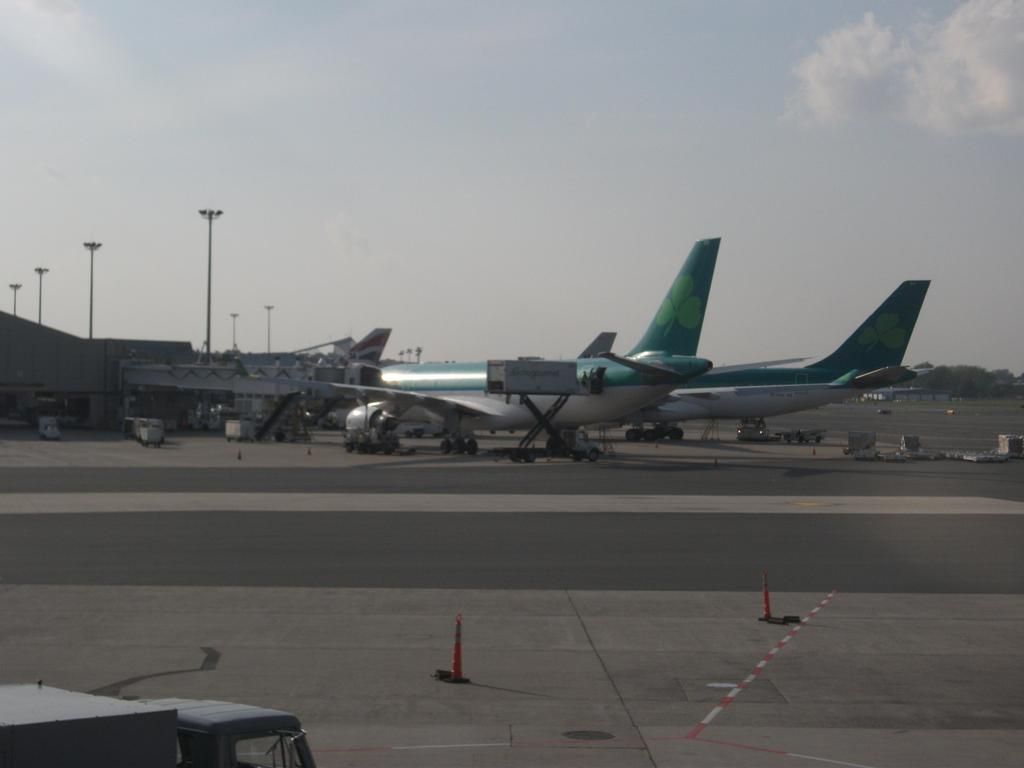 And that's Terminal C. I decided to check out the landside areas of the remaining terminals before I went to my place of lodging. The other terminals can be accessed by a series of walkways, some of which lead outside.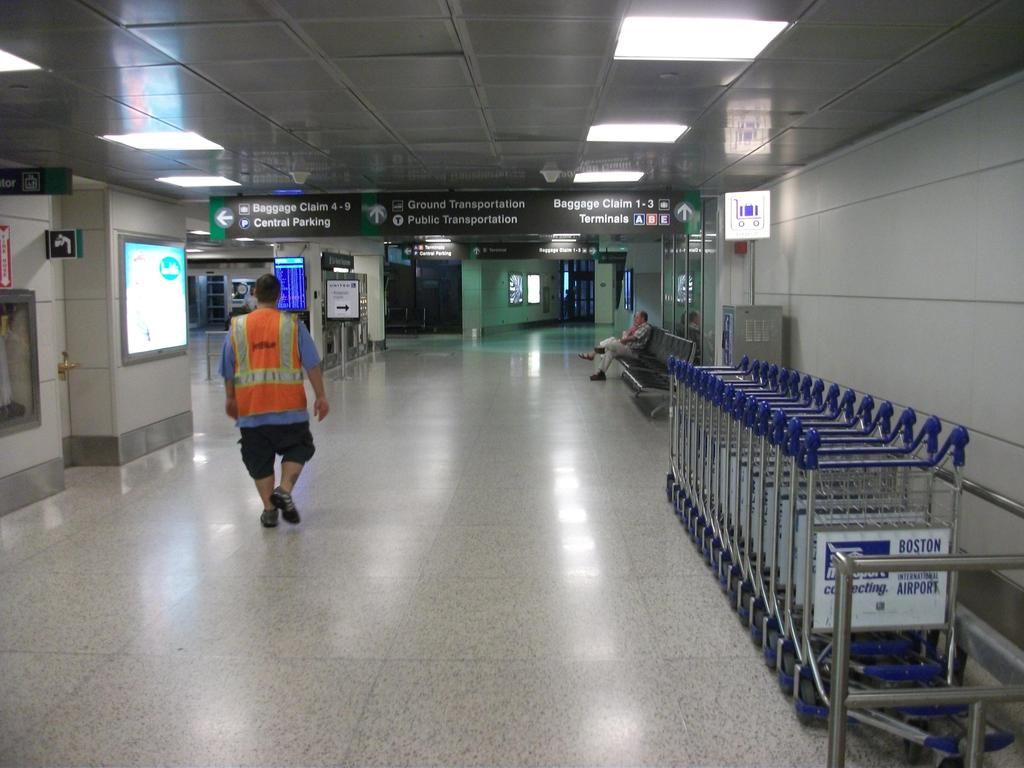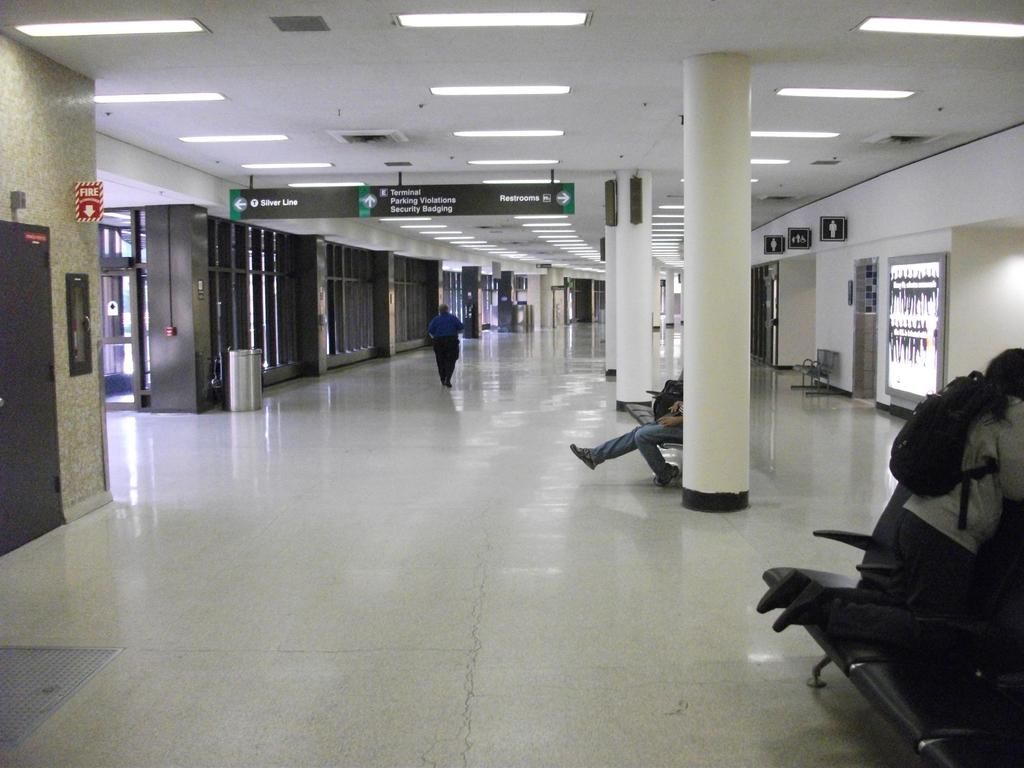 Going to Terminal E (Volpe International Terminal)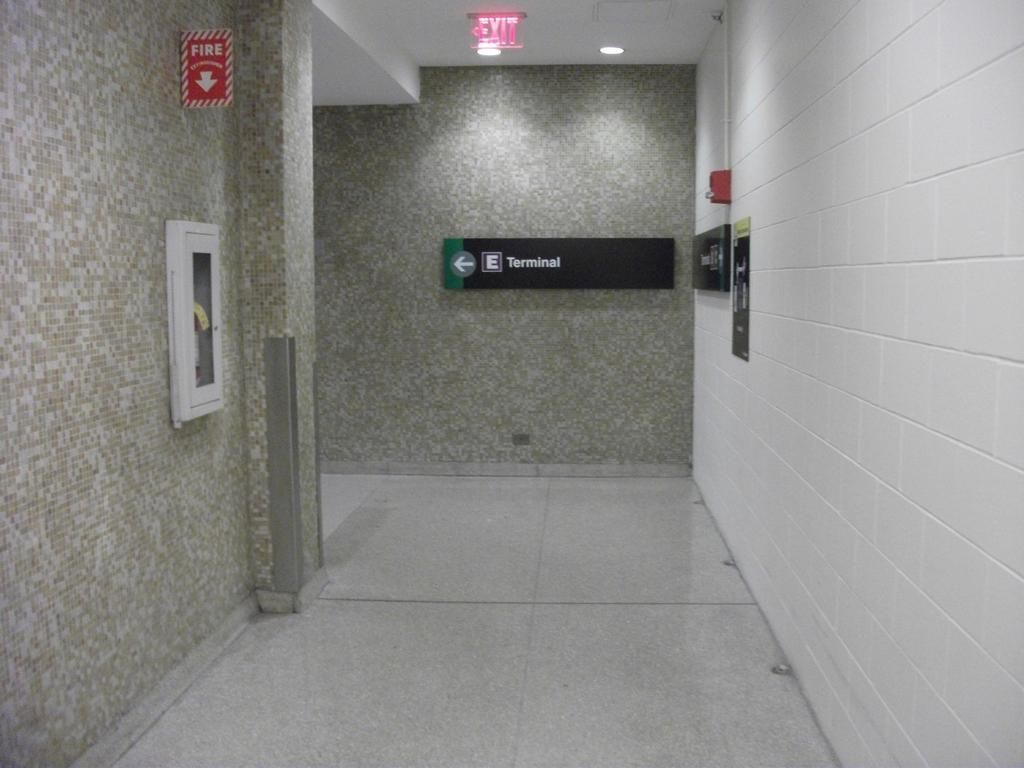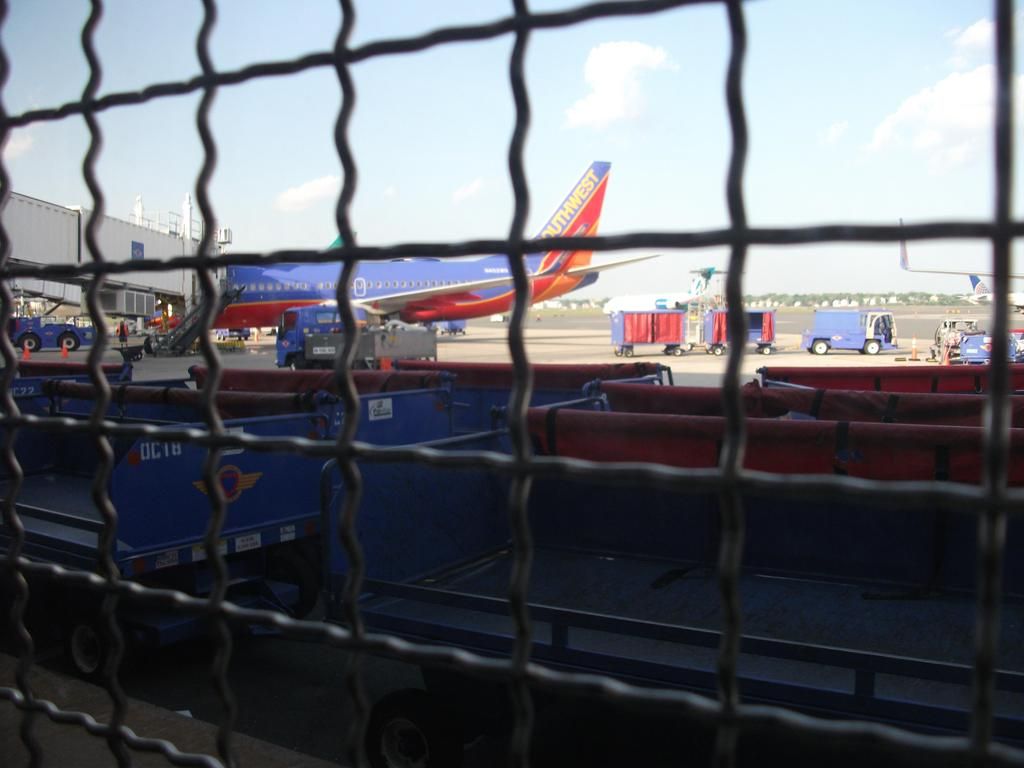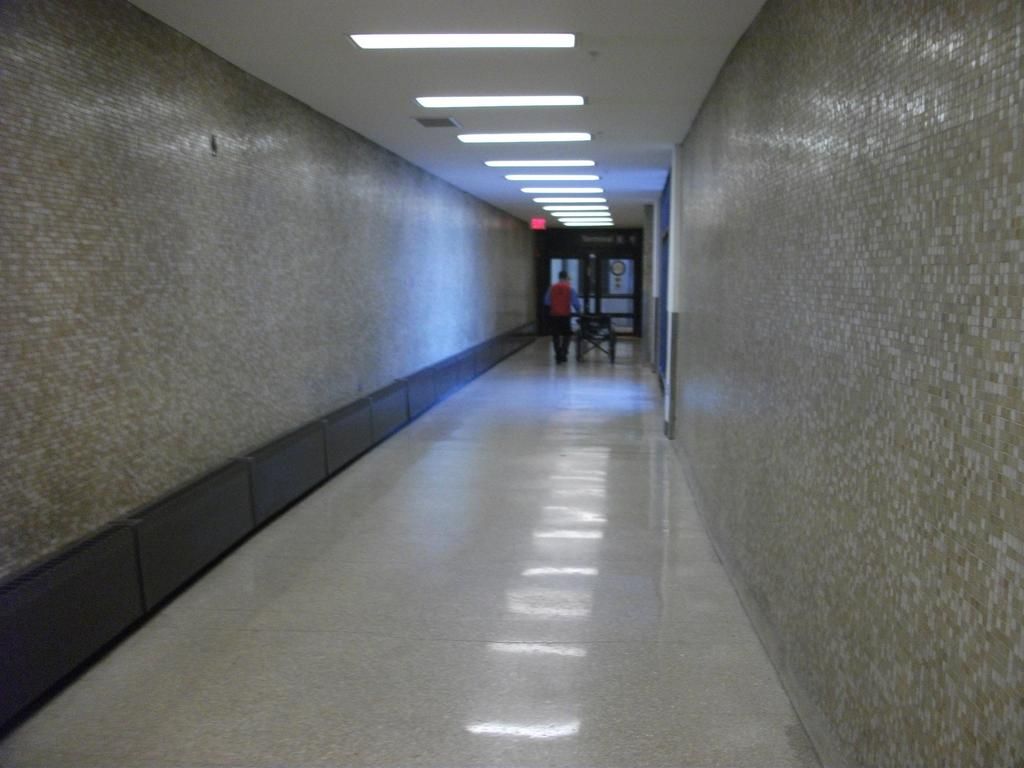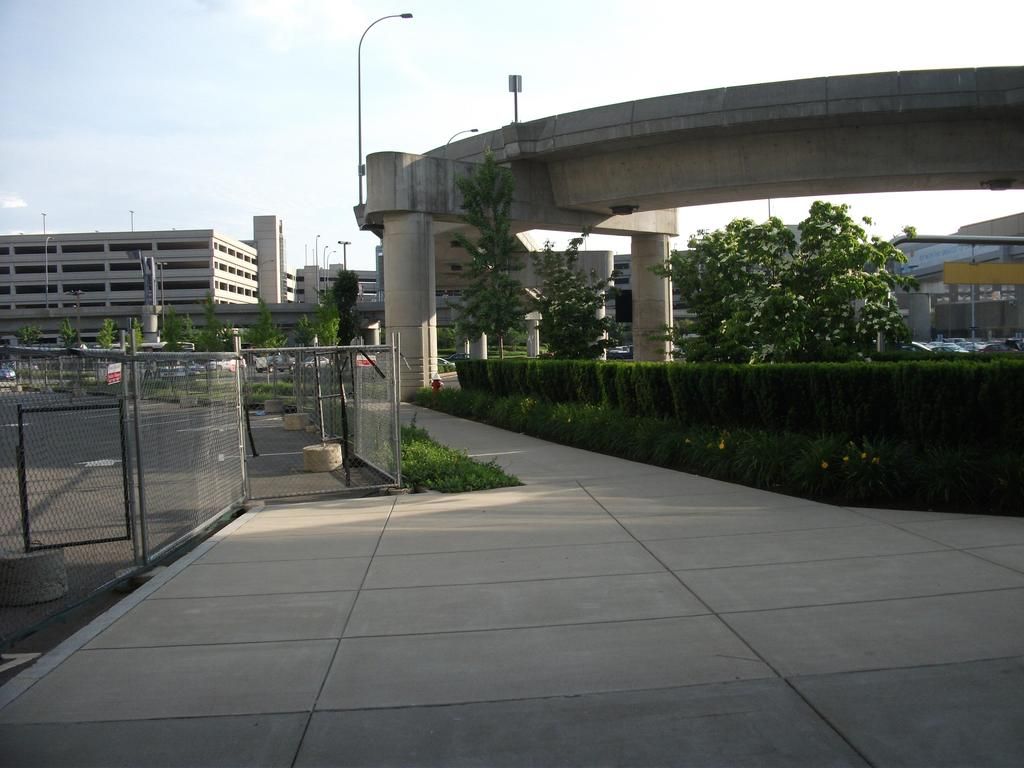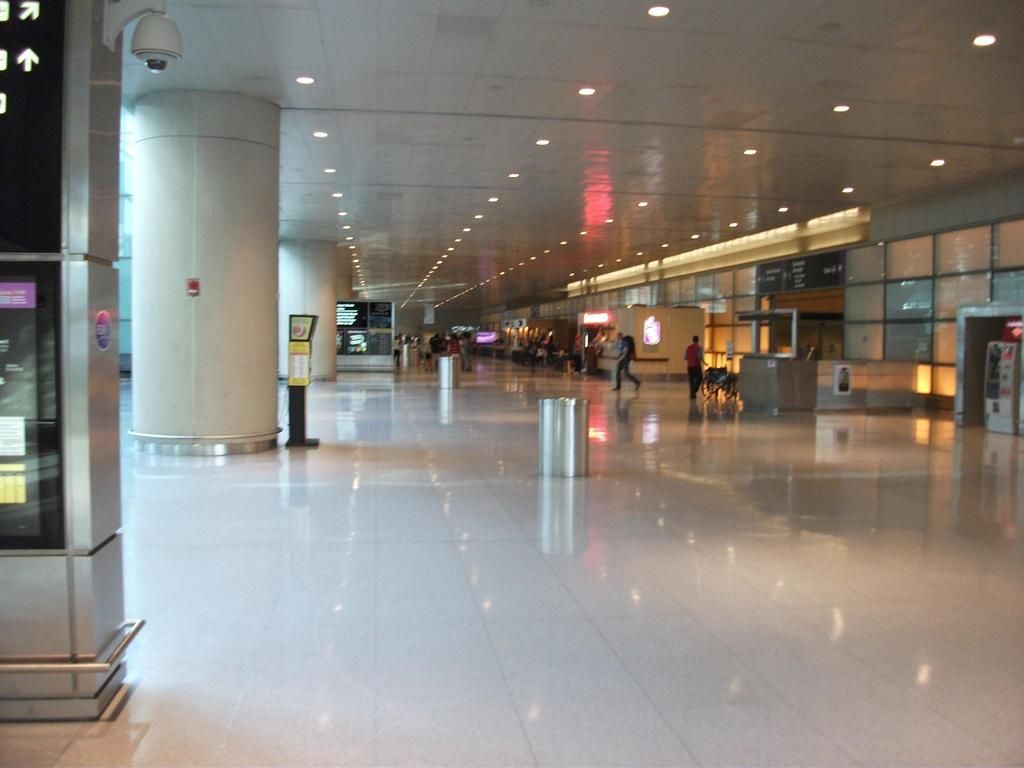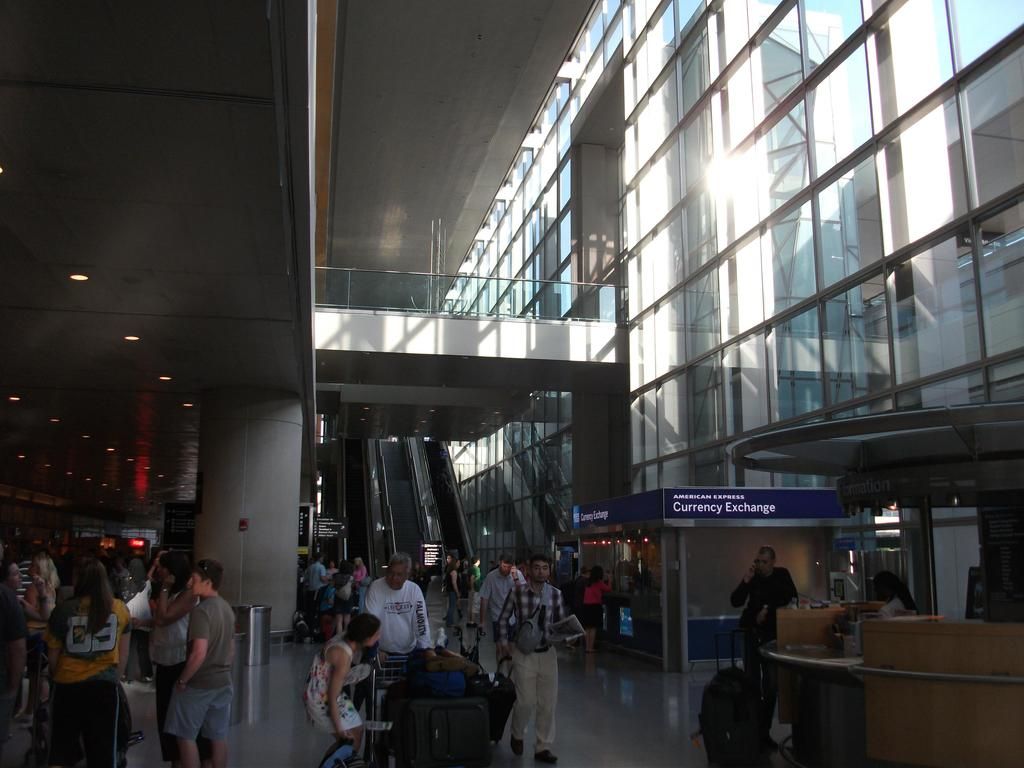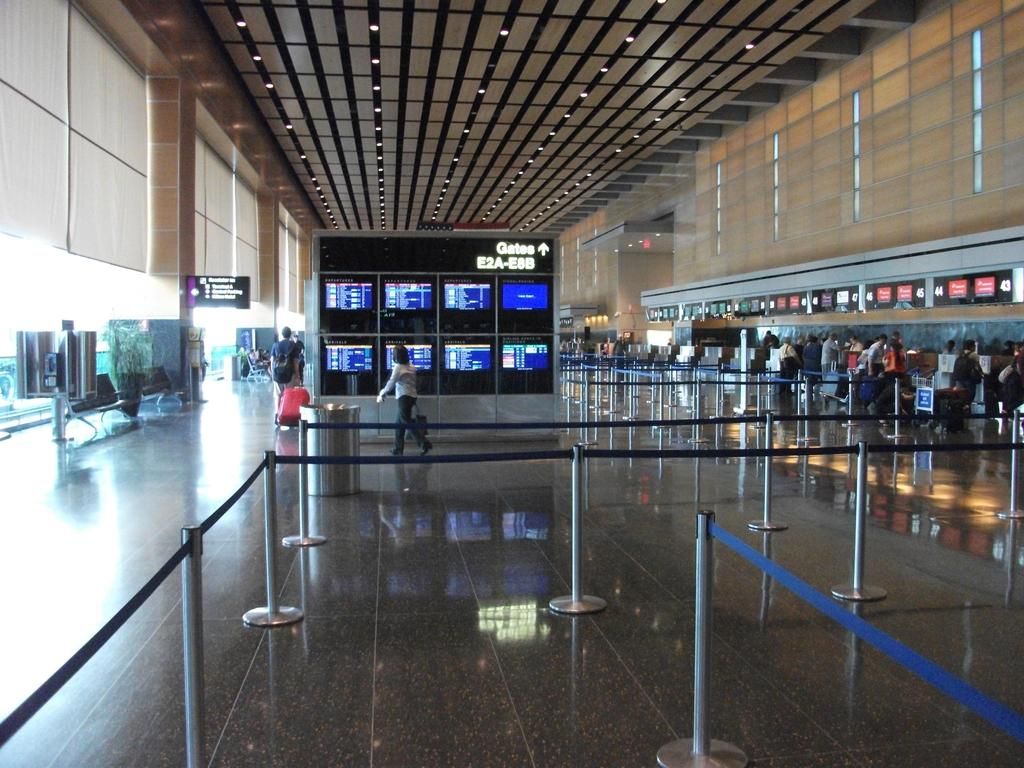 Having finished with E, I entered another walkway to see the rest of the airport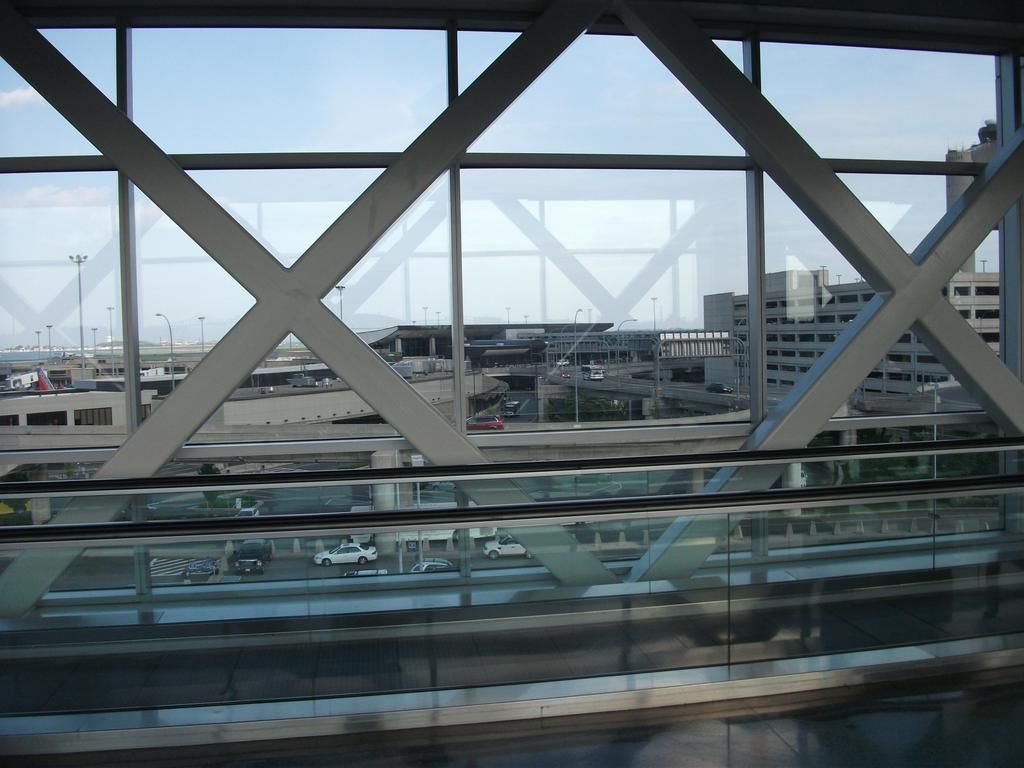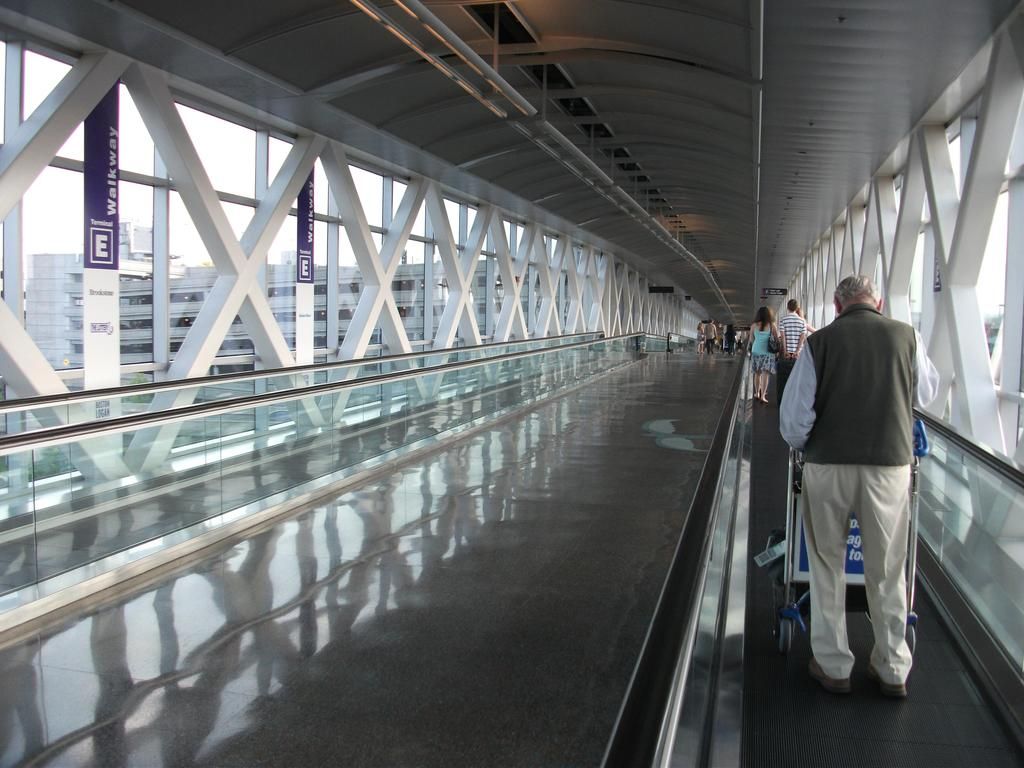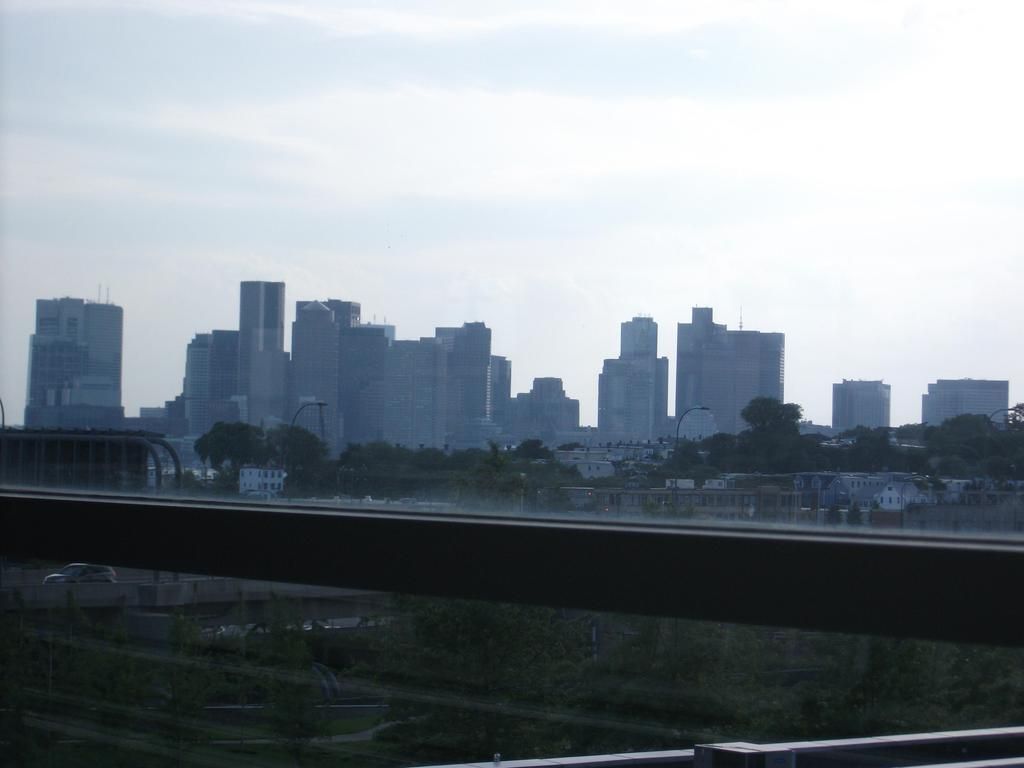 On the way, I saw a sign for a 9/11 memorial. I didn't realize they had one at first, but I quickly remembered the Logan connection. I looked for directions to get down there; all of the signs directed me to Level 2. I went to Level 2 and could only get this close: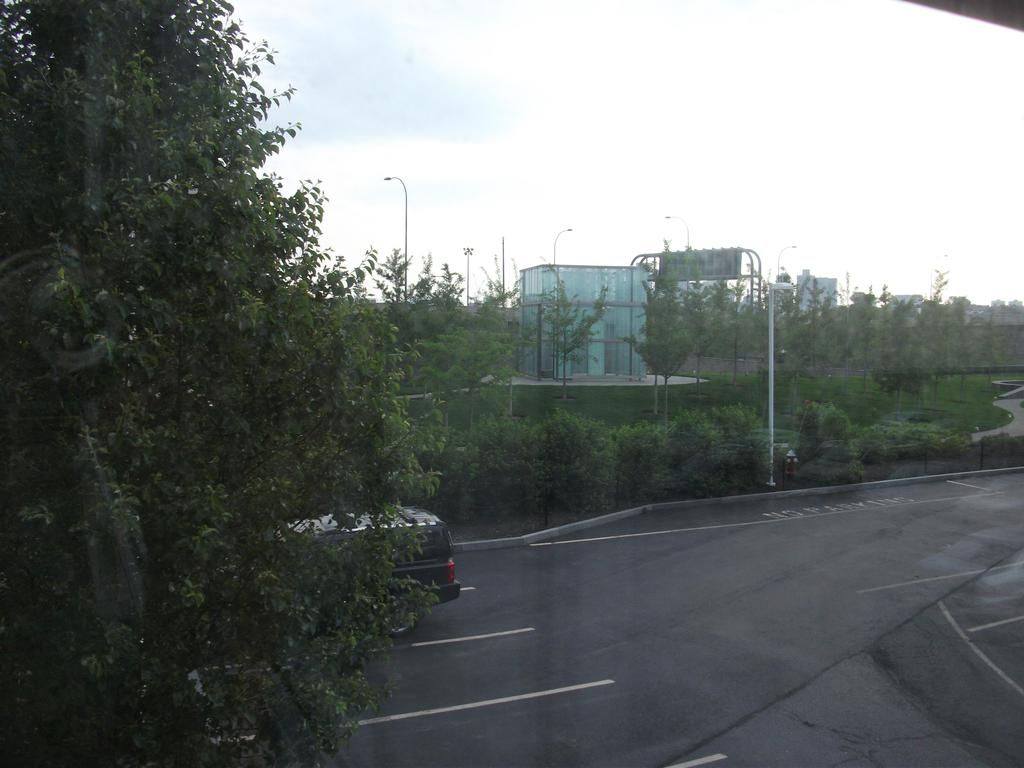 Mildly confused, I looked for a way out. I went down to the first level and blazed a trail to the outside, where I went through a parking lot and over a small fence. Thank goodness for clear signage…not. Bad wayfinding tools aside, I entered into one of the most poignant moments in my travels.
The memorial consists of a grassy knoll planted with gingko trees and a glass cube; the cube contains panels listing the times the planes took off and the names of the passengers and crew members of United 175 and American 11, the two flights that crashed into the WTC towers. The ceiling is strung with translucent panels, reminiscent of the debris that fell from the sky. (from an article in the
Boston Globe
)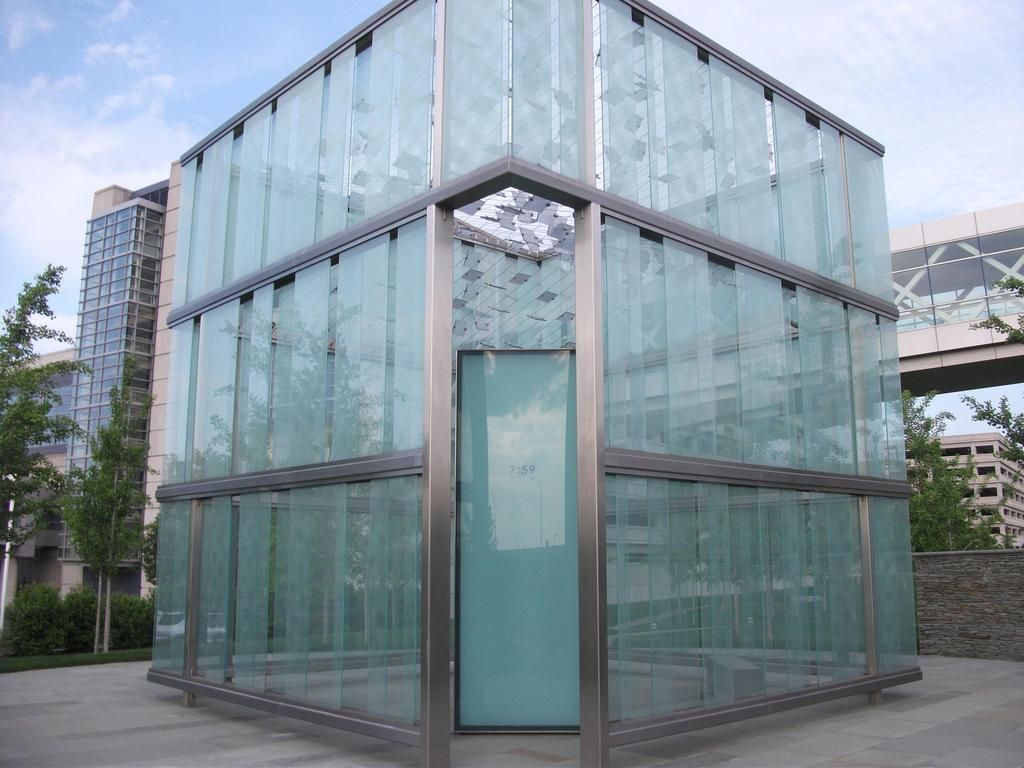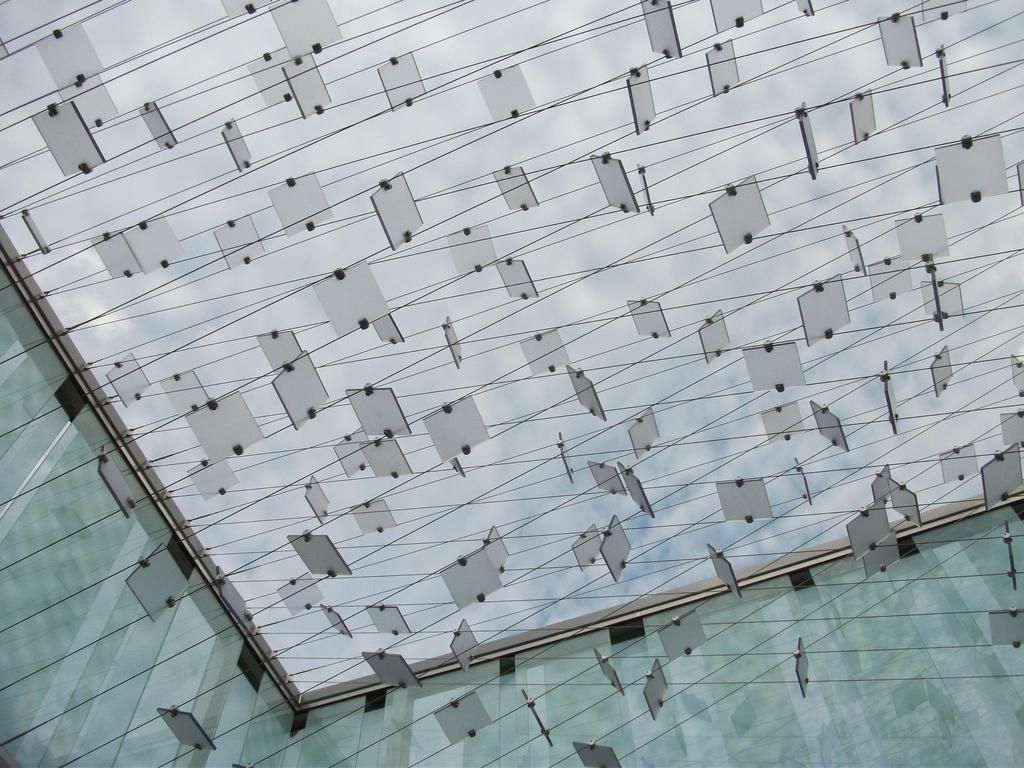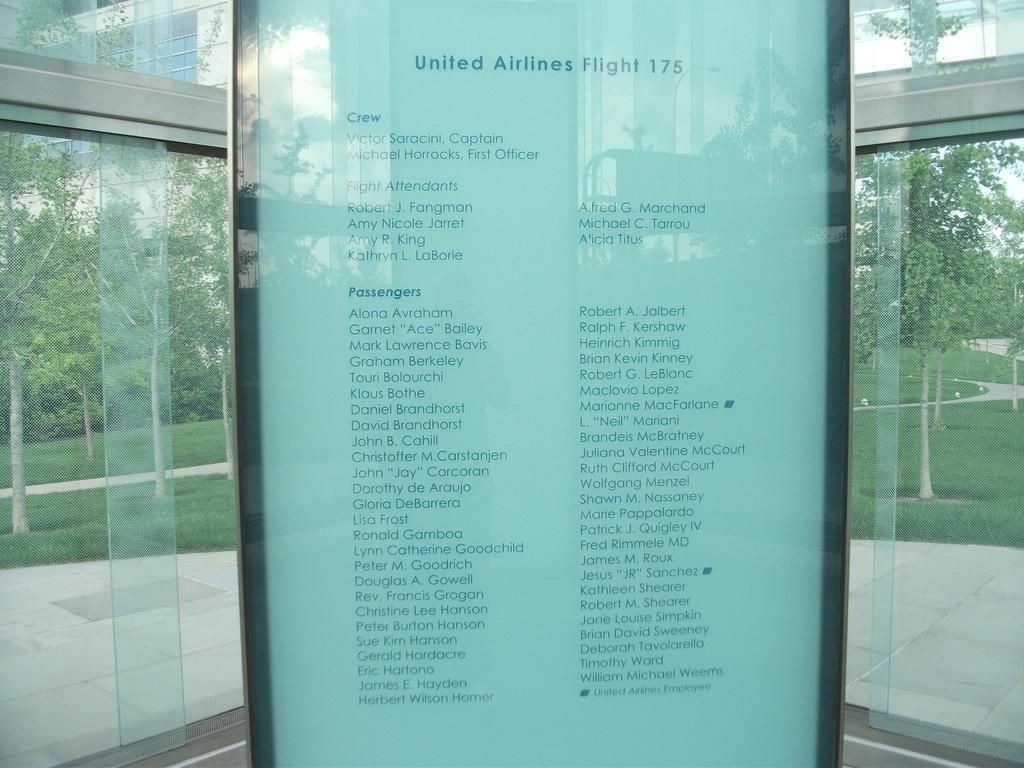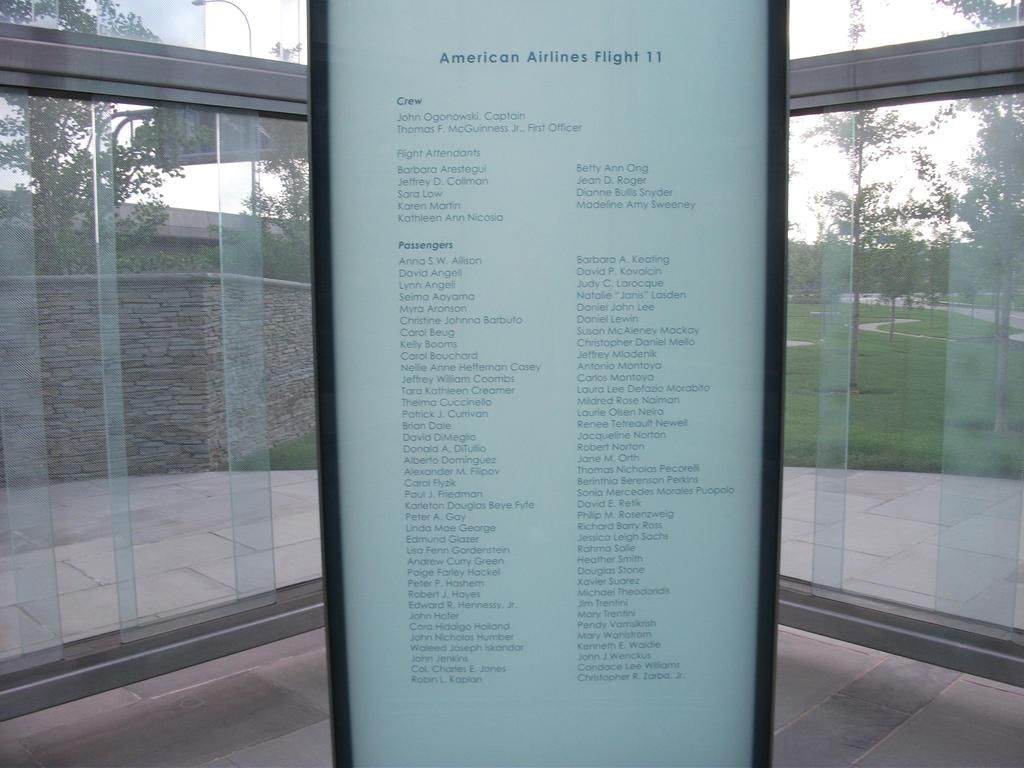 After visiting the memorial, I went back up to the walkway to continue my trek.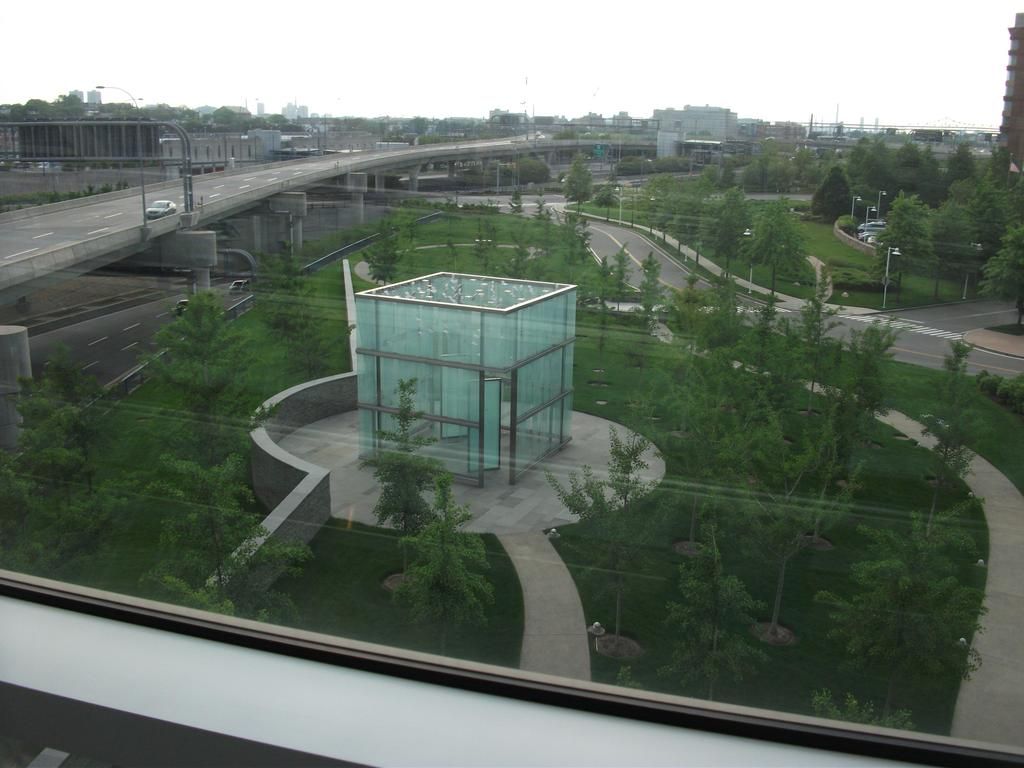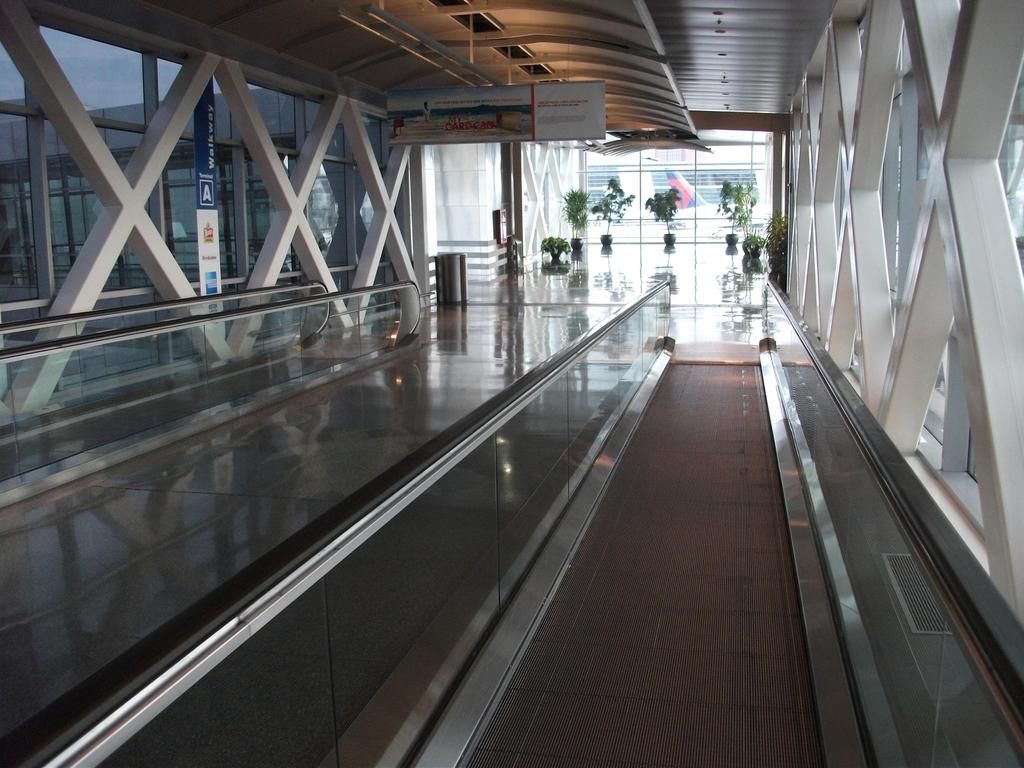 Looking at the Terminal A ramp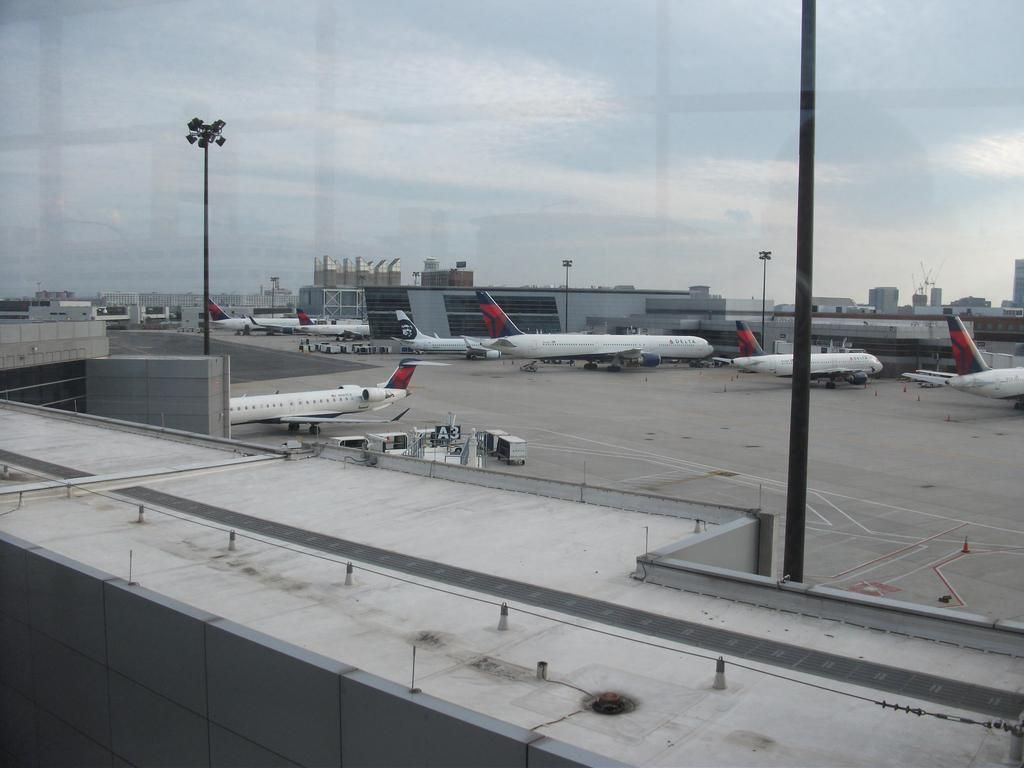 Terminal A ticketing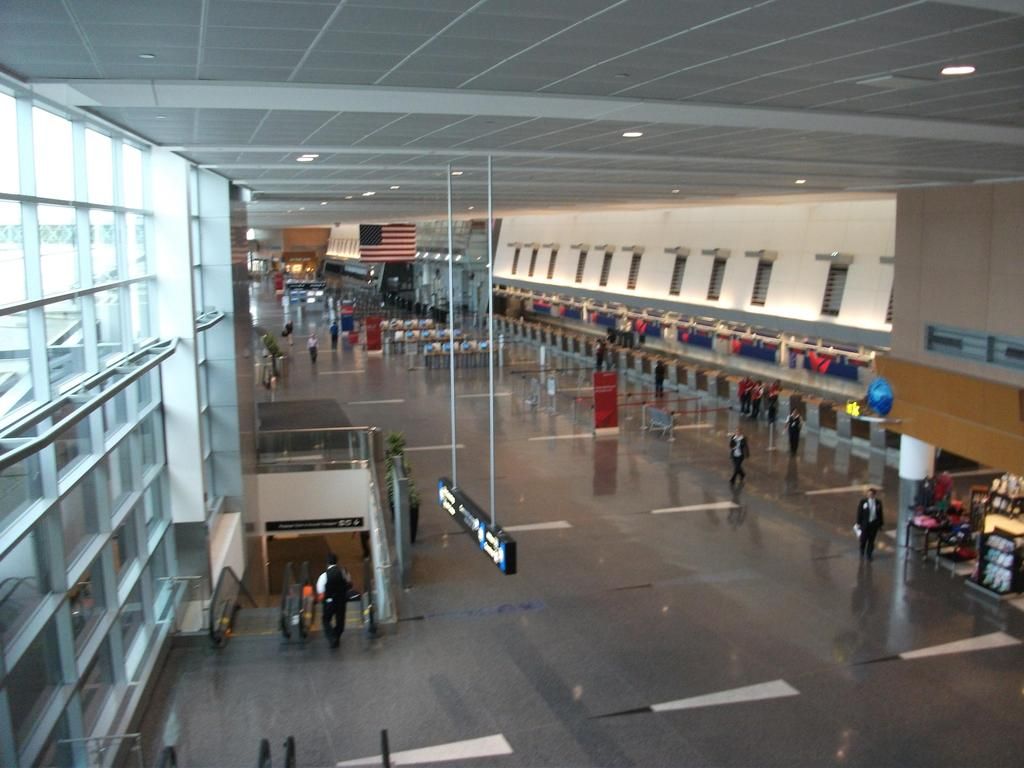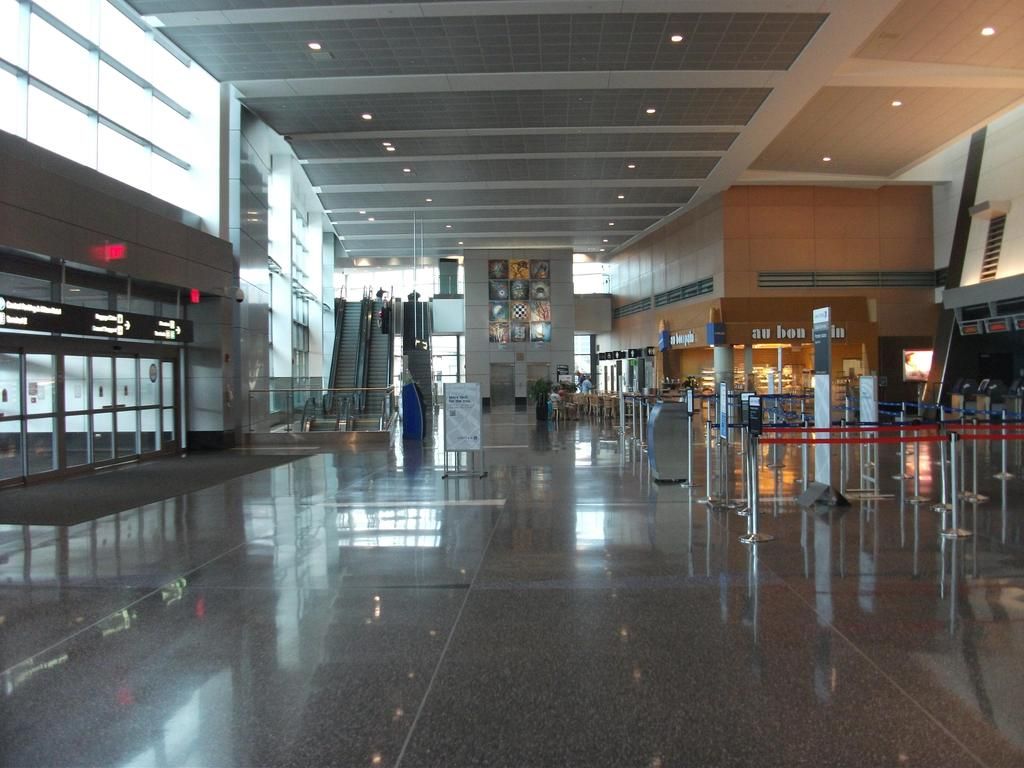 From there, it was on to Terminal B, which is split into two buildings primarily occupied by US Airways and American. Unsurprisingly, these buildings were also short on style. But they could definitely have been worse.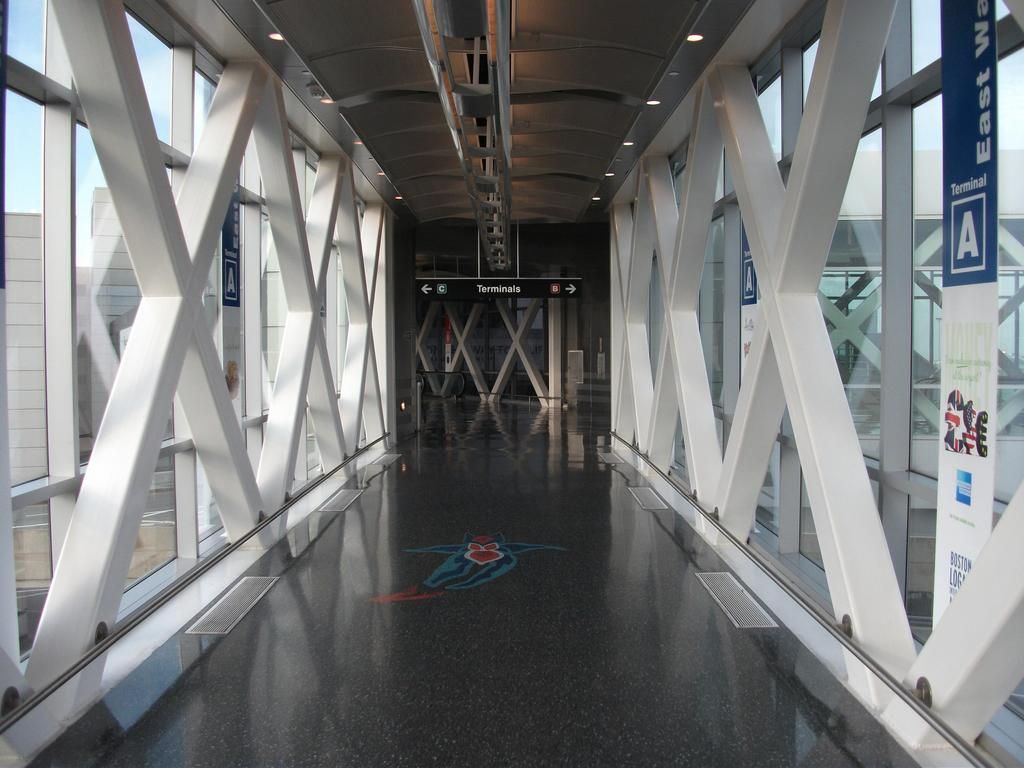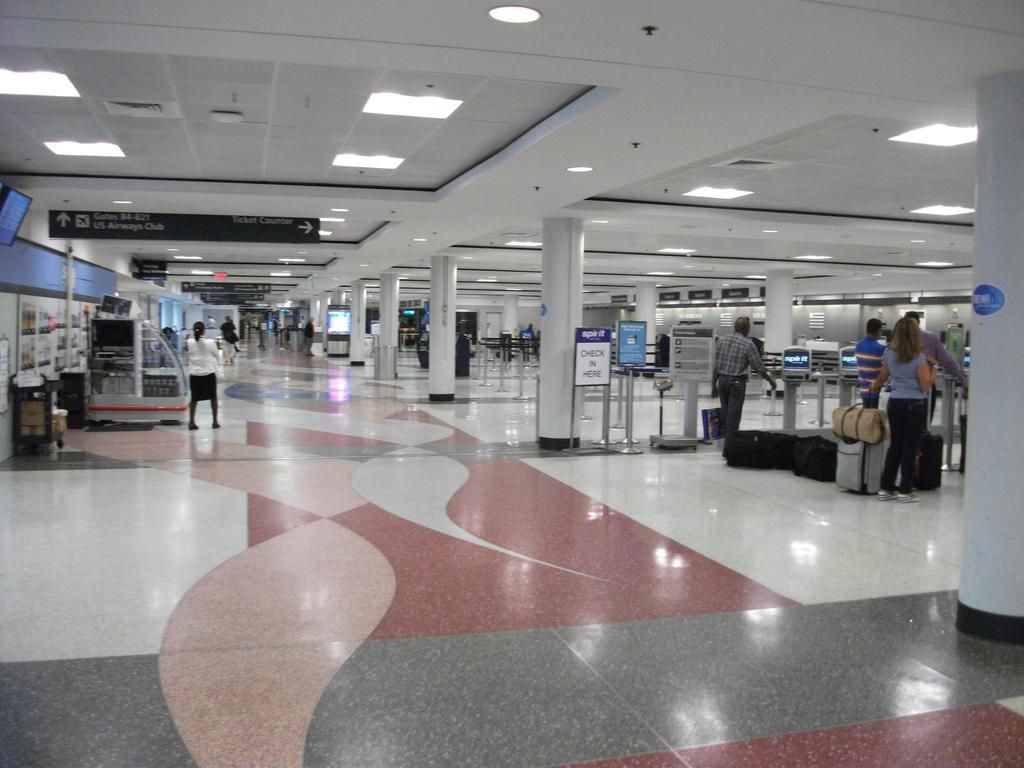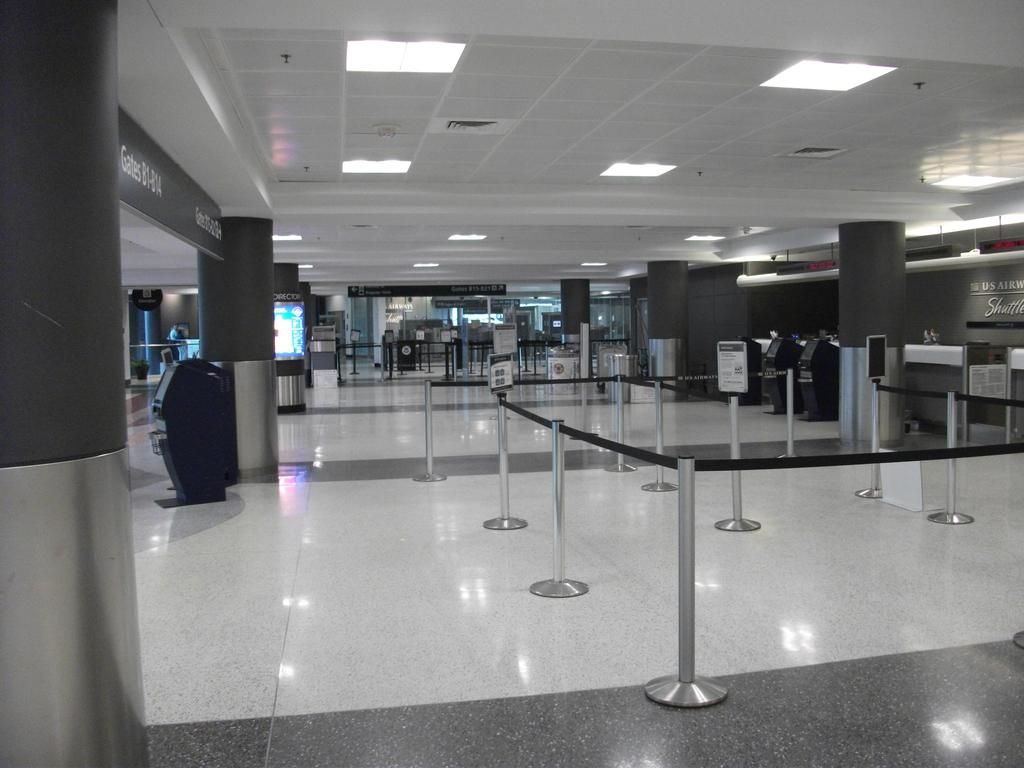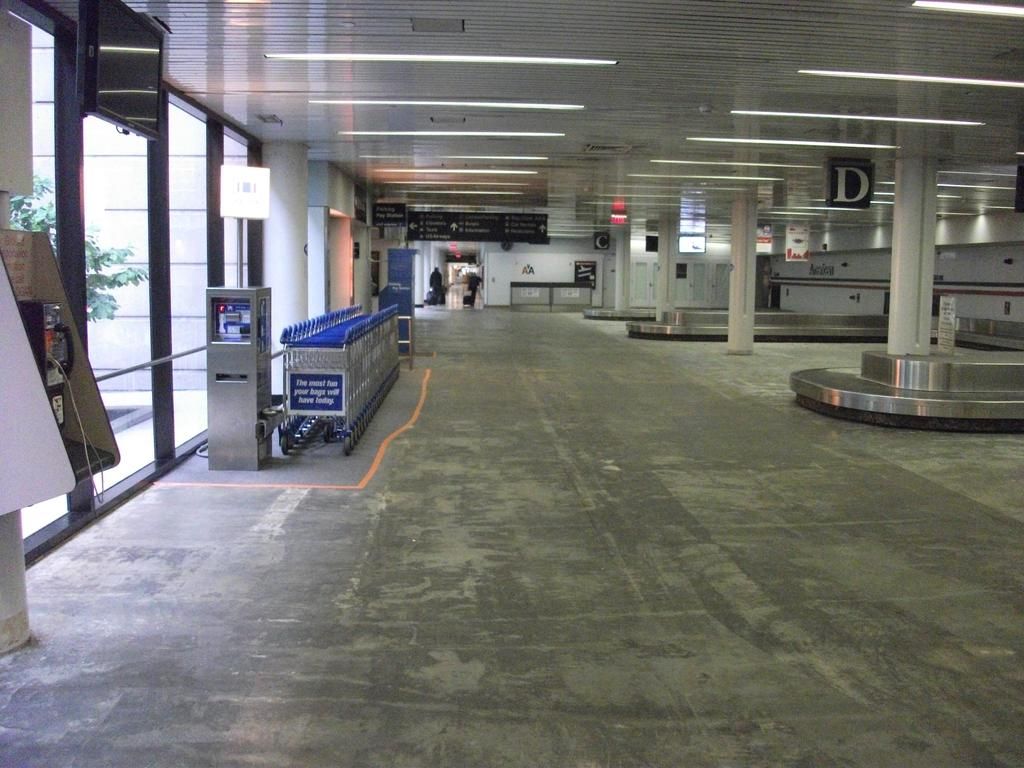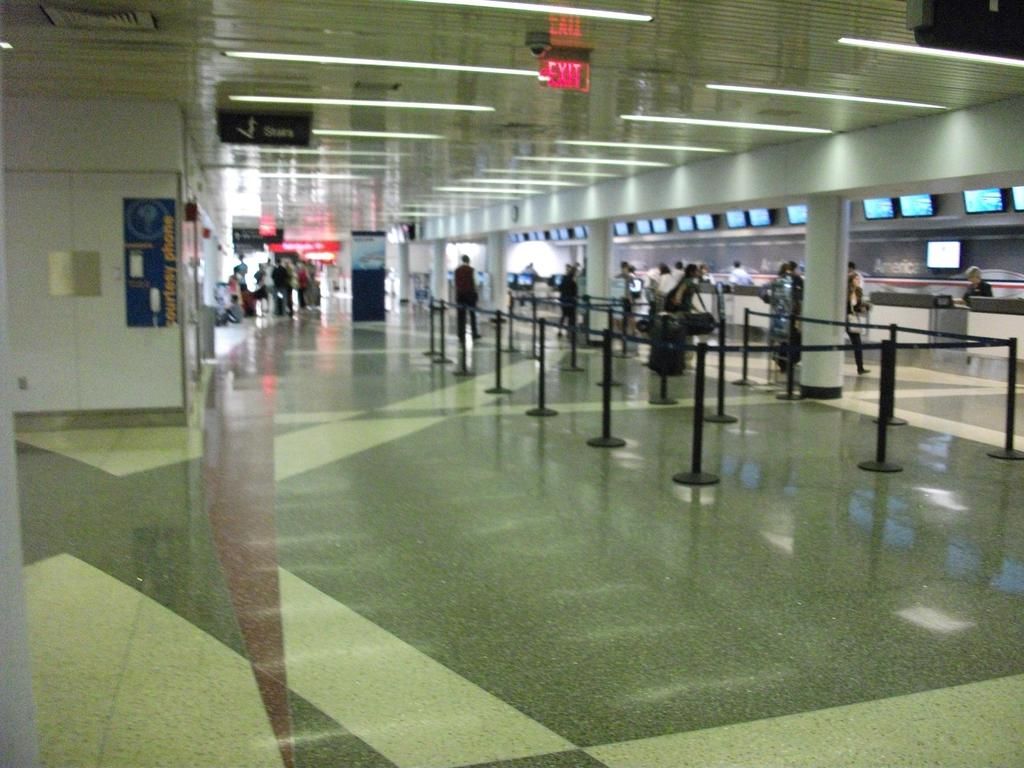 The first part of airport investigations was complete. Next, I needed to get to Winthrop. I called the taxi suggested by the owners of my lodging; apparently a Boston taxi would have set me back at least $40 and the driver might have gotten lost. When I saw the winding streets of my destination, I understood why.
Once there, I took a look at my surroundings…