An opportunity to attend a conference in Nairobi, Kenya brought with it several exciting potential routings from my home airport in Nashville, Tennessee, USA. Fly to DFW then try Emirates with a stopover in Dubai? How about Houston then Qatar? Or go the more conventional routes through London or Amsterdam? In the end, I have always wanted to go to Egypt and I found a great deal from JFK to NBO via CAI on Egyptair. It was cheaper and involved less stops to buy two separate tickets than to try to fly wholly on Star Alliance. I opted for Delta to LGA and then a car service across Queens to JFK. Delta offered me $400 to take an American Eagle flight 30 minutes later, an offer I couldn't refuse, so I began my journey across a hot, clear Eastern US on board one of Eagle's ERJ's.
After reuniting with my bag at the Delta terminal, it was off to JFK. I bought a day pass to the wonderful Oasis Lounge and killed several hours with a shower, a few beers, some very good fish curry, and awesome views of tarmac activity at JFK Terminal 4 - which in my opinion has no equal if you are a plane geek like me (and I presume most of you as well).
Comfortable seating overlooking the tarmac:
Big bird getting ready for her long flight to DXB:
Another next door:
One of the most interesting visitors at T4 - leaving for DME:
I was unable to get any good shots of our brand new Egyptair 777-300LR from the gate. Here is the welcome screen from the IFE - which I found to be more than adequate for the 12 hour flight to Cairo.
I have flown quite a bit and this was certainly my first in-flight safety demonstration preceded by an Islamic prayer over the PA system. Although I could not understand the Arabic language, I felt it was a nice touch and seemed to be asking for God's blessing for all on board as we embarked across the Atlantic. The crew distributed amenity kits (in coach!) but no booze allowed on Egyptair - oh well, I can do without. The meal was just okay - nothing to write home about.
The best shot of our plane I could capture upon arrival at CAI's very modern and sleek Terminal 3:
I had a 12 hour layover in Cairo and Egyptair paid for a day room and meal at the nearby Novotel - unexpected and appreciated for coach class.
After a shower and surprisingly good meal of chicken and rice, I took a tour to the Great Pyramids at Giza with Egyptair-owned Karnak tours. The Pyramids were of course incredible - one of those iconic structures like Big Ben, the Eiffel Tower, or the Sydney Opera House that you have seen so many times in photographs it is hard to believe you are gazing at them in real life.
My flight to JKIA was very late at night and I got only this blurry photo of the insanely cramped seating on board the aging A320 that would take me on the 5 hour trek to Nairobi.
I was unimpressed with the intra-Africa product on Egyptair. Less legroom than even Ryanair, weird schedules, and an aircraft that did not appear to be aging very gracefully.
Anyway, Kenya was fantastic. If you have not been to Africa, go! Here are a few photos from a safari to the Maasai Mara which I count among the most incredible experiences of my life.
My new friend Justice, our safari cook's brother, who spoke the Queen's English and impressed me with his desire to remain on his family's land instead of moving to the city to look for a "9 to 5" type job. I think he may be on to something.
My flight back to CAI was in the middle of the night so I apologize for the bad quality of the photos of JKIA.
Not everyday I see a FIDS for Mogadishu, Juba, or Bangui!
Egyptair allowed me a one-night stopover on the way home so I opted to buy a same day RT ticket to Luxor - by the way much much cheaper on Egyptair's domestic website than it was on the US site. After clearing customs and immigration, I transferred to the domestic area of T3 and boarded a bus to Egyptair Express' brand new E170 - my first flight on this type.
The legroom was fantastic and service good for my brief 1 hour flight over the Sahara. Flight safety demonstration was Arabic only.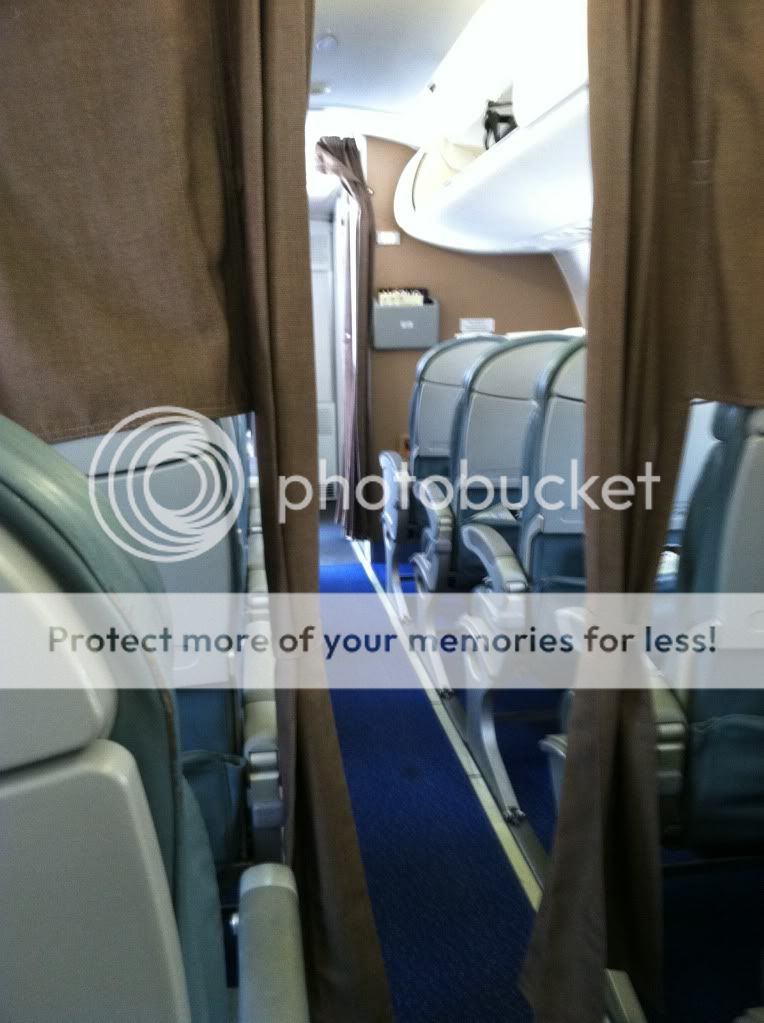 Luxor was amazing (and HOT) - I made the best of my 9 hours there.
There were a lot of military guys with machine guns at the Luxor airport so this is the best I could do walking into the terminal:
After an all too brief 4 hours of sleep at the Novotel (not free this time since I was spending the night) it was back to CAI at 6 a.m. Here is T1 which is used by the non-Star Alliance airlines:
Getting ready to take me home:
I lucked out and got an exit row (it never hurts to flirt a little and ask!) which made the journey back to JFK very pleasant:
No further photos as I slept most of the way back in my excellent exit row seat. I would not hesitate to cross the Atlantic with Egyptair again - they offer fine product at a very competitive price. Cheers and thanks for reading!