Intro:
Welcome to my second trip report. How did this one start? Well in the months of June and July a friend of mine was to be traveling South America. I was in need of another get away so I said we should meet up. He would be traveling from Peru to Ecuador and then to Colombia. I had always wanted to visit Colombia and they also seemed to have the most affordable flights. So from there the planning started. I found a great deal with Jetblue $700 Round trip. And then some iner-Colombia flights for about $100 with LAN taking us to CTG and from SMR. The trip would start in Cartagena and end in the capital of Bogota.
JetBlue has daily flights to and from SFO. Always at night. As well as daily flight to Bogota. But from FLL and Orlando. Service to CTG starts later this year I believe.
Here is the flight map for the first day of travel
Start:
7/20/12
After a full day of work it was time to grab my bags and head to the airport. I didn't feel like waiting around the house so I went about 3 hours before my flight. Yes it was domestic. JetBlue uses the international terminal at SFO which is a huge bonus. As much as I love my local aiport the domestic side is a bit bland. Great spotting and food can be had at either international side. Here we go
SFO International terminal. Its a beautiful building and im proud to call it my home airport
Check-in hall. Quite empty as not a whole lot of international flights at night. I forget to online check in so I did hit the counter. The Jetblue agent made an interesting comment. "oh another passenger to Bogota" Apparently the couple before me were flying the same route. And the check in process takes a bit longer. I laughingly said "sorry man" but the process was done in less than 5 minutes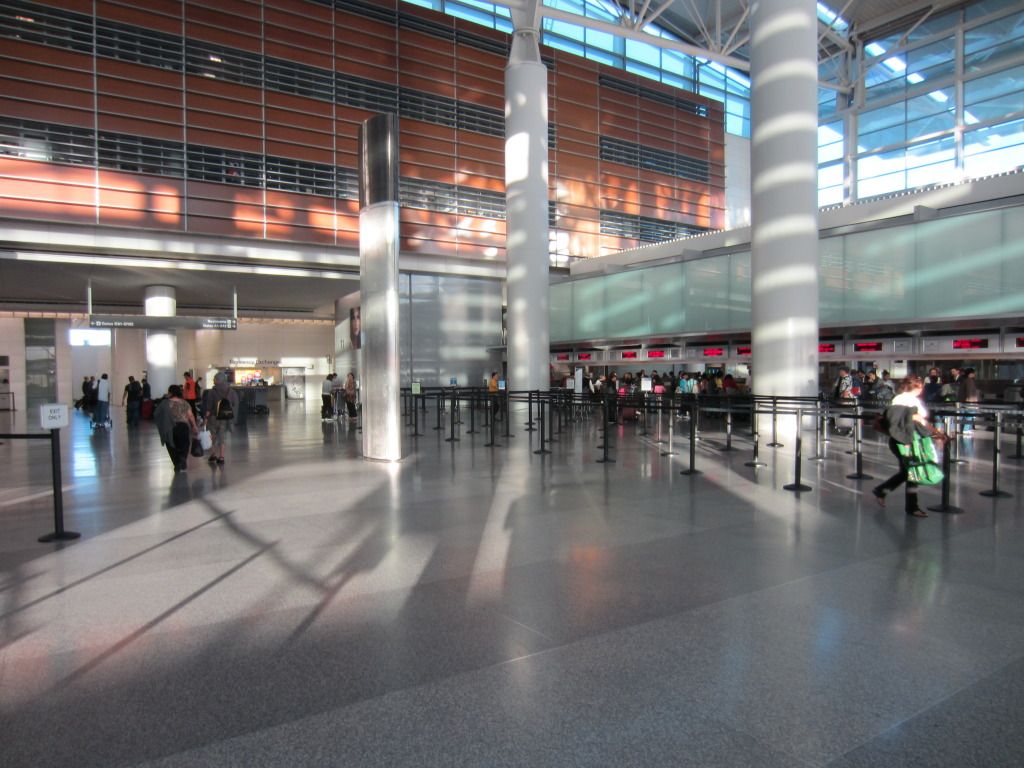 FIDS
International A Side. Yeah its empty. Or maybe i'm just early
Not much activity at the time. Coyote point seen beyond the water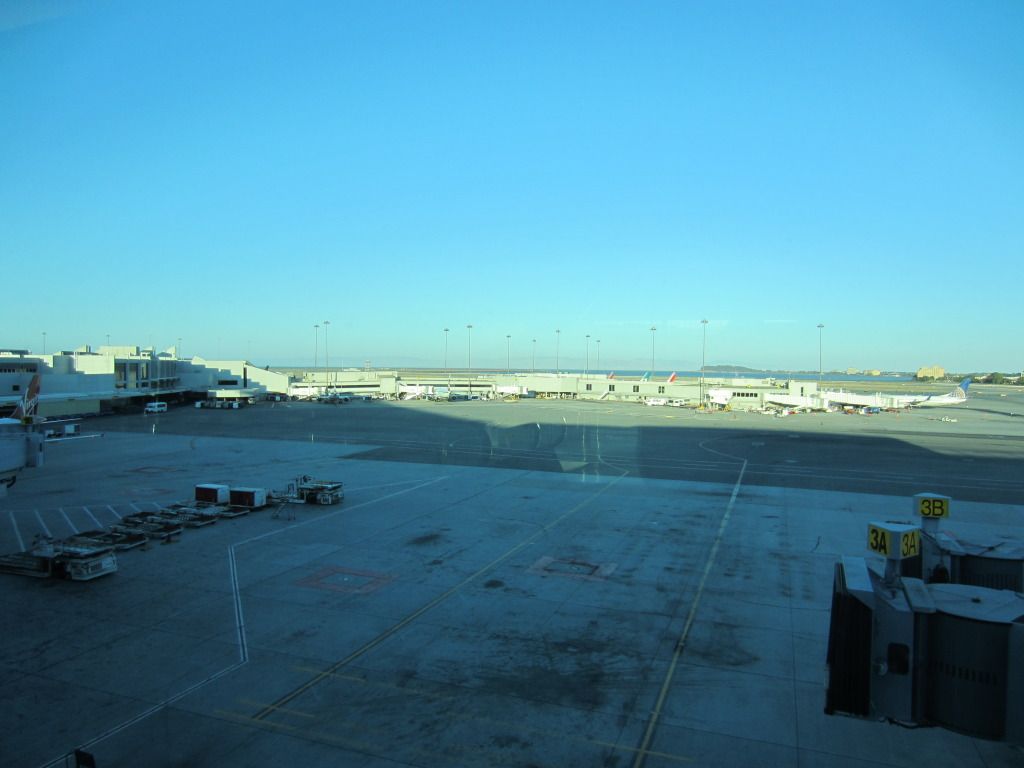 After walking around around the terminal I decided to stop and have a brew and a bite. San Francisco Giants already played an afternoon game so I was stuck watching the Oakland Athletics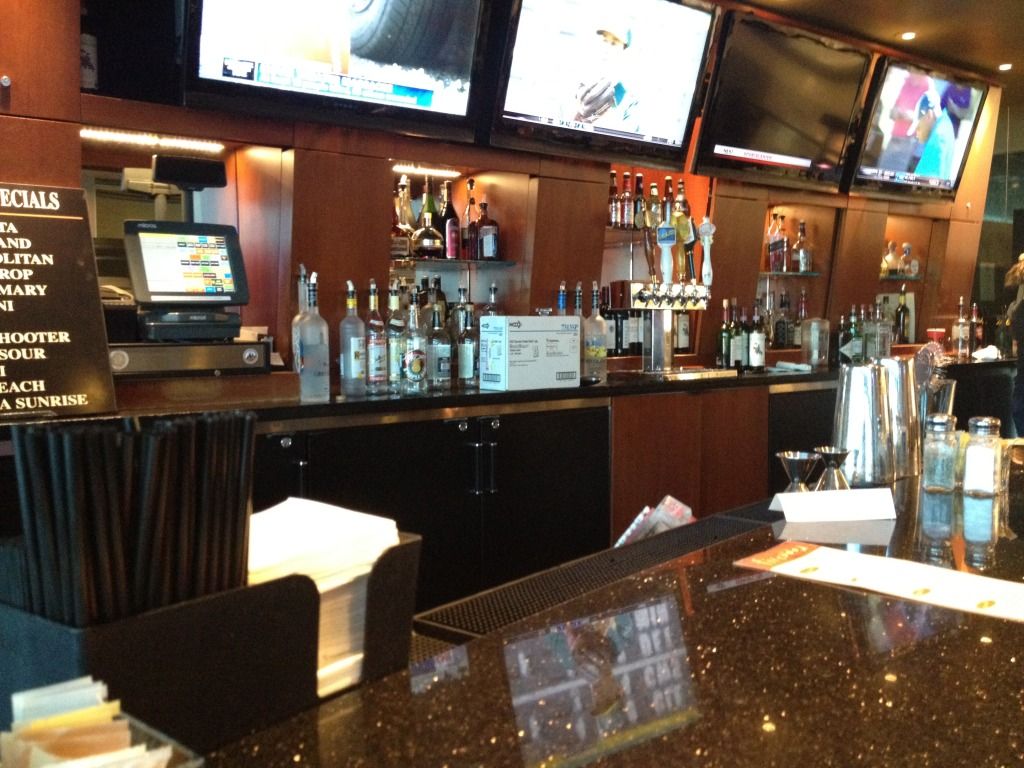 Passport. Phone. BlueMoon. Good to go
Chesseburger and fries to keep me set for the 5 hour flight to Florida
Looks like som visitors have arrived. PR direct from Manilla and CI from Taipei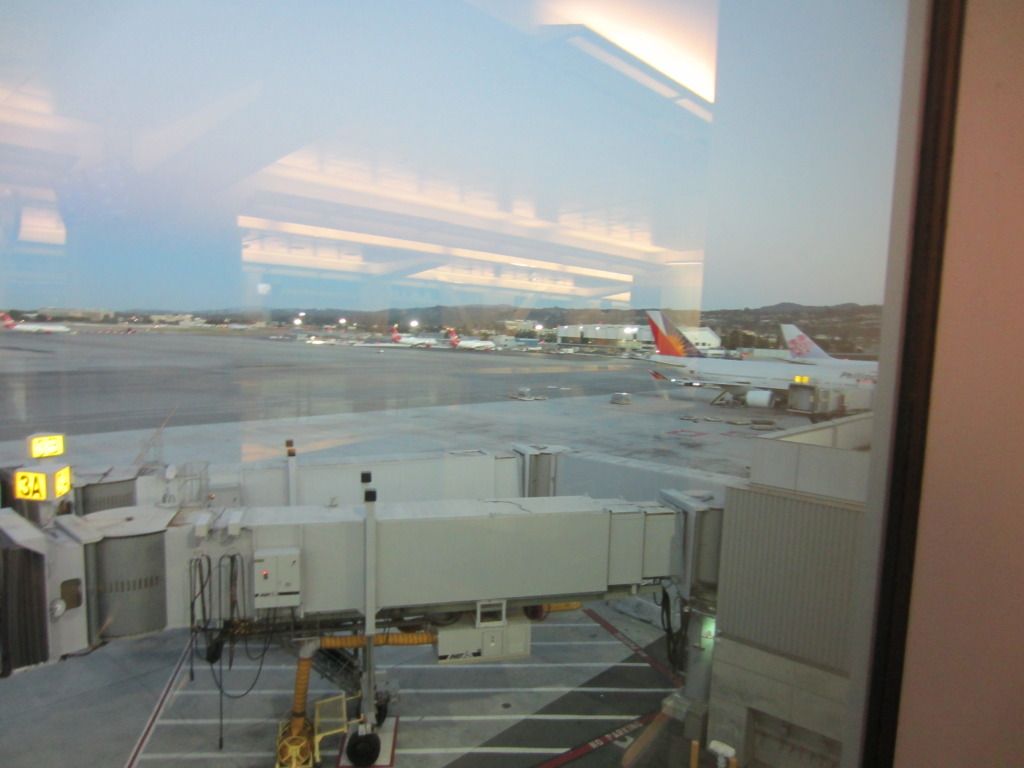 TA In old livery from San Salvador. Wouldn't mind flying them someday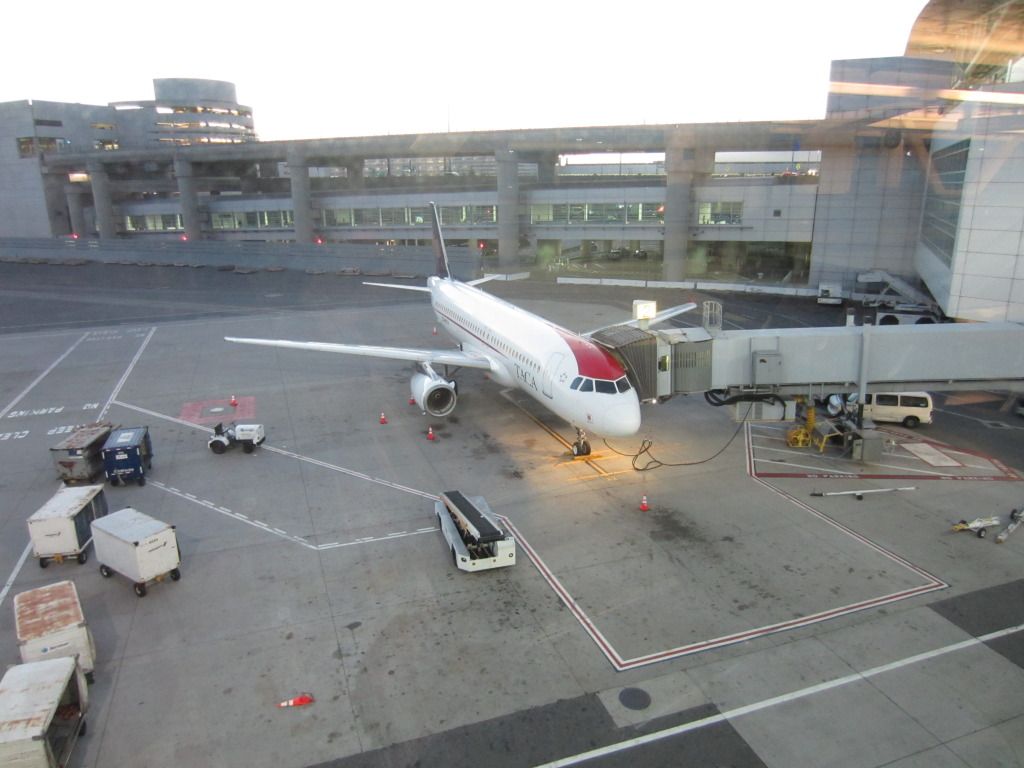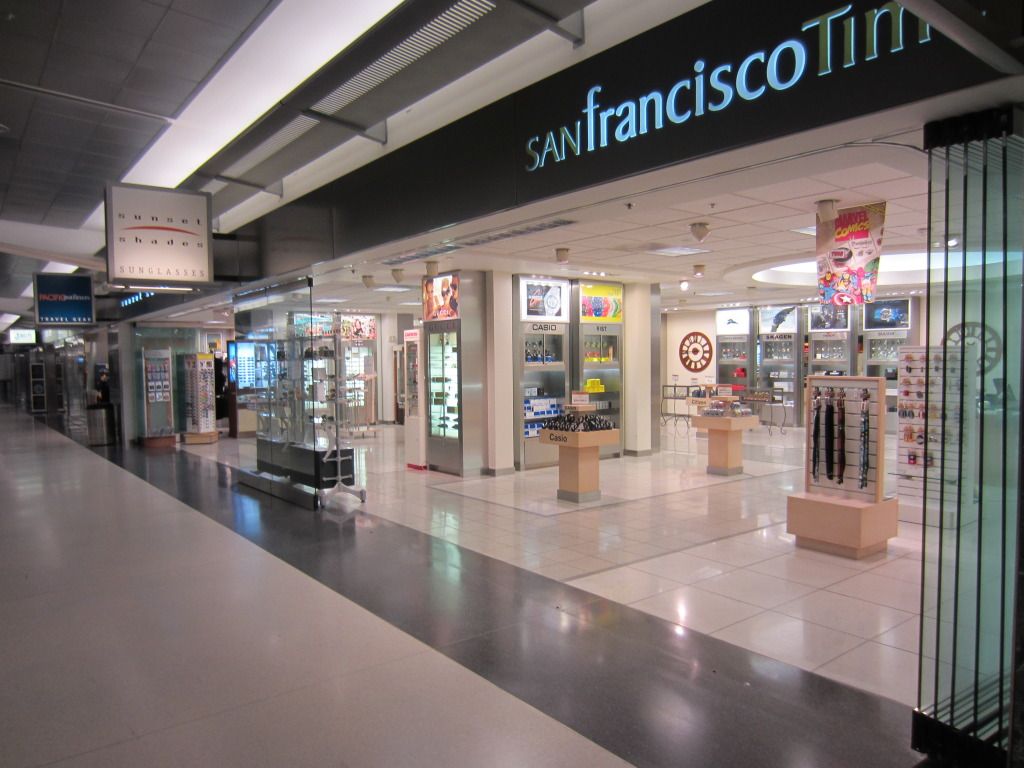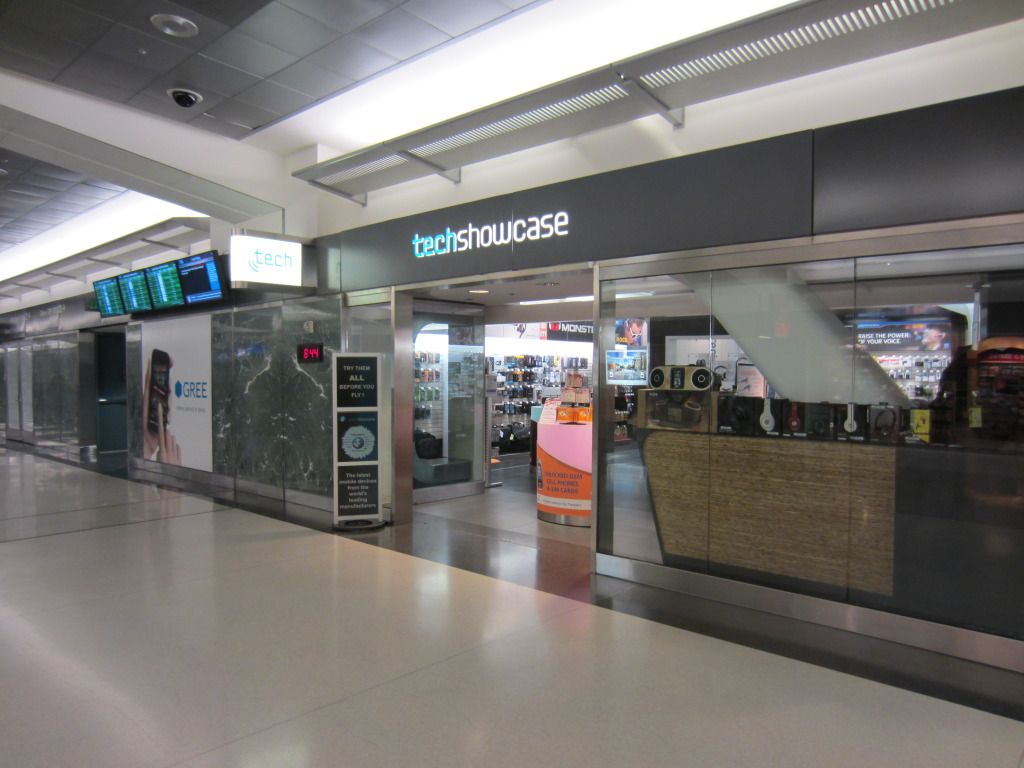 PR getting loaded up for the return trip.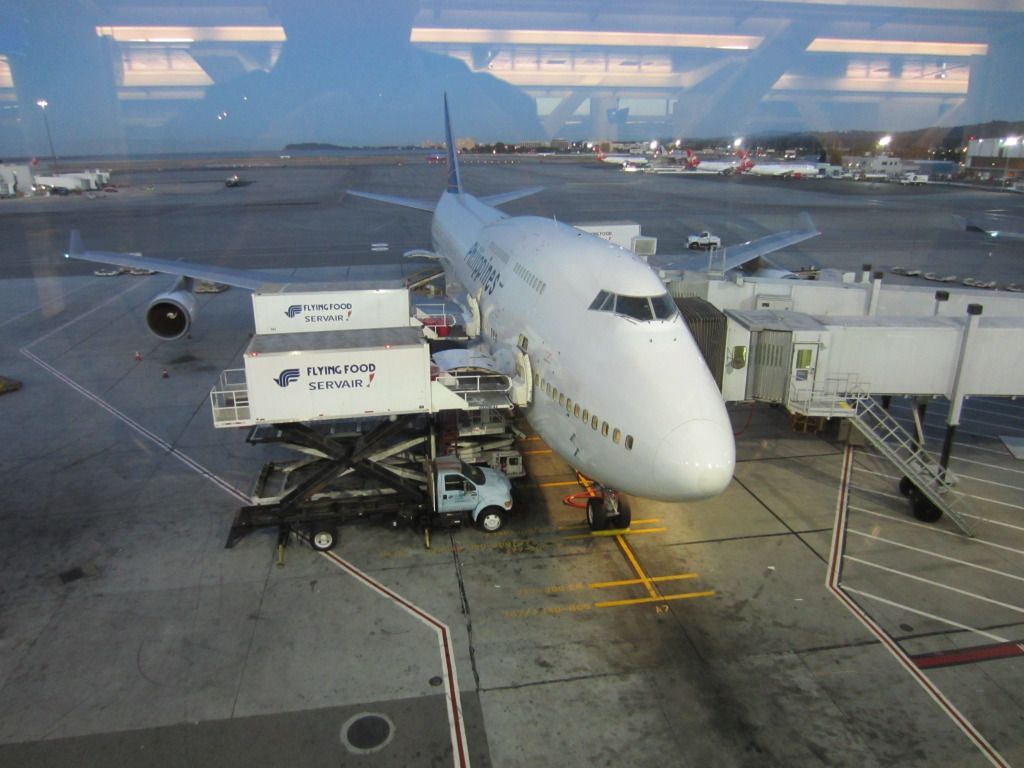 BA about to depart for the evening flight to LHR. I like the blue lighting in F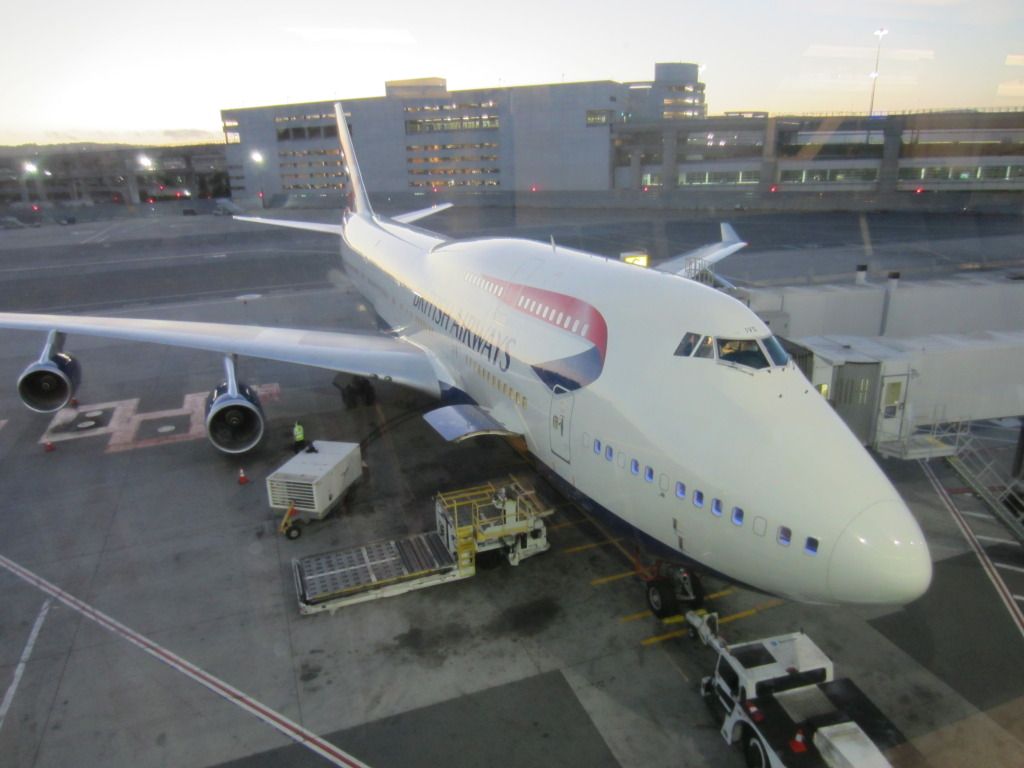 After strolling around some more I decide to grab another drink before departure.
Hey thats my flight
Still waiting. After about 20 min and now just after 10 boarding is started. I shelled out the extra $15 for an "even more space" seat. Which gives me exit row and more leg room. 38 in I believe. And with that comes early boarding.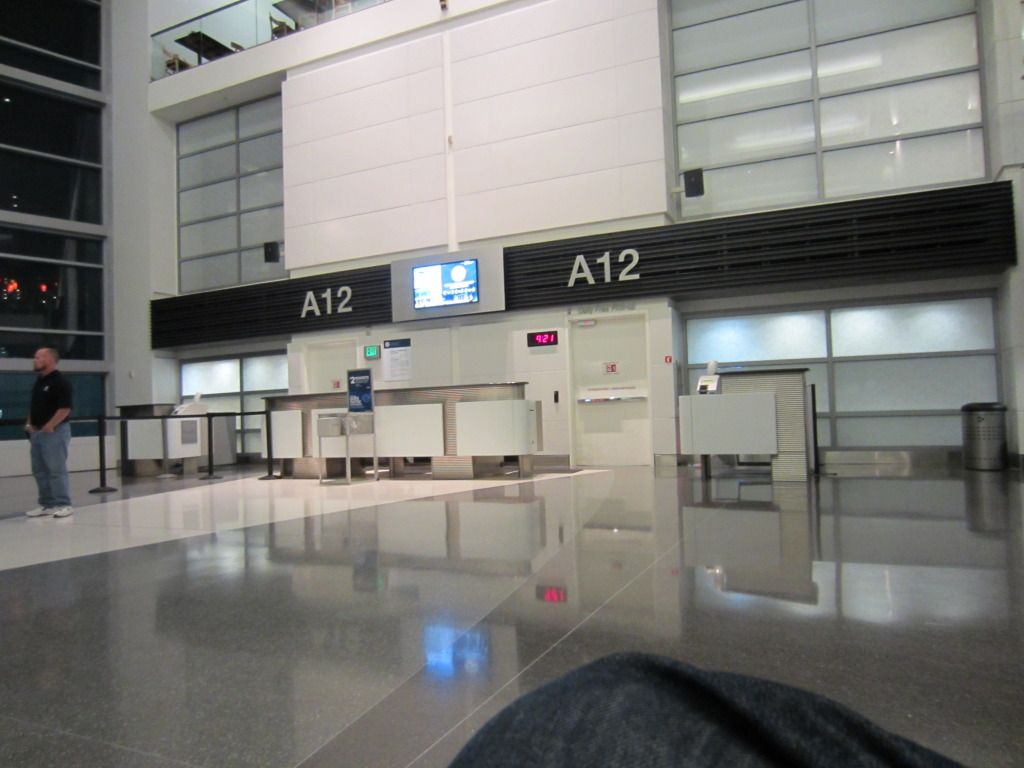 SFO - FLL
B6 278
Airbus A320
Seat 11F
My seat. Looking at the plane it seems quite new. The seats are new and thin @flyingfinn76 And the tv's look crisp and no scratches. Directv should be good for the 5 hour flight.
Legroom is excellent
Trash in the seat pocket. Tisk tisk
Jetblue being an LCC, although quite nice one I must say you dont get that much. Even though its a 5 hour cross country flight a beverage and snack (chips or cookie) is all you get. They have these "snack boxes" you can buy for $4.99 but they don't look that good. The burger held me over so just a ginger ale for me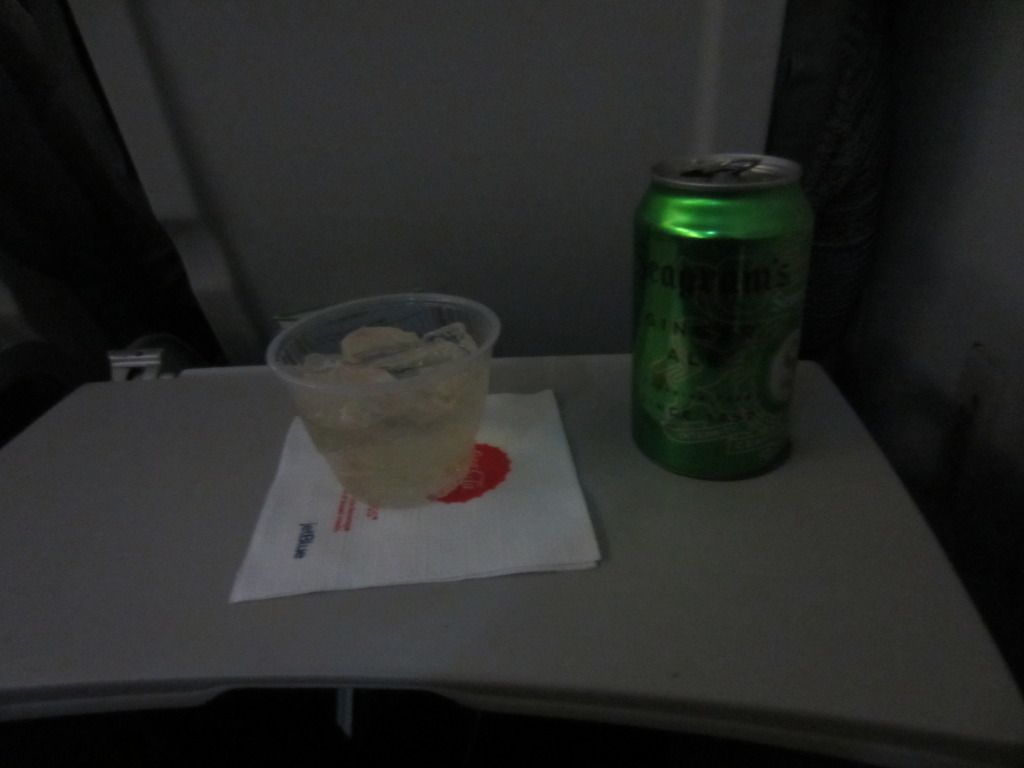 Just coming over land in Florida
Taxing to gate. B6 Embraer headed for Bahamas maybe?
My plane for SFO at the gate
FLL sure isn't a pretty sight. You will hear my gripes in Part 2. Although I am amazed to one thing. As soon as I exit the plane I take a look for my connecting flight. Sure enough its the very next gate. I literally walk about 20 feet off the plane to the waiting area for my onward flight to Bogota. Very convenient. Layover time is less than an hour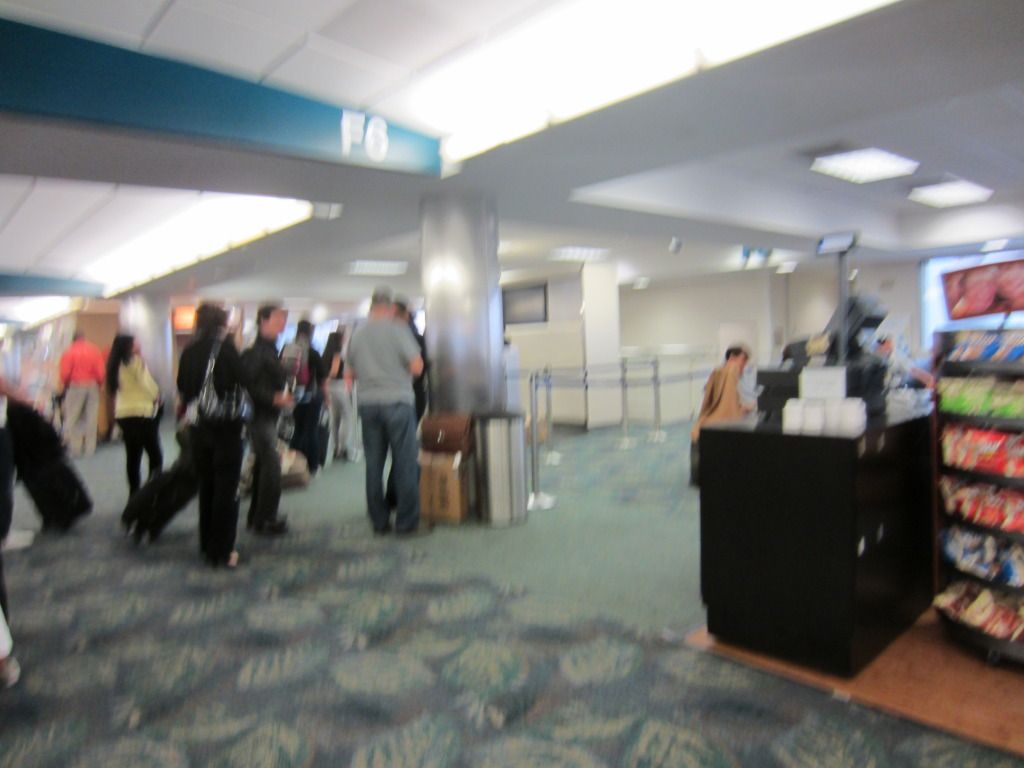 Soon boarding is called and I make my way to the plane.
FLL - BOG
B6 1557
Airbus A320
Seat 5F
Shot of the cabin upon entering. I don't think this lady cared for my picture taking. Notice the large and older style seats
PTV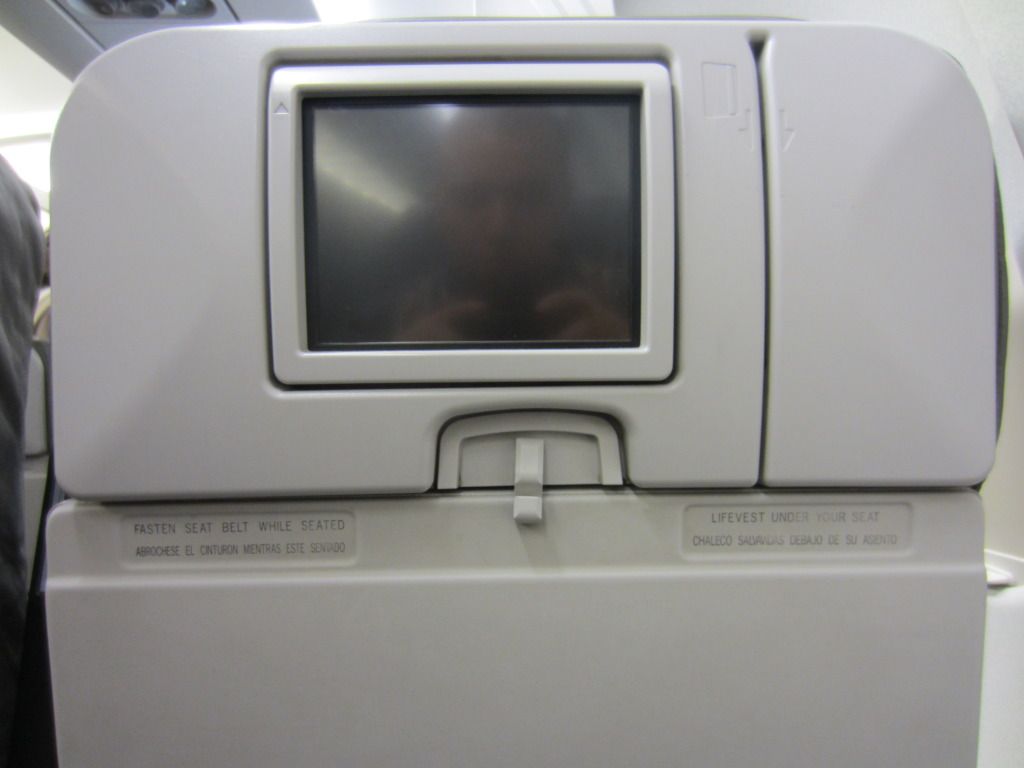 Legroom is still good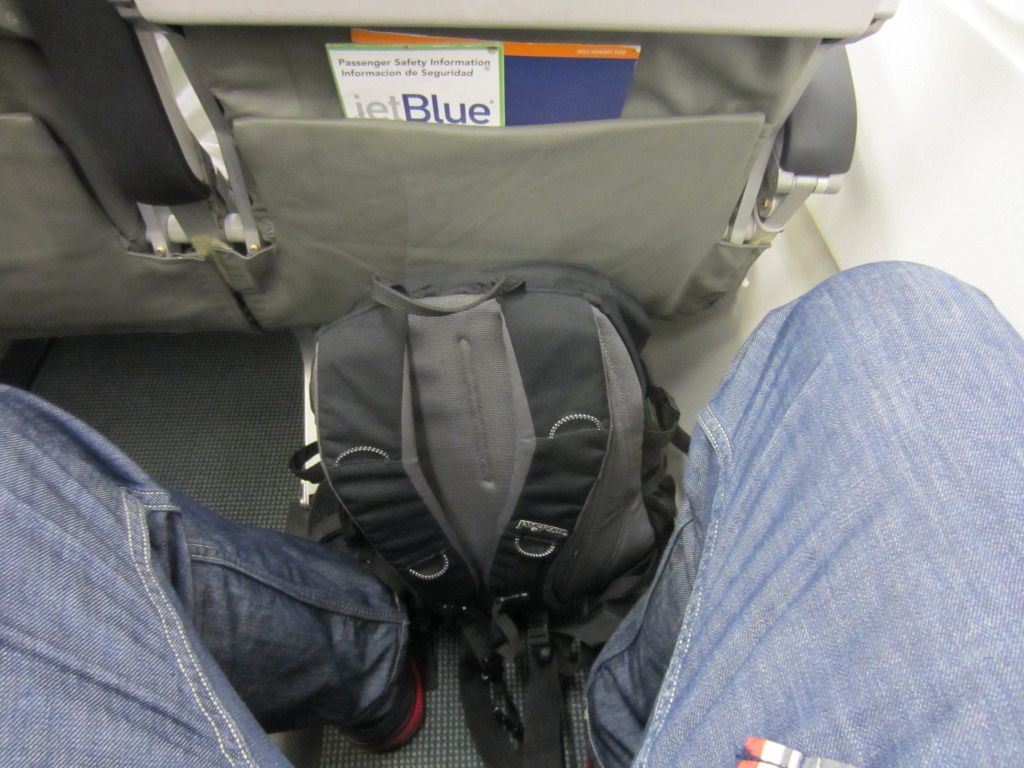 Looking across the isle. Plane from SFO was much nicer
Another shot of my plane for SFO. See how close we are
Tail #
Just leaving Flroida
First sight of land in Colombia
Touchdown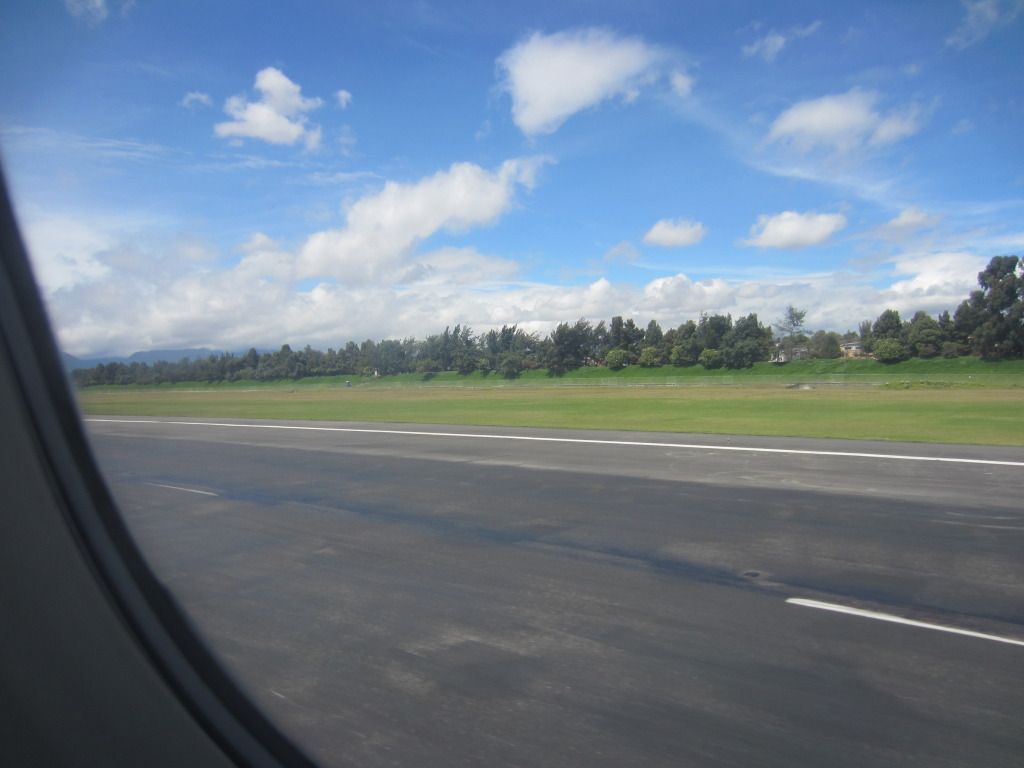 TAME Airbus
Taxing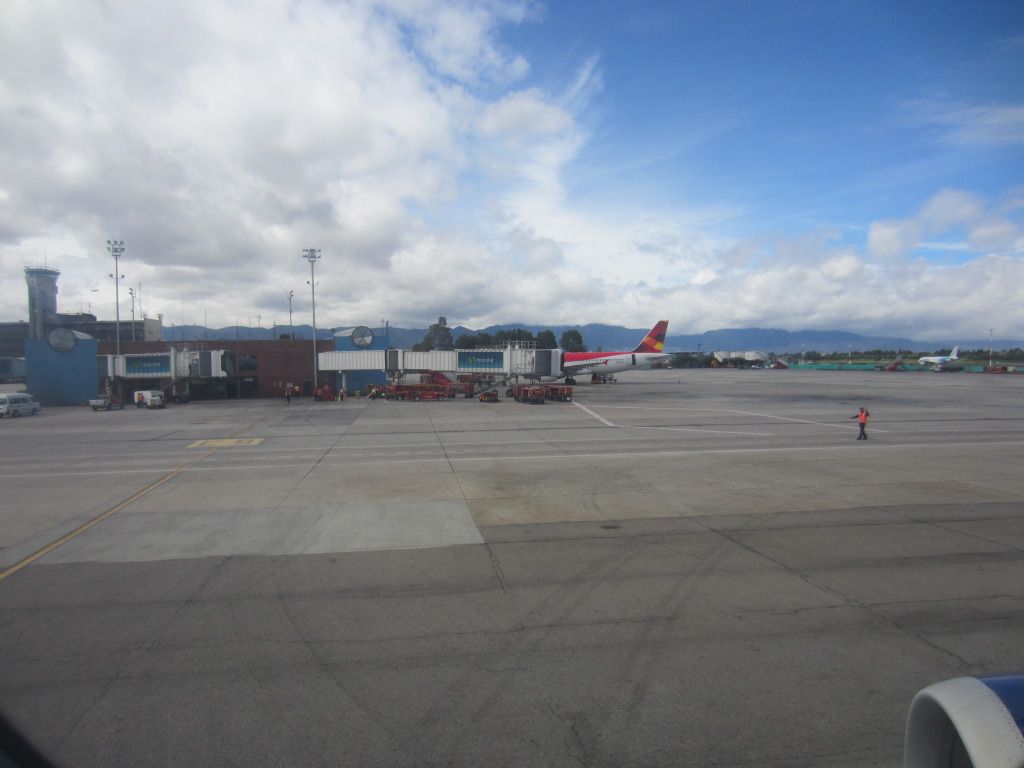 Picture of new terminal at Bogota. Should be nice when completed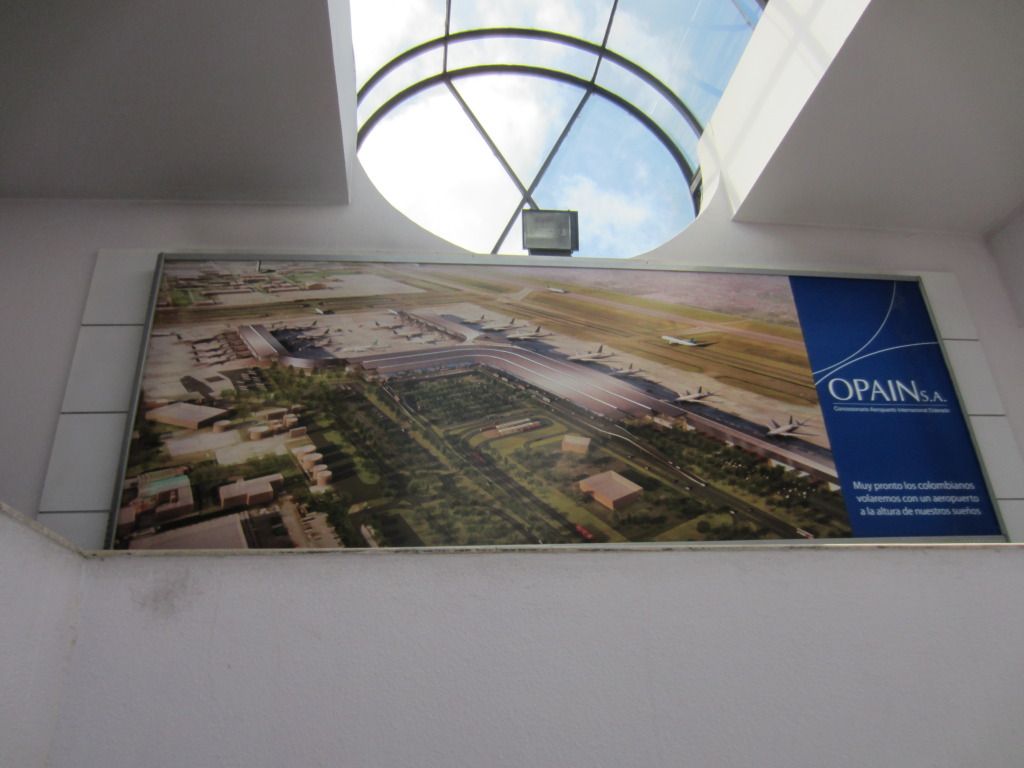 Making the trek towards customs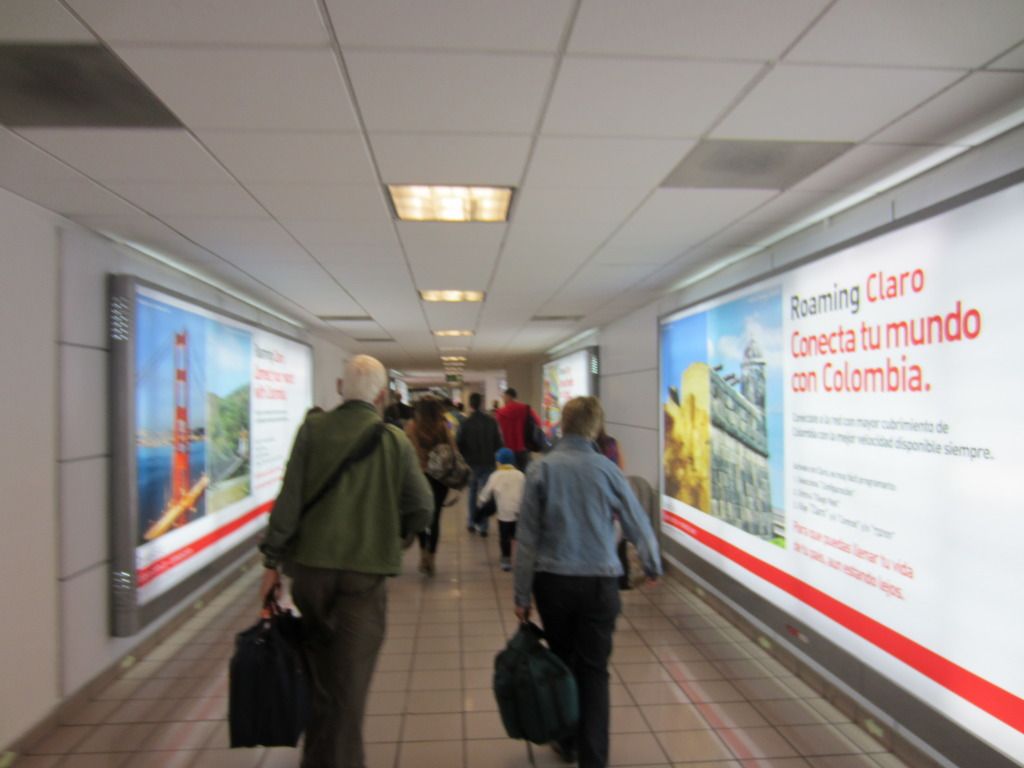 After having cleared customs it was time to head to the departure all in BOG to check in for my flight to CTG. It was about 11AM local time and my flight to CTG wasn't until 2:45. I asked the counter agent if she could bump me to an earlier flight since the run hourly but it wasn't possible. She did however give me a window seat in row 4 which was empty so I couldn't complain. Even though it was only an hour flight
Bags checked and on to departure hall
Cubana Tu-204 en route to Havana. Never will see one of these in the States
Grabbing a quick bite to pass the time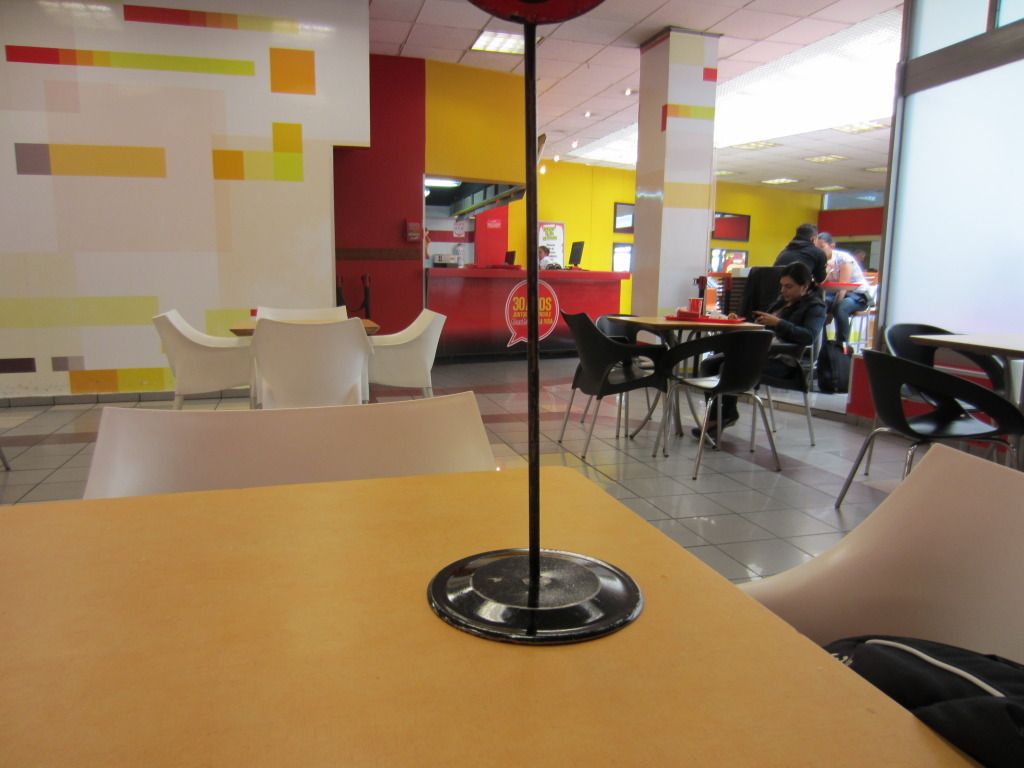 Domestic terminal. Qutie bland and boring. Tv's showing various shows at a very loud volume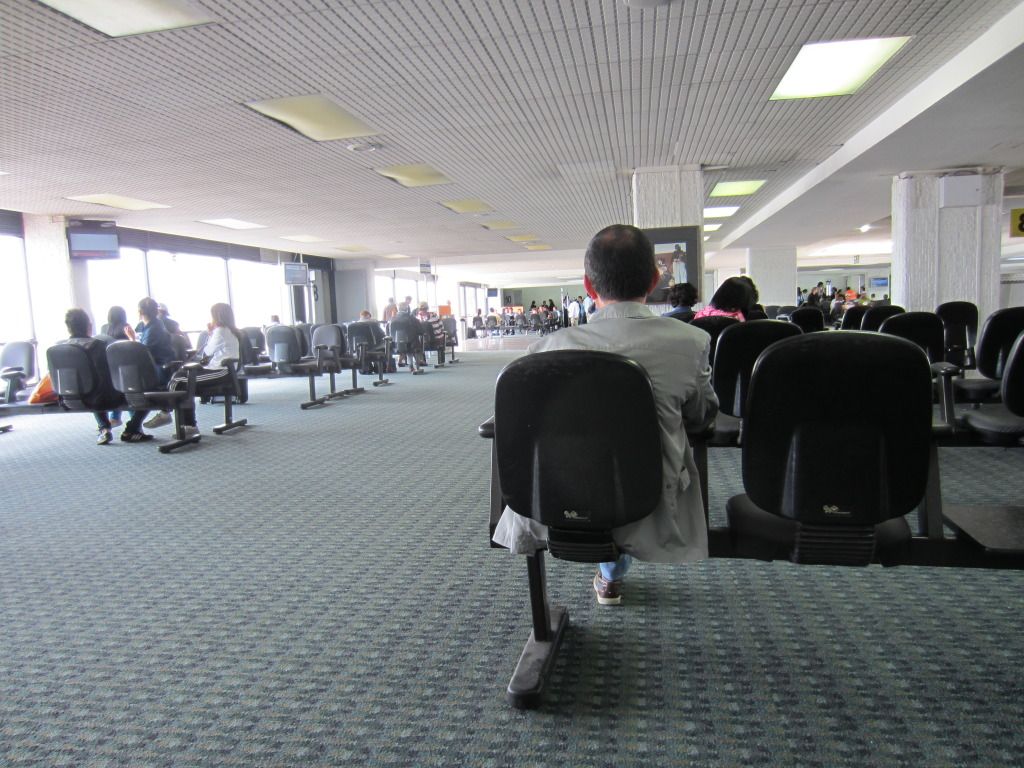 My plane waiting at the gate
BOG - CTG
LAN 3098
Airbus A320
Seat 4L
Legroom is good. I was really surprised by this flight. Seats were clean and modern. Service was prompt. American carriers could learn a thing from LAN. Well above what im used to on an hour long flight
Safety card
Cabin shot. Load was probably around 70%. Only a few people in the 3 rows in front of me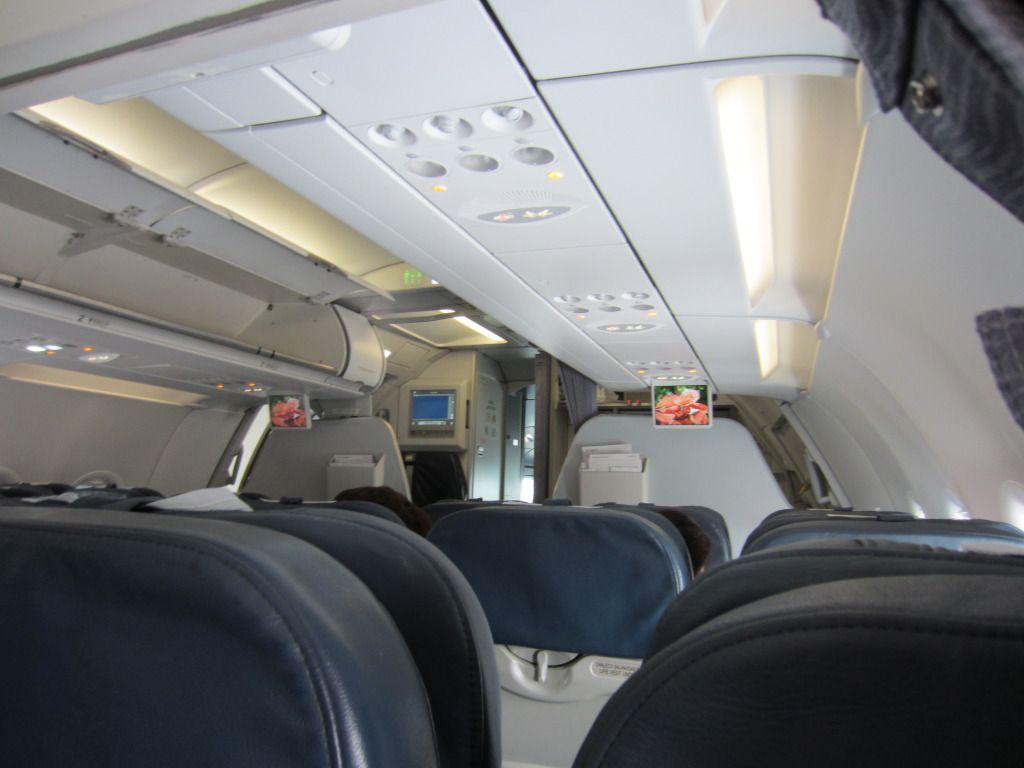 Cloudy but smooth above Colombia
Having a whole row to myself Mr. Backpack gets his own seat
Empty
Drink and snack service soon started. Choice of water, coffee or juice. Juan Valdez snack boxes. Quite tasty
Peanuts and a delicous caramel thing
Our flight map for the journey to CTG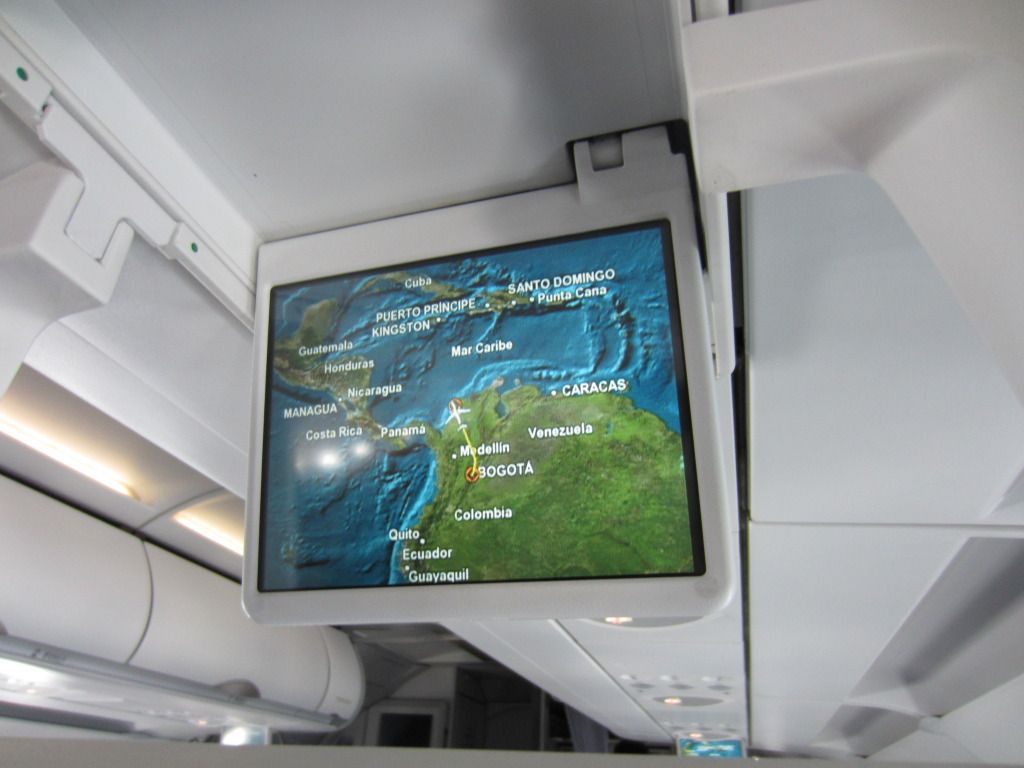 Coming in to land in CTG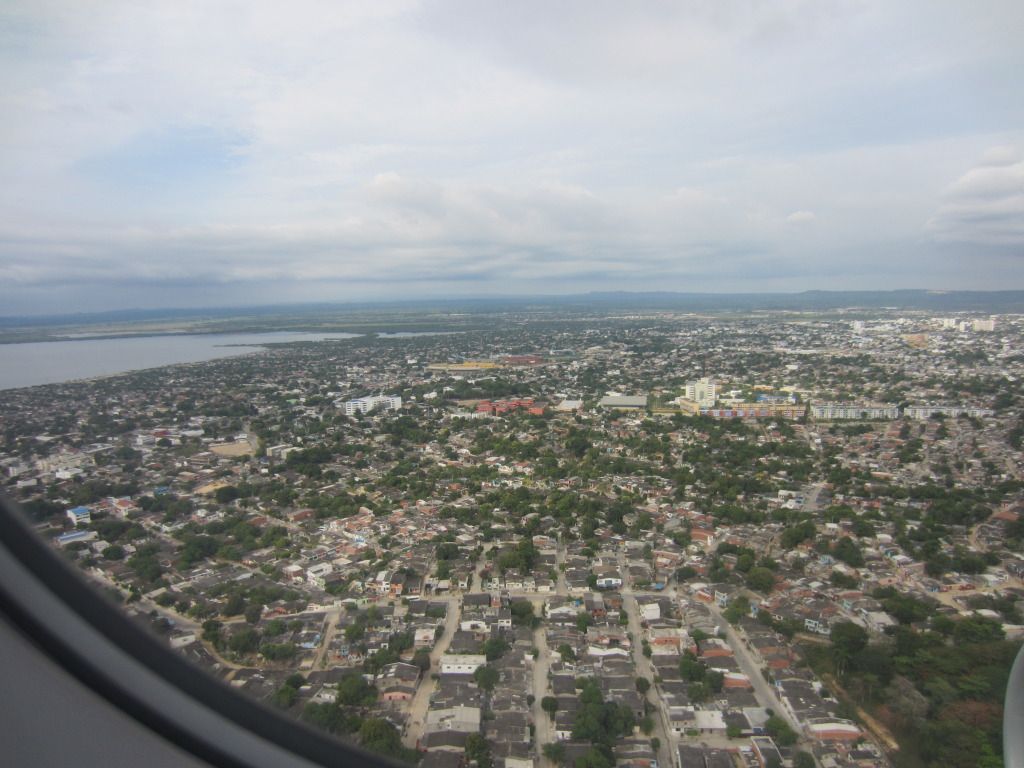 On the ground
Avianca and VivaColombia both from BOG
No jetways here in Cartagena
Our mighty A320 engine
Bye LAN A320 it was a great flight
C17 Parked
Walking to baggage claim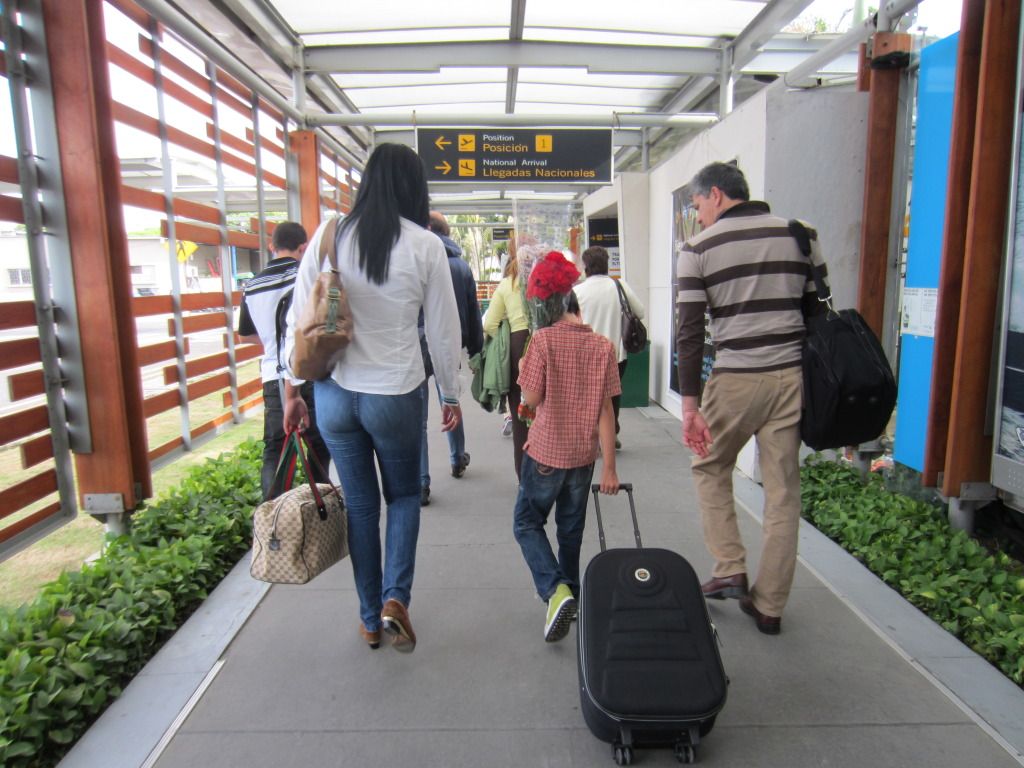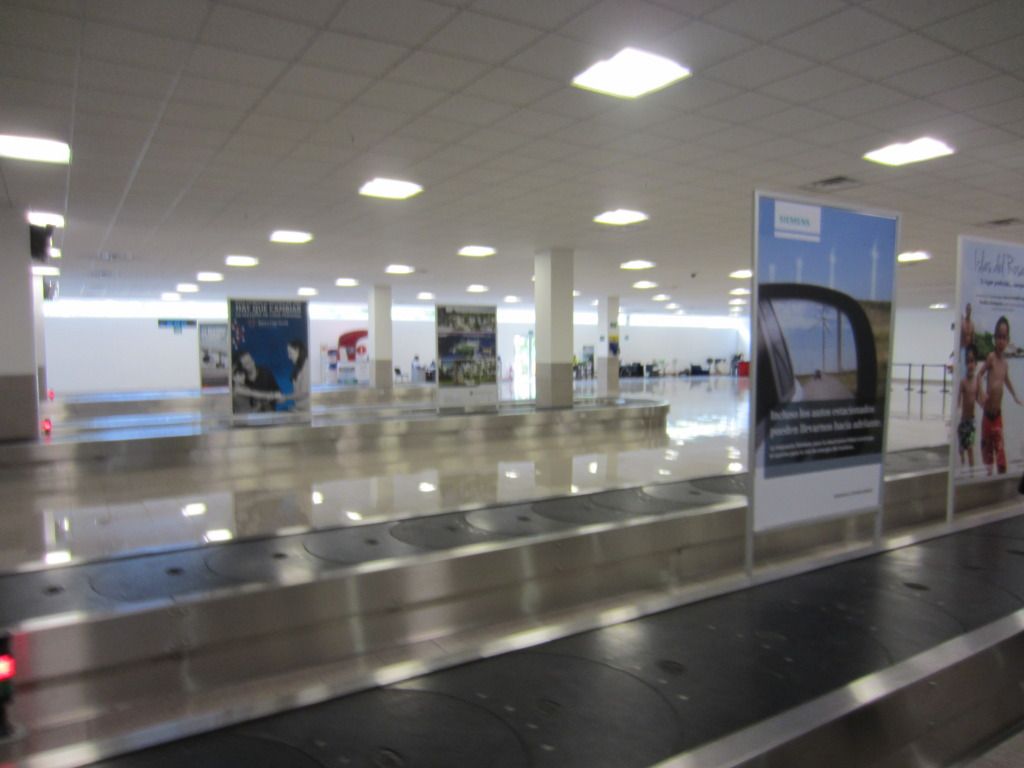 Cartagena, Colombia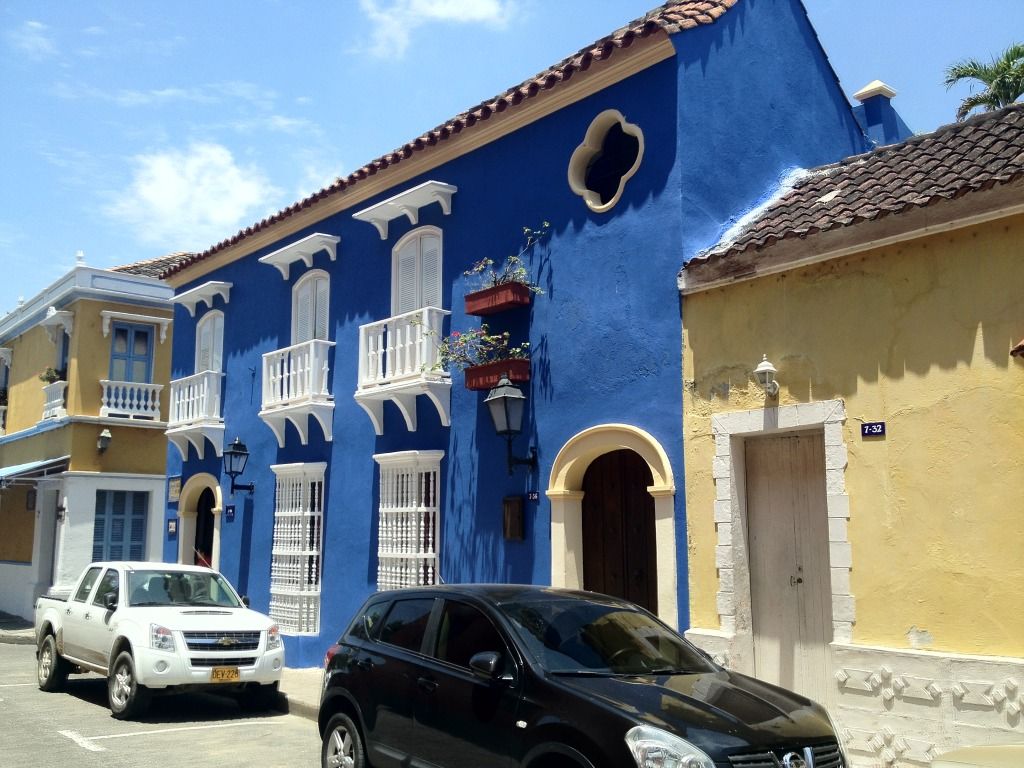 Cartagena in July is absurdly hot. I have never sweat so much in my entire life. Not to take anything away from my time there I loved it. But be prepared as I was not.
Small square in old town
I liked all the different color buildings. Much different than where I come from
Top