Intro:
Welcome to part 2 of my trip report to Colombia. This segment will start with our bus ride from Cartagena to Santa Marta. Along with the flight from SMR to BOG and then the flight home.
Flight map for Part 2
So after spending 3 days in Cartagena it was time to head to Santa Marta. They are many bus services offered but we went with Marsol. Marsol uses Mercedes vans for the 4 hour trip. They seat about 15. They have TV and AC. Not bad at all. And for $42,000 pesos well worth the 4 hour journey. And as a bonus you don't have to meet them they pick you up directly from your hotel or hostel
The van. Nothing glamorous but comfy for the 4 hour journey. TV was left off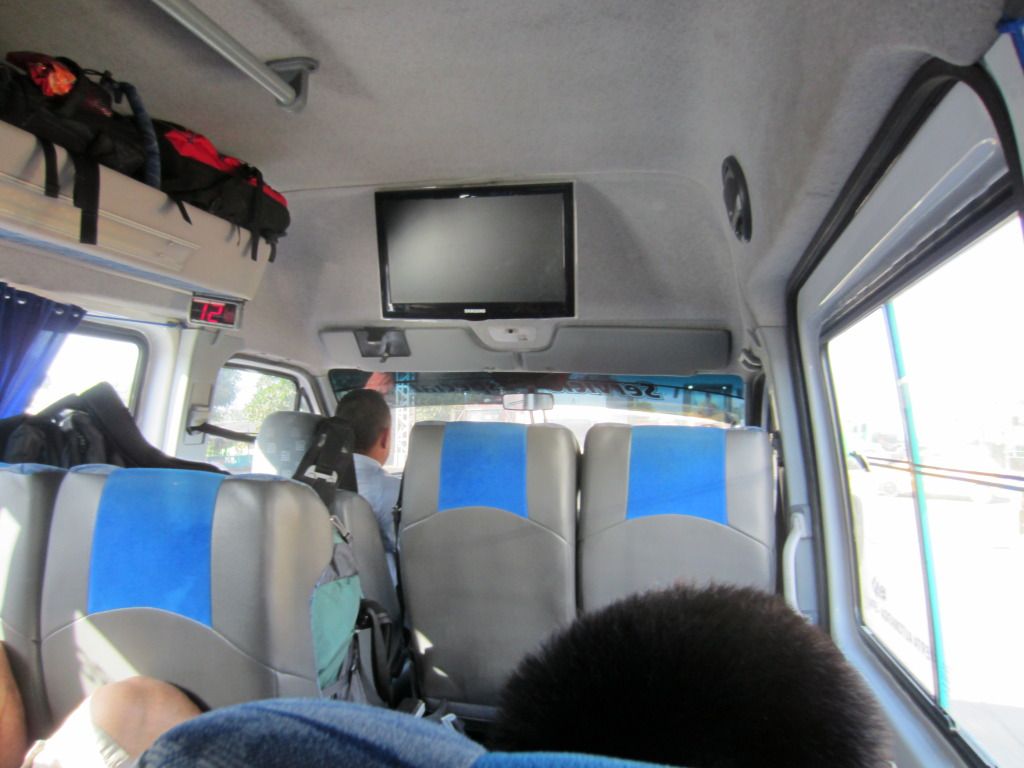 Legroom on the Mercedes Van. Not good
River Crossing
A lot of poverty along the way to Santa Marta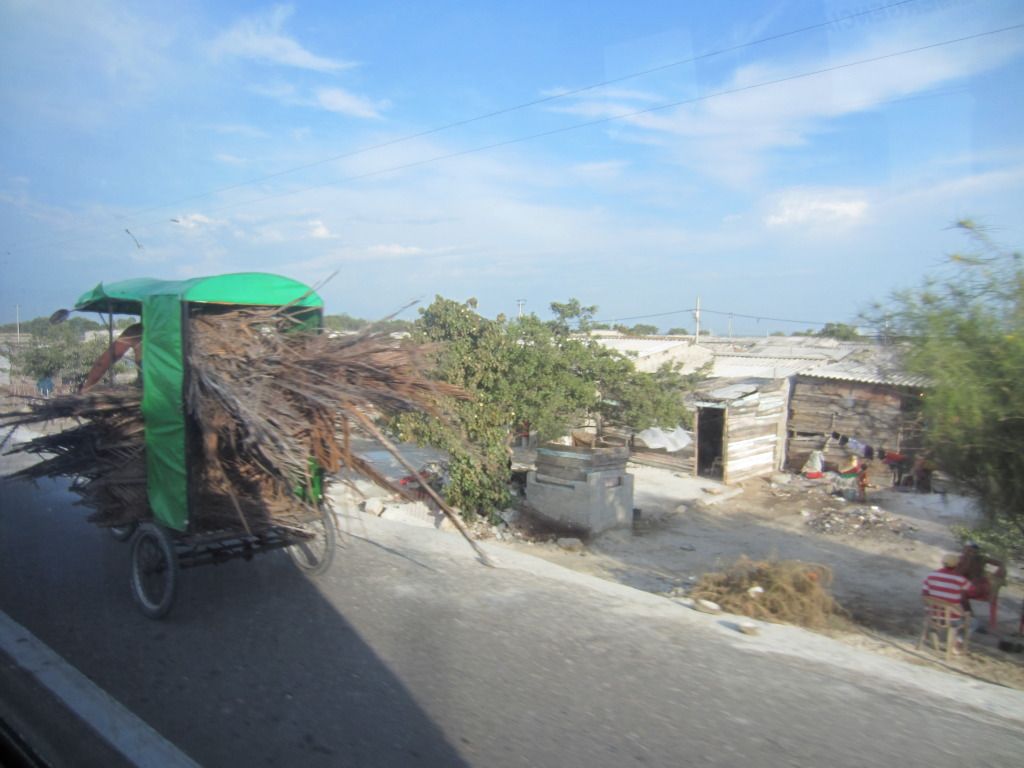 Just arrived at our hostel in Santa Marta. Glad to be off the van. On a side note all though not too far away the weather in Santa Marta is much more bearable than Cartagena
Taking a stroll around the big new mall in Santa Marta. AC is good. They have a movie theater too. Tempting to check out the new Batman flick but who wants to see a movie on vacation right?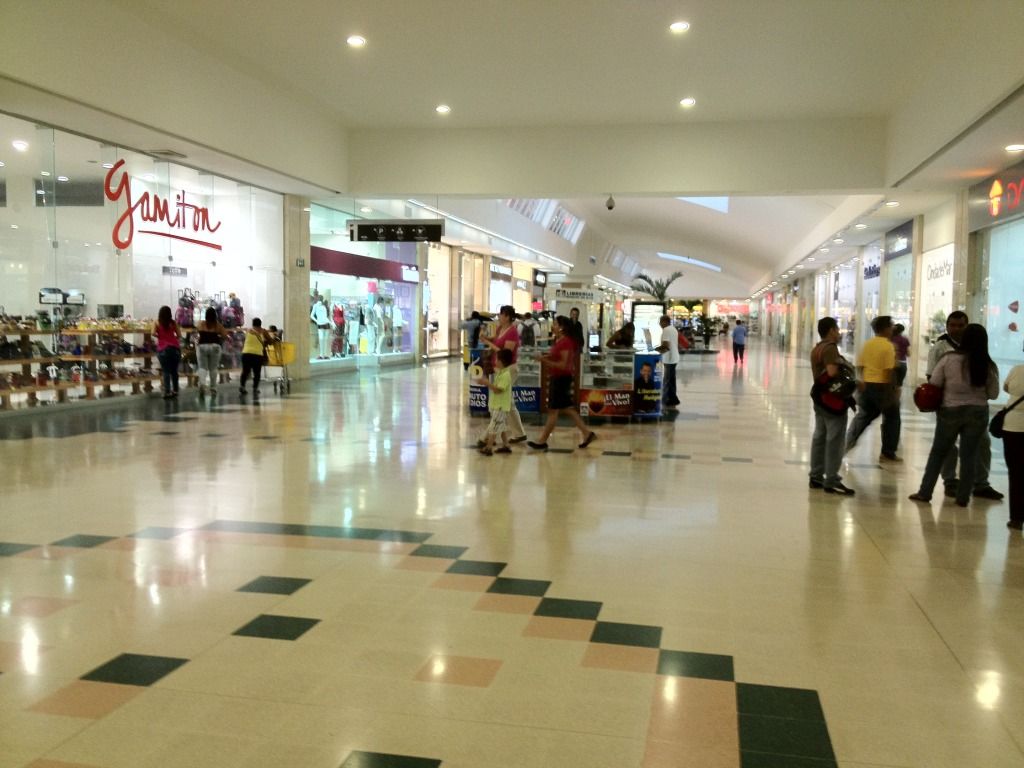 After that we decide to catch a cab down to the waterfront for some dinner. Cab had to stop and get gas
Busy streets in Santa Marta
Finally at the waterfront. Warm with a nice breeze
More Arroz and ceviche for me
Day 2 we decided to get away from the heat. They offered a tour of coffee factory in the small town of Minca up in the mountains. It was a good change of pace and very cool to tour
Our ride up the mountain
The town of Minca
Donkey/Mini Horse looking thing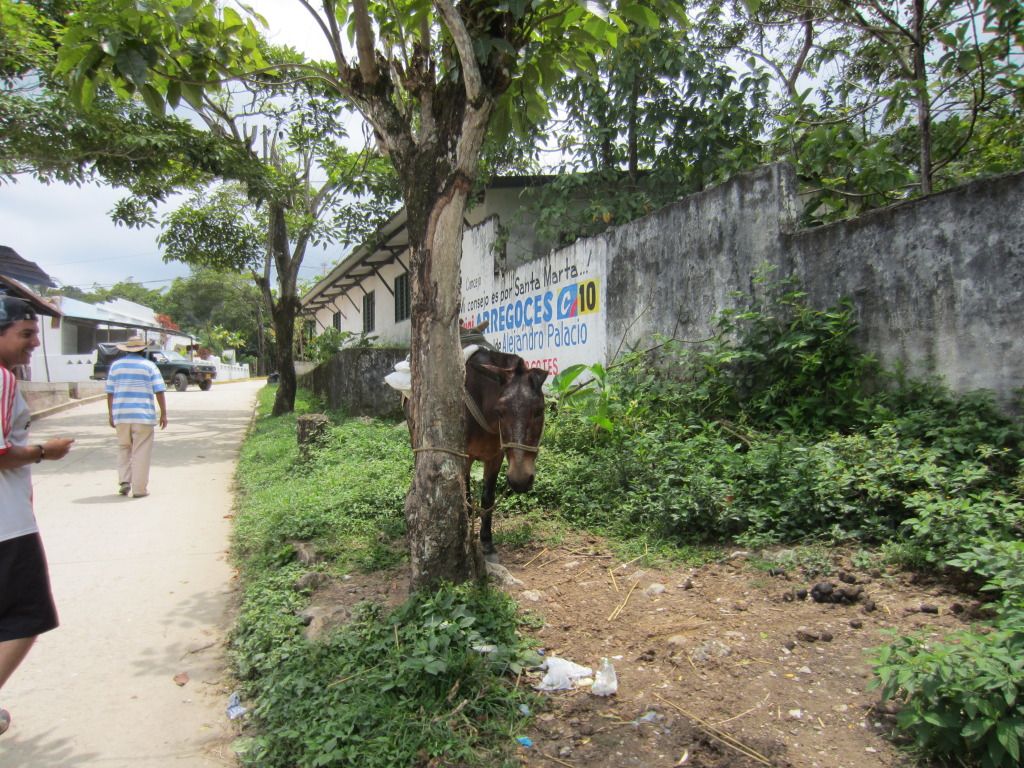 Coffee factory Lavictoria
Old willy's jeep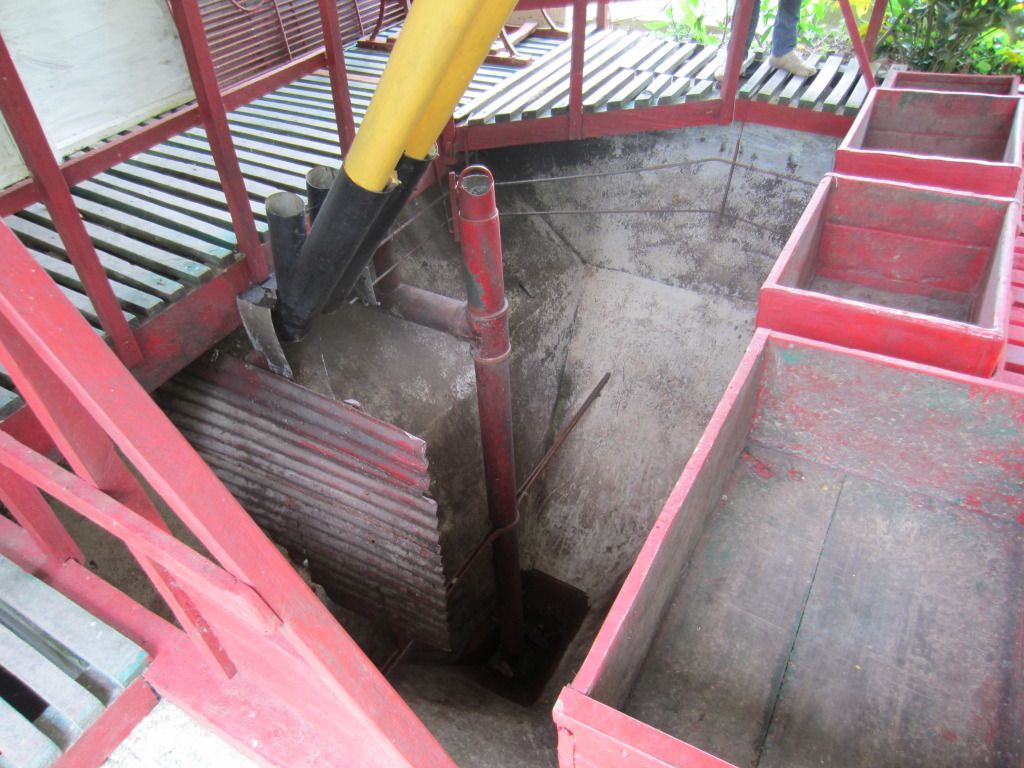 San Francisco!
After the tour was over we were able to buy some coffee and learn about the family. Apparently its owned by a German couple that we passed on the drive up.
Following the tour we were taken on a hike through the jungle to a waterfall. Not sure why but this felt more like Colombia to me than Cartagena. I guess growing up and always seeing green and mountainous terrain was what i expected. Once reaching the waterfall thunder and rain came out of nowhere. An awesome experience
Trail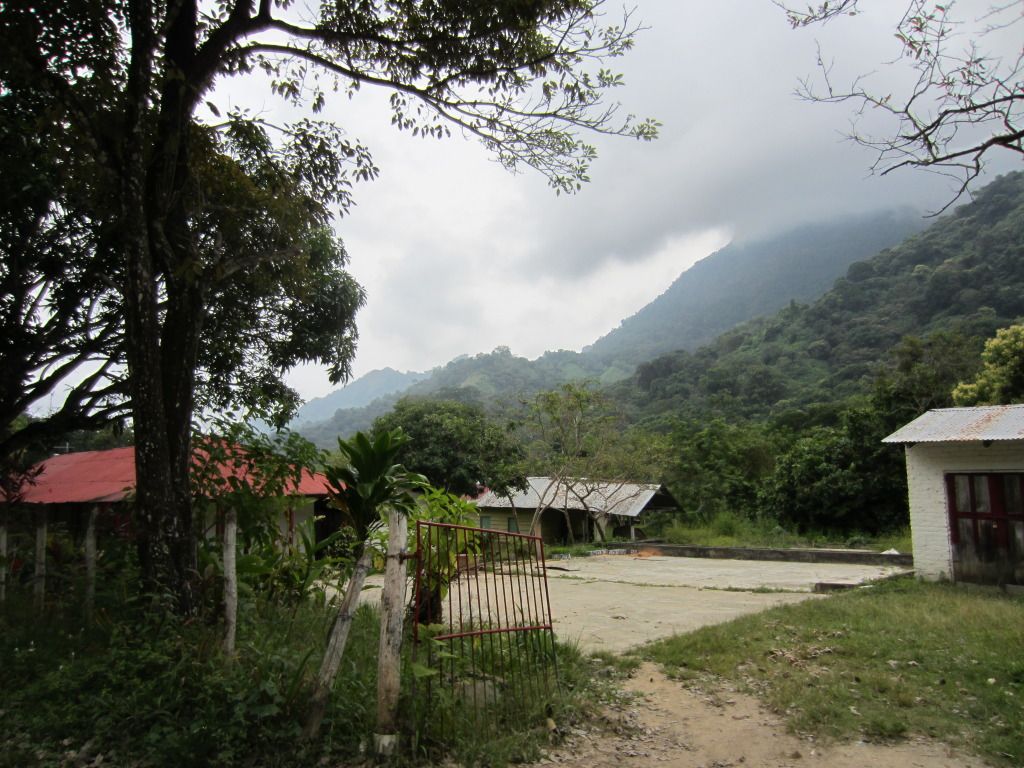 The waterfall just before the rain storm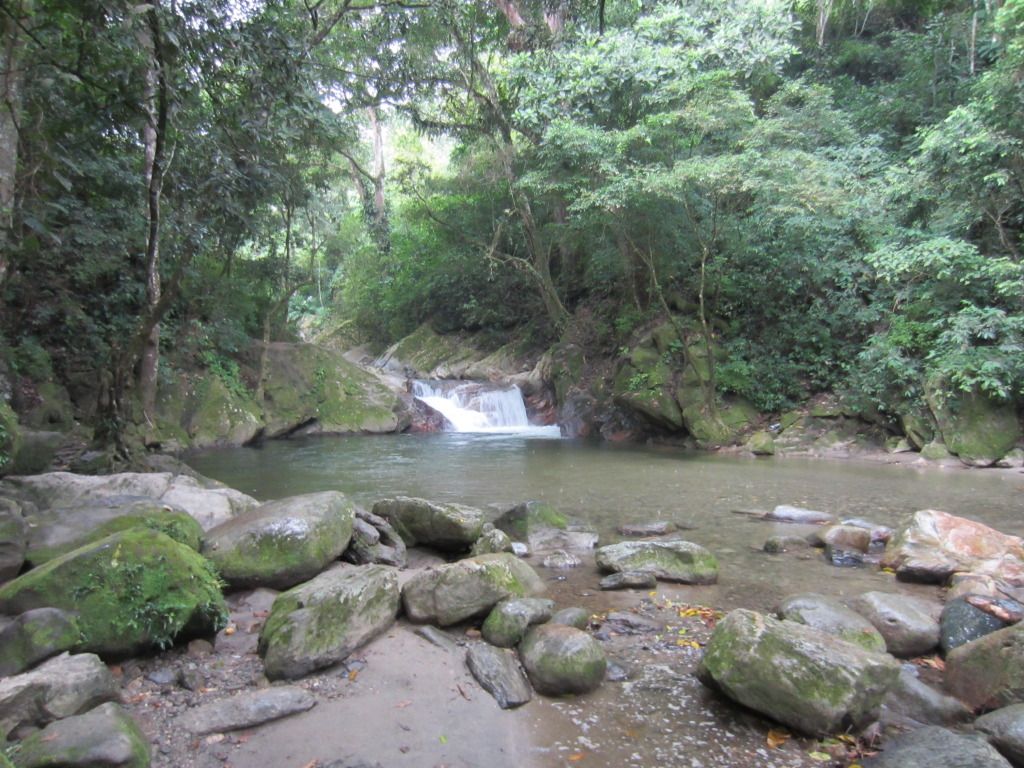 Our van awaiting our return
We were taken back to Minca for a small lunch.
Small store
After 3 days in Santa Marta it was time to head to Bogota.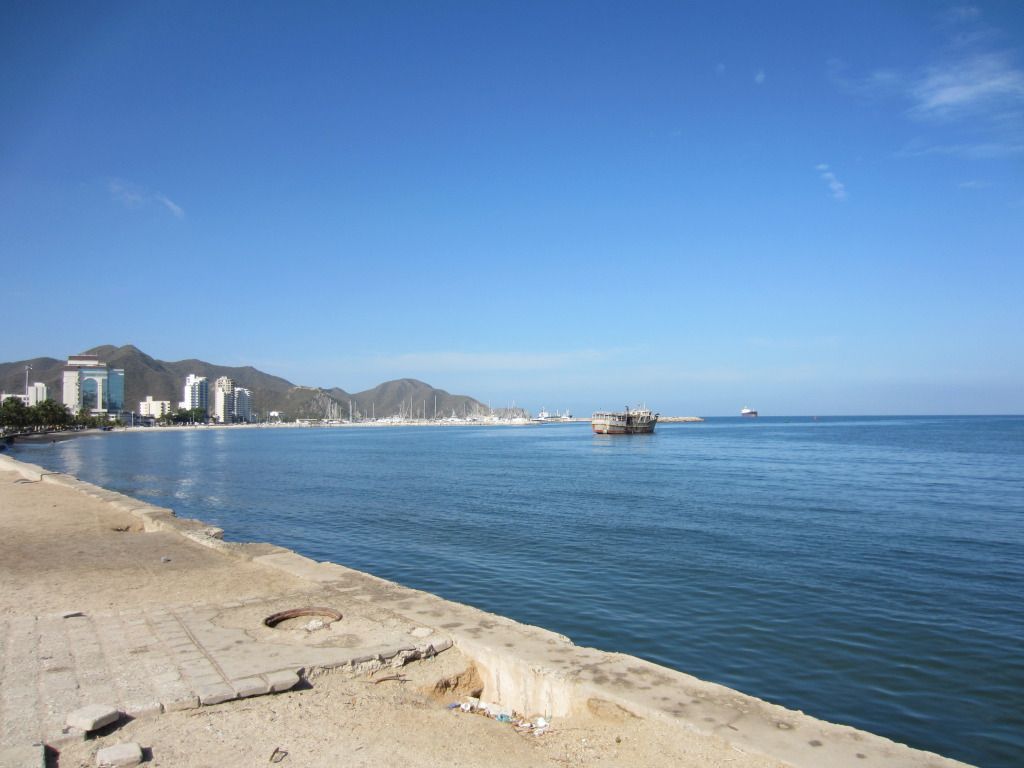 Sunset
View from the rooftop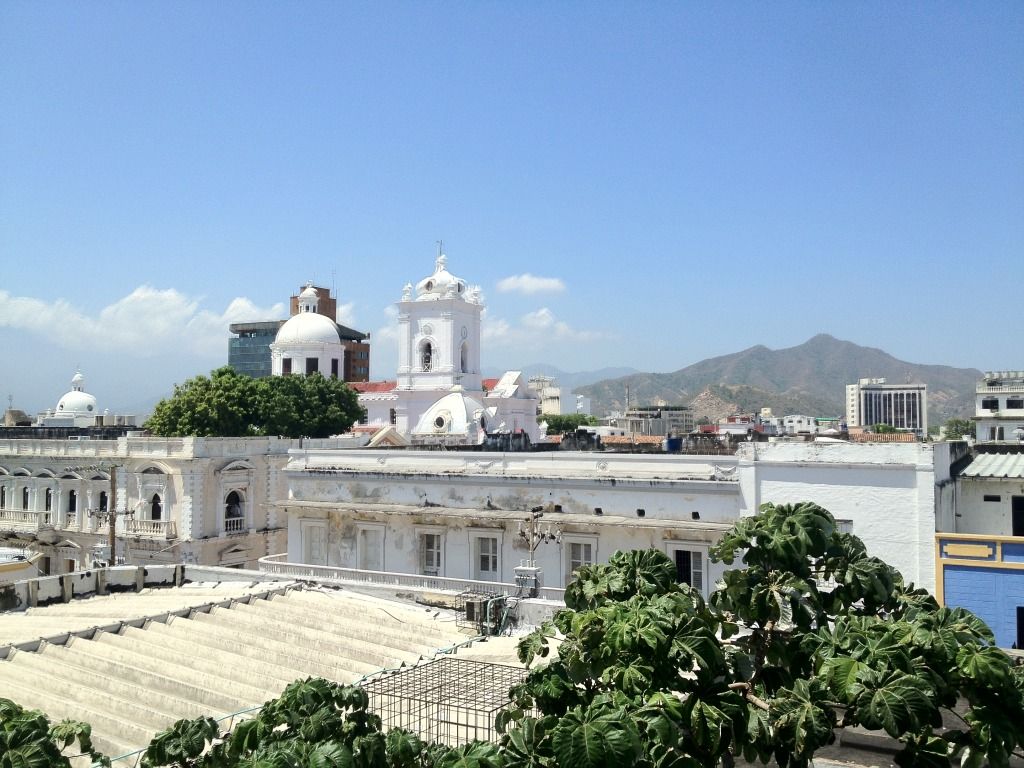 SMR - BOG
LAN 3143
Boeing 737-700
Seat 10A
SMR is a very small airport. Everything is open. Only a few check in counters and 1 food court. Thats it! However it is literally right on the beach which makes for some nice views.
Check in hall
LAN Counter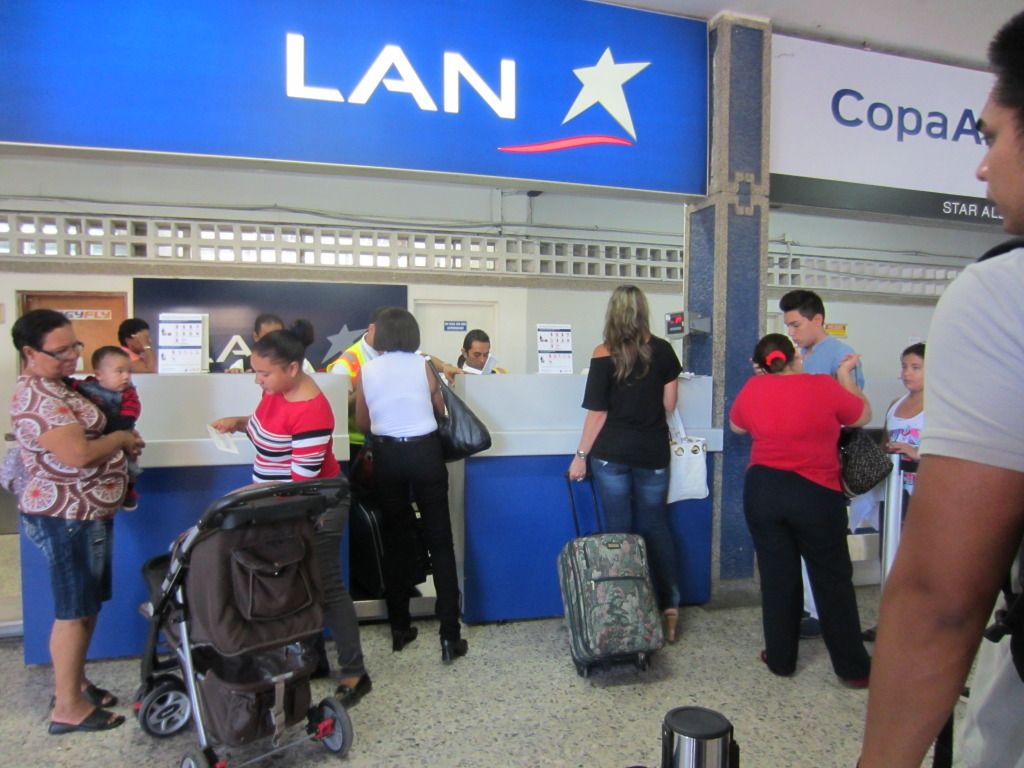 Very close to water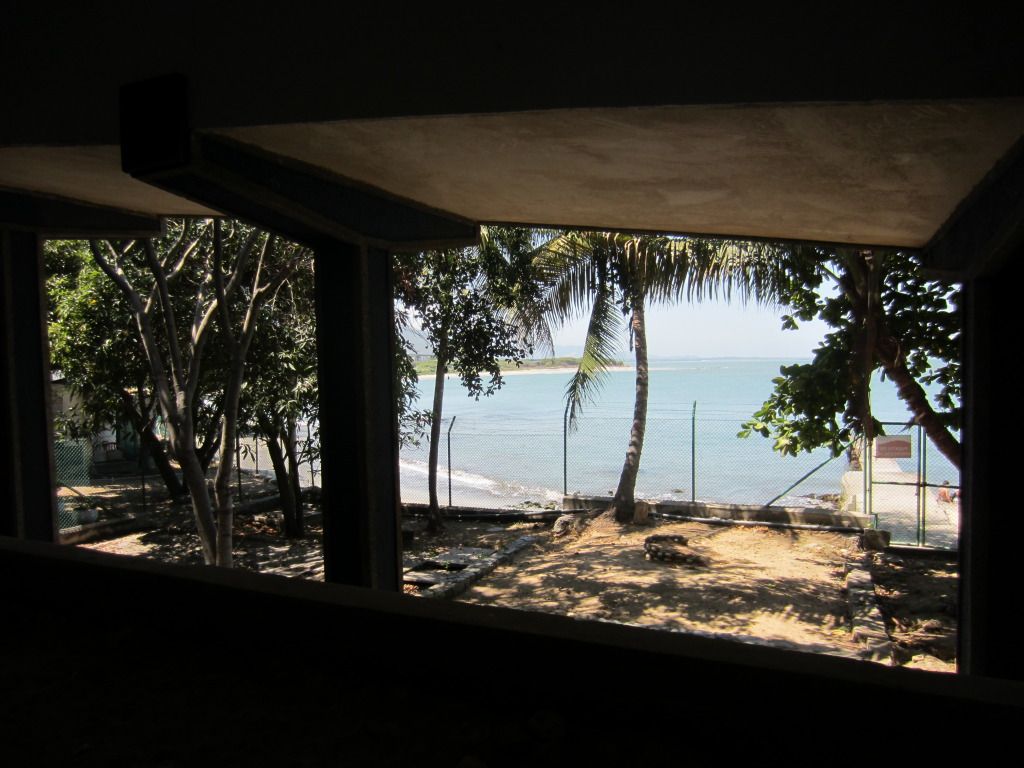 Upstairs Terminal
Waiting area. They had AC which made it all better. Good spotting area too
Gate and Runway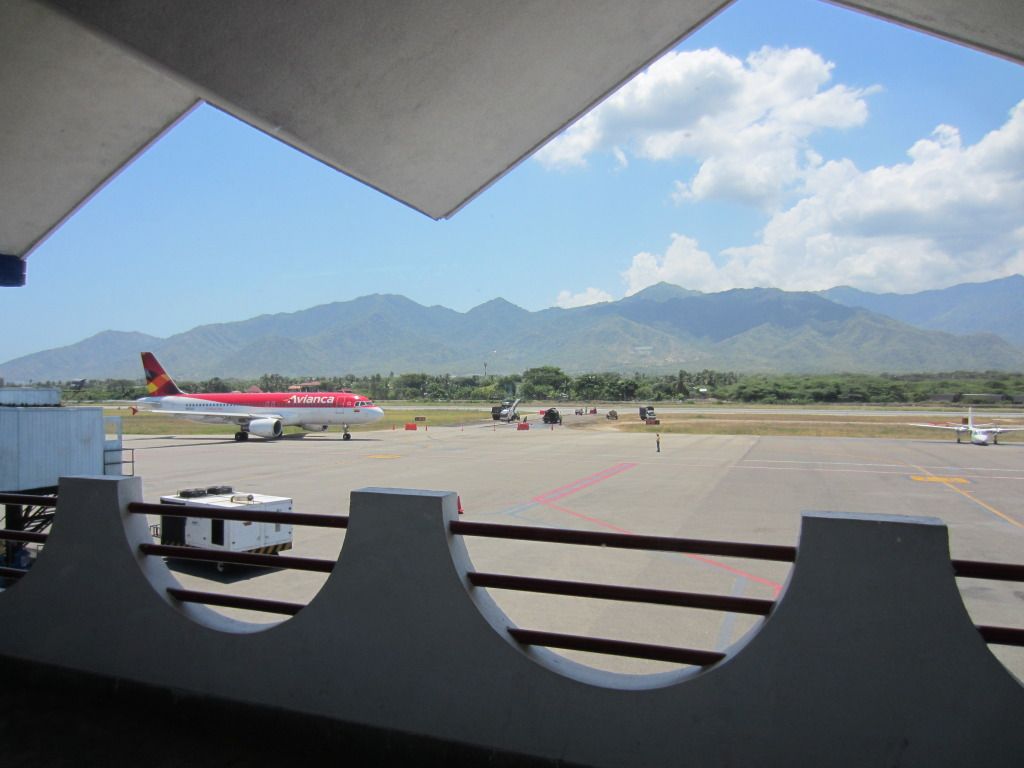 Avianca from BOG?
Our LAN flight landing. Sorry awful pic
Honestyl I thought it would be a stairs boarding here. Couldn't believe they used jetways
Our 737 Cabin
View out the window. Winglet
In flight service is same as the inbound. Drink service followed by Juan Valdez snack box.
Landed in BOG. Huge weather change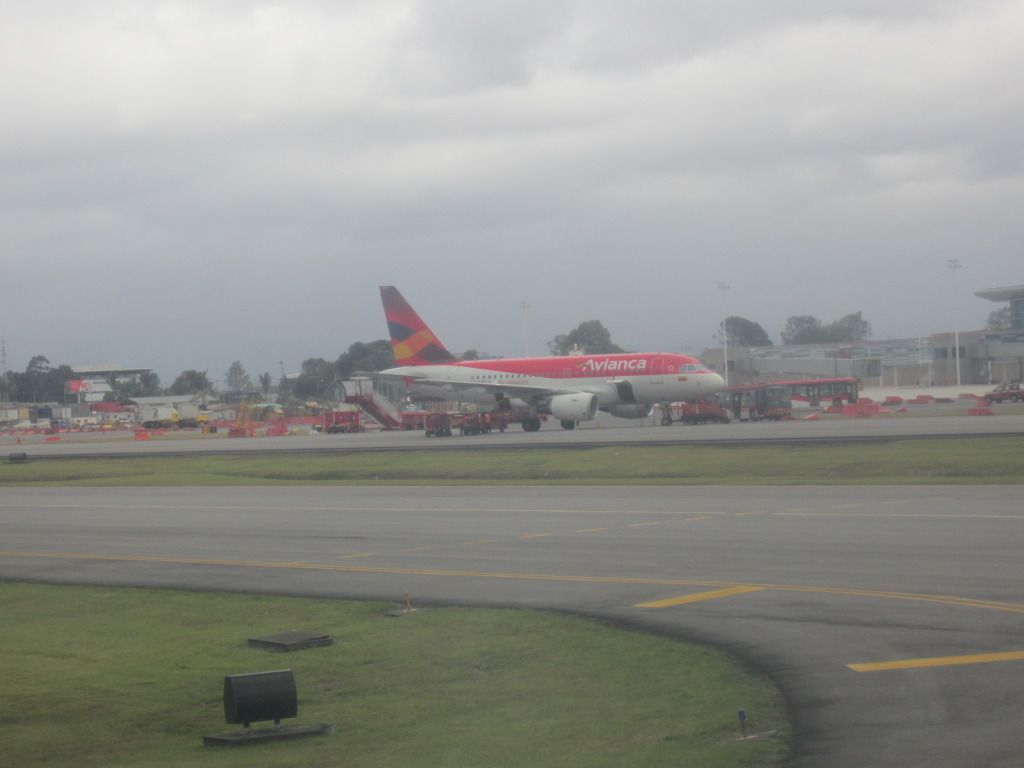 El Dorado Intl
New Terminal should be nice
Some pics of Bogota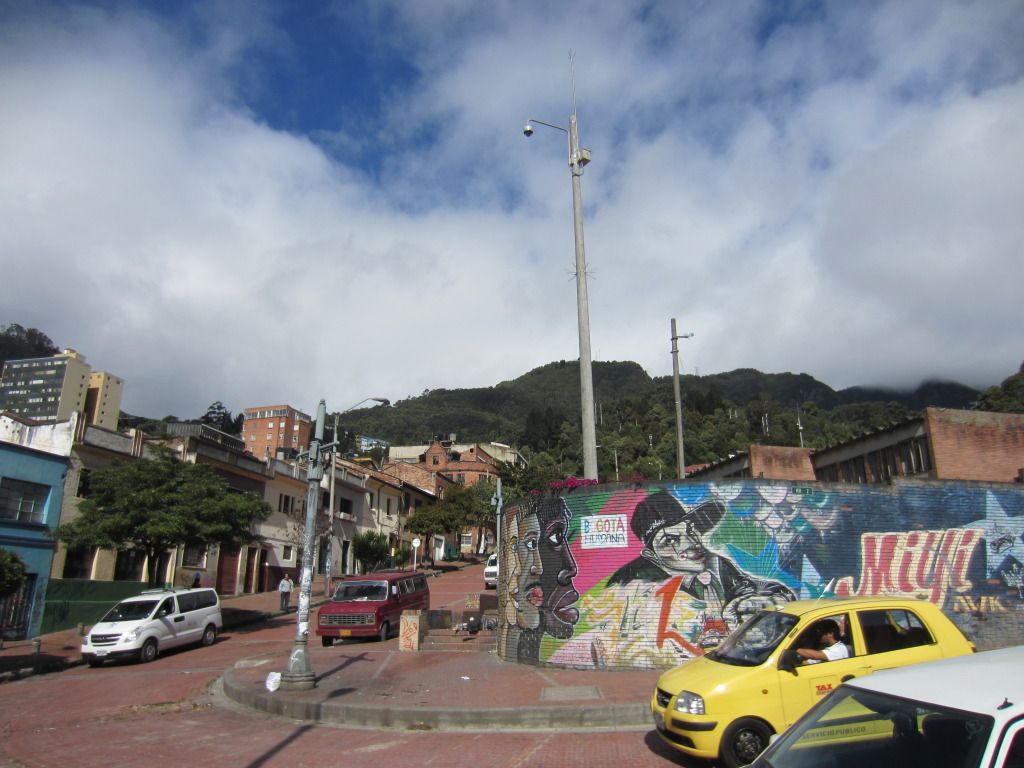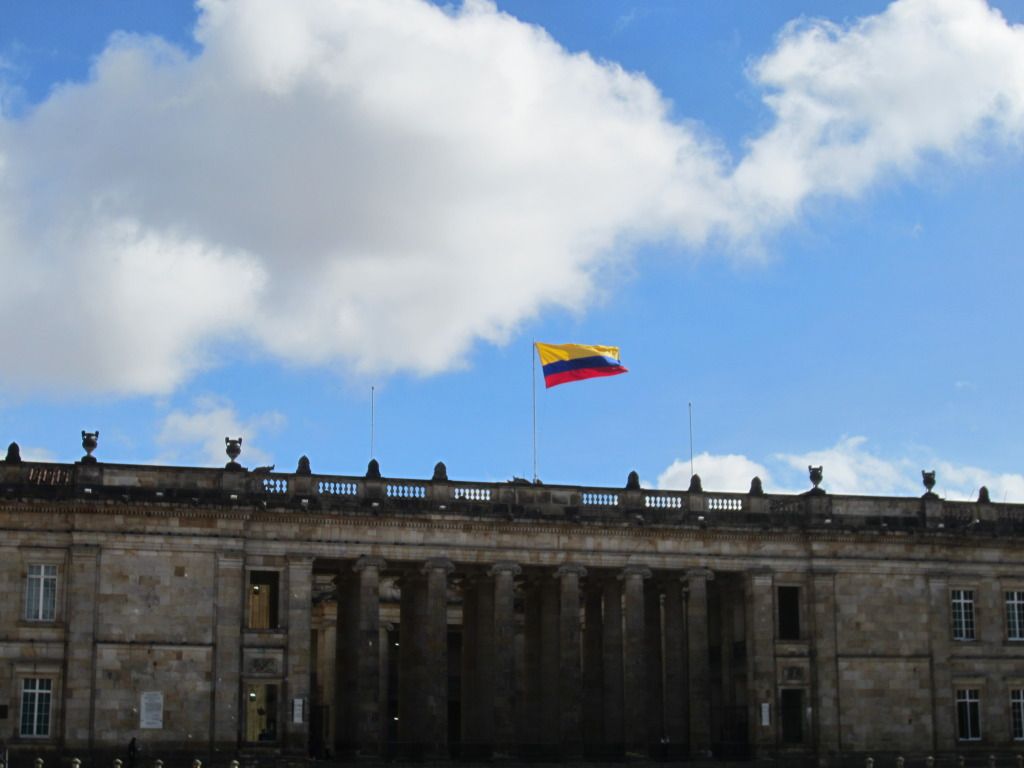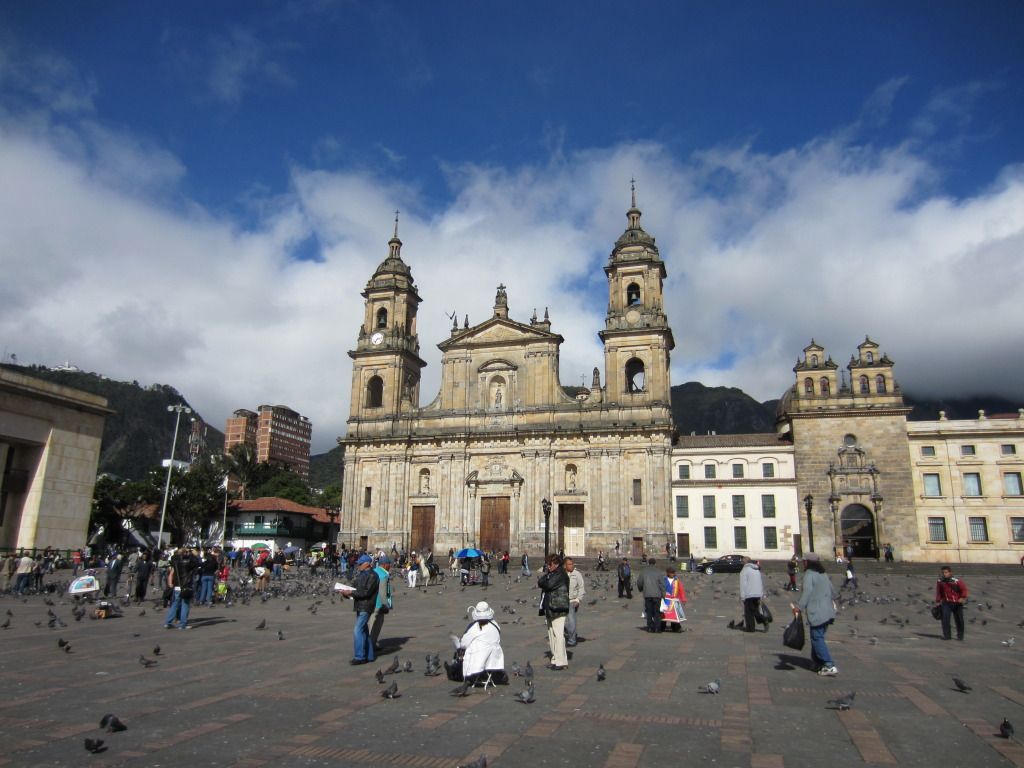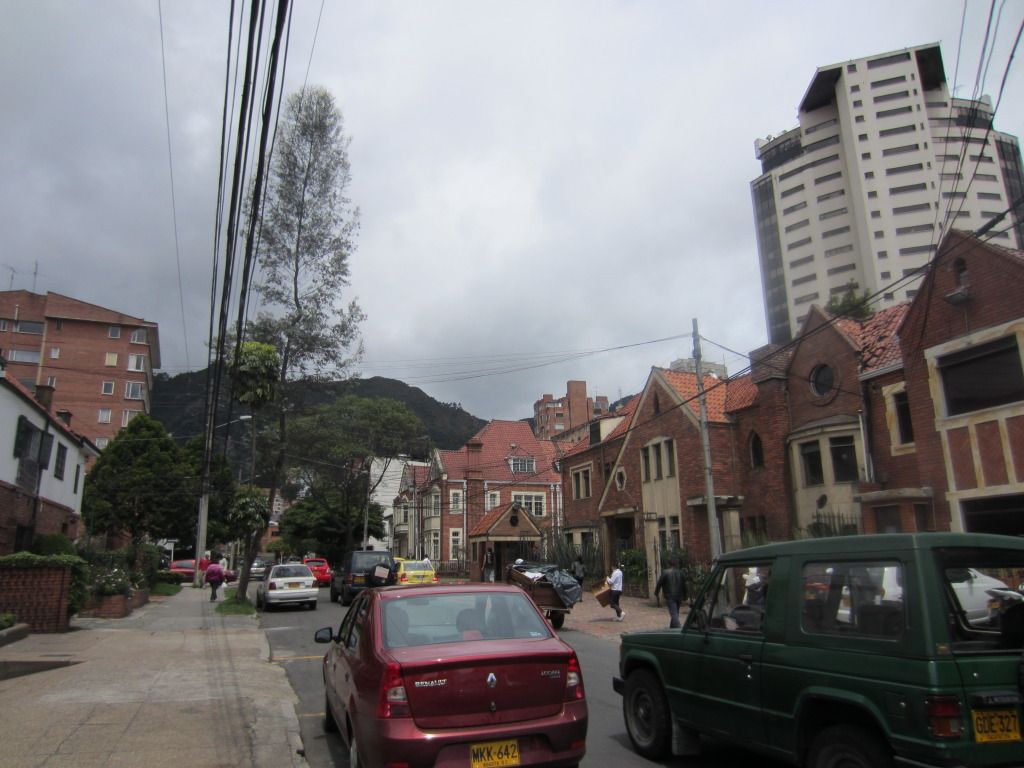 Last night in Bogota I decided to live it up. Found a good deal on travelocity for Embassy suites $99 for the night wasn't too bad.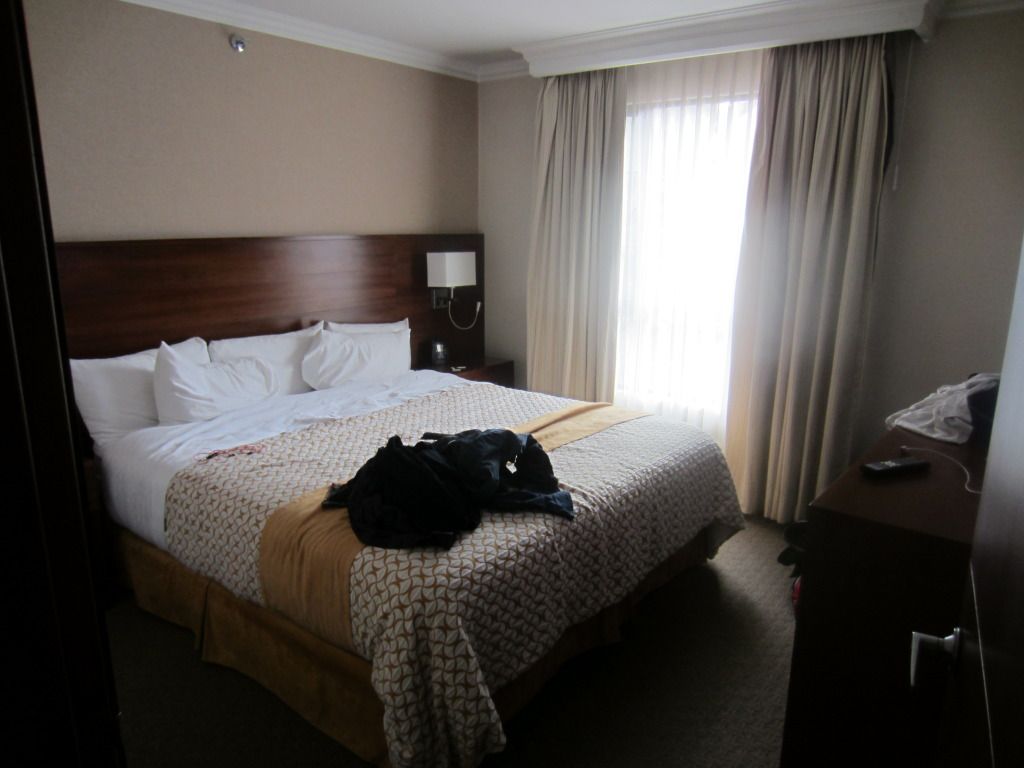 My last meal
BOG - FLL
B6 1558
Airbus A320
Seat 9D
Check in hall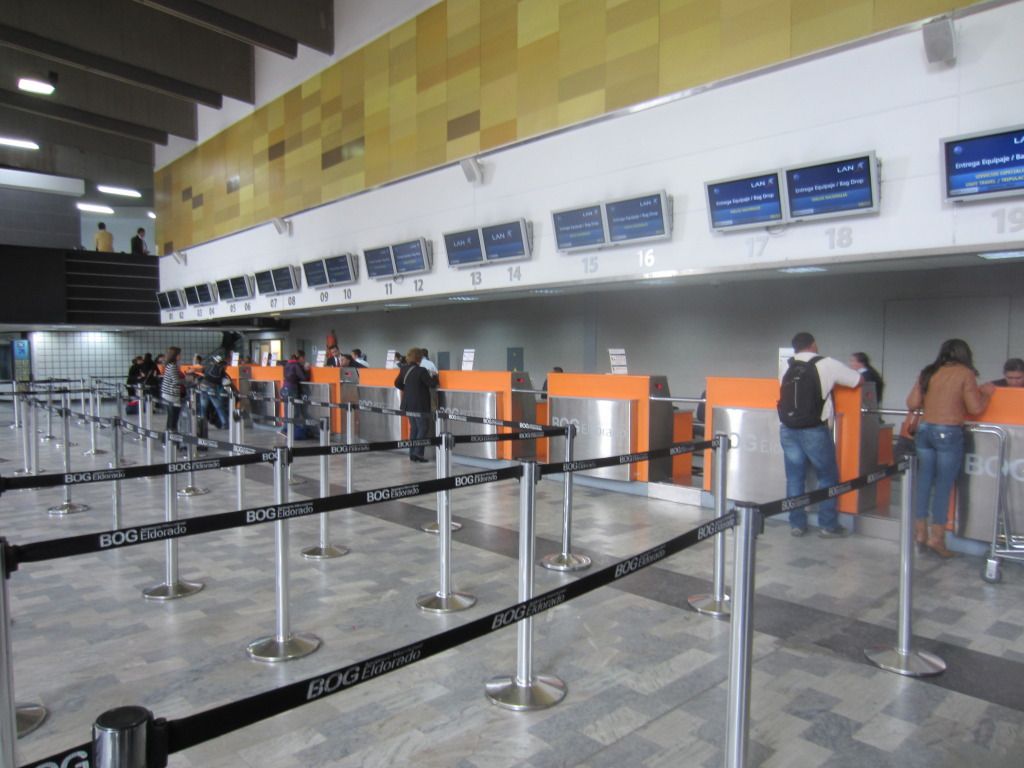 Security was strick. "did you own these bags?" "did you pack them yourself?" Yikes. Even though they grilled me I was through fairly quickly. Time to grab some fuel.
Crepes and Waffles
Waiting area
Any activity?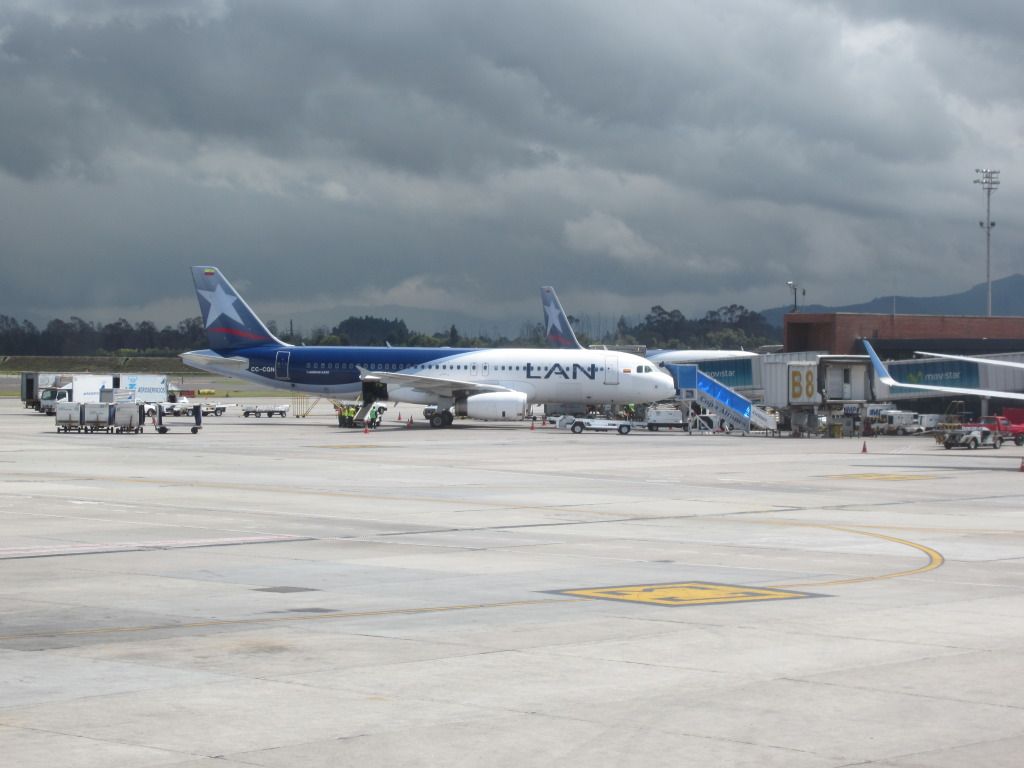 After clearing security it was on to the gate. Lots of shopping to pass through. I though about blowing the last of the pesos I had but nothing caught my eye or was too expensive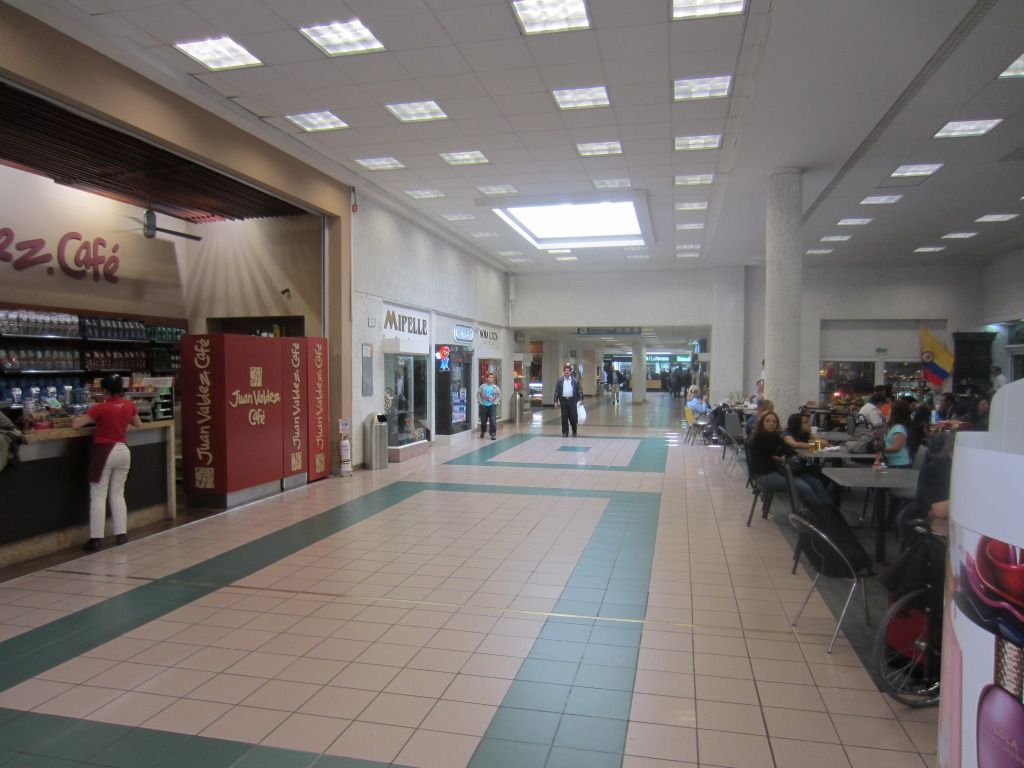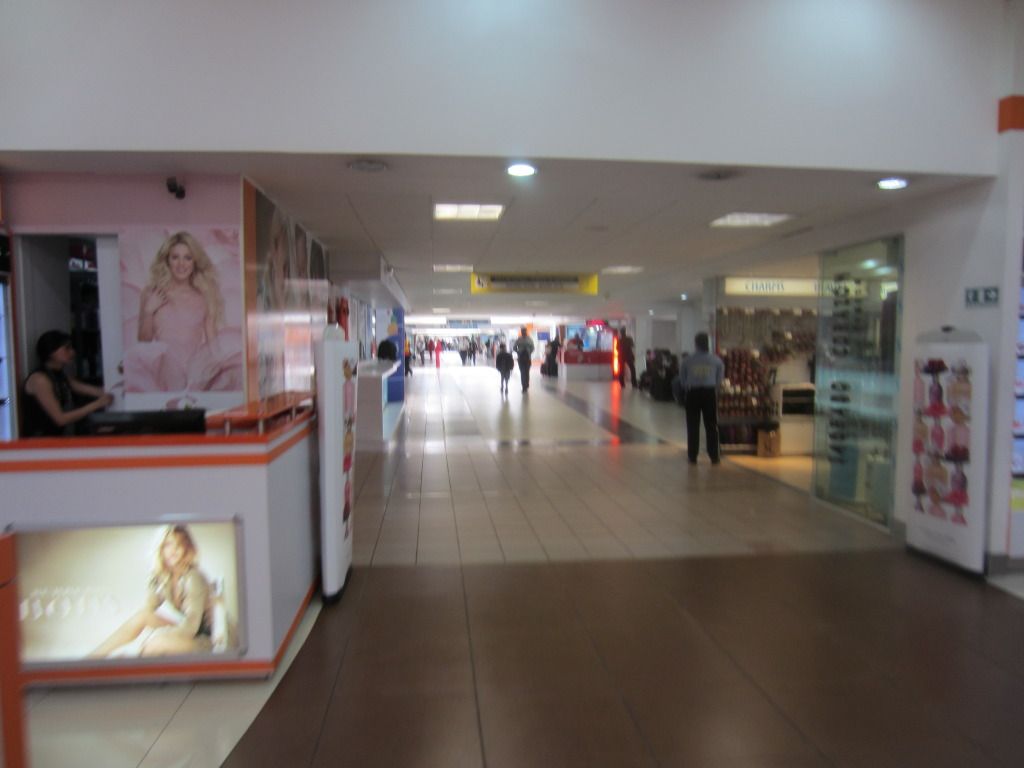 Before boarding a security team came and went through everyones bags. Didn't bother me but did slow down the boarding process. I guess this is normal for international departures in South America?
On the plane. Legroom is still good.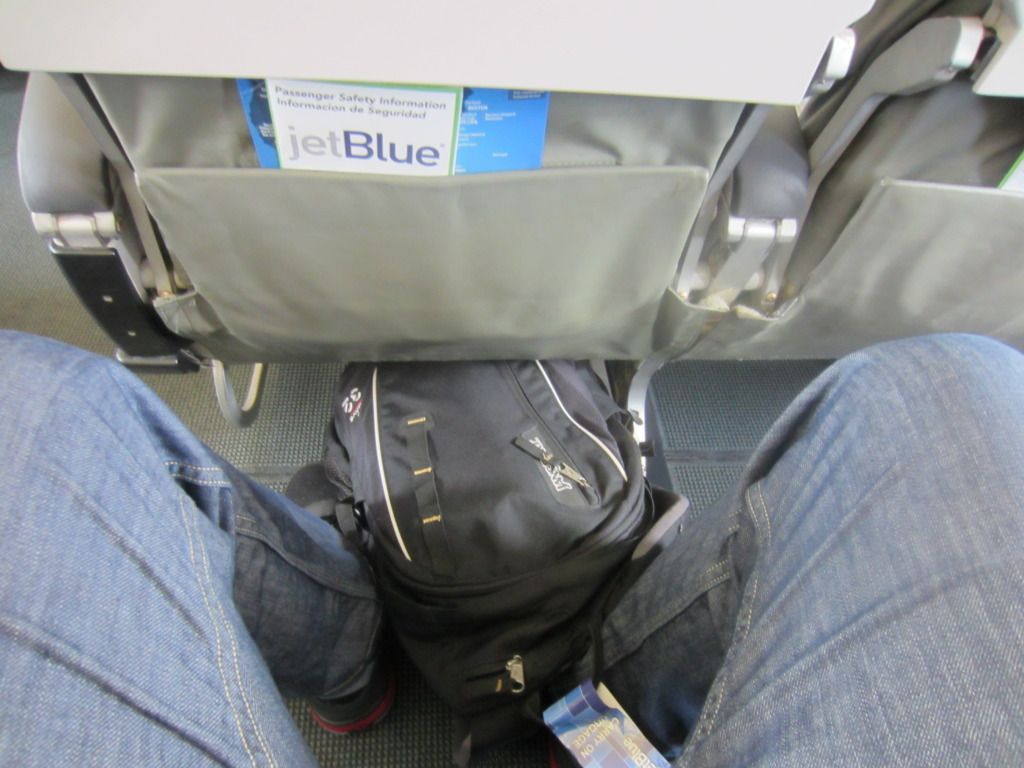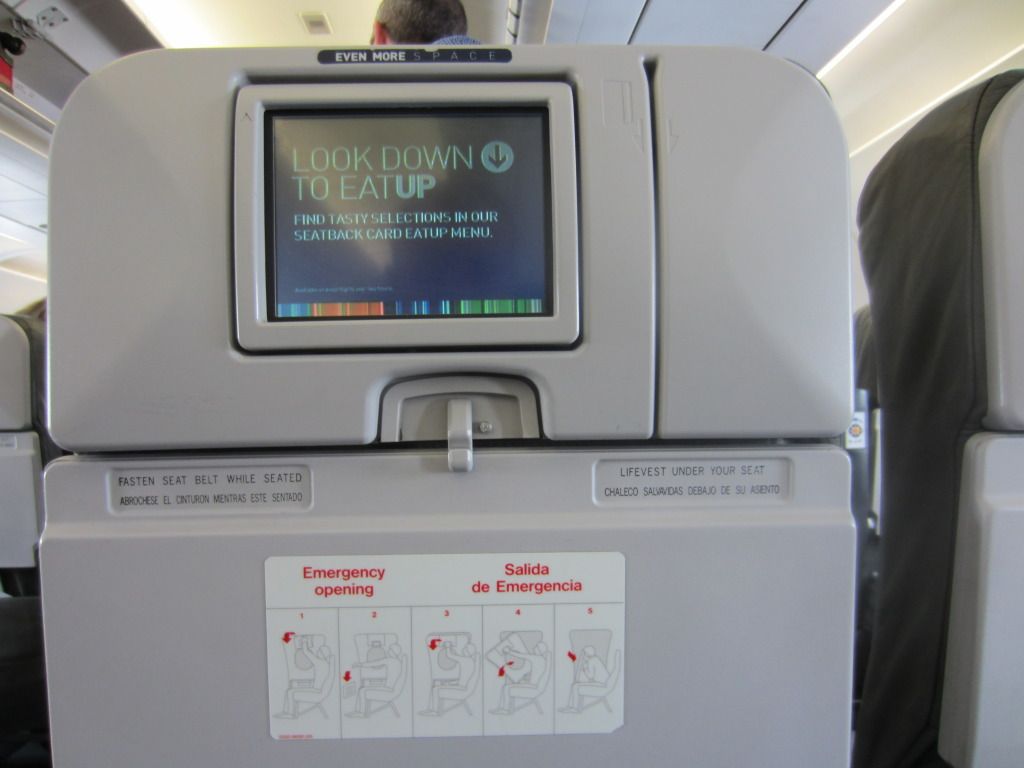 Again in flight service is the same. Drink service followed by a sncak. I actually had some social seatmates this time. A fellow who works and commutes between Florida and Colombia and a lady also with a connecting flight in Florida to New York.
After clearing customs it was on to baggage claim.
Last shot of my plane from Bogota
FLL. Not my favorite place. Yes I may be spoiled to have such nice local airports as SFO or SJC but this place is a dump. Low ceilings. Weird green carpet. Hot and smelly. People here dont seem to know the differnce between a walkway and a waiting area. I understand that there were a lot of delayed flights to New York but something could be done to round up all the confused people
Check in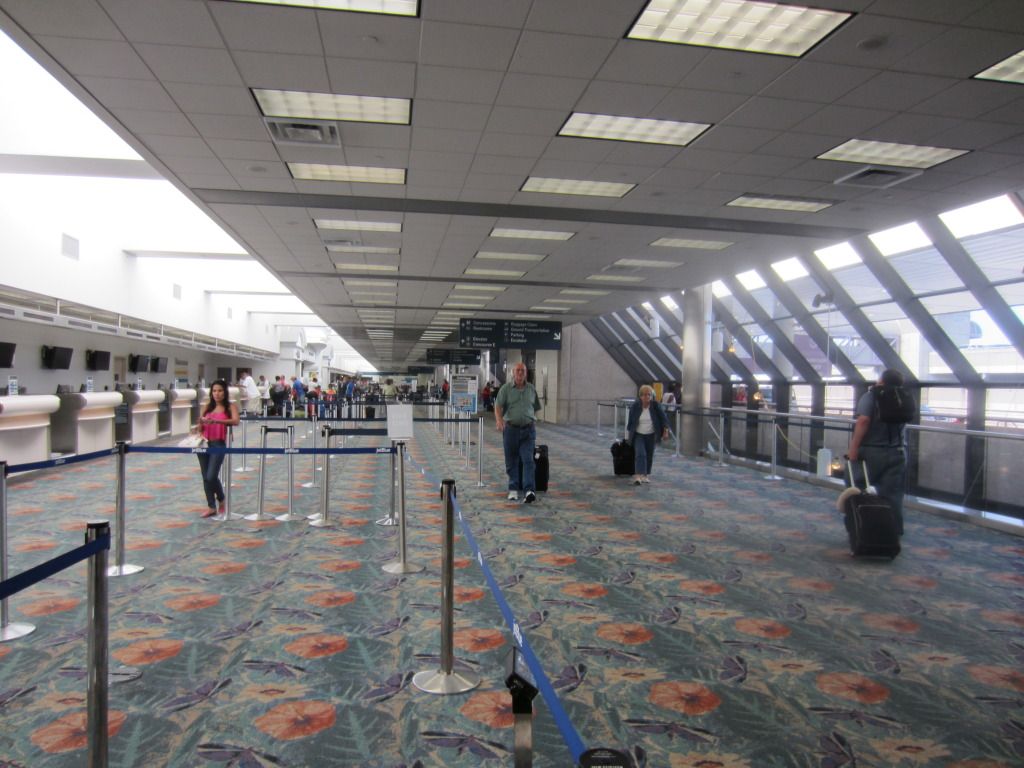 Security cleared and on to gate
See what I mean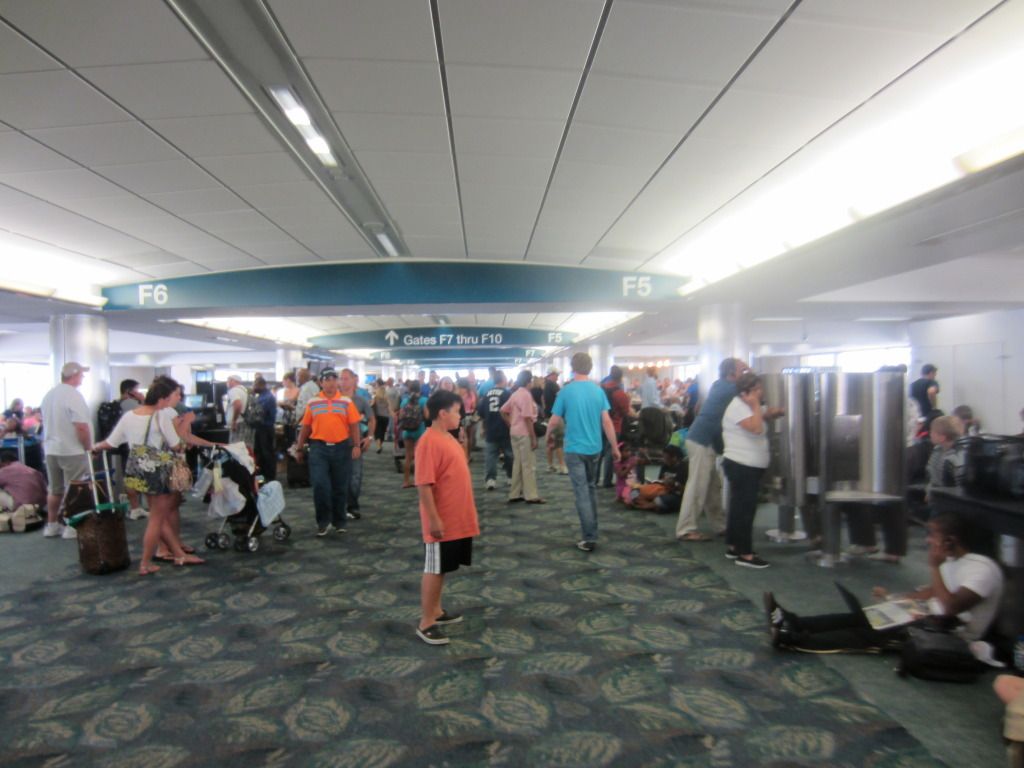 FLL - SFO
B6 1558
Airbus A320
Seat 5A
Cabin shot. Newer style seats
My view for the flight home
Being a Saturday the programming on tv was better. I decided to watch Forgetting Sarah Marshall
Service again was a drink and a snack. Coke and pop chips for me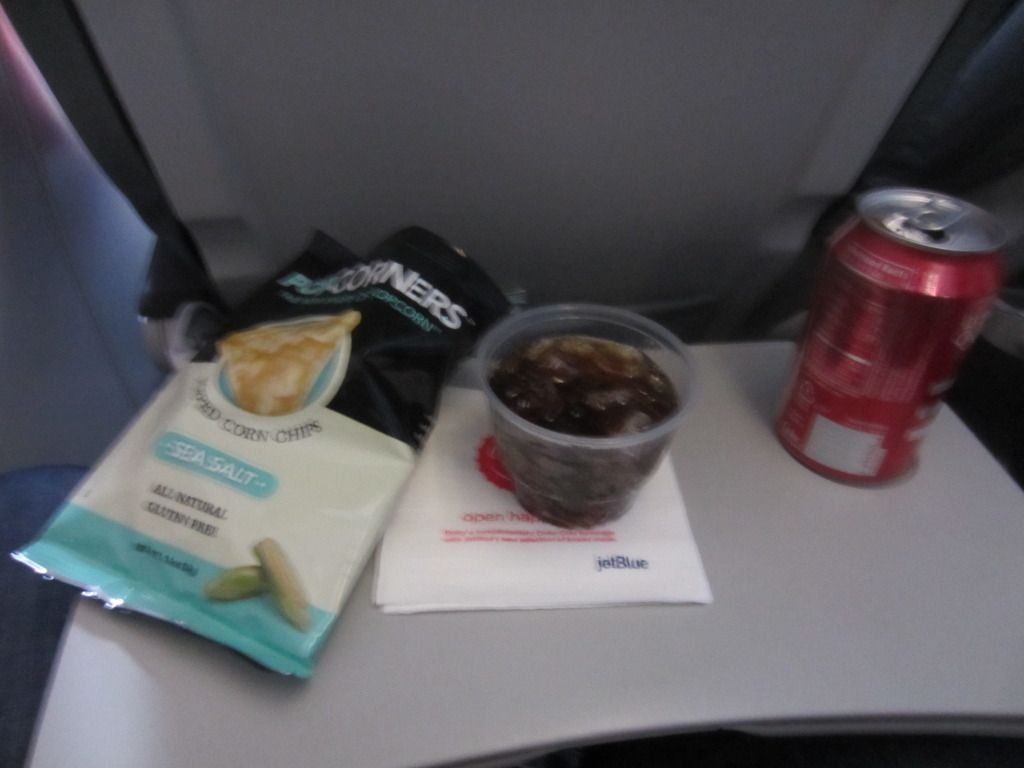 Over Texas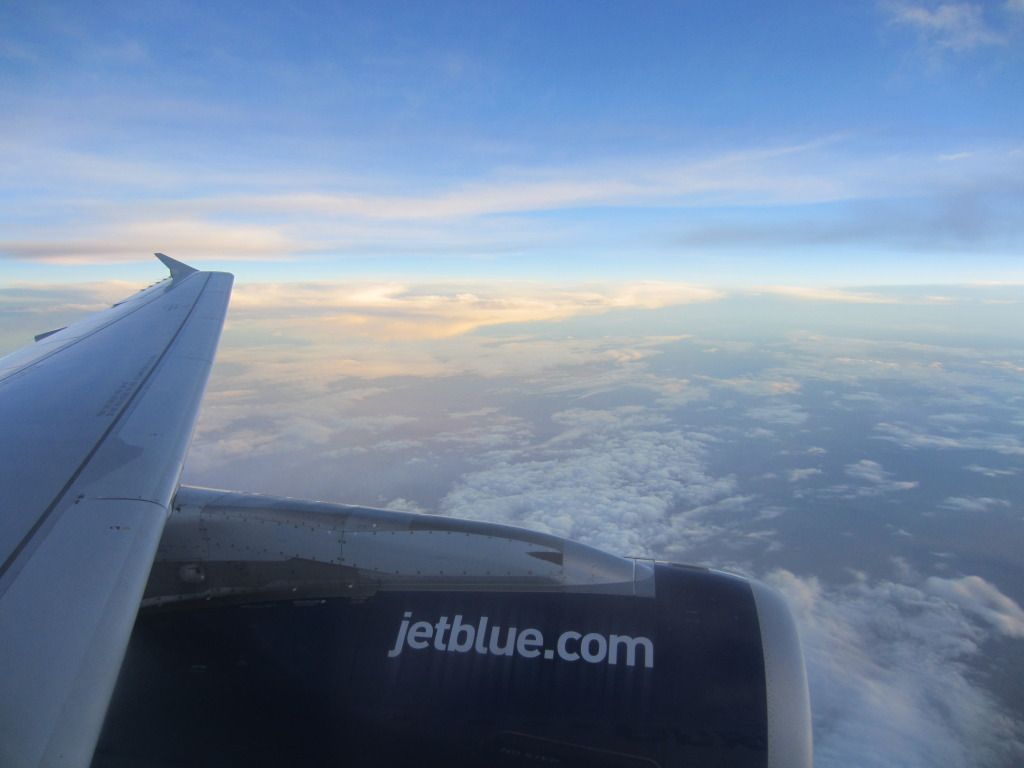 Crossing into California with the setting sun
Thats San Jose, CA below. Bad pic I know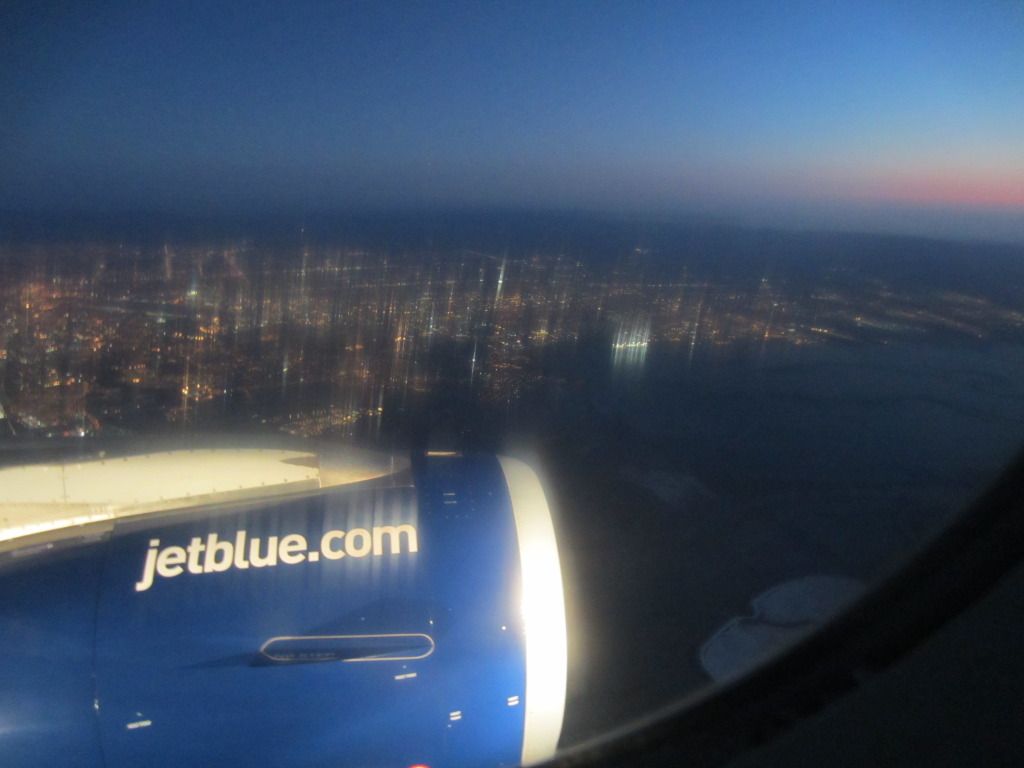 Pulling up to the gate
With B6 you walk back the same way you came. So its a long trek through international A down to baggage claim
That-a-way
Down the stairs and i'm home free. No not my driver.
And that concludes the report. I had a great time in Colombia. I would definitely go back just not during the heat. Cartagena is a great city with lots to see. I think 3 days was too much in Santa Marta. Its small and dirty. Unless you plan each day with a tour to minca or tayrona national park there just isn't that much. Bogota was a huge weather shock. Felt even colder than my home of San Francisco. Wish I had spent more than 2 days there but i'm sure ill be back.
Can't say enough good things about JetBlue. Price for my trip was good. The seats and entertainment were awesome. For the night flight to FLL a snack was just fine. I think they could have more food offerings only because in FLL comign home they isn't a whole lot to eat. They have little counters with grab and go stuff that all looked awful. But besides that its a big thumbs up for B6. Best LCC in my opinion/
LAN was great too. For such small short flights I thought the service was great. The 737 from SMR was a bit snug. Maybe they can change that route and use the A320?
My other trip reports
Colombia Part 1 W/ JetBlue And LAN SFO-FLL-BOG-CTG
(by
mikeology
Jul 31 2012 in Trip Reports)
SFO - ICN Round Trip On UA Business Pics
(by
mikeology
Mar 12 2012 in Trip Reports)