Introduction
This is the 4th and last part of my recent adventure to Australia in June 2012. For the previous parts, please refer to -
Get Outta Here! With SCOOTitude - Down Under!
(by
Initious
Jun 28 2012 in Trip Reports)
Flying In OZ On A Virgin Kangaroo - SYD-MEL-ADL
(by
initious
Jul 2 2012 in Trip Reports)
Exploring Unknown Lands - Wonders Of South Aussie
(by
Initious
Jul 11 2012 in Trip Reports)
Pre-Flight
Having arrived back into SYD on DJ 403, it was time for me to get back to SIN to resume my normal life. It still felt like a dream that I had visited Australia, one of the countries which is high on my "to visit" list. I made a quick exit to take the TBus to the international terminal where my Australian adventure would end. Surprisingly, I was greeted by the bus driver who had a strong Hong Kong accent. While weird, it's great to have some Asian touch before going back to Asia itself.
The TBus itself was just like a normal commuter bus which shuttles between Terminal 1 and Terminal 2 of SYD with a flat fare of $5.50 AUD. That is very steep seeing that the journey took a mere 15 minutes! While approaching the international terminal, I noticed Scoot advertisements lined up neatly along the road. They are certainly having a huge advertising budget! Having a long transit, the check-in counter was not even opened when I reached the international terminal so I decided to sit down nearby while waiting for the counter to be open. As soon as the counter was open, lots of people rushed to the "FlyBag" line which was for passengers on the
FlyBag
and
FlyBagEat
fares. Being on just the
Fly
fare, I walked (like a boss) to the completely empty line for
Fly
fare passengers, much to the amusement of other passengers. Having priority to check in, I got a sequence number of 2.

Aircalin check-in counters, dedicated to yapple



Aerolineas Argentinas check-in counters. Together with Aircalin, you can't see both airlines back in Singapore!
Being hungry, I decided to proceed to have my breakfast and walk around the airport before proceeding to the outdoor observation deck as recommended by fellow a.netter
NZ107
. It was a wonderful place if the sun is in the right place. Sadly, I was having backlit in the late morning. Should be a wonderful place to be in when you spot in the afternoon!

Qantas Airbus A330-300 (VH-QPG). This was headed for SIN via ADL as QF81.




View Large View Medium


Photo © Daniel Tay

Air Canada Boeing 777-200LR liftoff. As you can see, the backlit was pretty bad!



"Charles Kingsford Smith" makes an appearance too!



The long stretch of road dominated by Scoot
After a satisfying spotting session, I decided to head airside, signalling an official farewell with the land Down Under. I will be back! Immigration was pretty fast and soon I was airside. With some extra AUD left, I bought some fridge magnets, honey and the highly recommended vegemite. While on the way to my gate, my plane for the day, 9V-OTC a.k.a
Goin' Scootin'
has arrived and awaiting for the SQ Airbus A380 still at gate 57 to pushback before occupying the gate. After what seemed like an eternity, Scoot flight TZ 1 to Singapore was finally ready for boarding.

"Goin' Scootin'" has arrived from SIN!



Neighbour to the SQ A380
The Flight
Scoot Flight TZ 1 - 28 JUN 12
Origin
: Sydney (Kingsford Smith) Airport (SYD/YSSY)
Destination
: Singapore Changi Airport (SIN/WSSS)
Registration
: 9V-OTC (Goin' Scootin')
Aircraft
: Boeing 777-200ER
Scheduled Time of Departure
: 12.50pm
Actual Time of Departure
: 01:24pm
Scheduled Time of Arrival
: 07:00pm
Actual Time of Arrival
: 07:13pm
Airborne Time
: 7h 49m
Class of Travel
: Economy
Seat
: 23A
View Large
View Medium


Photo © Yapwh
Boarding was called according to zones. ScootBiz being zone 1, the mini cabin behind being zone 2 (where I was seated), the first main Economy cabin being zone 3 and the last Economy cabin being zone 4. Passengers in zones 1, 2 and 4 were invited to board first which pretty much makes sense. As I approached the ground agent, she took a look at my boarding pass and told me that zone 2 was not boarding. I had to tell her that the boarding call was for ScootBiz together with zones 2 and 4. She even had to check with her other colleague before scanning my boarding pass and letting me on. This made me sort of confused. Shouldn't the ground agent be clearer than any passenger on which zones were boarding?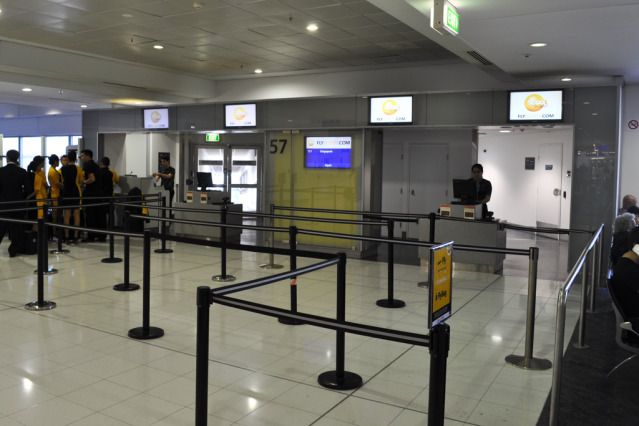 Boarding has yet to commence when I reached
Being lucky, I got to use the jetway to door 1L. This is not something you can use to board a widebody aircraft everyday when in Economy! However, as I neared the aircraft door, it was clear something was amiss as there was a long line awaiting to board. In fact, we waited for at least 15 minutes in the jetway before being allowed to board the aircraft. Upon boarding, there was also no explanation given as to the delay on the jetway. Thumbs down for Scoot on this point!
I settled down in my comfortable and familiar surroundings of seat 23A once again although on a different aircraft this time. Though it sounds kind of stupid, I would be proud to say that I have flown on 100% of the Scoot fleet after this flight! It was pretty clear that I would have a seatmate for this flight, thankfully only at 23C and 23B would remain empty. As boarding continued, the Captain came onto the microphone and advised us that the flight time back to SIN today would be a good 7h 50m. This was a good 20 minutes longer than our flight here (7h 31m, with 2 circuits around the holding pattern) probably due to a slightly different flight path (over Queensland and East Timor) and some winds. Continuing on, he also advised that we would be experiencing a slight delay due to the late arrival of the aircraft by 10 minutes.

Pretty good legroom in 23A!
The purser soon came onto the microphone to welcome us onboard the flight and introduced the "Scooties" to us followed by doing the safety announcement. A nice touch was that she ended the announcement by saying, "It's time to Scoot off!".
We finally pushed back at 1.10pm, 20 minutes behind schedule for a runway 34L departure. A smooth liftoff Australian soil on 1.24pm signals the end of my Australian adventure, accompanied with beautiful clouds and scenery below. As the cabin crew was distributing iPads, I decided to rent 1 to have a look of the quality of their IFE. However, the cabin crew did not even respond to my call bell despite being just beside my seat which made me quite pissed off. After a long wait, I gave up on the iPad and decided to get some shut eye.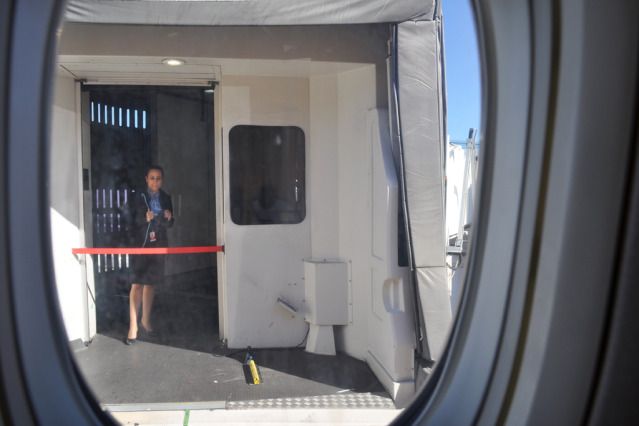 Ready for pushback. The jetway has been retracted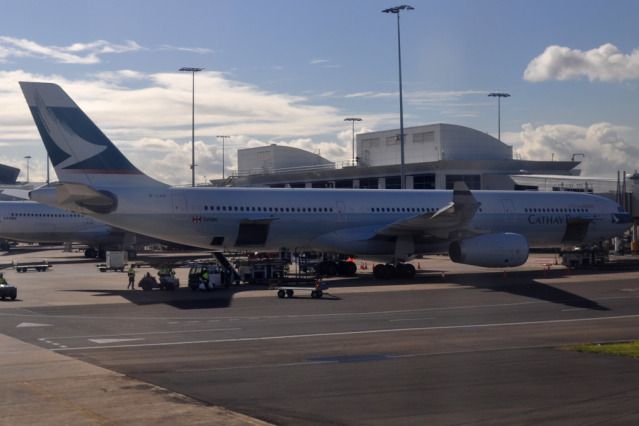 Cathay Pacific Airbus A330-300 (B-LAK). Dedicated to Nicholas (NZ107) whom has flown on this aircraft before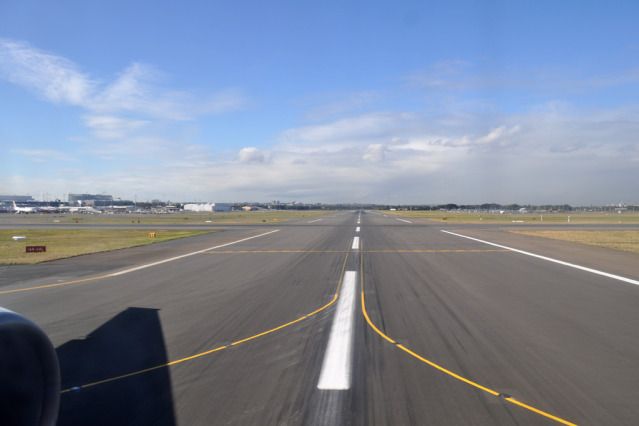 Passing by runway 07/25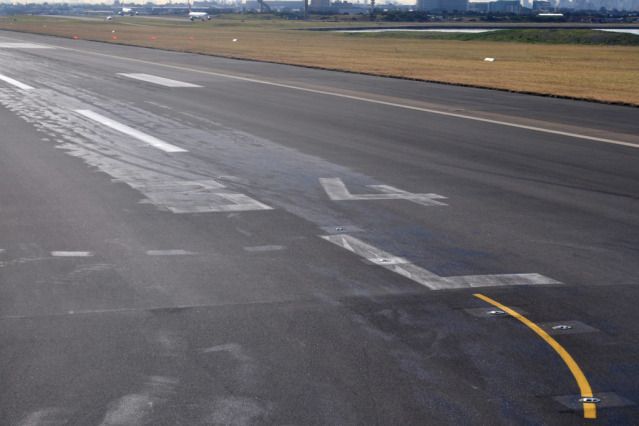 Showing signs of age!



Goodbye Australia, I'll be back!



An official farewell shot



One last look at the international terminal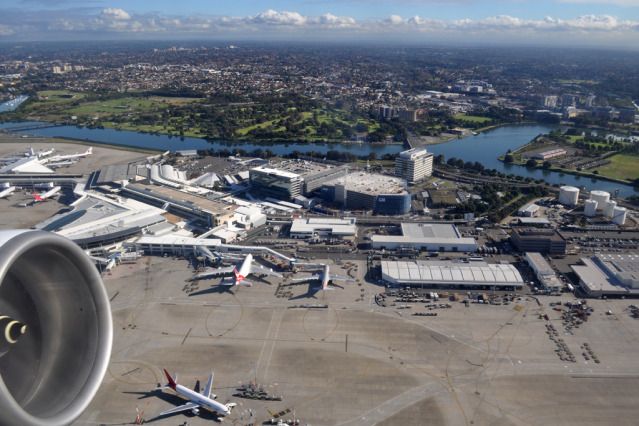 Try spotting where I was!
As I woke up, the meal service had begun. It was around an hour after takeoff and while observing the cabin crew doing the meal service, it was pretty clear that they were flustered on what to do with the whole meal service moving on very very slowly. It took at least 5 minutes for them to serve each row before moving on to the next!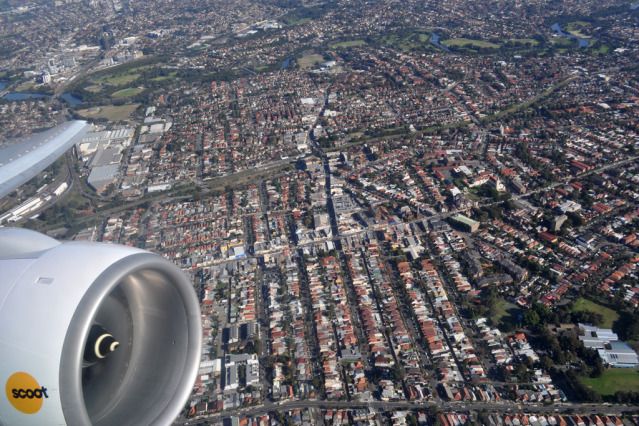 Beautiful landscape!



One of the last few looks I'd have of Australia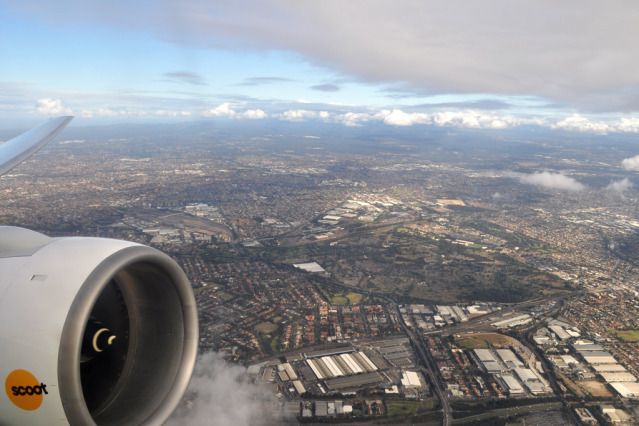 Really, it's time to bid goodbye!



A halo forms around the engine as clouds cover the beautiful Australian landscape
Also, it seemed like they were serving those with pre-ordered meals first and I assumed that others had to wait. As they passed my row, they served my seatmate his meal and while me, having my menu opened up on the tray table, was inexistent in their eyes. Being hungry and impatient, my mood was certainly not the best as the cabin crew passed by my cabin and moved on to the next Economy cabin to the back. To add insult to injury, the child sitting at 24A was consistently kicking my seat and playing with the tray table to which I have at least 3 death stares to the back before it stopped.
This was to the point which I thought of the following diagram. I was unable to list out any values of Scootitude that the crew possessed on my flight.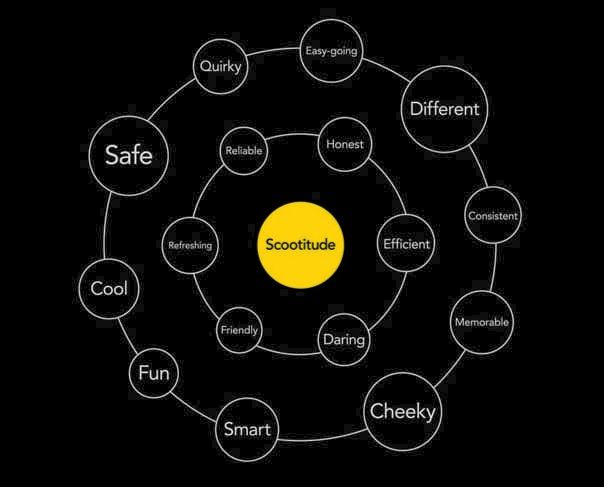 Which values do you think the cabin crew possessed?
Almost reaching my limit of patience (a hungry Daniel is an angry and impatient Daniel!), I decided to do something I have never did even on the worst airlines. I took out my iPhone (in flight mode, of course!), went to the timer and started timing the cabin crew while I pressed the call bell which has an unwritten rule for the cabin crew to ignore. As expected, no cabin crew bothered to answer the call bell and after 1m 10s, I gave up and stopped a male cabin crew walking past.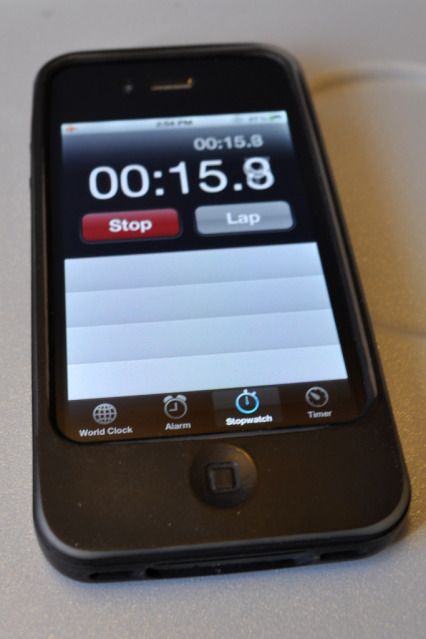 Ready, set, go!
"Excuse me, is it possible to order food now?"
"The meal service has just finished Sir, did you not order anything?"
"I was not even asked if I wanted to order anything"
"I'm sorry Sir, may I know what would you like to order?"
"A Nasi Briyani, Minute Maid and Ice Cream please"
"Sure, your food will be here in just a minute"
It seemed like he was trying to do some service recovery by arranging for my meal to be delivered to me in the fastest time possible, or was it possible because I was the only guy ordering at this odd time? A kind female cabin crew served my meal and my change was also given in a pretty fast manner.

While waiting, I snapped a shot of the mini Economy cabin



My long awaited meal!
Being well-fed and in a better mood, I decided to buy some products from the Scootalogue as the duty free cart rolled down the aisle. The cabin crew remained pretty cheerful throughout the duty free. As I opened the Scootalogue to choose my products, I said something like, "I want this, this and this" as the blanket, plane model and eyemask were all on the same page. Having 1 more product on the same page, they jokingly asked if I wanted that too. "Nah, I'll pass" was my reply, followed by all 3 of us bursting into laughter. I spent the rest of the flight watching "Tooth Fairy" on my laptop, a movie that has been inside for as long as I can remember but never bothered to watch. It turned out to be a great movie!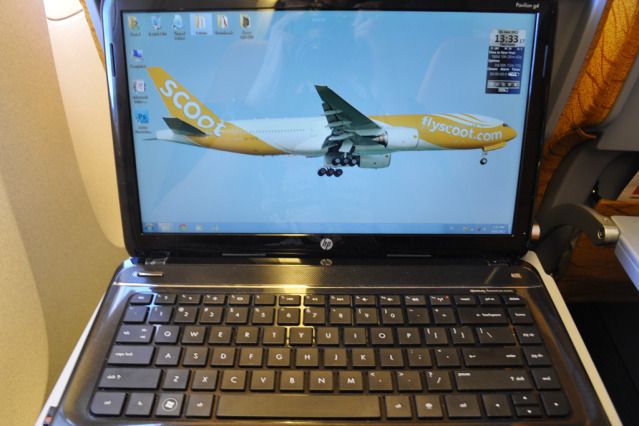 Powering up my laptop. Featured on my wallpaper is 9V-OTC, the exact plane I was on!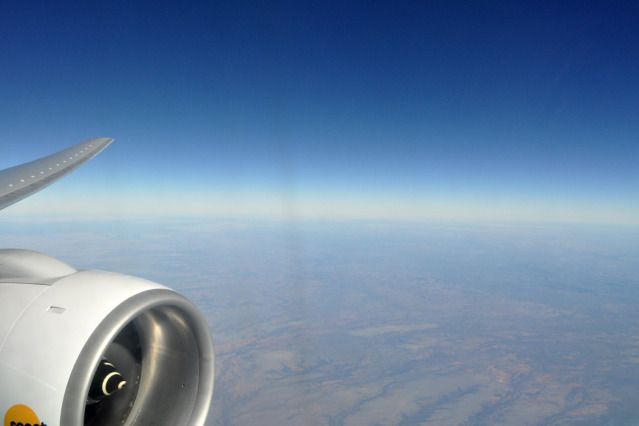 Chilling and relaxing as the plane flies us back to SIN
As the flight went on, I visited the lavatory and back to my seat to have a rest. This was when my seatmate decided to offer me some
Eclipse
mint. I decided to start a conversation with them, seeing his generosity. It turned out we eventually had a 5 hour long chat which made my flight much more interesting. He introduced himself as Dennis, an Australian whom holds Singaporean PR and has lived in Singapore when he was young. He also loves travelling and knows a lot about aviation. What made me even jealous was that he got to fly with the defunct Australian airlines namely TAA and Ansett.
Continuing our endless conversation as the flight went on, we shared with each other our travelling experiences and as the second BOB service commenced, we decided to buy a Scoot snack box each. The contents were normal (you can get the same stuffs on the ground for less than S$2!) but it would be better if they included a drink in the S$7 price rather than getting us to buy 1 for S$4. As we continued our chat, the Captain came onto the microphone once again to announce that we are about to commence descend into SIN. We made an approach to runway 20C followed by a smooth touchdown. Along the approach path, I spotted Pulau Tekong once again, the "island resort" that most Singaporean sons go through as they enlist for military service.

Scoot snack box



Sun is about to set



Beautiful lighting from the sun



The island resort, Pulau Tekong
Soon after arrival, I met up with fellow a.netter
yapple
for for a wonderful dinner followed by some story-telling of my 3-day adventure of the land Down Under.
Conclusion
Scoot disappointed me on both my flights this time. As most a.netters has mentioned, they are still pretty new (less than a month of operations when I flew with them) and they are still on the learning curve. I would certainly fly with Scoot again and hope that their service standards improve greatly the next time I fly with them.
Concluding the whole trip, there are a few individuals that I would like to thank.
Ish, Preet and Lorrae
for being wonderful companions and hosts throughout my short trip in Australia, for bringing me to explore the wonderful city of Adelaide and making my visit a memorable one. I certainly owe you guys one!
Nicholas (NZ107)
for being a great virtual companion and sending me screenshots of my flights as recorded on flightradar so I know where exactly I was flying. He also updated me on the upcoming flights awaiting takeoff as I spotted on the SYD observation deck.
Wei Heng (yapple)
for being another great virtual companion, updating me on any aviation news that I have missed and the happenings around a.net. Also someone who I can share my excitement with upon landing into a new continent!
Here is a simple picture to summarize my Australia Trip 2012.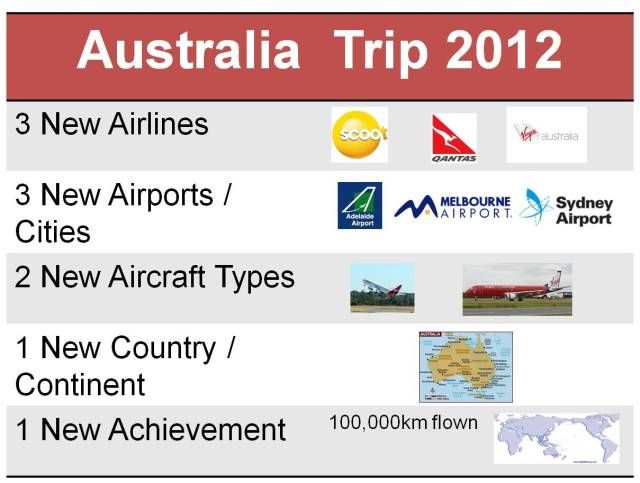 Previous Trip Reports
Flying 5 Star - SQ SIN-CAN-SIN (2009)
(by
Initious
Mar 26 2010 in Trip Reports)
Sardines In A Can - Jetstar Asia SIN-HKG-SIN
(by
Initious
Mar 29 2010 in Trip Reports)
Away We Go - China Southern SIN-CAN-WUH Vv (1/2)
(by
initious
Apr 2 2010 in Trip Reports)
Away We Go - China Southern WUH-CAN-SIN (2/2)
(by
initious
Apr 14 2010 in Trip Reports)
Oldest Vs Newest: Royal Silk Class On Thai
(by
Initious
Jun 13 2010 in Trip Reports)
First On Airliners.net - CZ Shanghai To Shantou
(by
Initious
Jun 27 2010 in Trip Reports)
18 Hours Of Royal Orchid Service: Thai PVG-BKK-SIN
(by
initious
Jul 27 2010 in Trip Reports)
Good Morning Borneo! - Where Silkair Unwinds...
(by
initious
Oct 17 2010 in Trip Reports)
Irama AirAsia! - Kota Kinabalu To Singapore
(by
initious
Oct 24 2010 in Trip Reports)
Great Asia Trip Part 1 - Propping To Luxury
(by
Initious
Mar 23 2011 in Trip Reports)
Great Asia Trip Part 2 - In Love With Emirates
(by
initious
Mar 27 2011 in Trip Reports)
Great Asia Trip Part 3 - The Arabian Adventure
(by
initious
Apr 15 2011 in Trip Reports)
Great Asia Trip Finale - Brothers In Bangkok
(by
initious
May 9 2011 in Trip Reports)
Flying The Orange Star Monopoly - SIN-SWA On 3K
(by
initious
May 18 2011 in Trip Reports)
China Southern SWA-CAN - Do They Deserve 4 Star?
(by
initious
May 21 2011 in Trip Reports)
A Dream Come True - SQ Business Class CAN-SIN
(by
initious
Jun 13 2011 in Trip Reports)
Malaysia Boleh! - To Malaysia With 3K And AK
(by
initious
Jun 30 2011 in Trip Reports)
Flying On My Birthday - The Triangle In SEA
(by
initious
Jul 18 2011 in Trip Reports)
Happy Beyond Words - SIN-PEN-SIN On MH & TR
(by
initious
Nov 6 2011 in Trip Reports)
People: They Make An Airline. Cathay SIN-HKG
(by
Initious
Jan 28 2012 in Trip Reports)
Cathay, Make Up Your Mind! HKG-SIN On The A333
(by
initious
Mar 26 2012 in Trip Reports)
1 New Airport, 10 Steps Forward. Jetstar SIN-SWA
(by
initious
Apr 22 2012 in Trip Reports)
China "Sudden" Airlines SWA-HKG - 4 Star? Really?
(by
initious
Apr 27 2012 in Trip Reports)
Celebrities In Asia's World City - Jetstar HKG-SIN
(by
Initious
May 13 2012 in Trip Reports)
Get Outta Here! With SCOOTitude - Down Under!
(by
Initious
Jun 28 2012 in Trip Reports)
Flying In OZ On A Virgin Kangaroo - SYD-MEL-ADL
(by
initious
Jul 2 2012 in Trip Reports)
Exploring Unknown Lands - Wonders Of South Aussie
(by
Initious
Jul 11 2012 in Trip Reports)
[Edited 2012-08-02 02:49:40]