RTW Pt. 9: Widebodies in India! CX/AI BKK-DEL-BOM
Introduction
Hello everyone, and welcome to this part 9 of my around the world trip report series. This report will feature my flight to India from Thailand on Cathay Pacific's A333 and the domestic flight between India's 2 largest cities on Air India's 77W. The CX flight was also a standby, but the Air India one was booked in advance as FI has no domestic India partners. After searching for a few days with many boring A32S / B737 possibilities made less boring by being a new exotic airline for me I finally found my destined flight – AI 102 service from New York Kennedy to Mumbai via Delhi. Tickets available on the short domestic hop. Also costs only 10 rupees more than the narrowbodies. Sold! As there have been long stretches of time between reports for me, I decided to have 2 flights in 1 report this time. As a result this report is quite long. Part 1-8 can be found at the bottom of the page.
Background
After years of planning, me and my dad finally decided to go around the world on ID/Standby tickets.
We decided to go to Machu Picchu, Peru in South American and then some Asian Cities.
This was the proposed flight schedule (B means booked):

Icelandair 631 KEF – JFK 30/3/2012 Boeing 757-300
United 1116 EWR – IAH 31/3/2012 Boeing 737-500
United 854 IAH – LIM 31/3/2012 Boeing 767-300ER
TACA Peru 7 LIM – CUZ 1/4/2012 Airbus 320-200 (B)
TACA Peru 101 CUZ – LIM 2/4/2012 Airbus 319-100 (B)
United 855 LIM – IAH – SFO 2/4/2012 +1 Boeing 767-300ER
United 837 SFO – NRT 4/4/2012 +1 Boeing 747-400
Cathay Pacific 503 HND – HKG 8/4/2012 Boeing 747-400
Cathay Pacific 701 HKG – SIN 10/4/2012 Airbus 330-300
Thai 873 SIN – BKK 12/4/2012 Boeing 777-300
Cathay Pacific 751 BKK – DEL 14/4/2012 Airbus 330-300
Air India 102 DEL – BOM 16/4/2012 Boeing 777-300ER (B)
Emirates 509 BOM-DXB 18/4 Airbus 330-200
Emirates 3 DXB – LHR 21/4/2012 Airbus 380-800
Icelandair 455 LHR – KEF 21/4/2012 Boeing 757-200

But as many of you know, you never know on ID tickets and the actual route has been way different then the planned one so far. Luckily I always made plan B and even C. But that will come in later reports.

I was really looking forward and this was shaping up to be a trip of a lifetime!
The report
After many many exhausting days since we left from Iceland, we finally decided to get up late and take it easy as we had a departure time of 17:20 the earliest (of course we didn't know if we would depart then or later because we were travelling standby). As we both are a little "active", we had to do
something
over the day, so we booked a tee time at 10:40. The golf course is situated directly under the approach/departure path. Perfect!
I finished the course on 89 strokes which isn't quite good enough but I think I know the reason… I couldn't look at the ball as there were loads of planes to look at!
As it was very hot, we decided to take a shower in the clubhouse before taking a taxi to the airport. We arrived at the airport around 15:30, 2 hours before our first possible departure.
For a change, everything went perfectly smooth this time. We arrived at the Cathay check in counter, asked if there were open seats and got the answer "Yeah, sure". We chose the 2-seater on the left side in row 57 of the A330. I had been hoping for a 744, as I still desperately need one in my flight log, as this was the last chance in this trip to catch one, but no luck. Maybe some other day!
We proceeded through security and immigration. Both was a breeze. When through, we realized we still hadn't eaten lunch, so we walked over to Burger King and got ourselves some burgers and Coke. When this was done, it was already our boarding time of 16:50, so we walked to our gate.
Have I said it before that the windows of BKK aren't convenient for picture taking? Anyway, the tail of our Asian A330, B-HLV.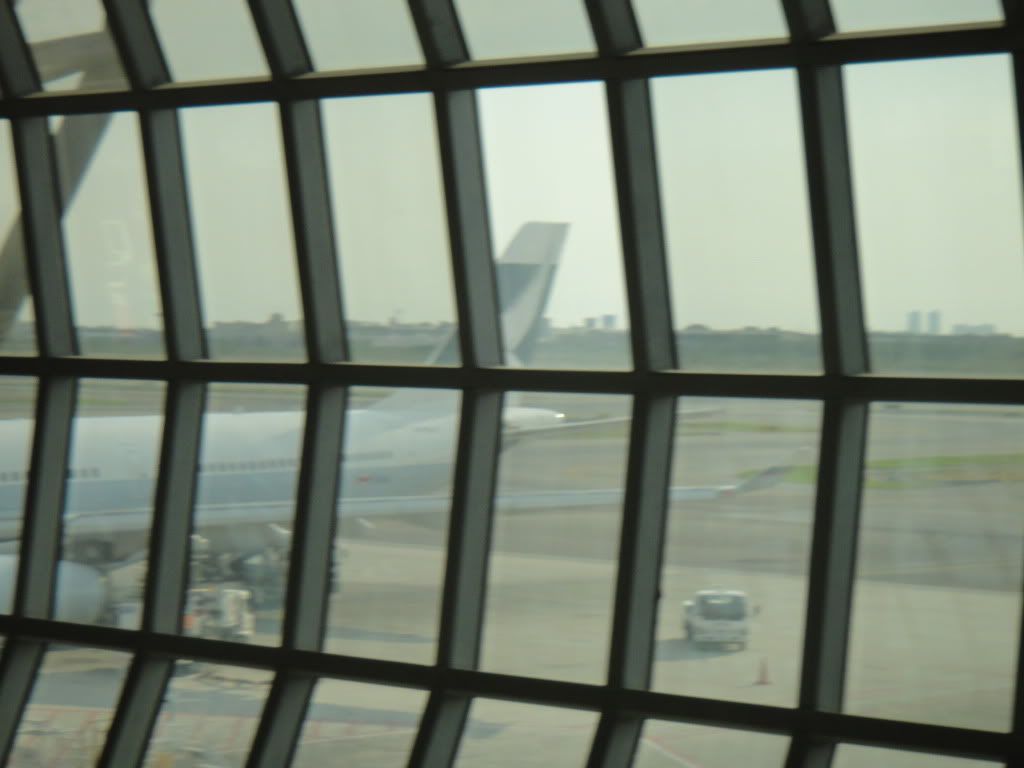 Close up of the green nose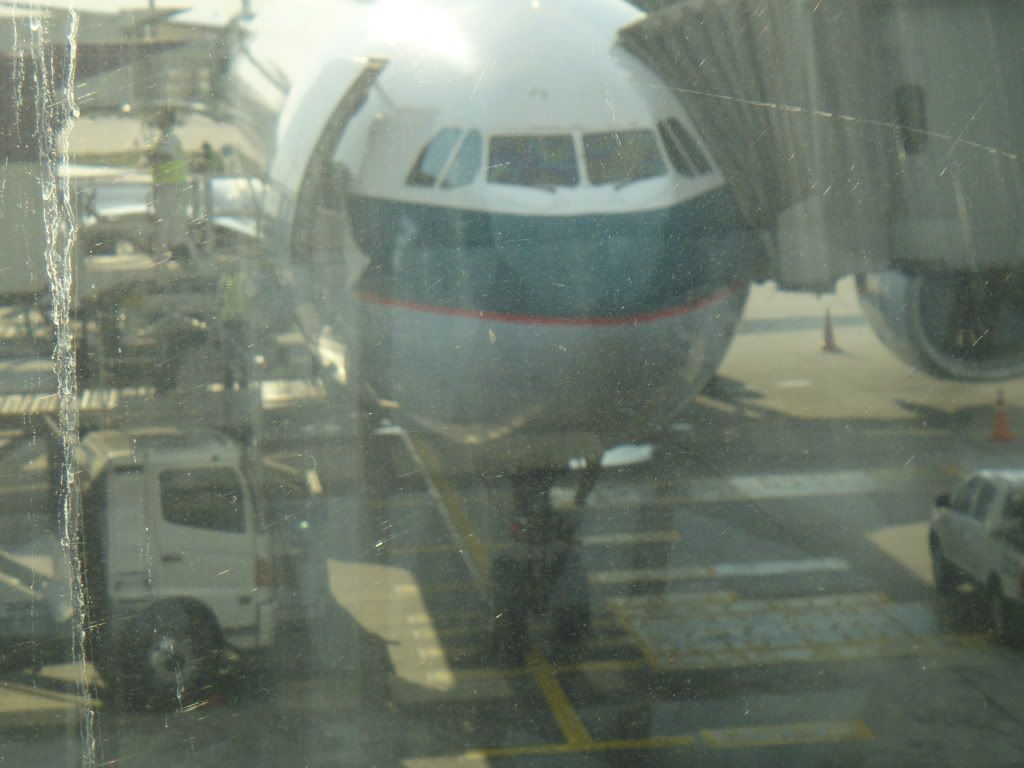 Being loaded with catering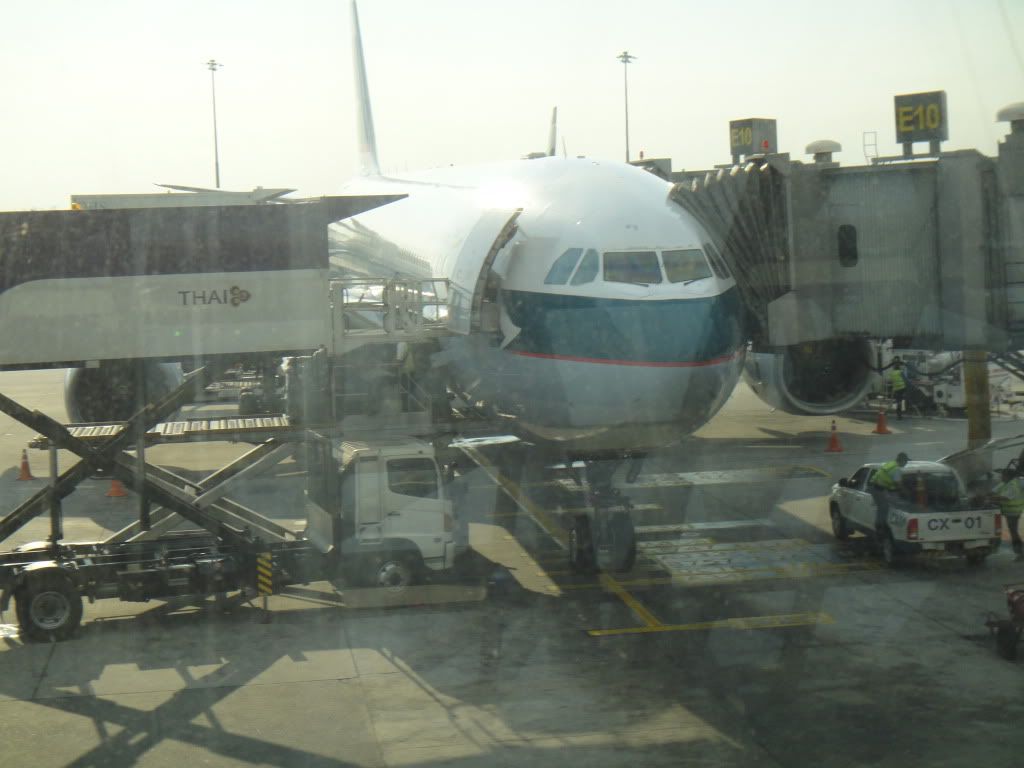 At 17:15, 10 minutes before our SDT, boarding finally commenced. We were one of the first to board as row 57 is pretty aft in the cabin.
Flight information
Date: 14. April 2012
Airline: Cathay Pacific Airways (CX/CPA)
Aircraft: Airbus A330-300
Registration: B-HLV
Flight number: CX 751
From: Bangkok Suvarnabhumi International Airport (BKK/VTBS)
To: Delhi Indira Gandhi International Airport (DEL/VIDP)
Runway at origin: 19L
Runway at destination: 29
Sched/Act departure: 17:25/17:47
Sched/Act arrival: 20:25/20:35
Blocked time: 4 hrs 30 mins (yes there is a half hour time zone change in India)
Flight time gate to gate: 3 hrs 55 mins
Flight time RWY to RWY: 4 hrs 18 mins
Seat & Class: 57A, Economy Class (Y)

Personal information
My 224th overall flight, 15th in 2012
My 2nd flight on CX, 1st on CX 330, 1st on CX 333
My 1st flight on A330, 1st on A333, 1st on B-HLV
My 46th airport
Wing view with a neighbor from Oman. Does anyone know why the flaps are down at the gate?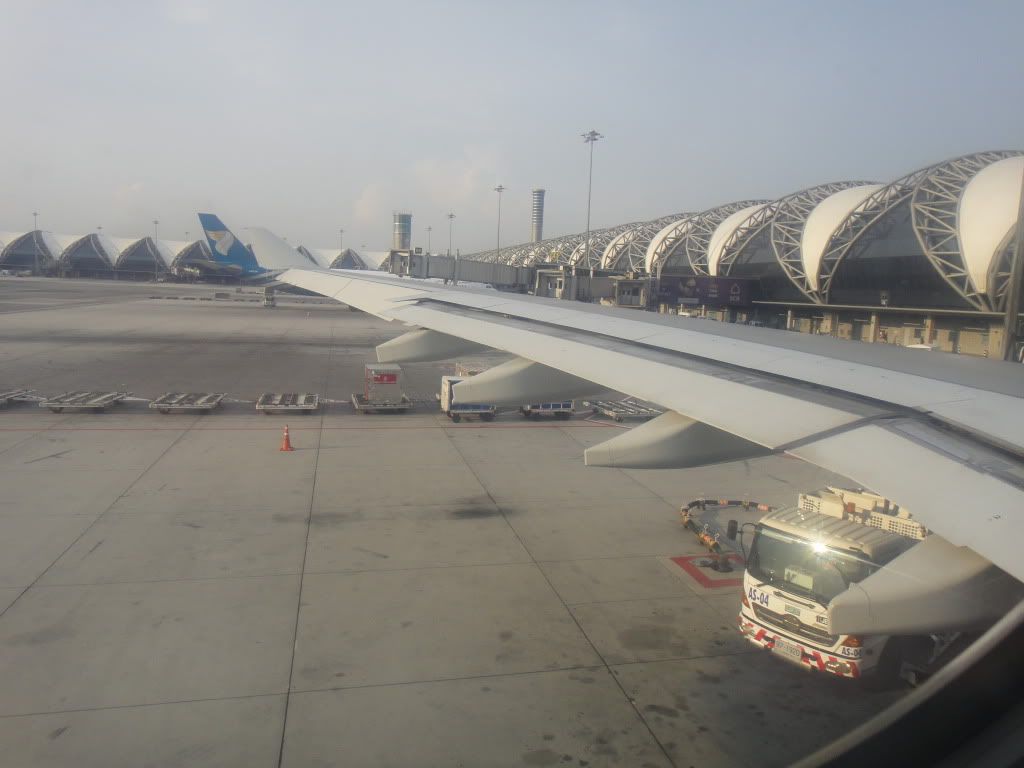 The nice blue tail of WY – I hope I'll fly this airline someday! (maybe I will?)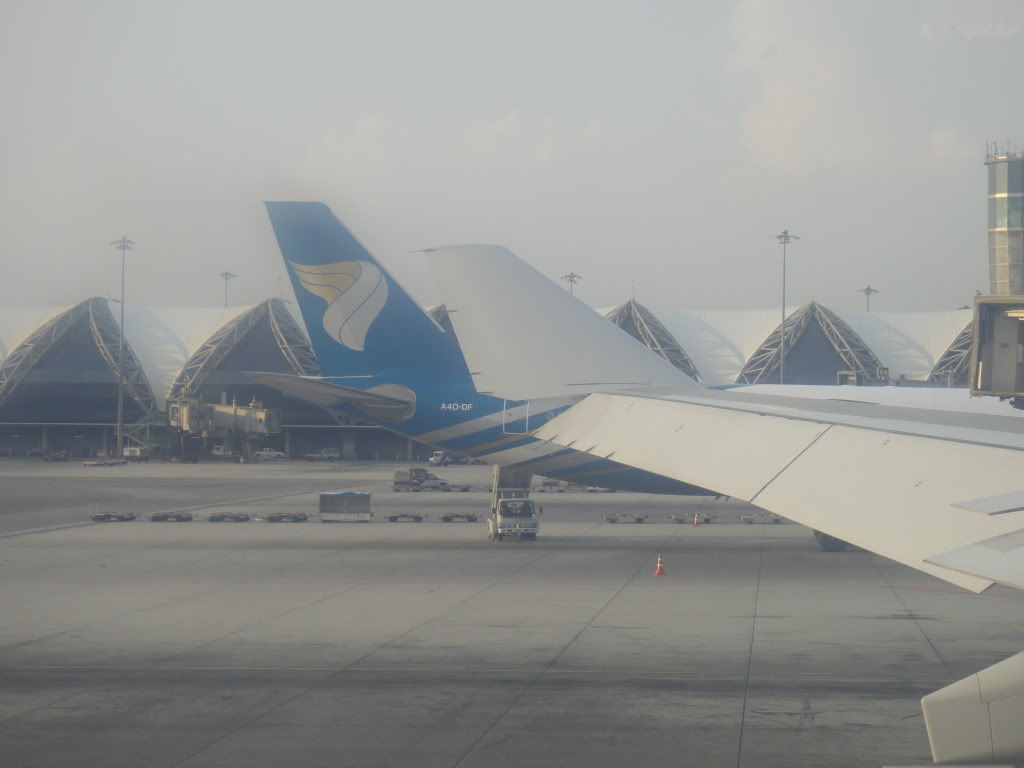 Another middle eastern aircraft – this time it's a long 77W of Etihad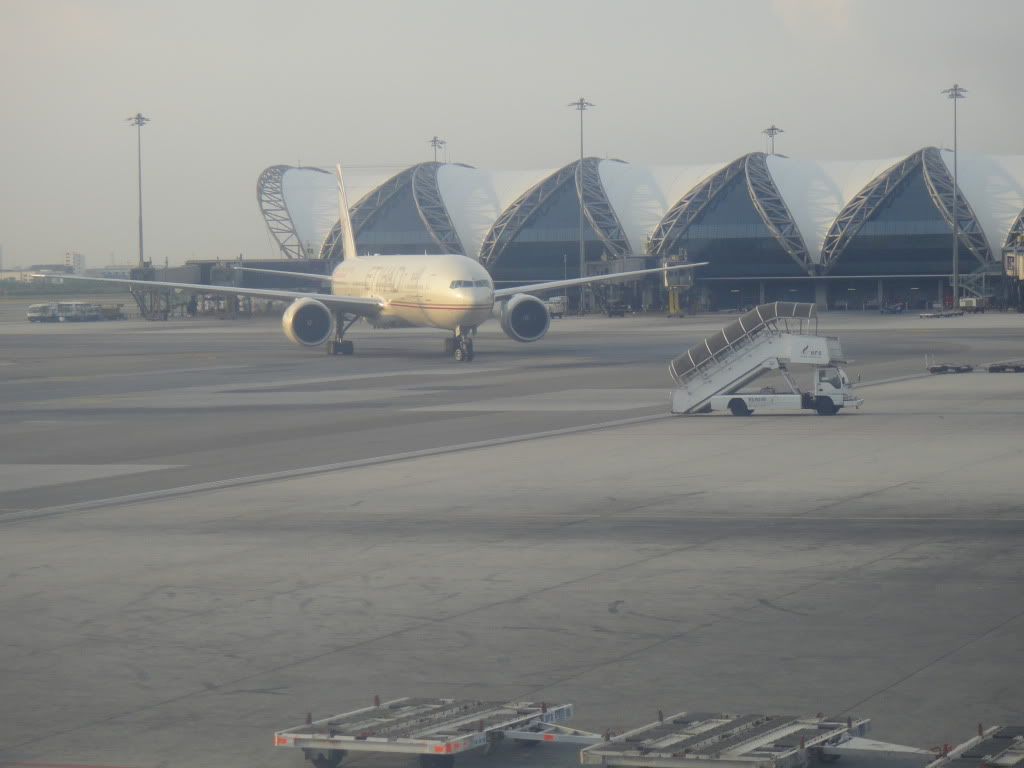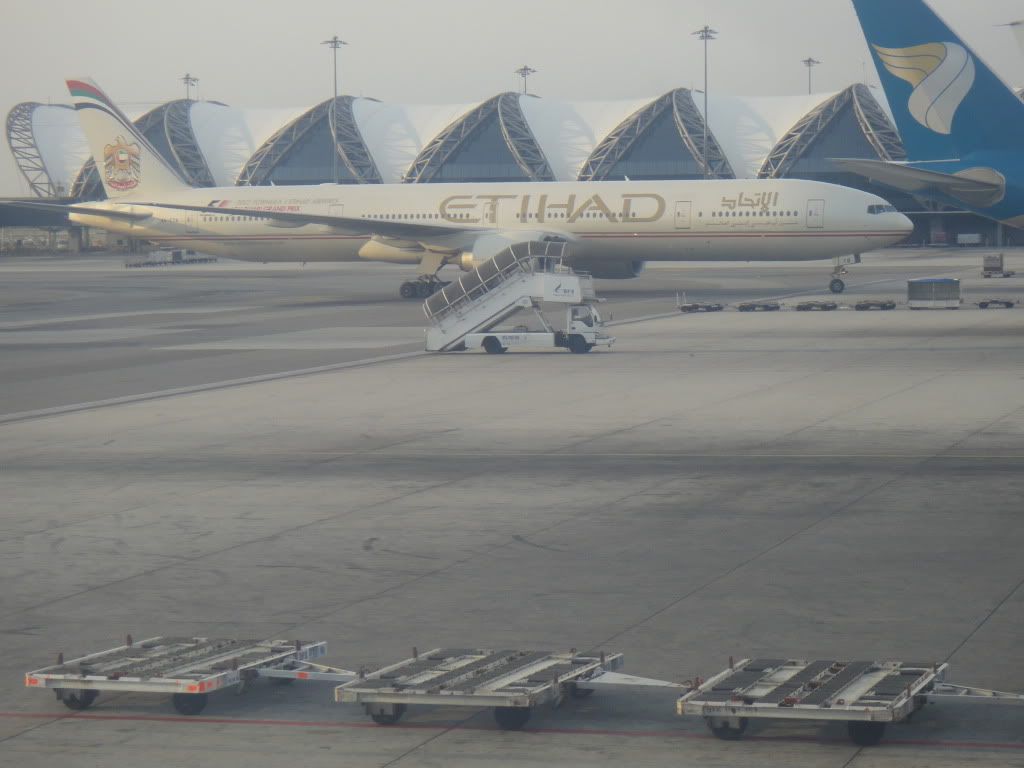 Emirates joins the party to complete the Middle East lineup! Now where are Qatar and Gulf Air?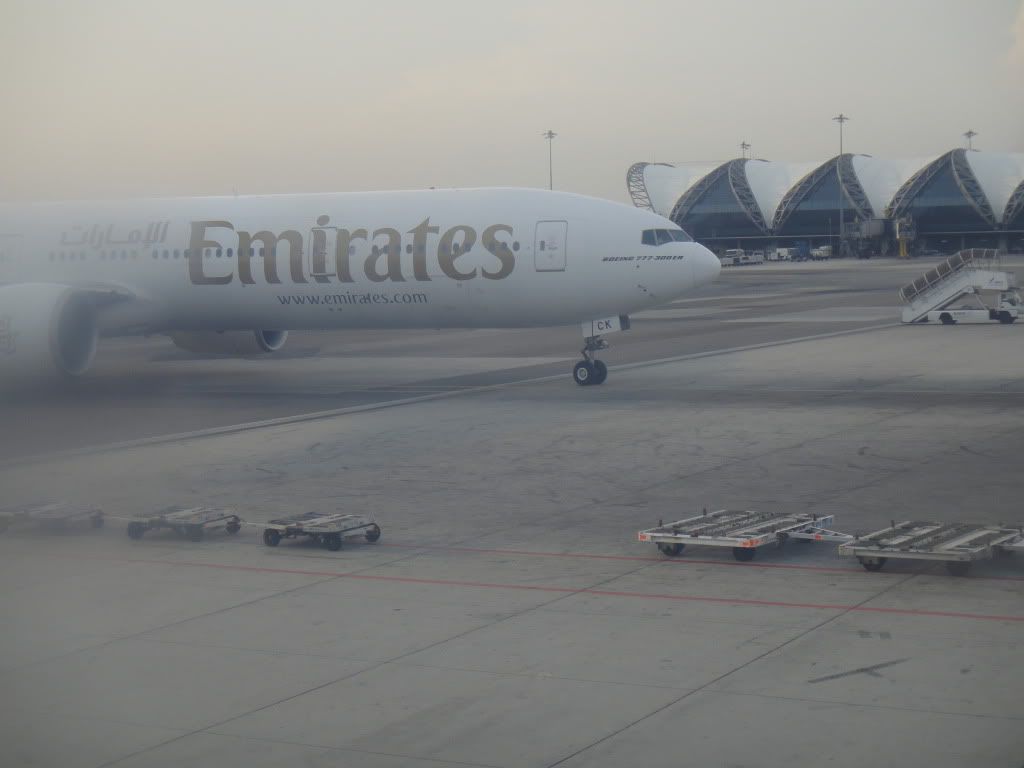 The EK tail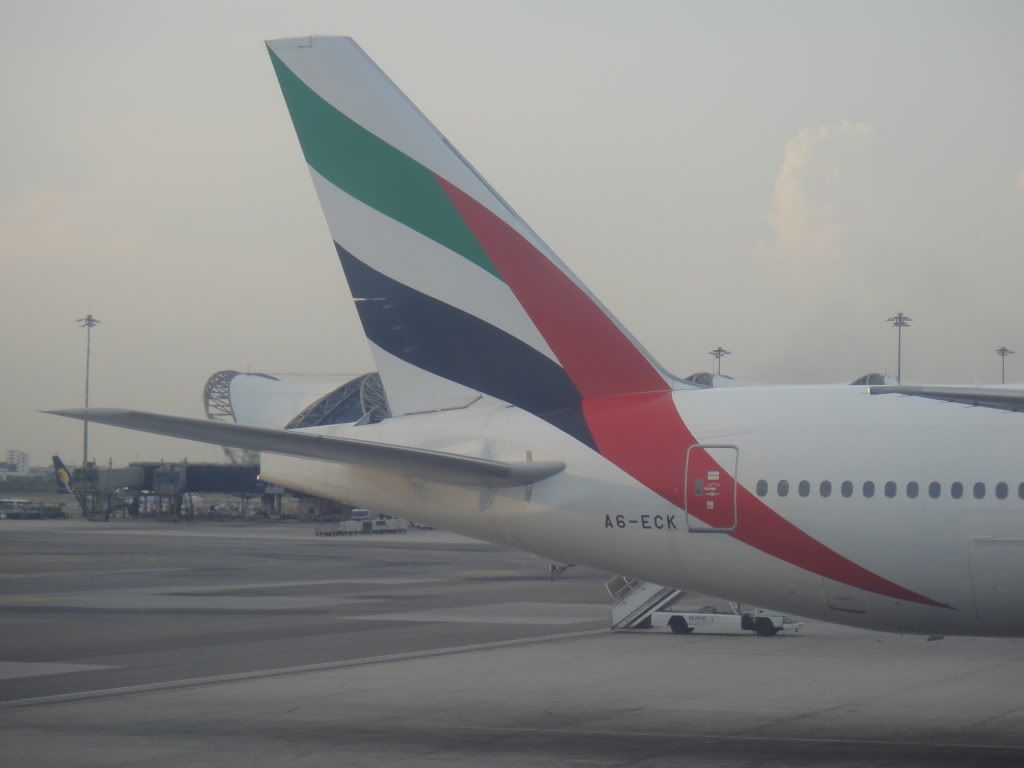 We finally pushed back 22 minutes late. The irritating thing was that there was no apparent reason for the delay. The crew didn't tell us any reason.
The middle east lineup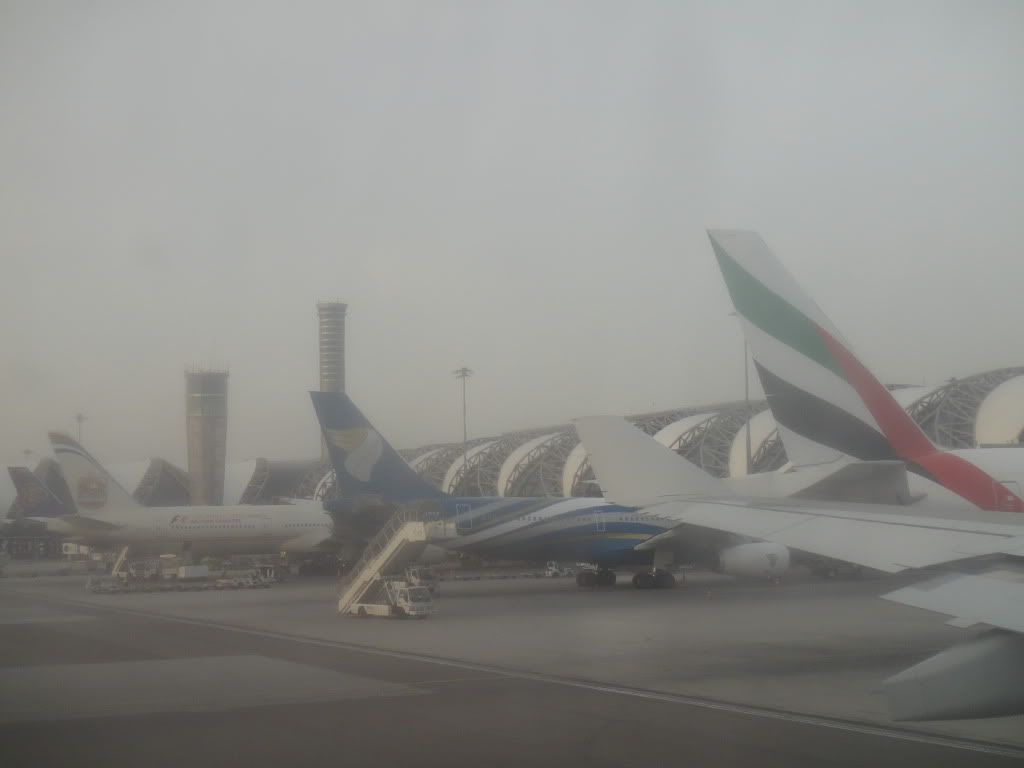 Absolutely love this livery!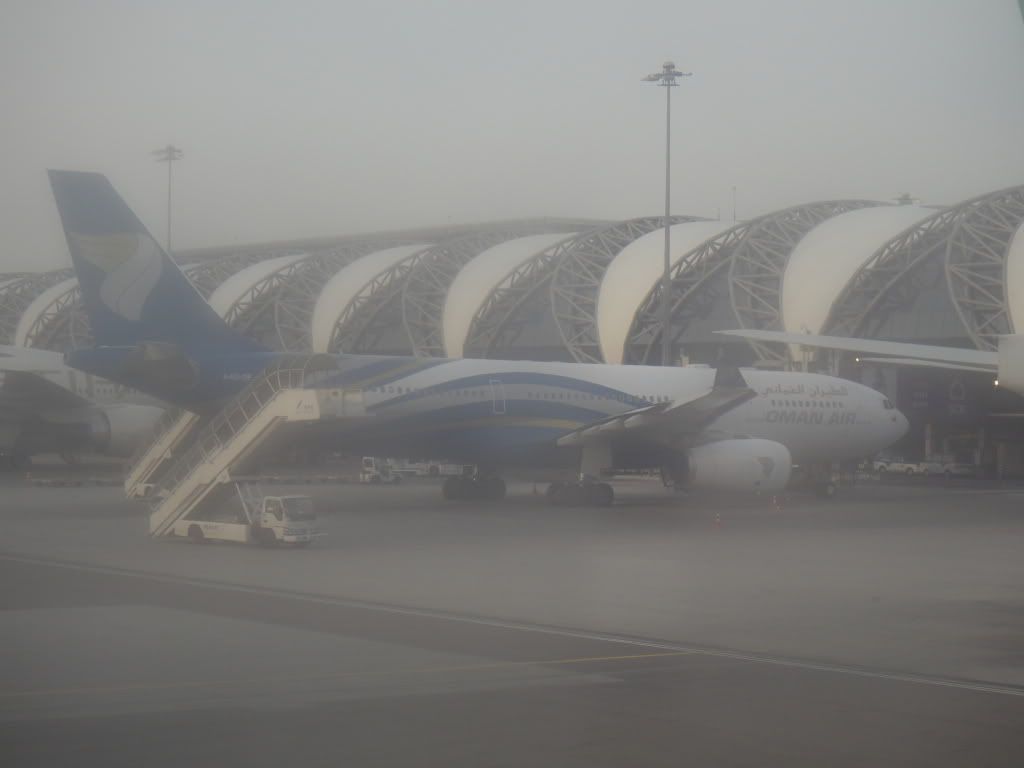 Hey, you missed the party!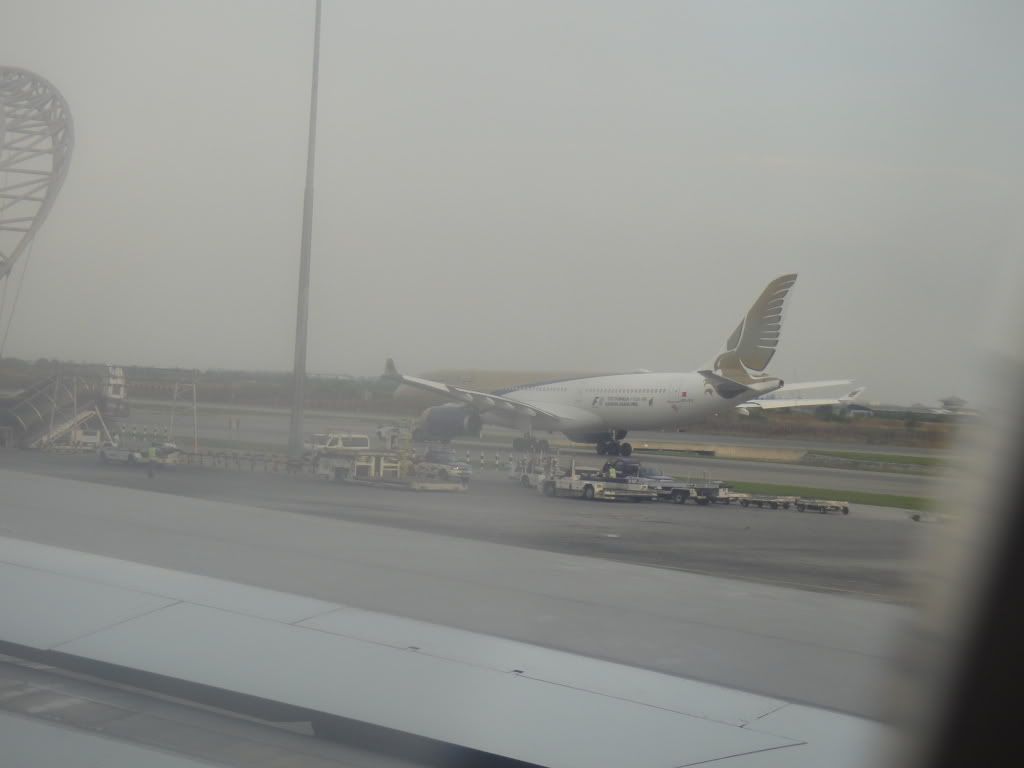 Nice exotic UL 330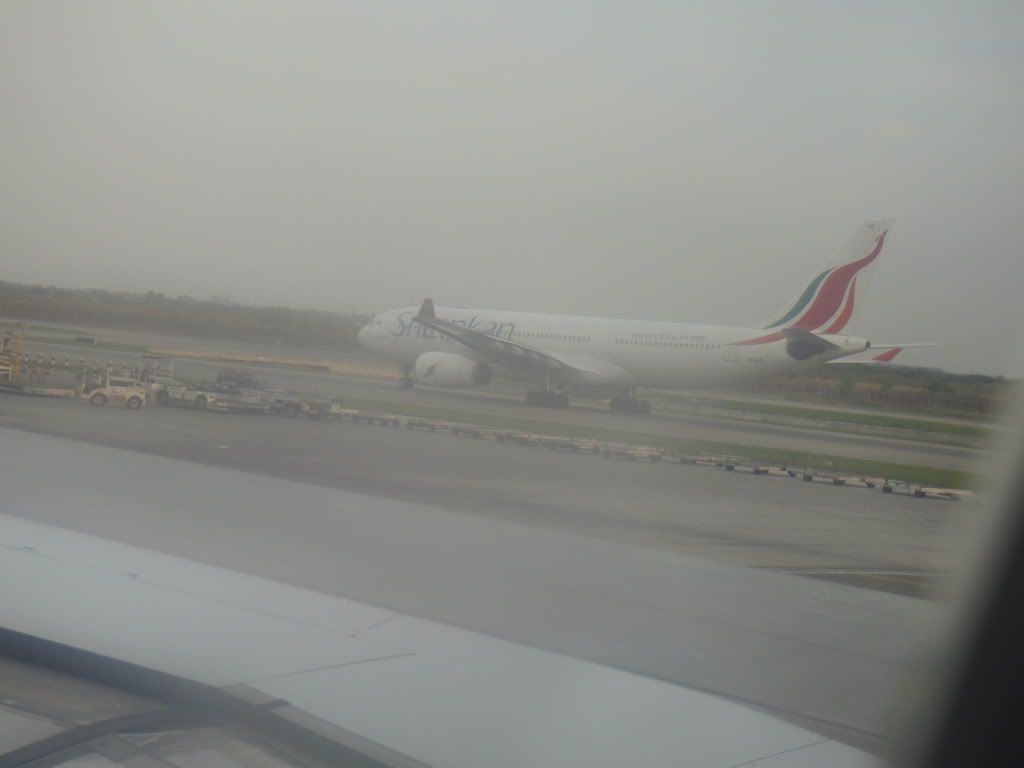 Taxiing out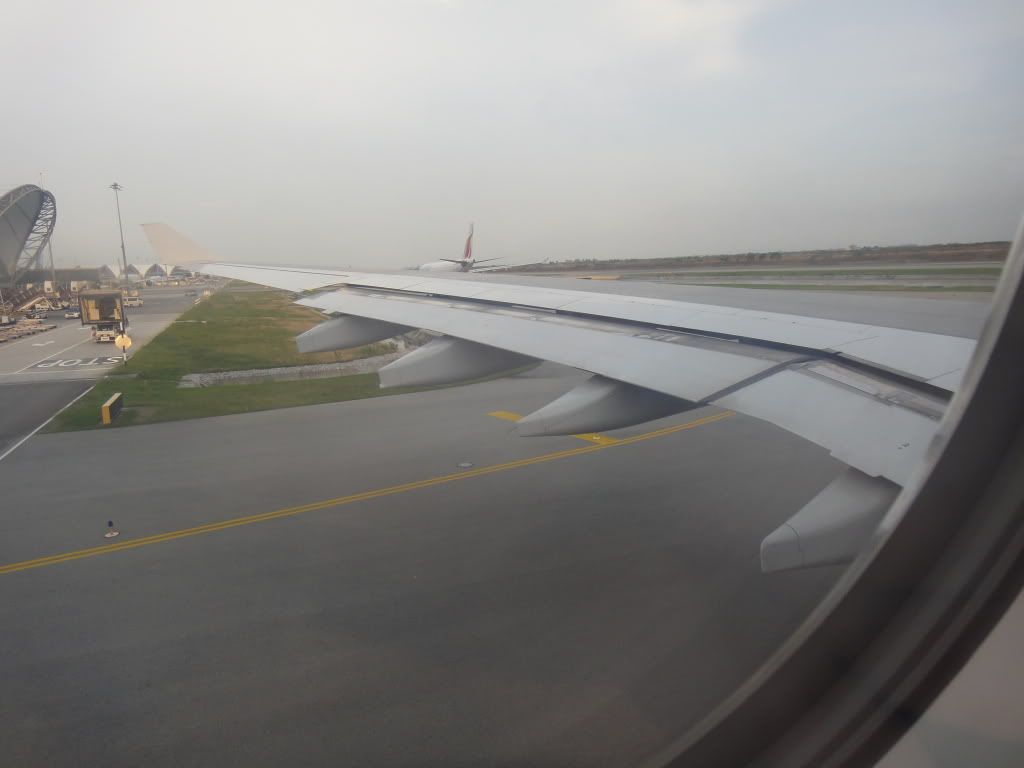 Dirty and scratched window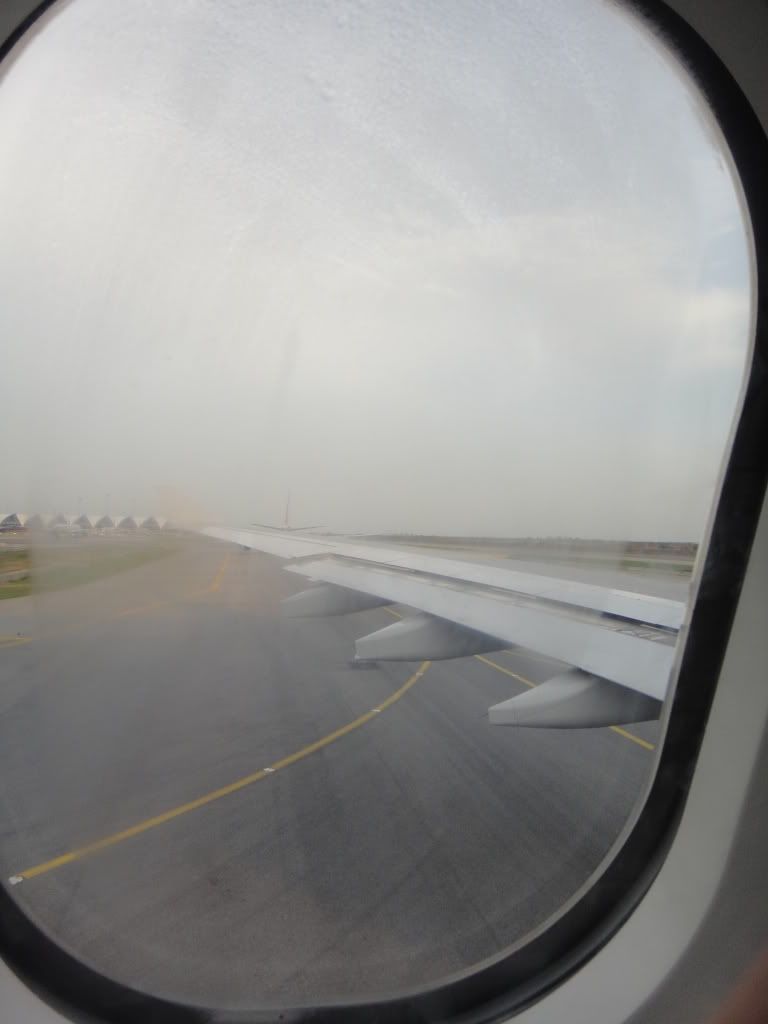 The long triple sevens from the UAE block the sight of the WY A330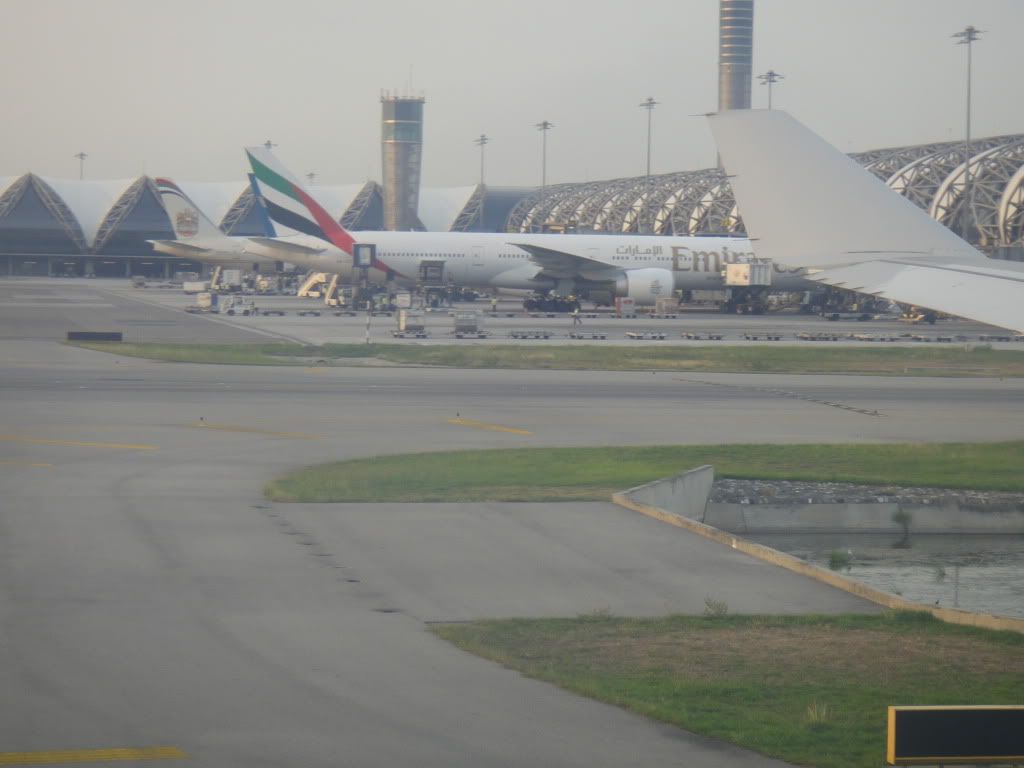 2 (kinda) Middle East airlines with a reputation not nearly as good as the 4 airlines seen before
A better look at the SriLankan 330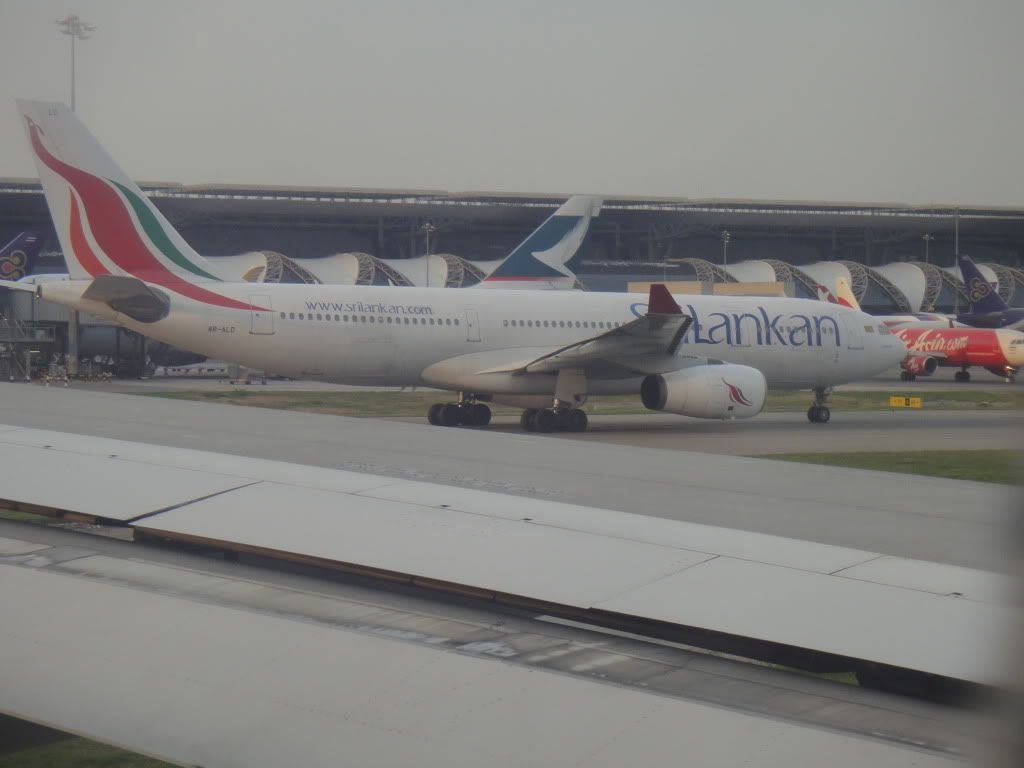 Air Asia taxiing out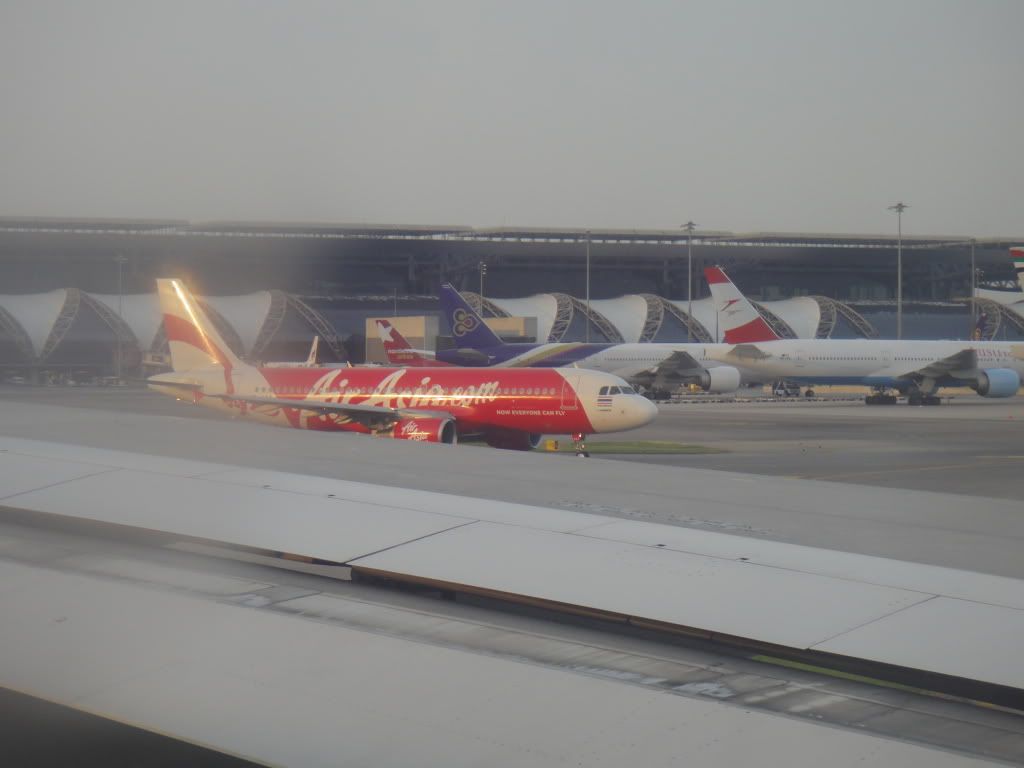 Why weren't you appointed to my flight, my dear?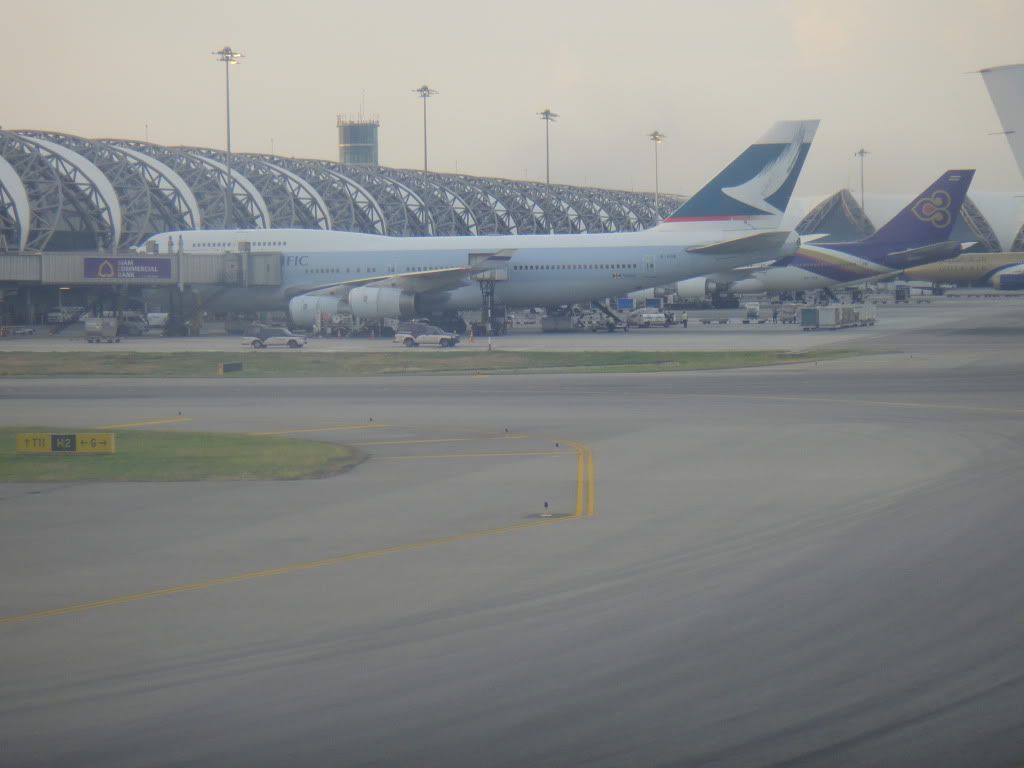 A plane my dad knows well , the SK 343– his preferred choice to Asia because of great connecting times at CPH. He has flown it many times to HKG, PEK and NRT. Also 4 times between Seattle and CPH before the FI KEF-SEA route commenced. Never to BKK though. He has flown this exact bird twice, once PEK-CPH and once SEA-CPH.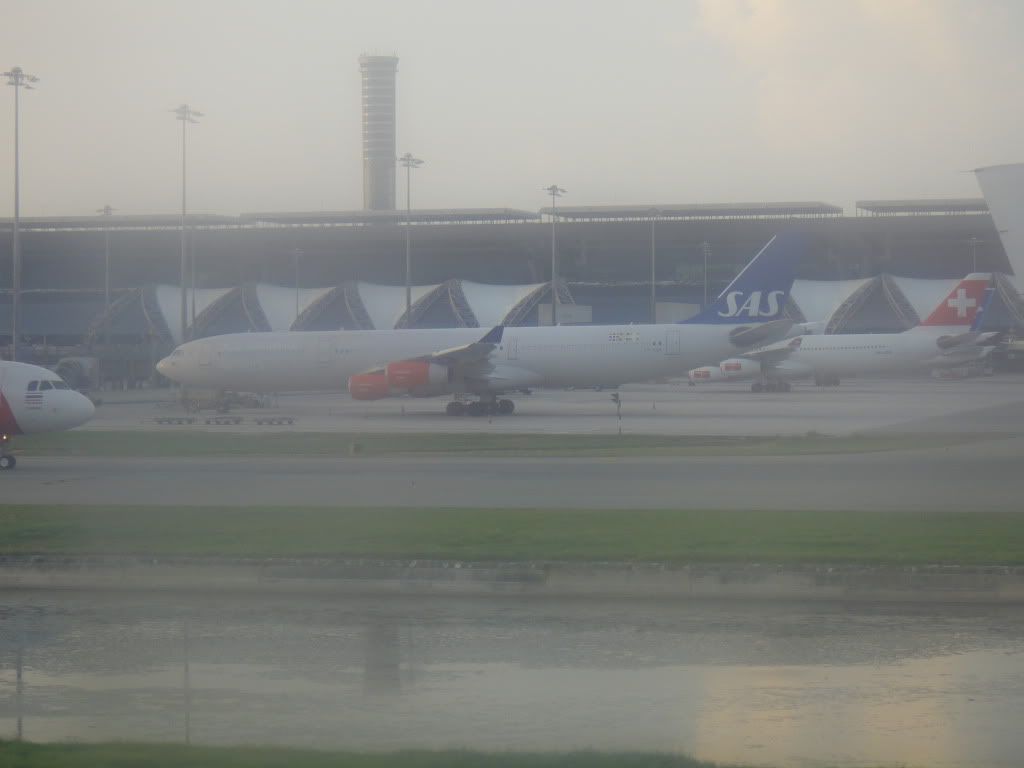 Euro lineup
Thai lineup
Bangkok ATR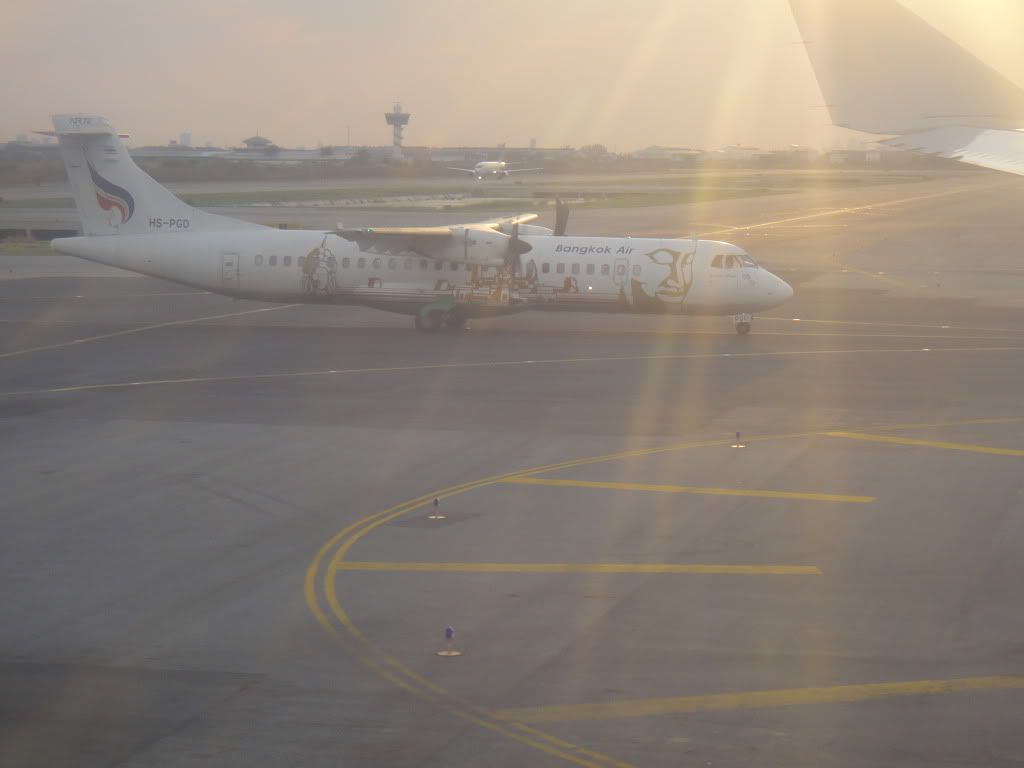 Being overtaken by a TG 734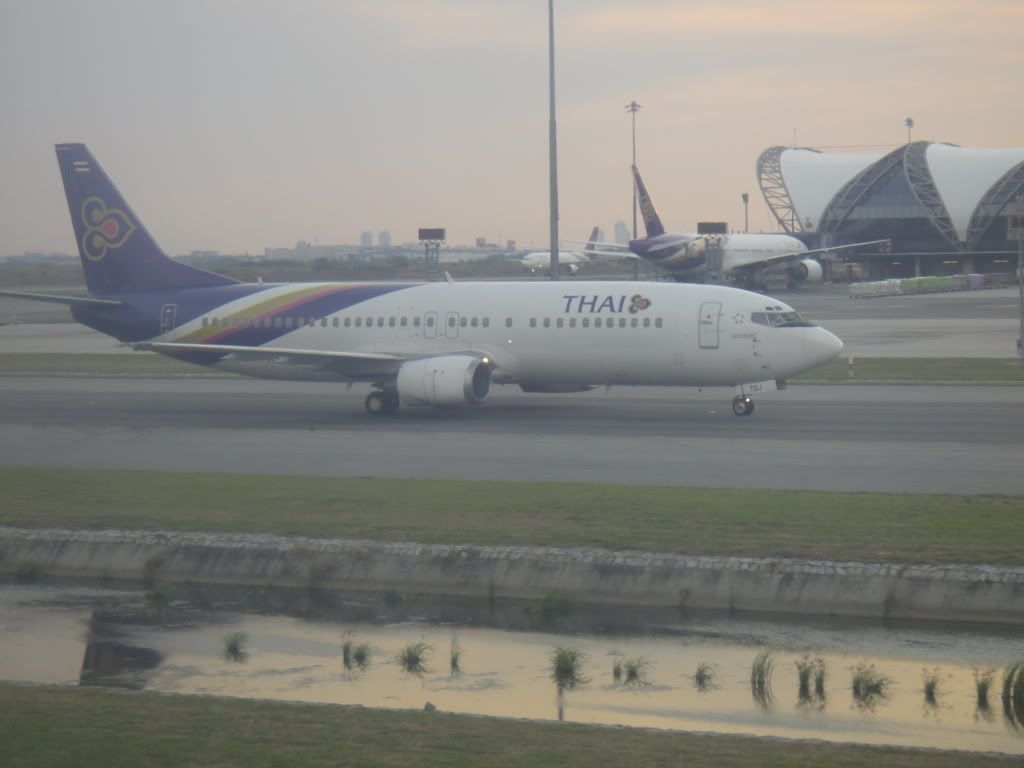 Keep rubbin' the 744s in…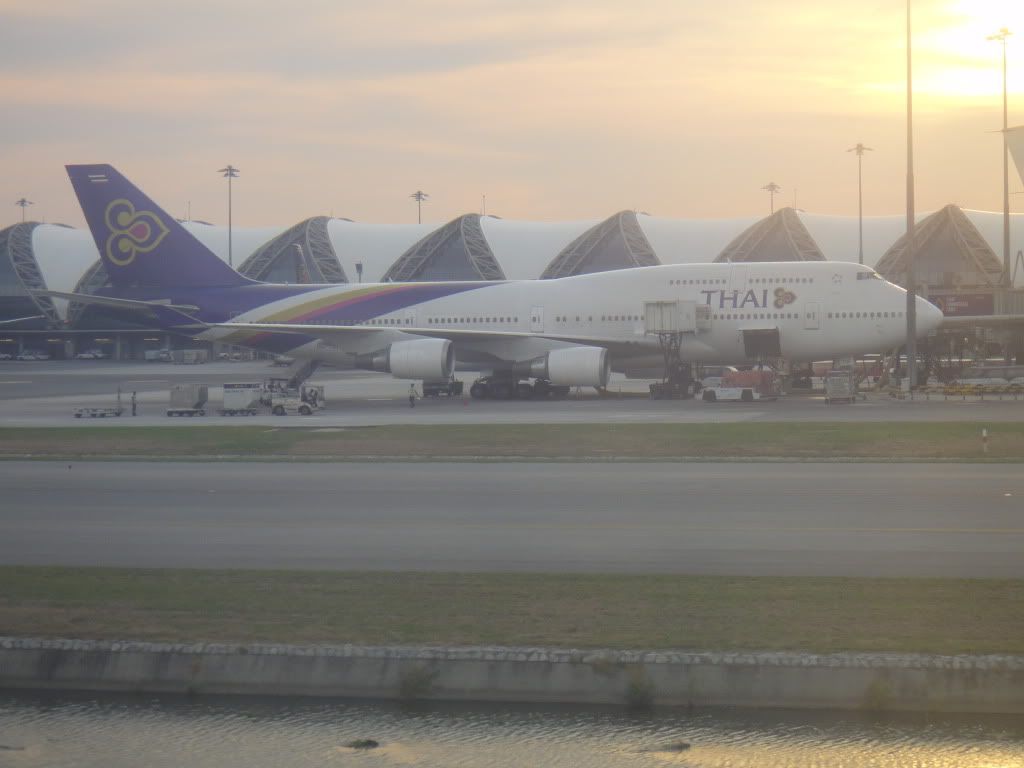 Orient 763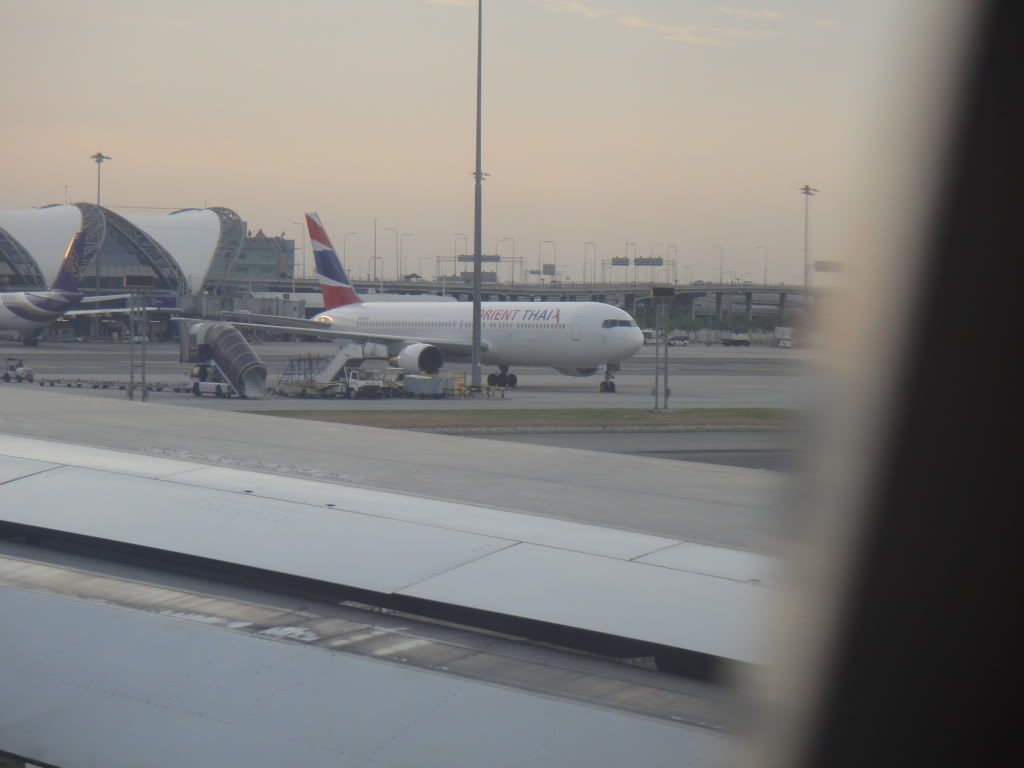 A Thai A300 taxiing ahead of us
Finally, after 20 minutes of taxiing we have reached the runway threshold.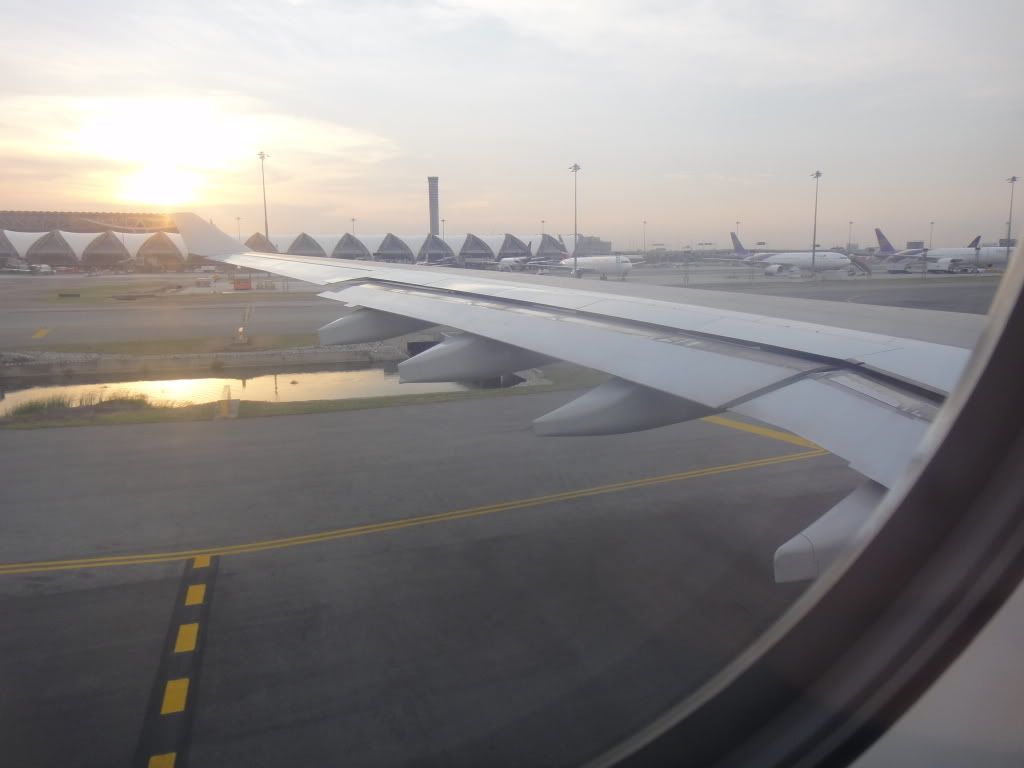 Takeoff video:
http://www.youtube.com/watch?v=PtmngzwtQEk
Climbing out over the flooded areas around Bangkok in gorgeous evening light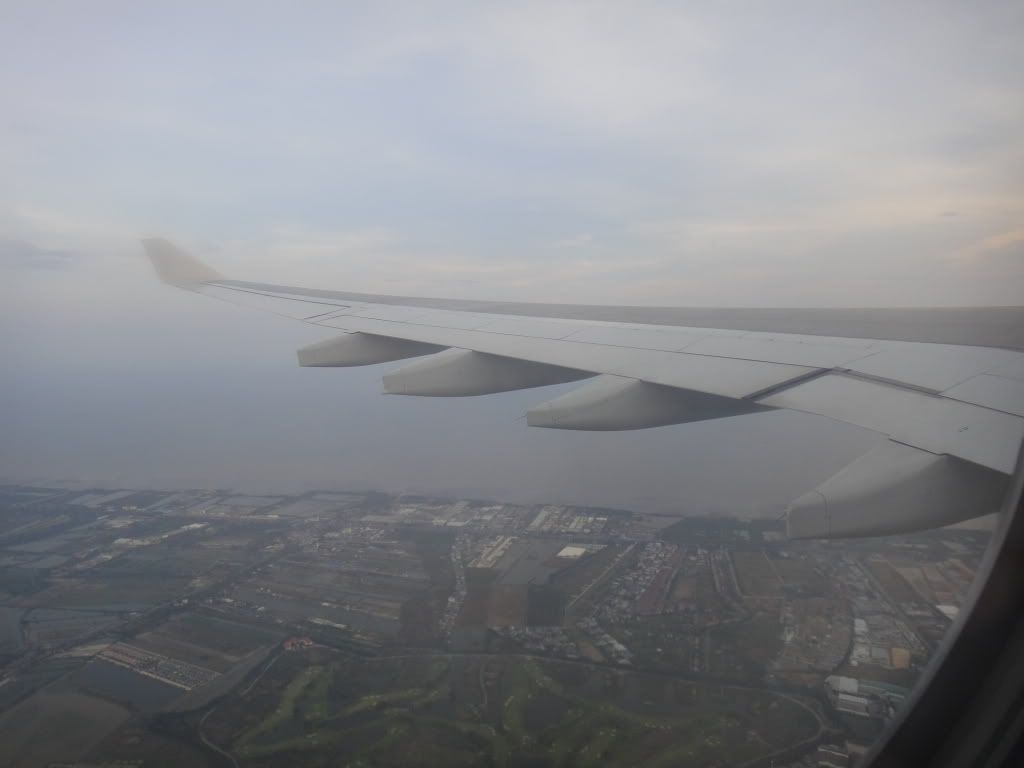 Reaching the coast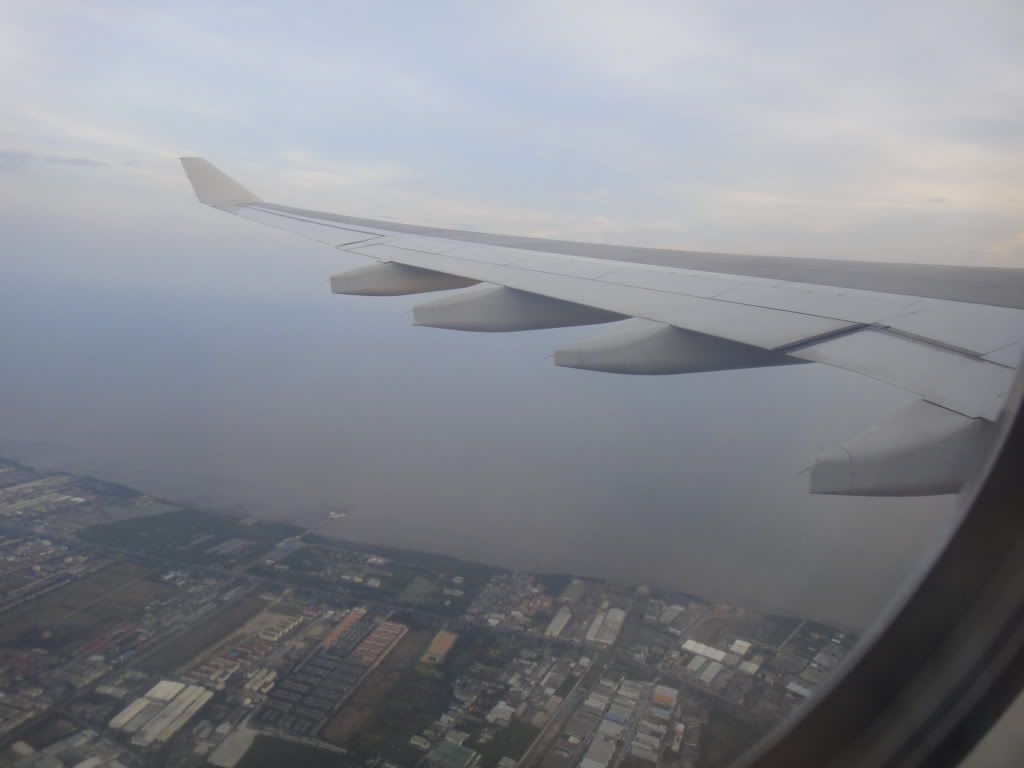 I really like the 330 wing for some reason I don't know, just something about the shape of it…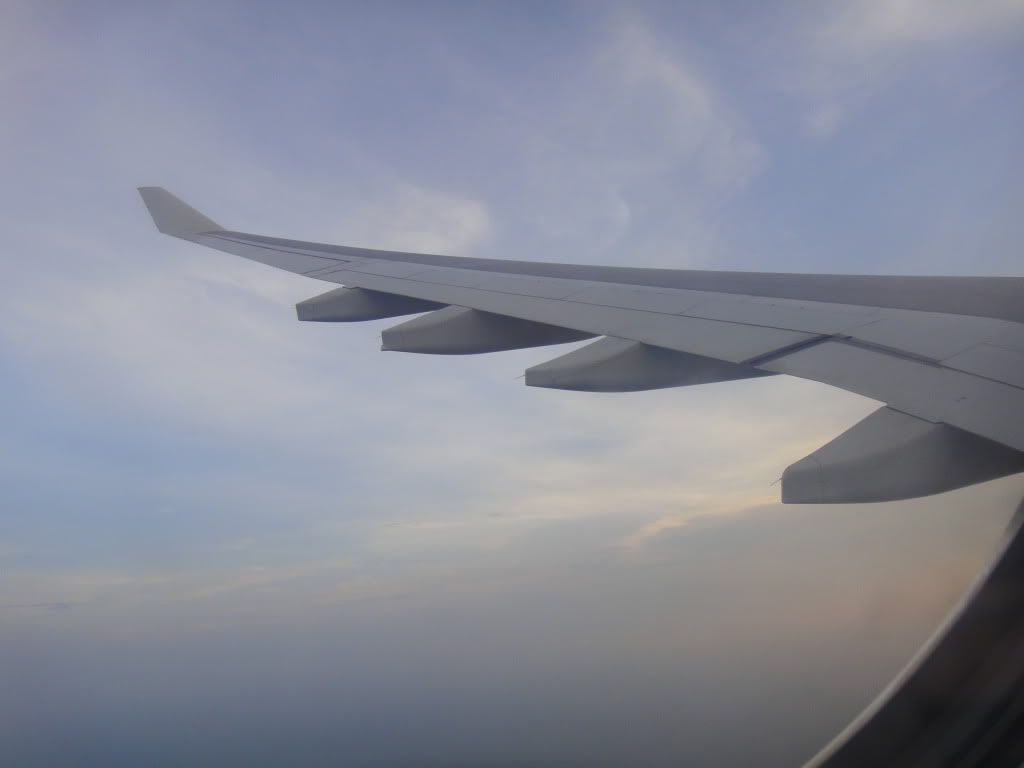 More flooded areas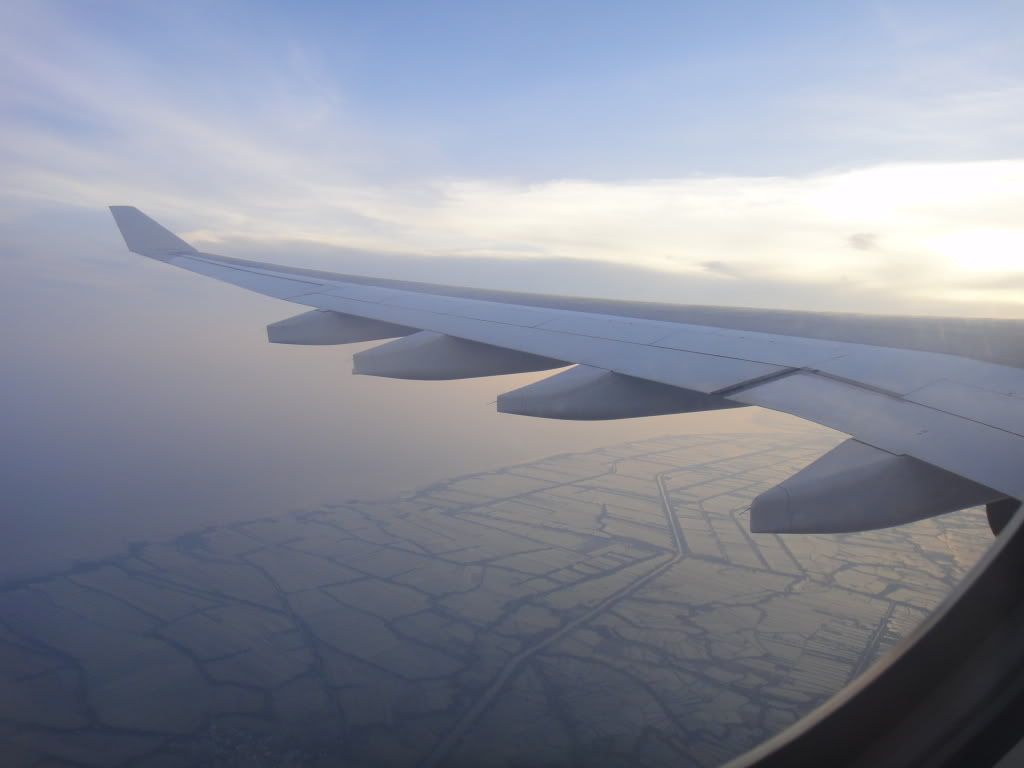 Gorgeous light here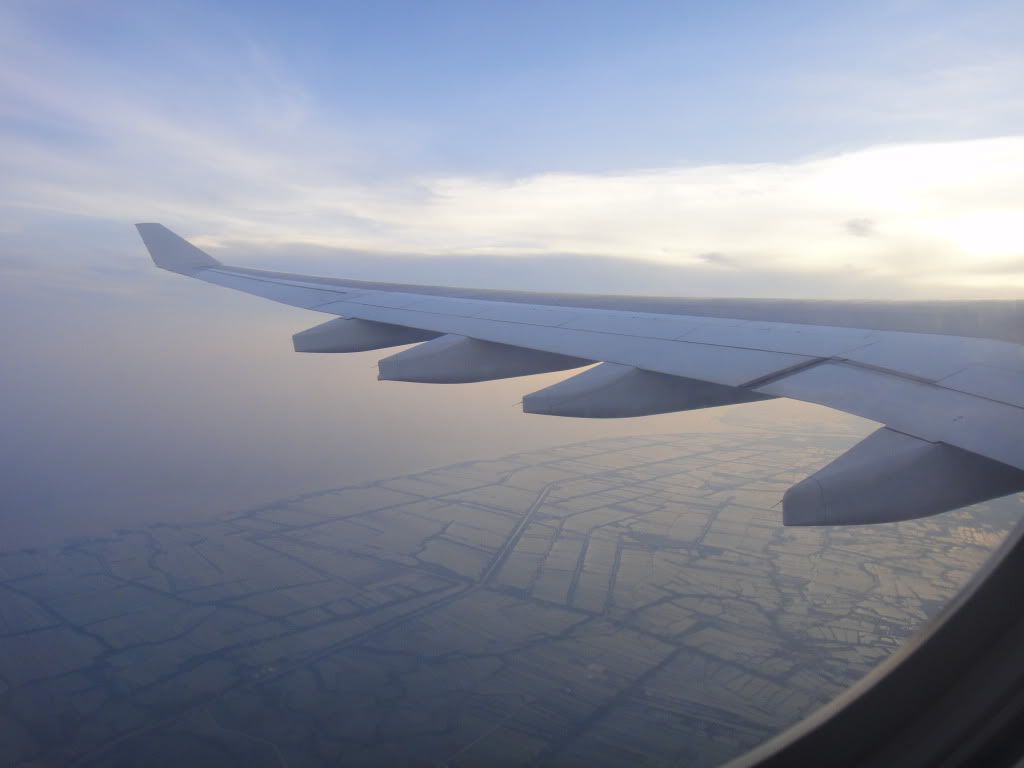 Refresh towels were handed out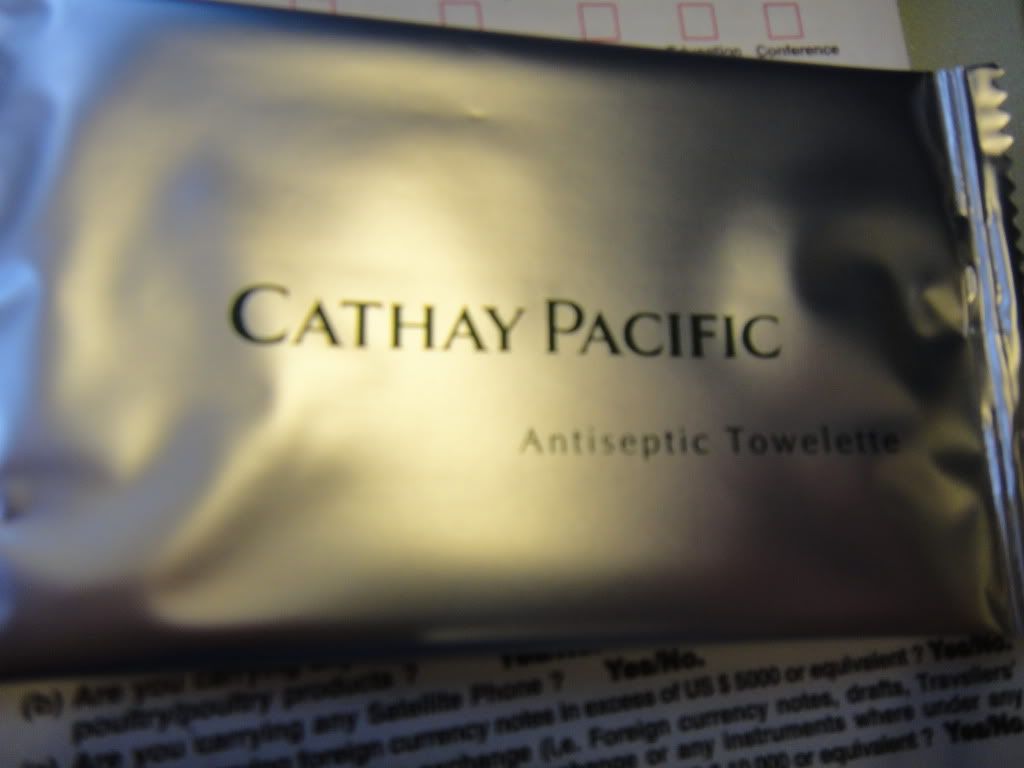 Sun shining through the clouds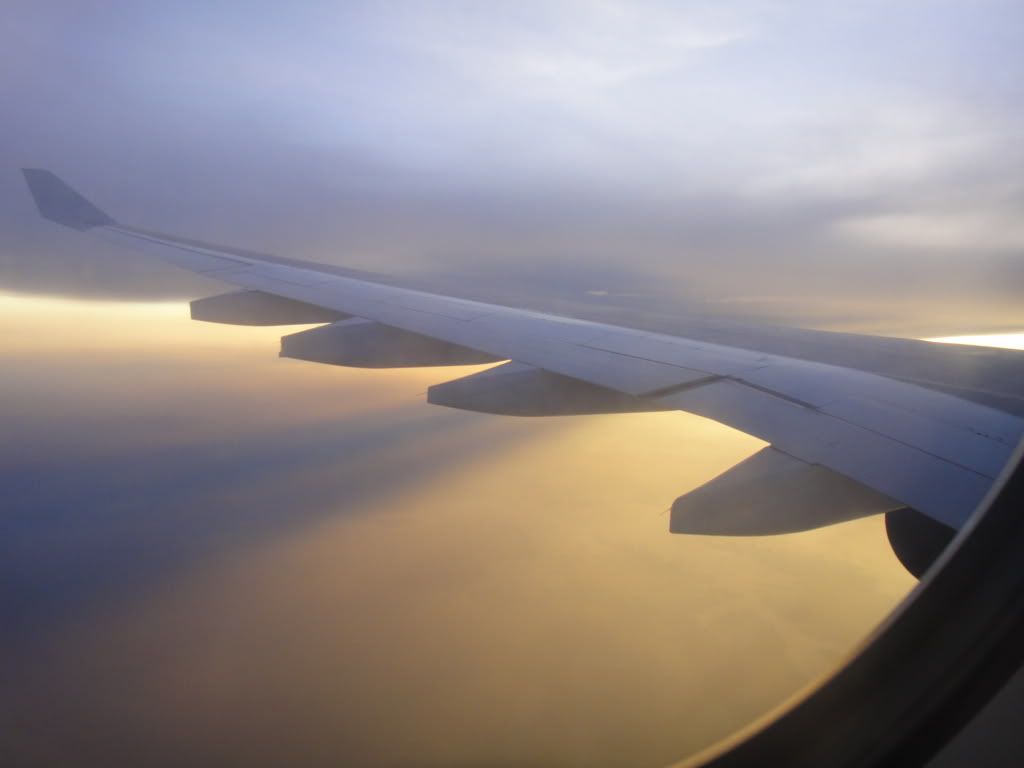 Still climbing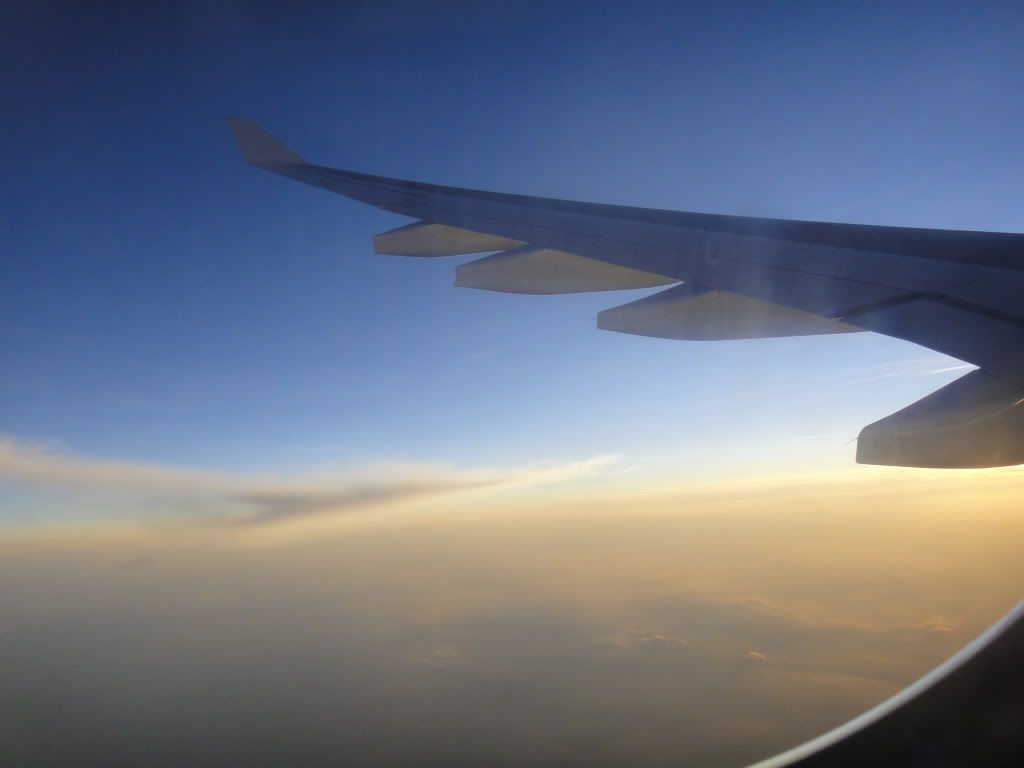 Sunset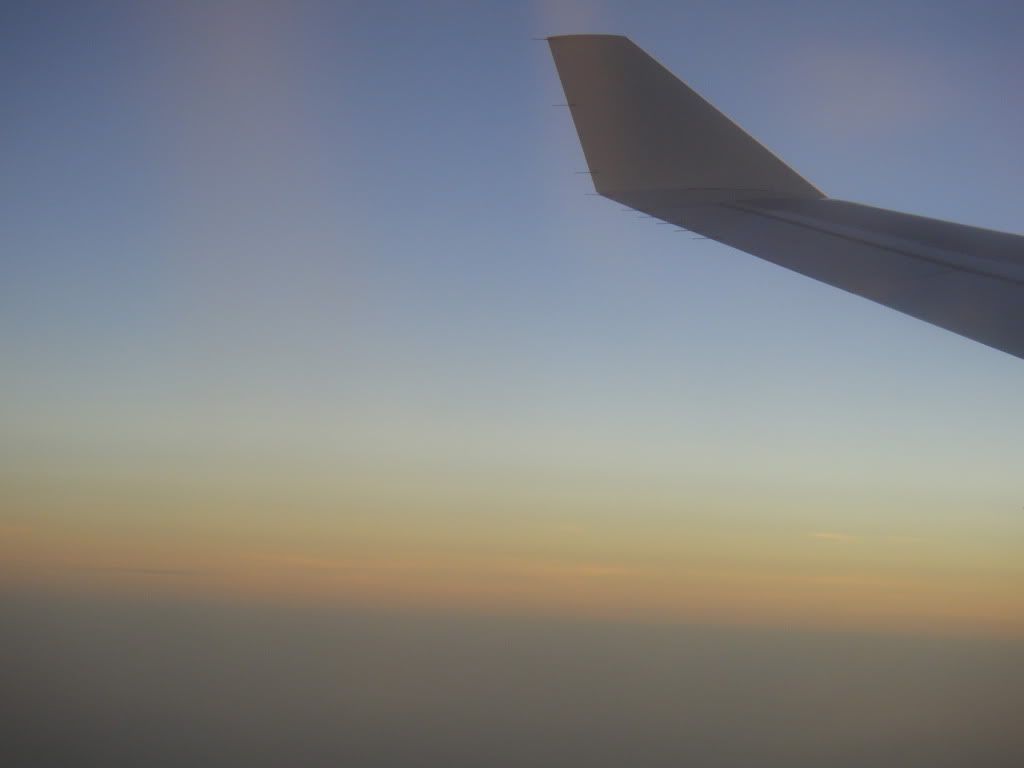 Legroom would've been ok if it wouldn't have been for the crappy IFE box. Takes away all your leg space so I was feeling terrible in my legs after the flight. Not good at all, thumbs down CX for that.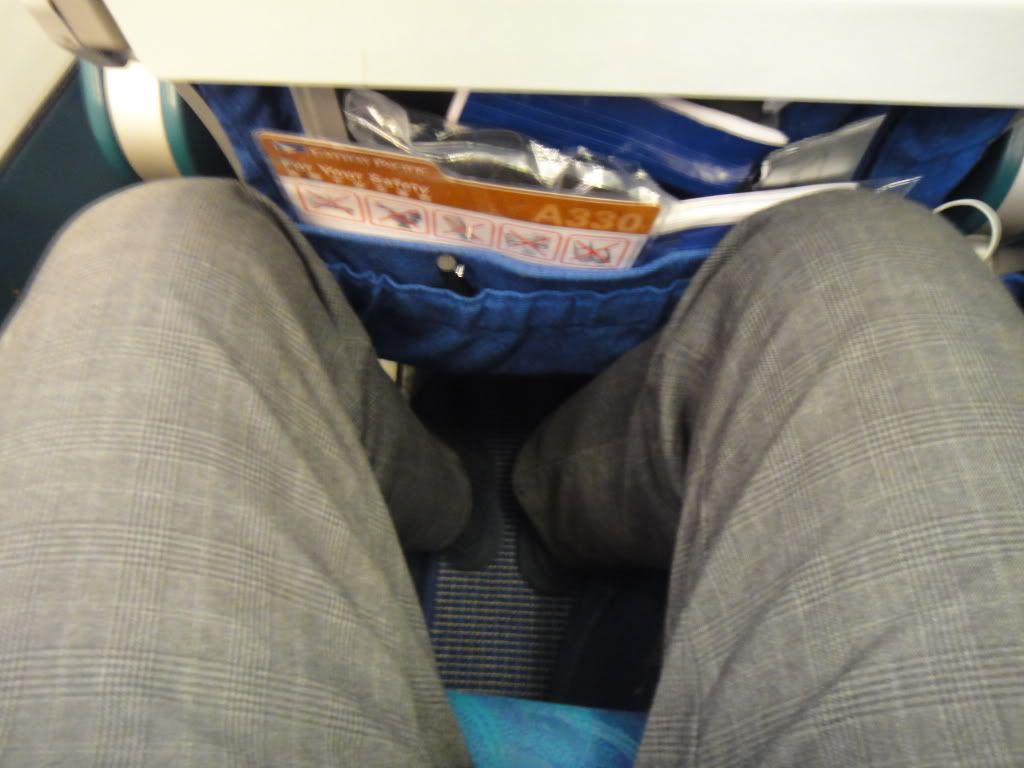 My nightmare, the IFE box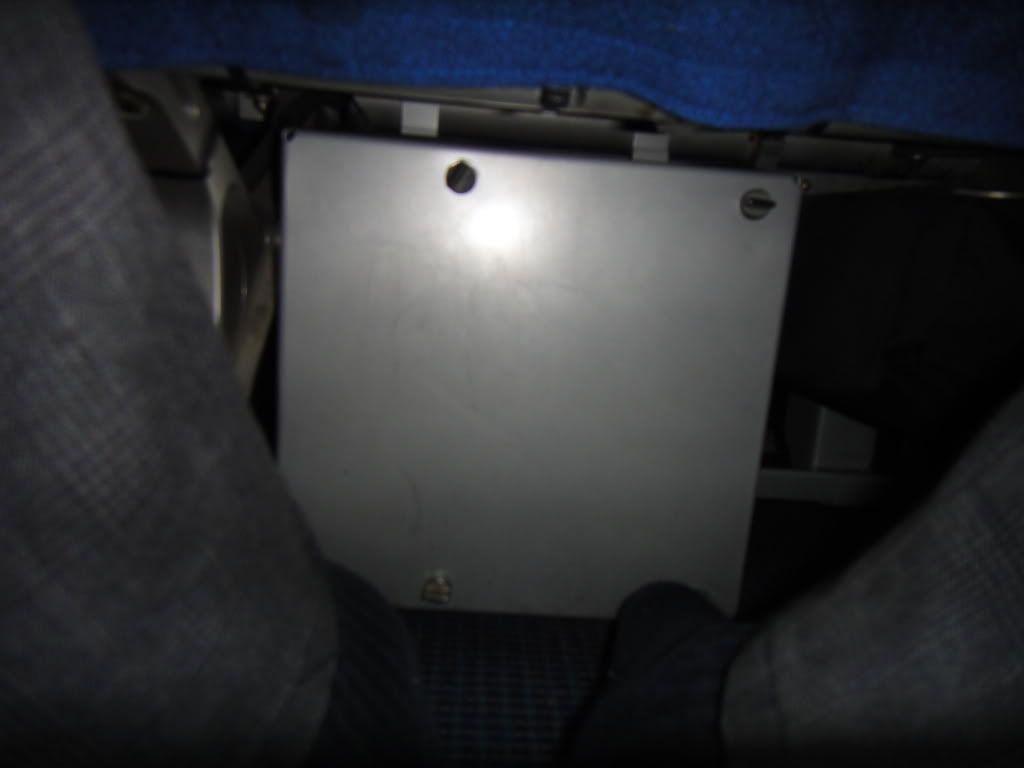 Almost dark outside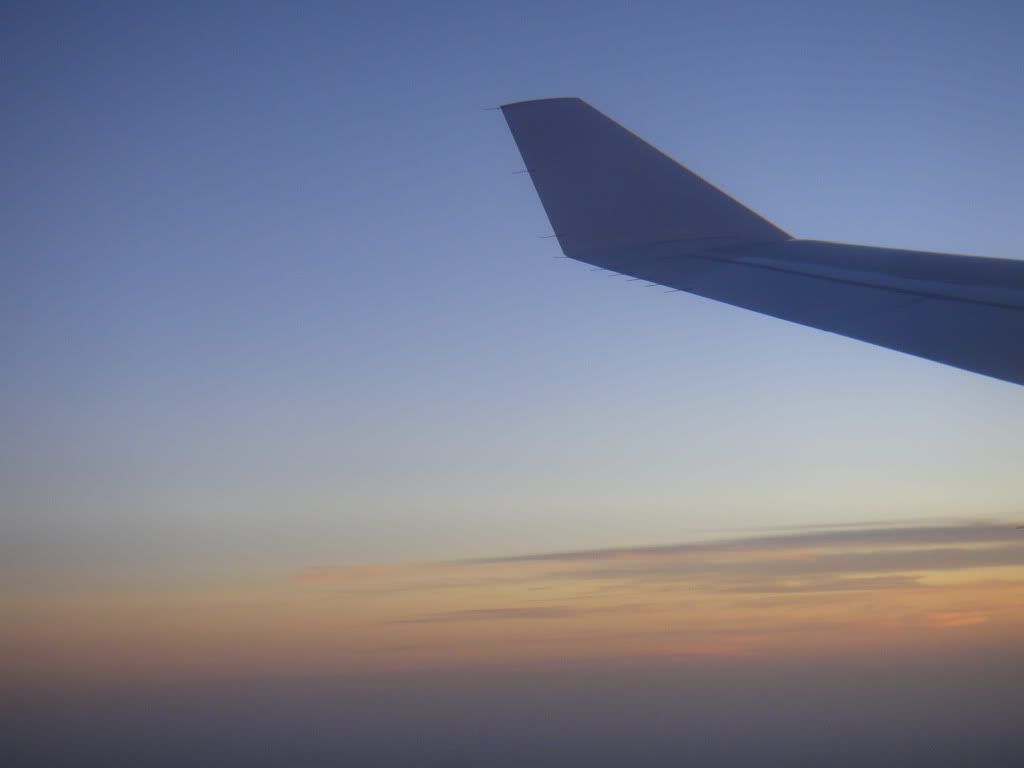 Then the meal came along. The choices were meat vs. vegi. As I'm a big non-vegetarian I chose the meat, but no, there were only vegis left. It didn't taste good at all and I was left starving until 6 hours later when I finally got something to eat at my hotel.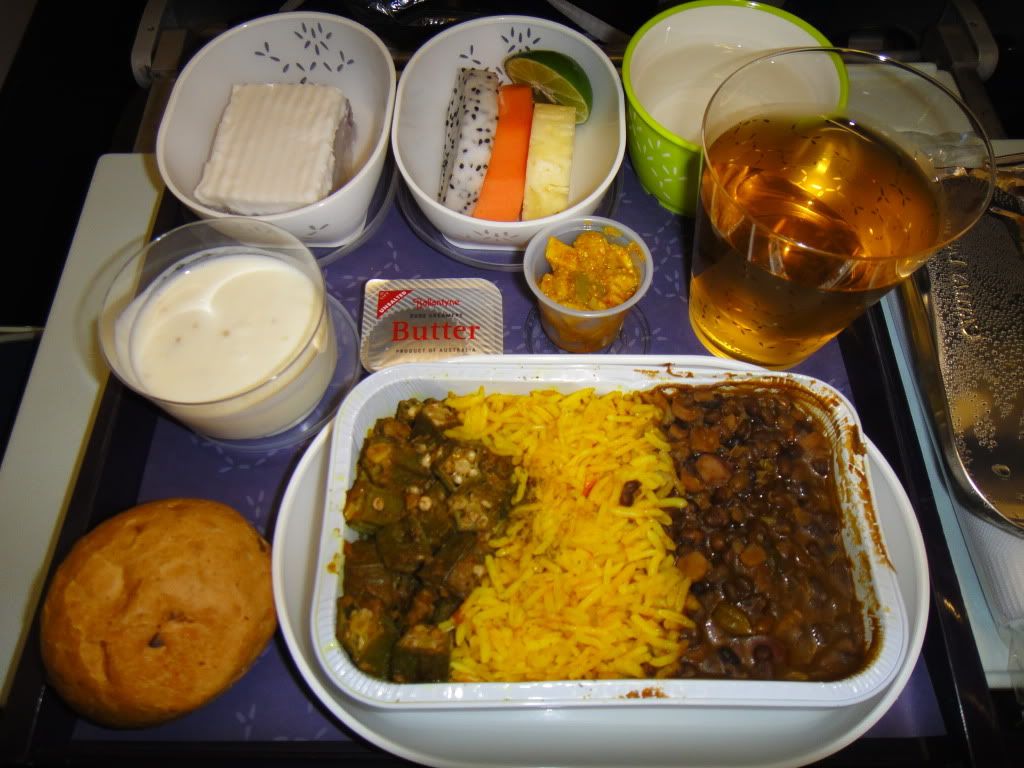 Last light of the day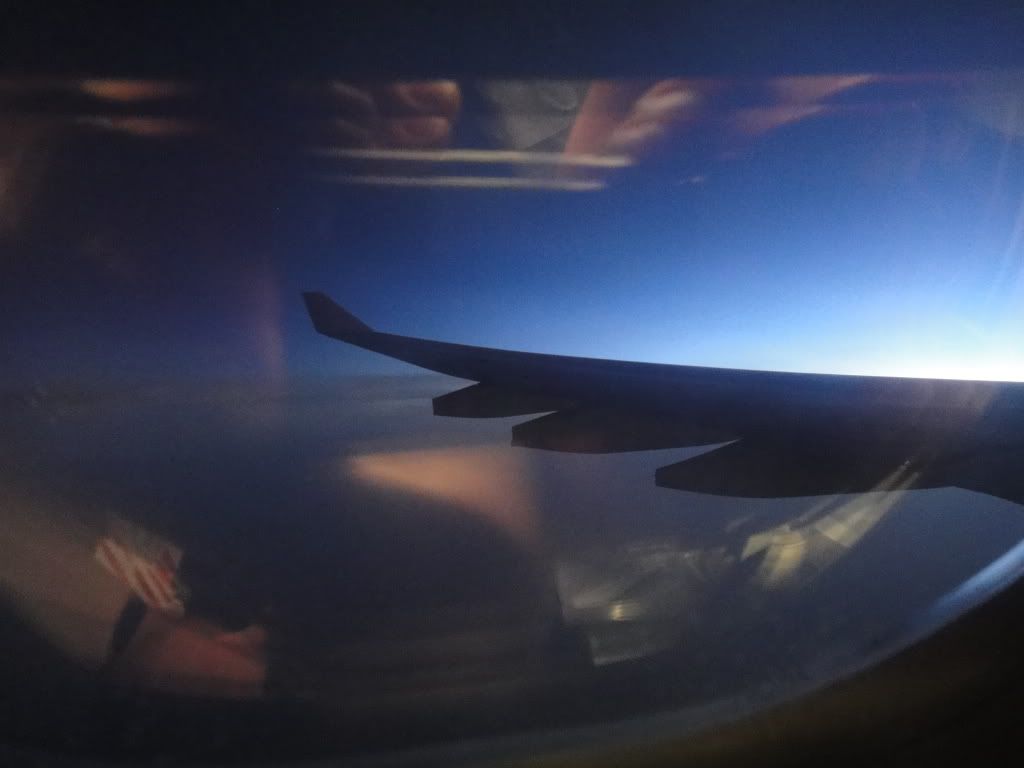 As it was 100% dark on approach and landing, I'm not gonna post the video of the landing as you can't see anything in it.
Taxiing in to the gate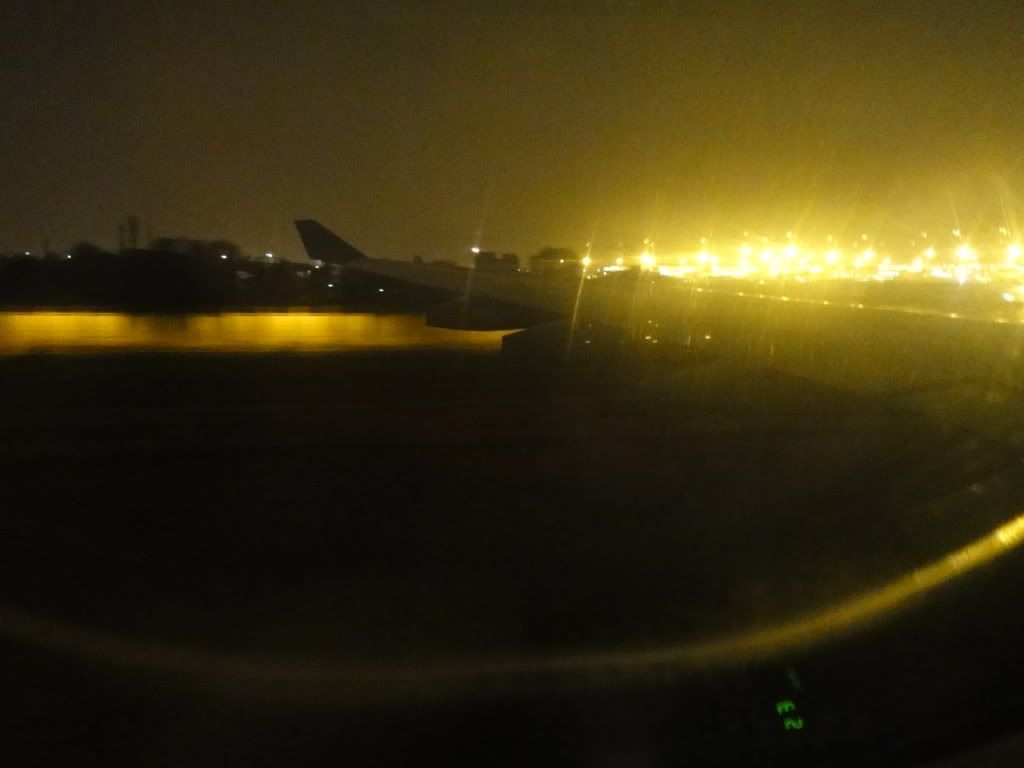 And we have come to a stop
My seat – not too comfortable, I don't really like the 330 2-4-2 layout. Prefer the 767 2-3-2 and 777 3-3-3 layouts over it.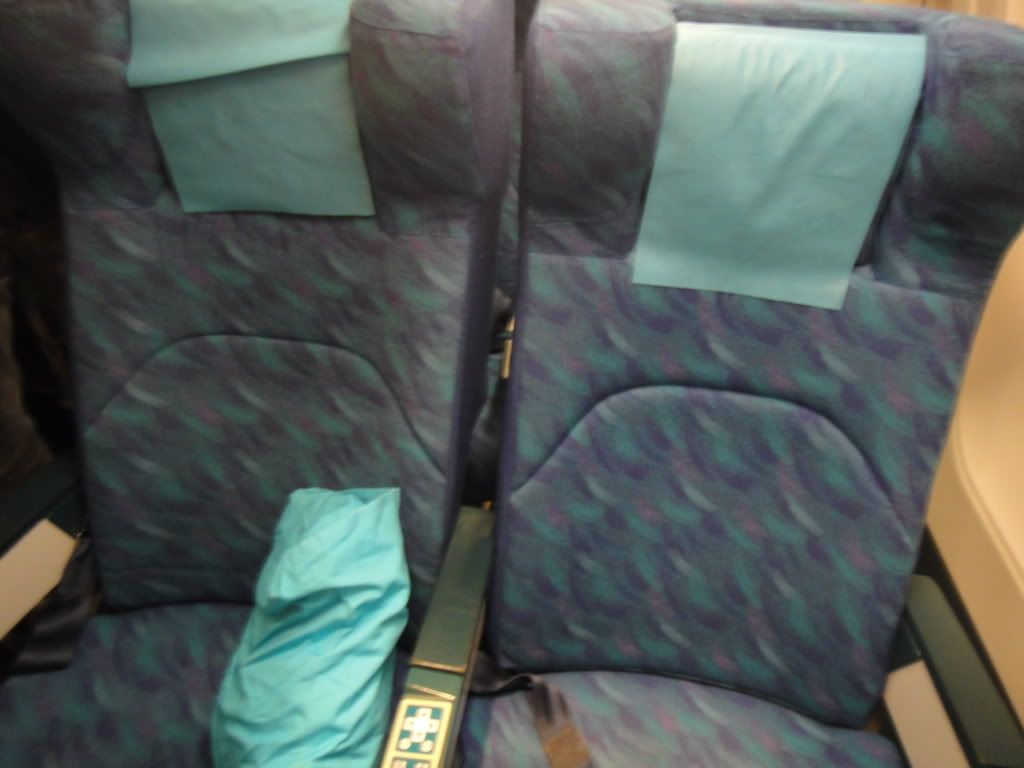 We disembarked and took the relatively long walk to immigration. DEL was a real nice surprise. Everything sparking new and fresh, also immigration was a breeze. Two thumbs up to the airport management!
We prebooked a taxi inside the terminal and walked out the jungle that is Indian car traffic. After driving the 10 km to the hotel in around 1.5 hours we finally got up to our room. After eating the much-wanted pizza from the room service, it was time to go to sleep for the 5 am wake up call the following morning because we were trying to catch the train to Agra at 6.30 to see the Taj Mahal.
Nothing worked the following morning, and long story short, suddenly we were aboard a car outside a scam "Transport of India Headquarters" which would take us to Agra. To our surprise, we weren't mugged or something but driven to Agra instead, and the driver turned out to be a nice guy. Of course we stopped at all his uncles shops along the way and had "the best sandwich in India" at his brothers restaurant (the sandwich actually was fine
).
Some sights along the way:
Strange cow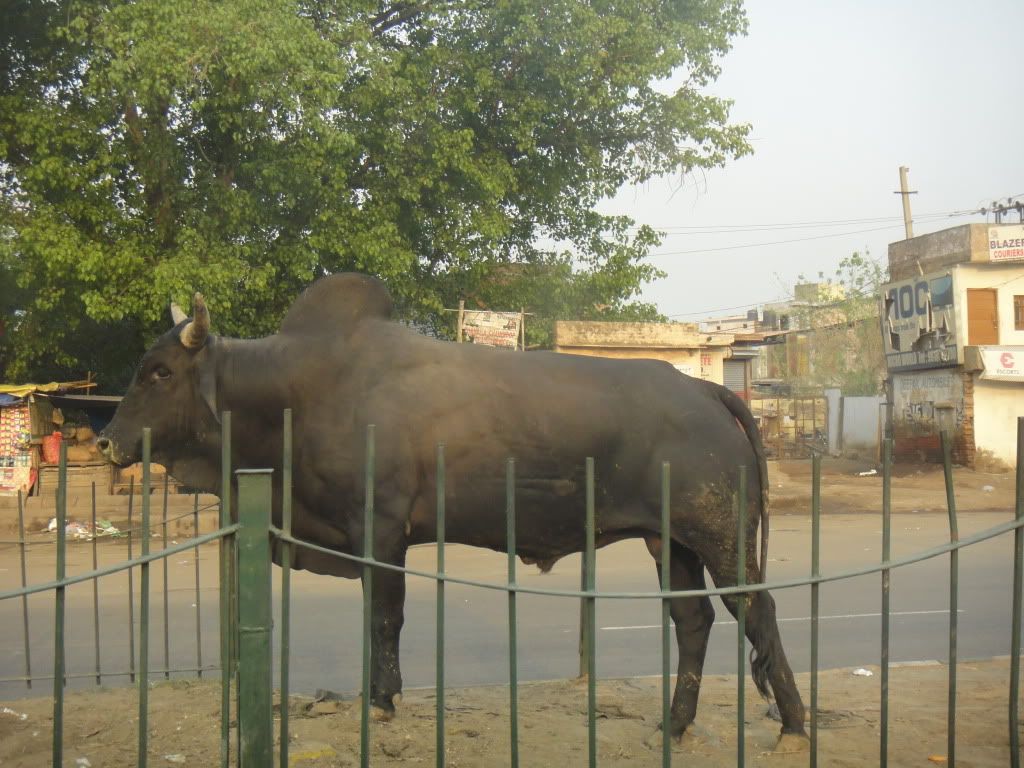 Standard housing – everything screams "POOR!" around here.
Baby sitting at a not-so-legal place in the car.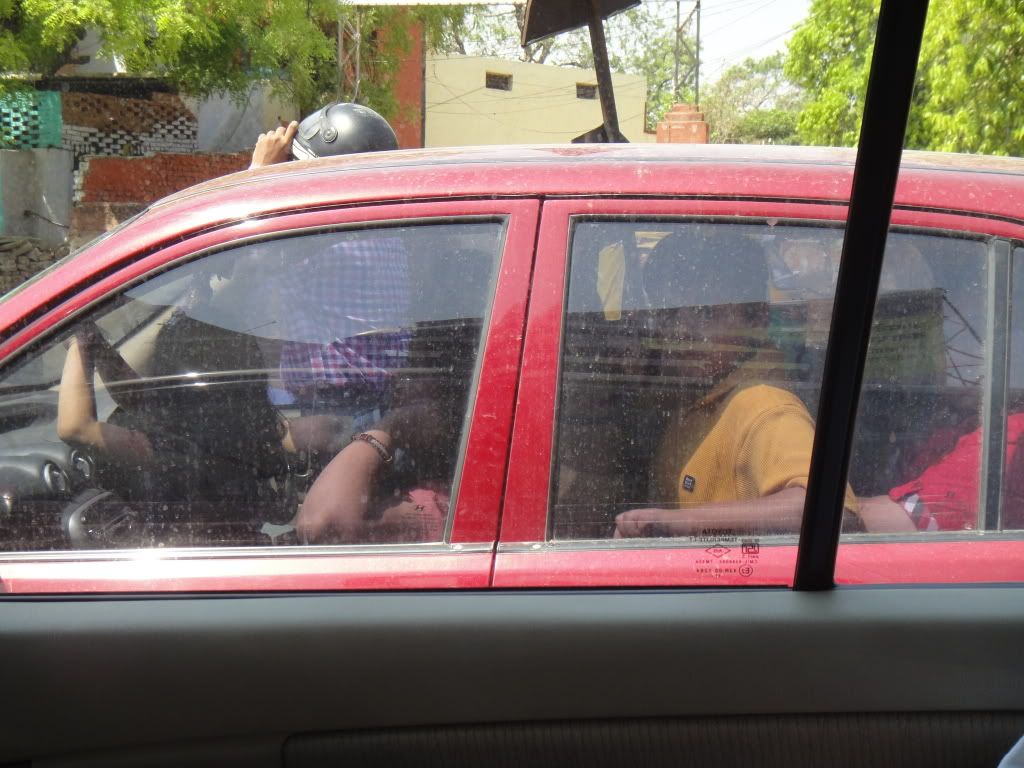 At last we arrived in Agra after a 4 hour drive in the terrible car traffic in India. There we met our guide which turned out to be also the best friend of our driver – what a coincidence!
Well, I guess that's just the way things work here in India.
Some pics of and around the Taj:
The massive entrance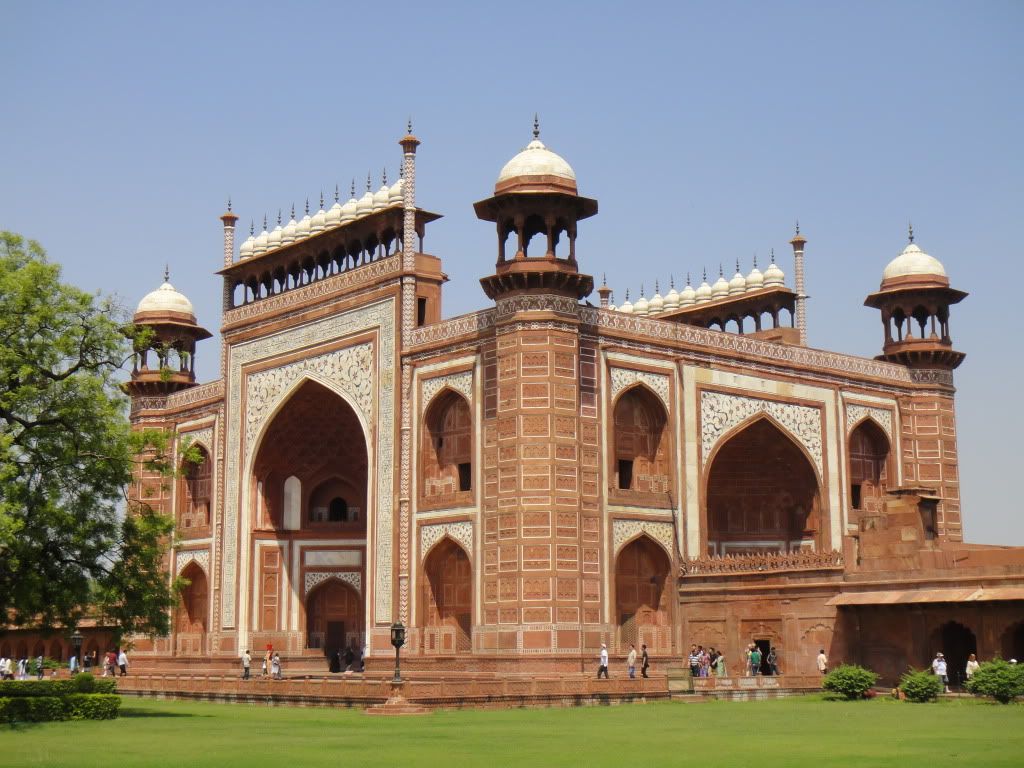 Up front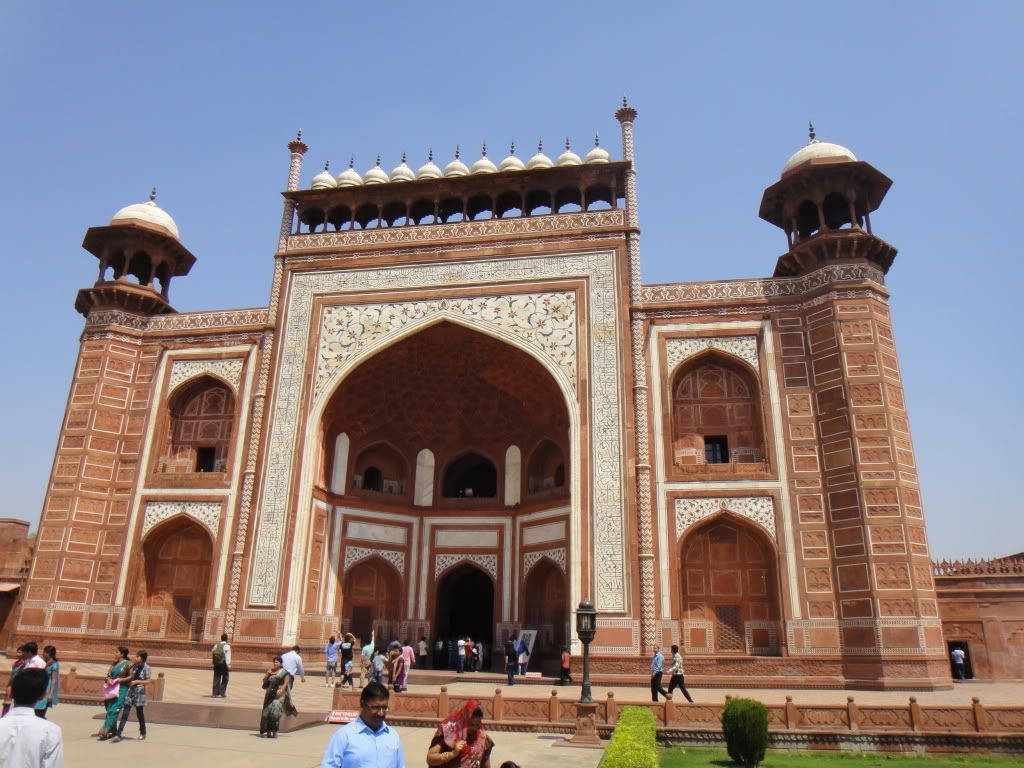 Finally, the Taj Mahal!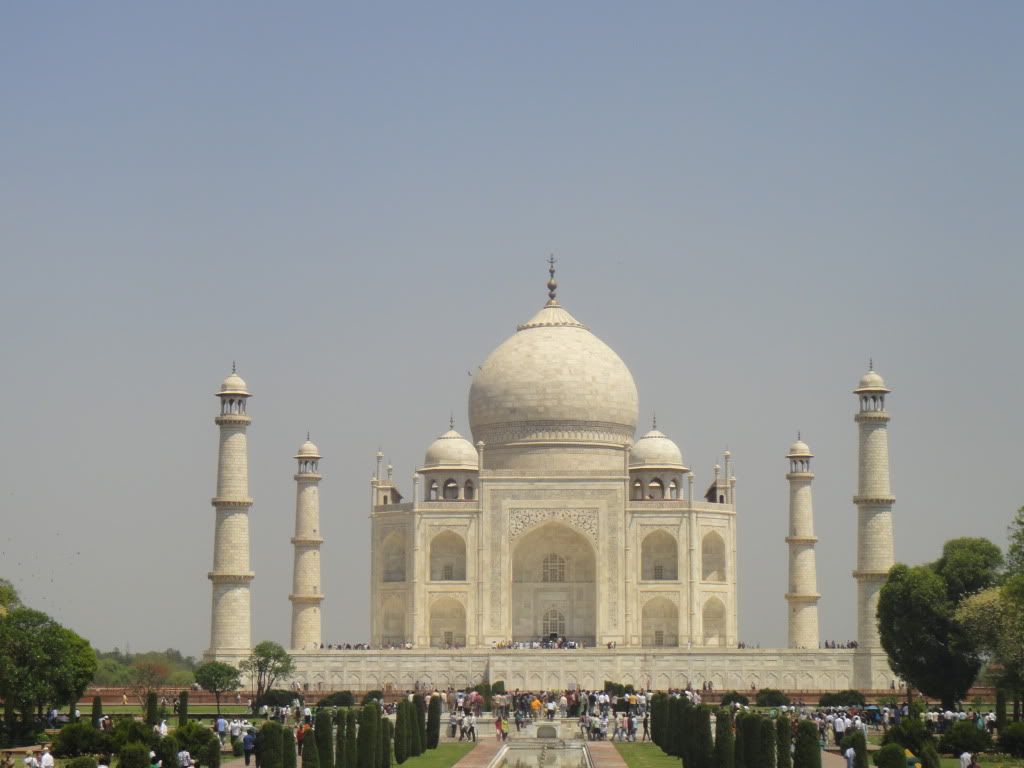 Nice water in front of it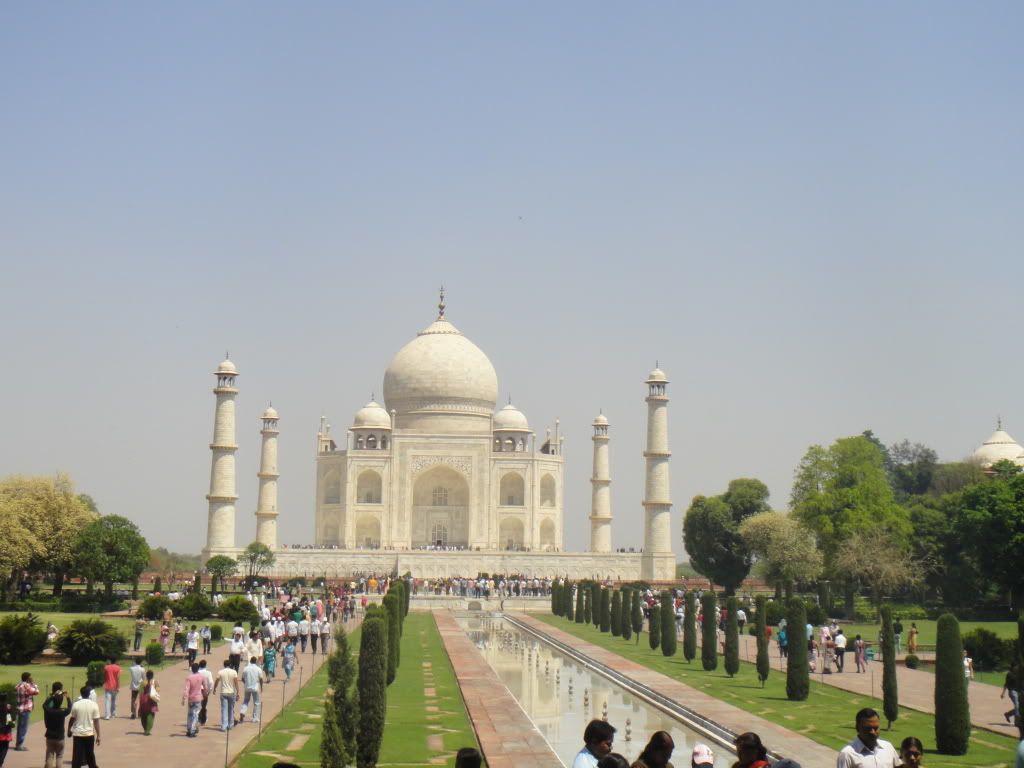 Signature Taj pic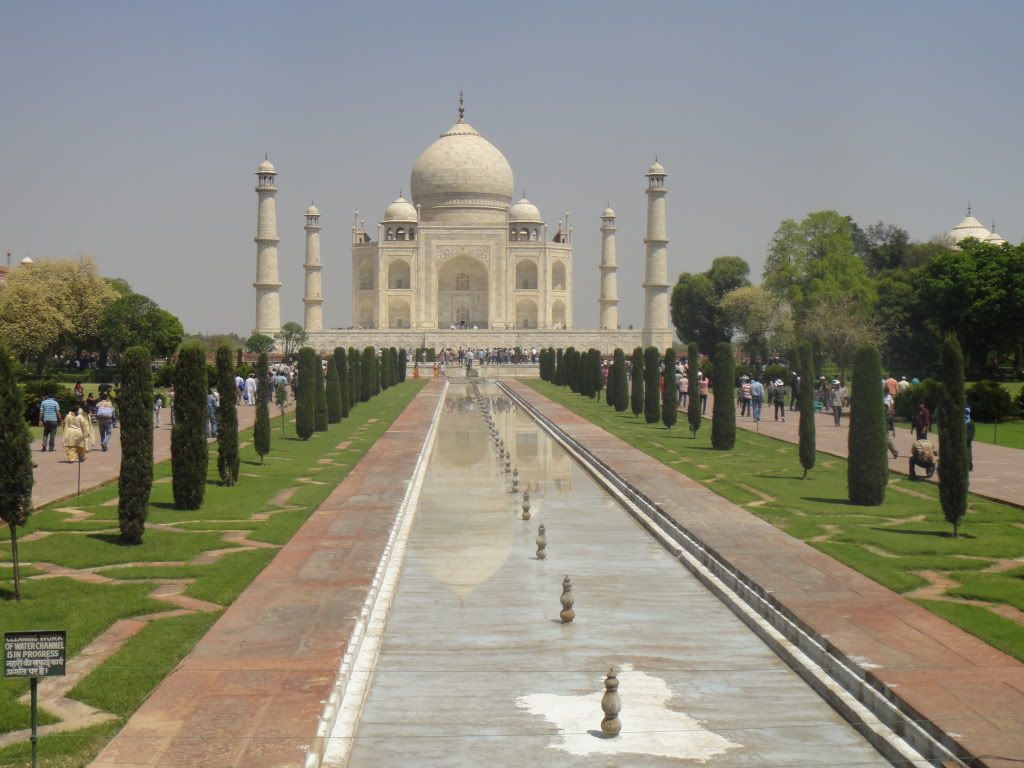 Impressive building
Different angle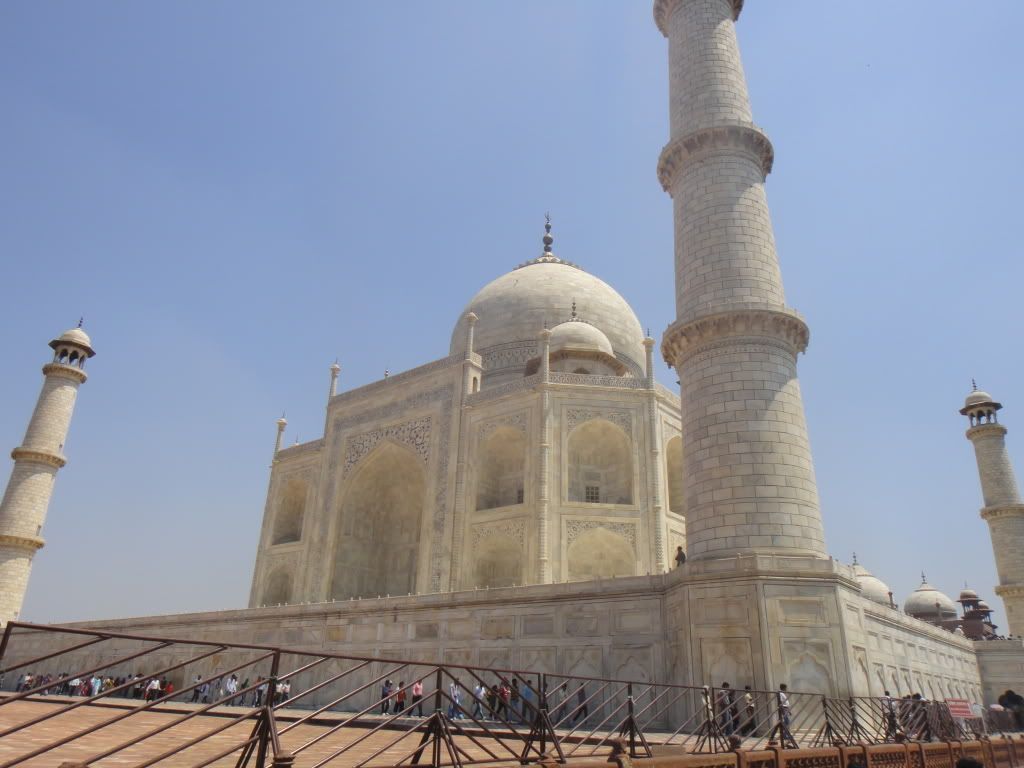 Seeing this iconic building was great, and it was certainly an experience to see how huge it actually is. When done with that, we went to the finest restaurant in Agra (for real, not an uncle one
) and got ourselves some GREAT Masala chicken. When you're in India, you gotta try this chicken course somewhere. We got ourselves one in Mumbai too, and it tasted even better! Amazing how good Indians are making food.
We laughed so much when we saw the sight on the next picture, because the headline on the Icelandic newspaper that day was "DOG LEFT IN THE REAR OF A CAR WITH THE DOOR OPEN!" and everyone so concerned about it. Having just read that, and then see that
this
is just a everyday thing in India was really funny. Shows how much difference is between these countries.
4 men sitting in the rear with their feet hanging out, driving on 60 km/h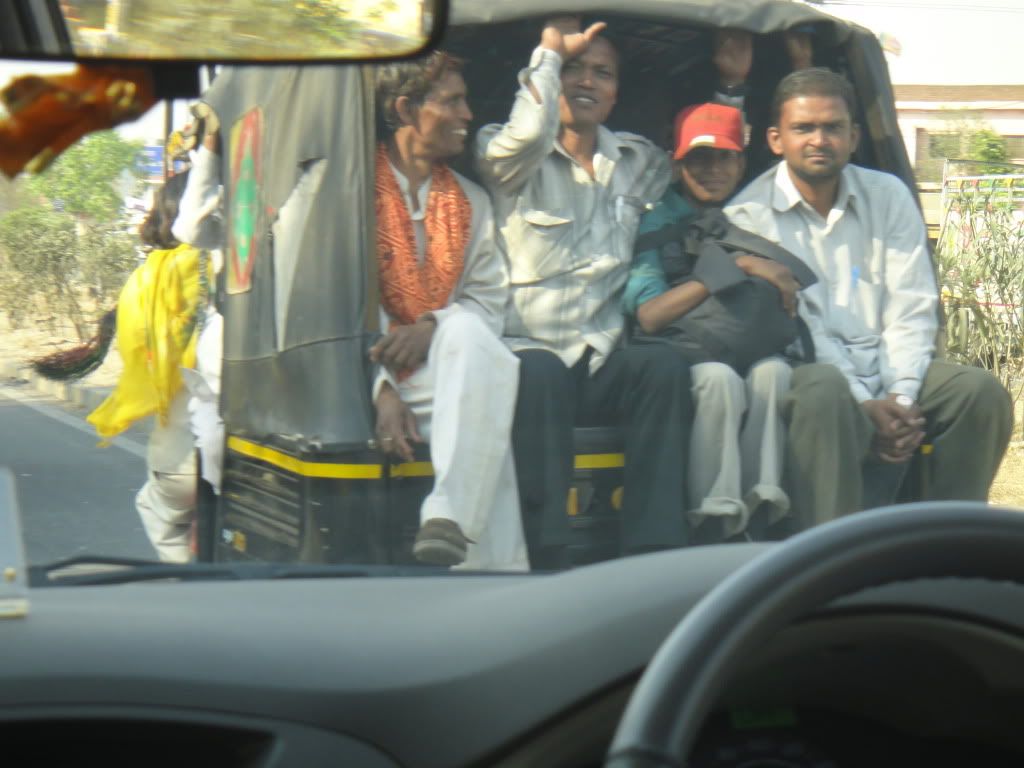 We arrived at our hotel at 7 pm, ate dinner and surfed the web before going to sleep to prepare for the travelling the day after.
We woke up at 10 am the next morning, had breakfast and took a taxi to the airport at noon, 4.5 hours before scheduled departure.
That early departure ended up being a very wise decision because first we were directed straight to domestic departures as we had a OLCI boarding pass to DEL. Then we were directed to international departures as our inbound plane was from JFK. Then we were directed to the check in desk again as we needed a proper boarding pass for international departures. Then we were directed again to international departures only to be directed back to the check in desk to get a stamped luggage tag. Finally, 2 hours after arriving at the airport, we came in airside. If we had arrived 2 hours prior as normally, we would've missed our flight!
The nice DEL check in hall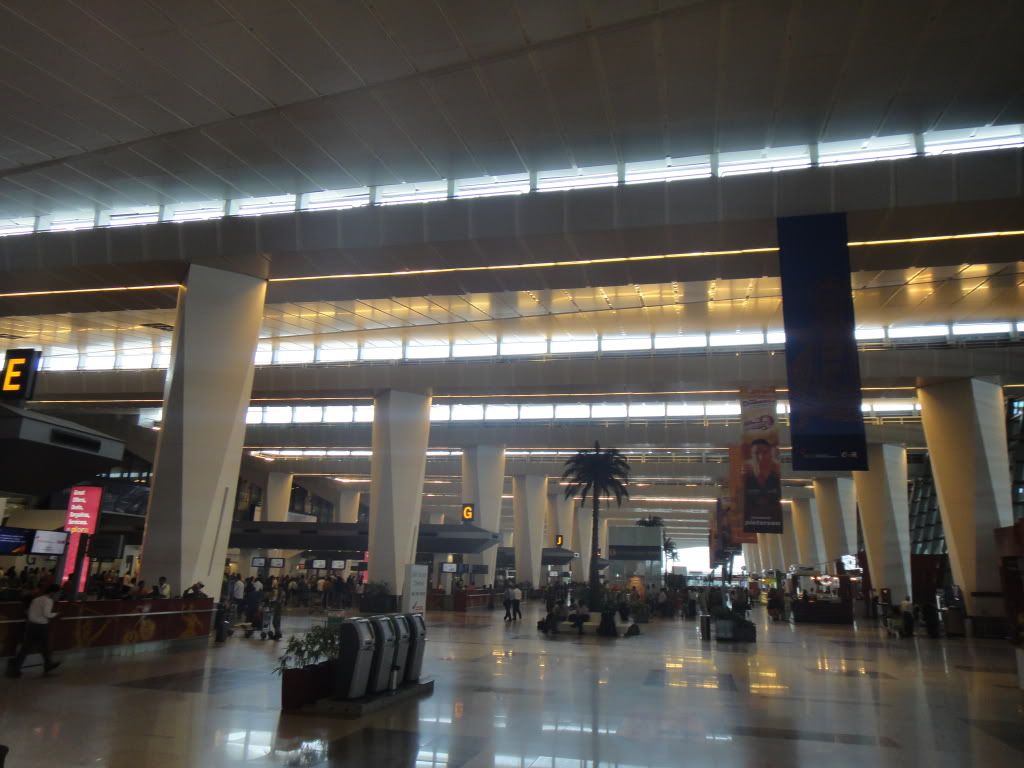 And the view the other way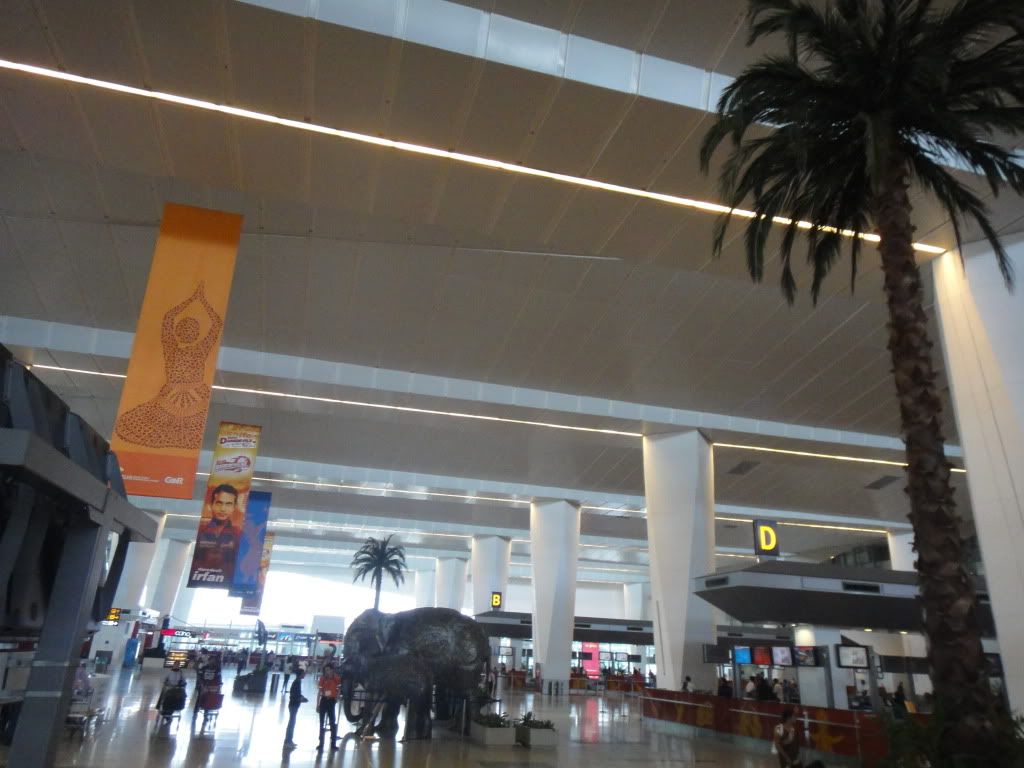 I didn't know pictures were forbidden so I just shot as I wished… luckily no security guard noticed me.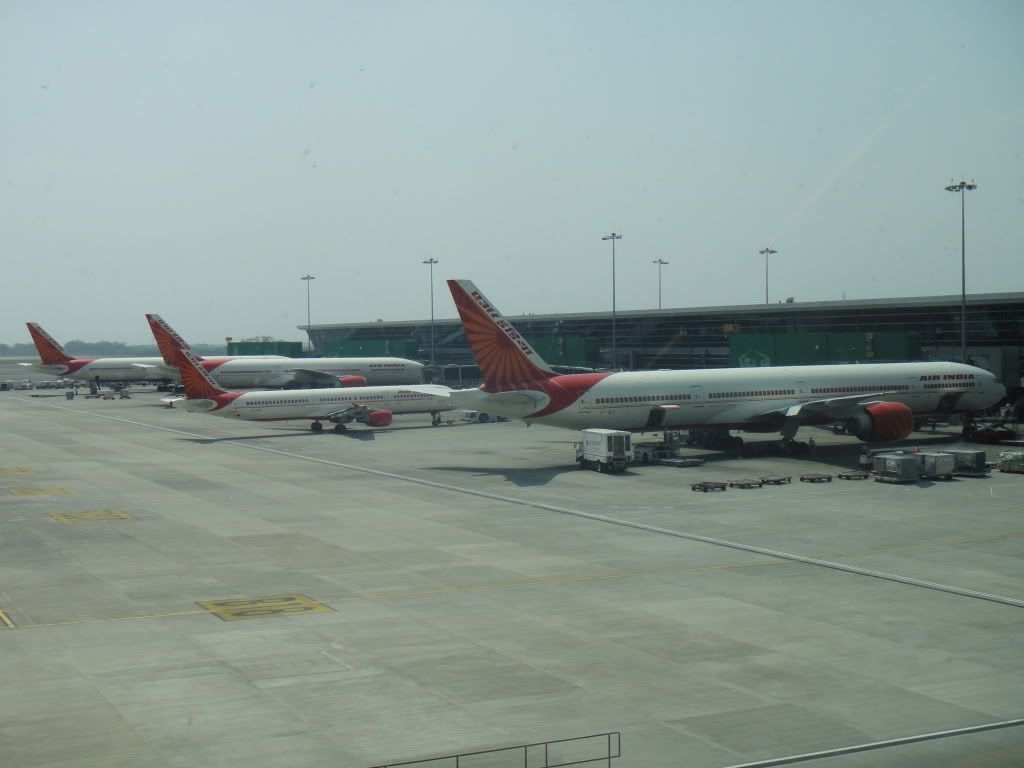 Air India lineup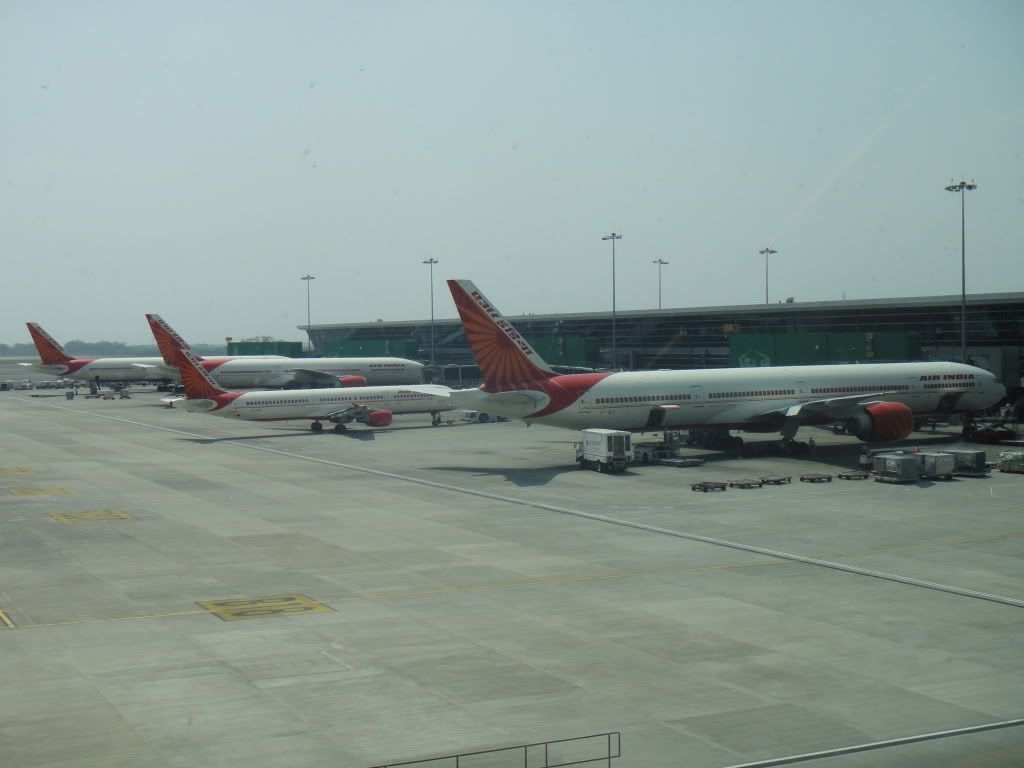 View from my restaurant – this AI 77W is the same one I saw in YYZ some 2 weeks earlier while departing for NRT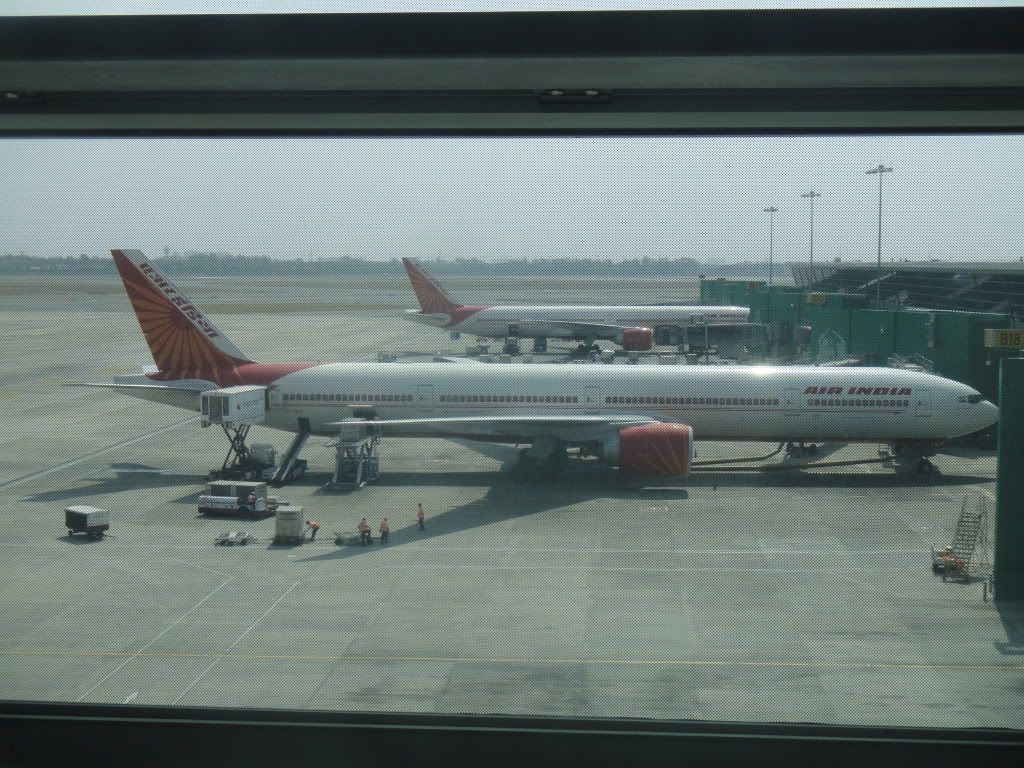 Air India 321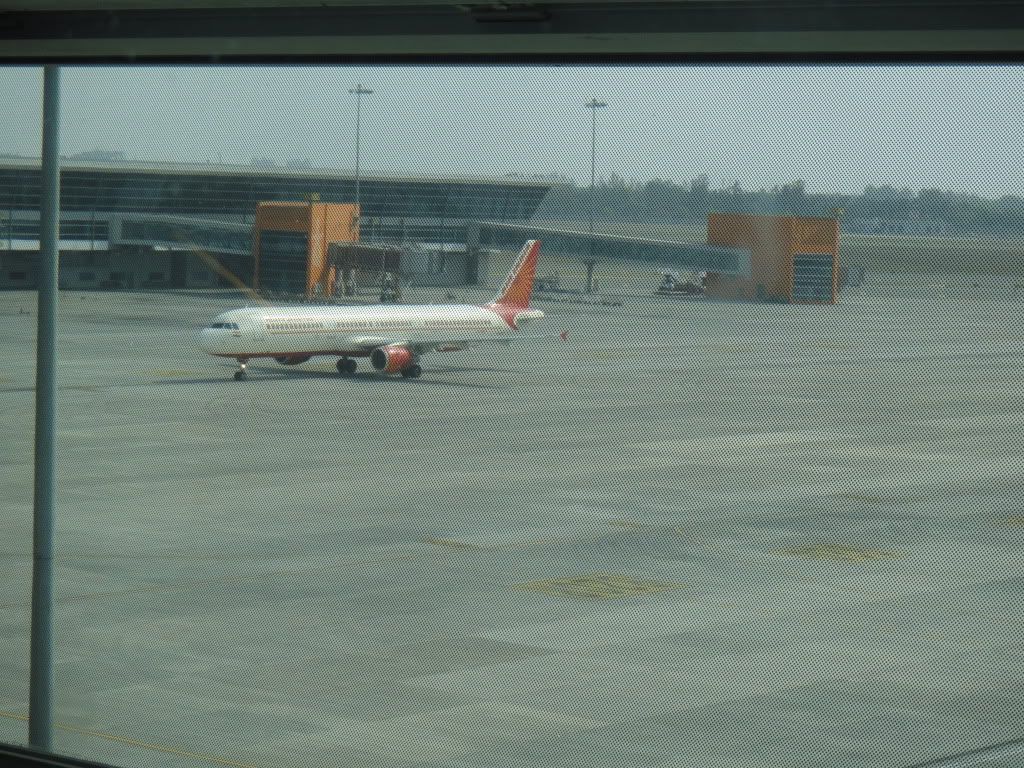 Indian 320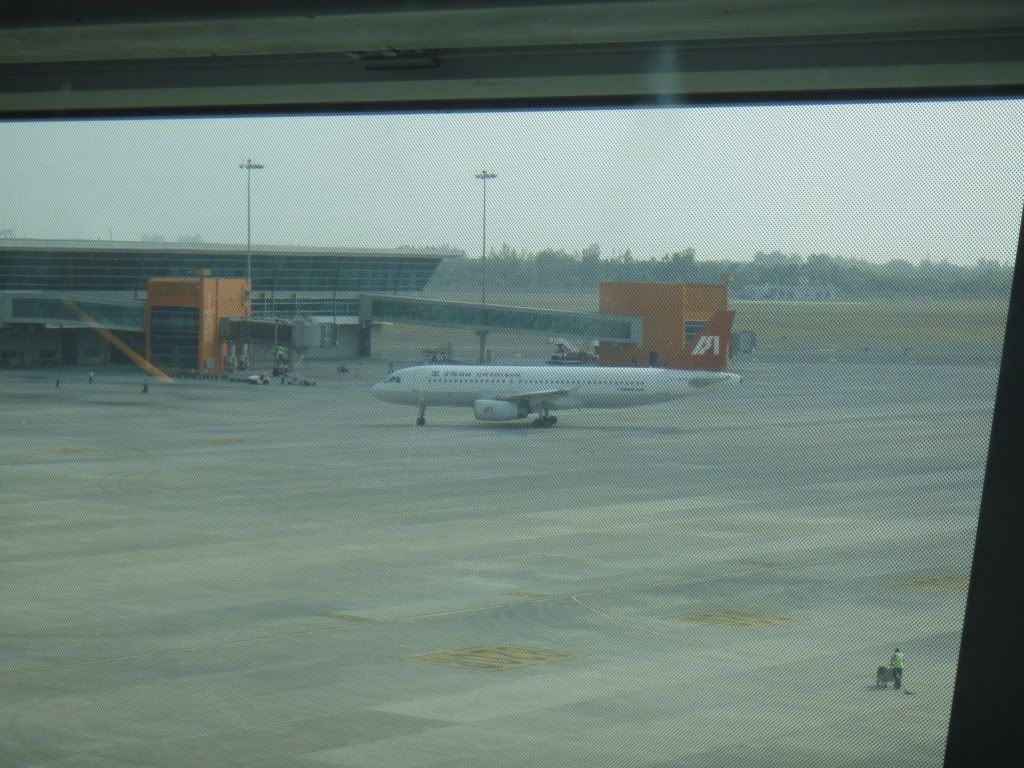 Tails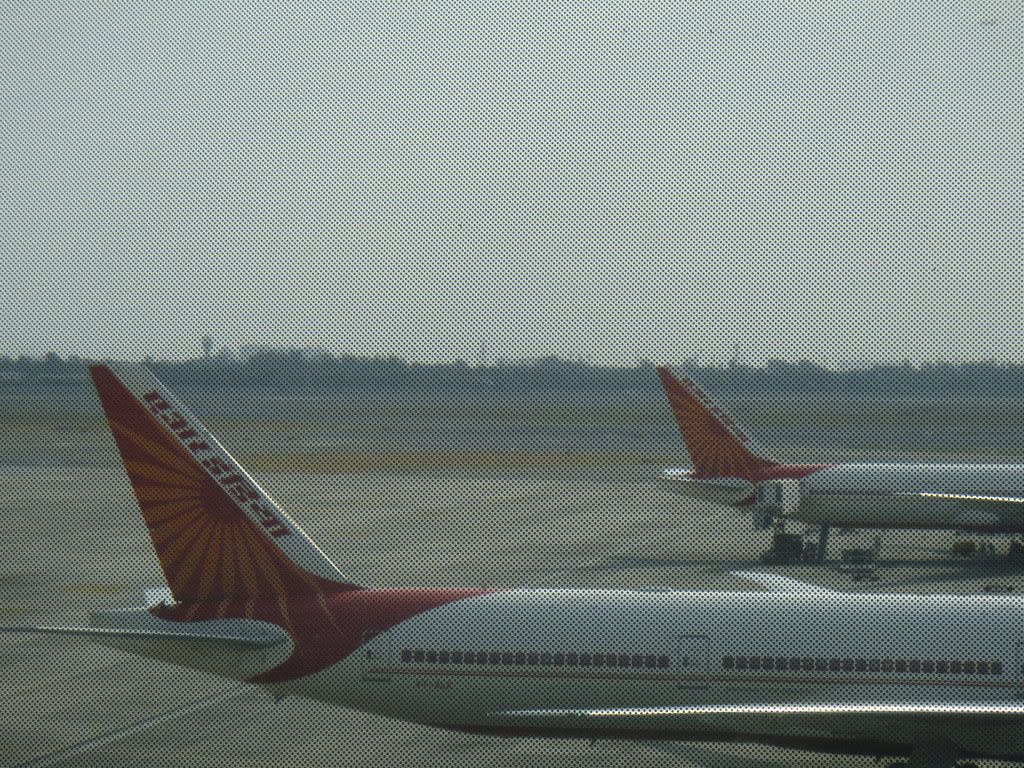 VS 346 seen while walking to the gate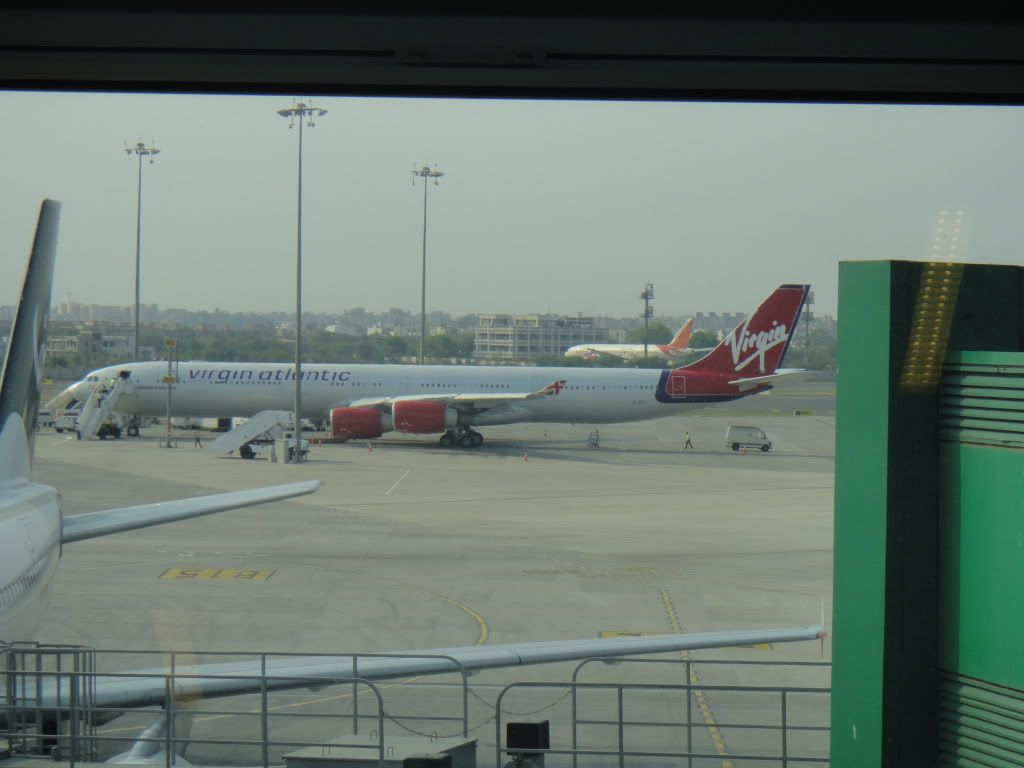 PIA 310 pushing back – such a nice shorty!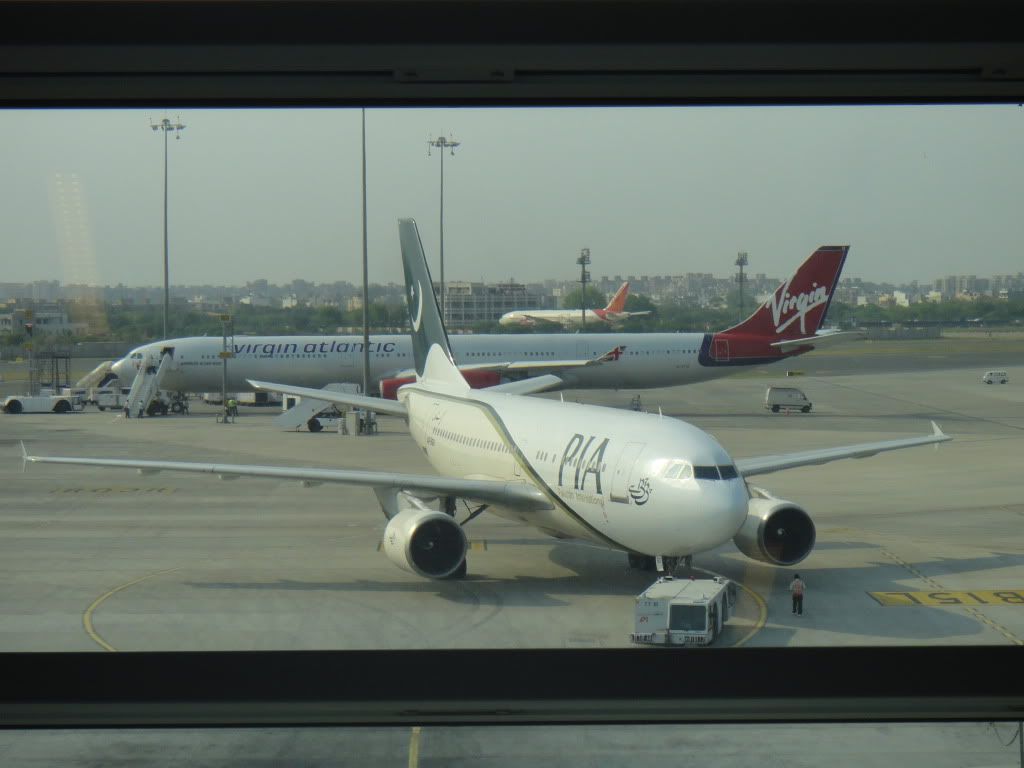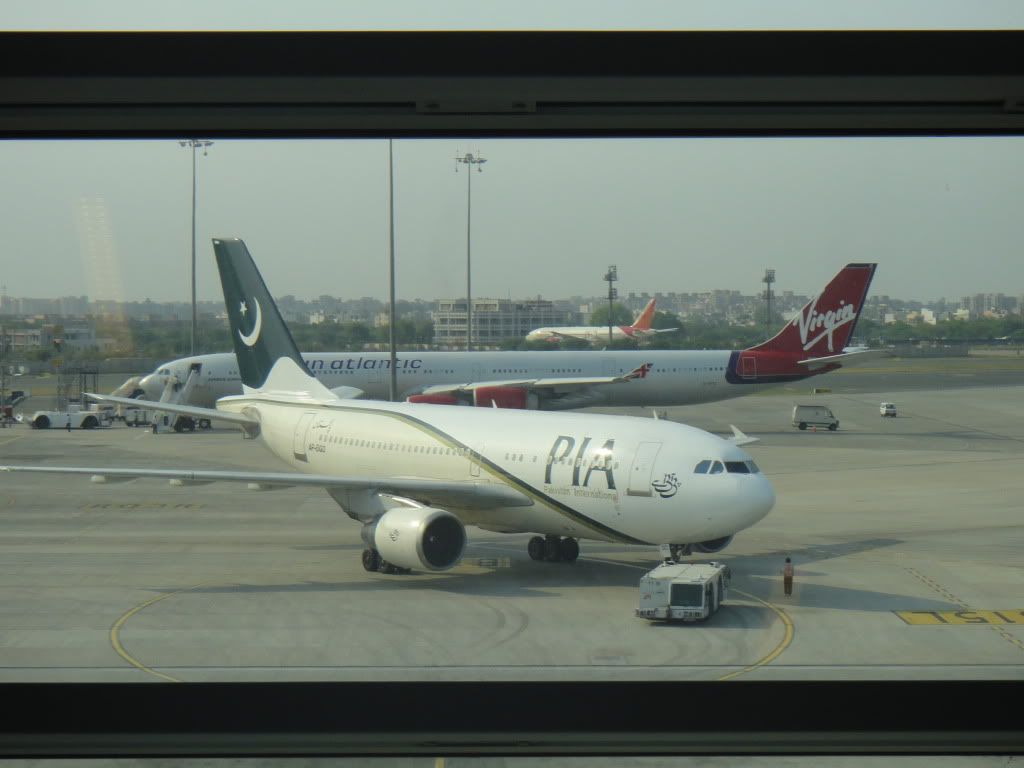 IndiGo 320 leaving for BKK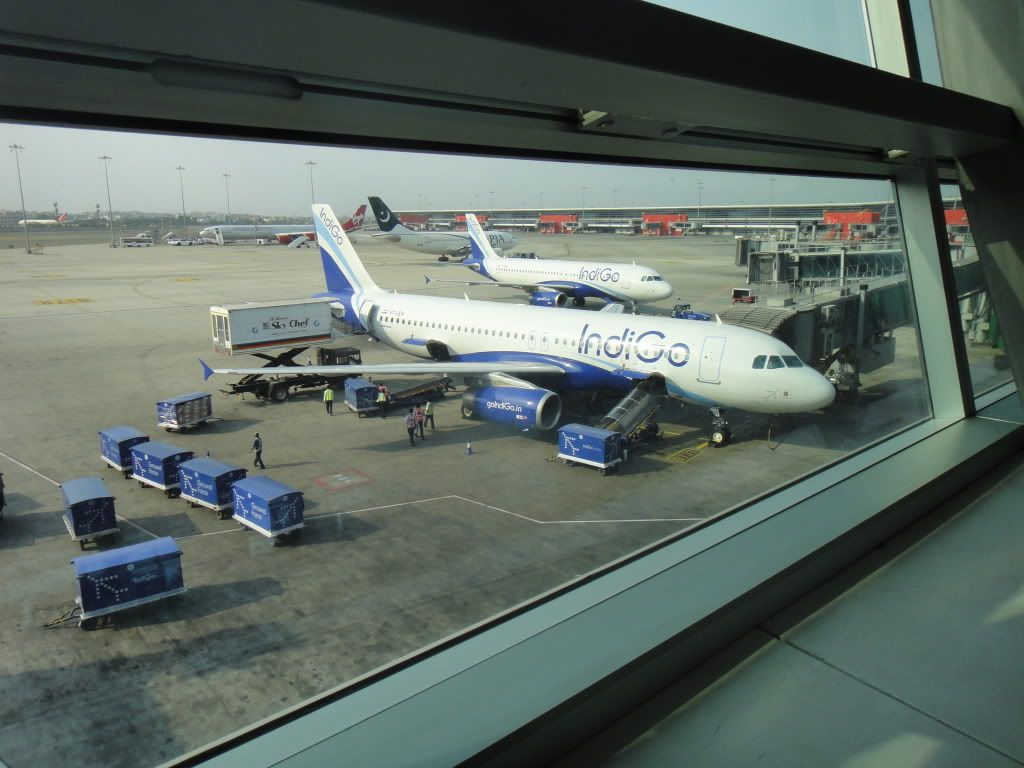 My 77W, VT-ALJ. That engine…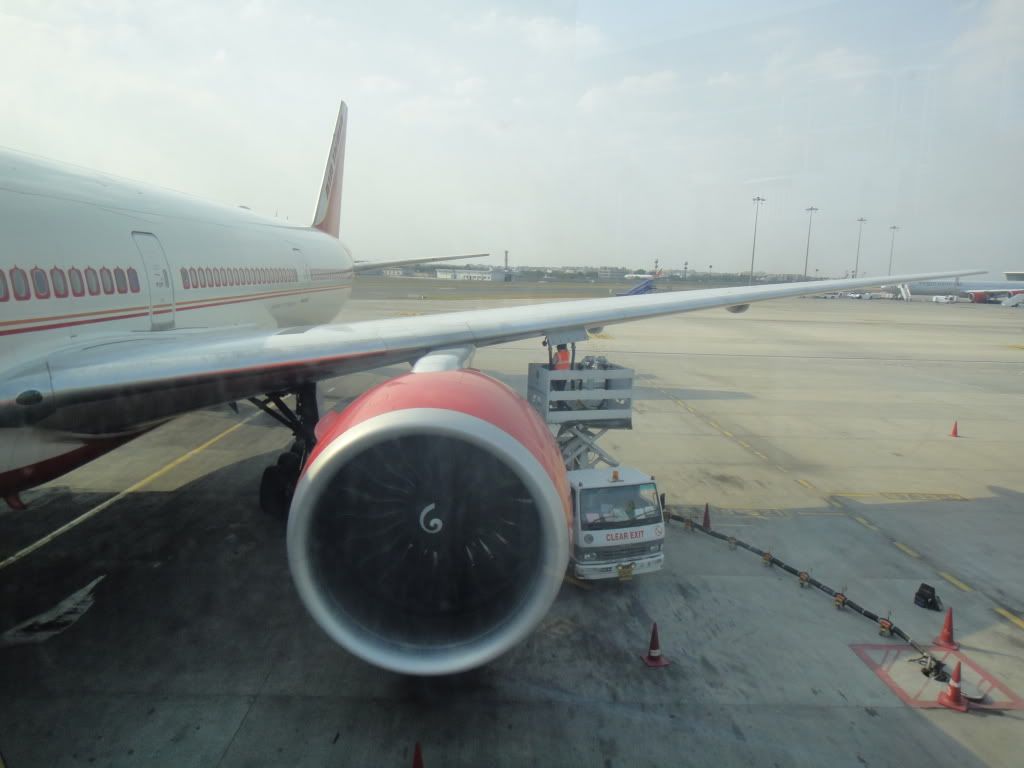 Flight information
Date: 16. July 2012
Airline: Air India (AI/AIC)
Aircraft: Boeing 777-300ER
Registration: VT-ALJ
Flight number: AI 102
From: New Delhi Indira Gandhi International Airport (DEL/VIDP)
To: Mumbai Chhatrapati Shivaji (BOM/VABB)
Runway at origin: 29
Runway at destination: 32
Sched/Act departure: 16:45/16:50
Sched/Act arrival: 19:10/19:02
Blocked time: 2 hrs 25 mins
Flight time gate to gate: 2 hrs 12 mins
Flight time RWY to RWY: 1 hrs 41 mins
Seat & Class: 18A (Economy, Y)

Personal information
My 225th flight, 16th in 2012
My 1st flight on AI, 1st on AI 777, 1st on AI 77W
My 4th flight on 777, 2nd flight on 77W, 1st flight on VT-ALJ
My 47th airport
My 28th airline
My seat for the next 2 hours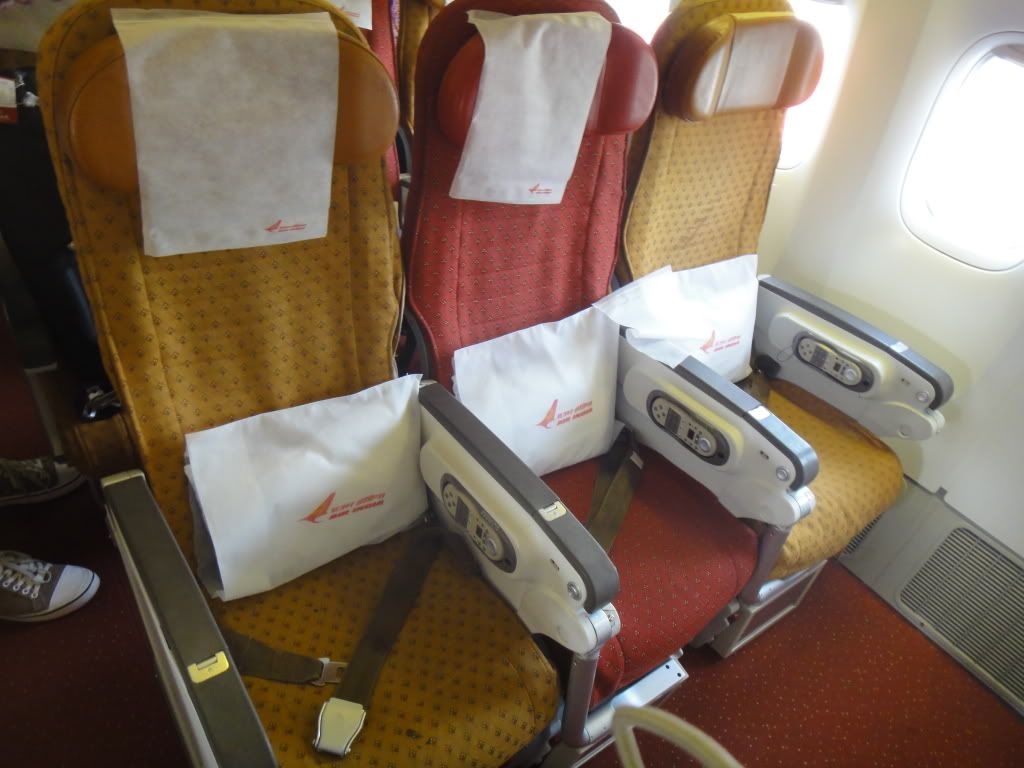 View out on that massive engine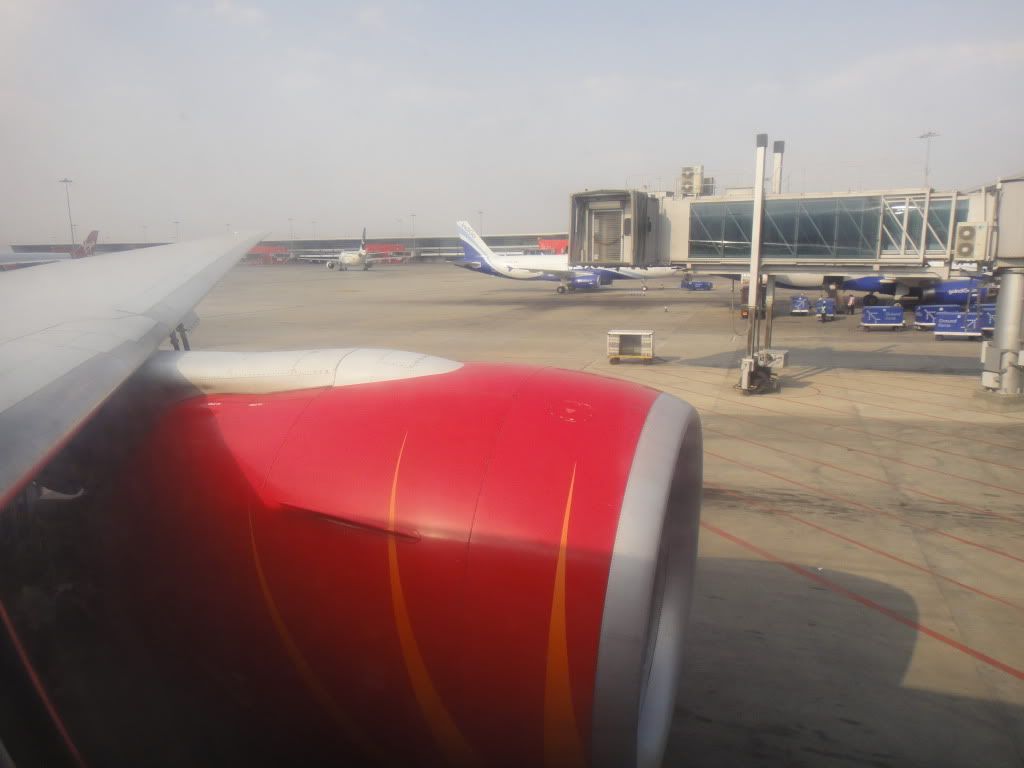 Pushing back for Thailand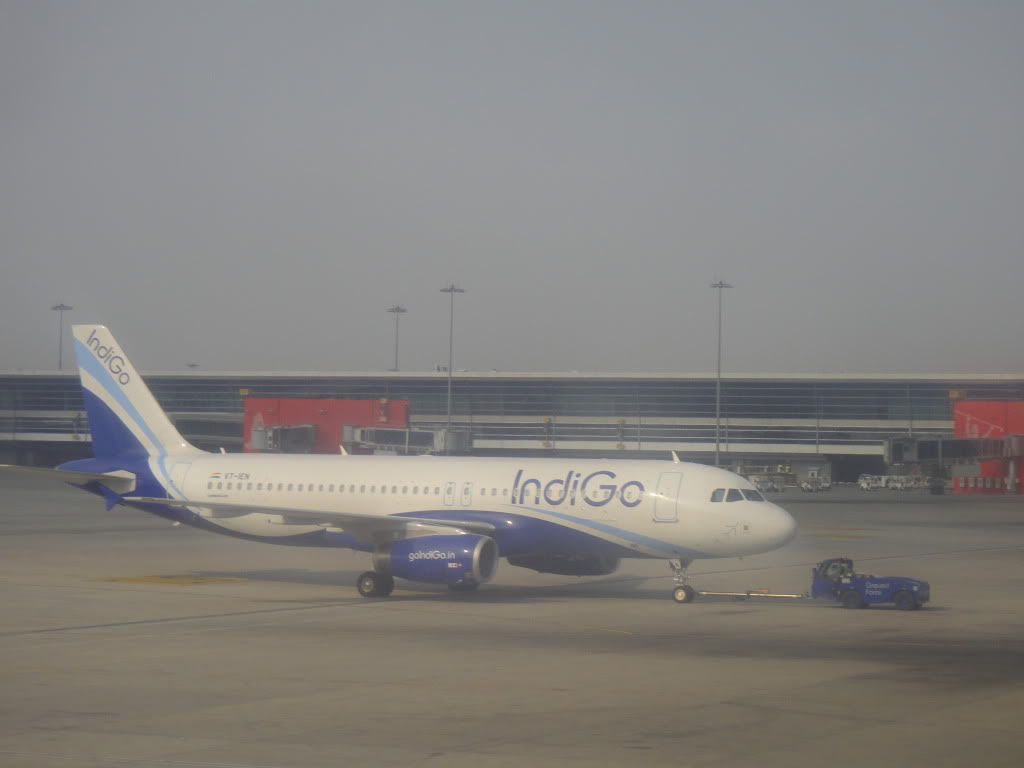 Nice big IFE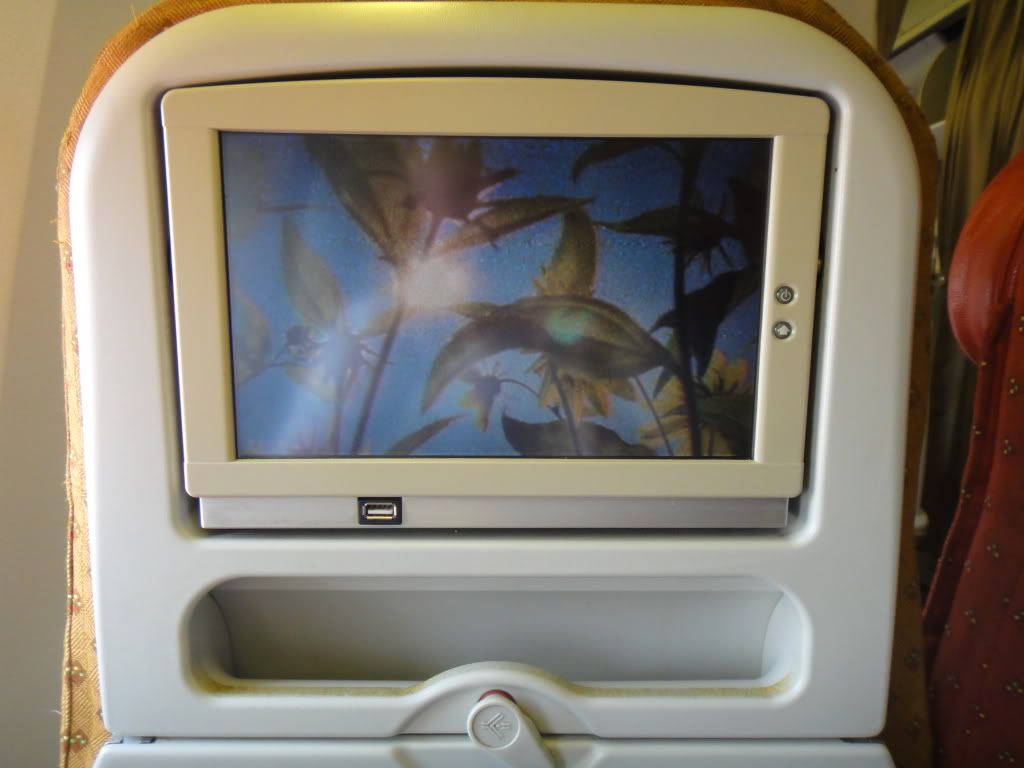 Hey, I think I know this place!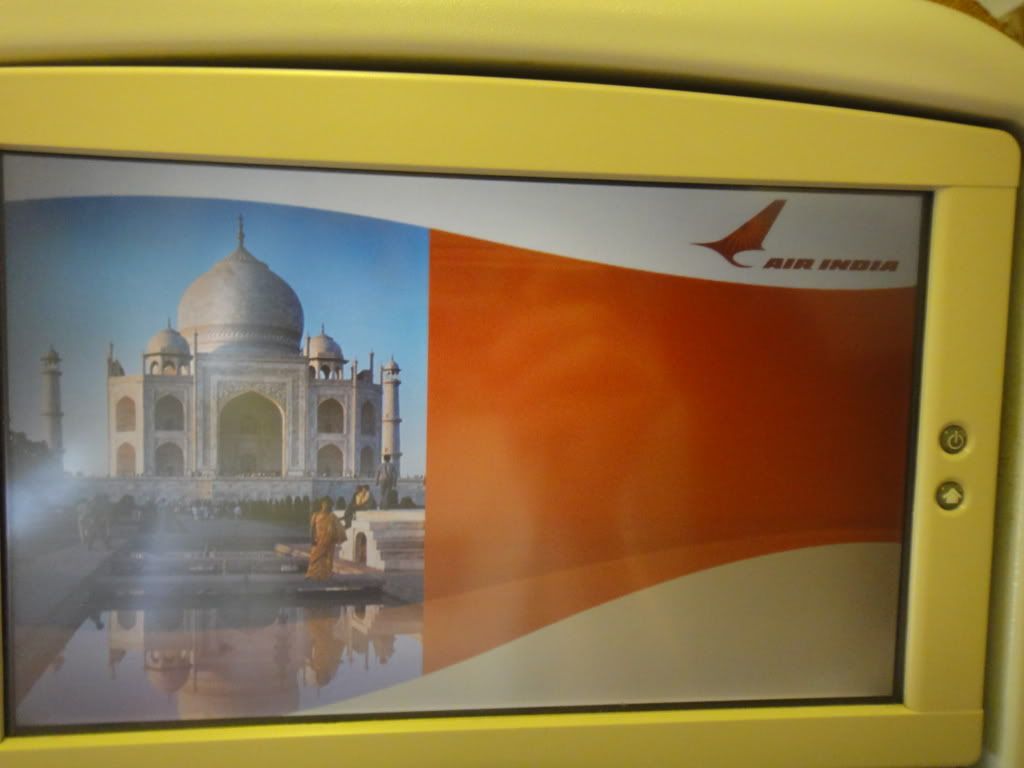 Ample legroom on this bird. Only complain is how hard the seatback is, definitely needs some more cushion!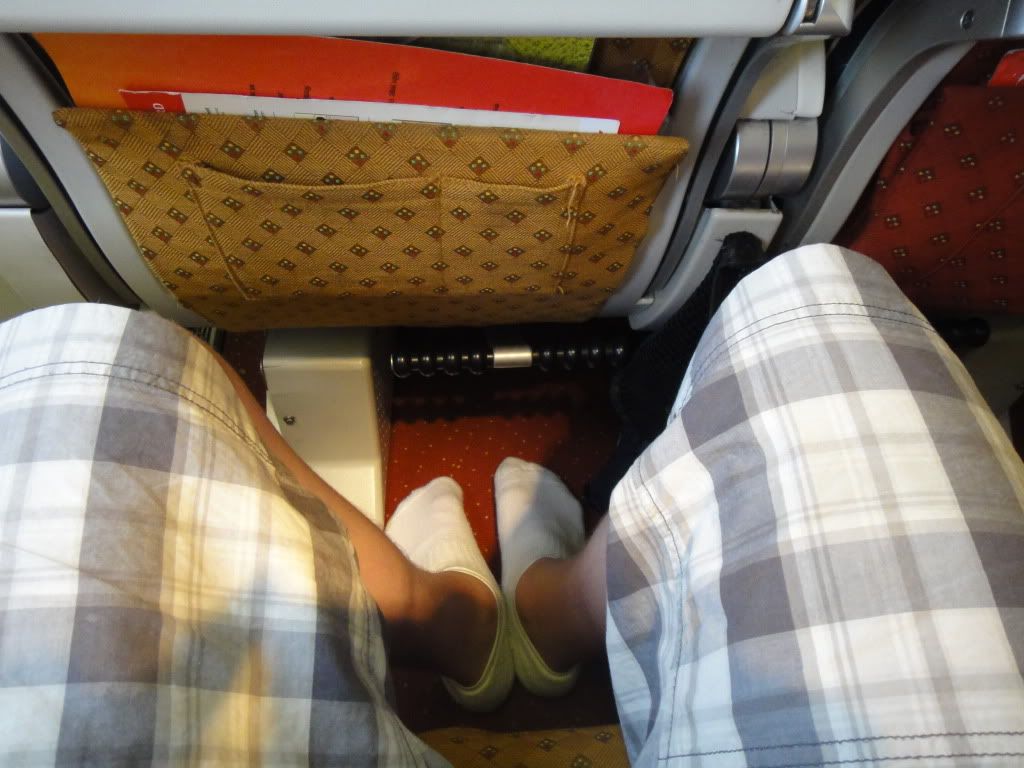 Pushback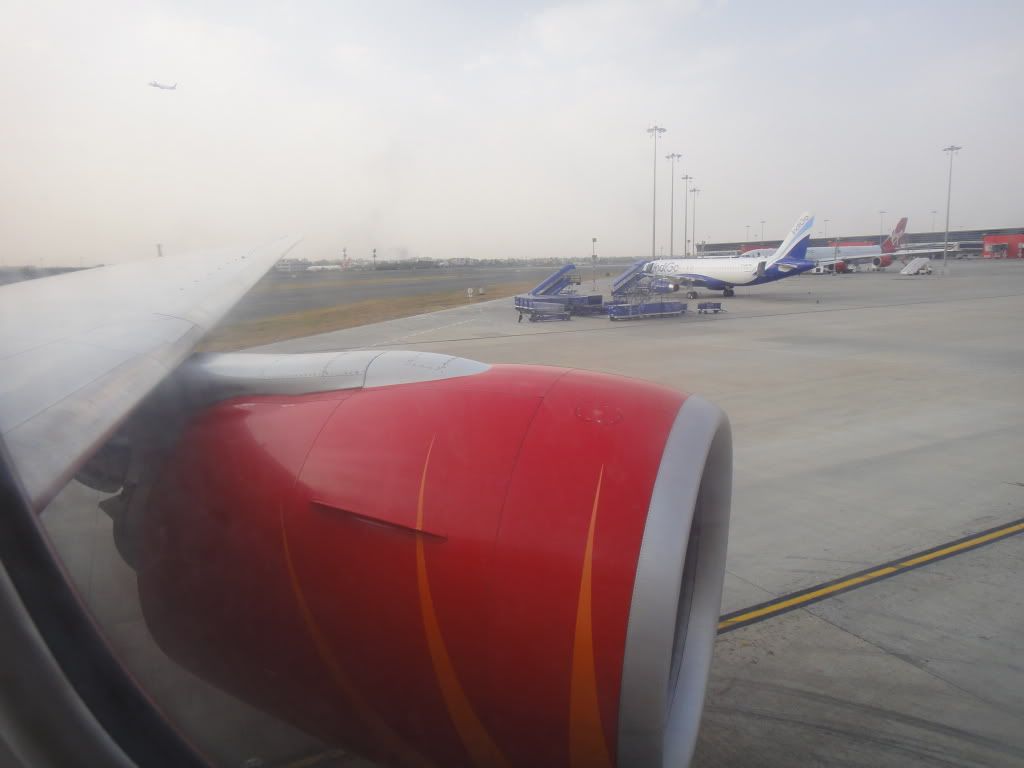 Another IndiGo bird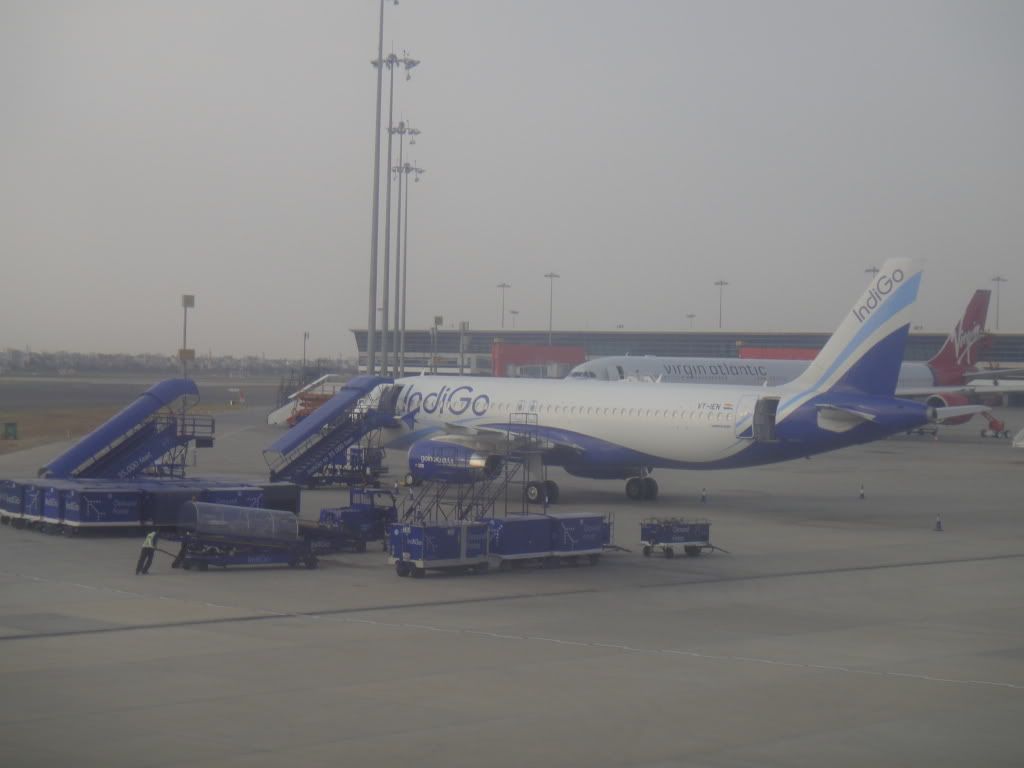 The Airbus rivalry to the 777-300ER getting ready for a flight to the UK. A looooong bird for sure!
Seems like there is something wrong wit the tail on this bird, also explains the delay for this flight which was shown on the FIDS
Zoomed in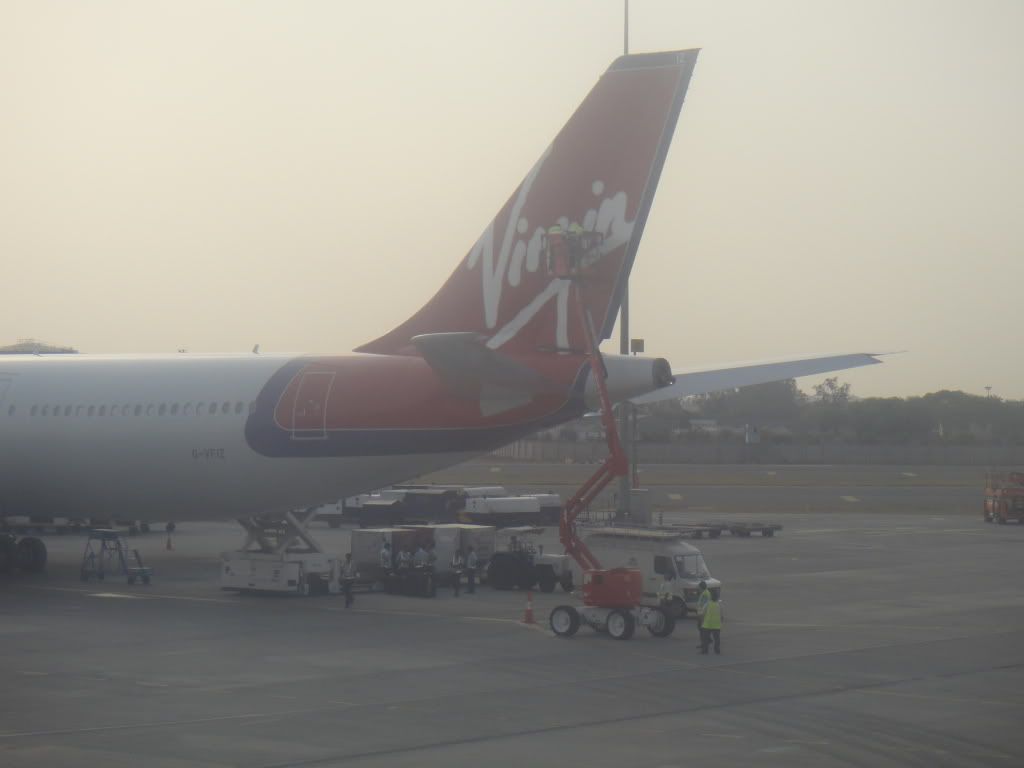 Flaps down, taxi out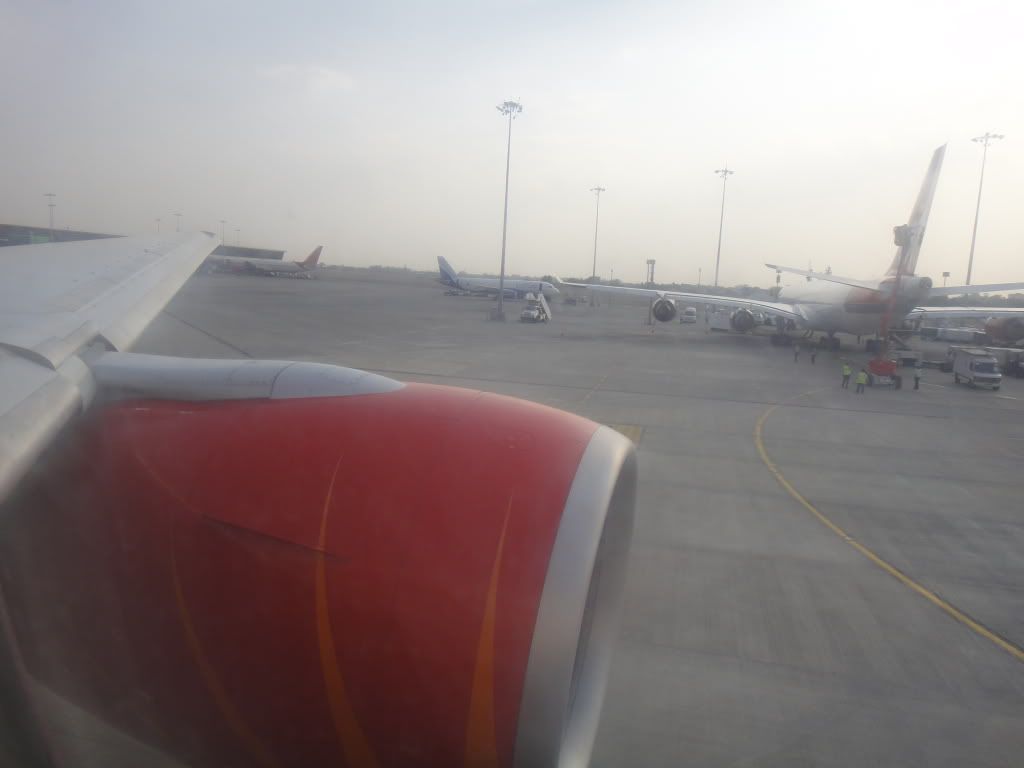 Nice front view camera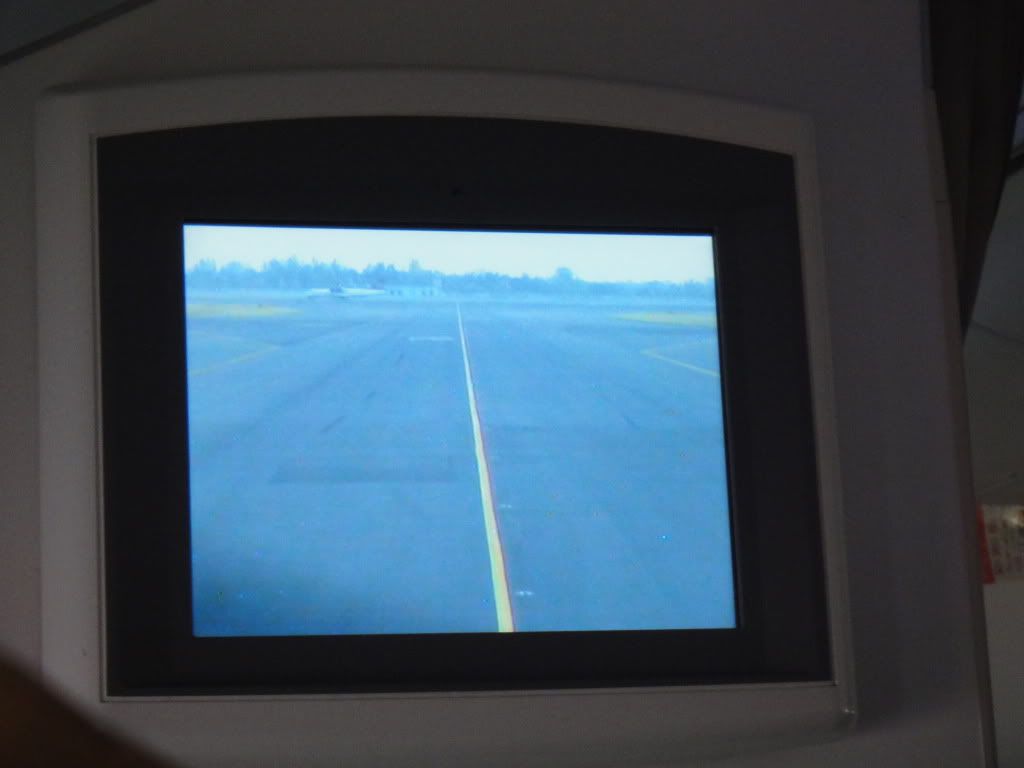 Bye G-VFIZ, hope you get well soon! (I saw it again some 5 days later, so I suppose it was fixed soon)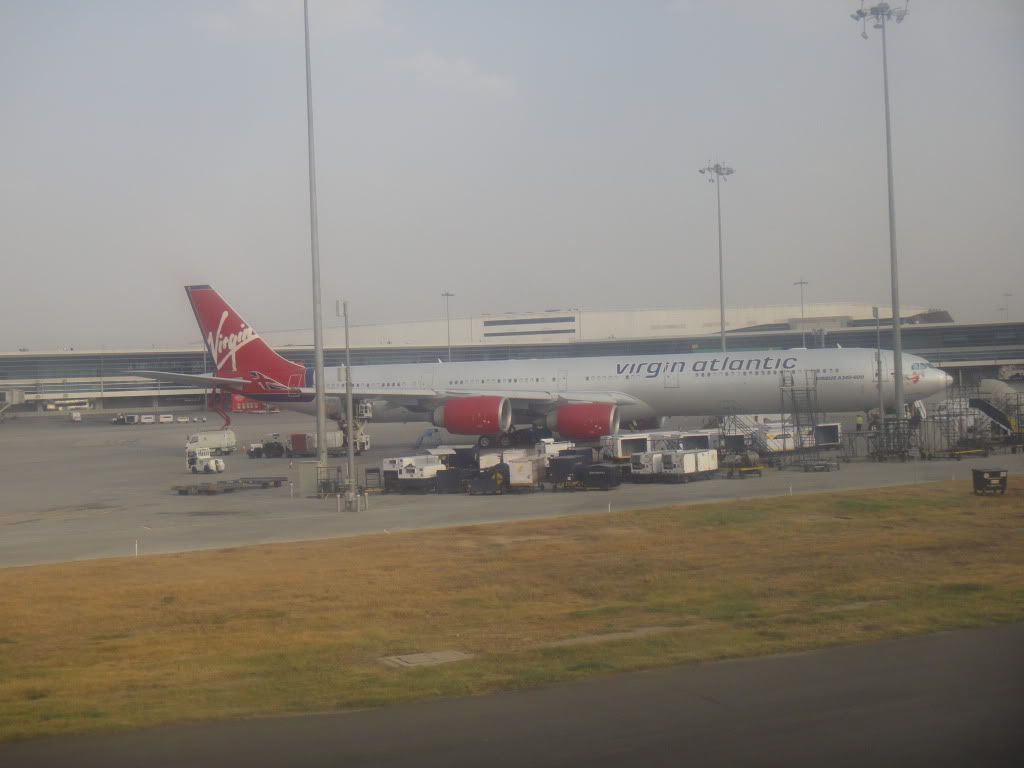 I like the blue stairs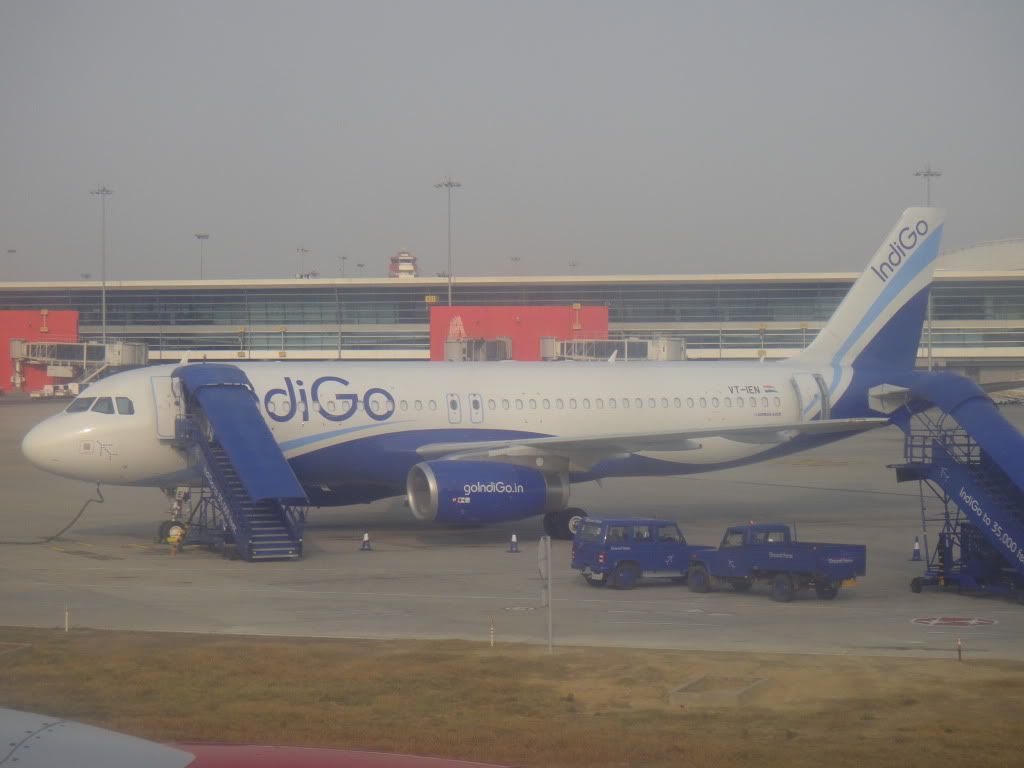 Taxiing past a sistership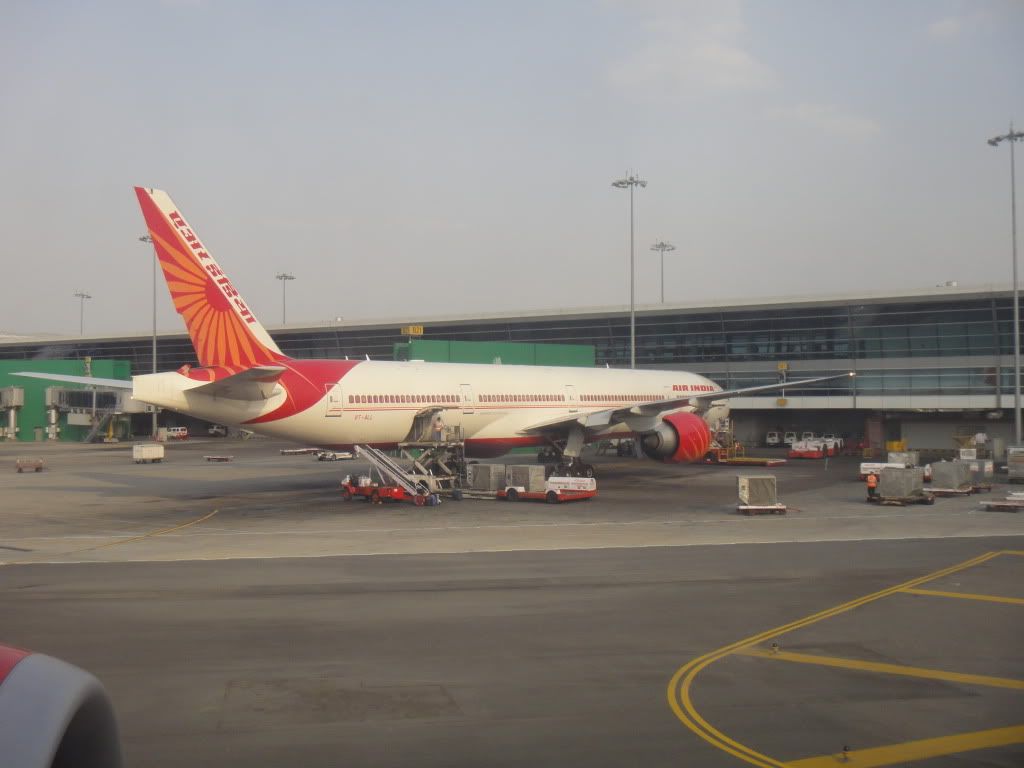 The surprisingly nice terminal of DEL passing by as we taxi on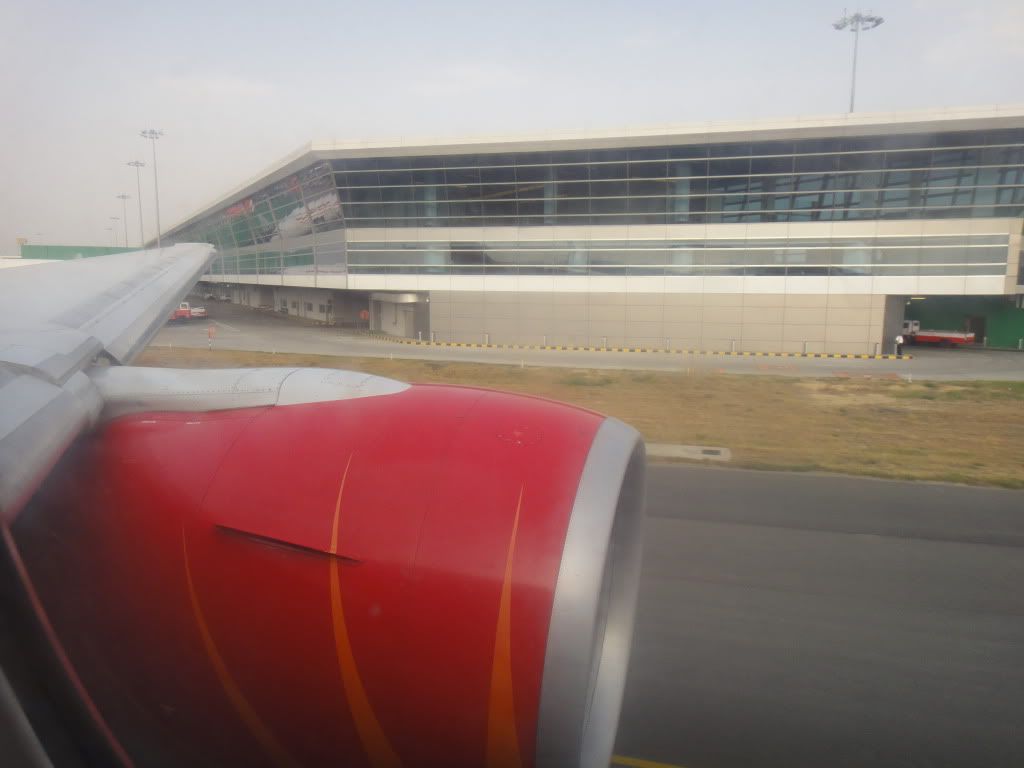 Indian Airlines 320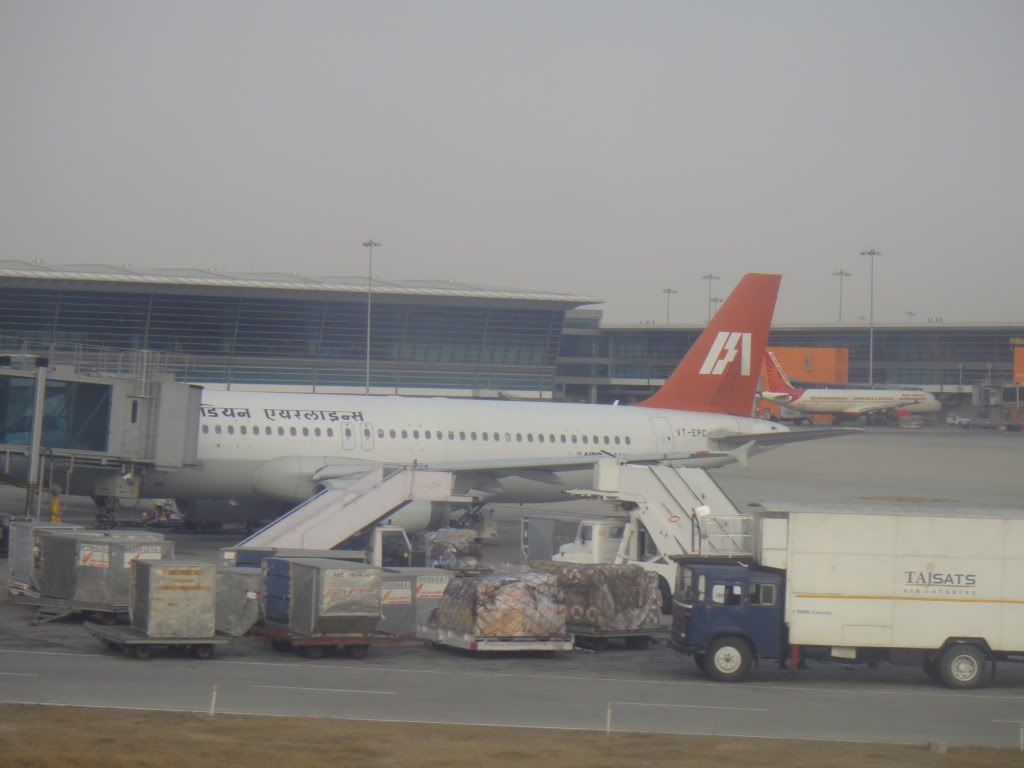 AI birds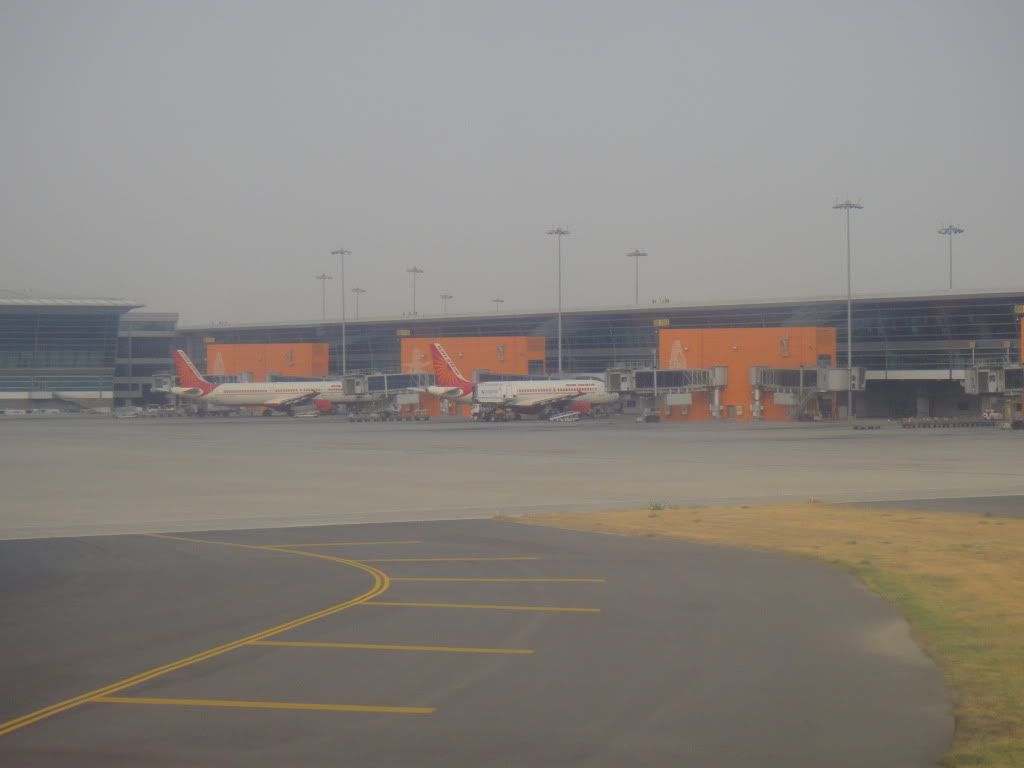 And more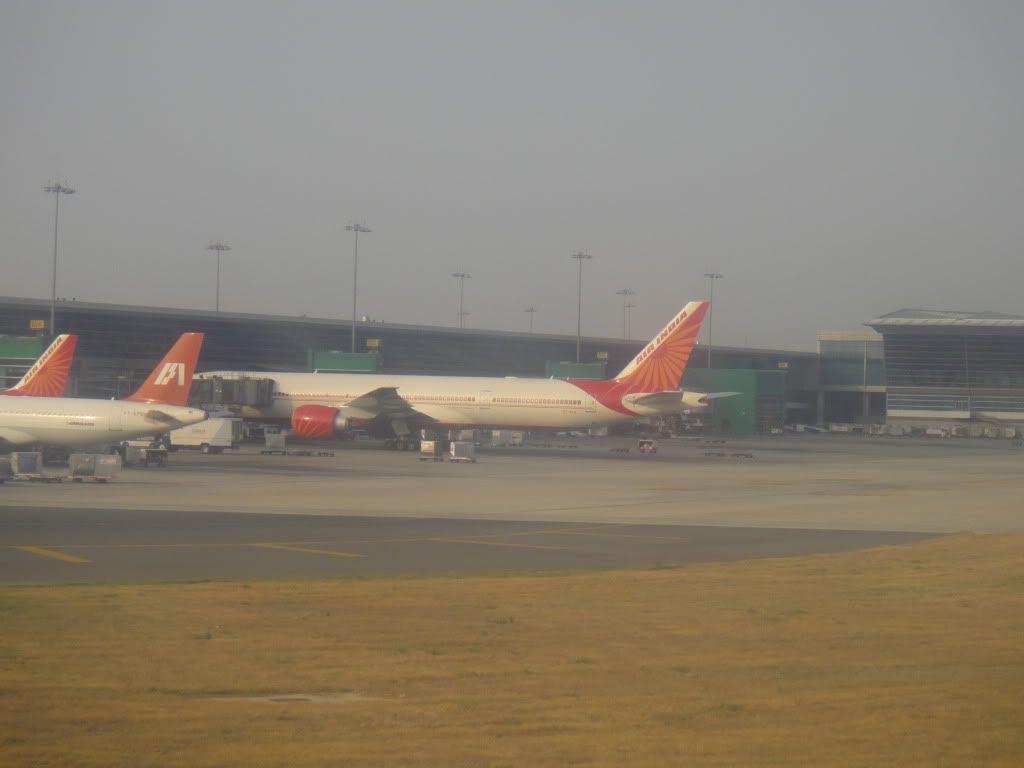 And even more
The oddly still flying Kingfisher had some aircraft here too – here is an ATR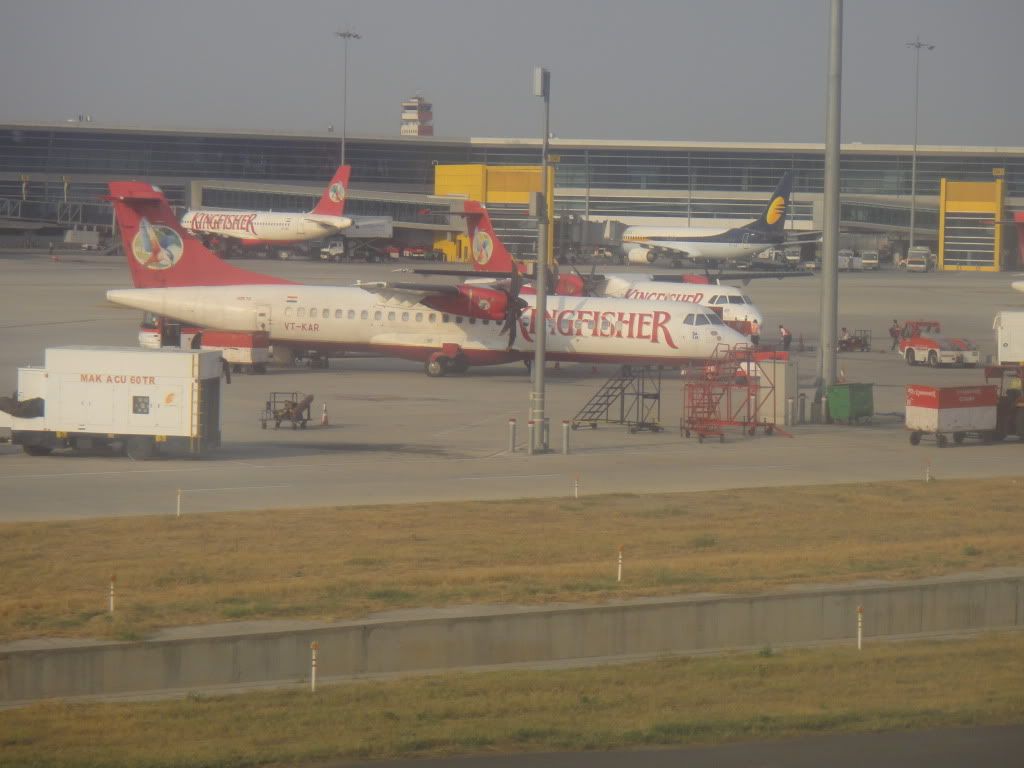 And an A321, accompanied by a JetLite 737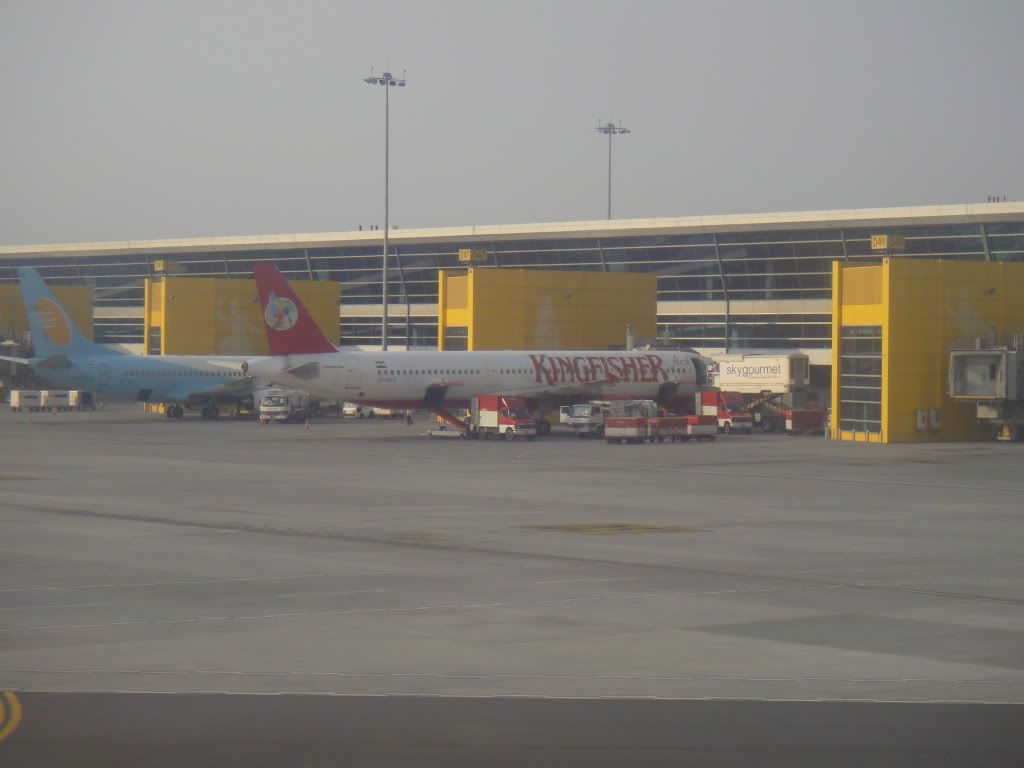 Getting near the runway
Takeoff video (also a Jet 737 landing):
http://www.youtube.com/watch?v=mX4s8cc7j0Y
Climbing over the city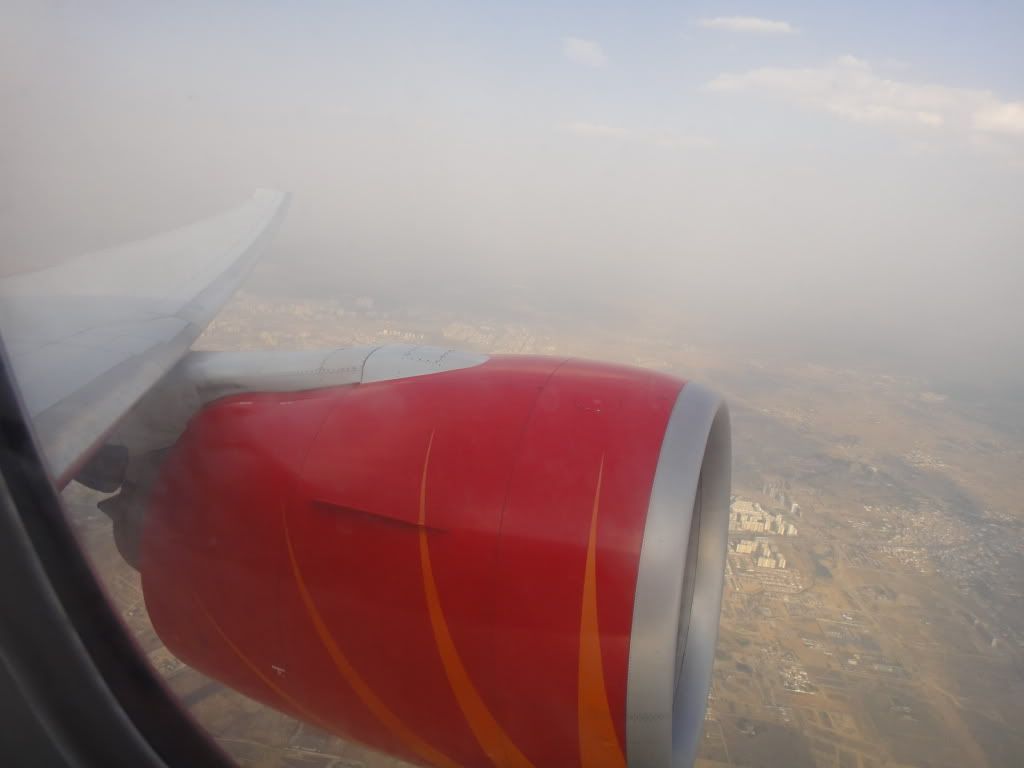 That wing…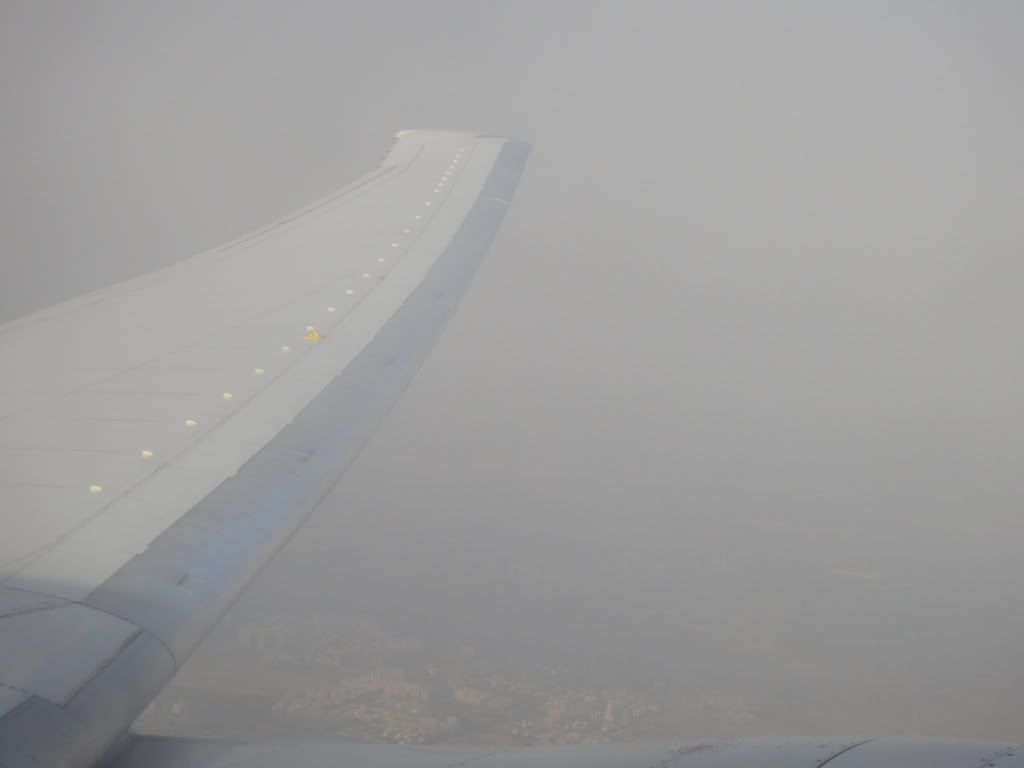 Turning so the engine gets nicely lit up for a moment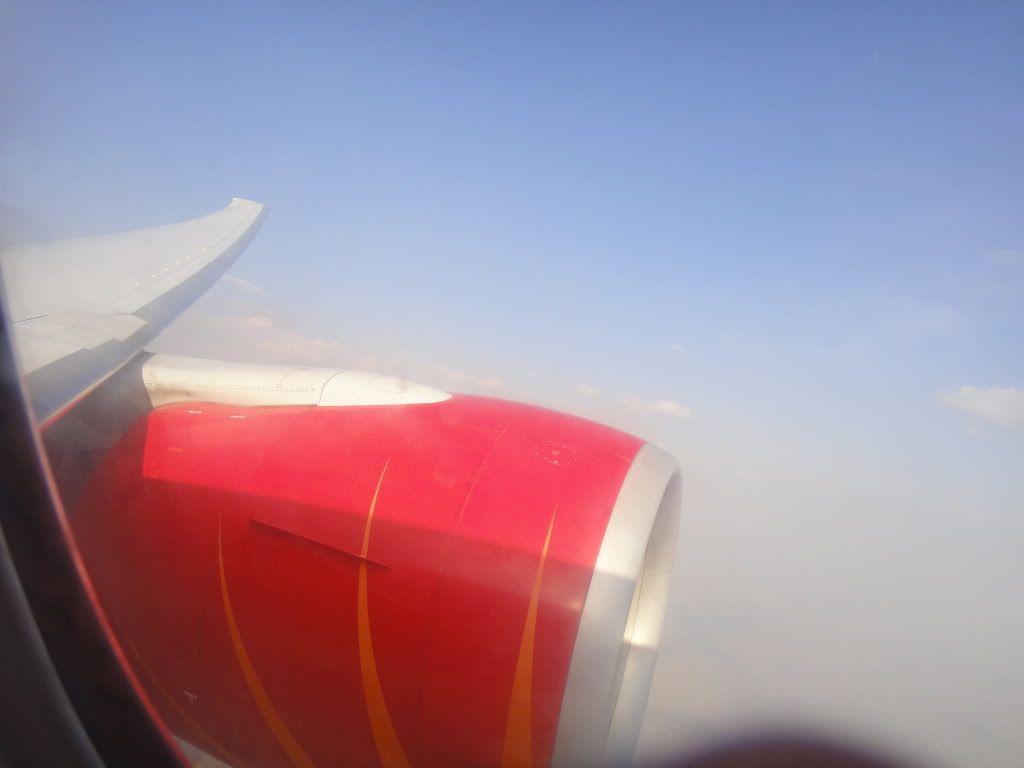 Airshow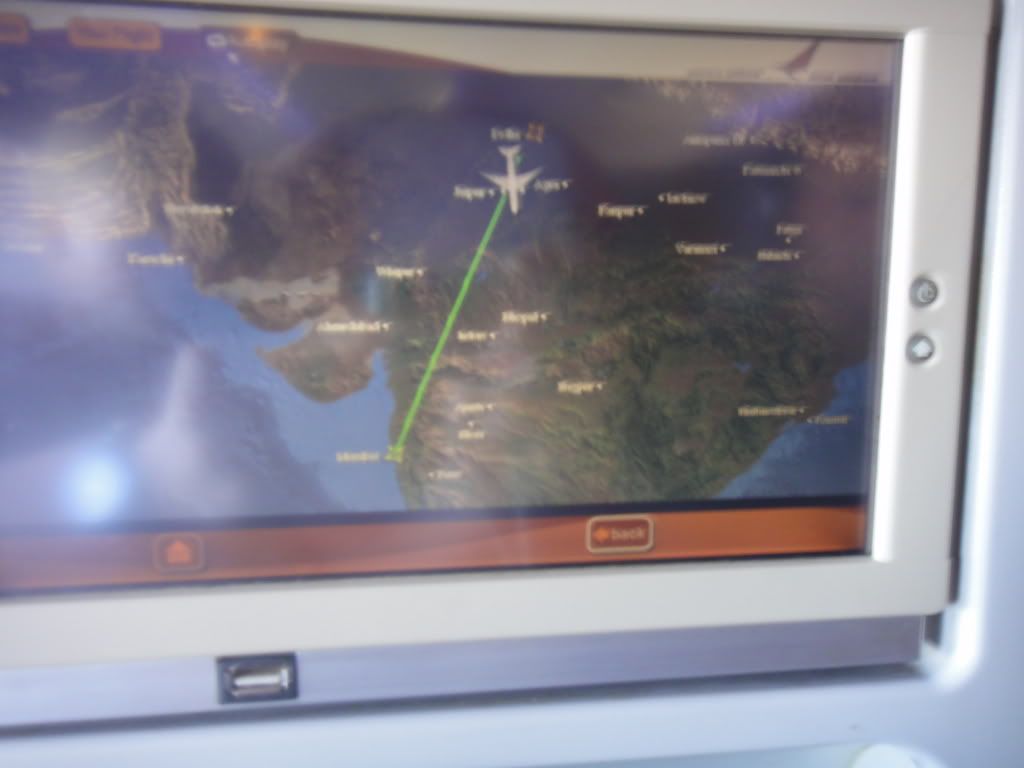 I knew there was a meal on board but decided to get a pizza at the airport anyways. That turned out to be a mighty fine decision as the anti-vegi me got served a tofu. Don't know what's wrong with me, but I can't eat vegetables other than carrots , ruccola and broccoli for some reason. Also, the bread was quite bland. The cake was fine though.
The meal
IFE console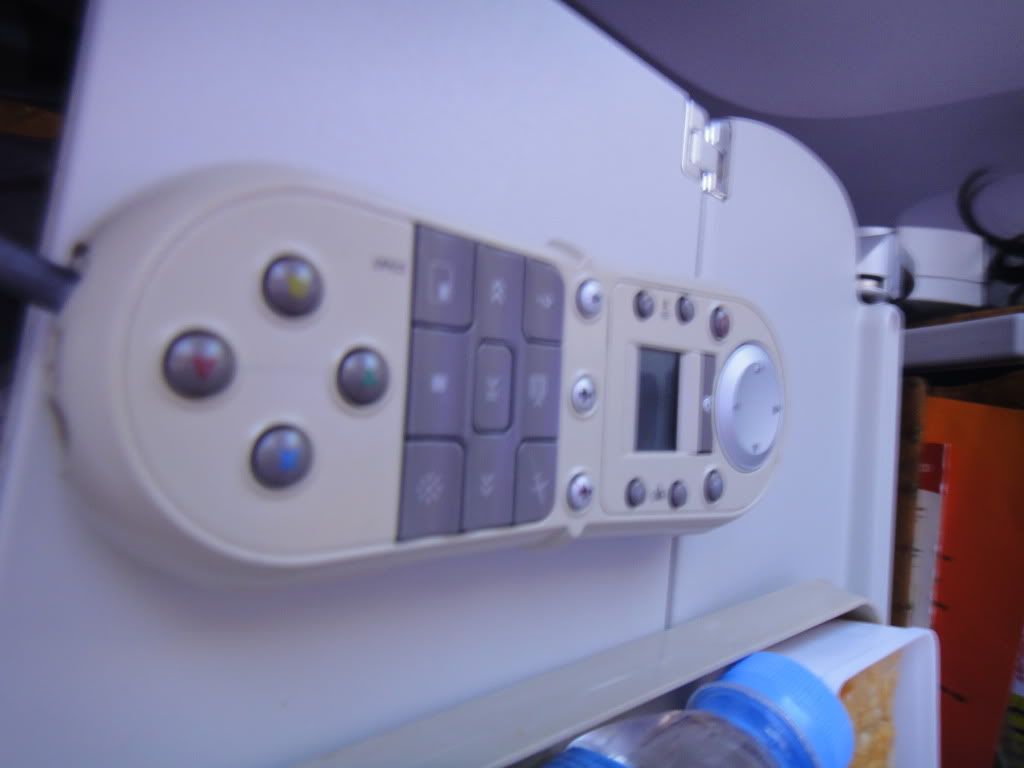 That wing again – beautiful, just beautiful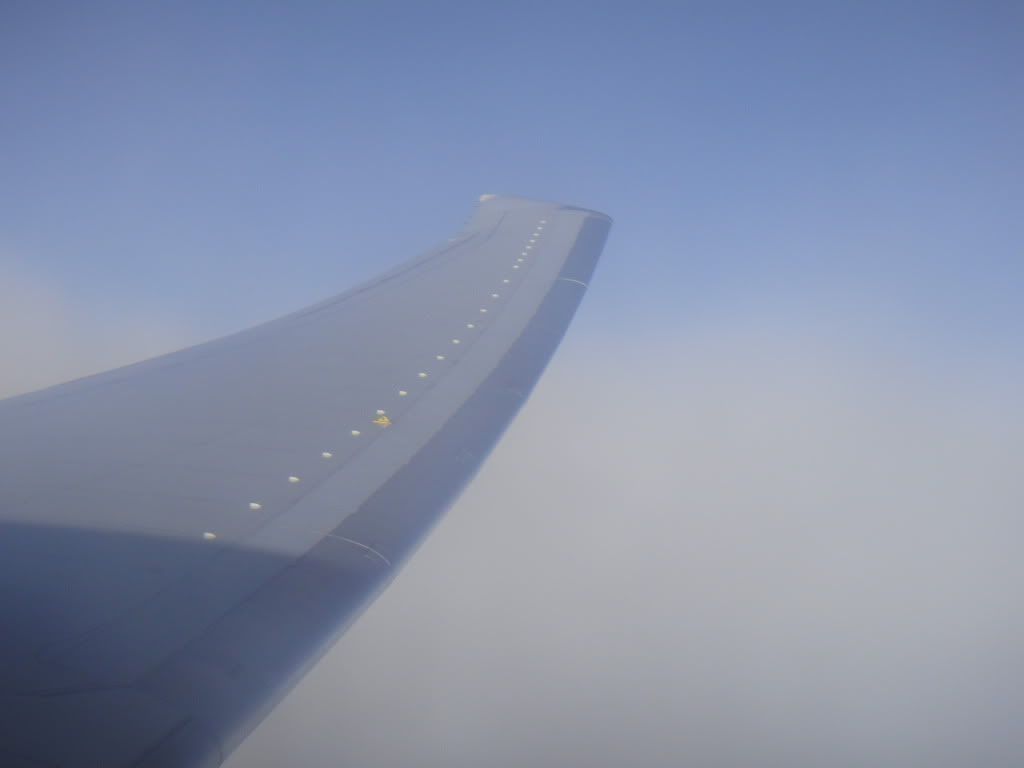 Could sit and look out at a view like this for hours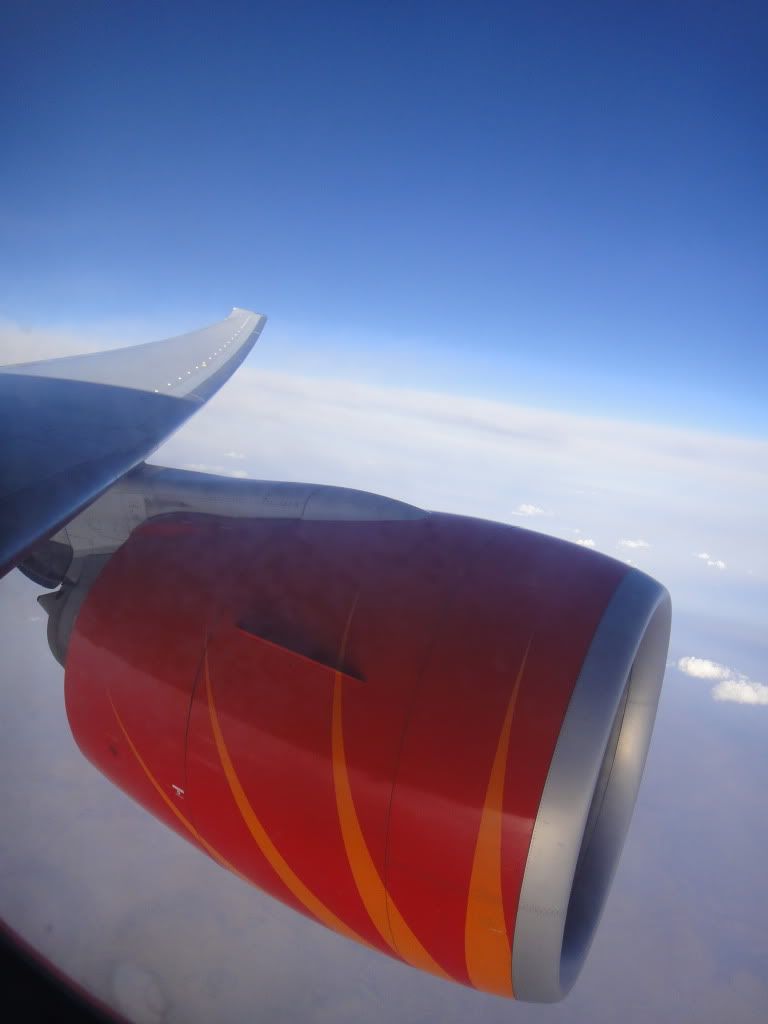 Fleet page – didn't know AI had ATRs!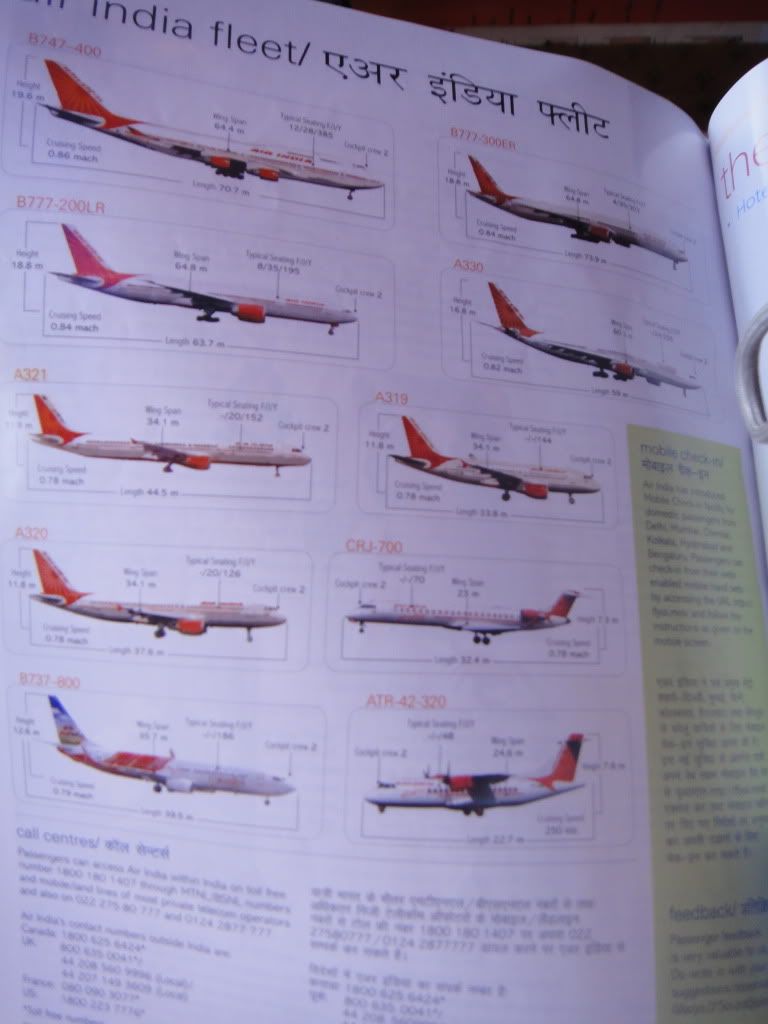 Going for a walk all the way down this long long cabin – nice mood lighting in the cabin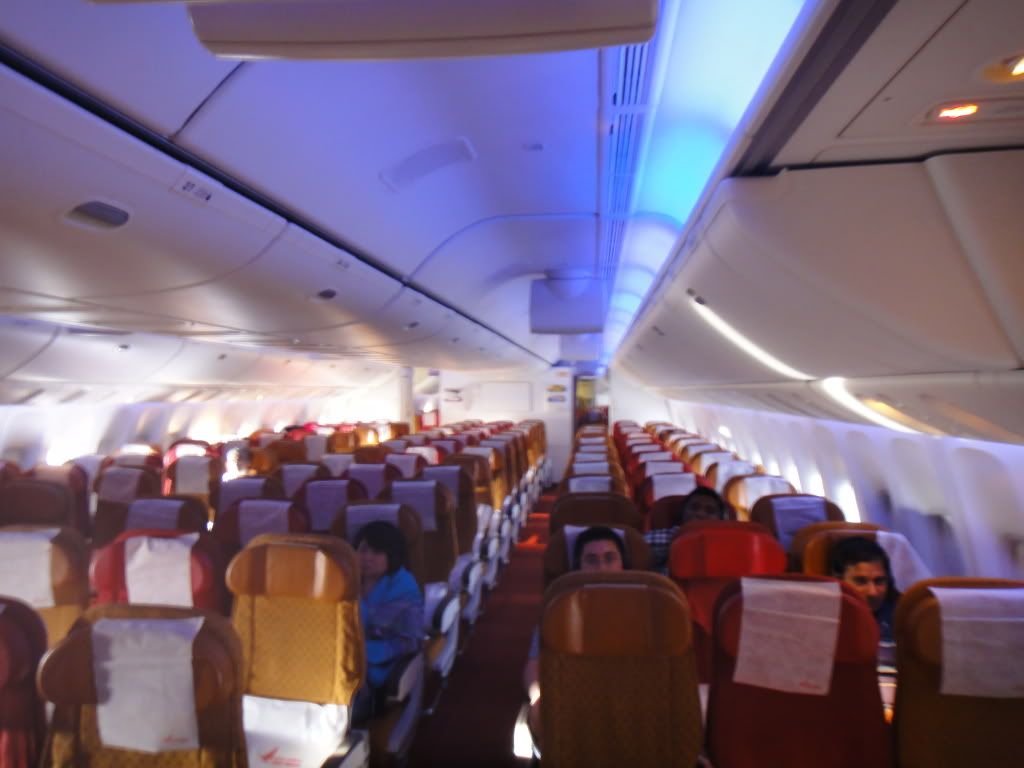 And the other direction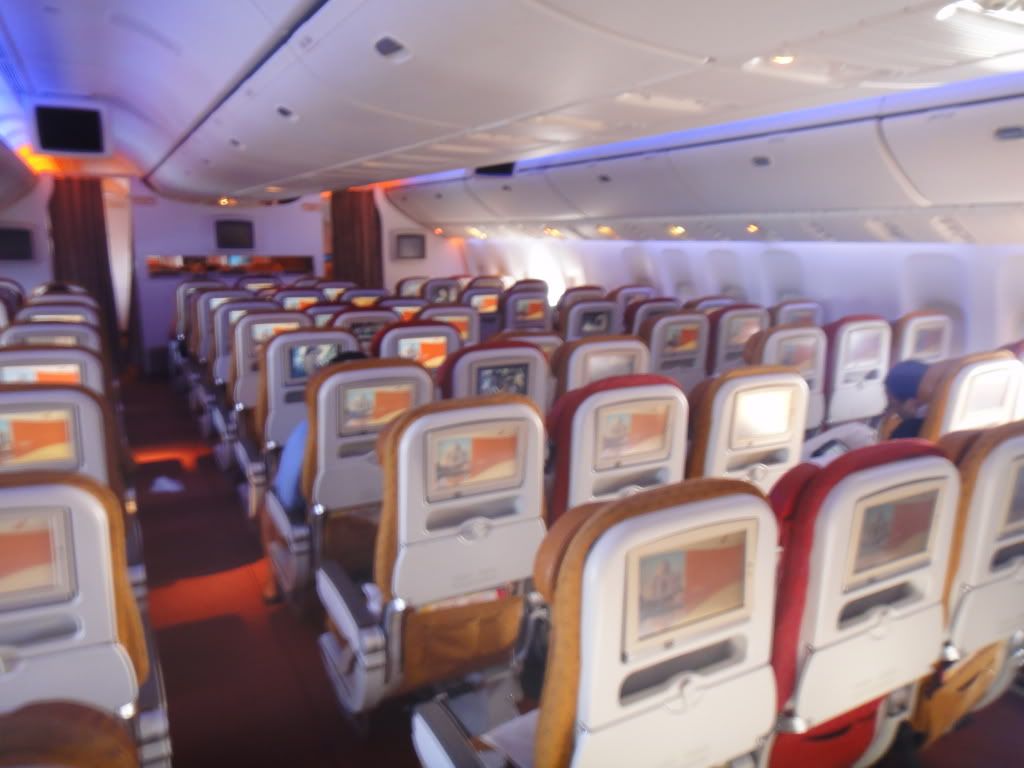 Middle seats – like the colors, not the cushion. Thank god it's 3-3-3 though, 3-4-3 with so hard seats would be unbearable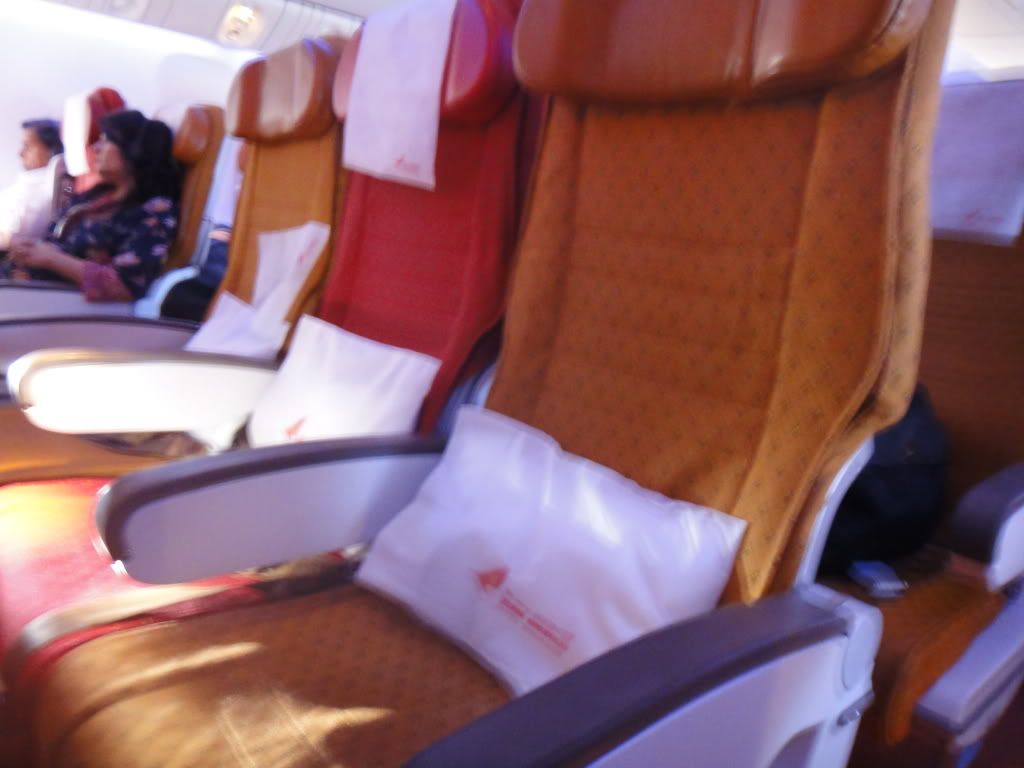 Starting our descent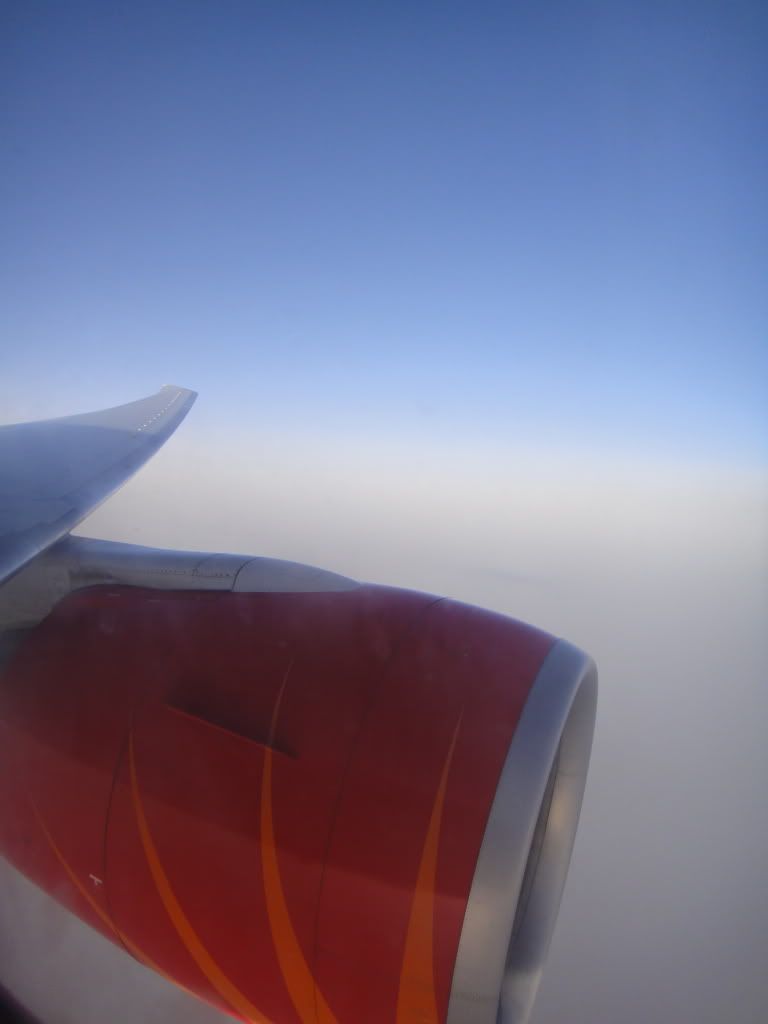 Closer to the clouds…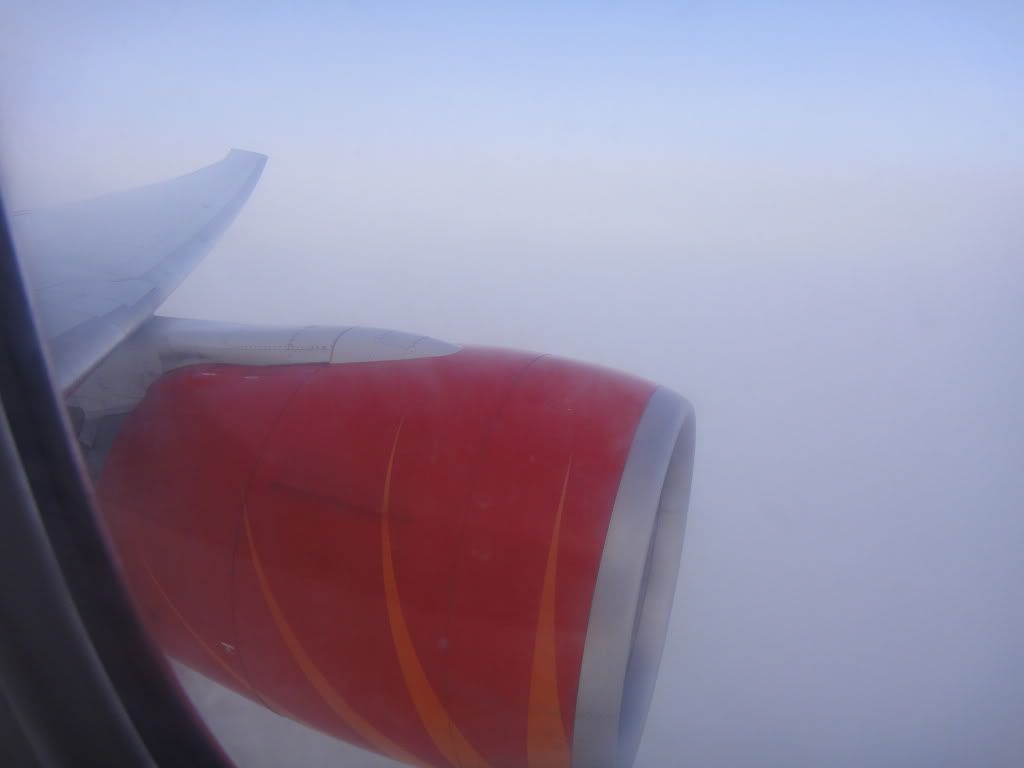 And in we go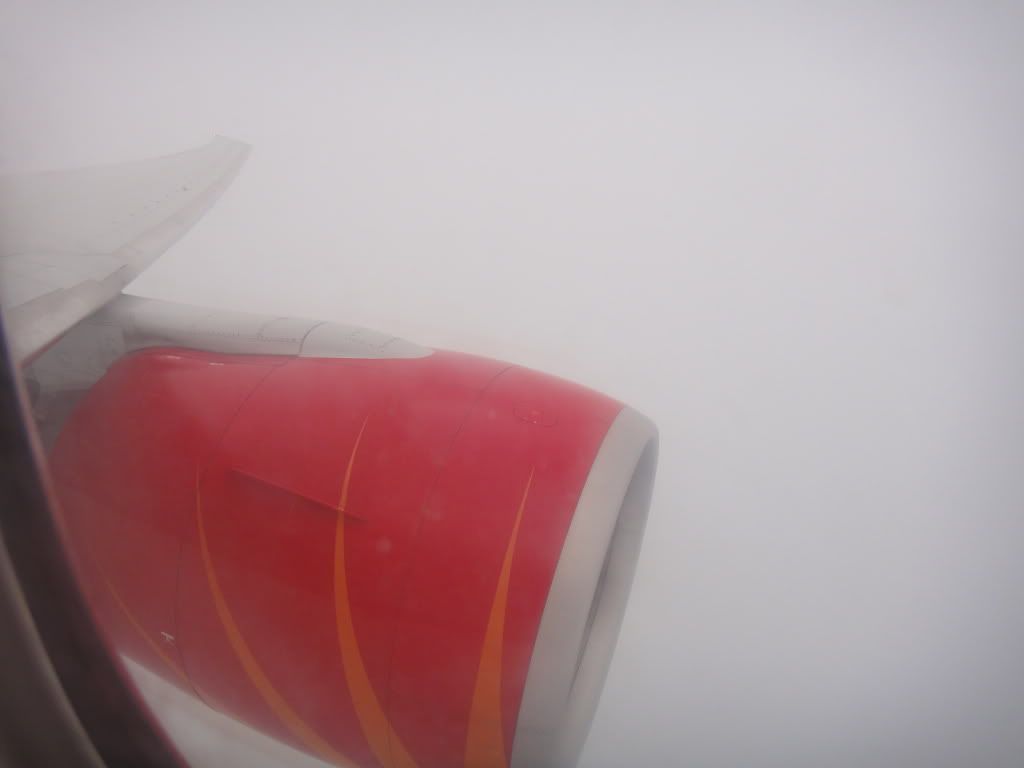 Nothing compares to taking off in an empty 757 with full thrust!