Virgin Atlantic to Barbados – October 2007
Introduction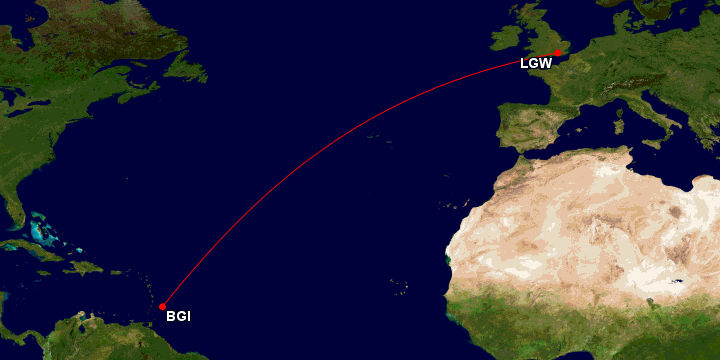 Yet another report from my past. This time I thought id share my trip to Barbados between the 10th and 18th October 2007. As this trip occurred nearly 5 years ago, some details might be a little hazy, but as I have an abnormally good memory, the key details should still be in place. Also, as i had no idea what a trip report was back in those days, there isn't too many of the traditional trip report type pictures. This trip started out as a conversation between myself and my now ex girlfriend over a few drinks one Friday night in July. I was desperate to go to Las Vegas, however she wasn't too keen on the idea of going back to the USA having been to Miami the previous year. Many options were discussed – Mallorca? Not for me thanks. Bulgaria? Too third word for her. Australia? Too expensive. The Caribbean? Hmm maybe, but how about prices. As if by magic, the very next day a leaflet was sent to me by Virgin Holidays announcing a sale. Sure enough, Barbados was in there at a very reasonable price of £699 for a weeks all-inclusive. There was a choice of two hotels. We both seemed pretty keen on one, but for reasons I cant remember we decided on the other instead. So our trip was booked for October, staying at the Escape at the Gap hotel.
Wednesday
As the VS 029 was one of the first departures of the day it meant an early start at 05.00, and as it was October it was still dark outside. The drive to the airport was a little slow as it was quite wet out and we made it to the South Terminal at just after 06:00. Check in was a slow affair – this was in the days before Online check in had become popular. Around 30 minutes later it was off to head through security. This was also a slow affair – yet another 30 minutes or so. I'm glad the new management of LGW have now sorted this problem. Once through security we headed off to WHSmiths to get a very healthy breakfast of some chocolate, crisps and a can of coke – I'm shocked to think back that I used to eat such things at 07:30! We then headed upstairs to where there used to be a viewing area, and a small bar. This has since turned into Franky and Bennies. I took a few pictures: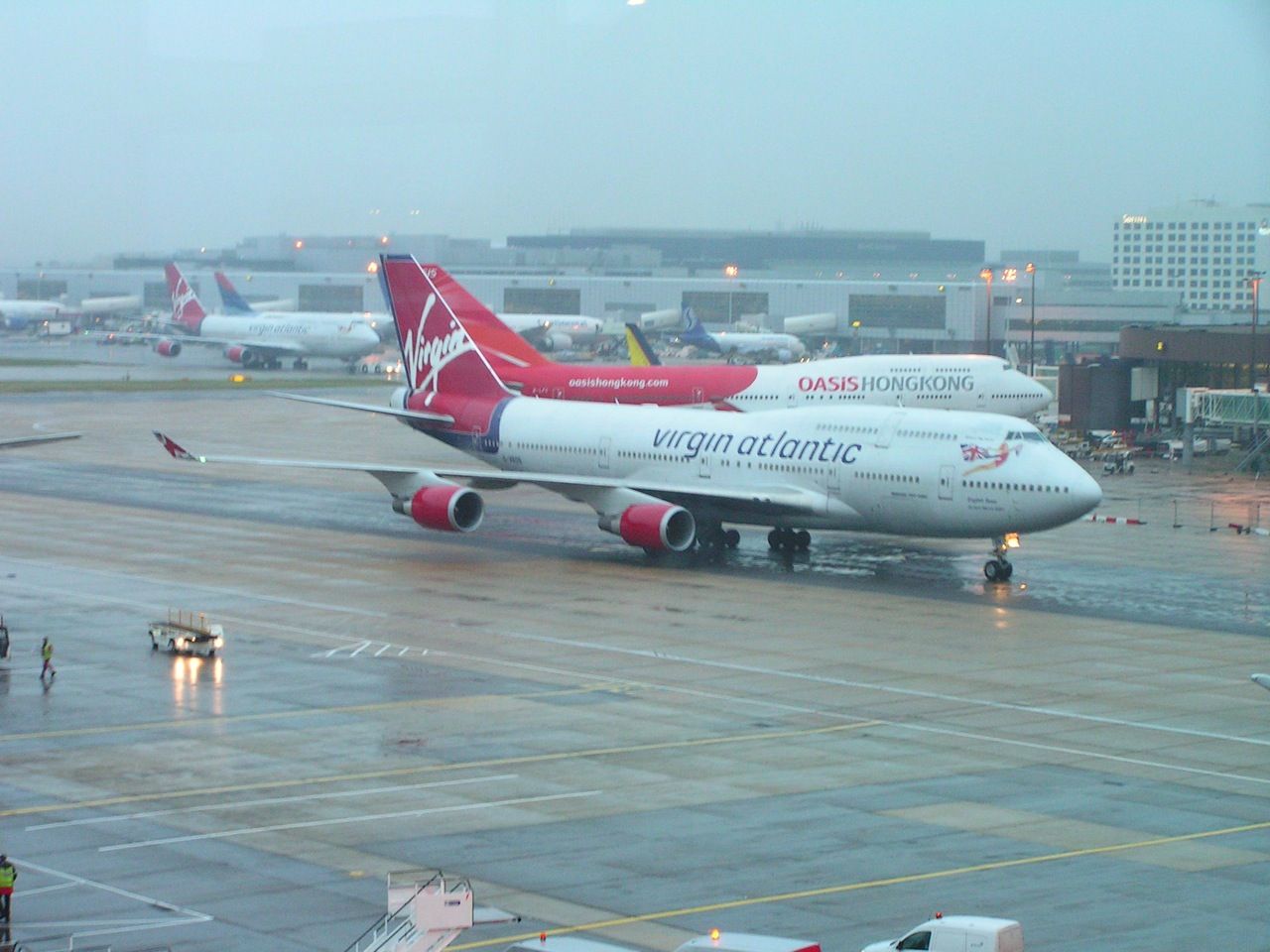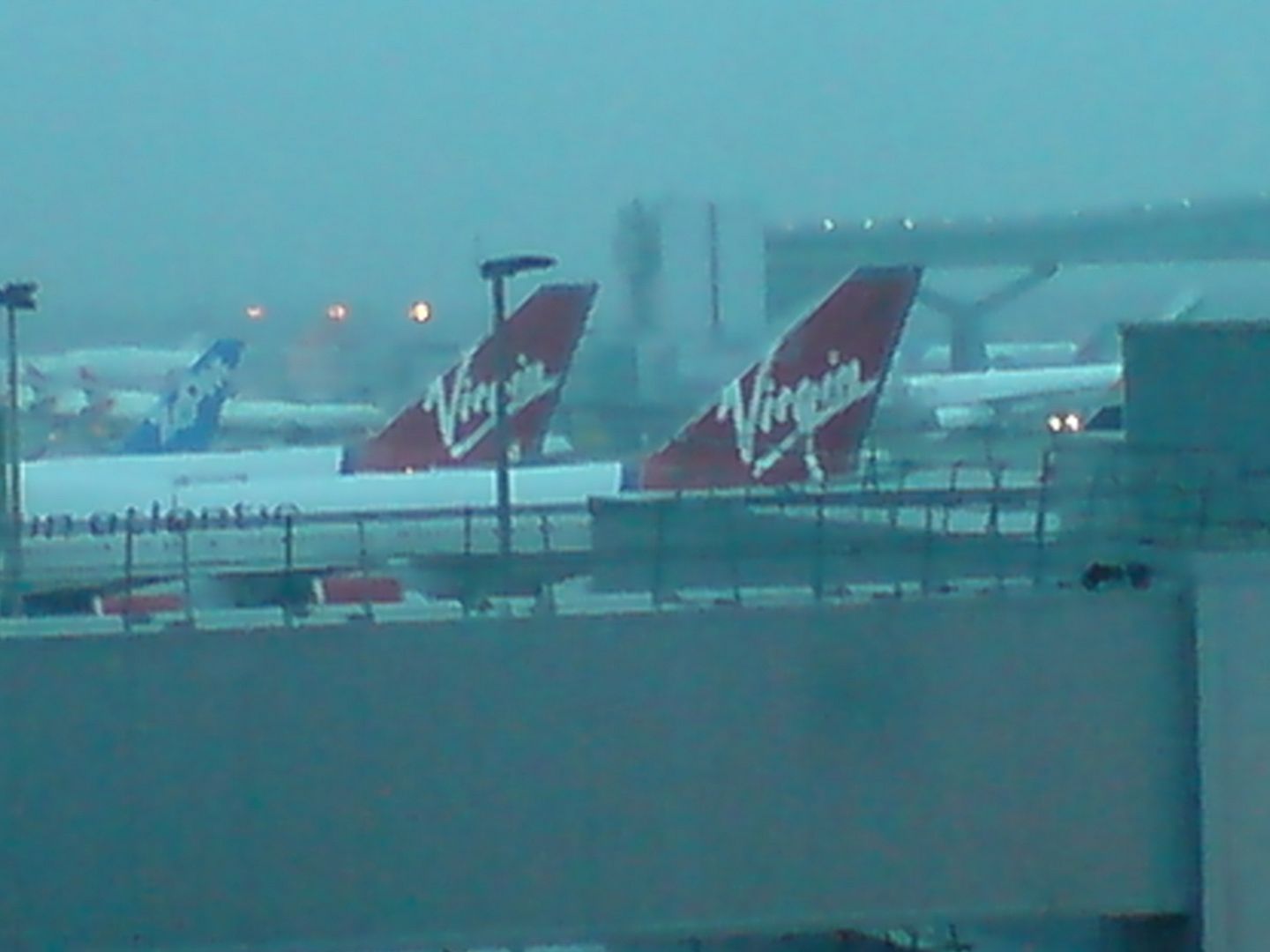 Loved this livery.
At around 08:45 Boarding was called, and we made our way down to the gate. It was the first time in many years that I had used the main pier at LGW, as VS had almost exclusively used the satellite previously.
VS 029
LGW-BGI
10th October 2007
747-443 G-VROM
This was the first time in a long time that I had flown in economy. I remember feeling very cramped, however being seated in the last row, the seats reduce to 2x4x2 rather than 3x4x3 further towards the front so I had a bit of extra space next to me. The captain announced a flight time of around 8 hours or so. Pushback was more or less on schedule and we made our way out to 08R. I was pleased at the time, as it was pretty unusual to be going from 08R. Yet it started a trend that's still running to this day – some 6 LGW departures later! Once at the end of the runway, the engines throttled up and we made a very powerful takeoff. One of the plus points of being in economy – you get to sit behind the engines, and nothing beats the feeling of raw power you get from 4x GE CF6's at takeoff thrust. We rotated into a dreary looking sky, and as we were on a SAM departure, this meant an almost immediate turn to the left. The engines spooled back during the turn only to power back up again once we were out of it. There were brief glimpses of earth below us through the clouds but not many.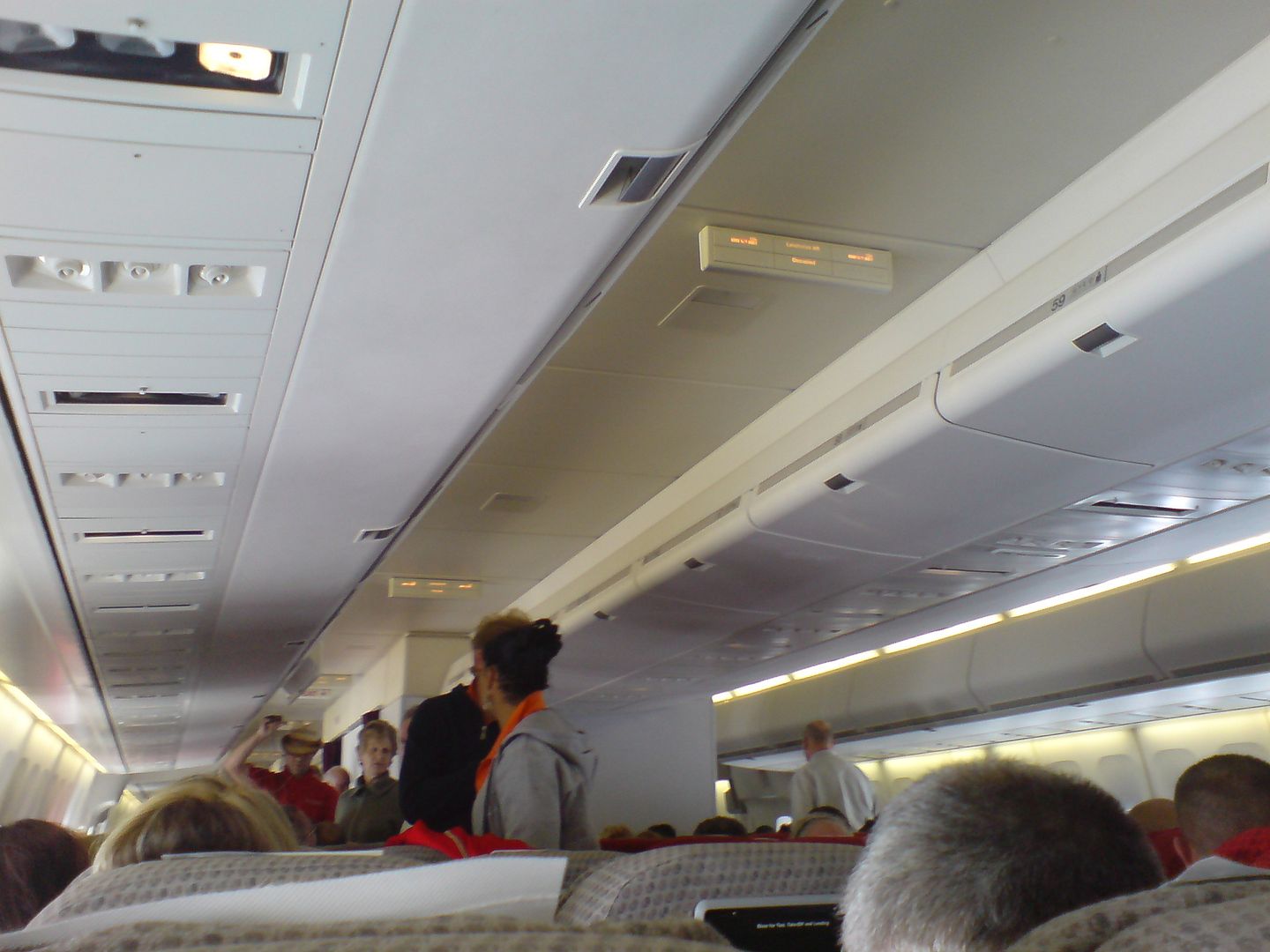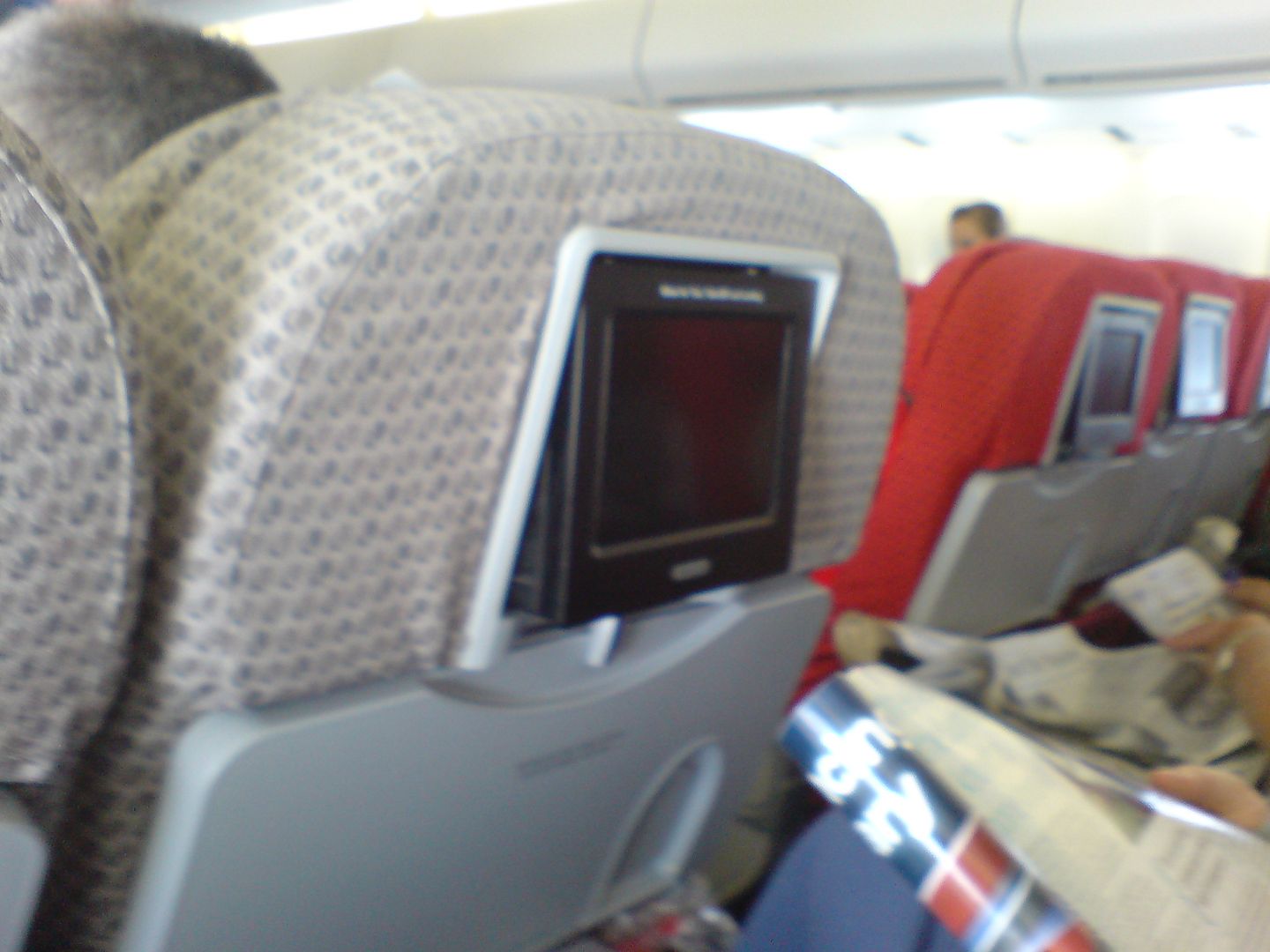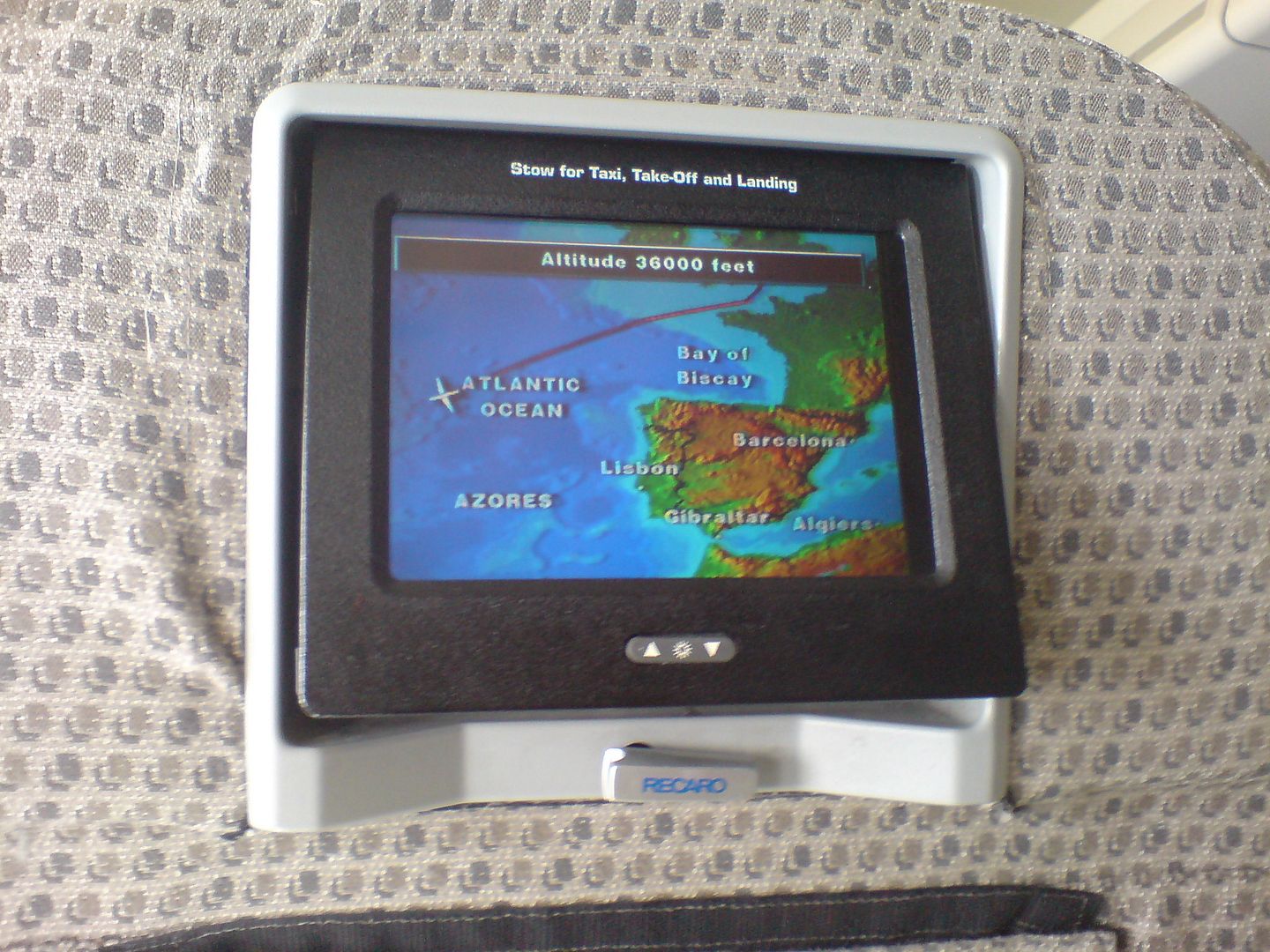 Not too sure what the food choices were, but as I don't remember it, that must mean that it was neither awful or fabulous!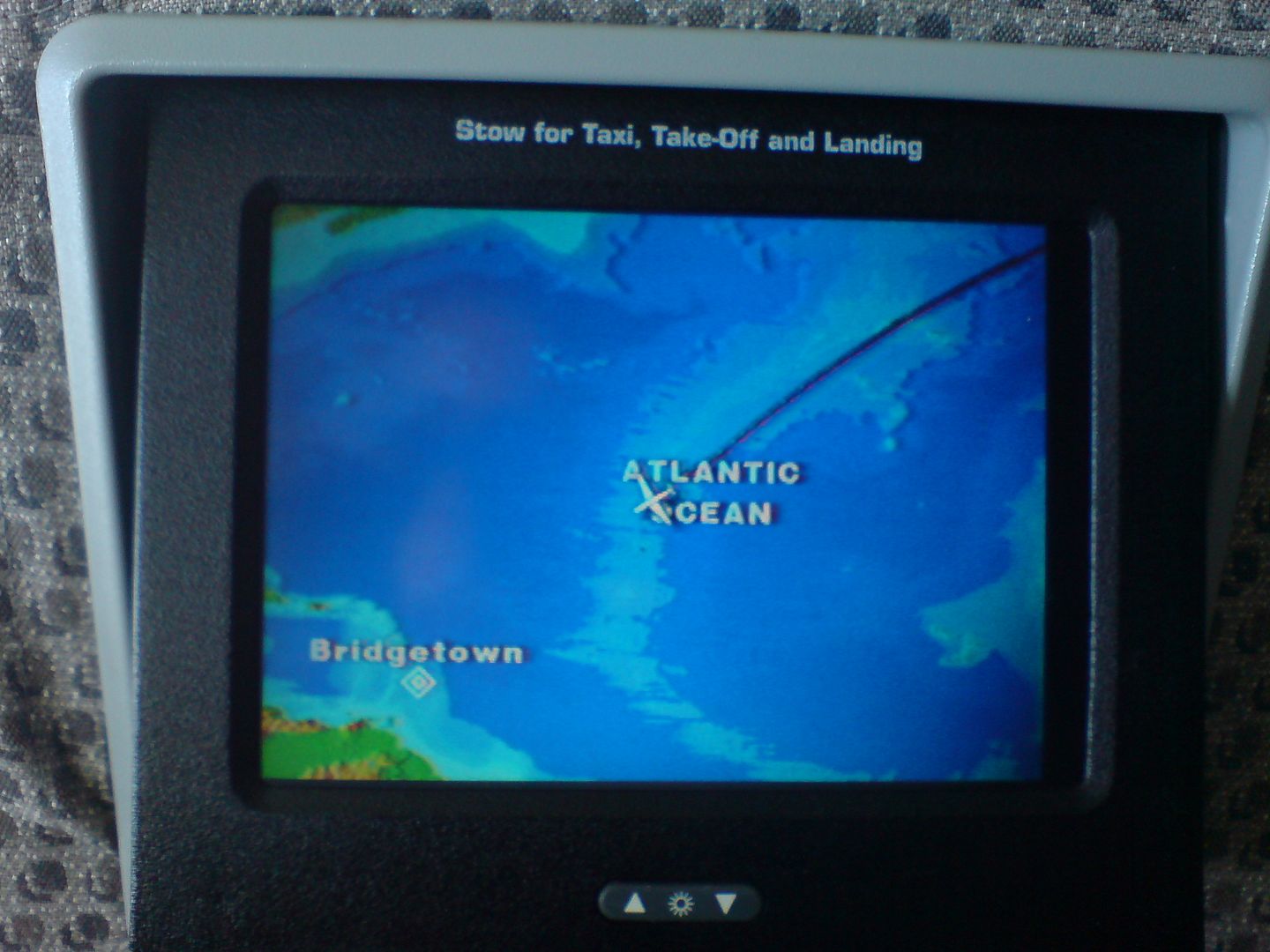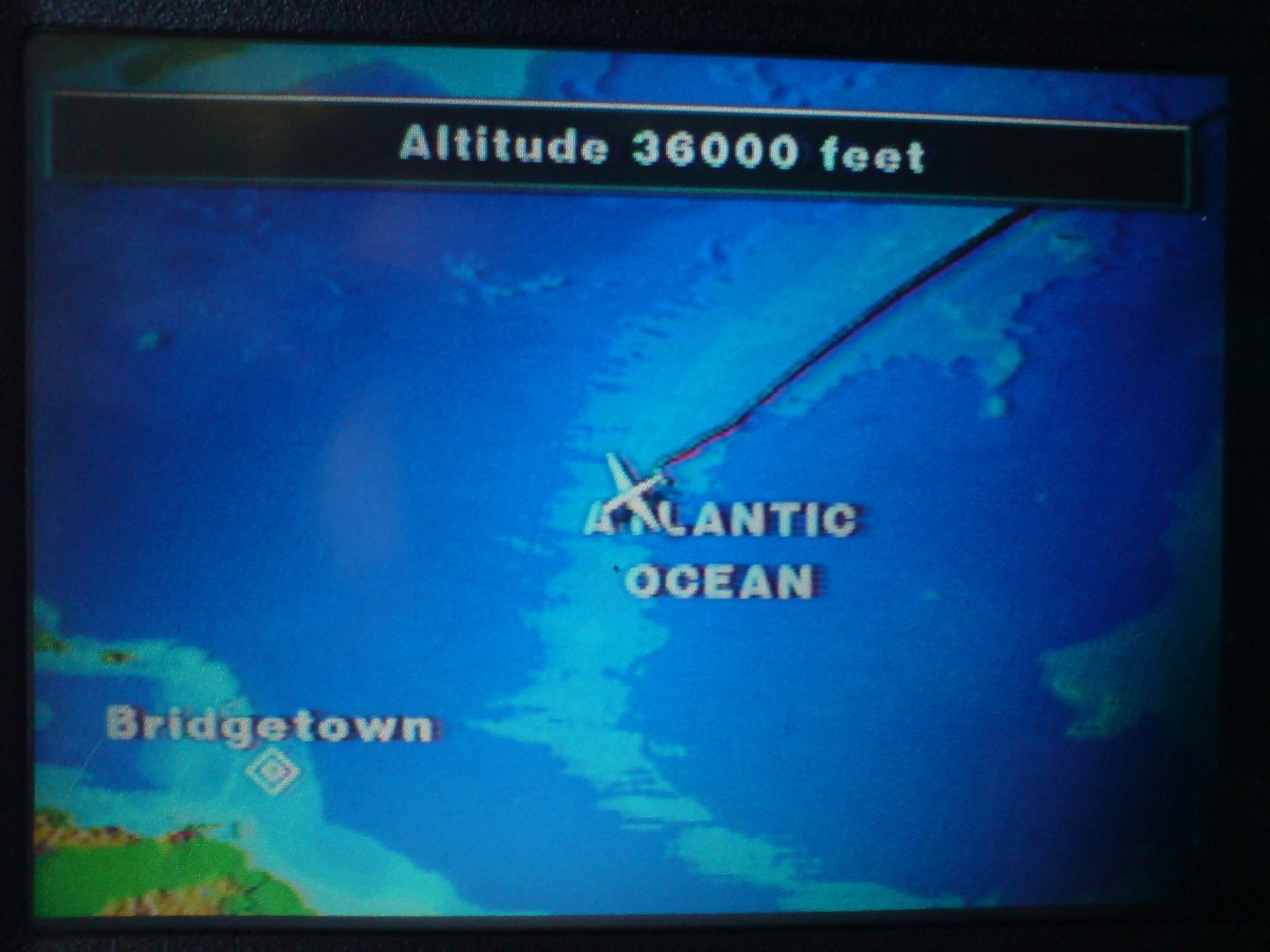 The flight consisted of listening to music and watching flims on VS' weakest ife system – Nova. It served a purpose though. This system is now being phased out and will be completely extinct by the end of 2012.
Around an hour or so after the afternoon tea service descent started. It was mostly over the ocean and I was somewhat surprised at how low we were when we finally made landfall over Bridgetown.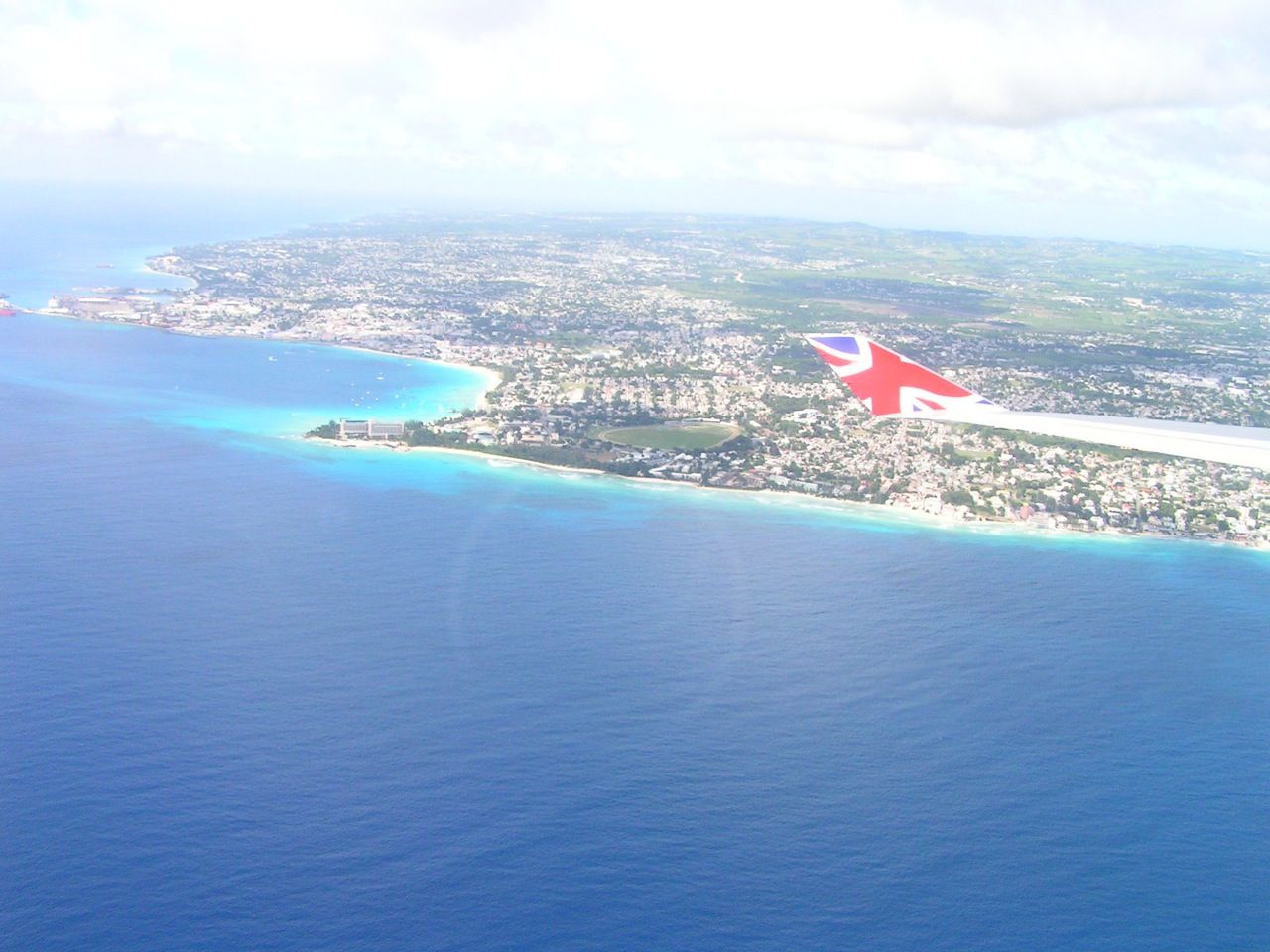 From that point, the flaps were extended, landing gear lowered and after a shallow left turn, it was onto final approach. We came in very low over some houses that looked like they were just tin huts. Then it was immediately onto the runway for a smooth landing into a sunny Barbados. Once we had slowed down, we pulled off the runway and almost immediately onto stand. As we were pulling onto stand, the captain came over the PA to welcome us to Barbados and tell us that the 'Speedbird was 10 minutes behind us', so to avoid any delay at immigration we should disembark without delay.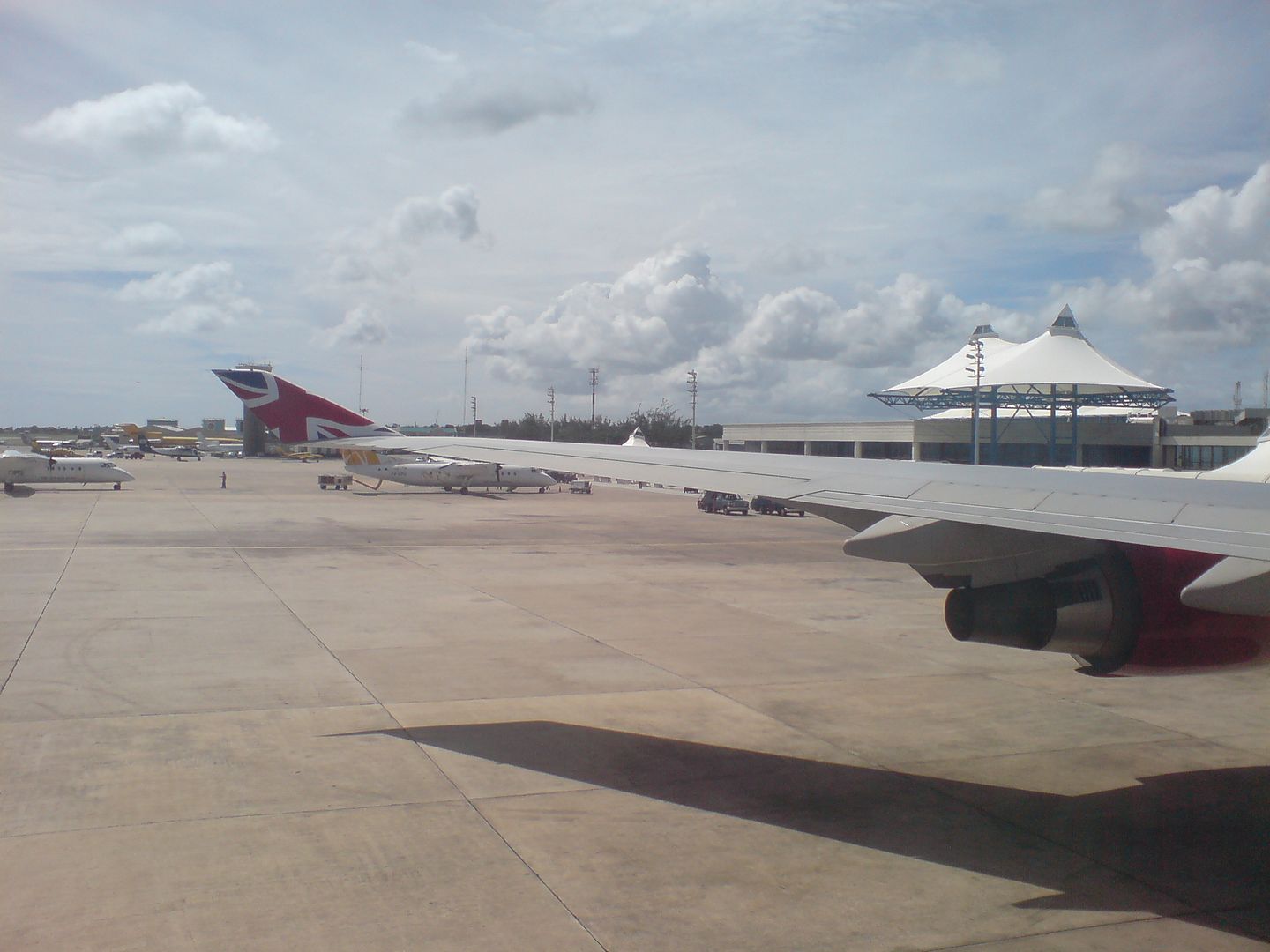 As I glanced out of the window for one last time, I caught a glimpse of the BA 777 flaring over the end of the runway. That was a quick 10 minutes.
As there were no jetbridges in BGI at the time (and I'm not sure there are any now, despite all the improvement works that were due to be completed), everybody had to disembark via stairs at 1L (for upper class) and 2L (everybody else).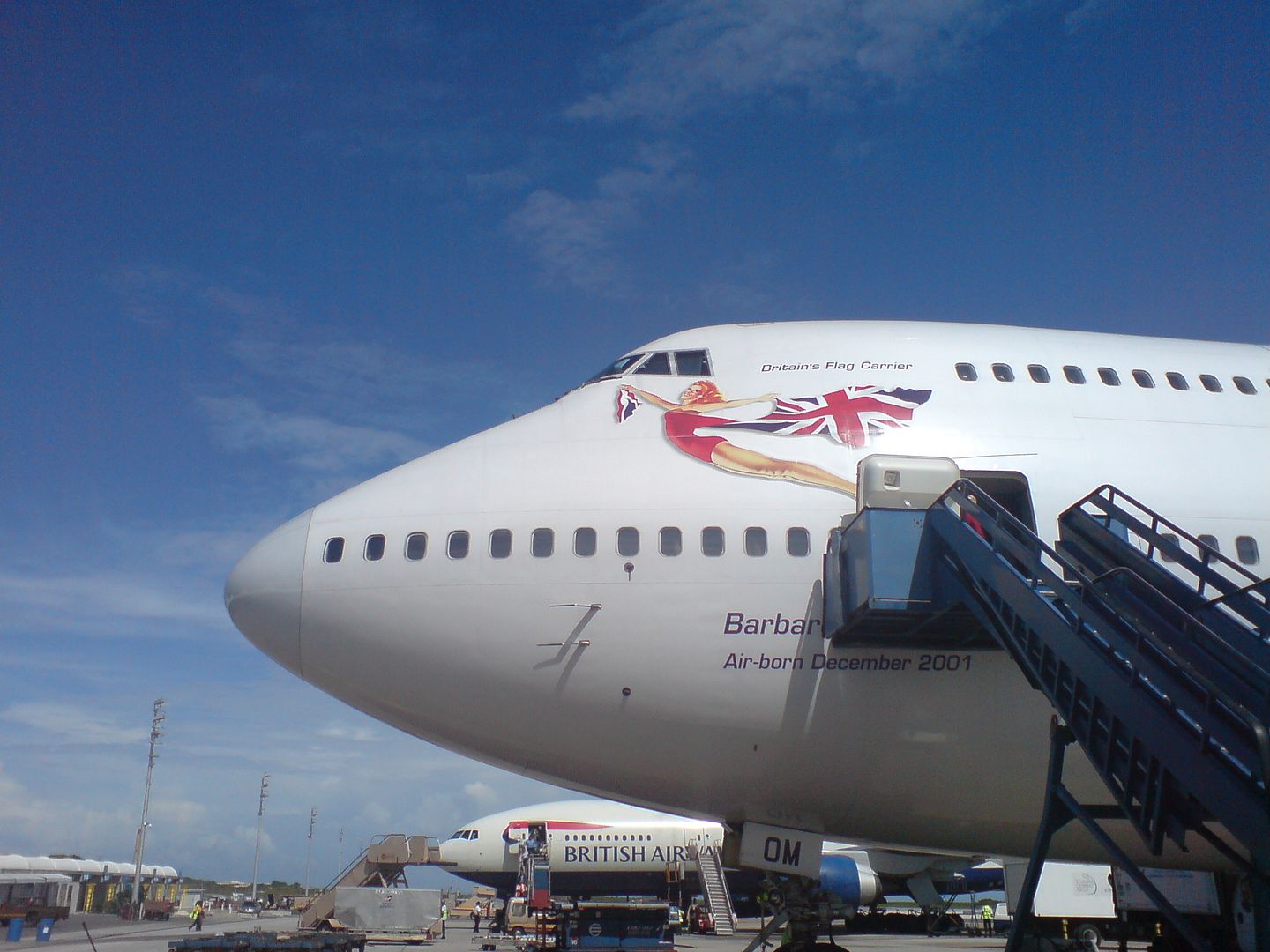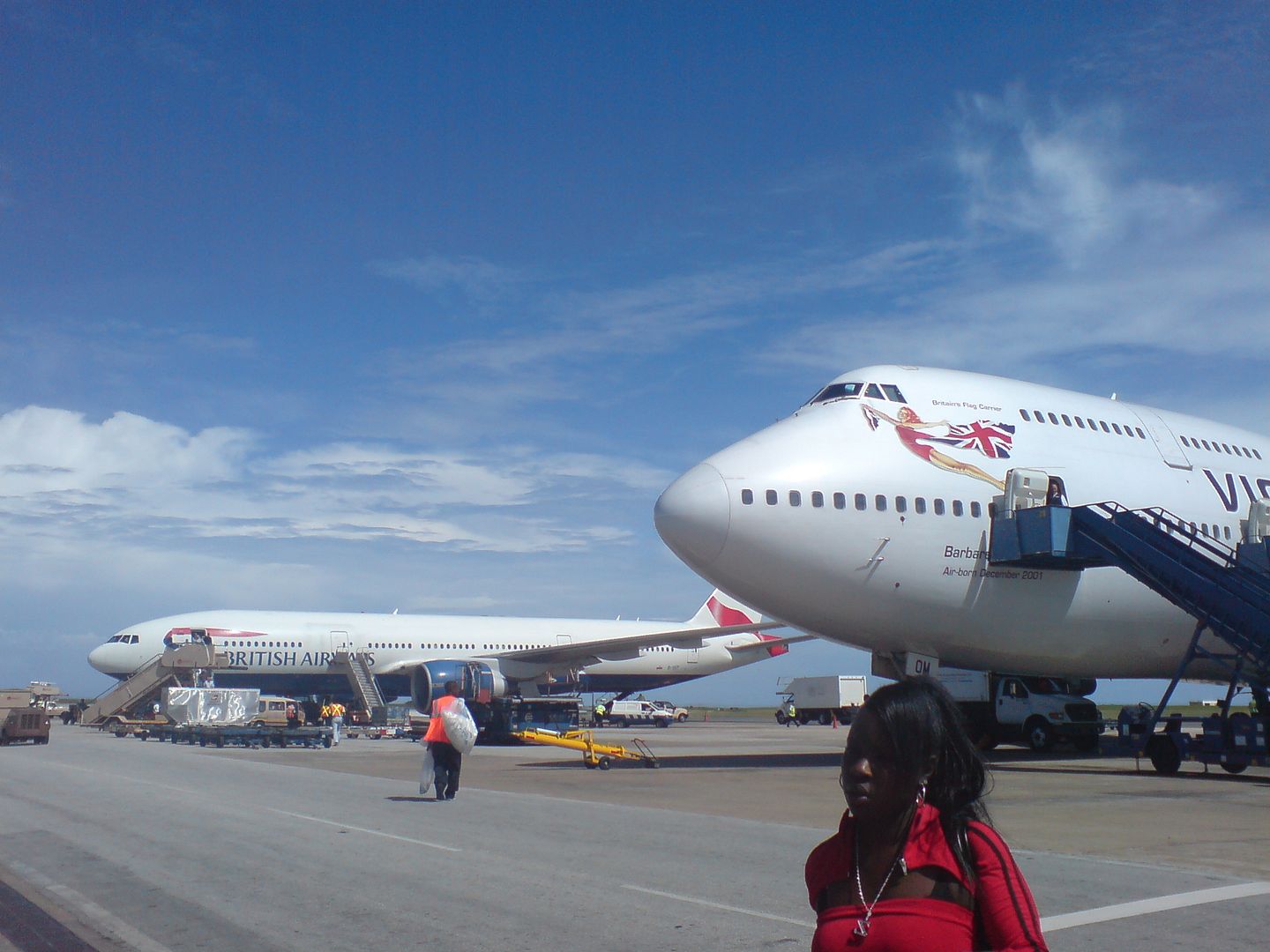 BA 777 now on stand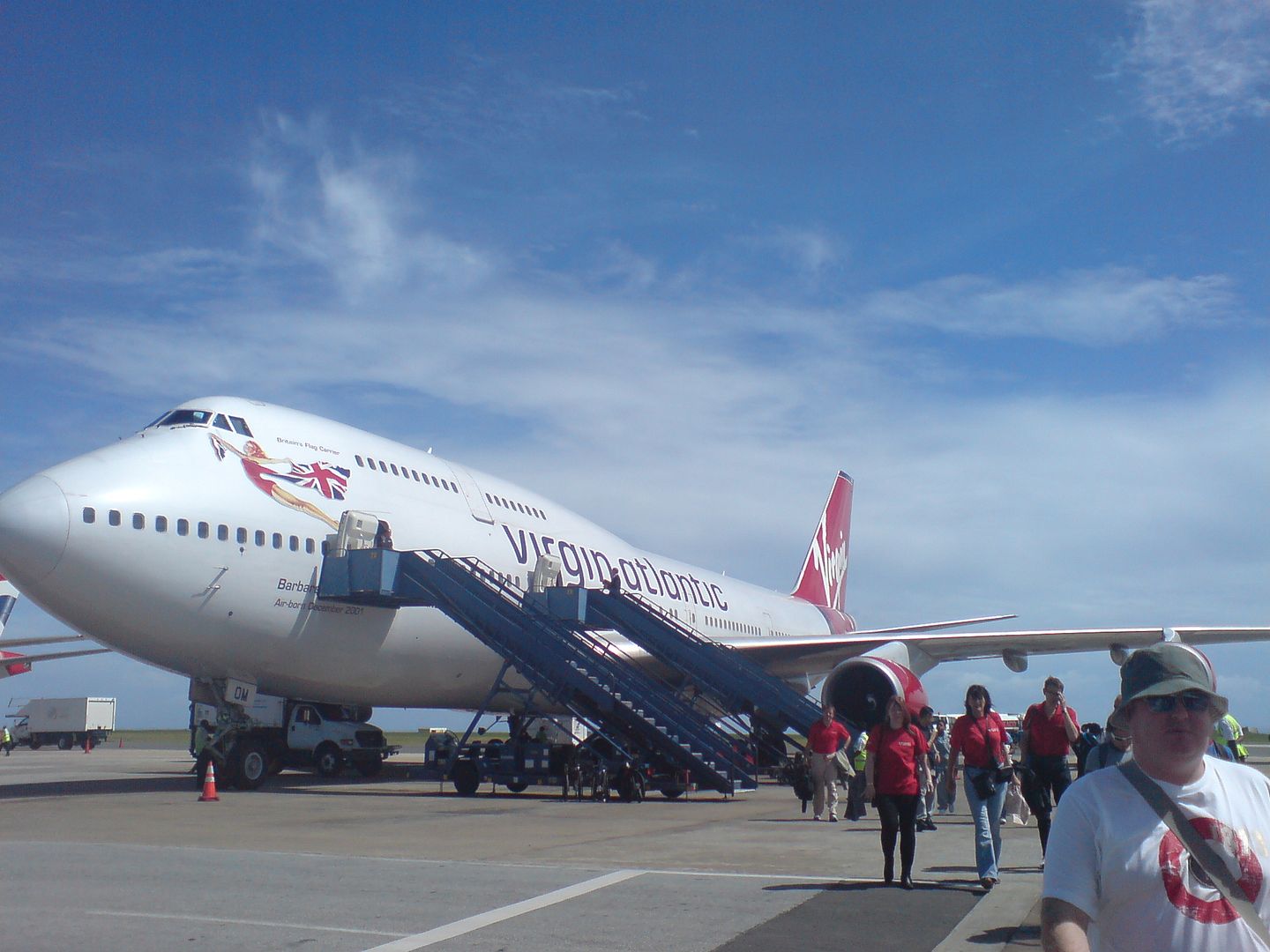 Then it was a short walk through the outdoor corridors in the sun – what a difference to 8 and a bit hours ago!
As we were sat in the last row, this meant that we were at the back of a long line at the pretty small immigration. After 30-45 minutes we were both processed and through with no real hassle.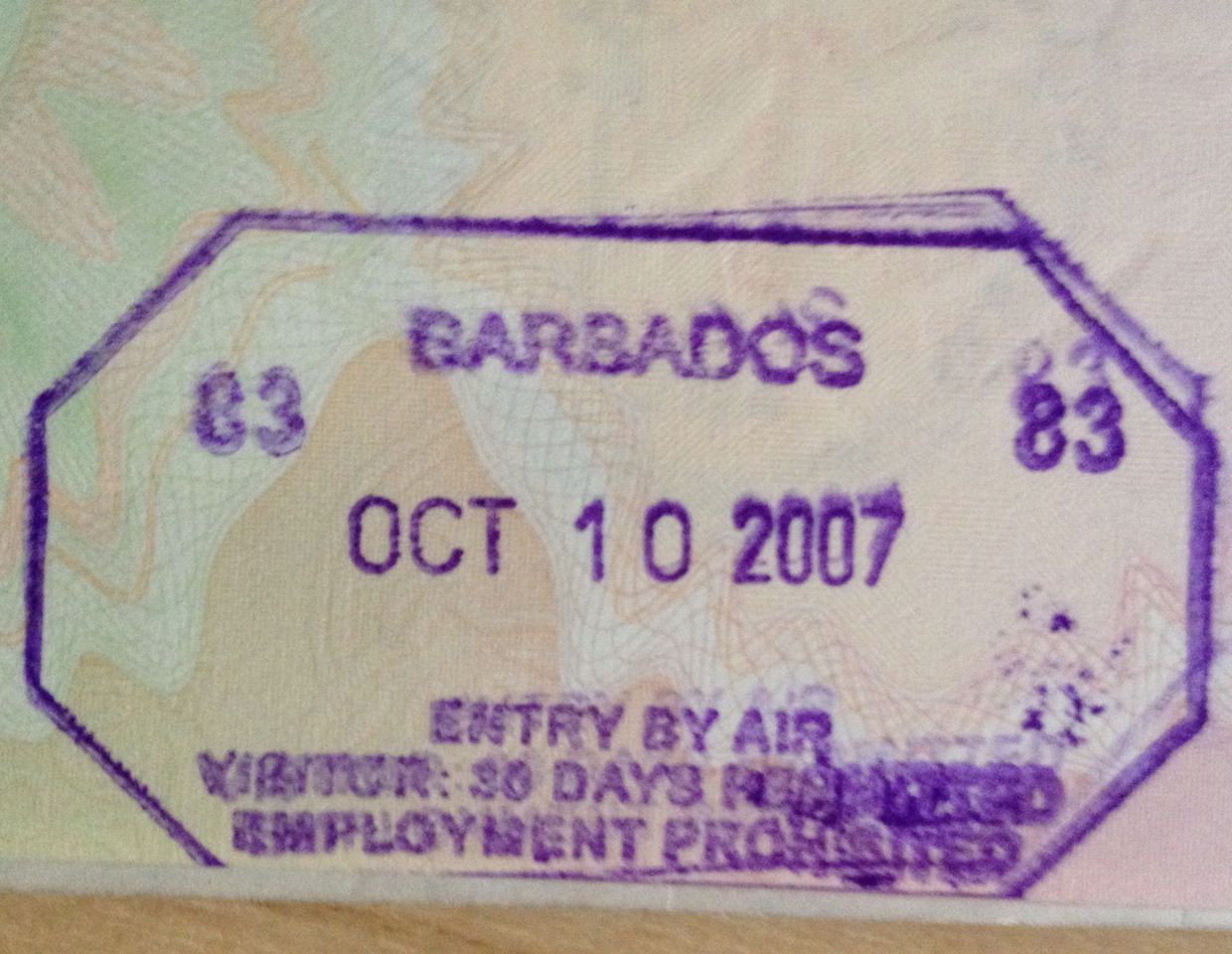 Unbelievably, even after the long wait at immigration our bags still hadn't arrived at the carousel! I was getting a bit concerned by then about our transfer leaving without us, but I guess everybody was in the same boat. A further 15 minutes later our bags came out and we made our way through a very basic customs. Once through, a Virgin Holidays rep met us, handed a bottle of water each and directed to a waiting bus – without our bags as they were to be delivered separately in a lorry. Shortly after the bus left and made its way through the narrow, bumpy streets to the St. Lawrence gap where our hotel was.
Once entering the hotel, we were offered a fruit punch. Very nice as I remember...
Then there was a mass congregation in the reception area whilst everybody was being sorted with room and waiting for the lorry load of baggage to turn up.
Once we had settled into our room on the ground floor it was off out to explore 'the gap'. We had only managed to get around 100 meters from the hotel when the heavens really opened and drove us back indoors again! Then it was dinner on the beach, and bed.
Thursday - Tuesday
View from the room on first morning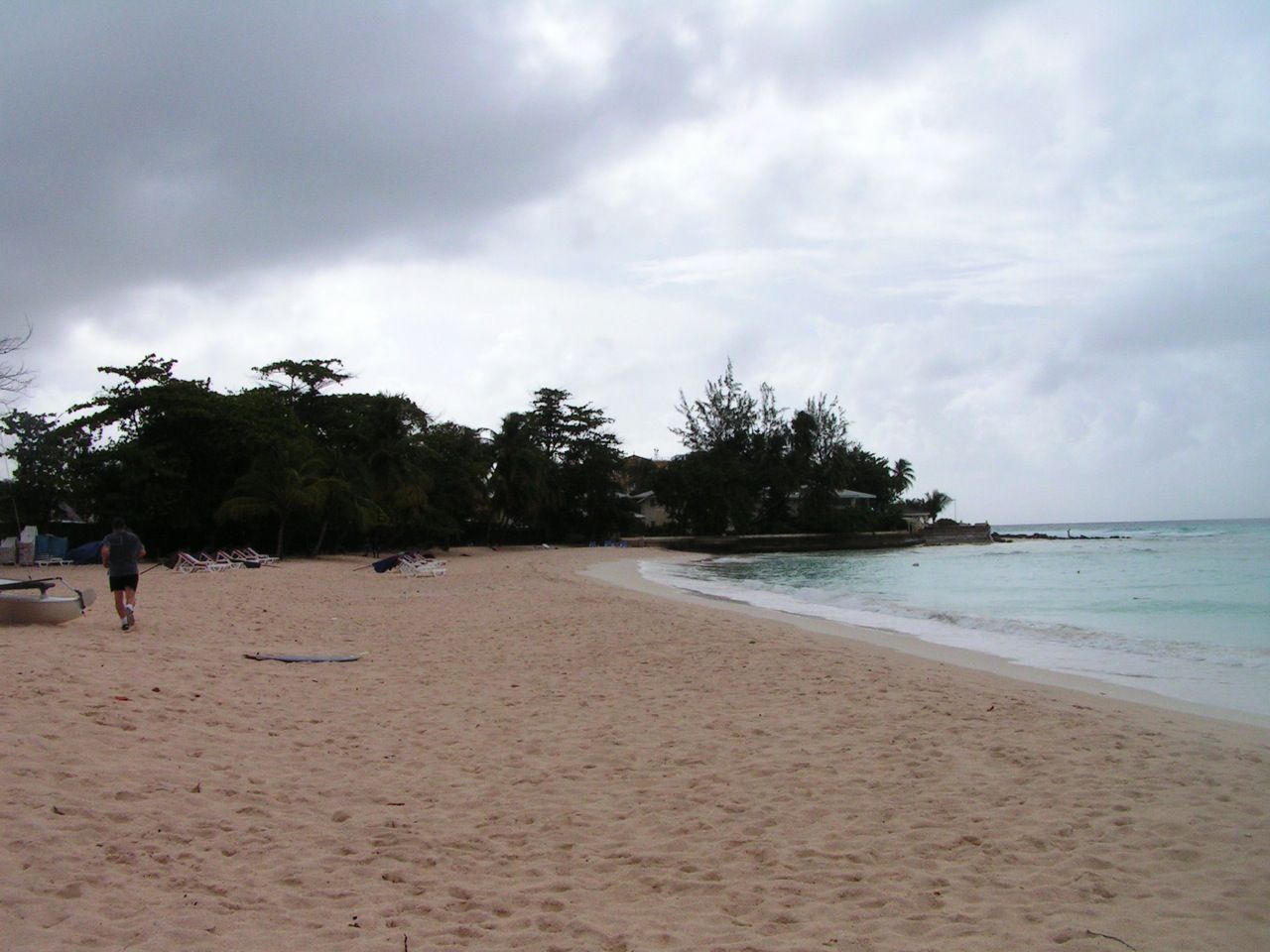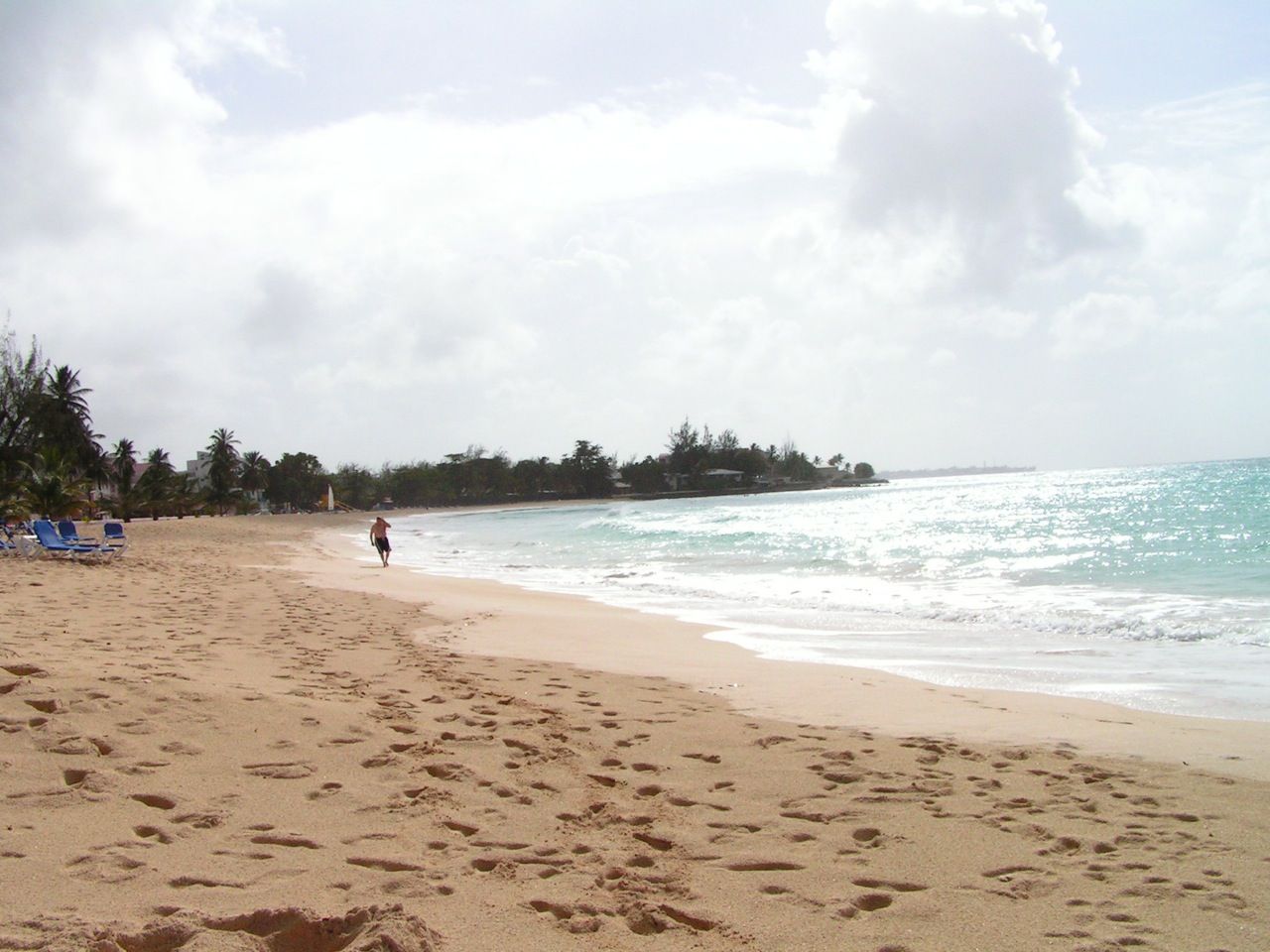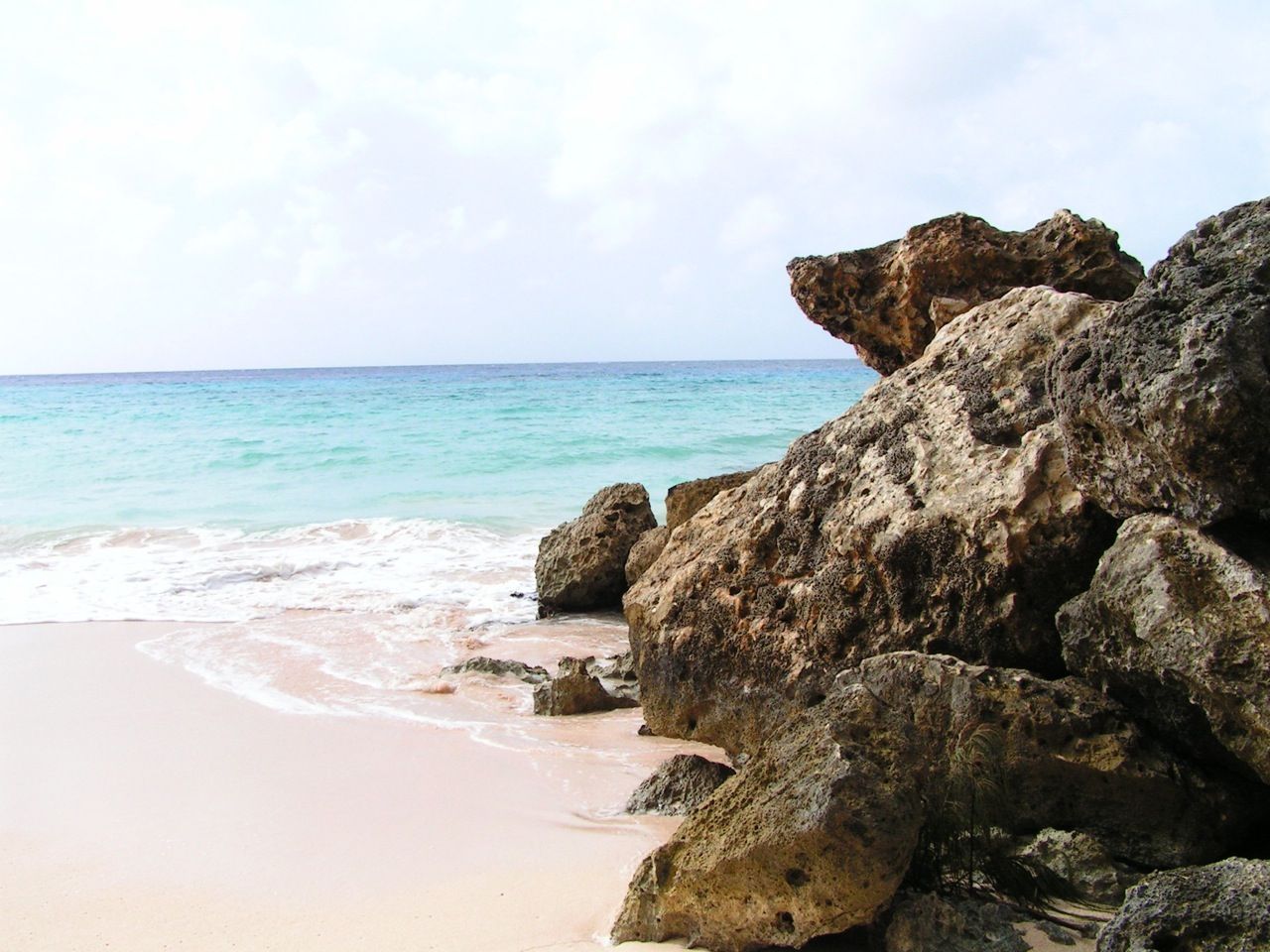 View of hotel from the beach
I had initially wanted to visit the concorde experience on the Friday, however as the weather wasn't looking too good we decided it would be a better idea to go on Thursday instead. We got a taxi out to the airport, however it was closed for maintenance. Luckily the taxi driver stayed with us to make sure we got in ok, and instead suggested that we try out the Ocean Park instead, which we agreed to.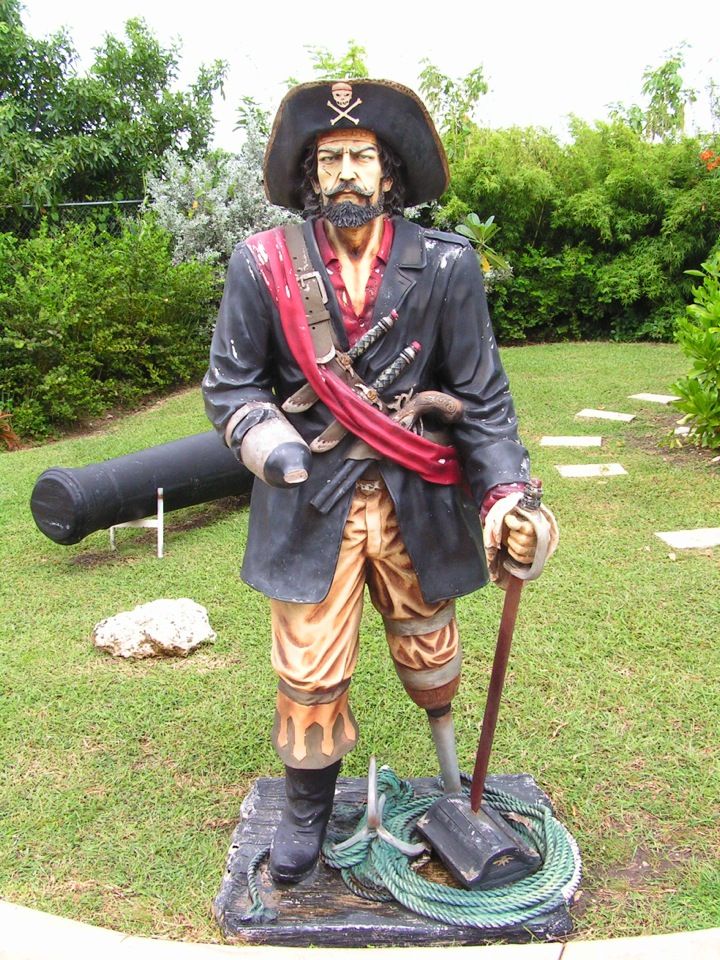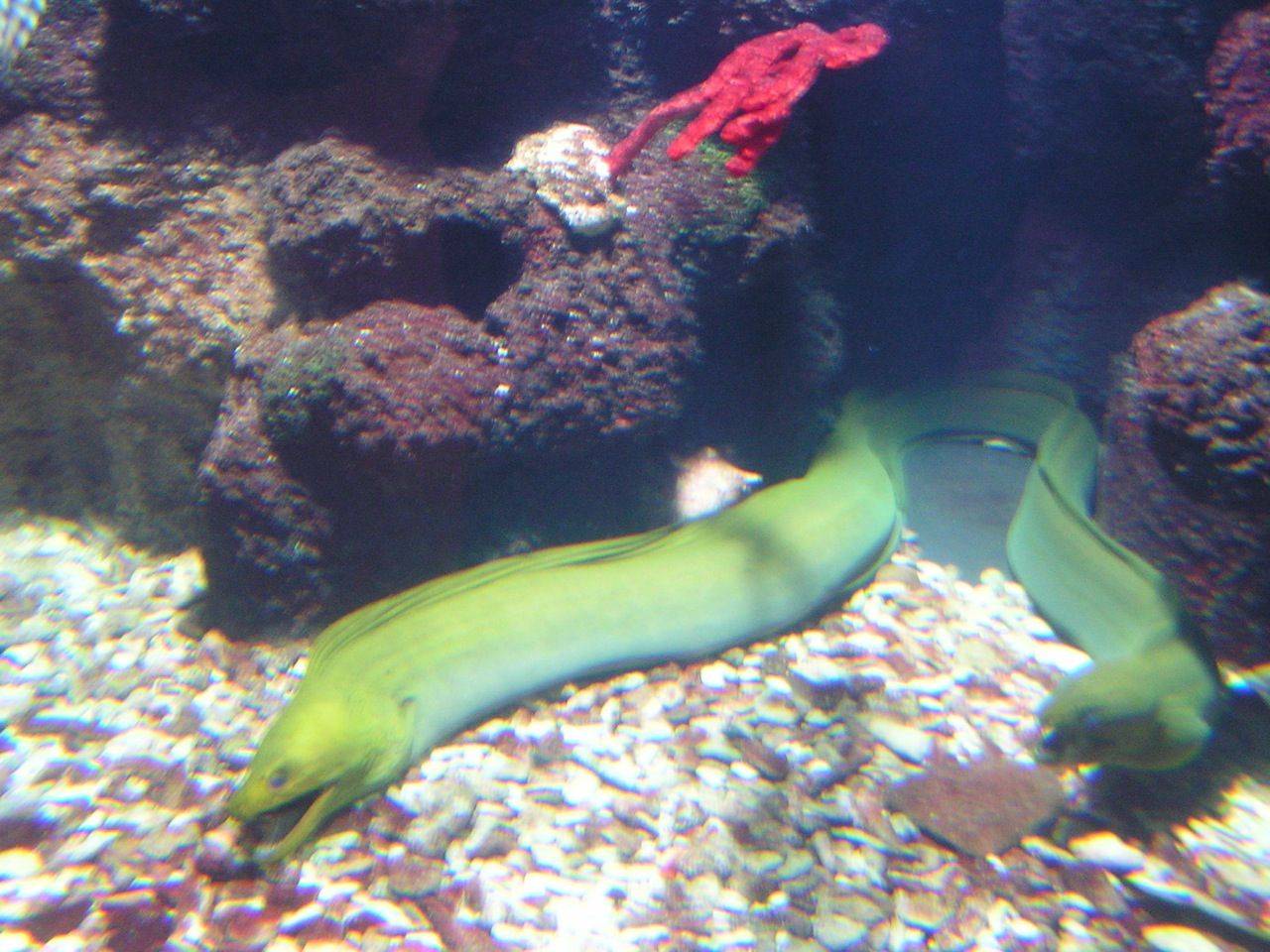 No idea what this is, but I've not seen anything with 2 heads before…or since.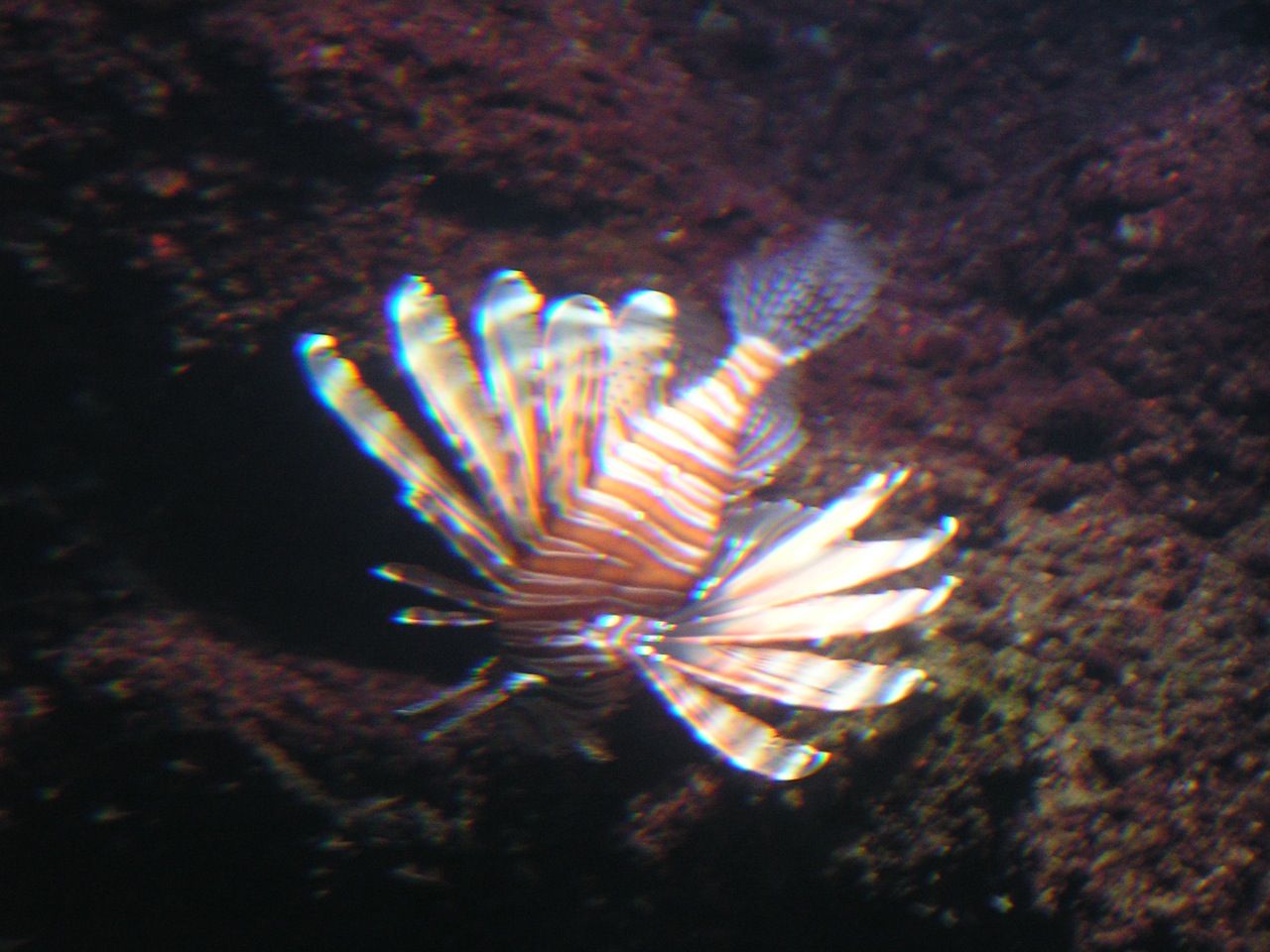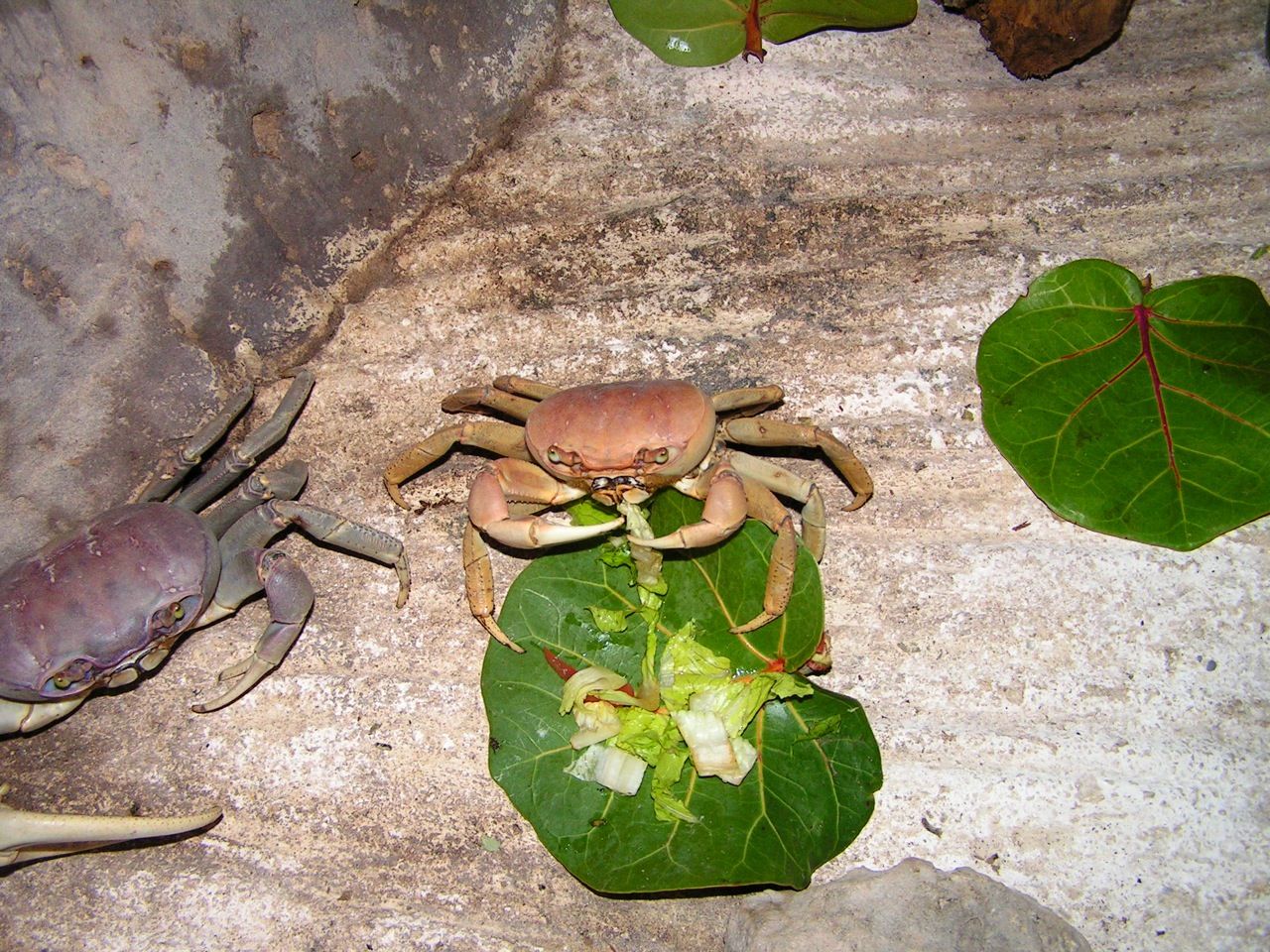 Friday was the day the free shuttle operated to Bridgetown.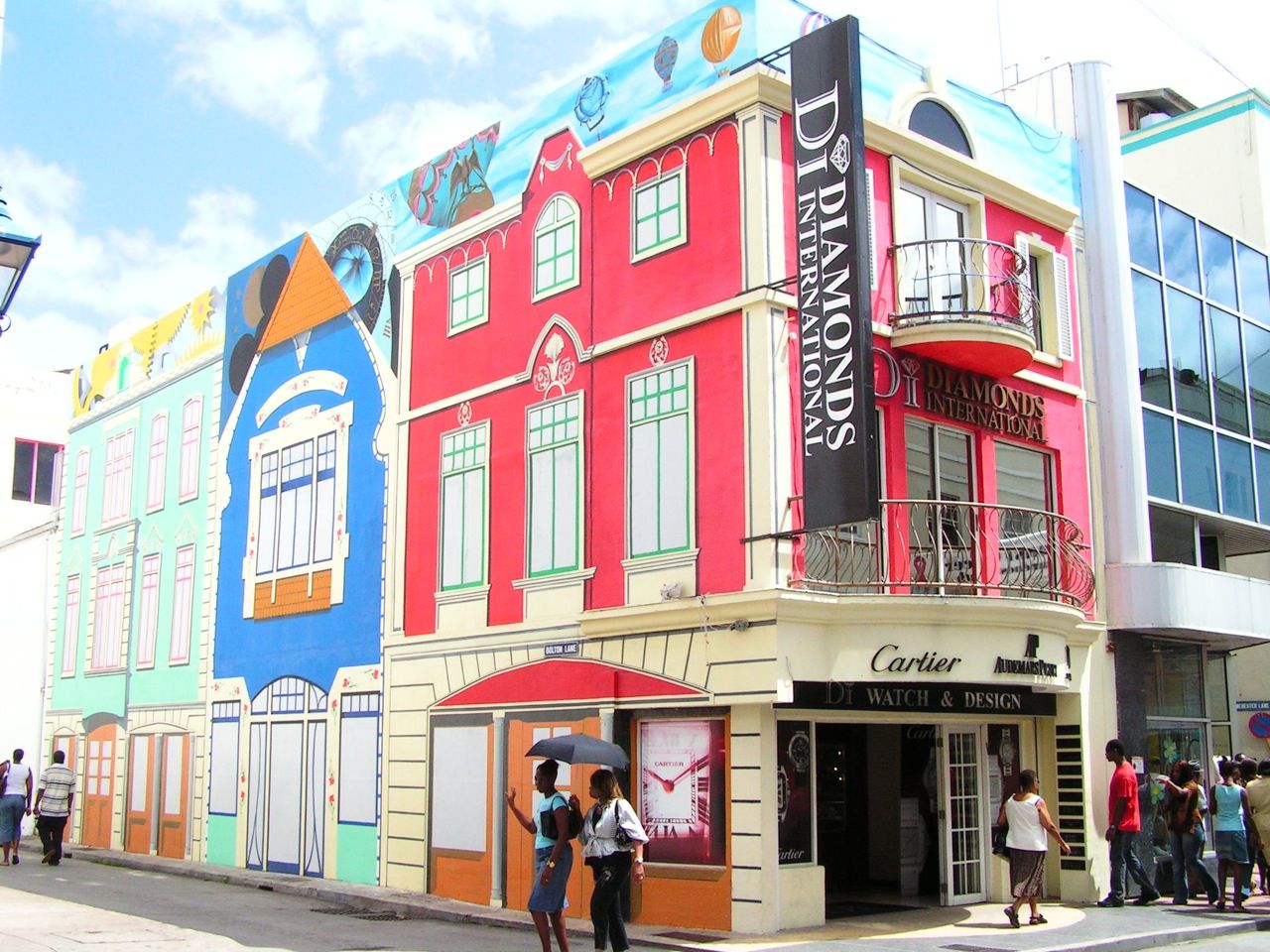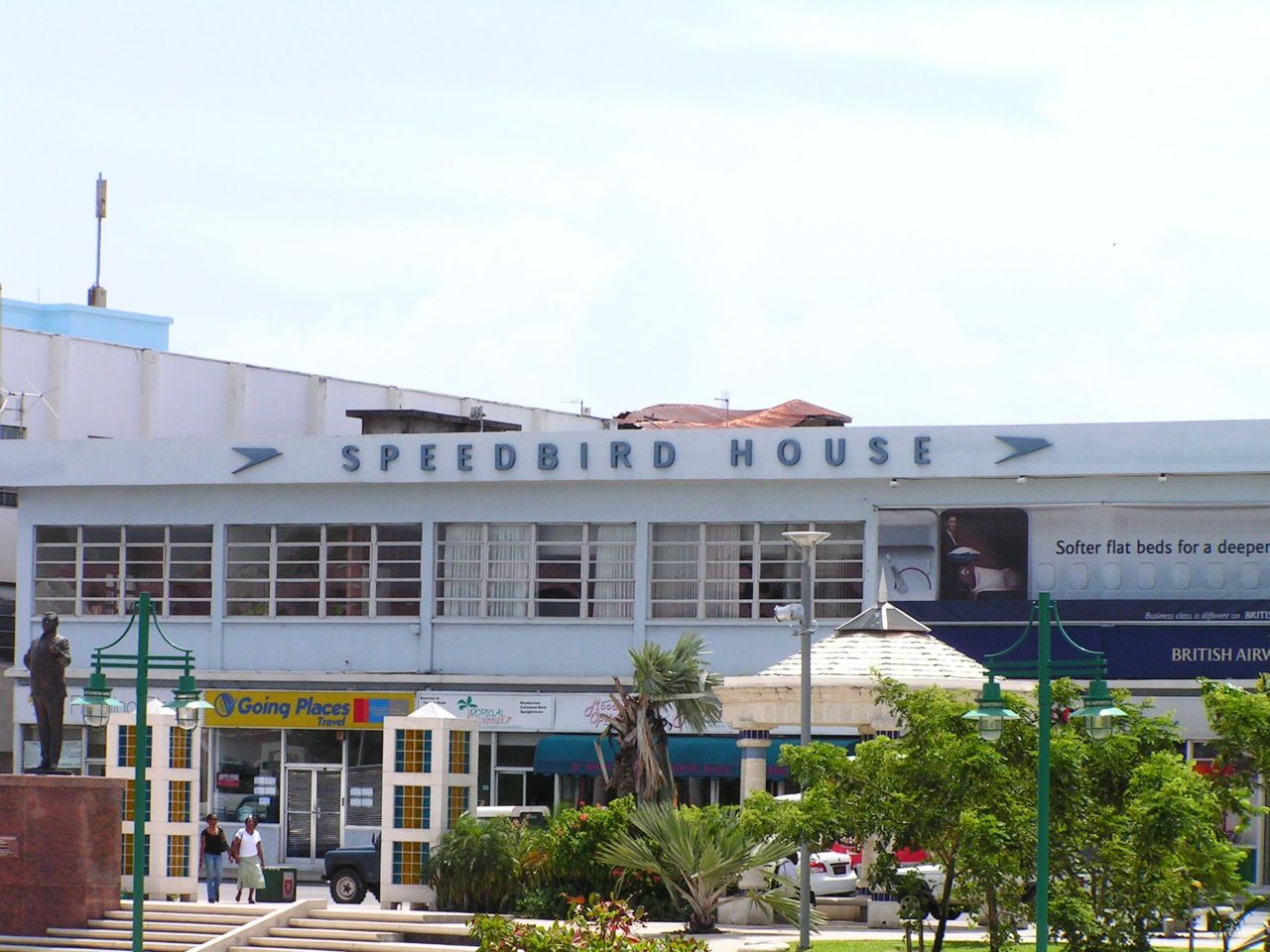 Saturday was when I got to do the part of the trip I was most interested in – the Concorde experience. Once again, we saw our now favorite taxi driver and made our way out to the airport. Luckily this time it was open. To date, this has been the most enjoyable Concorde experience I have been on. They really are proud of it.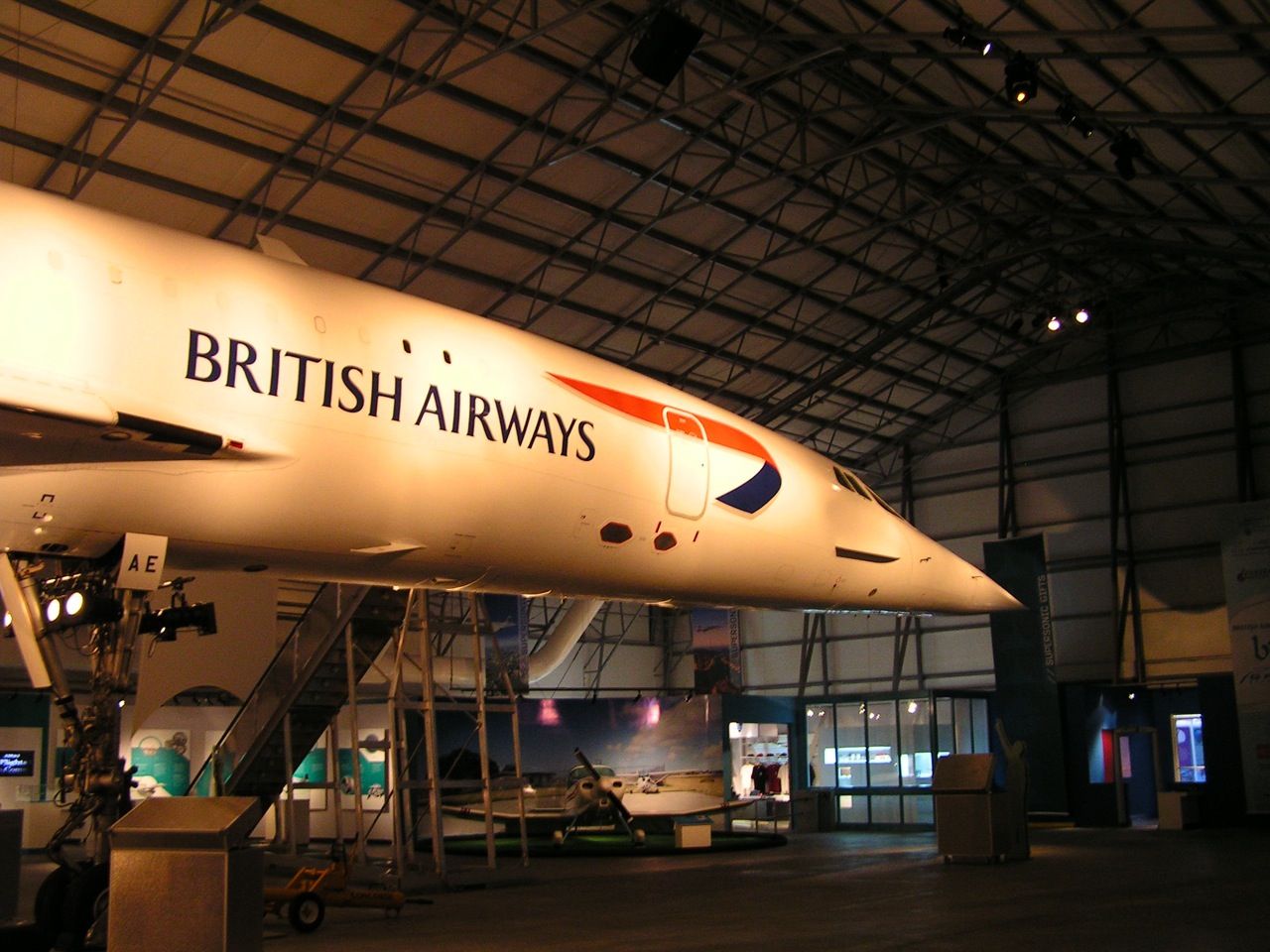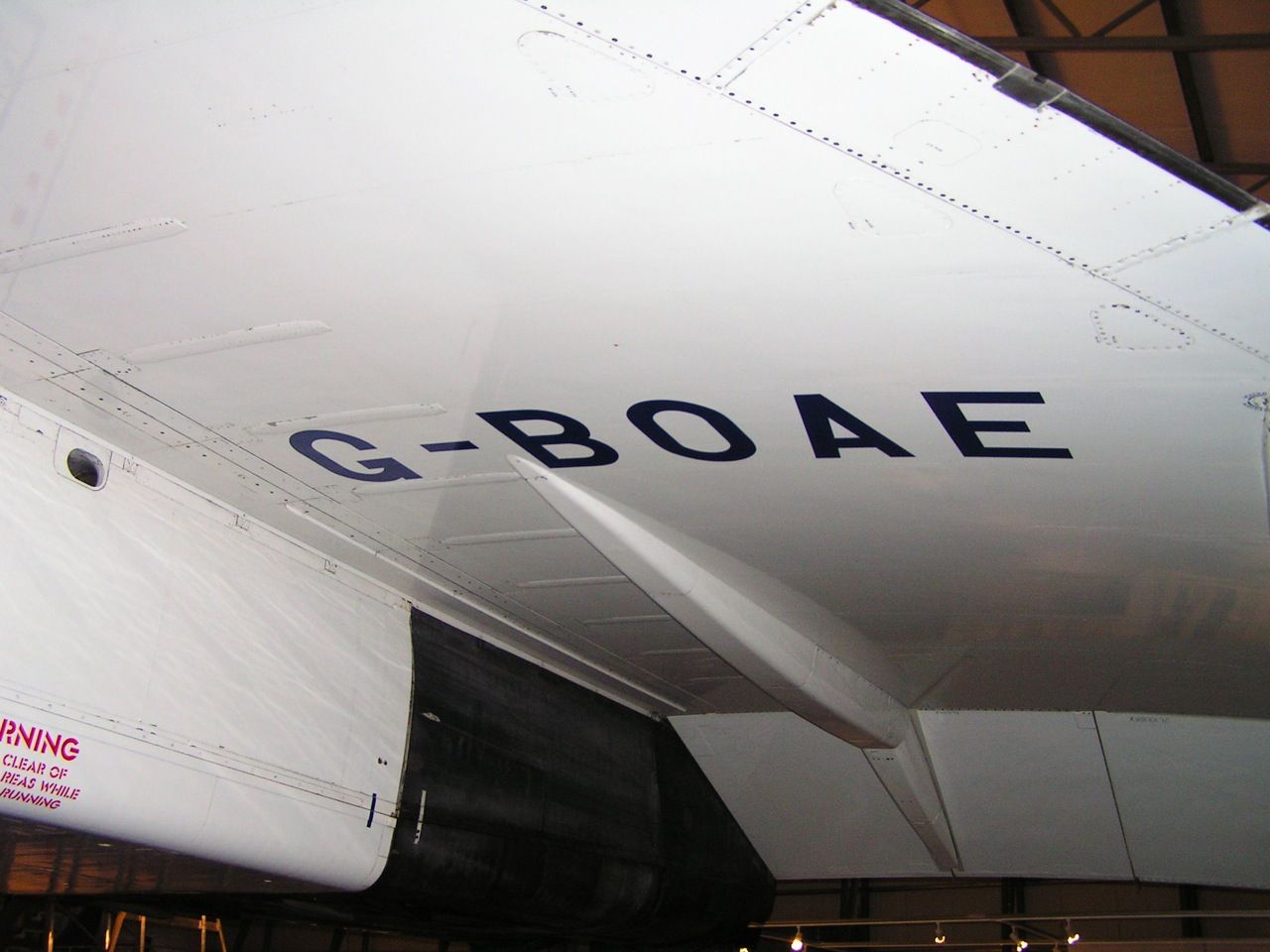 At the back of the hangar where Concorde is based there's a viewing terrace out over BGI.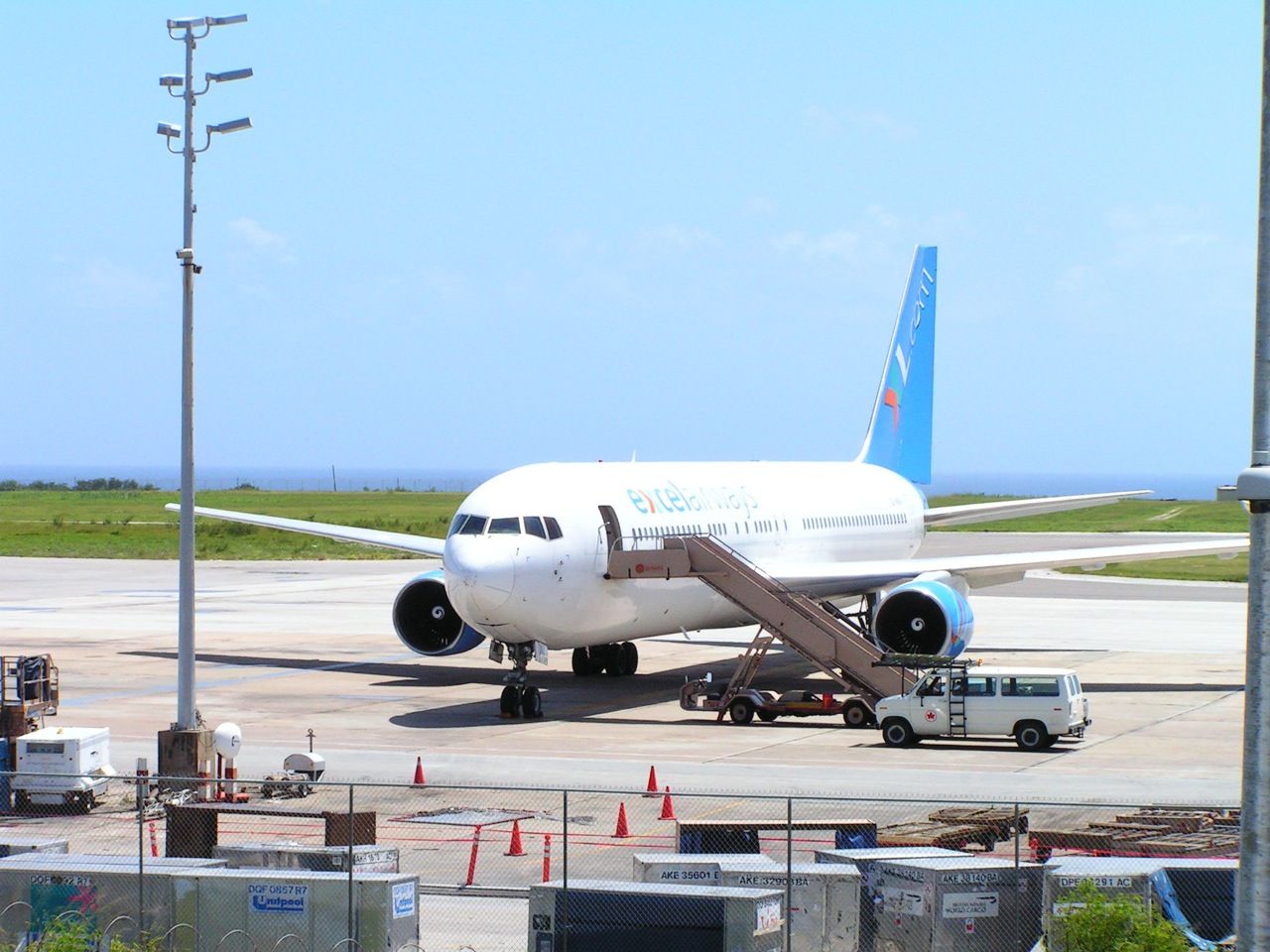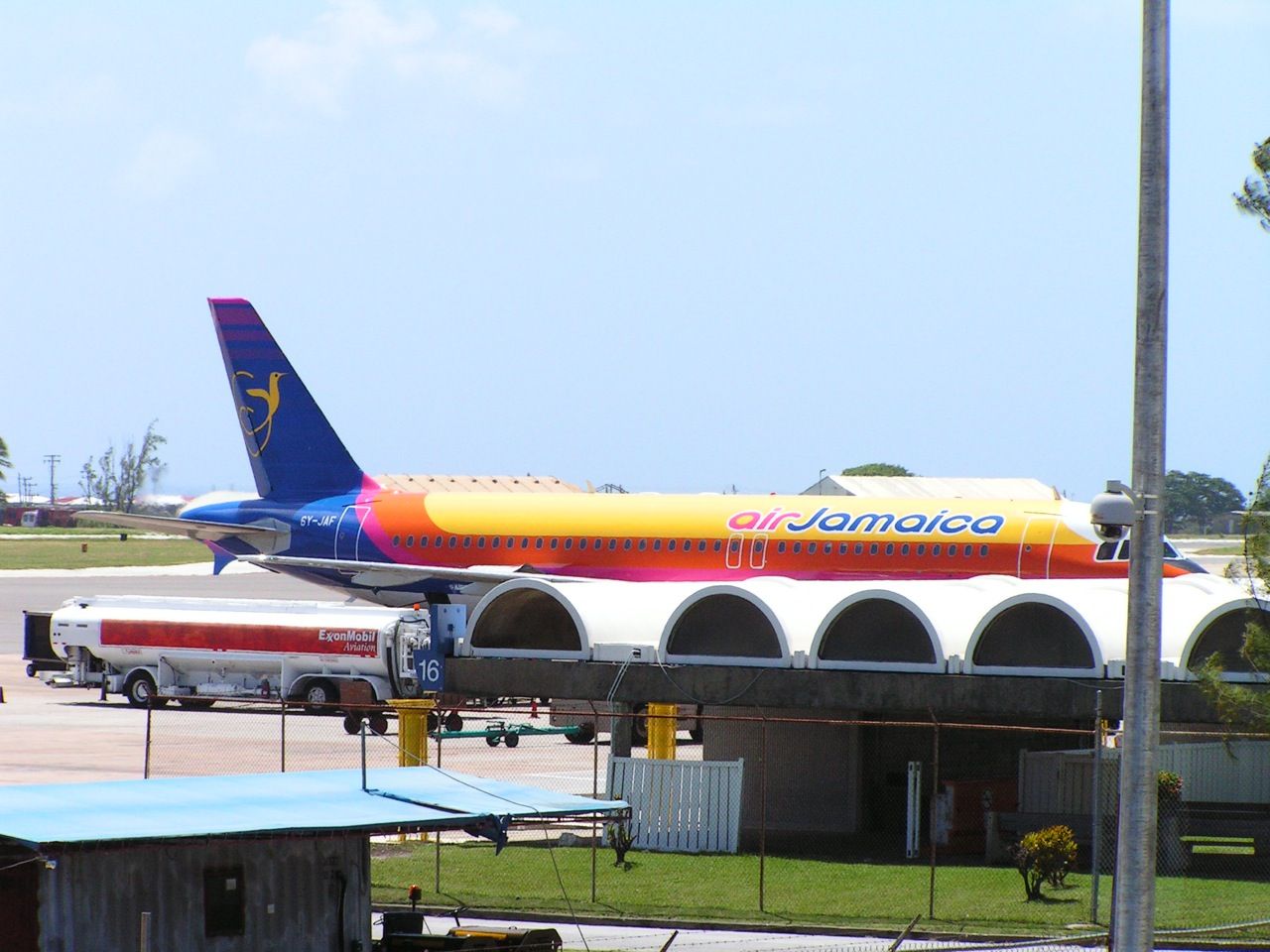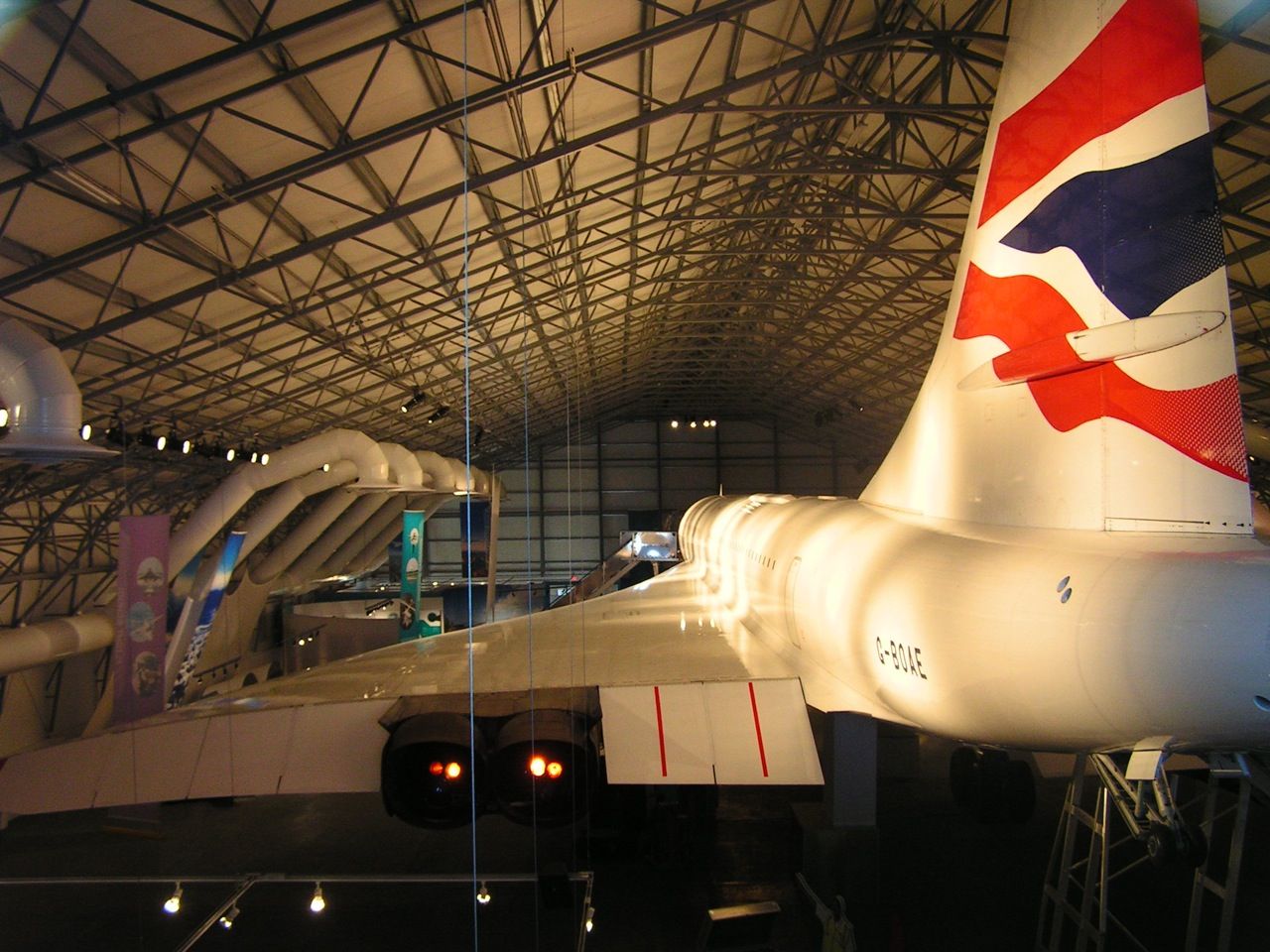 The one and only (at the time) aircraft built in Barbados
The remaining days were spent eating, drinking and lounging around in the sun. Luckily, after slightly dodgy weather in the first couple of days, it cleared up for the last few.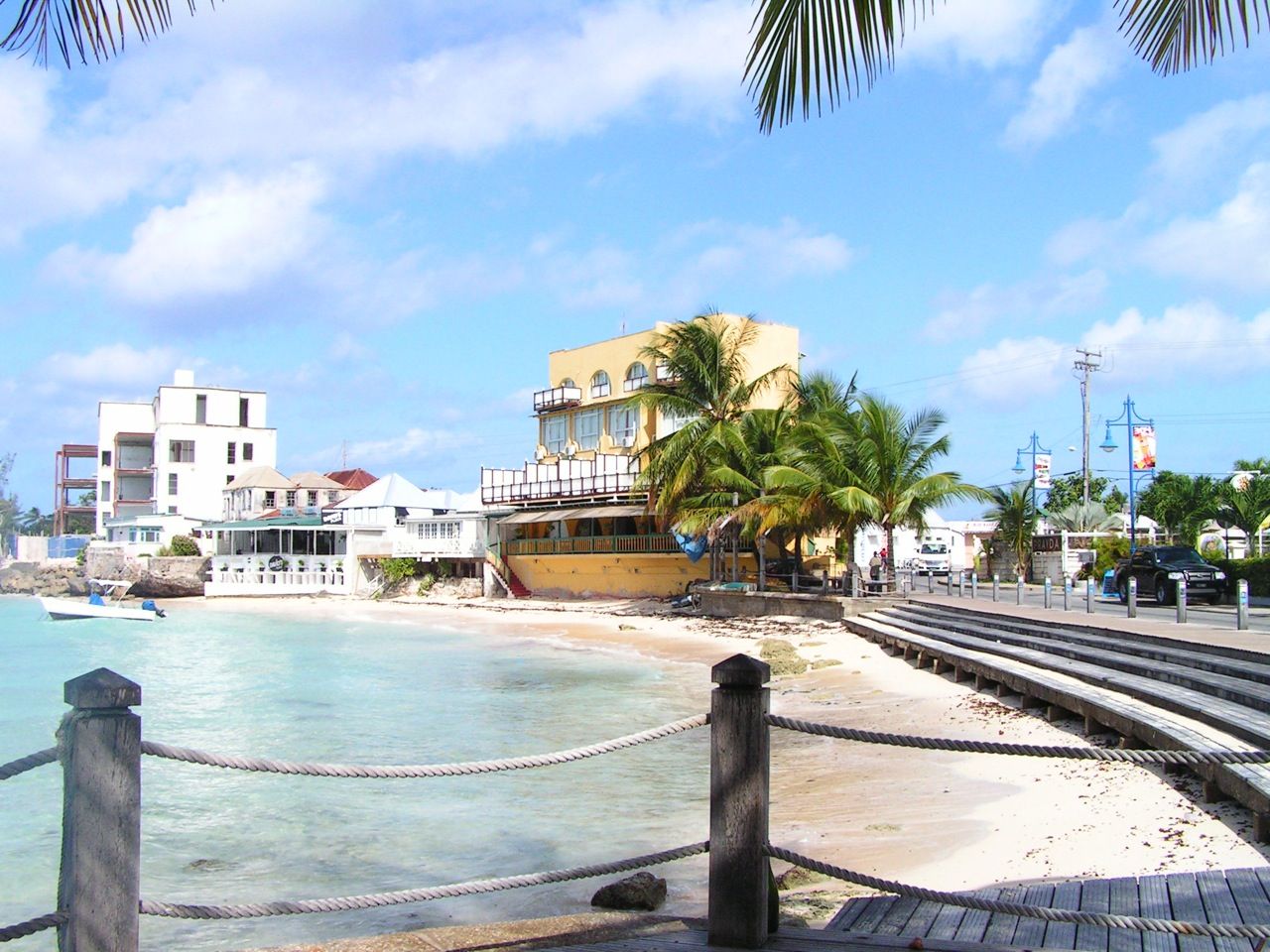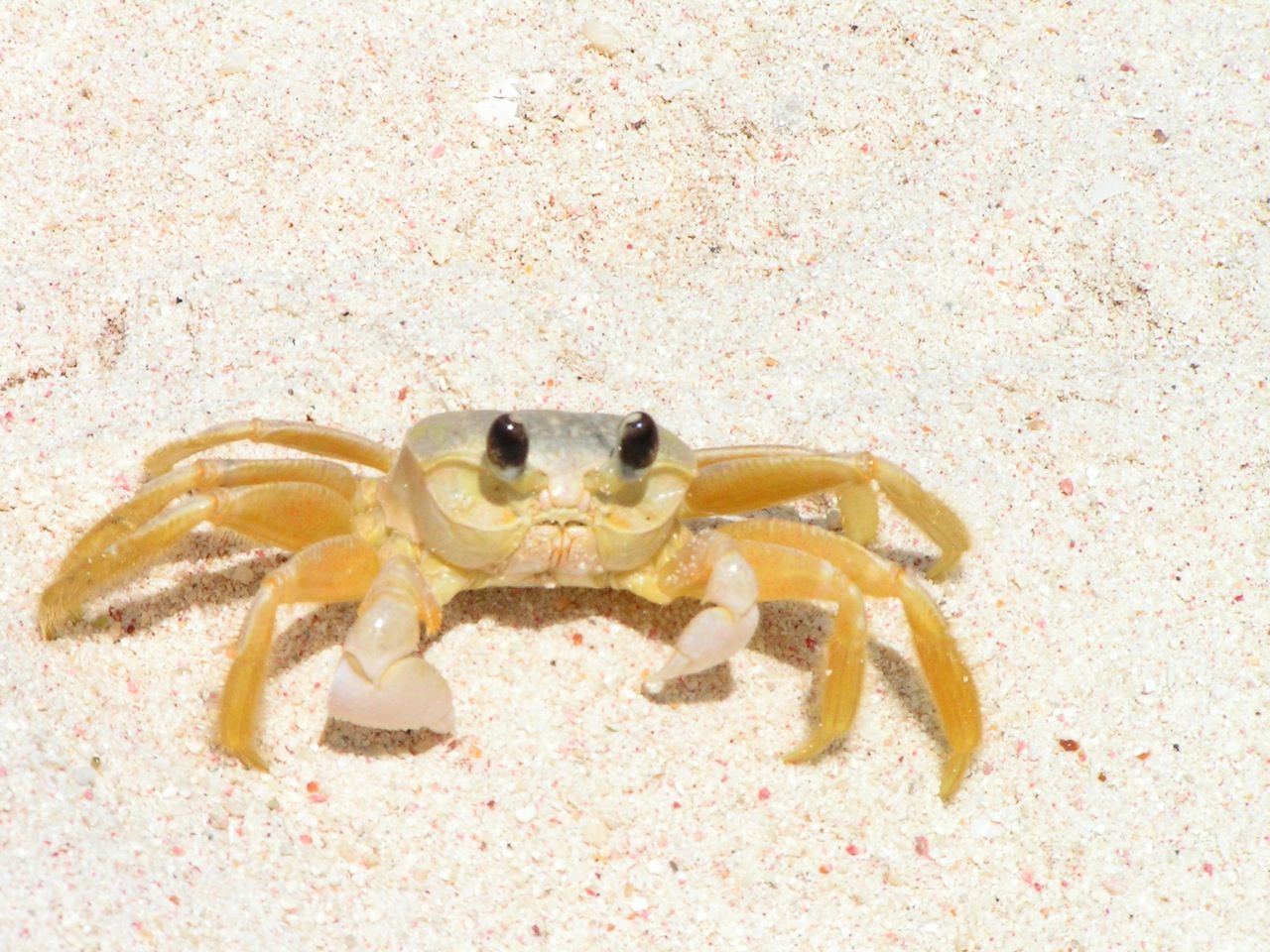 Great Bajan sense of humor!
Wednesday
After a week in the sun (and some BAD sunburn!) it was time to head back to the UK. Virgin Holidays offered a 'check in and chill out' service, which enabled you to check in and collect your boarding passes at the hotel. I wasn't too keen on the idea and told our rep that we would be checking in at the airport instead. Her reply was that it would be fine and she would cross our name off the airport transfer coach… erm no, we still want to go on the coach (that we had paid for), just check in at the airport. We were told that this wasn't possible however as we weren't allowed to take suitcases on the coach and they can't transfer unchecked baggage to the airport. Hmmm ok then. At 10:00 our bags were taken and we were left in the clothes we were wearing – being winter in the UK, it certainly wasn't the same kind of clothes that I'd choose to be wearing in a tropical Barbados. An added problem was that we had to check out of our hotel at 11:00 and the transfer to the airport wasn't until 15:00 so that meant waiting around in the heat without any air conditioning which only made it more uncomfortable. At least the hotel was along the approach path and I was happy watching the few arrivals that afternoon: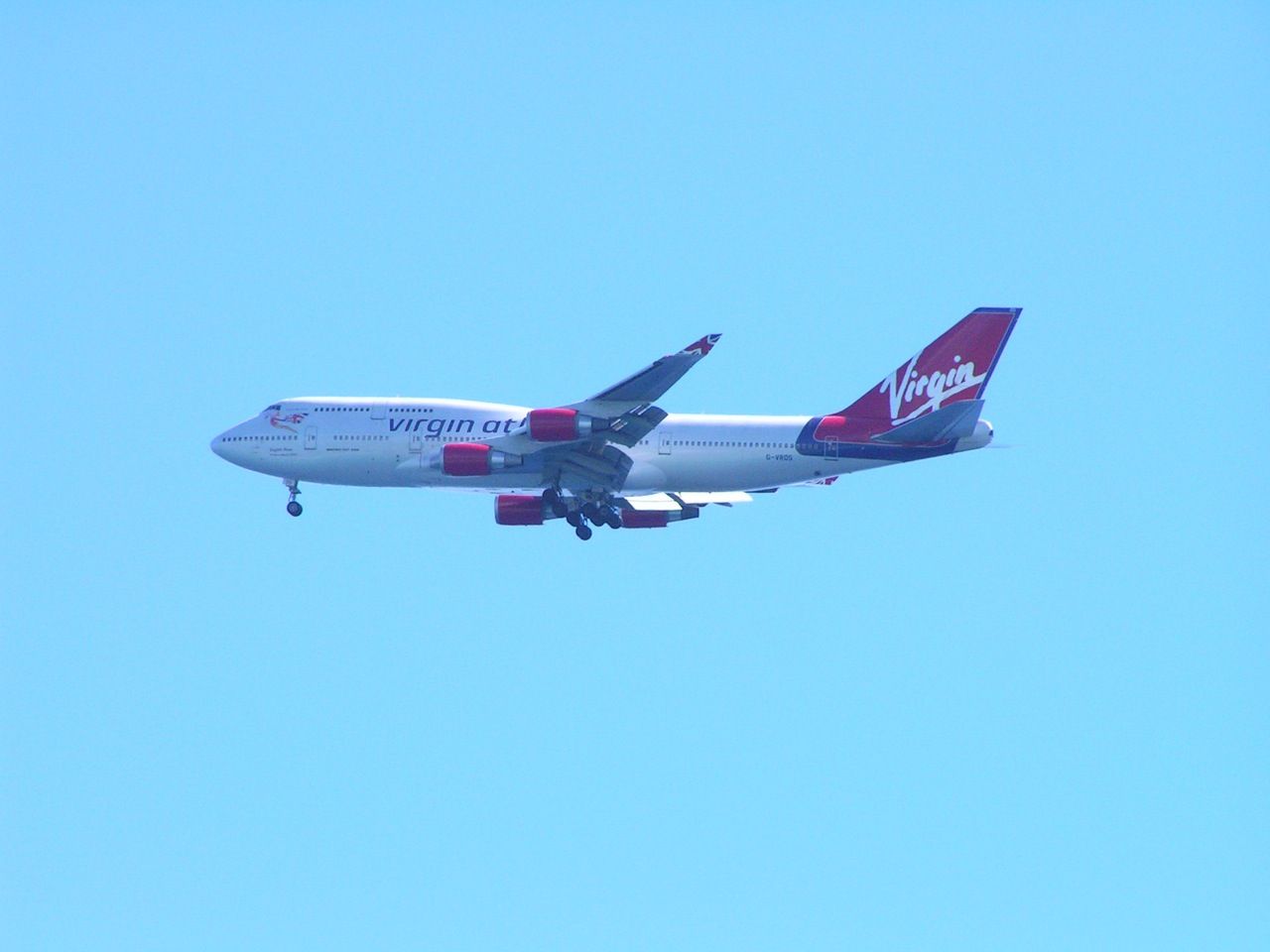 Our ride home this evening operating the inbound VS029
At around 15:00 the transfer to the airport arrived and we made our way to Grantley Adams, arriving around 45 minutes later. As the flight was scheduled to depart at 17:00 this wouldn't leave much time to look around before boarding. From what I saw the check in was almost a kerbside affair, although with more of a waiting area. Security was pretty quick considering there was both a VS and BA flight departing around the same time. There wasn't a huge amount to Grantley Adams. From what I remember there was just one small shop and one toilet block – that was out of order. Guess it was too bad if you were desperate! We spent the remaining time sat infront of our plane – was quite impressive waiting at ground level with a 747 and 777 parked up infront of you!
VS 030
BGI-LGW
17th October 2007
747-443 G-VROS
G-VROS would be doing the honors this evening – a new reg for me at the time. I've since been on this one twice more. Upon boarding, the captain announced a flight time of 7 hours 20 minutes and due to the short flying time we were being held on the ground to avoid arriving at Gatwick too early and having to hold. He also mentioned the route would be pretty much straight across the Atlantic before reaching landfall over Cornwall.
At about 17:40 local, we pushed back and made a fast taxi out to the active runway. Then came another powerful takeoff.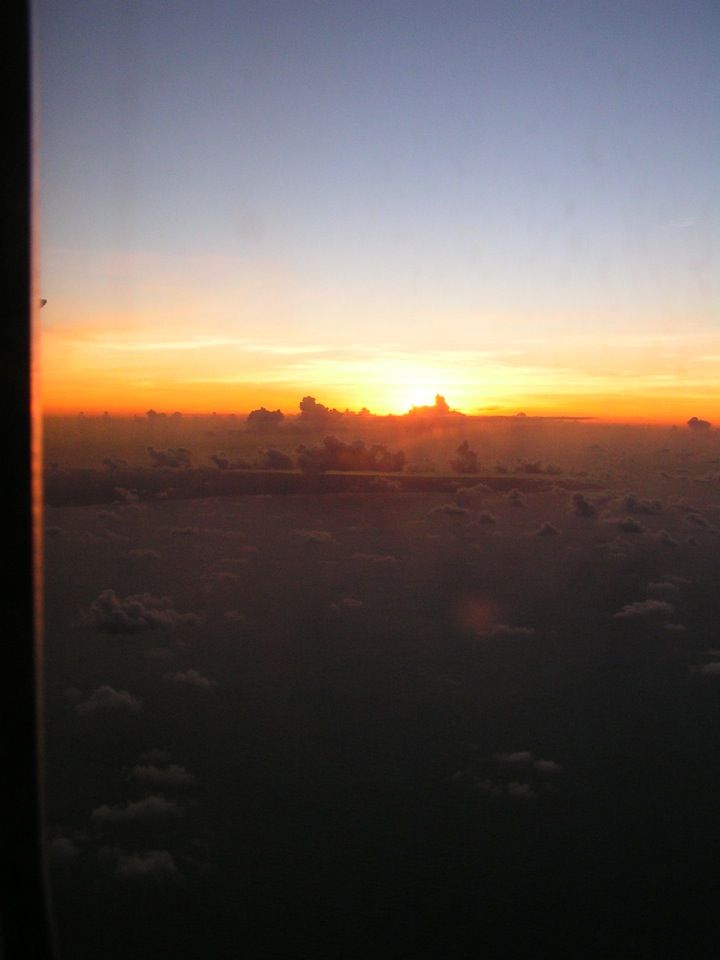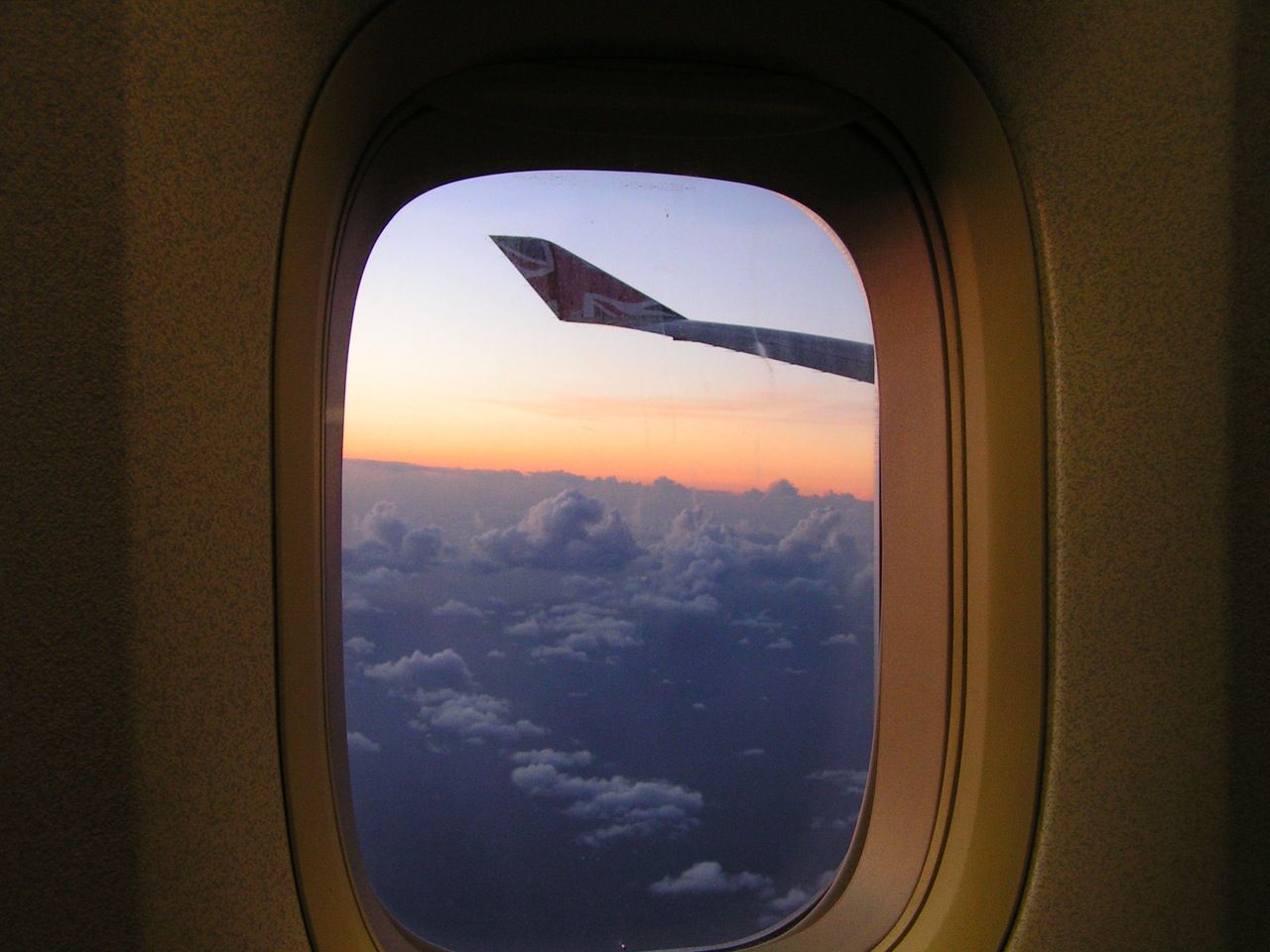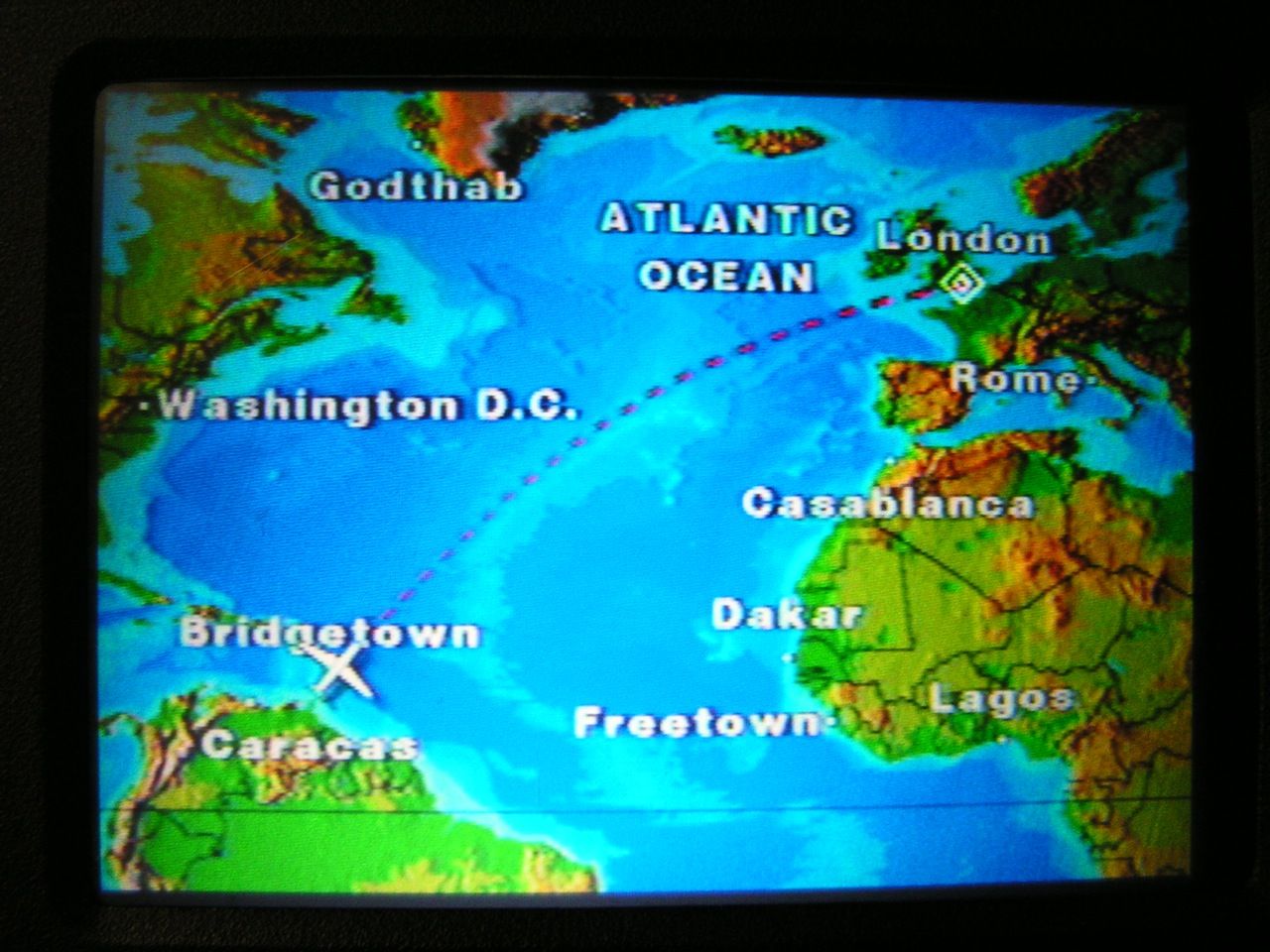 Can't say I remember an awful lot about the flight as I slept for most of it. Around an hour before landing, I went to the galley to ask for some water where I was greeted with a very 'tired' looking crew. Maybe too much partying in Barbados the night before? Who knows!
Shortly before landing, the captain was on the PA again announcing that he had timed it just right when leaving Barbados, as we would be one of the first flights to arrive that morning. He also mentioned that we would be 'having to go round the houses a bit' due to ATC not giving us the runway he had anticipated. There weren't too many views to be had as it was still dark outside.
Touchdown was around 05:45, and we taxied to the South Terminal, pulling up alongside G-VLIP that had also just arrived from the Caribbean (St. Lucia if I remember correctly).
After that, it was the usual formalities and onto a train home. Being a Thursday morning the train was packed with commuters not willing to give an inch to anybody. Still, my suitcase meant that they were kind of forced into giving way!
We arrived back at home at Approx. 08:30
Virgin were pretty good on the outbound flight, however they seemed to be a bit lethargic on the inbound. Almost like the passengers were a bit of an inconvenience in being there.
Barbados isn't somewhere I'd immediately rush back to due to the fact there's not a huge amount to do there. If you're into just lounging on a beach for a week, then its brilliant, although if seeing sights is your thing then the options are a bit limited. Interestingly my dad has since been and had similar things to say about it!
Previous Reports
Trying Out Flybe - LGW-BHD-GLA-BHD-LGW
(by
jwhite9185
Jul 11 2012 in Trip Reports)
A Day Trip To MAN
(by
jwhite9185
Jun 21 2012 in Trip Reports)
Nice, Monaco And The Great British Lounge With BMI
(by
jwhite9185
May 13 2012 in Trip Reports)
EI237/182 LGW-DUB-LHR And 2 Lounges
(by
jwhite9185
Apr 18 2012 in Trip Reports)
LGW-FRA-BRU-LHR With LH And SN
(by
jwhite9185
Mar 27 2012 in Trip Reports)
BA906/8735 LHR-FRA-LCY
(by
jwhite9185
Mar 13 2012 in Trip Reports)
VS015/016 LGW-MCO-LGW June 2010
(by
jwhite9185
Jan 20 2012 in Trip Reports)
VS006 MIA-LHR A340-642 June 2008
(by
jwhite9185
Feb 10 2012 in Trip Reports)
[Edited 2012-08-03 08:22:04]