THE STORY
Hello again, A.netters! This is another TR about my past travels, way before I got an A.net account. It is only right to dig up and plant it here, no? So anyway, my brother worked for the then-Northwest Airlines and managed to snag us standby tickets to Tokyo. After years of watching Japan Hour travel documentaries on television, I would finally have my own Japan Hour (or rather, week) travel documentary! What made it doubly special was the departure date – we're going on New Year's Day. I might have forgotten some details regarding the trip as it was more than three years ago, so my apologies if there are 'gaps' in the report!
PART 1
THE DEPARTURE
1st JANUARY 2009
Changi International Airport (SIN/WSSS)
Carrier: Northwest Airlines
Flight: NW 20
Aircraft: Airbus Industrie A330-223 (N853NW)
Seat: 20A
Terminal: 1
Gate: D42
Estimated Departure: 0600
Actual Departure: 06??
TO
Narita International Airport (NRT/RJAA)
Terminal: 1
Gate: ??
Estimated Arrival: 1340
Actual Arrival: 1300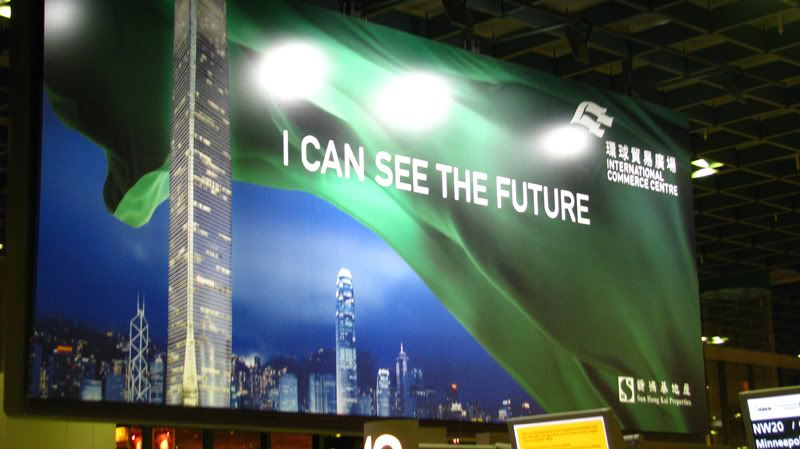 Huge signs used to hang from Terminal 1's ceiling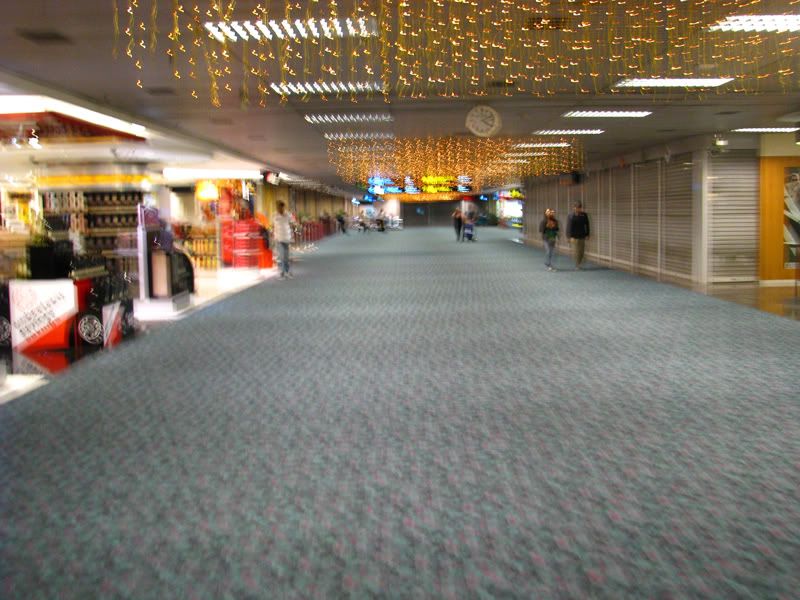 At such an hour, Terminal 1 is quite deserted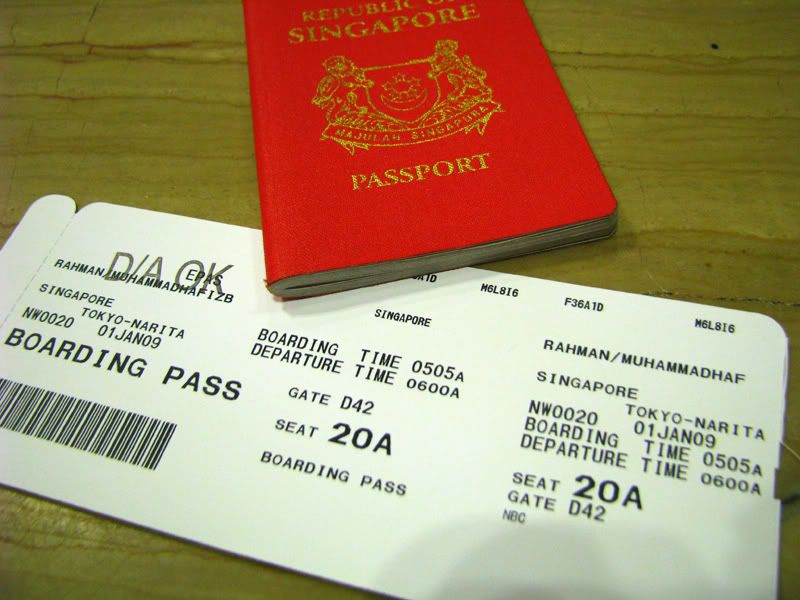 The compulsory Passport + Boarding Pass shot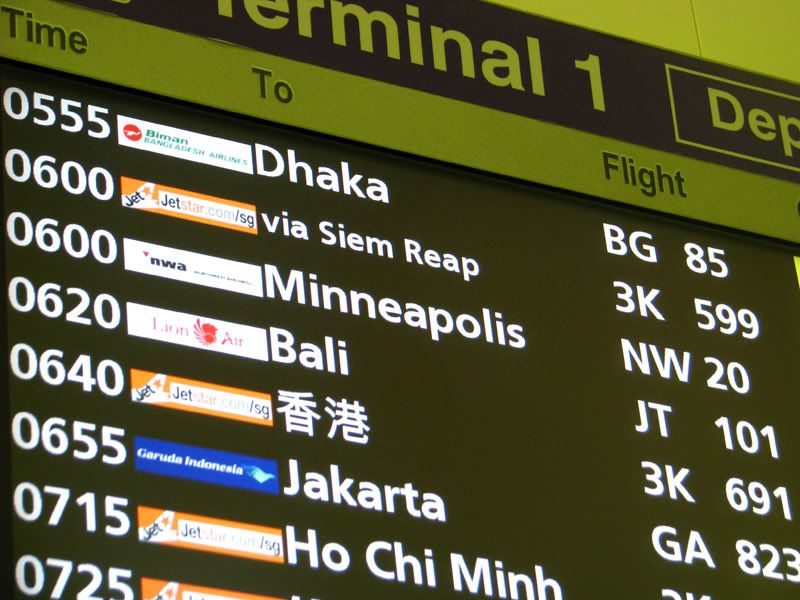 NW 20 would continue on to MSP afterwards
For those who have just arrived!
More deserted parts of Terminal 1
After having a quick and light breakfast at Delifrance, it was time to head over to the Gate and wait for boarding to commence.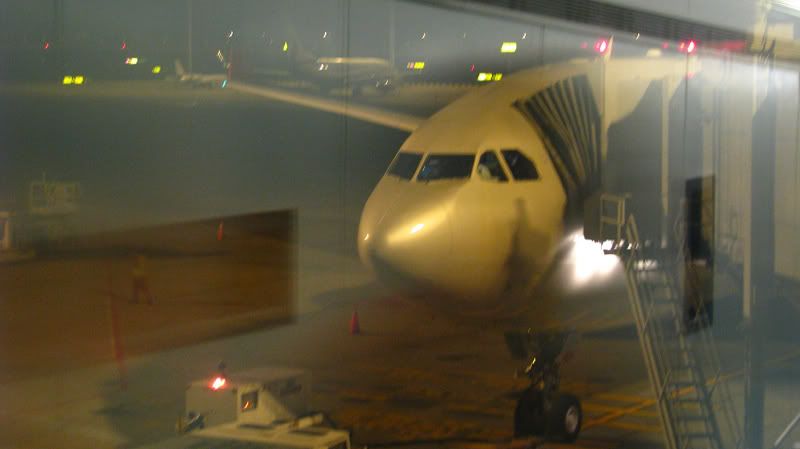 The very first American-registered metal for me.. N853NW!
The flight was somewhat full, as I recall. Not long after settling down, my seatmate sauntered over and sat down without a word. Ah well, so much for planning to have meaningful conversations with my neighbors!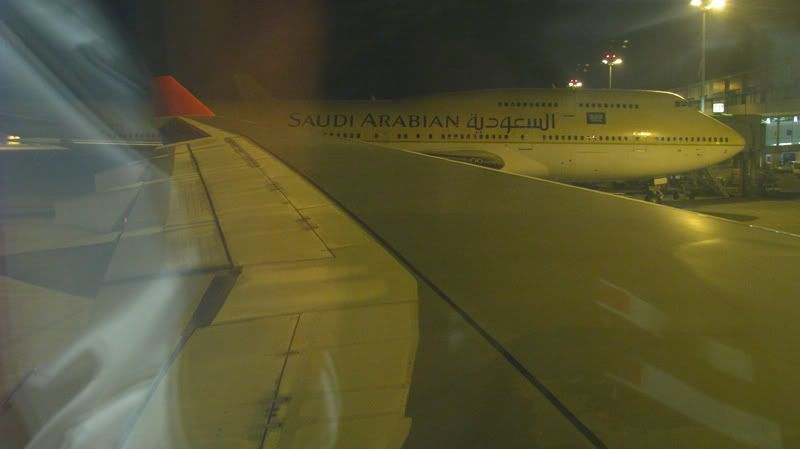 SV plane next to DL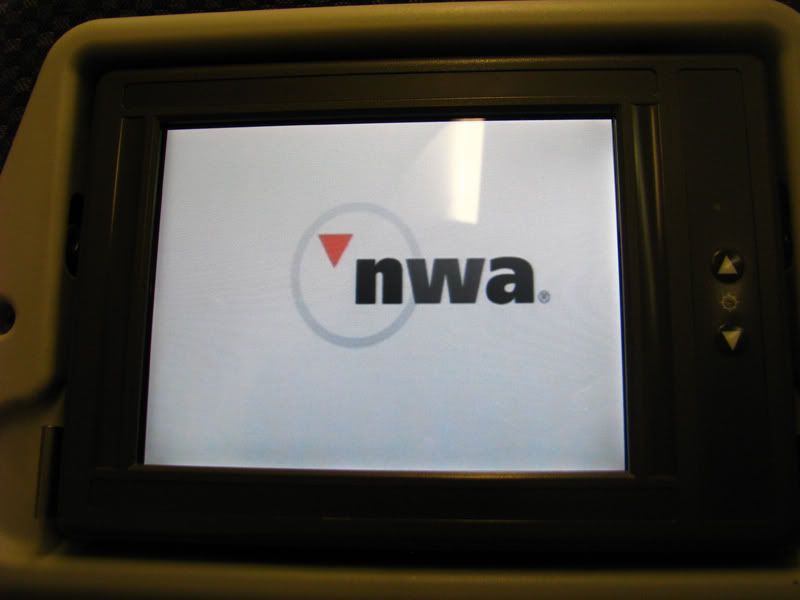 Tiny, compared to the likes of SQ's current offerings
Doors soon closed, the plane was proceeded to its pushback phase and taxied out to the active runway.
http://www.youtube.com/watch?v=PzY2xw-a9J4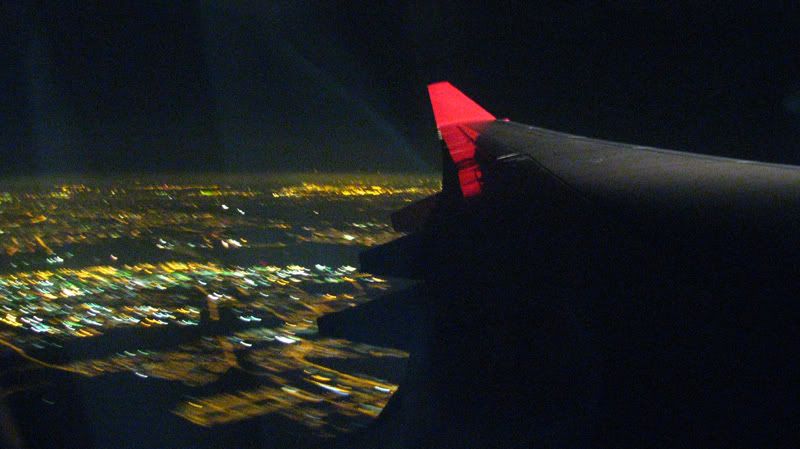 Pulling out of the active runway and into the black sky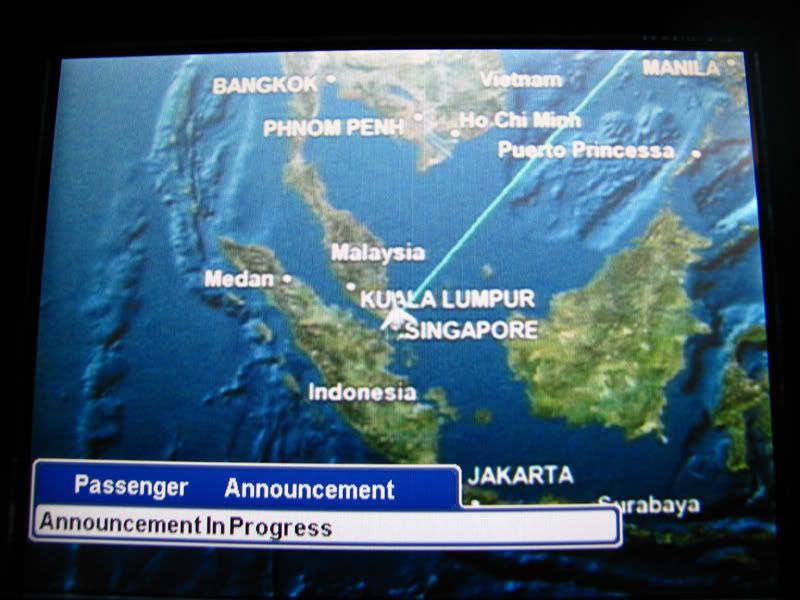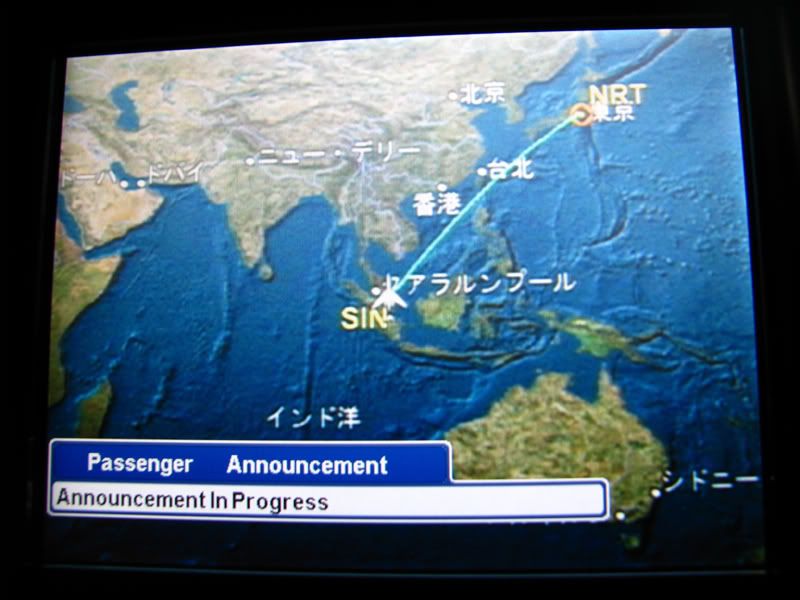 Our location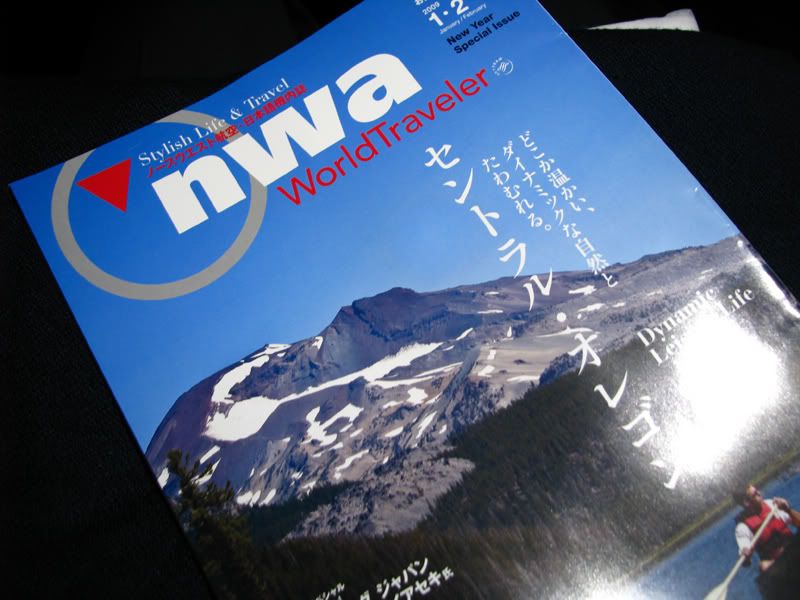 Seat pocket contents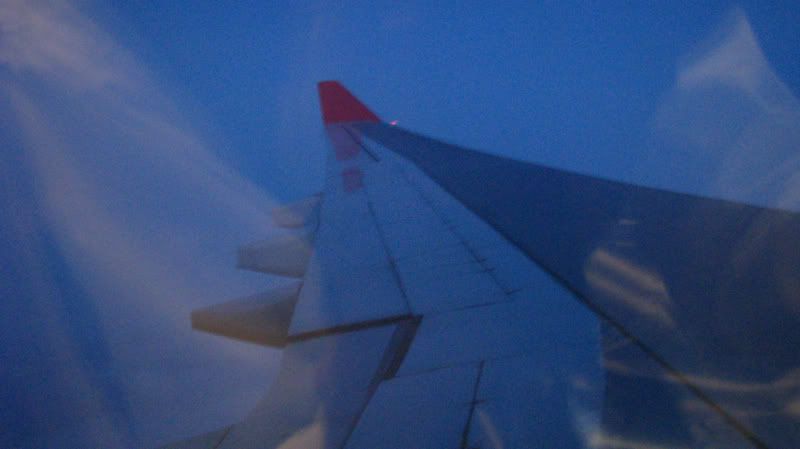 The sky outside decide to turn on the lights during the climb in the clouds
I think this was hot.. tissue?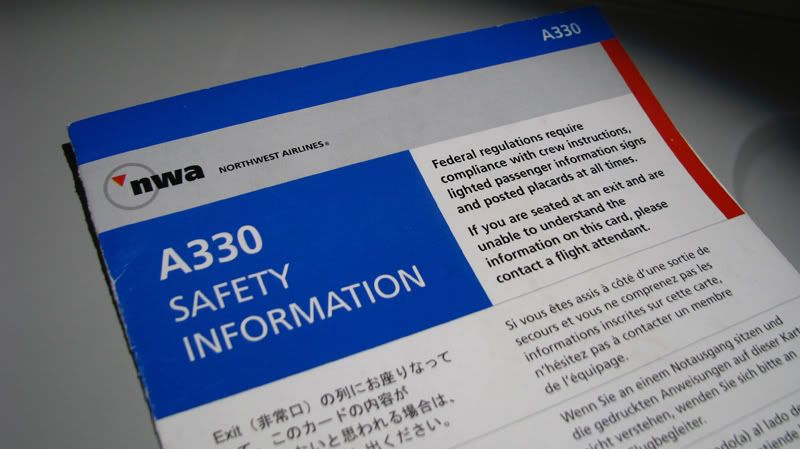 The safety information card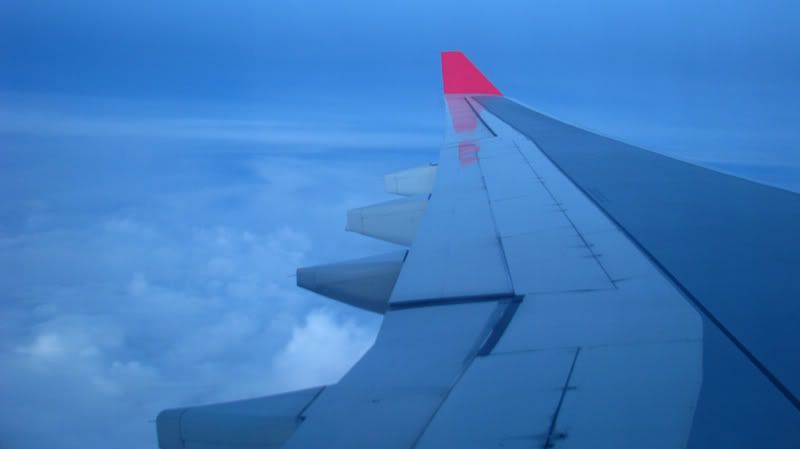 Finally above the clouds
I wasn't particularly interested with the IFE offered. Thankfully, I brought along my own, in the form of a MacBook late-2006 model.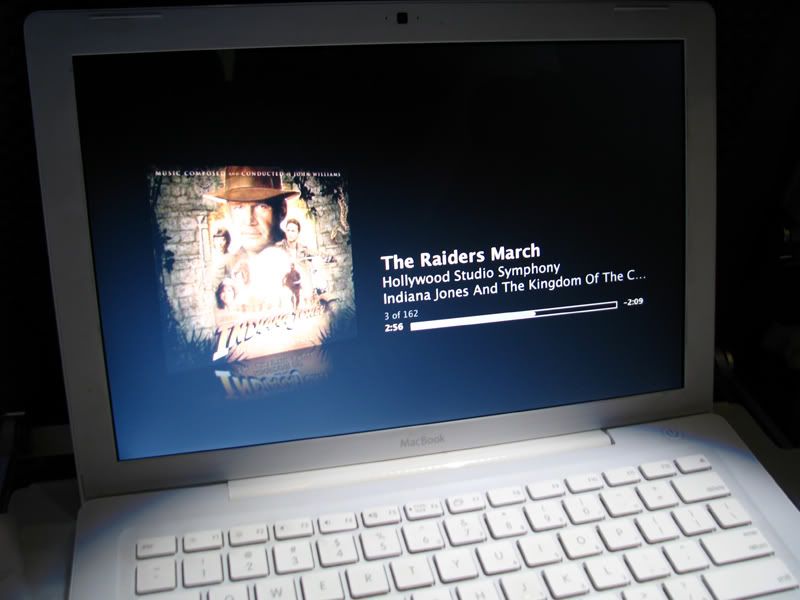 The wonders of iTunes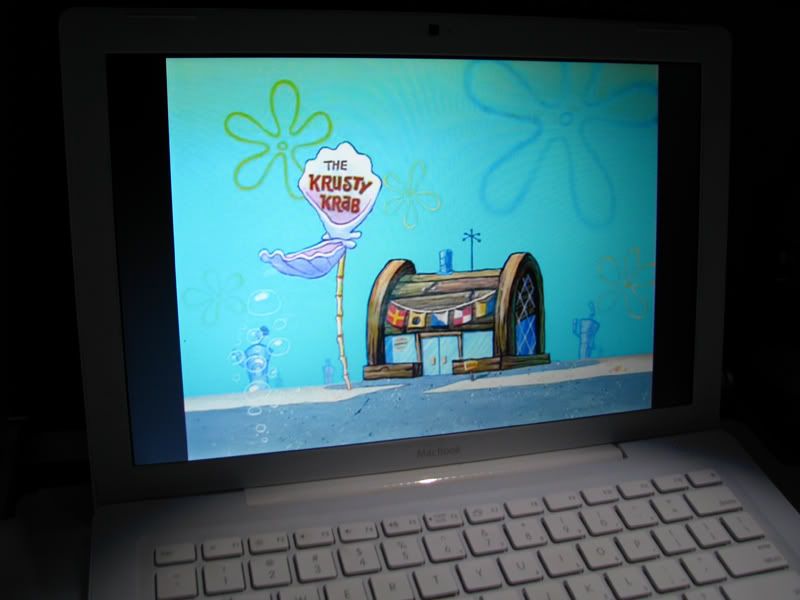 Meanwhile, at the Krusty Krab..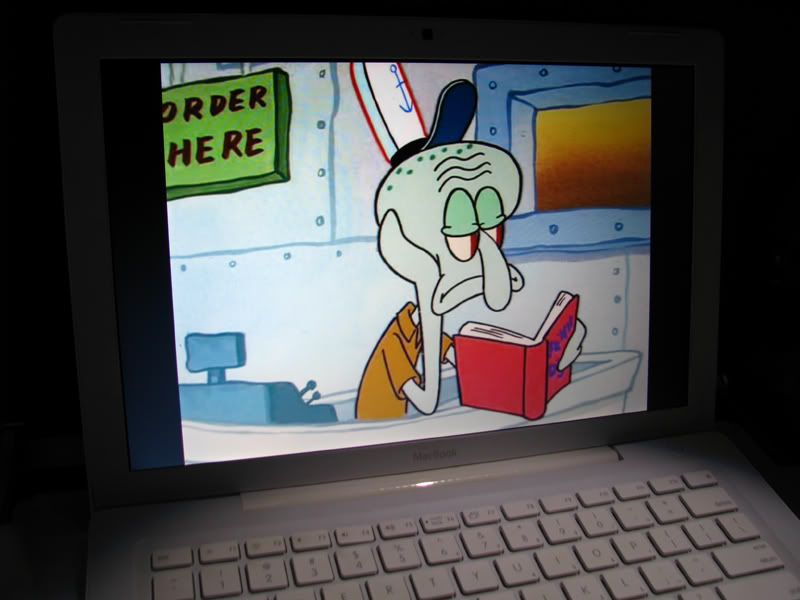 Spongebob and Squidward
At this point, the FAs were already wheeling their trolley down the aisle, asking what drinks would we like. No surprises for guessing what I chose!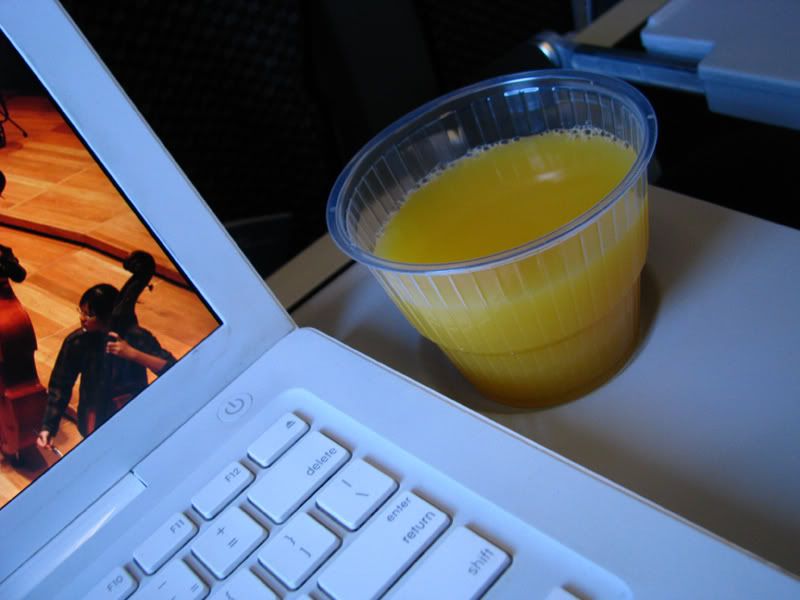 Good ol' OJ!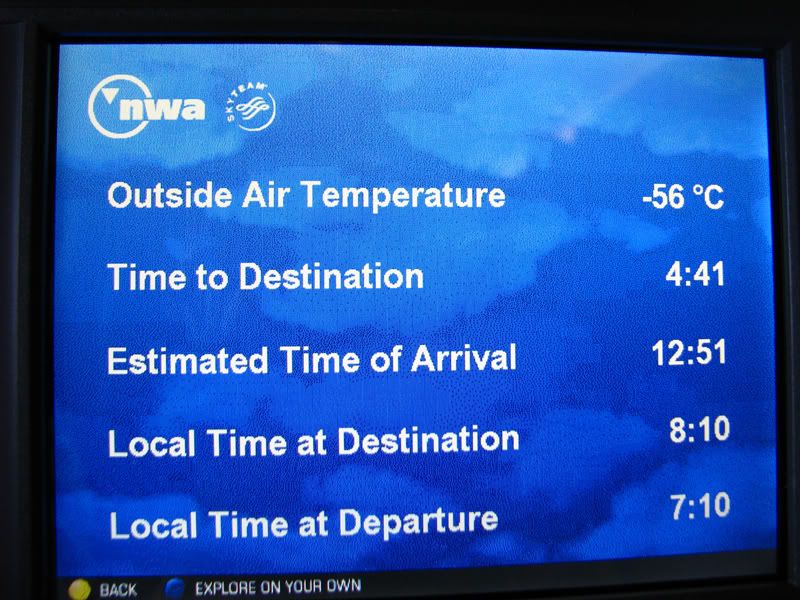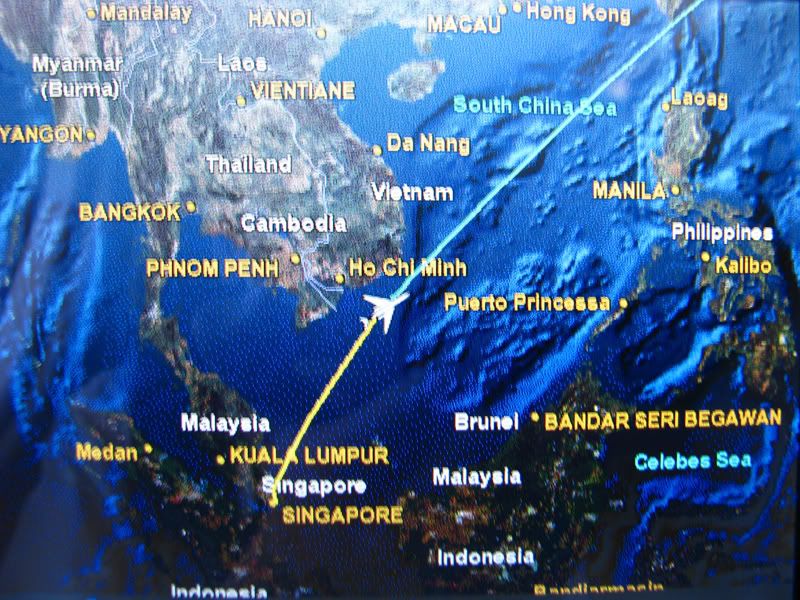 More information on our whereabouts
The FAs then return with their trolleys, distributing out the meal for the flight.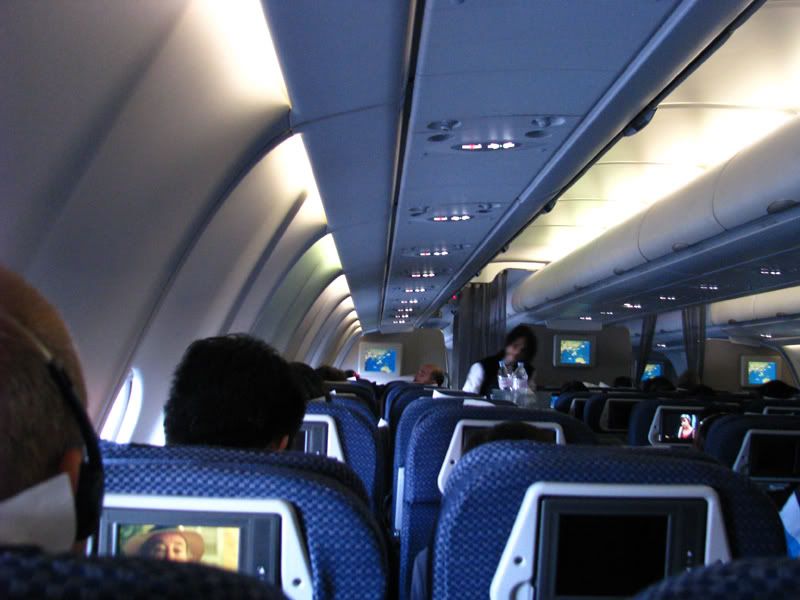 NW girls doing their thing
Tower of clouds
More wing views
Passing by Taiwan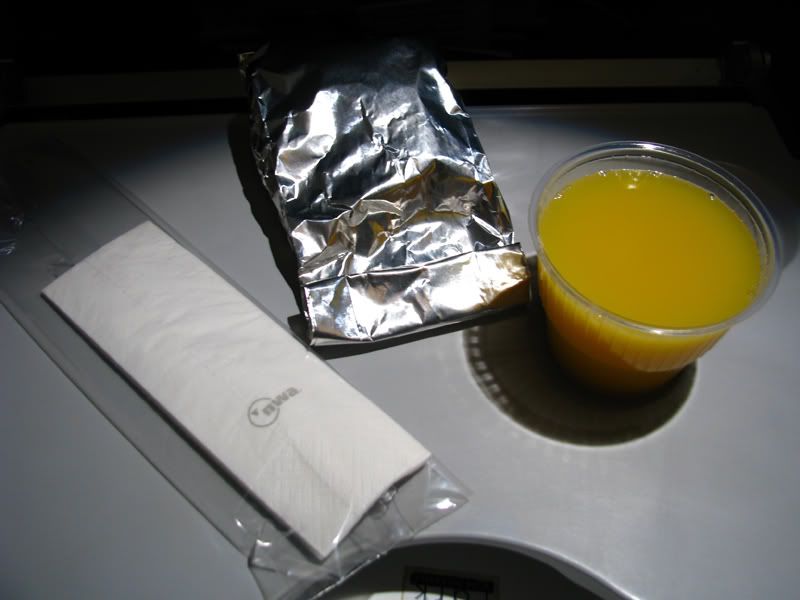 I THINK it was a sandwich.. with more OJ
Not long now!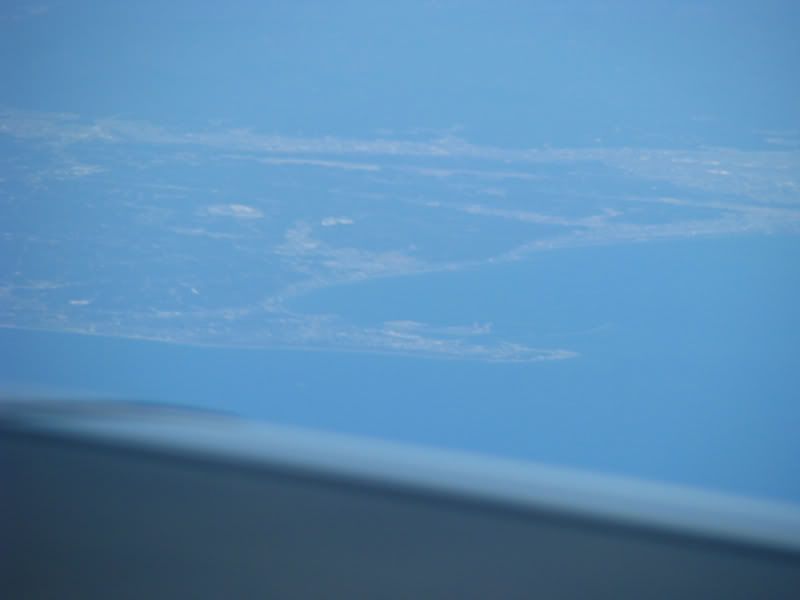 My first sighting of Japan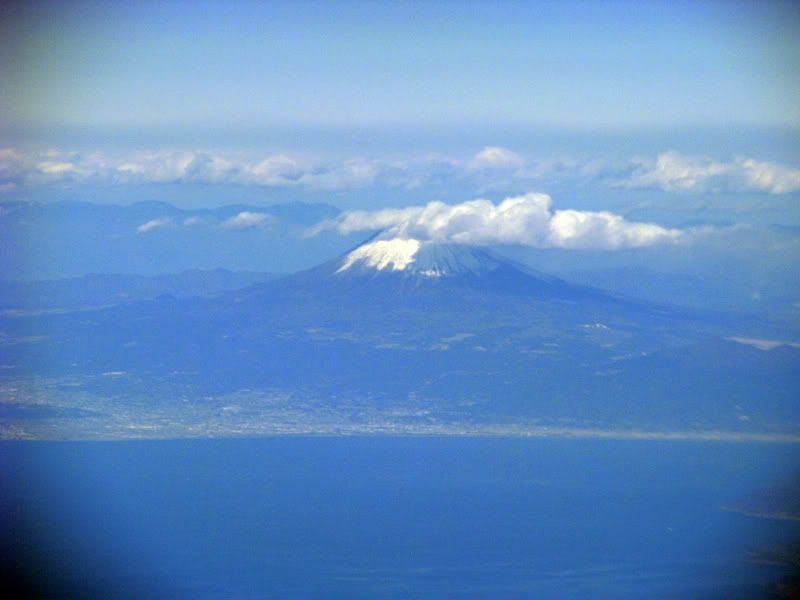 Laying eyes on Mount Fuji for the first time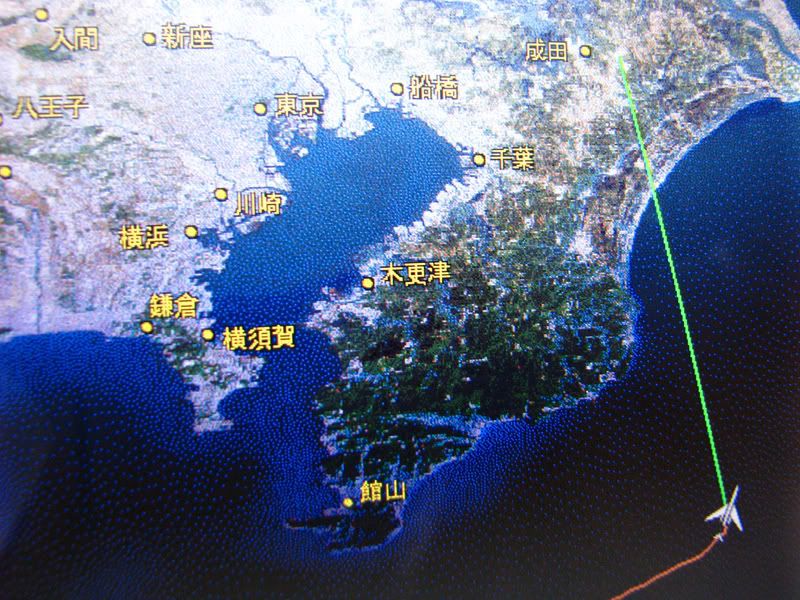 The final turn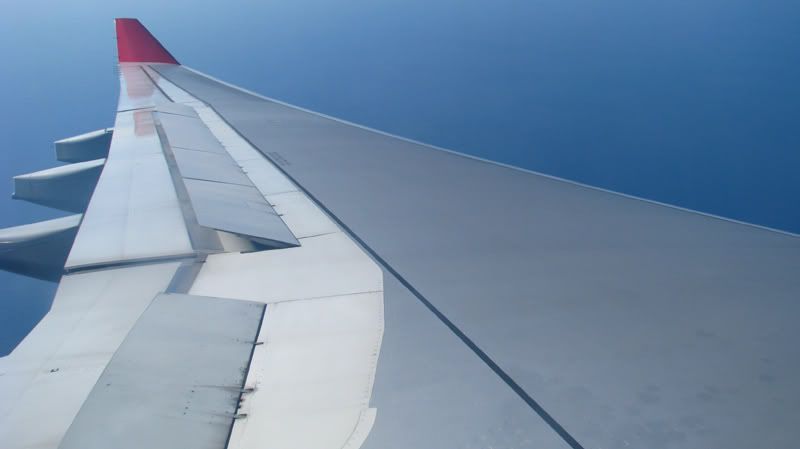 Spoilers in action
http://www.youtube.com/watch?v=AQU4pdSpv4Y
JAL Cargo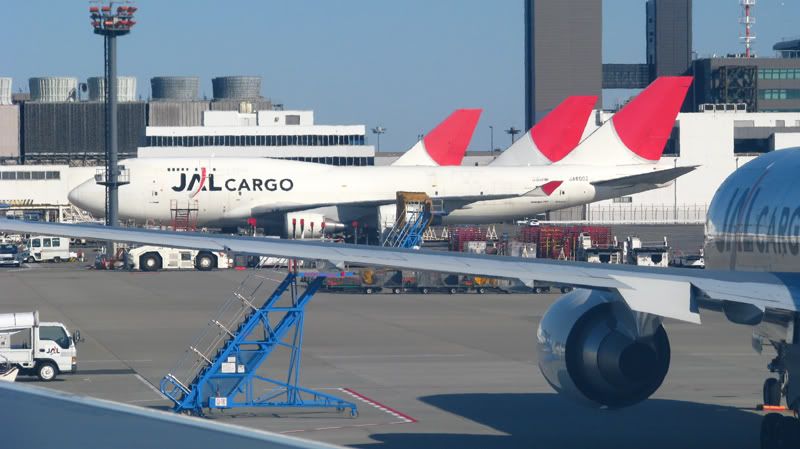 More JAL Cargo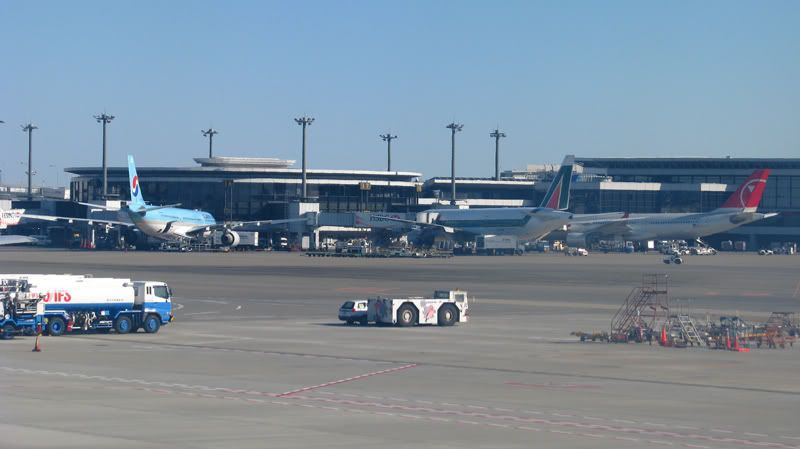 Korean Air, Alitalia and Northwest widebodies in the distance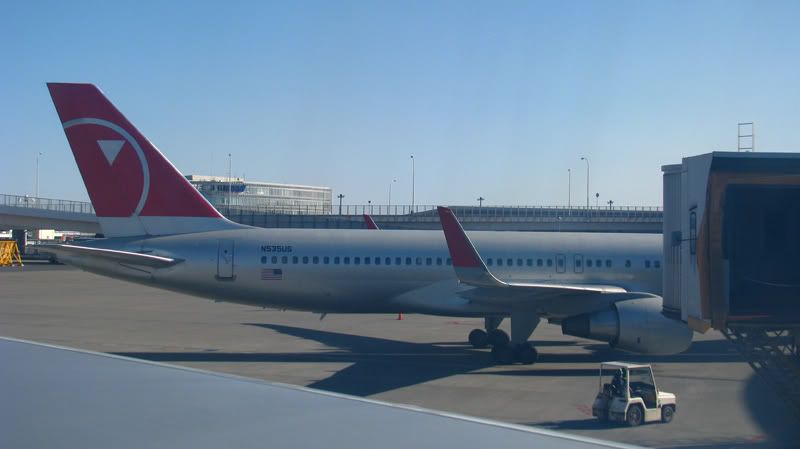 We pulled in to a sistership.. a Boeing 757-251 N535US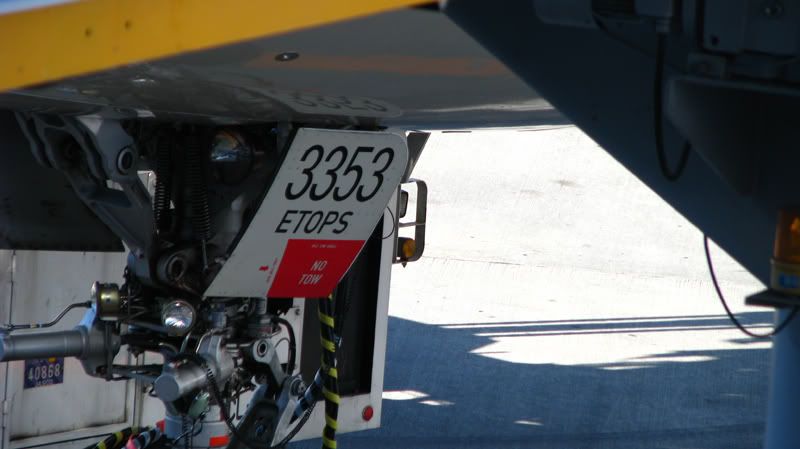 Nice to meet you!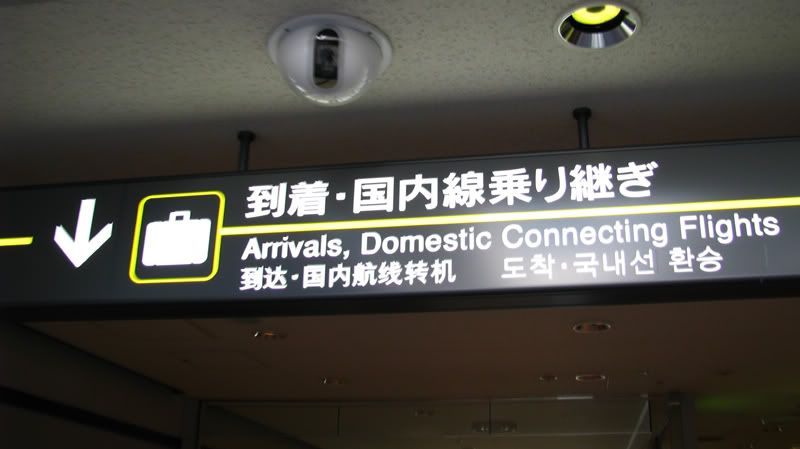 One of NRT's many signage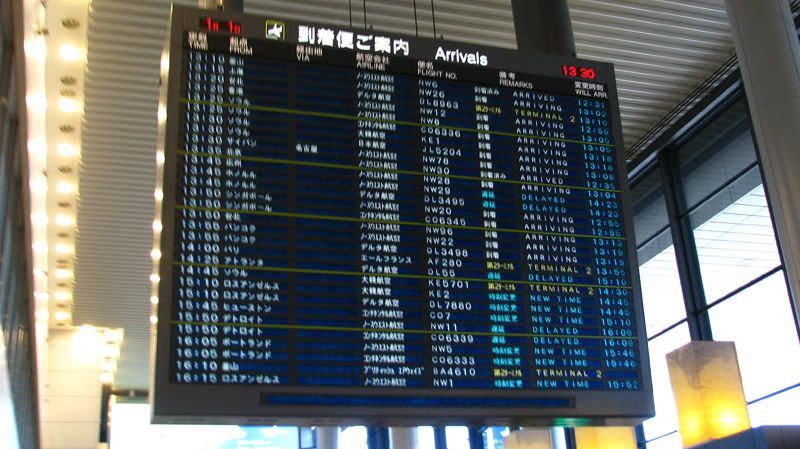 NRT's arrivals information board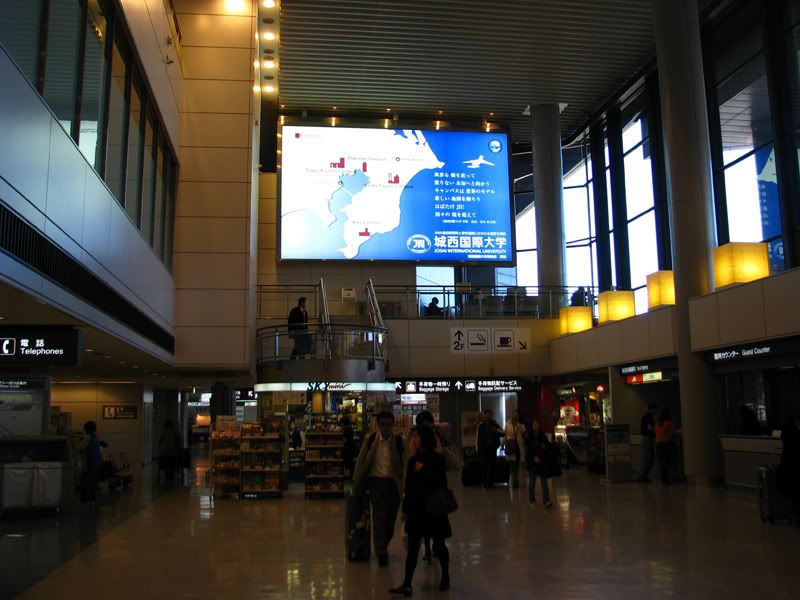 NRT's arrival hall
After getting some information at some counter in the arrival hall, we took the escalator down to the train platforms. We were to take one of the local trains out to the city of Narita.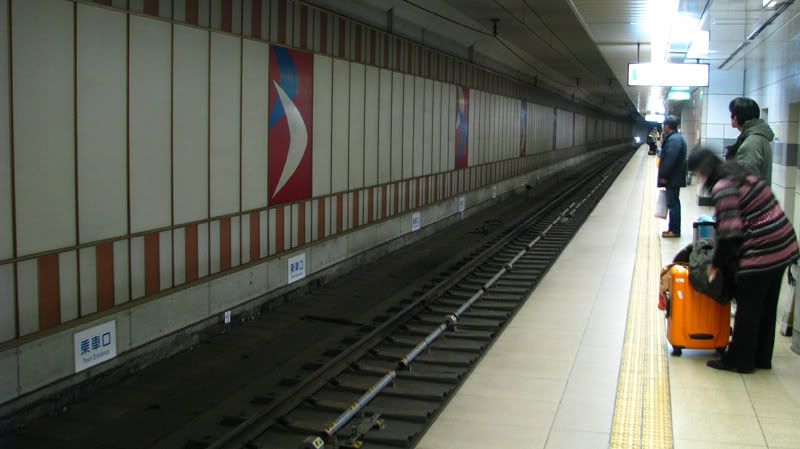 The train platform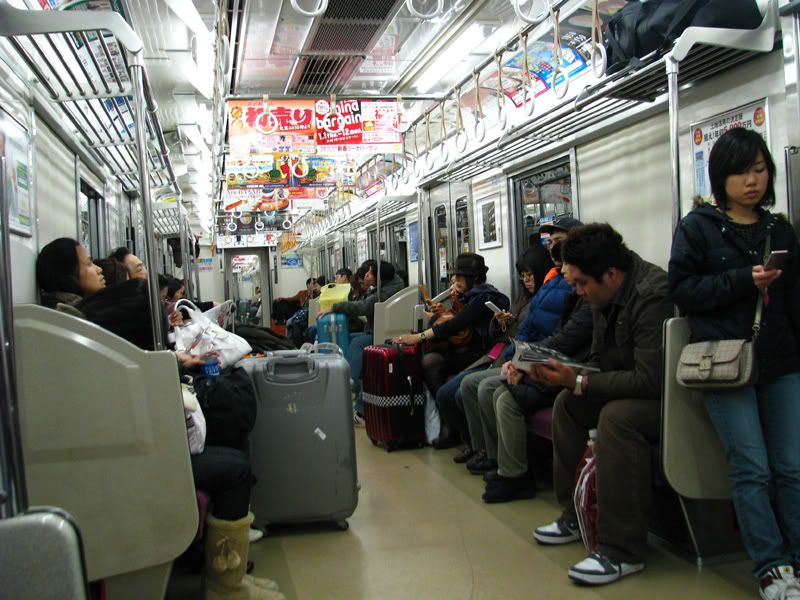 I just love Japanese trains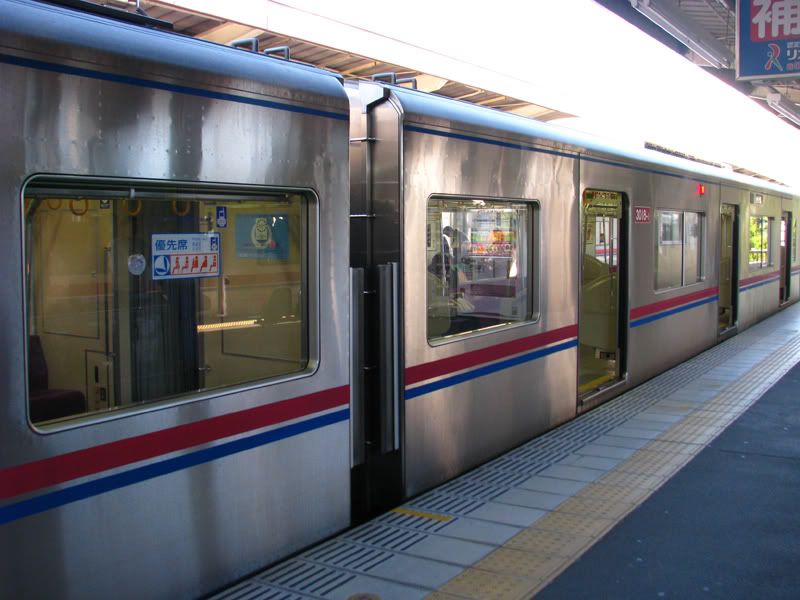 Thank you for the train to Narita!
Must be the town center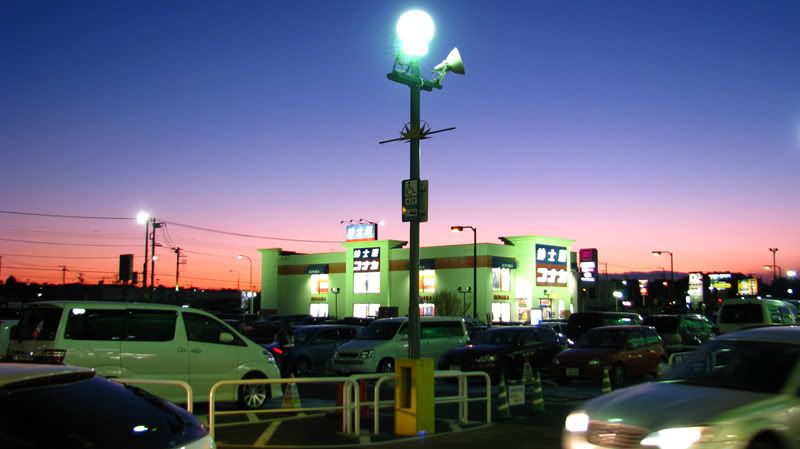 Beautiful sunset