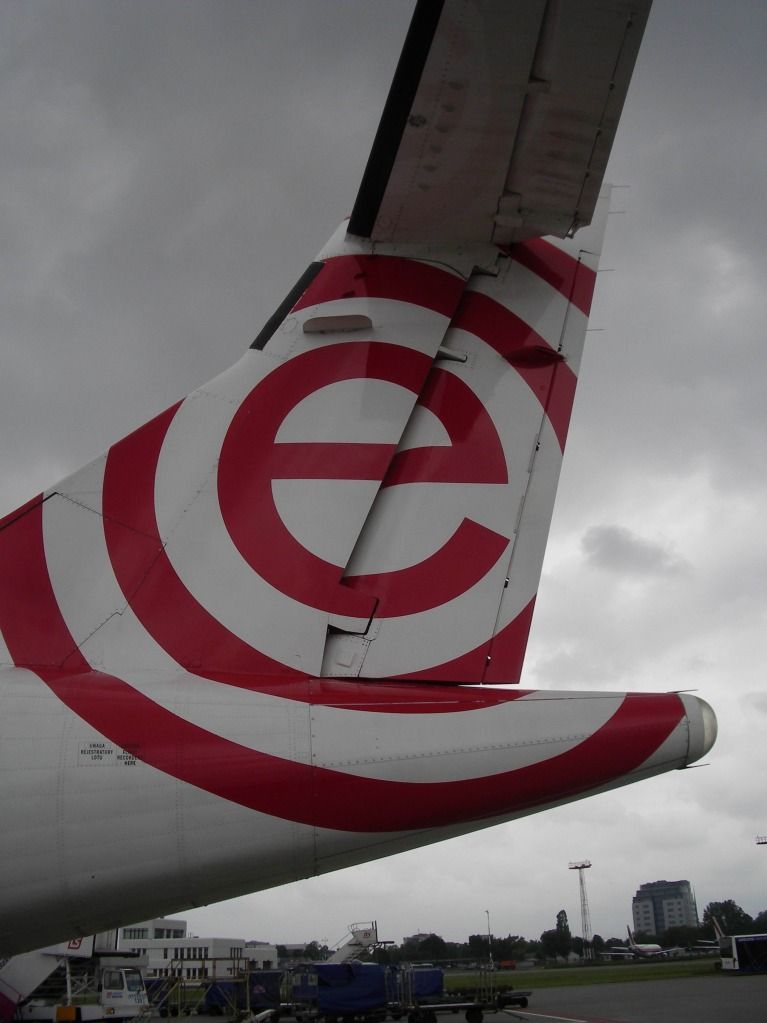 Czesc, dear readers,
I should go for a couple of more flights this early morning.
But all the readers from my latest story
BER, The Grand Opening, In Theory!.
(by
FLIEGER67
Aug 4 2012 in Trip Reports)
know, that there was these suspicious number 737800 on the cell phone late yesterday afternoon.
Originally booked is STR-MXP by AB directly with an 45.00 Euro´s fare.
And now?.
Well, nothing else expected, the flight is cancelled, but thanx to status or who knows, I´am rebooked for the LH by Contactair service close to the same time.
And everything without any action from my side, well done here by AB.
Let´s have a view for the routemap, looks like a pliers today. Who knows what to fit in between?:
Thanx to:
http://www.gcmap.com/
Departure airport no. 218 comes up with this story:
Departure Airports II
auf einer größeren Karte anzeigen
Here are the previous 200 places:
Departure airports
auf einer größeren Karte anzeigen
And the routes, copyright by me:
Tripreporters Flüge II
auf einer größeren Karte anzeigen
Wroclaw was cancelled on my first attempt last year, due to air traffic problems and delays around FRA airport.
Much better now, when we know that there is a young woman from Poland, I was in contact with her and she decides to show me the details about here hometown. Well, let me say, I´am looking forward to this trip.
Monday, 04.06.2012
.
.
.
.
Service Lufthansa LH 3194 operated by Contact Air
Scheduled: 07.00 // 08.00
Ok, after the rebooking yesterday afternoon, that was nevertheless a well nights sleep for me. Just a shorty stay at the homecamp till the next flight.
No need to change the cellphone alarm time,
03.30 am and it does the job again as expected.
Arrival at the airport, the car at the place where it should spend the night and further for the terminal.
It feels somewhat strange to catch a yellow LH paper with an red AB confirmation!.
A quick visit at the LH Senator counter to pick up my boarding pass and onwards for the somewhat unexpected LH Sen lounge visit.
Just two days after the last one, it seems they know me well these days here.
My place early in the morning
LH for MXP looks like ontime from gate 162
and no surprise with AB cancelled top of the screen.
Btw. this AB route is history since 30.07.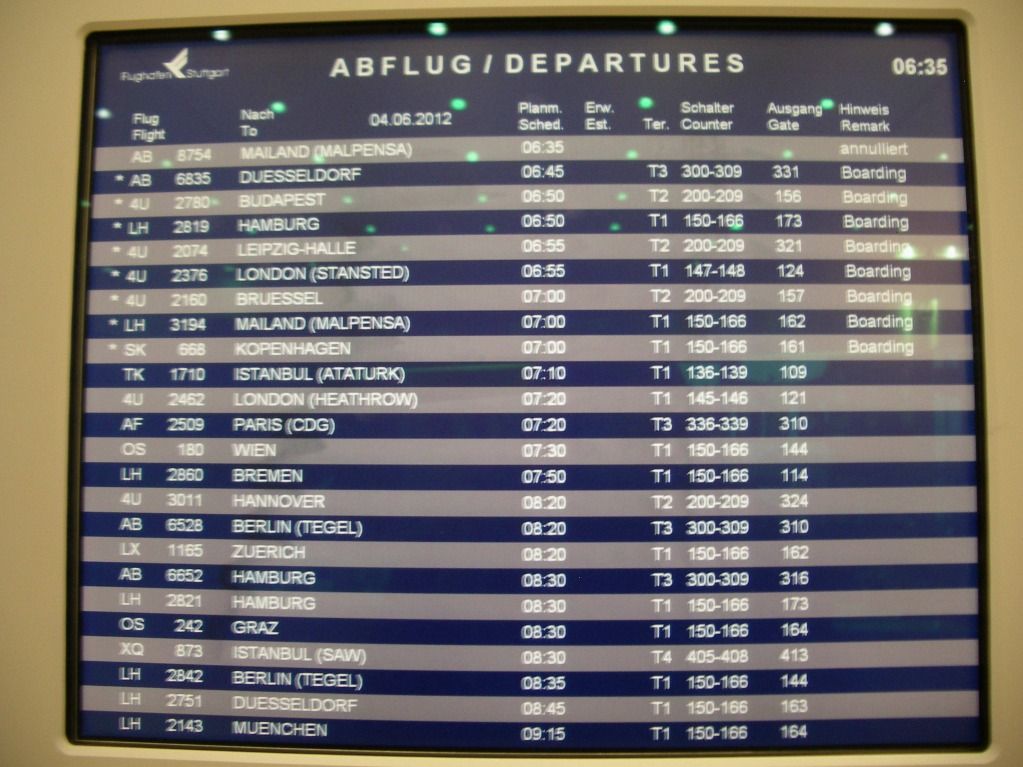 Down to the gate where once again the last pax prior to me boarded the bus actually. You know, I´am late but not to late, at least not till now.
And for the apron with a view like this
Contact Air warm welcomed today
The F100 looks like cute this way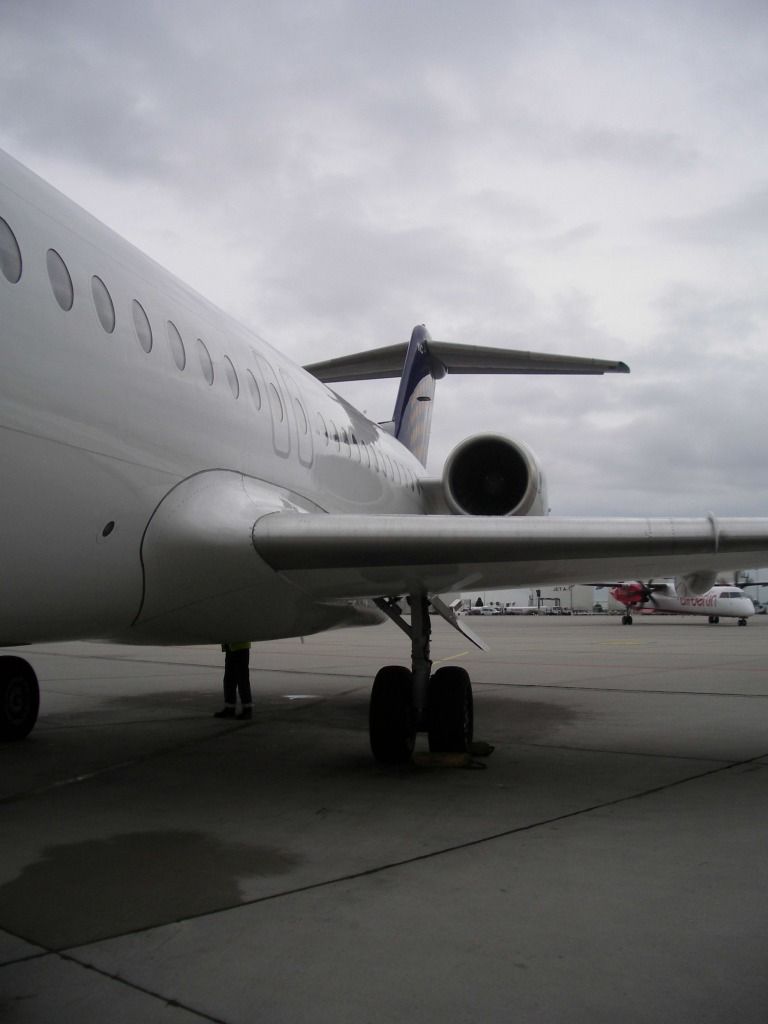 D-AFKC, the by now scheduled F100.
Leg no. 32 on type, nothing new with MXP-STR just a couple of weeks ago also on this plane.
This machine was in service since 15.04.1996 with Formosa, Mandarin, Contact and is stored now since 06/2012. So it seems that was one of the last flights here. 7 planes on type are still active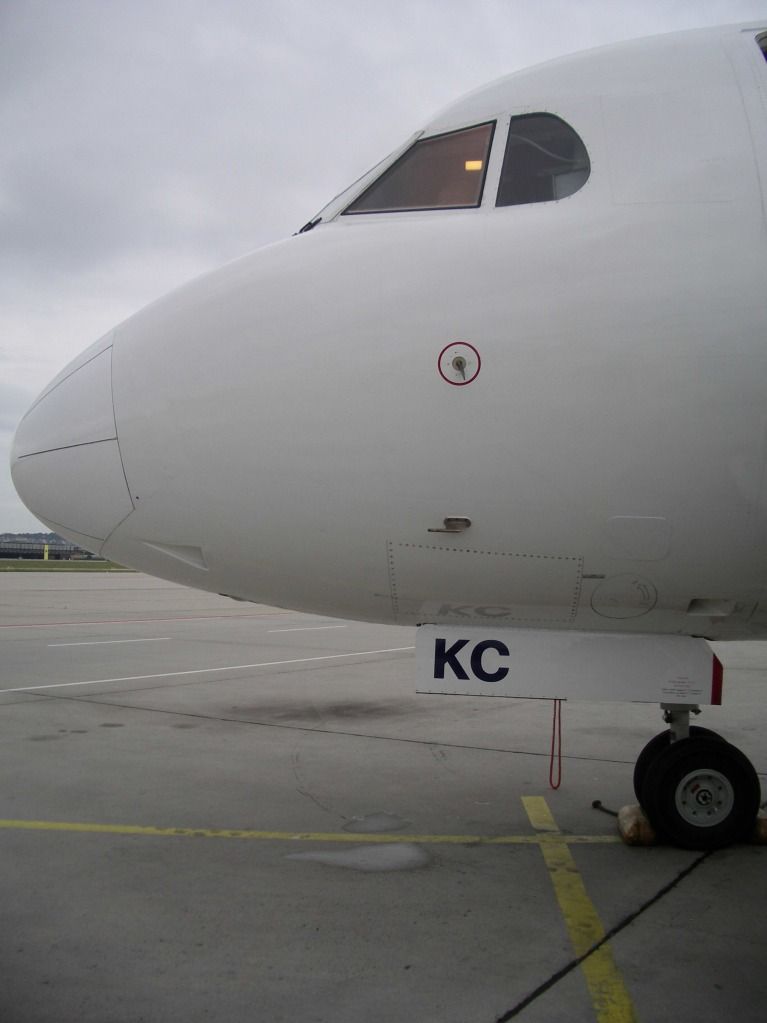 Augsburg bound for MUC
07.00 am, perfectly ontime, "Contactair" on the go for the quick 45 minutes ride down to Italy now from runway "Two-Five".
11 degrees, cloudy but dry here.
Cockpit crew is the german captain with a short welcome in a well experienced style and the FO from the Netherlands with nice and detailed infos inflight.
His name sounds well known to me.
Up we go for a view above the clouds
The well loaded cabin today, 19A for me, the aisle is also taken.
Very close to 100 %, nothing else expected with AB cancelled and a good number of biz travellers on the way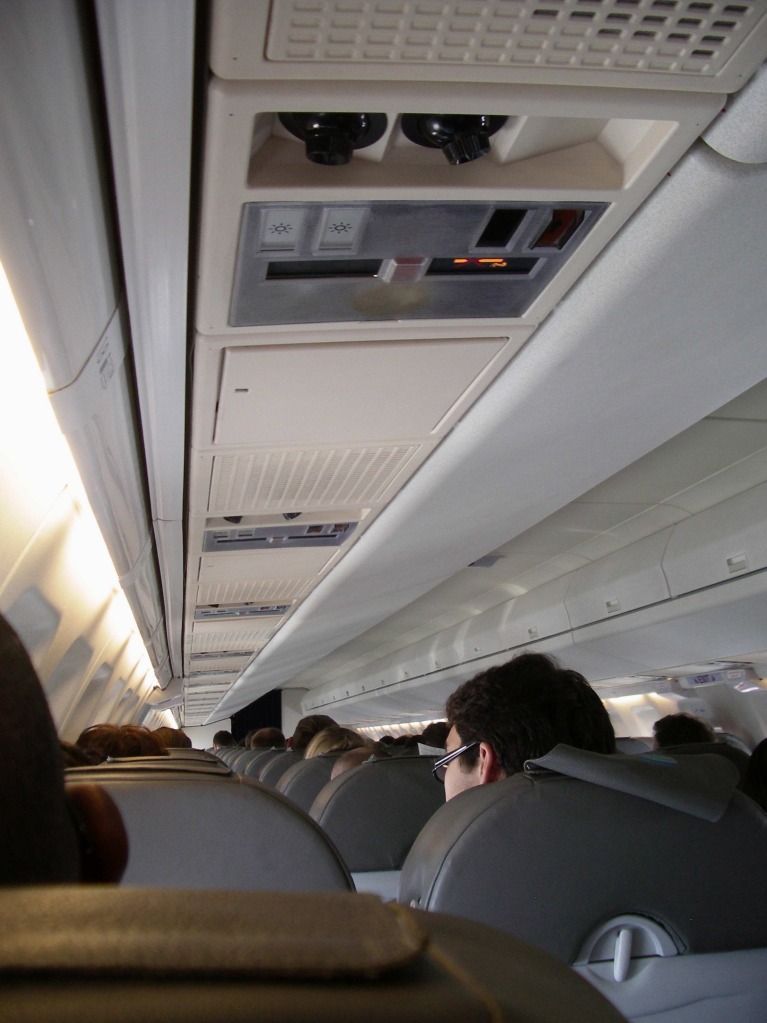 Legroom is good as always here with the dark grey leather seats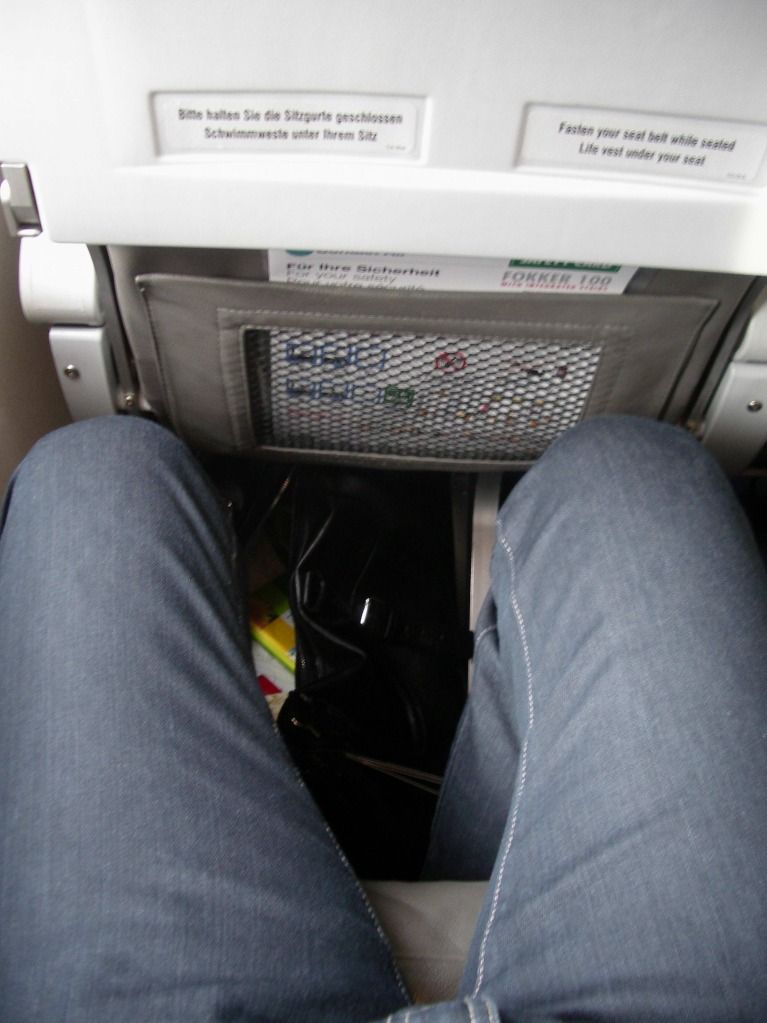 Cabin crew is one middle aged ok female and one young and really nice male FA.
Count me in with these safety cards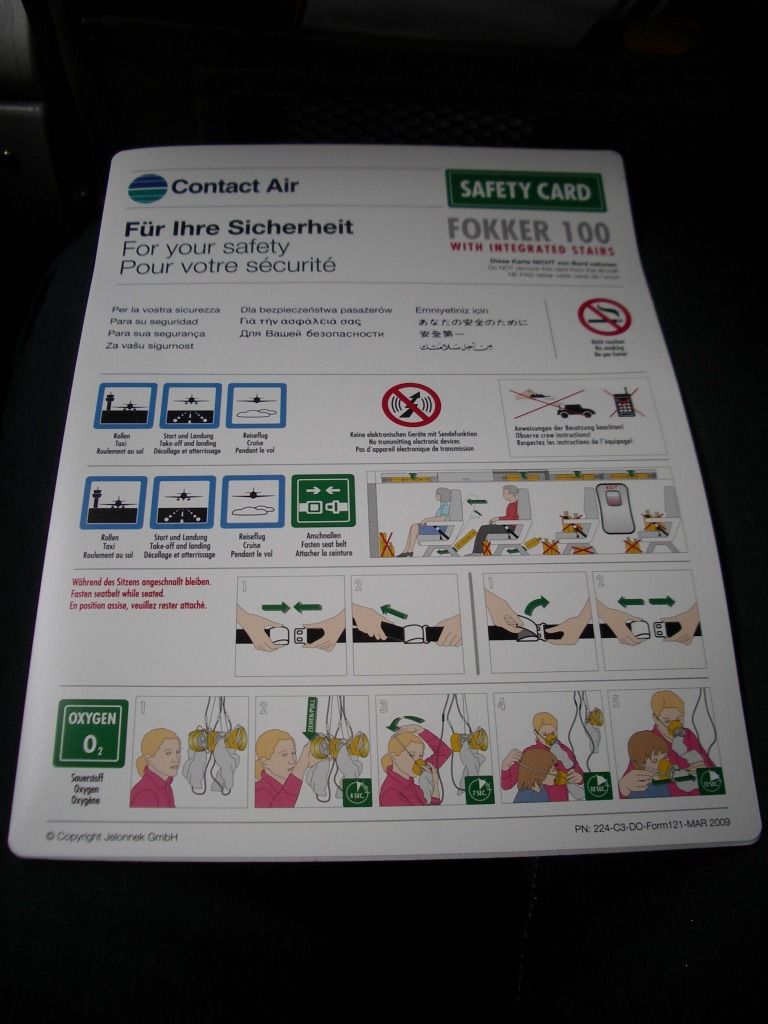 Service is a muesli bar together with free drinks
Summer in Poland, here we go and these, for sure, explains the strange situation when I´ve decided to book a hotel in Wroclaw
Snowy peaks down there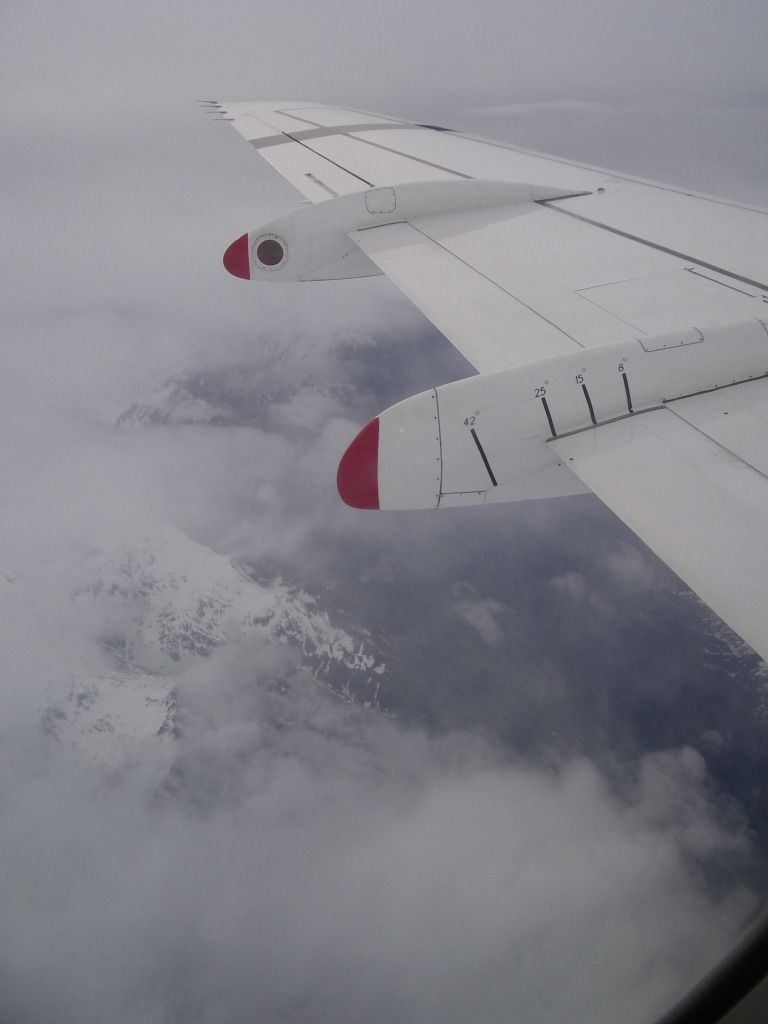 No route info, but it was a somewhat shaky flight at a maximum of 25000 feet.
Turning for finals into MXP, impressive along the black clouds. It seems thunderstorm activity here this early morning
Between the clouds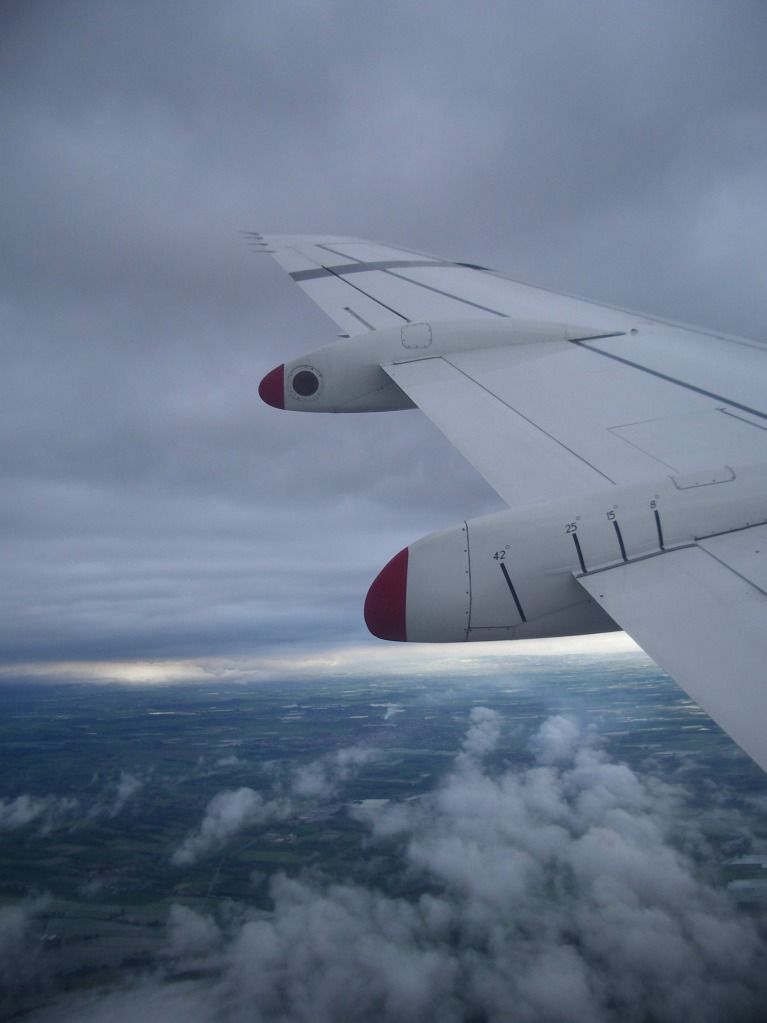 Wetlands, are you sure, captain, this is MXP?
Yes, it is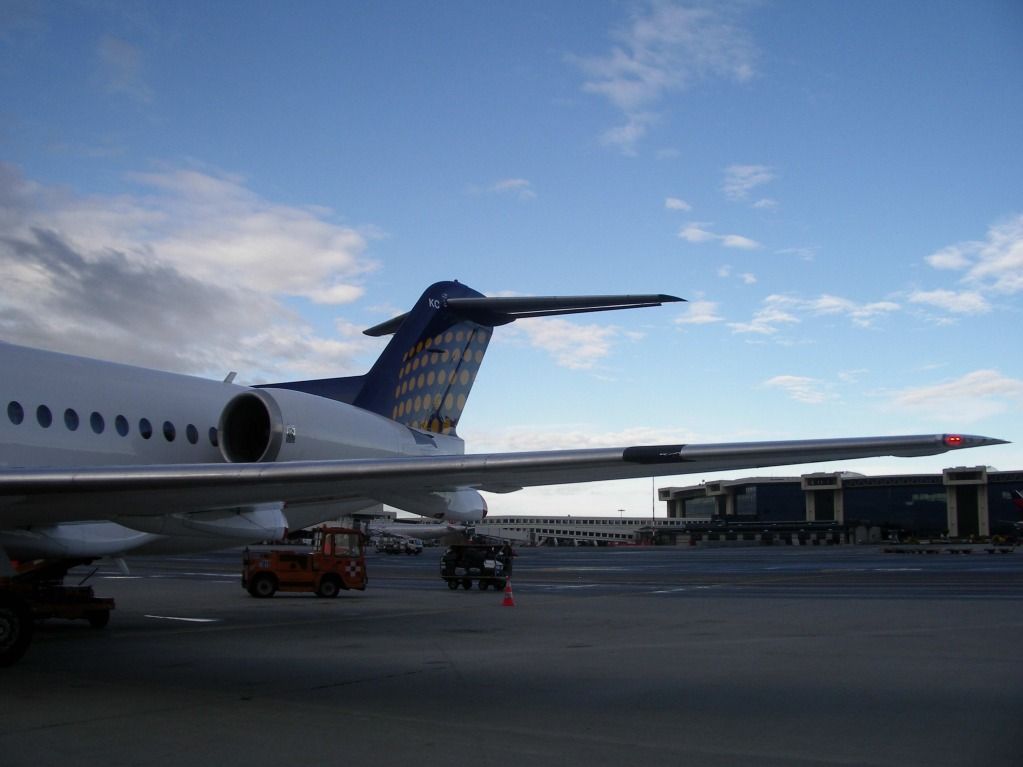 Touchdown at the 3920 meters "Three-Five-Right", 08.00 am, perfectly ontime once more, 16 cloudy degrees here.
Bye now to Contactair, for the last time, who knows?.
The company was taken over shortly ago by the german part of now defunct polish OLT Express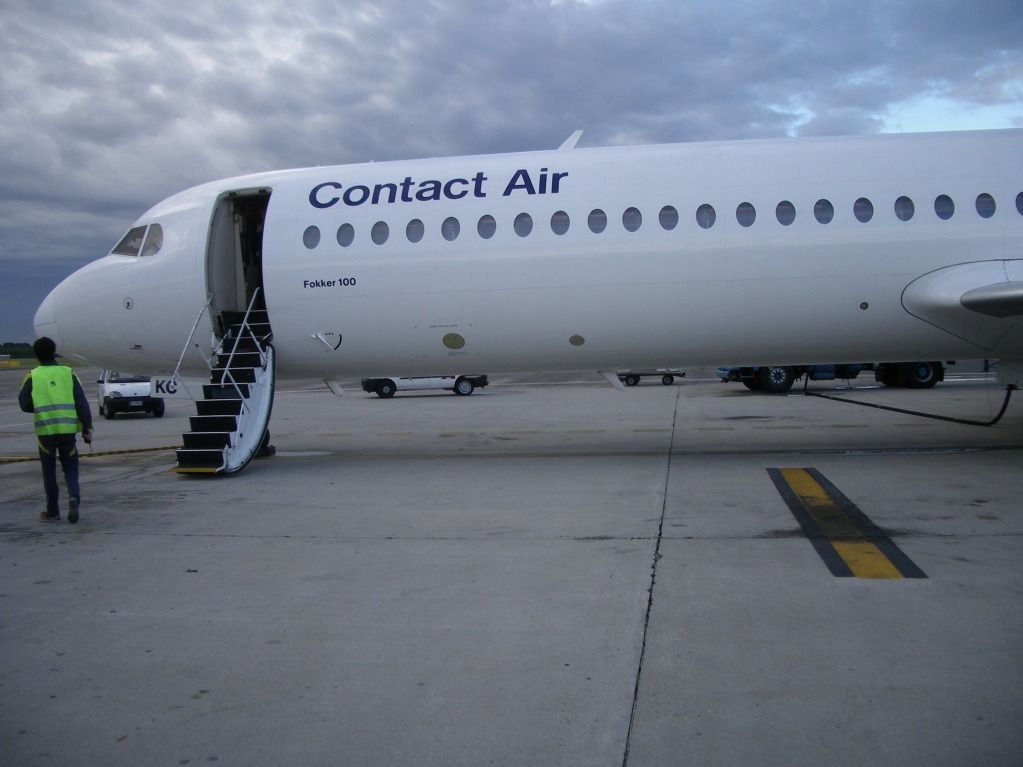 Bus service for the terminal now.
Monday, 04.06.2012
.
.
.
.
Service: AZ 7968 operated by Alitalia
Scheduled: 10.05 // 12.10
AZ does me the no OLCI favour again.
But anyway, that´s also more expected as if it would really work one days.
The fare is sure ok, 45.00 Euro´s, booked with AZ directly. I´ve noticed it just a couple of days prior to the trip, that this is very close to the inaugural service here. The route started only the week prior to my flight.
The nice girl from SEA Milano shows me the last row open, so that´s my place to go now.
No hurry and also close to no time to wait at security. Soon thereafter back in the gate area.
For the lounge now or should I better go for a meeting with, ahem, John Richmond?
Serious decisions, but my sense of duty wins, the Sea Milano Sala Monteverdi lounge
Spacious, but no apron views
The offers, ok so far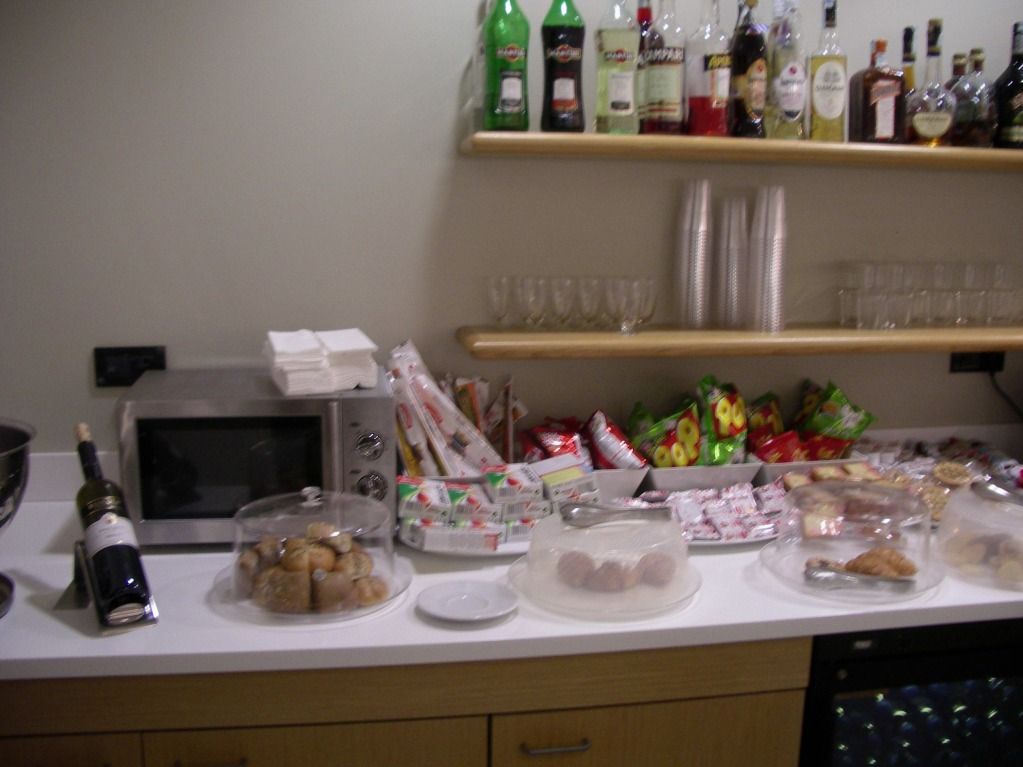 Good for some on the way stuff
No surprise to see these "Annullato" service top of the screen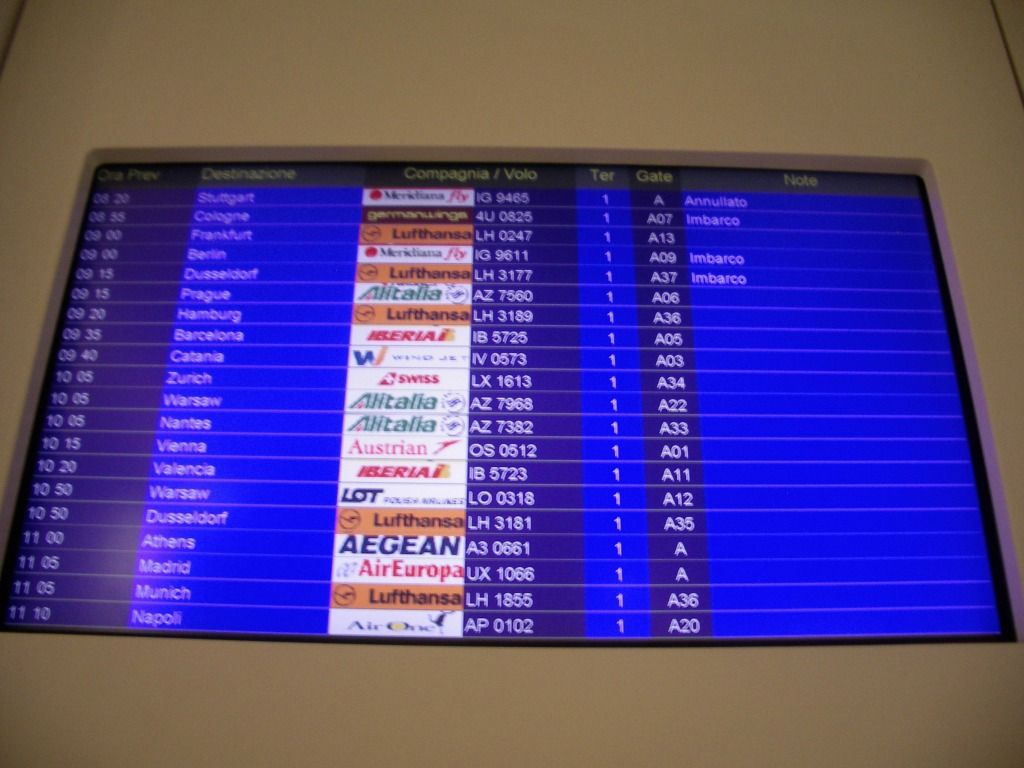 Bus boarding from A22, these, who knows how much stairs down floor, for a first view under the, of course, wing, you know
How I like it this way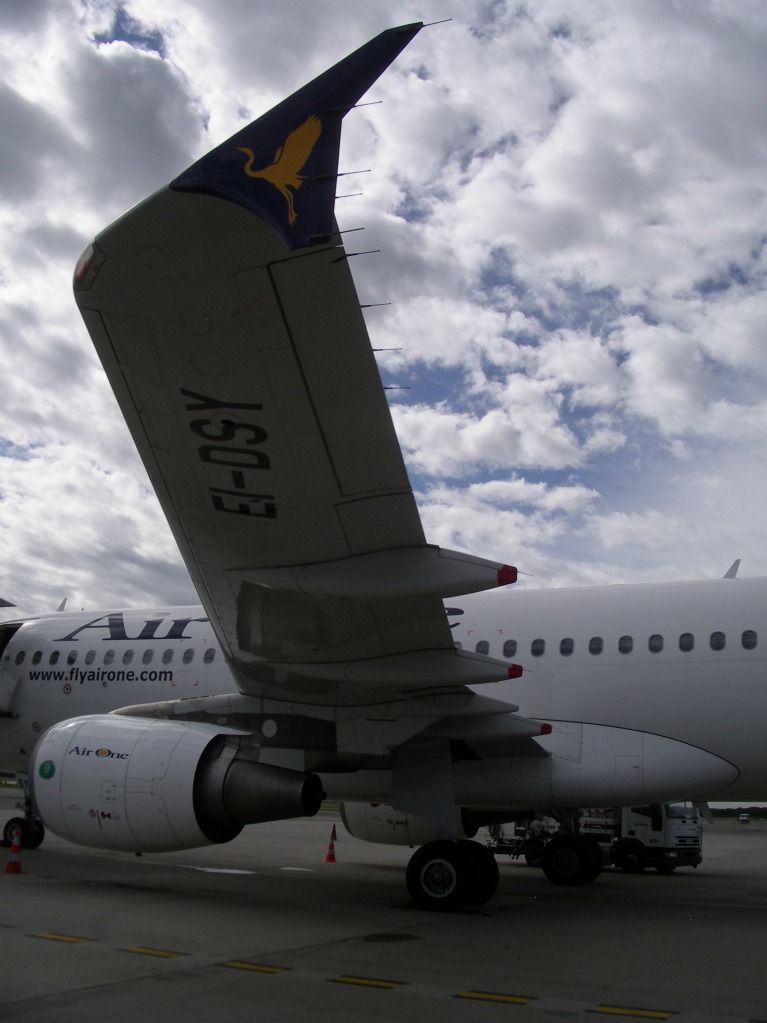 Or also this way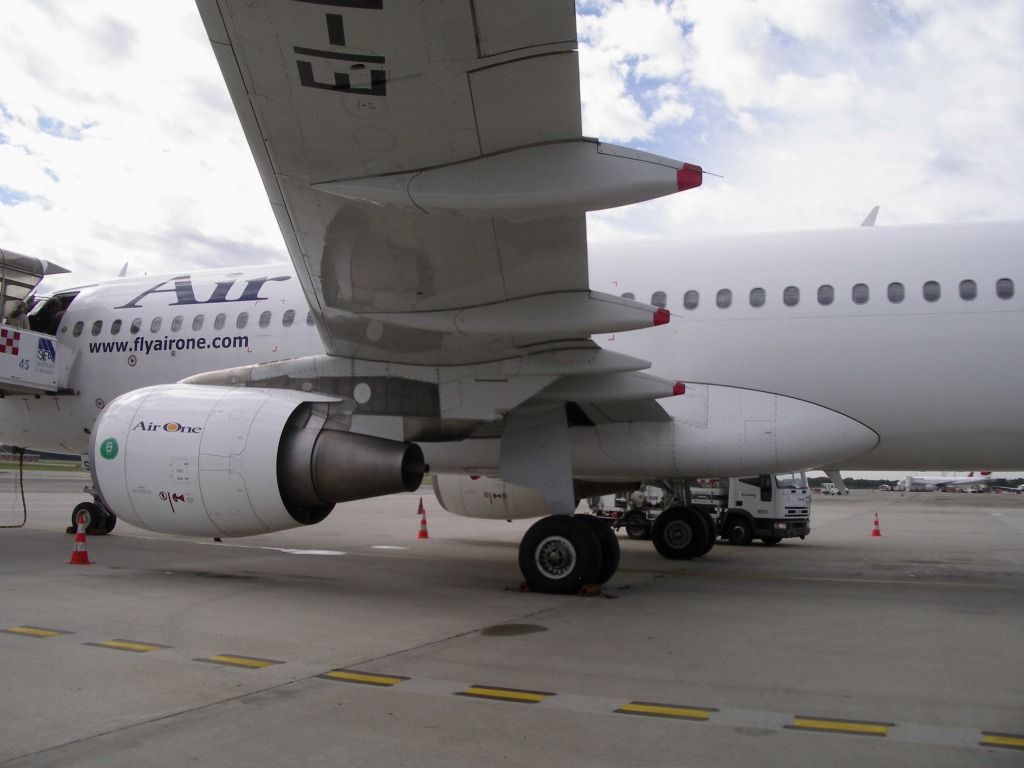 EI-DSY here, the scheduled A320.
By now the most flown plane type in my log with 86 legs
The plane is in Air One colours but is operated by Alitalia.
The sun is shining in
A new entry to the books. In service with Air One and Alitalia since 05.01.2009. 51 planes on type are in the actual fleet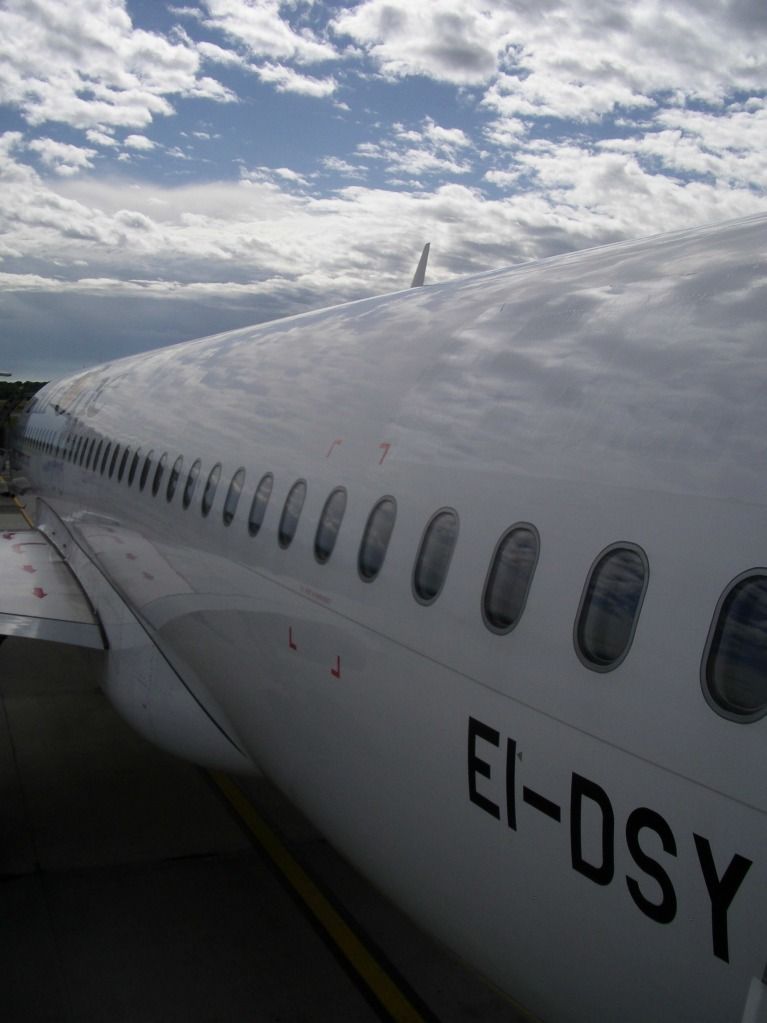 Tail view
Cockpit crew is from Italy, the captain with a very nice and relaxed welcome after boarding is completed. He´s once again on the speakers later on with the latest weather report for WAW.
10.05 am, perfectly ontime, "Alitalia" should leave MXP now for the 1 hour, 45 minutes, northeastern bound from the 3920 meters "Three-Five-Left".
18 degrees and partly cloudy now.
Modern style seaters, view from 31A.
The second to last row window and three for me here
with a 70% load
Mostly people from Poland on the way, also a couple of suits to see, but for sure not that many germans!.
Cabin crew is one elderly female and three male FA´s, two elder, one middle aged, all together nothing special and biz friendly to say the least.
No free service here.
A view for the lakes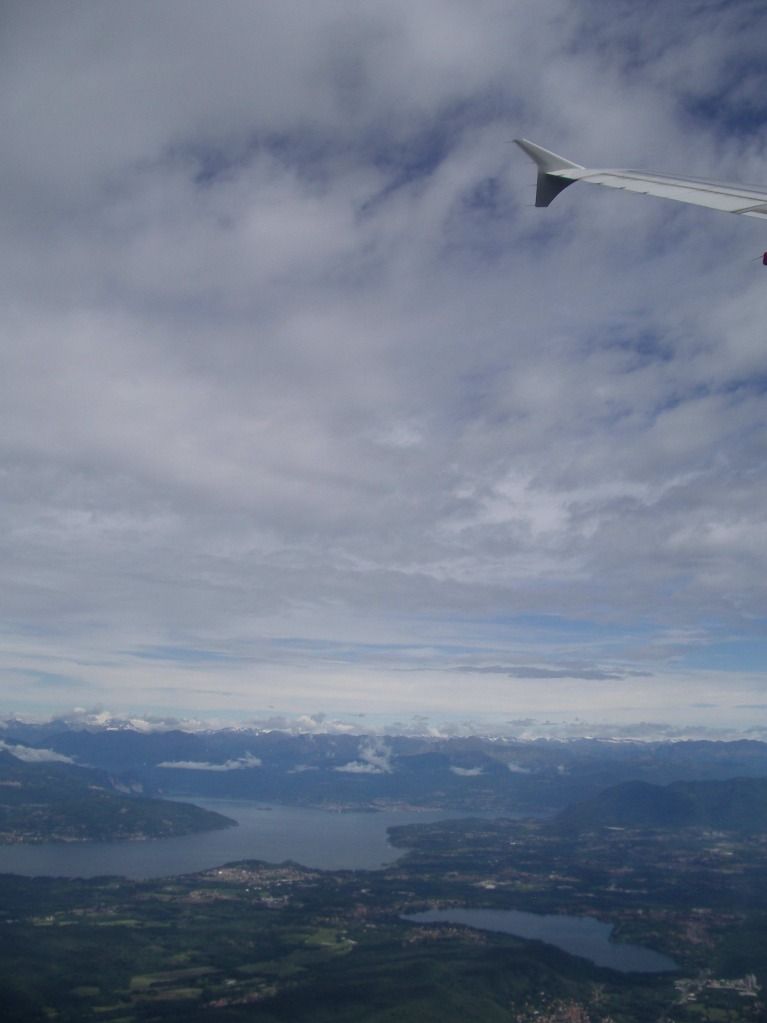 And the white peaks in the distance
Looks nice with my usual nightly departure time here
Legroom, well not that much available with the bright grey leather seats. Also not that really clean by the way
Cabin view
"Il Belpaese", ok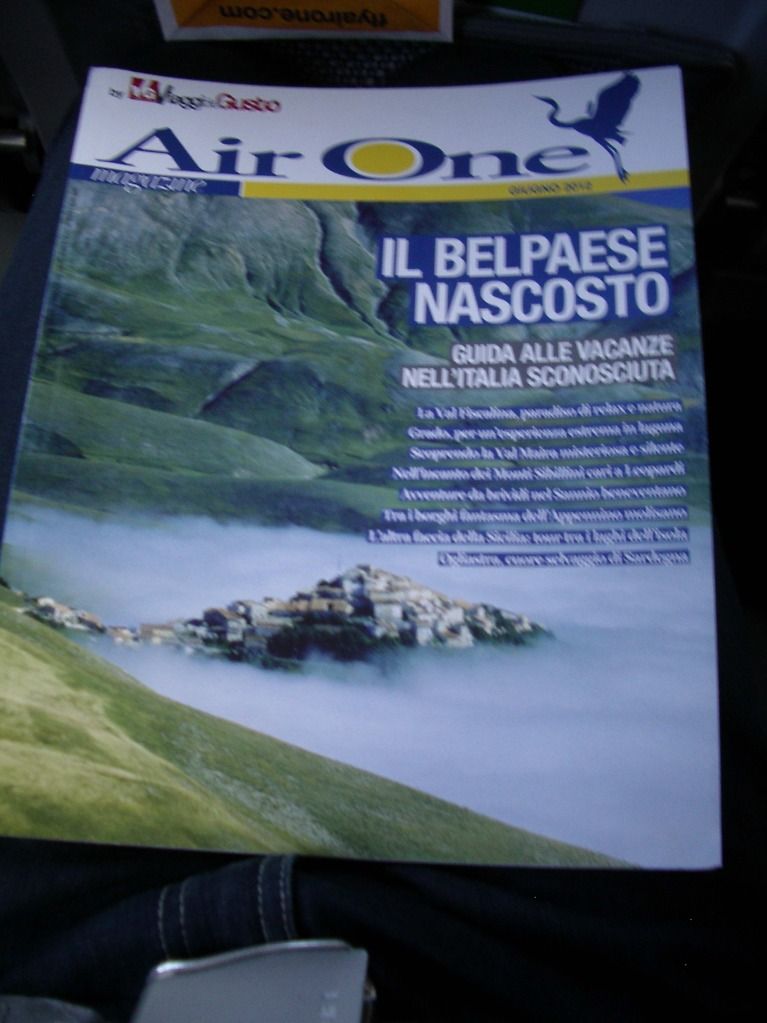 These lakes looking so good here from above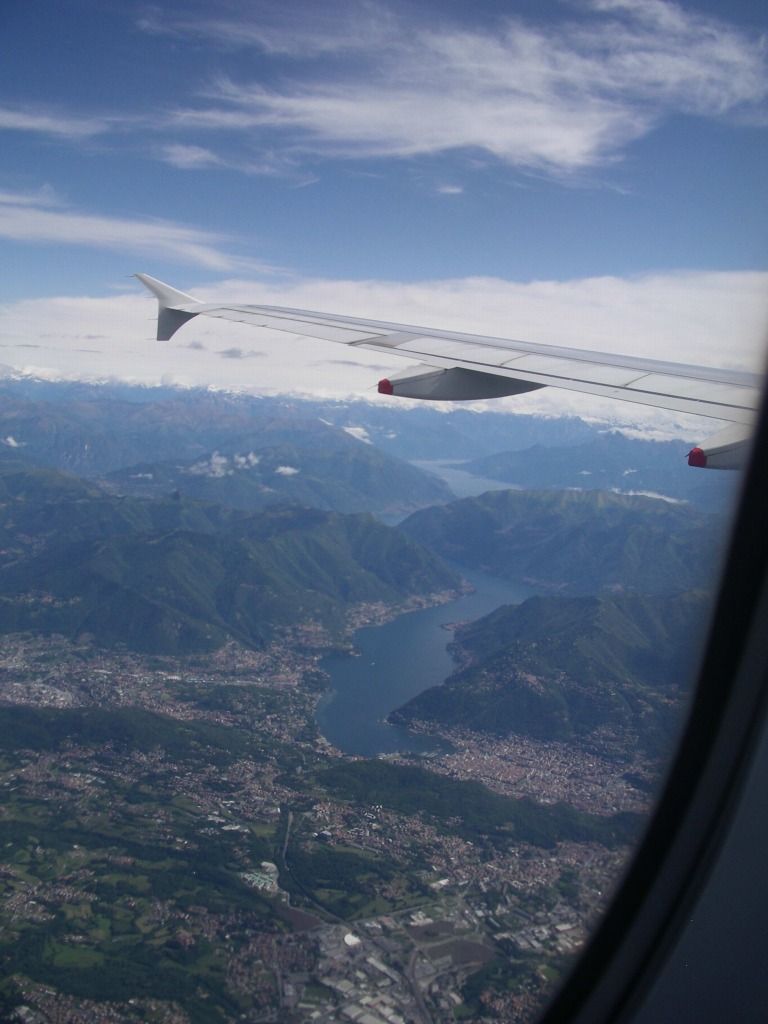 "Per la Vostra sicurezza", ok I know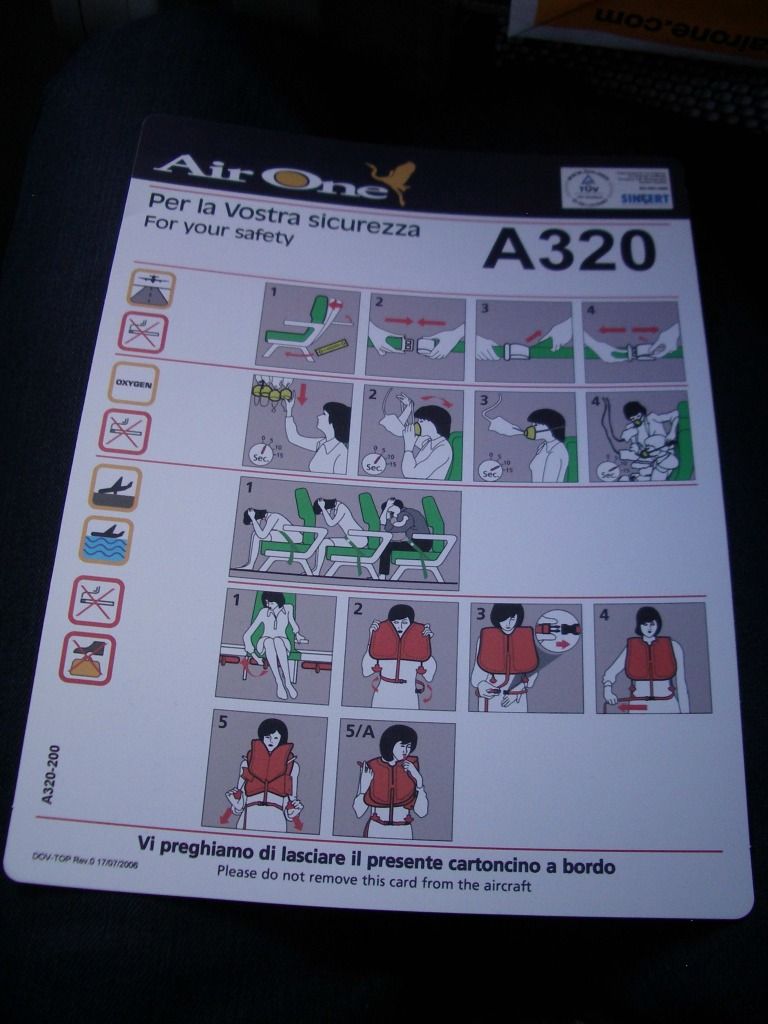 How I like these lakeside view
Something to eat?
Clouds all the way. Summer, what does this belongs to?.
Above the clouds
The whole flight is again somewhat shaky.
But nevertheless, or maybe just because, you know shaking around in Mom´s belly!. I´ve started to read a page in my travel book after the usual tripreporters picture and notice work is done soon after departure and yes, managed to fix the very same page close to arrivals.
What happend in between?. Well, you know, switch on the aircraft sleeping mode if you´re in need for a break!.
It feels like just a minute later, I see these flaps extented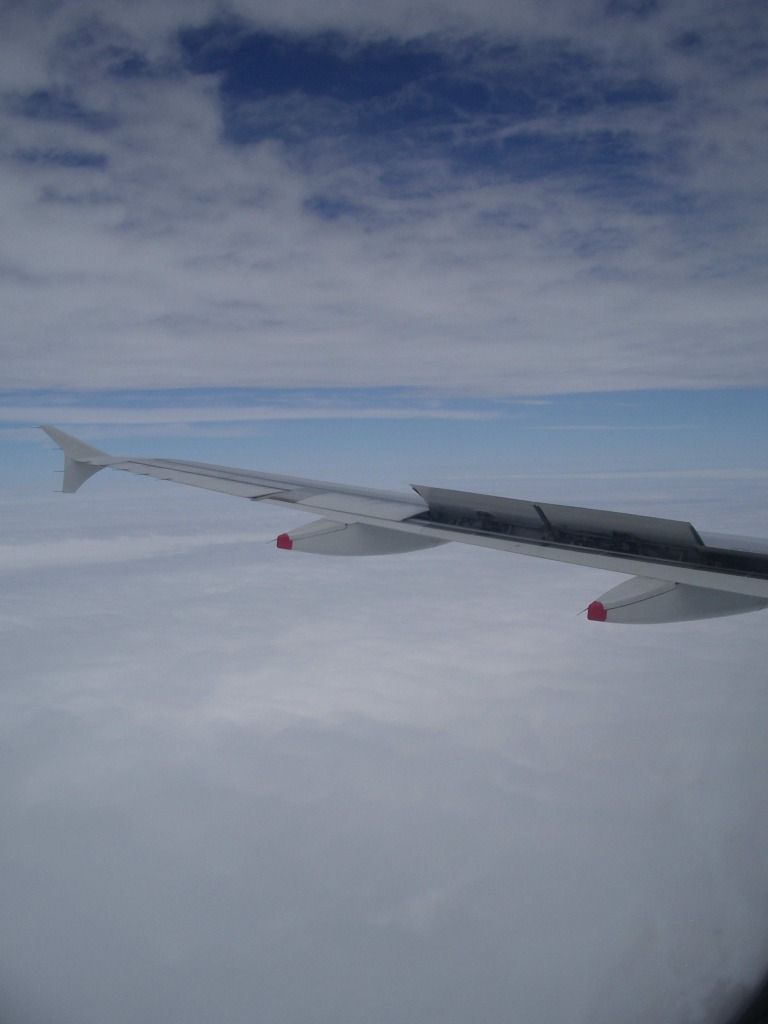 Touchdown at the 3690 meters "Three-Three", 11.50 am, twenty minutes ahead to schedule, 12 degrees and see me in a cloudy Warsaw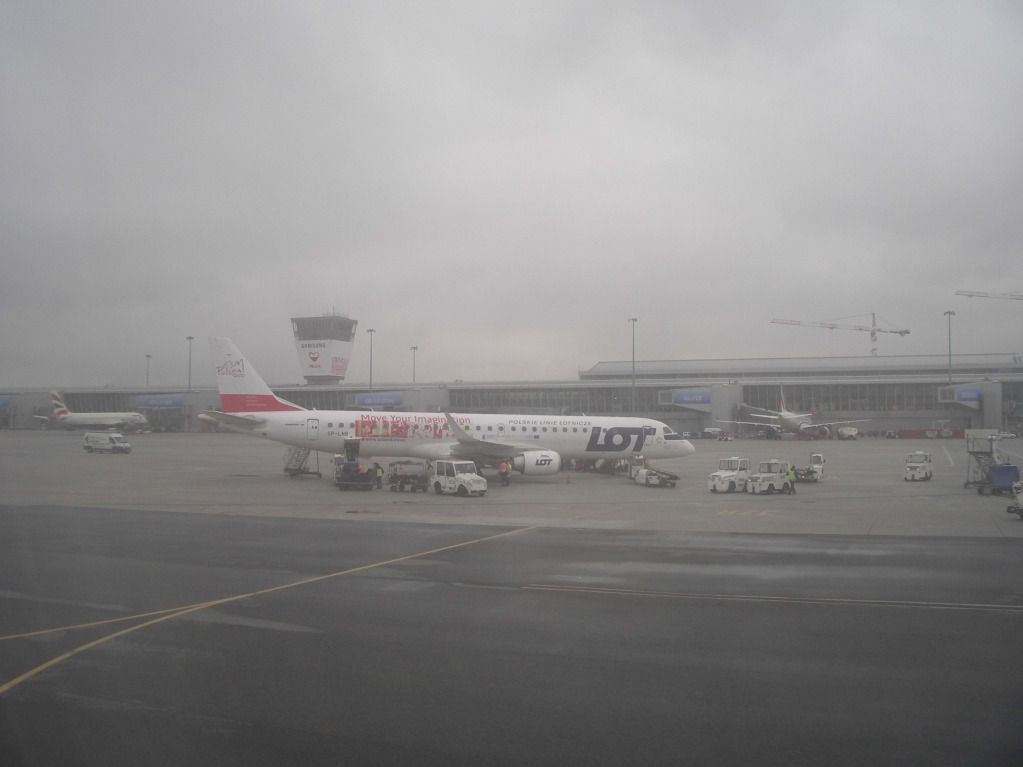 Not only clouds, also some mist, but anyway these OLT Express picture is worth to show with the airline now gone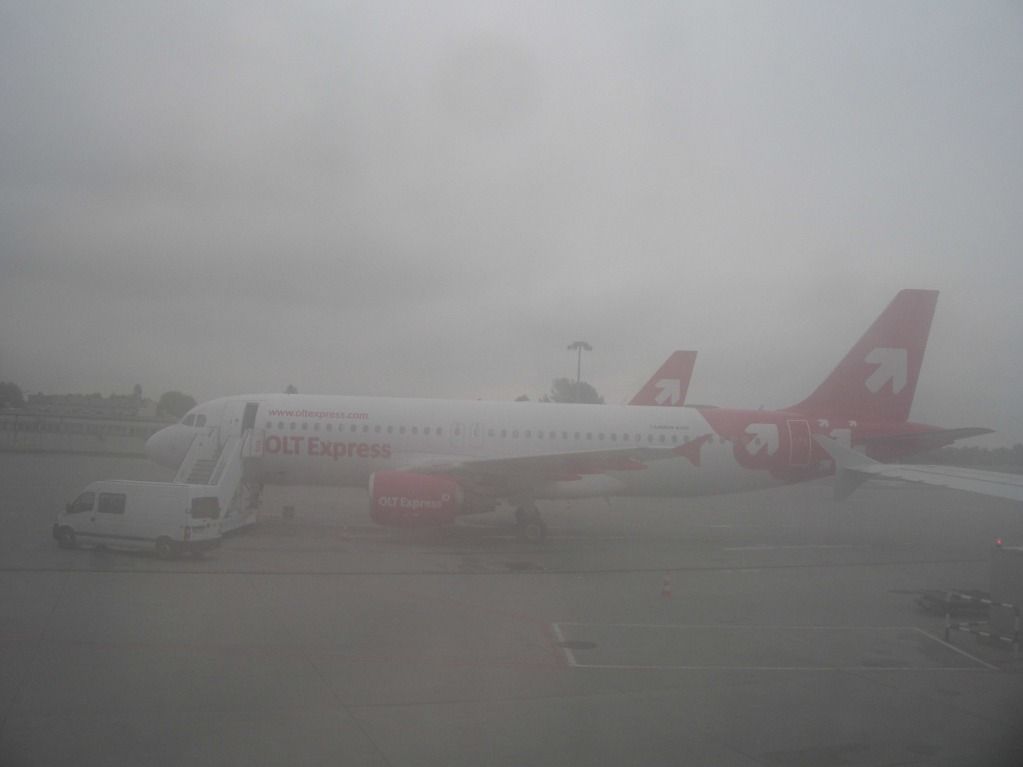 By bus for the terminal, sure ok to catch a couple more pictures.
Tail views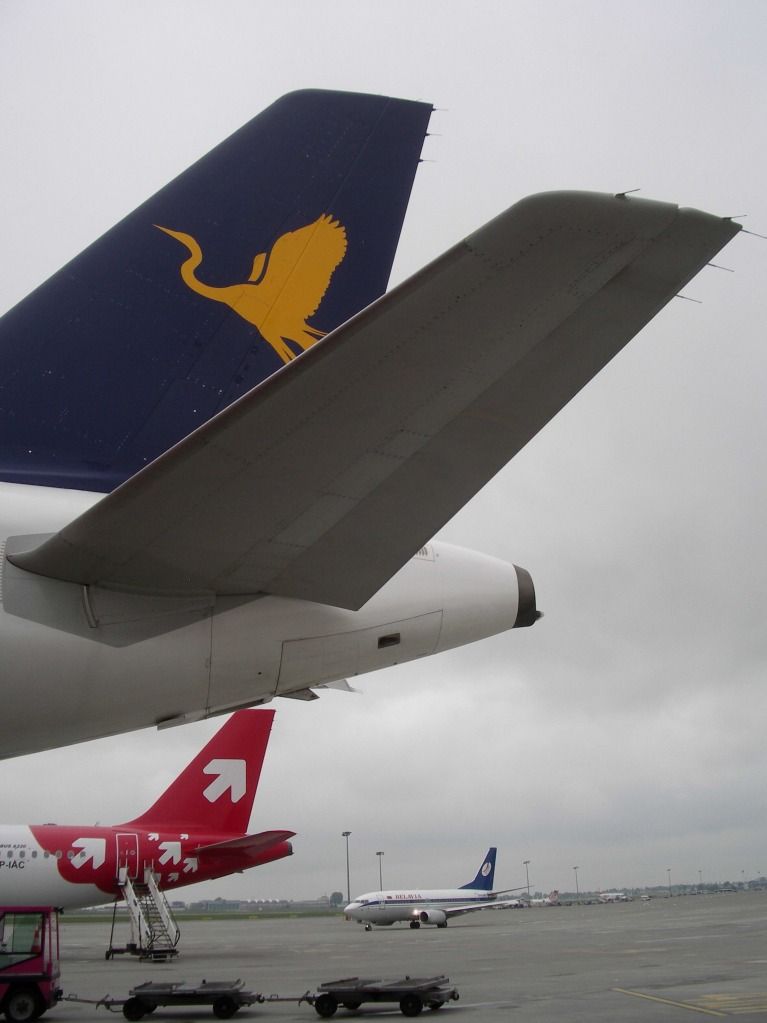 Side by side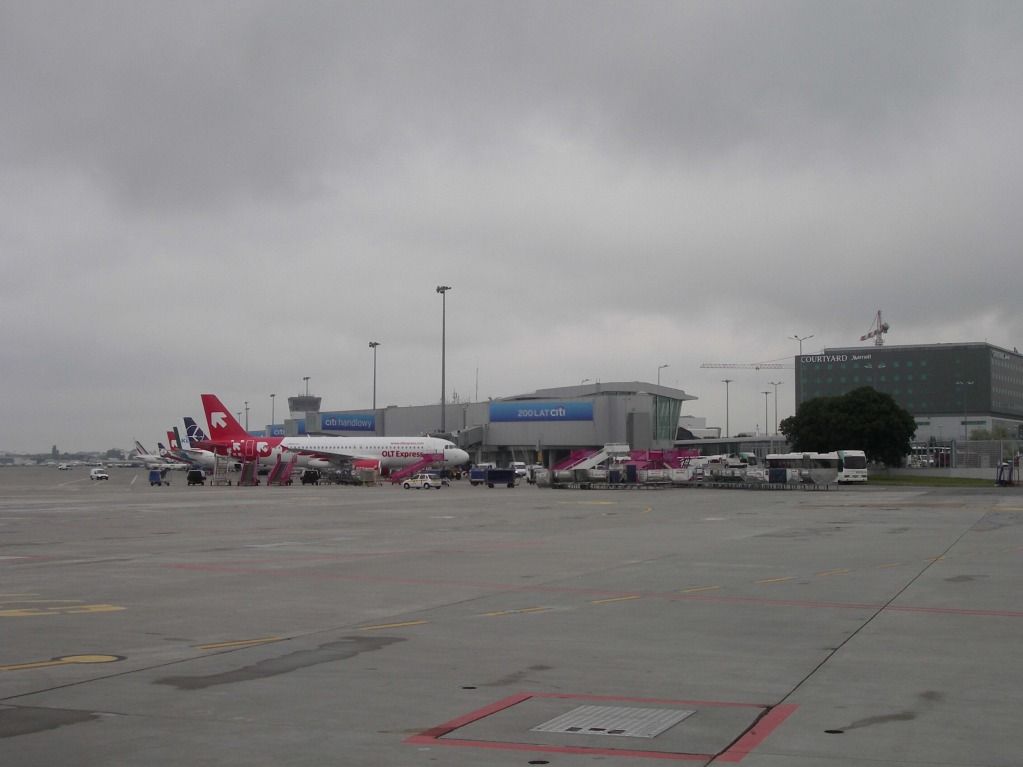 ..................................................................................................