Here is another trip report on Pacific Coastal Airlines – instead of a complete trip report, it is a follow-up of my previous report. After notified by a fellow a.net-ter that Pacific Coastal is going to retire the Shorts 360-100 after this summer, I made another trip to Vancouver in order to fly the Shorts.
Pacific Coastal Airlines is a Canadian regional airline based in Vancouver's South Terminal and runs a number of flights to and from smaller cities in British Columbia. I flew their Vancouver to Campbell River to Comox flight in May but got a last minute aircraft change – a Beechcraft 1900 was used instead of Shorts 360. So this is my second try and I am glad that there is no aircraft change and I am able to fly Shorts 360, which is very nice and the comfort level catches me off guard. It will be missed. But since I have already written about the service, this will be a very short report. I have enclosed the album link so you can check out the photos of this beautiful plane.
Album link:
http://s1213.photobucket.com/albums/...arfield76/PacificCoastalShorts360/
Flight information:
August 1, 2012
8P 701 YVR-YBL Lv0815 Arr0900 Shorts 360-100 C-GPCF
8P 701 YBL-YQQ Lv0915 Arr0925
8P 705 YQQ-YVR Lv1220 Arr1255
C-GPCF was the plane used on this particular day and I flew it on all three legs. This aircraft was delivered on August 1983 and spent its early life down under with Murray Valley and Sunstate Airlines, before sold to Pacific Coastal in 2000.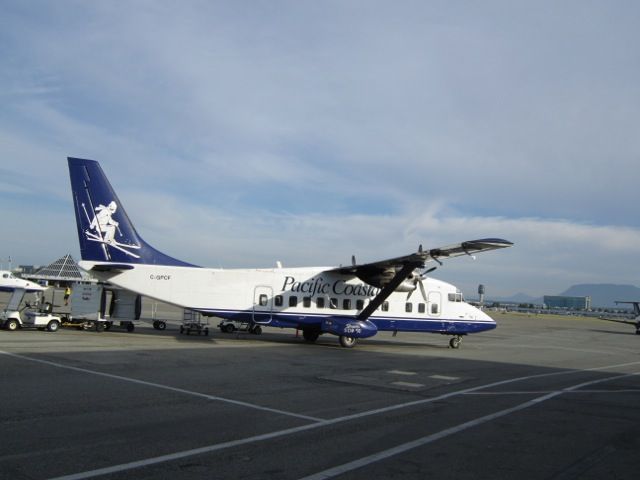 These flights were all on time and even with a late departure from YVR due to the busy morning traffic, we arrived Comox more or less on time. The return from Comox to Vancouver managed to arrive at gate only nine minutes late. The flight time was around 30 minutes on the YVR to YBL, and YQQ to YVR flight, and the YBL to YQQ flight was only eight minutes long. Turnaround was quick at the immediate stops and refueling only took place in Vancouver. They just load and unload passengers and cargo at YBL and YQQ.
C-GPCF at Vancouver
Close-up of the Propeller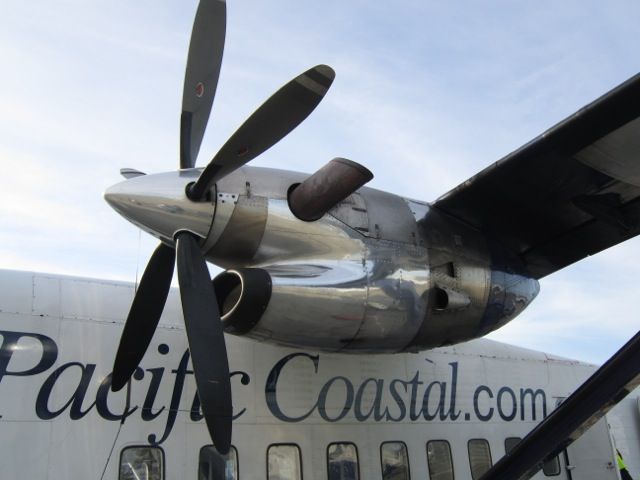 Landing gear and Shorts logo
Departure from Vancouver
Engine in action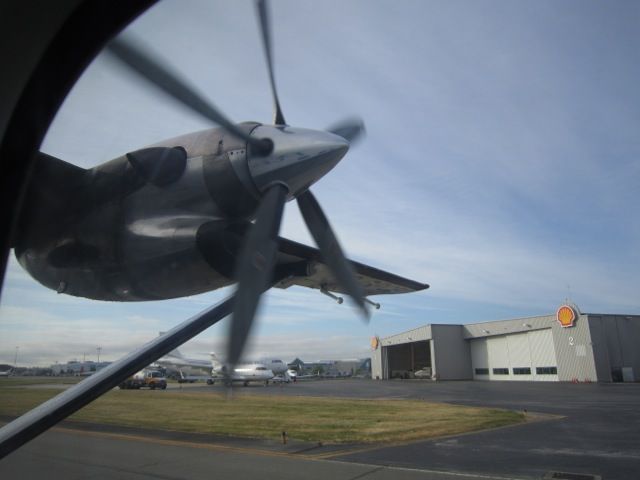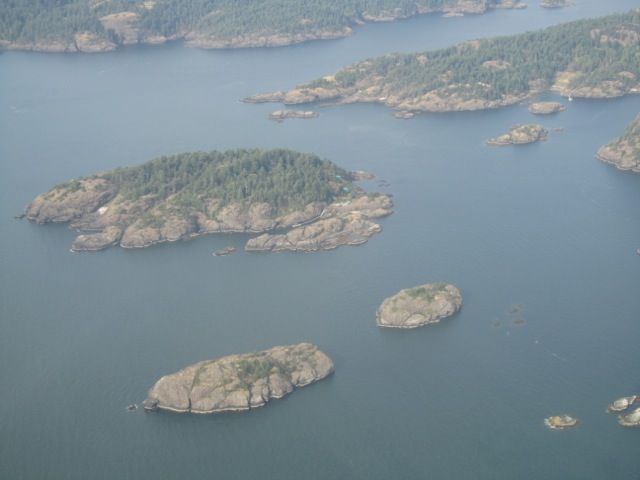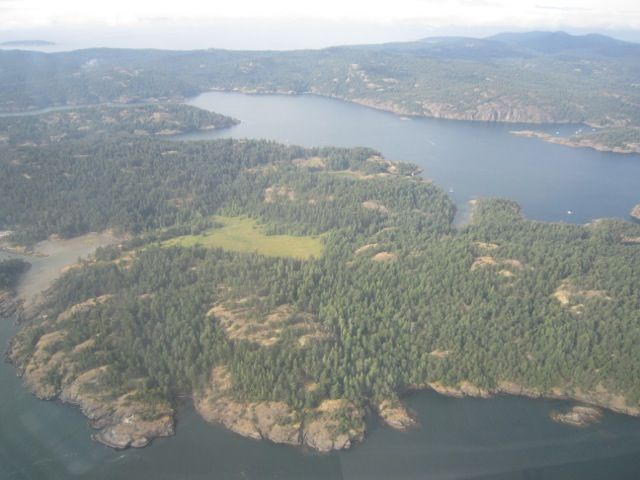 Comox airport from the air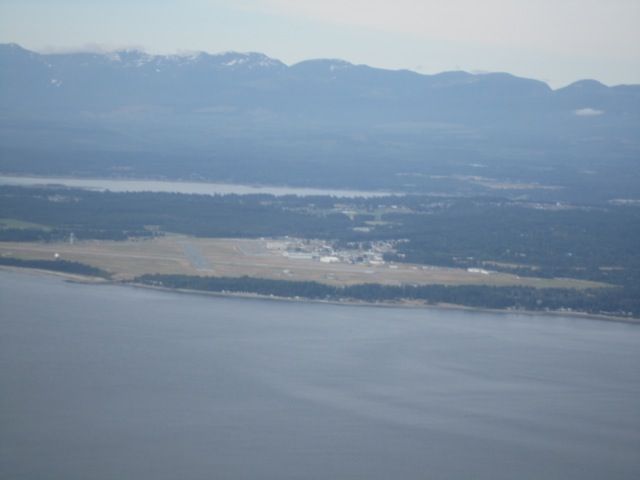 Stop at Campbell River
Interesting planes at the tarmac of Campbell River – Northern Thunderbird Airline
Central Mountain Air of course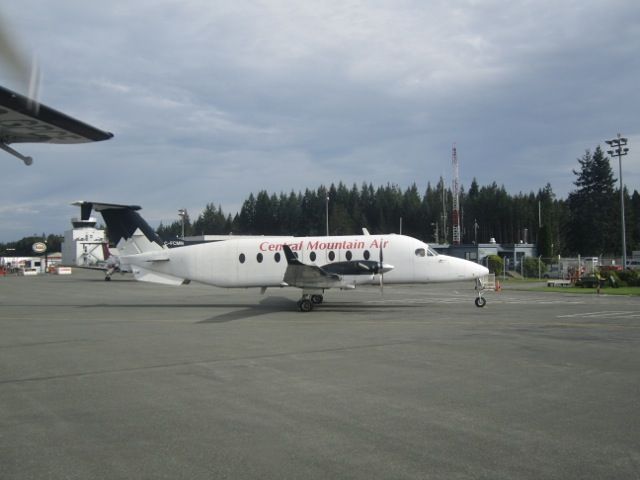 Wing shot
Comox Airport
C-GPCF at Comox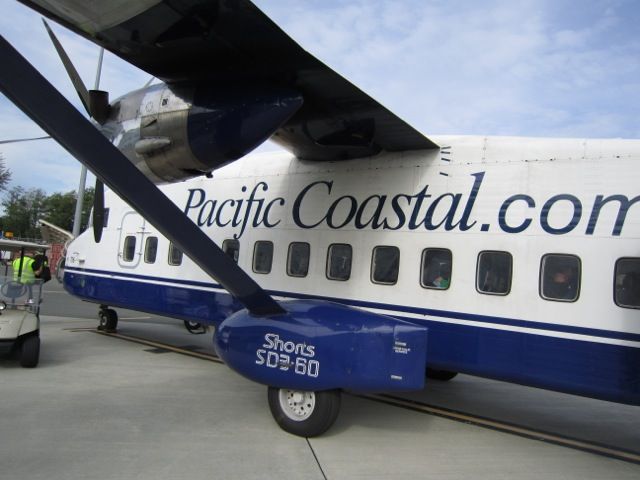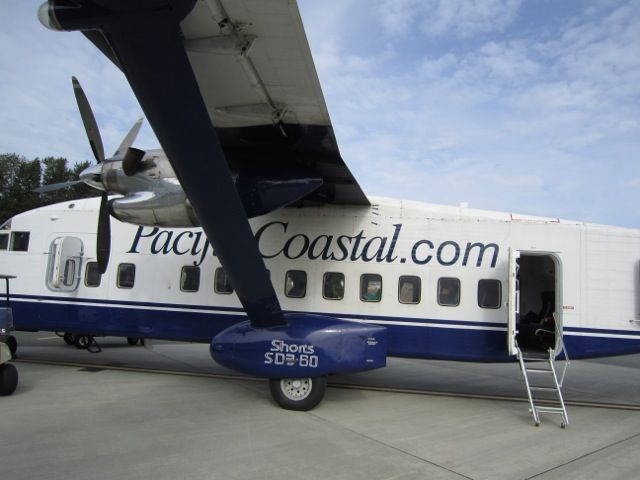 Going out to YVR