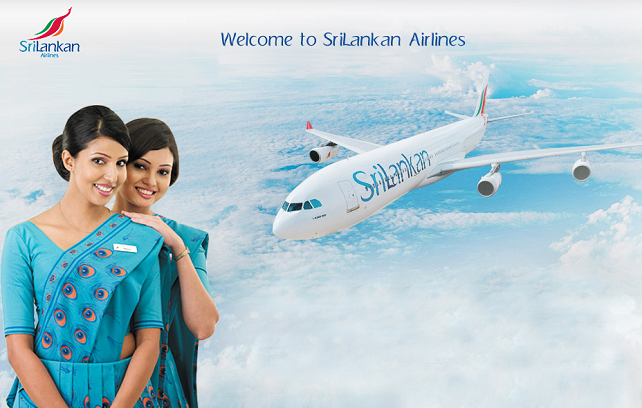 The airline industry is full of a larger number of very different airlines. On one side you have airlines like Spirit that will do anything to get into the headlines. The airline clearly subscribes to the policy that even bad publicity is good publicity. Then there are those airlines that spend a lot effort, money, and time on engraving their brand image in the public's mind; Emirates, Singapore Airlines, and Virgin Atlantic are perfect examples of these. However, not every airline is interested in constantly being in the media spotlight. Some quietly slip under the radar, keeping a low profile, be it by choice or by necessity. It is these airlines that often end up being the industry's best-kept secret. Many believe SriLankan Airlines is one of these hidden treasures.
SriLankan Airlines has had a rather lively history, tracing its roots back to Air Ceylon, which was established in 1946. Despite their pioneering spirit, the airline was closed in 1978, and resurrected the following year as Air Lanka. The airline prospered over the next two decades with a mixed fleet of 737's and L1011's. Who could forget the distinctive red Air Lanka L1011 plying various multi stop routes to Europe and Asia?
Airbuses were ordered in the 90's in the form of A320's and A340's as part of a fleet renewal program. However, the biggest change came in 1998 when a portion of the airline was sold to Emirates in exchange for a ten-year strategic partnership. The Air Lanka brand was quickly dissolved and the airline was restyled and reinvented as SriLankan. Over the next decade, with Emirates pulling the strings, the airline prospered. Despite many obstacles and setbacks, the airline kept its course and carved out a niche strategy of serving Sri Lanka, and the Maldives in particular.
As 2008 rolled around, Emirates cut the chord with SriLankan virtually overnight due to a number of disagreements on the day-to-day running of the airline. A new chapter was now under way for the airline, as the new entity did not have the backing of a large carrier such as Emirates. Despite this SriLankan has made major strides over the last few years with regards to its fleet and route network. Many feel the airline has lost sight of realistic goals and is now being used by the government for its own propaganda.
There has been a surge of trip reports regarding SriLanakan on this board over the last few years. The airline has become the quintessential darling of many well-known trip report writers, Roni being one of them. I was promised a soft product that would knock my socks off, service so elegant that it would make a Singapore girl blush with envy, combined with genuine service that would have me saying "Malaysian who?" After all, this was the very experience Roni has had with this airline on almost all his previous flights.
Roni and I needed to be in Singapore for SQ's final jumbo flight, so we decided to meet up in Dubai and fly down to the tropical island together. After a bit of searching, SriLankan came up with a great schedule and an even better price. I am very loyal to my frequent flyer programs and this marked a radical departure from my mileage-earning requirement. The plan was set and both Roni and I made arrangements to meet up in Dubai to start our journey into serendipity.