Time for my annual trip for 2012, this time I had decided to try the new Sri Lankan business class product as it looked very good, and I had heard many good things about their cabin crew. Added to this was the best reason to fly them, they are by far the cheapest option to Europe from Asia.
Another airline I wanted to try was Turkish Airlines on longhaul, again they have recently upgraded their J class product, and again they had a ridiculously cheap airfare from JFK to KUL. So again it was a no brainer.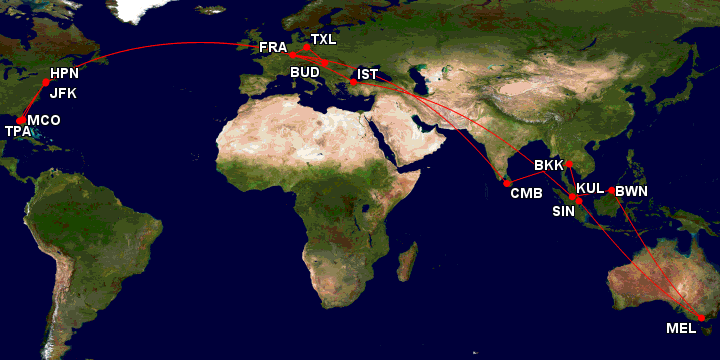 My actual flights were
MEL-SIN-BKK – JQ
BKK-CMB-FRA – UL
FRA-TXL-BUD – AB
BUD-FRA – LH
FRA-JFK – SQ
HPN-MCO – B6
TPA-JFK – B6
JFK-IST – TK
IST-KUL – MH
KUL-BWN-MEL – BI
As most Australians know we are completely ripped off by airlines when it comes to Business class prices, so I usually make my way out of Australia on a cheap deal with JQ, then piece together my own itinerary from Asia. It usually works out to be less than half what I would have to pay if I bought the ticket in Australia.
I will not include the short haul economy flights as there is not much to photograph, or report on. I also won't report on the SQ FRA-JFK A380 flight as this was a reward ticket in Y class, and it was a complete dissapointment, crew didn't want to be there, no smiles or warmth.
Jetstar JQ9
MEL-SIN – Business Class
A332
Jetstar business class is far from a real "business class" but more of a good premium economy product, however saying that for $500 I can't complain.
No Qantas club on the cheap fares, however you don't miss much.
The ever expanding Melbourne Airport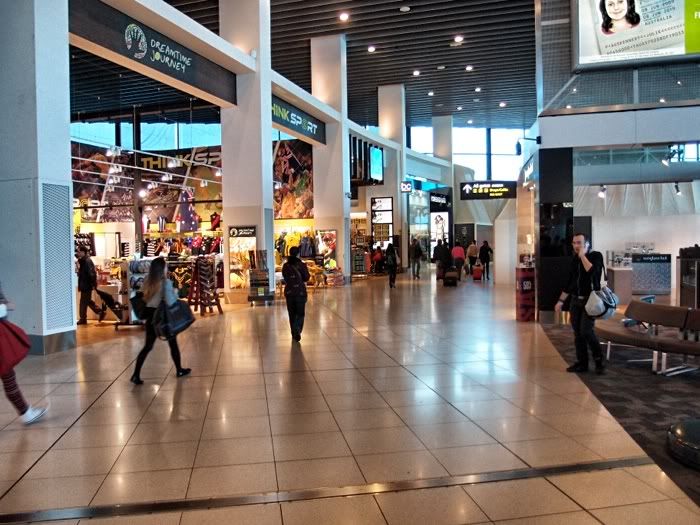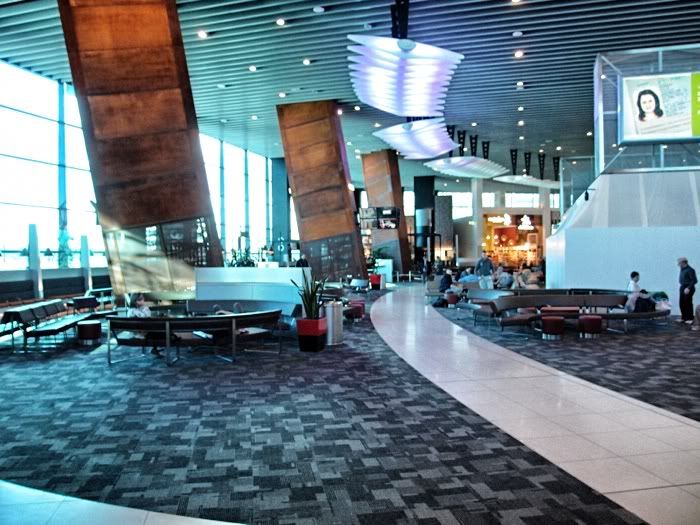 Boarding
The crew were lovely, they were one of the Asian based JQ crew
Welcome drink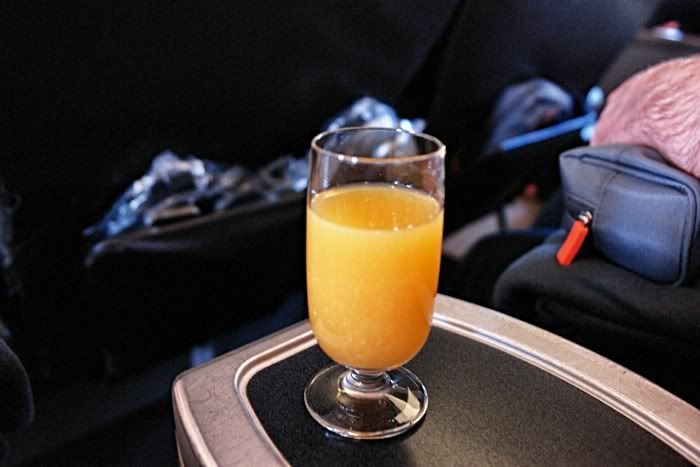 Menus distributed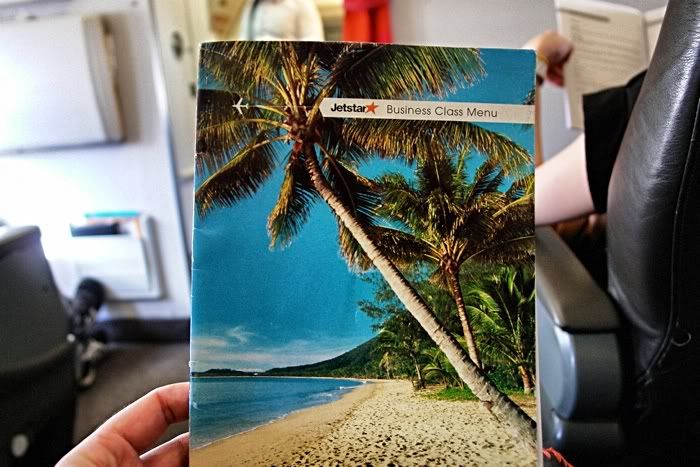 Cabin just after takeoff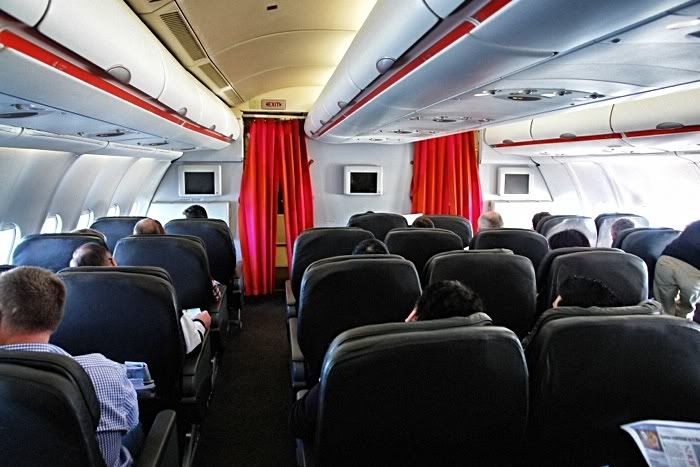 Hot towels and water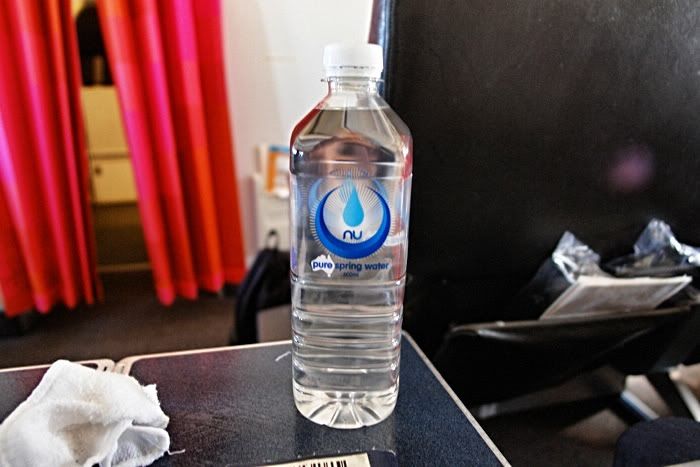 Flight details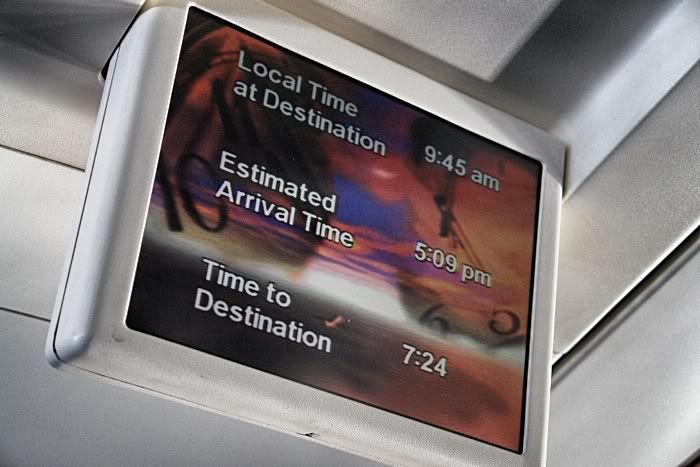 Getting ready for the first drink service
First (and only) meal service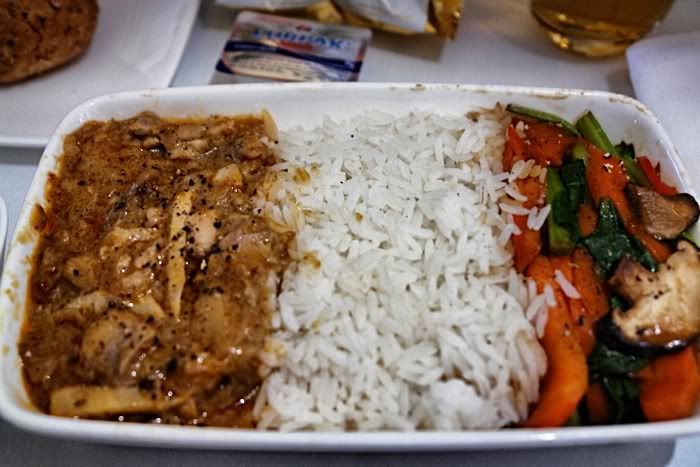 I managed to get the best seat in the house
Contents of the amenity kit
Jetstar now offer Ipads for entertainment
Time for the cheese and desert service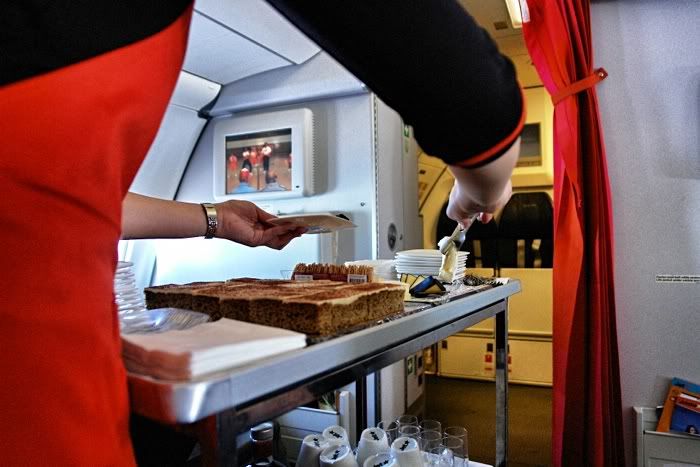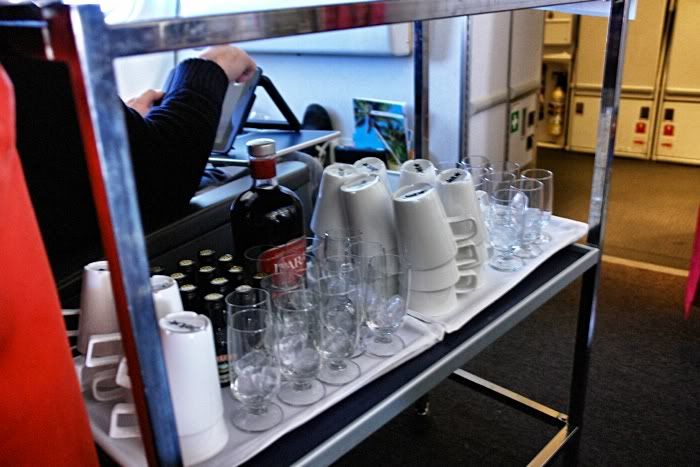 An assortment of cheese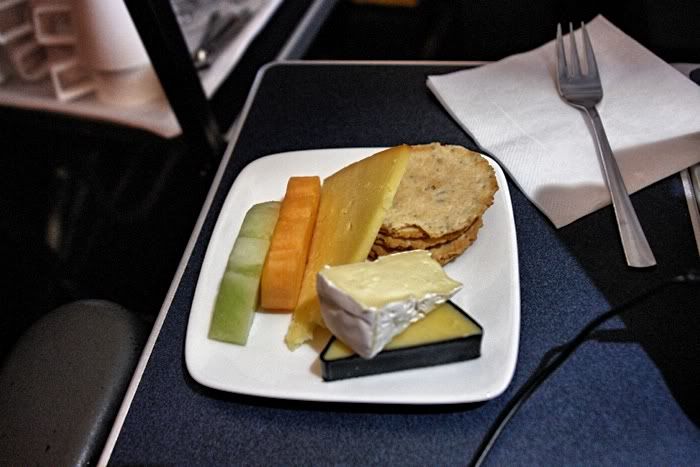 Managed to get a cake as well
The rather poor second meal service, or refreshment service….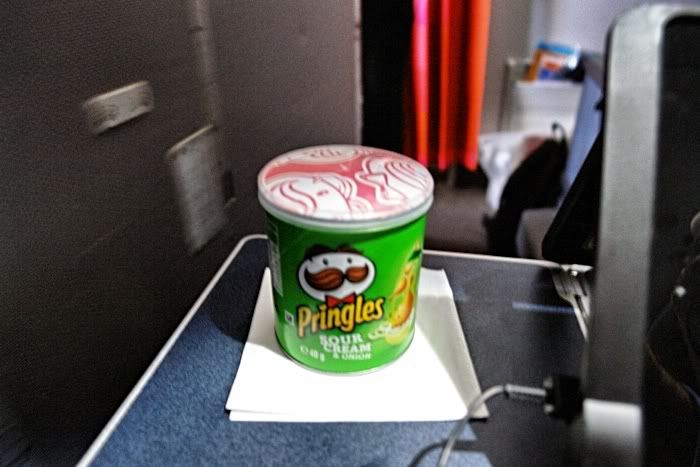 Holding pattern before arriving in Singapore
Arrival in Singapore Terminal 1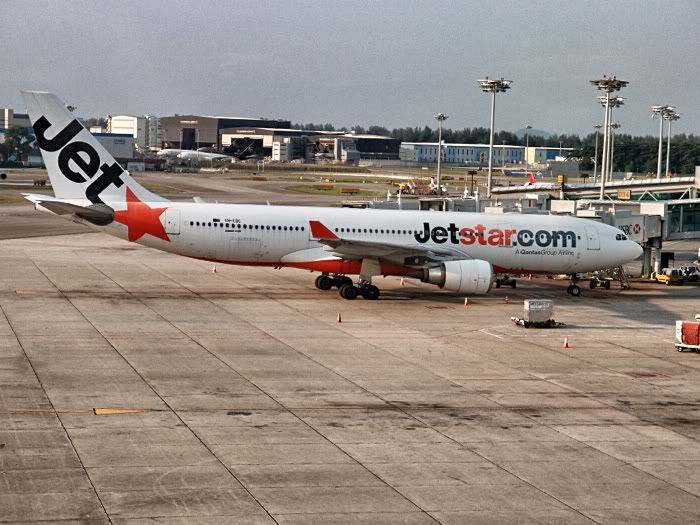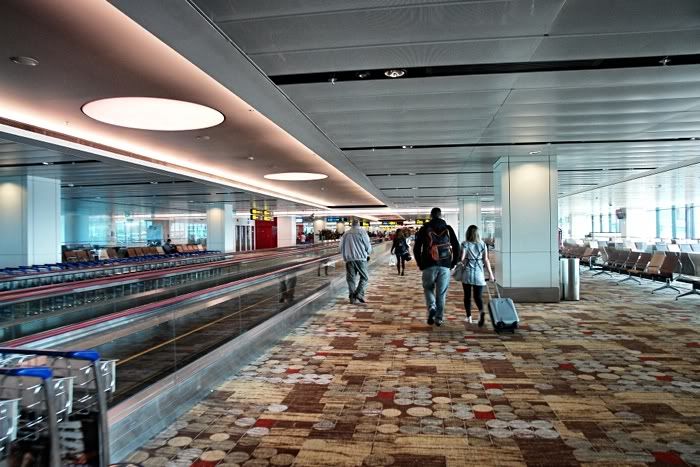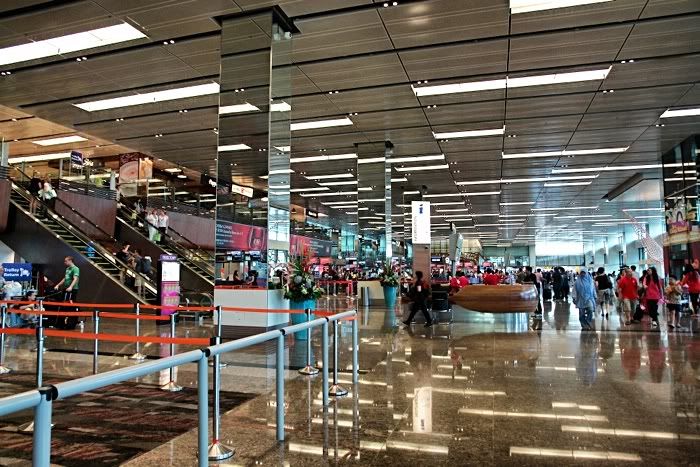 Had to re-check in as it's just too difficult for Jetstar to check your bag in all the way to your final destination, even when flying the same airline…
Again go through immigration etc.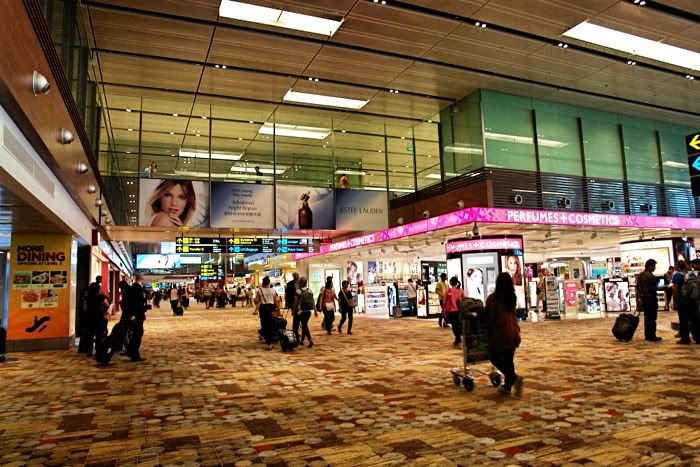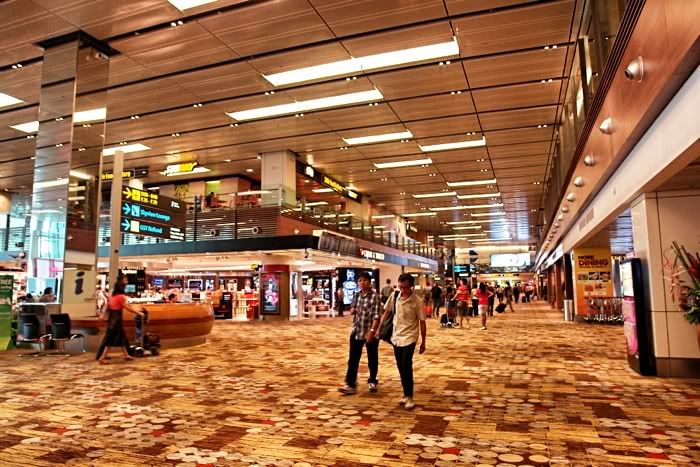 No photos of the flight to BKK, but I will say the aircraft was in disgusting condition, I have never been on such a dirty plane, the A320 had cloth seats, that were all stained, no headrest covers and the seats were all grey were peoples greasy heads were. Did I mention the overwhelming urine smell?
SriLankan Airlines – Business Class
Looking for the cheapest J class fares I stumbled across UL's ultra cheap fares, and I thought – It can't be any worse than AirAsiaX? Then just as I was looking at the fares and destinations they announced they were upgrading their J class cabins to the new lie-flat seats, which pretty much sealed the deal. However there was still the risk I would get the old cradle seat, but a few facebook messages confirmed that I indeed would be getting the new seats on our flights.
I thought until this point I had flown with the best cabin crew over the years with MH and SQ, however what I was to experience hands down blew them both out of the water. On the BKK-CMB sector especially the crew were out of this world, personally speaking to each passenger during boarding as if they were a close friend you didn't see for a long time. We were shown how to use the new IFE system individually. Small touches like turning the SriLankan logo on the glassware to face you when they put down the drink (SQ F class hello??). At one point the cabin crew asked me if it was my first time flying SriLakan and what I thought, I said yes this is my first time, and you are outdoing Singapore and Malaysian. I could see the joy in their face when I told them that.
Meal service was so well co-ordinated it was ridiculous. As soon as your fork was put down cabin crew would appear to clear your plate. You were never left waiting. Food was also excellent, portions were just right for such late flights.
The new seat is great, wide and comfortable leather. Though when you put the seat into recline mode it lifts up the seat quite high, you feel almost in the ceiling of the aircraft. The bed mode is great, a true lie flat, you get 2 large pillows which were very nice. I managed to sleep quite a few hours on the CMB-FRA sector.
Overall I had the least expectations of this flight and it turned out to be the best on the entire trip!
BKK-CMB-FRA
A332 (same aircraft for both sectors)
Check-in at BKK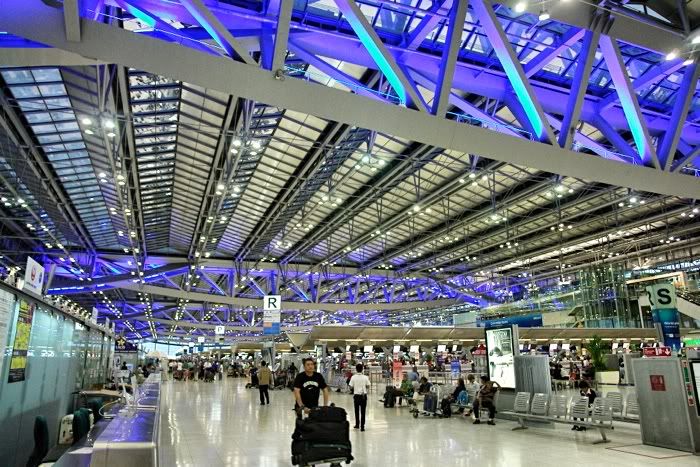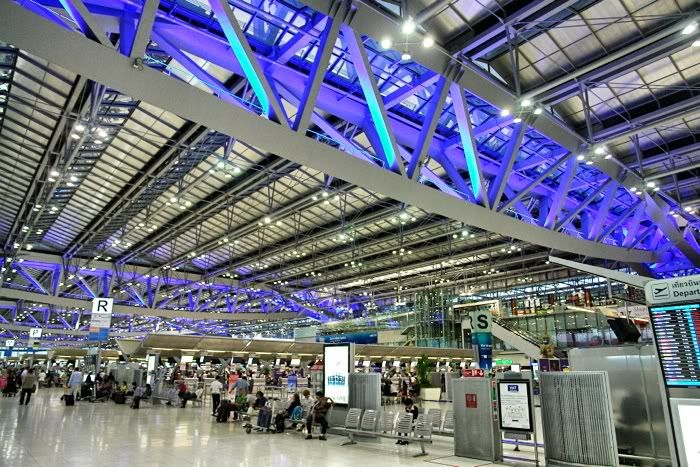 Past immigration, going to the lounge
SriLankan use the Skyteam Air France/KLM lounge in BKK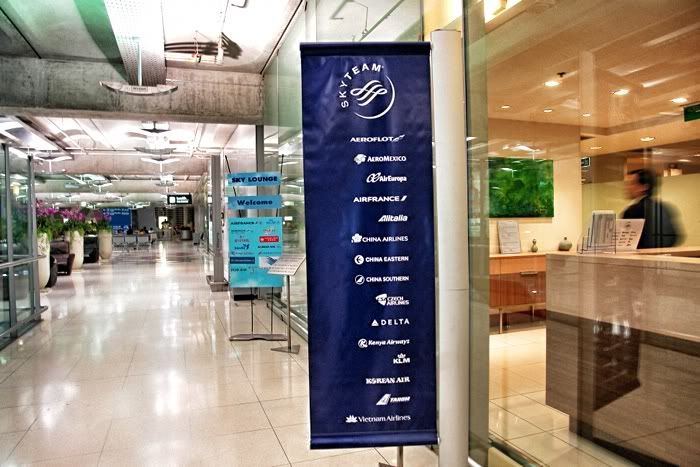 The lounge is basic, compared to some others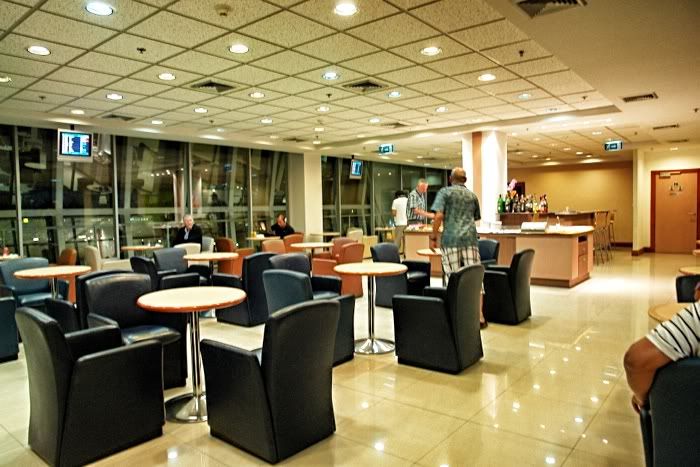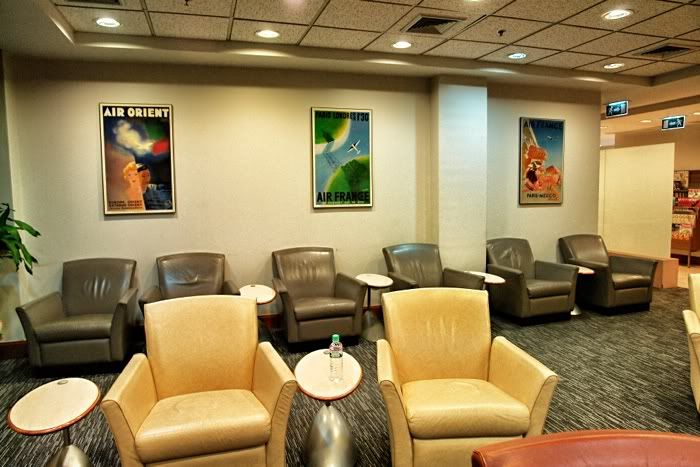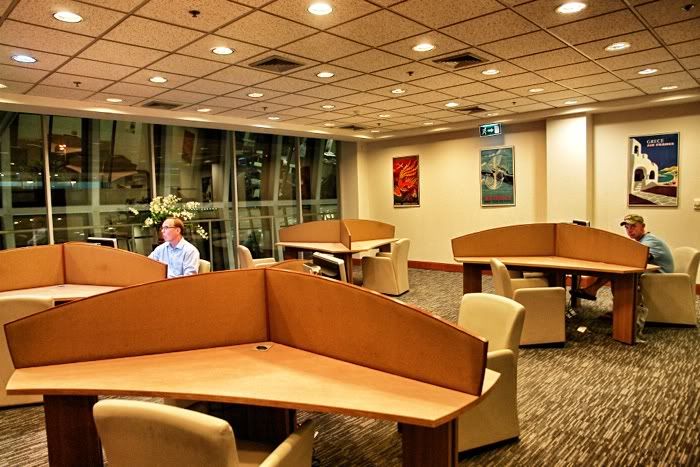 Small selection of food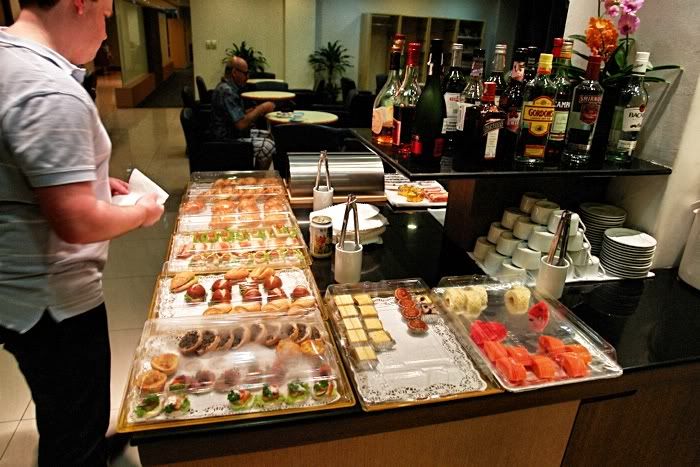 Going to the gate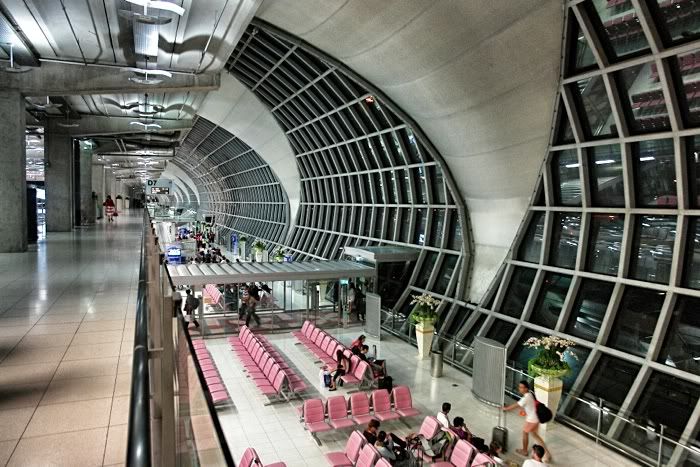 On board our A332 with the new J class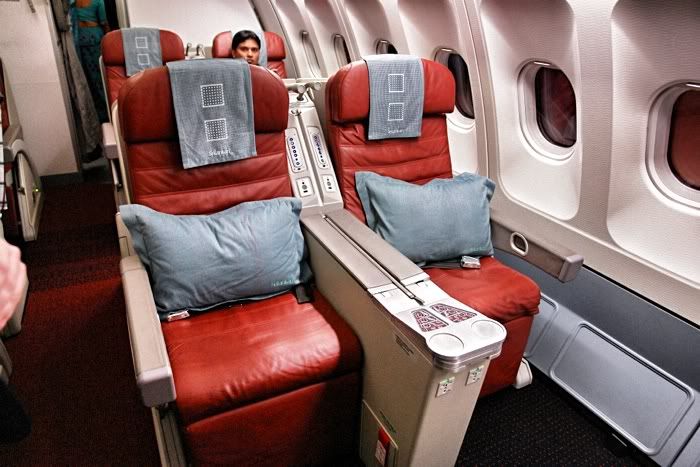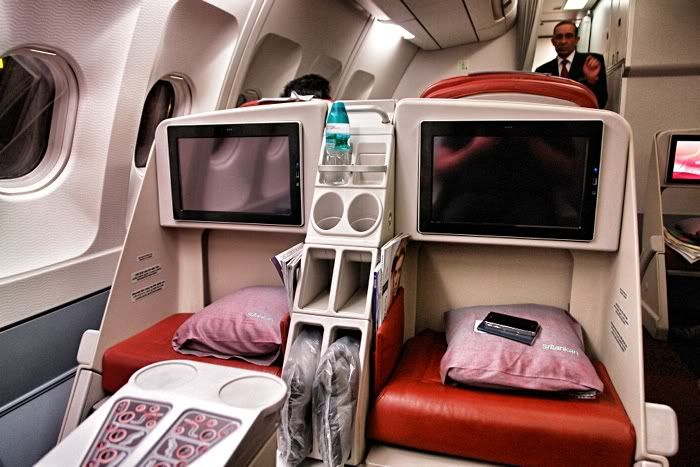 Welcome drinks, this flight attendant was delightful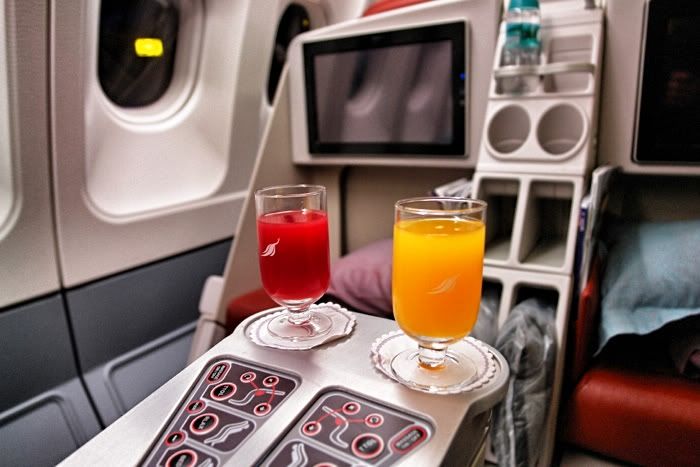 PTV
Embroided pillows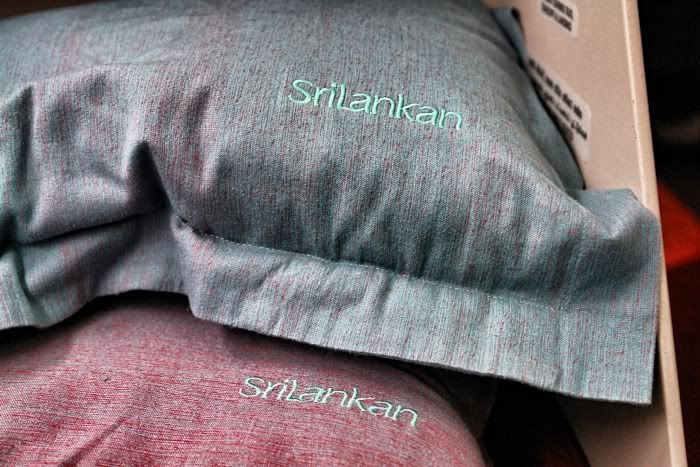 More views of the new seats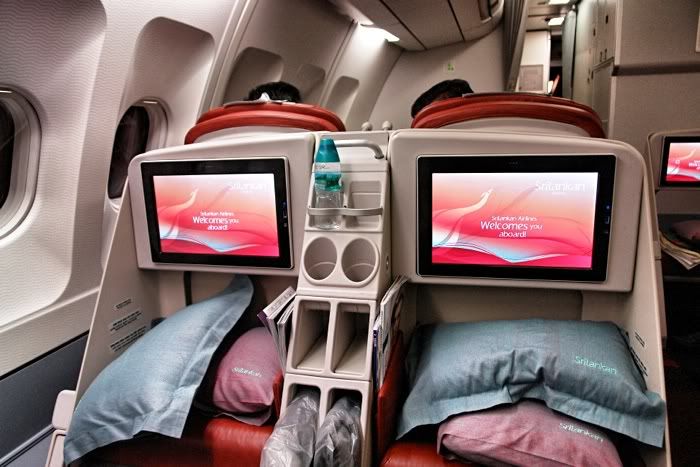 Interacting with every passenger individually
Menu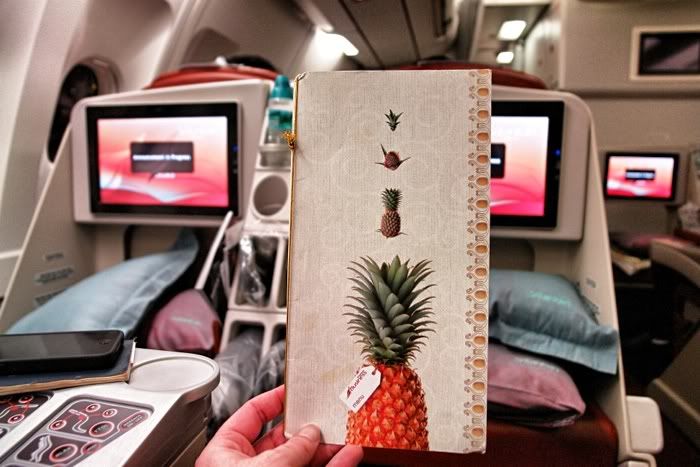 Seat controls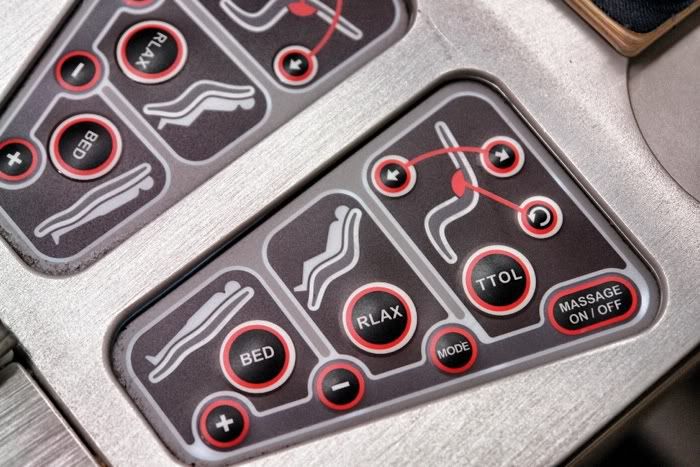 PTV controller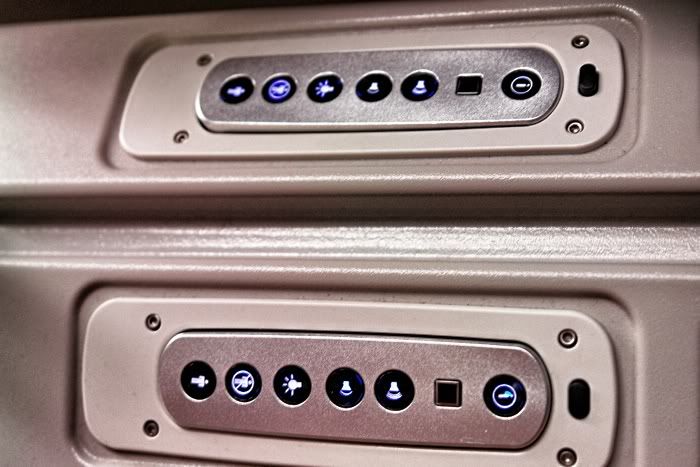 Socks and shades for this short flight, we got a proper Aigner amenity kit for the long sector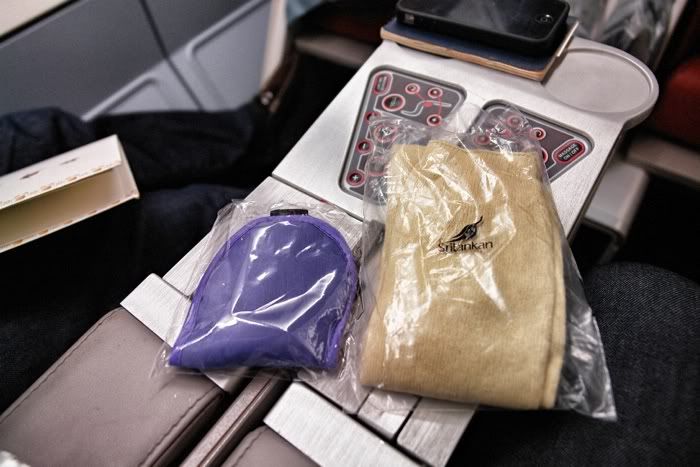 The seat again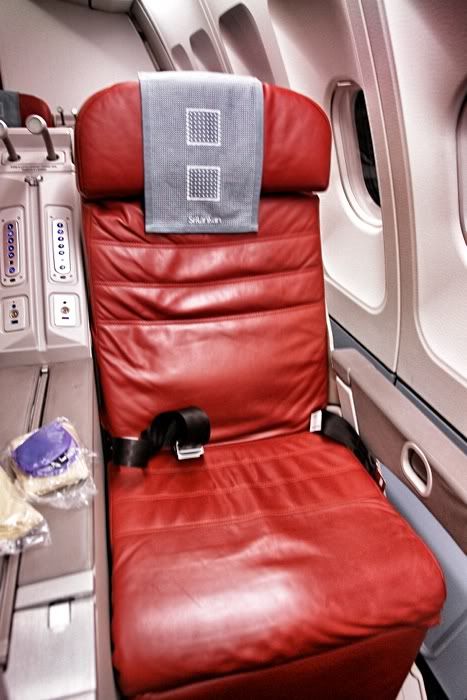 Drinks and nuts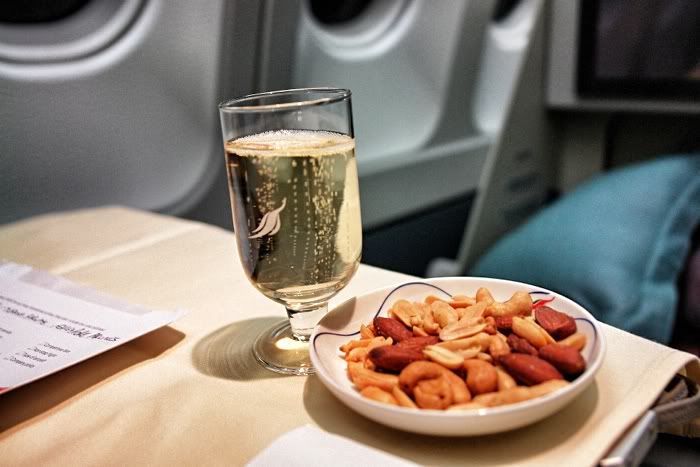 PTV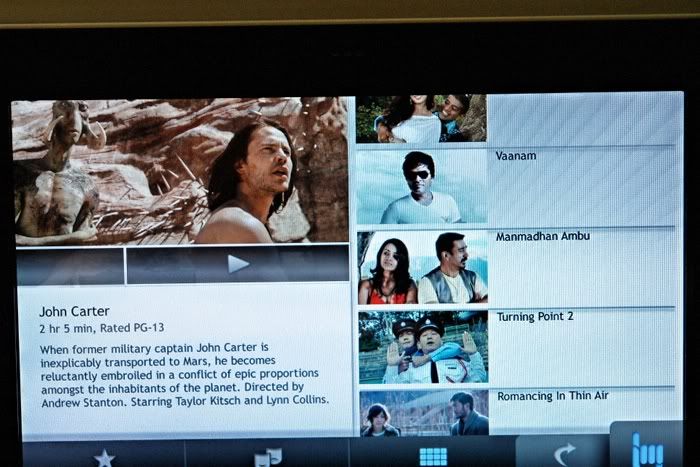 Entrée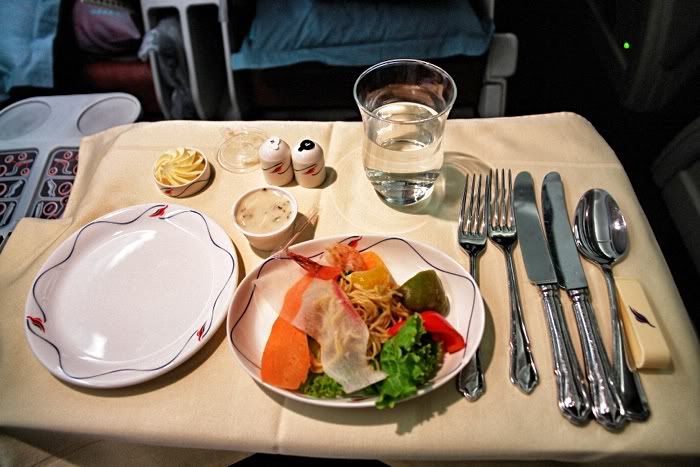 Fish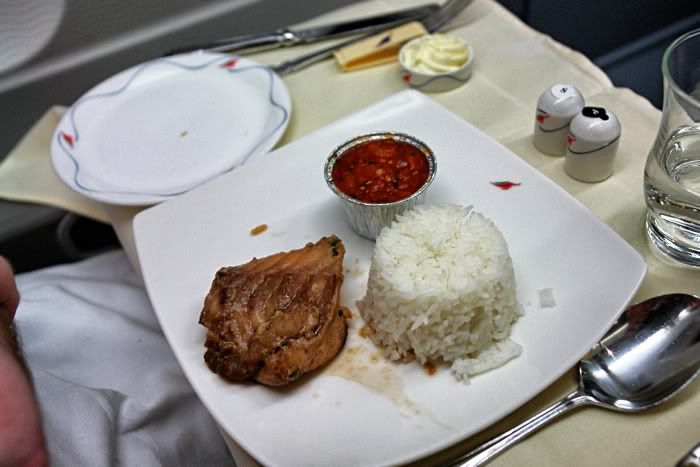 Green Chicken Curry
Fruit to finish off with
Tea and Coffee service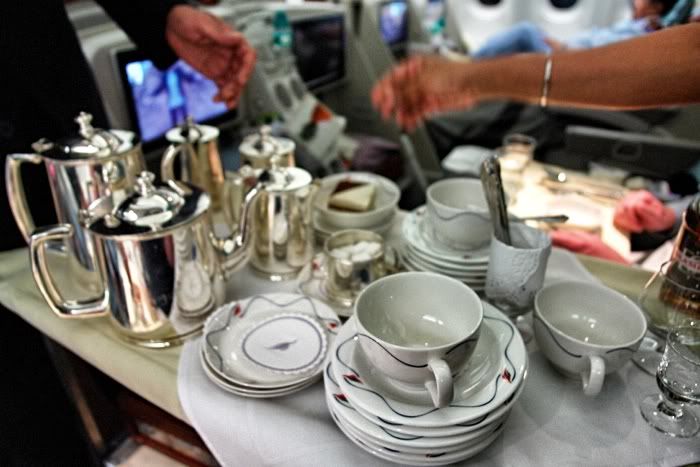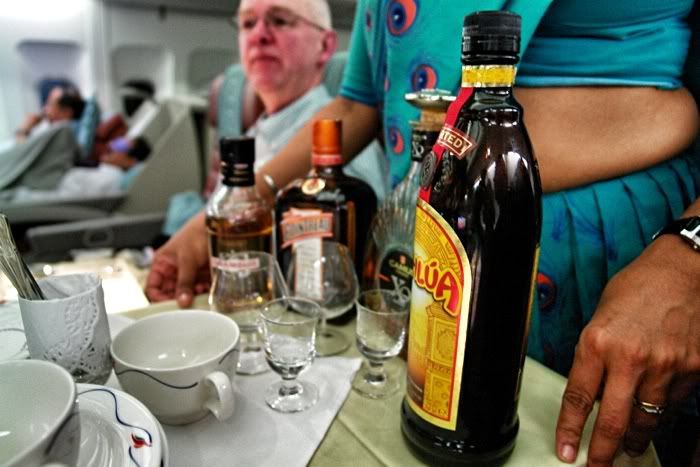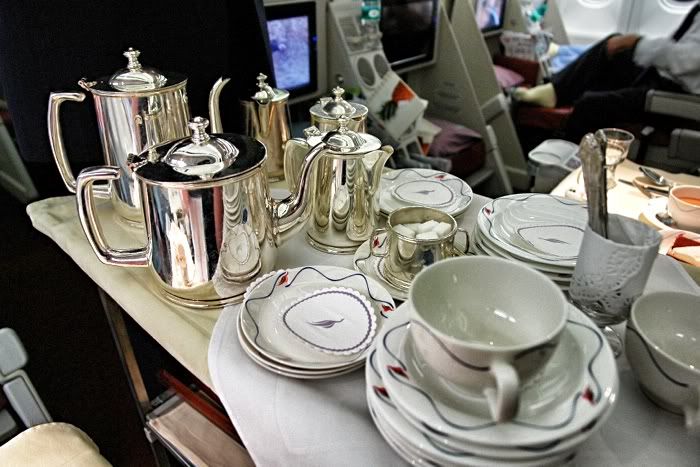 Cake and coffee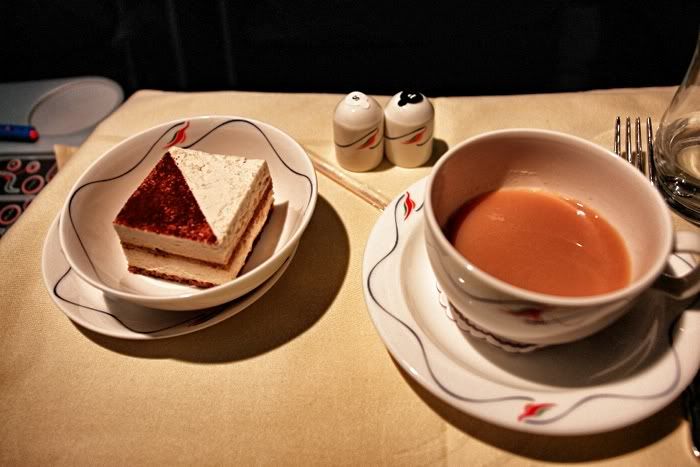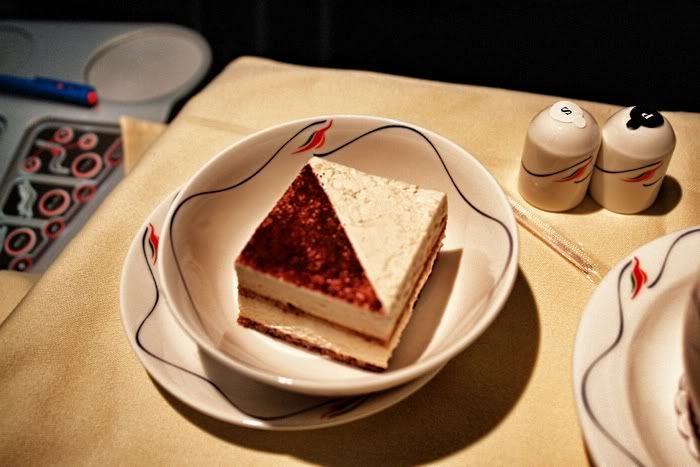 Cabin shot
Arrival in Colombo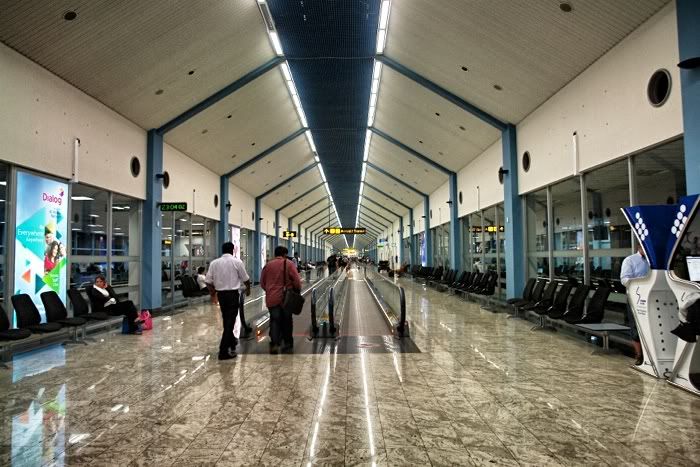 The Serendib Lounge, I didn't eat anything here as it was already after midnight and was exhausted, luckily we only had 1 hour between flights.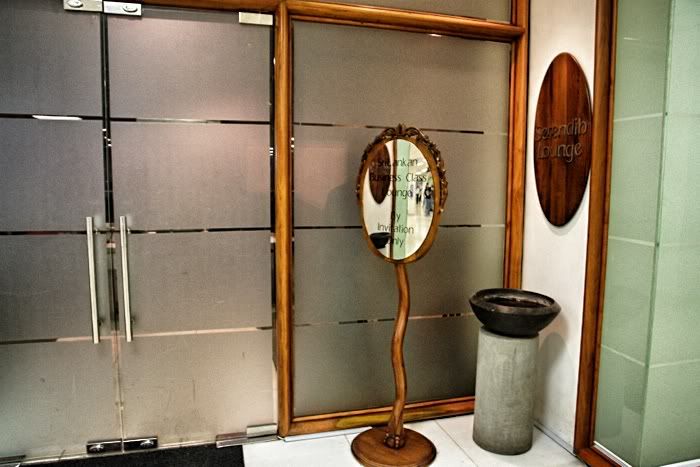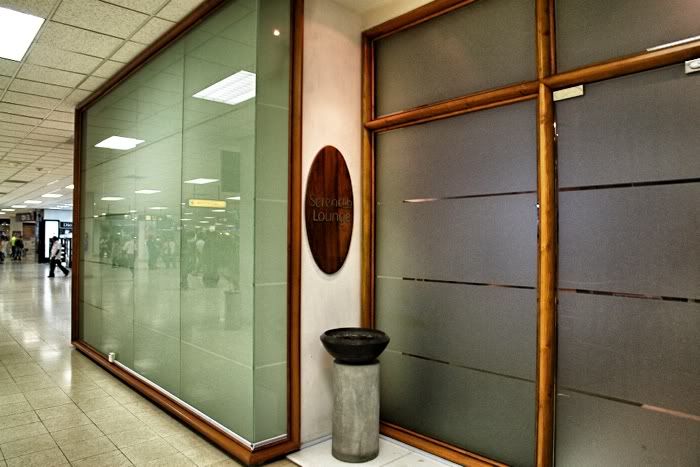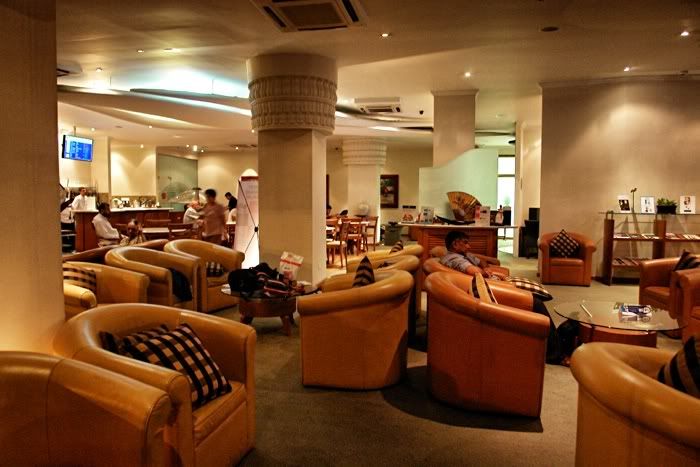 Back on board the same aircraft that brought us to Colombo
Welcome drink – they serve a very nice Watermelon juice!
Nuts
Menu for this flight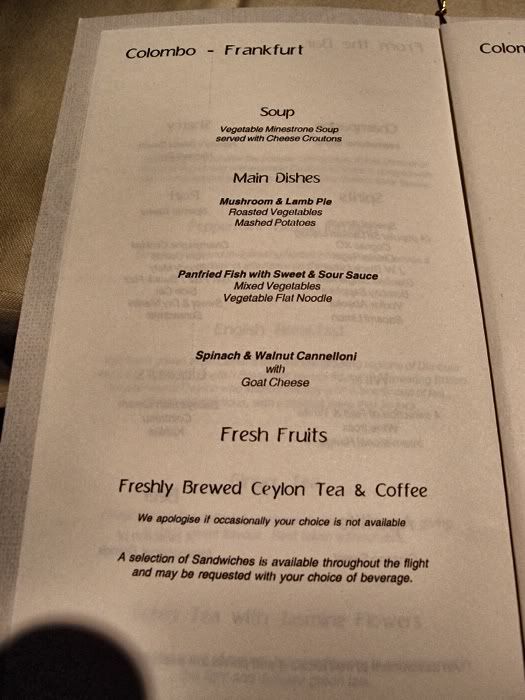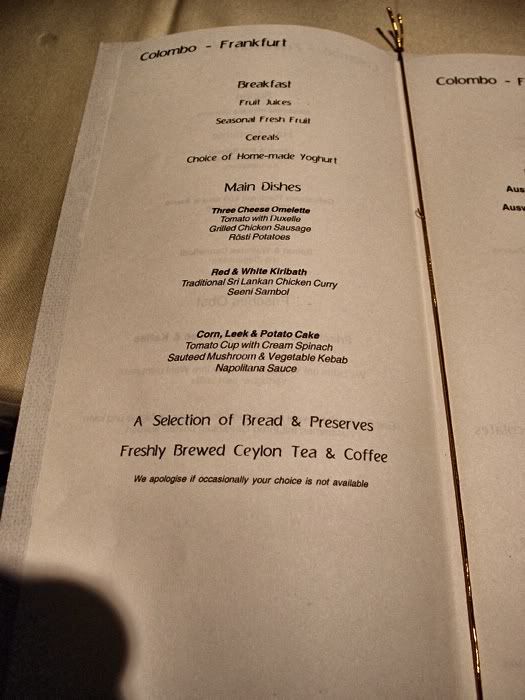 Minestrone Soup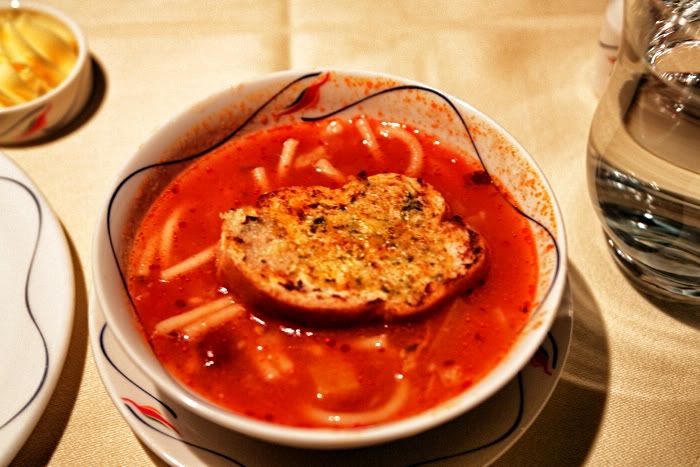 Main Course – Cannelloni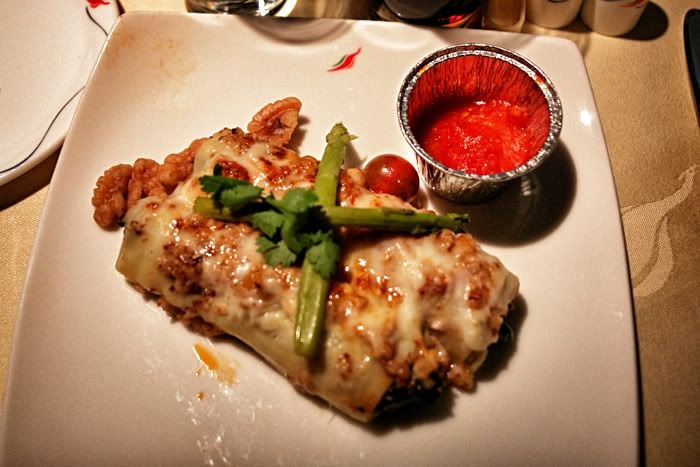 Main Course – Sweet & Sour Fish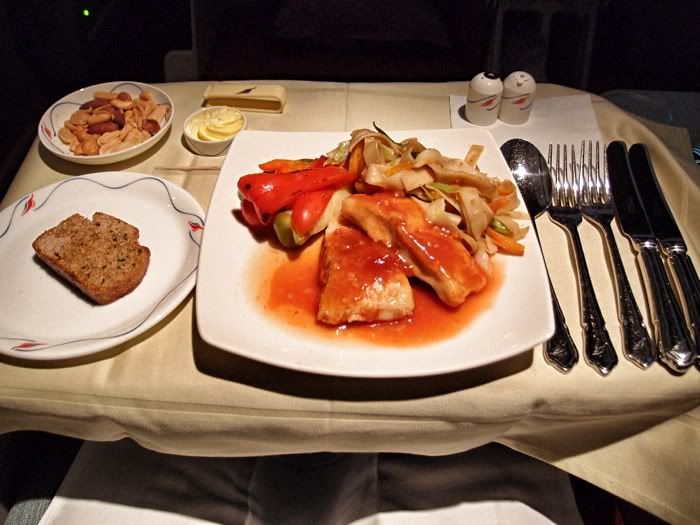 8 hours later it was time for breakfast
Yoghurt
Breads
Omelette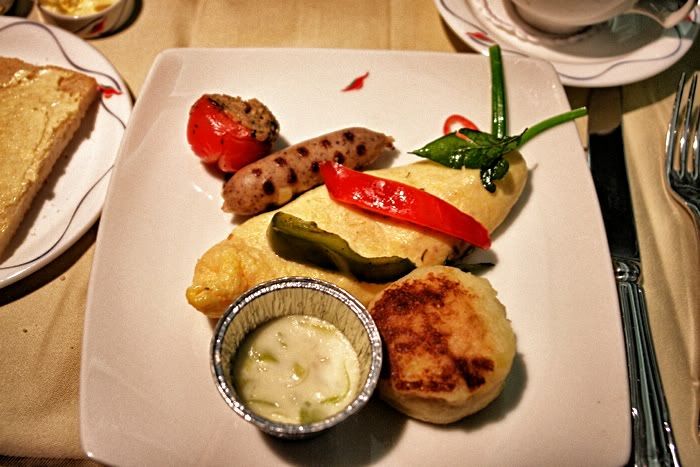 Getting ready for descent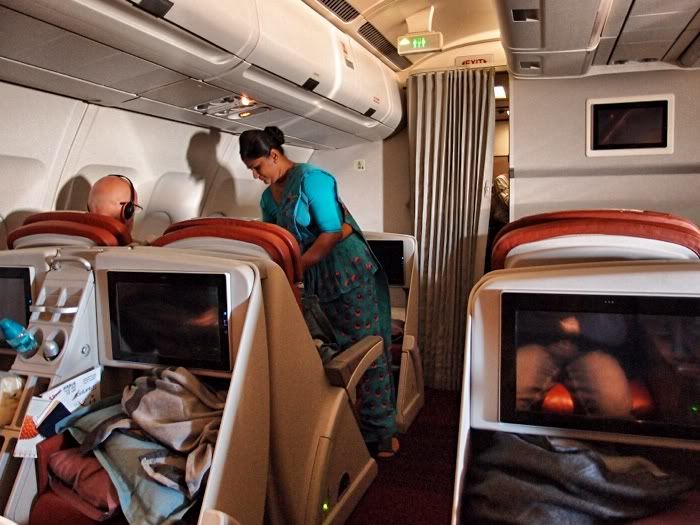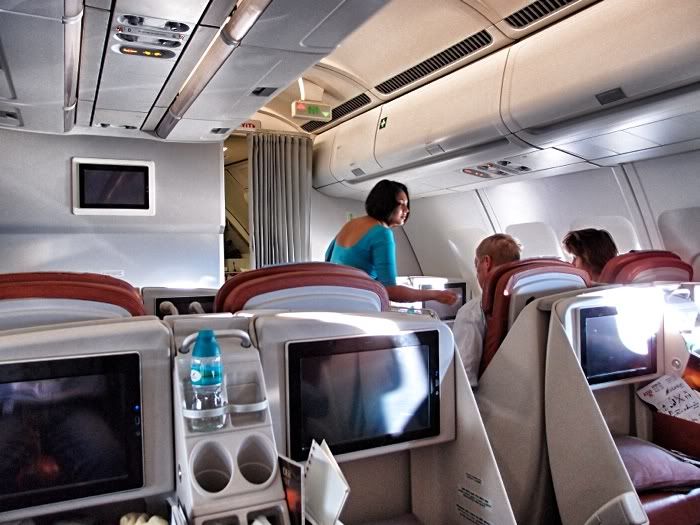 Finally at Frankfurt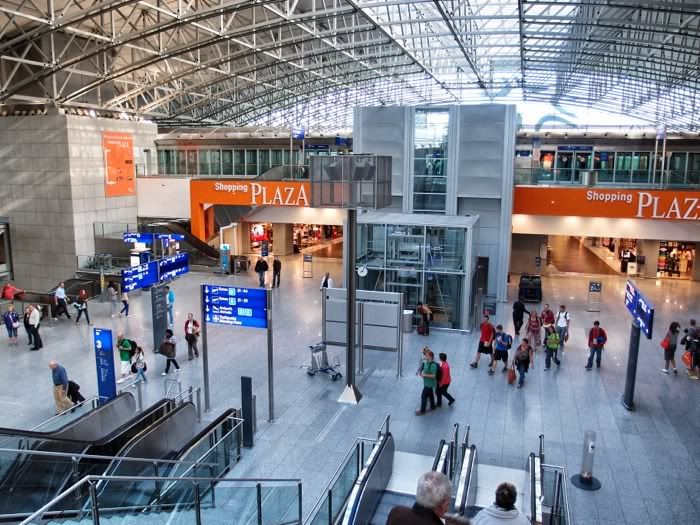 Connection with AirBerlin FRA-TXL-BUD, which I could write another page about for how ridiculous it was.
One week in Budapest and it was time to leave to the USA, as I had a pile of SQ KrisFlyer points I decided to get award ticket on their FRA-JFK flight on the A380, as I had not flown one yet. We flew out of Budapest the night before with LH, as the SQ flight leaves too early in the morning to be able to connect.
Checking in at FRA, there were hardly any people checking in for this flight, it seemed most were coming direct from SIN going onwards. The flight was absolutely full, we got their oldest A380 – SKA, I must say I was disappointed in the condition of the aircraft, dirty, panels broken in the toilets, scuff marks everywhere. Not sure if SQ is slipping with maintenance or the A380 is not ageing well?
The crew were very lacklustre, no smiles or warmth. They hardly wanted to be there, everything was done efficiently and robotically with nothing more. Admittedly I was flying economy, however I had thought regardless of class they would have been friendlier that they were.
Food was well, economy food, not great but not too bad either.
Three days in New York and three days in Orlando, we had some good flights with JetBlue going down and up, I always find them a reliable consistent choice, and with their generous legroom I almost always use them on my travels, however at Westchester Airport check-in staff were being a little bit pedantic, there were 3 of us travelling together, so we distributed our weight as best we could (we forgot to take our portable weighing device) as it turned out our suitcases were 51 pounds, 49 pounds and 49 pounds. Mine was the 51 pounds, they insisted I take something out of mine and put it in another suitcase… I gave them the look of death, so I took some shoes out and put it into another, so now mine was 49 and the other suitcase was 51……."sorry sir you will have to move something else…" getting annoyed I said what difference does it make? We are all travelling together and our total weight is still below your allowance? One of the check-in agents started going on about the "weight and balance" of the aircraft, I looked up and said "1 pound"??? Anyway they finally let us go, but it didn't leave a very good impression.
Back at JFK, we had our Turkish Airlines flight JFK-IST-KUL, which Malaysia Airlines operates the IST-KUL sector, this was another ridiculously cheap airfare, that was almost as much as some other airlines Y class fares. Having heard positive reviews of TK I was eager to try them.
JFK was a zoo at this time of the day, we were checked in by a fellow a.netter - Allister Johnson – who somehow recognised my name! Small world!
Turkish were good without being exceptional, their boarding was chaotic I'm not sure why all the cabin crew were running around as if they had 30 seconds to prepare the aircraft.
Cabin crew were pleasant enough, except the leading stewardess told us off for taking photos, and that we shouldn't be taking photos of the cabin…. First time in 7 years of doing trip reports I have been told this, anyway I explained to her I was taking photos of the food only not the cabin crew, she calmed down after that. I asked the flight attendant serving my side and she had no problems with me taking photos.
Food is where TK excels, huge variety and excellent quality. Definitely not a chance you would go hungry. I'm not sure what having the Chef on board really does, it's not as if he can cook in the galley. It would almost seem he is another crew member just dressed in a chef uniform.
Turkish Airlines
JKF-IST – Business class
77W
Check-in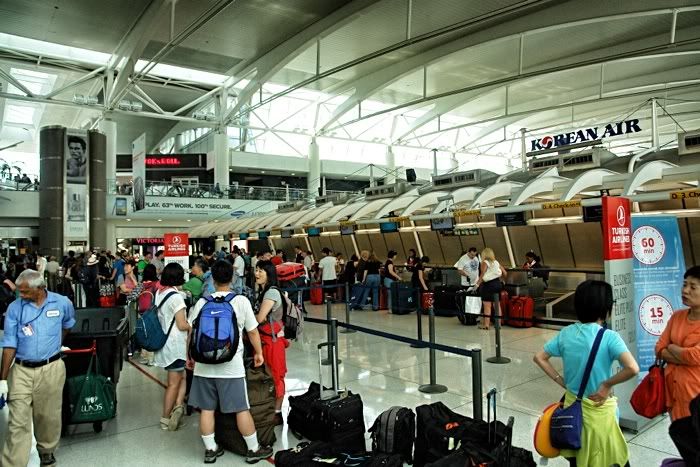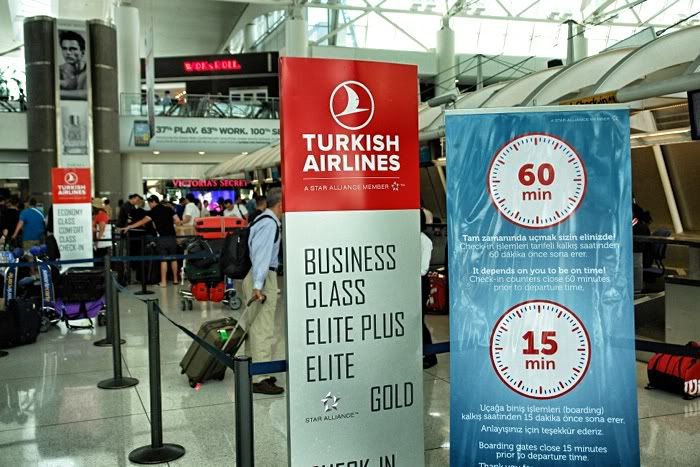 Absolute zoo!
Welcome aboard Malaysia Airlines! Winner of Best Cabin Staff 2001,2002,2003,2004,2007,2009,2012