Hello once again fellow A.netters.
It s been 3 months since I wrote my first trip report and I am back once again with another one.
Background.
I recently got a chance to fly to london to meet my sister and attend my aunts graduation. This was a big occasion in my family and we were very proud of my aunt. This also meant I would have to escort my grandmother there so this was a new adventure I was looking forward too. Tickets were booked through the British Airways Call center that they have in delhi. My grandmother was booked in the club world cabin ( J class) and I was in the world traveler cabin ( Y class). BA operates 2 daily flights from delhi. We chose the one which leaves early morning at 8 and reaches london by noon. We were carrying 4 pieces of check in luggage and 4 cabin bags with us. ( Yes my grandmom went a little over board with her packing
)
Day of Departure ( 10 July 2012 )
I got up at 5 in the morning to check the status of the flight on flightaware. Turns out our flight was delayed by a little over an hour. So we left for the airport at around 7 15 am for a 9 20 departure. A little over 20 minutes and we were turning into Indira Gandhi International Airport , Terminal 3. For those of you who do not know the international terminal in delhi used to be in pathetic condition till 2010. It was only before the commonwealth games that the government opened a brand new state of the art terminal for the public. After reaching the terminal and unloading the bags on the trolley we were guided inside the terminal and also helped with our bags by a BA representative. This is a good service most airlines provide to business class passengers and I was lucky to avail this without travelling J
.
Driving towards the new terminal
Check in
I had already done an online check in the previous day to get good seats. Also I had to get seat as close to my grandmoms cabin which was not to difficult. We now only had to drop our bags which we once again did at the business class counter and I must say that the lady behind the desk was very friendly and helpful. So check in was a breeze and we then proceeded towards immigration and security.
After Security.
Security was once again fast and we headed towards the lounge. BA uses the ITC lounge in terminal 3.
We entered the lounge and I found a comfy looking corner for my grandmom , after which I went to get some photos. The lounge overall was sufficient. It had comfortable chairs and a good selection of drinks,beverages and snacks. There was also computers with free WIFI facility. Here are a few snaps of the lounge.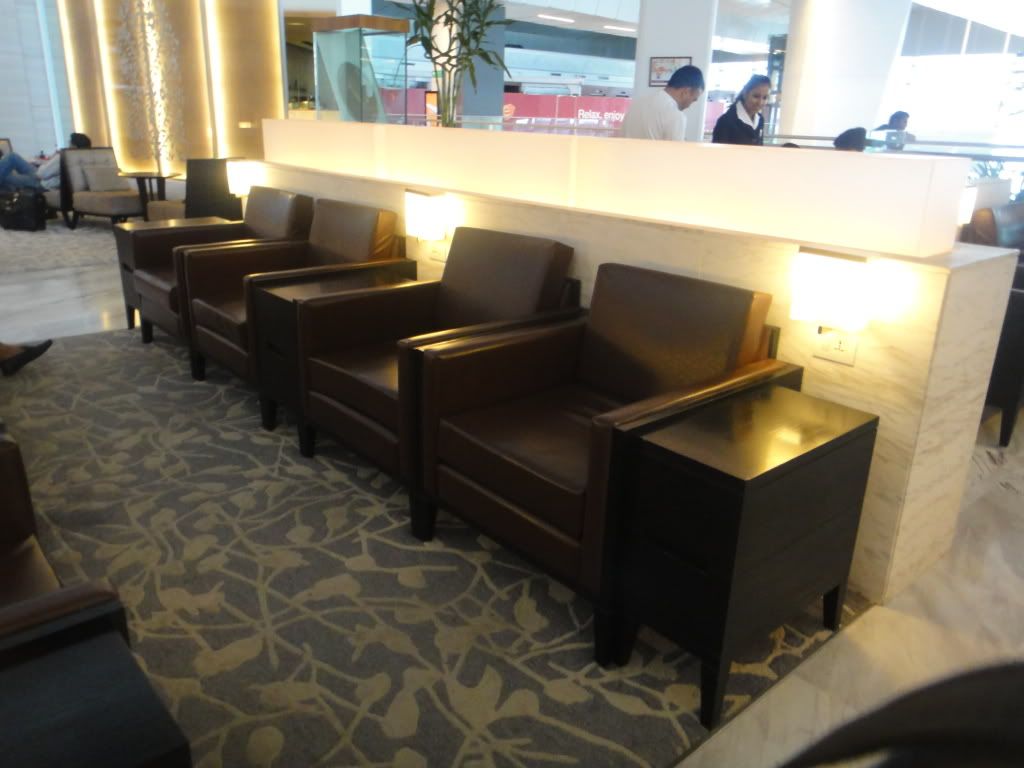 List of departures
Boarding was announced at 8 30 for the 9 20 flight and and we started walking towards the gate. Because of my grand mothers age she had wheel chair assistance. I could not get a lot of photos of the terminal but here are some of them I got.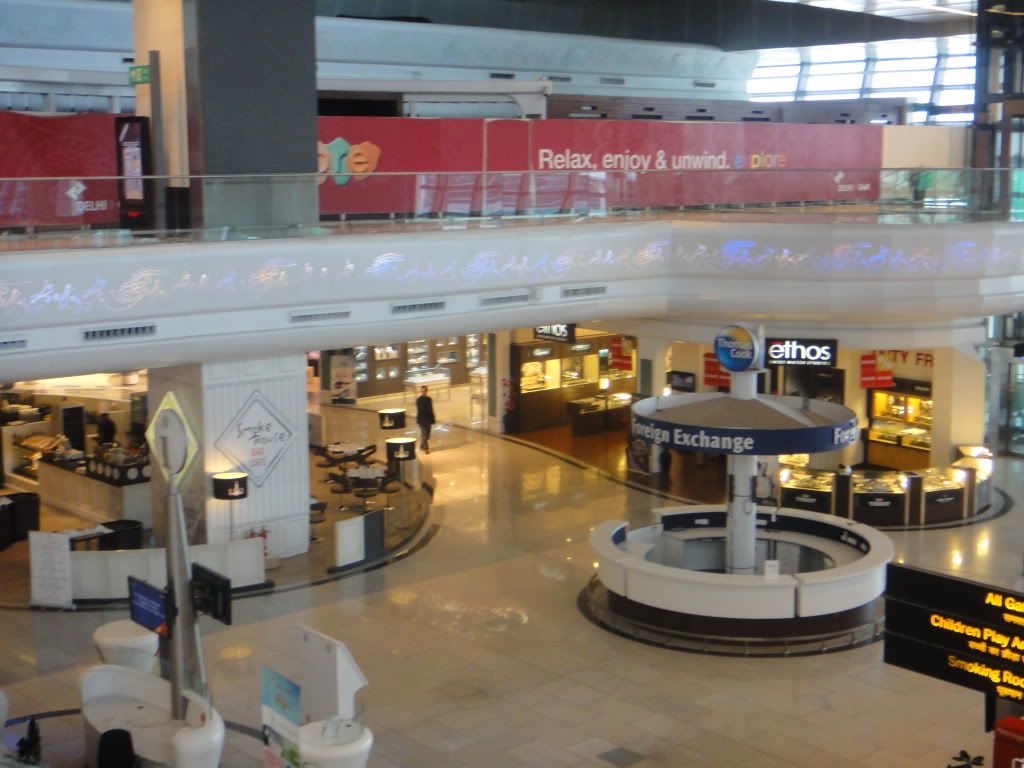 First view of our aircraft. ( The 747
)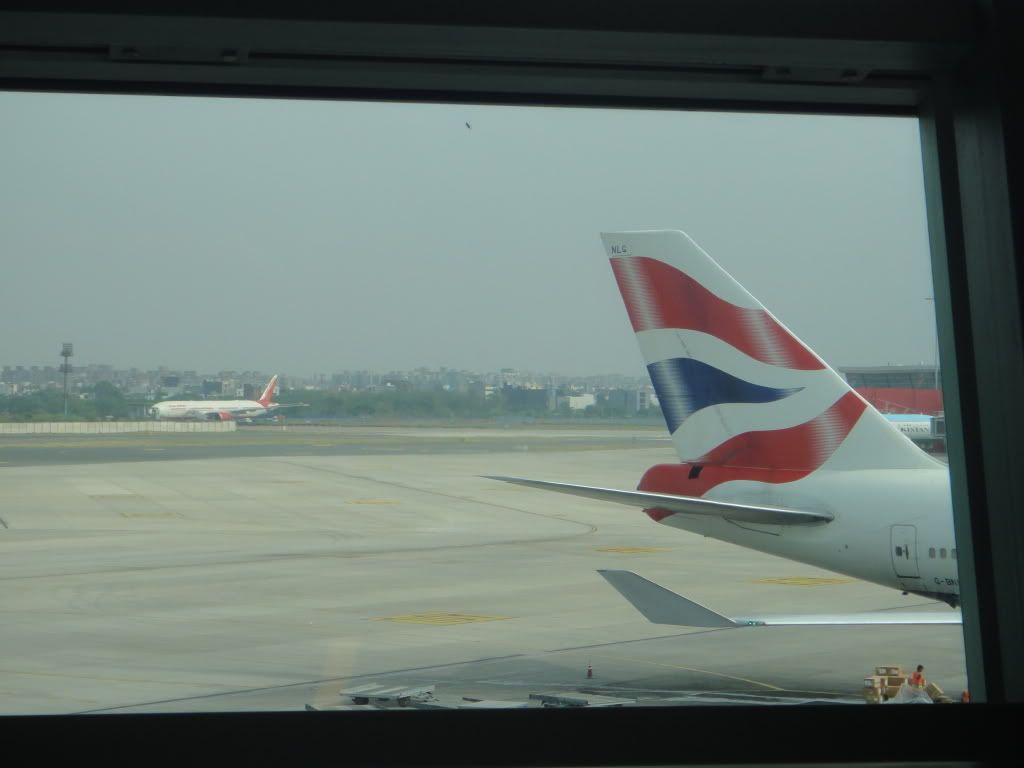 Also here our some more photos of my ride to london and her neighbours.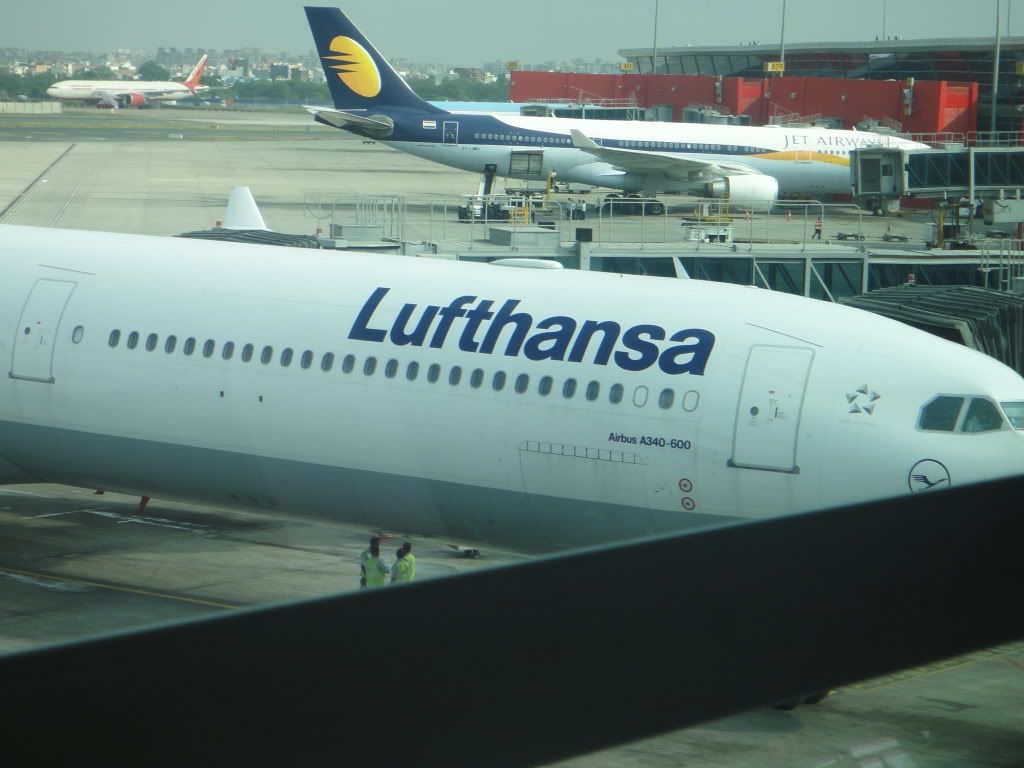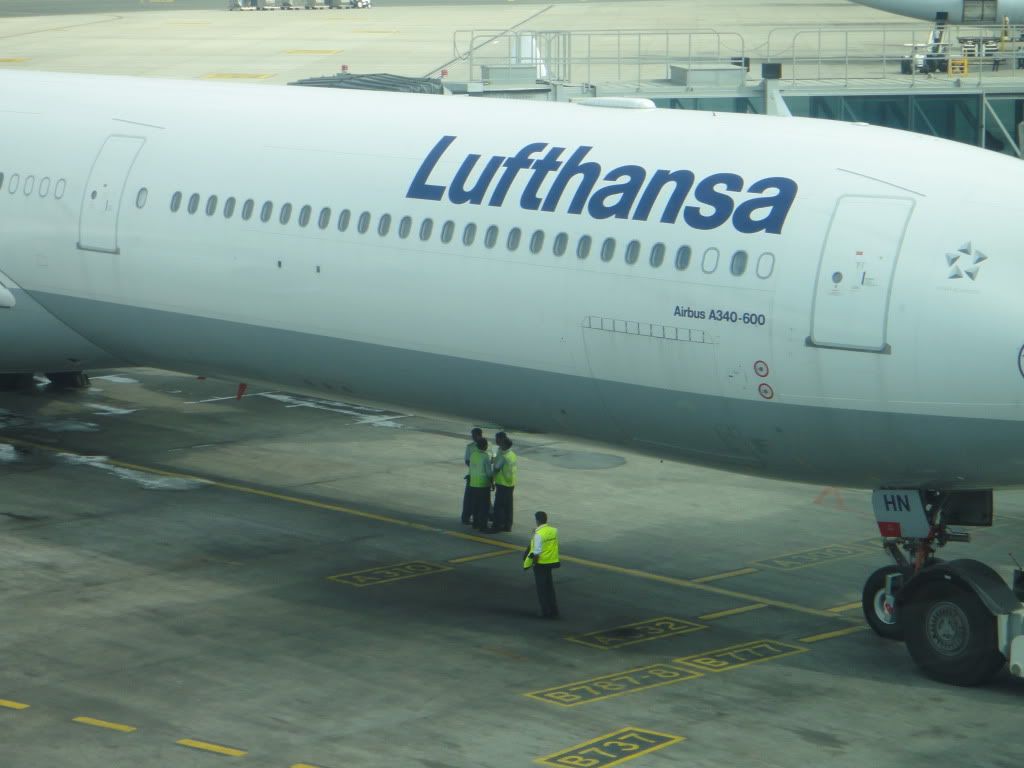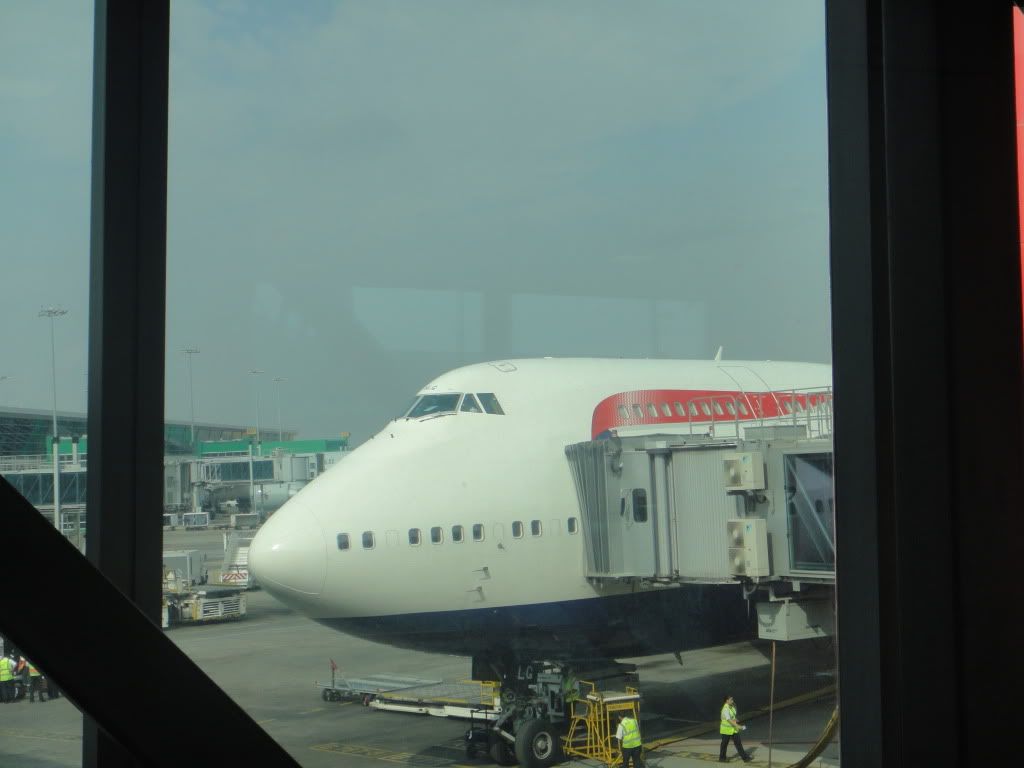 The Rolls Royce Engines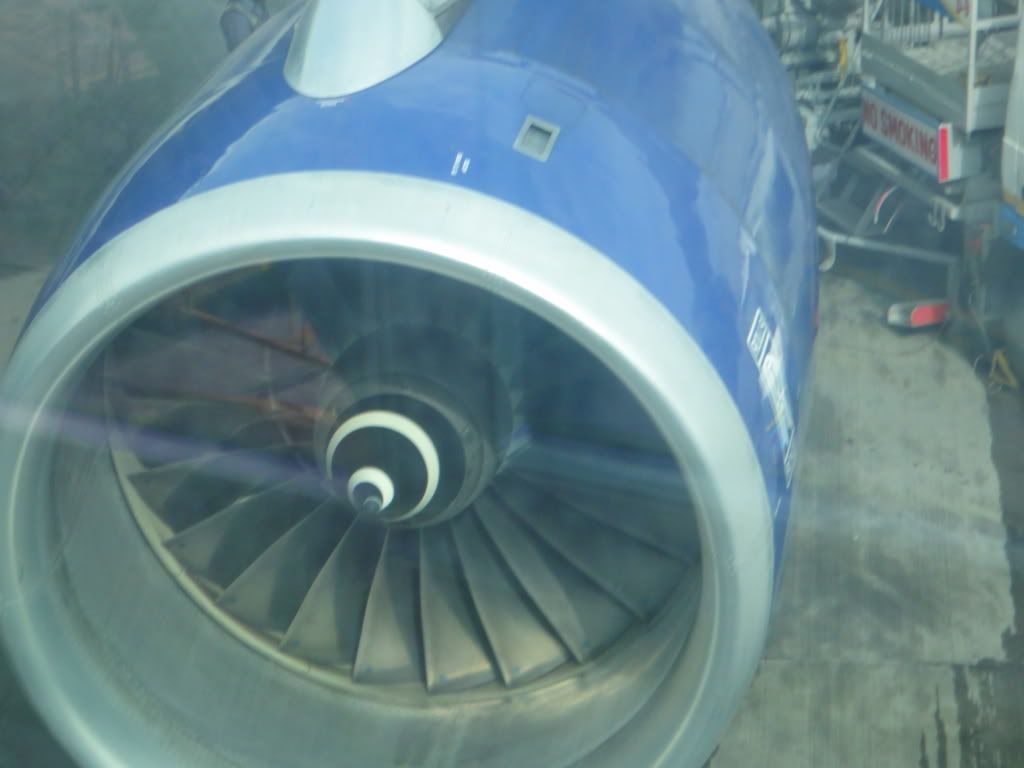 Boarding.
We were one of the first few on board the 747 and thus i got time to settle down my grandmom on her seat. I also asked the female F/A who was in the club world cabin to look after my granny. She told me she would look after her like my granny was her own mother. This was a great reply and thus I was relaxed. I also got a chance to get a look at the club world menu. The F/A also offered me some OJ and I gladly accepted.
Flight : British Airways 256
From : Indira Gandhi International Airport
To : Heathrow Airport london
Aircraft : Boeing 747-400
Registration : G-BNLG
STD: 8:00 AM
ATD: 9:55 AM
Seat Number: 21A (Exit row window seat)
Flight Load: F class : 40%
J class : 40%
Y Class : 85%
Here are some snaps of both the cabins.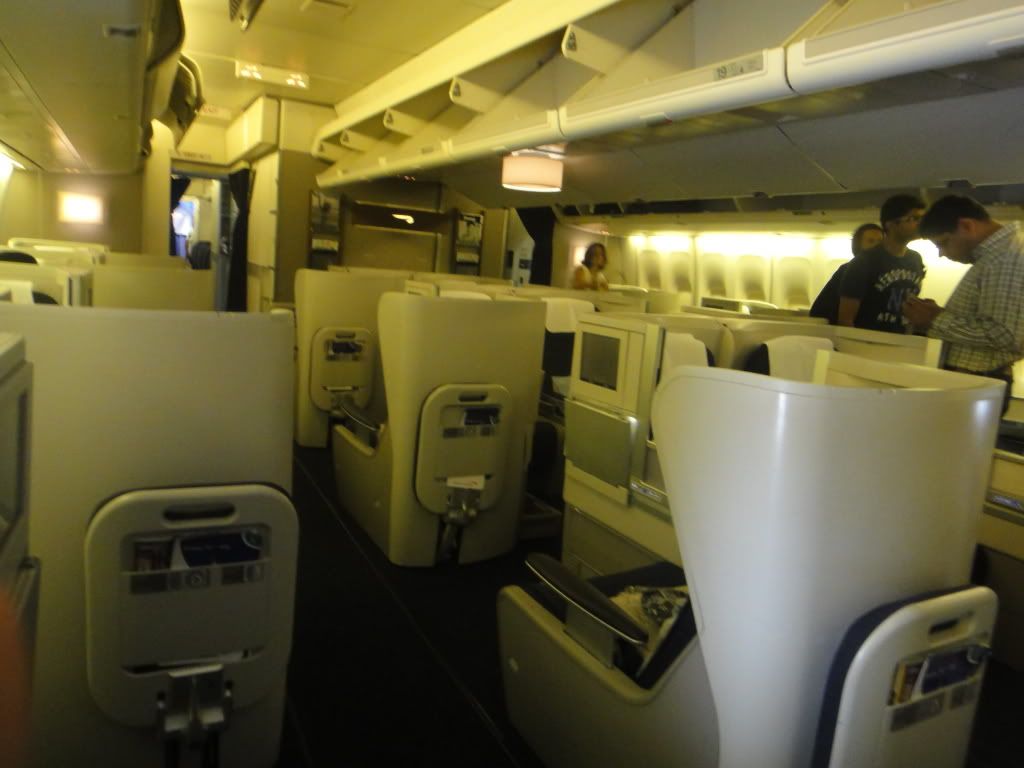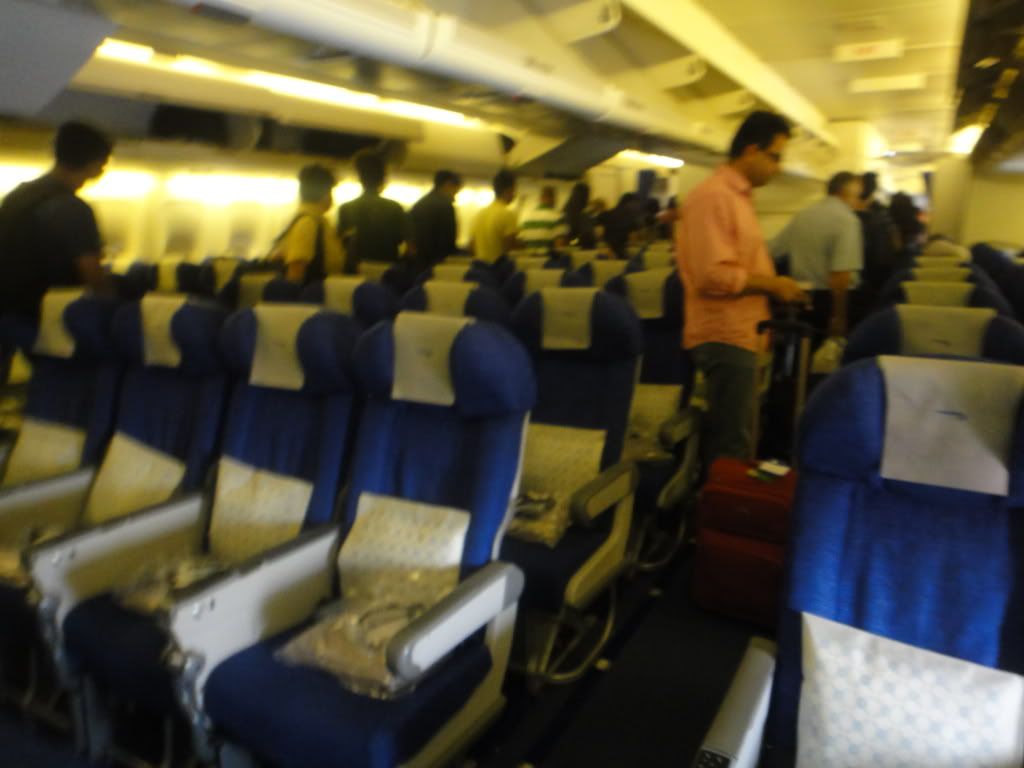 The Menu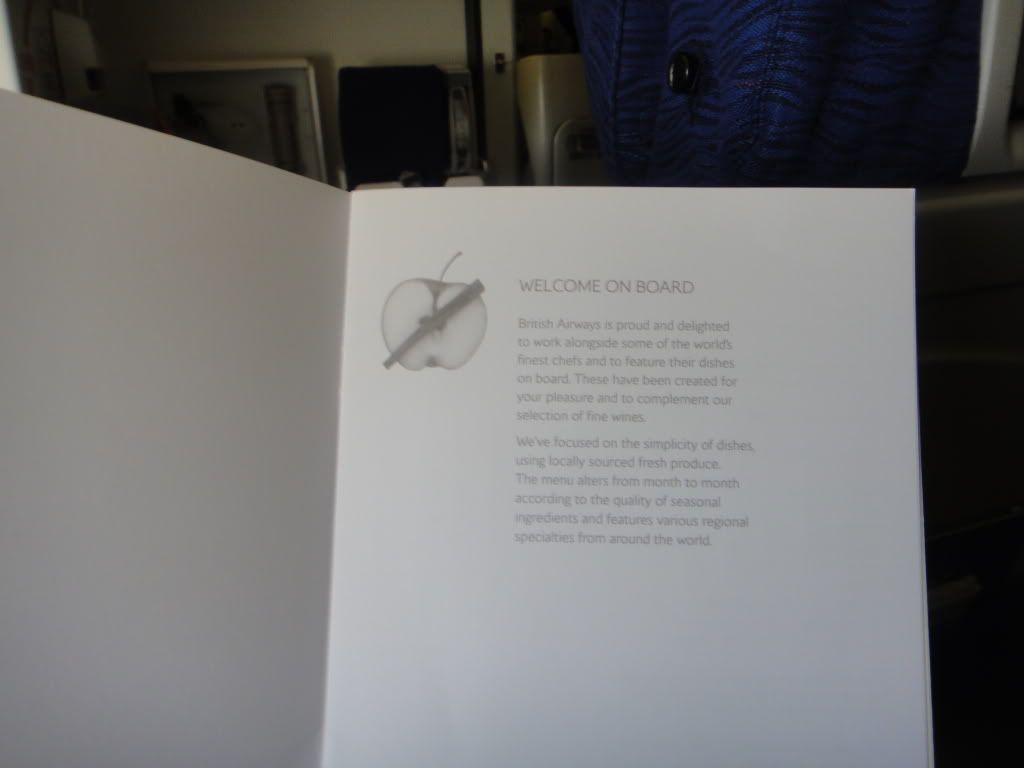 Boarding was completed by 9:40 Am and we pushed back soon after. I was seated in the emergency exit row seat so I had plenty of leg room. We taxied into the main runway where we were behind the lufthansa A346 which was on its way to Munich. The Rolls Royce engines blasted into action at around 9:50 Am and we were soon racing up the skies. Here are some more photos I was able to take during taxi.
Jet Airways A333 on its way to singapore's changi airport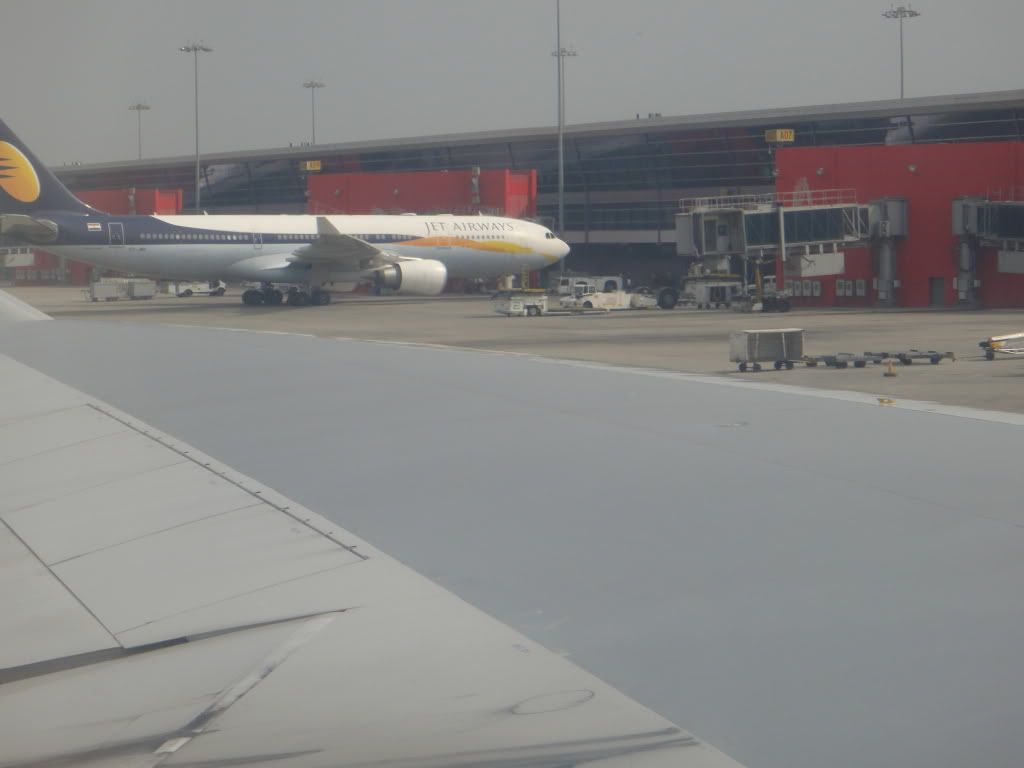 A Jet Airways A333 on it s way from Brussels.
An ethopian airways 767
The Air India 777 , one of my personal favourites
Emirates 773 arriving as EK 511 from Dubai
Indigo Airlines A 320 ready for departure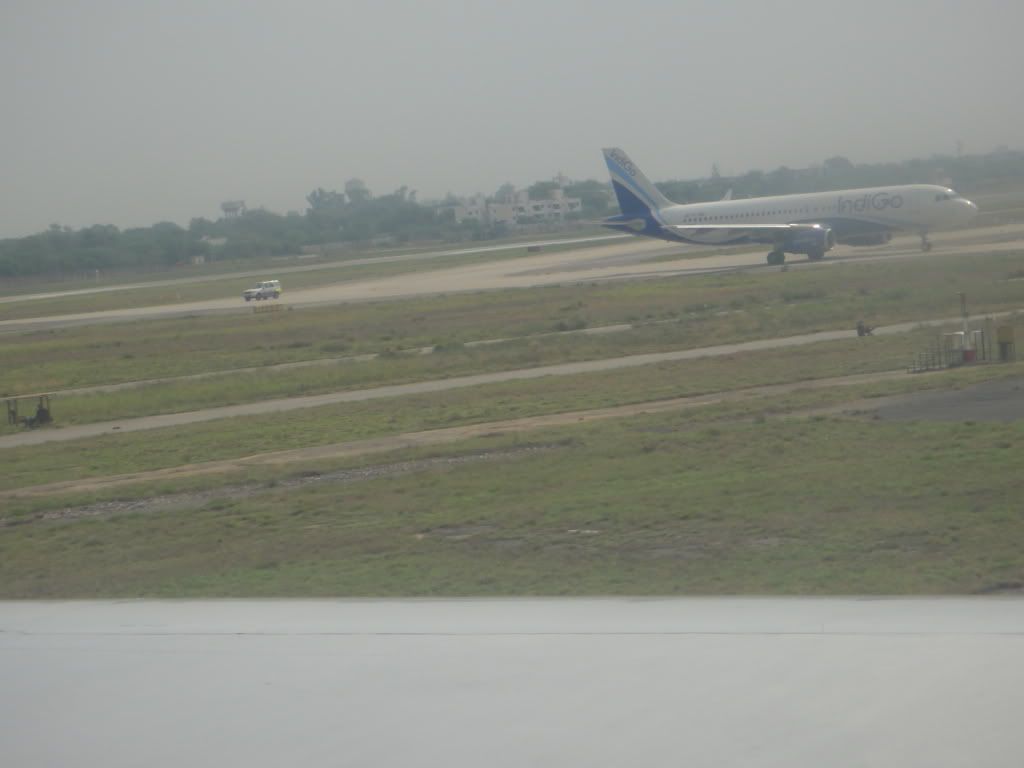 Service Started some 45 minutes into the flight . The F/As were very friendly through out the flight and always served with a smile. It was a very professional approach by the cabin crew. Since I am used to travelling in BA , I can say that there on board service is excellent. The crew is always a delight and it kind of makes your flight less tiring.
The breakfast service began at half past 10 and there was a vegetarian and non vegetarian option. I opted for the vegetarian option and was given a nice chick peas dish which I gobbled down quickly. Here are some pictures of the meal.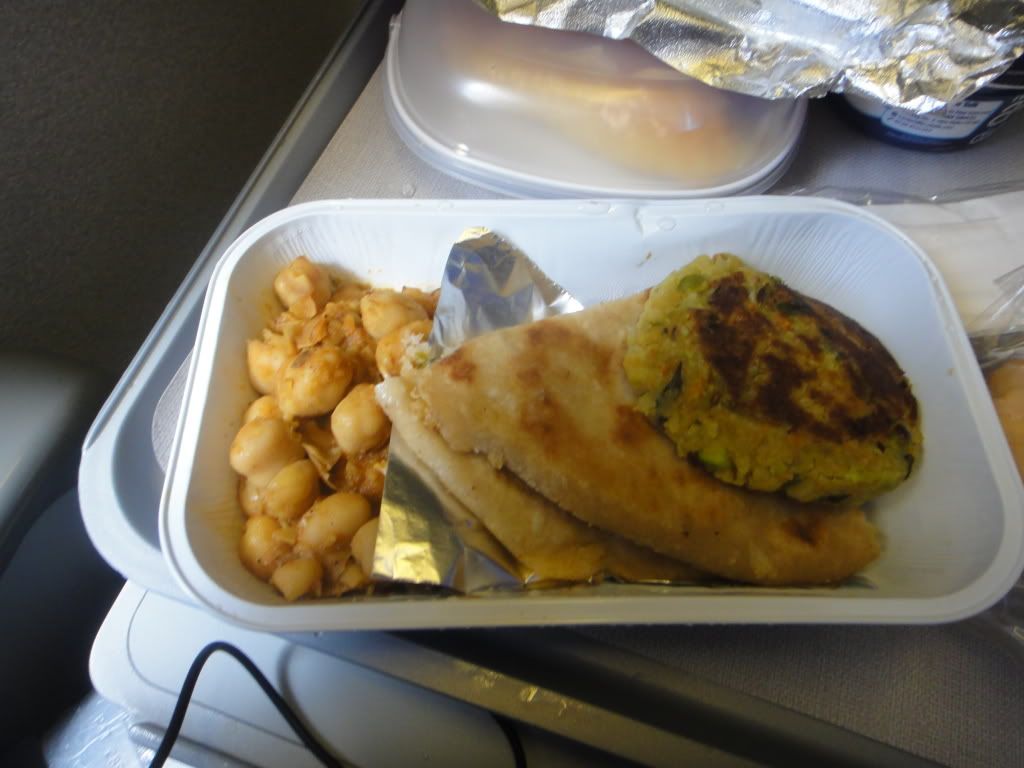 The F/A working hard.
IFE
British Airways had a good IFE system on board. It is AVOD and has a decent selection of movies and sitcoms to keep one entertained. They were low on the hindi movie count but that did not really matter to me.
Some Snaps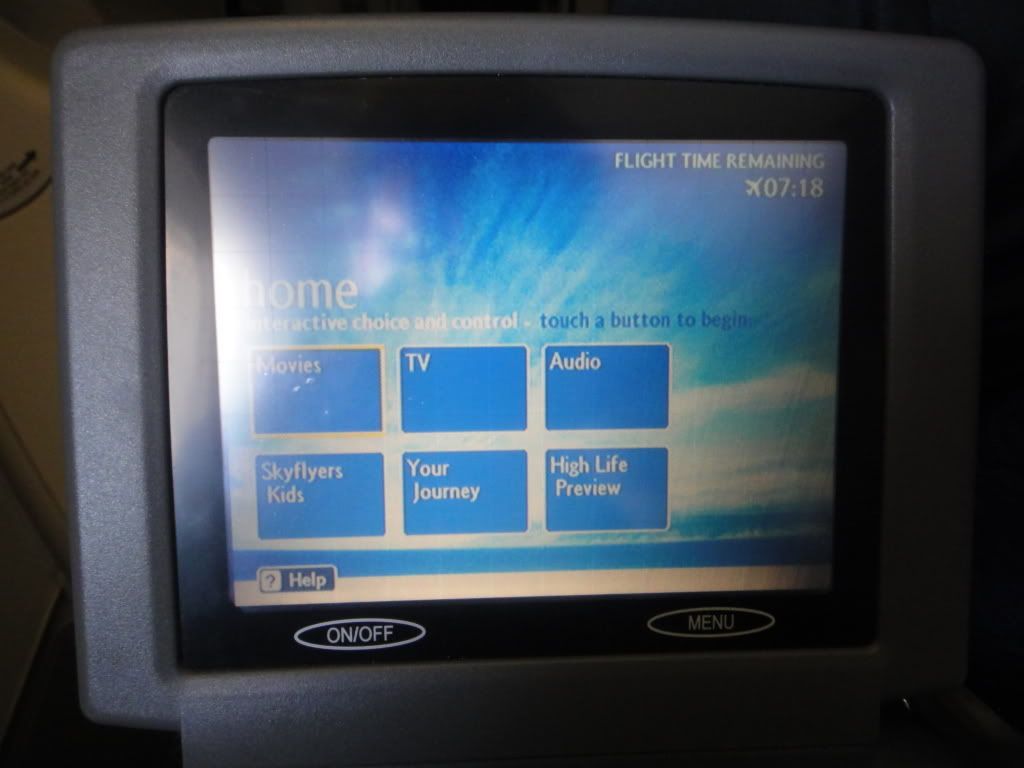 Moving Map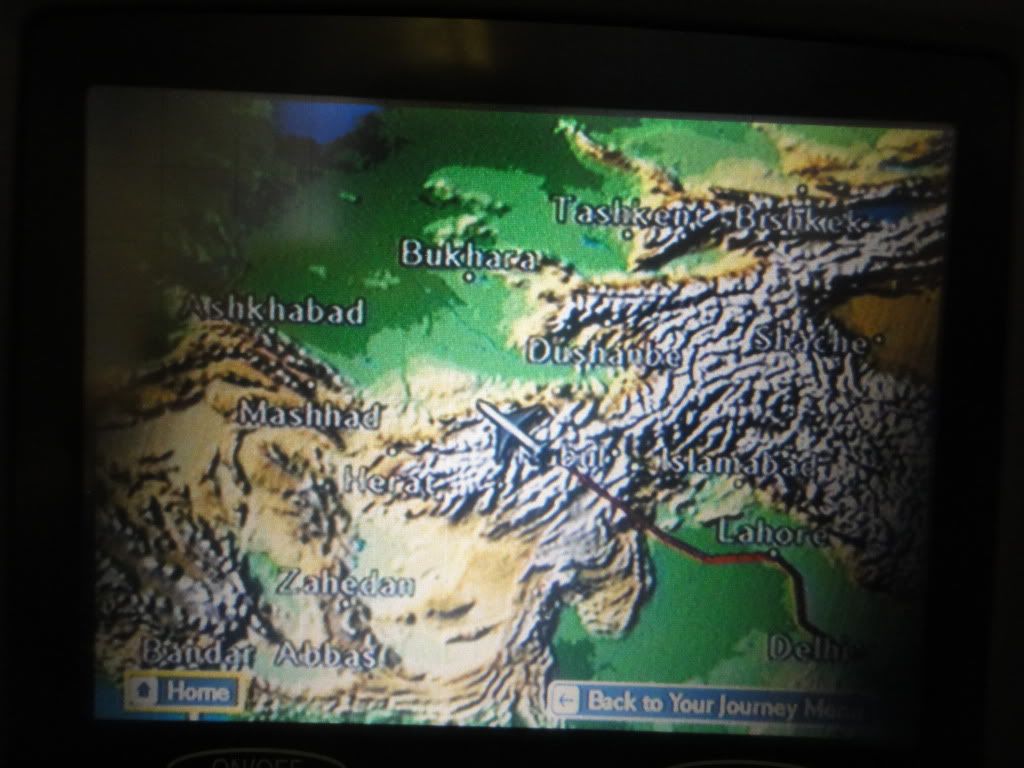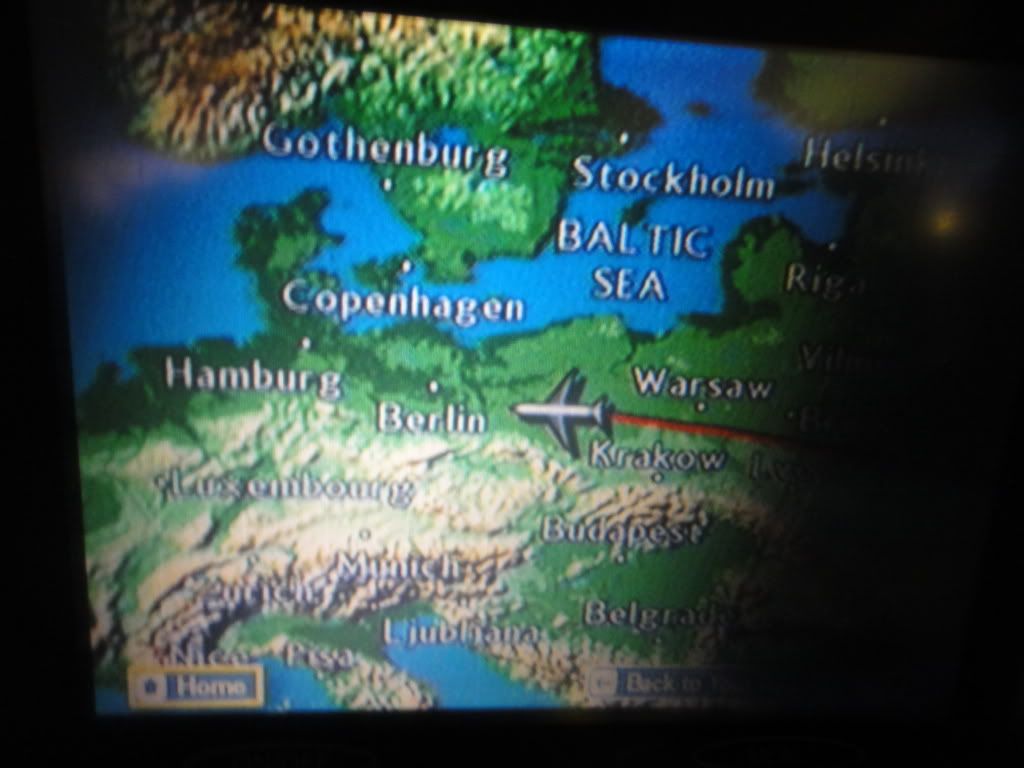 After the first meal service drinks were served and I opted for tomato juice. I was also given a second can just in case.
I read a book for the rest of the flight and soon we were only 2 hours away from our destination. About 1 hour 15 minutes left and we were served our second meal. This time only a small wrap and a muffin.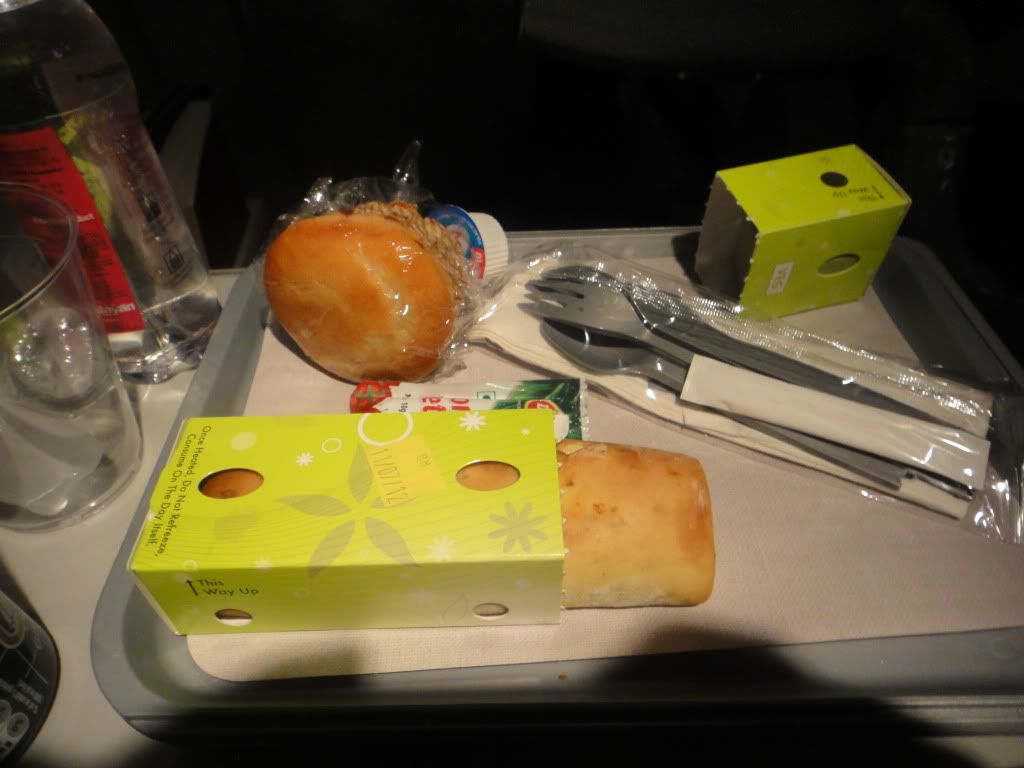 It was soon time to land in london and once again my camera was out.
Here are some photos of plane spotting.
Twin Trouble!!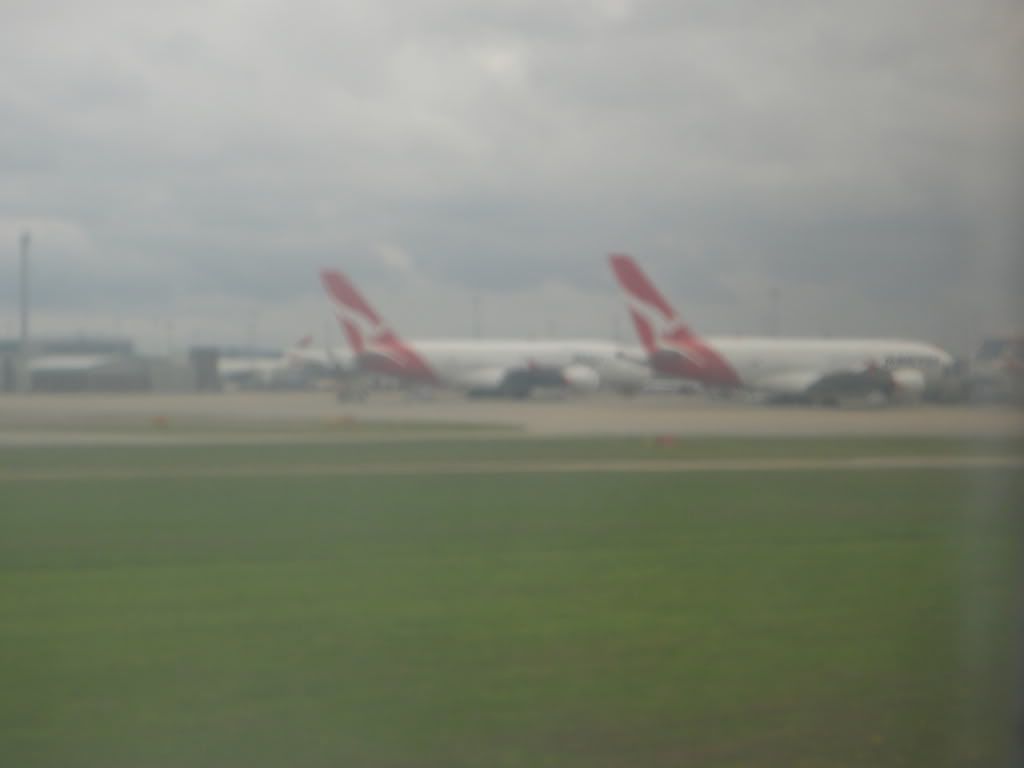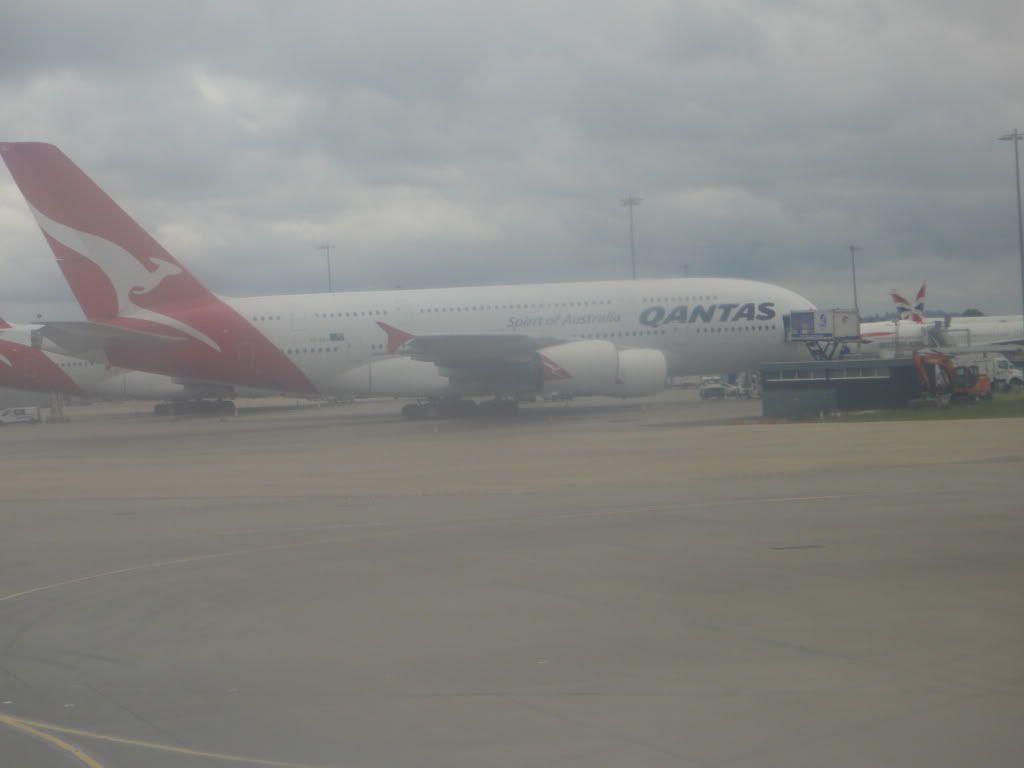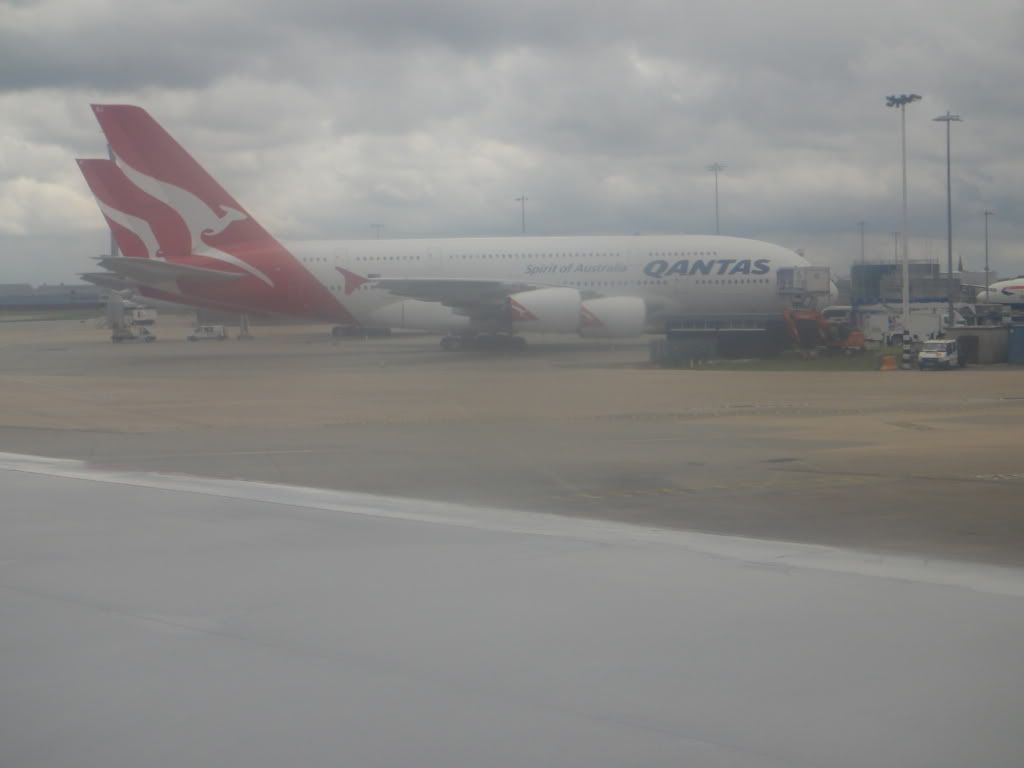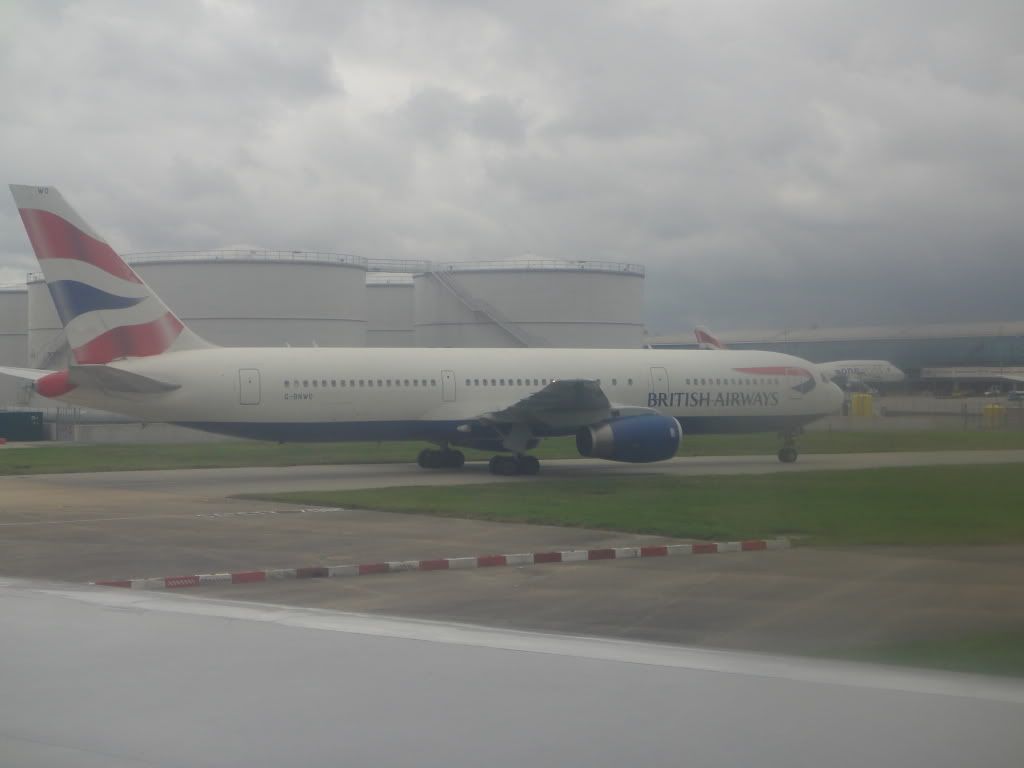 I had a great trip of course. It was good chilling with my sister , her husband and my aunt of course. And after 2 weeks it was time to return to delhi. We were going back on BA flight 143 which left london at 10:20 Am and reached delhi by half past 11 at night.
Once again it was an easy check in and I got my desired seats. We cleared security at heathrow T5 and headed towards the lounge.The lounge was good with the usual shower facility. It had a work station and a good selection of drinks, beverages. I was a little disappointed wit there food selection though. Compared to the lounges of other european and middle eastern airlines it seemed a little pale. Here are the photos.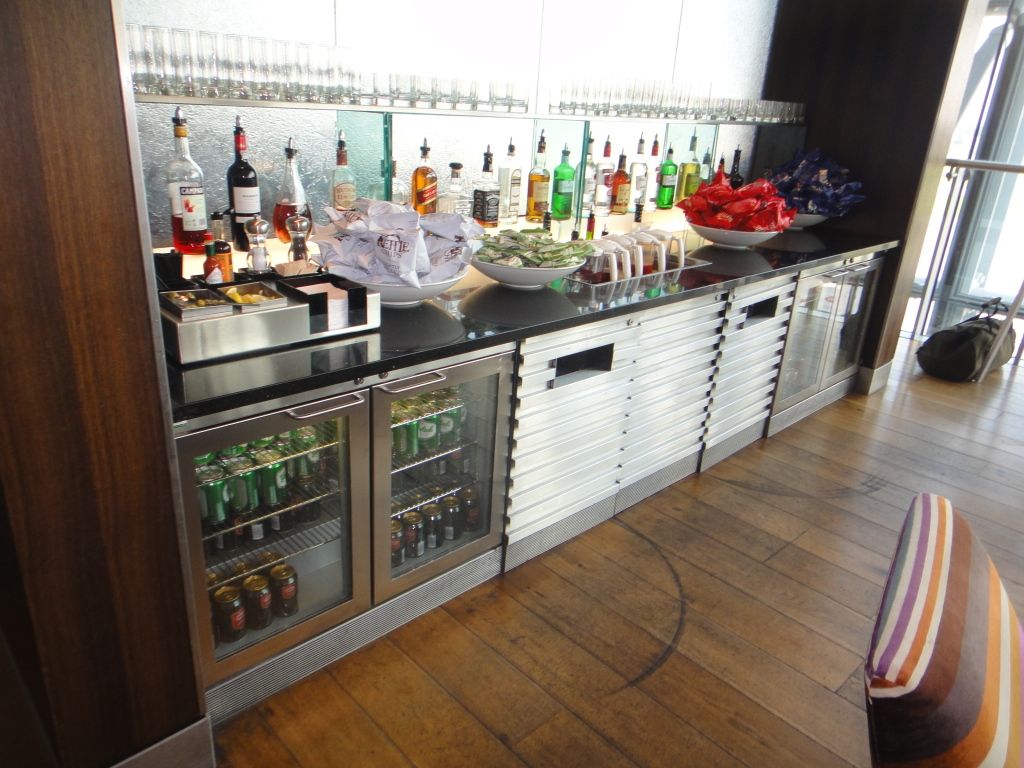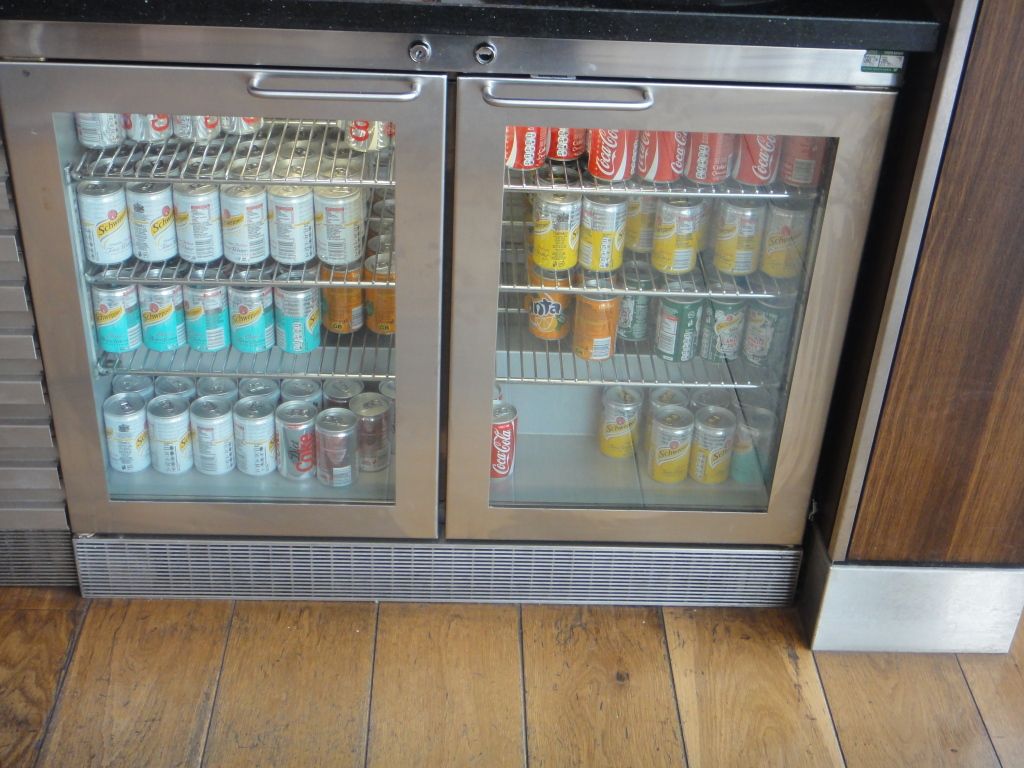 Be the change you want to see in the world- M.K.Gandhi