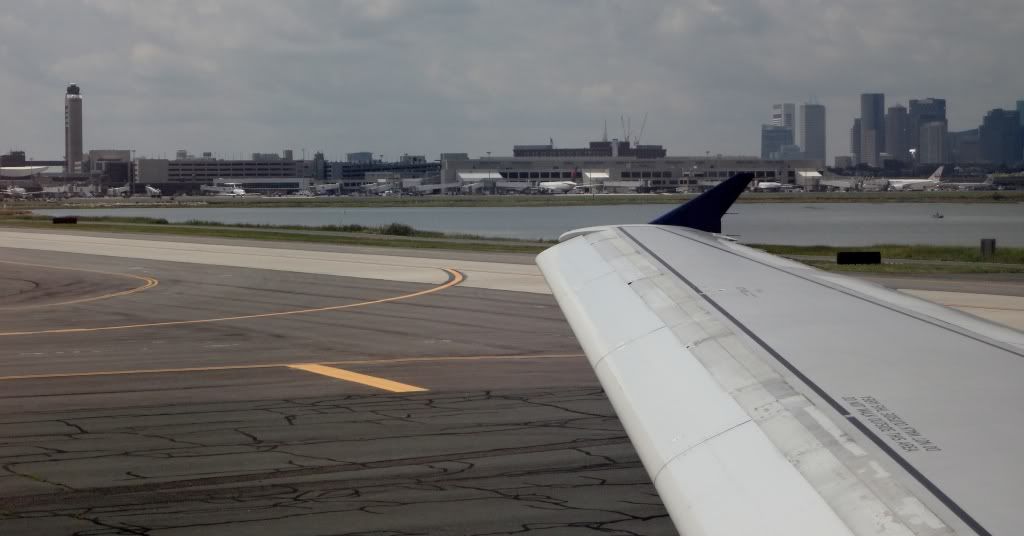 Introduction
The U S of A, a great country IMHO. A country where everything is big, a country I have lived in for a year, a country I have visited many times (mostly in the summer) for vacation or other purposes. This year would be no exception. Visiting friends in Maine, Pennsylvania and Canada while enjoying my 4 week vacation from work.
Hello everyone and welcome to my 13th trip report featuring part 2 of my vacation to the USA/Canada!
It wasn't until the 27th of May when my dad and I started looking for tickets. Booking was done, the same day, on delta.com (as my dad is a SkyMiles member). 6 flights for about 1200EUR p.p, not a very bad deal for the time of year and the date that we booked IMO.
There were a lot of different options for that price, so we eventually chose:
July 21: AMS-BOS // 11:10-13:00 // DL231 // A330-300
August 1: BOS-JFK // 12:00-13:17 // DL901 // A319
August 1: JFK-PHL // 16:10-17:28 // DL3544 // CRJ900 Pinnacle Airlines/DL Connection
August 8: PHL-LGA // 14:10-15:10 // DL4050 // CRJ100 Pinnacle Airlines/DL Connection
August 8: LGA-YYZ // 16:45-18:25 // DL7145 // B736 operated by WestJet
August 16: YYZ-AMS // 23:05-12:10 // DL9399 // B744 operated by KLM
A nice itinerary with all different types, and for me it will be the first time flying Delta longhaul and WestJet. This would also be a chance to catch the fairly "rare" B737-600 type.
This series will be split into 5 parts (due to the many pictures made):
Part 1: AMS-BOS
Part 2: BOS-JFK
Part 3: JFK-PHL
Part 4: PHL-LGA-YYZ
Part 5: YYZ-AMS
For part 1 see:
USA Vacation Part 1: Delta Long Haul: AMS-BOS In Y
(by
adamspotter
Aug 19 2012 in Trip Reports)
Every part will not only contain a report of the flight(s), but it will also be accompanied by many pictures of places I visited/things I did during my stay.
So sit back, relax and I hope you enjoy this report!
Map
The map for this part, thanks to the Great Circle Mapper:
And the map of this whole trip, also thanks to the Great Circle Mapper: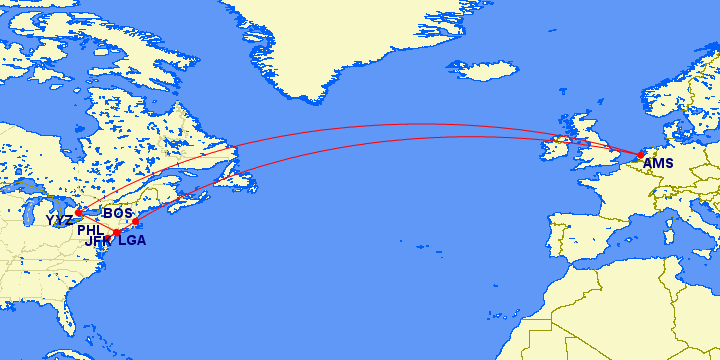 Part 1 left me off staying with friends in South Portland. As already mentioned before in part 1 we stayed there from Saturday (21st of July) until Wednesday (25th of July). On Thursday (25th of July) I spent the whole day with a good friend exploring the beautiful east coast of Maine.
First we visited the…
Rockland Breakwater
The word breakwater practically speaks for itself. It is situated just outside the city of Rockland close to the Samoset resort. They first started building it in 1881 and finished in 1902, it was obviously built to protect the Rockland harbor. At the end of the 4,300 foot (1,3km) breakwater there is a lighthouse which was first lit in 1902. This lighthouse is one of a total of more than 60 lighthouses at the Maine coastline!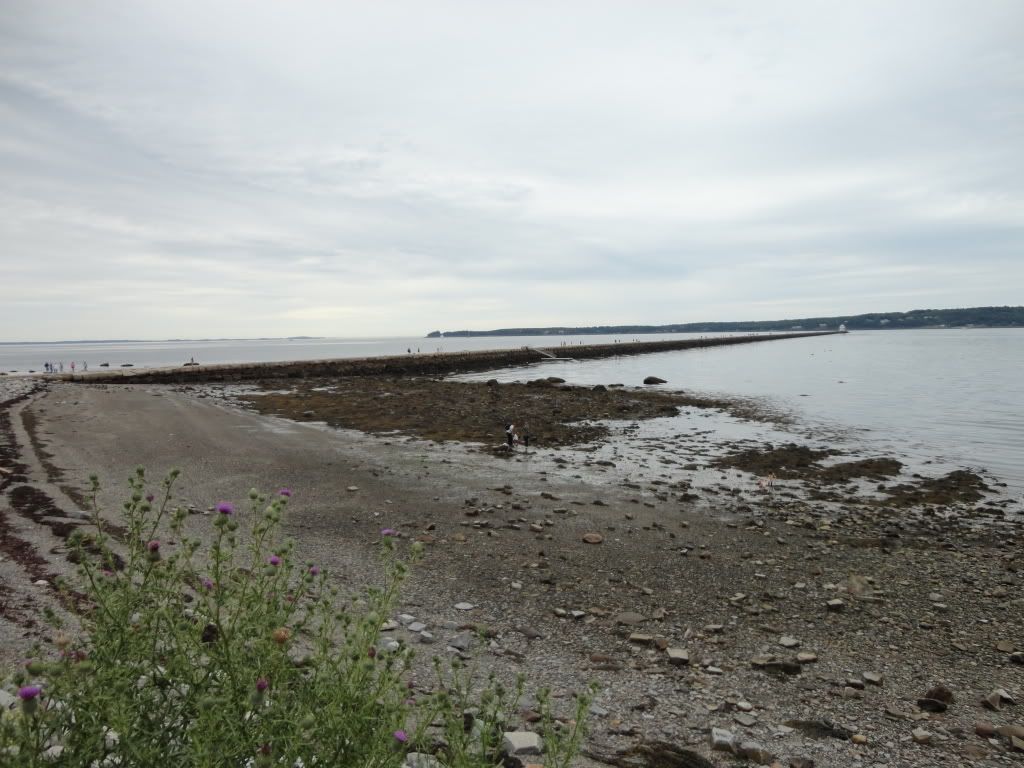 Still on the "landside":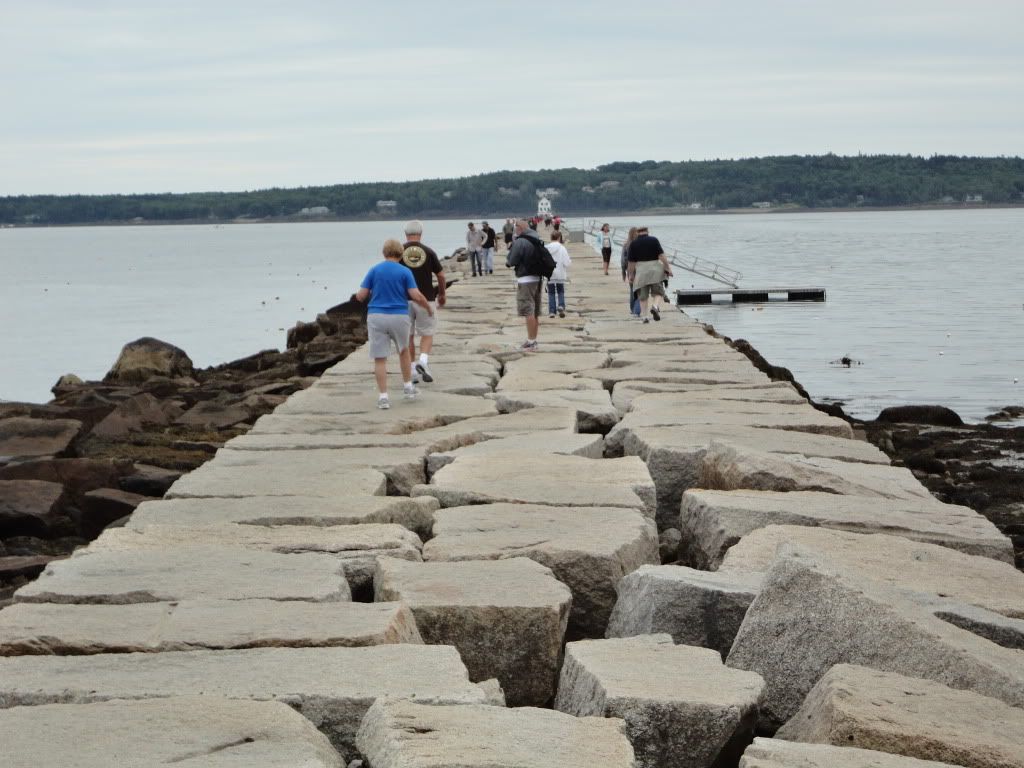 Rockland harbor: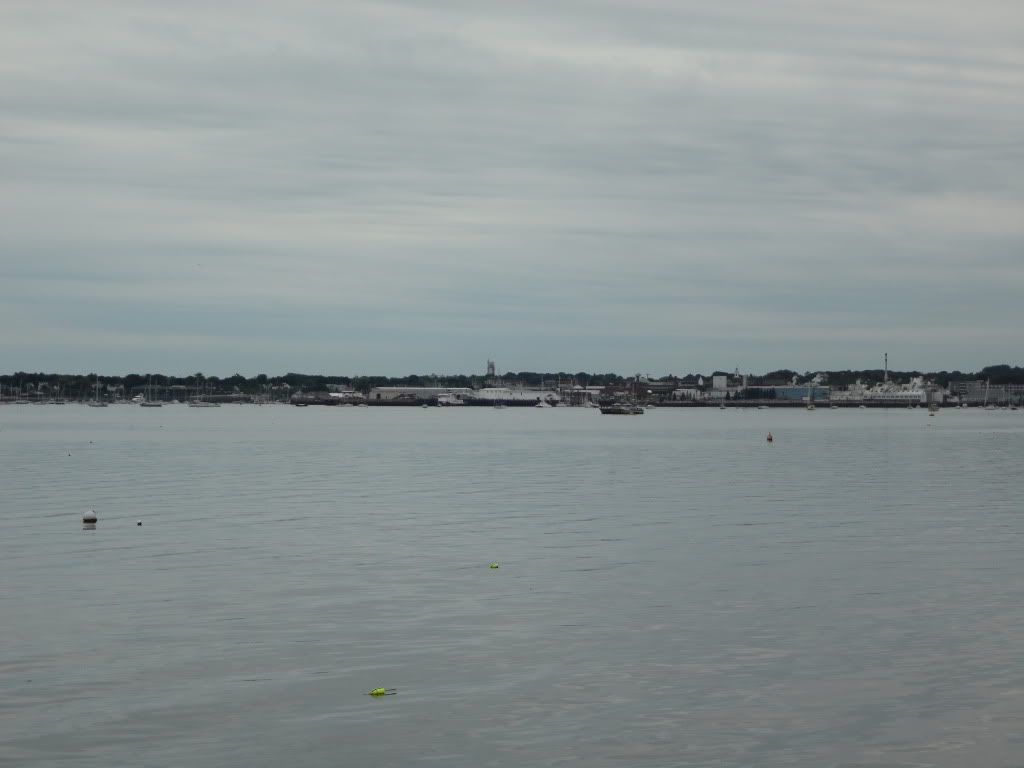 Almost there: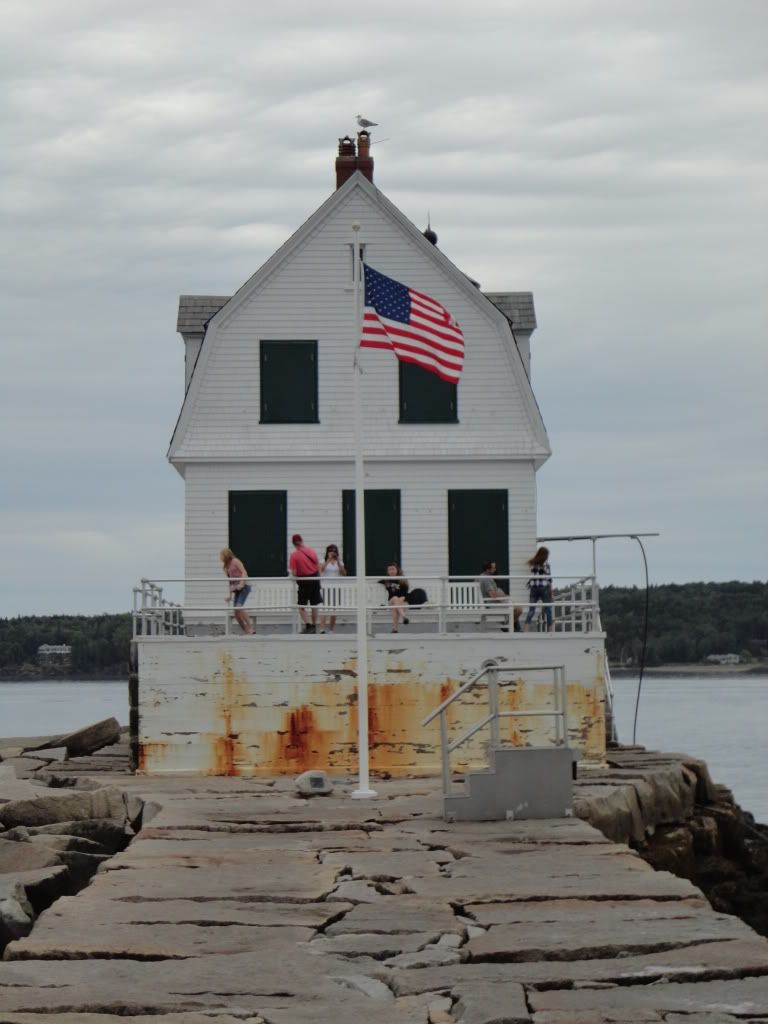 View from the lighthouse side: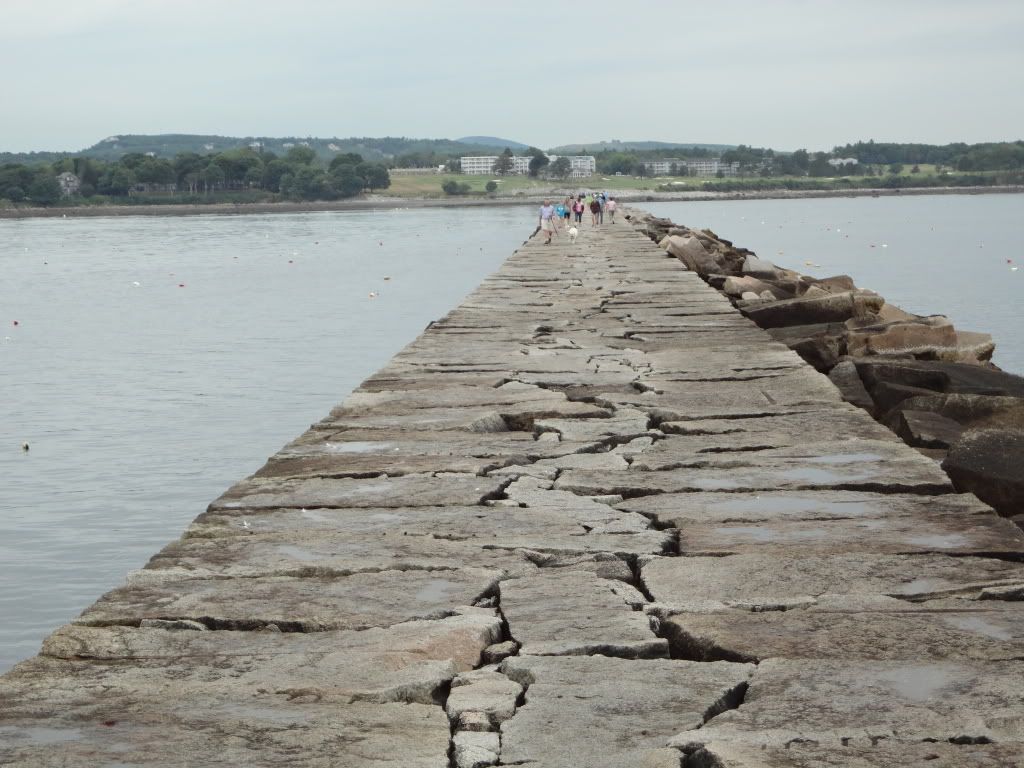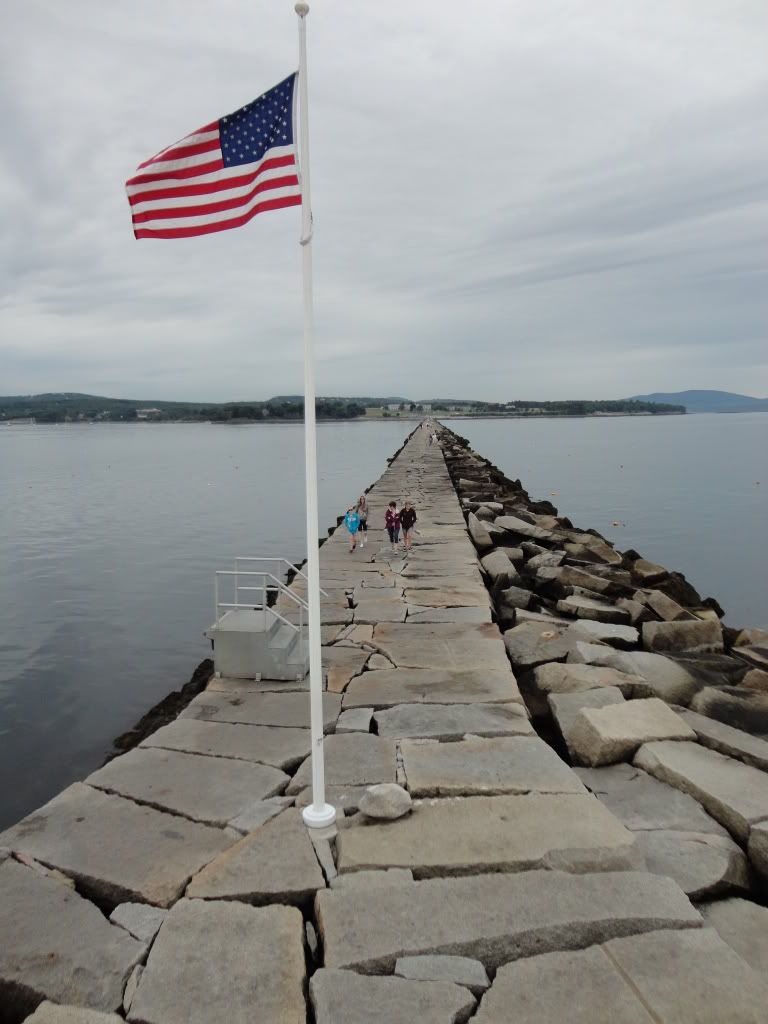 After that we visited the town of..
Camden
Camden is a touristy (in the summer) town also situated on the coastline north of Rockland. It is a nice little town to pass through with various shops and restaurants. Here we had lunch and visited the harbor: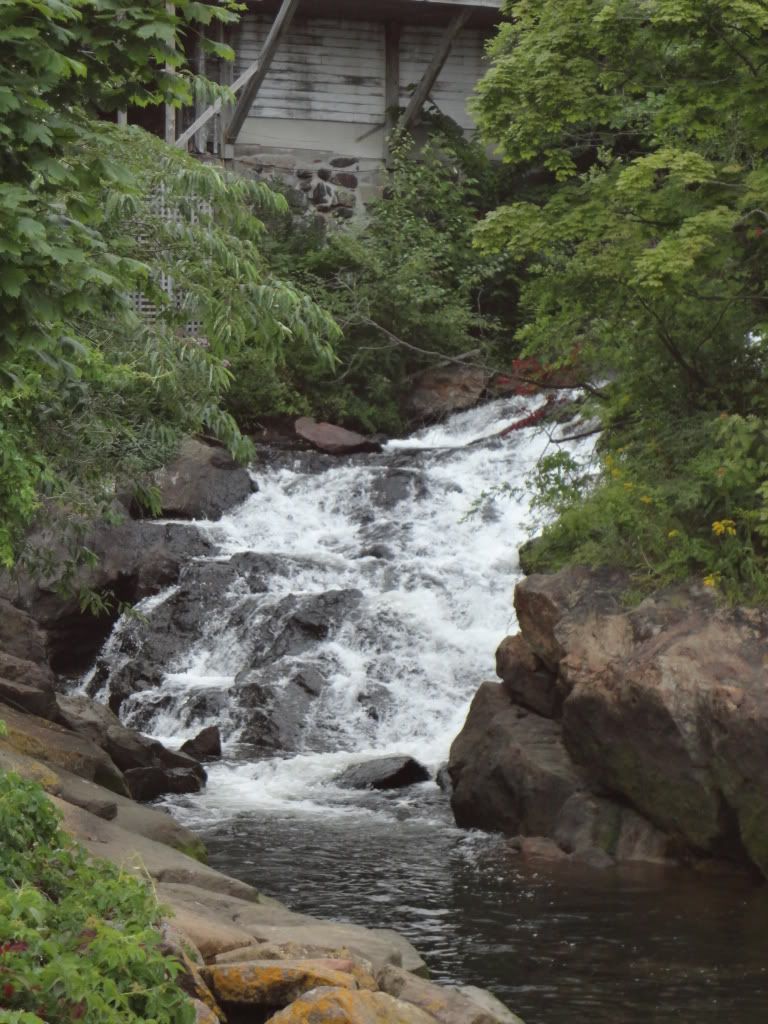 The last stop of the day will be the town of…
Belfast
Belfast is a small little town further up north from Rockland and Camden. We paid a visit and walked around the seaport: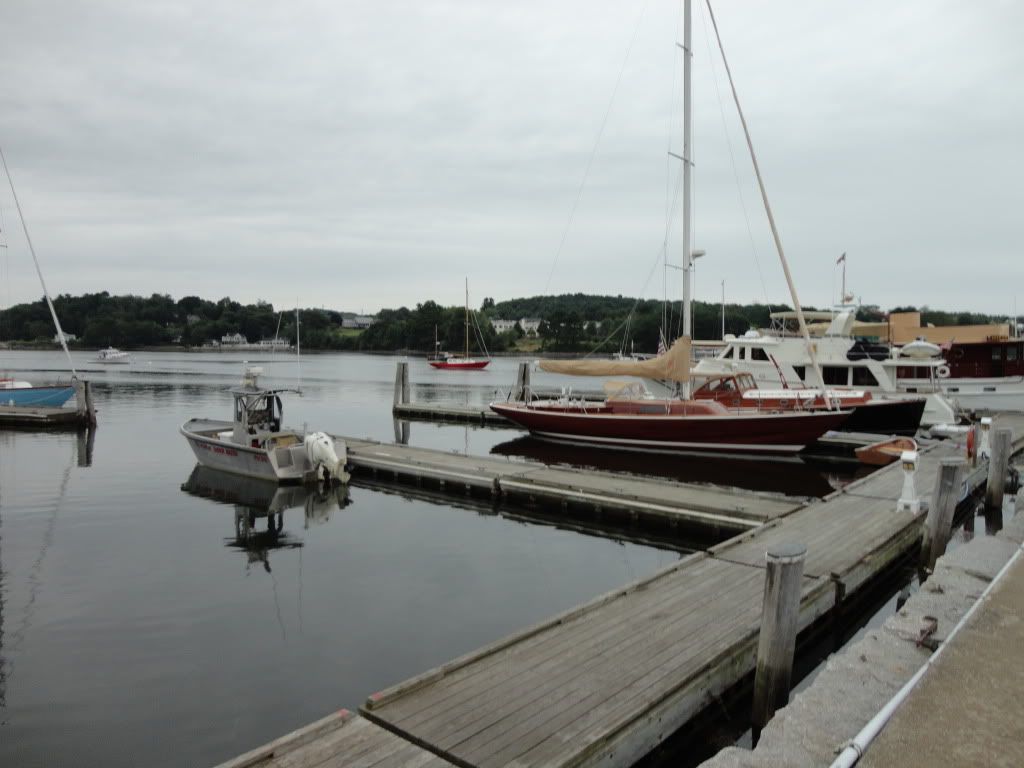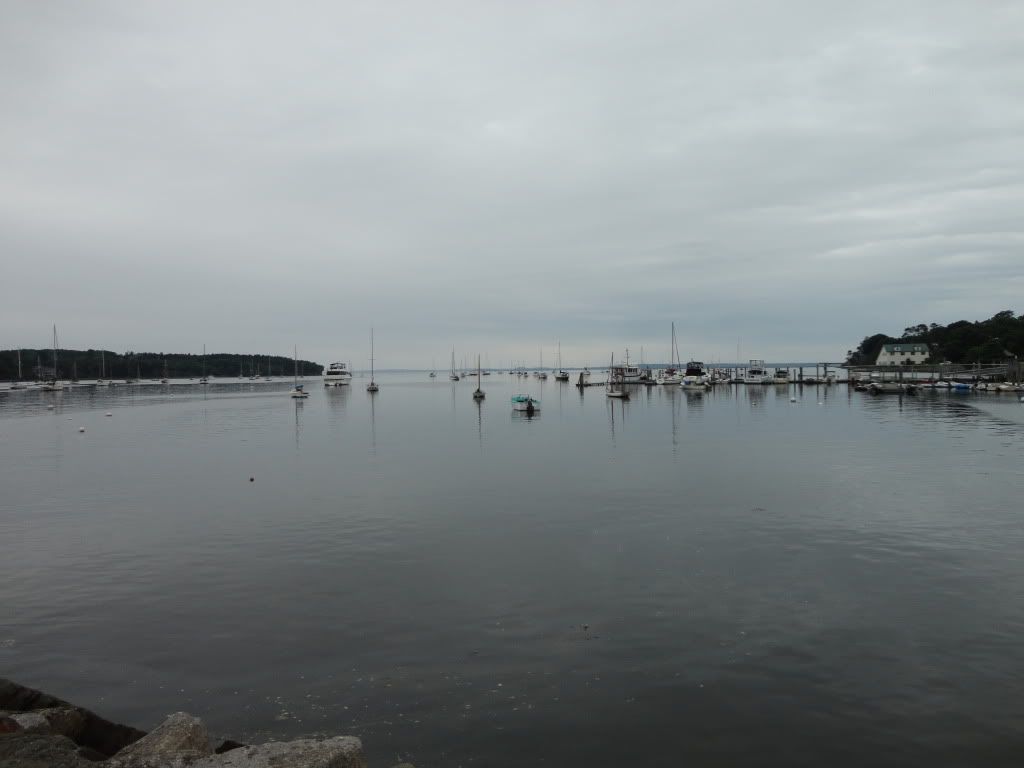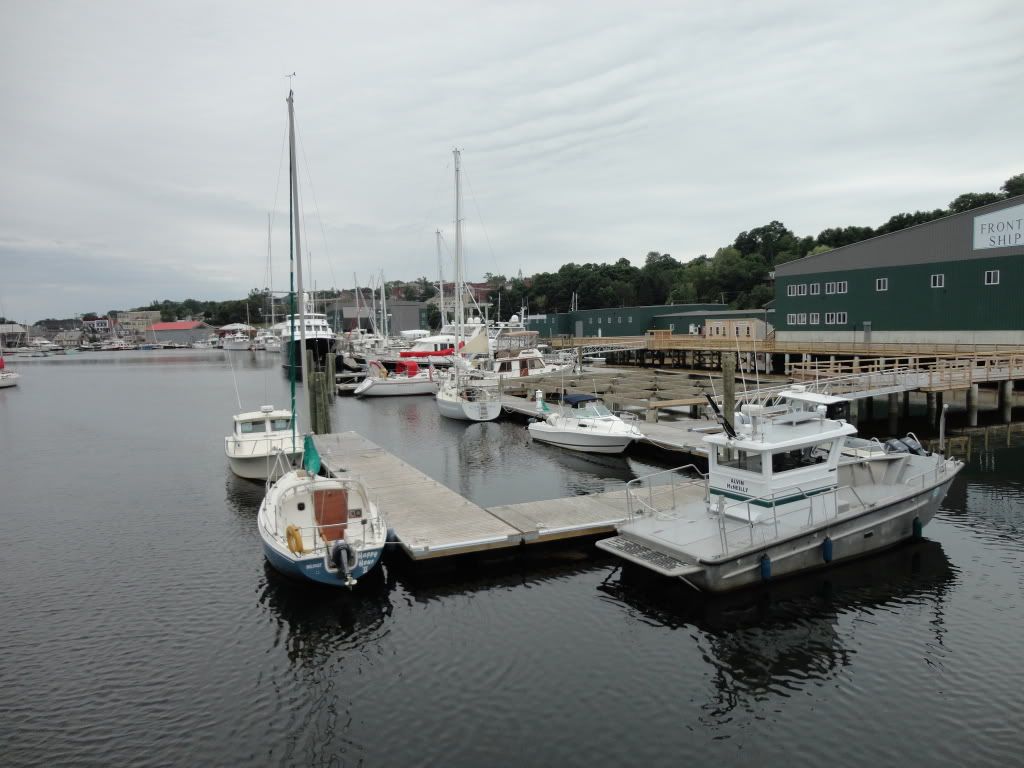 After that we headed back inland towards the city of Winterport, Maine where we (my dad and I) will be staying with friends until Wednesday (August 1st). Winterport is a town just to the south of the city of Bangor, Maine.
During our stay we went…
Sailing
Our friends own a sailboat and during a beautiful Monday we decided to go sailing. Their sailboat is situated at Stockton Springs harbor. From there we sailed to the town of Castine and on to Holbrook Island: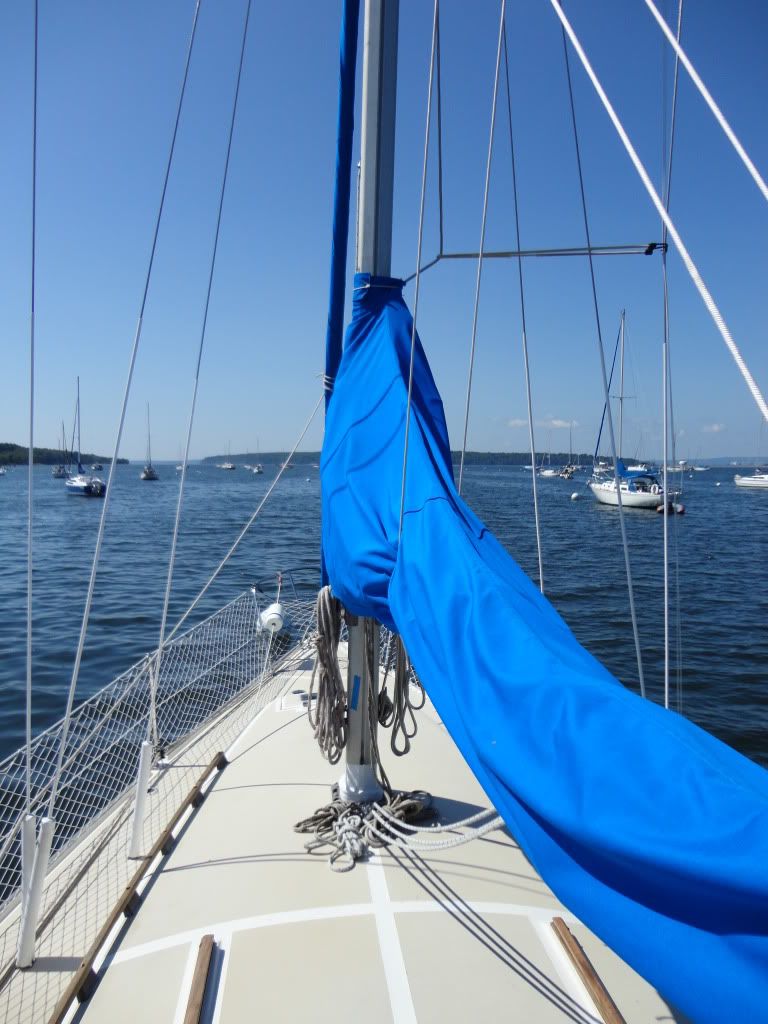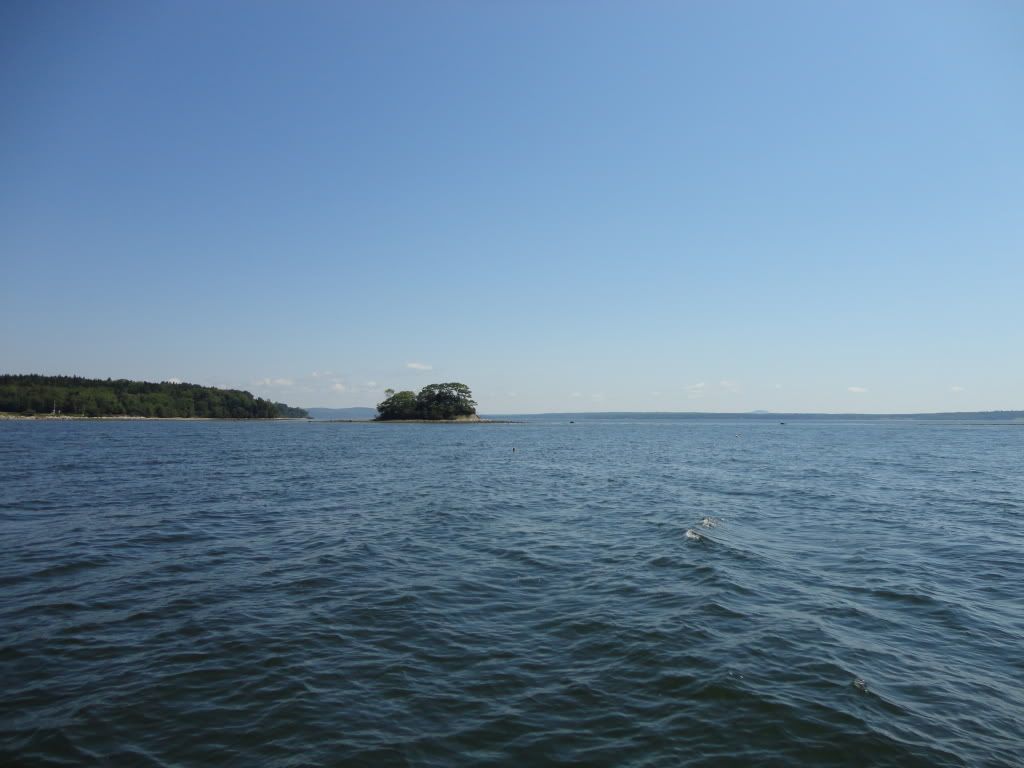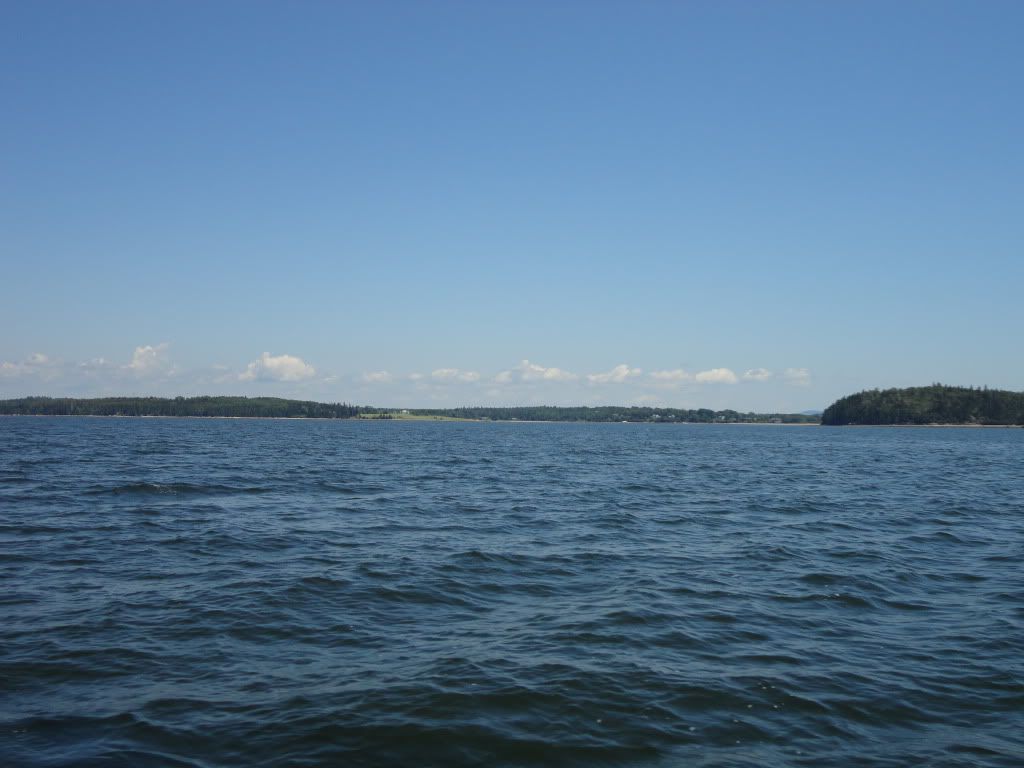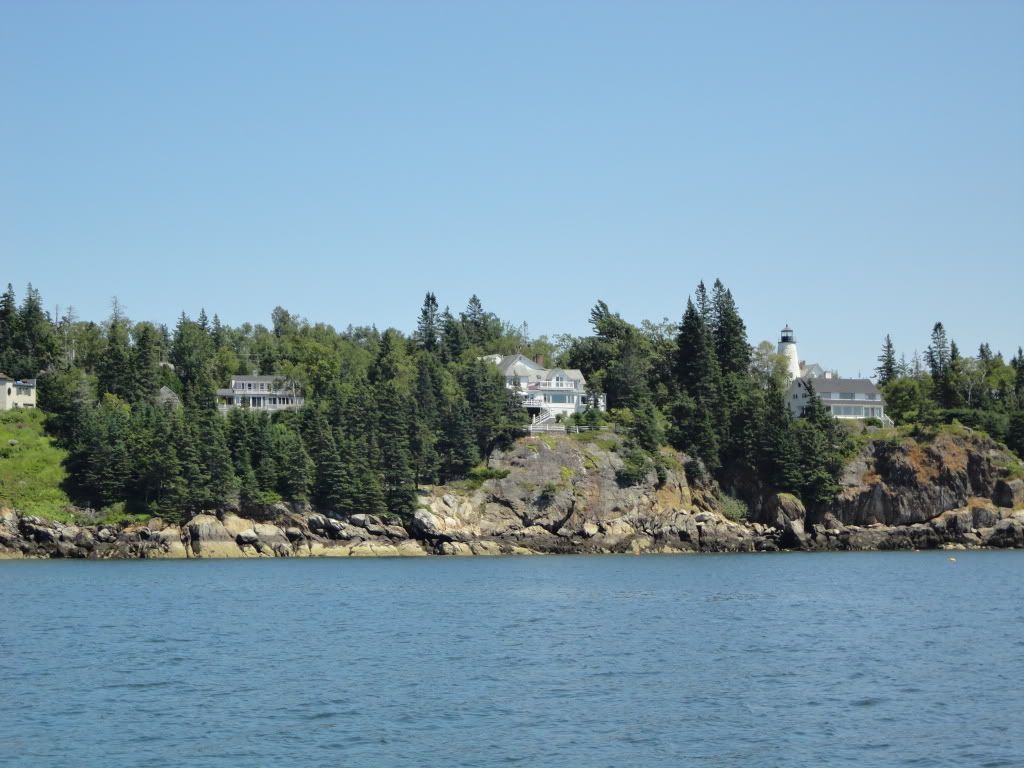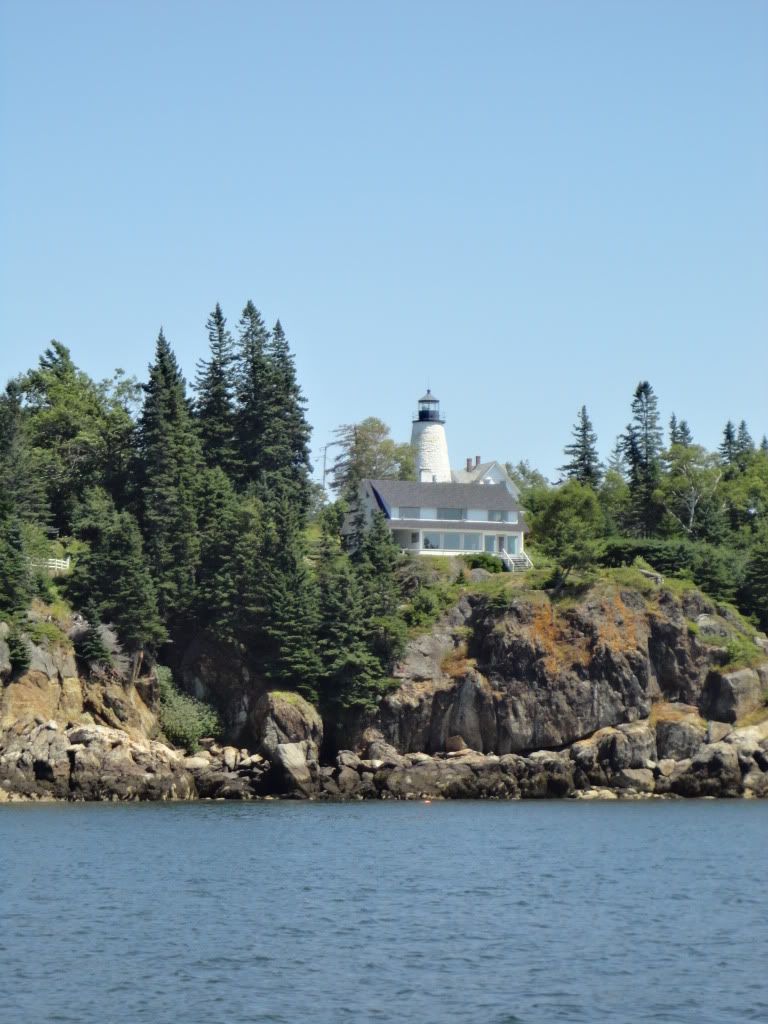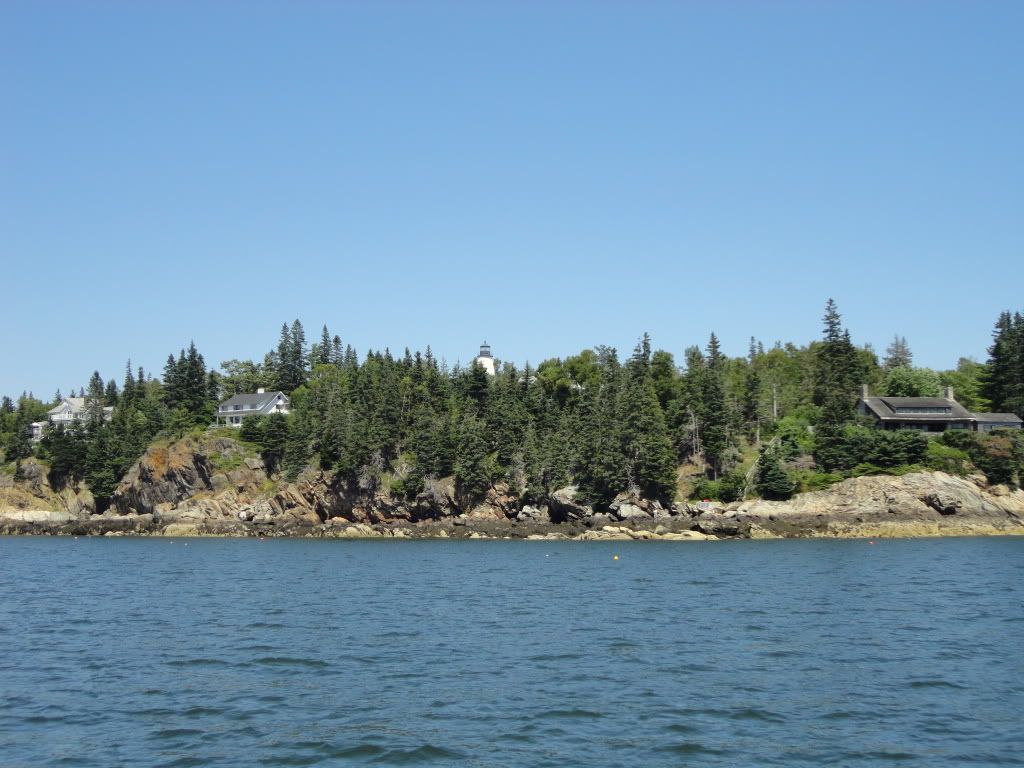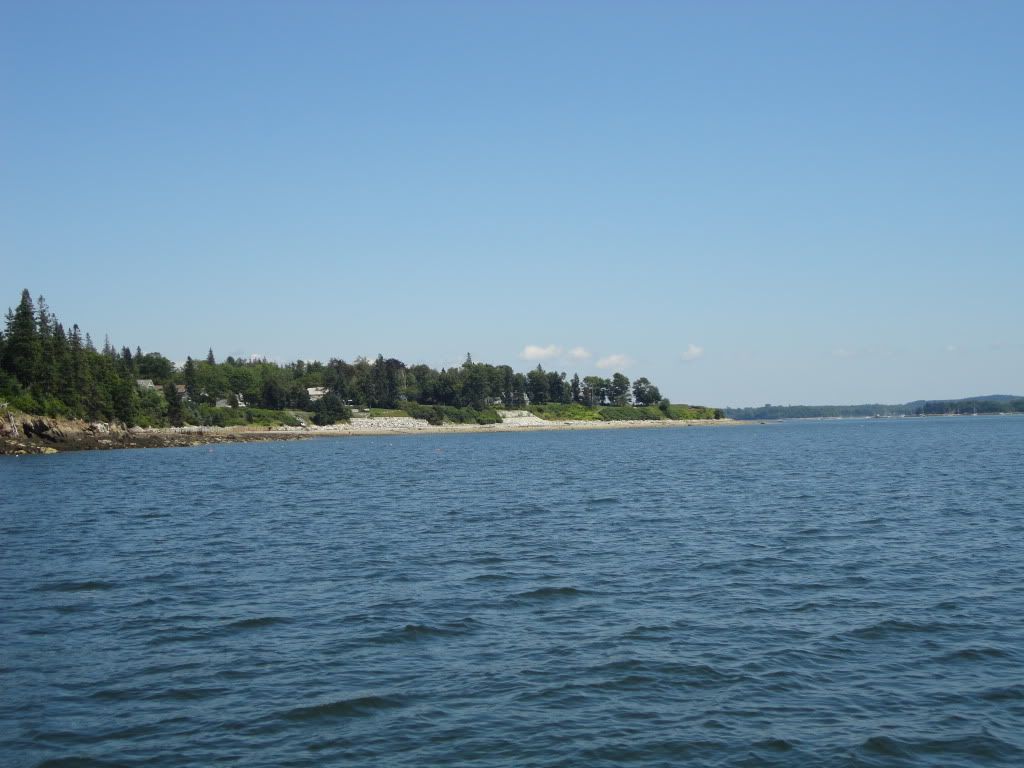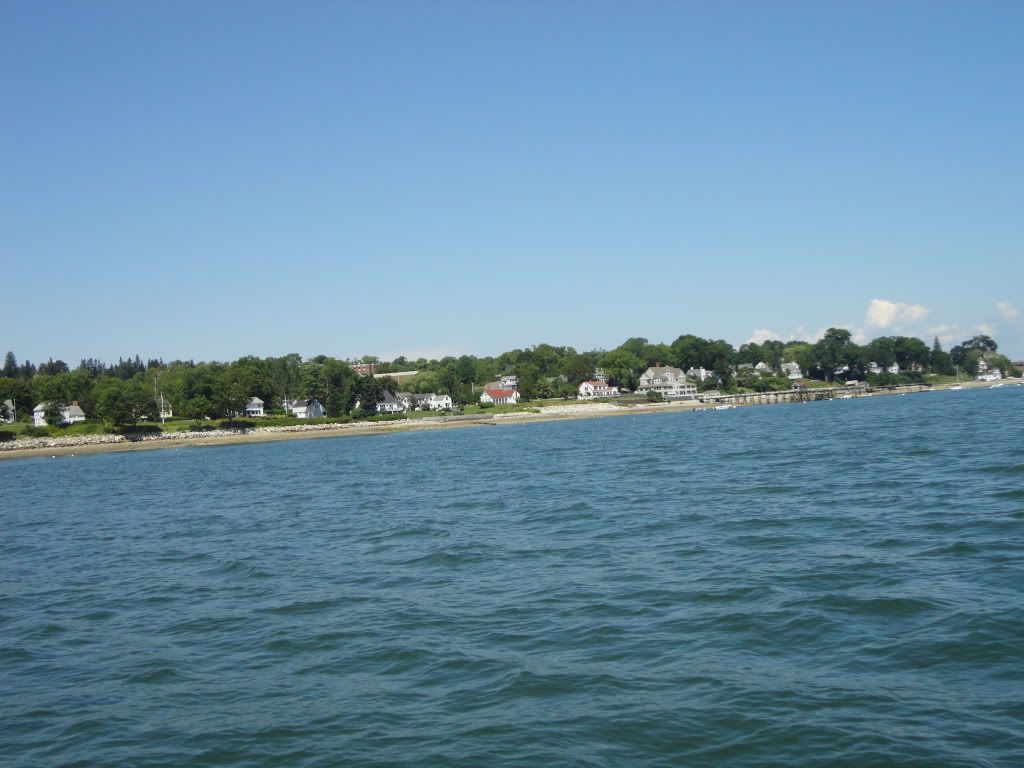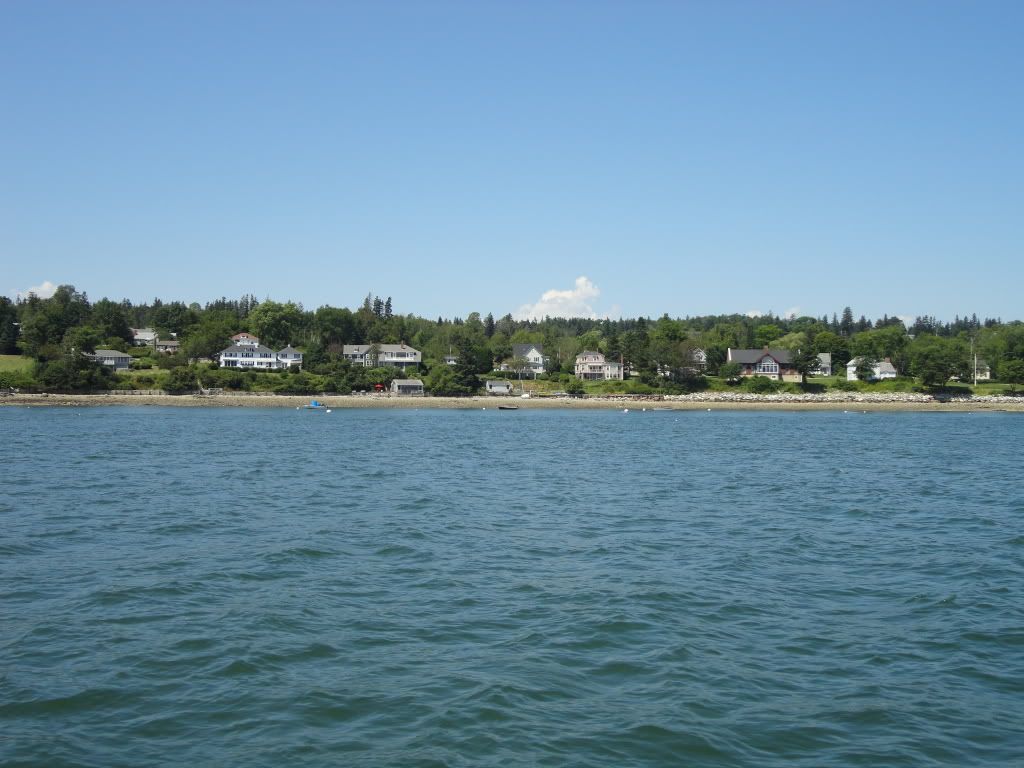 Castine
Castine Harbor: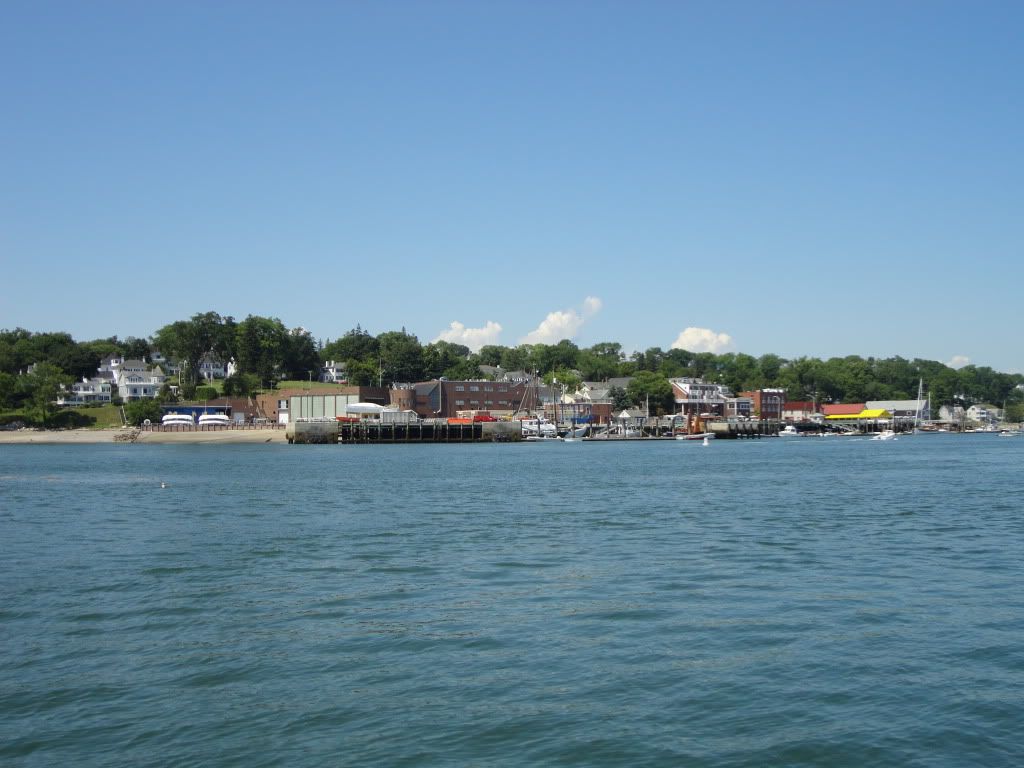 There we docked, had a bite to eat and walked around the town. The sailboat: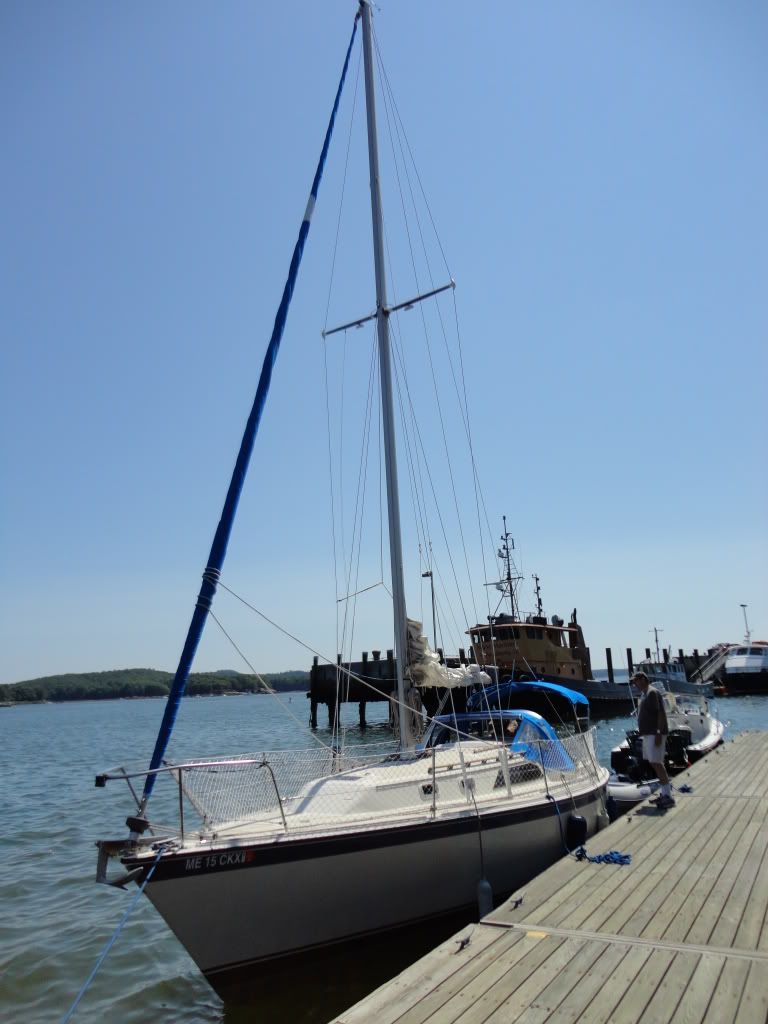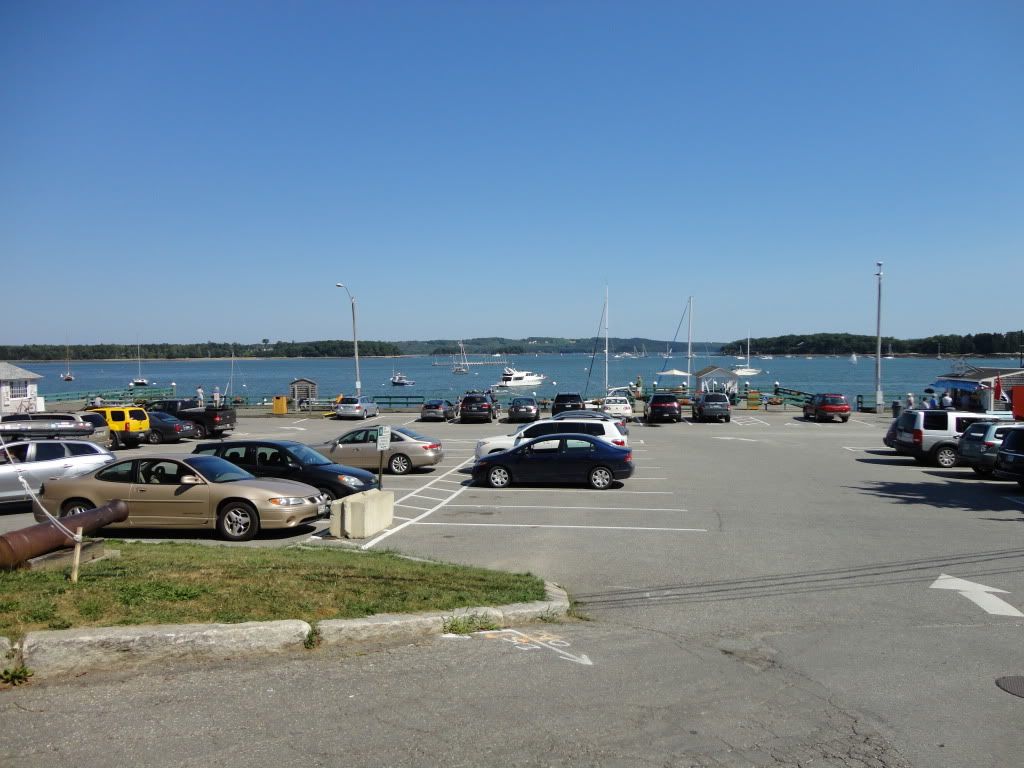 Castine is also home to the Maine Maritime Academy: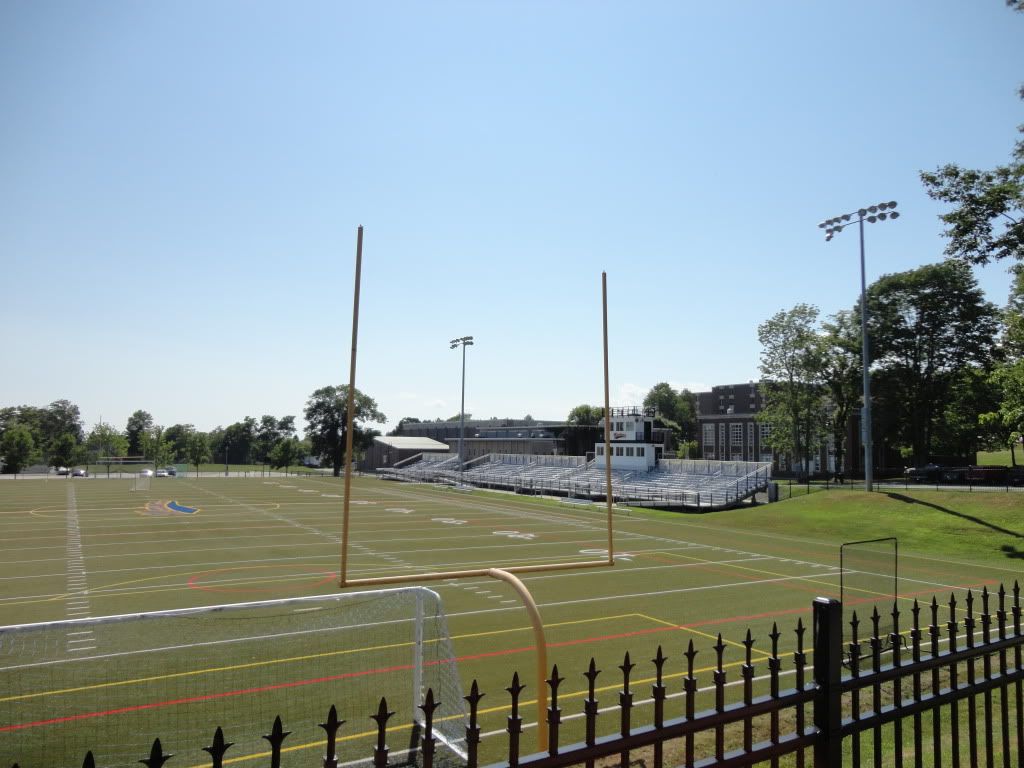 After that we headed back to the boat and went sailing again: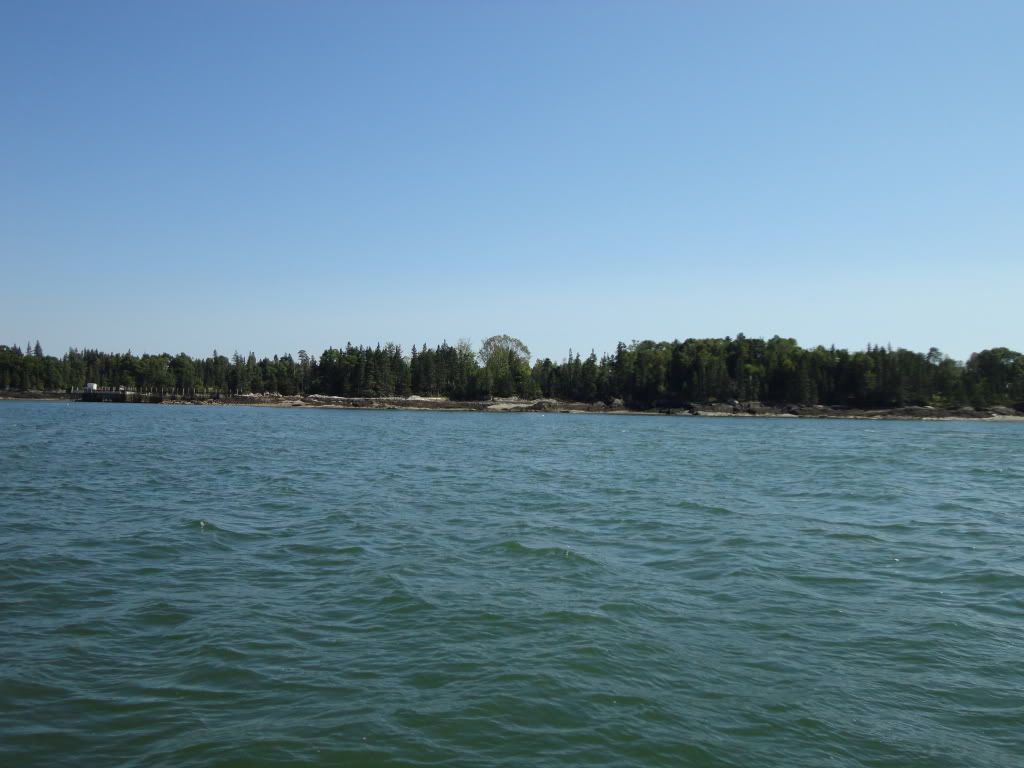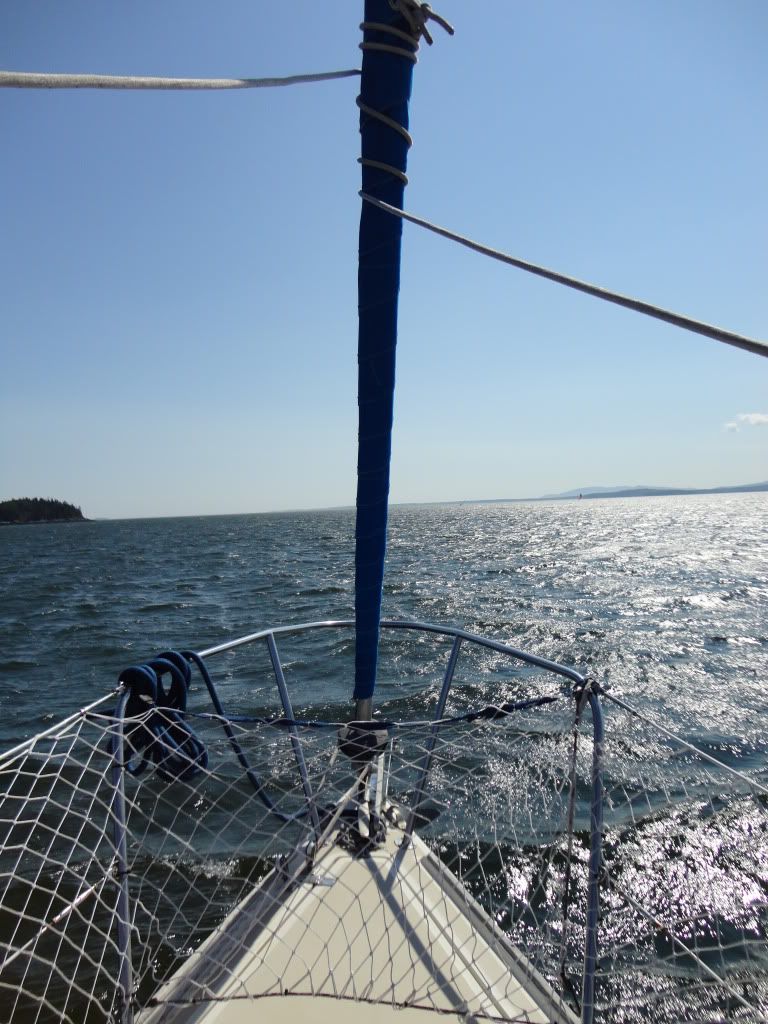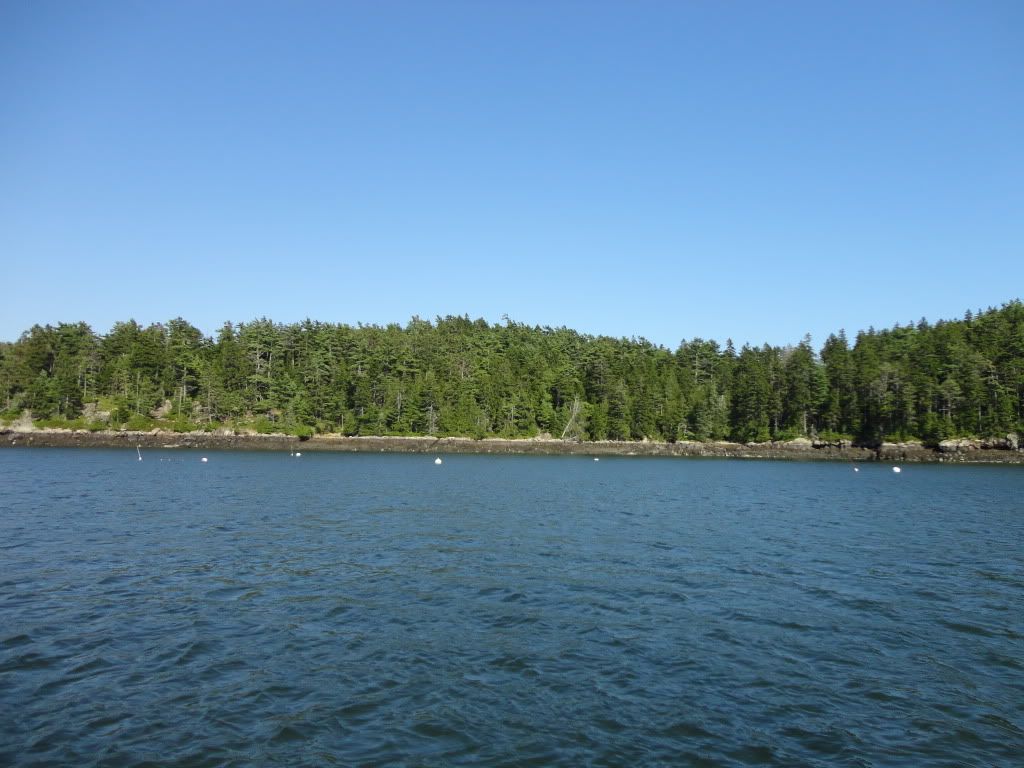 Our last stop, before sailing back to Stockton Springs, will be…
Holbrook Island
Holbrook Island is 115 acres big (or small). It is known as a: "wildlife and natural area…devoted wholly to the preservation of nature":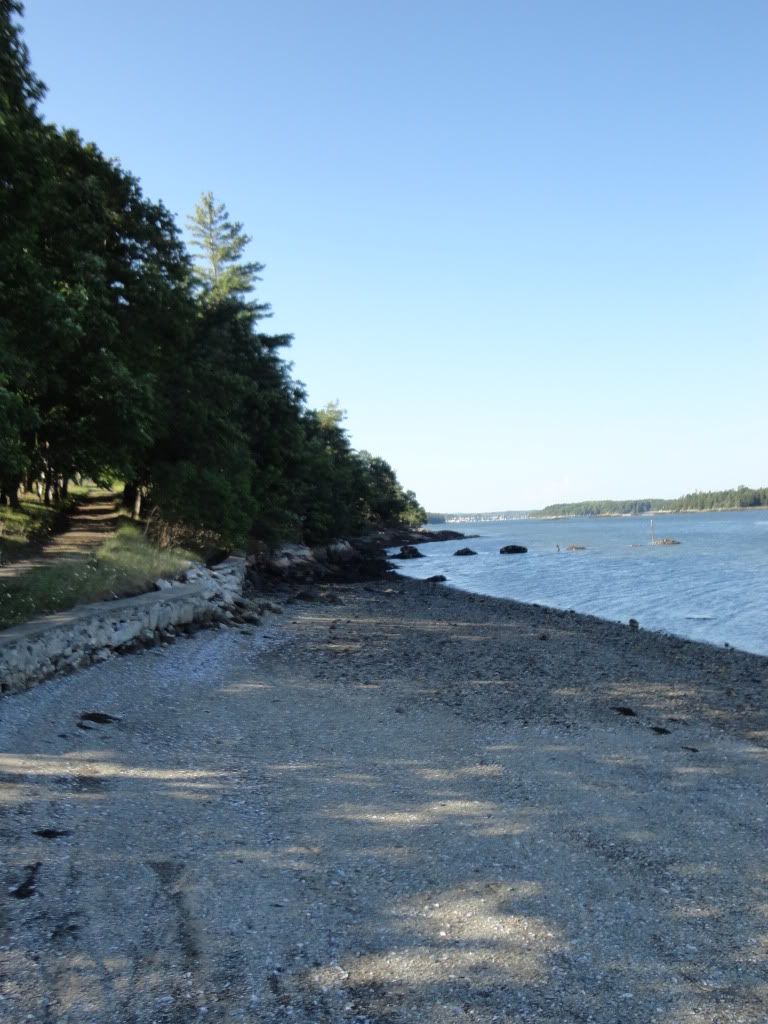 The trail map: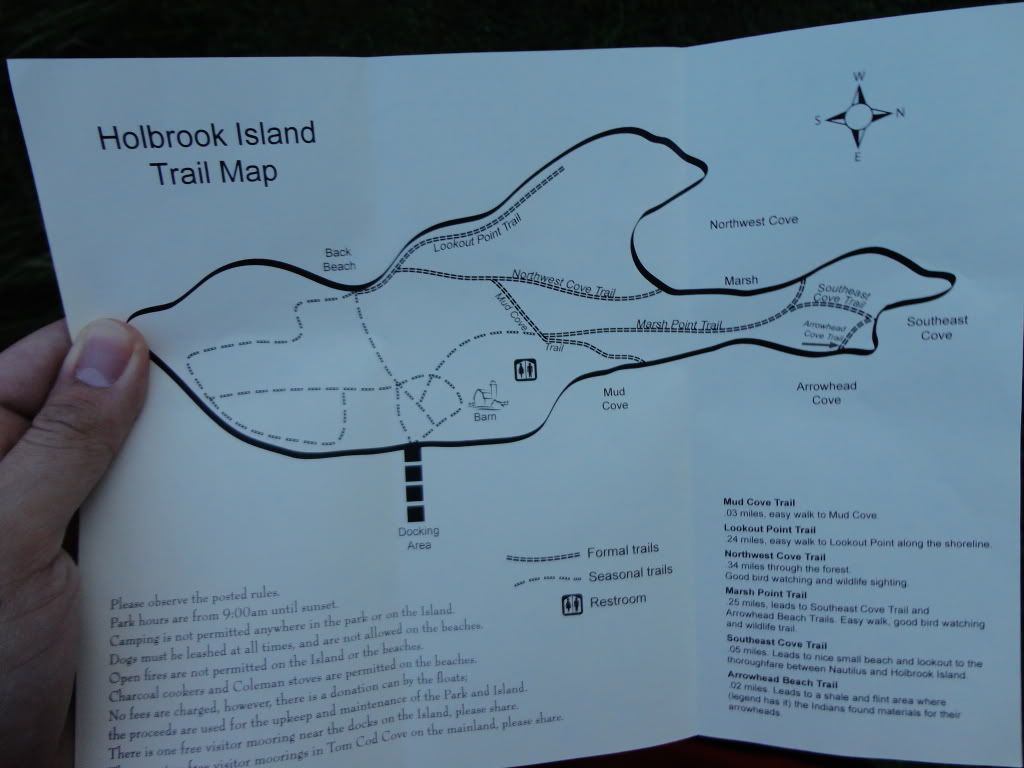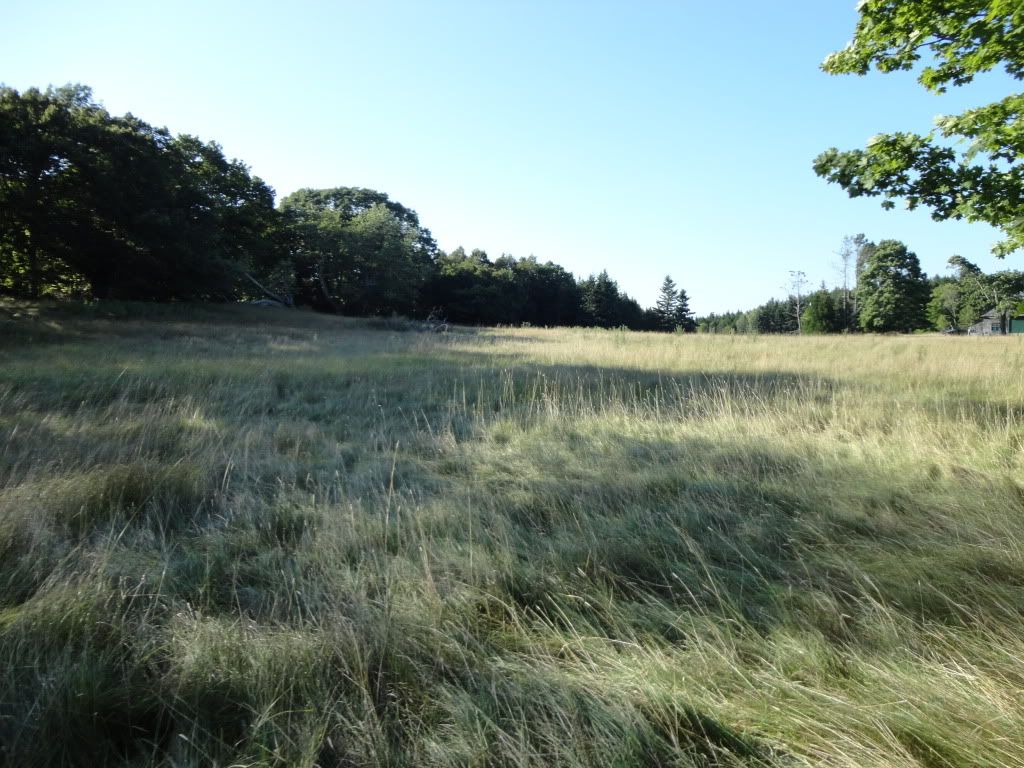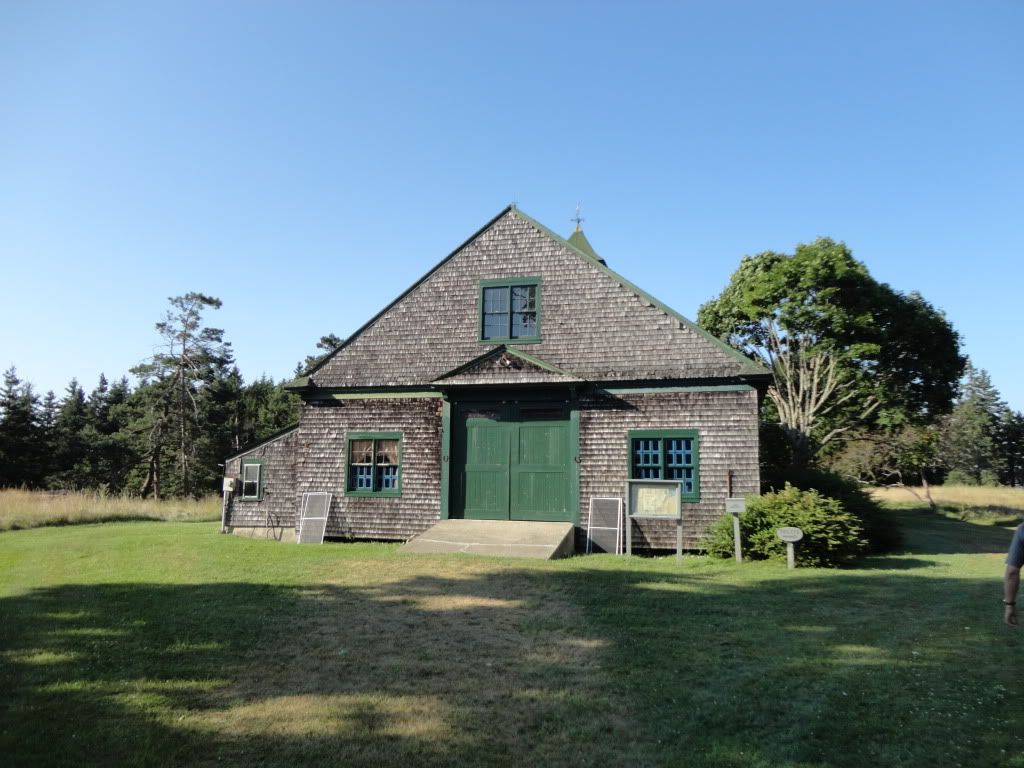 Continued Below
[Edited 2012-08-26 06:35:11]
[Edited 2012-08-26 06:42:13]