KLM LHR-AMS-LHR Fokker 70, 737-800
Introduction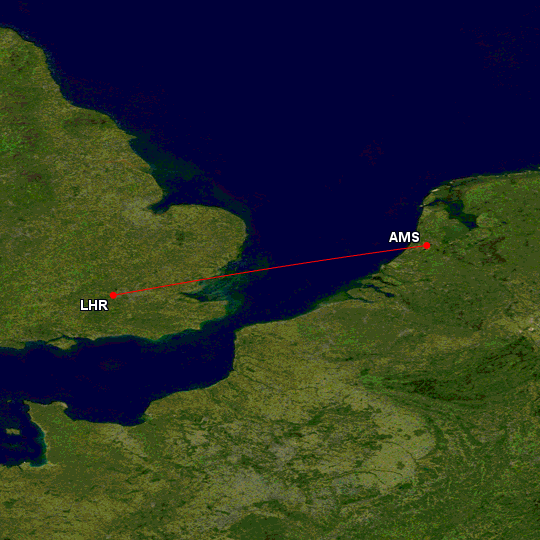 Another weekend, another trip - this time I would be traveling to Amsterdam. After researching destinations earlier in the year, Amsterdam was one that was high on the list, due to it being an interesting destination, having a good spotting terrace and from what I have seen, a decent airport too. There was only one way I wanted to get there - with KLM!
This was due to the fact I could catch the F70 and a next generation 737 - both new types for me. August seemed like the best time to travel as that would be when the weather would be at its best (in theory). Only downside would be the potential high cost due to it being the summer holidays, however this wasn't a problem in the end. The most reasonably priced option was to fly out on the only F70 flight of the day from LHR and back on one of the last flights of the day, the following day. The problem with this was that it would be quite a late arrival into AMS, so therefore no realistic chances of getting much done when I arrived. Therefore I thought it would be a good idea to book an airport hotel - the CitizenM at Schiphol.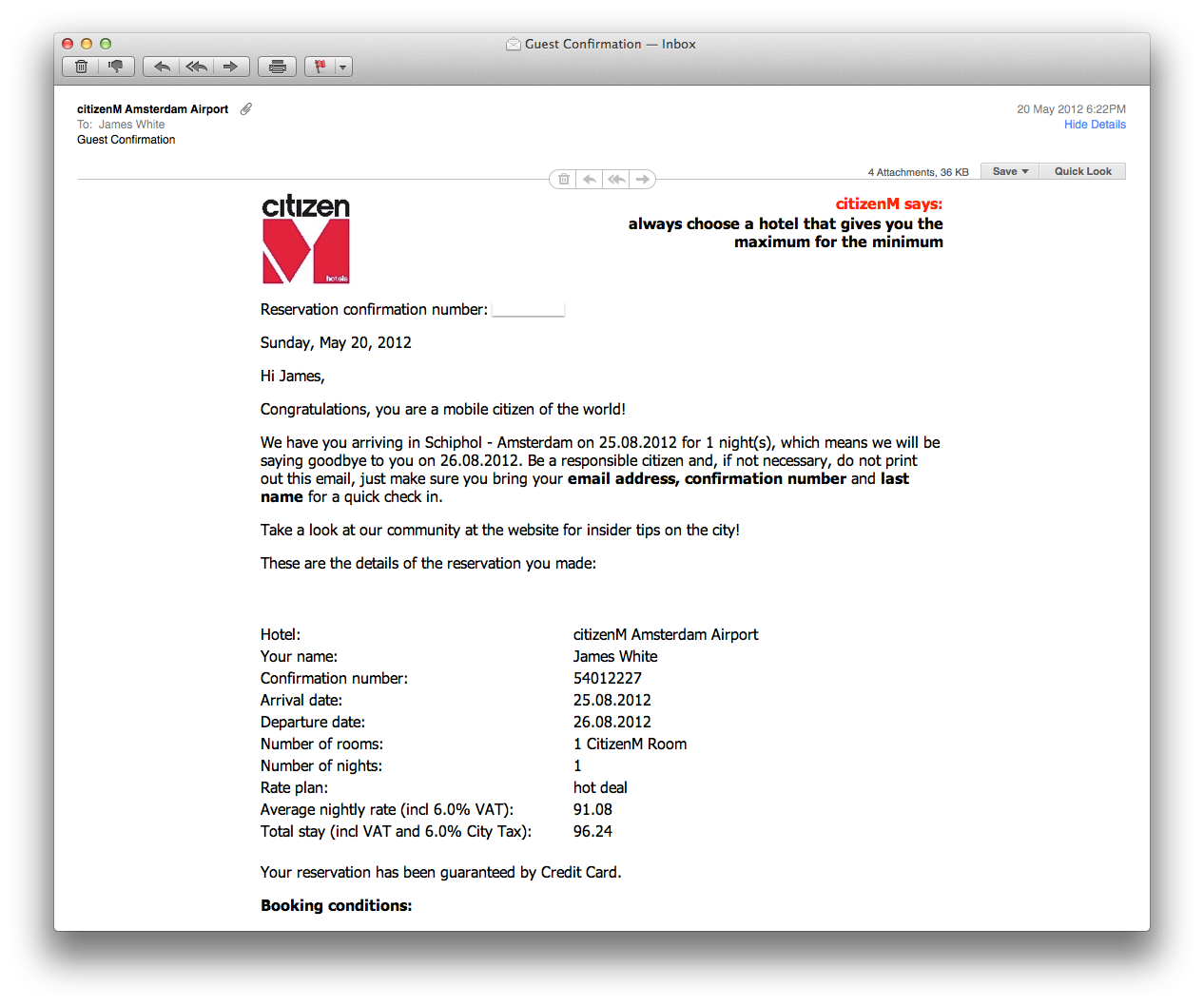 As usual it would be the National Express coach getting me to the airport for an expensive £19.50 return. And that doesn't even get me to my final destination. If I wanted to book a ticket to Terminal 4, it would involve changing at Terminal 5 and waiting 40 minutes for another coach for the 10 minute journey… oh and charging me an extra £5 for the privilege. The quicker and cheaper option was to change at Heathrow Central and catch the free and more frequent Heathrow Express train over to Terminal 4 instead.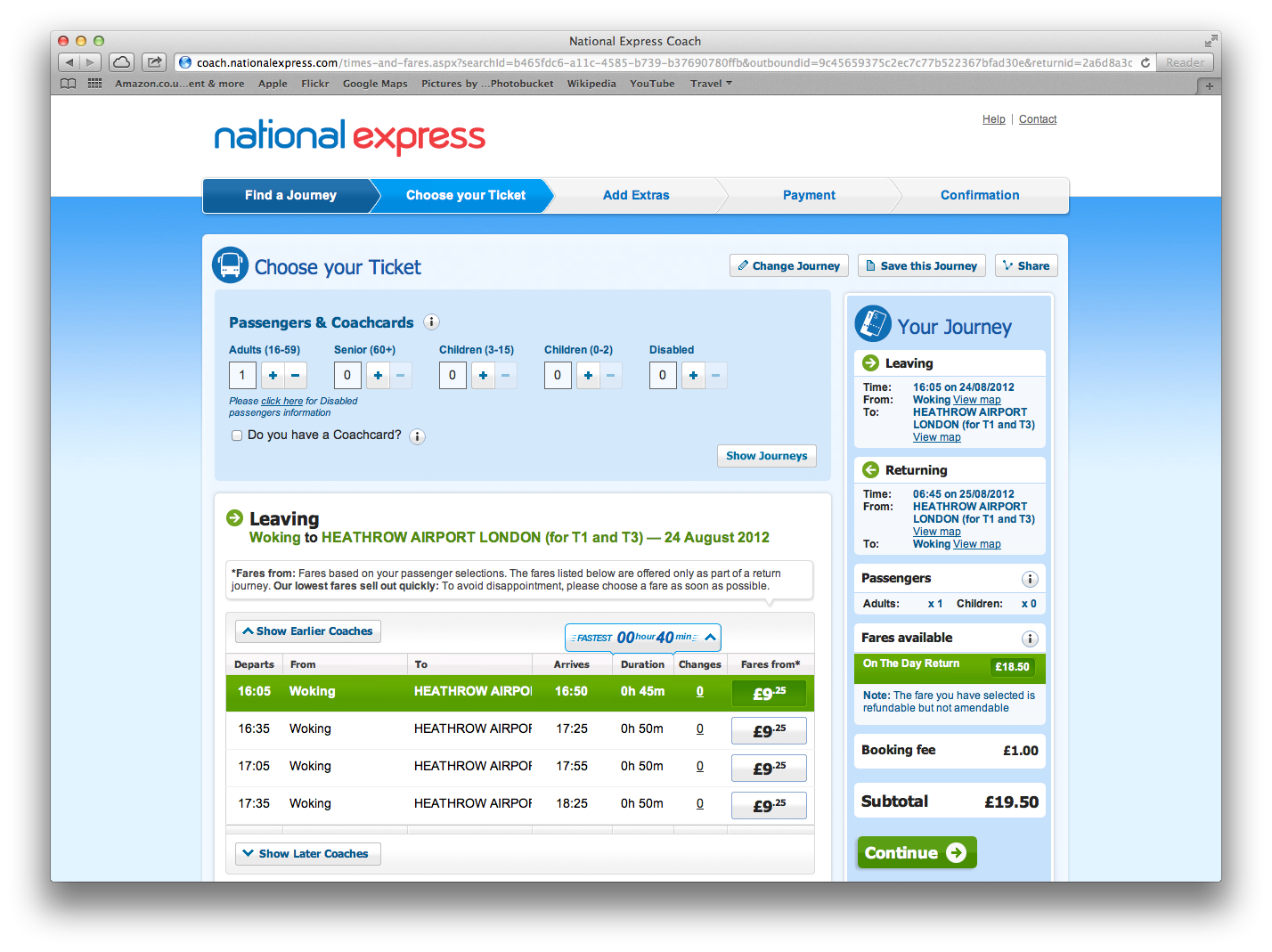 The next stage in the process was to check in online. Must admit I like the way you can change your seat as many times as you want whilst online check in is open, so if you get an unwanted seat mate, you can move elsewhere!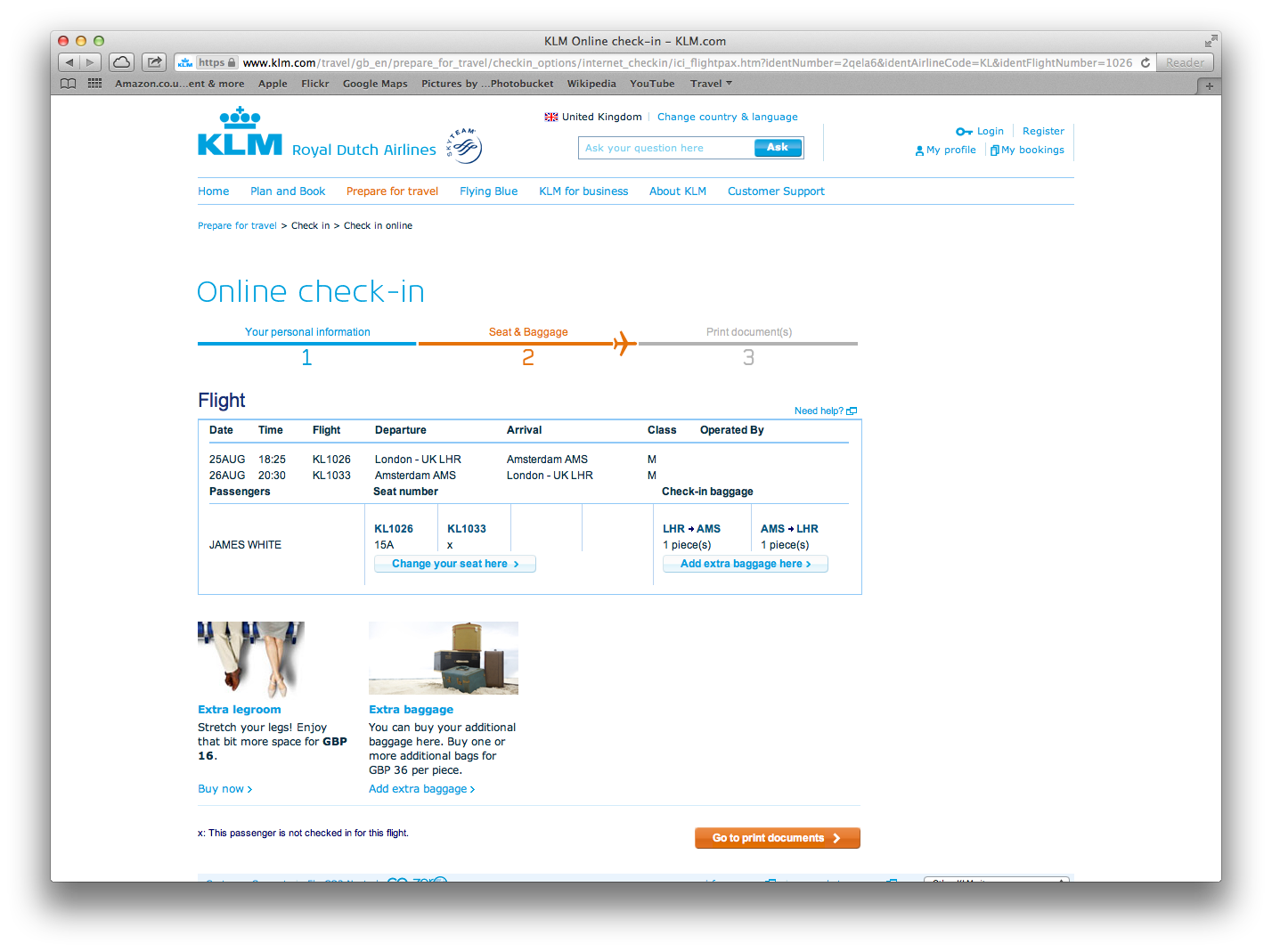 Once this was complete, my boarding pass was issued and I noticed I had secured seq.1
Saturday
Unusually for one of my trips, departure was late in the day due to the only F70 flight from LHR departing at 18:20. Therefore due to KLM's 30 hour check in, I was able to do so for my return flight just before I set off.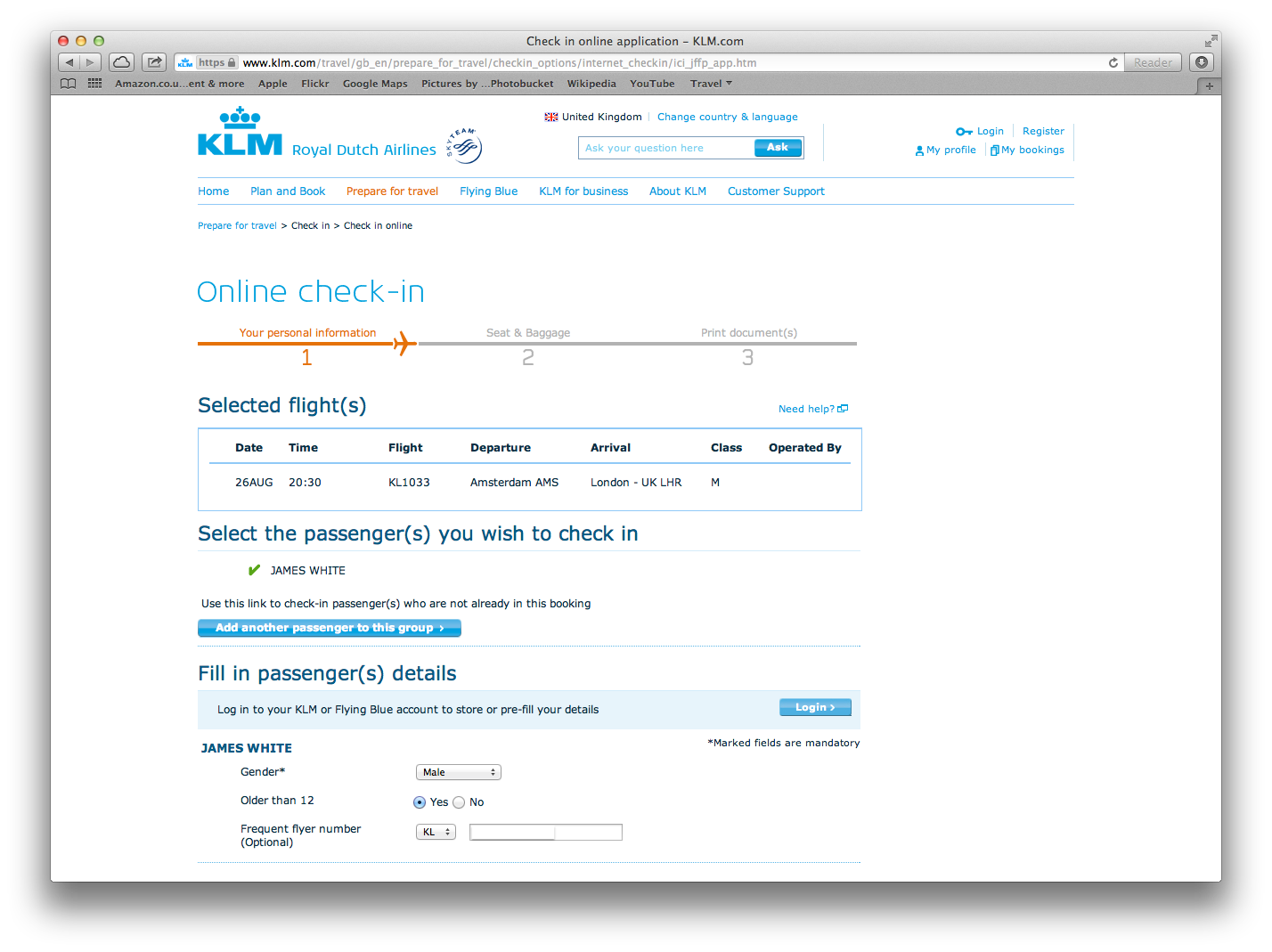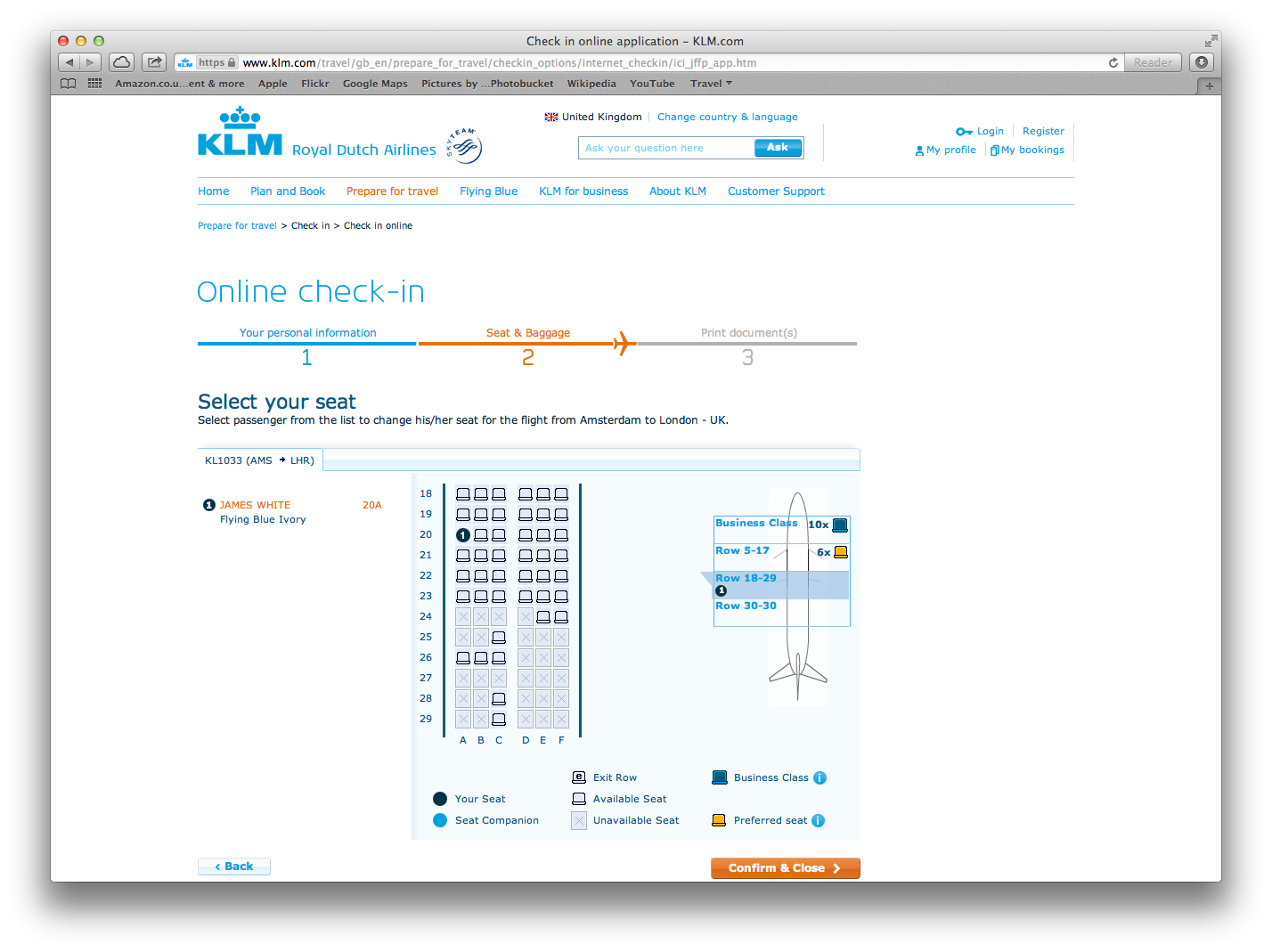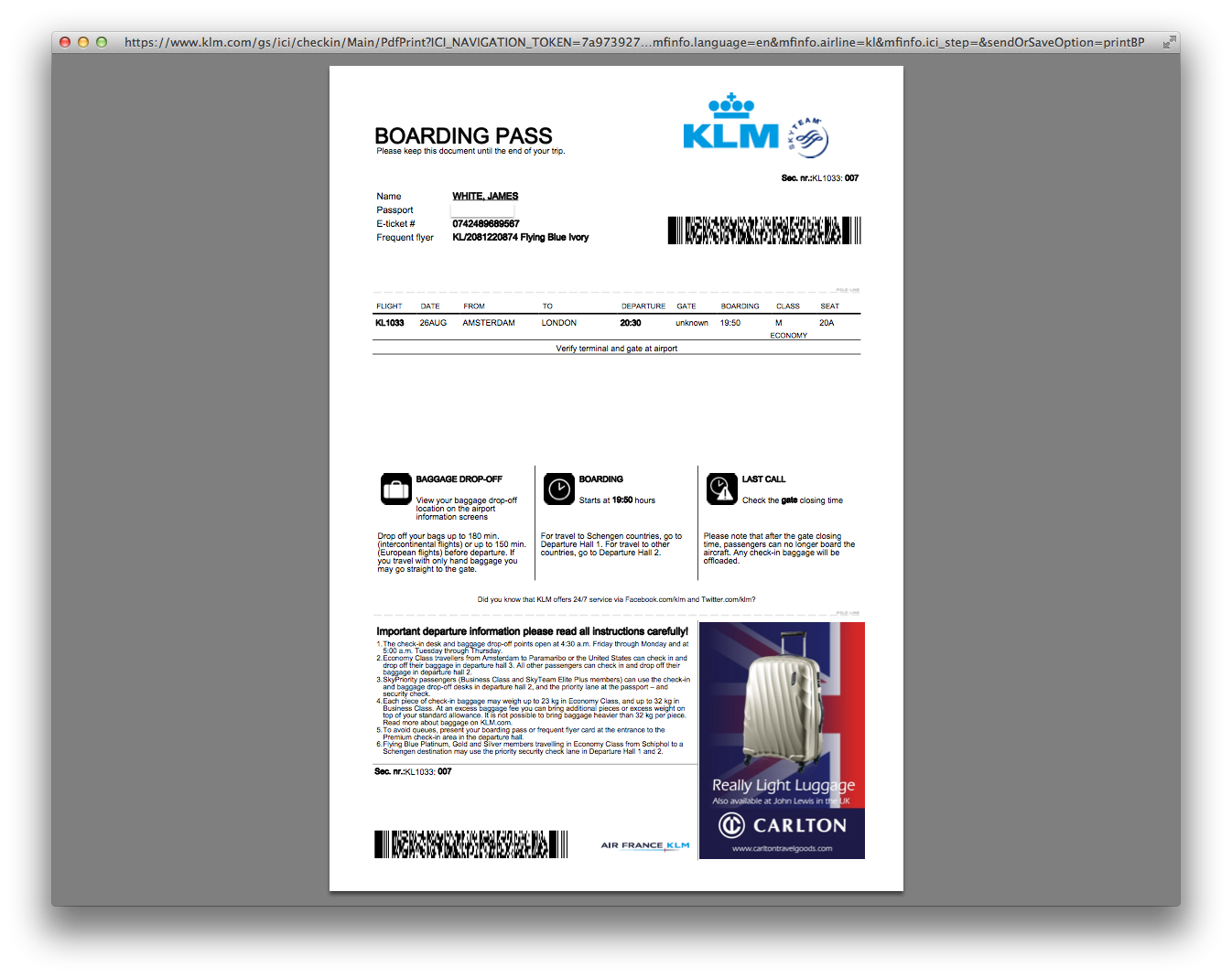 Just afterwards it was time to head off to the local station to catch the coach to the airport. The afternoon coach was certainly better than the first one of the day - it even offered free Wi-Fi!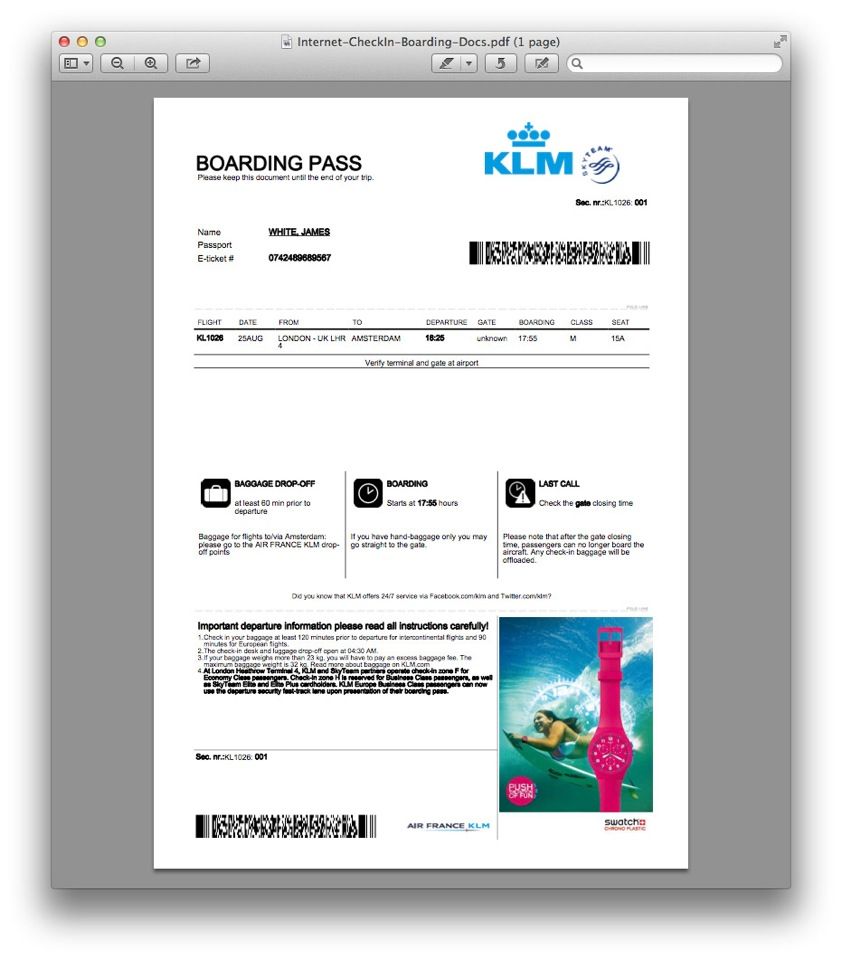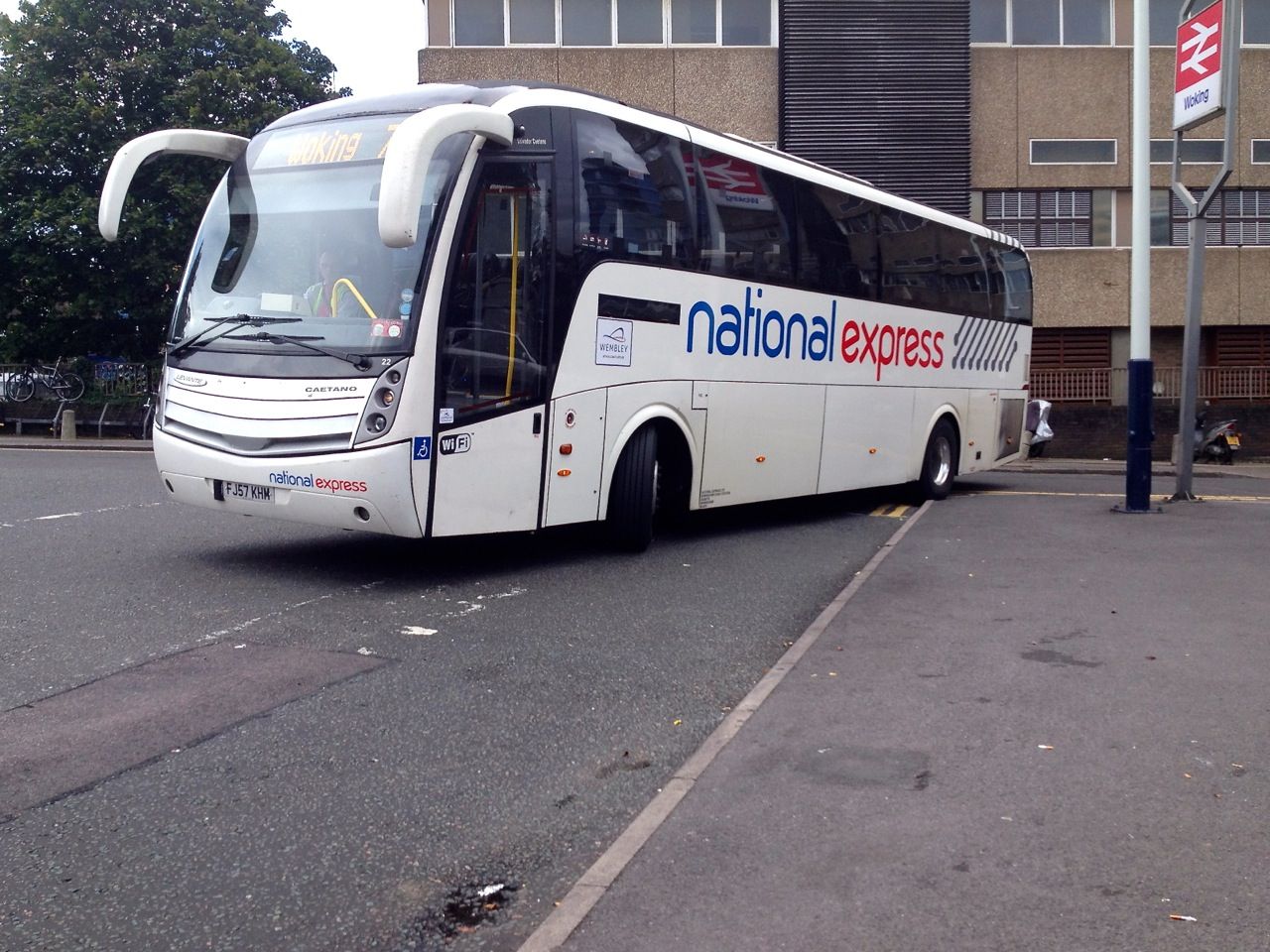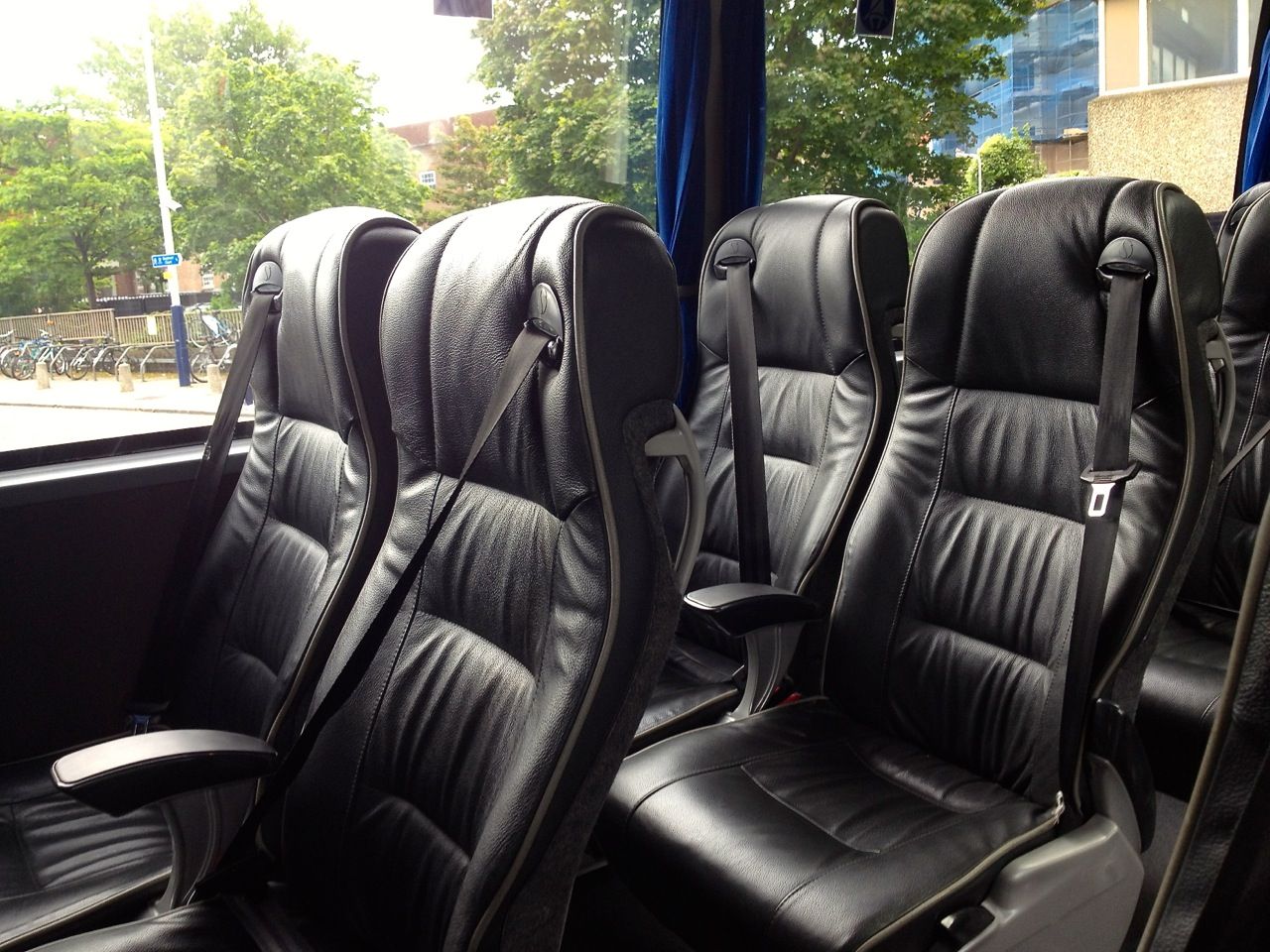 Just as the coach was leaving I noticed it was getting quite breezy and there were some mean looking clouds around - which would mean some interesting conditions to fly in! And just a few moments later the heavens really opened reducing the speed of the coach to around 30mph on the M25 as it was more resembling the river Thames by now! There were also a couple of lightening bolts and claps of thunder thrown in for good measure too.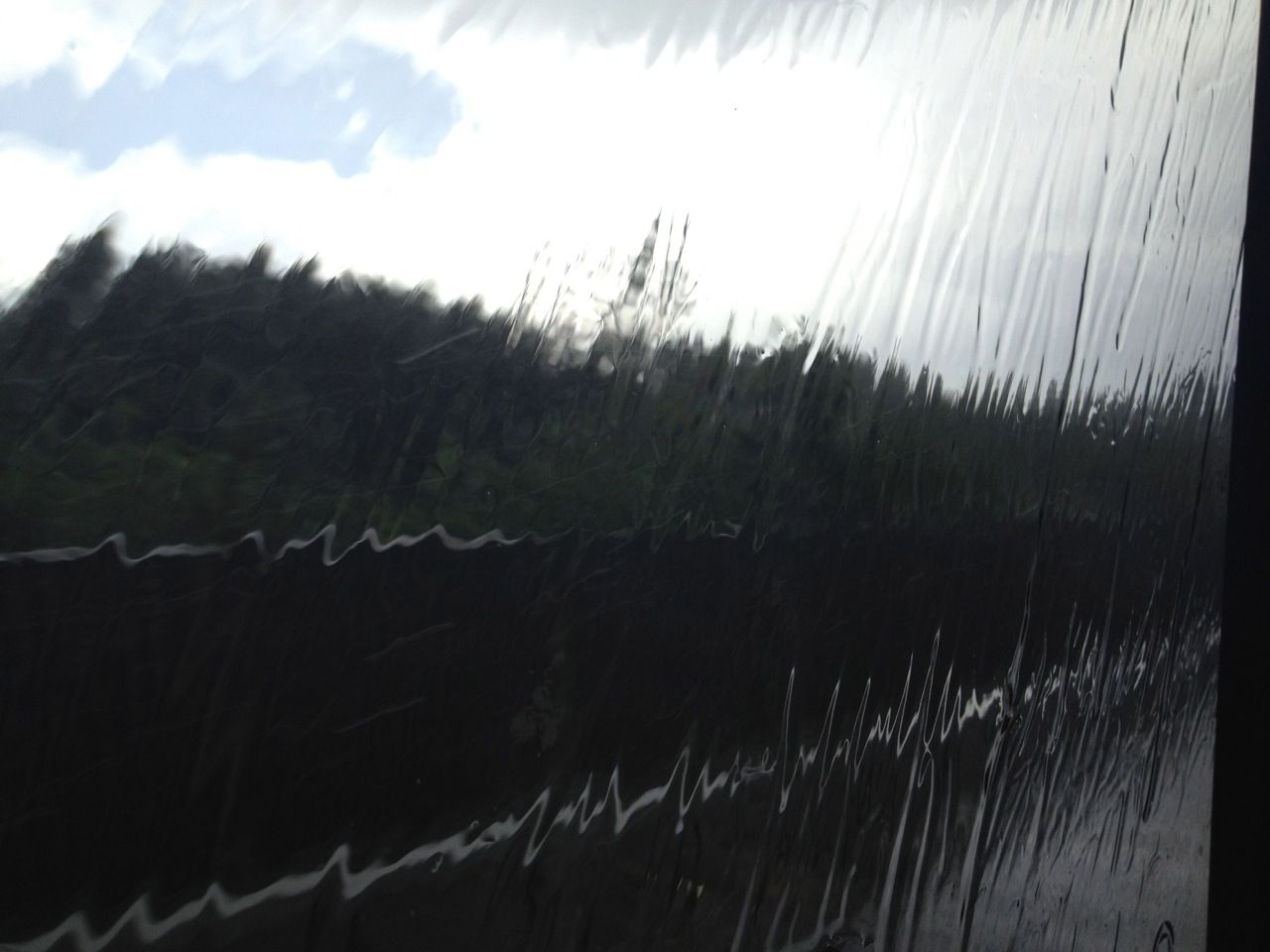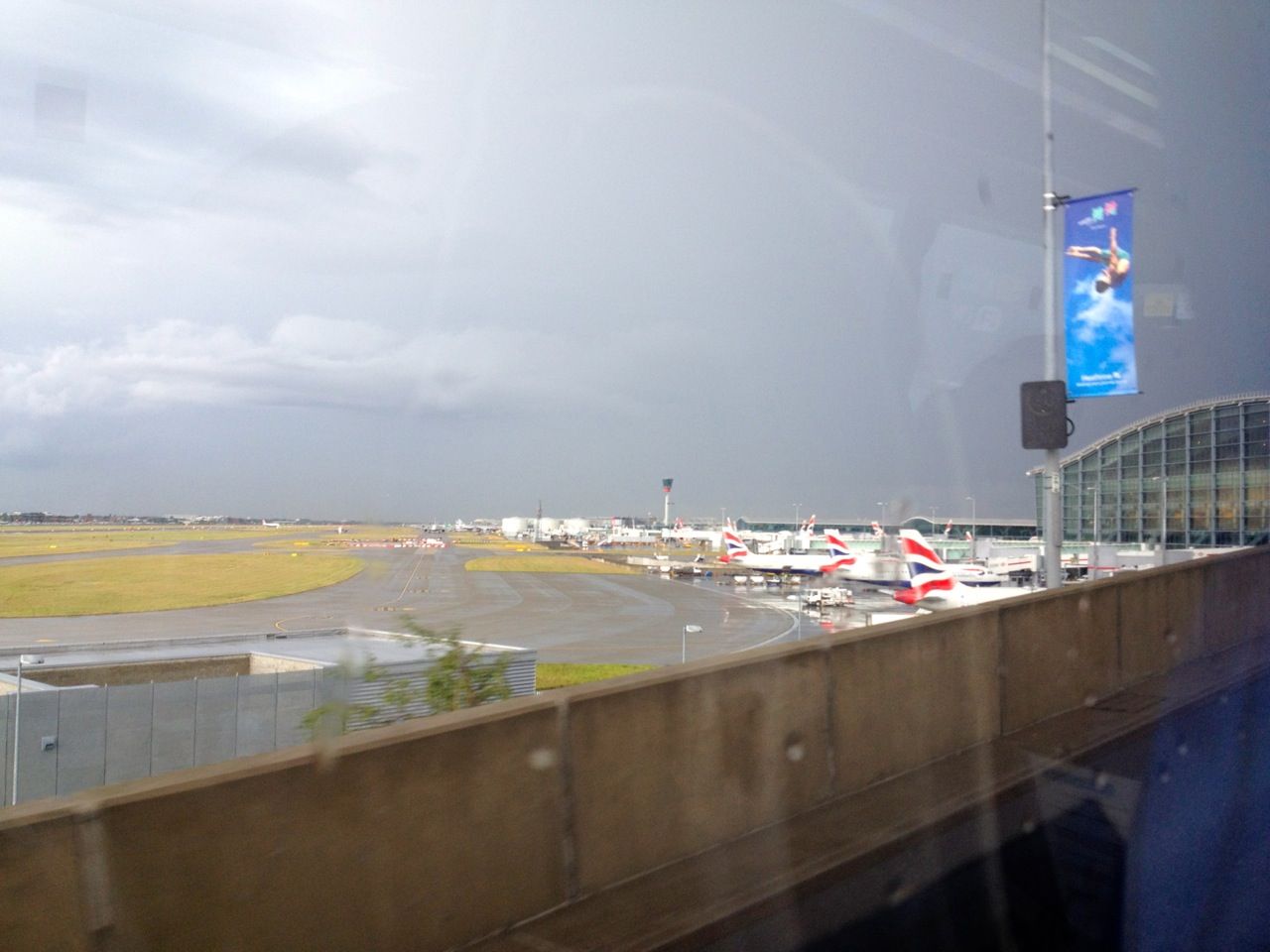 Arriving at T5 first
Luckily by the time the coach had arrived at Heathrow, the weather had cleared up a bit, so I didn't get too wet! Definitely a very eventful trip already and I was only 35 minutes in!
I was interested to see how terminal 4 looked these days as the last time I travelled to/from there, Concorde was still in operation! But first, I would have to pay a visit to Heathrow central station in order to catch the Heathrow Express over to terminal 4.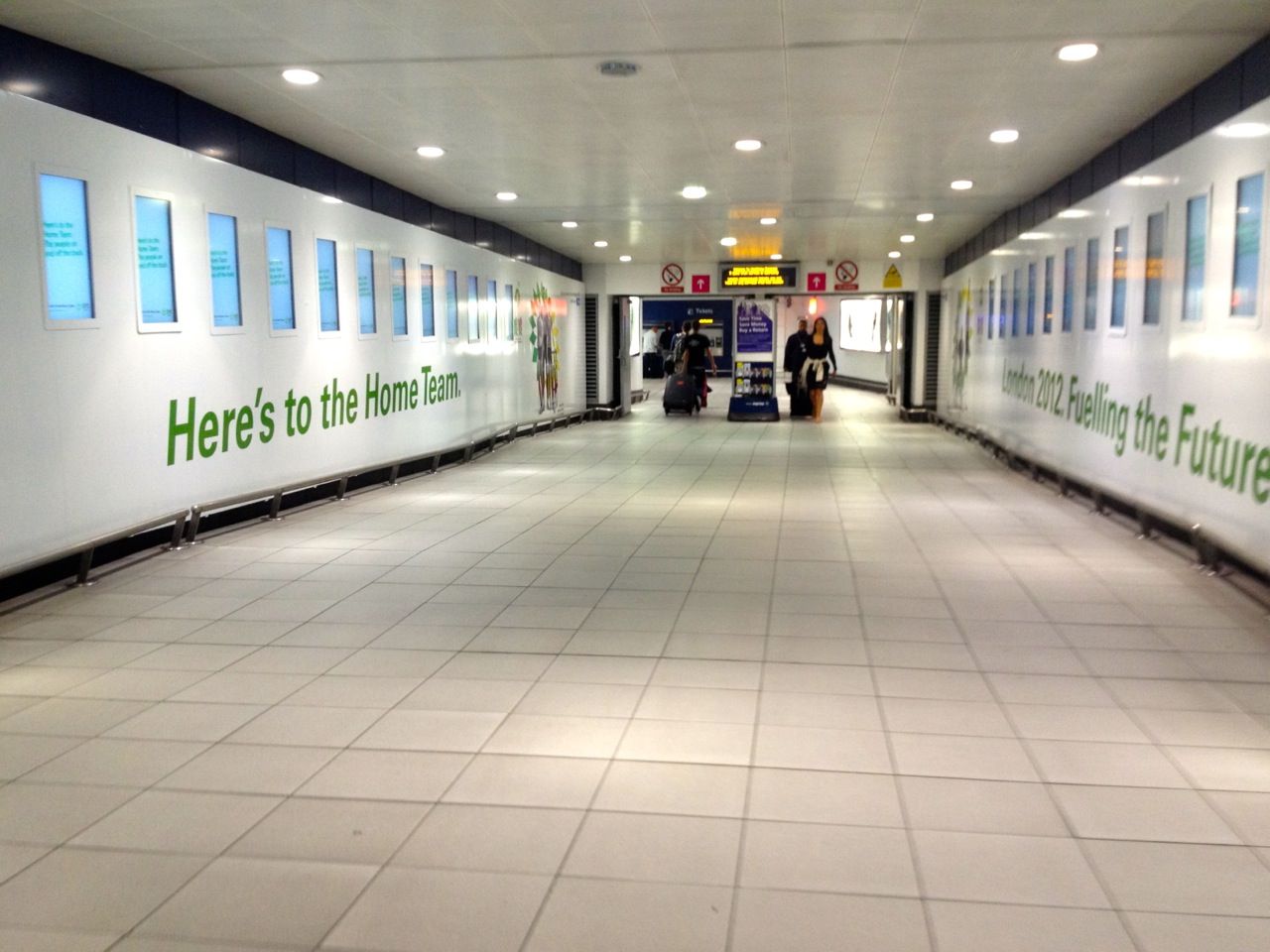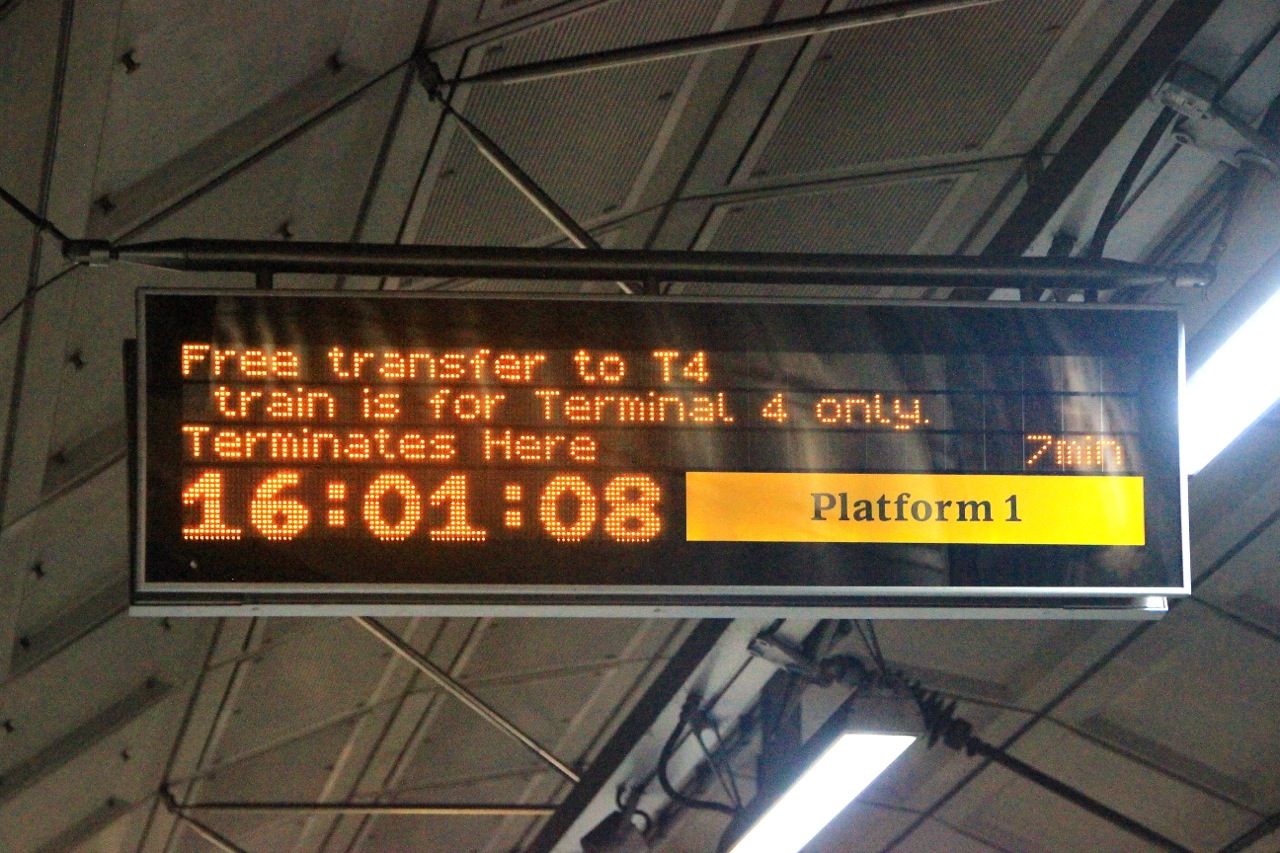 Once at Terminal 4, as expected, it had changed beyond all recognition from what I remembered. Annoyingly, I couldn't see any actual KLM check in desks to get a proper boarding pass from - just self serve check in machines and a line for bag drop - so I made do with that and got a thermo paper type.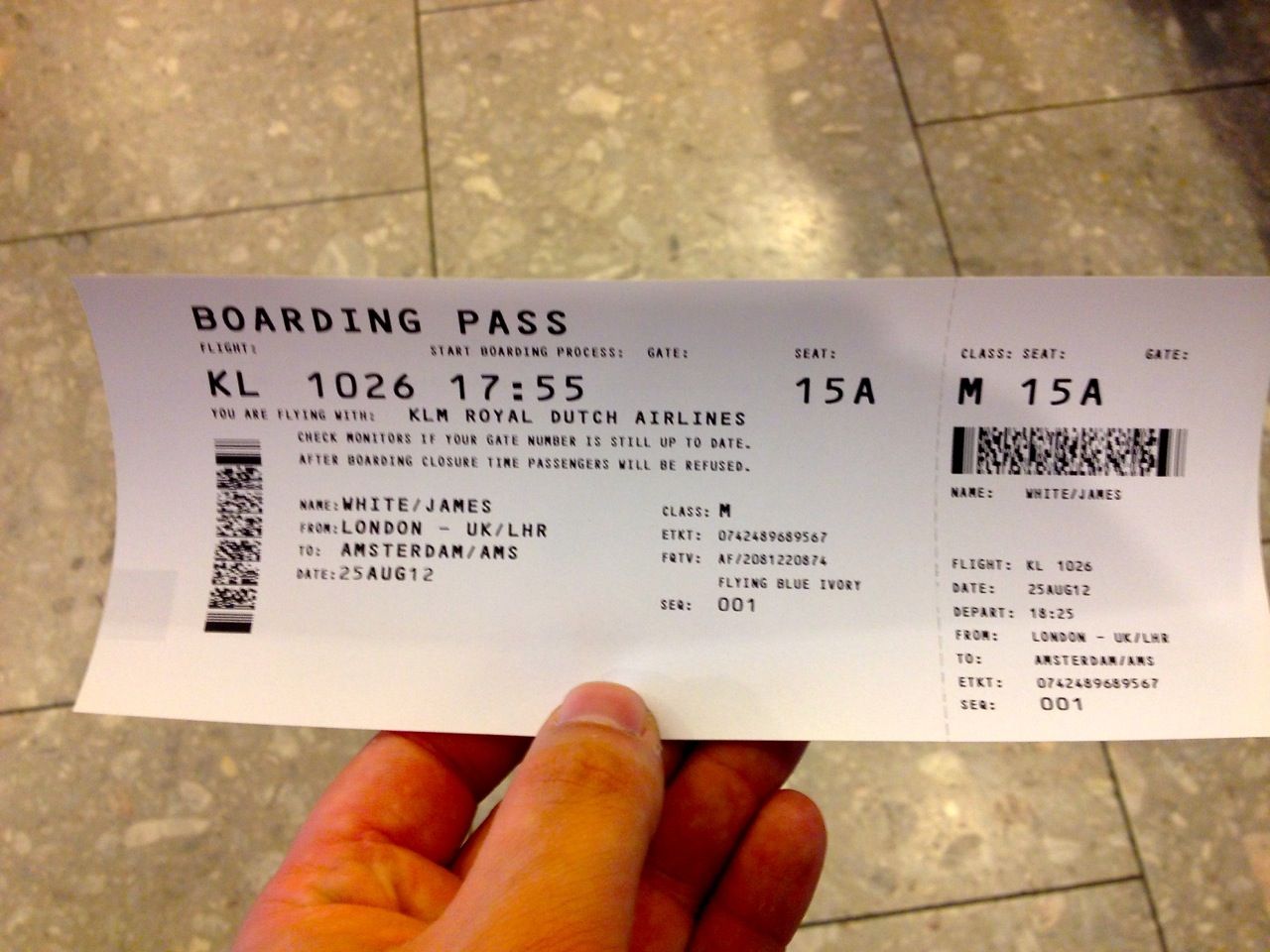 Security was the usual affair - full of people not really knowing what they were doing - including the person in front of me proceeding to unpack their bag and place every item in a separate tray...
Once through, nearly all the shops, gate areas etc. had also changed completely from how I remembered it. So I went to explore. Luckily one of the parts I remembered the most remained - the various windows throughout the terminal allowing views across T3 and runway 27L.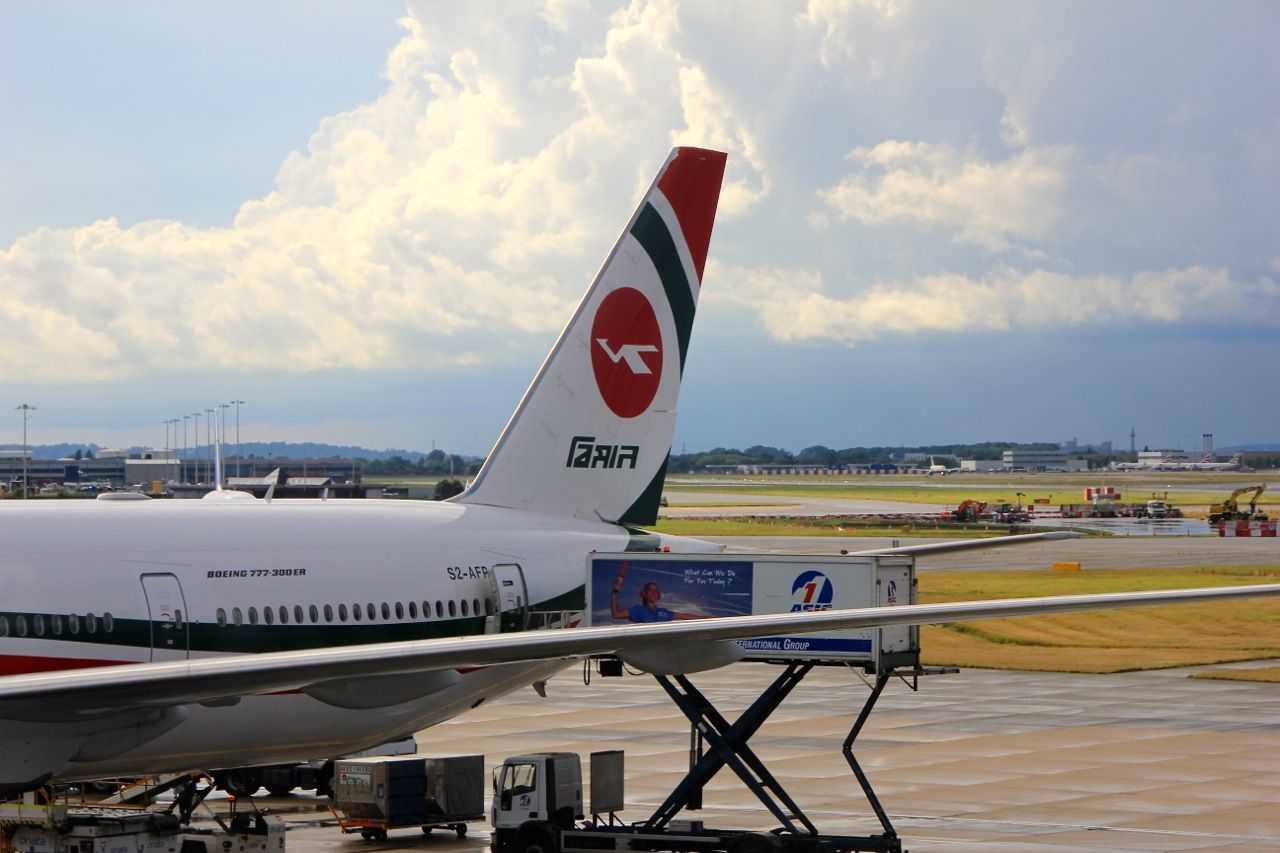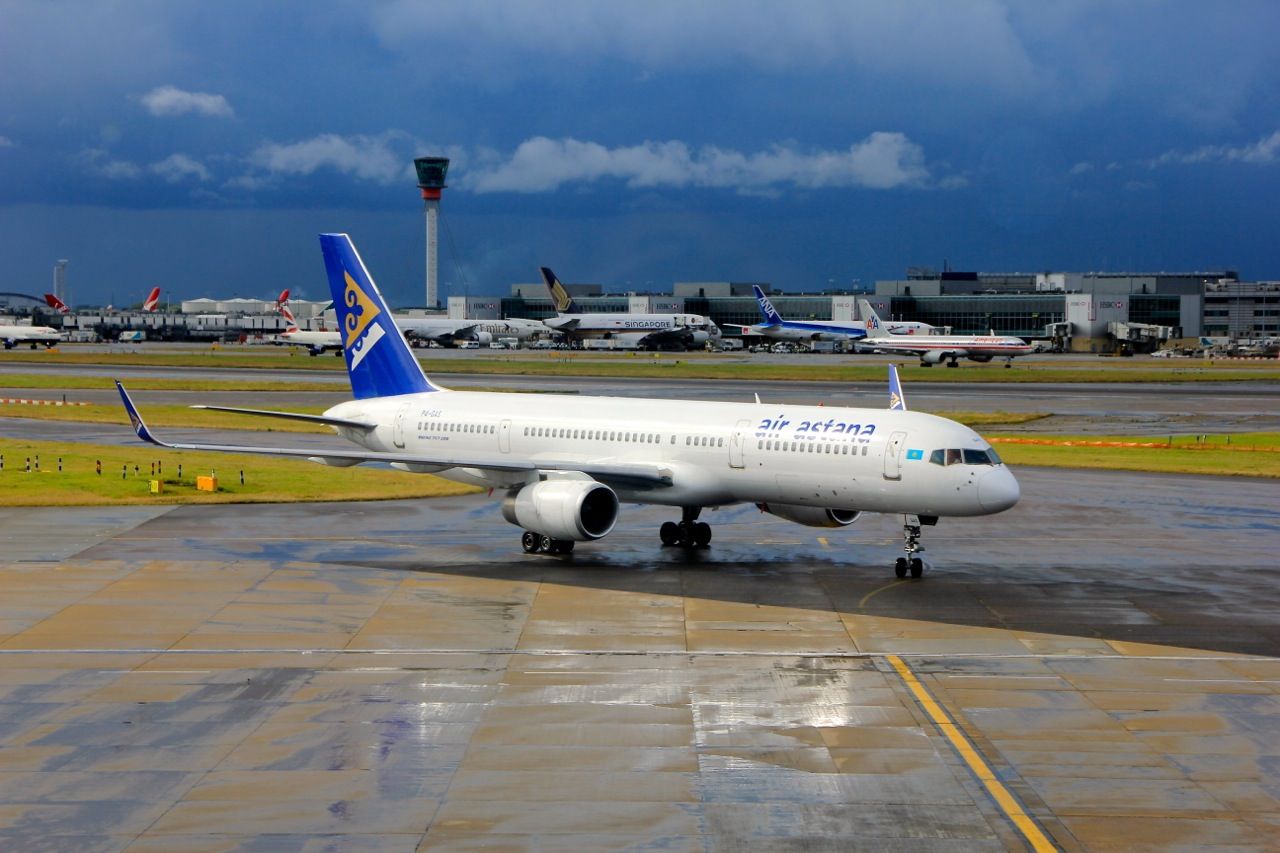 Whilst on my wonders I spotted my plane taxiing in.
Then it was off to find somewhere for some dinner. The tried and tested Garfunkel's.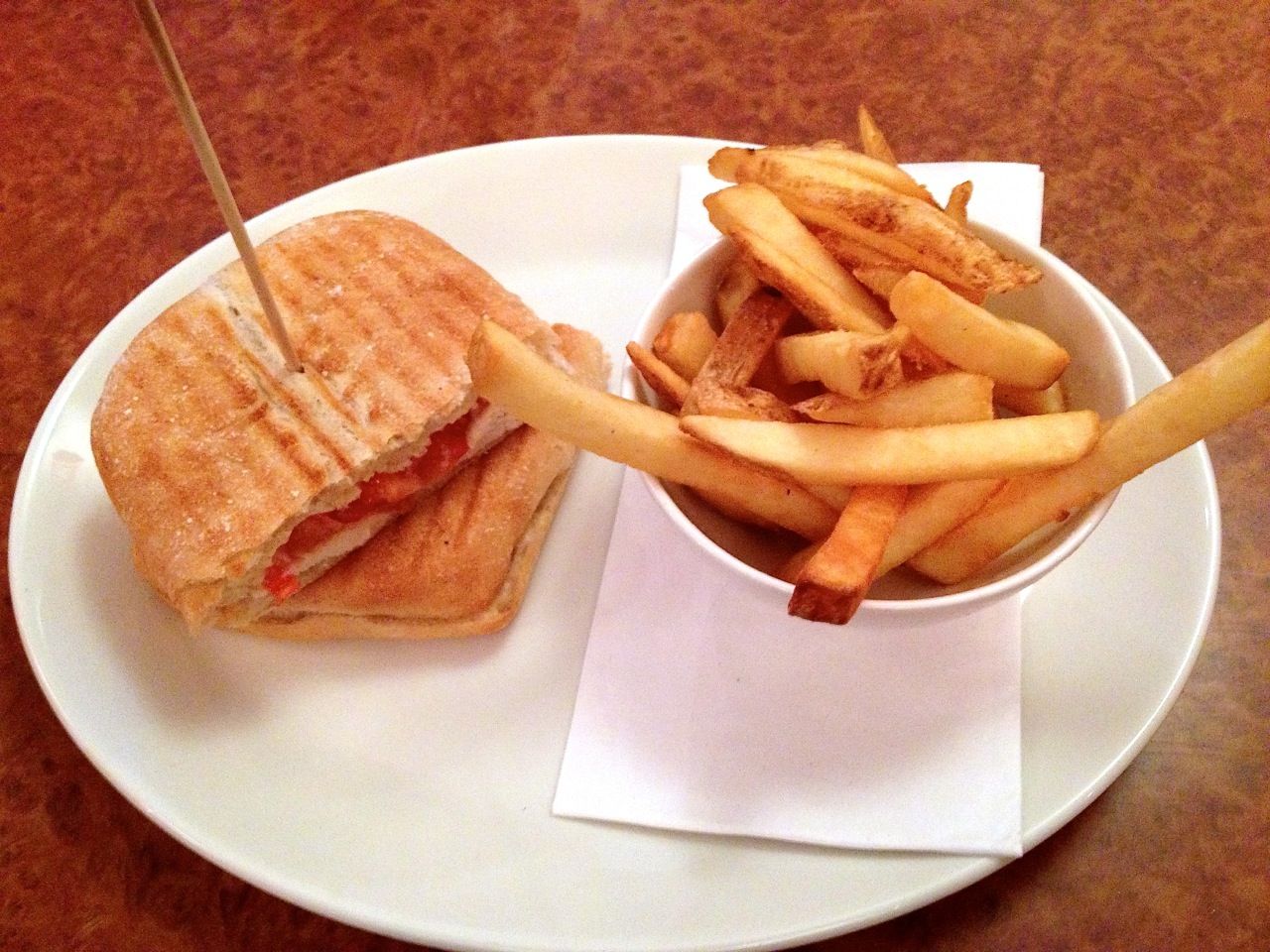 Then I headed back down to take a few more pics out of the window at the end of the terminal, as I suspected this would be where my flight would be departing from.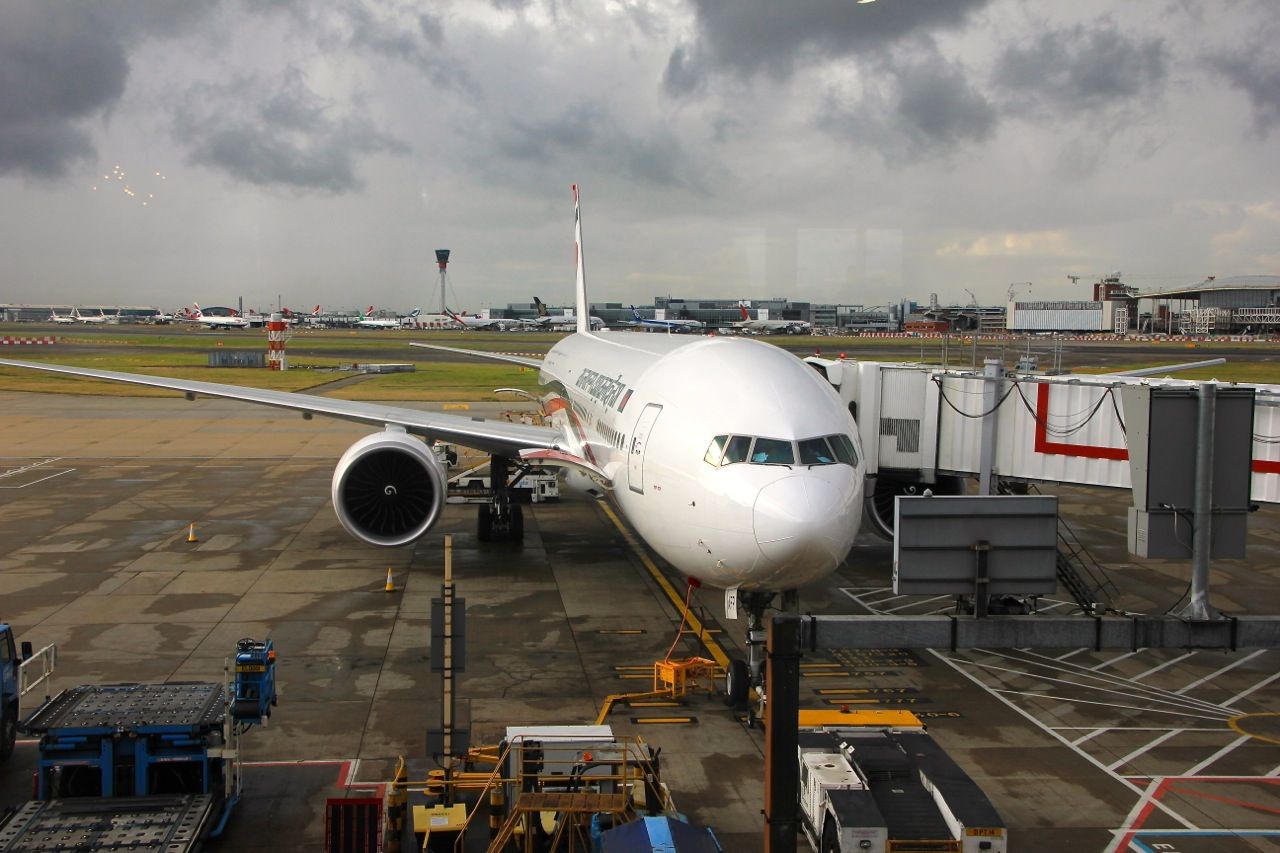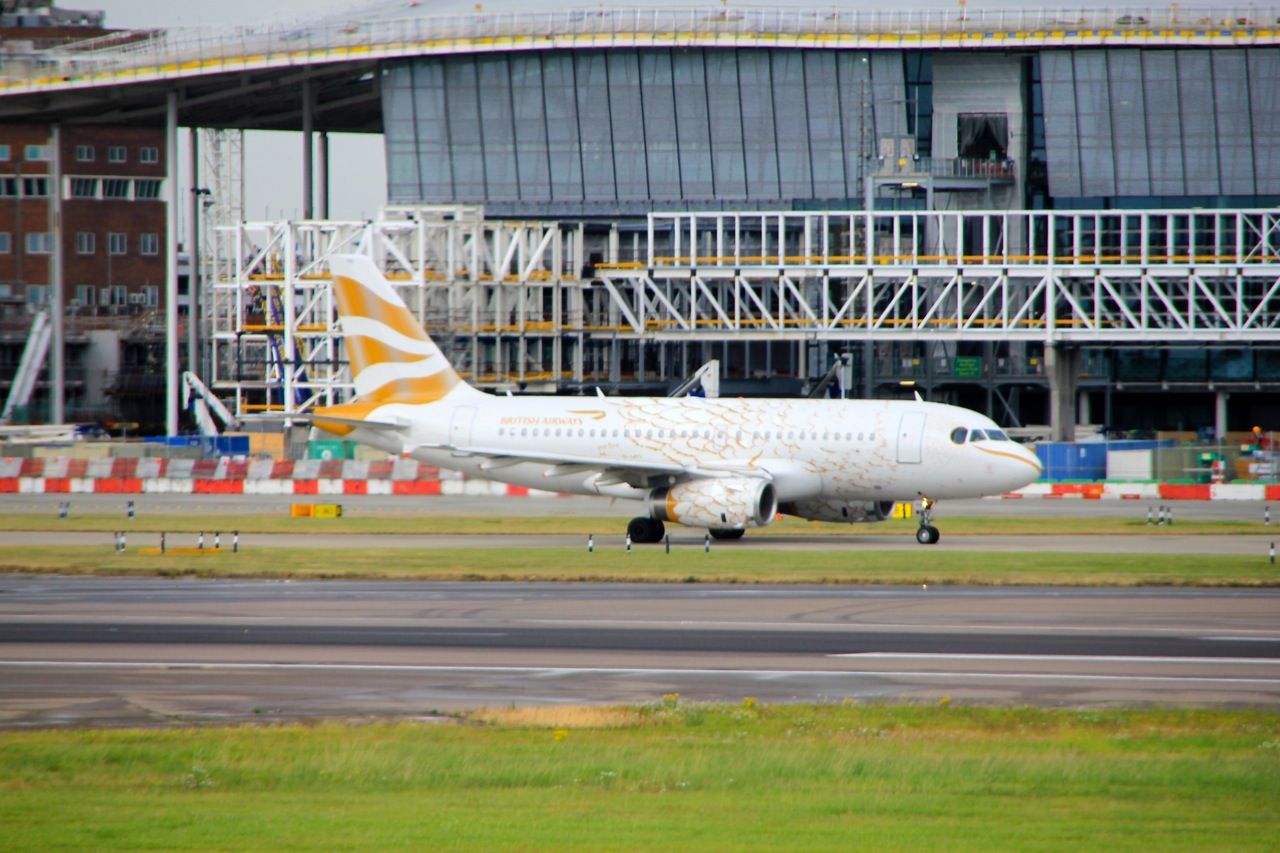 Just afterwards gate 15 flashed up. I also noticed somebody else snapping pictures and taking down numbers sat just next to me - another a.netter??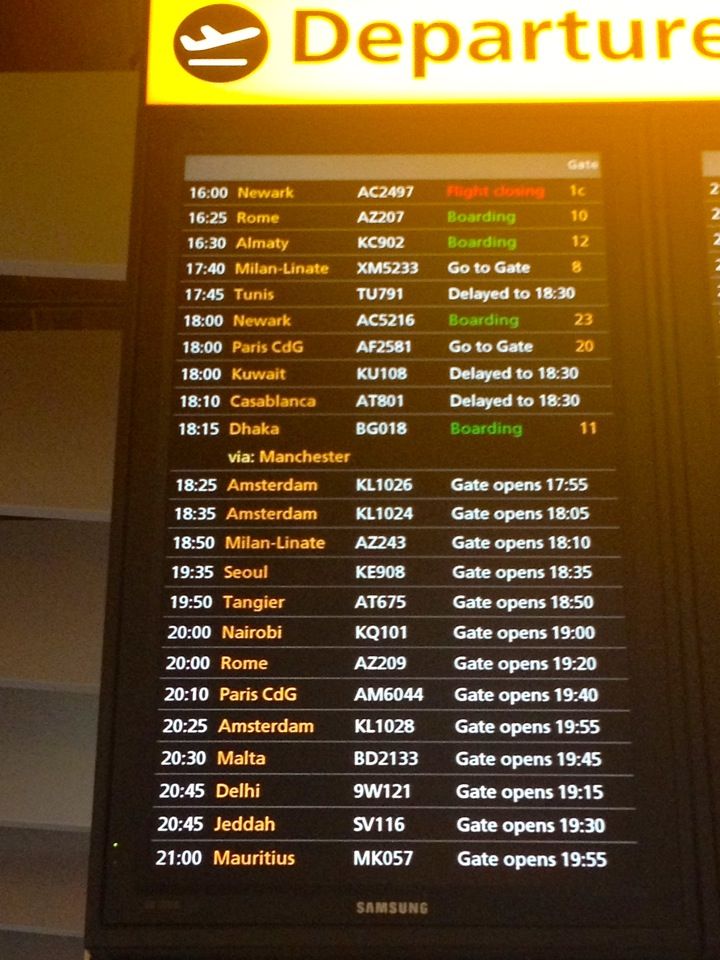 Wonder why there's 2 KLM flights within 10 minutes of each other?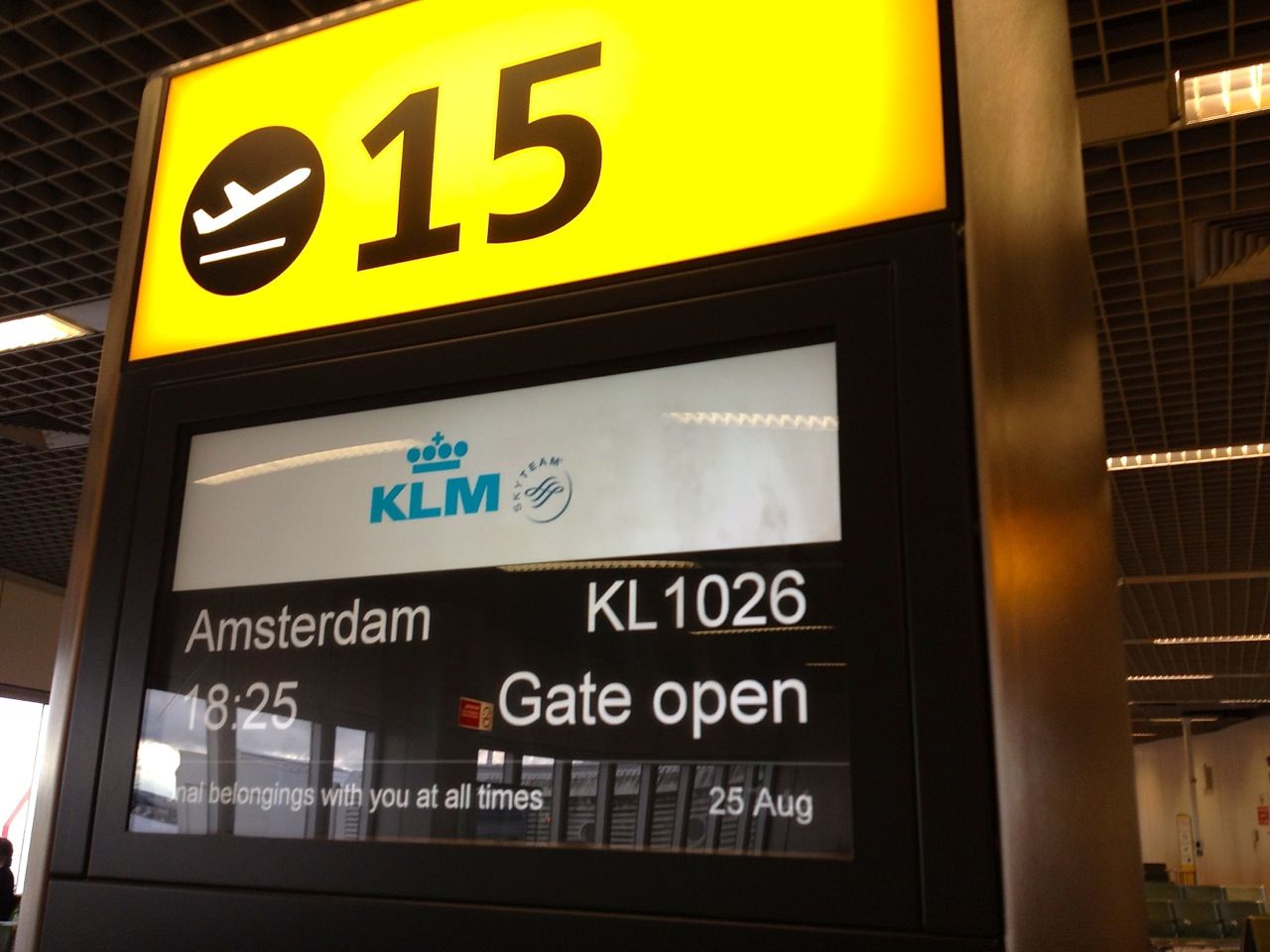 KL1026
LHR-AMS
25 August 2012
Fokker F70 - PH-KZI
Off Stand: 19:23
On Stand: 21:24
Boarding started pretty promptly at 18:00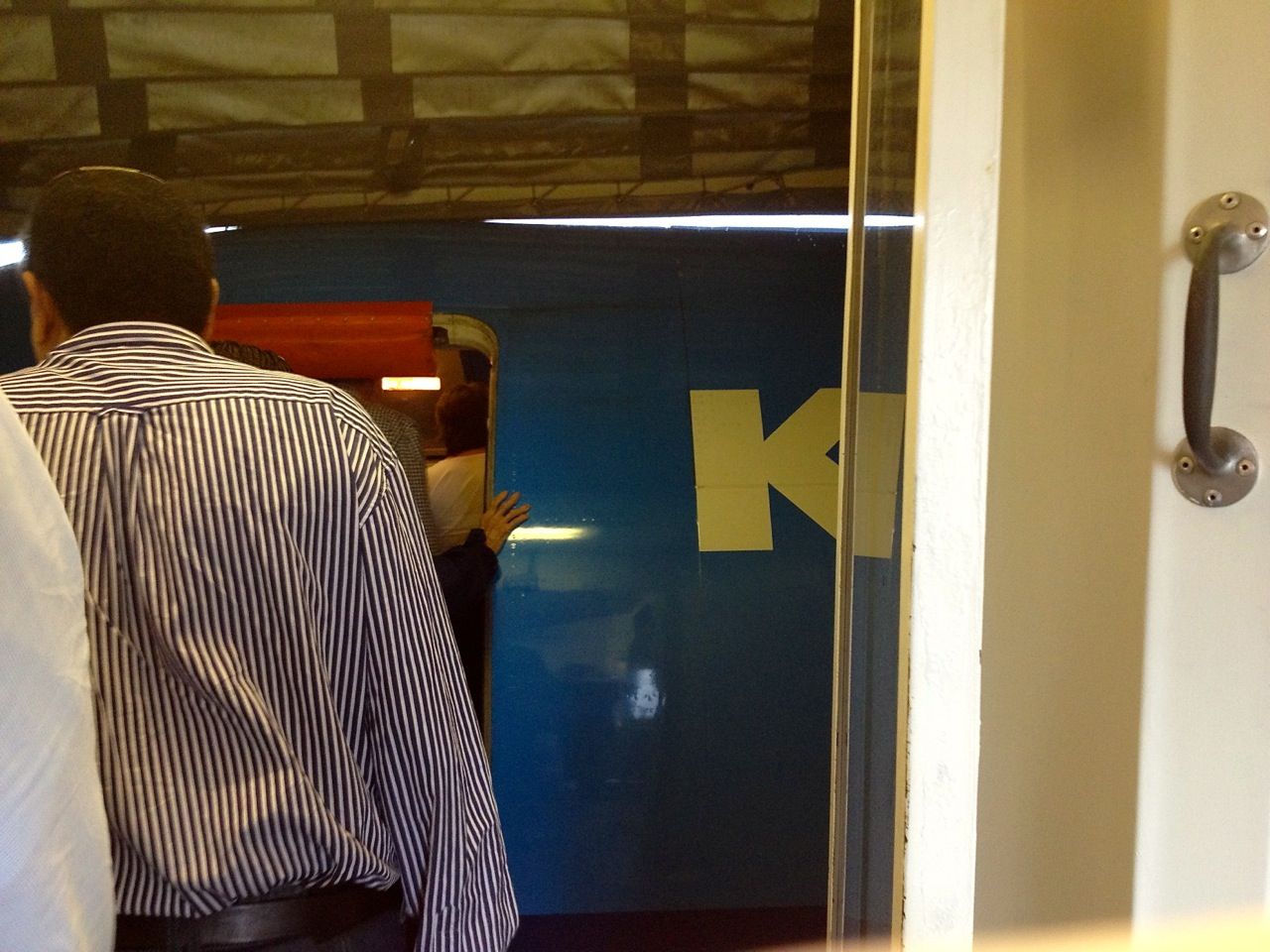 When I reached my seat, I was immediately asked by the guy sat opposite if I wanted to swap... Erm no sorry, I want the window.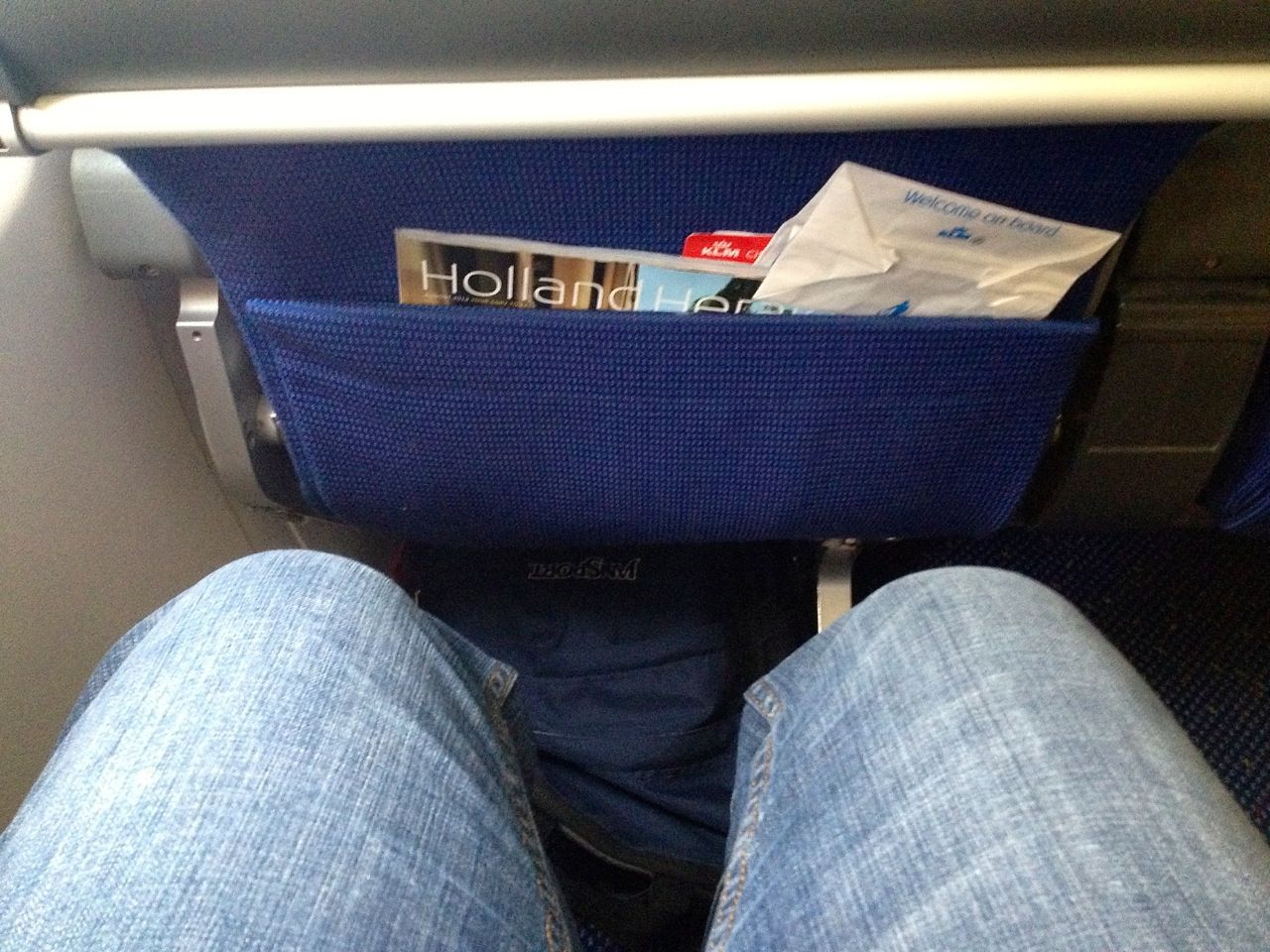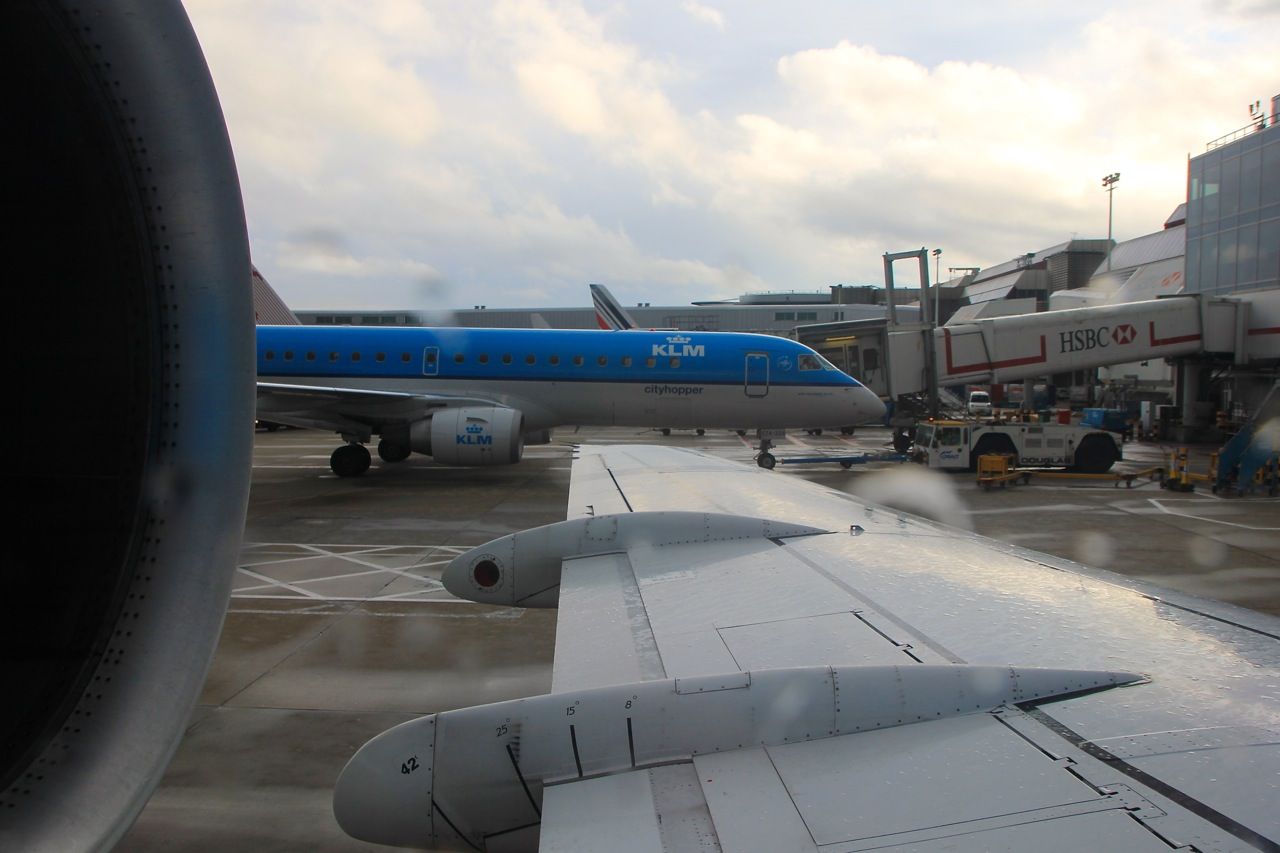 Nice Engine!
Shortly after boarding the heavy rain that had made an appearance earlier re appeared.
At 18:25, the jet bridge pushed back and the captain came over the PA, first making an announcement in Dutch and then in English. And unfortunately the news wasn't good. We were all ready to go however due to the severe weather Heathrow was closed for the next hour, so all we could do was wait. And once we were underway, there was likely to be more delay due to the backlog of departures. Oh well, guess there's nothing that can be done except wait.
Much like Gabriel did on his way back from Glasgow
. Although unlike Gabriel's trip back from Glasgow, the cabin crew were nowhere to be seen, which was a little annoying as I was getting quite thirsty.
It seemed as though everybody was in the same situation however as our neighbor was also sat at the gate, with it's jet bridge detached.
The load seemed pretty high - after initially having a seatmate, they moved further forward and I couldn't see any other spare seats, although I think there may have been a few in business class.
Shortly after, another KLM Fokker F70 pulled in alongside - funny, as when I booked this flight it was 737's all day except this flight, and yet the previous flight was operated by an E190.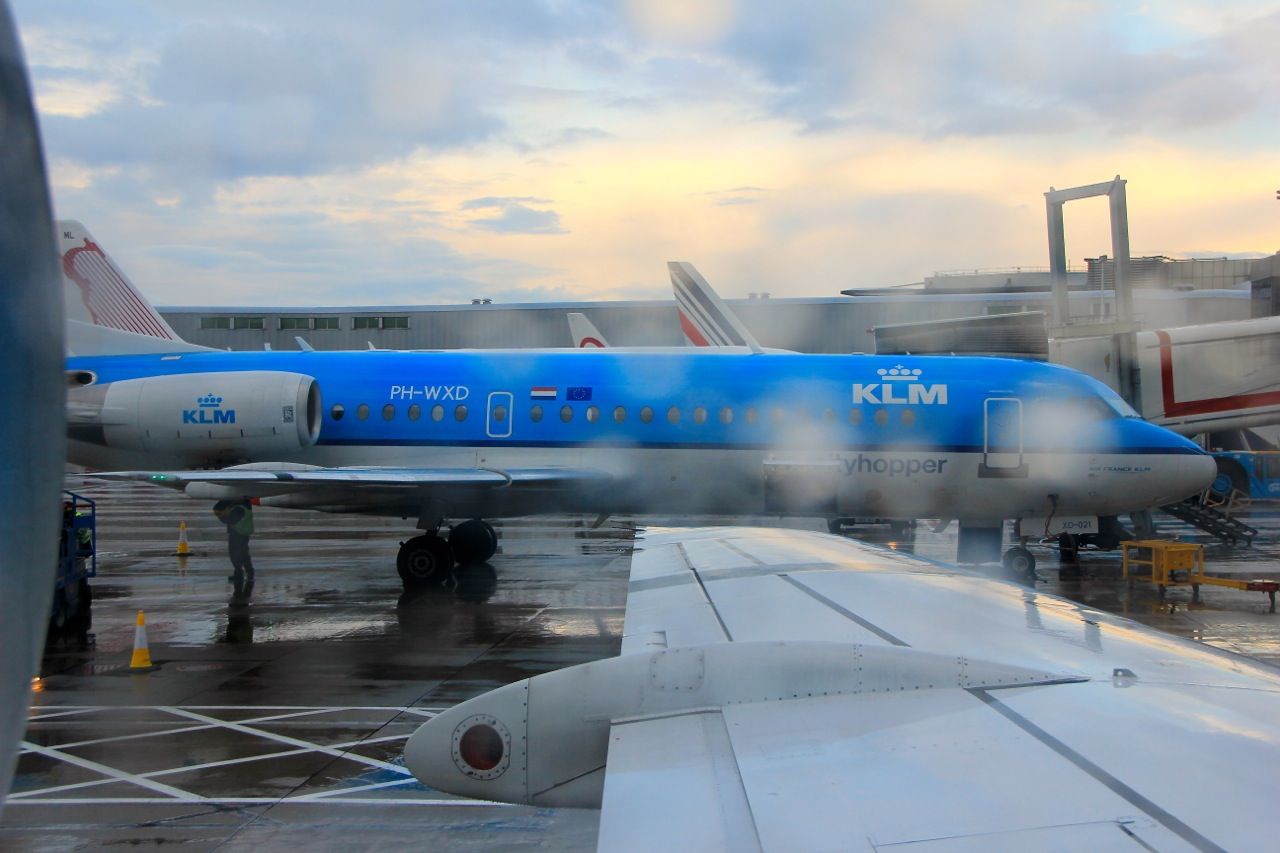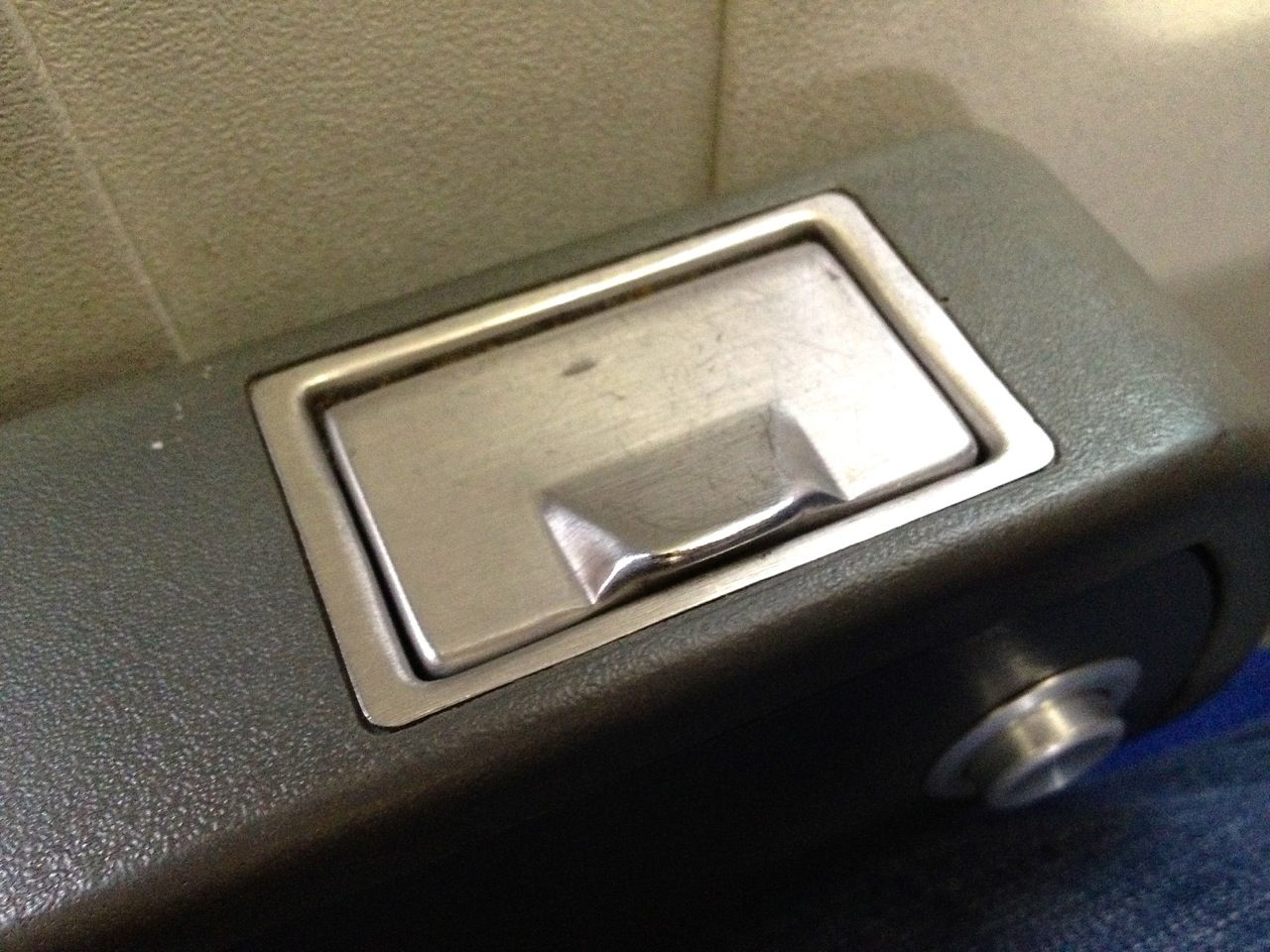 Showing its age!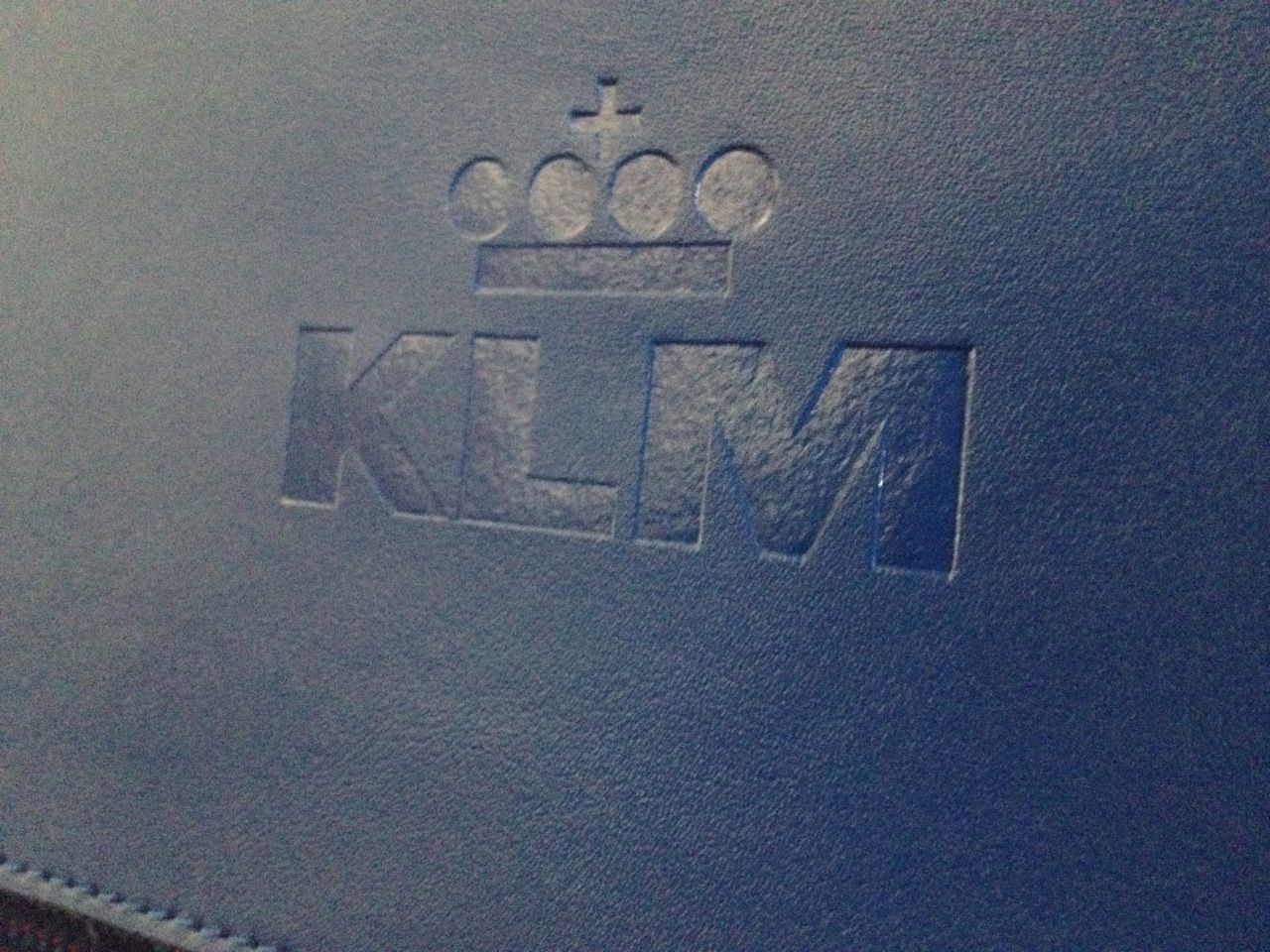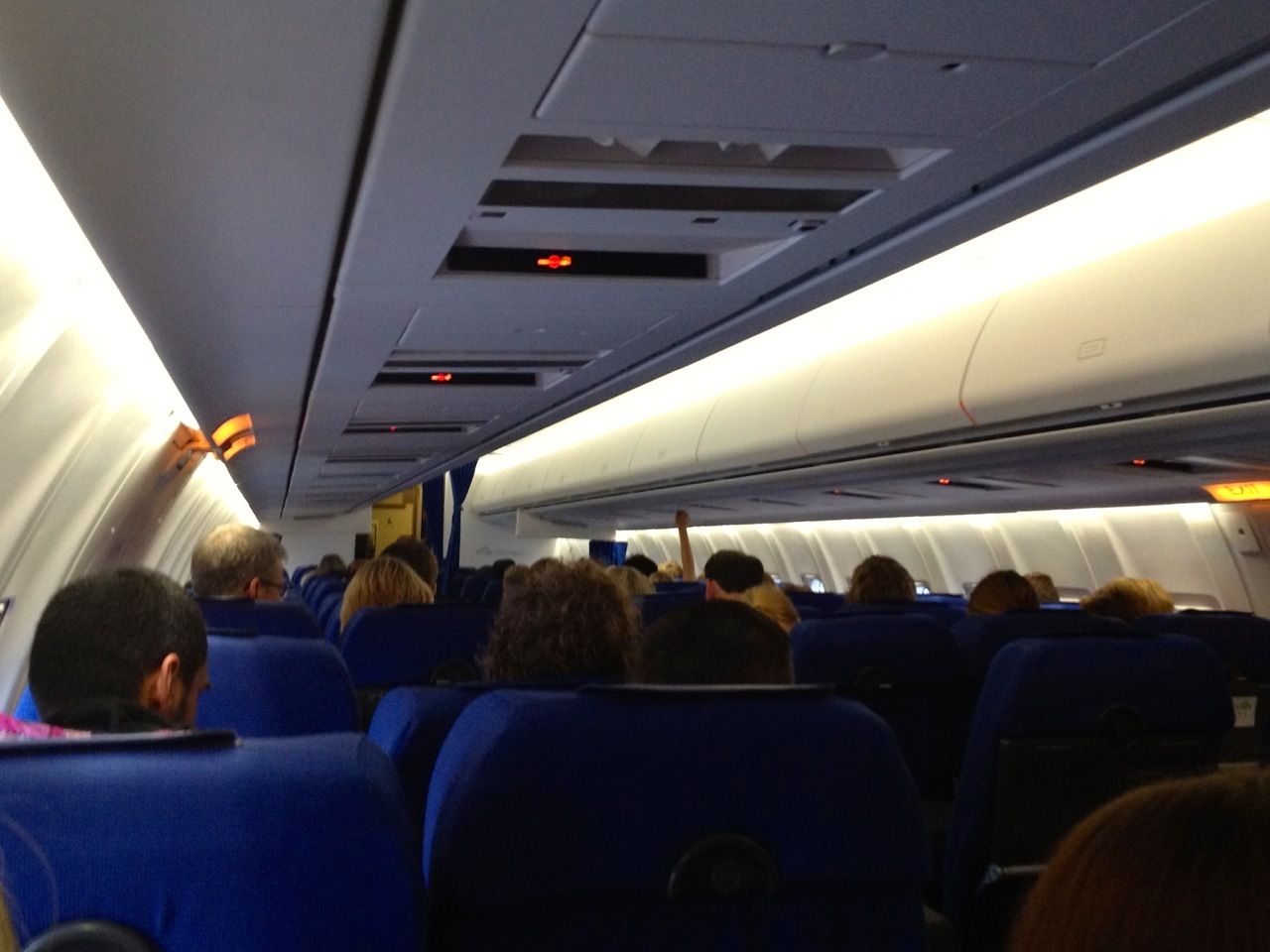 At just past 19:00 local the captain appeared at the front of the cabin to make an announcement. It was first in Dutch then in English. Again it wasn't good news. He firstly apologized for the delay, and followed up by saying that things were going to get more interesting still. We had been delayed by a further 50 minutes and therefore the current crew would be out of hours by the time we were airborne. Although, he followed up by saying that luckily the crew of the F70 that had just arrived next to us would be taking over this flight shortly. However there was still a long delay - although apart from the brief pour down nearly an hour before, the weather had brightened up - so not too sure why the weather was still being blamed?
Not long after, the relief crew boarded and the original crew left. Luckily they were a bit more pro-active and handed out water to everybody
At just after 19:15 local, the English captain came over the PA and said we had just been given clearance to push back and start - phew! Not too sure where the extra 50 minutes the previous captain mentioned came from but it now seemed we were back to the original hours delay. Cruising altitude was given as 24,000 ft. and a flying time of 45 minutes was also given. He also was very apologetic about the delay and that the crew changing had no bearing on this flight whatsoever – it just made things easier for KLM operations to do things this way round. Although I'm wondering what happened to their original flight? Did our original crew have enough rest in the 2 hours or so to be able to take it back?
And at just after 19:20, we pushed back. The engines were started, and we made a quick taxi out to 27L, and pushed our way to the front of the queue. At just before 19:35 we were off into some dodgy looking skies. To be honest being sat at the back of this little Fokker wasn't as loud as I was expecting.
Take off Video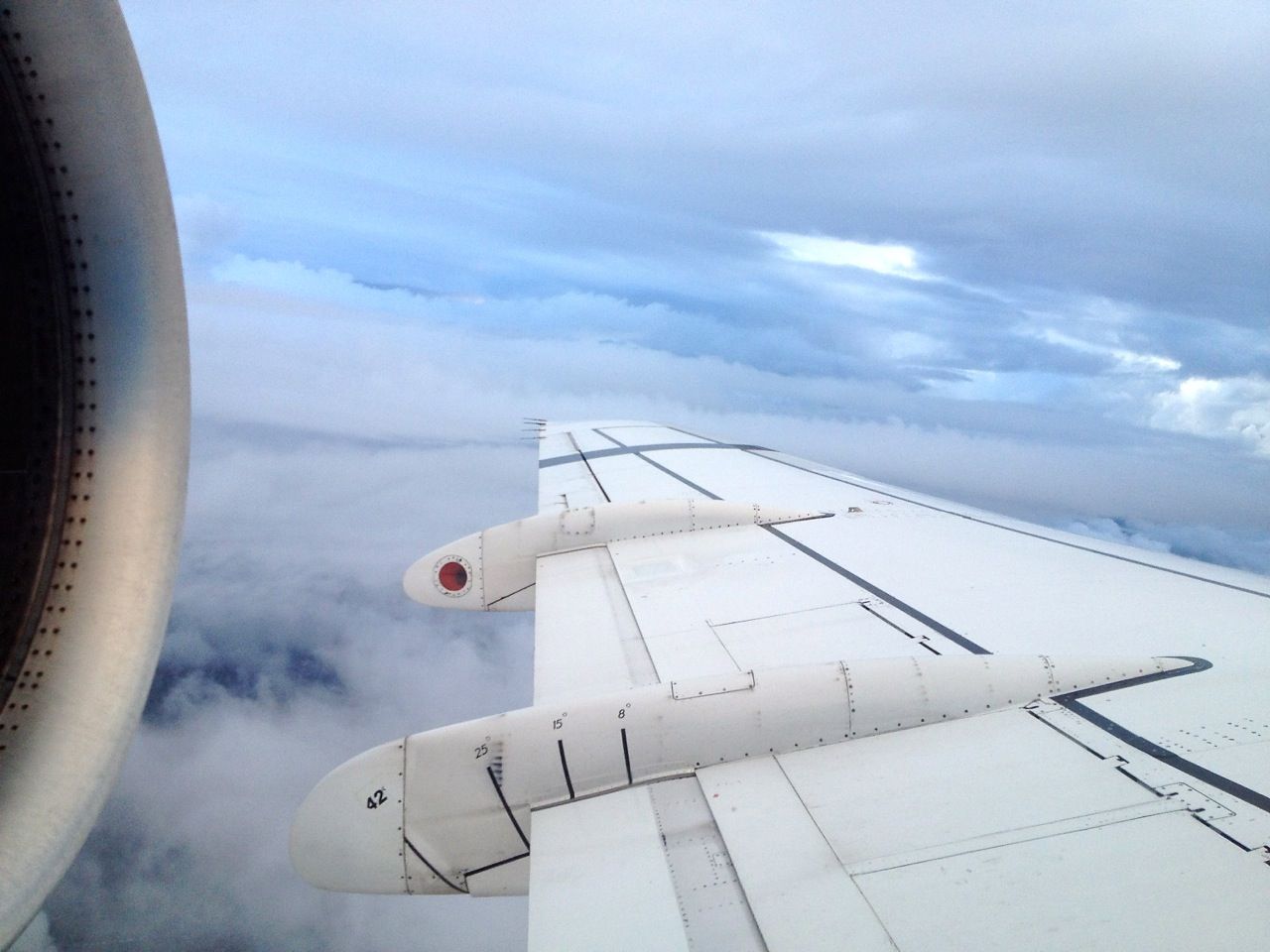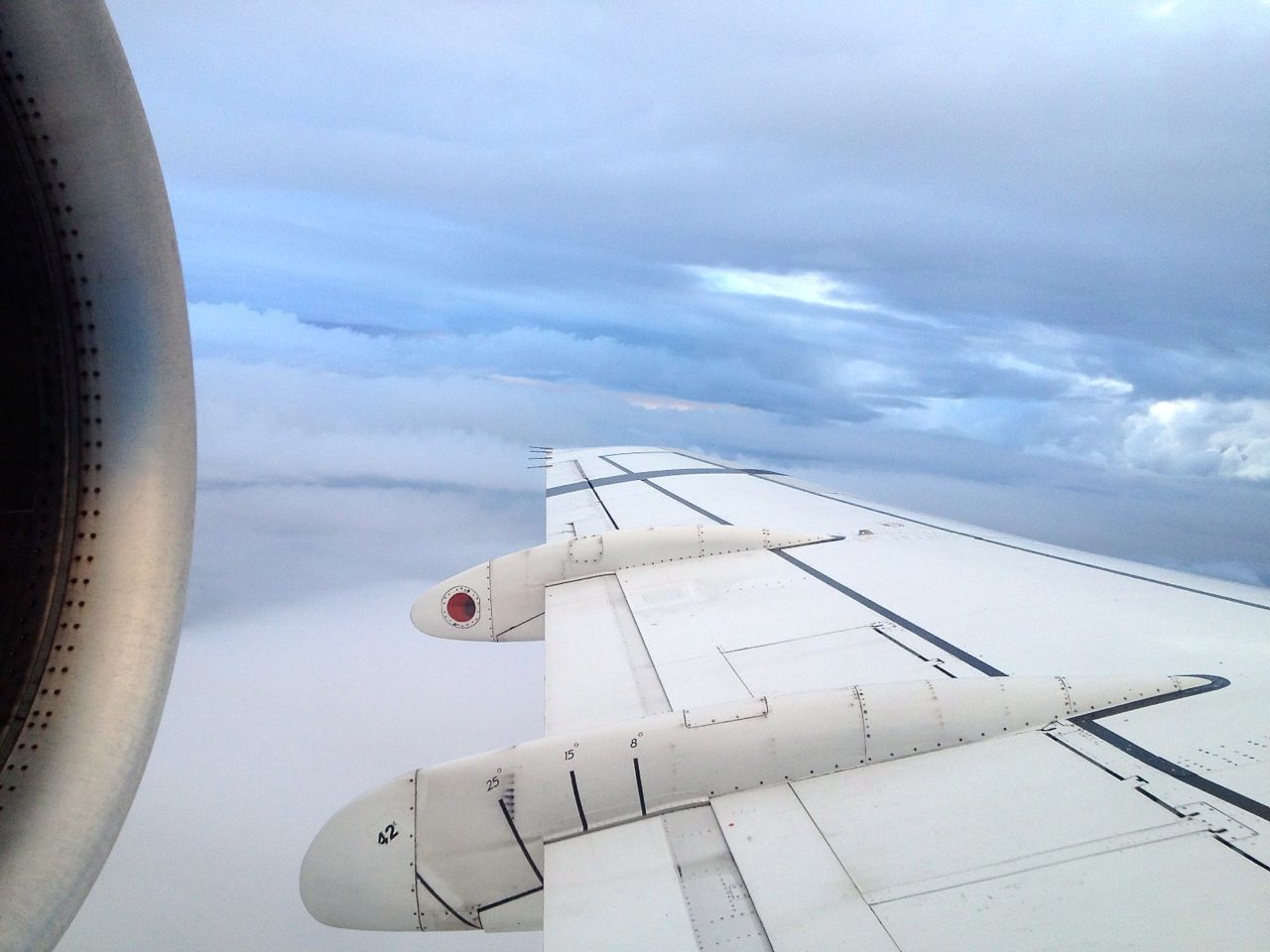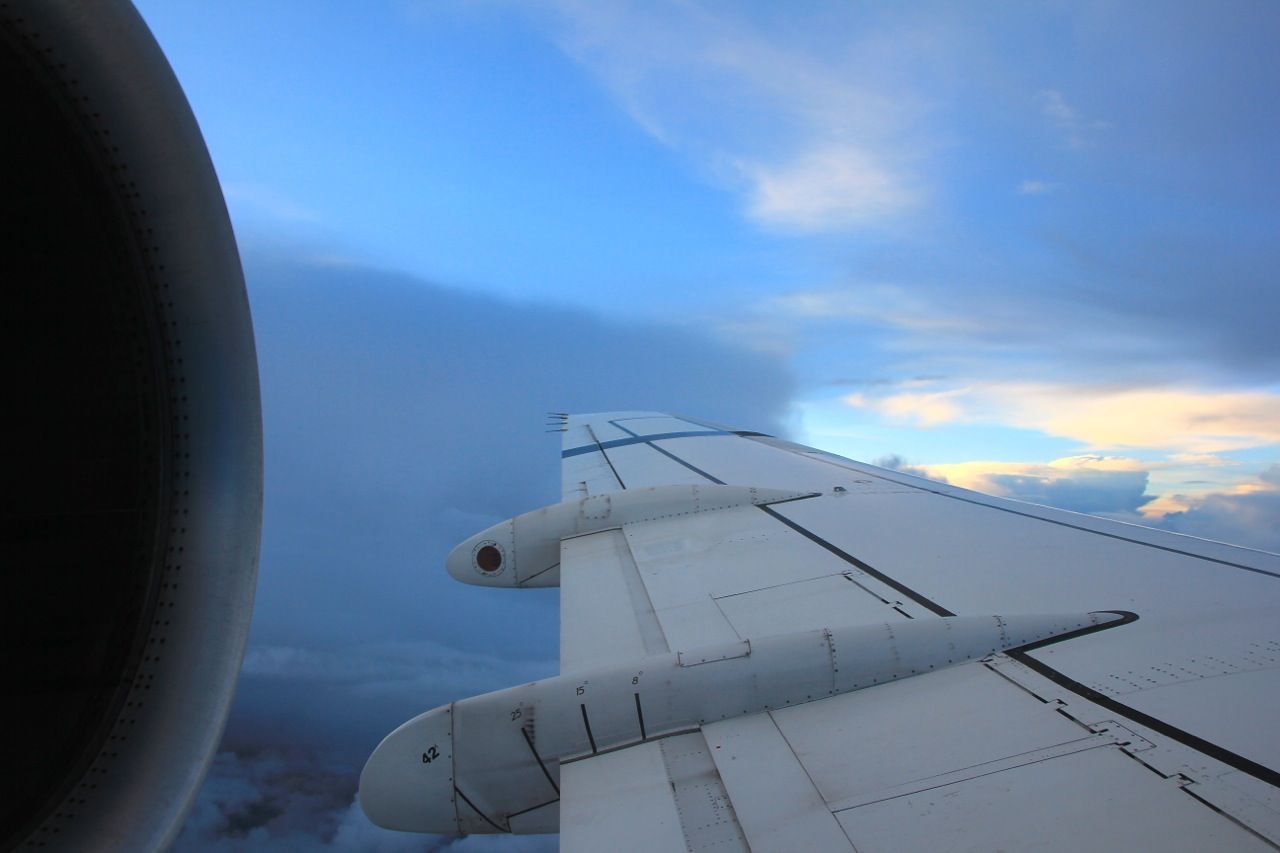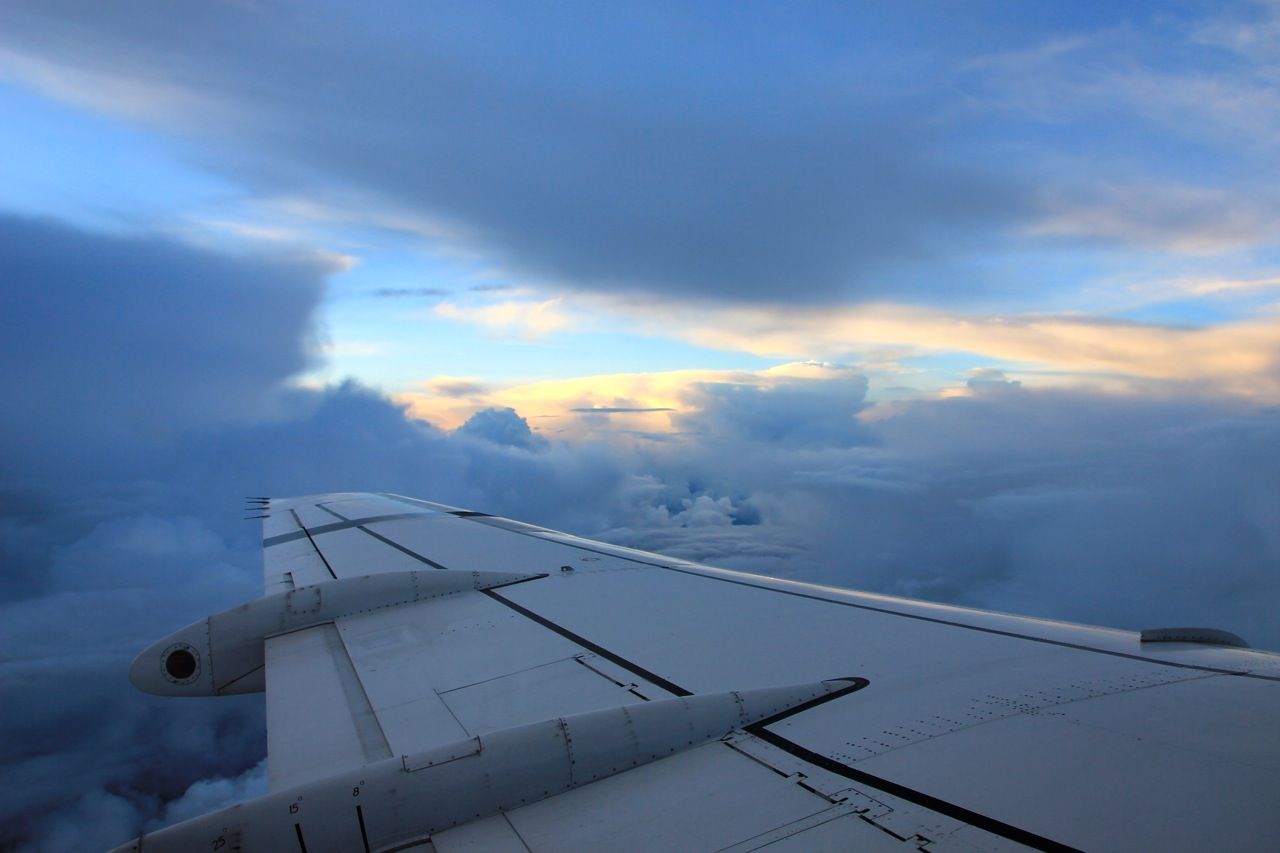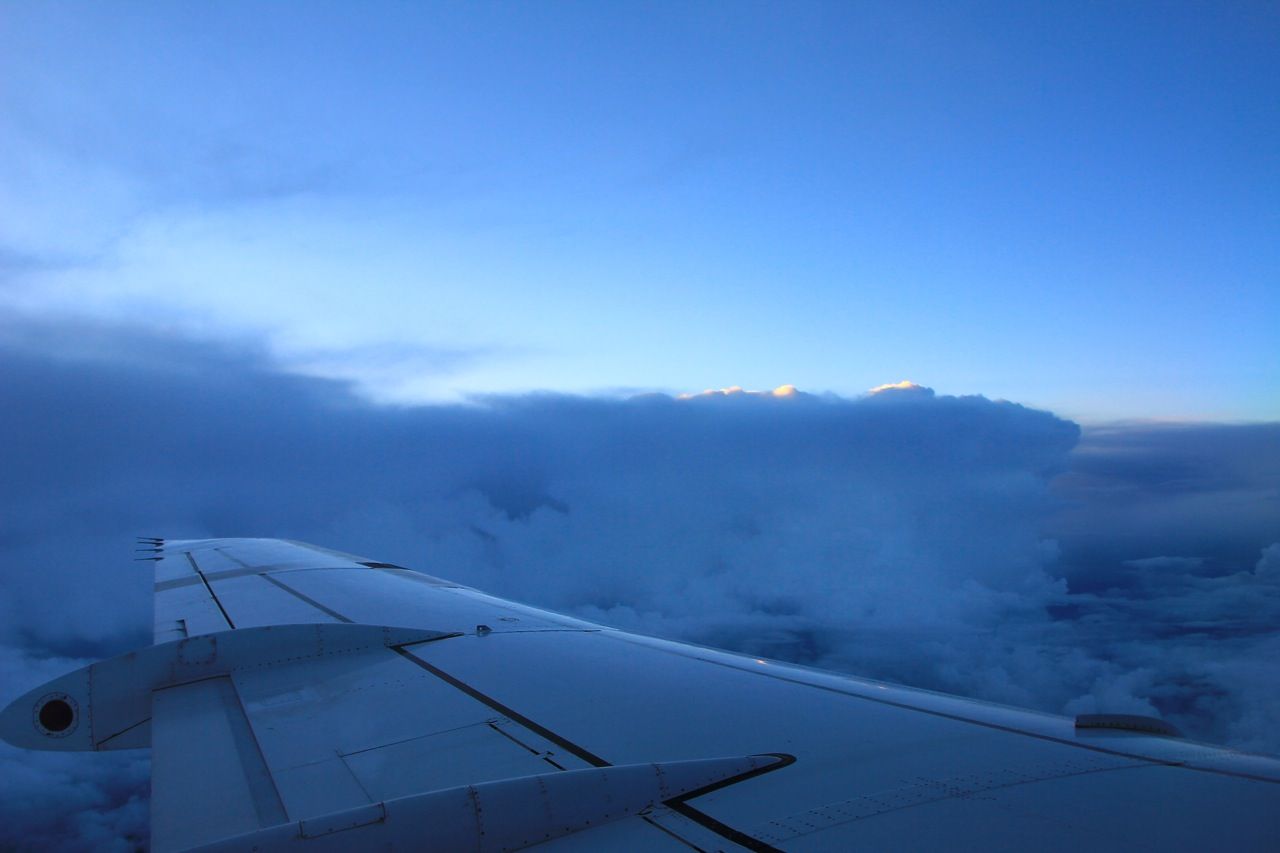 The cabin crew seemed a little slow at getting the service started. In fact I was having my doubts weather we would be getting any service at all due to the short flight time. I did see a couple of trays of goodies go towards the front eventually however so I remained optimistic!
Eventually the 'meals' were handed out. I asked for a Sprite but was told they only had Coke, Tea, Coffee or orange juice on board. So I elected for a coke instead.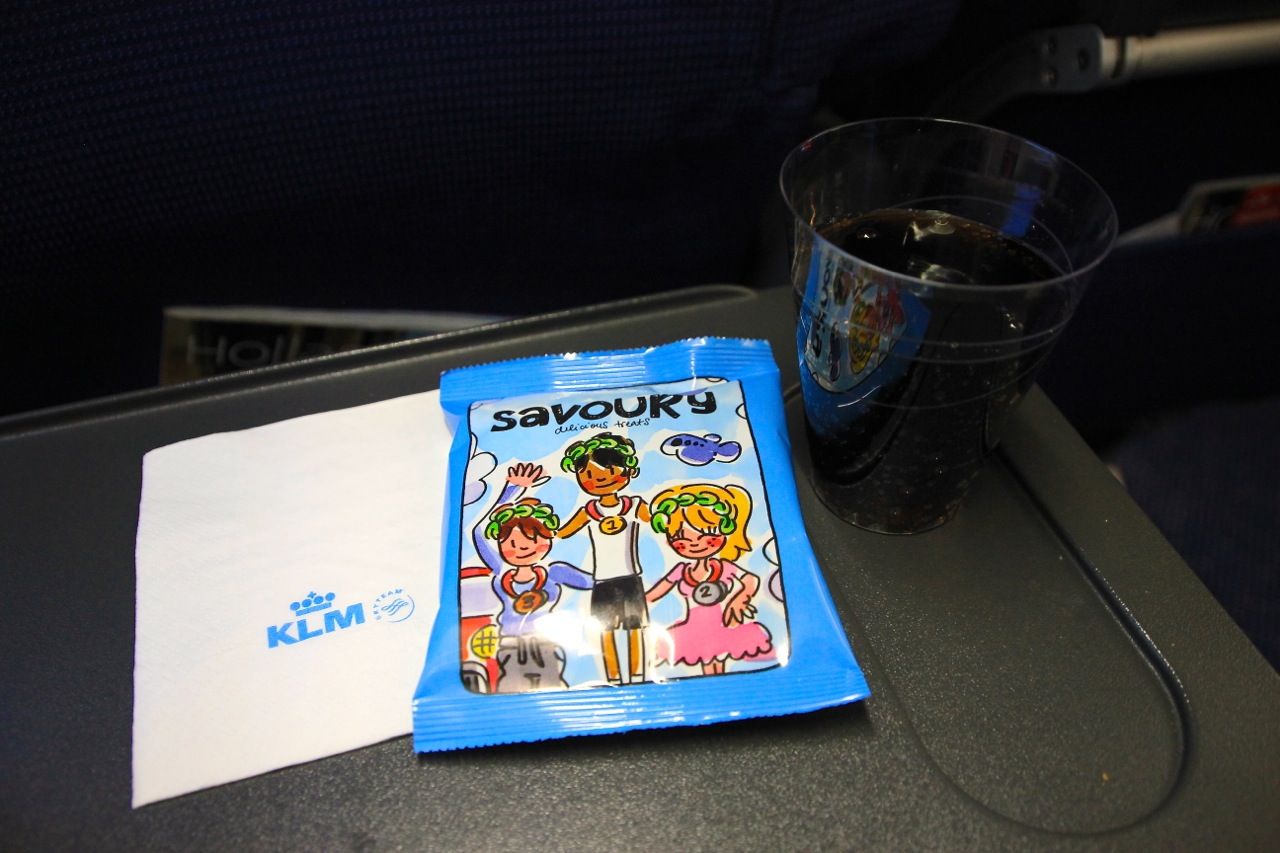 Then it was time to descend. Due to the bad weather, this flight was much like my flight between Glasgow and Belfast last month - entirely in the clouds. I did manage a couple of snaps however.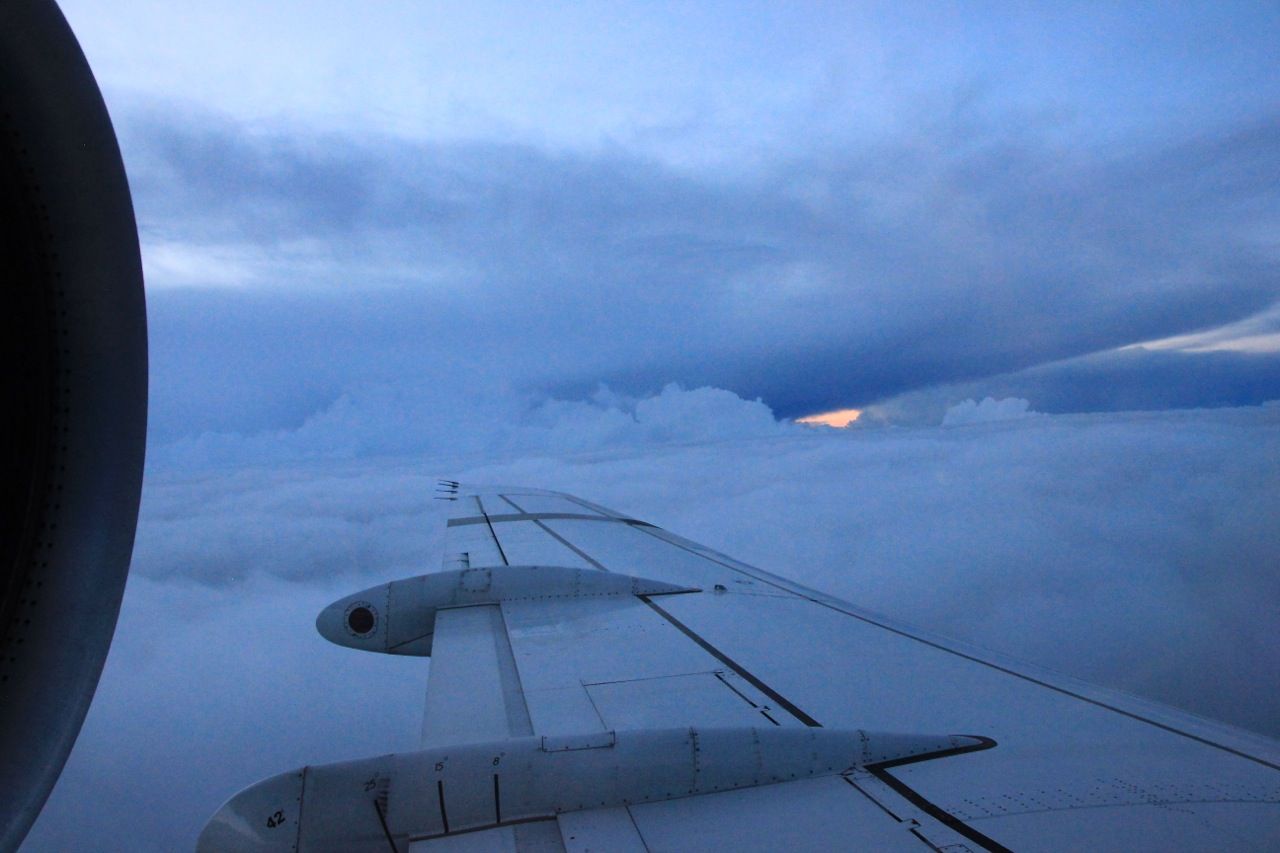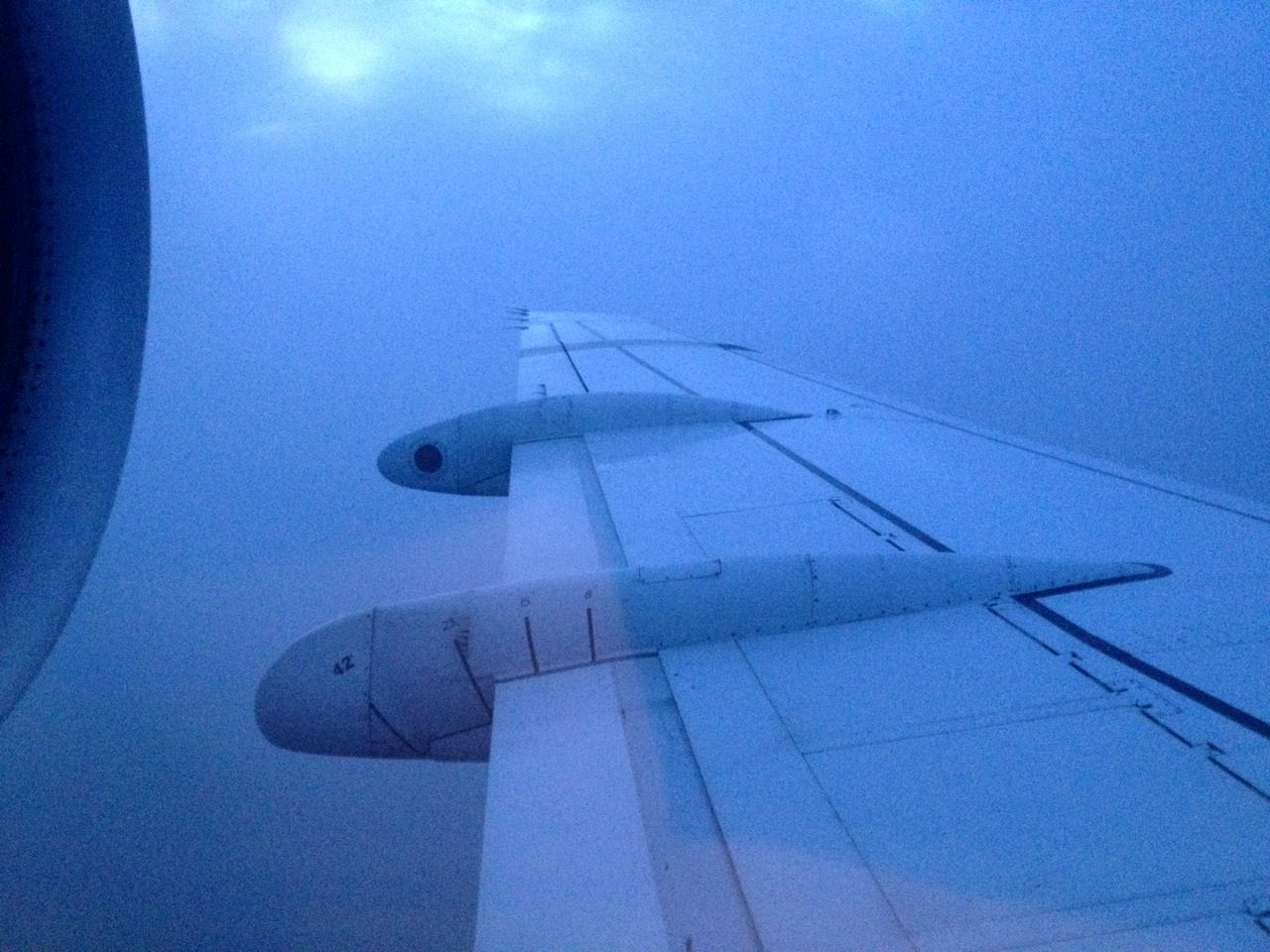 Descent into Schiphol started at 19:56 UK time, and things got a bit bumpy. I guess the weather in Amsterdam wasn't any better than in the UK.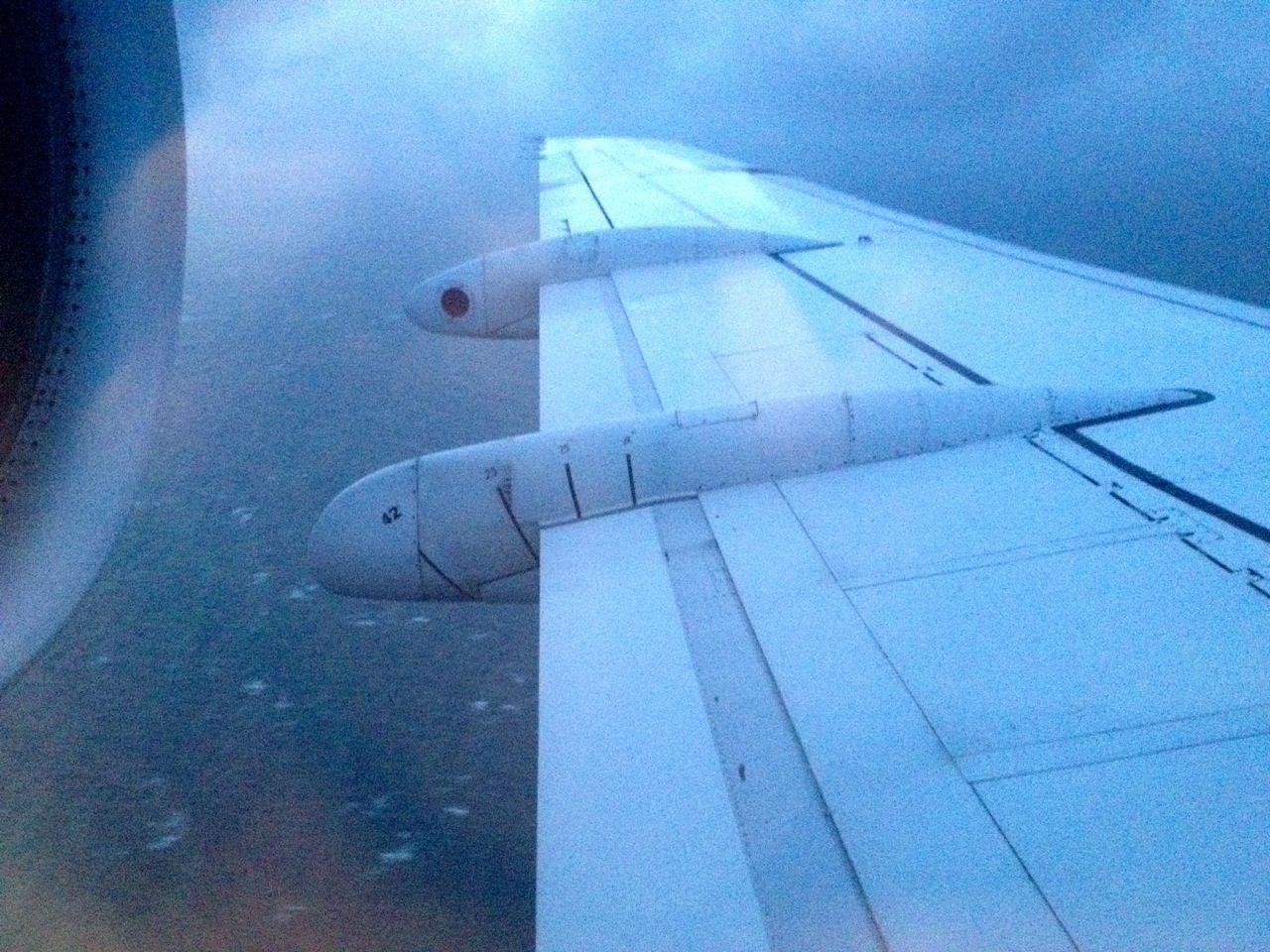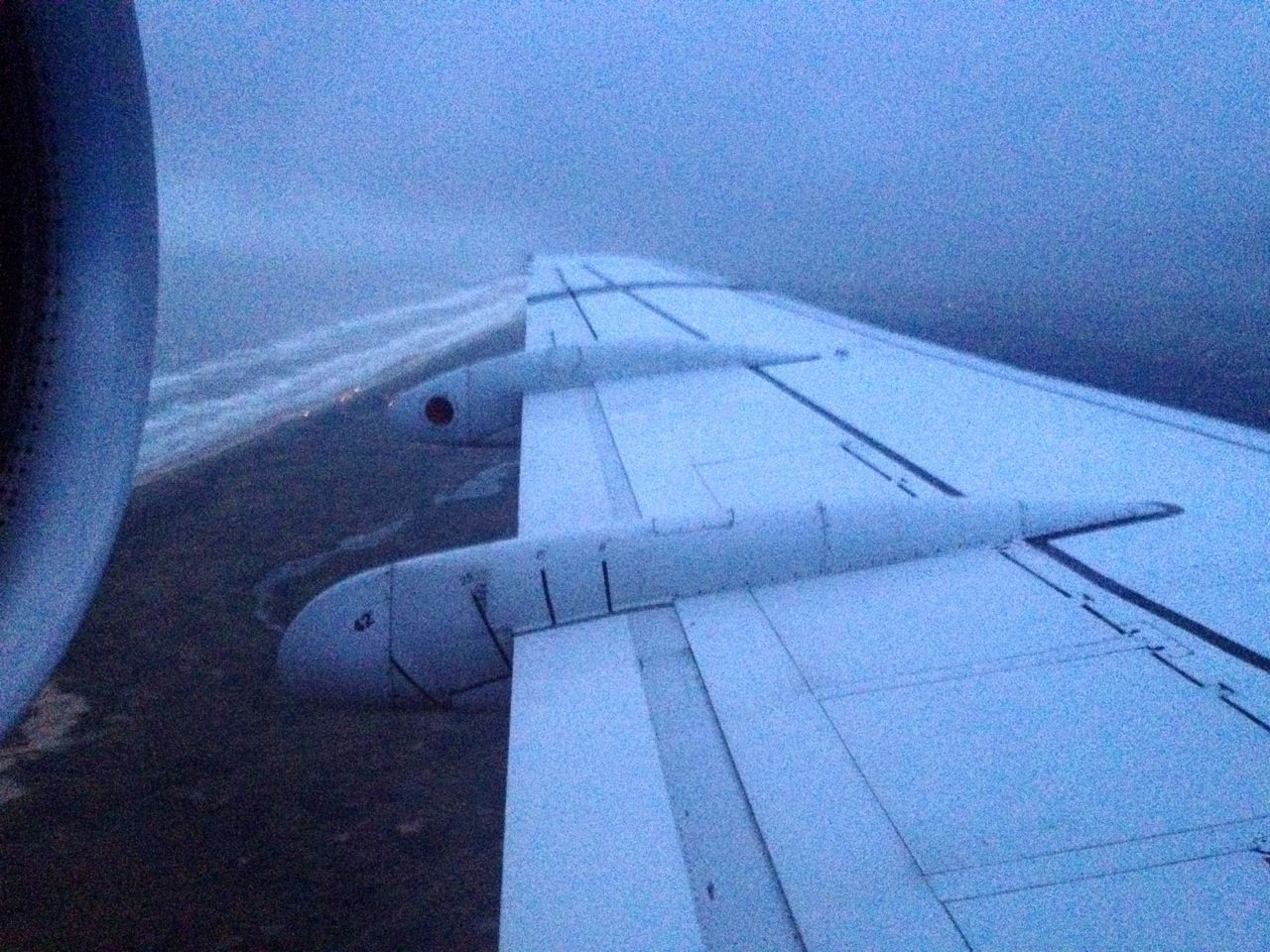 The Dutch first officer confirmed this a couple of minutes later and confirmed we would be landing on the Polderbaan in around 15 minutes.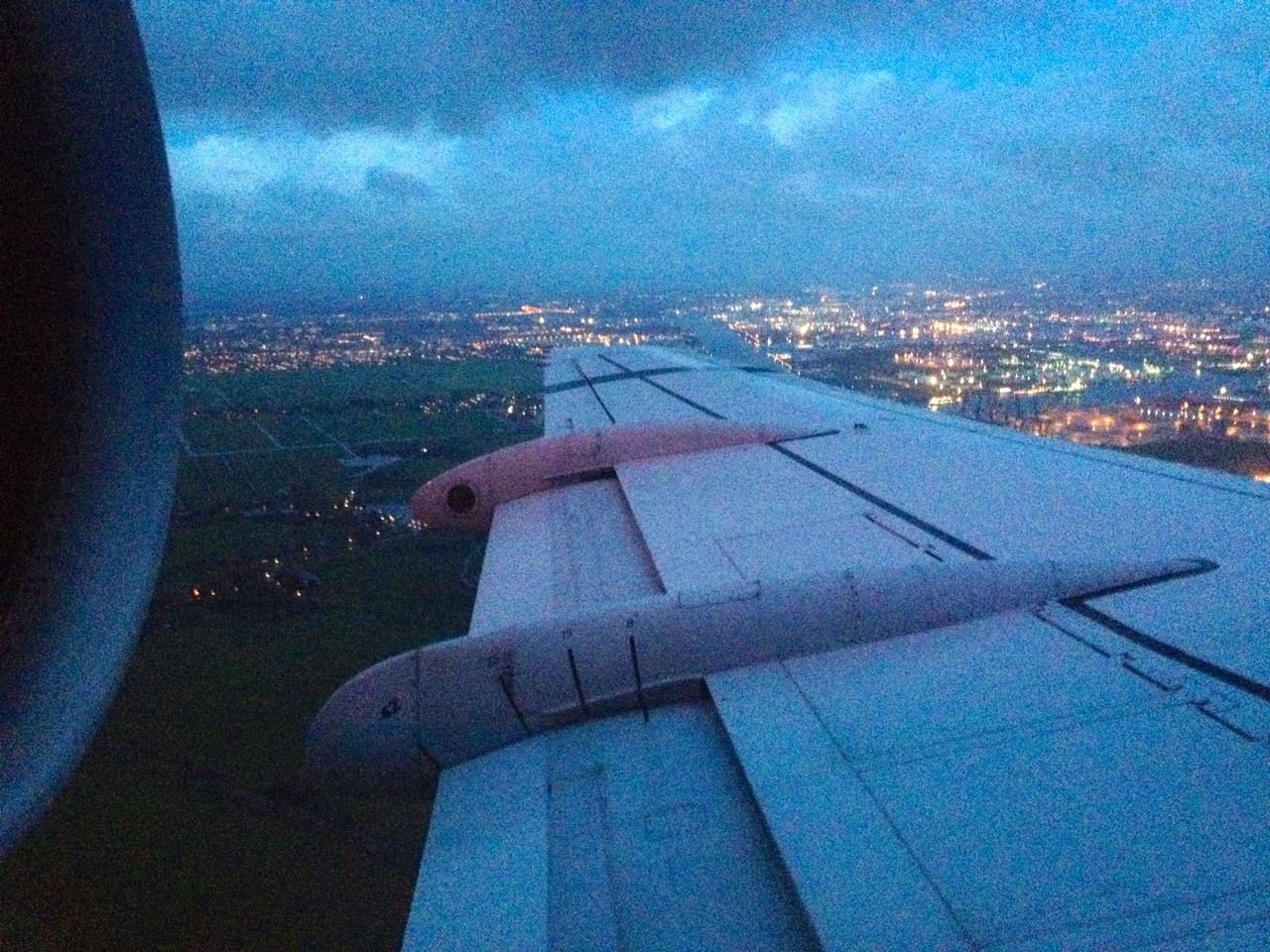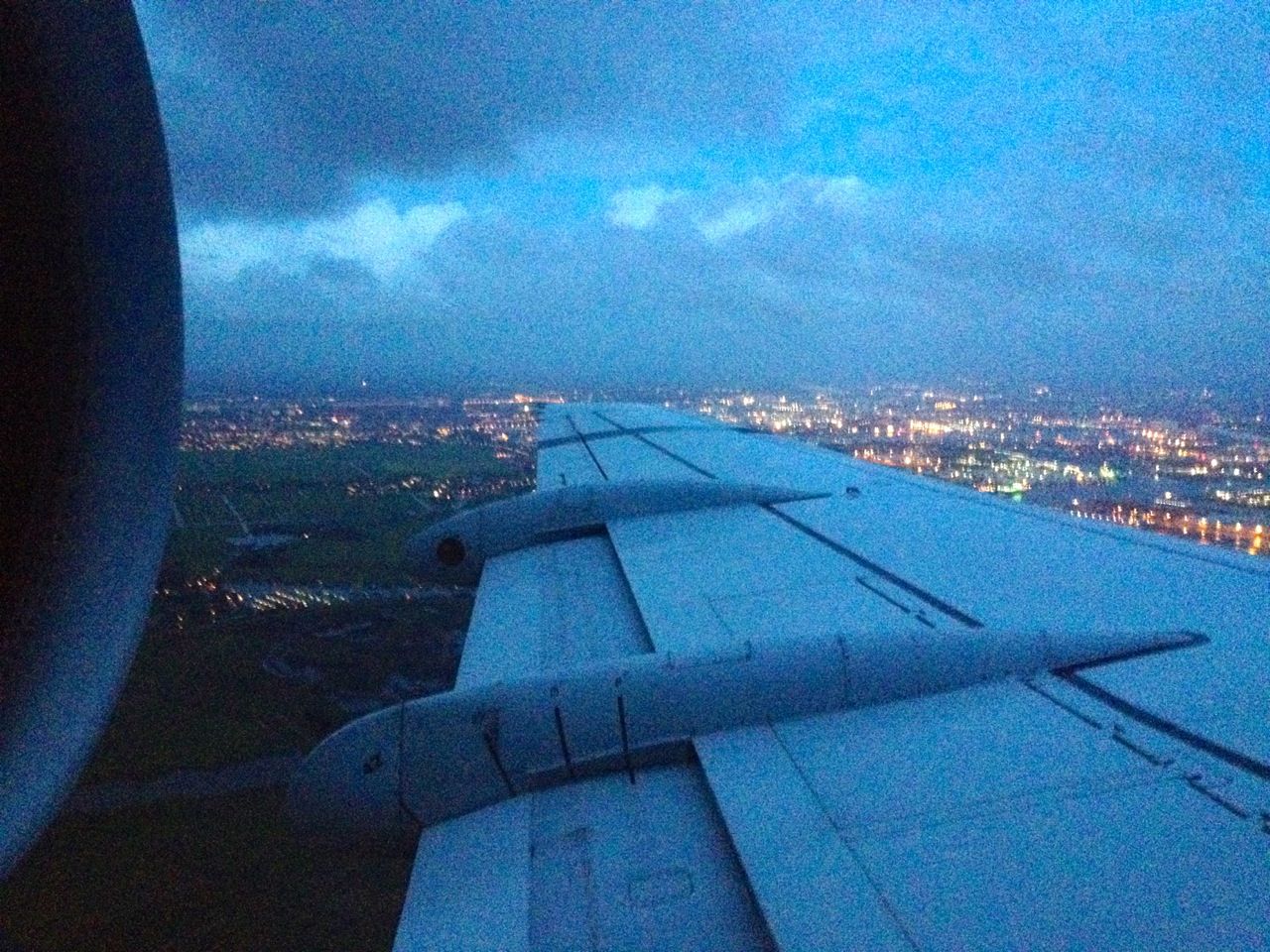 Landing Video
Landing was at 21:15, and it was probably one of the smoothest I've experienced. There was no bump at all. Following this was a lengthy taxi in to the Fokker farm.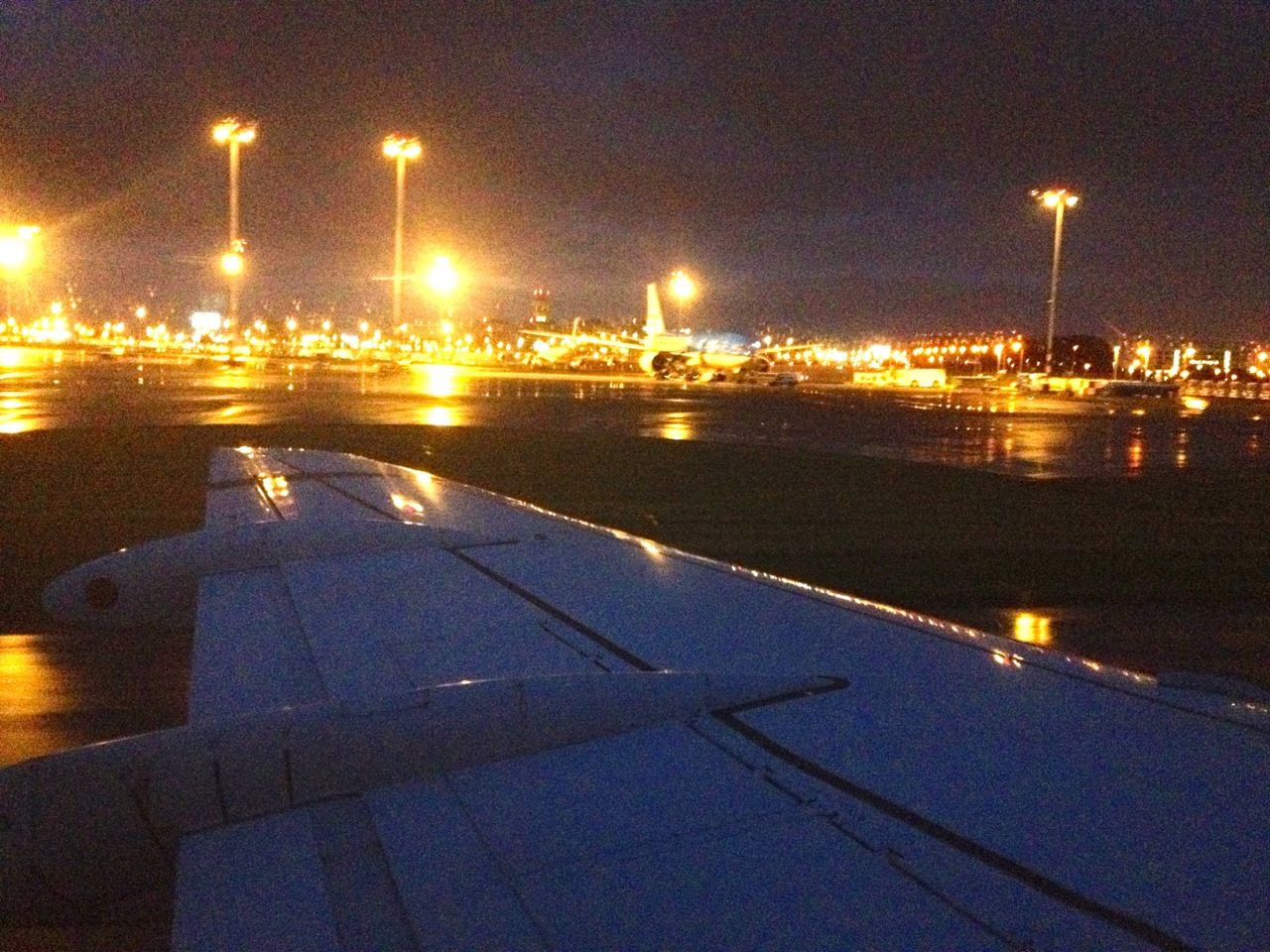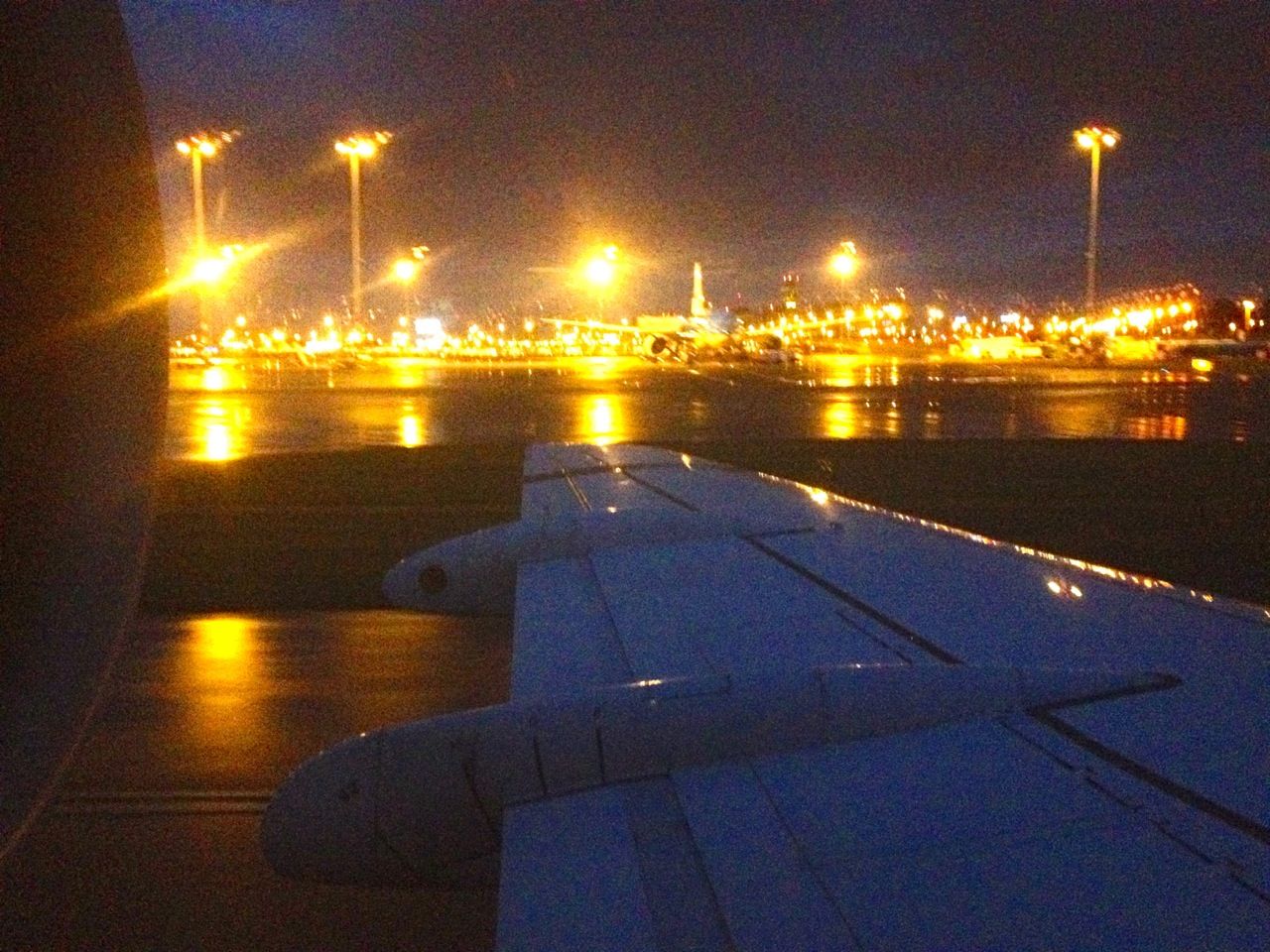 Why am I always the only person to pay attention to the seatbelt sign?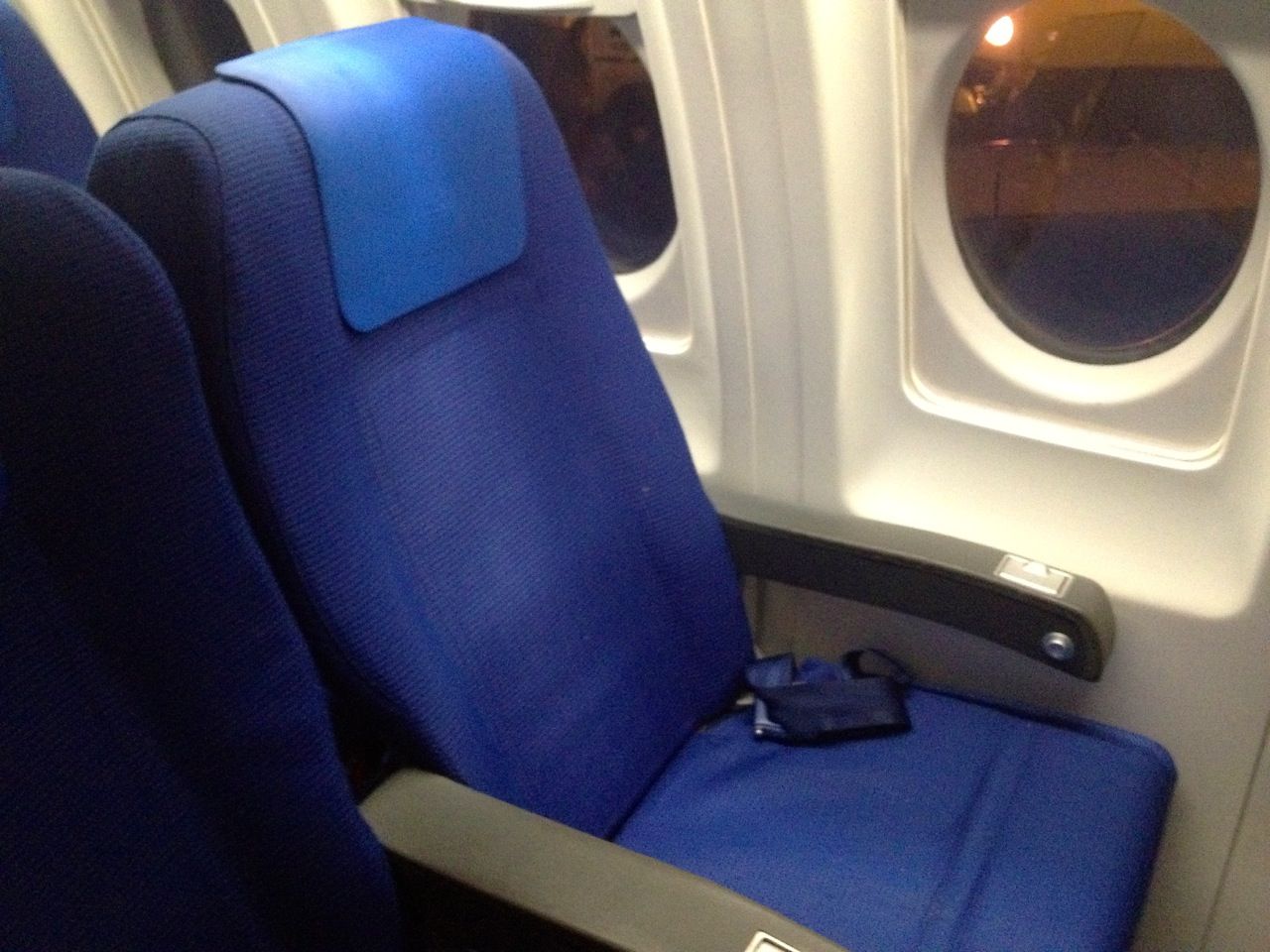 Retro seating on this Fokker
Then it was onto a waiting bus. As I was disembarking, I noticed the first officer standing at the flight deck door, however on this occasion I didn't ask for a flight deck visit as we were running late - all I did do was compliment him on the very smooth landing, to which he thanked me and said he would pass along the compliment.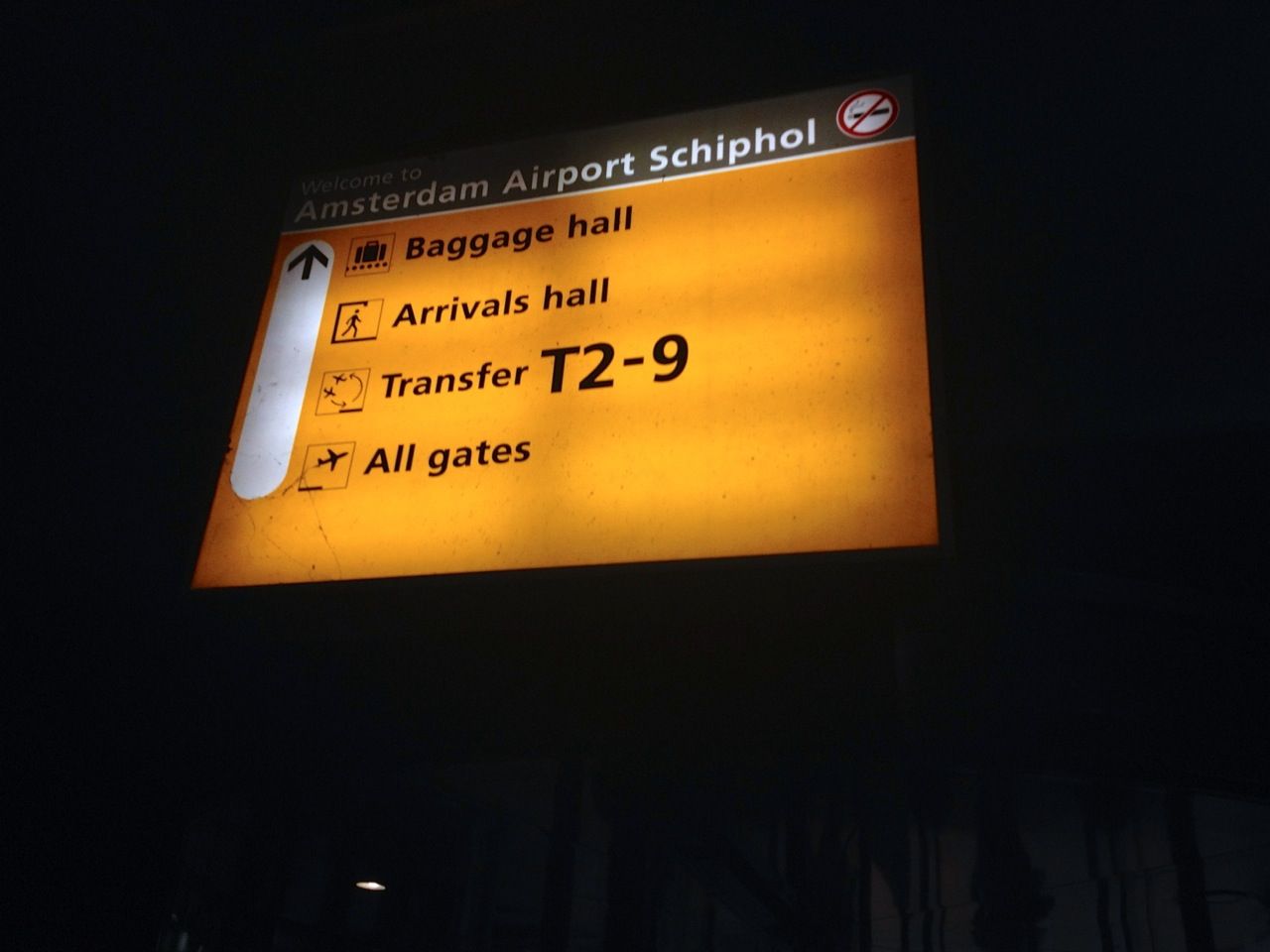 Security was an easy affair, although I'm glad I didn't have any bags to collect as the reclaim area looked pretty busy!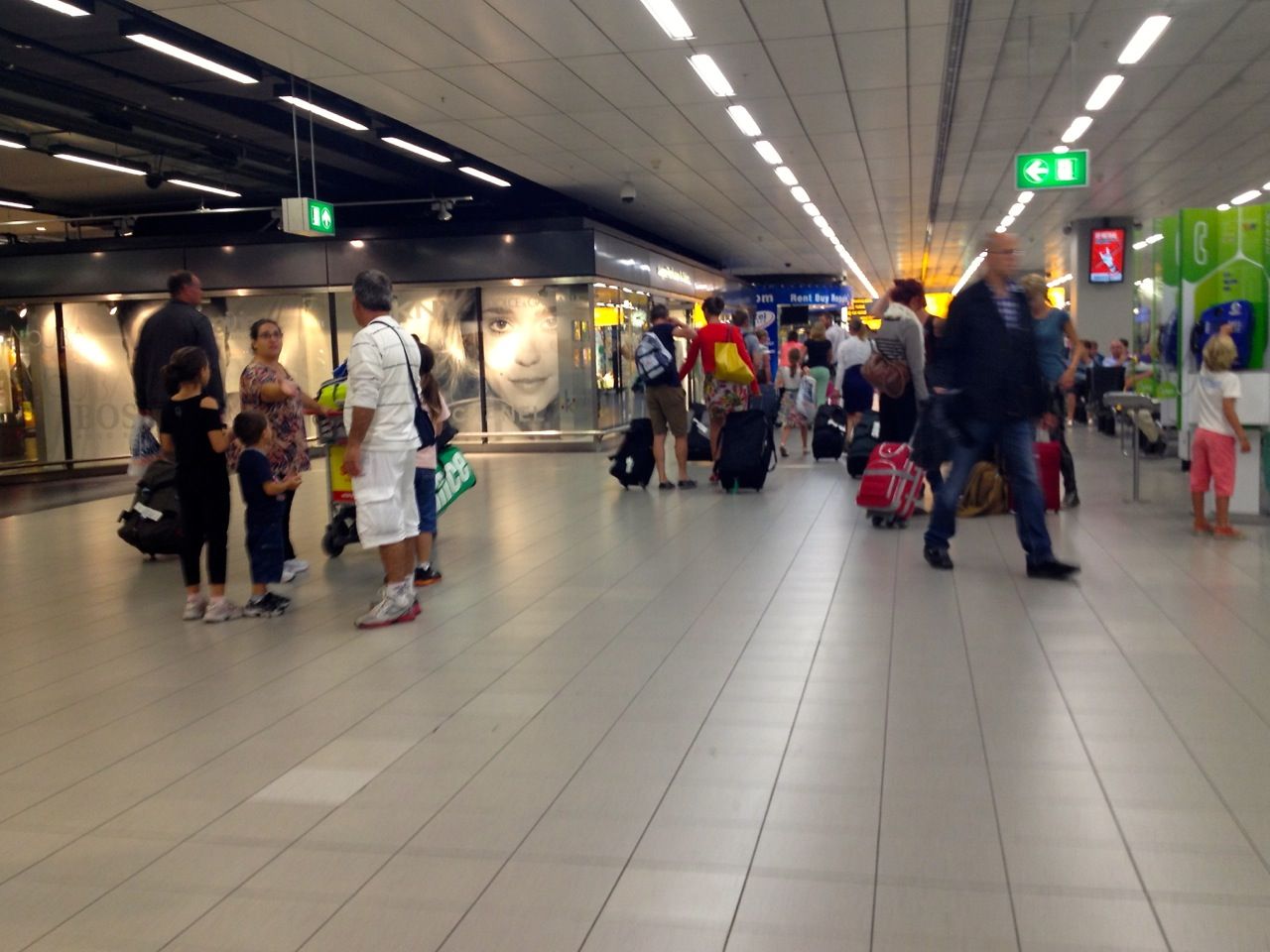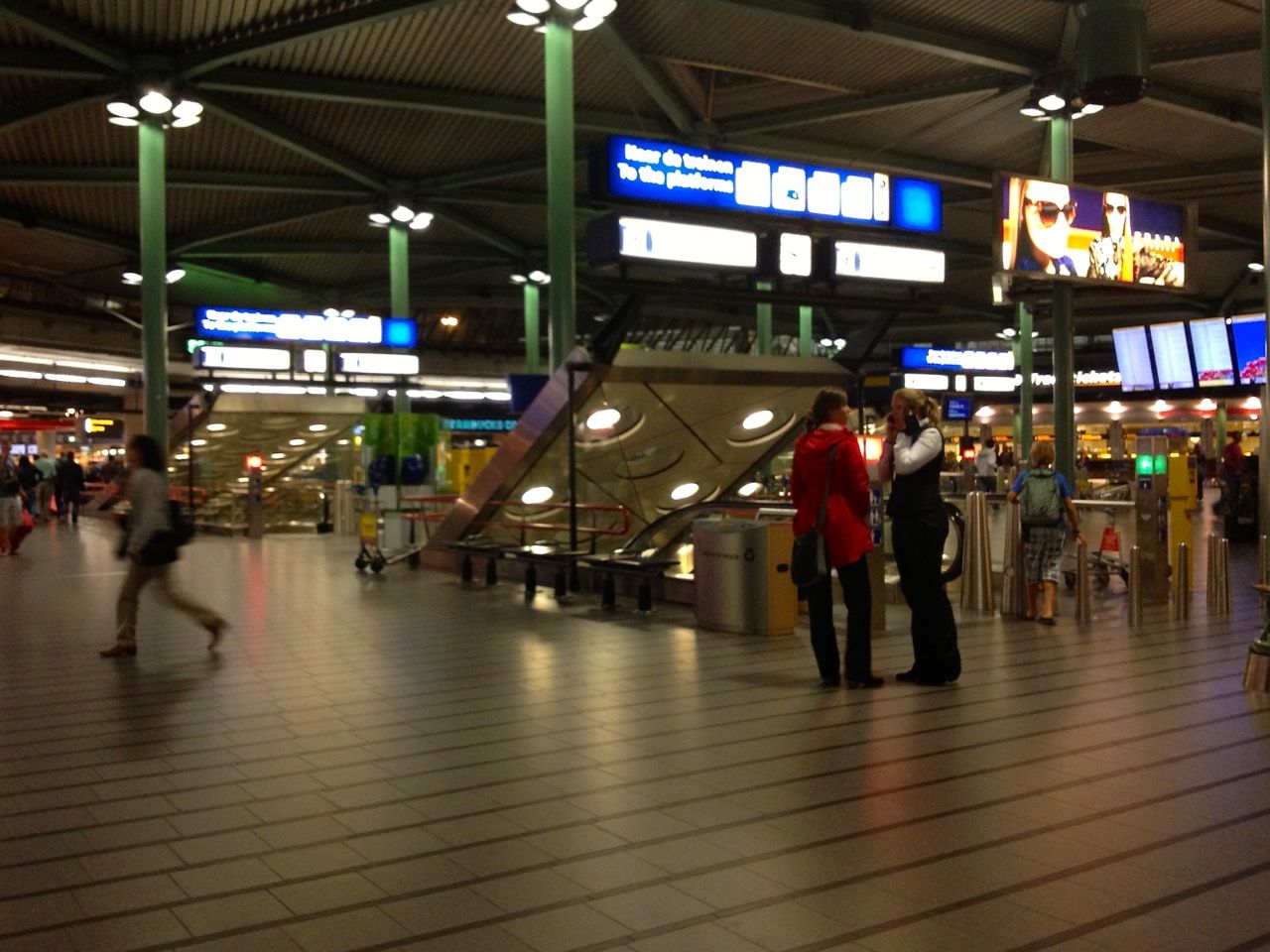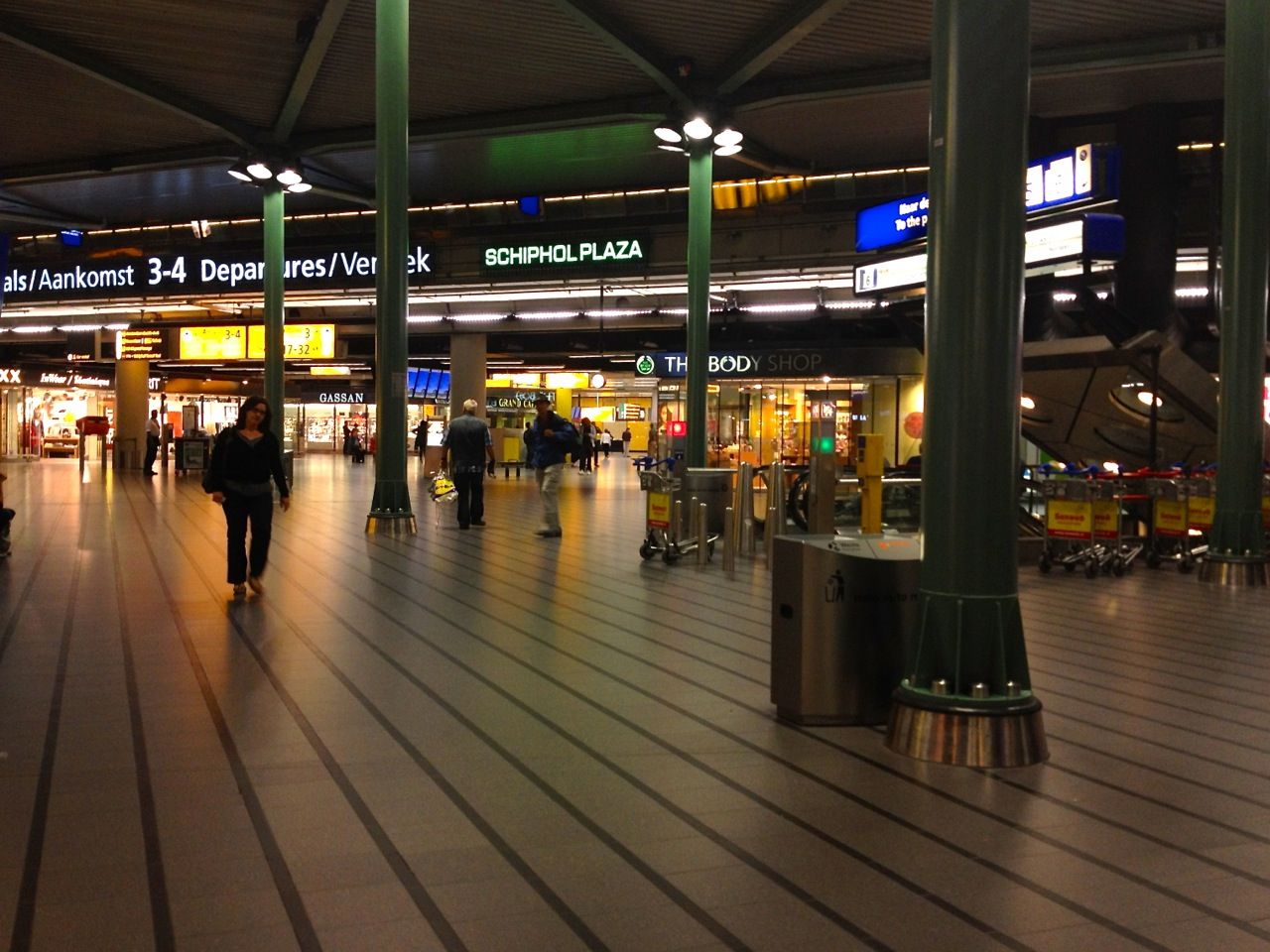 I had a brief look round the terminal and then made my way over to the hotel.
It was very futuristic! Self serve check in presented me with a key and a receipt letting me know my room number.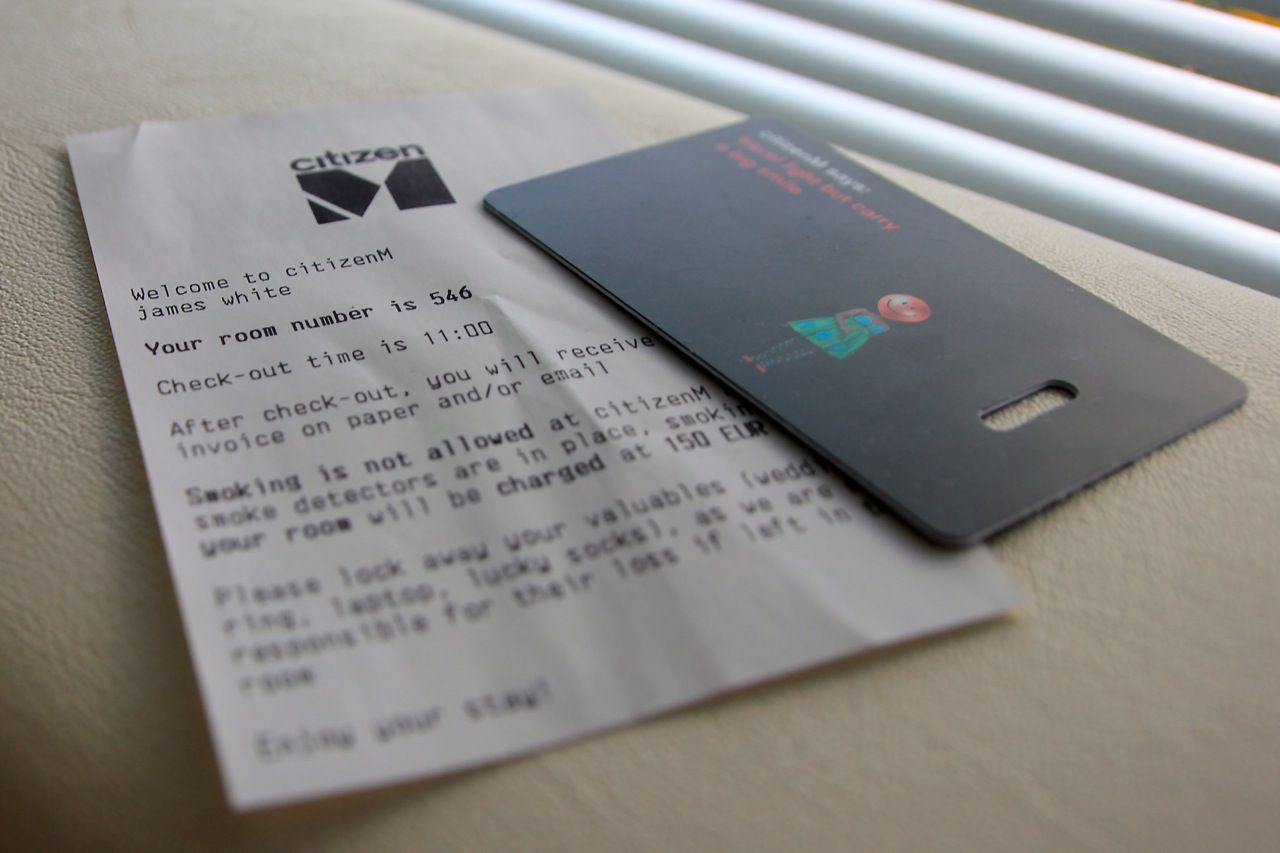 And the room itself, although small, was certainly very different to anything I'd stayed in before!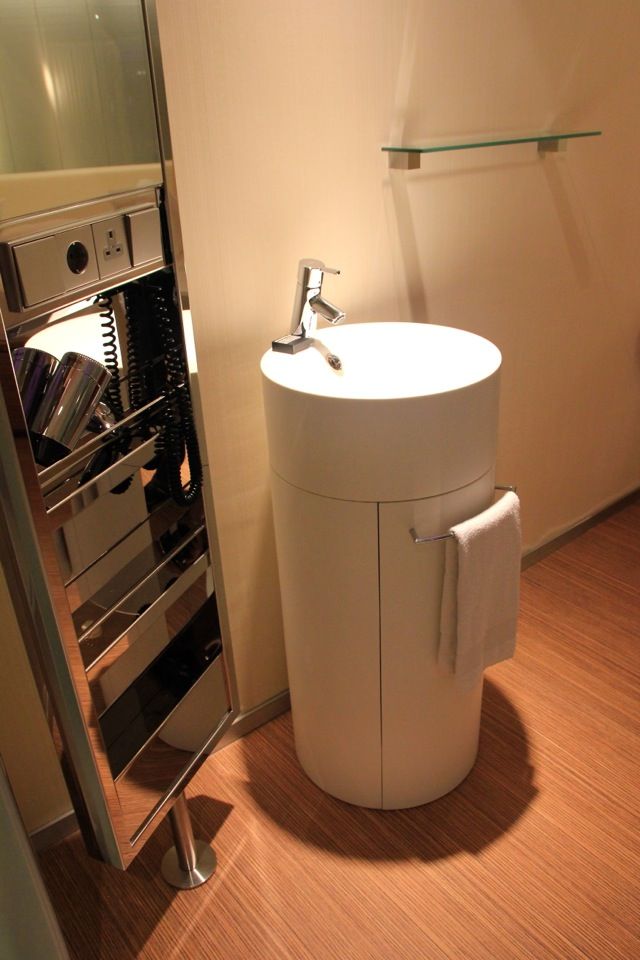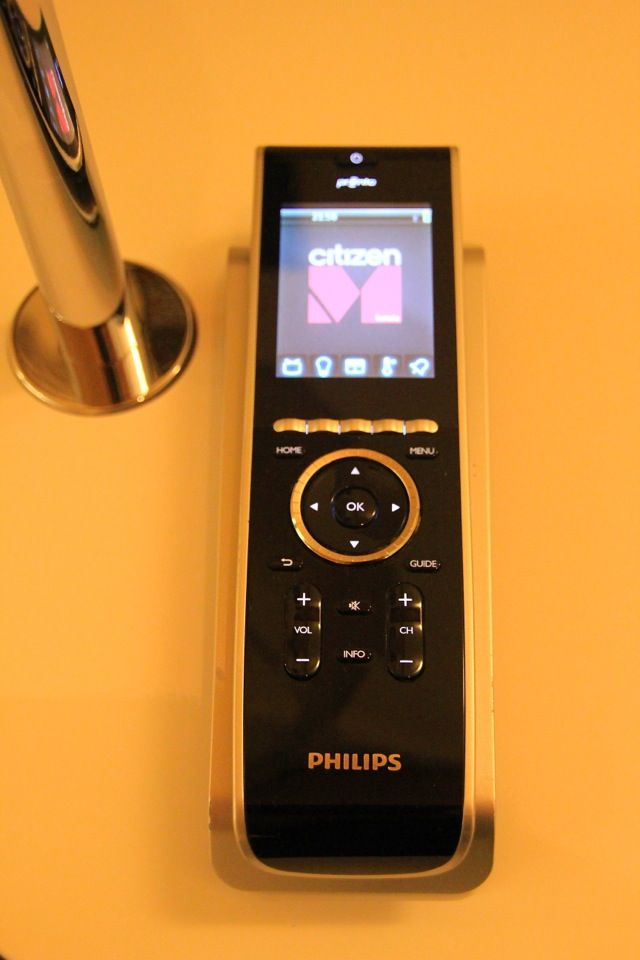 The entire room was controlled by this remote.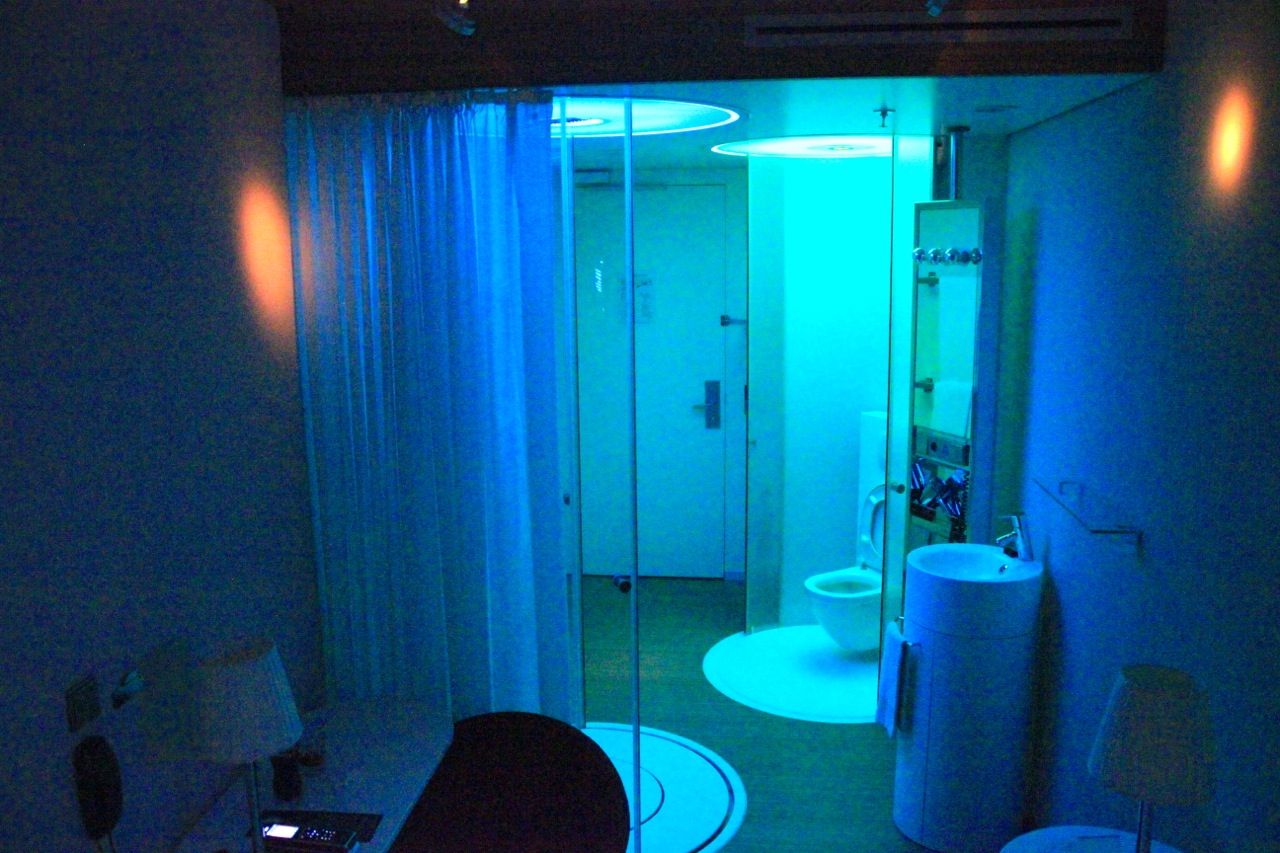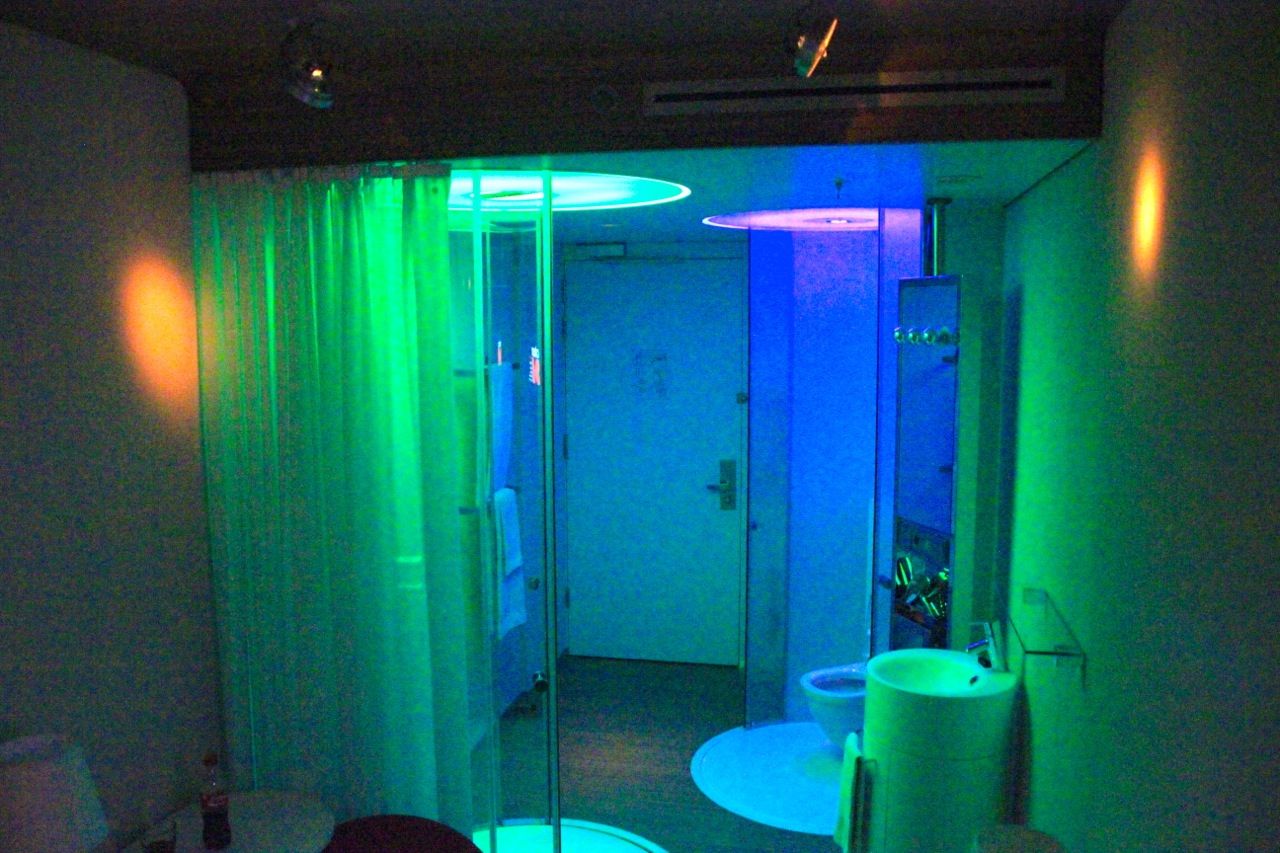 Had a good view too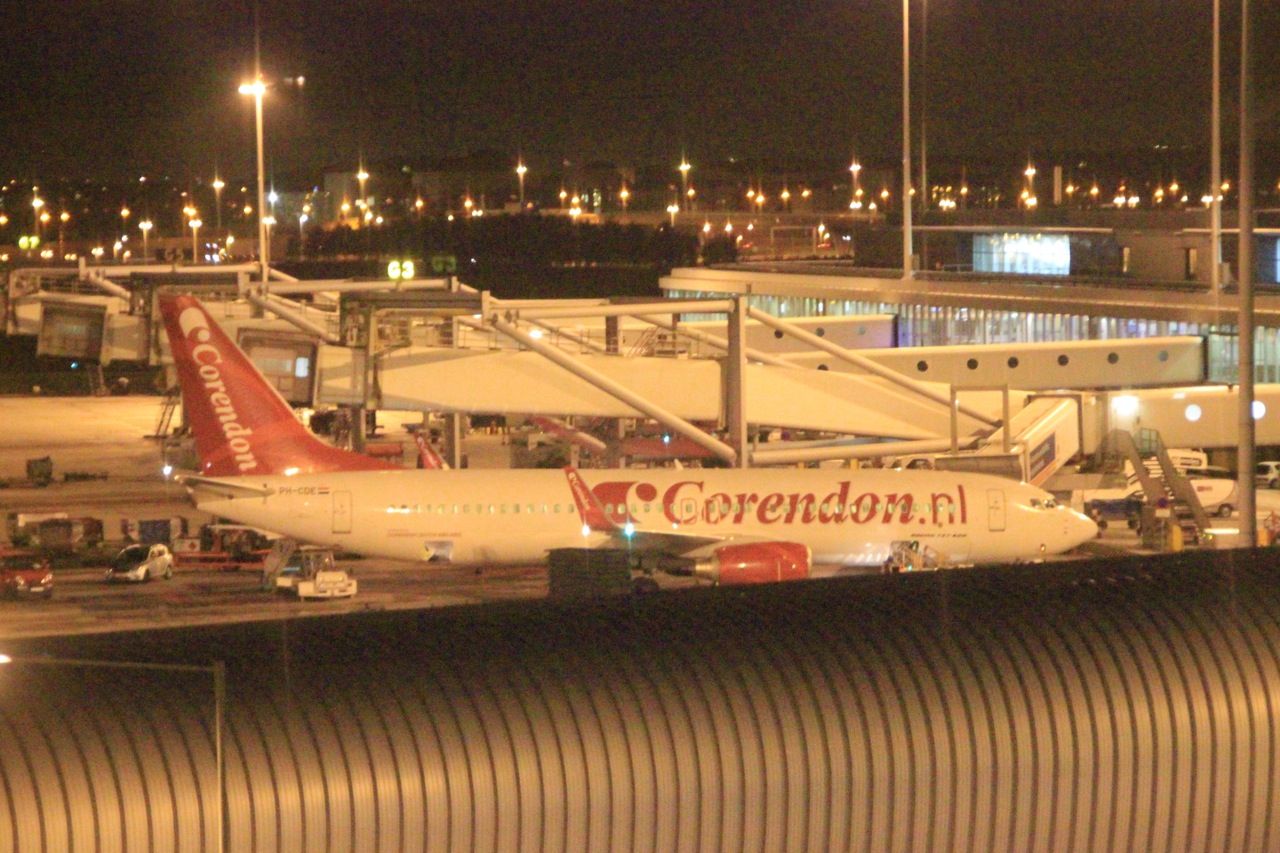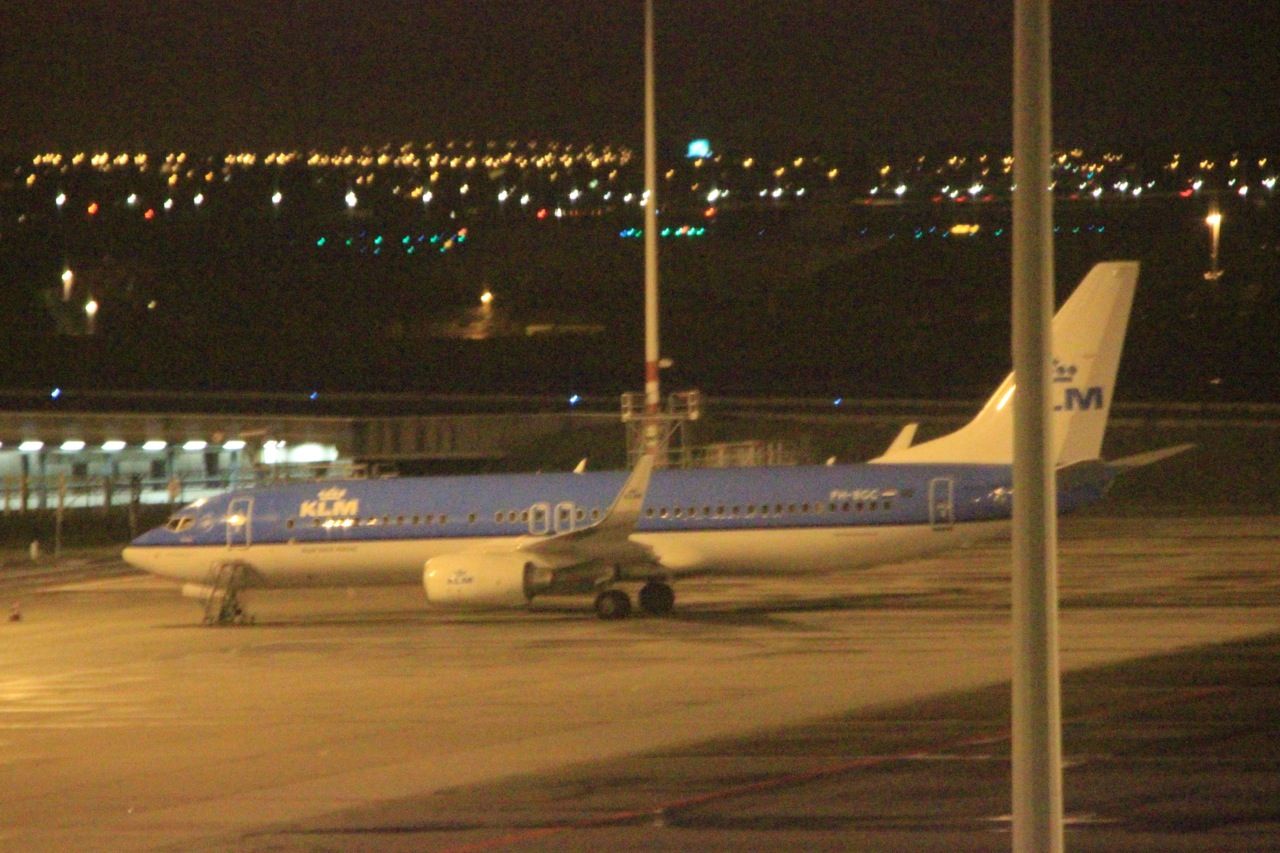 I then went downstairs to grab a treat to have whilst enjoying one of the movies included in the price before settling down for the night.
Bit like an airline lounge – except you have to pay!