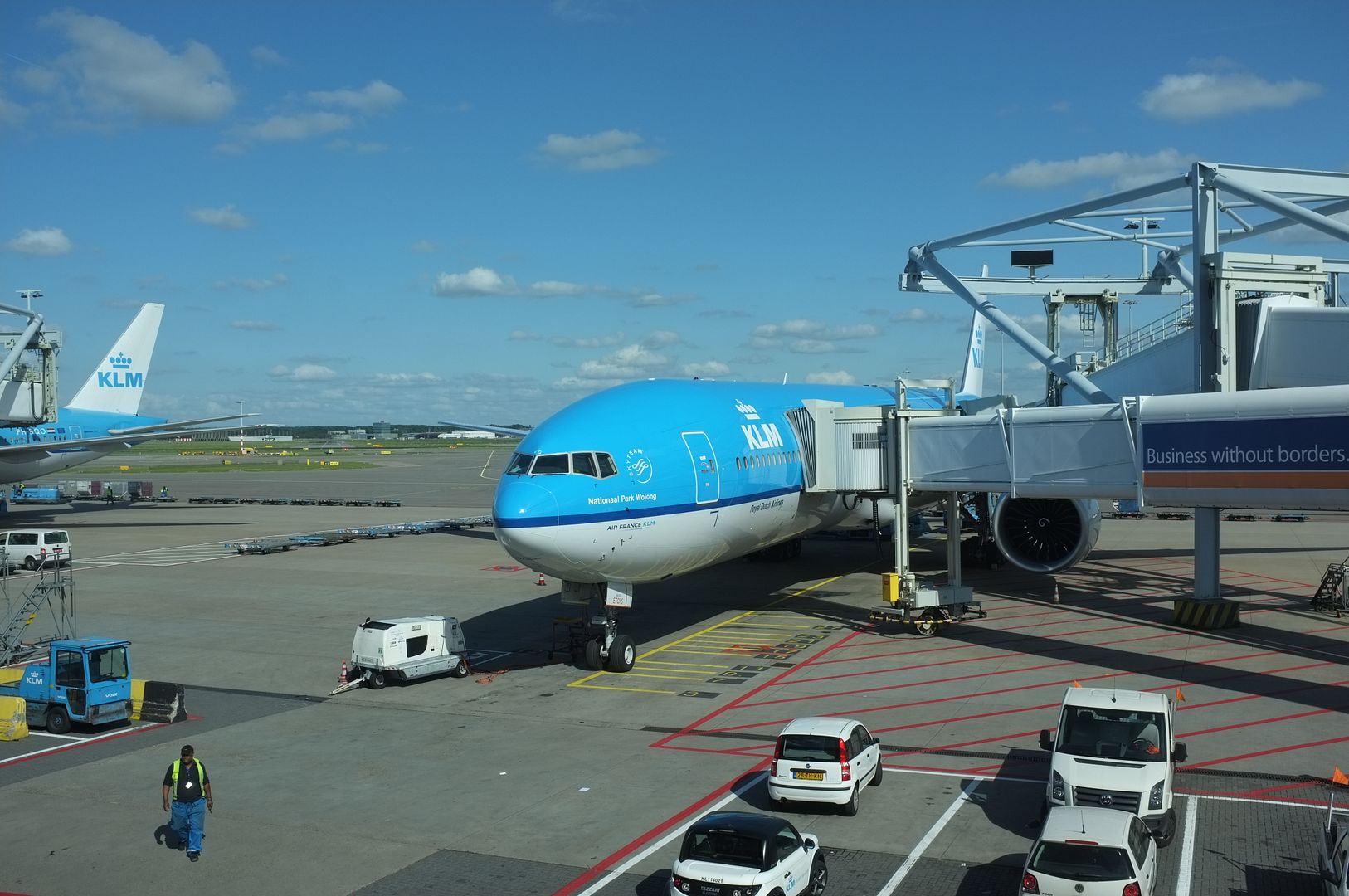 Hello and welcome to the second part of my trip from Bangkok to Bristol via Amsterdam with KLM. This part will cover the return flights from Bristol to Amsterdam, some pictures taken during our visit to the Netherlands and the flight from Amsterdam to Bangkok. The first part of the trip can be found here:
KLM's 777-200ER And F70: BKK-AMS-BRS, July 2012
(by
win1290
Aug 26 2012 in Trip Reports)
The details of the flight:
Date: 18 July 2012
Airline: KLM
Flight: KL1050
Route: BRS-AMS
Class: Economy
Aircraft: Fokker 70
Registration: PH-JCH
We arrived at Bristol Airport around two hours before the flight, went directly to print our boarding passes from a self-service machine, and then to a shared AF/KL baggage drop off counter. There were two baggage drop off counters, one for Sky Priority and the other for Economy Class. Some pictures of the check-in area: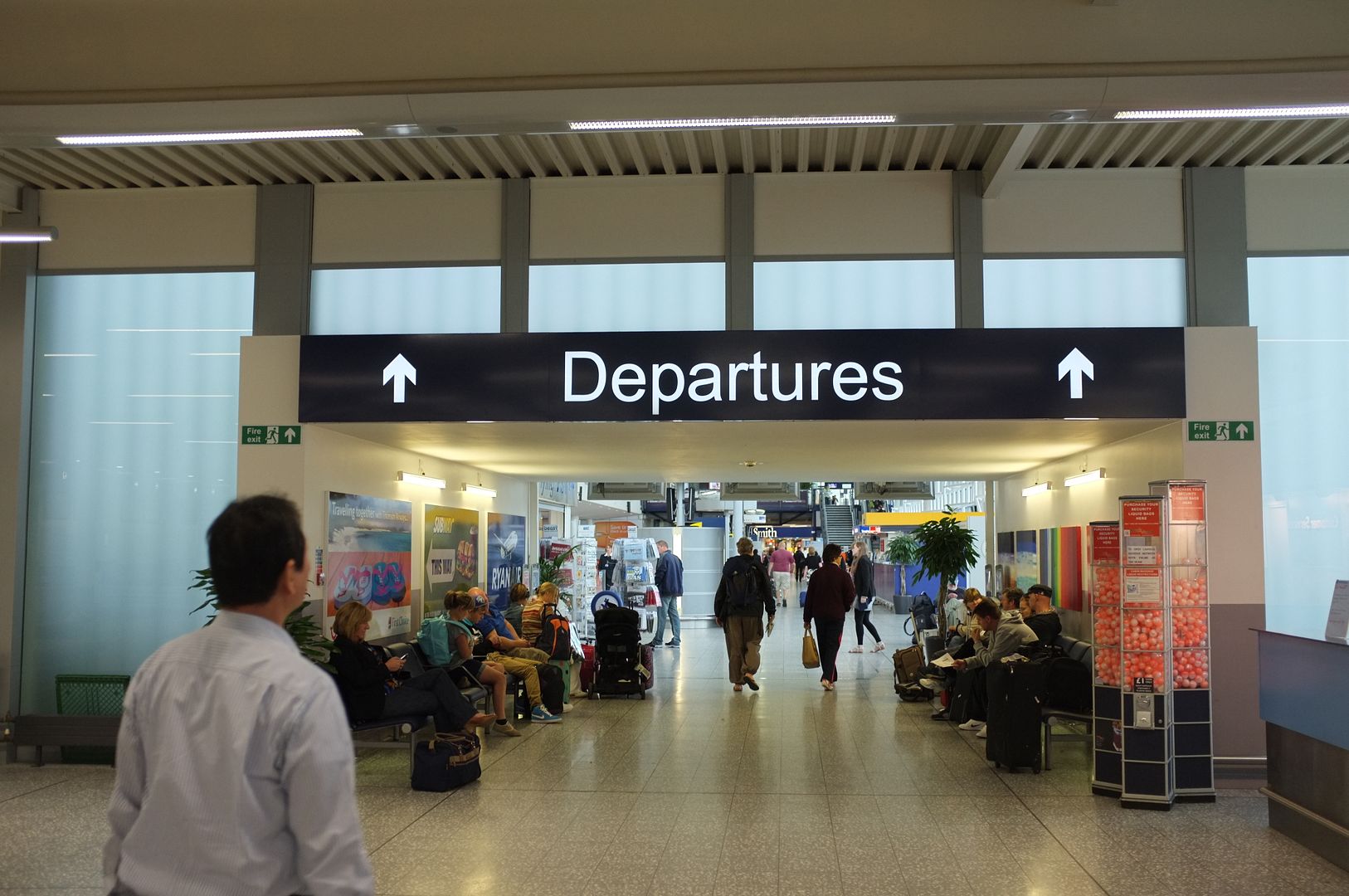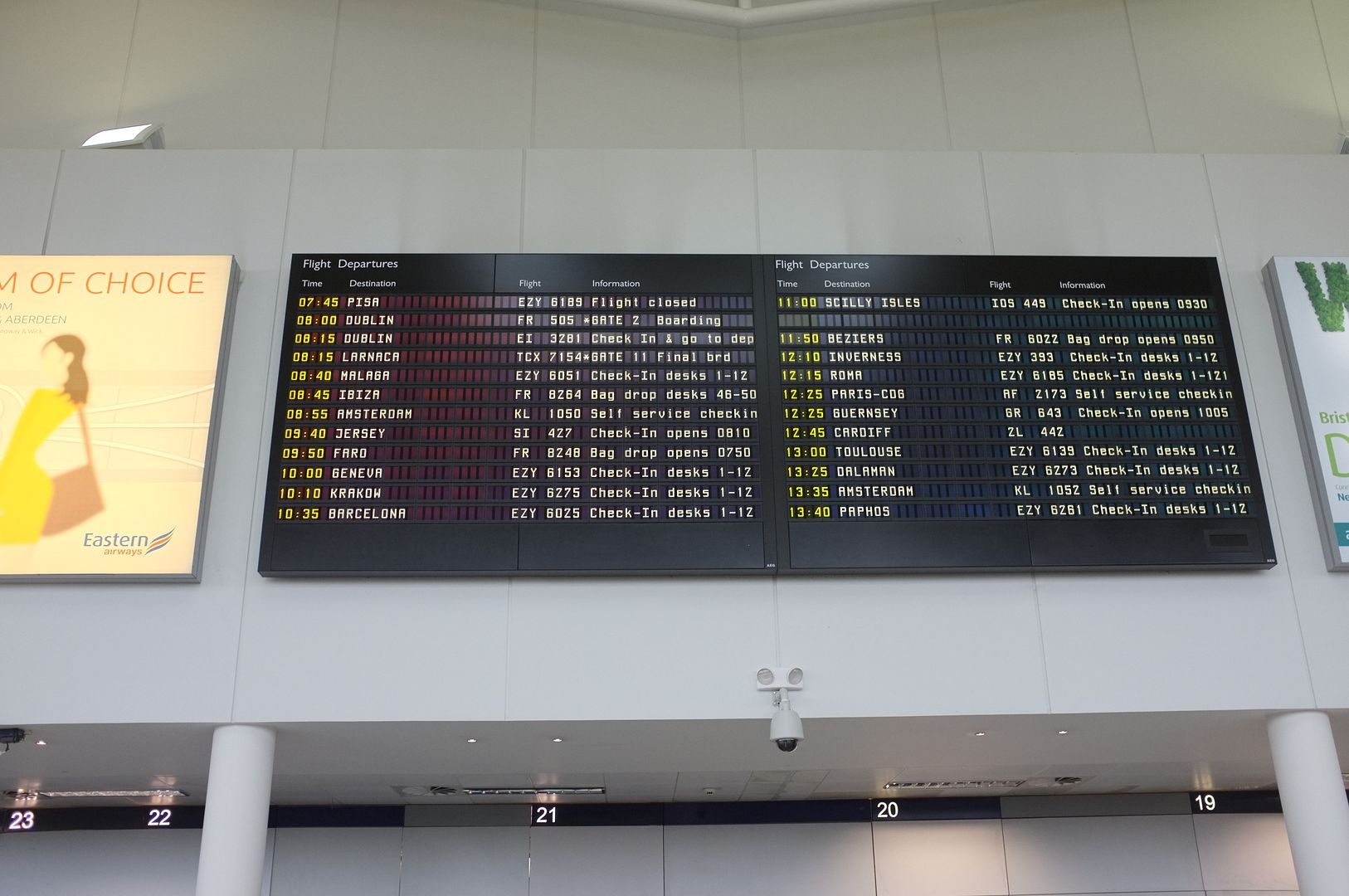 Security check was quite empty at this early morning, and we got through in more-or-less 5 minutes. Then we waited, until our boarding gate was announced. After which we headed straight to the gate.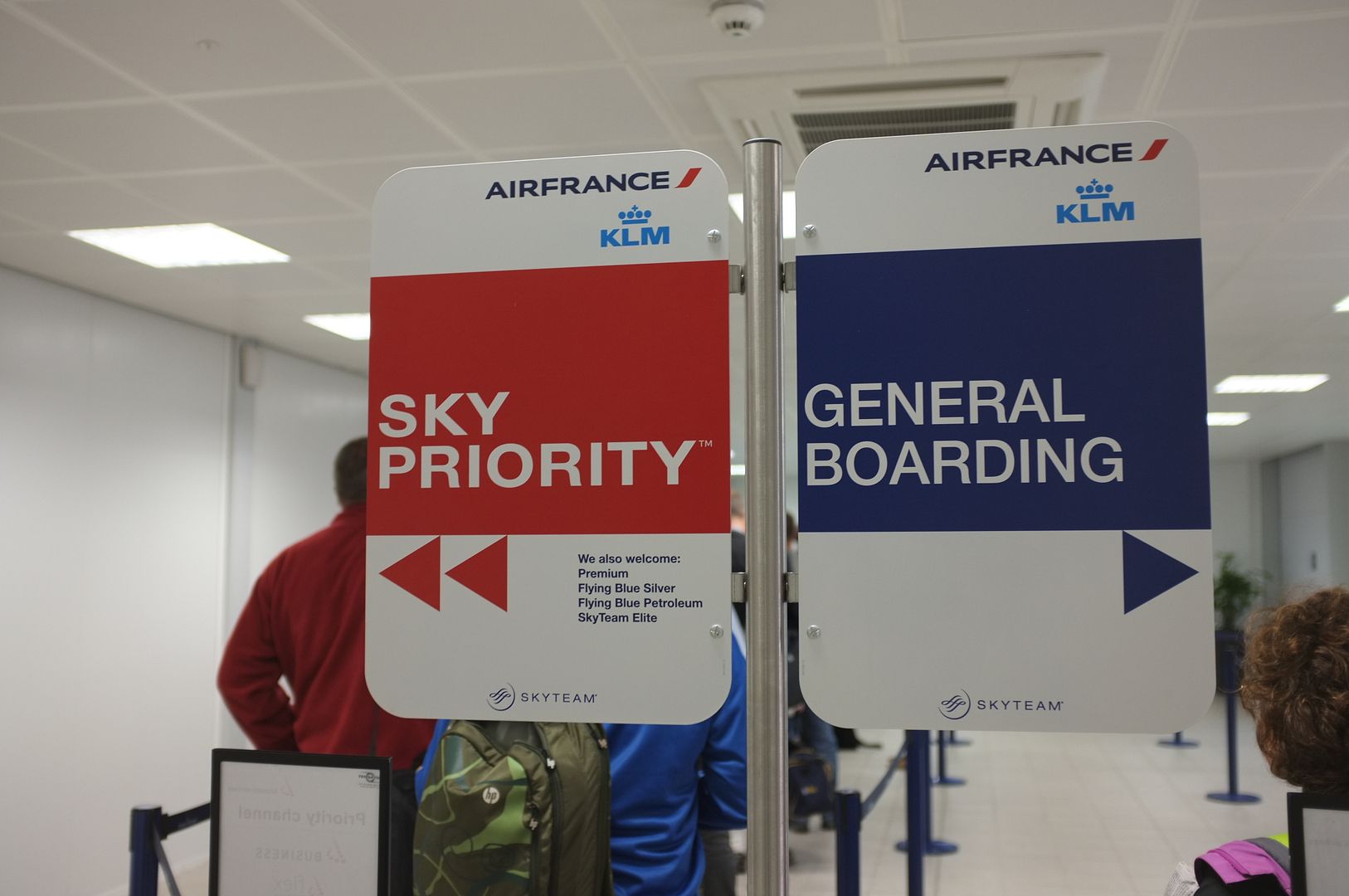 After we got our boarding passes and passports checked, we were allowed to walk to our plane. Unfortunately due to the rain, I wasn't able to take a good photo of the aircraft, sorry.
I reckoned the flight load today was around 75%.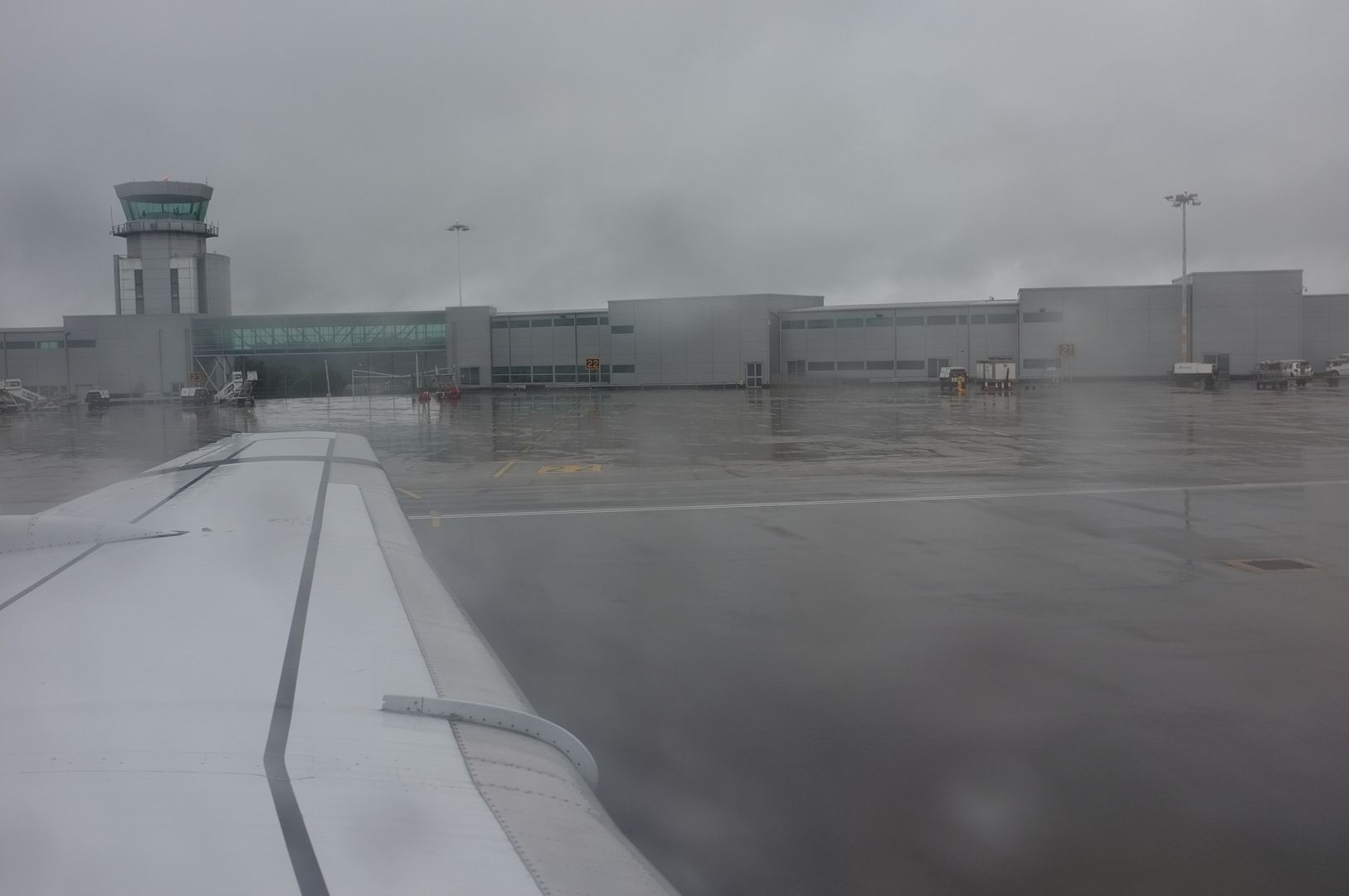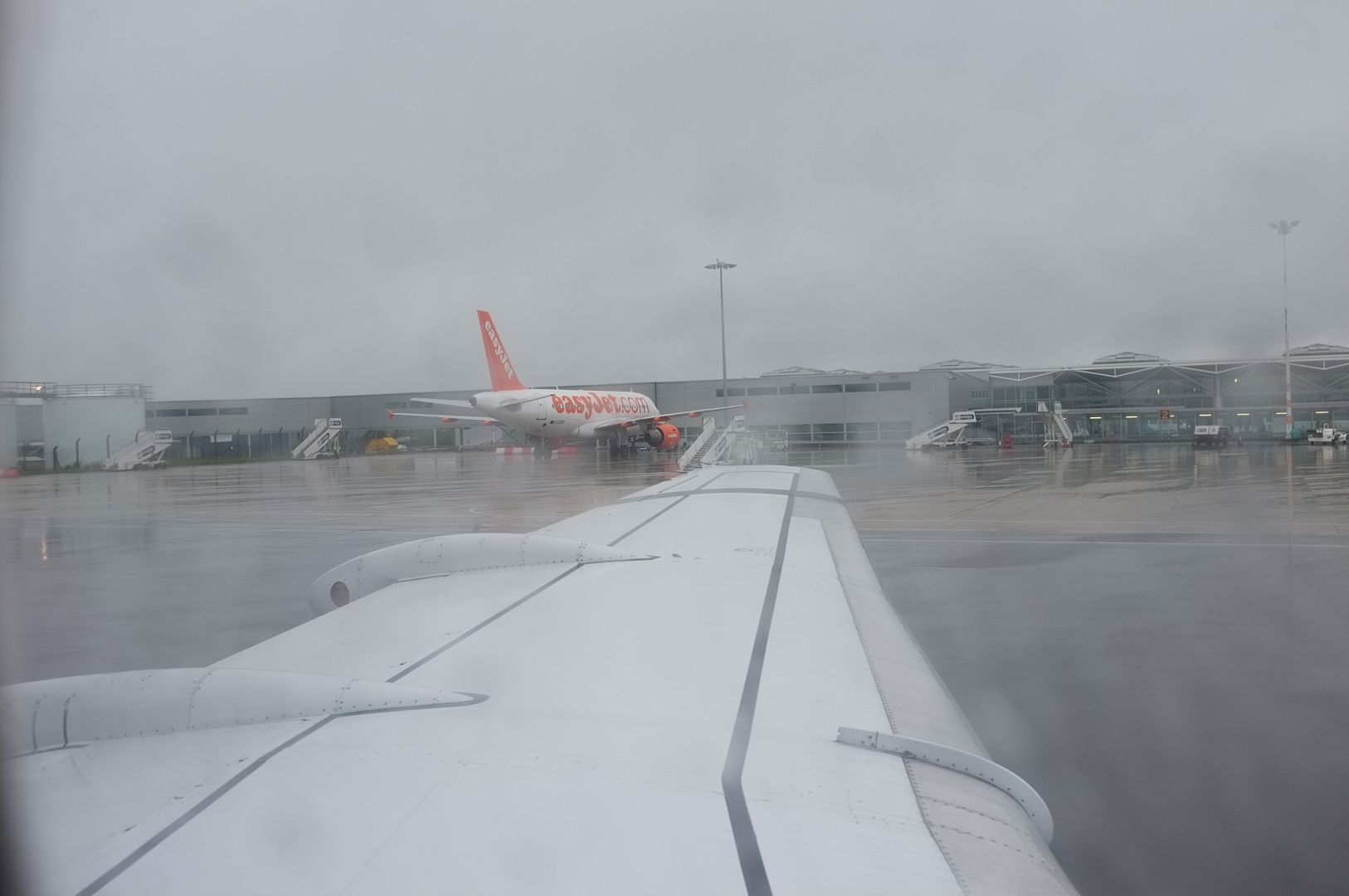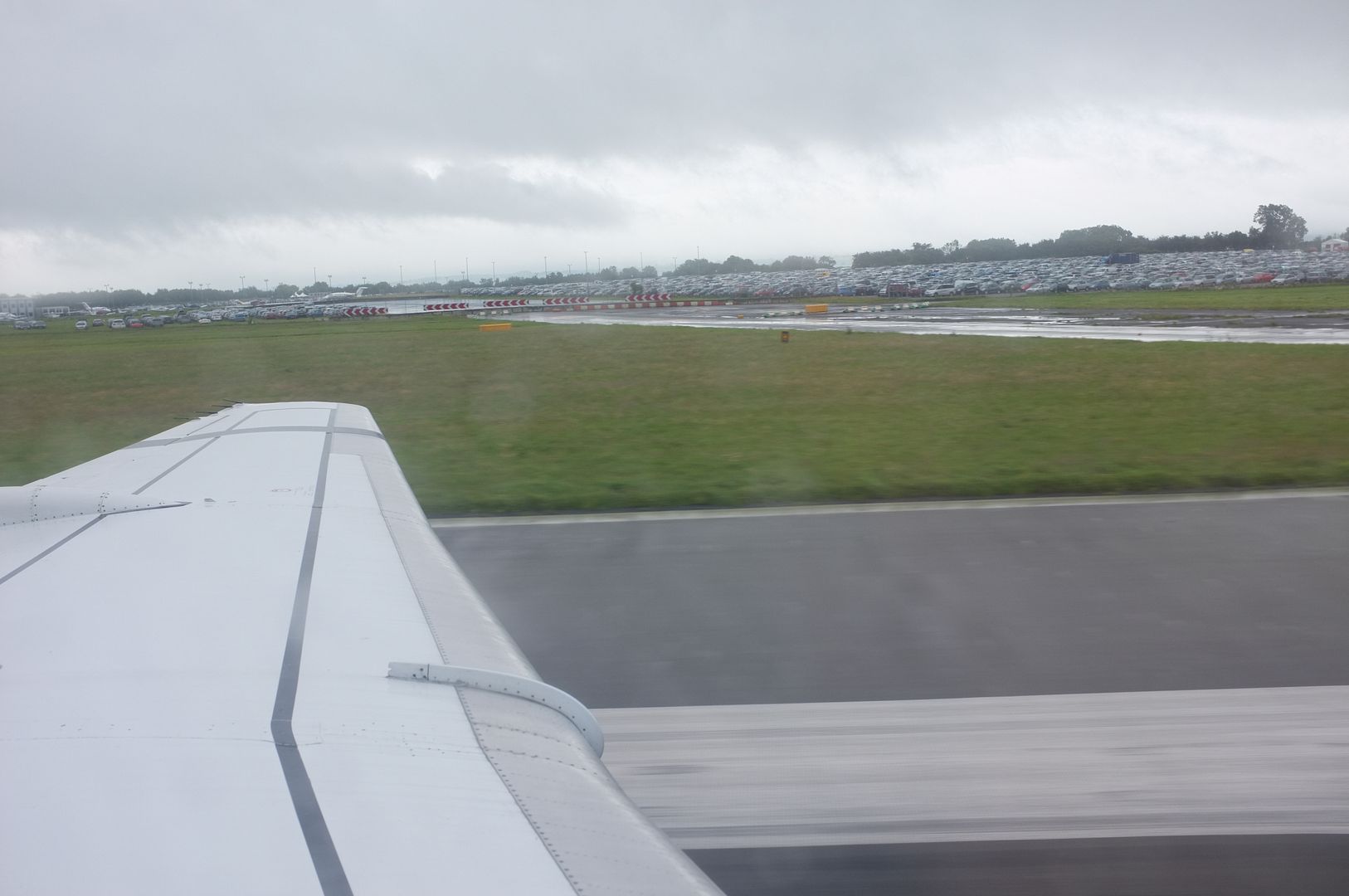 Took off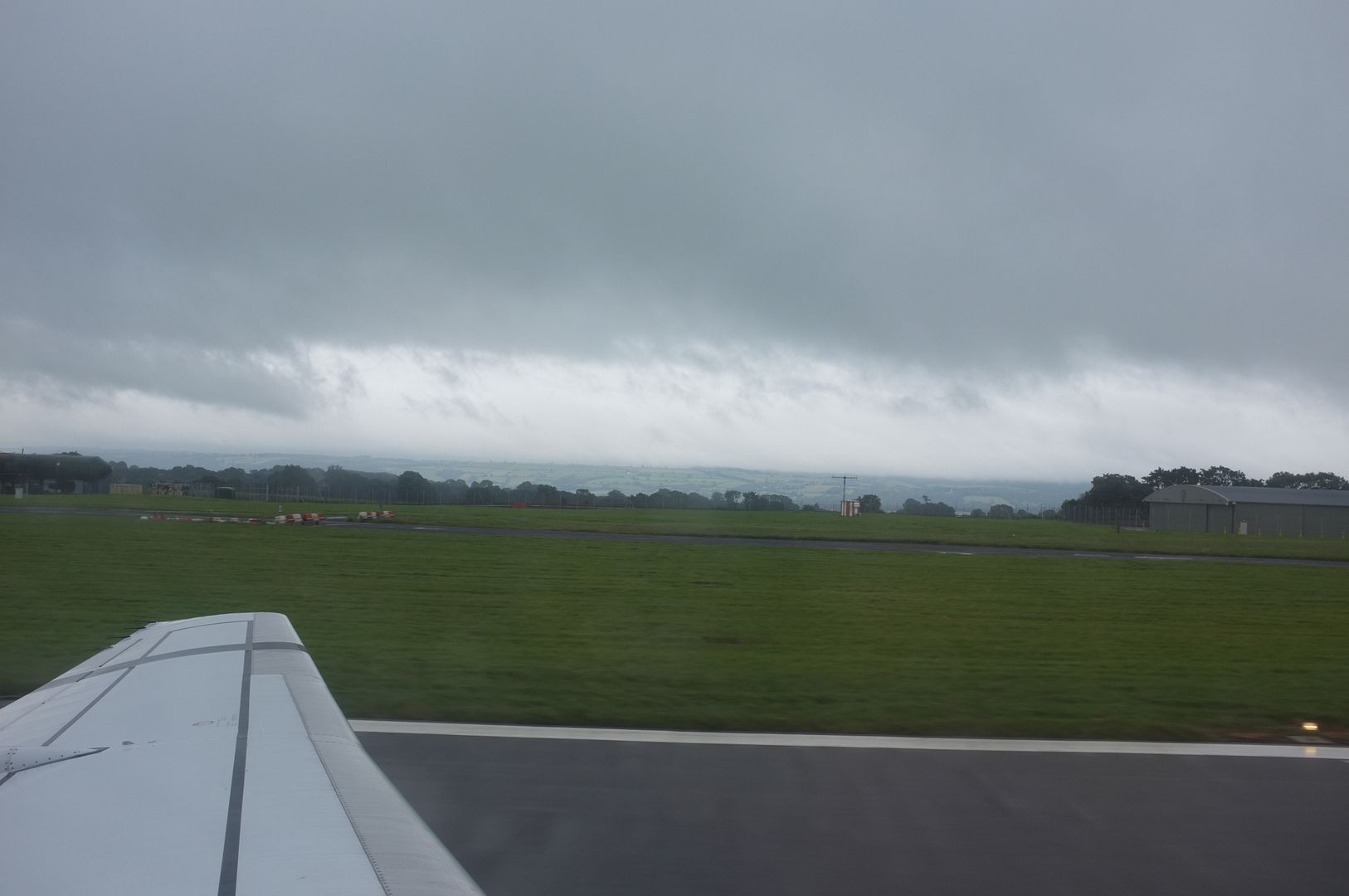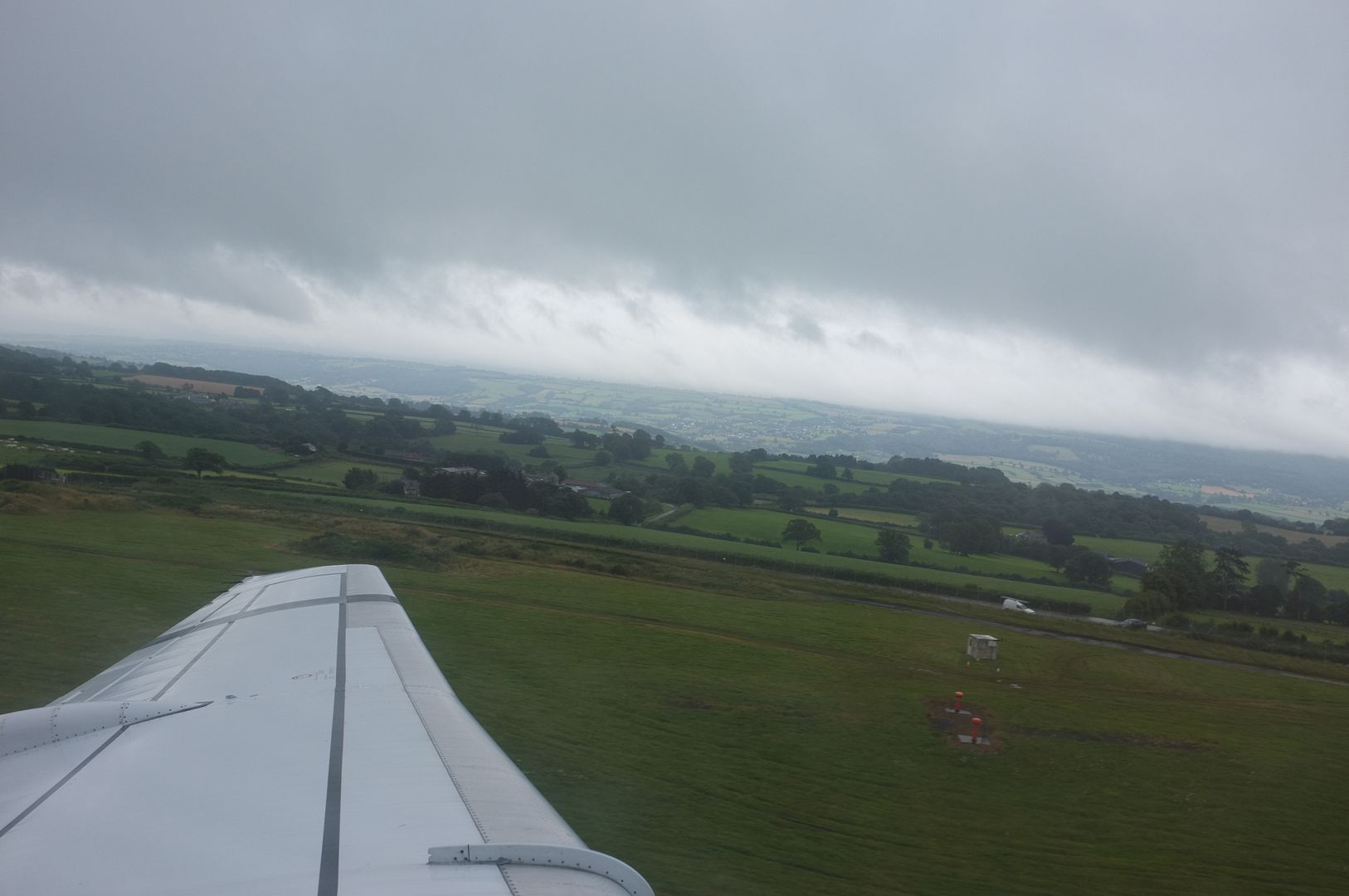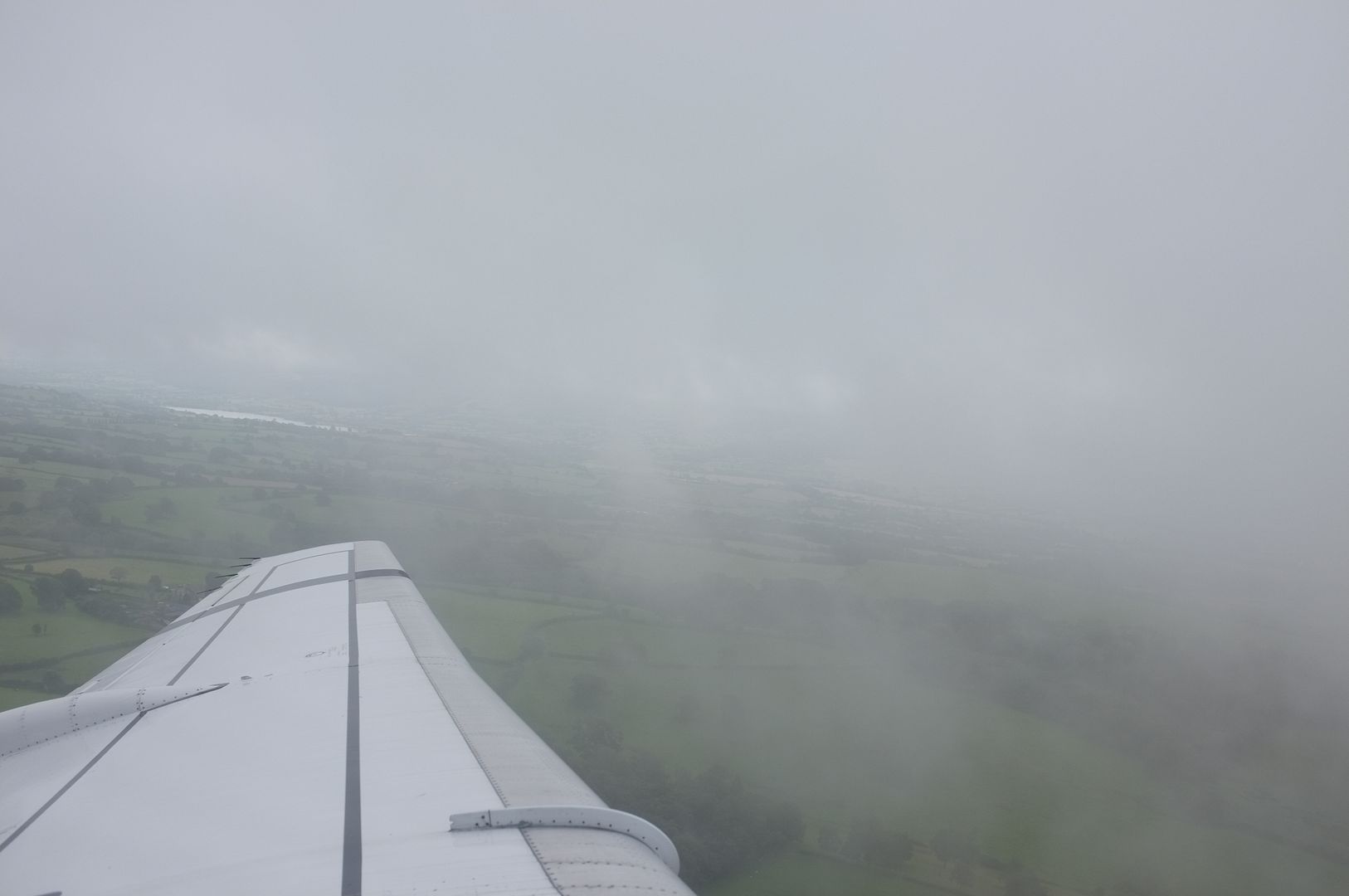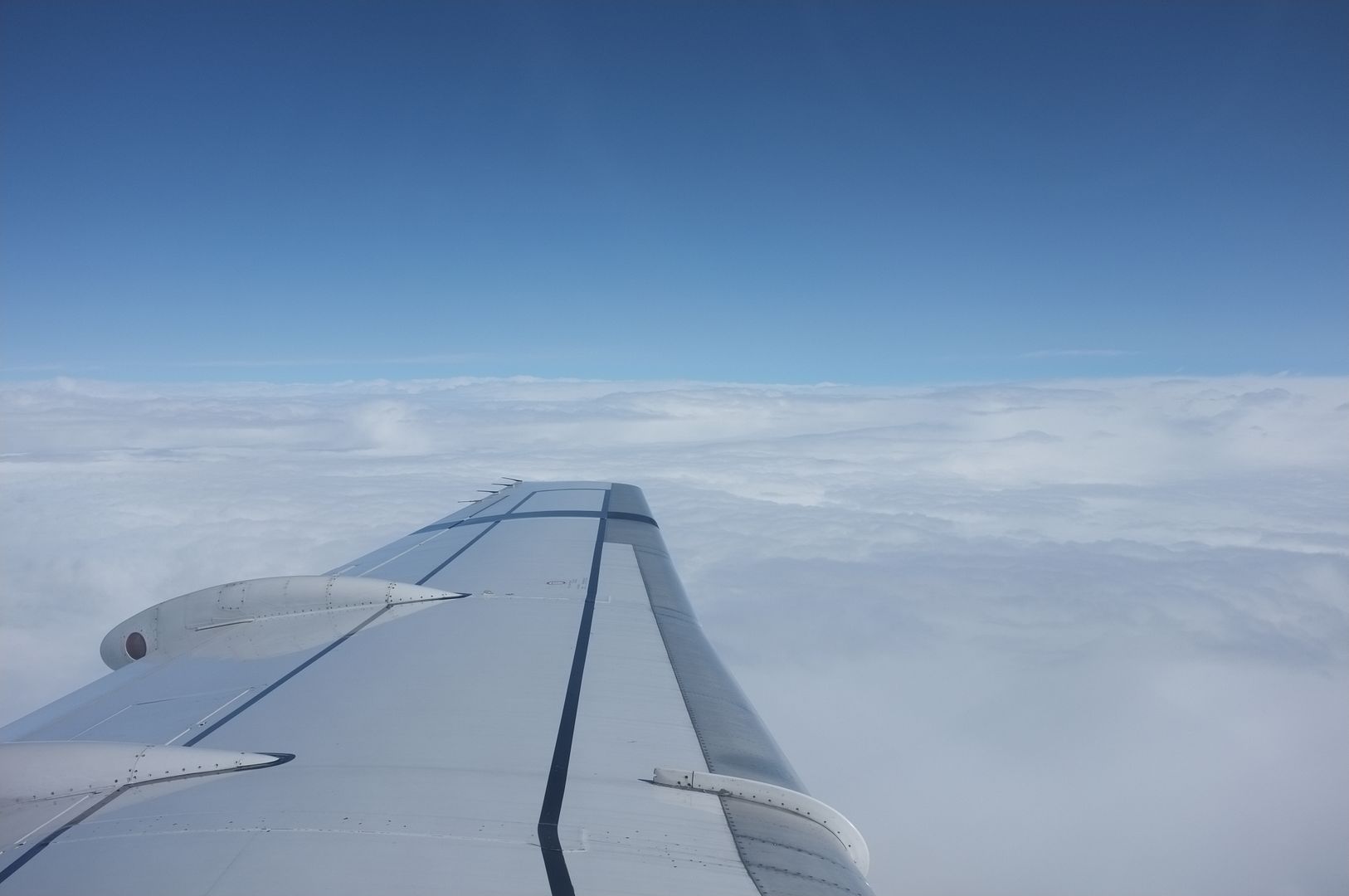 The cabin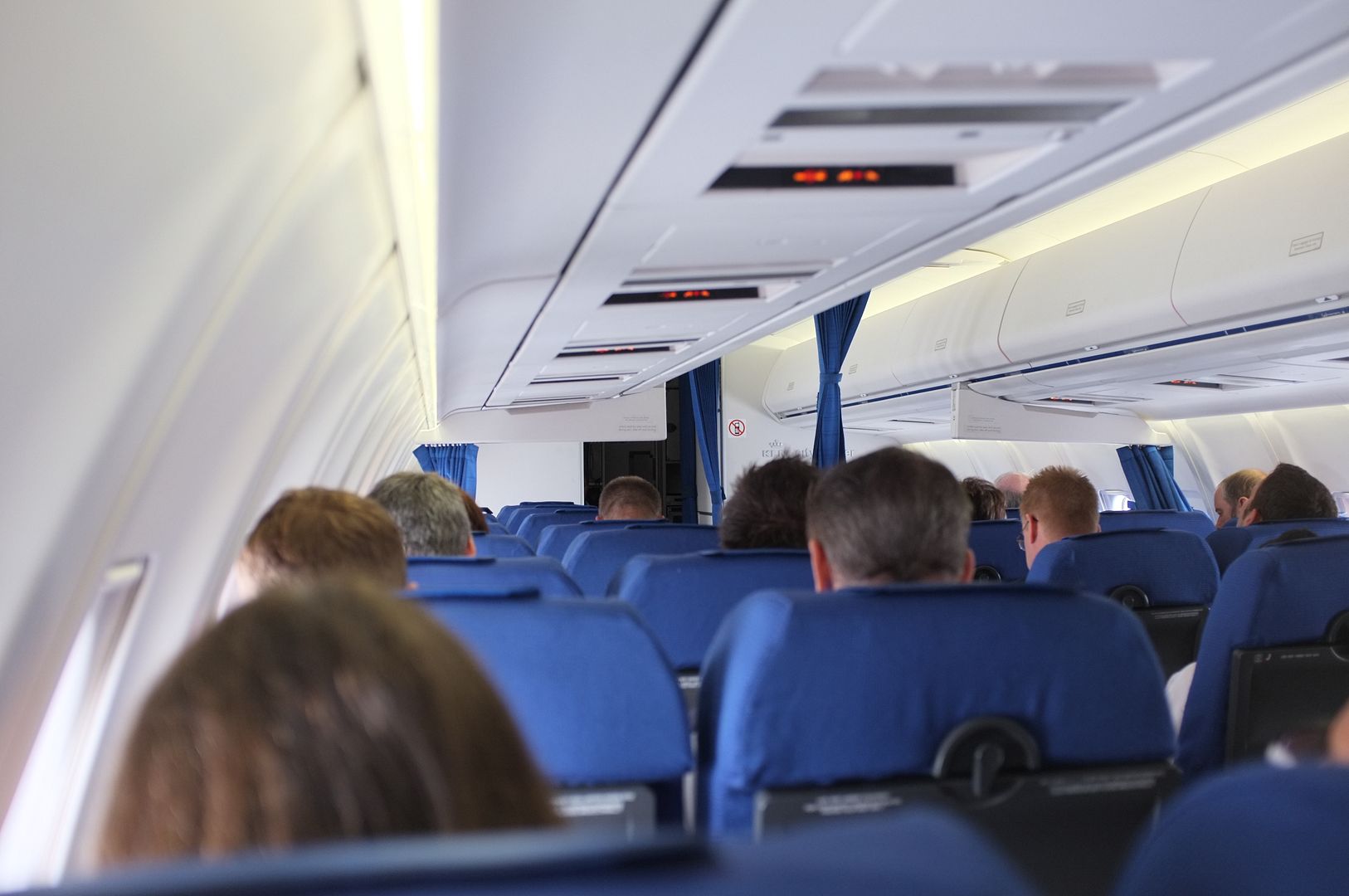 Legroom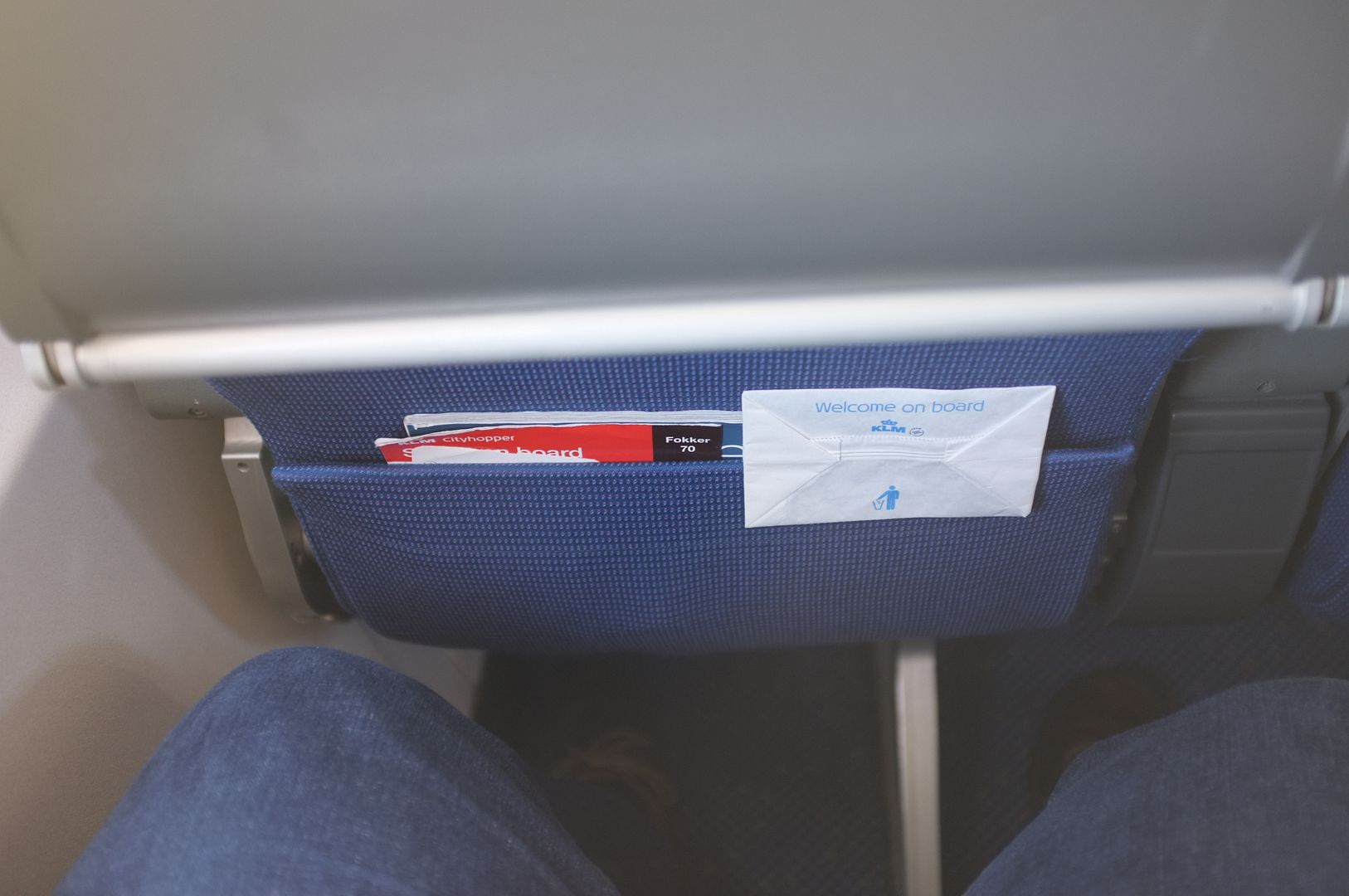 Safety card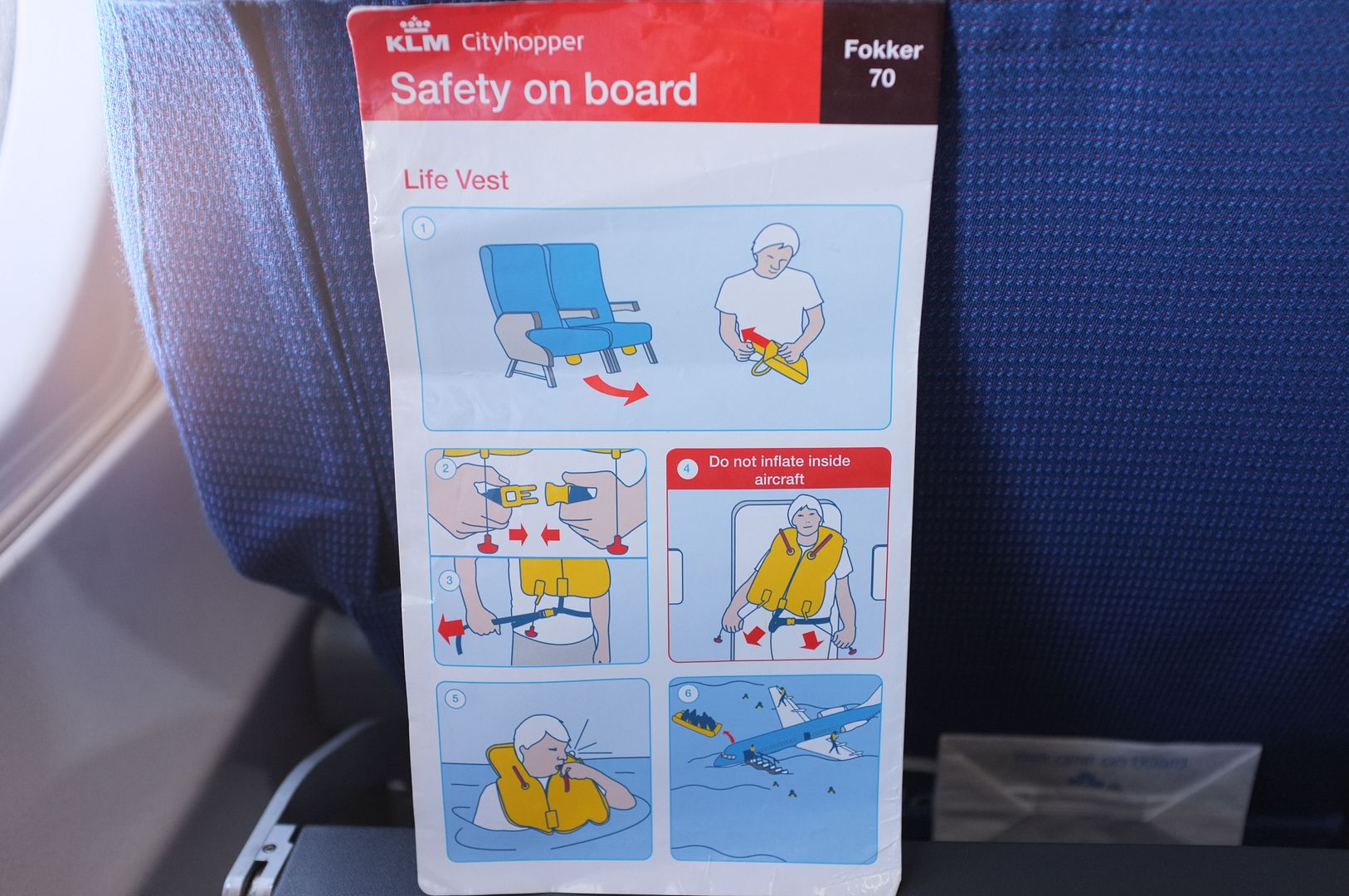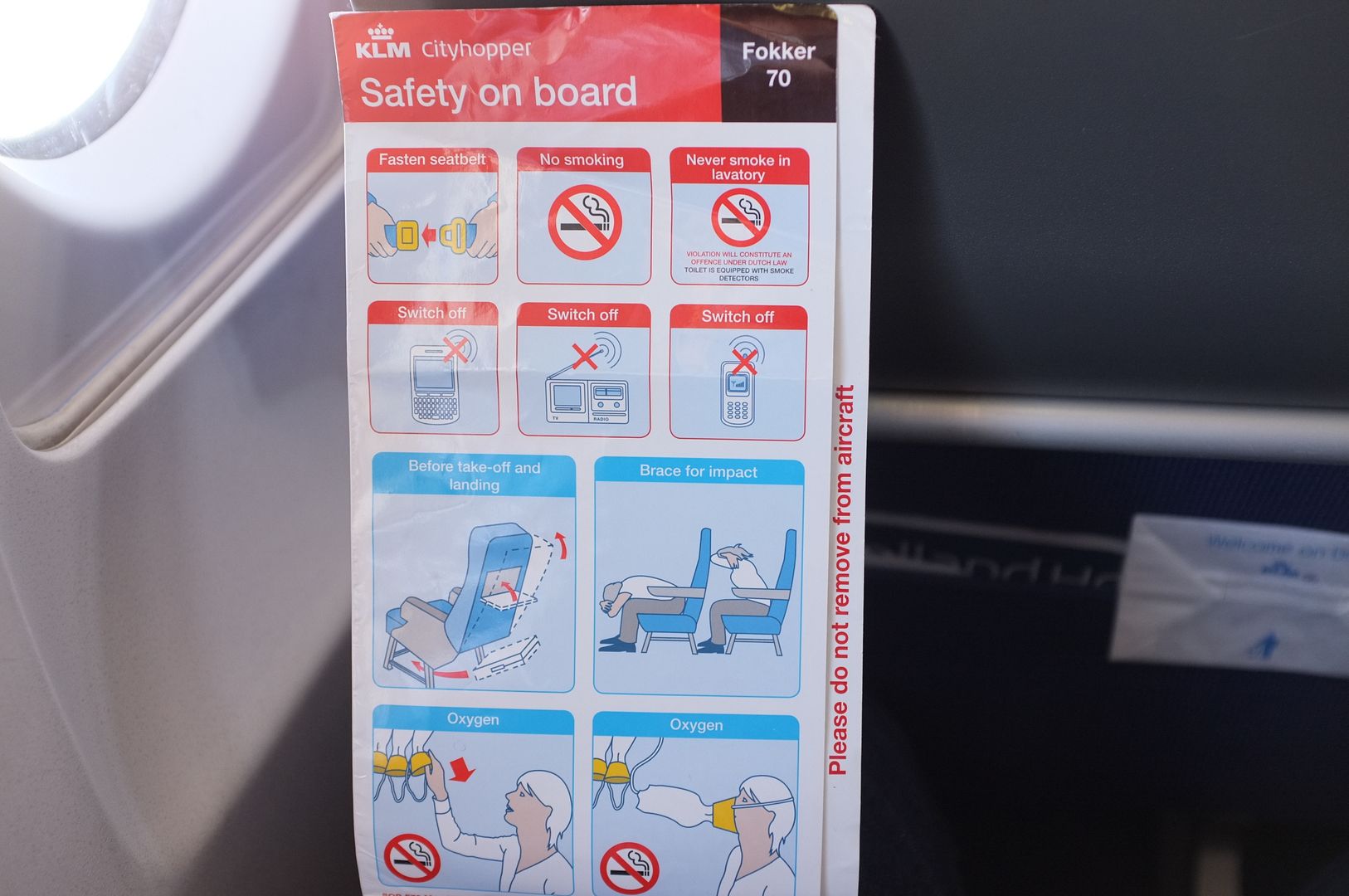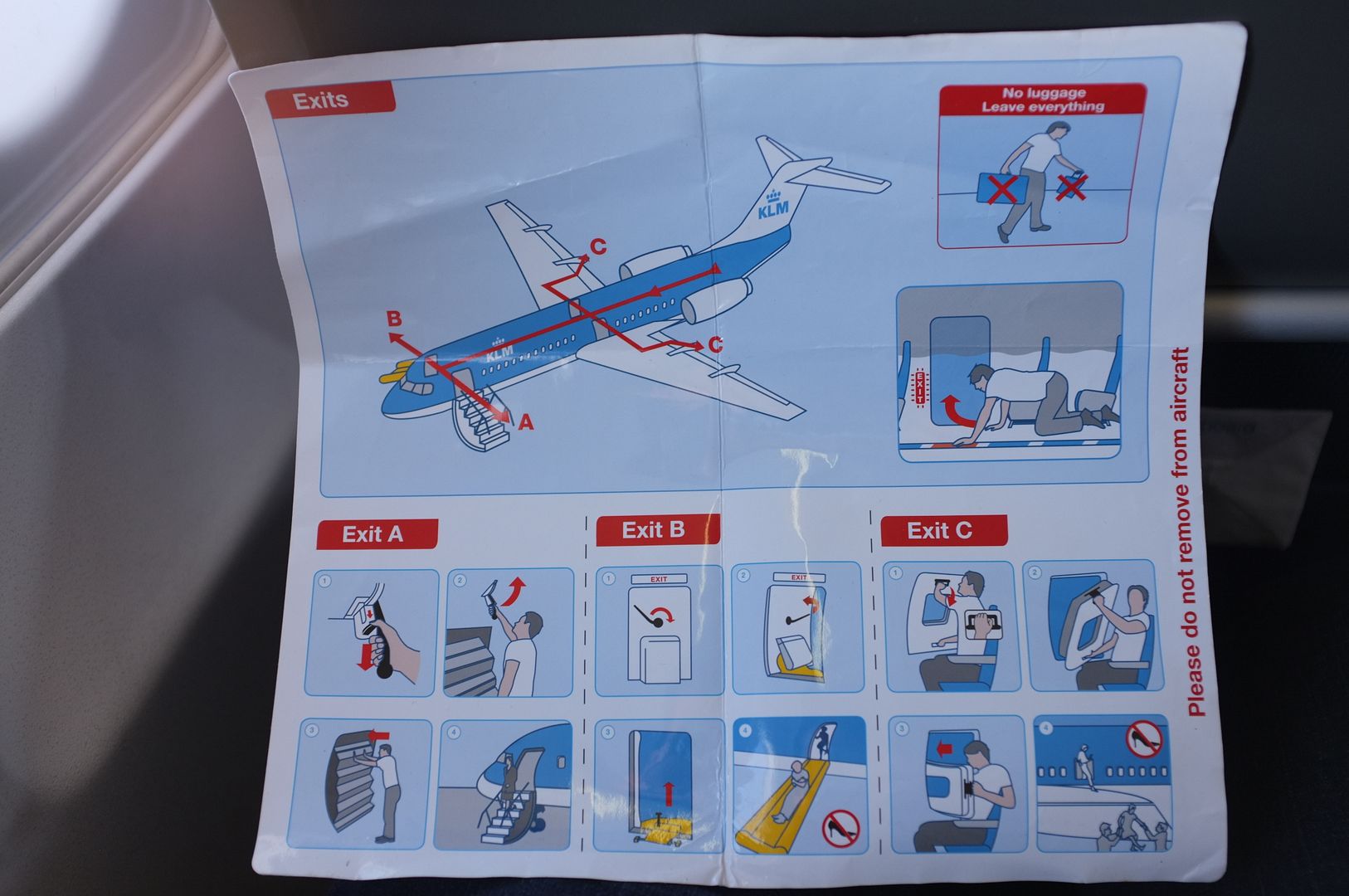 Then snacks were offered, biscuits, coffee and orange juice.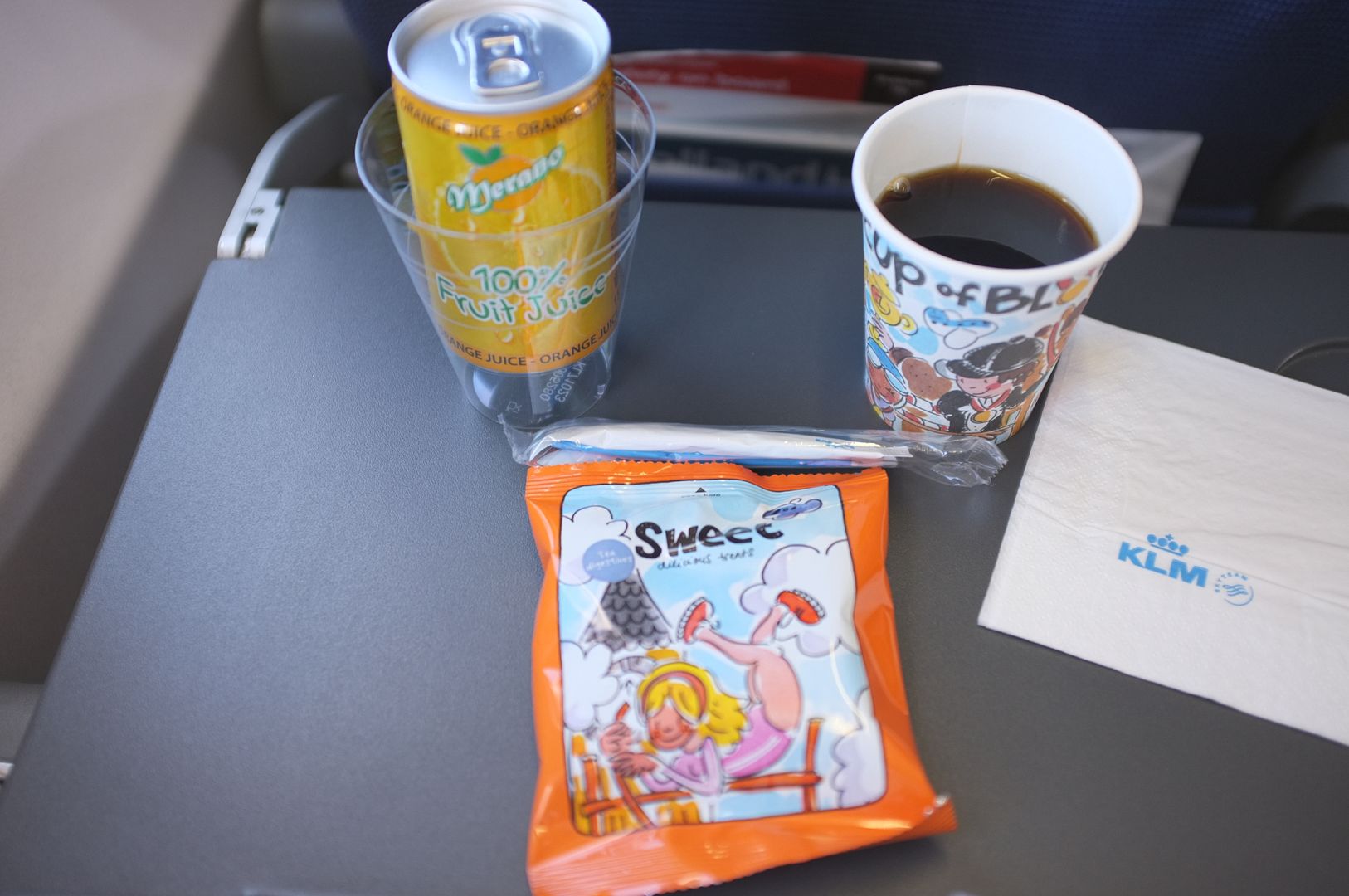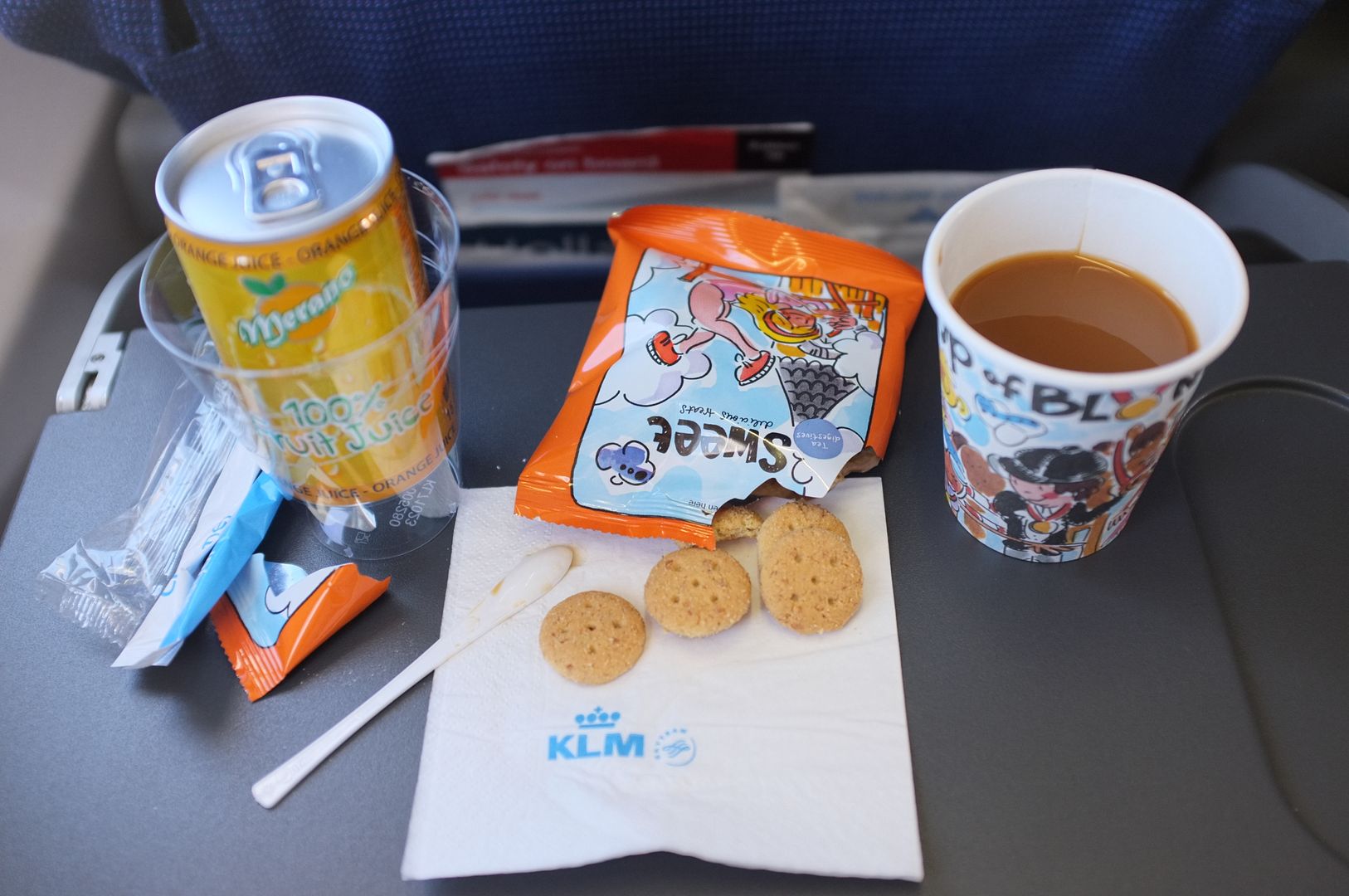 As the flight was quite a short one, the descent started pretty soon after the crew finishing the snack service.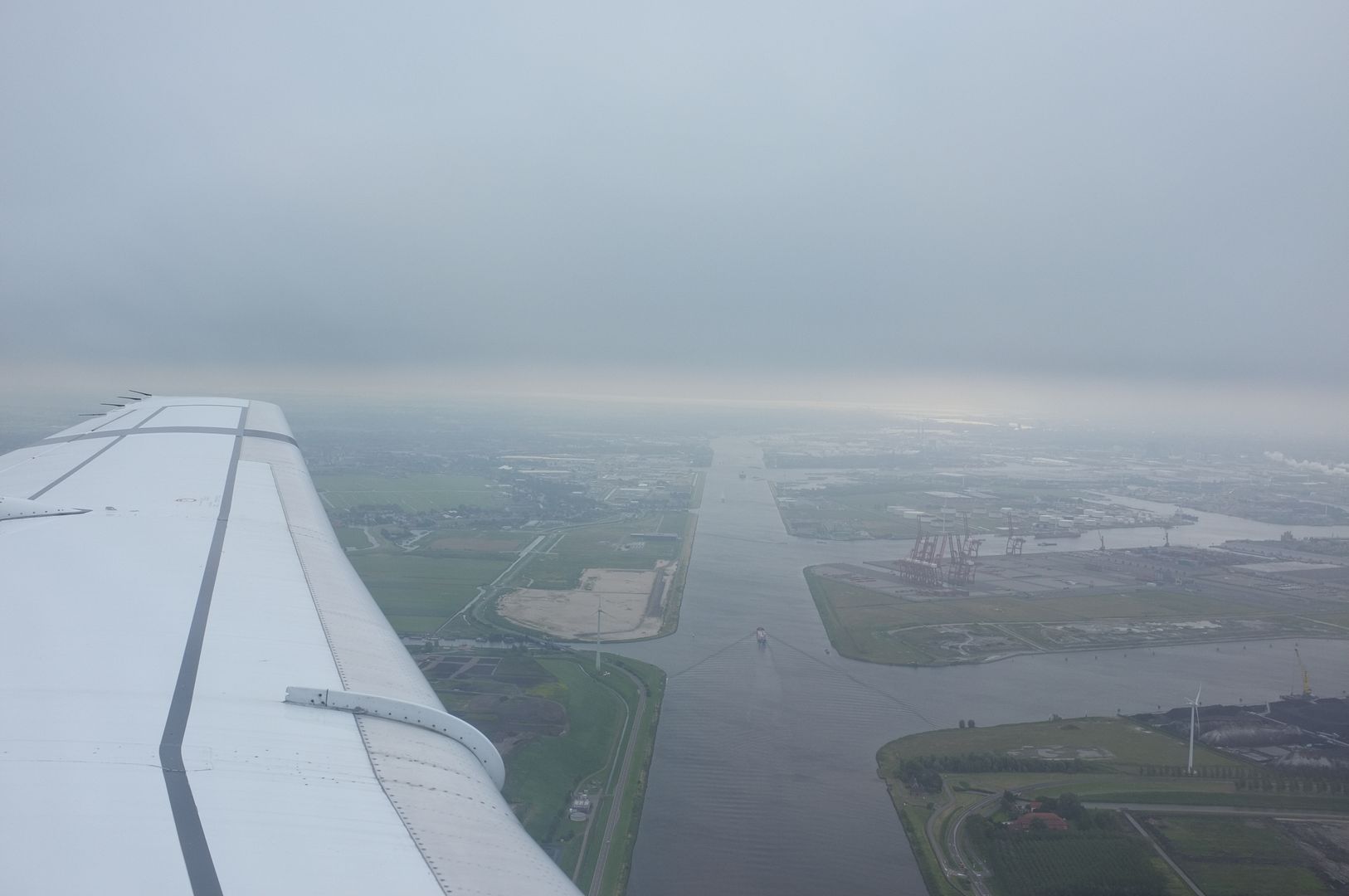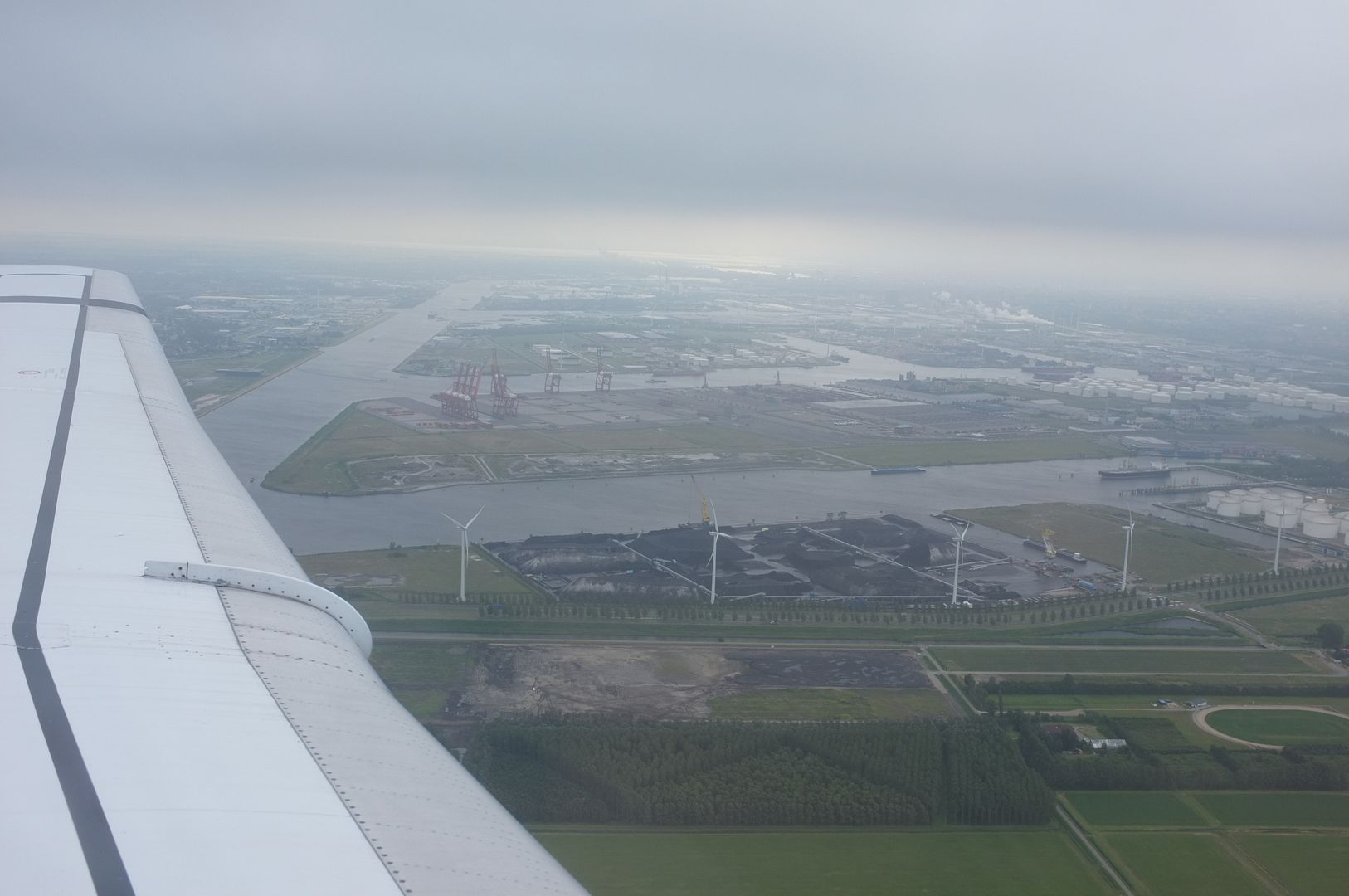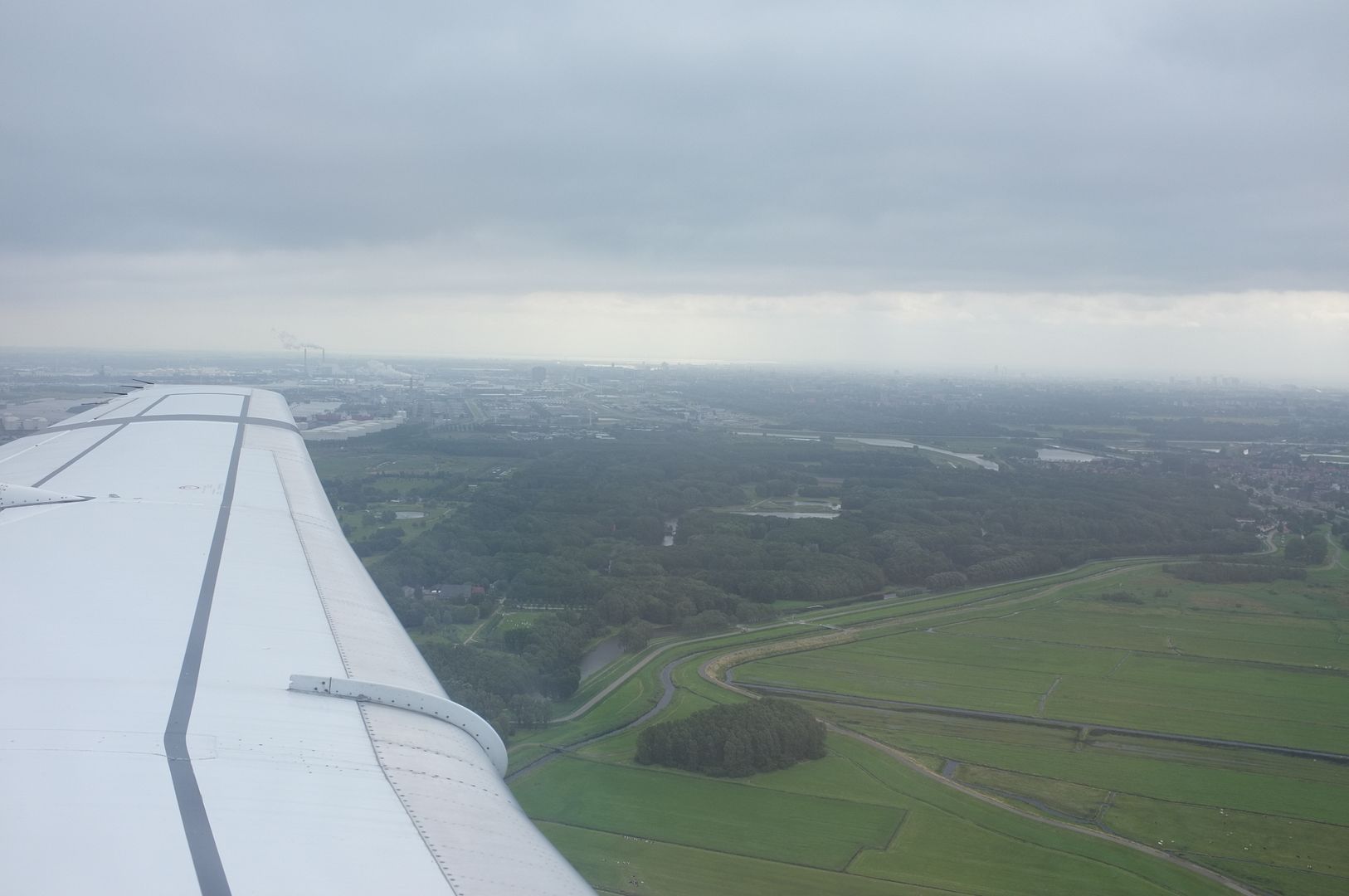 Touched down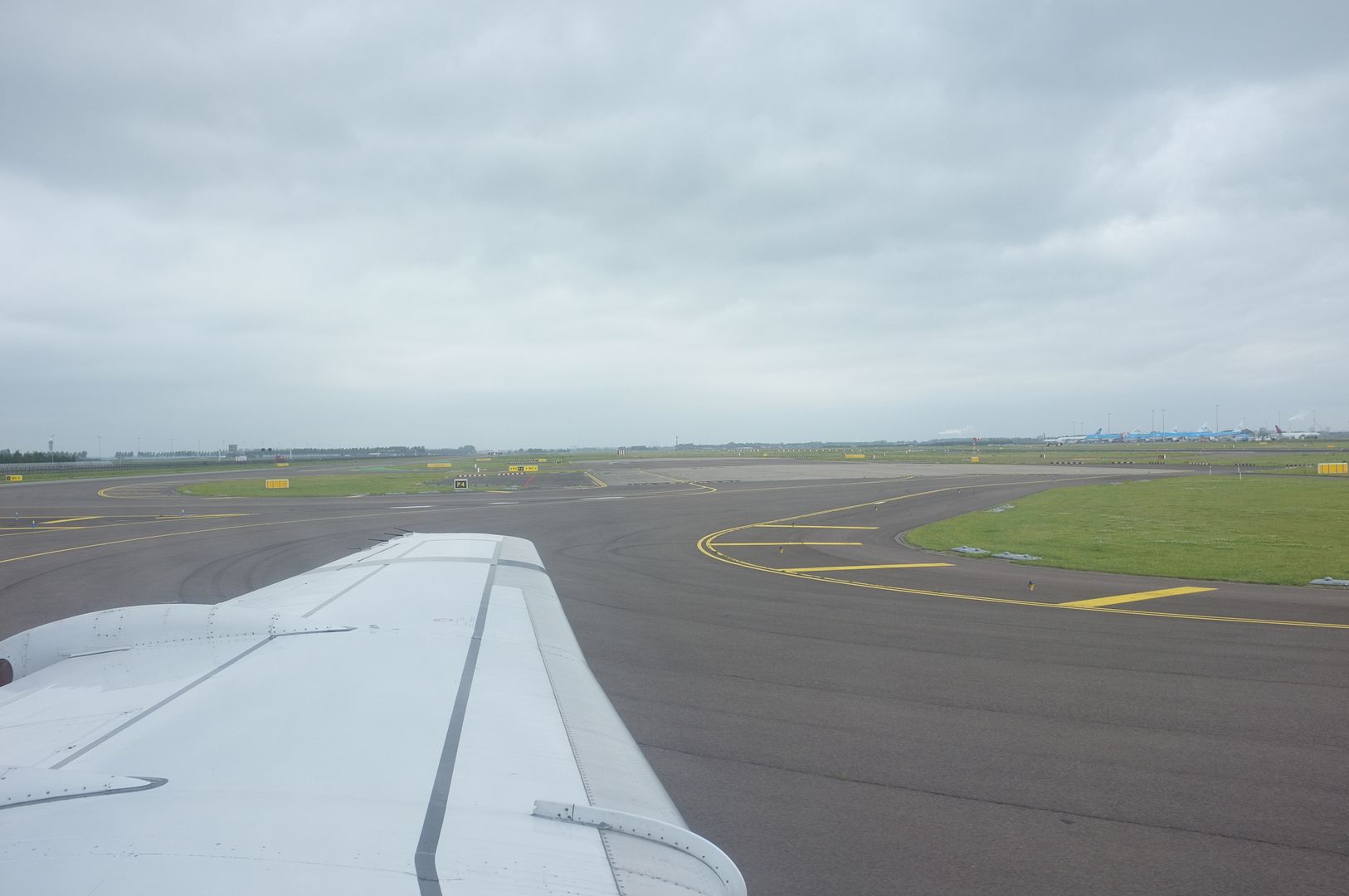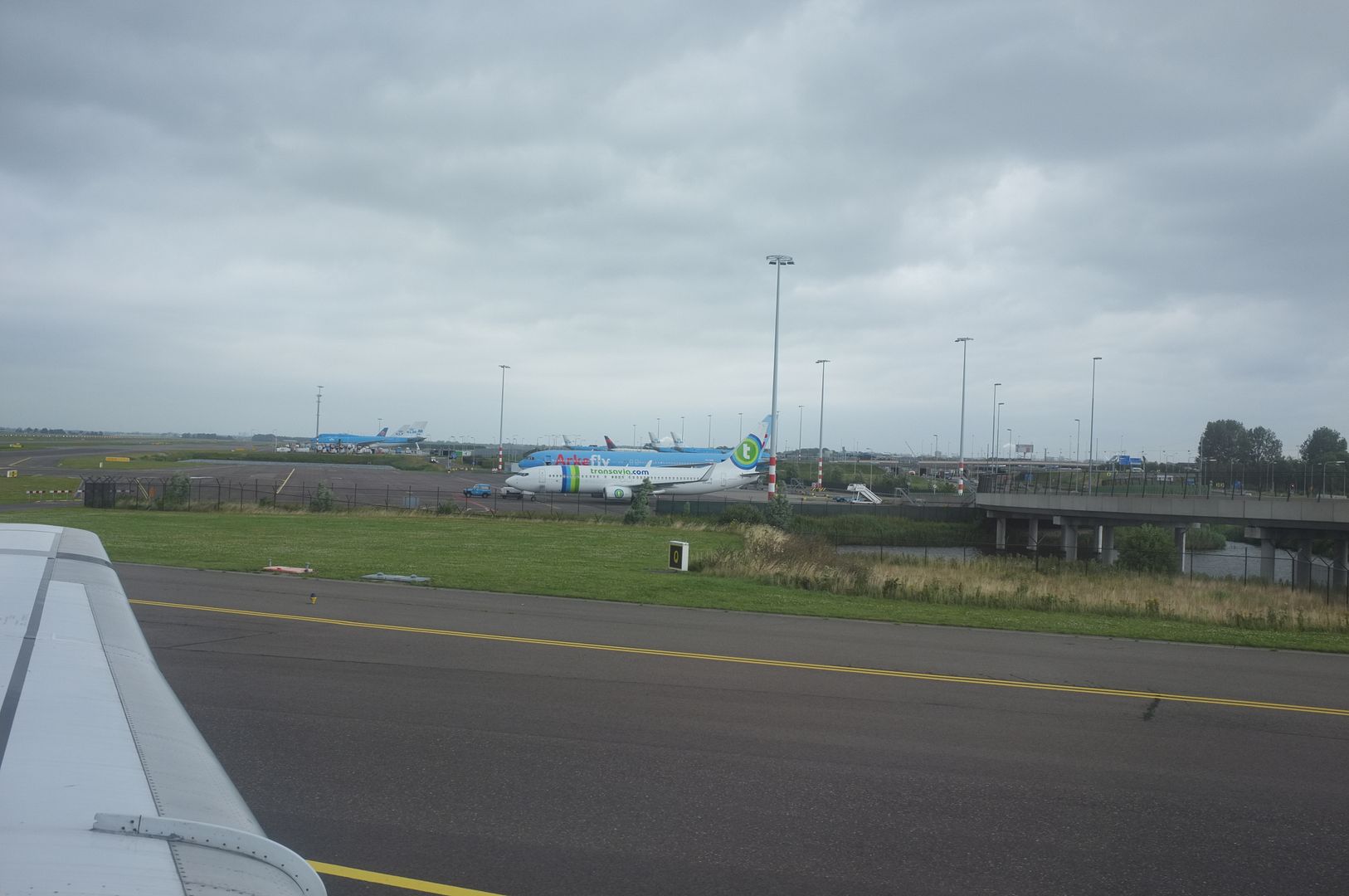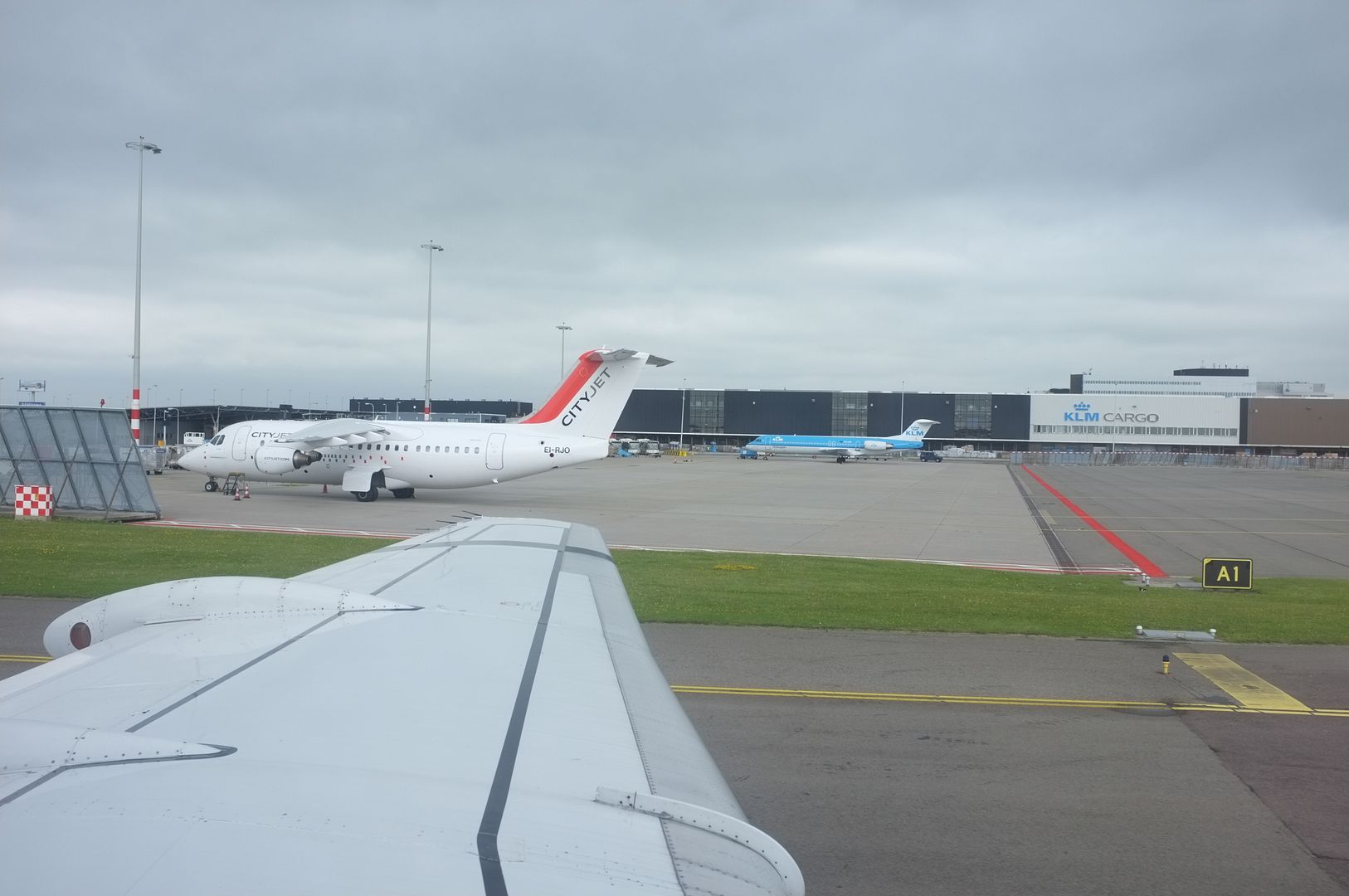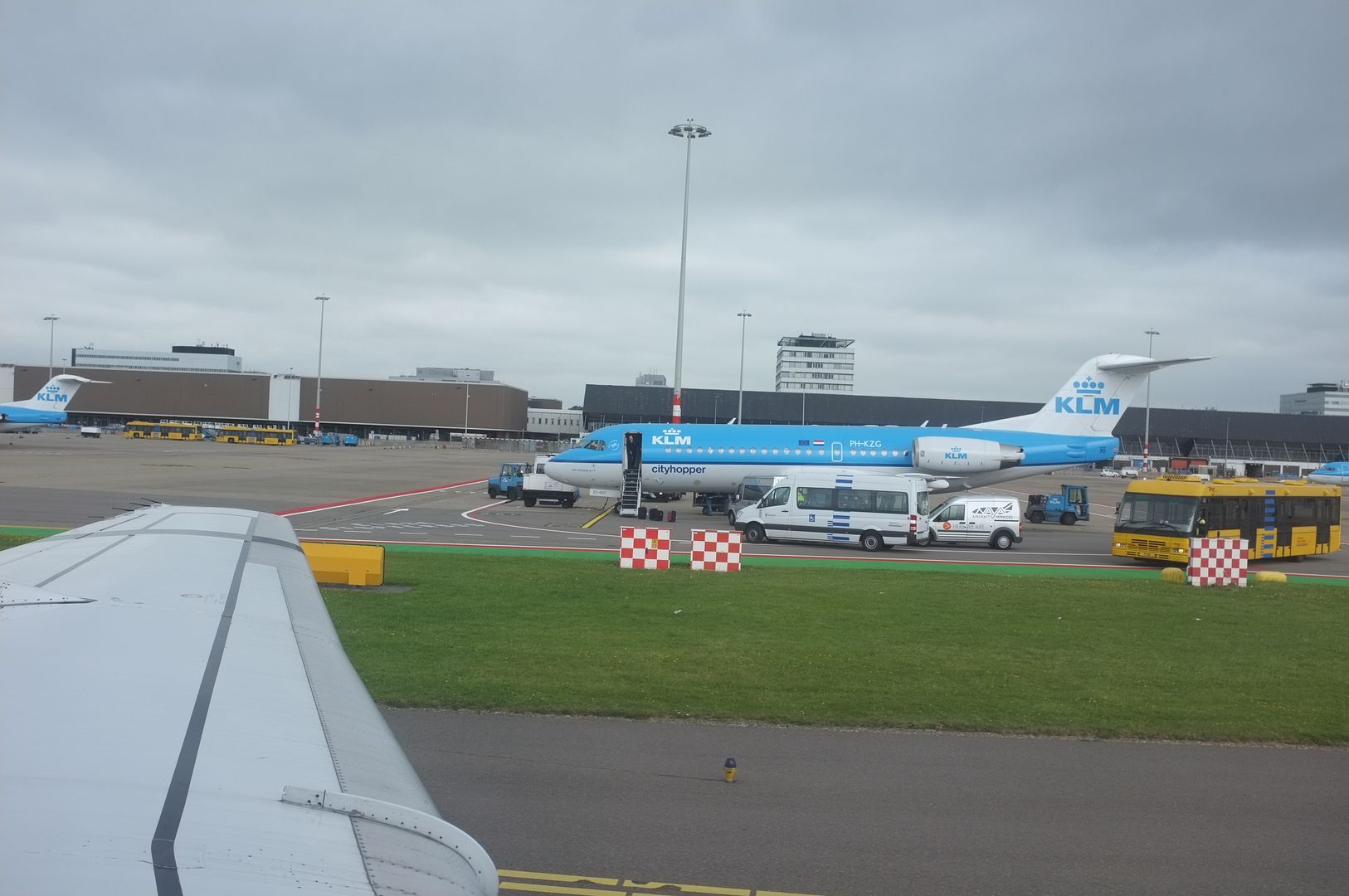 Into the parking position
My seat
Once inside the terminal, we went straight to a passport check, and there were some long queues, which took a around 15 minutes to clear. But we got to the baggage claim area, our bags were already on it.
Some photos taken during our visit in Holland. Unfortunately, the weather in Amsterdam was not great during our two-day visit, it was raining a lot and quite cold of the time of the year as well. But nonetheless we had a wonderful time during our stay, and the weather turned out to be perfect on the day that we were departing.