Dear readers,
Welcome to the third and final part of this series, covering our special holiday to New Zealand and Australia. In case you missed the first two installments, here they are:
To The Other Side Of The World, Part 1:ZRH-SIN-AKL
(by
infodesk
Jun 10 2012 in Trip Reports)
To The Other Side Of The World Part 2: CHC-SYD
(by
infodesk
Jul 18 2012 in Trip Reports)
The end of part 2 left us in Sydney. After a good night's sleep in a very comfortable bed, it was time to get out and explore. During our stay in New Zealand we got talking to a British family who had emigrated to OZ and the wife gave us three must-dos in Sydney: Bridge Climb, Manly & Taronga Zoo. So, we did exactly those things!
On day 1, we explored Darling Harbour, close to the hotel….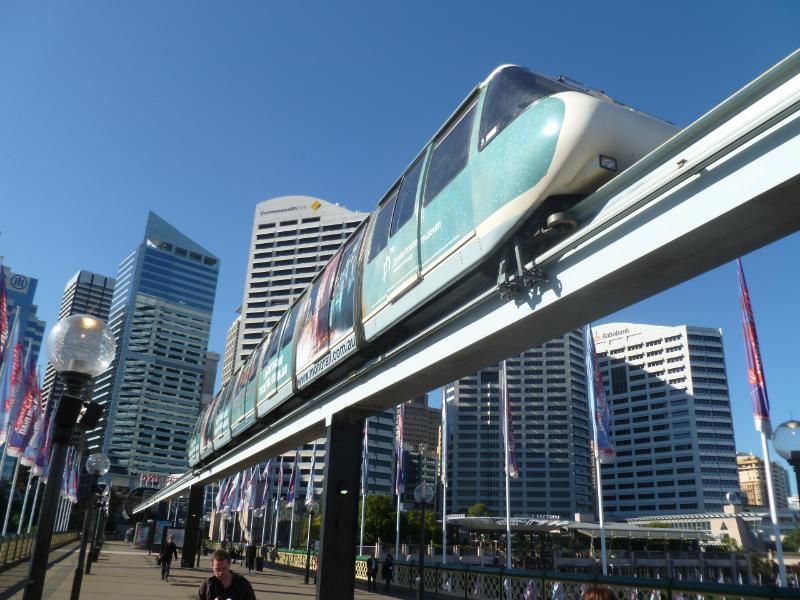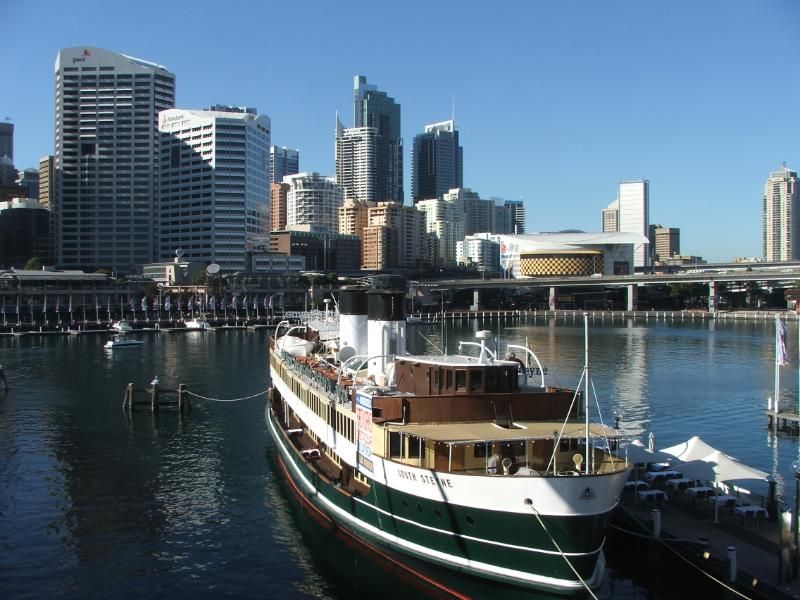 A piece of home!



Then we walked through the streets of Sydney and headed down towards the city's most famous sights.

Here's the Sydney Tower Eye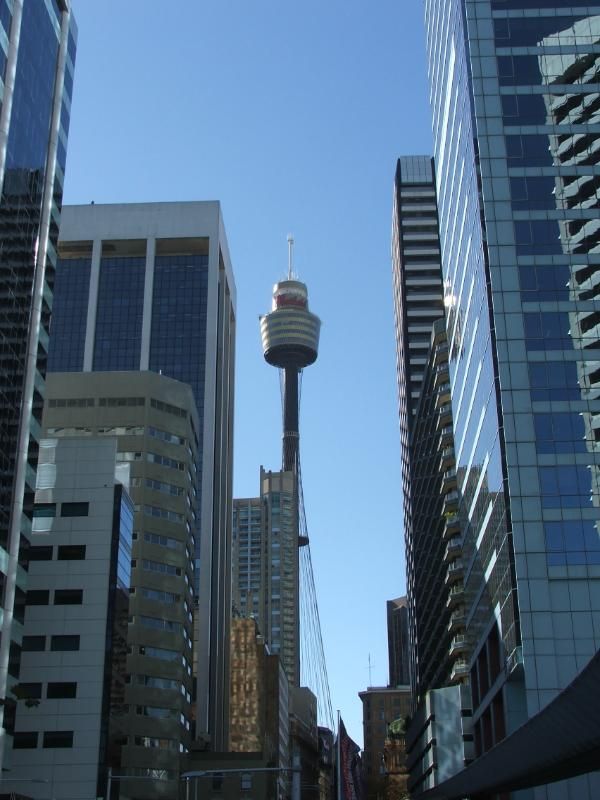 Old & new


Skycrapers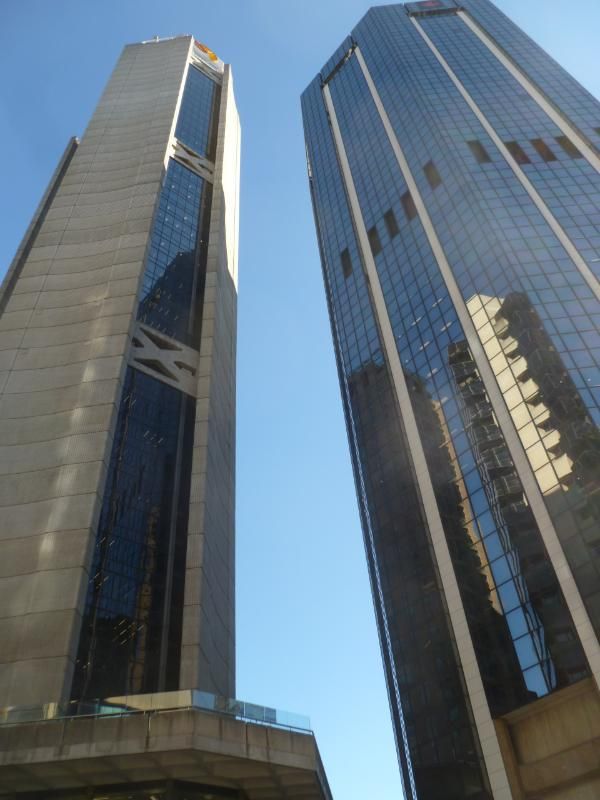 When we finally reached the Rocks and saw the Opera House for the first time, it was a very special moment. It had been a lifelong dream of my husband's to visit Sydney and he was rather overwhelmed by everything.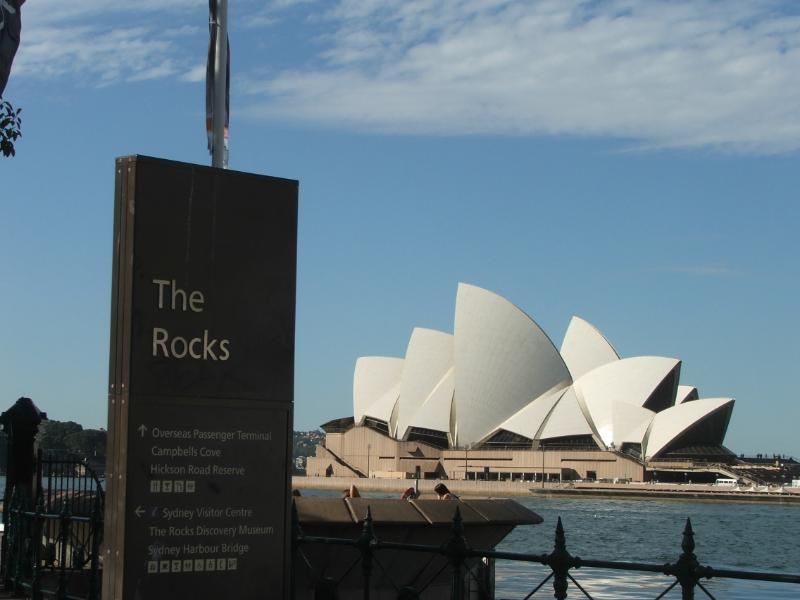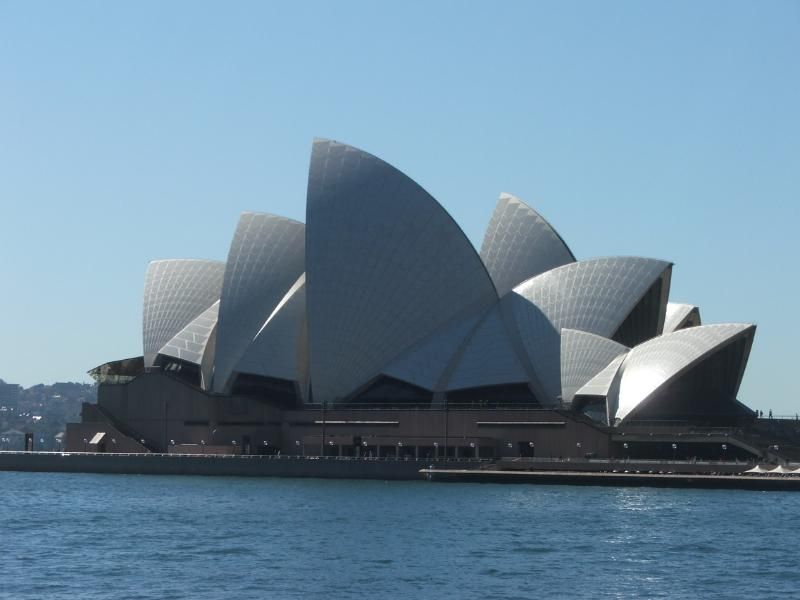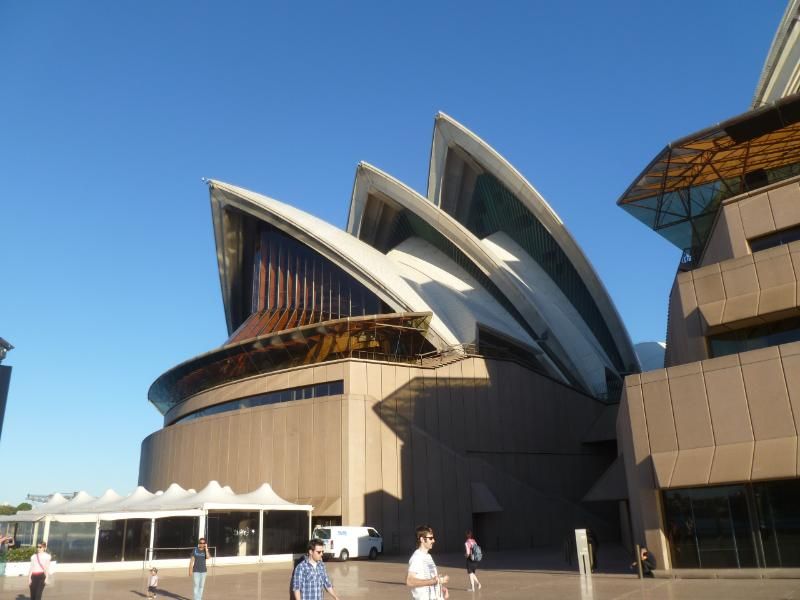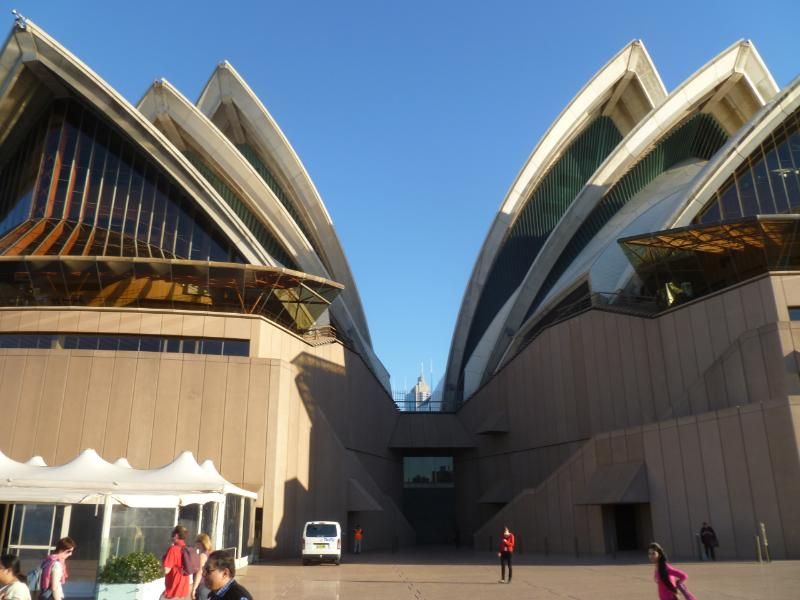 Who could forget the Harbour Bridge?
Circular Quay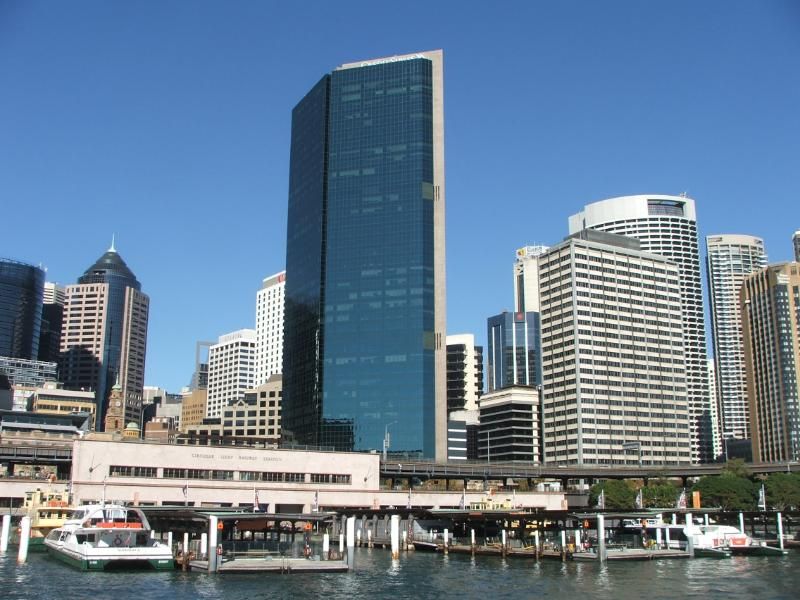 And again by night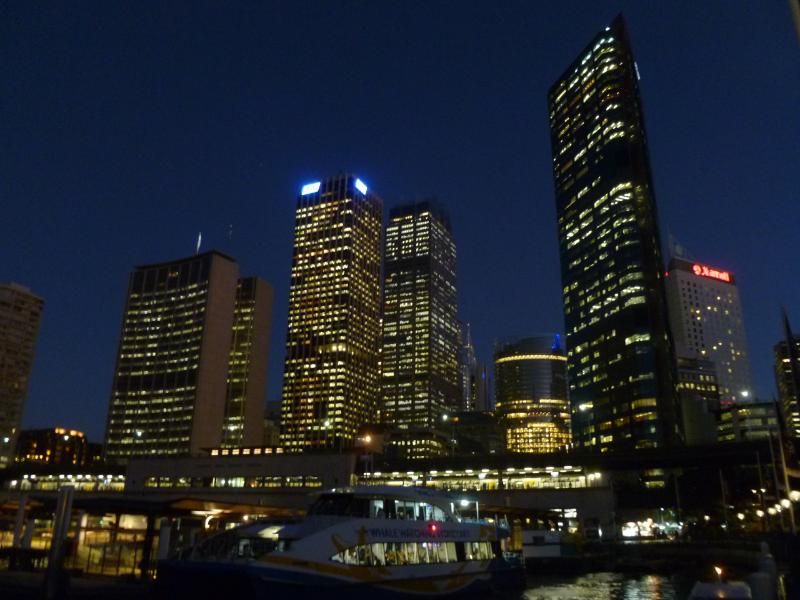 In the afternoon, we decided to do the Bridge Climb, where you get to reach the very top of the bridge on foot. There are 3 different routes available, most taking around between 2-3 hours. You go in a group and have a safety harness which keeps you attached to fixed ropes the whole way. Because of safety issues, no cameras can be taken (imagine the impact if you dropped it from the top and it smashed through someone's windscreen), you get to wear a very sexy boiler suit and even have to remove your jewellery. As long as you aren't afraid of heights it's a fantastic thing to do, well worth the price tag and a real experience of a lifetime. This New Year's Eve I can proudly say I've stood where all the fireworks go off at the top of the bridge!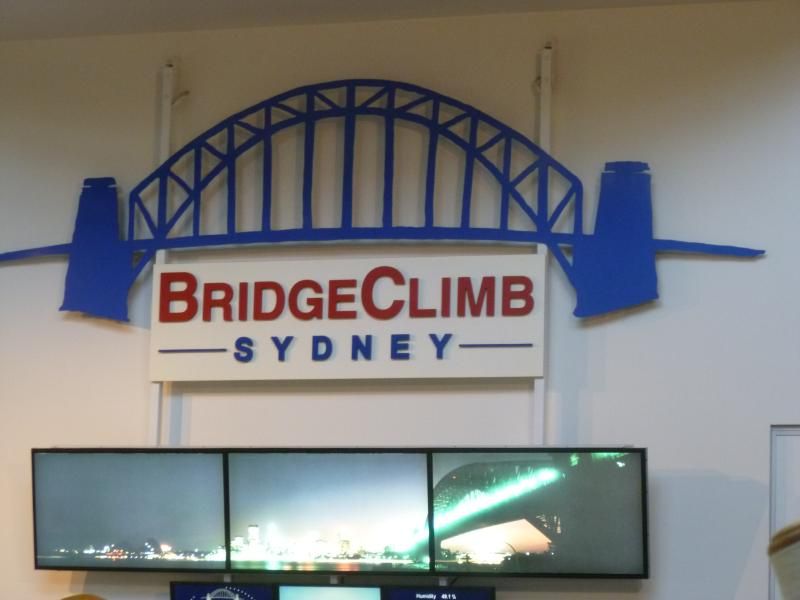 On this photo you can make out a group on the bridge, which gives you an idea of how high you go!
The next day we took a 30 minute ferry ride out to Manly, a suburb of Sydney with a really wonderful beach, very popular with the surfers.
Sailing past the Opera House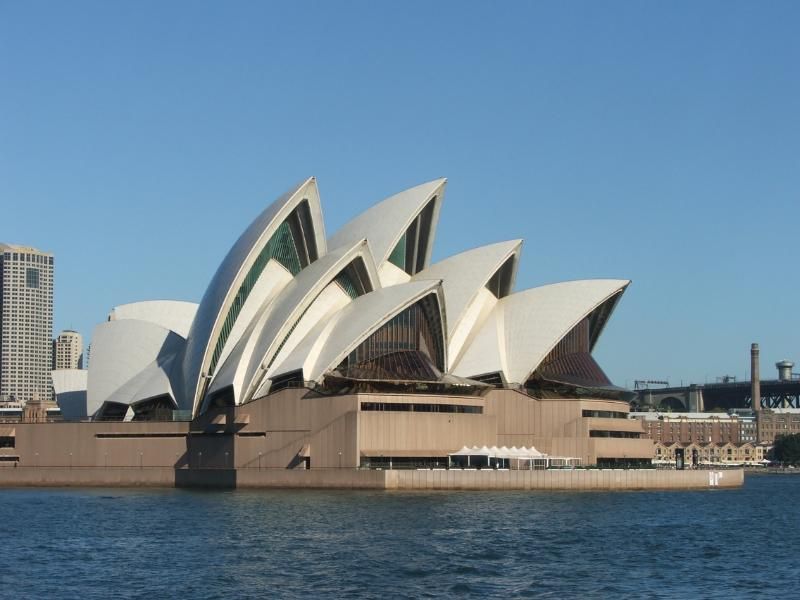 …and the Harbour Bridge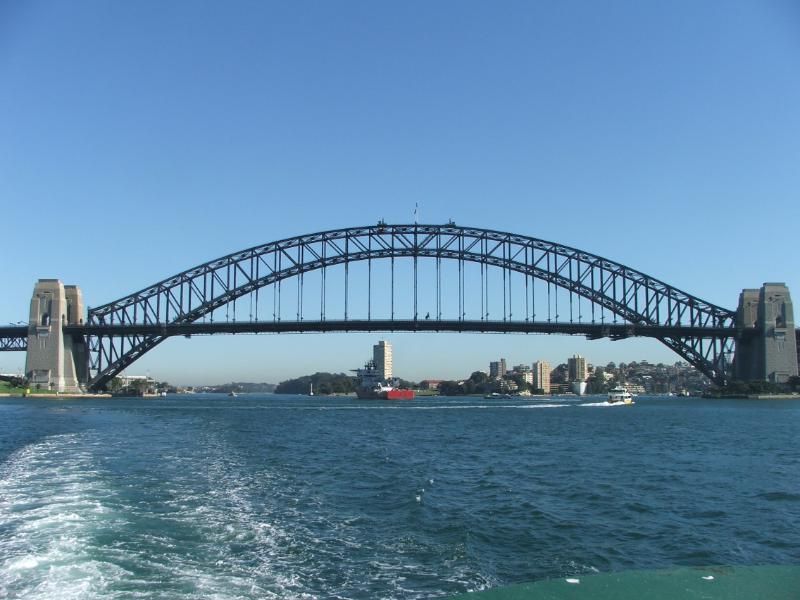 Arriving at Manly
Manly beach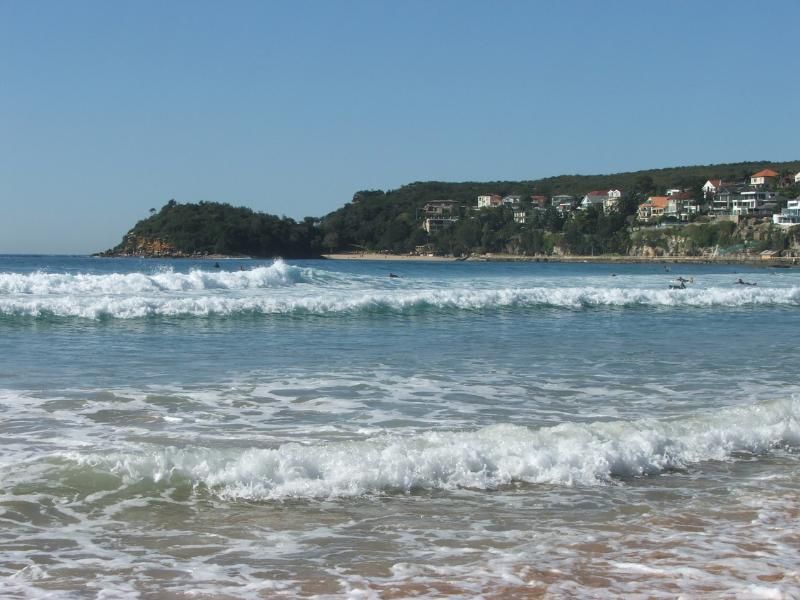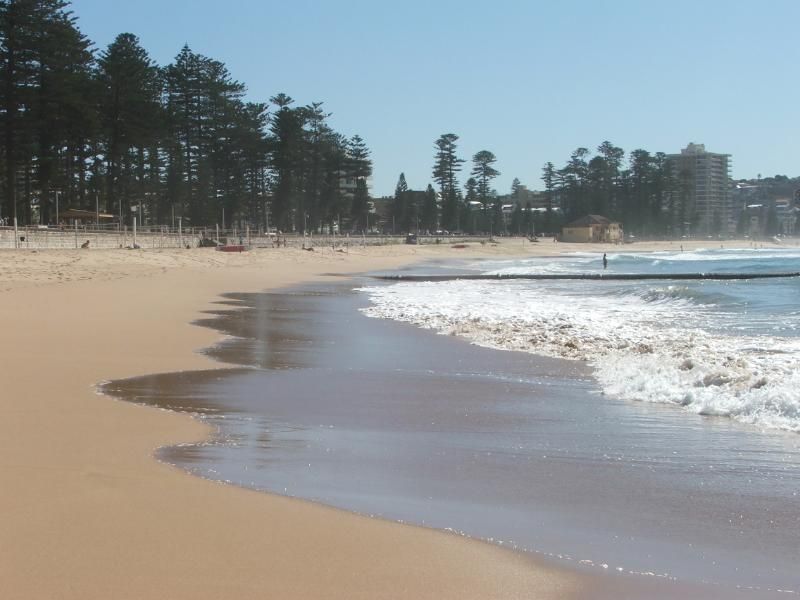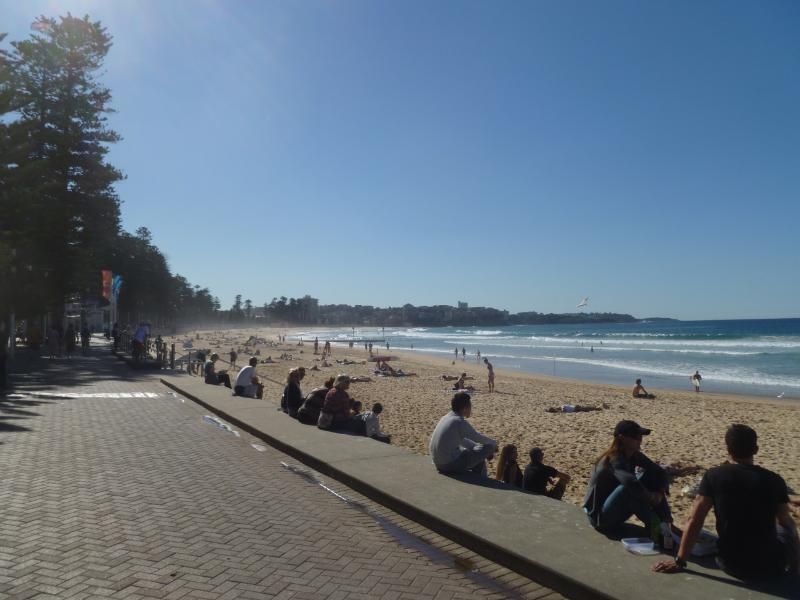 Manly promenade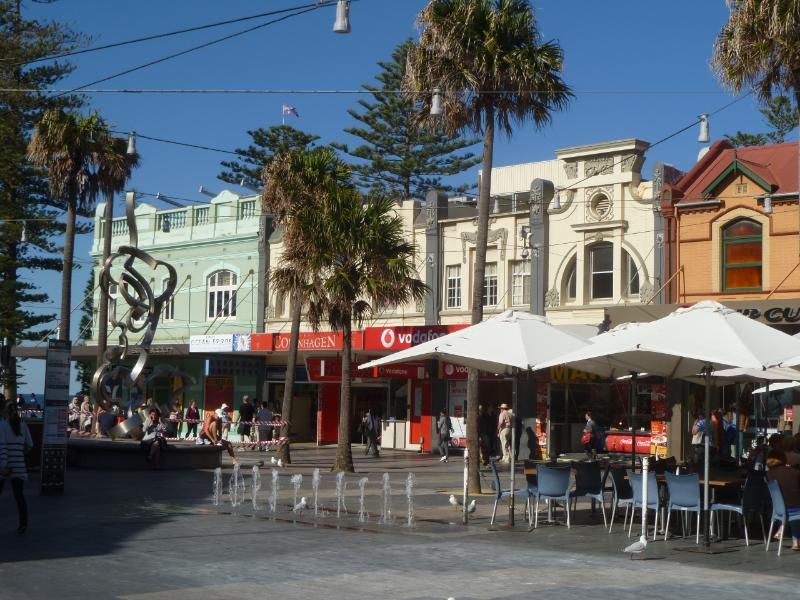 We found another excellent Greek restaurant. The food was so good, it even beat a few meals I've had on this island (and that's saying something, isn't it Eric?)
In the early evening we took a ride up the Sydney Tower Eye. I personally preferred the views from the Harbour Bridge and felt the whole 'tower' experience was better in Auckland.
On our last full day we visited Taronga Zoo, which has to be one the nicest zoos I've ever been to. Again, we took the boat, although this time from Darling Harbour as it was closer. This gave us the advantage of being able to sail under the Harbour Bridge.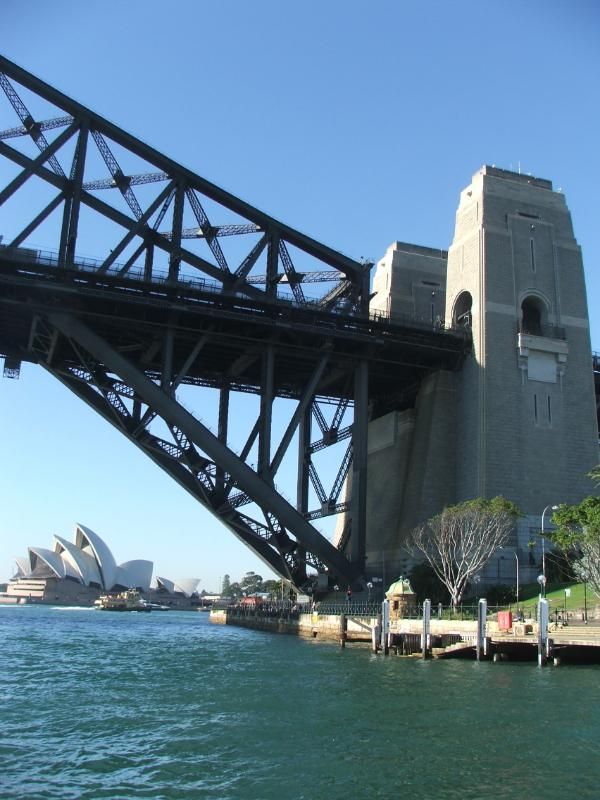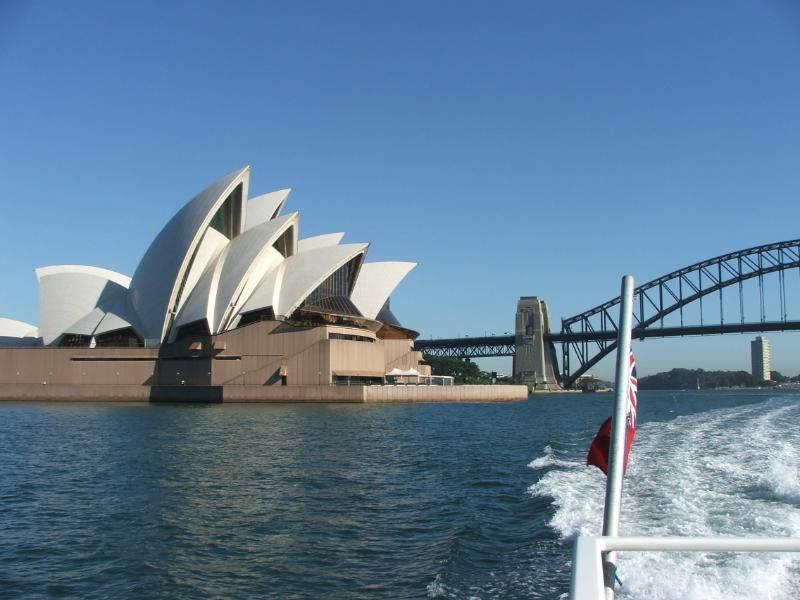 From the boat station you take a cable car up to the top and then work your way down through the zoo.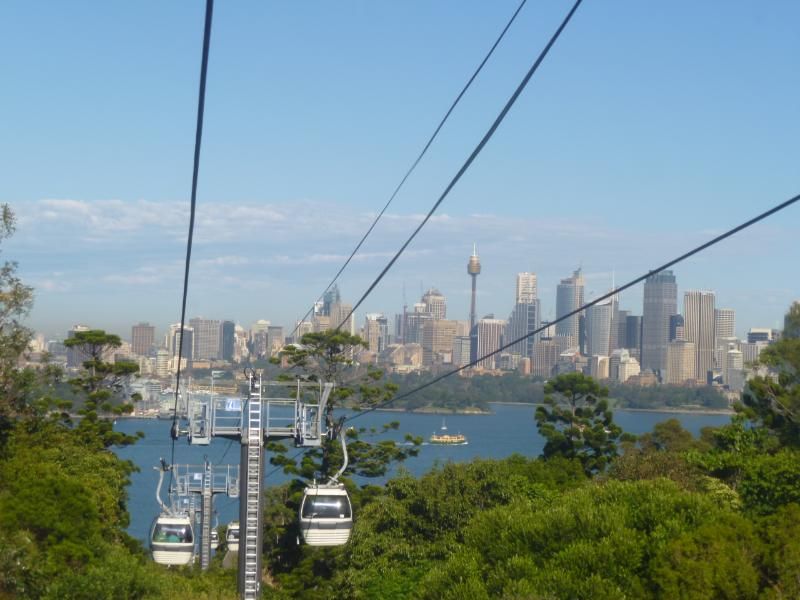 En detail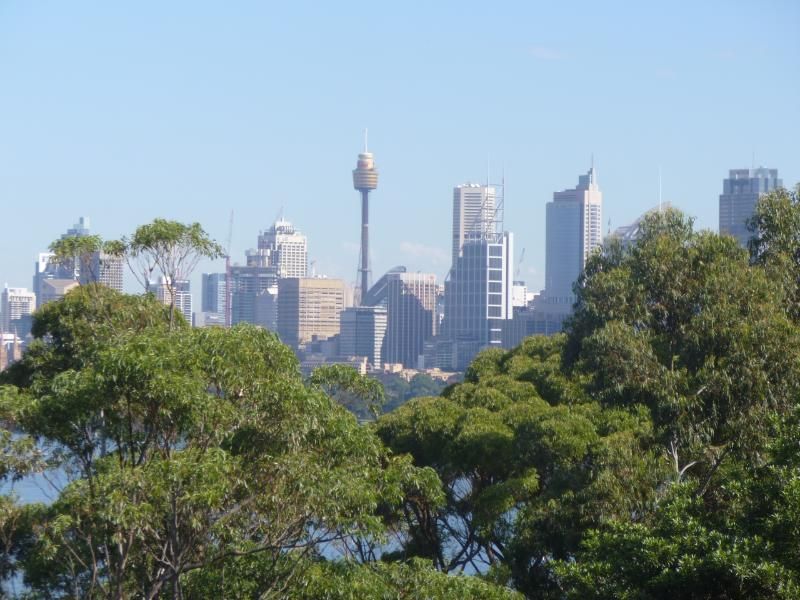 Of course the most special part was seeing these fellas :
Kangaroos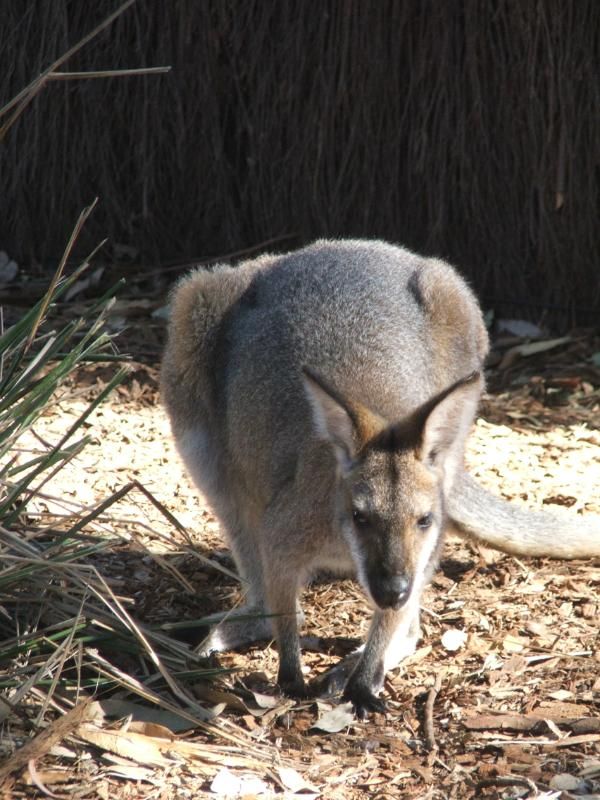 And now to the koalas. I was so excited about seeing some koalas that we booked a special meeting session, you get about 10 minutes where a keeper tells you lots about them and answers any questions and of course you have your photo taken. We meet Felicity & Coral and they were quite possibly the cutest things I've ever seen.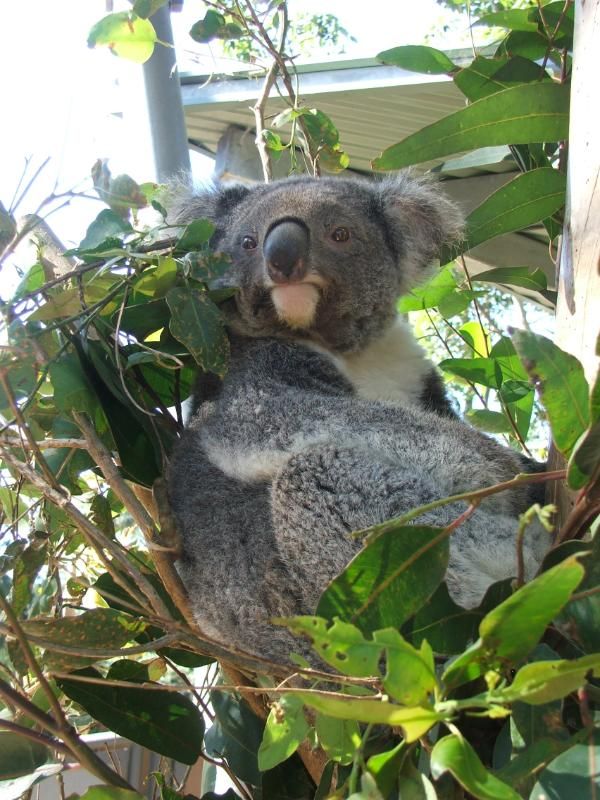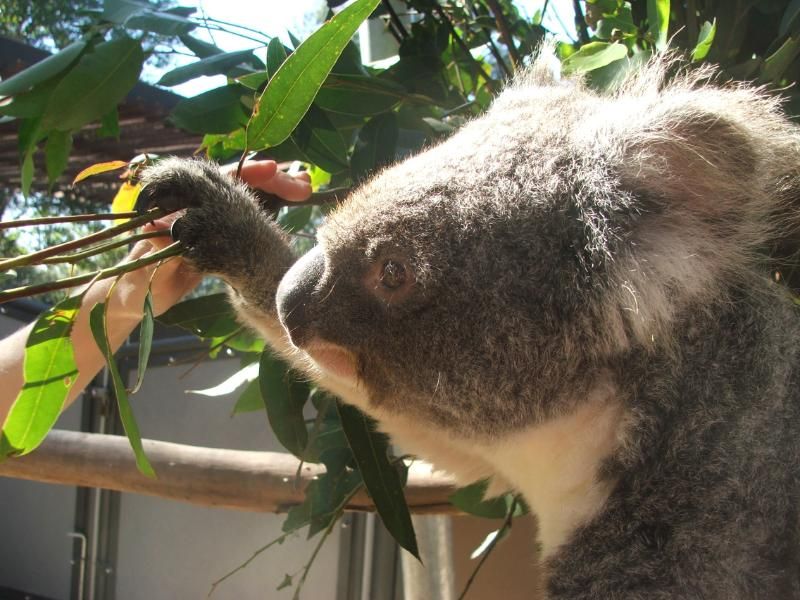 What a location for a zoo!
Bottom entrance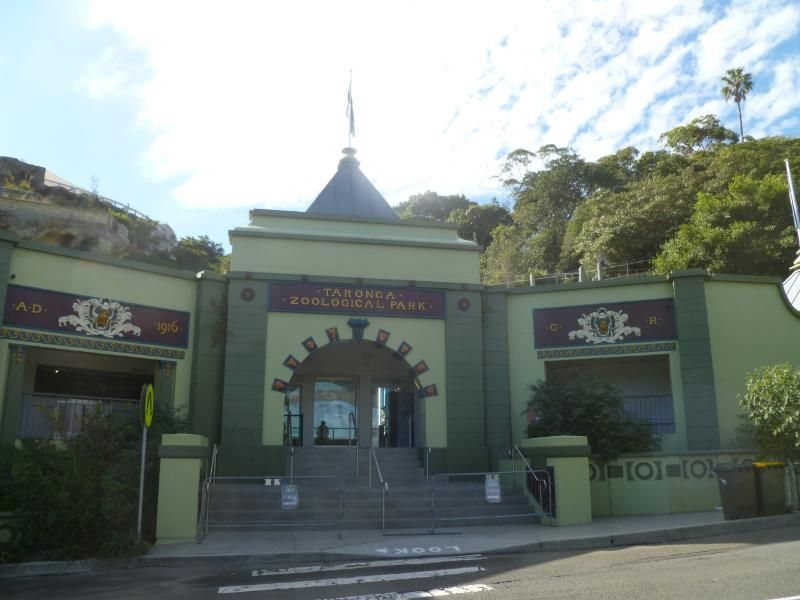 When we returned from the zoo, we took the opportunity to climb a few stairs to Pylon lookout on the Harbour Bridge. Here you can clearly see the route of the Bridge Climb and a group on the left making their way down.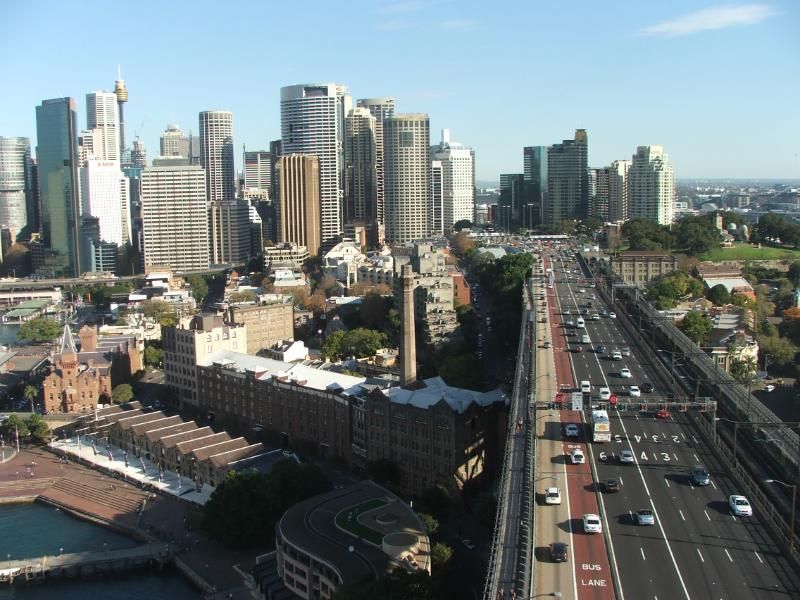 I'd looked at the programme for the Opera House before our holidays and saw a concert of Rogers & Hammerstein pieces was to take place on our last evening. This interested me, but not my husband so much. A friend at work had suggested we took a guided tour of the Opera House, as this was very informative. Well, it was our last day in Sydney and we tried to decide which option would be better. Both of us were exhausted from all our sightseeing, our trip was drawing to a close and neither of us could make a decision. So there we stood, in front of the Opera House and argued about what to do. I knew at the time it was ridiculously stupid and now we laugh about it. Anyway, eventually the concert won, so we went and purchased tickets and ended up having a lovely evening.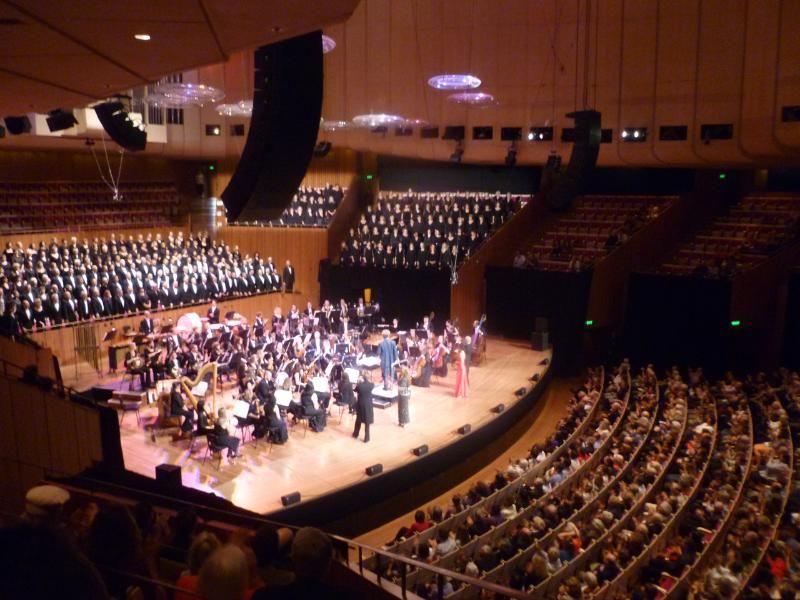 The concert consisted of songs from some of Rogers & Hammerstein's most famous musicals, such as South Pacific, The King & I and of course The Sound of Music (one of your favourites, right Nils?). The finale was Climb Every Mountain, which is a moving song at the best of times, and even before it started, I knew what the outcome would be.
When I heard the following lyrics:
Climb every mountain,
Ford every stream,
Follow every rainbow,
'Till you find your dream.
…well, my emotions got the better of me and I sat there in tears. Here I was, on the other side of the world, in one of the most iconic buildings of all times and I had to pinch myself to remind me it was real. What a way to end our stay in this incredible city.
Leaving Sydney
Here's a look at today's route, courtesy of gcmap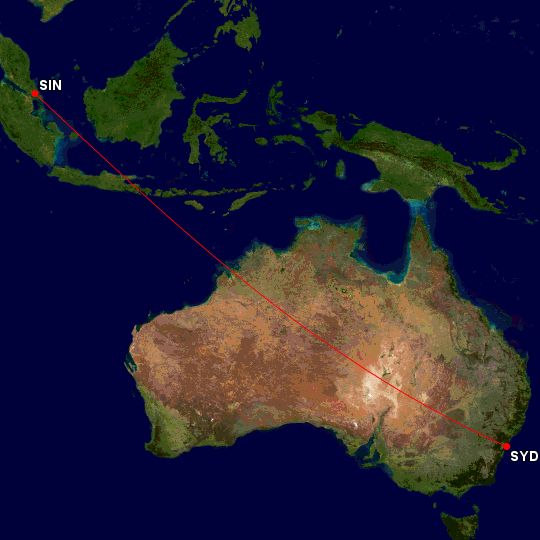 The next morning we took another taxi back to Sydney airport, leaving in plenty of time as it was rushhour.
Arriving at SYD T1
Lots of flights to New Zealand, can we go back?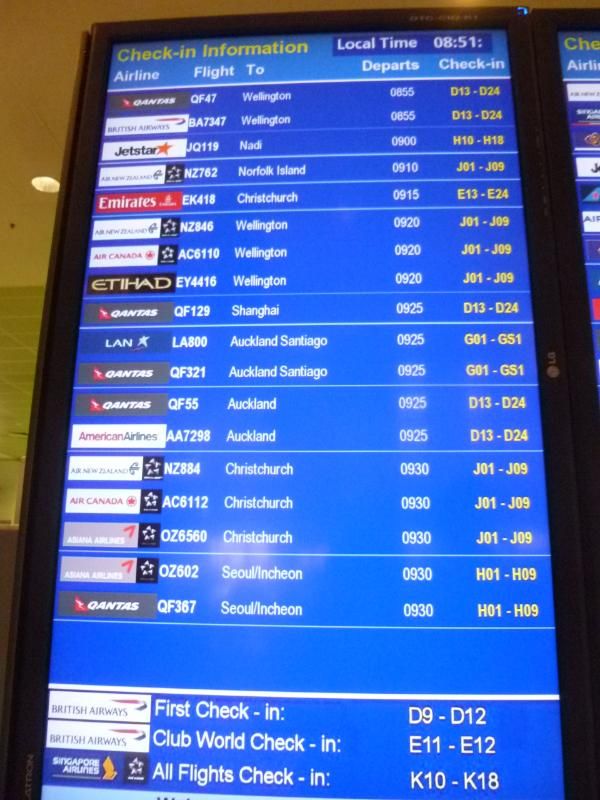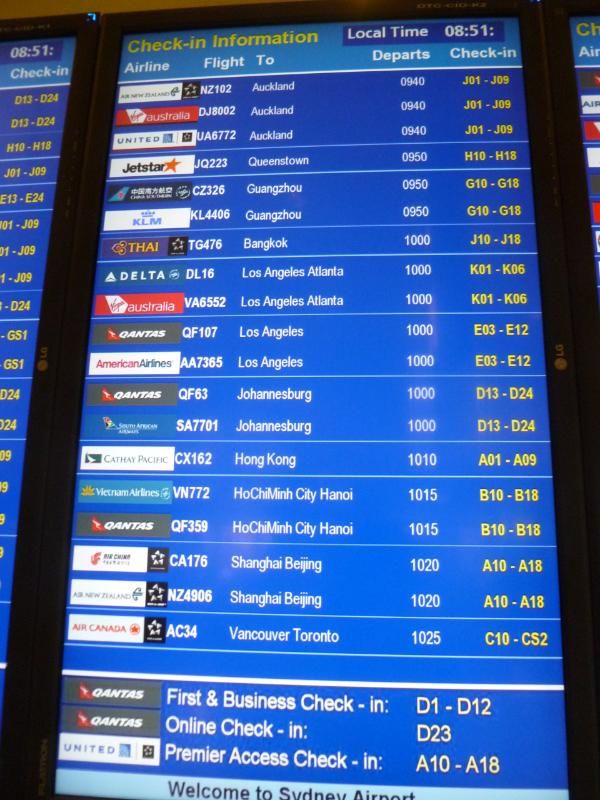 Our flight, departing 1115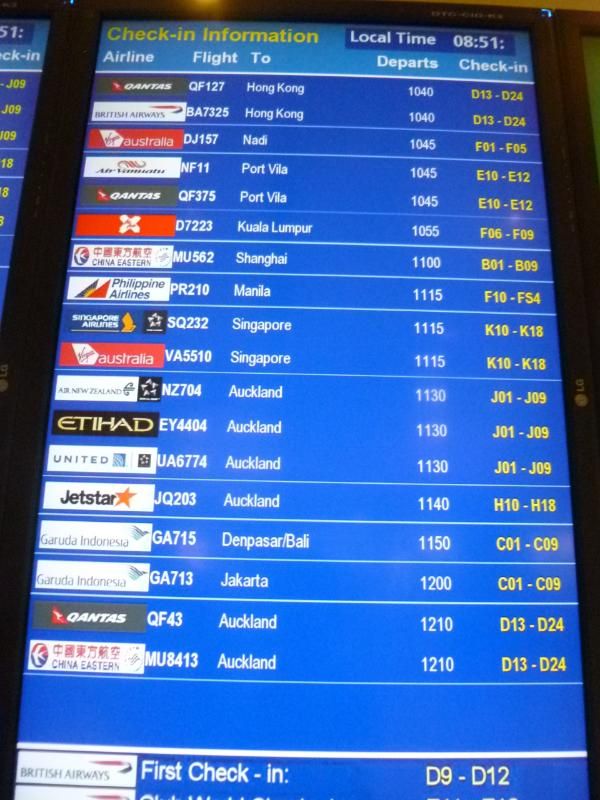 We immediately proceeded to the SQ check-in desks, where we didn't have to wait long. After handing in our bags, I mentioned the seat reservation & we were asked would we be prepared to help in an emergency and soon after we had our boarding passes.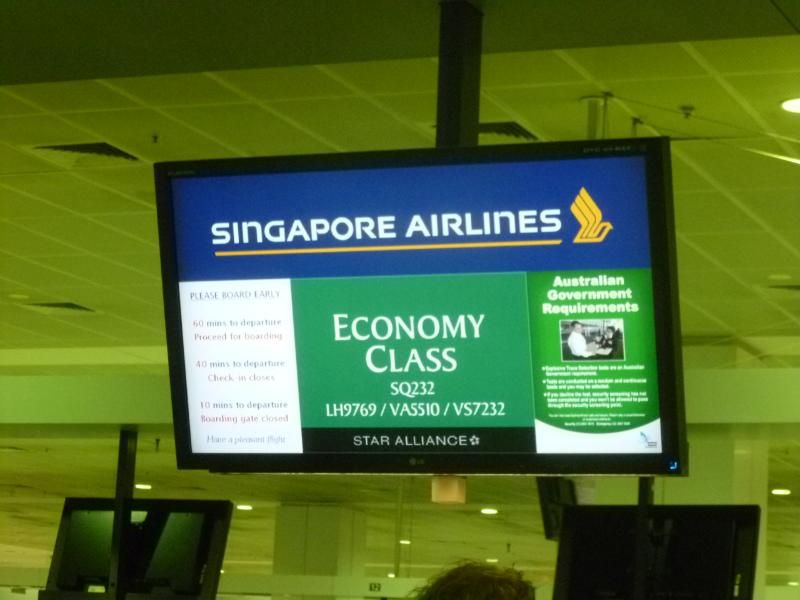 Boarding pass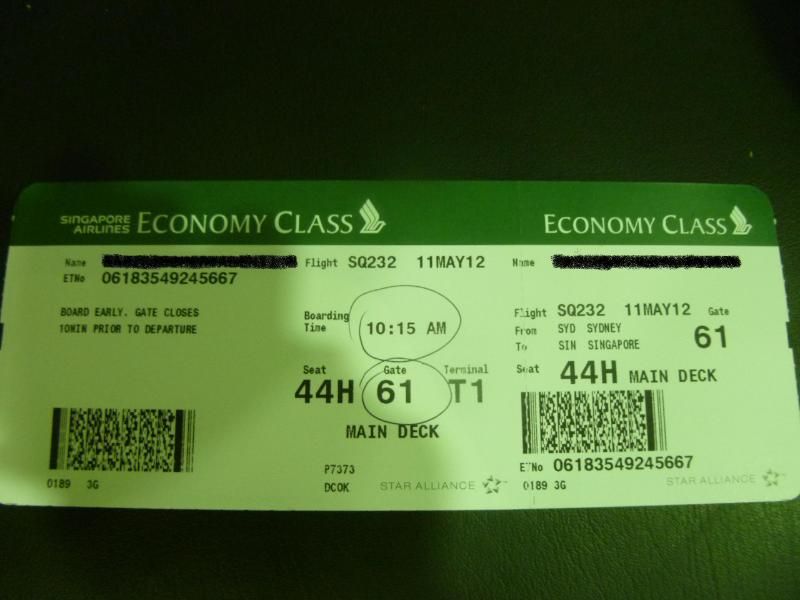 Lots of light and space here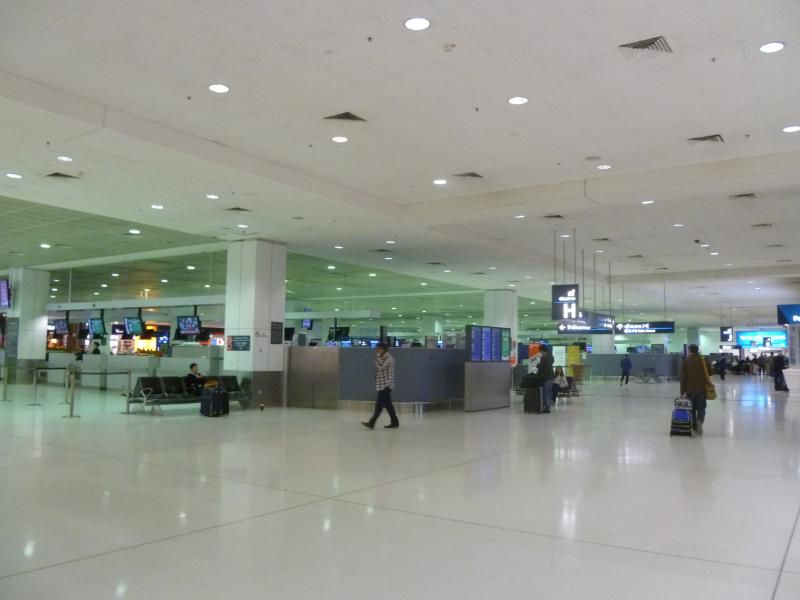 Definitely wouldn't fancy working at that desk!
I'd spotted some signs for a viewing terrace, so we went in search of that. It was free of charge, no security to pass, but then apart from the view it wasn't very special and in need of some TLC. After that we went to the nearby restaurant for a late breakfast of toast and marmelade.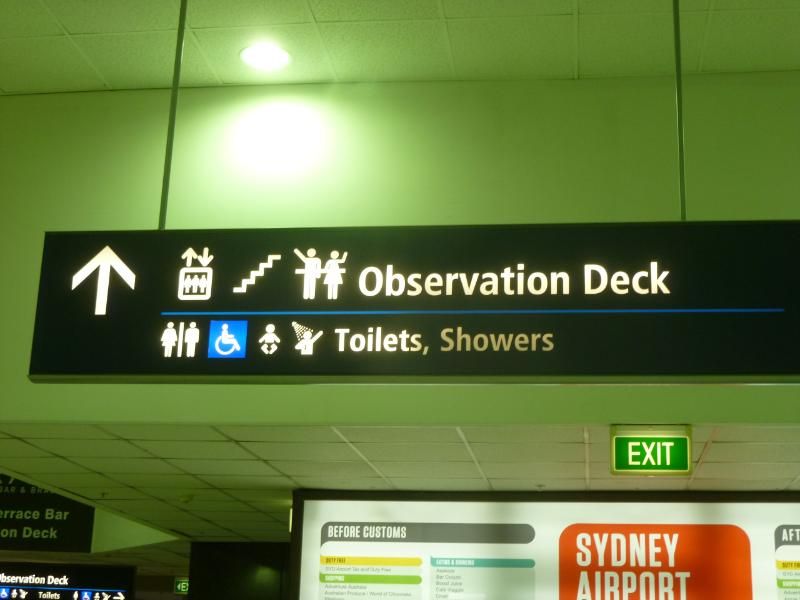 Old….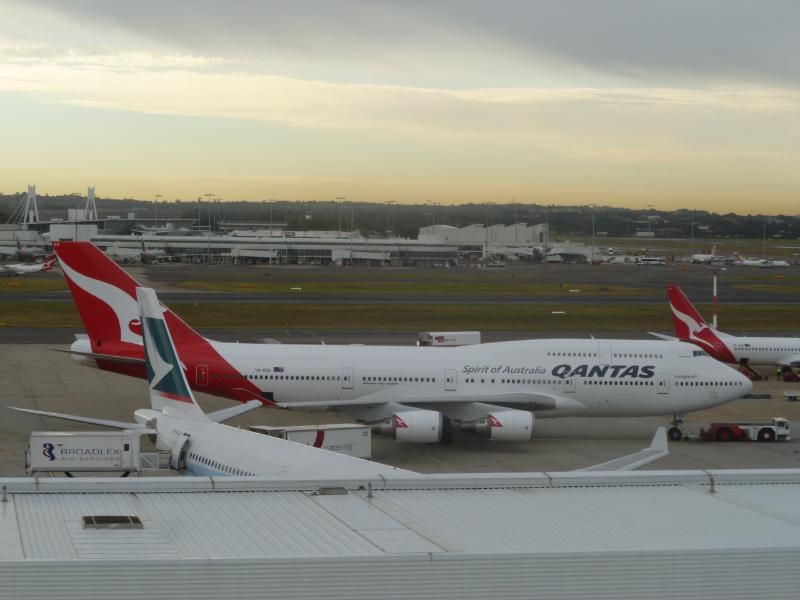 ..vs new
We proceeded through security & immigration where there was only a short wait and no problems, to then be dumped in duty free, as seems to be the norm now at so many airports.
Snaking our way through duty free
Nice airside atmoshpere at SYD and a good selection of shops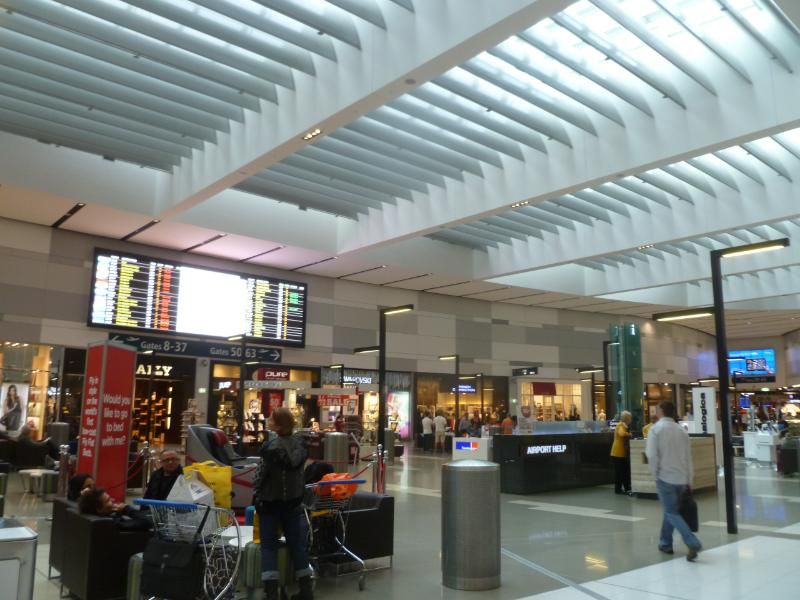 Bit more exotic than my usual branch at MAN!
Never seen a Lonely Planet shop before
There were some quite good spotting opportunities, always a bonus
Love the Quantas livery
FIDS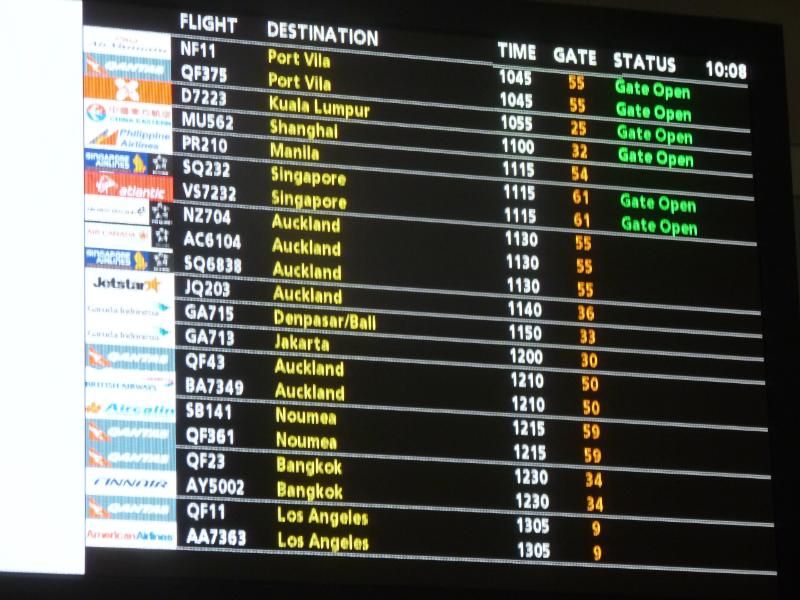 Heading to gate 61
Big and small…our A380 with an exotic neighbour
Such a beauty!
….and again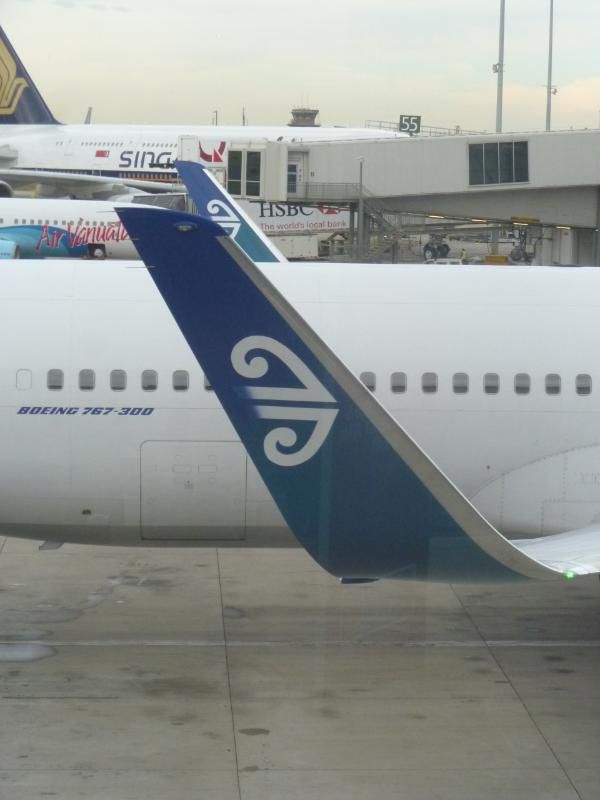 For Suryo
China Eastern
Air China departure, for Markus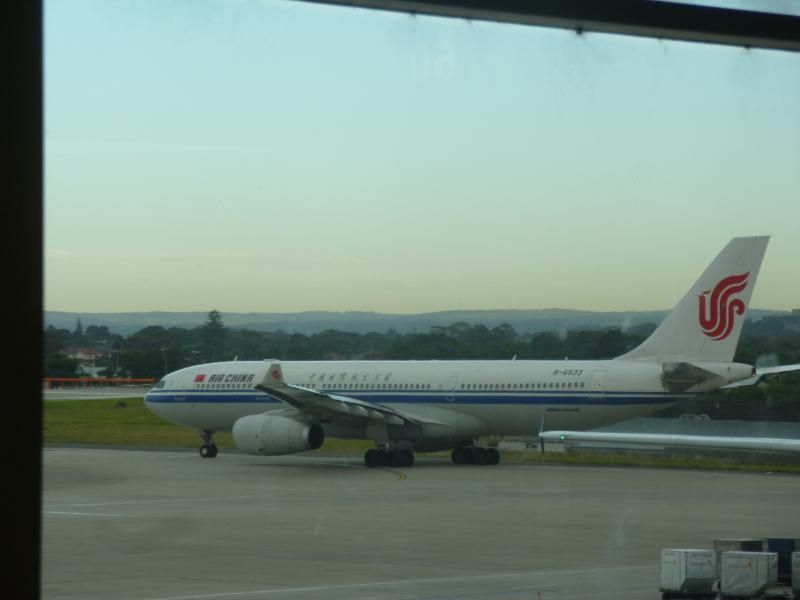 Time for some last minute souvenirs