Hi guys,
it has been a year since my last big trip (honeymoon in Mozambique) and times have been busy. I have been selling a quite substantial film and music collection and as a result a treat was in order. I have been to the DPRK in 2007 and this unique country has fascinated my ever since. So I booked a tour to visit in August, this time speding more time in the countryside and not Pyongyang with three domestic flights thrown in. As all tours to the DPRK originate in Beijing I also booked flights in December 2011. First plan was DUB to BUD on Malev and then on to PEK with Hainan Airlines. This plan fell on it's face when Malev went bust. Second plan was Turkish with a stopover in IST but times did not suit. So finally I settled on DUB to LHR on EI and LHR to PEK on BA. As I doing my bookings very easly I got a superb deal on a J class fare on both BA legs. EI does not offer J on inter-Europen routes so these legs were both Y. All bookings were done via lastminute.ie which offered the cheapest tickets by far.
Finally August 17th came around and I left Limerick in the early afternoon, making my way to Dublin airport. I chaecked into the Dublin Airport Carlton Hotel and got upgraded to a rooftop suite.
Overall not a suberb Hotel but the suites are nice.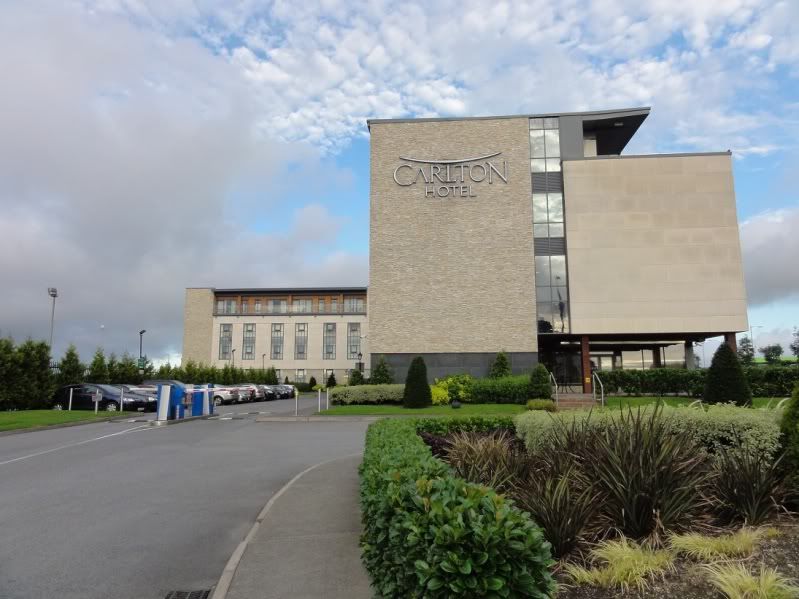 As I did not fance Hotel food I drove a few miles to Swords and had a superb meal in the wonderful Essence Bistro. Highly recommended!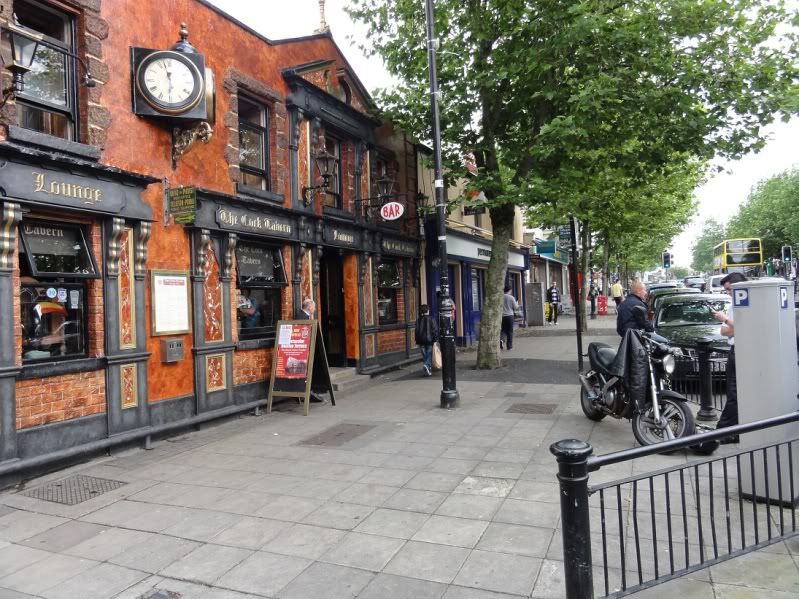 Back to the Hotel after dinner as a bit of chilling with a few glasses of wine and a good movie was in order.
Woke up fresh on Saturday morning and took the airport shuttle to Terminal 2. As my ticket was partially J I could check in at the business class counter but got no lounge access in DUB. Oh well, off to Butlers for some hot chocolate.
DUB airport impressions: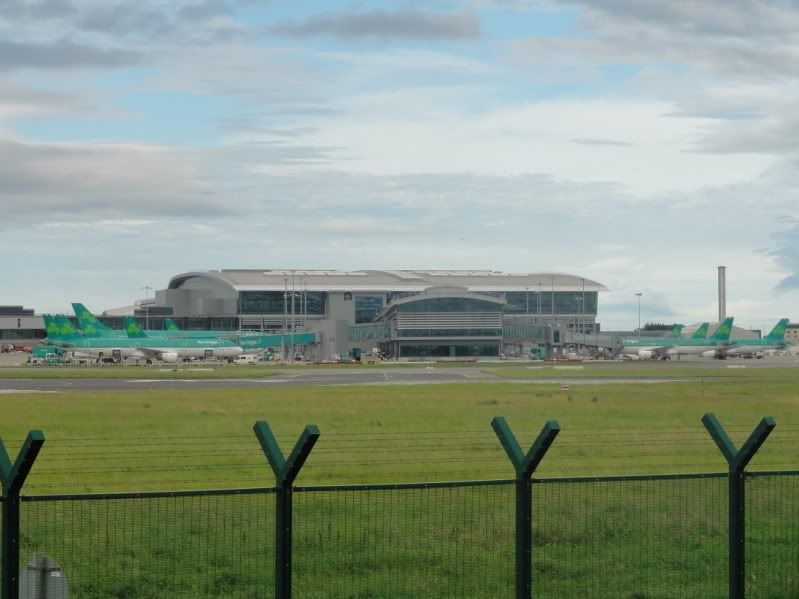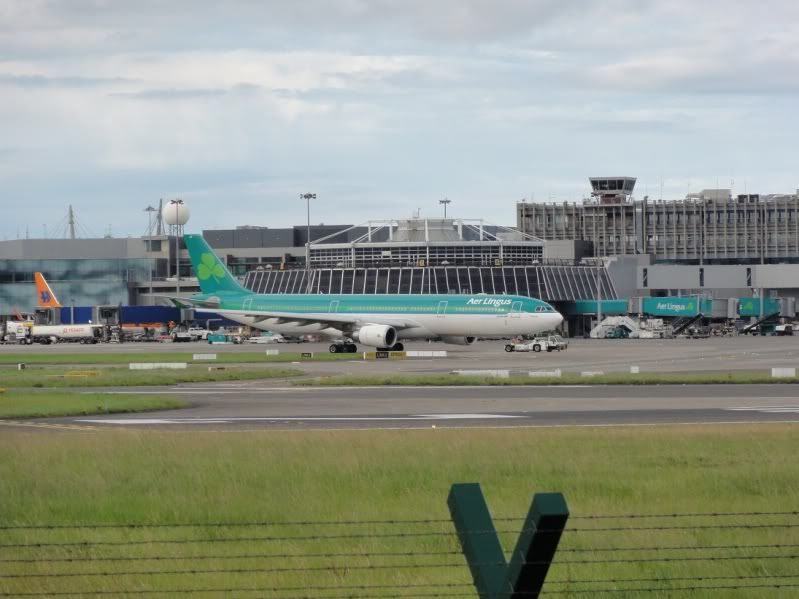 same Etidah flight that whisked us off on our honeymoon almost a year ago: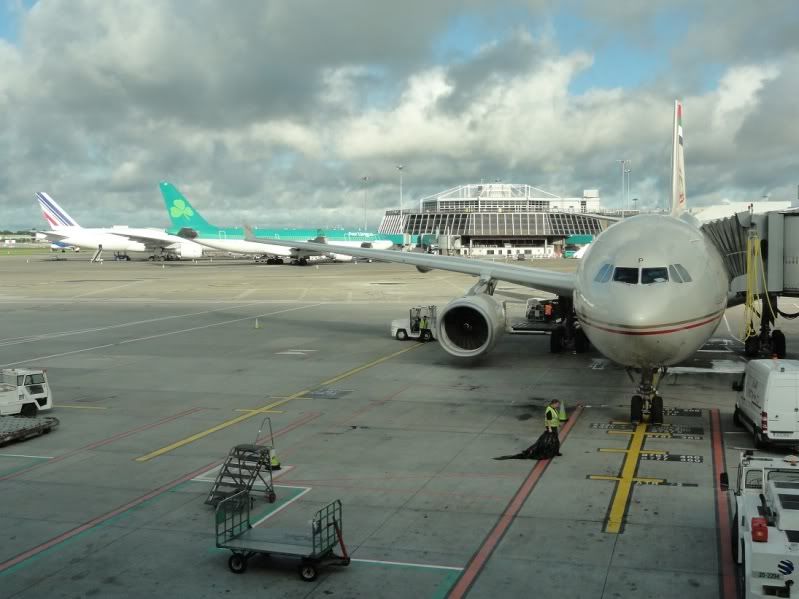 Bording passes for LHR and PEK legs: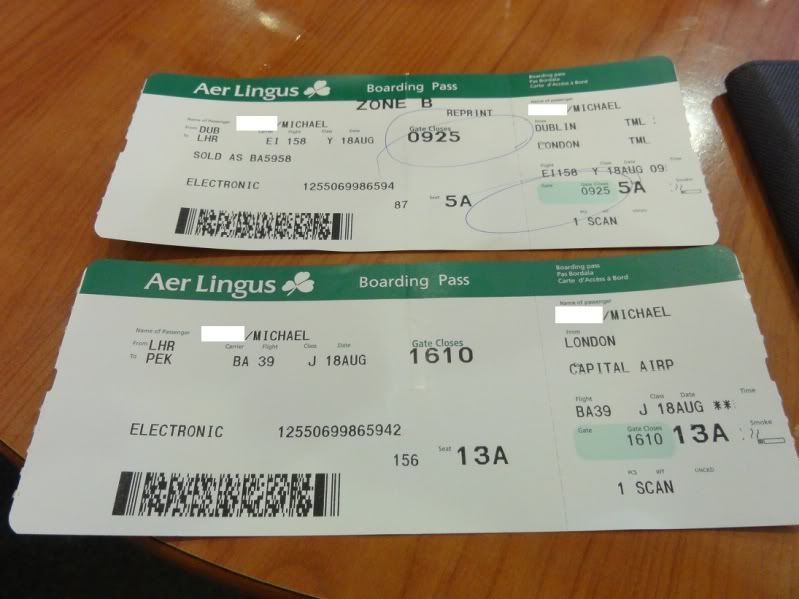 My ride to LHR today: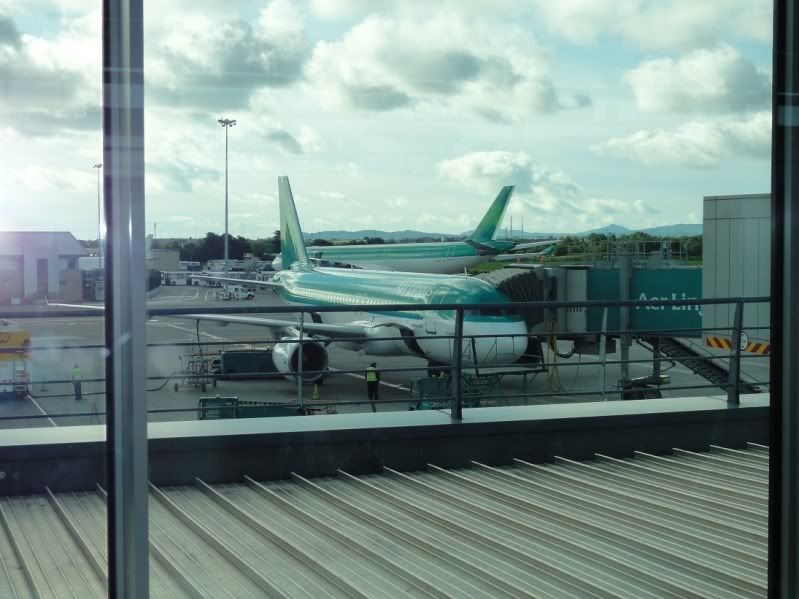 Boarding was painless and we were on our way quickly. Load was 100% with a rather naughty child in front of me, however I went to sleep within minutes so no bother
Legroom shot: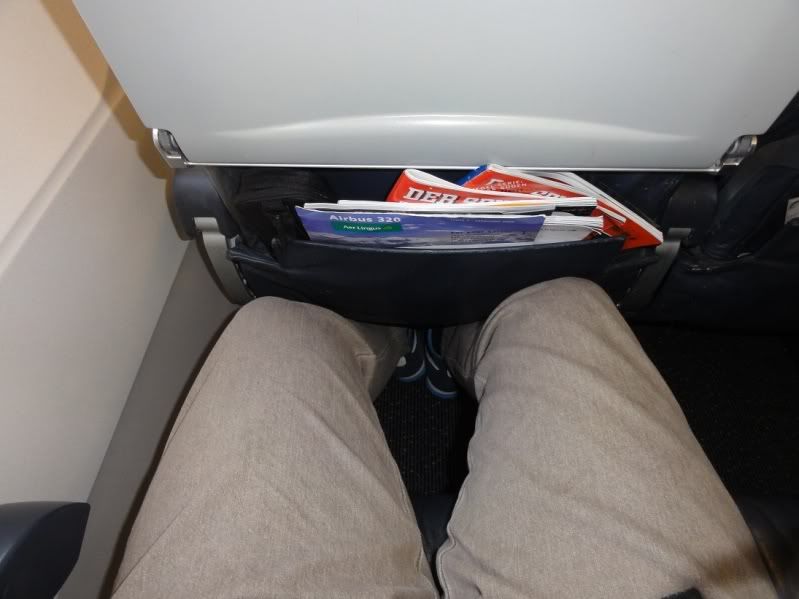 Goodbye emerald isle!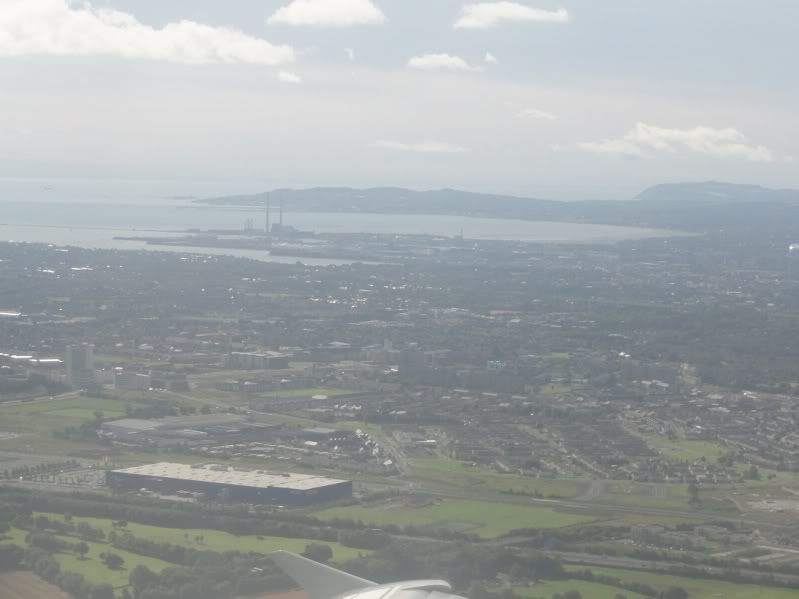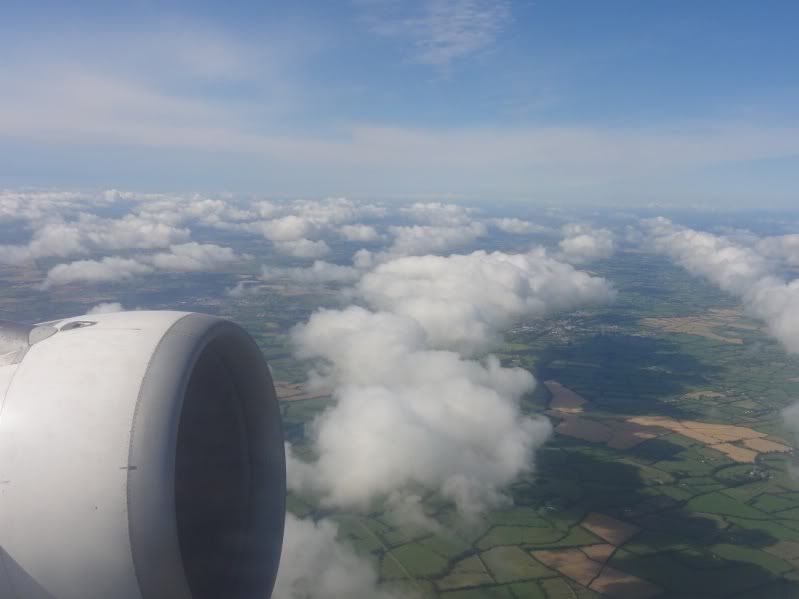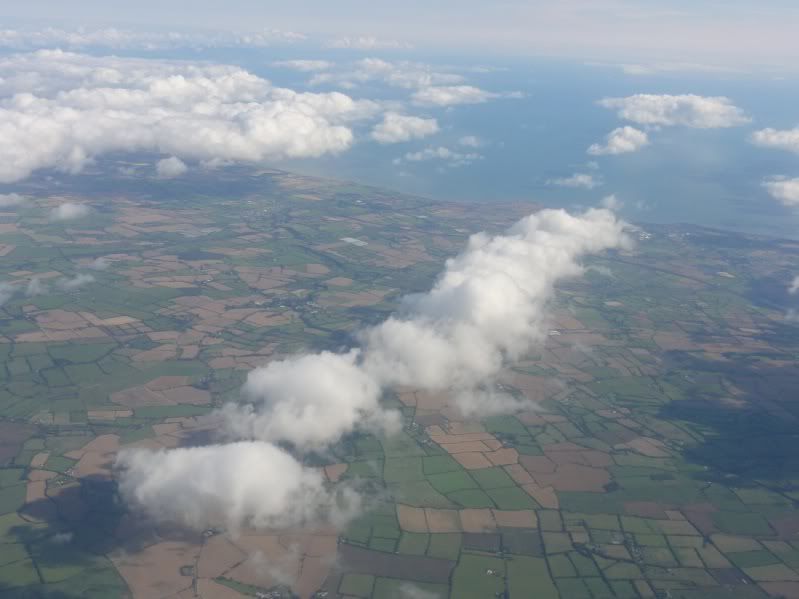 After 50 minutes we started to descent into LHR, with nice views of LCY on the way: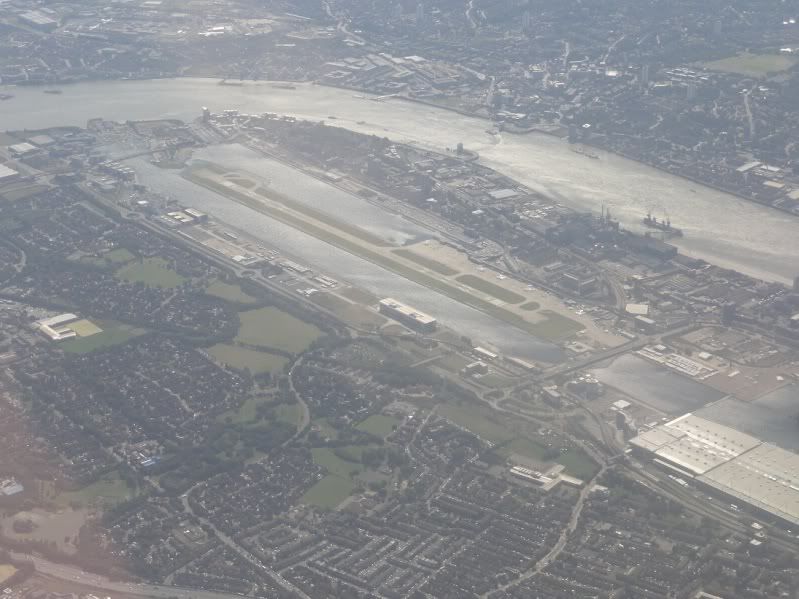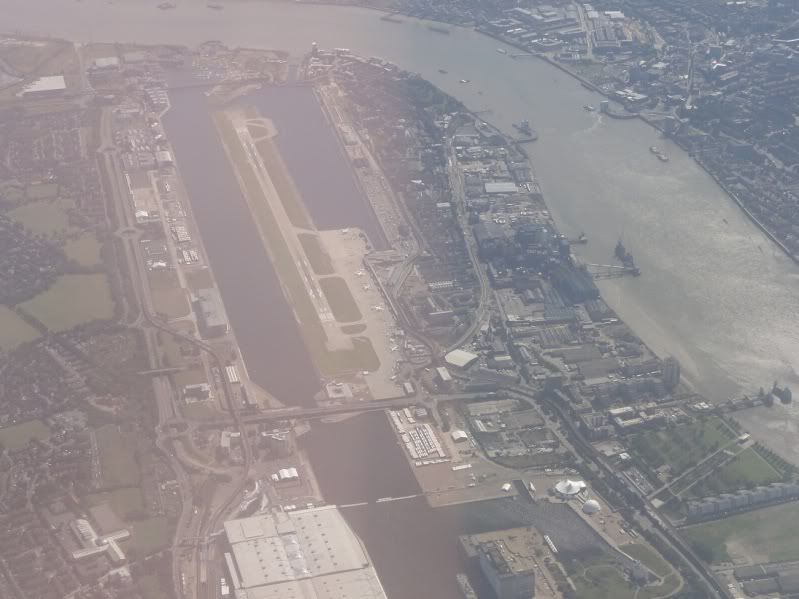 After arrival in Heathrow I took the express train from Terminal 1 to Terminal 5: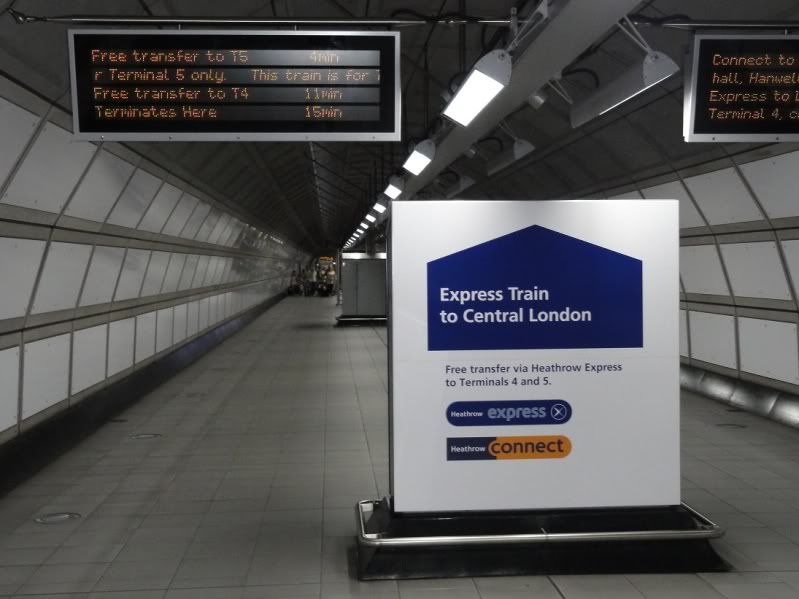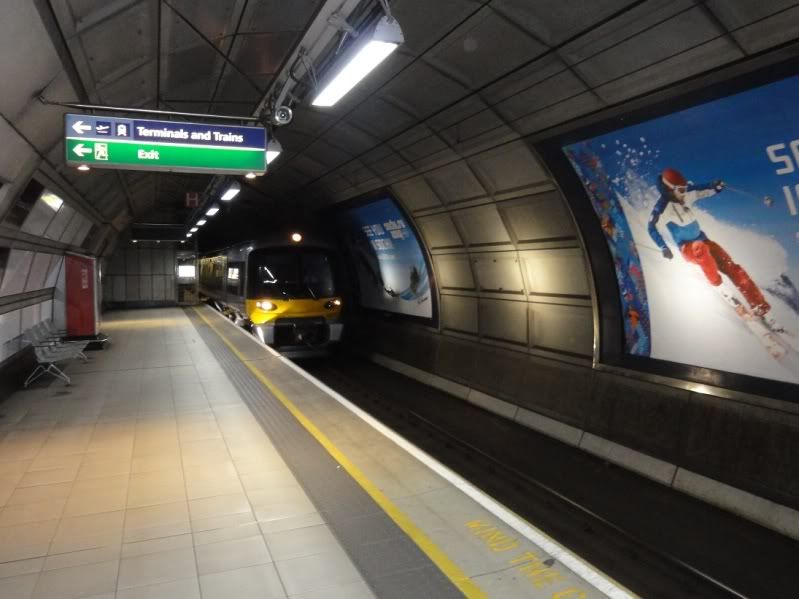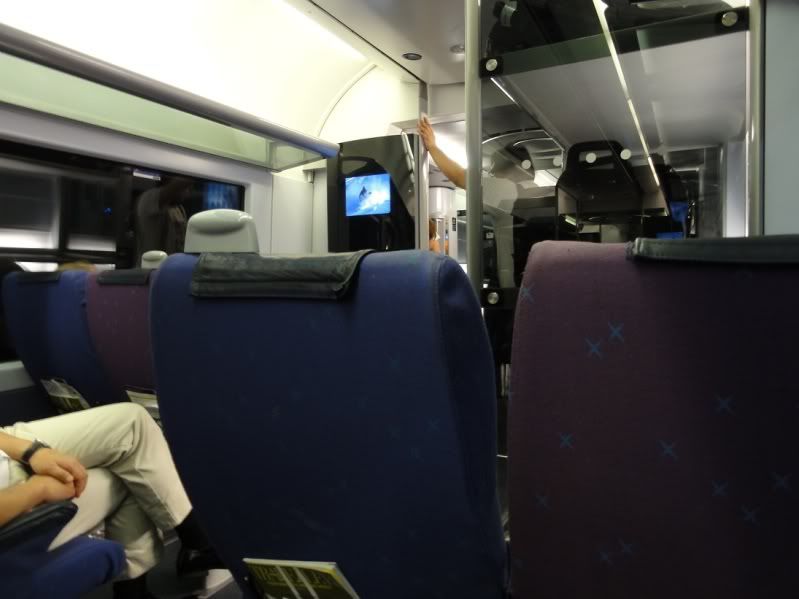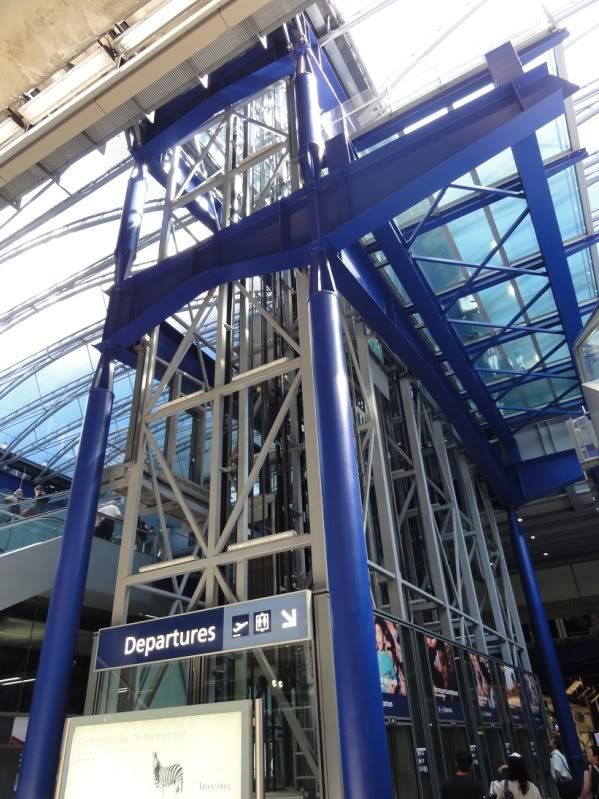 Terminal 5: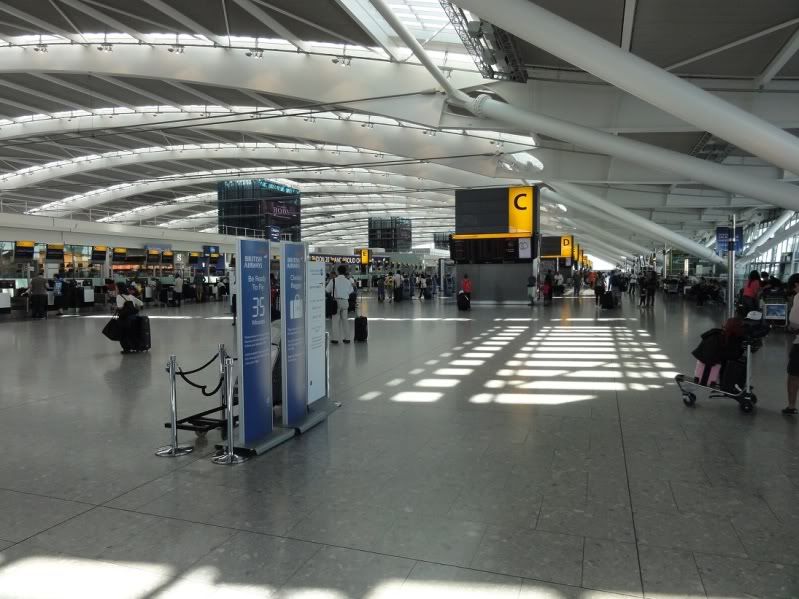 Went through security quickly and off to the lounge for a few hours of sweet relaxation with a good book and some magazines. I was not overly impressed with BAs LHR T5 lounge as it is rather big, crowded and cold. Food choices rather bland and generic but coffees were good!
T5 Lounge impressions: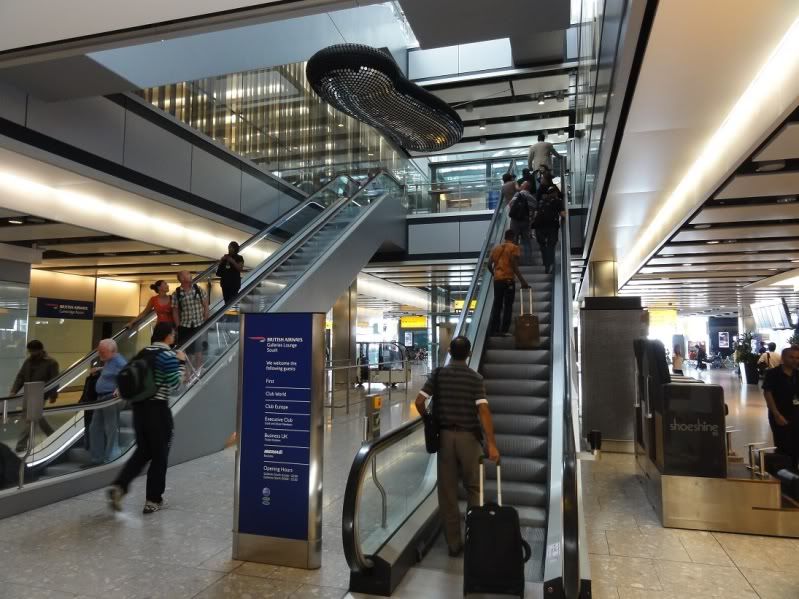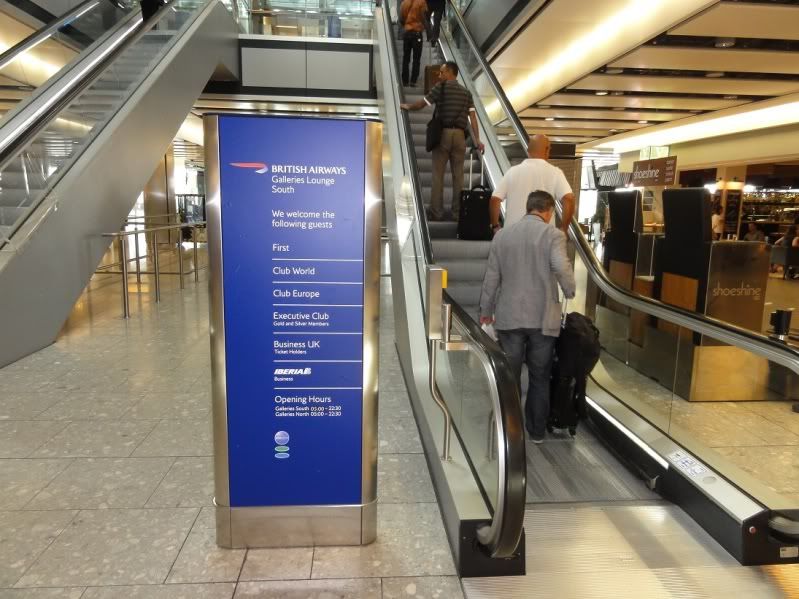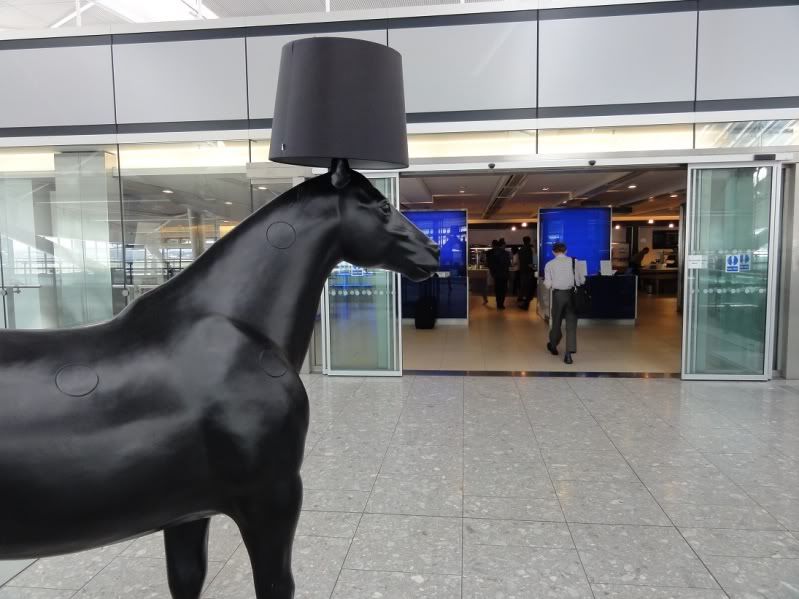 Had some couscous with spicy curry and Bitter lemon. OK but not great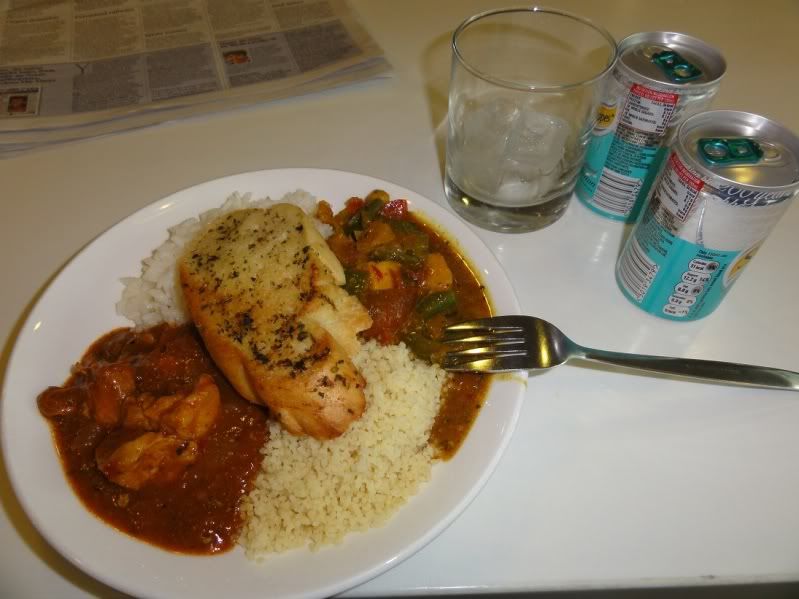 Then down a level to Elemis Spa, had a quick shower first which is absolutely wonderful and then on to my comlimentary 15 minute back and neck massage.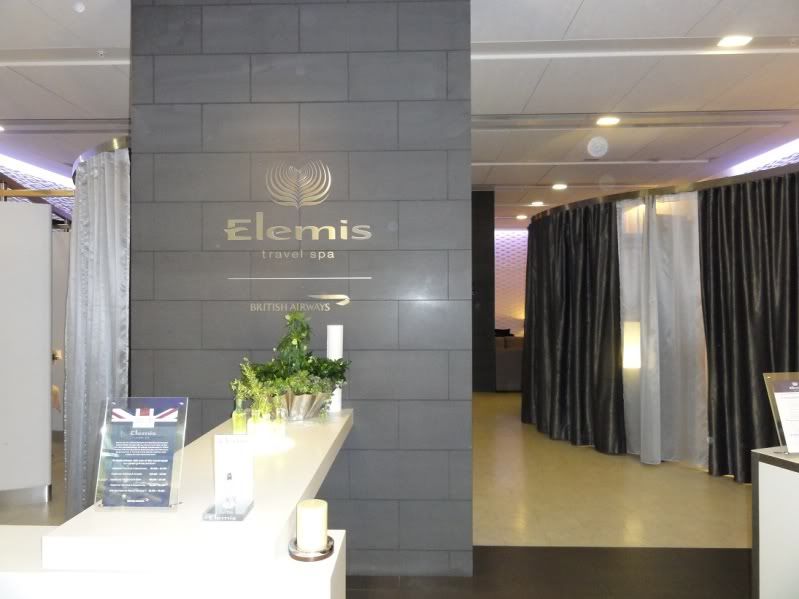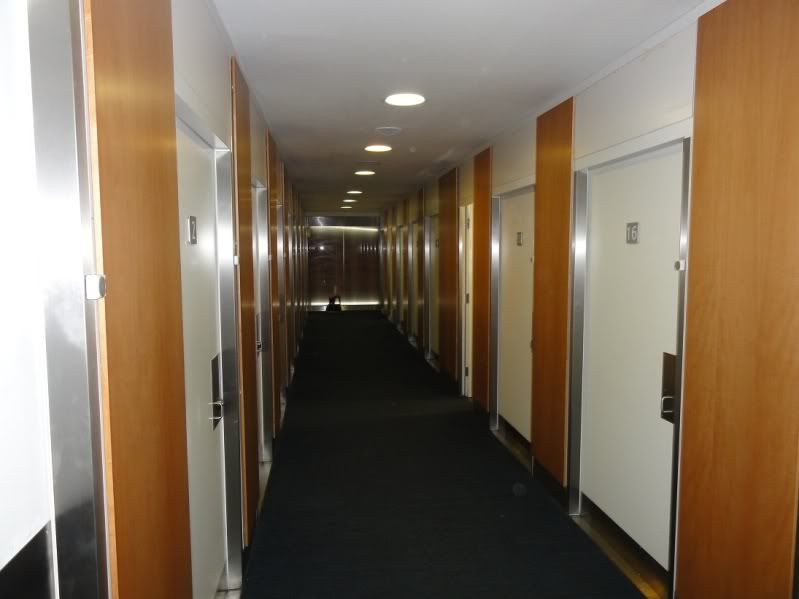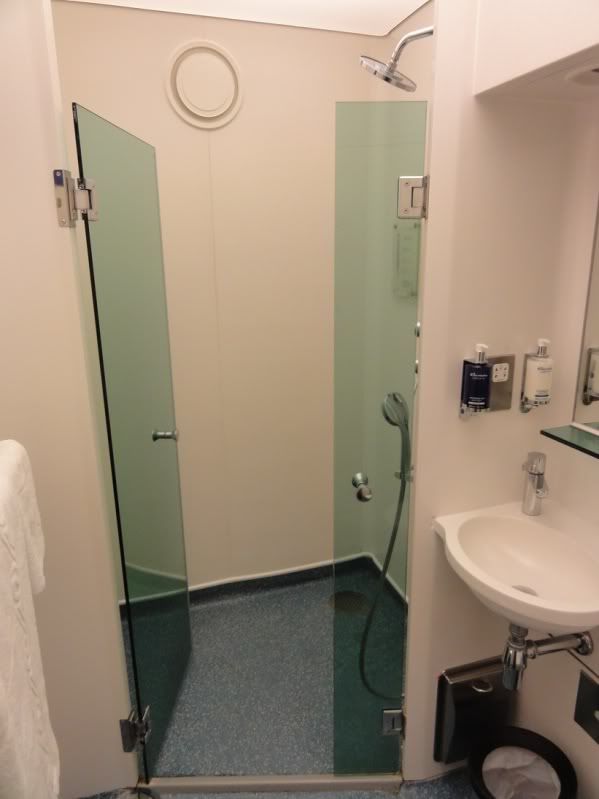 T5 as seen from the BA lounge: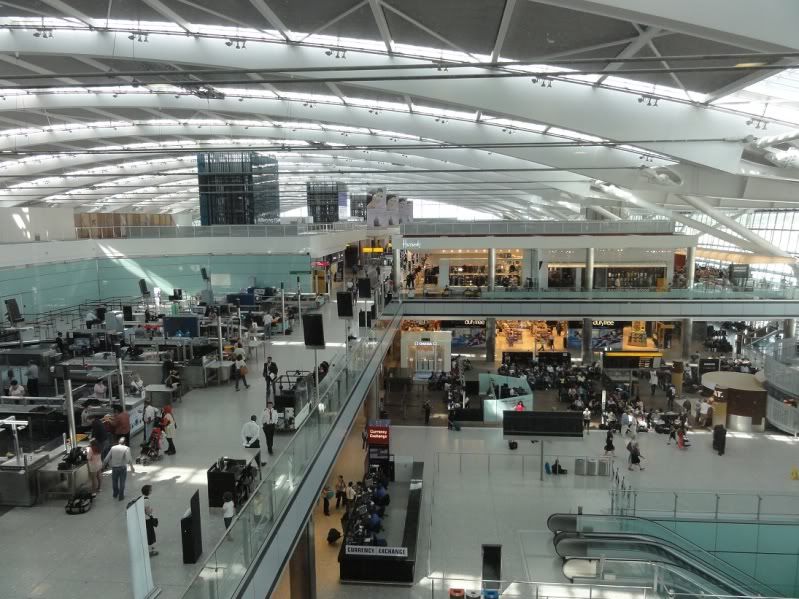 Coffe station which I used extesively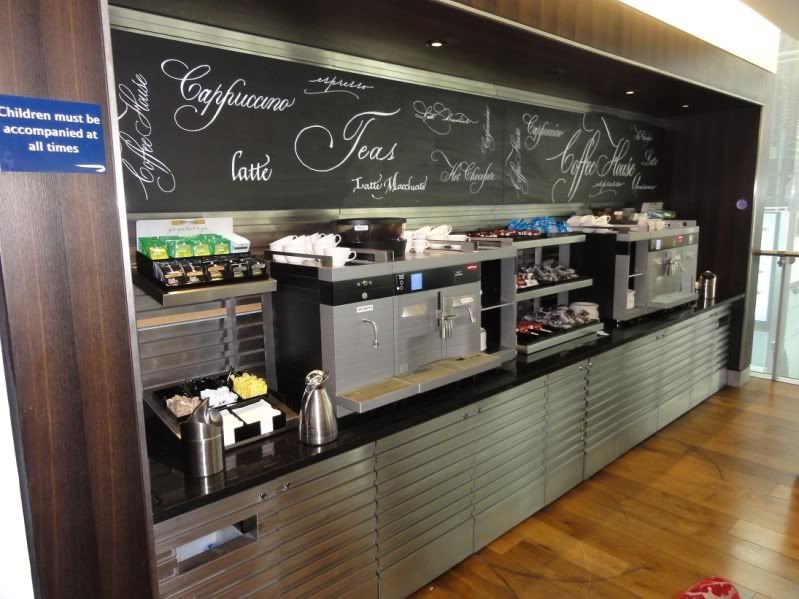 Lounge:
After a few hours in the lounge I made my way to concourse B where my ride to Beijing was waiting: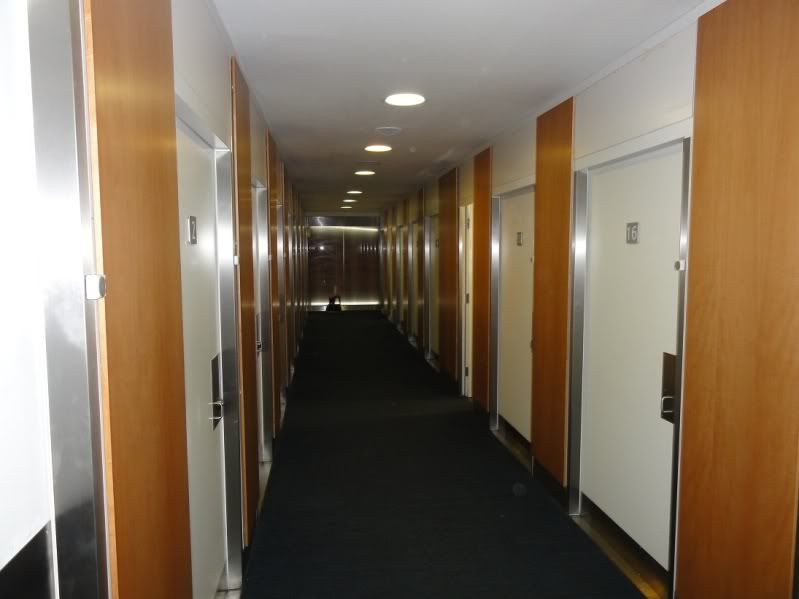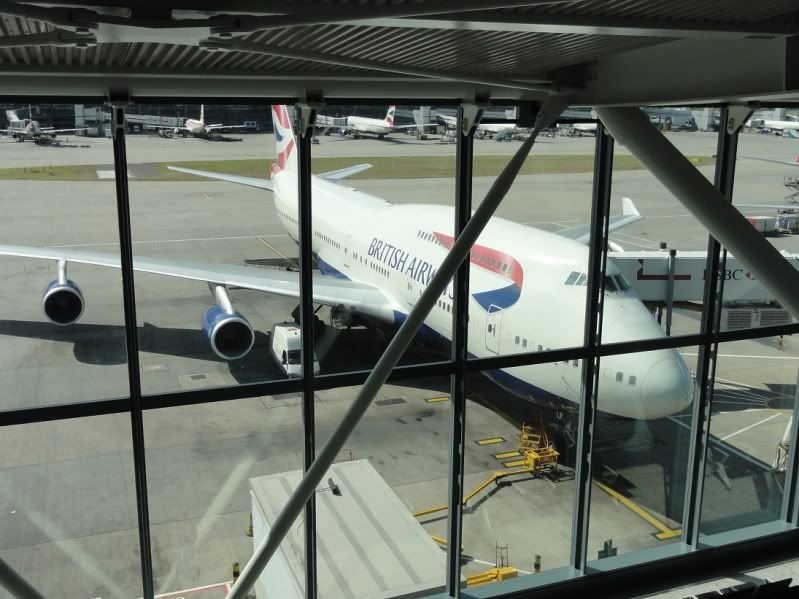 There was a much nicer lounge in B so I had another coffee. Should have come here straight away!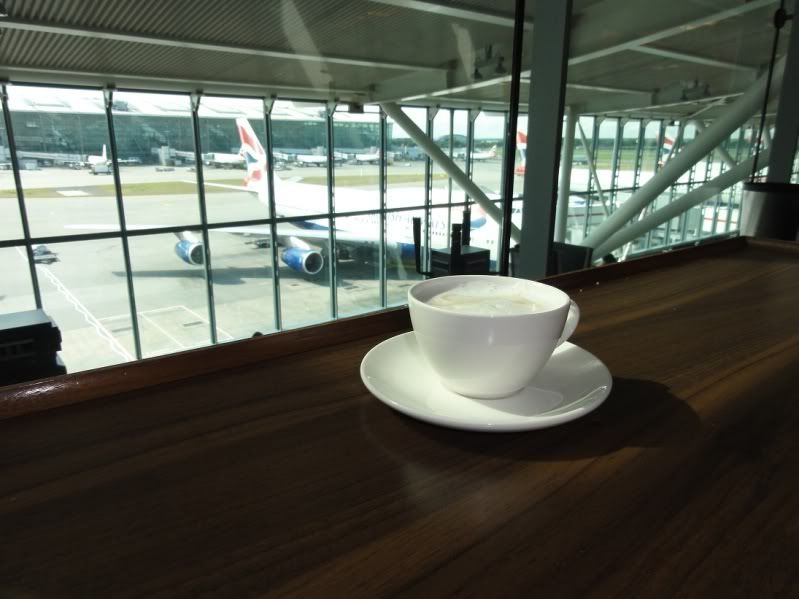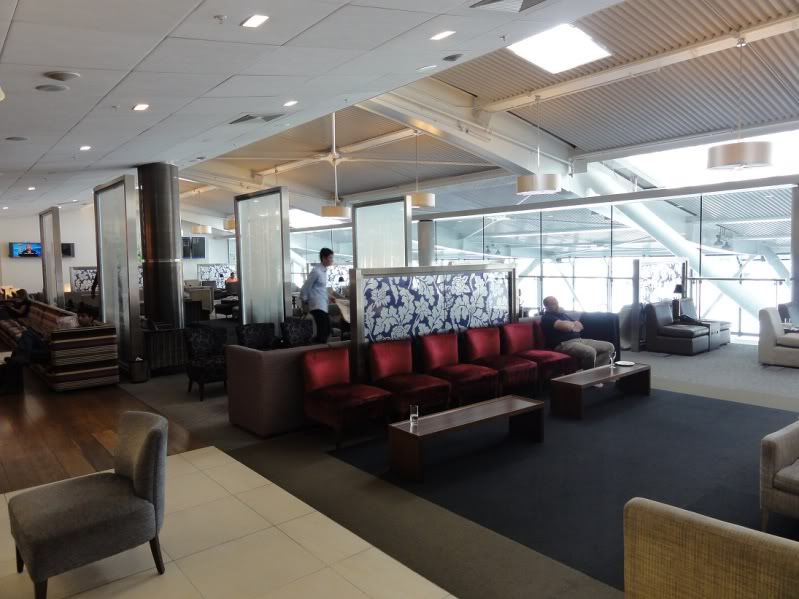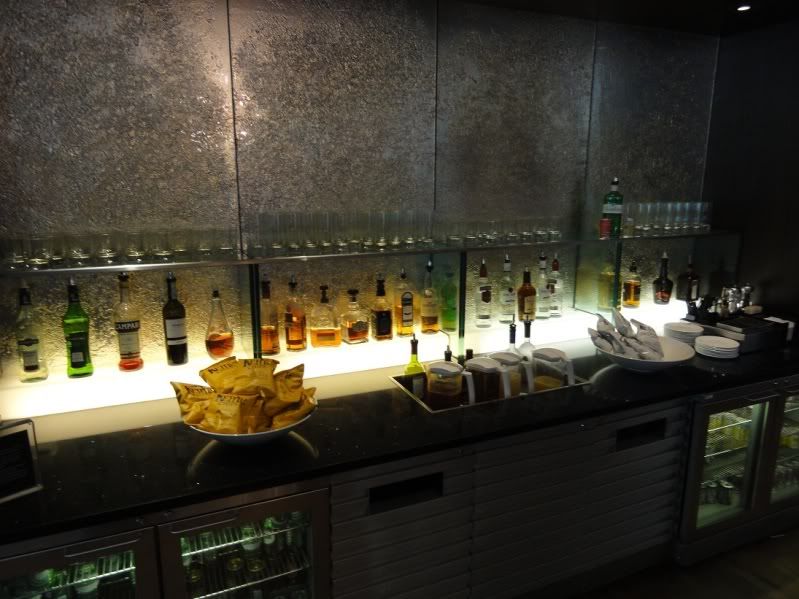 Boarding was soon after so made my way to the gate: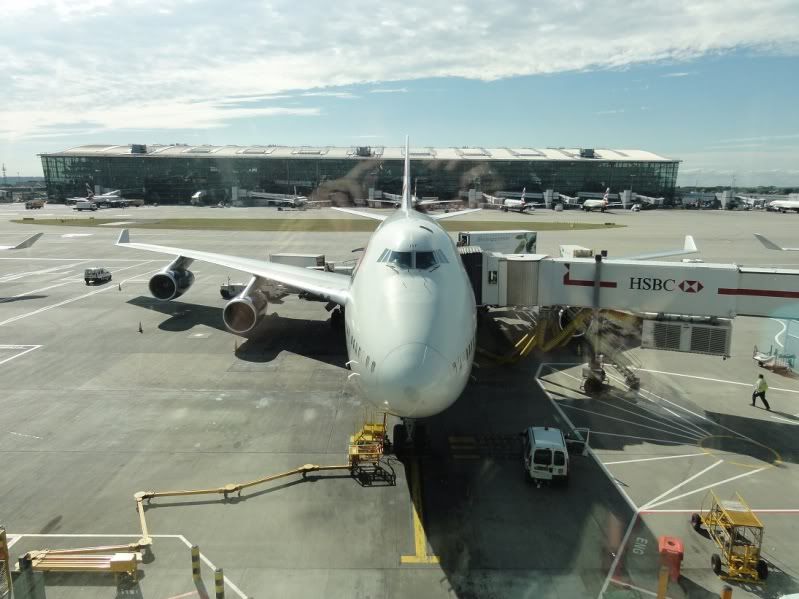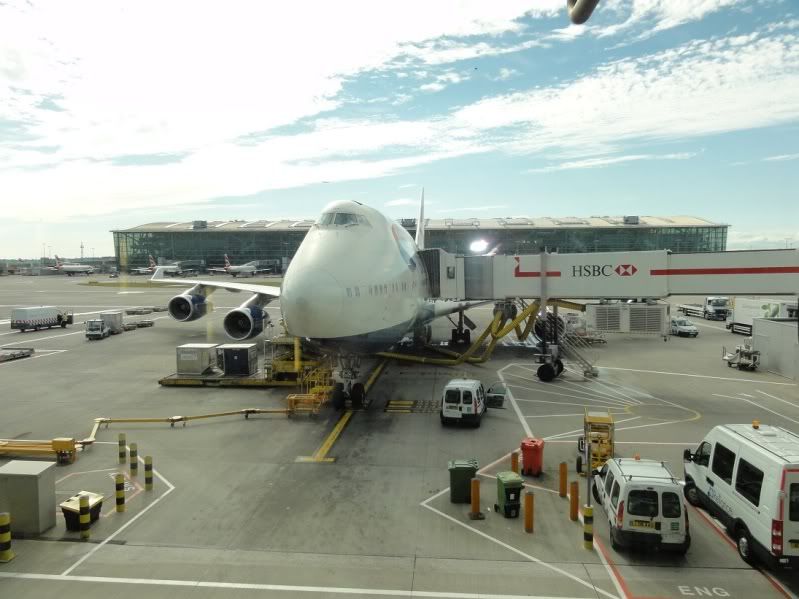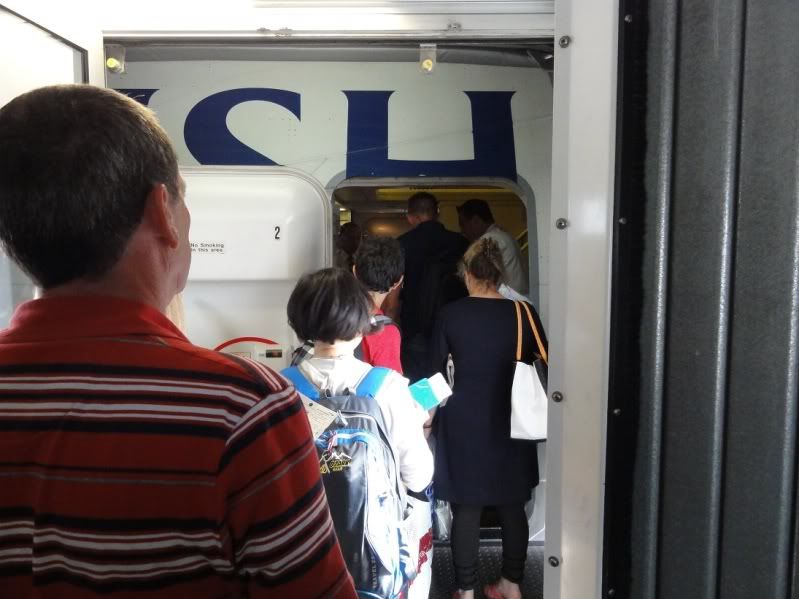 Nice to board and being able to turn left rather than right! BA's lower level J cabin looks very comfortable indeed!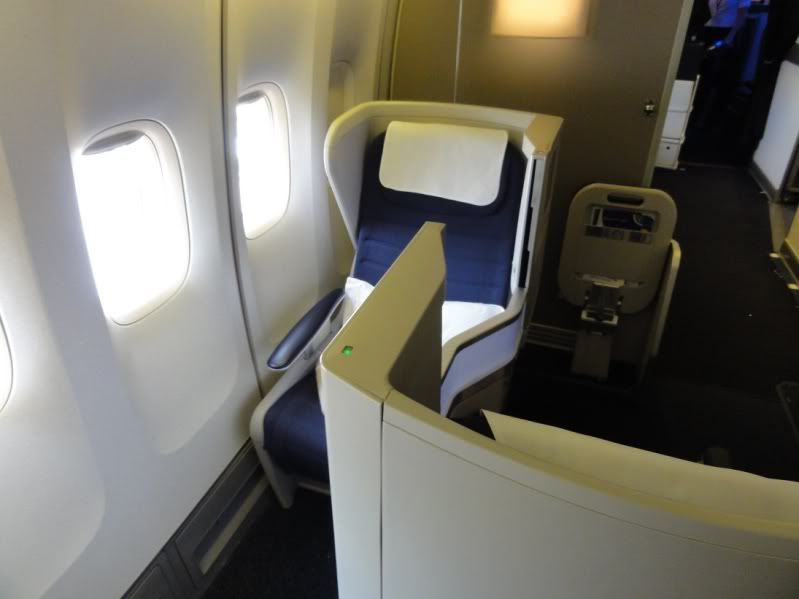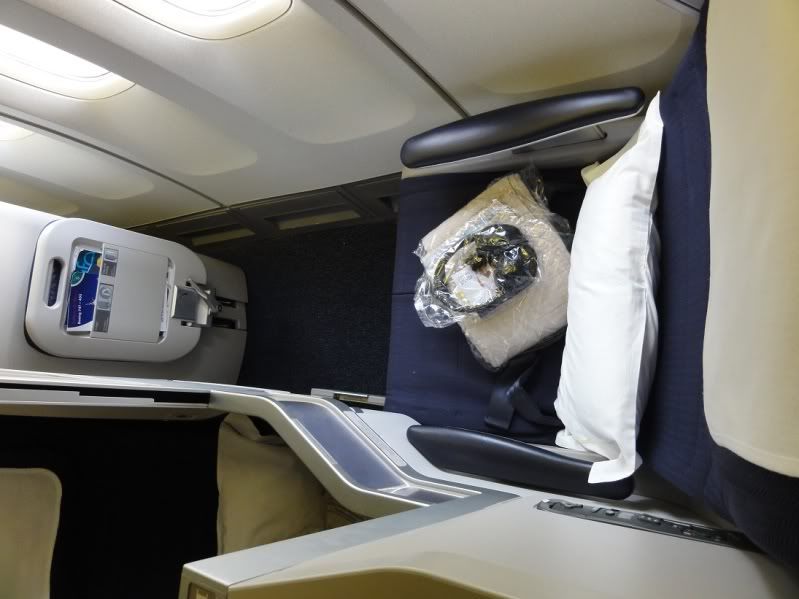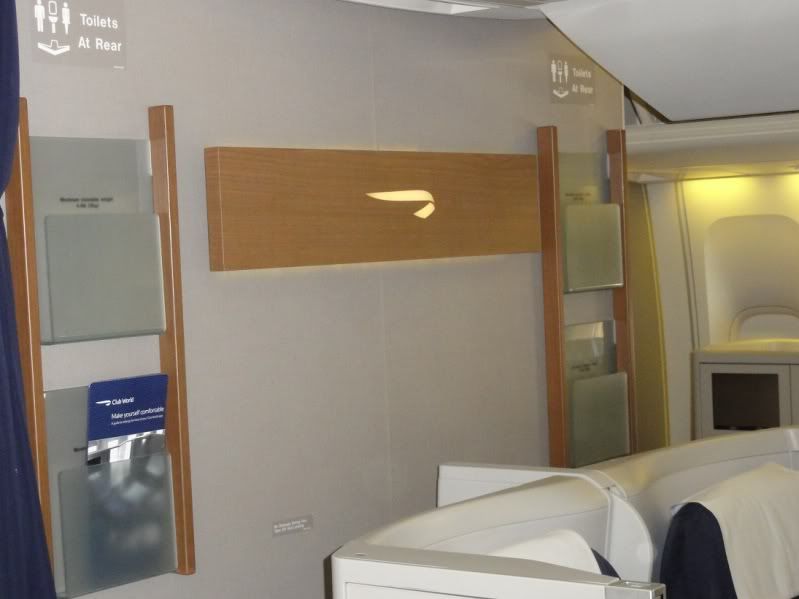 Insane legroom!
And 4 windows to myself!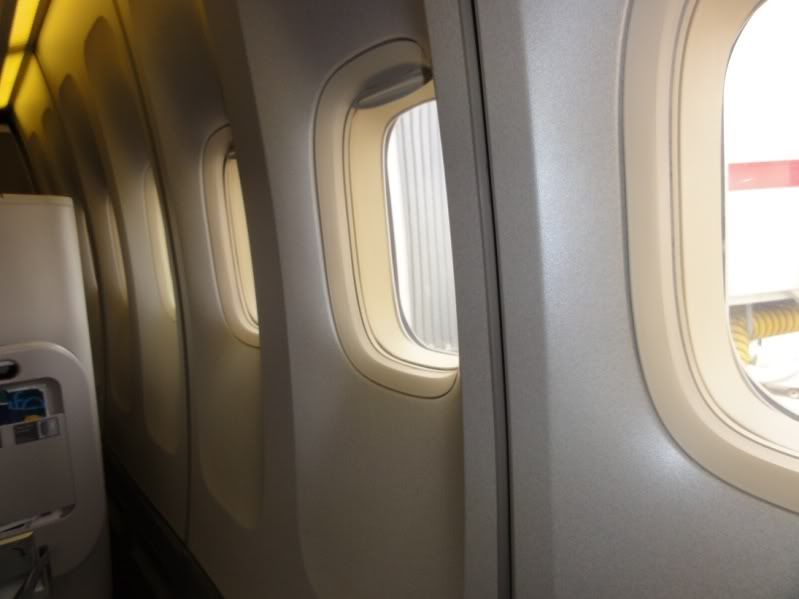 Started with a glass of champagne (Taittinger Brut reserve NV):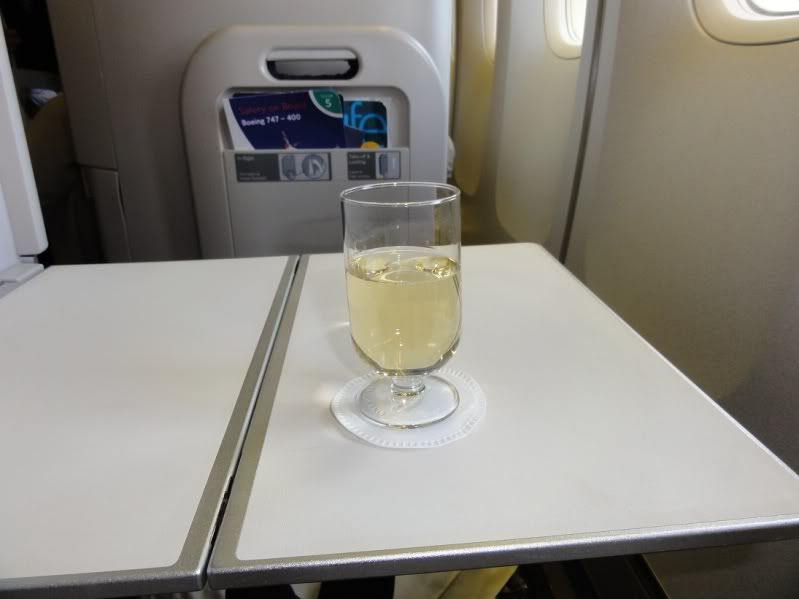 Shortly after we pshed back and took off - going East over the North Sea and Denmark, then Estonia, Russia, Mongolia and finally China: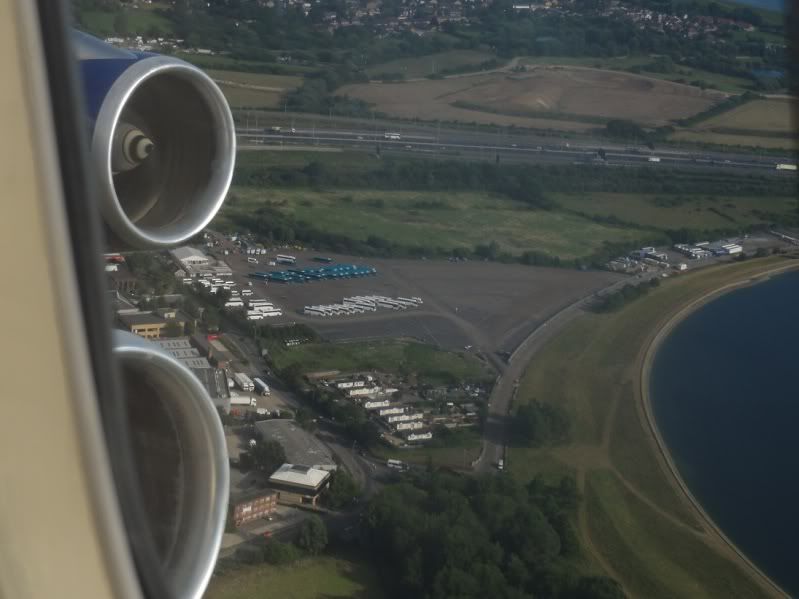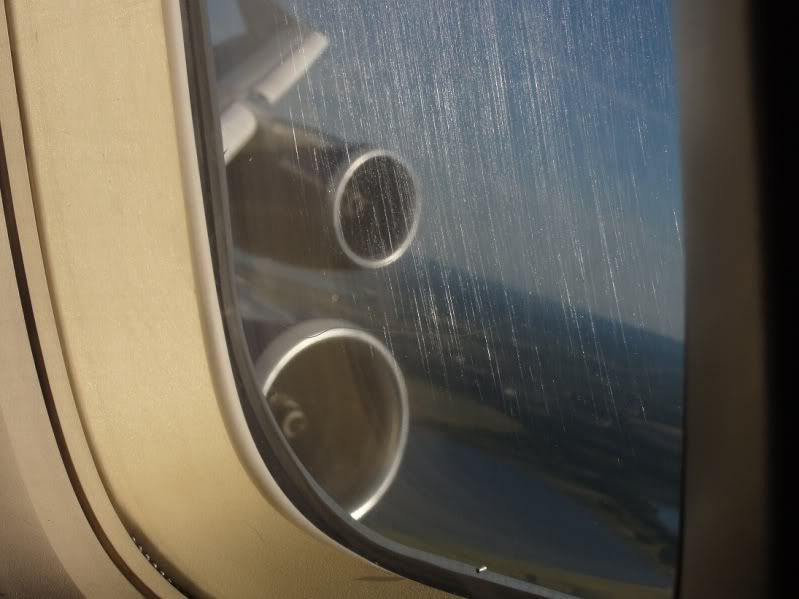 Dinner service started shortly after, with a glass of Kir Royale and a bag of Kenyan nuts: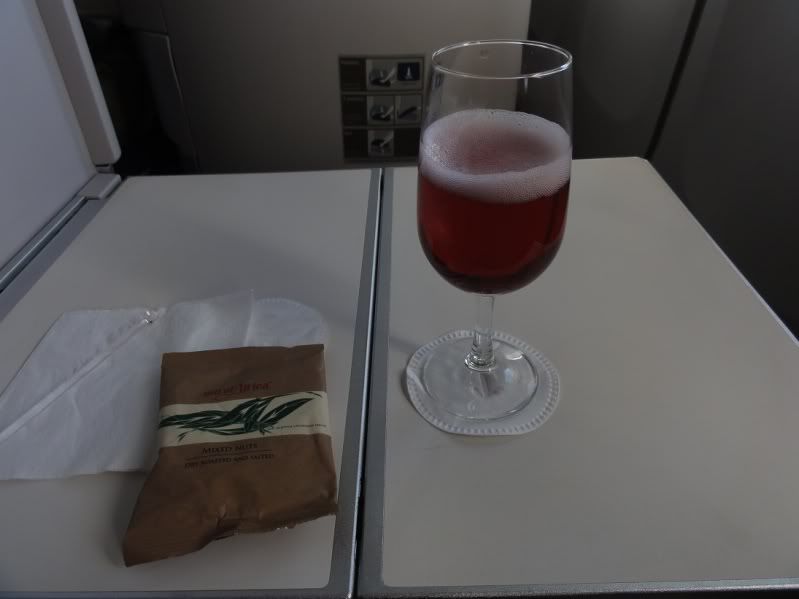 Starter (tasted very nice!)
"Forman's classic smoked salmon plate with capers and lemon", wine was a Chateau Siaurac 2008 from Bordeaux: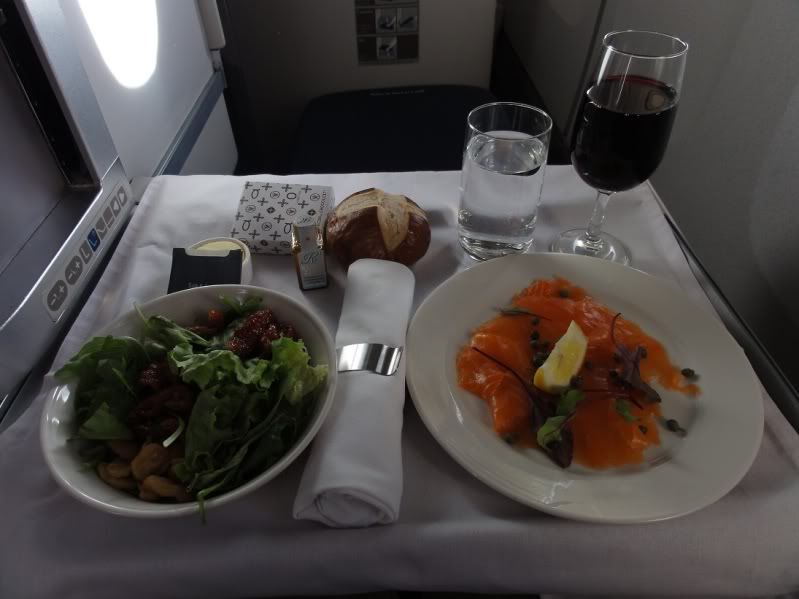 Main course (not so nice at all...)
"Szechuan-style stir-fried red snapper with mixed vegetables and steamed rice" with more red wine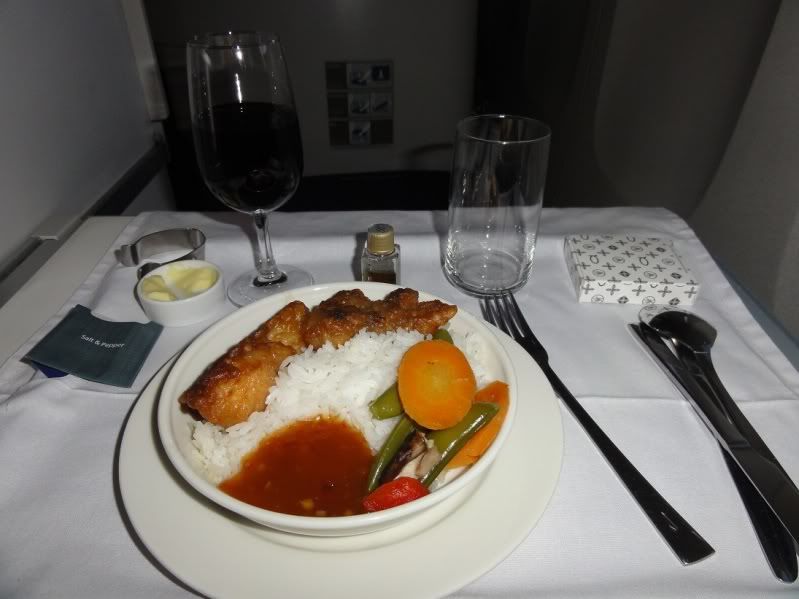 Approaching russian airspace with night falling: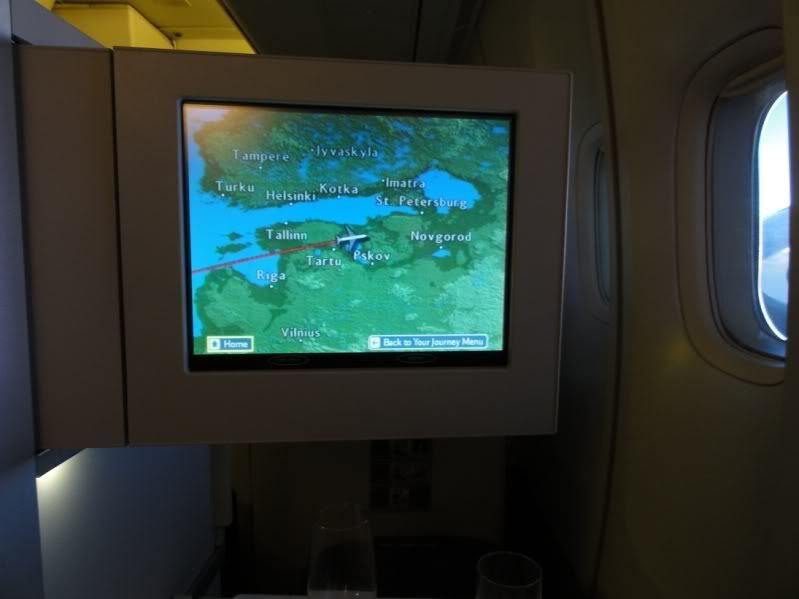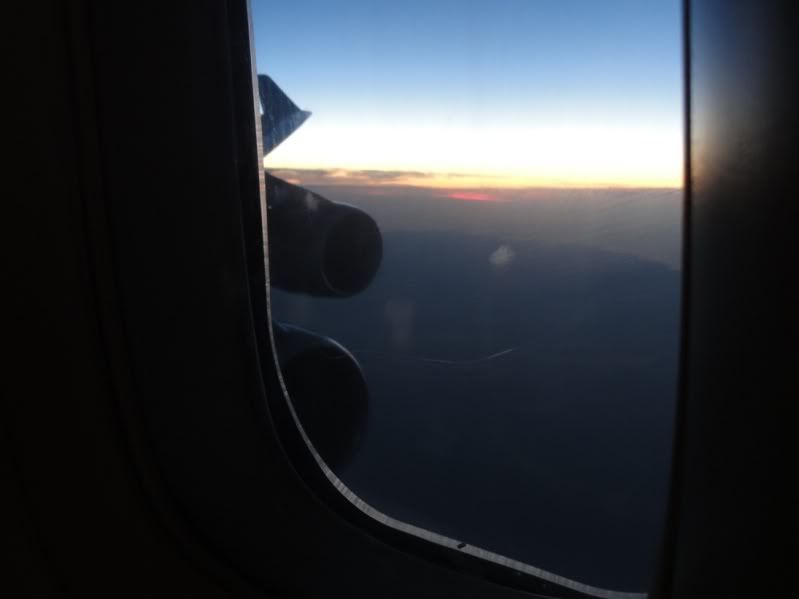 Could spot the city of Saint Petersburg below!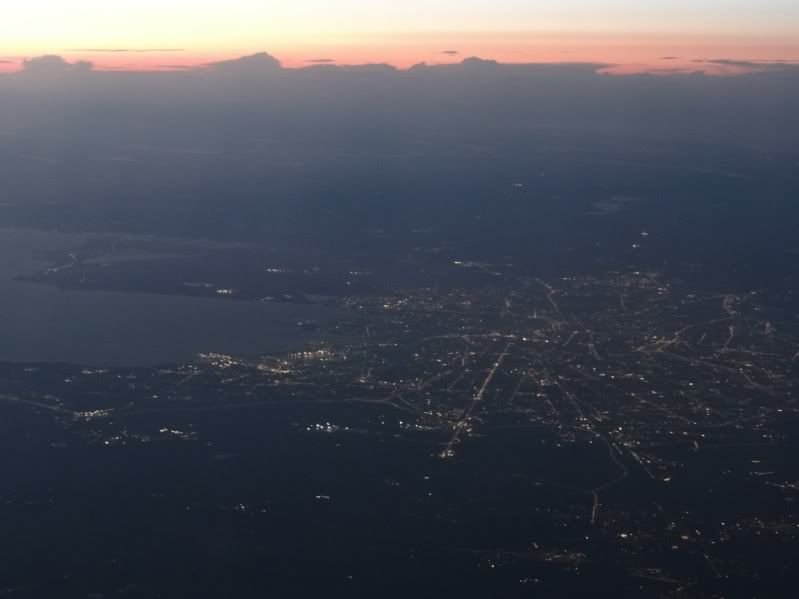 Dessert (nice again)
"Double Gloucester and Bleu d'Auvergne cheese served with quince paste and biscuits", with (you guessed it) more red!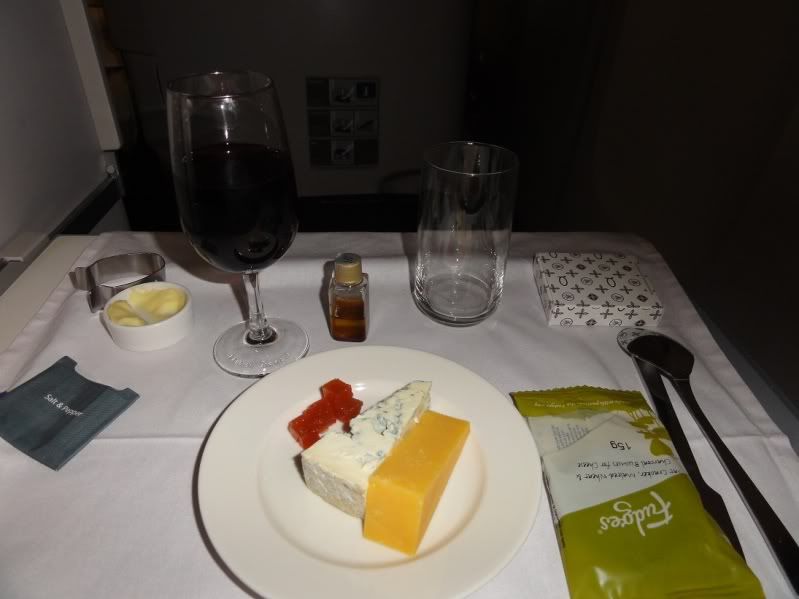 After dinner I watched "The Simpsons" and my favourite show "Father Ted" over a double Otard VSOP Cognac. After taht I drifted off into a blissful 6 hours of deep slumber. BAs flatseats really shine here, I think I never slept better on a plane.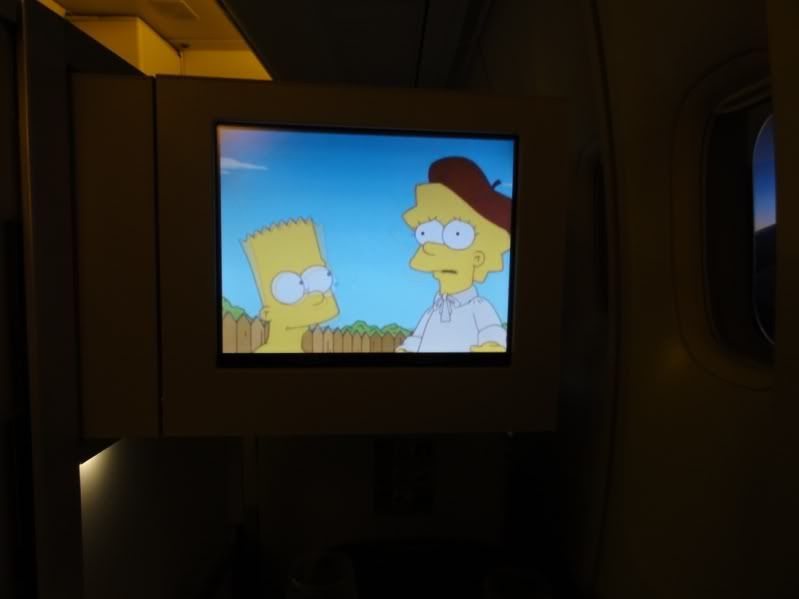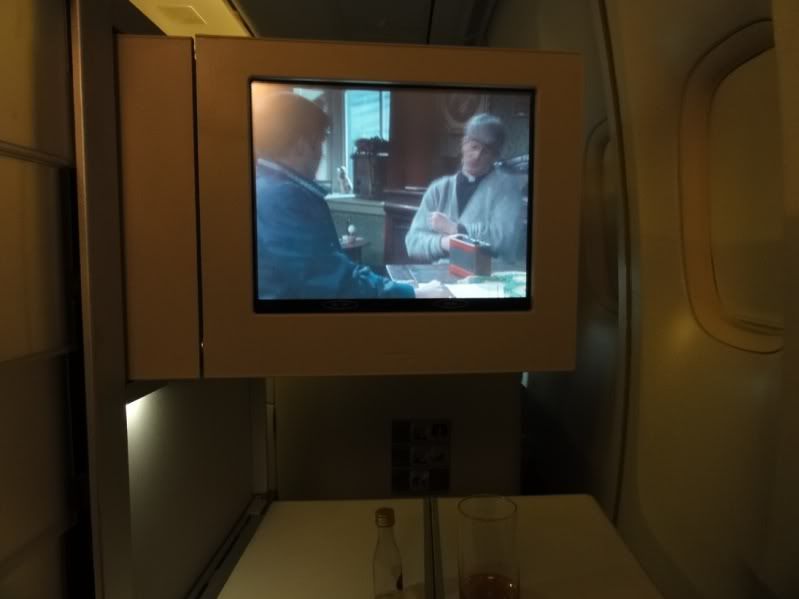 Woke up sunday morning and enjoyed a delighful cup of coffee with fruit and a croissant: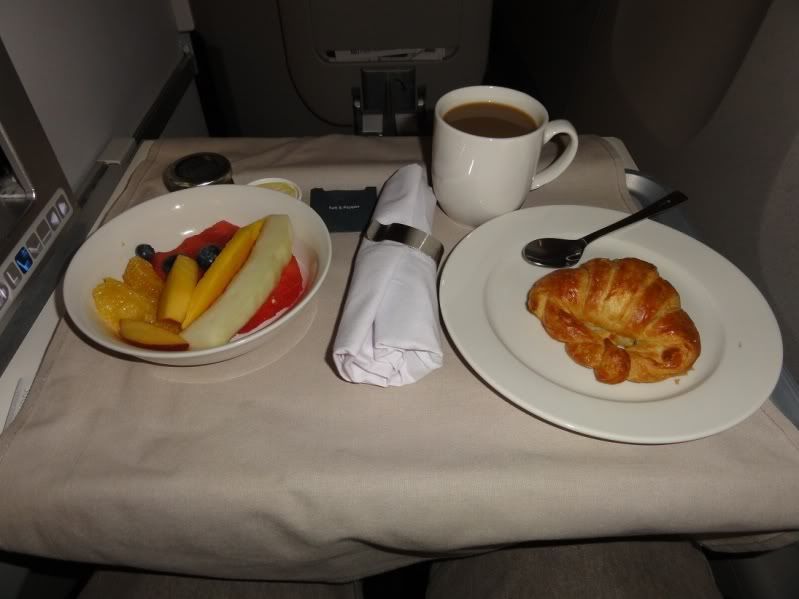 This was follpwed by a "Traditional english breakfast of scrambled eggs, crispy streaky bacon, saddleback sausage, tomato and sauteed potatoes" (OK, not great - the bacon was just pure fat!)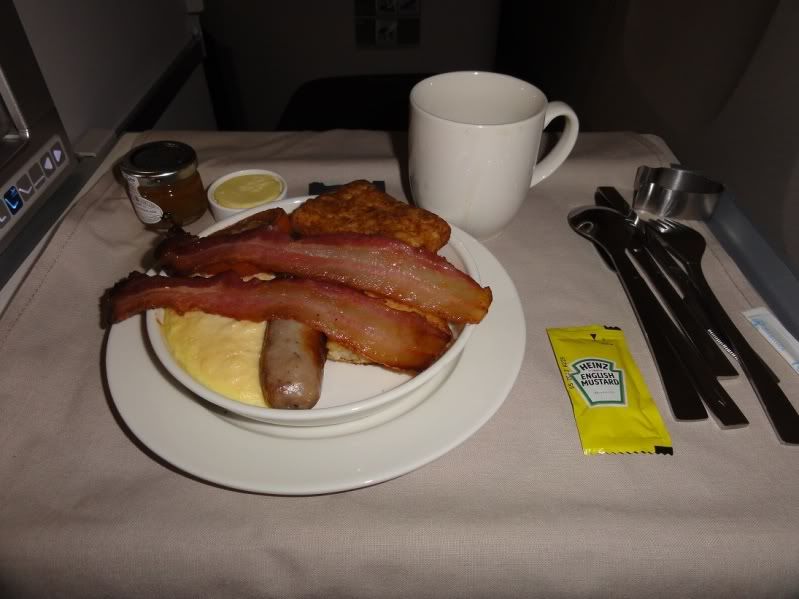 Arrived in Beijing in time and took a cap to my Hotel in tghe Sanlituin embassy and nightlife district of town.
In the afternoon I took the high speed train to Tianjin which is the second fastest scheduled passenger train in the world and does the 150km between the two metropolises in about 30 minutes. VIP tickets cost less than 10 Euro and give access to a departure lounge and free soft drinks.
Train impressions: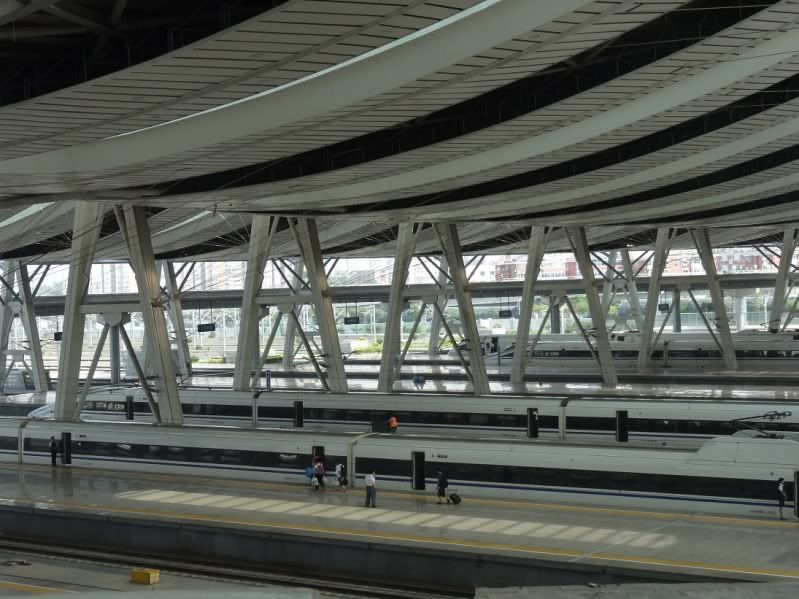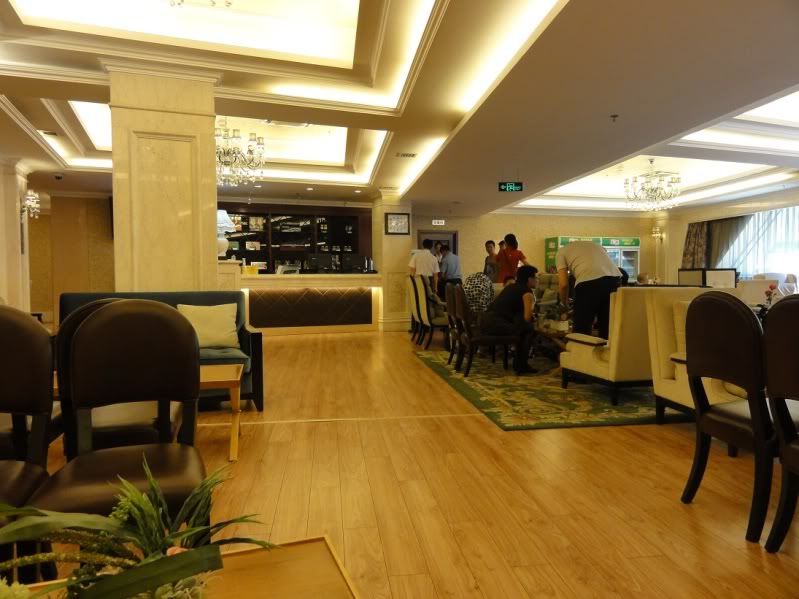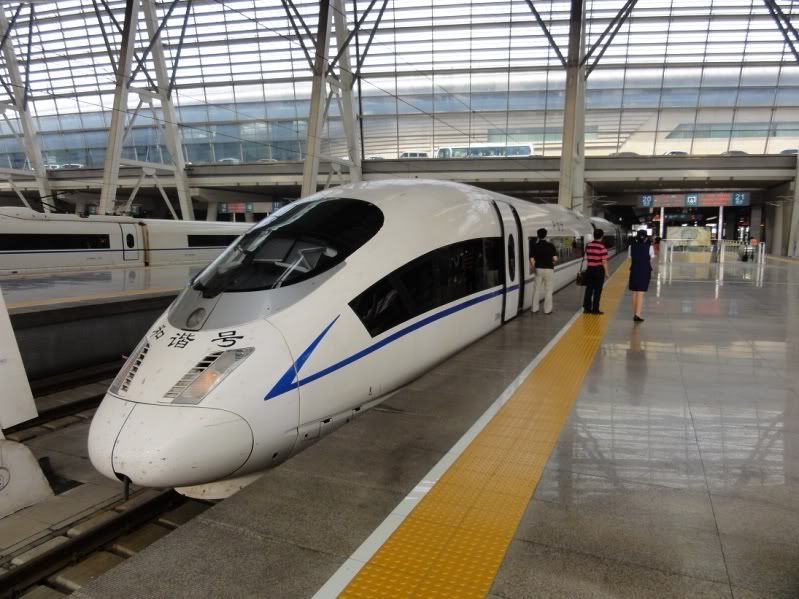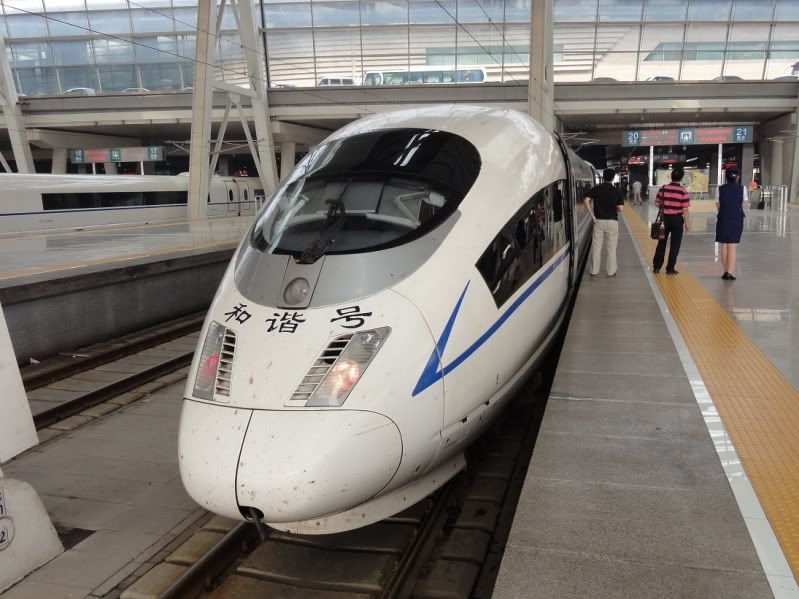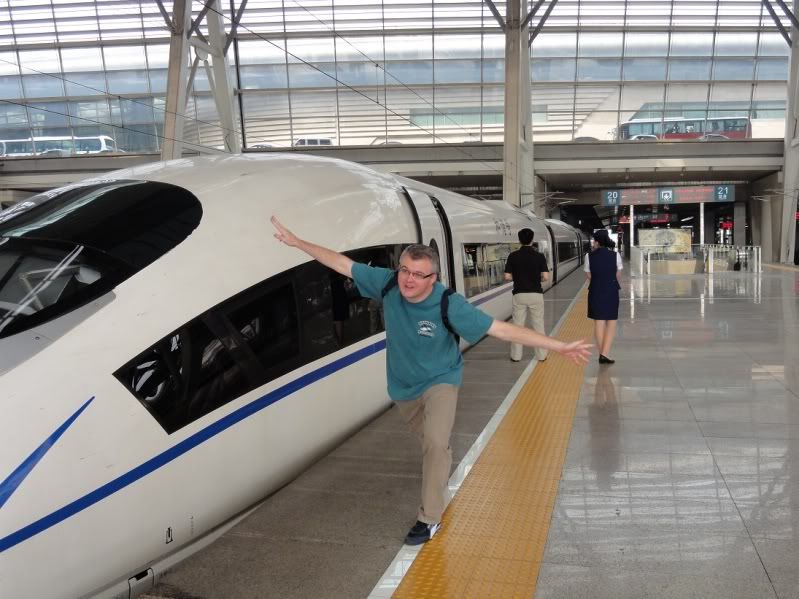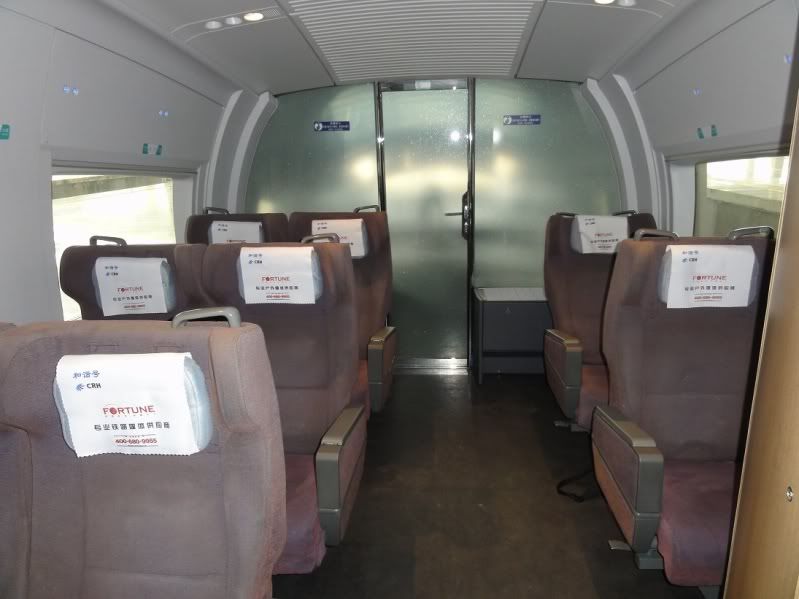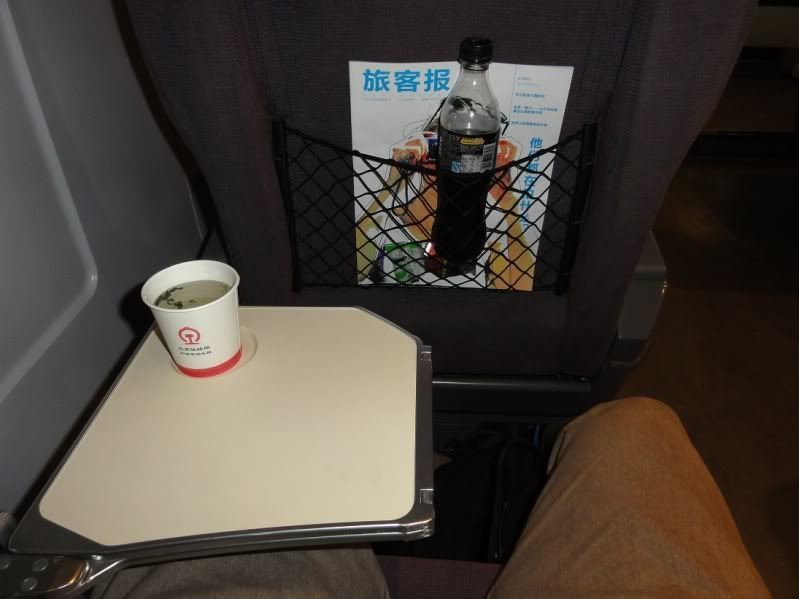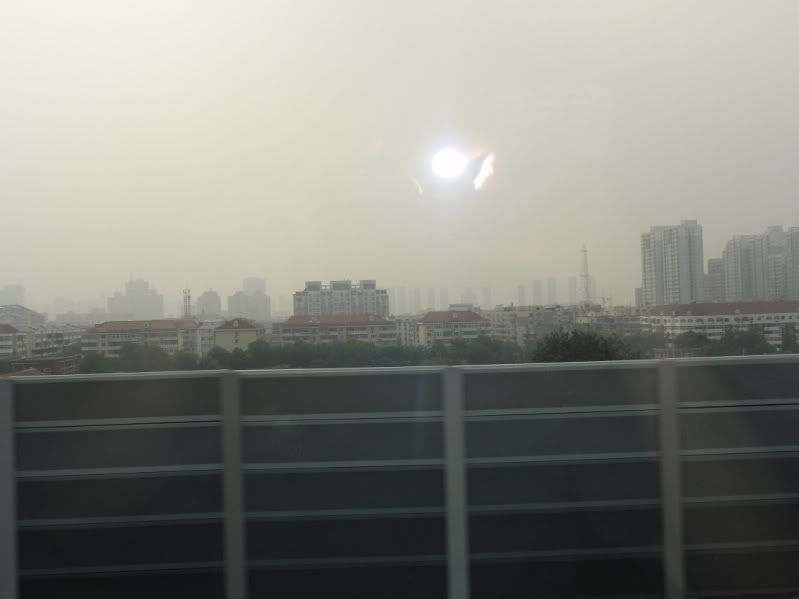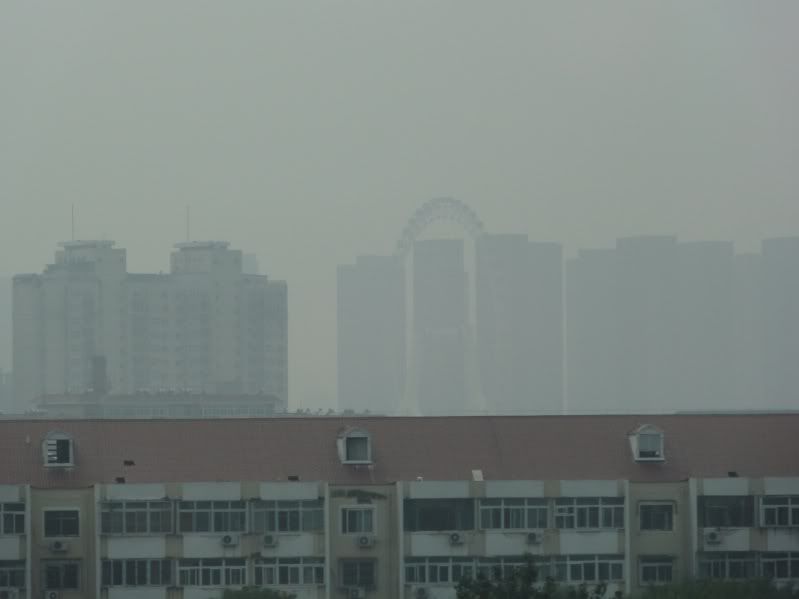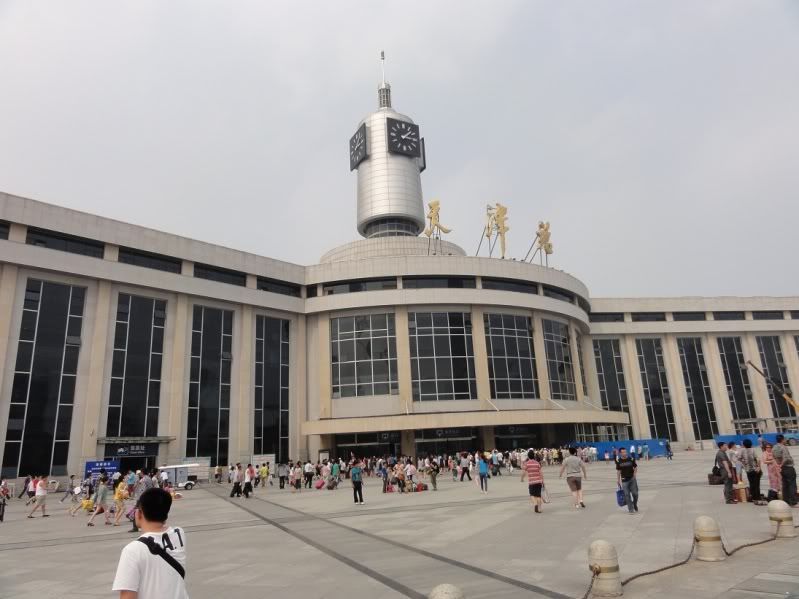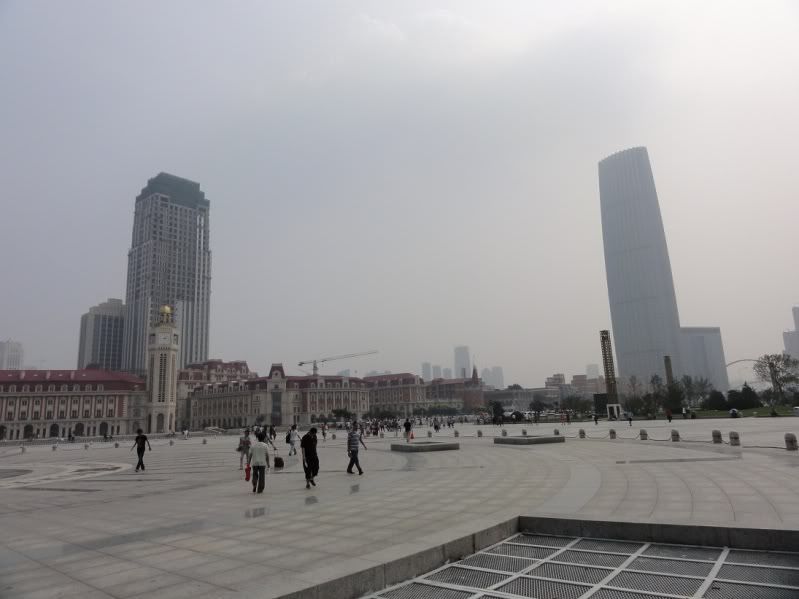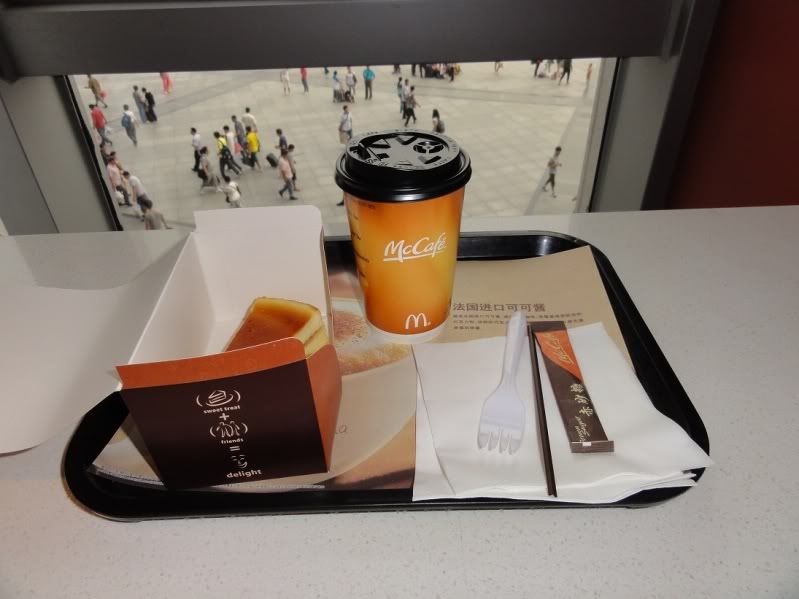 In the evening I took a cab to the superb DaDong Peking duck restaurant. Having been dissappointed on previous trips I must say the duck here was an absolute delight and quite possibly the best meal of the entire trip!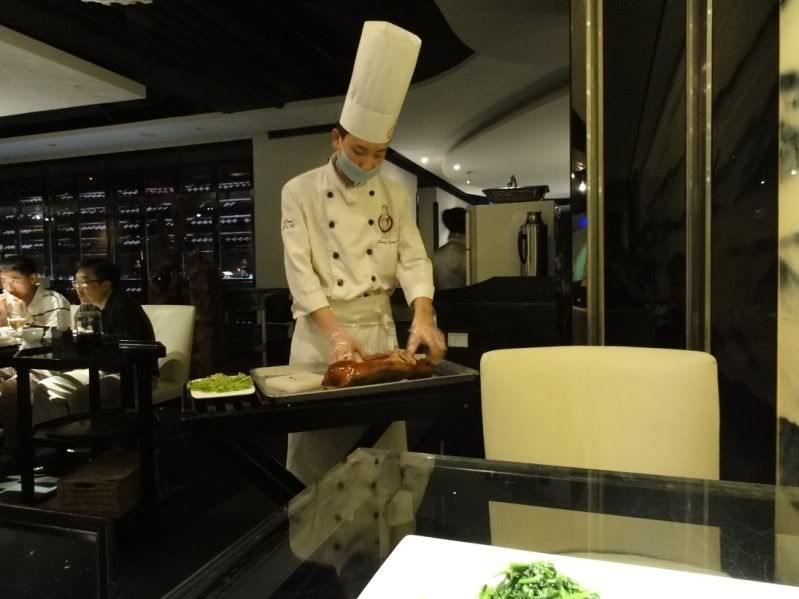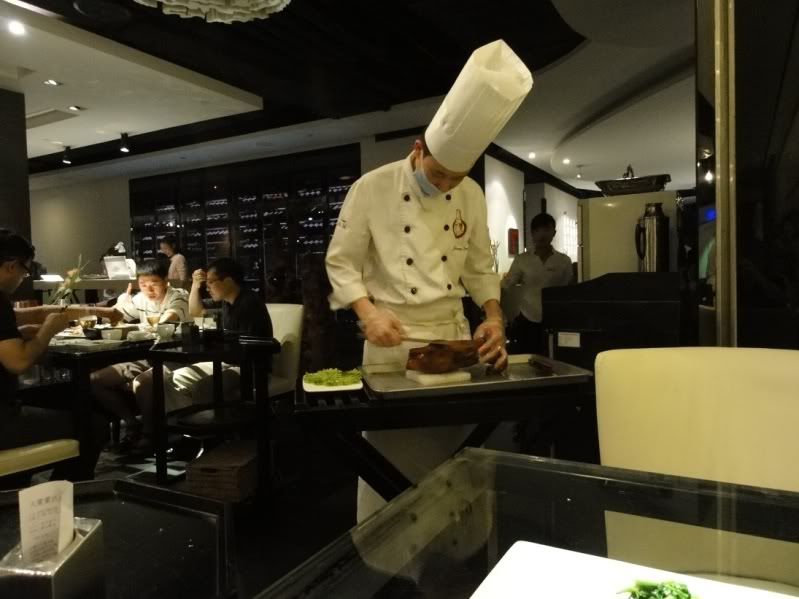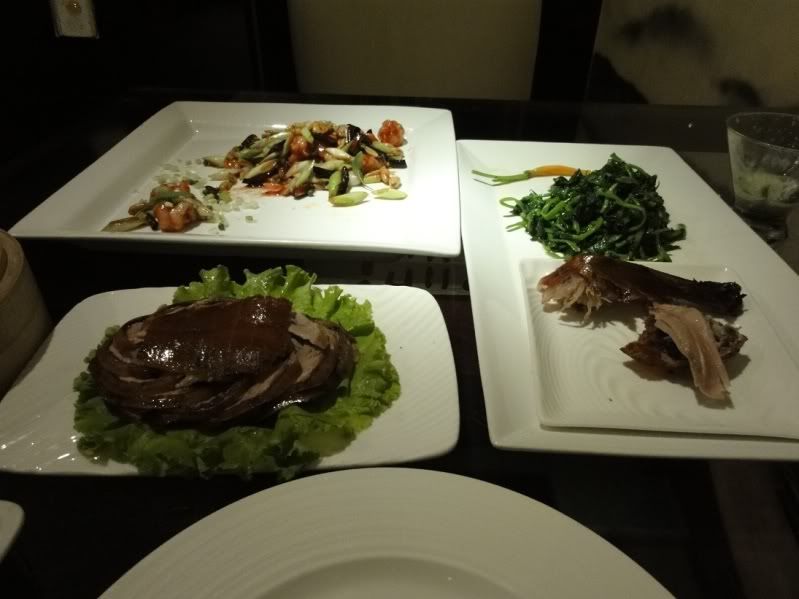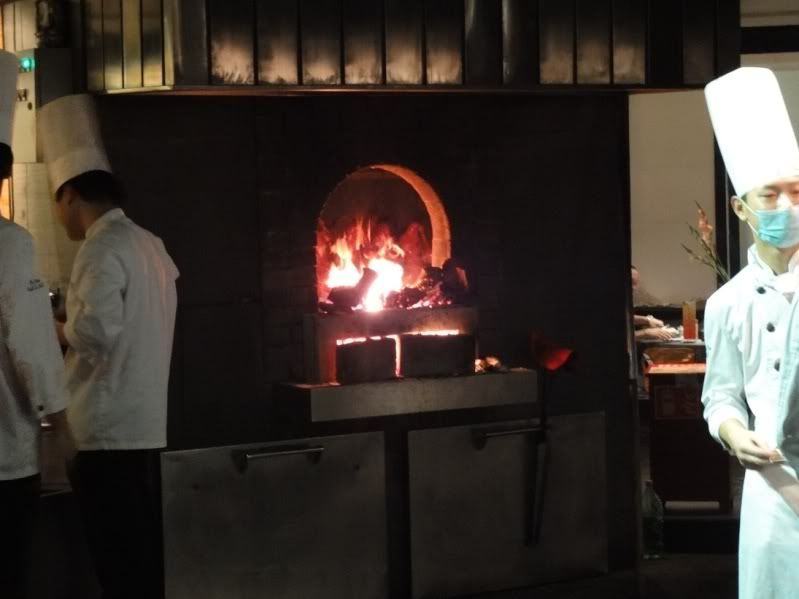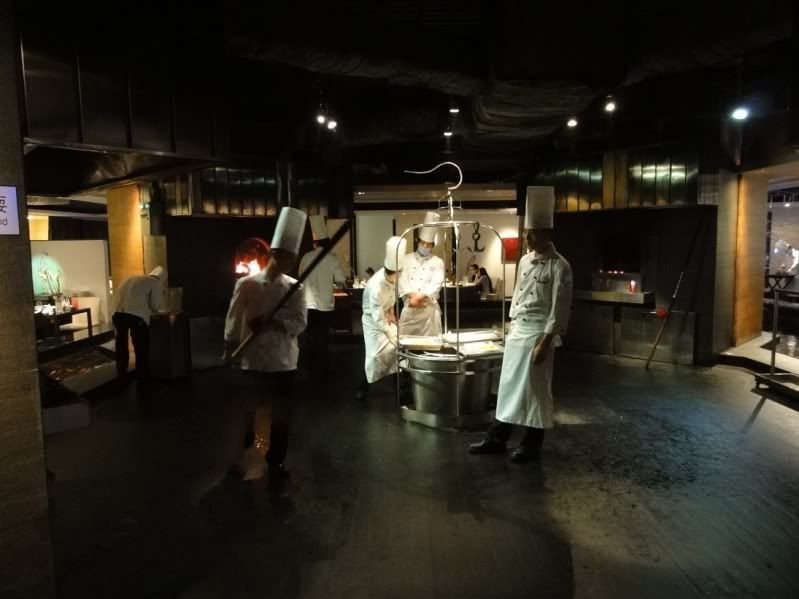 My Hotel in Sanlituin (near the workers stadium), quite funky and close to attractions, restaurants and bars: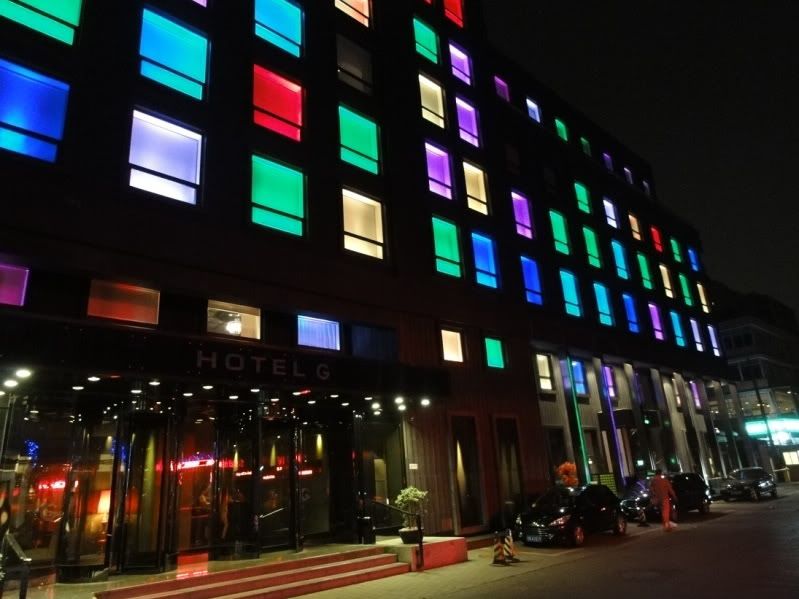 Monday morning I met the Korean tour group, but before that I satrted the day with some shopping and street food. Savoury chinese pancakes are absolutely delicious and a real bargain at around 0.40 Euro a piece!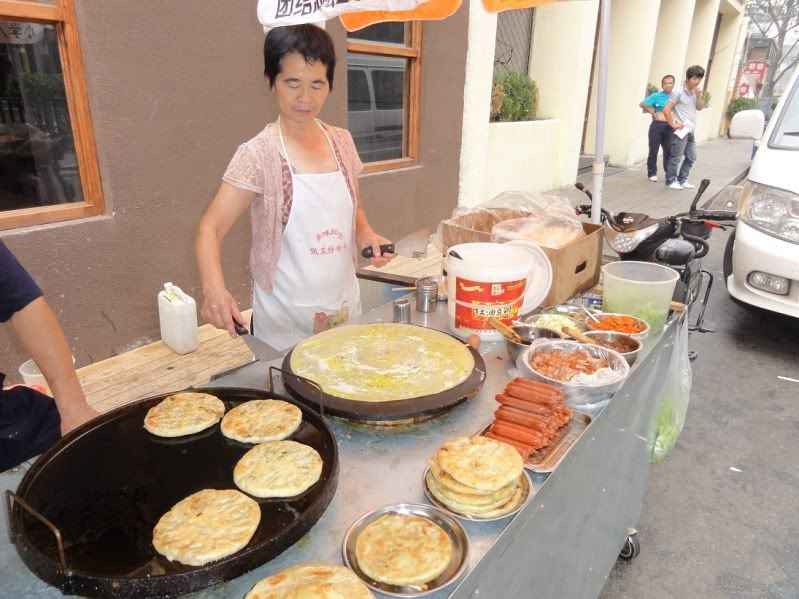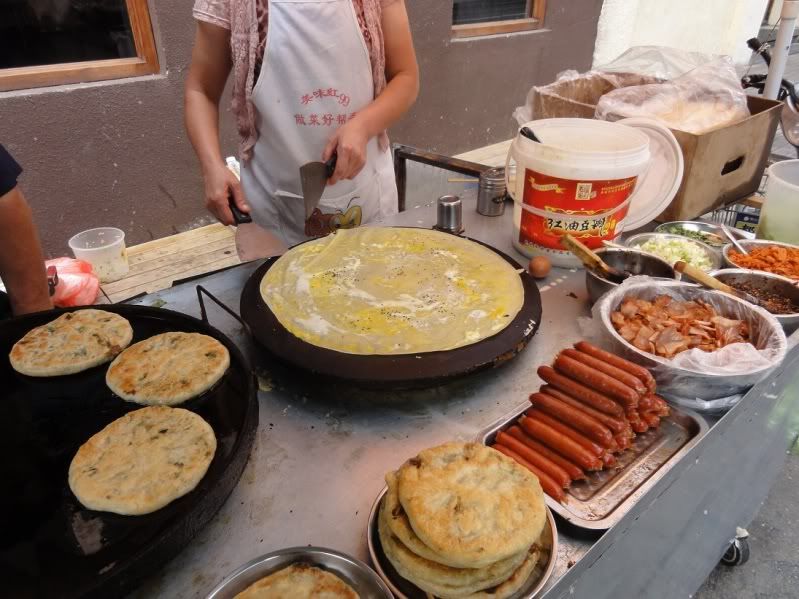 Done some more sightseeing in Beijing, here are some Tiananmen square impressions: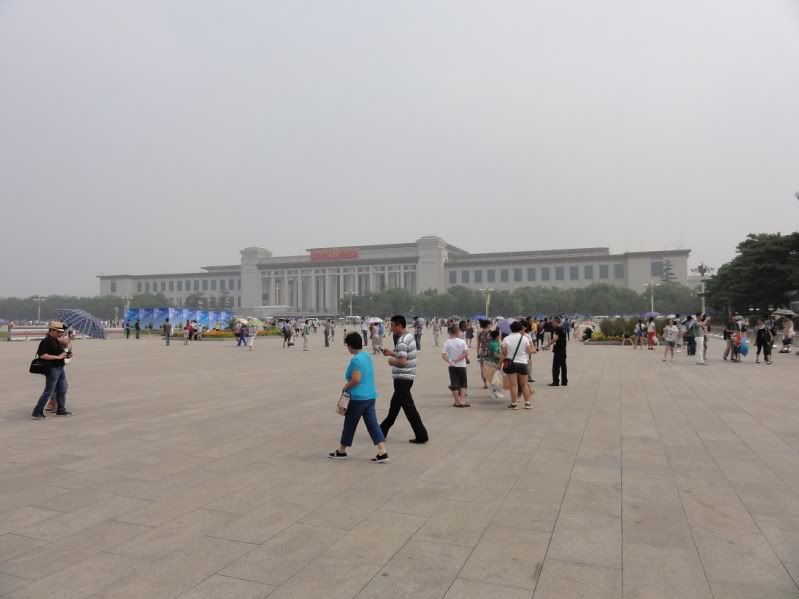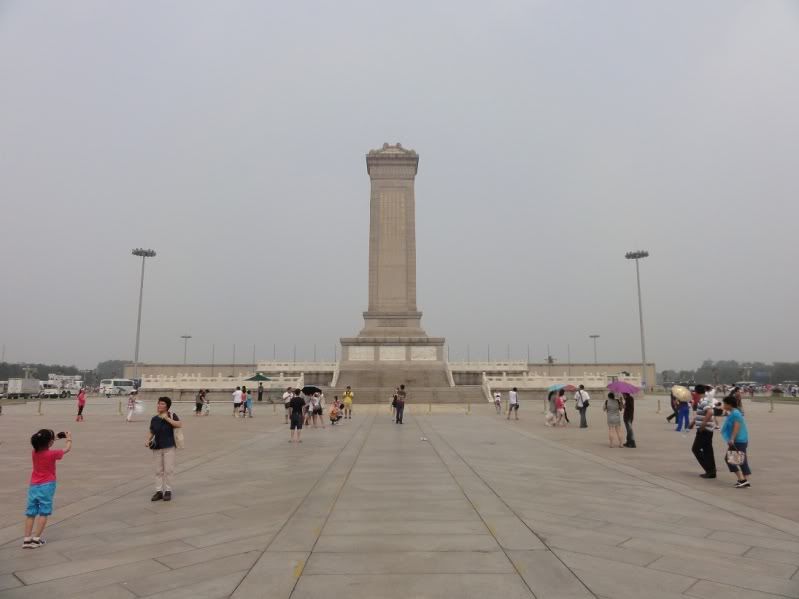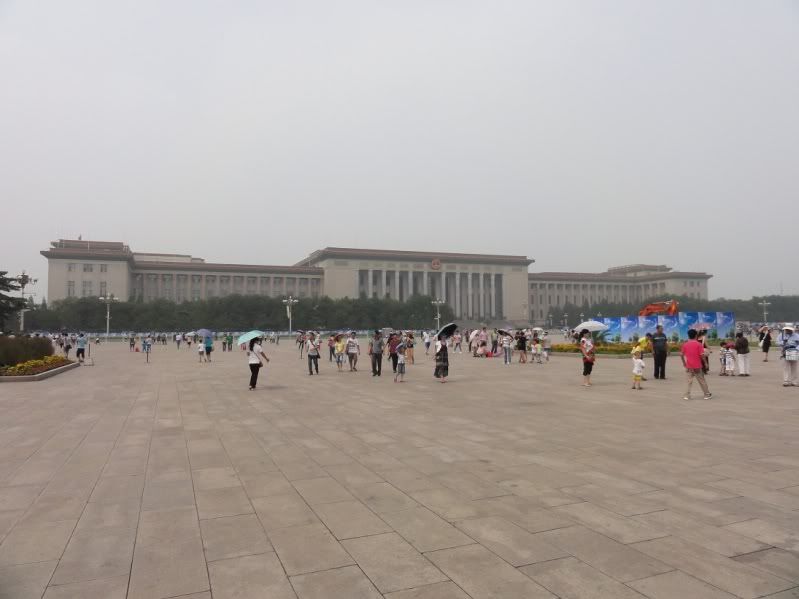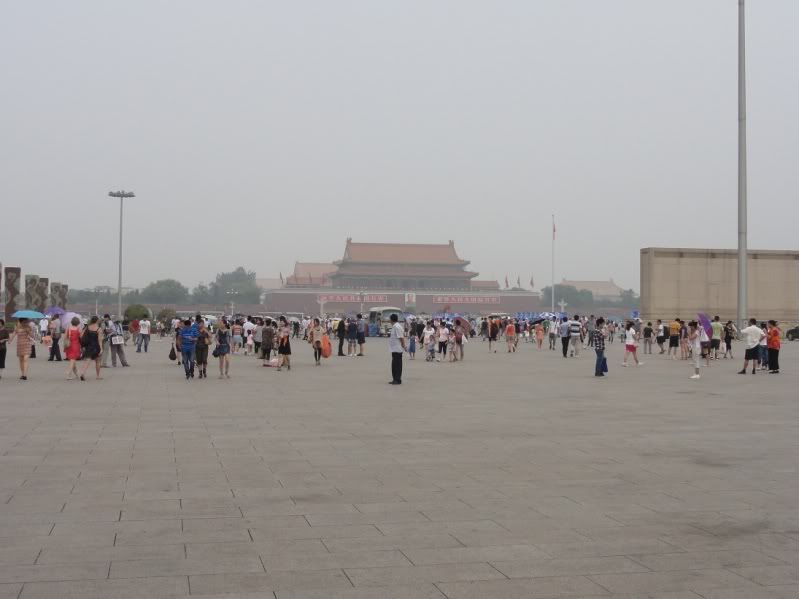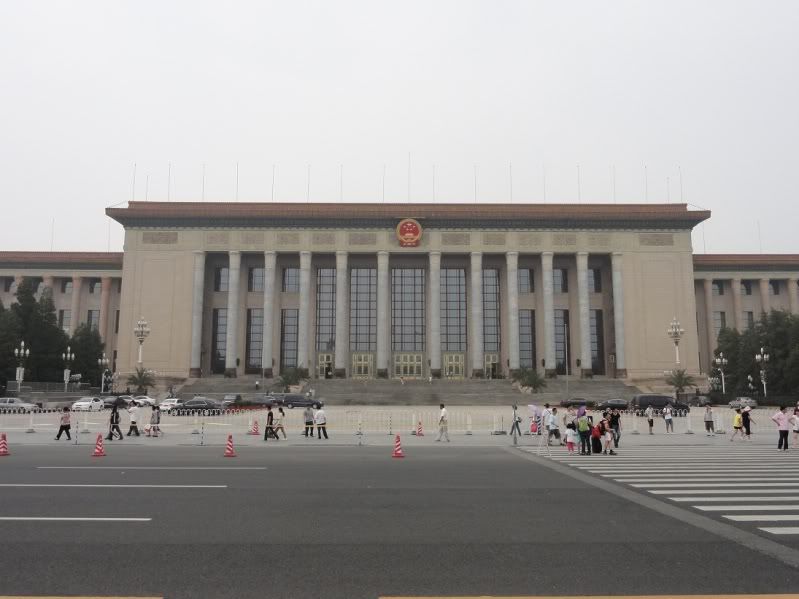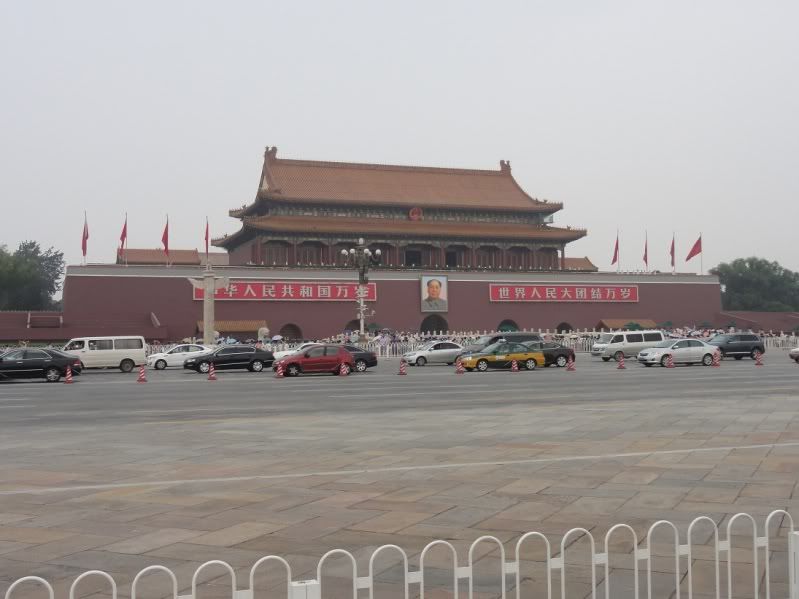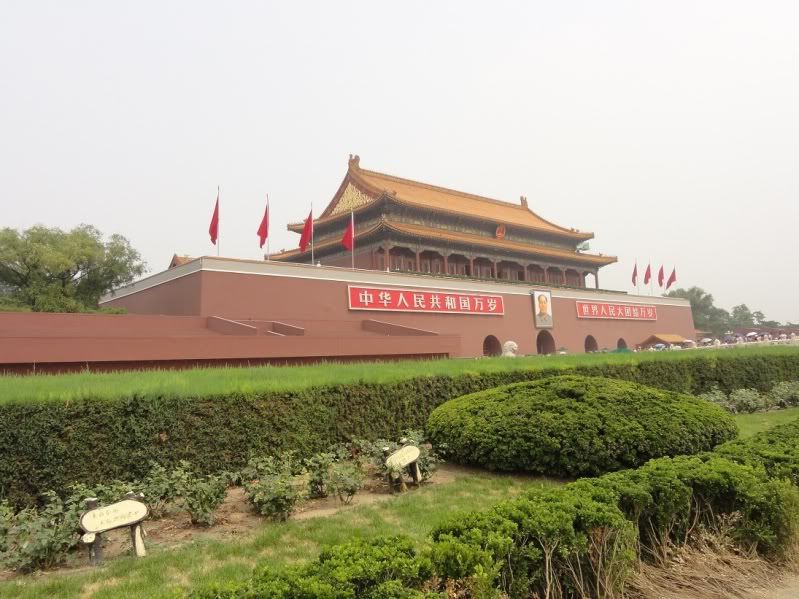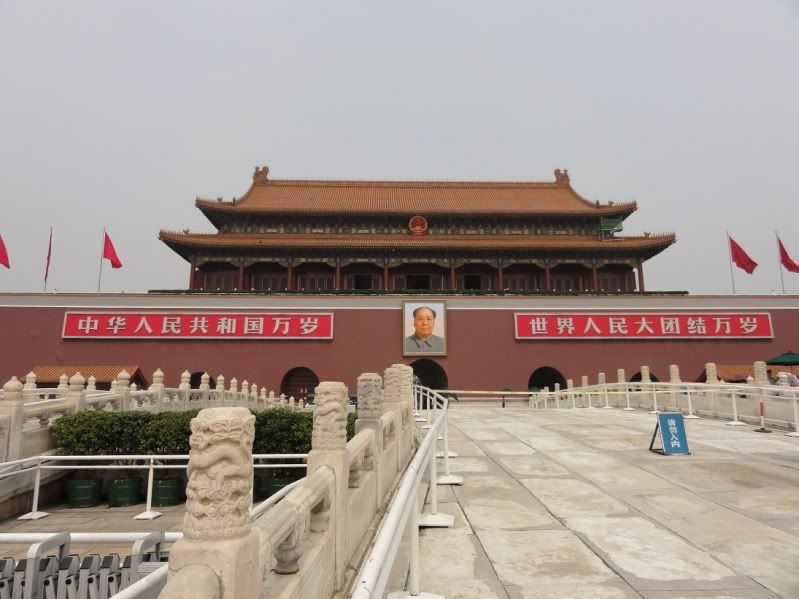 Wangfujing food market - deep fried scorpions anyone?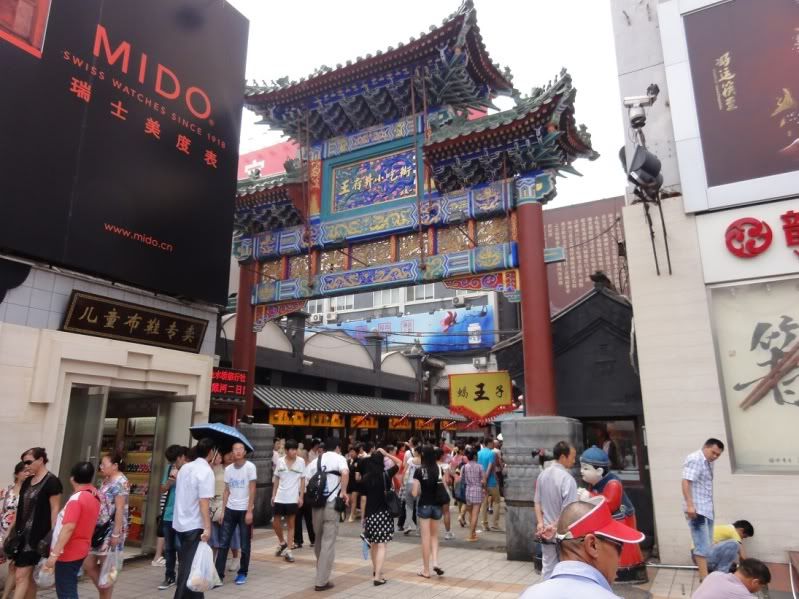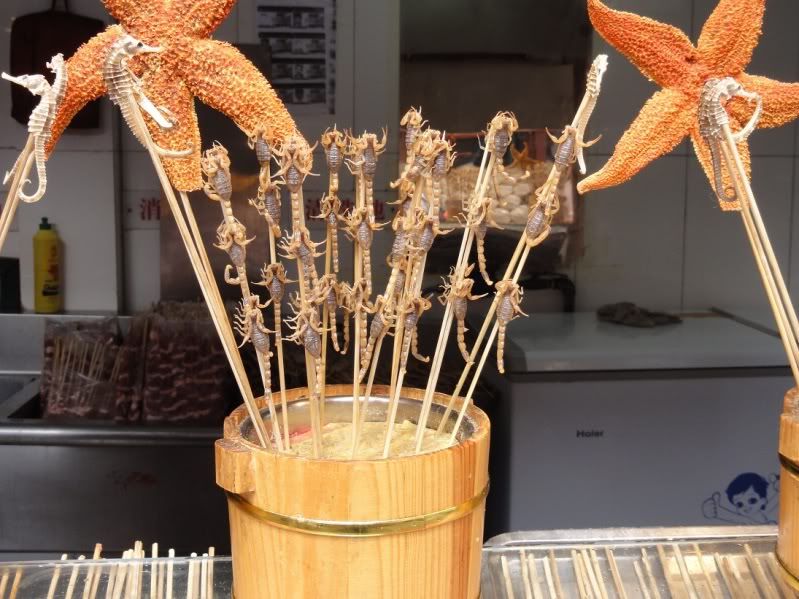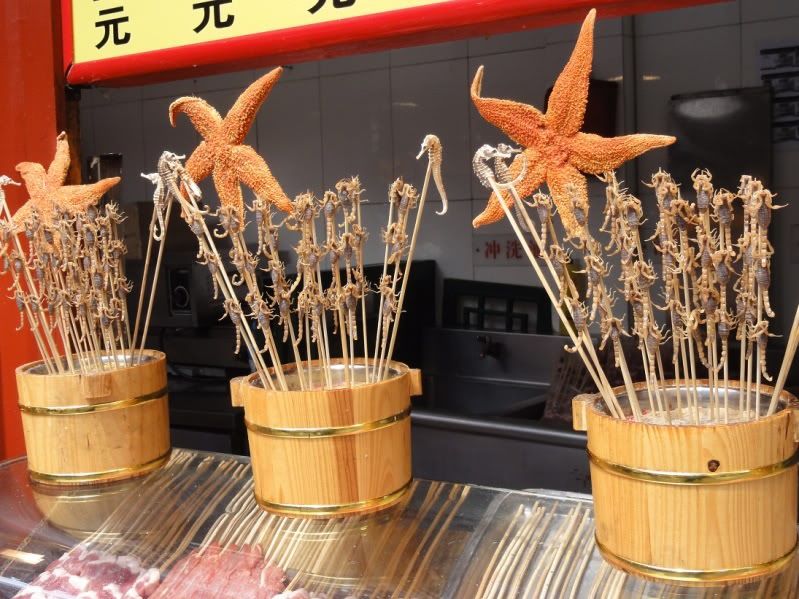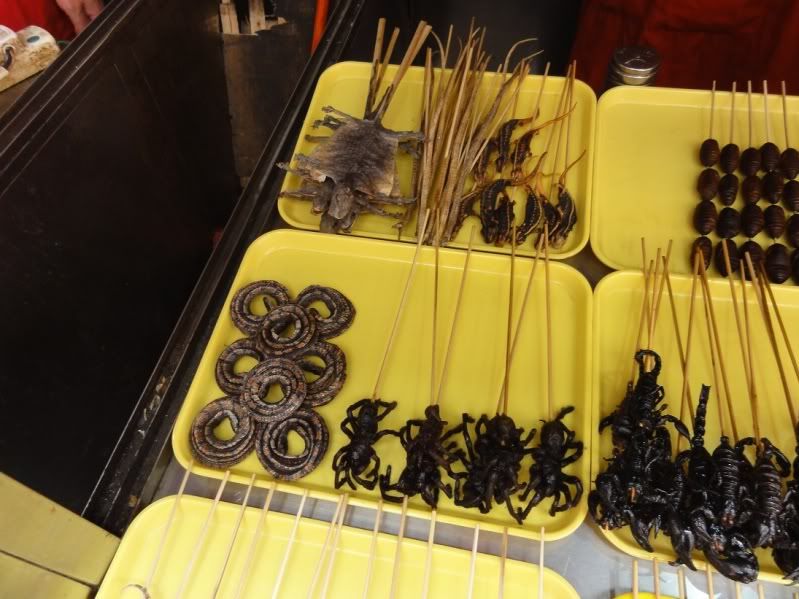 In the afternoon I also received my Visa for the DPRK so all was set to go for the next morning!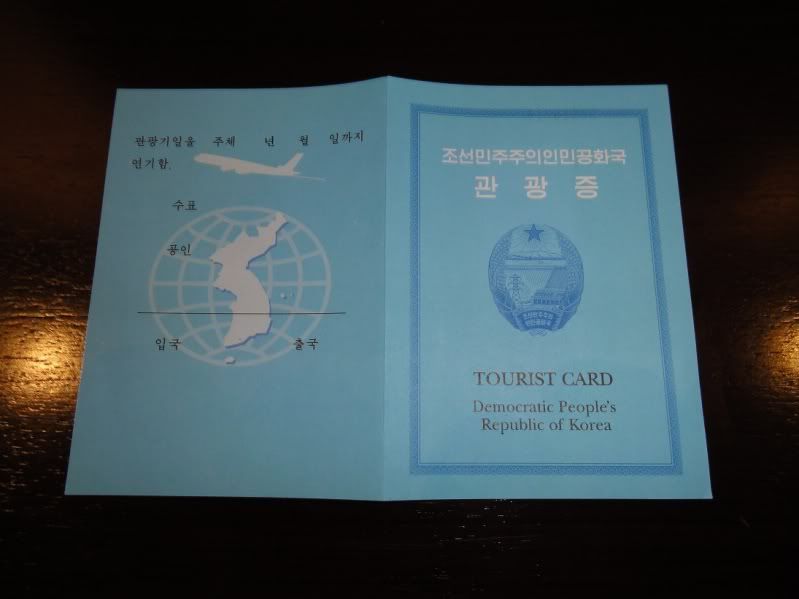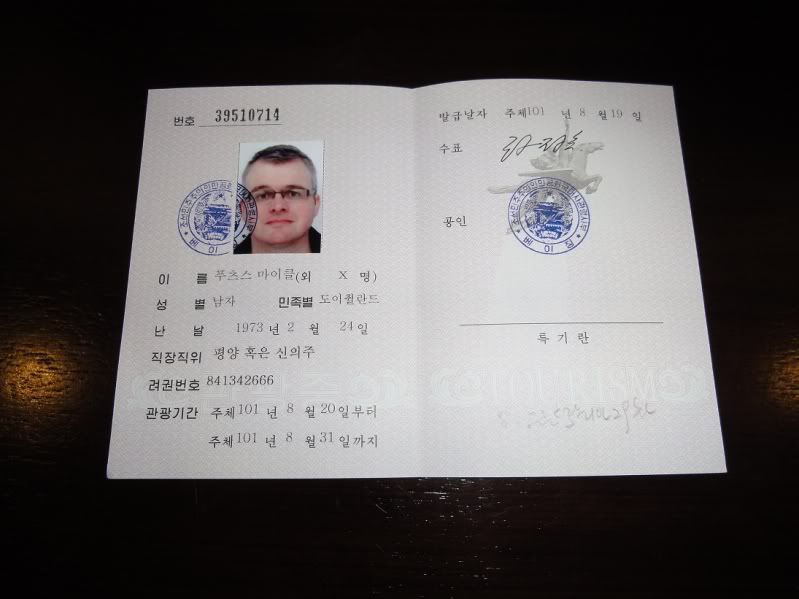 Some more dinner in a traditional chinese restaurant plus some drinks with another tour group member and I was off to bed, in anticipation of the great trip that would start tomorrow!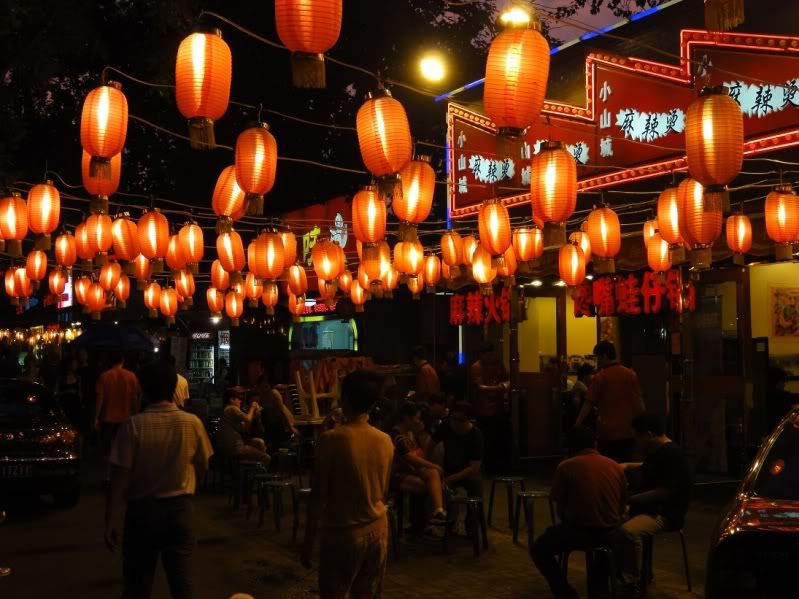 On the next report I will give you an insight into my Air Koryo J class flight to Pyongyang and three domestic flights within North Korea (on an ancient Soviet AN 24)! I hope you are enjoying my reports!