Hi guys,
only a short report today, I will cover my flight from PEK to FNJ with air Koryo which was a J Class flight. I believe this is a first on this forum.
For details on my trip from DUB to PEK please go here:
Comrades, To North Korea! Part 1 - DUB To PEK
(by
gialloboy
Sep 2 2012 in Trip Reports)
Woke up Tuesday morning with a rather bad hangover but managed to drag myself in the shower and ultimately into a cab to Beijing airport. Traffic was not too bad for a change and I arrived in Terminal 2 within 30 minutes. Did some last minute emails (no Internet in the DPRK!) and drank some Isotonic drinks which made me feel a lot better.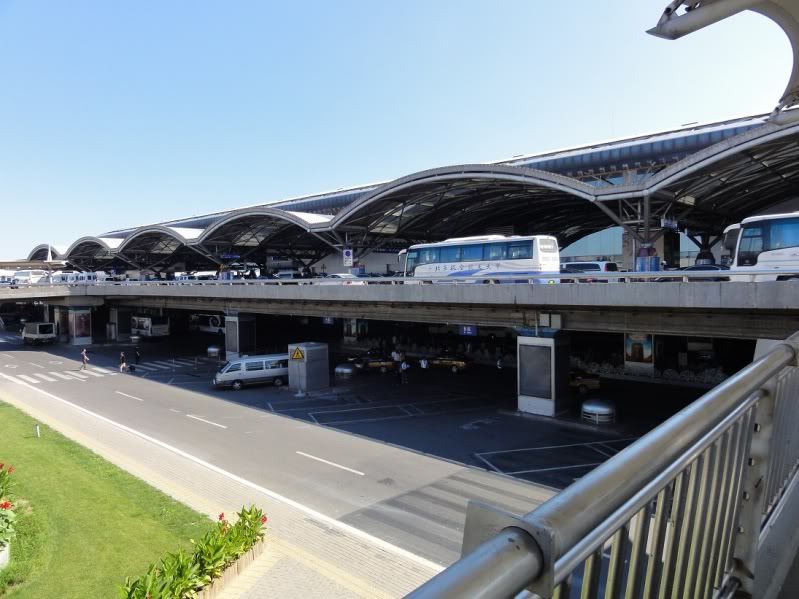 Terminal 2 is nothing special and get's a lot of flights to obscure places, including 2 Air Koryo flights to FNJ (Air China flies to FNJ from Terminal 2 by the way)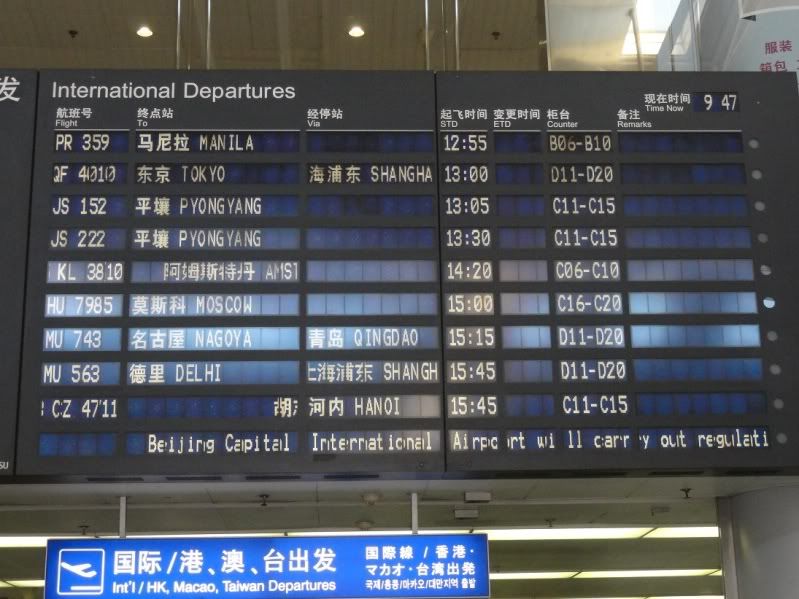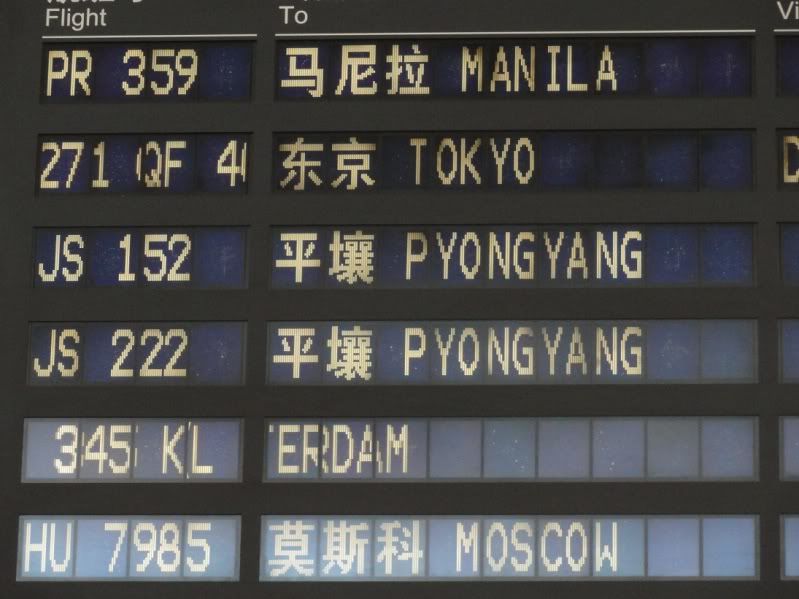 At 11 am I made my way past security and on towards Air Koryo's checkin. They actually have a seperate J ceckin and I had my boarding card and lounge pass within 60 seconds. Funny think is that Korean Air operates checkin desks for their flight to Seoul in the very next row of desks!
Checkin desk (used for J PAX)
Boarding pass: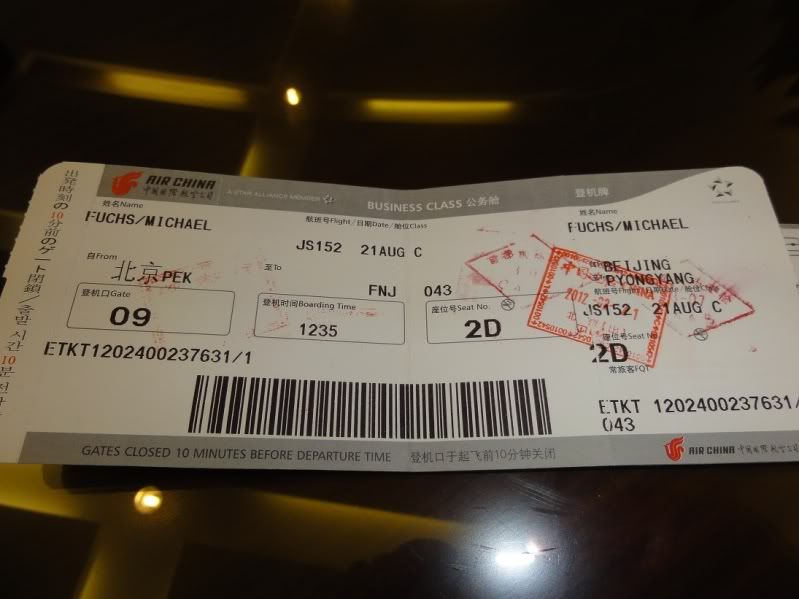 Went past imigration and visited the lounge. Air Koryo uses the Air China lounge which is again used by Korean Air!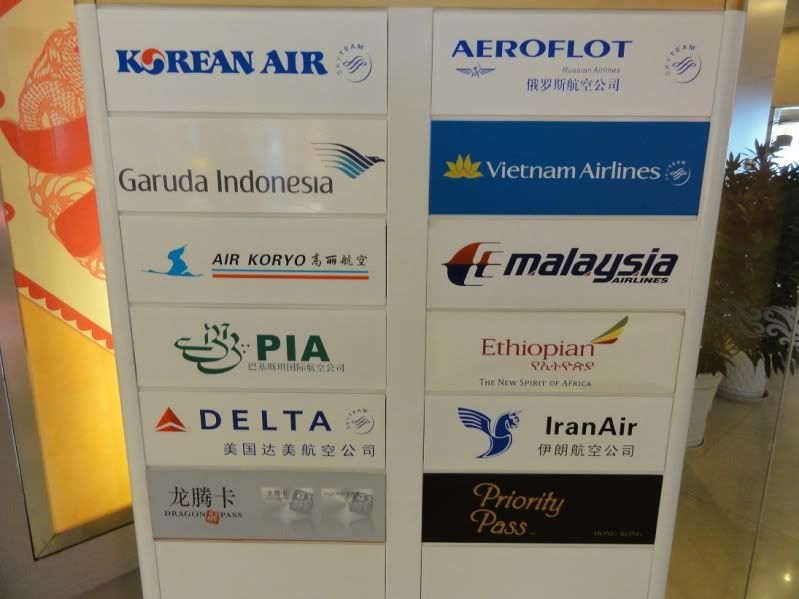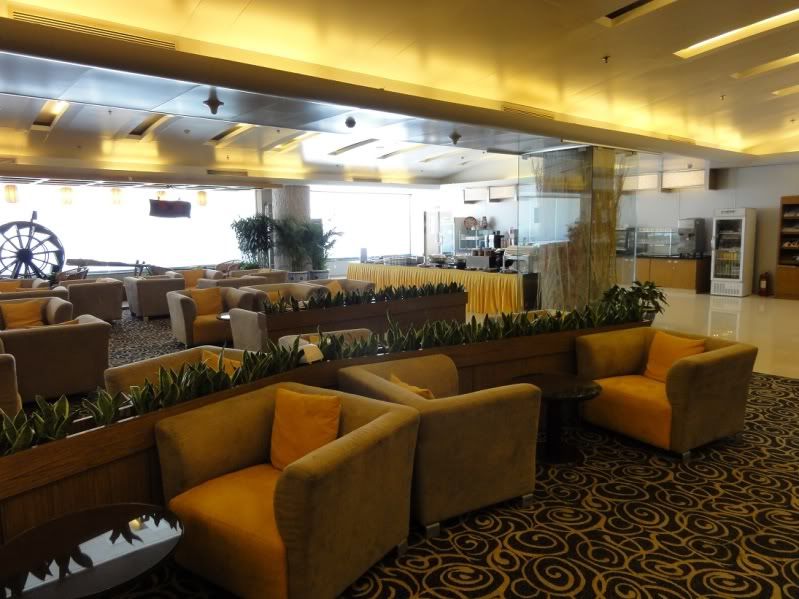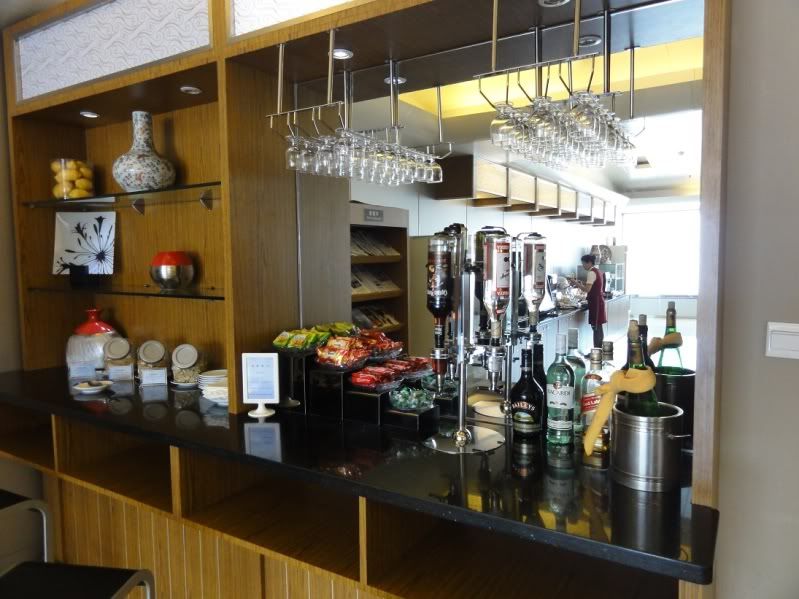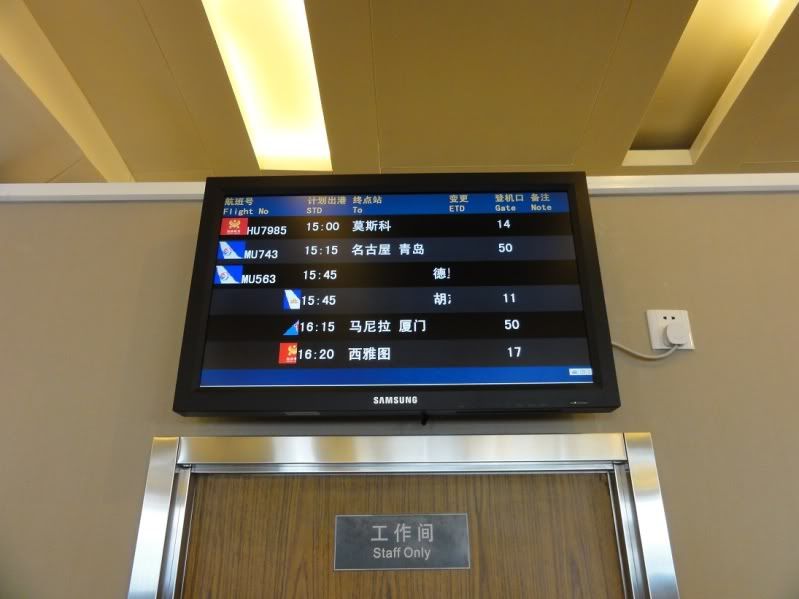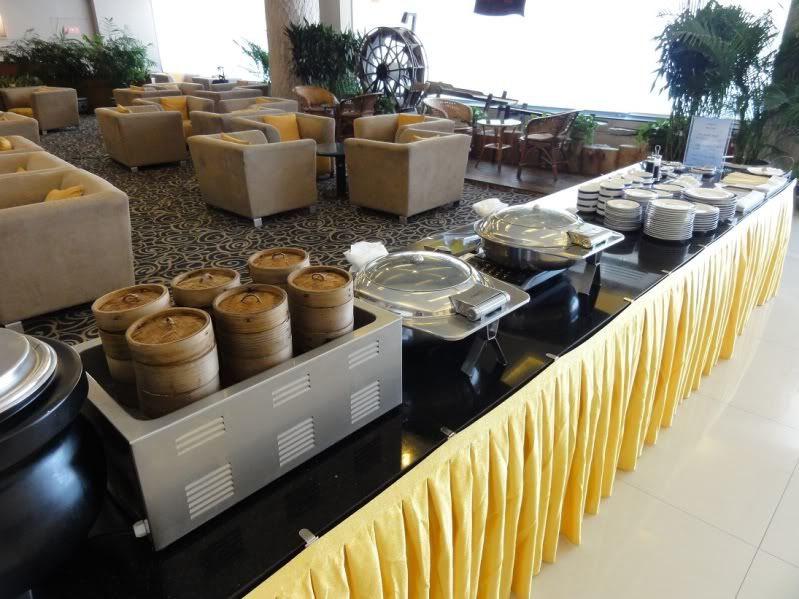 After a quick coffee our flight was called and I cought my first glimpse of my rise to the Hermit Kingdom - Air koryo's very recent aquisition and flagship, the TU204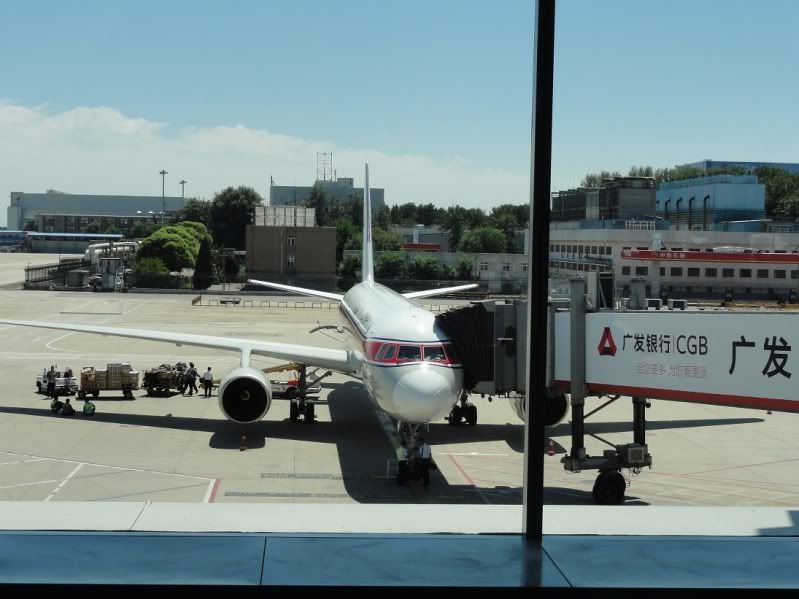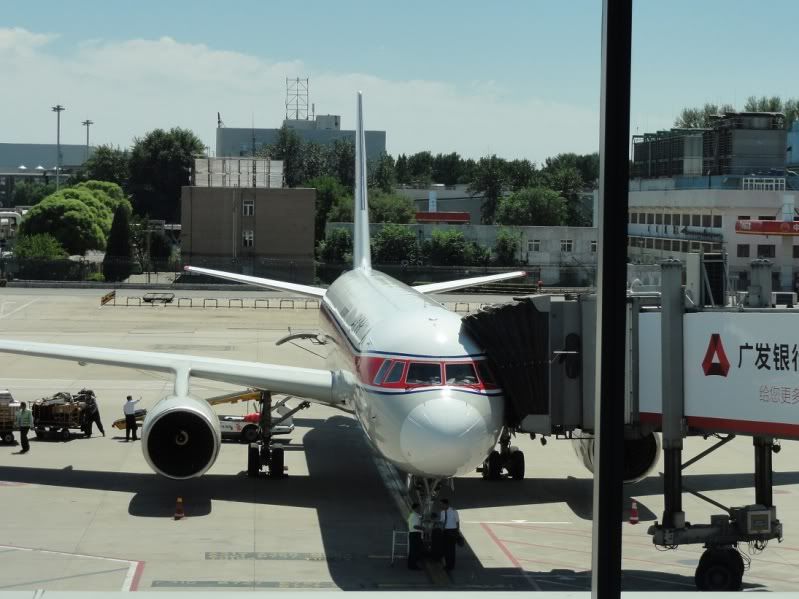 Boarded quickly and settled into my comfy J seat. There are three rows in a 2-2 configuration, I was in row 2 and next to a quite friendly danish businessman. We had some good conversation about his frequent trips to Pyongyang.
Unfortunately photos are not allowed inside Air Koryo planes so all shots are "sneaked", the danish businessman acted as my "wingman" and kept an eye on the FAs. There had been cases of travellers made to delete all of their pictures so I was extra careful.
Air Koryo J class snaps, rather stylish and nice. I have no idea why they score only 1 star on Skytrax, I thought they were rather adequate for a 2 hour flight and probably offered more comfort than some US airlines.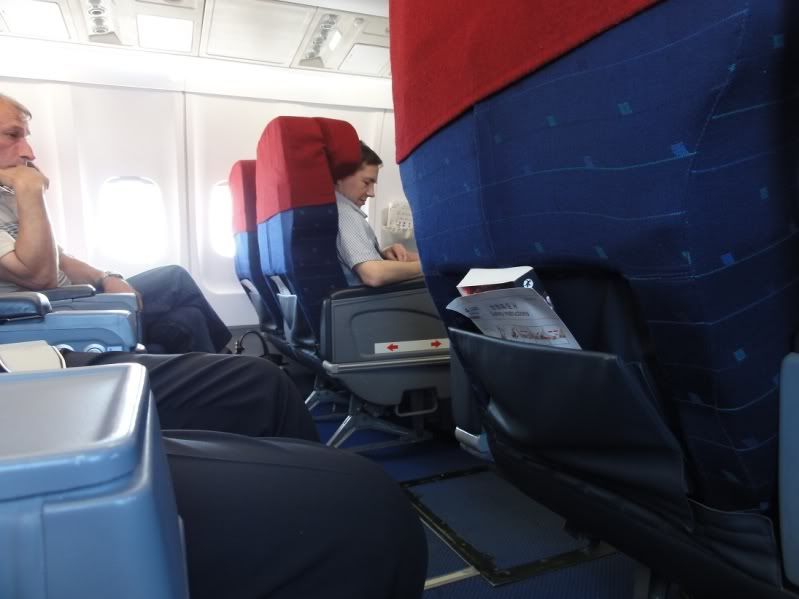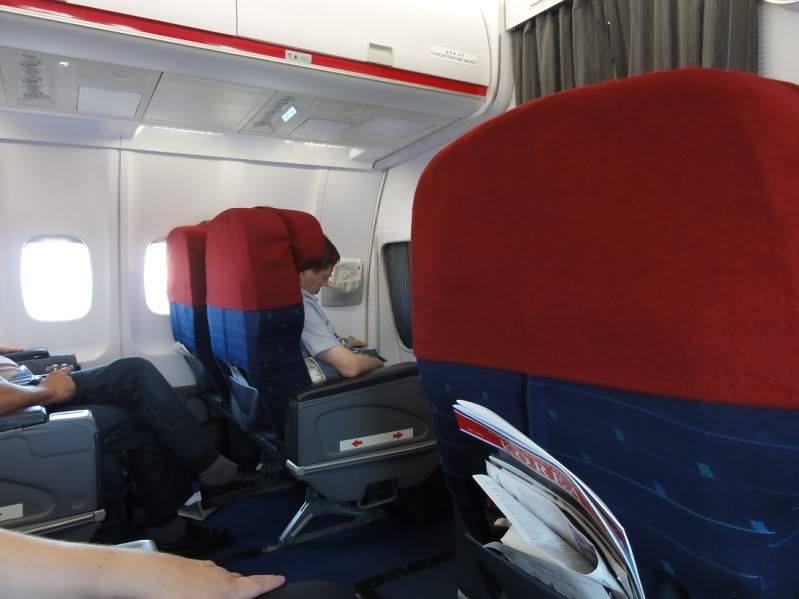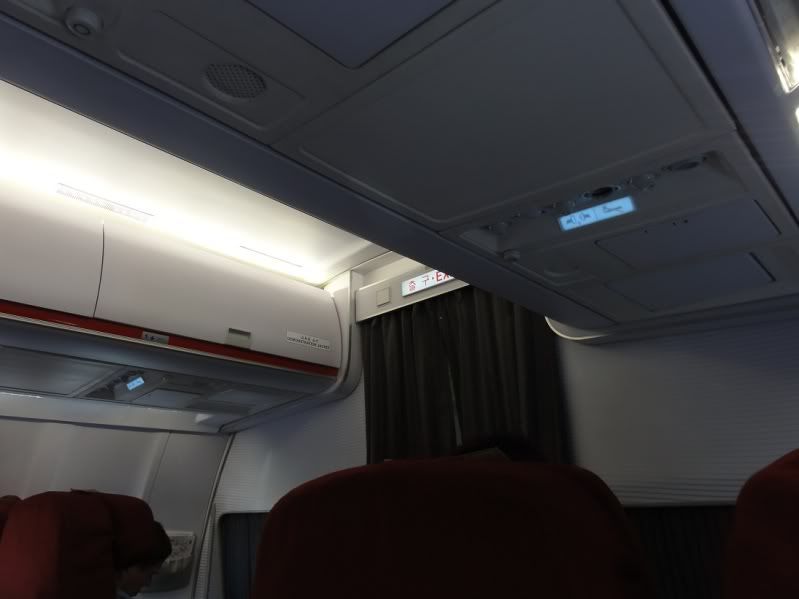 Legroom shot:
Pushback and departure: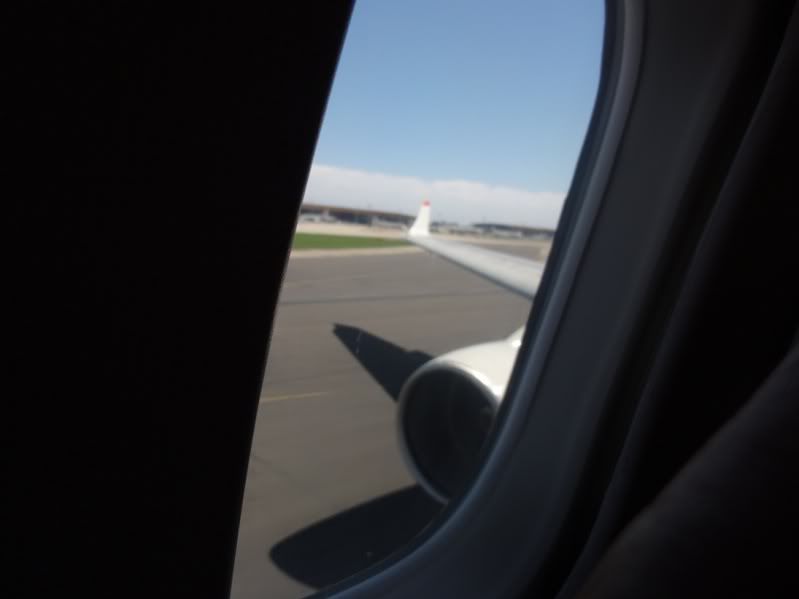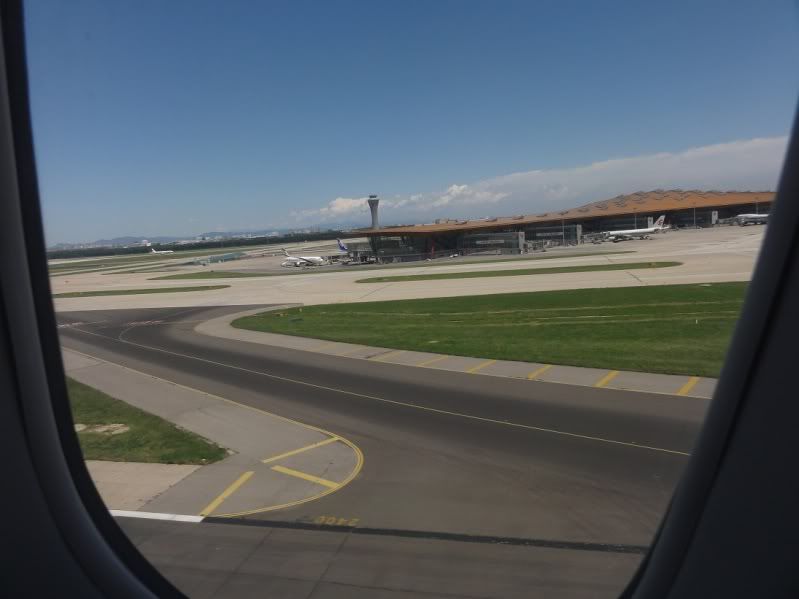 Despite the flight being only 120 minutes we got a full meal, condisting of cold cuts and curry. Not bad at all! drinks were served also with a choice of water, soft drink and beer.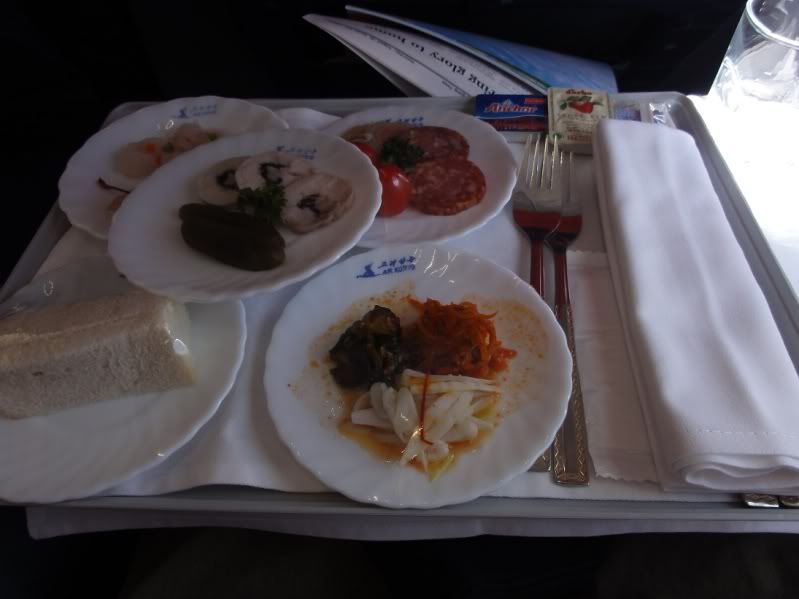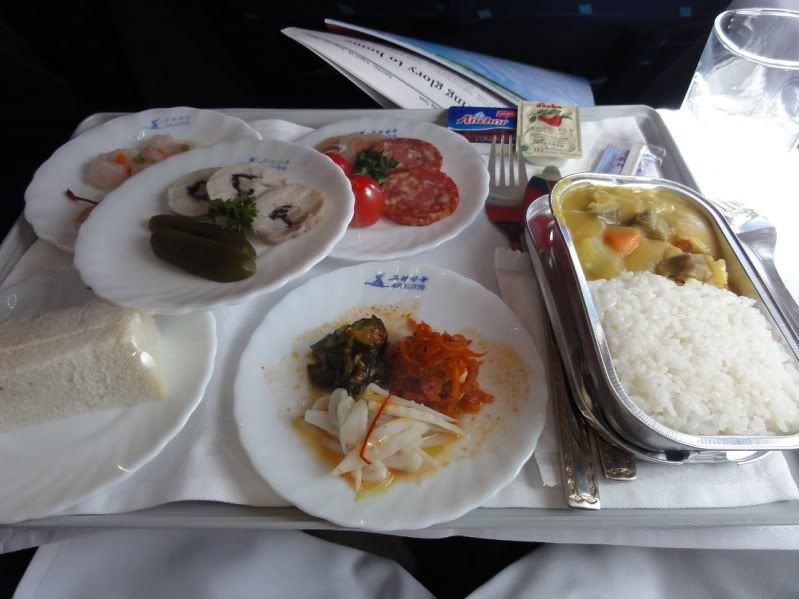 Meal was followed by coffee. Note there was no milk, as everywhere in North Korea. Only powdered cream.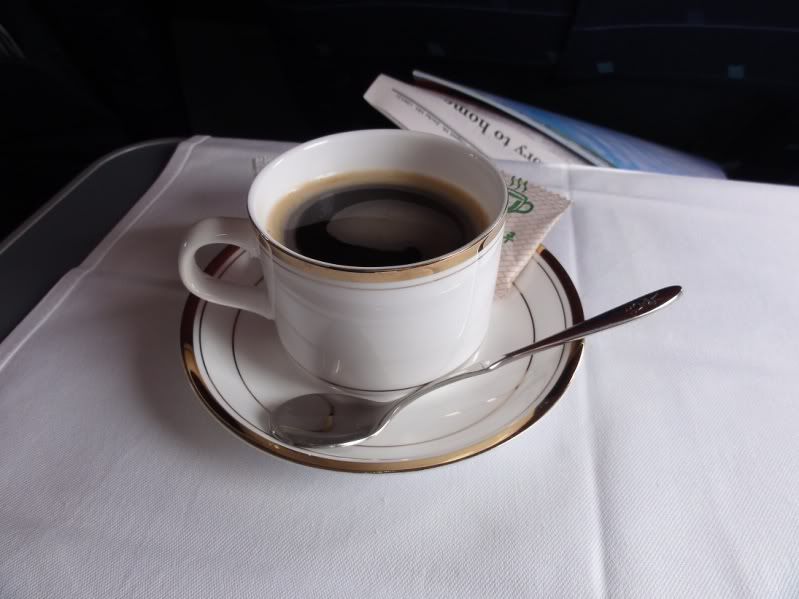 IFA consisted of a patriotic North Korean film:
Thanks were paid to the Great Leader when we entered DPRK airspace and shortly after we touched down in FNJ. Surely this airport has one of the longest taxies anywhere in the world.
The TU204 at homebase in FNJ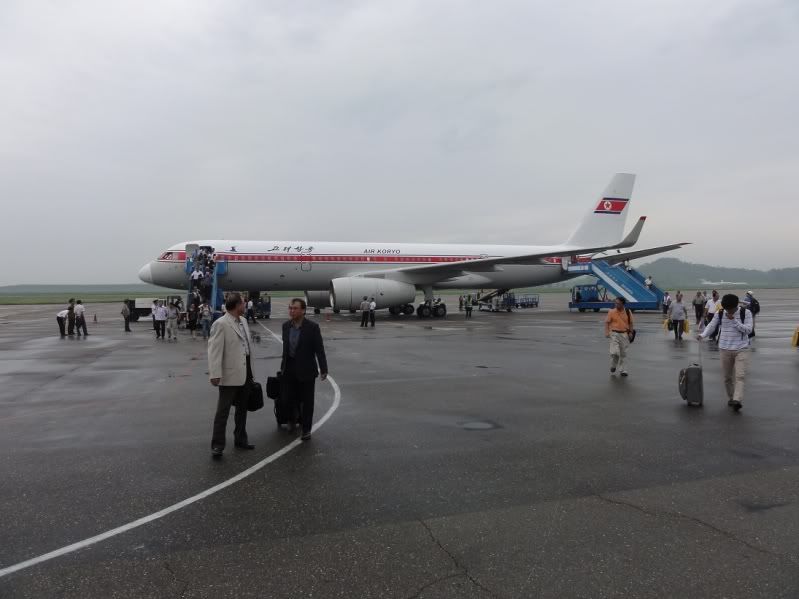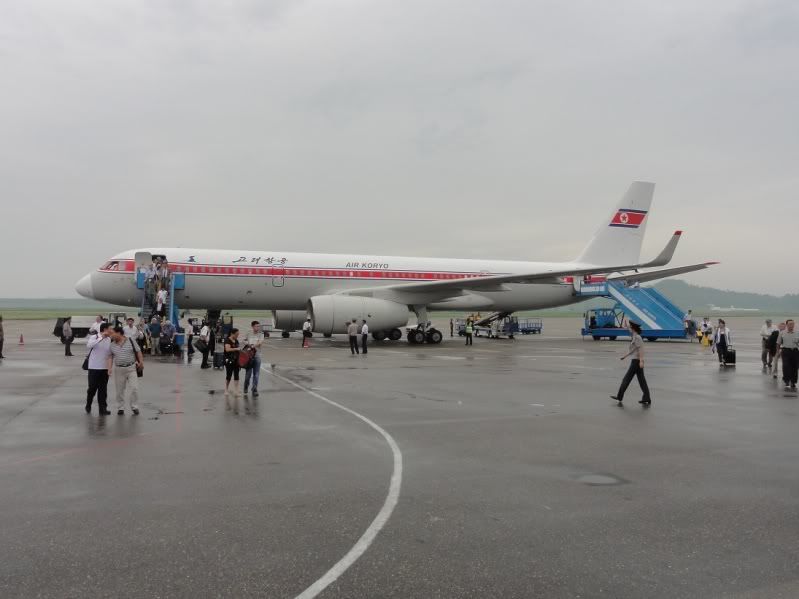 Arrivals is pretty new, the old Soviet style terminal has been bulldozed to the ground. We were in within 30 minutes and they had our mobile phones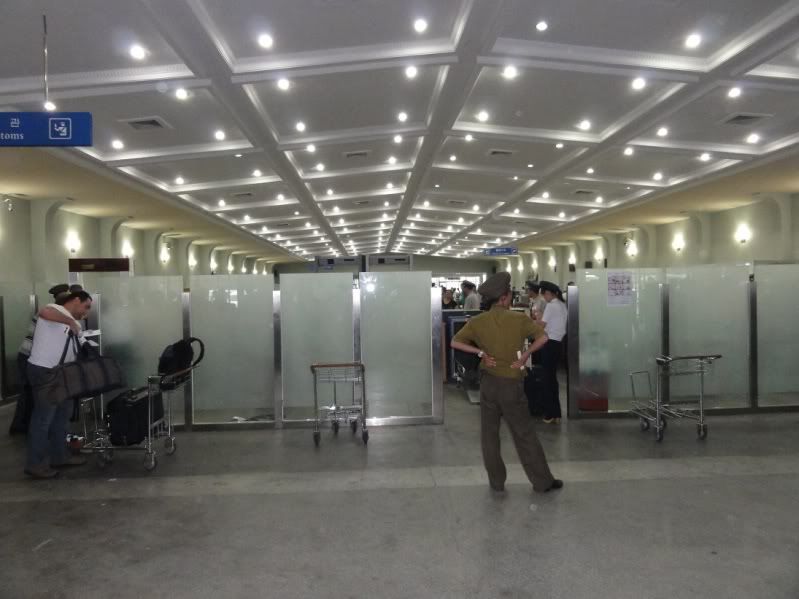 Busy day in FNJ!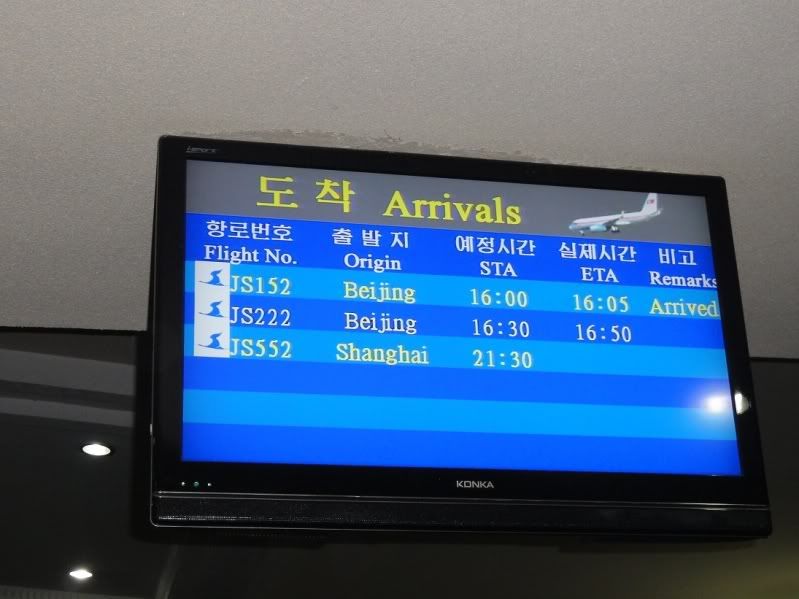 Terminal from the outside: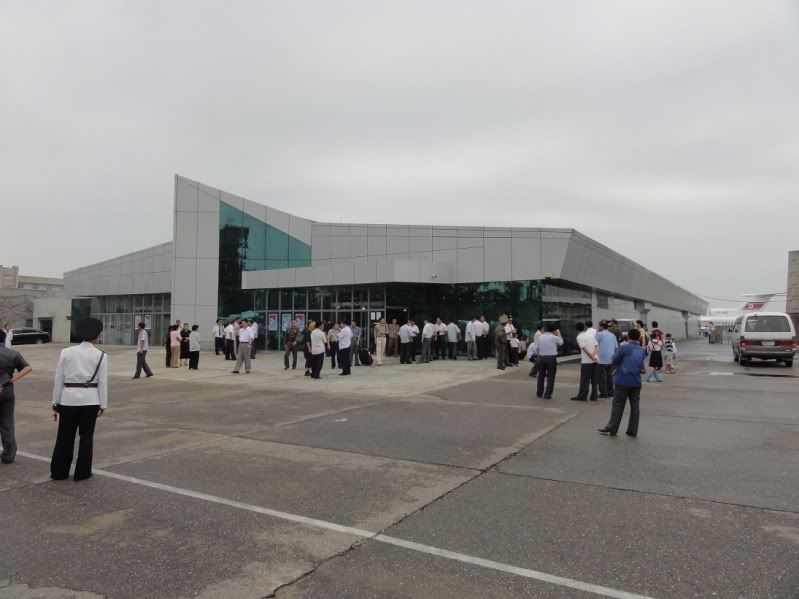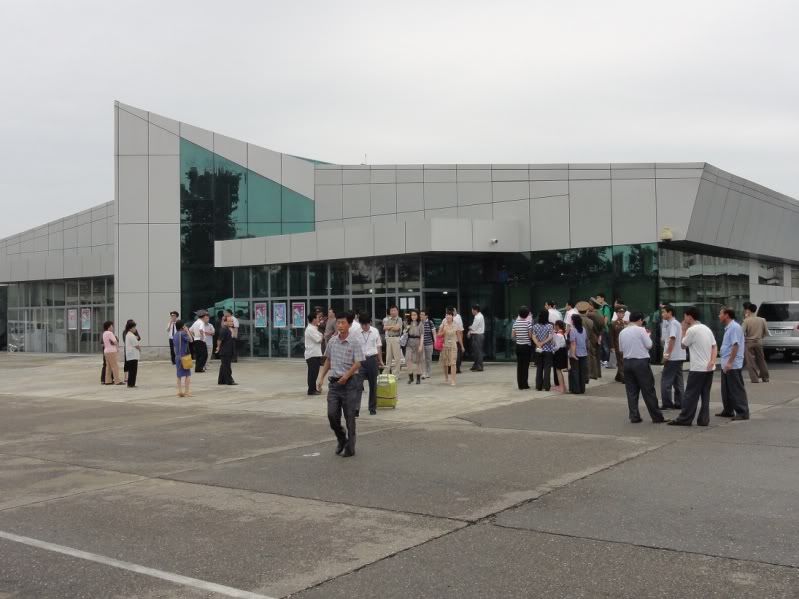 The old tower was still there but the old terminal was gone: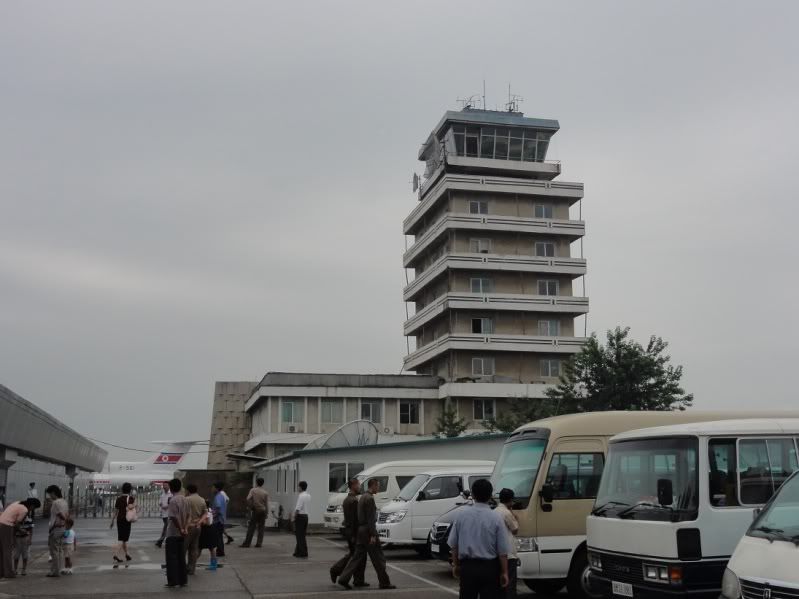 JS222 had also arrived: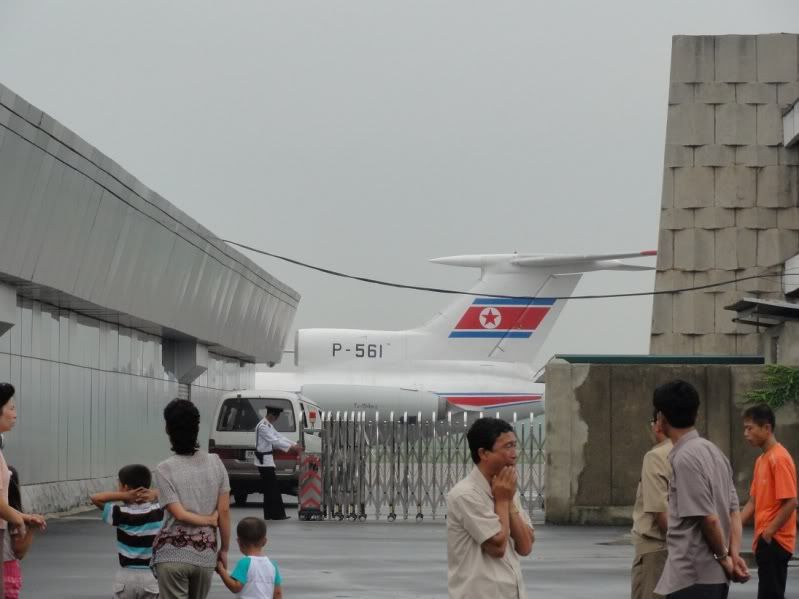 Into town and first stop Arch of Triumph: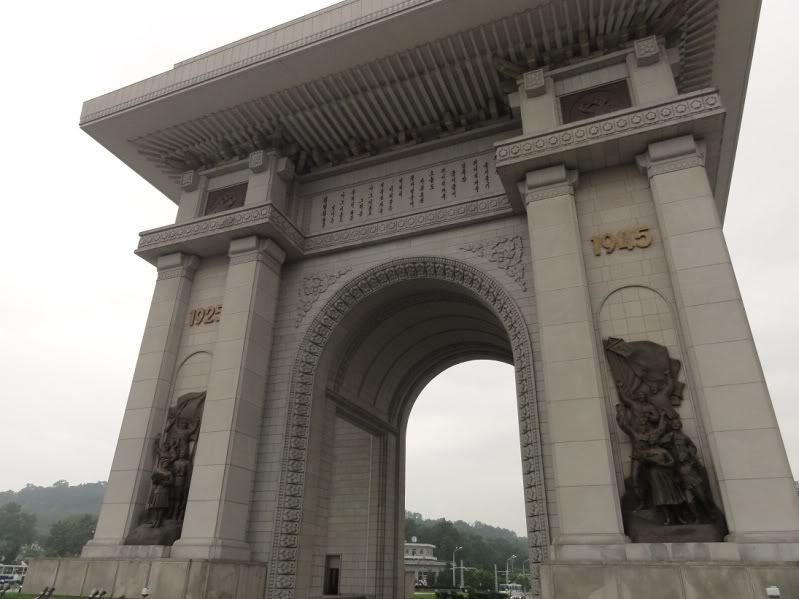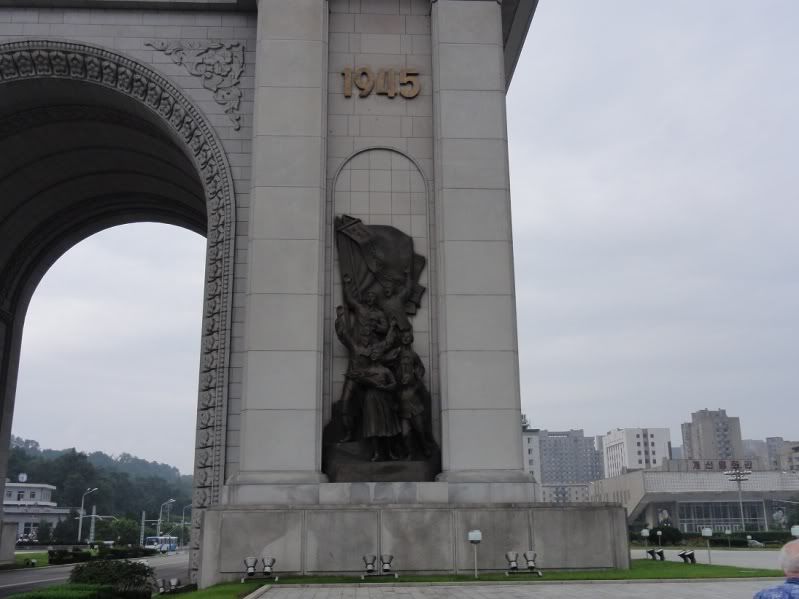 Buildings around the Arch and Kim Il Sung stadium: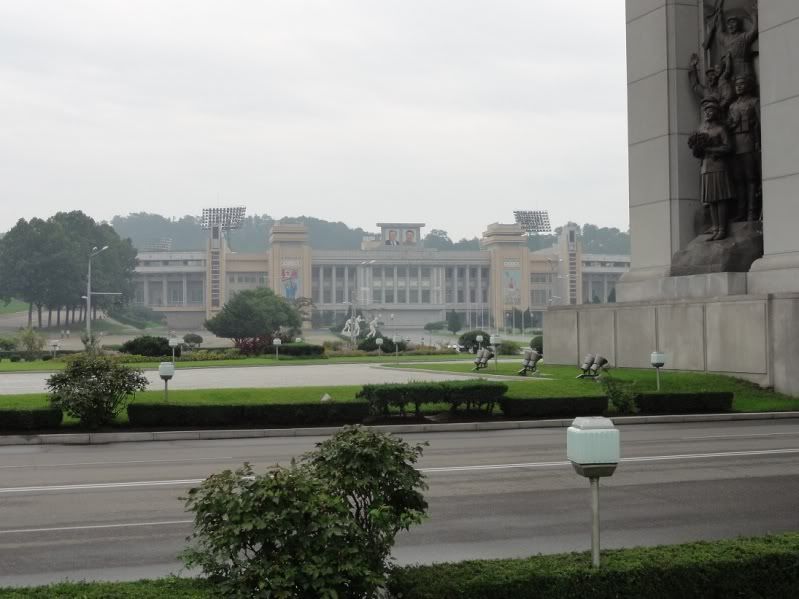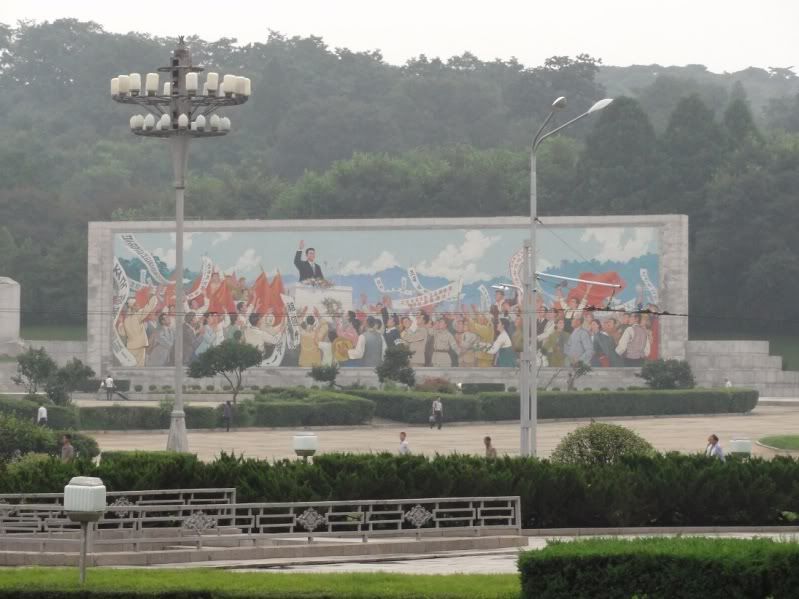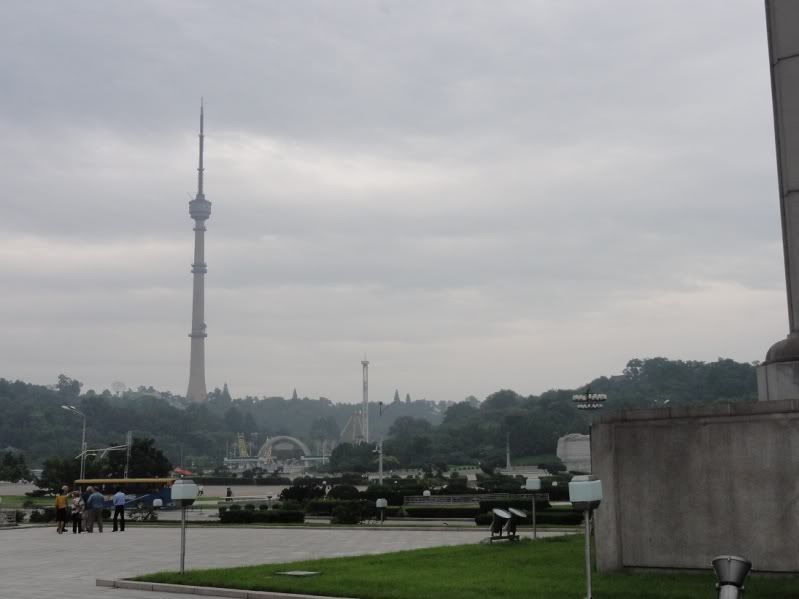 People were training for the upcoming torch parade on Kim Il Sung square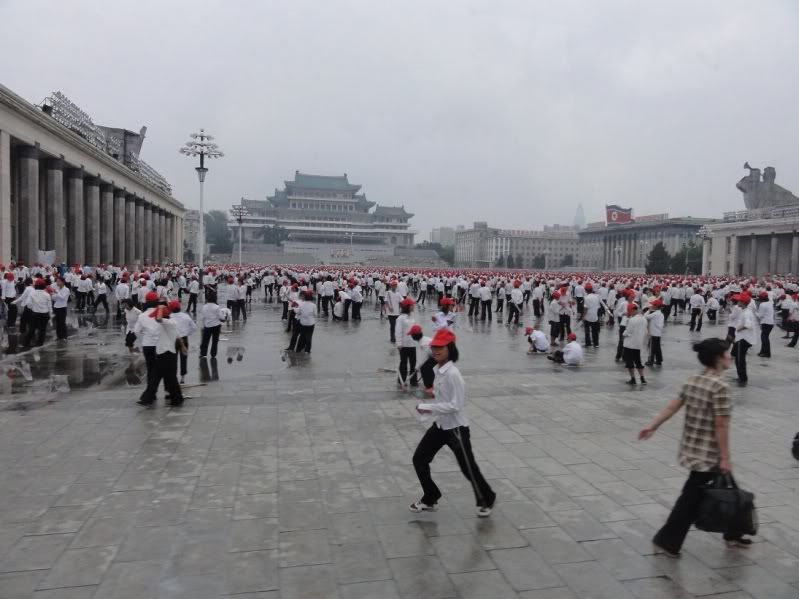 Pyongyang at night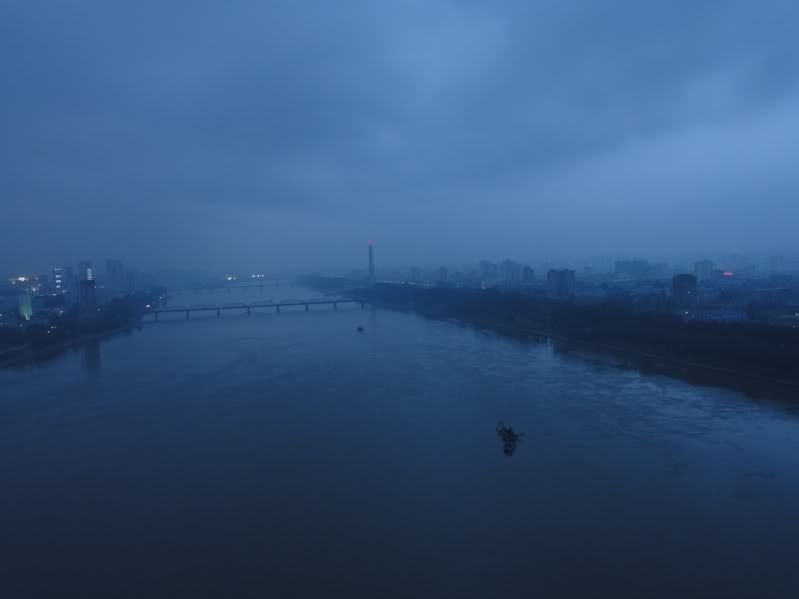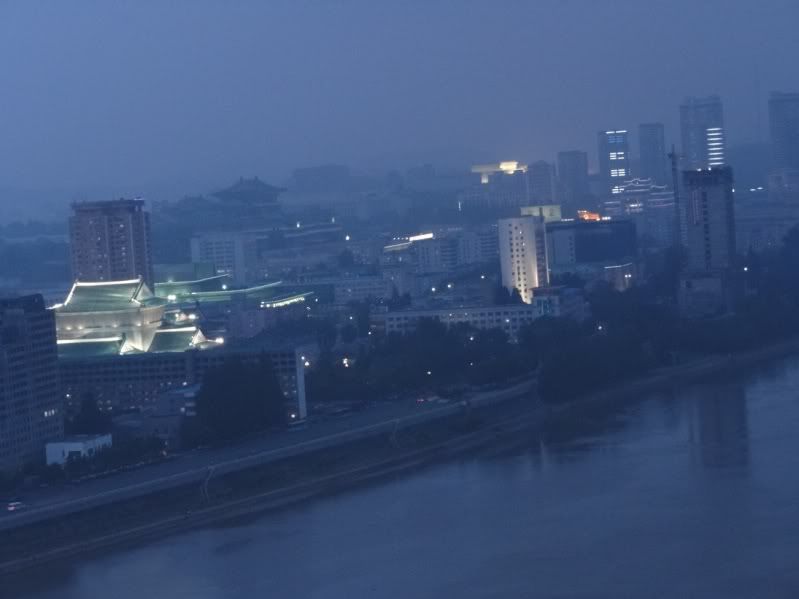 The next morning we got up at 05:30 as we were about to catch our first Air Koryo domestic flight!
Pyongyang at 6am can be very eerie!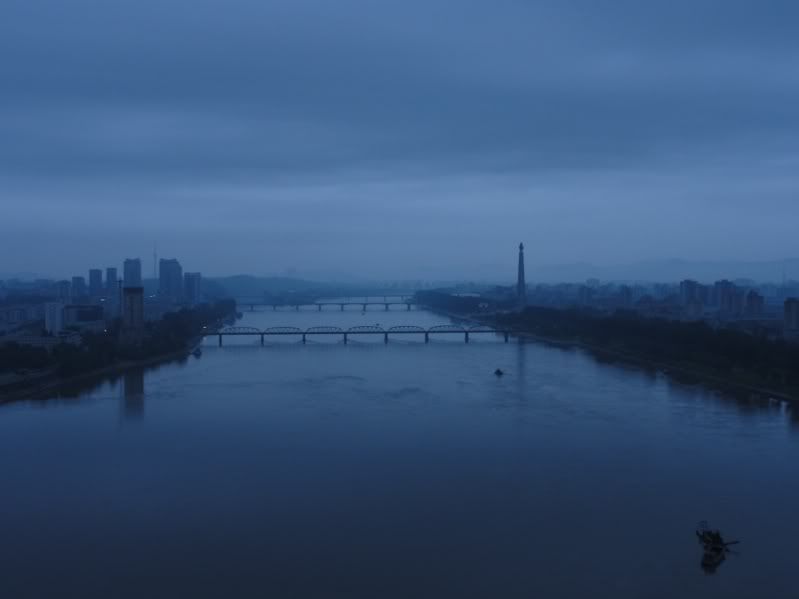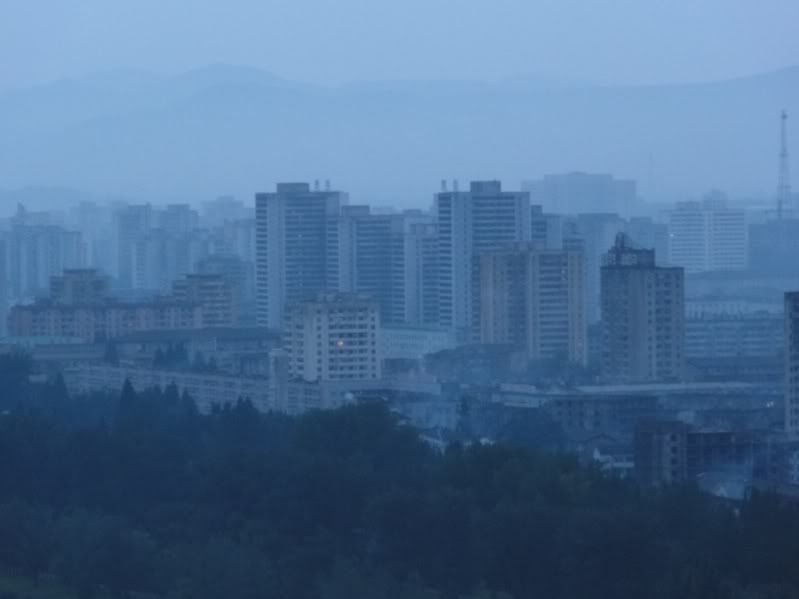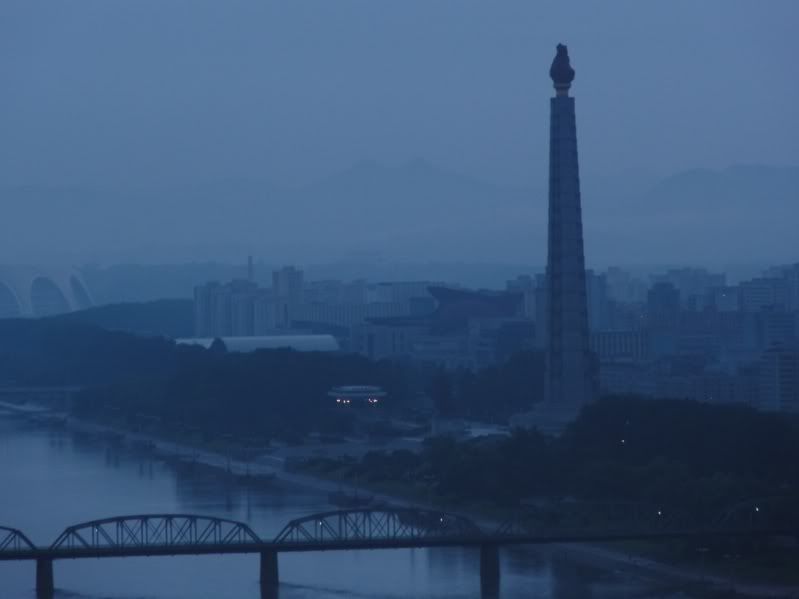 Part 3 will focus on the three domestic flight from Pyongyang to Samjiyon, Samjiyon to Chongjin and Chongjin back to Pyongyang. All on an Air Koryo AN24! I hope you enjoyed my report!