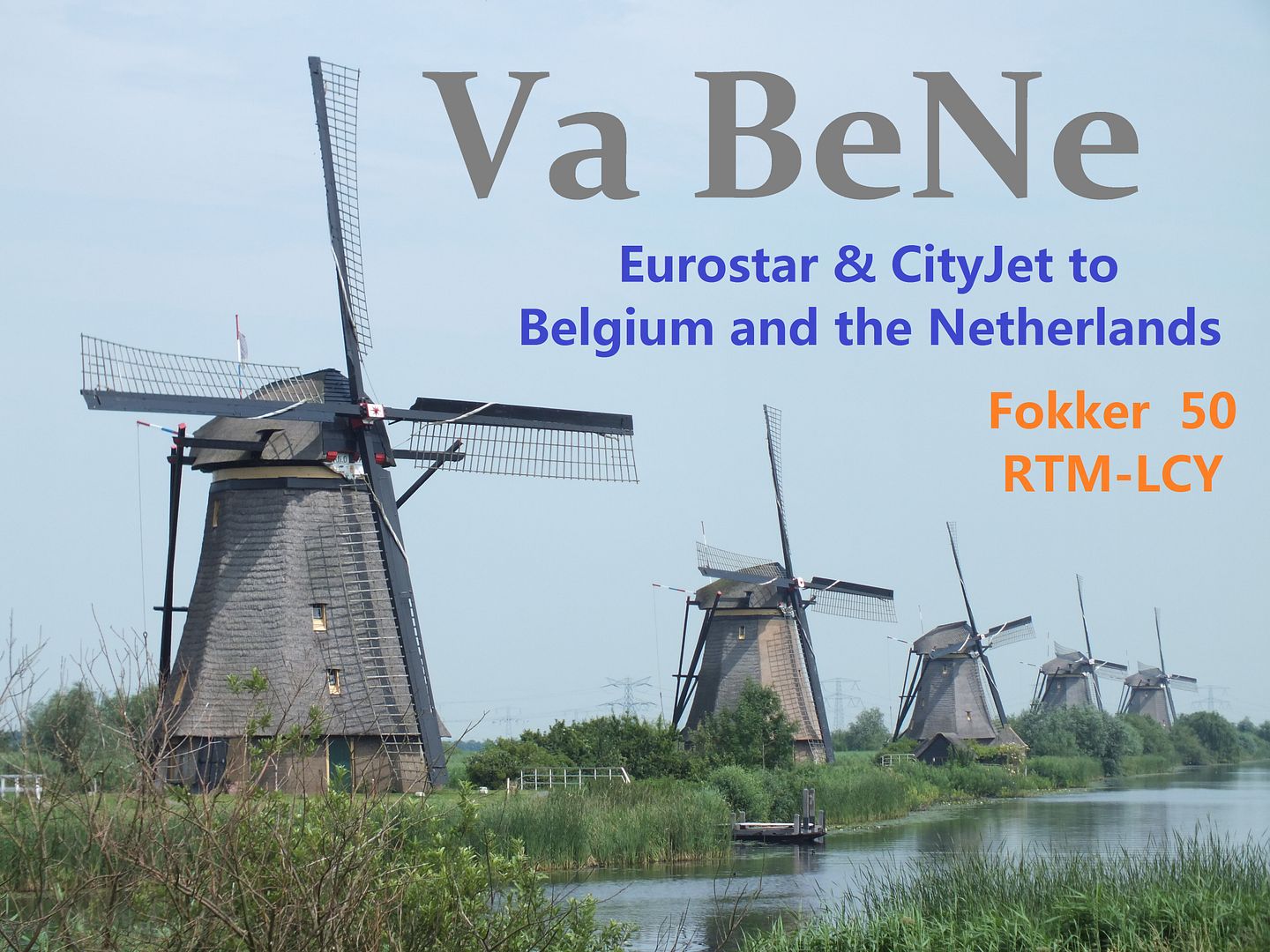 Va BeNe with Cityjet: RTM-LCY Fokker 50
(I hope you like the multilingual play on words! I'm quite pleased with it)
Hello again!
Some of you may have already noticed, but this report is out of place as I actually did this trip before my
recent EDI-IOM-LCY flights
. Still, here you are:
Following the rather nice Berlin Meet in June, I got talking to airbuseric about Cityjet (WX) ops out of RTM….a few drinks later, and it was decided, I'd come over to the Netherlands, and try out the Cityjet RTM-LCY service. I investigated flying KL/WX LCY-AMS, but the flights were a bit pricey fore my liking. Instead I decided to take the Eurostar. There are some pretty good fares for the train, and let you stop off enroute. As such, I decided to break my journey overnight in Antwerp (Belgium) where I caught up with MSS658 and sultanils.
As always, there are plenty of photos. Much like my last report, this one could probably be sold to the National Tourist board (but hasn't).
Courtesy of GC Mapper:
And Googlemaps/paint!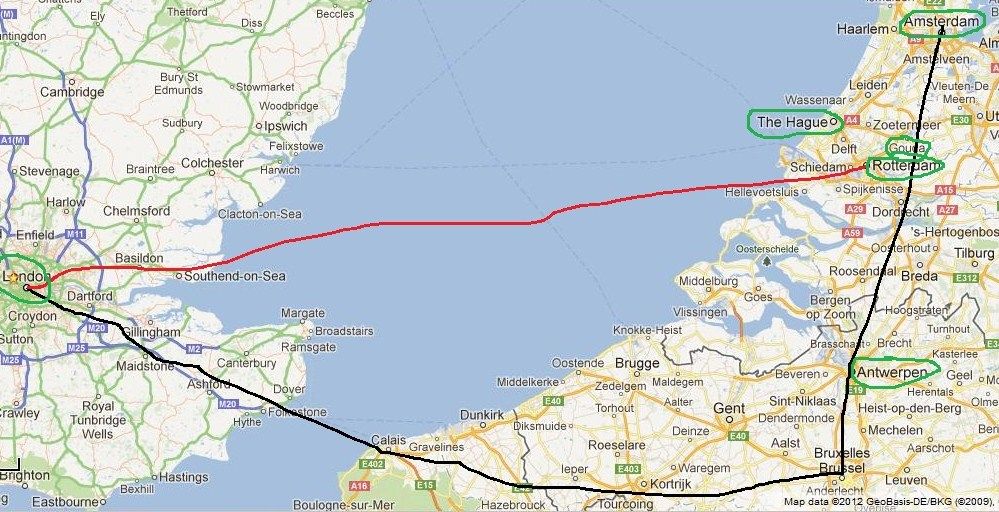 First stop, St.Pancras International
Next stop, Bussels (with a stops in Ebbsfleet, Calais and Lille)
Welcome aboard! I booked a seat in the family compartment (thankfully there were no families in it), so I had plenty of space.
ITE (In train entertainment) in the form of a free magazine
BOB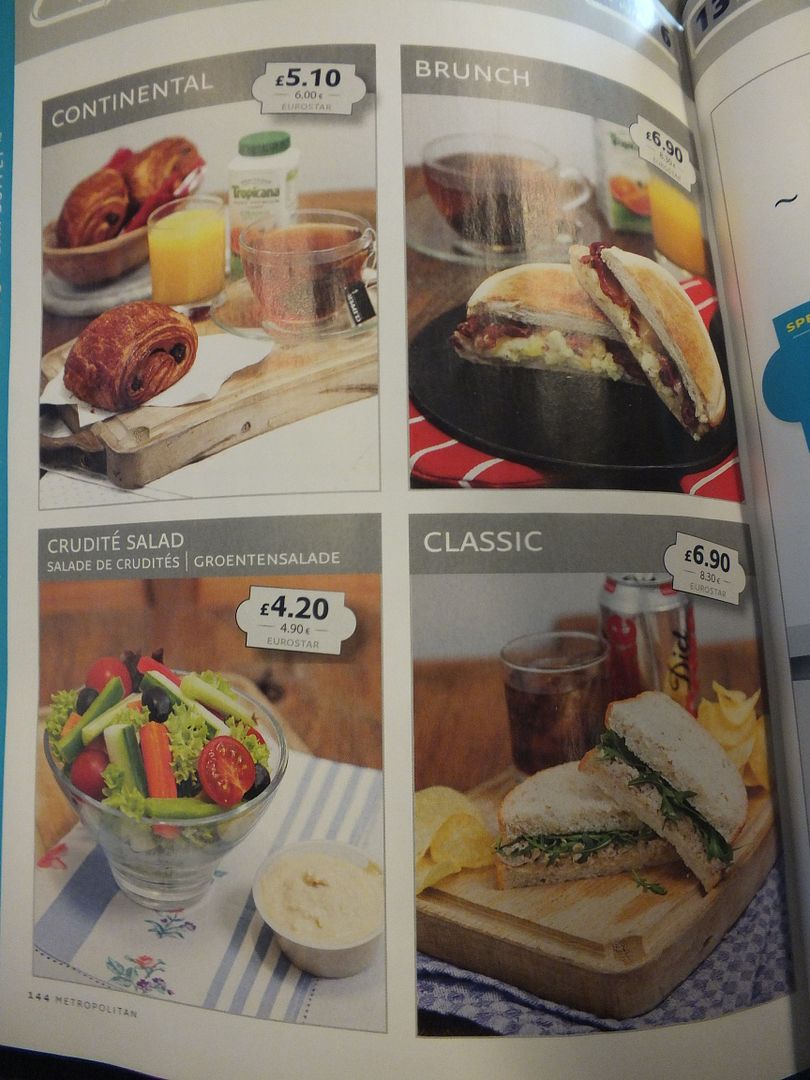 From the journey…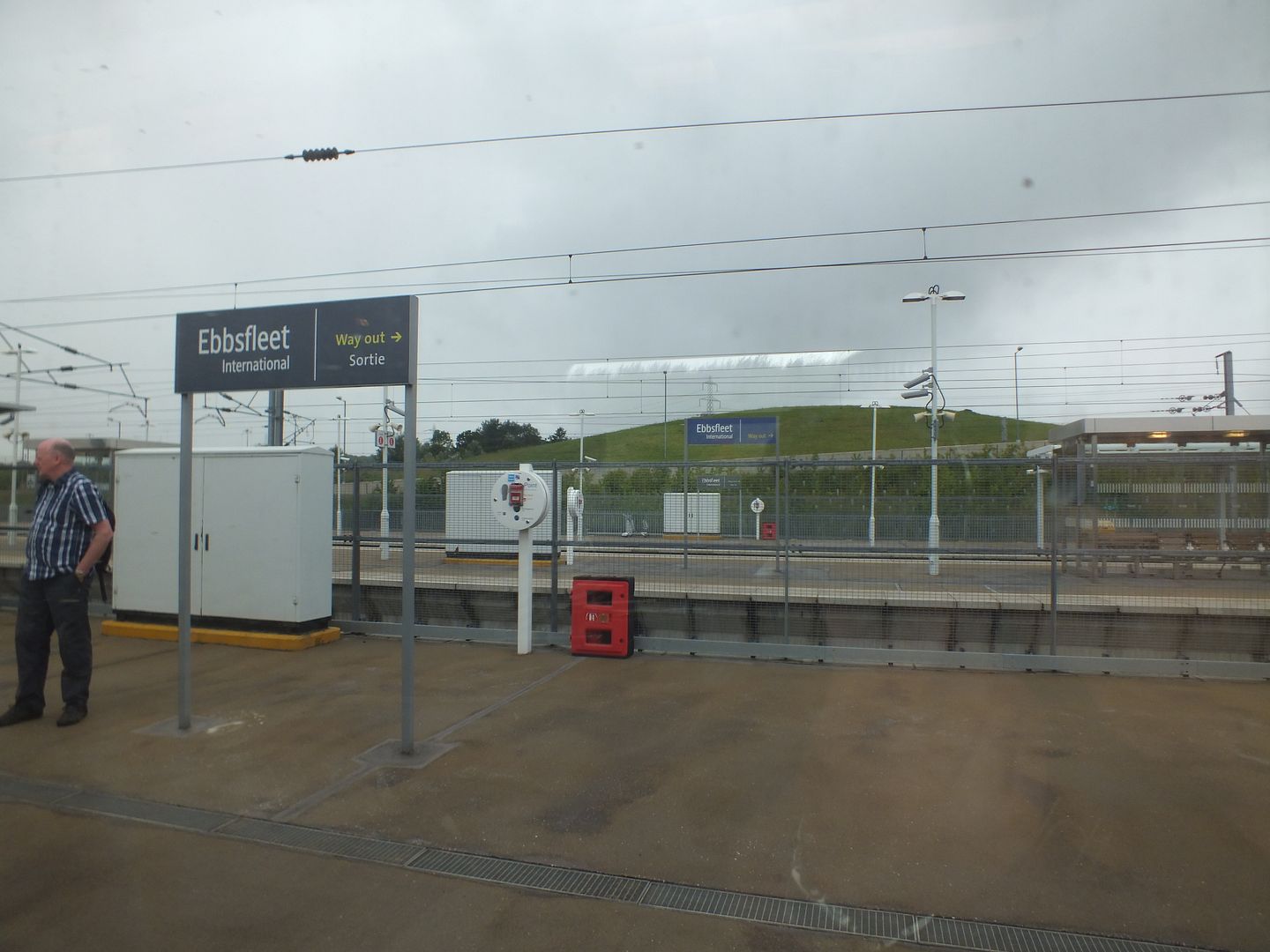 The other side
Welcome to Brussels! Travel on Eurostar is just so effortless…if you're going from London to Paris or Brussels, why even consider the plane?
Time for a very quick change to the regional train to Antwerp (continuing to Amsterdam)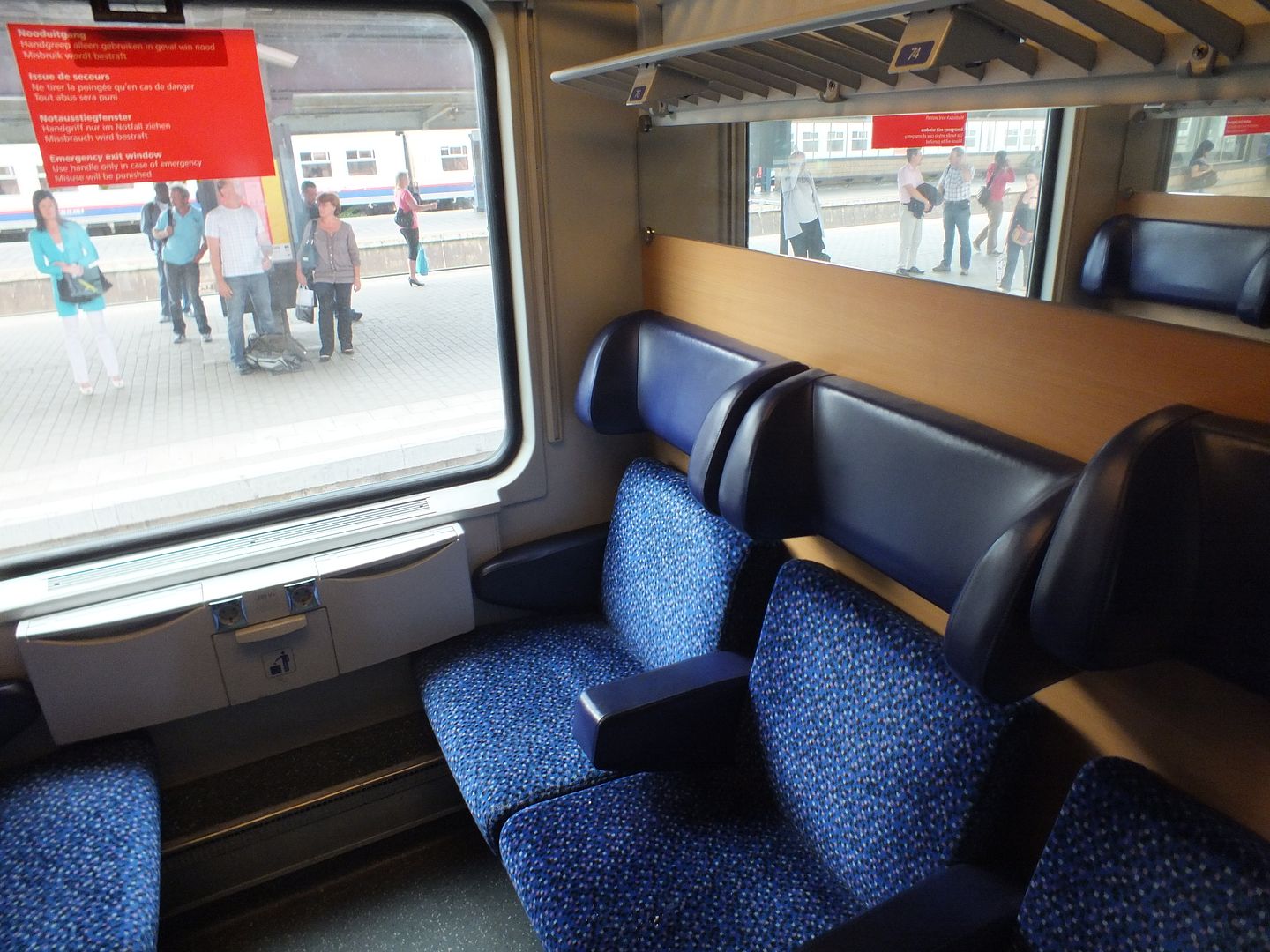 And finally welcome to Antwerp! This would be my second trip, having done a
return trip a few years ago
, also on Cityjet.
A clean but boring room at the Ibis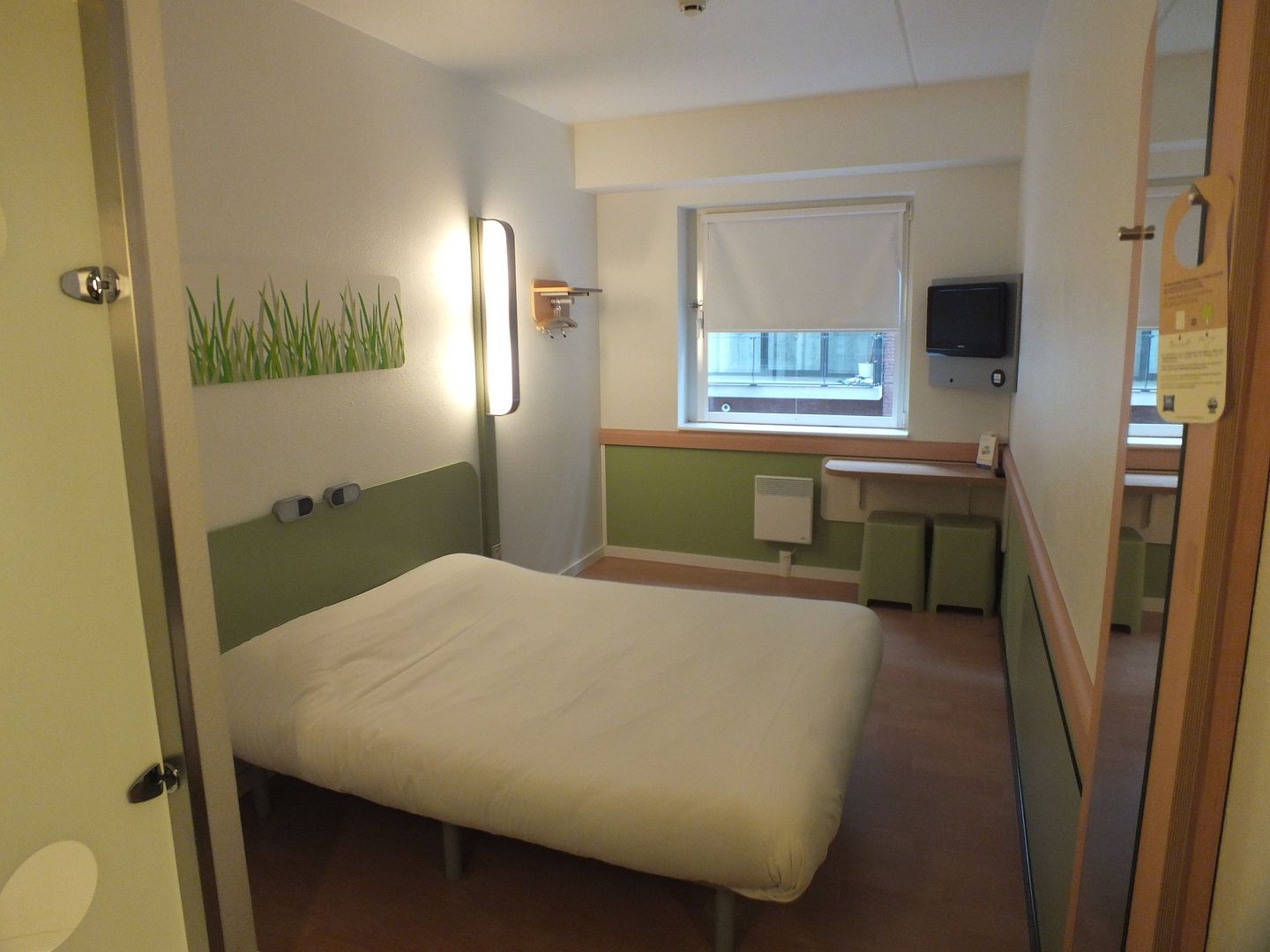 Lots of jewellery shops here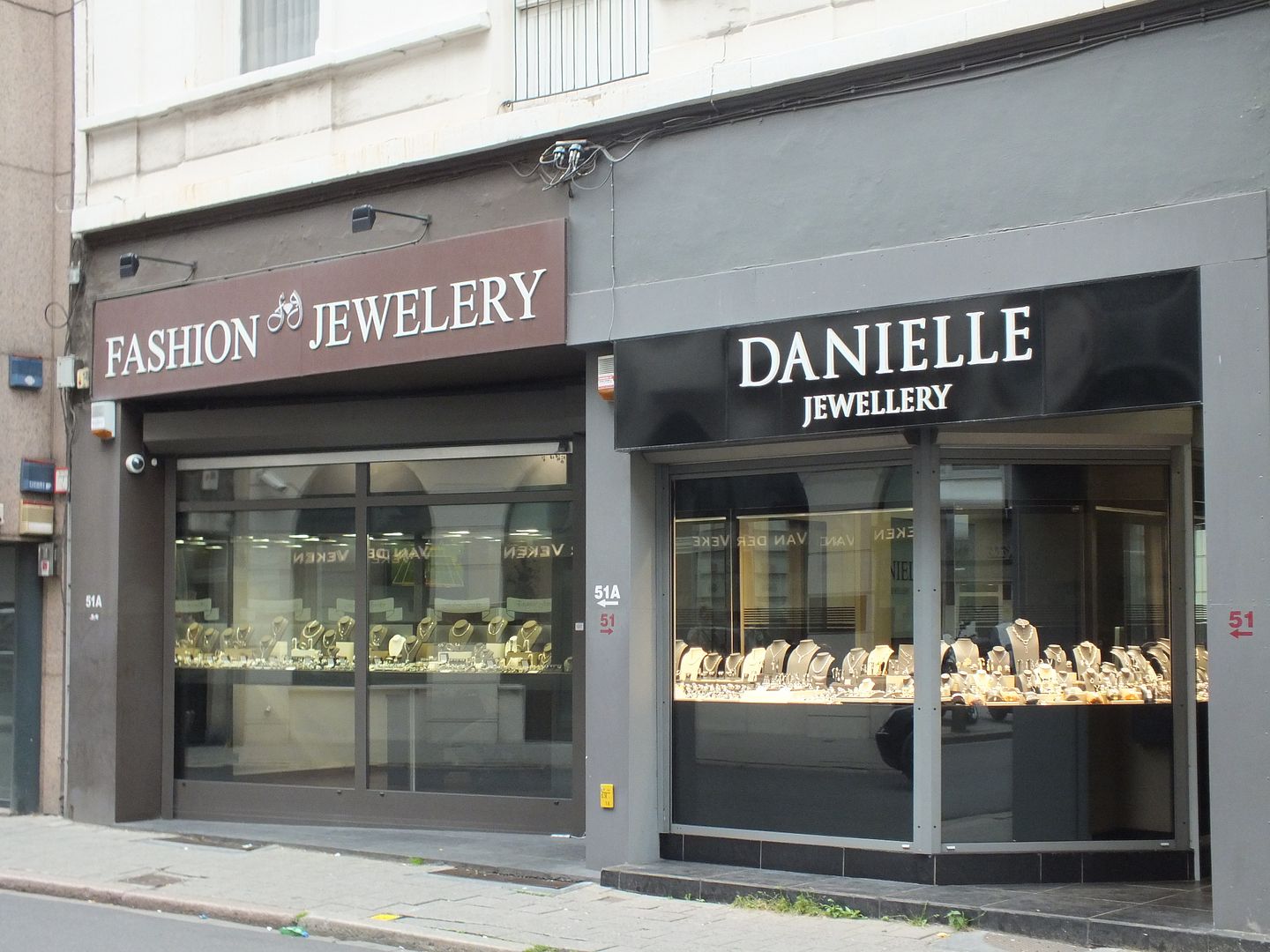 As nice a city as Antwerp is, it was a bit dirty. Seems like there is a little bit of a litter problem here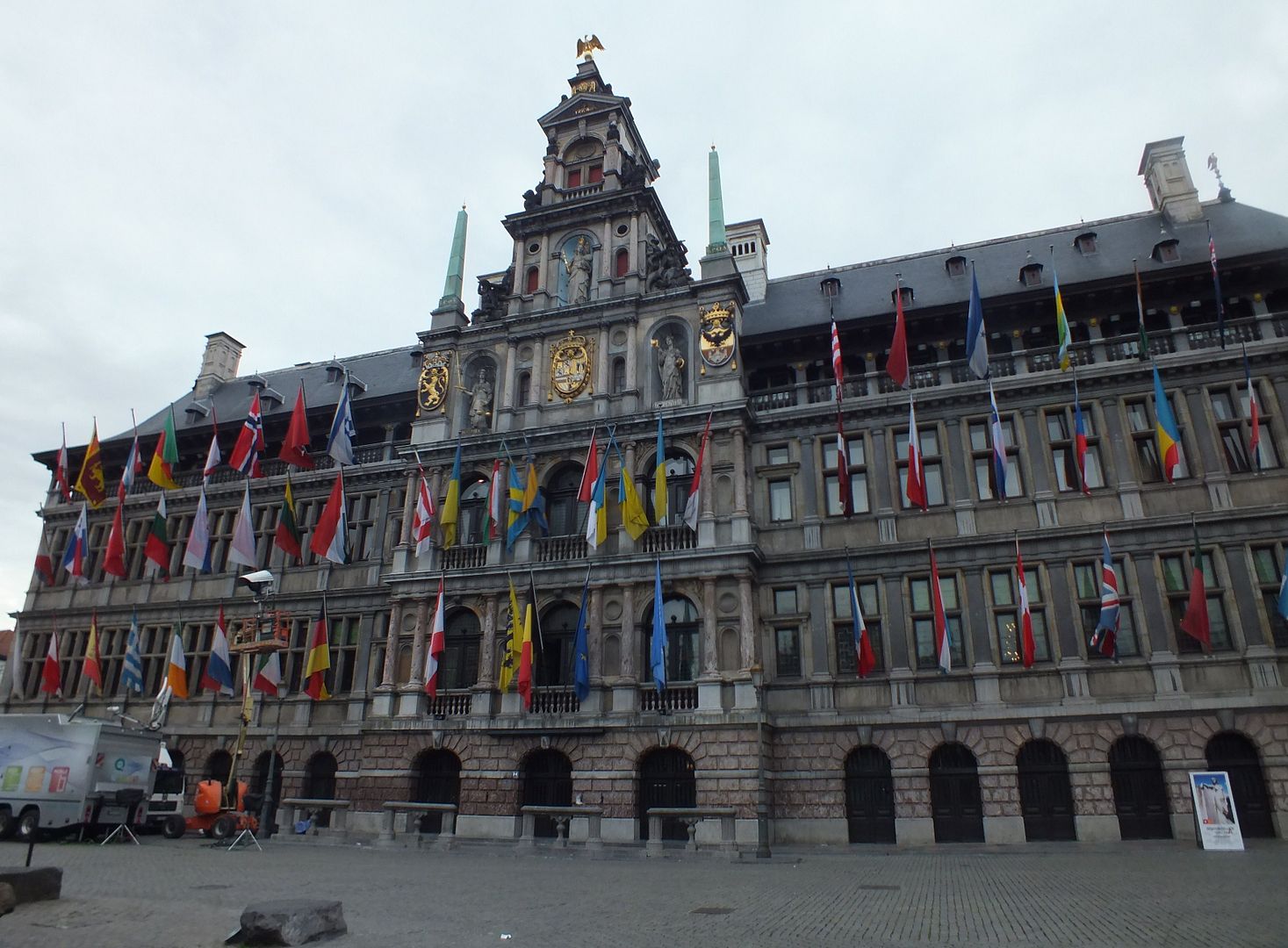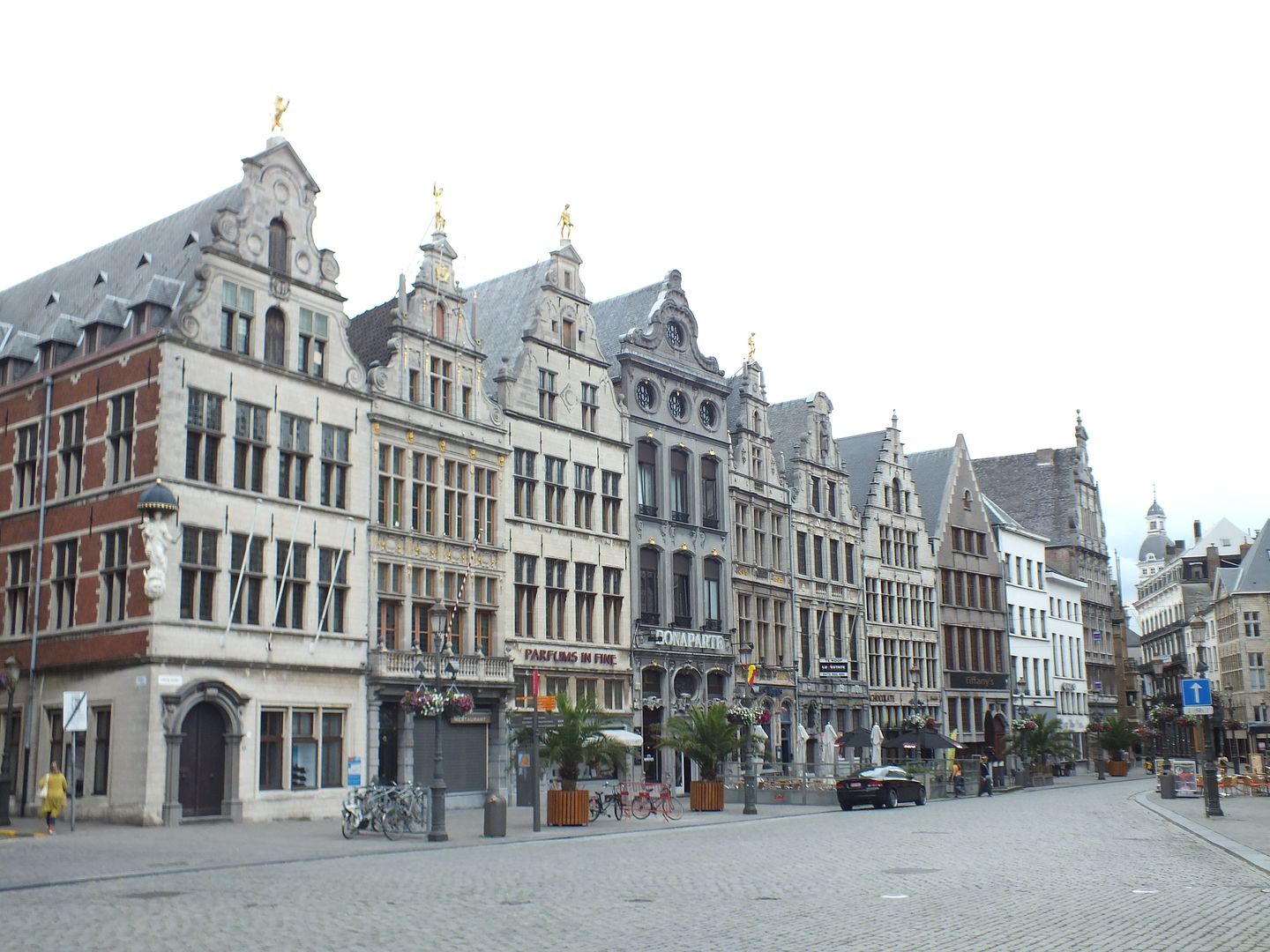 You can't go to Flanders without some chips!
And beer! Was great to catch up with Marc and Nils!
The next morning, I headed on to Amsterdam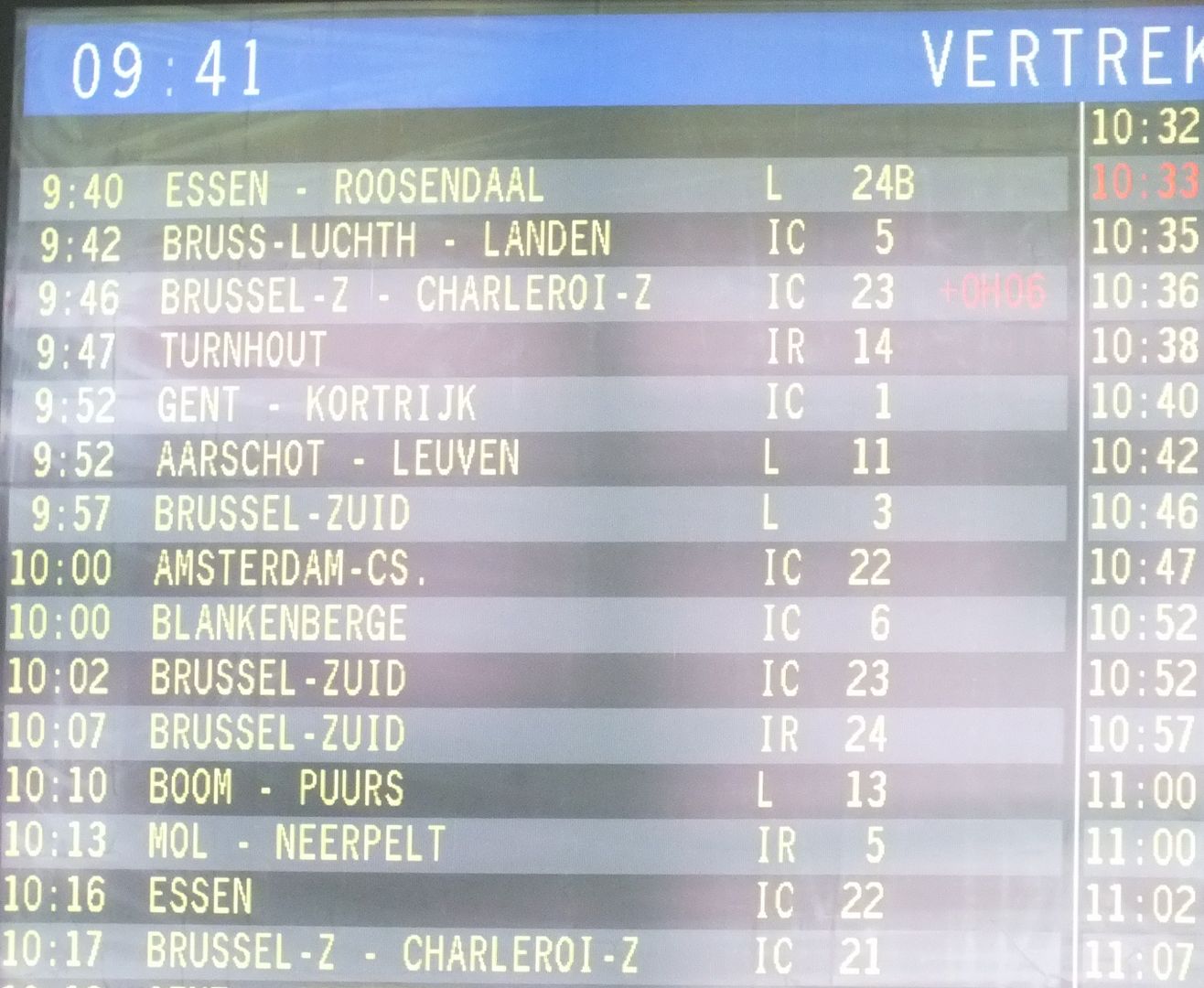 Upon arrival, Airbuseric and I headed up to the very interesting (if not a bit overpriced) museum at Lelystad
http://www.aviodrome.nl/).
There was a great selection of aircraft to have a look at: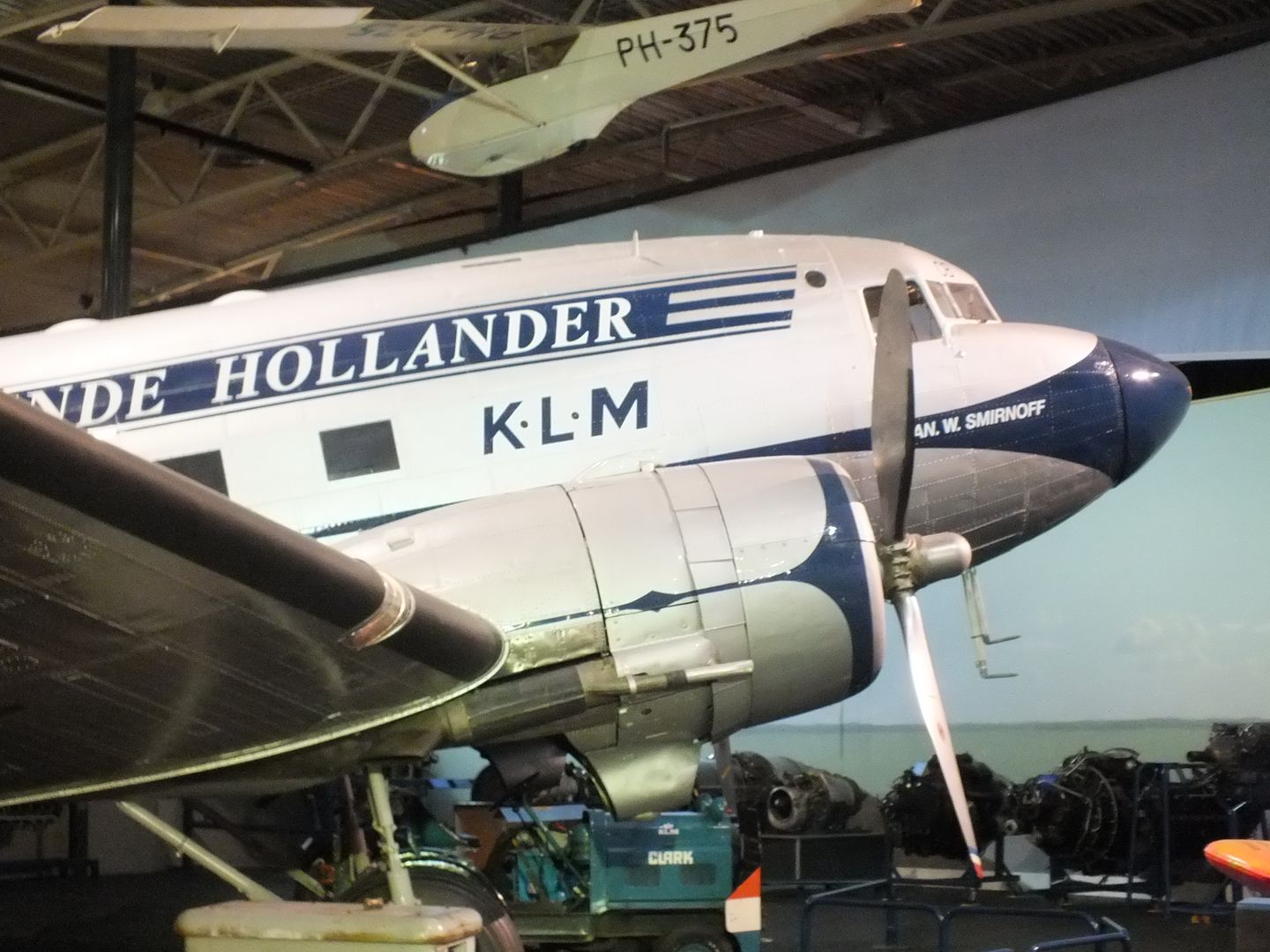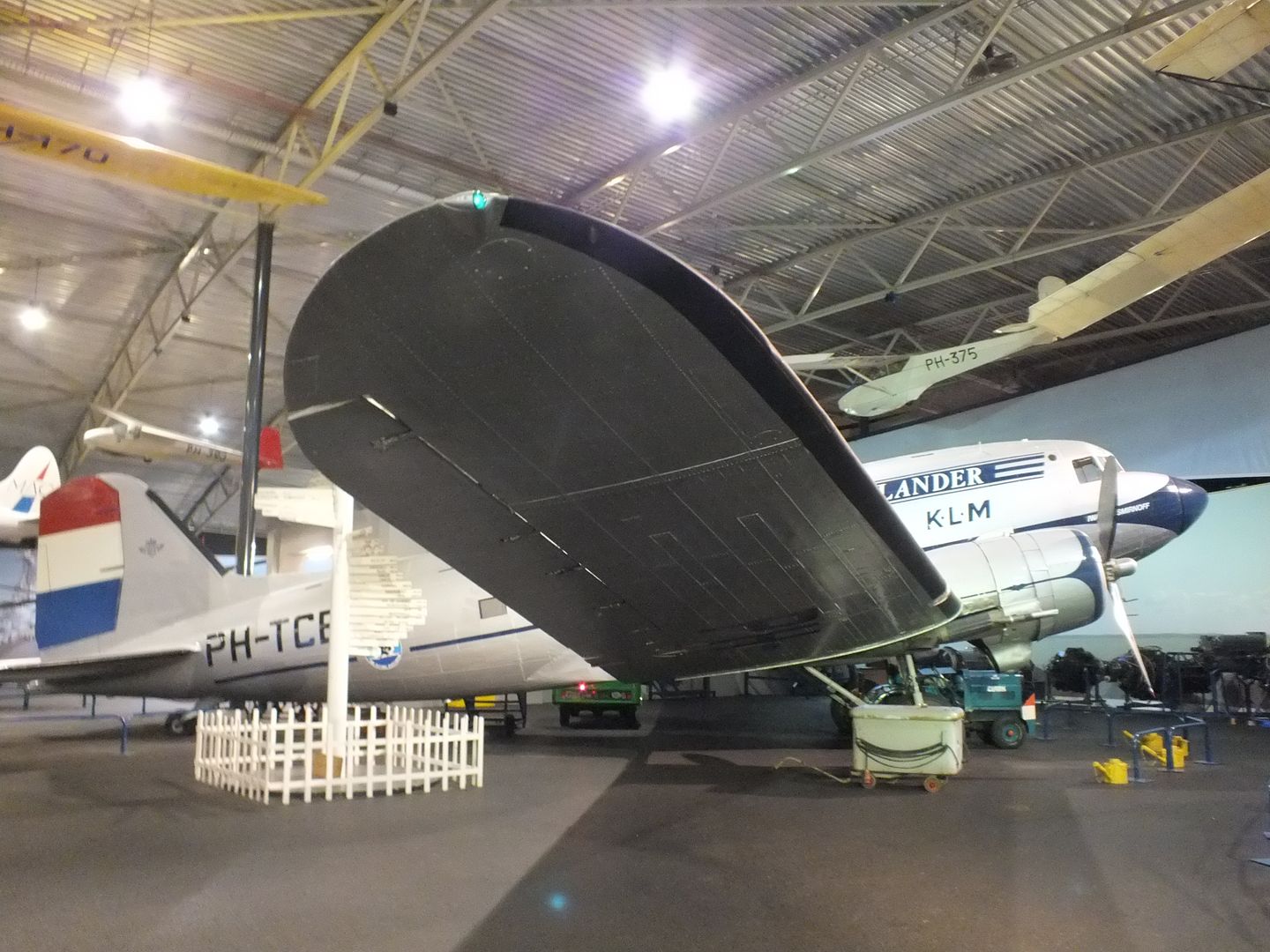 The best bit (in my opinion) was the B742 of KL, attached to the building via an airbridge attached to 4L. It was great to have a wonder around without having any passengers/staff to get in the way!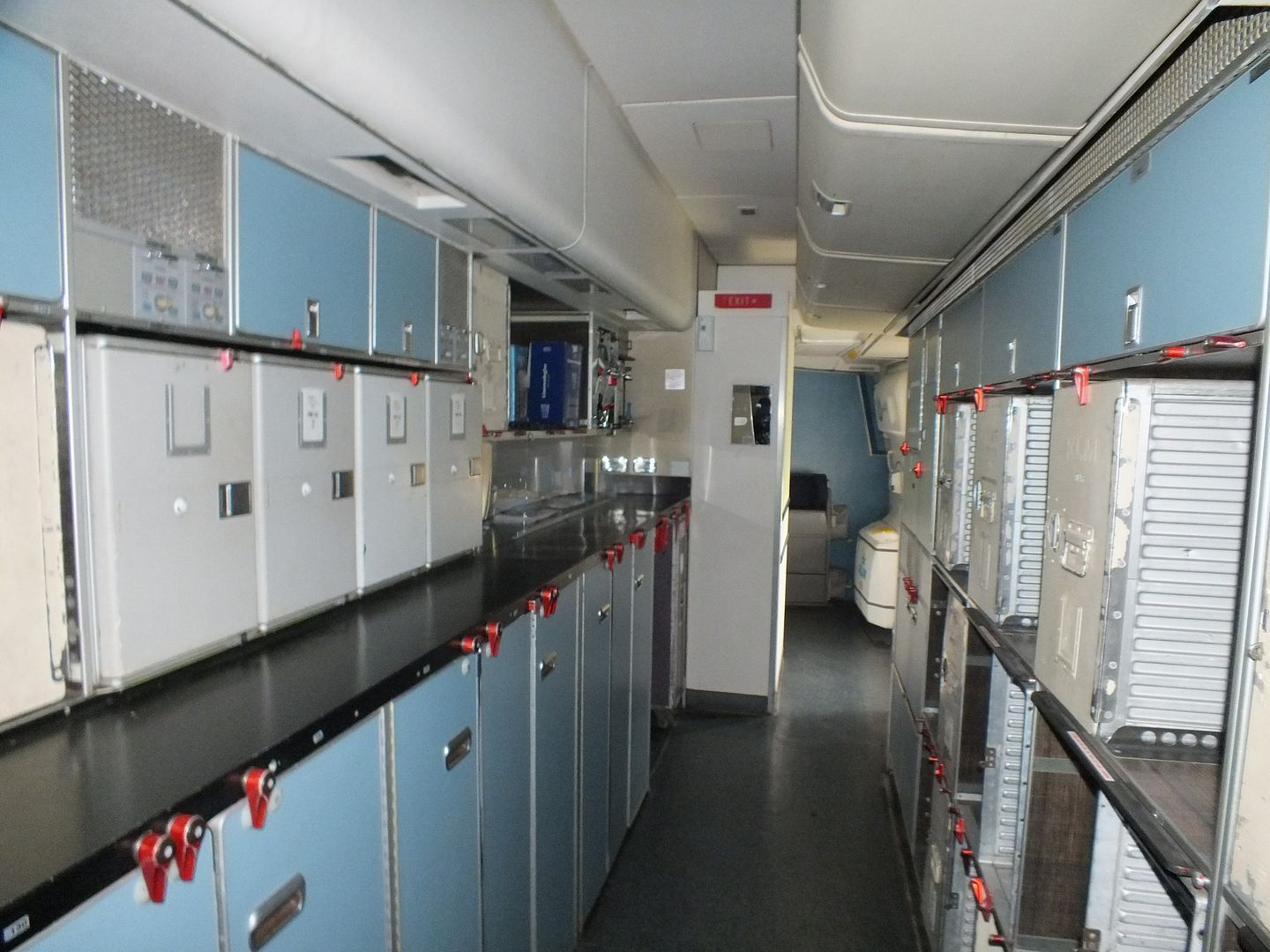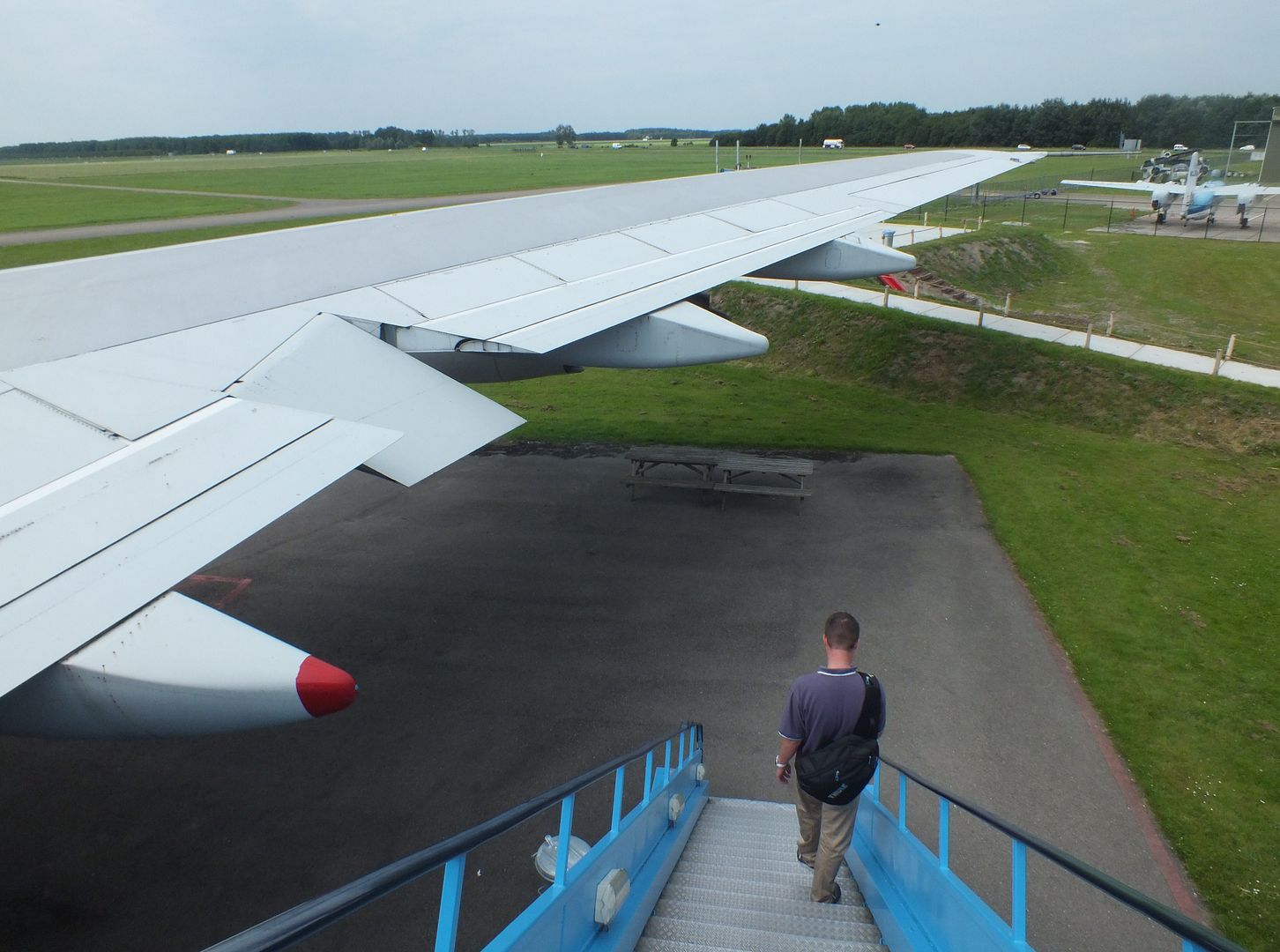 And a real Dutch aircraft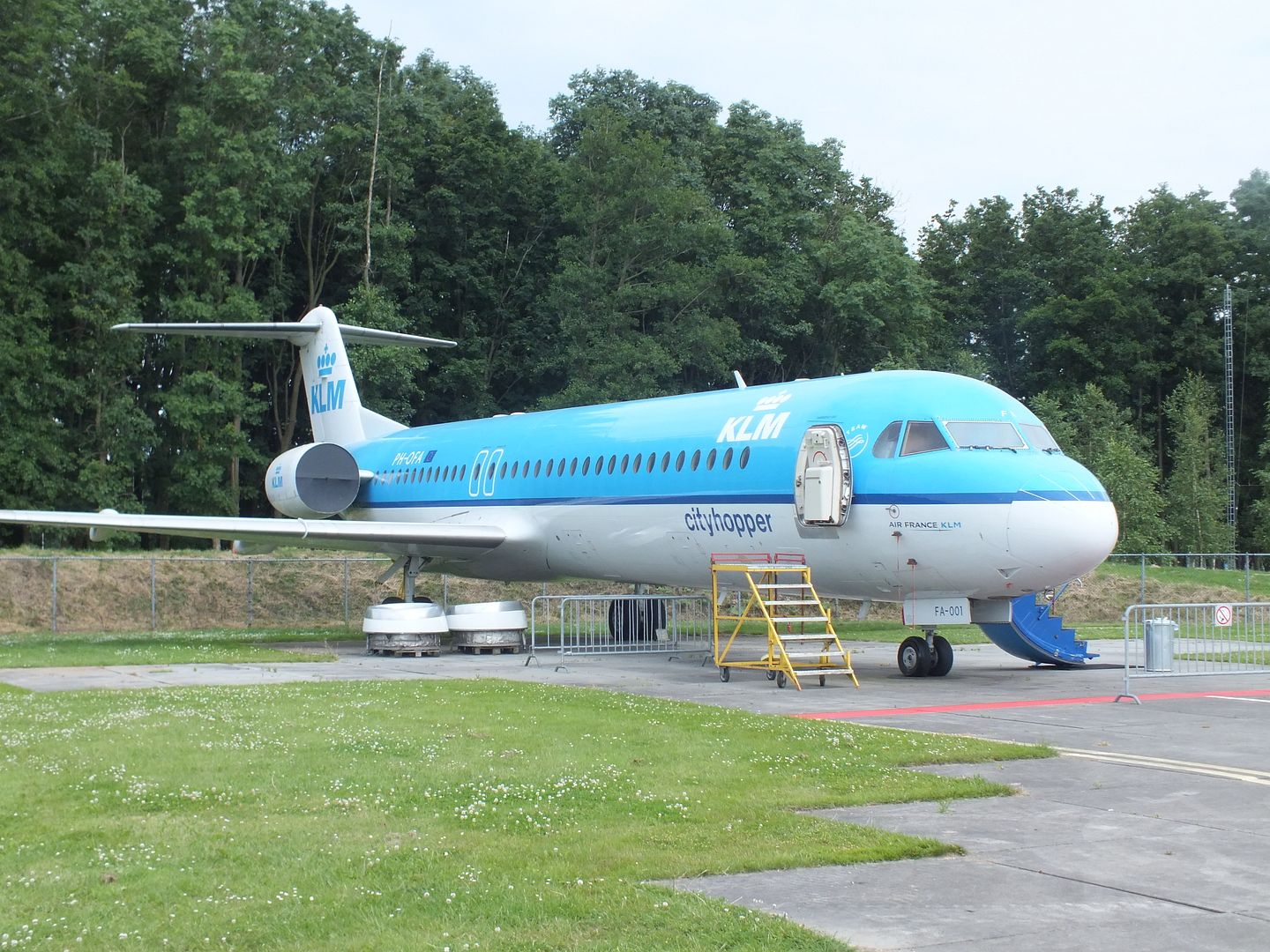 After Lelystad, we headed into Amsterdam for some sushi together with MEA-707.
Next day it was time for a trip to Gouda (of cheese fame). On Thursday mornings, there's a market which was pretty interesting.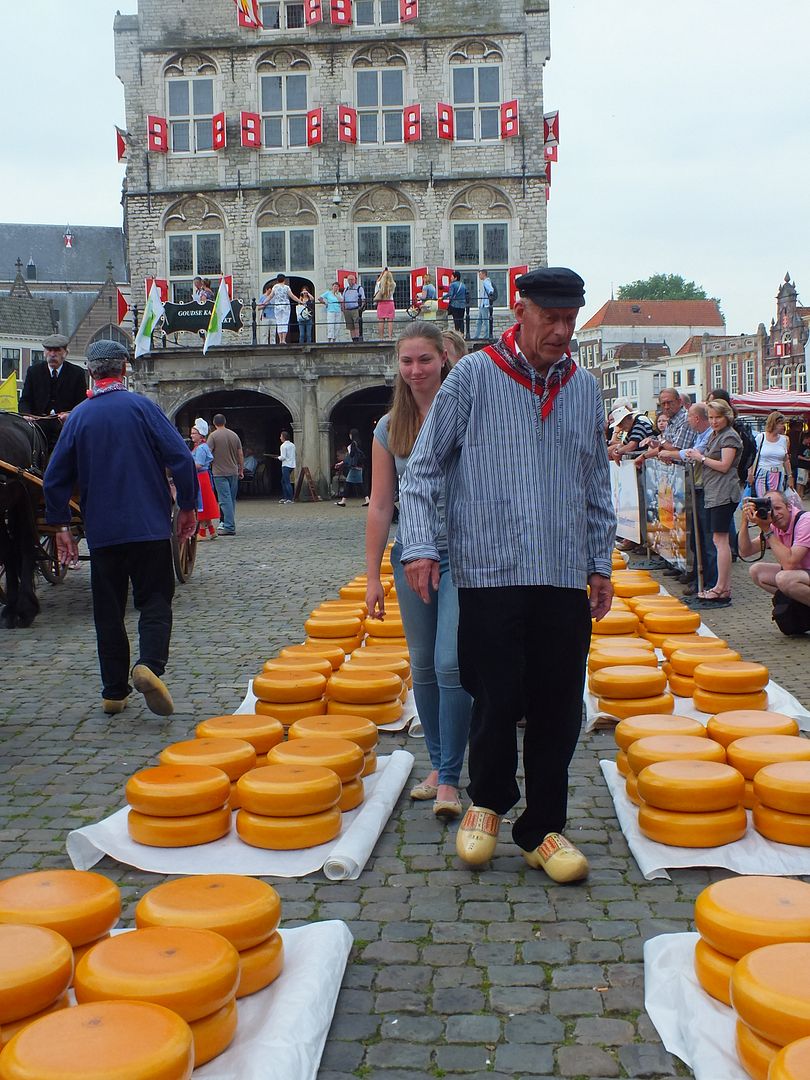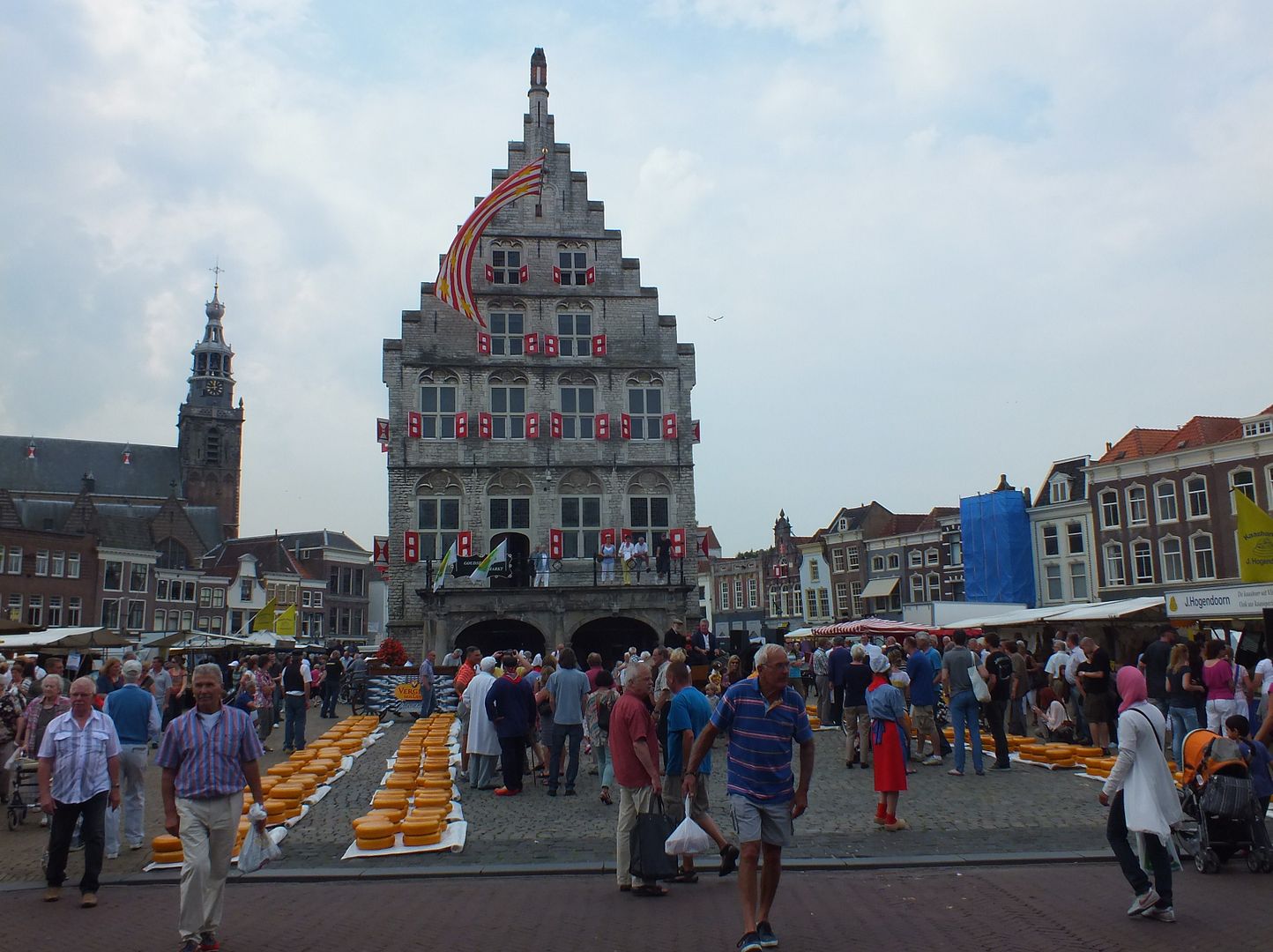 Some Dutch countryside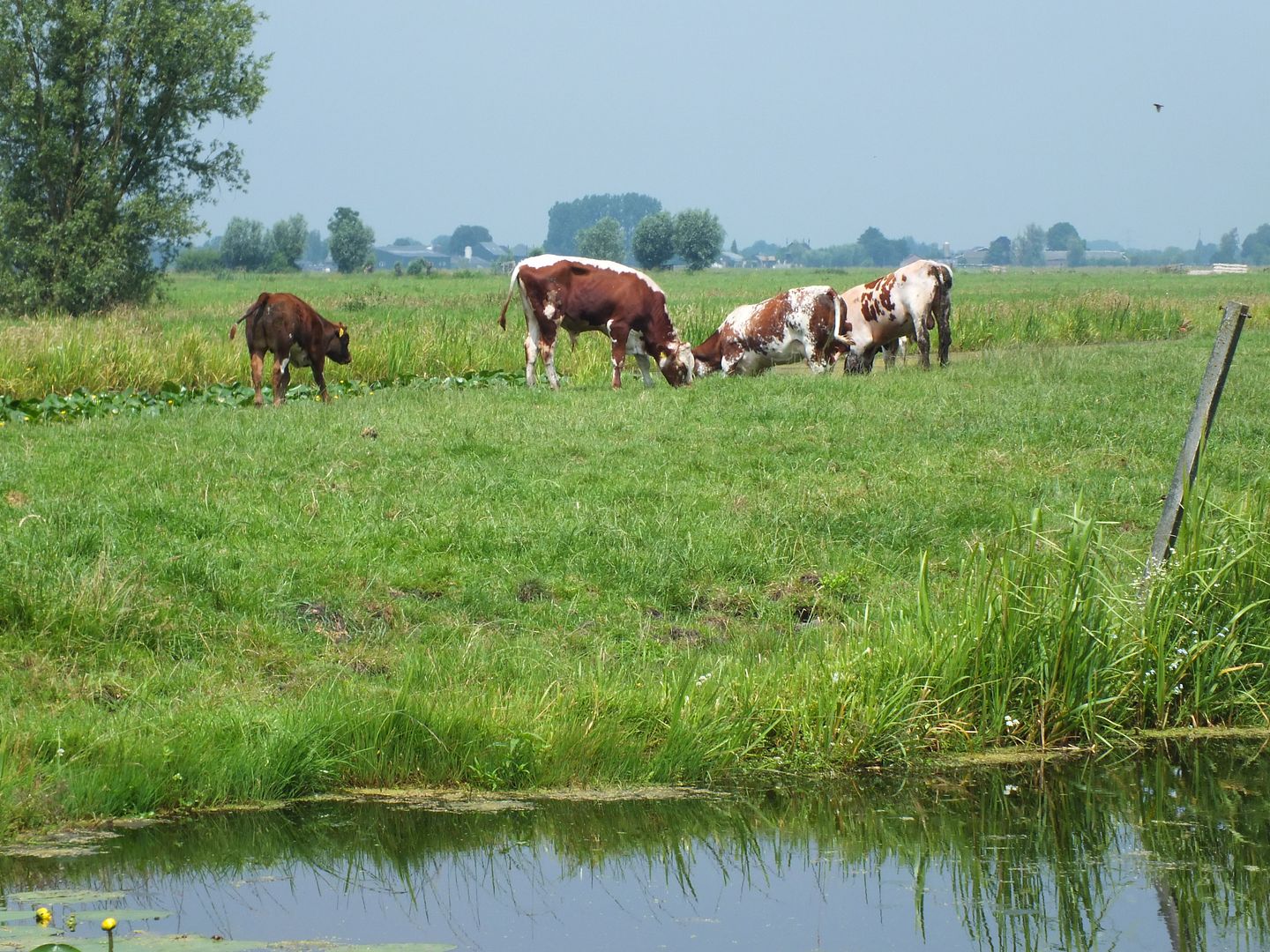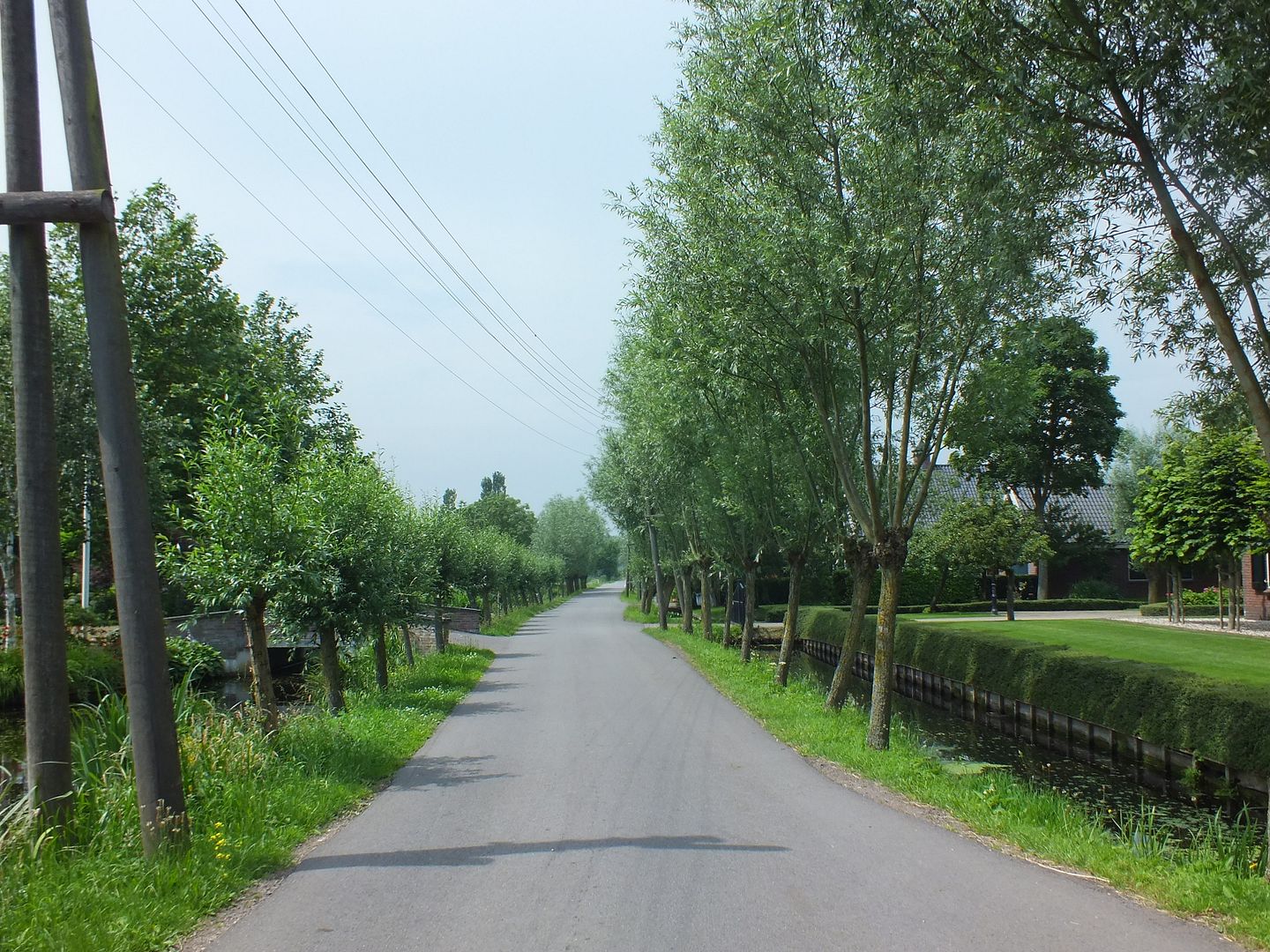 And the famous windmills of Kinderdijk.
From Kinderdijk it was over to The Hague for dunch on the beach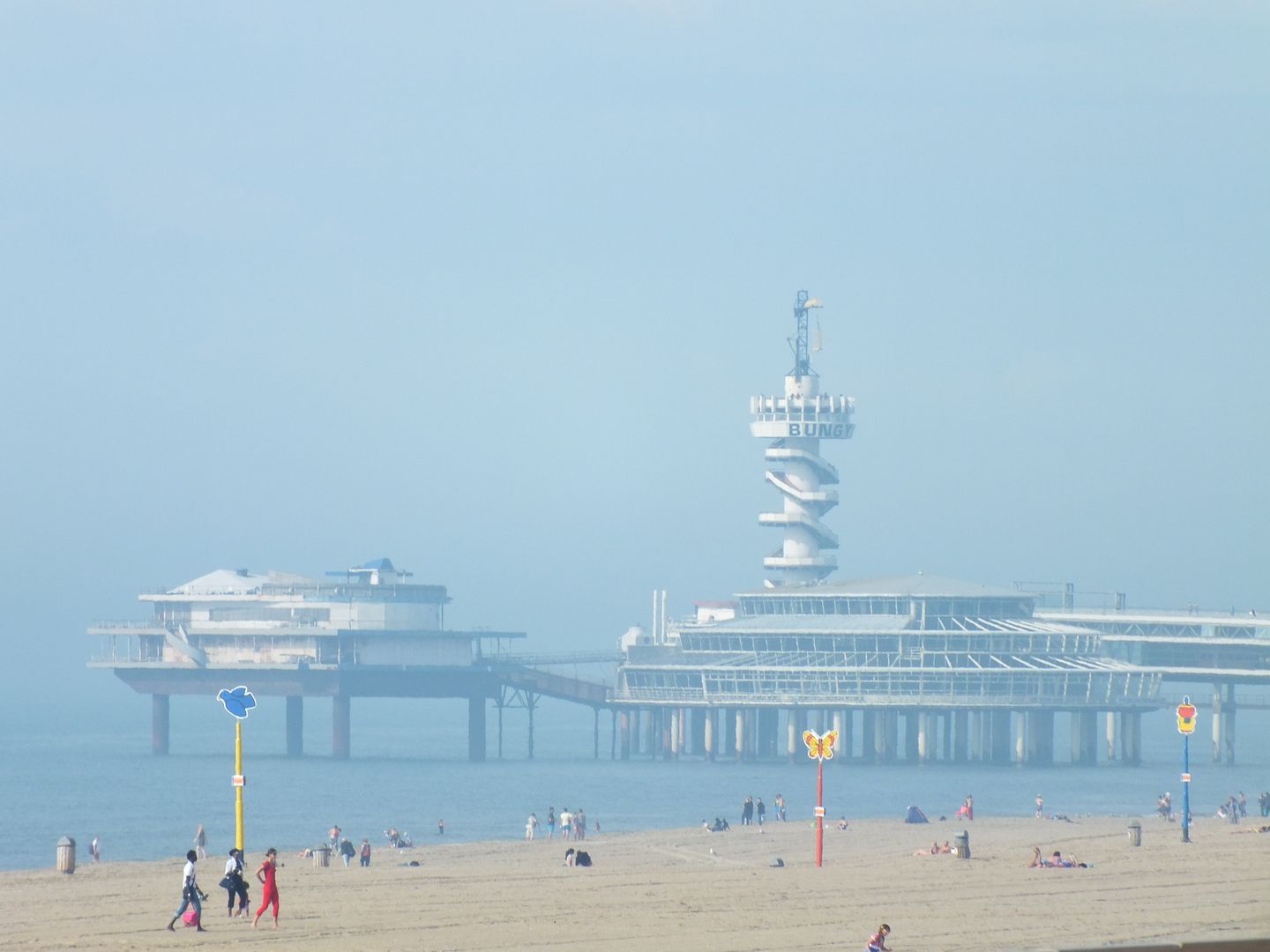 The next day, we trained down to Rotterdam. With a few hours to go before my flight, we headed down to the waterfront.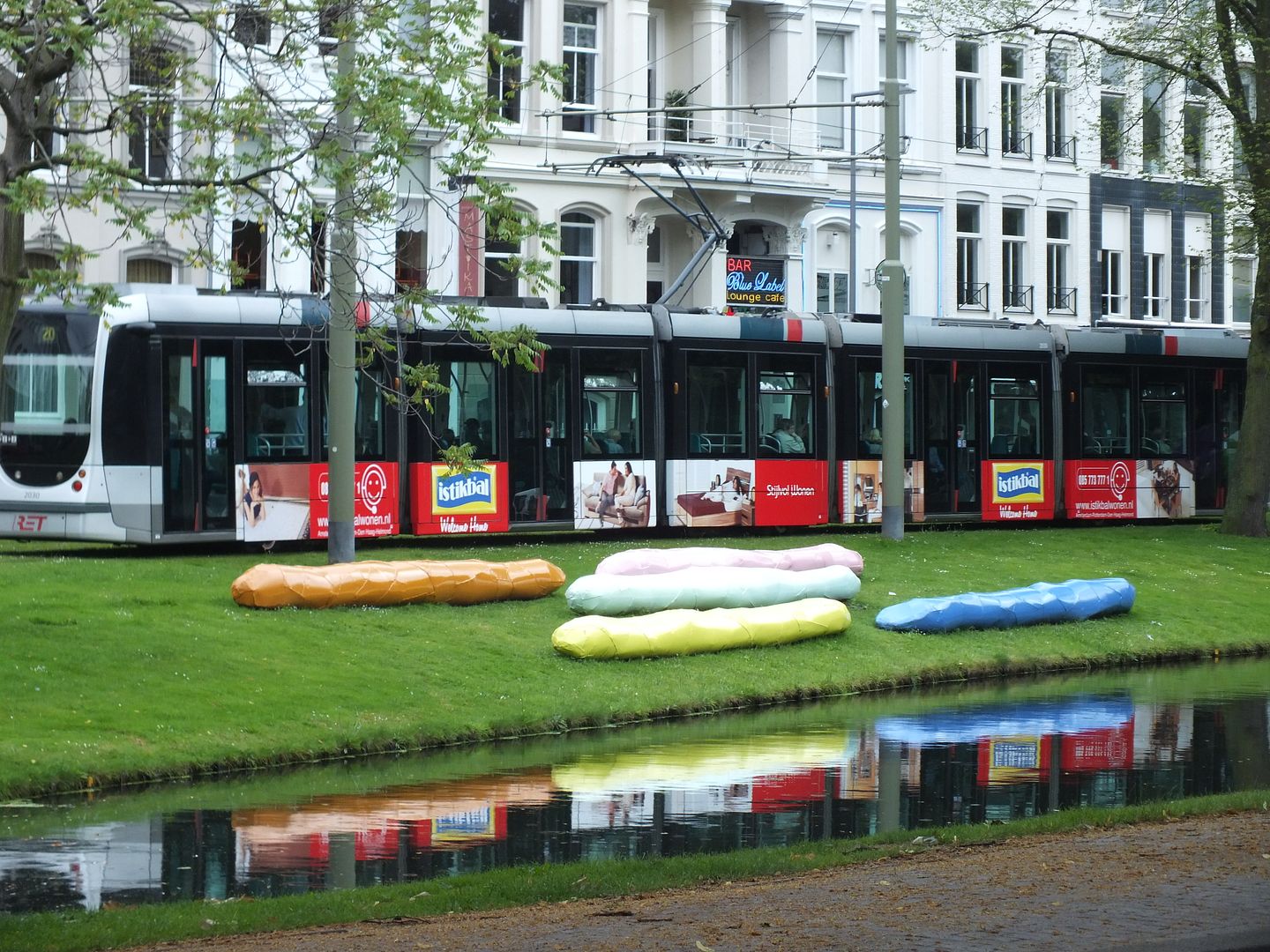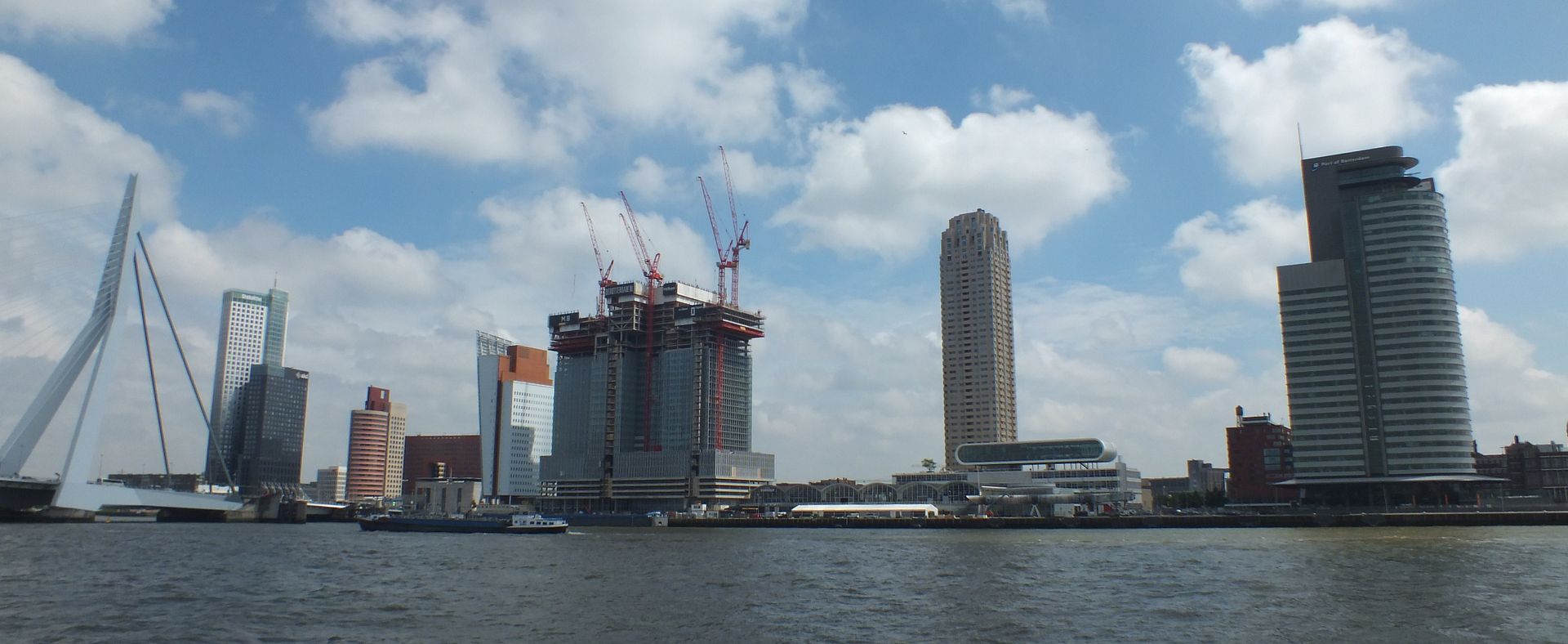 We caught a little boat across the harbour for a few drinks at the Hotel New York, the old HQ for the Holland Amerika Lijn.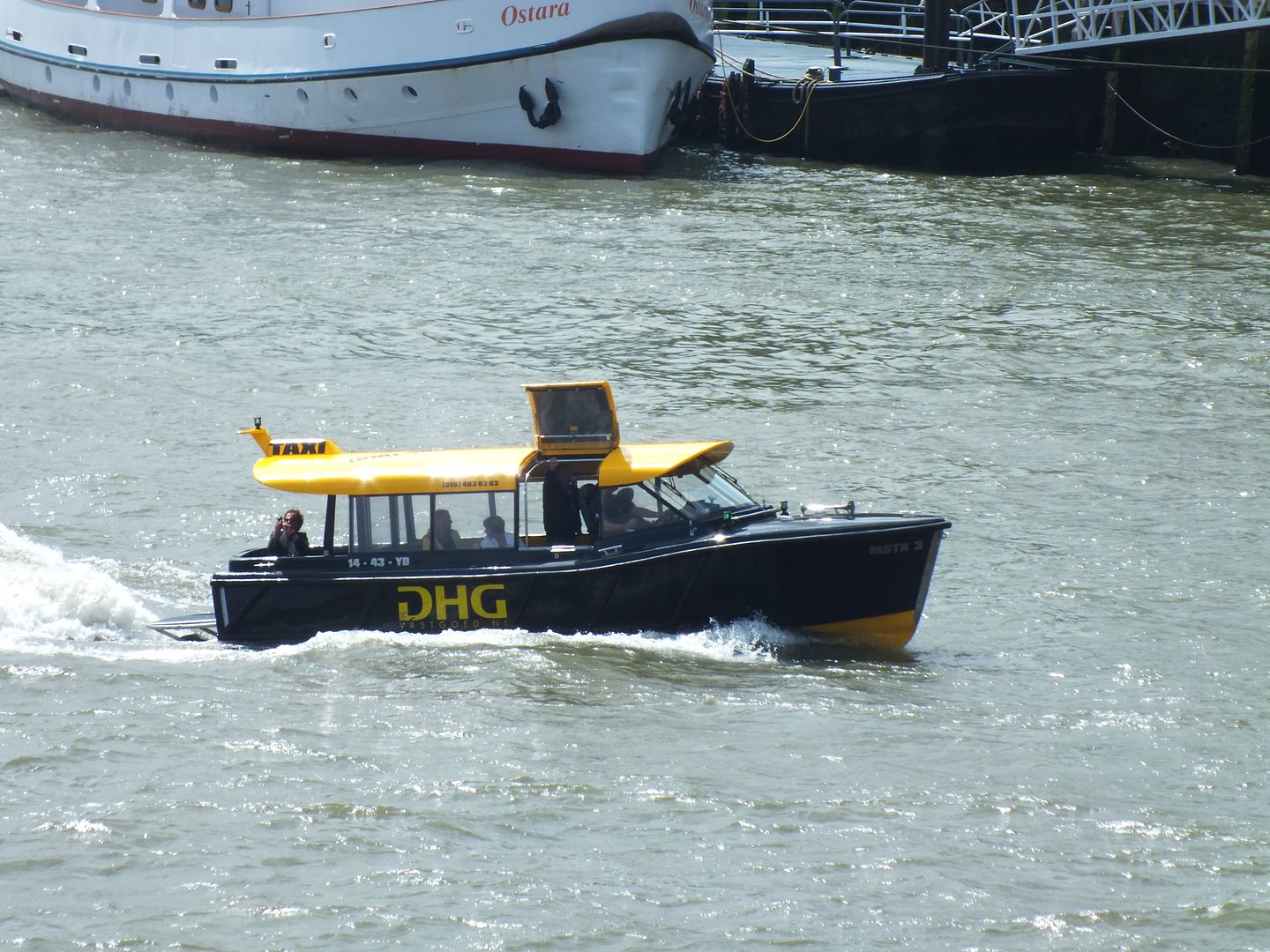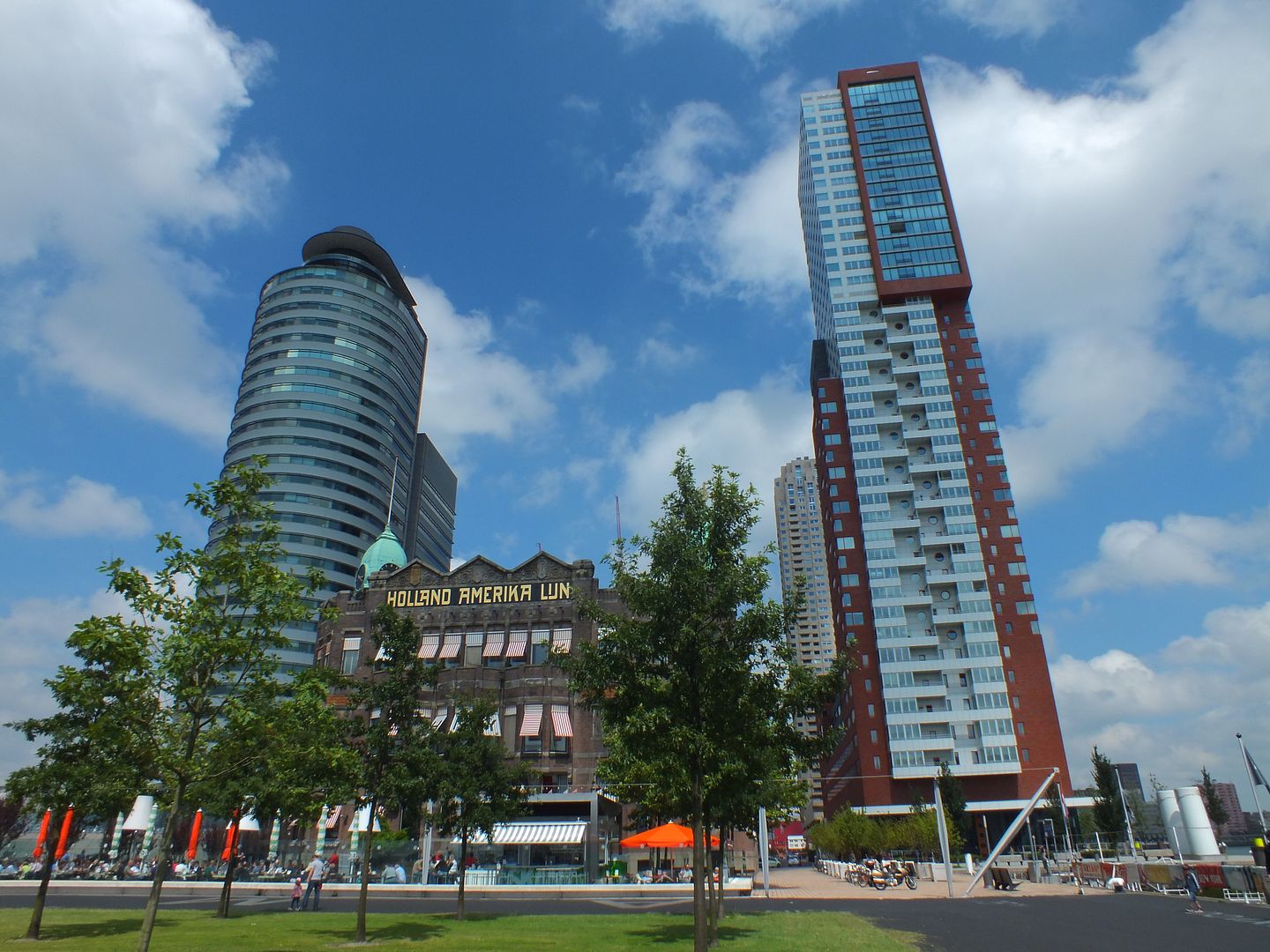 After a great day in Rotterdam, I caught the bus to Rotterdam Airport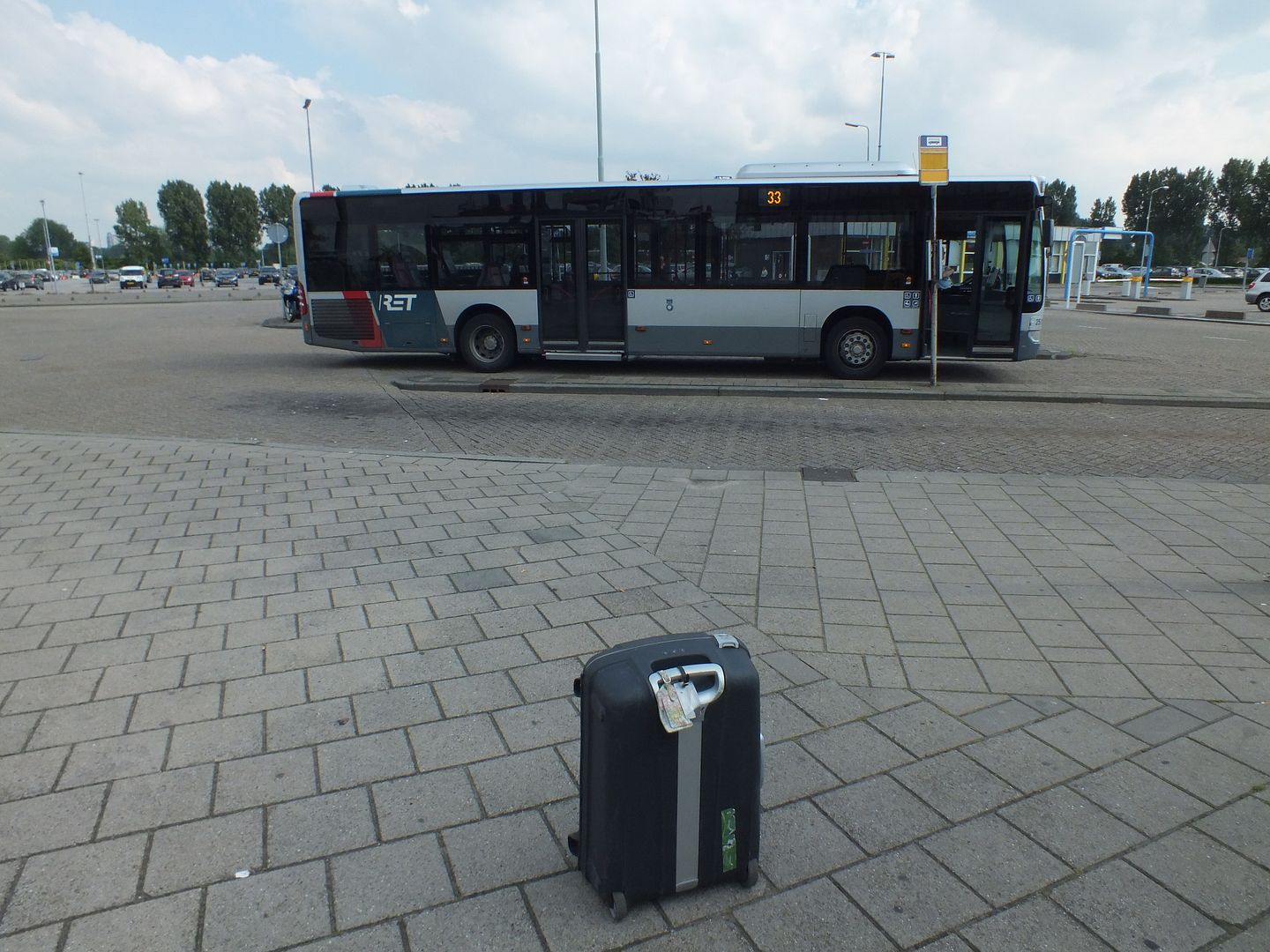 RTM is a nice regional airport, with just a handful of flights compared to her larger neighbour 30 miles to the North. Other than the CityJet flights to LCY, the airport is mostly no-frills holiday flights. This winter, BA will launch 3 daily LHR services, and LH will add flights to MUC.
The Arrivals board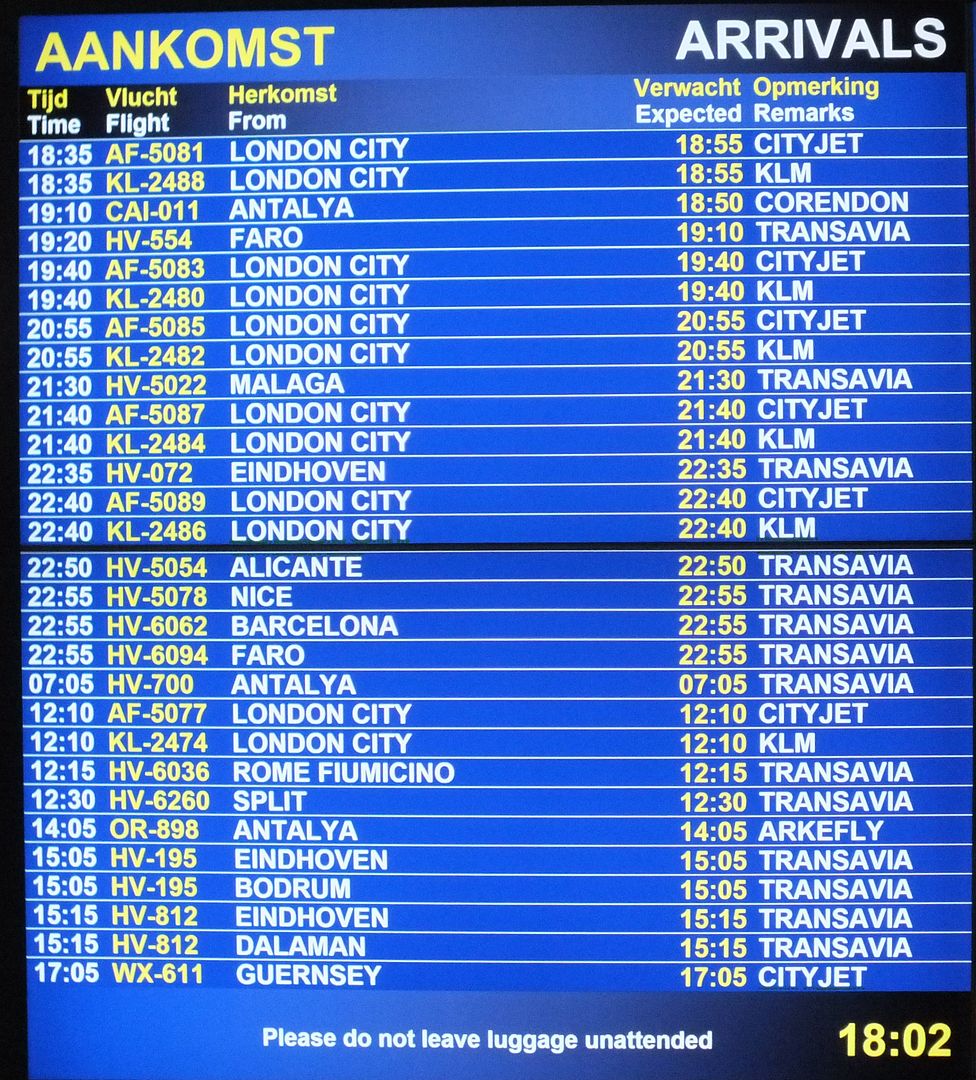 When I got to the desk, there was no one around. A few minutes later, someone turned up and checked me in with a smile.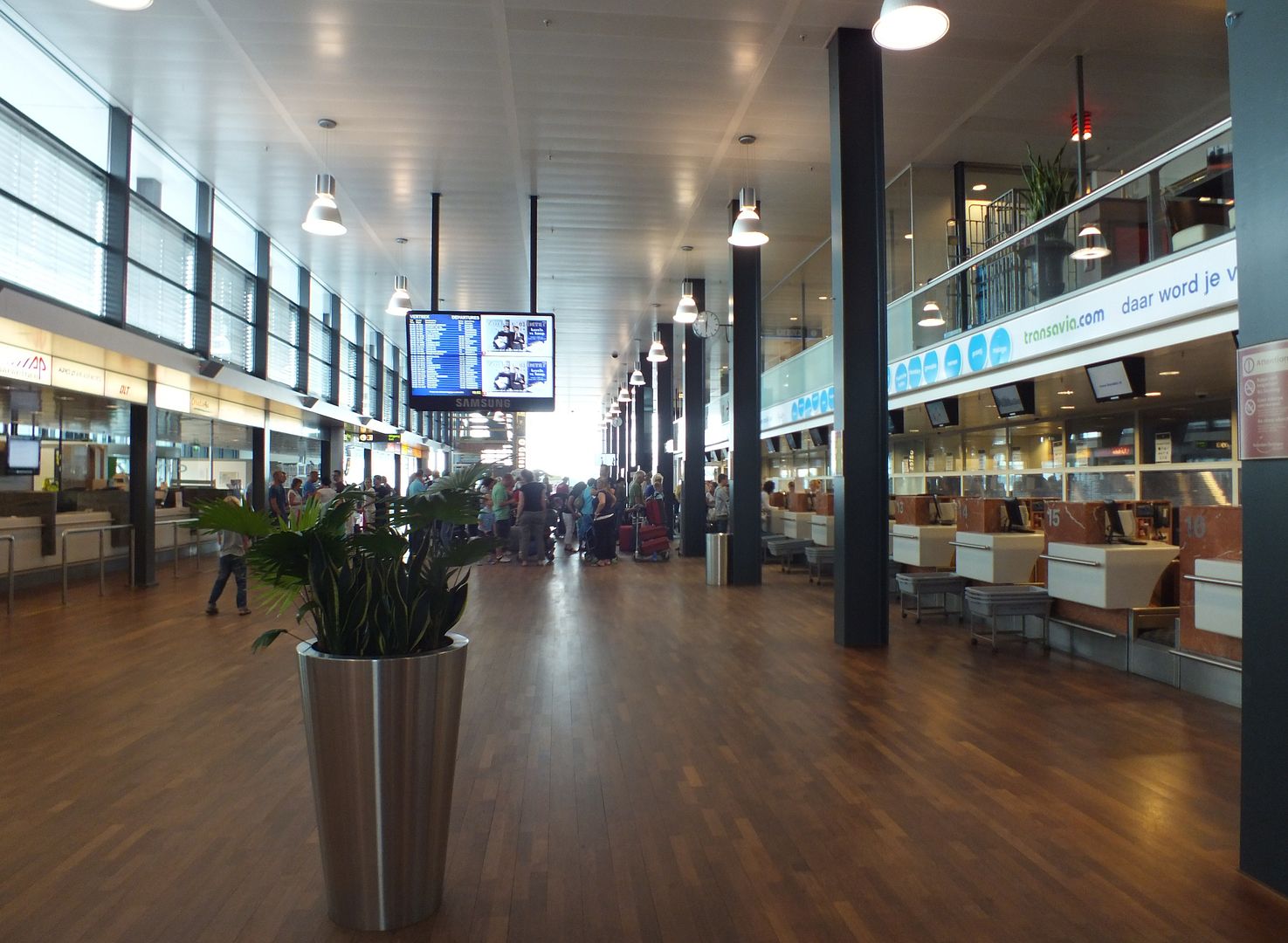 The airport is small and clean, with some rather upper-end looking furniture around the place, giving the airport a very boutique feel.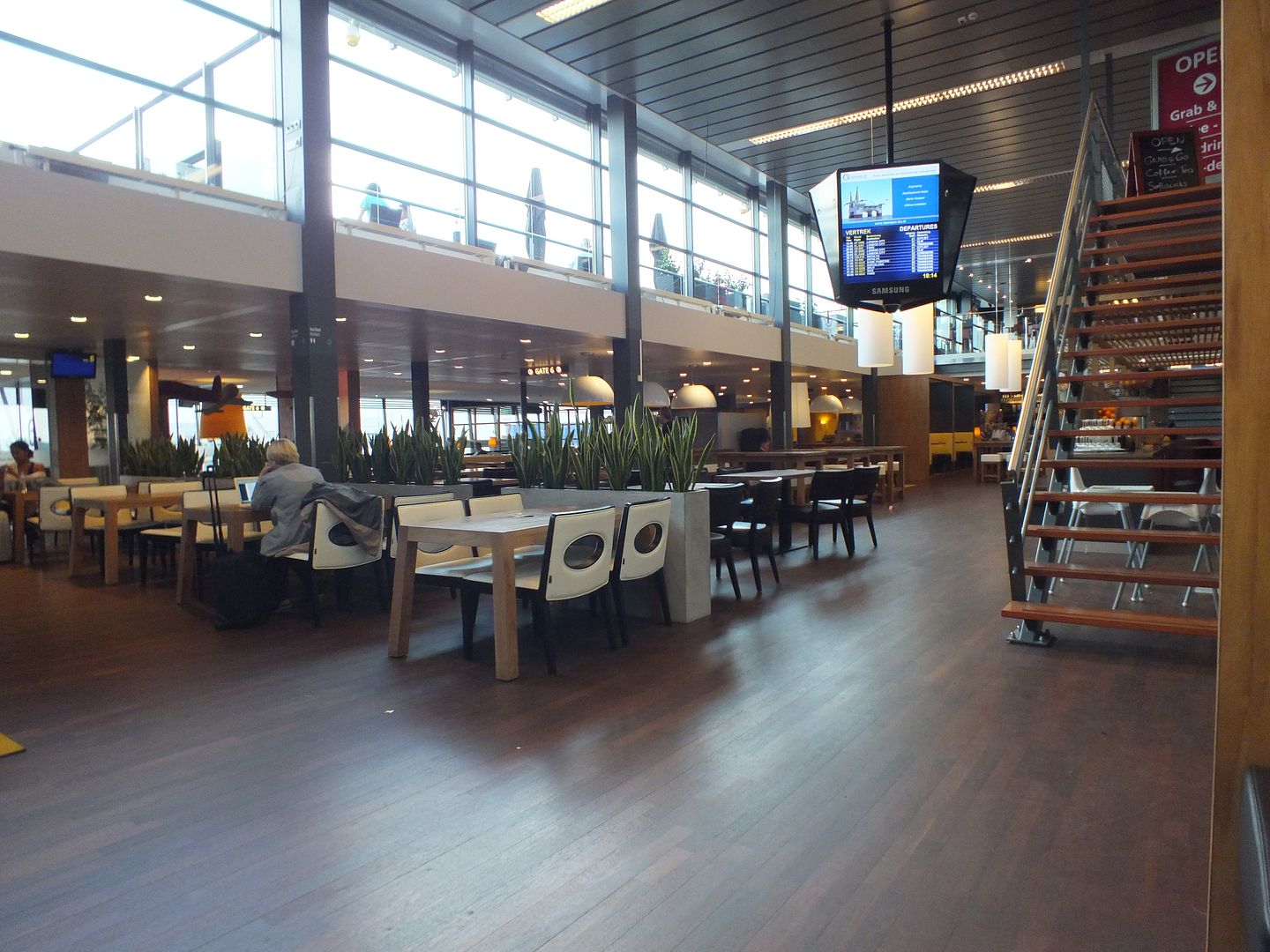 FIDS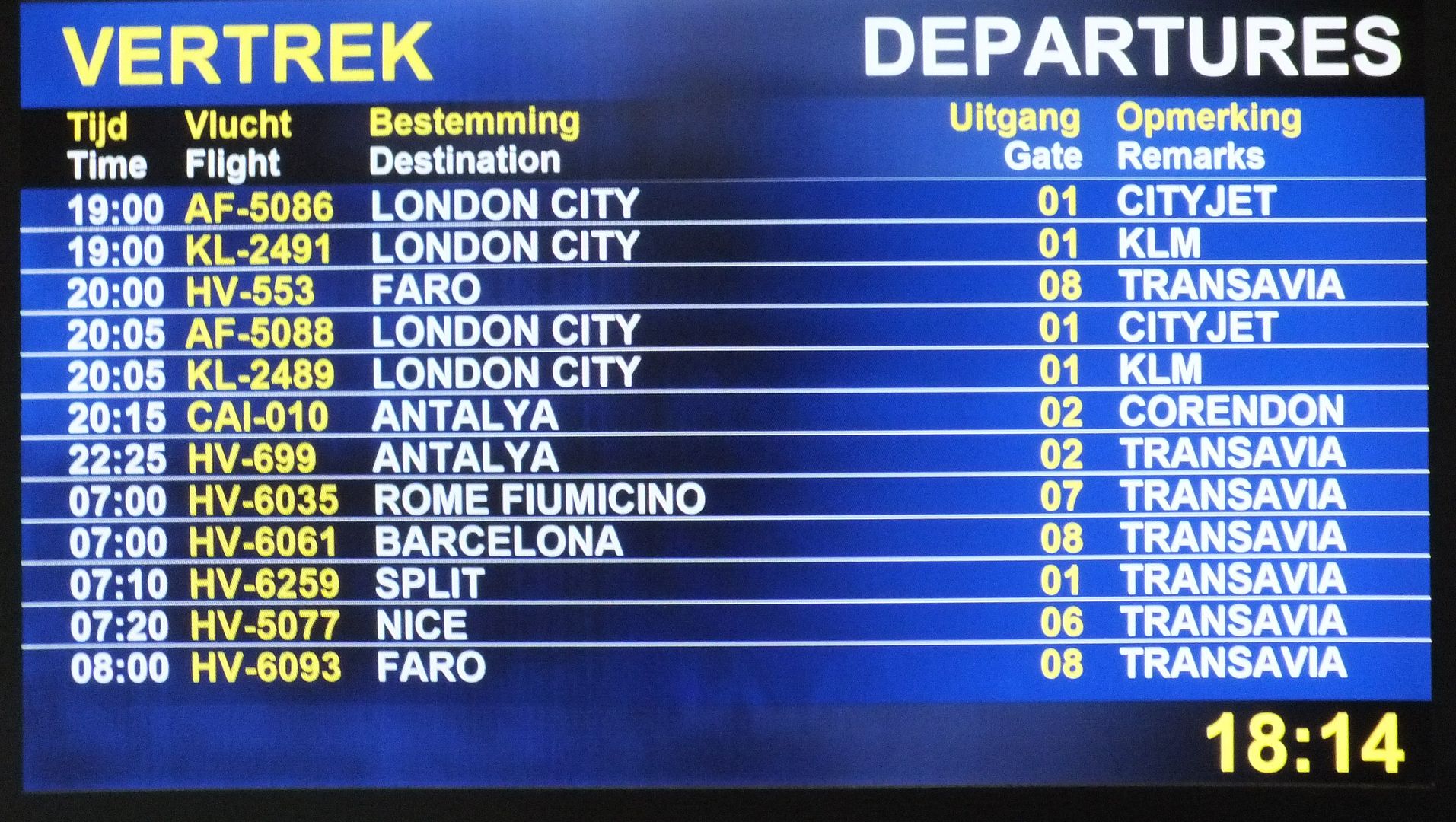 By far my favourite feature is the outdoor bar/terrace area (half airside, half landside).
Time for a beer!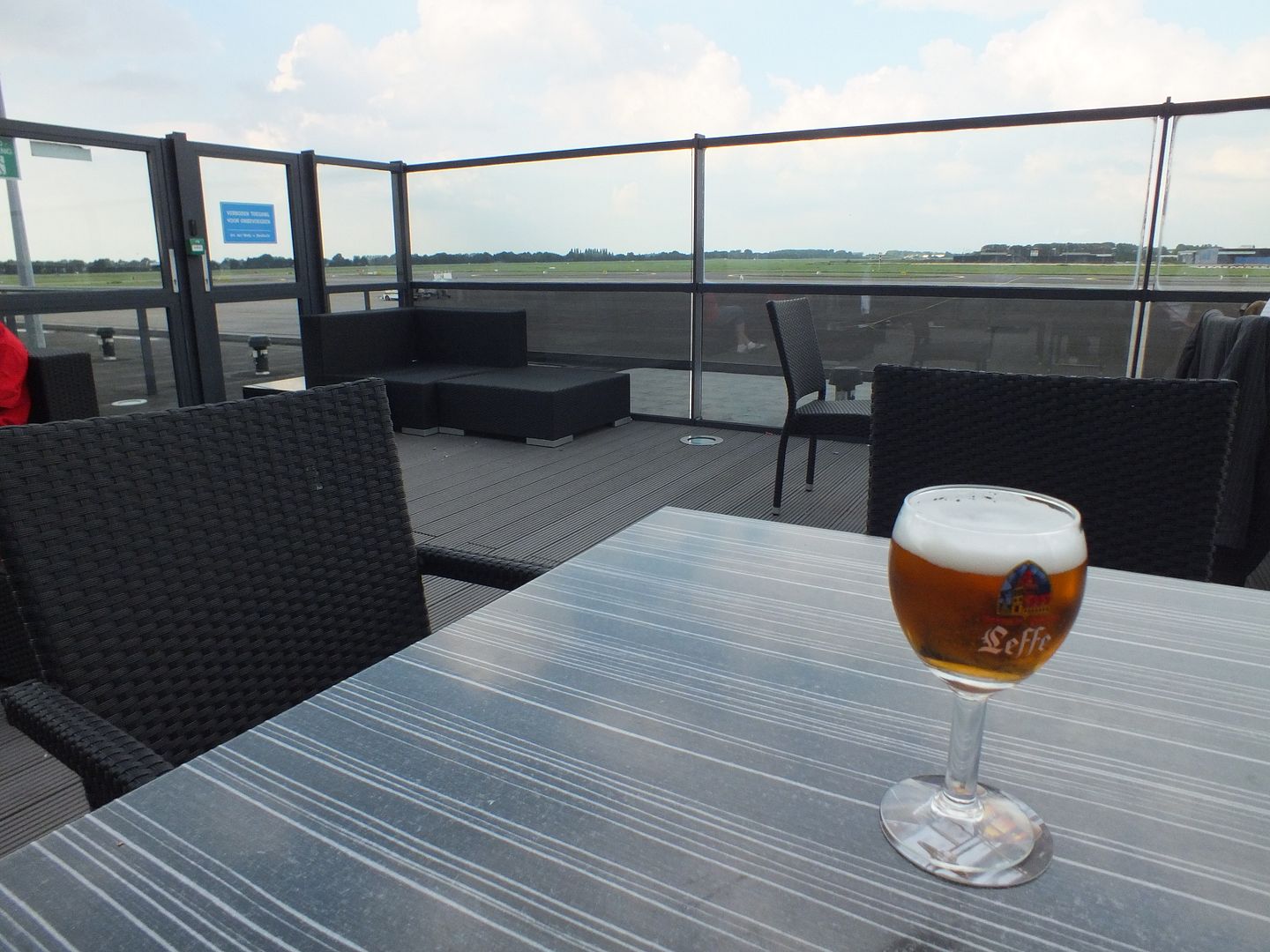 Plenty of English businesspeople enjoying a drink after work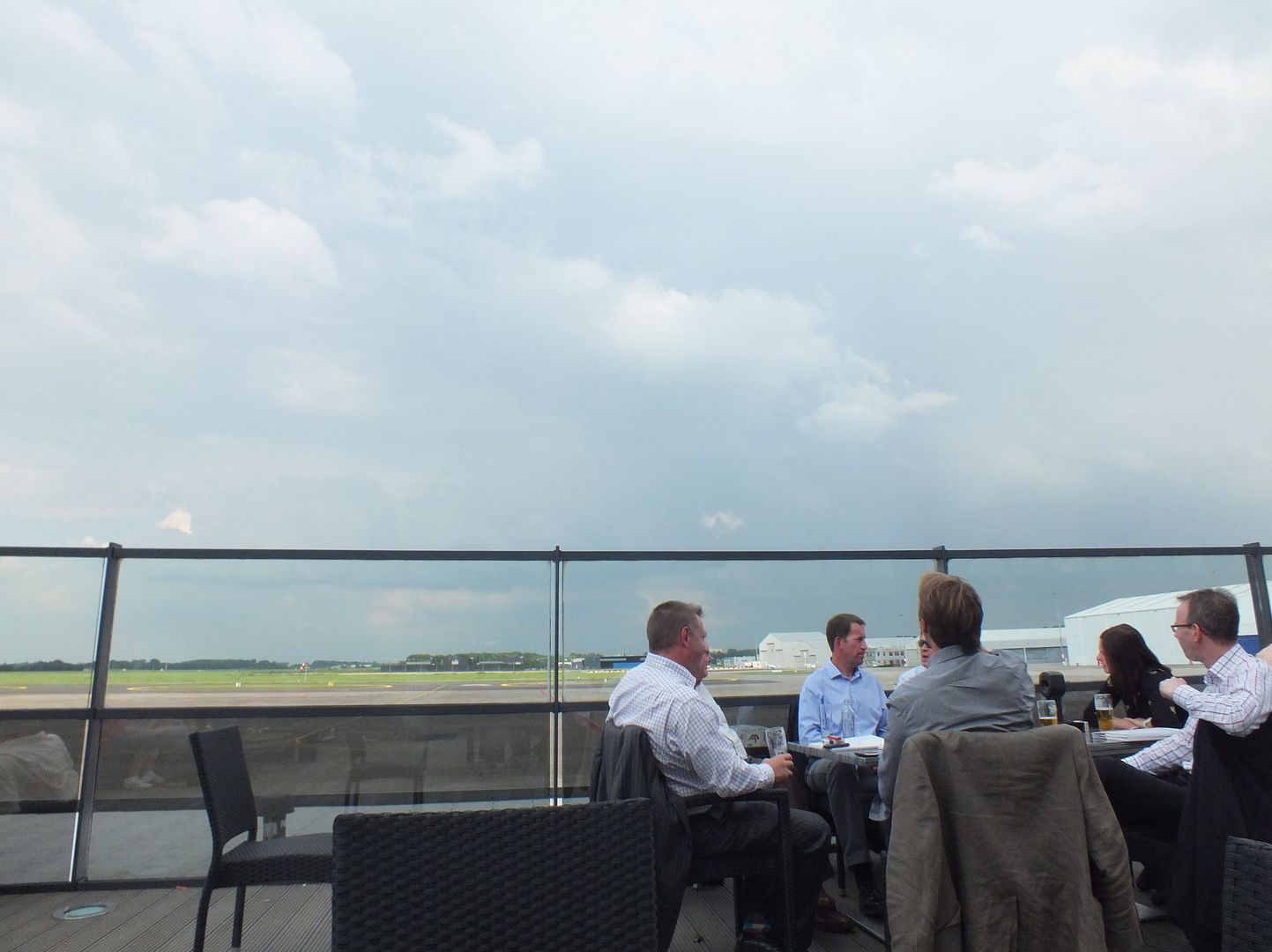 The only other commercial activity is a Corendon flight from Turkey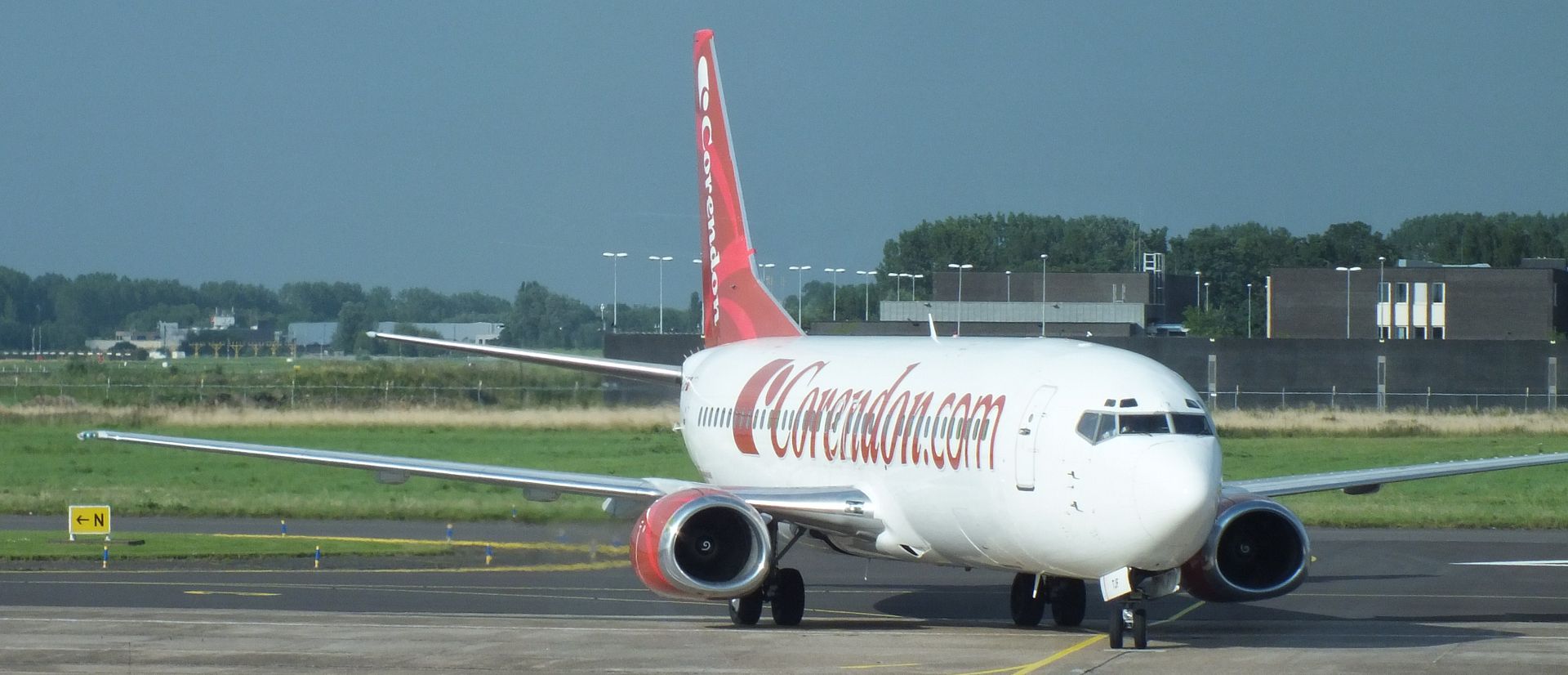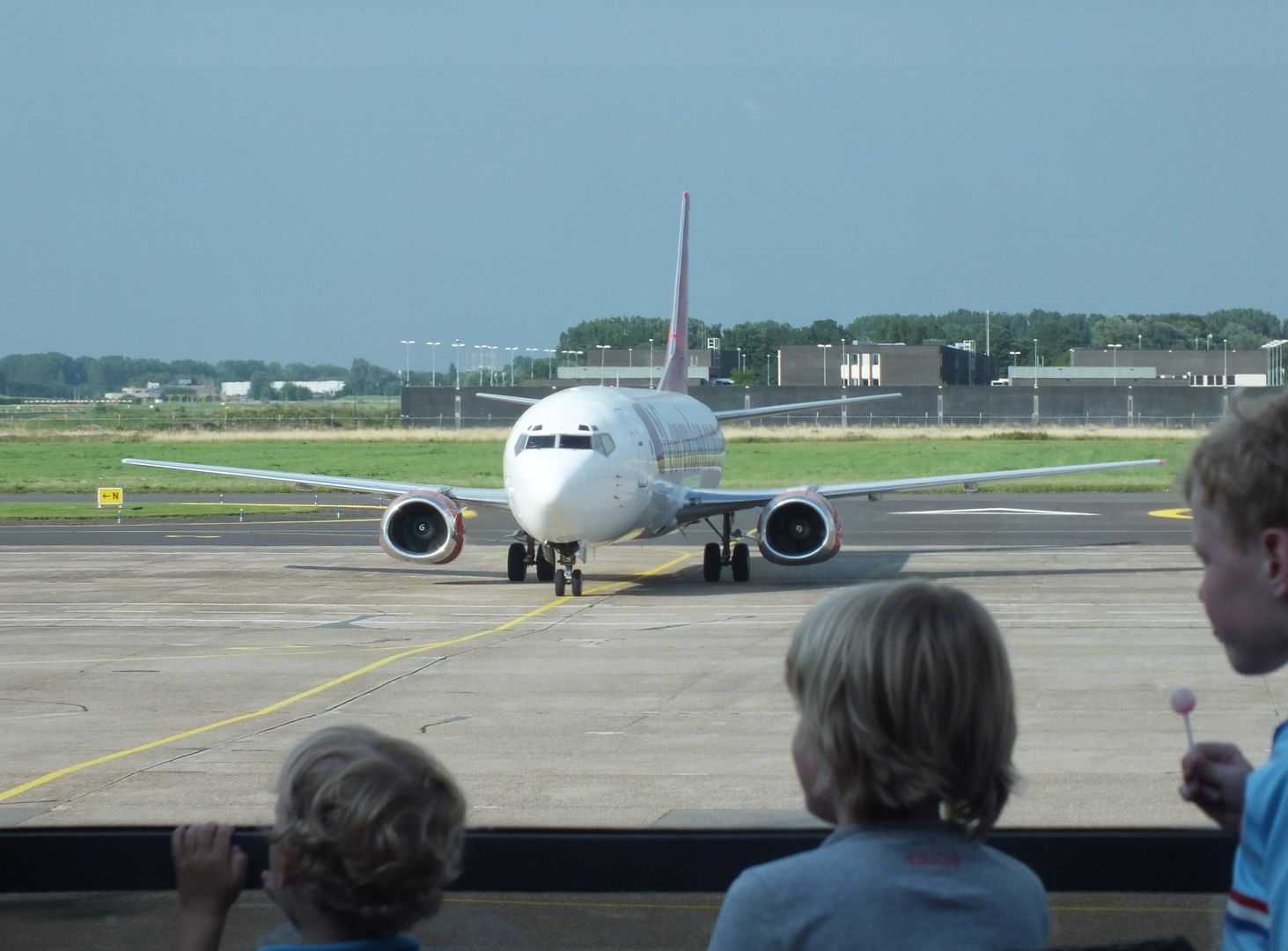 Before long my Fokker landed, a little late due to some local weather issues.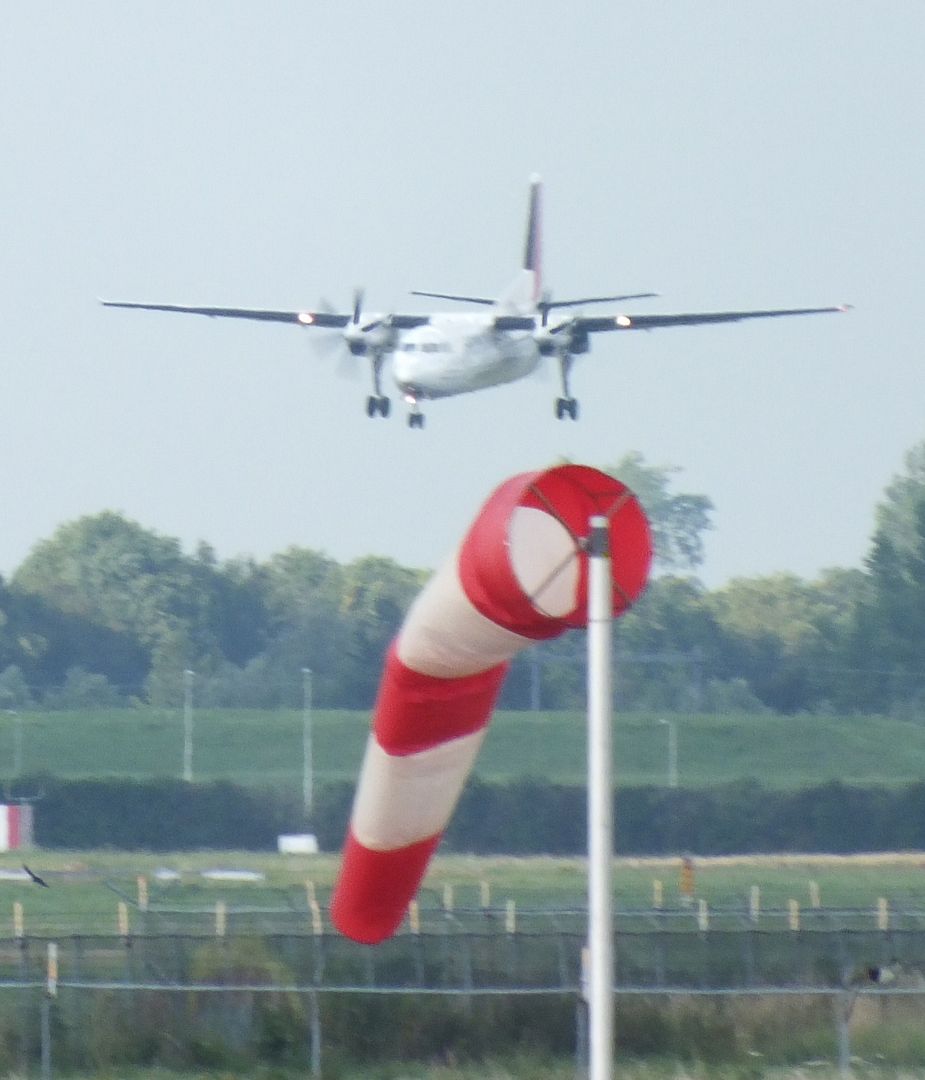 OO-VLO "City of Manchester"
Boarding soon after a short weather delay
I walk back through the nice departures lounge and head to the gate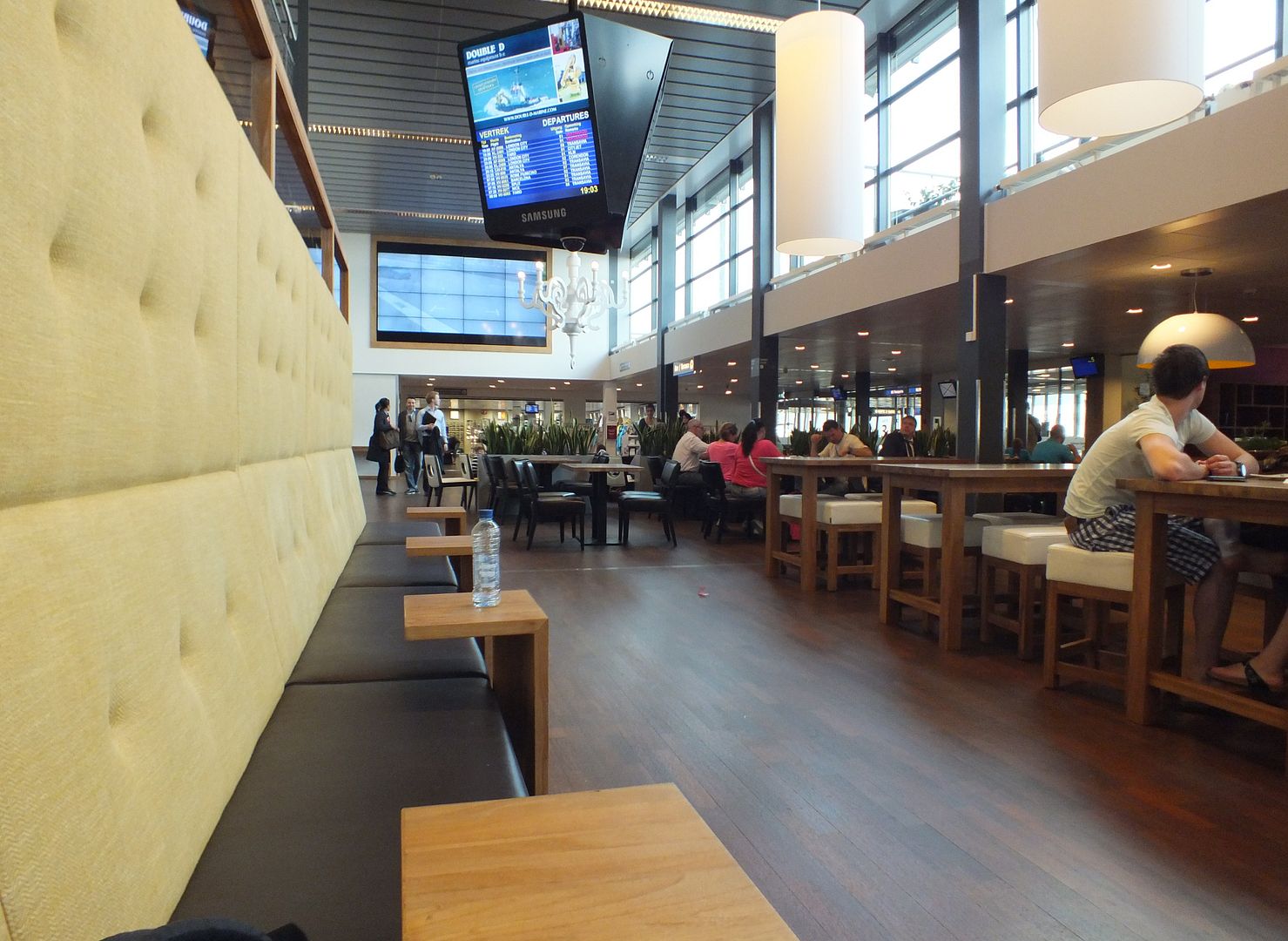 12 minutes after our STD we start boarding