Hello everyone,
I finally took my first trip on a 787 and what a smooth aircraft it is in a number of ways. This was flight NH257, which from memory used to be operated by a 767.
There were a number of 787s parked in the vicinity of Haneda's gates 58 ~ 62 around our departure time of 2 pm.
Scheduled flight time was 1:45 and actual 1:35. The flight seemed 90% full.
Mileage earned at 567 actual flight miles or 425 miles for lower fares.
A one-way economy ticket currently costs from about US$150, booking at the limit of 2 months ahead to $400. Waitlist is shown at approximately $450.
Now to the pics & videos... Cue the theme to "Jaws" for the first picture. Here's what was lurking behind the terminal building obstructions: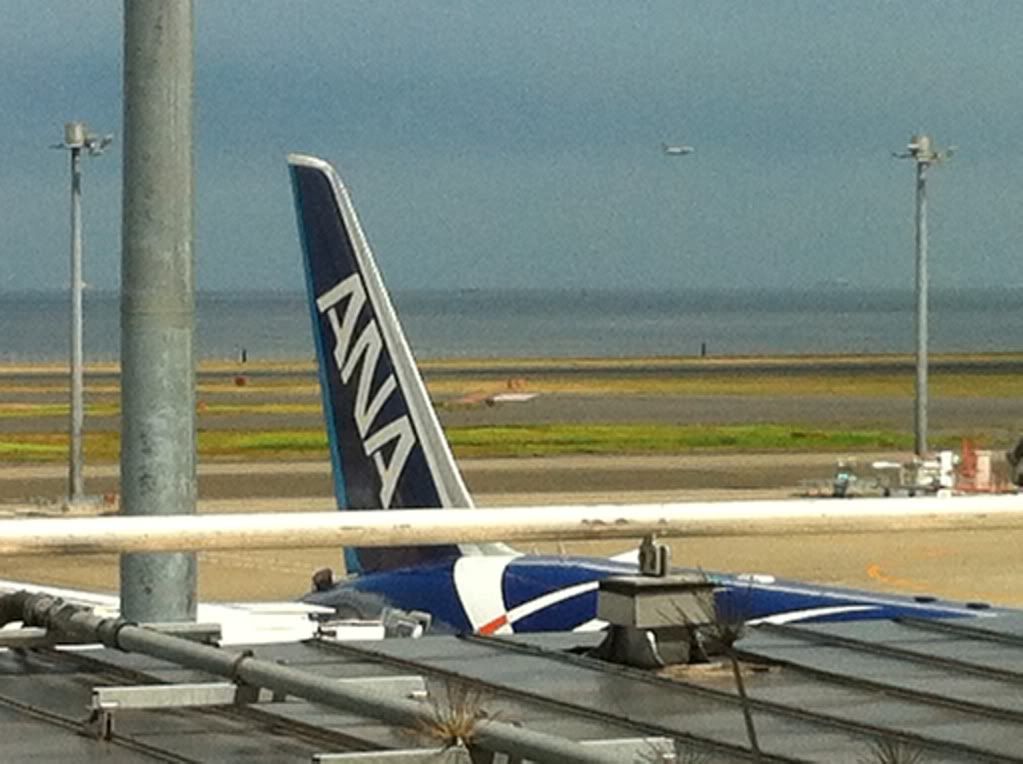 There were a few other 787s parked in the vicinity of gates 58 ~ 62 in the early afternoon.
Here are some other shots taken from gate 60.
Our aircraft JA809A to FUK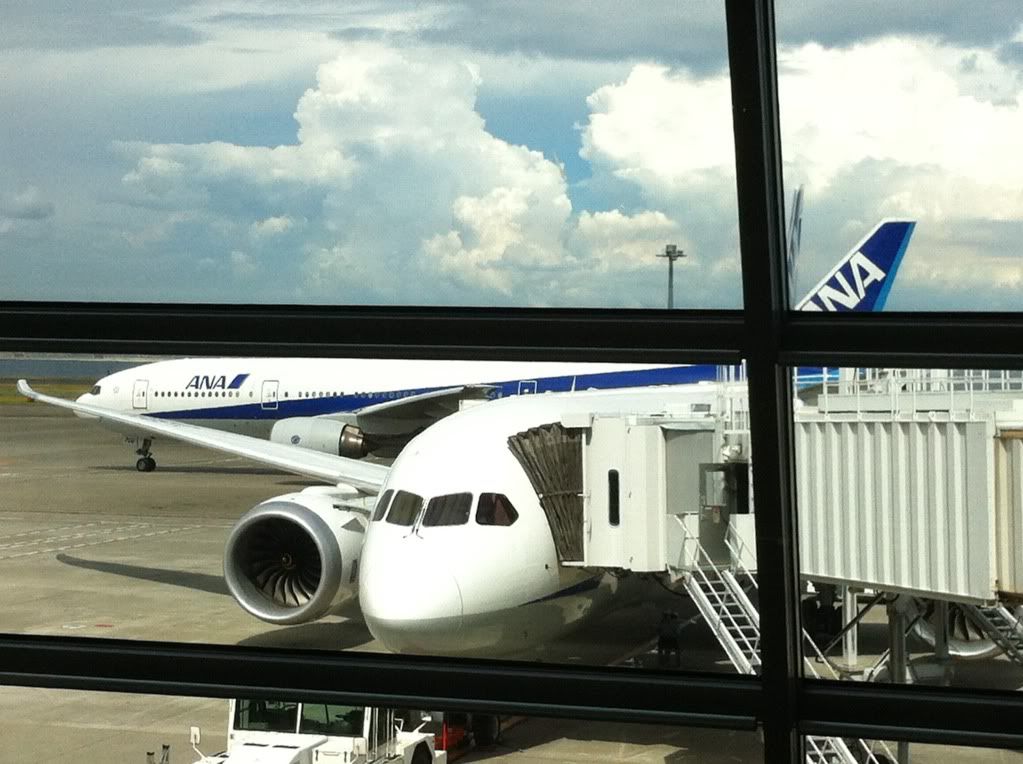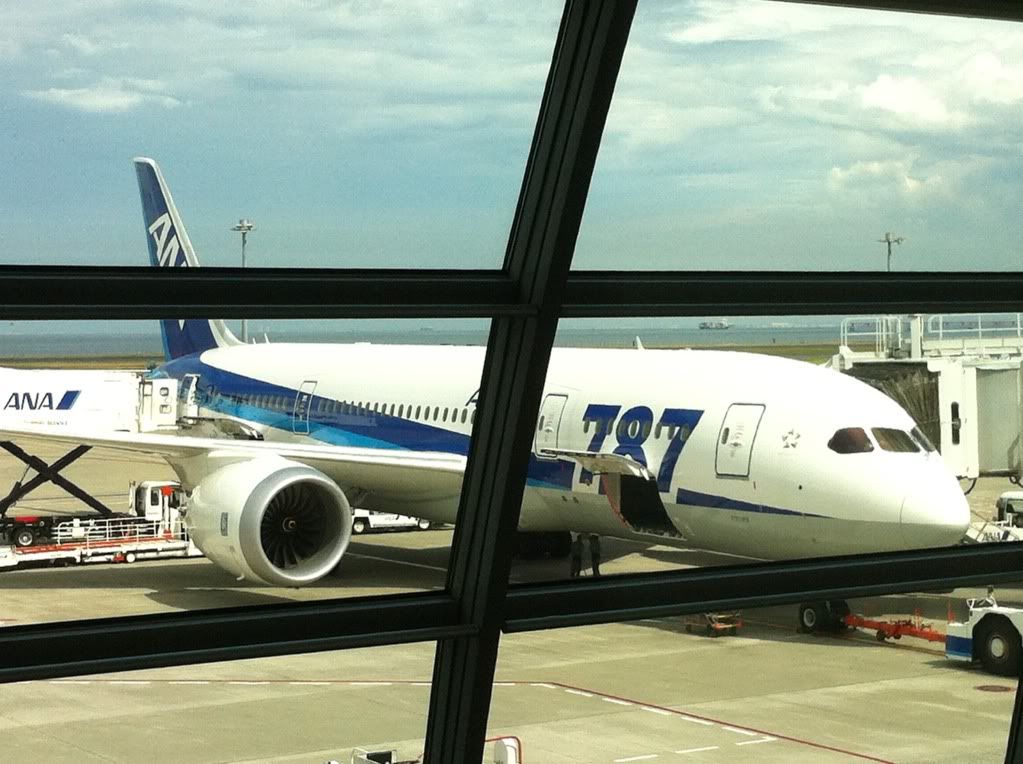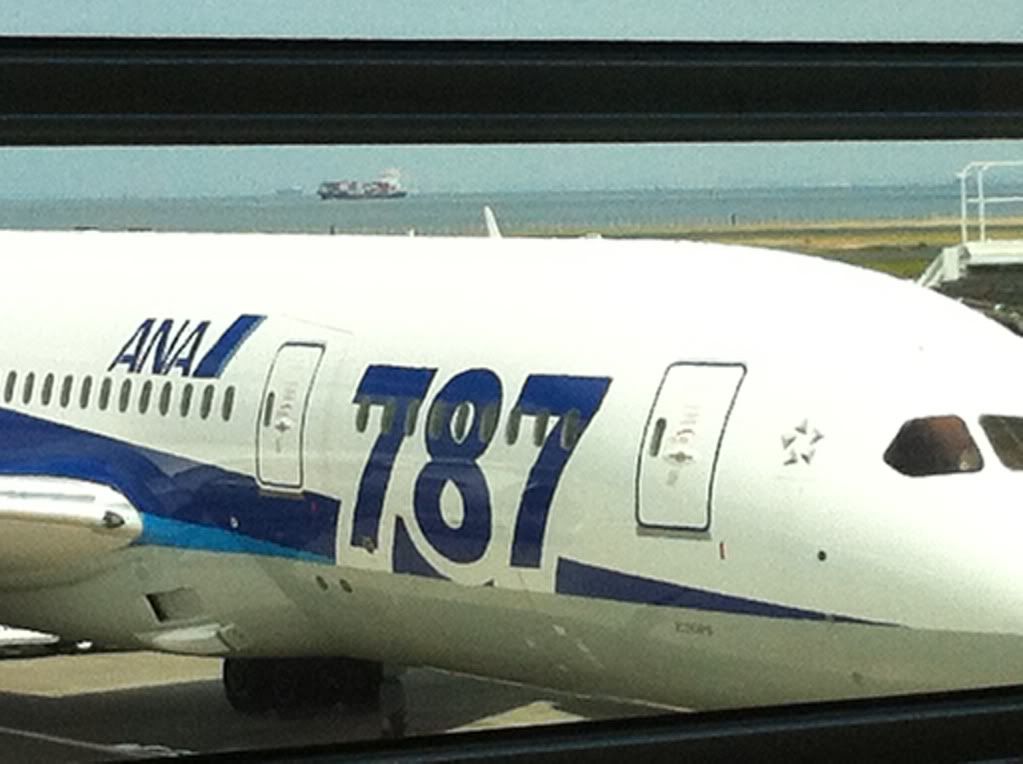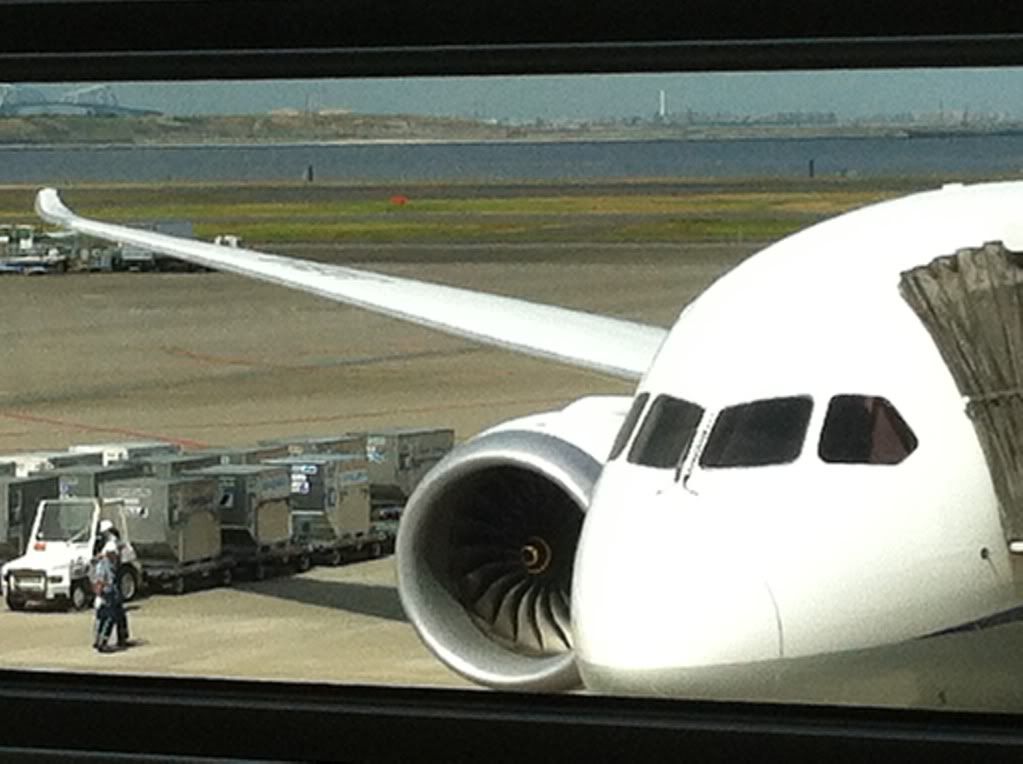 Love the Trent 1000 engines!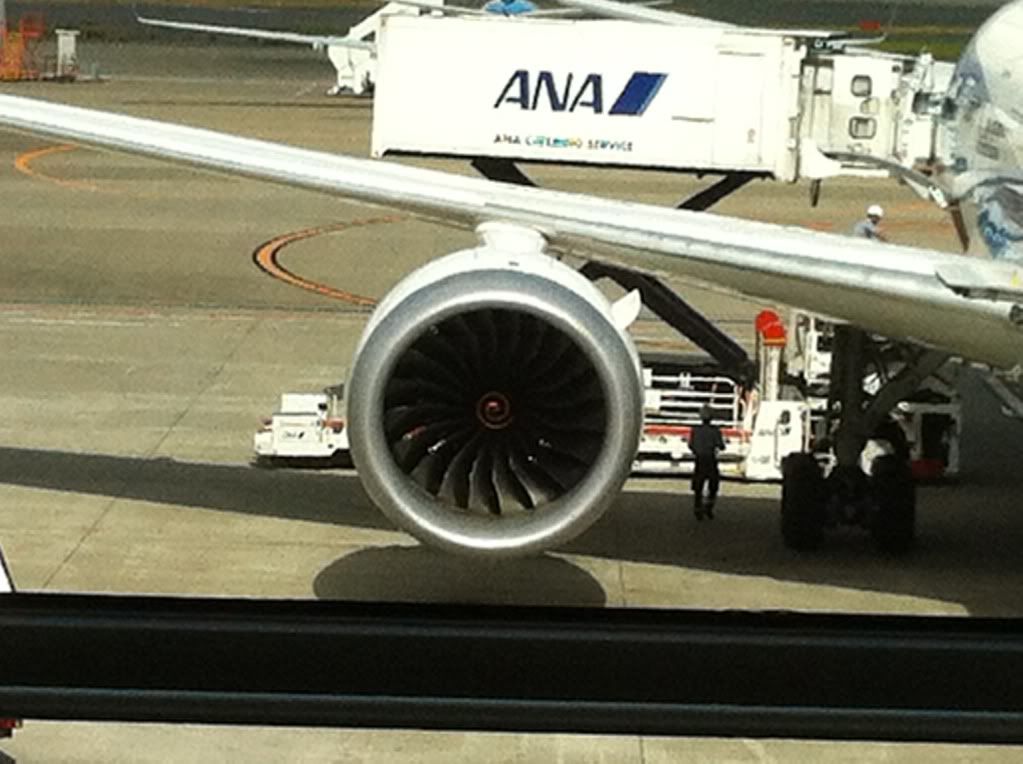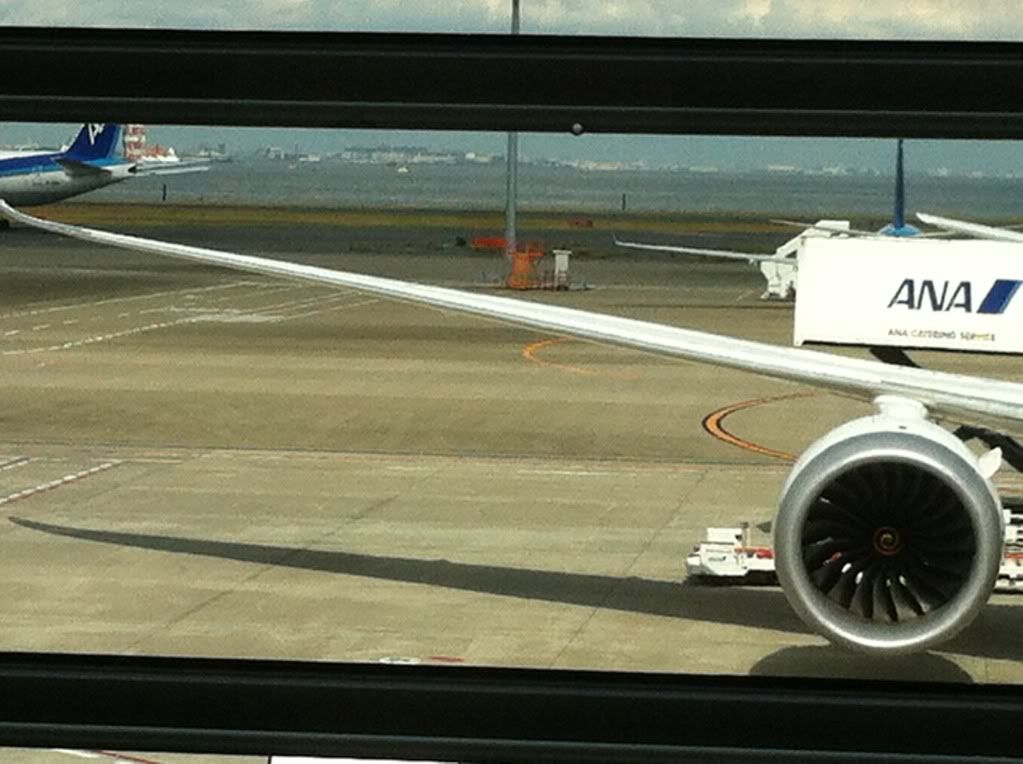 Another 787 leaves the gate next to ours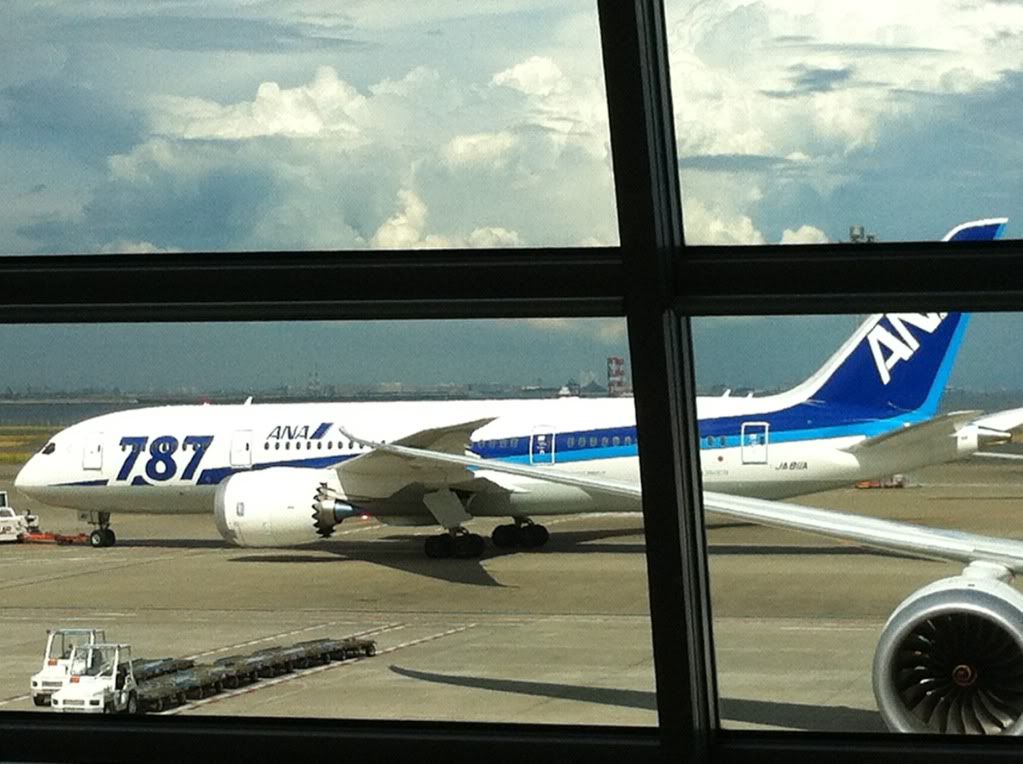 On board:
Here is the style of the ANA slim seats / seatbacks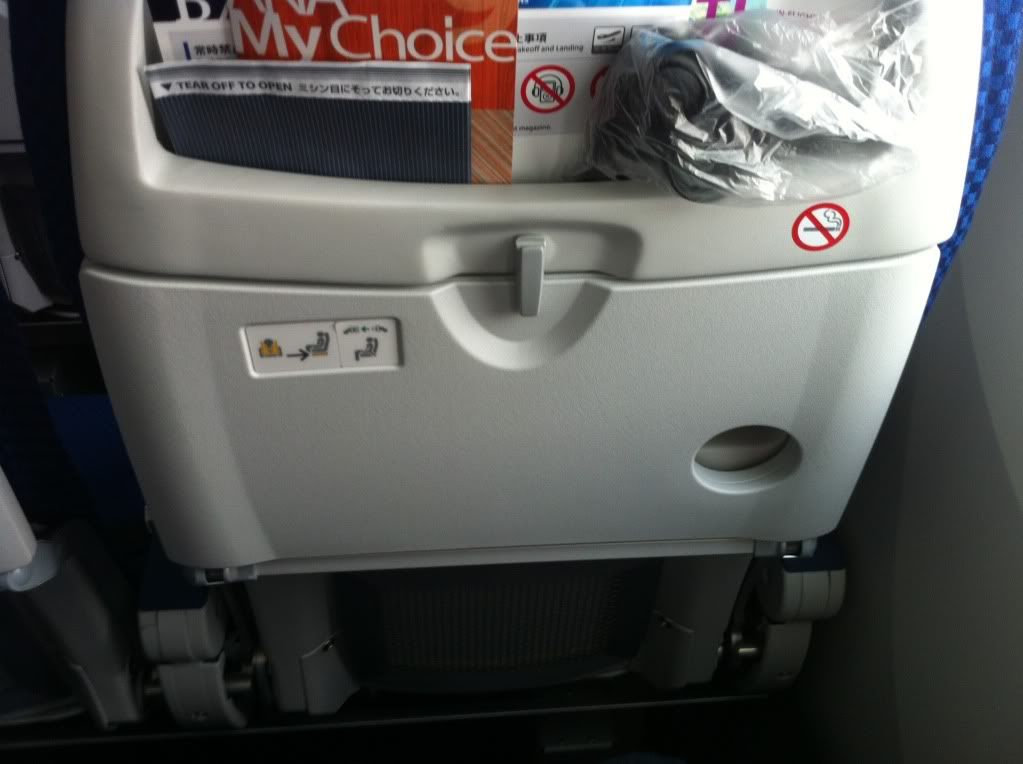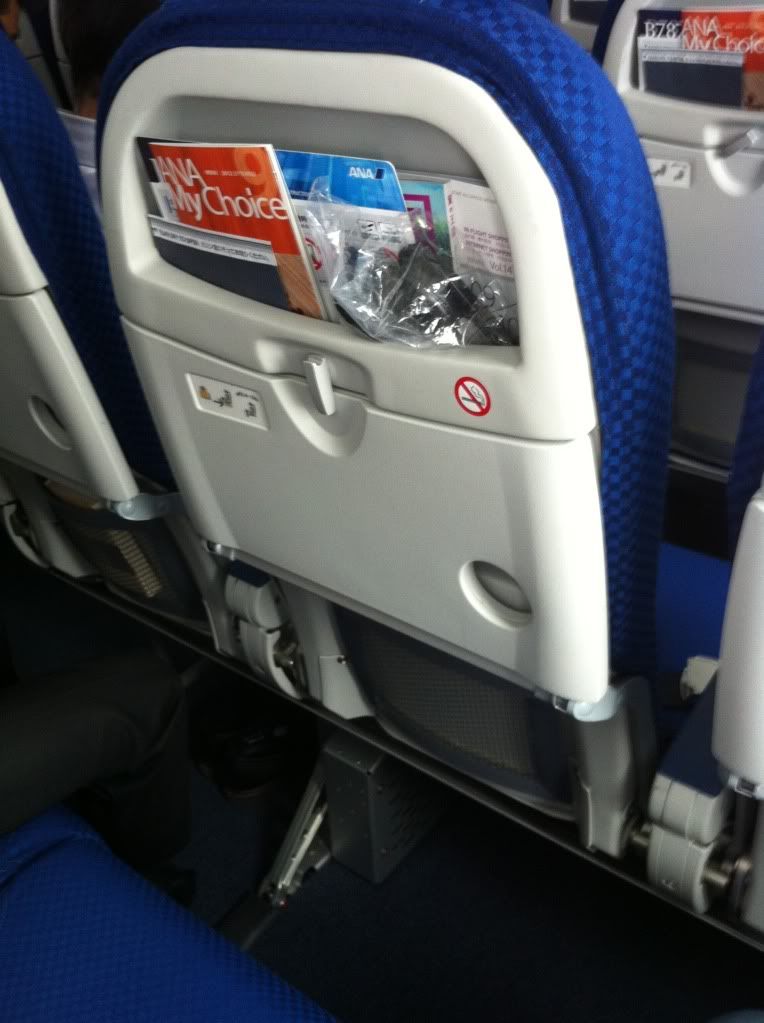 Seat width seemed generous with a deep, firm and quite flat cushion. It was comfortable at least for this short flight.
Seat recline seems better than UA's economy plus seat...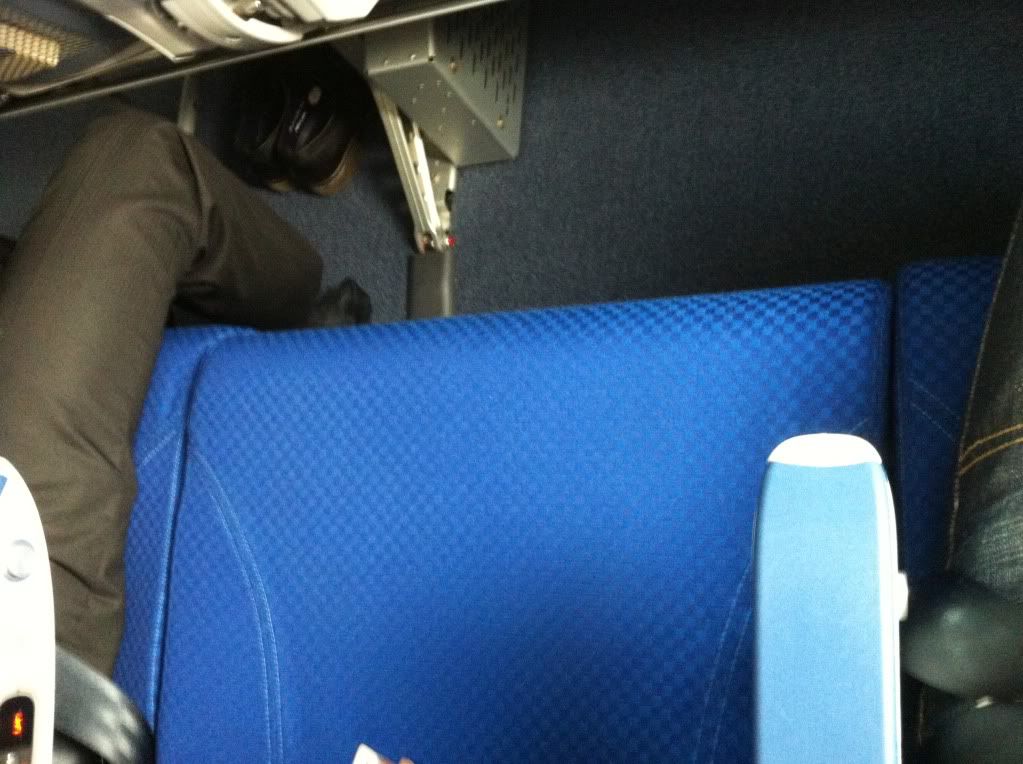 I suggest that I had one of the best seats on the plane; 16K. First, check my view of the RR Trent 1000 engine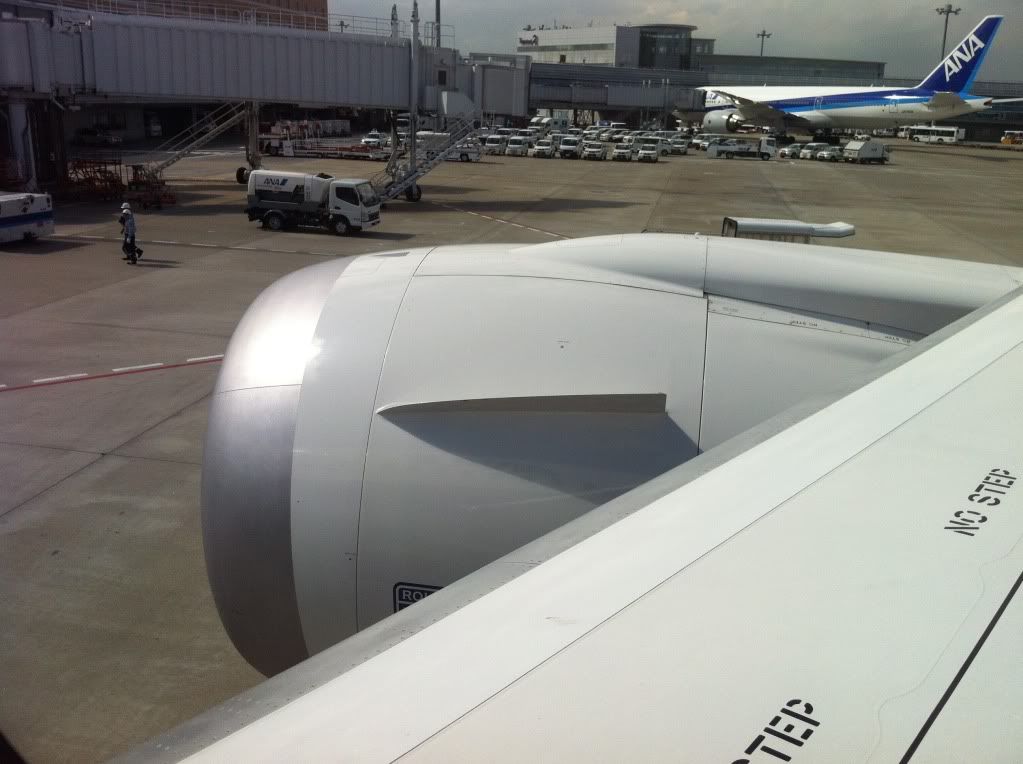 What was technically my window required leaning forward to appreciate a full view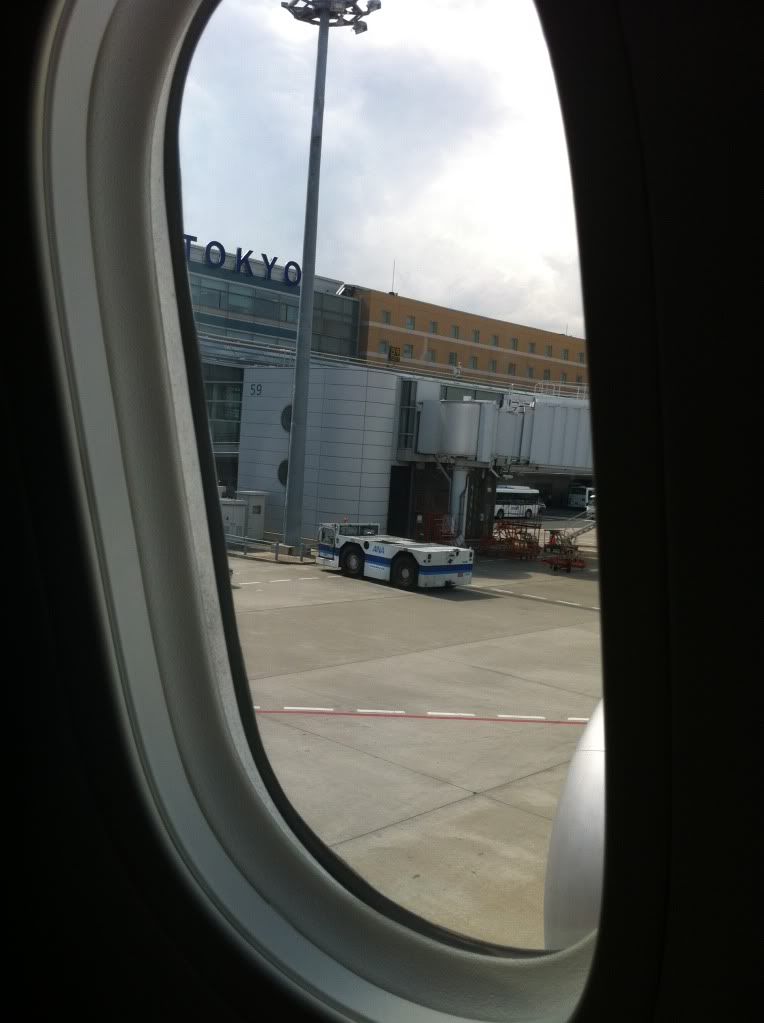 But without craning my neck too far right, here's my view of the sleek wing. You have to love the raked wingtips!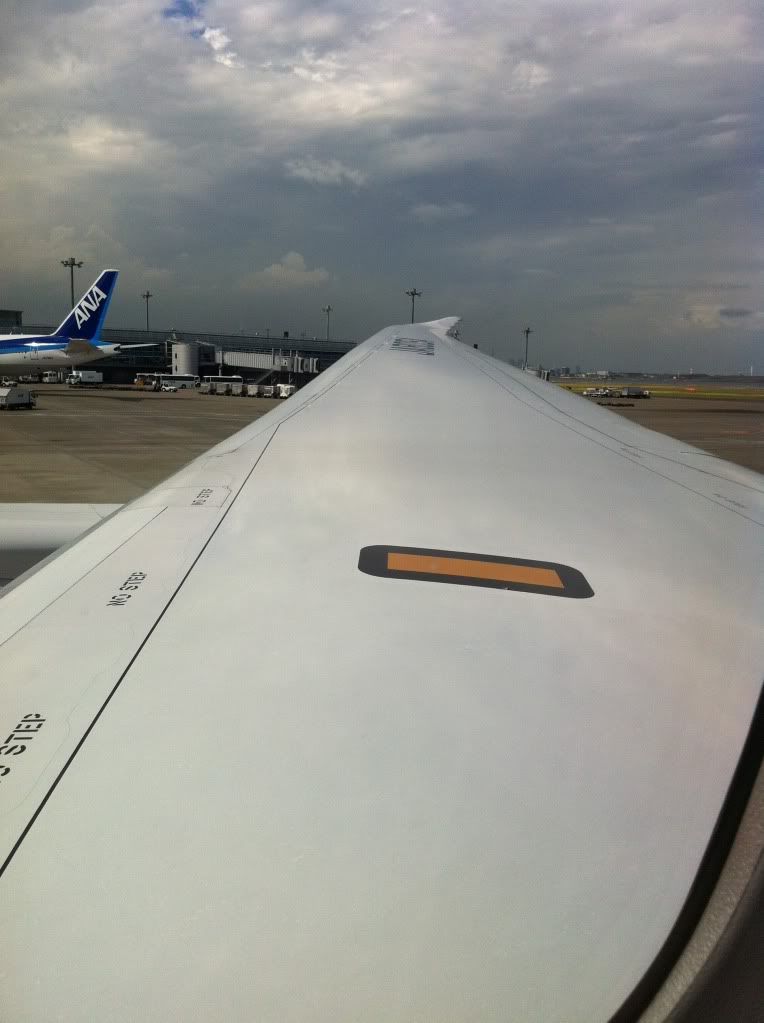 I wanted to see and hopefully capture on video how the raked wingtips flex during takeoff and in flight.
A brief taxiing video:
https://www.youtube.com/watch?v=zxpRAd7Br-8&feature=player_detailpage
Takeoff from HND on schedule at 2 p.m..
https://www.youtube.com/watch?v=cmcaYMxFhOk
Shortly after, turning gracefully over Tokyo Bay. I should have taken a longer video. There were some great views.
The flap extensions were noticeable, but very quiet, unlike the loud churning of the A380.
https://www.youtube.com/watch?v=D2oPdx-zfIA
This is the button for the electronic window shade adjustment. You have to play with it a little to get the hang of it, but the dots on the left indicate the degree of shade you have set.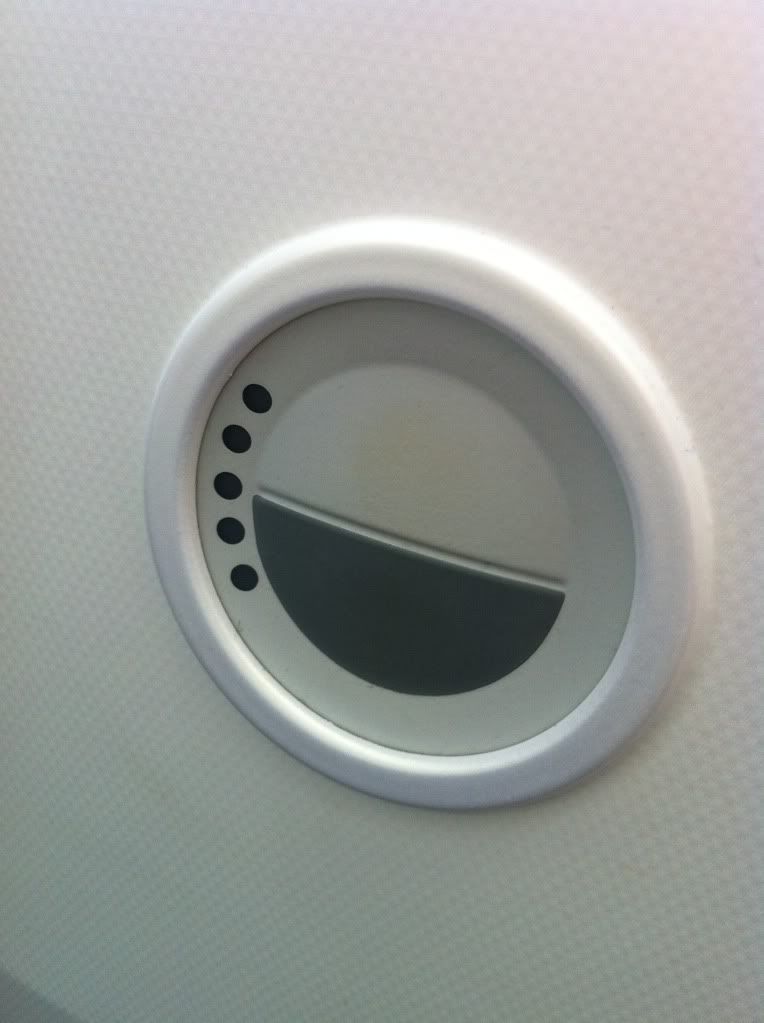 Looking across the cabin, you can see that a number of windows have been dimmed to various degrees of shade. You can also see the smooth curves of the large overhead luggage bins.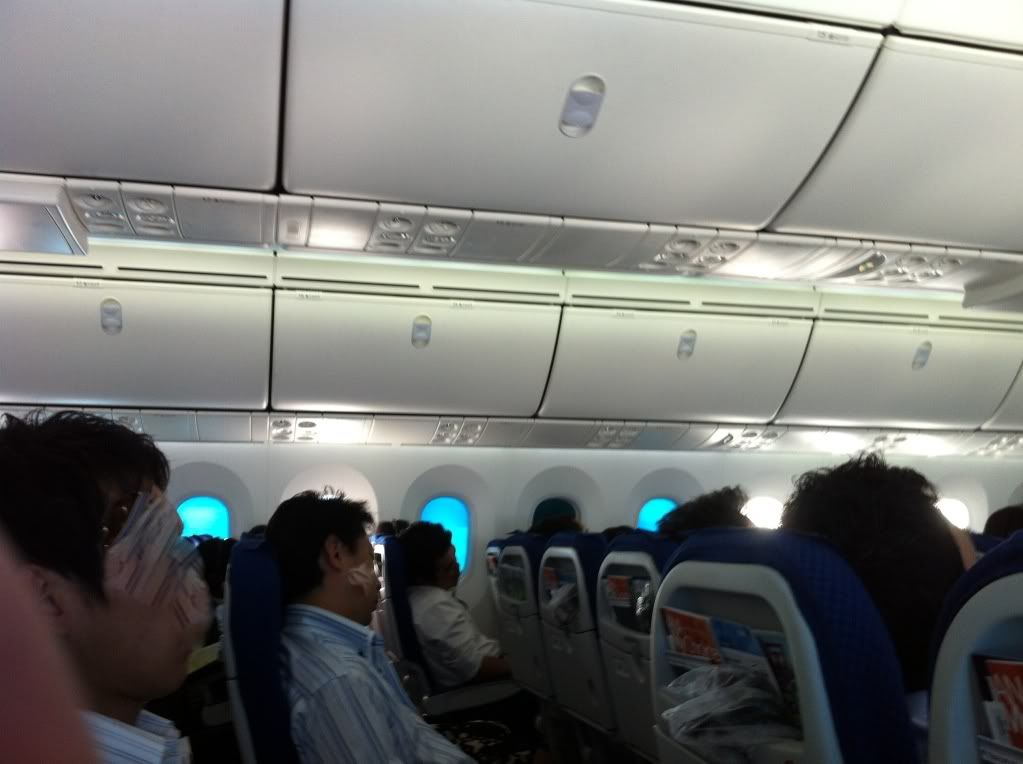 These pics show the window darkened by about half. It doesn't take very long for the shades to darken/lighten.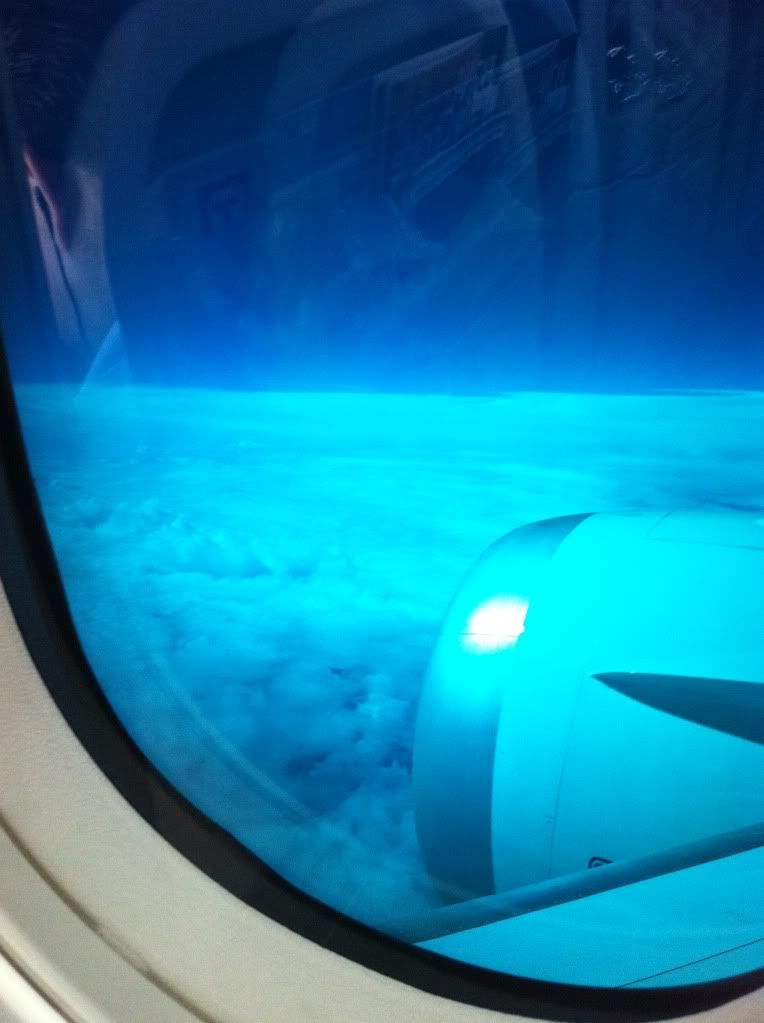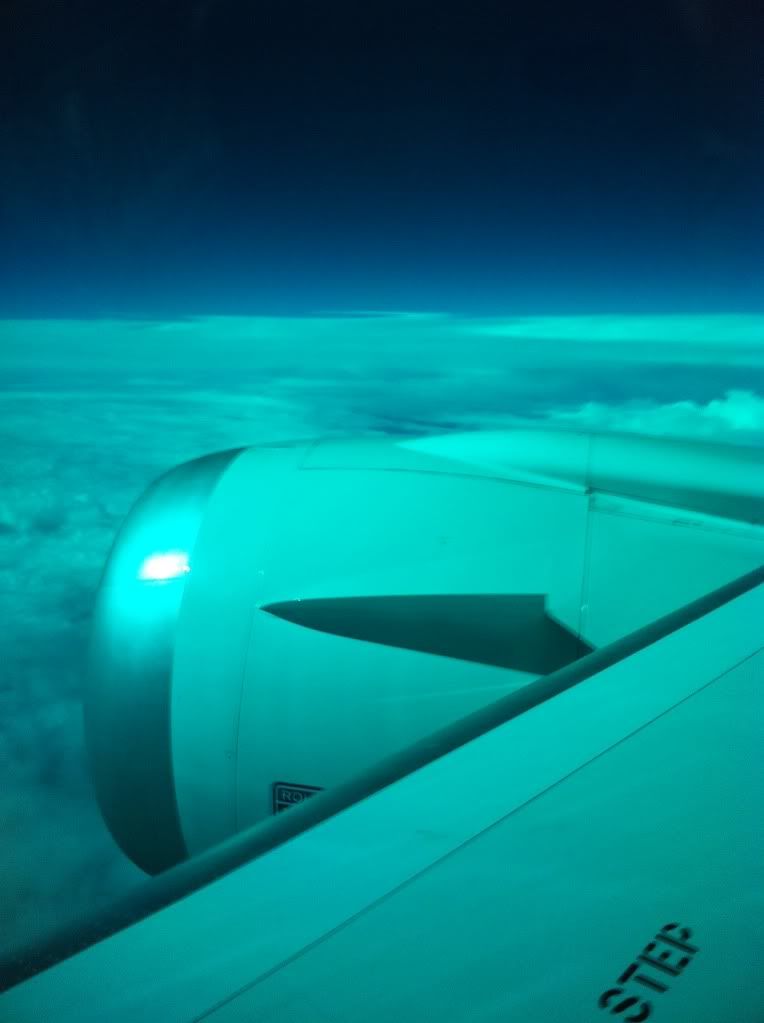 In flight over Kansai. Nice view of the raked wingtips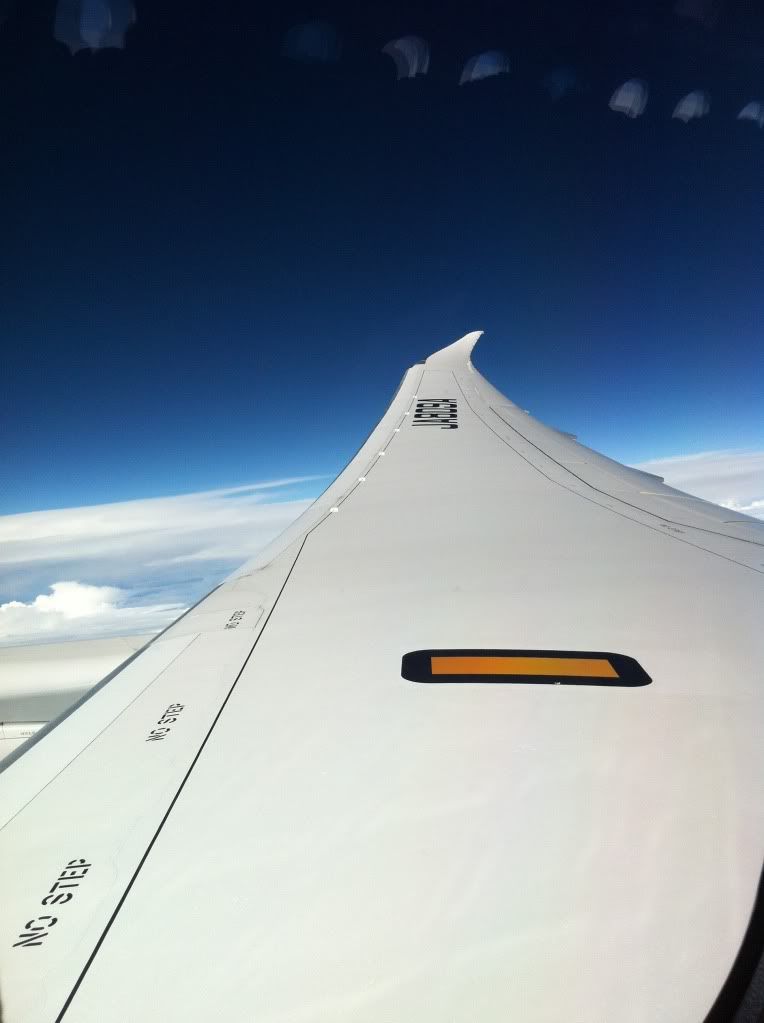 The reading lights and air vents are in fixed positions. You can adjust the air flow by turning the nozzle.
Overall, the air vents were by far the nosiest part of the whole trip. Incredibly so! Actually, I thought the air vents were a bit retro. I'd prefer not to have them.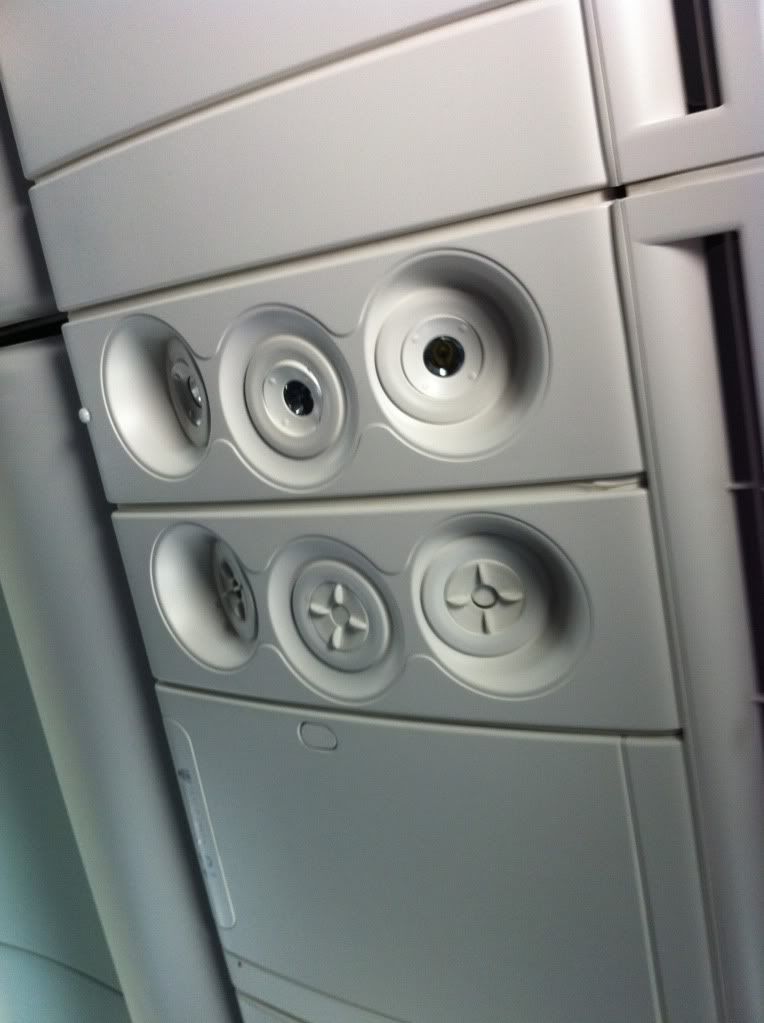 The seat pockets are small at about 25cm, but large enough for a magazine.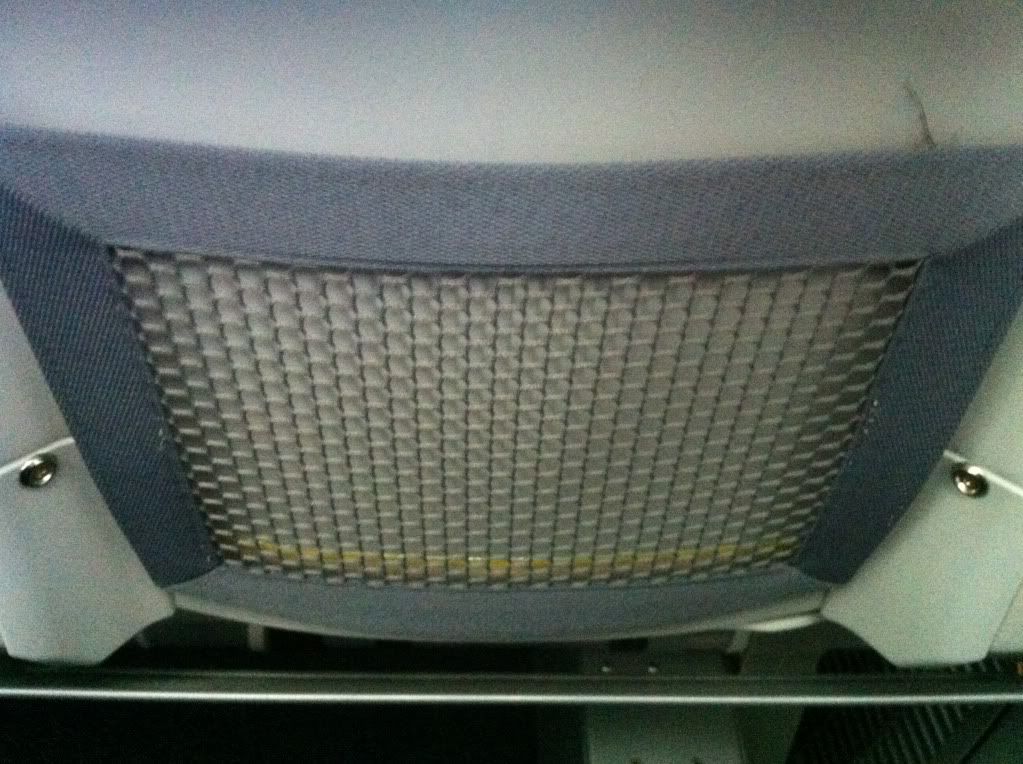 There is a noticeable space between seats as in the A380 (Take note EK!) ha ha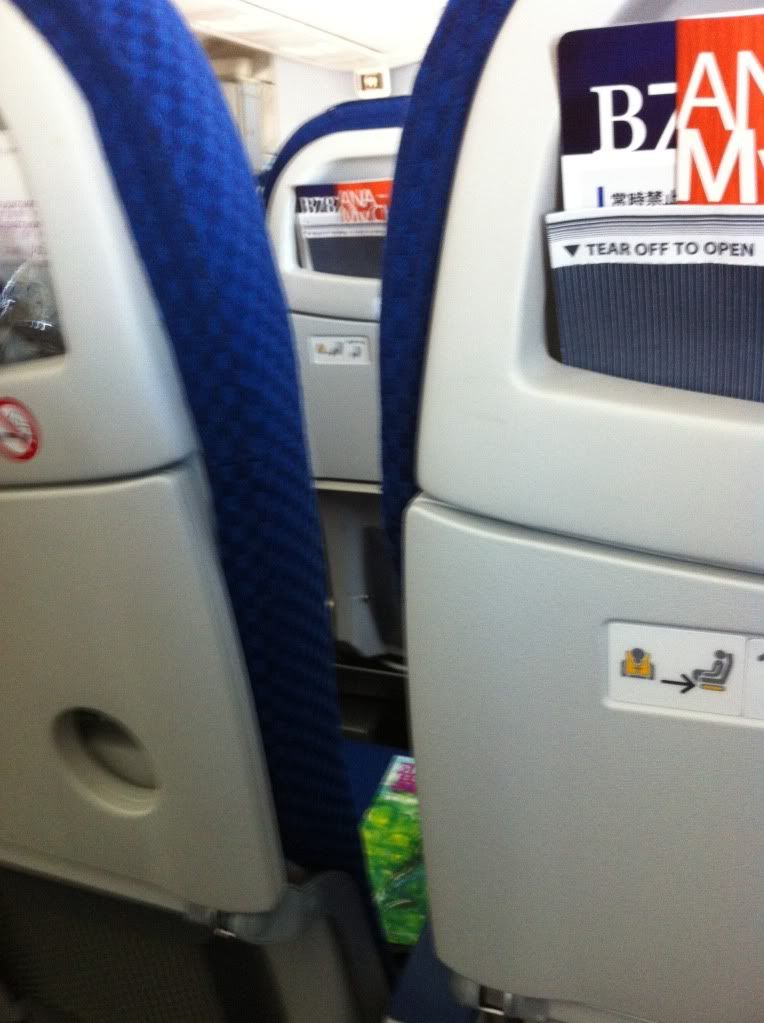 The seat belt signs are unobtrusively placed every 4 rows apart or so. When not illuminated, it is difficult to see where they are.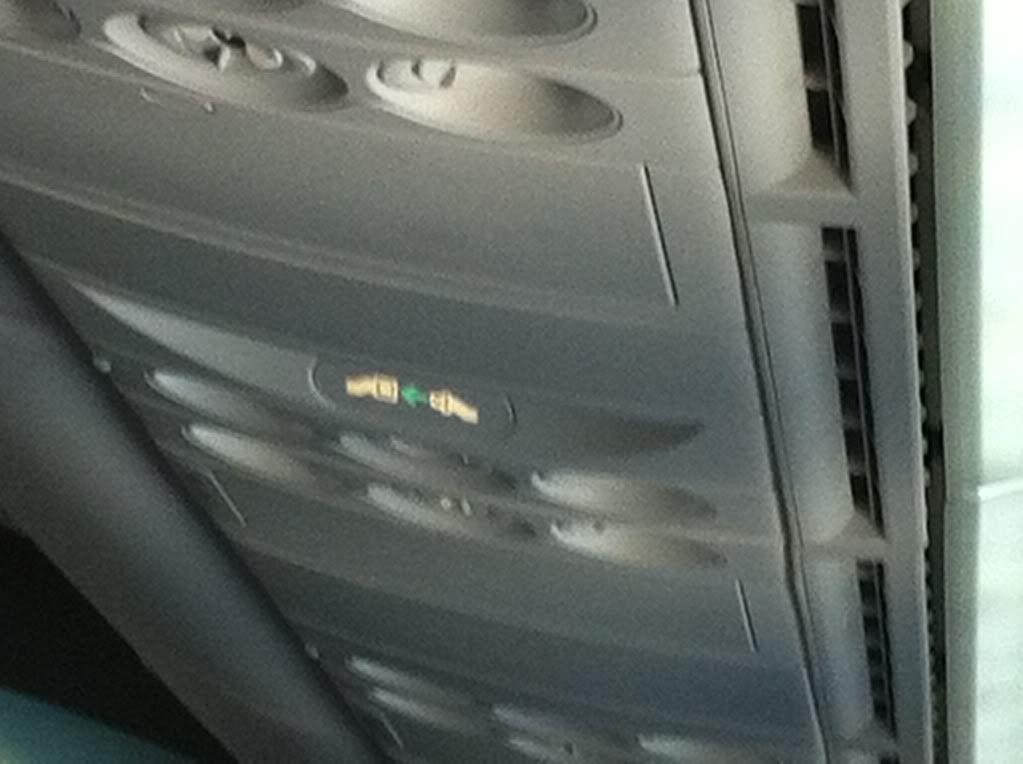 Service consisted of tea/coffee/juice.
It's been a seasonally unsettled week of weather throughout Japan. Typhoons usually come in the first half of September, especially to Kyushu. These cumulonimbus were impressive over northern Kyushu.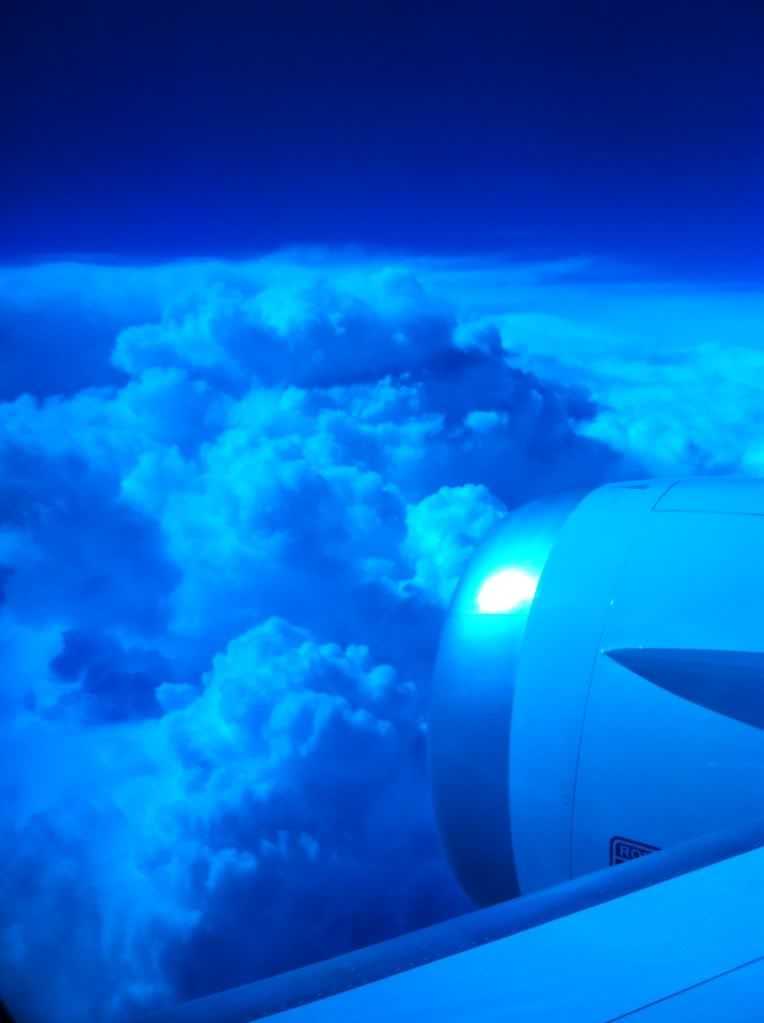 Showing large overshooting top and shelf cloud. We flew around these and hardly felt a bump. There was light turbulence over the Kanto area though.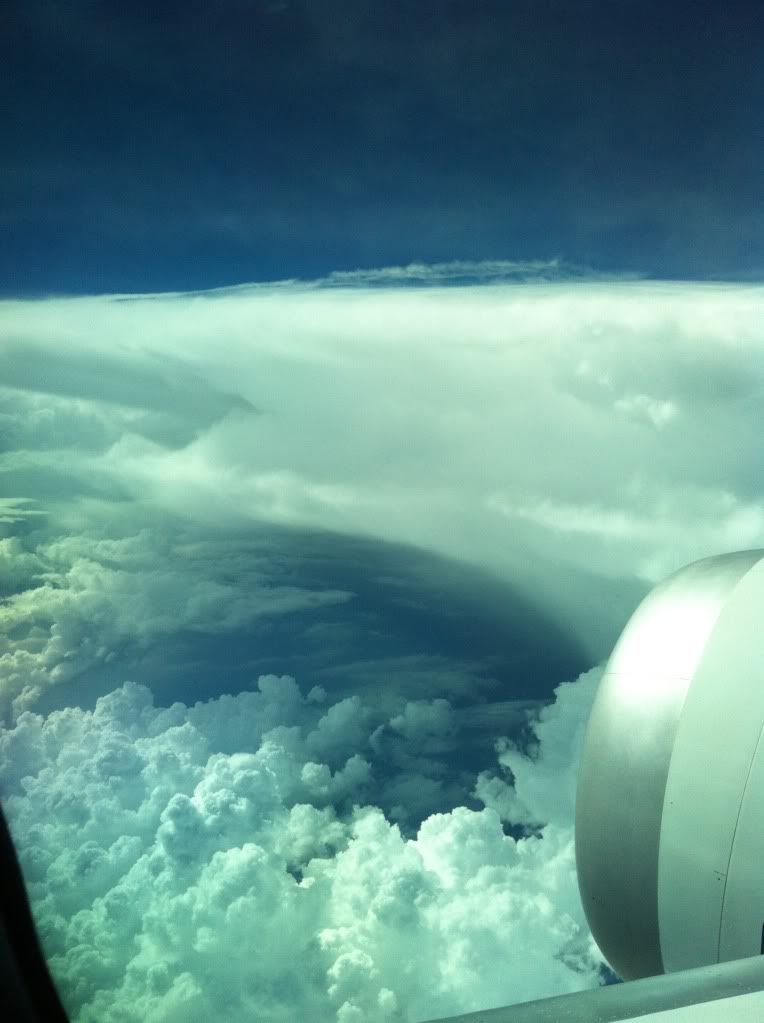 We landed 10 mins ahead of schedule in Fukuoka after a very comfortable and quiet flight.
https://www.youtube.com/watch?v=85wWx4vXPaM
You can see how large the overhead bins are.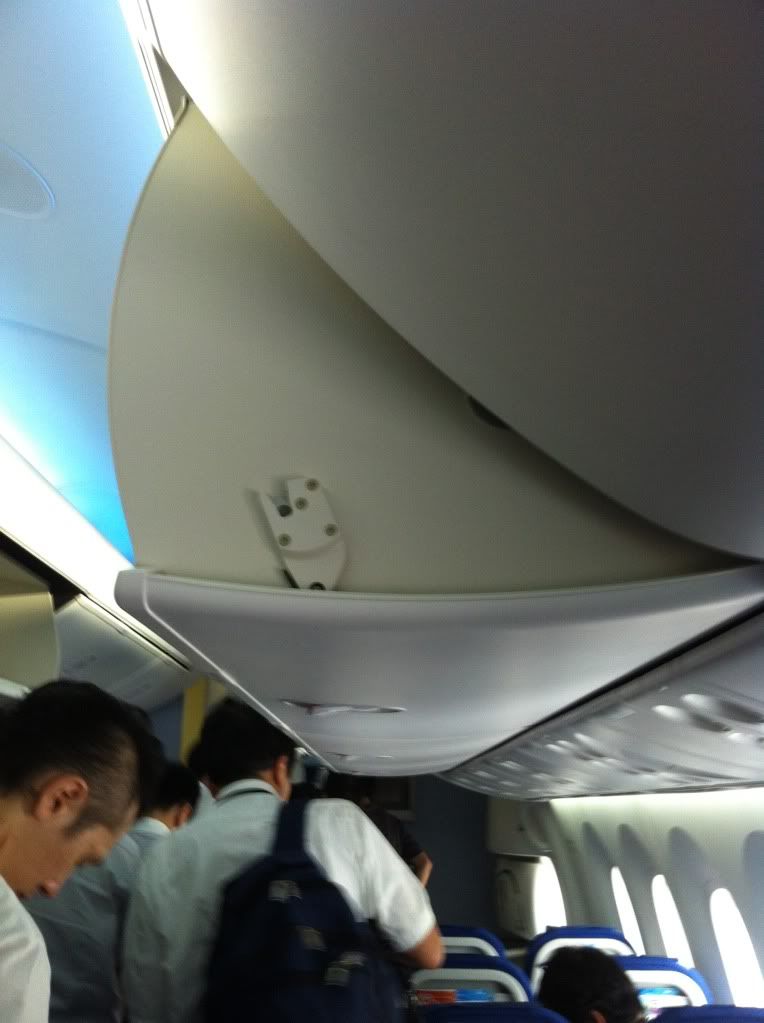 Some final pics showing our bird at rest in Fukuoka.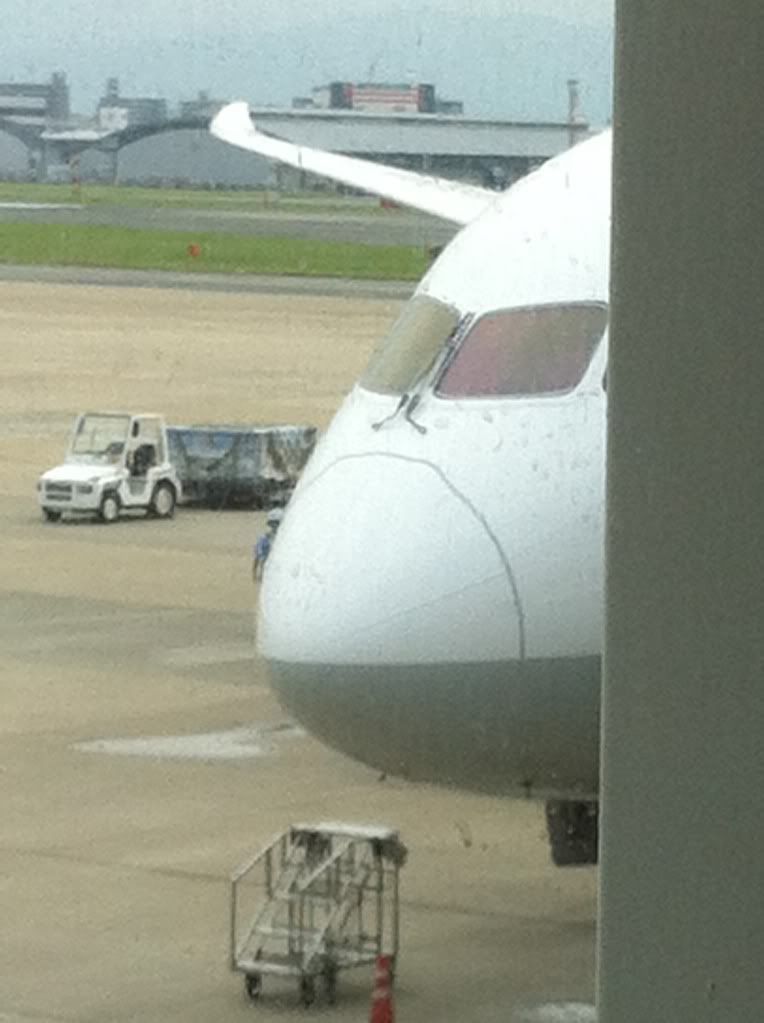 A final view of the Trent 1000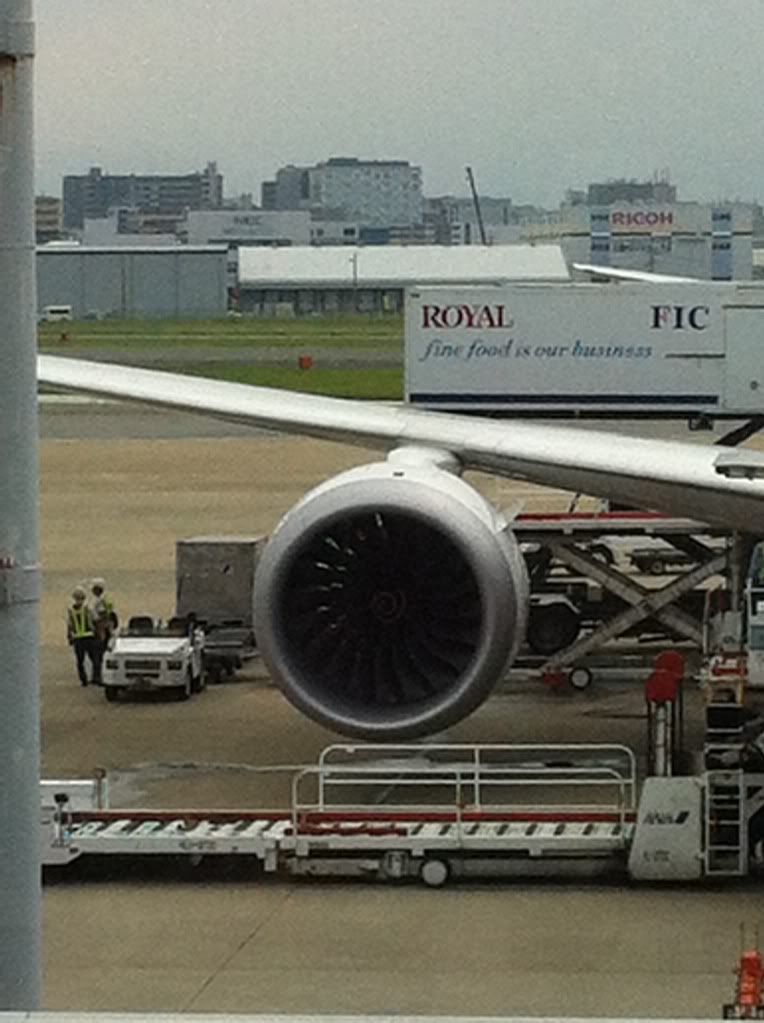 with some final comments from Trent 1000:
The 787 does feel similar inside to a 767 in terms of size and configuration, although I thought the wing span was a bit longer than it was. The gear up/down, flap movements are very quiet. It was nice to watch the wings flex during the few bumps we experienced. The whole flight experience seemed very smooth. Take off was almost as quiet as in the A380. Overall engine noise seems low and I was sitting fairly close. But the worst thing was the whooshing hiss of the air vents! I think without that the flight would have been as quiet as in an A380. The reverse thrust on landing is still as loud as most other commercial jets. Seat pitch was ok, but don't drop anything on the floor because although I'm not a large person, it was extremely difficult to pick up something I dropped. I'm not sure if I could have reached down with someone sitting next to me. As it was, it required the skills of a contortionist. The flight was too short to appreciate levels of humidity and pressure, but I'll wait until I do a medium/long haul flight, hopefully soon!
Yes, the 787 is a winner!
Thanks,
Trent 1000.
[Edited 2012-09-04 06:43:22]