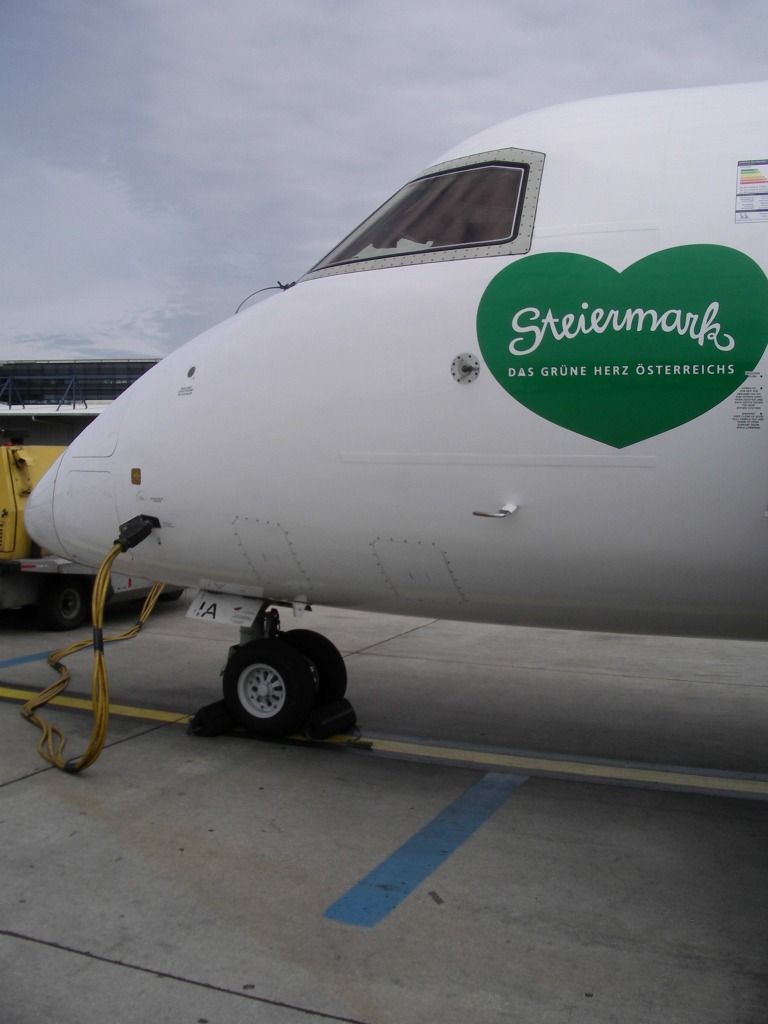 Hallo, dear readers,
I´am back at the homebase, Tuesday late afternoon, inbound from Wroclaw, Poland:
Perfect Company And A Couple More Flights Ex WRO
(by
FLIEGER67
Aug 19 2012 in Trip Reports)
Just to repack my travelbag and looking forward to one more of these short nights. Ok, ok, nothing new to me, I know.
There is an accomodation booked in Düsseldorf for the night thereafter.
Düsseldorf?. Where you can easy catch comparative good fares due to LH and AB running in competition on the STR-DUS route.
Nonstop, around 1.00 hour sounds reputable, isn´t it?. But, of course, that´s nothing for me, no way!.
On schedule is a plane-plane-plane-train-catamaran- train-plane combo today, but thanx to a warm welcomed offer, I don´t need step 6 on the train.
There is someone to pick me up on the way and prior to the story I will say thank you for the perfectly ontime service and the nice afternoon talking.
The person in question knows who I mean!.
And sure there is absolutely no relation between these person and the mysterious travel companion from Pau!.
Now, that´s the routing for this part of the story:
Thanx to, as usual, the great tool:
http://www.gcmap.com/
No question, there is a new departure airport counted,
no. 219:
Departure Airports II
auf einer größeren Karte anzeigen
And the earlier 200 stations are here:
Departure airports
auf einer größeren Karte anzeigen
Dont forget the latest done routes:
Tripreporters Flüge II
auf einer größeren Karte anzeigen
Well, let´s go.
Wednesday, 06.06.2012
.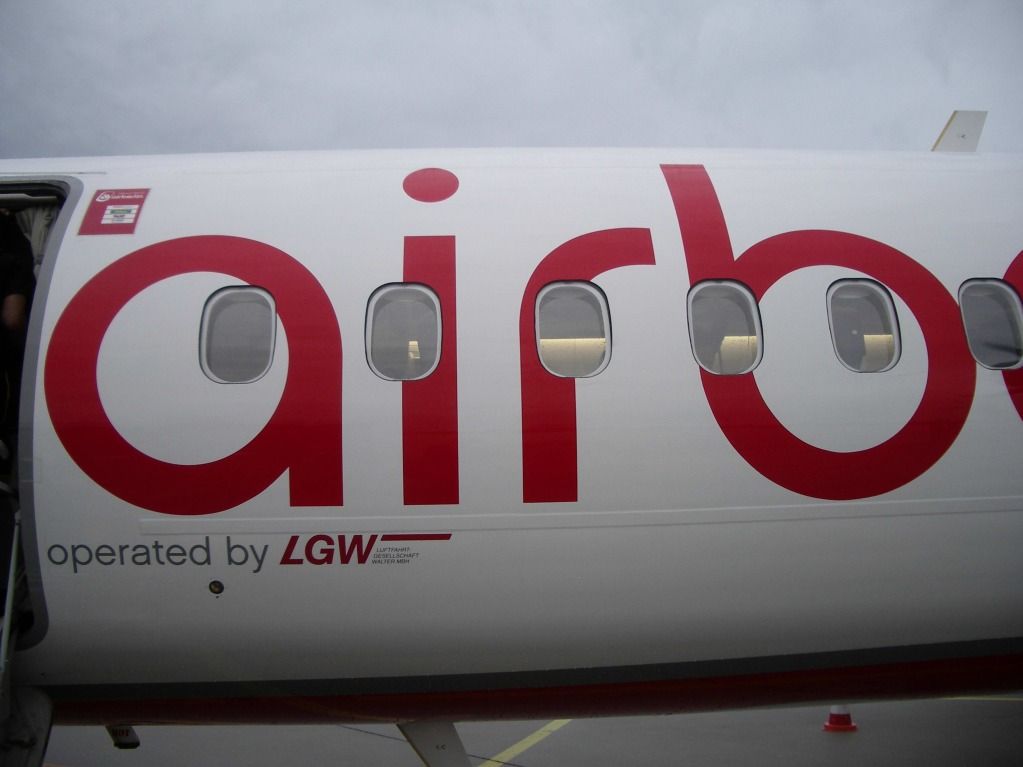 .
.
.
Service airberlin AB 8754 operated by LGW-Luftfahrtgesellschaft Walter
Scheduled: 06.35 // 07.45
No call this time from the 737800 hotline!.
This is the very same flight like the cancelled one from Monday.
OLCI works fine with ab´s website.
Leg one and two are booked together by ab directly.
The fare this way really good with 35.00 Euro´s per leg.
Seats selected, no printout as usual.
I will do that at the airport.
No question from the cellphone this time, 03.30 am is set to prepare me for another travel day.
Low traffic on the way and well ontime at the airport.
The boarding papers quickly collected and not a minute to wait at security, heading for the lounge now.
With ab joined the One-World Alliance recently there should be the BA place ready for me.
So it is, with me and no one else beside me here this early morning time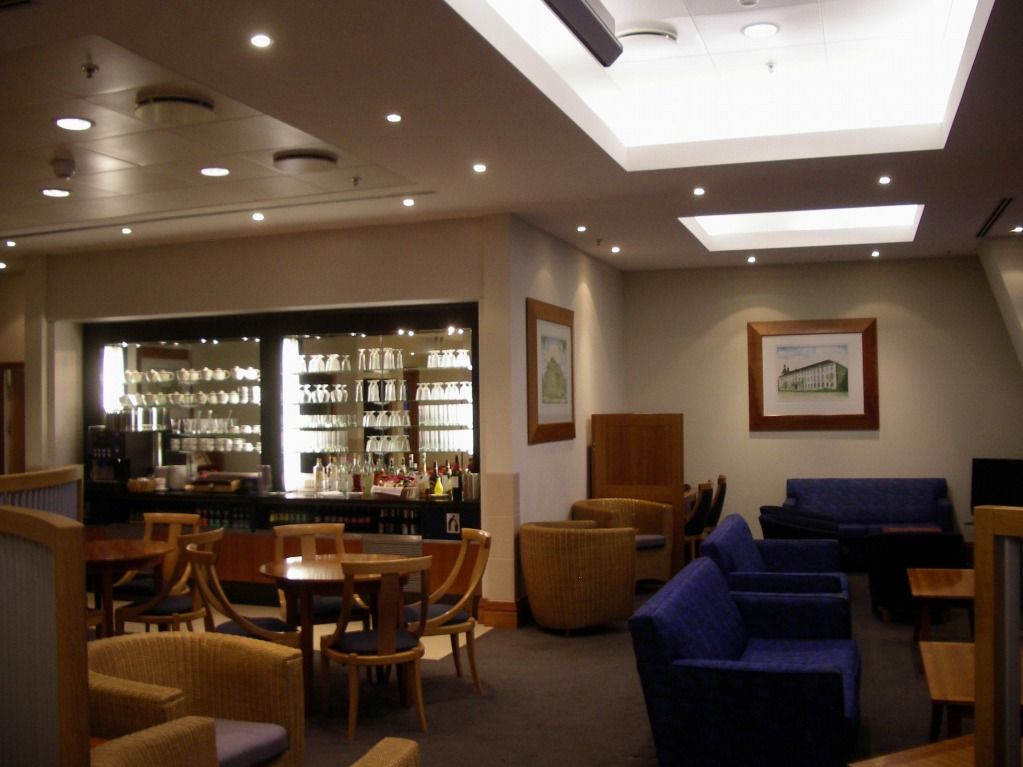 The offers today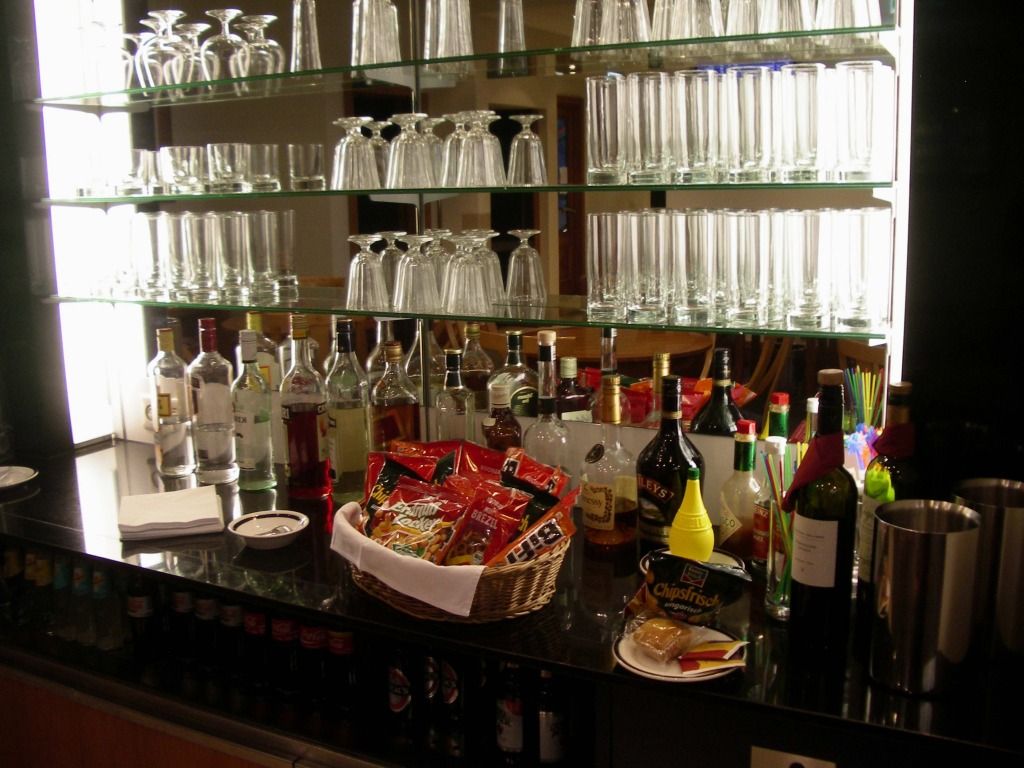 The screen shows short thereafter boarding, so down for the gate 116 it is.
The Dash 8-400 is on schedule.
By bus around the apron till this view coming up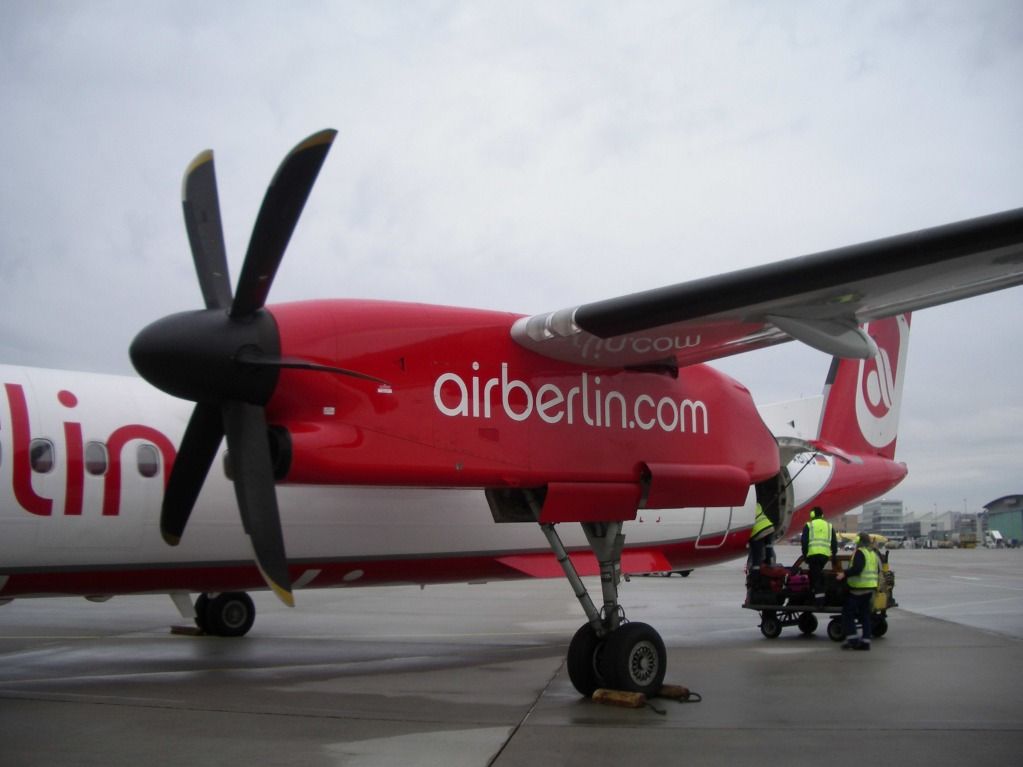 The prop looks good this way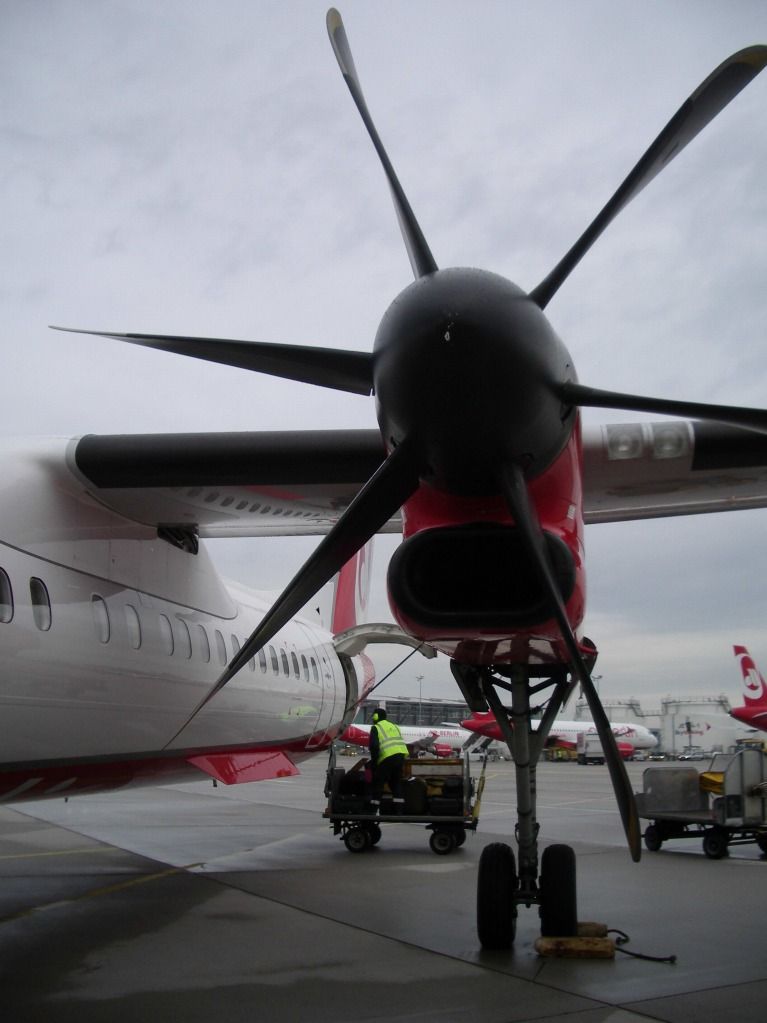 D-ABQJ, something new?.
It is, to my surprise. Leg no. 27 on type.
Since 23.10.2009 in service with LGW and also the newest plane in the fleet
6.25 am, ten minutes ahead to schedule, 55 minutes to go for "Walter" southern side of the alps.
A shortcut for "Two-Five" helps us to save more time and kerosene.
Seat view from 19F, the last row and two for me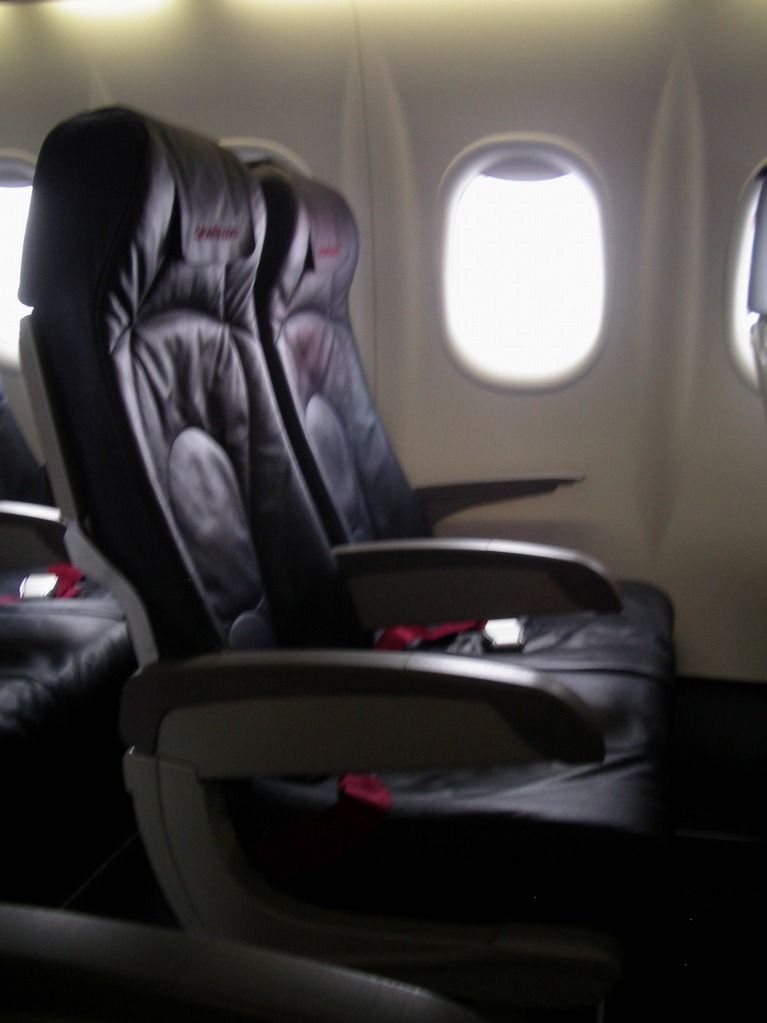 And the low loaded cabin today, 40% only.
No biz suits to see, vacationeers or maybe a citytrip to Milano?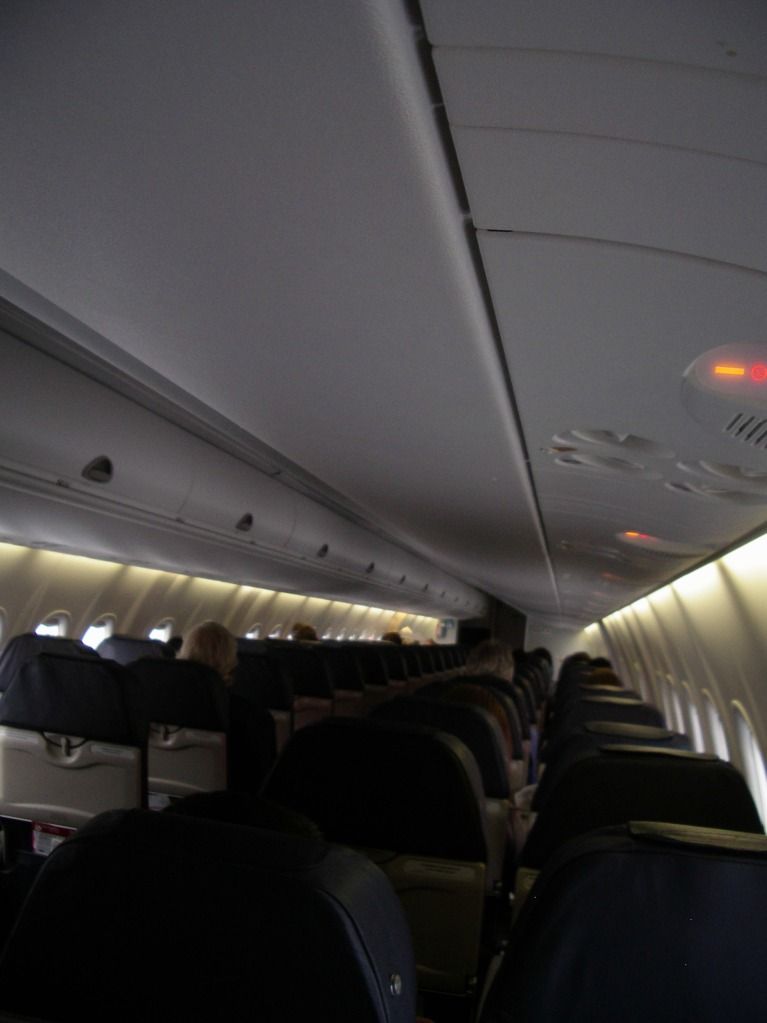 Well, this route by ab is history nowadays.
Legroom is ok here with the dark blue clean leather seaters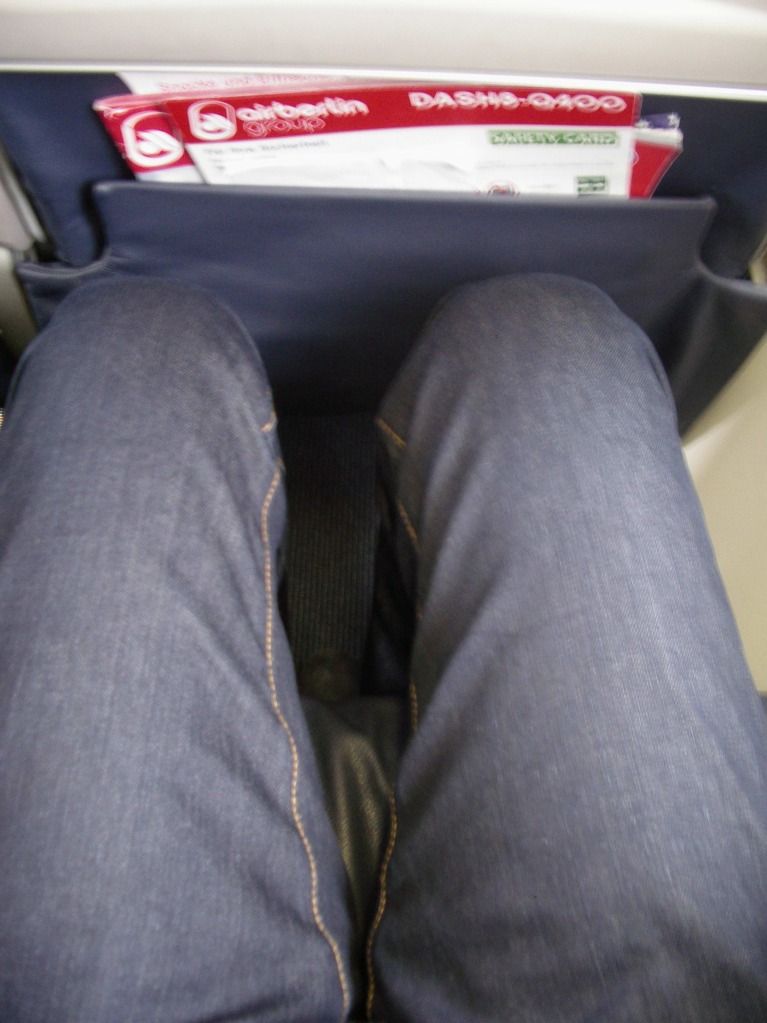 The captain sounds like from the Netherlands with a nice welcome during boarding. The german FO is also to hear later on with short infos prior to approach.
No route or flightlevel info.
Cabin crew is one elder, one younger female FA, both ok but nothing special.
"Für Ihre Sicherheit", sure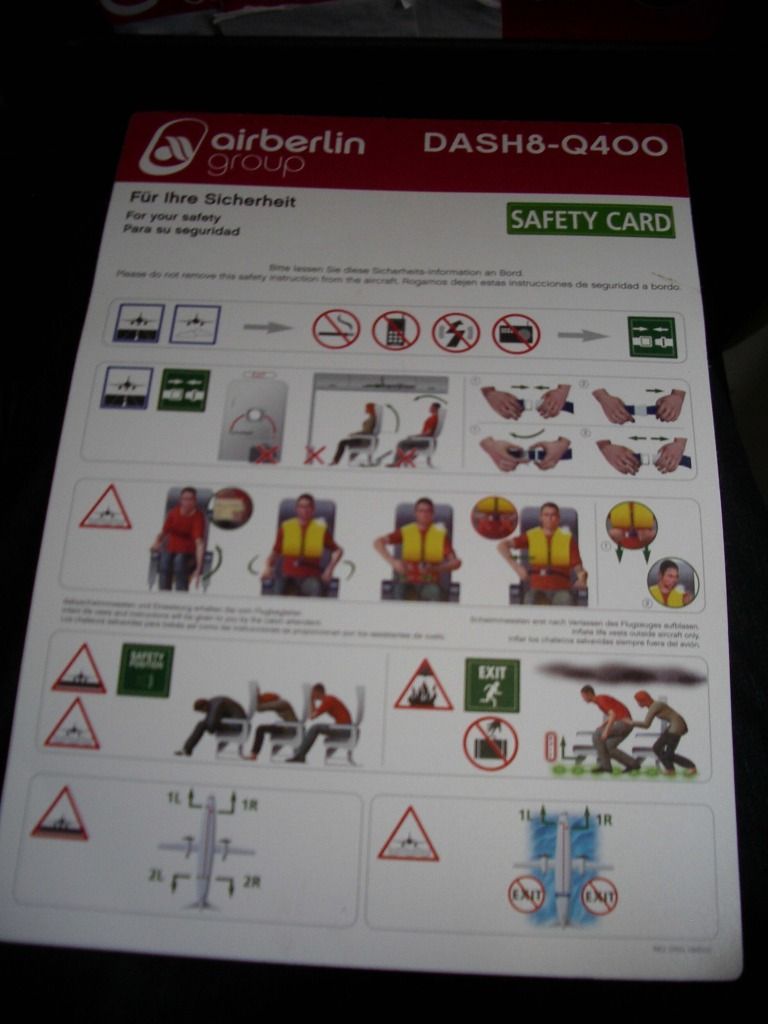 Snacks and refreshments anyone?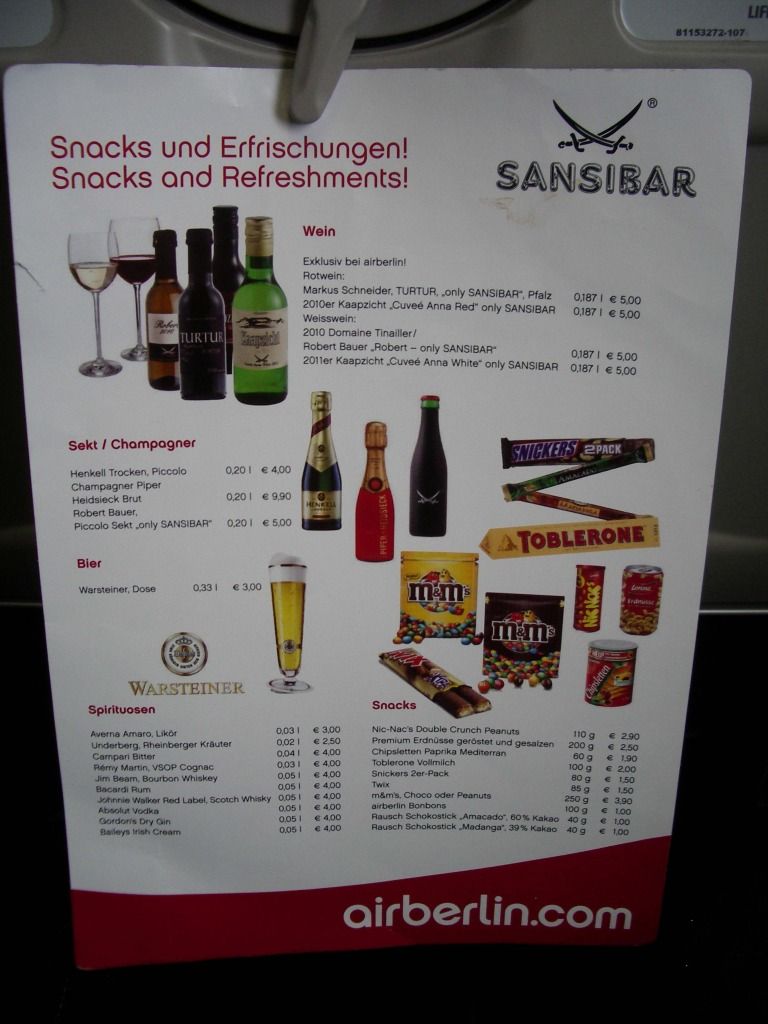 Drinks and muffin are for free.
The red engine above the alps
Leaving the clouds with some mountains beneath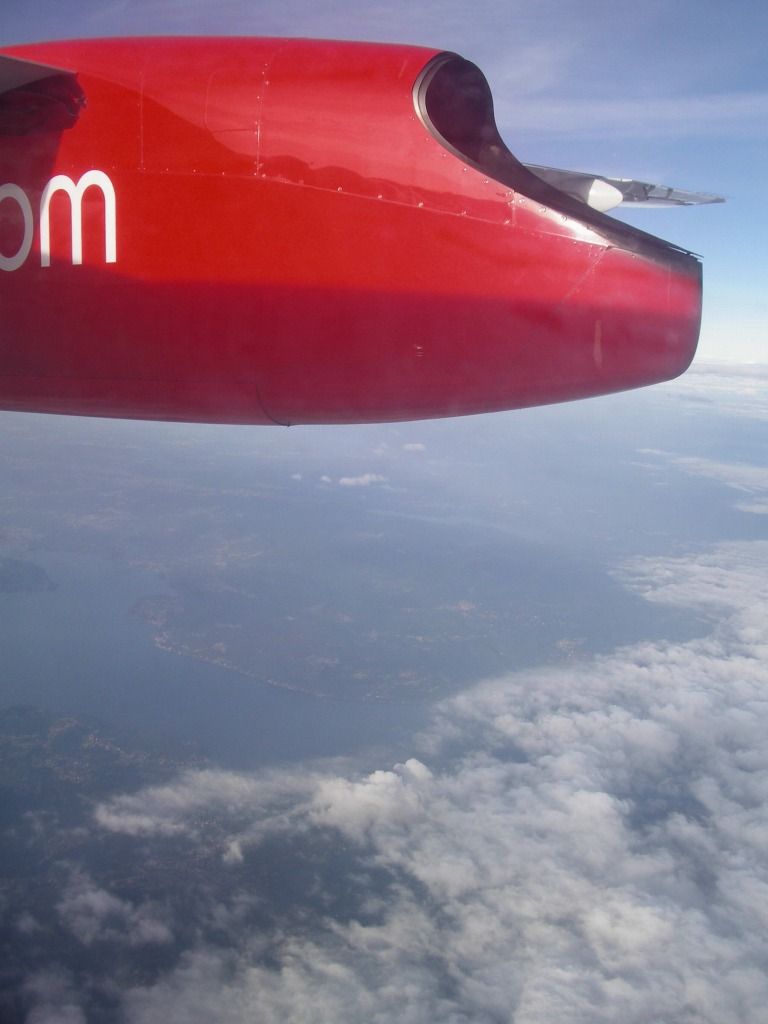 Italian lakeview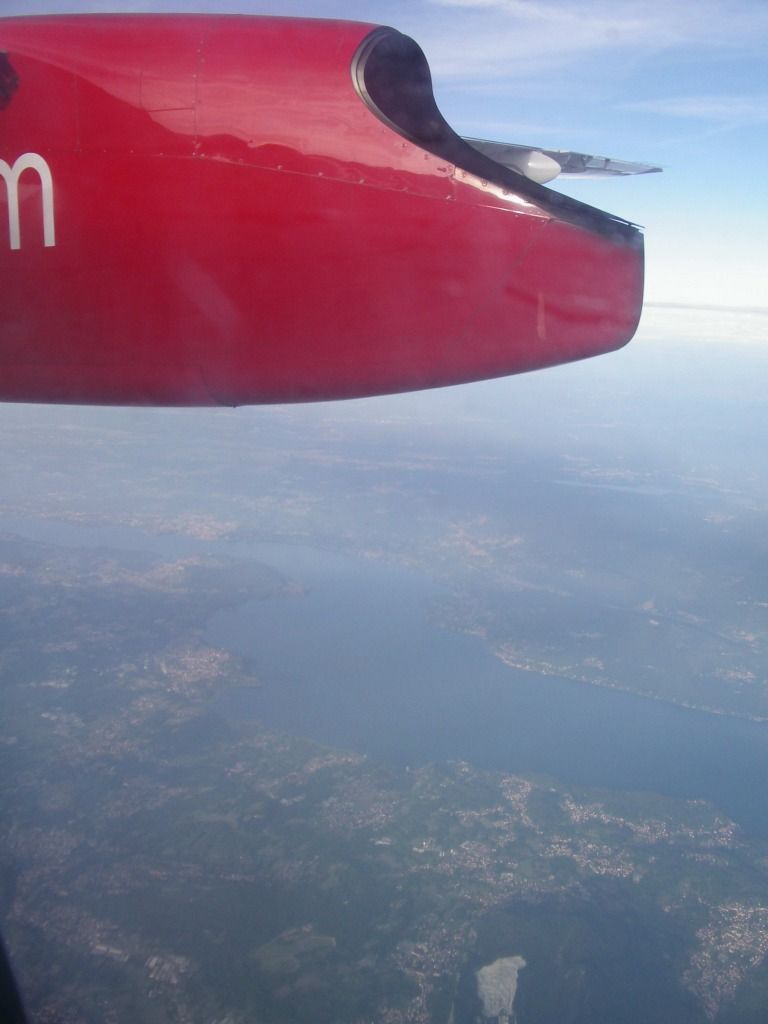 Looks like nice down there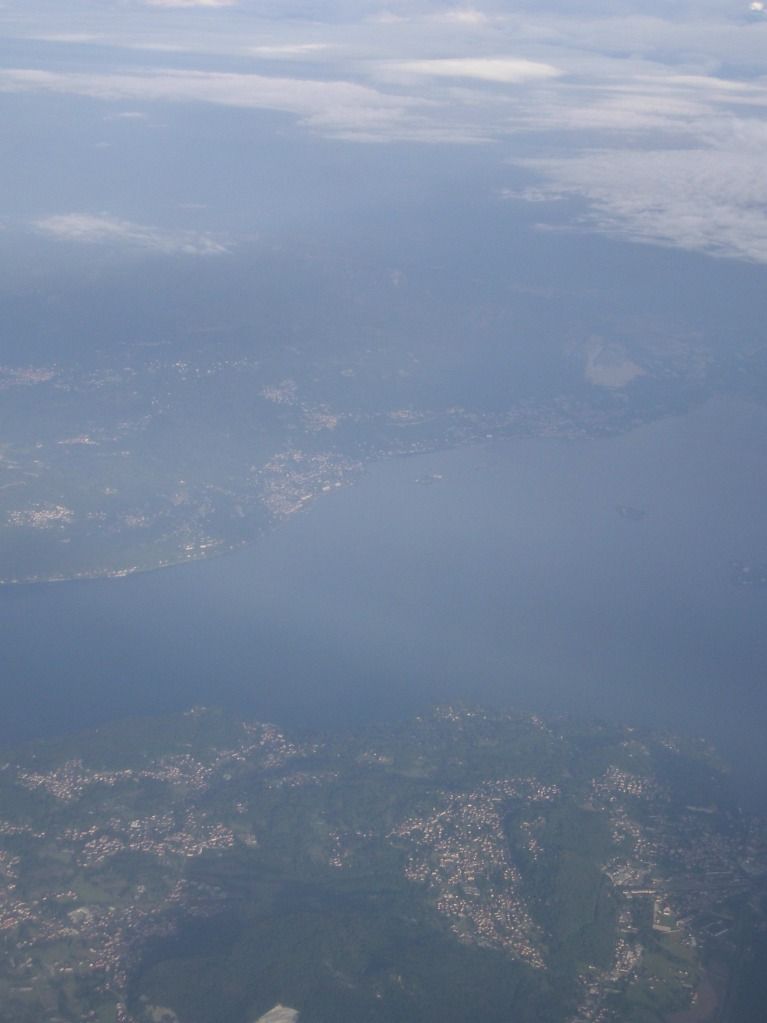 The place where we should go now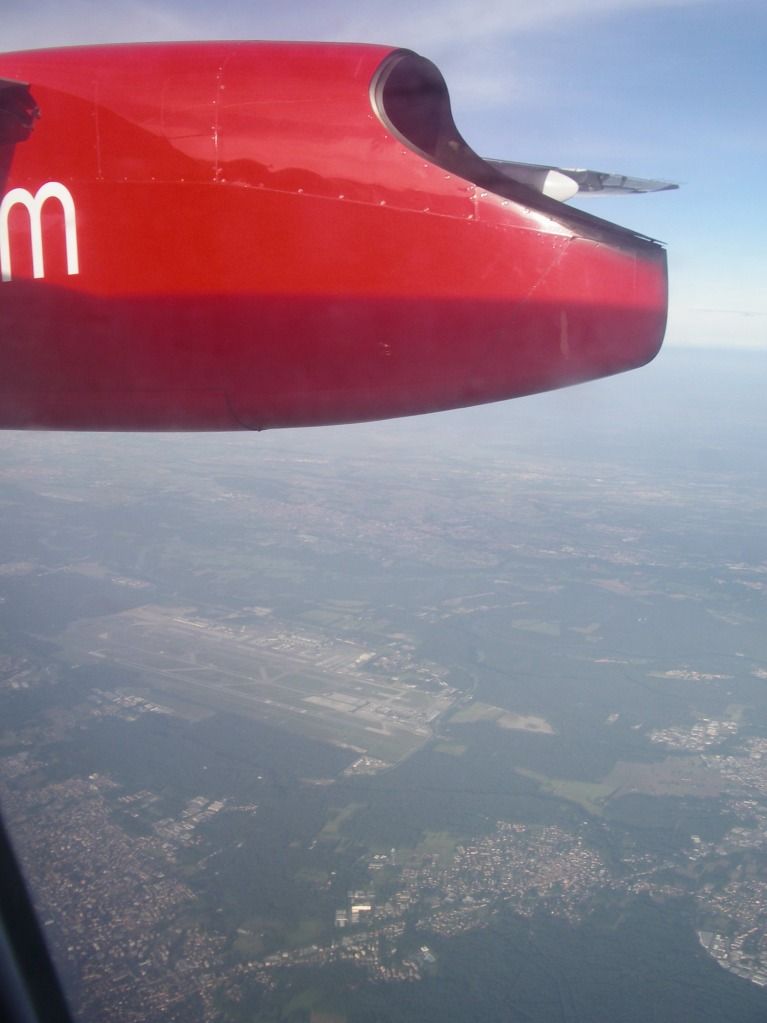 Directly above MXP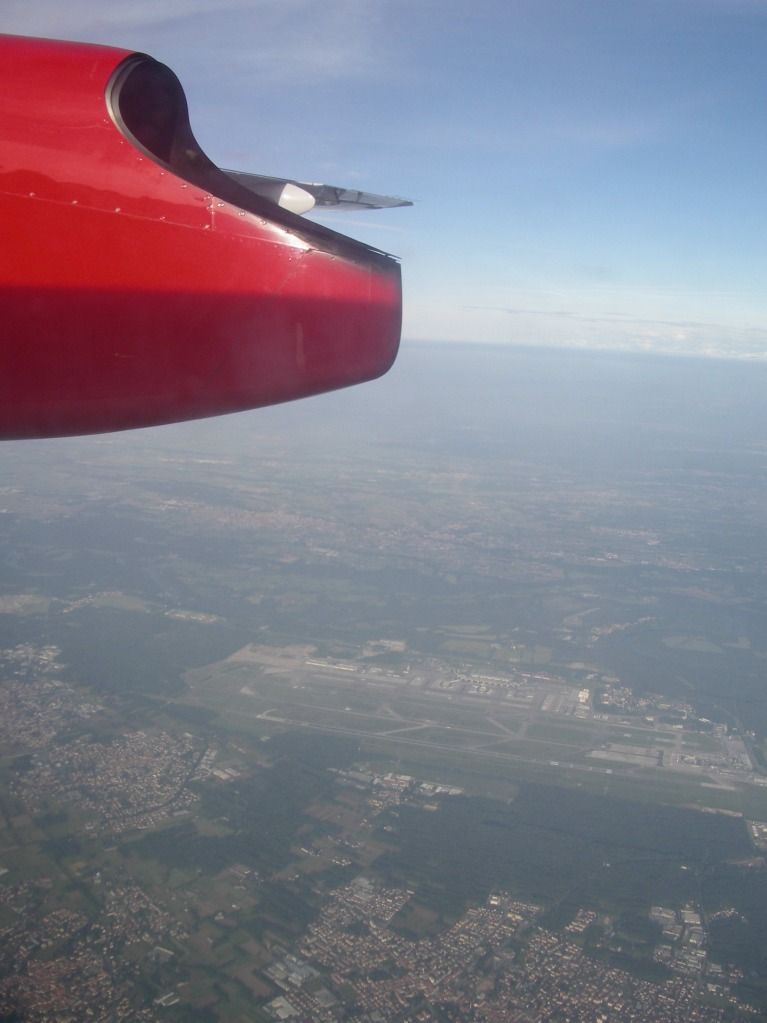 Touchdown hard and heavy at the 3920 meters "Three-Five-Right", my apologies to the undercarriage, definitely not an easy start for the day. 07.25 am, impressive 20 minutes ahead to schedule.
It seems the guys upfront are not that really familiar with MXP or they simply want to show us as much as possible from MXP airside.
We taxied and taxied what feels like till another departure, turned around and returned close to the terminal till we reached the parking spot finally.
No clouds to notice, 15 sunny degrees, simply nice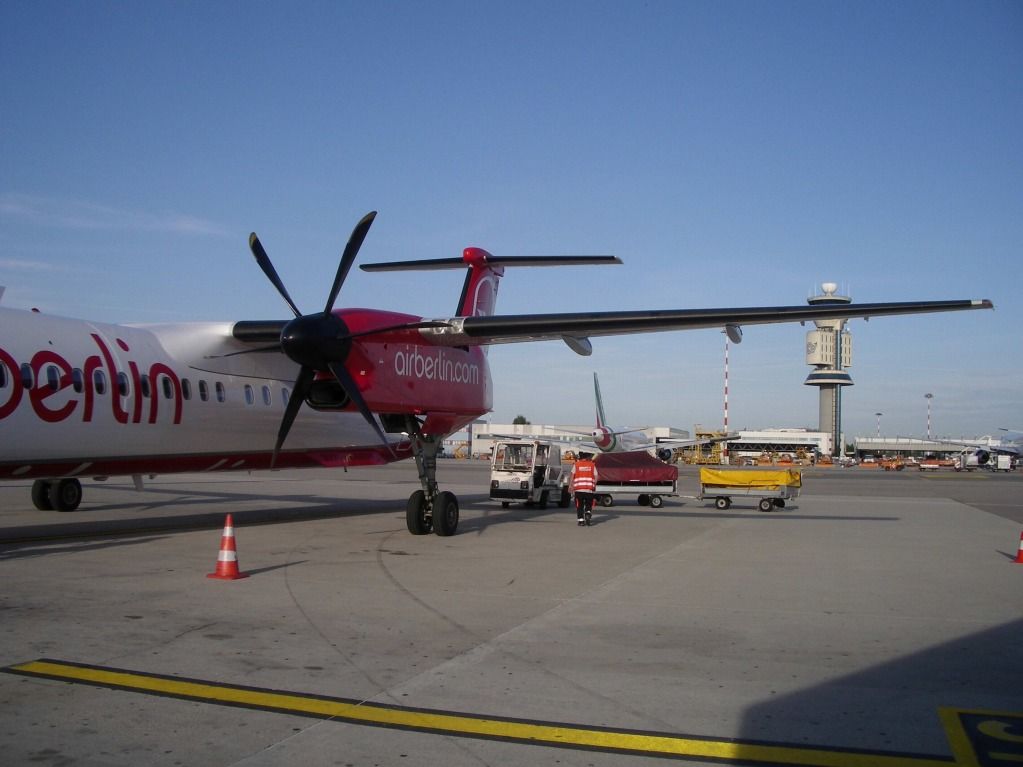 By bus to the terminal. Interesting to notice that all the other pax headed straight for the exit and me, the lonely stranger, upstairs for the connecting flights!.
Wednesday, 06.06.2012
.
.
.
.
Service HG 8823 operated by Niki
Scheduled: 08.30 // 09.50
Some 45 minutes connecting time only.
The fare with this leg is again 35.00 Euro´s.
Is there a lounge visit possible?.
John Richmond shows me the way for the Sala Monteverdi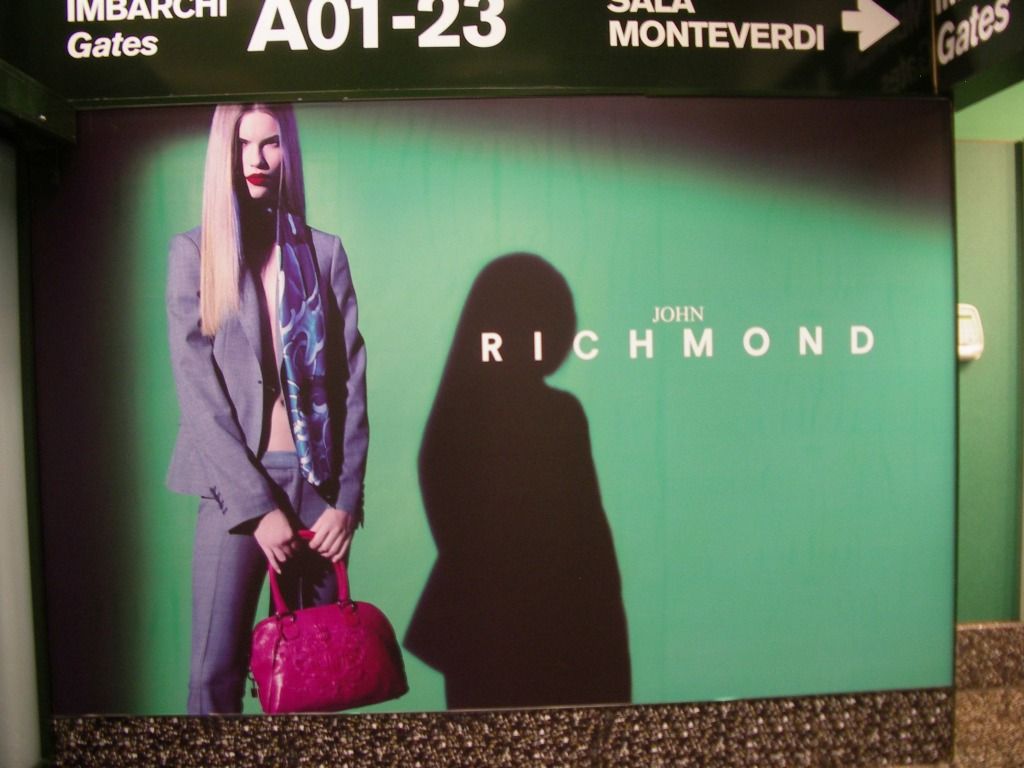 But well, I don´t really need a lounge with John Richmond this way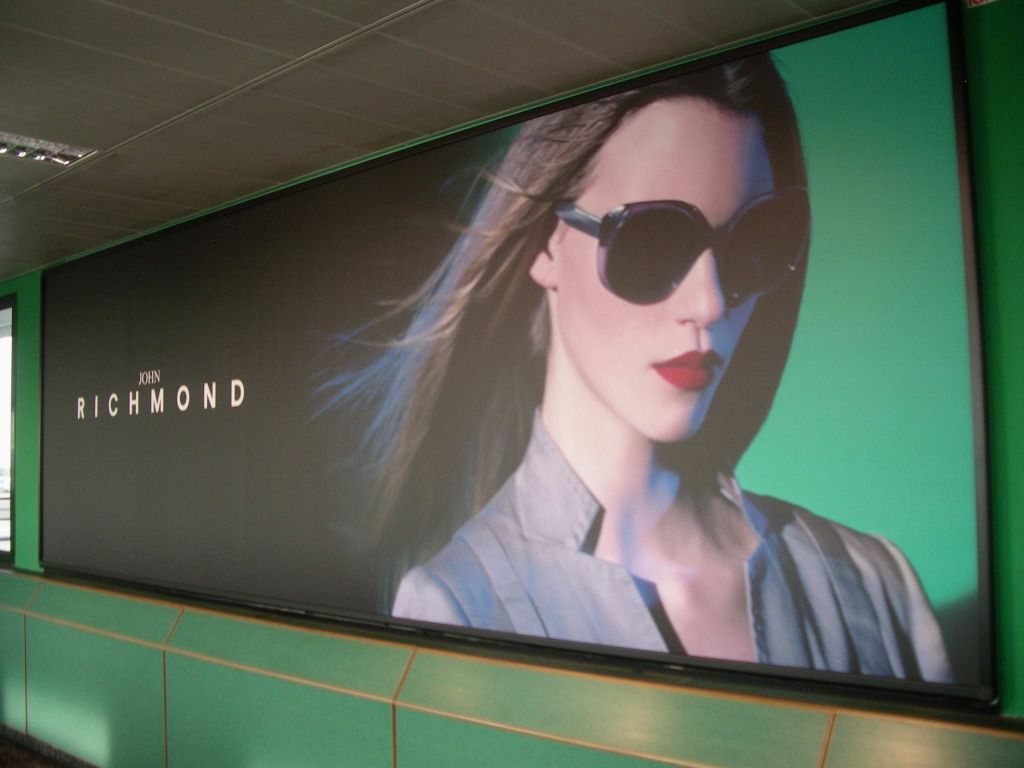 Not that much Niki planes to spot here and the E90 is on schedule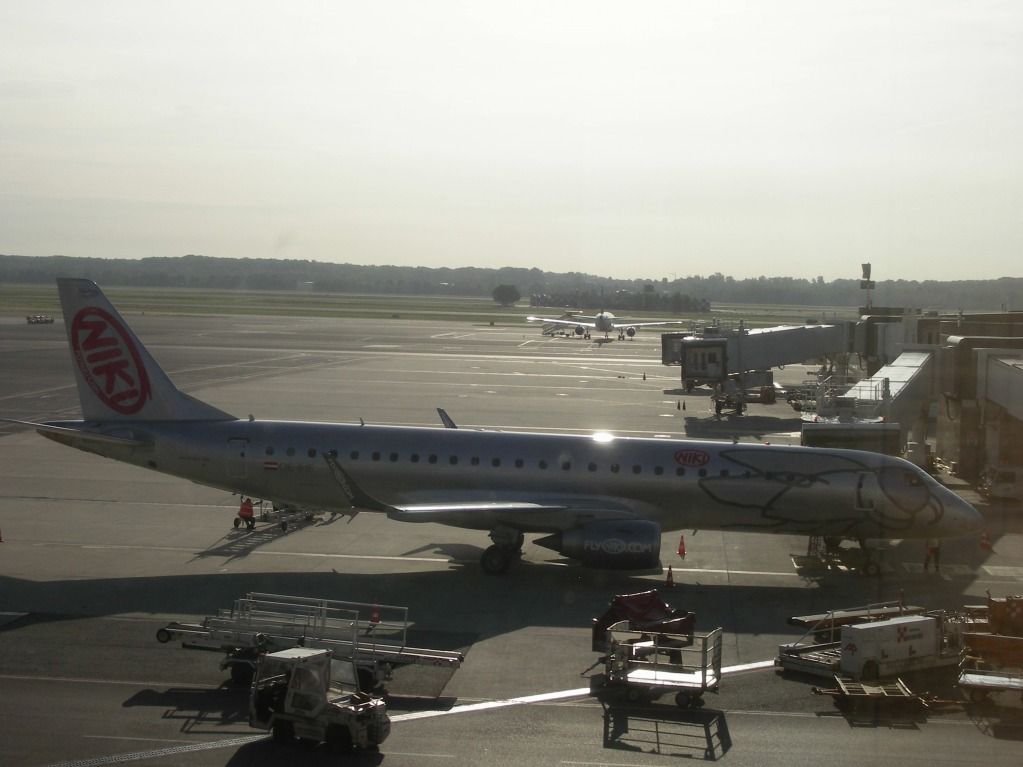 Well, that looks like my ride
A13 it is for Vienna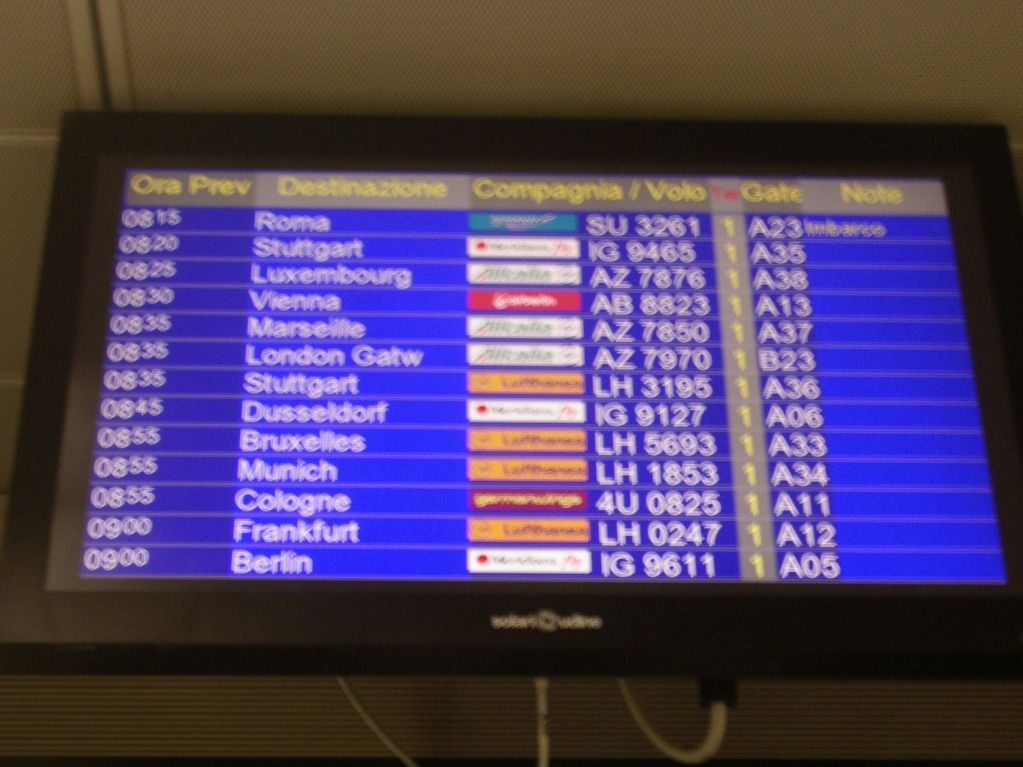 But a short sidestep for the lounge is nevertheless possible.
The offers today
Quickly back to the gate to meet up with "Salsa"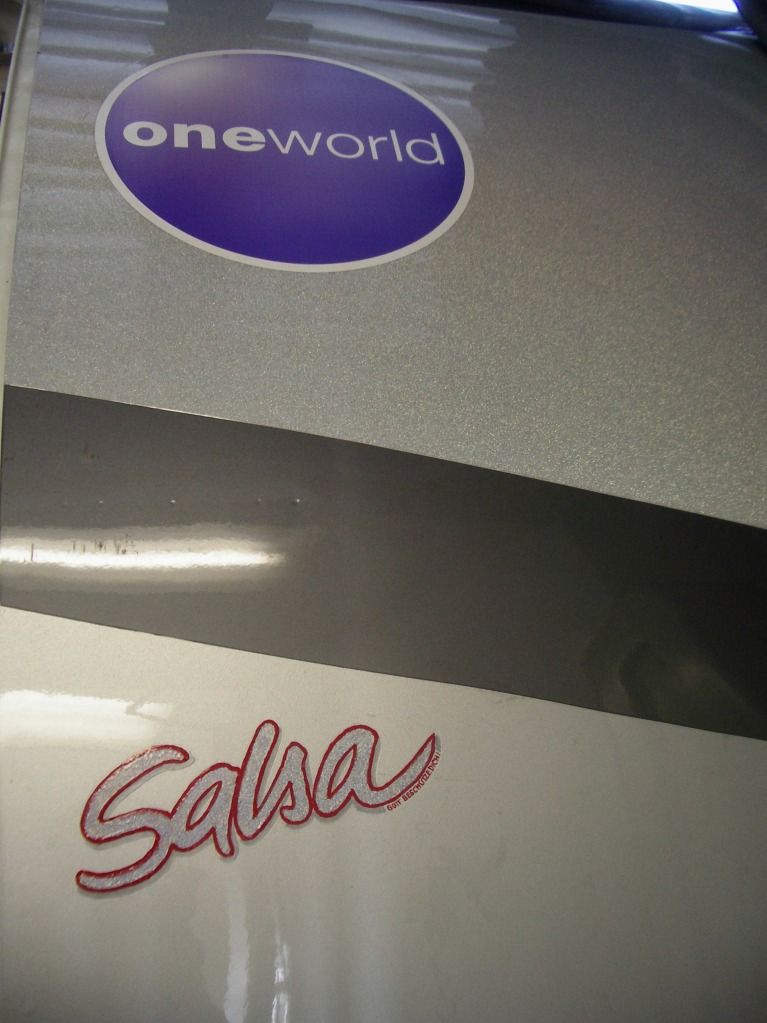 This is OE-IHF, the second ride here after GRZ-TXL late last year and leg no. 12 on type. In service with Niki since 15.03.2011 only. One of seven in the fleet.
08.20 am, ten minutes ahead to schedule and we are on the way for departure from the 3920 meters runway "Three-Five-Left".
"Flyniki" is on the go for the 1.00 hour ride VIE bound, leaving 16 sunny degrees here.
These plane in Qatar colours looks also somewhat special
Cabin crew is three female FA´s, all together young and nice.
Especially the young woman who I recognize from another flight, really nice.
Powerfull to say the least, ponytail, brown hair, freckles. Ah, I had said before, that I like Austria?.
More airports enroute
Cockpit crew is also from Austria with a female captain today. She is to hear with nice short infos inflight.
No route or flightlevel data.
Sure a nice place to take on the Embraer, especially with a 70 % load and two for me in 1F.
Also here not that much biz travellers, mostly vacationeers on the way
More of these bright brown leather seats are available in the first row. The cabin is not that really clean to say the least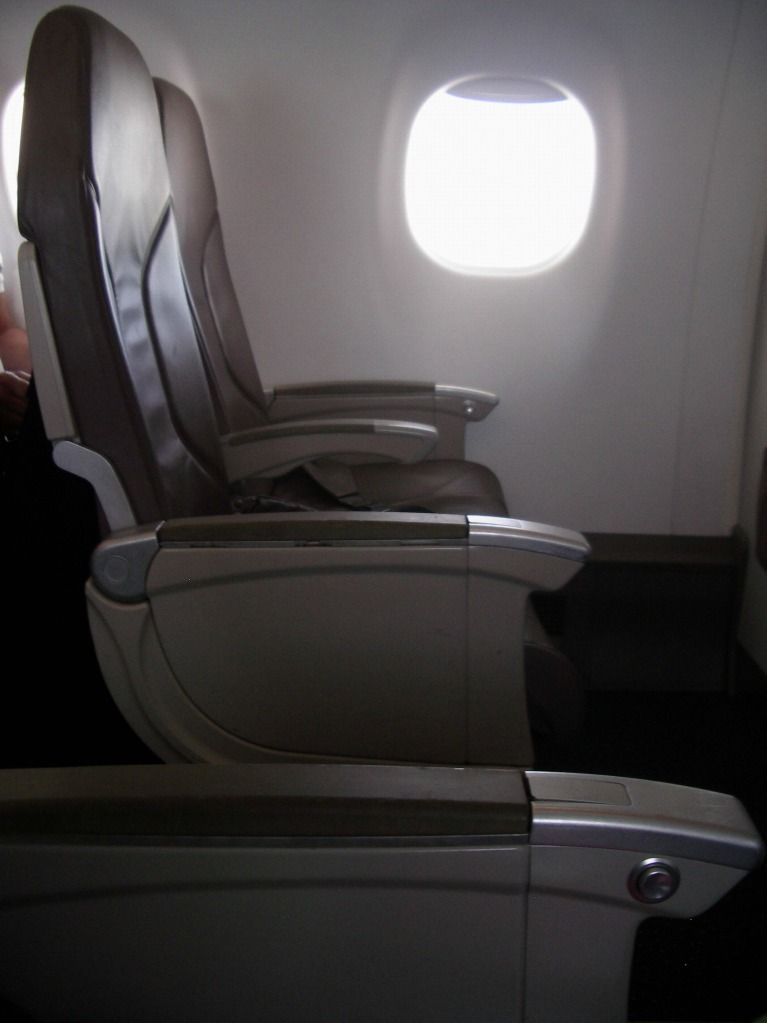 Niki´s personal food selection, here we go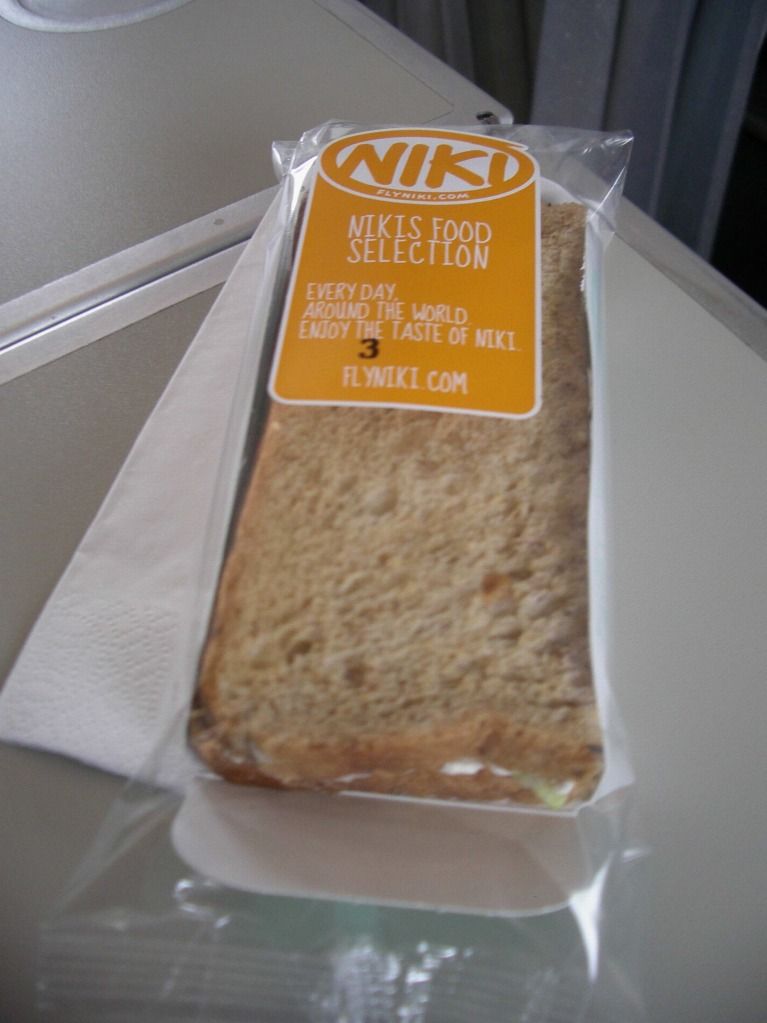 And that´s not all
"Für Ihre Sicherheit" once more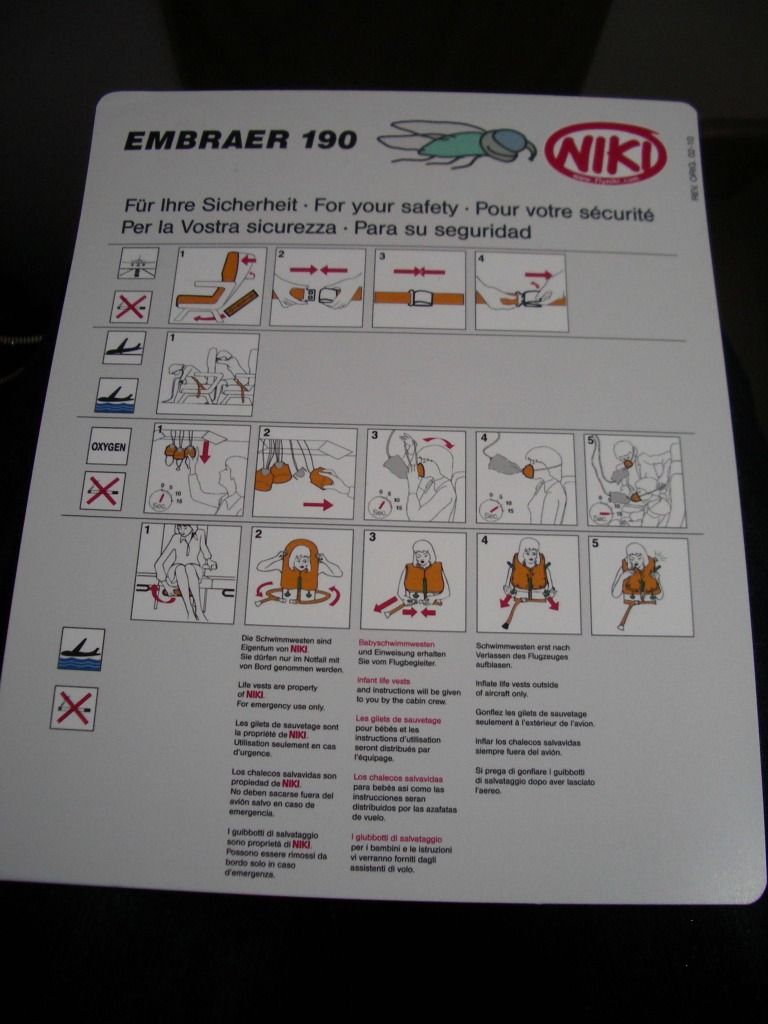 Anything else needed?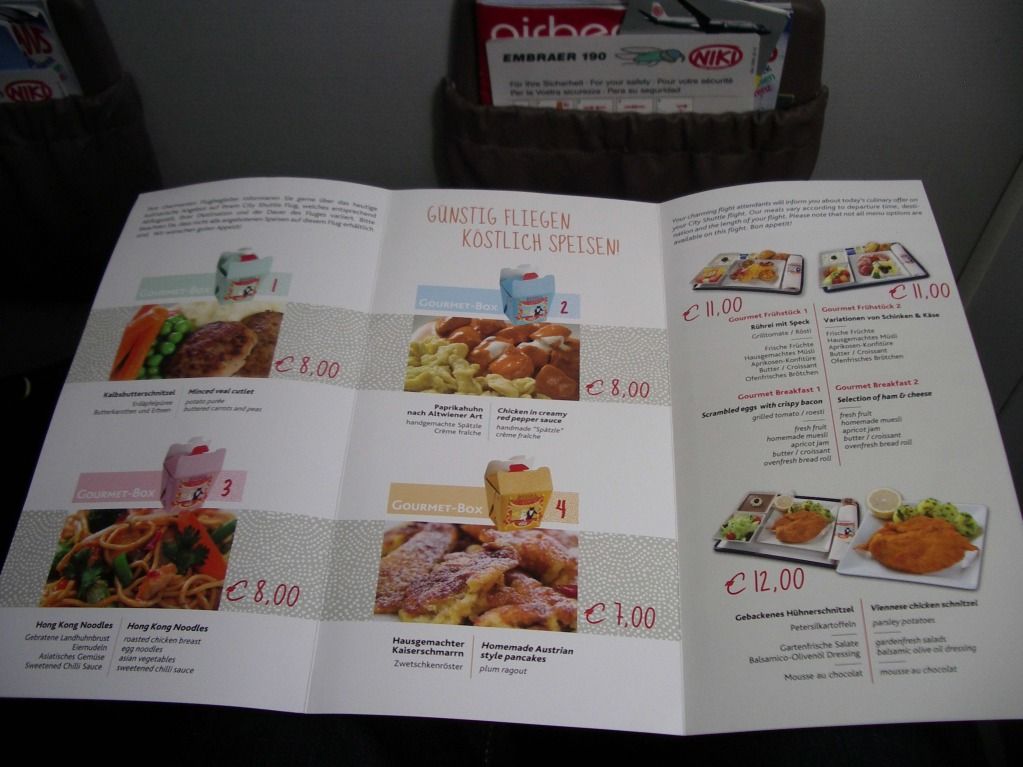 Wing view from upfront
That looks like not that far from VIE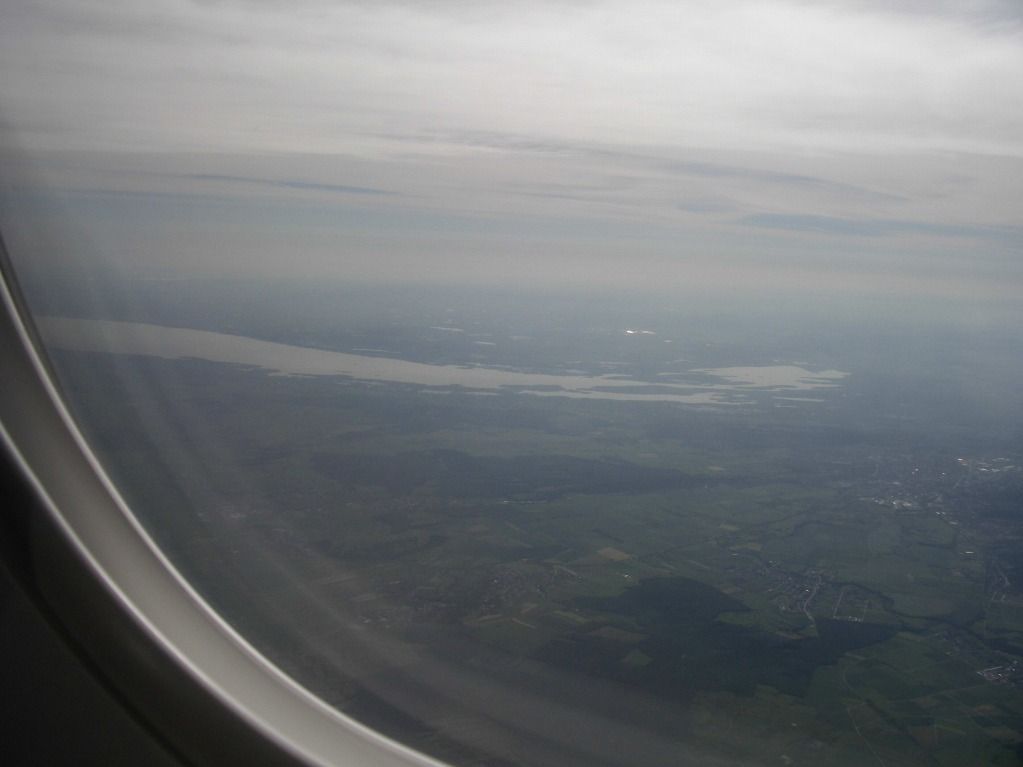 It is, definitely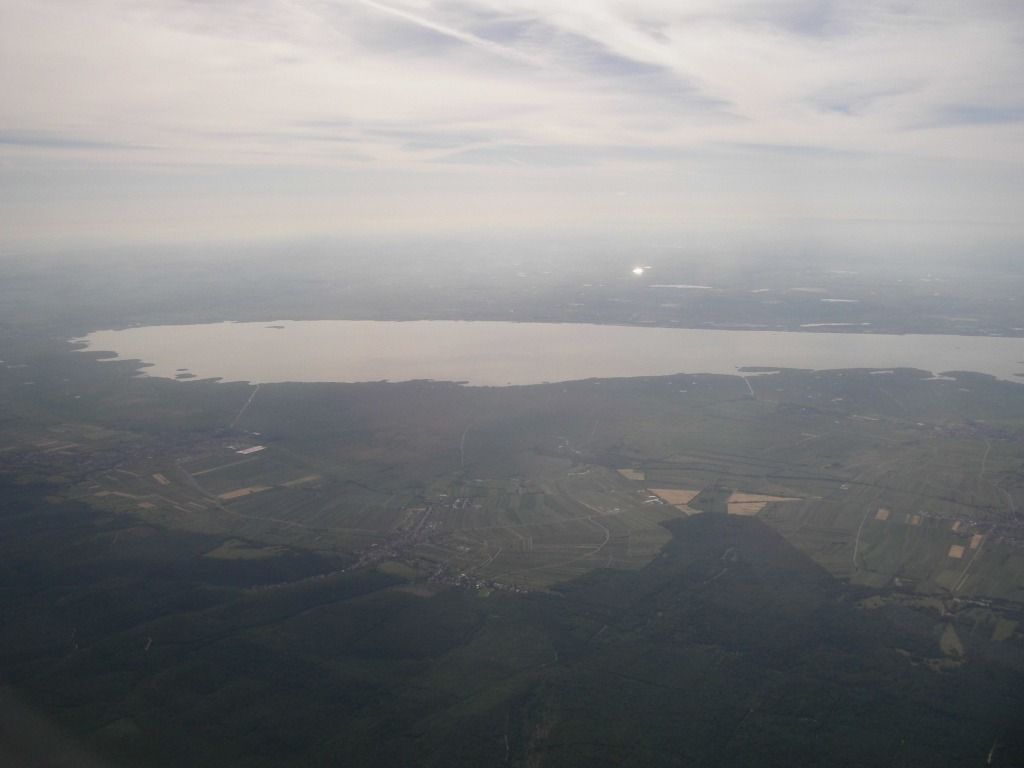 Nice city views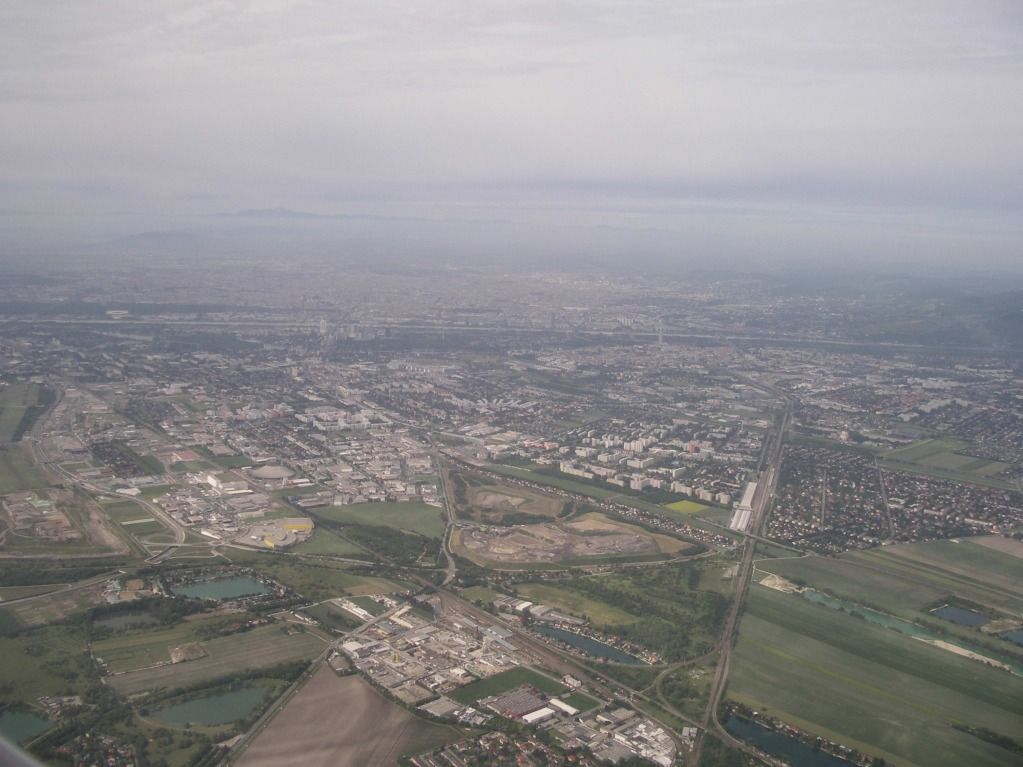 Very close to VIE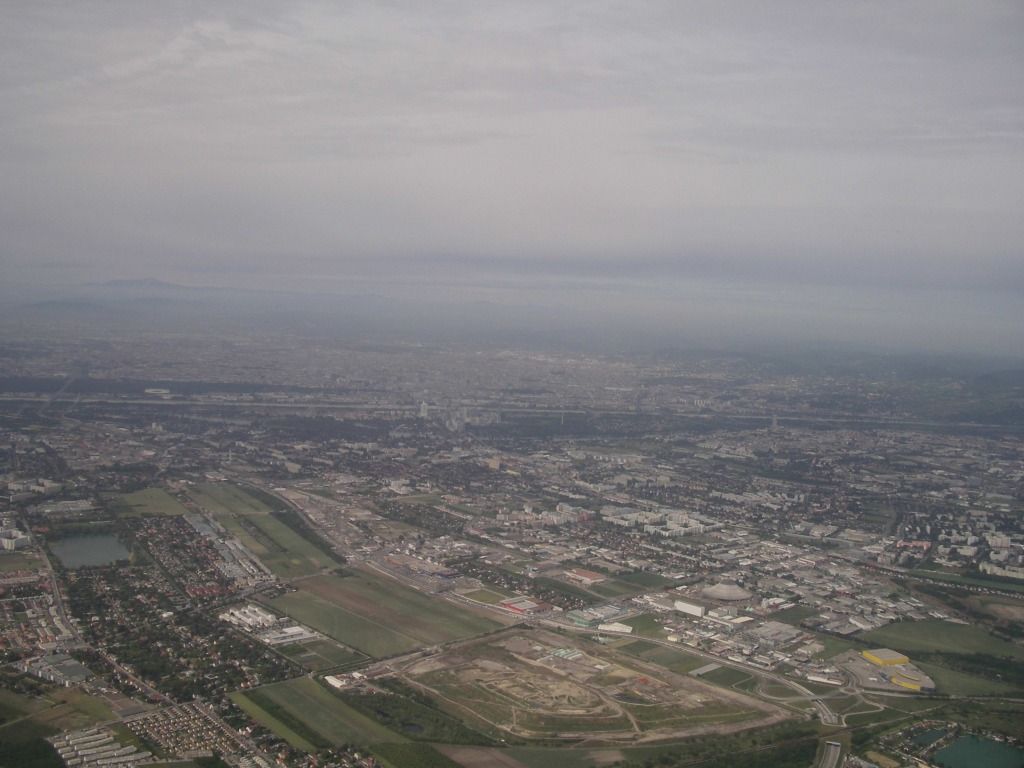 Back northern side of the alps at the 3600 meters runway "One-Six", 09.40 am, ten minutes ahead to schedule, 12 degrees and high clouds here.
I should do something like this one day
But prior to this there is also a new airline to collect today!.
.................................................................................................