"AB, Swiss made, to visit a new UNESCO site"
Hallo, dear readers,
all the followers of the latest story know, that I´am at ZRH airport:
Riding On My Personal Dash In Direction InterSky
(by
FLIEGER67
Sep 8 2012 in Trip Reports)
With nice local company.
There are some more flights to do, with the routemap looking like this:
Thanx to, as usual:
http://www.gcmap.com/
Here is also the updated departure airports map, with no. 219 around this trip:
Departure Airports II
auf einer größeren Karte anzeigen
The routes flown by me:
Tripreporters Flüge II
auf einer größeren Karte anzeigen
And the earlier 200 departure airports:
Departure airports
auf einer größeren Karte anzeigen
One more leg today, prior to the night in Dusseldorf.
Wednesday, 06.06.2012
.
.
.
.
Service airberlin AB 8173 operated by Belair Airlines
Scheduled: 19.05 // 20.25
OLCI works quick with AB´s website late yesterday, no printout, so I should catch the paper prior to the flight.
No problem to collect it from the AB gold desk.
Lastminute.de provided me with the booking details, the fare ok, 65.00 Euro´s.
This is the place for some more chat together
For consumption in lounge only. Well, absolutely no way to do something else for me!
Such a surprise, when I´ve opened my fridge some days later and found these delicious Kägifret chocolate bar´s!
B31 it is for DUS. A somewhat strange feeling to be not that far from the homebase but do a flight to somewhere else instead
Bye now to my nice travel companion.
Thanx again for the shuttle and talking.
AB swiss registered at the gate, the A319 is on schedule
HB-IOX this time, new to the log and leg no. 81 on type.
In service with AB and Belair since 14.08.2008. There are 2 A319´s only in the fleet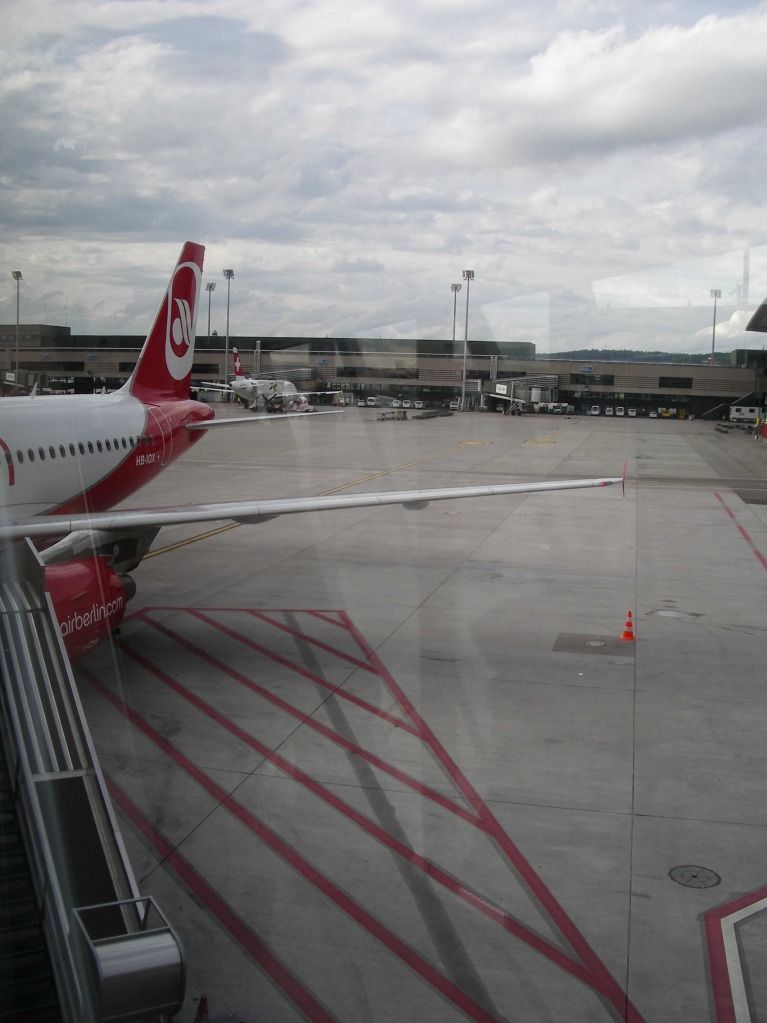 LX closeby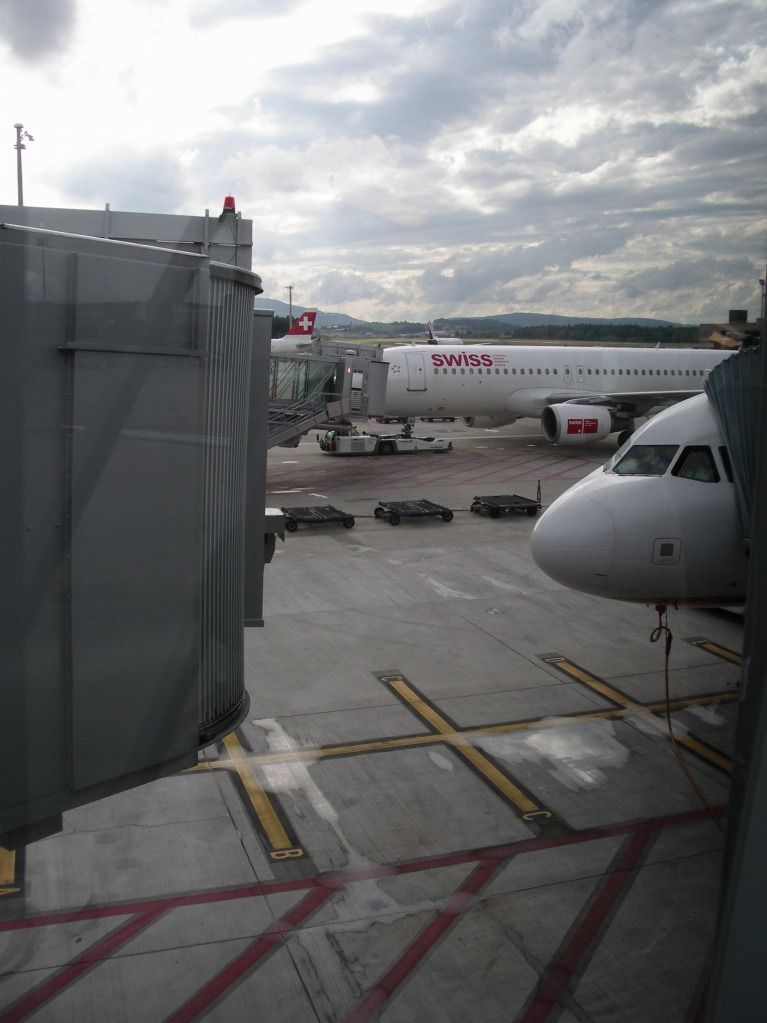 The modern style main terminal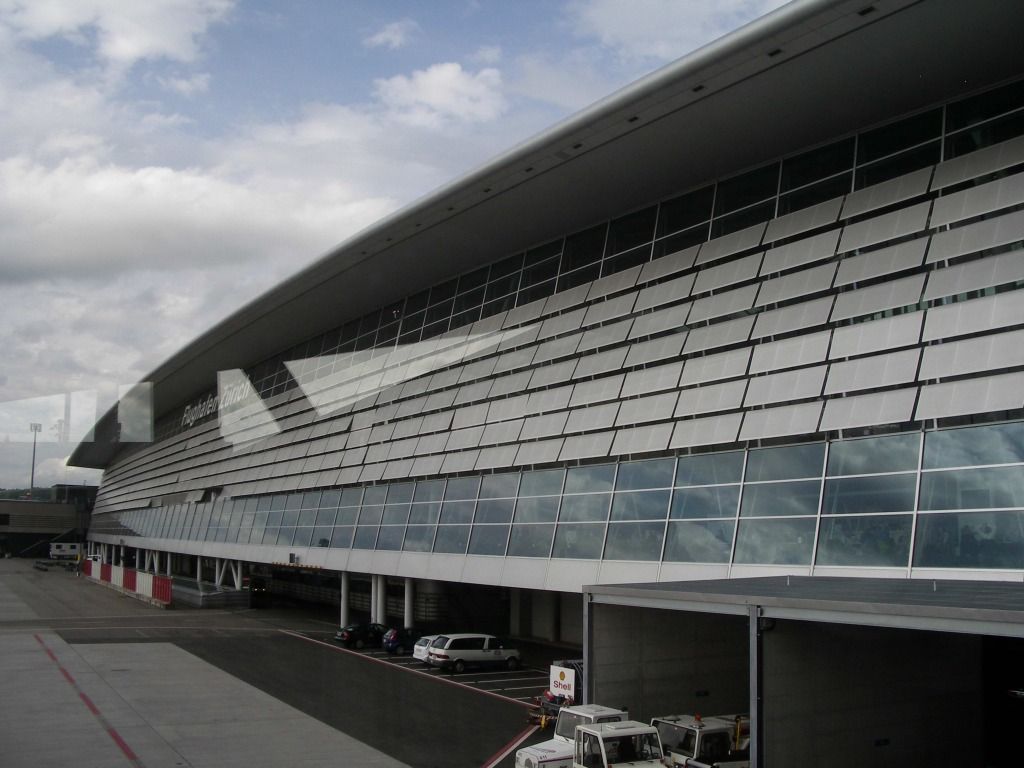 Boarding now
6.55 pm, ten minutes ahead to schedule and we should leave ZRH now for the 1.00 hour ride to DUS.
Departure from the 2500 meters runway "Two-Eight". "Belair" leaves 18 partly cloudy degrees behind.
Cockpit crew is from Switzerland, the captain with a nice and detailed welcome during boarding. He´s once more to hear short during descent later on.
Flightlevel maximum is 34000 feet, we´re going via STR, more strange feeling and FRA.
Constance, I should go there somedays!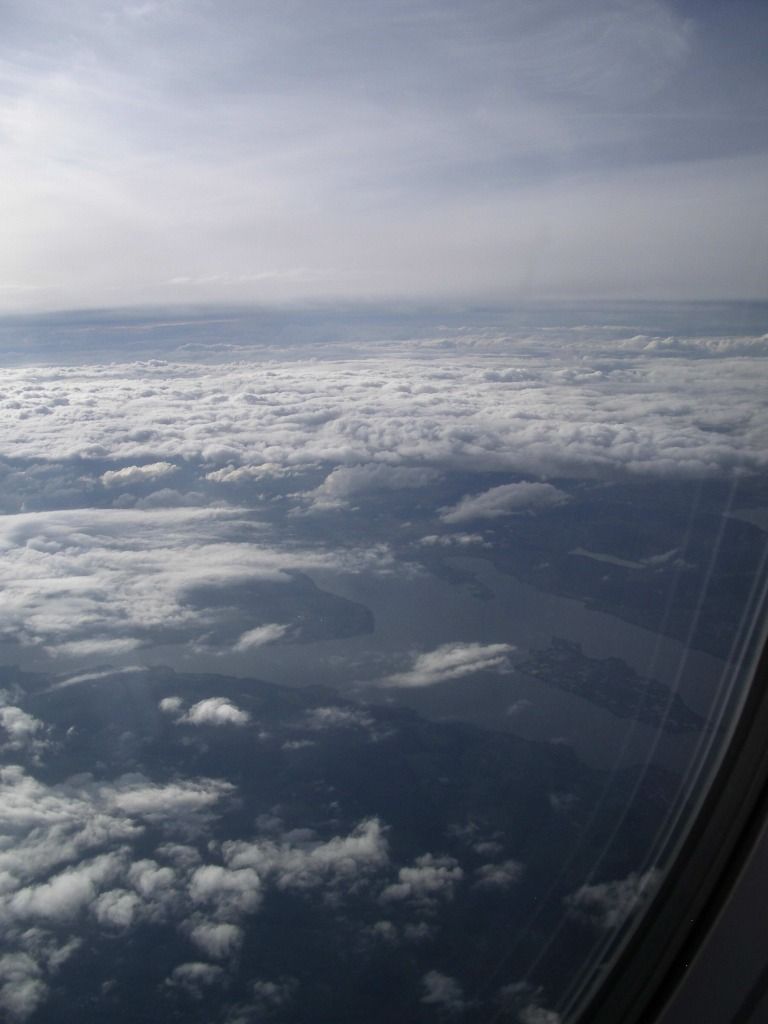 Load is 80%, lot´s of biz people on the way and three for me in 2A, sure ok here.
Above lake Constance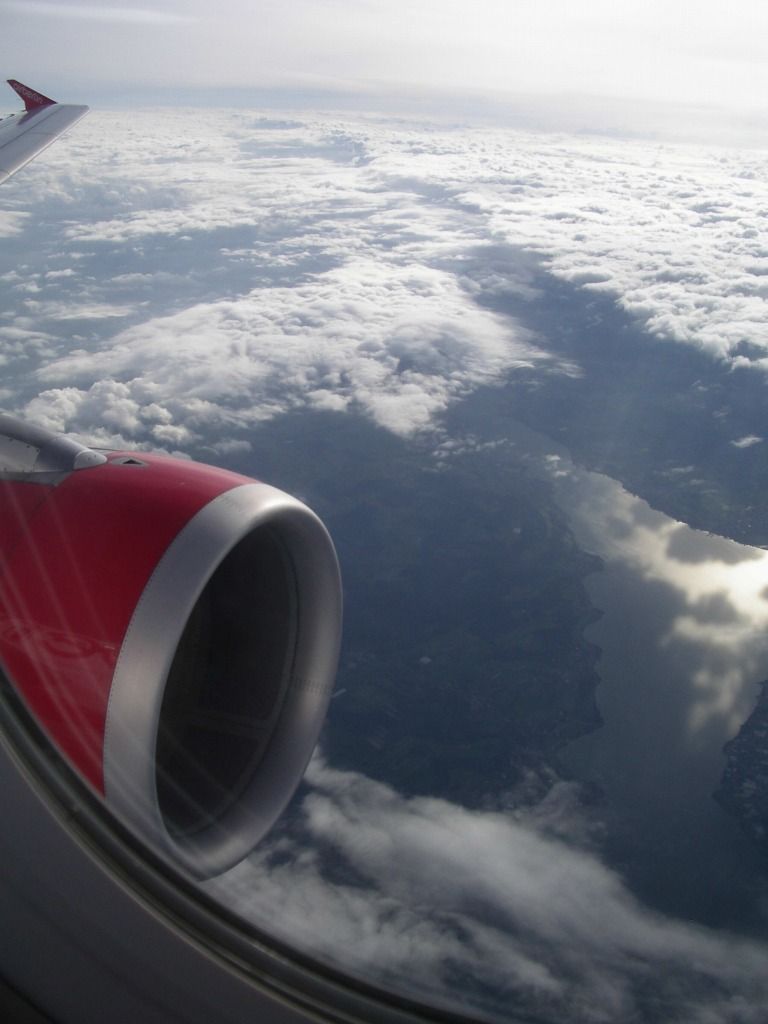 Cabin crew is one young and ok female FA and two male FA´s.
One younger and ok, but with a somewhat rough style and the other also young, chatty with a really nice style to act with the so important biz frequent flyers here.
He show´s exactly who the boss is on the plane, but with a pleasant style.
The small island called Reichenau
Legroom is ok here with the dark blue leather seats, the cabin is clean so far
"Für ihre Sicherheit" once again
These guy looks like not in the best mood today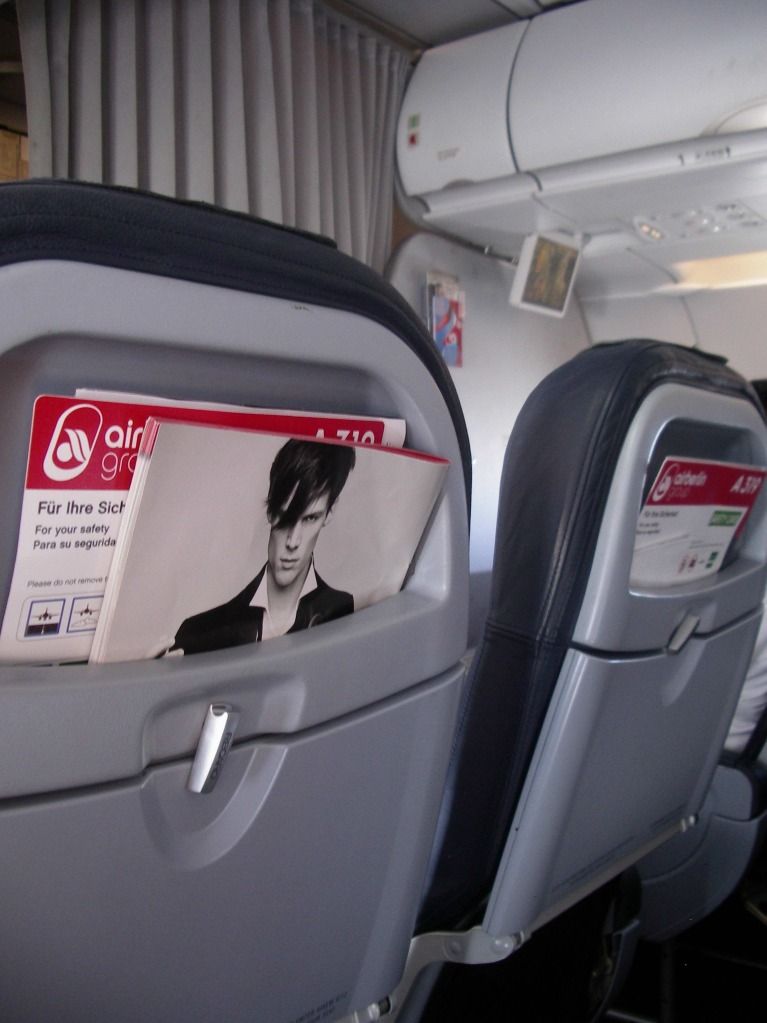 Engine view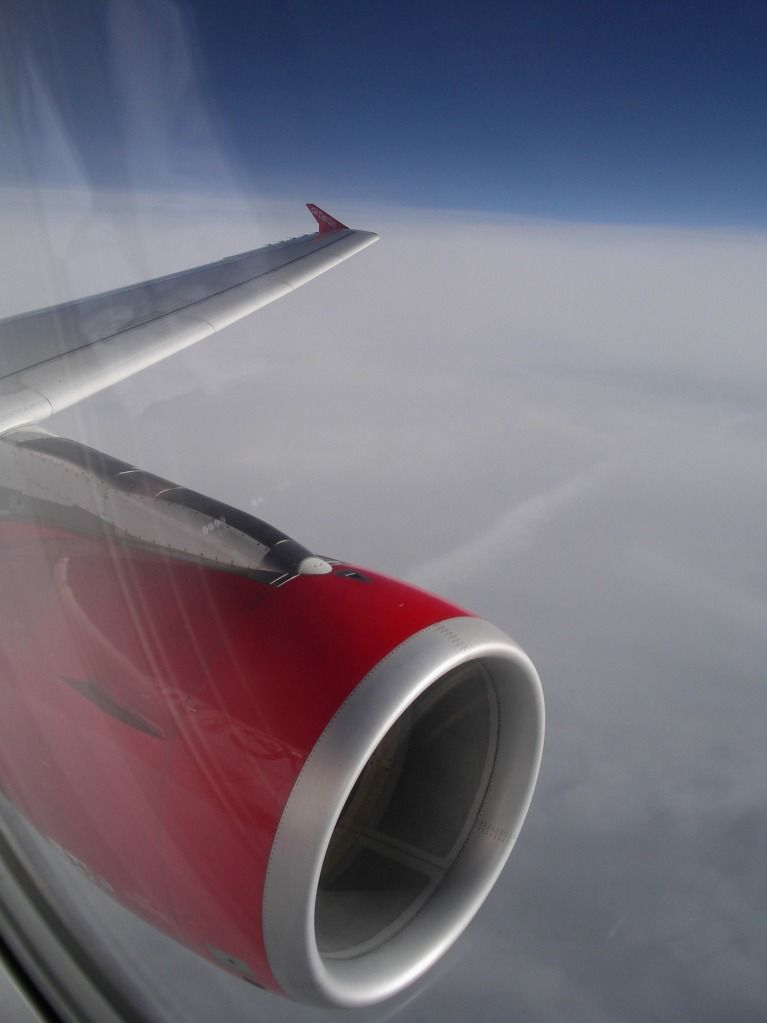 Service AB style together with free drinks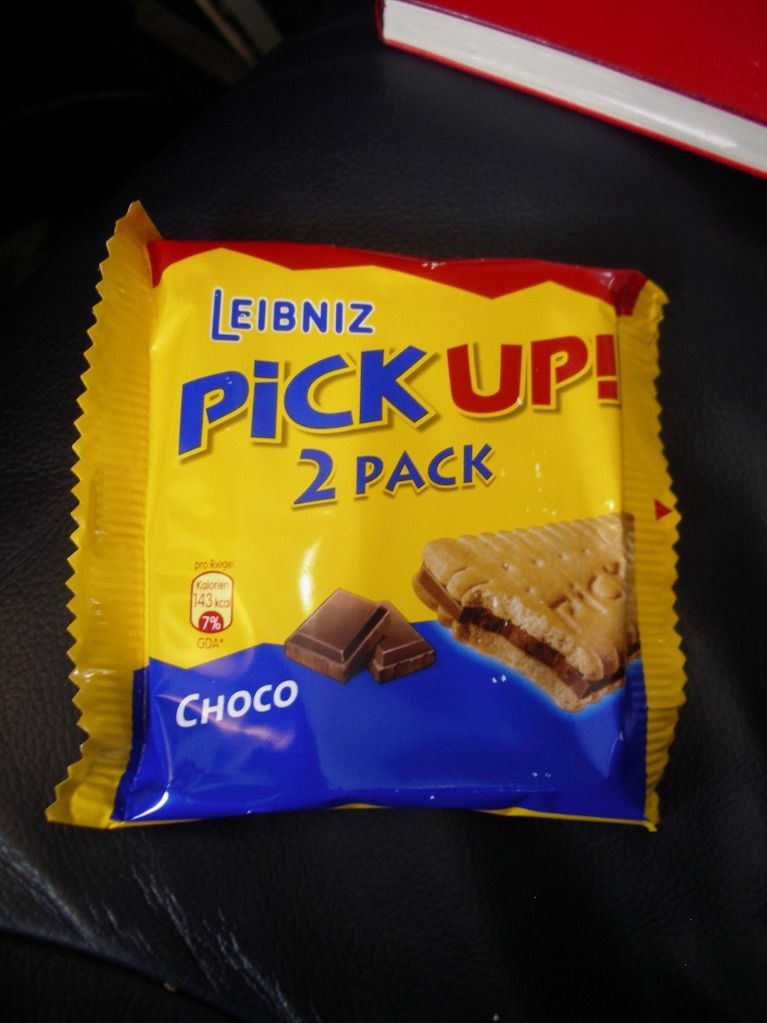 Touchdown at the 2700 meters "Two-Three-Right", 8.05 pm, twenty minutes ahead to schedule, also here 18 partly cloudy degrees.
Bye now to HB-IOX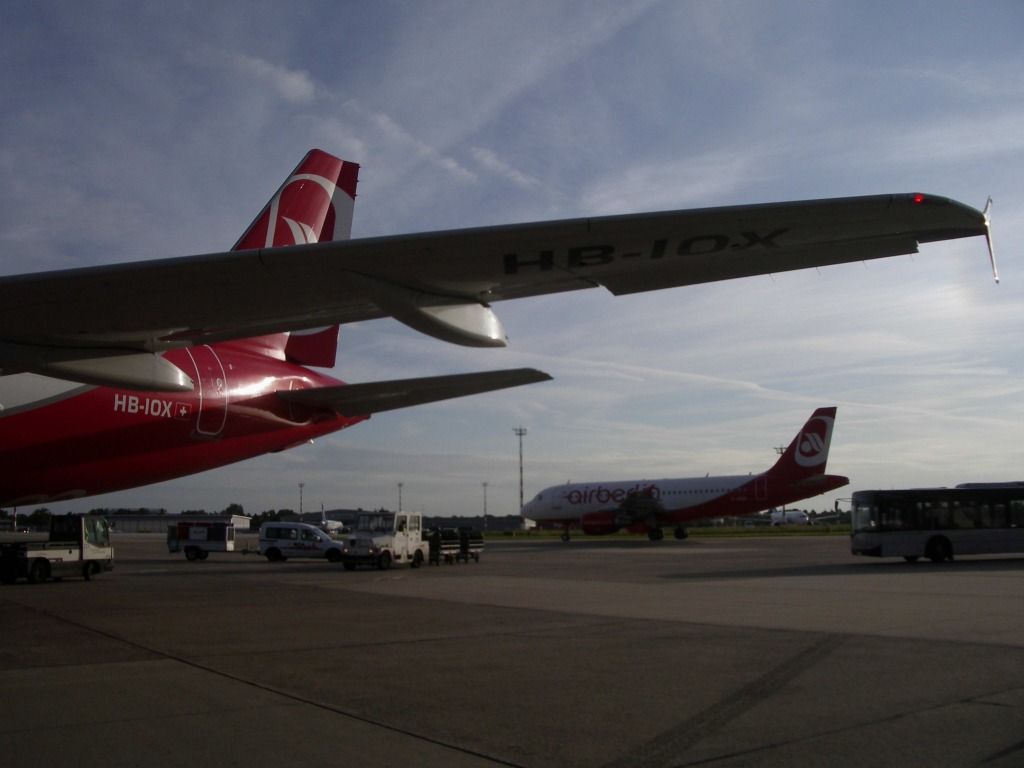 Looks like nice this way
For the accomodation now, 2.40 Euro´s and the S-Bahn shuttles me to Dusseldorf main train station.
From where it is just some minutes to walk, as long as you take the right direction, for my hotel, Friends at Worringer Strasse.
The lobby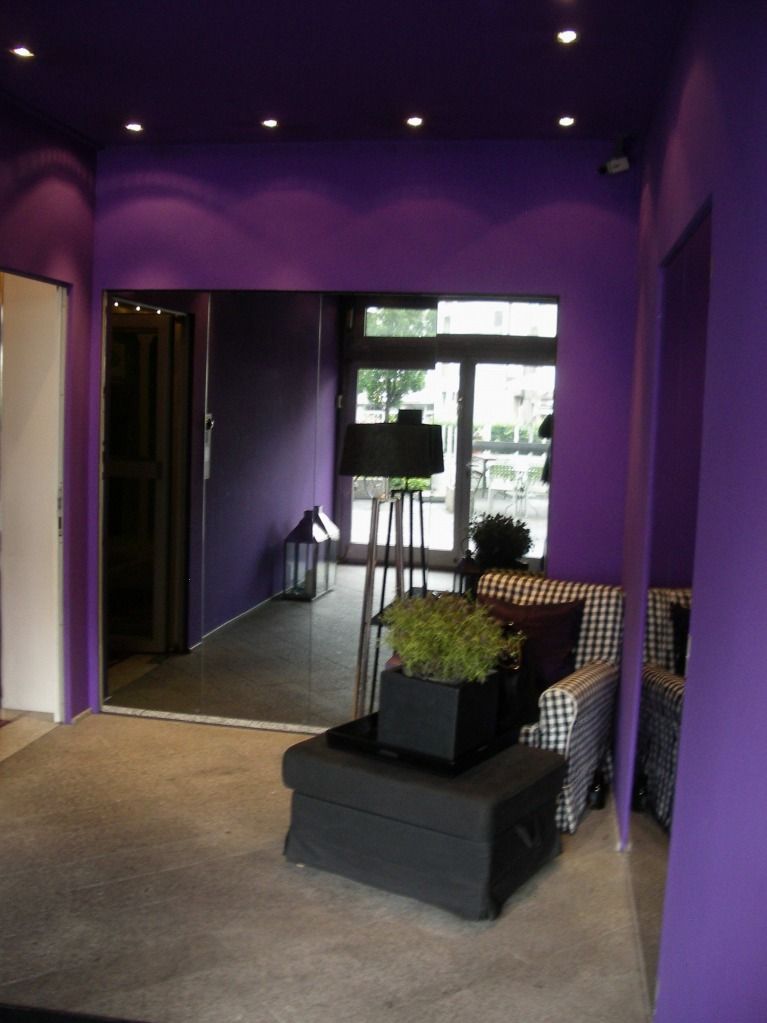 On the way for the room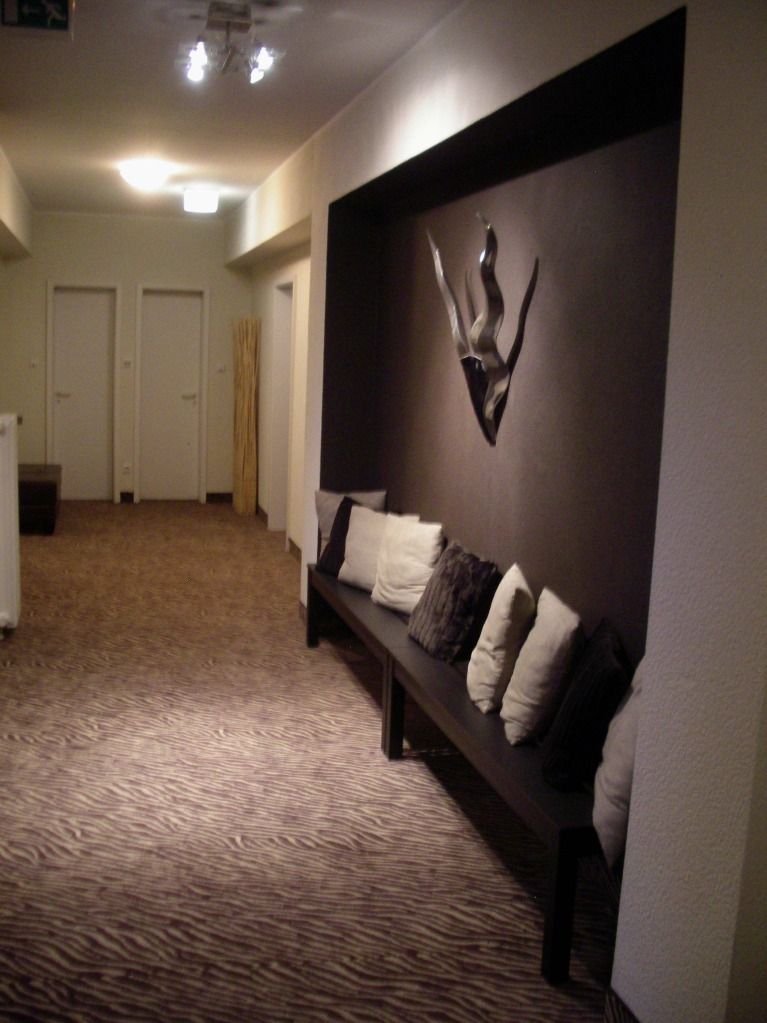 The room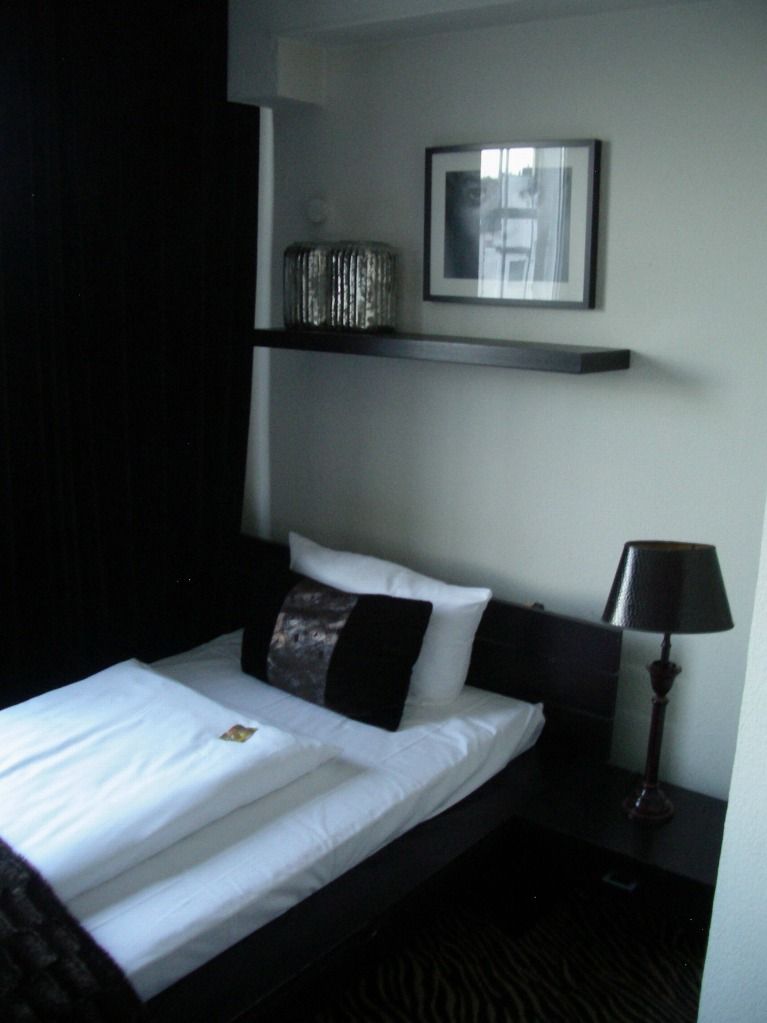 Early the next morning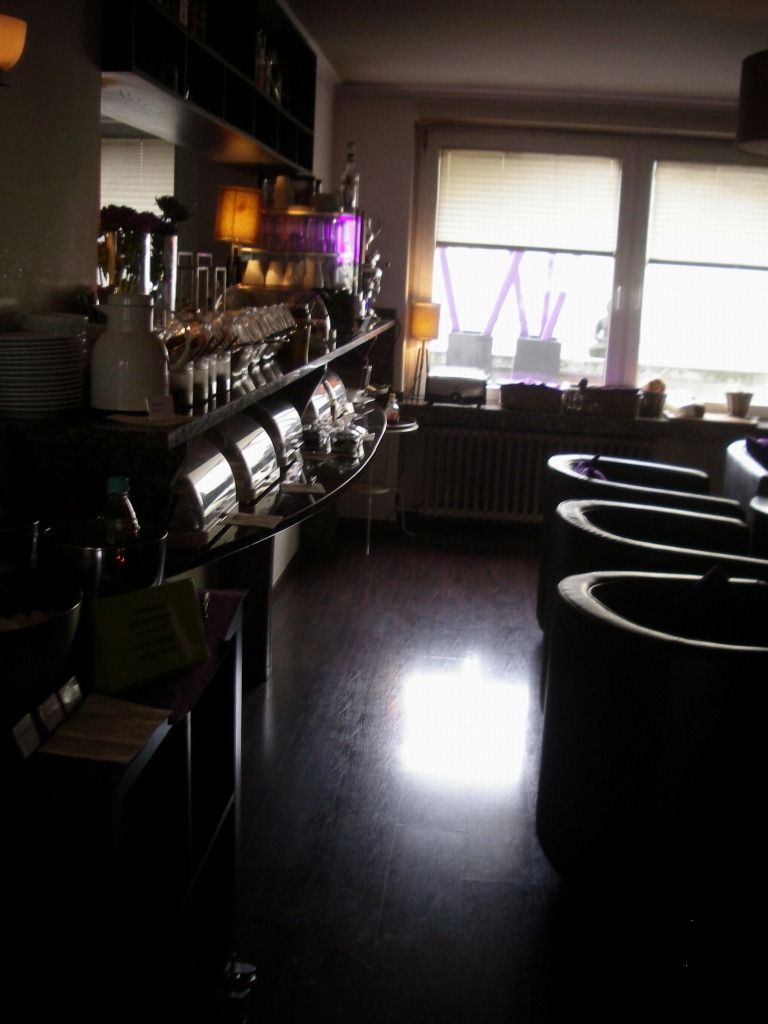 Breakfast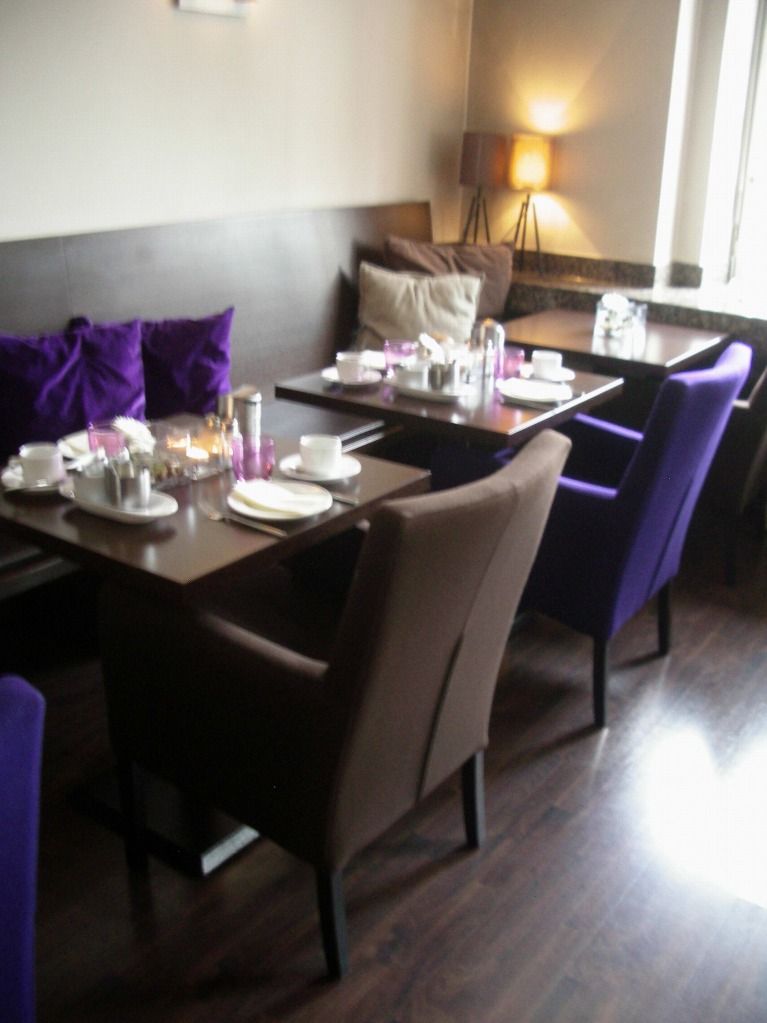 The fare is ok, 80.00 Euro´s, bed and breakfast.
Surroundings are exactly what you expect close to the main train station, cheap shops and eateries of all nations and the usual, let me say, special subjects around, but no problems at all for me.
A new day, good for new experiences.
For example heading by Deutsche Bahn towards Essen for 14.00 Euro´s and do the Strassenbahn for 1.40 Euro´s till this stop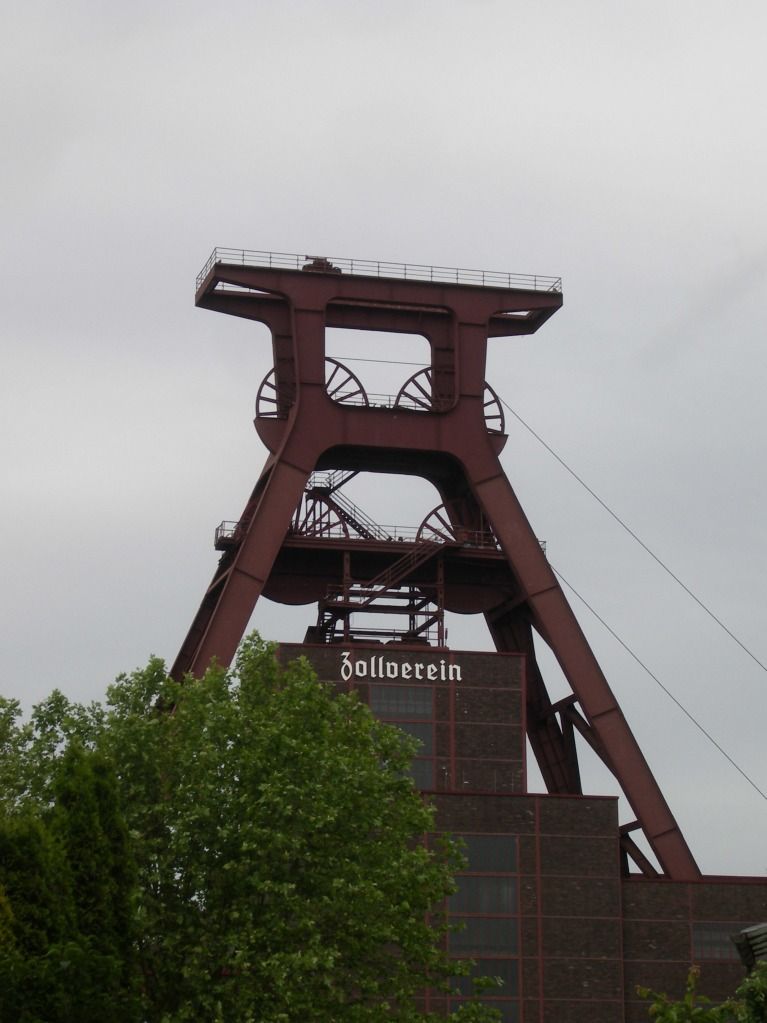 Zeche Zollverein is a UNESCO world heritage site,
a former coal mine
The entrance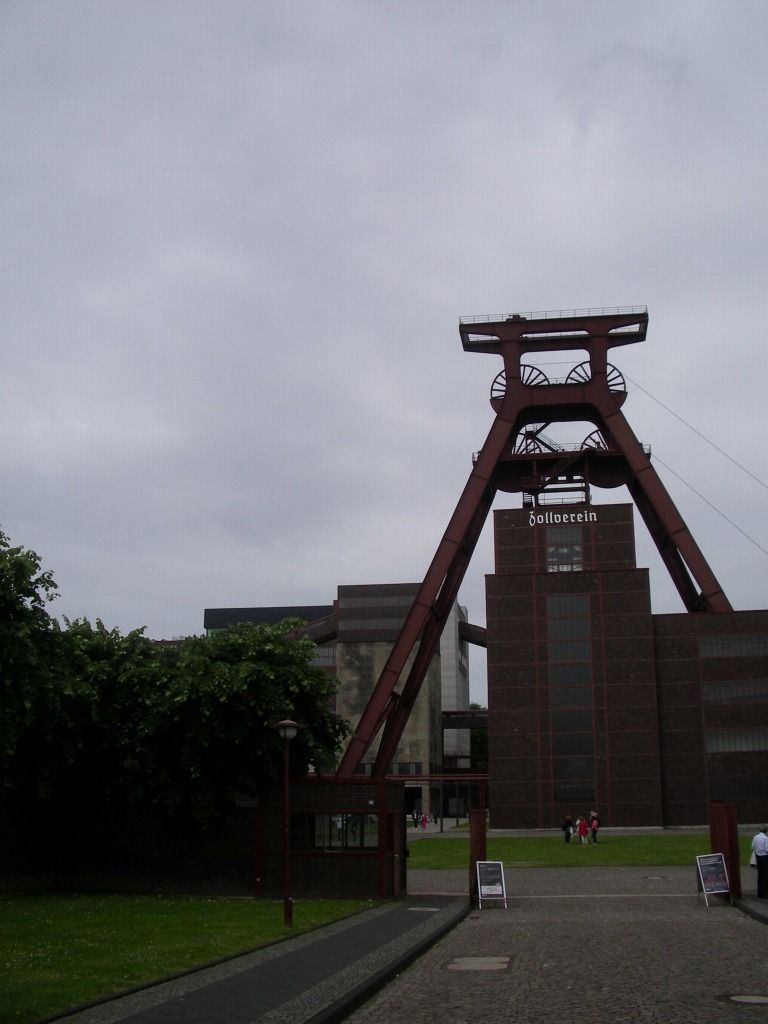 The main building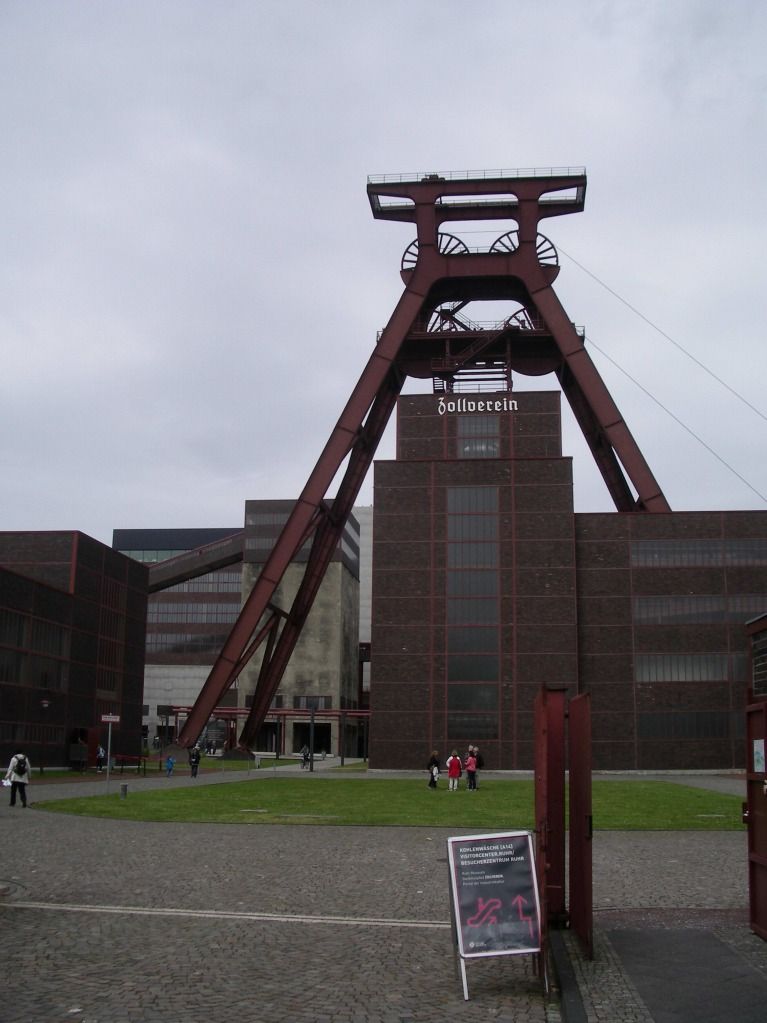 Looks like massive
That´s the way to go
High above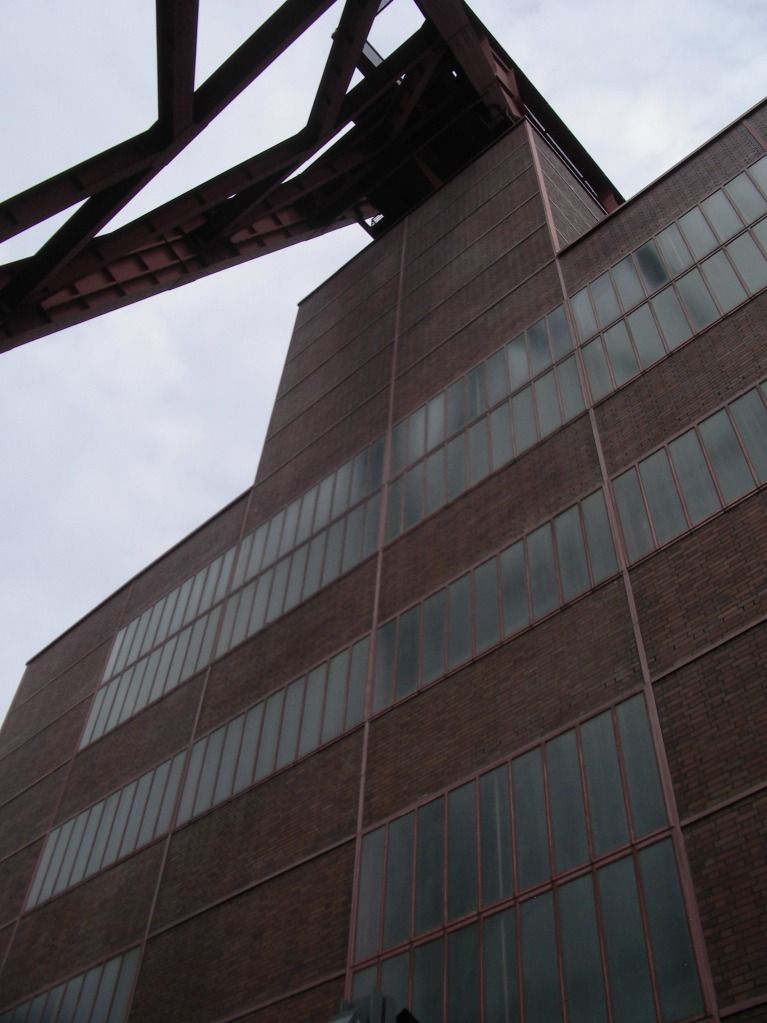 Everything in rusty red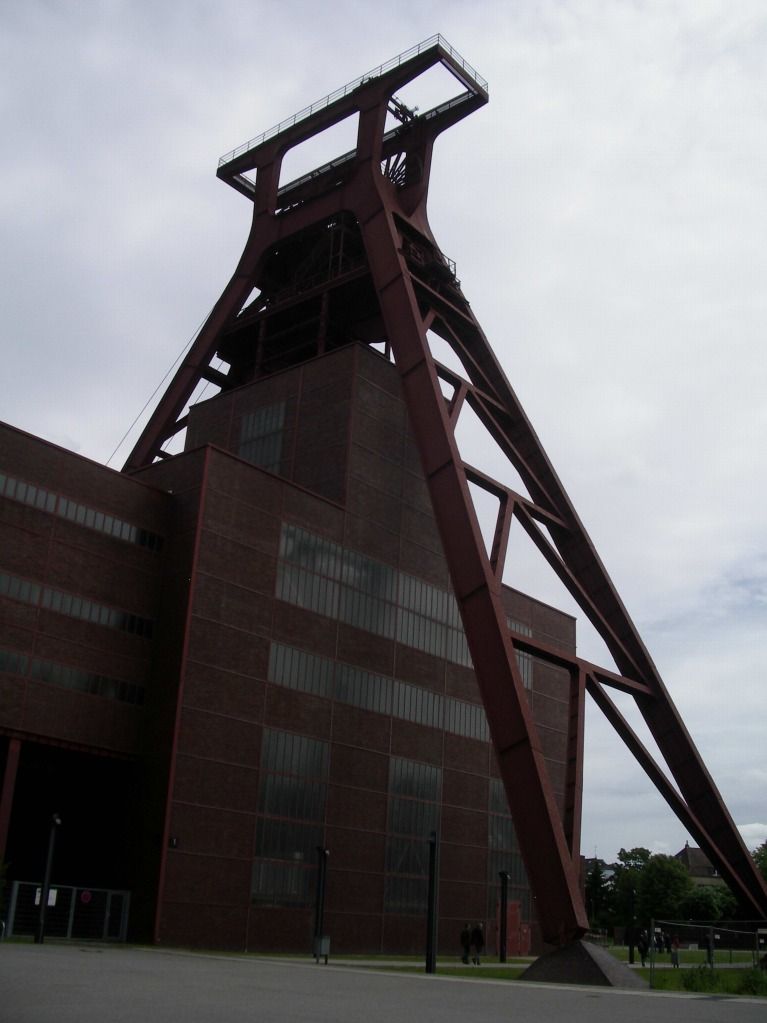 Nice arts
Let´s go for the Kohlenwäsche
Up the escalator
Or better take the stairs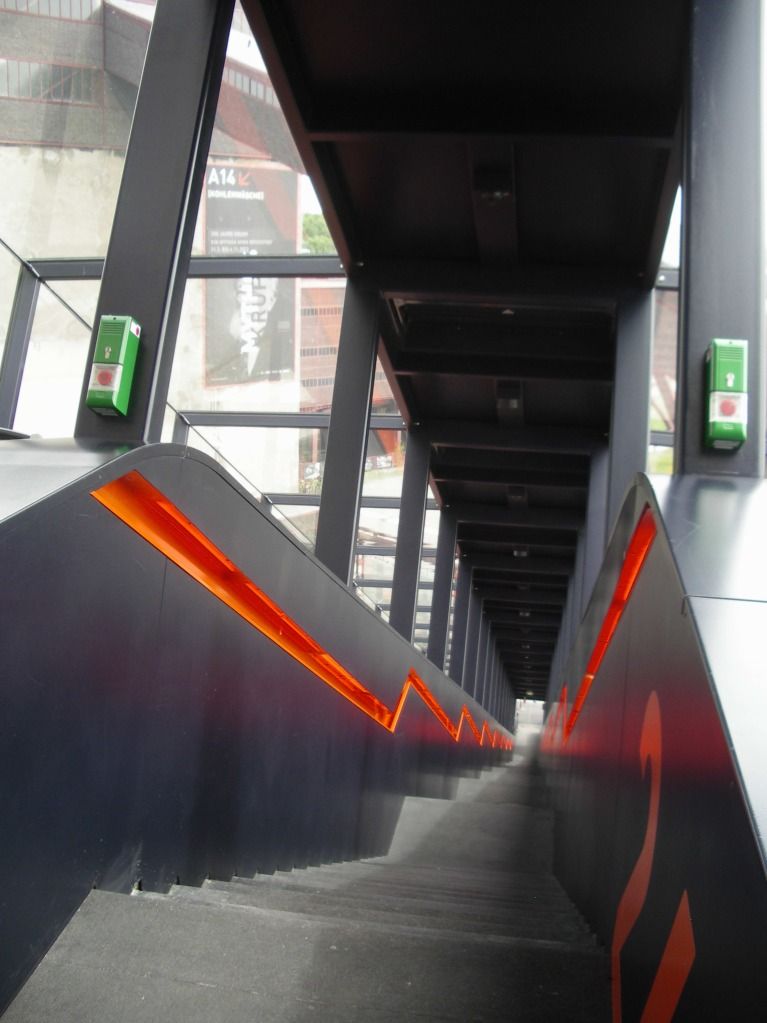 Indoor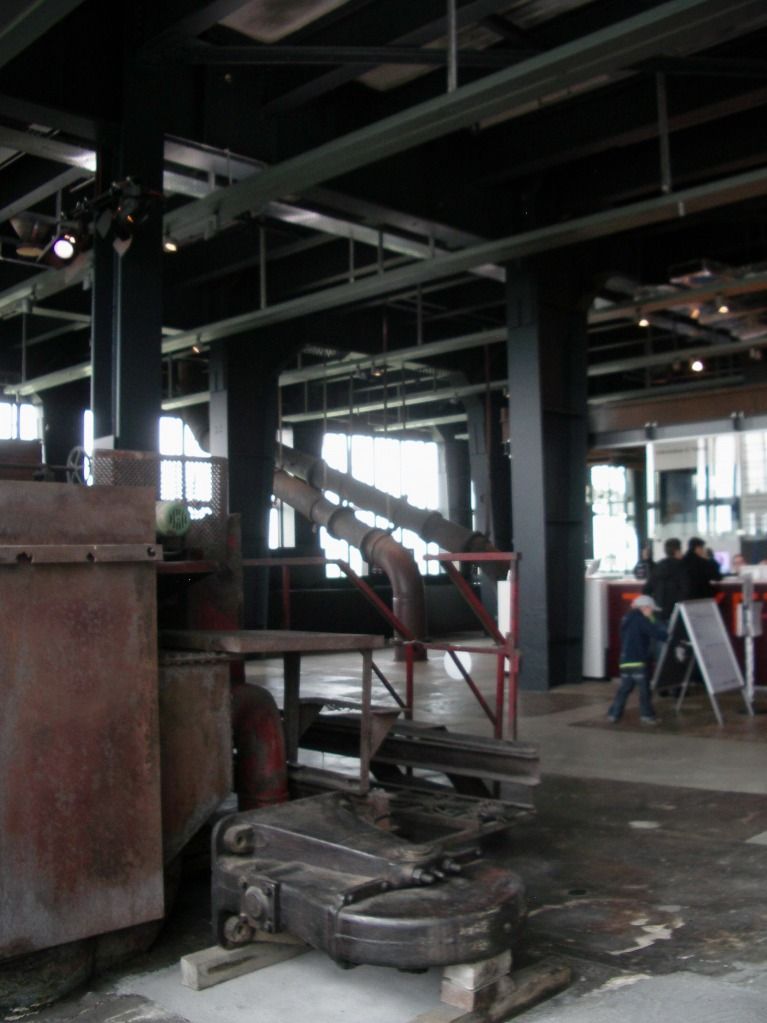 There is also a nice coffeeshop available
But I decide for the rusty style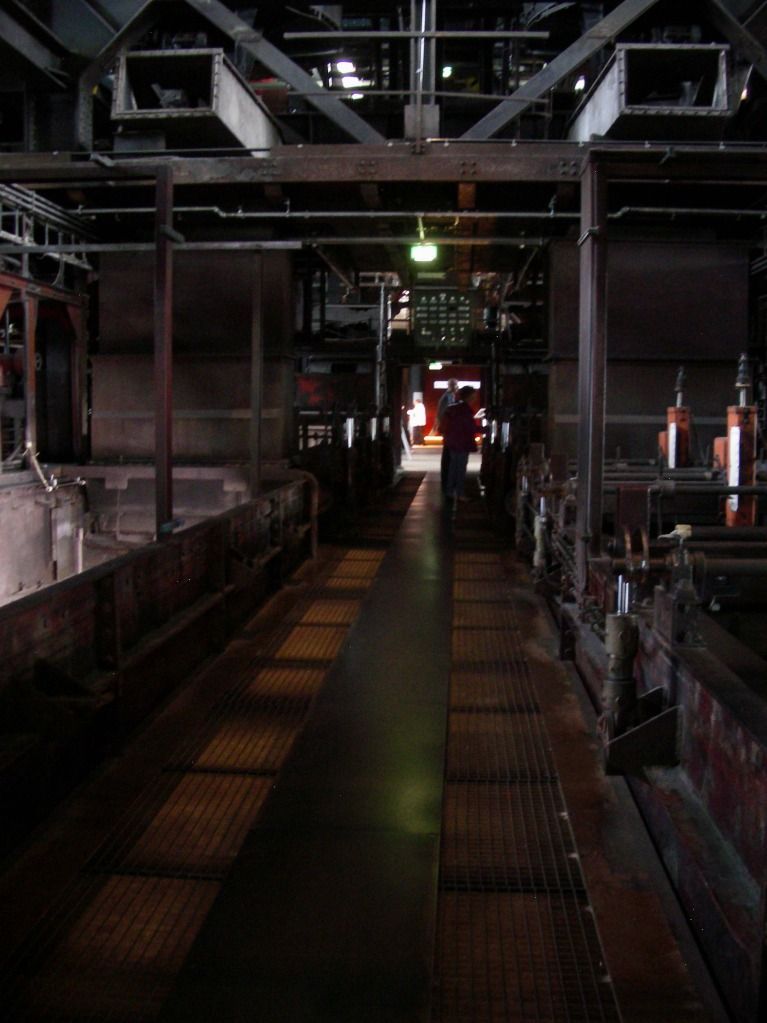 Heading for the Portal der Industriekultur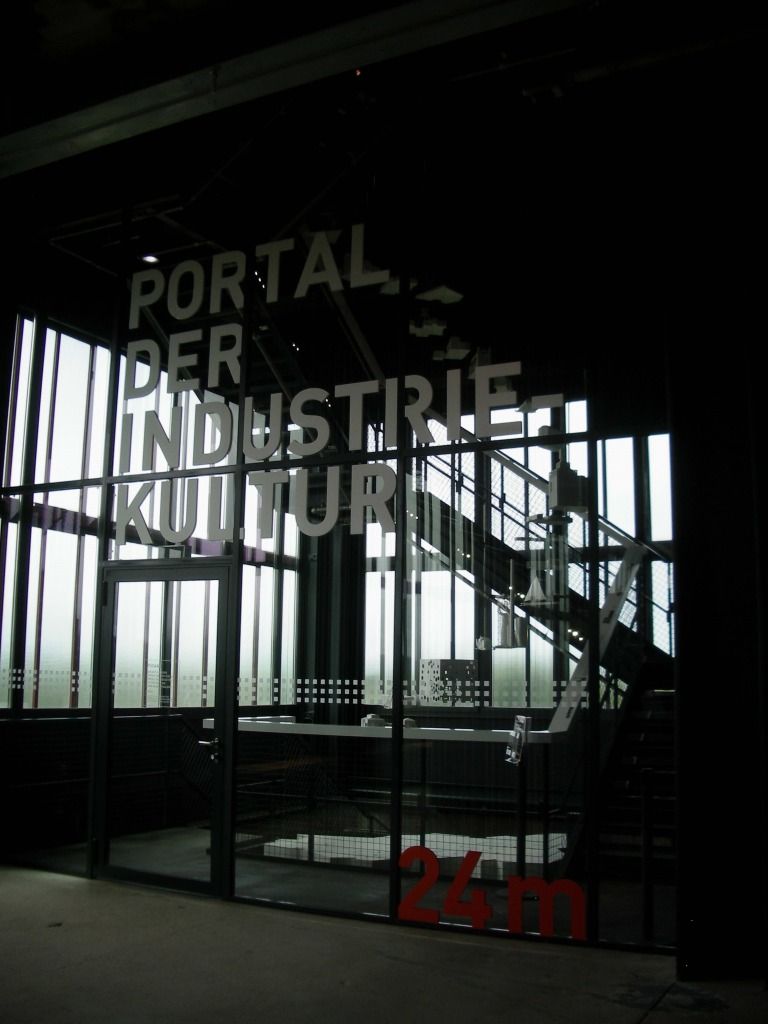 Oldfashioned technics
Believe me, I feel rusty all around my body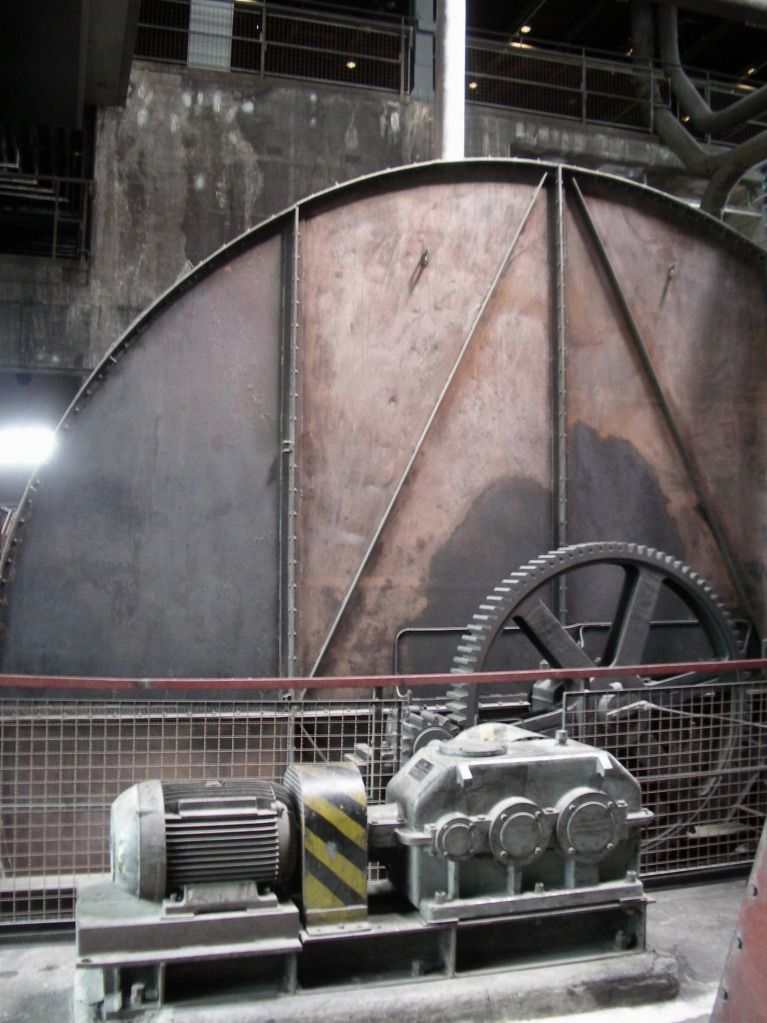 View from the rooftop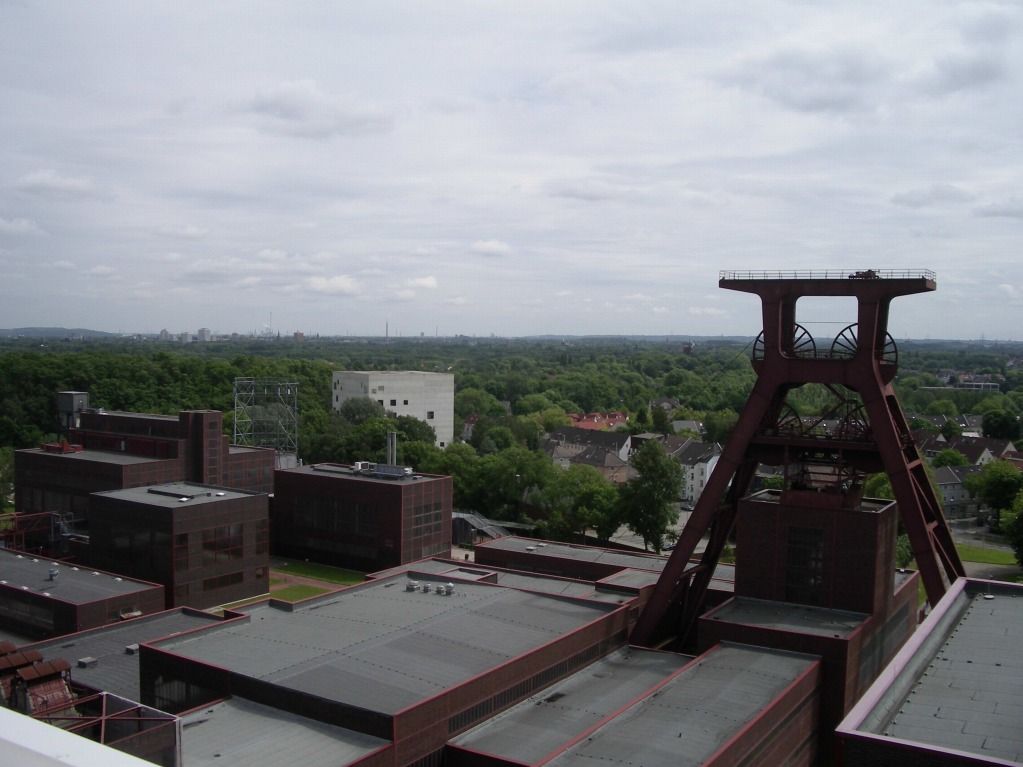 That´s a really large area here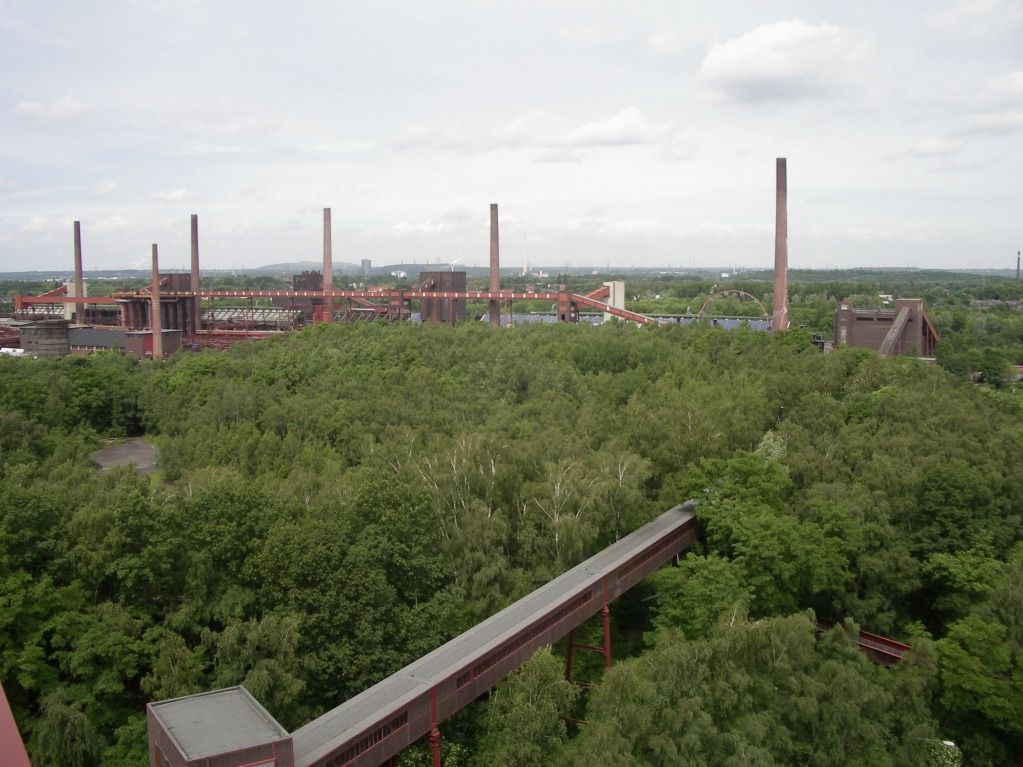 Down to the goundfloor now,
another 1.40 Euro´s ride for Essen main train station and onwards by the next train, 4.90 Euro´s to Dortmund main train station, from where an expensive bus, in comparison to the other fares, 6.50 Euro´s, shuttled me for my new departure airport.
..................................................................................................