This trip report follows on from my recent post SYD~BKK, which has received nearly 5000 views so far. But I'm quite disappointed to say it has only received ONE reply...
TG First Class SYD - BKK
(by
trent1000
Sep 6 2012 in Trip Reports)
So I'm posting this report about the return sector from BKK to SYD and hoping that more people will bother to comment.
My report is essentially covered in this video:
http://www.youtube.com/watch?v=ik4_f6l3YOg&feature=plcp
I want to add that I do not get paid when people view my videos.
What do you get when you travel in Thai Airways' First Class?
1. You can use the toilet whenever you want! Well... not quite, surprisingly. If passengers want to change into / out of their pyjamas at the same time, you might have to wait. Even more time-consuming / frustrating is if ladies want to put on their make up before arrival. On the TG 744s, there are 2 toilets located immediately behind seats 3E / 3F within the curtained F cabin. The maps at seatguru do not show this accurately.
2. Space. TG's F cabin offers plenty of that with only 10 seats. Even the new 748 F cabin on LH with 8 seats seems to offer less nose cone area and more 'cocooned' effect. It is true that on TG, if seated in row 2, you can clearly see what the passenger across in row 1 is eating/doing... So the open feel of the cabin does lack privacy.
One of the attendants described the new TG A380's F cabin as having ten 'boxes' - which I thought sounded really cute!
3. Flavoursome, fresh and healthy food that tastes like it has just been cooked rather than reheated; cheese that is cut in front of you; fresh fruit that you choose. You also get to choose the quantity of quality. When I travelled on UA in F, I got a few scoops of vanilla ice cream with choice of topping. In my opinion, that is not a first class dessert. SQ offer better ice creams in their economy cabin after main meal services. Just compare vanilla ice cream with the desserts in my video. TG catering has the "Wow!" factor that UA lacked. A First Class product should be memorable, not 'common'.
4. Champagne: a fine quality product from France. I was offered Dom Perignon pre and post take off on TG. On UA in F, I was told not to bother reading the wine menu, I'd get whatever they had on board that day. And it was a sparkline wine from California that could not compare with the quality of Dom Perignon.
5. Two and sometimes three attendants serving you and always checking when you are ready to move on to the next course and keeping drinks topped up. Attendants prepare your bed and also pack away the bedding. You are treated differently to passengers in business class – not just offered the same menu & drinks but get a larger seat.
I also appreciate the lack of packaged/wrapped items. TG gives a cold, wet face towel to use before/during/after meals. You don't get a cheap paper napkin. The crockery and cutlery are a pleasure to see and use. The brushed cotton pyjamas are very comfortable. I was not offered pyjamas on UA.
There are numerous other things that make travel in First Class feel like a first class experience.
I was checked in three hours before departure.
The following pictures show the entry to the TG First Class check in area.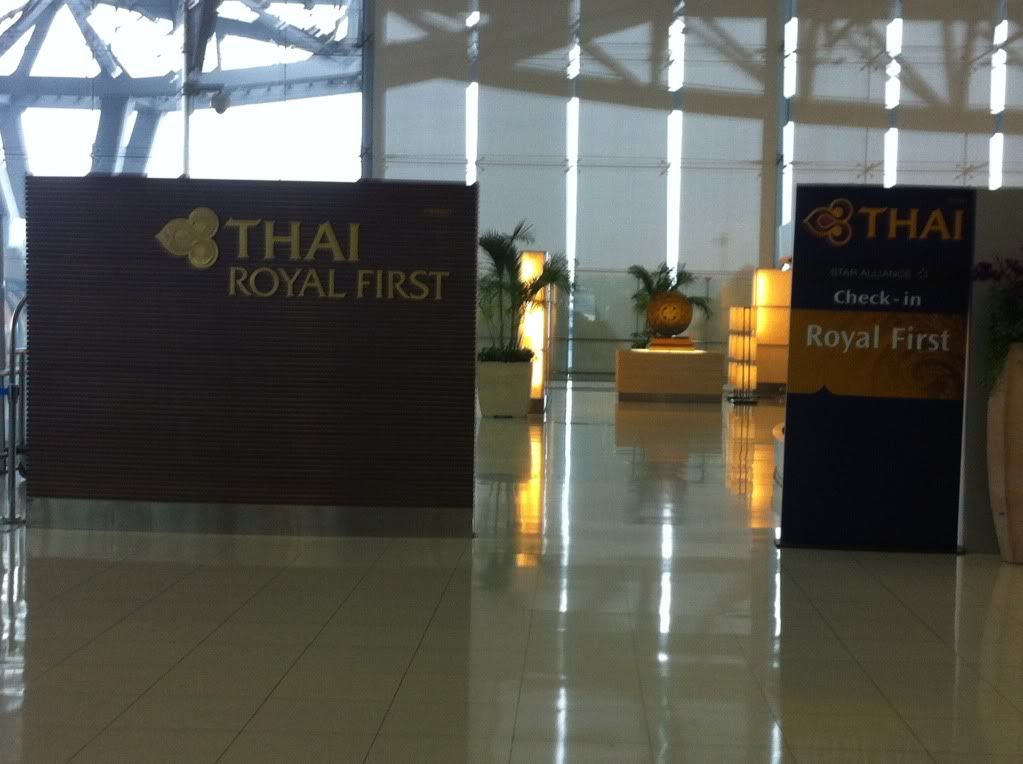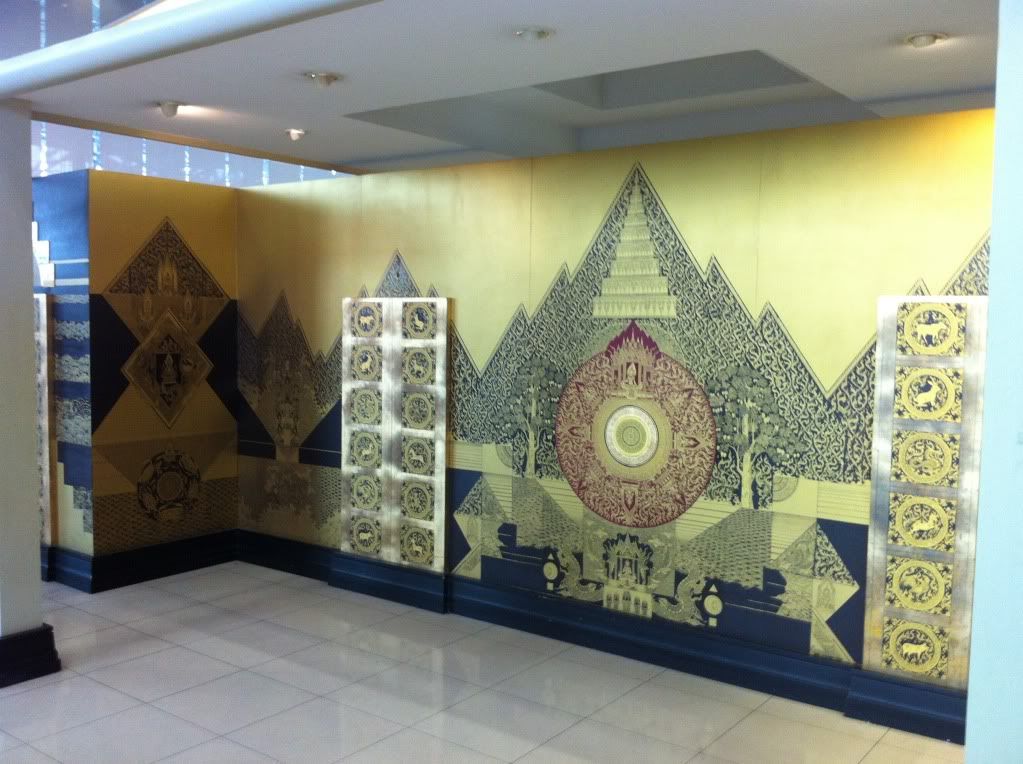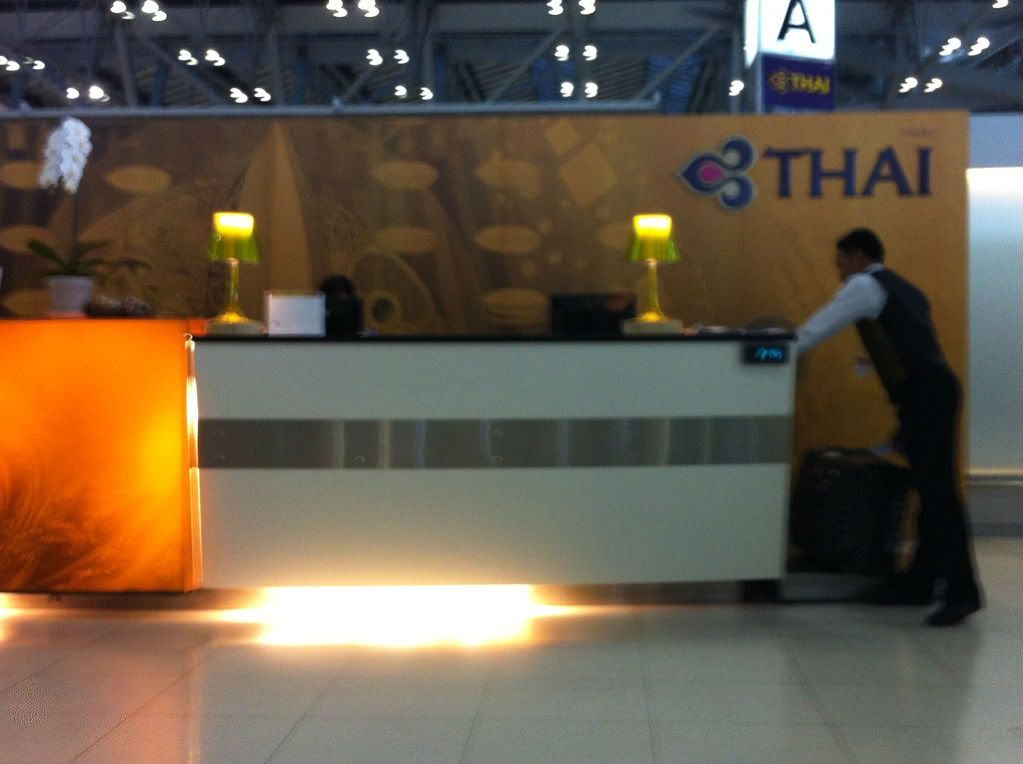 While the TG staff arranged my boarding pass, I was seated and offered a cold, wet towel and bottle of chilled water. This is very refreshing after arriving at the terminal on an inevitably hot and humid day.
A TG staff member then carried my carry on bag and escorted me to the First Class fast track immigration and security check. It took a minute for each procedure. The same staff carried my bag and drove me by cart to the Royal First Class Lounge. This took a few minutes.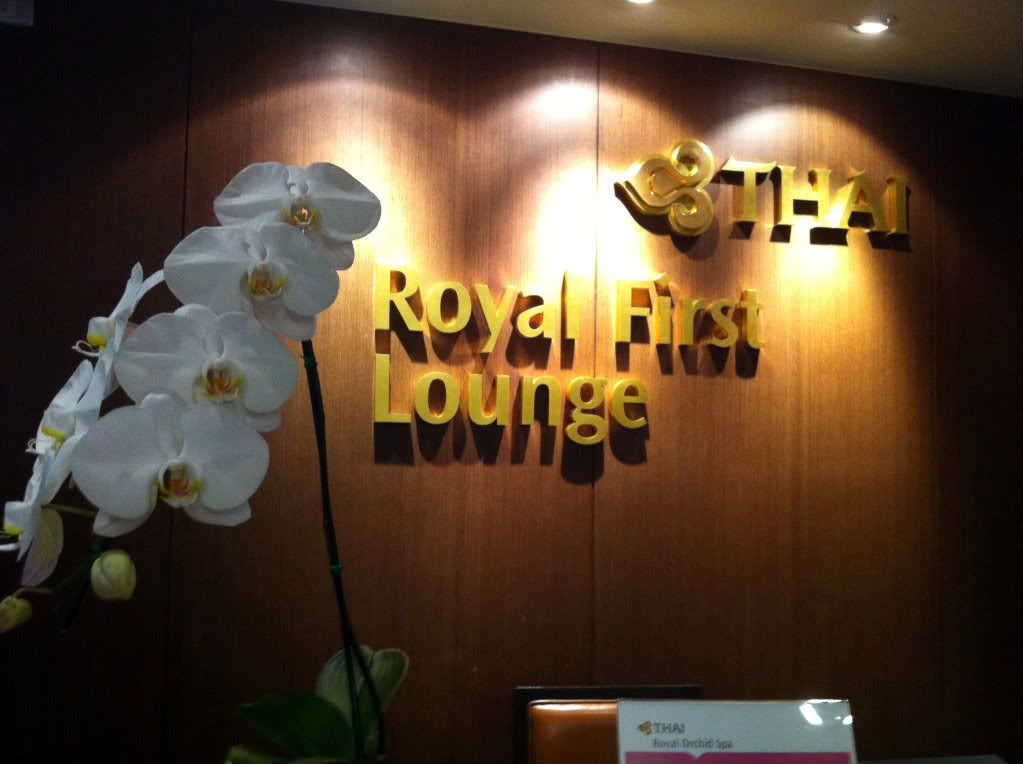 When I arrived at the lounge, the staff found a private seating area where I had my own large television, desk and power outlets for my laptop. I could order food or anything to drink. I was given a welcome tropical juice and I asked for a glass of champagne. They served Moet Chandon Brut.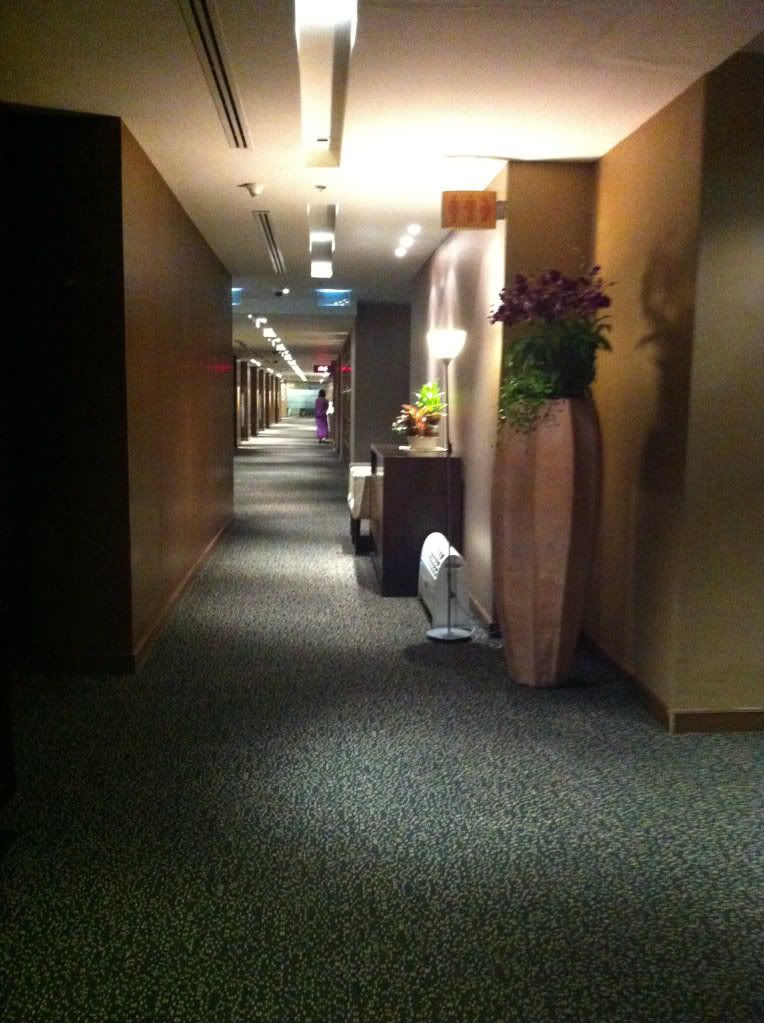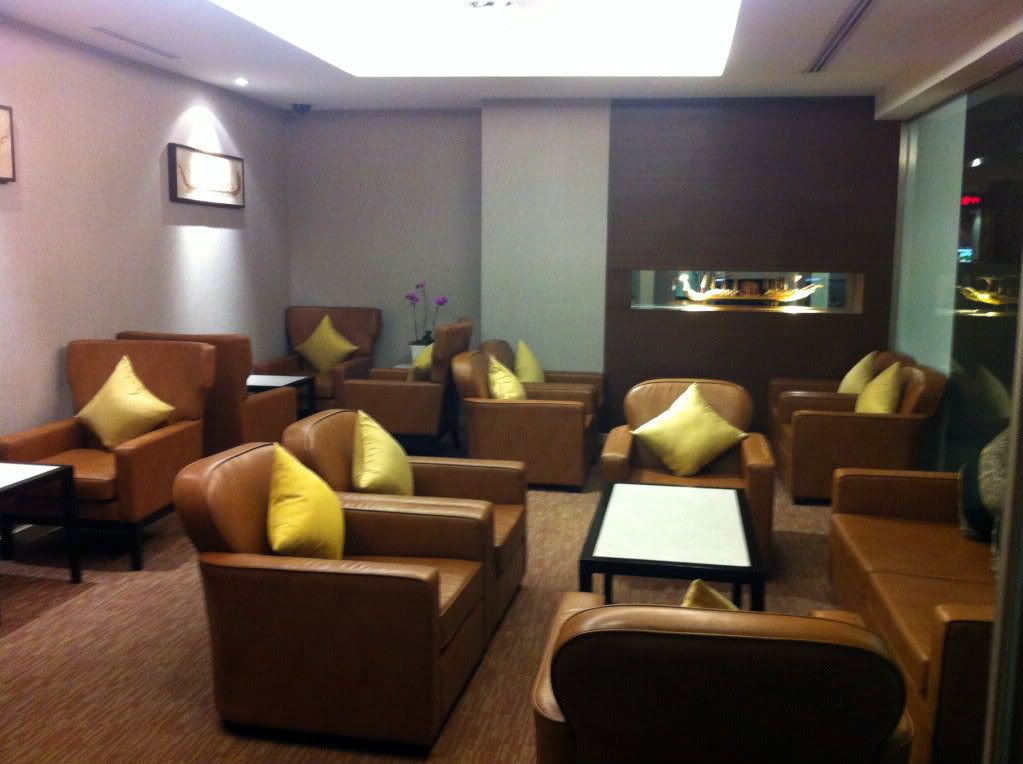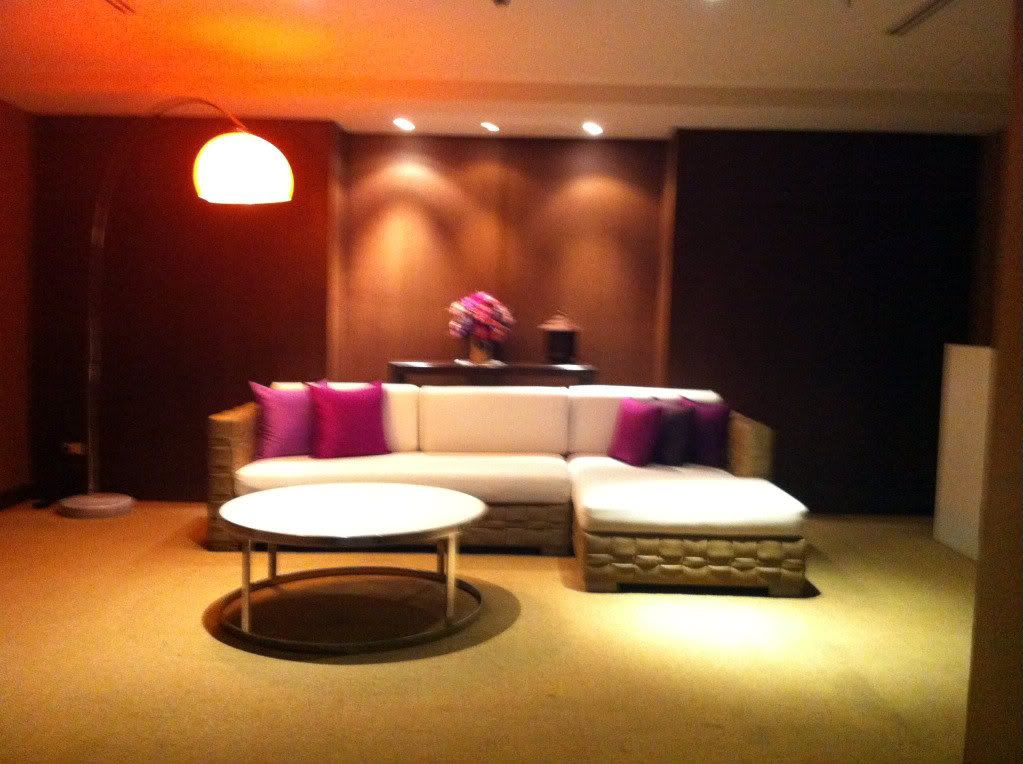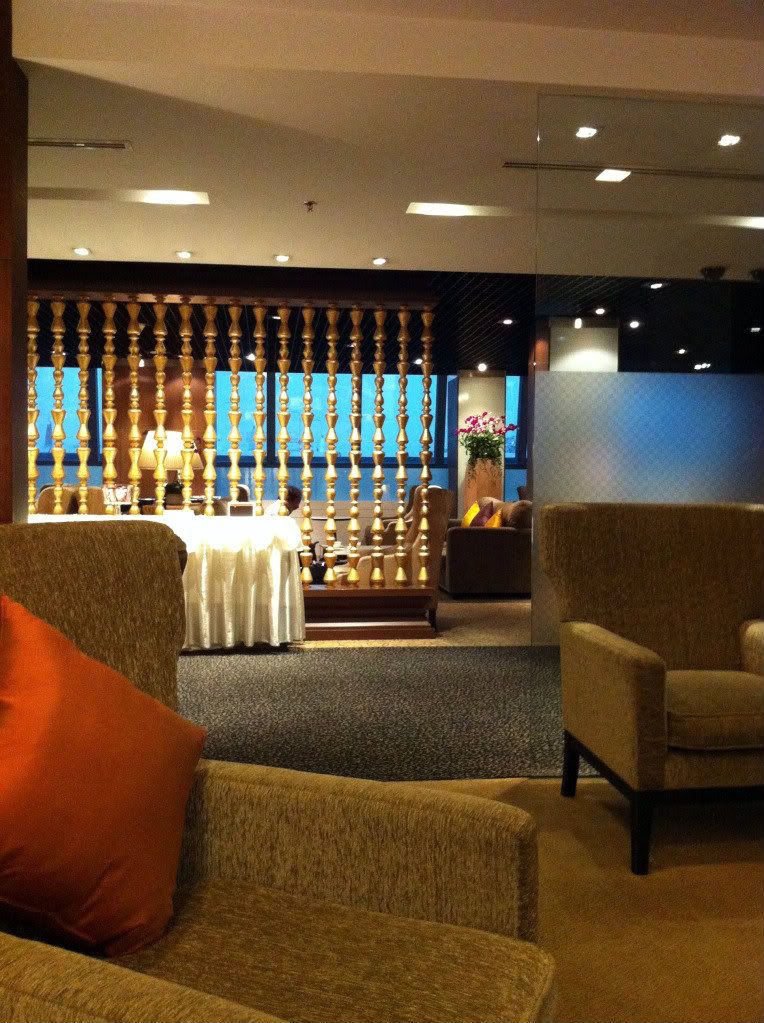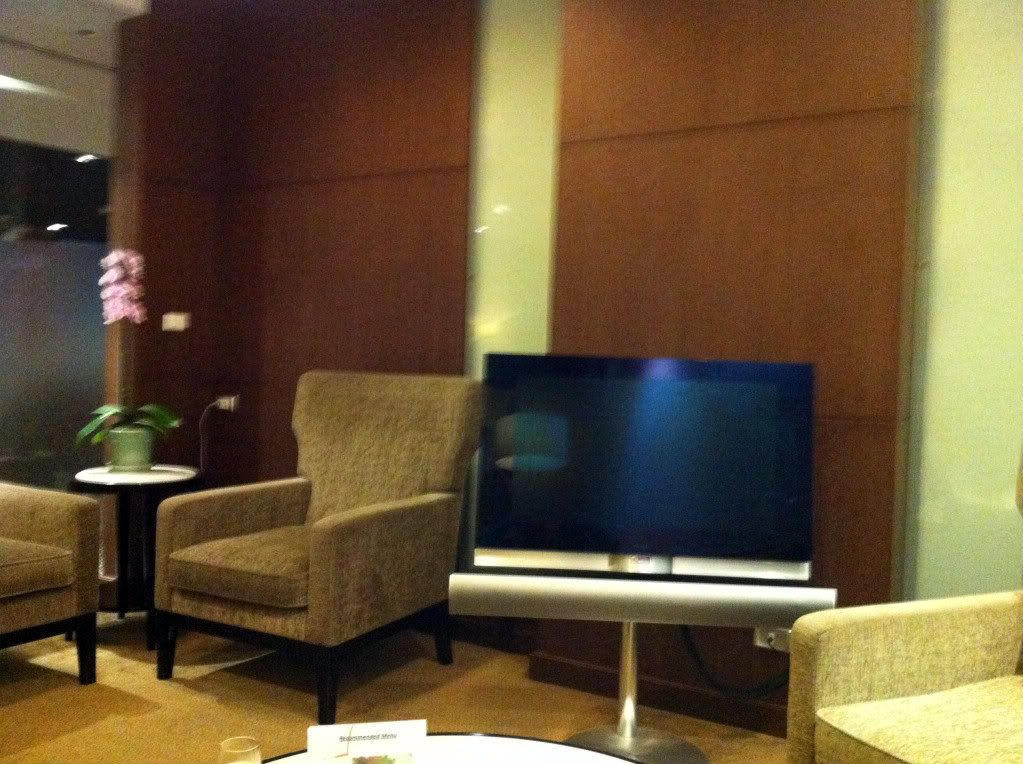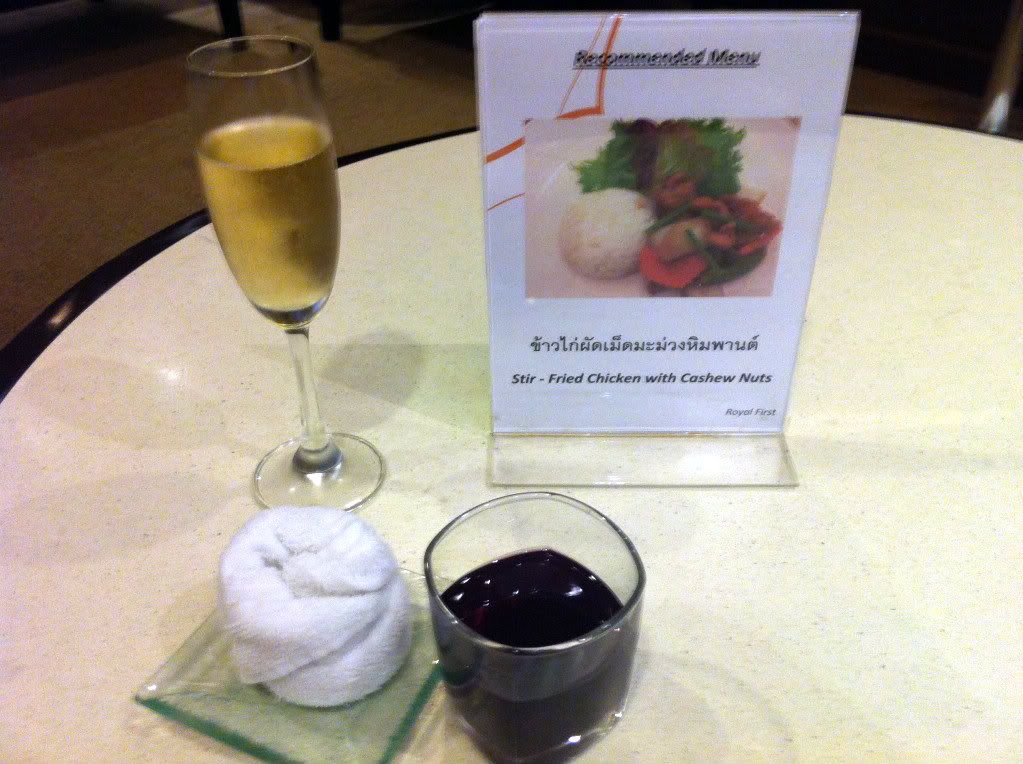 While I enjoyed my drinks, the TG staff arranged for me to have a foot massage at the nearby Royal Orchid Spa, which has deservedly won a number of awards for the quality of the facility and its services. It is located a very short walk from the Royal First Lounge. My only 'complaint' about the spa is that it is airside with great views, whereas the Royal First Lounge, as are other Business Lounges located inside with no aircraft views. However, the massage rooms do not have views outside, whereas time spent in the lounge could be enhanced with views of action outside the terminal.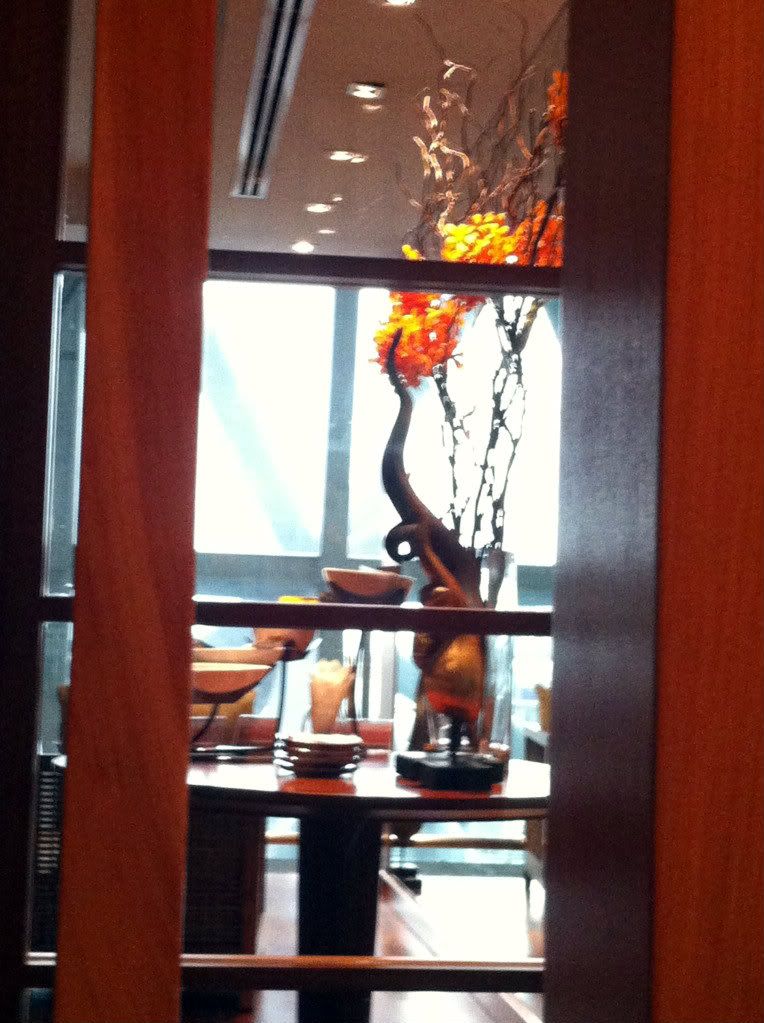 Here, I was seated and given yet another cold welcome drink and cold, wet towel.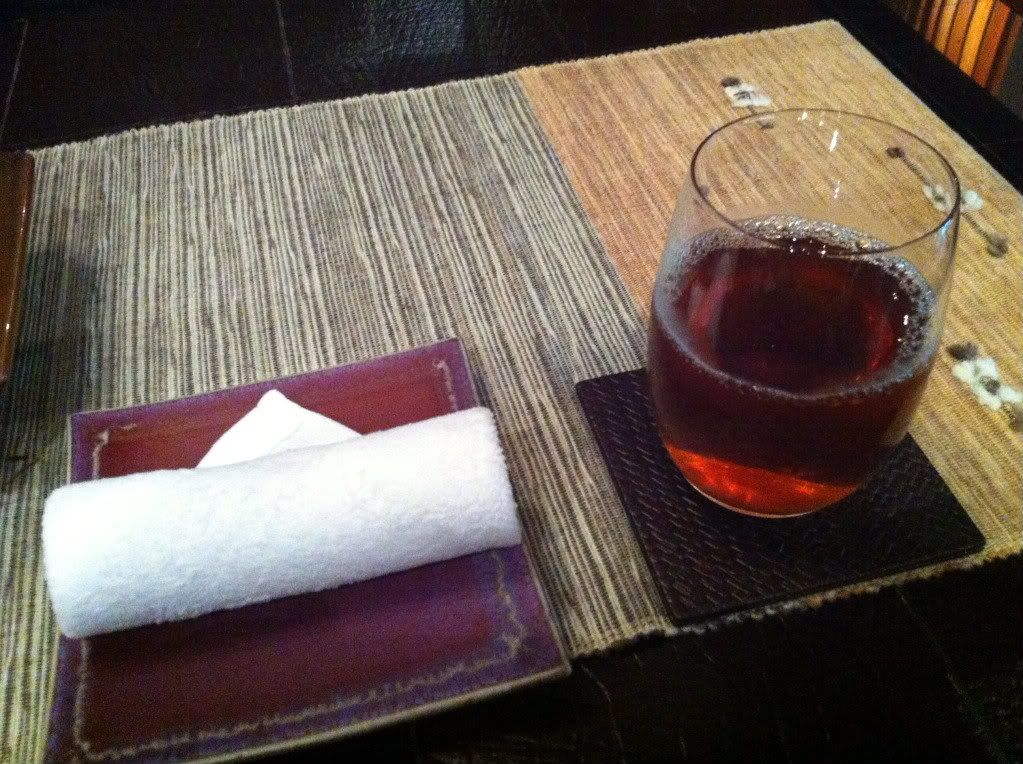 The massages are complimentary and there are various options, including foot/leg only or full body oil massage.
After my wonderful foot massage, I returned to the First Class Lounge and used the shower to freshen up and change clothes. The shower products offered were by L'Occitane. The shower/toilet areas are a generous size, clean and with great water pressure.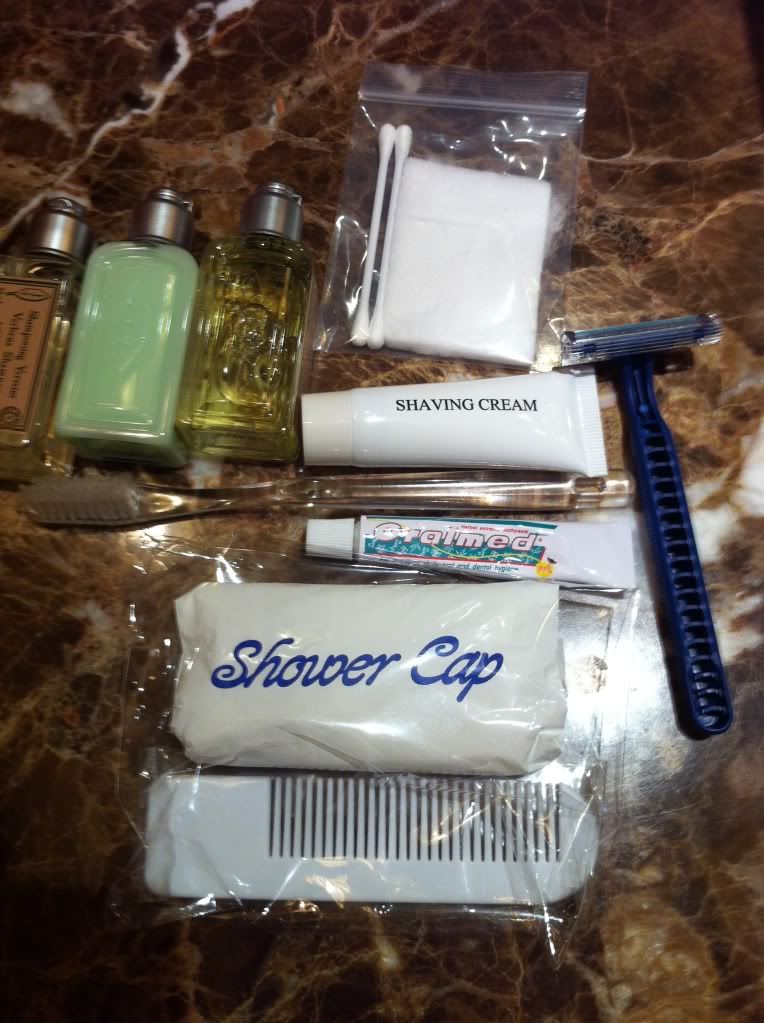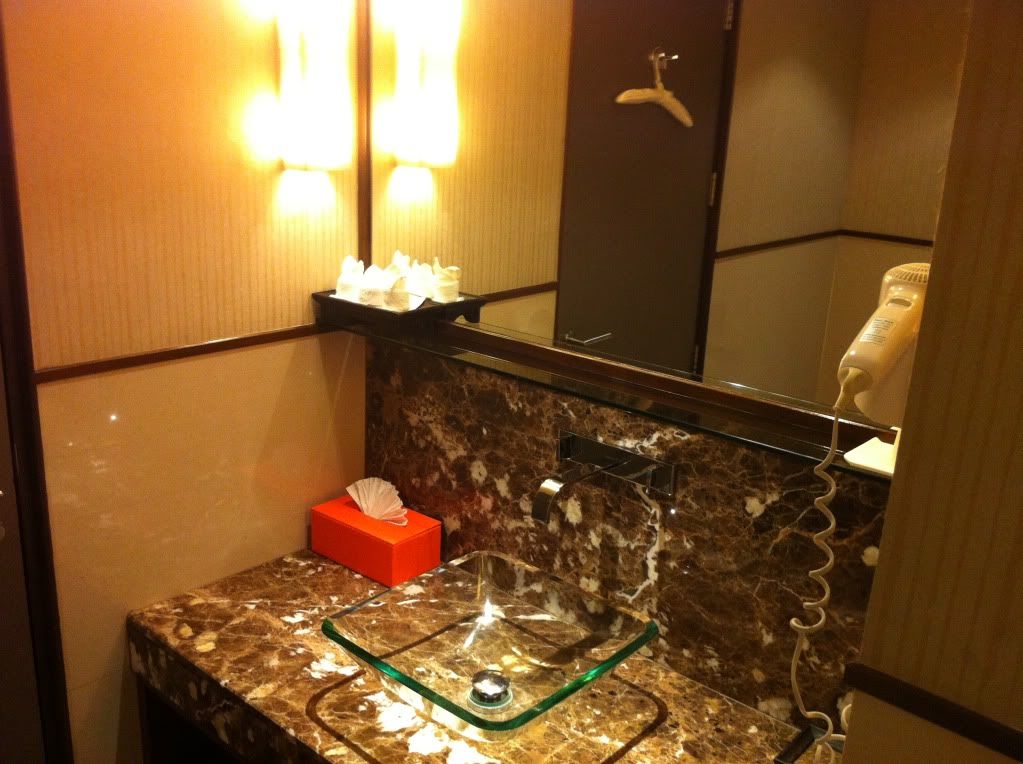 Outside the showers, there are areas for sleeping.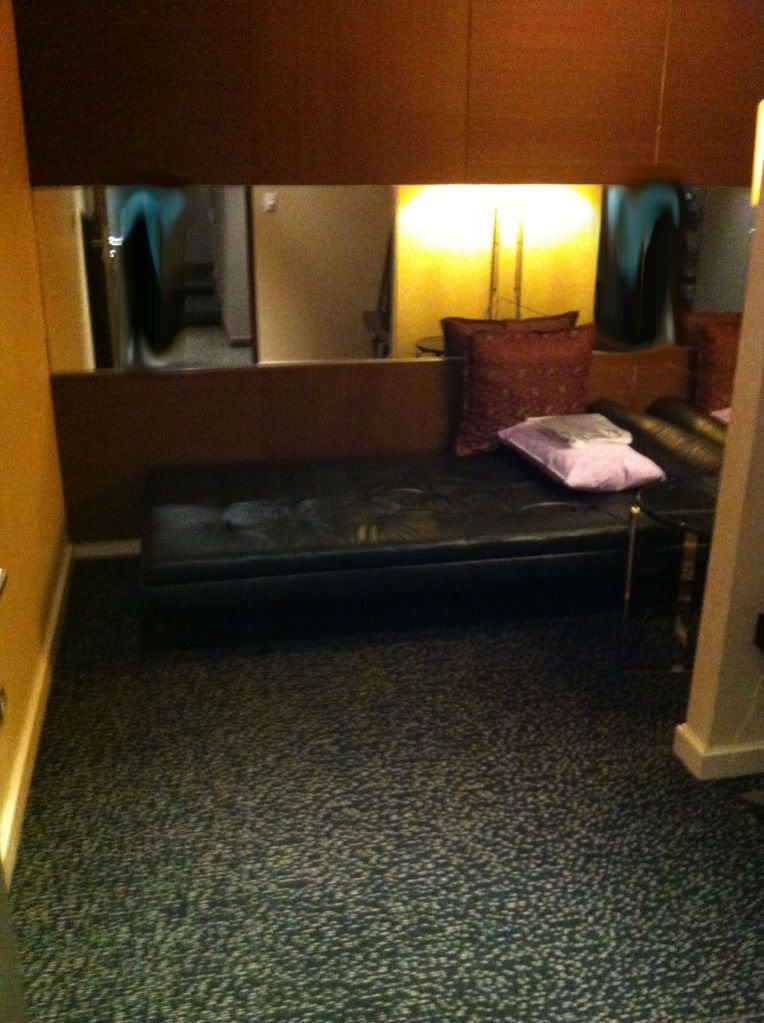 There are also massage chairs available.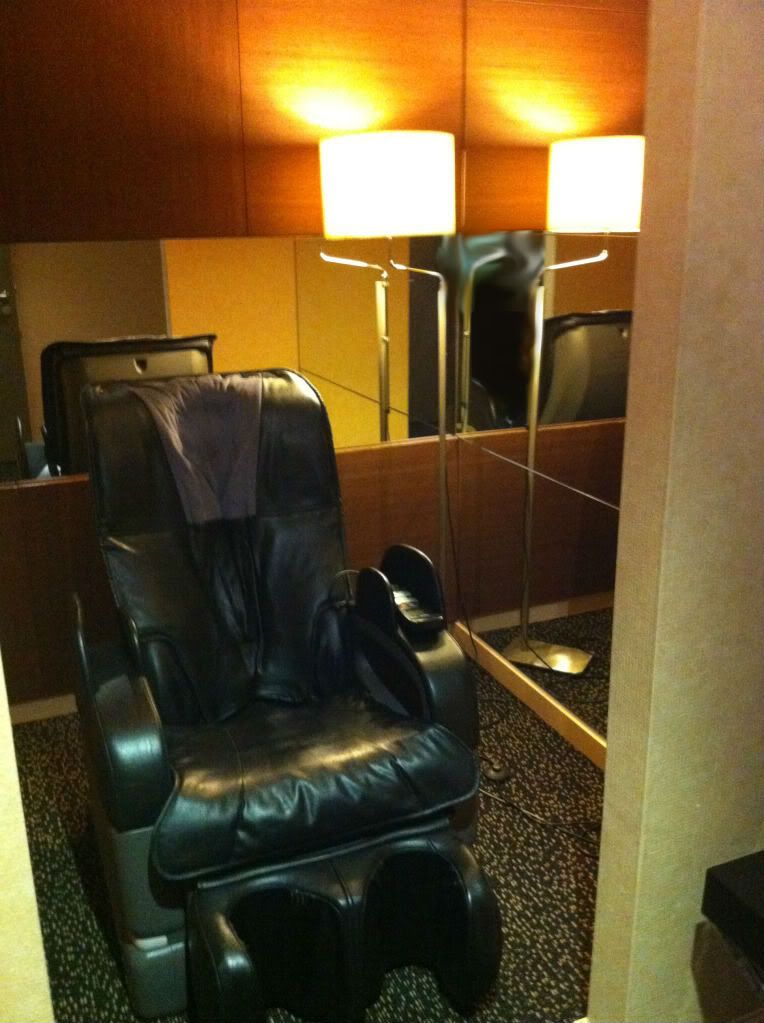 After surfing the Internet and enjoying some more champagne, the staff came to drive me by cart to the departure gate. On flights to Australia departing BKK, there is a final open bag inspection of all carry on hand luggage before entering the waiting area for departure.
By the time you check in, have a massage and a few drinks, a little over two hours passes quickly. Now it was time to once again enjoy the on board First Class Thai Airways experience. That is where my video begins. There are so many intangibles about the whole experience. You have to try it some time!
I would really appreciate comments for my report and videos; see the links above.
Thanks!
Trent1000